Meghan & Morgan
A Fun and Fall Engagement
Meghan and Morgan's engagement session ended up being one of the windiest days in November, which wasn't any problem for us since it just made these two cuddle closer together :P. It was such a beautiful day: the trees still had all of their colorful fall leaves on their branches and there wasn't a cloud in sight to block the setting sun. Even though it was chilly, it really had no effect on the greatness of the day.
When I met with Meghan and Morgan back in August they mentioned that they wanted to do a comic book picnic. I was immediately on board and counting down the days until their session. I love having little scenes during engagement sessions, since it gives an extra pop to the already adorable happenings and I love when couples express themselves in super cute ways! I've seen vintage books, full picnic setups with food, and records sprawled on blankets, but I had never seen a comic book setup. It was really unique and something that just pushed this session to a whole new level.
I am so excited for their May wedding. I can only imagine how personalized and how wonderful it is going to be!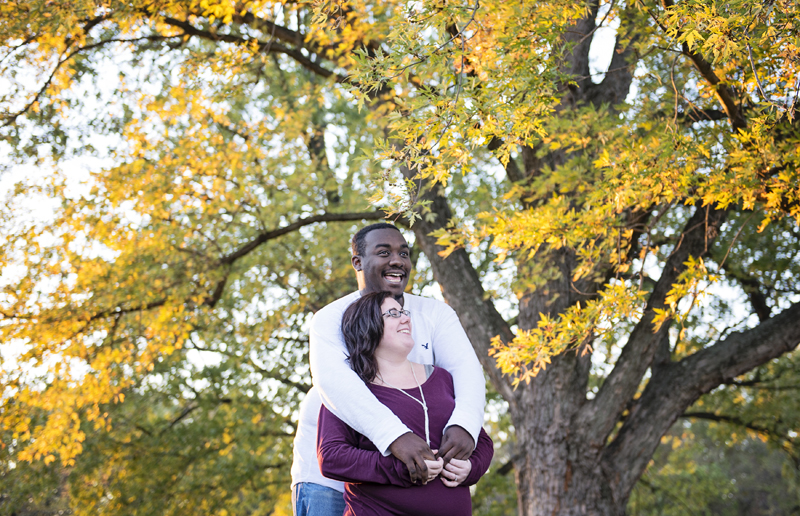 ______________________________________________________________________________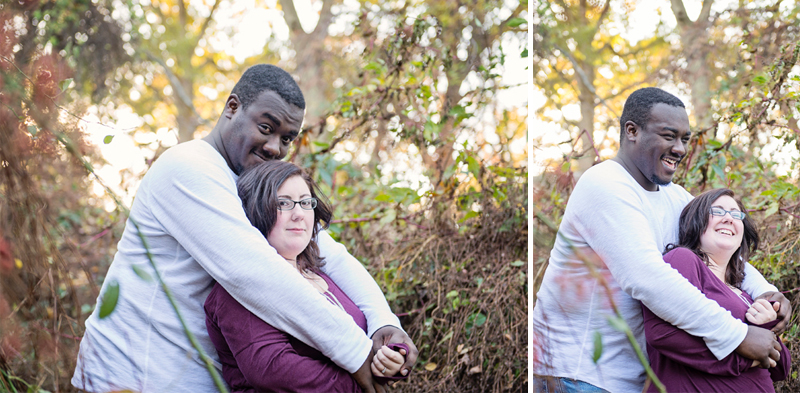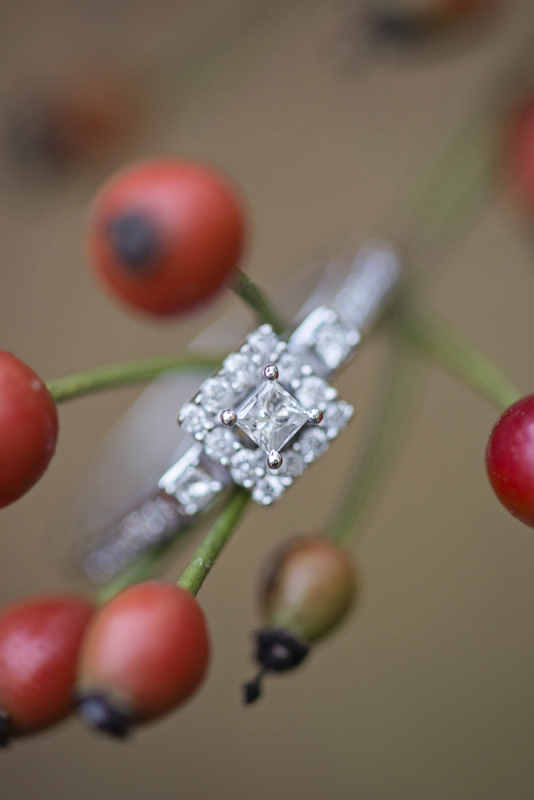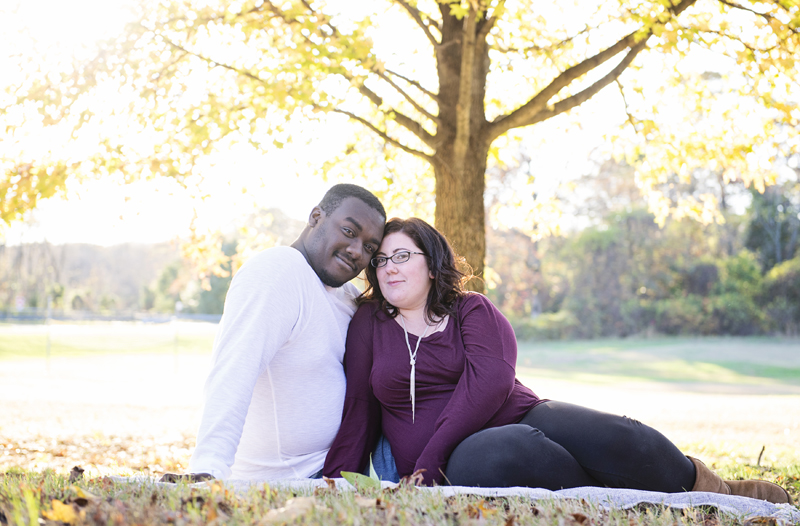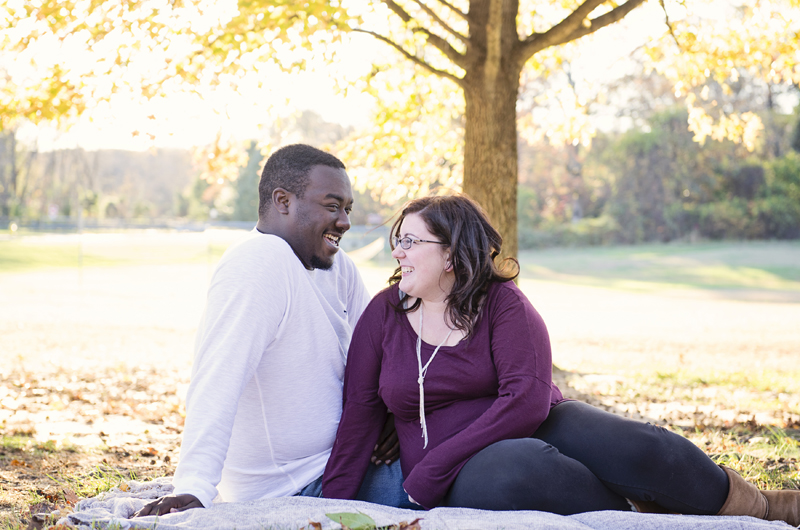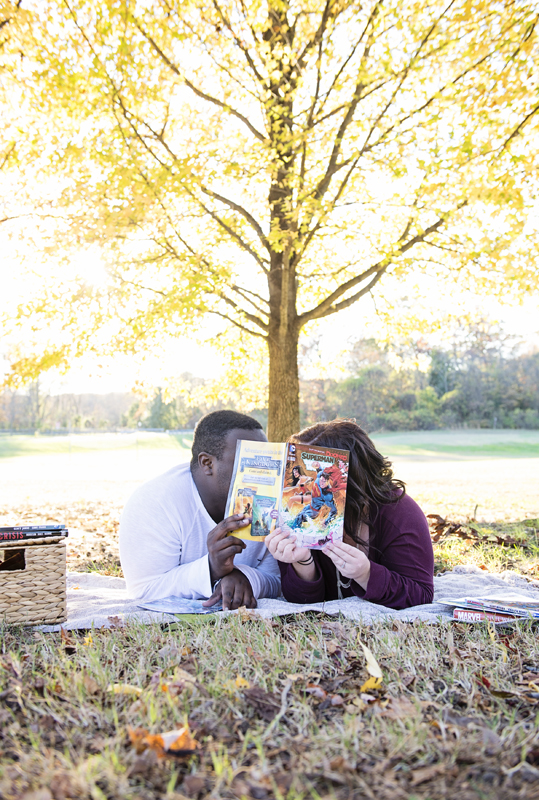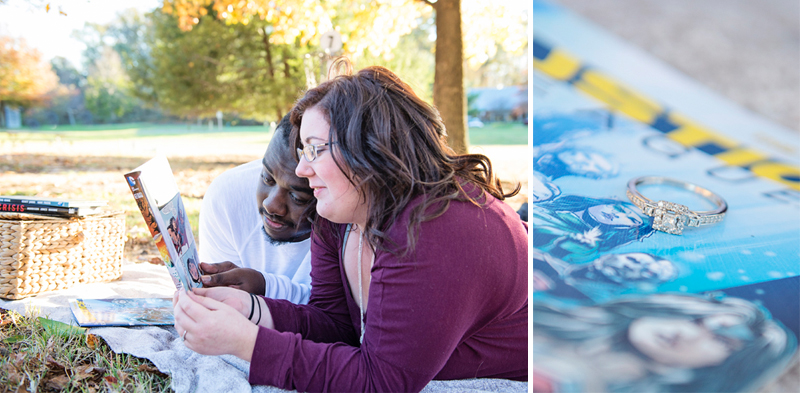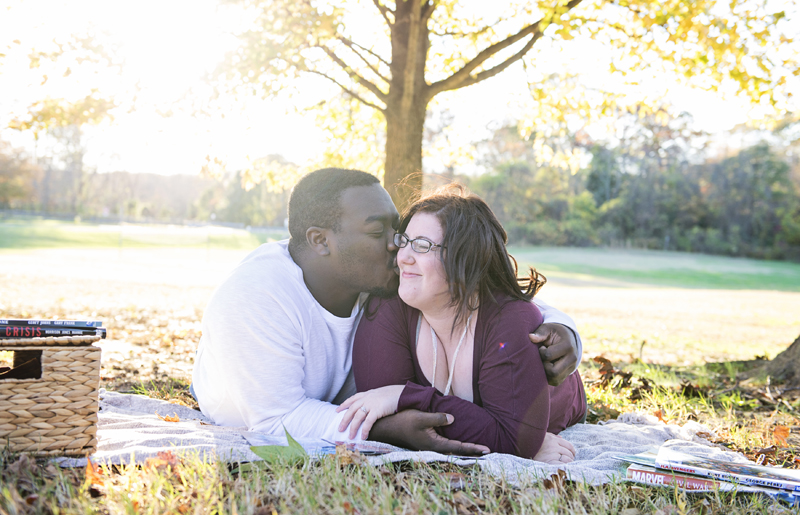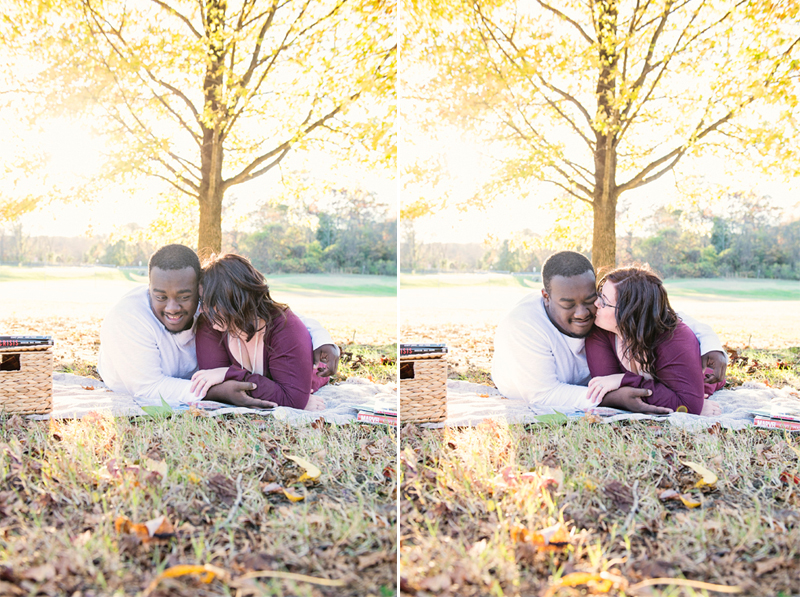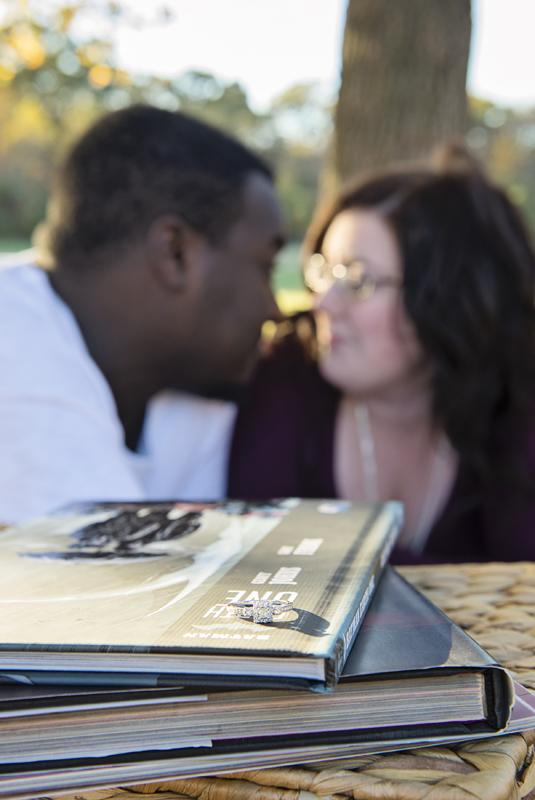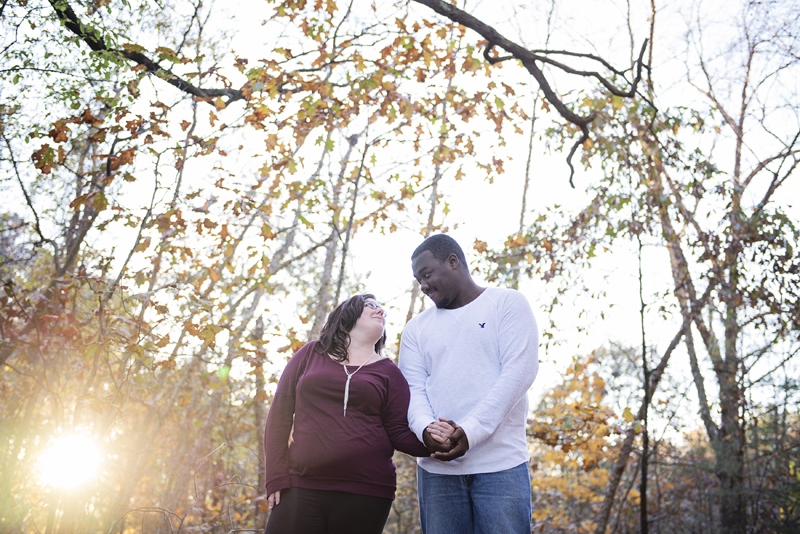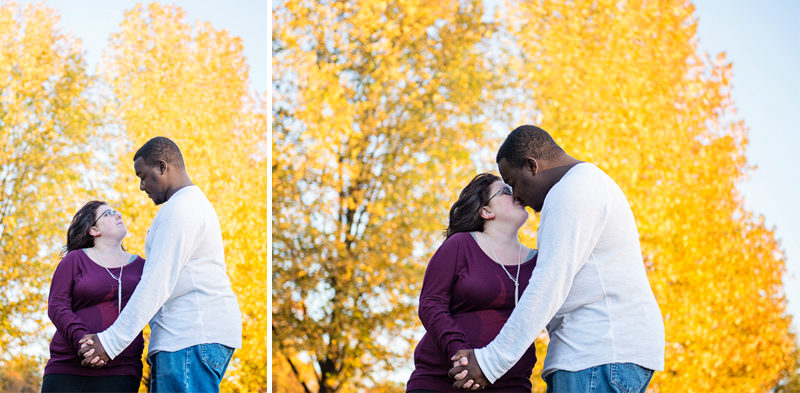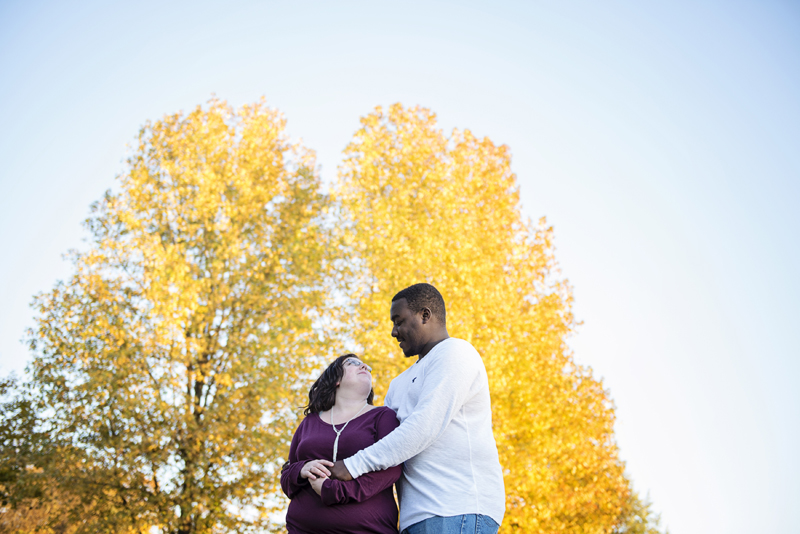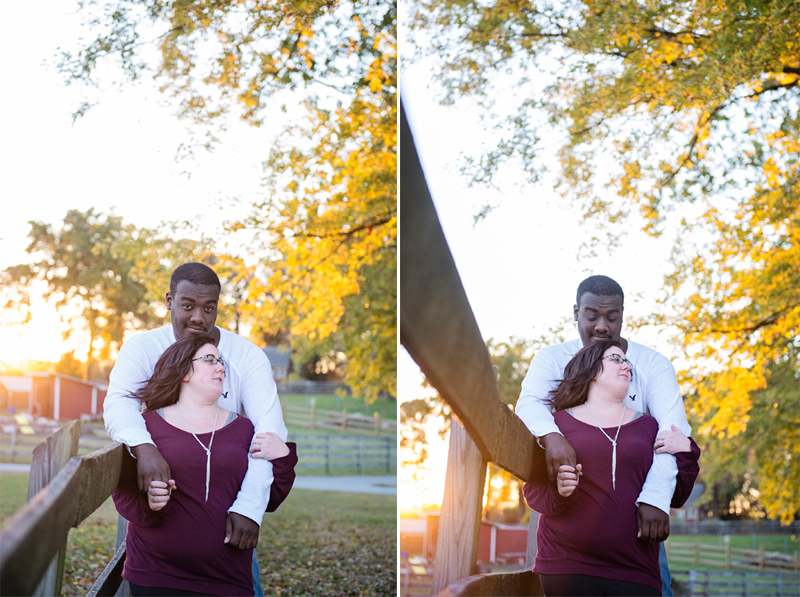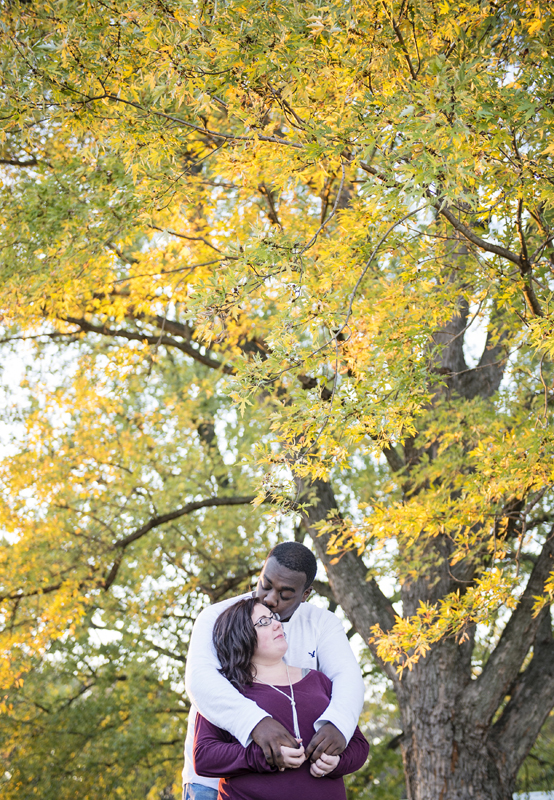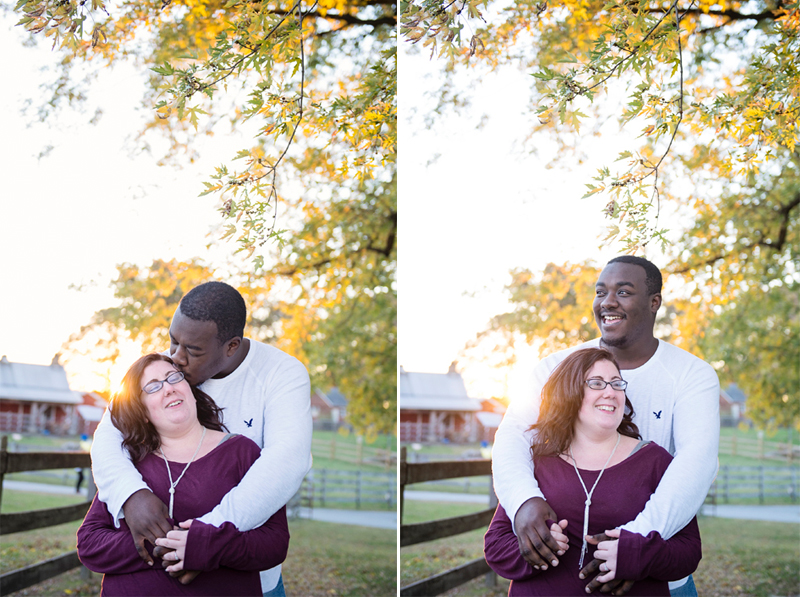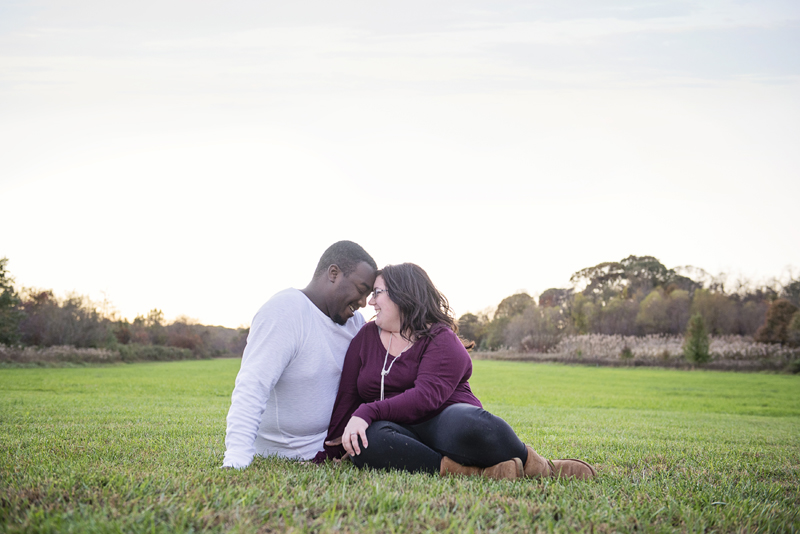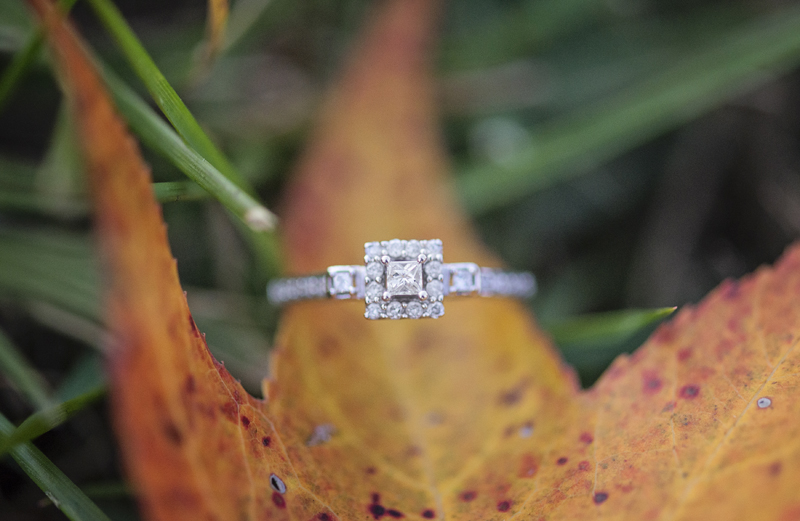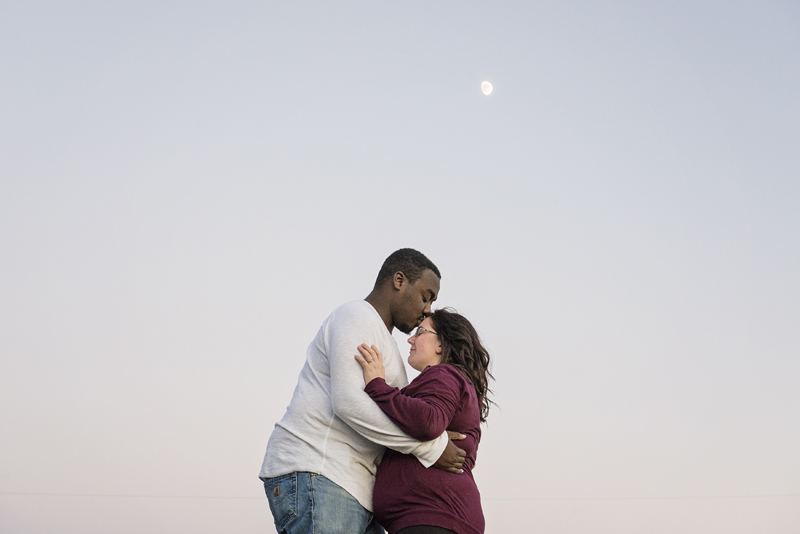 ---
---
---