Tips and Tricks: Kicking Up Your Engagement Session
Tips and Tricks: Kicking Up Your Engagement Session
I'm so excited to be starting a new section on my blog! I've been wanting for a really long time to offer informational posts to help clients. I've had many clients ask me for styling help, vendor help, location suggestions, etc., and now I finally get the chance to put my knowledge together and put it all out into the blog-o-sphere. Today's entry? Engagement session tips and tricks!
I absolutely adore engagement sessions, they are fun, can be super unique, and a great way for me to get to know my couples. Usually my couples aren't use to having a camera following them around, so this gets them comfortable with the process and makes the wedding day photos that much better. The best part of it all is that I offer these session as complimentary in all of my wedding collections. There is really no downside at all, haha! Today I want to share a few things I love about engagements and some tips on getting the most from these sessions.
Have fun!
Easy, right? The first thing I tell my couples when we are starting out is to get close together and to tell jokes to one another. Pretend you aren't in the middle of the city or the park with a camera next to you :P. If you want to make silly faces, go for it! I love the goofiness and I will often be laughing with you two. The reactions that come from being silly are the most genuine and loving looks, which are some of my favorites.

Pick a location that is special and unique
A familiar location can get you comfortable much quicker. Also, you'll know the lay of the land and all the areas that both of you are absolutely in love with. I love hearing about why a certain area is special - either a first date, or where you met, or it's where you first lived together. Either way, I get to know you a little better :).
Make sure the bling is sparkly clean
I get up close and personal with your ring. After spending so much time and money carefully choosing the perfect ring, these detail shots can be truly breath-taking. I usually place your ring in a setting that will make it's beauty pop even more :).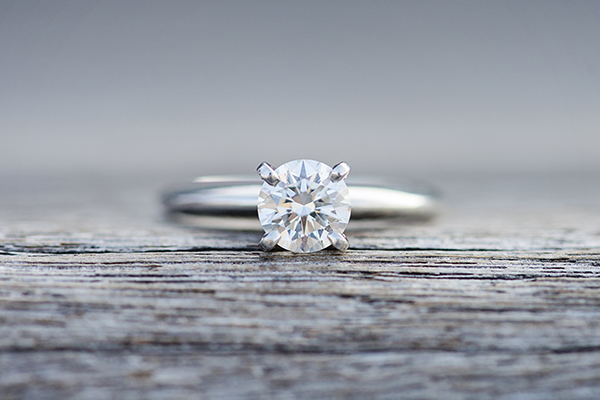 Bring props
I encourage couples to bring props to hold up, or different items to lay out around them. A cute little banner with your wedding date, a chalkboard with a sweet sayings, and a small collection of your favorite books can all be used during your session. I'm a big fan of a good picnic scene and can help supply blankets and basket if your vision needs them!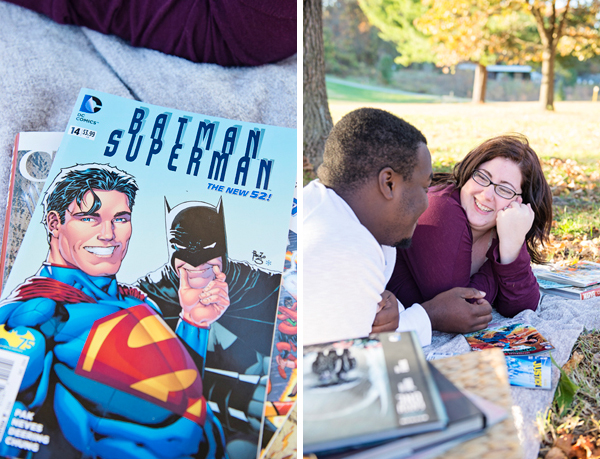 Get your pets involved
Animals are different than props, so they get their own little tip. There is nothing I love more than getting pets in some shots. Those are your babies, they deserve a spot in the session as well! During engagement sessions, I often have my husband with me since he's my second shooter for weddings. He's there to handle anything you may need, so when pups need a photo break he's there to control them.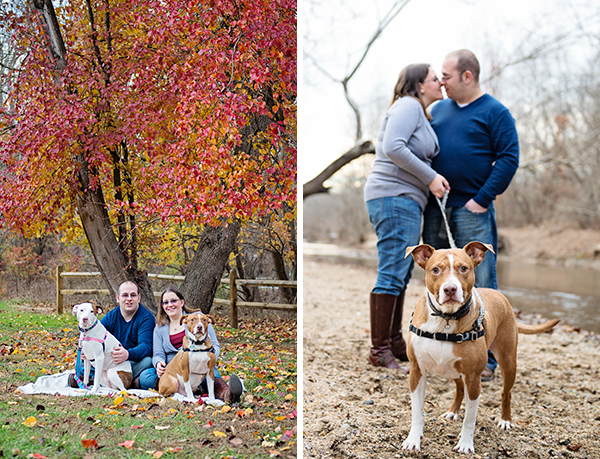 Choose outfits that compliment each other
There is no reason to match 100% of your clothing; to be honest, it's even a little creepy if you both wear exactly the same shirt :P. For men, go for a lightly colored button up shirt with minimal patterns that aren't distracting - a light plaid always looks nice. Pants can either be khakis or nice fitting jeans (nothing baggy or falling down). For ladies, go for either a brighter or darker color to offset your partner. Dresses with small designs on them, like polka dots, are always great. If bringing two or three outfits, start with the outfit that you can easily change out of. Sometimes we won't be in a location that will have bathrooms to change in, so you would usually want to start with a dress. It's simple to slip on pants under the skirt and then wiggle out of the top. I know from my years of locker room changing that us ladies are extraordinary at changing clothes, haha!
Have your hair and makeup professionally done
Similar to choosing an outfit, your hair and makeup are in the same realm with your "look". When you are feeling beautiful it absolutely shows in your photos. The confidence that shows through after a morning of pampering and then an evening of photos with your love is completely outstanding. Something extra, sometimes you can get your wedding makeup trail completed the same day as your engagement session, that way you get to test your big day look and see how it translates to photos.
Please, display that affection!
Public display of affection is more than okay in my book, especially when it's your engagement session! I mainly handle these sessions in a candid and fly-on-the-wall style when I can. I don't want you two being stiff or robotic at all, so I keep the typical poses of "just look over here and smile" at a minimum. Most of the time you get to be so comfortable with the camera you start to not need my direction at all. The more kisses and hugs the more at ease you'll become :).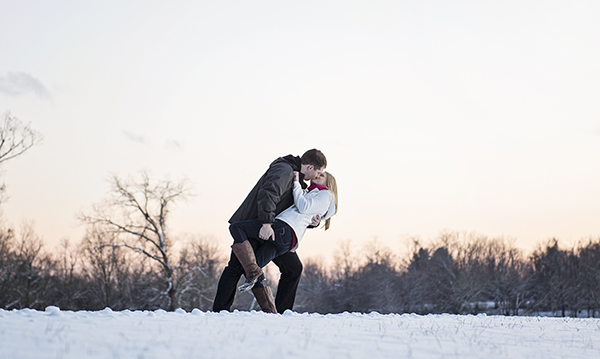 There you have it! My tips and tricks to having a successful engagement session.
You can see more images from my engagement sessions on my blog, or contact me today to book your session :)
---
---
---