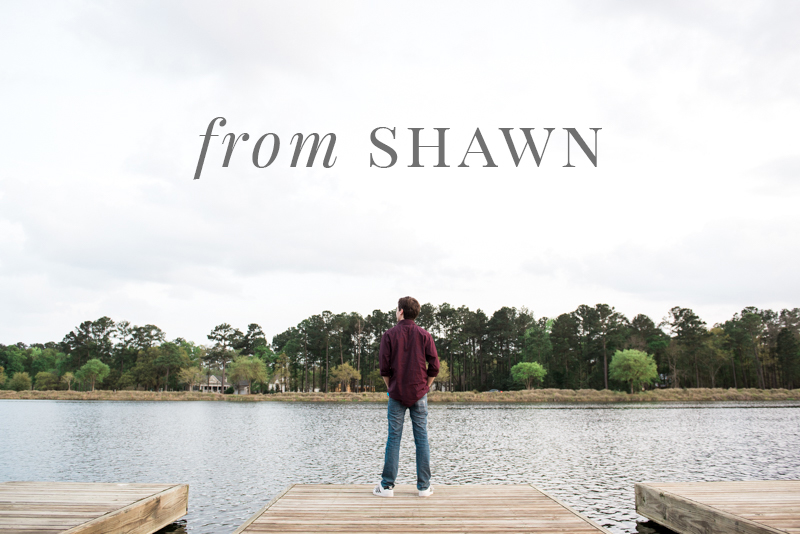 from Shawn
Hello everyone! This is the first in a new series that will be presented by a not-so-new face. My husband, Shawn, has been a huge inspiration for me and Britney Clause Photography. He's helped me build it from day one, and has been an integral part of everything I do. His monthly series should provide a different perspective from what I usually share, including a different opinion and more technical insight to things. Enjoy! ~ Britney After Britney started doing photography right after college (while we were dating) my responsibilities were very simple. I would go with her to shoots as another set of eyes and hands. I would be there to carry her bag , swap lenses, hold up a background blanket, throw leaves in the air, and other tasks trivial for people with four arms. Sometimes, I had the luxury of being the model myself (free professional headshots for life!) I've always tried to support her business and fill any needs she had. It's only natural that she would soon start teaching me how to use a camera, what to look for in a shot, how to adjust for lighting, and all the other various intricacies of photography. It made it much easier that I spent years looking at her photos, giving and listening to her input on how to shoot. Fast forward several months through a training montage, and Britney eventually trusted me as a second shooter at a wedding. It went very well, and even though...

Tips and Tricks: Kicking Up Your Engagement Session
I'm so excited to be starting a new section on my blog! I've been wanting for a really long time to offer informational posts to help clients. I've had many clients ask me for styling help, vendor help, location suggestions, etc., and now I finally get the chance to put my knowledge together and put it all out into the blog-o-sphere. Today's entry? Engagement session tips and tricks! I absolutely adore engagement sessions, they are fun, can be super unique, and a great way for me to get to know my couples. Usually my couples aren't use to having a camera following them around, so this gets them comfortable with the process and makes the wedding day photos that much better. The best part of it all is that I offer these session as complimentary in all of my wedding collections. There is really no downside at all, haha! Today I want to share a few things I love about engagements and some tips on getting the most from these sessions. Have fun! Easy, right? The first thing I tell my couples when we are starting out is to get close together and to tell jokes to one another. Pretend you aren't in the middle of the city or the park with a camera next to you :P. If you want to make silly faces, go for it! I love the goofiness and I will often be laughing with you two. The reactions that come from being silly are the...