Emily & Cal
An Engagement Overlooking Maryland
A beautiful couple with beautiful doggies in a beautiful location; could there be anything better? Rocks State Park is such a great location on its own, but whenever I get to shoot in a place that is special to a couple, that location becomes even more amazing!
We started off this wonderful engagement session with a visit to this really cool waterfall. Since it was such a great day out, there were loads of swimmers all around the waterfall, but Cal and Emily did not let that affect their model posing. I could almost forget the people around us, except for all the splashing, haha! As Shawn stayed back to hang on to the pups by the waterfall, Emily, Cal, and I traveled up the river and really explored more of the area. I just cannot say enough about this location. It was so green and bright - the perfect indication that Spring is here to stay!
Our next stop was to the King and Queen Chairs where the dogs were let loose to have fun! This area was gorgeous, and had a spectacular view of the park below us. As long as no one thought of how far up we were, or looked over the edge of the rock cliff, we were totally fine! The three dogs - Sarge, Harvey, and Pickles - acted as my assistants in getting Emily and Cal to burst with laughter. At one point, Emily and Cal were off being cute and as I was taking photos I saw Harvey's blonde head pop up - watching his owners. I loved this session and I'm so excited for Emily and Cal's wedding next June :D!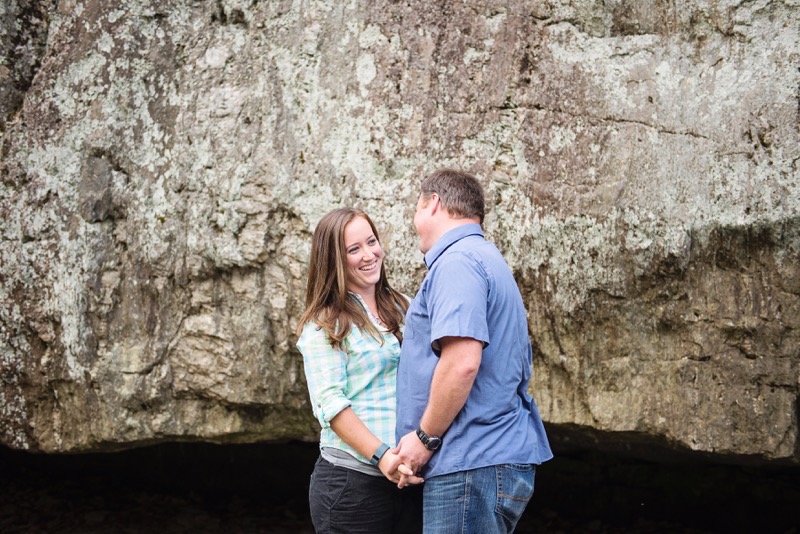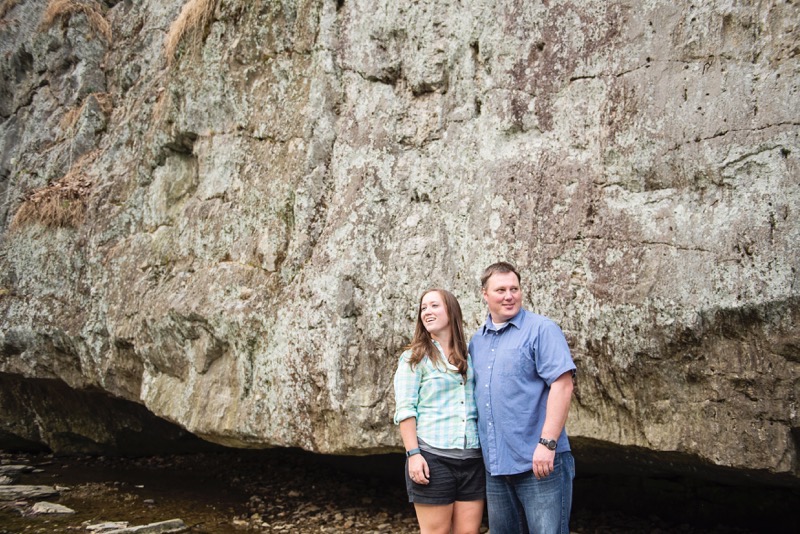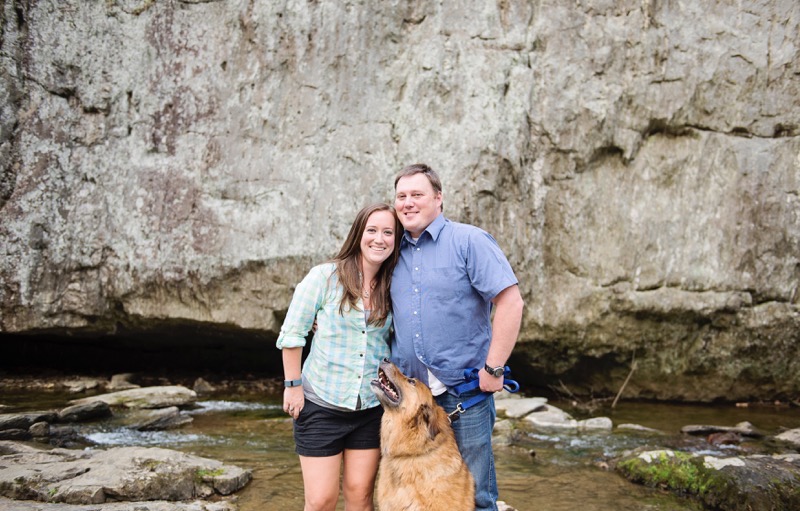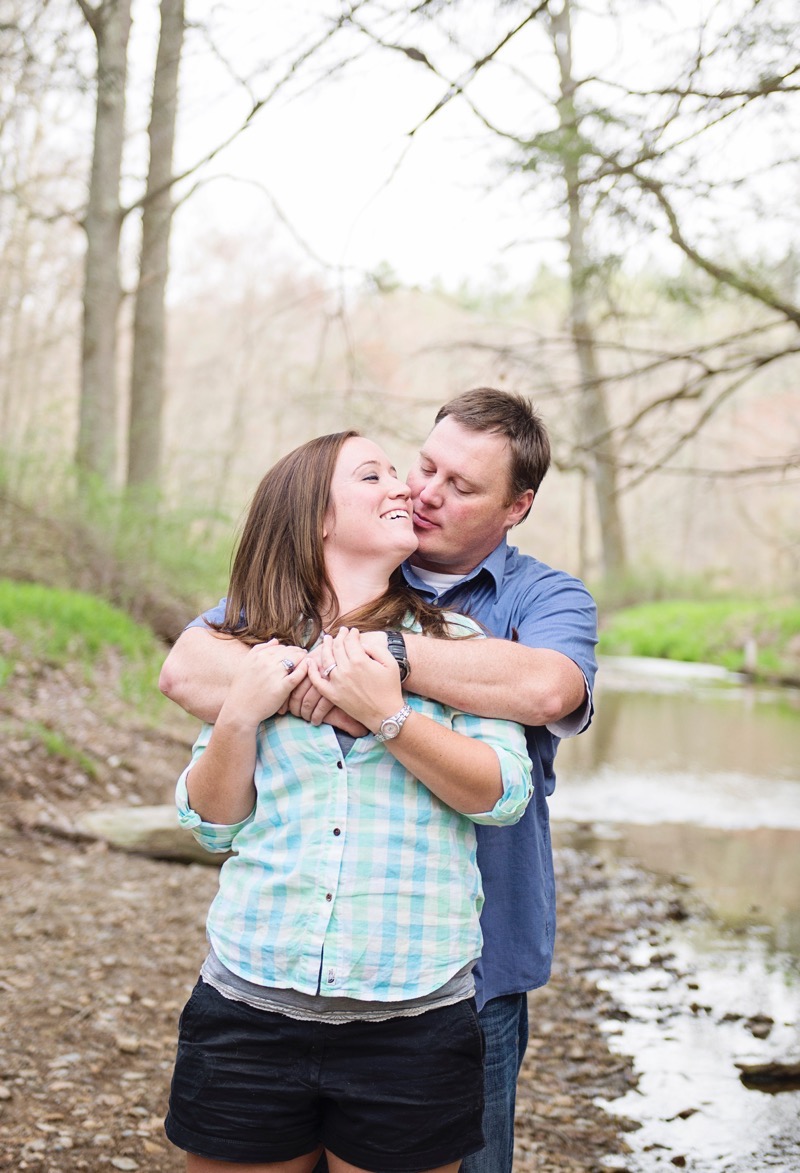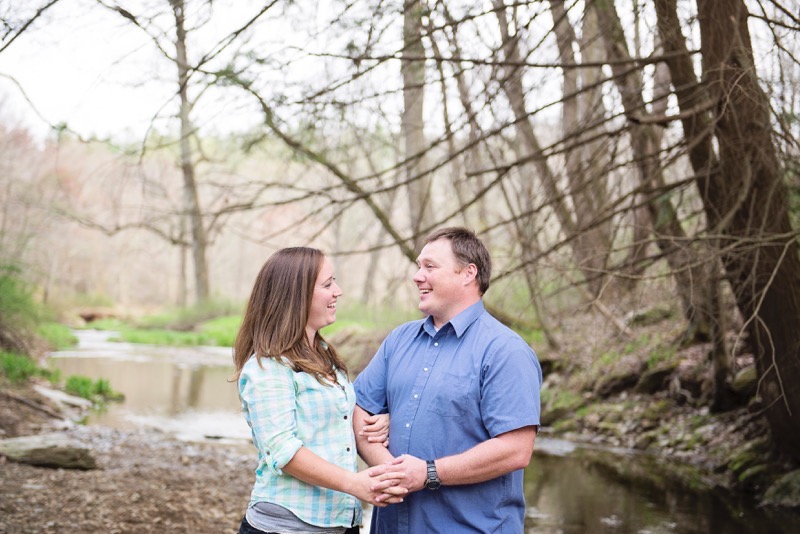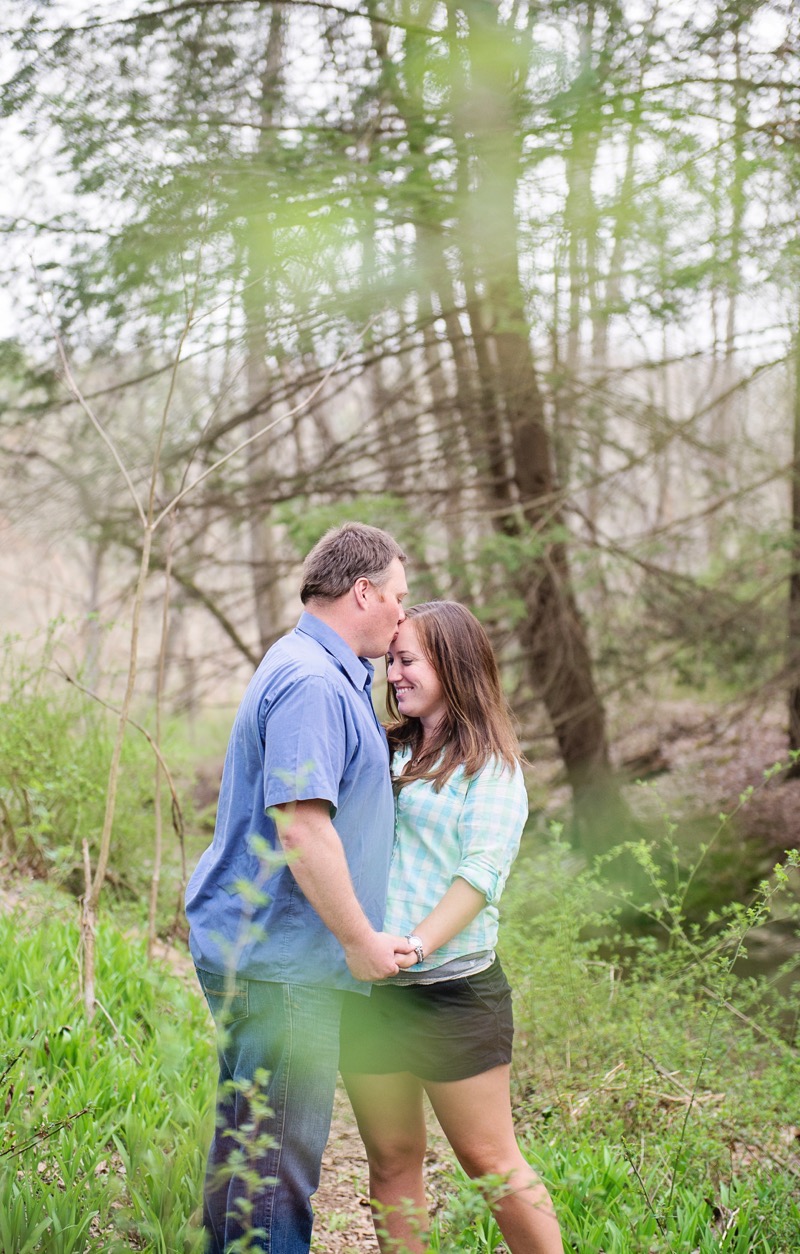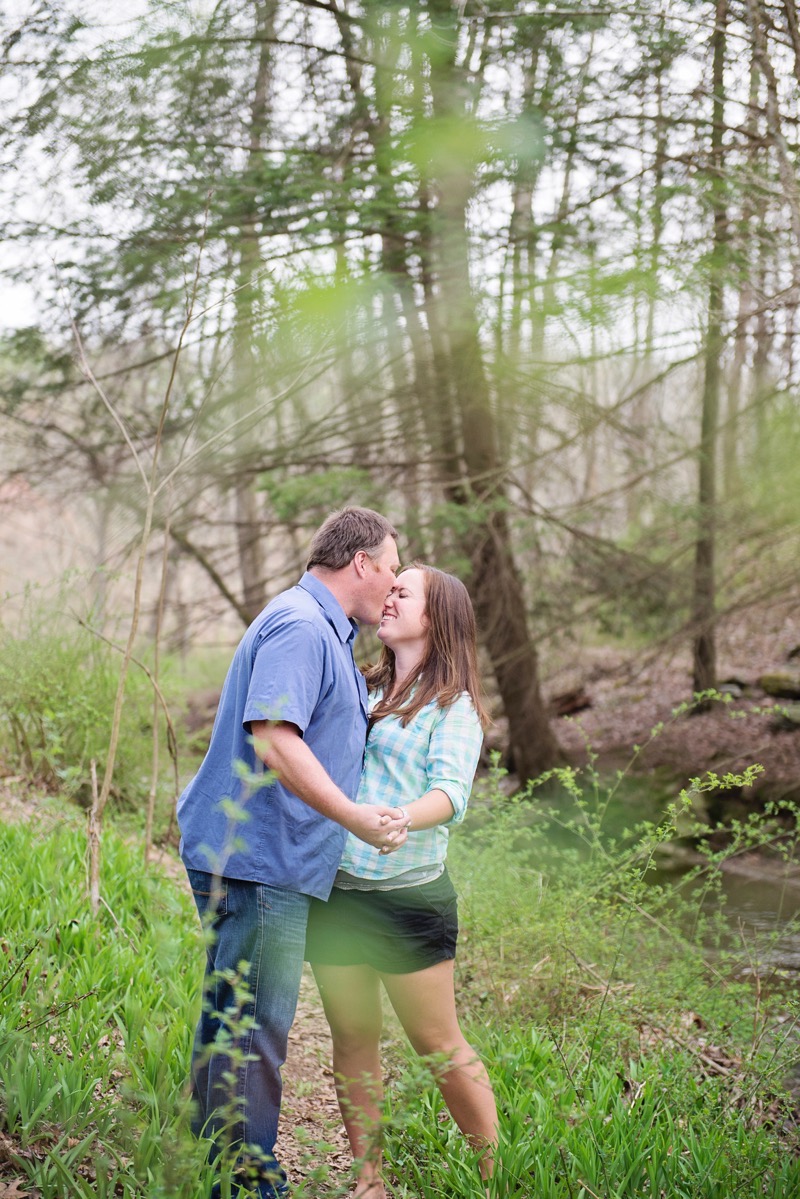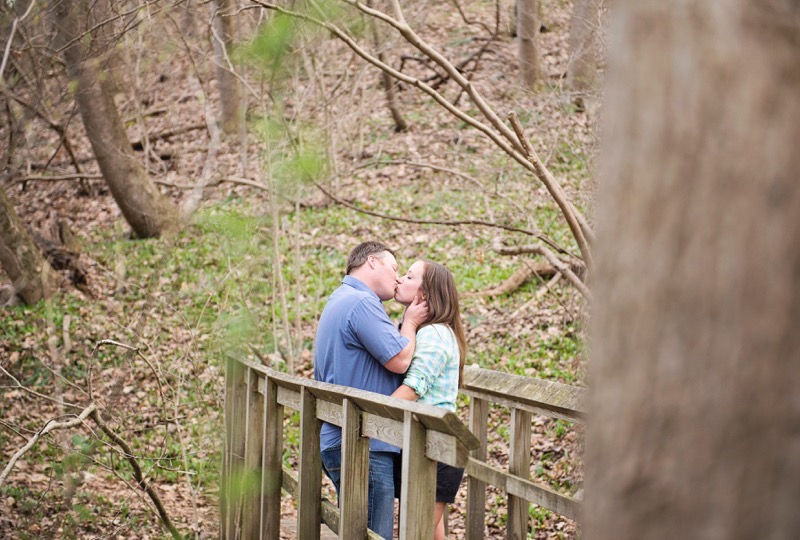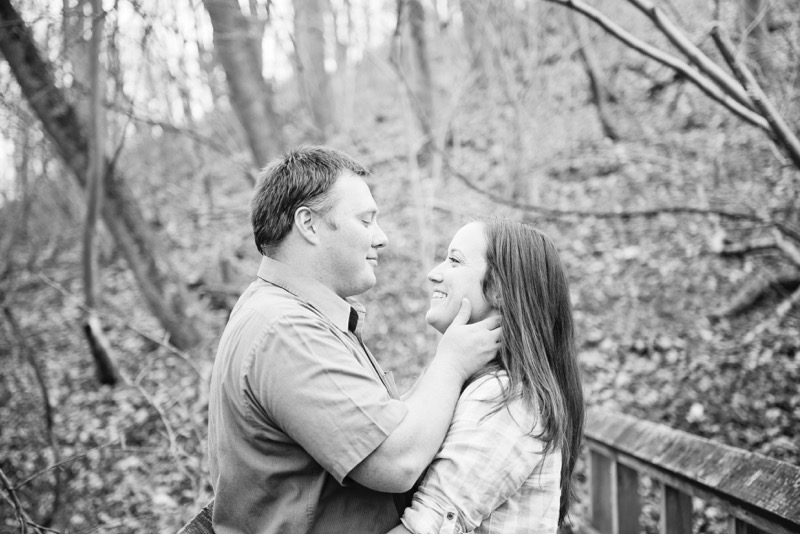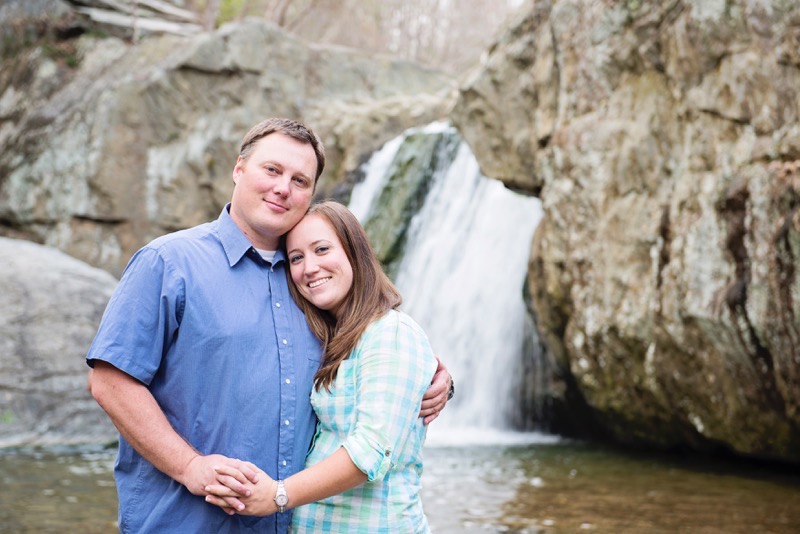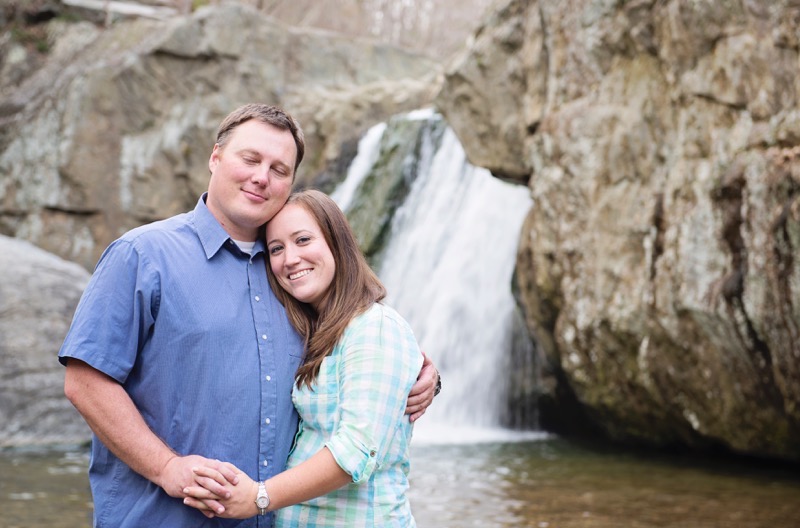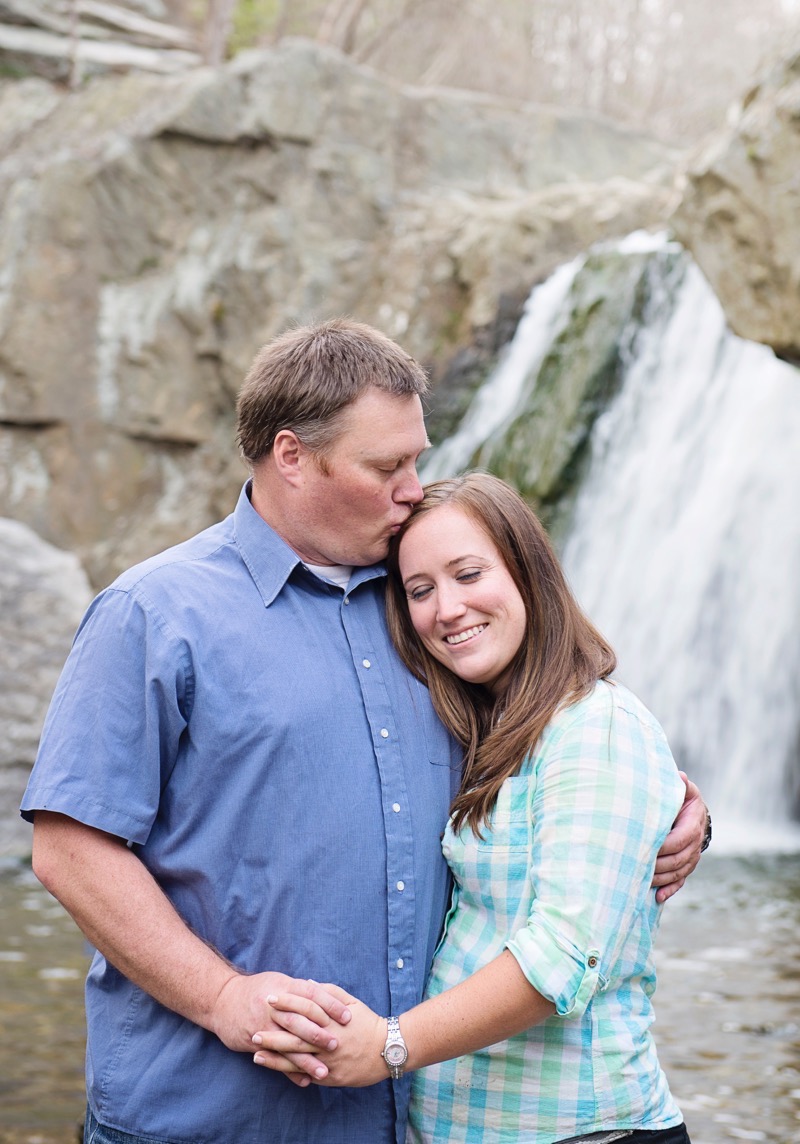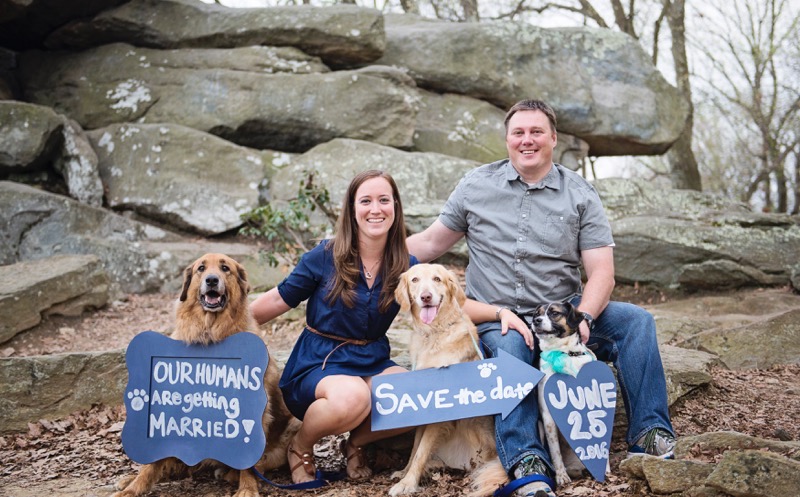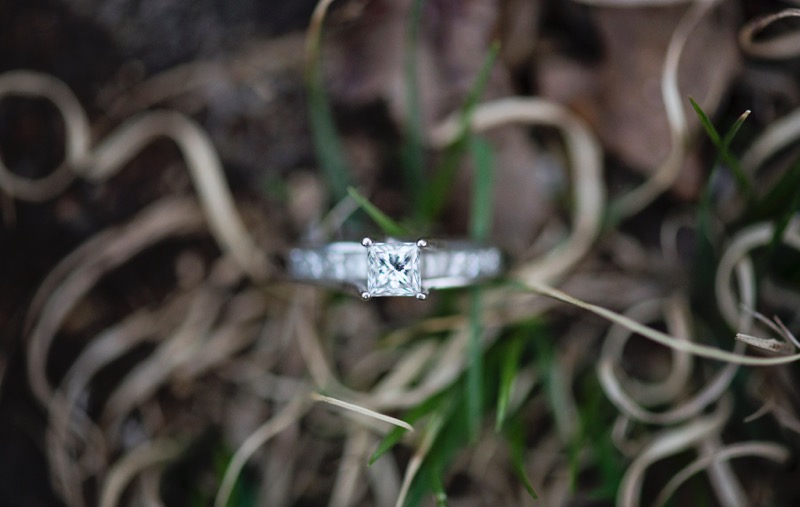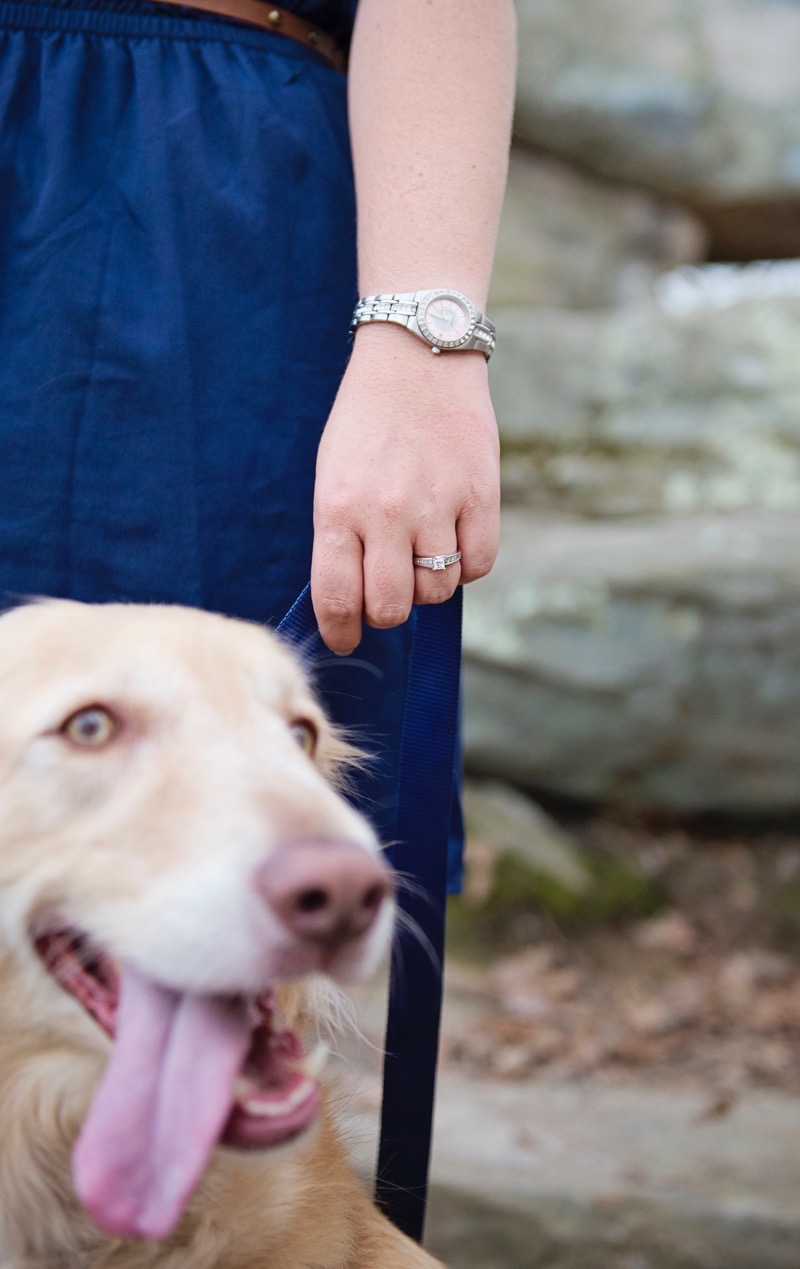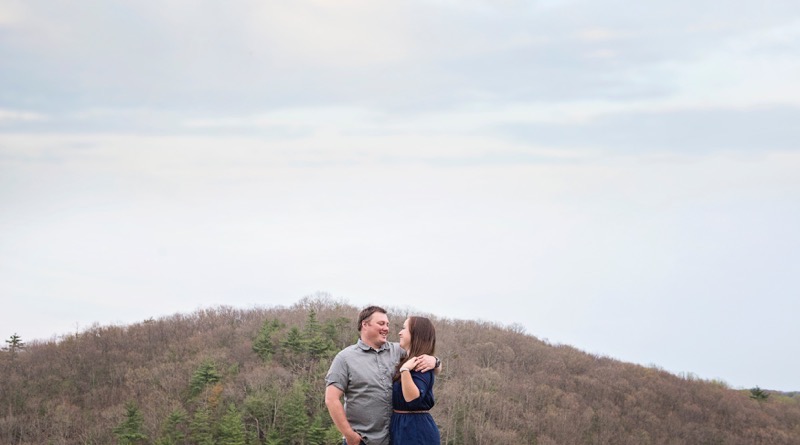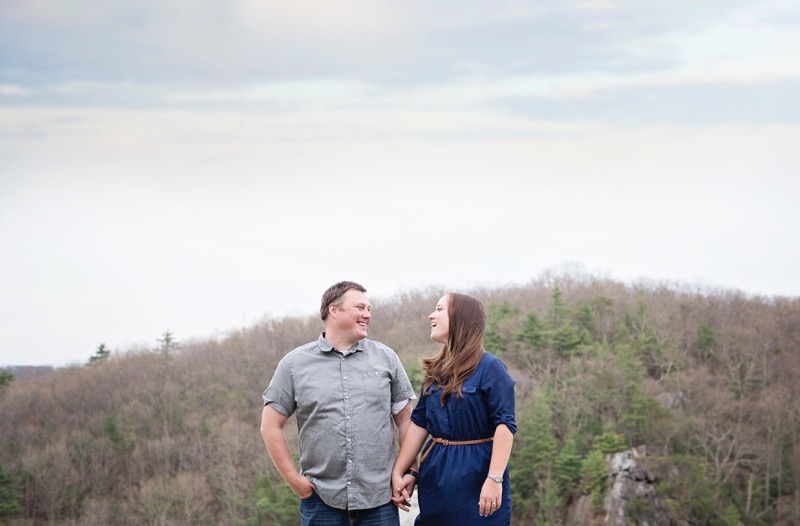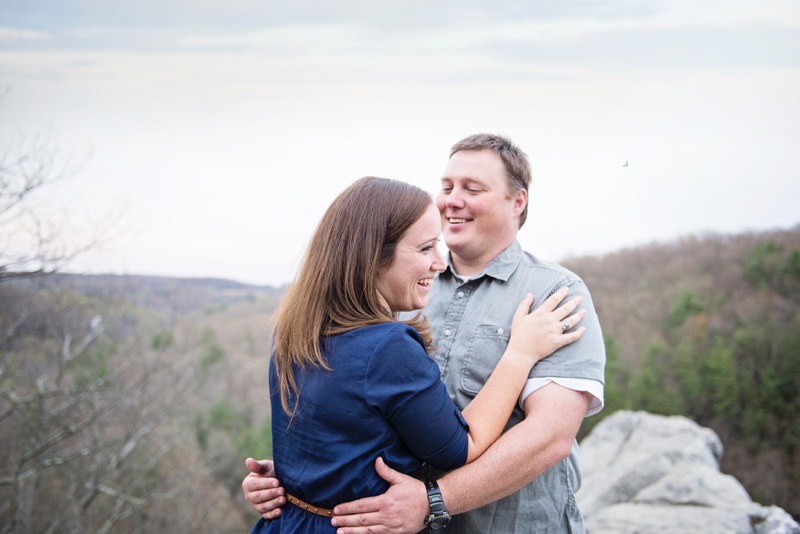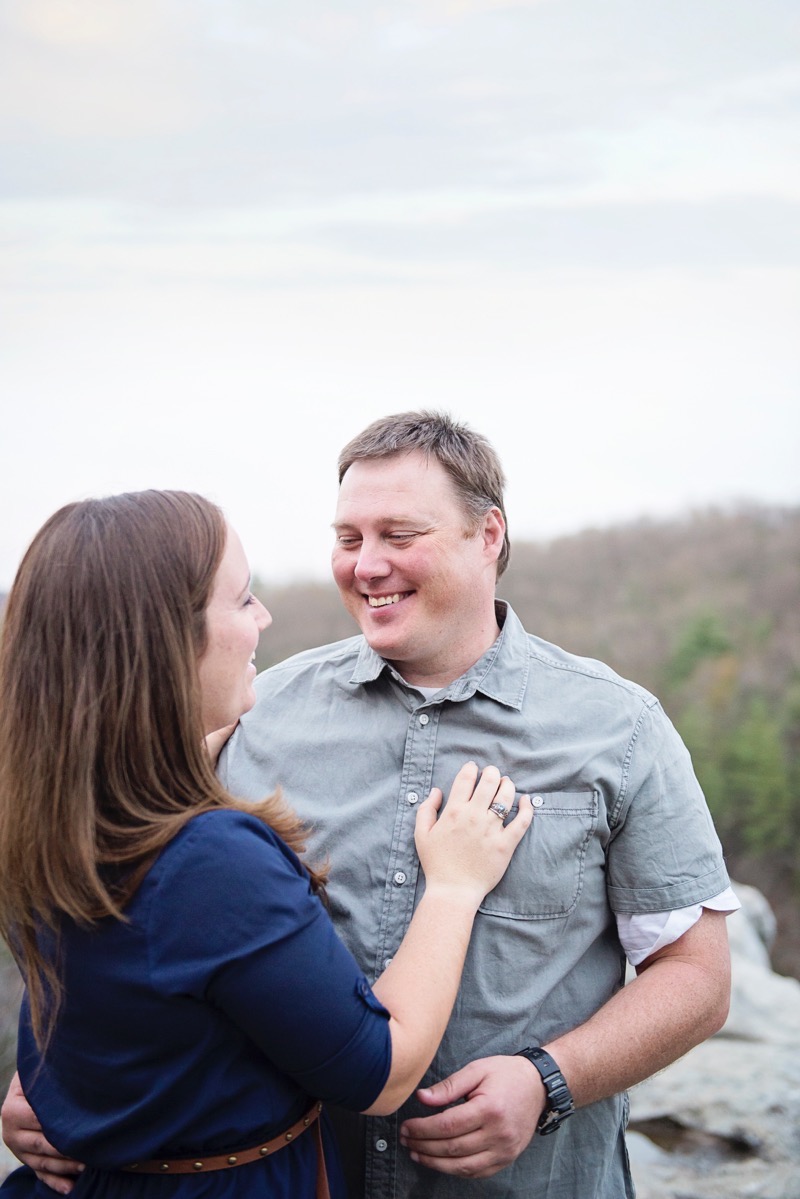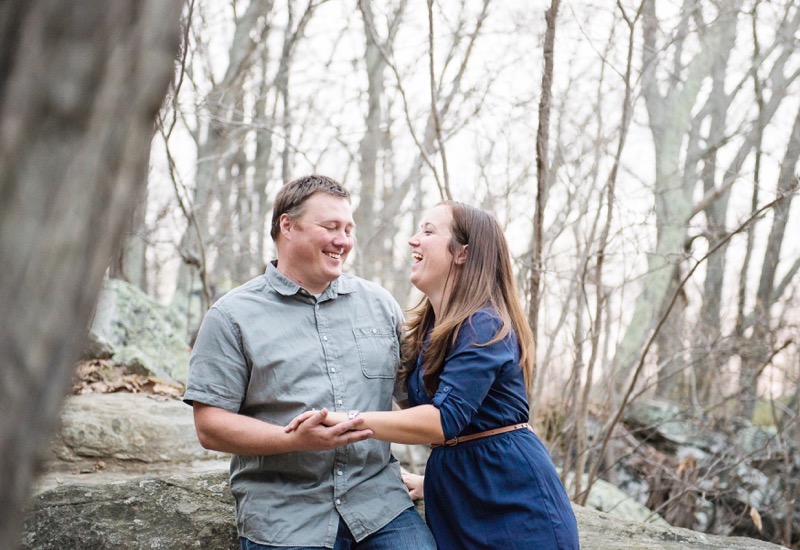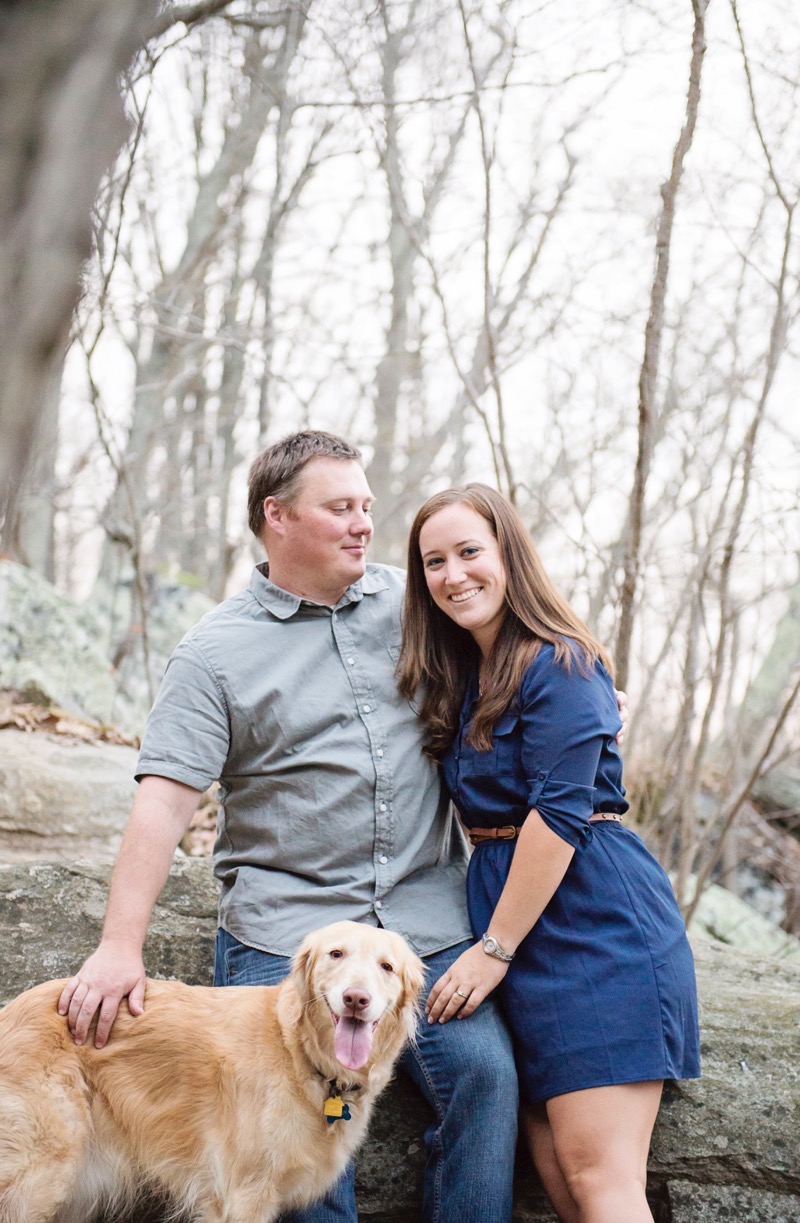 The way Cal looks at Emily. Ahh! So cute! :D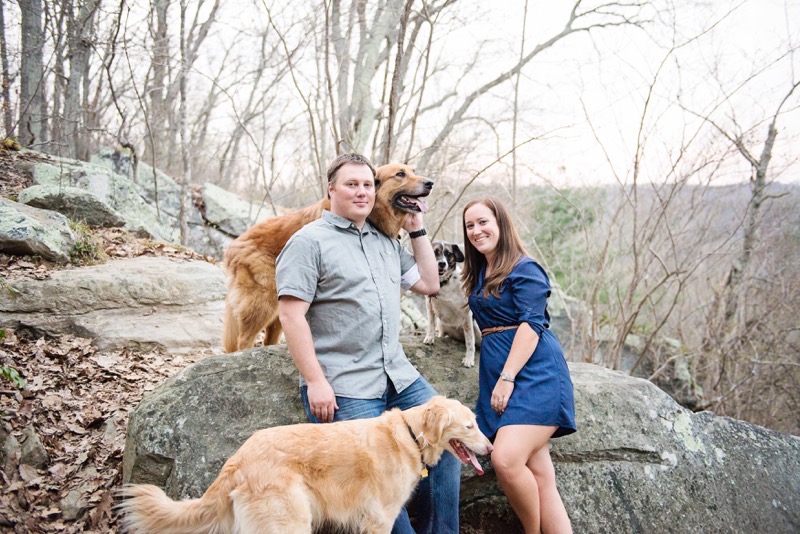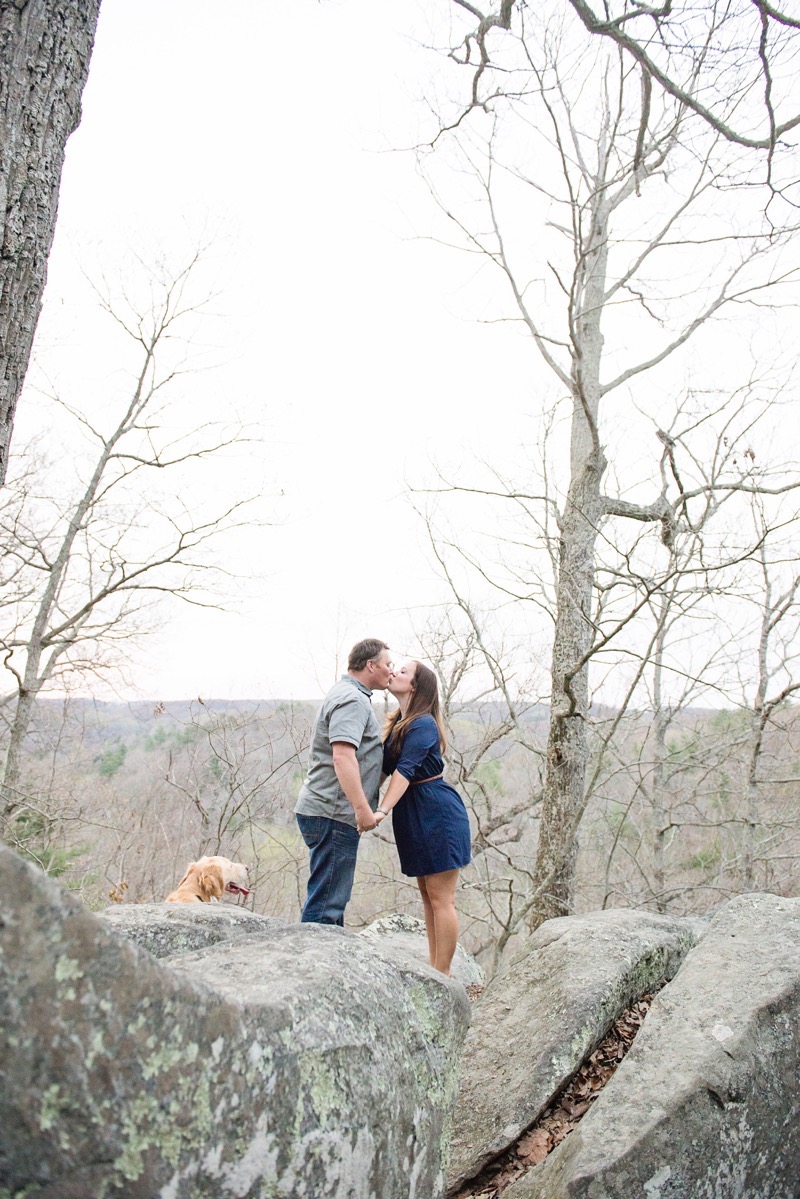 Hehehehe, Harvey the audience member.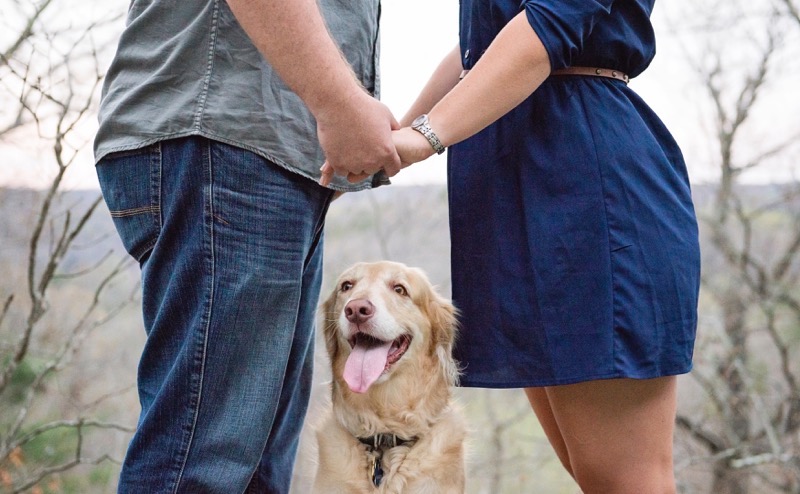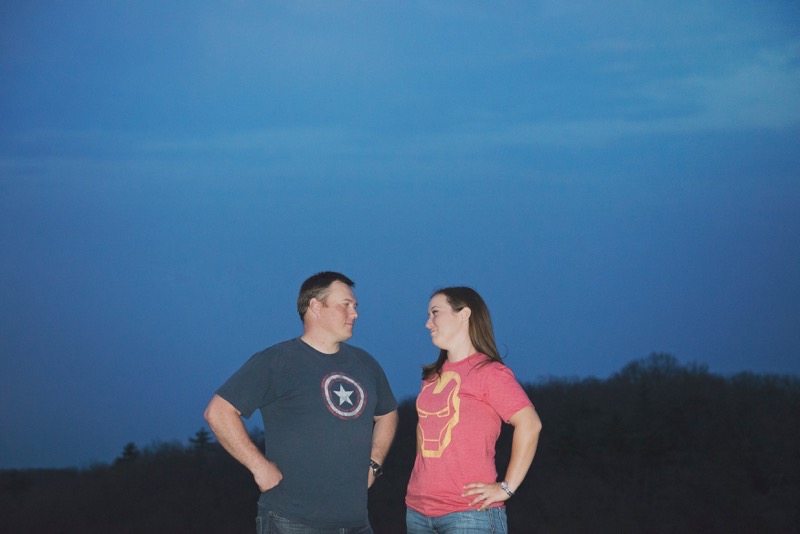 Civil War :P
---
---
---