8 Reasons Why You Should Consider Doing a Bridal Session
Tips and Tricks
Weddings today are a lot different from what they were 30 years ago. There is less of a hold on tradition and more focus on relaxed fun. Certainly, I'm not saying that people didn't have fun at their weddings in a pre-Pinterest time, but we cannot deny that there has been a shift in what couples are doing for during and before their nuptials. There are engagement sessions, first looks and styled elopements. Things that my parents never thought of doing are now staples in the wedding planning process.
Bridal sessions are a major event that I feel is on the rise in popularity. A few years ago, these shoots mainly involved just the bride, but I'm seeing more and more couples do these together, and it's pretty awesome. For those who aren't familiar, if an engagement shoot and a first look decided to have a child, a bridal session would be the final product. They are a lot like an engagement shoot in choosing a location that isn't your wedding venue, but the bride gets to be in her gown and the groom is in his suit. Usually these sessions are done right around when your hair and make-up trial happens, since you can take advantage of being all fancied up with the cosmetic style you'll have on the big day. A lot of the time, family likes to attend, which is great because there are a lot more hands on deck and they get to be more involved in the pre-wedding time. It's romantic and sweet and just an amazing way to see even more personality from the bride and groom.
I fell in love with these last year after Katie and Matt opted for one, and I kind of wish more couples (or even just brides) would seriously consider doing one. Of course, my views are similar to doing a first look: it's all up to the couple. But I do have a handy list of benefits for doing a bridal session whether you want to do one together or with just the bride.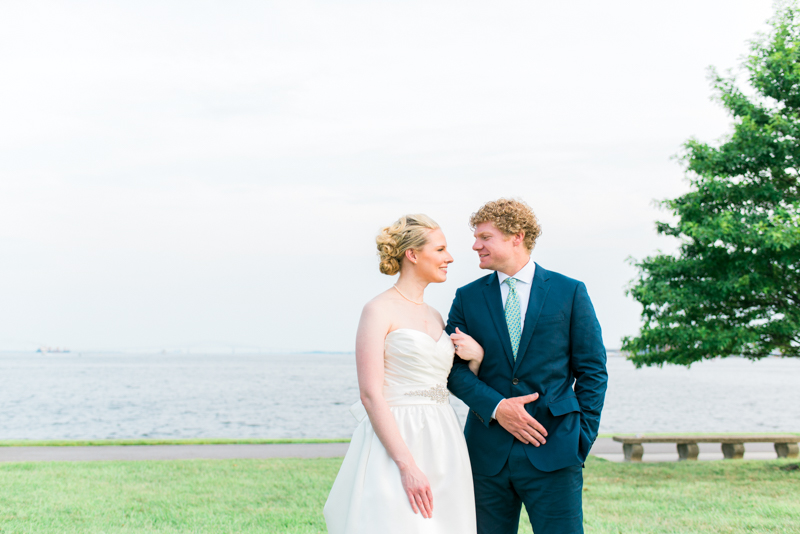 Bride and Groom bridal shoot
1. It saves time on the wedding day.
Sometimes the timing of your venue just will not work with sunset or a first-look. This means we will most likely be shooting your portraits in the dark or in harsh afternoon light. It's no one's fault when this happens. But by going out on a different day, we don't have to worry about losing light on those special portraits. Oh, you also get a TON of romantic photos together :P.
2. More control on the environment.
With bridal sessions, you aren't confined to your wedding venue for portraits. It's also possible that your venue doesn't offer a great variety of backgrounds, but if you did your photos a week or two before the big day, you get to choose the scenery that you want. You can even pick a unique location to add some variety to your wedding album!
3. Get the most out of your hair and make-up trial.
After I got my hair and make-up trials done, I came back home, put on my bum clothes and watched The Office. If I planned a little better, a bridal shoot could have allowed me to take full advantage of all the pretty. It's basically a full test run for your day-of look.
4. There is much less stress on the wedding day.
This comes back to timing. There is a lot of stress with a wedding day timeline. Whether it's your planner or DJ (or even us as the photographers), we are all trying to keep you two on schedule. With a great majority of your romantic portraits done before the wedding day, you two are able to worry less and party more.
Bride only bridal shoot
1. All of the benefits above.
The same items from the couples list also applies to the individual, with a few variations. Timing will be reduced because your solo portraits will be done, and stress with getting ready will be minimized because you would have already had an amazing trial of everything.
2. It's a good gift for the groom on the wedding night.
This is not the gift that you will give your groom before the wedding if you aren't doing this as a couple or doing a first look since he probably doesn't want to see you in your dress until you are walking down the aisle. But what about the wedding night? Imagine how sweet it would be if after the lashes are off, the 100+ hair pins are taken out, and the PJs are on if you presented him with a beautiful book of you in your gown.
3. It allows time to get comfortable in the dress.
Some dresses in the final fitting seem like they are perfect, but occasionally - and we've seen it more than once - where the garments that you planned on at the final fitting were forgotten or hadn't been delivered yet. During your couple hours for a bridal session, you can put on all of your wedding items and get a feel for what it will be like for a whole day. Usually, you can tell if a bra isn't going to work so you don't have to figure it out on the wedding day.
4. There is even more excitement to walk down the aisle.
Seeing your final look before the wedding day will give you the same feelings that you got when you first said "YES!" to your dress. You know it's the dress that your husband will love, and seeing this full look will just solidify all of your choices even more. Also, you can see if anything with the look needs to be tweaked.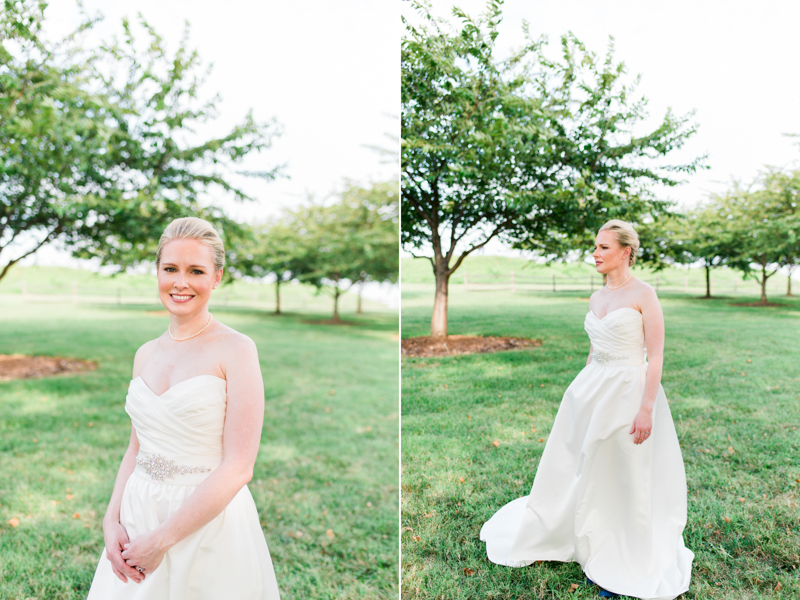 ---
---
---