Family Formals: Reduce the Chaos
For Your Day
There are a lot of important things couples try to perfect for your wedding, like the sweet first look, the heartfelt and poignant ceremony, and the rockin' party. With all of these bits and pieces to worry about, it's easy to miss another big stressor: family formals. These photos typically take place right after the ceremony and with you and your partner and your close family, while the remaining guests enjoy a smooth cocktail hour before dinner. They provide a great opportunity to slow down and capture some precious memories to be used for everything from wedding albums to Facebook profiles. However, what should be a calm and special moment immediately trailing an emotional ceremony, can quickly turn into an upsetting hassle on your big day.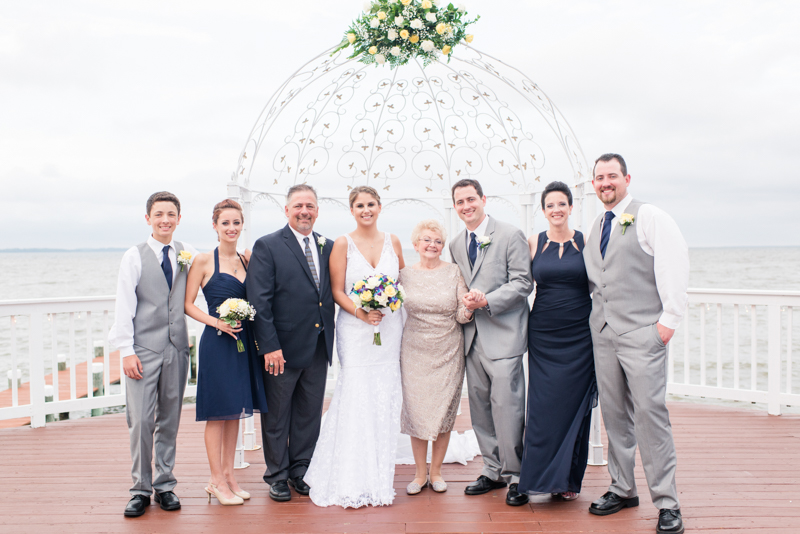 The Scenario
Imagine you just finished exchanging vows and sharing your kiss. As soon as you get back down the aisle, you are directed over to a shaded area near by where you can take a few moments to chat, giggle, and spend some time together as your family is collected. As Shawn is gathering parents, siblings, grandparents, and others, we notice some aunts and uncles wandering over to congratulate you and see what is going on. When Grandma is brought over, I begin to set up the shot, and it's gorgeous. She congratulates you, gives the you both a quick hug and kiss on the cheek, and I wait for everyone to settle in before asking the group to look at me. Unfortunately, the well meaning guests also bring out their cell phones and point-and-shoots, and begin clicking away. They distract Grandma, who wants to smile at every camera, instead of just focusing on mine. Suddenly, there is a competition on who can shout louder at Grandma, and I become the mean photographer to ask certain family members to put their phones and cameras away, which isn't a good way to kick off a party.
After that shot, I need to grab one set of parents, but instead of listening for their name, they are talking to another aunt and uncle. It takes a few calls to get their attention and get them to pose, which is time that we could have spent getting your individual portraits or enjoying the party. Immediately following this picture, another family member asks if they could get a shot with you, even though they weren't included in the shot list. While we try to avoid any delays we can, it's sometimes very difficult to say no to guests, especially when one simple request turns into several more complicated ones. Meanwhile, we are trying to call names over the chatting crowd, Shawn is asking people who wandered into the background to move to the side, and I am bumping into family members standing nearby while focusing on lining up a shot. Finally, after getting through all the portraits that are expected (and maybe some more that snuck in), we have lost a lot of time and must now rush to complete the remaining photos or risk delaying your introductions and dinners.
Believe it or not, this situation happens frequently, even with the most prepared brides and grooms. A lot of the issue is due to the understandable fact that everyone wants to be around the bride and the groom, and everyone wants professional (or even personal) photos with the couple. We totally get it, but in the grand scheme of things, there are timelines and schedules we have to stay on top of. There are even some unexpected factors that increase the difficulty, like quickly fading sunlight or impatient caterer's wanting to serve dinner early. Luckily, there are some simple strategies that you can employ that are simple to set up, but provide a completely different experience.
Focus on Immediate Family
Gearing up for the wedding, Shawn and I always send out a questionnaire to our couples that asks for the names and relationships of the people they want group shots with. We take this list seriously, and after some standard additions that you might have missed, follow it precisely on the big day. It's a critical component to letting us know which family members belong together, especially in families where last names can be radically different, and make sure we don't miss anyone important.
When constructing this list, it is easy for the couple to get carried away with all the names they want to include, and it's tough to blame them. You are inviting a lot of loved ones to your wedding, and in the ideal world, you would have photos with each person. But realistically, there isn't time between the ceremony and dinner to allow for this. I can't even count the number of times portraits have been delayed because some members of the extended family did not realize they were expected to wait for photos, and Shawn has to run to your cocktail hour location to find them. Having only immediate family (like parents, siblings and grandparents) makes sure the most important people are included without any mistakes. By being able to tell immediate family members to go to the portrait location but sending everyone else to cocktail hour, we make sure everyone is where they need to be, and avoid the second huge pitfall of formal portraits of large crowds.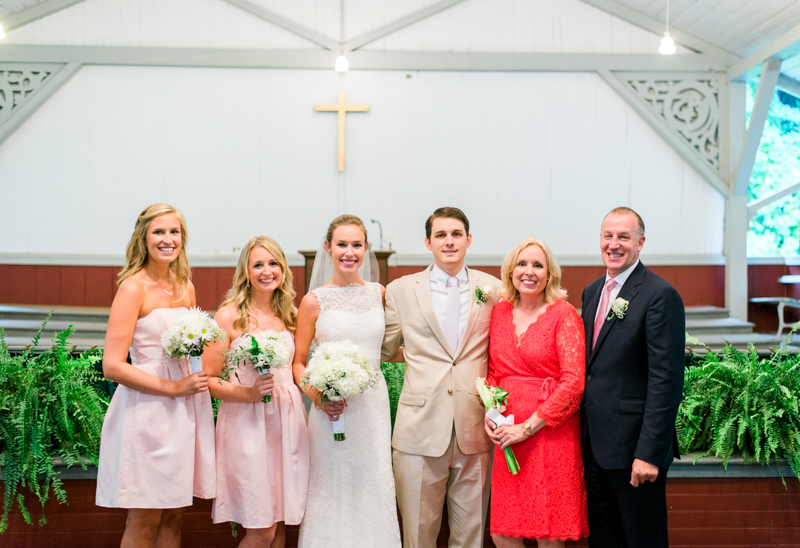 Avoid Large Crowds
Large crowds are amazing on the dance floor, but a nightmare at a portrait session. They cause distractions, wander into shots, and generally slow down the entire process. Most importantly, though, they can cause undue stress and frustration for you. We have seen couples get red in the face at oblivious family members unintentionally slowing down the process, which is no fun for anyone involved. Plus, it doesn't make sense to spend so much time, money and effort on a cocktail hour if nobody is going to enjoy it!
The simplest approach is to let someone (like the point of contact, mentioned below) know to direct anyone not in the formal shots to the cocktail hour. They can be as cordial or stern as they feel comfortable, and let the guests understand it's a request from your mouths directly. In a pinch, we can also serve this purpose, but given all the other things we need to focus on, it's best if that responsibility is delegated. As a last resort, one of you should be ready to politely ask everyone to enjoy the cocktail hour you worked hard to create for them. By quickly dispelling a group before it forms, we can move effortlessly through all the photos, and into the rest of the party before it gets dark outside. If you would still like to get specific groups of people for less candid shots, like extended family members or an important group from college, feel free to grab us during the reception! We are there for your benefit, and love being pulled aside for a quick group pose during a more relaxed setting. It's simple, easy on your guests, and gives you a good reason to take a break from all the dancing.
If given the possibility, we will choose to have formal portraits outside in a clearing. However, if there is no lighting or if it's raining, we may have to do portraits indoors. This amplifies the importance of adhering to this rule, since there's even less room to work with. We have had situations where we are fighting to be heard in a very loud room, working around chairs being brought out for dinner, and relatives standing in the best spot for us because they want to take cell phone pictures.
Let your day move as smoothly as possible, and have someone you trust to speak up move people into your cocktail hour so we can focus on you!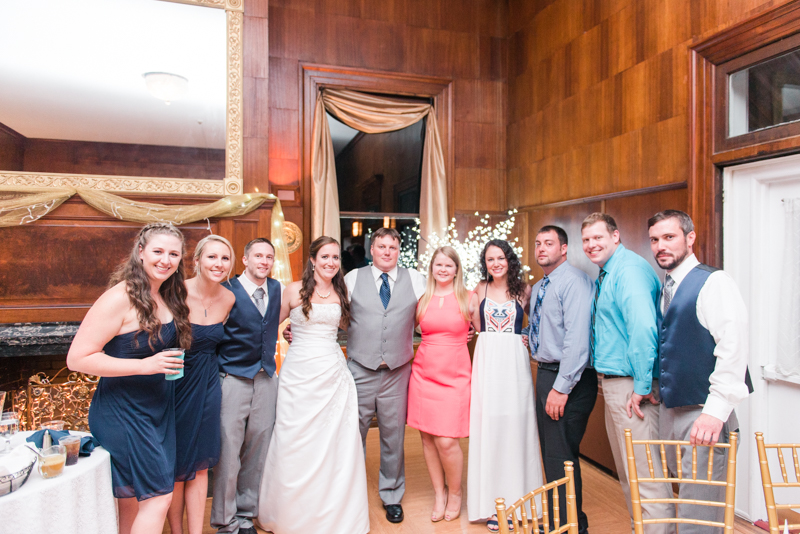 Have a Point of Contact
Shawn has a previous post that covers the importance of having a point of contact for family formals, and further mentioned in this post, but it is worth repeating with its own special headline. This person is usually a parent or wedding party member who can recognize faces and not be afraid to speak up. They play a huge role in moving distractions away and getting people ready for photos. Just be sure to let us and the point of contact know, so there's nothing you need to worry about.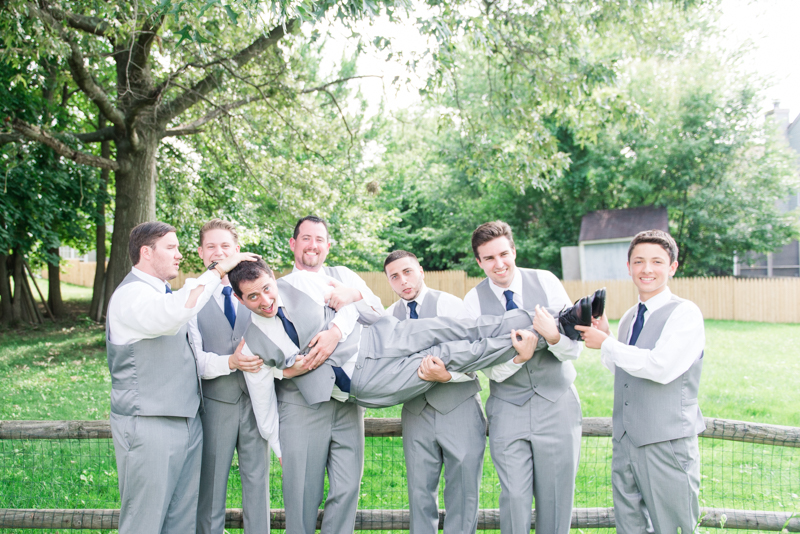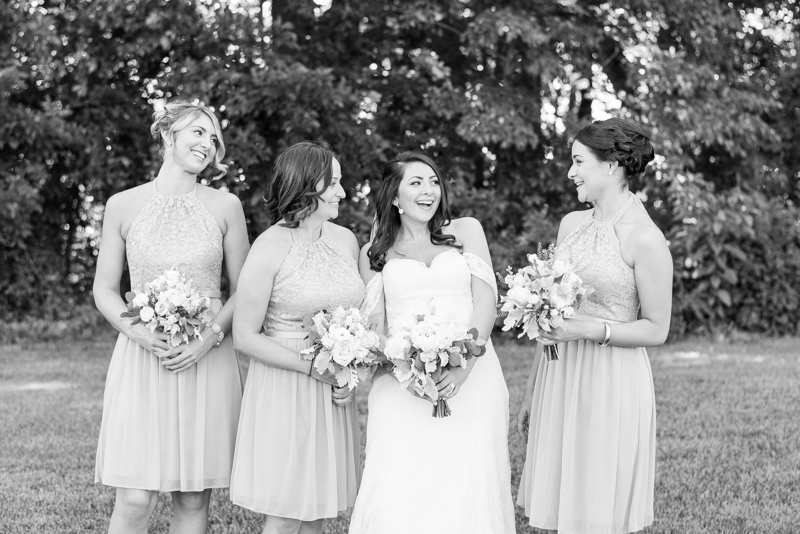 The Revised Scenario
Now imagine you just finished exchanging vows and sharing your kiss, but you were sure to follow the advice in this blog post prior to your day. We move you to the shaded area nearby (or nice area indoors), and you get a chance to talk and enjoy the moment. Your point of contact for formals makes sure all immediate family members are directed to us, while other guests are pointed to the cocktail hour. An aunt and uncle wander over, but are politely asked to enjoy the cocktail hour until photos are finished. Once everyone is gathered, Shawn starts calling names on the list with the help of the point of contact, and everyone moves into position when they are needed. There is some chatter between the bridal party and siblings, but nobody misses their name or wanders mindlessly into a shot. Before you even realize, we have reached the end of the list, and everyone leaves to go enjoy cocktail hour while we adventure out for some shots of just you two. It was painless and efficient, and you are confident you got all the shots you needed. Later in the evening, you get to say hello to your aunt and uncle after everyone has food in their bellies, and you pull us aside for a quick photo with them.
This new situation is a very real possibility for just a minimal amount of planning. Despite our experience, no amount of preparedness can compensate for the unexpected that can happen if you let formals get out of hand. Following these tips can improve the quality of your photos without upsetting anyone, which is a win for everyone.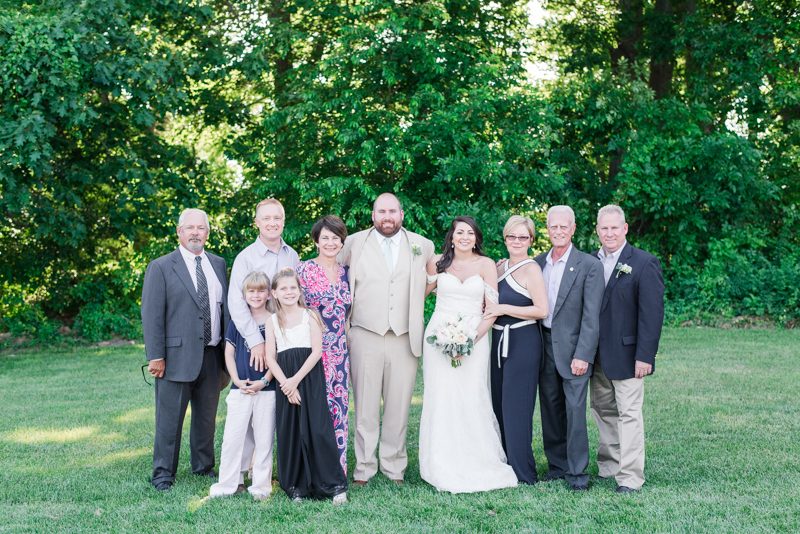 ---
---
---