The Importance of Saying No
Confidence with Compromising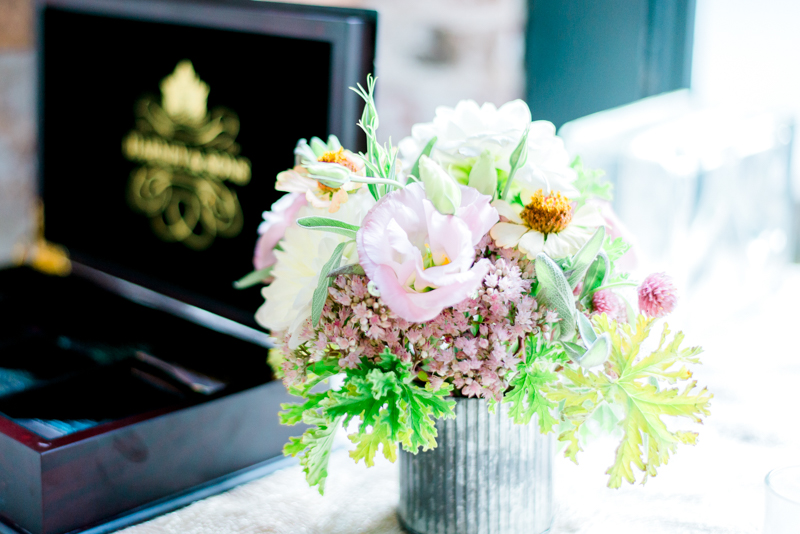 The words yes and no are very powerful. Couples and vendors alike can get hung up on the negativity of the word no, which can make both sides feel insignificant during wedding planning. I've had plenty of situations where I know that I shouldn't be saying yes. Yet, since I didn't want to step on anyone's toes, I bit my tongue. Occasionally, my inability to voice my opinions caused a hiccup in my business. The biggest problem with this is never feeling in control of my success. I would do things for my business because it's what everyone else was doing, or because it's what was being demanded of me. It wasn't until this year that I took the reins and began exercising my right to say no.
Shawn's and my main priority with couples is to have a friendship that is fun and enthusiastic. If there are certain goals or relationships that aren't being positively fostered, reflect on the situation and weigh the pros and cons. We don't want to tell people we aren't going to do something without reason. We have a thoughtful process that we follow in order to make sure our couples (current and potential) are aware that we are looking out for them.
Saying no to things that add stress
One of the biggest things that I think couples and vendors need to ask themselves is if certain requests will add too much stress. Weddings already carry a lot of pressure with them, so why create more of it unnecessarily? If a vendor is not communicating properly, or if a client is making demands that seem out of the ordinary, it may be time to let them know that you are uncomfortable. There is nothing wrong with letting someone know that you no longer feel confident in how much is being requested.
Bringing up your issues can alleviate the stress and also strengthen your relationship. Looking out for your mental sanity is very important in being able to progress. Moving through exciting new challenges might make you feel inclined to take on as many responsibilities as you can. Overburdening yourself with additional tasks that you aren't familiar with makes it harder to complete what you already had on your plate.
Saying no to things that differ from your vision
Your vision is the look you have in mind for the day. For couples, their vision includes the style, theme, and ideas for their day. Whereas for us (as photographers), our vision includes editing style, angles, and posing. If you feel that your ideas are constantly being disregarded, no matter if you're the bride and groom or the vendor, it's time to think of your options.
Before Shawn joined me, I used to run into couples who didn't want to do an engagement session. Being new in my business, I didn't feel comfortable letting them know all of the benefits of that time together, so I didn't. Today, if a couple comes to me and says they don't really want an engagement session, I'm not going to tell them they have to. I simply let them know all of their options and really try to educate them. Often times, I'll get them on board. In the times I don't, it's totally cool. By taking the time to explain to them where I'm coming from, I'm able to feel much more confident. Sometimes, getting both visions on equal ground only takes an easy explanations.
Saying no when you don't fit with each other
This is a more permanent no. With couples, it could be recognizing that a vendor that may look great on paper isn't quite what you expect in person. It can be a differing of opinions, or your personalities don't mesh. This is something vendors can feel about their potential clients, as well. Sometimes meeting in person can just not click, which is totally fine.
Even if personalities are an amazing match, certain expectations can also hinder fitting with each other. Things like budget, quality of work, or a lack of trust can be incredibly troubling. We always start off every conversation with a potential couple by going over who we are, what our style is, samples of our work, and our collection list. Most wedding couples don't have a lot of time. If we are able to give them a clear picture of who we are and what we do in the first email, then they have the tools to decide if they want to move forward.
We are always thinking about the bond we can build with our couples. It's important to us and we don't hide that. There are couples that are looking for vendor bonds, and there are some that aren't. For us, we want people to trust us and we want them to celebrate with us. We aren't a vendor that will simply show up, photograph, and leave. We want everyone who chooses us to know we are cheering for them.
It's not always about the no
You should give some benefit of the doubt for couples and vendors. With couples, that means it's important to know that your vendors have your best interest at heart. Every industry and job is different, and your photographer, florist, caterer, etc. have experience in their specific field. I feel confident in saying that every vendor we have worked with wants to create something special for their couples. So letting go just a little bit can take some of the burden of planning off your shoulders. Similarly, vendors should realize that couples are new to this whole wedding planning ordeal. Don't take their lack of knowledge as an insult, and see it as an opportunity to guide them.
Saying no doesn't have to mean that the two of you won't work together anymore. It doesn't have to be a break-up, just a revaluation. While you should always try to reach the yes, there are always going to be situations where you should exercise the word no.
---
---
---