A Stunning Pier 5 Hotel Wedding in Baltimore
Chelsea & Ryan
Chelsea and Ryan are married! Oh my goodness, the day could not have been more perfect. With awesome details, lovely emotions, and a little replica of their cute pup, Koda, as their cake topper - it was all amazing. I've been in awe of their Pier 5 Hotel wedding since Saturday, and - honestly - I hope that feeling never ends. It's been an incredible two years getting to know Chelsea and Ryan. Their day is one that I've been looking forward to for such a long time. Of course, I'm totally happy that we now have all of these gorgeous images to share, but I'd be lying if I said I wasn't a little bit sad that the day is over.
100% my favorite moment will always be Chelsea's first look with her dad. I was not expecting the wave of emotions that hit everyone to happen, but it was beautiful. It seriously took me a minute to gather myself, and thankfully there was a pile of umbrellas that I could fumble with to make it look like I wasn't crying, haha! Once we all composed ourselves, we made our way to the Holy Cross Catholic Church in Baltimore, which is absolutely stunning. It was a breathtaking ceremony to witness, but the what blew me away the most was the gathering after the marriage declarations. Both families came together in a very tearful and emotionally charged moment that just about made my heart explode.
Afterwards, we all hopped in the party bus and went to Federal Hill for bridal party portraits. The weather was not our best friend, but everyone made it work. We had umbrellas, the bridal party had awesome attitudes, and Chelsea and Ryan were flawless. Chelsea was totally giving me "Daryl Hannah in Splash" vibes with her hair, so I wasn't even mad at the rain. It actually stopped drizzling long enough for us to get some really gorgeous cityscape photos that I adore. I cannot thank them and their bridal party enough for braving the chilly air - you're all the best!
Now, I have to say, the bridal party started getting ready for the reception on the party bus. However, the celebrating really kicked into high gear at the Pier 5 Hotel, where Chelsea's creativity was on another level. This girl planned and made her own centerpieces. Seriously, can I get her to decorate everything for me, please? Walking into the space took my breath away, not only with the decor, but with the views of the Seven Foot Knoll Lighthouse and the harbor. Oh my gosh, it was a total dream that was fully brought to life when the music started and the dancing began. The dance floor was overflowing the entire night, which meant by the end of the wedding, no one was ready to go home.
Chelsea and Ryan's day is one that I will hold very near to my heart forever. They are the greatest pair, and the fact they are just as crazy over their dog, Koda, makes them more than perfect in my book :P. Congratulations, Chelsea and Ryan!
Enjoy Chelsea and Ryan's Pier 5 Hotel wedding!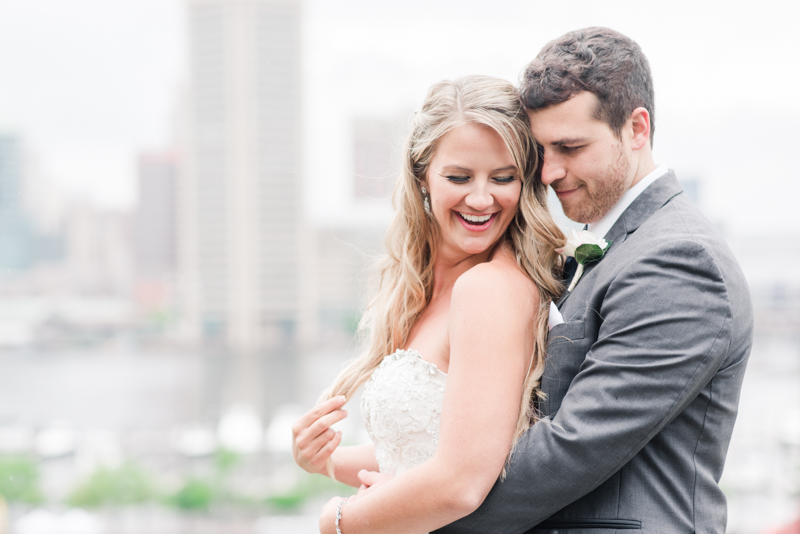 ---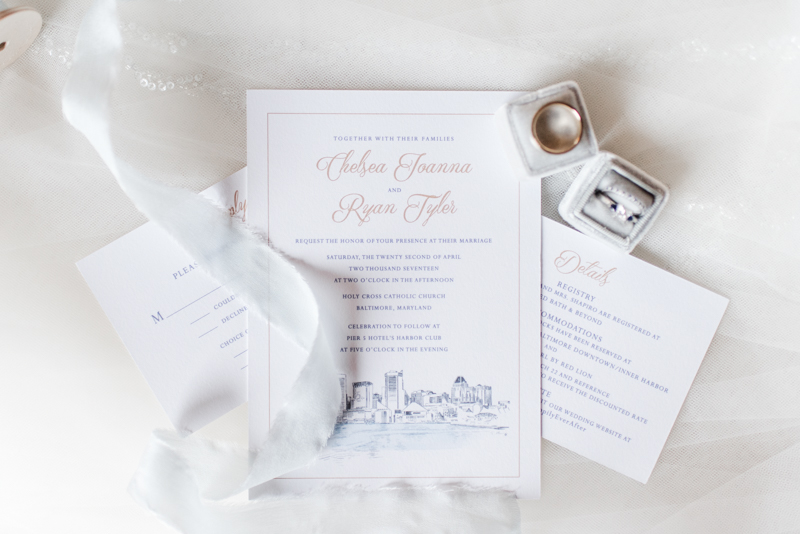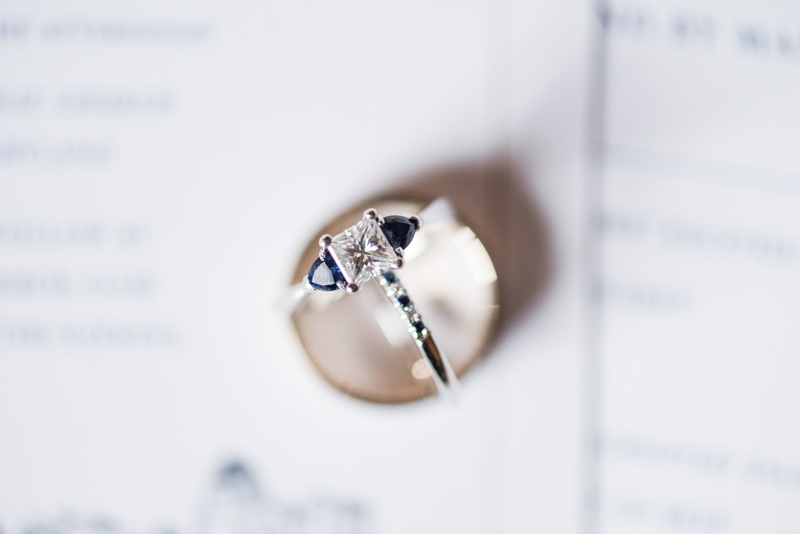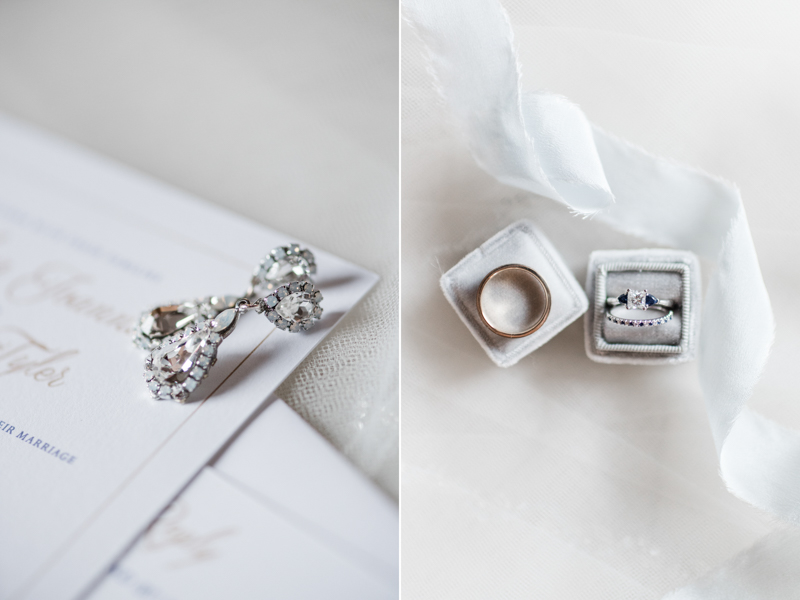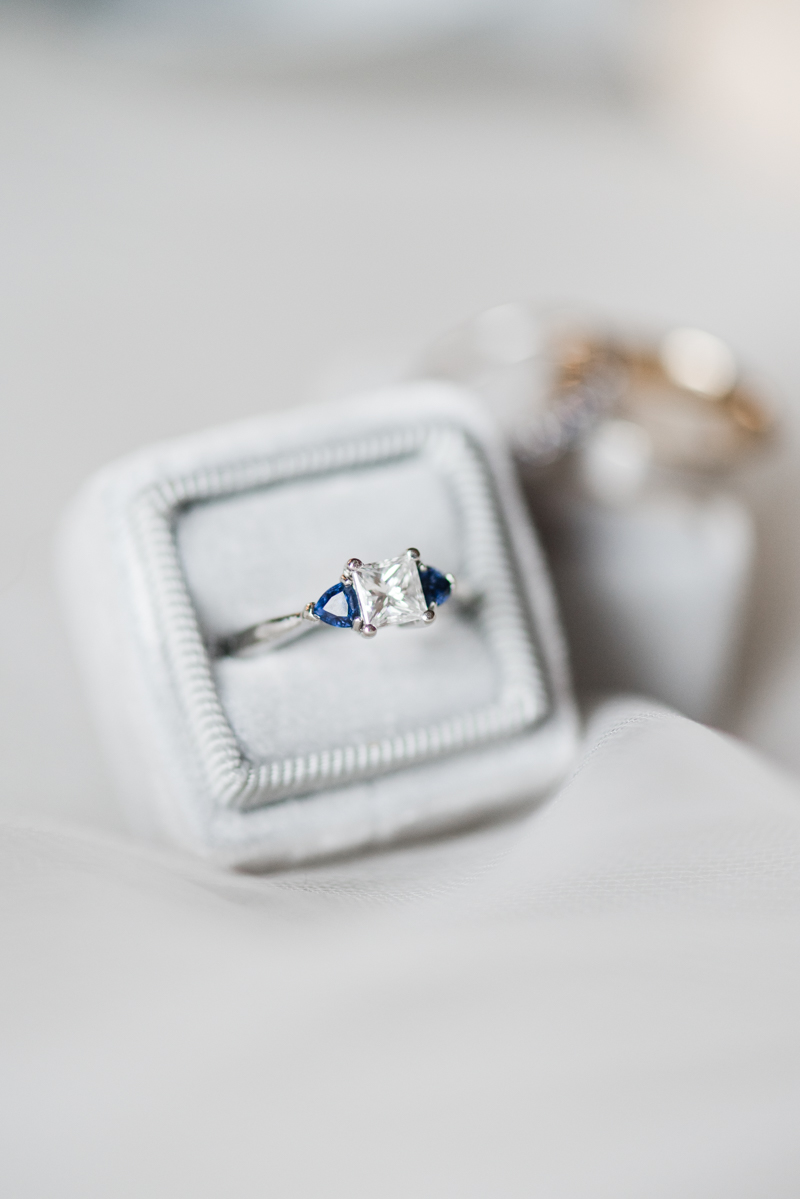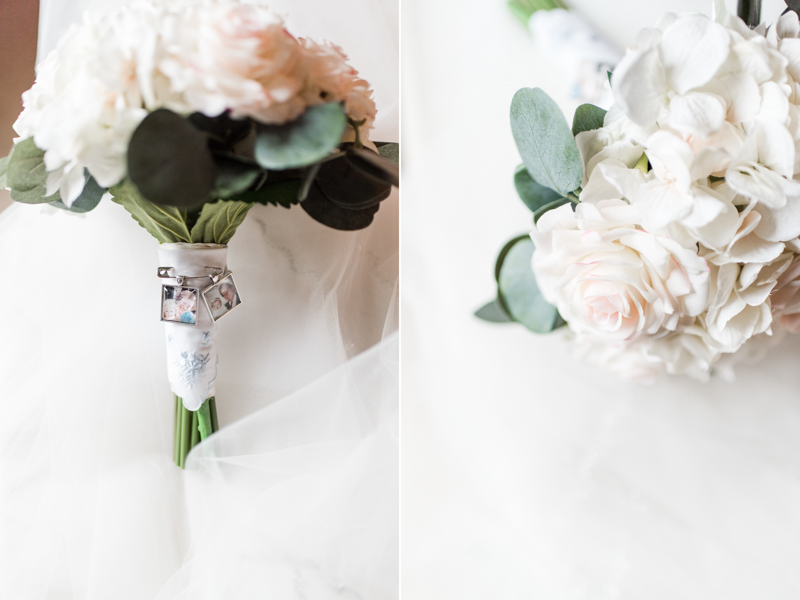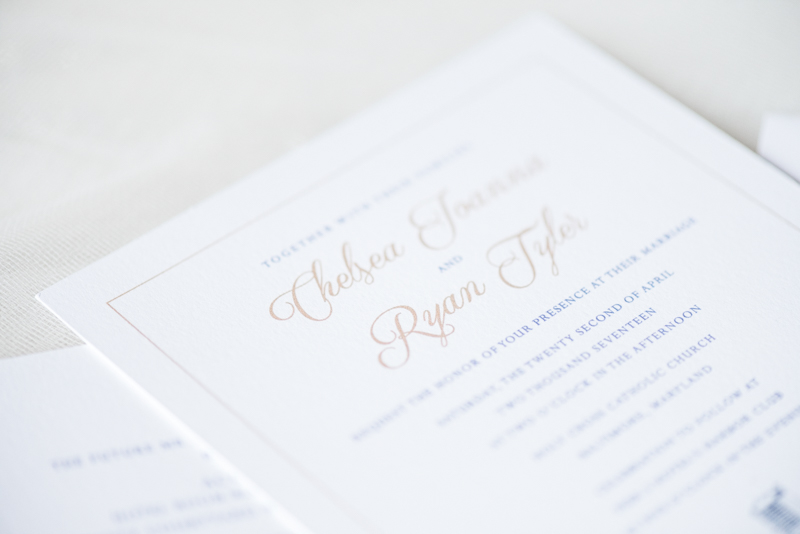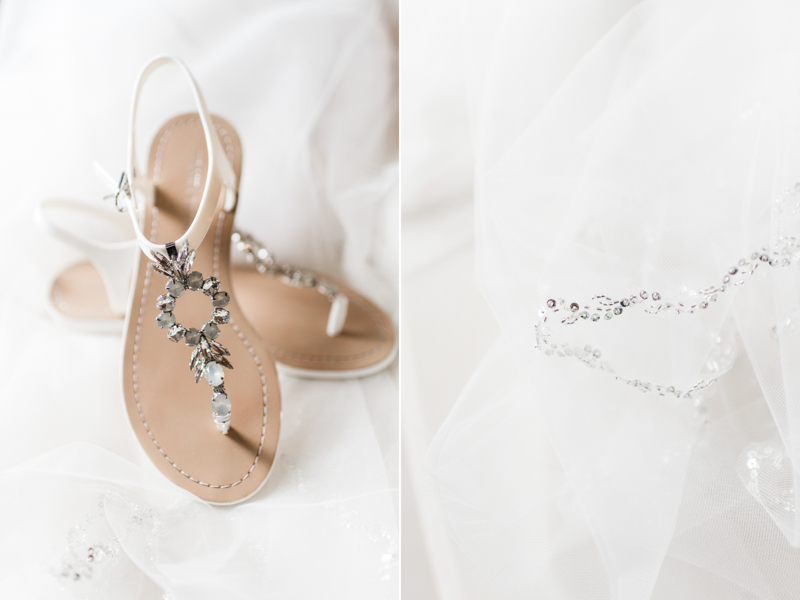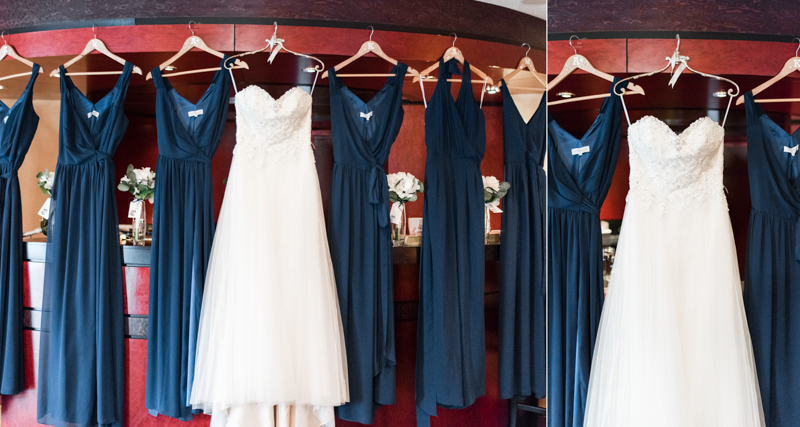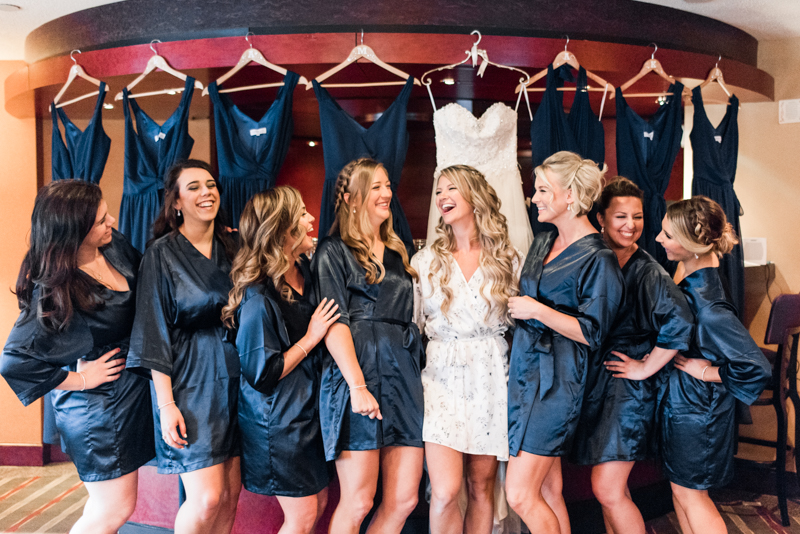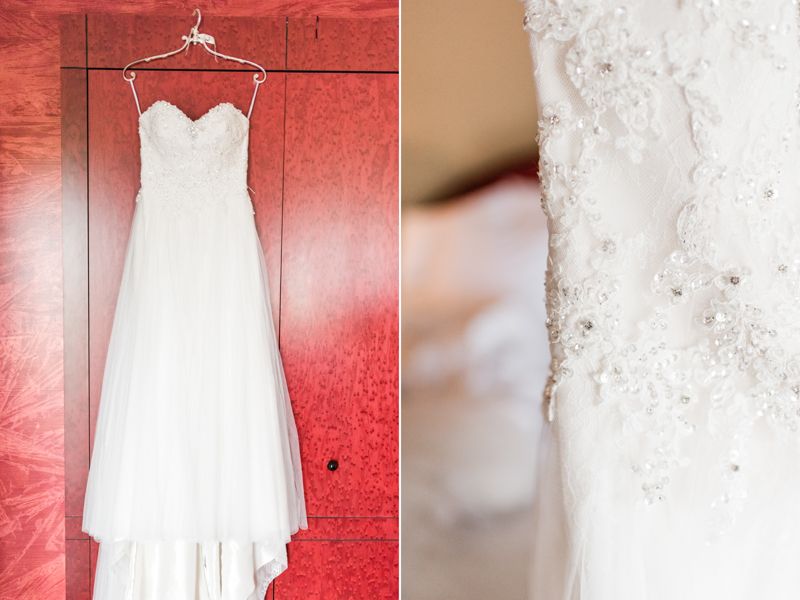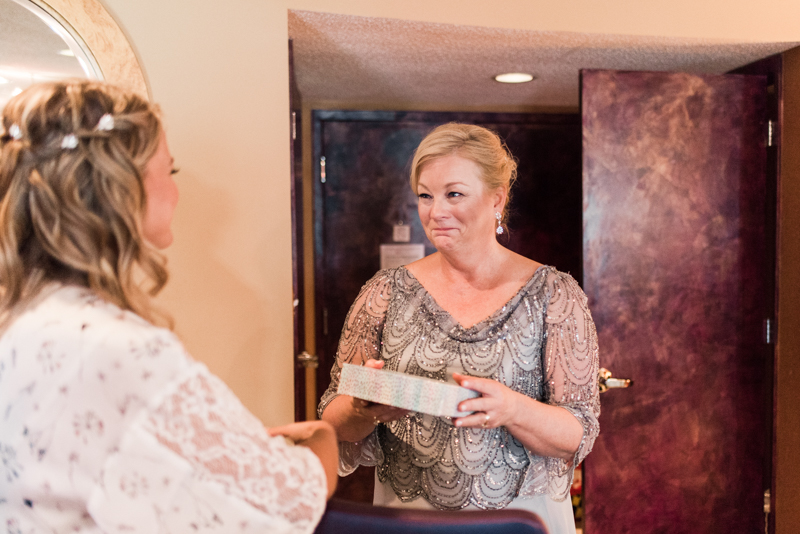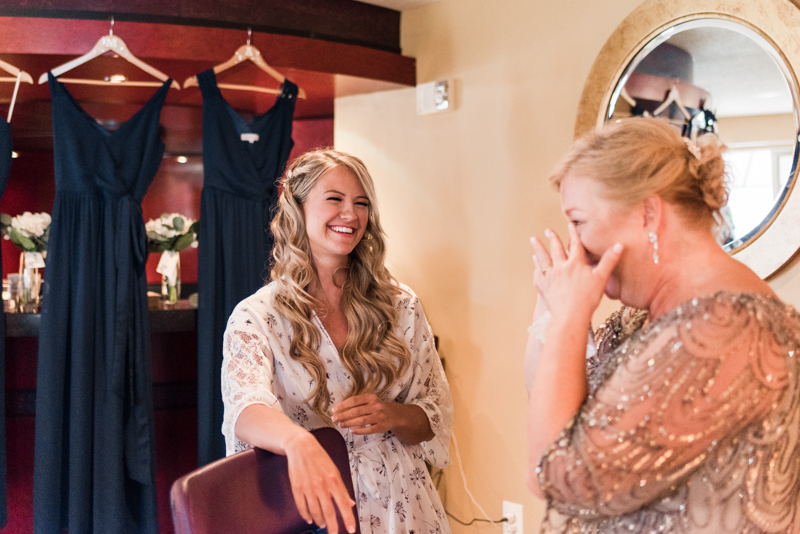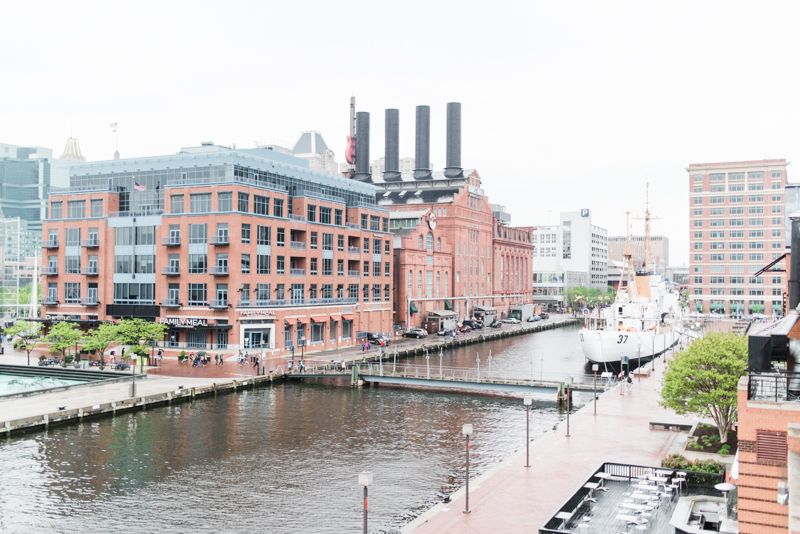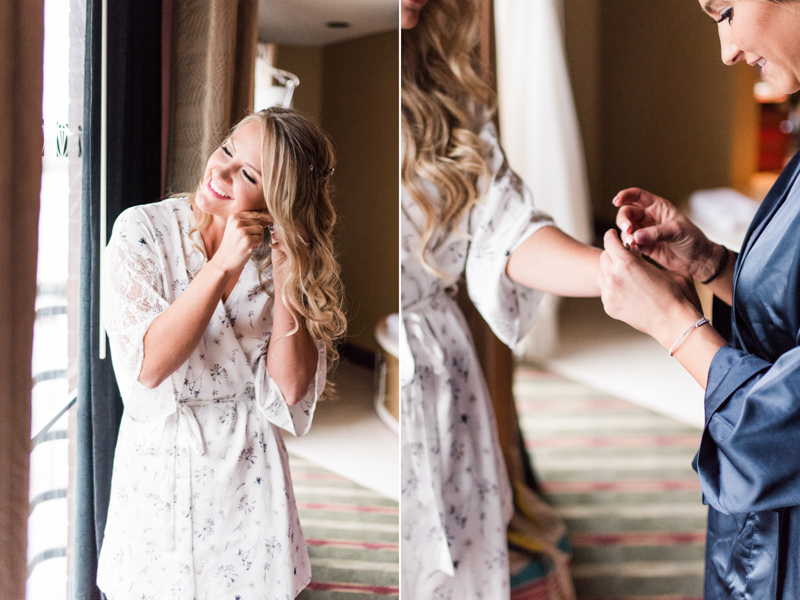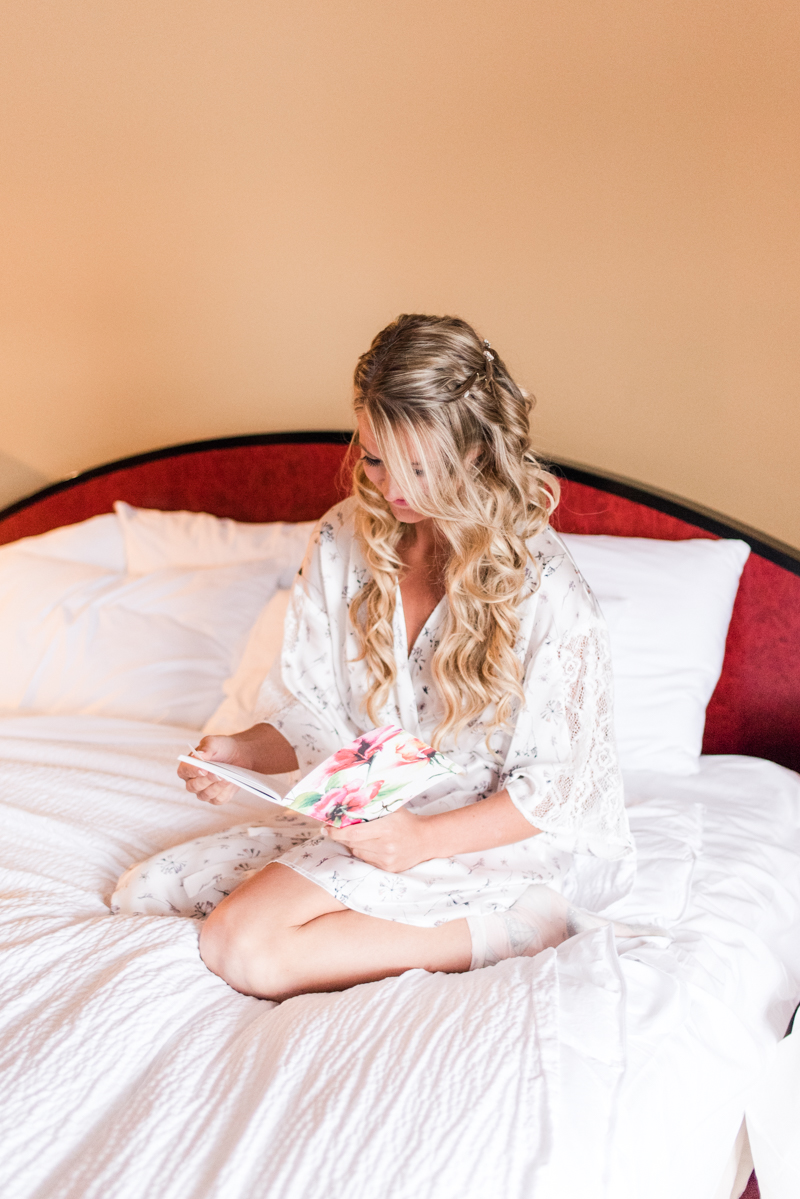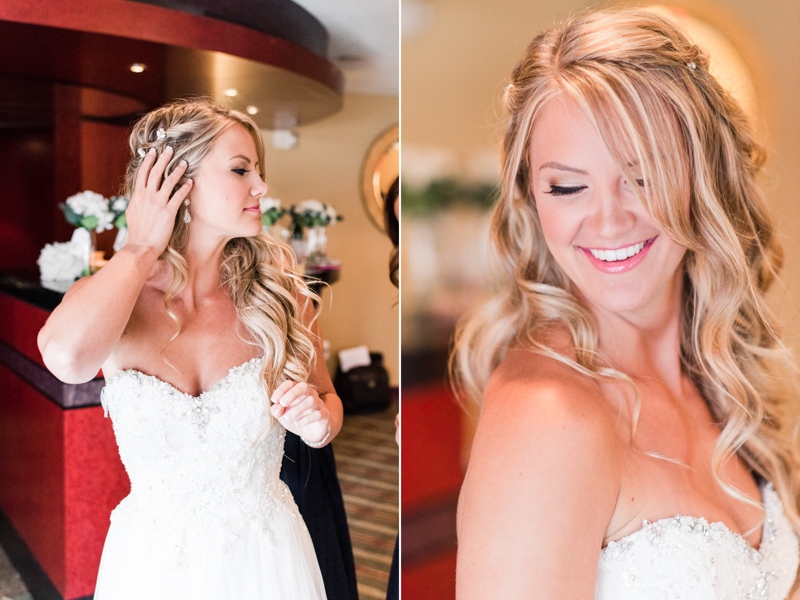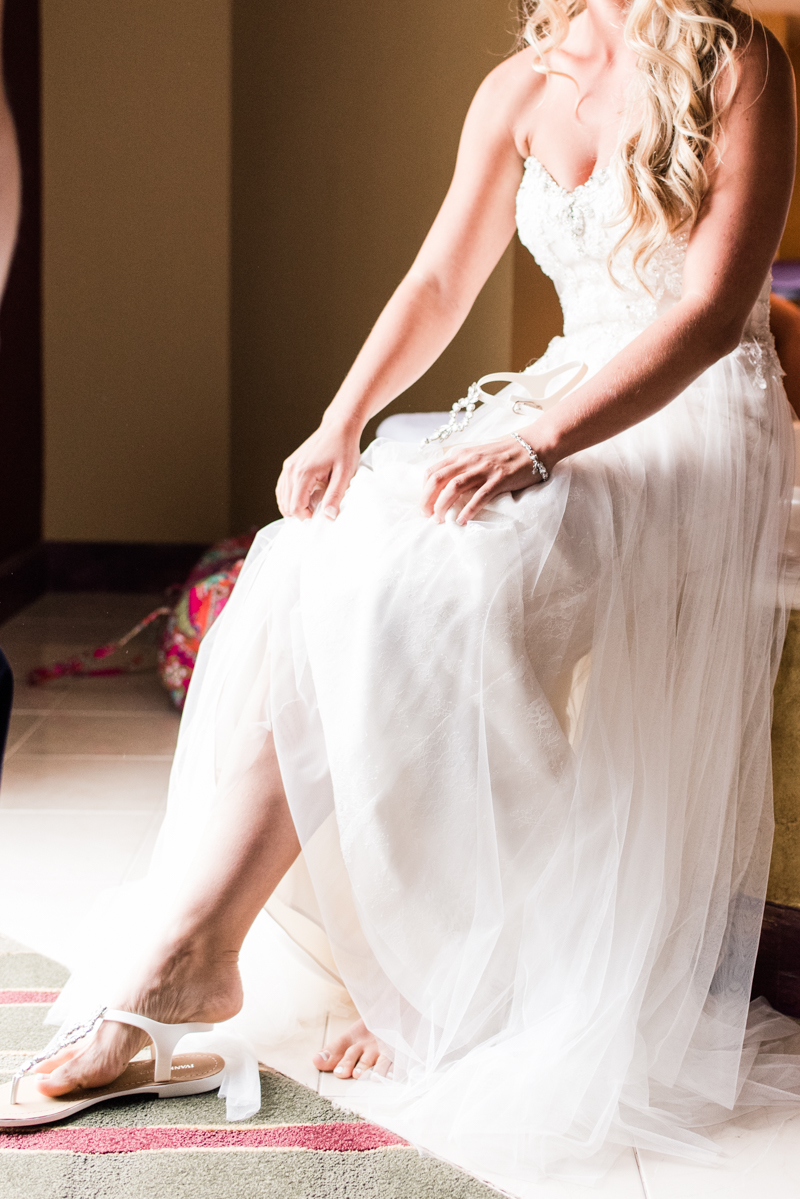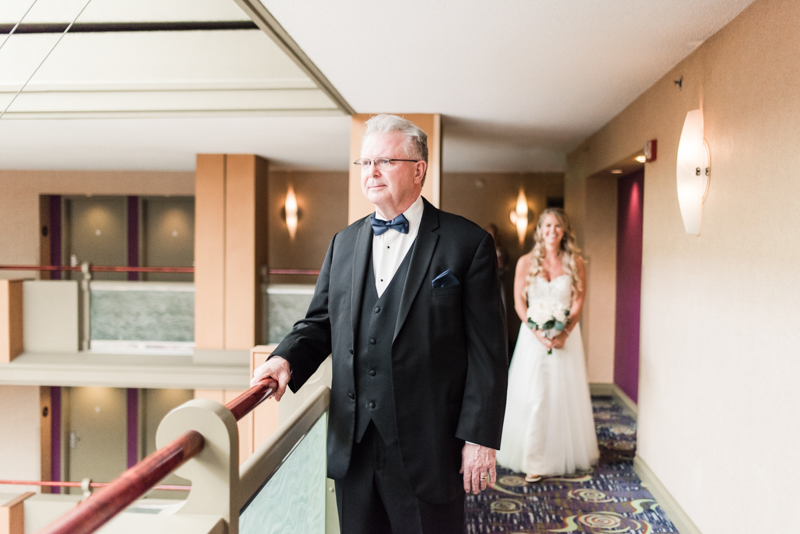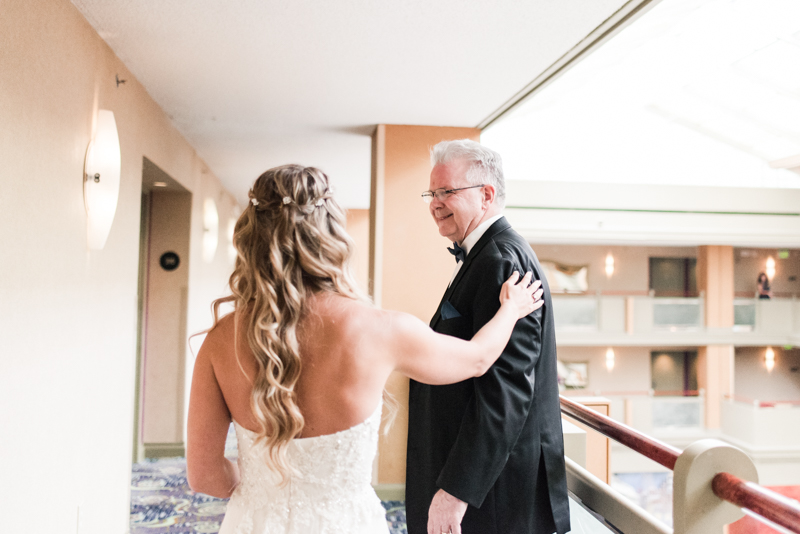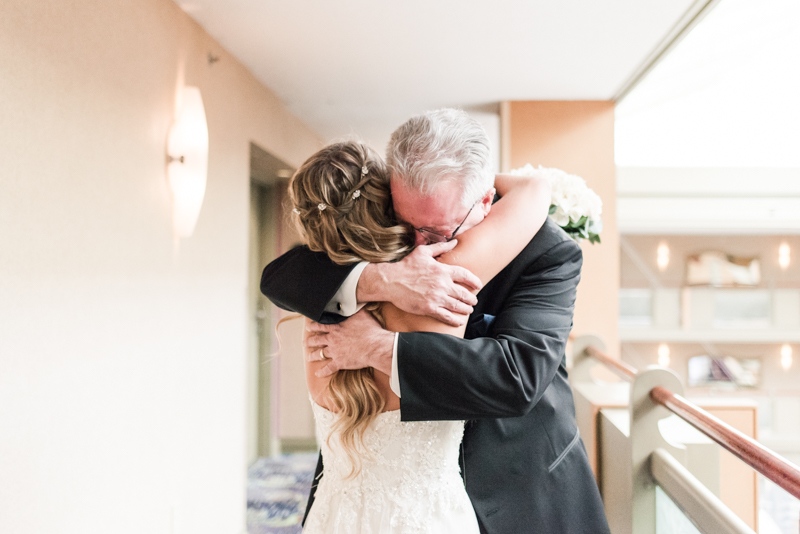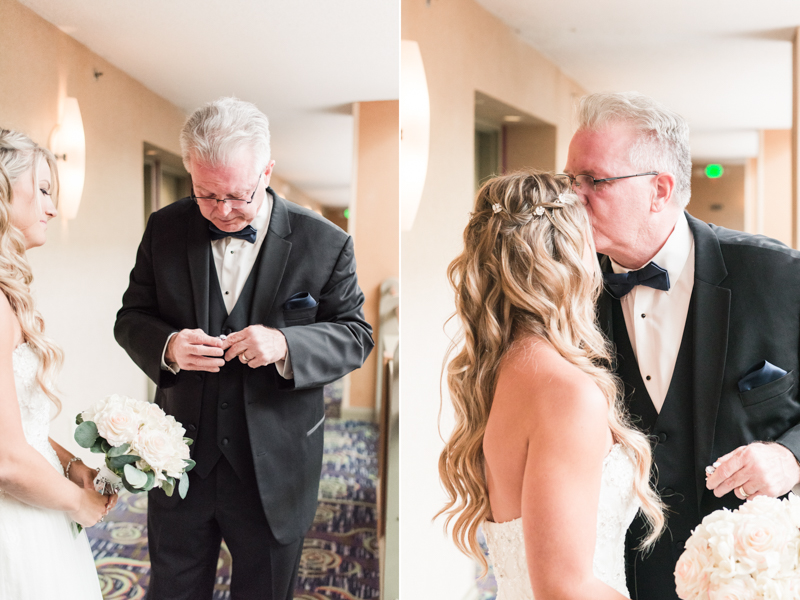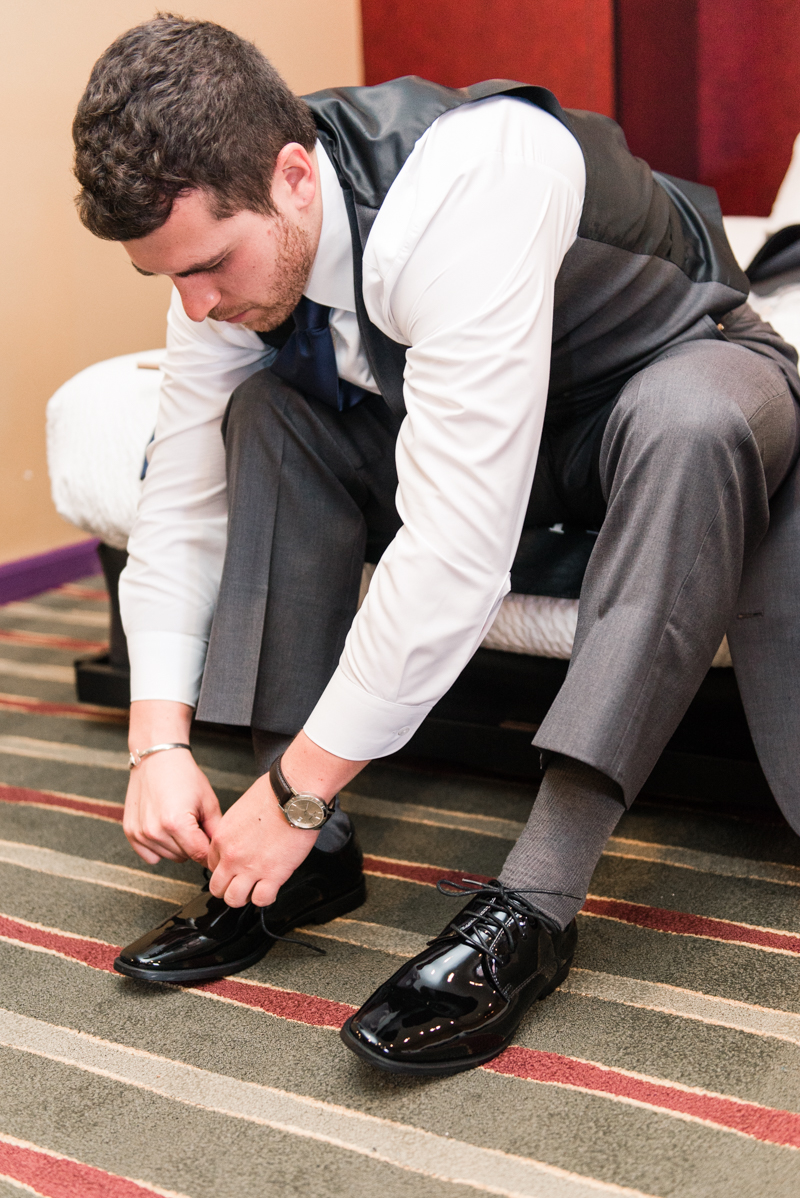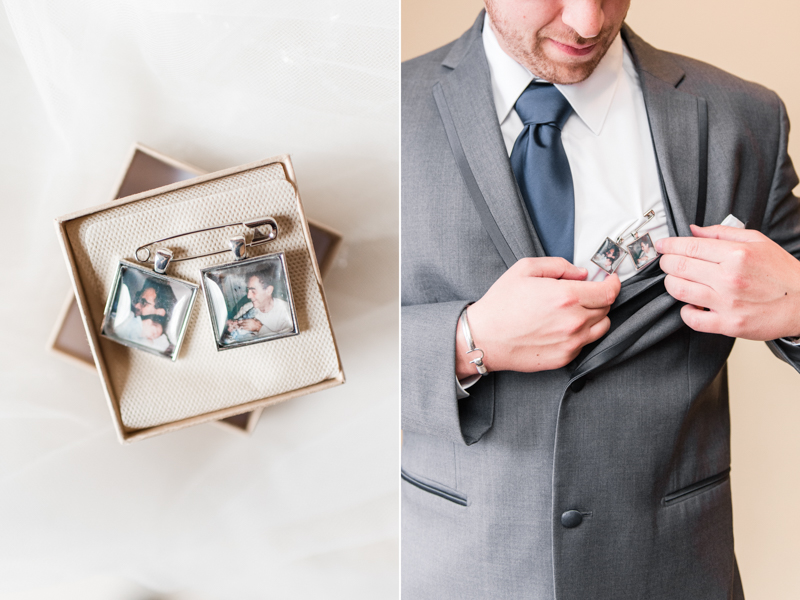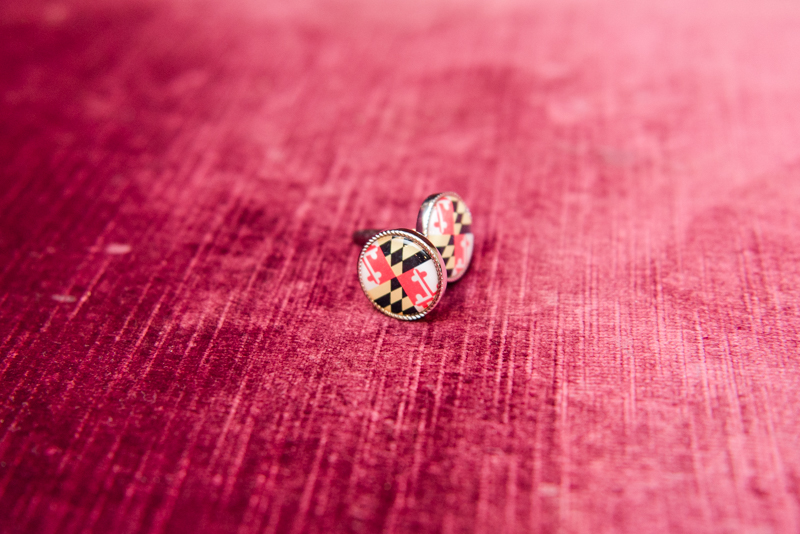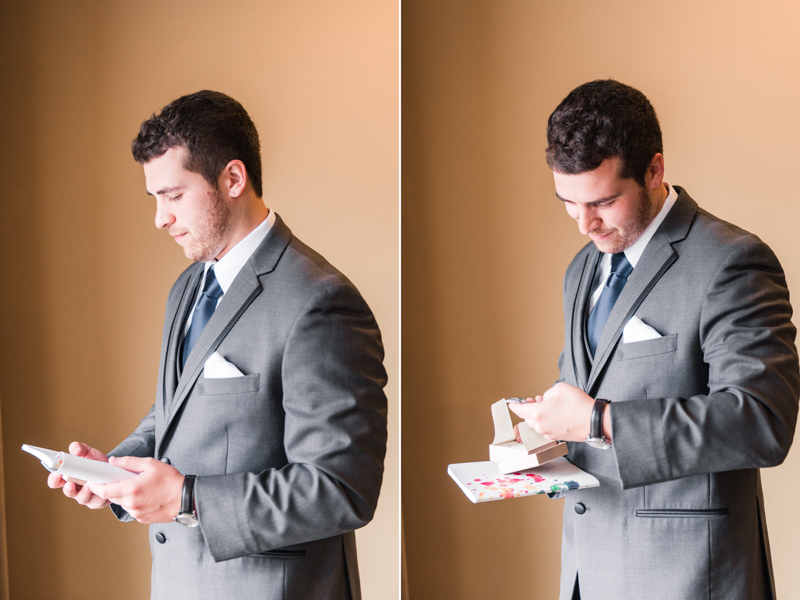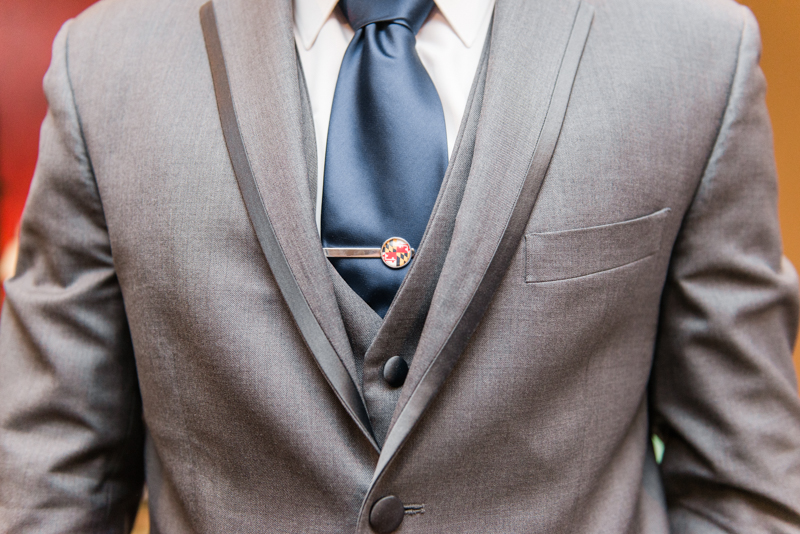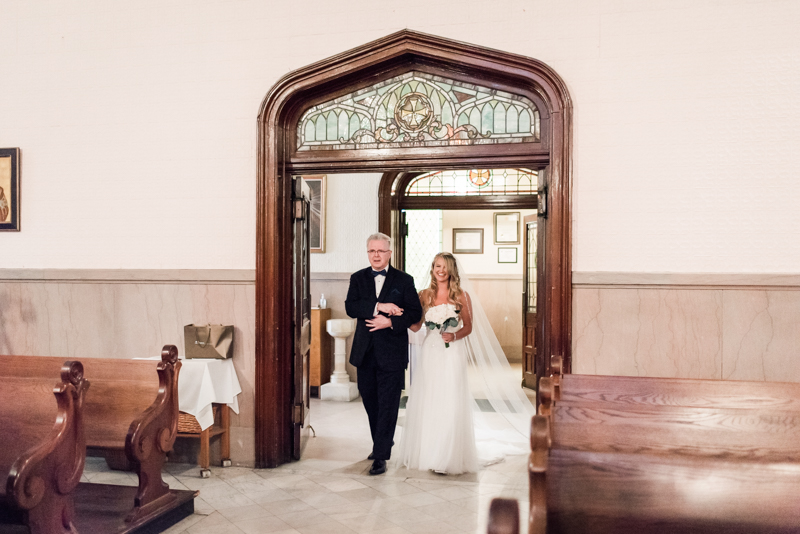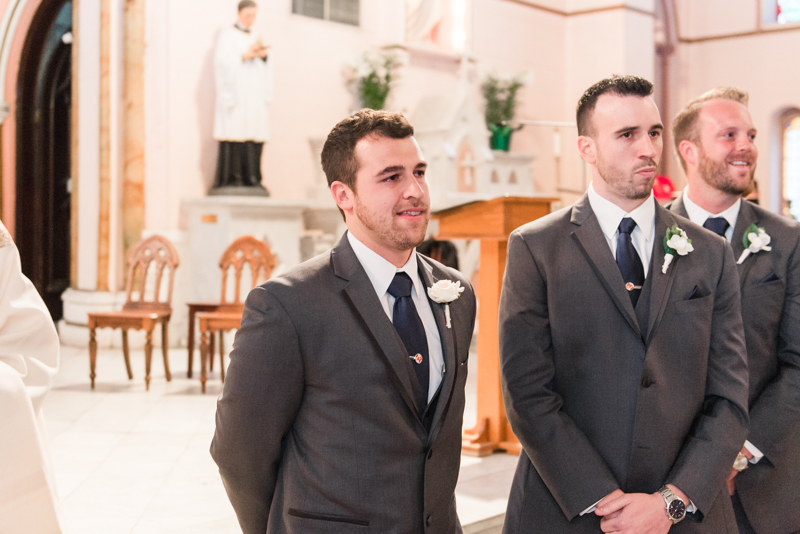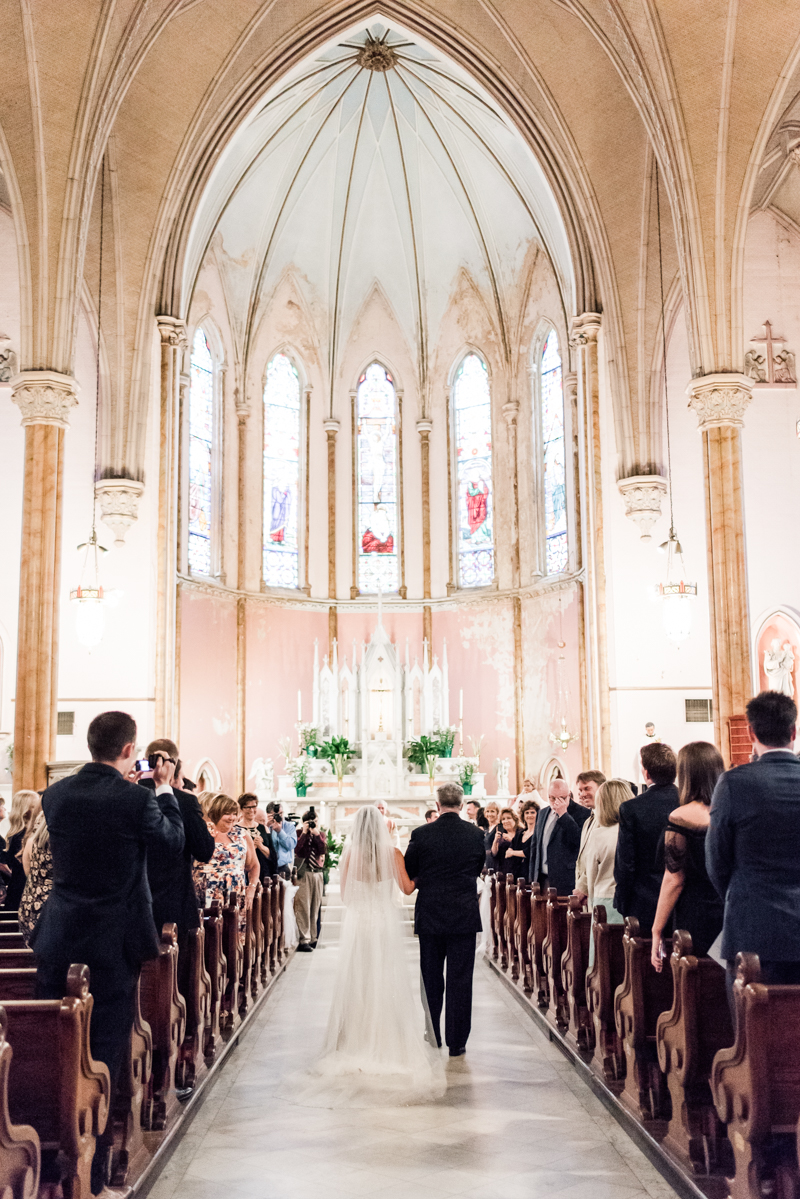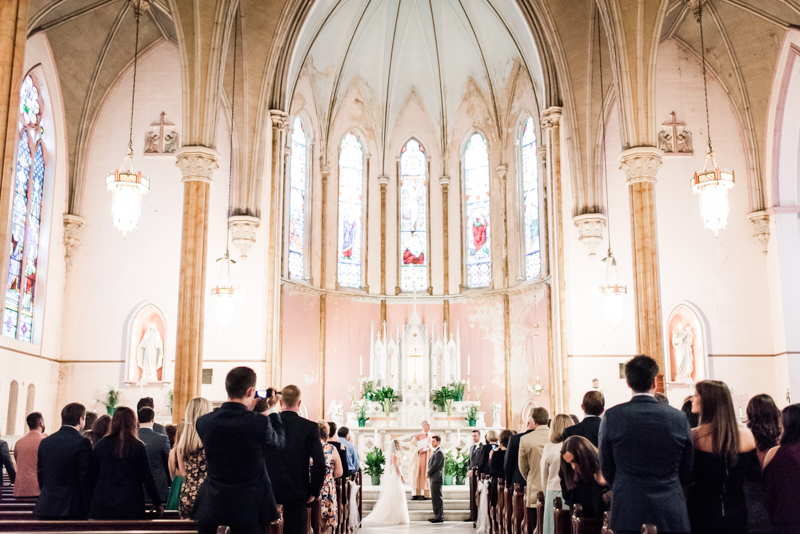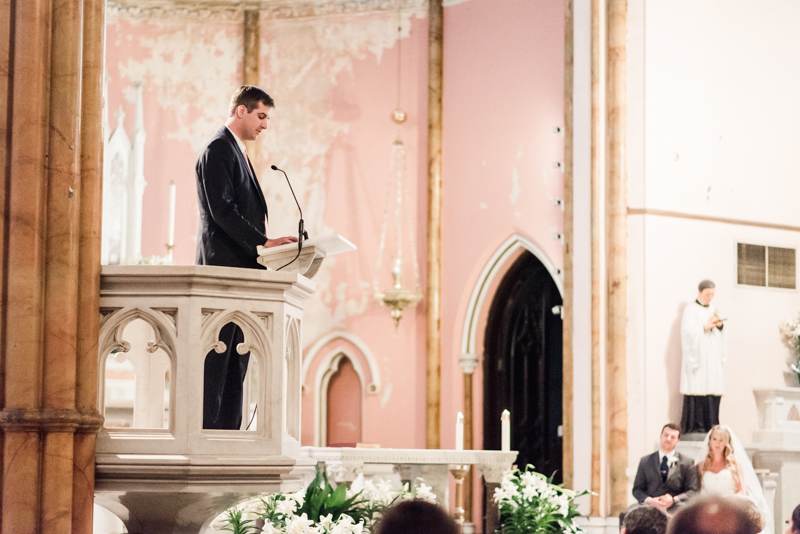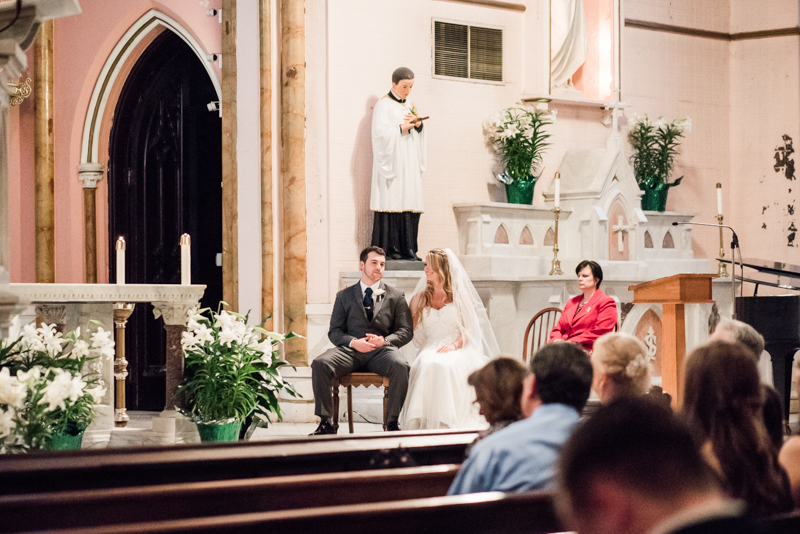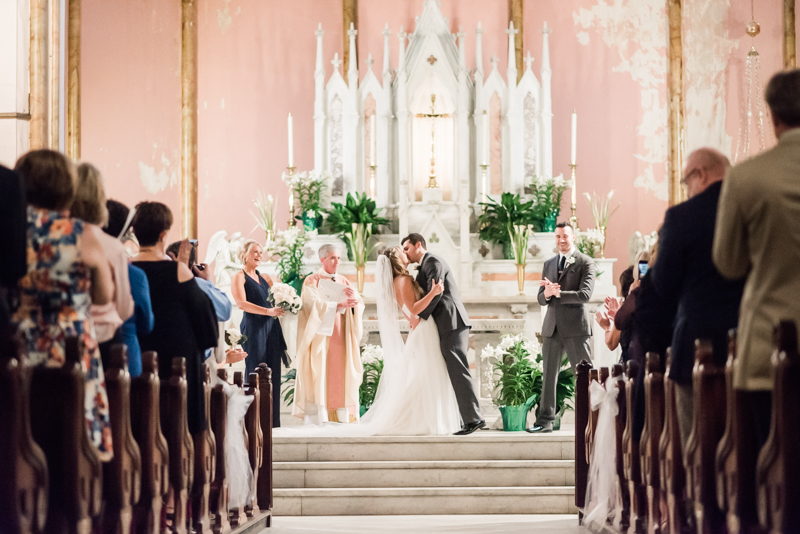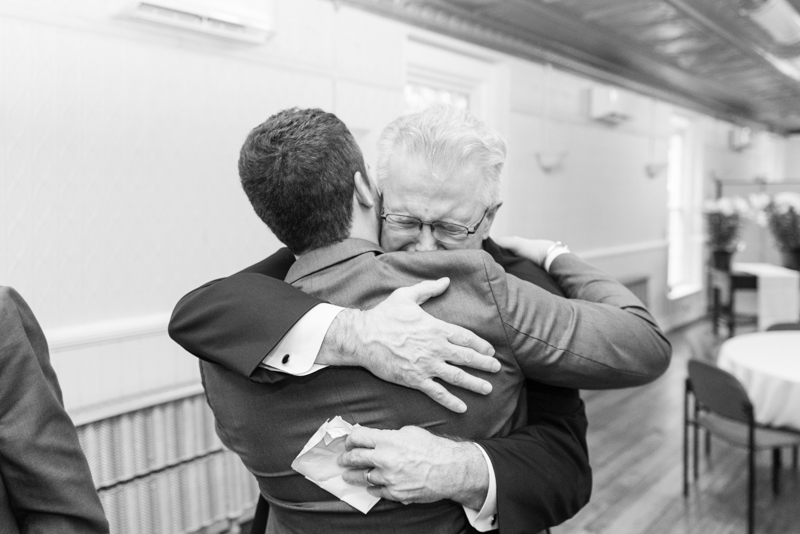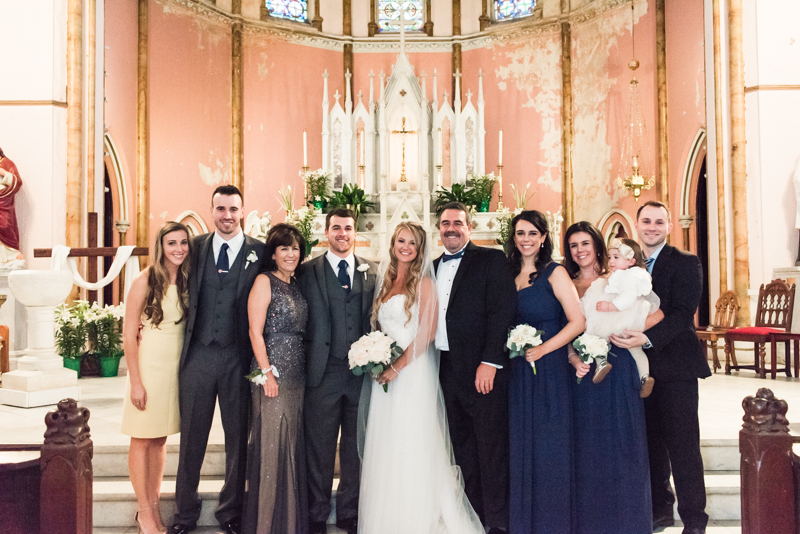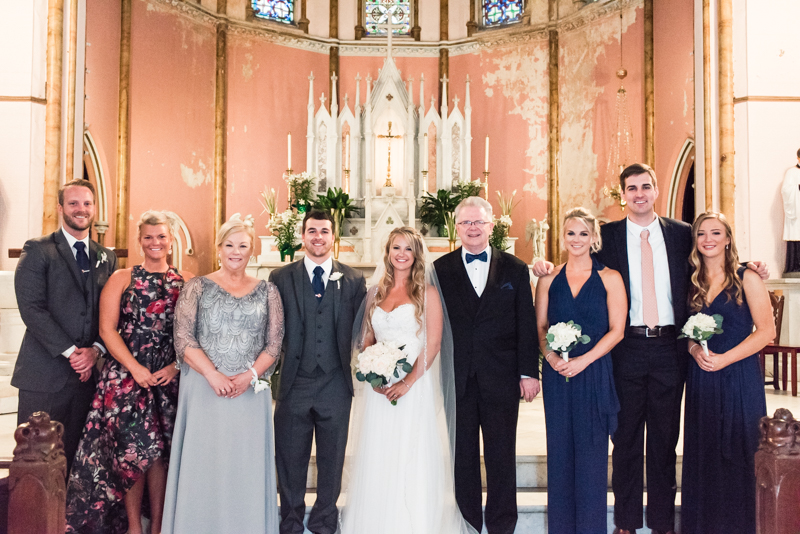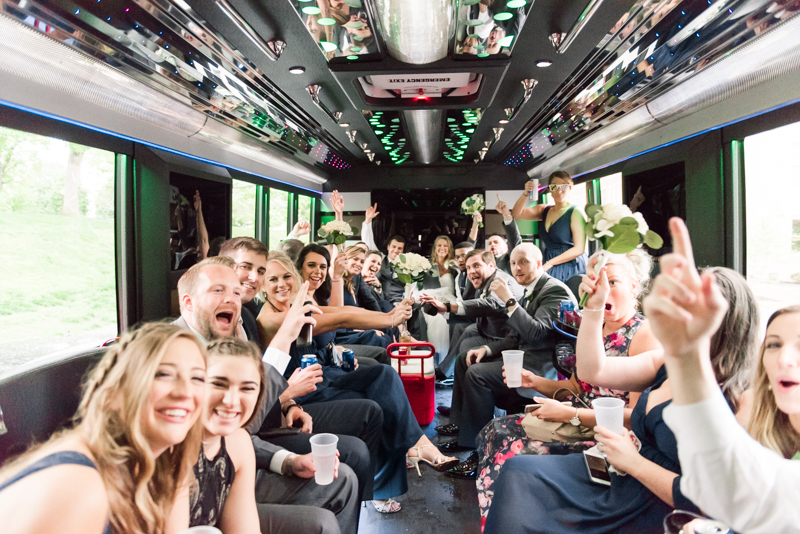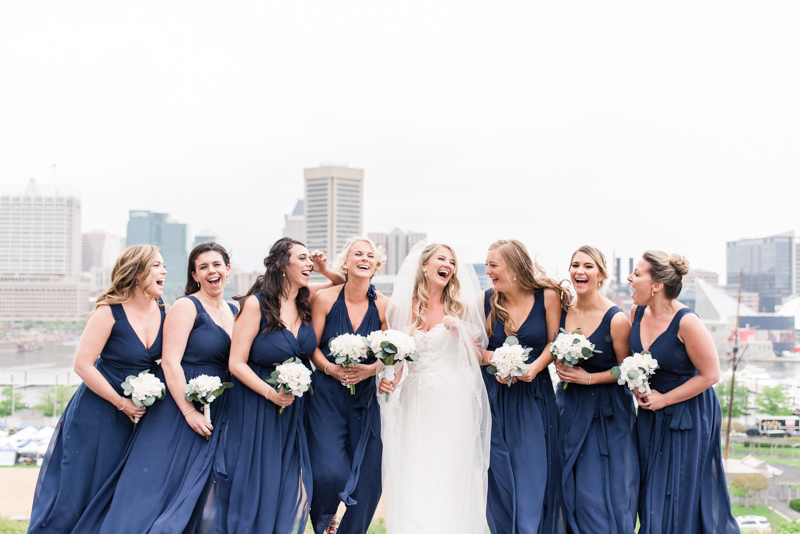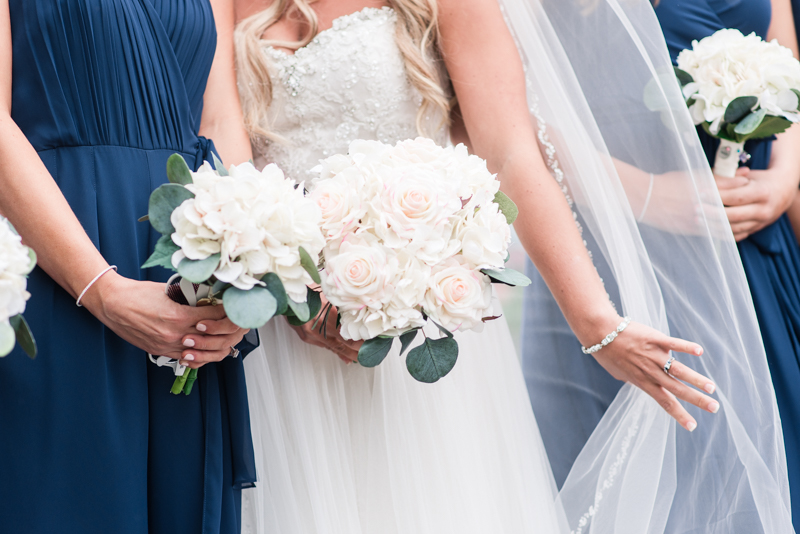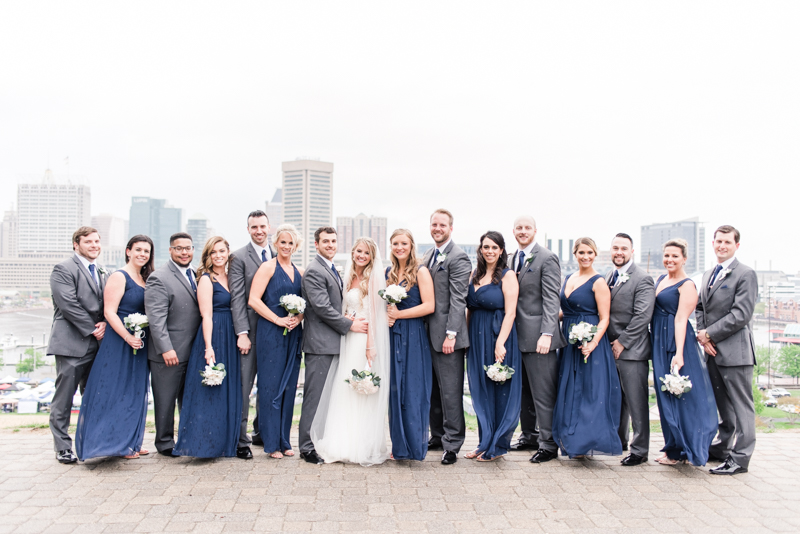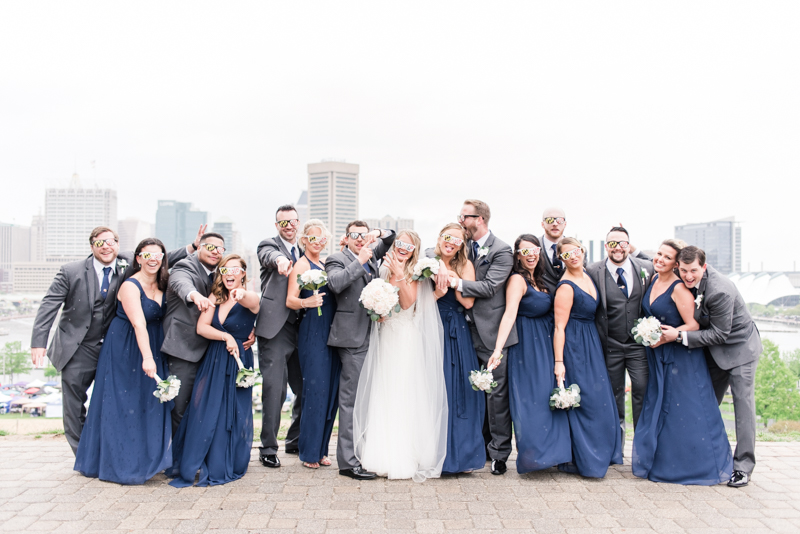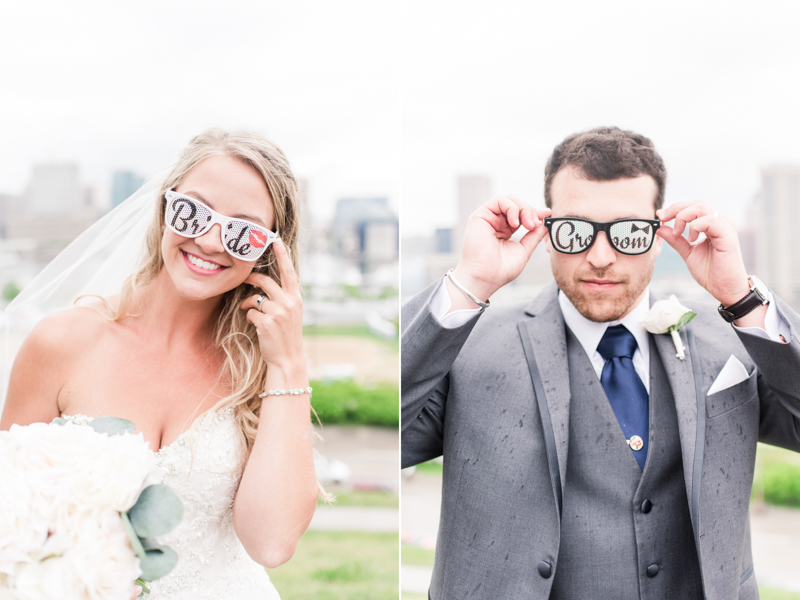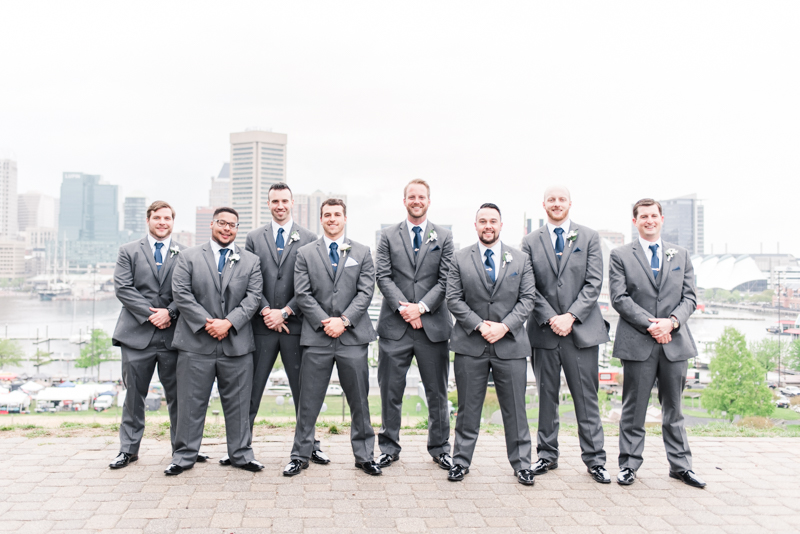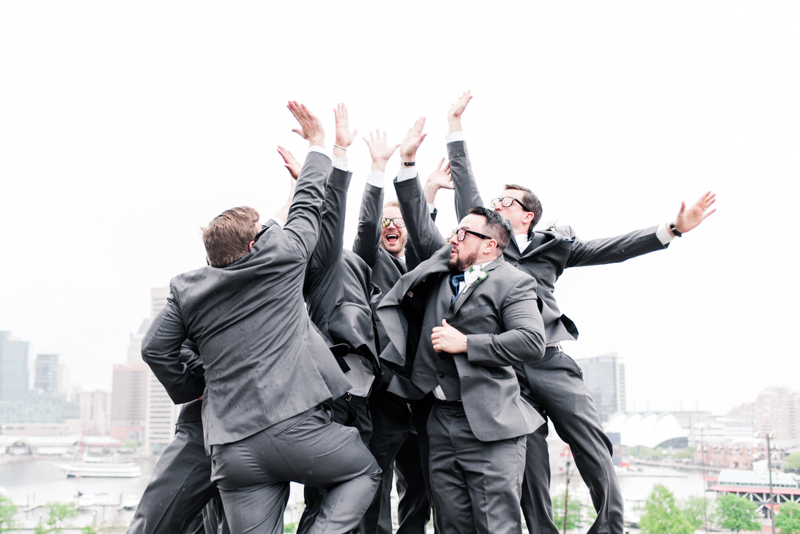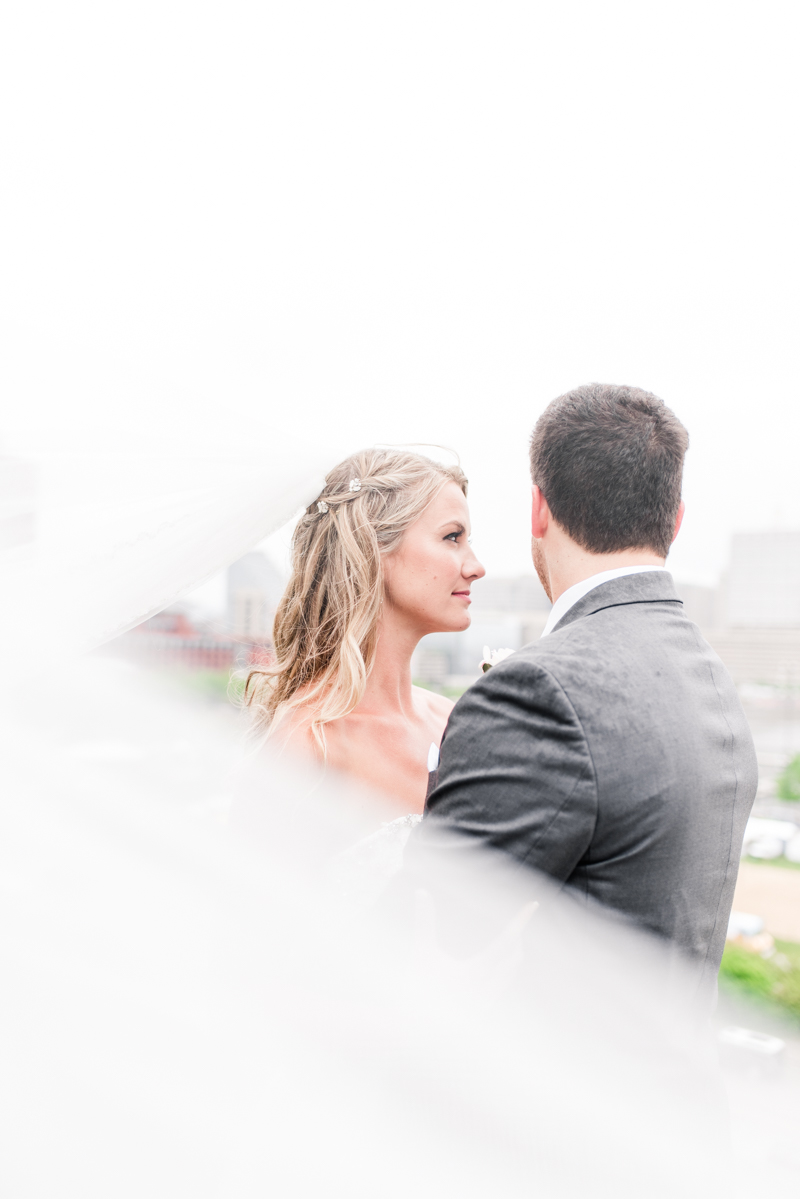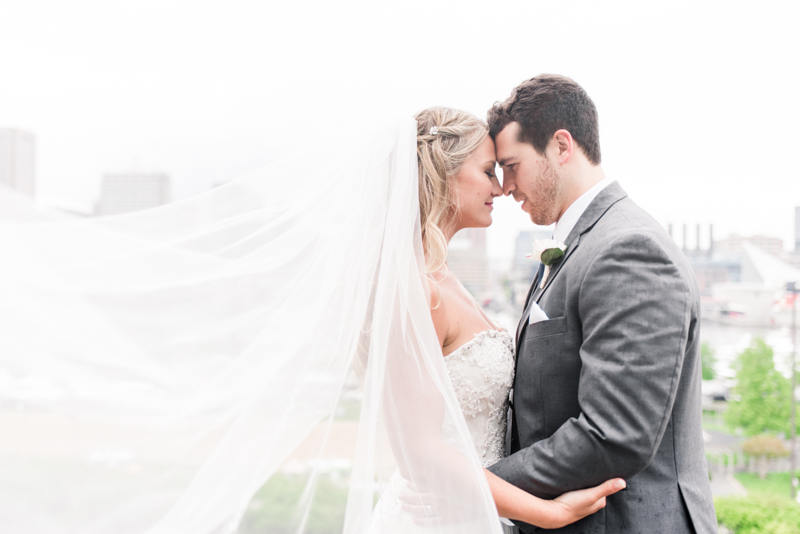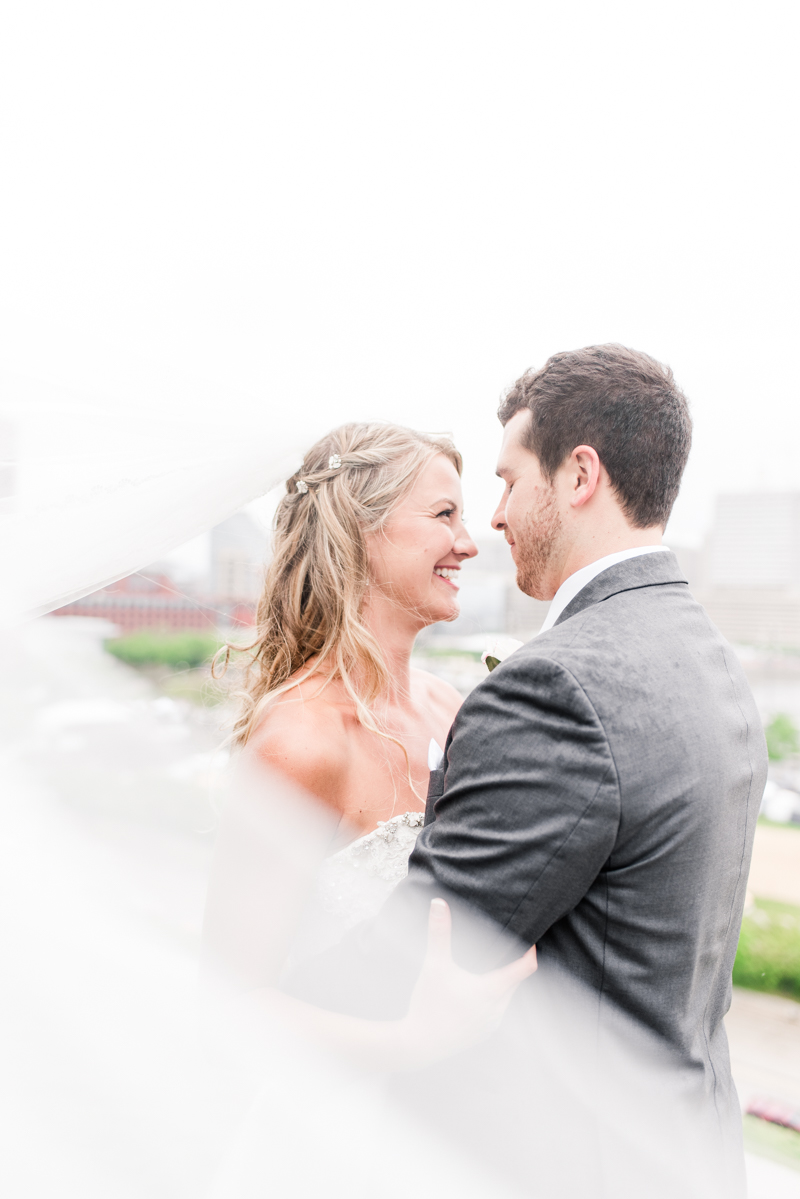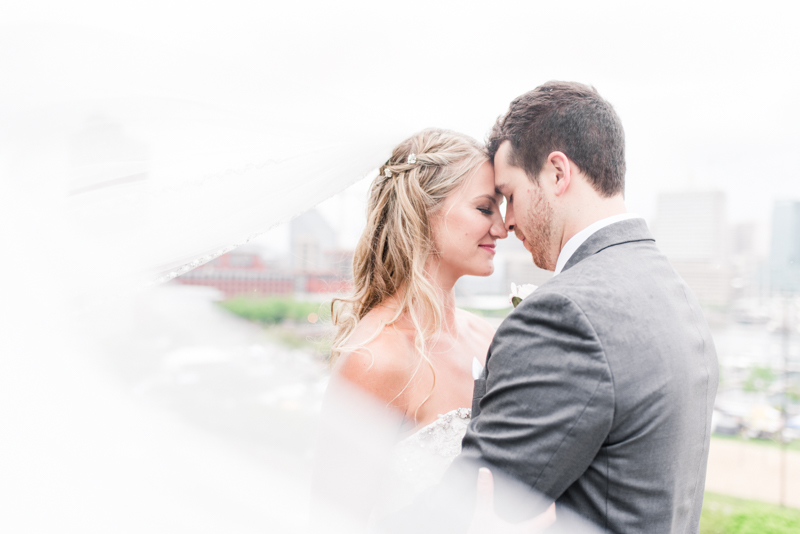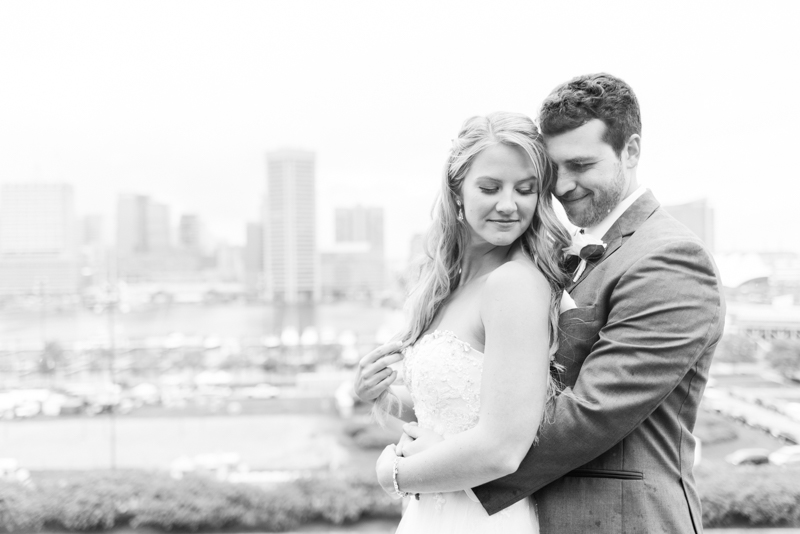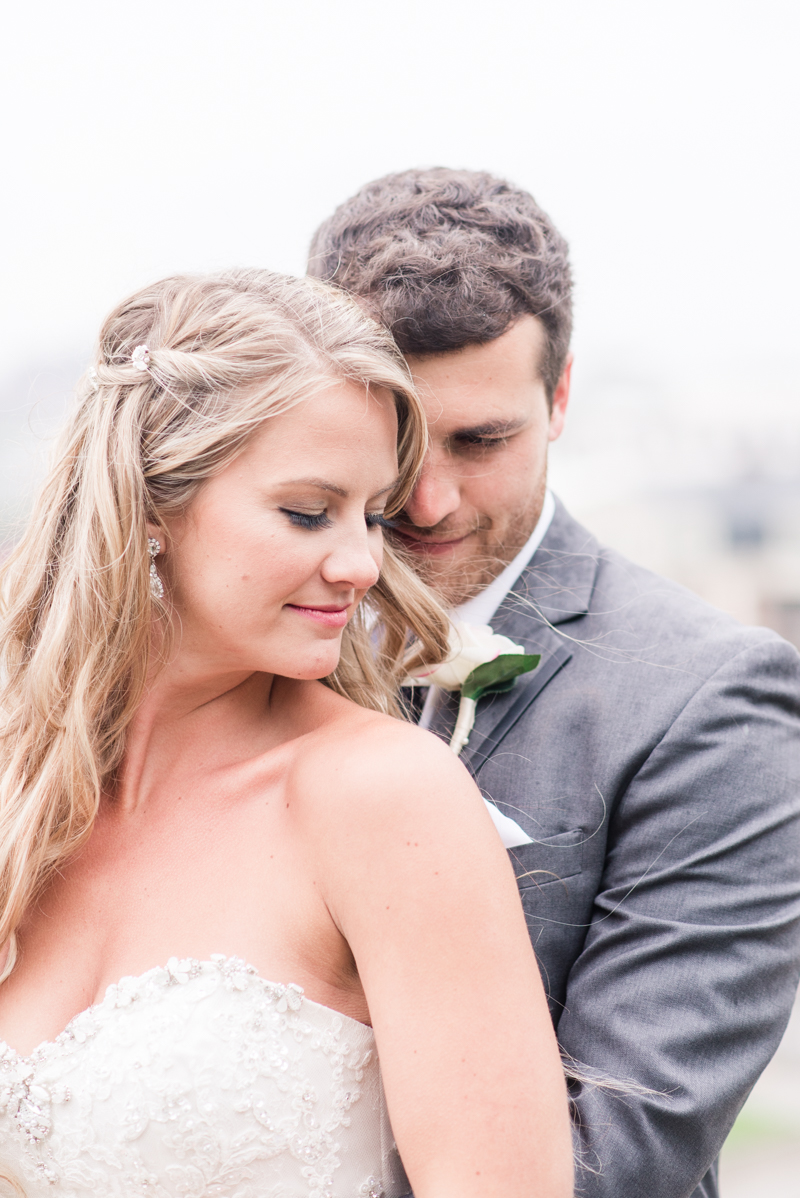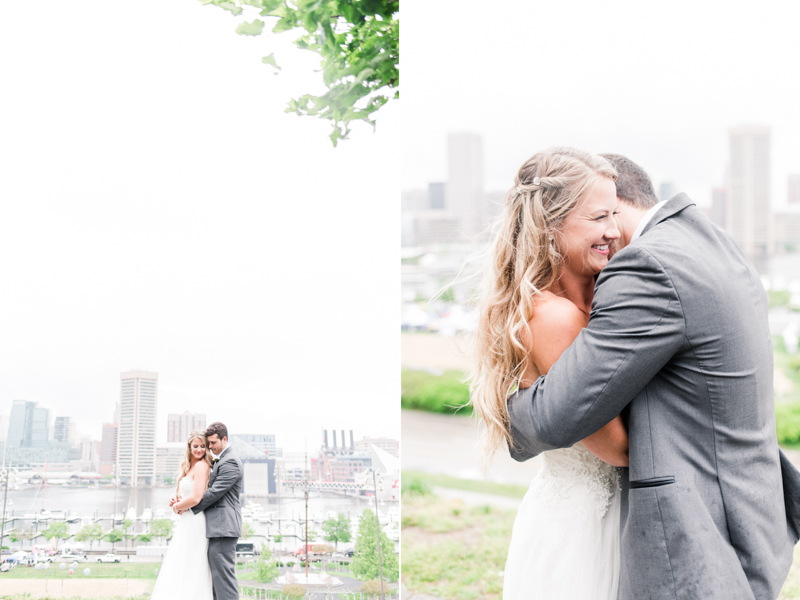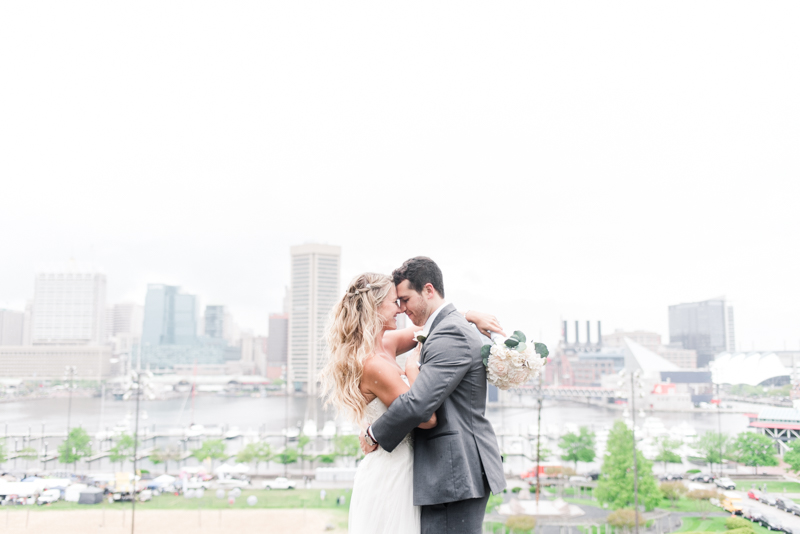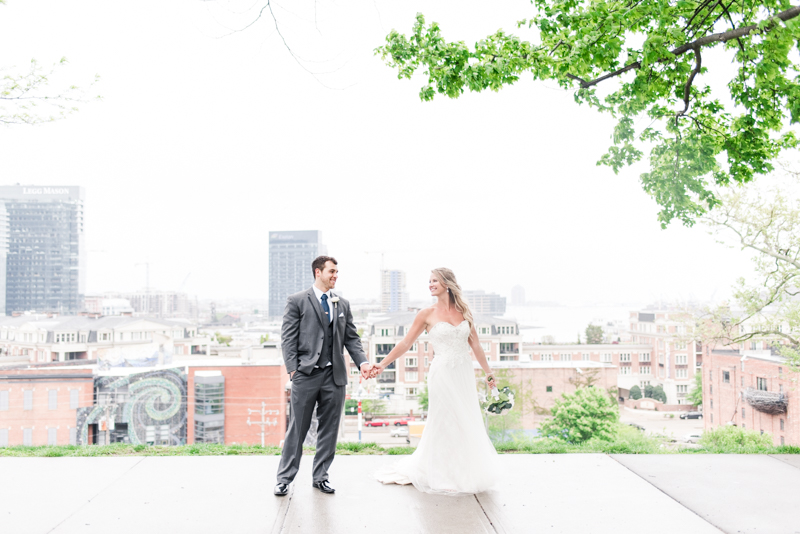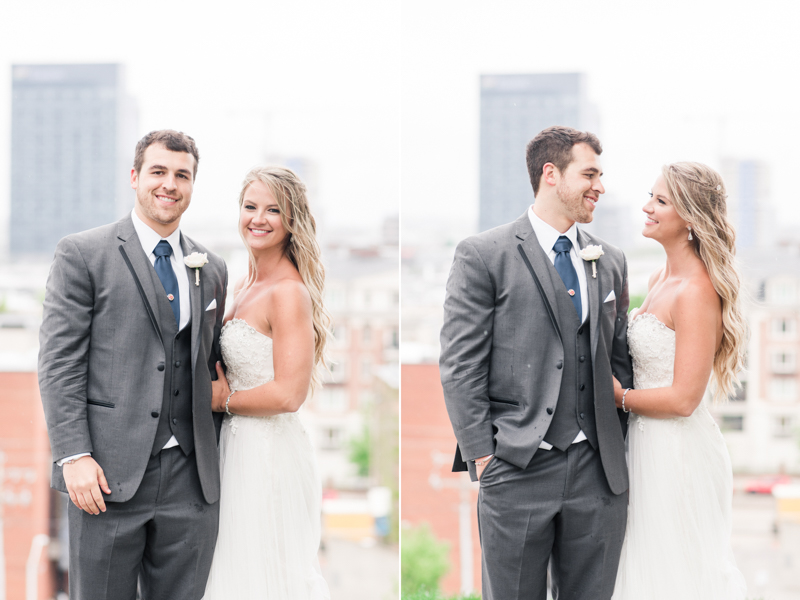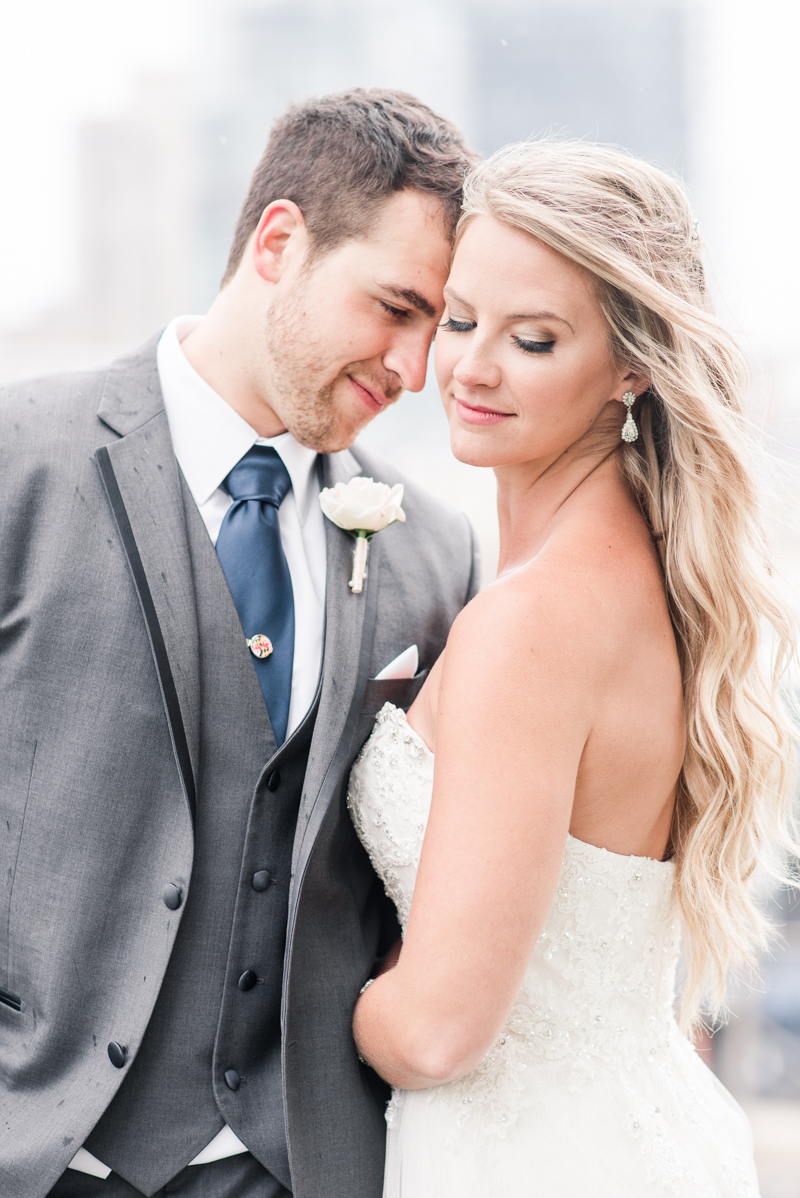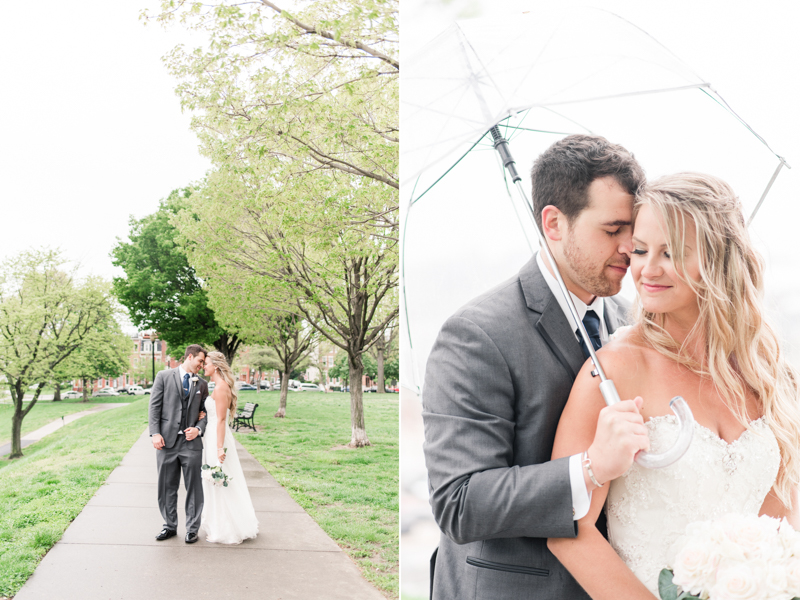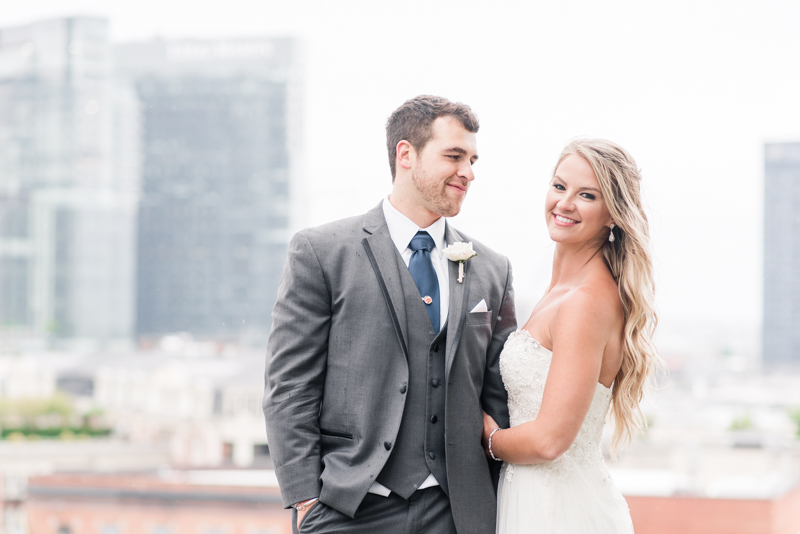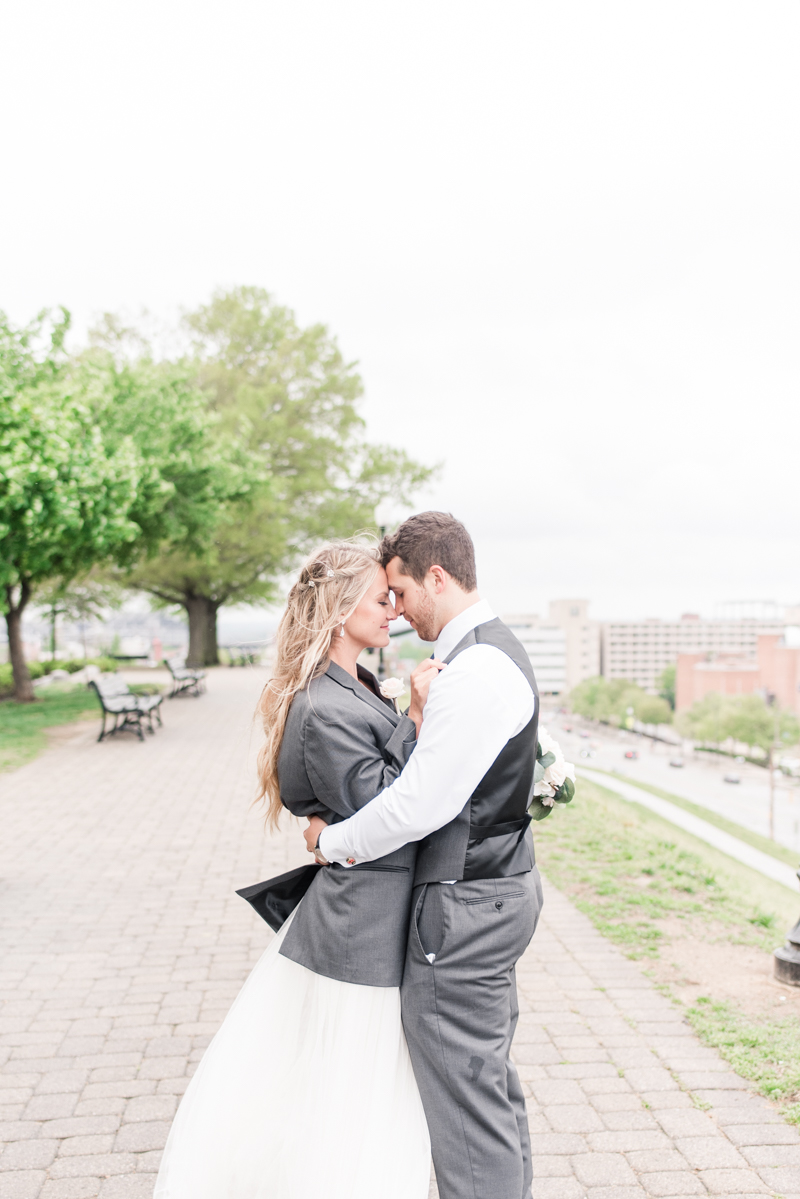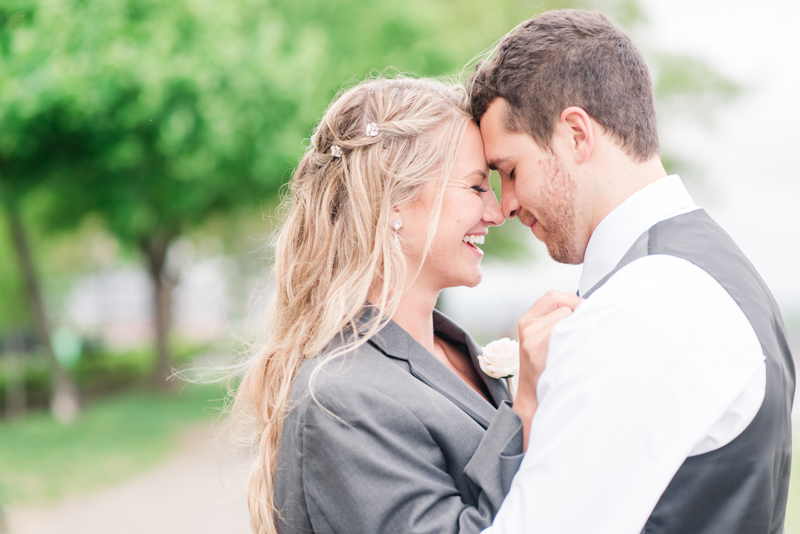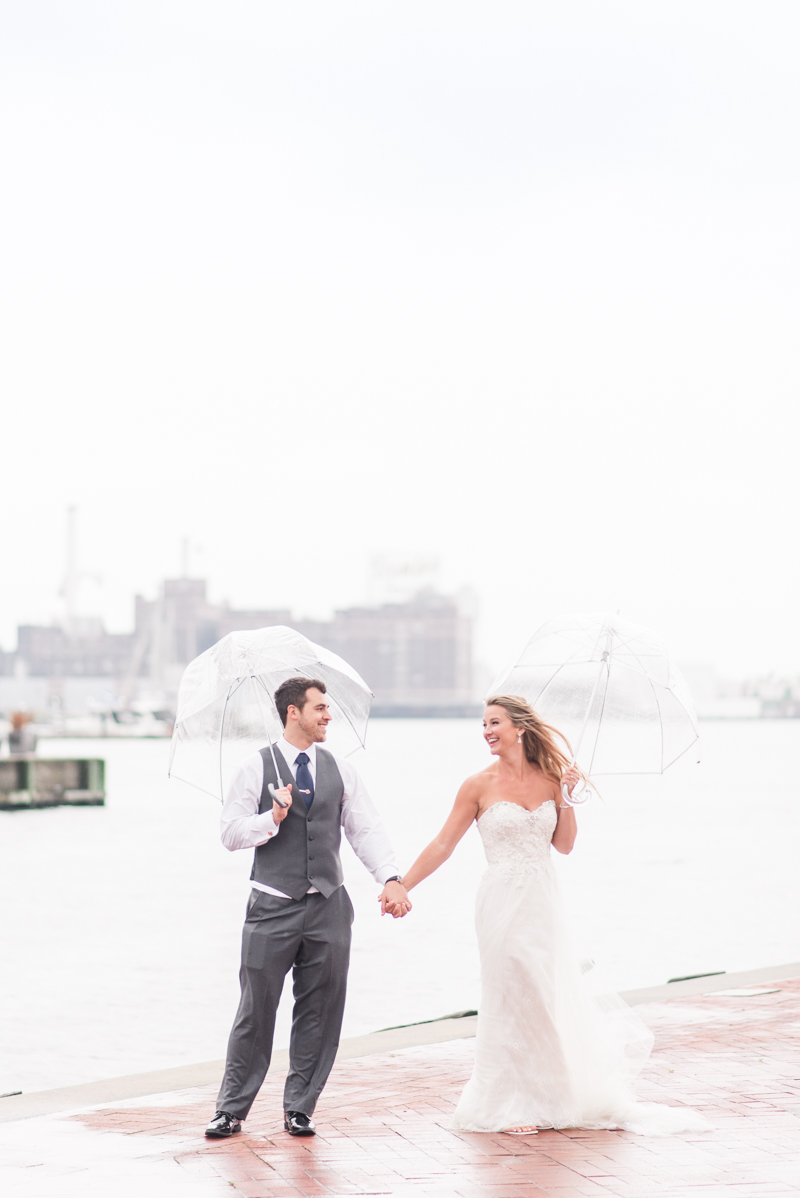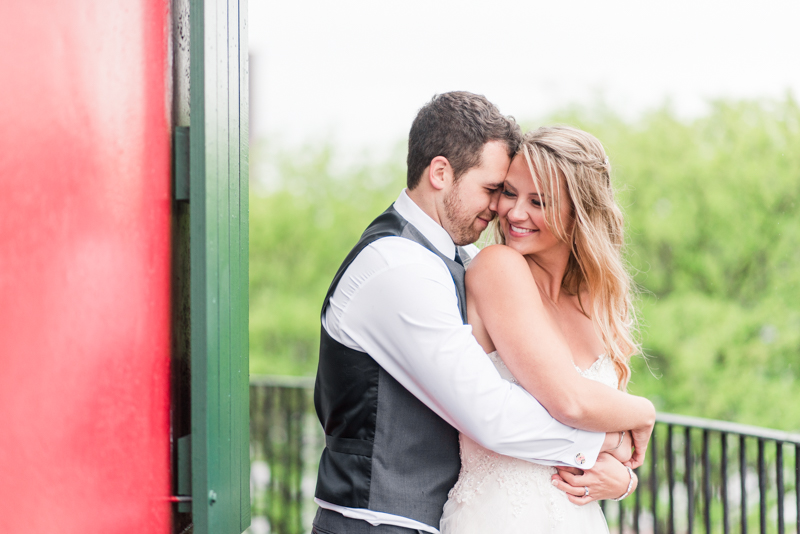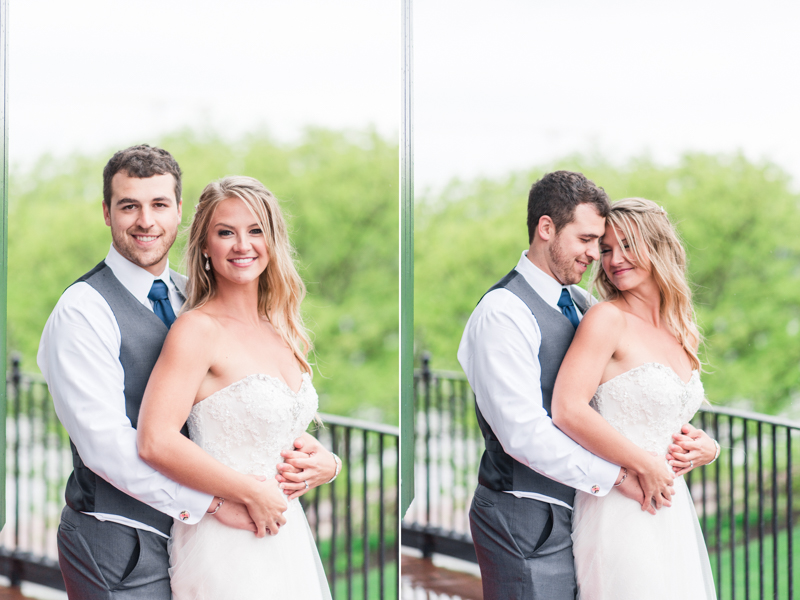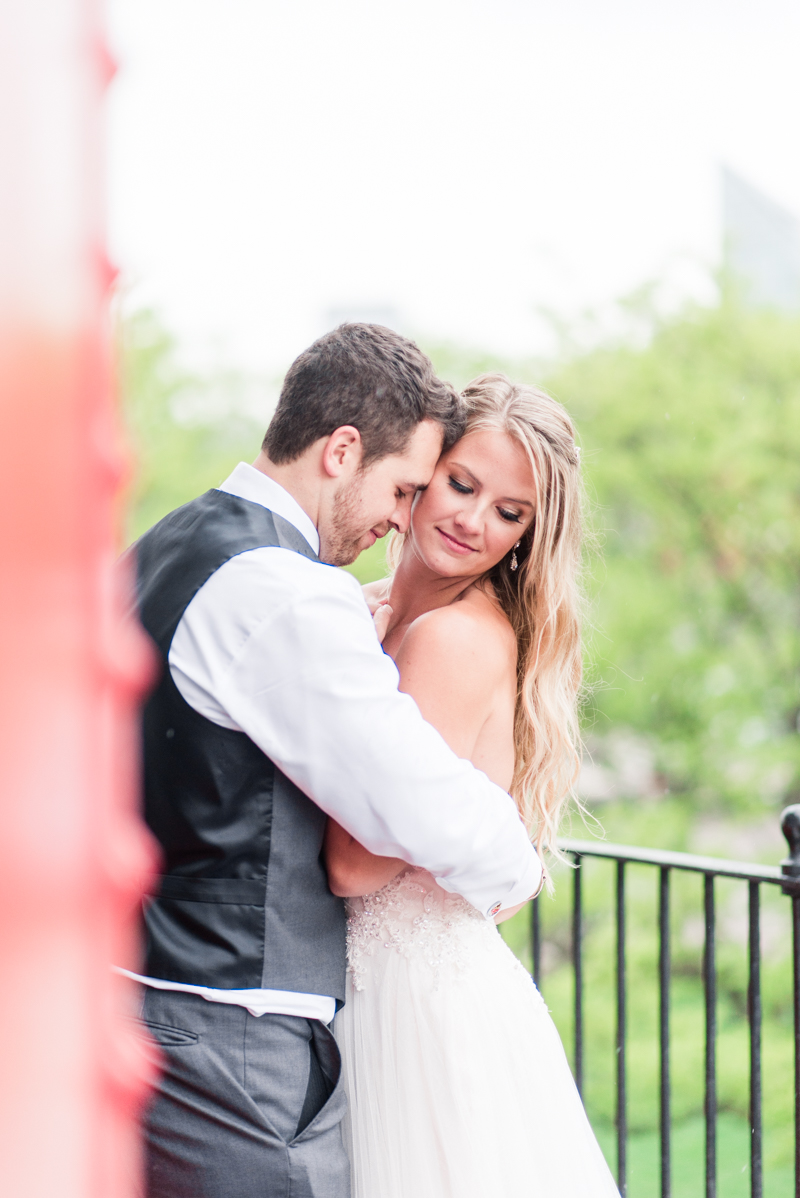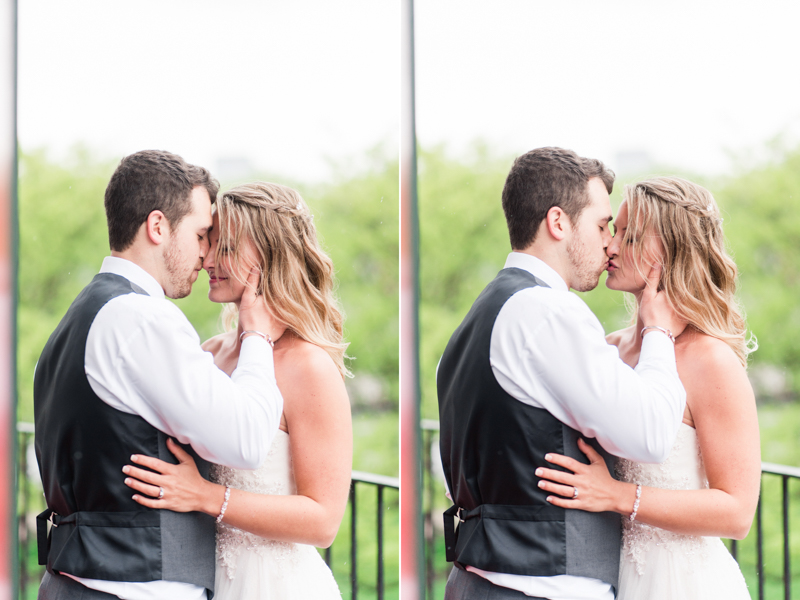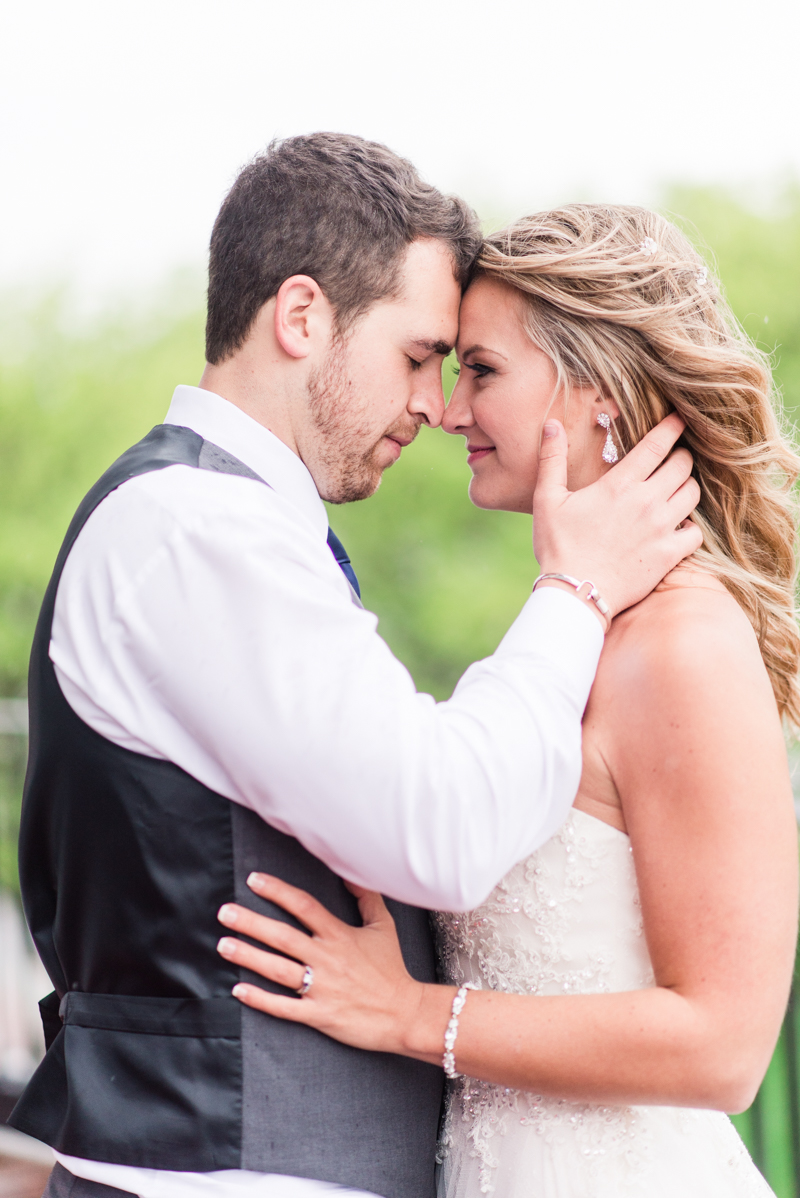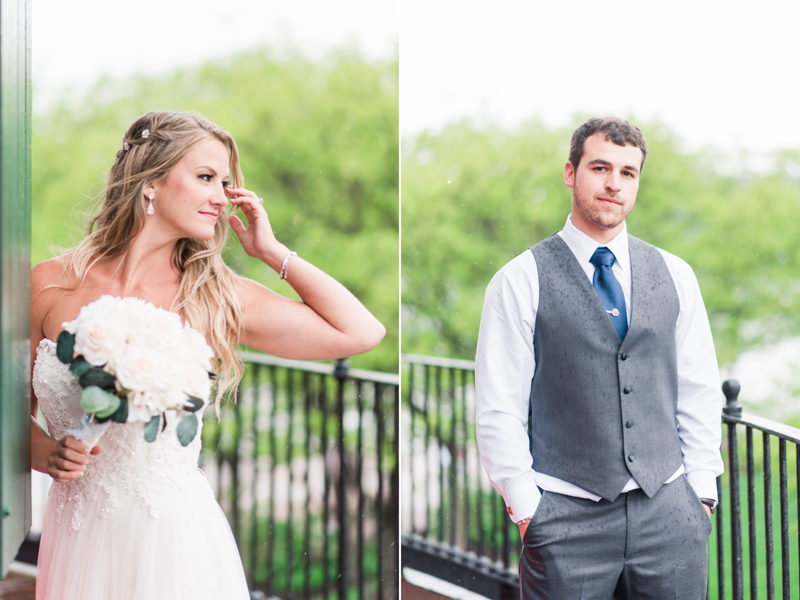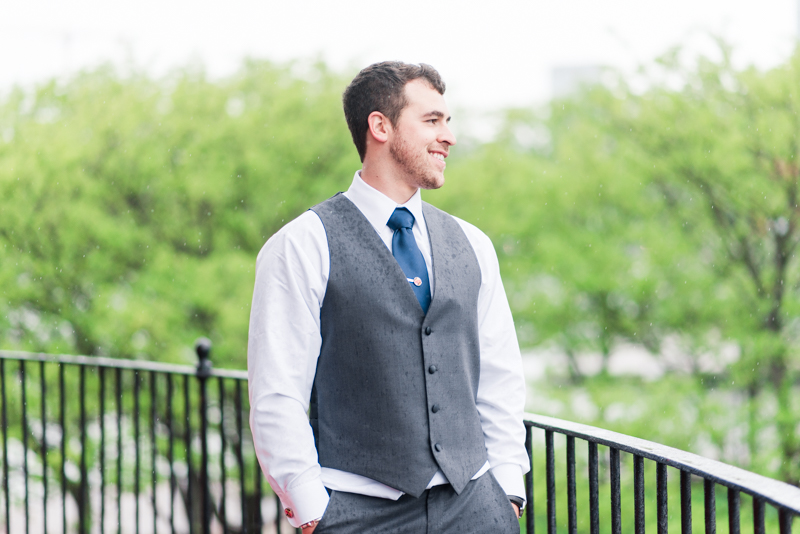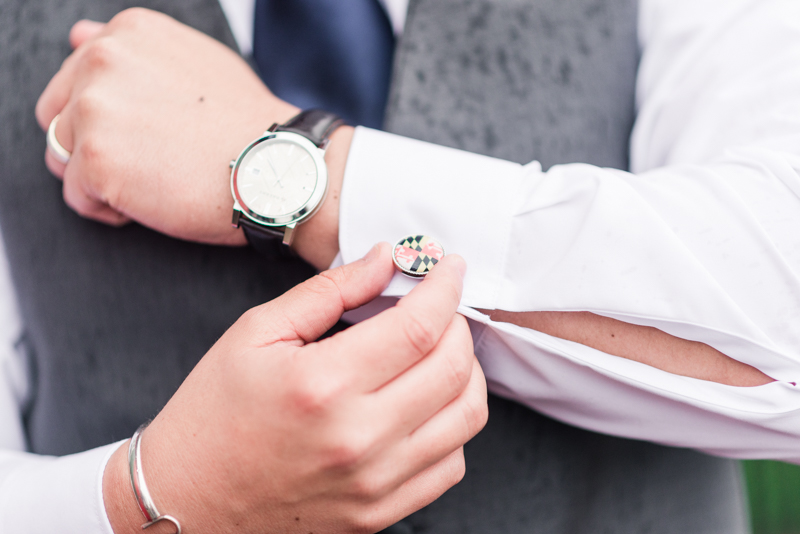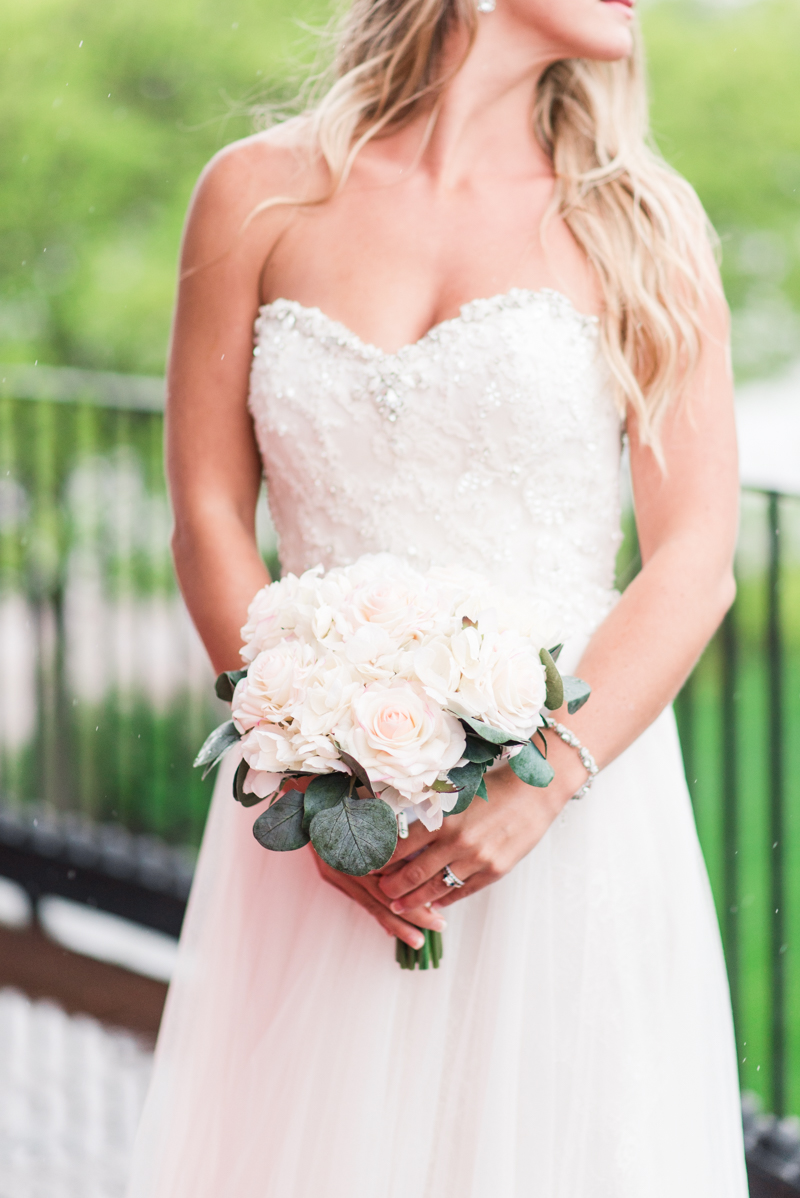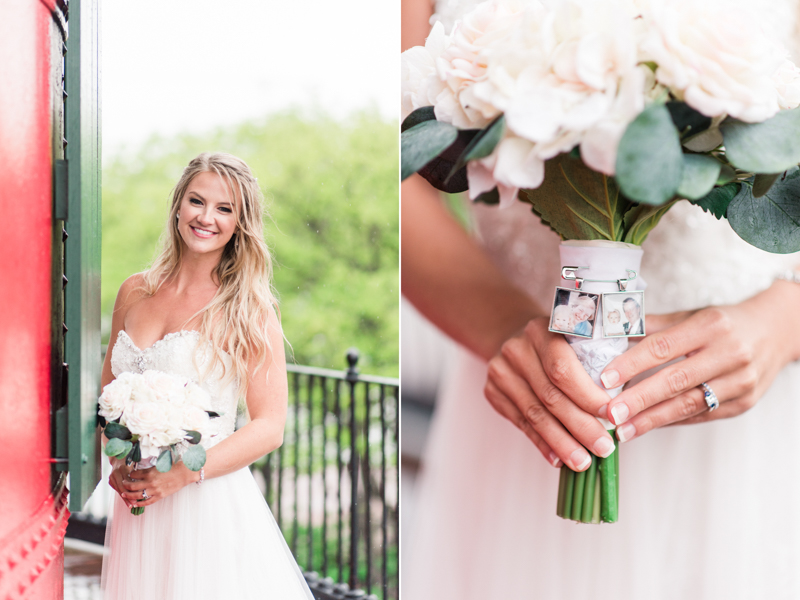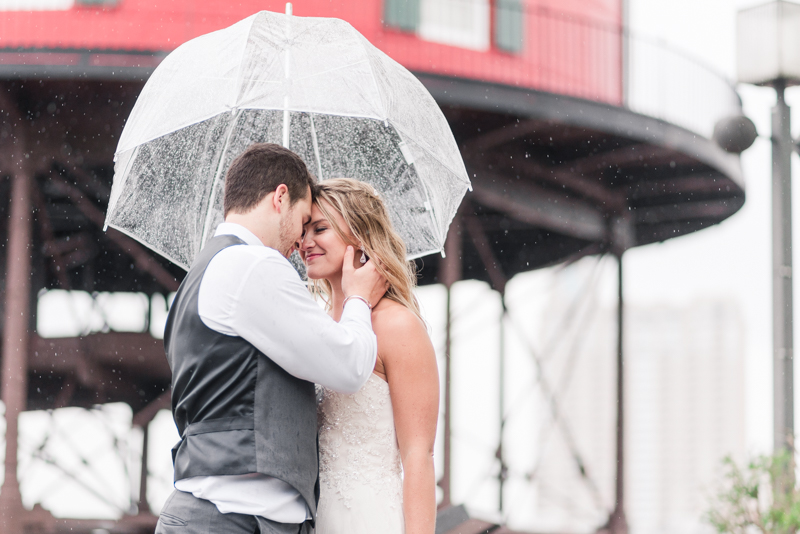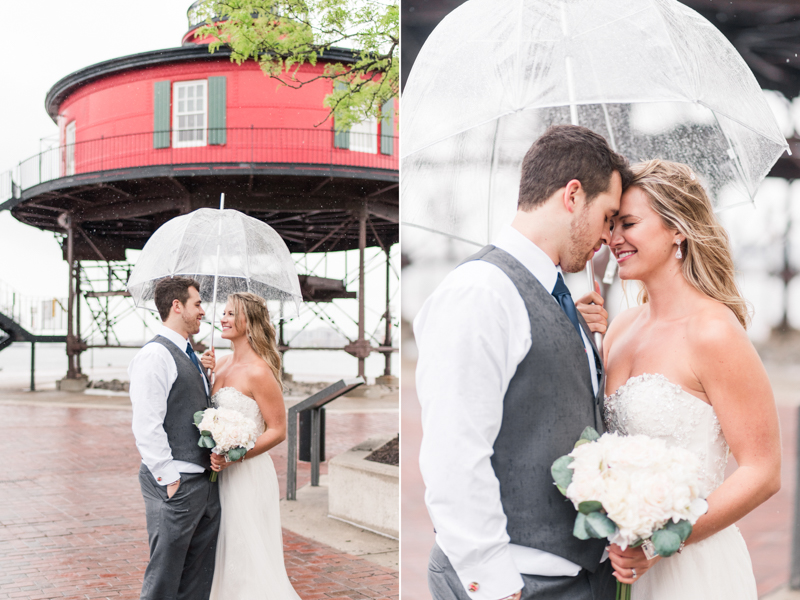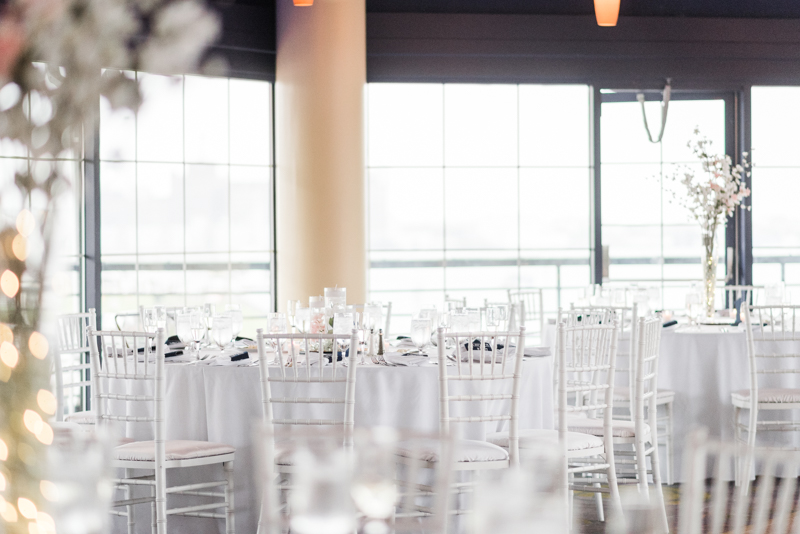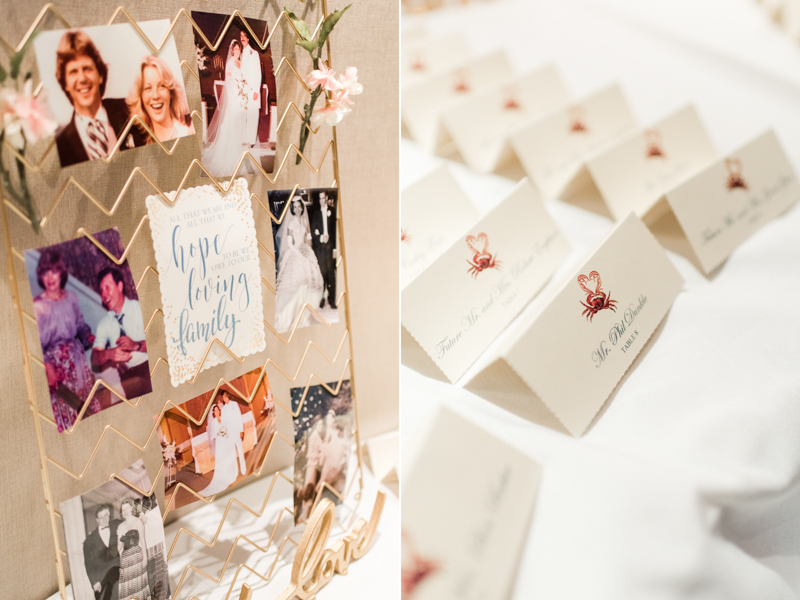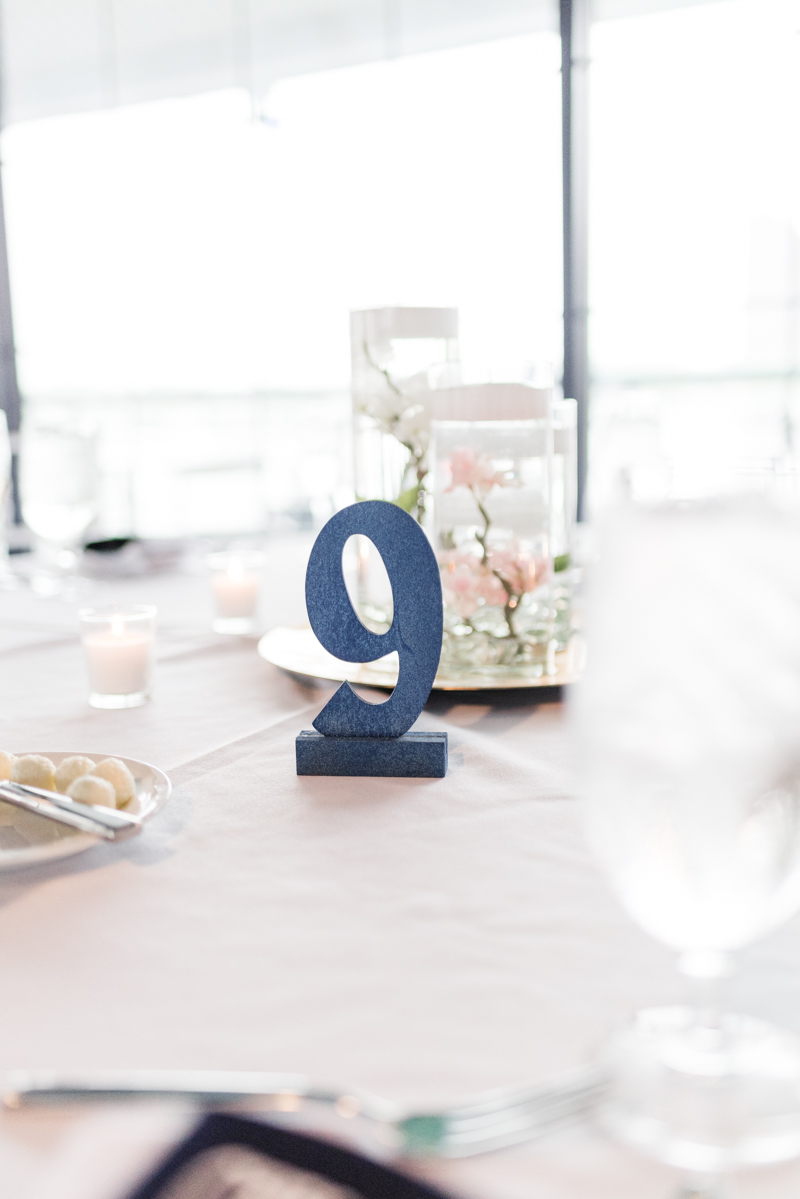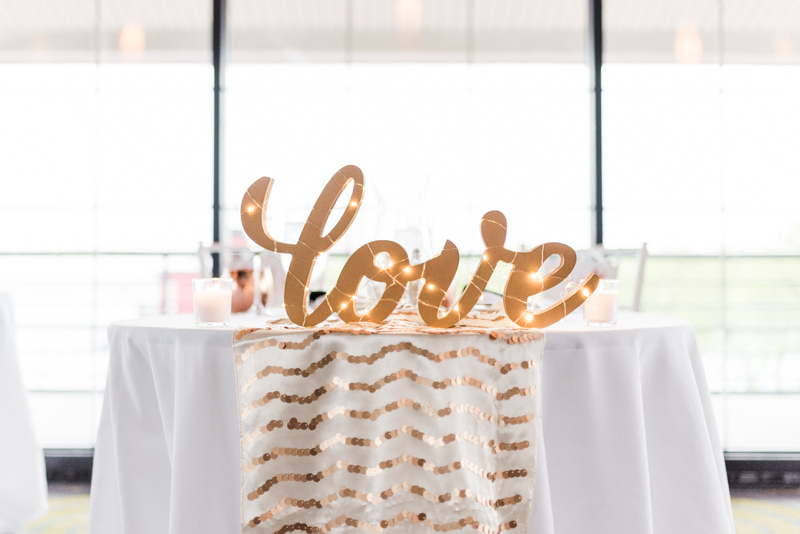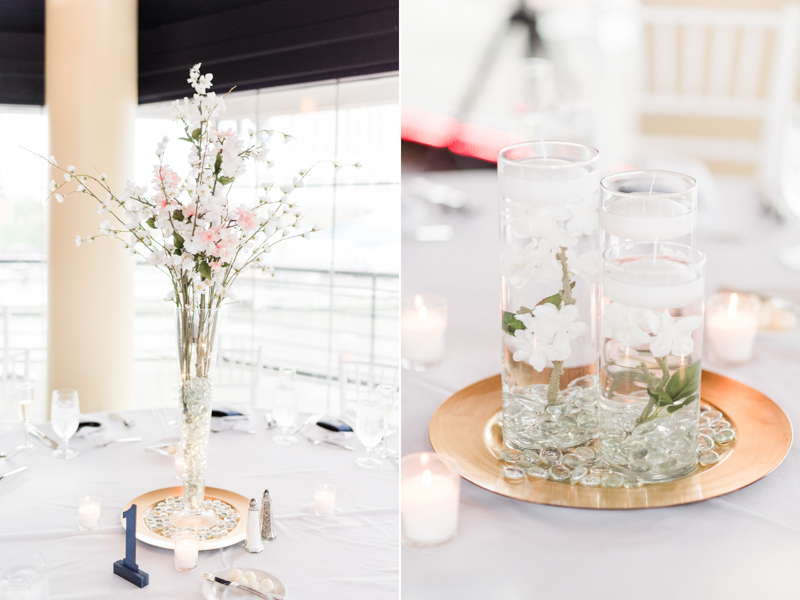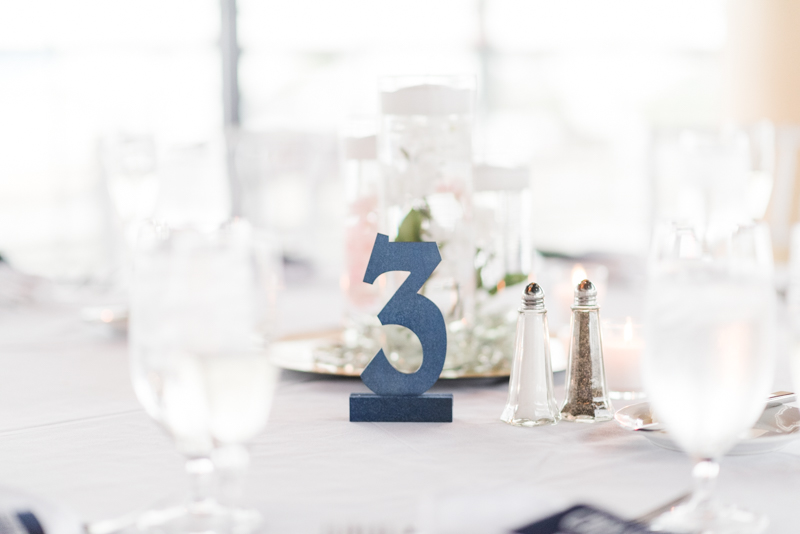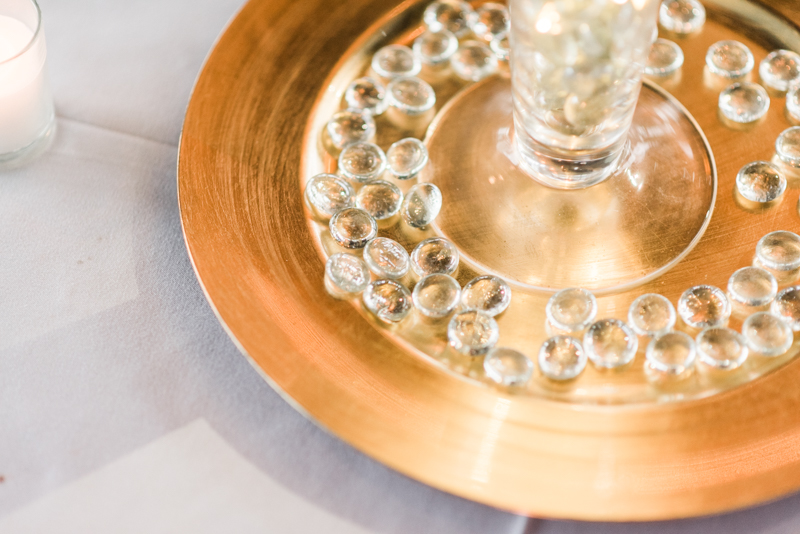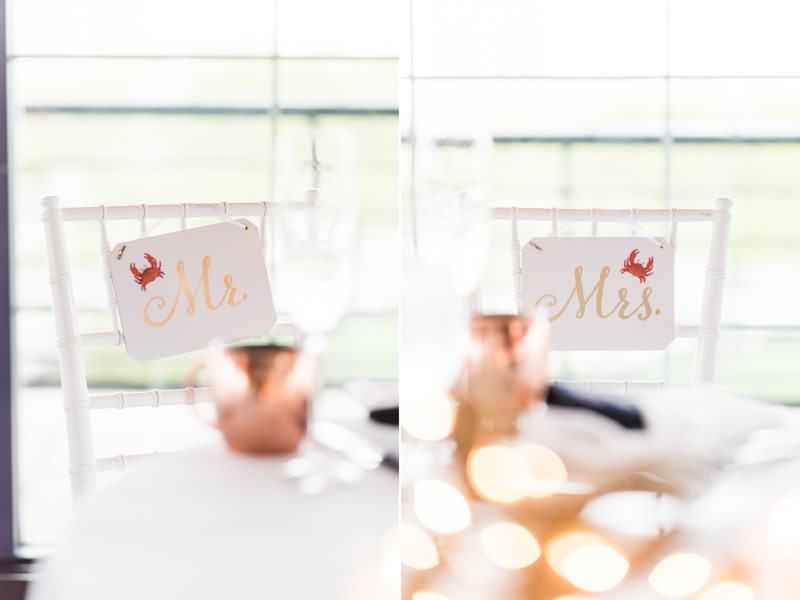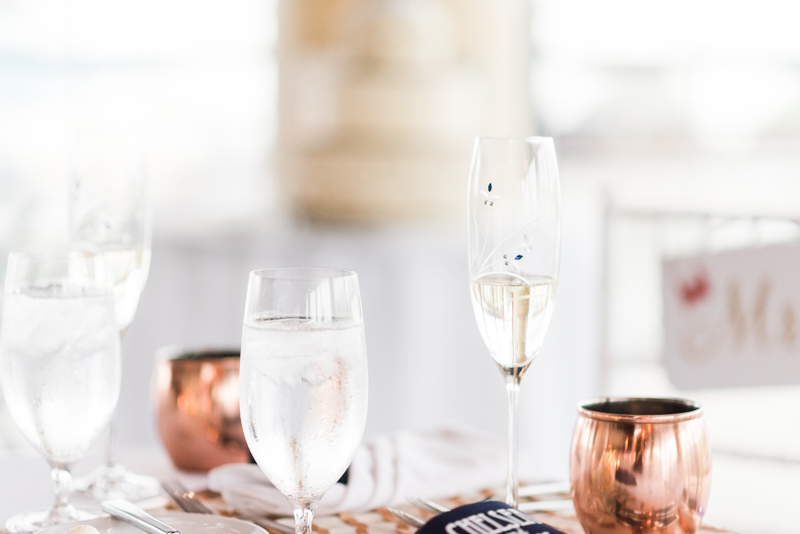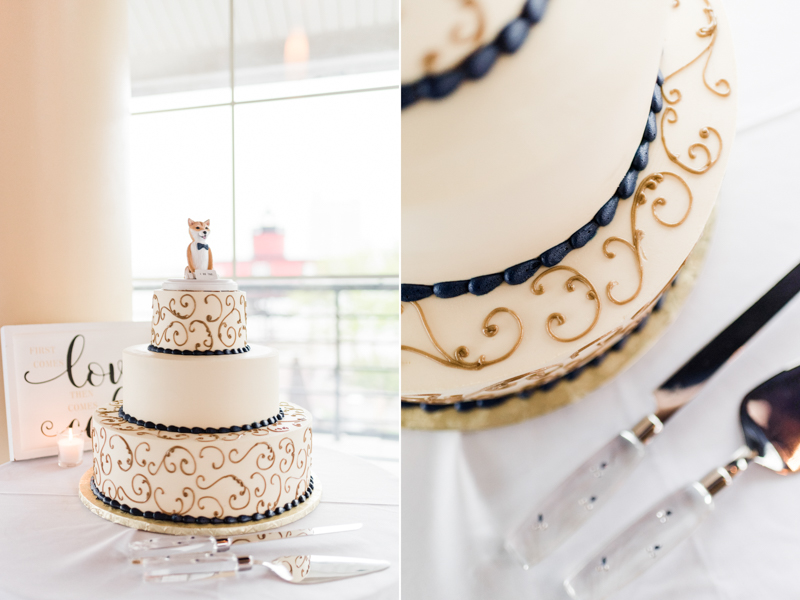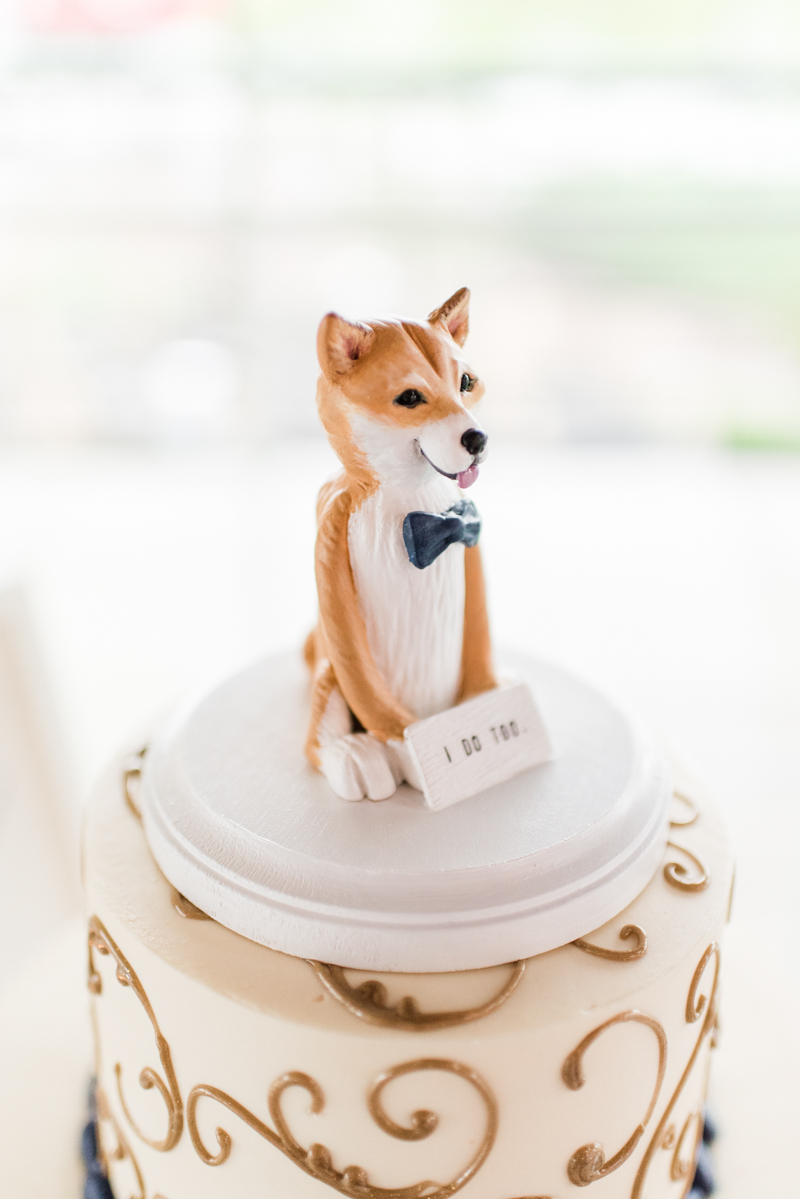 Perfect little Koda cake topper!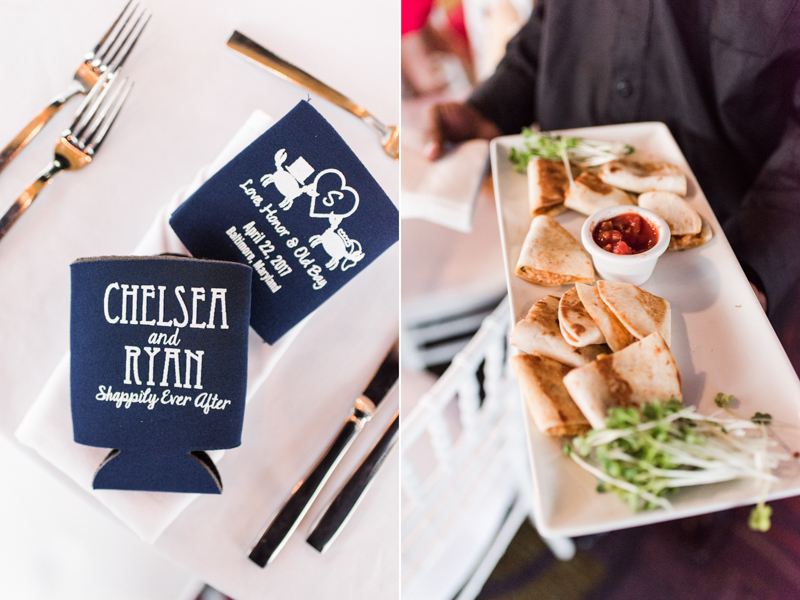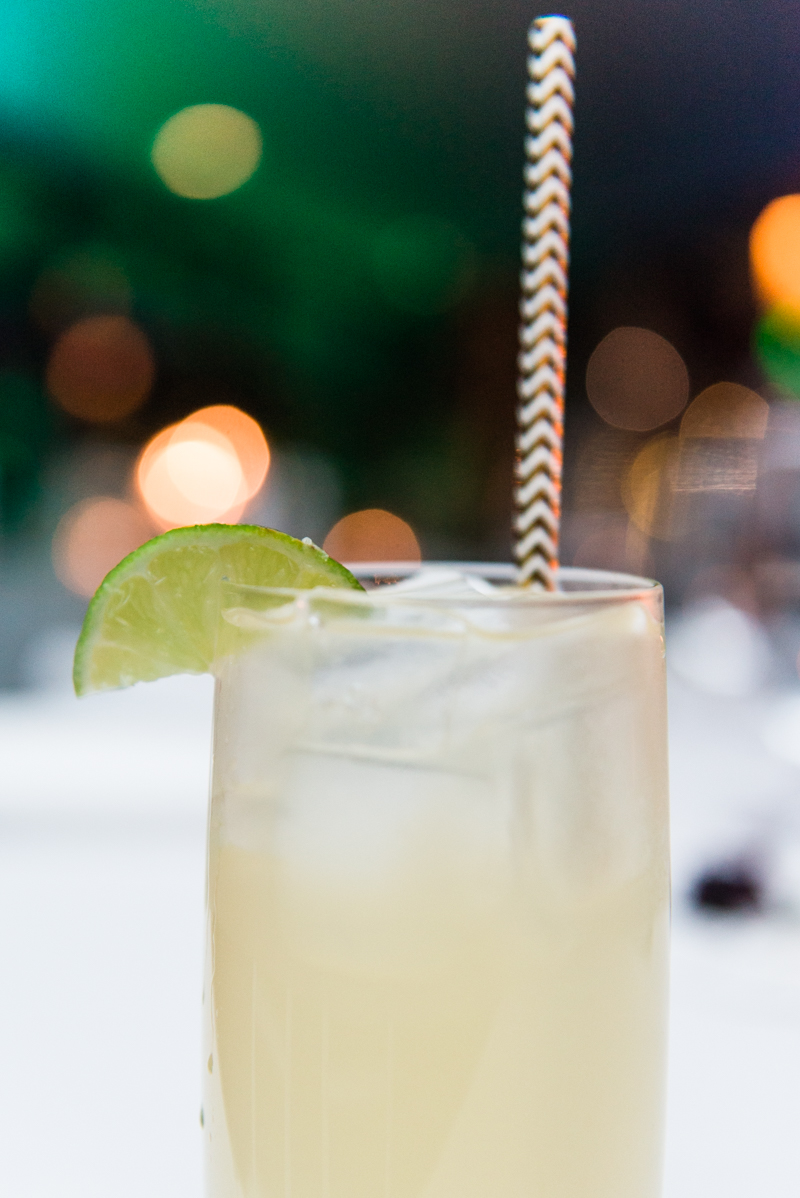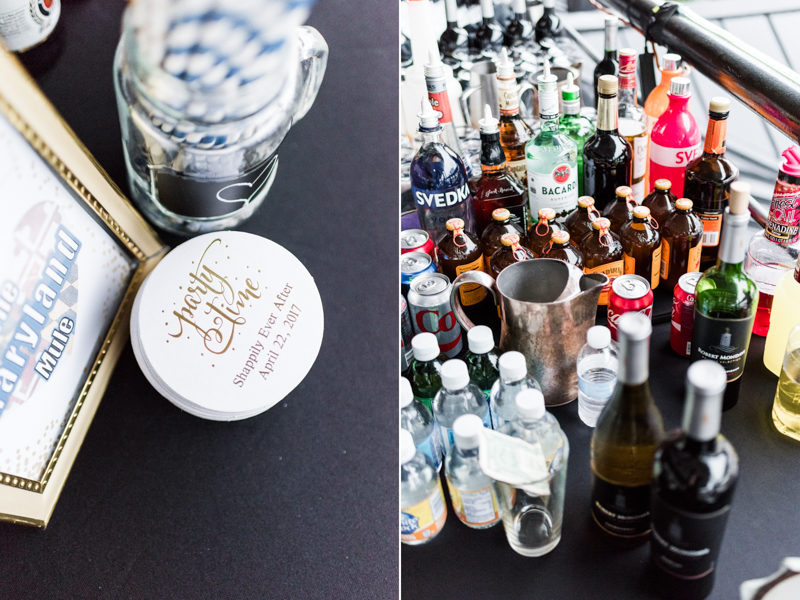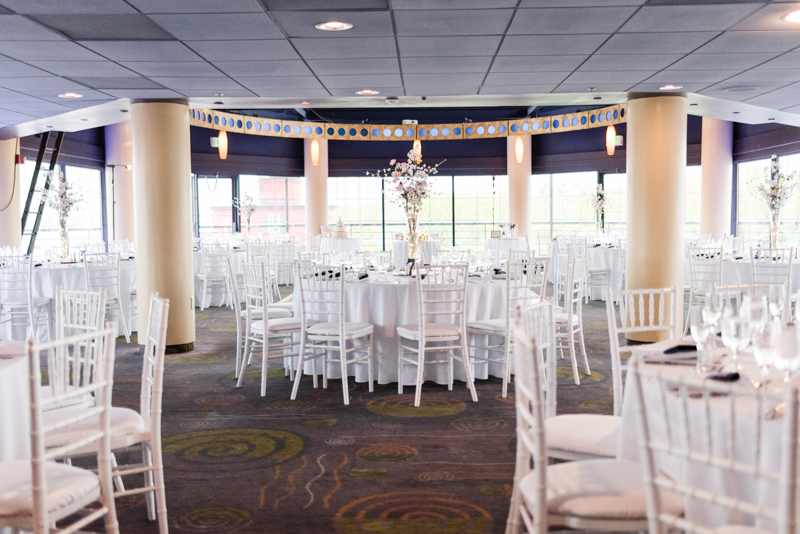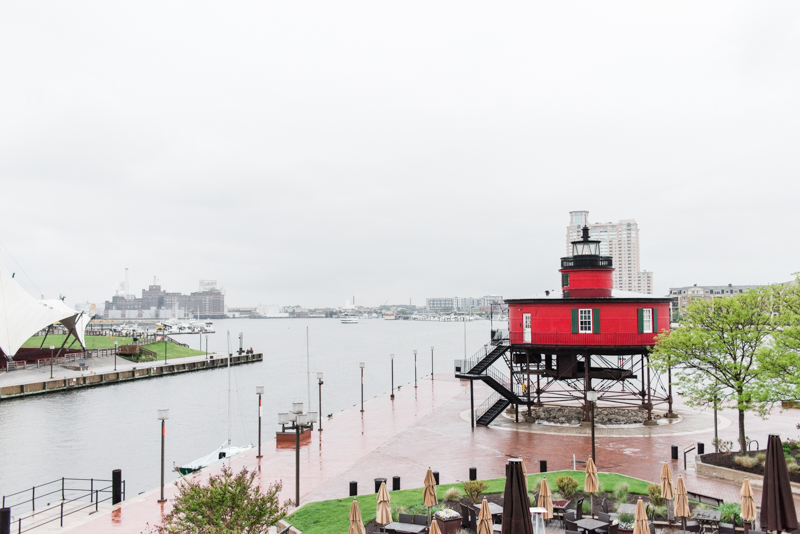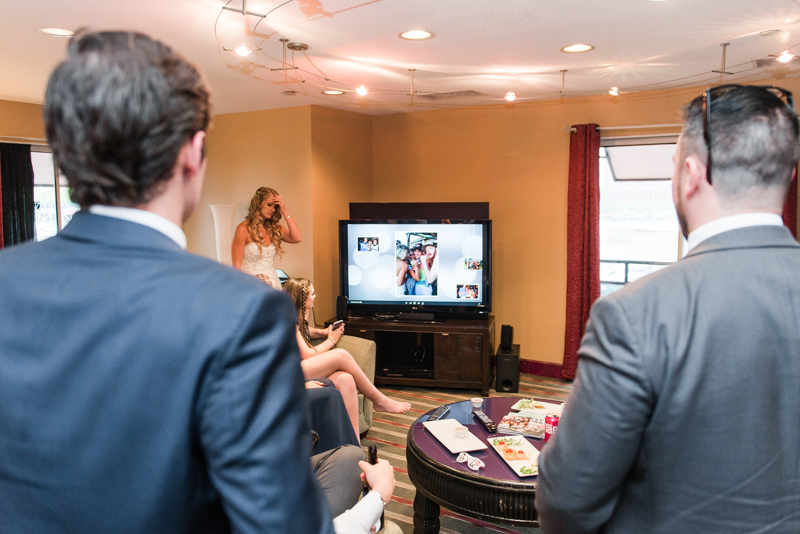 Chelsea and Ryan had a special slideshow for their bridal party + friends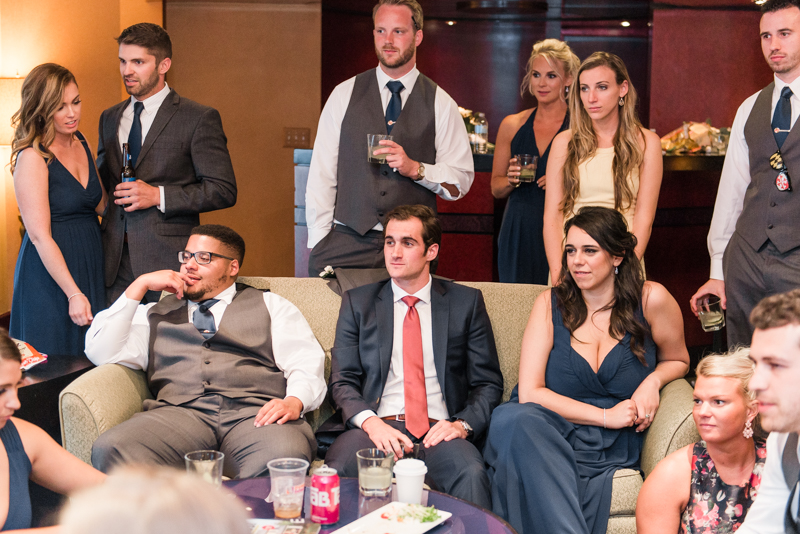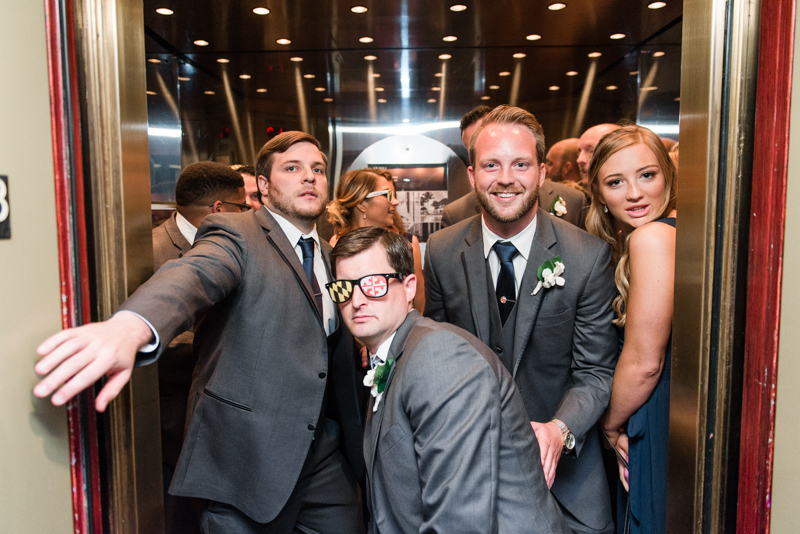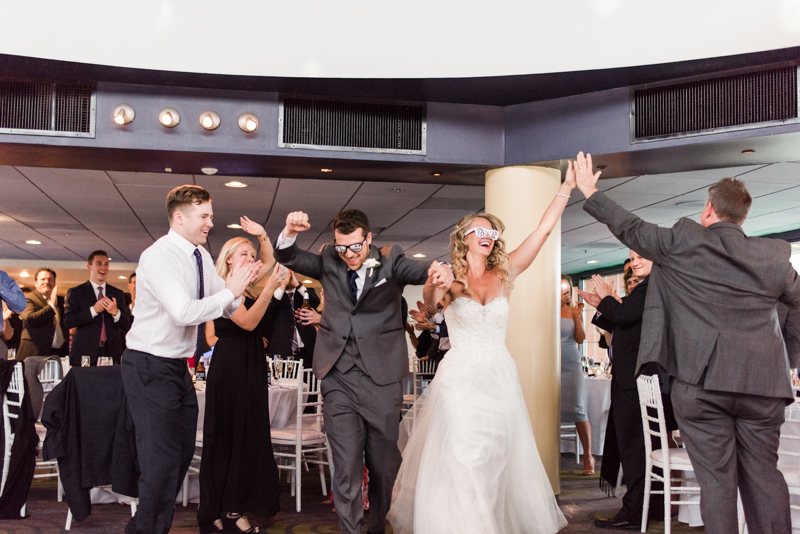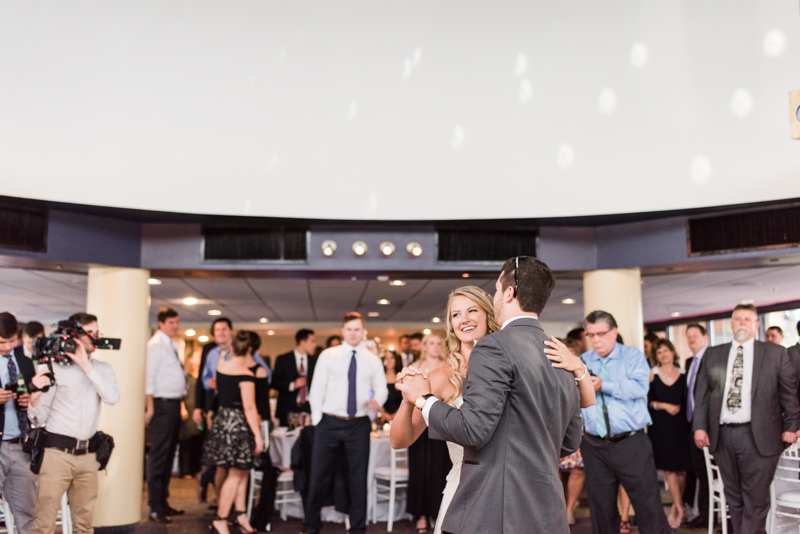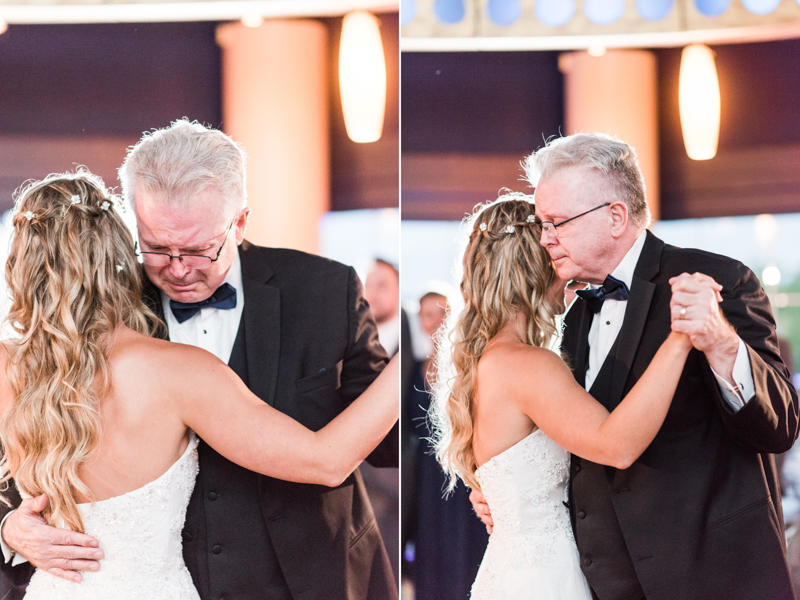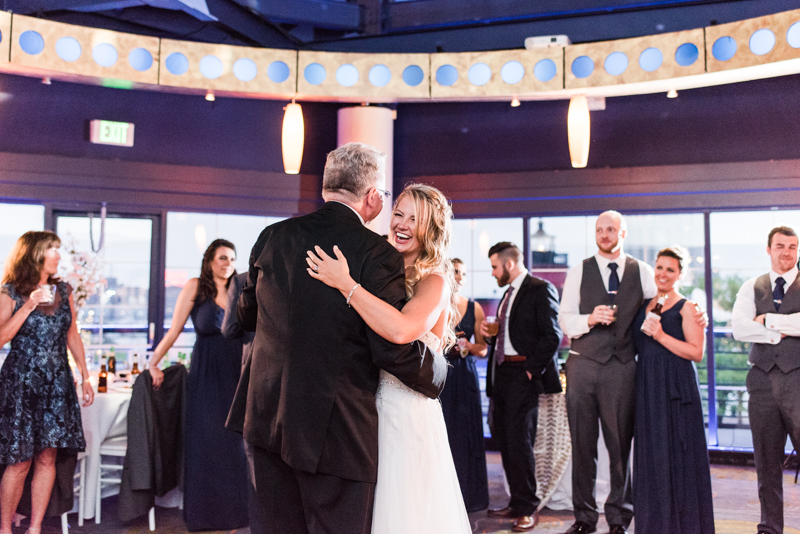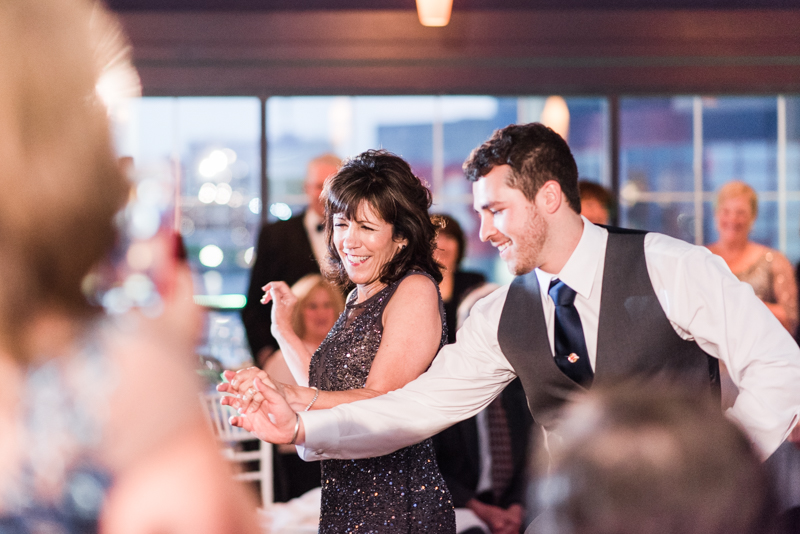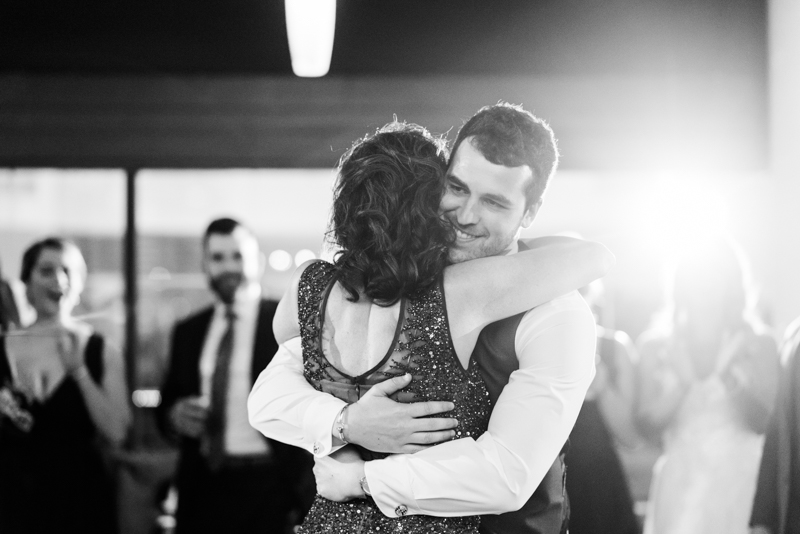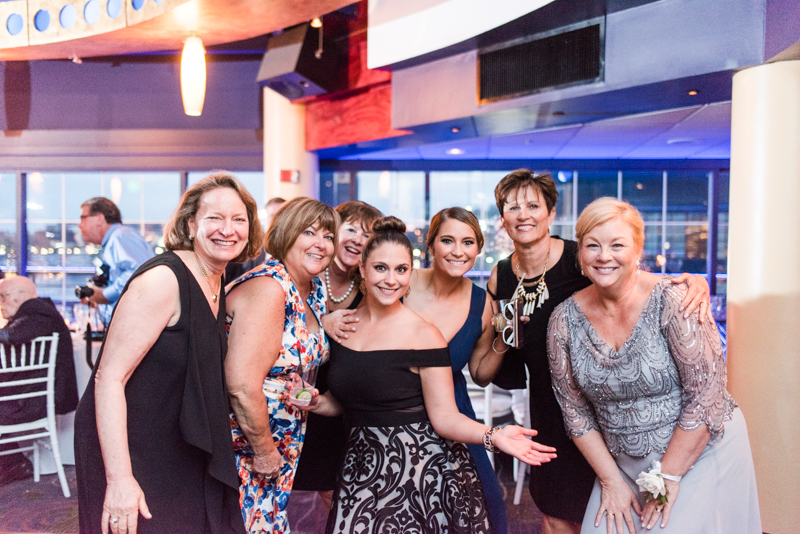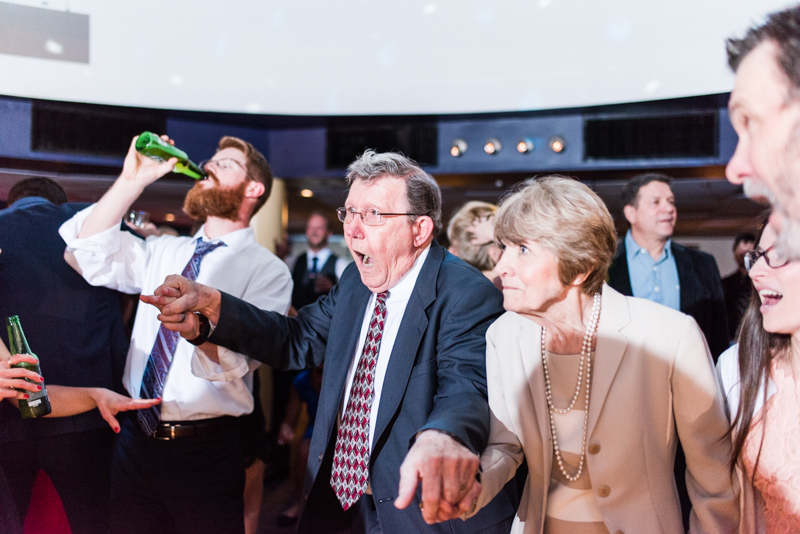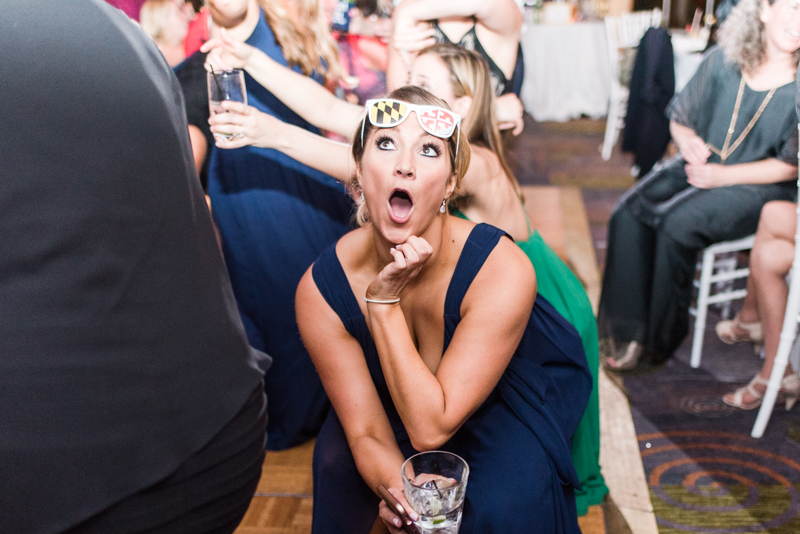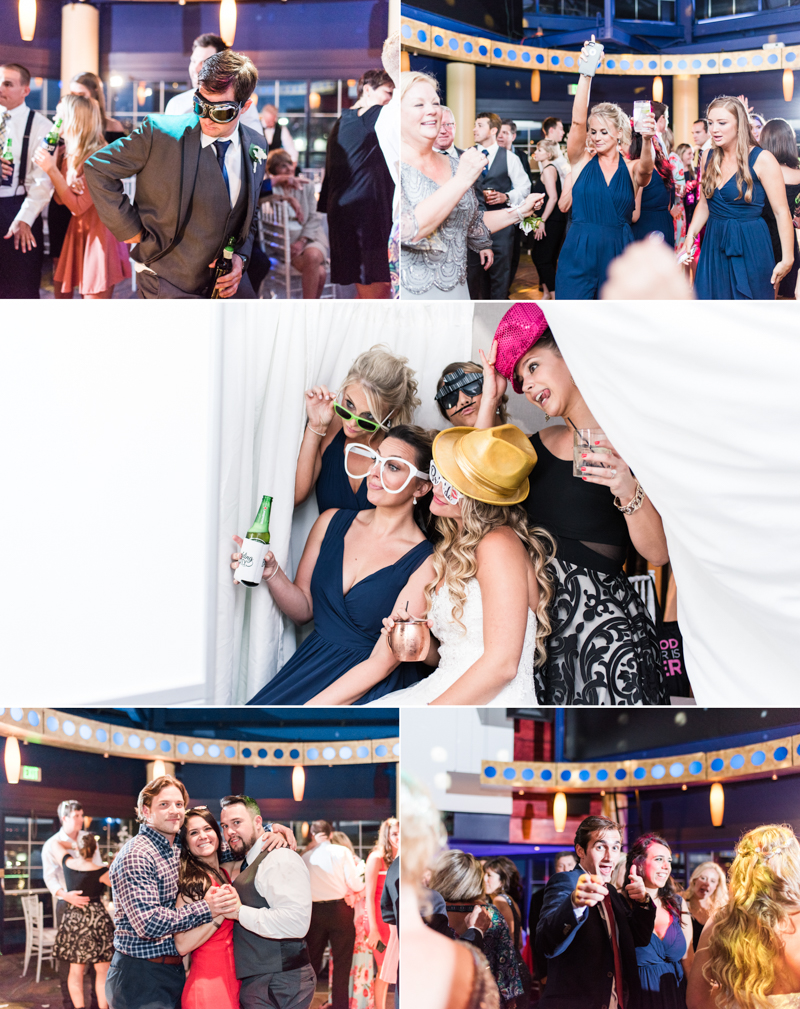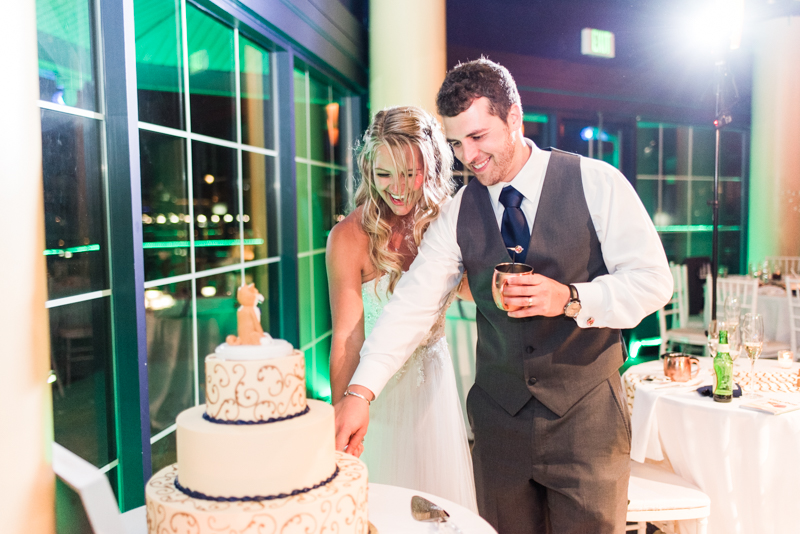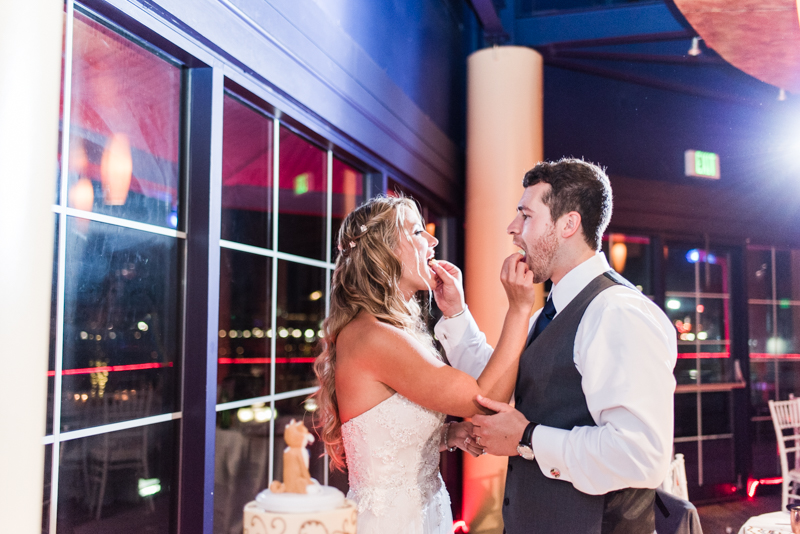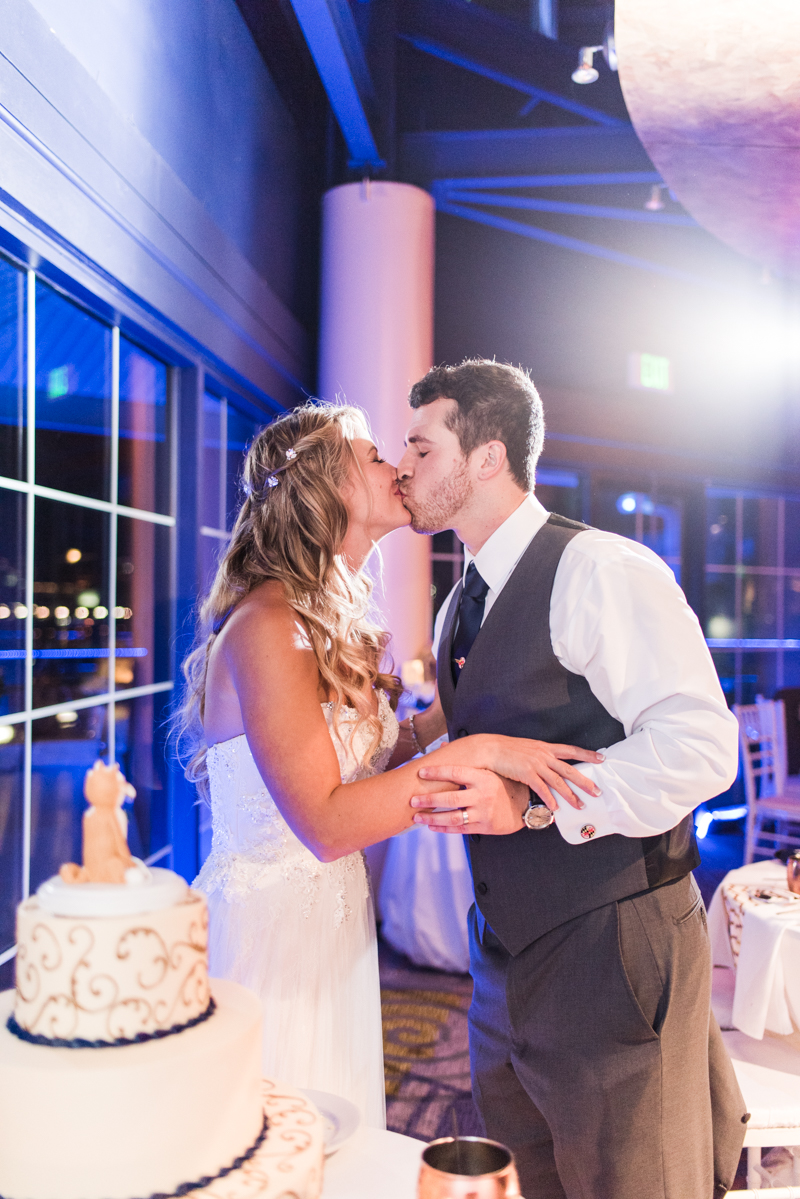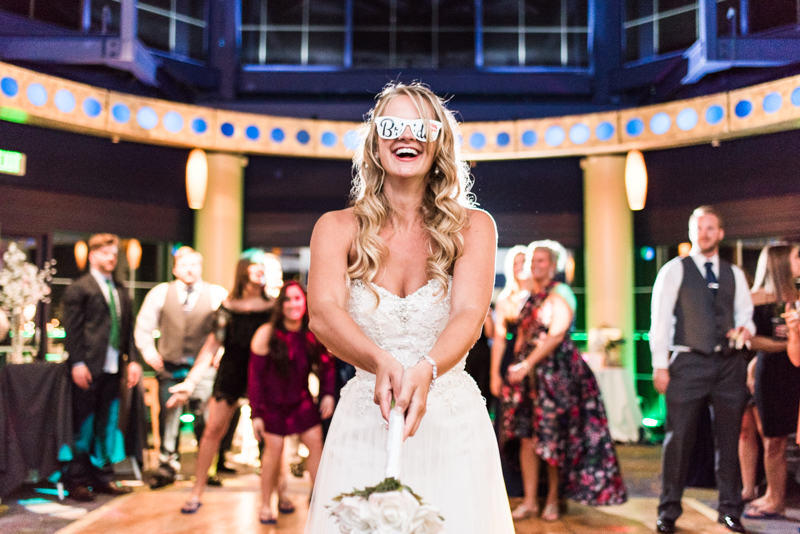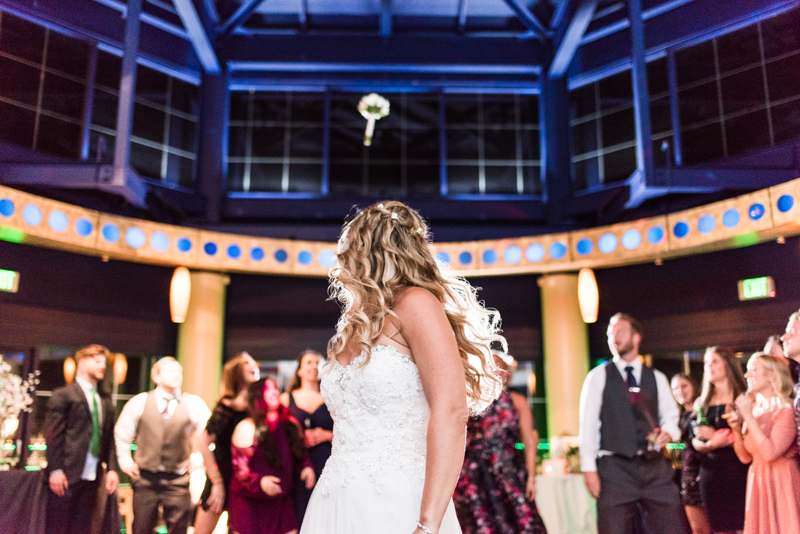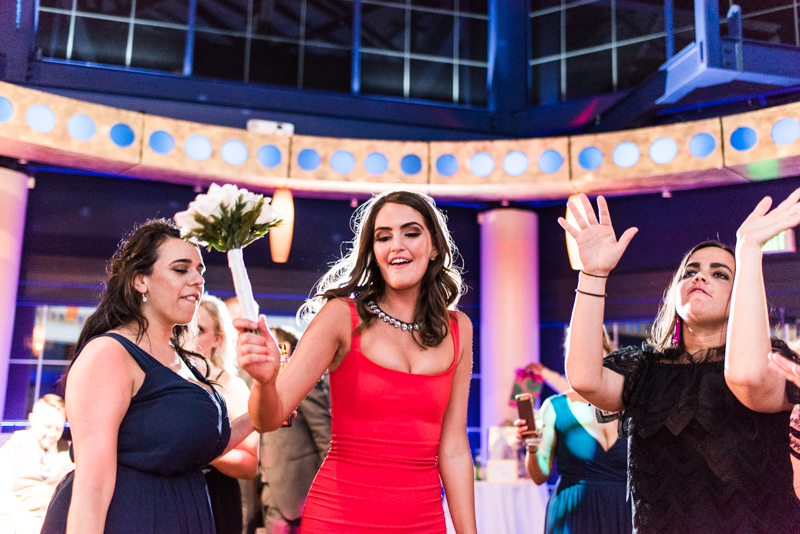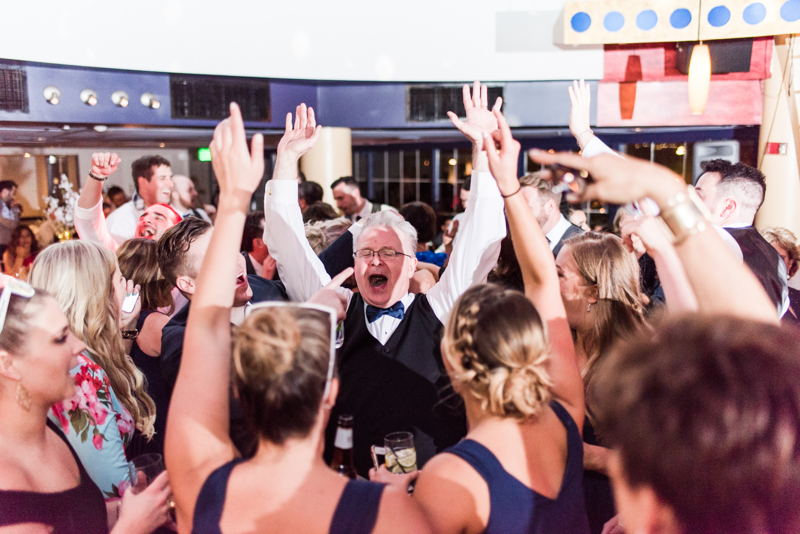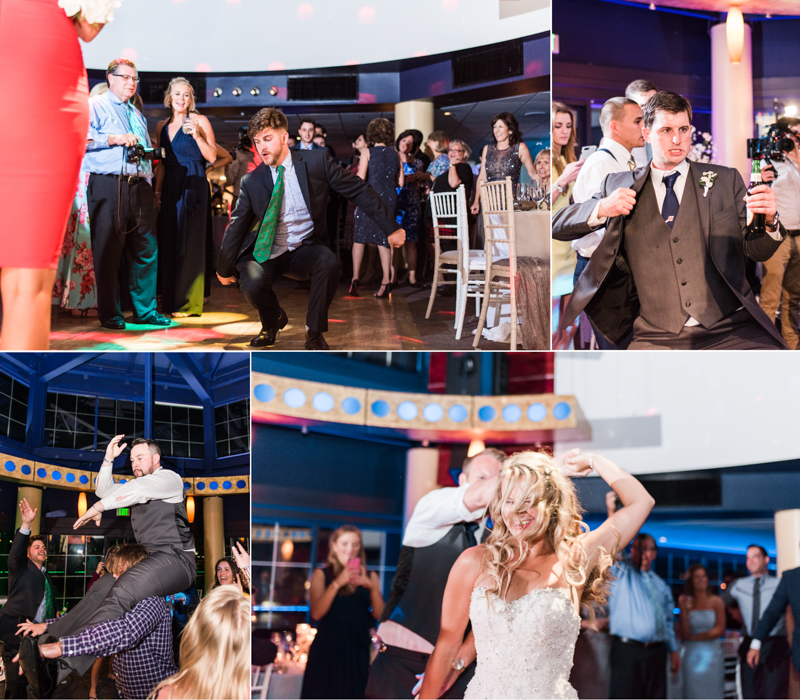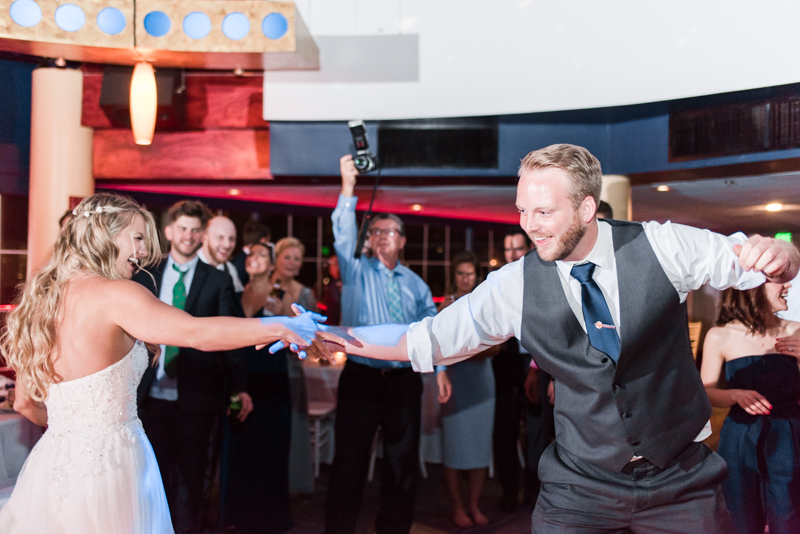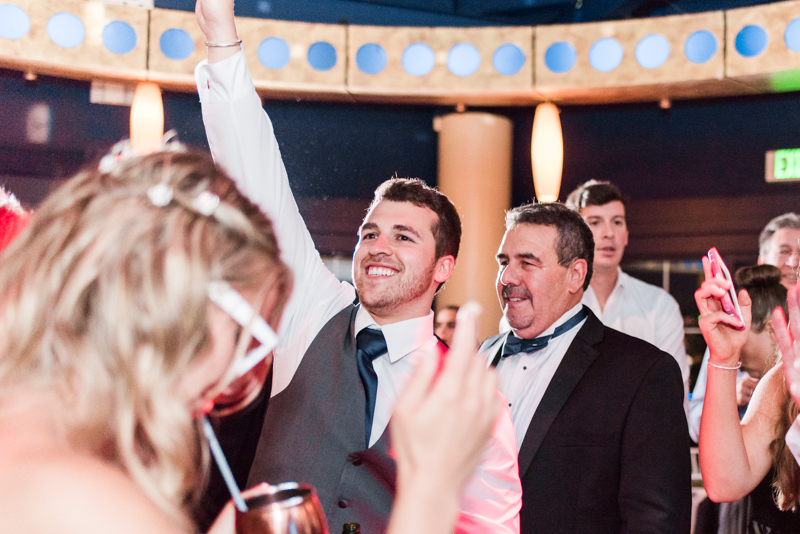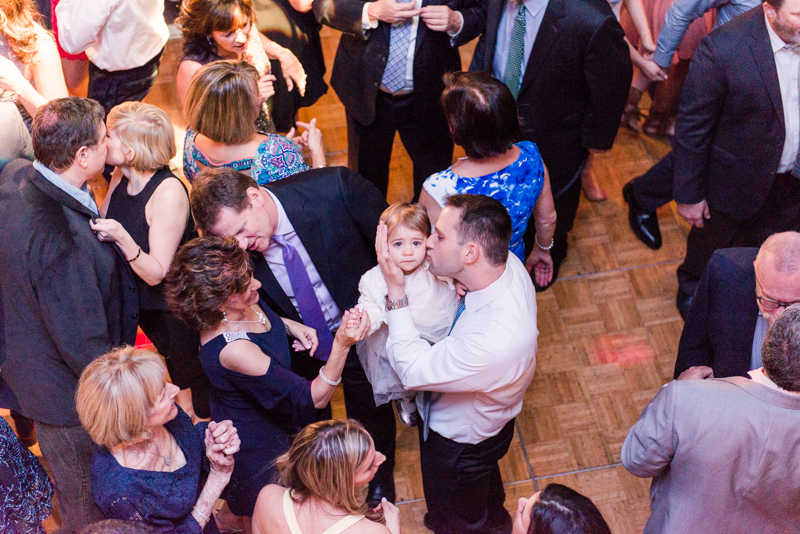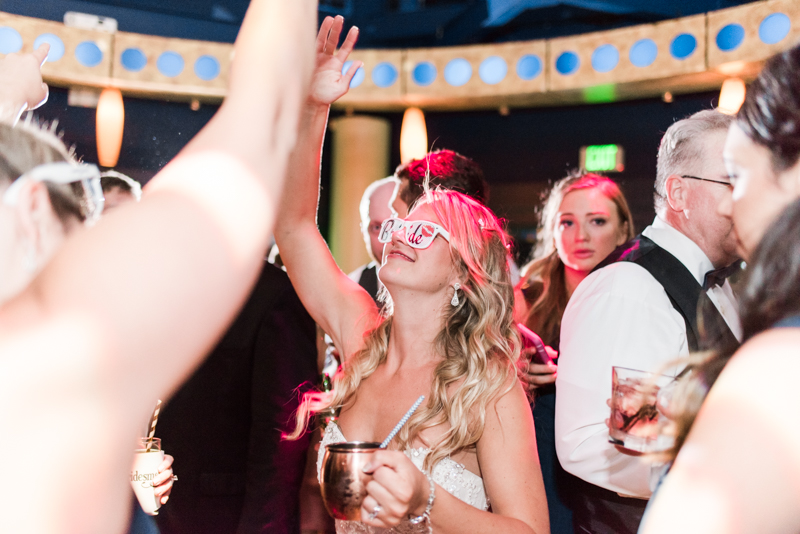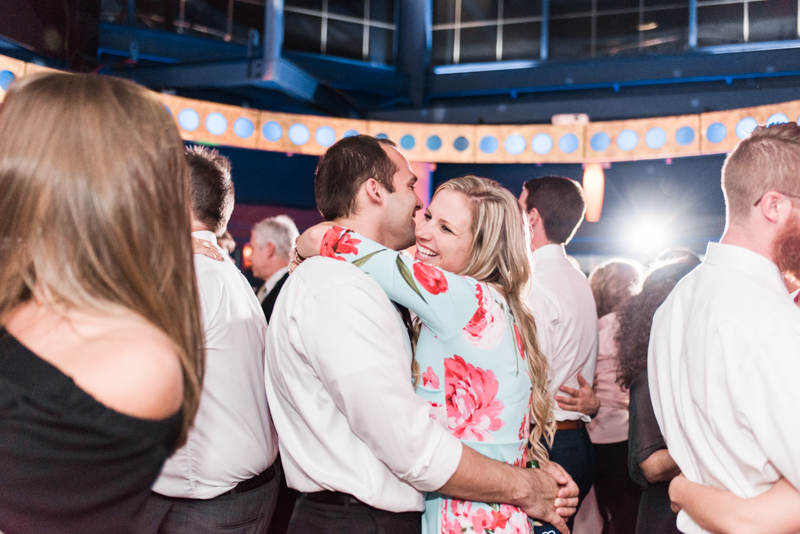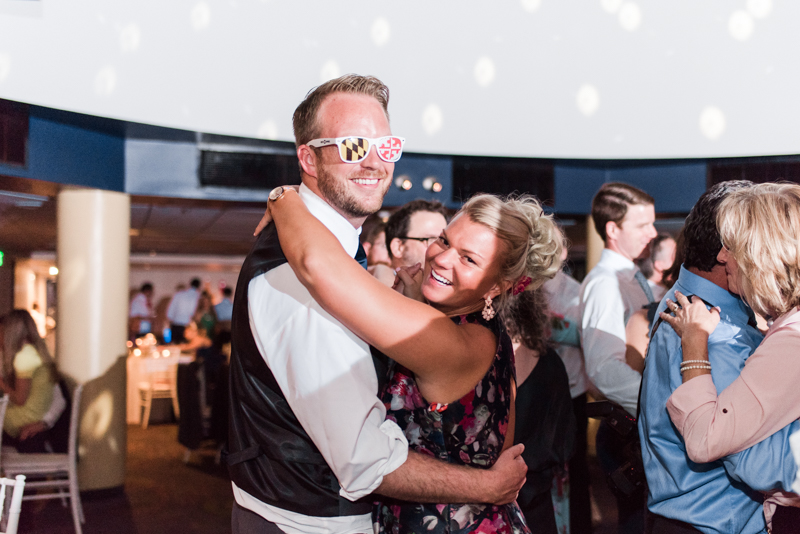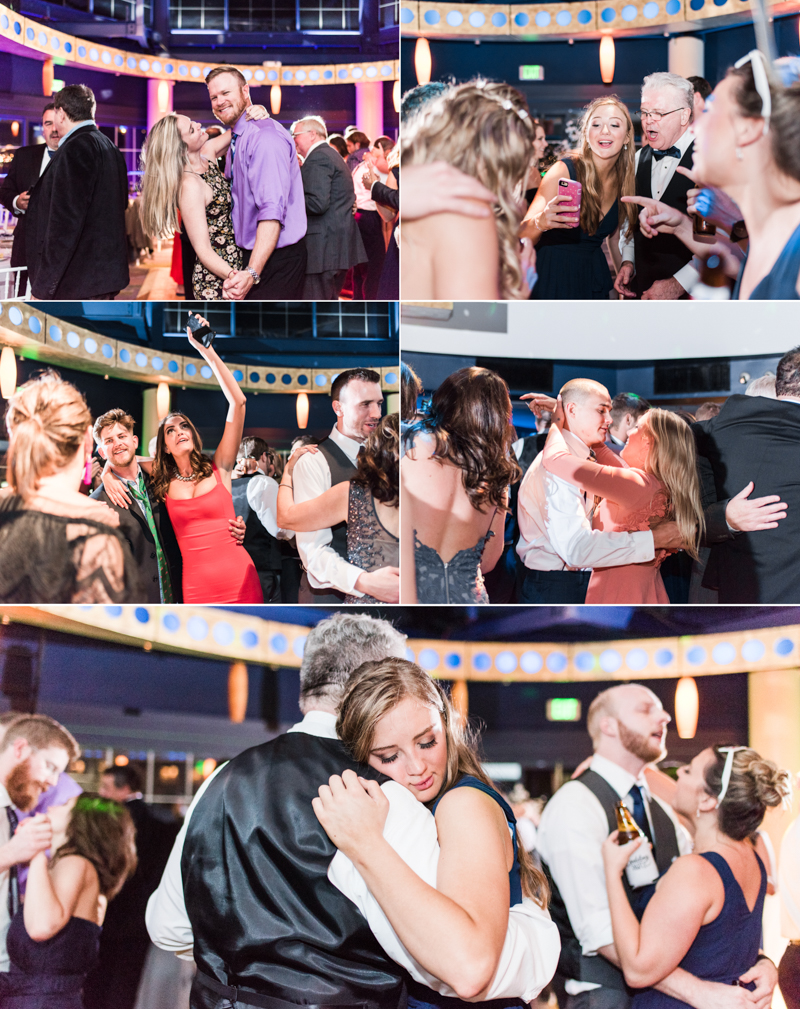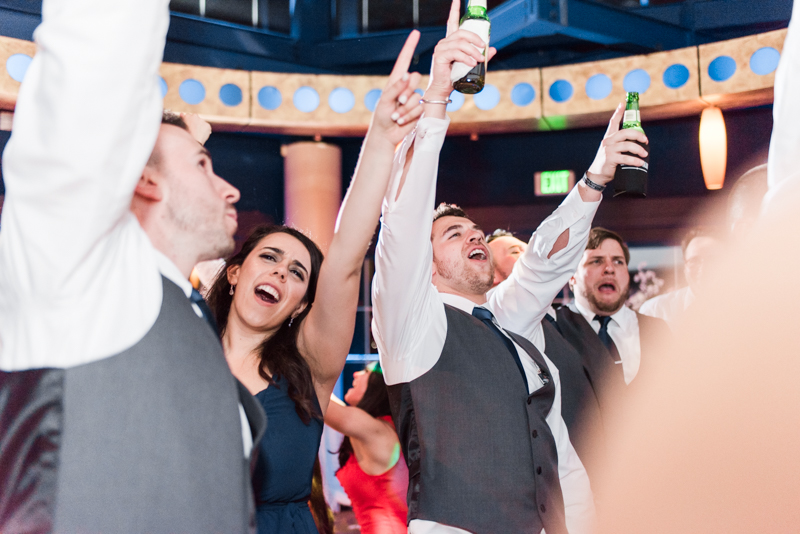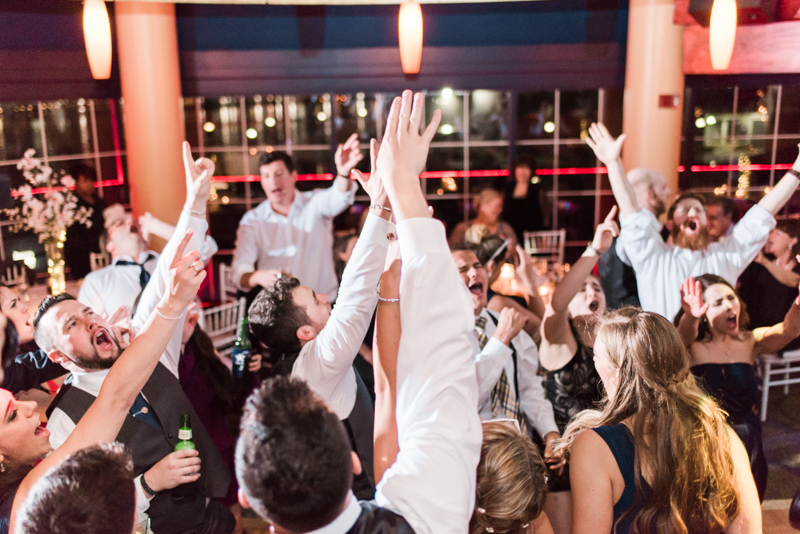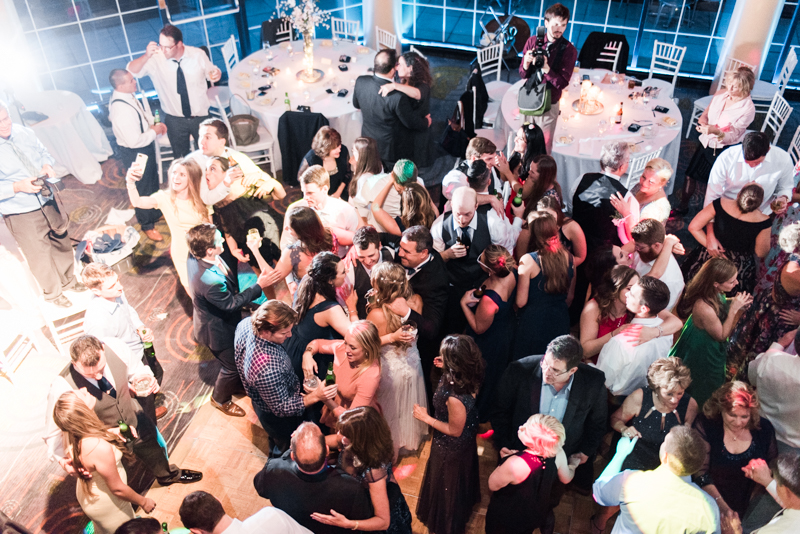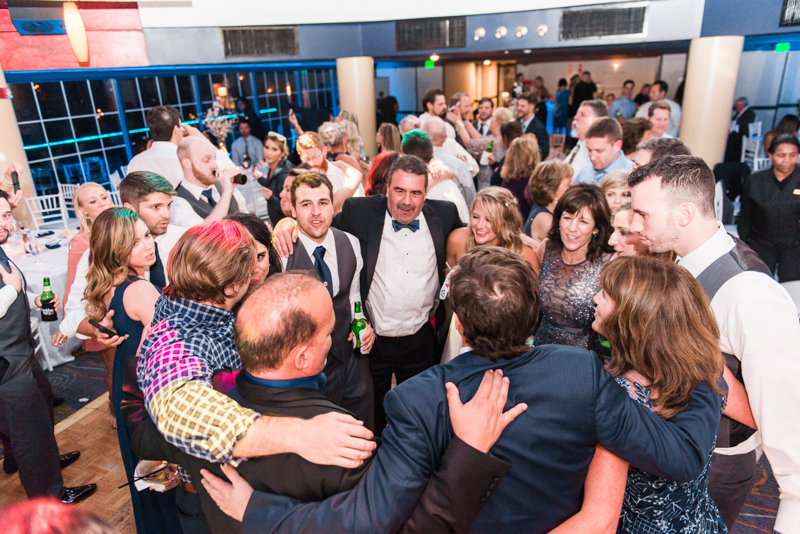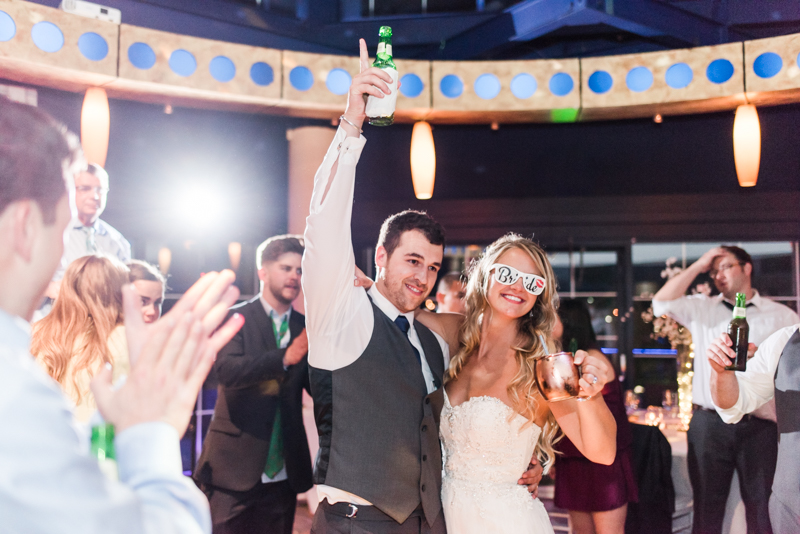 The fantastic vendors from this Pier 5 wedding!
Ceremony Venue // Holy Cross Catholic Church
Reception Venue // Harbor Club at the Pier 5 Hotel
Centerpieces // Created by Chelsea (this girl is amazing)
Bouquets // Holly's Flower Shoppe
Chelsea's Hair // Bridesmaid Amy!
Hair // Friend of Chelsea's MOH, Joyce
Make-up // Phenomenal Faces - Jennifer Lee
Caterer // Pier 5 Hotel
Cake // Sugar Bakers
Videographer // Just Hitched Films
DJ // Music Masters
Invitations // MagicWand
Dress // Love Couture Bridal Salon - Badgley Mischka
Suits // Men's Wearhouse
Bridesmaids Dresses // Ceremony by Joanna August 
Rings // Boone and Sons Jewelers
Cake Topper // AlishasClayStudio
---
---
---