A Patapsco State Park Engagement Adventure!
Leah & Kevin
When I think of the most fun I've had on a session, I'm forever going to think of Leah and Kevin's engagement. They have made Patapsco State Park my number one favorite location. Not only were Kevin and Leah amazing, but the weather yesterday - my goodness! It was completely out of this world! I don't know why Spring keeps coming in and out, but if it could stay 72 degree, I would be happy with that, haha!
Before completely diving into the session, it's important to note that I'm a complete dog freak. It takes a strong hold on my dignity to not roll on the ground with a fluffy puppy. So when a couple tells me they are bringing their dog, my excitement level goes through the roof. When Leah emailed me and asked if it was okay they bring their pup, Union, I just about squealed with joy. That handsome man of a dog is so sweet and photogenic! I was in the love from the very first second. Note: if you don't want to fall into an adorable hole, please do not go and search the #germanshepherd tag on Instagram. You'll have a good time, but you may end up adopting 29 dogs.
Enough about fur-children, let's get back to Leah and Kevin. From the very start of the session, these two were flawless. They non-stop joked with each other and just had a blast. These two are a couple that you can look at and know they are perfect for one another. They fit into each other's arms so magnificently, and they were constantly laughing. I also love that they chose a location that is near and dear to them. They live very close to Patapsco State Park, and taught Union how to swim in the river.
I have to be honest and say that hands down THE greatest part of the session was the water fight between Leah and Kevin. Yes, I did say water fight. As we were nearing the end of the shoot, Leah mentioned how she wanted to kick water at Kevin. I am down for anything a couple wants to do. Just give me a sec to roll up my pants legs and I'll be in that river in a heartbeat! After some careful treading, these two let the water fly. Kevin did not hesitate to splash Leah, and Leah wasn't shy is completely drenching Kevin. It was totally adorable and hysterical. I may start requiring couples go into a river from now on, haha (just kidding, but I'm totally down for it)!
It was such a wonderful evening that has us totally excited for their December nuptials. I know there won't be a river to splash in, but I'm sure that these two will have such an amazing day.
Enjoy Leah and Kevin's Patapsco State Park engagement!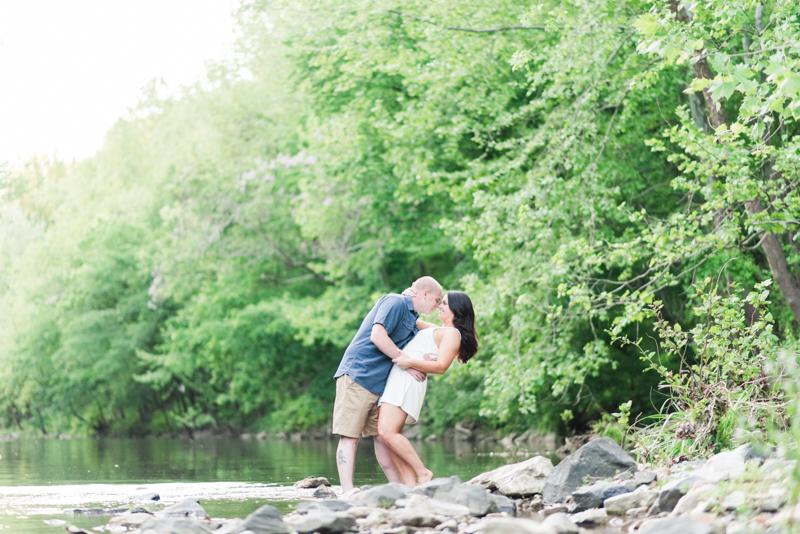 ---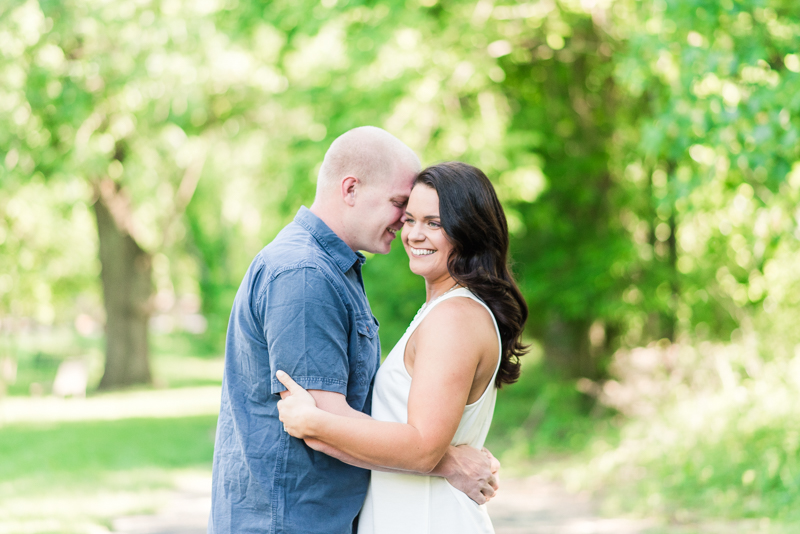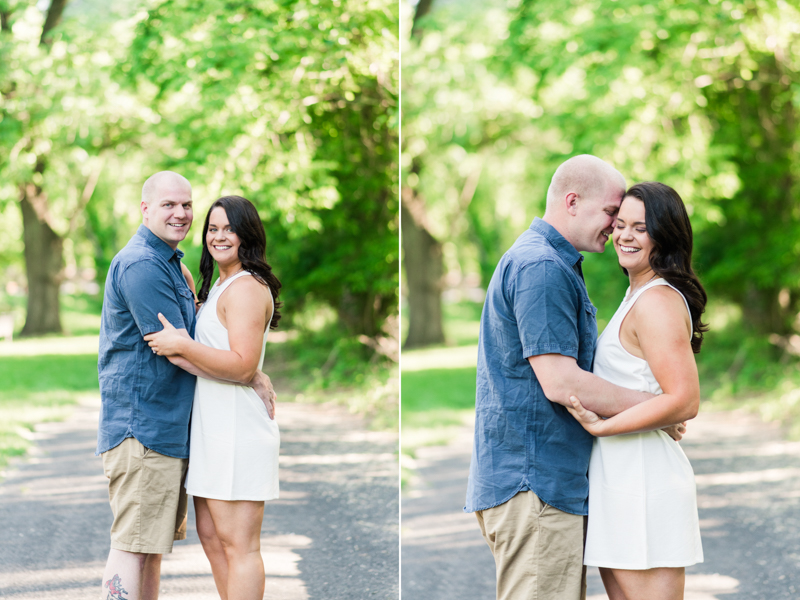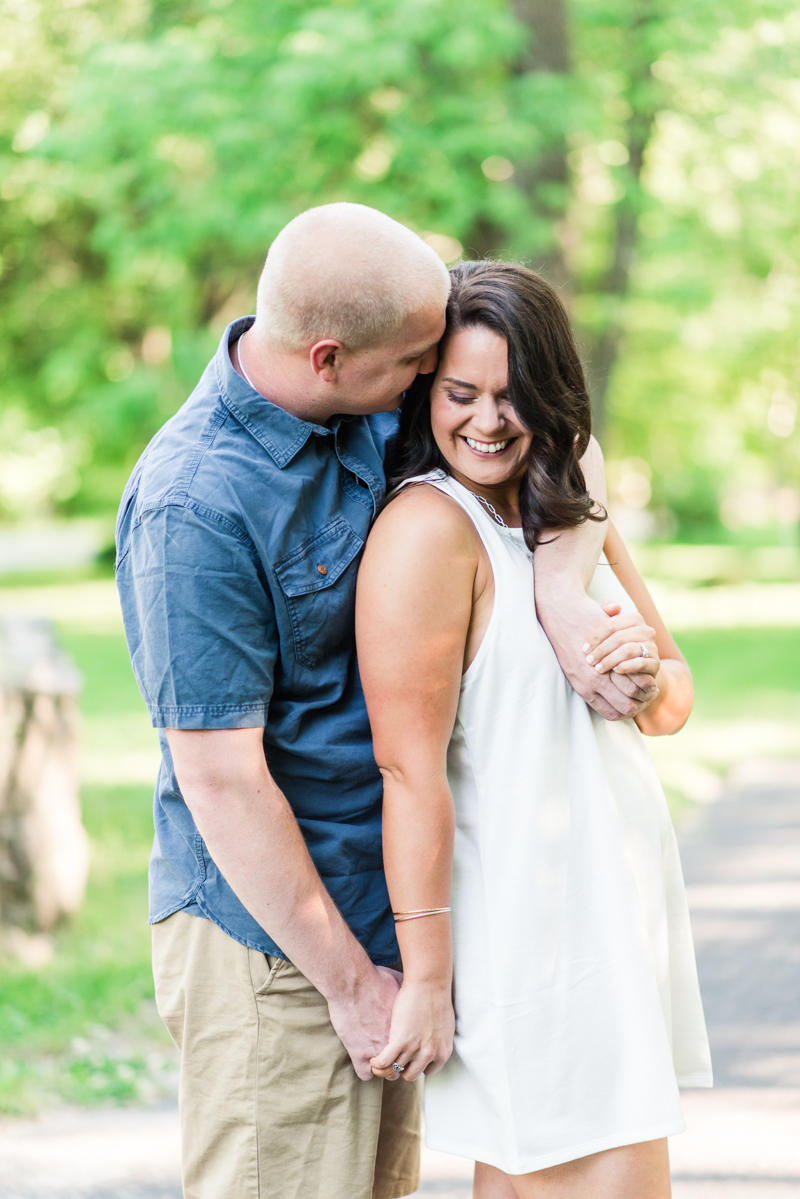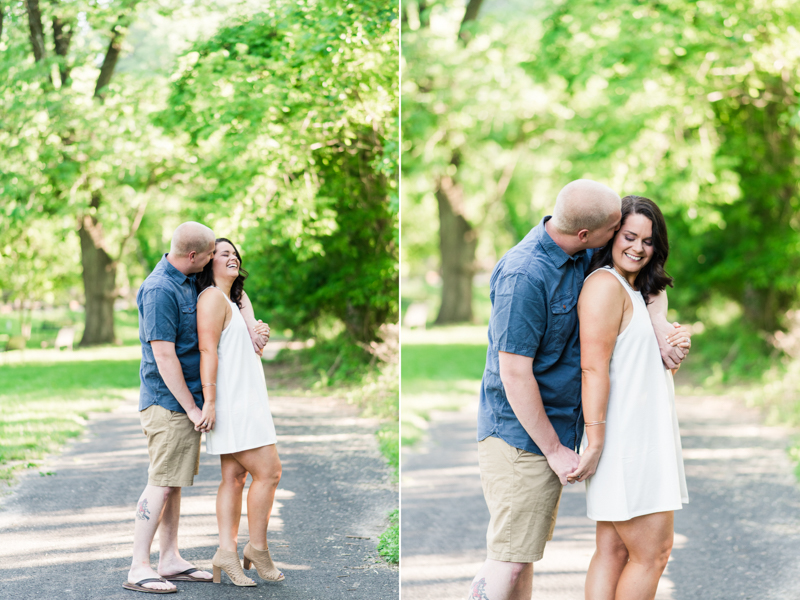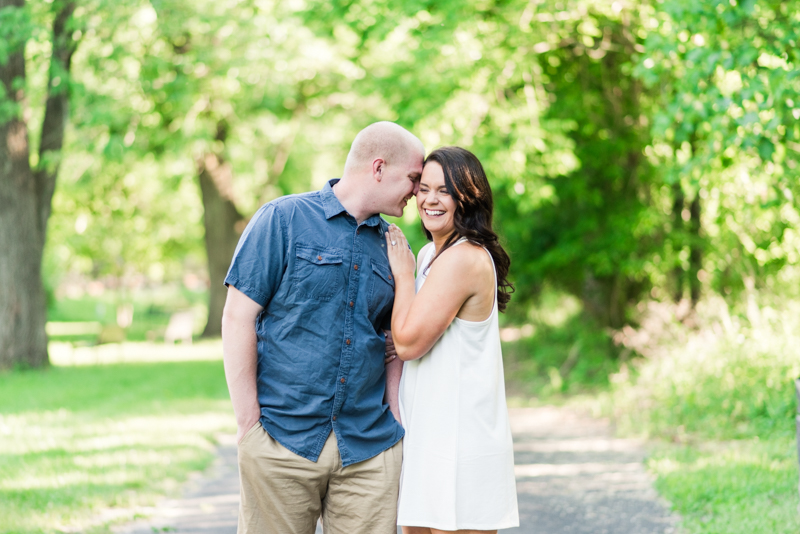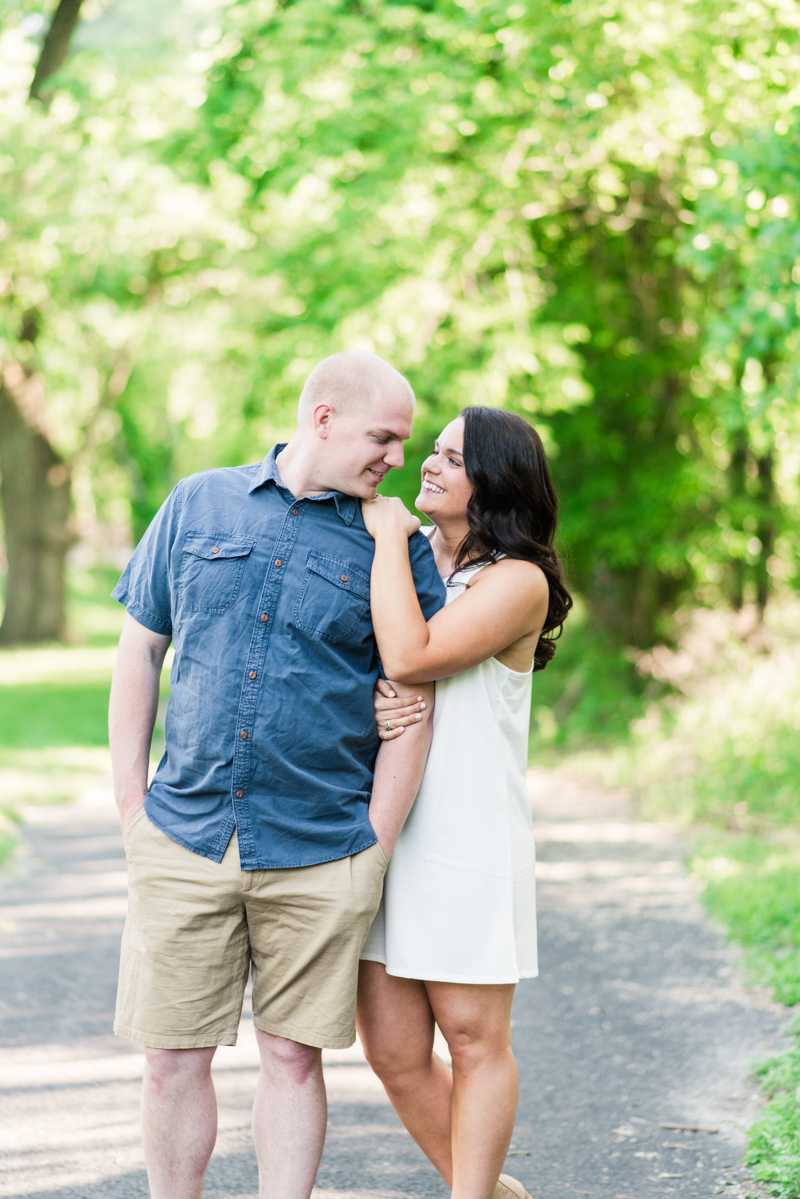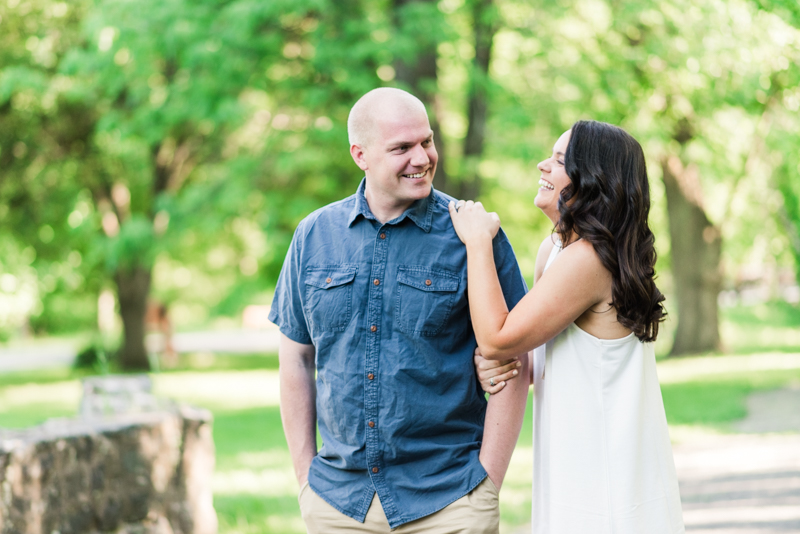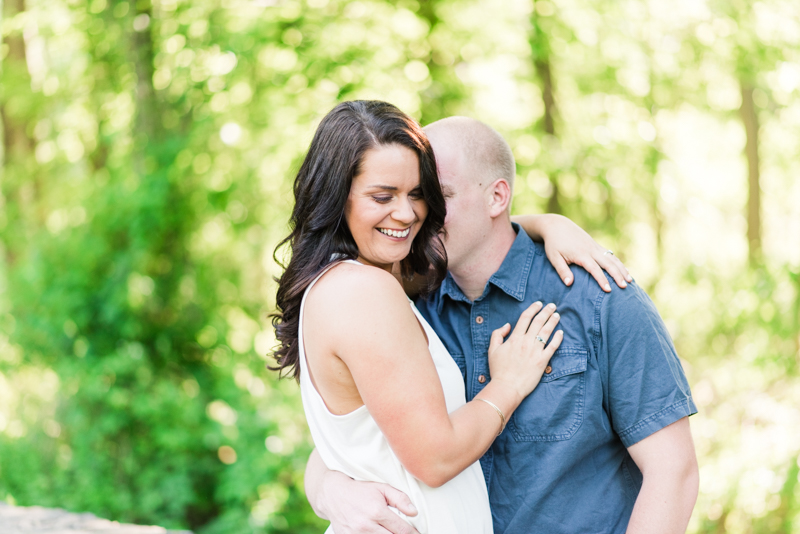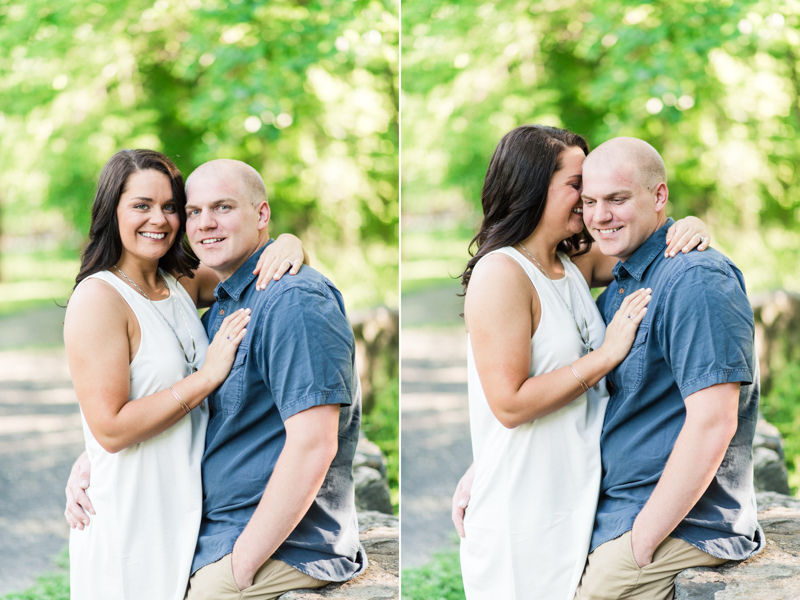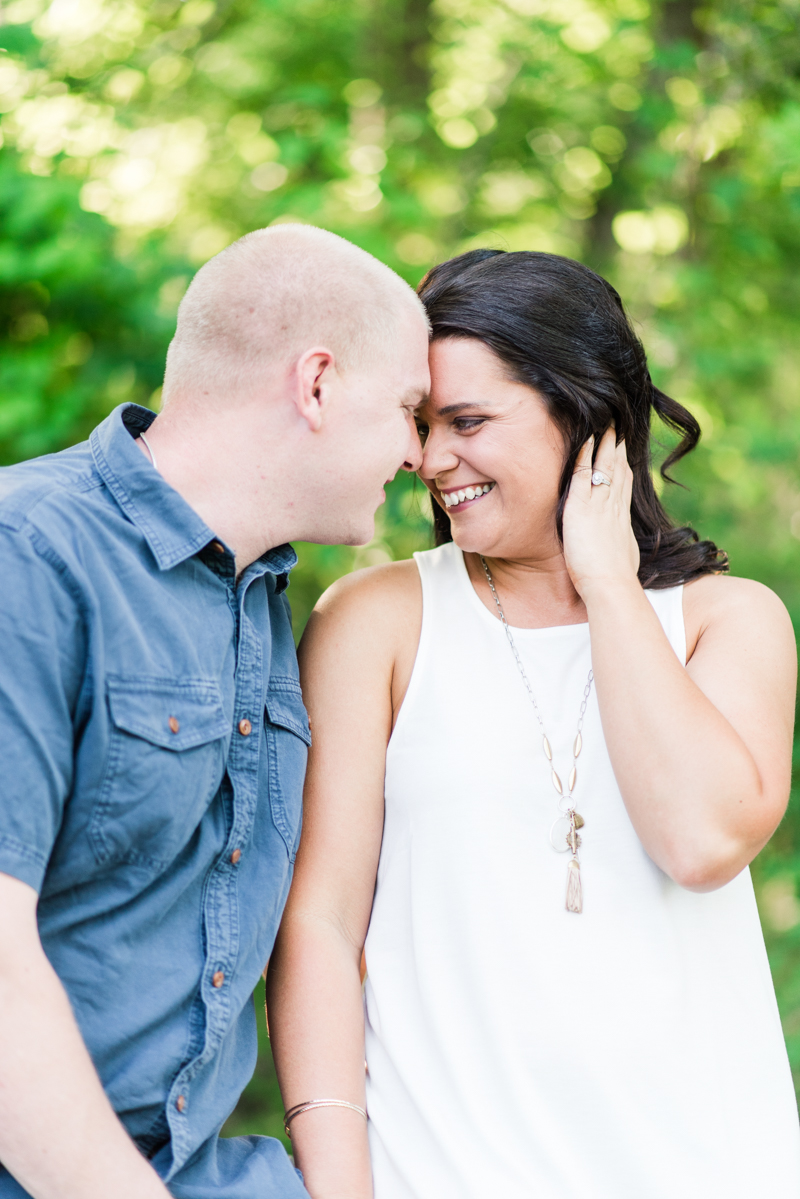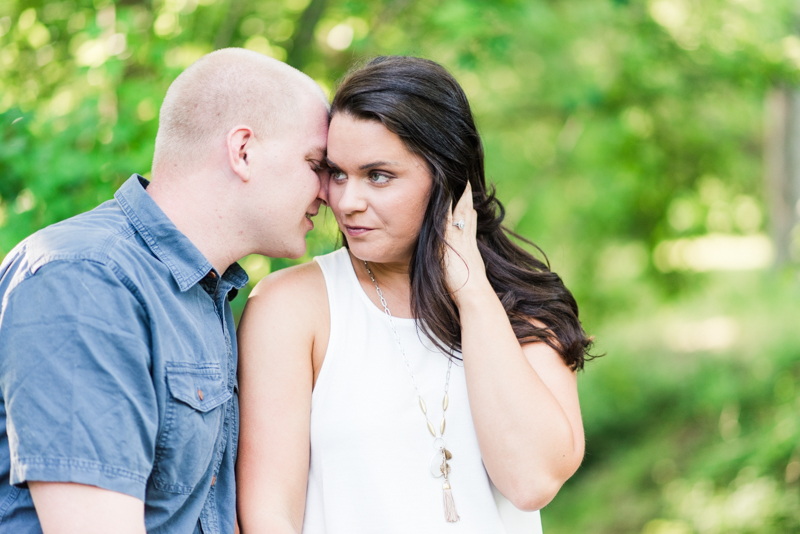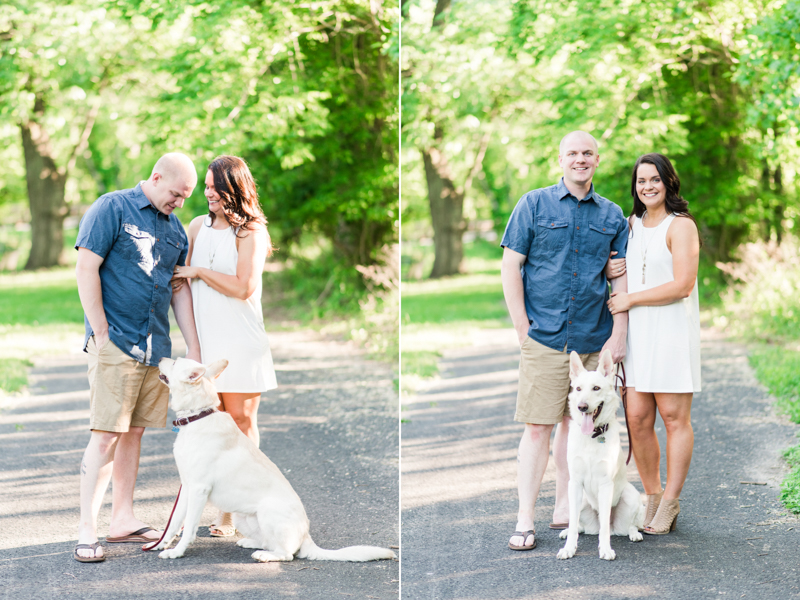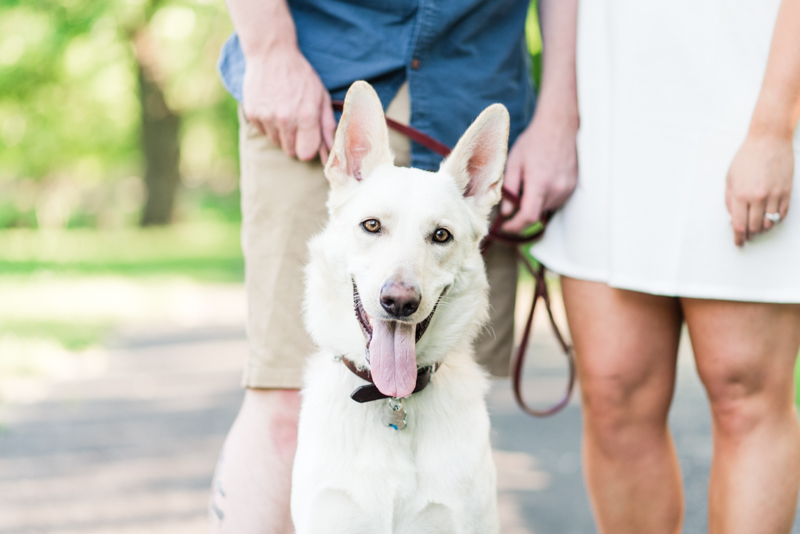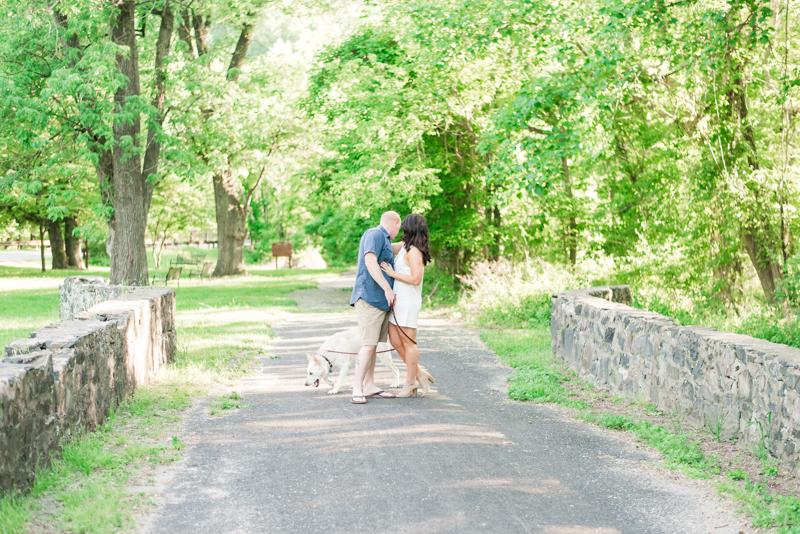 101 Dalmatians moment <3.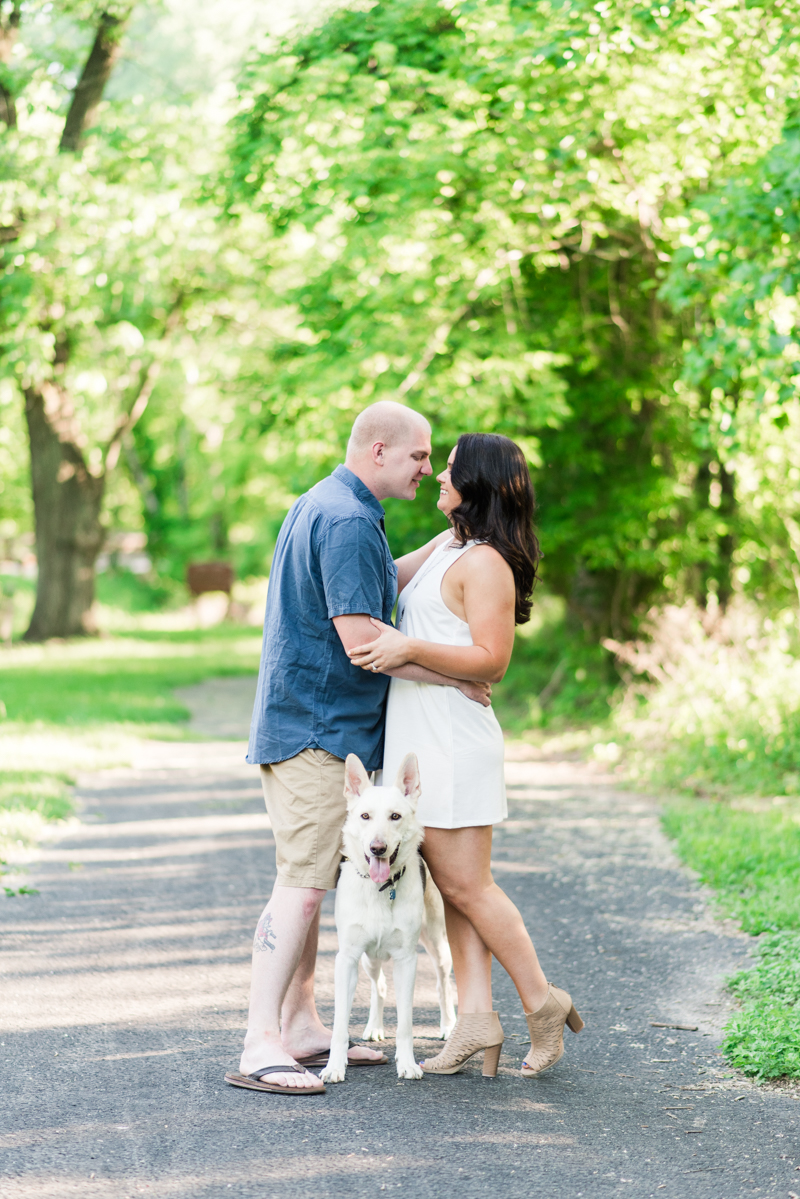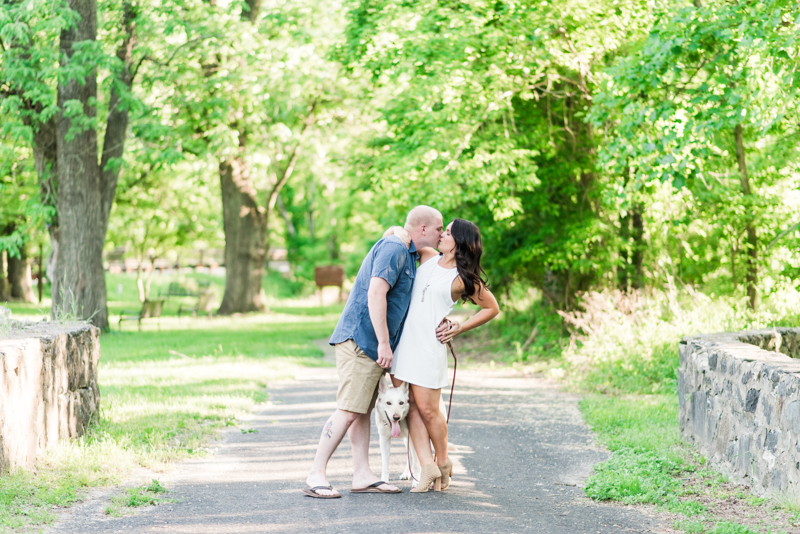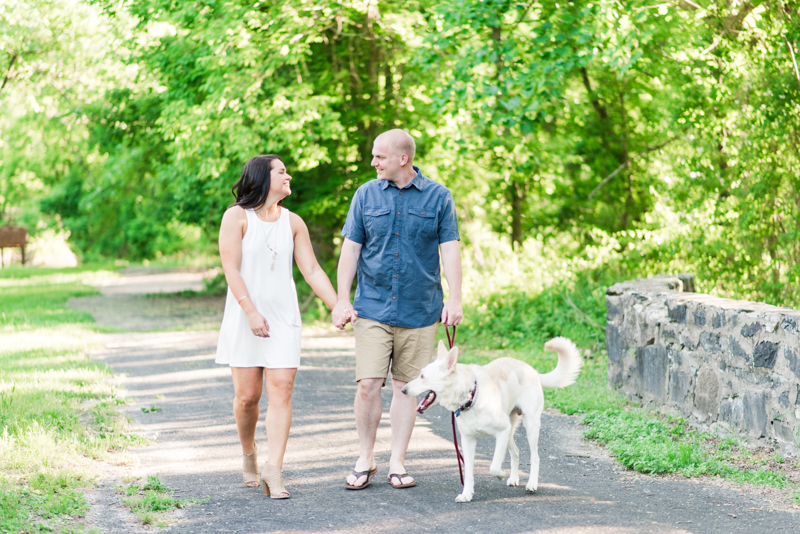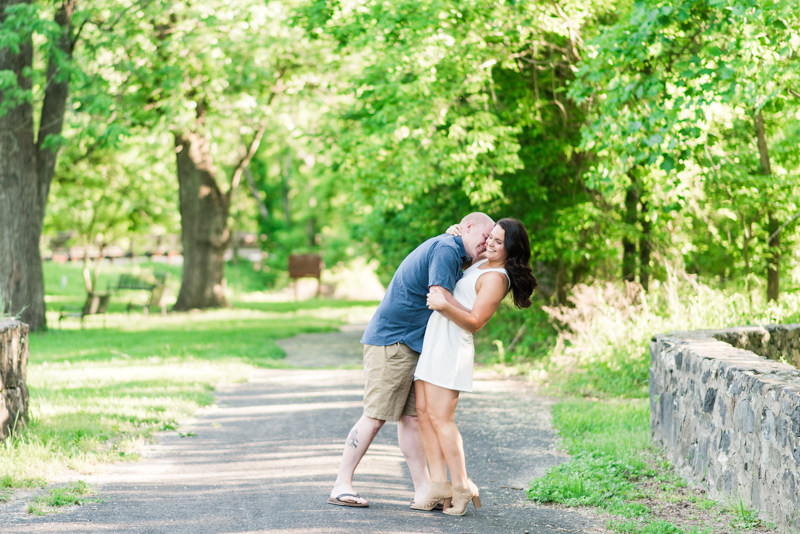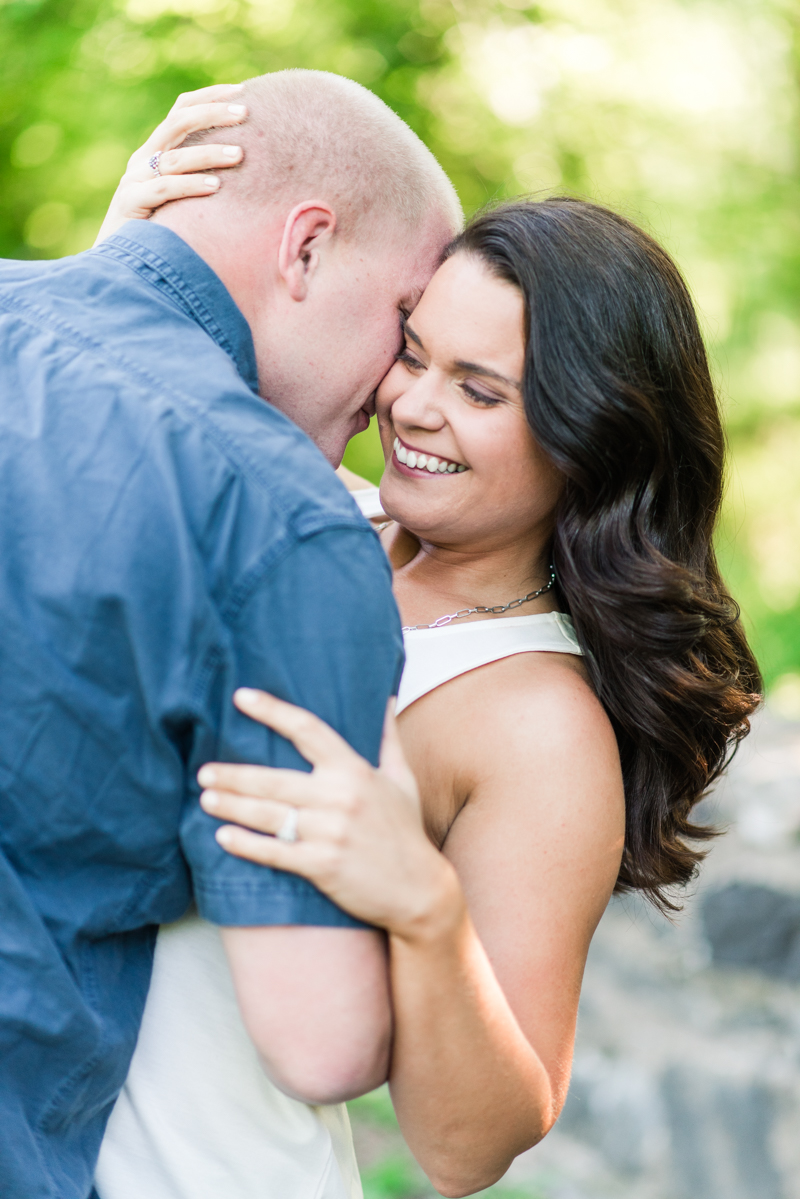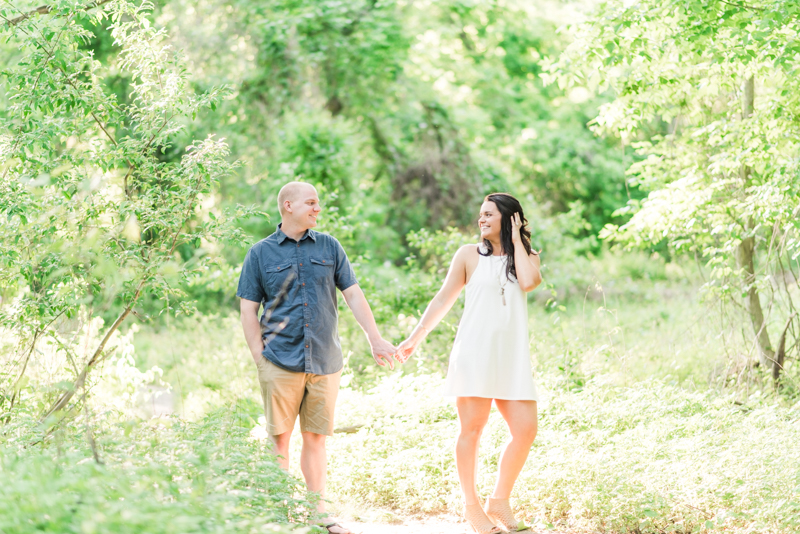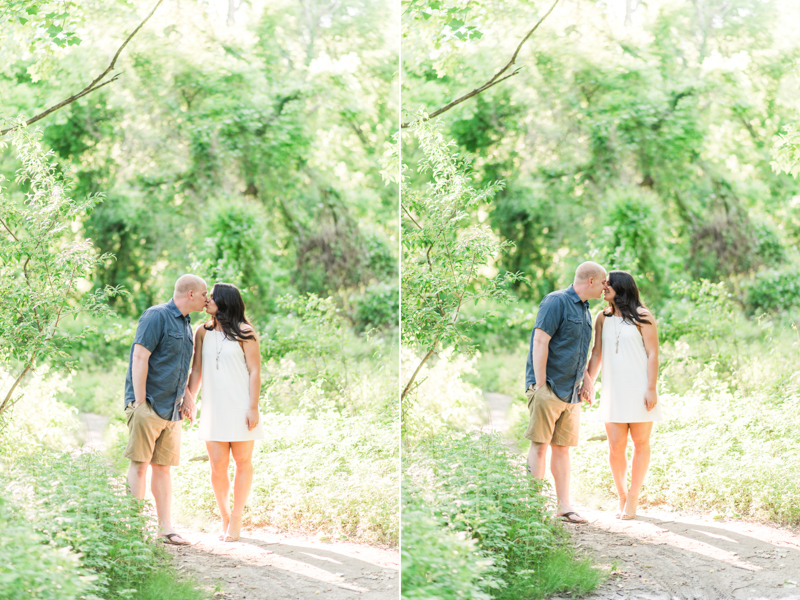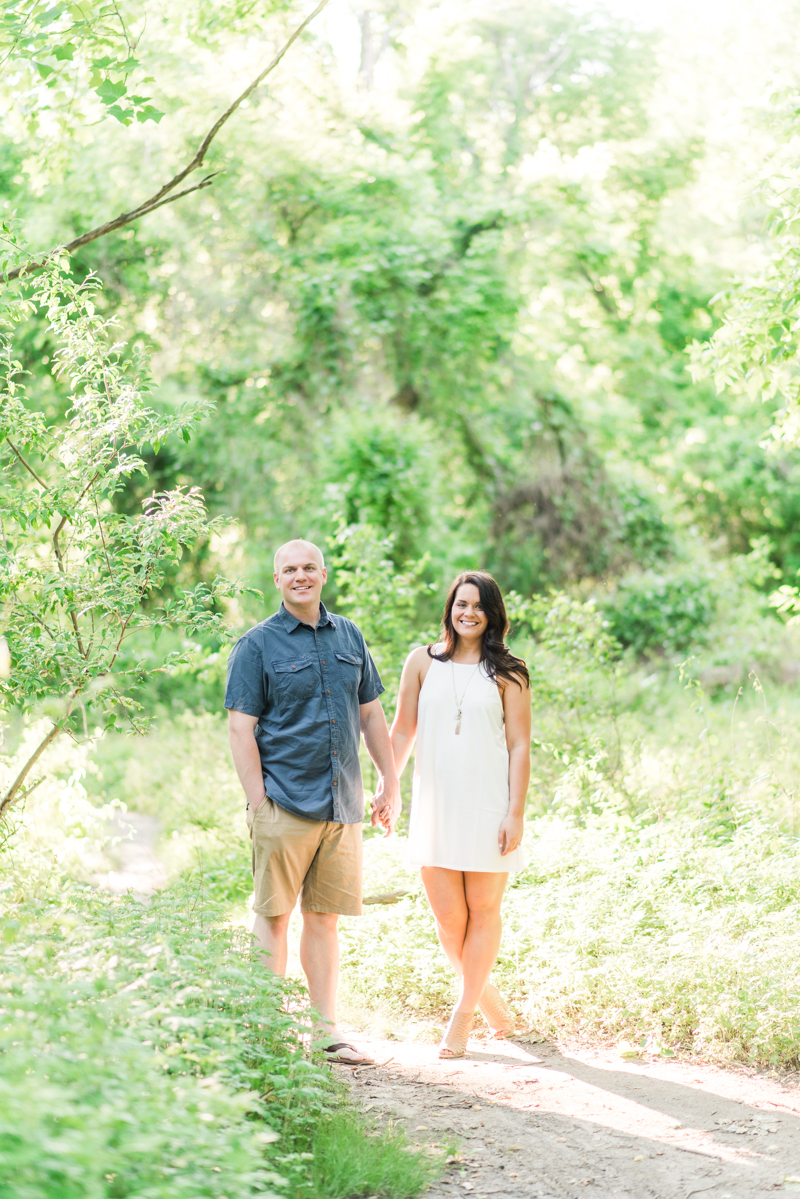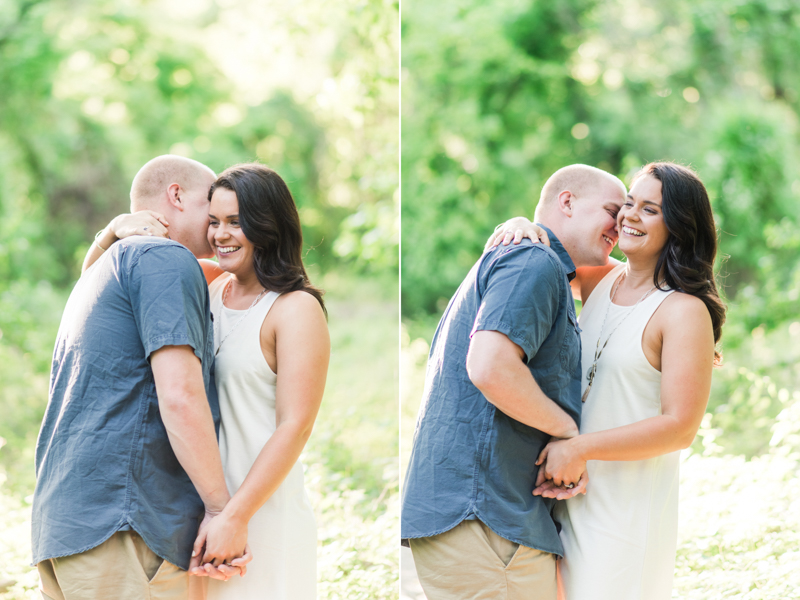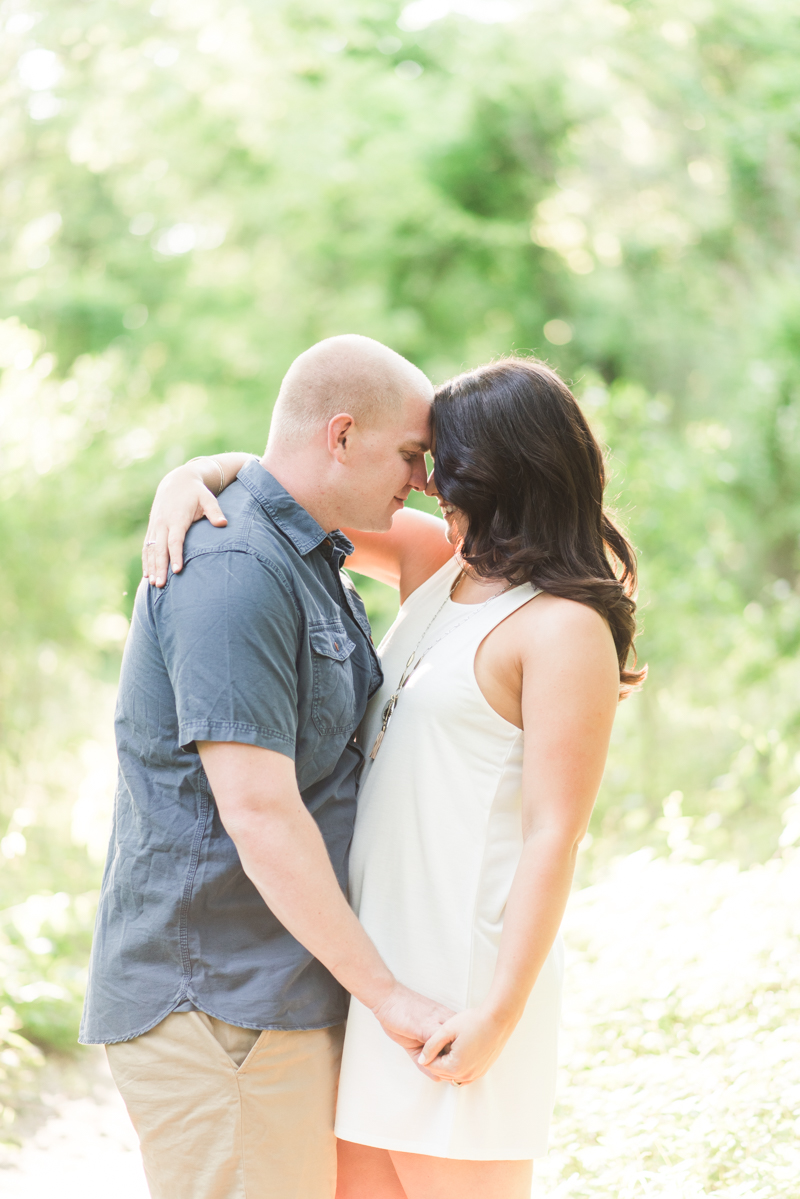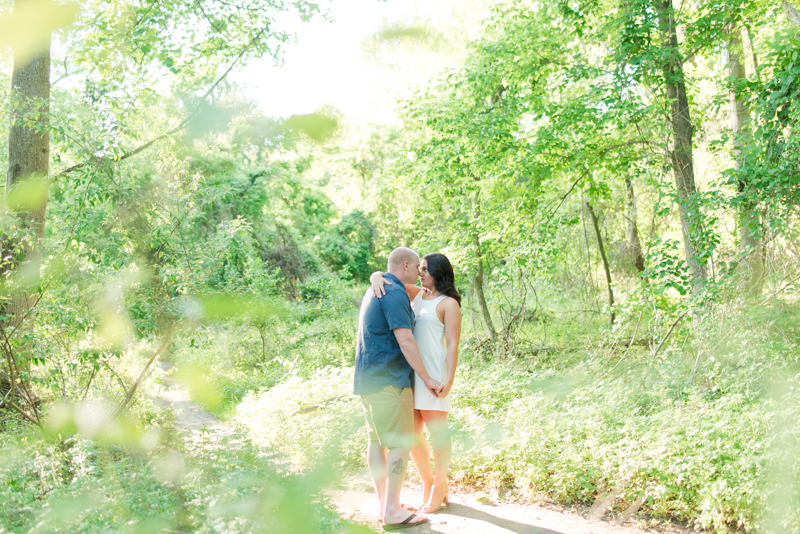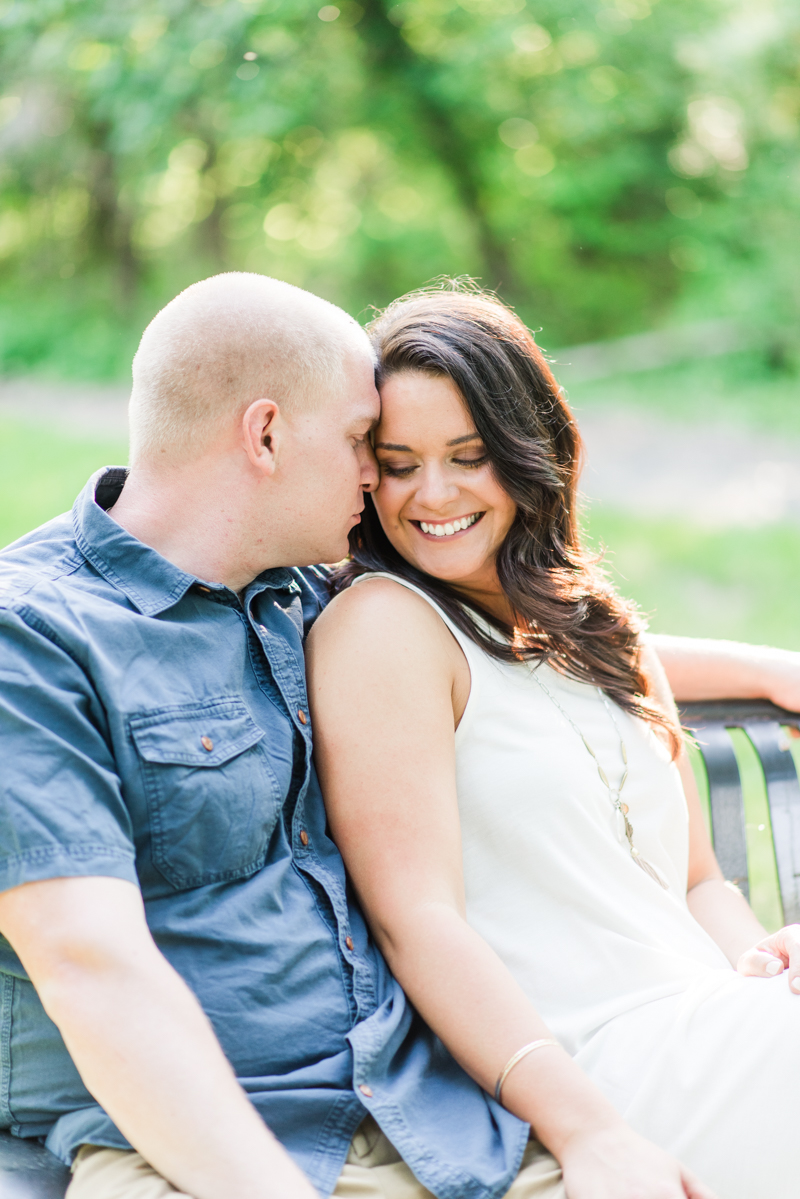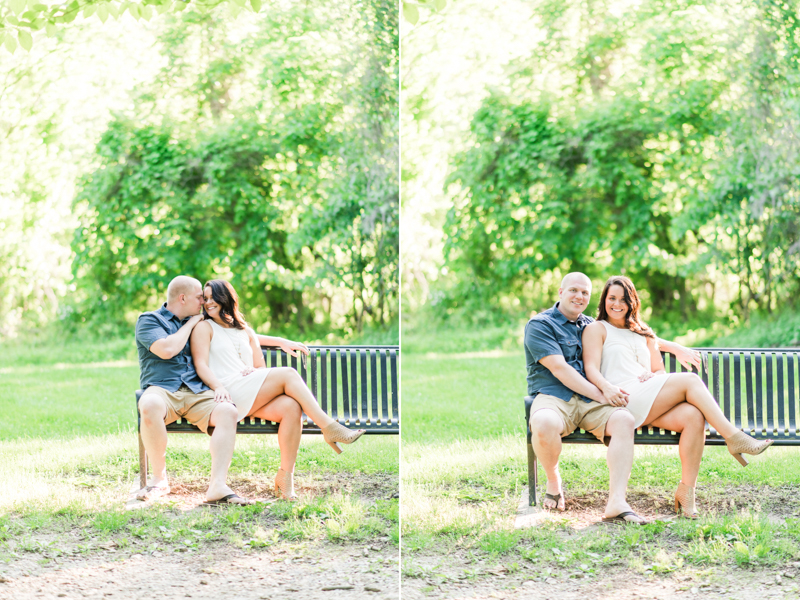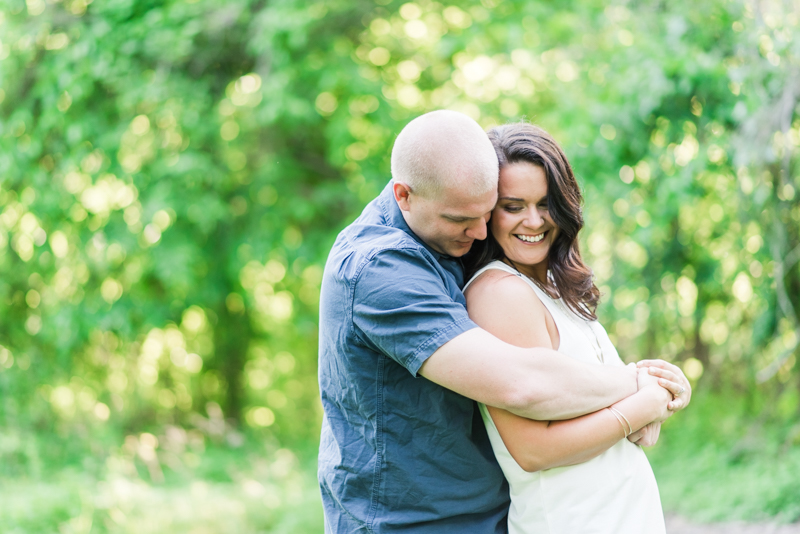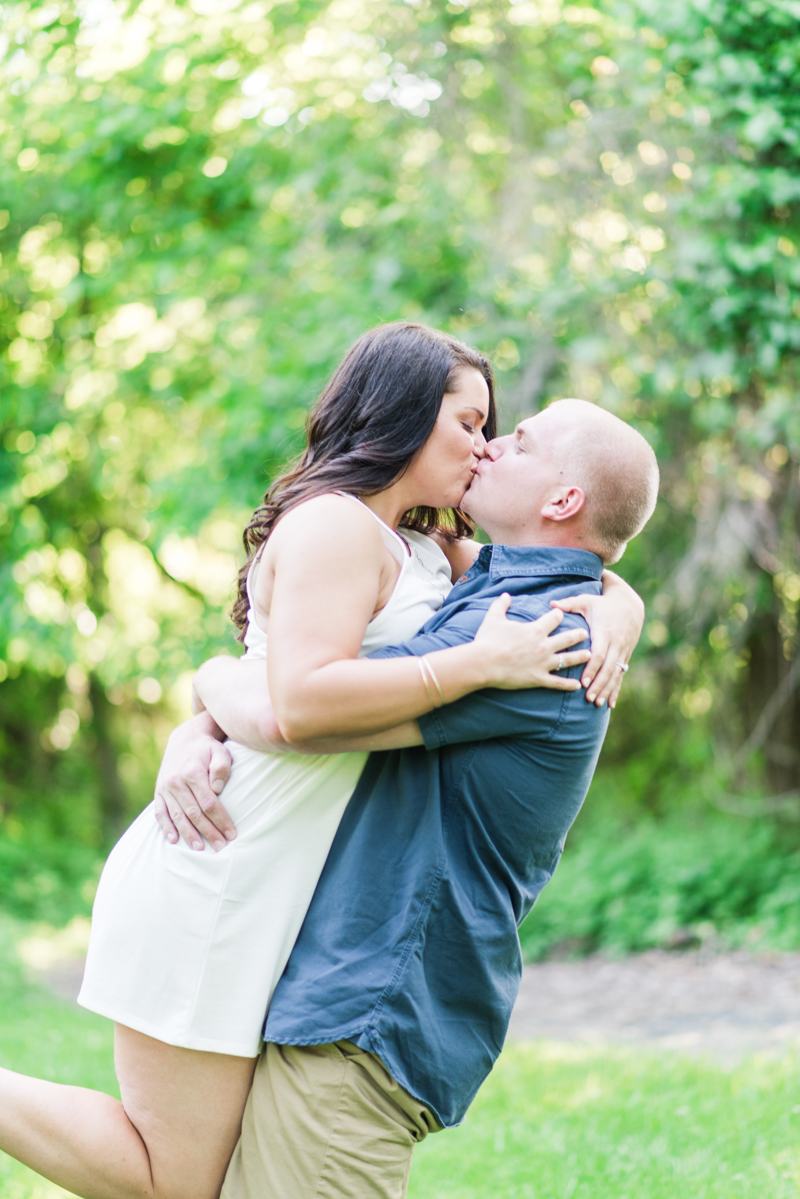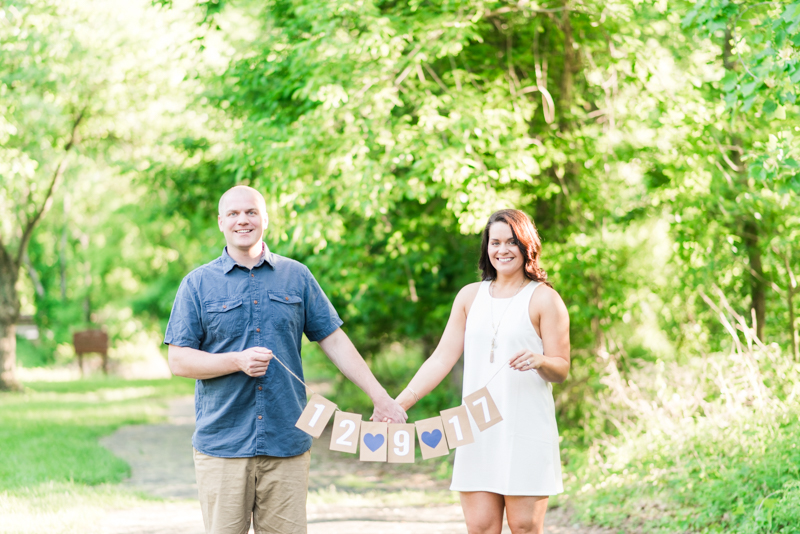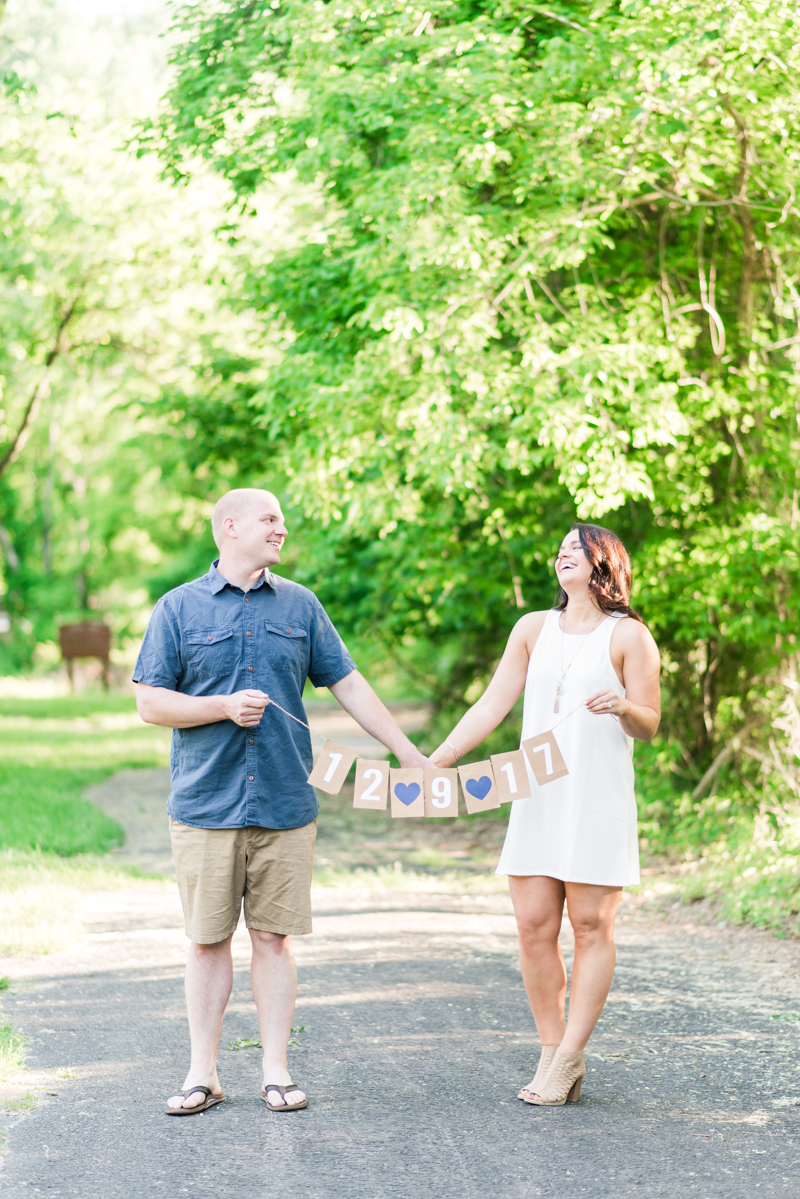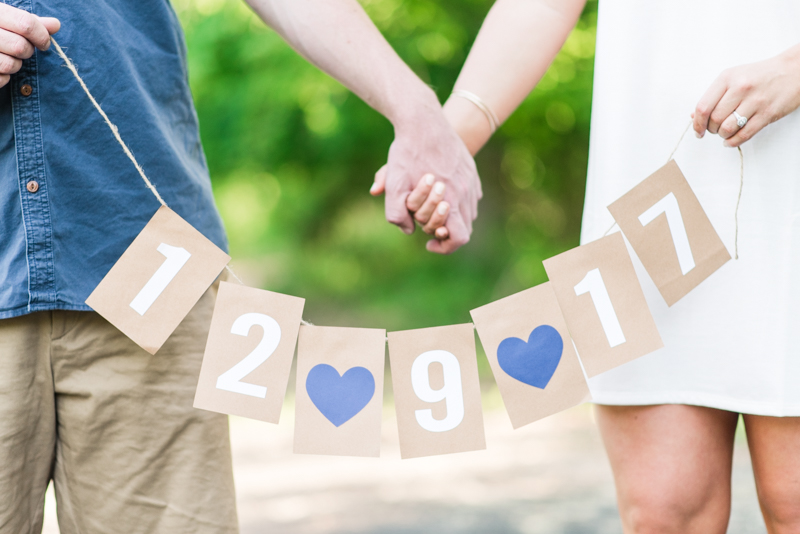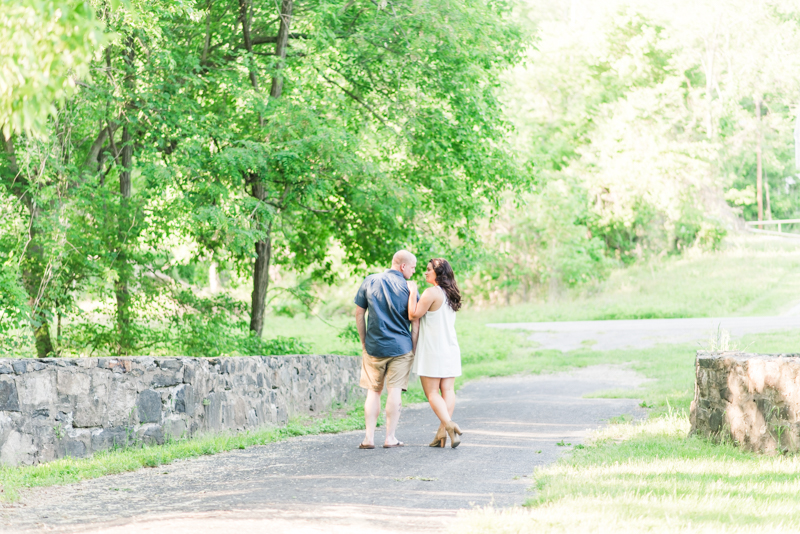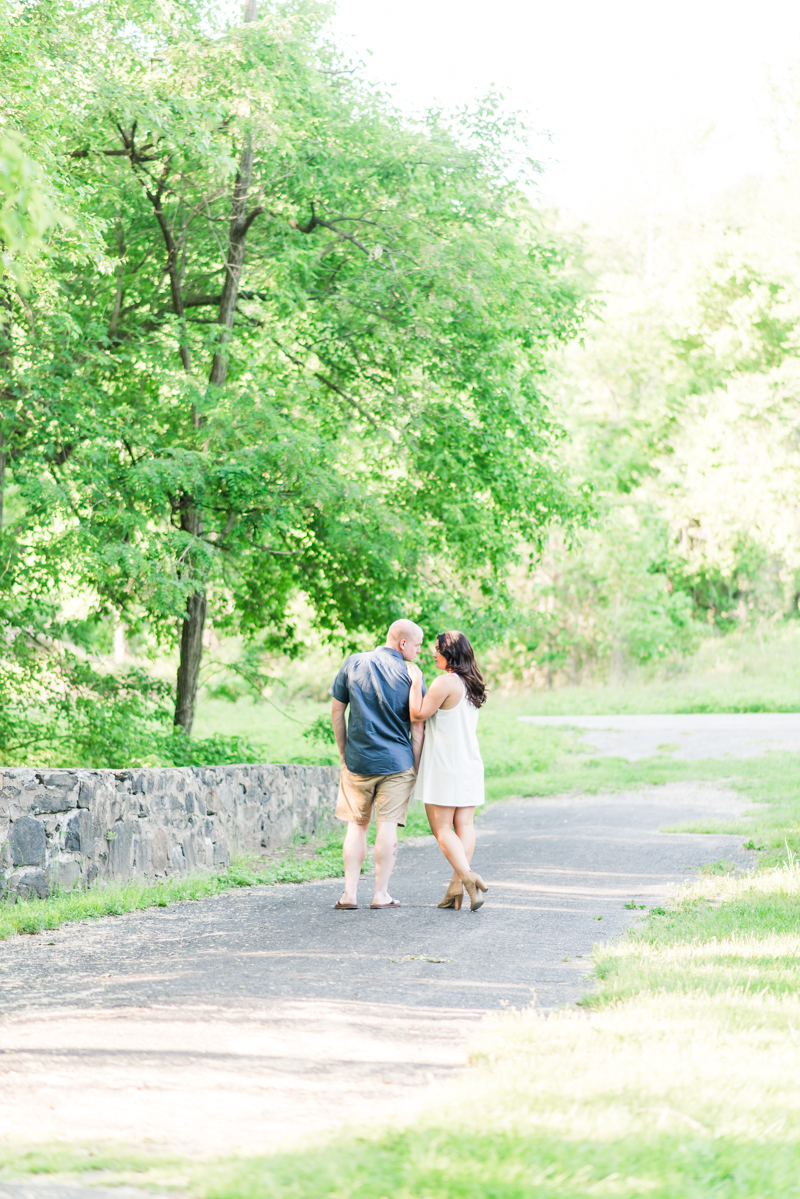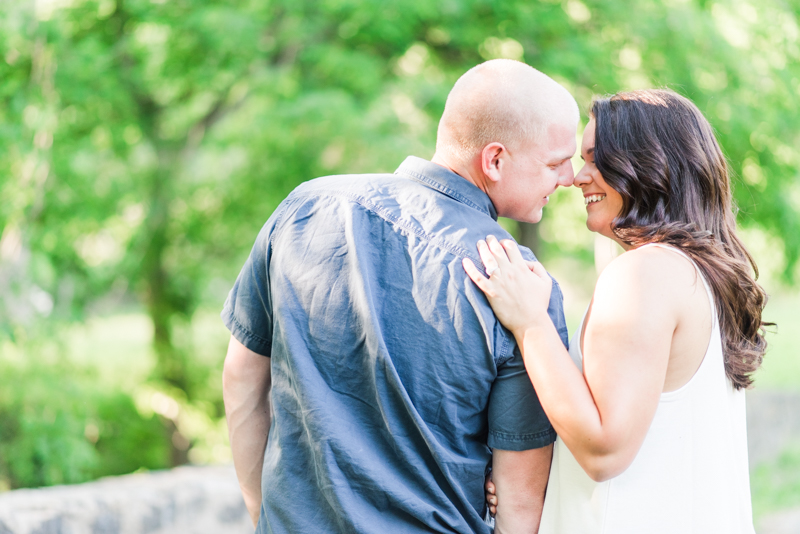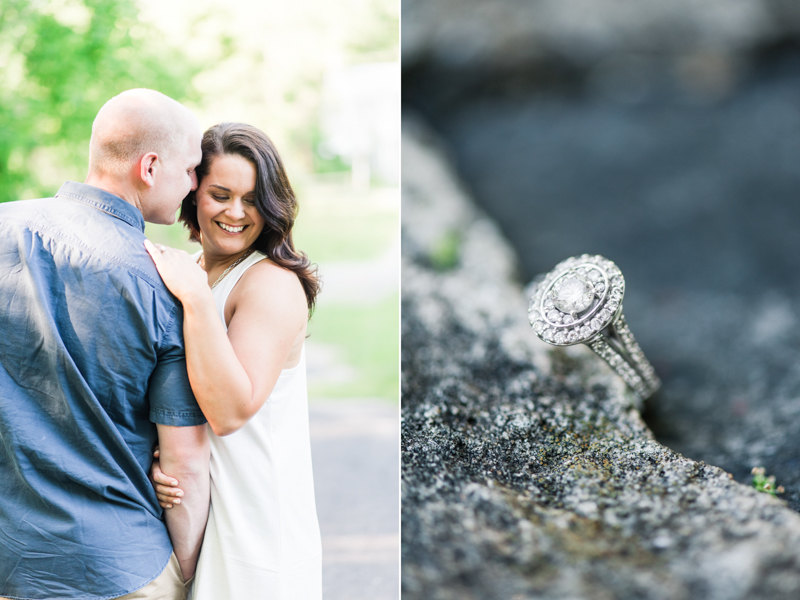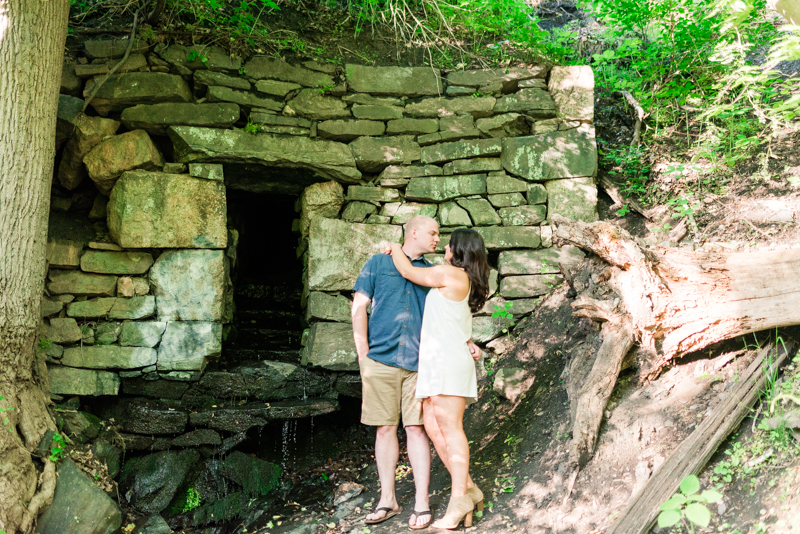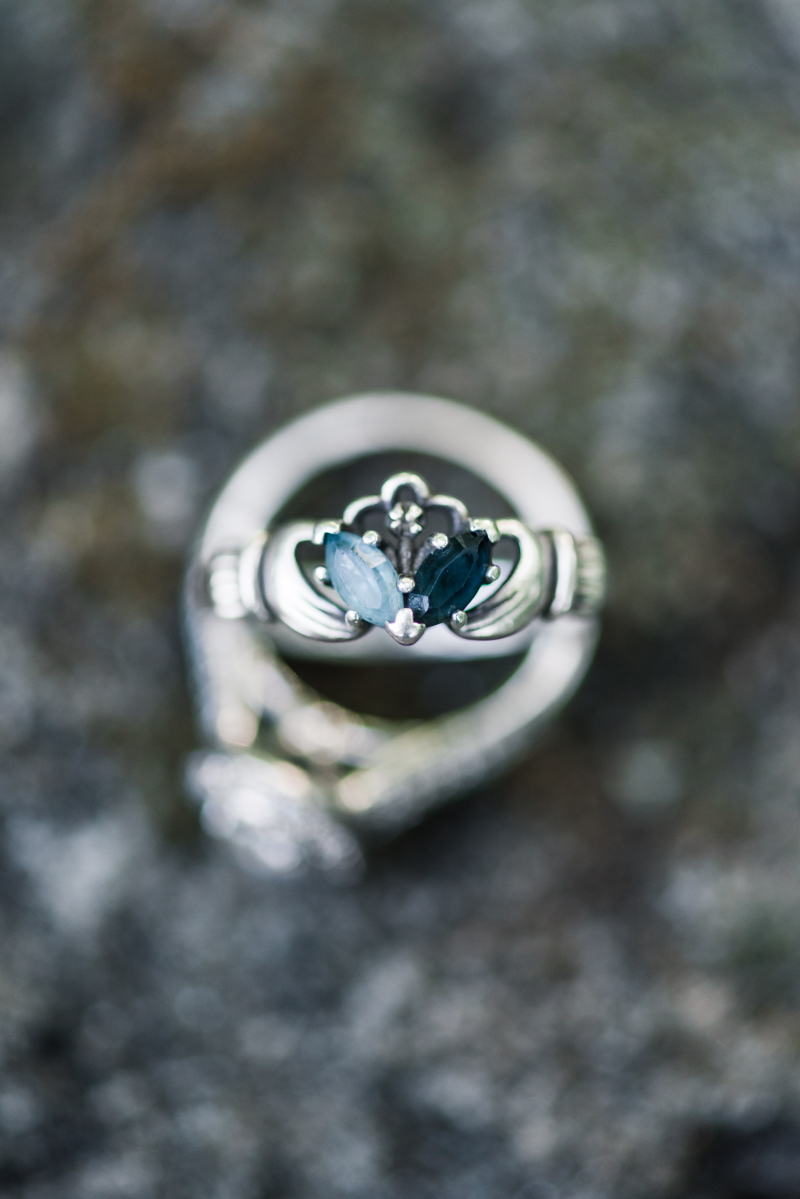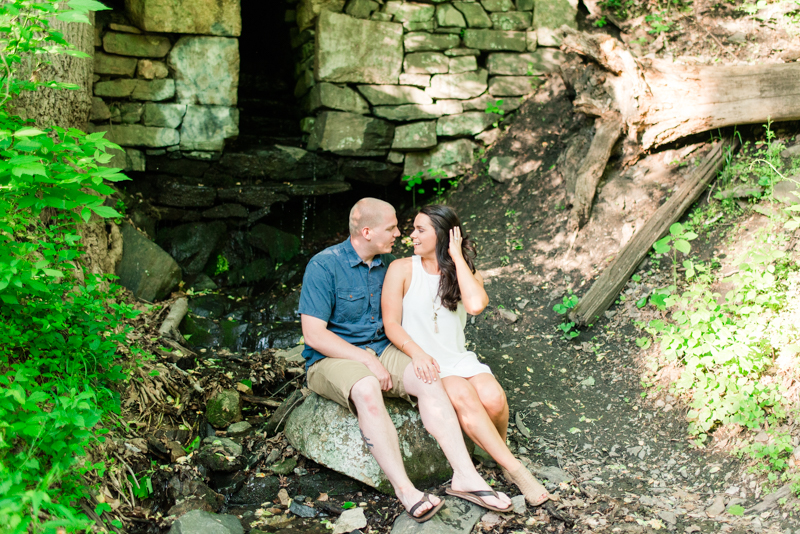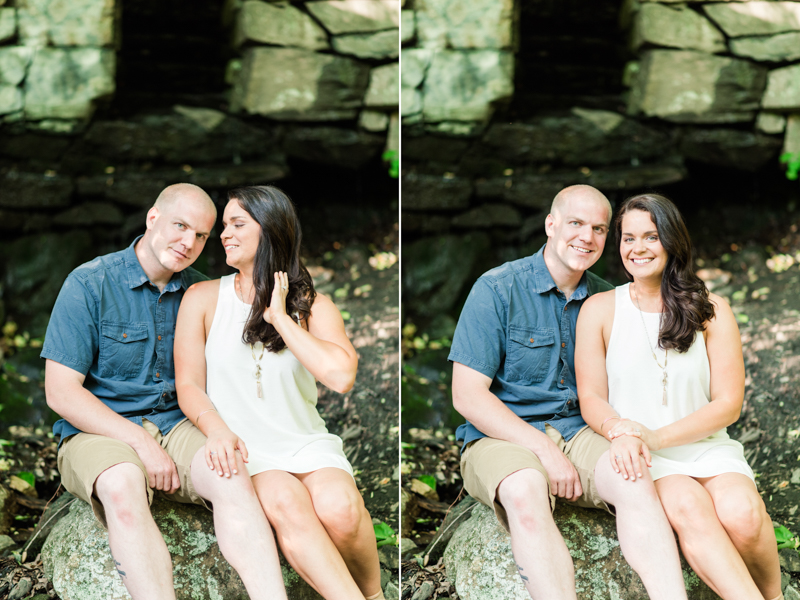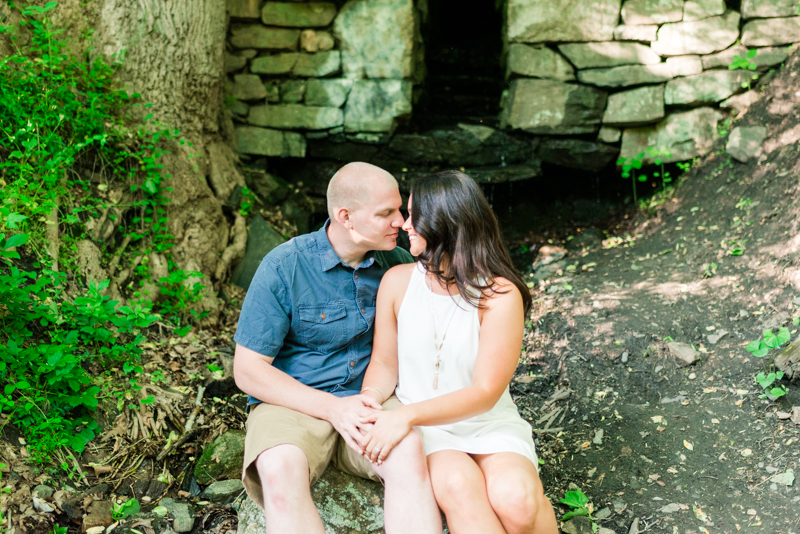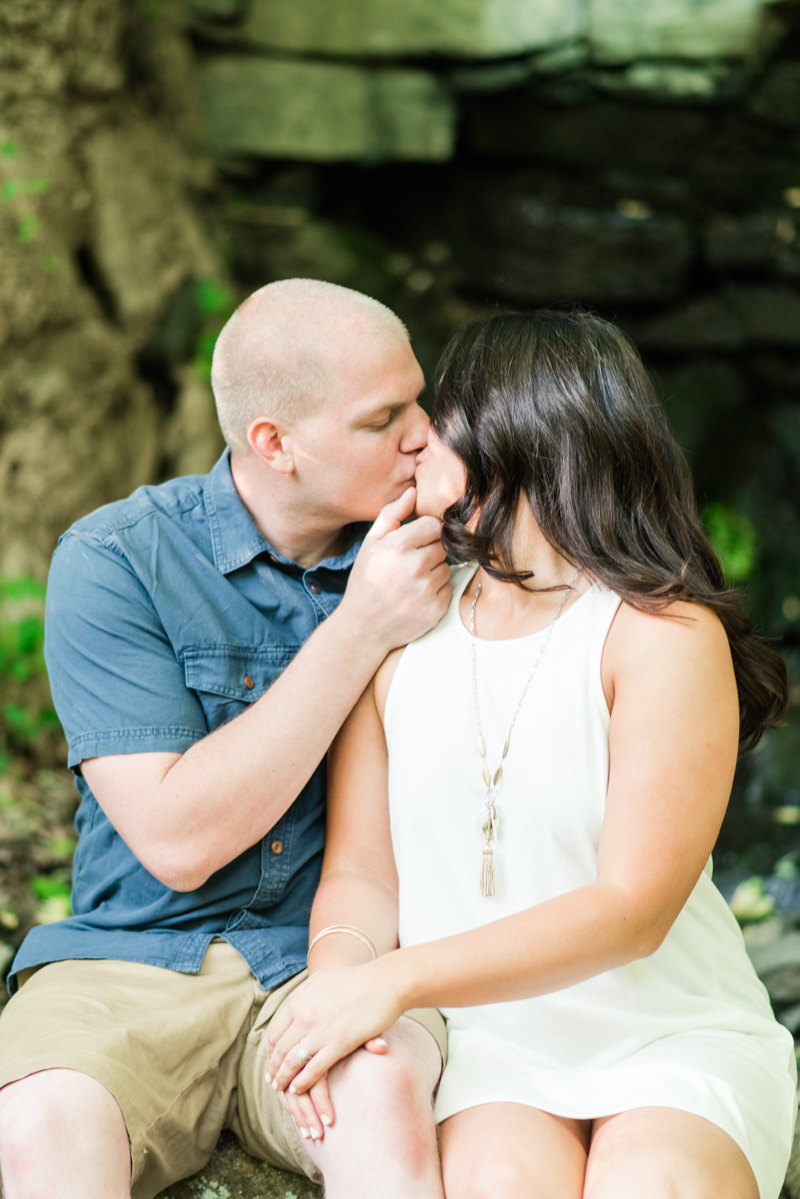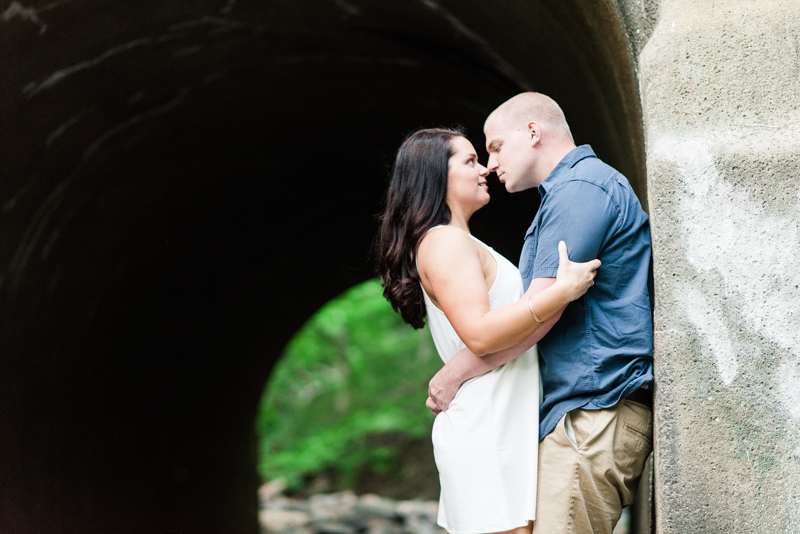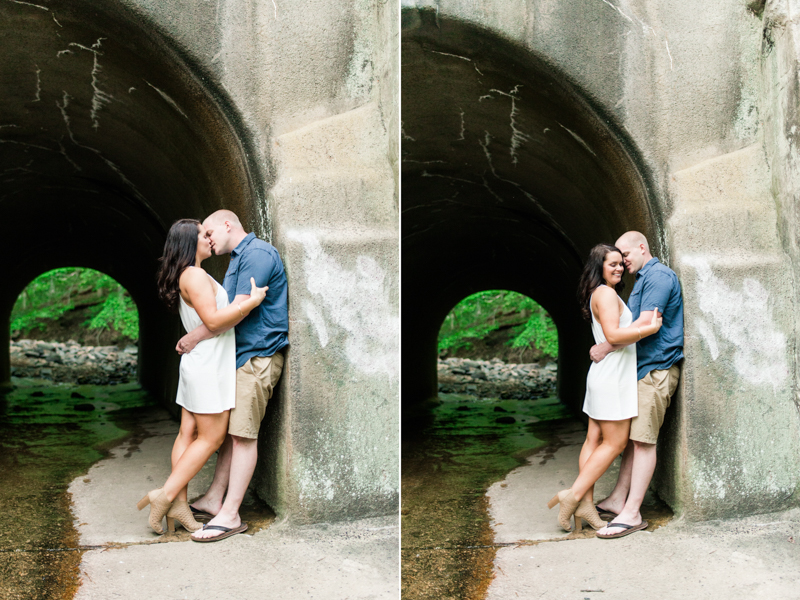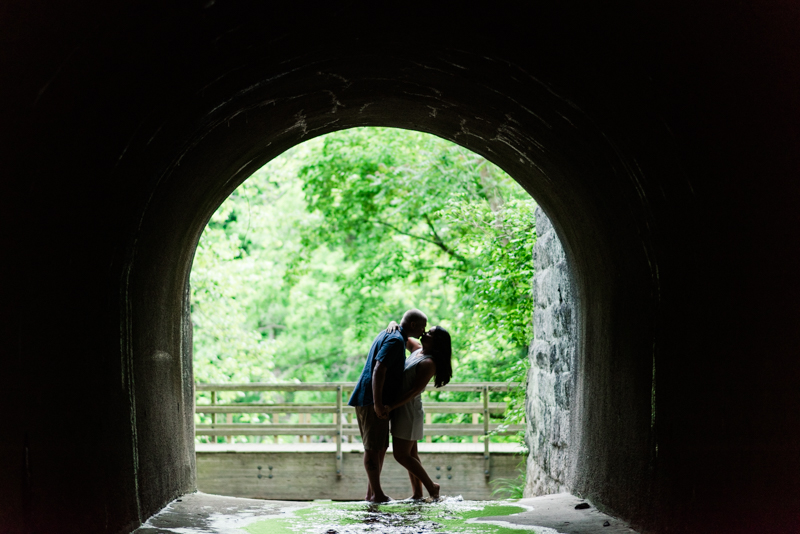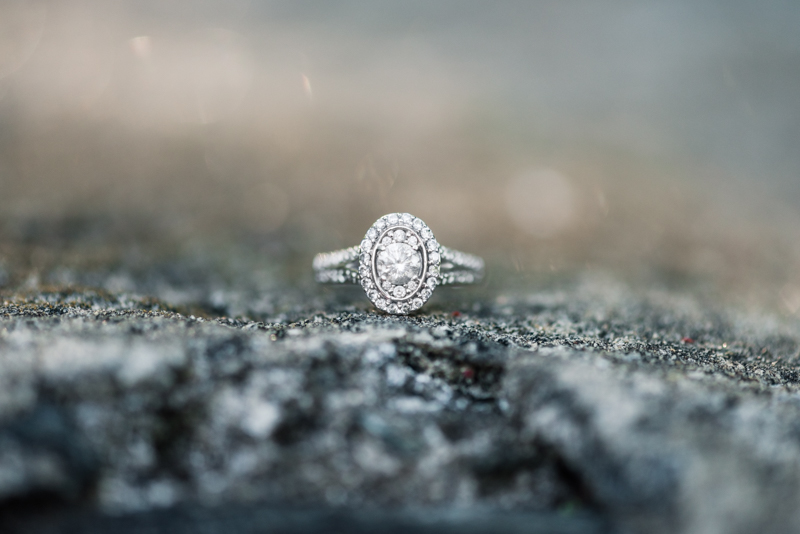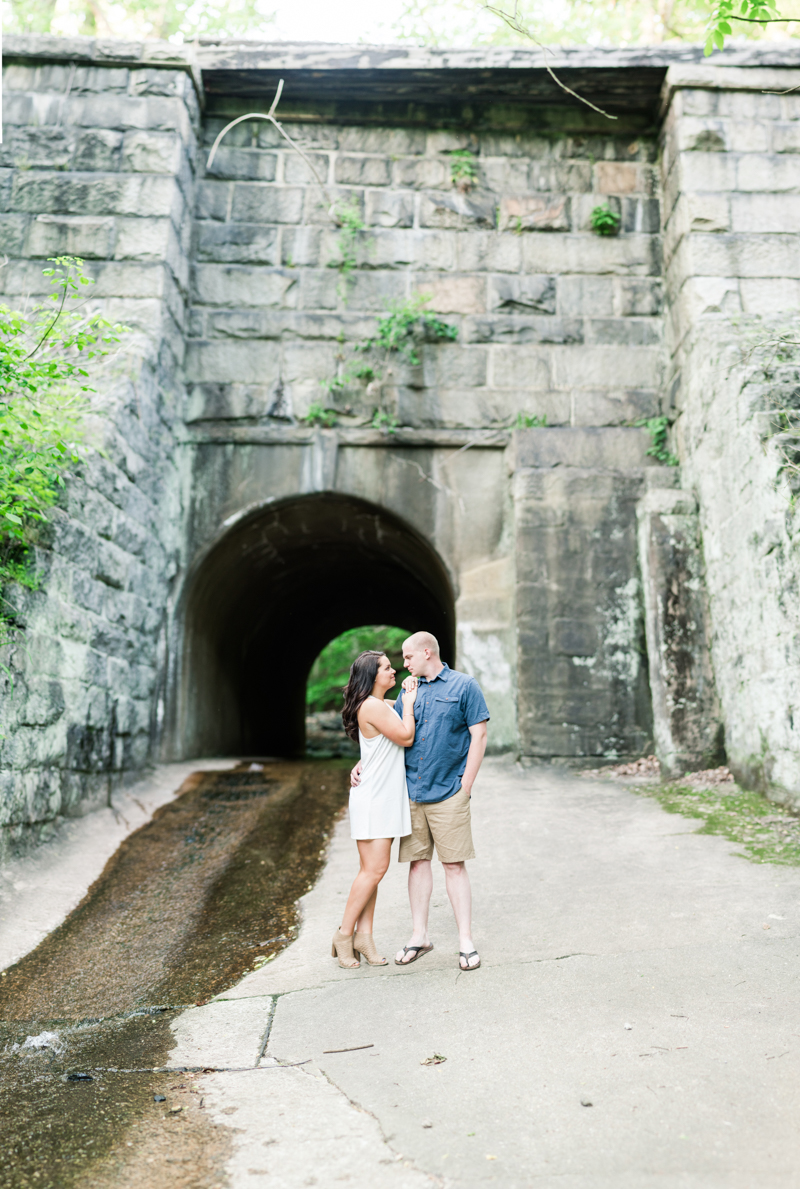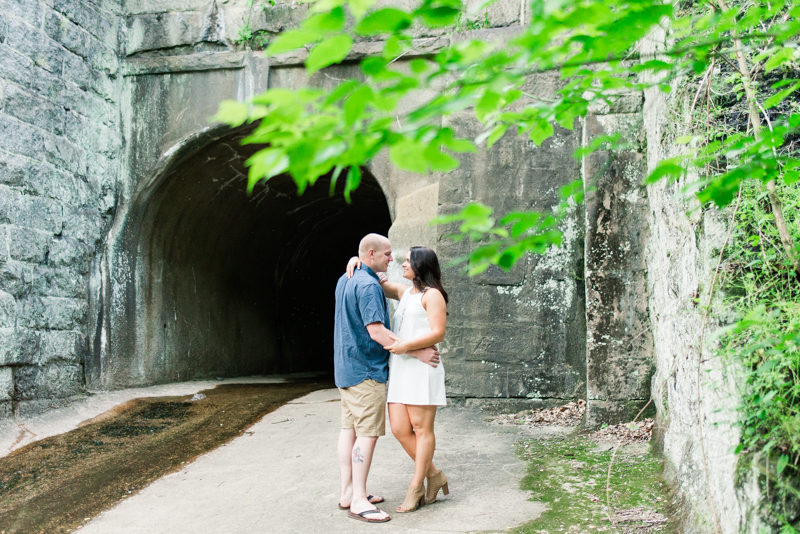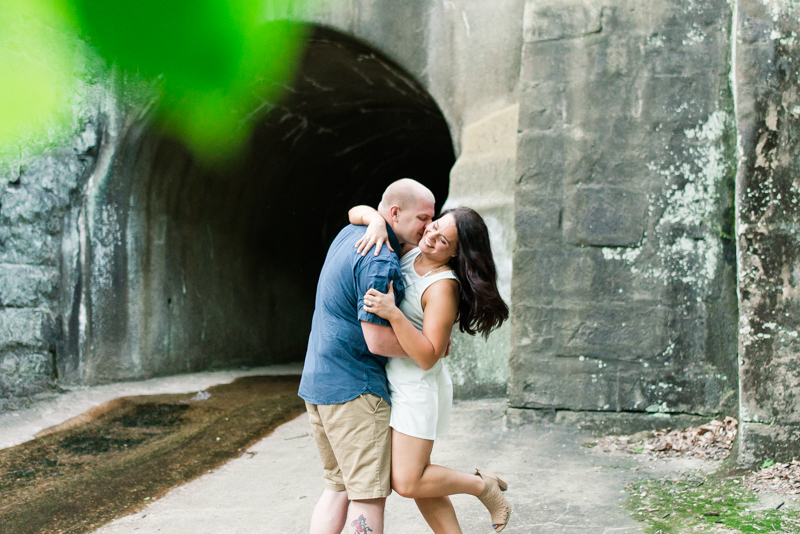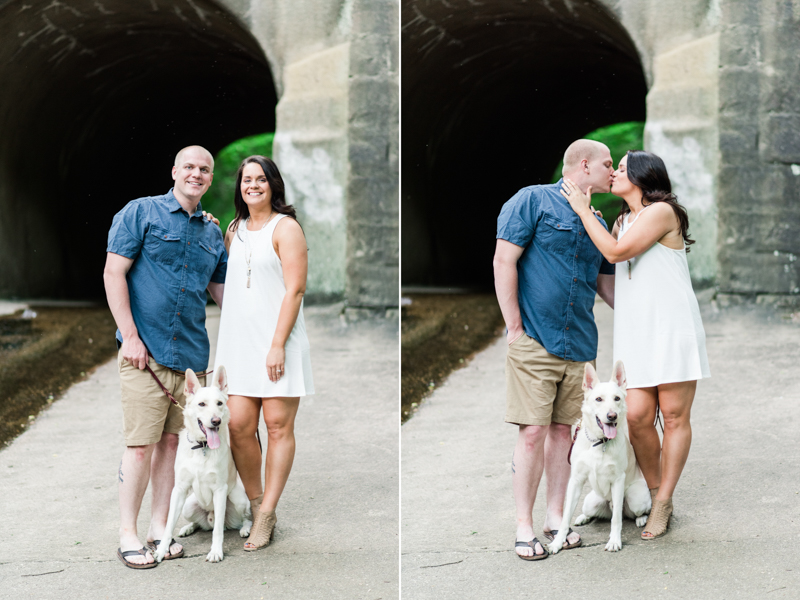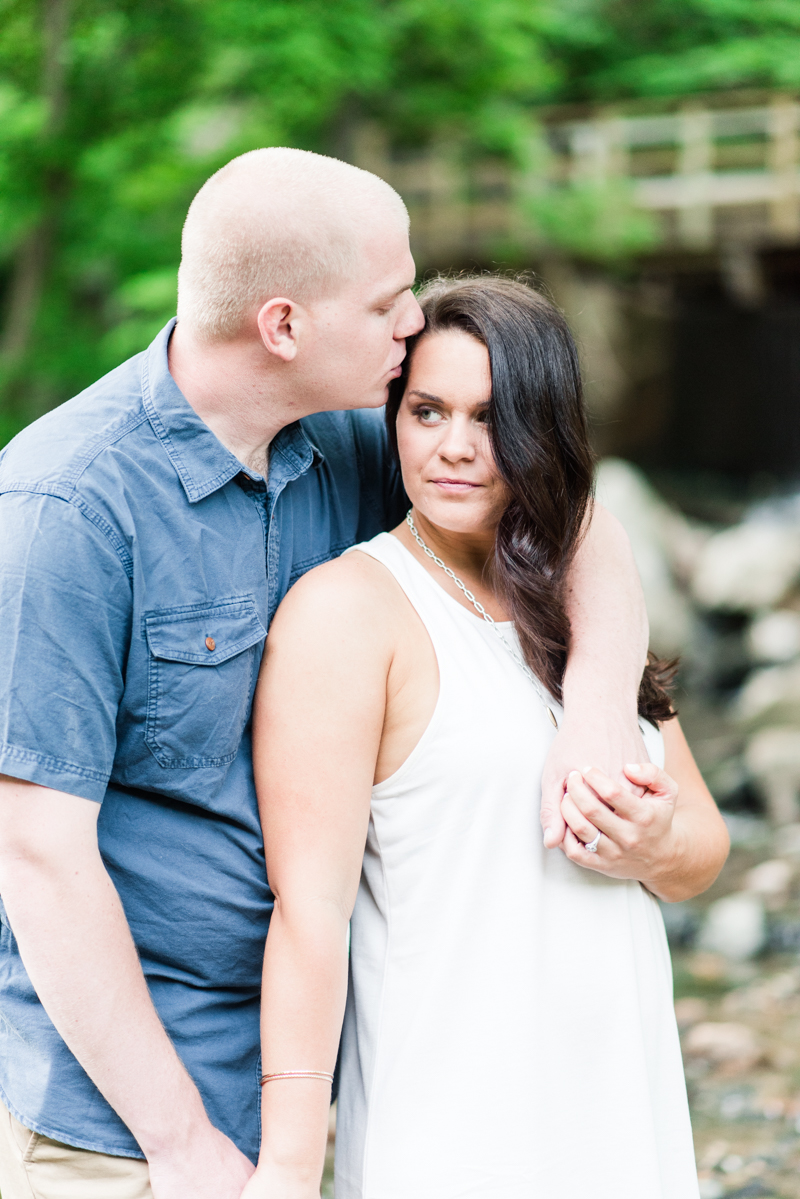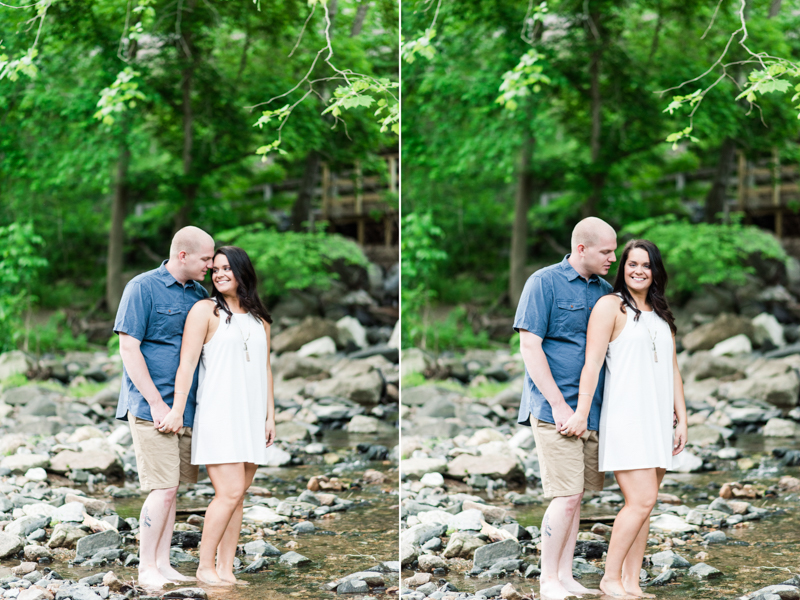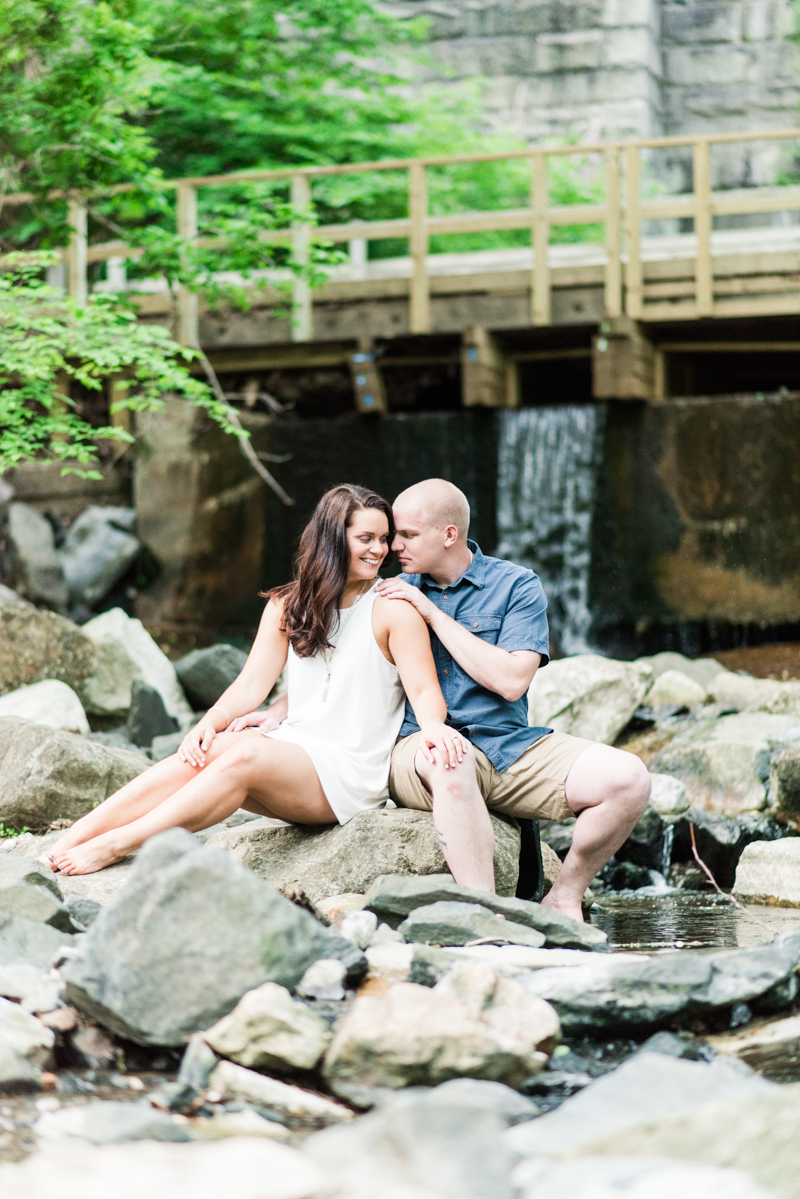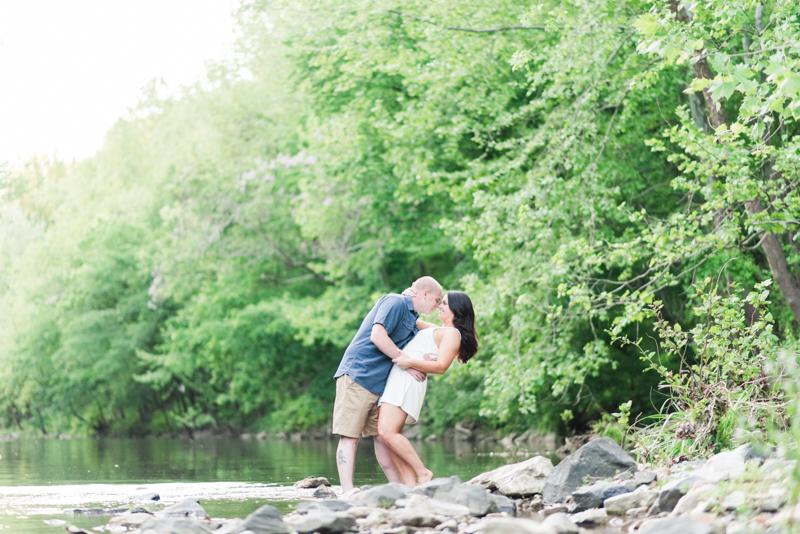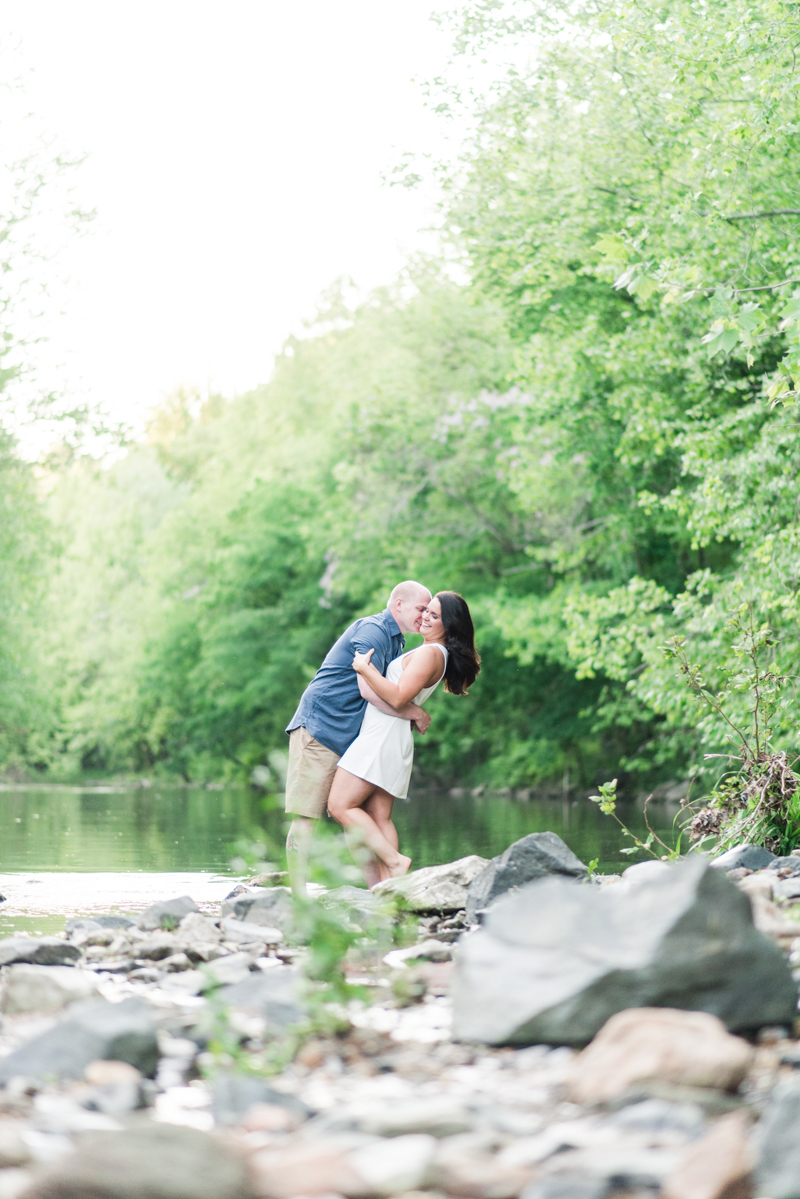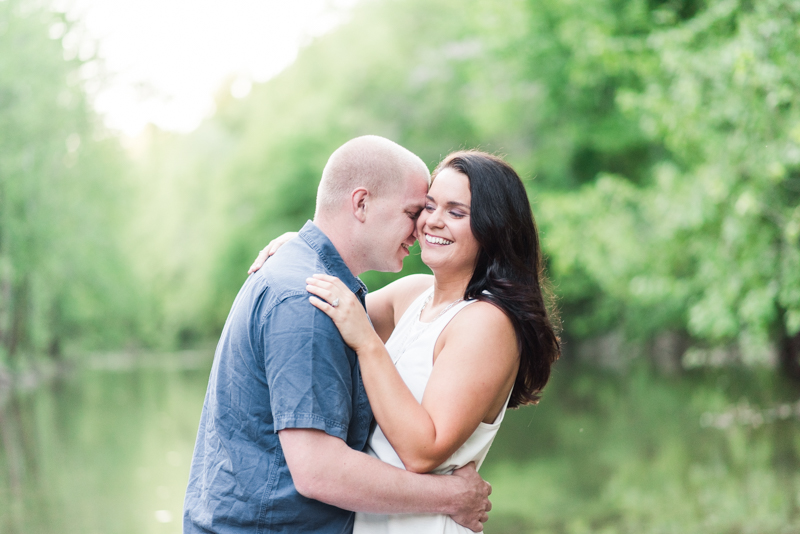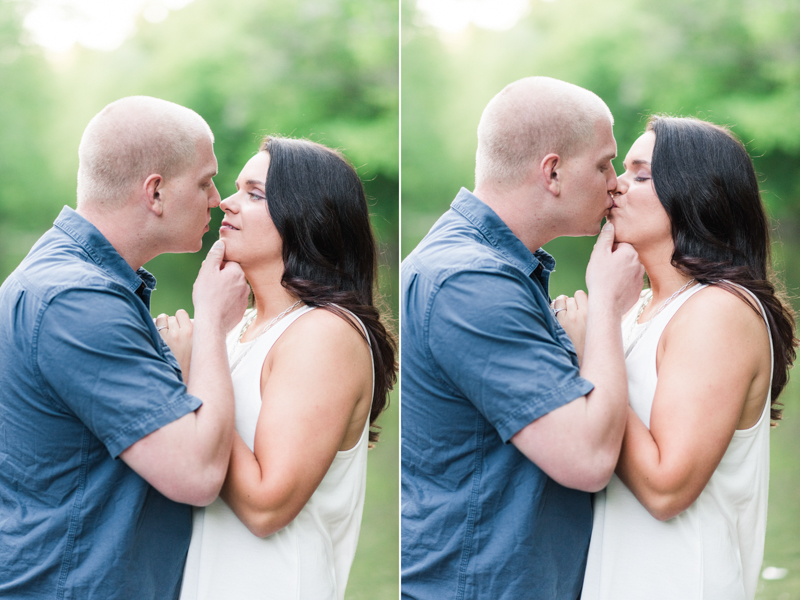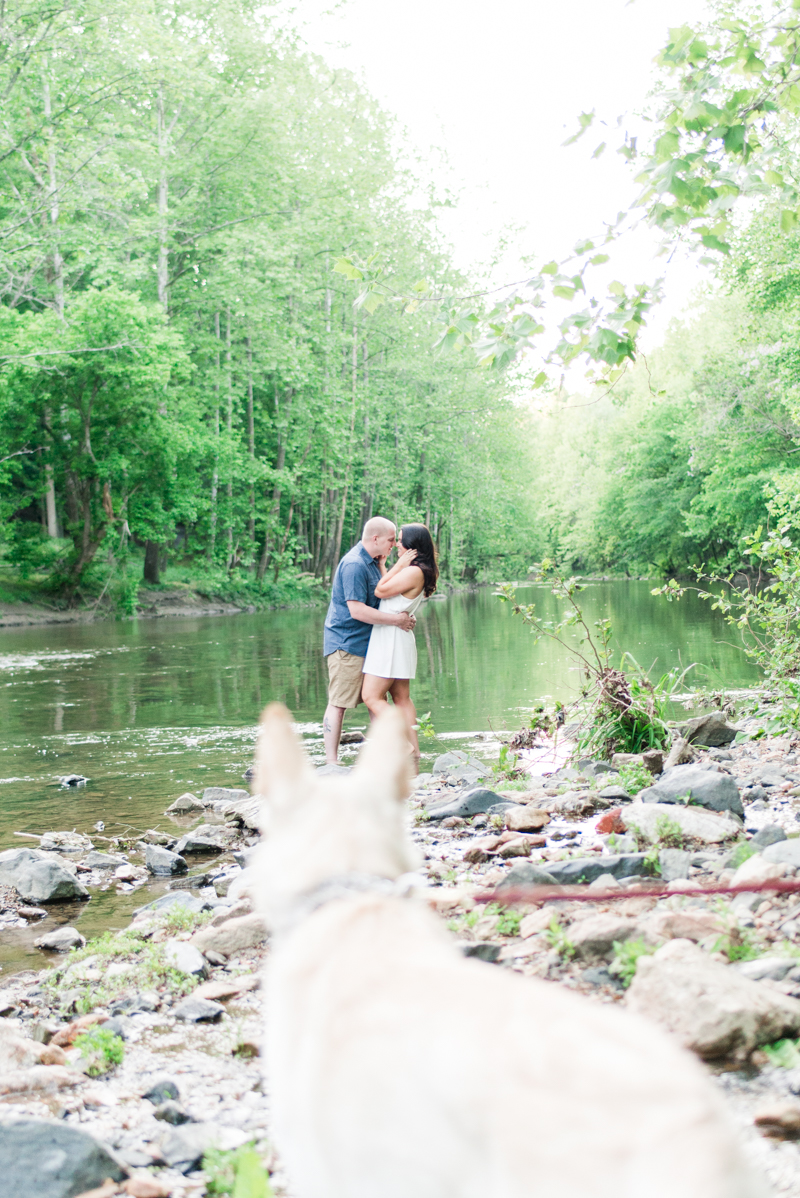 Union watching his parents, haha!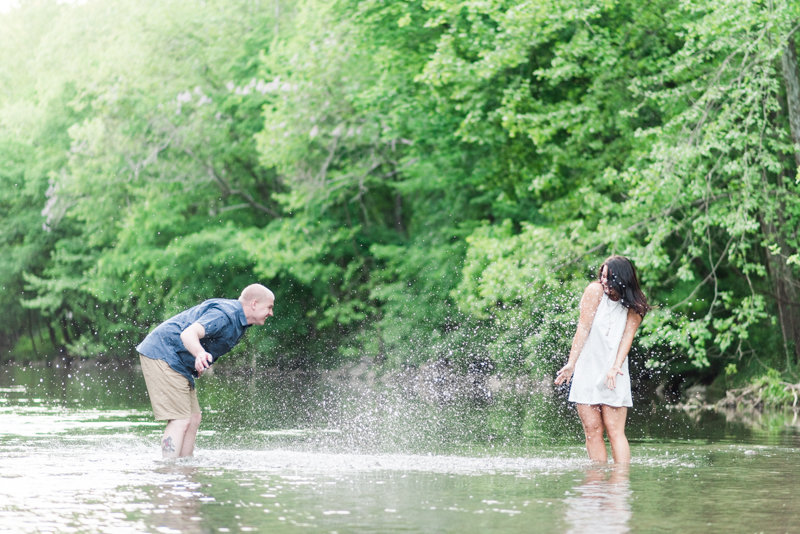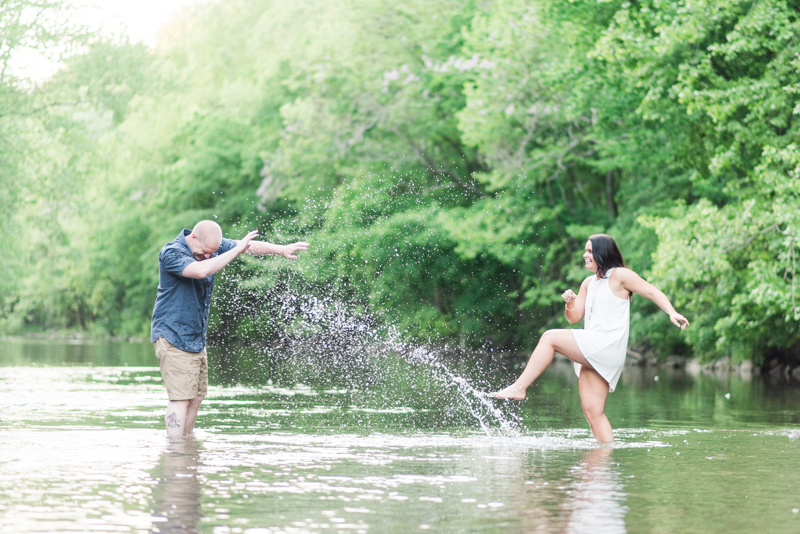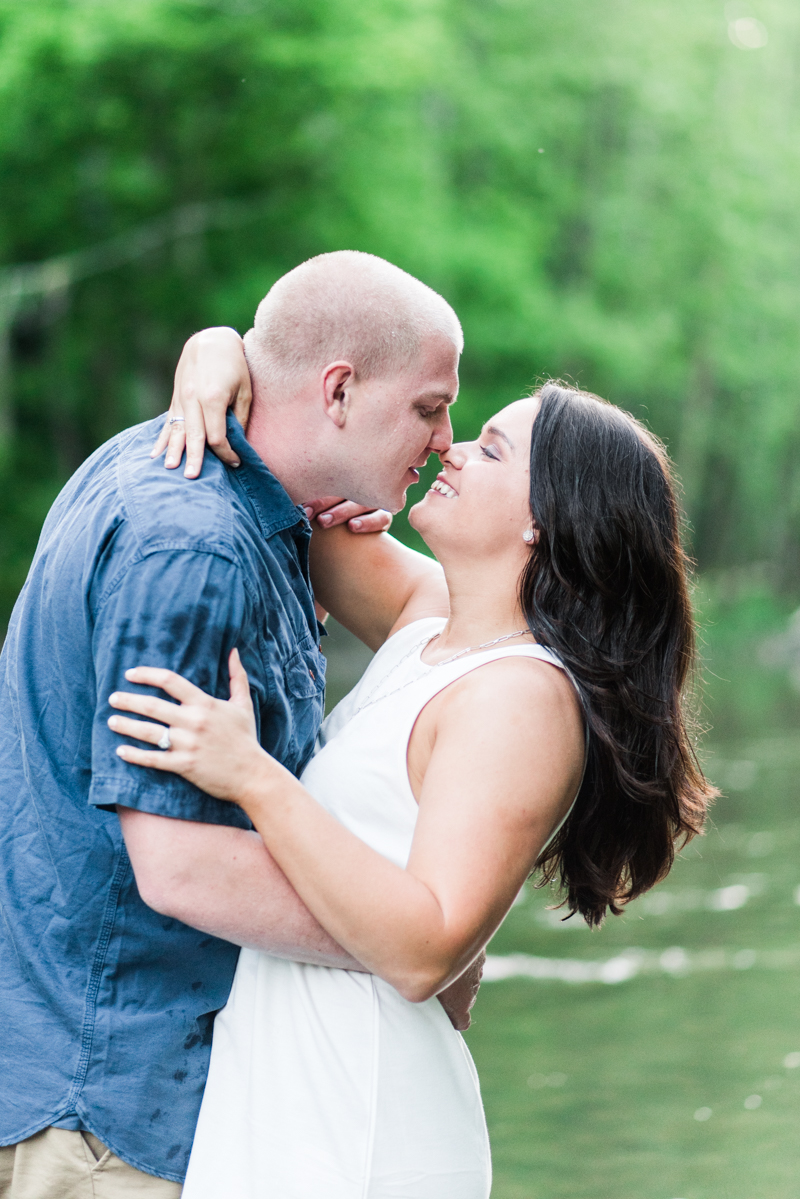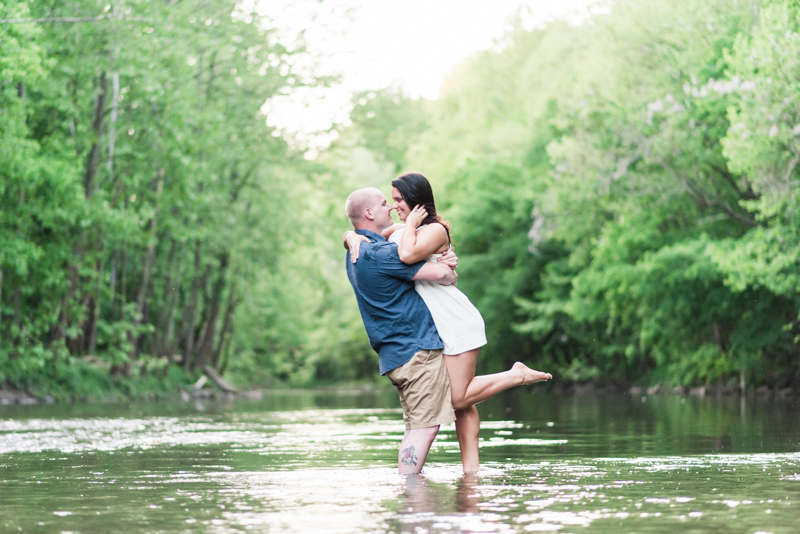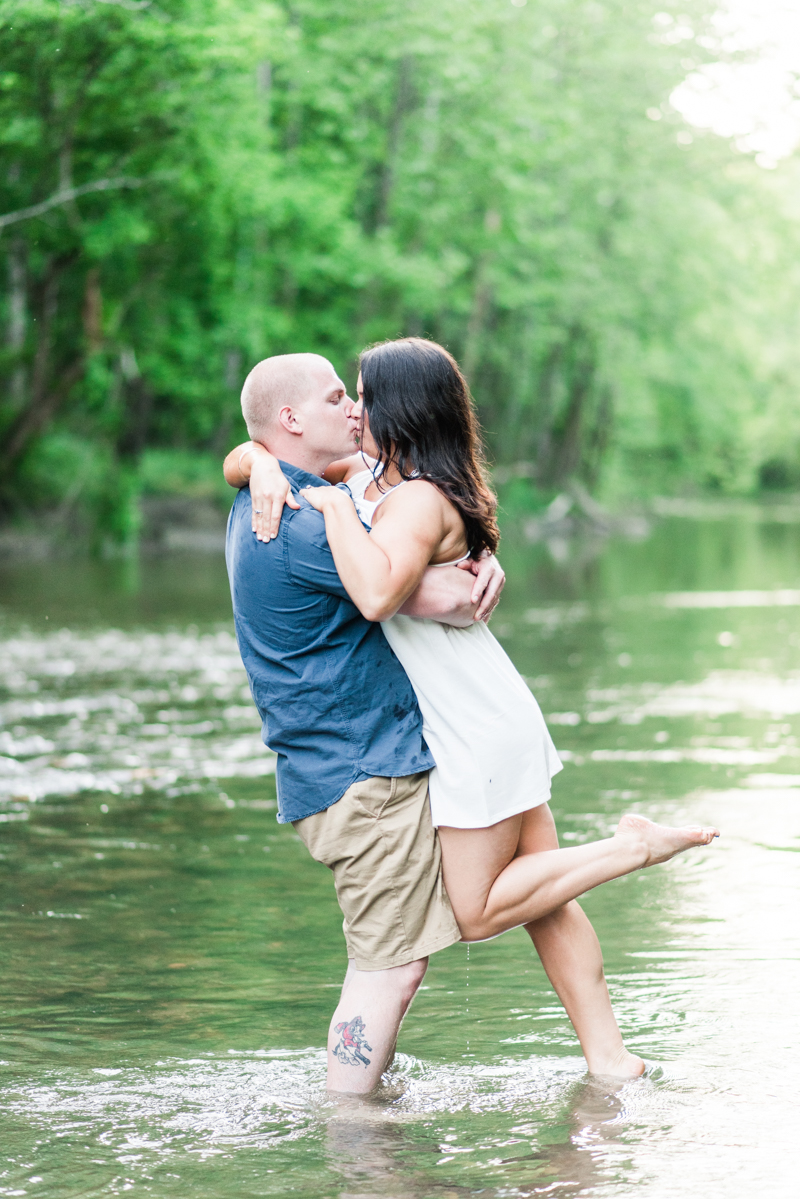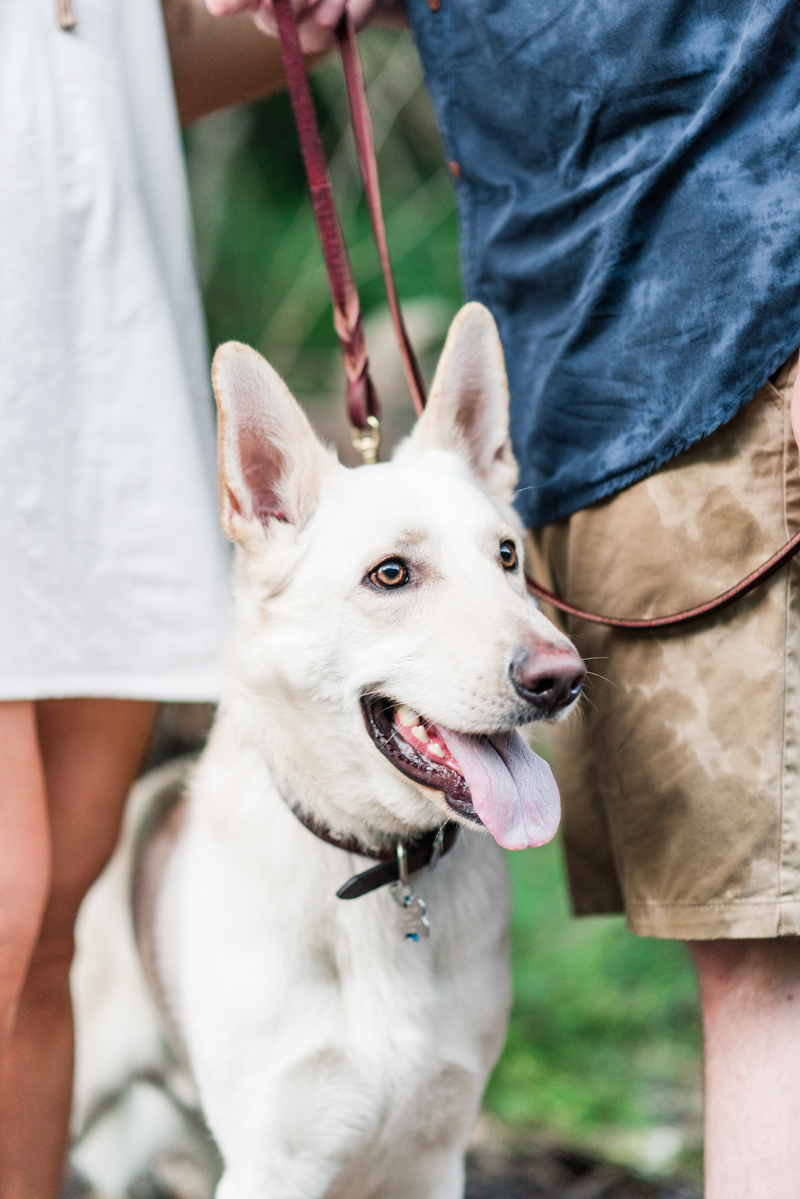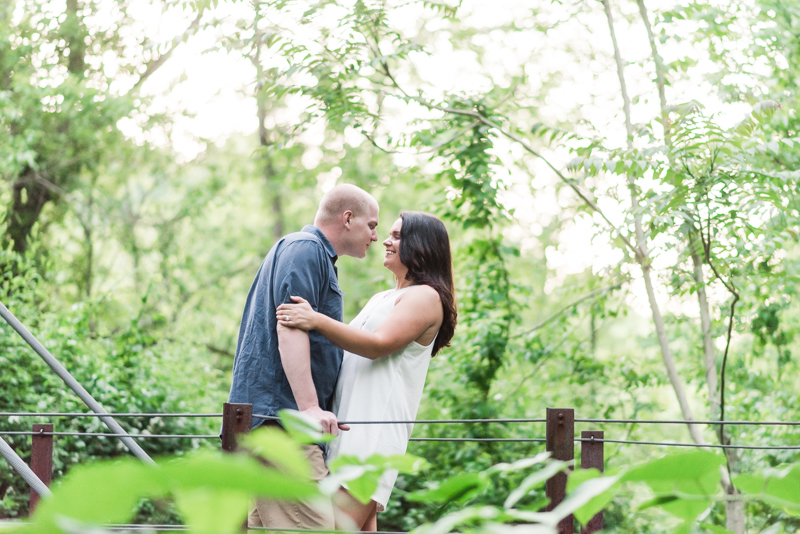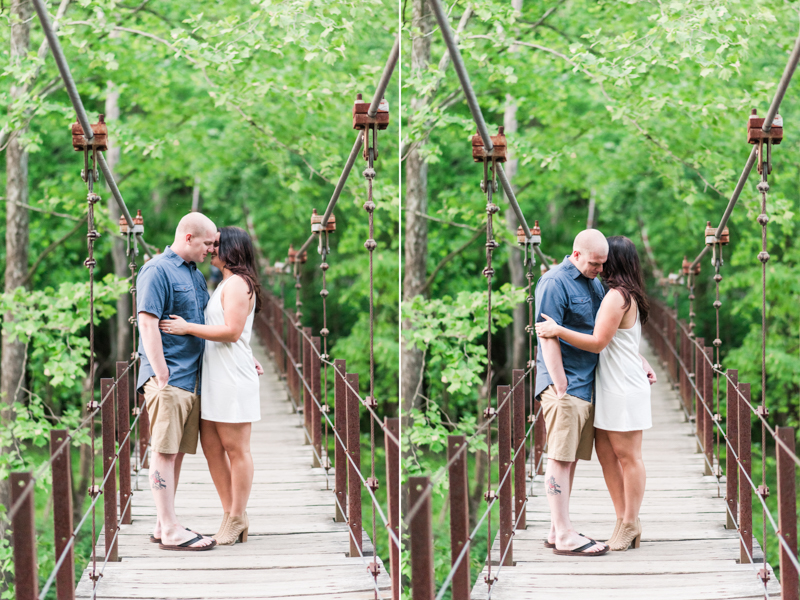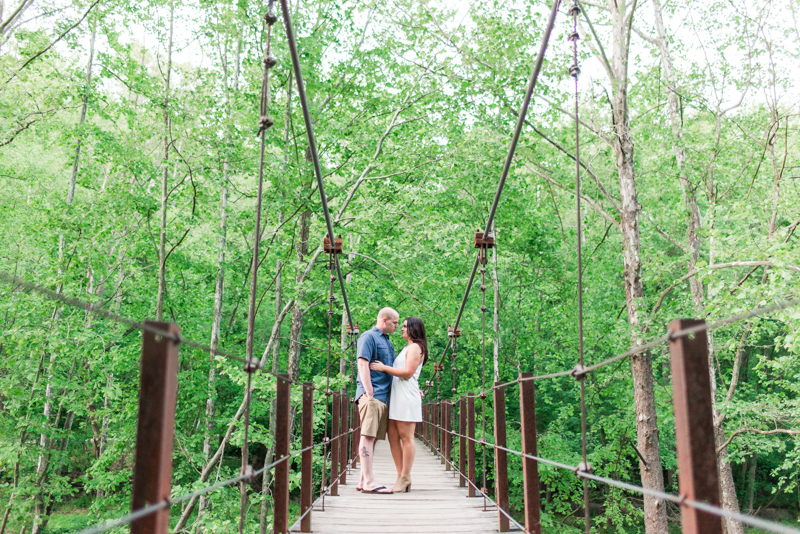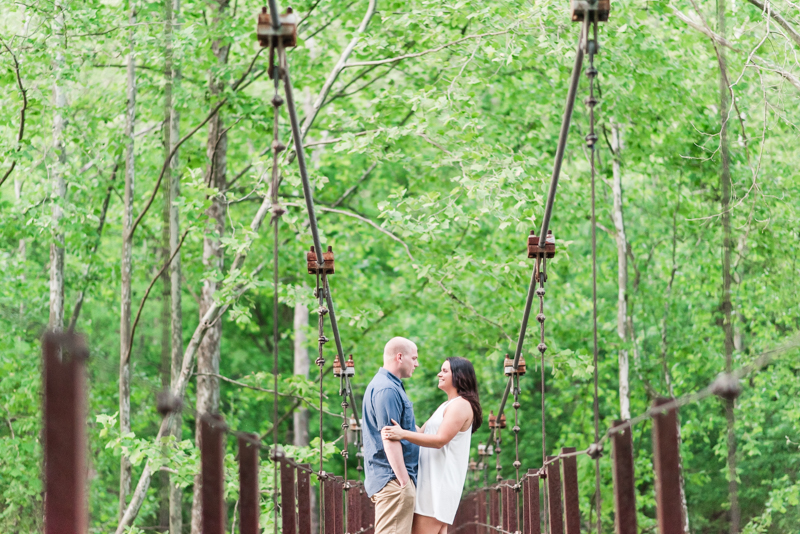 ---
---
---