Erica & Ben Camp Puh'Tok
Wedding Photographers in Maryland
I have SO many things to say about Ben and Erica's gorgeous camp wedding! Not only was their celestial theme on point for Camp Puh'Tok's style, but the level of emotions were next level. Every person involved in the day cried AT LEAST twice (groomsmen...I know one of them must have shed a tear :P). It was such a special and romantic day that captured every ounce of who Ben and Erica are.
The whole day was such a calming experience, which feels weird to say about a wedding, but I mean it! Ben and Erica are two of the sweetest and hilarious people who are so easy to feel comfortable around. It's really an amazing superpower when someone has the ability to just make other's feel important. It's even more amazing when there's TWO people with that superpower and they get married to each other. Getting to witness that big moment between Ben and Erica was incredible.
We are so happy for these two. We've gotten the chance to hangout with them (& sing some karaoke) leading up to the day and, honestly, they felt like friends right from the start. We feel so honored and thankful for Erica and Ben, and cannot wait to see where life takes them!
Cool things from B&E's day!
· They were able to capture their musical tastes within their ceremony thanks to Vitamin String Quartet. We heard Sail by AWOLNATION, Snow by Red Hot Chili Peppers, and Get Lucky by Daft Punk. We were bopping.
· Erica created everything. She put together the bouquets, she searched antique shops for the candelabras, and she created all of the signage. It was truly a gorgeous labor of love!
· Their friend, Liv, officiated their wedding, and did an amazing job making everyone cry :P.
· Their ceremony was in an actual fort.
· Erica's mom made the cutting cake!
· Erica's father gifted Erica and her bridesmaids with beautiful necklaces as well as the lapel pins for Ben and the groomsmen. He also made the wedding rings for B&E!
· Ben and the groomsmen helped put a lot of the finishing touches on the details for the day! I kind of lost count how many times they rode the golf cart from the ceremony to reception spots :P.
· Erica wore her grandmother's pearl necklace as a bracelet, which her bridesmaids help expertly wrap so that it wouldn't fall off and Erica used as her something borrowed.
· The party was SO amazingly wild. It almost felt like being at a concert.
· Ben's grandmother and mother assisted with a polish bread and hat ceremony before dinner for the newlyweds, which consisted of eating salted bread, pinning a hairpiece in Erica's hair, and Ben donning a top hat (they opted for an invisible top hat, though :P).
Enjoy their Camp Puh'Tok wedding!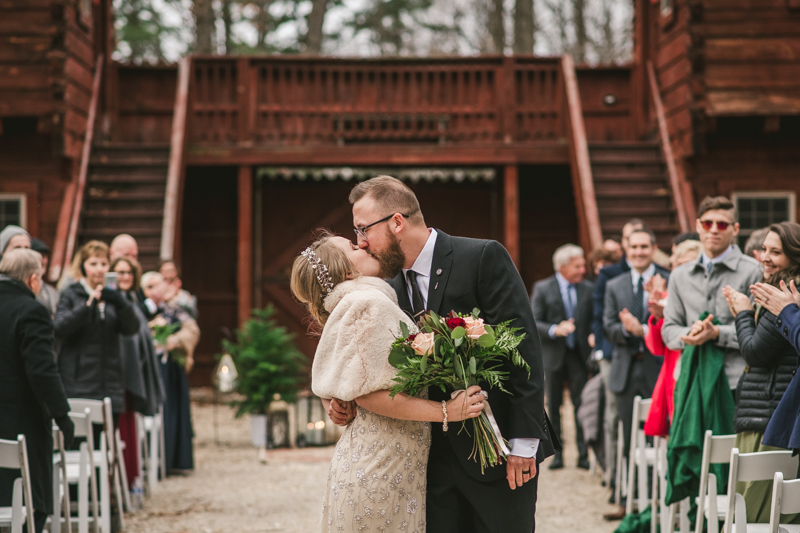 ---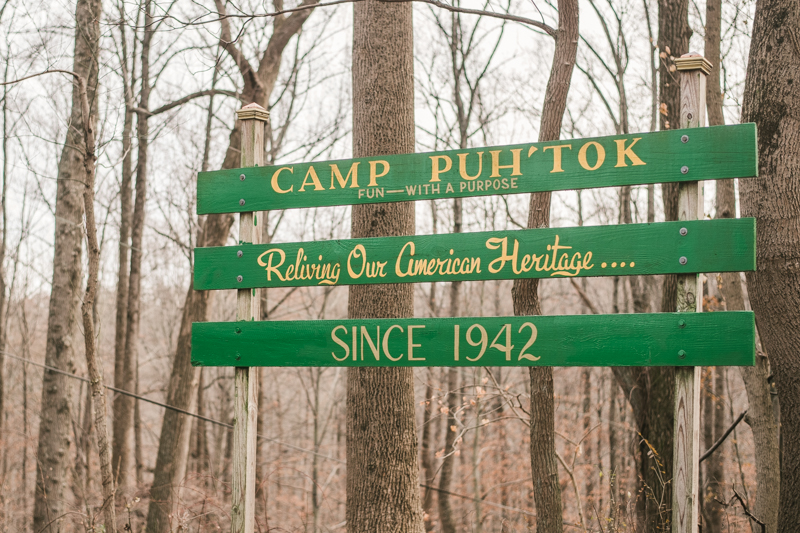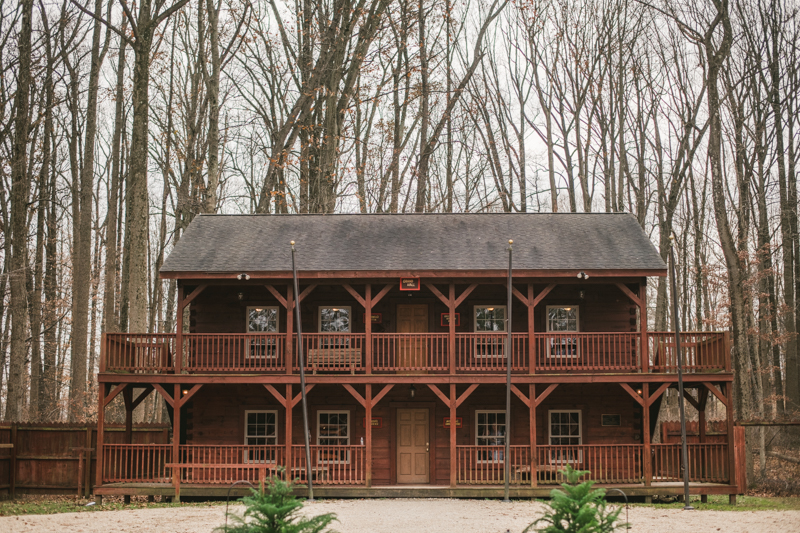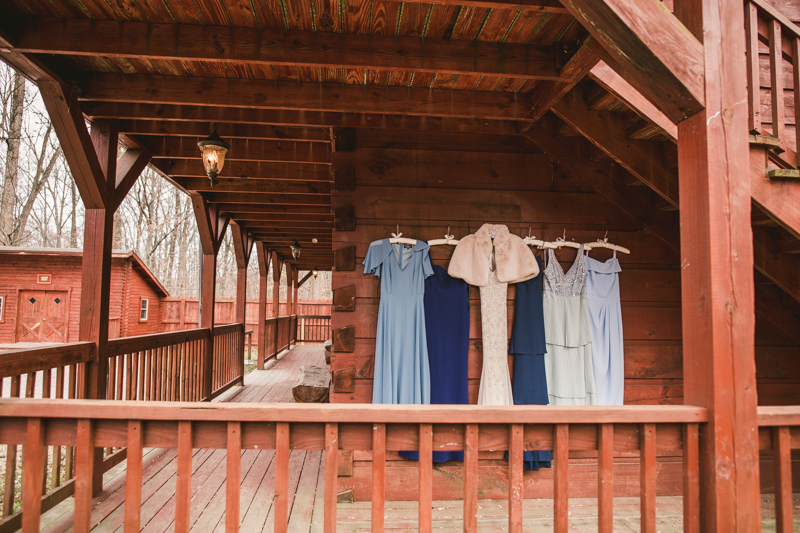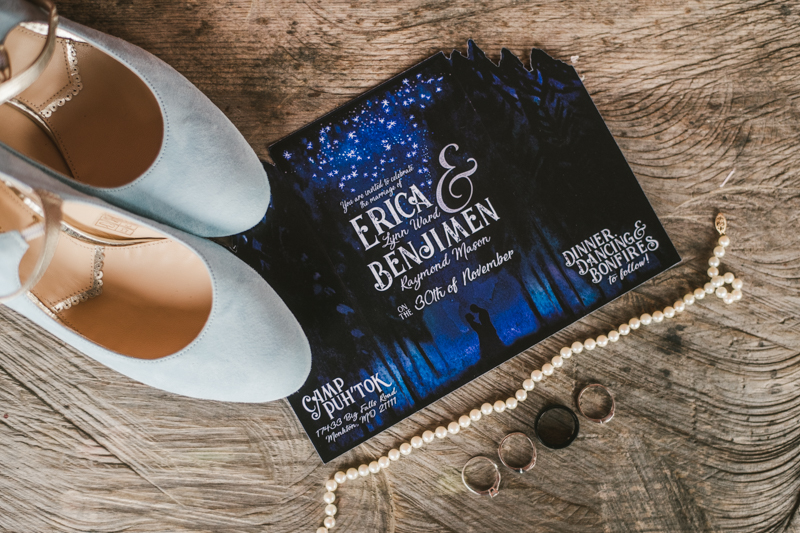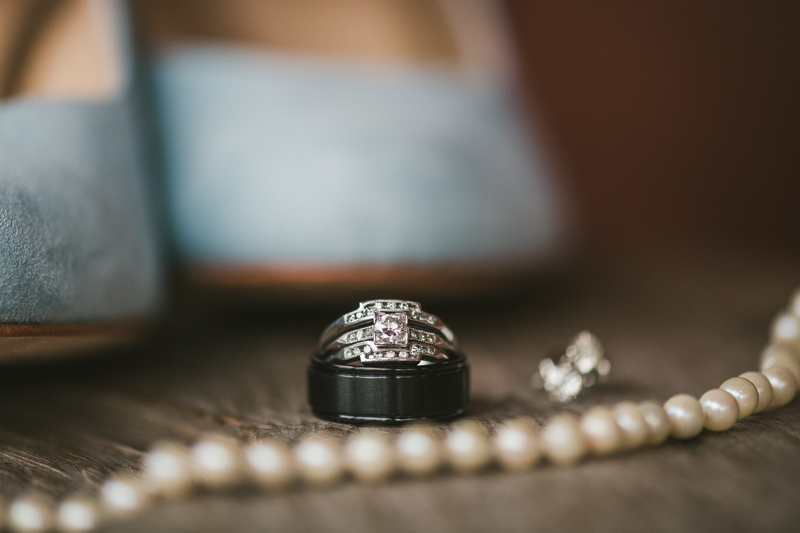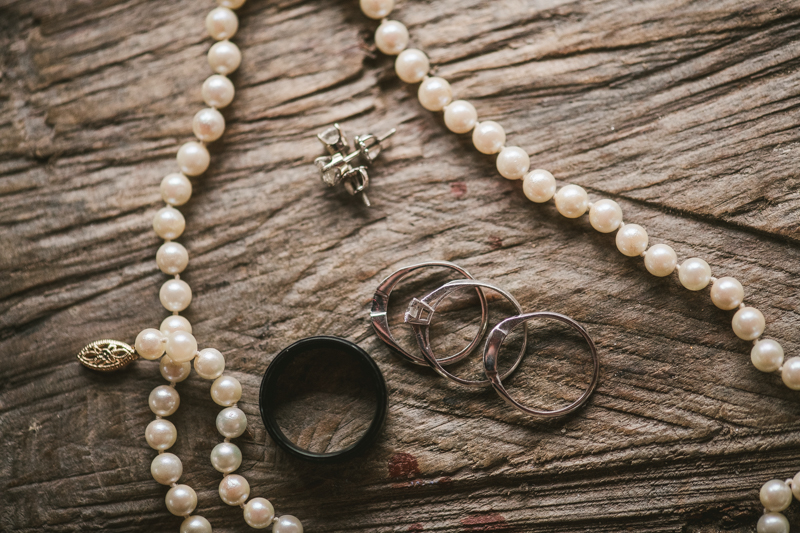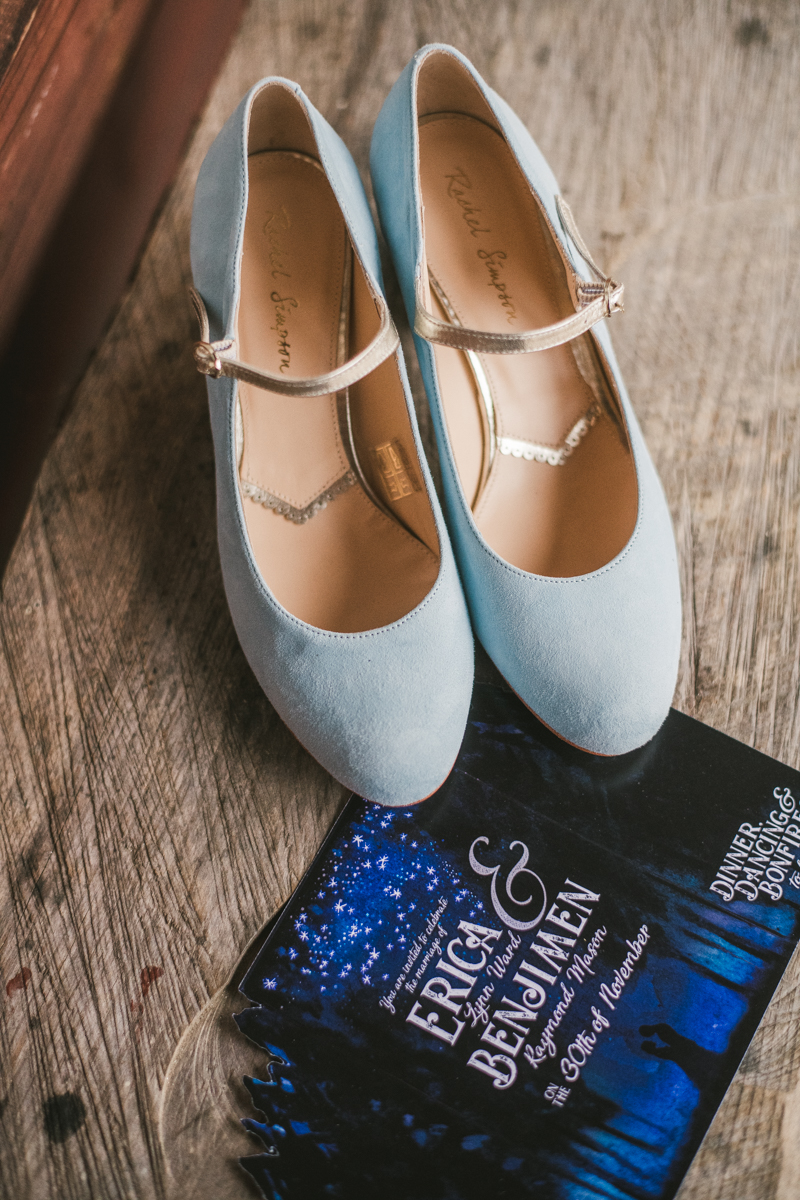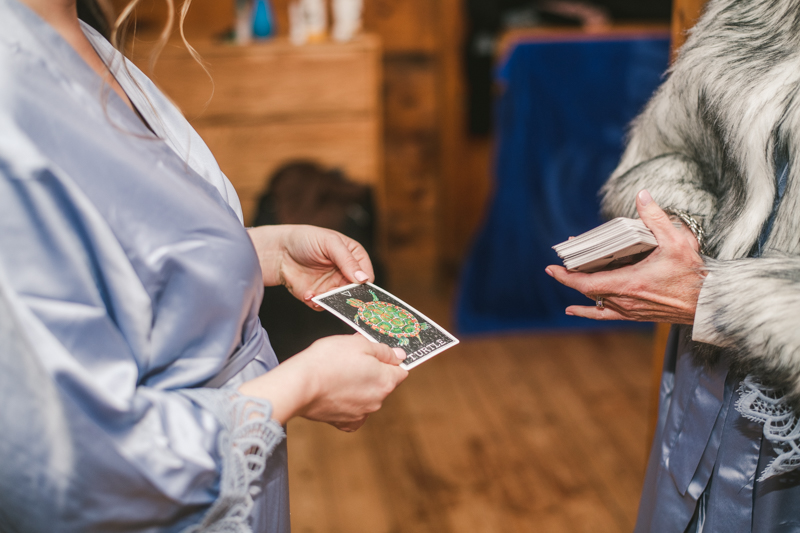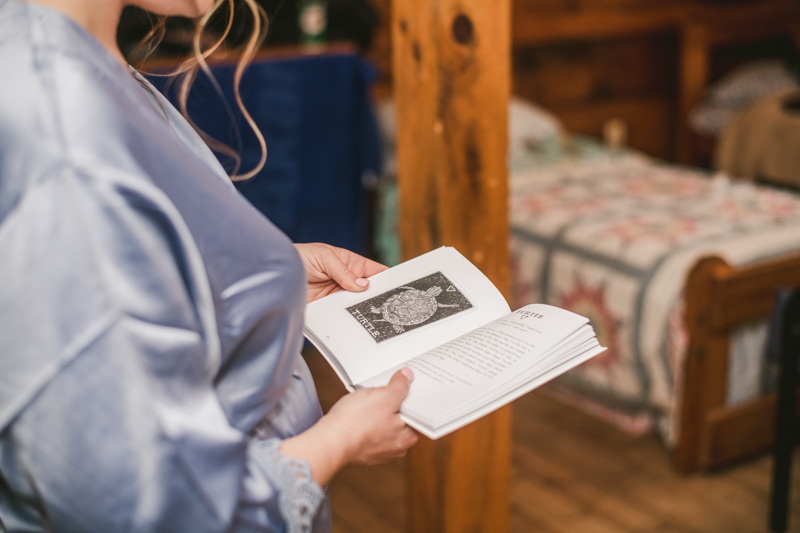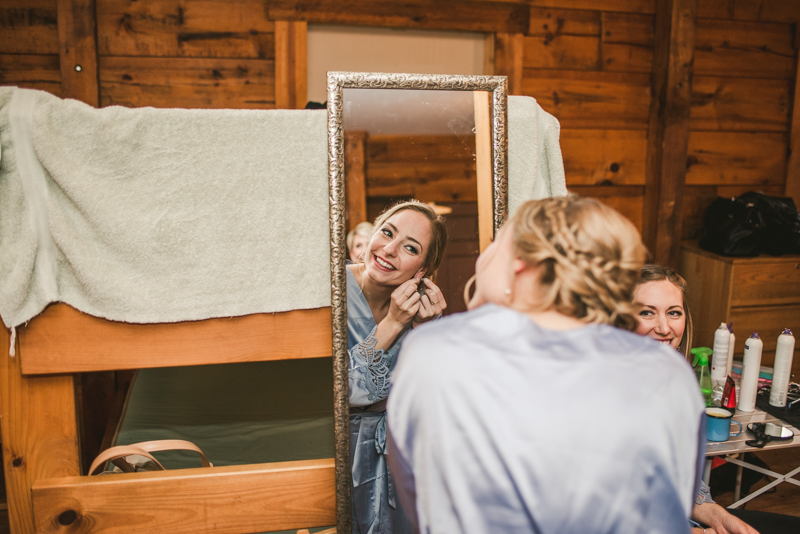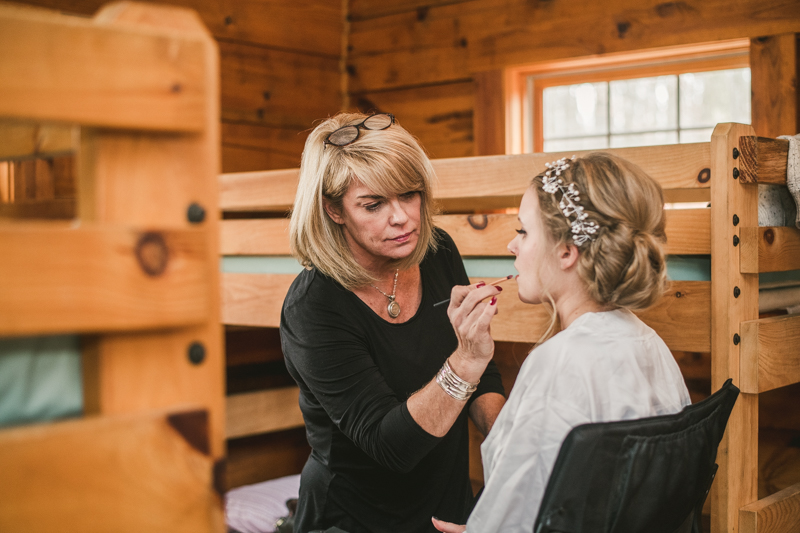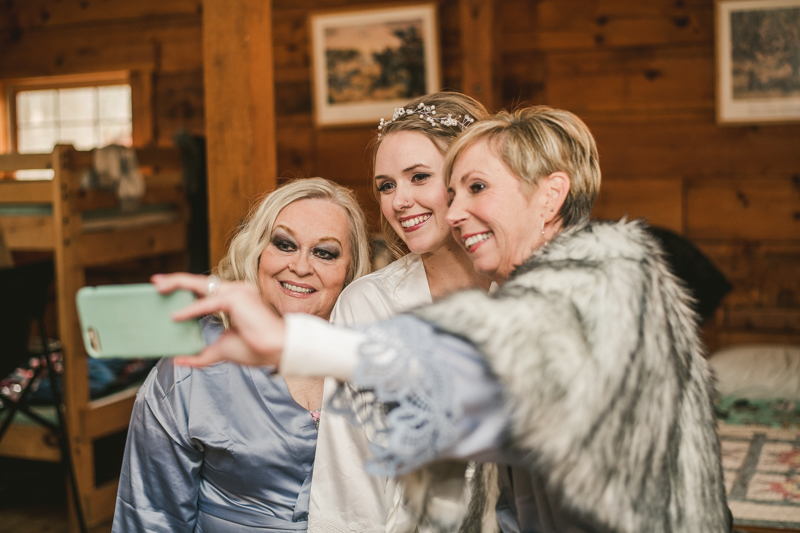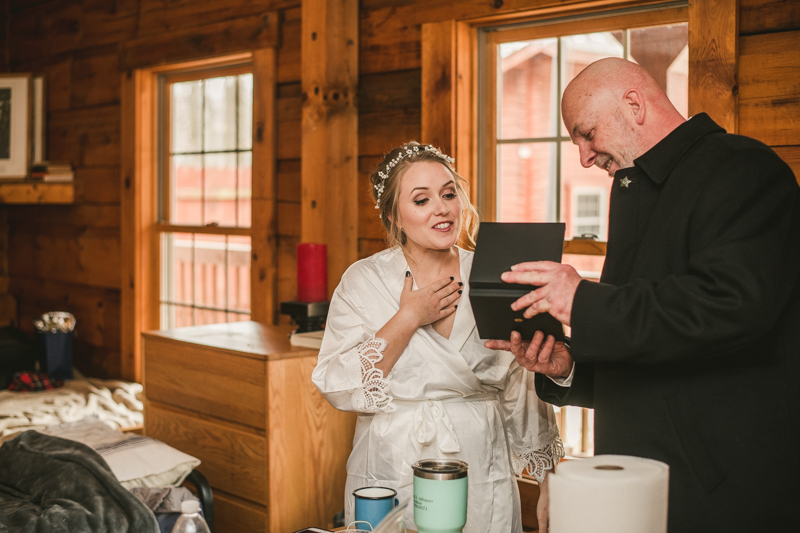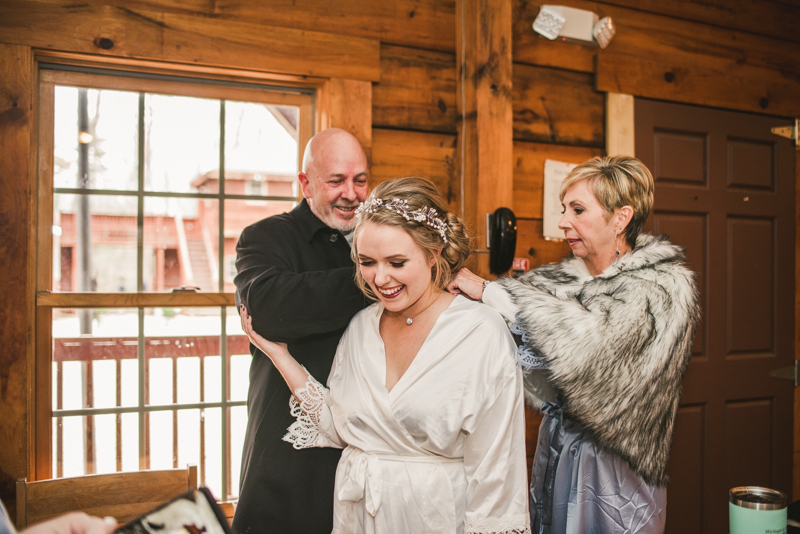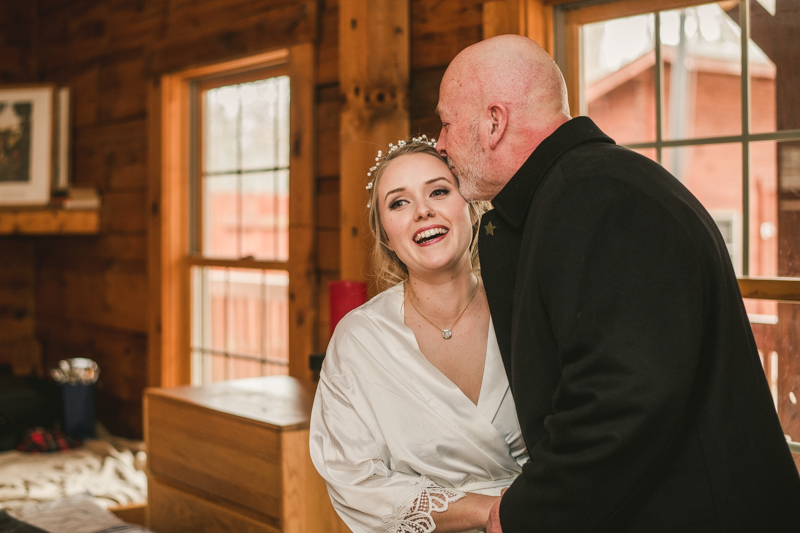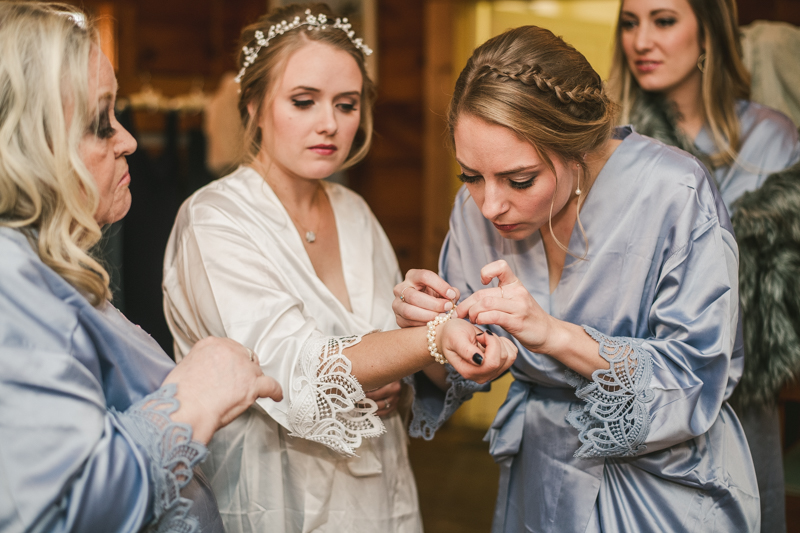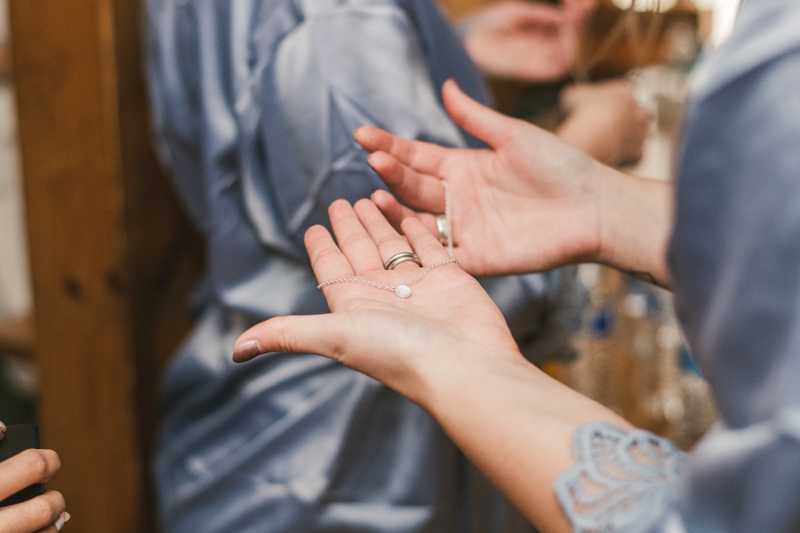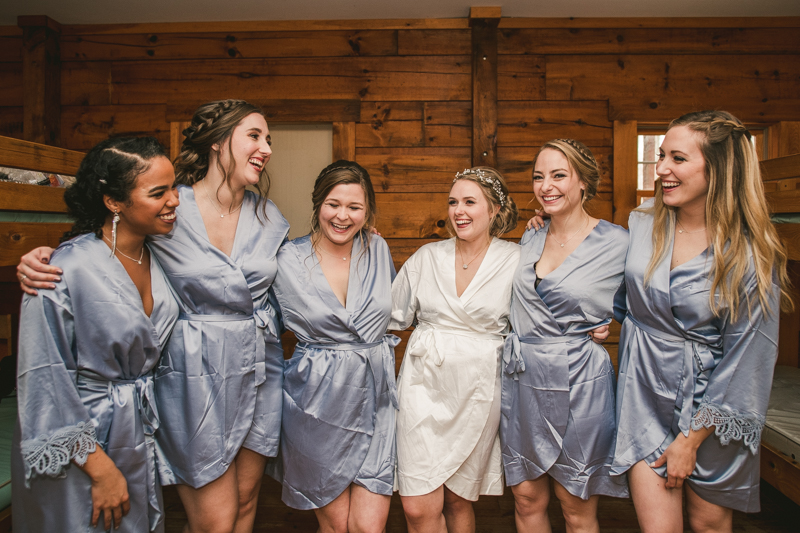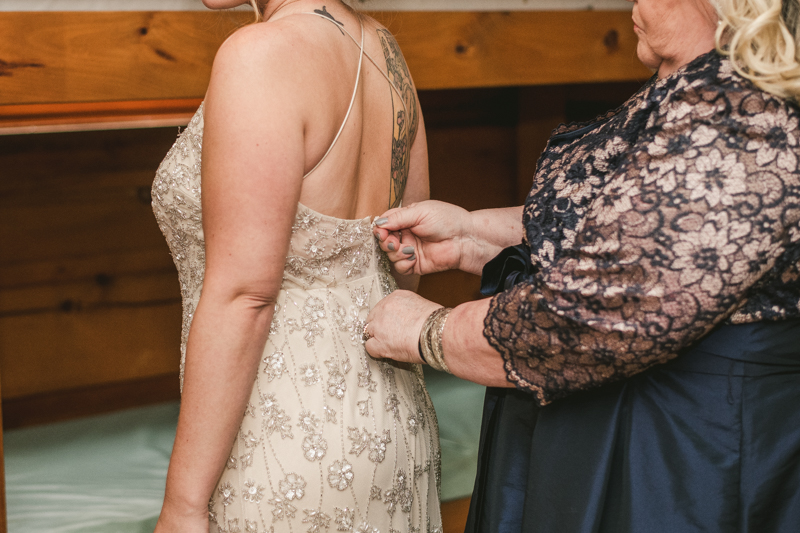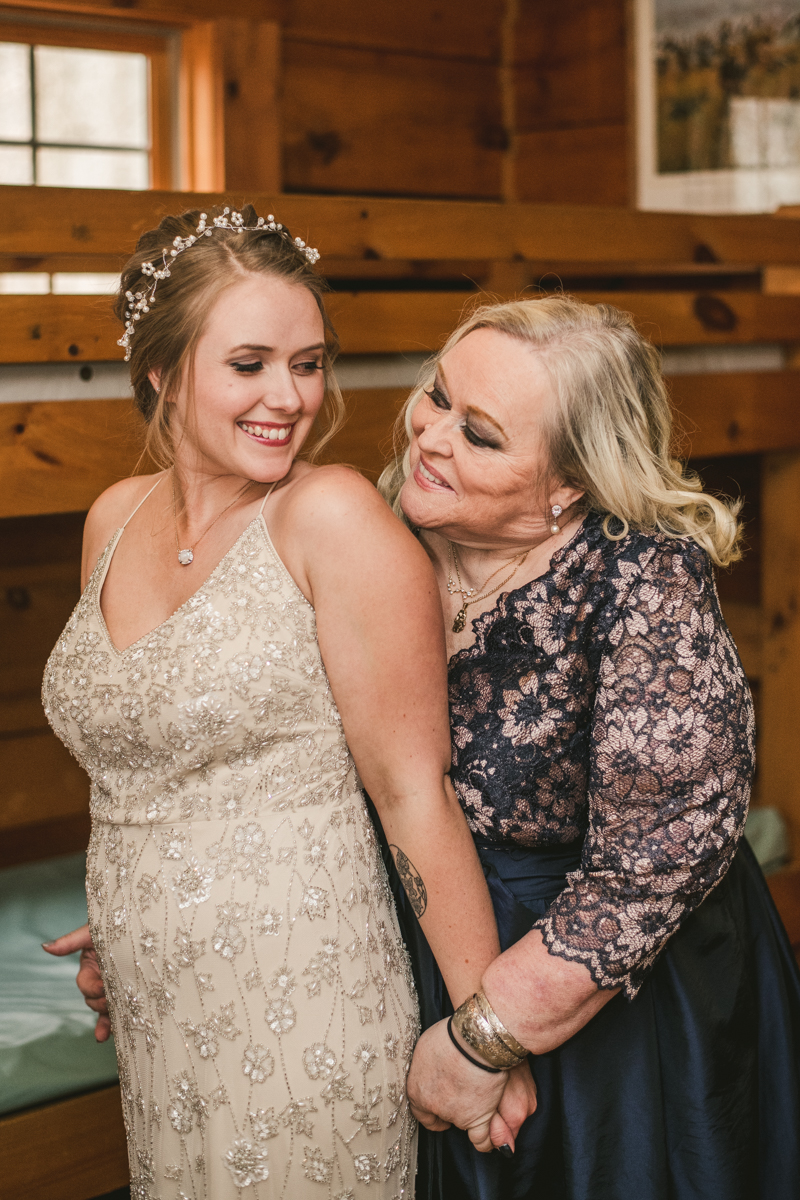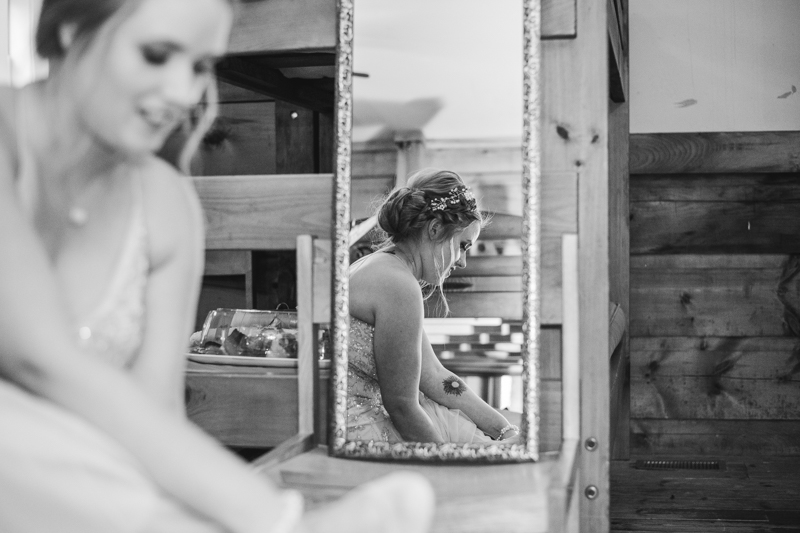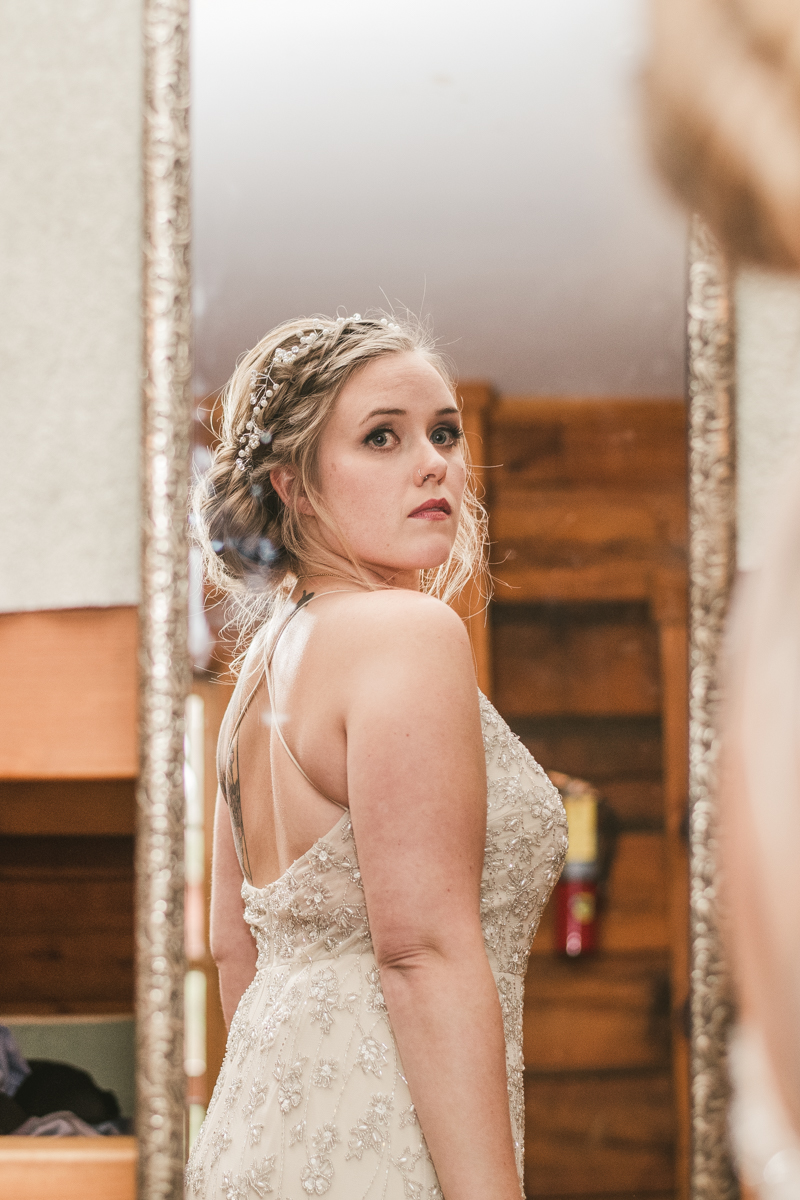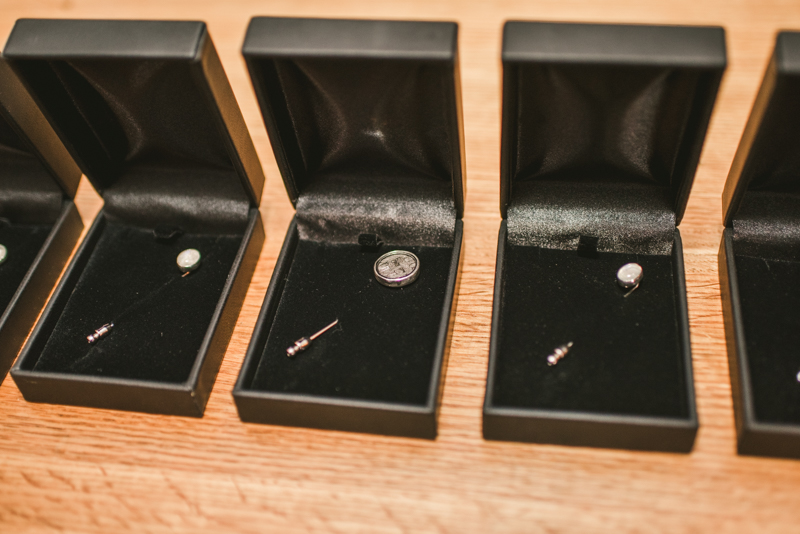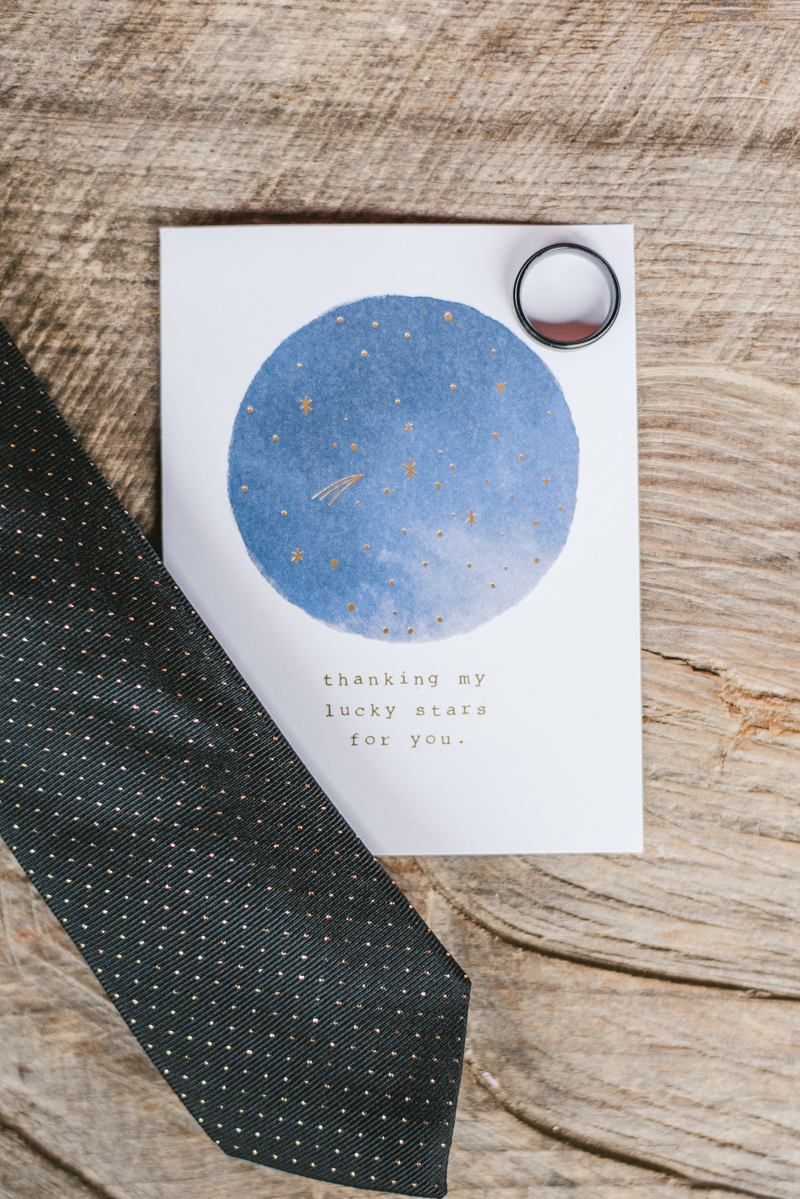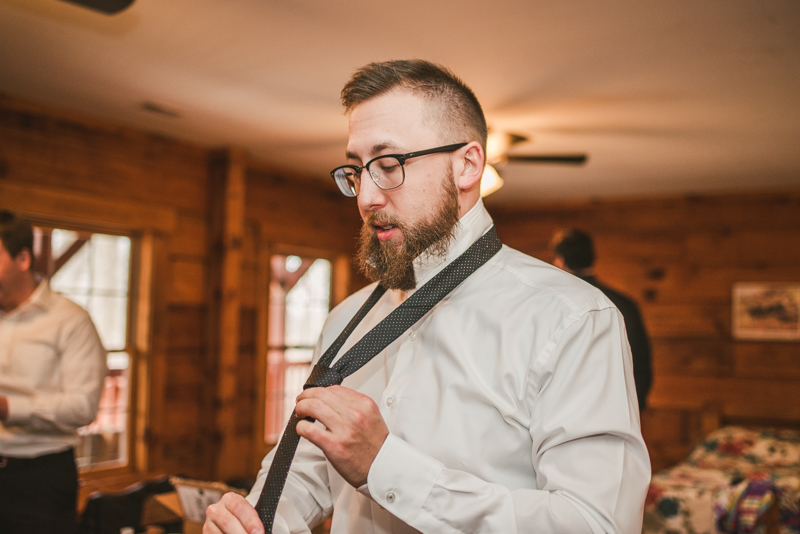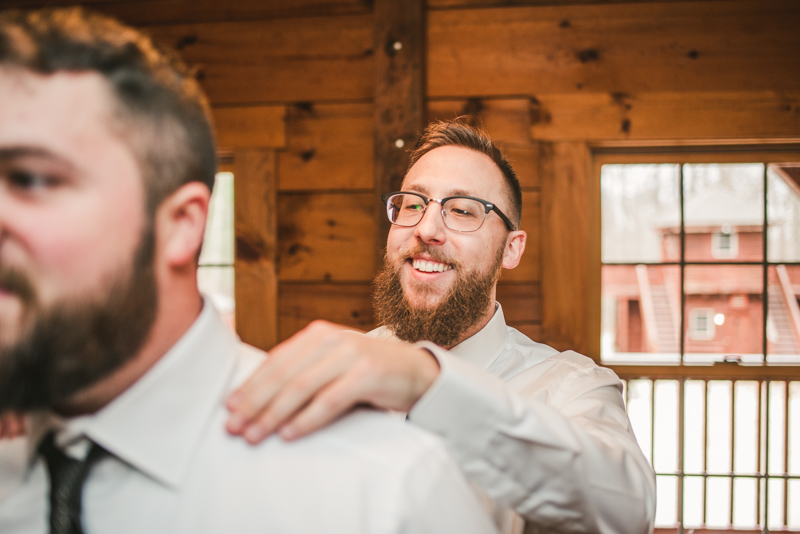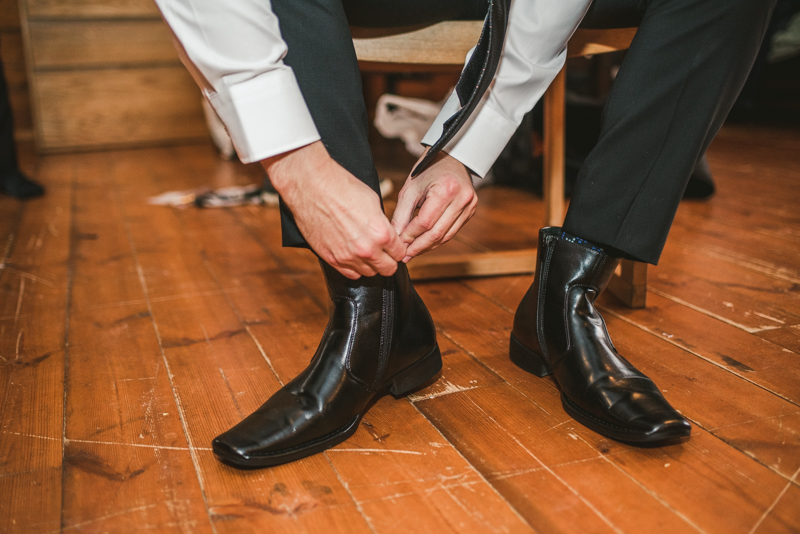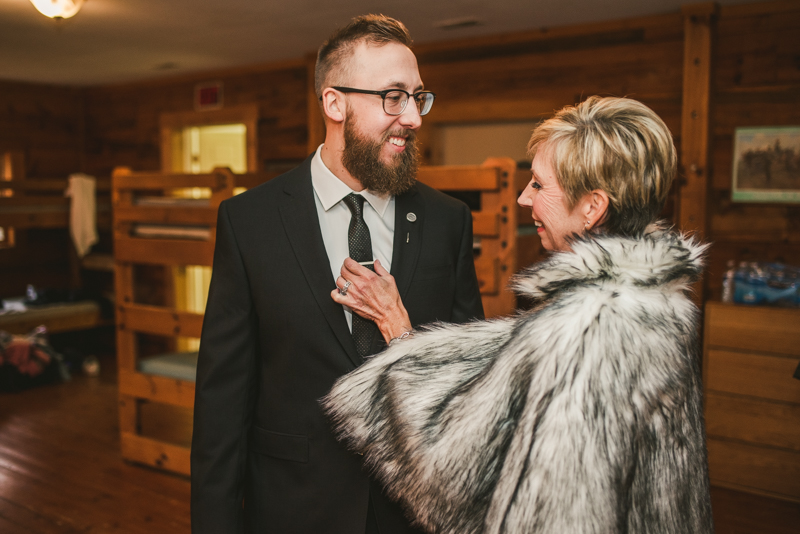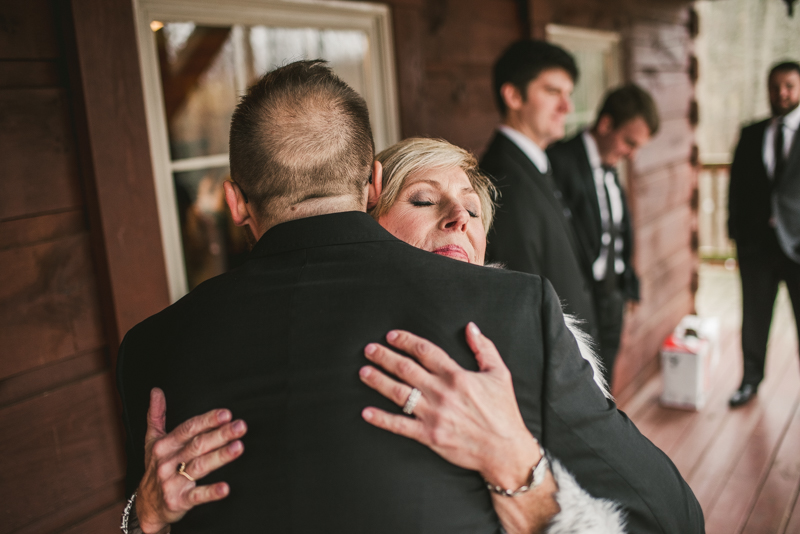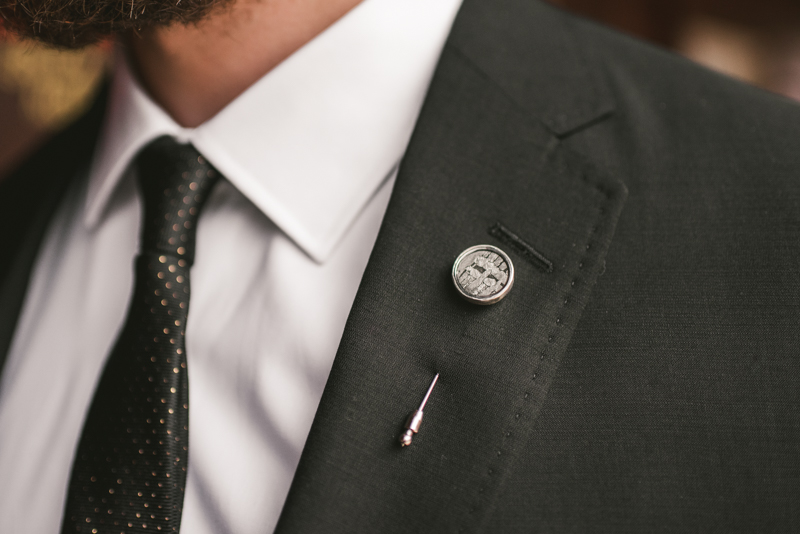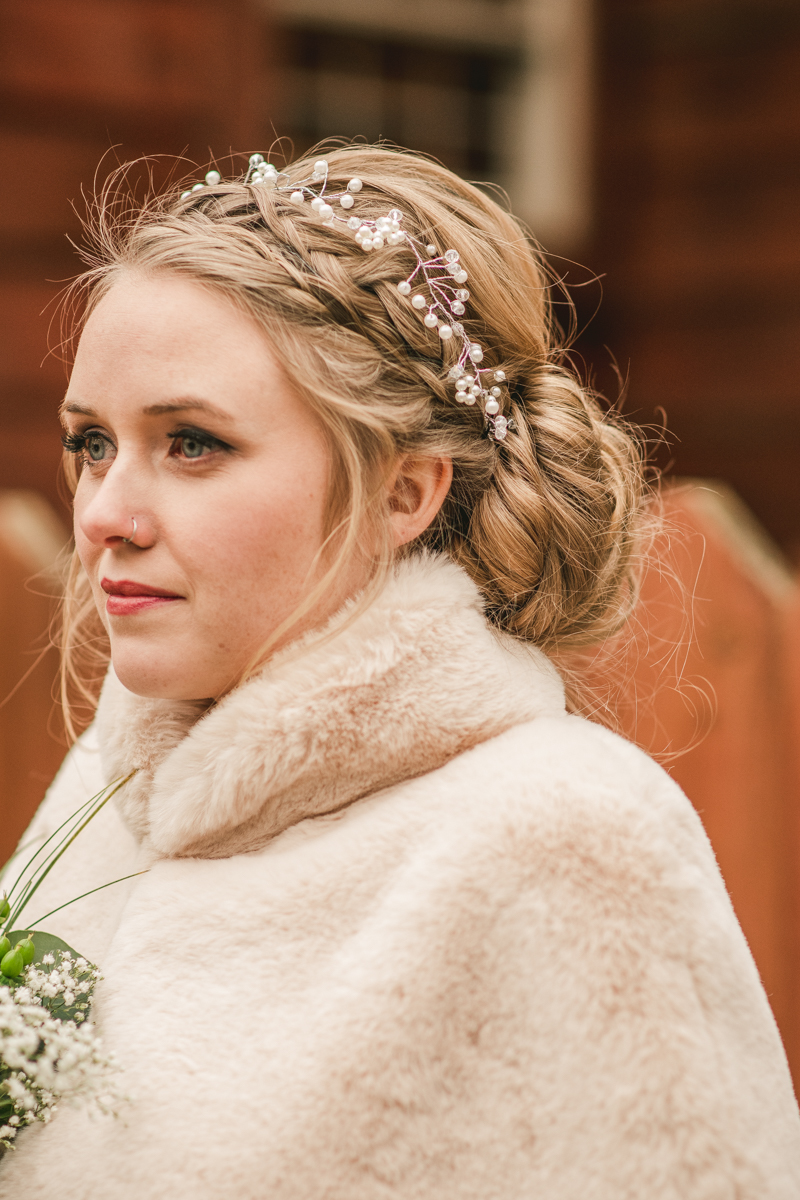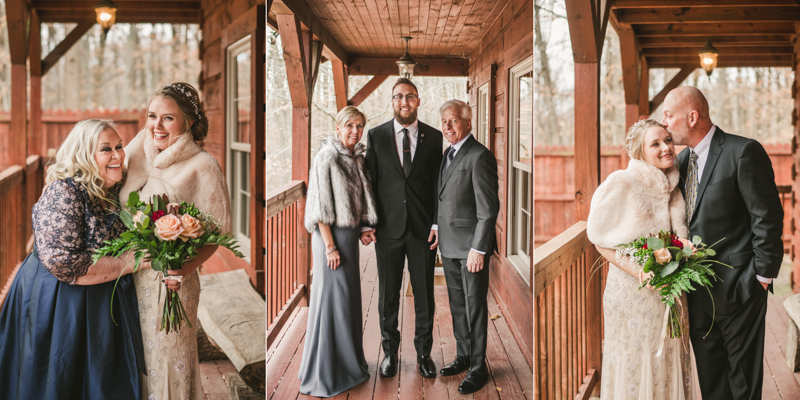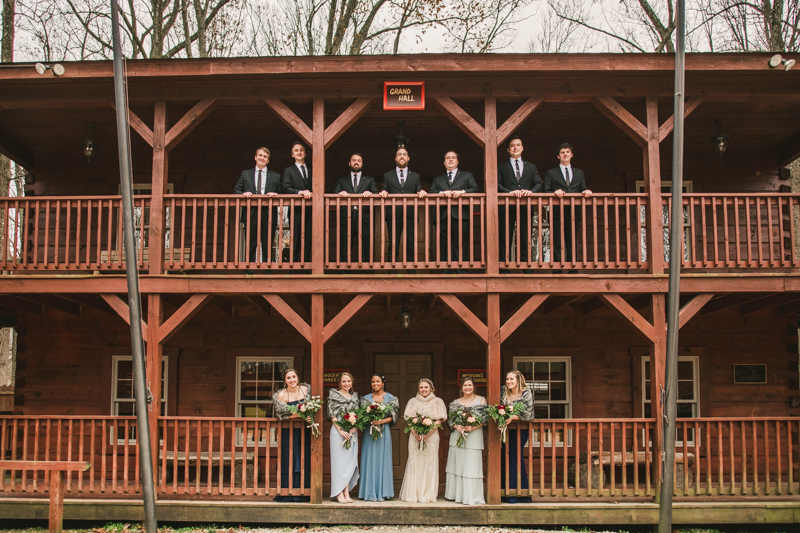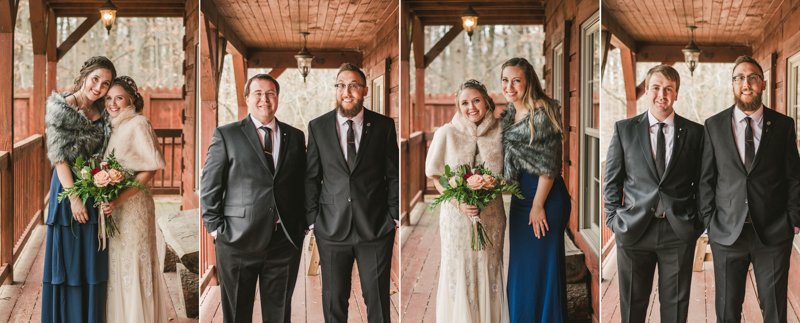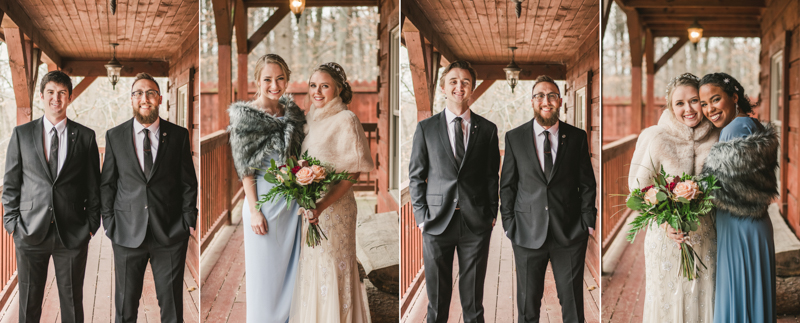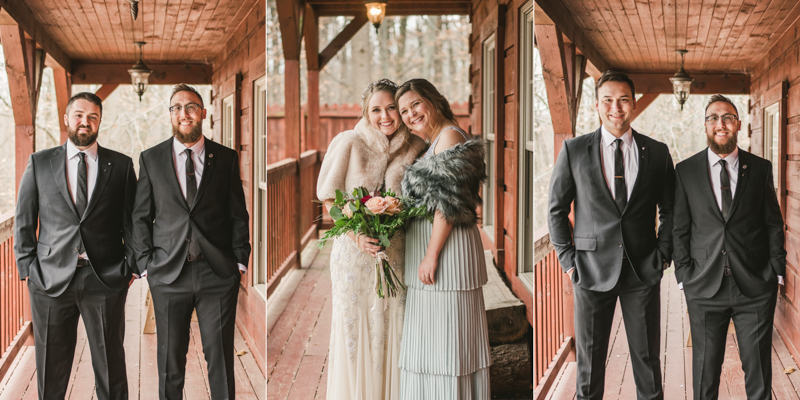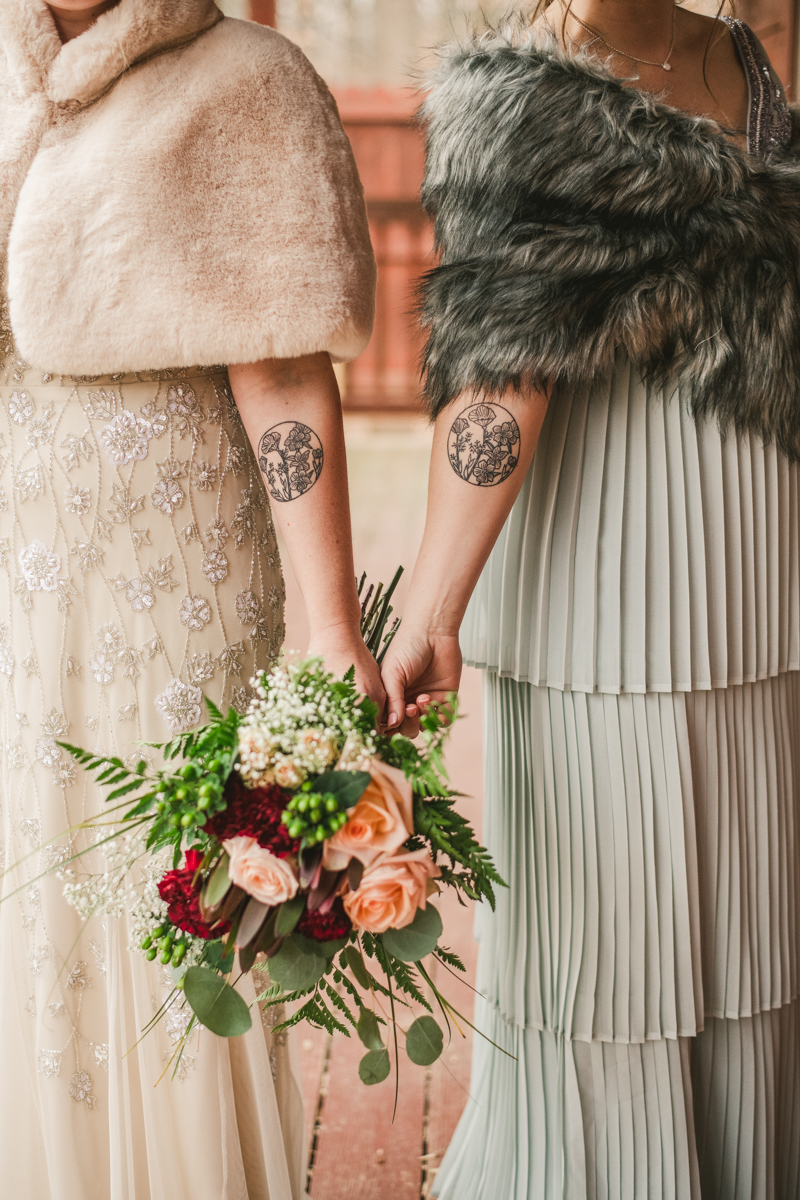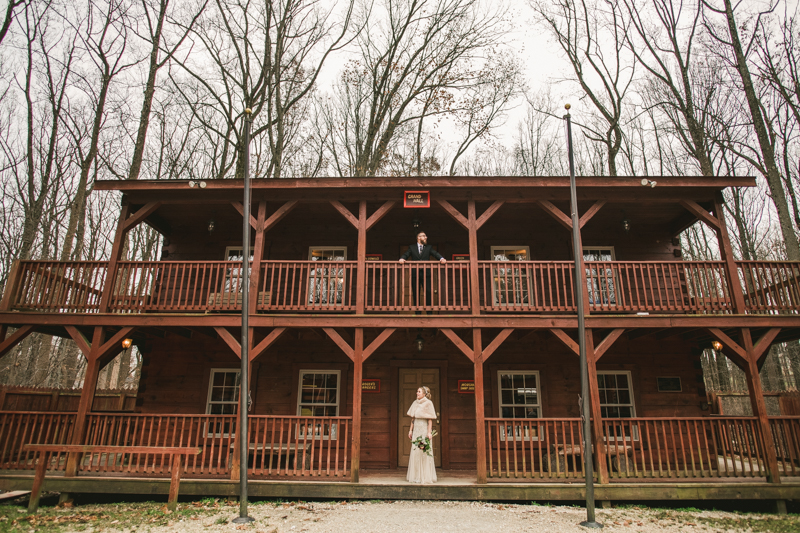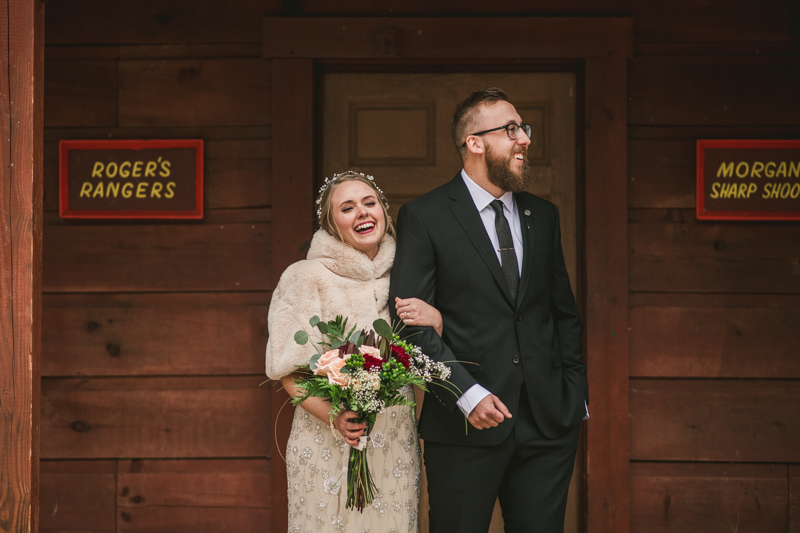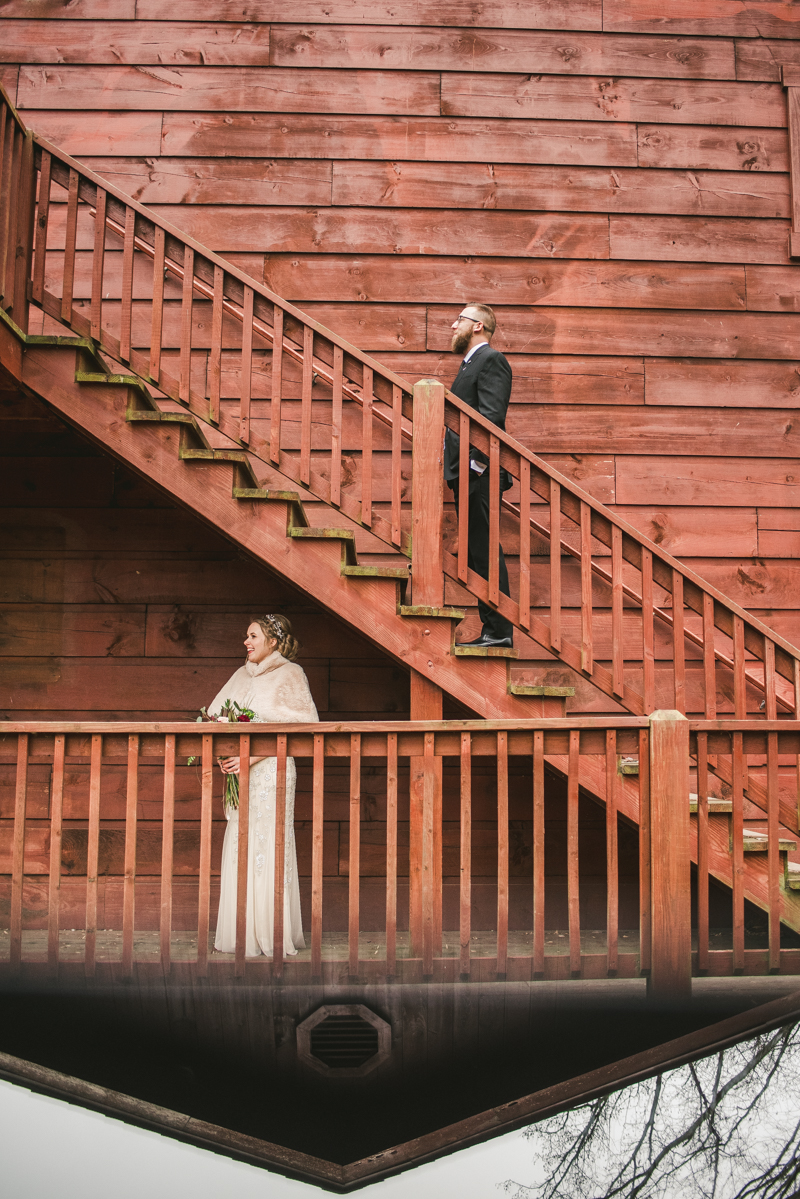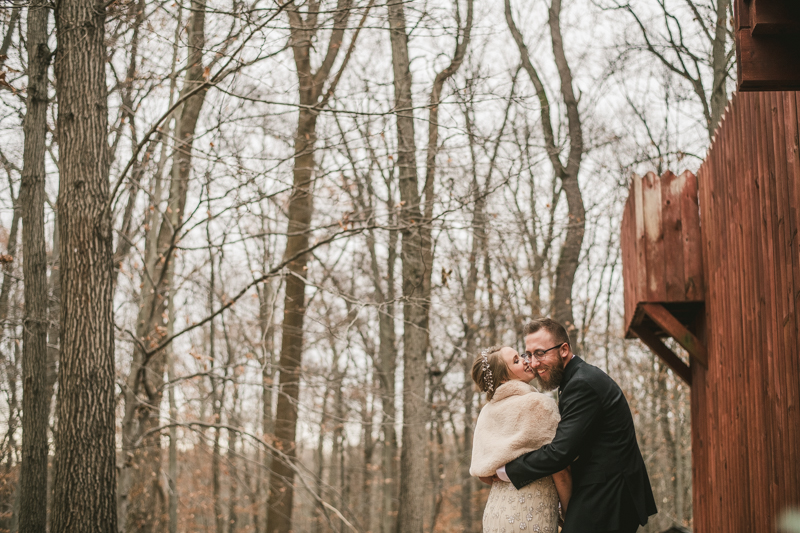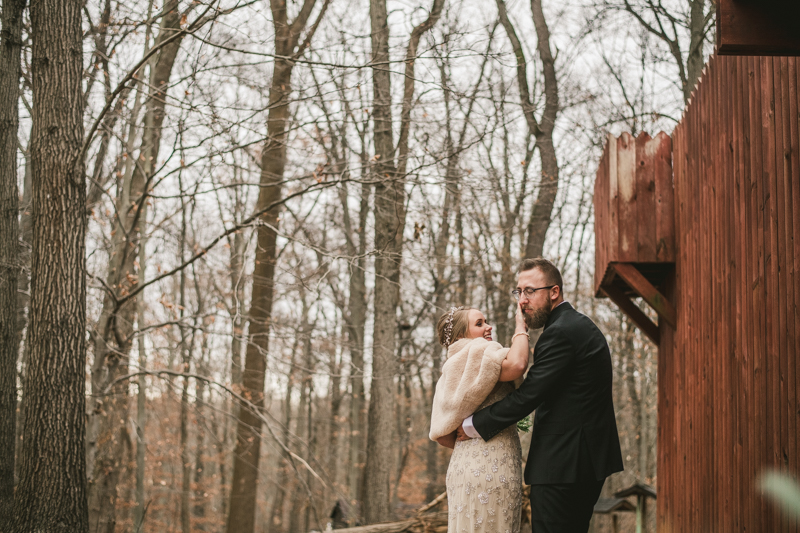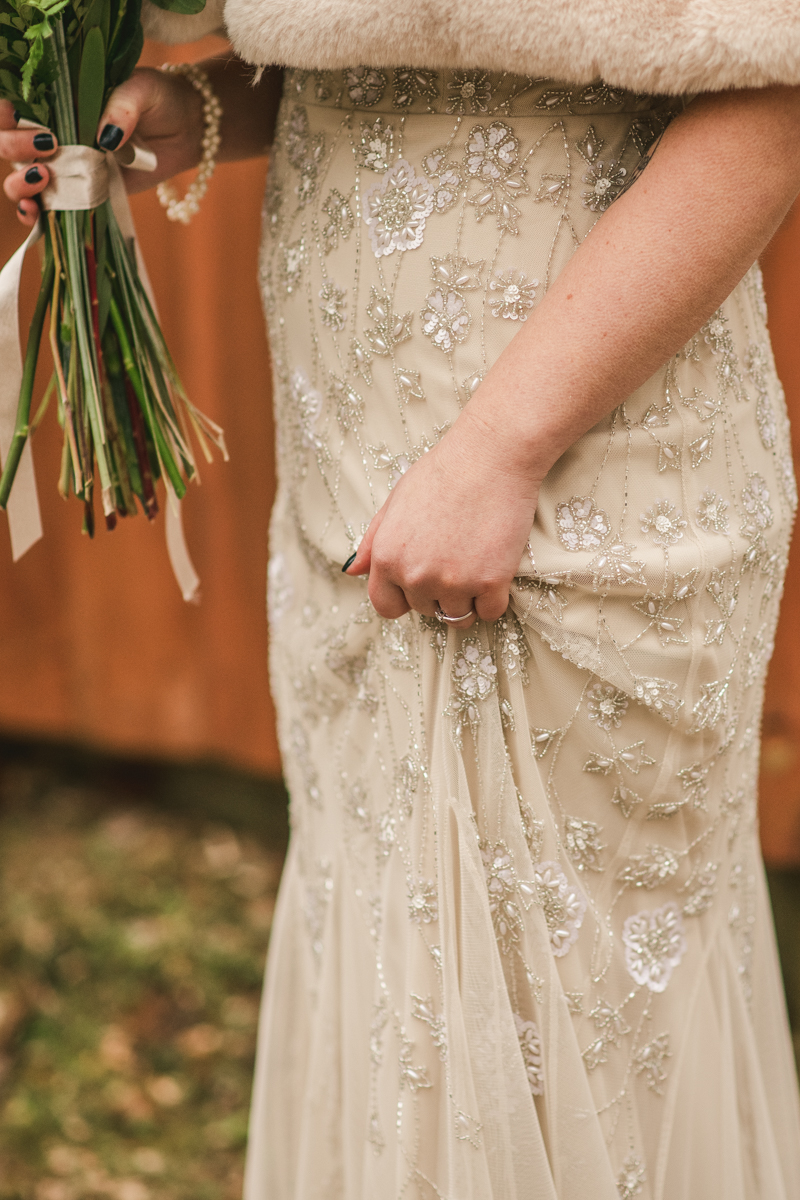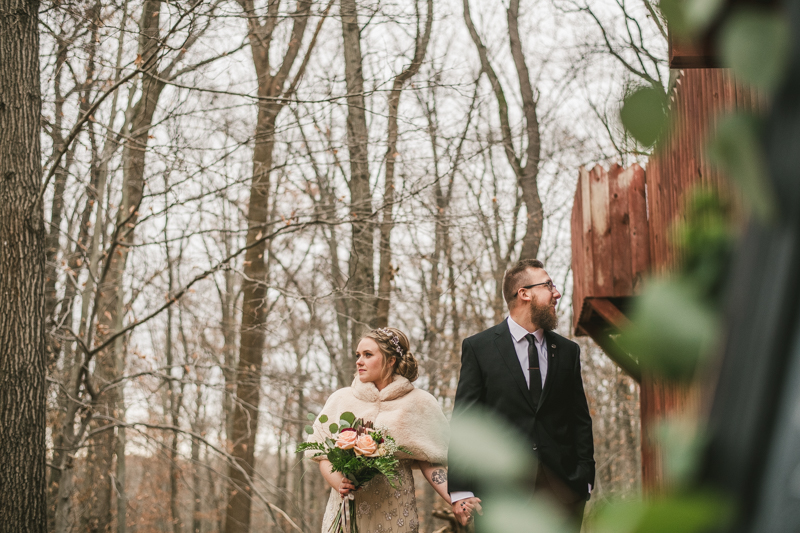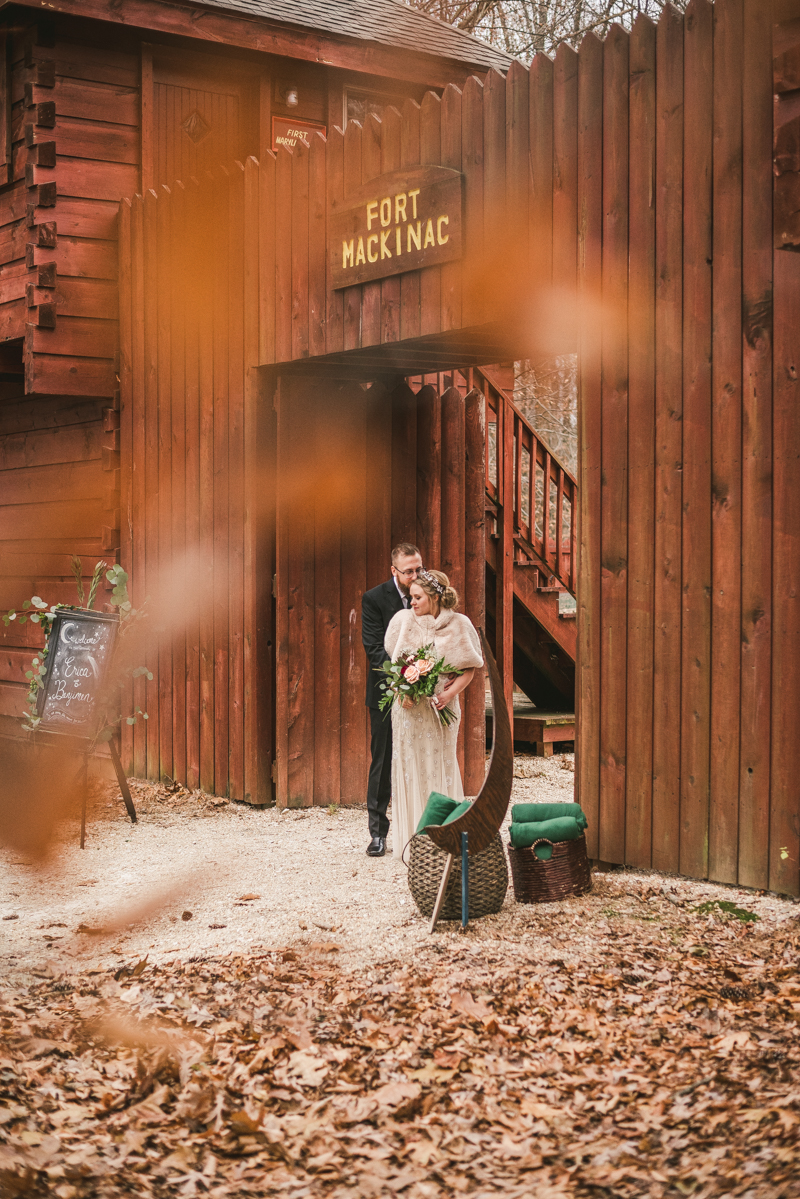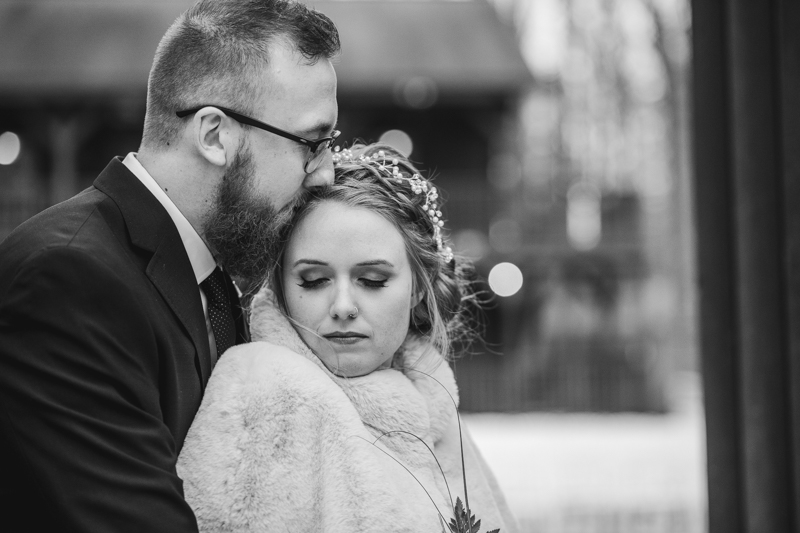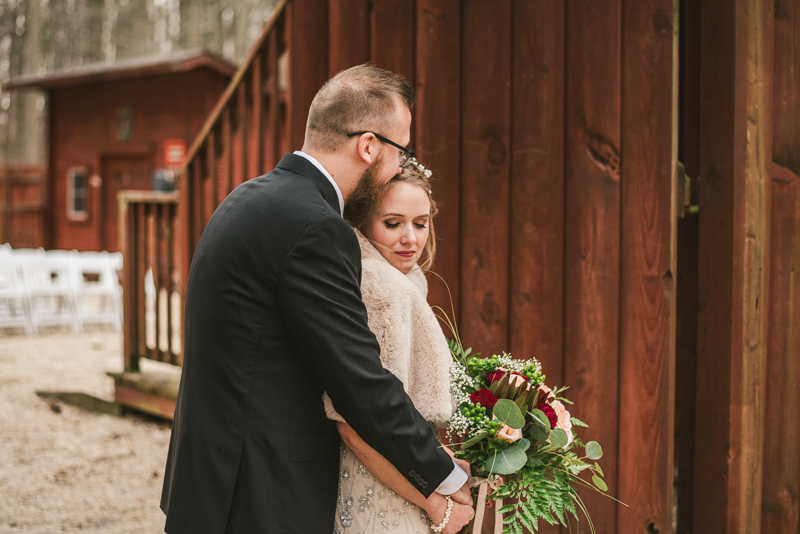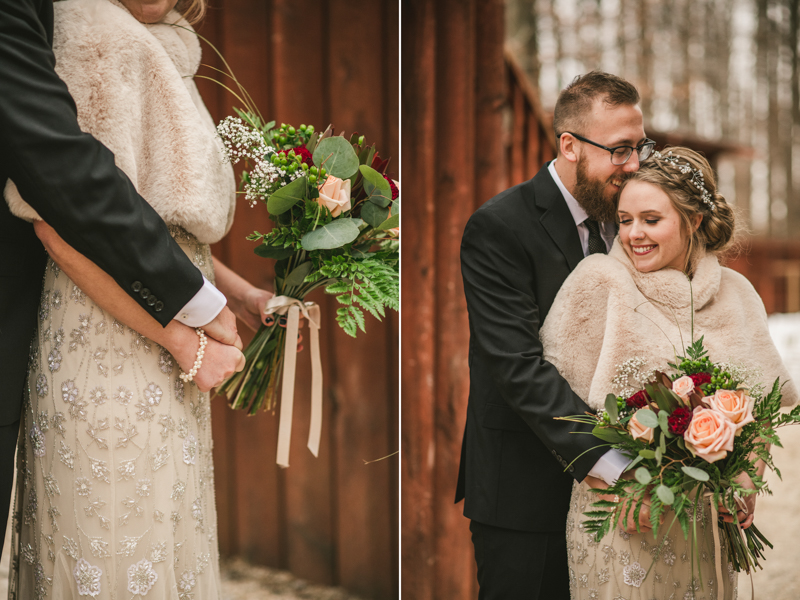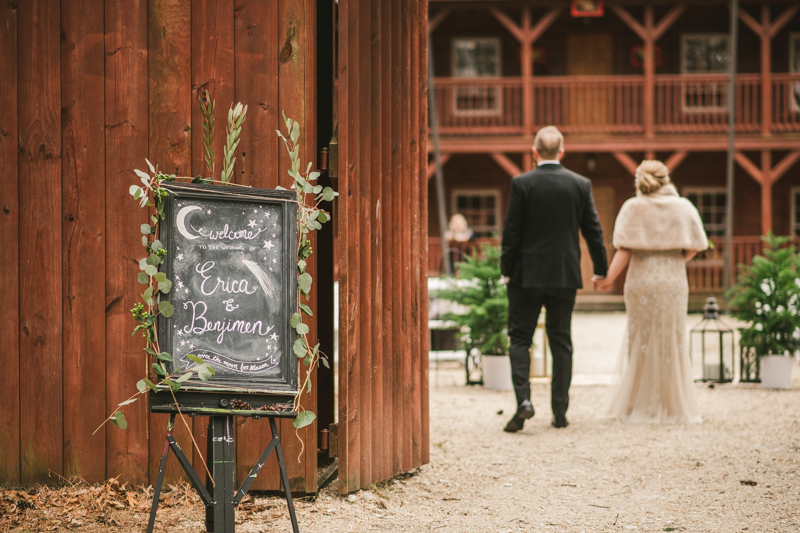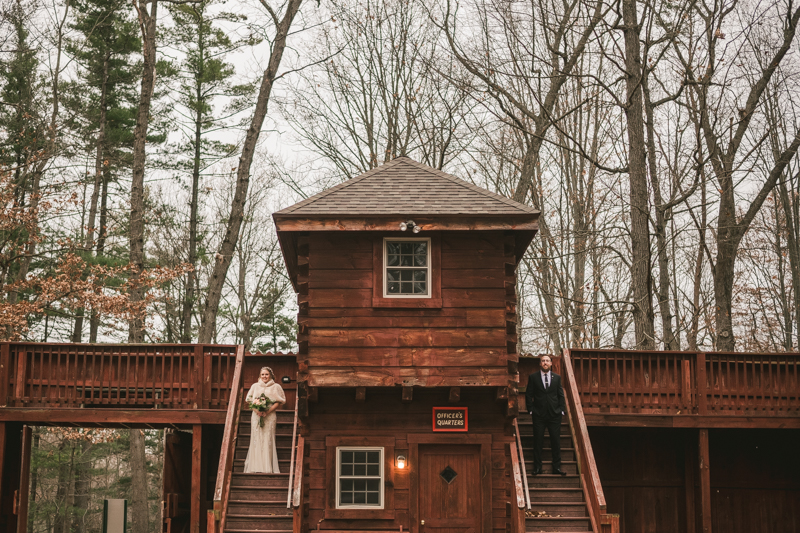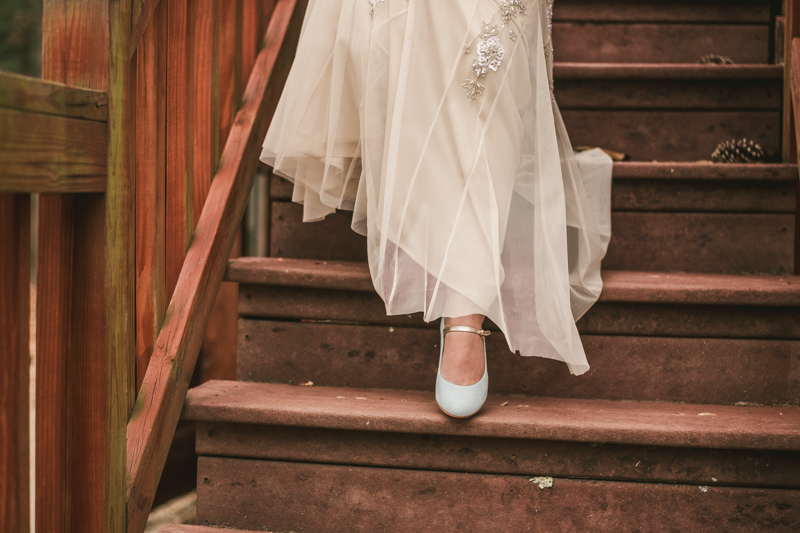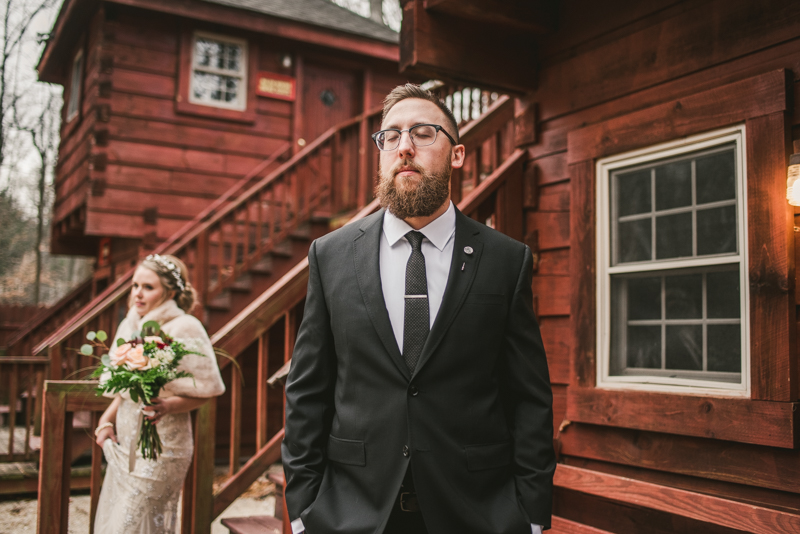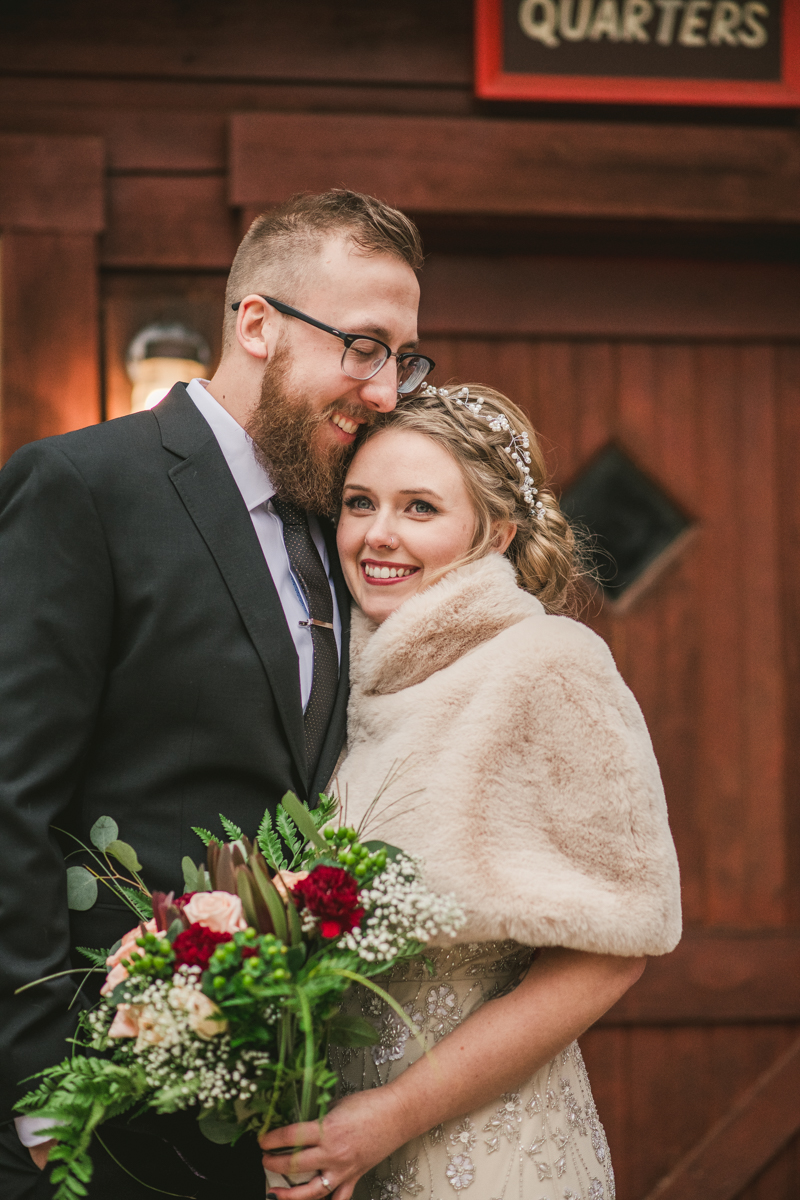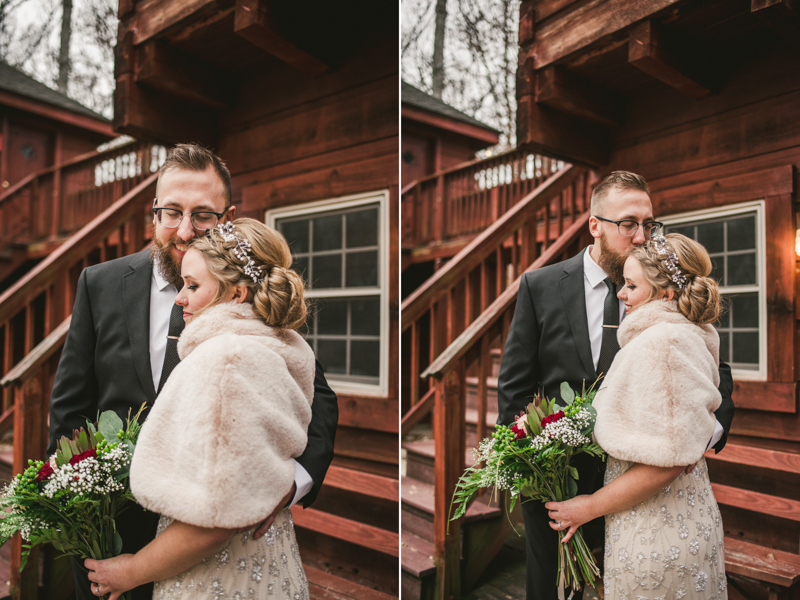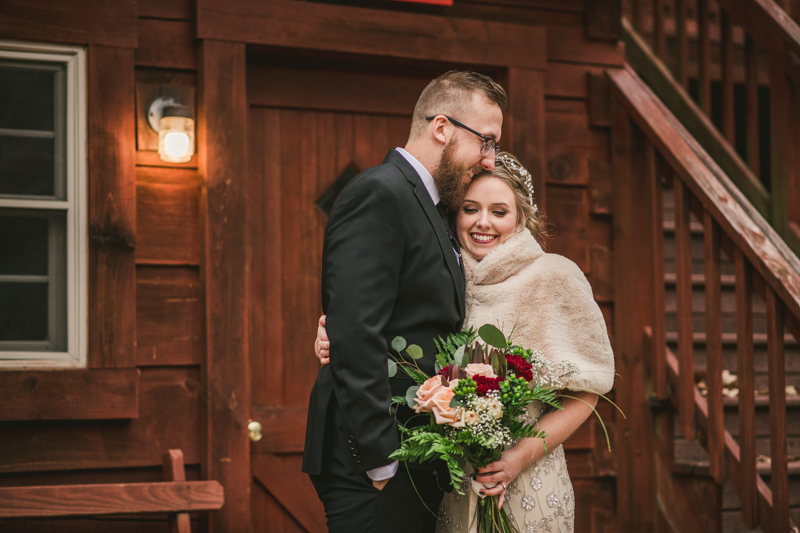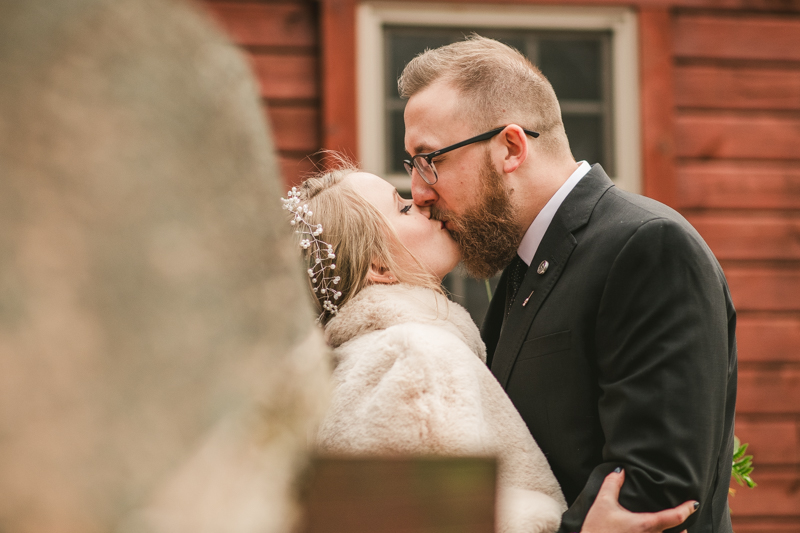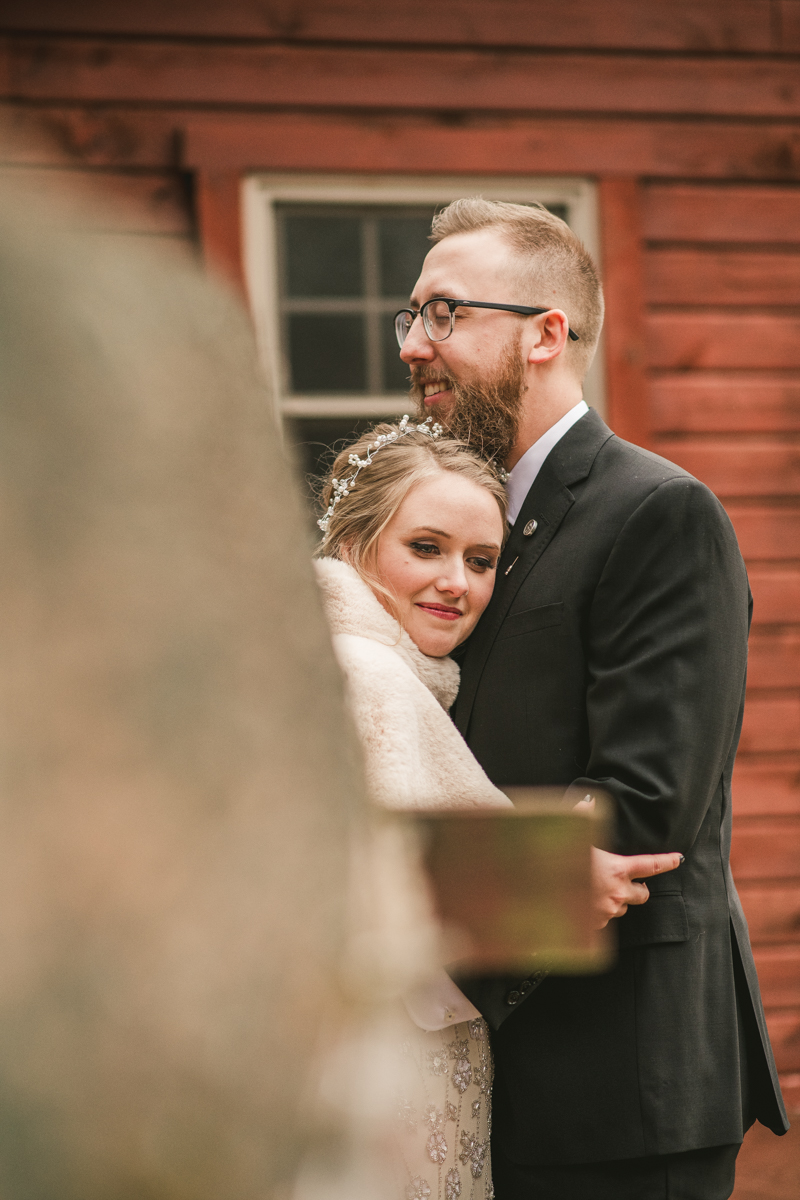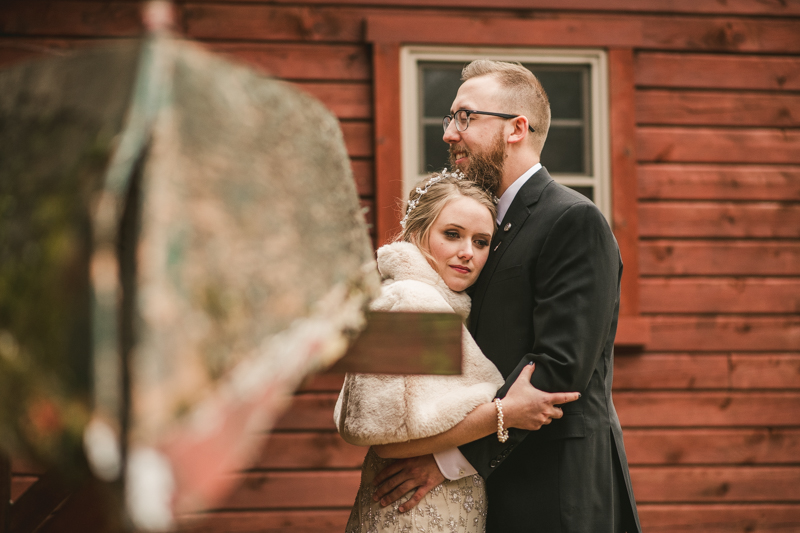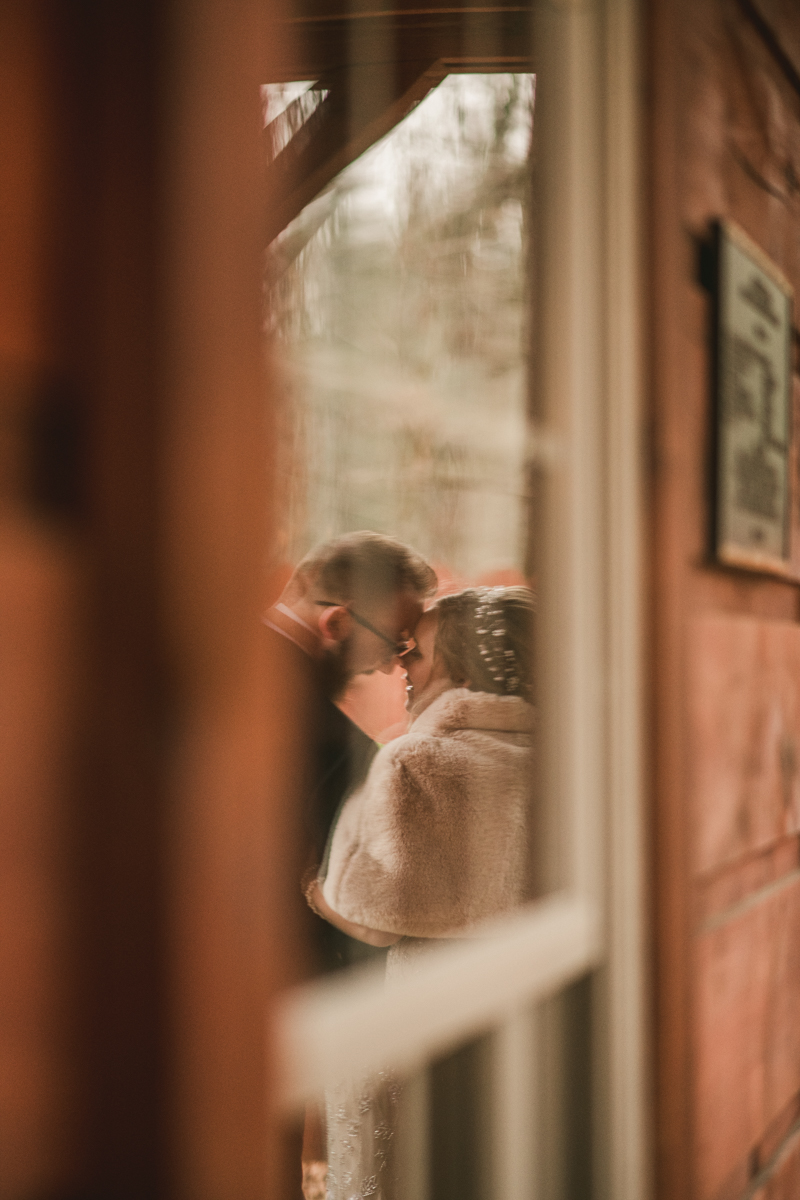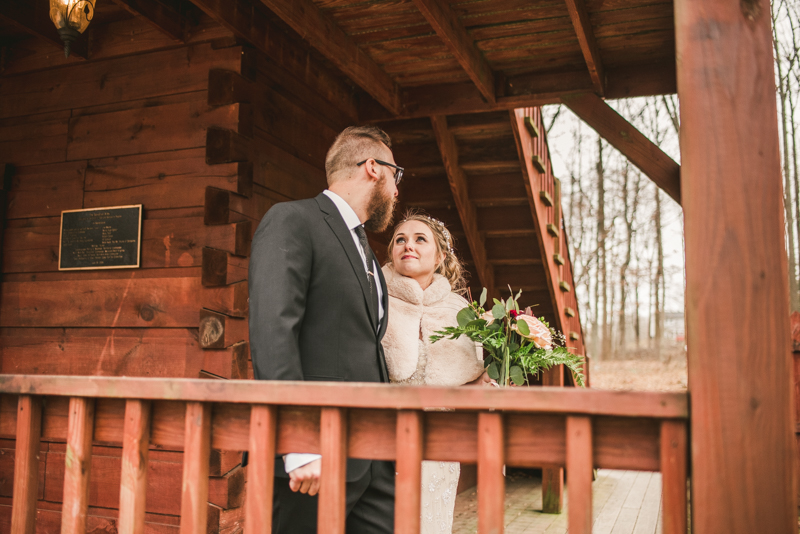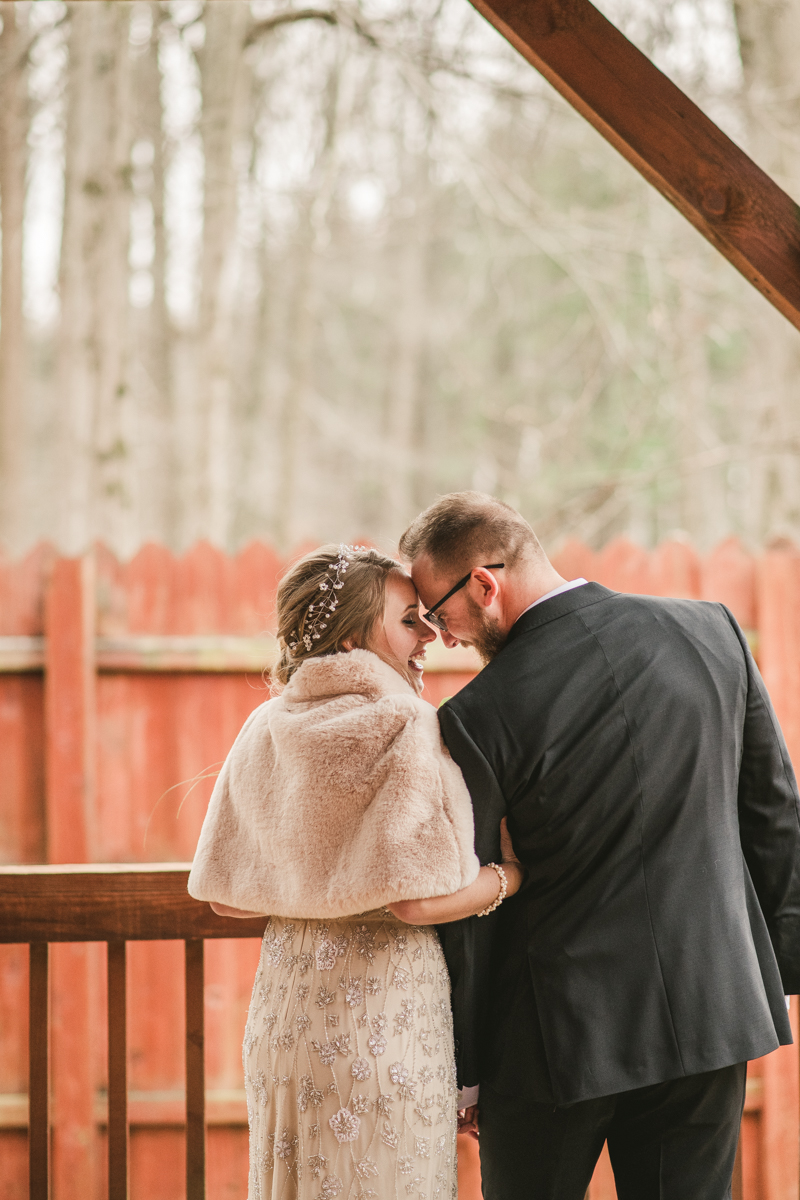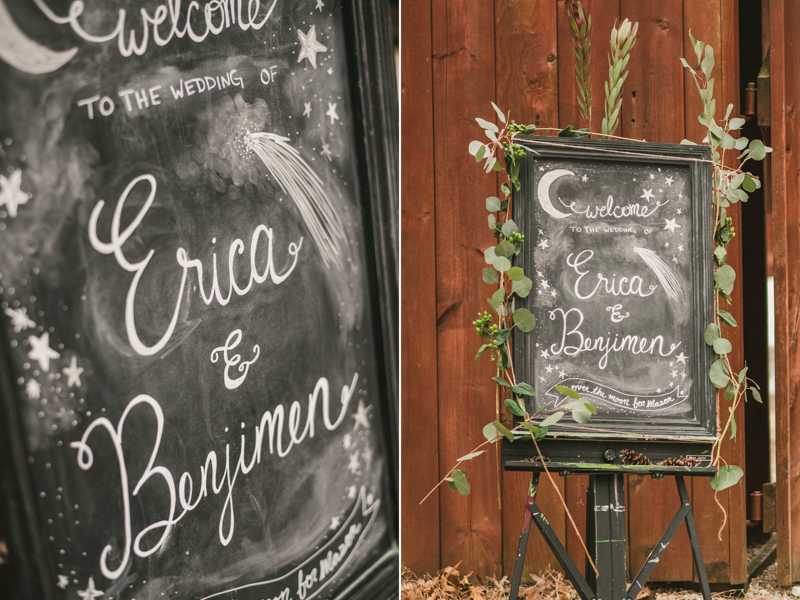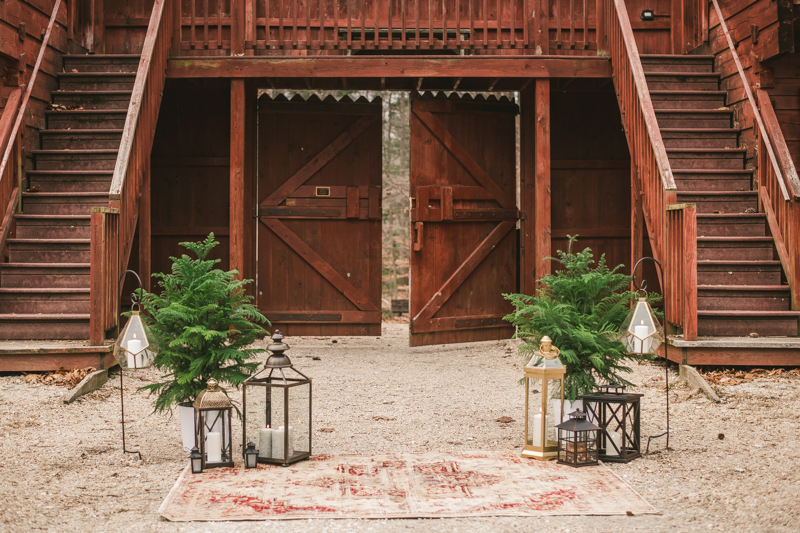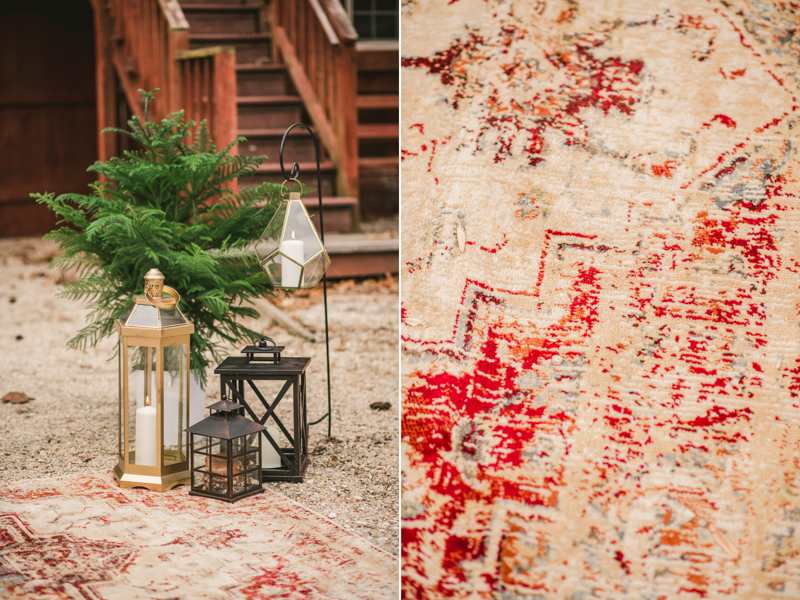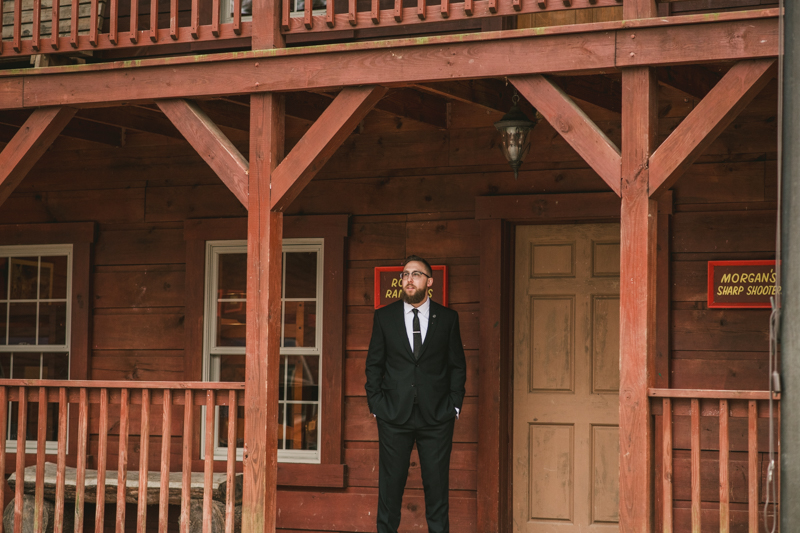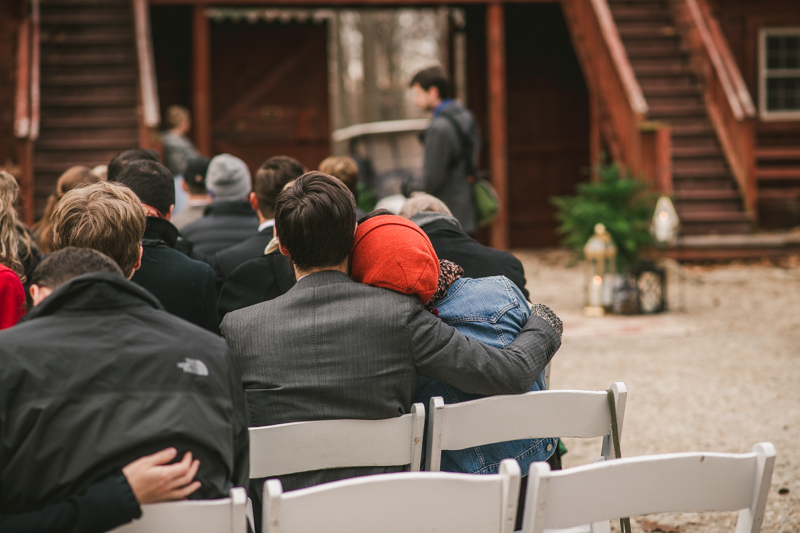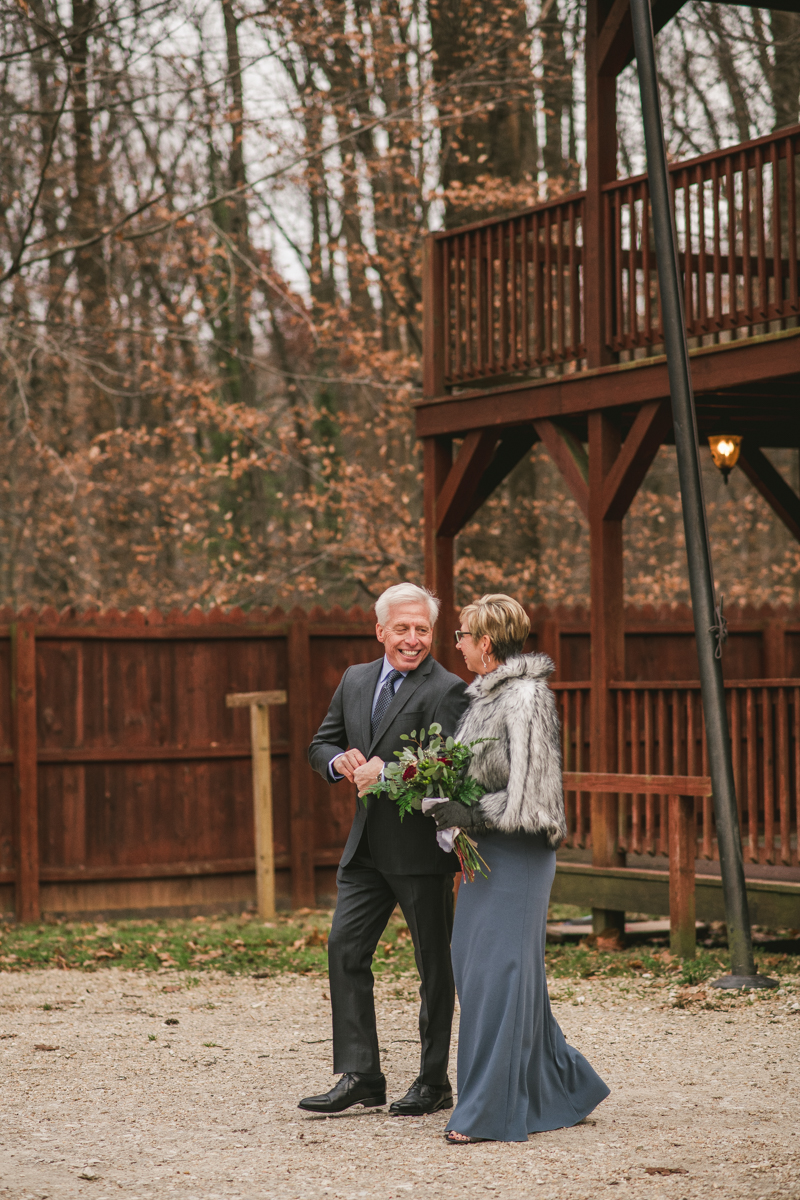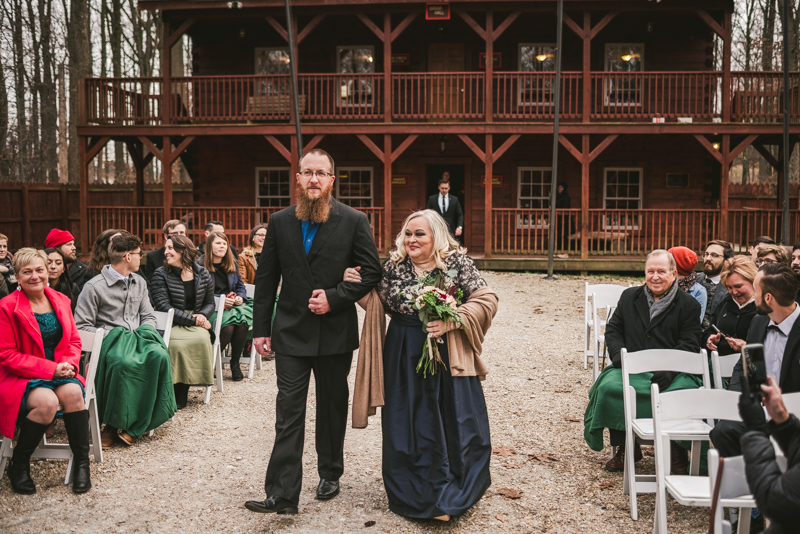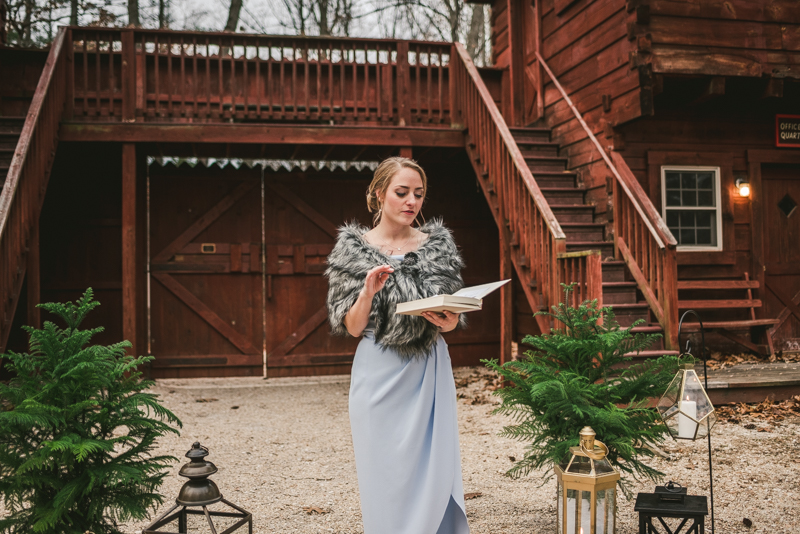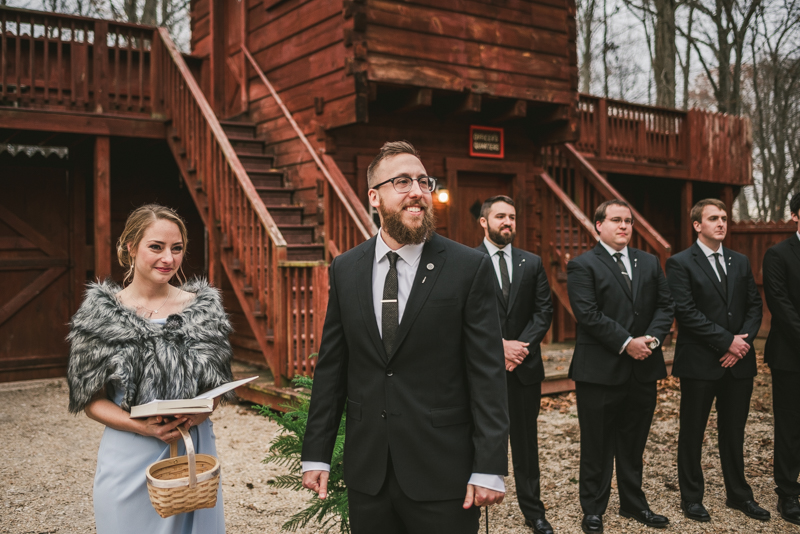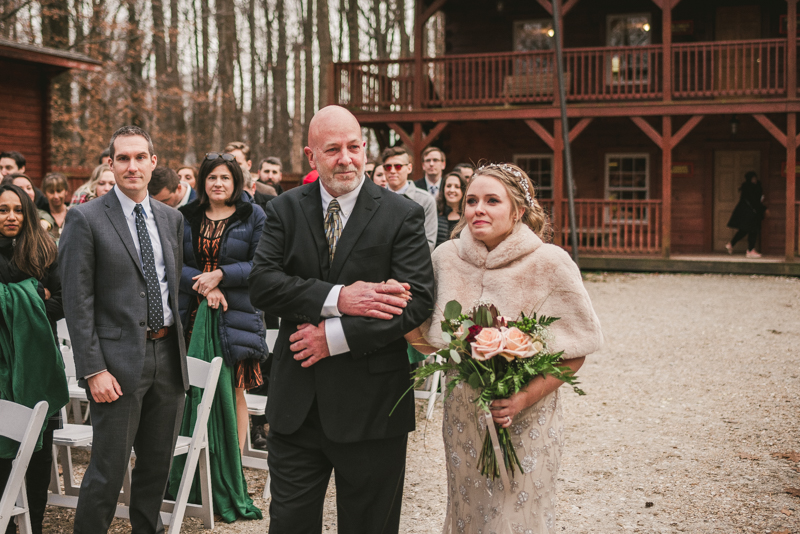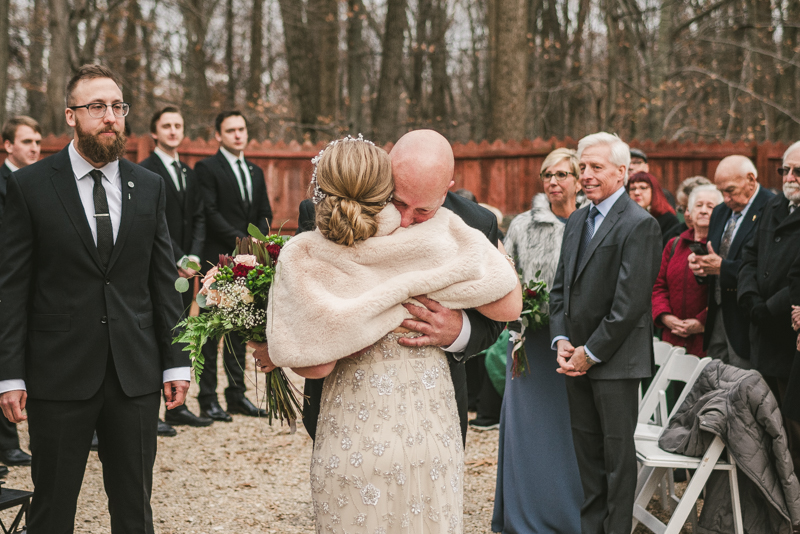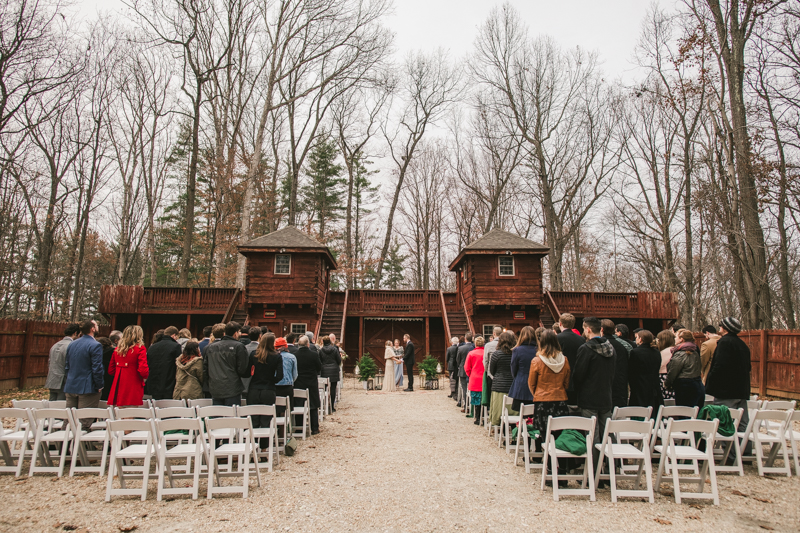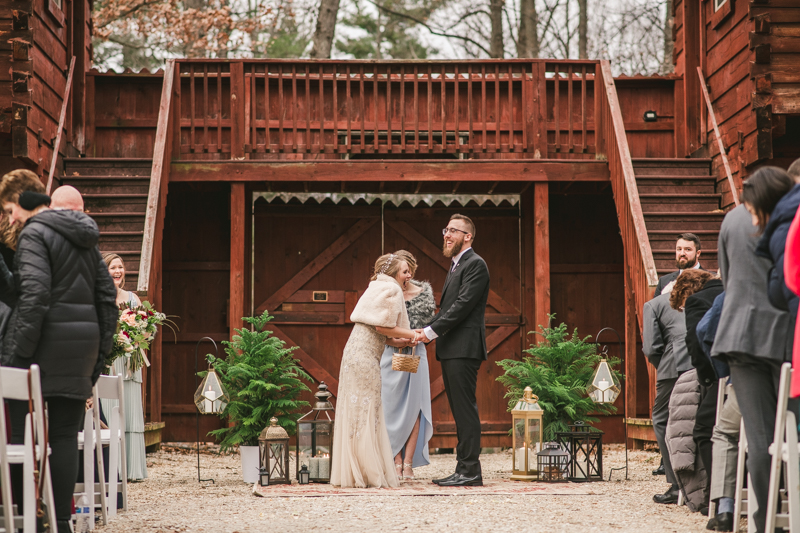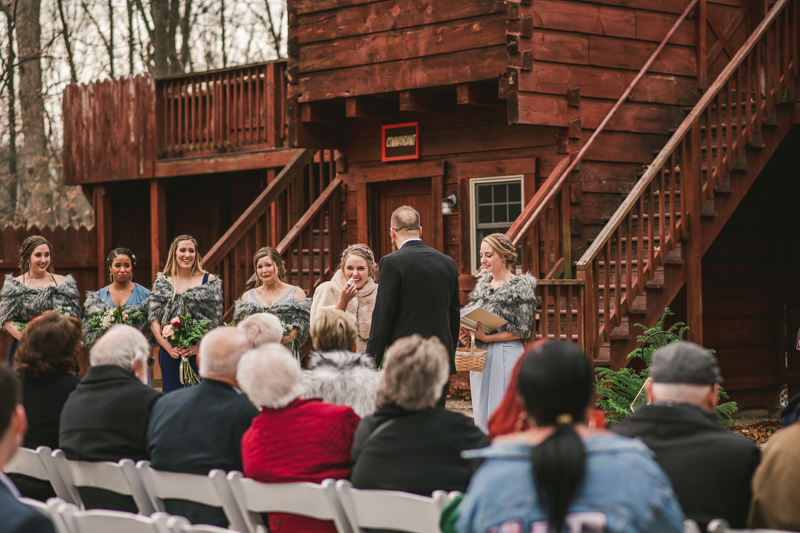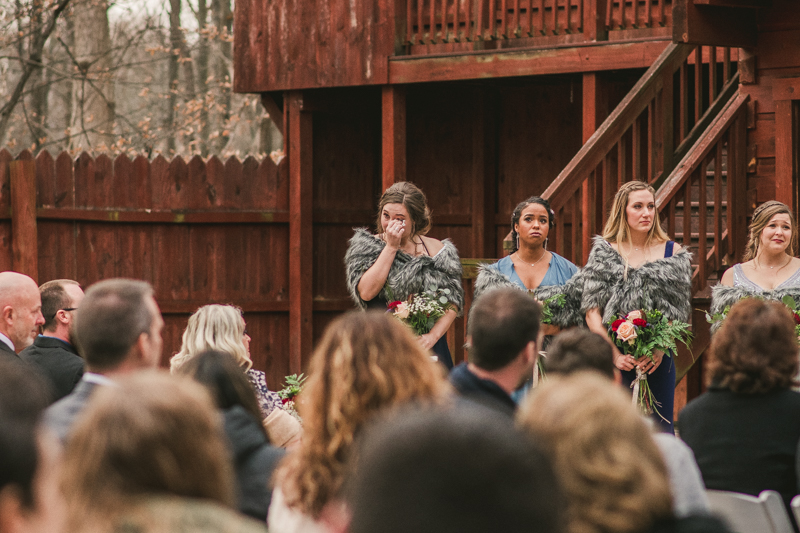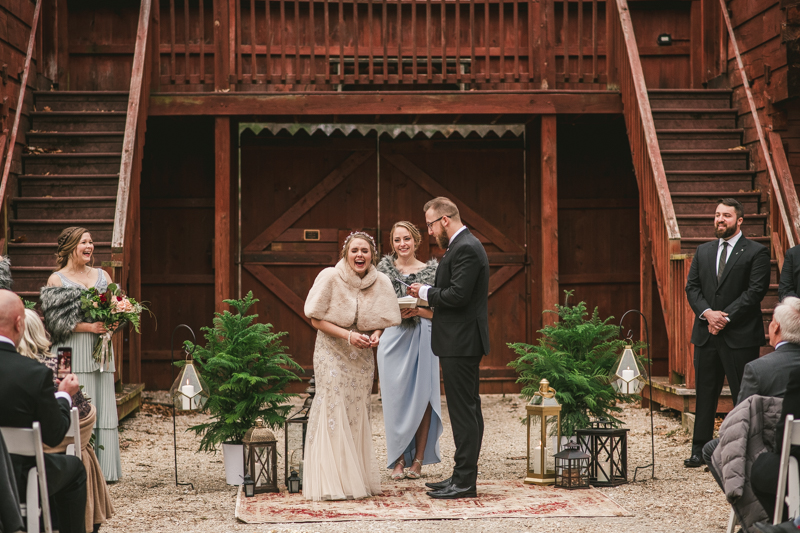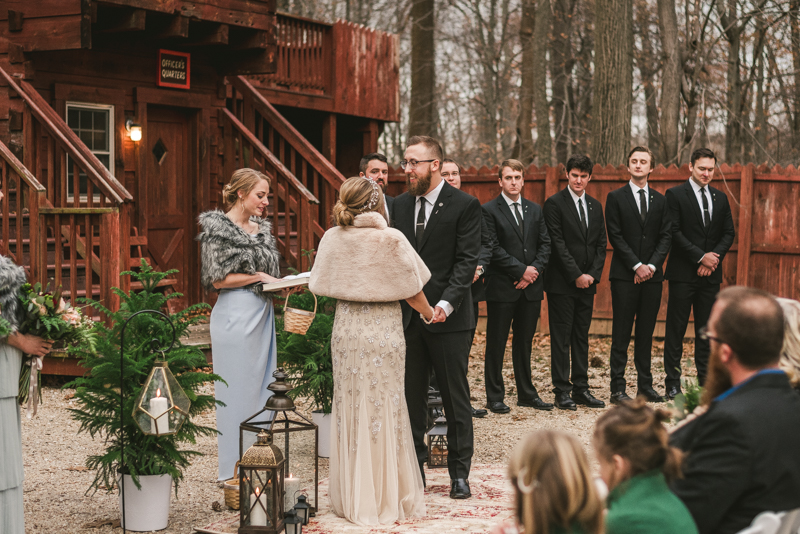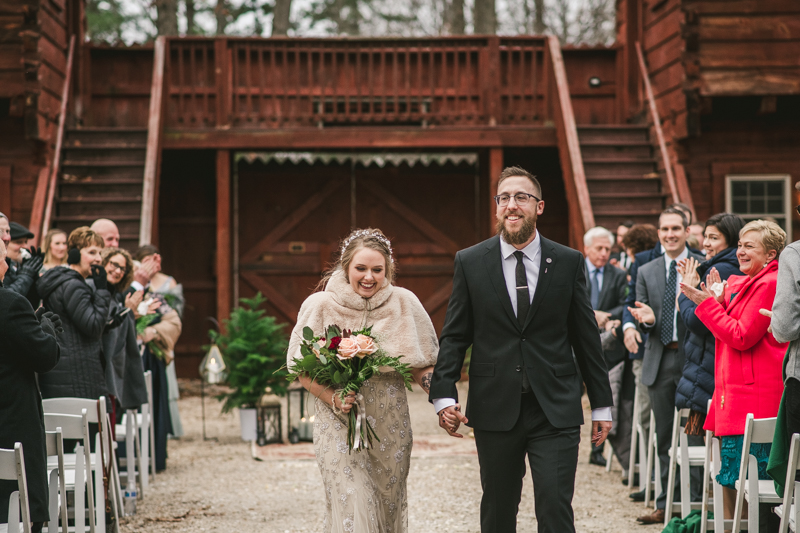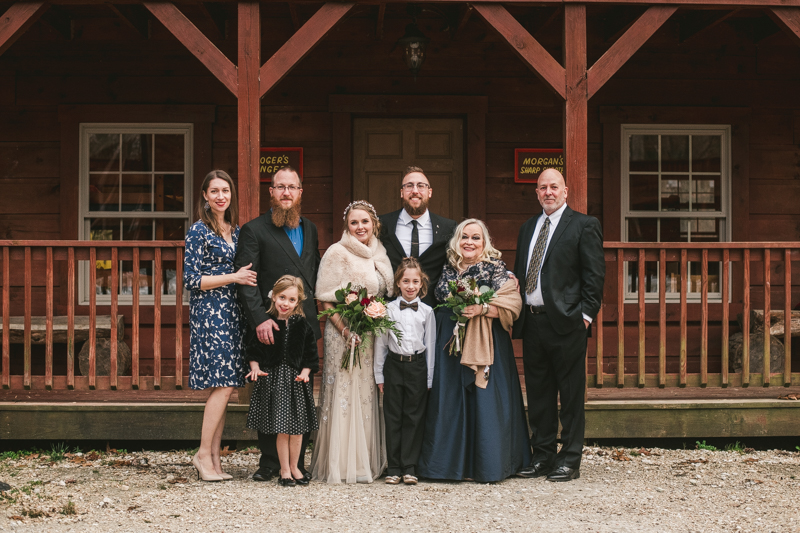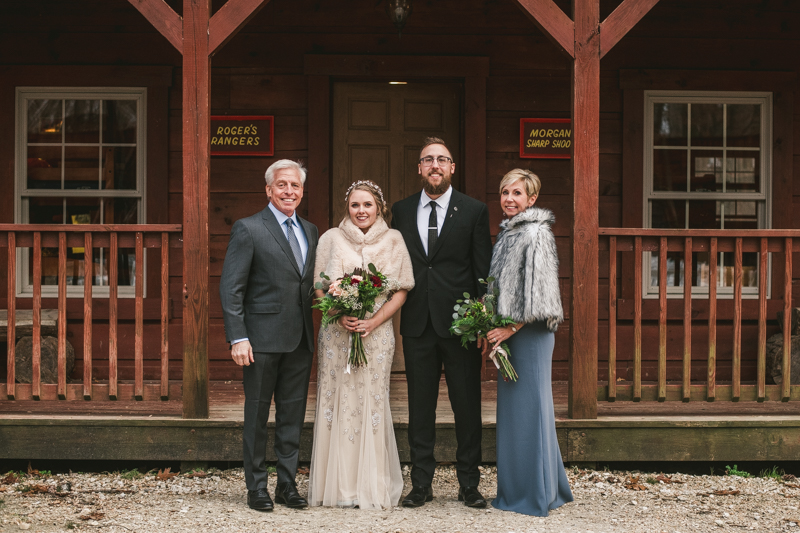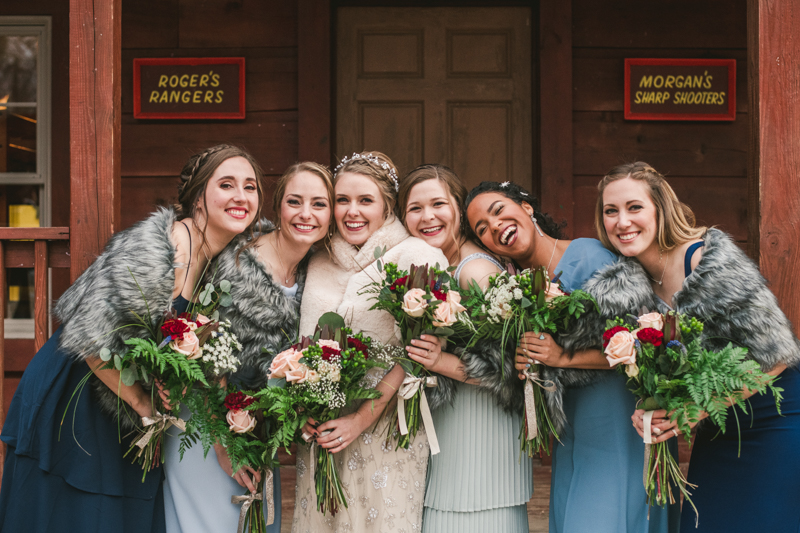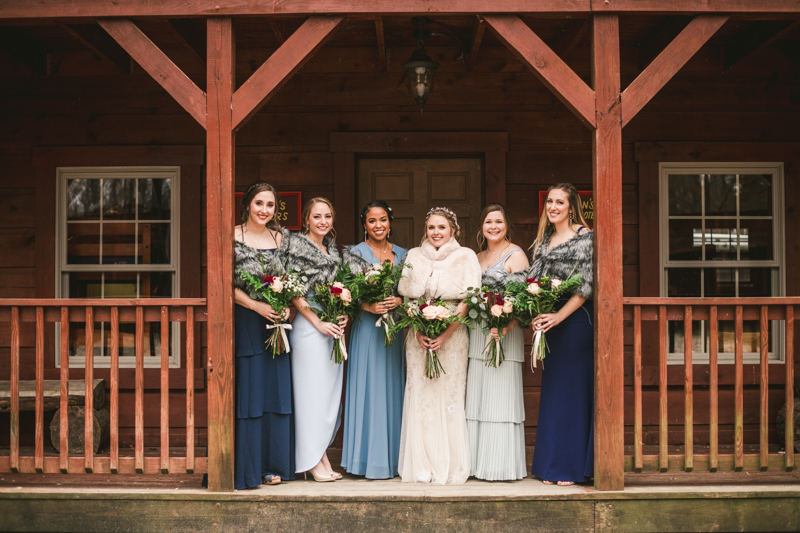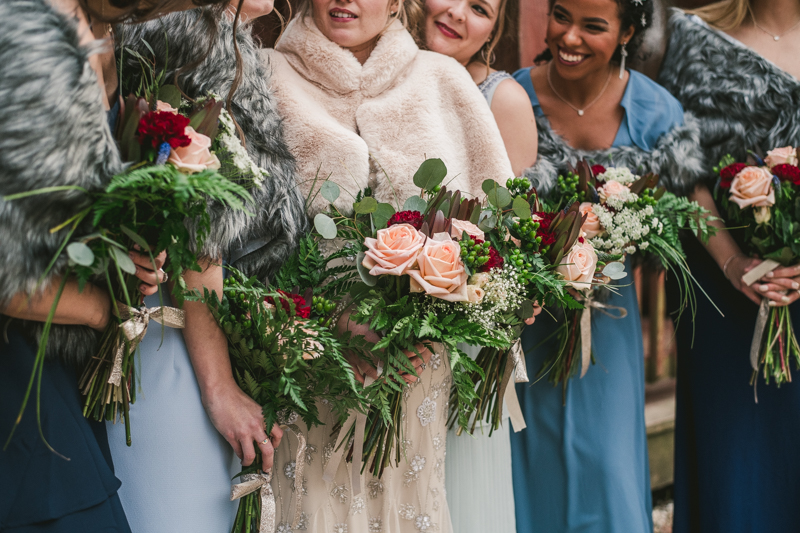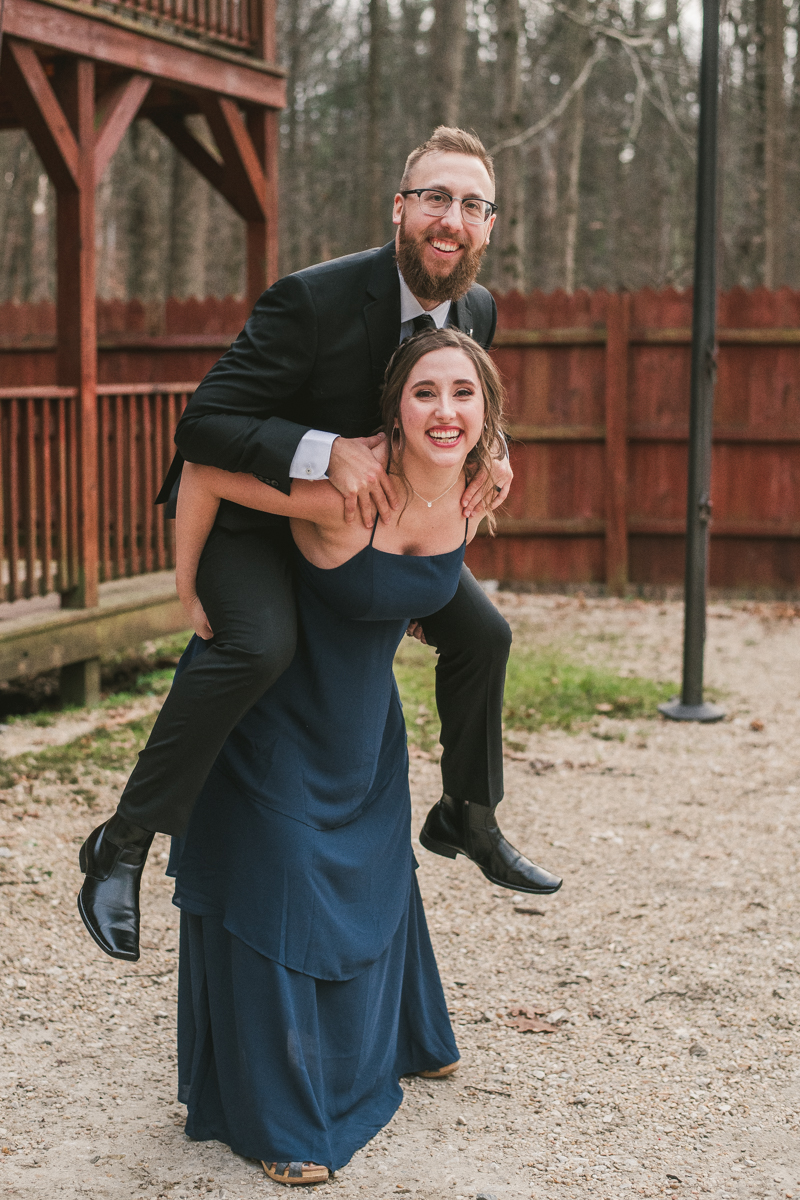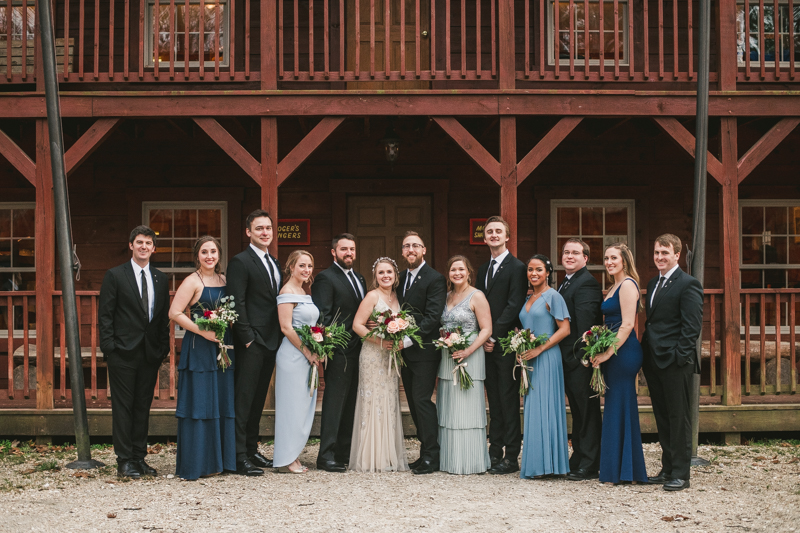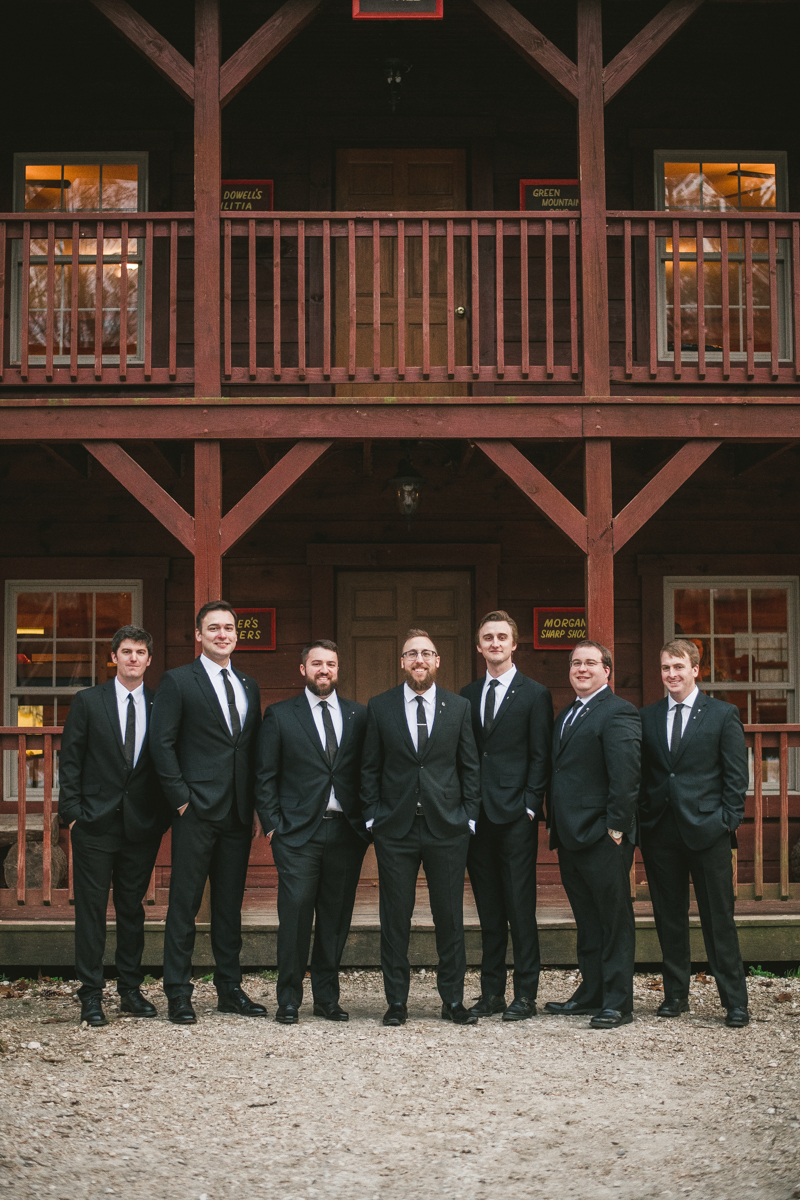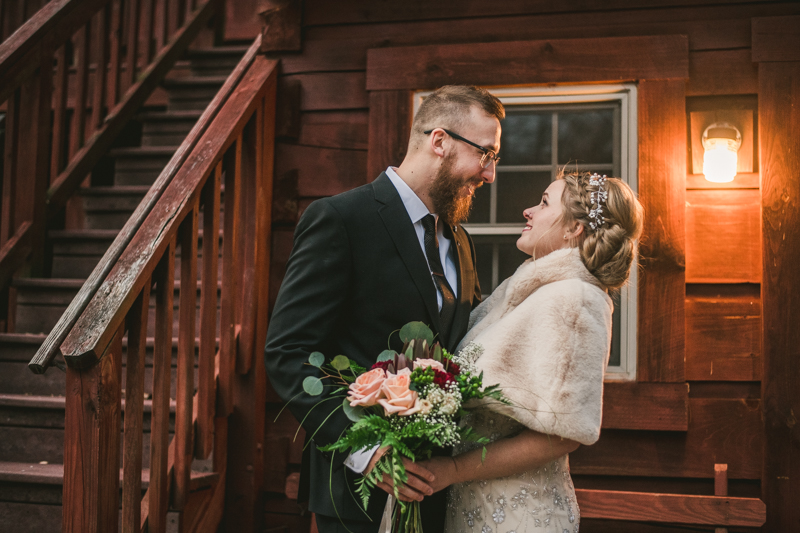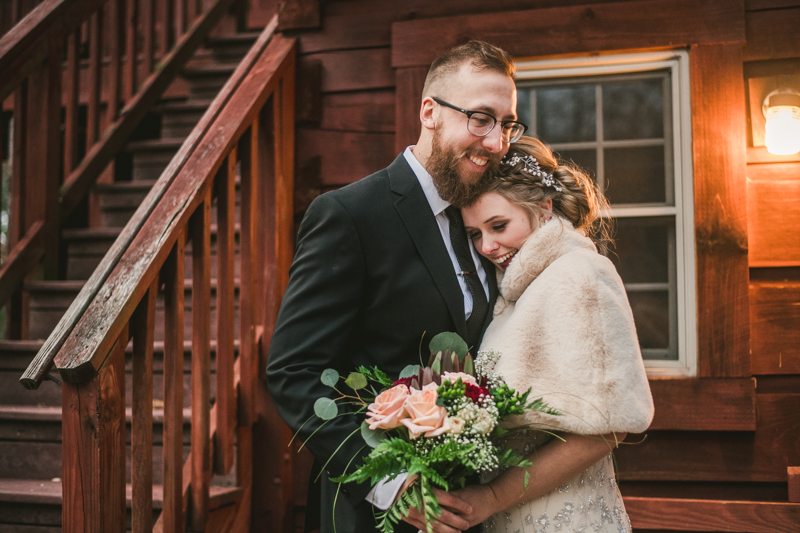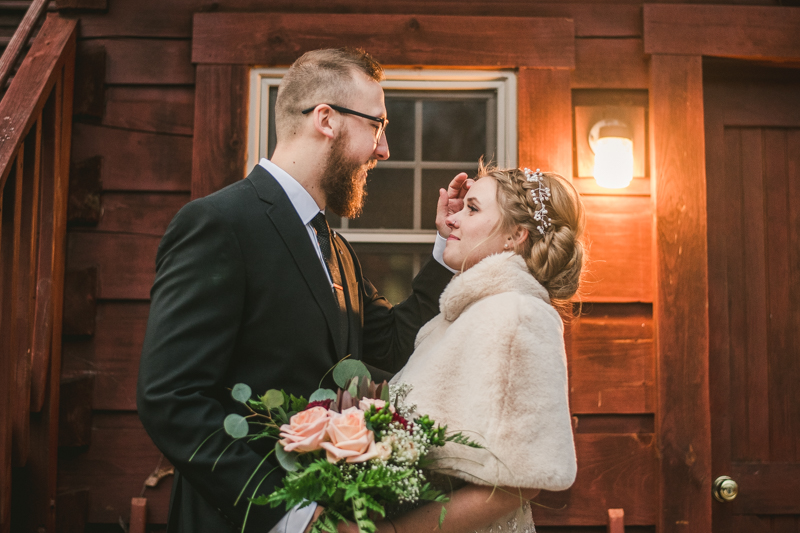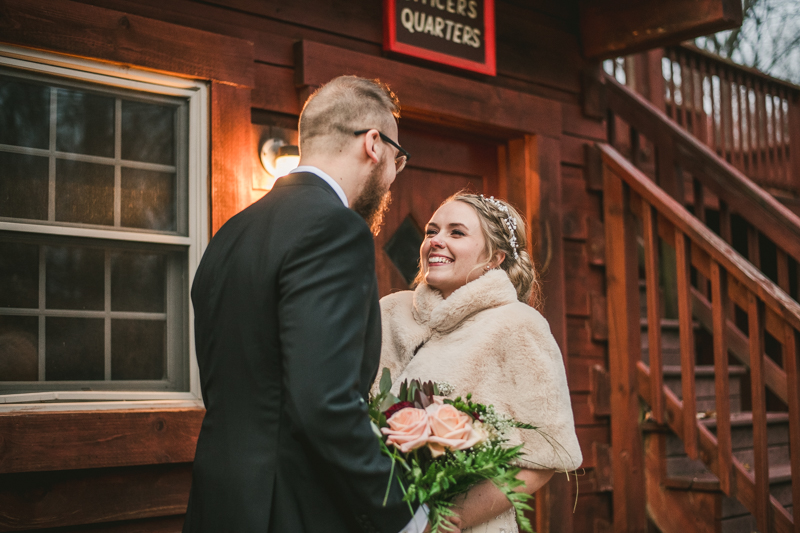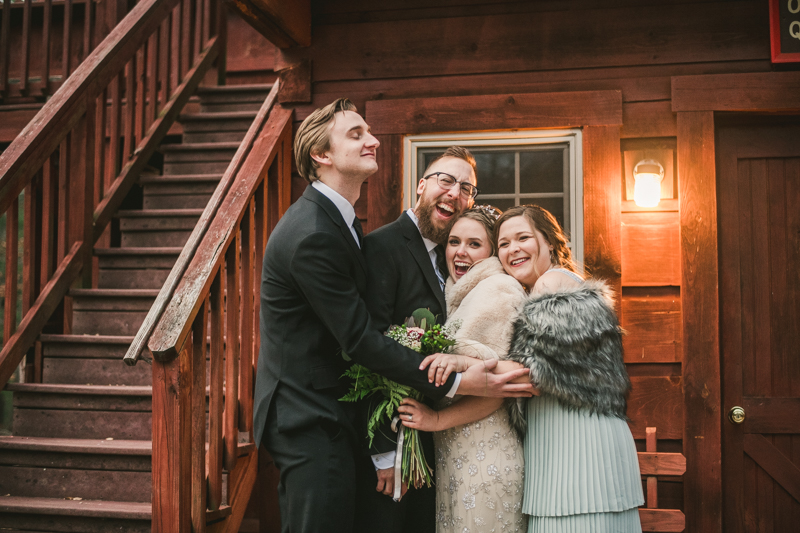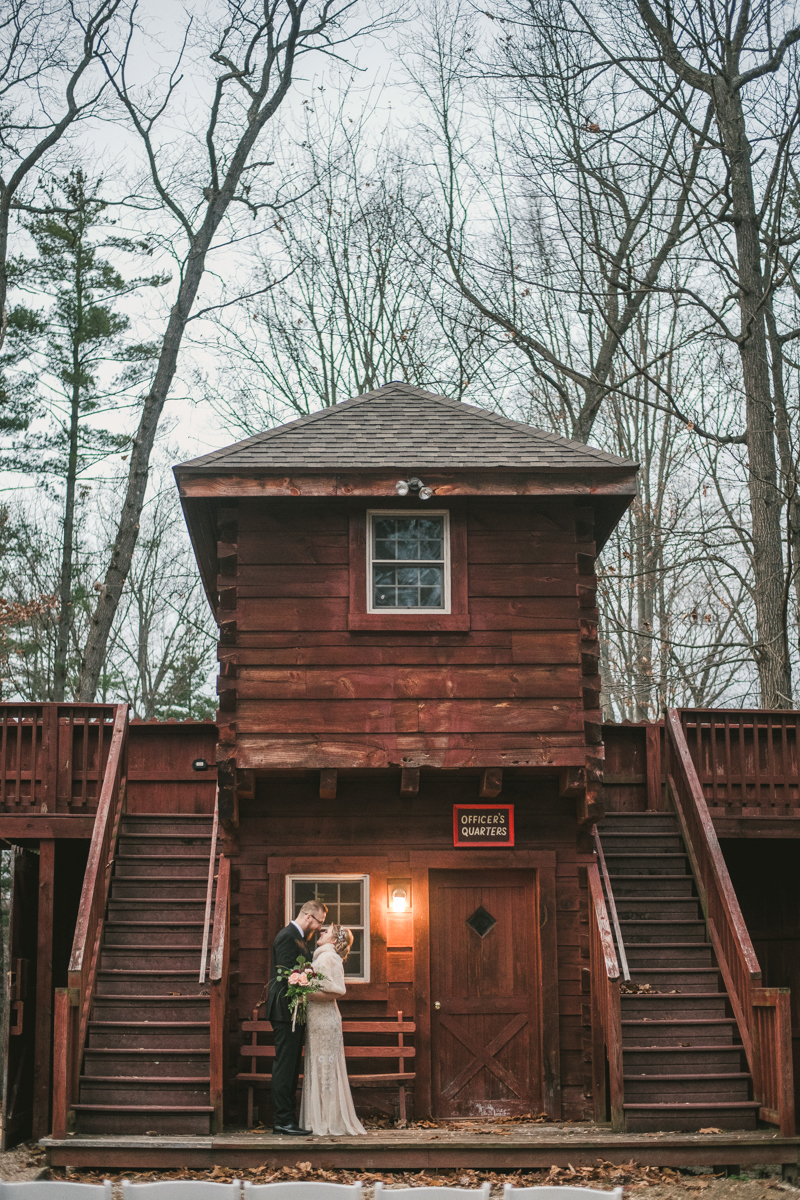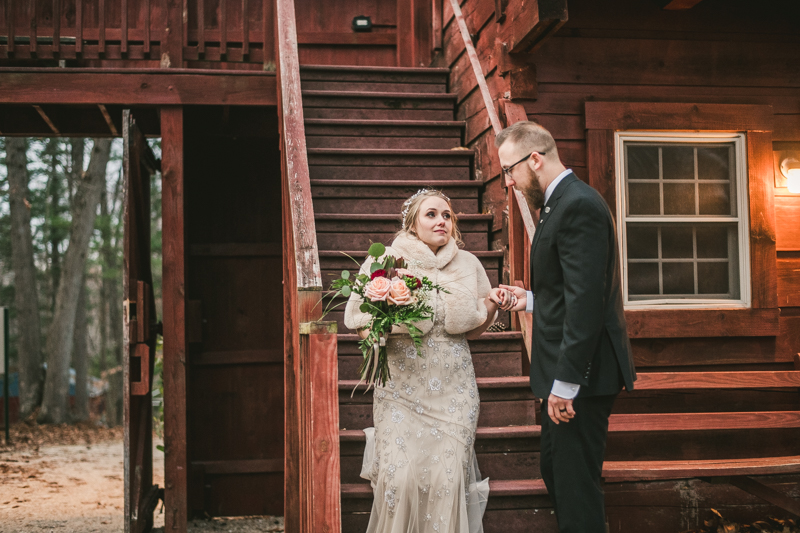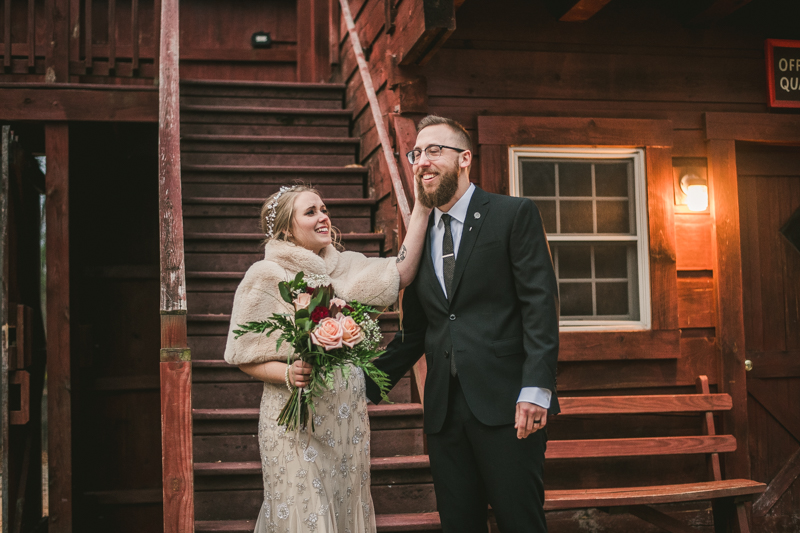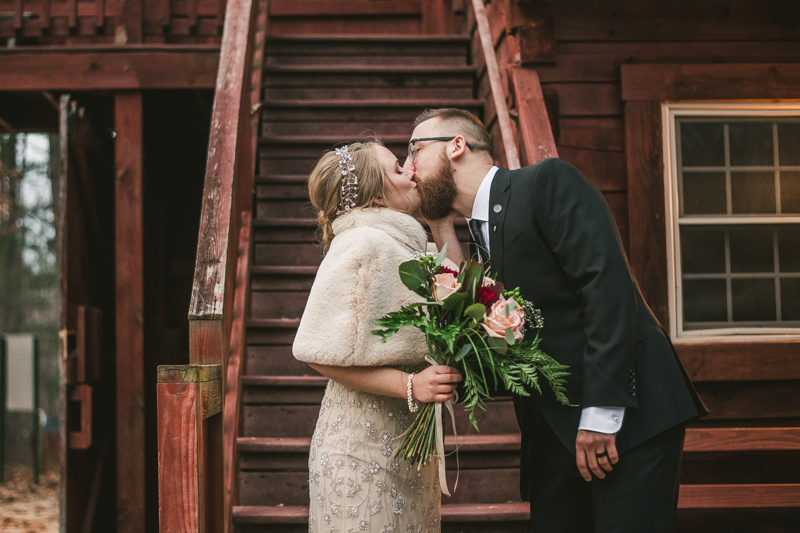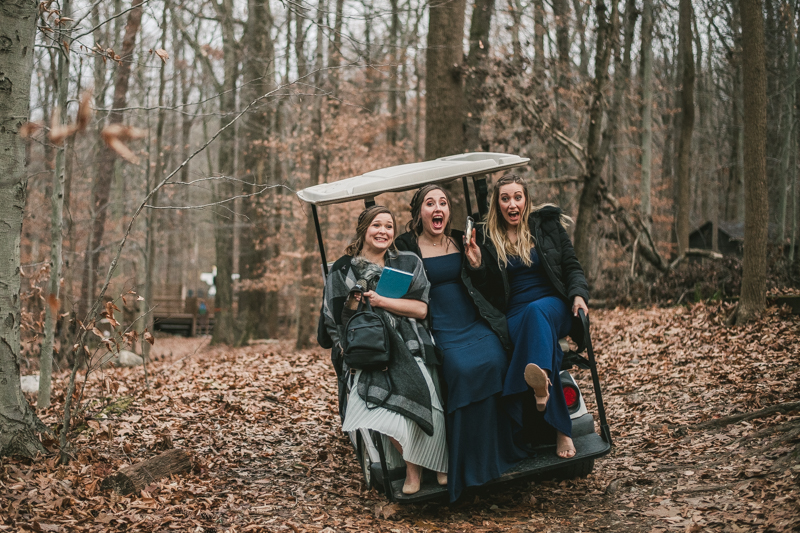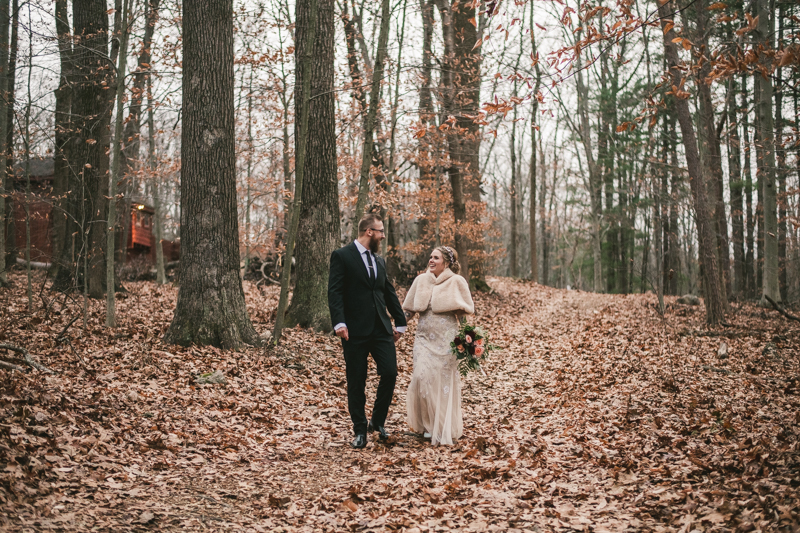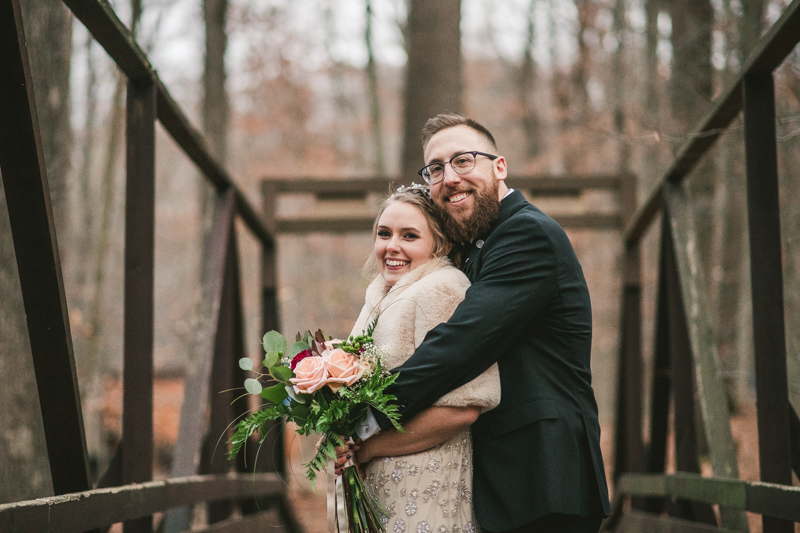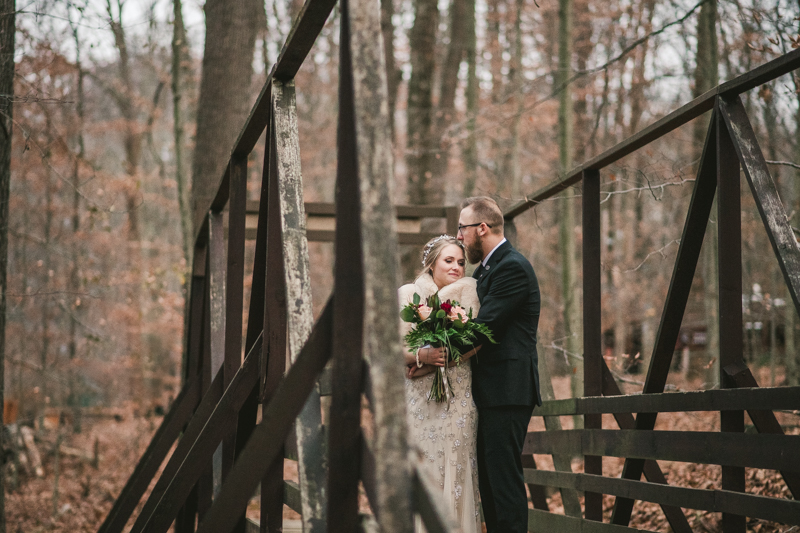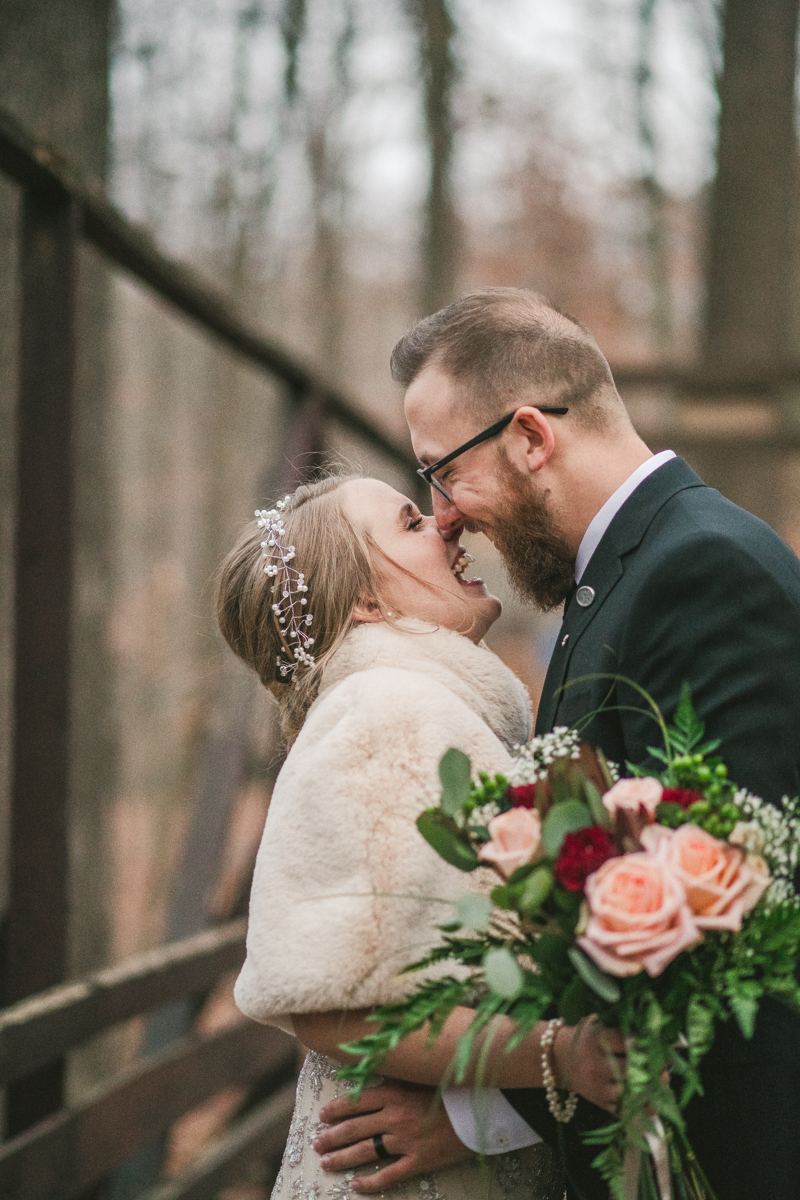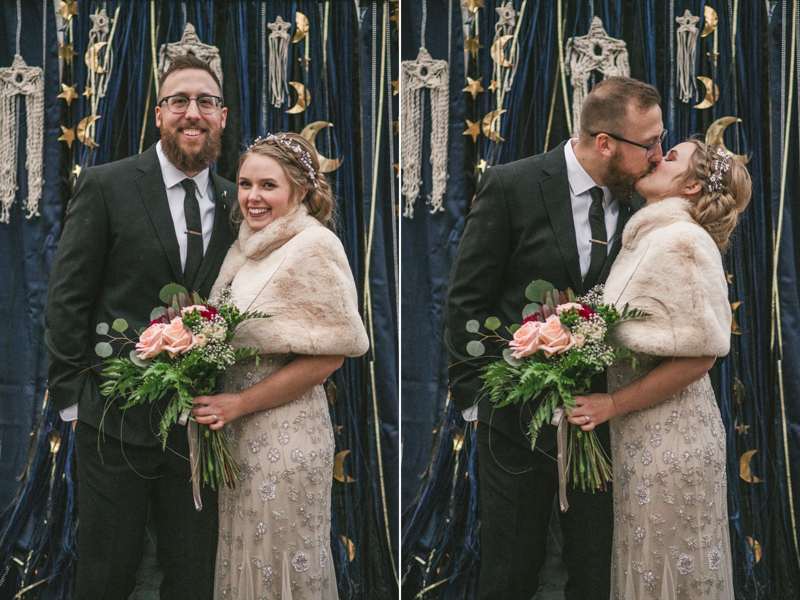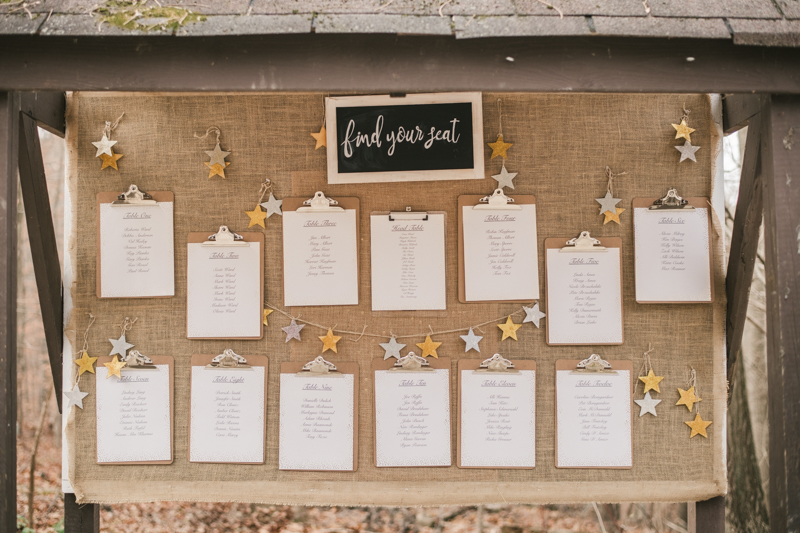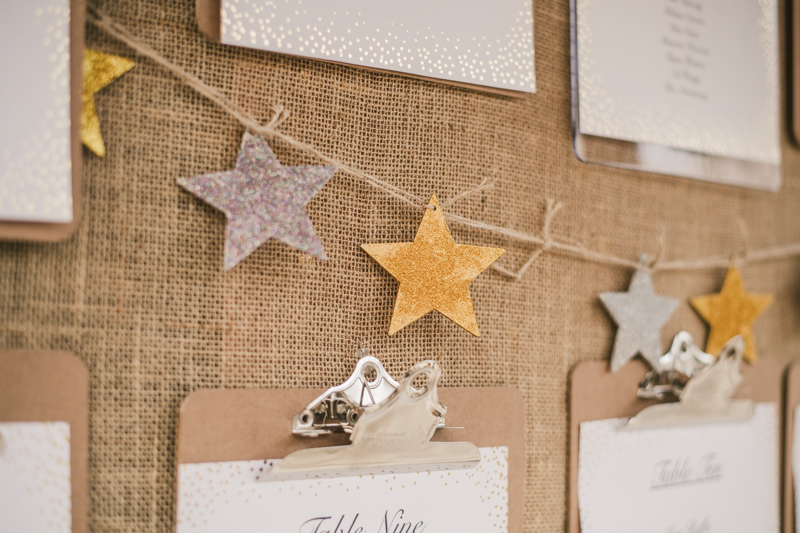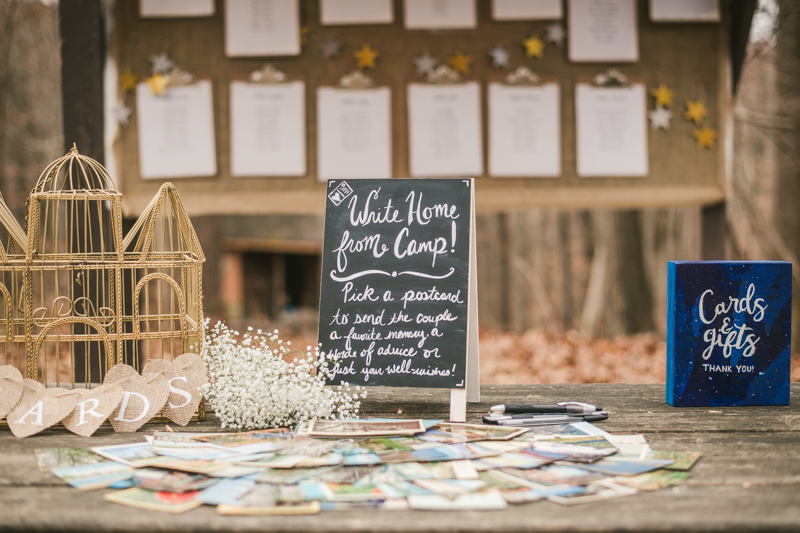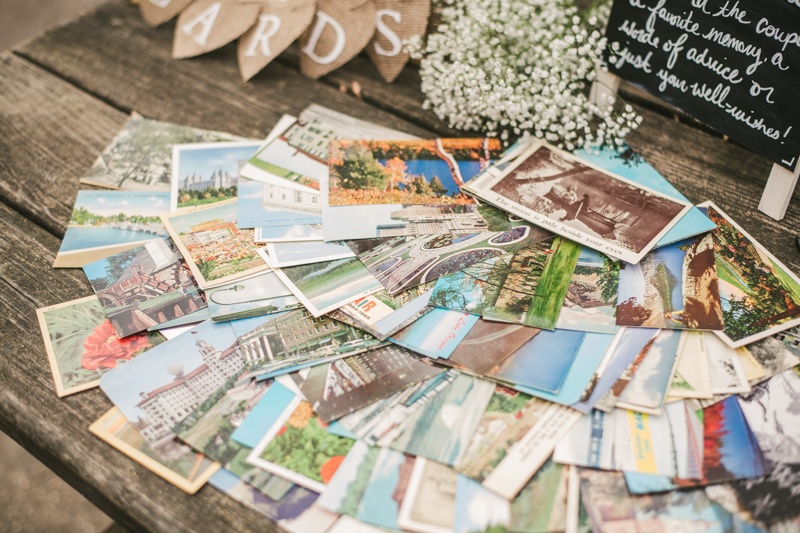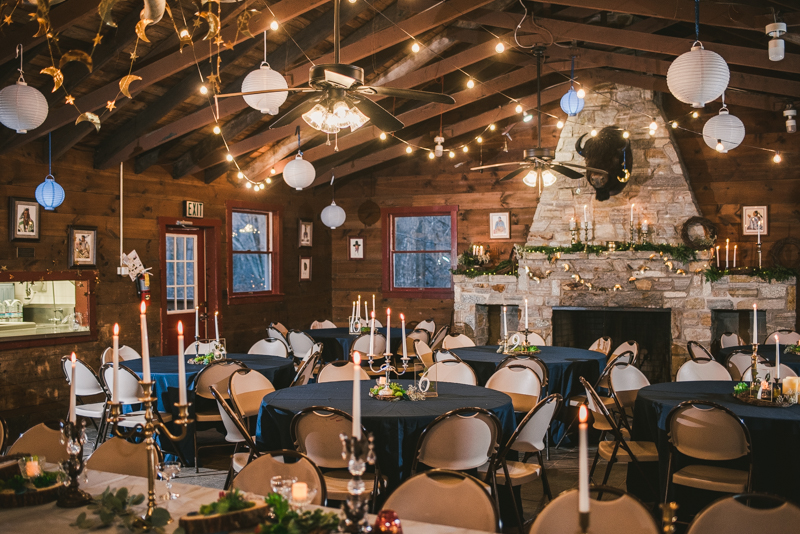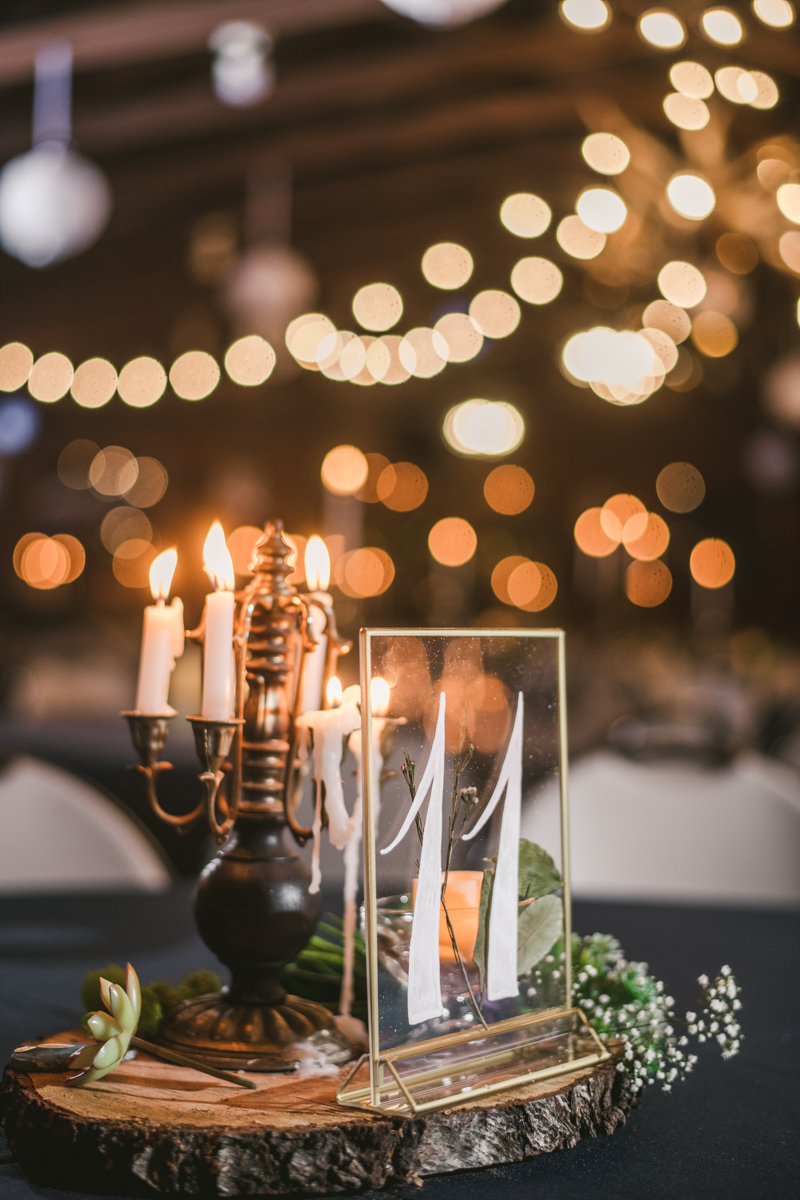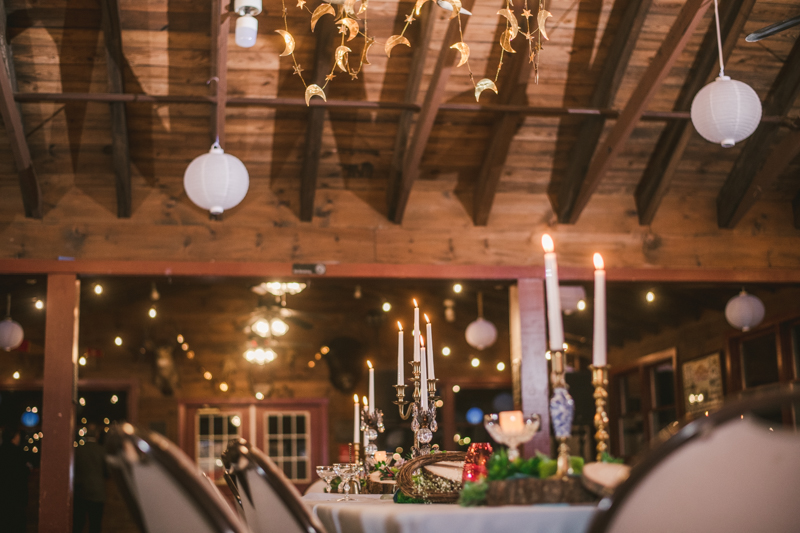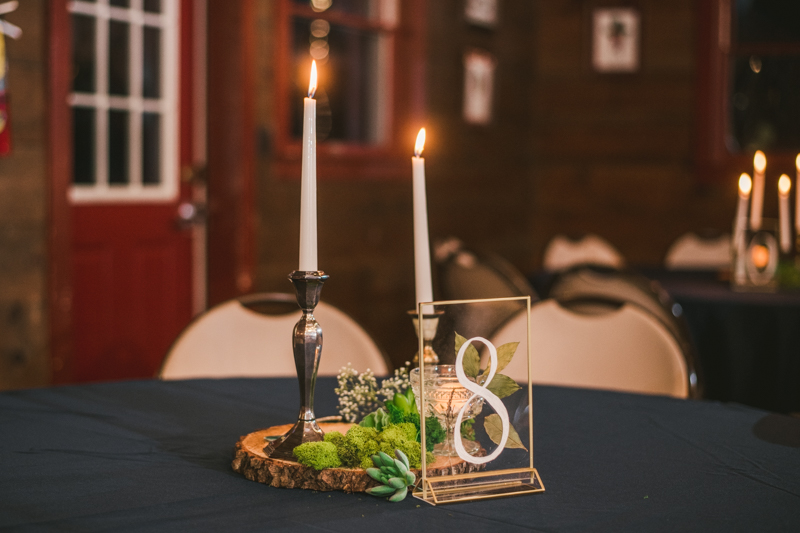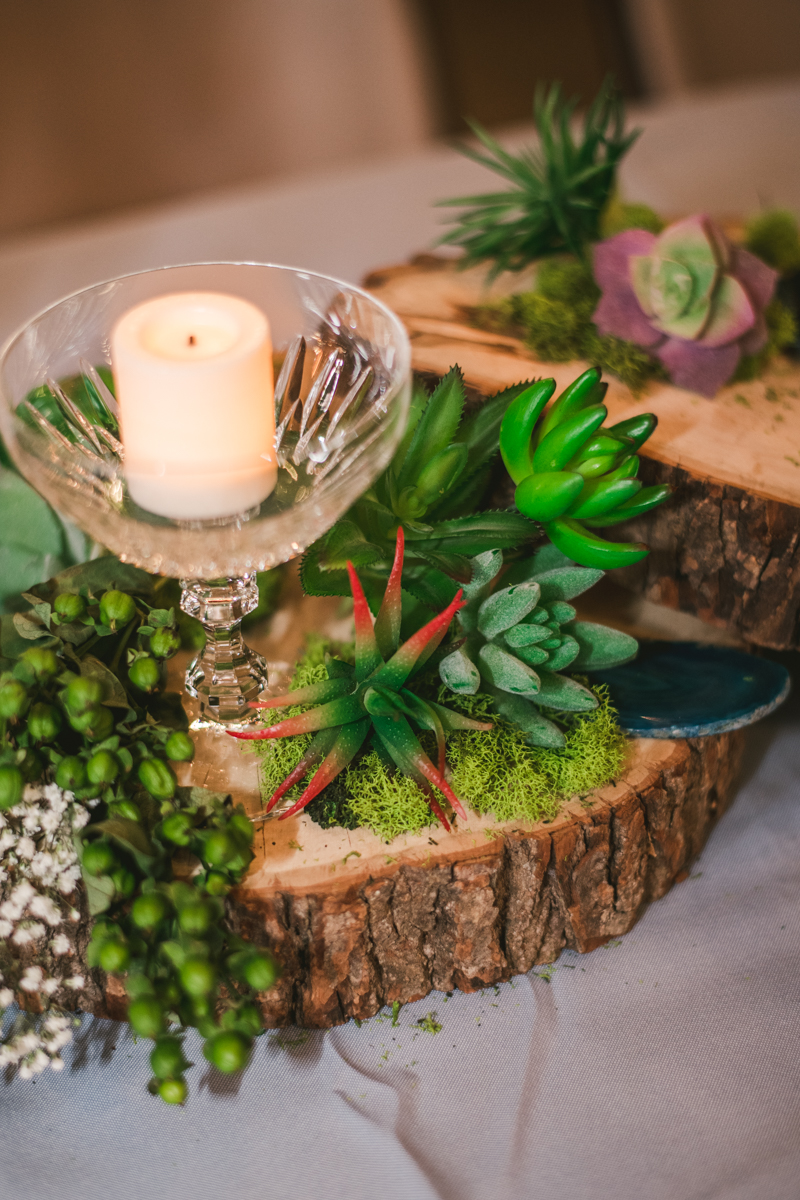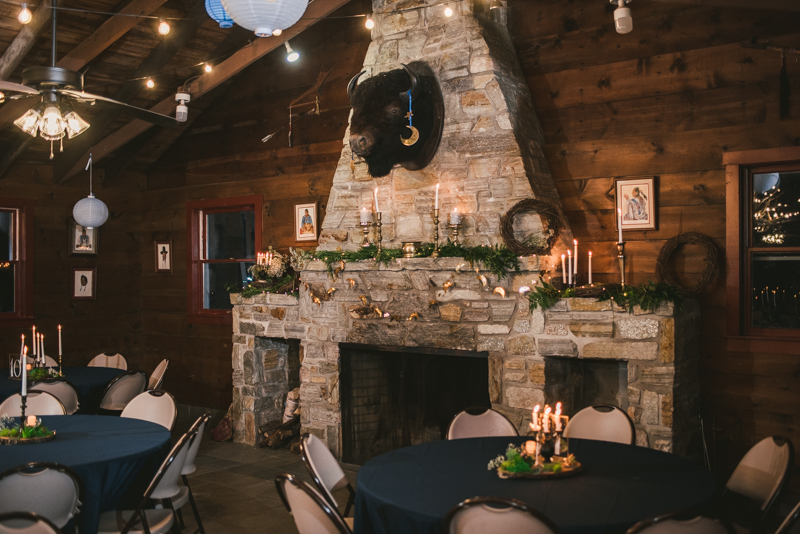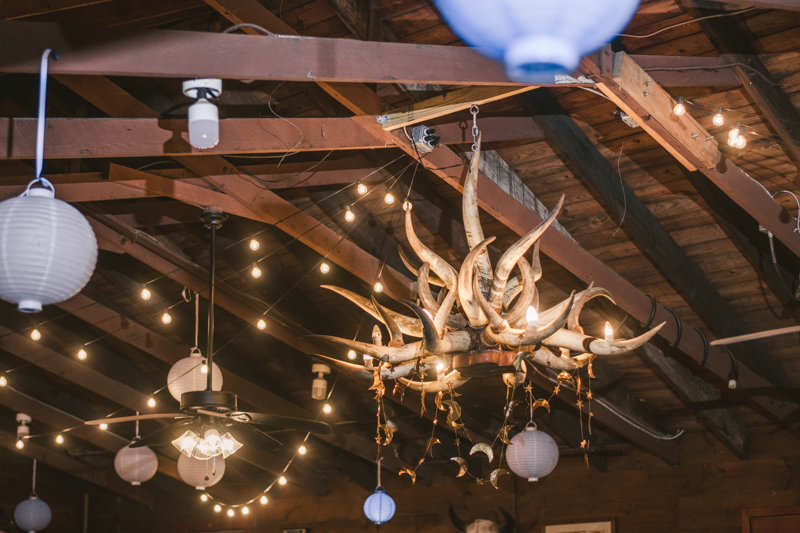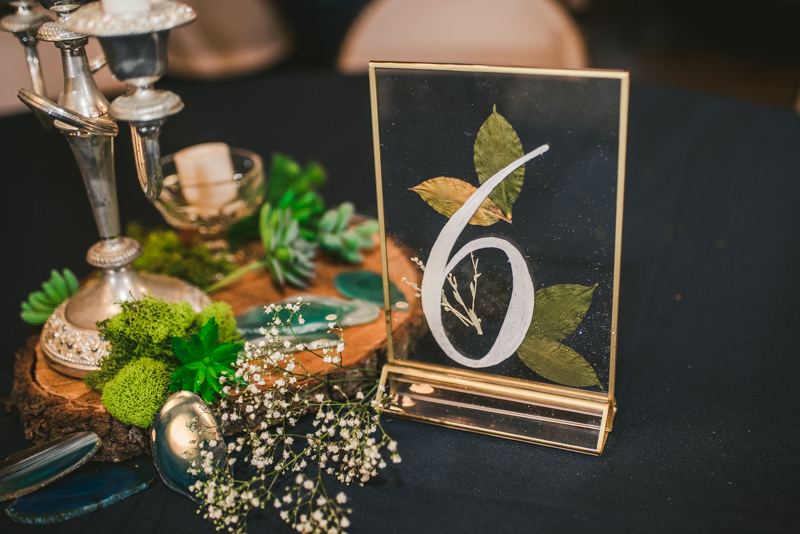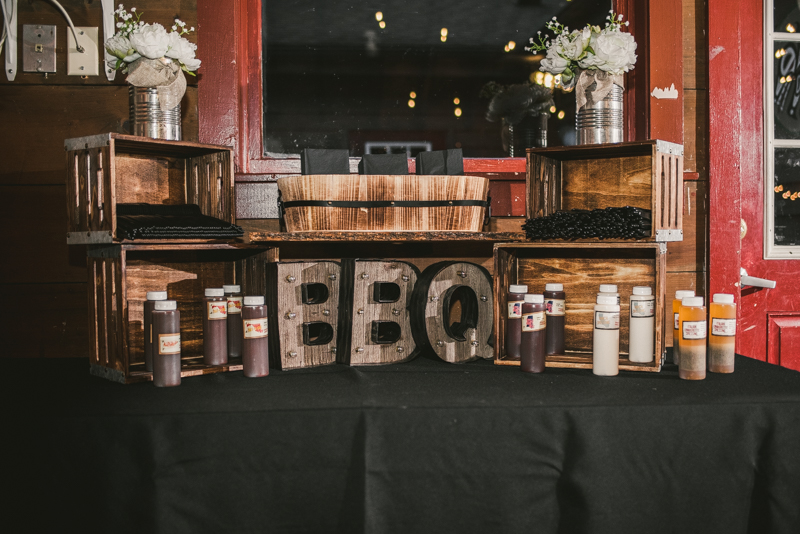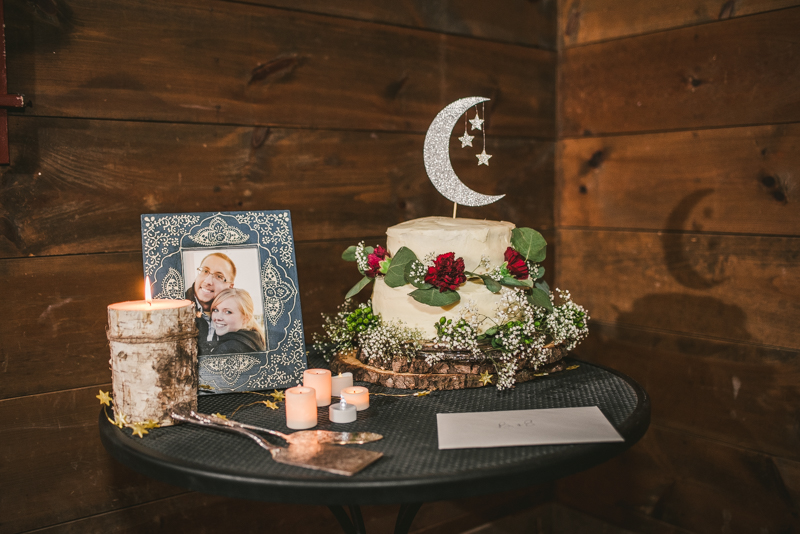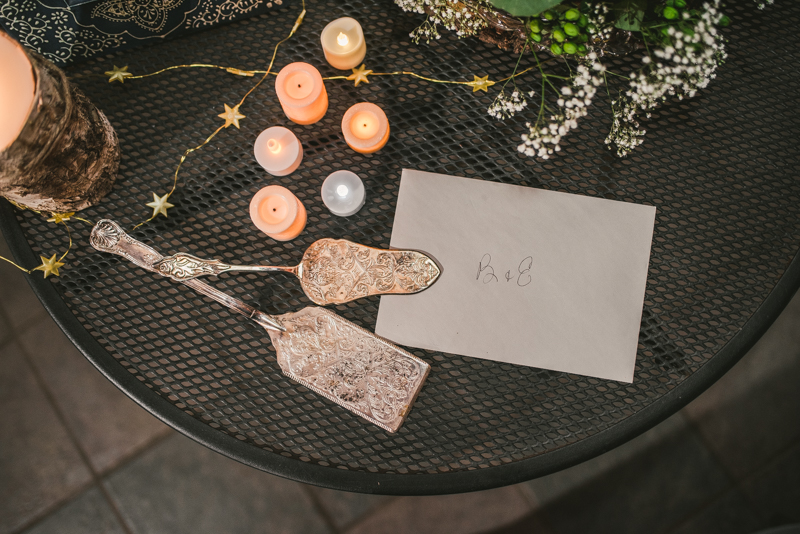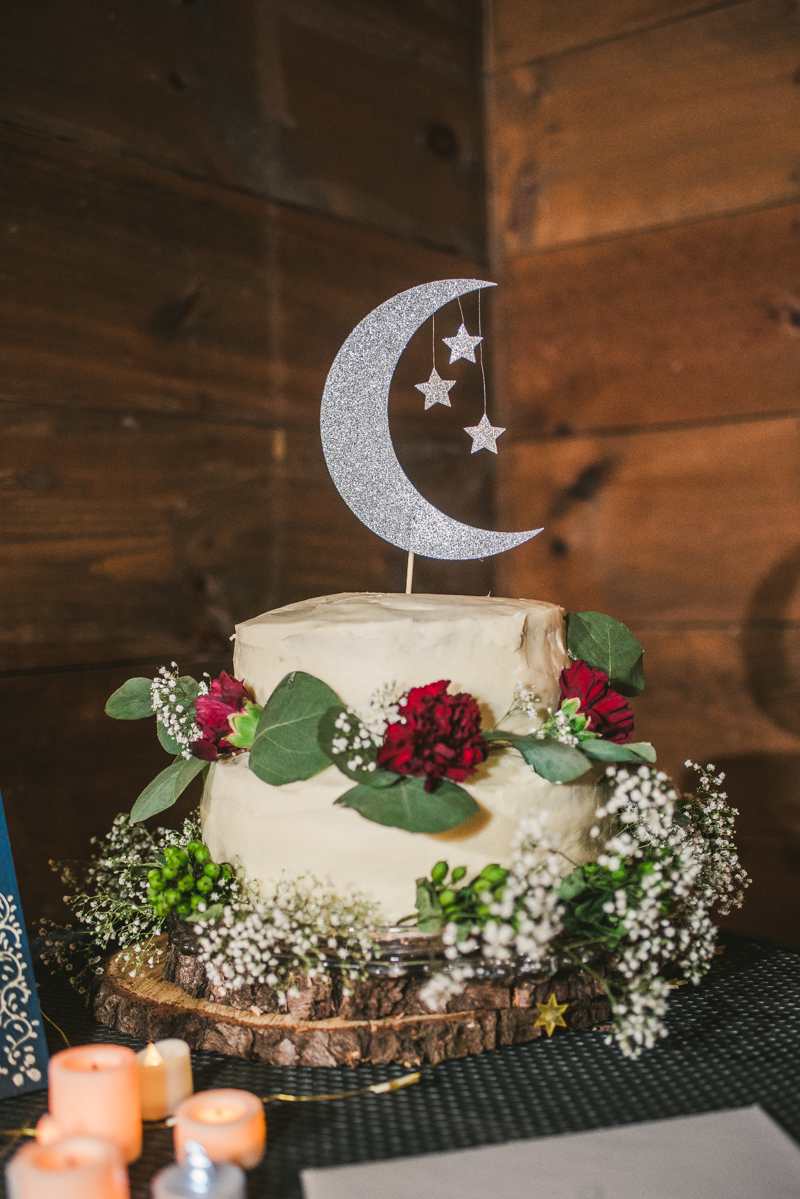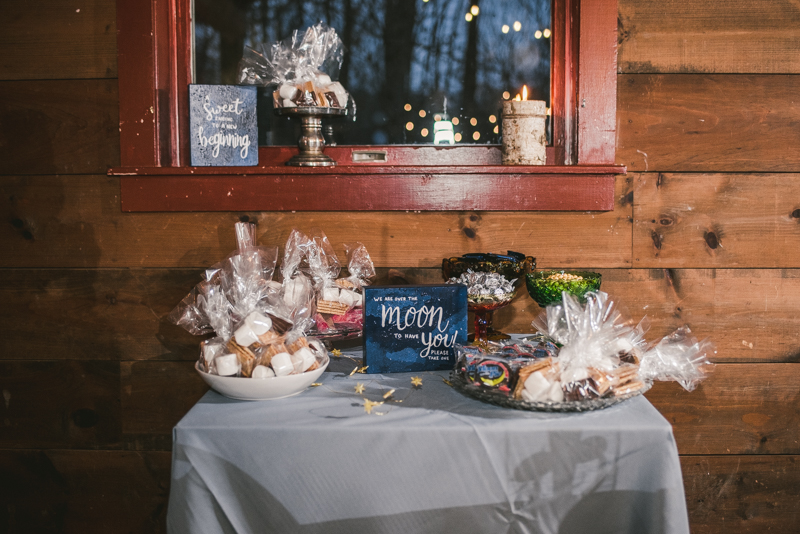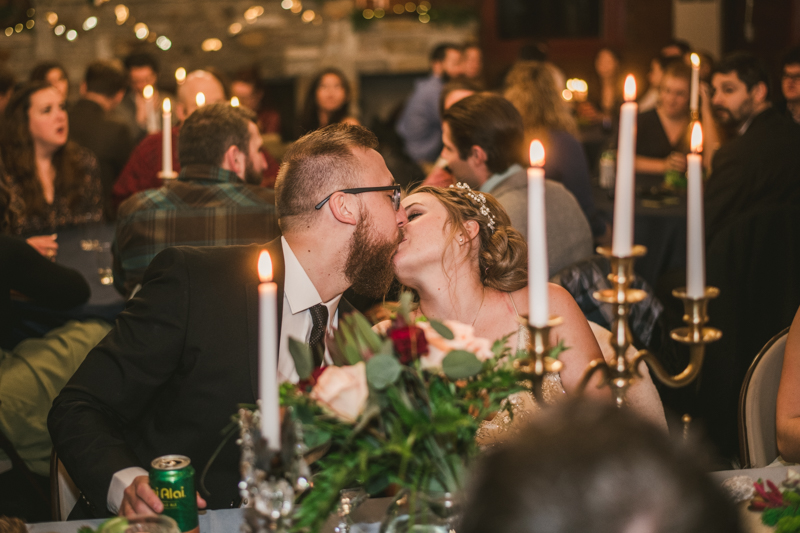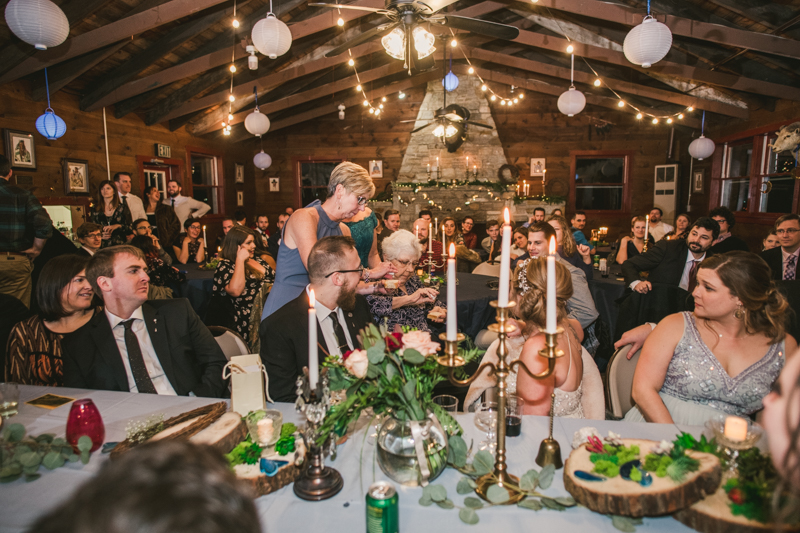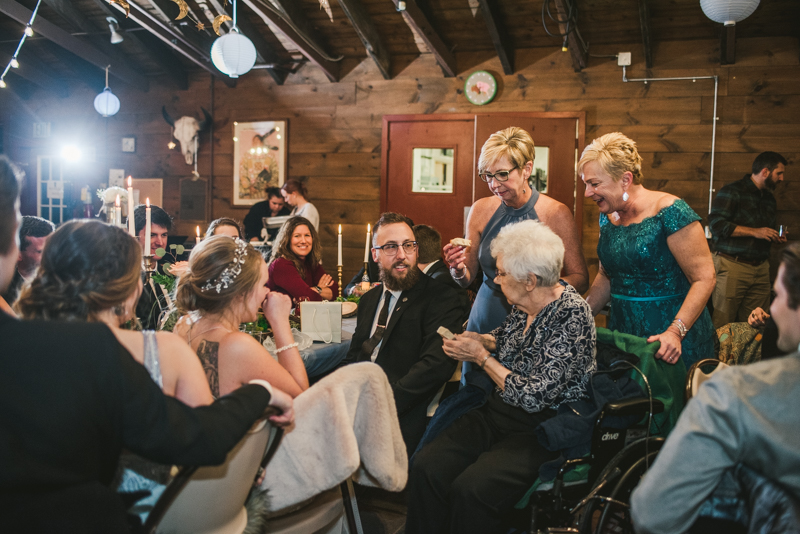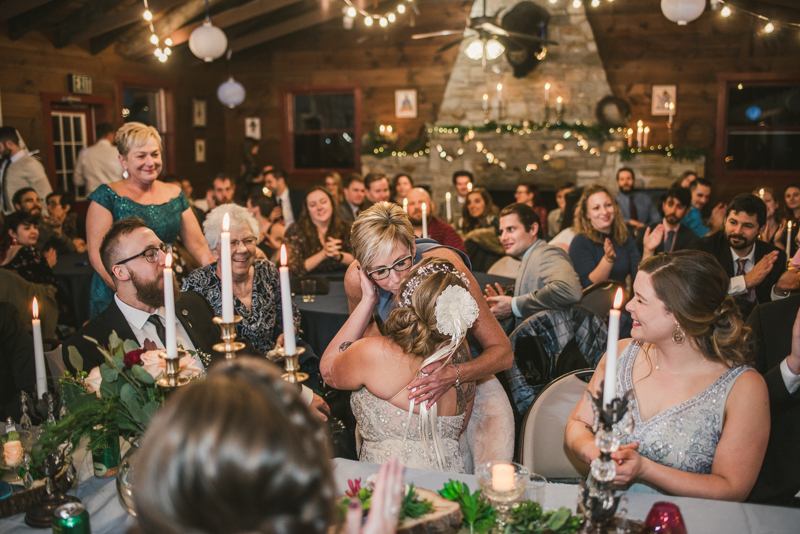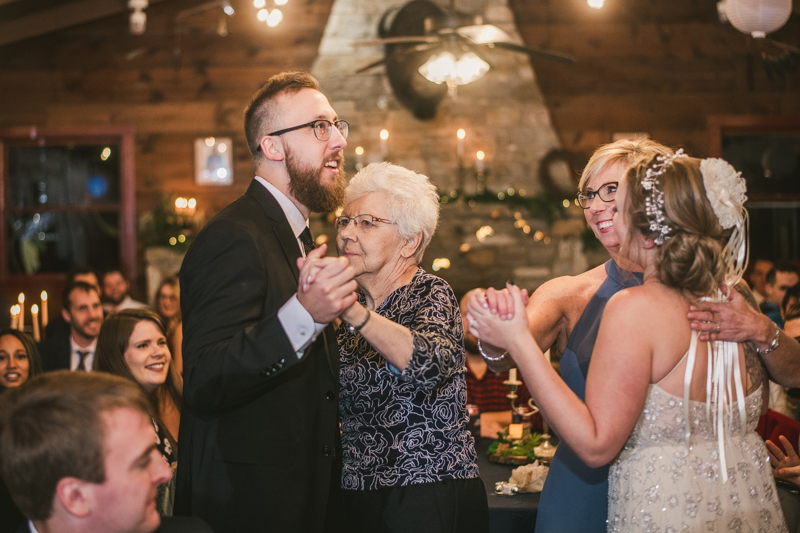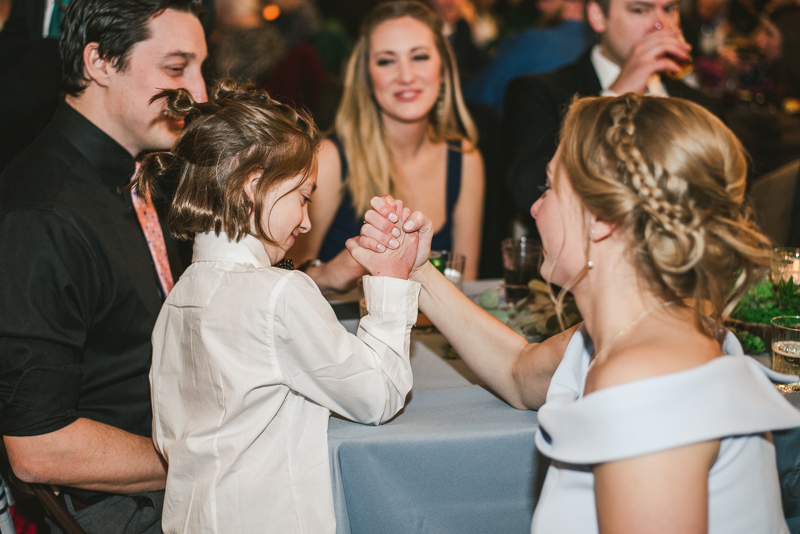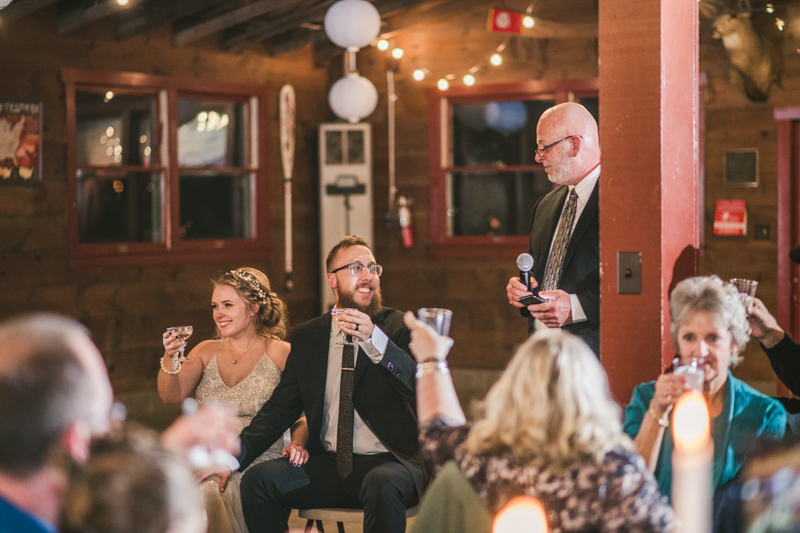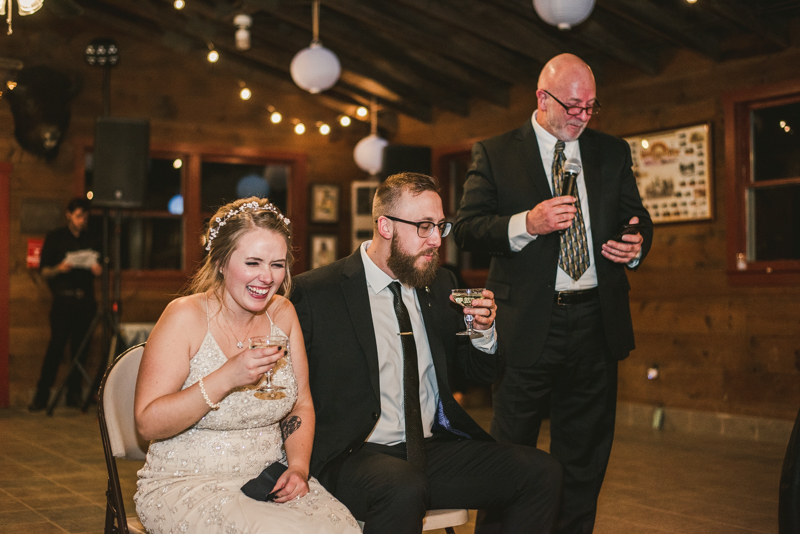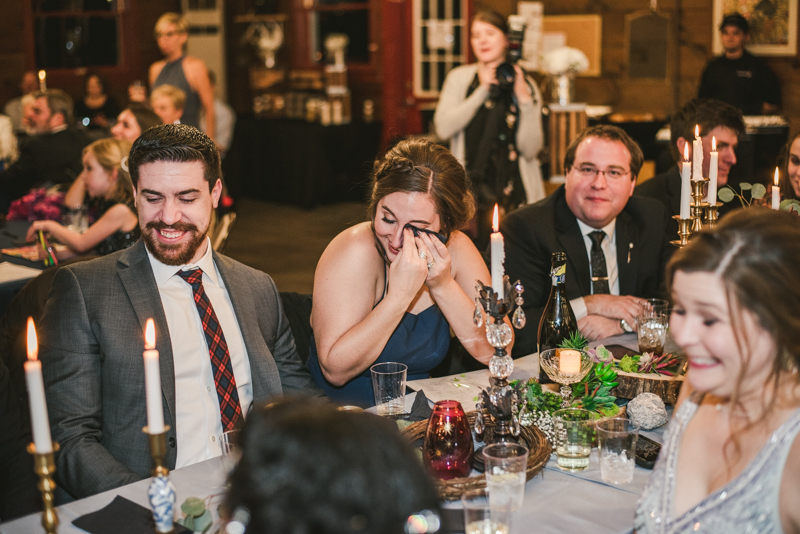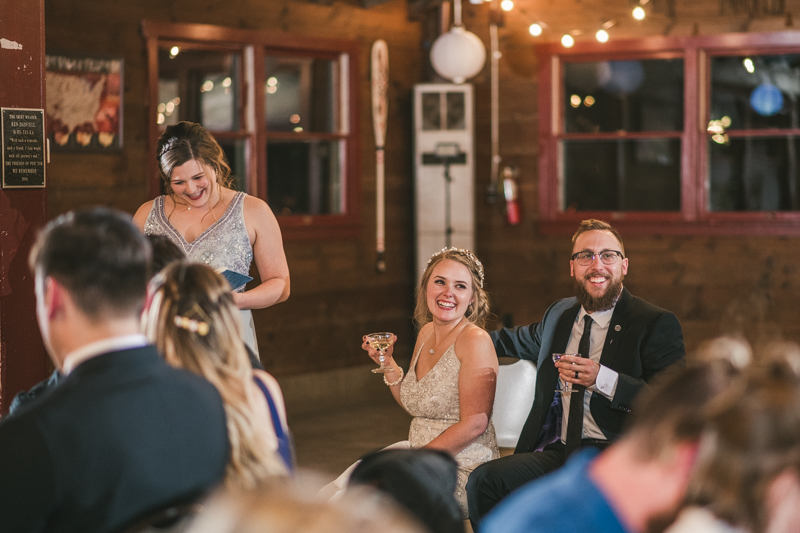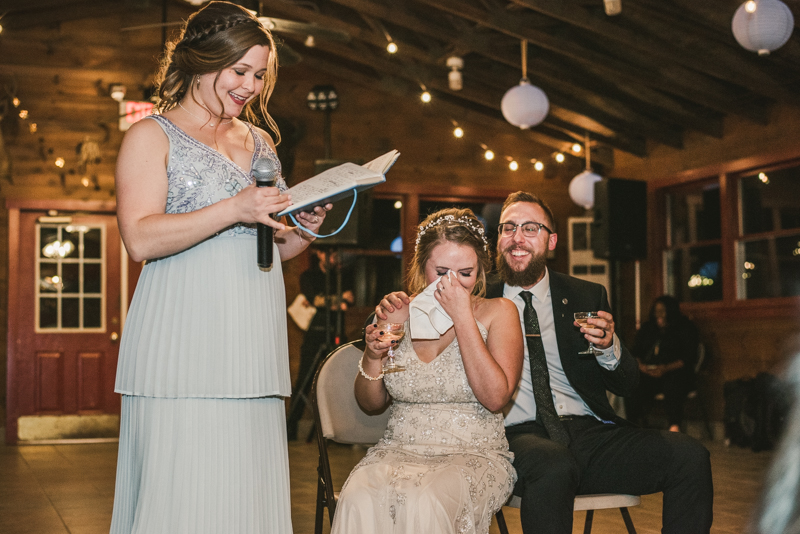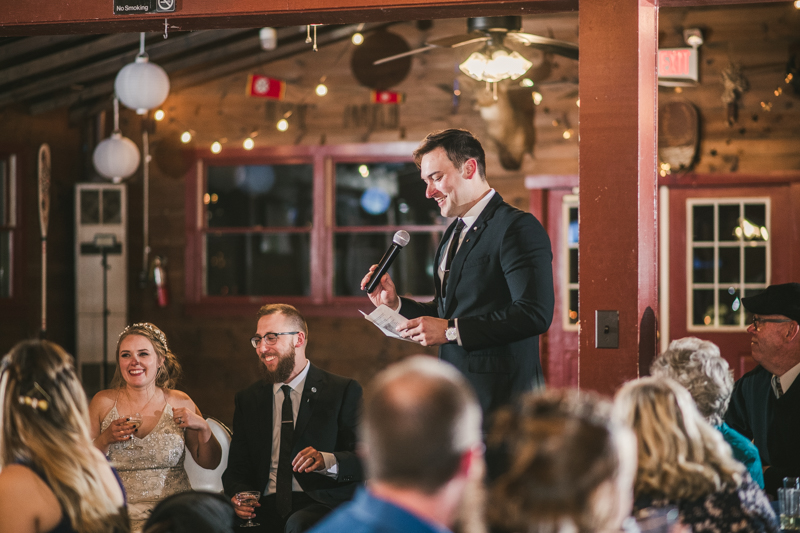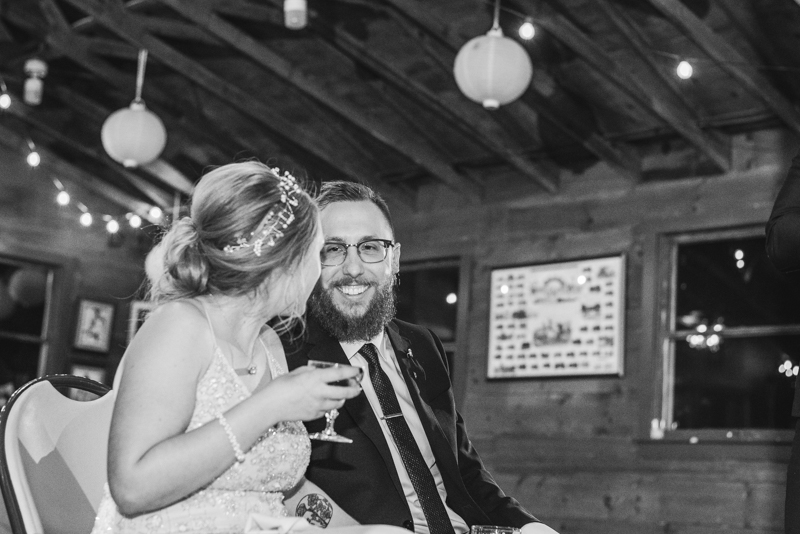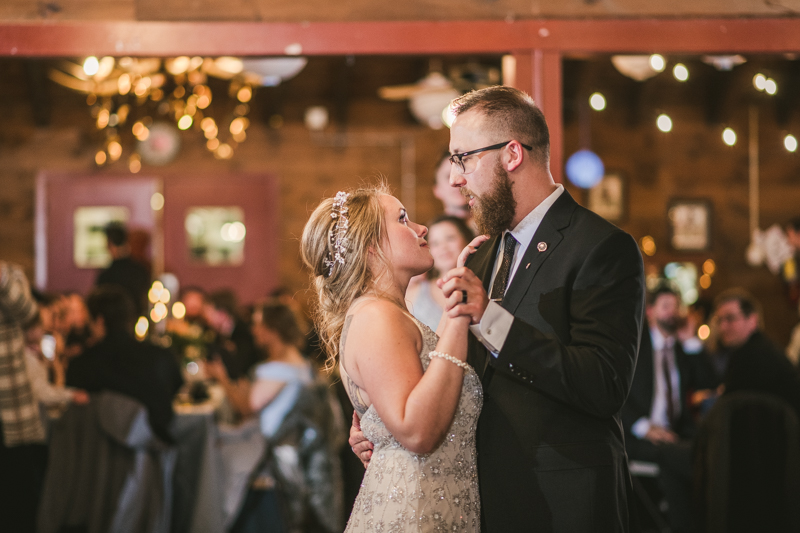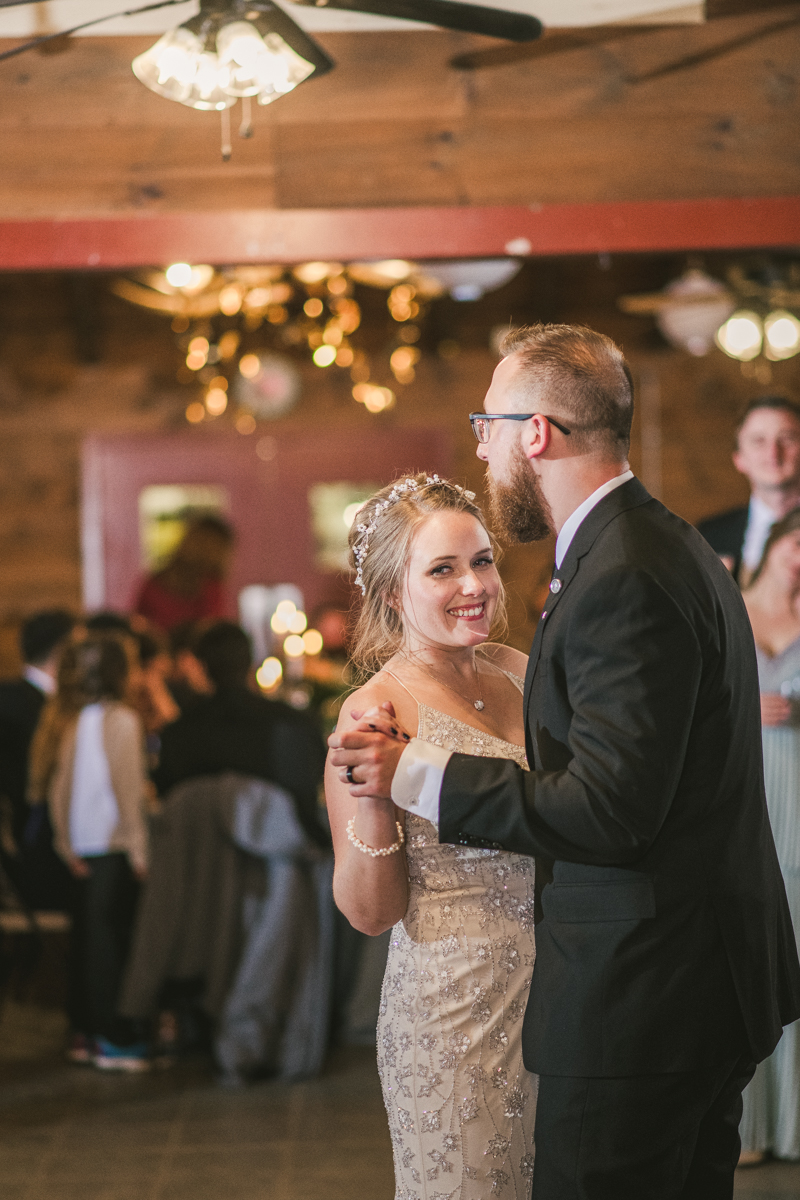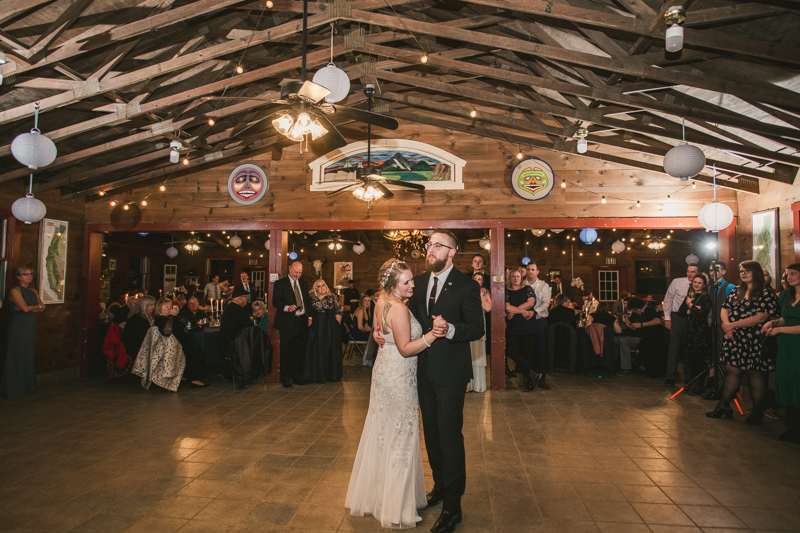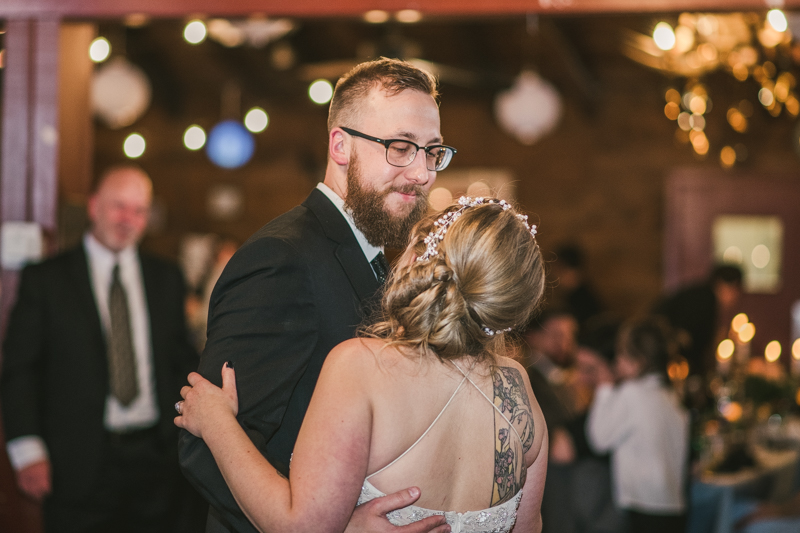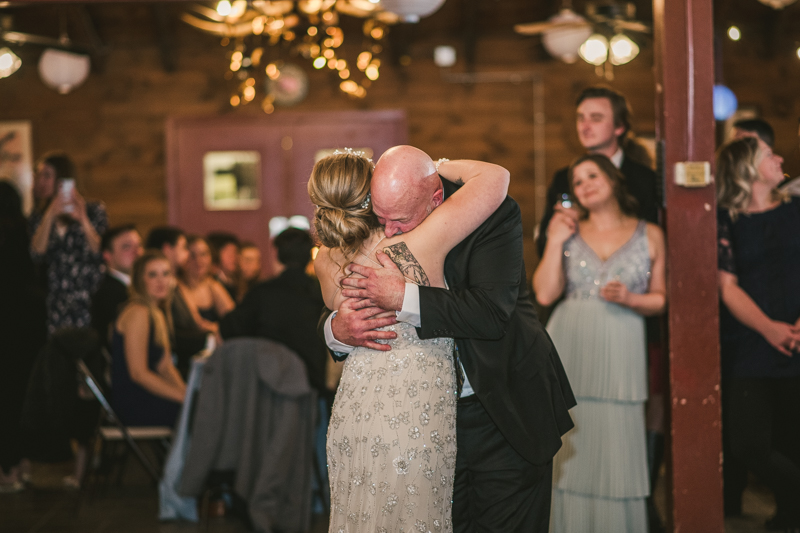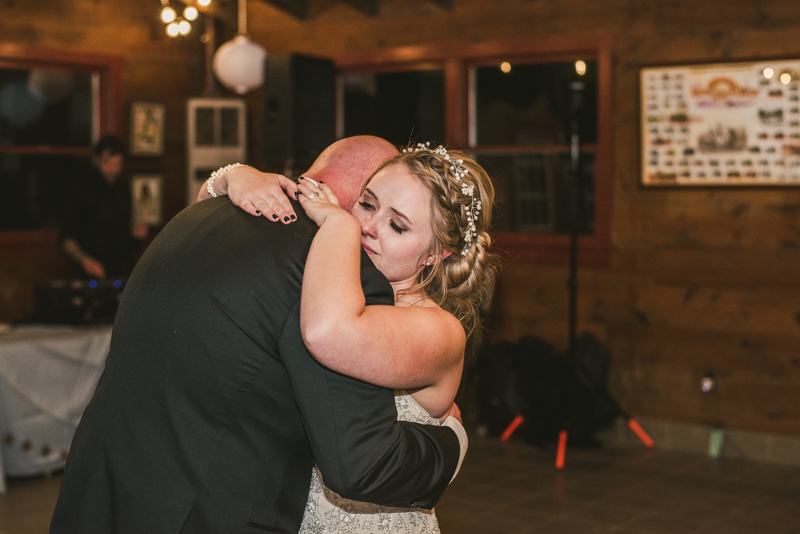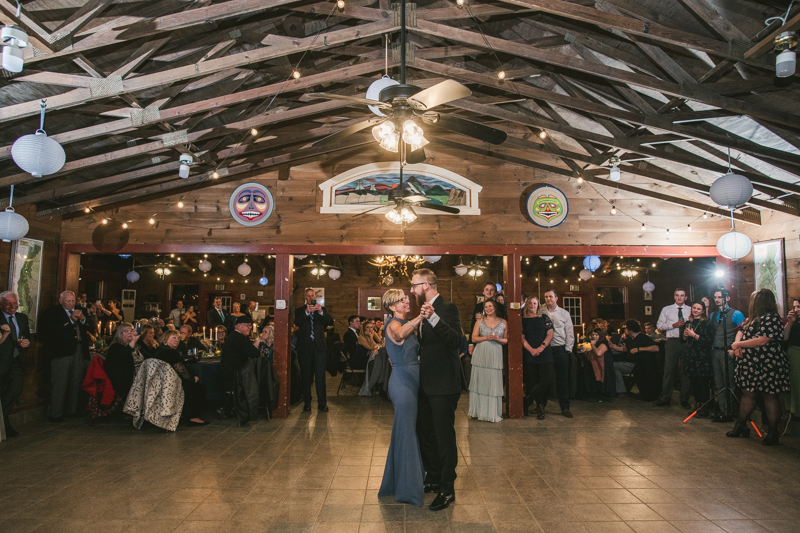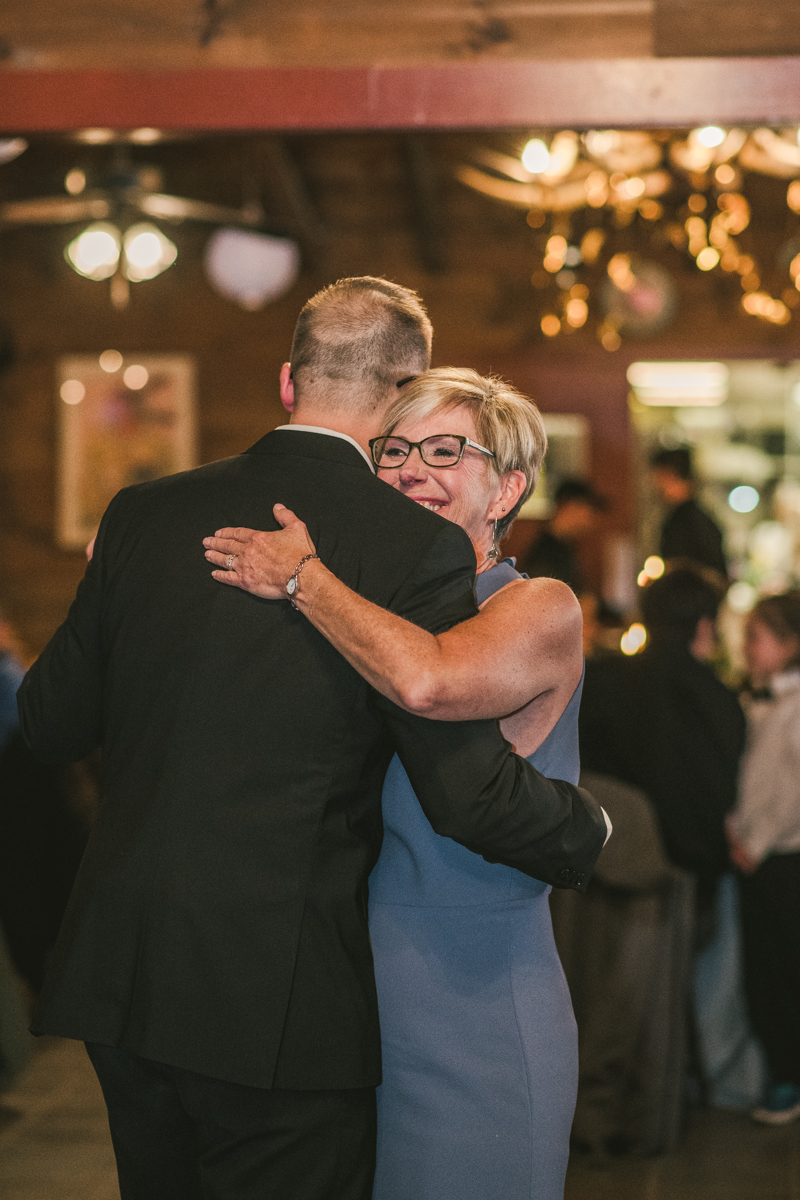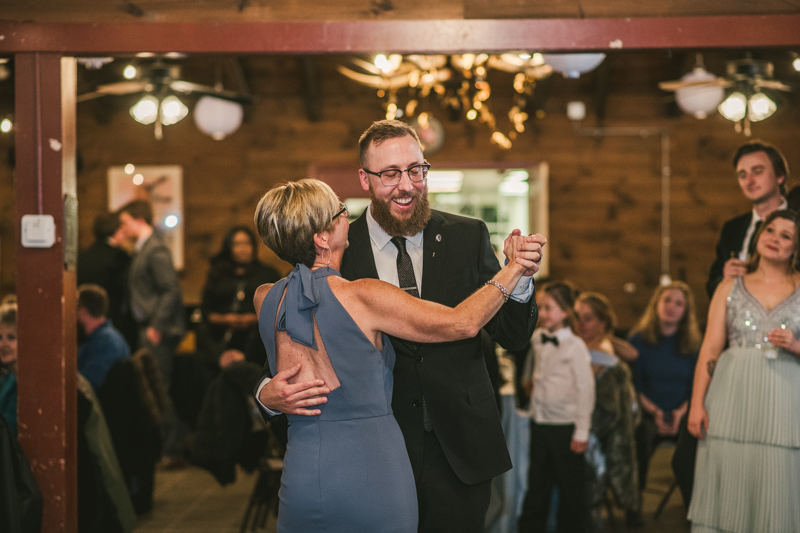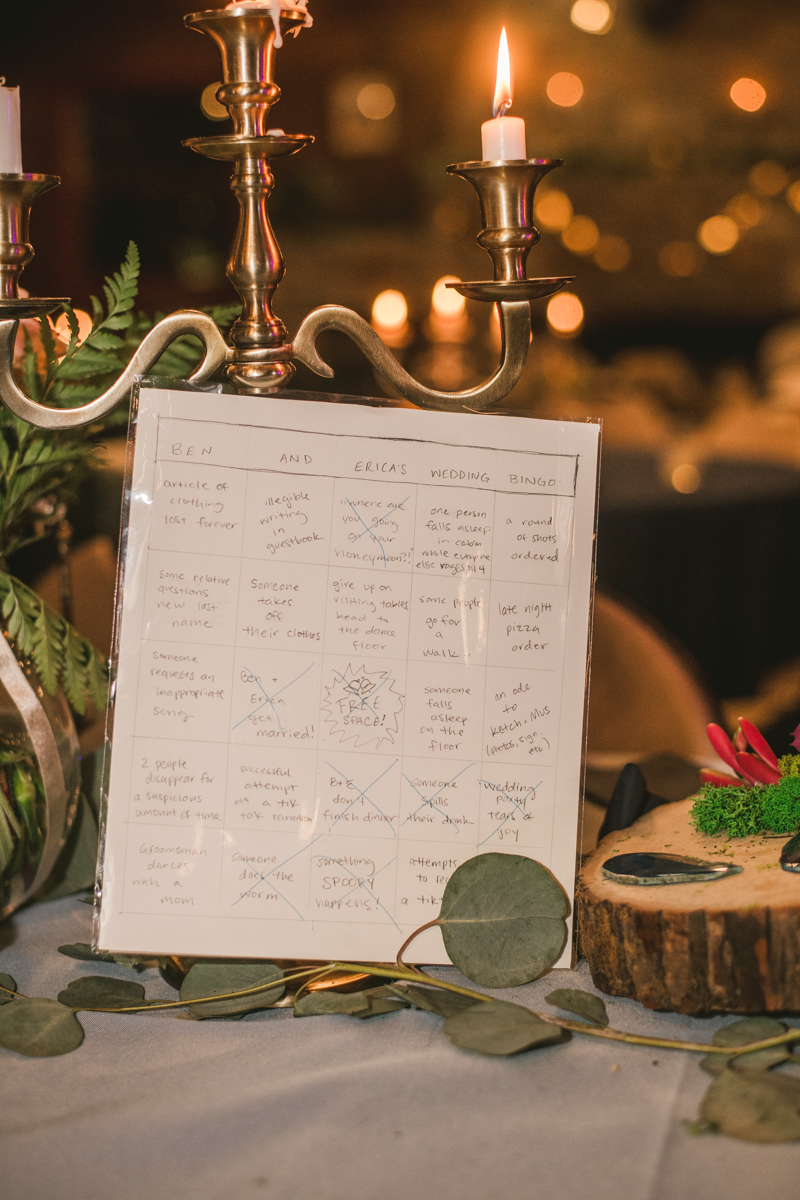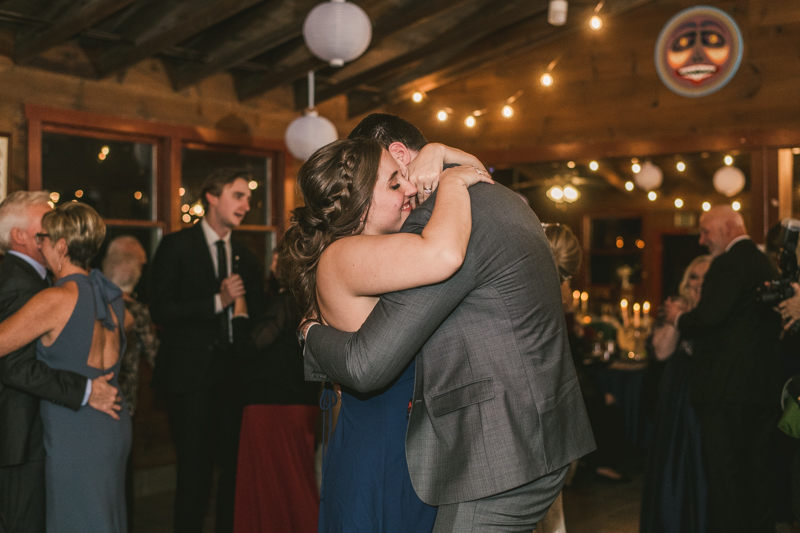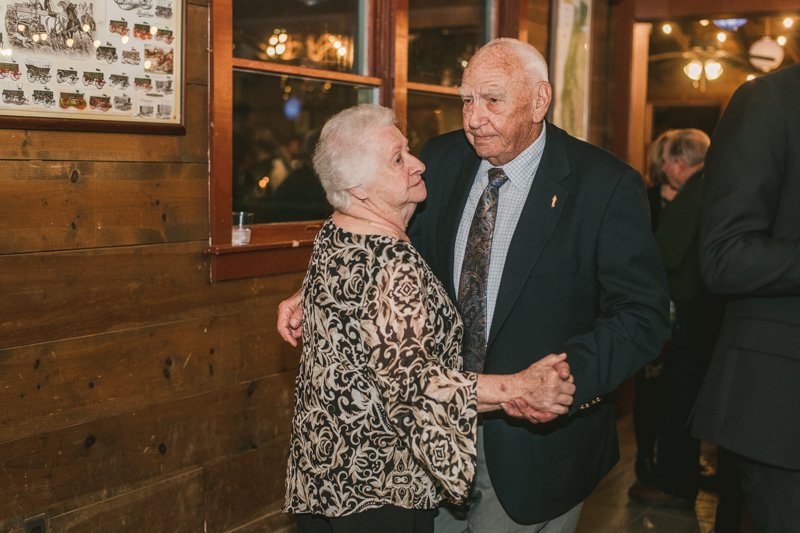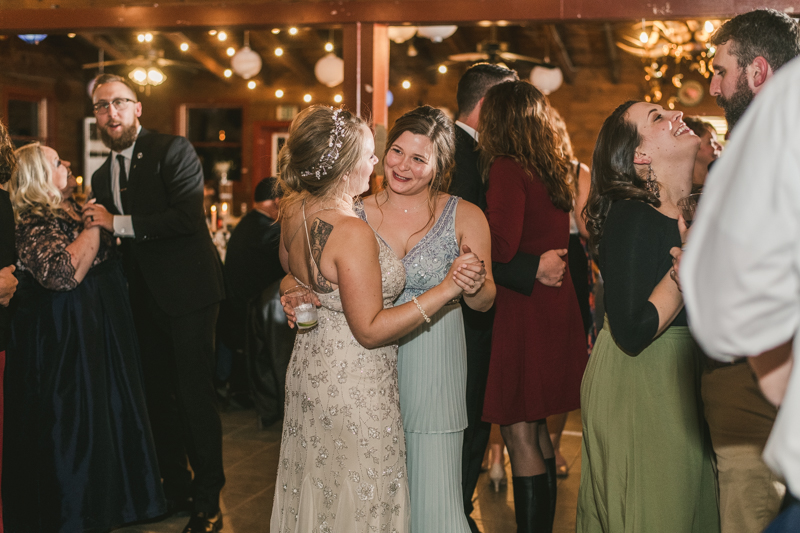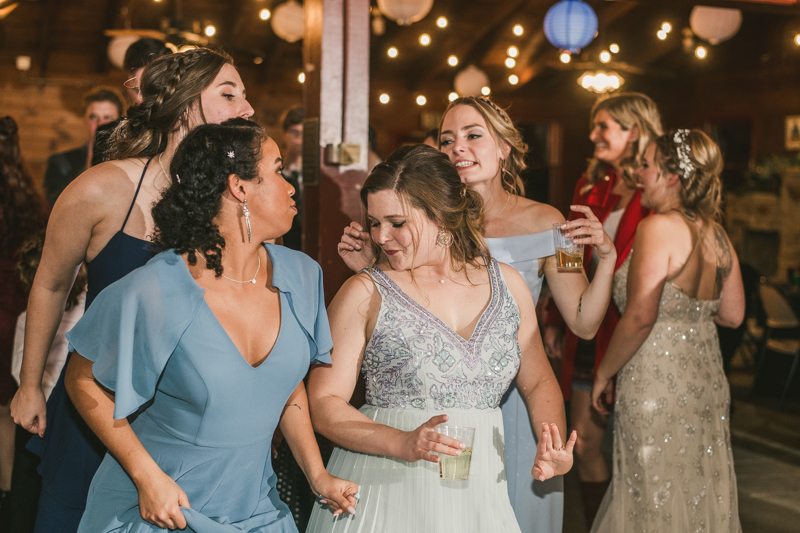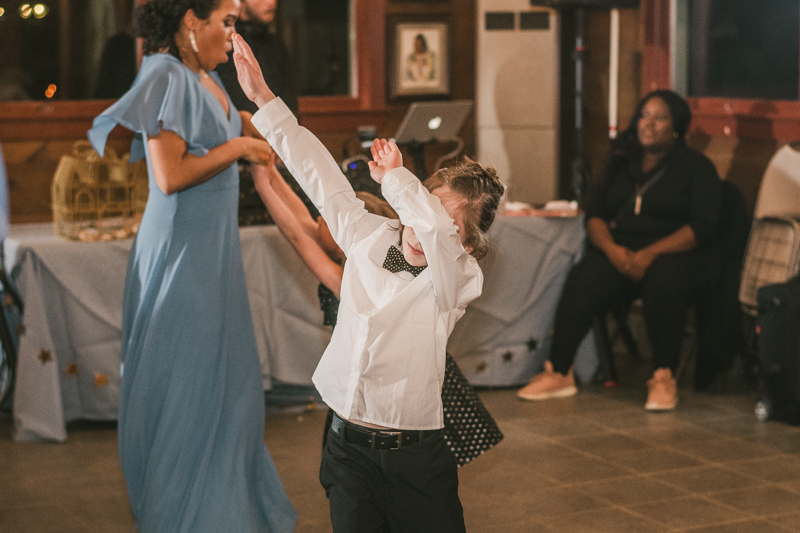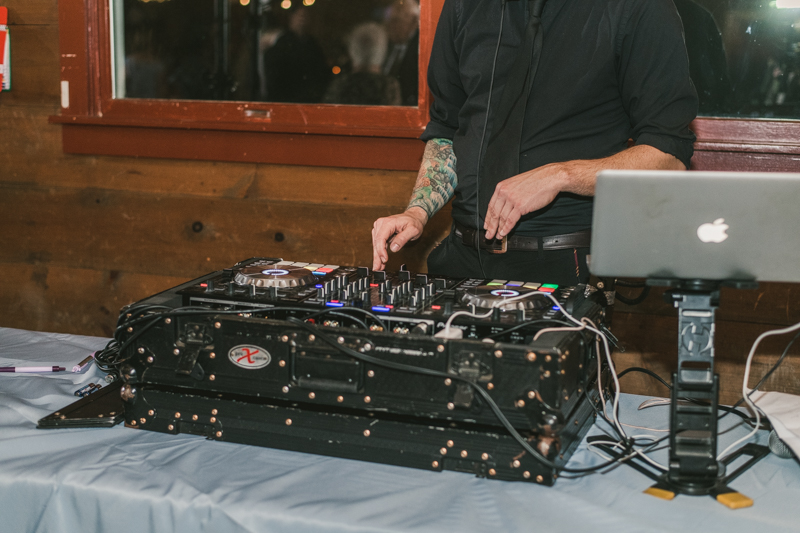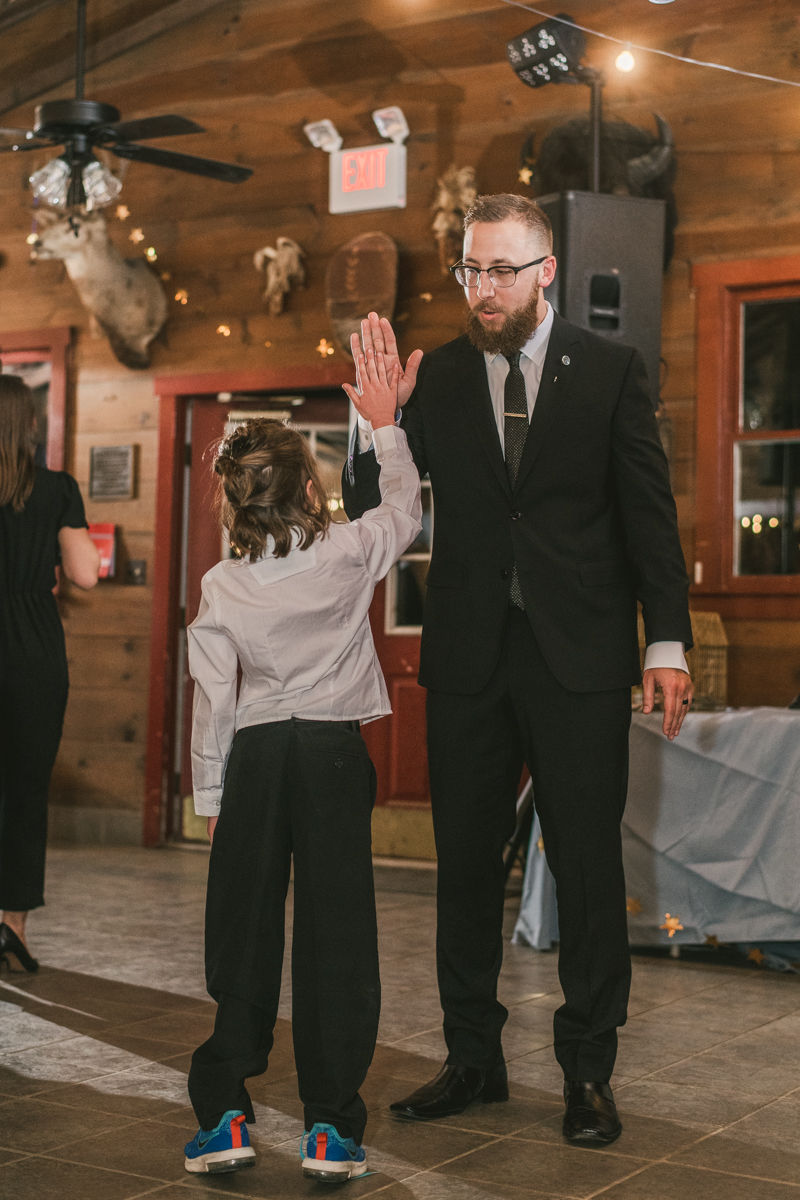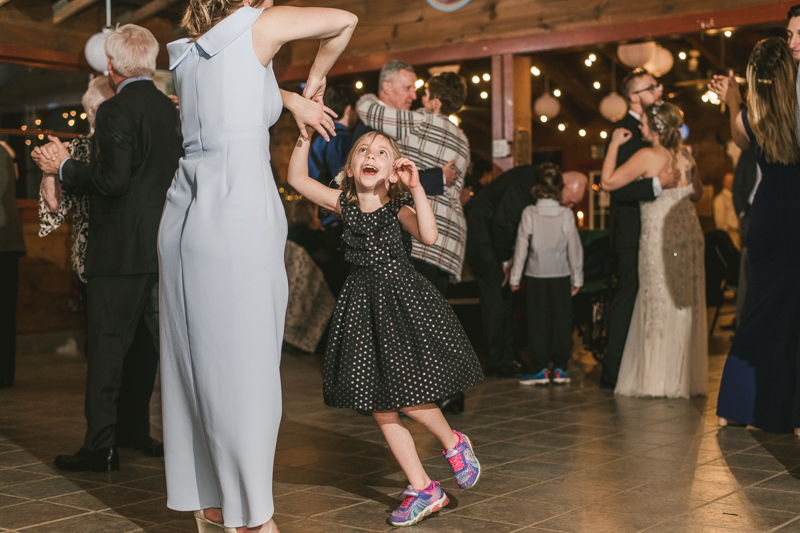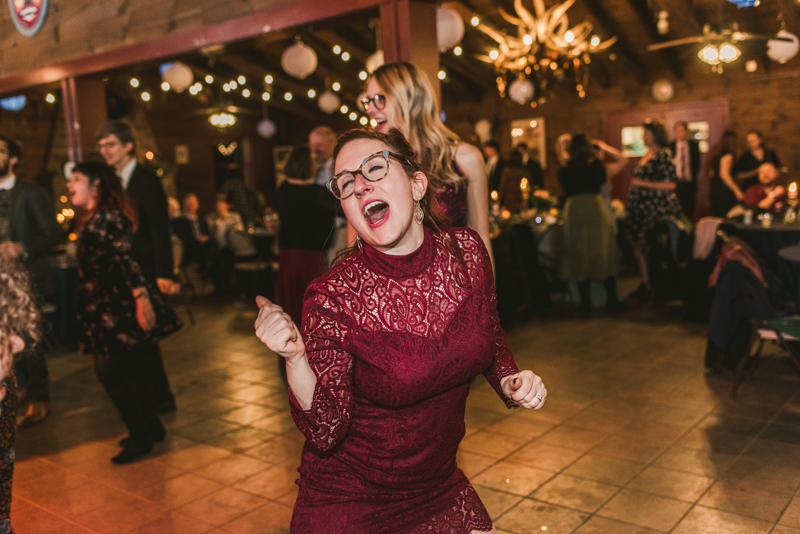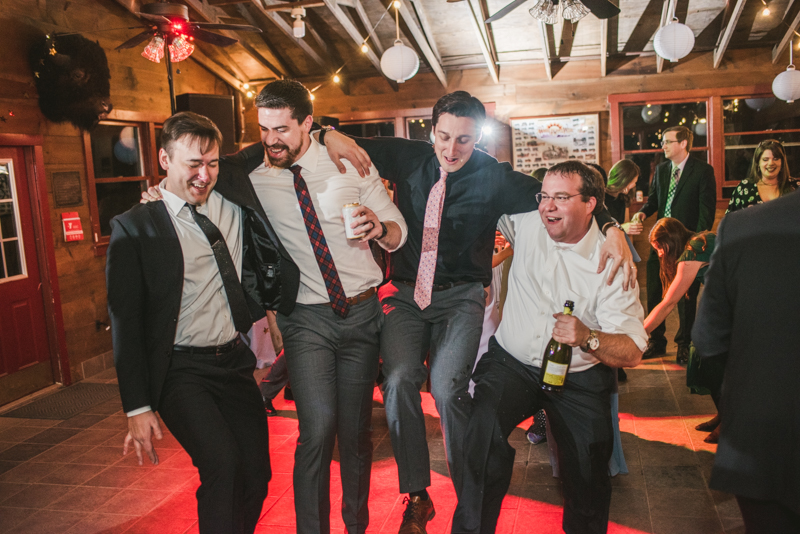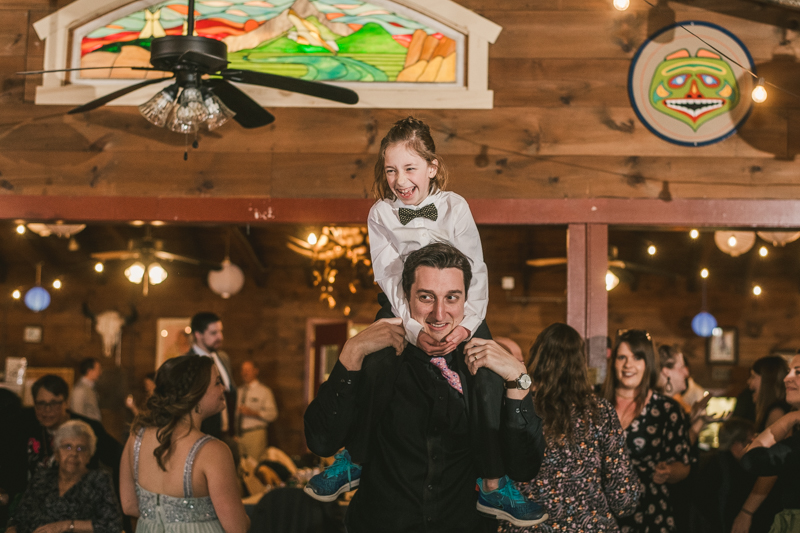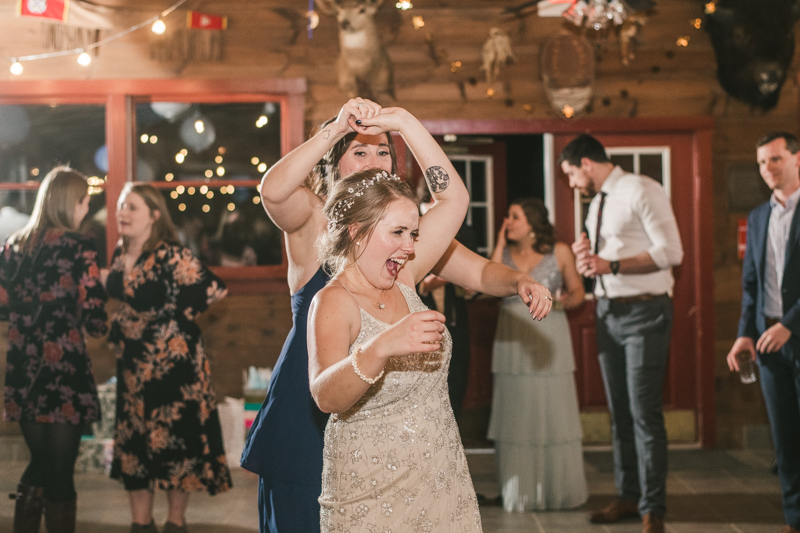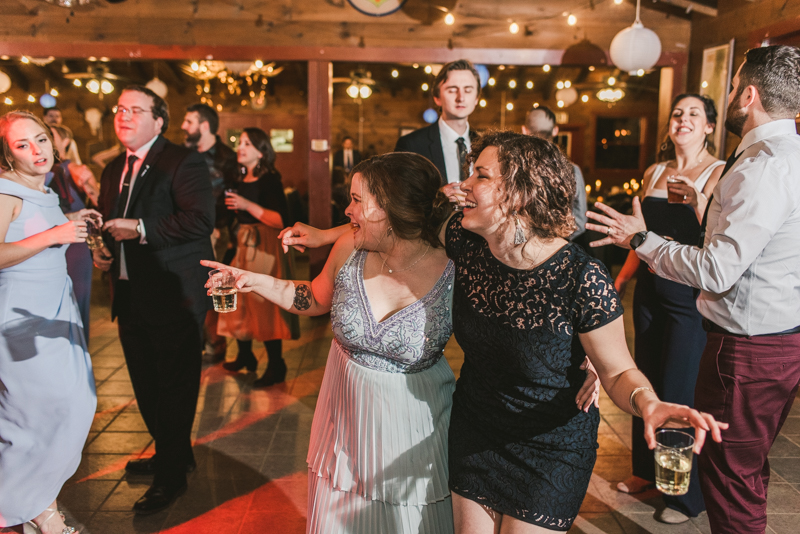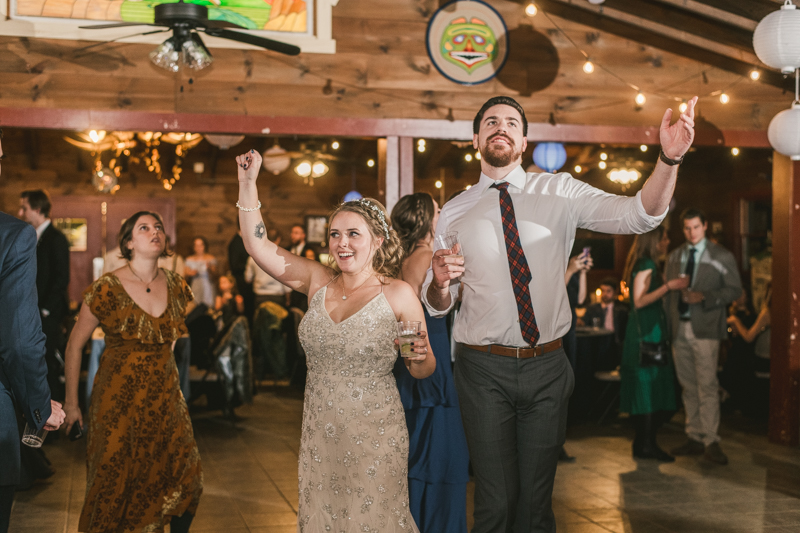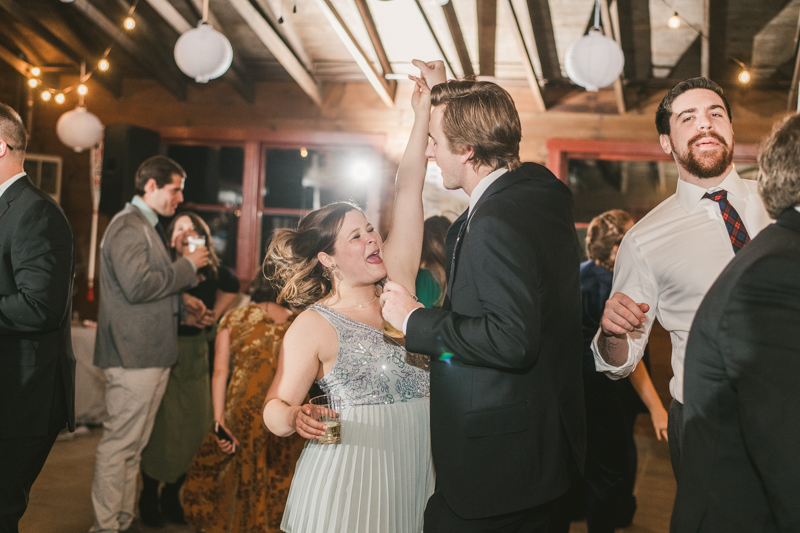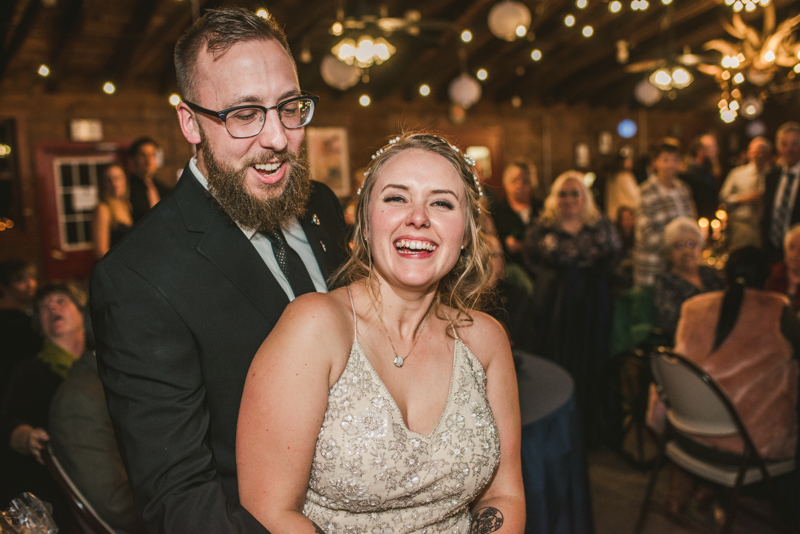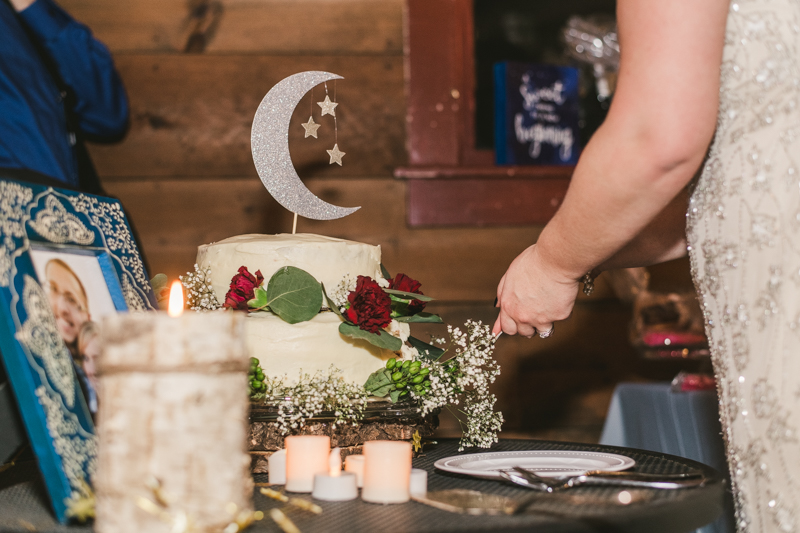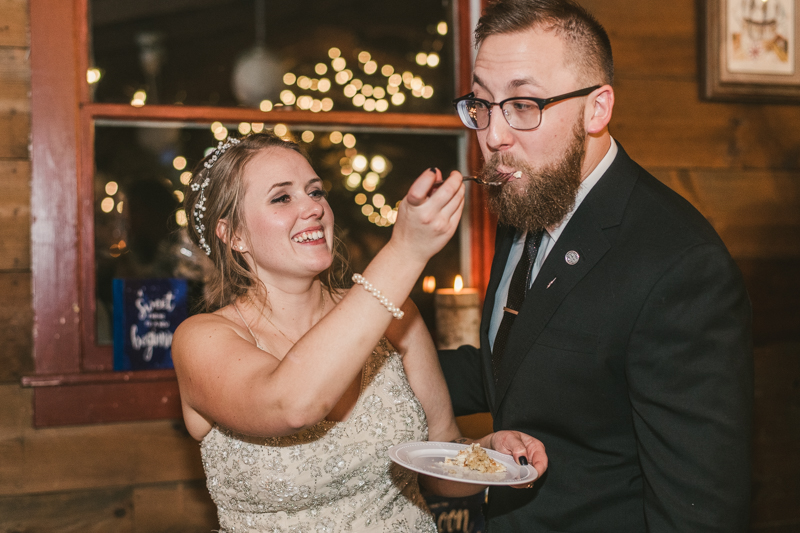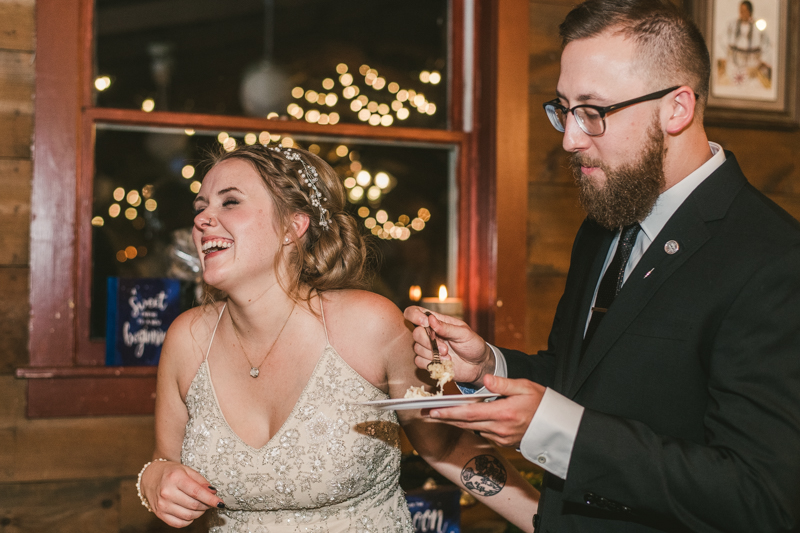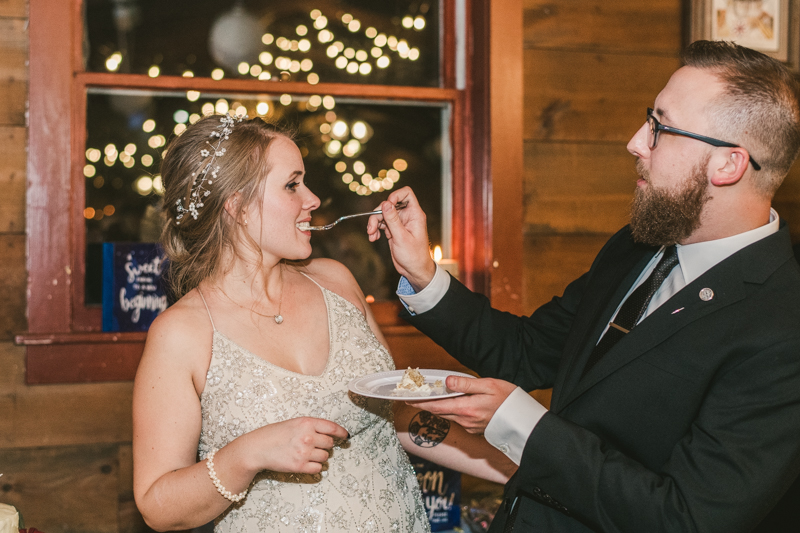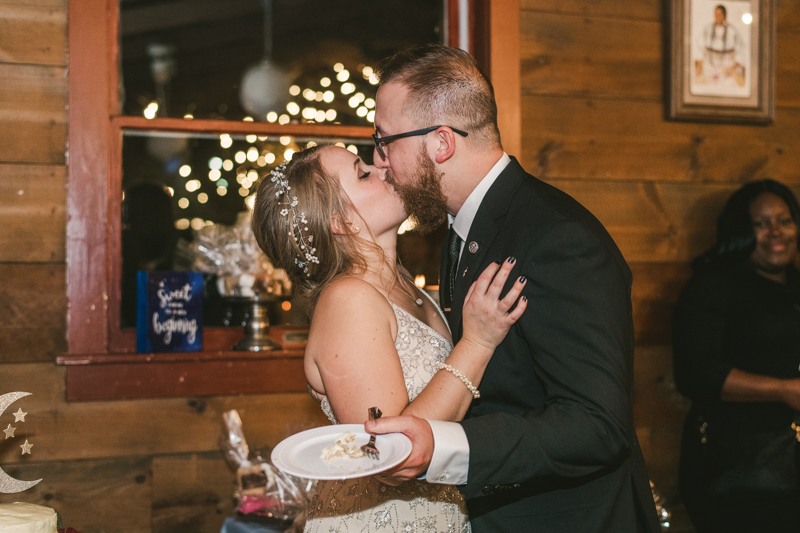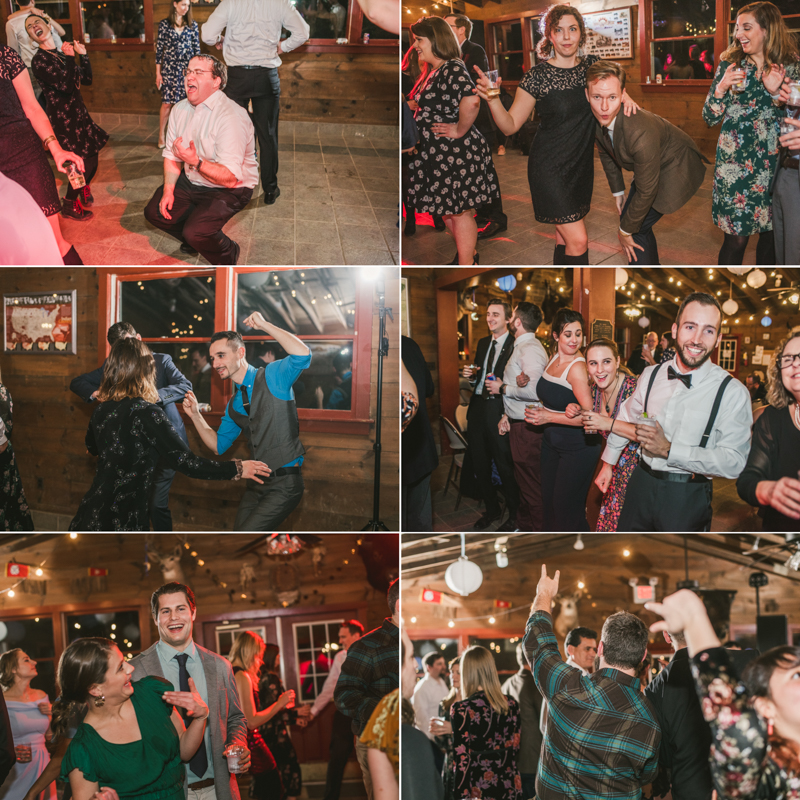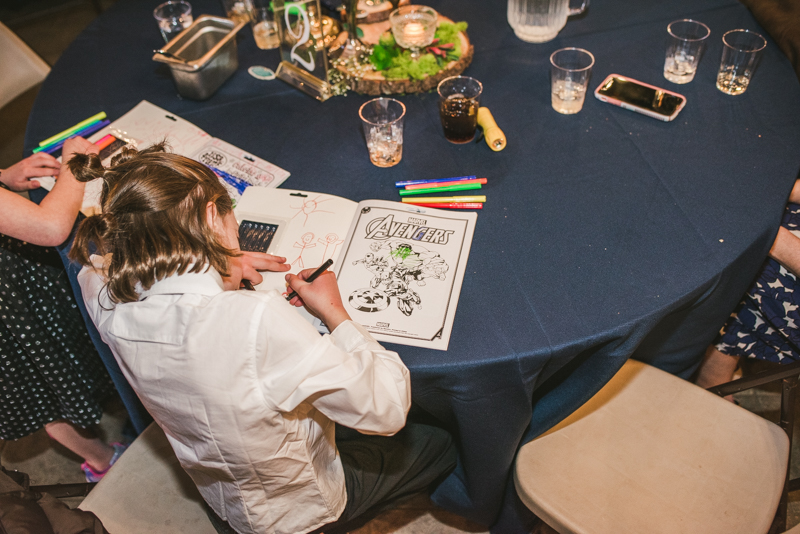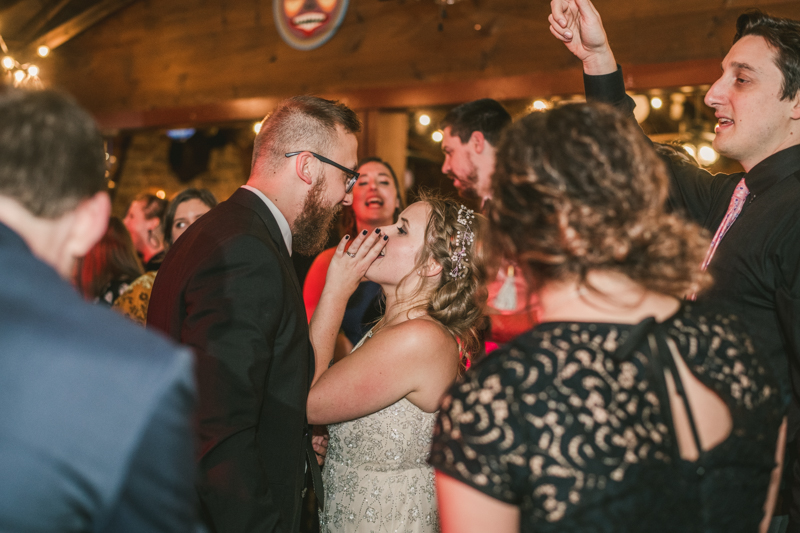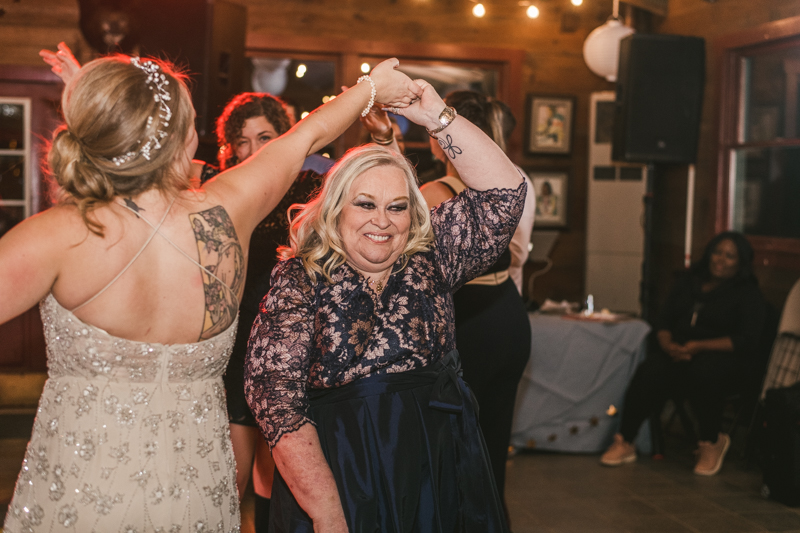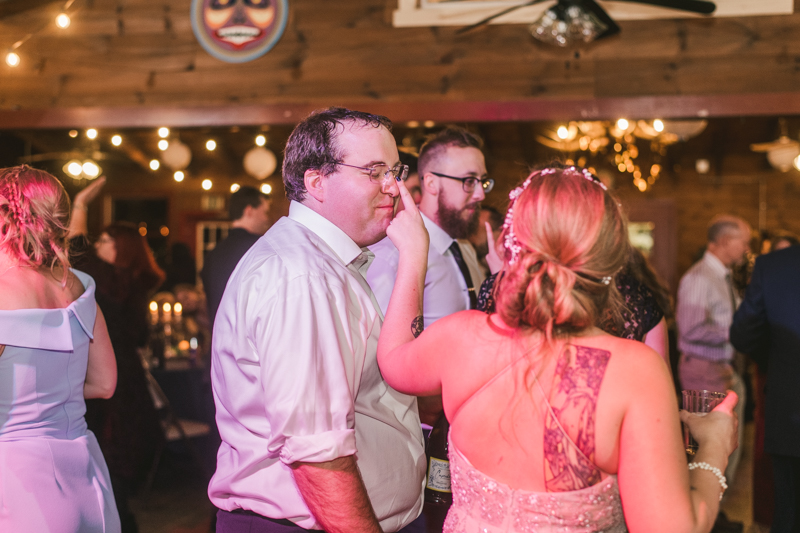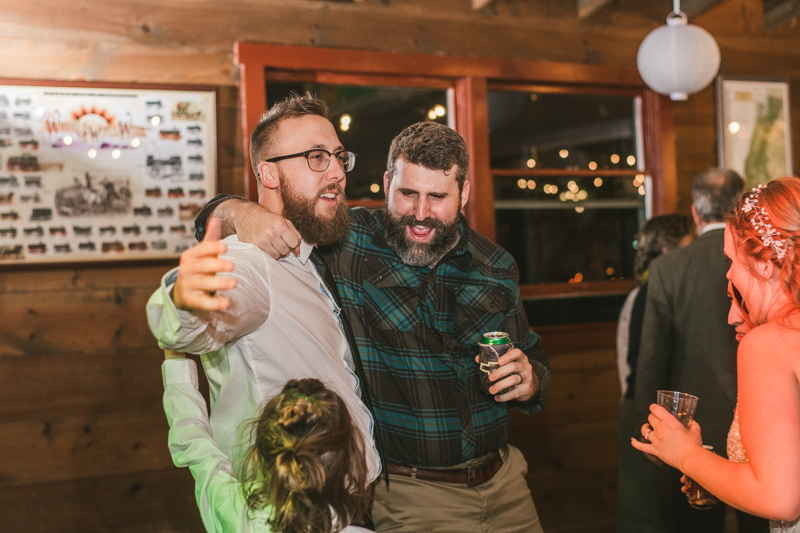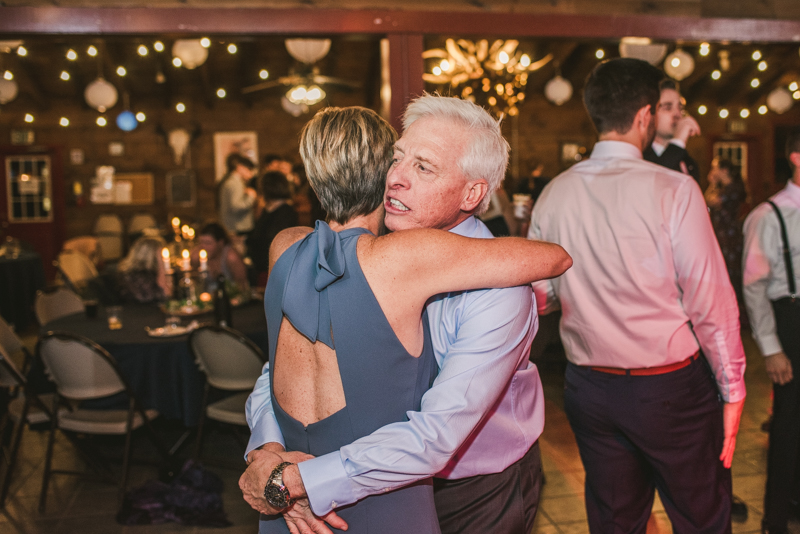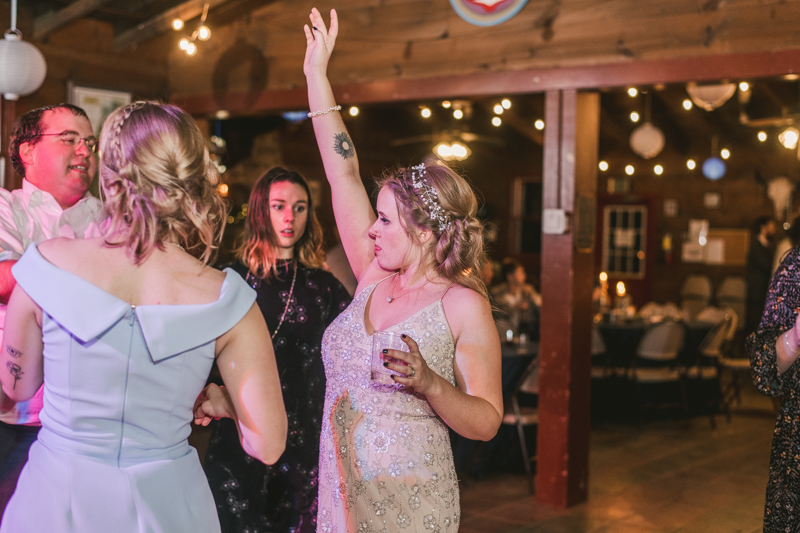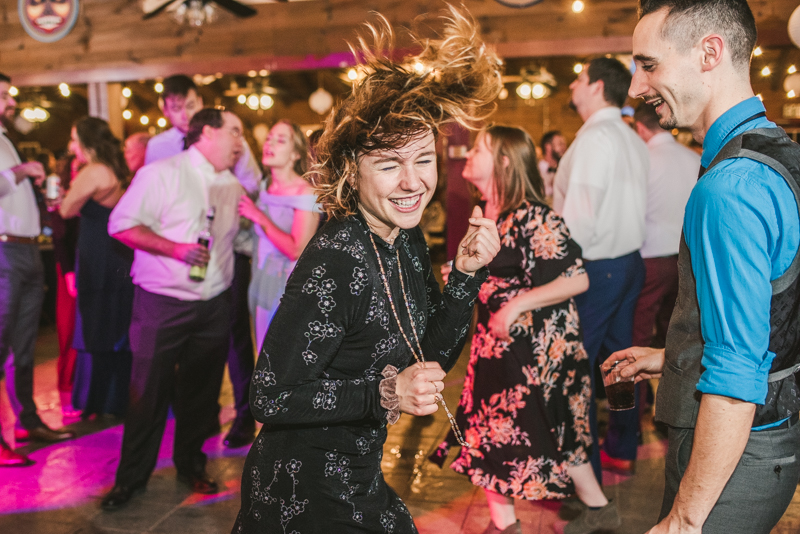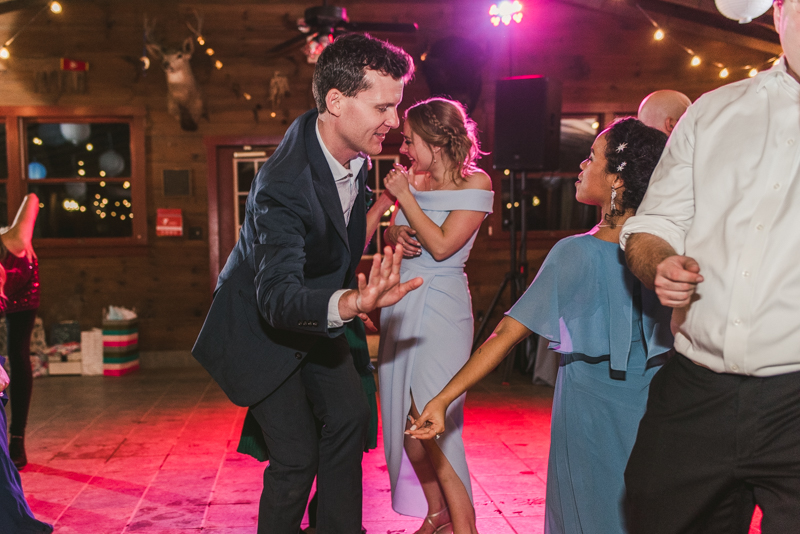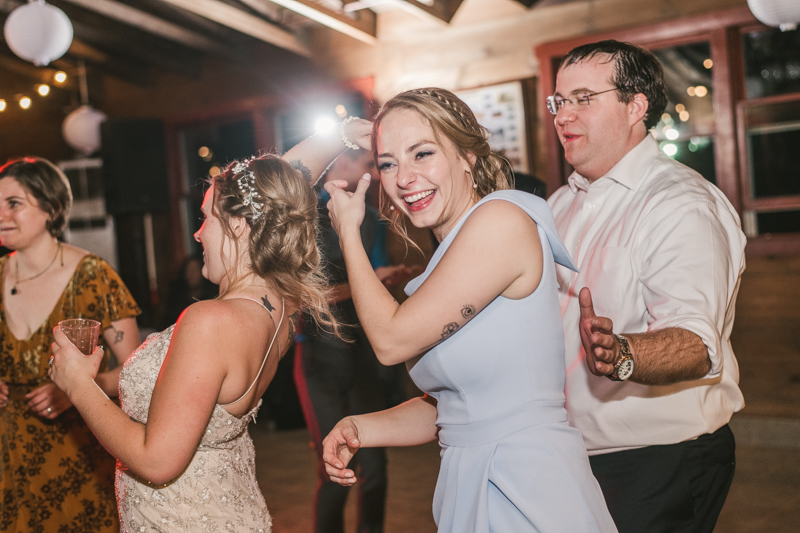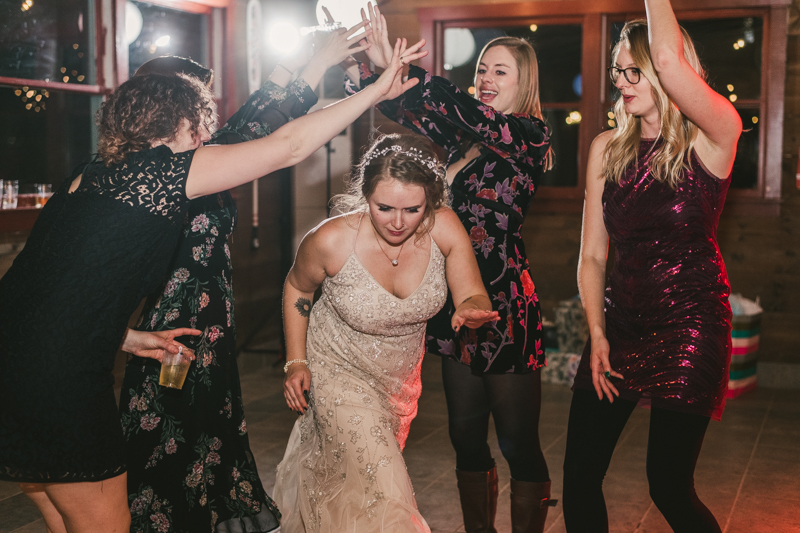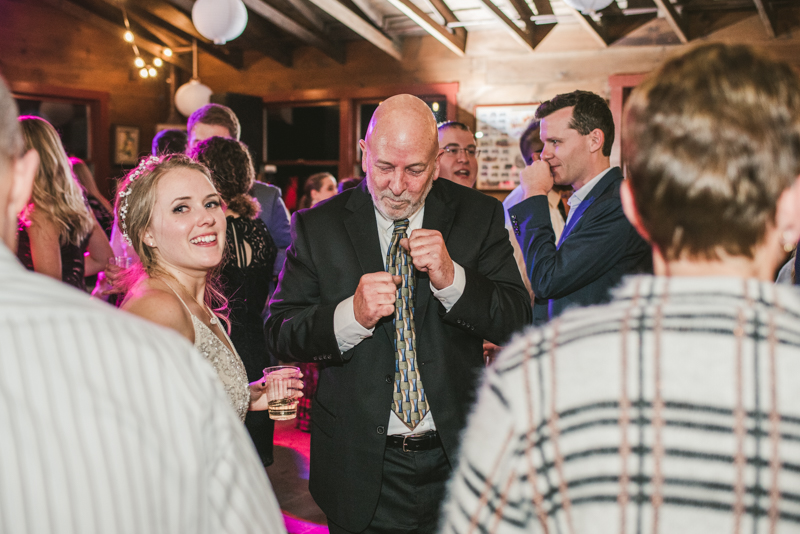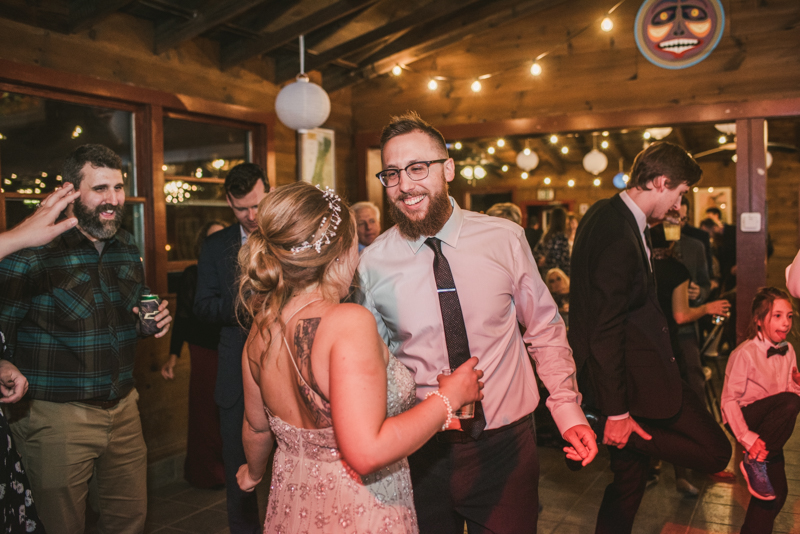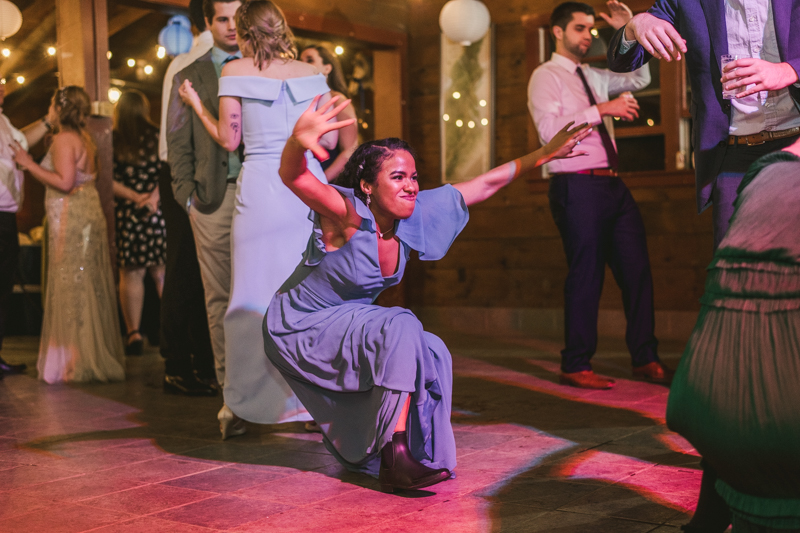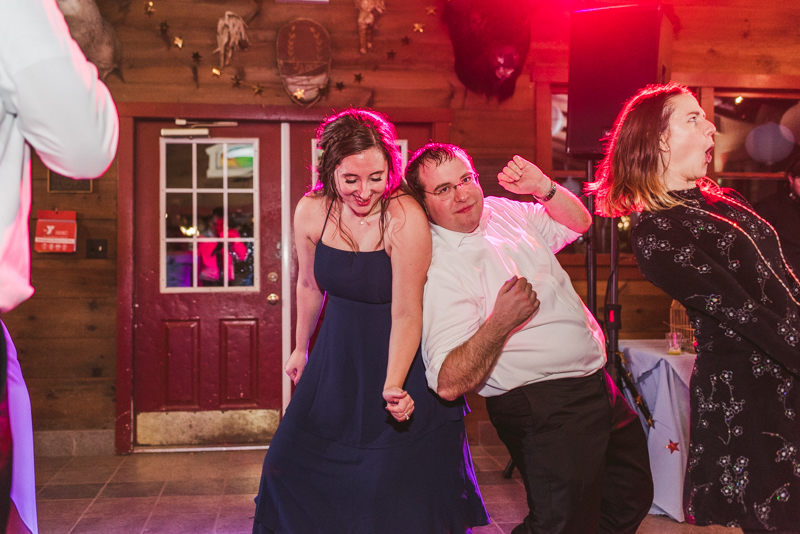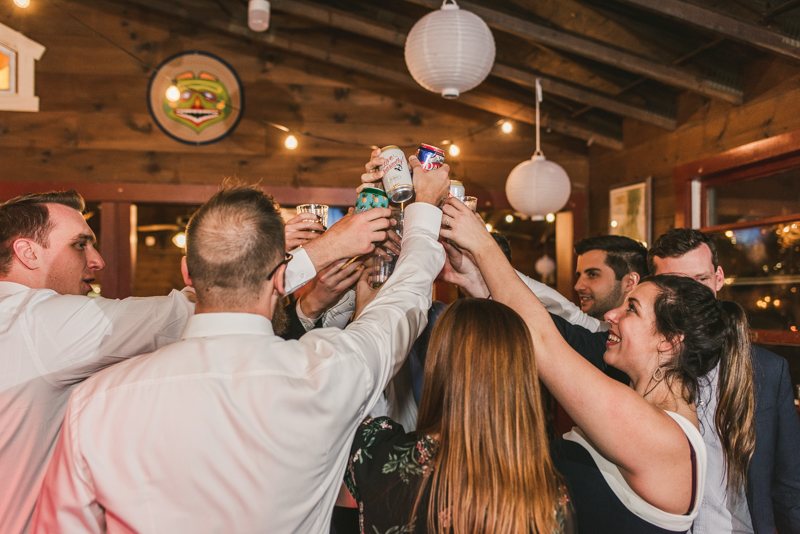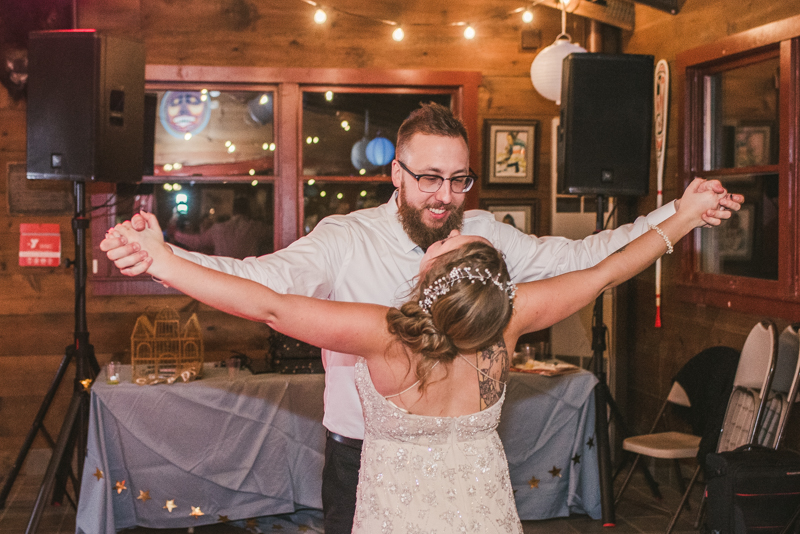 The amazing vendor team!
Ceremony & Reception // Camp Puh'Tok in the Pines
Day of Coordinator // Alexis Wilkins
Florist // Blooms by the Box - Erica, her mom, and bridesmaids put the bouquet together!
Jeweler // Erica's dad, Scott!
Hair // Bmore Bobby Pins
Makeup // Makeup by Sonnie
Caterer // Mission BBQ
Cake // Erica's mom, Roberta, made the mini cake! Costco, for the serving cake!
DJ // Charm City DJing
Invitations // Brandon Hildreth
Dress & Shoes // BHLDN
---
---
---