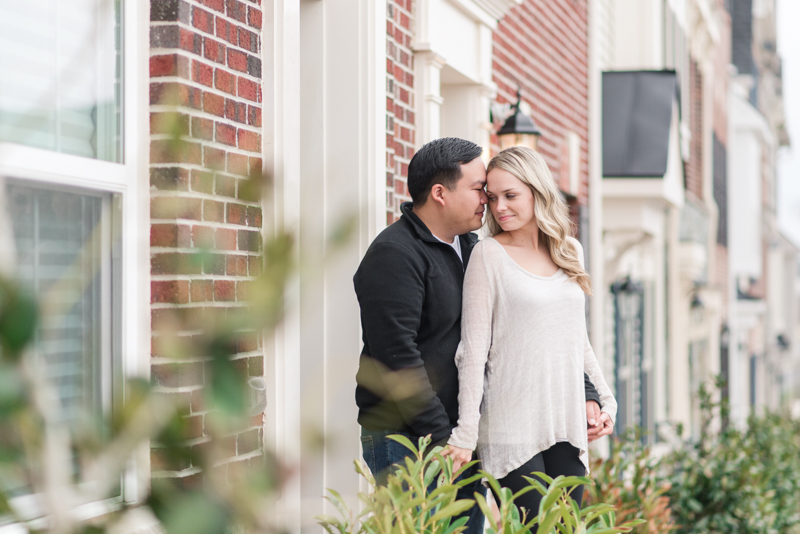 Kaitlin & Ben's Spotlight!
I am so unbelievably excited for Kaitlin and Ben's wedding today! I've been anticipating this for so long, and I'm ridiculously happy it's arrived! I cannot wait to see all of their planning come together. Their big day is going to be at the Mt. Washington Mill Dye House, which is beautiful on its own. Seeing it all happen for these two is going to be the best. But, first, I need to revisit their at home engagement in Clarksburg, Maryland. I've talked a lot about Kaitlin and Ben's session. For starters, we got cookies, which instantly makes any couple our BFFs. However - more than that - I feel like we gained two friends. From our time with these two, we were not only able to see how well they fit together, but how well our own personalities mesh with theirs. They welcomed us into their home and it immediately felt comfortable. There wasn't any awkward moments of all of us getting to know one another. We simply walked in and stood around their kitchen island chatting about TV shows. Best. Everything about their engagement session was marvelous. Kaitlin and Ben are such a wonderful pair. They have this spark between them that you can instantly feel, which leads you to feel so incredibly comfy around them. I cannot even begin to imagine the energy Kaitlin and Ben are going to have today. There are already butterflies fluttering in my tummy just thinking about it! Shawn and I are...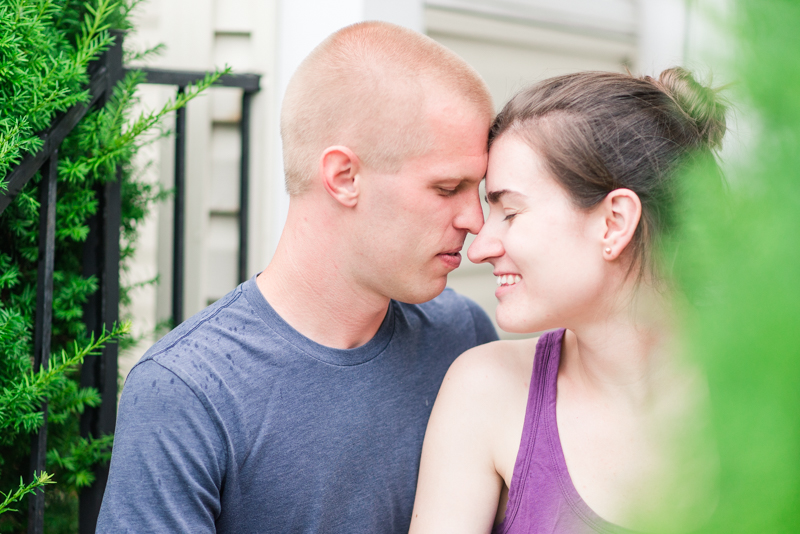 A Comfy Home Engagement
I don't know about everyone else, but when it's storming outside, I just love being at home on the couch. That is precisely how the day was spent two weeks ago with Sam and Tim for their at home engagement session. It worked out pretty nicely that it rained most of the day (and even during their session) because it made the cozy vision that Sam had that much warmer. There was also a threat of a tornado in the early afternoon, which added a bit of excitement, but by the time evening came there was just a light stream of chilly droplets falling from the sky. When Shawn and I arrived to Sam and Tim's beautiful home, we were greeted by their fur-child, Lincoln. He's probably the most calm and soft Labrador I've ever met and was SUPER snuggly. Lincoln was constantly checking out my camera and making his parents laugh. I'm sure if he could, he would have been the third photographer :P. At one point when Sam and Tim were cuddled up on their couch, Lincoln decided that it was his turn for photos. So after he smothered his parents in kisses, he went into his best America's Next Top Doggy pose; it was the cutest! Shawn and I had the best time with these three. From Tim filling their home with music on the organ (and Sam's brave attempts at being his playing partner) to them being on the front lawn cracking jokes to make...