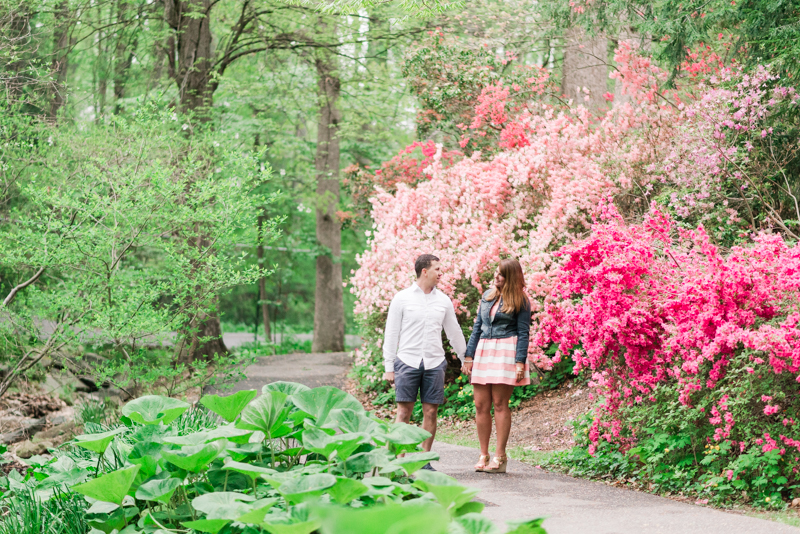 Katelynn & John's Spotlight!
Oh my goodness, I have been waiting for this Brookside Gardens spotlight for an entire year. I'm so happy to finally be posting it! Katelynn and John are getting married tomorrow in Jamaica (Montego Bay, to be exact). Shawn and I could not be any more pumped for their day if we tried. Seriously, their day has been a countdown since our first meeting, and it's almost here! However, before we start getting enthralled in Montego Bay, I need to revisit their engagement session. Seeing their e-session always gives me butterflies, so this spotlight definitely has me giddy. They chose the beautiful Brookside Gardens as their location, and we were so excited to shoot here. We had tried for years to get a session at the exclusive gardens, but never made the cut. The officials must have known Katelynn and John were special, because their sunrise session went off without a hitch. It was fantastic getting to wander around Brookside Gardens with these two. I feel like we always get a greater sense of a relationship during an e-session, which just solidifies why it's my favorite part of the process. We became friends right from the beginning, so chatting and laughing with them was second nature. Shawn and I have loved every second of getting to know these two. Through the #JamaicaMeAdams Pinterest board, to celebrating Friendsmas, it's been an incredible joy to have these two as friends. I'm feeling all emotional as I gather images for this post...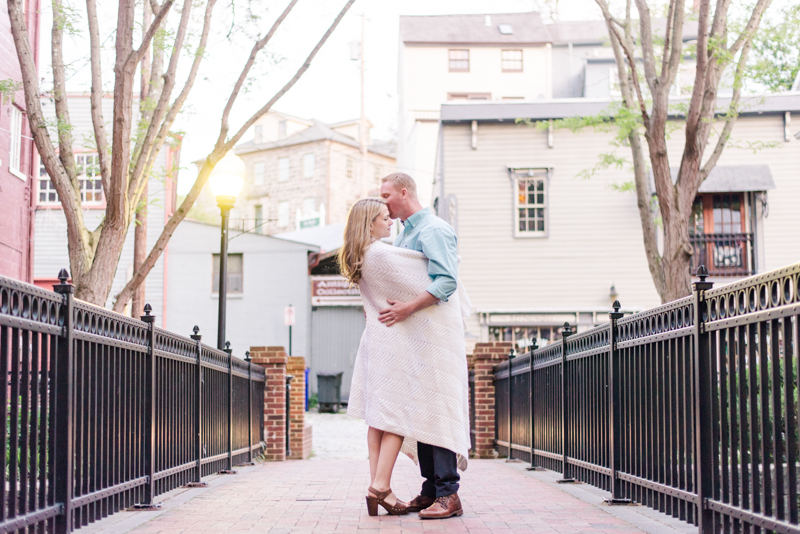 Tips & Tricks
We enjoy giving our couples freedom in their posing. We try to do minimal directing, because we don't want the shoot to slip into being stiff. Don't get me wrong, though, we still give a fair amount of direction. But we give each pose the chance to evolve. When we start off the session, we go with easy poses. Those usually include the chest-to-chest position. Generally, our direction is "face one another and get close". That sets the couple up for the basic look of the image Shawn and I want. From that point, we start easing in to tiny tweaks like having the lady give a small leg pop or for them to start telling each other jokes. All of these are very small things that affect the mood and look of the shoot. When a couple is having fun together, they are more comfortable and confident. When we set up our posing in a very basic way, it allows our couples to feel like they can breath. There is no way that Shawn and I can feel happy by precisely placing every piece of the shot. We know our couples won't be happy with that either. We need the couple to move and to naturally interact with one another. Once those first few shots are accomplished, the nerves melt away. In those instances, we're all able to learn about one another and have a really awesome session. Nice and close bringing chest to chest Think about whenever...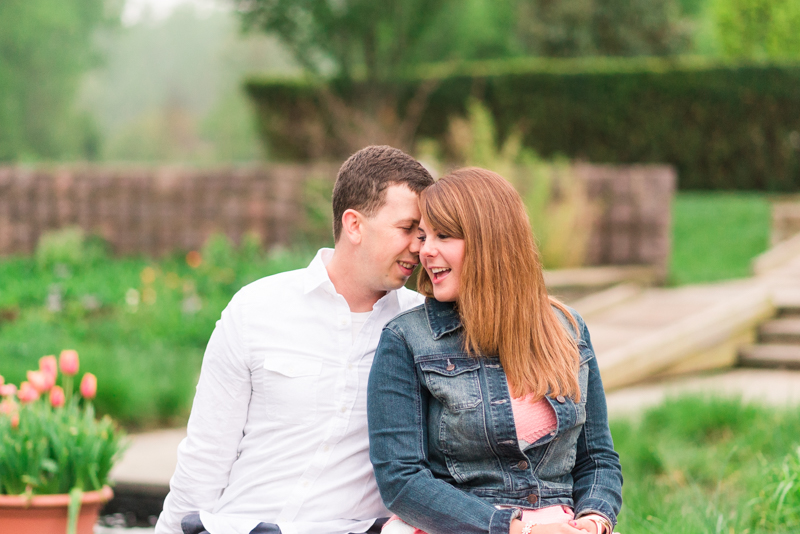 A Breath Taking Engagement at Brookside Gardens
I have almost no words to describe the incredible engagement session we had with Katelynn and John at Brookside Gardens over the weekend. It was seriously that amazing. I should first say that I have been wanting (probably more like needing) to photograph at Brookside for about three years. Shawn and I have stopped in there very quickly once before, but have never had the pleasure of exploring the grounds. When Katelynn mentioned that her and John wanted their photos to be there, I immediately started jumping up and down with excitement. We arrived at the gardens on Saturday morning, bright and early. The day had a cloudy start, but that just meant that the flow of tourists Brookside normally attracts would be staying warm at home :P. While it didn't feel much like Spring, the gardens were still in full bloom. There were yellows, pinks and purples everywhere, as well as beautiful tulips blossoming on every side of the path. All of the beautiful colors took us by surprise, since we expected lots of prettiness, but this was just a totally different level of jaw dropping gorgeous. Not only were the gardens perfect, but Katelynn and John were fantastically adorable. They were such naturals in front of the camera, and I loved watching how they fit so wonderfully in each other's arms. Being able to hang out with them for the morning made Shawn and I even more excited for their Jamaican destination wedding next May. We just...