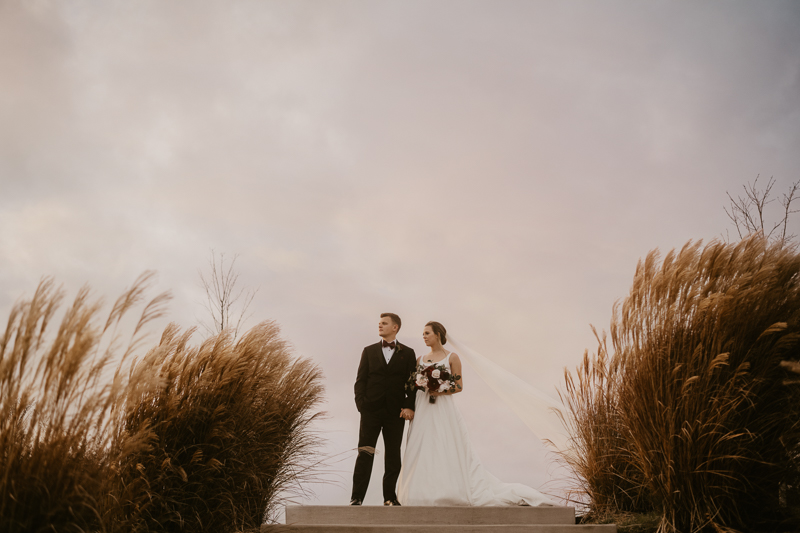 Wedding Photographers in Maryland
Carolyn and John are married! Their elegant winter wonderland theme fits so perfectly within the confines of the always gorgeous Kylan Barn. There were so many string lights and evergreen everything! It made me even more excited for Christmas, and I'm already pretty stoked about it, haha! Even with the rain coming down, it couldn't put a damper on the joyous energy of the day. I find something really special about rain on a wedding day. A lot of people panic, but for someone who had a rainy wedding day, I know how the sudden change of plans can feel oddly exciting and freeing. Think about it: a couple plans everything down to the minute for their wedding, but rain is not often in that plan. So if rain happens, it means change has to happen, and change brings a certain amount of exhilaration that comes from the unknown. It's in the unknown that a couple realizes that no matter what changes about the day - the fact that they are marrying each other is the constant.  Carolyn & John, thank you both so much for being such incredible people! Your day was filled with so much happiness, and we are so glad we got to capture it! If your dance floor is any indication of what your lives together will be like it is going to be full of laughs, love, and great music :P. Cool stuff from the day! Carolyn's dad built the ceremony arch! Santa...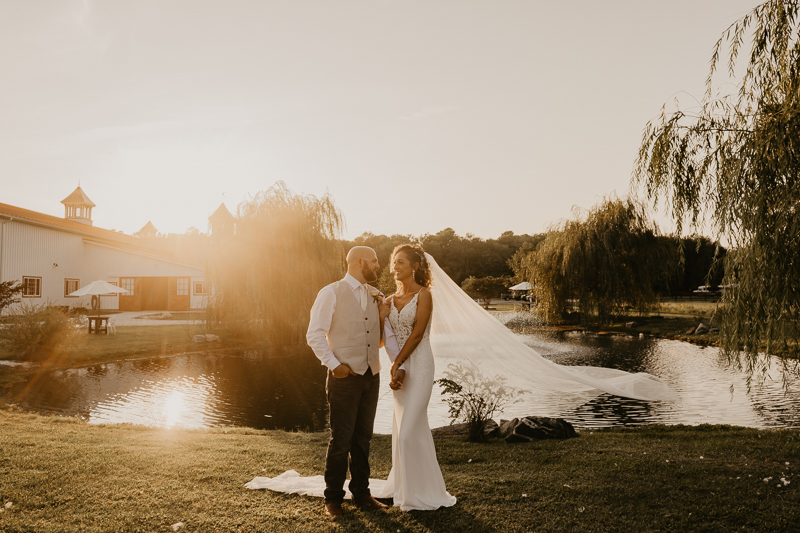 Wedding Photographer in Maryland
There are so many gorgeous venues in Maryland, and we've been so fortunate to photograph at so many over the last 11 years. The beauty about there being so many is that there's always more to fall in love with. Our most recent love interest is Castle Farm in Snow Hill, Maryland. This gorgeous equestrian estate has been hosting weddings for 12 years, and has been owned by the same family for over five generations! Getting to experience this stunning farm in person was amazing, and getting to experience it with Amanda and Matt was even more spectacular! These two have been together since high school, and have been dreaming of their wedding day for so long! The magic of their day was in full effect with a stunning ceremony, and even better dance floor to fully celebrate the night! Amanda & Matt, thank you both so much for allowing us to capture your day! The specialness of the day was not lost on us, and we are just so thankful we've gotten to know you two! You have the most awesome support system surrounding you with some of the best singing voices and dance move around :P! Congratulations! Cool things from the day! We got to see a couple past BCP couples, which always makes a day that much more fun! The couple who won the anniversary dance has been married for 52 years! Amanda's dad had a q-tip at the ready for Amanda after their first look...