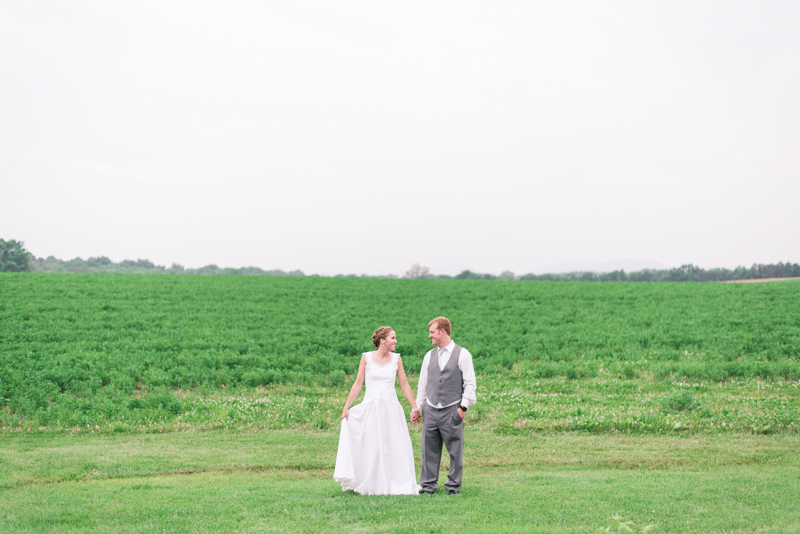 A Rustic Wedding at Shoemaker Homestead
I think I'm still in shock from Sam and John's beautiful wedding at Shoemaker Homestead. I just cannot get over how the weather forecast predicted 100% chance of thunderstorm for the time the ceremony was to start. I know the Weather Channel can very often be wrong, but the color of the sky in the morning was matching what a storm would look like, so I was a bit worried. However, when Shawn and I arrived and walked in to greet Sam, she was so positive and happy. The weather seriously couldn't put a damper on the fact that she was marrying her best friend. Not only was she positive, but Sam also was prepared. She read up on advice that I shared about having a rain plan and bought some super cute umbrellas from Ikea. I'm convinced that when you think happy thoughts (and spend a bunch of money on rain gear) the weather will completely change it's mind and be gorgeous. That's exactly what happened for Sam and John and I couldn't have been more ecstatic that they didn't need to change any aspect of their wedding plan. Not only was the weather on point, but the emotions within this day were on a whole different level. No one could keep a dry eye throughout the day. Tears were shed while Sam was getting ready, since her dress was the same dress that her mother wore almost 30 years ago. And there was no shortage of feelings from...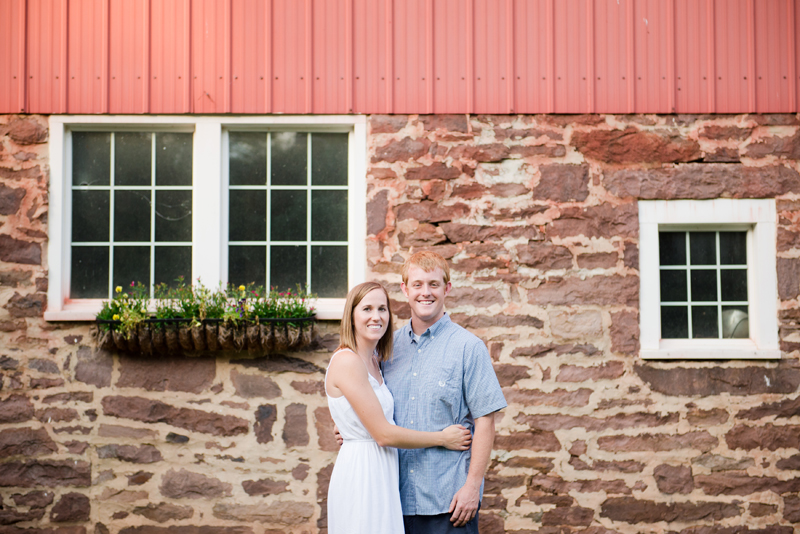 A Lovely Homestead Engagement
On Sunday, Shawn and I traveled to the Shoemaker Homestead in Taneytown, Maryland for Samantha and John's wonderfully rustic engagement session! It was quite possibly the hottest day of the summer thus far, but that didn't stop these love birds from wrapping each other in sweet hugs. I was able to get glimpse of what their wedding day will be like since Shoemaker Homestead is where these two will be exchanging vows and dancing into the night. It is a breathtakingly gorgeous location and Laura, the owner, is as sweet as can be. I cannot imagine a more perfect place for Samantha and John to be married! Samantha and John both attended York College in Pennsylvania where they actually were neighbors for a bit. However, it wasn't until they ran into each other in Baltimore that they started talking and eventually dating. Being so close to one another, but never even realizing it until your paths cross in some fateful way, is really an amazing thing. I adore when love stories begin before either person even realizes it! ...