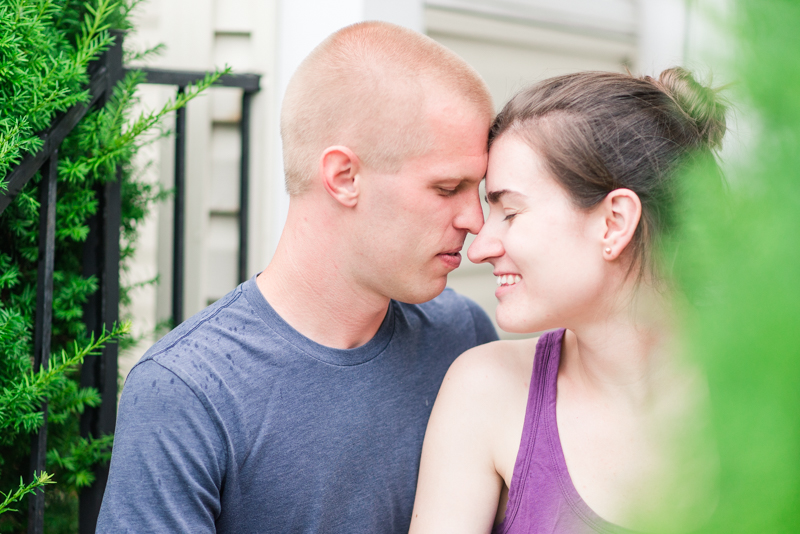 A Comfy Home Engagement
I don't know about everyone else, but when it's storming outside, I just love being at home on the couch. That is precisely how the day was spent two weeks ago with Sam and Tim for their at home engagement session. It worked out pretty nicely that it rained most of the day (and even during their session) because it made the cozy vision that Sam had that much warmer. There was also a threat of a tornado in the early afternoon, which added a bit of excitement, but by the time evening came there was just a light stream of chilly droplets falling from the sky. When Shawn and I arrived to Sam and Tim's beautiful home, we were greeted by their fur-child, Lincoln. He's probably the most calm and soft Labrador I've ever met and was SUPER snuggly. Lincoln was constantly checking out my camera and making his parents laugh. I'm sure if he could, he would have been the third photographer :P. At one point when Sam and Tim were cuddled up on their couch, Lincoln decided that it was his turn for photos. So after he smothered his parents in kisses, he went into his best America's Next Top Doggy pose; it was the cutest! Shawn and I had the best time with these three. From Tim filling their home with music on the organ (and Sam's brave attempts at being his playing partner) to them being on the front lawn cracking jokes to make...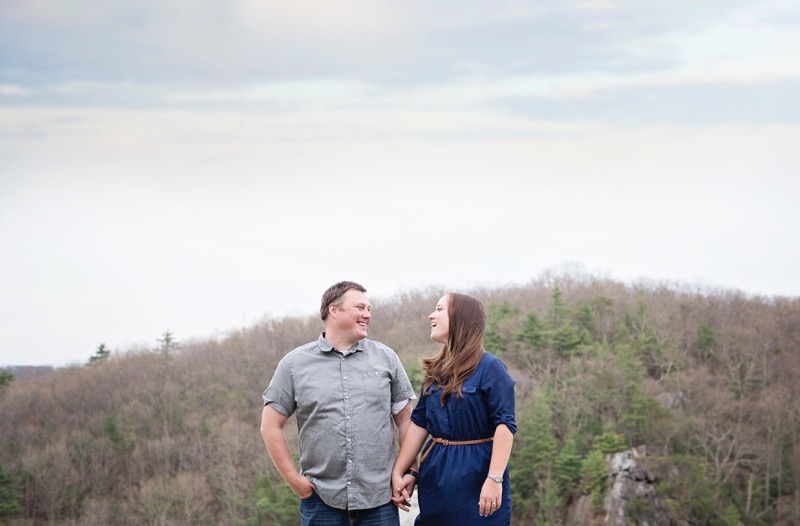 Rocks State Park
I get so excited when it comes time to prepare for a couple's wedding, and I've been anticipating Emily and Cal's wedding for what feels like forever. There are just three days until these two tie the knot, and I already know it's going to be a fabulous day. Emily and Cal are getting married at Overhills Mansion, which is definitely a favorite venue of mine (see Jennifer's & Brock and Kelli & Aswhin for more images of the venue). It's such a beautiful spot that feels very much like a hidden gem that is dropped in the middle of Catonsville. This venue is beyond perfect for Emily and Cal's classic wedding, and I'm super looking forward to seeing all of their decorations and planning come to life! Thinking back to Emily and Cal's engagement session at Rocks State Park, I'm reminded of how incredibly sweet they are with each other. The way that they look at one another, you can tell that they share such a wonderful and deep connection. There was a moment when we were finishing up the session that they both changed into superhero shirts and had a stare down with each other. I think that was the exact second that I realized that this couple was going to be a dream come true, haha! I love re-living all of the fun times that were in their session, especially since they had their three dogs with them. Adding a furbaby to any session...