Alexandra & Sean
An Amazing Wedding at Billingsley House
Aly and Sean are probably two of the most laid back and kind people I have had the pleasure of meeting. They made Shawn and me feel like their close friends, and we were both honored to have captured their wedding day. They have such a wonderful love for each other and getting to witness the smiles and looks they share is something that makes me totally giddy.
I loved every piece of their day. From the location of the Billingsley House that overlooked the Patuxent River to the lawn games that Aly and Sean thoughtfully put out for their guests to have even more fun. Just when I thought the day couldn't get any better, Aly pulled me aside and asked me to photograph her giving Sean his wedding gift. The gift was a shotgun which had come from Aly's grandfather, and was engraved with her grandparents wedding year (1961) and with Aly and Sean's underneath. It was an incredible heirloom gift affectionately named "the wedding gun" :P. I couldn't help but be inspired by the loving thoughtfulness that these two possess and all that they do for one another. The life that these two continue to build is going to be such an amazing one. I wish them nothing but the best!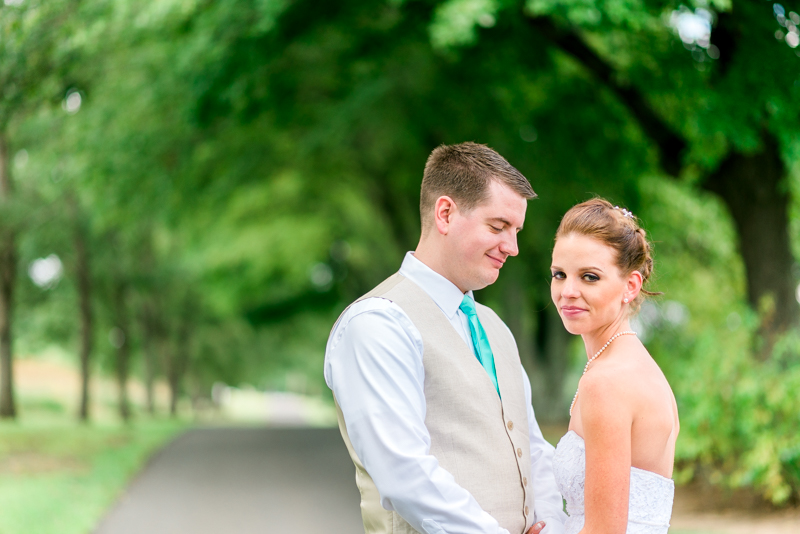 ______________________________________________________________________________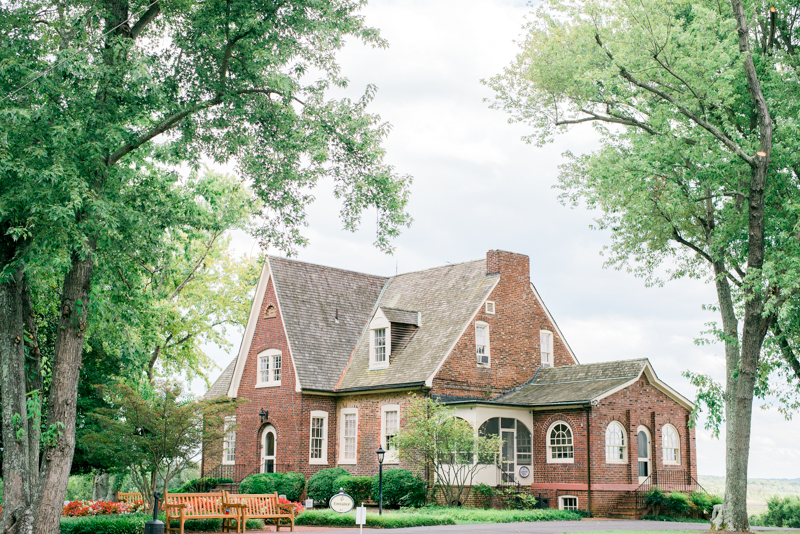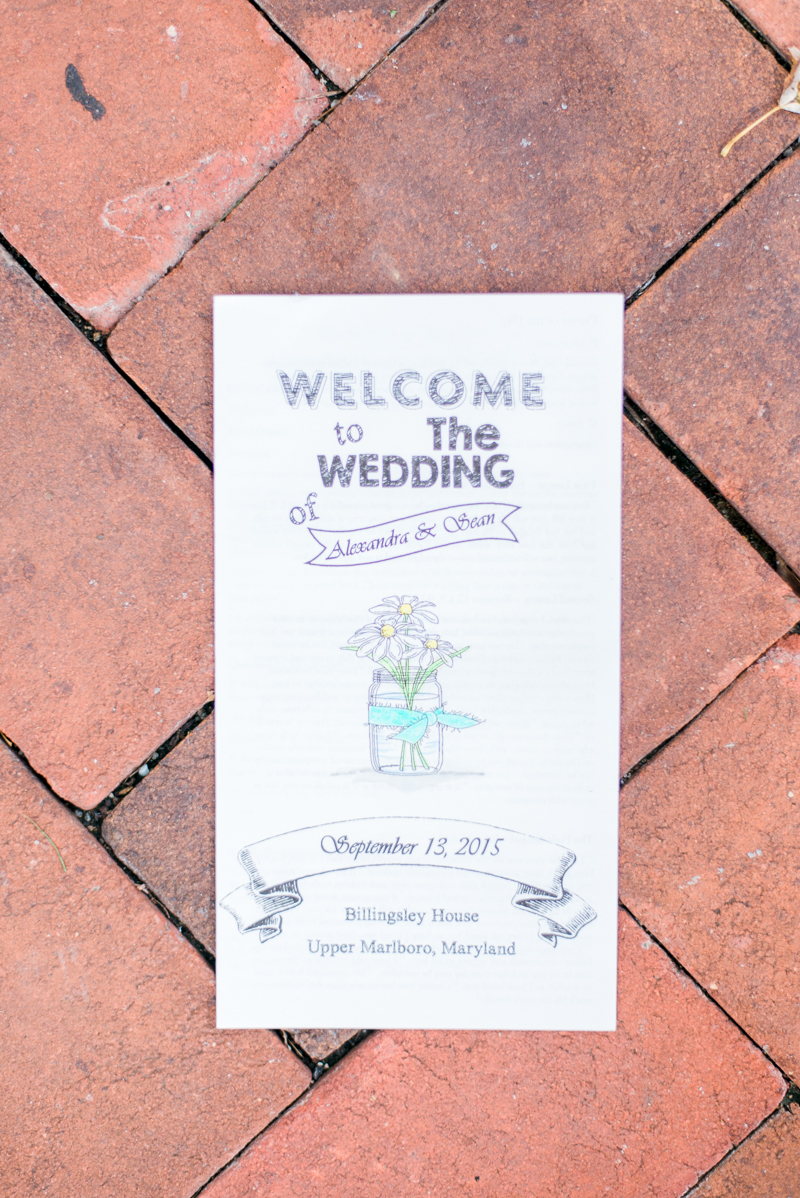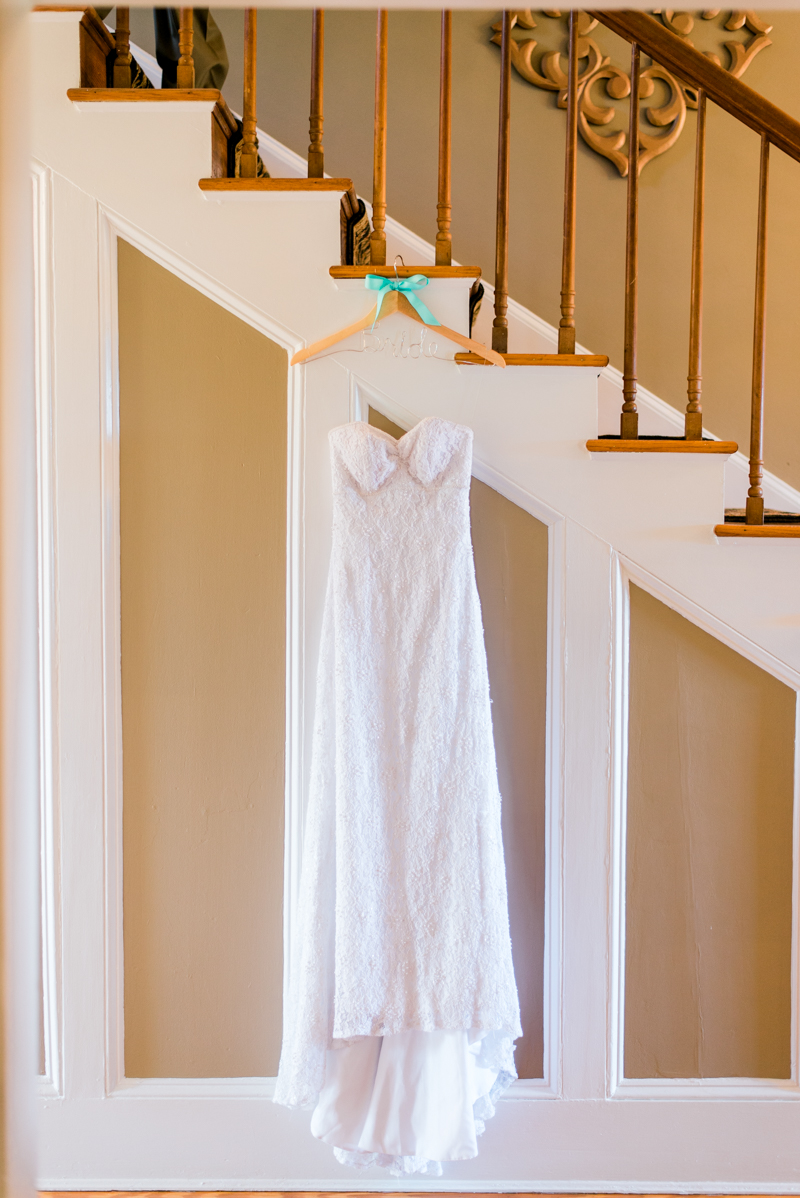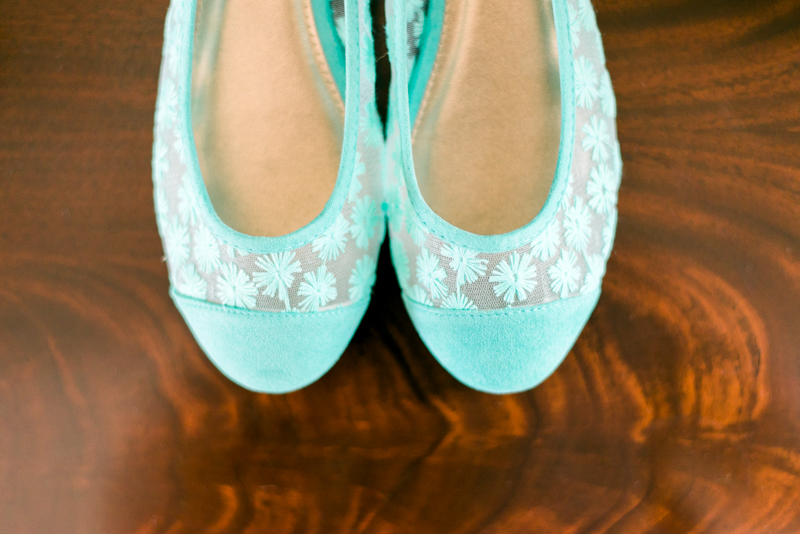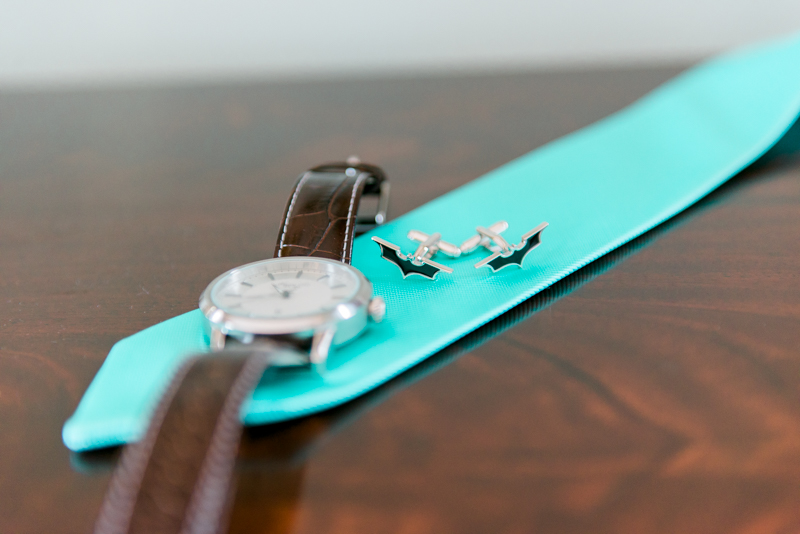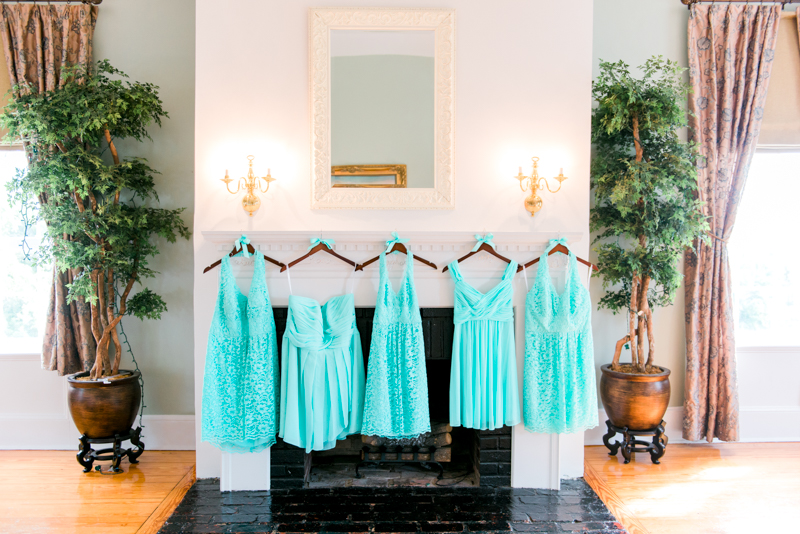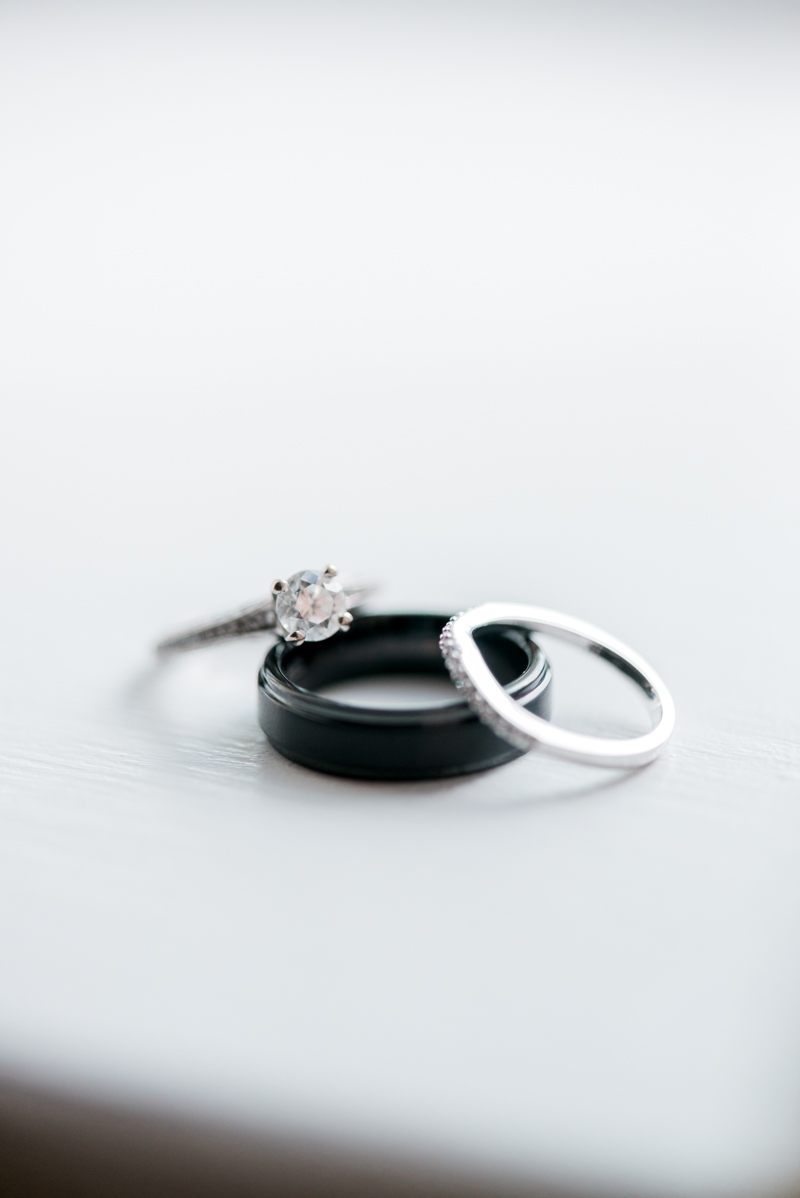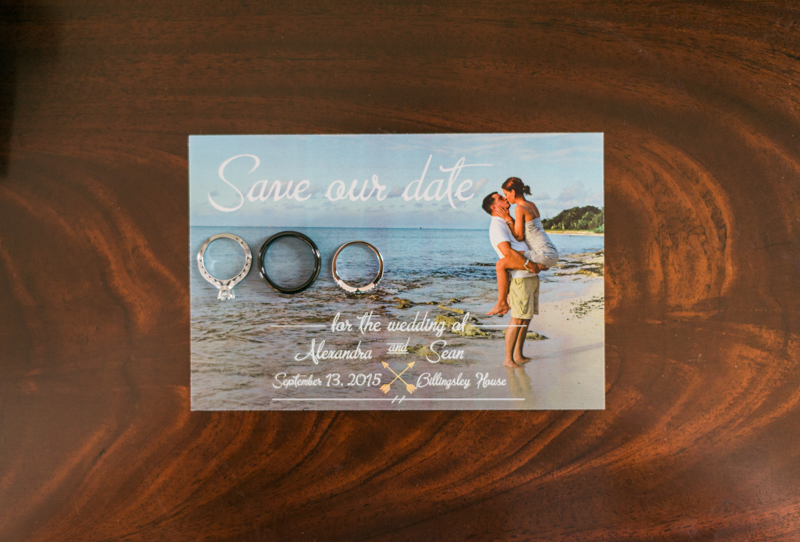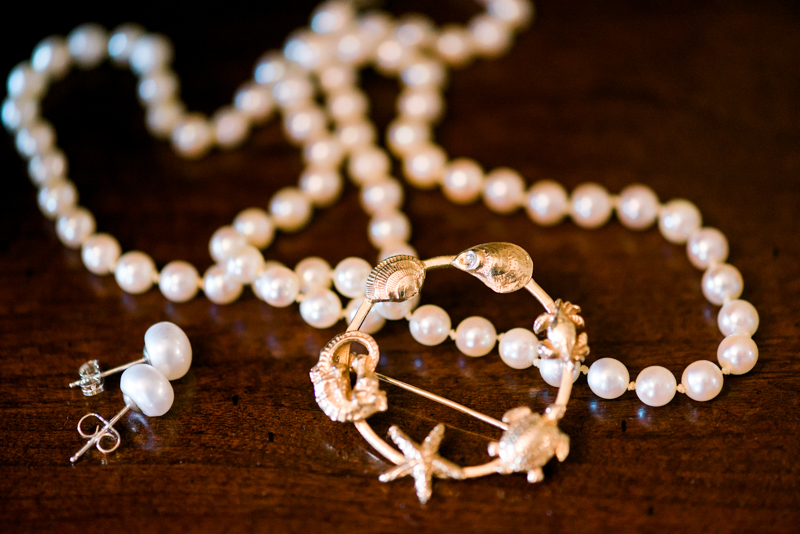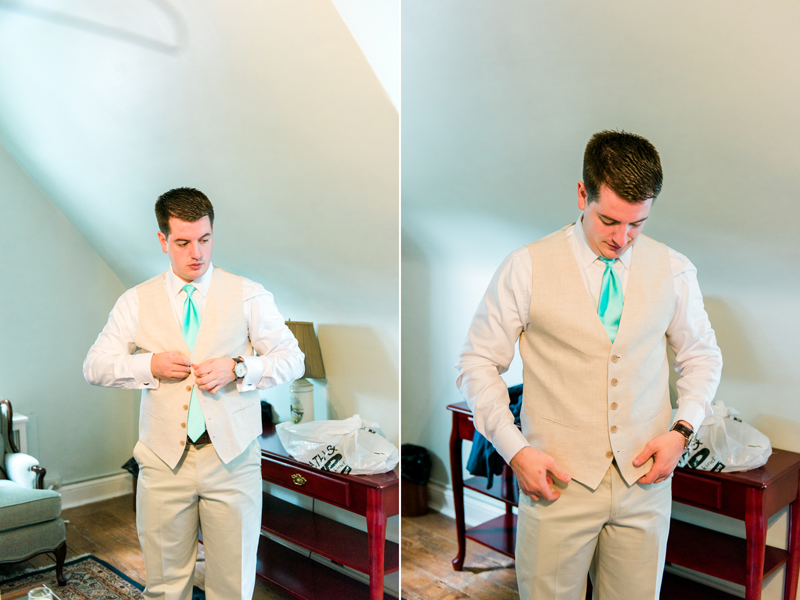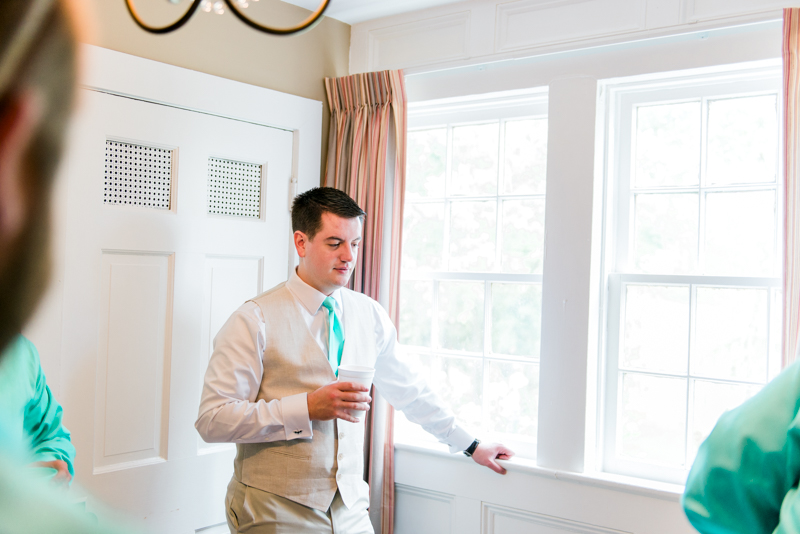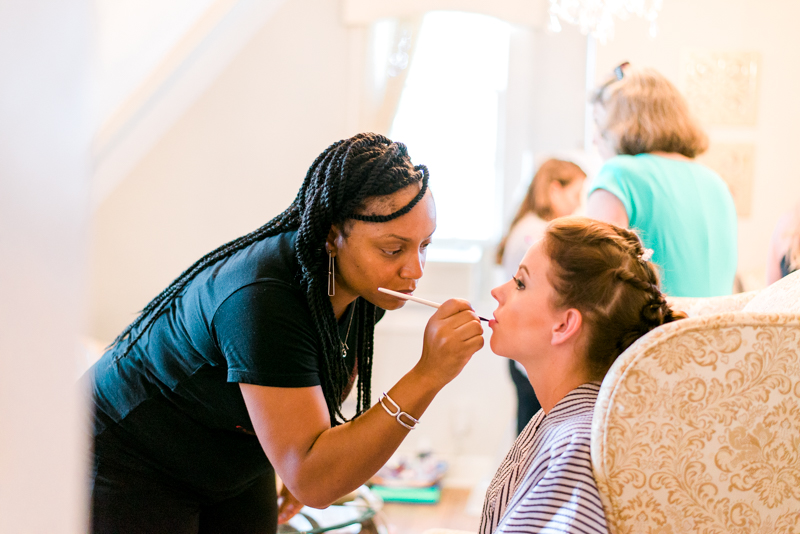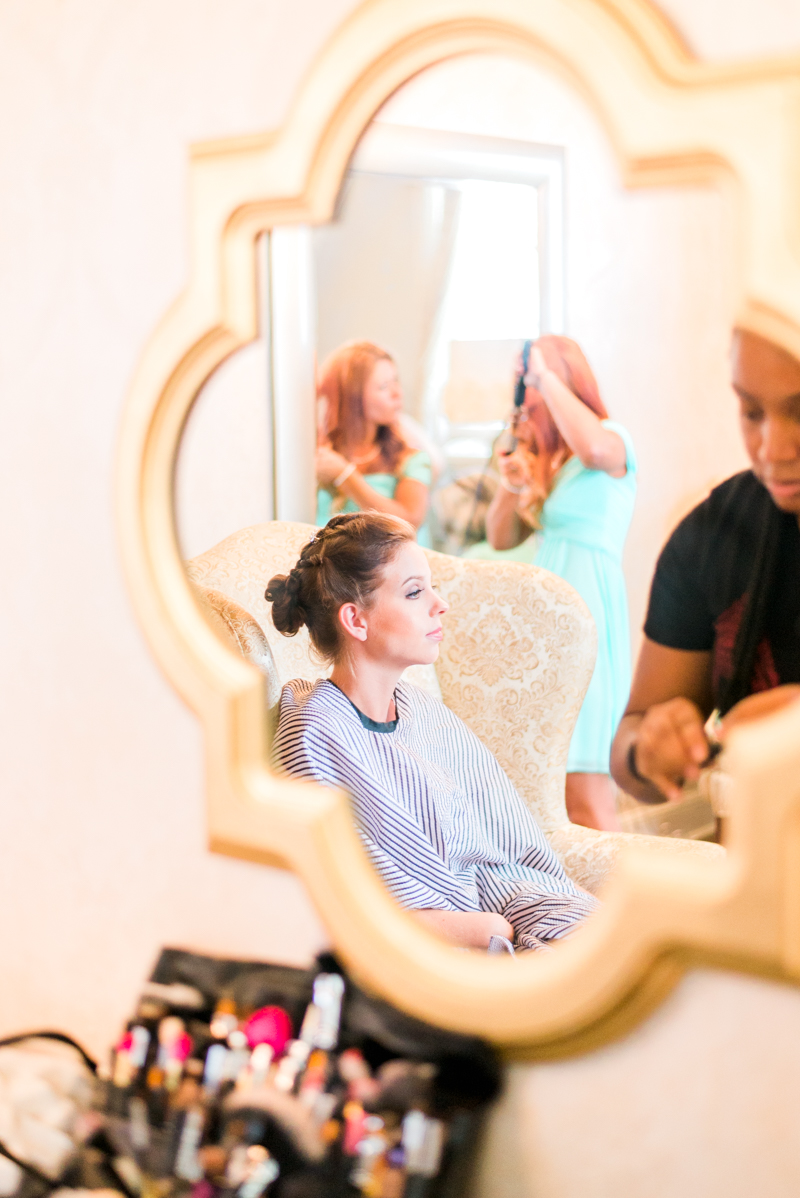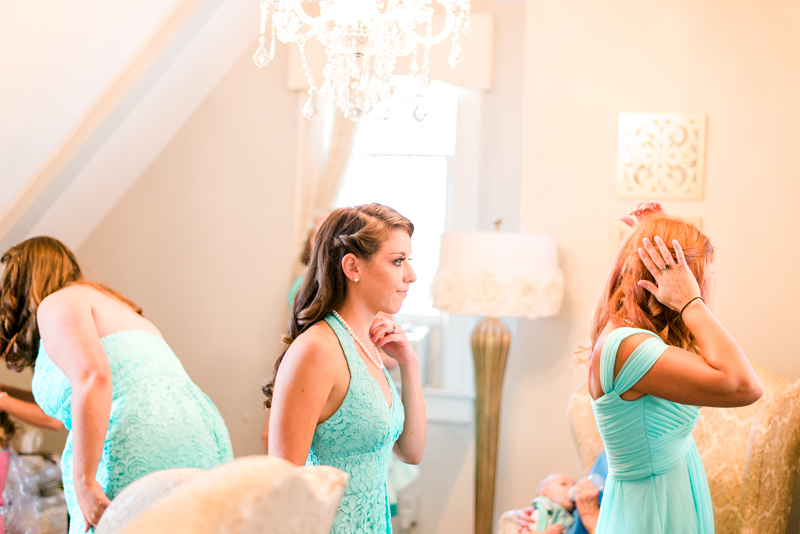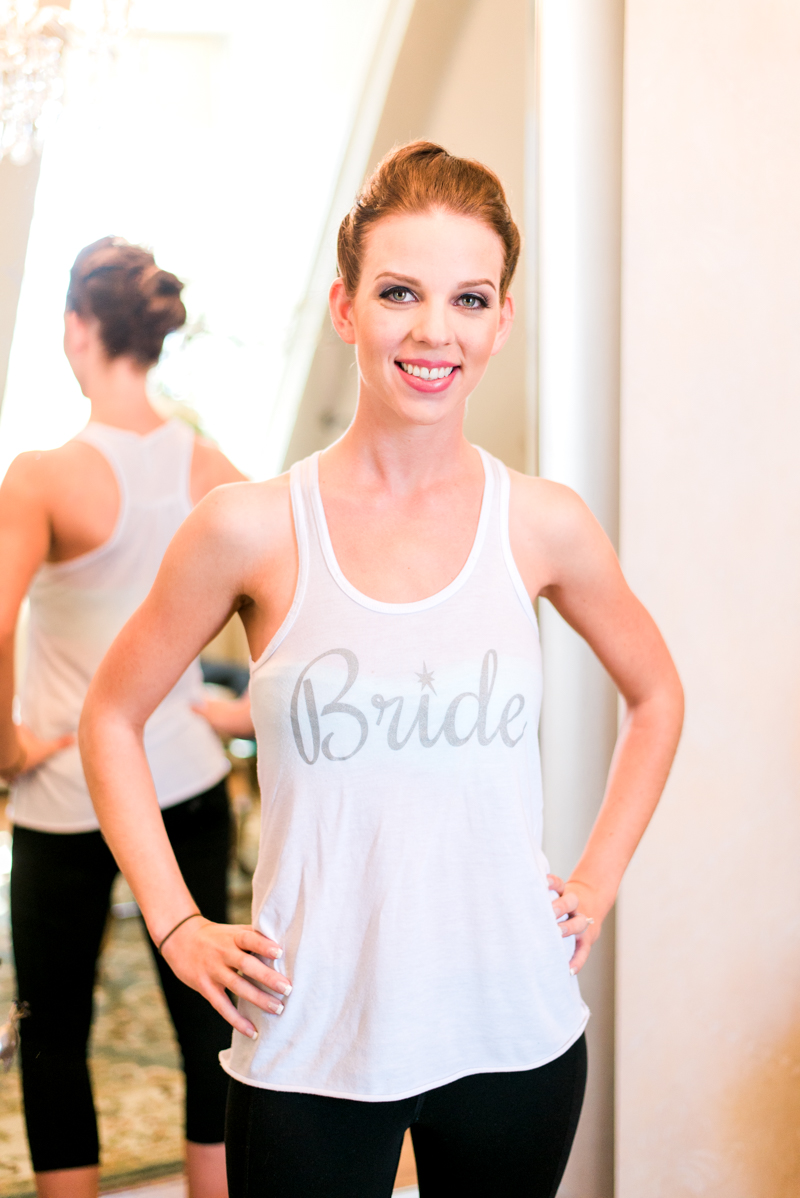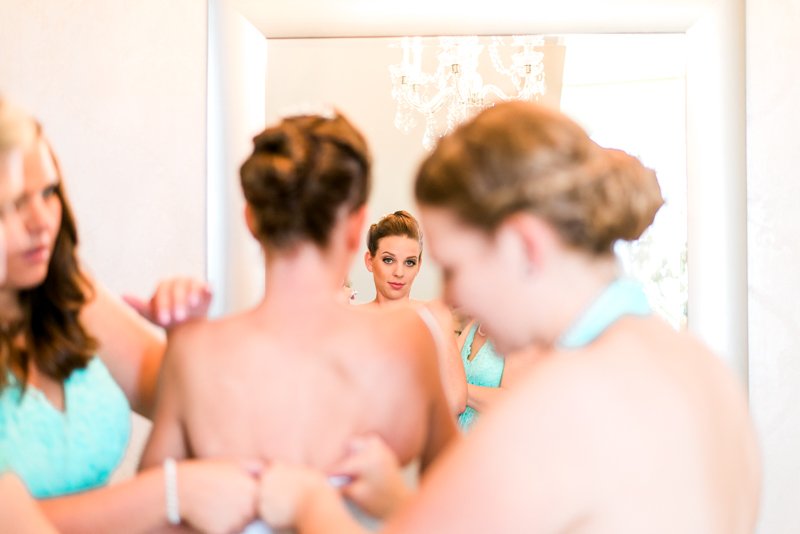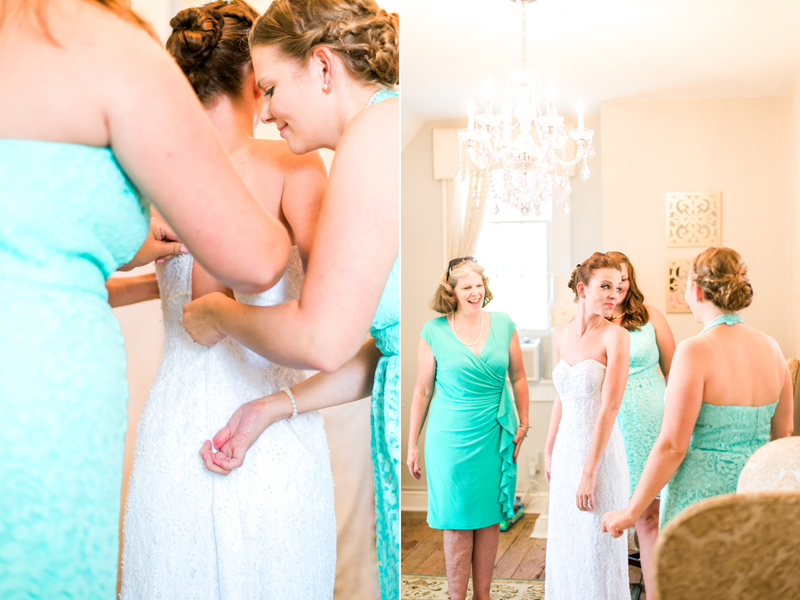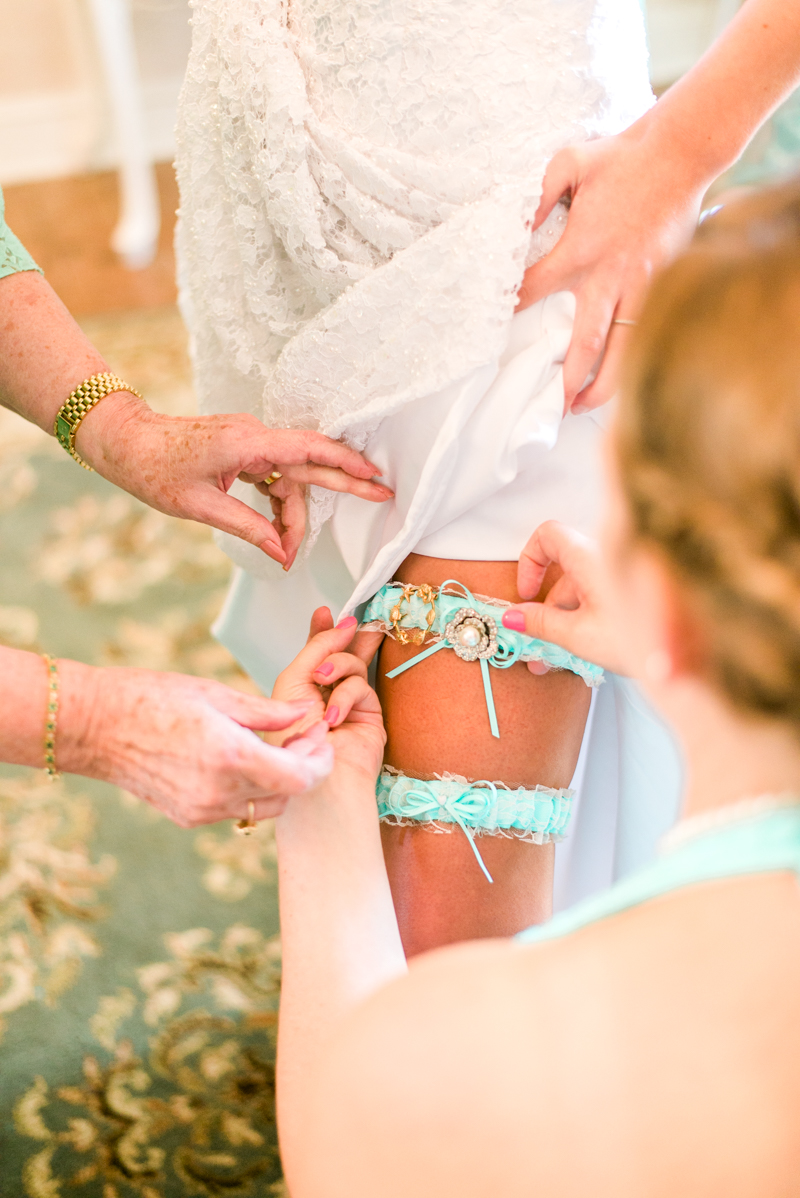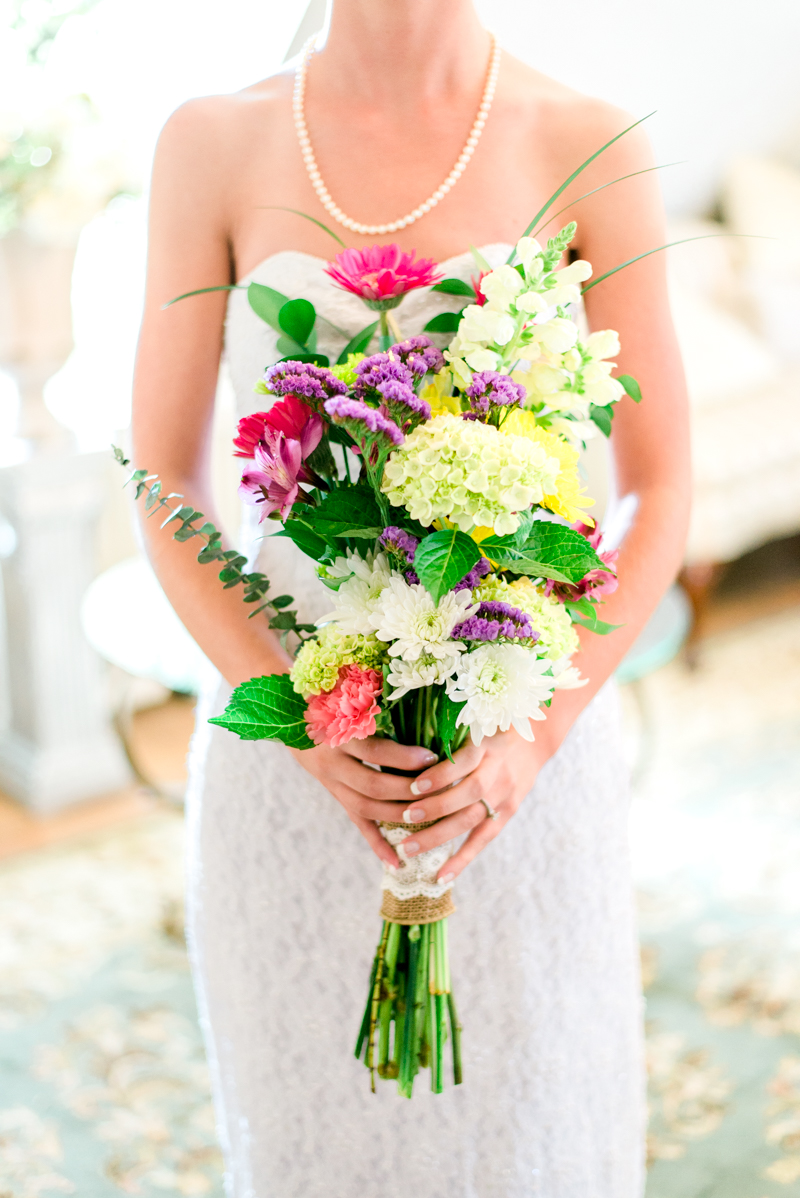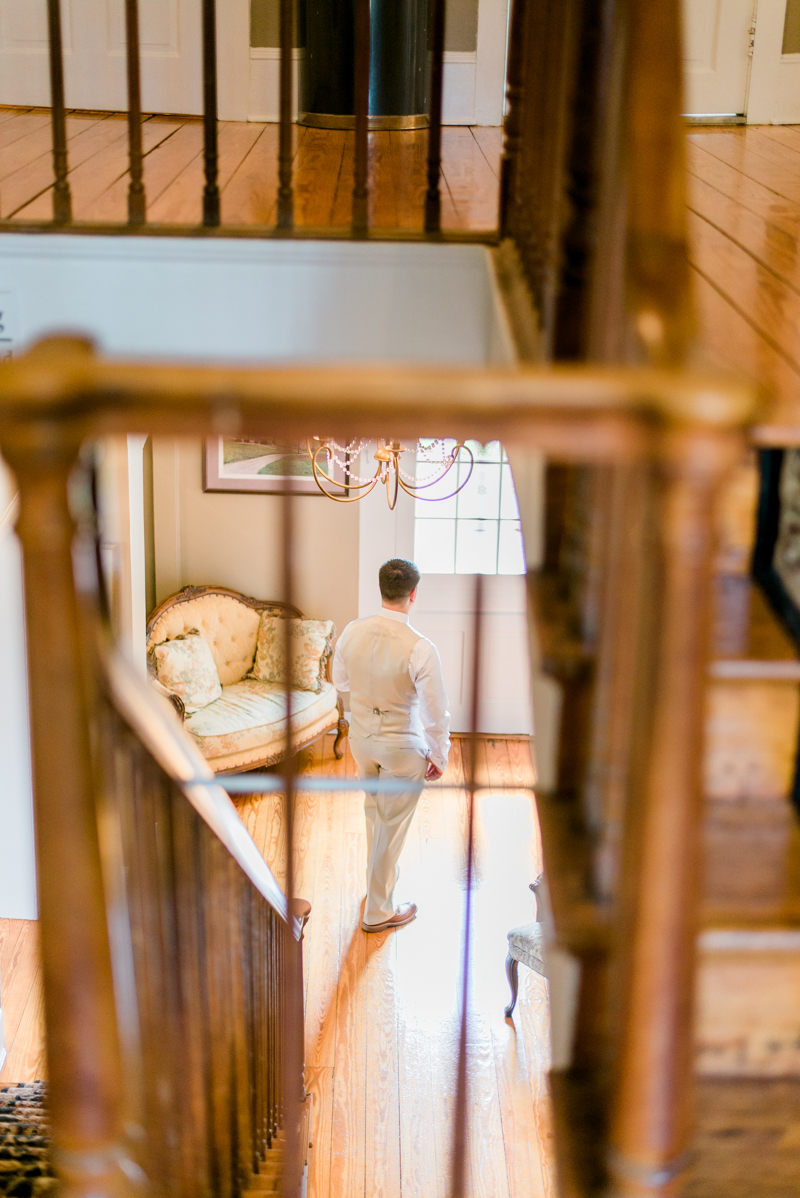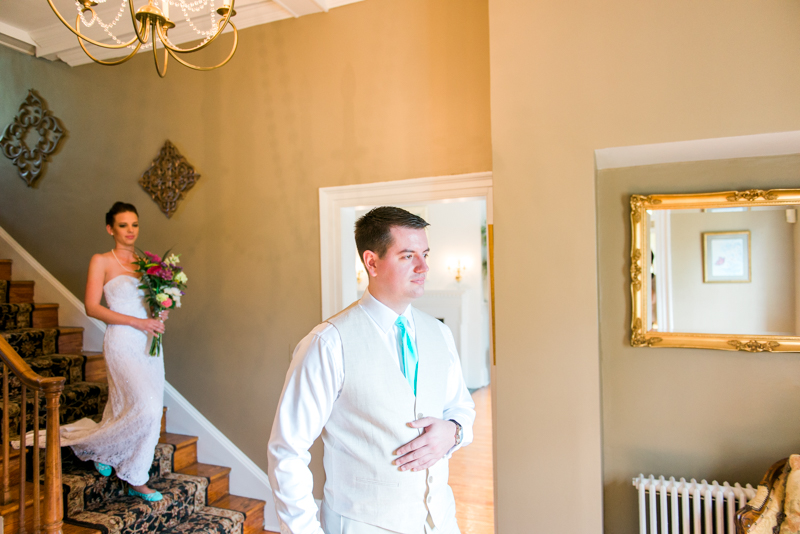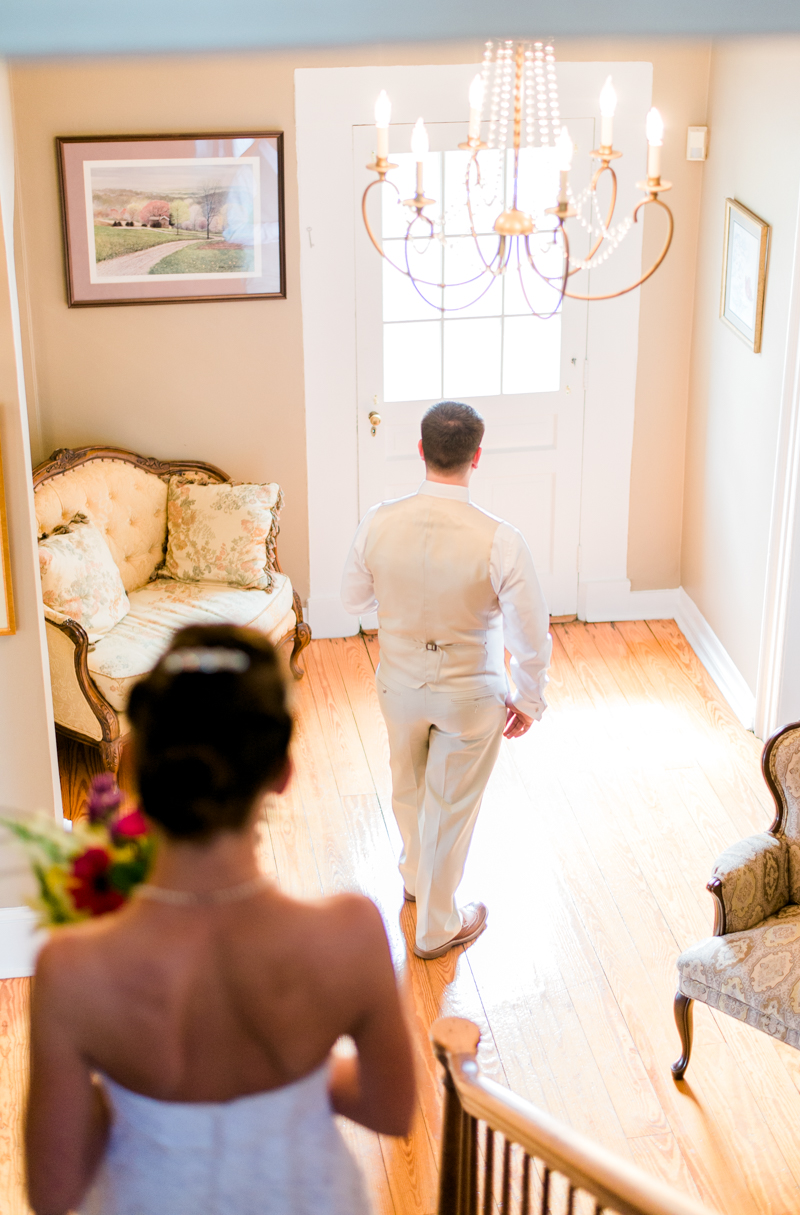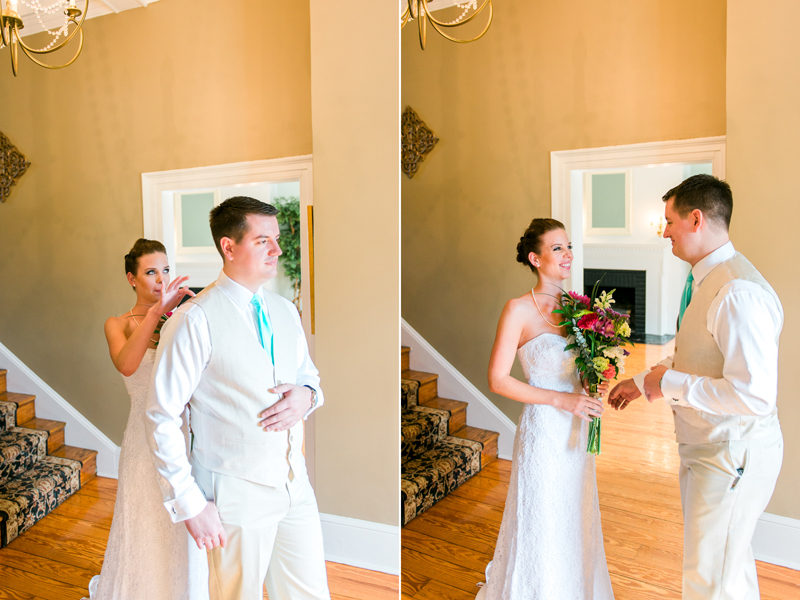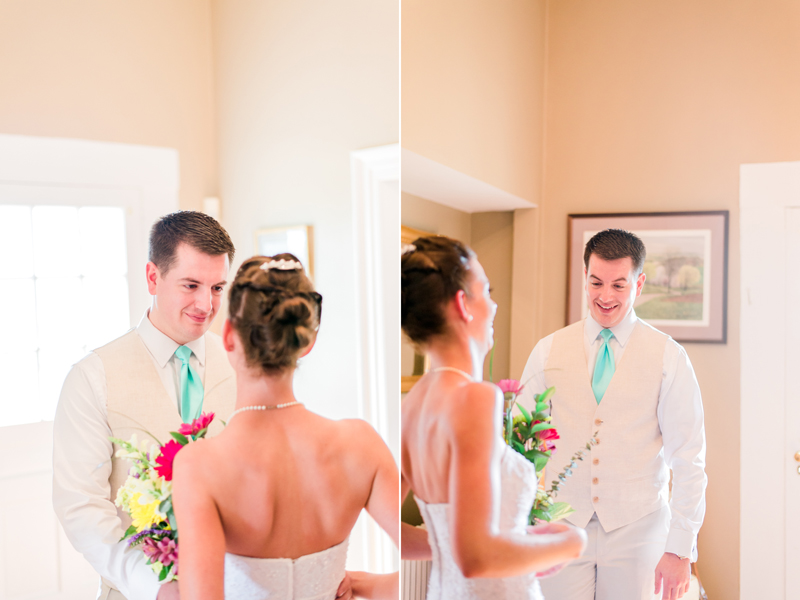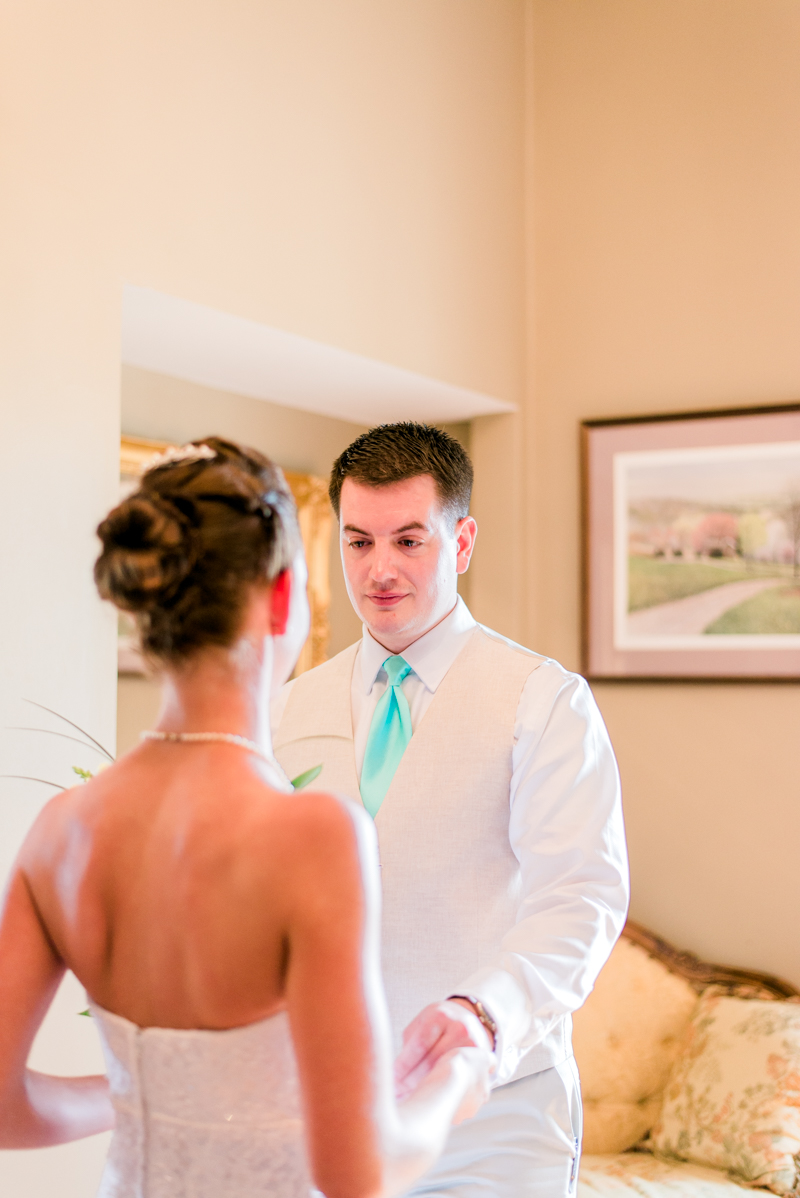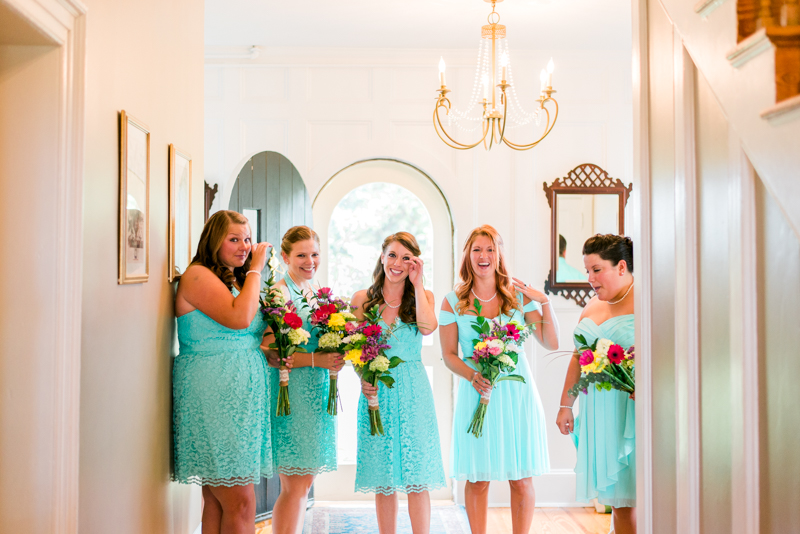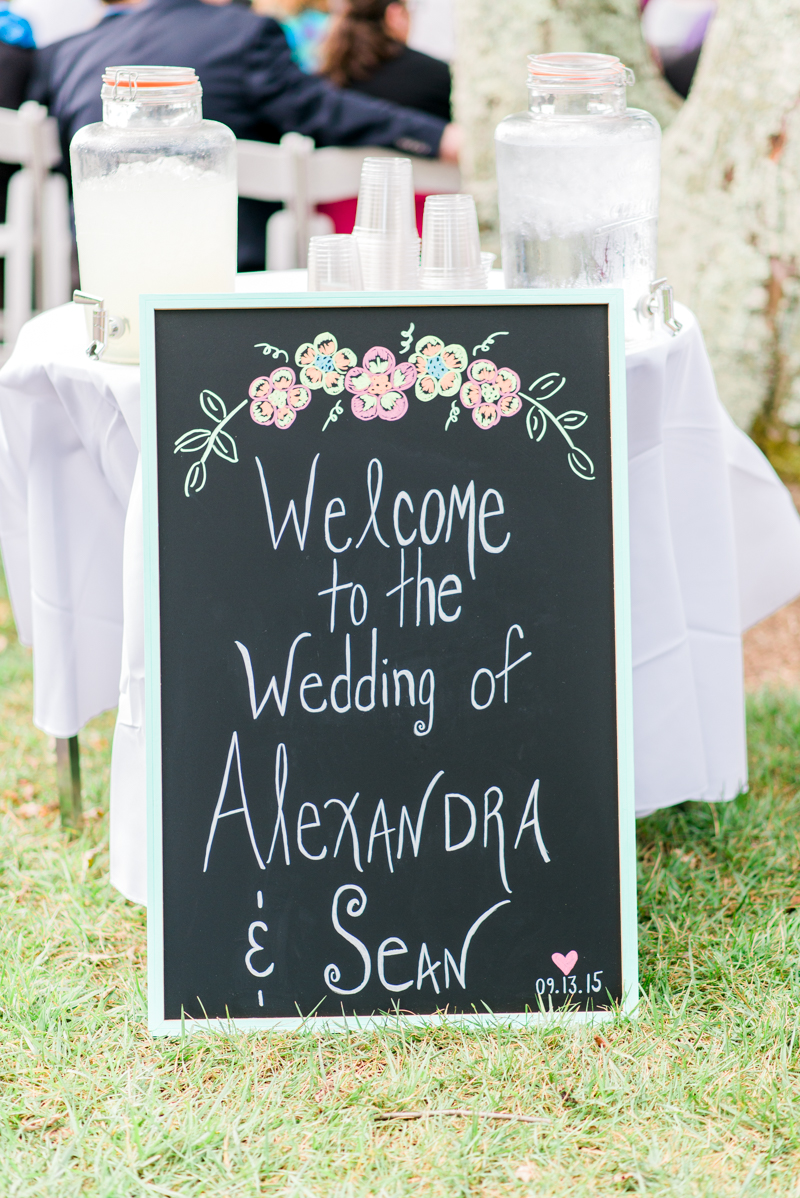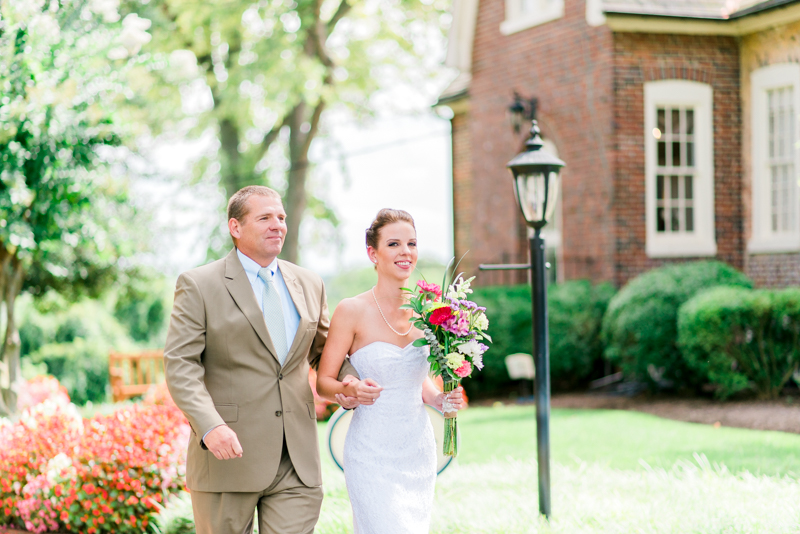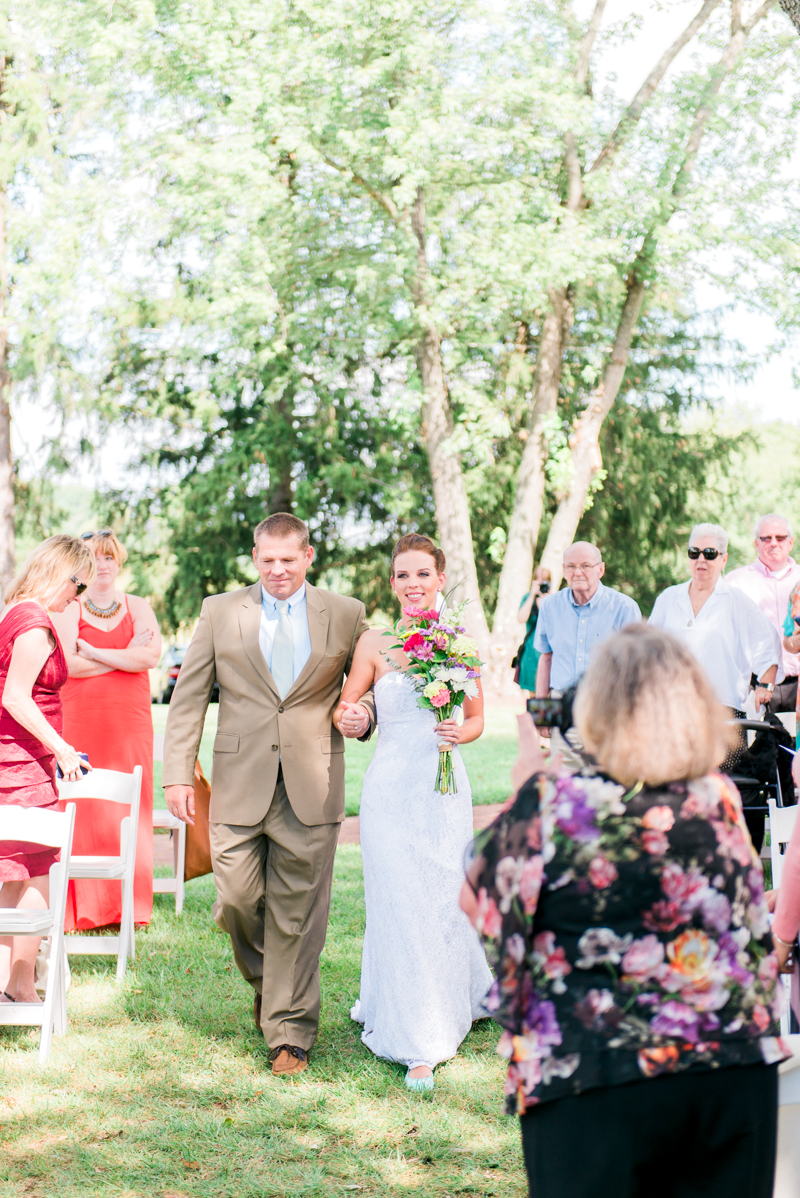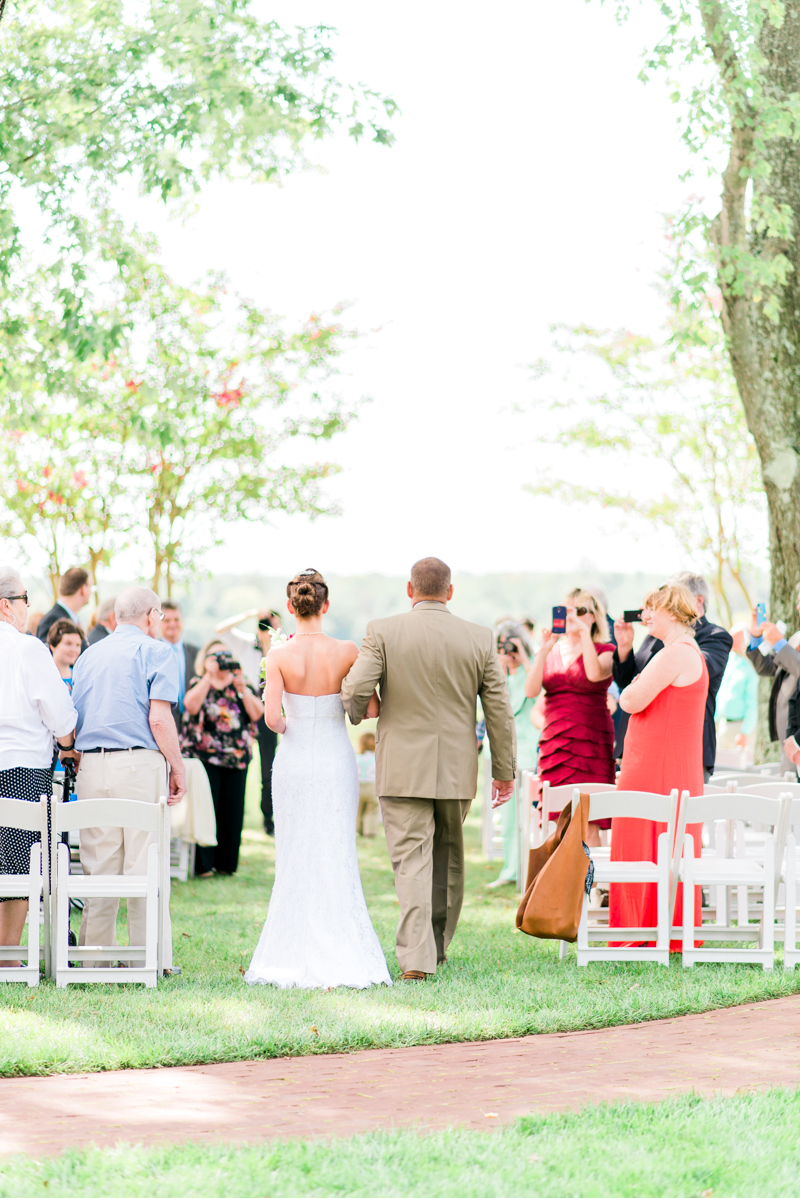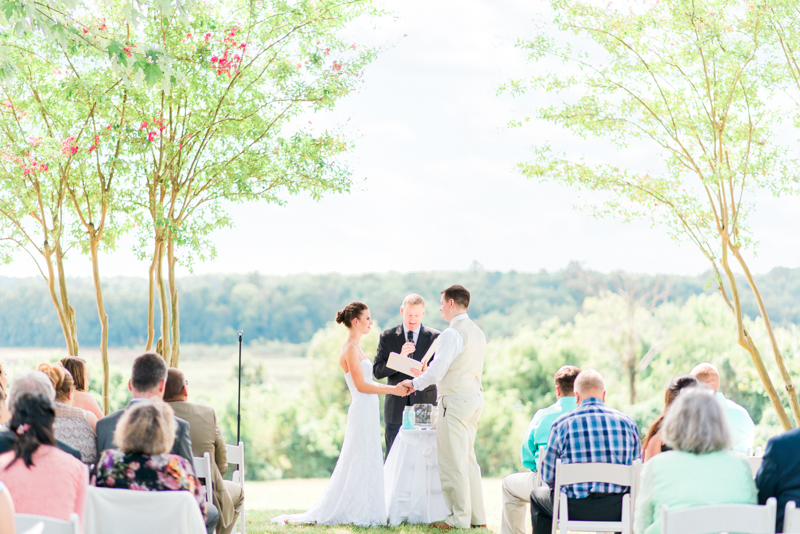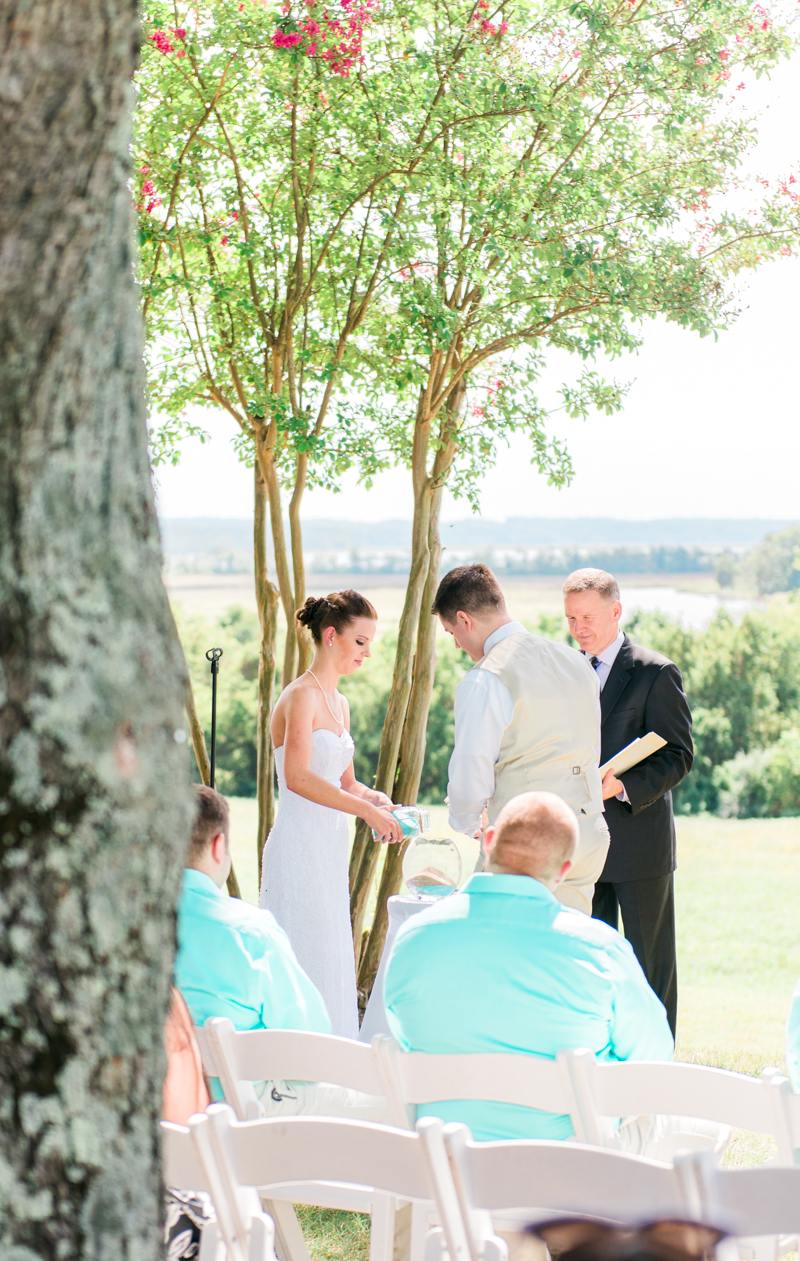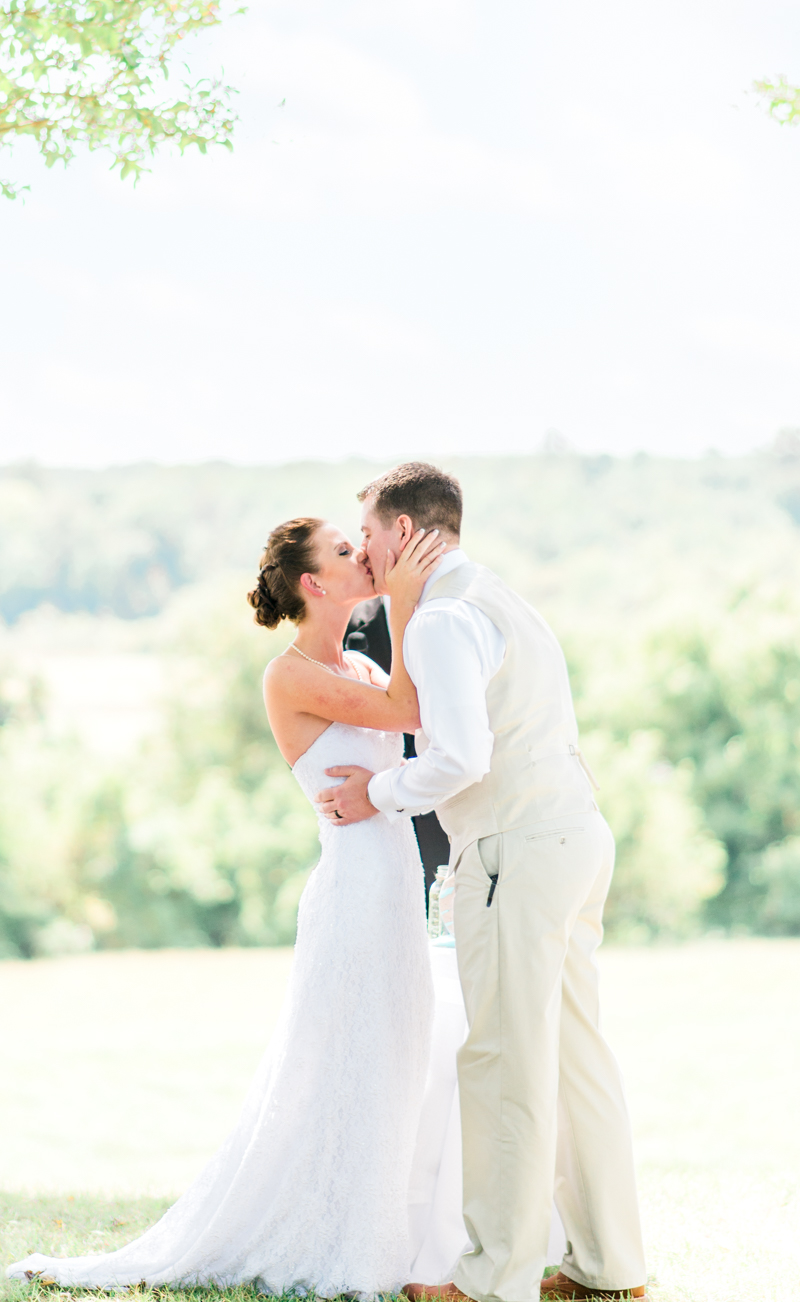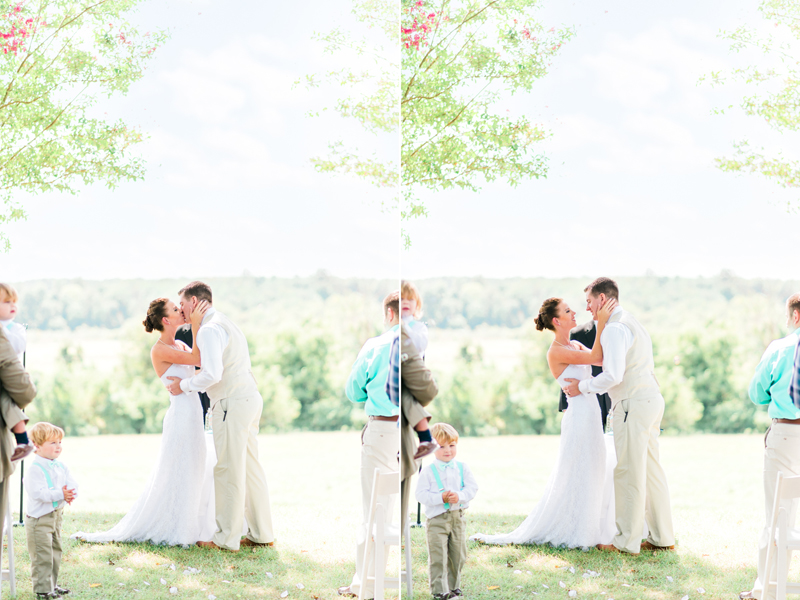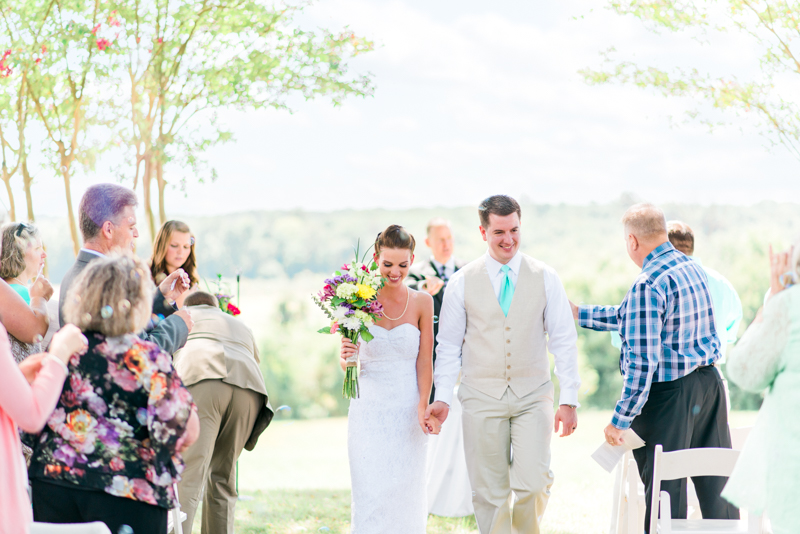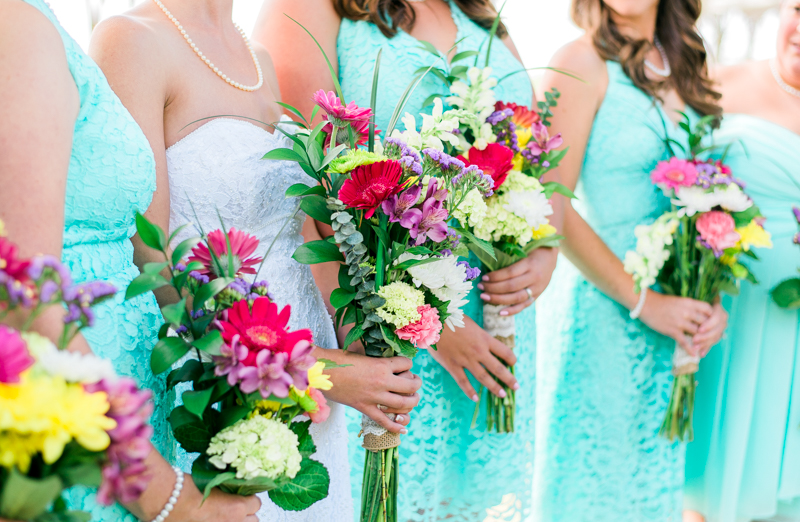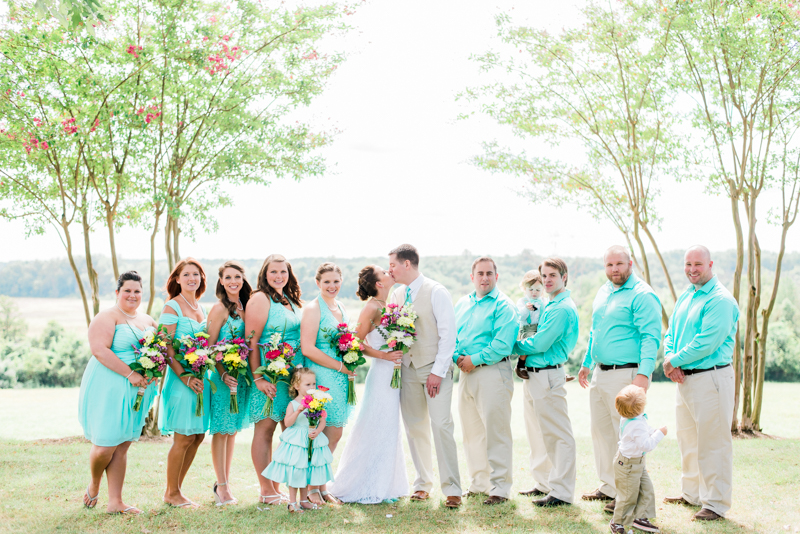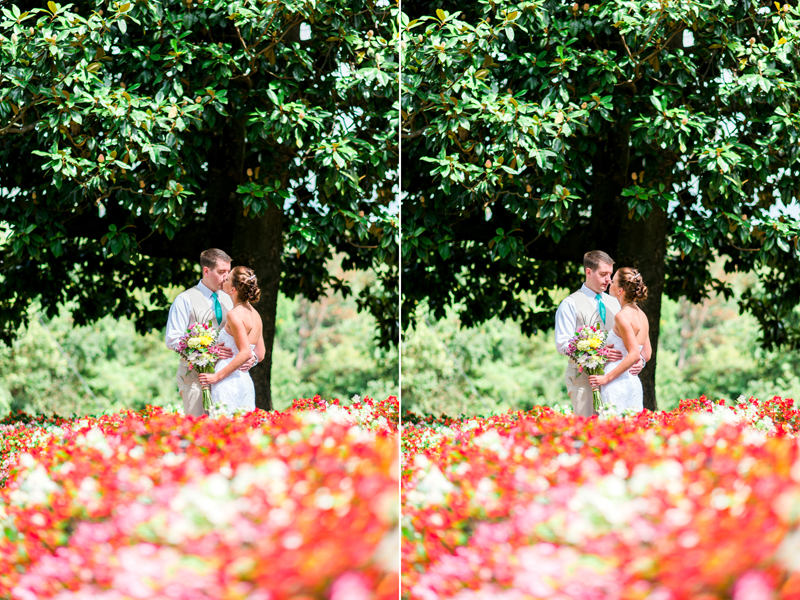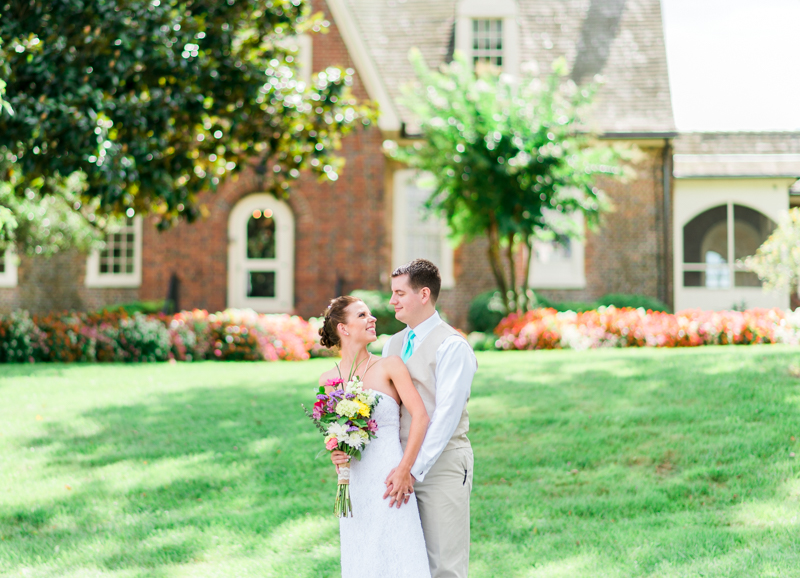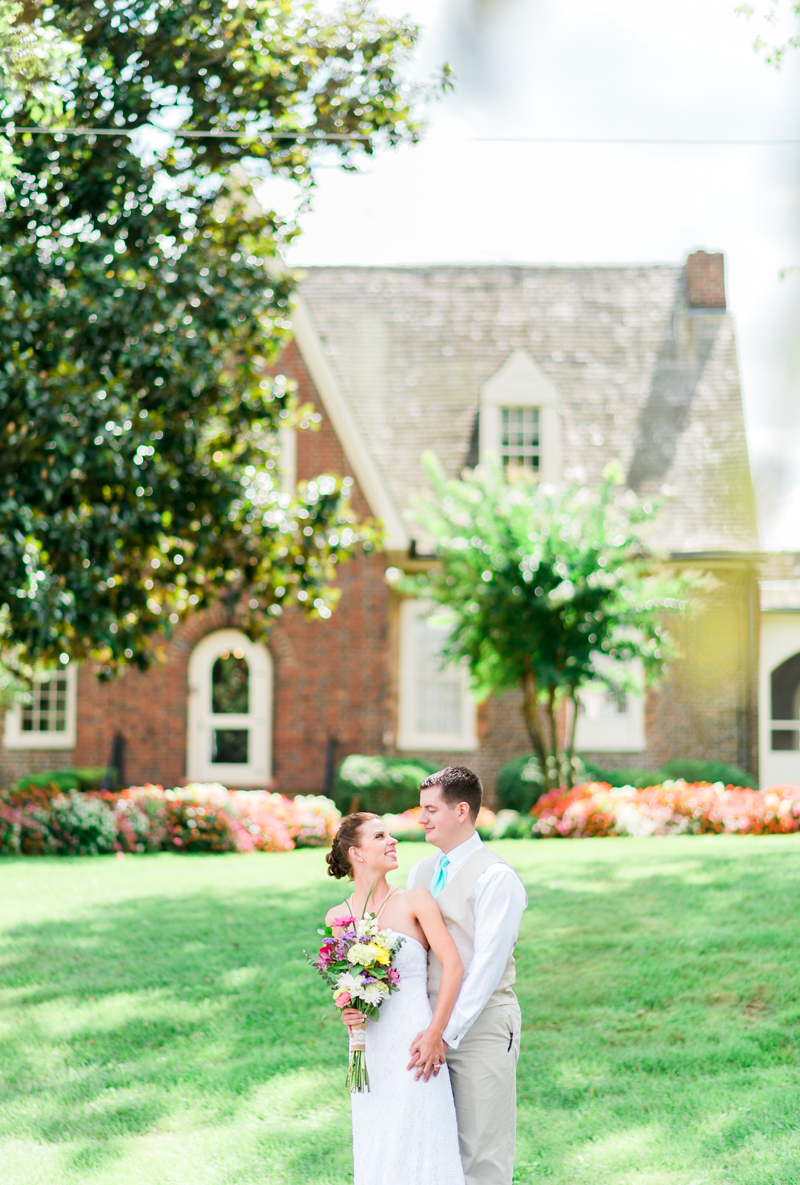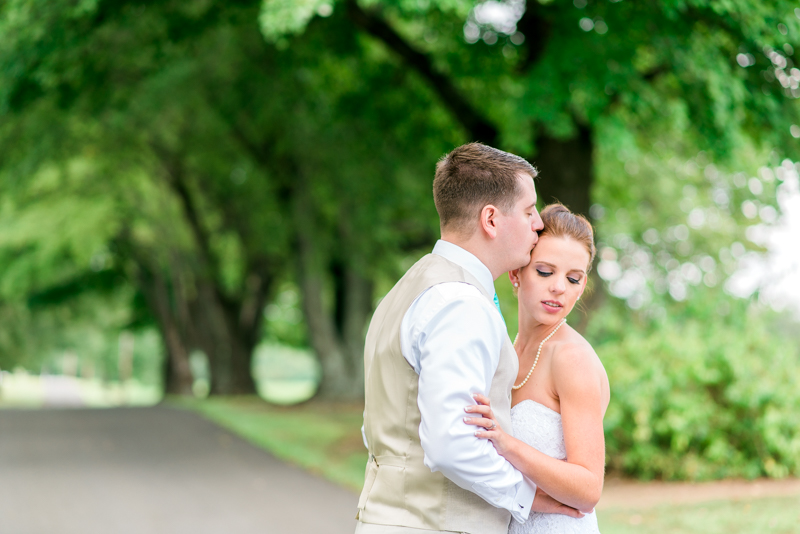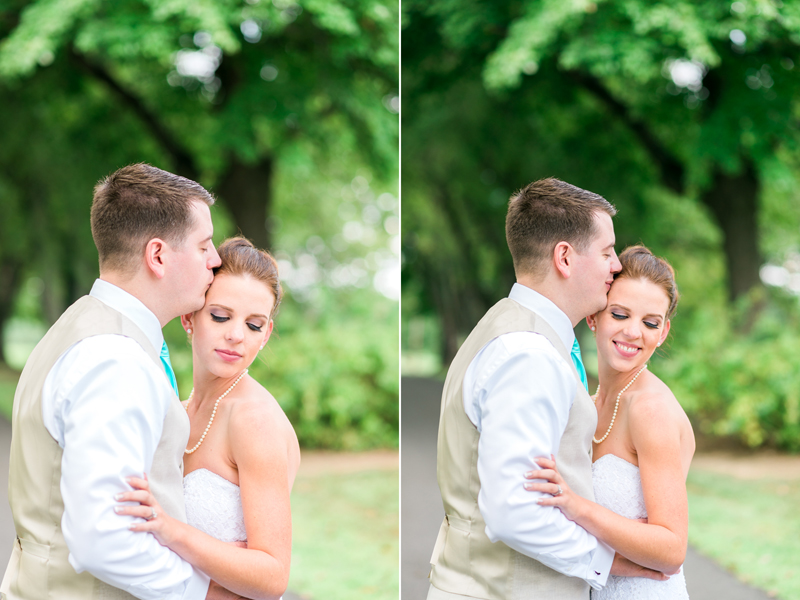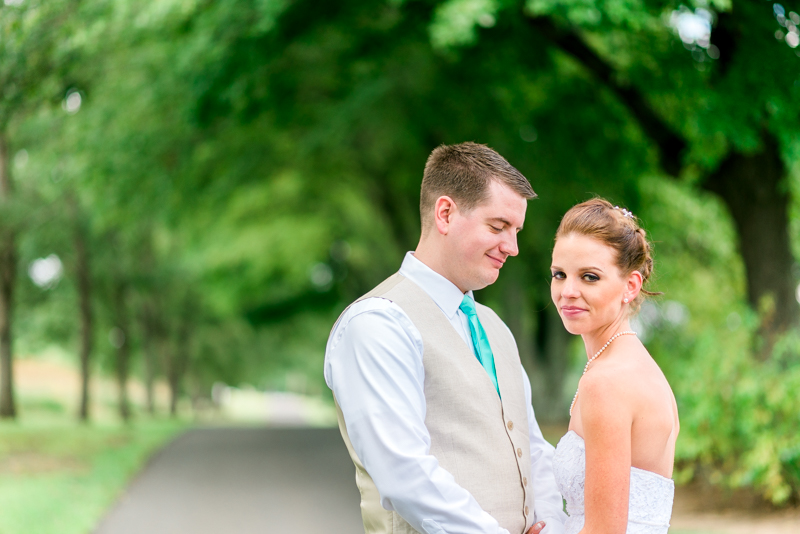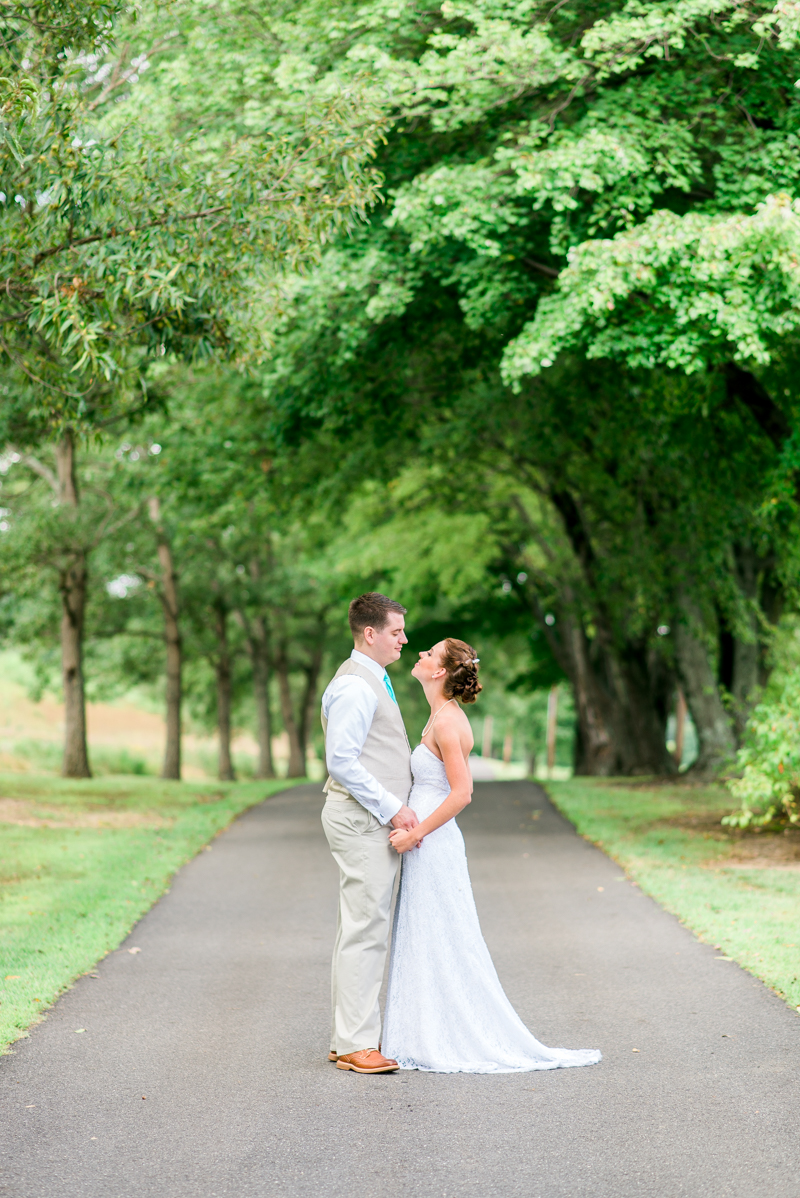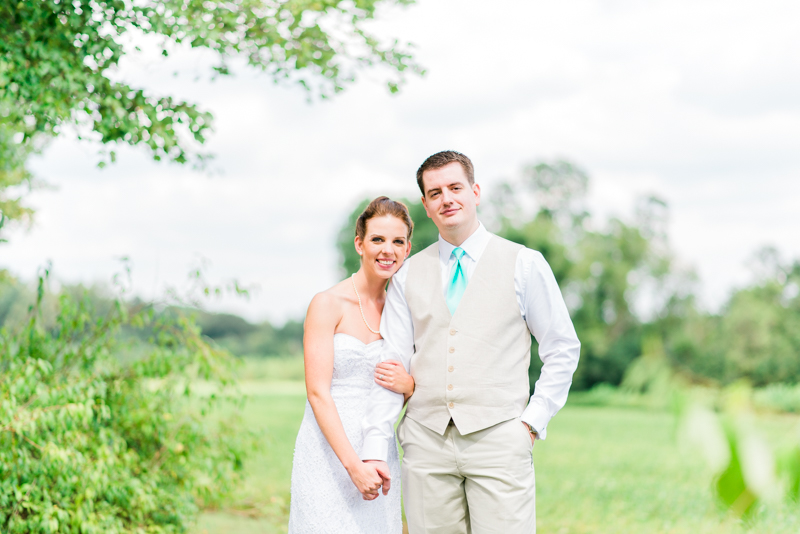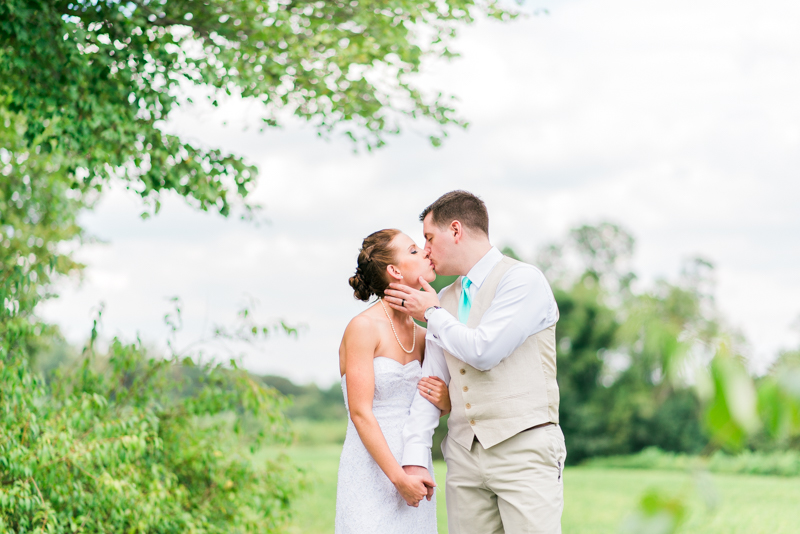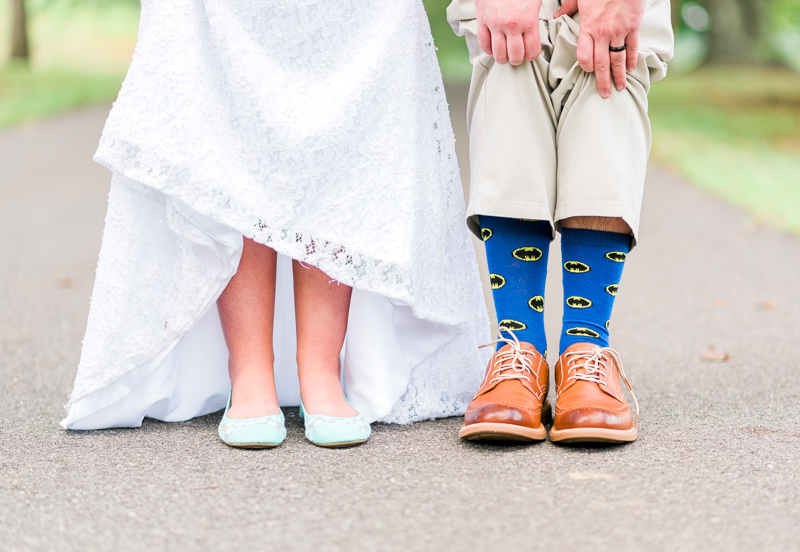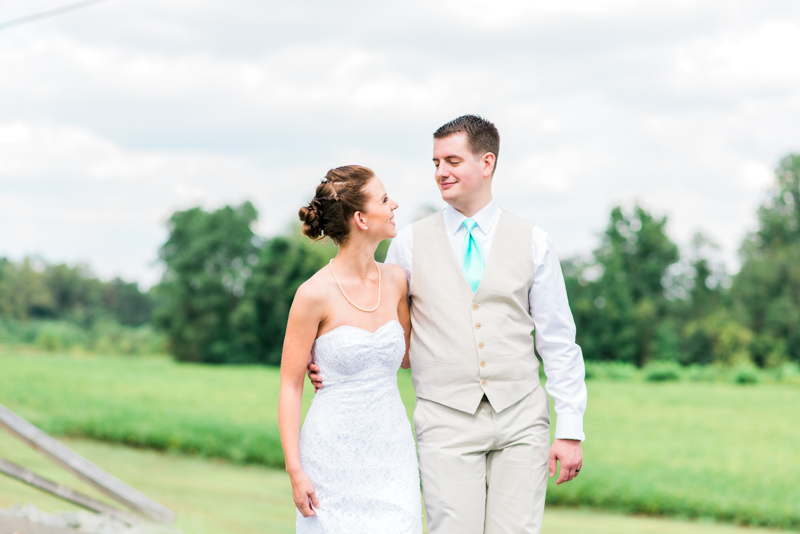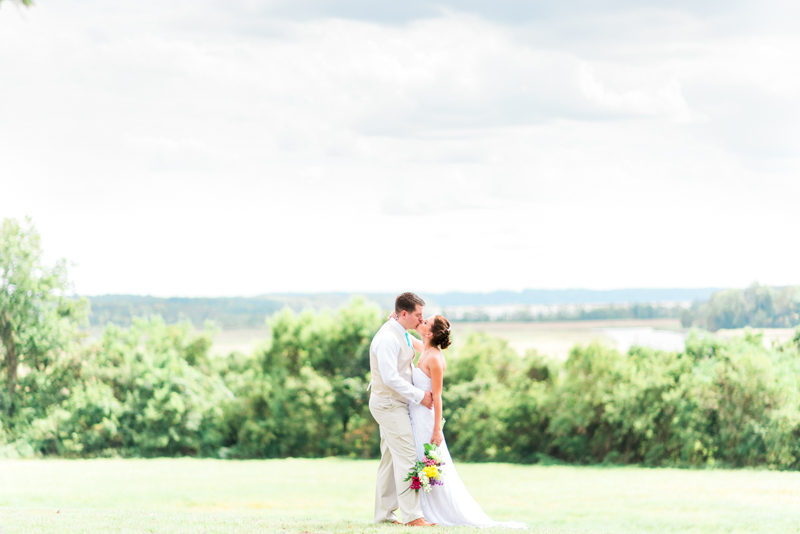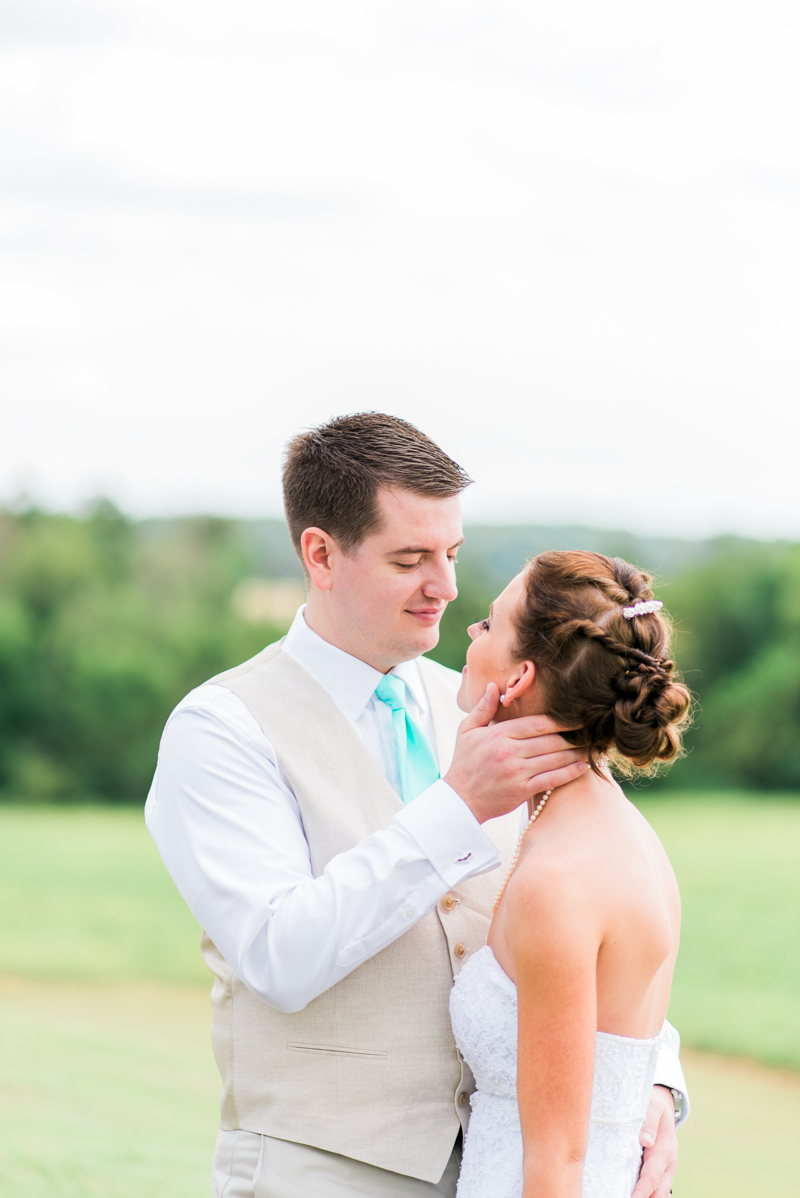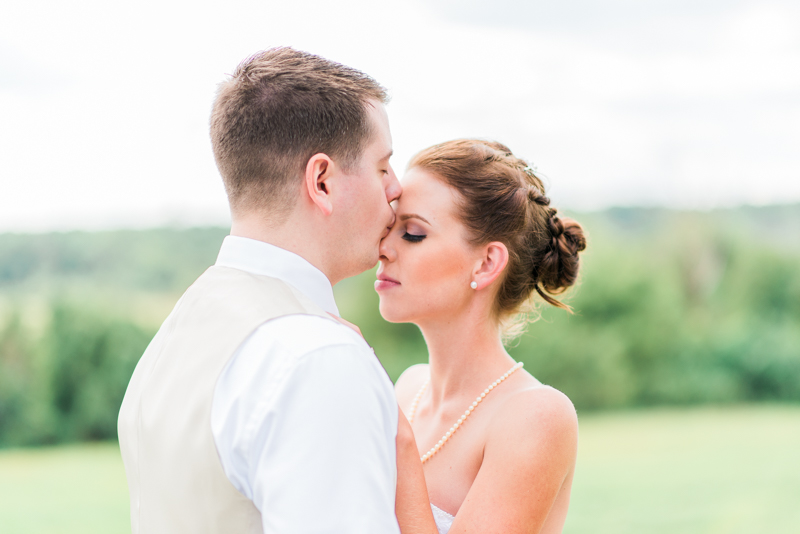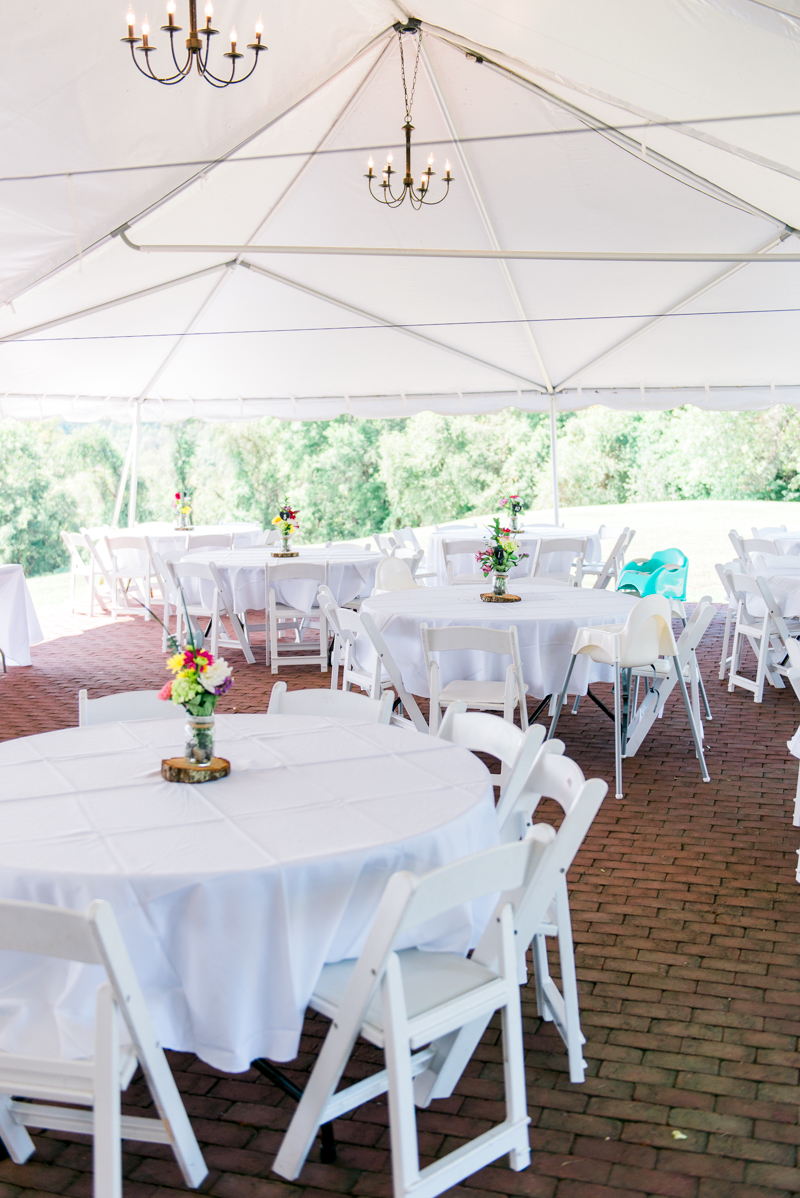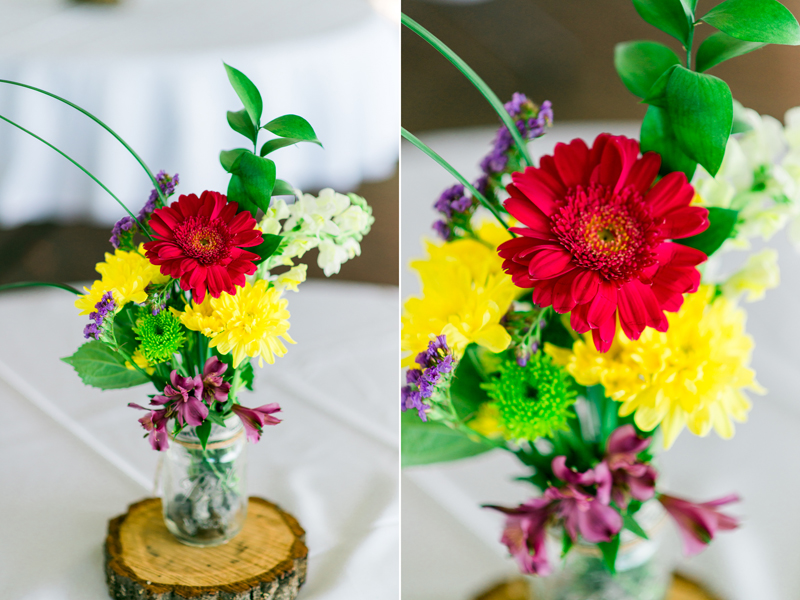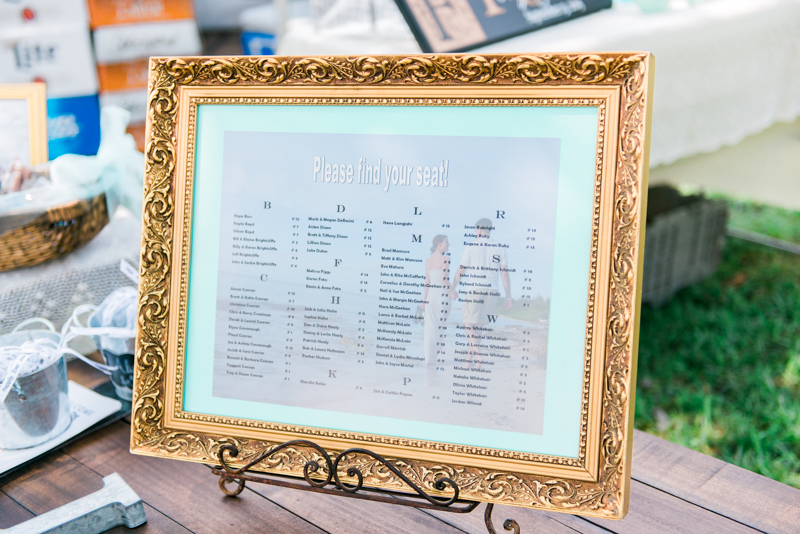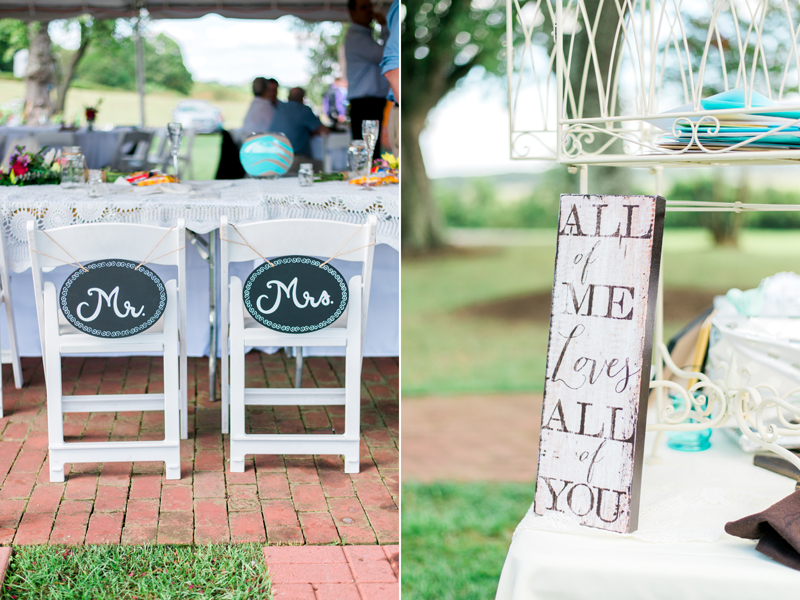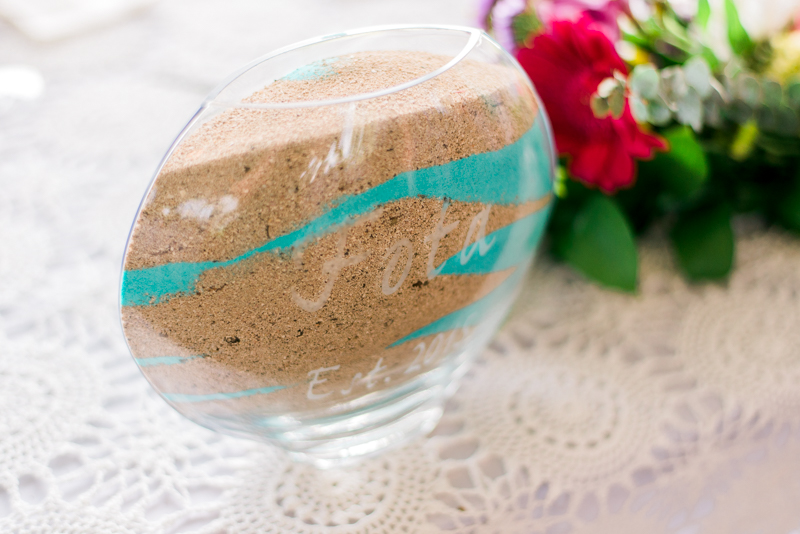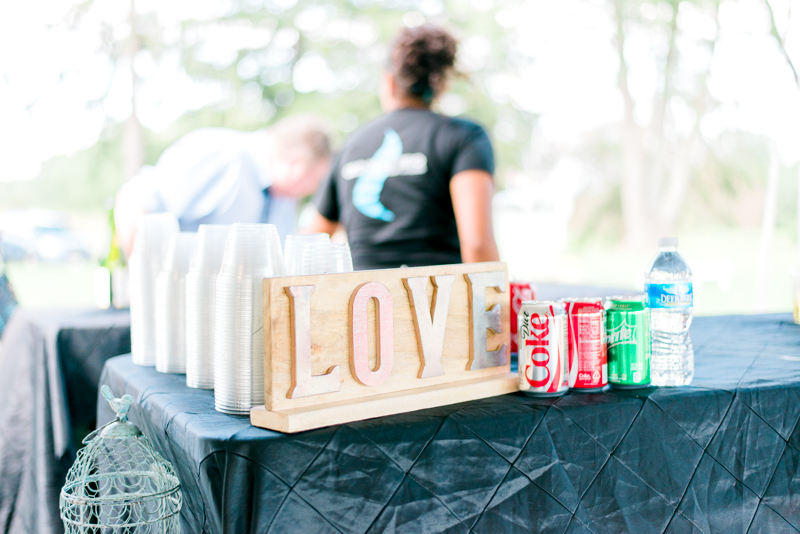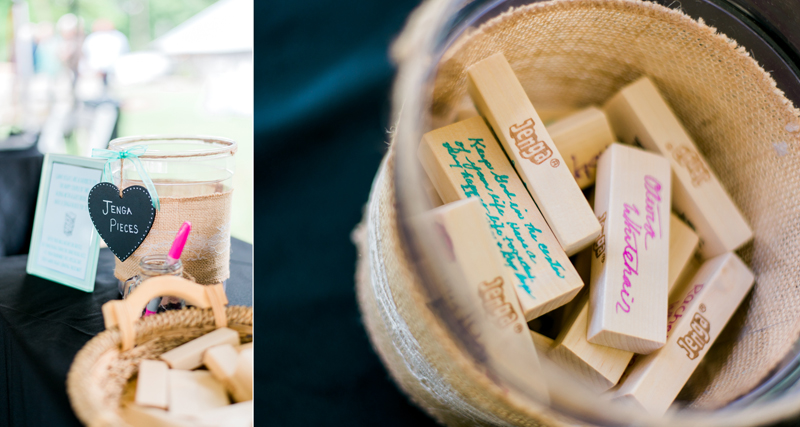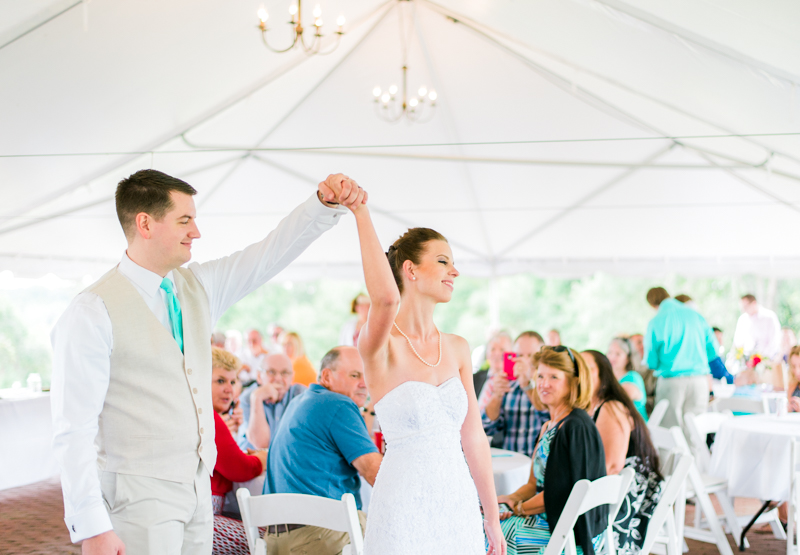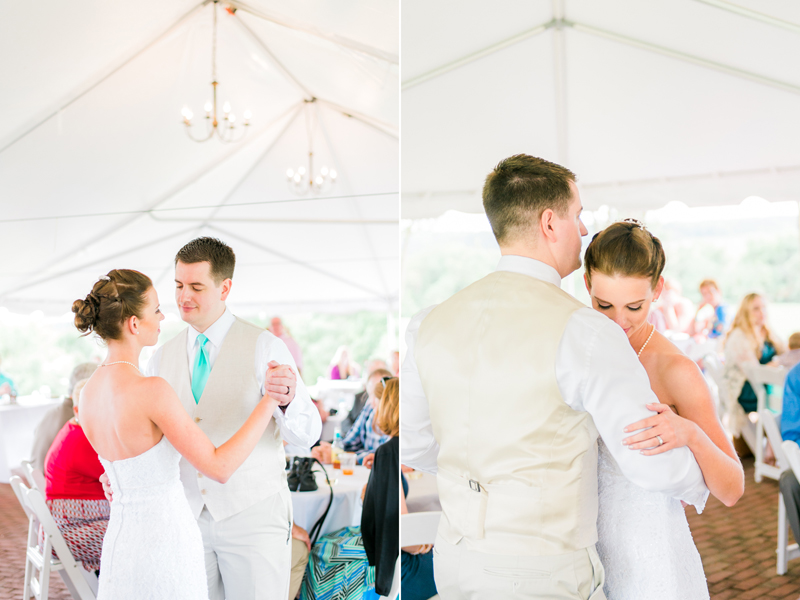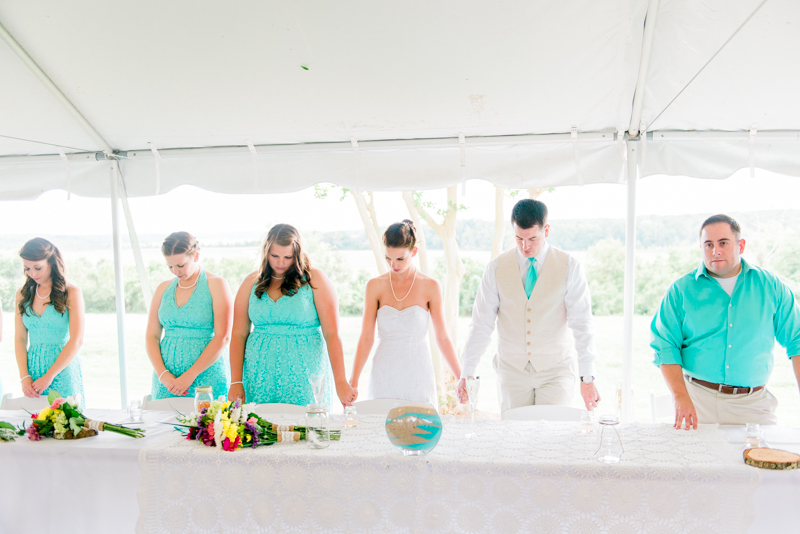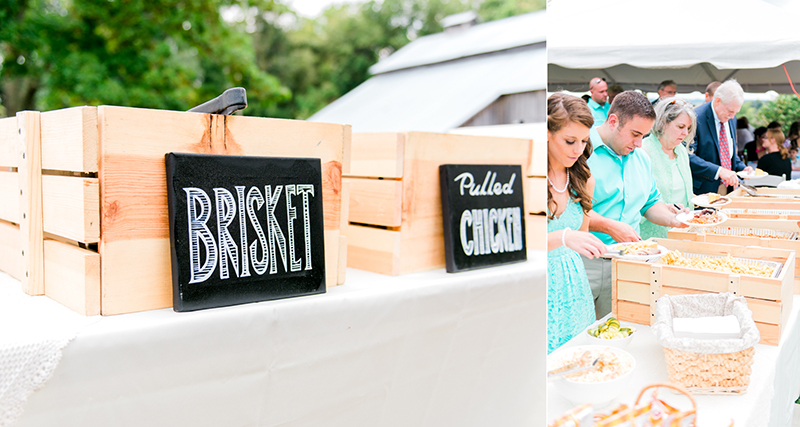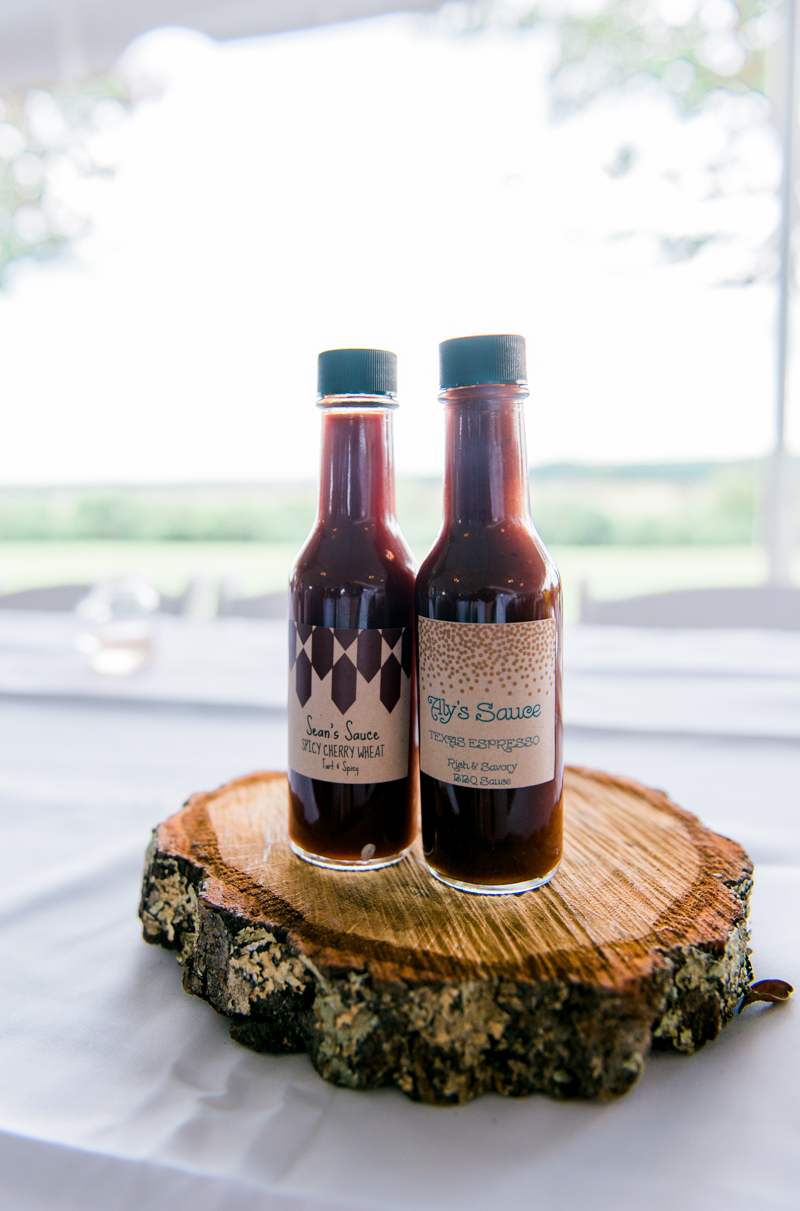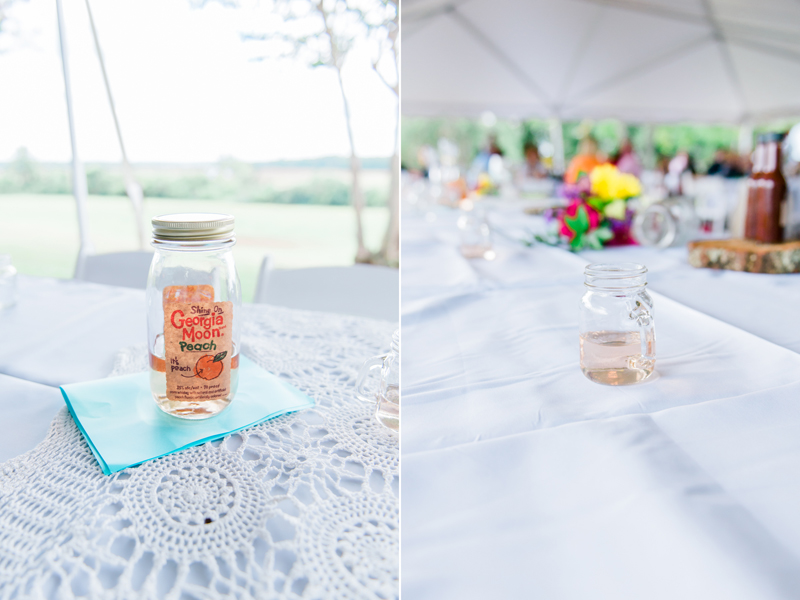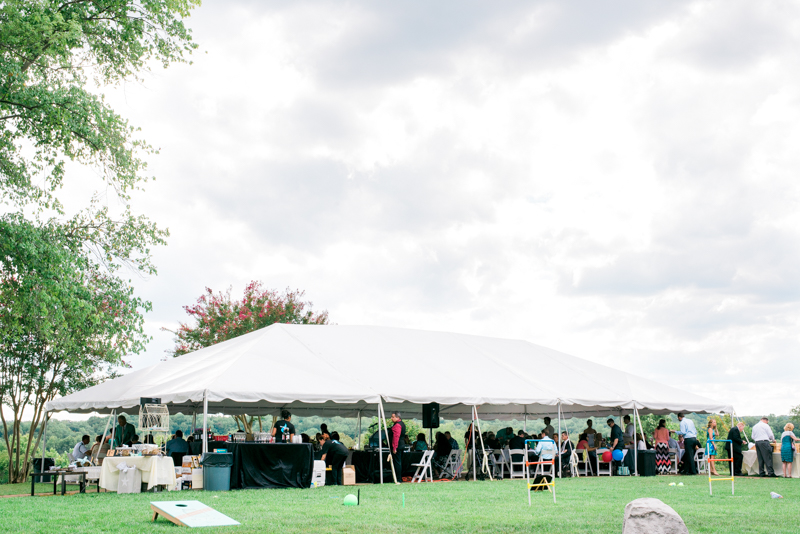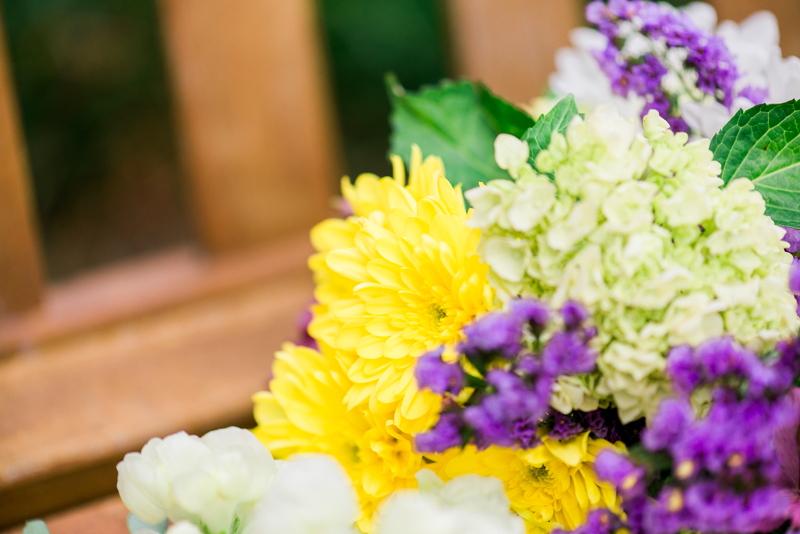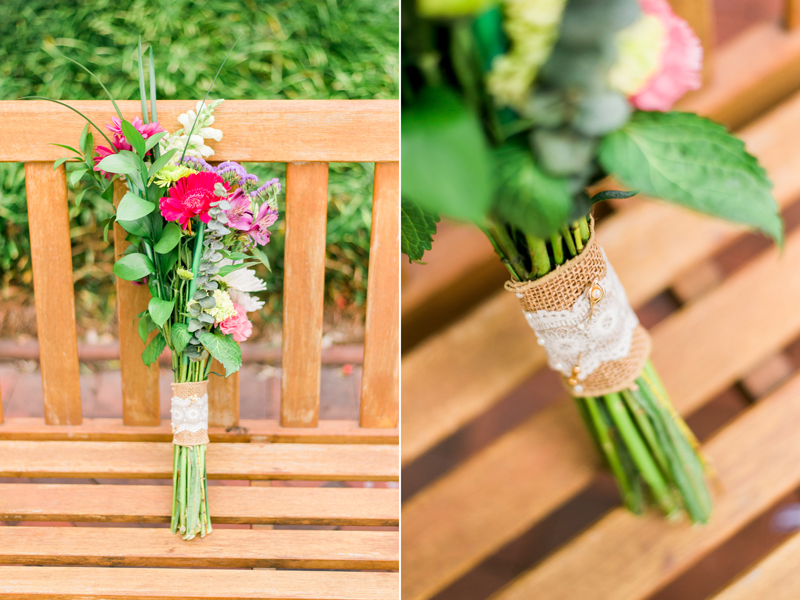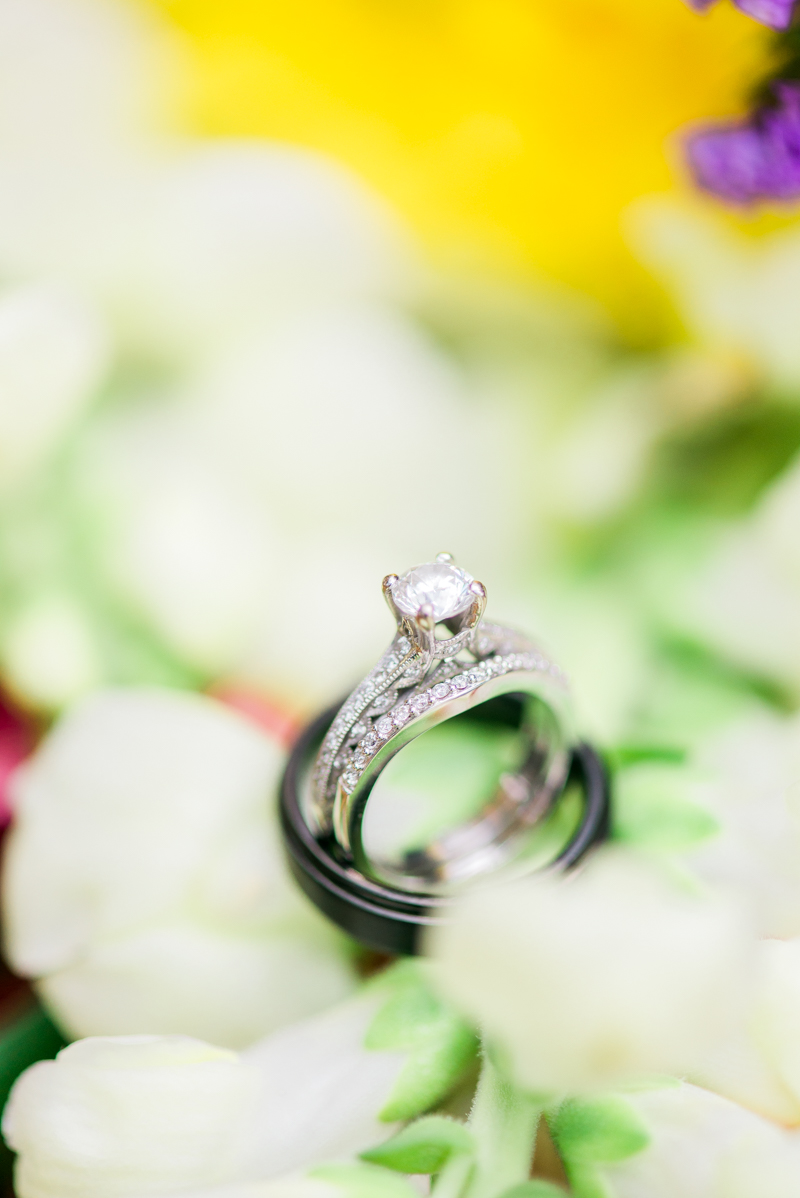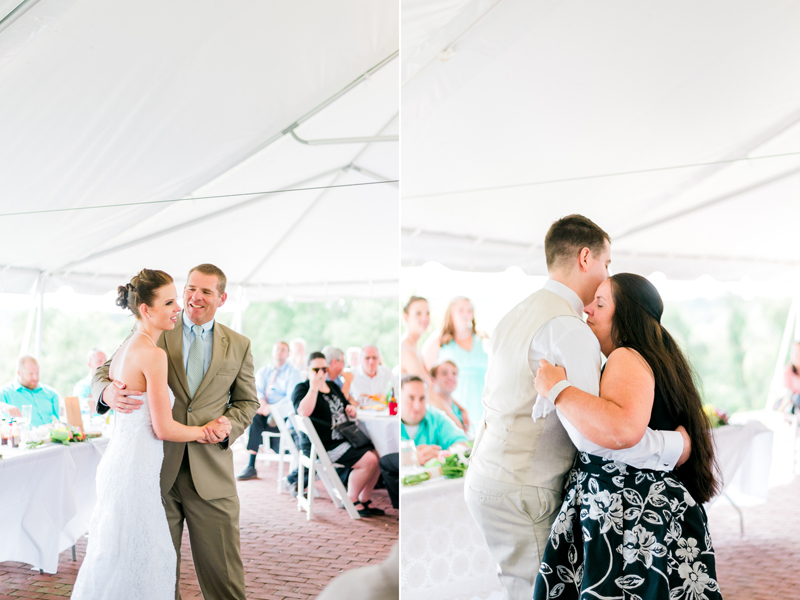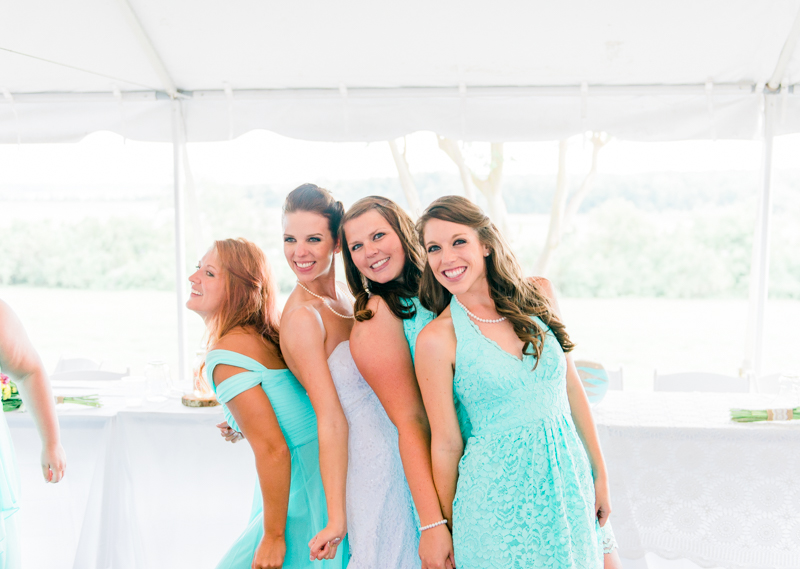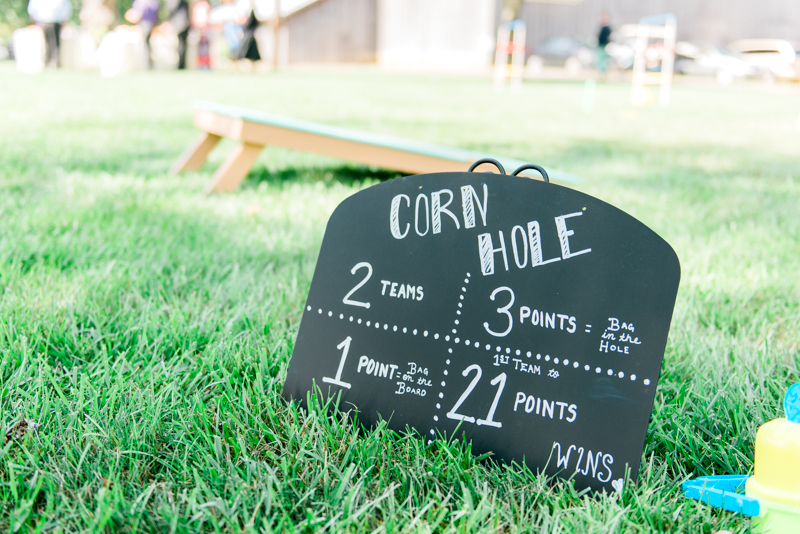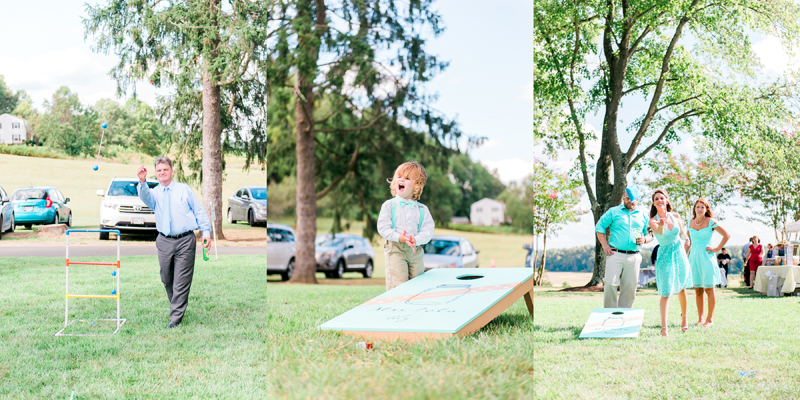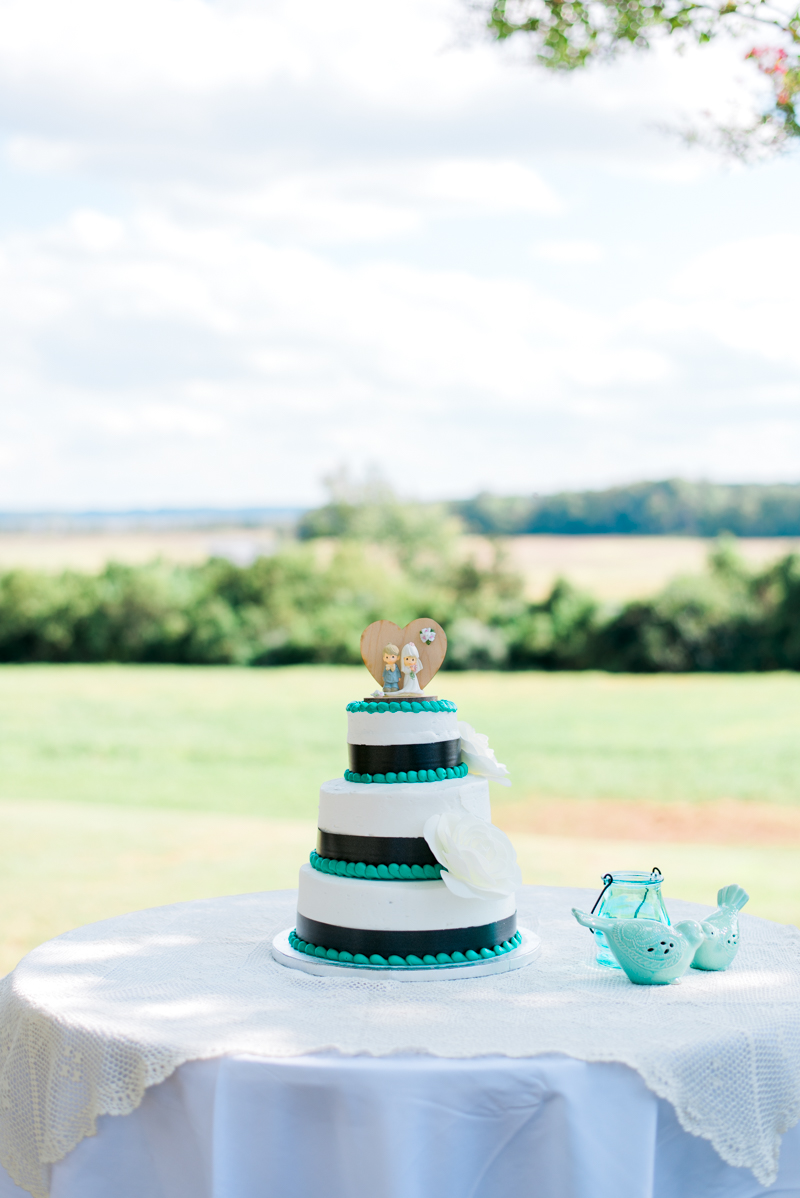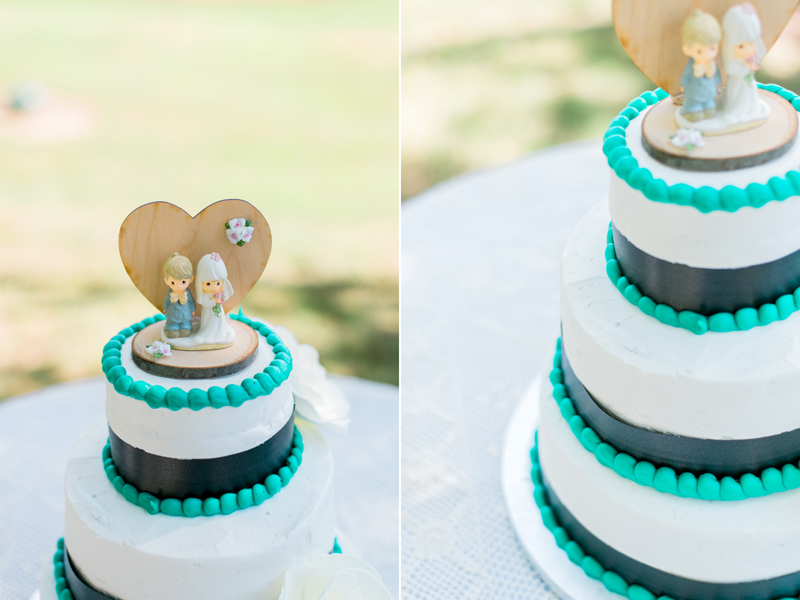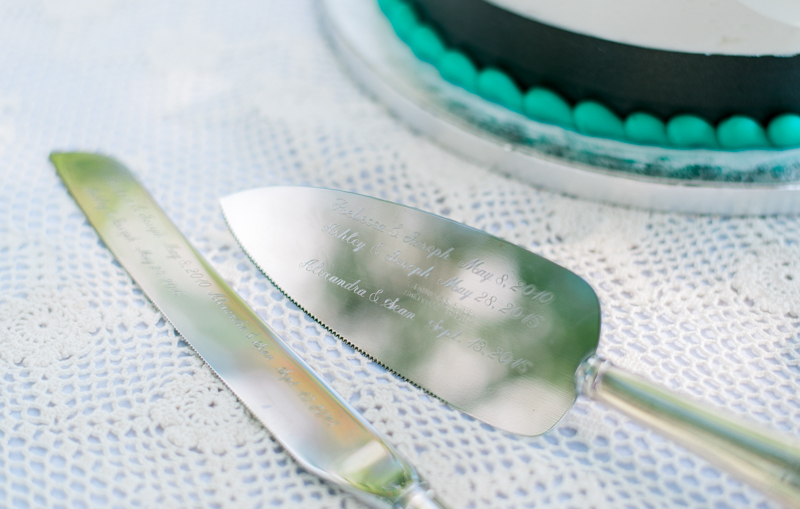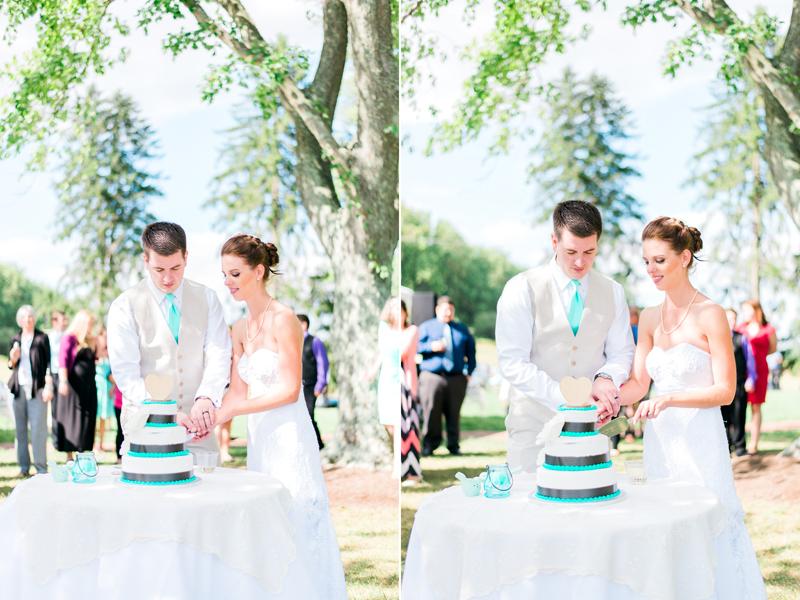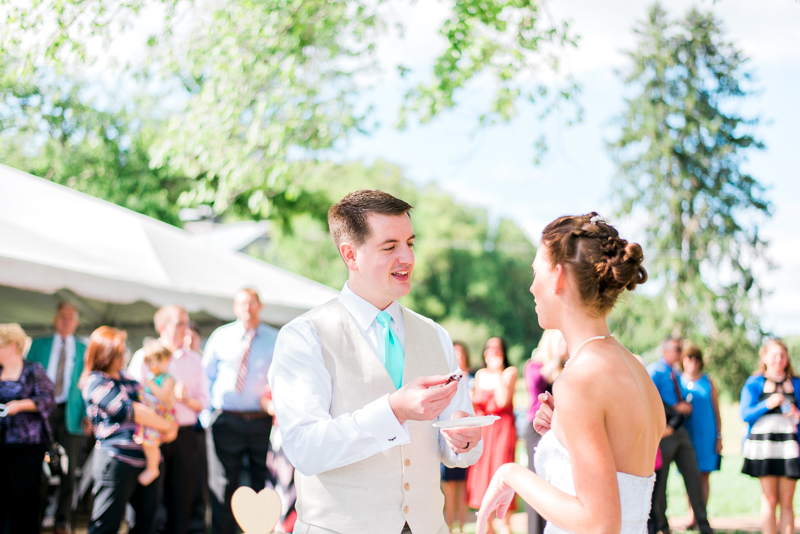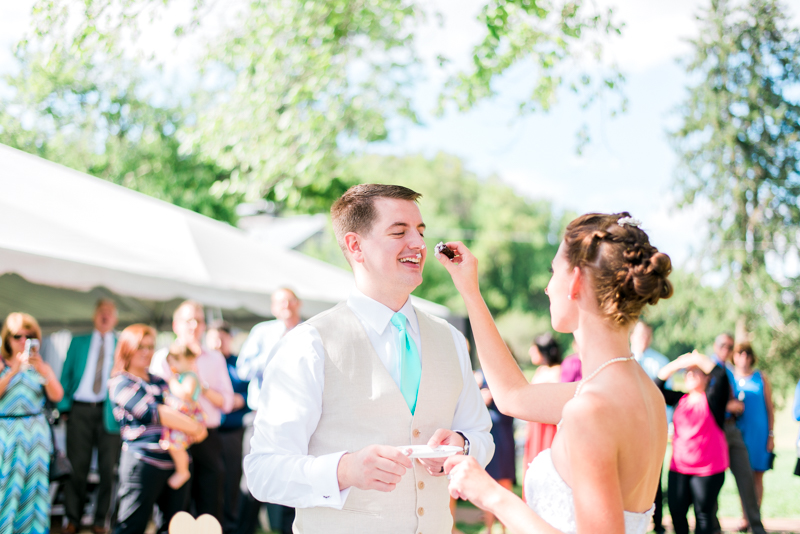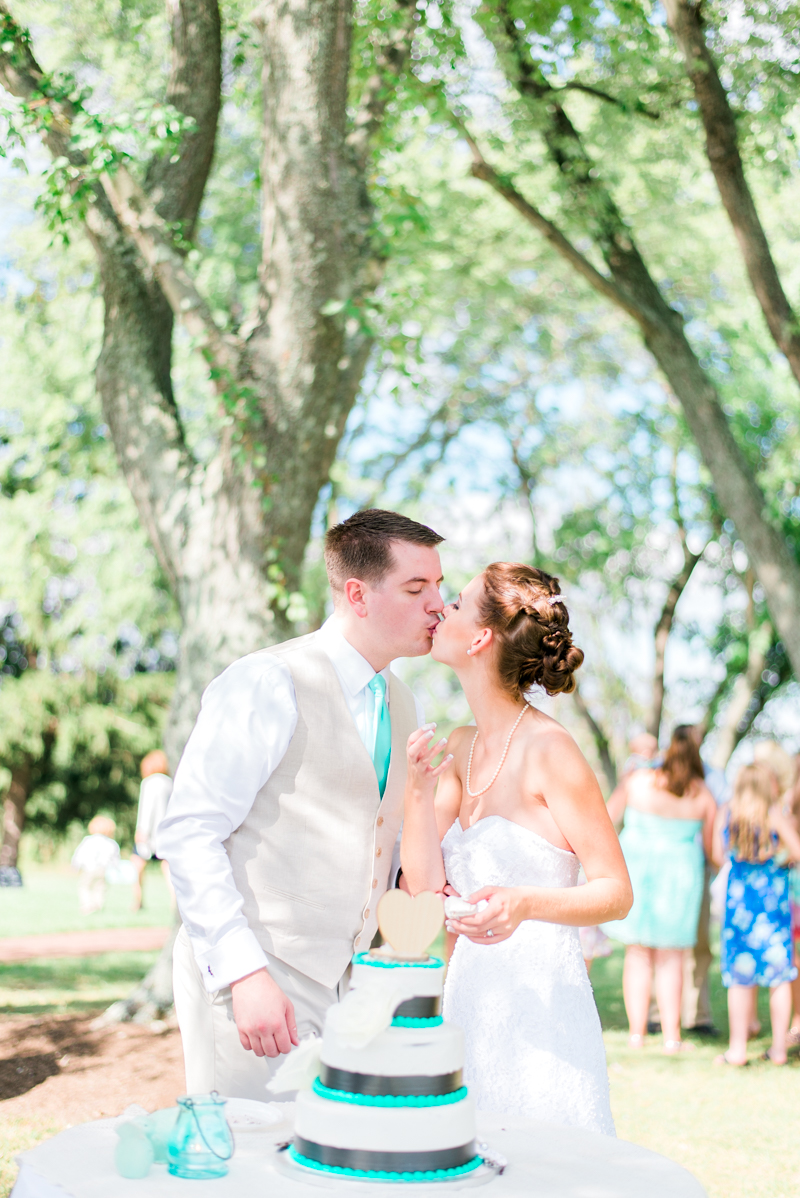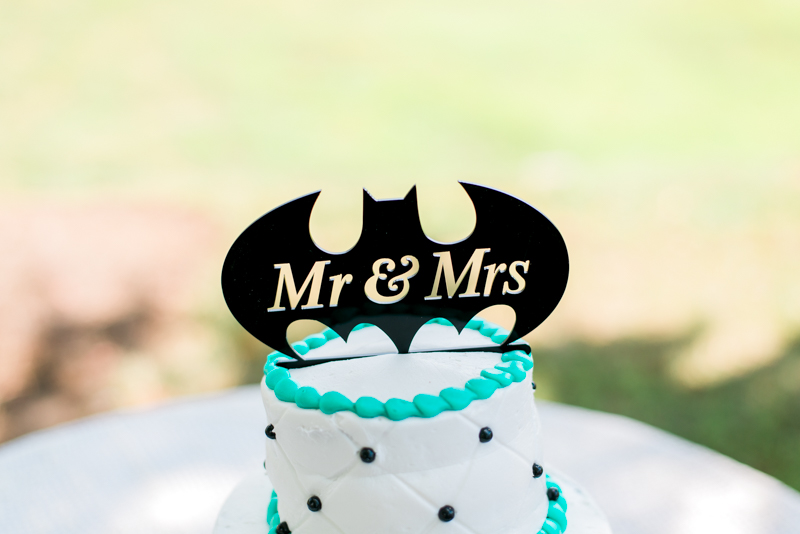 (They had a second cake with Sean's cake topper :P)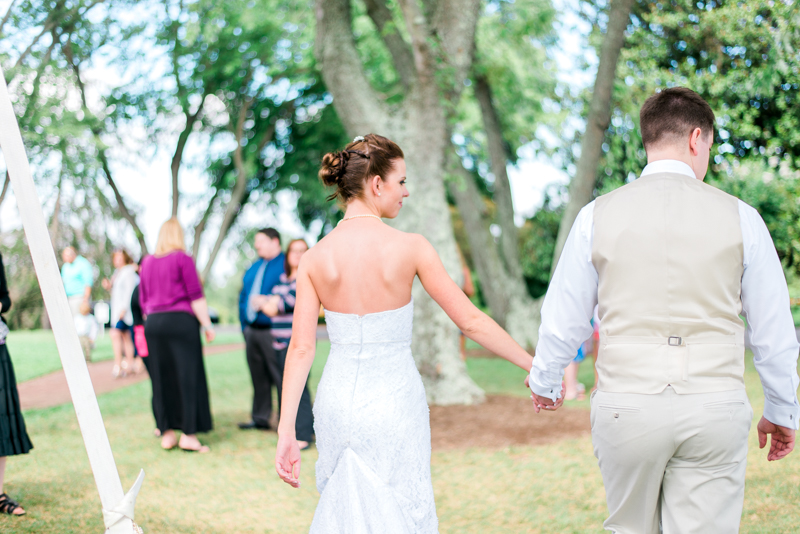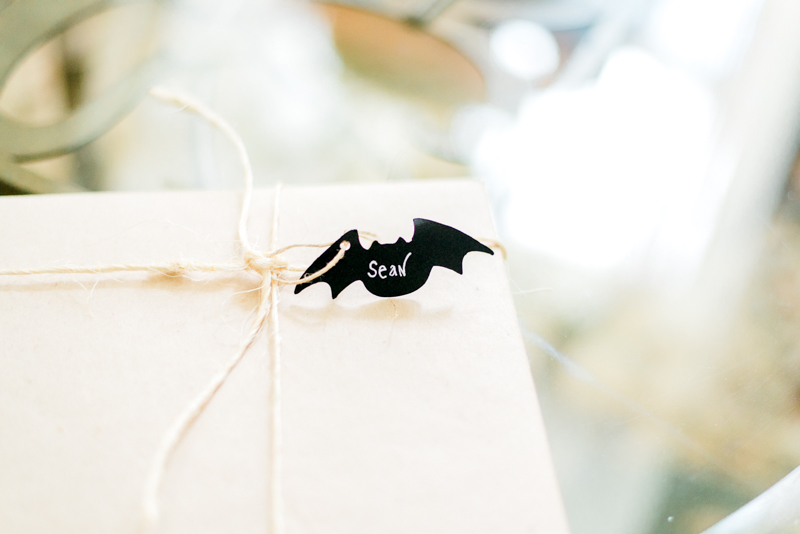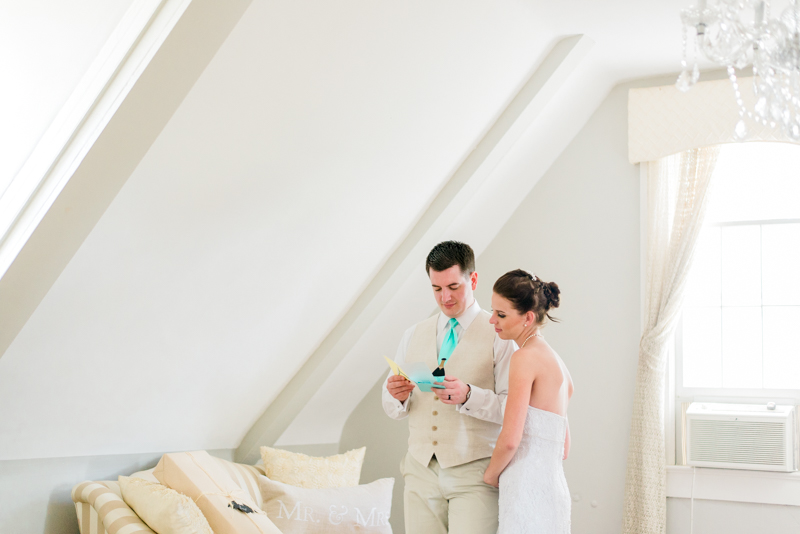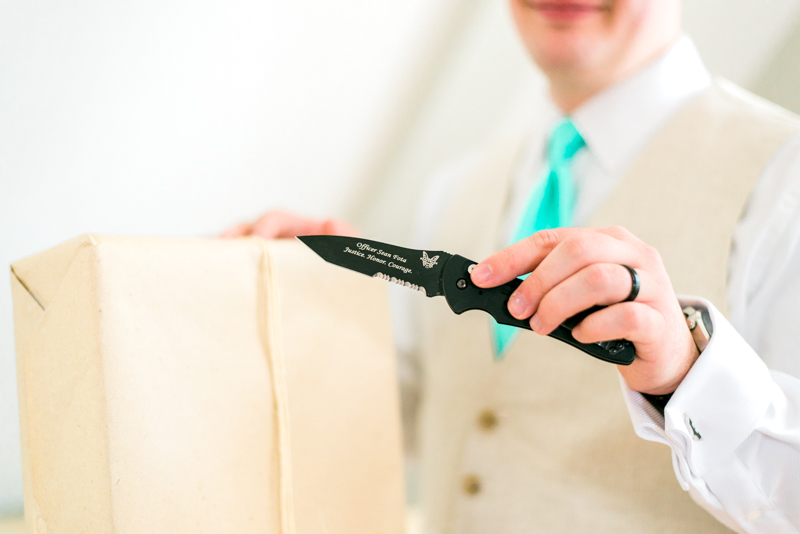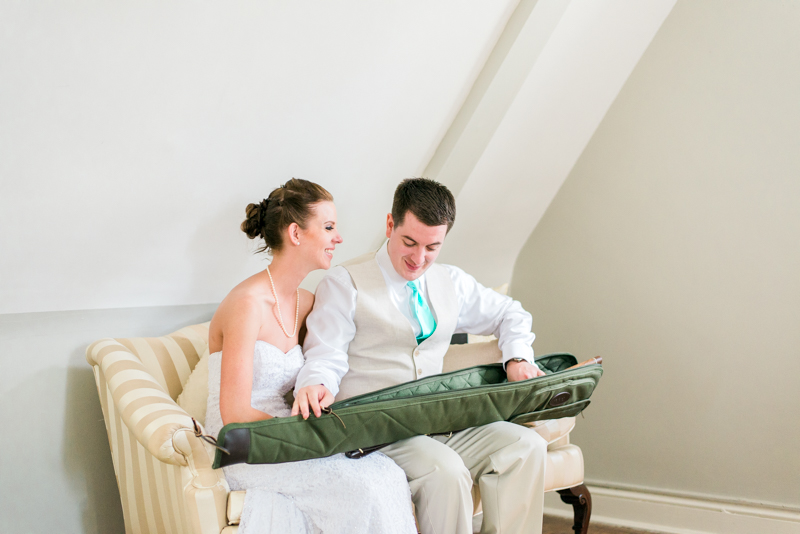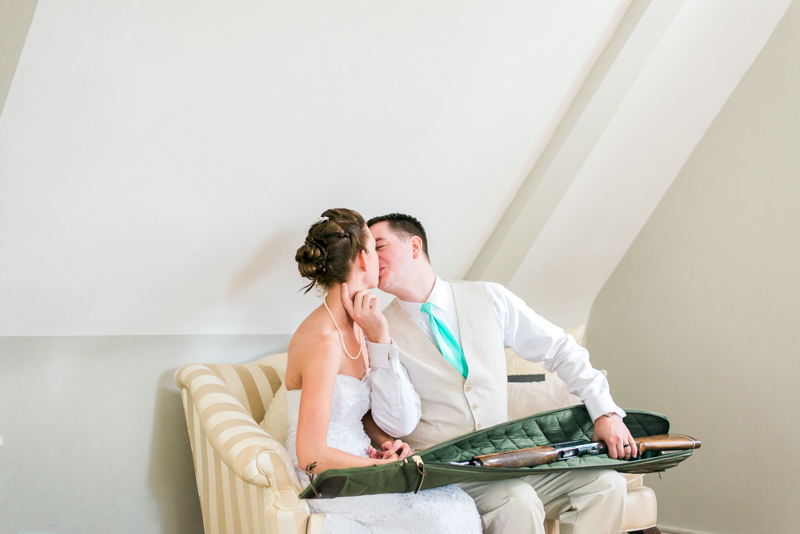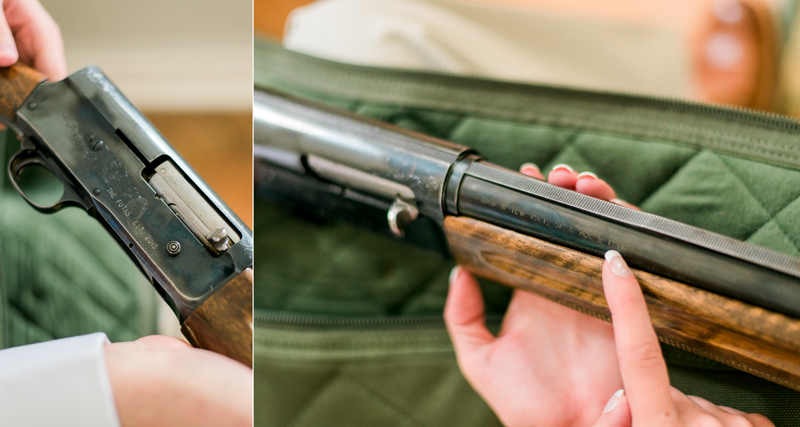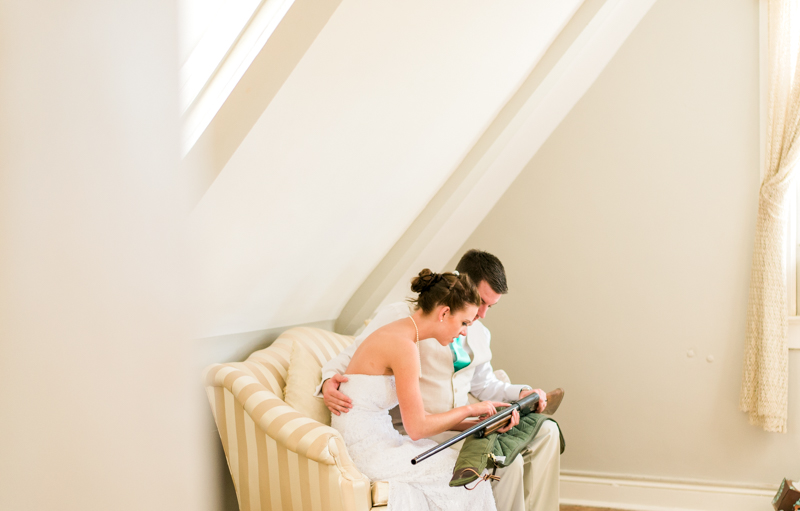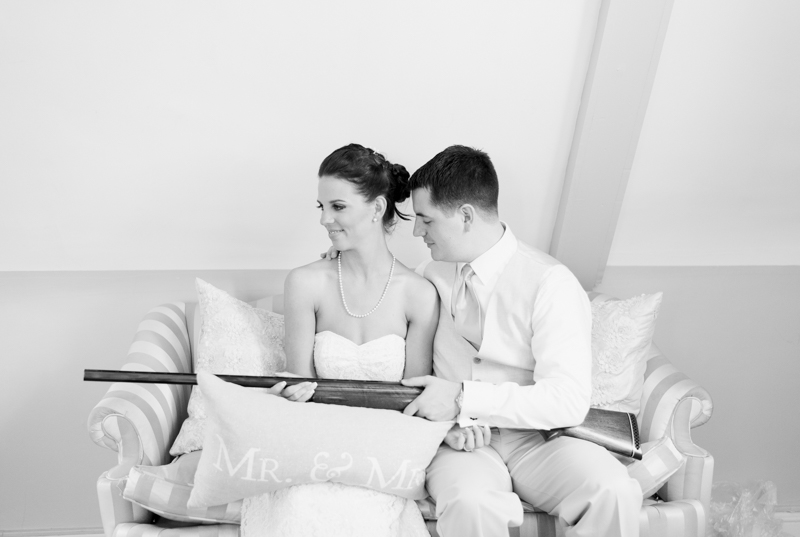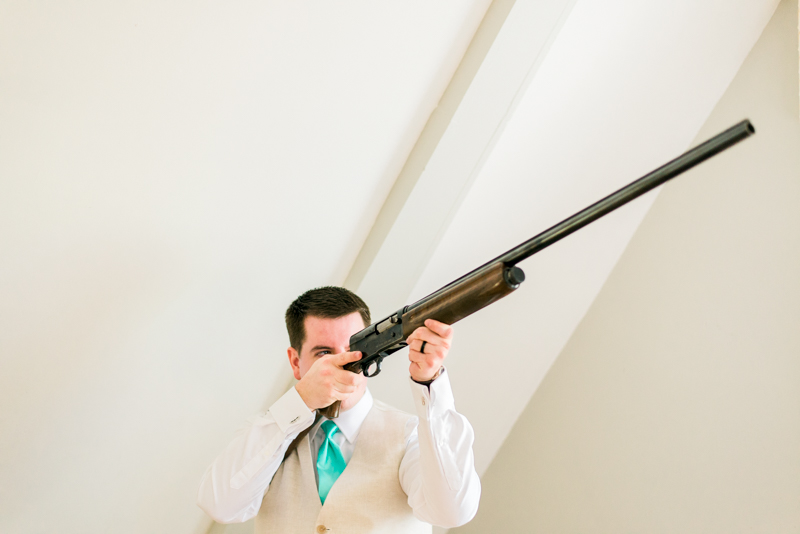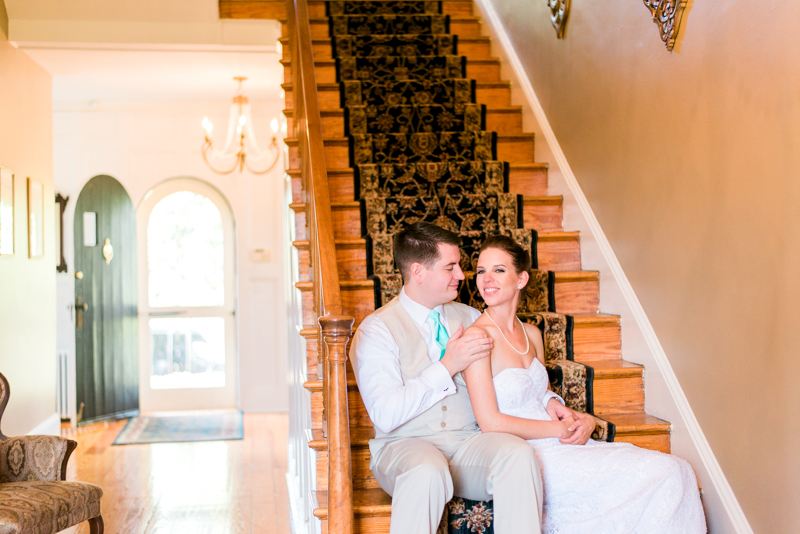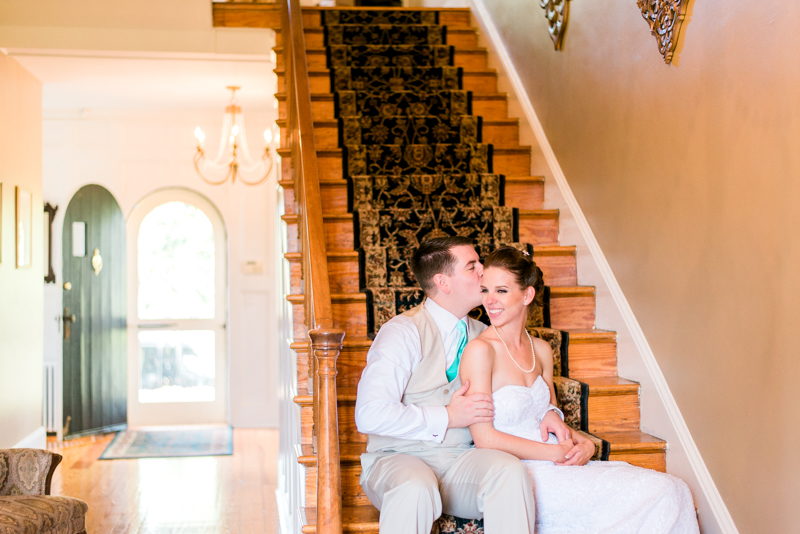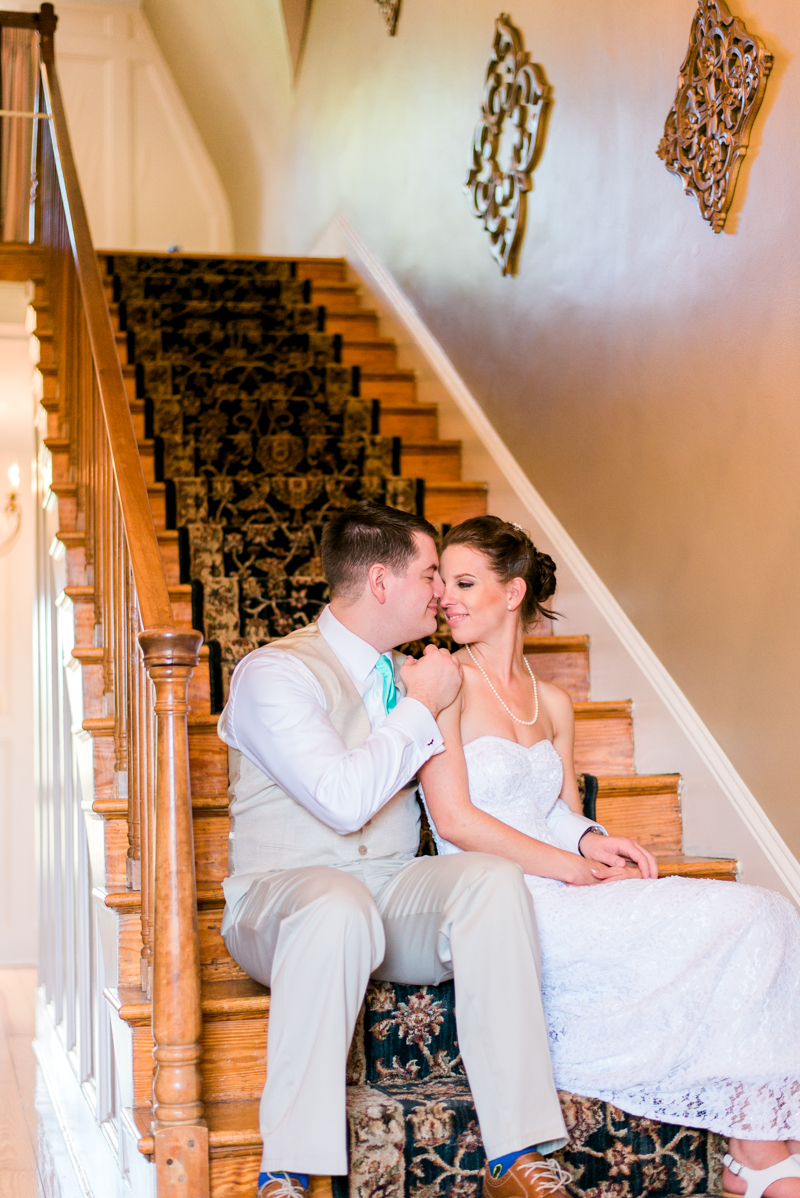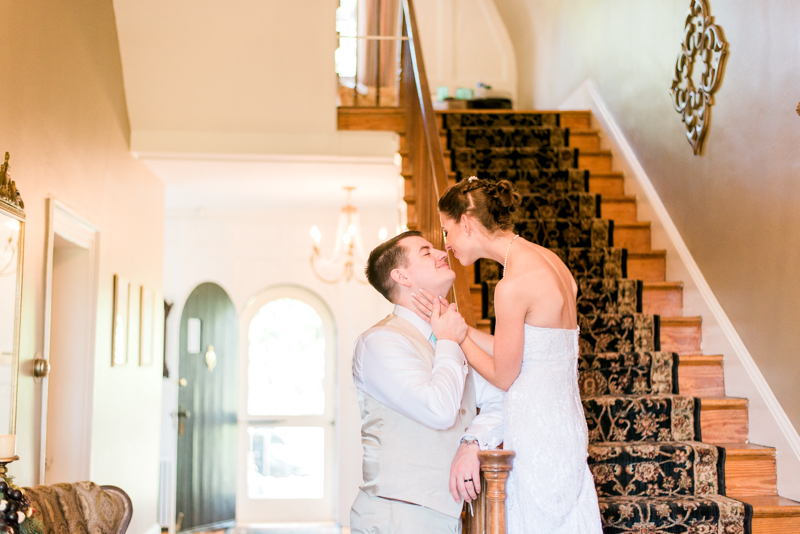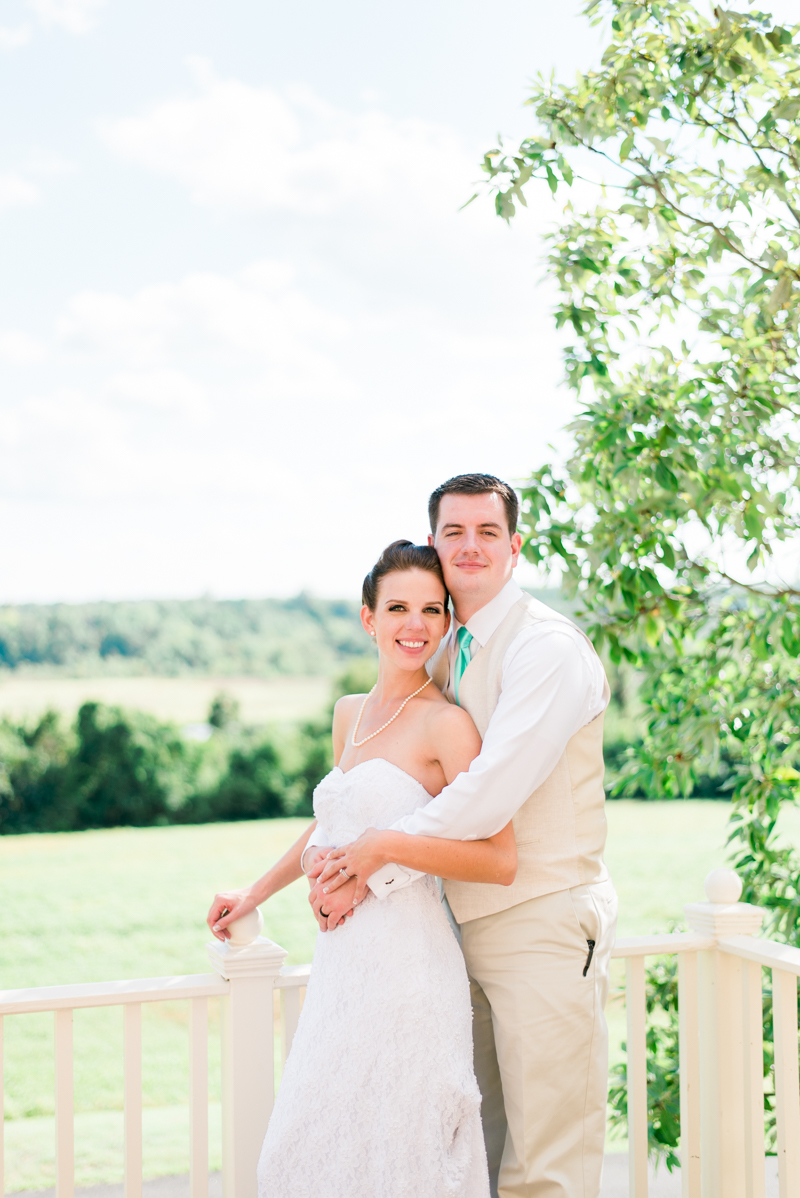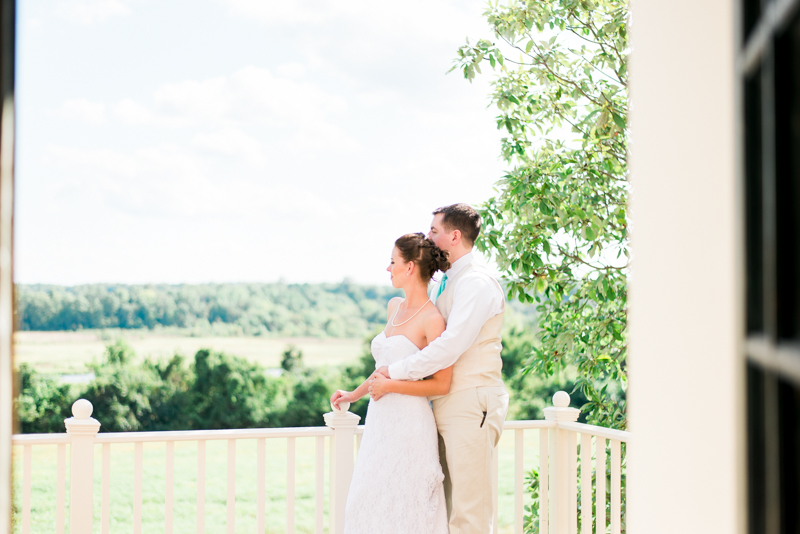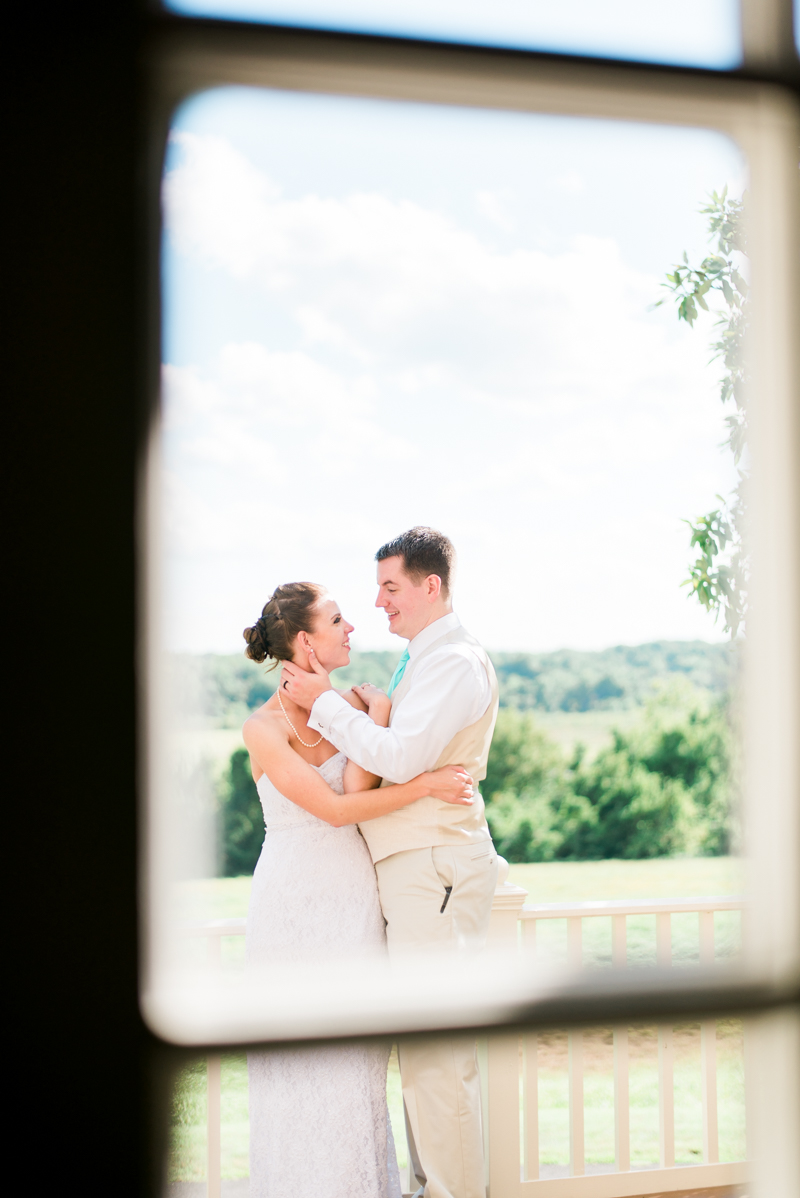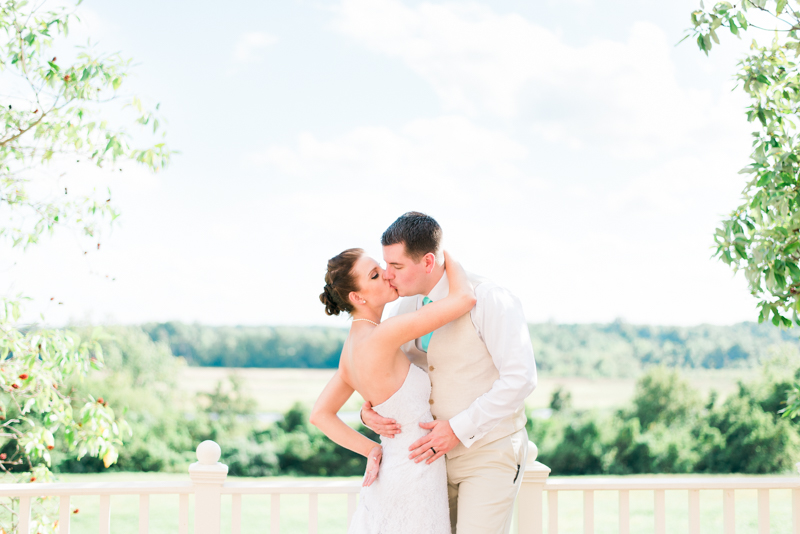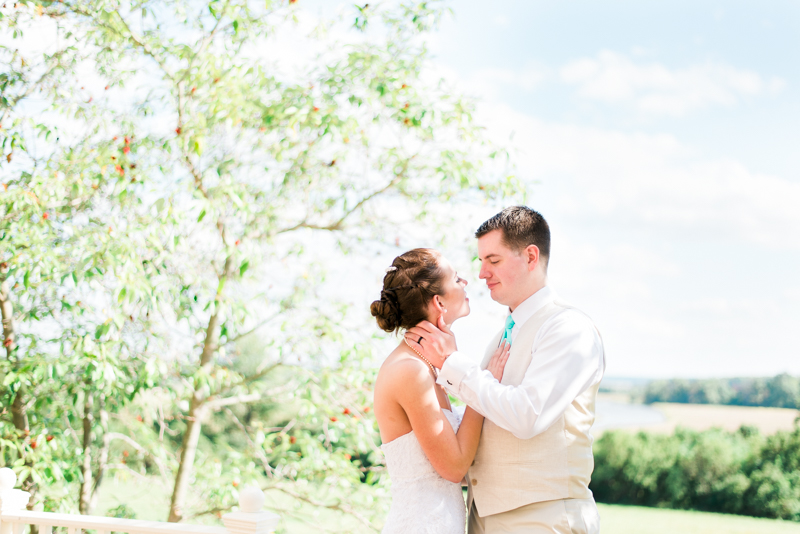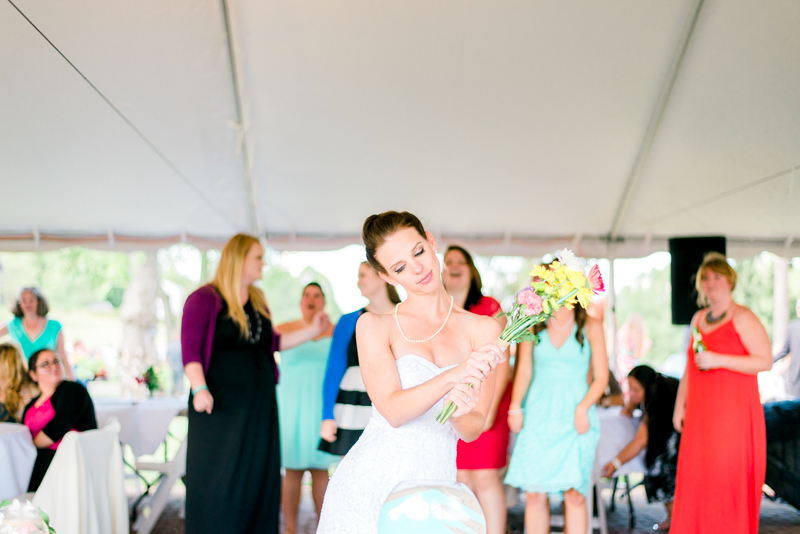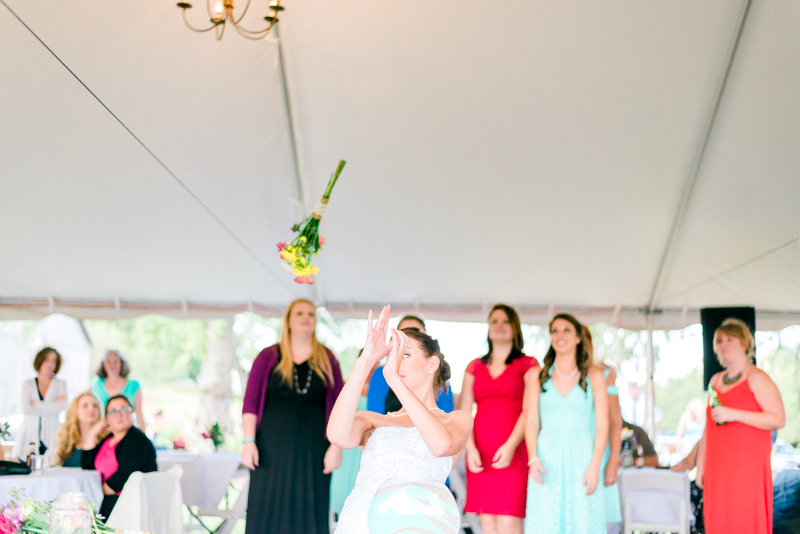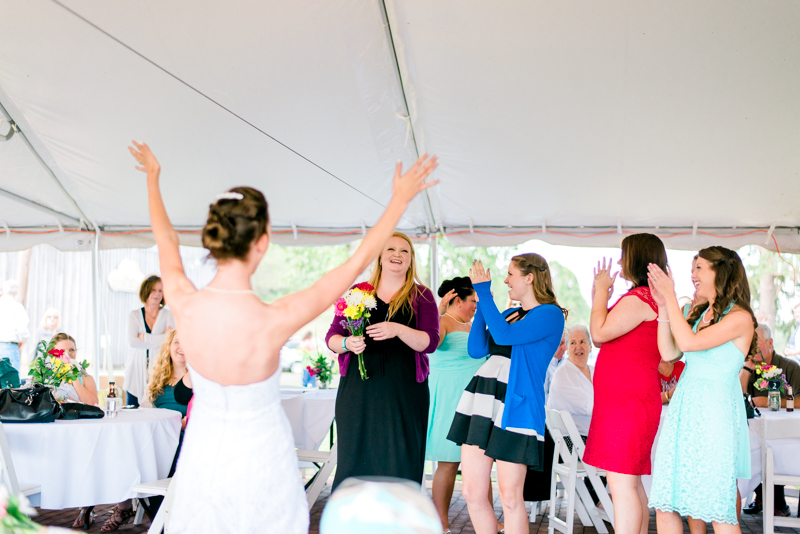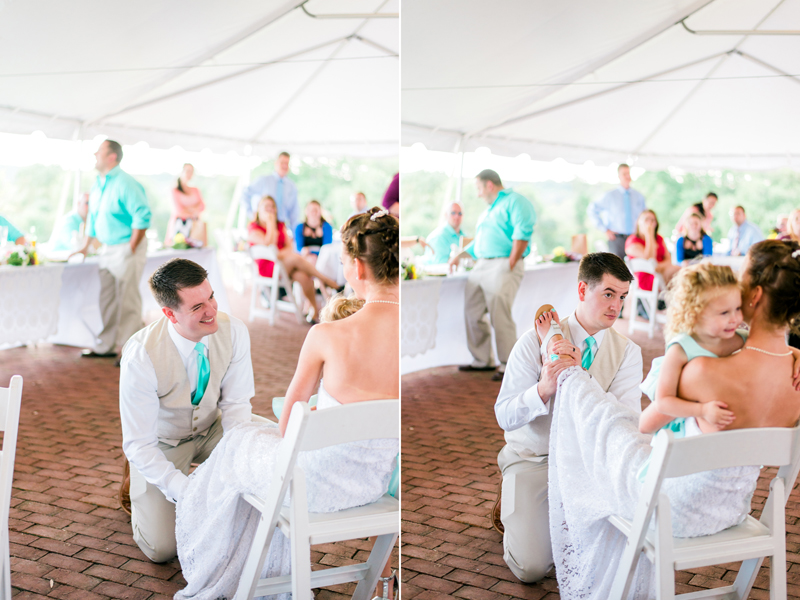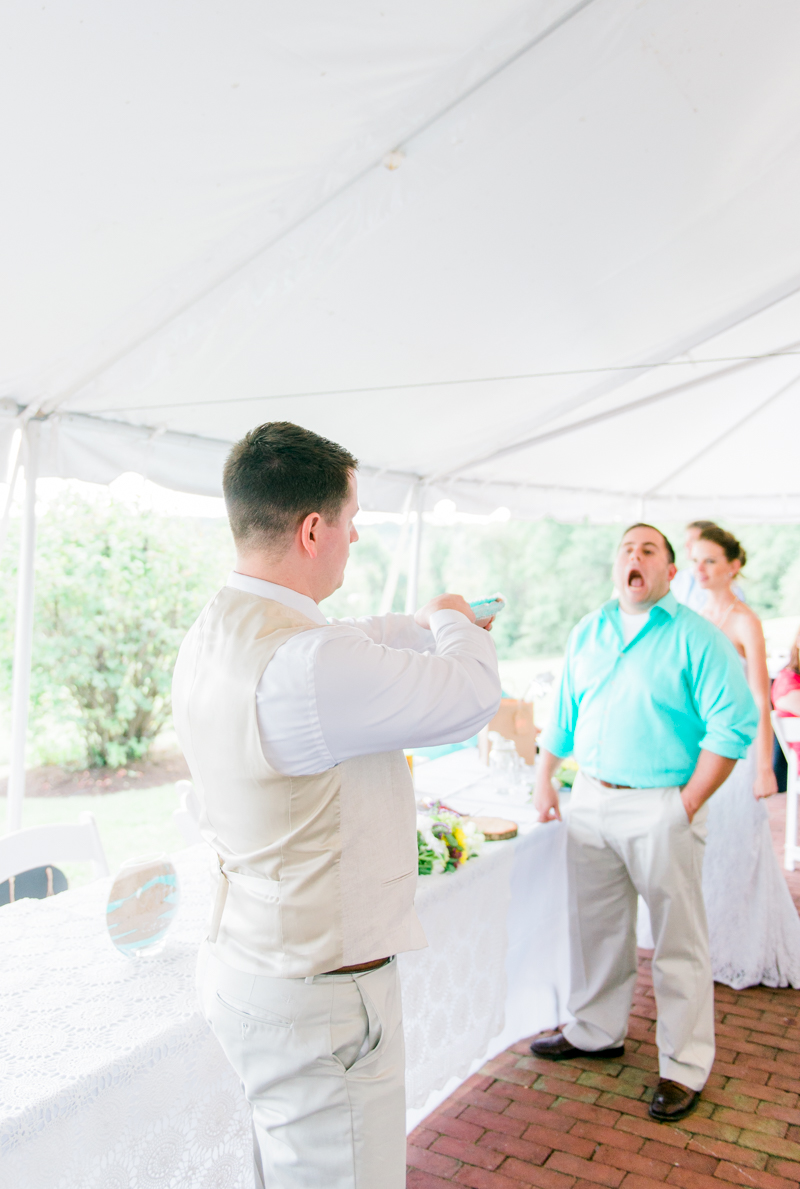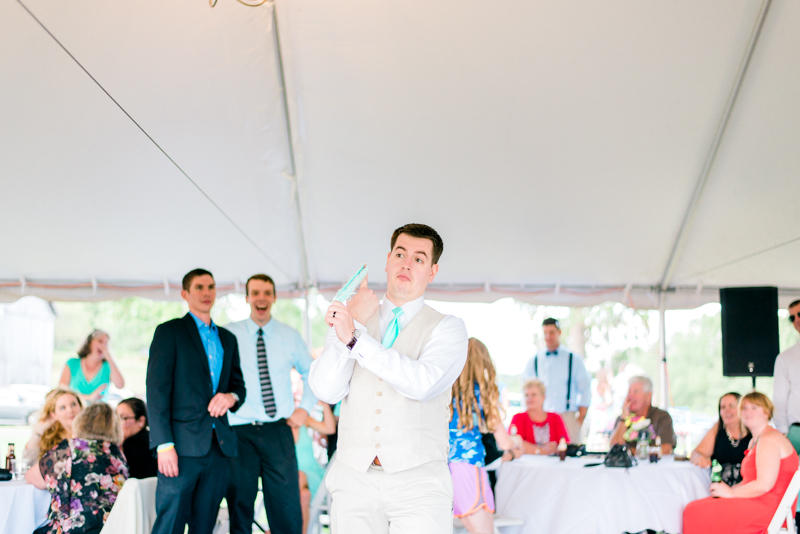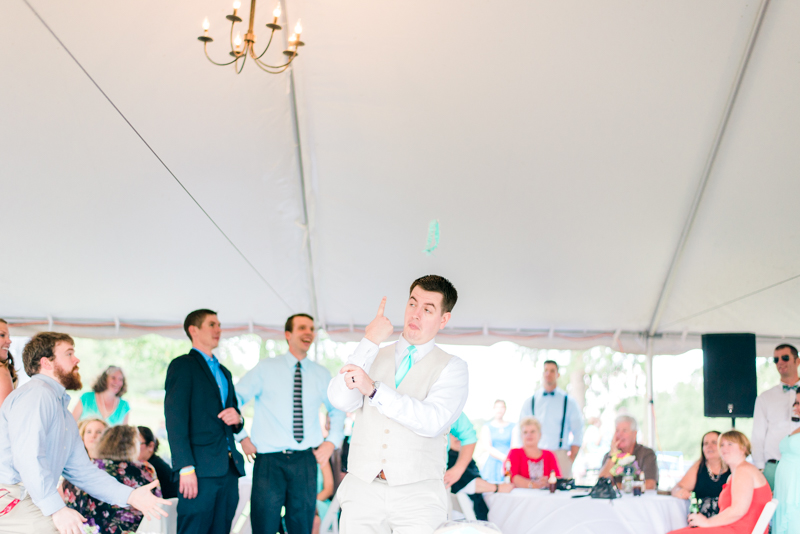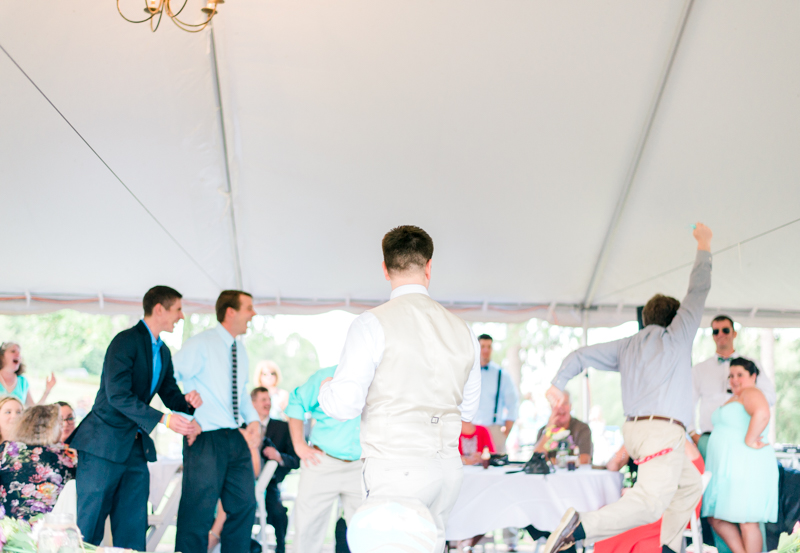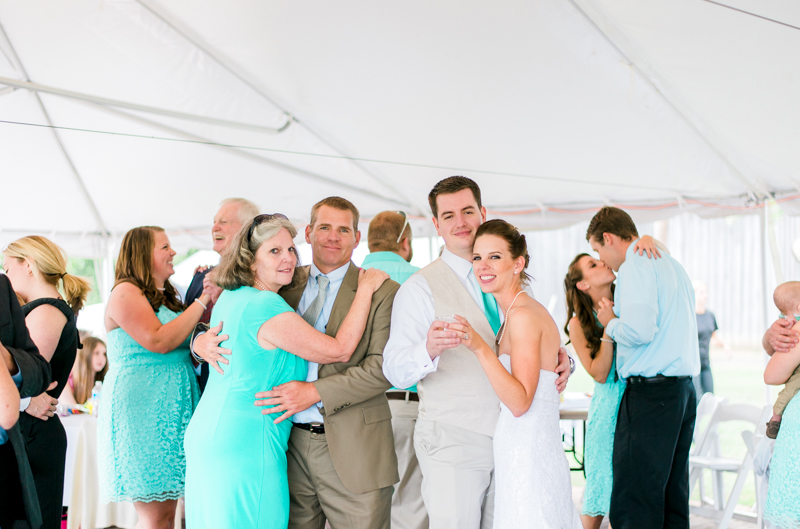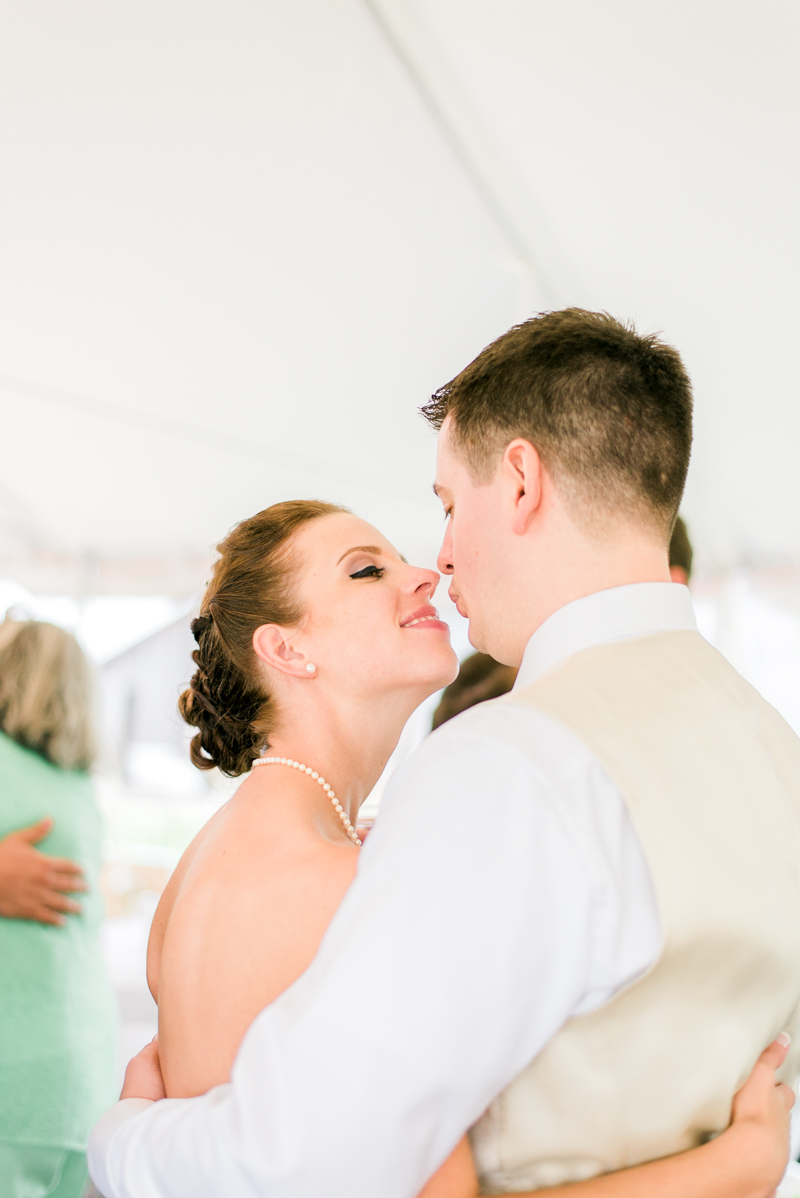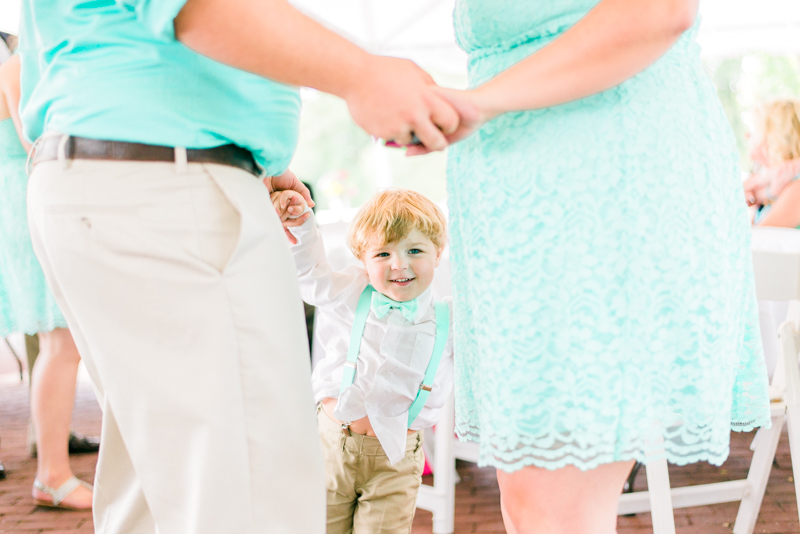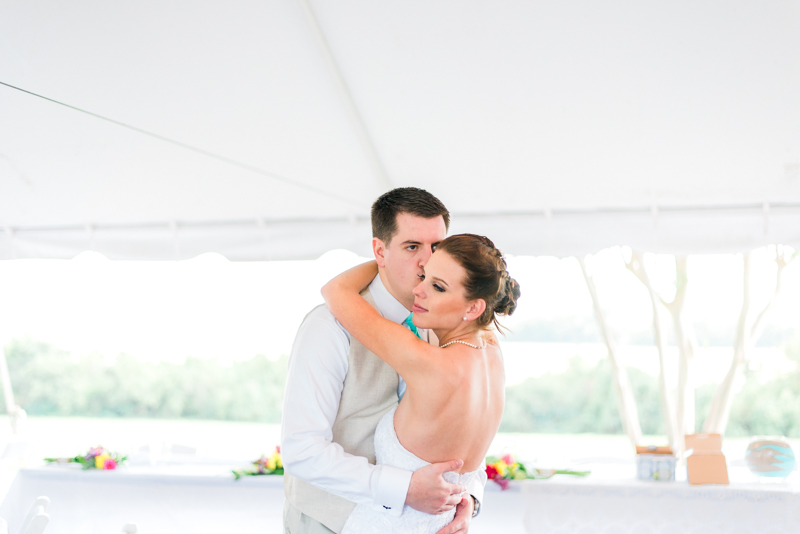 All of the amazing vendors that made this day the best day ever!
Ceremony & Reception Venue: Billingsley House
Caterer: Old Blue BBQ
Makeup: Dyneisha Herbet-Felder
Officiant: Randall Casto
DJ: Adam Christopher
Dress, Designer: David's Bridal, Galina
---
---
---