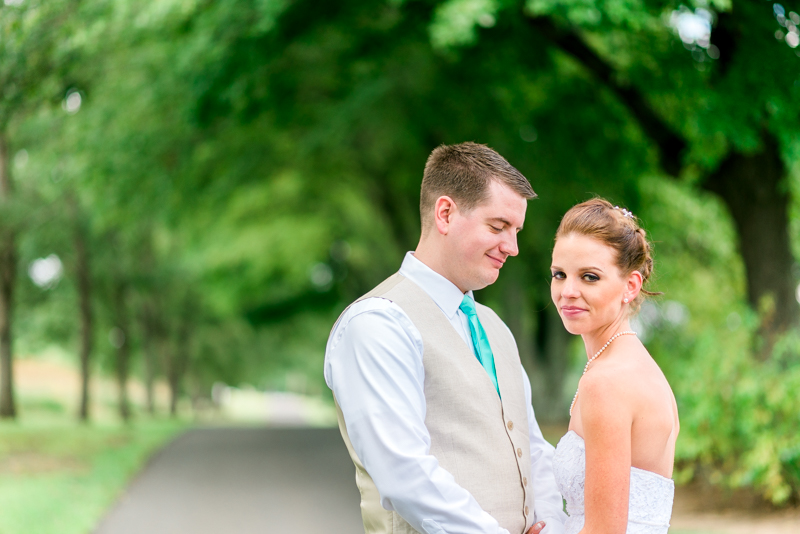 An Amazing Wedding at Billingsley House
Aly and Sean are probably two of the most laid back and kind people I have had the pleasure of meeting. They made Shawn and me feel like their close friends, and we were both honored to have captured their wedding day. They have such a wonderful love for each other and getting to witness the smiles and looks they share is something that makes me totally giddy. I loved every piece of their day. From the location of the Billingsley House that overlooked the Patuxent River to the lawn games that Aly and Sean thoughtfully put out for their guests to have even more fun. Just when I thought the day couldn't get any better, Aly pulled me aside and asked me to photograph her giving Sean his wedding gift. The gift was a shotgun which had come from Aly's grandfather, and was engraved with her grandparents wedding year (1961) and with Aly and Sean's underneath. It was an incredible heirloom gift affectionately named "the wedding gun" :P. I couldn't help but be inspired by the loving thoughtfulness that these two possess and all that they do for one another. The life that these two continue to build is going to be such an amazing one. I wish them nothing but the best! ______________________________________________________________________________ (They had a second cake with Sean's cake topper :P) All of the amazing vendors that made this day the best day ever! Ceremony & Reception Venue: Billingsley House Caterer: Old...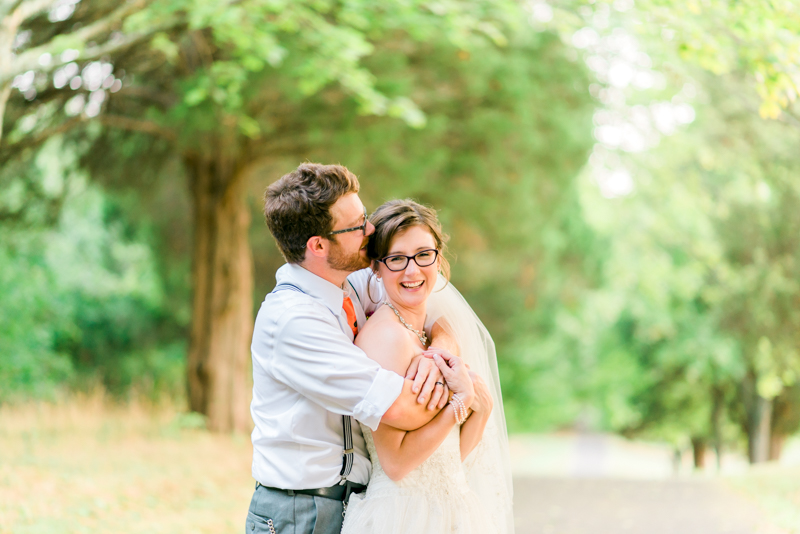 An Awesome Wedding at Quiet Waters Park
At the beginning of September, Shawn and I shot Kristy and Jonathan's self described "backyard BBQ meets contemporary" wedding and family hangout. Their ceremony took place at the Severna Park Evangelical Presbyterian Church, with their reception happening at the Sassafras Pavilion in Quiet Waters Park. Since their engagement session had taken place in August, I didn't have to wait too long to be in the incredible presence of these two again. Kristy and Jonathan's entire day was accented with the greatest details from some of their favorite things (I love that they ship Luigi and Peach), but bigger than the details: their day was filled with a massive amount of love from their family and friends. I teared up more than a few times at the amount of support and happiness that these two have surrounding them. From Kristy, to other couples preparing to marry their best friend: "Pray more than you worry. Also, plan for the marriage more than you plan for the wedding day. It doesn't matter what the centerpieces look like or how many people didn't RSVP but still showed up.... you're still just as married as anyone else is once you say 'I do!'" I could - and probably will - carry that quote with me for all time :). Congratulations, Kristy and Jonathan! May your life be as wonderful and strong as the love that you have for one another. It was truly a pleasure being a part of your day...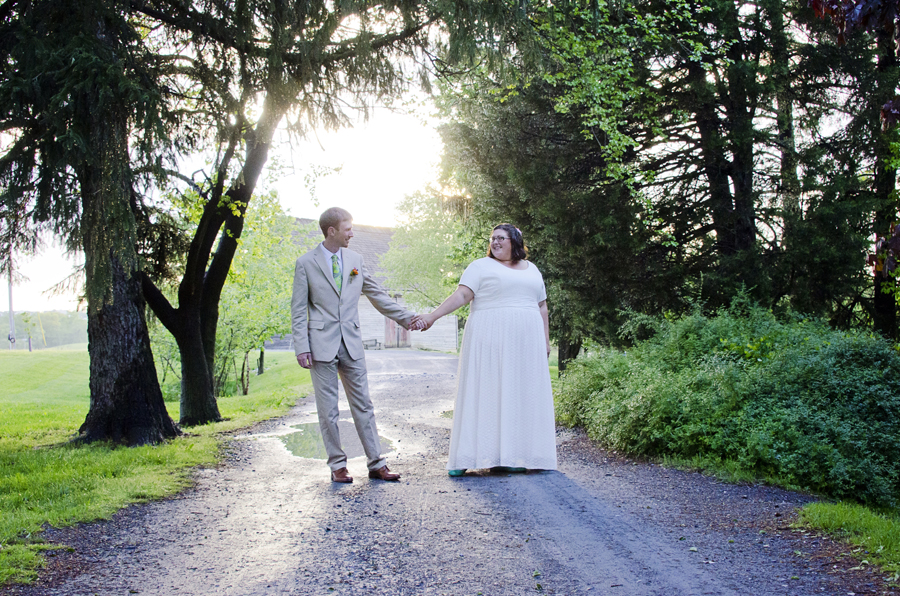 A Rustic Wedding at the Howard County Conservancy
On May 11, I had the pleasure of photographing Leah and Glenn's wedding. You may remember when I posted their engagement session. It was the most amazing, intimate, and cute wedding that I've been to and I am going to proclaim is as one of my favorite weddings! It took place at the Howard County Conservancy in Woodstock, Maryland. The surrounding area is picture perfect suburbia, then the area opens up to this gorgeous field to reveal the Conservancy. When my second shooter and I arrived, the weather was great - lots of sun, clouds, and a comfortable warm.  Then, the weather shifted and it started to downpour, which worried me how it would impact the ceremony (it was taking place in the barn at the conservancy). But it seemed like the heavens knew just when to start and stop raining. It stopped soon after Leah announced she was all ready to go to the barn, started once she was safely inside, and stopped a little after the ceremony was done. The storm didn't diminish any of the happiness, though, and Leah was all smiles as she walked down the aisle to Glenn. I love the way Leah and Glenn look at each other. it's amazing when you see two people's eyes light up just at the sight of one another. They are such a wonderful pair, and I'm so glad that I was able to capture all the love between them, their family, and their friends. Not to...