Something Borrowed, Something True
A New Wedding Advice Series
As part of the process for getting to know our couples, I give all of our brides and grooms a questionnaire to fill out at their leisure in the weeks leading up to their big day. It has all of those technical questions about addresses and times, but the questions get a little deeper and more personal, too. One of my favorite things to read from the questionnaire are the tips that my couples give others who are in the beginning stages of wedding planning. Some of the tips are incredibly practical, like "make a budget and take one thing at a time." But some of the couples took the question to heart and provided a very thought provoking response, which made me start thinking about creating a series where I can share some of this amazing advice.
My plan for this series is to focus on all of the great suggestions that my brides offer to help other real brides. Shawn and I have worked with all of these couples, and their heart really shows through in their words. My goal is to give you, my readers, some very useful information if you are -- or someone you know is -- in the thrilling journey of wedding planning!
I'm so excited about kicking off this new series on my blog. I hope that it is informative and inspires people to evaluate their own planning process to maximize the awesomeness of their day. I plan on releasing the first official post as soon as I have all of the terrific quotes organized, which should be very soon. This is going to be so much fun!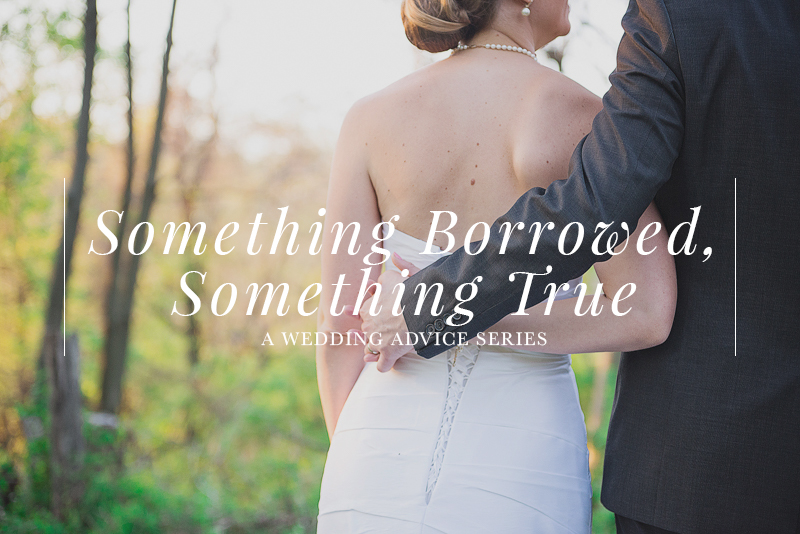 ---
---
---