A Gorgeous Patapsco Female Institute Fall Wedding
Sara & Shawn
Oh, do I have a treat for you all today! I'm not just saying that because it's Halloween, either. On Saturday, Shawn and I photographed the most gorgeous wedding at the Patapsco Female Institute in Ellicott City. You may recognize this venue from the styled shoot Marlayna and I did in March. A truly stunning location with exposed beams, a grand staircase, and the most excellent stonework. After the styled shoot, I was dreaming of having a wedding at this spot. When Sara and Shawn contacted me about being their wedding photographer, I was over the moon with excitement. It means so much to me that we were able to go back to this spot and build new memories there.
Building our relationship with Sara and Shawn has really been a wonderful experience. Chatting with them, we were able to learn how much they love Ellicott City and how important this venue is to them. From the proposal, which consisted of a hike through the city, to having romantic dinners in the historic location, getting to know them has been a highlight of our year. When the flood struck Main Street, one of the first things Sara and I bonded over was our immense need to help. It was incredible to talk with her and to share our stories of a place that means a lot to us.
One of the things that I cherish during a wedding day is seeing the couple interact with their guests. Sara and Shawn's family and friends were amazing. As soon as the band started playing all of the best songs from the 90s, the dancing didn't stop. For real, my Shawn and I were ready to bust some moves (we would have been complete embarrassments, though, so we had to restrain ourselves :P). Some of the best moments from this day happened on the dance floor, including a bottle of Fireball affixed with a GoPro being passed around to the bride and groom crowd surfing for their last song. We totally adored the energy of the guests that had us cracking up the entire night.
Shawn and I cannot thank Sara and Shawn enough for allowing us to capture their day. It was heart warming, breath-taking, and the best way to spend a perfect evening in October. We wish them nothing but a lifetime of happiness!
Enjoy their Patapsco Female Institute wedding photos with me!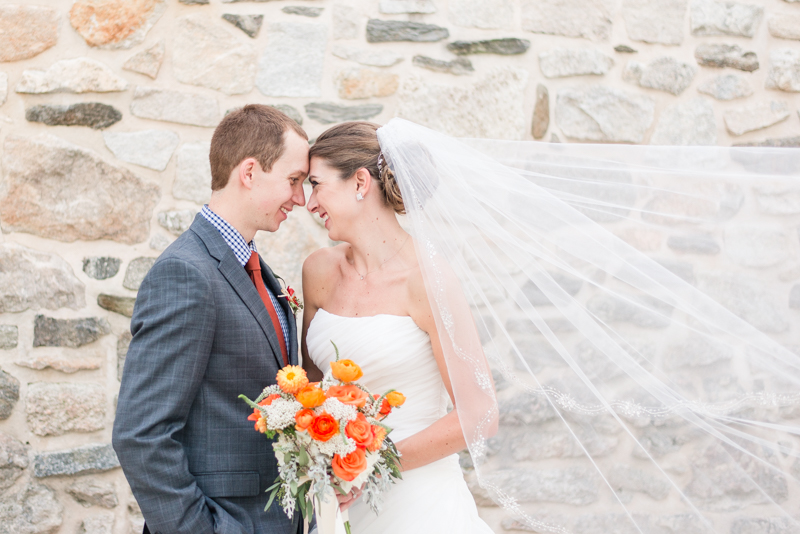 ---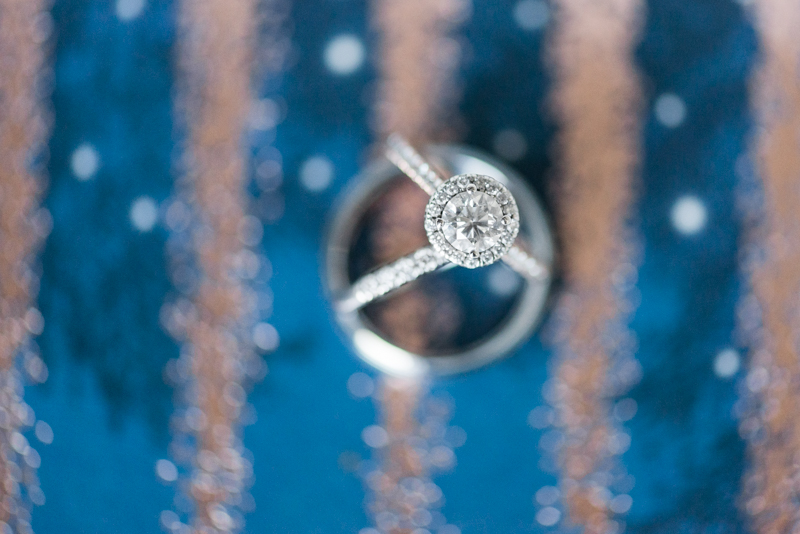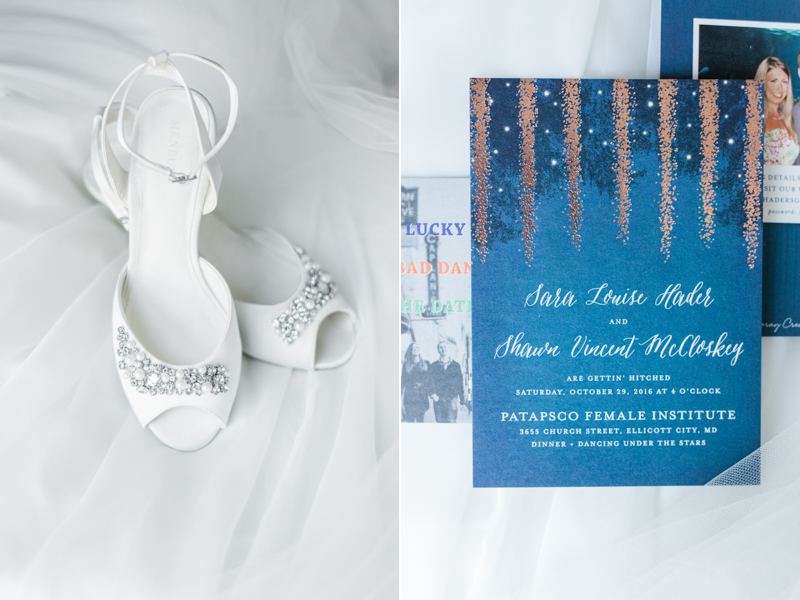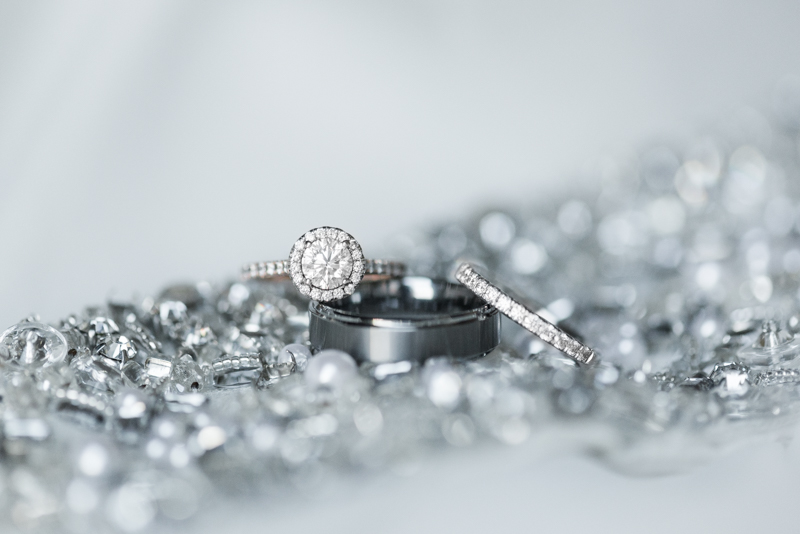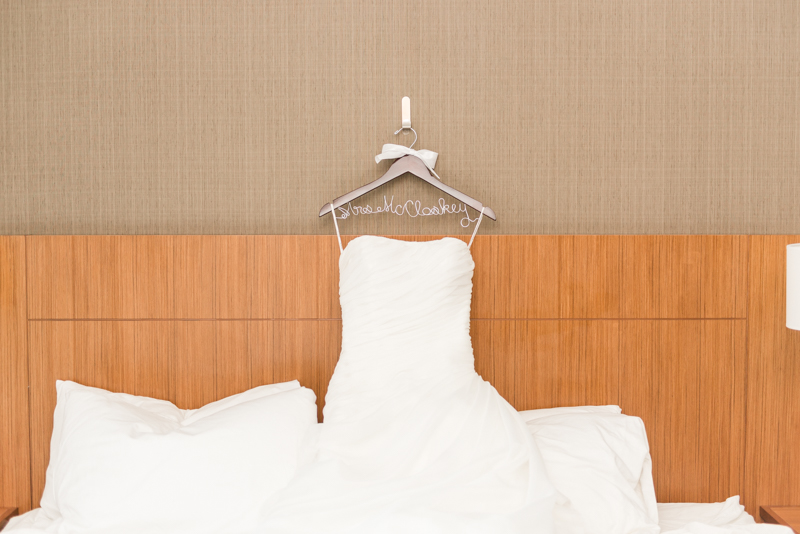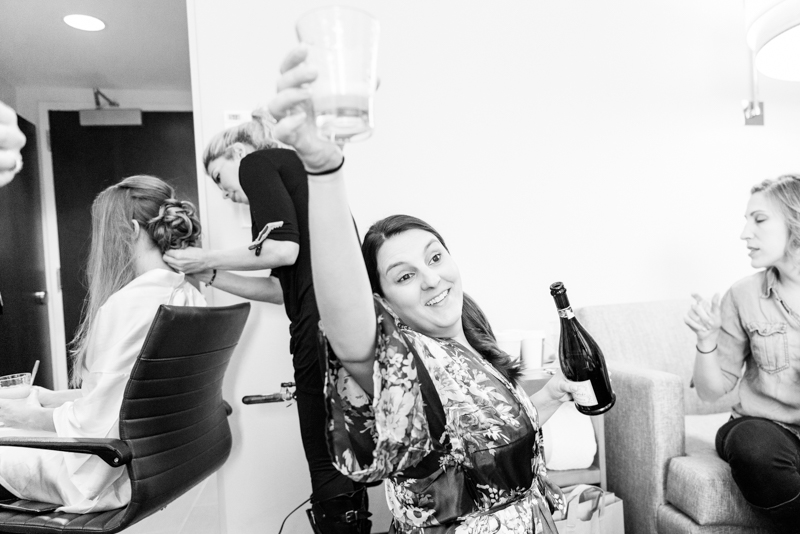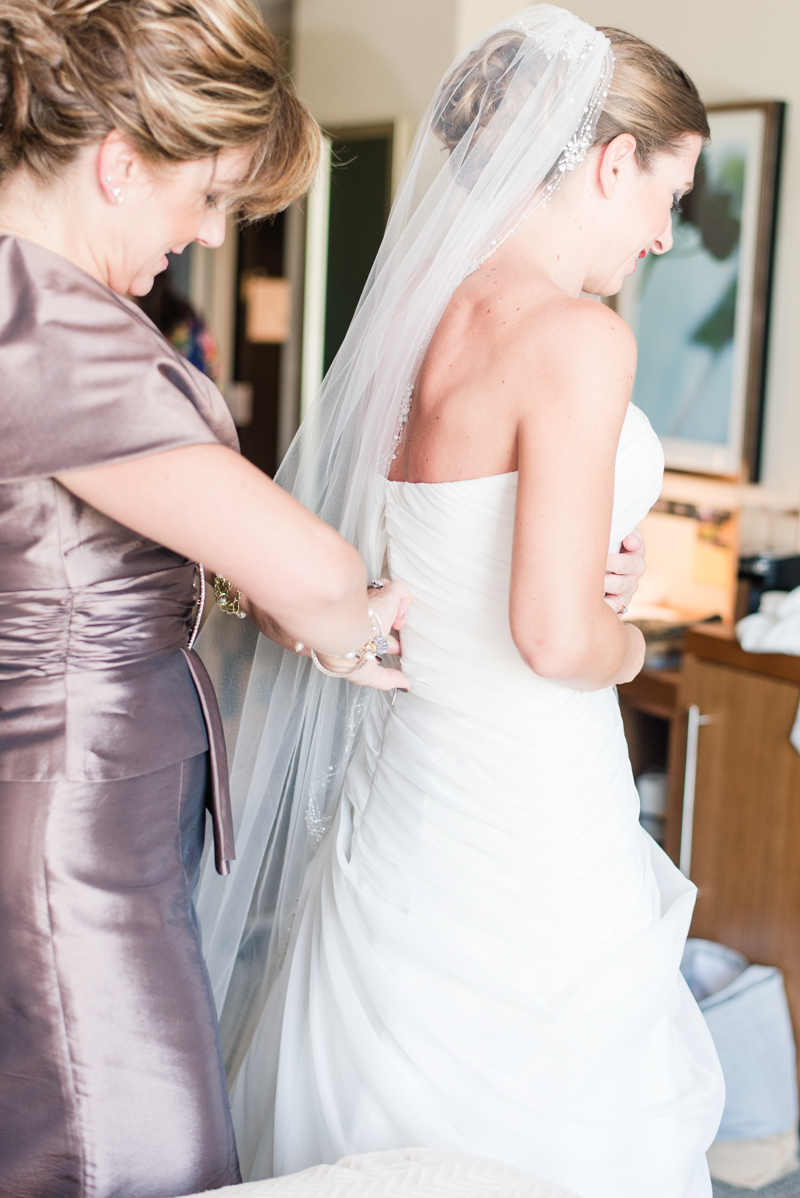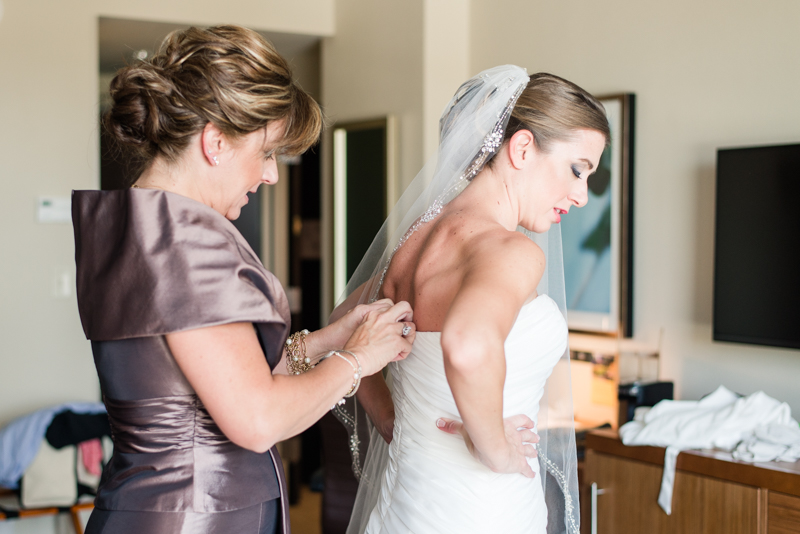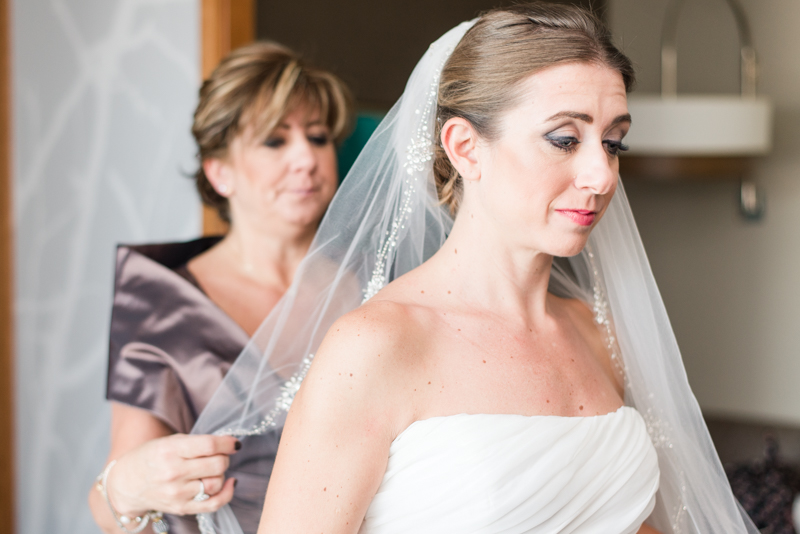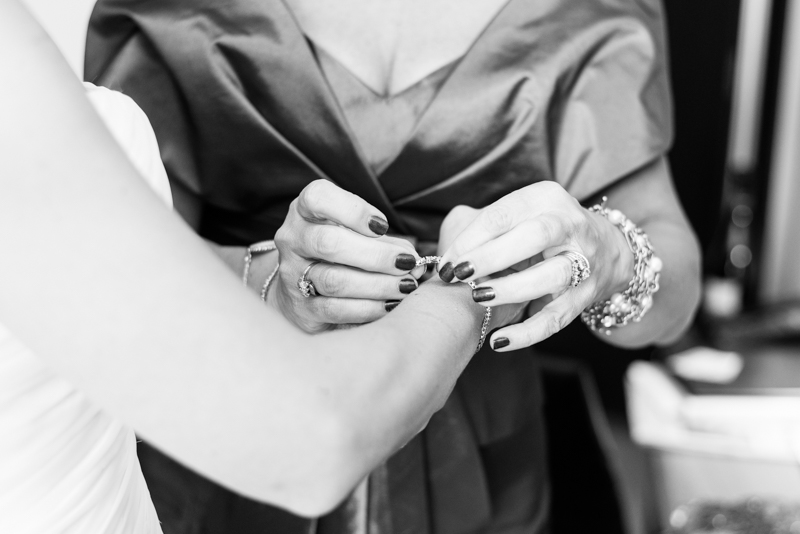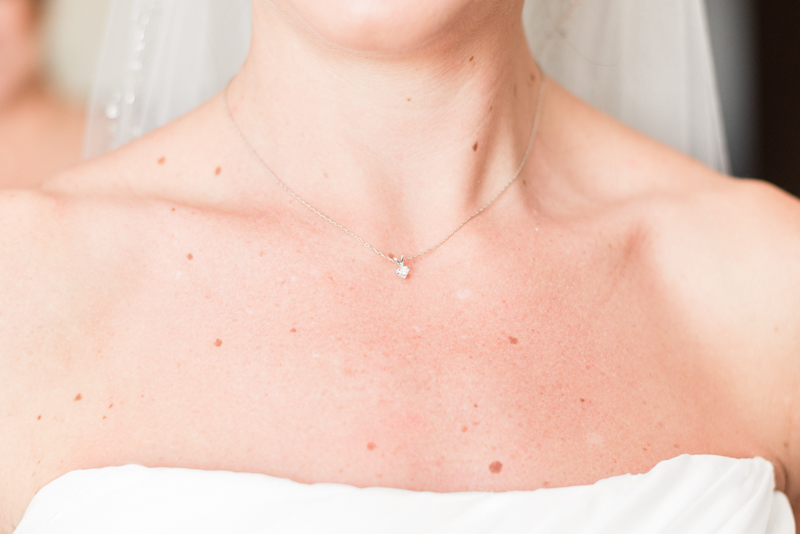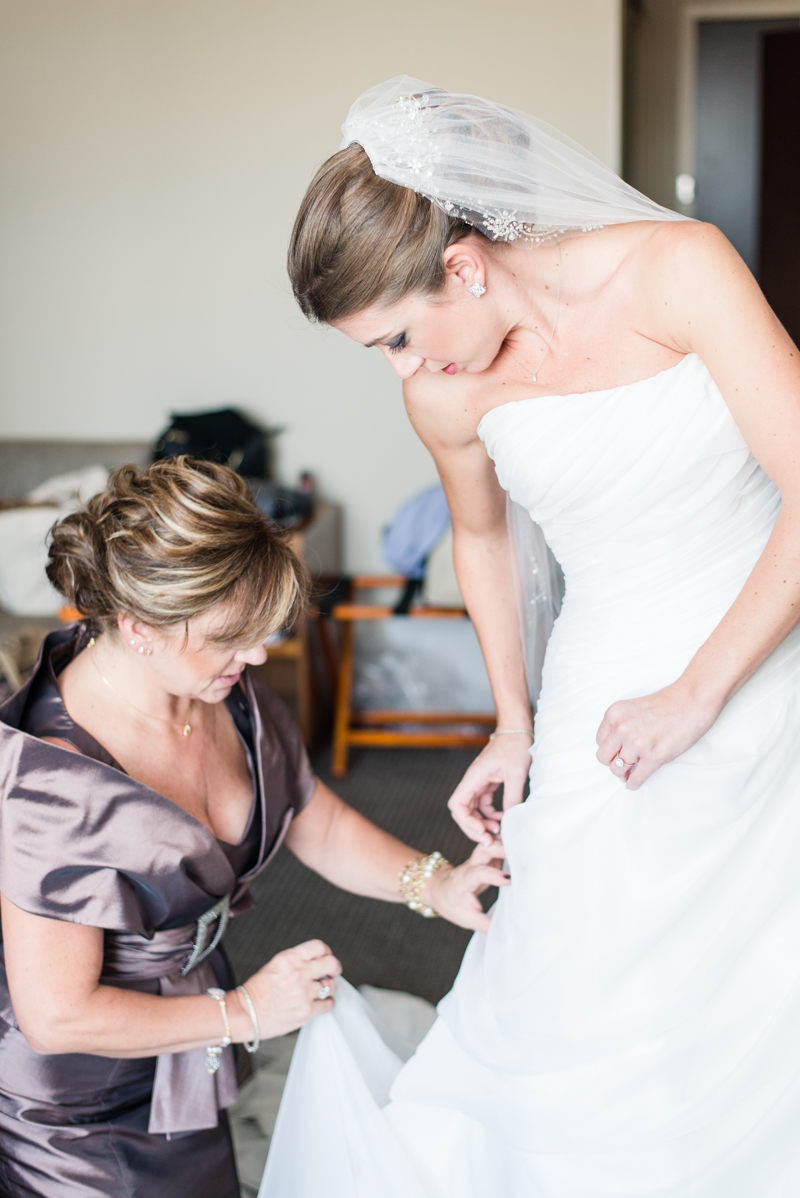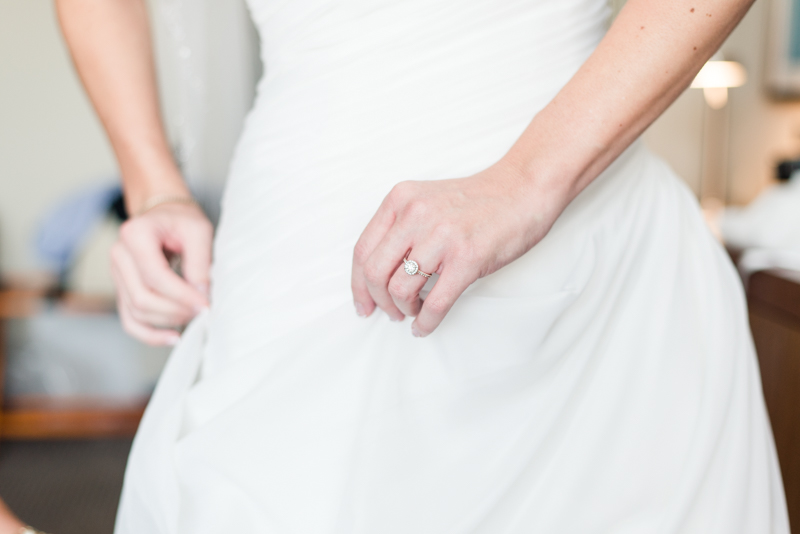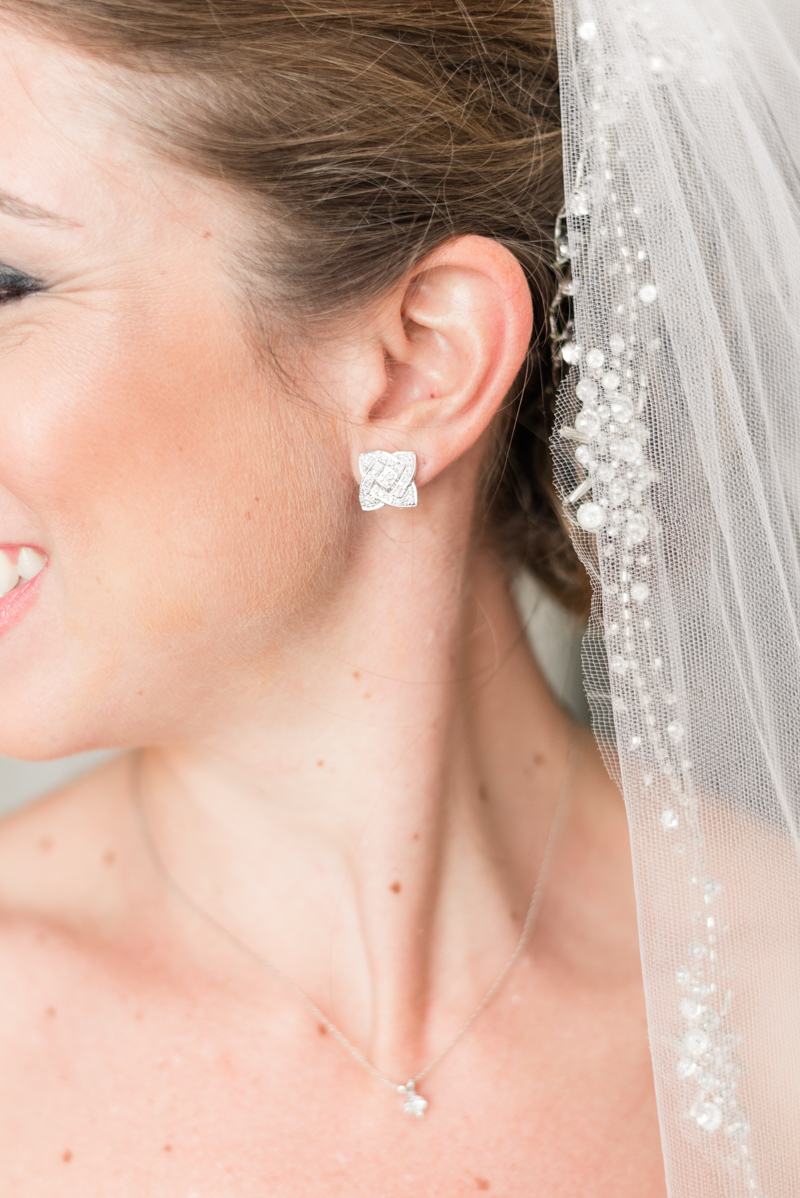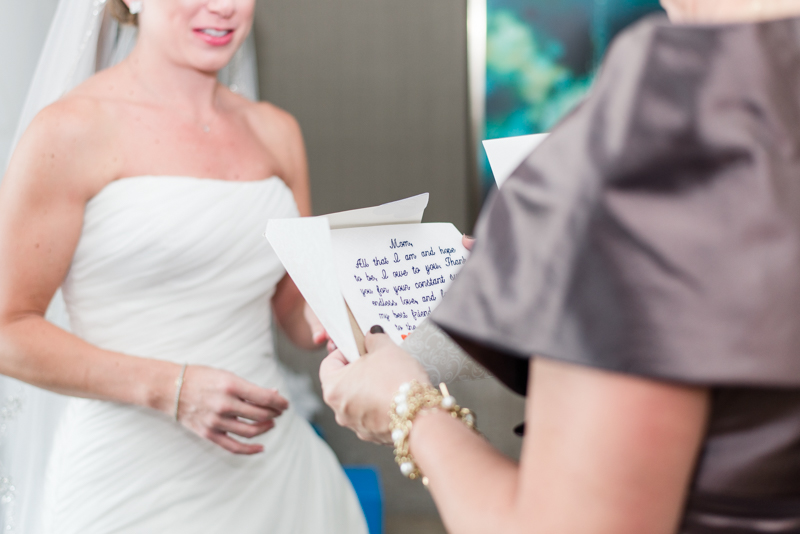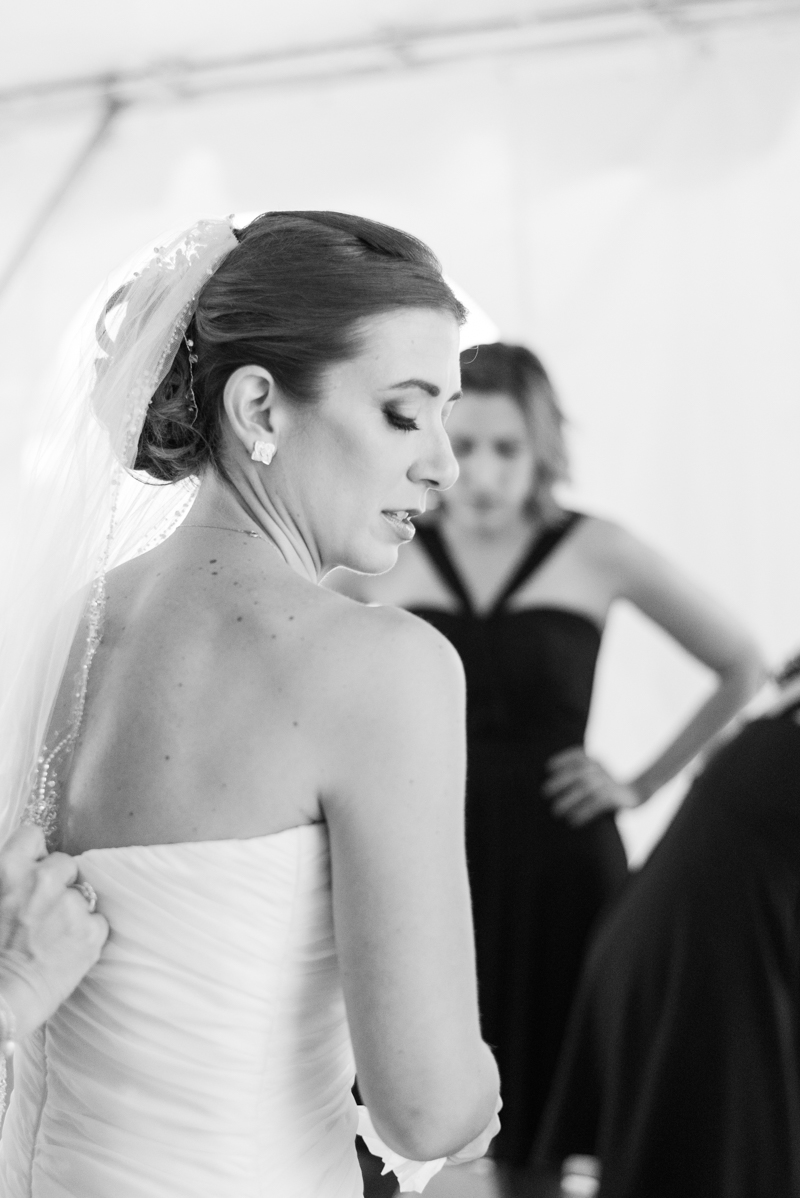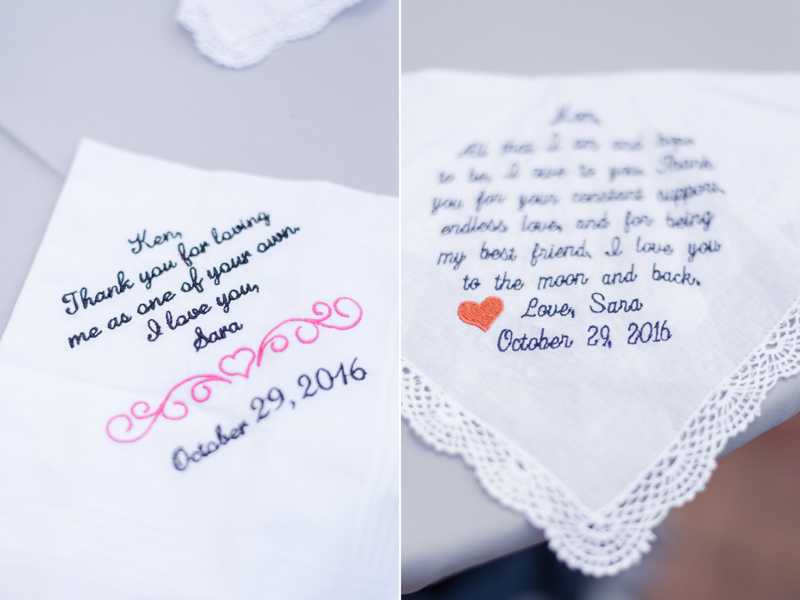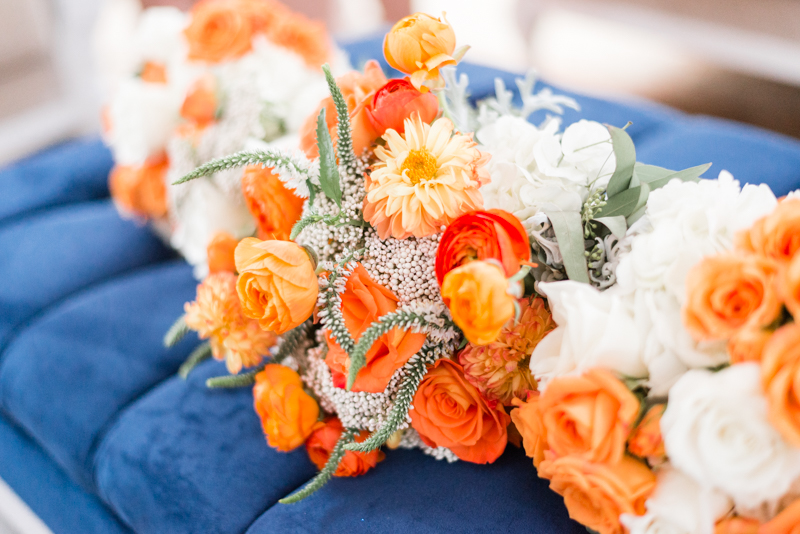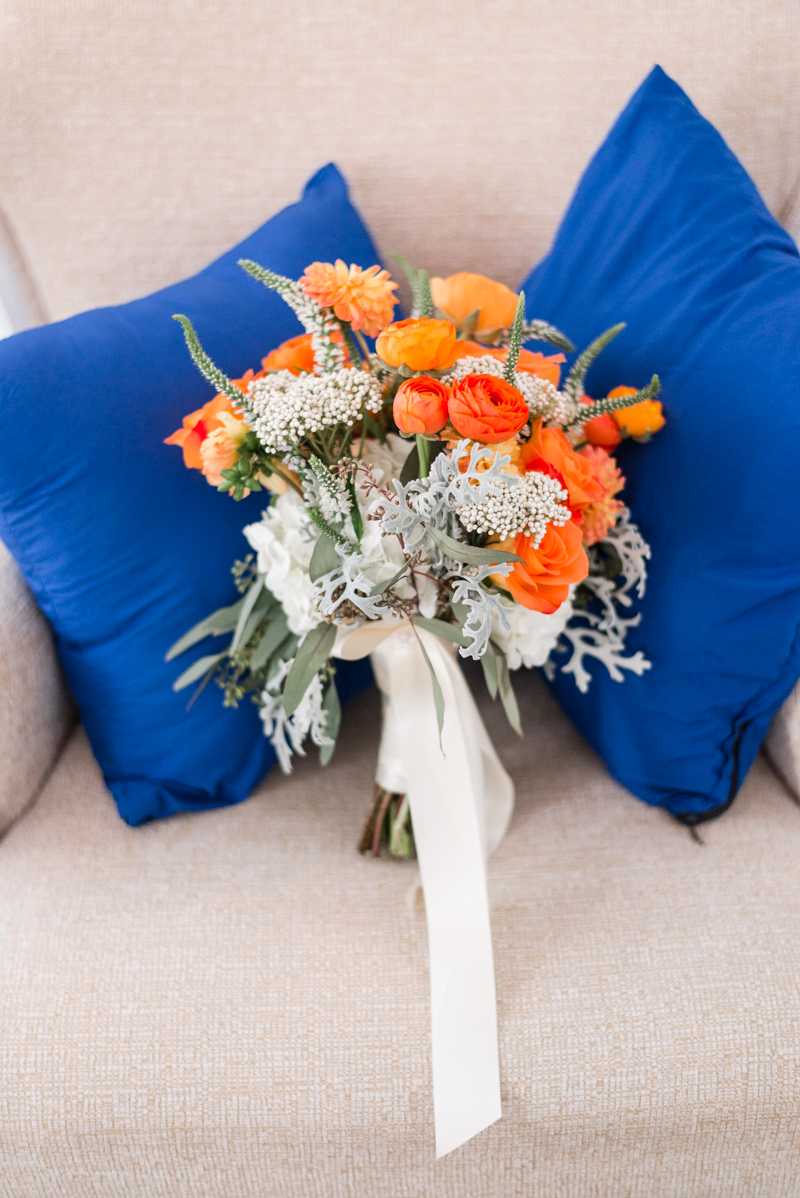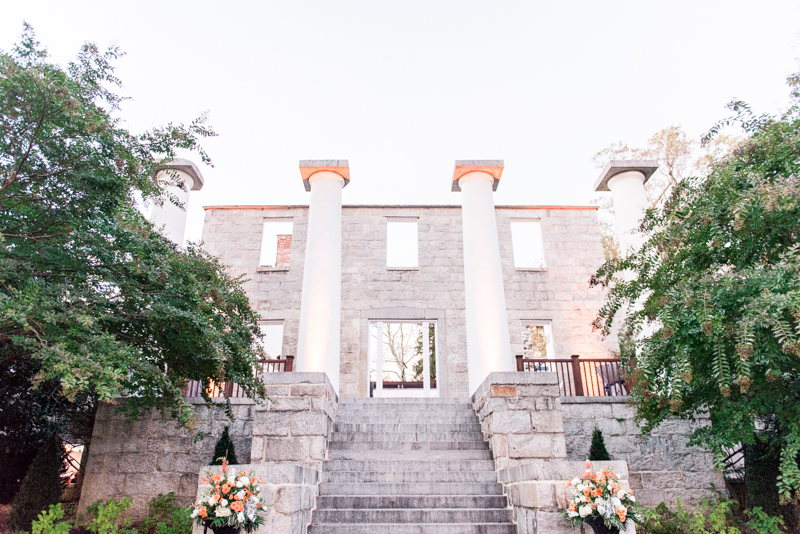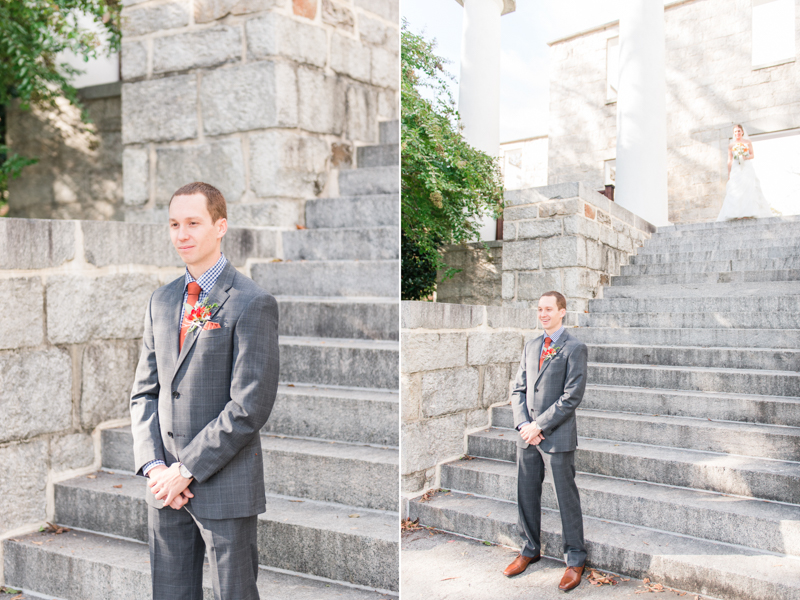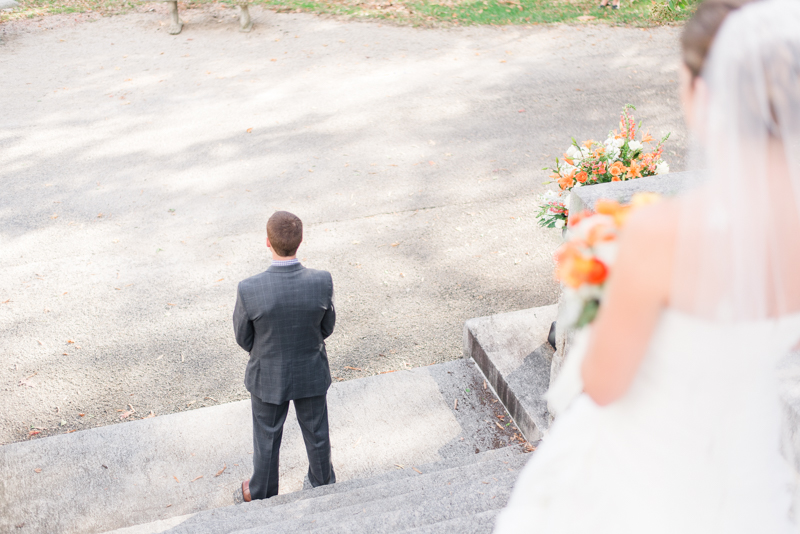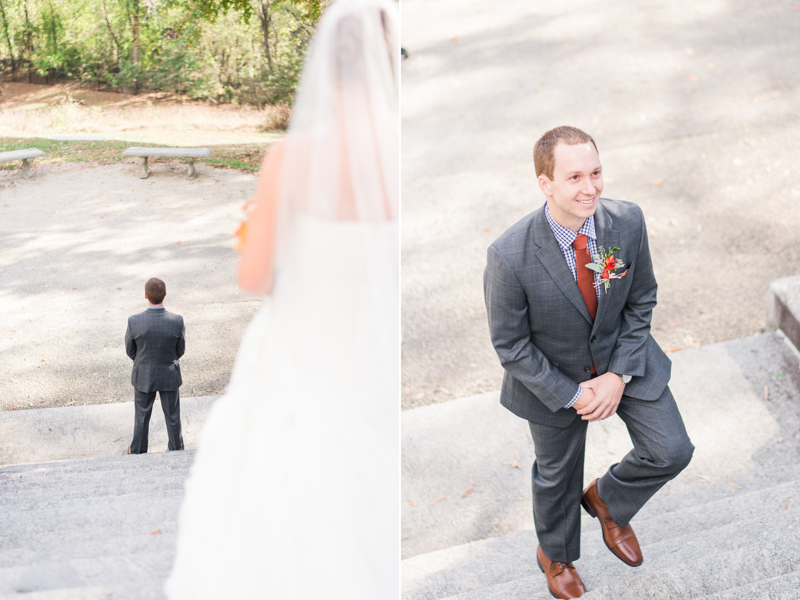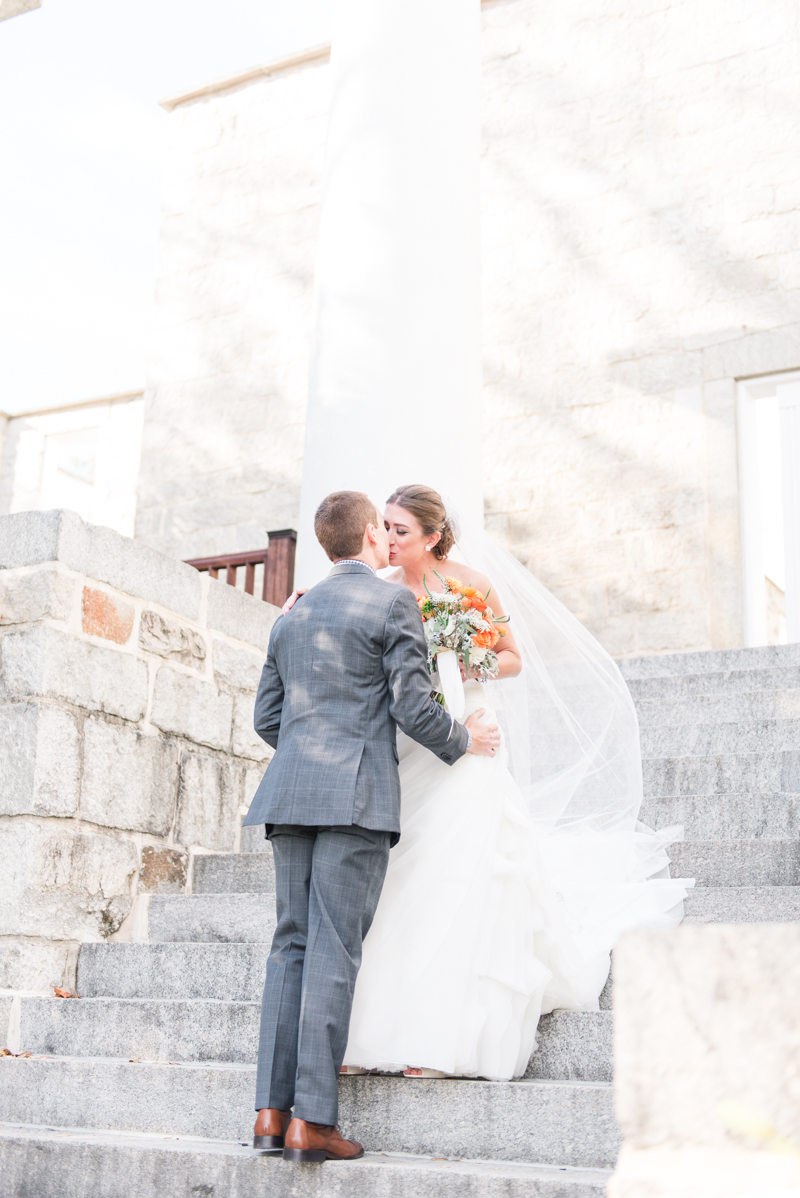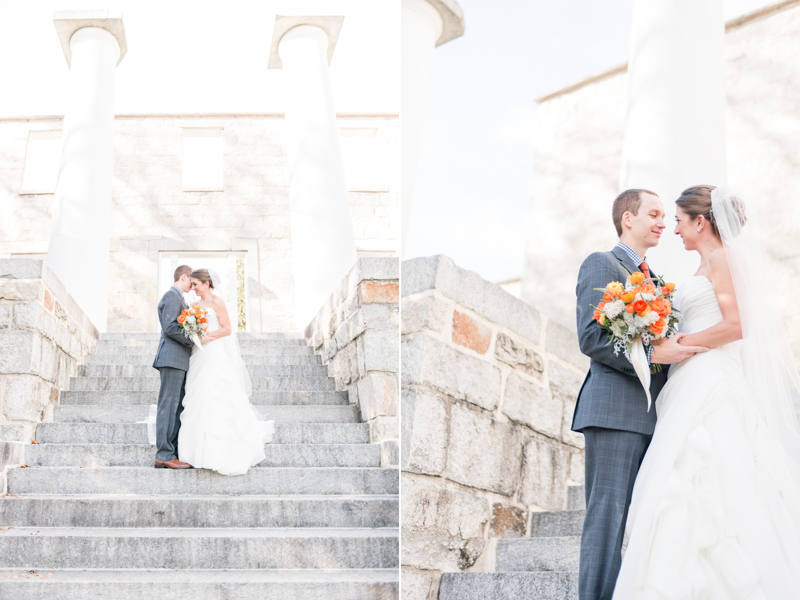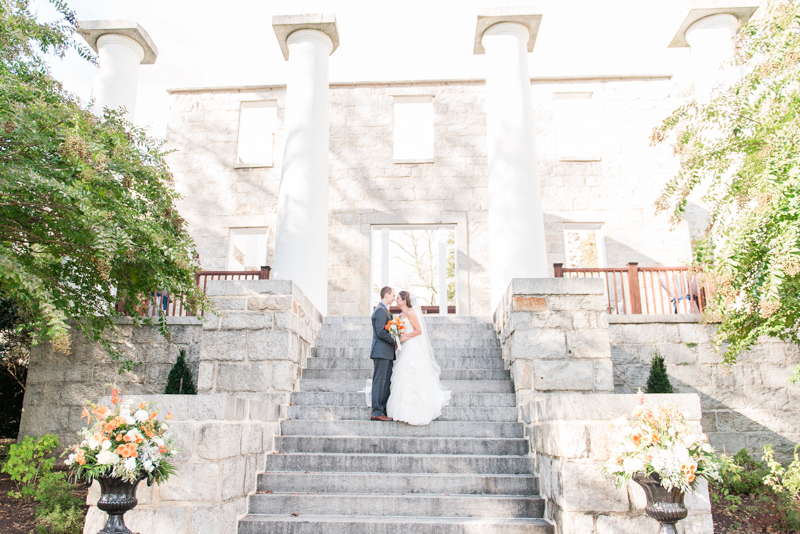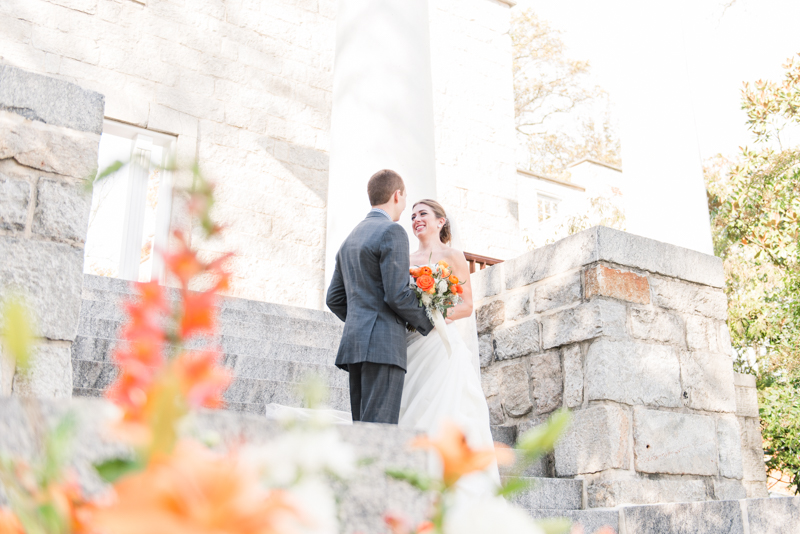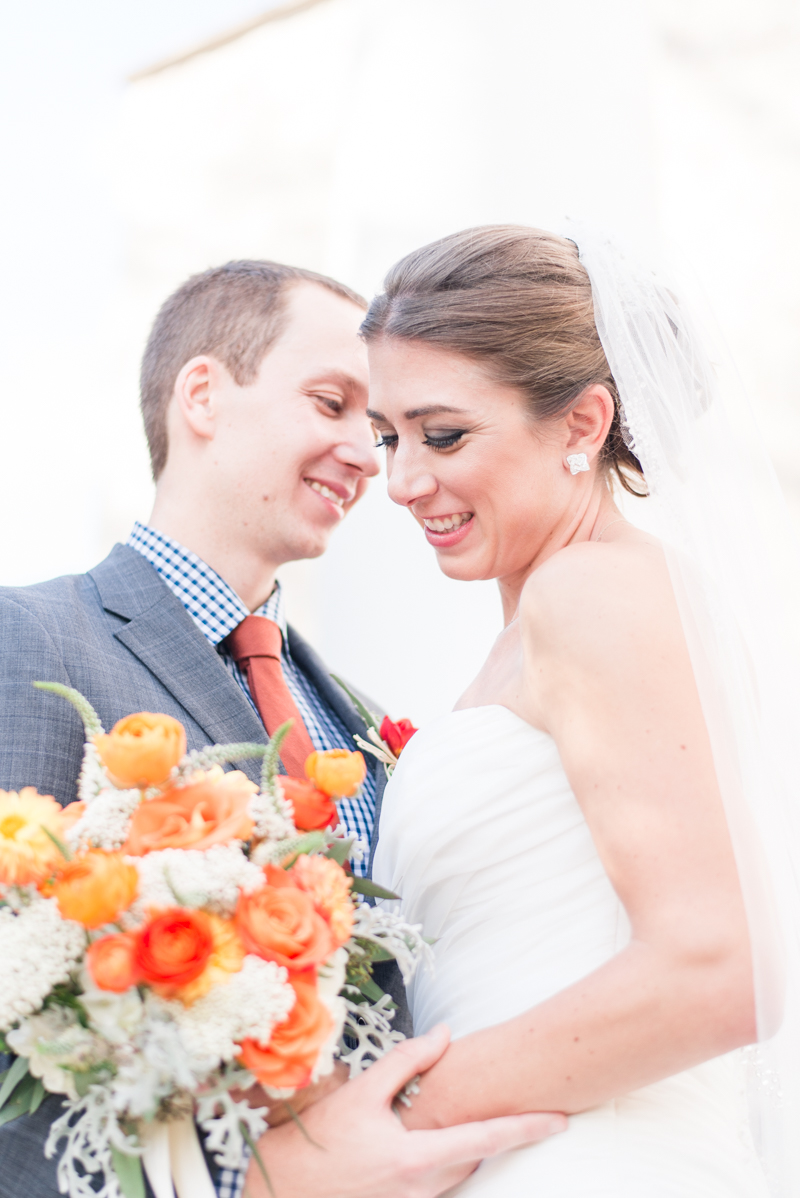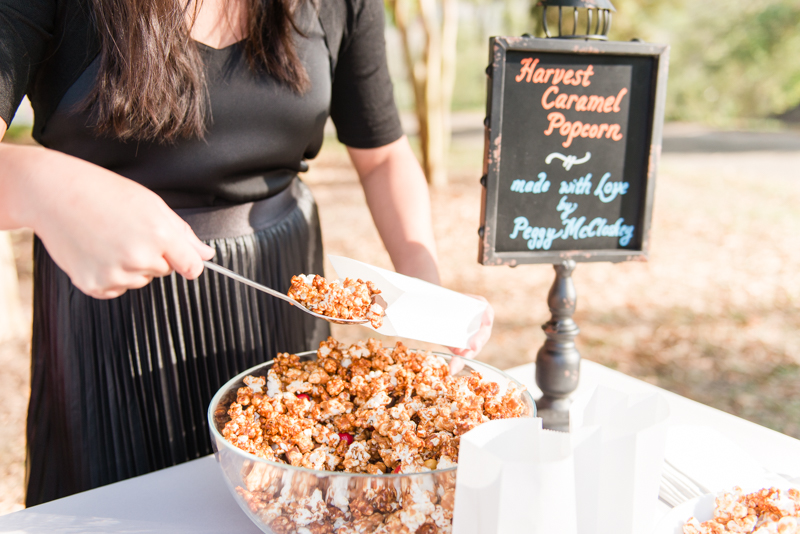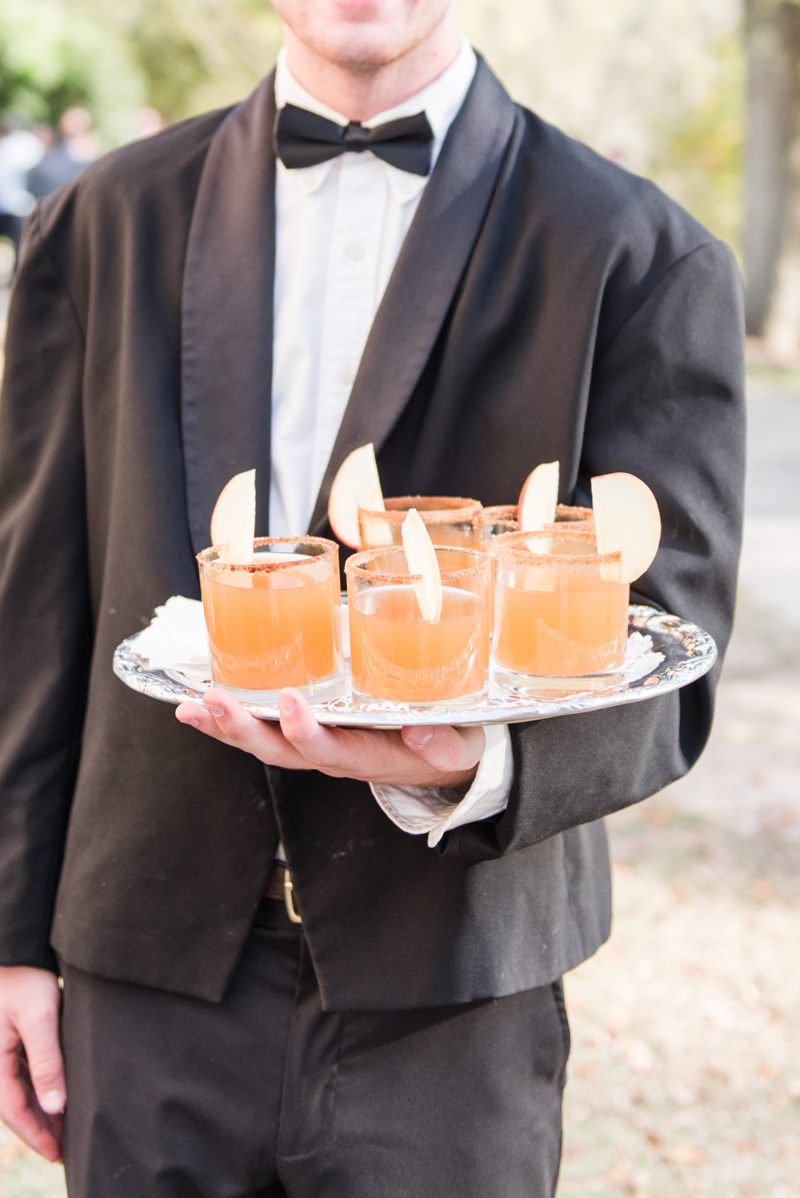 Ceremony treats!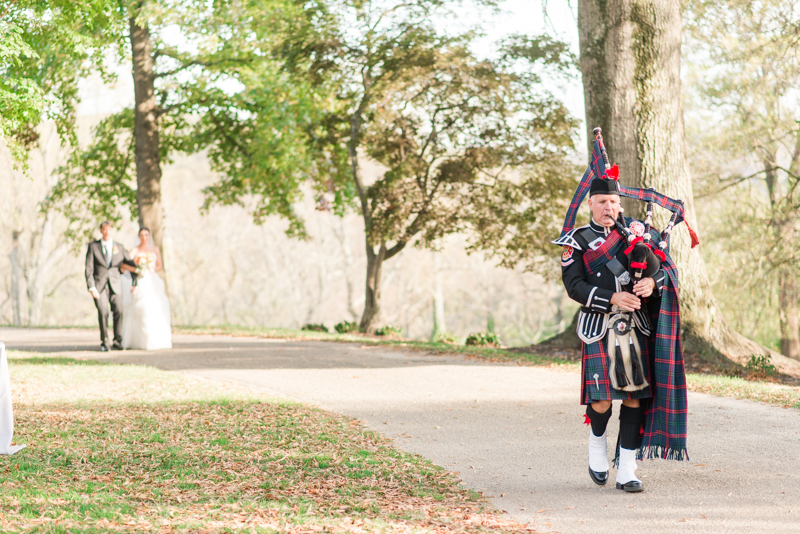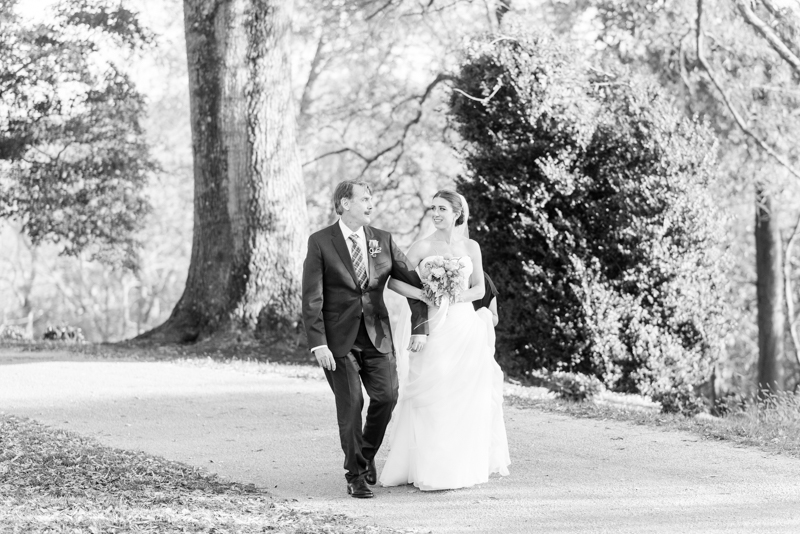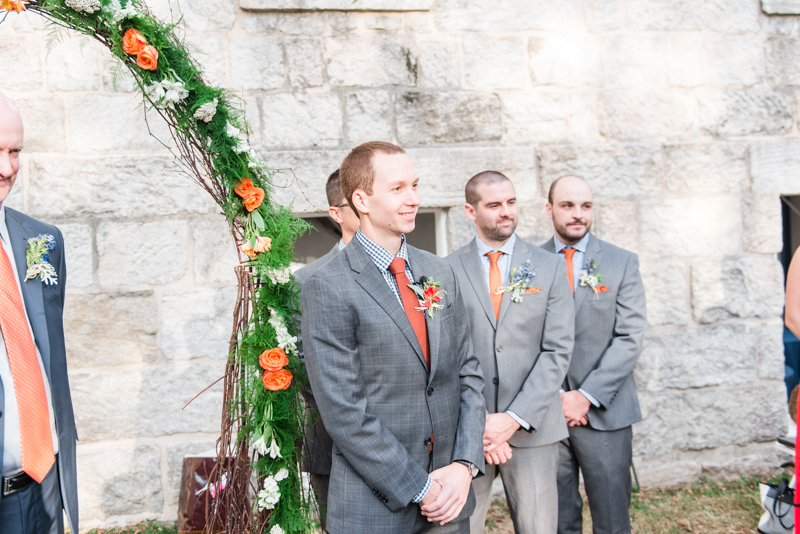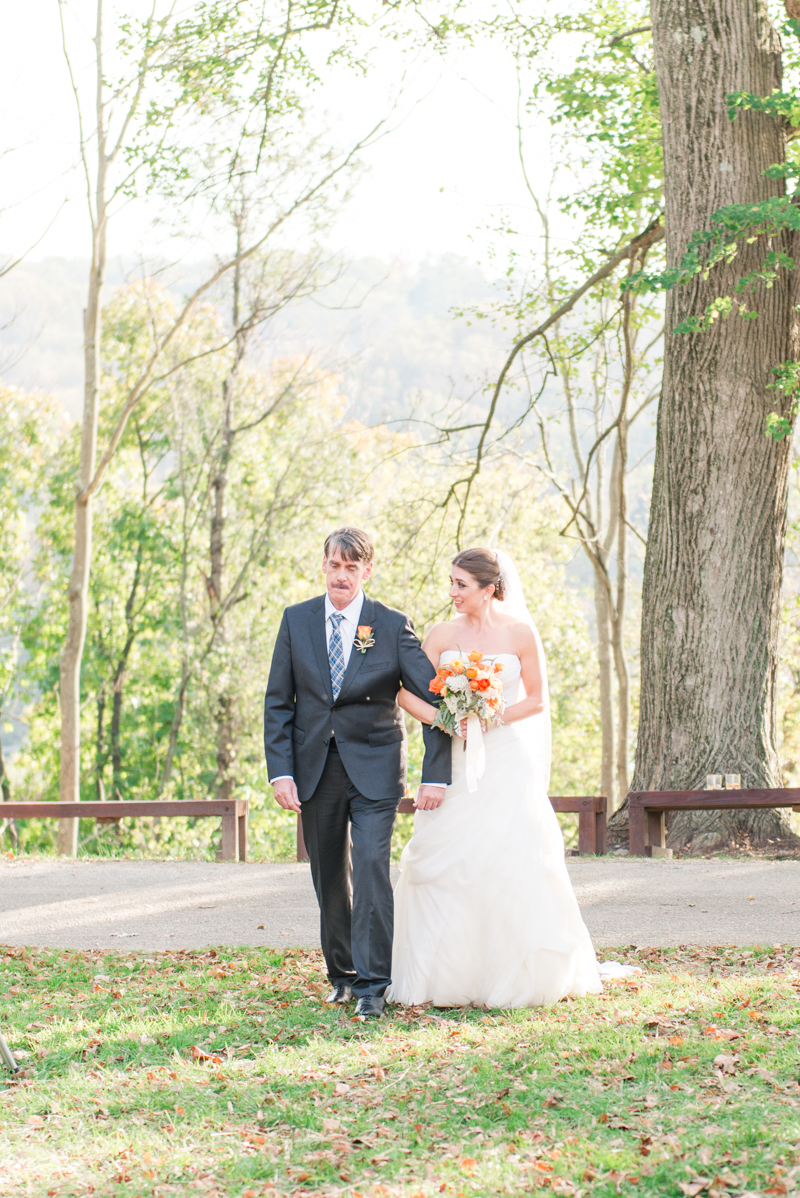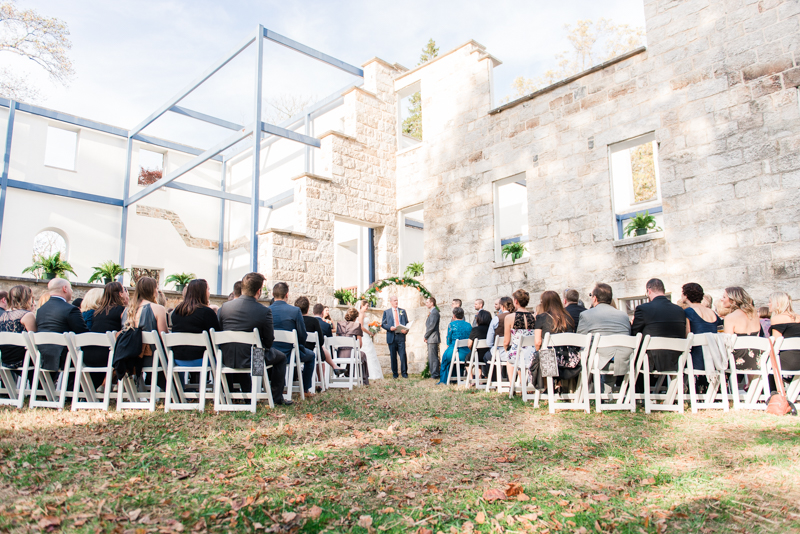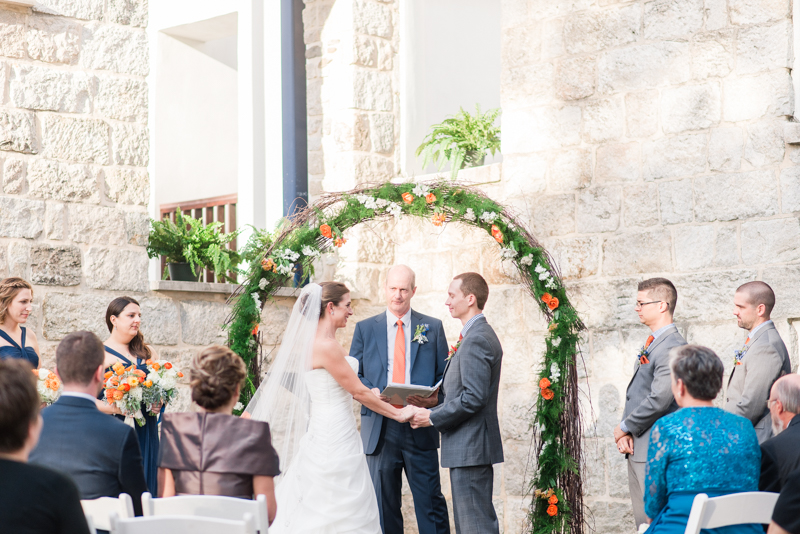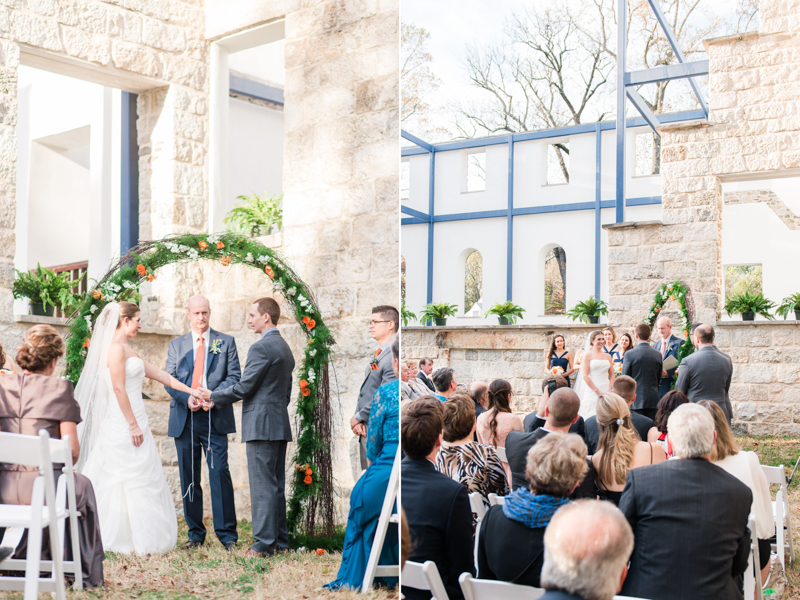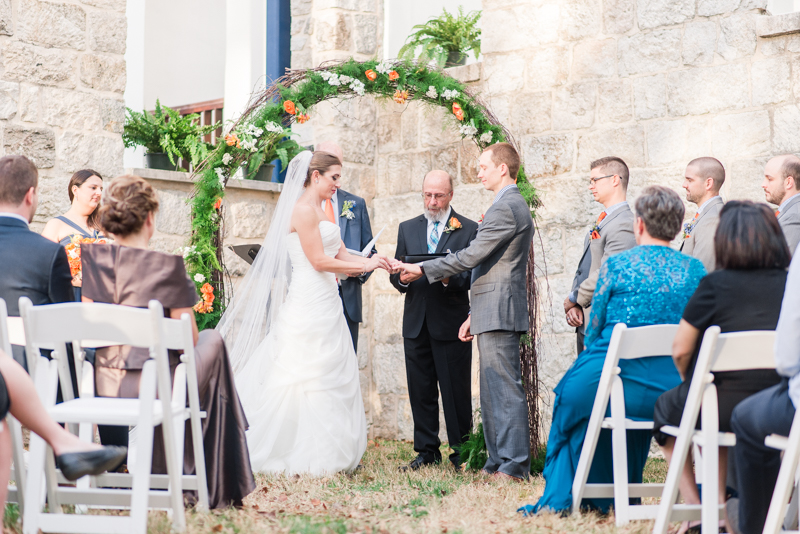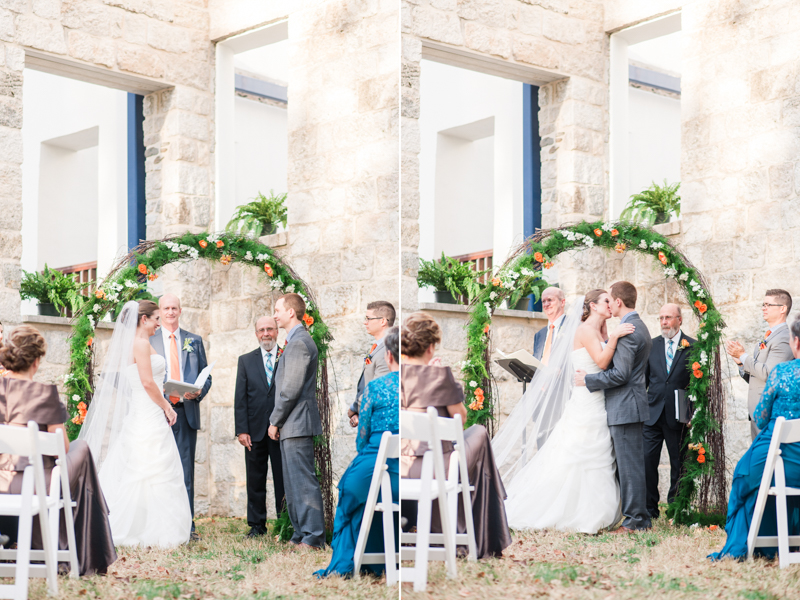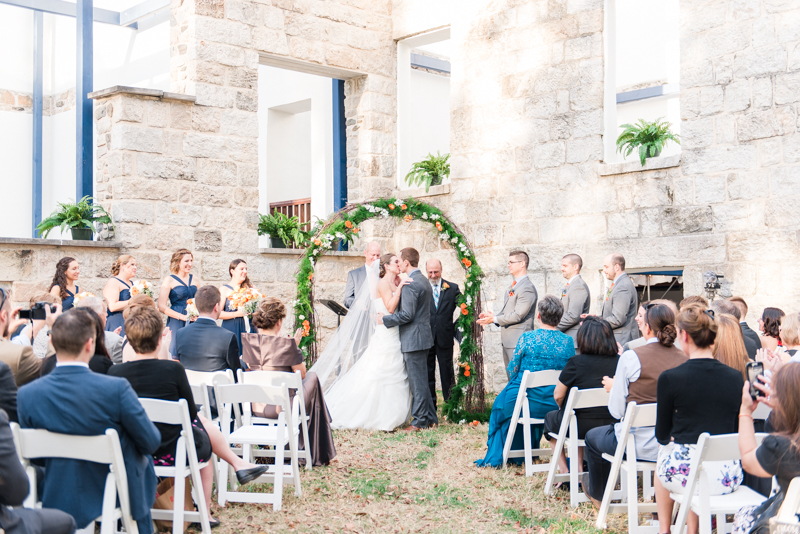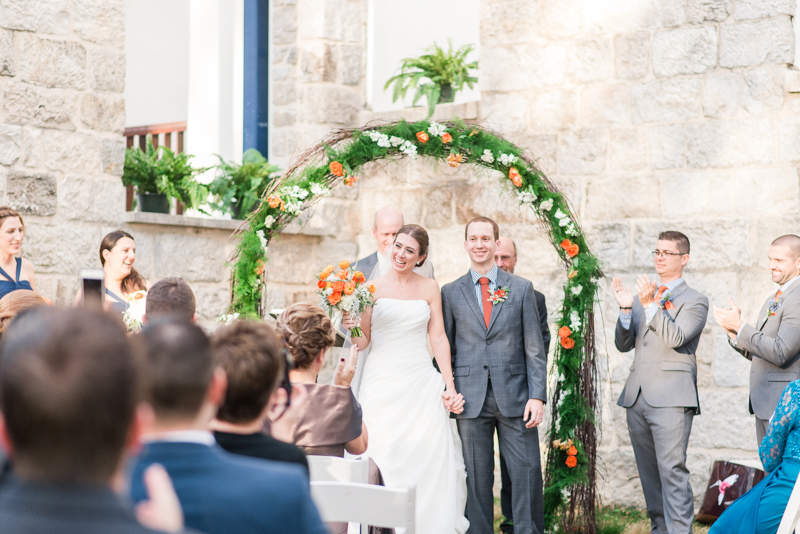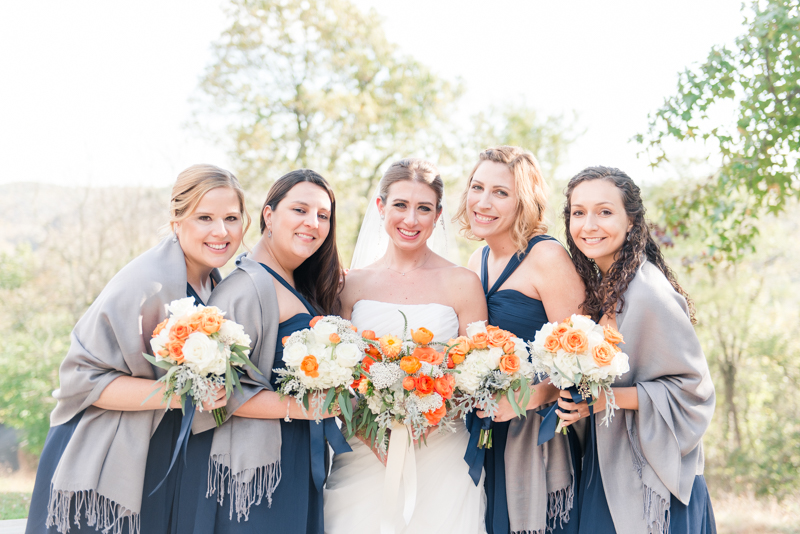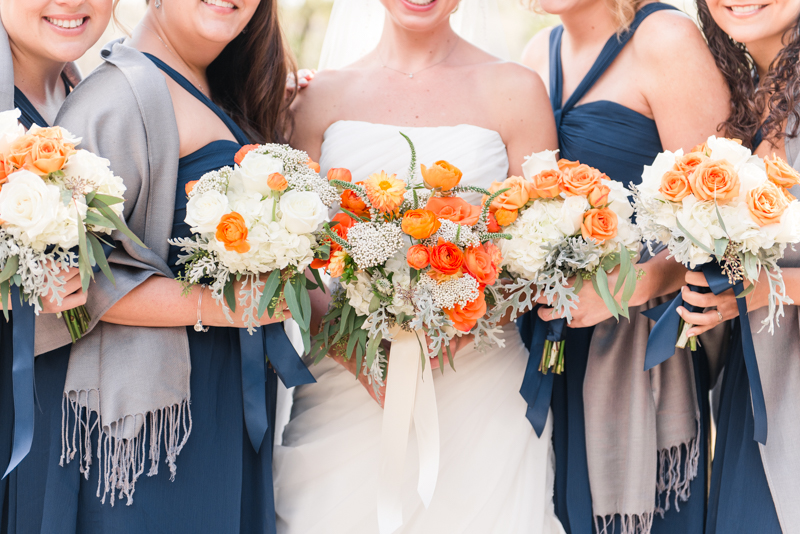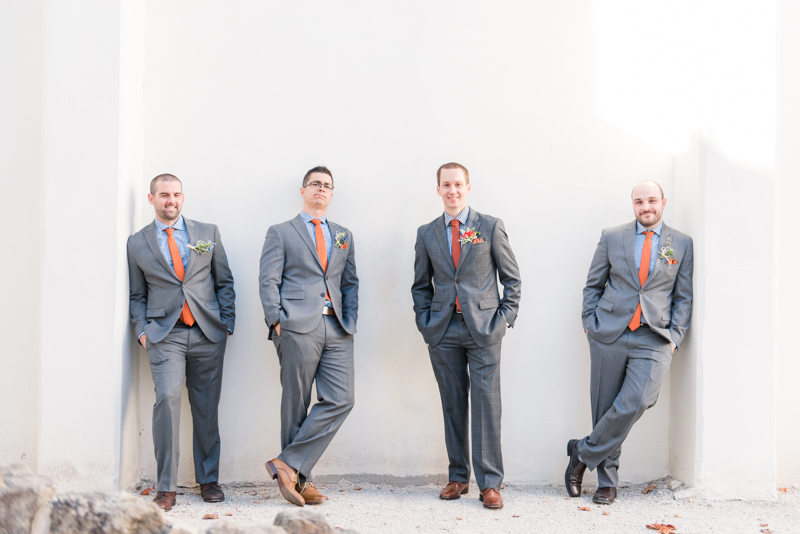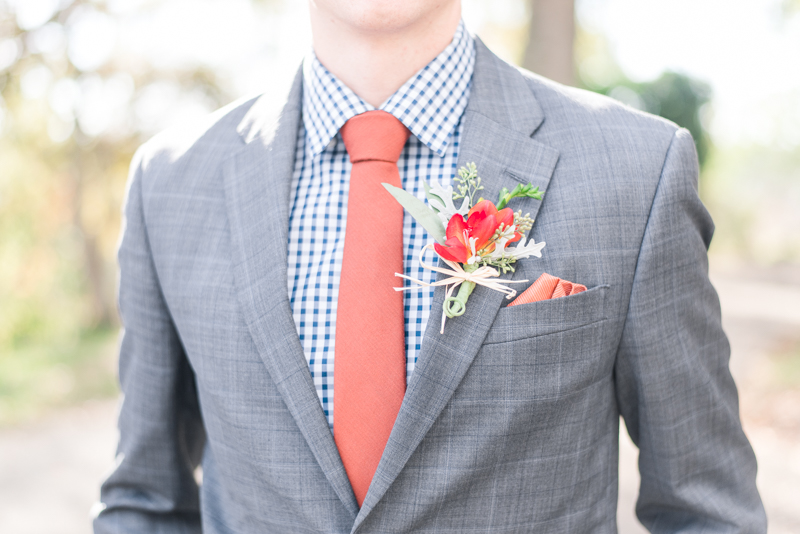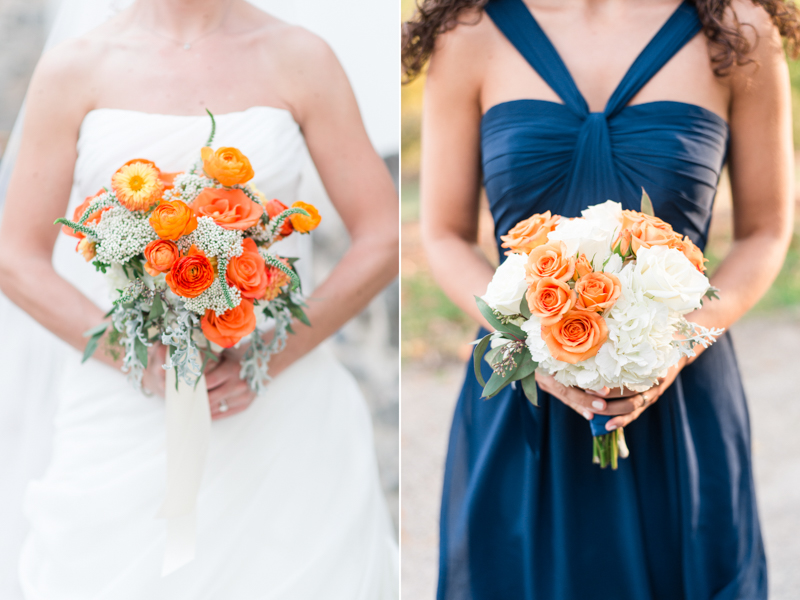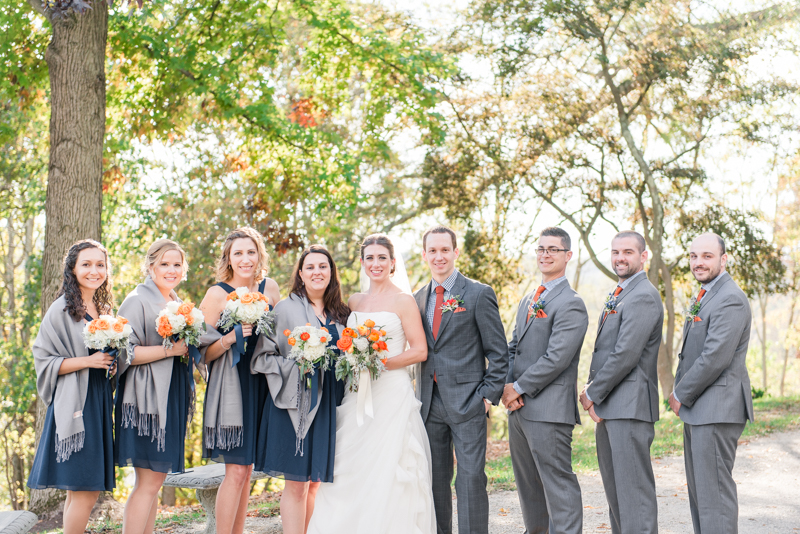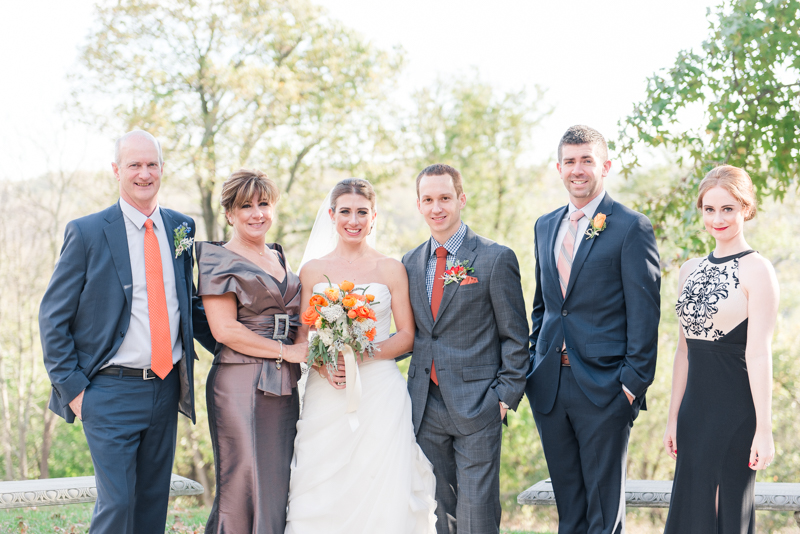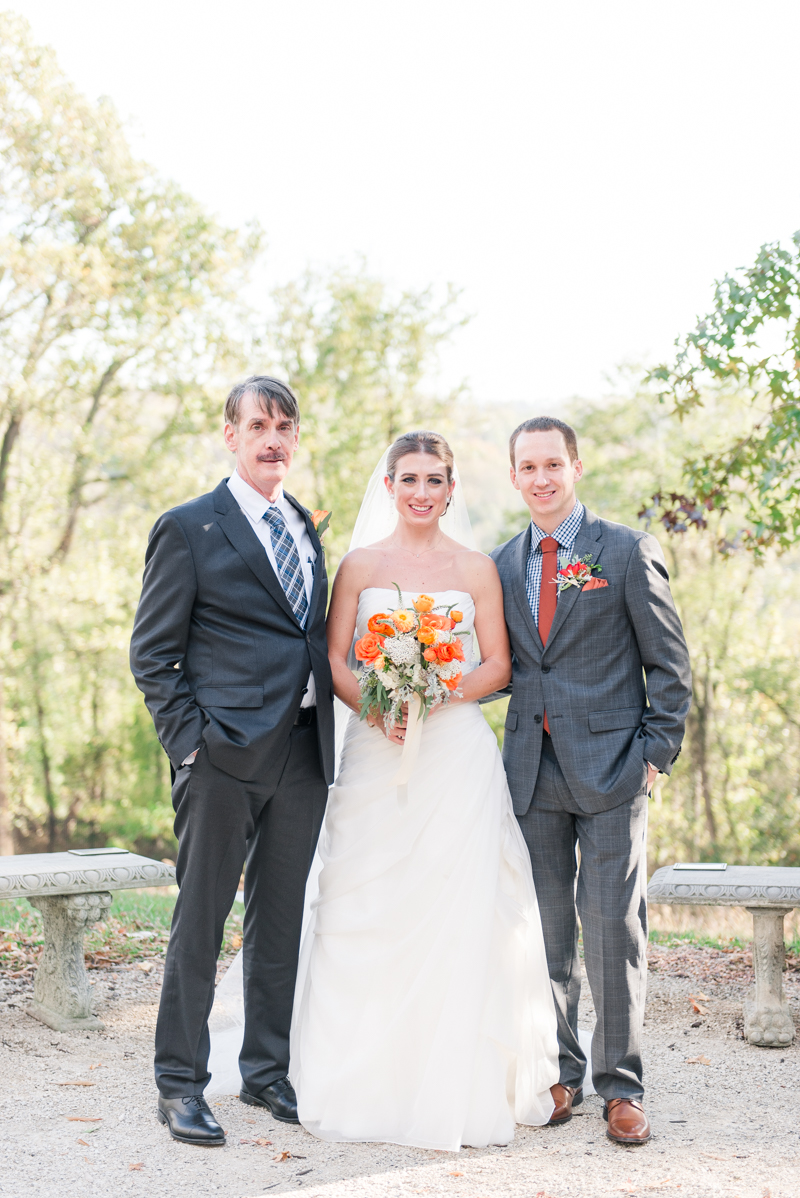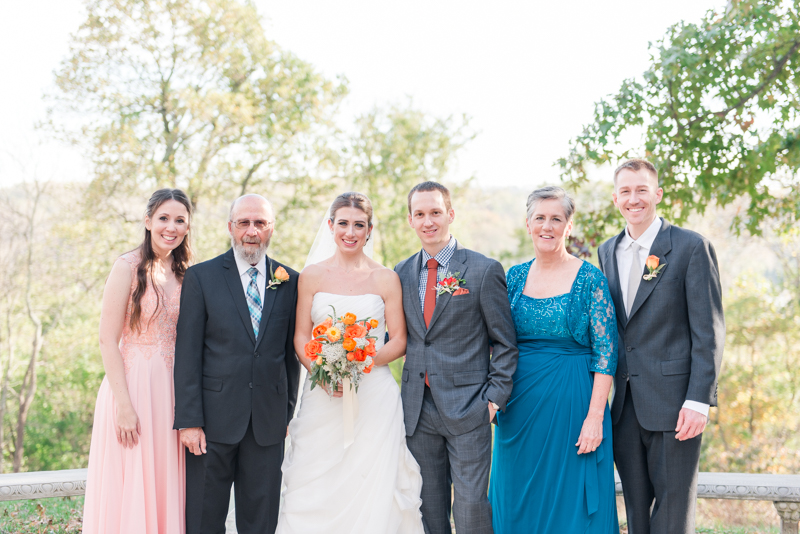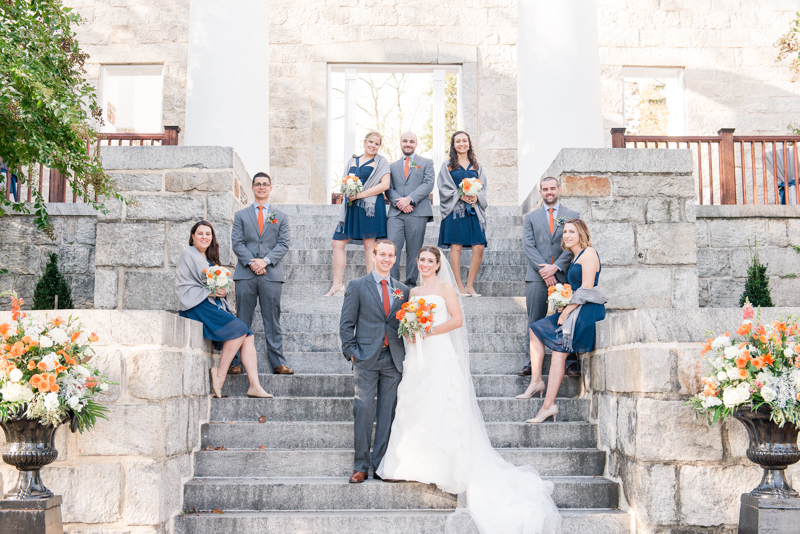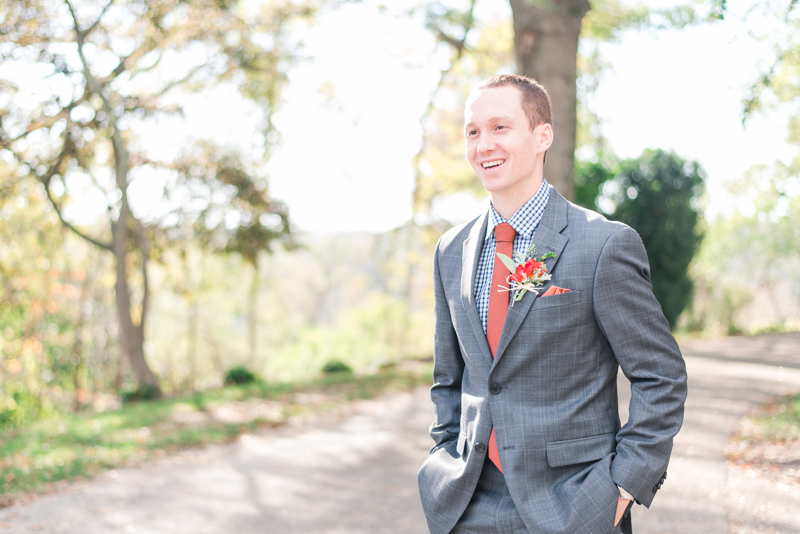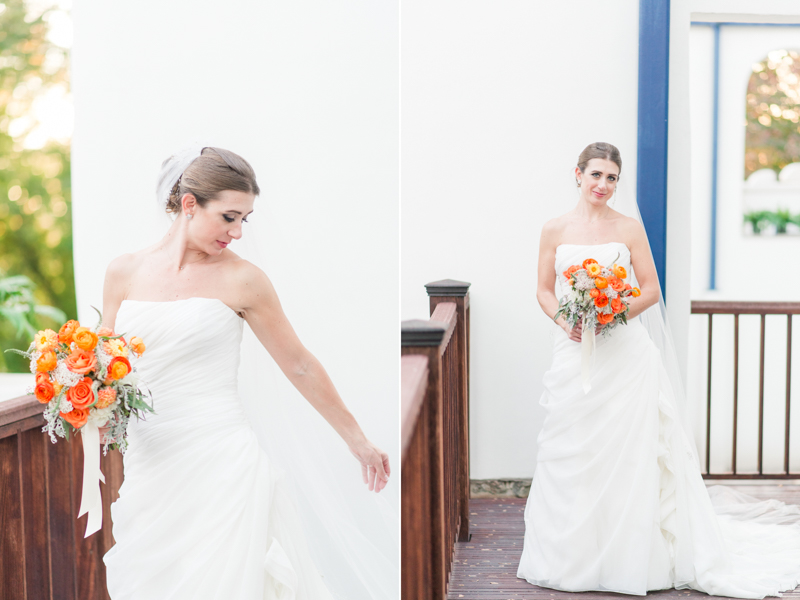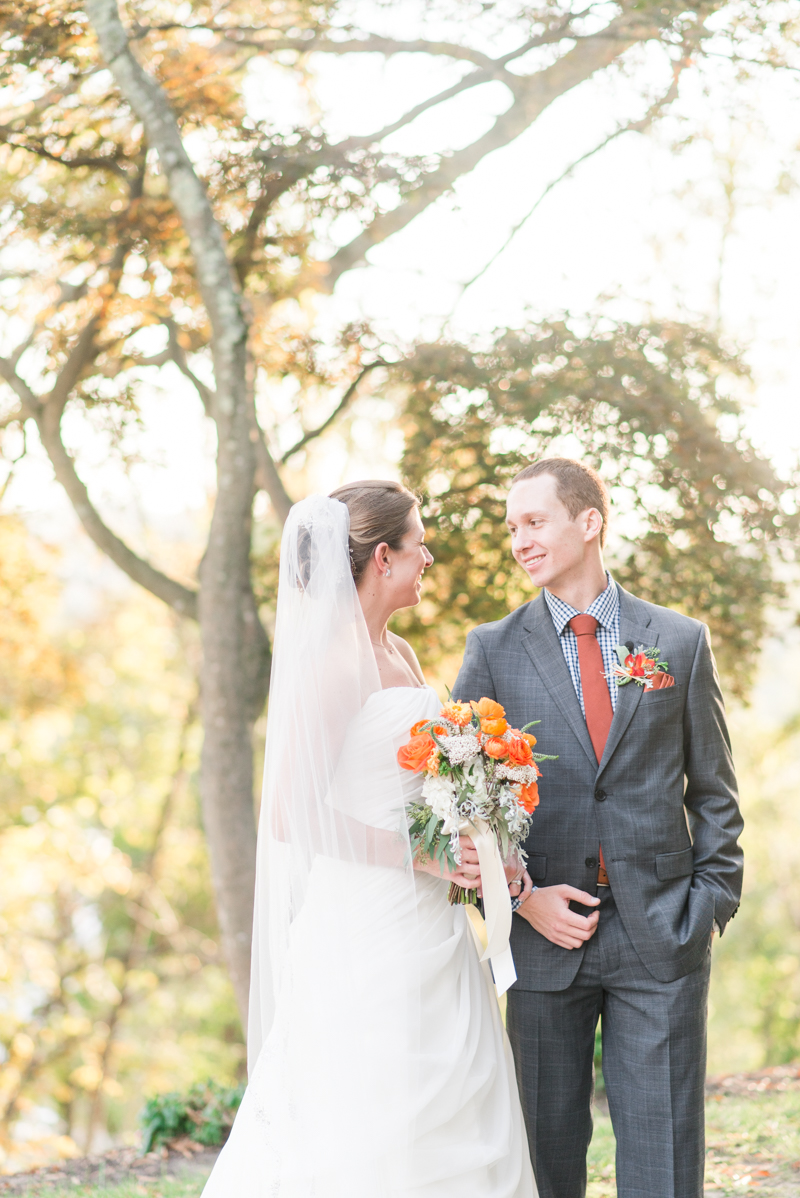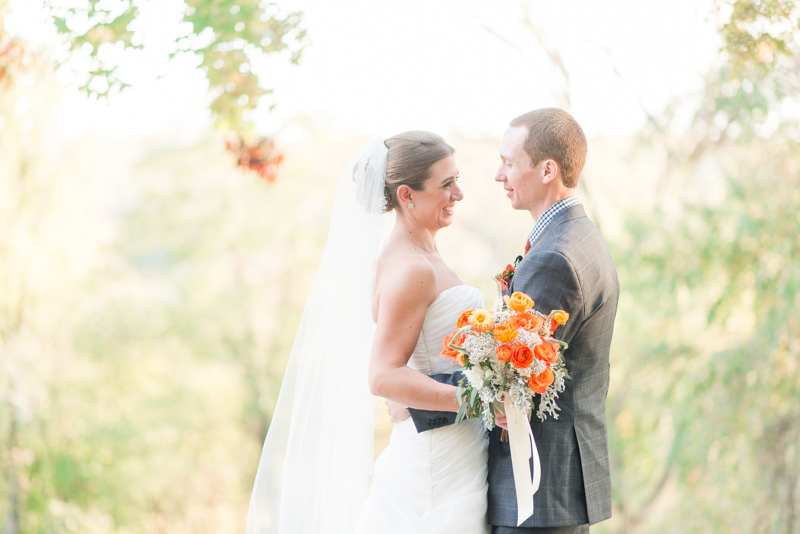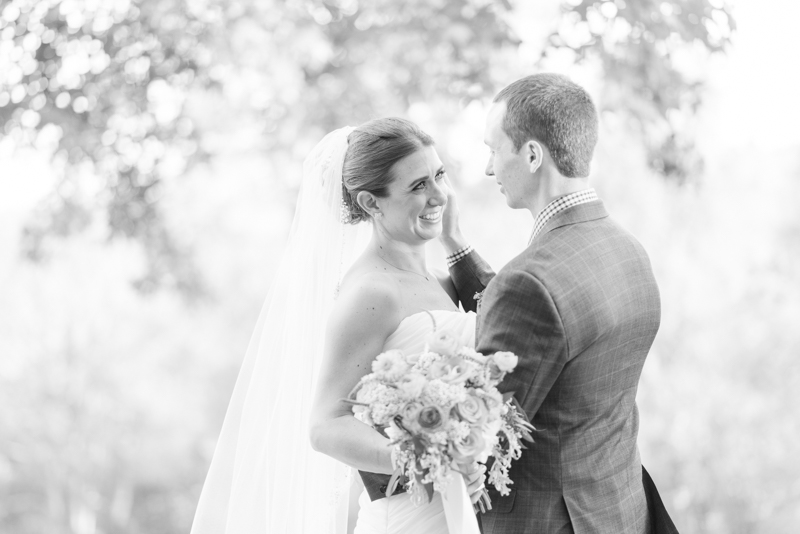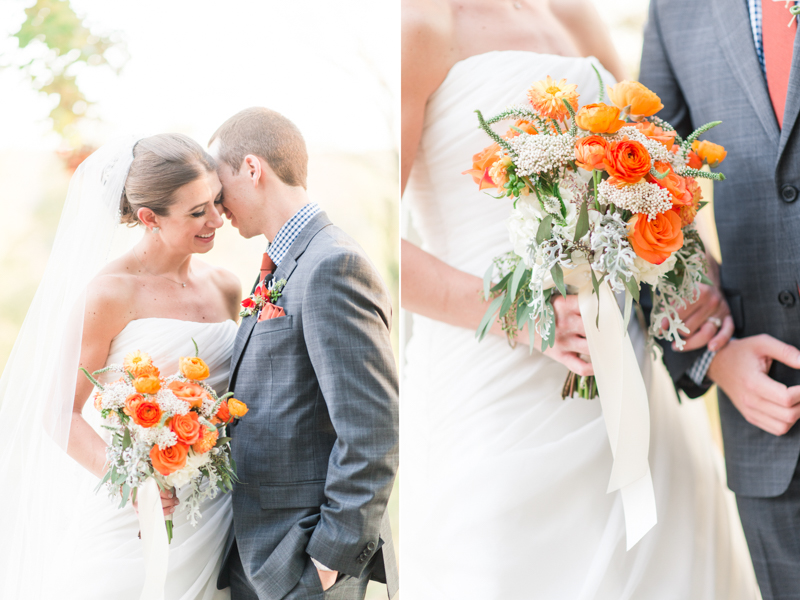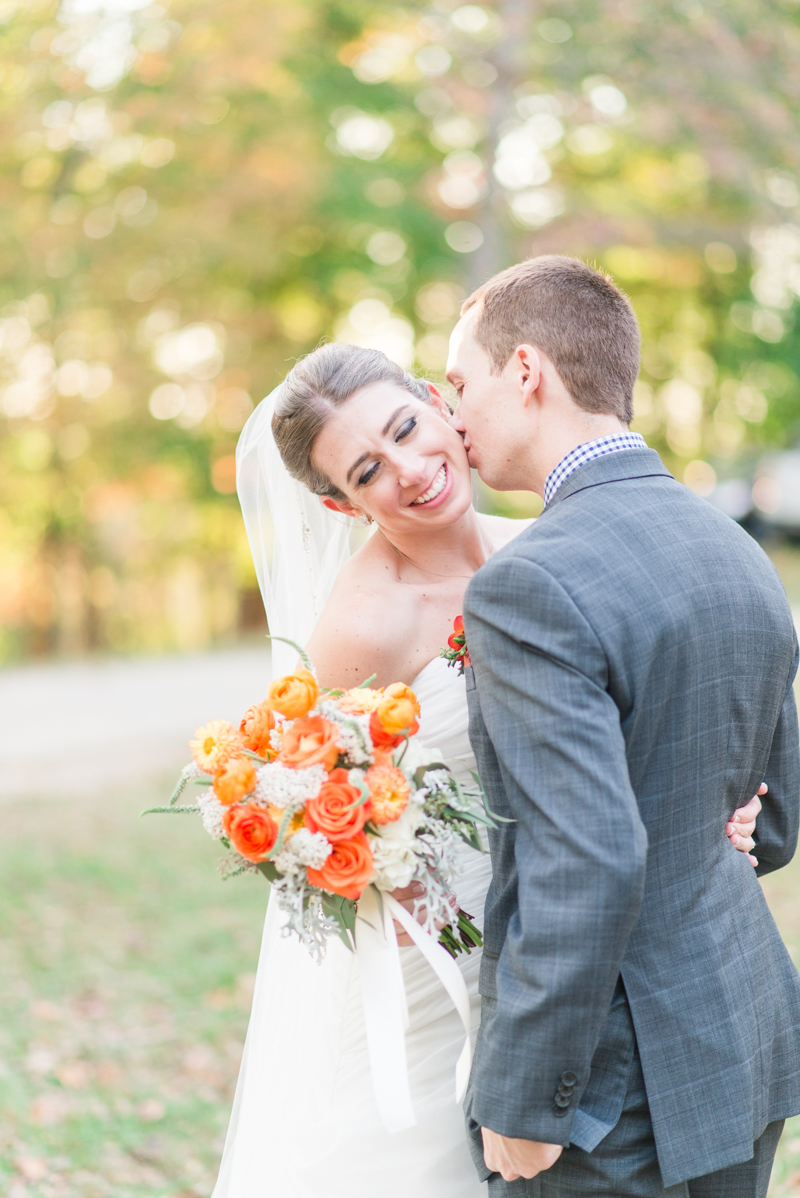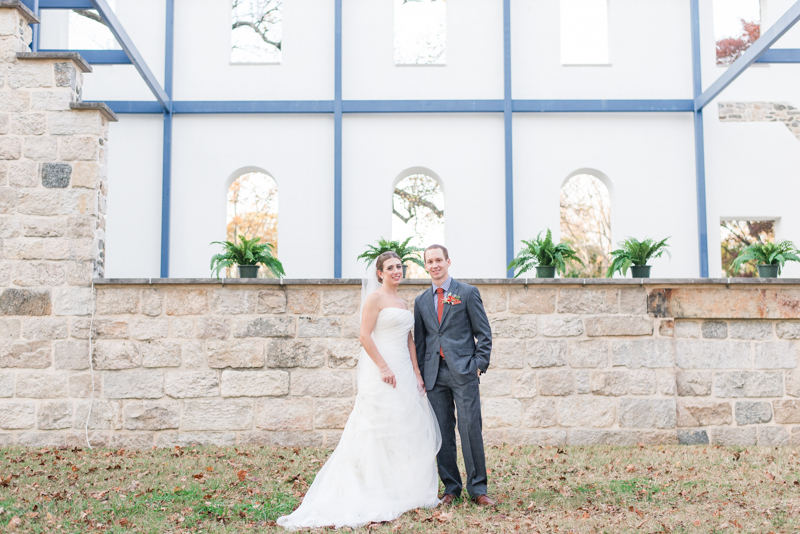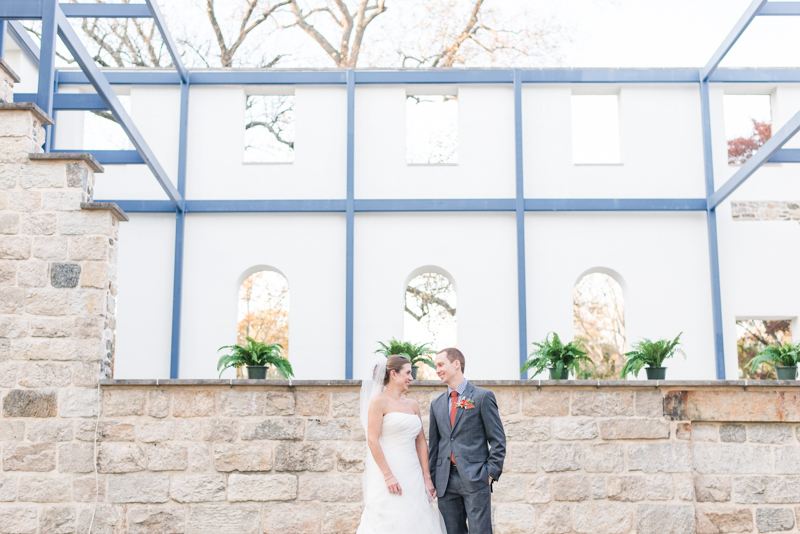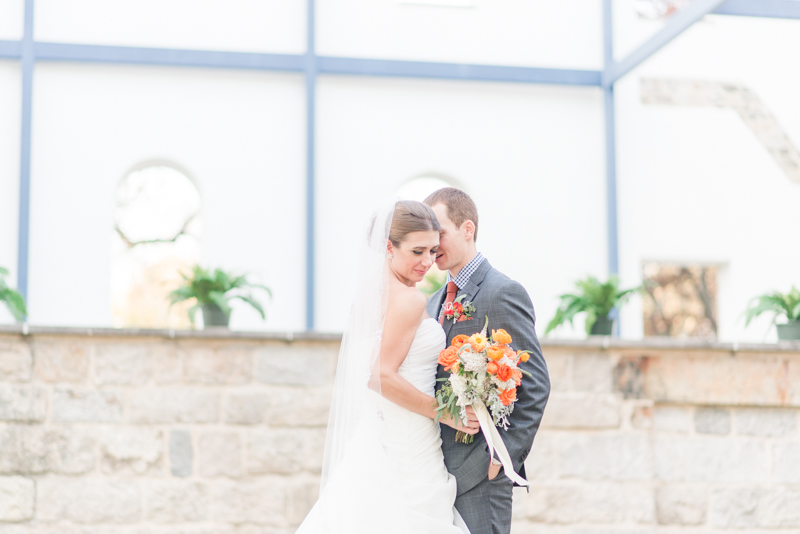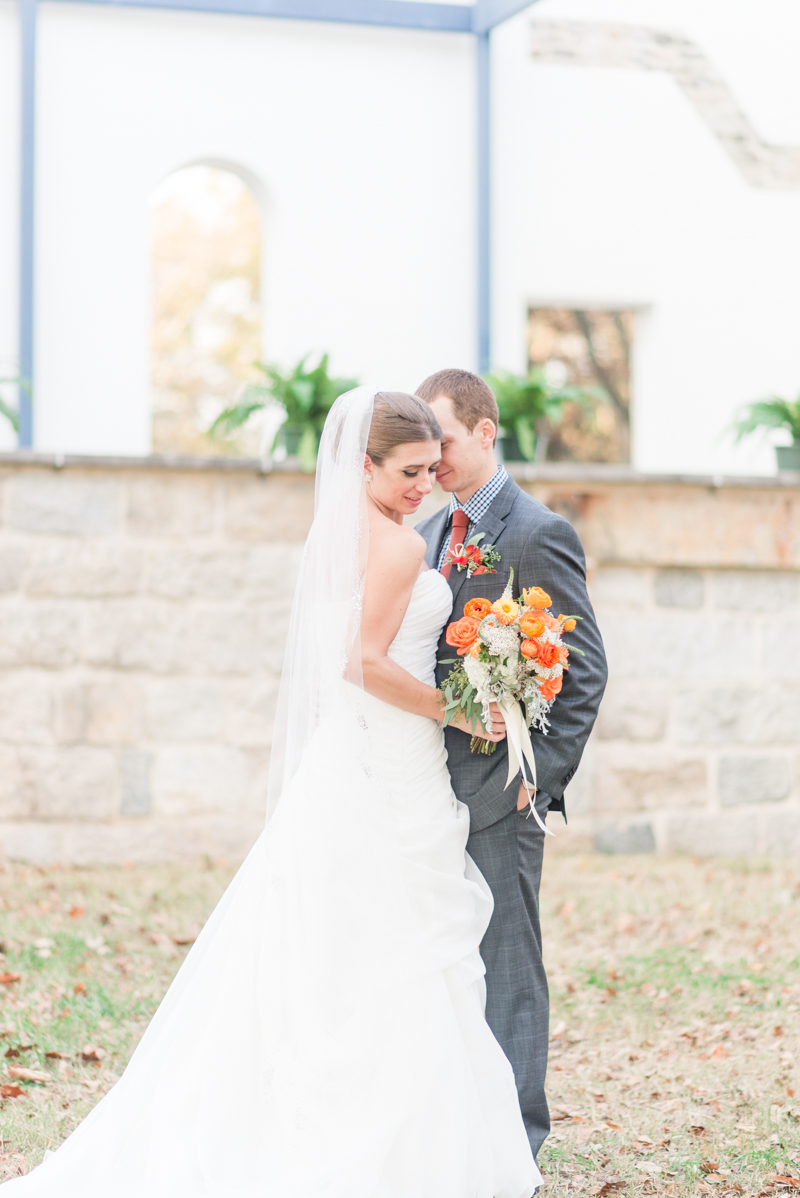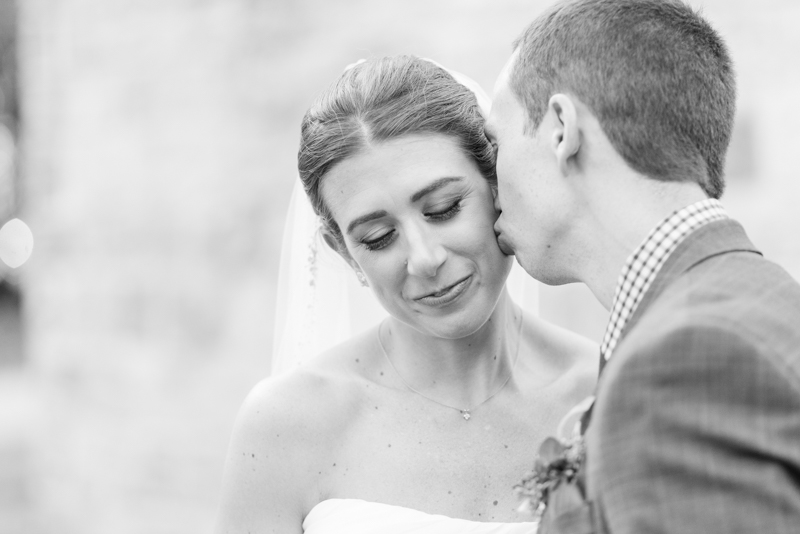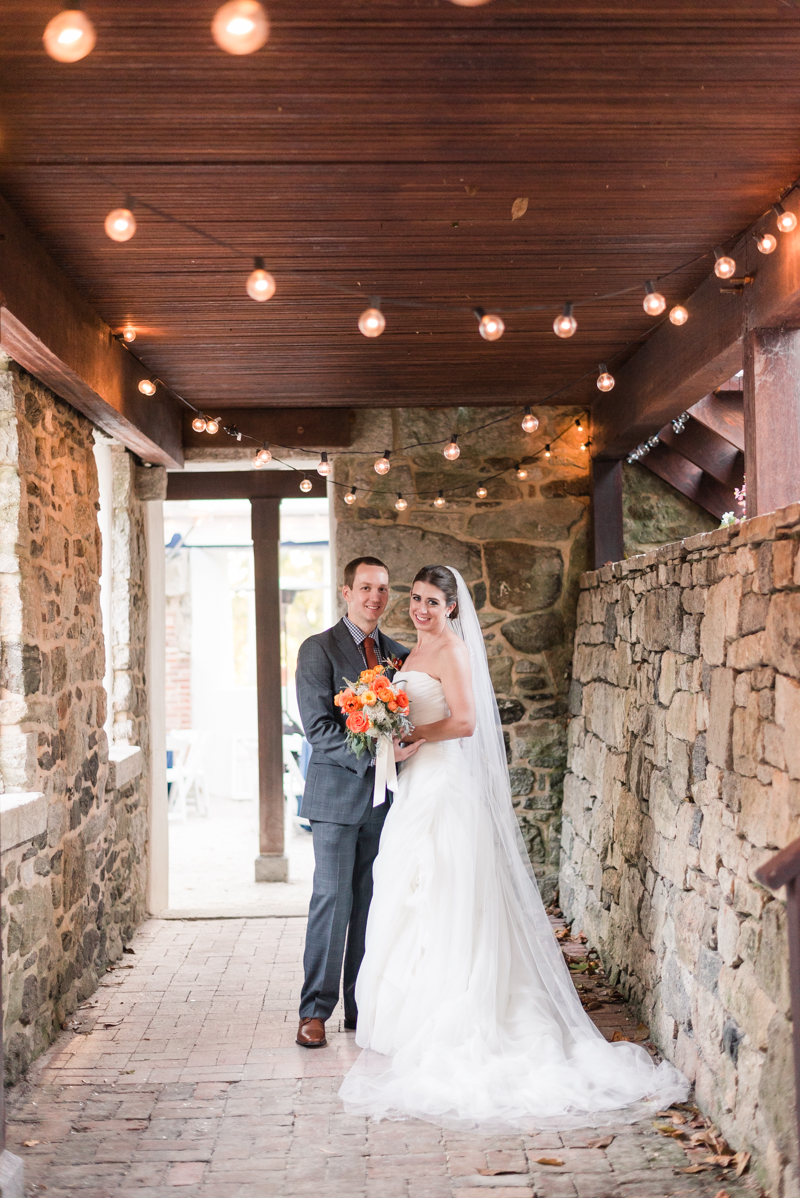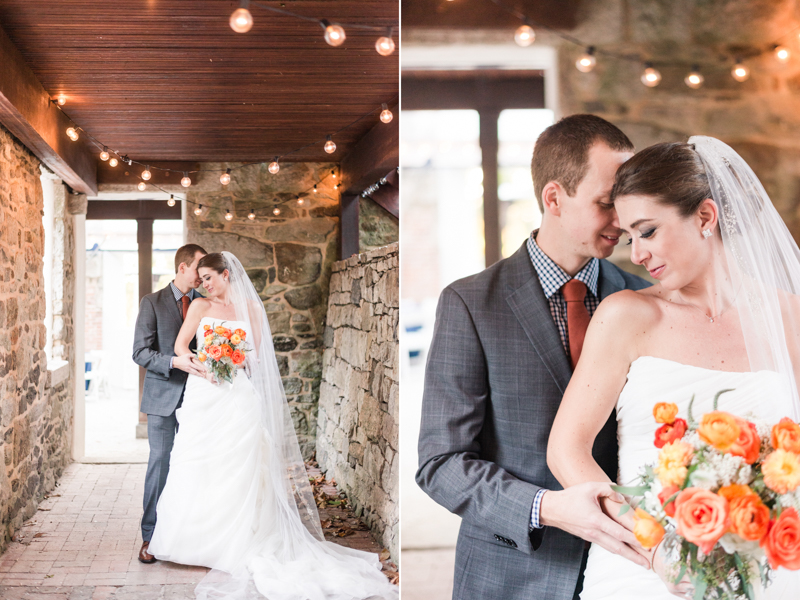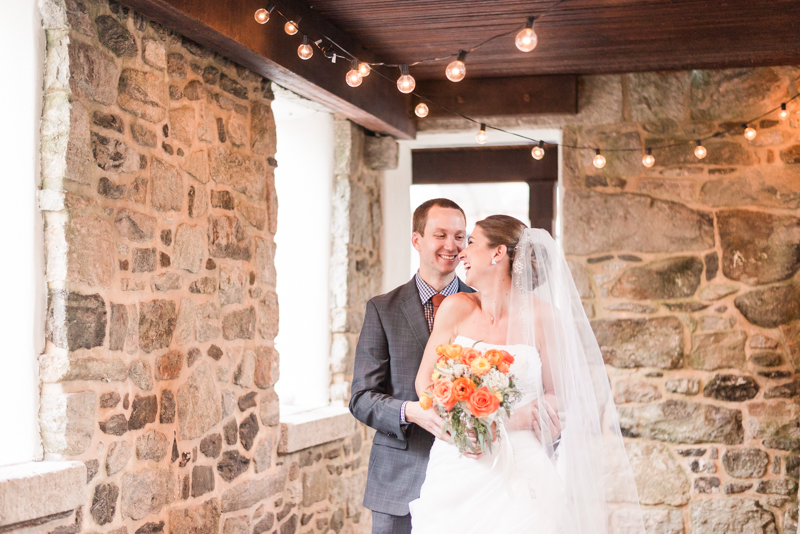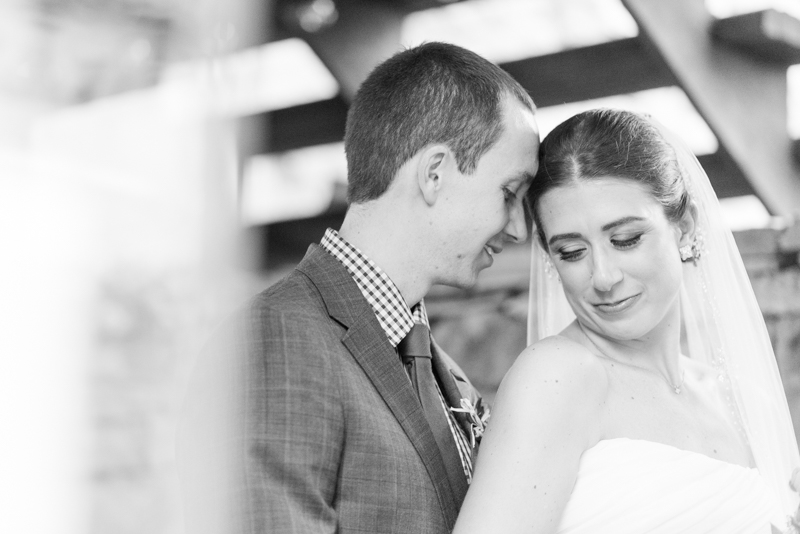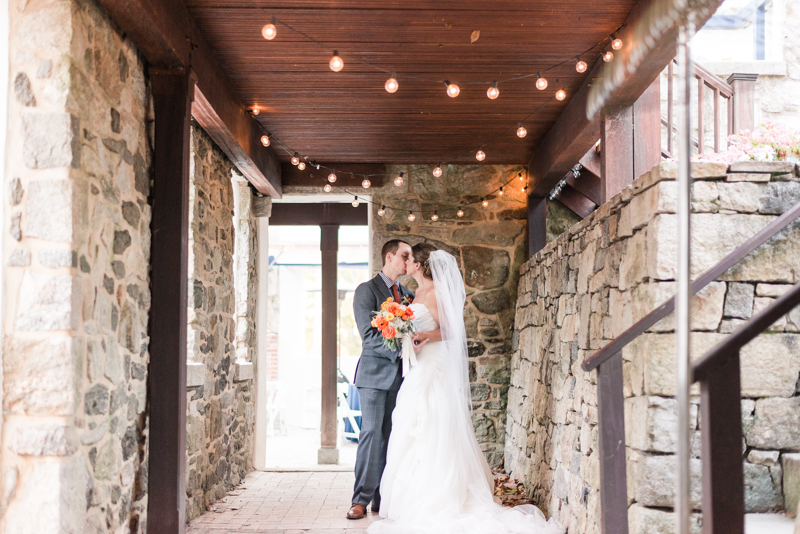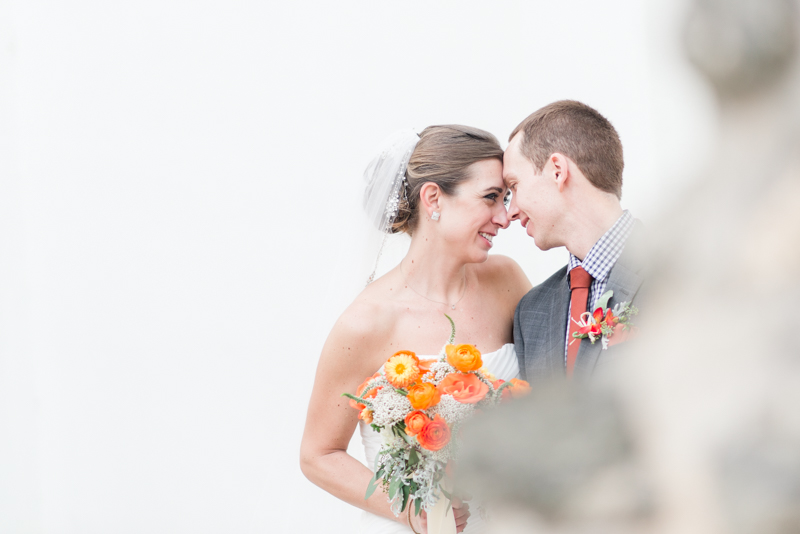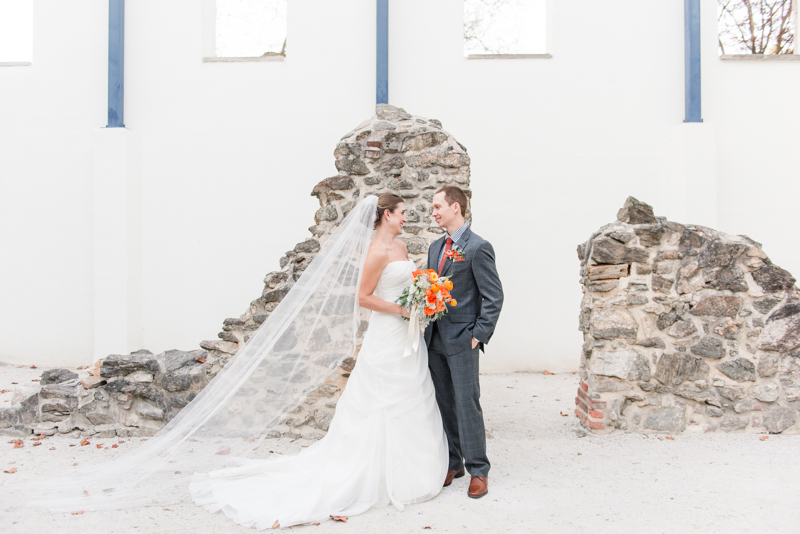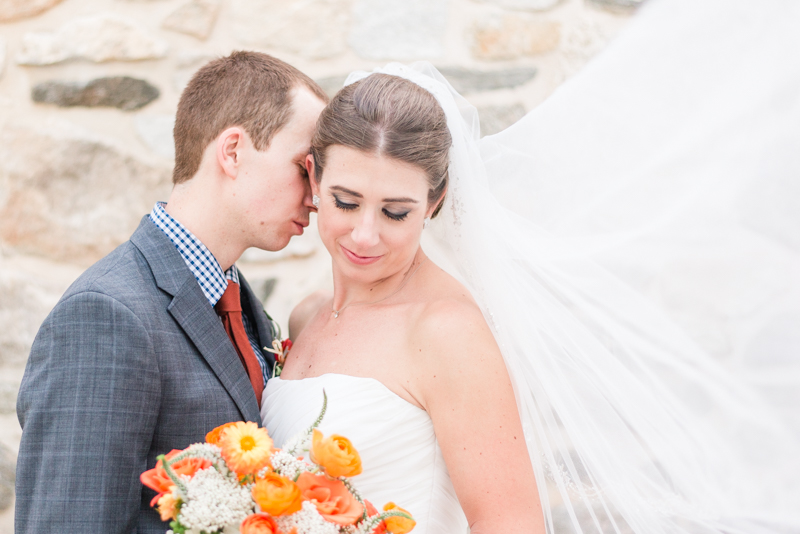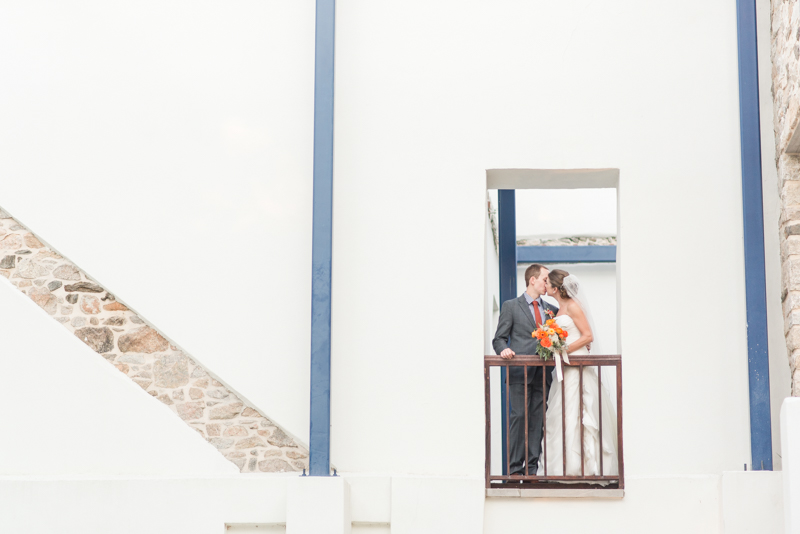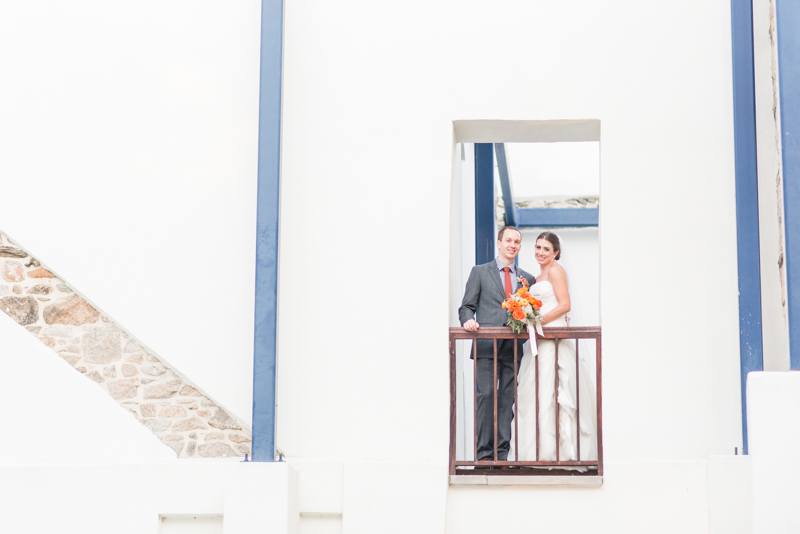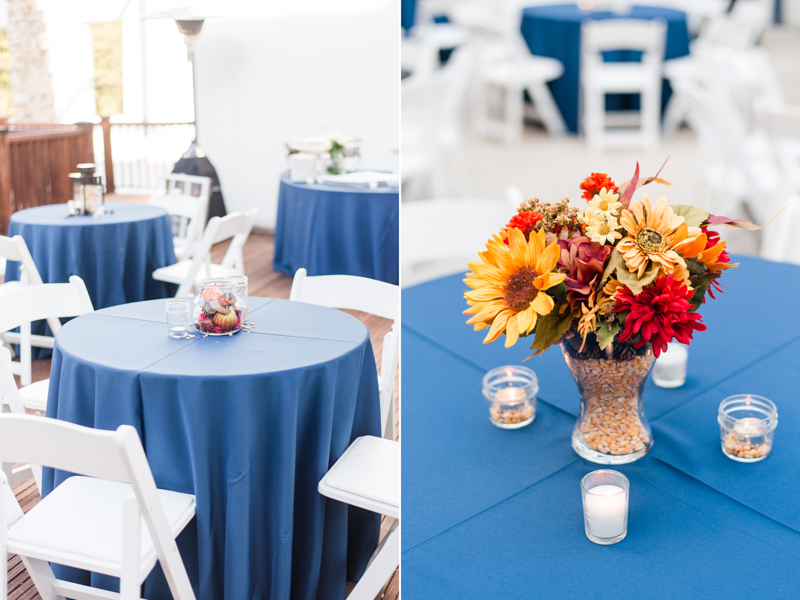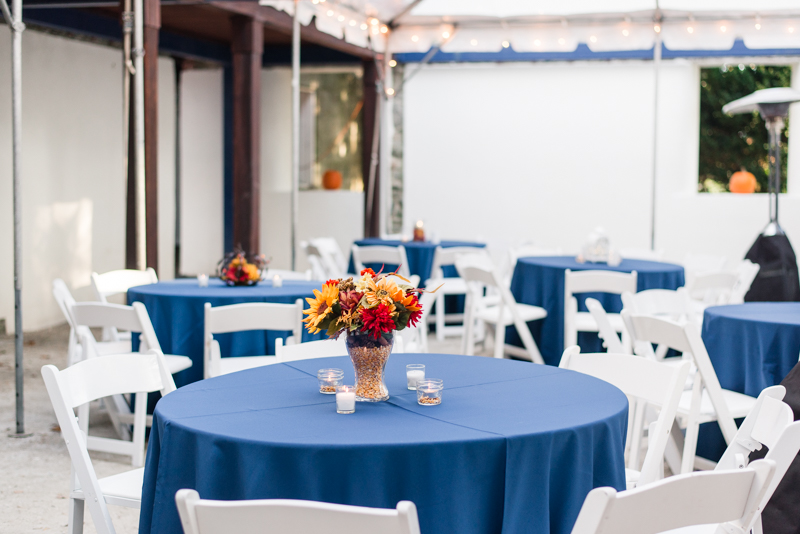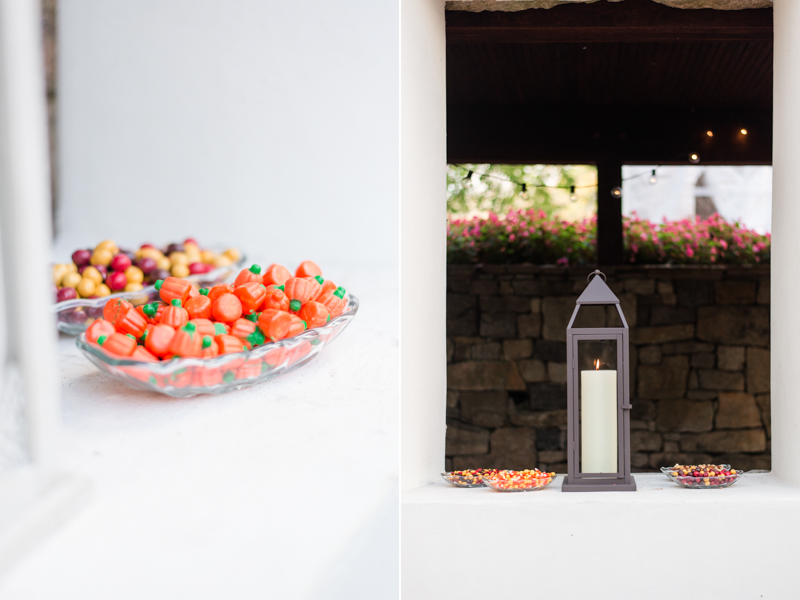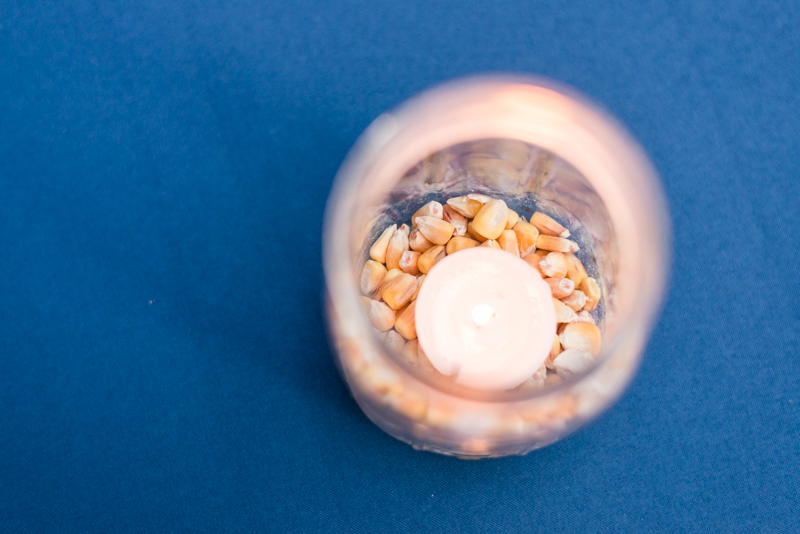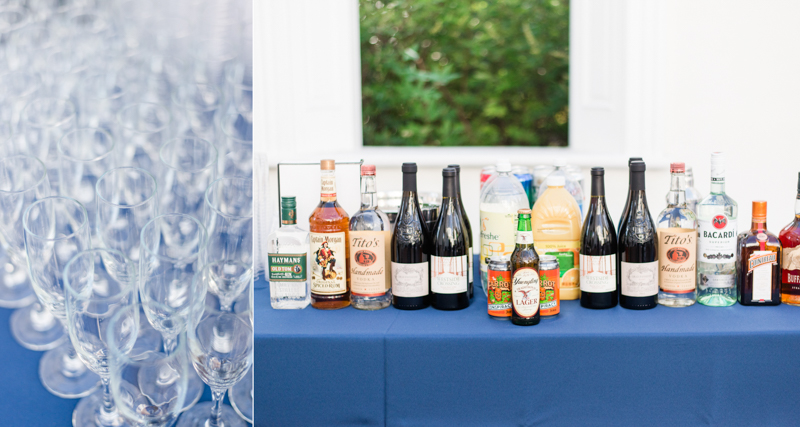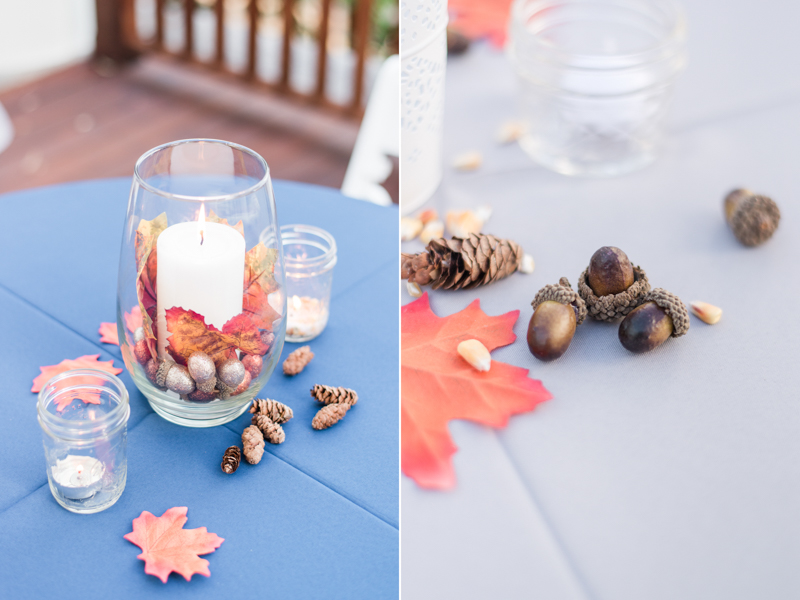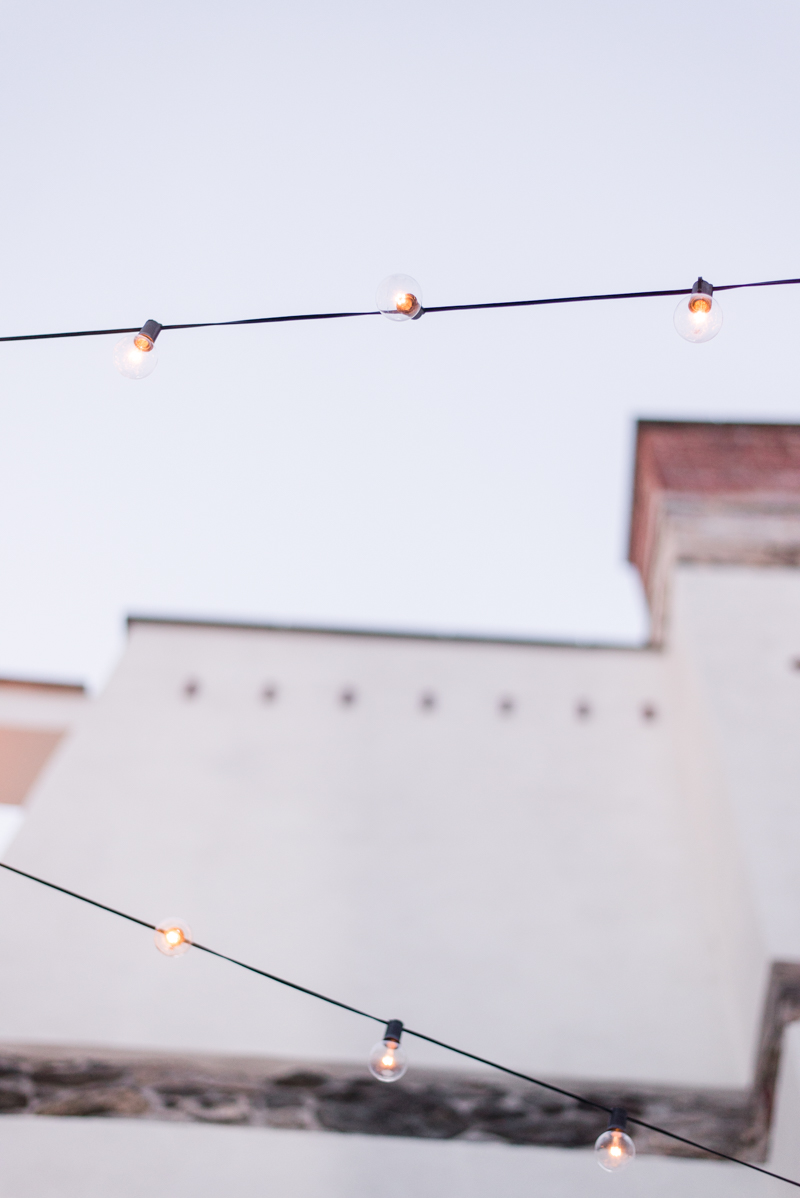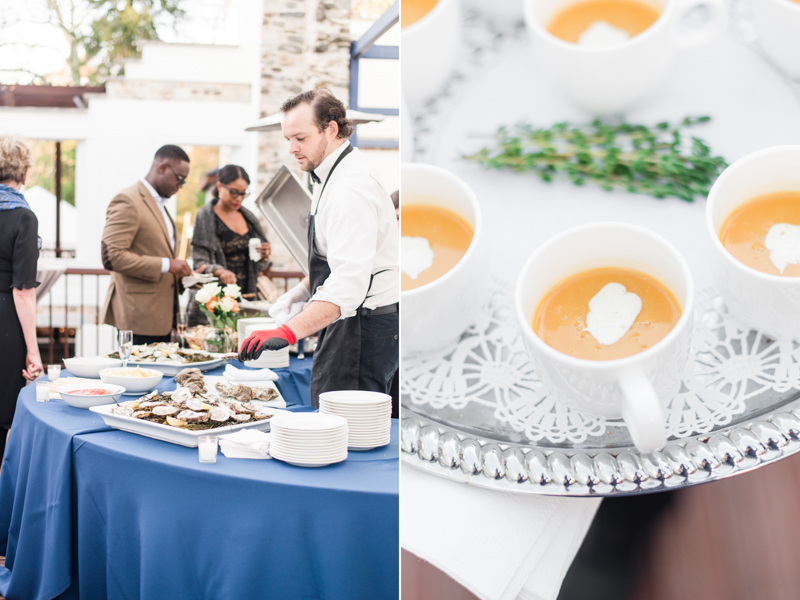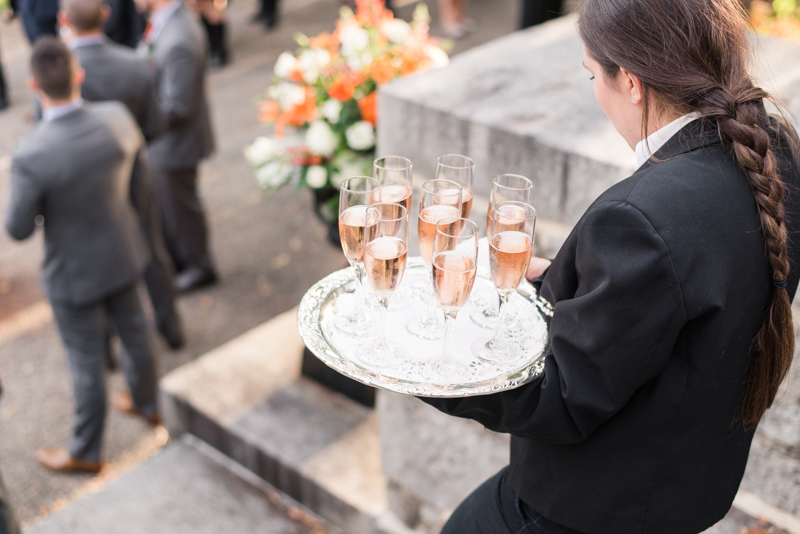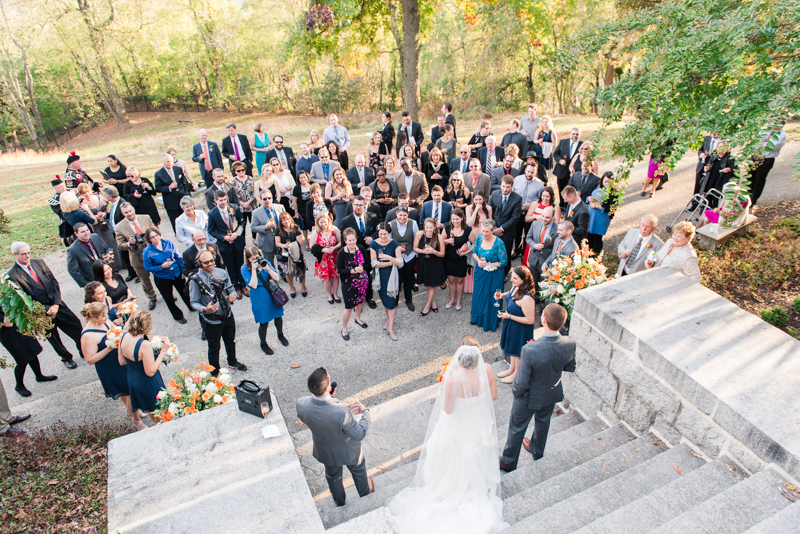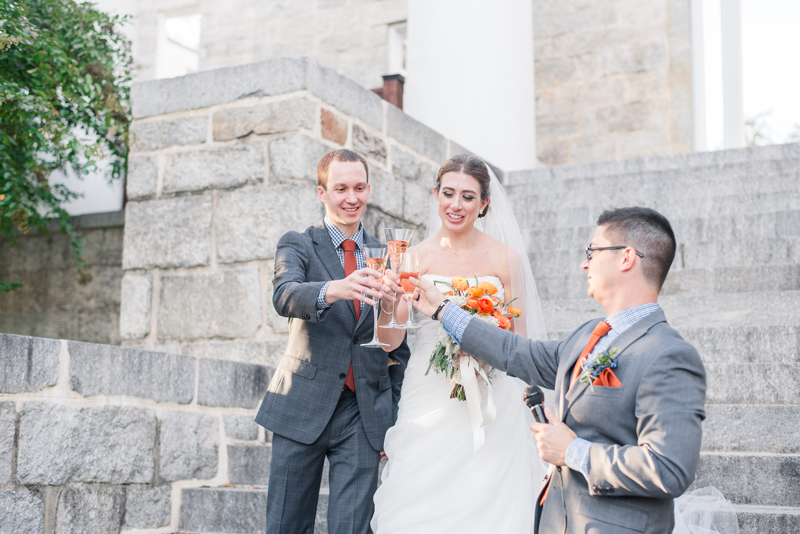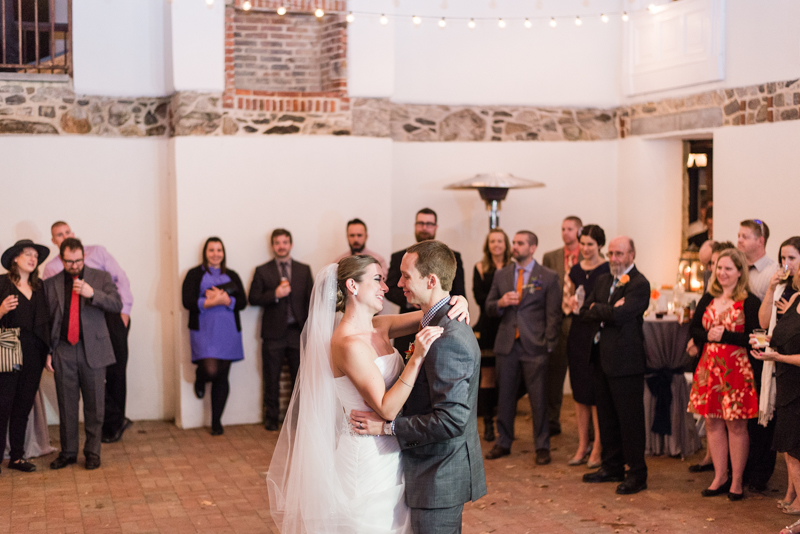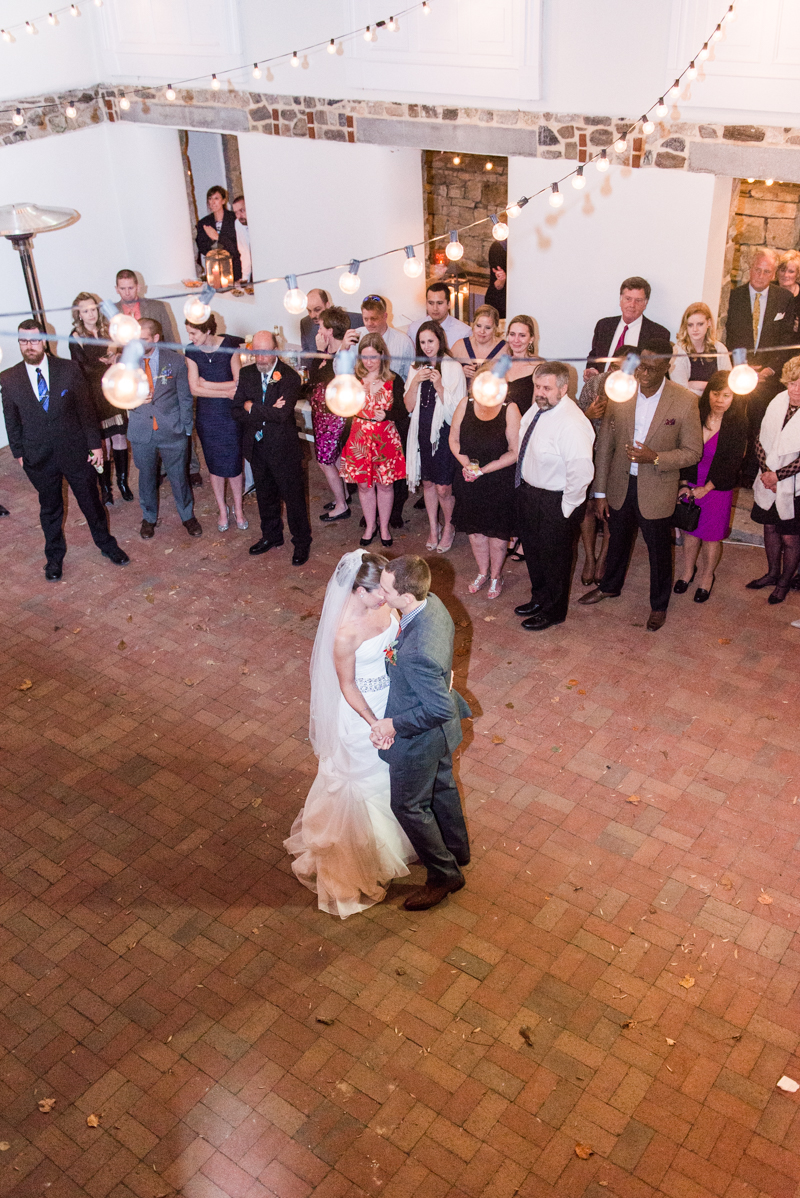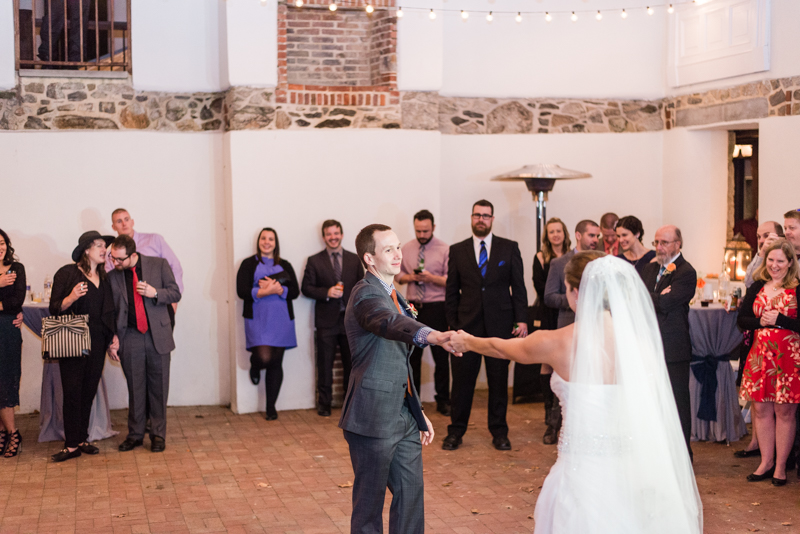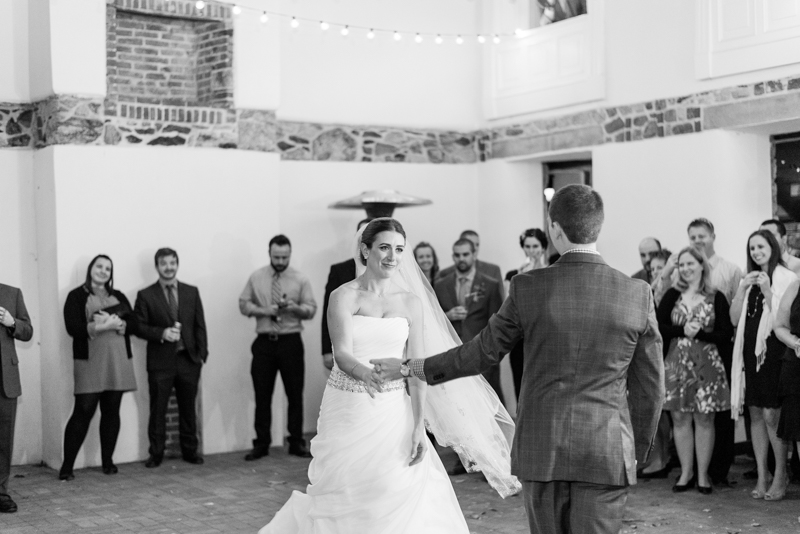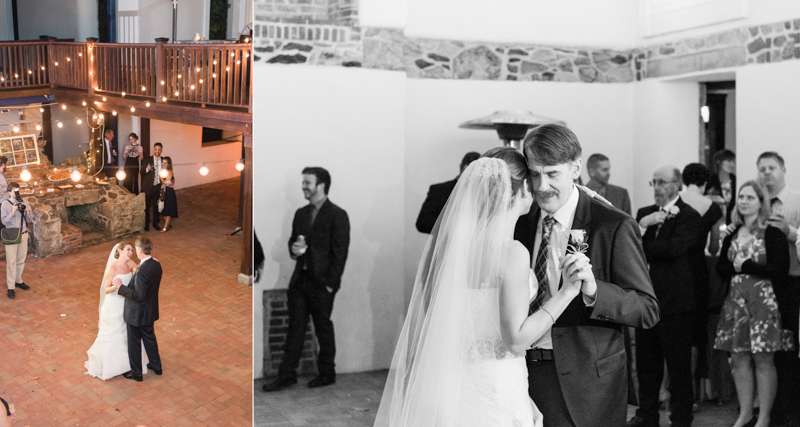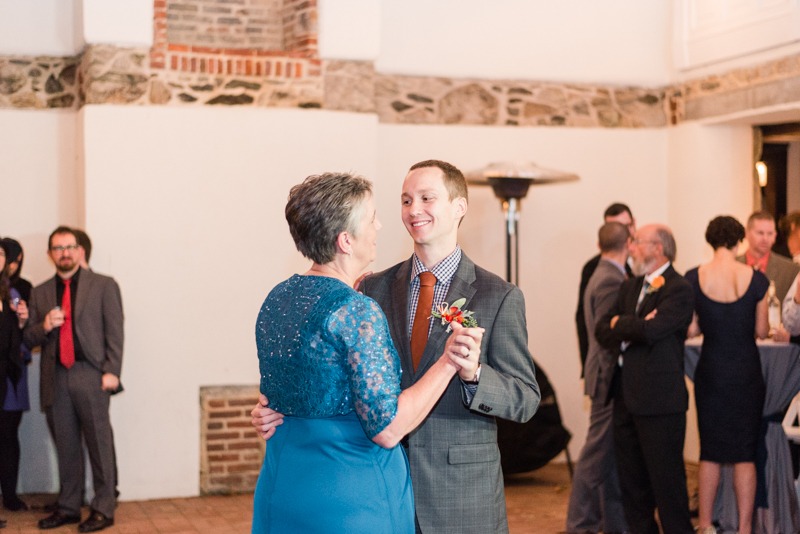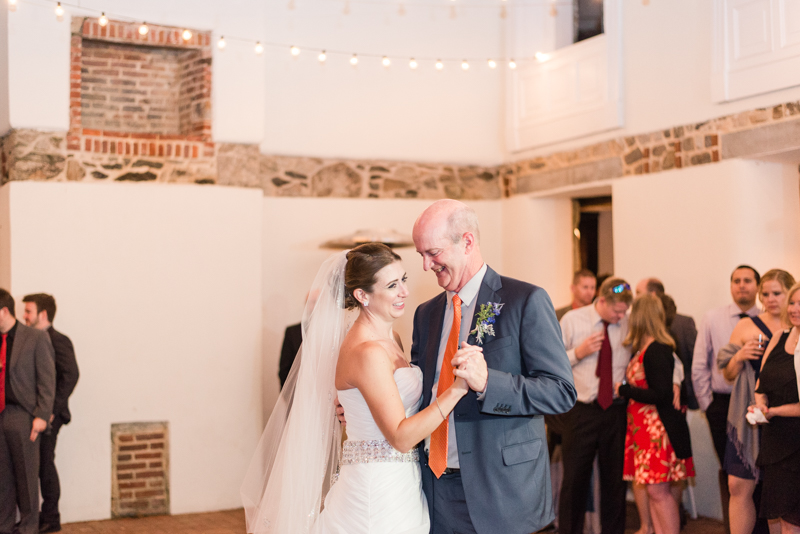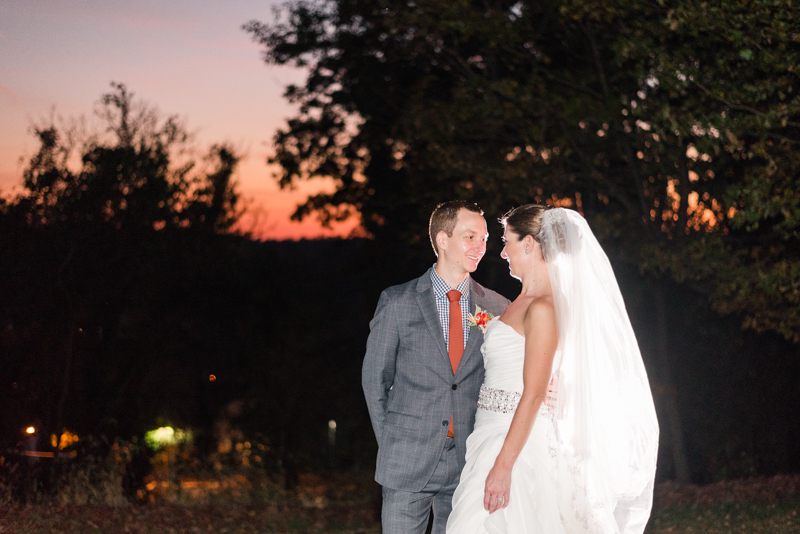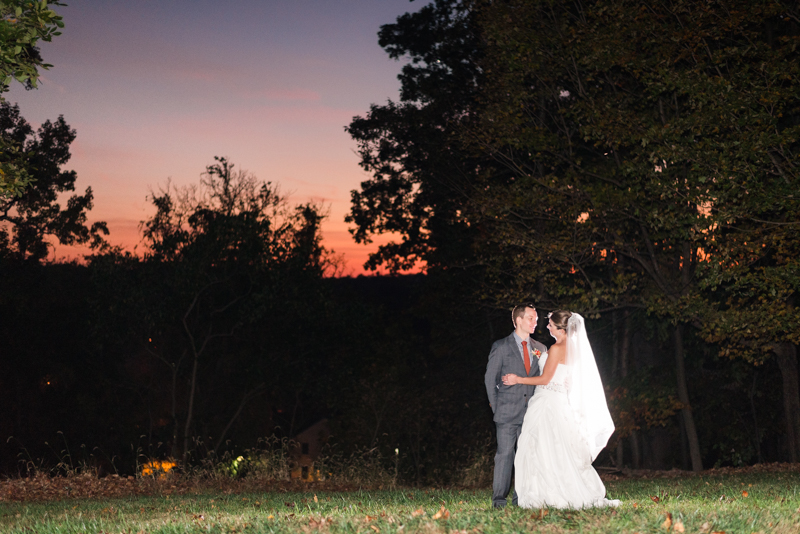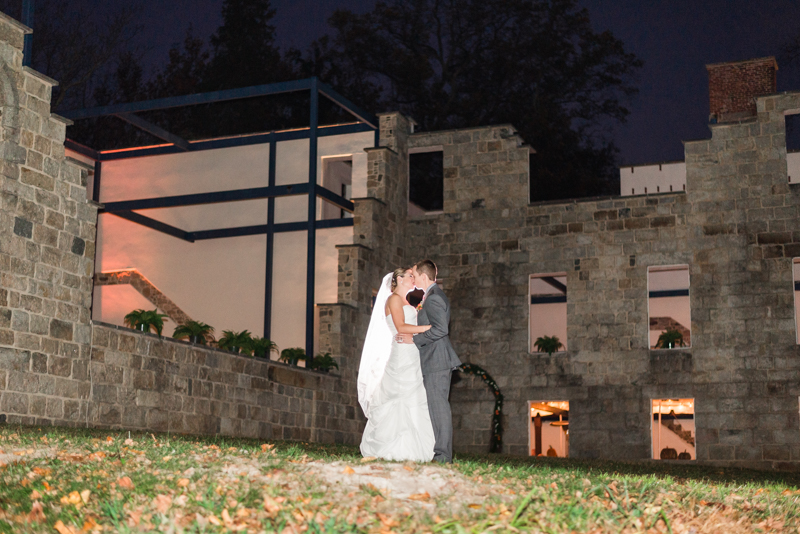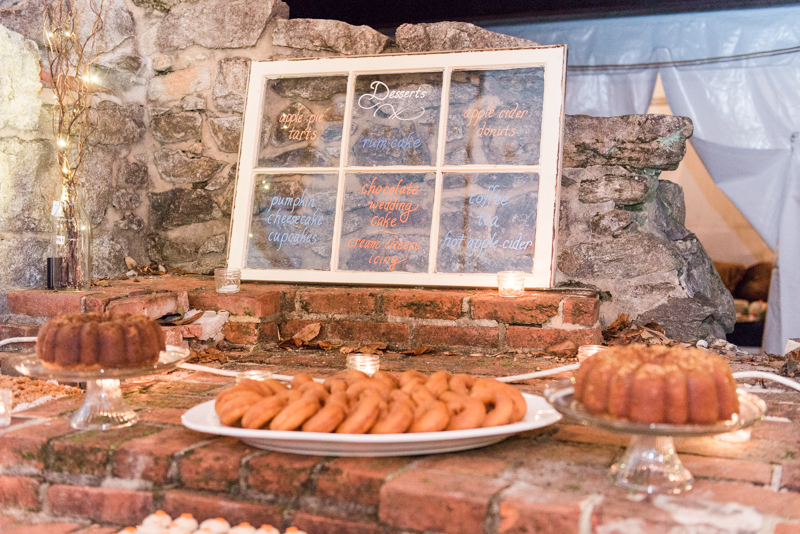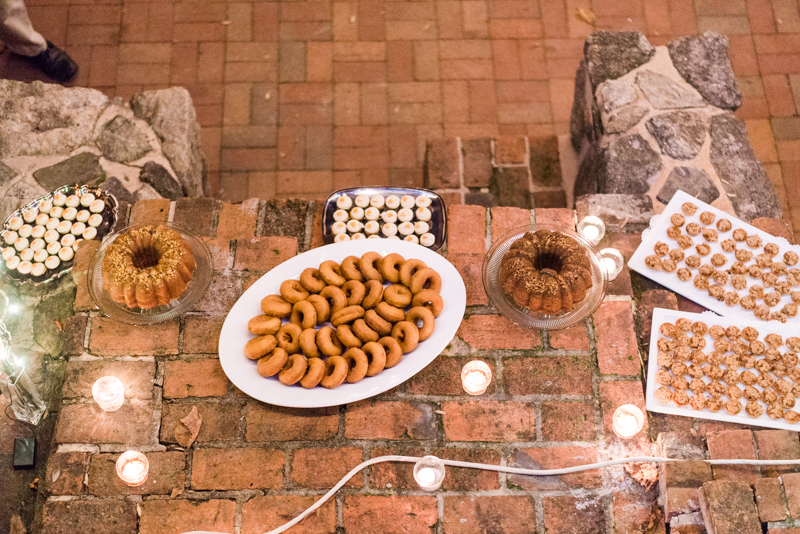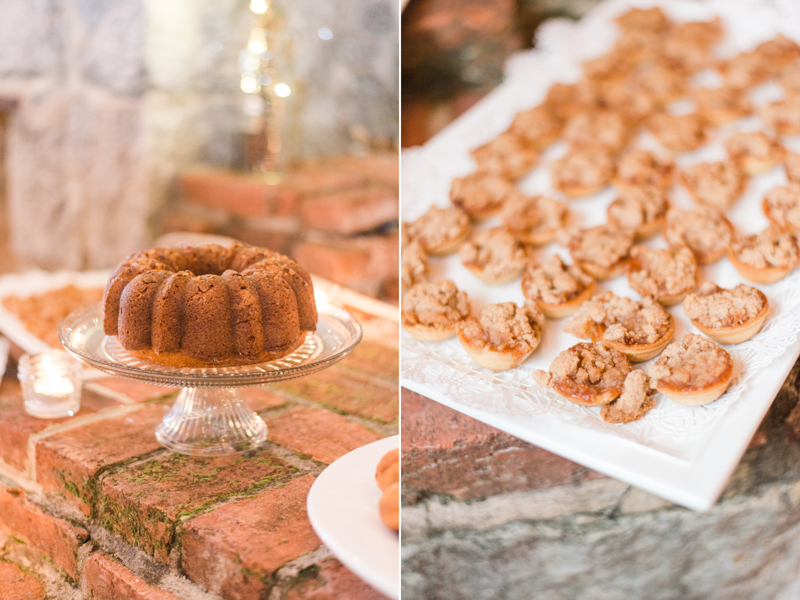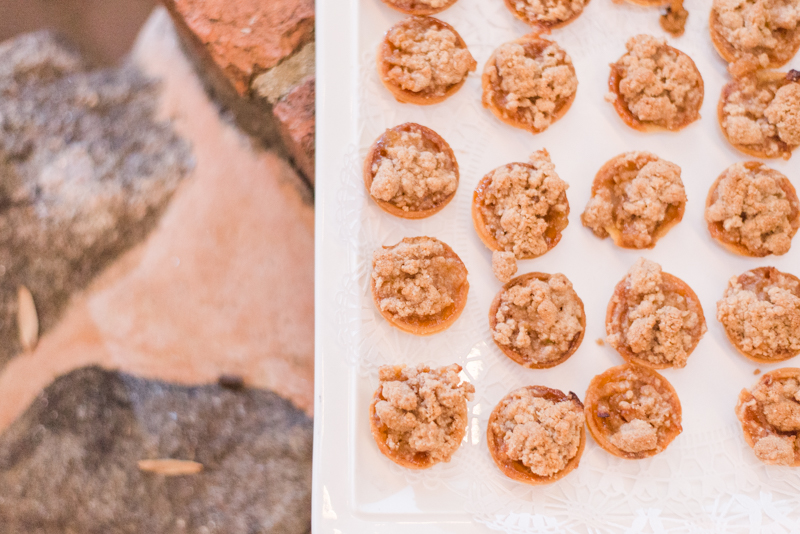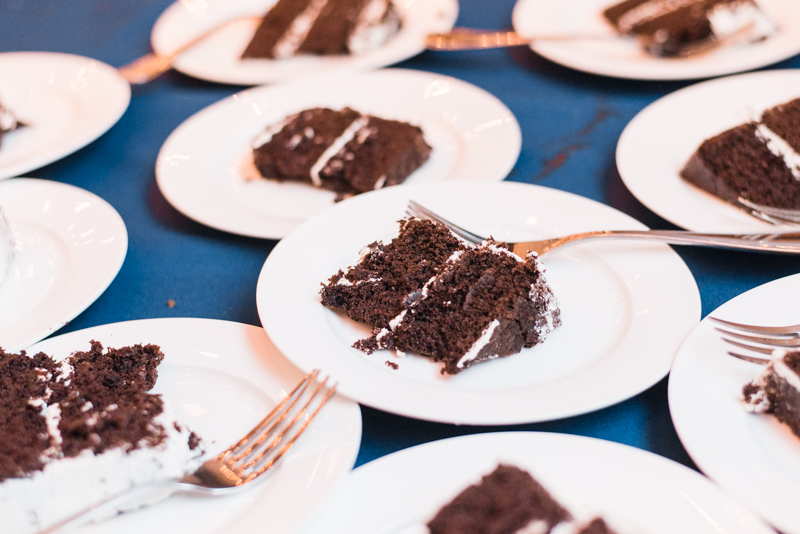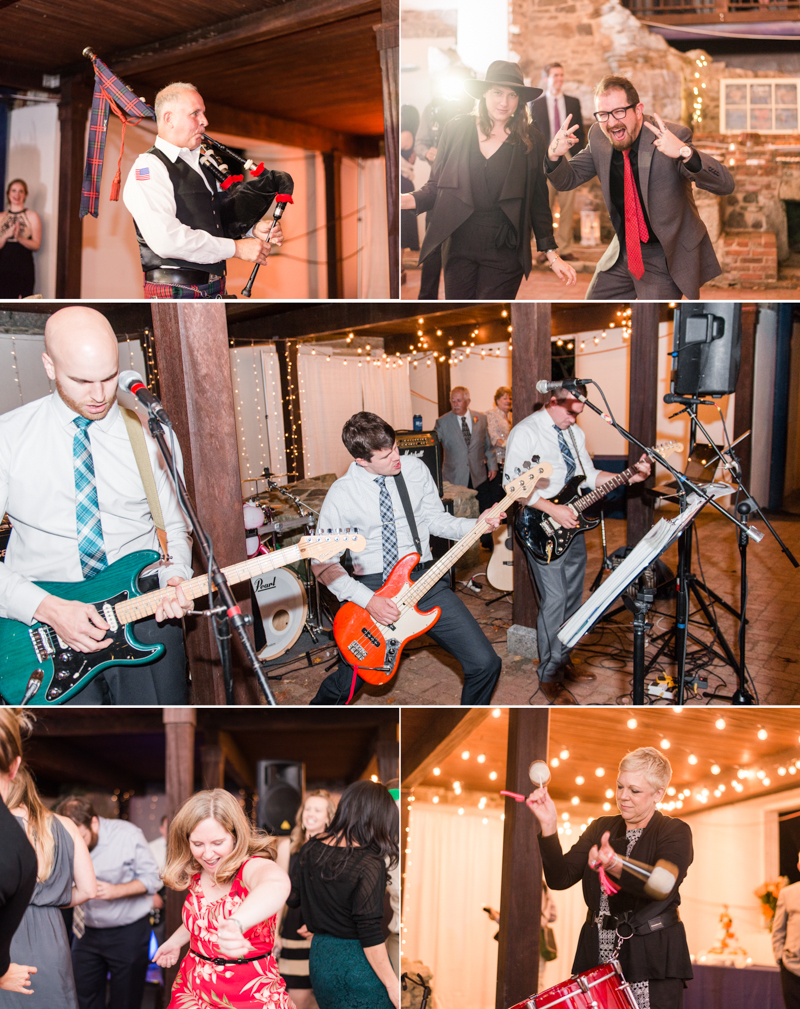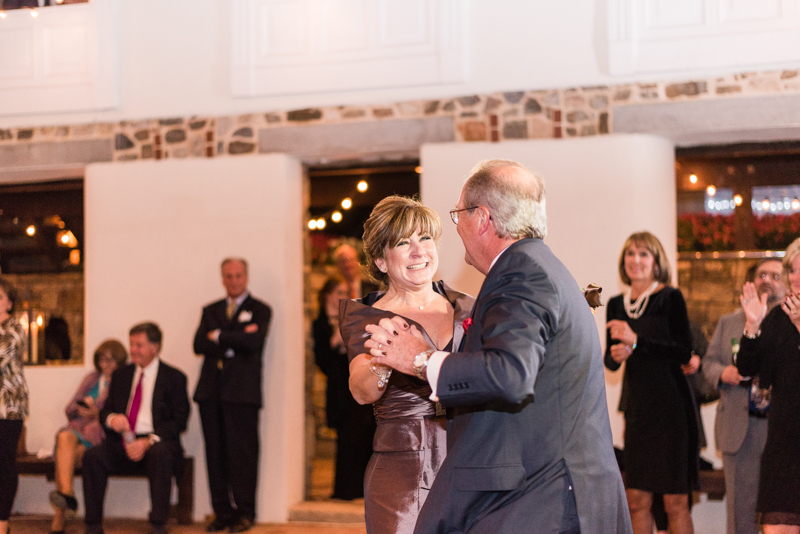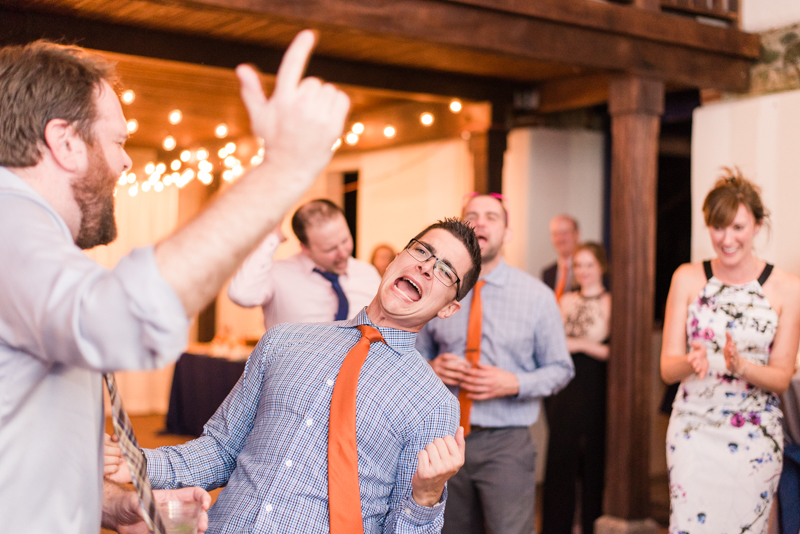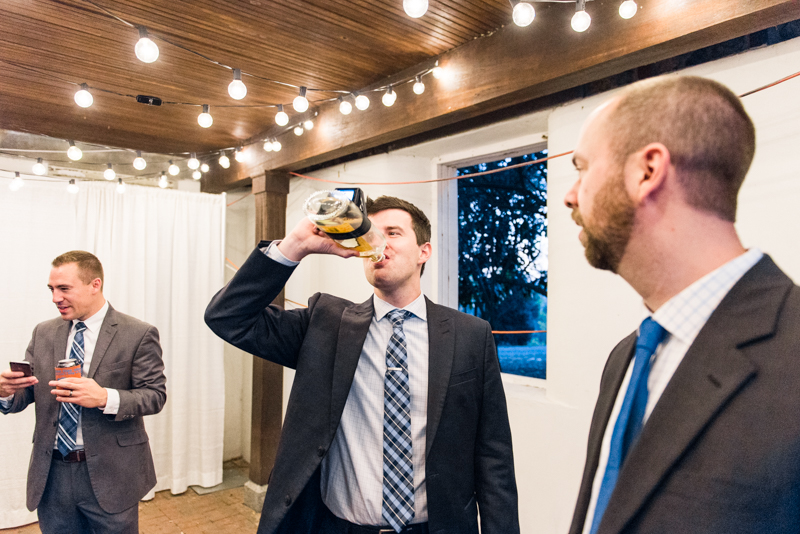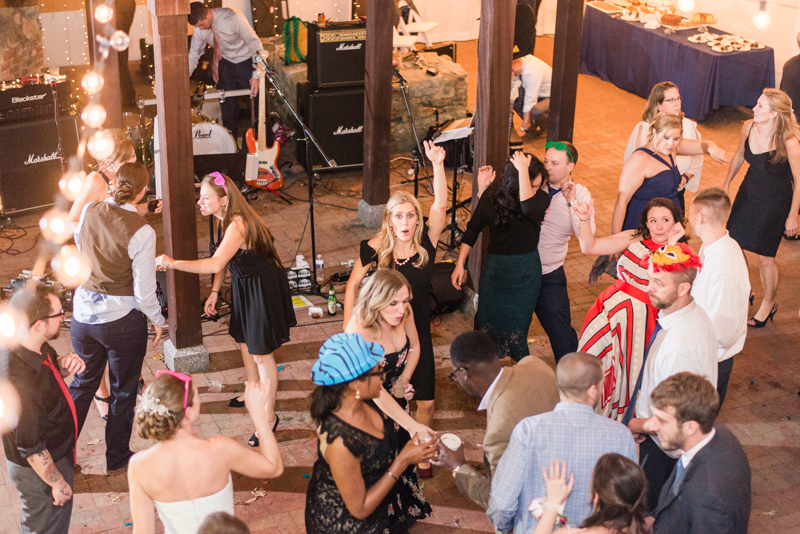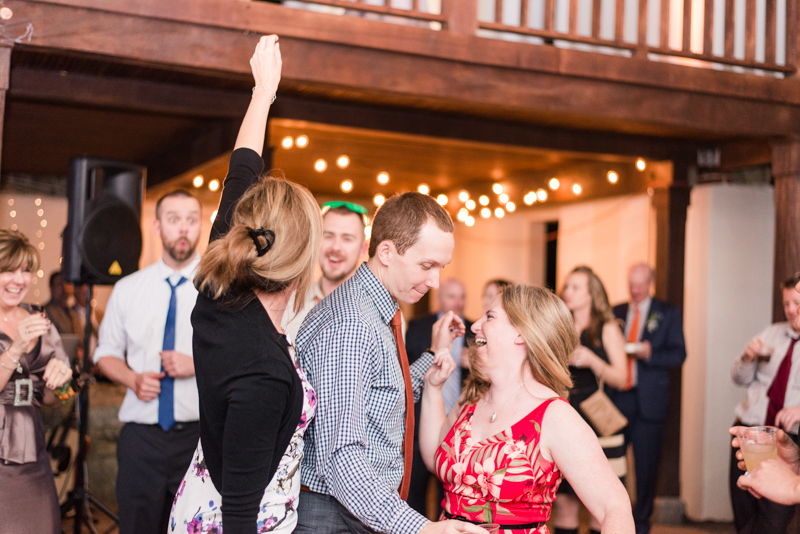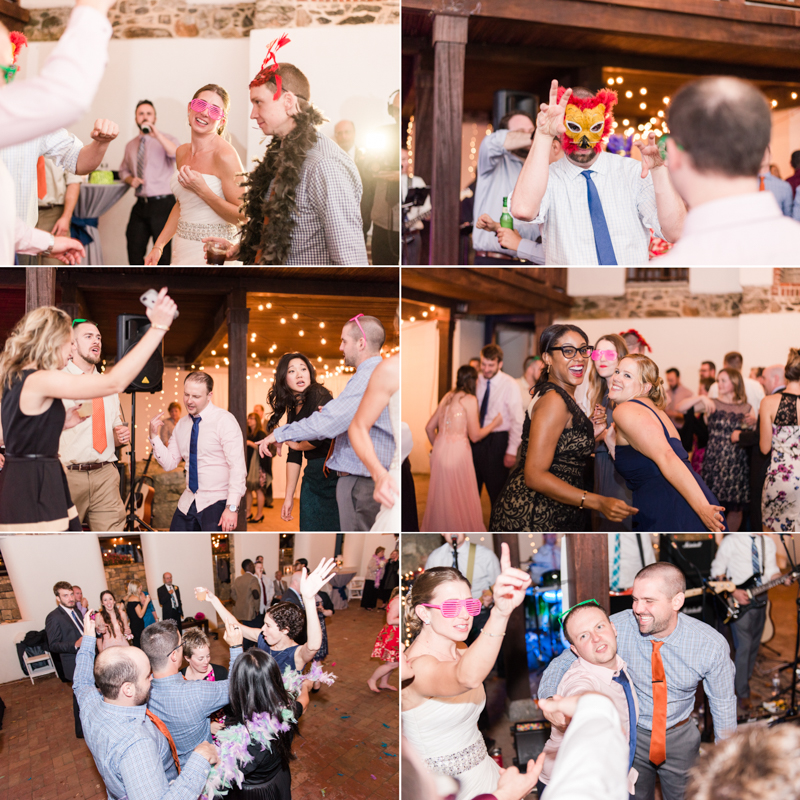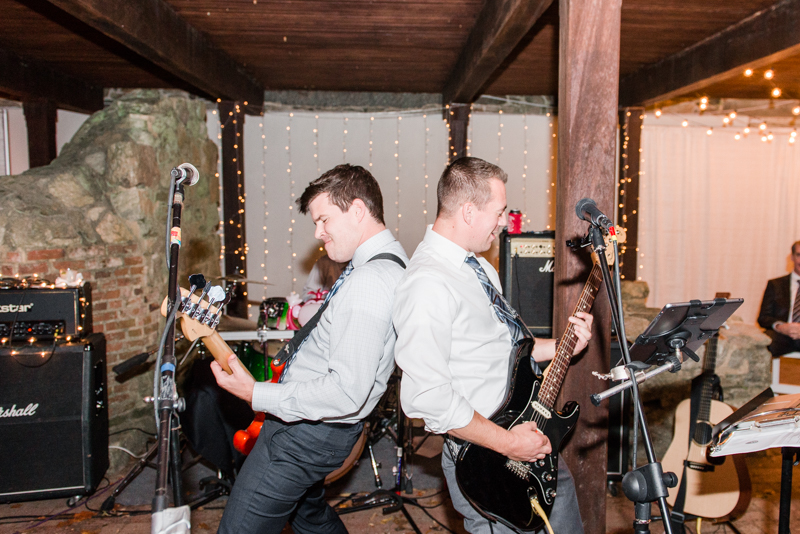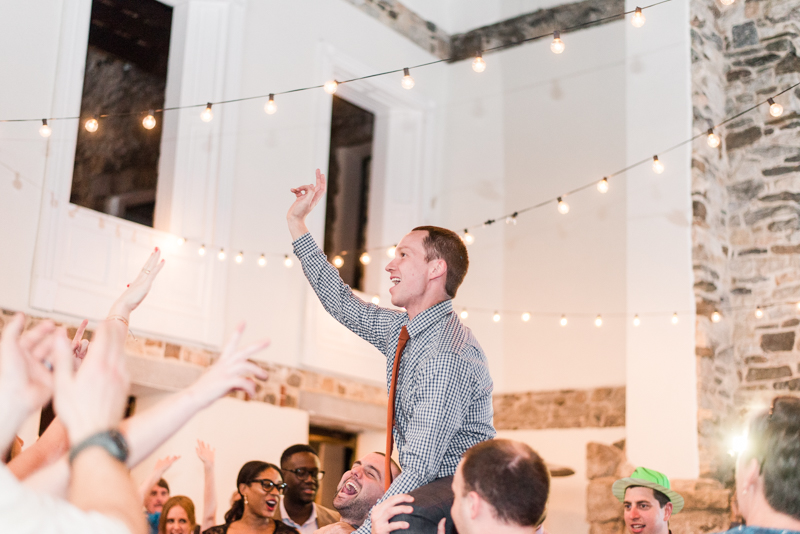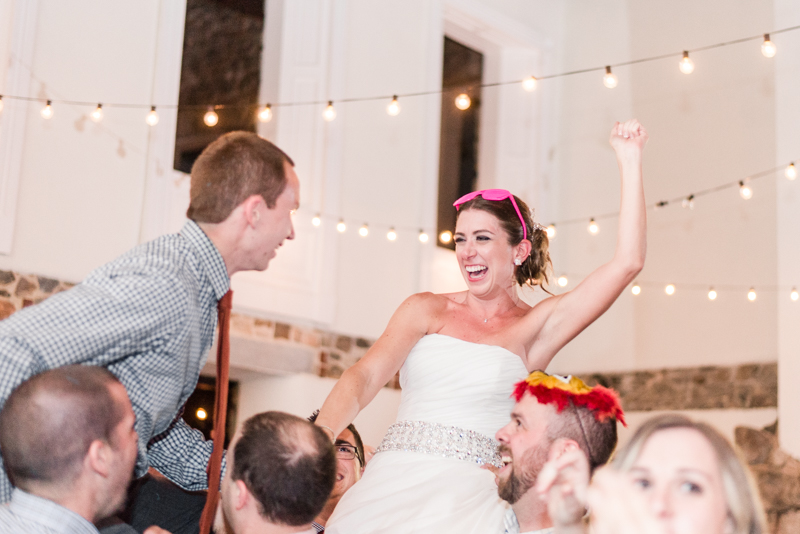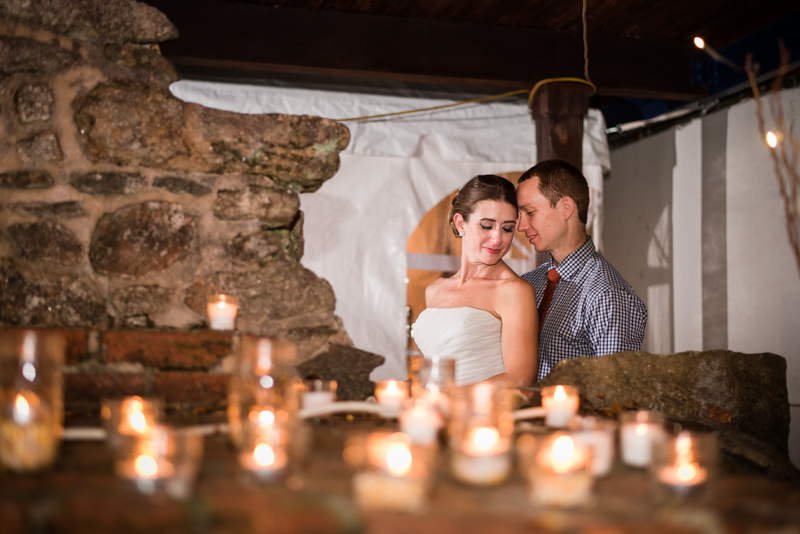 The amazing vendors that made the wedding day possible
Ceremony & Reception Venue: Patapsco Female Institute
Coordinator: Mimi Perez
Caterer: Ken's Creative Kitchen
Cake: The bride's fabulous Aunt, Bonnie Blandford
Paper Goods: Minted
Florist: Wilhide's Unique Flowers and Gifts
Band: The Dial-Ups
---
---
---