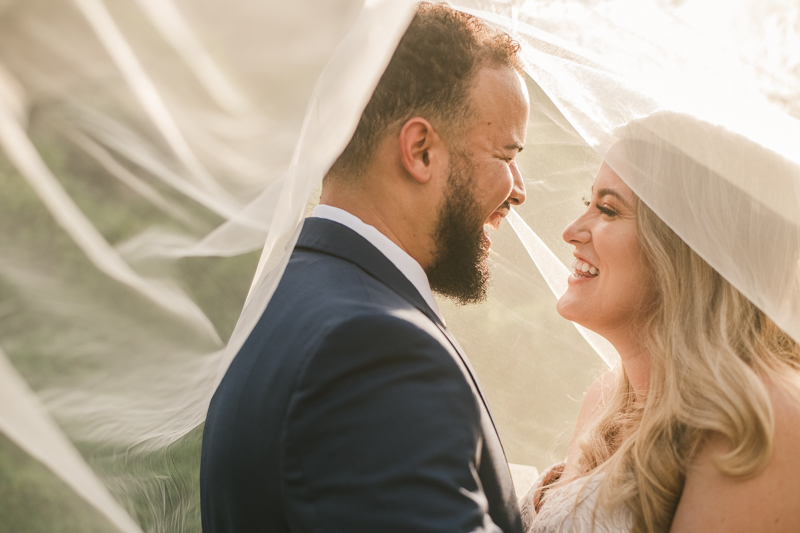 Wedding Photographers in Ellicott City
So weddings are definitely interesting right now. Smaller guests list, social distancing, and masks all make for a different kind of day. Just because it's different, though, doesn't mean it's not incredibly special. If anything, now, more than ever, weddings are even more sentimental. There's not the same feeling of rushing or stress, it's all based in a closeness that, all weddings of course have, but that closeness is much more visible today. Haley and Brandon's wedding at the Historic Hebron House was filled with so much incredible emotion. This was a day to celebrate them and their bond, which is honestly sometimes easy to forget when all of the other aspects of a wedding day take over. One of the coolest things about Haley and Brandon's wedding is that they had SIX officiants. Yes. Six officiants. Their closest friends lead them and the congregation through prayer, the vows, and blessing of marriage. Each friend that spoke and oversaw the day made it that much more special and personal. I now feel like all couples should have their friends officiate their wedding, haha. That might be a tall ask, but seriously, what people know you and your relationship better than the company that you keep and genuinely interact with? This couldn't have been a more perfect day. Truly! Congratulations, Haley and Brandon! It was an honor to be your wedding day photographers. Thank you both for allowing us to capture such a gorgeous time in your lives. We wish you...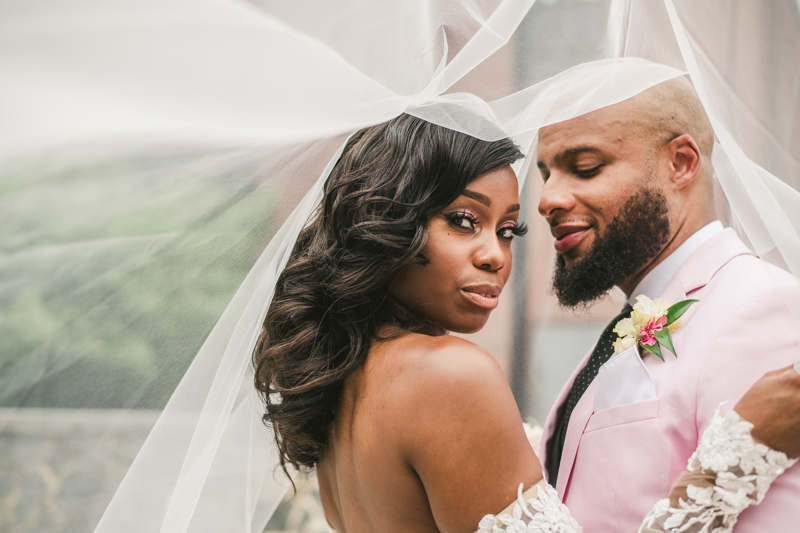 Wedding Photographers in Maryland
I'm STILL in tears over the amazingness of Krystle and David's wedding at Main Street Ballroom. Honestly, this is the most gorgeous wedding venue in Ellicott City (sorry other EC venues). There's so many possibilities with it, and Krystle and David COMPLETELY turned it into a dreamland. I knew from the very second we arrived for their at-home engagement session that these two were perfect. A pillow fight, a cooking sesh, and a moment by the water? Seriously, they are a photographer's dream! So the second we pulled up to Main Street Ballroom and saw Flor de Casa doing her thing with a moon arch...I was pinching myself. The entire day I had to keep pinching myself because everyone involved in this day made it absolutely incredible. I was tearing up at Krystle getting into her dress, at the ceremony, at the just married portraits. Basically, there was a lot of crying! Oh my gosh, we couldn't have asked for a more perfect start to September. Krystle and David are two of the most incredible humans. They are two people that you instantly feel like you are friends with, they have the capability of making you feel comfortable and important from the very second you have a conversation with them. We are so happy for them and will be cheers-ing to their marriage with only the best bottle of wine! Some favorite wedding moments! The dance floor! It never stopped, never slowed down, and eventually EVERYONE was on their...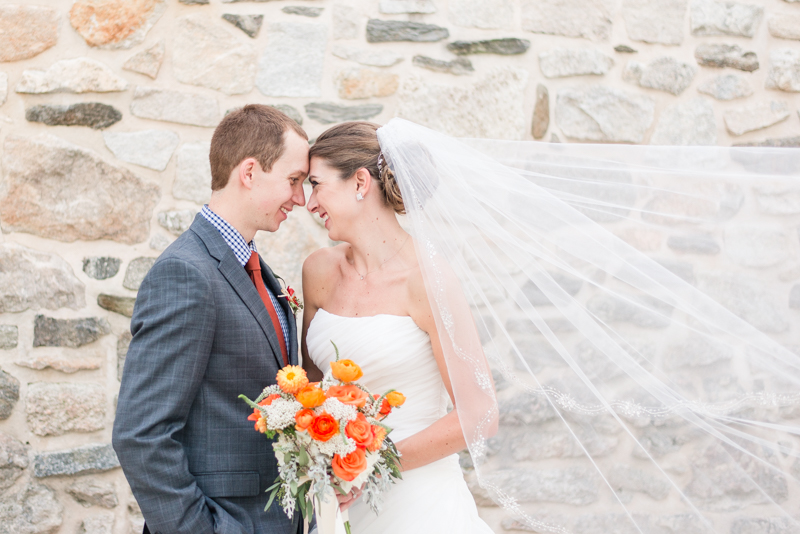 Sara & Shawn
Oh, do I have a treat for you all today! I'm not just saying that because it's Halloween, either. On Saturday, Shawn and I photographed the most gorgeous wedding at the Patapsco Female Institute in Ellicott City. You may recognize this venue from the styled shoot Marlayna and I did in March. A truly stunning location with exposed beams, a grand staircase, and the most excellent stonework. After the styled shoot, I was dreaming of having a wedding at this spot. When Sara and Shawn contacted me about being their wedding photographer, I was over the moon with excitement. It means so much to me that we were able to go back to this spot and build new memories there. Building our relationship with Sara and Shawn has really been a wonderful experience. Chatting with them, we were able to learn how much they love Ellicott City and how important this venue is to them. From the proposal, which consisted of a hike through the city, to having romantic dinners in the historic location, getting to know them has been a highlight of our year. When the flood struck Main Street, one of the first things Sara and I bonded over was our immense need to help. It was incredible to talk with her and to share our stories of a place that means a lot to us. One of the things that I cherish during a wedding day is seeing the couple interact with their guests. Sara and Shawn's...