Krystle & David Main Street Ballroom
Wedding Photographers in Maryland
I'm STILL in tears over the amazingness of Krystle and David's wedding at Main Street Ballroom. Honestly, this is the most gorgeous wedding venue in Ellicott City (sorry other EC venues). There's so many possibilities with it, and Krystle and David COMPLETELY turned it into a dreamland.
I knew from the very second we arrived for their at-home engagement session that these two were perfect. A pillow fight, a cooking sesh, and a moment by the water? Seriously, they are a photographer's dream! So the second we pulled up to Main Street Ballroom and saw Flor de Casa doing her thing with a moon arch...I was pinching myself. The entire day I had to keep pinching myself because everyone involved in this day made it absolutely incredible. I was tearing up at Krystle getting into her dress, at the ceremony, at the just married portraits. Basically, there was a lot of crying!
Oh my gosh, we couldn't have asked for a more perfect start to September. Krystle and David are two of the most incredible humans. They are two people that you instantly feel like you are friends with, they have the capability of making you feel comfortable and important from the very second you have a conversation with them. We are so happy for them and will be cheers-ing to their marriage with only the best bottle of wine!
Some favorite wedding moments!
The dance floor! It never stopped, never slowed down, and eventually EVERYONE was on their feet.
Krystle and David thought of everything for their wedding even down to the Lazy Susan for their seating chart.
Krystle did all of the signage for the day, including the lantern table chart.
David is a chef, and his mentor catered the wedding!
At one point, a bridesmaid got on the mic to correct the crowd's sway to Swag Surfin
There was a moment when we all didn't know if the cake was real because it was so perfect. Spoiler: it was real, and tasty!
Krystle's best friends were all around her on the day of helping coordinate, style, and setup decor. It was AMAZING!
It rained for exactly 5 minutes following the ceremony.
Best. Wedding meal. Ever.
Enjoy their Main Street Ballroom wedding!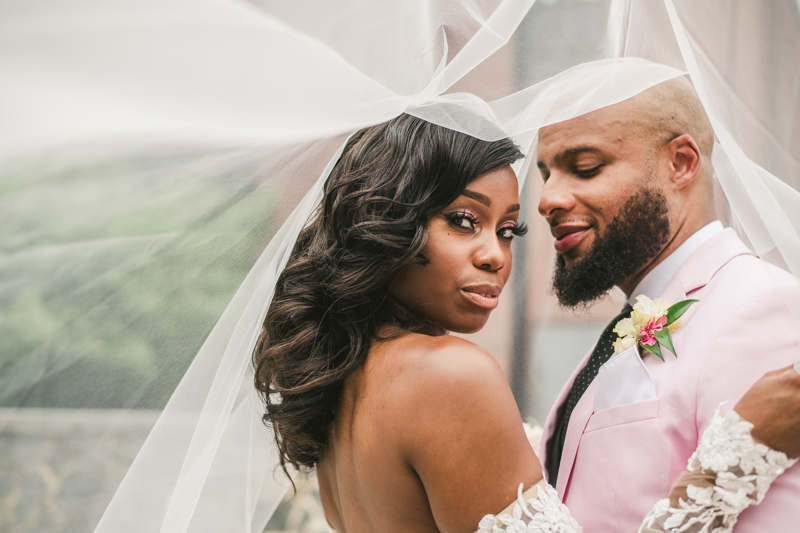 ---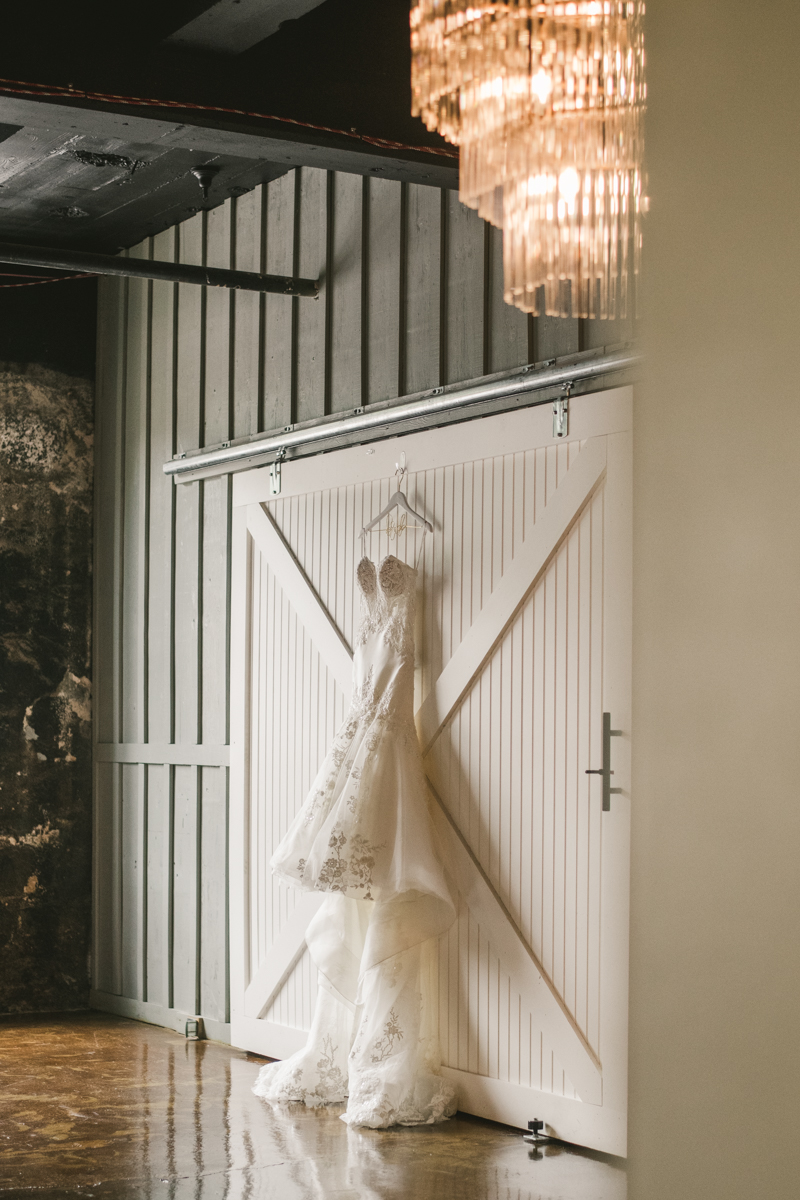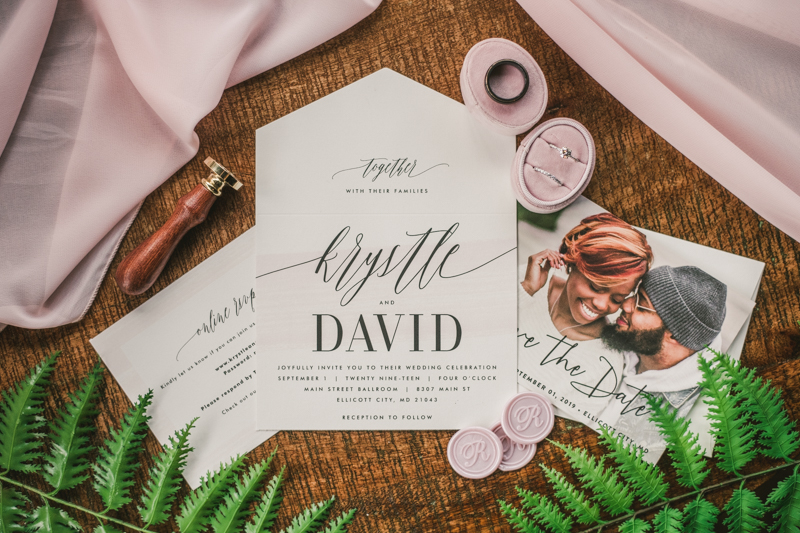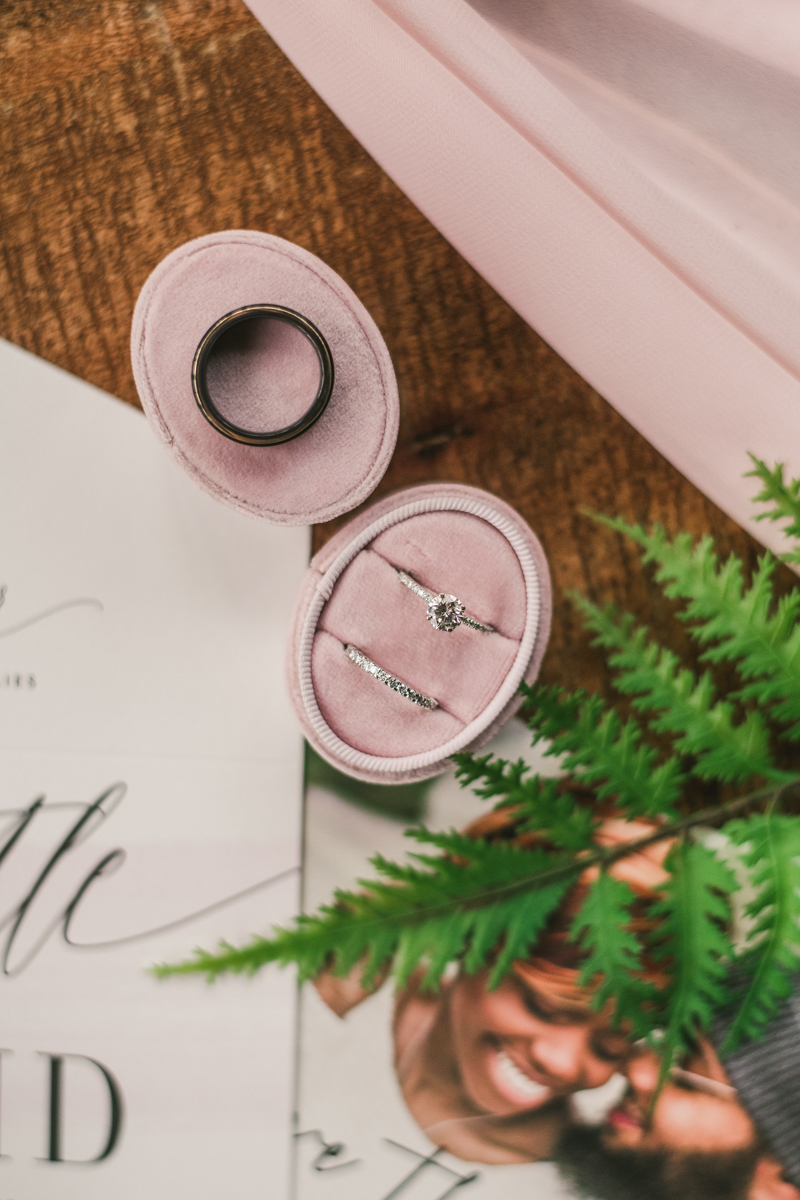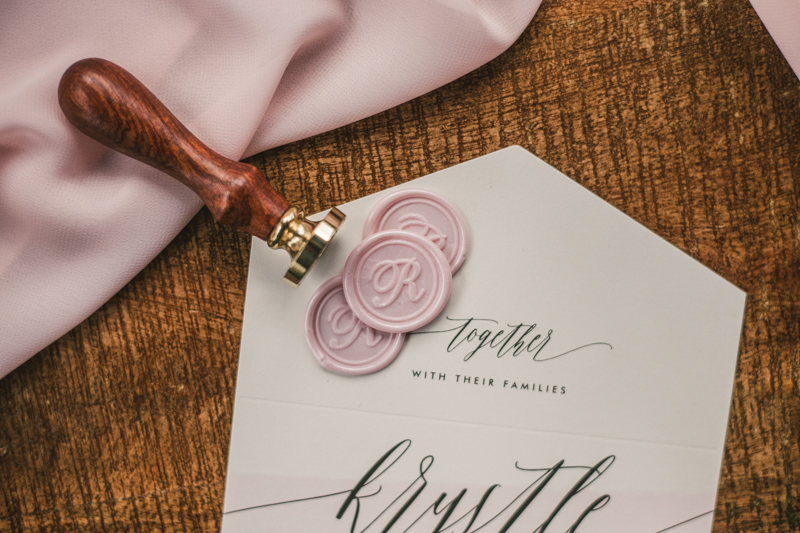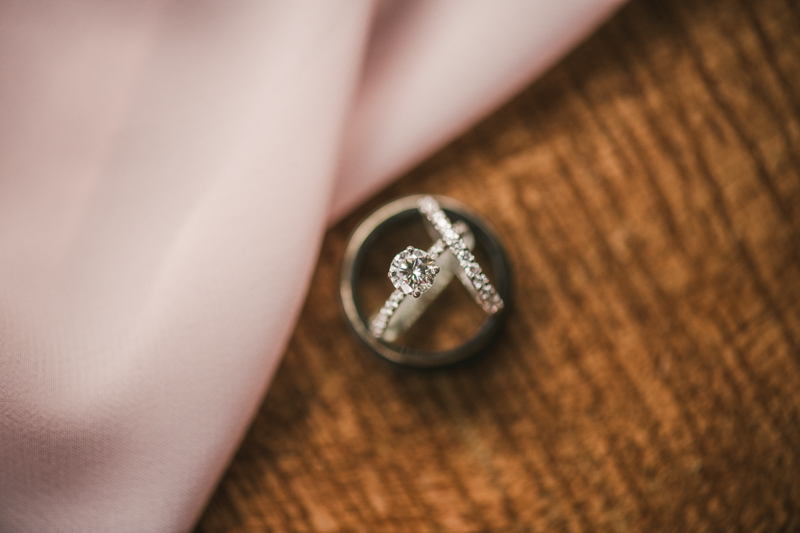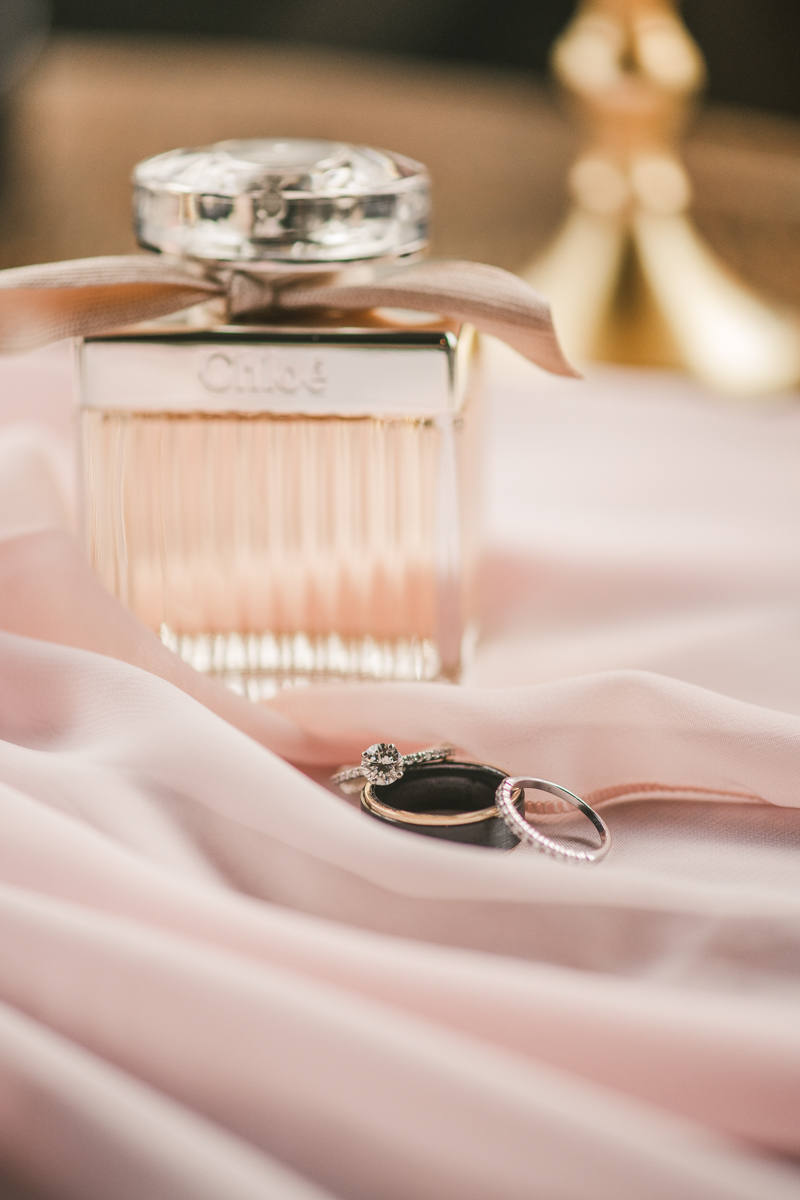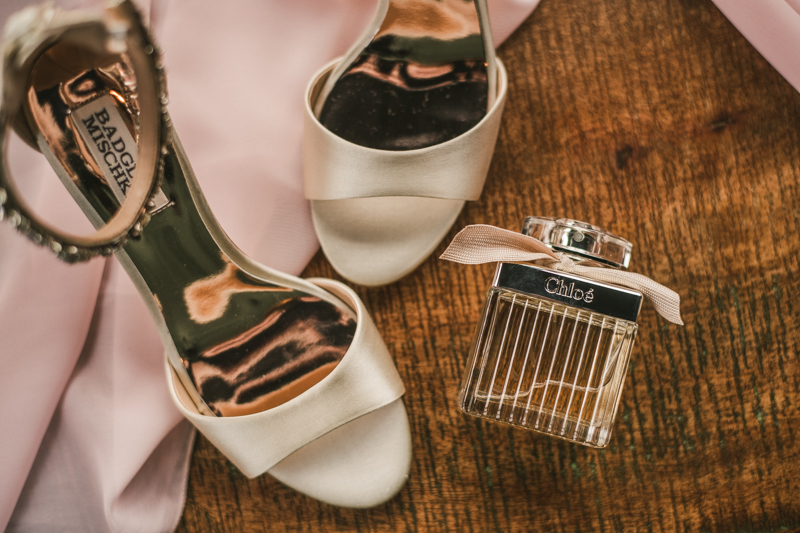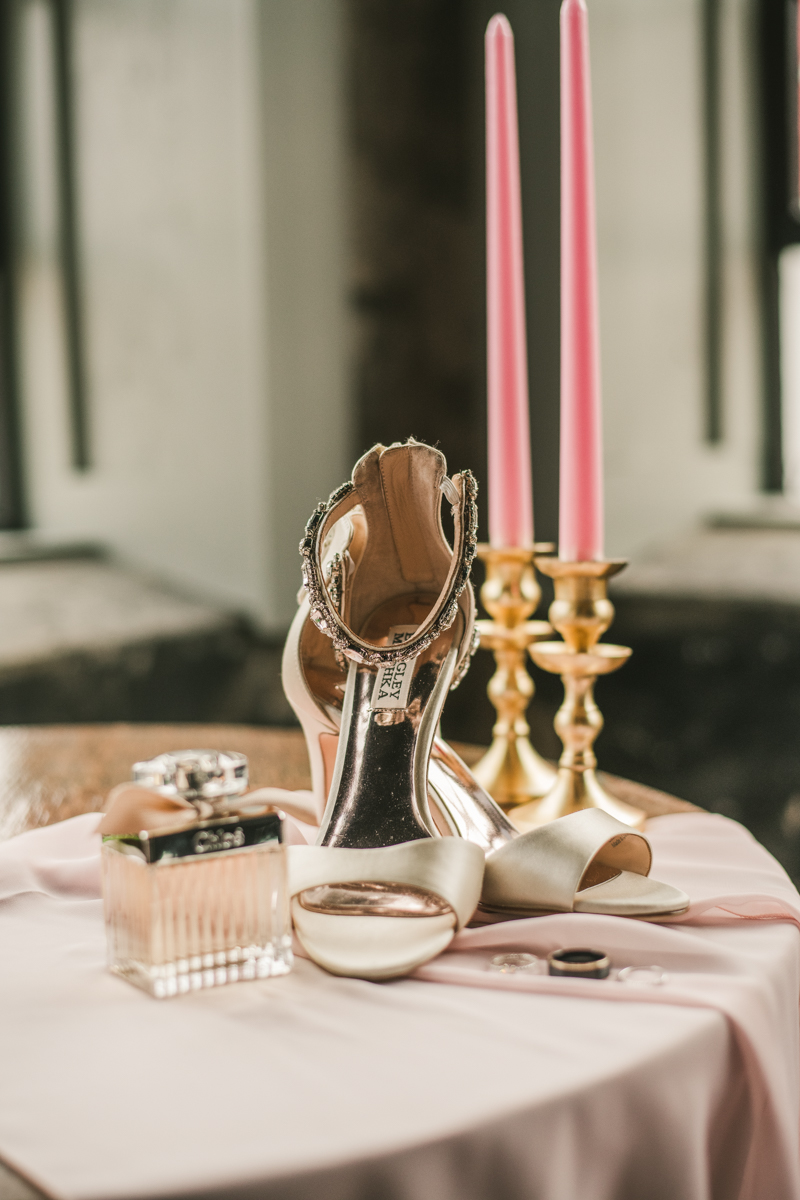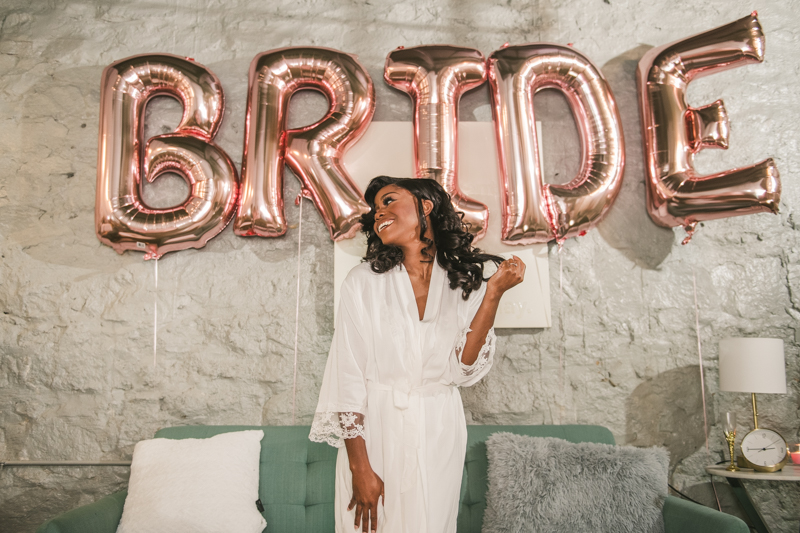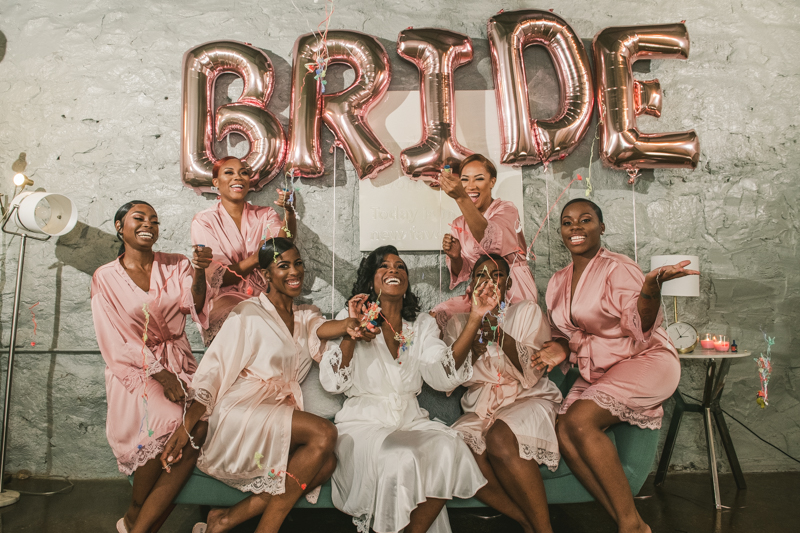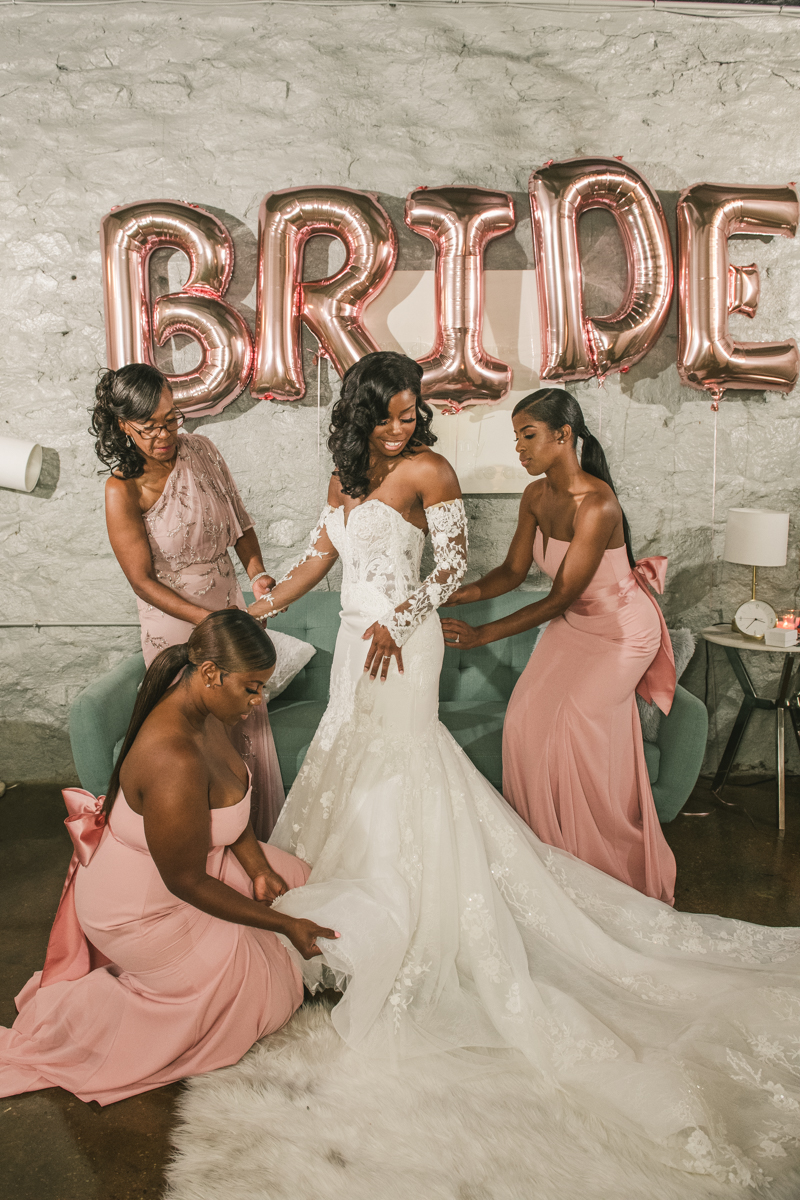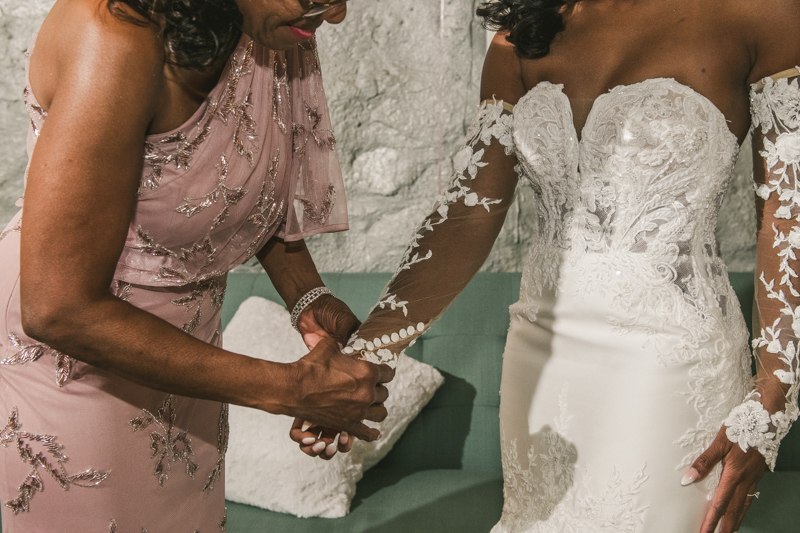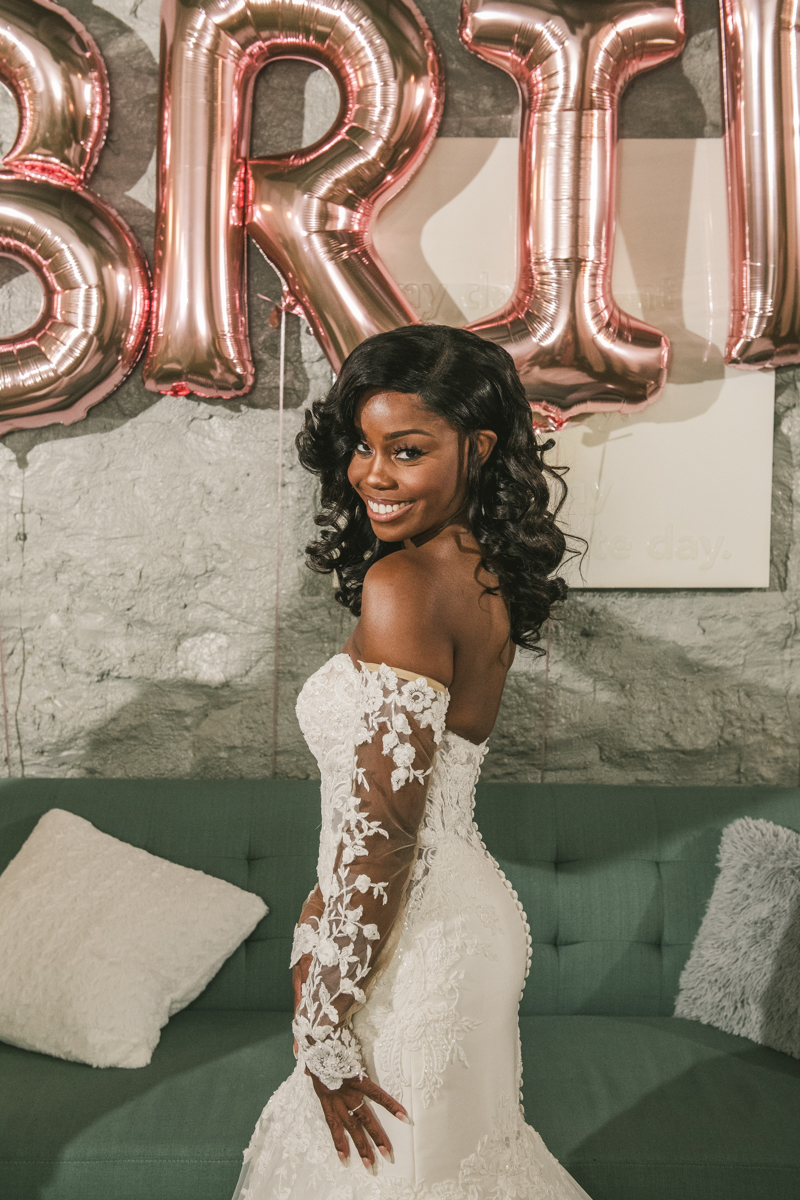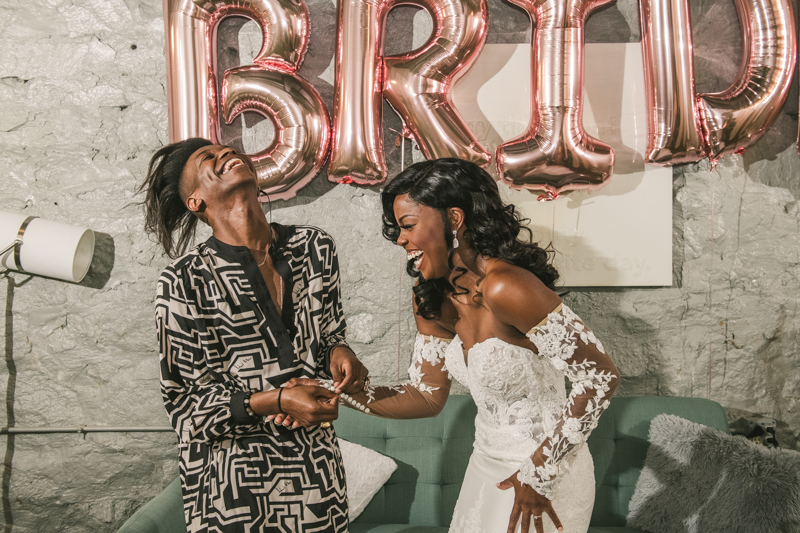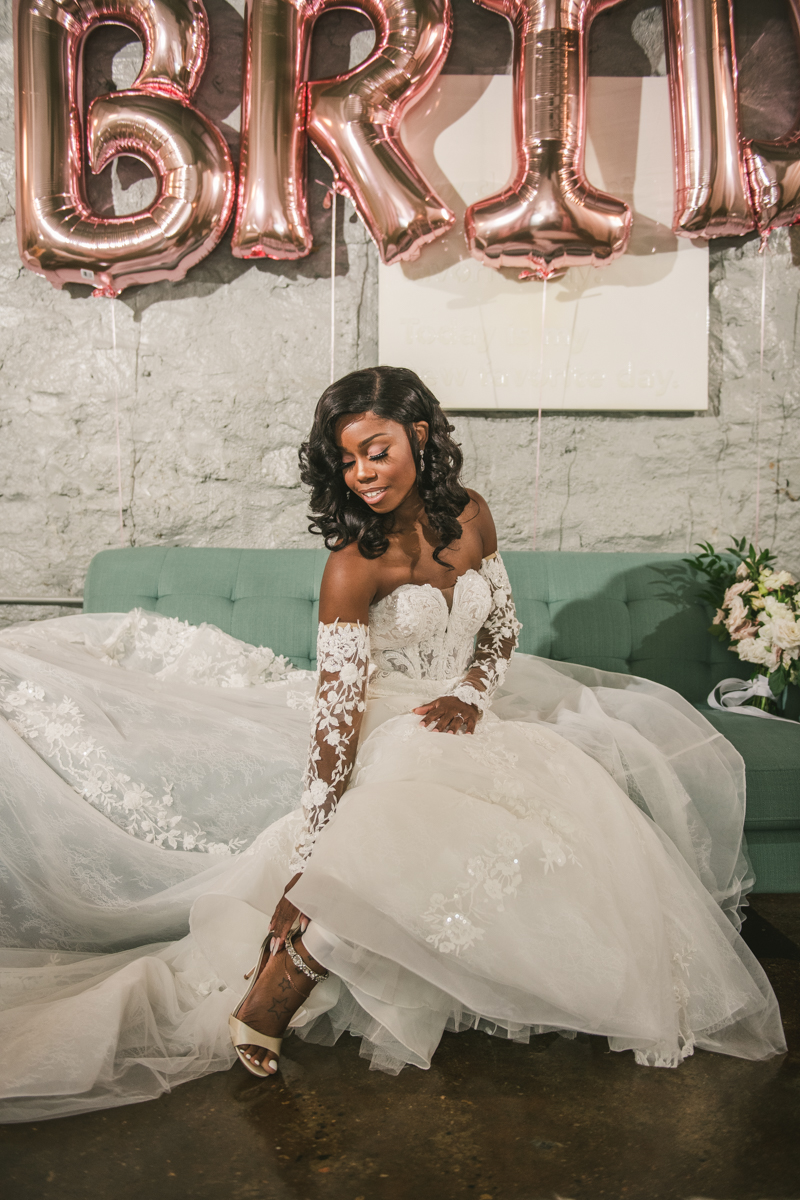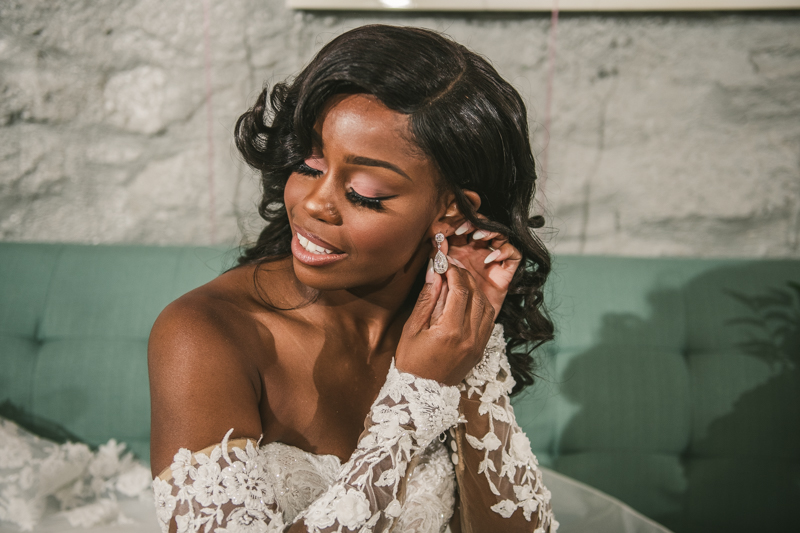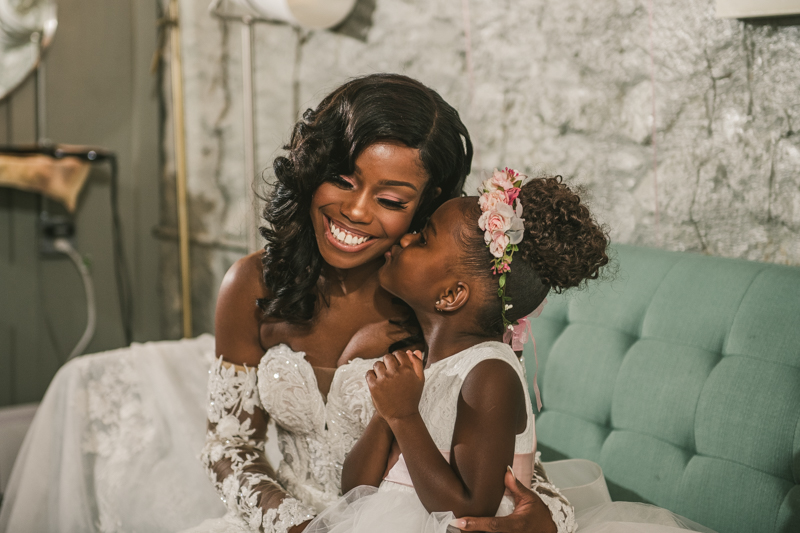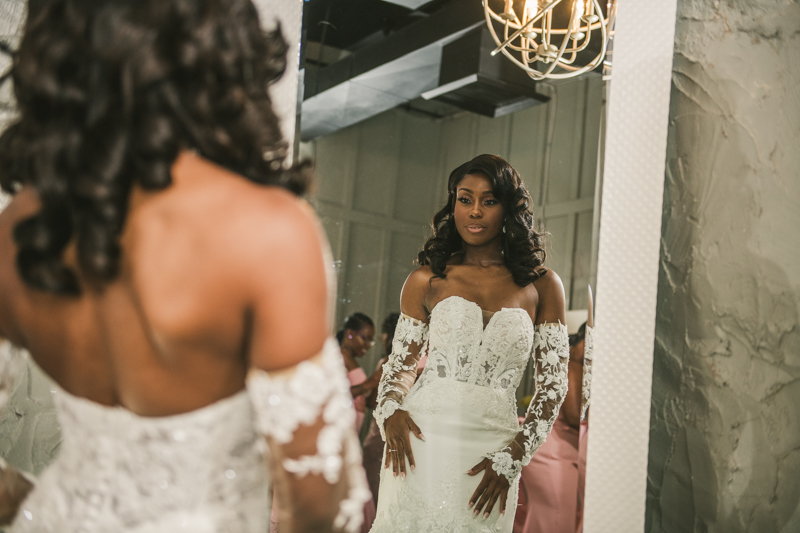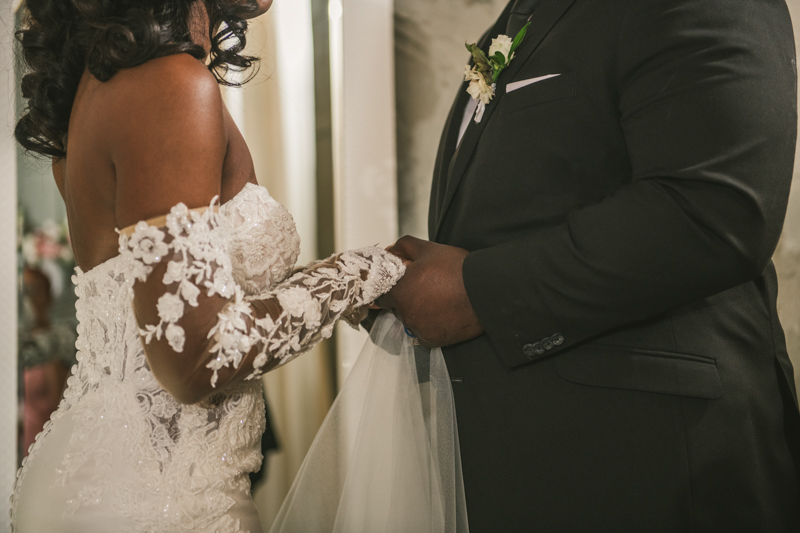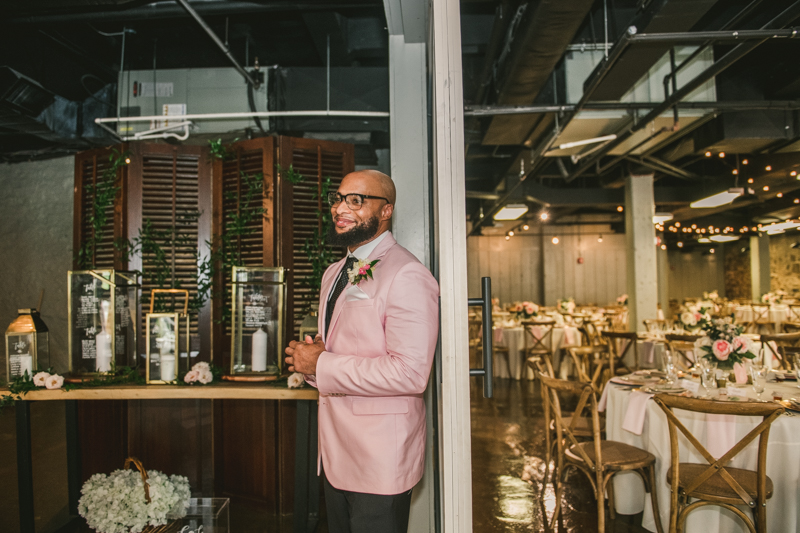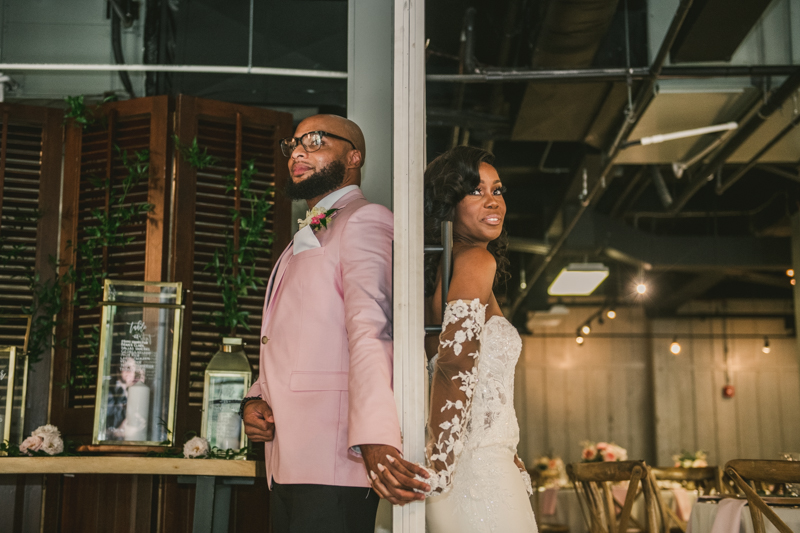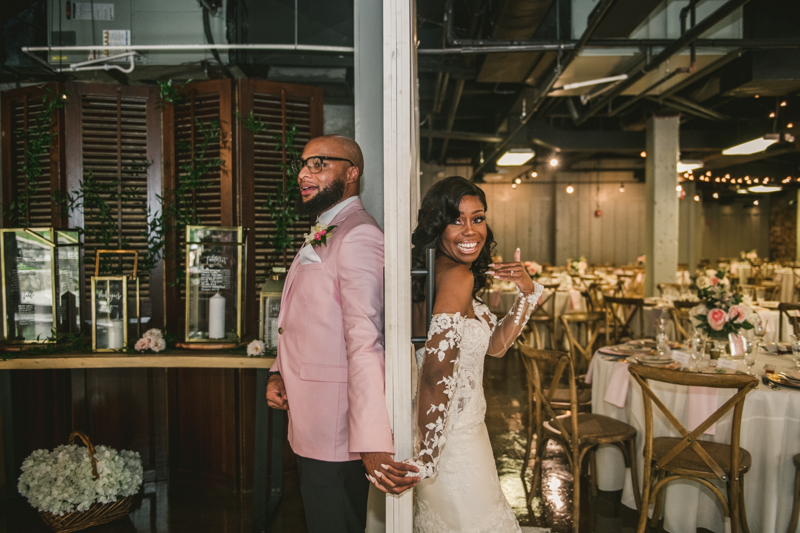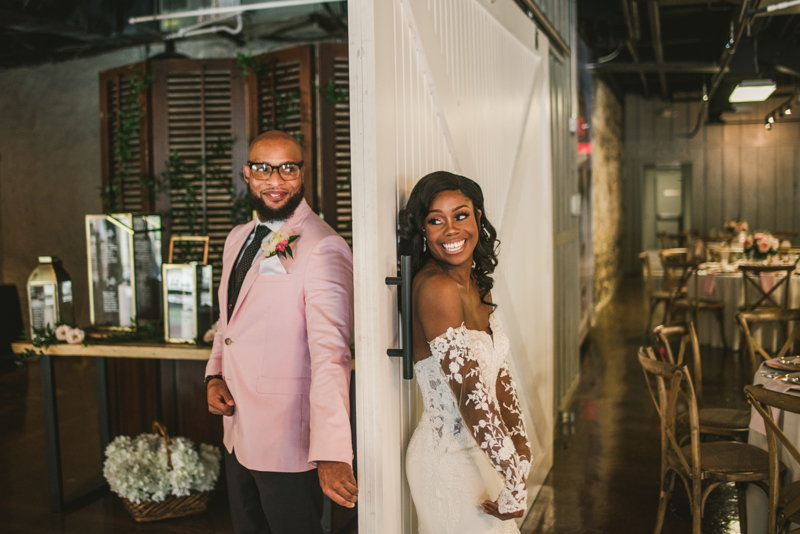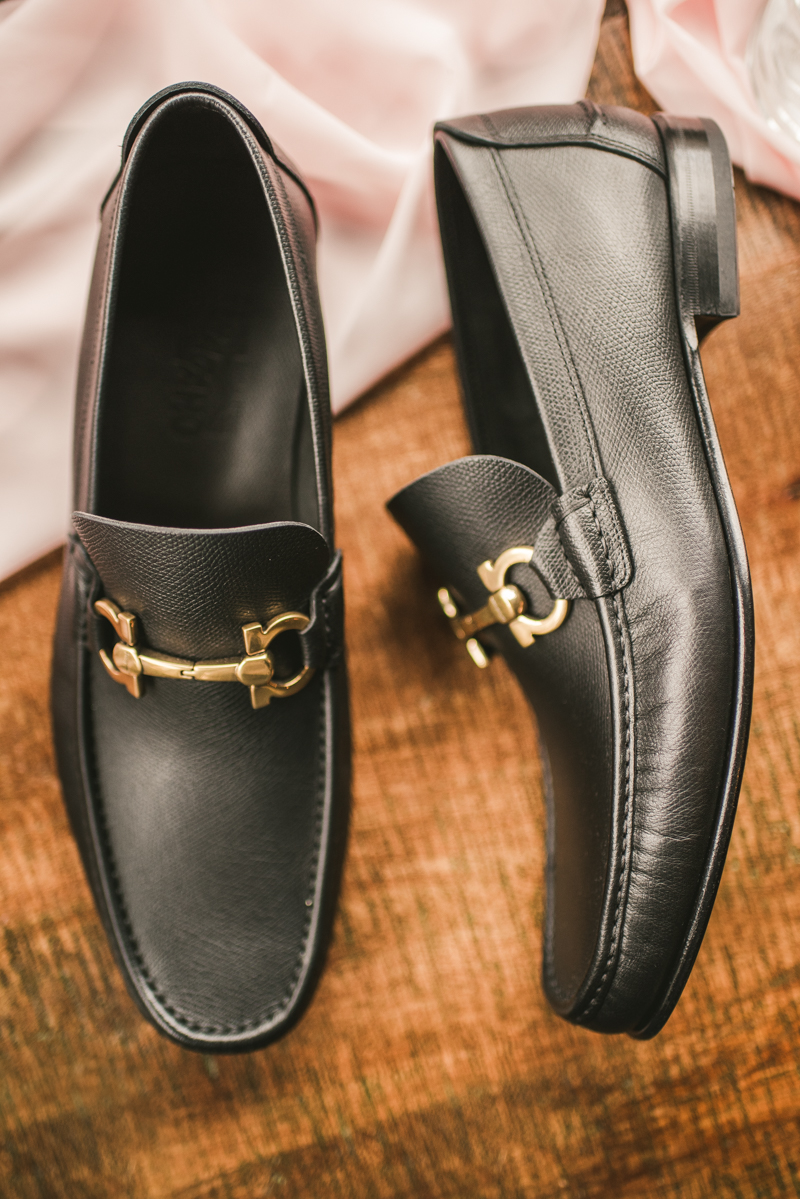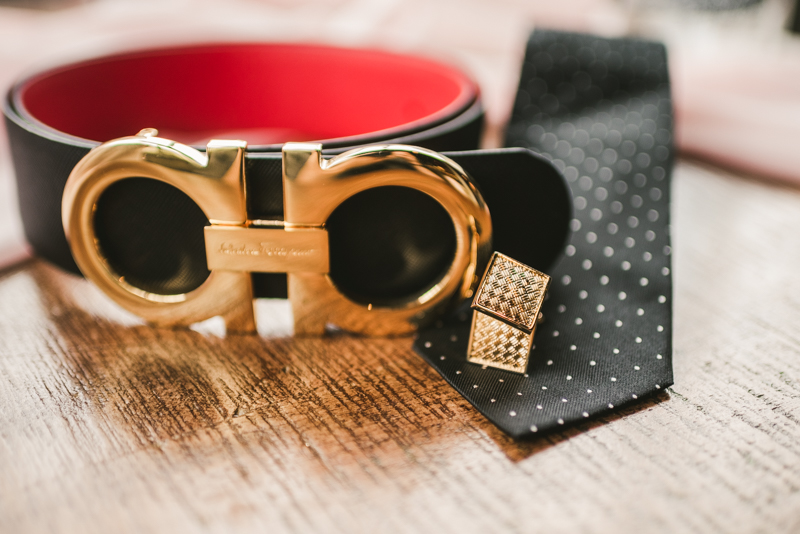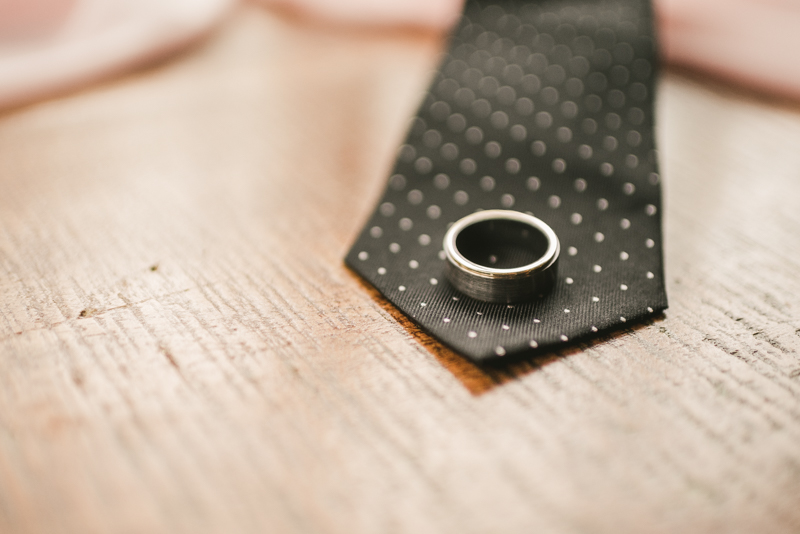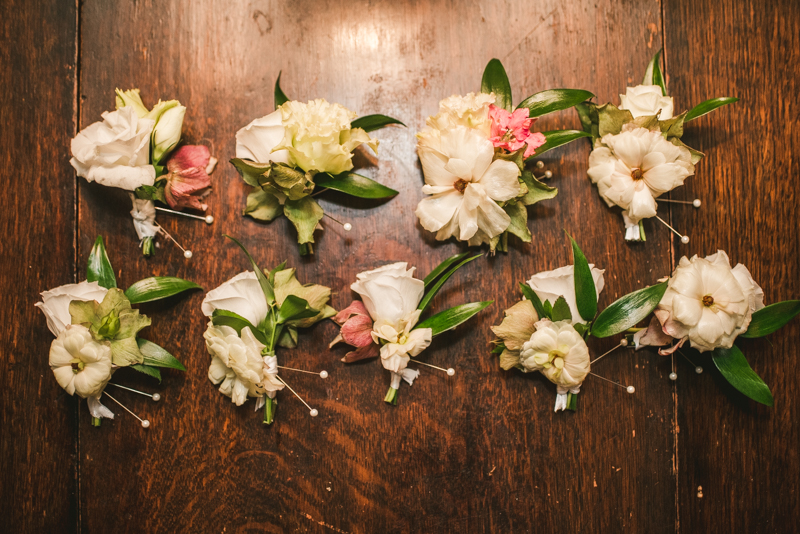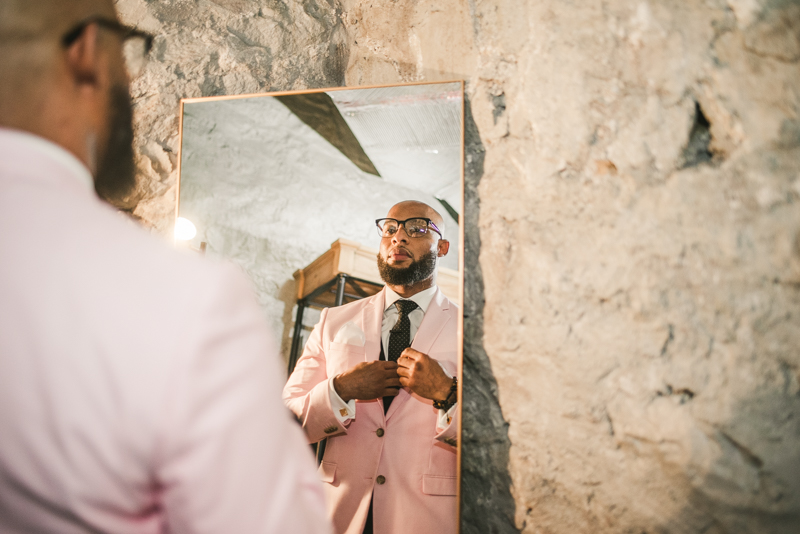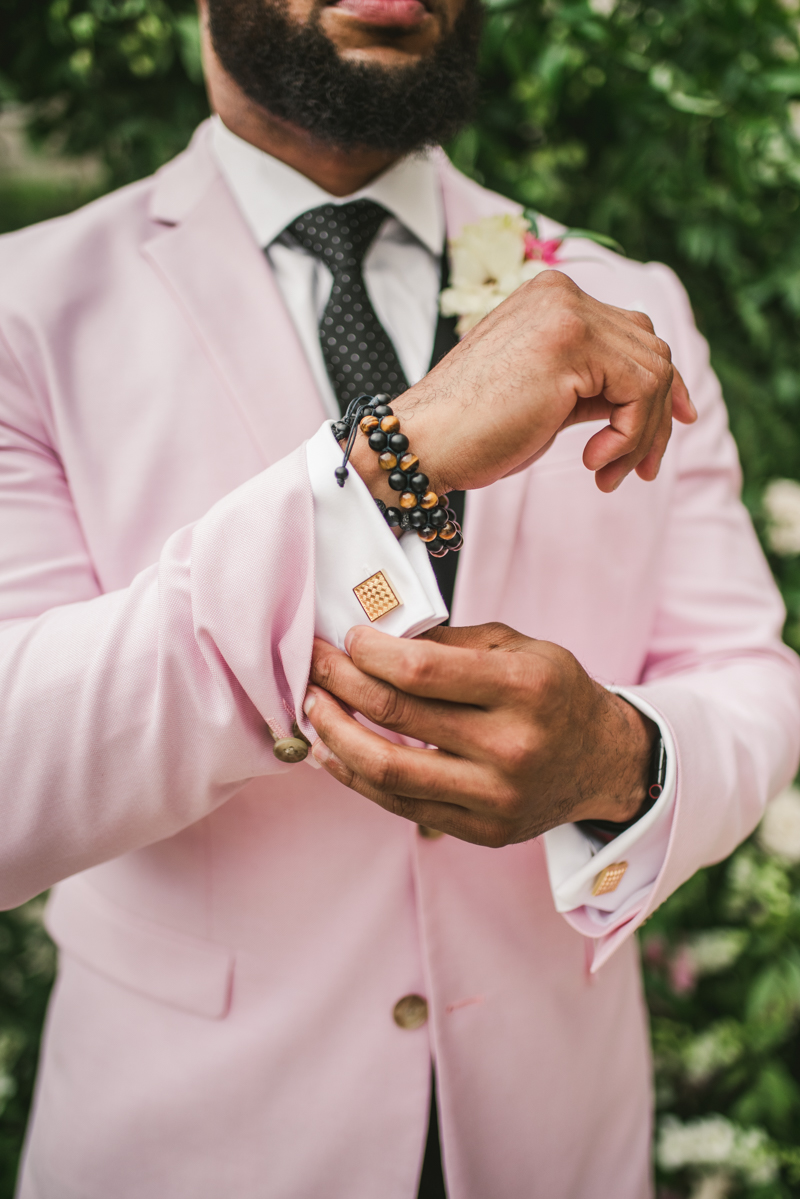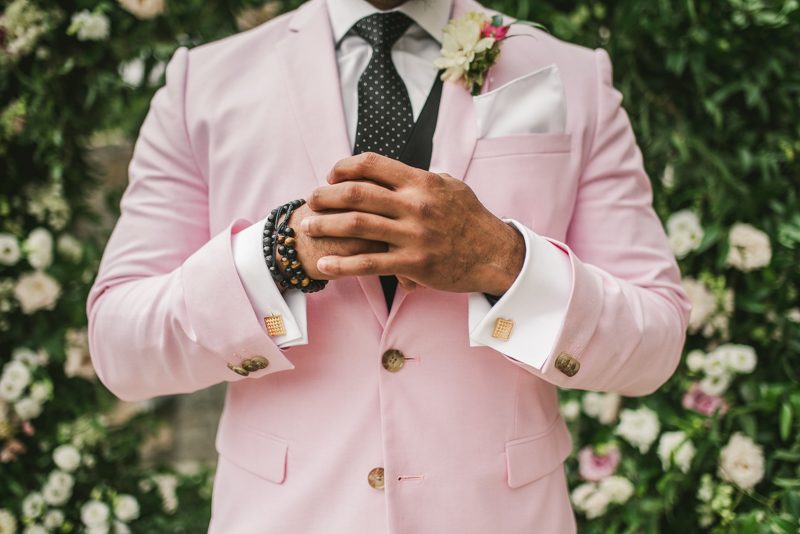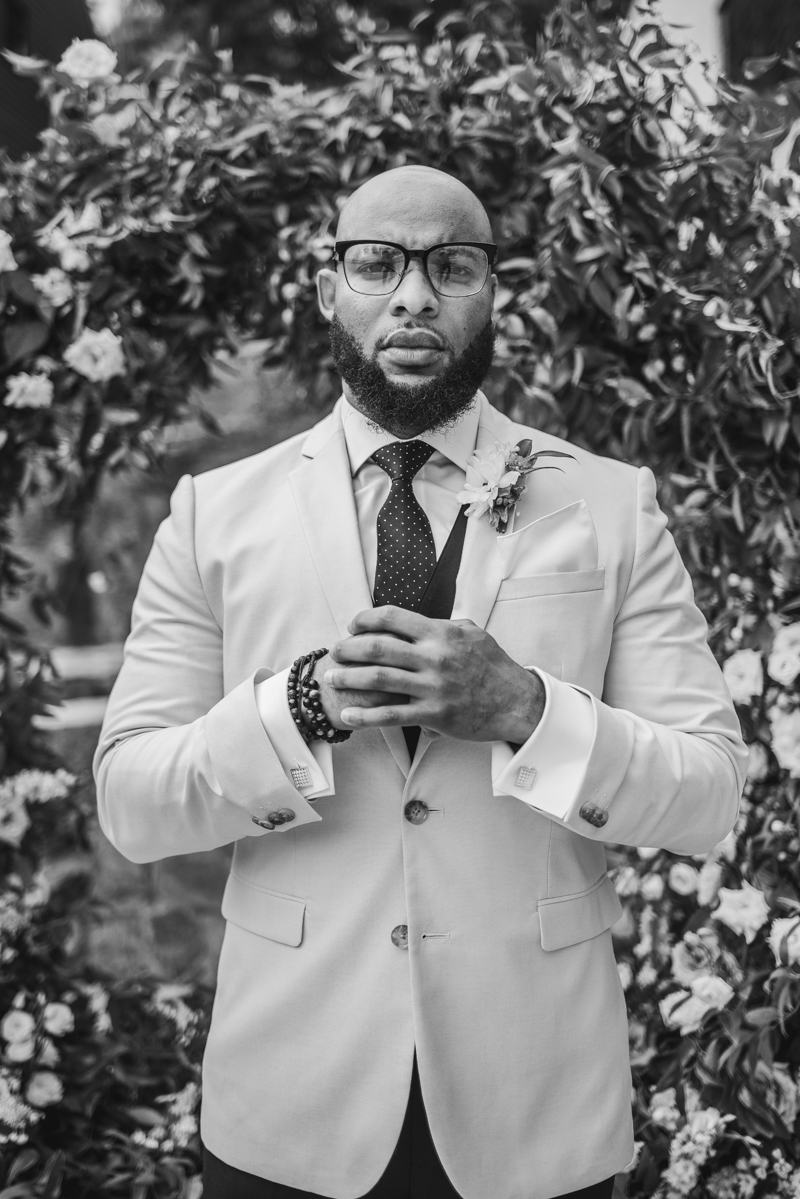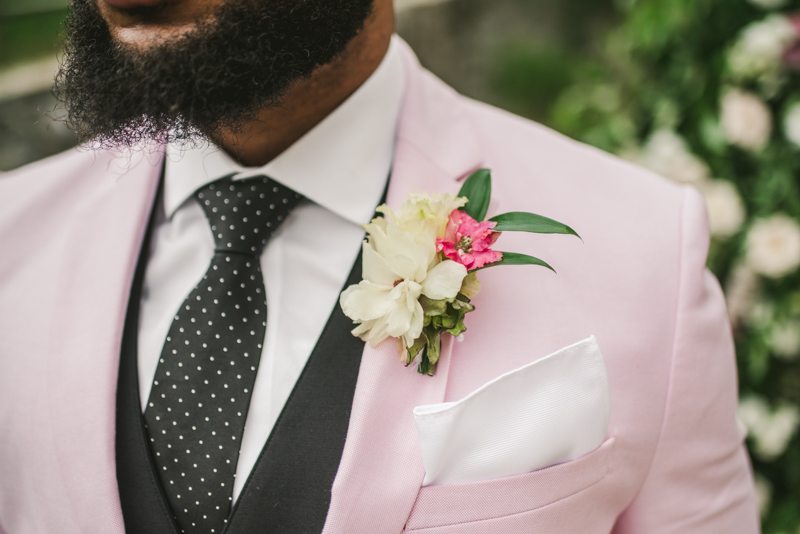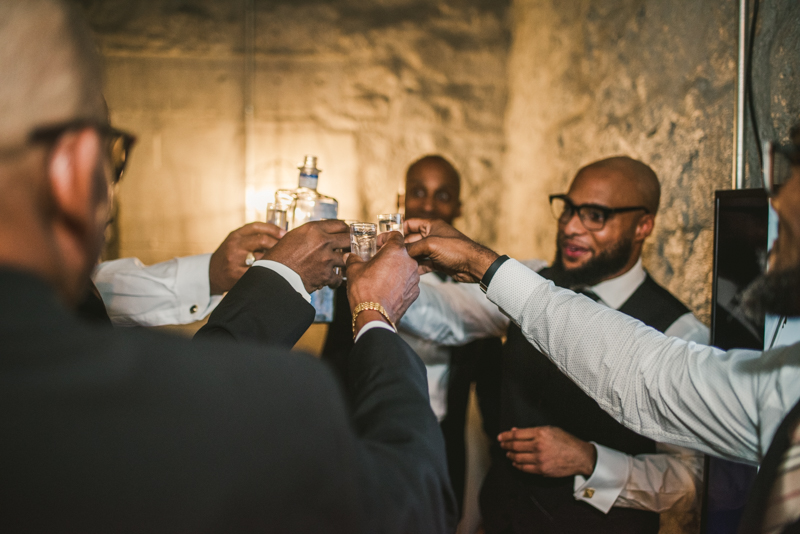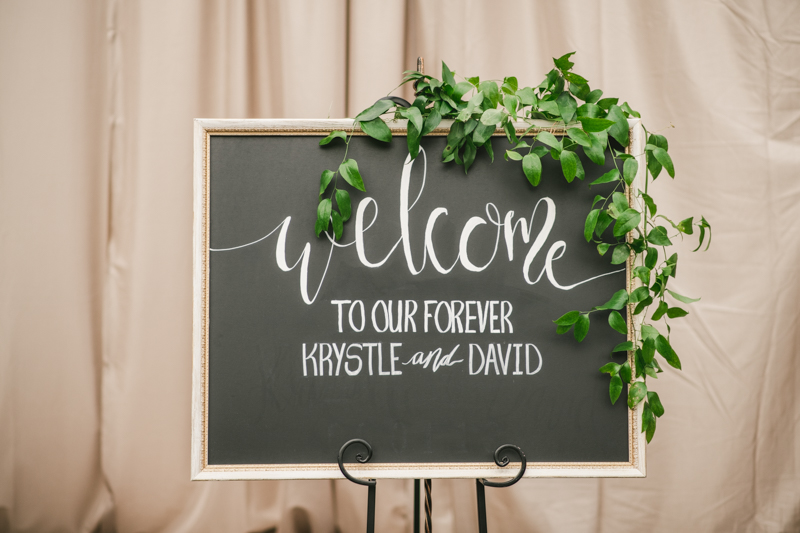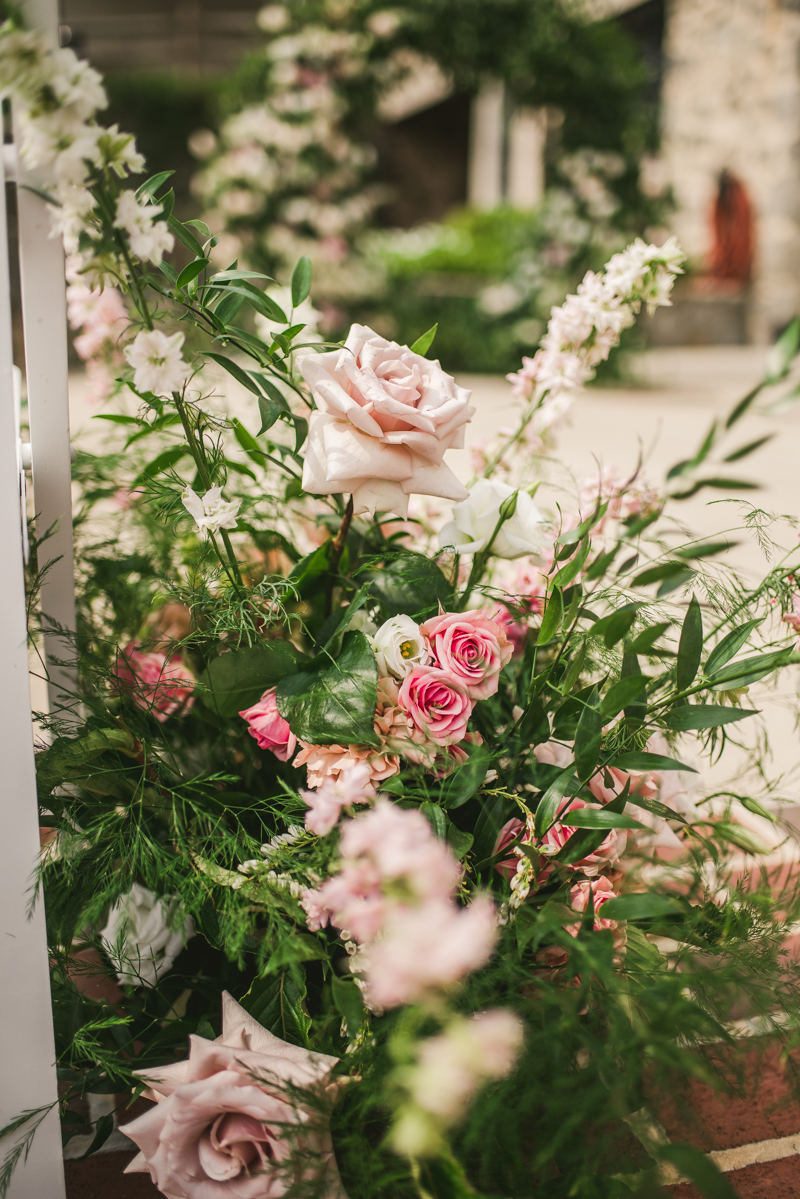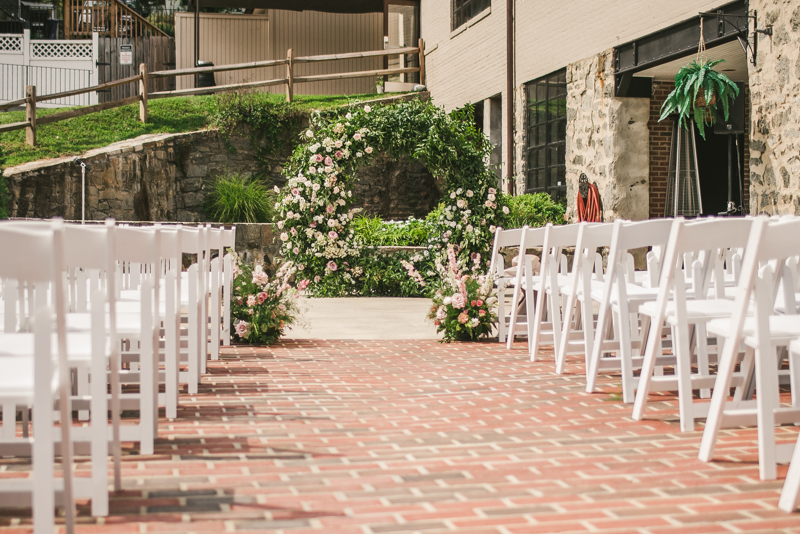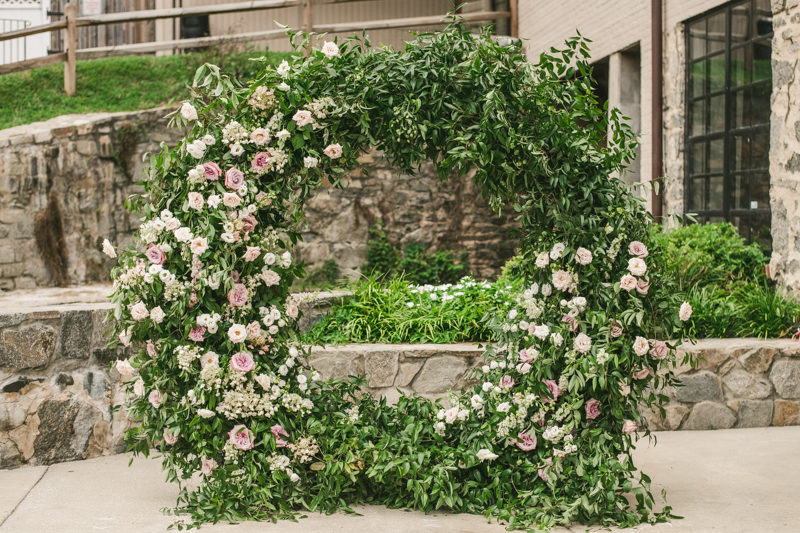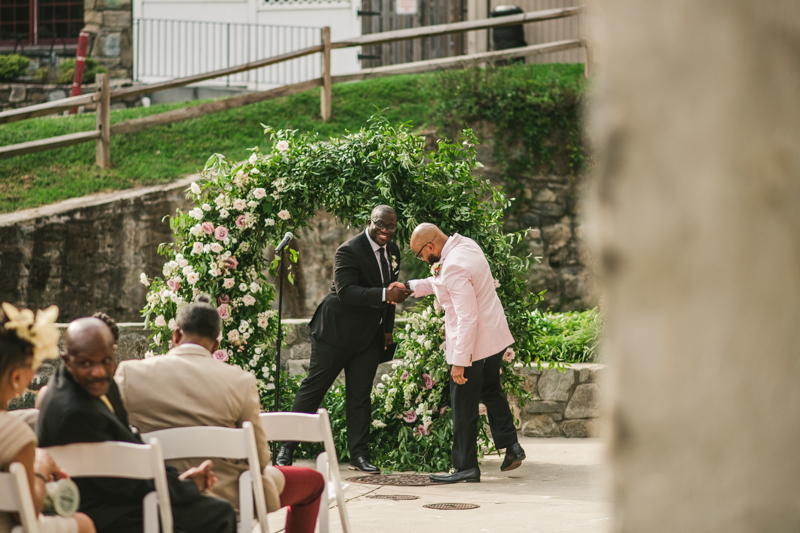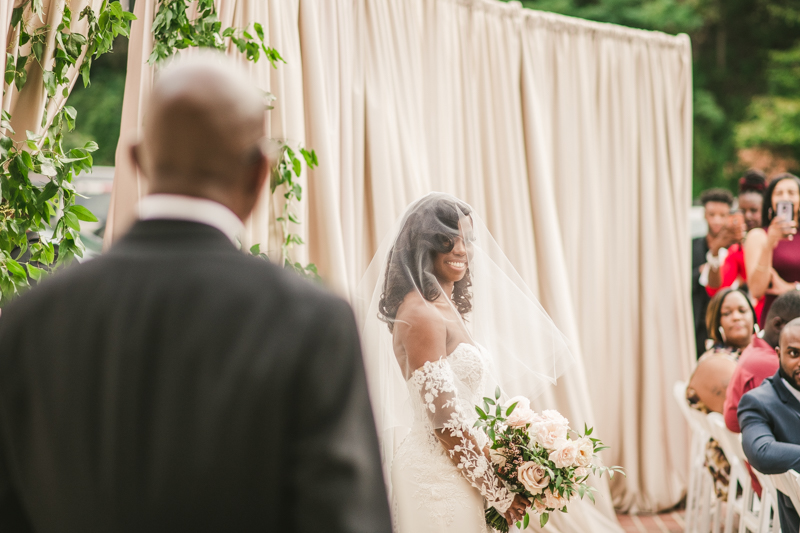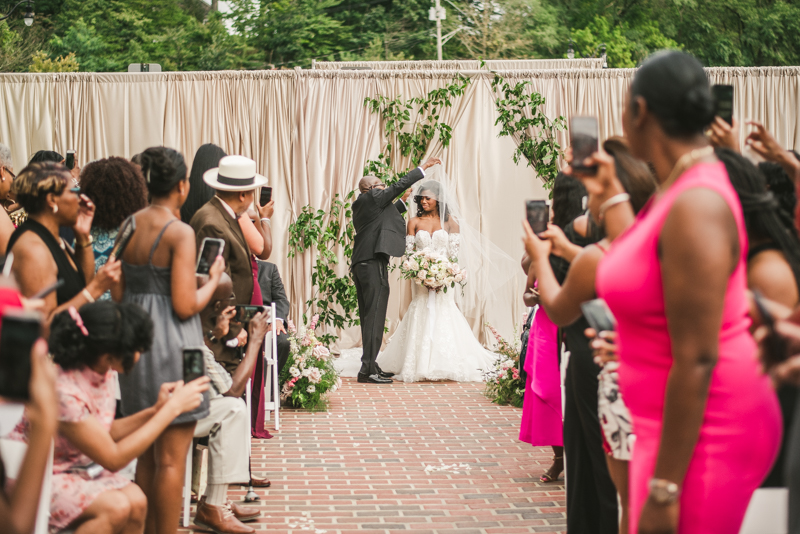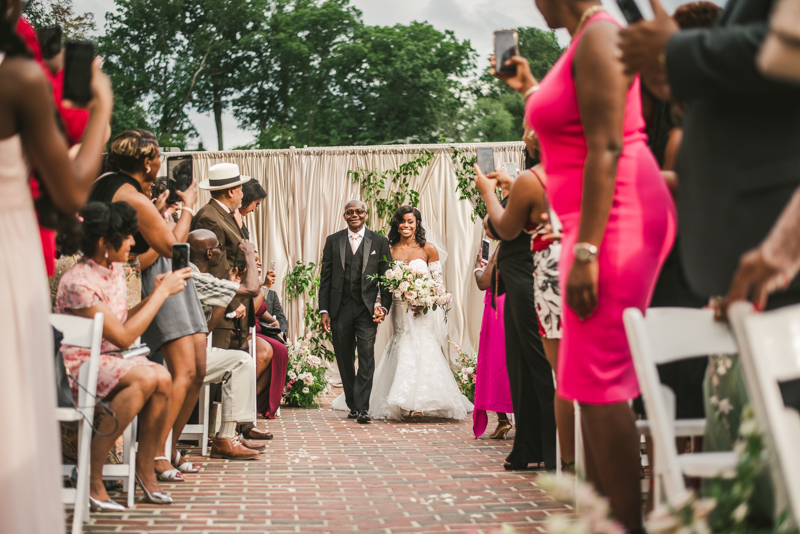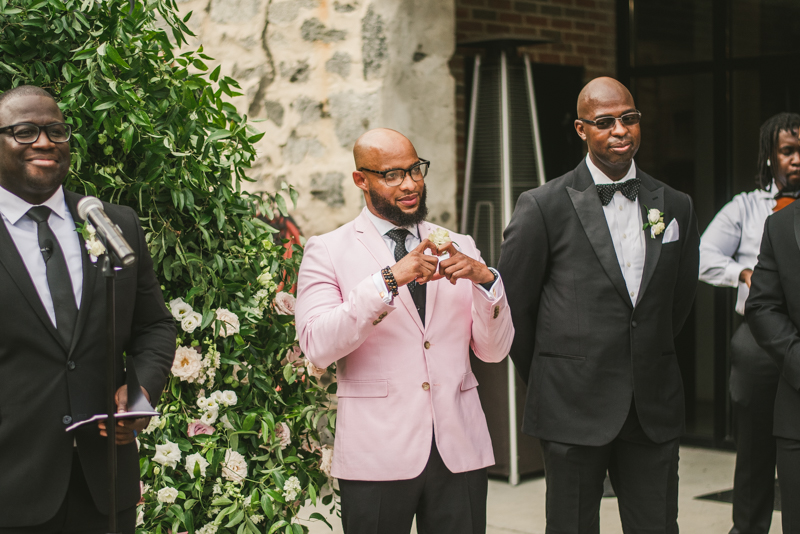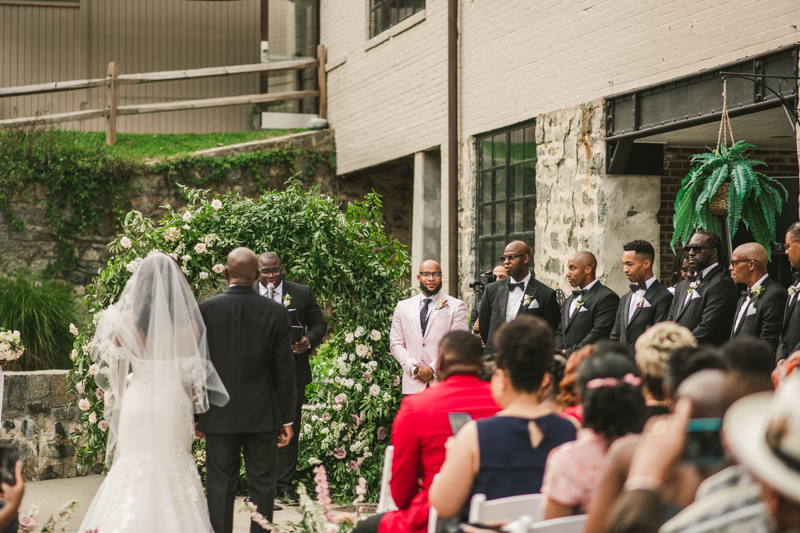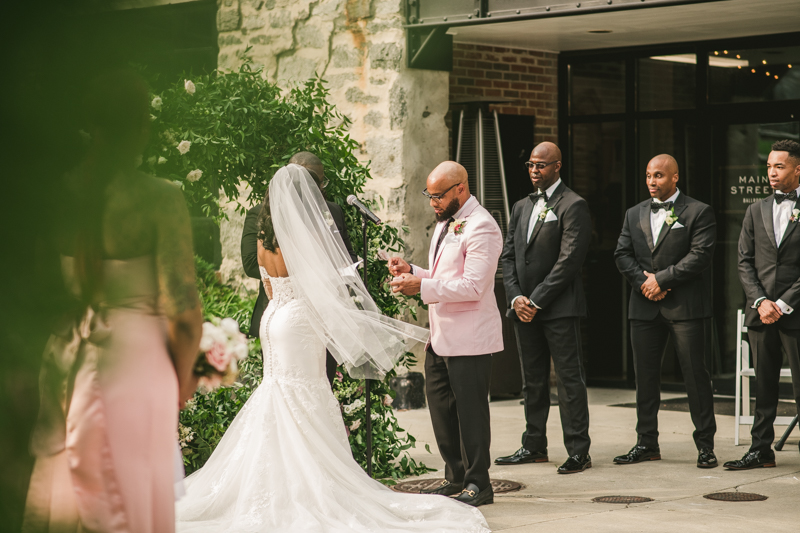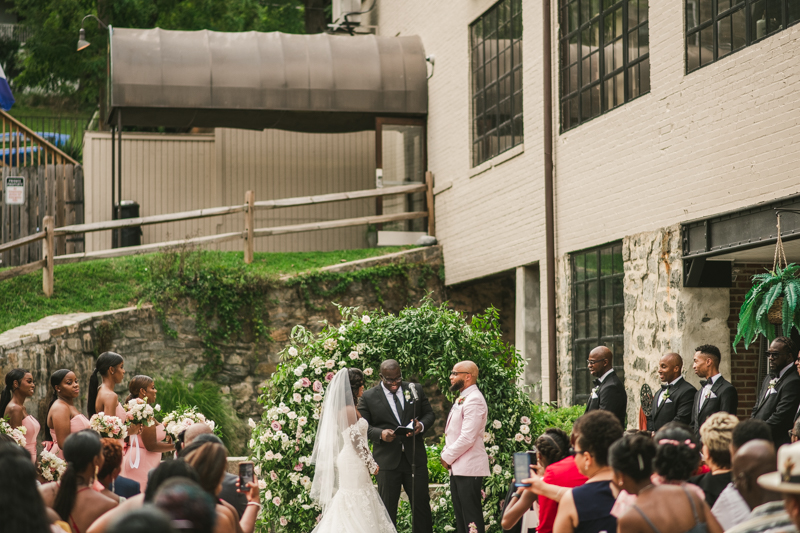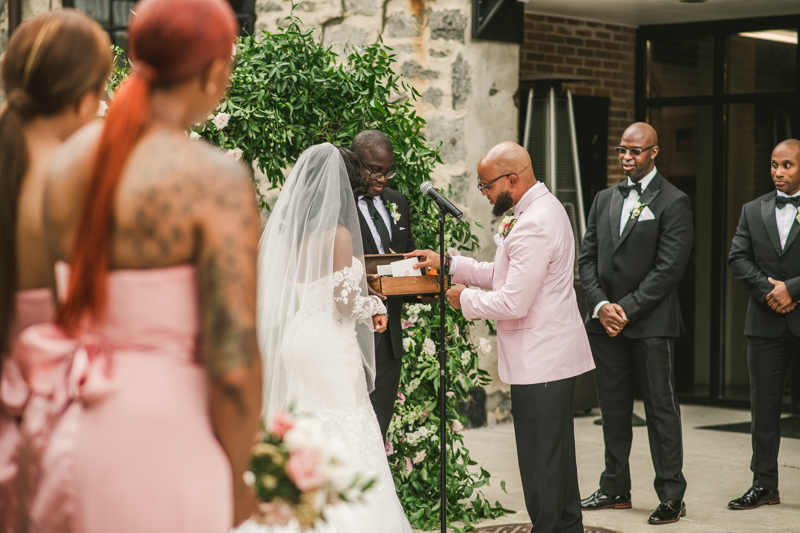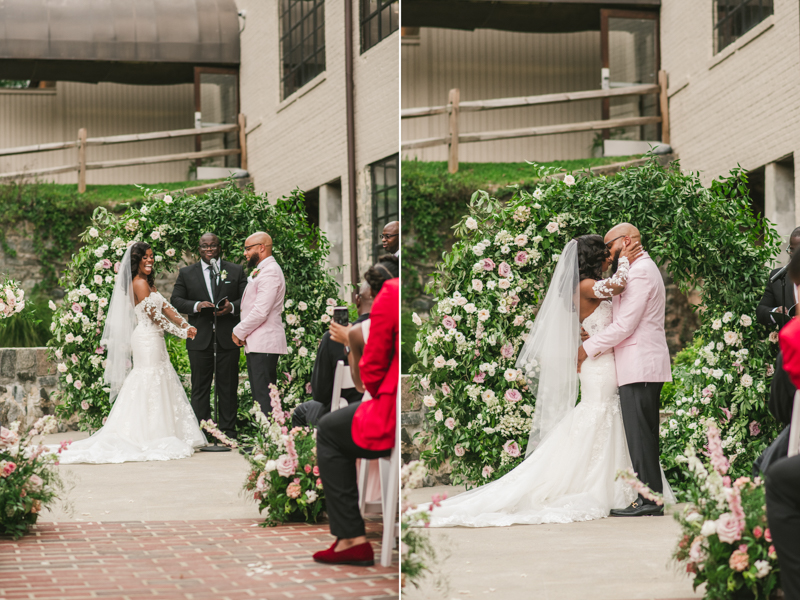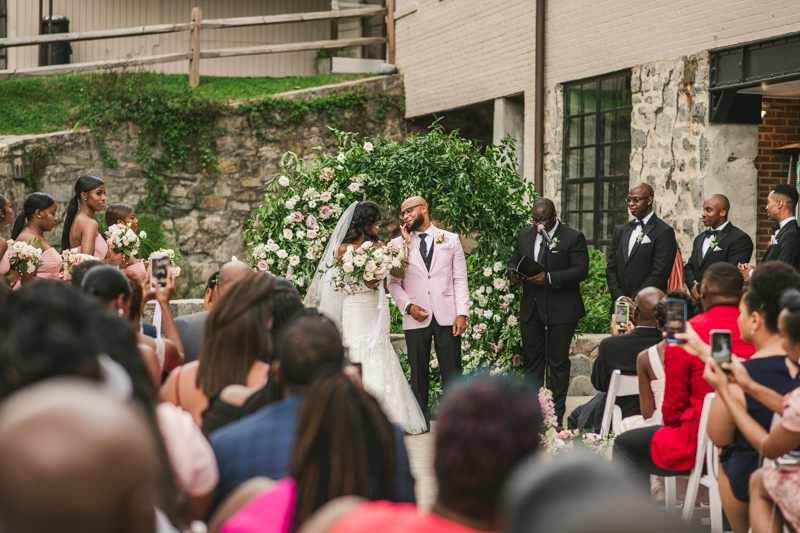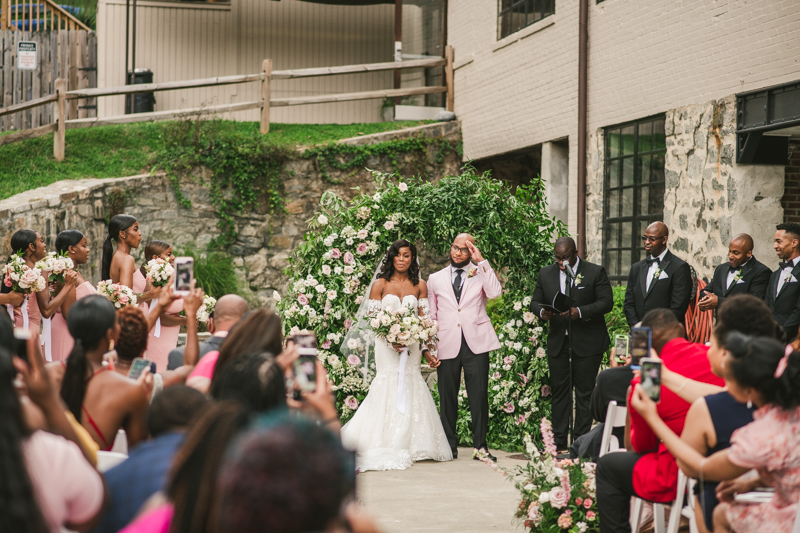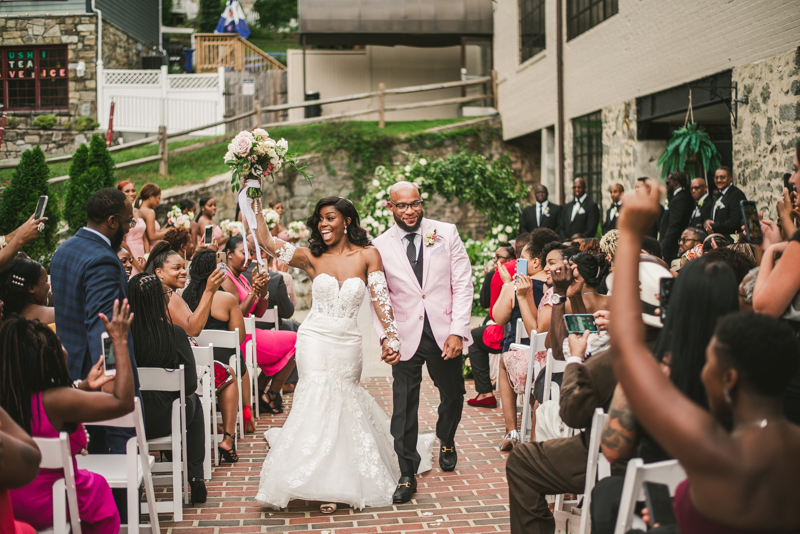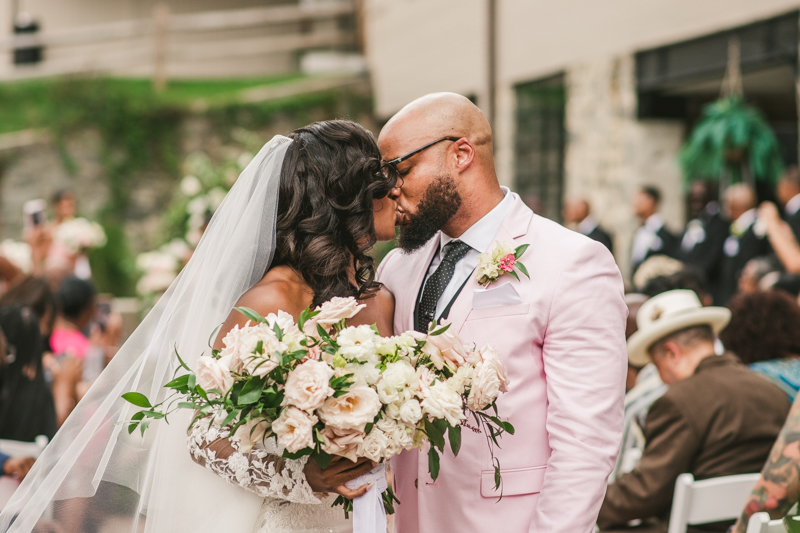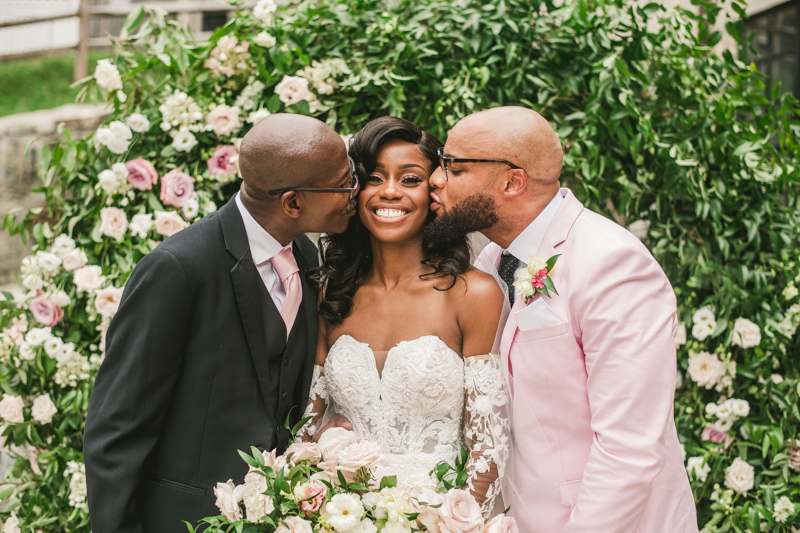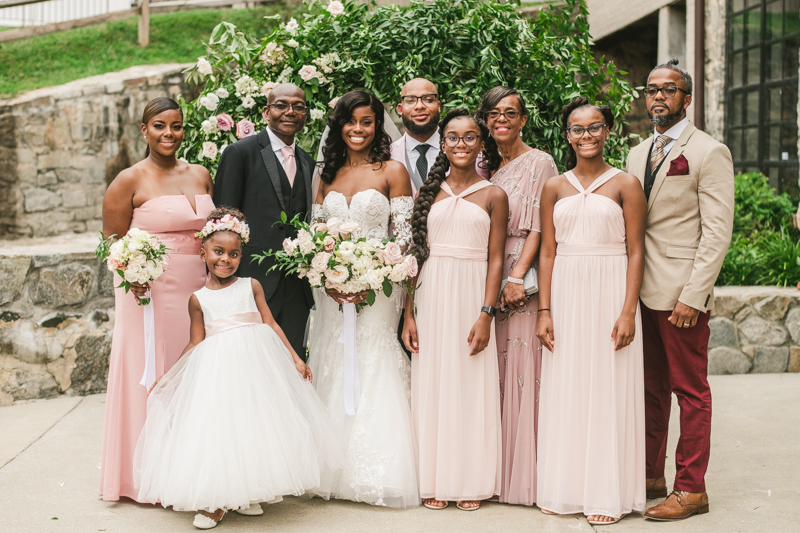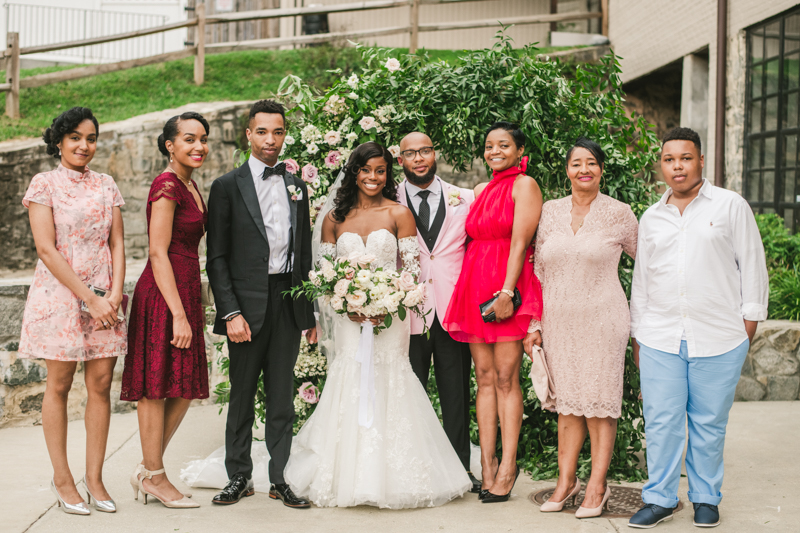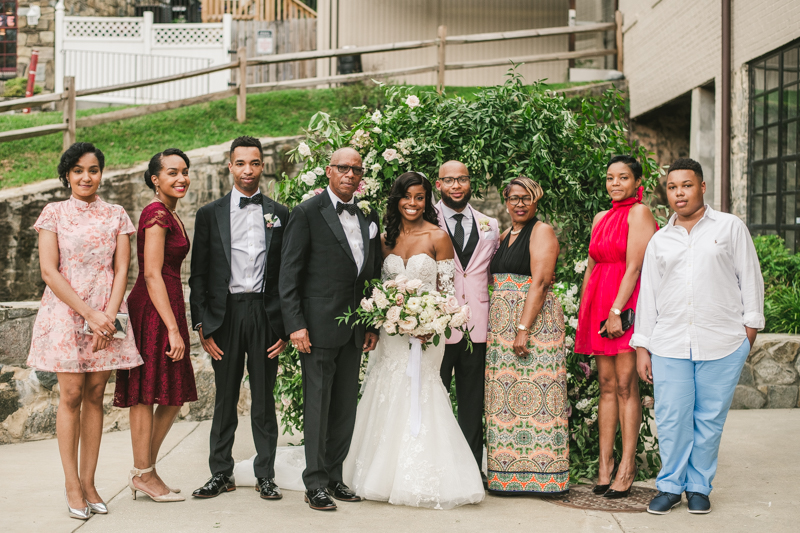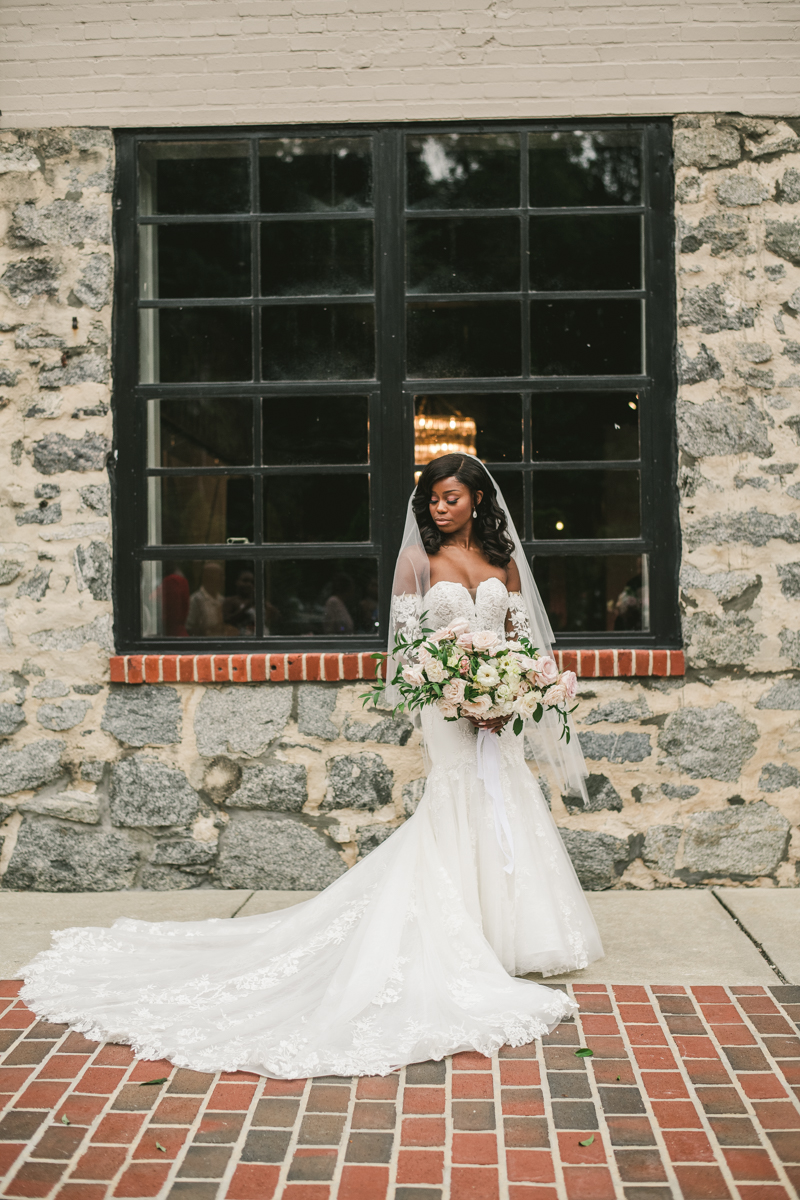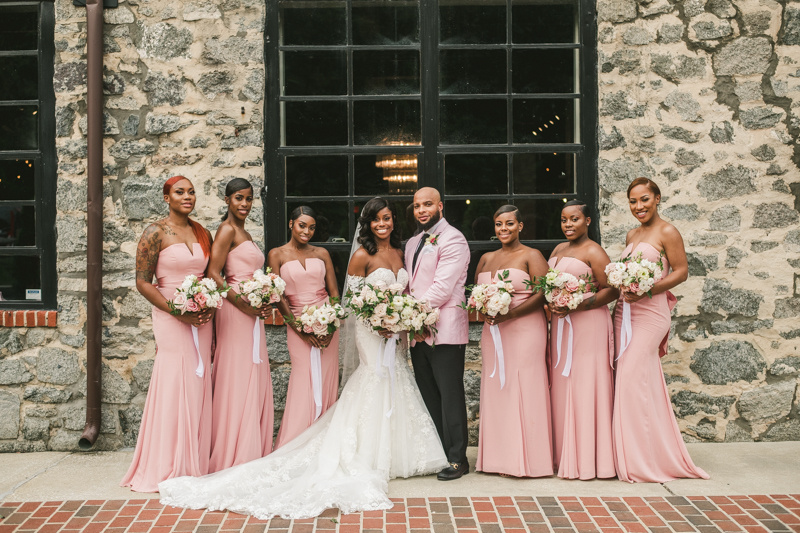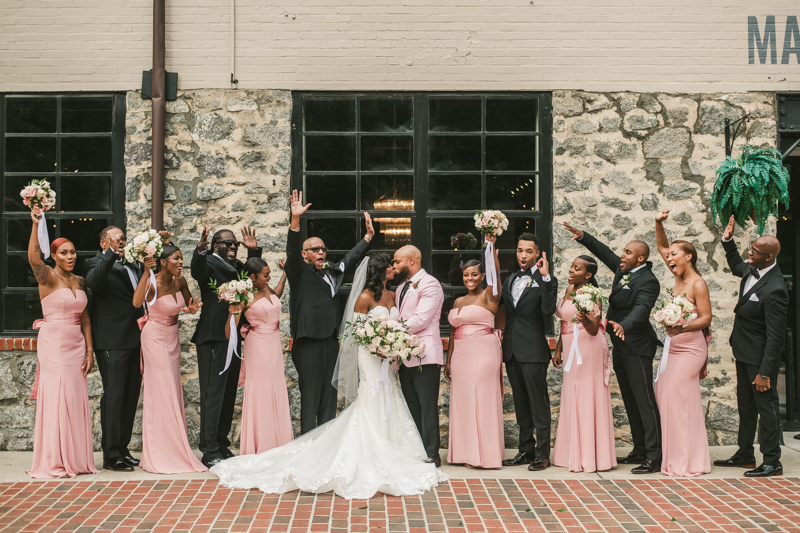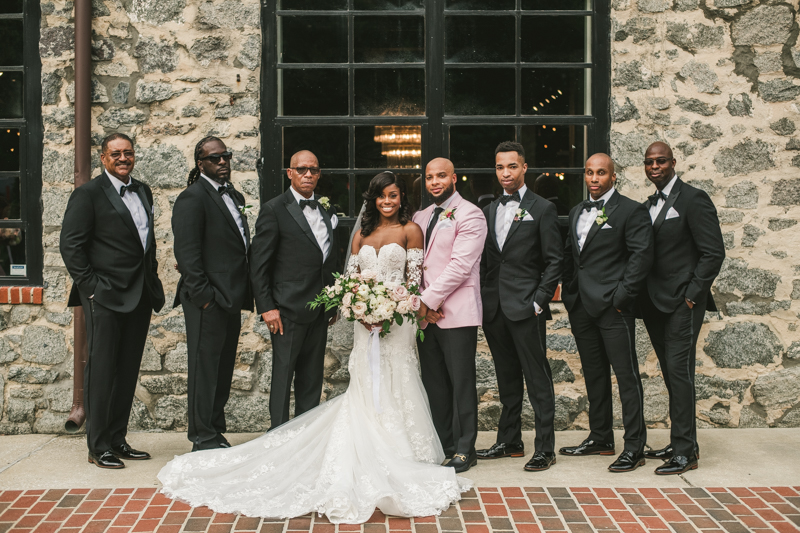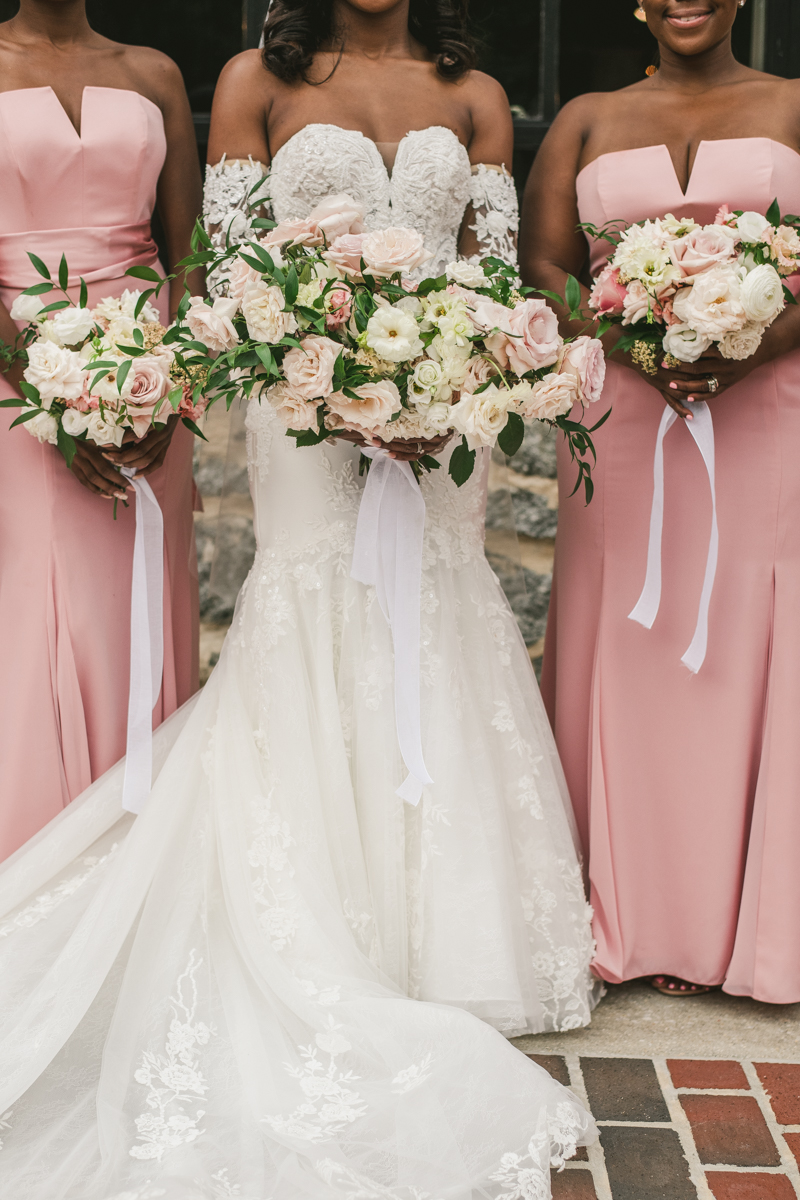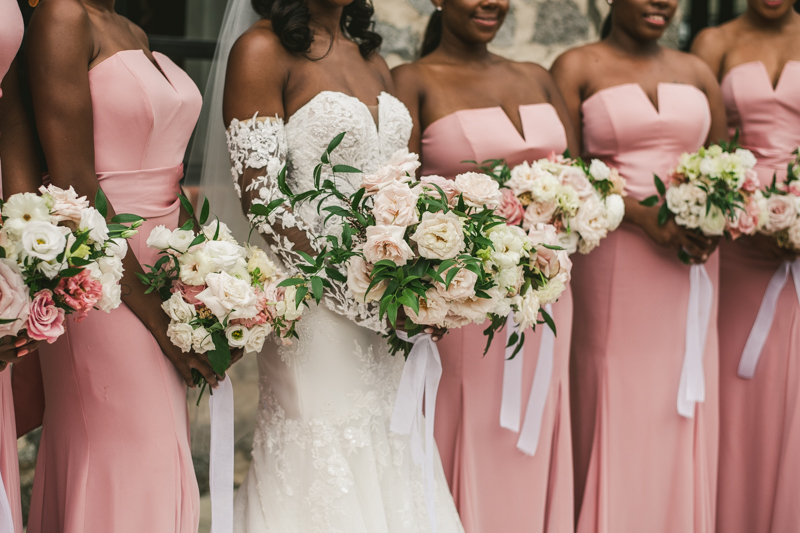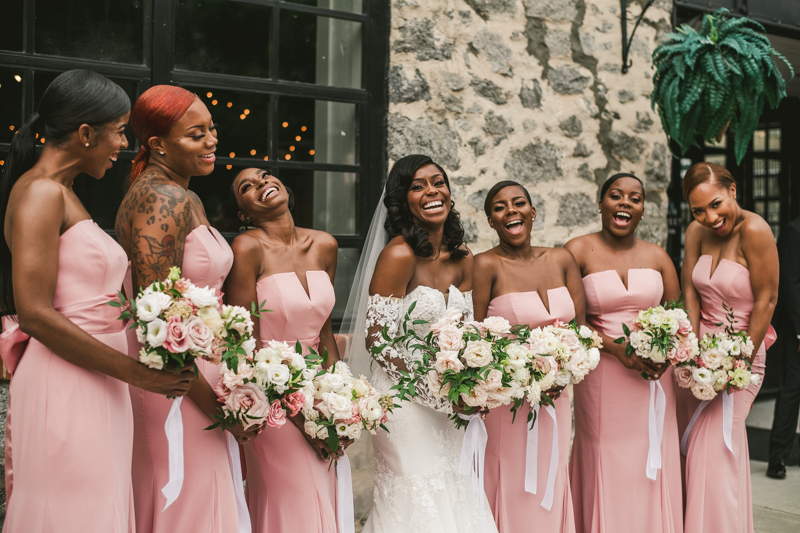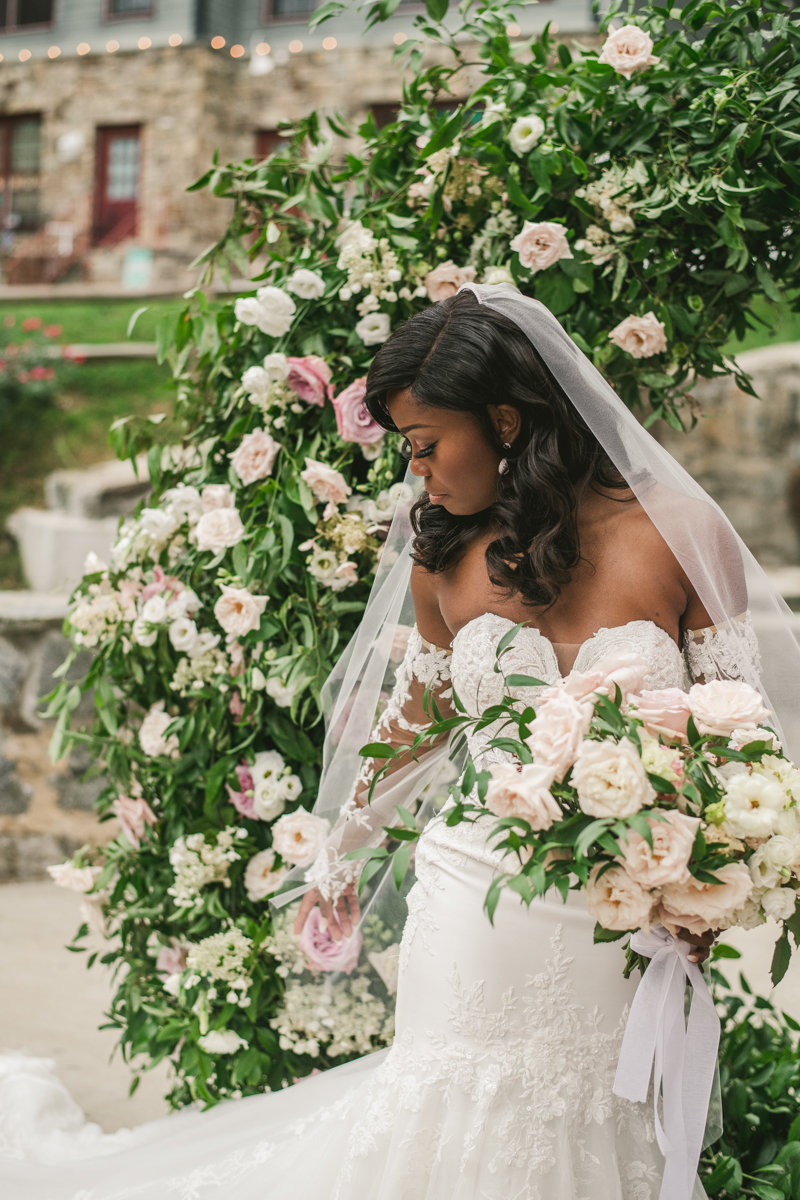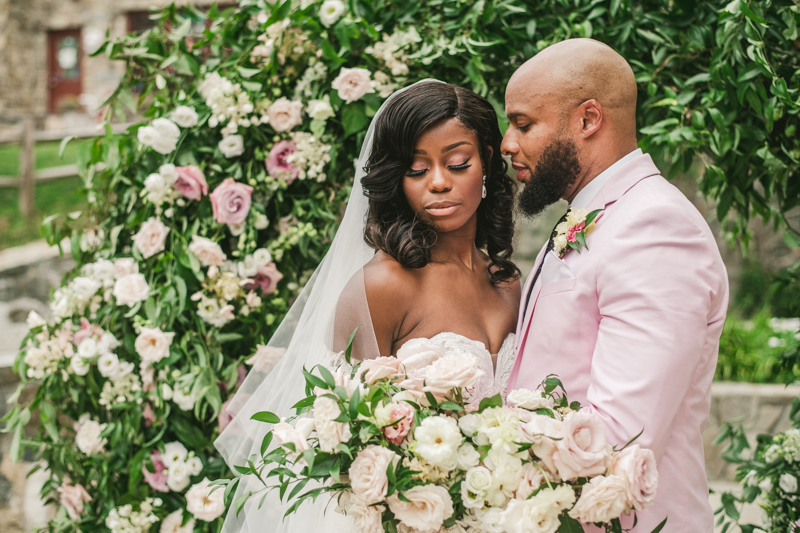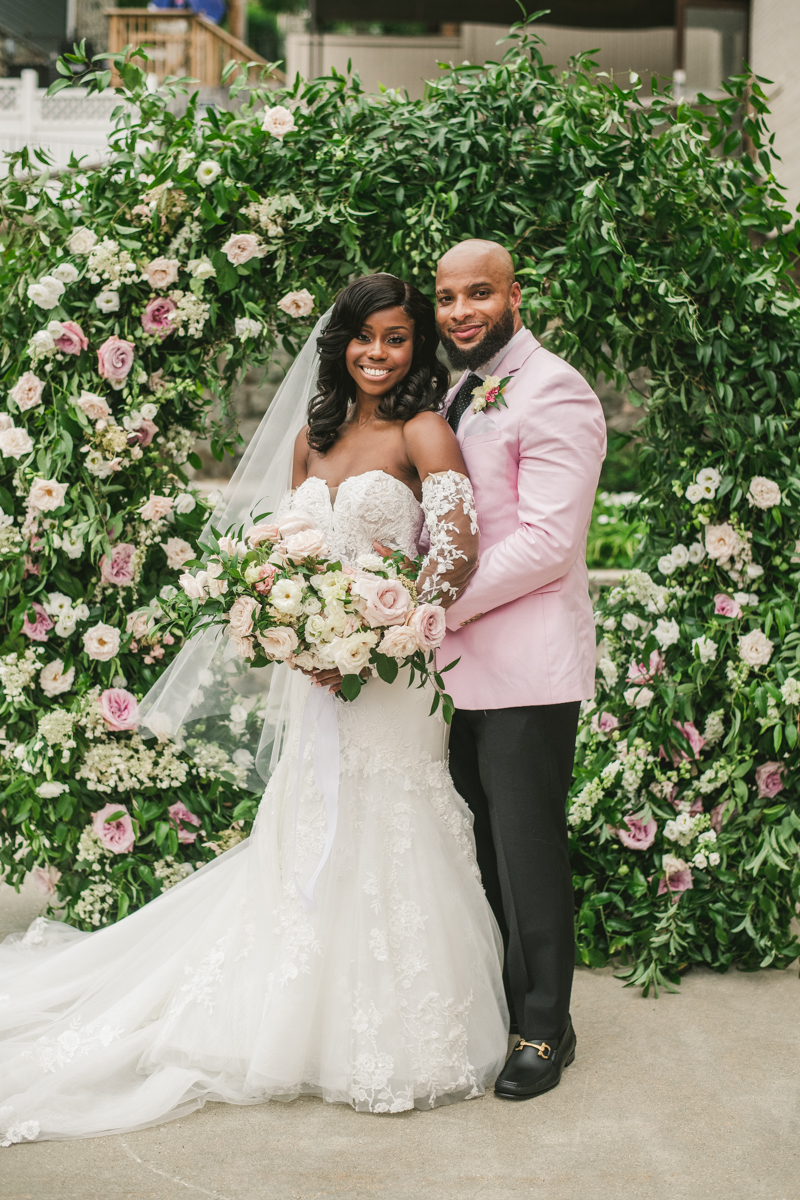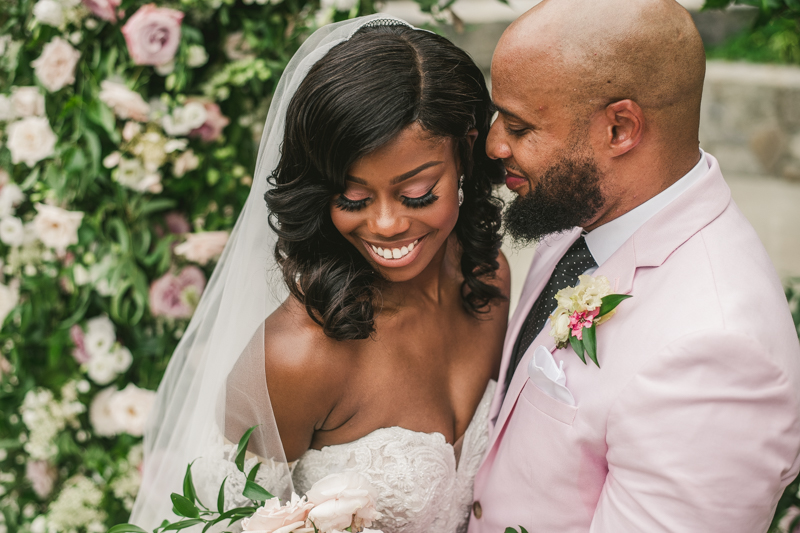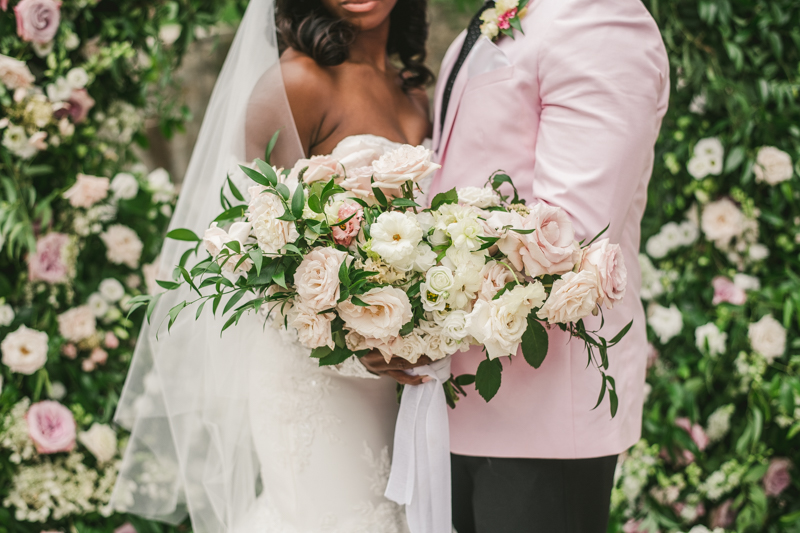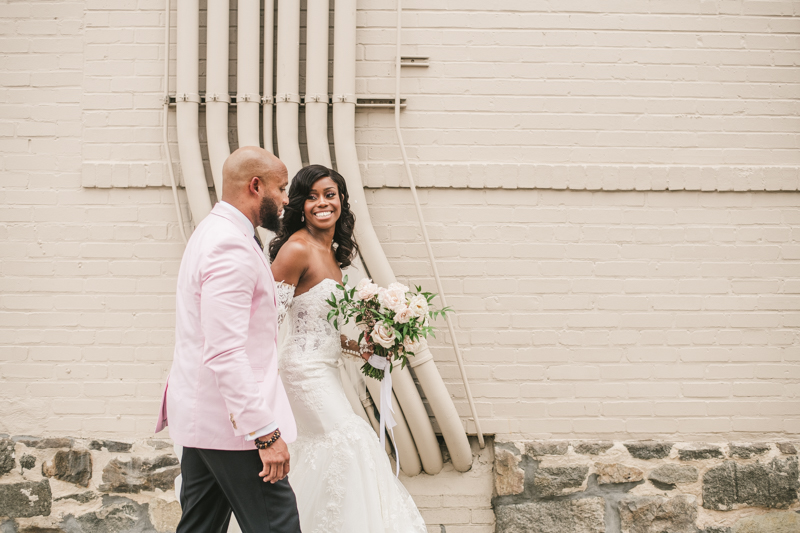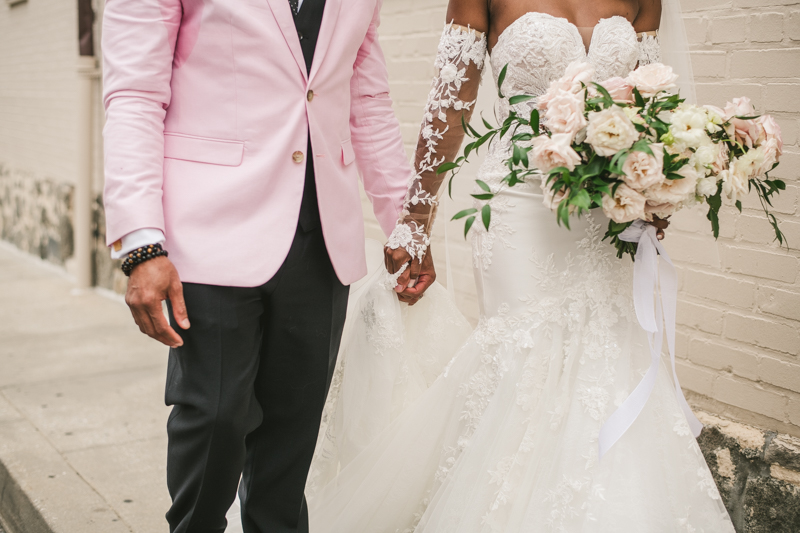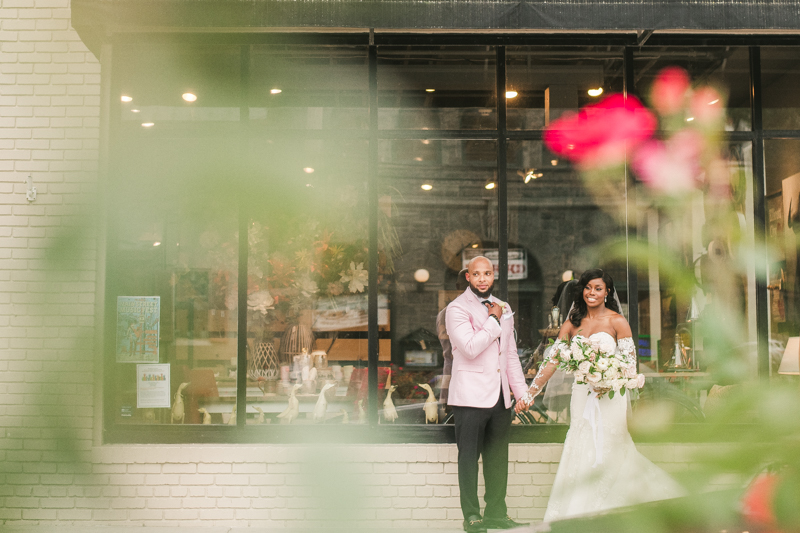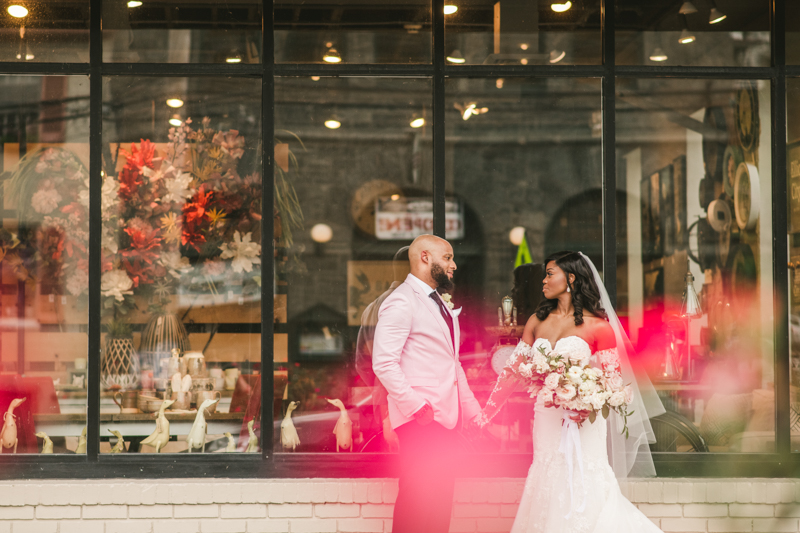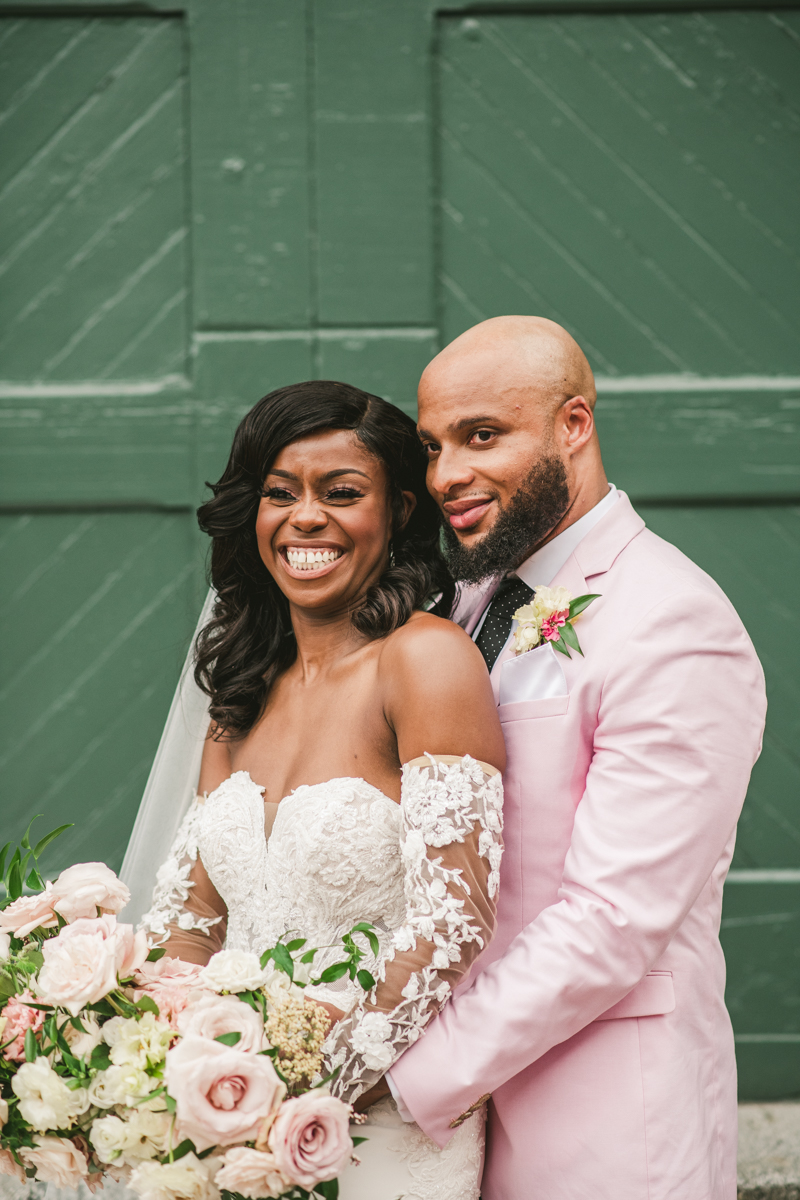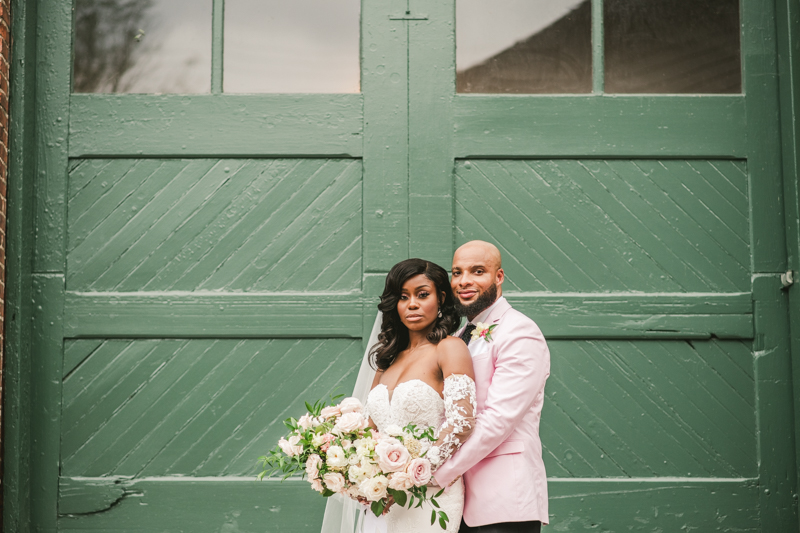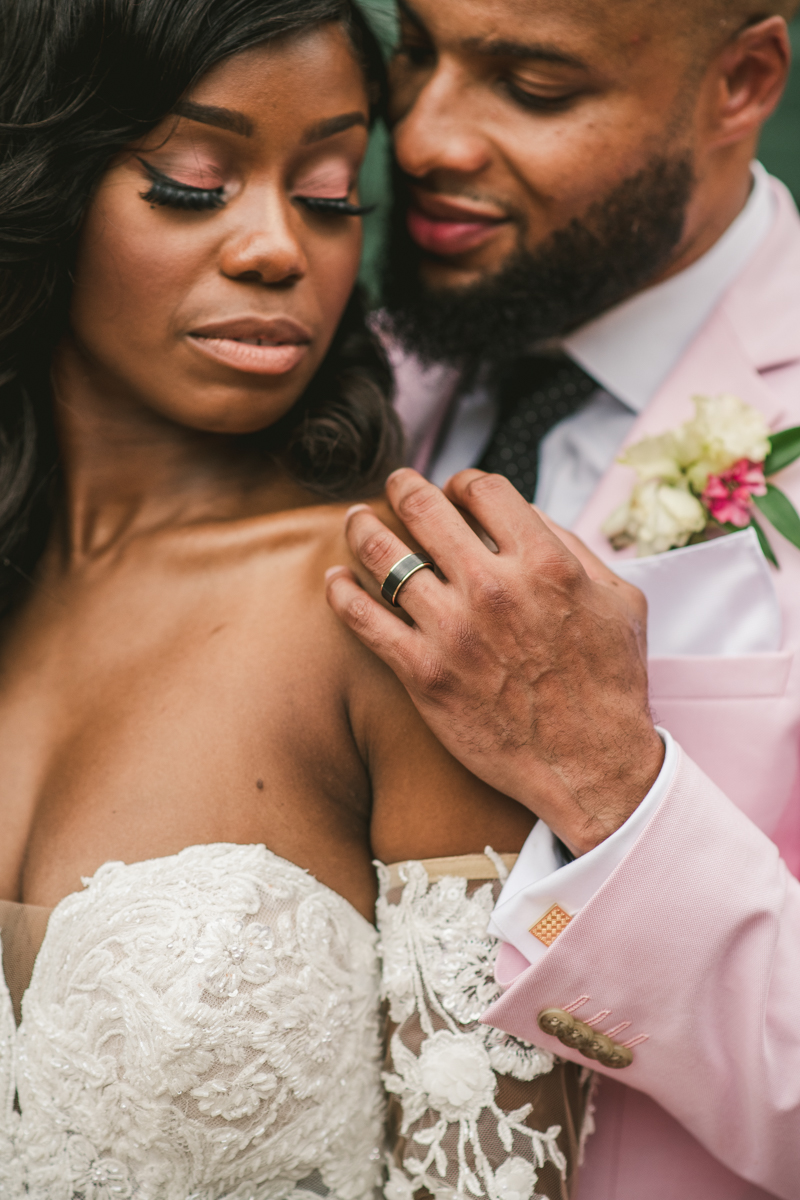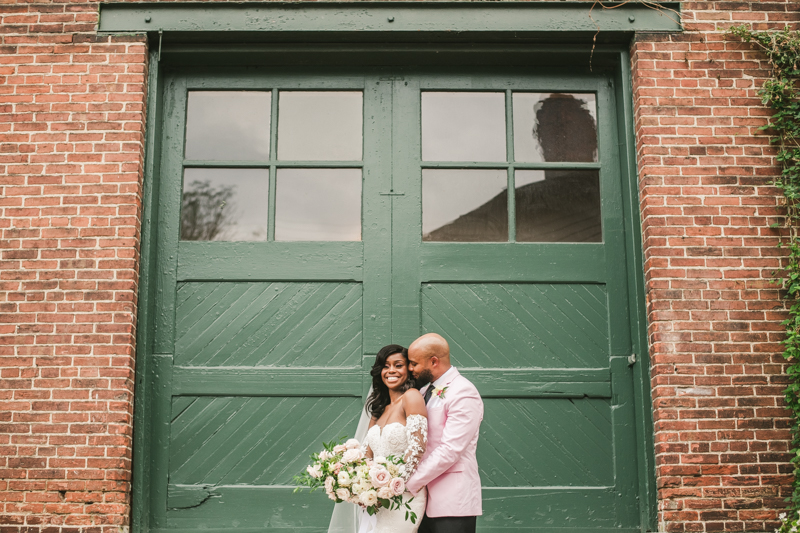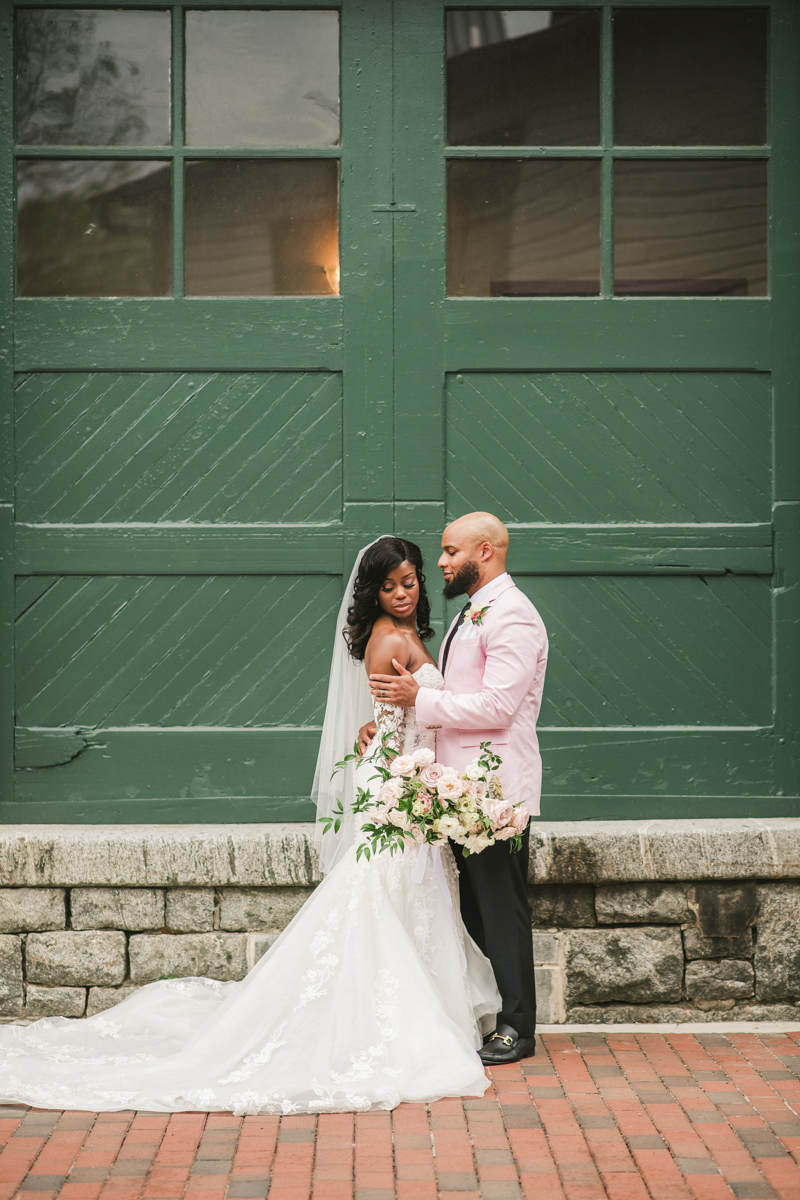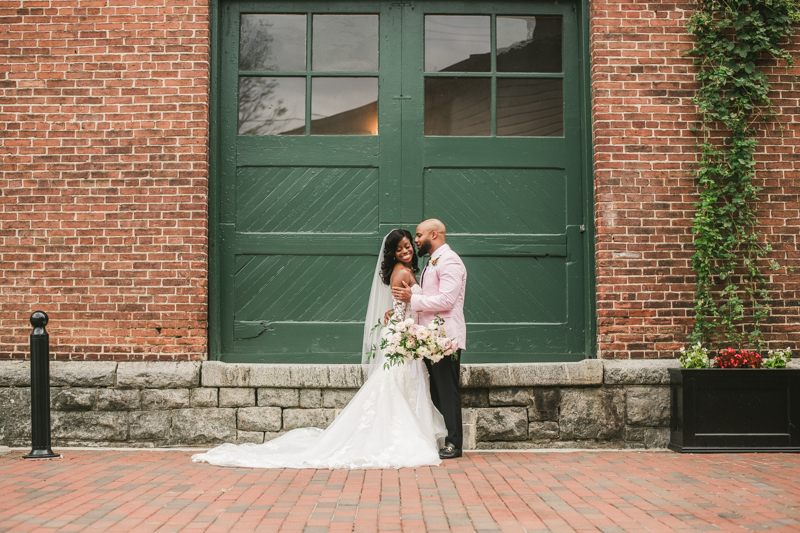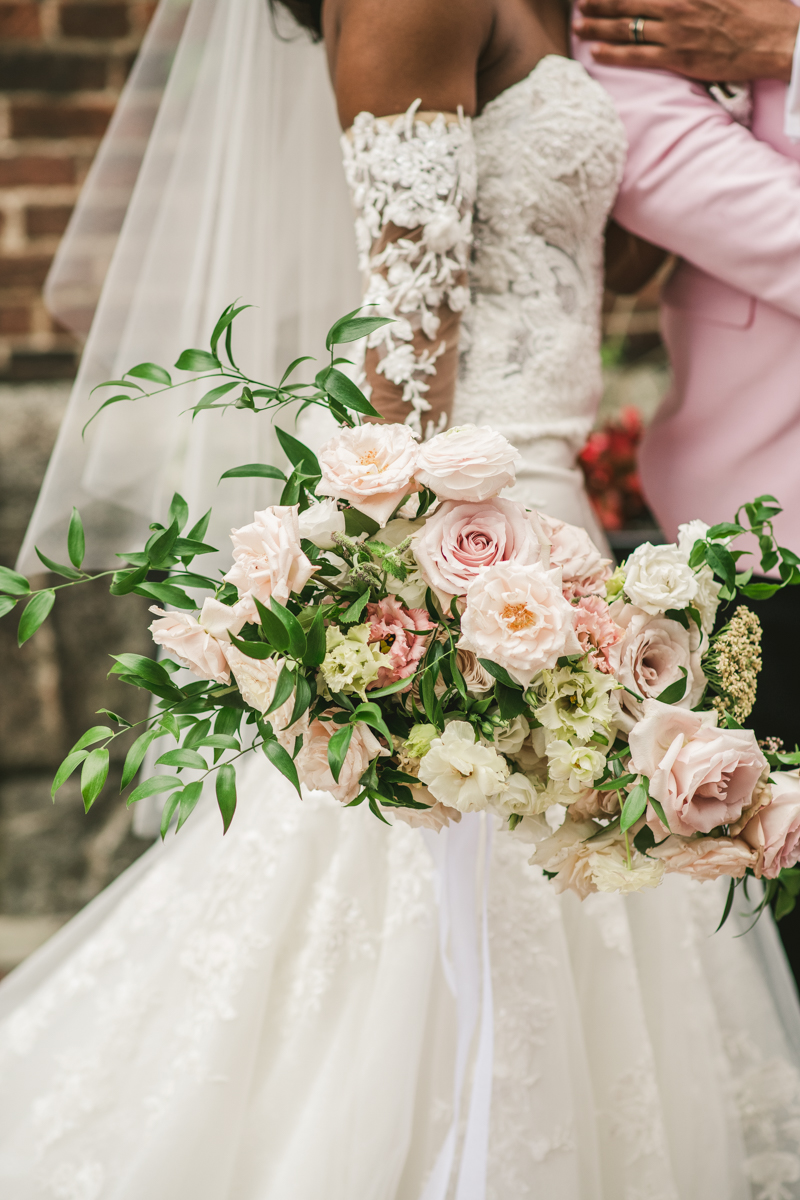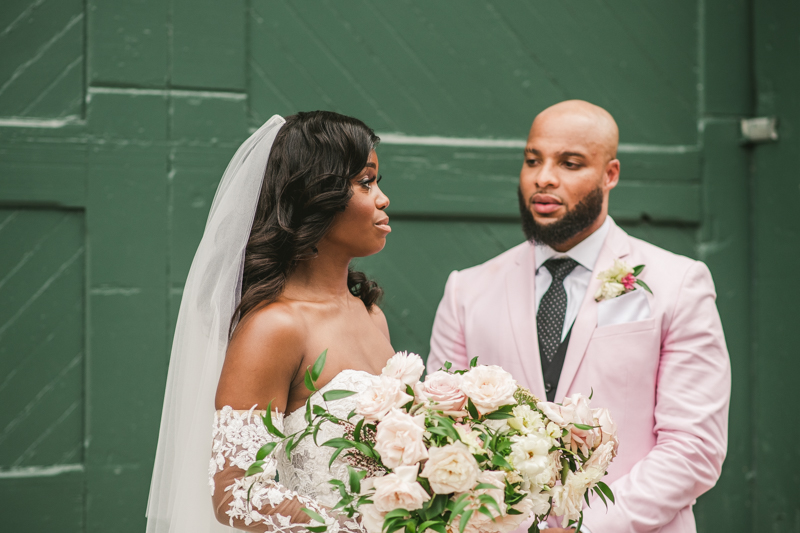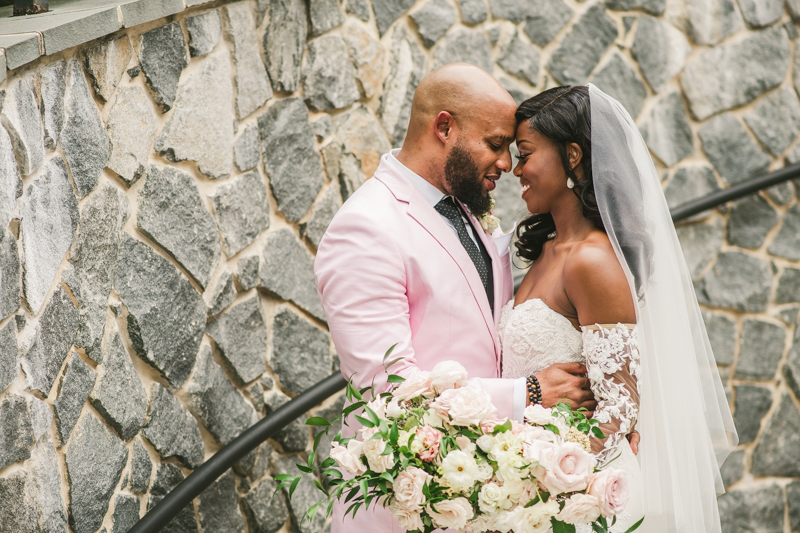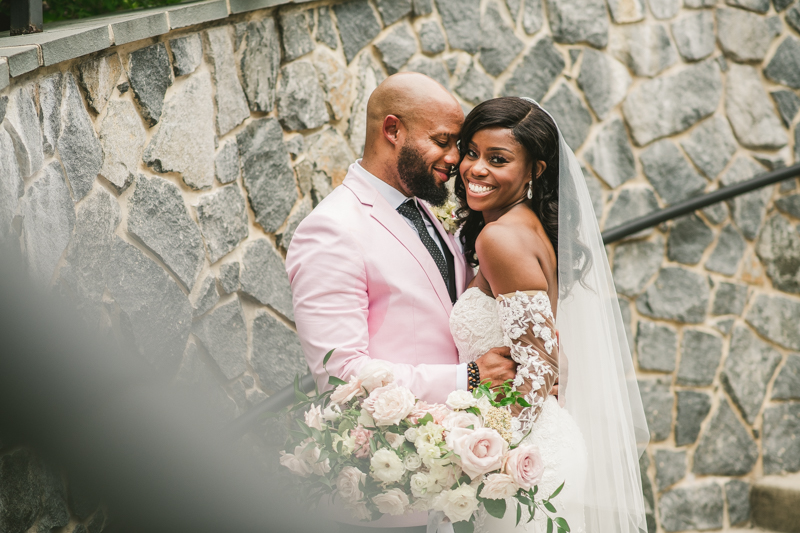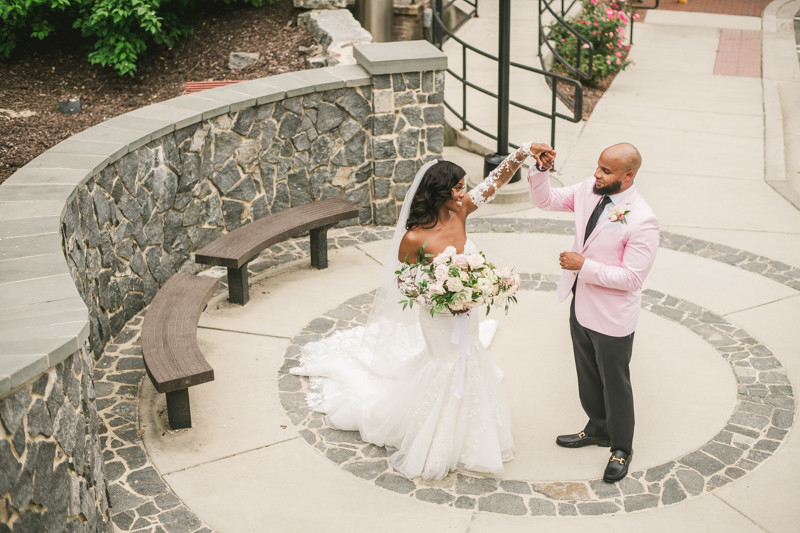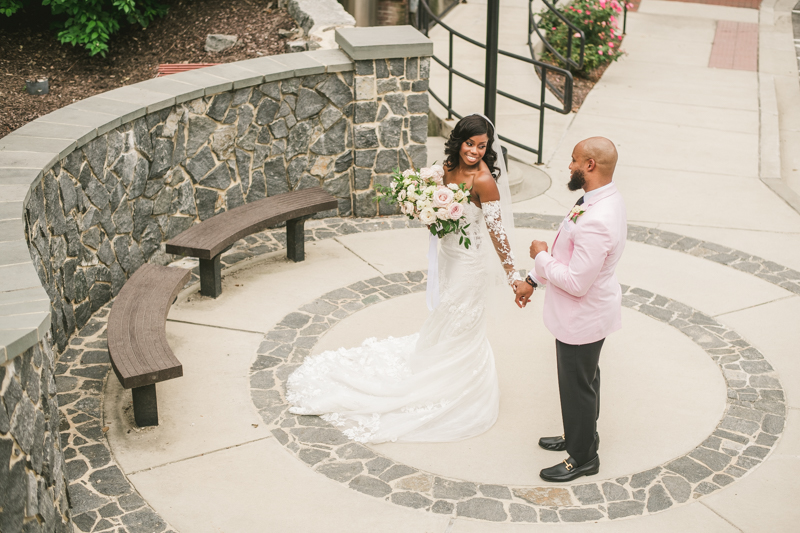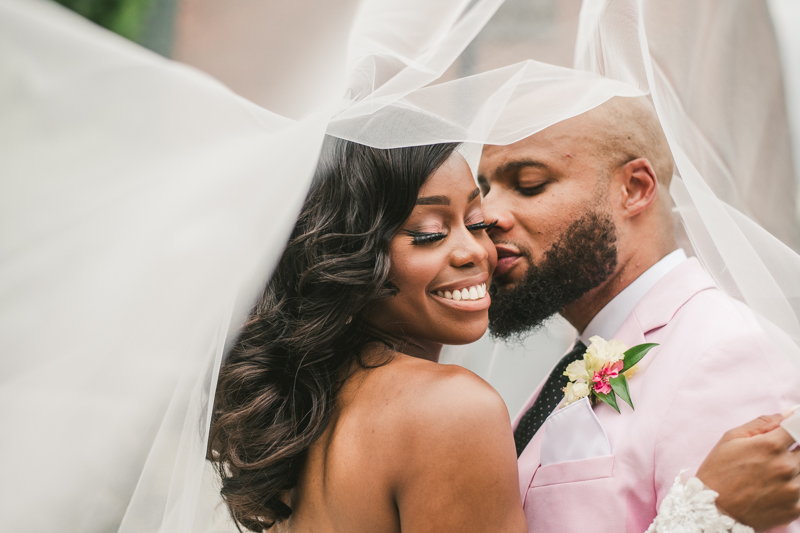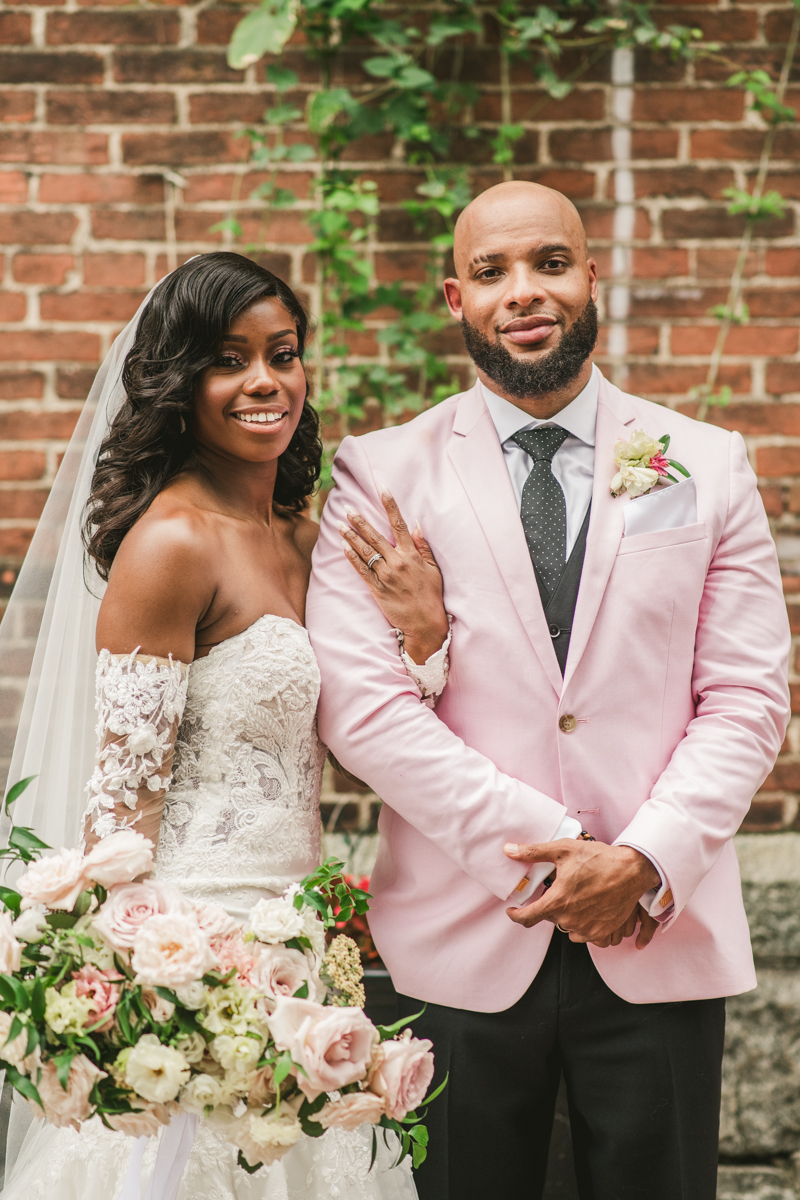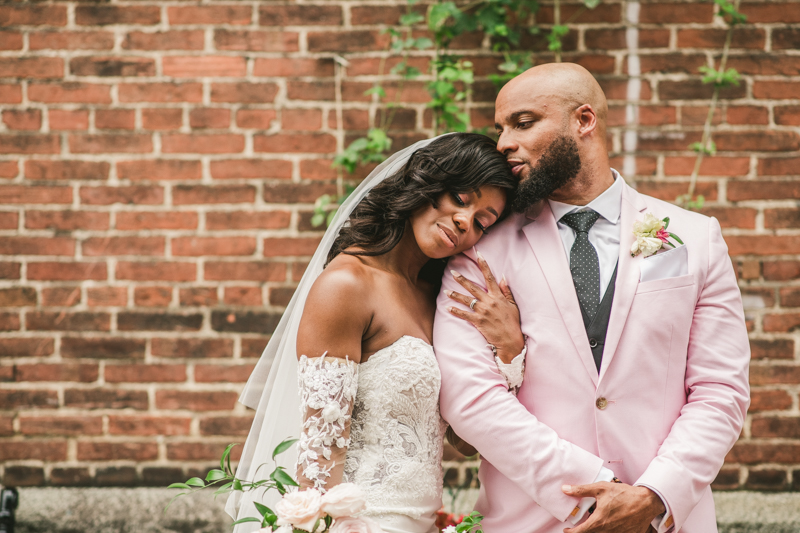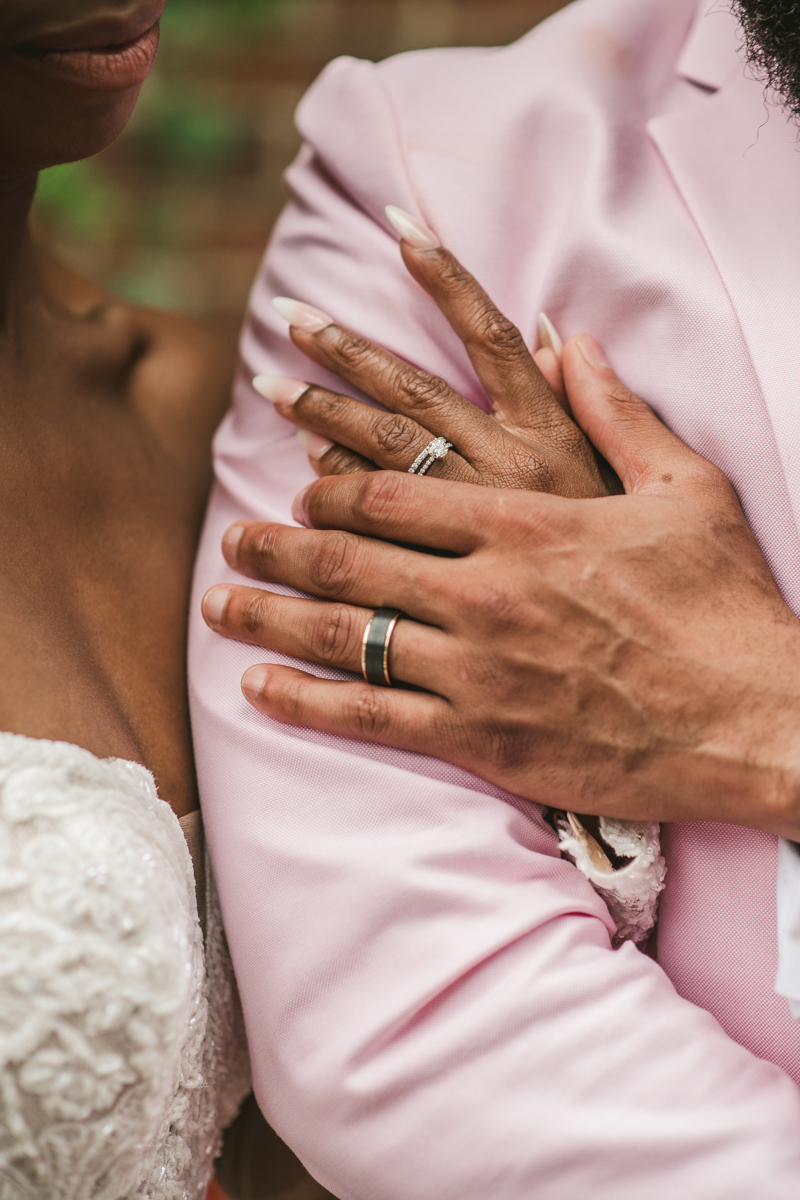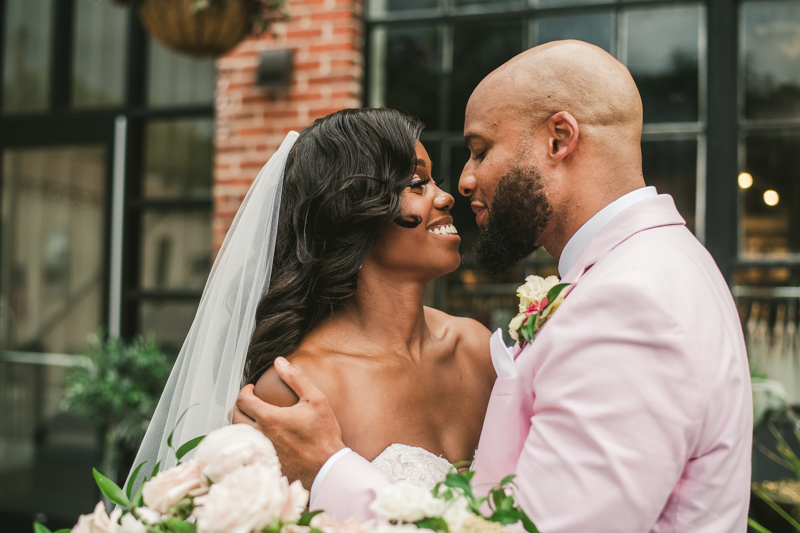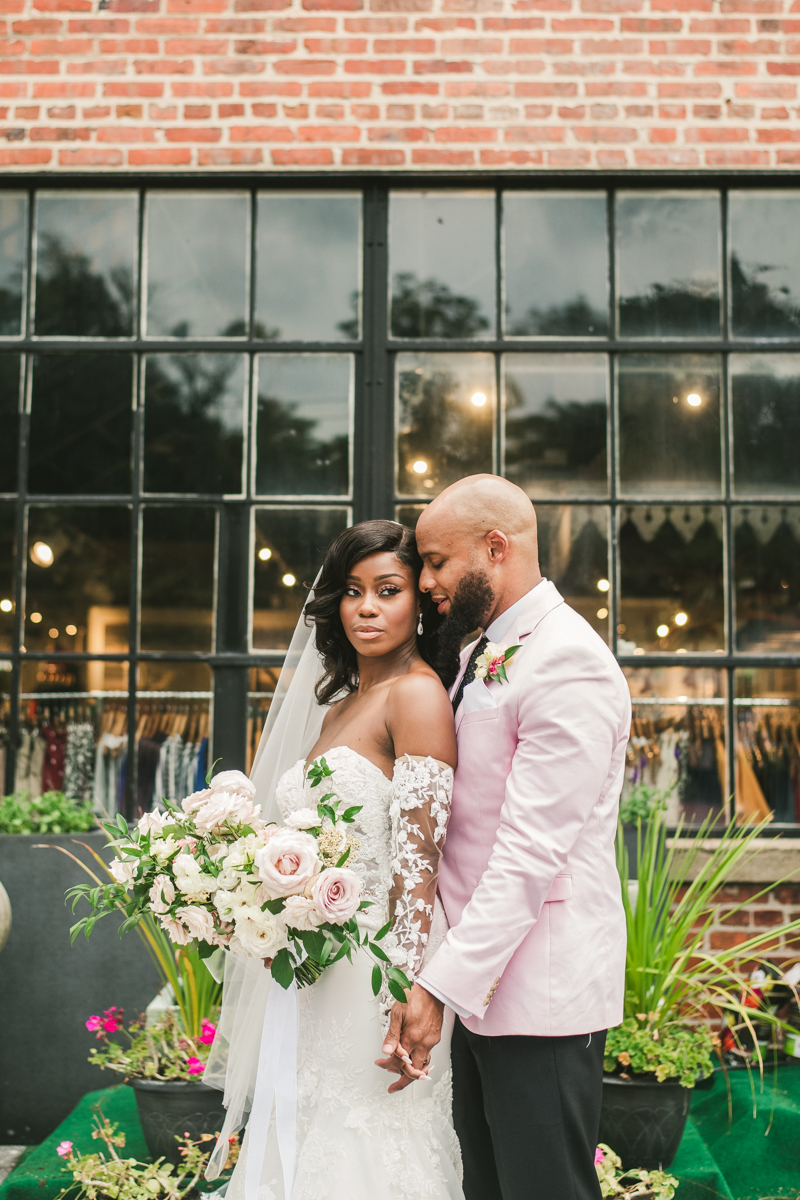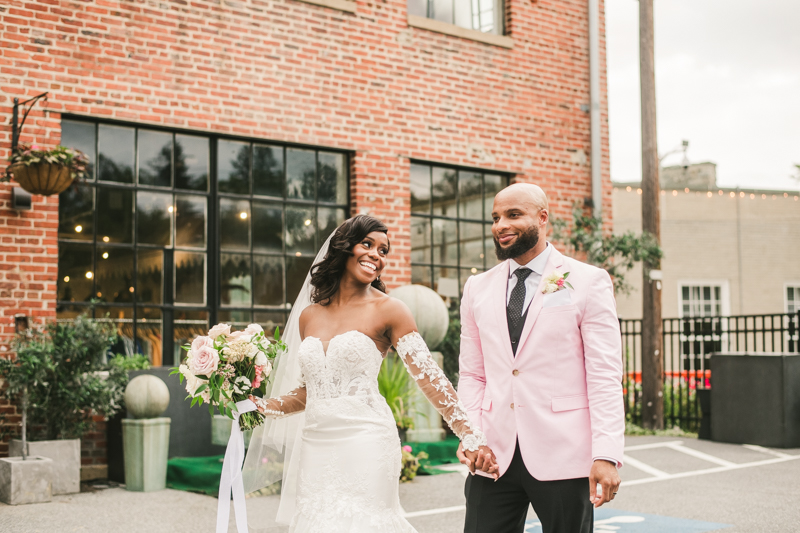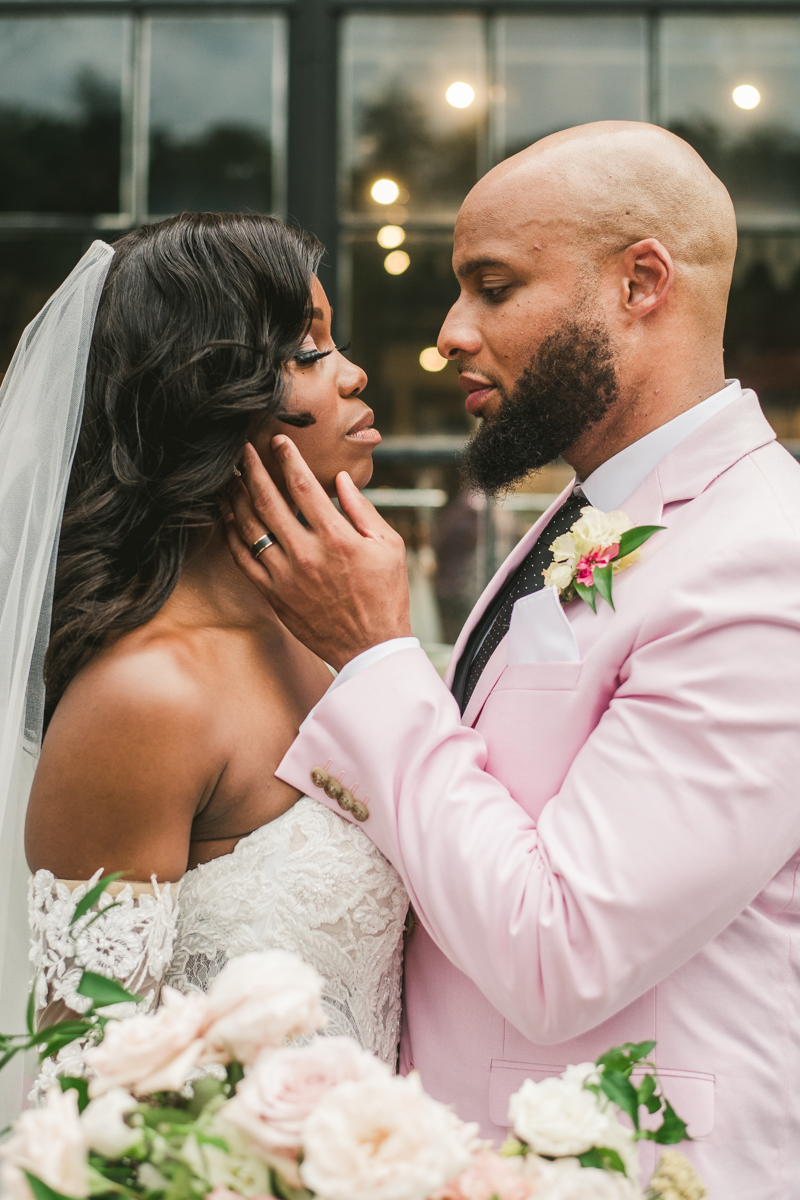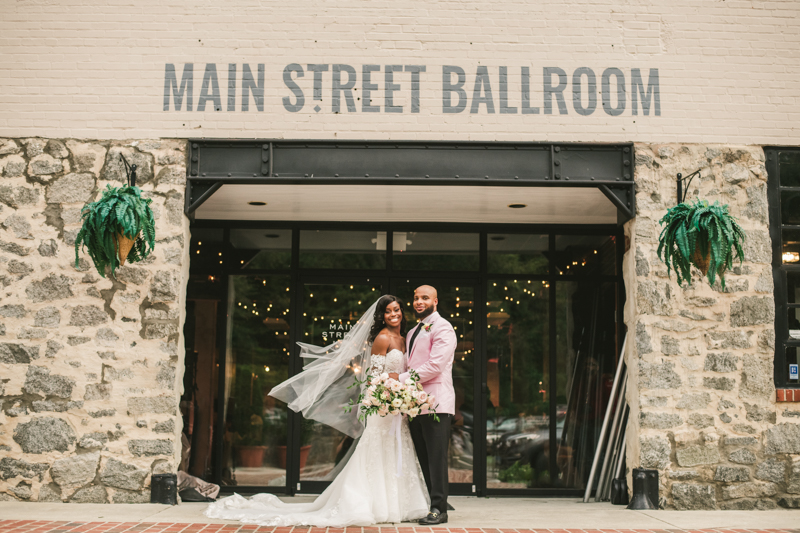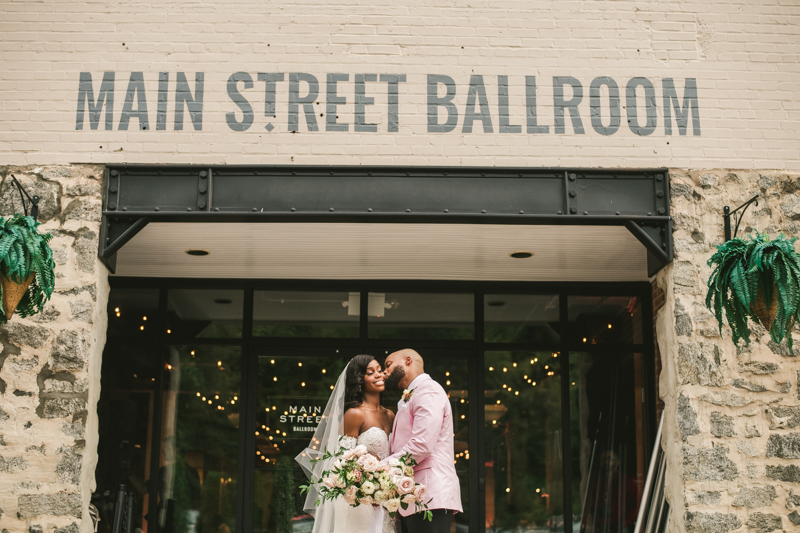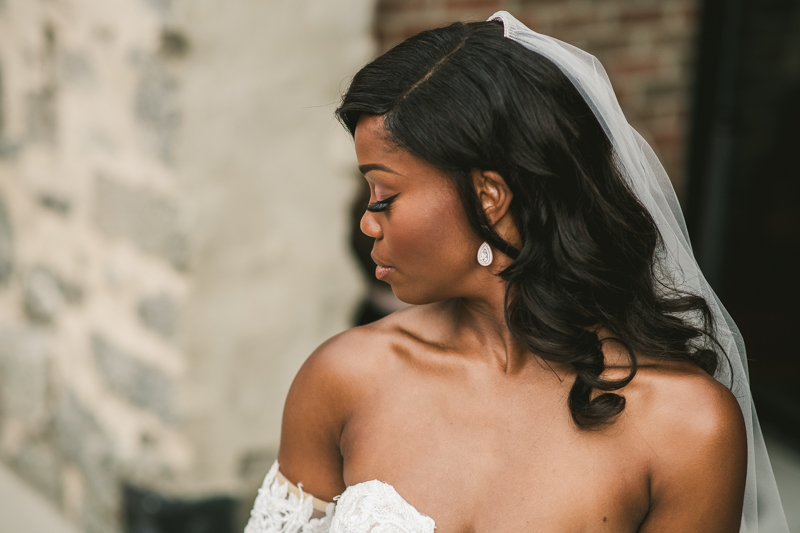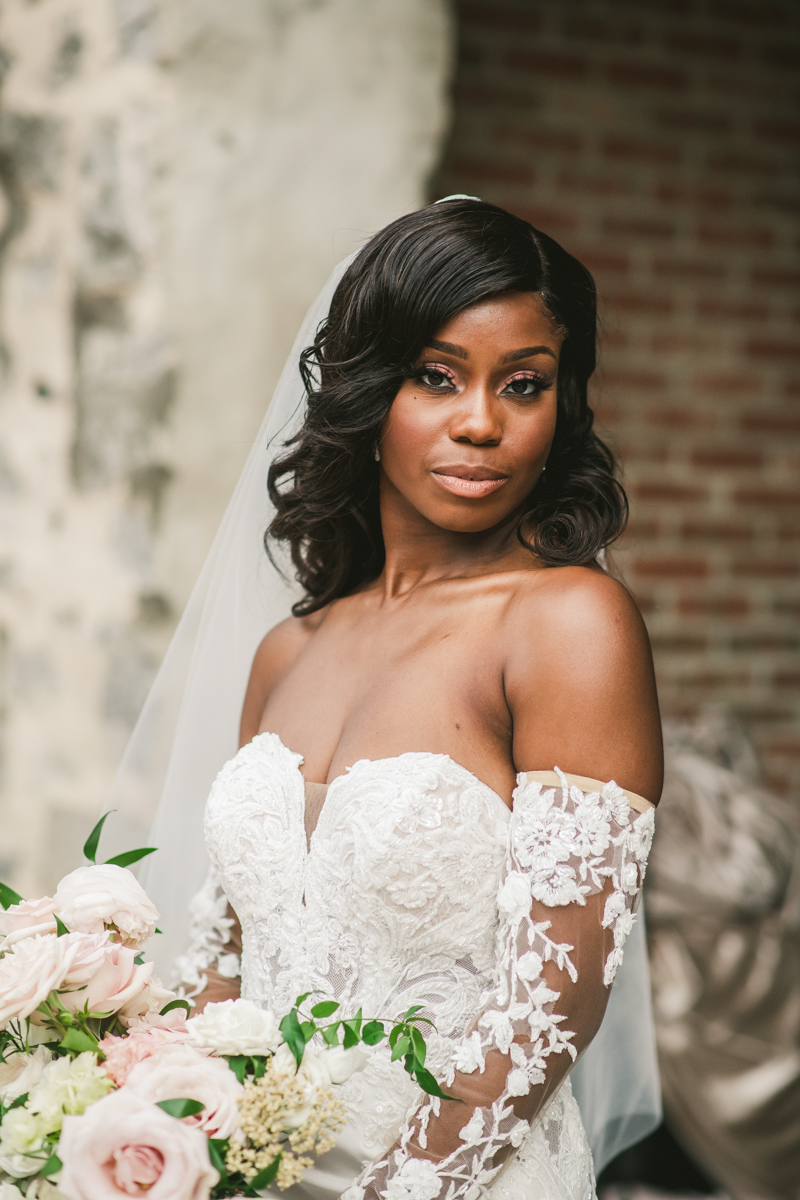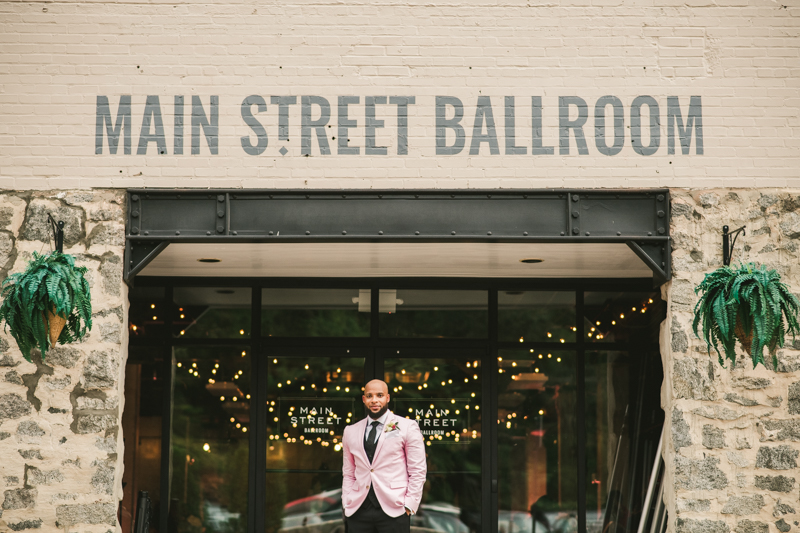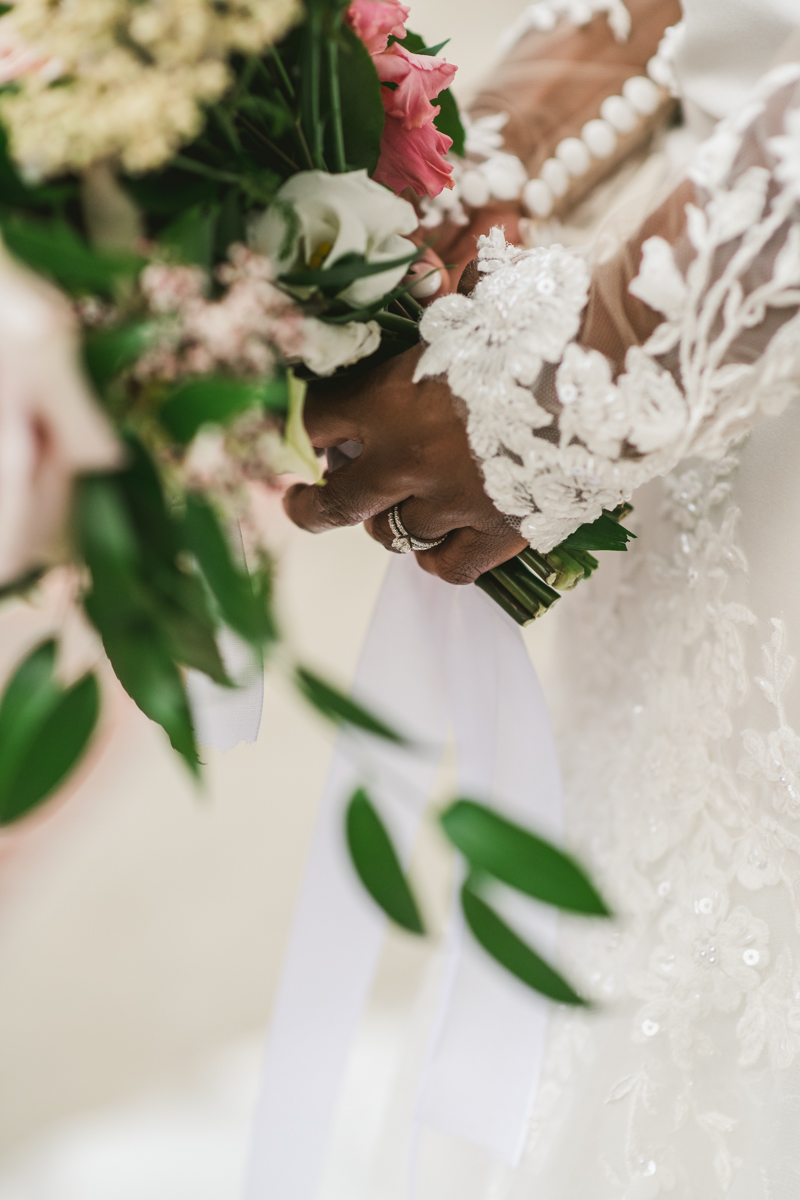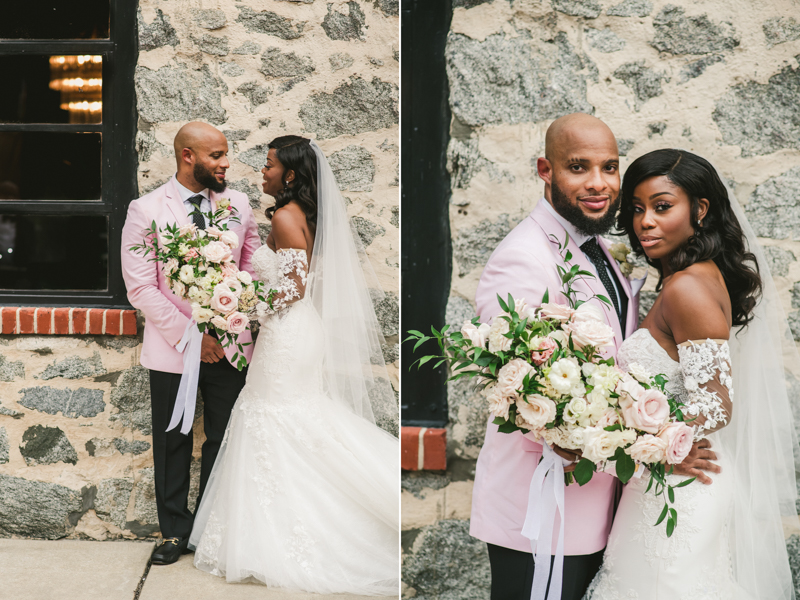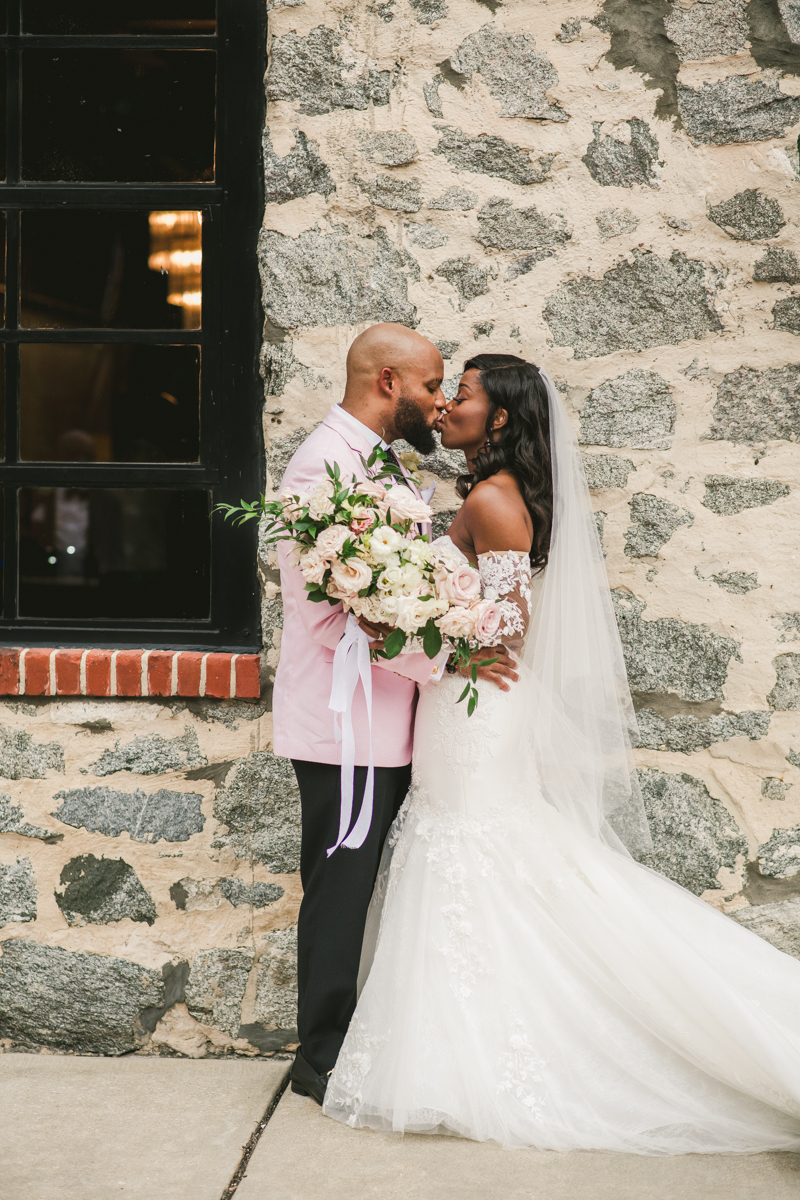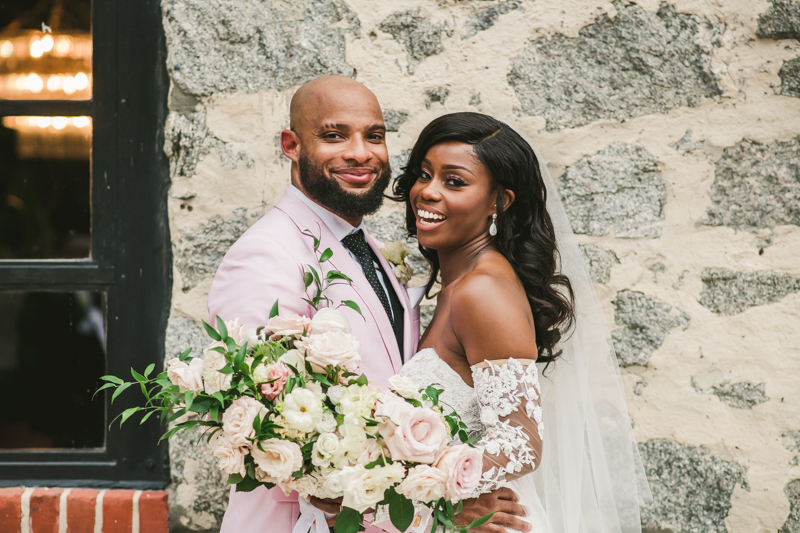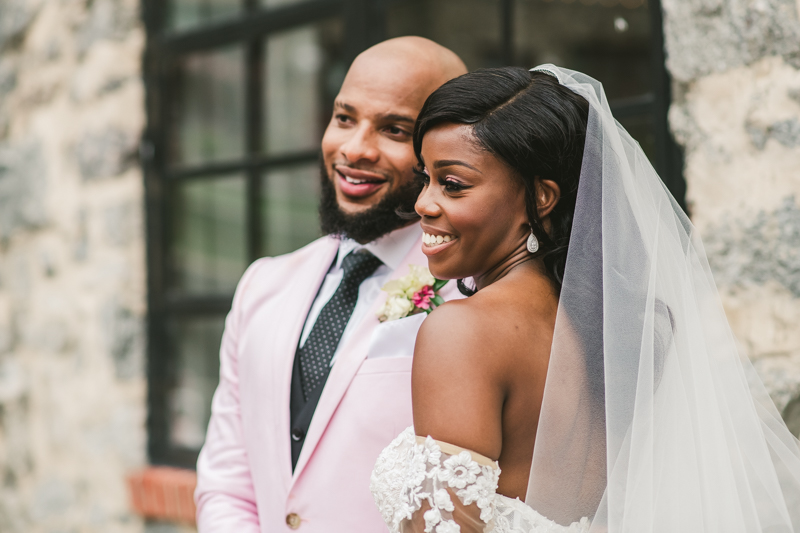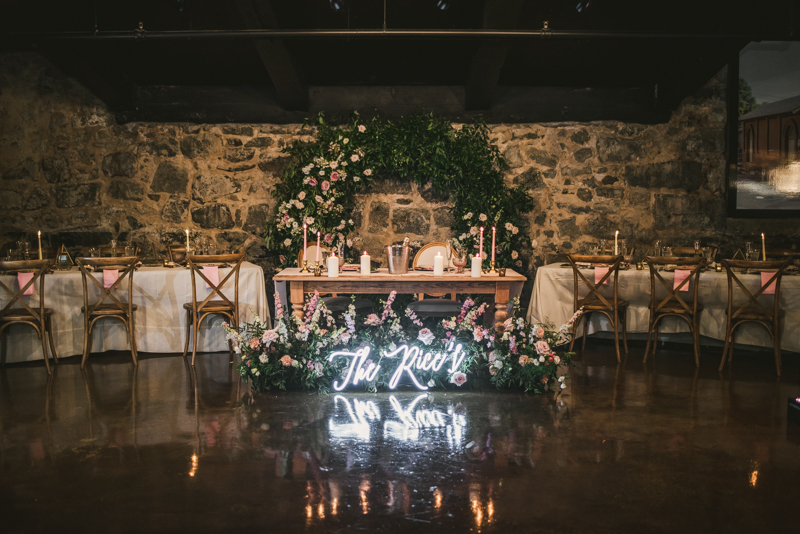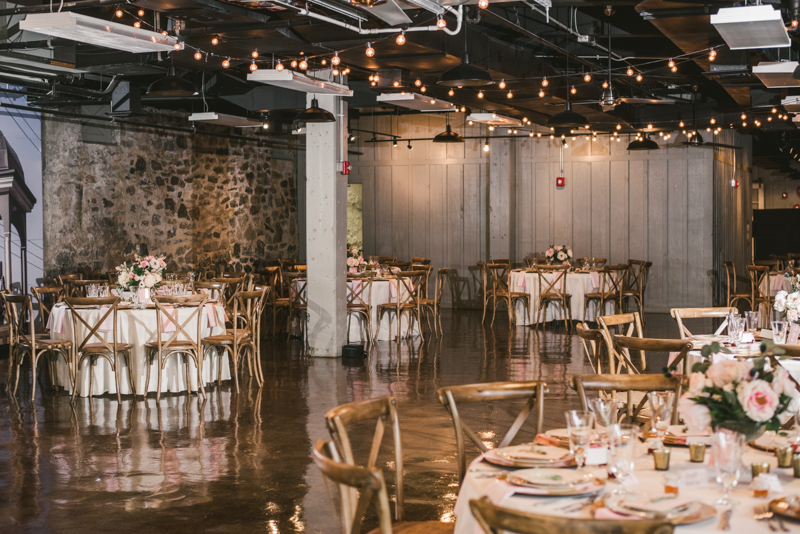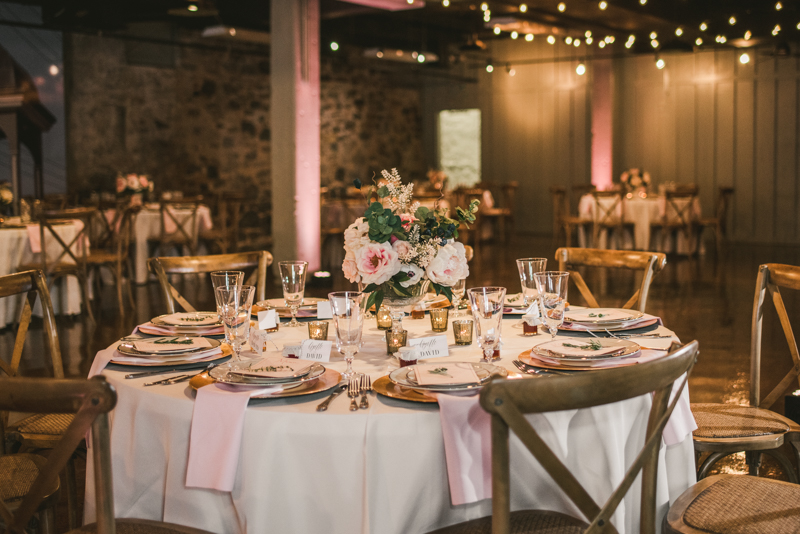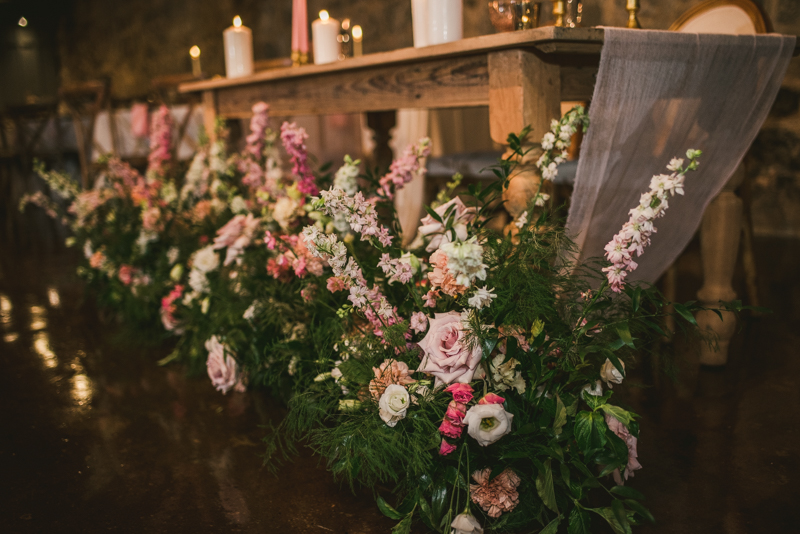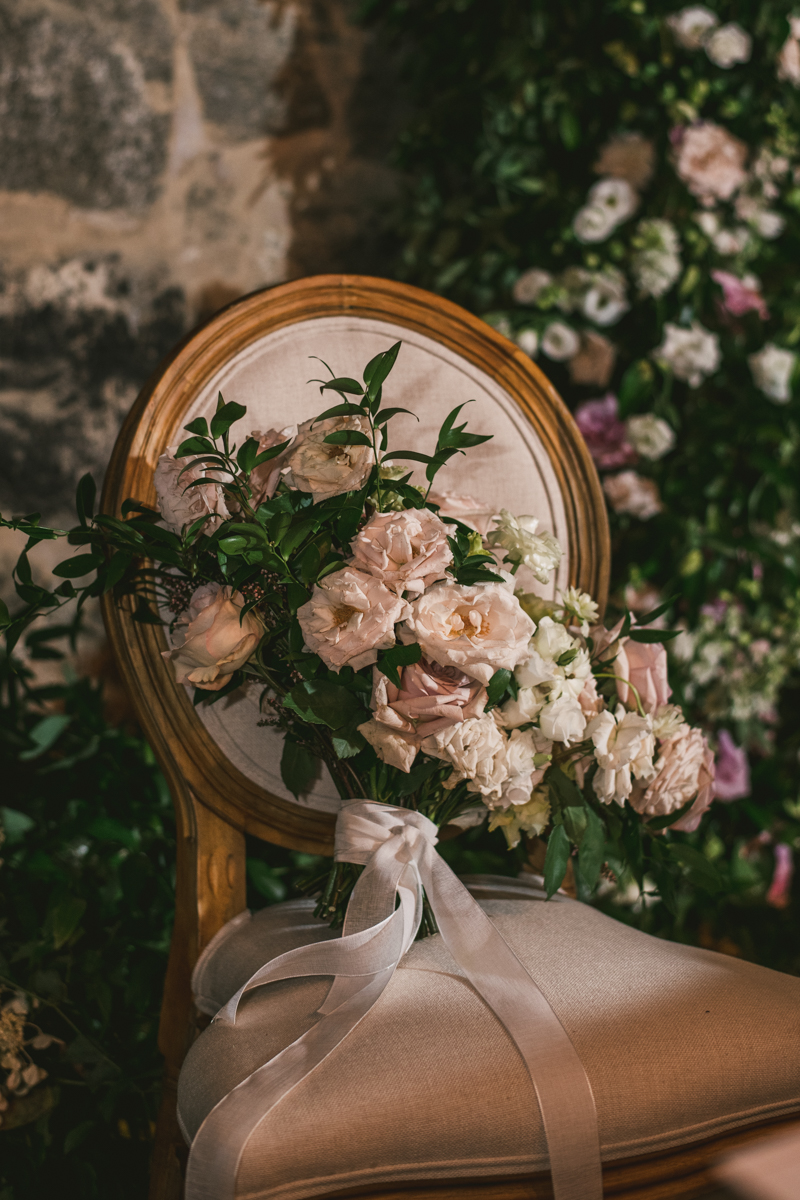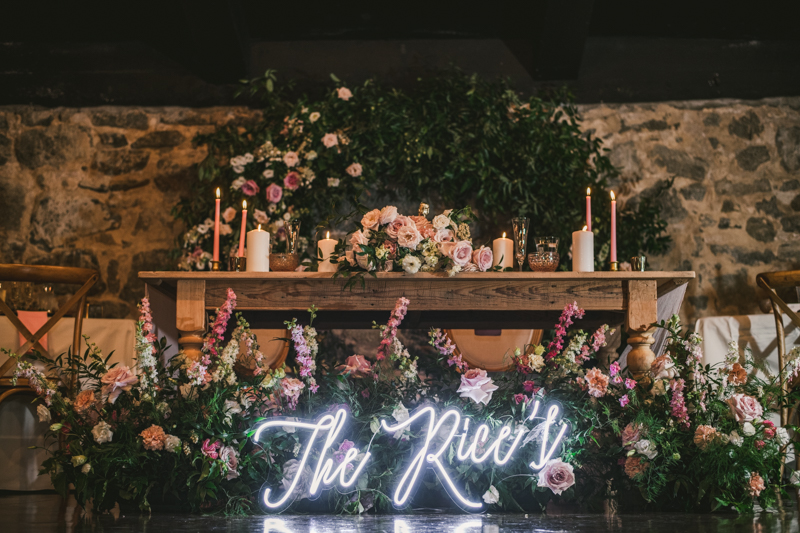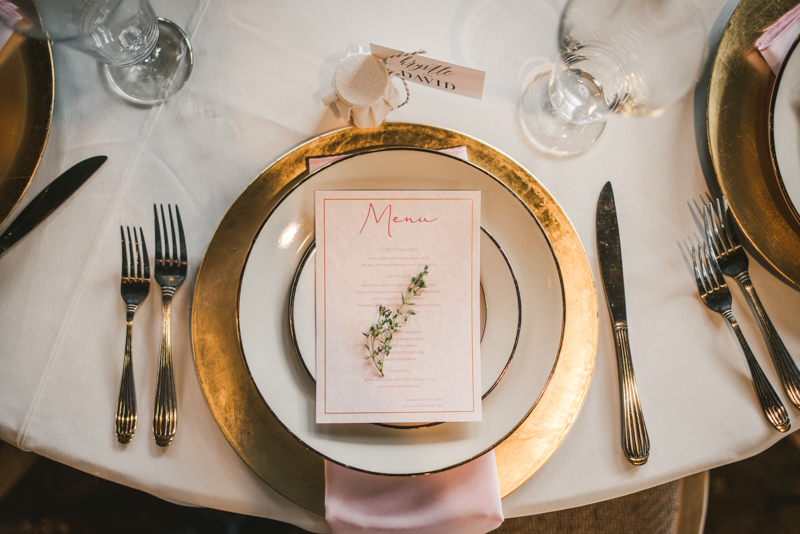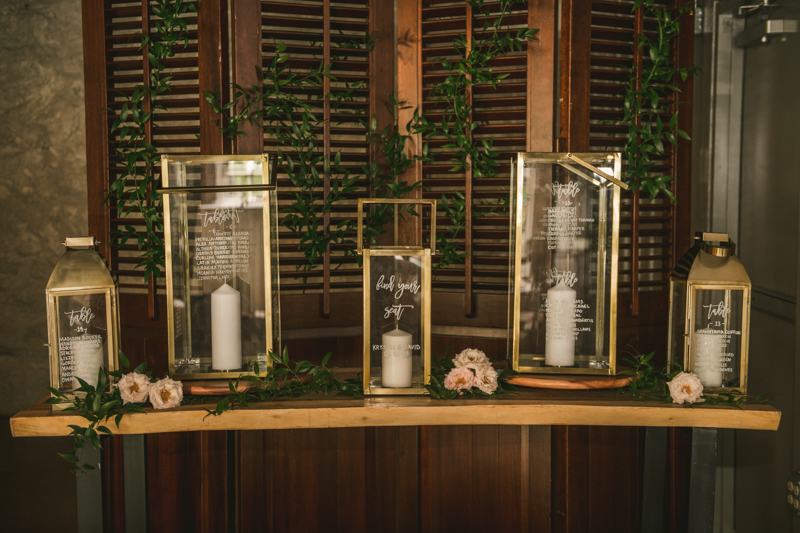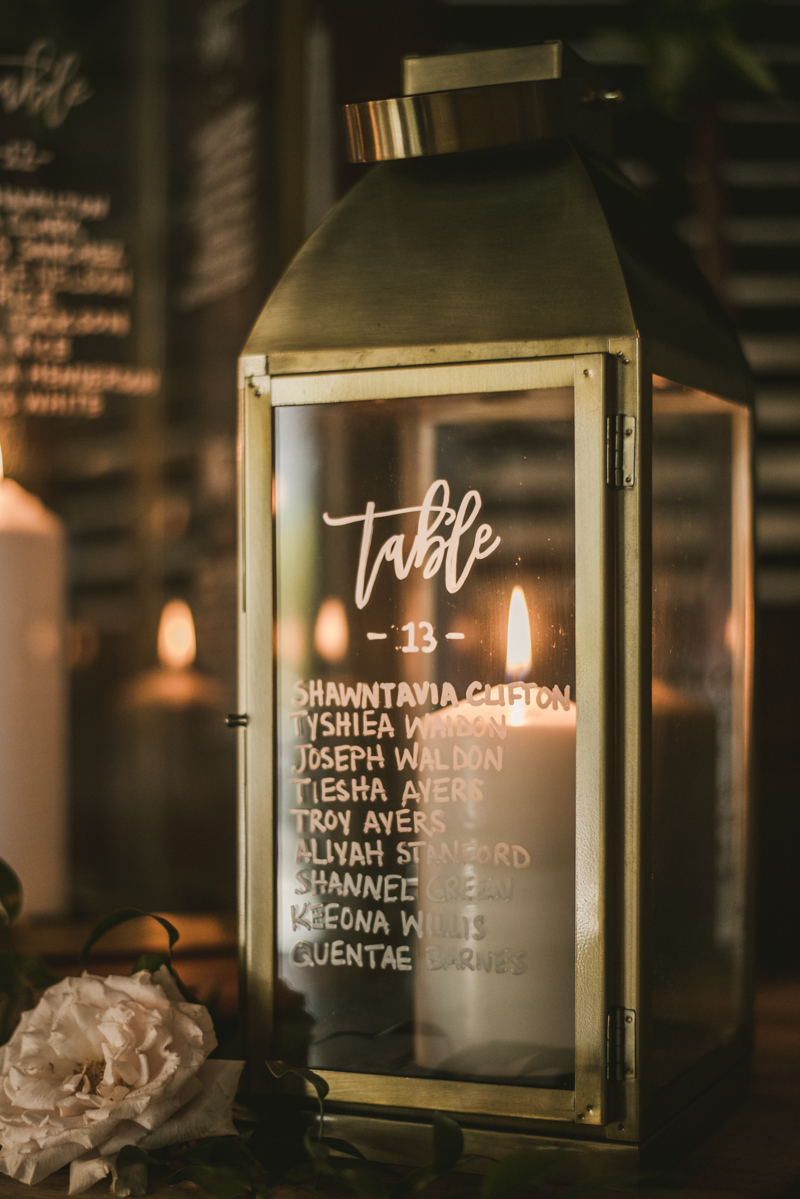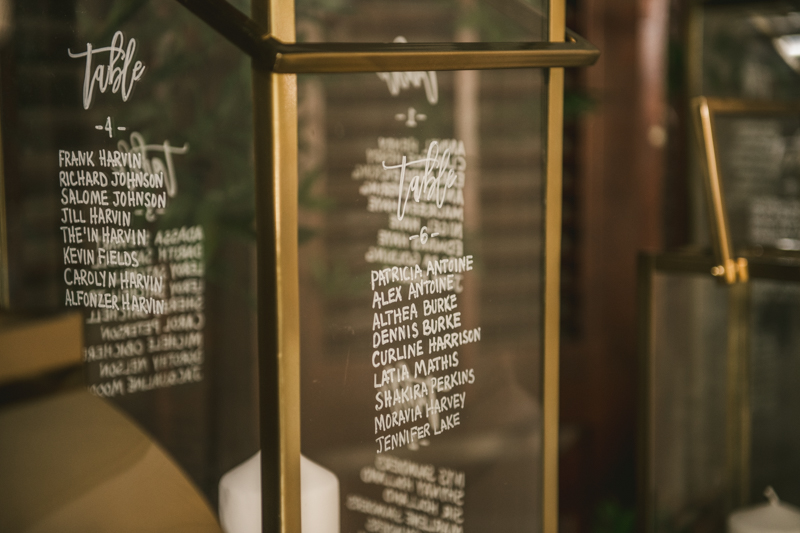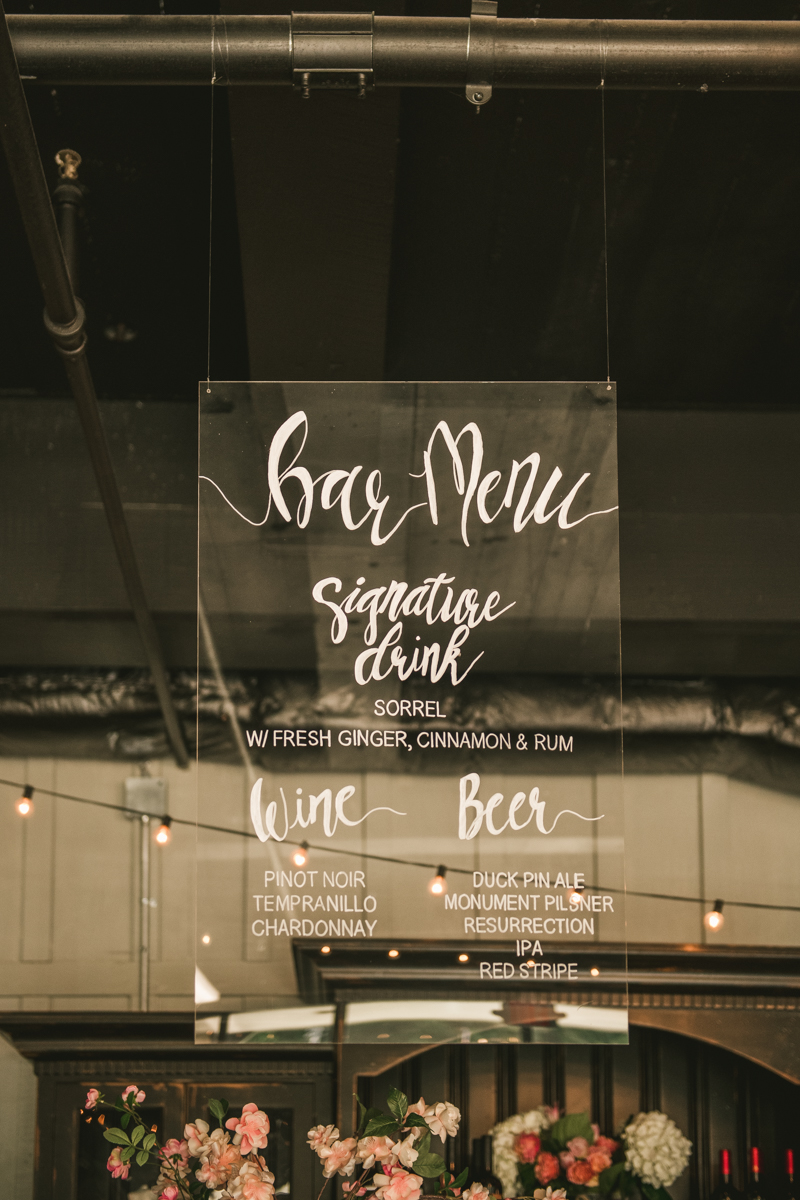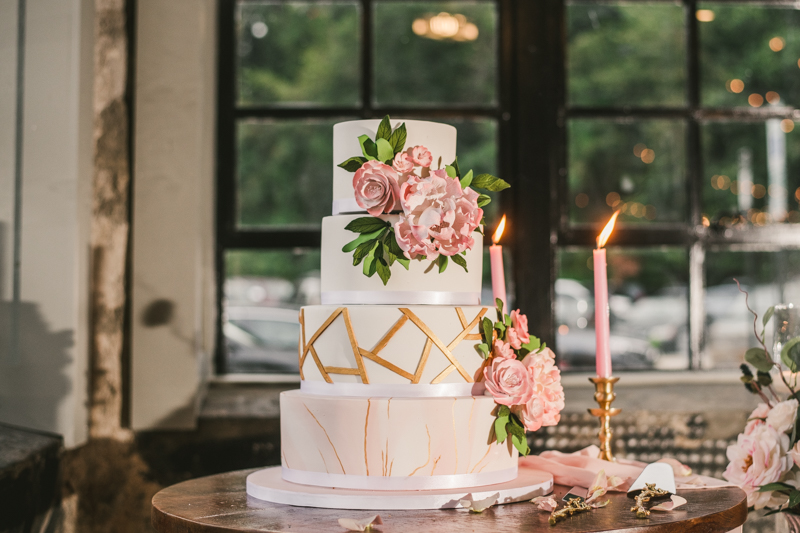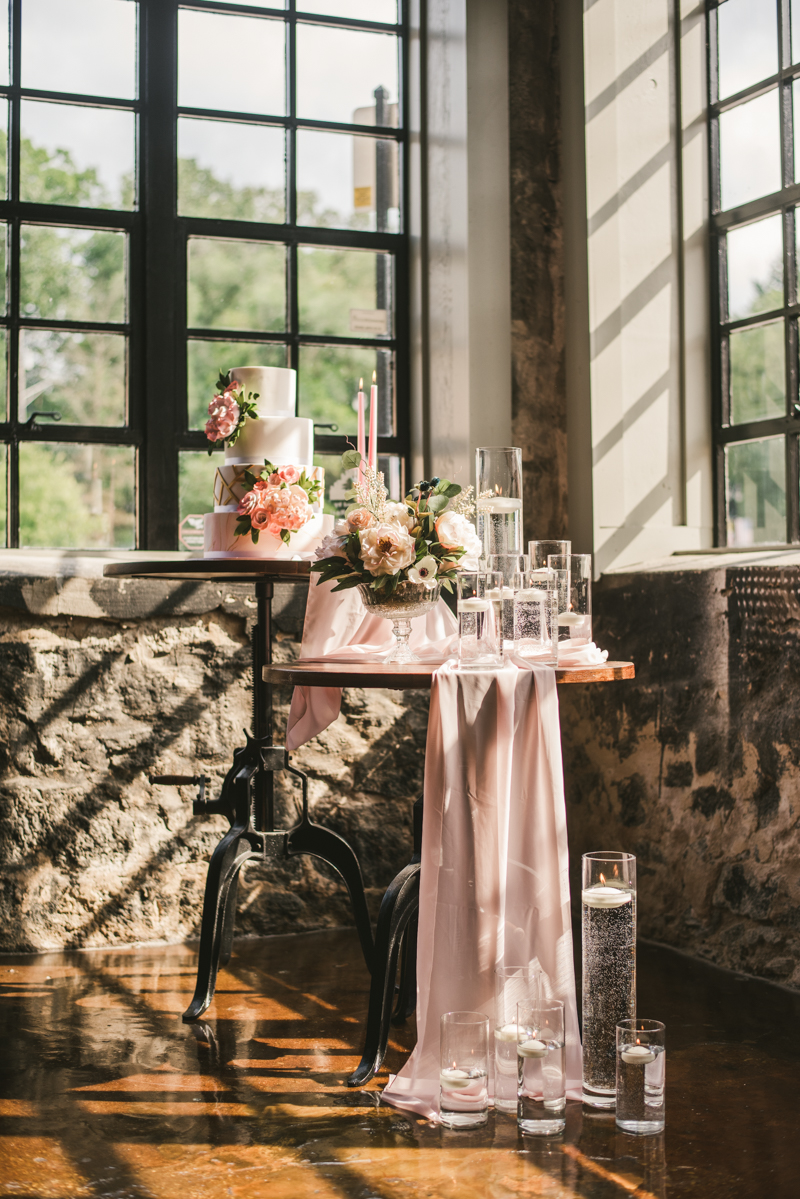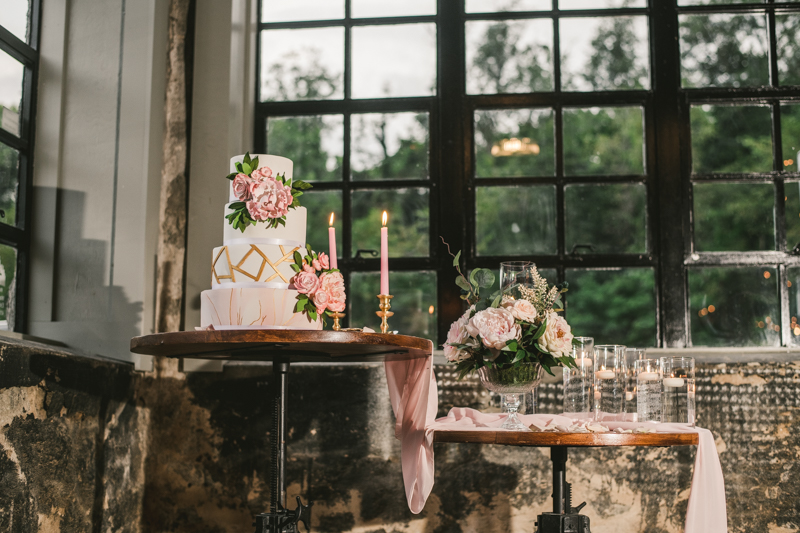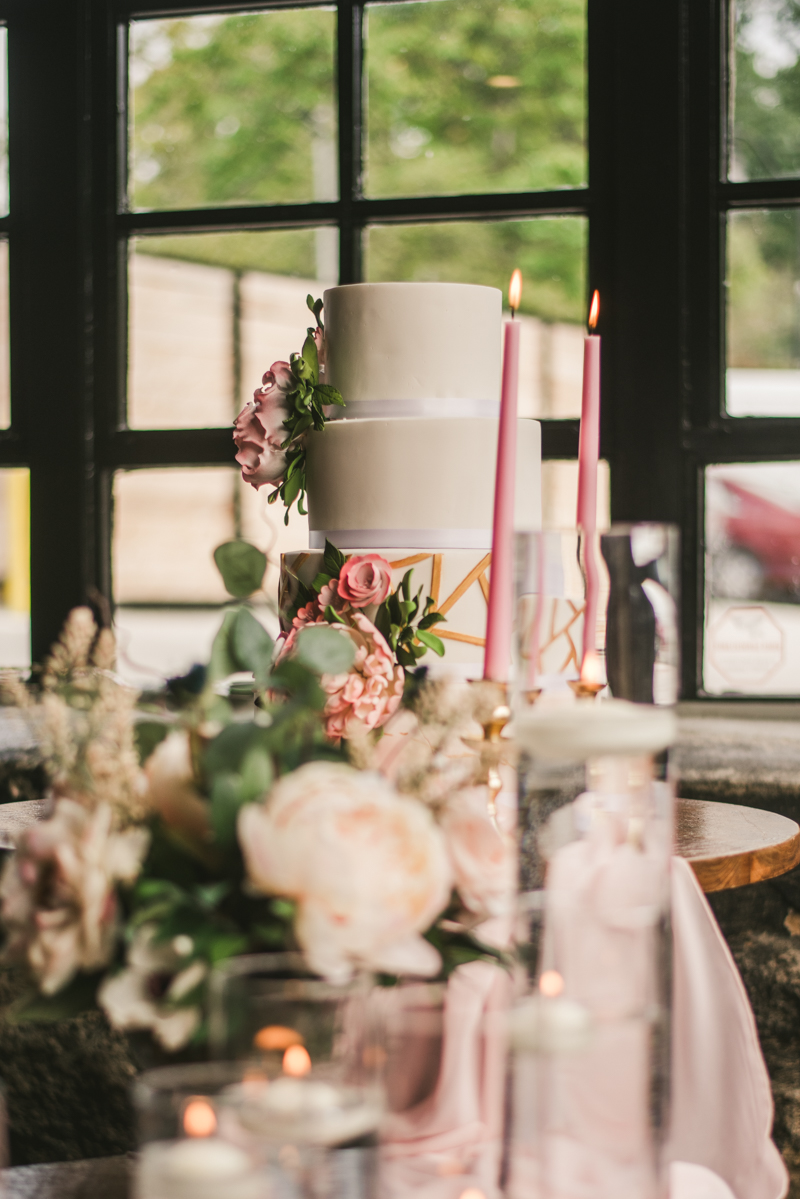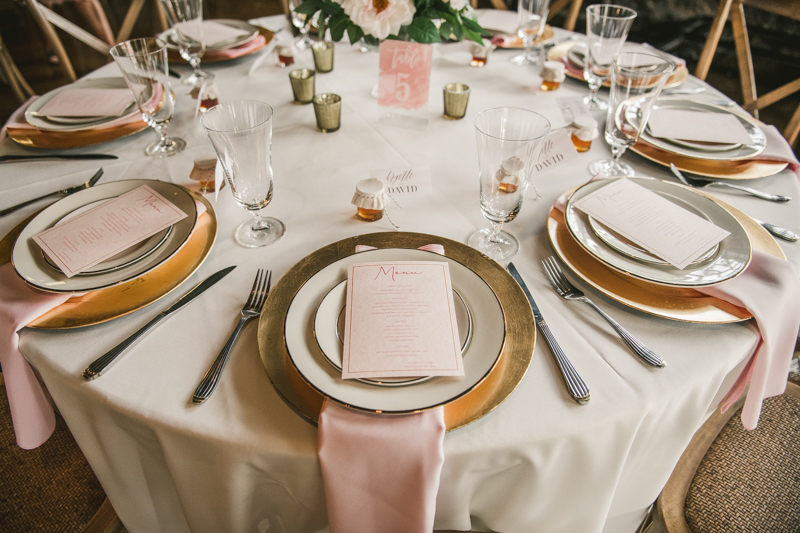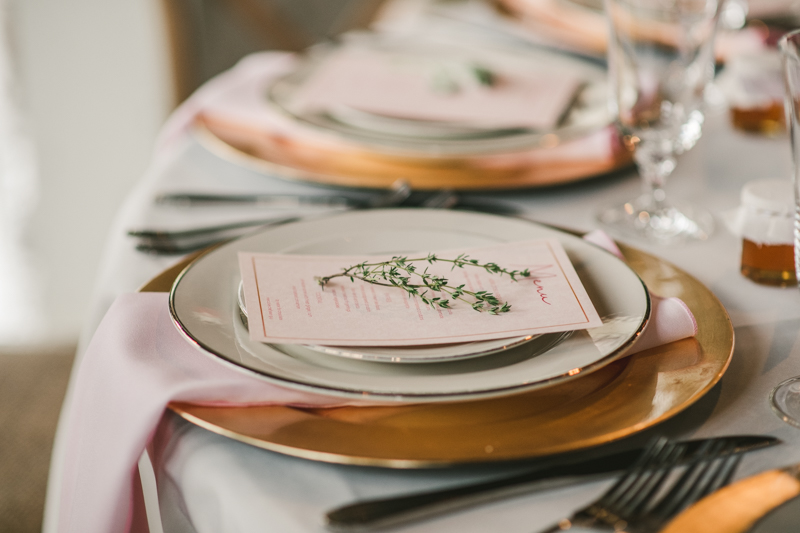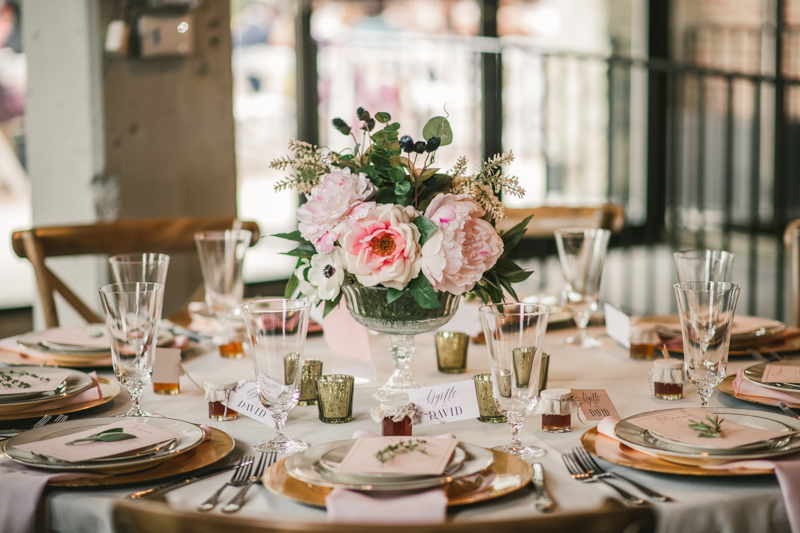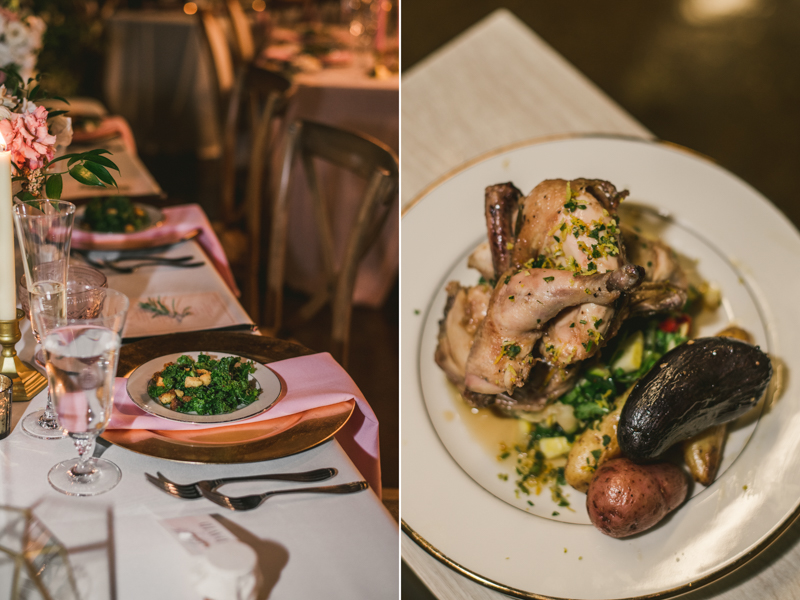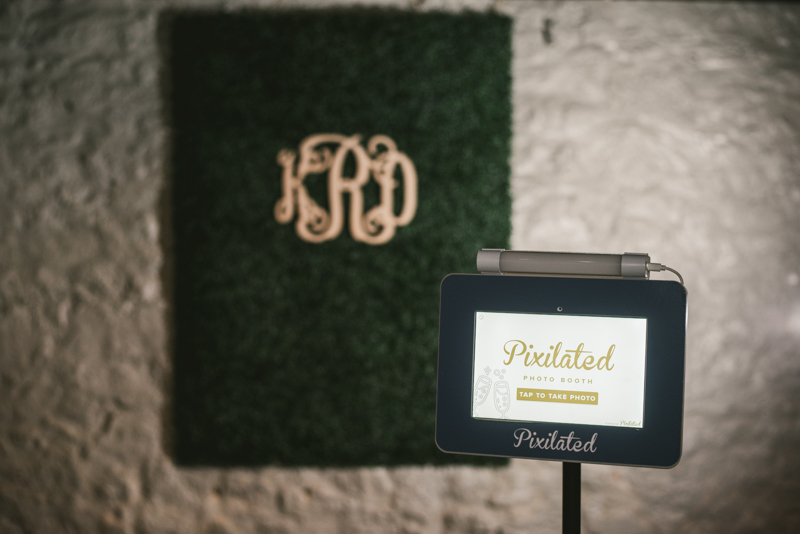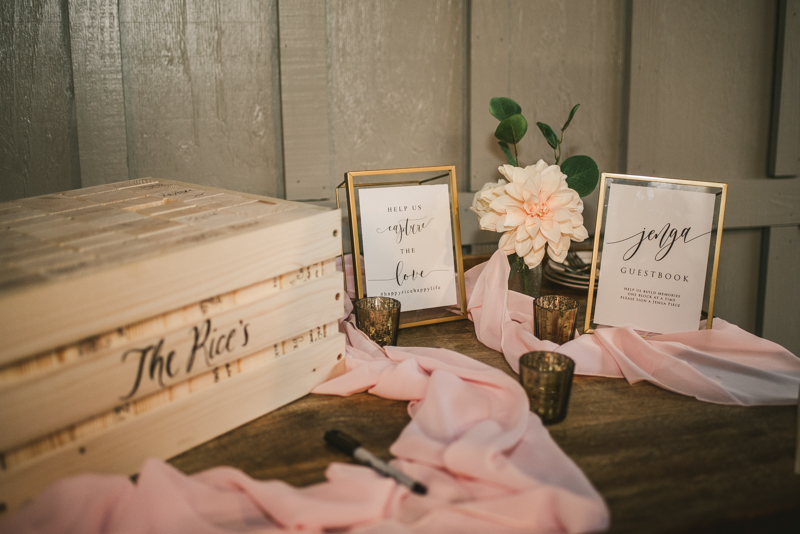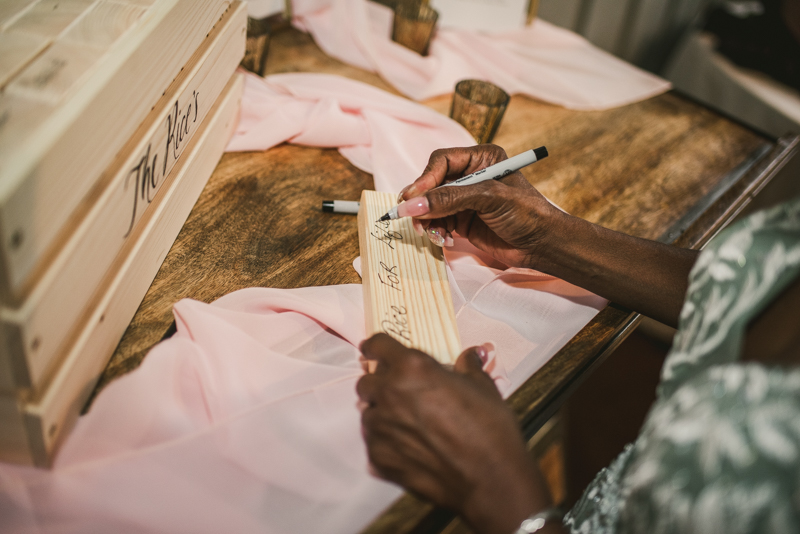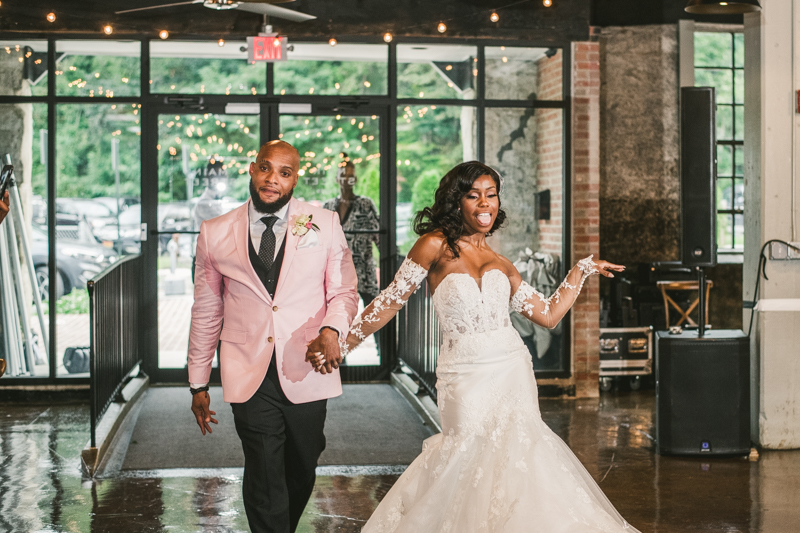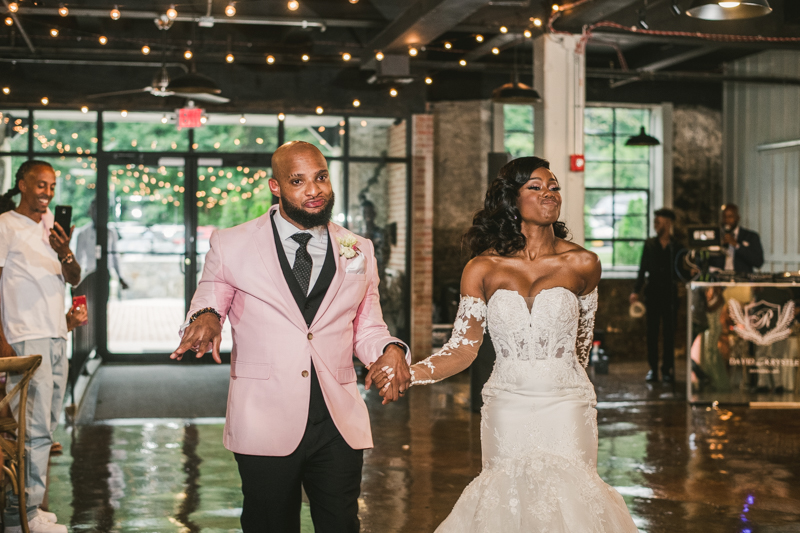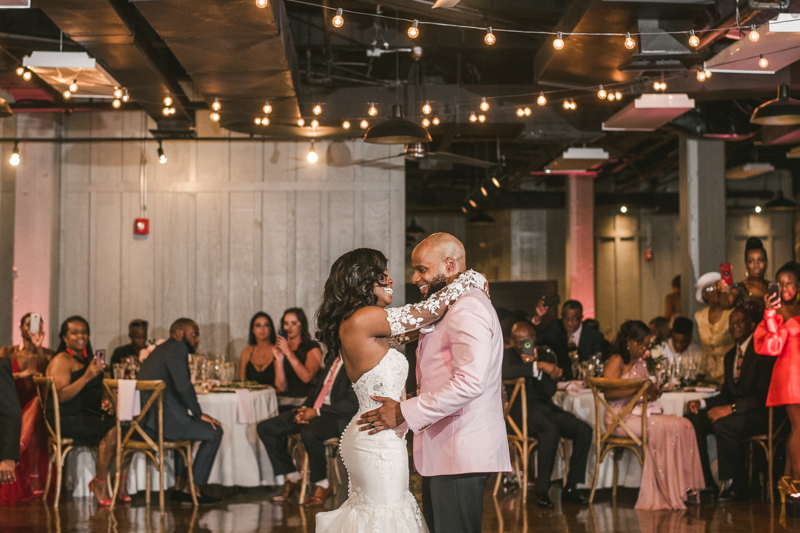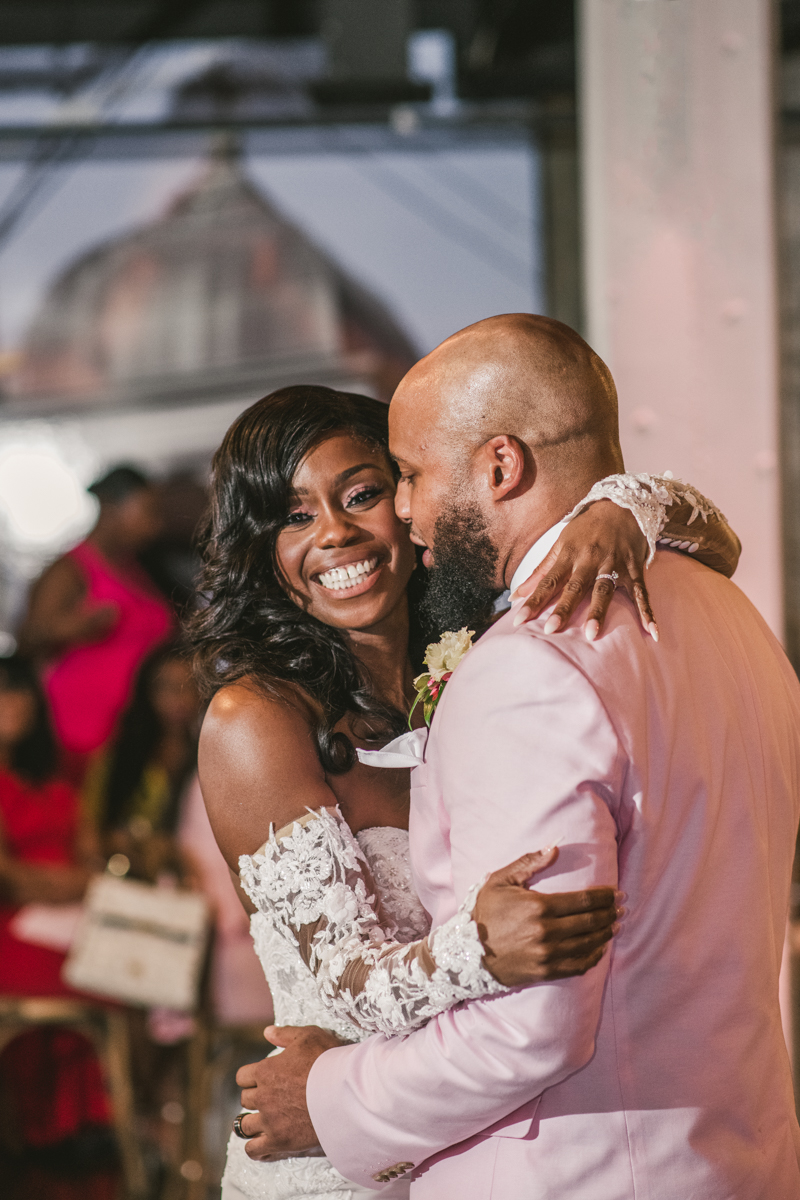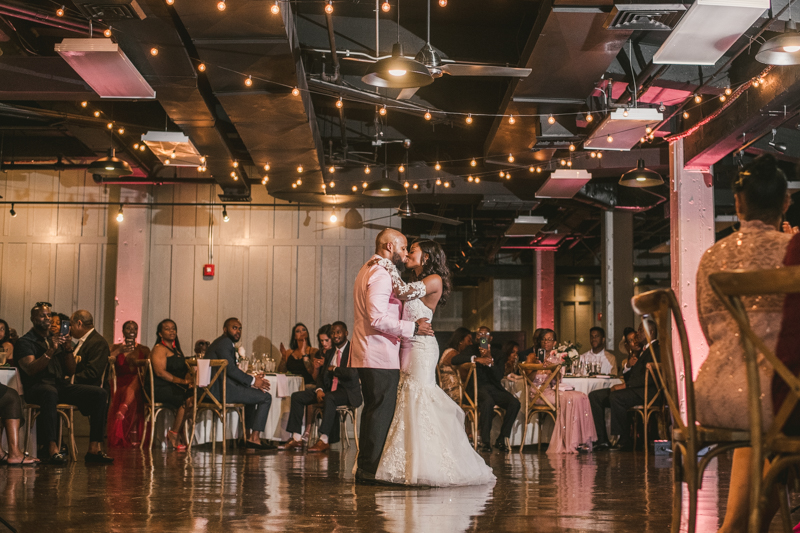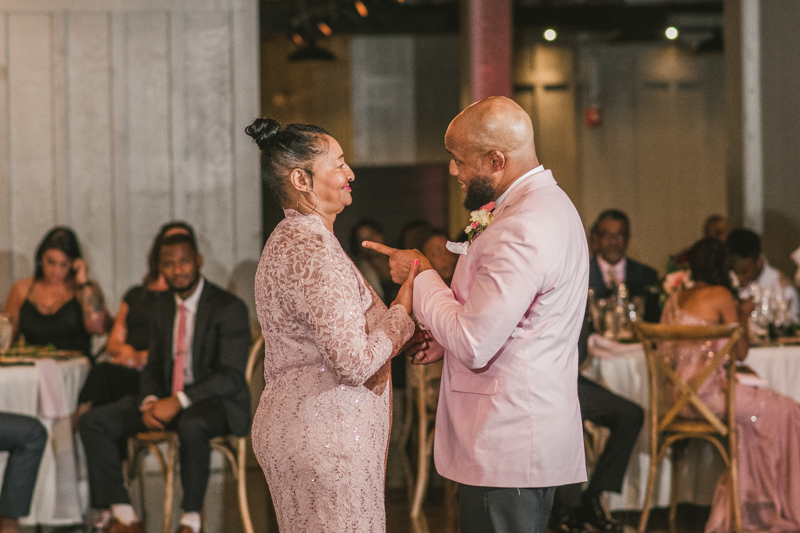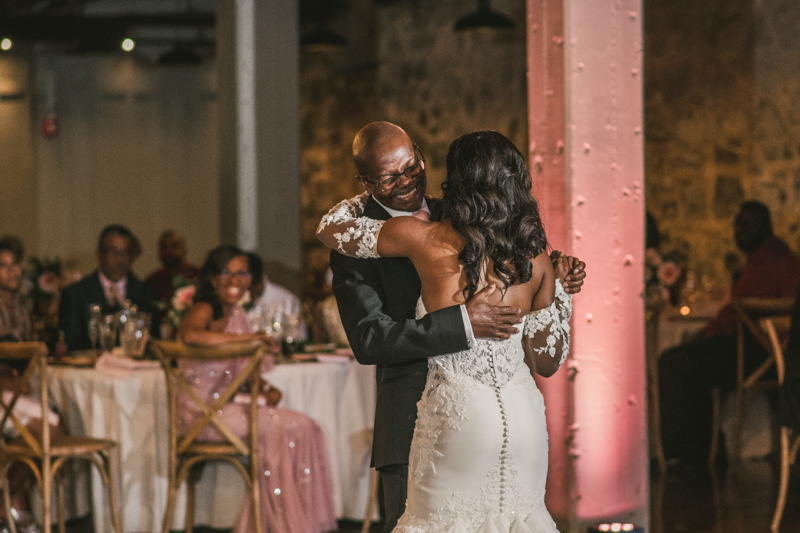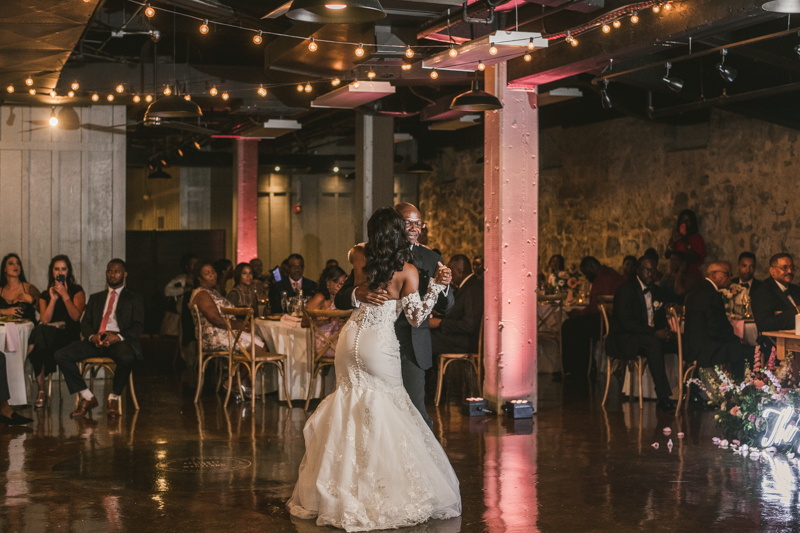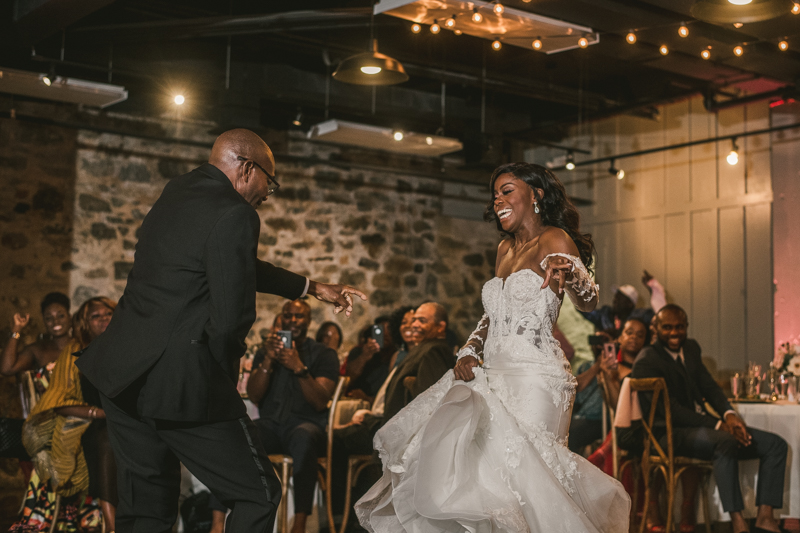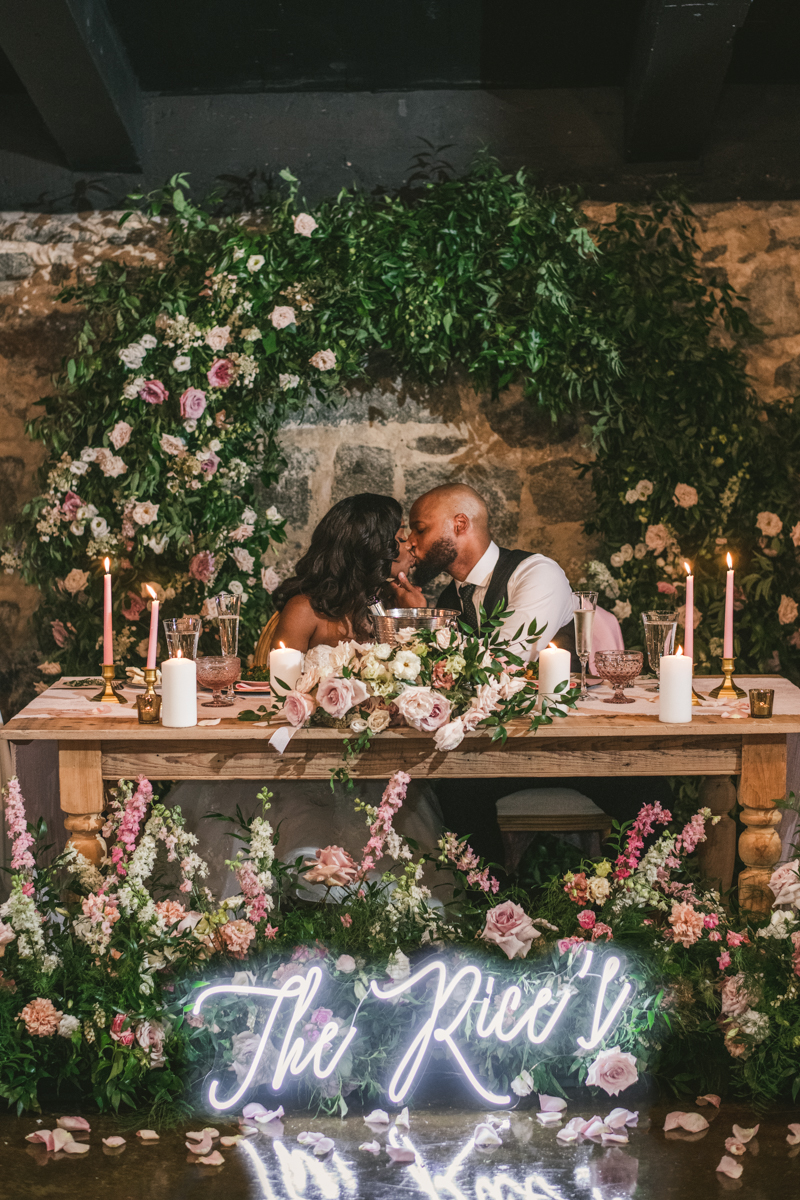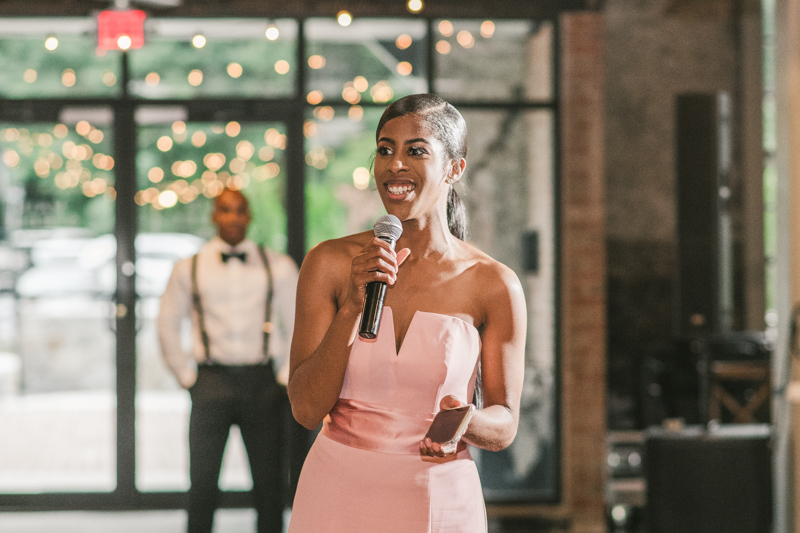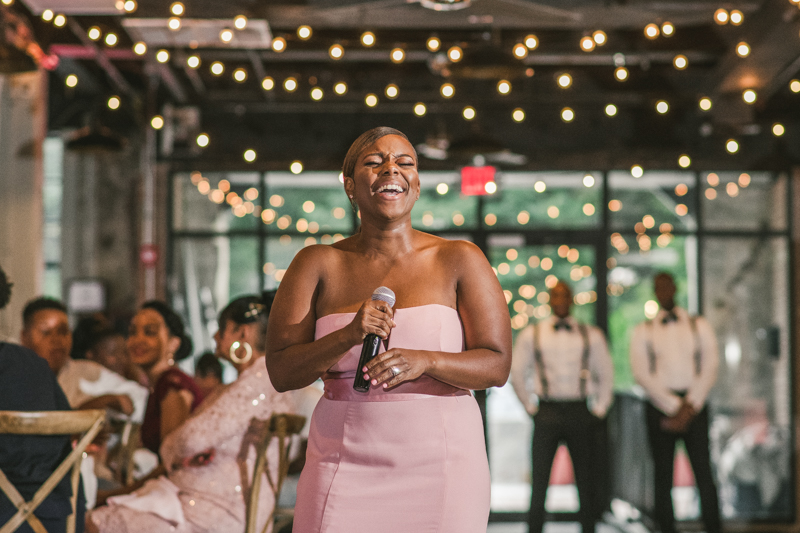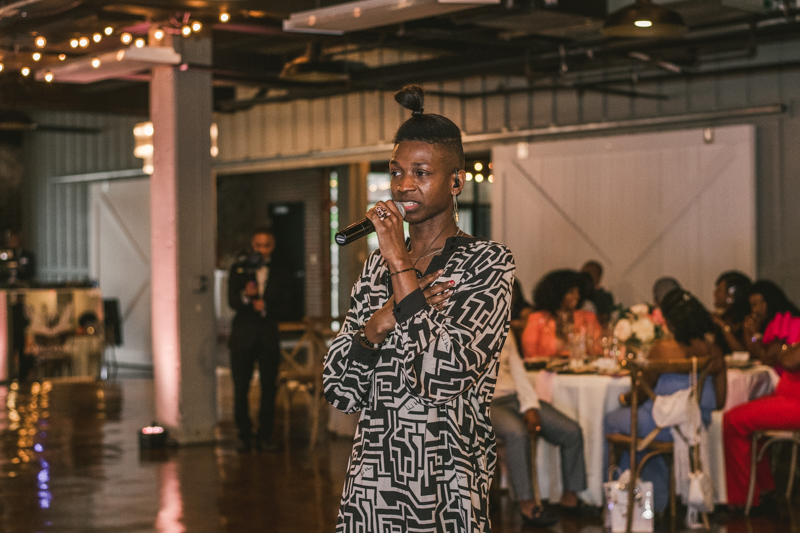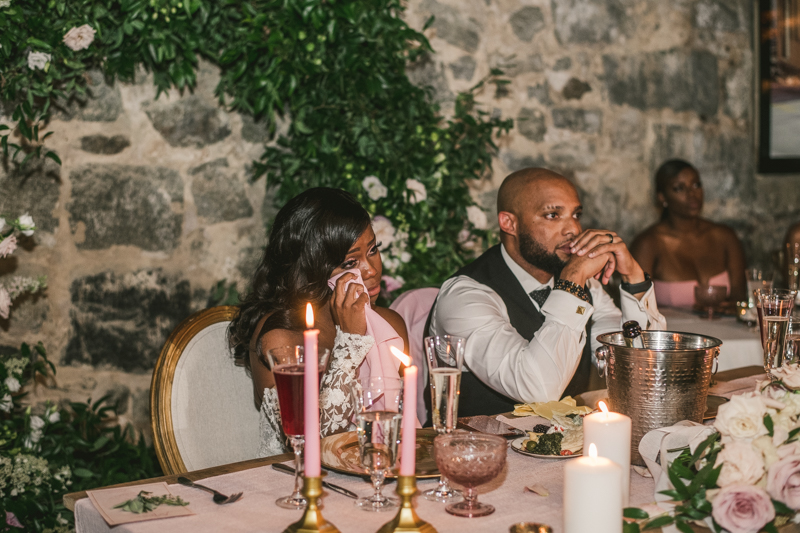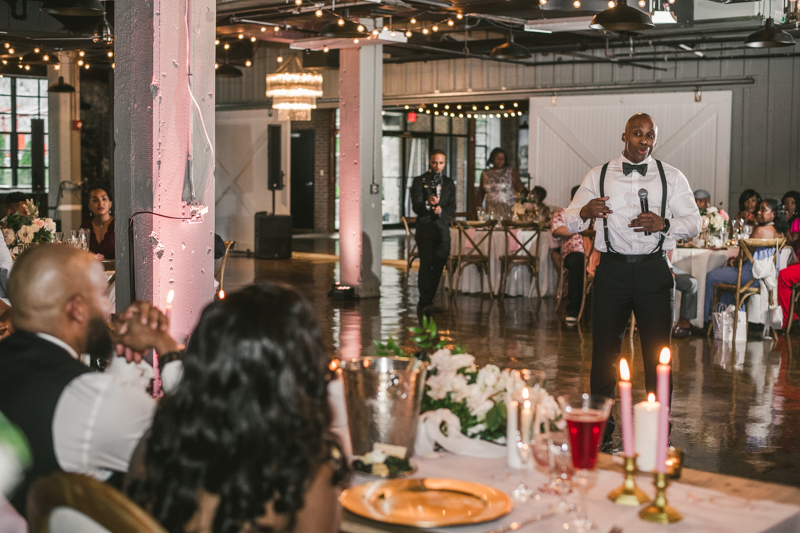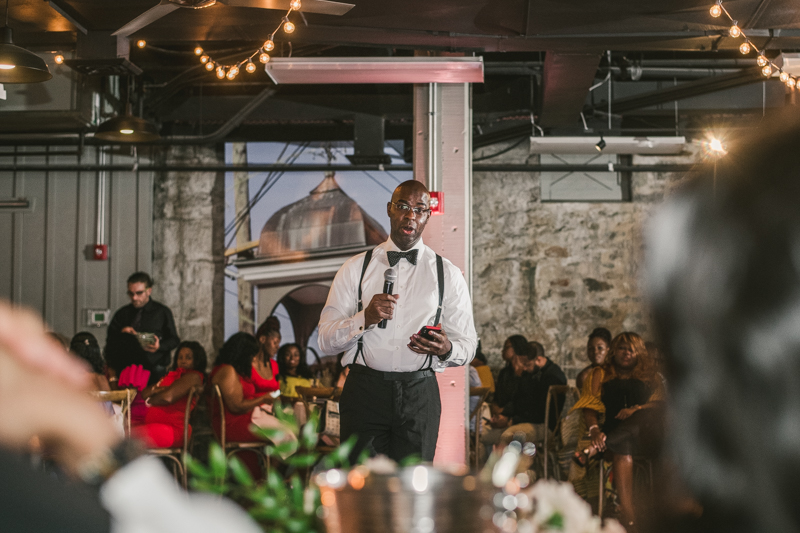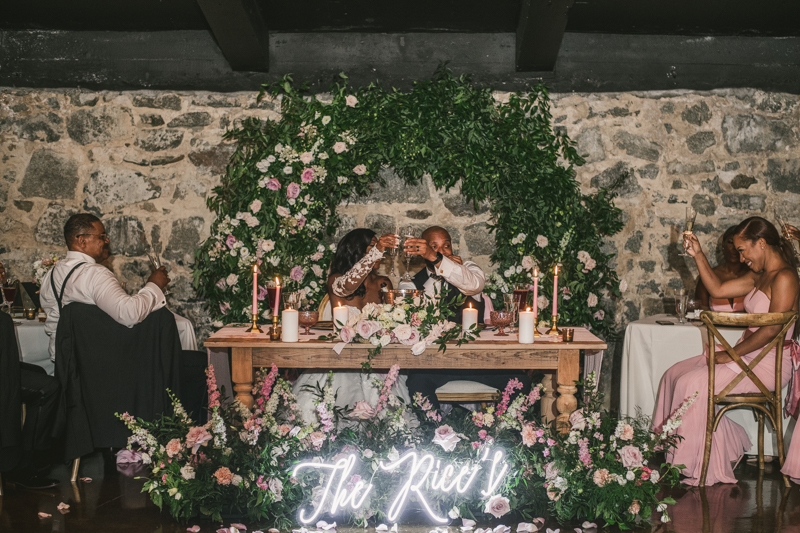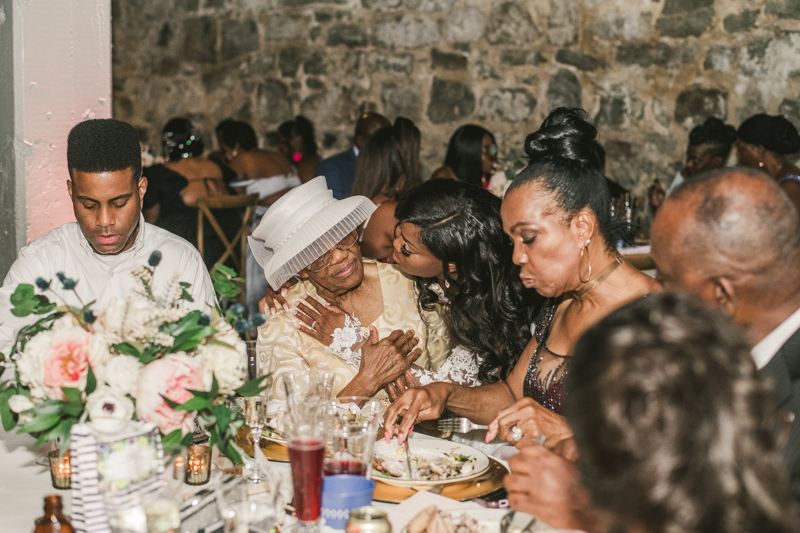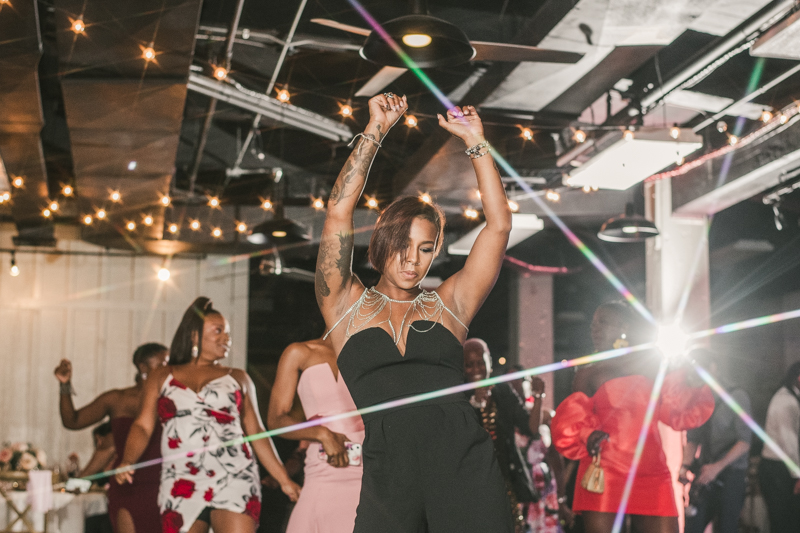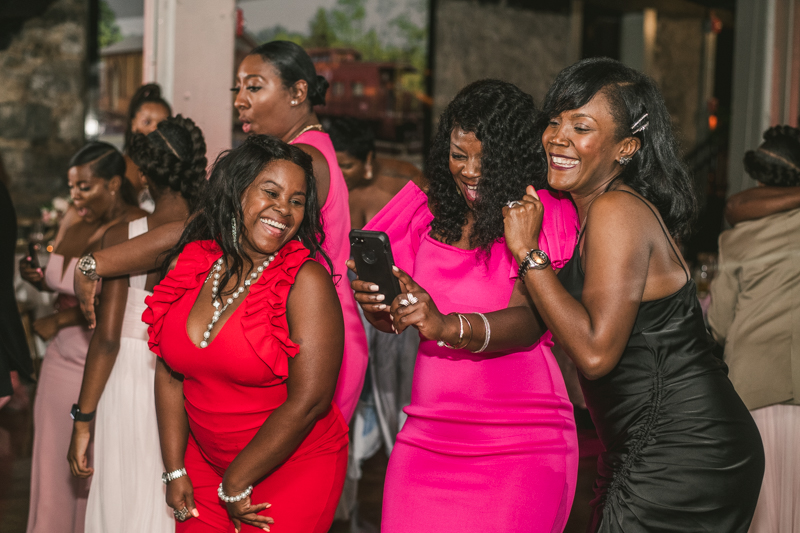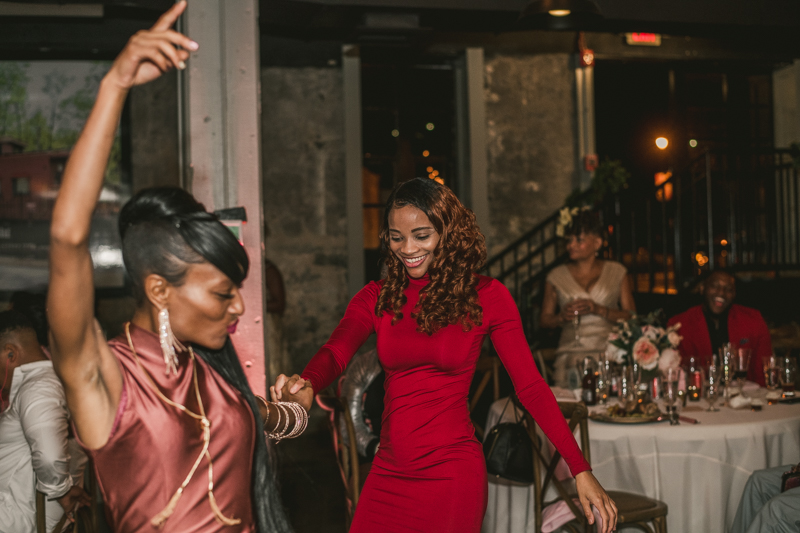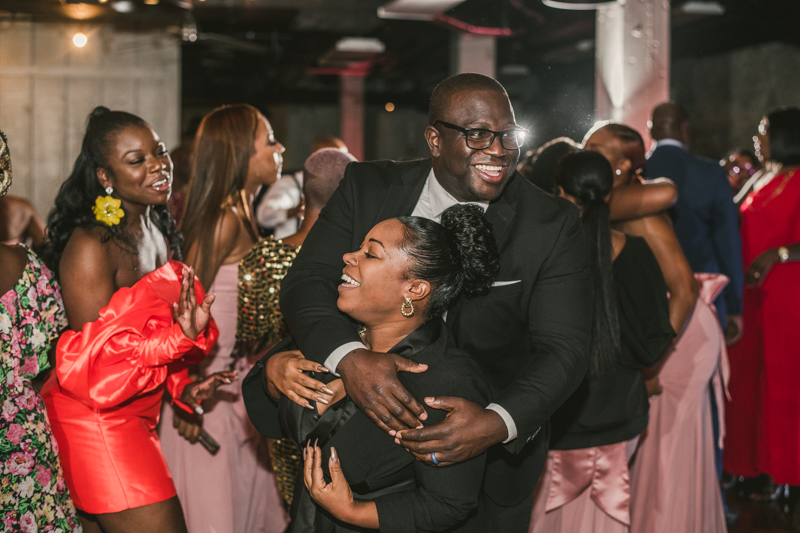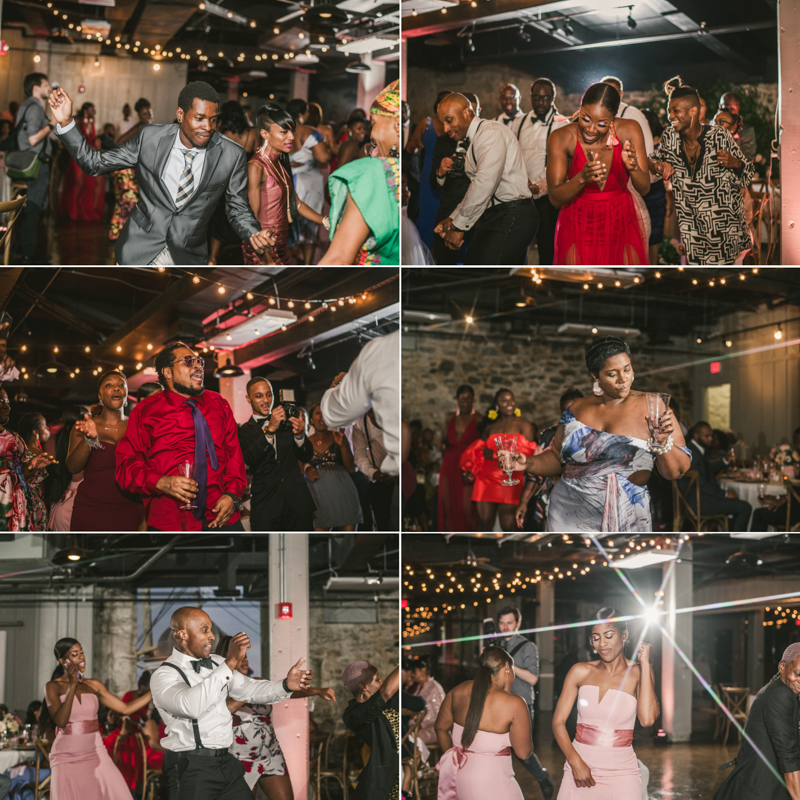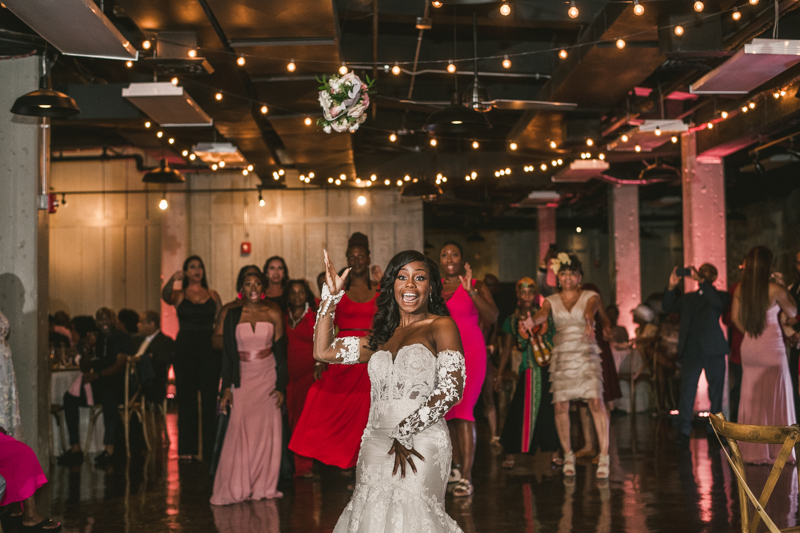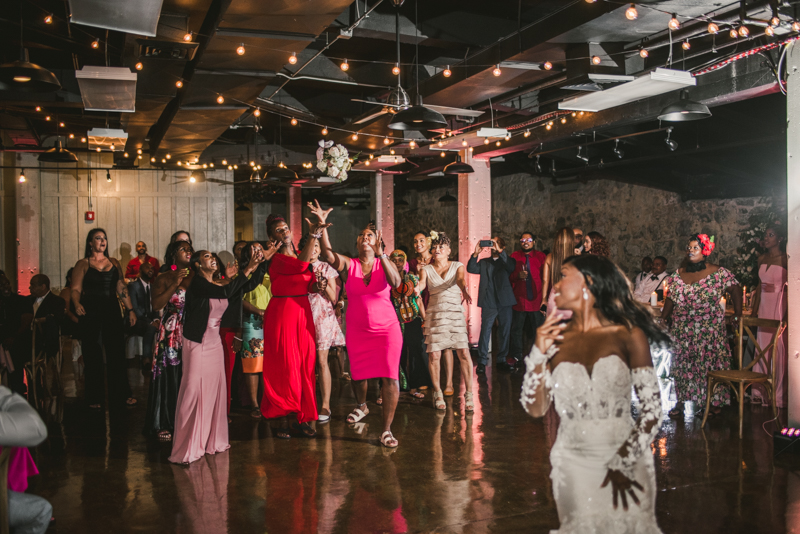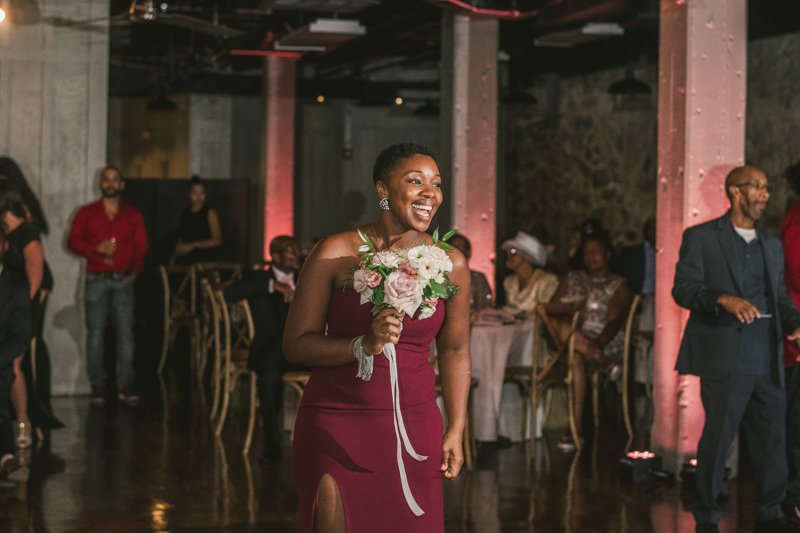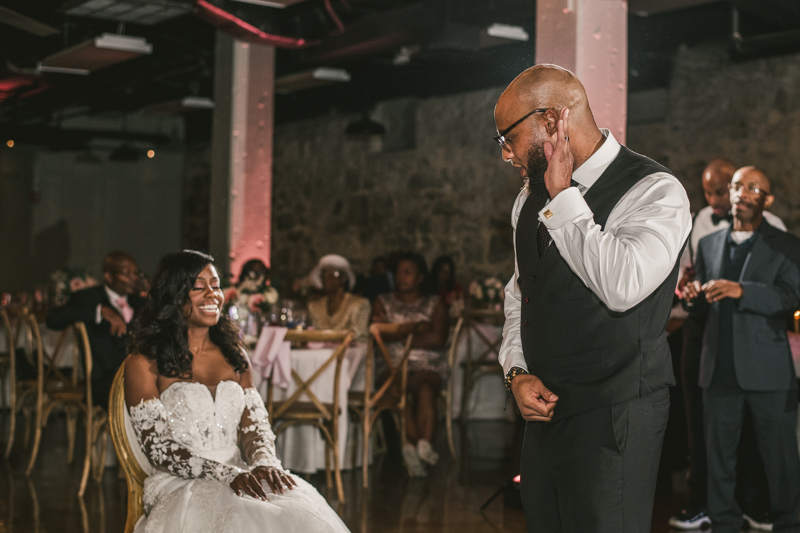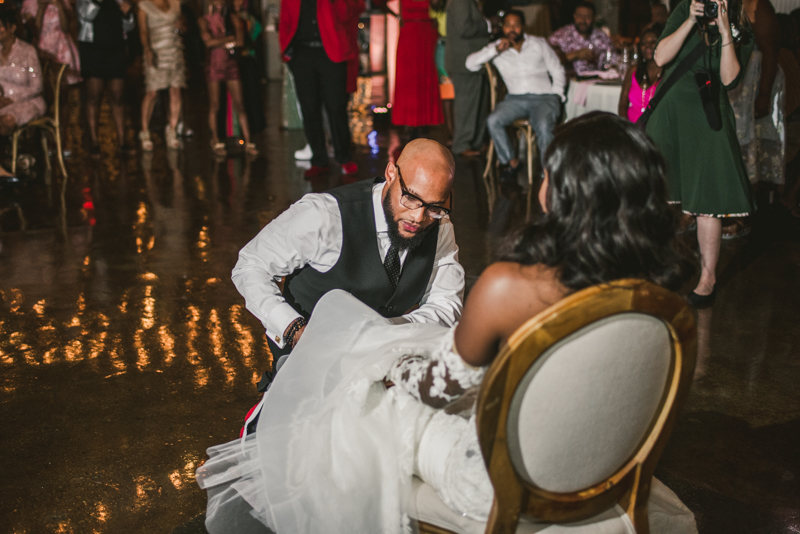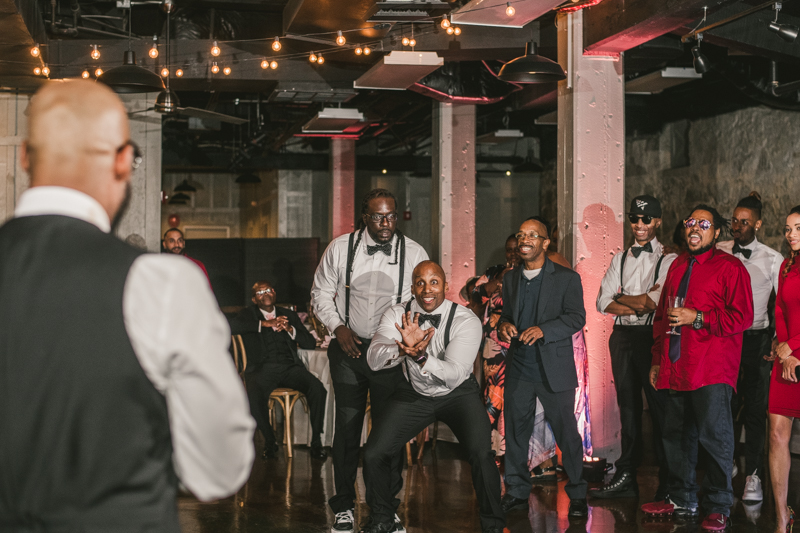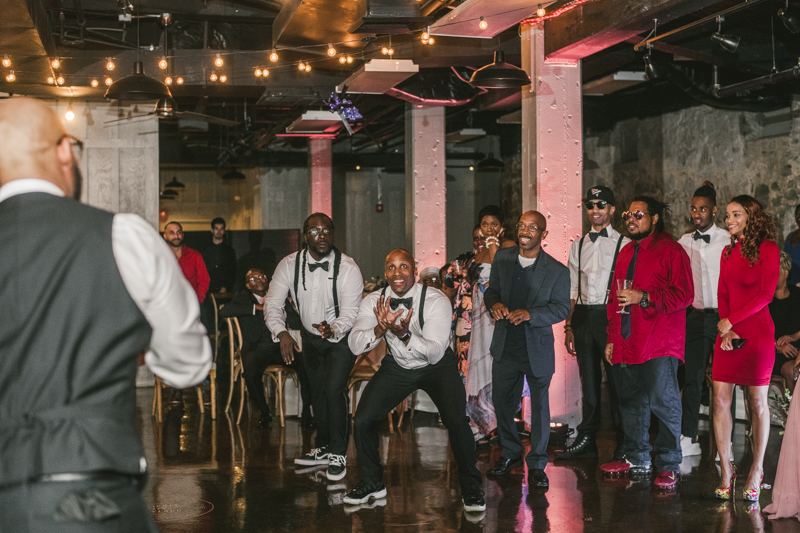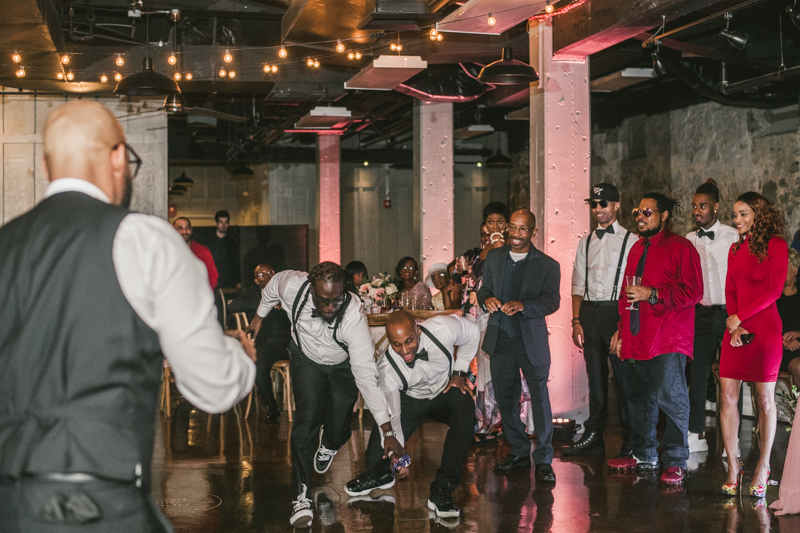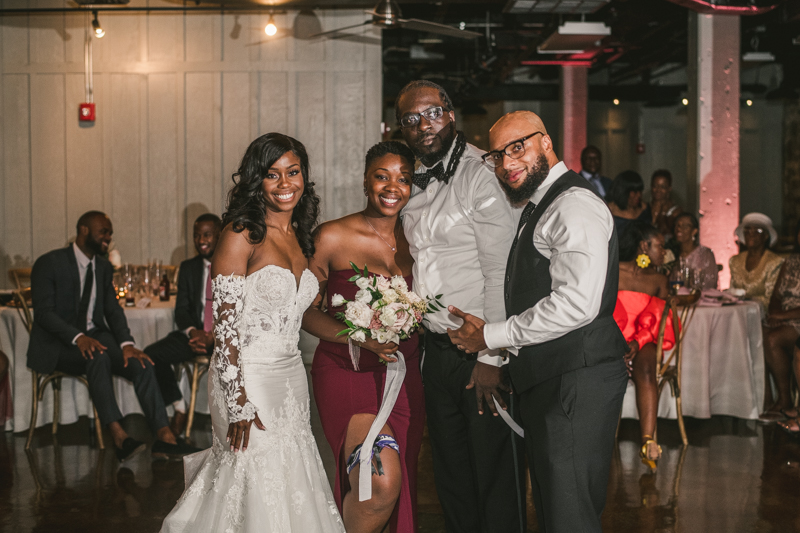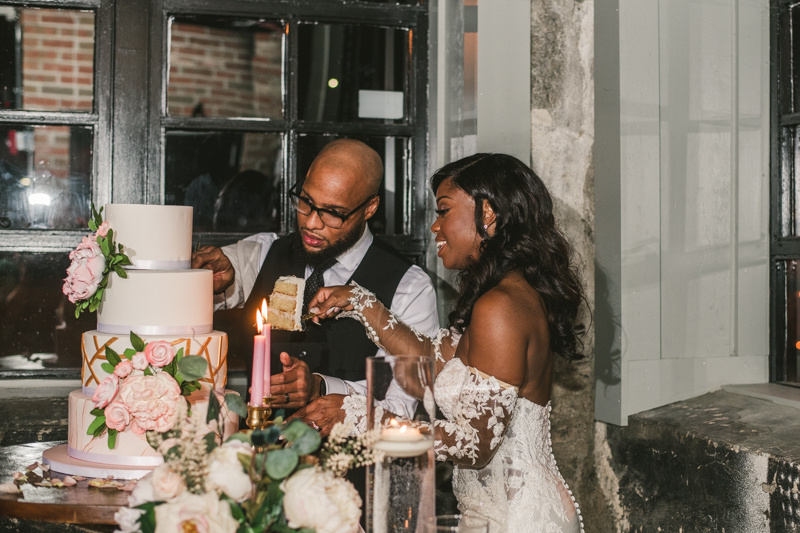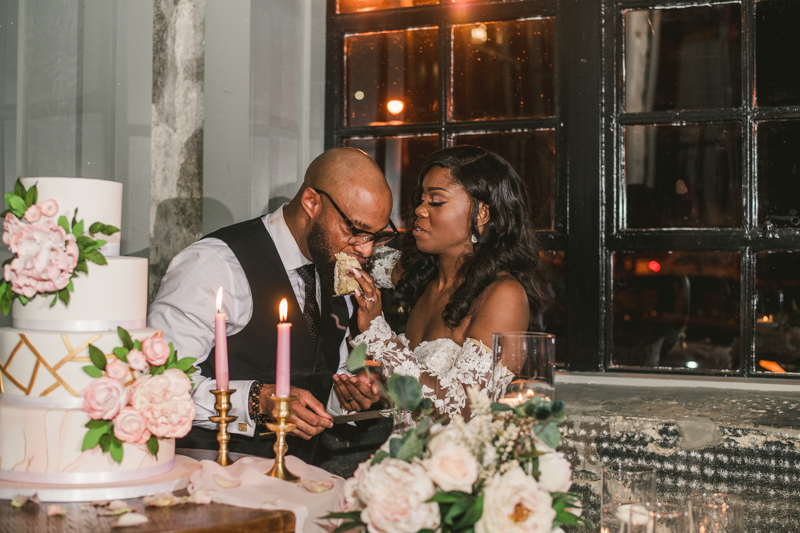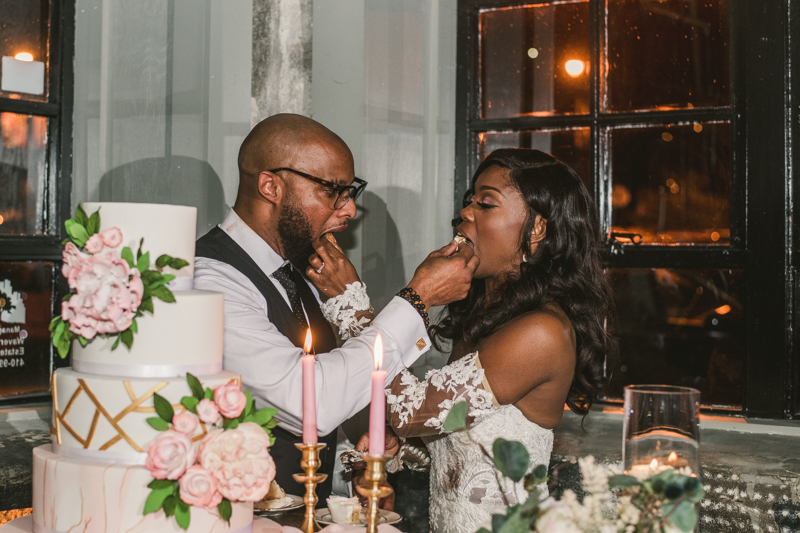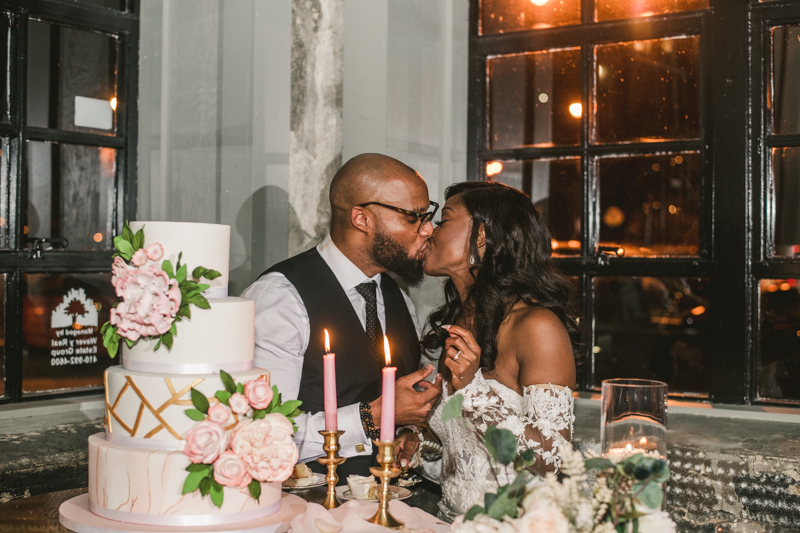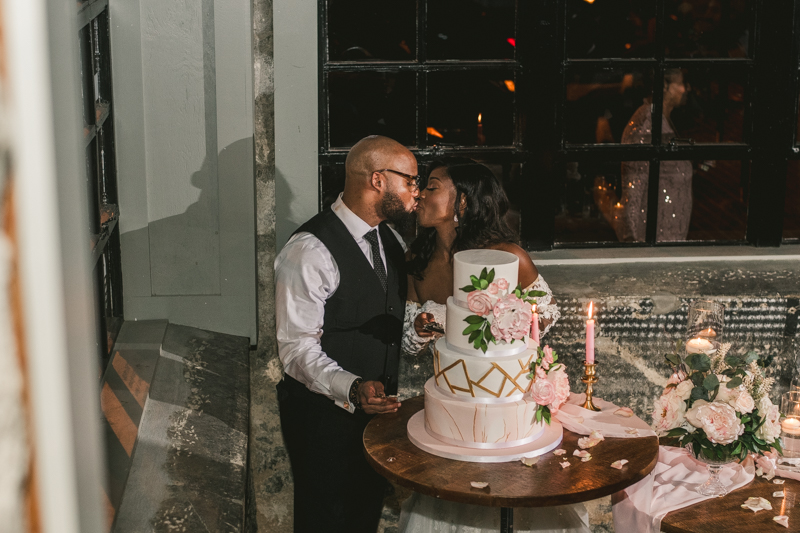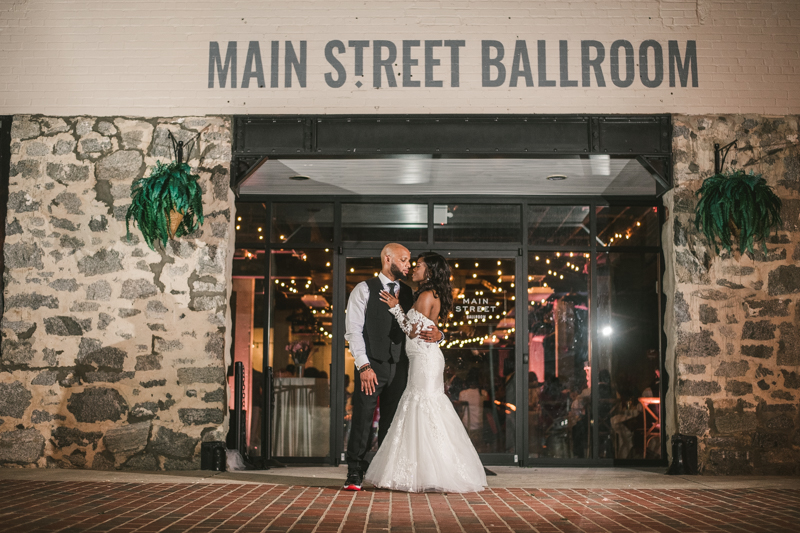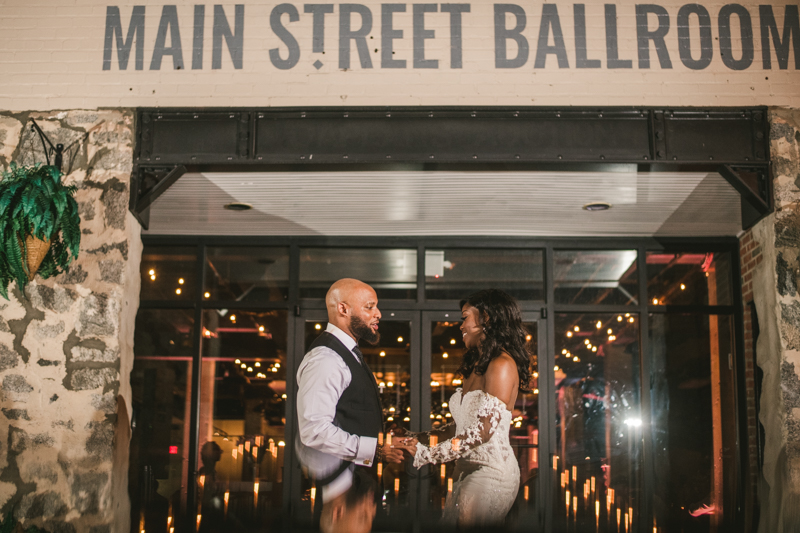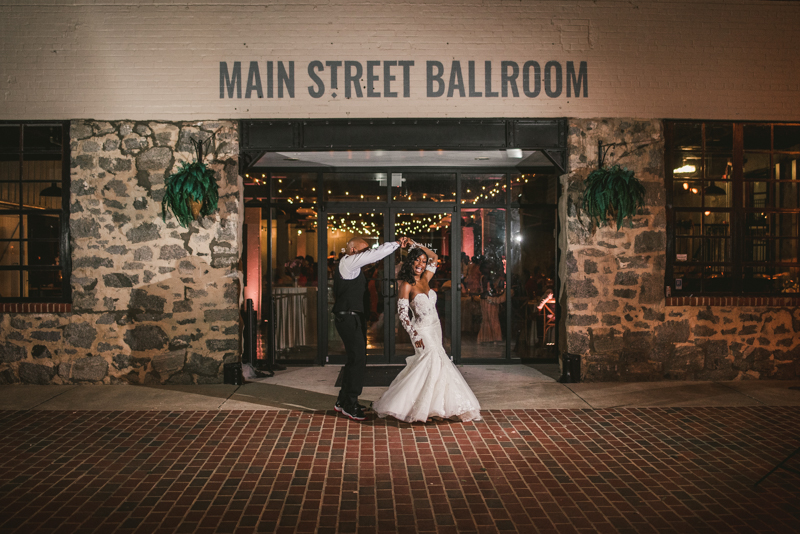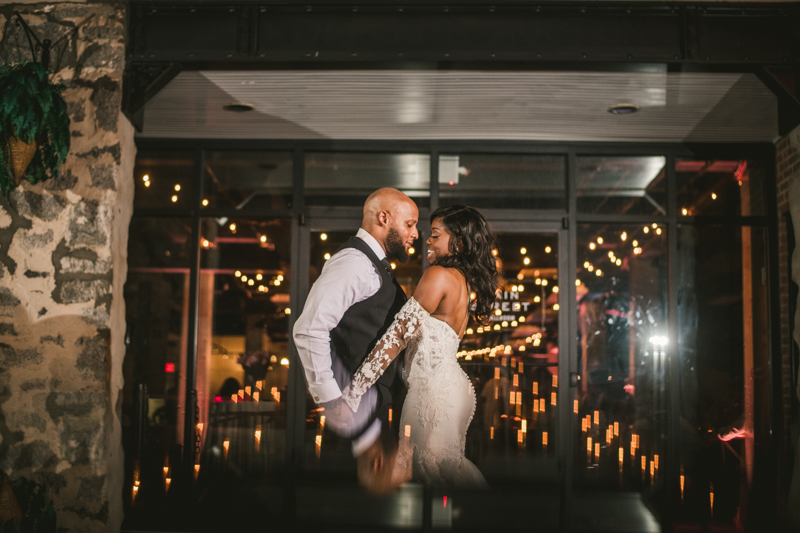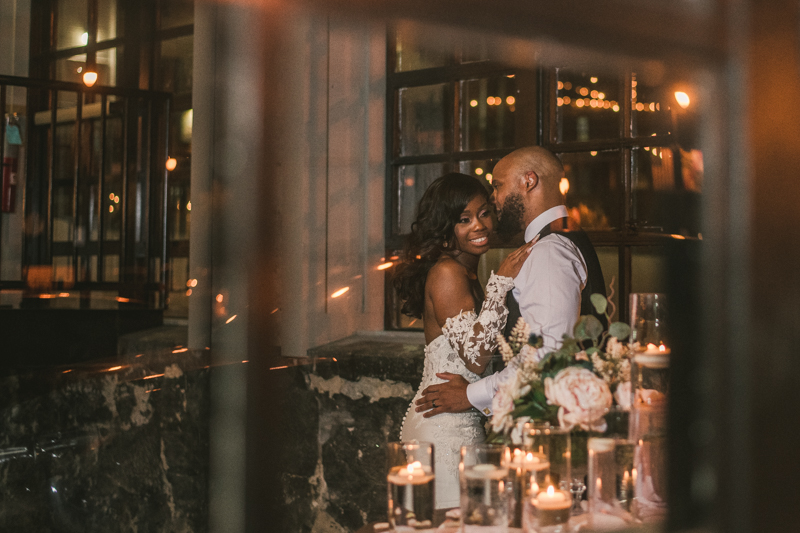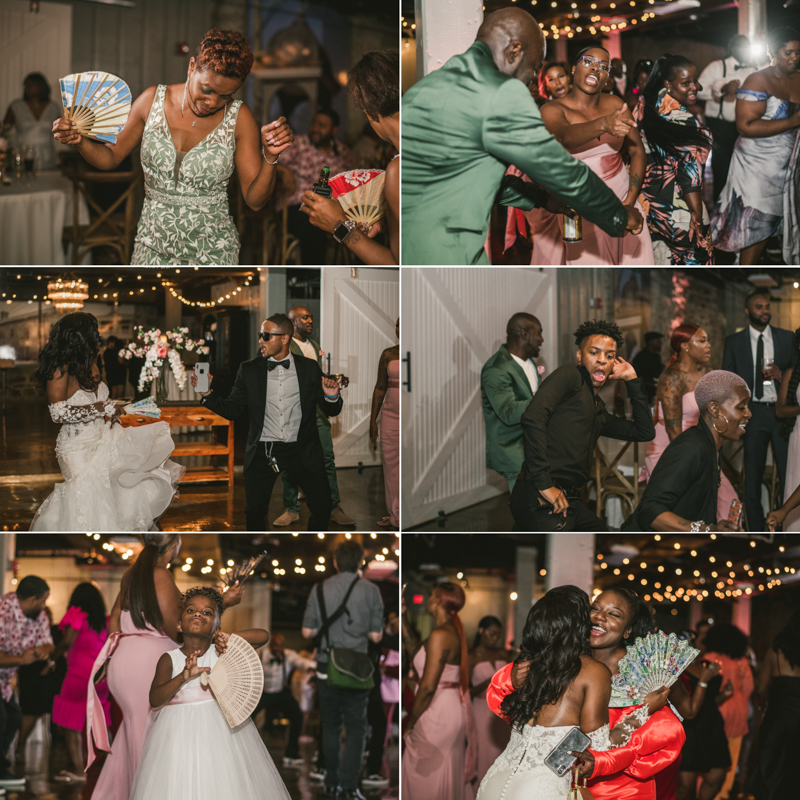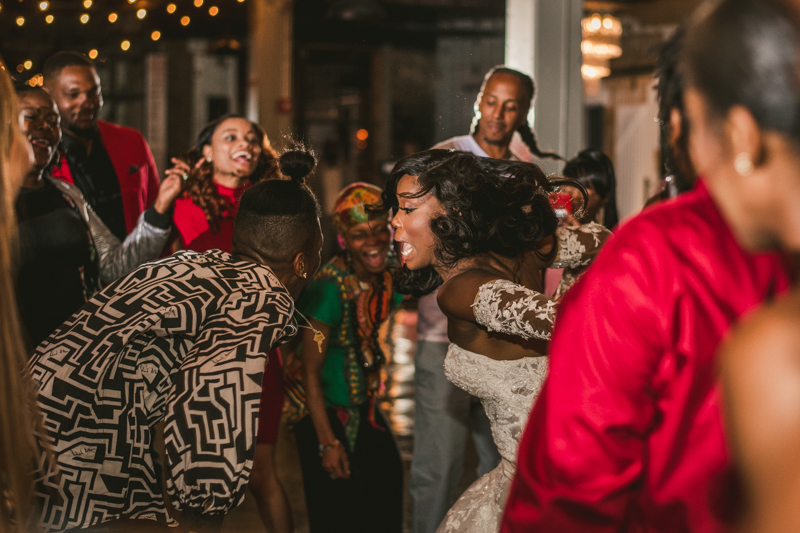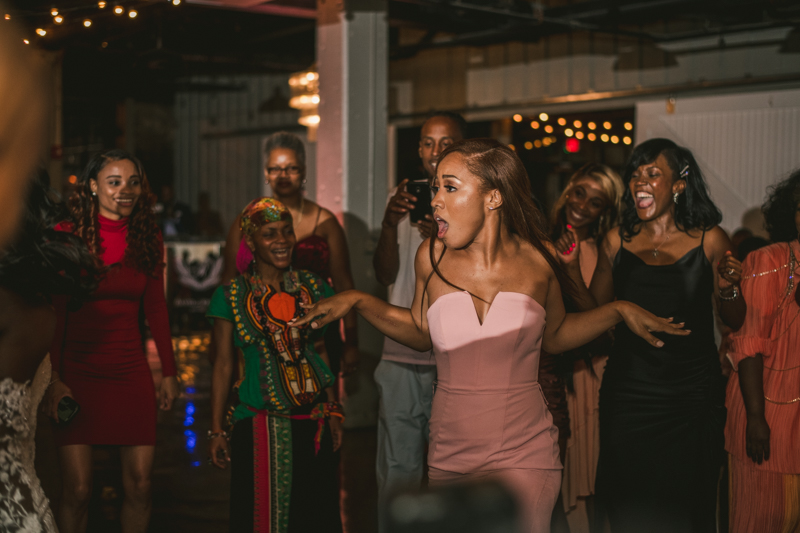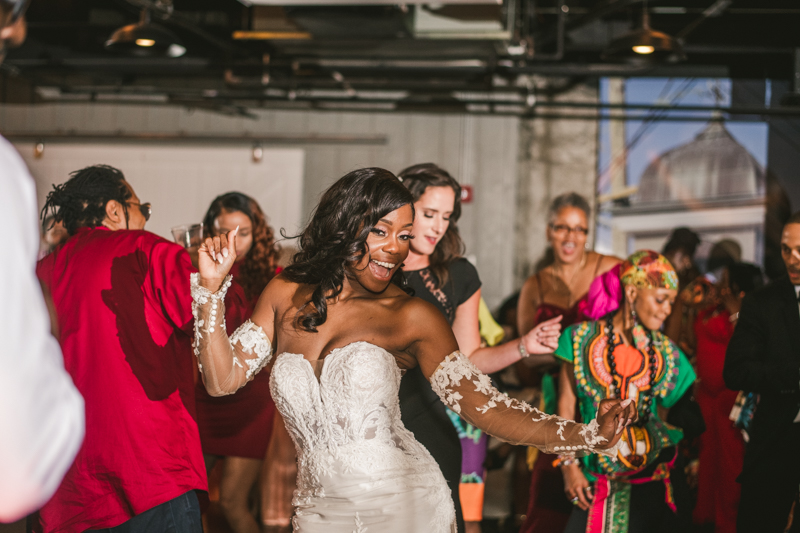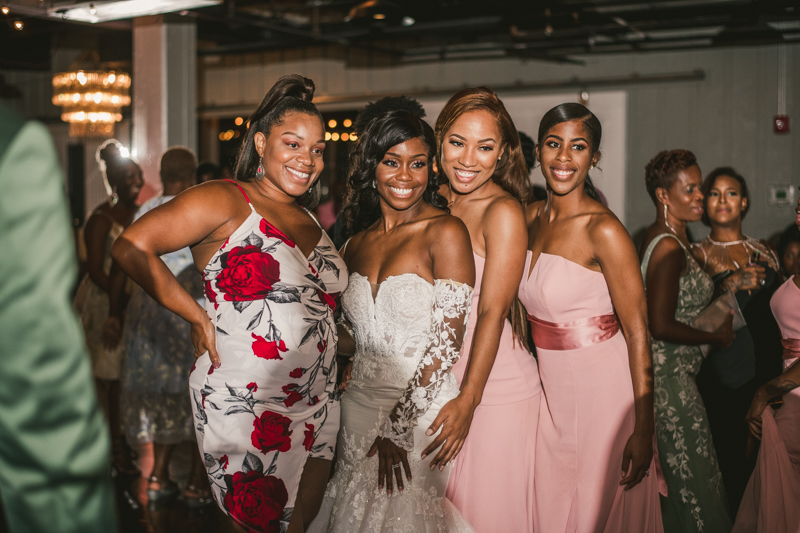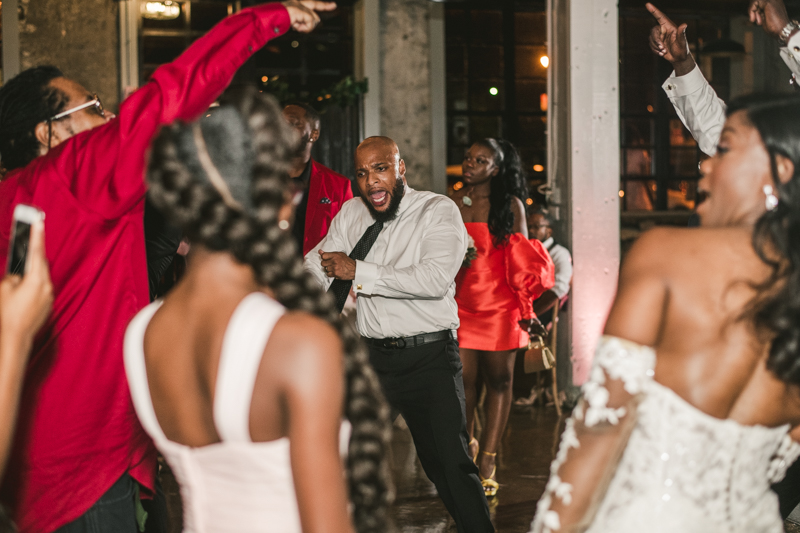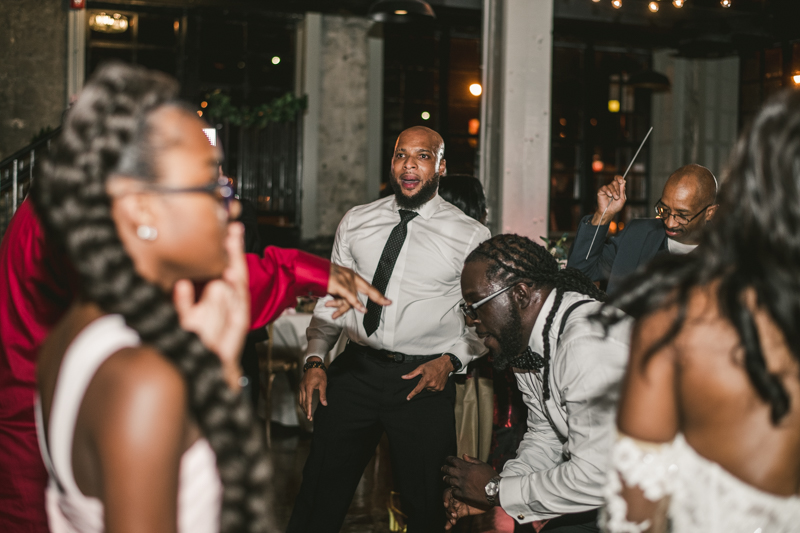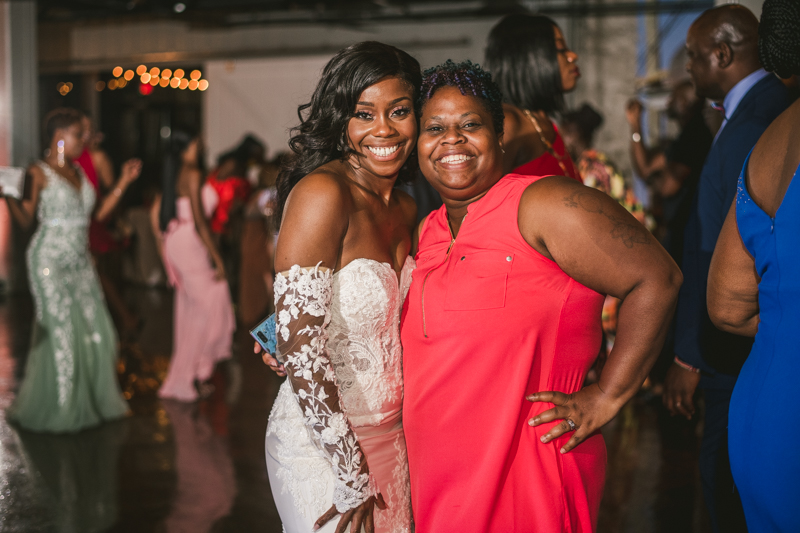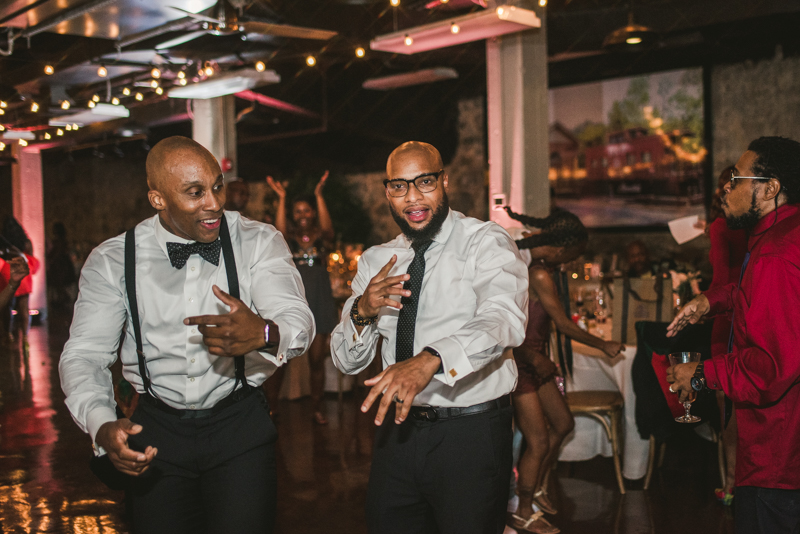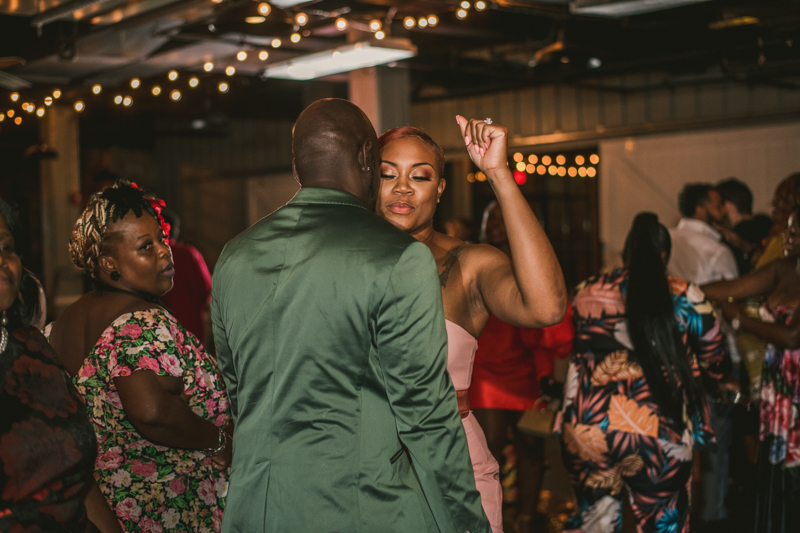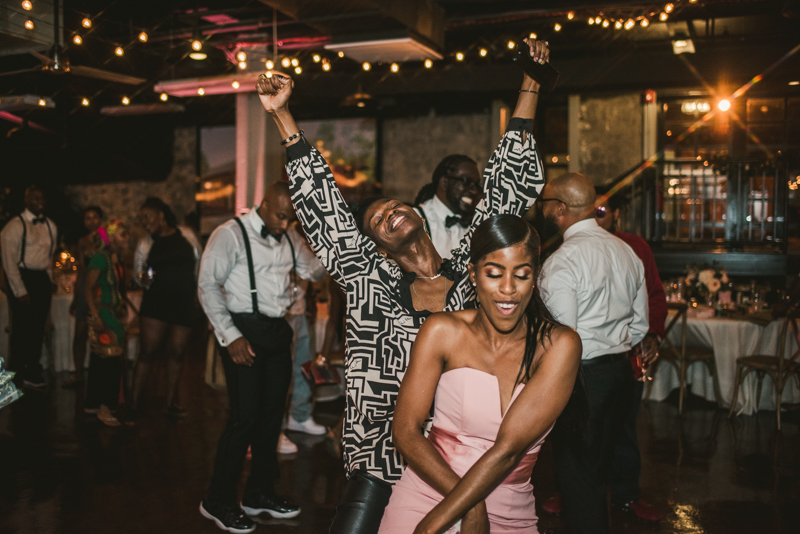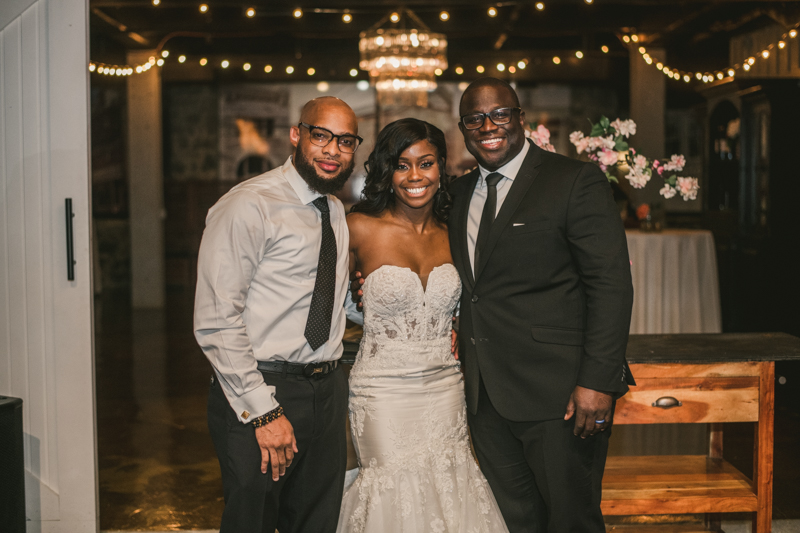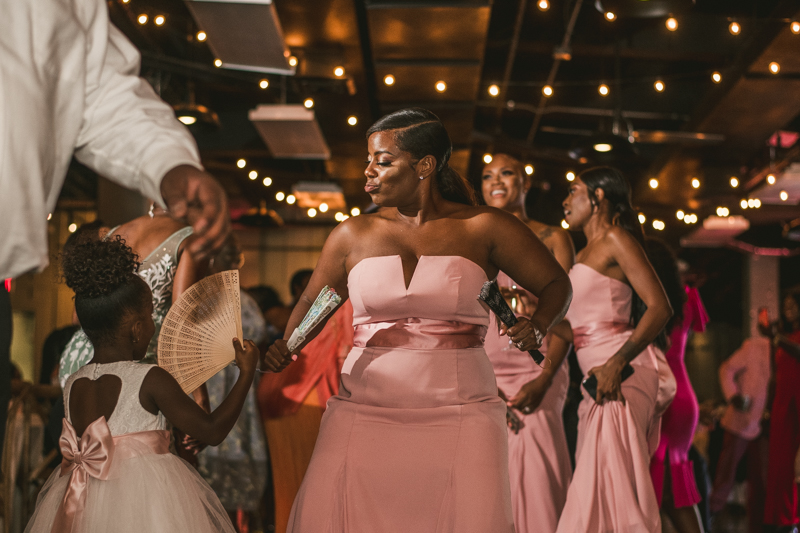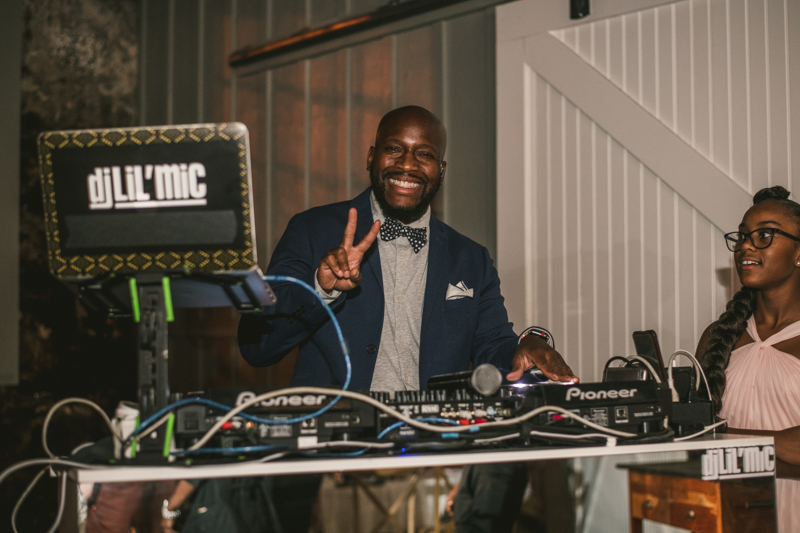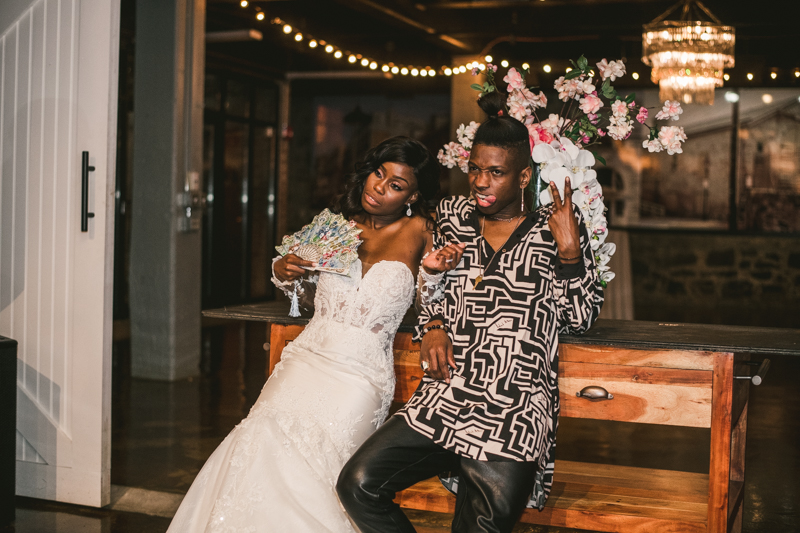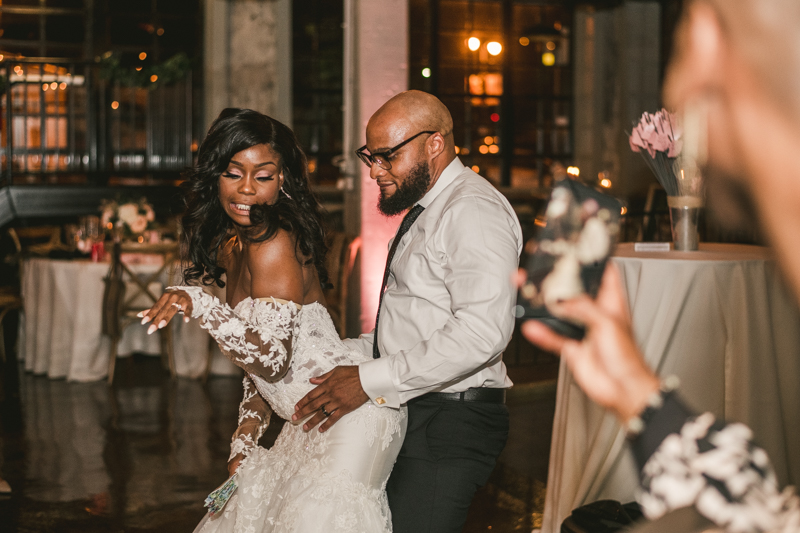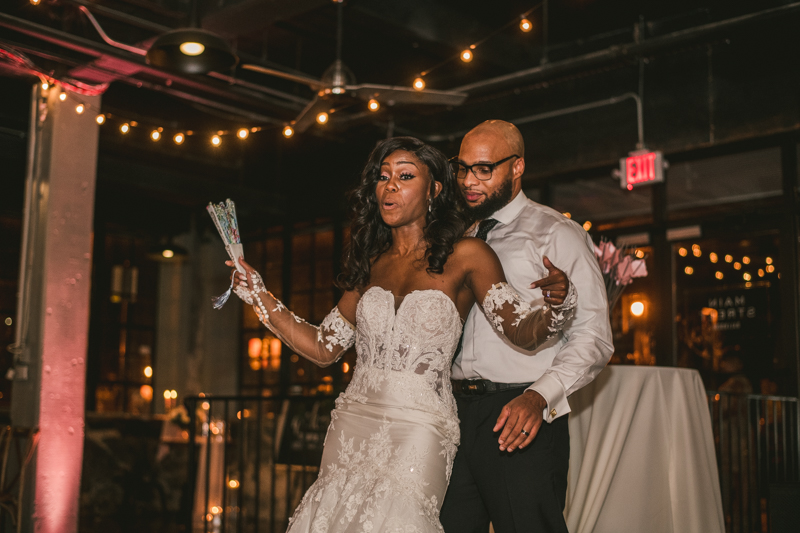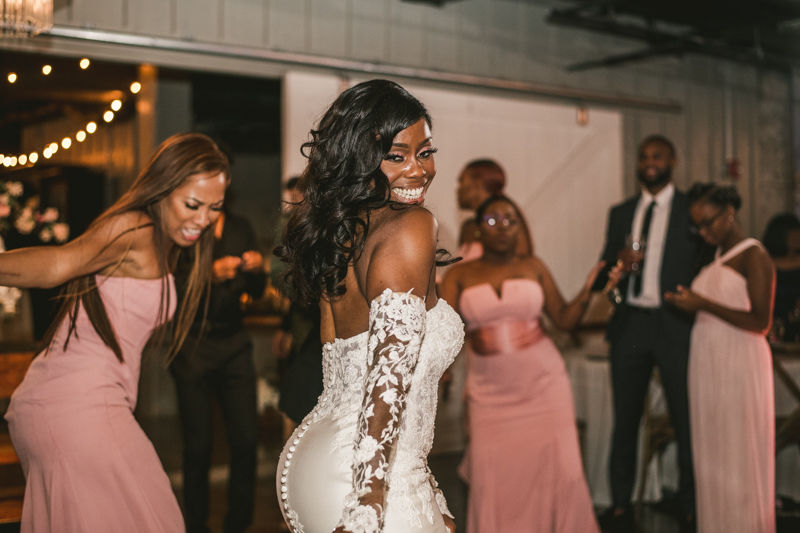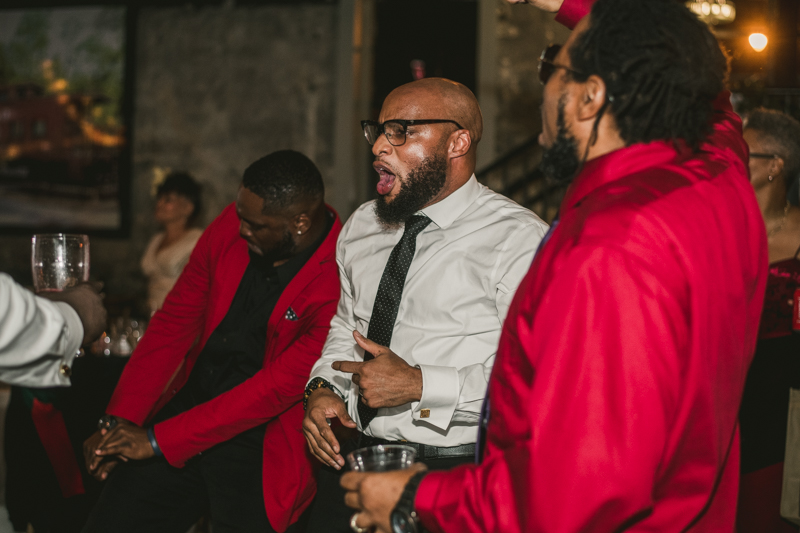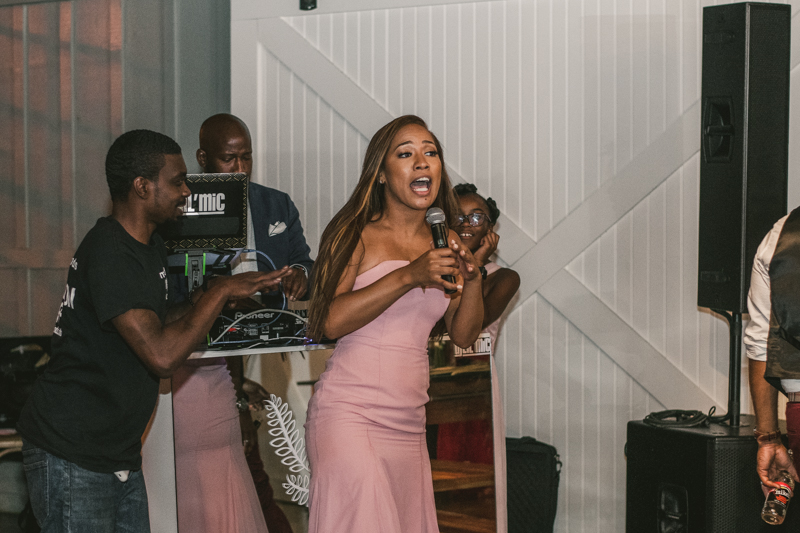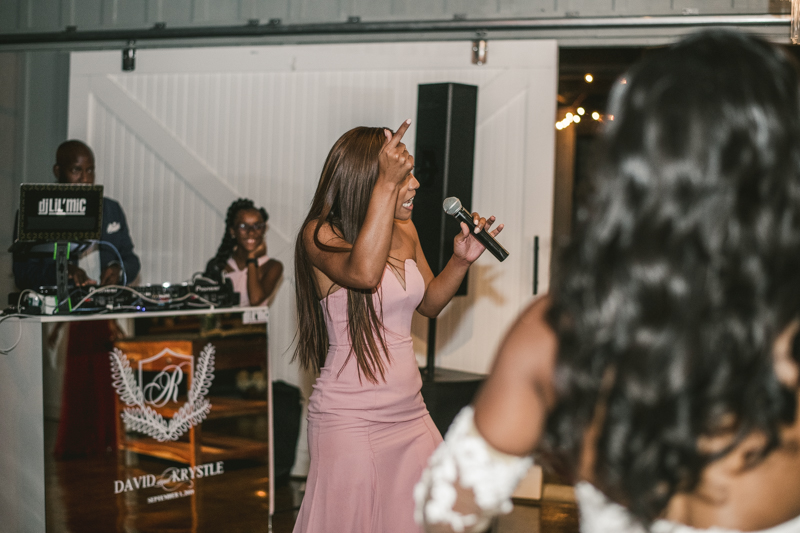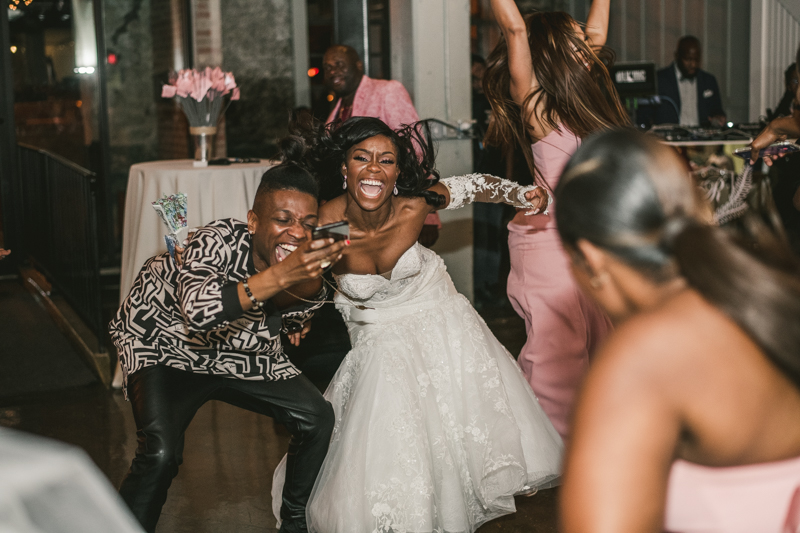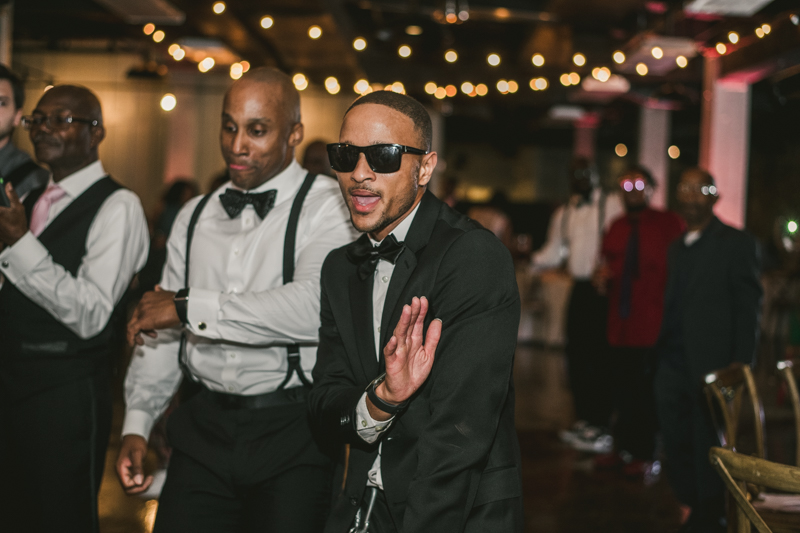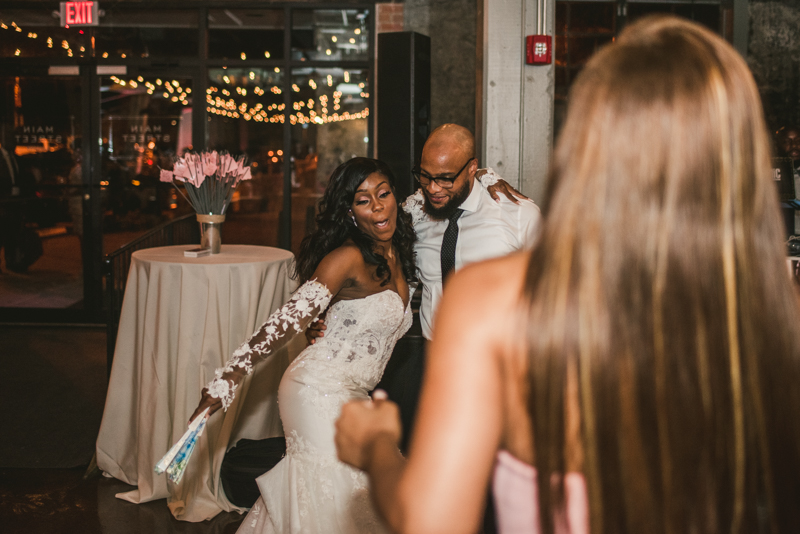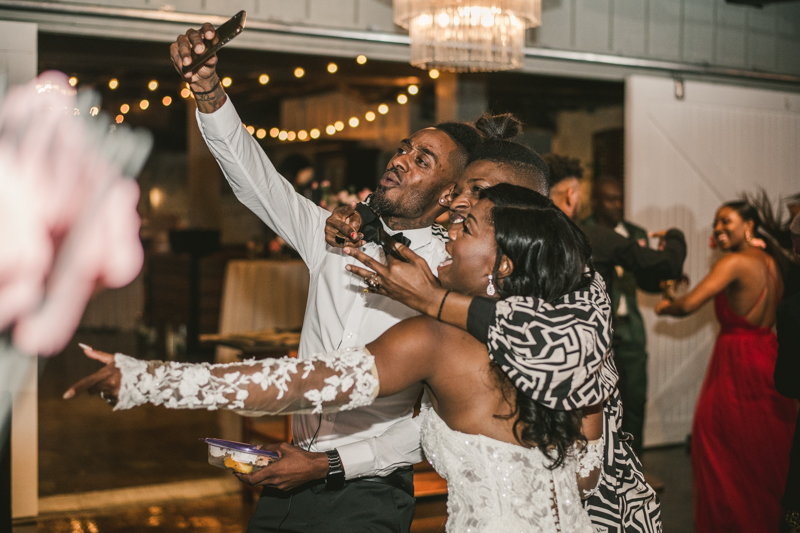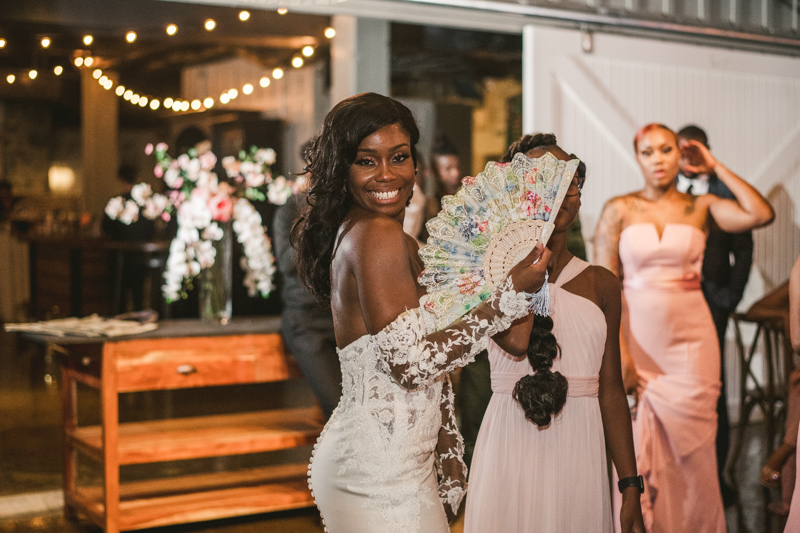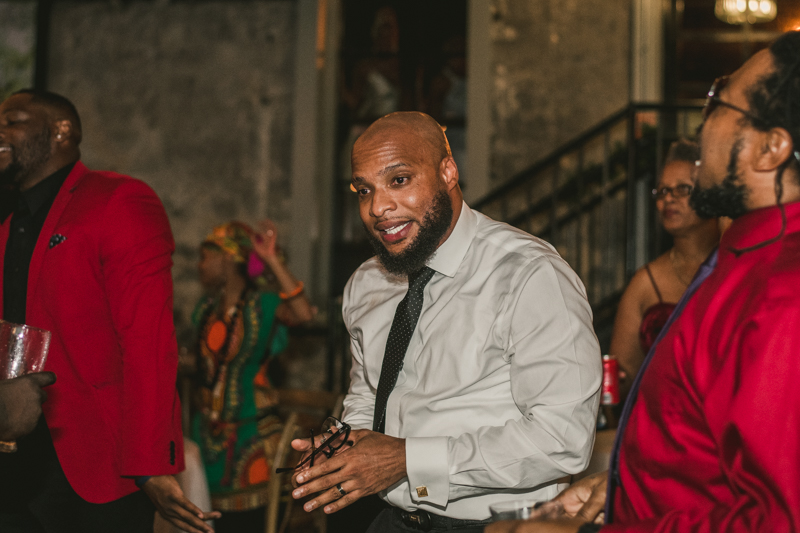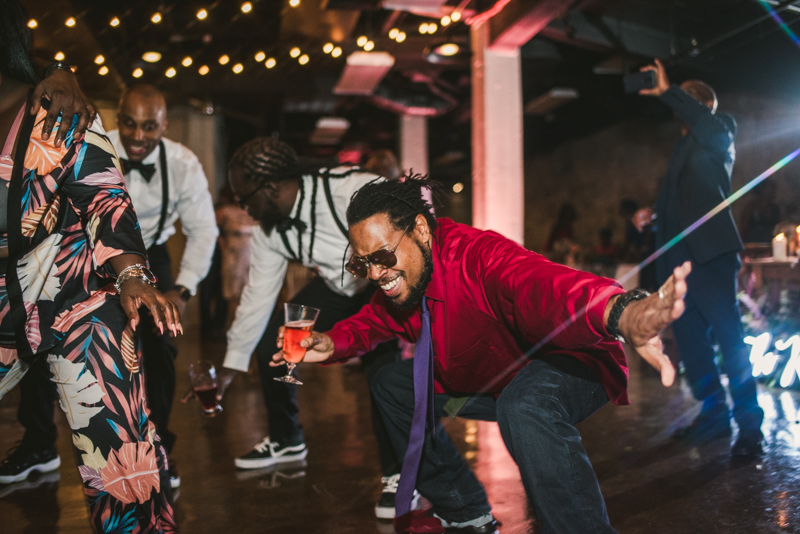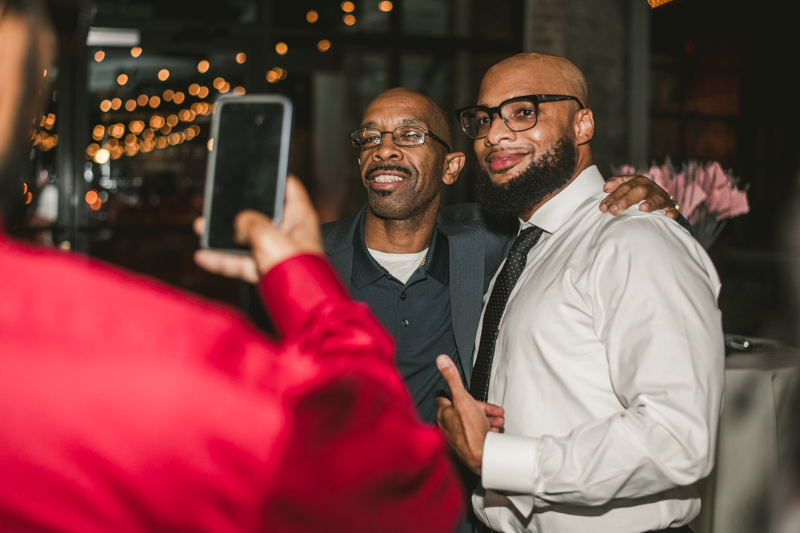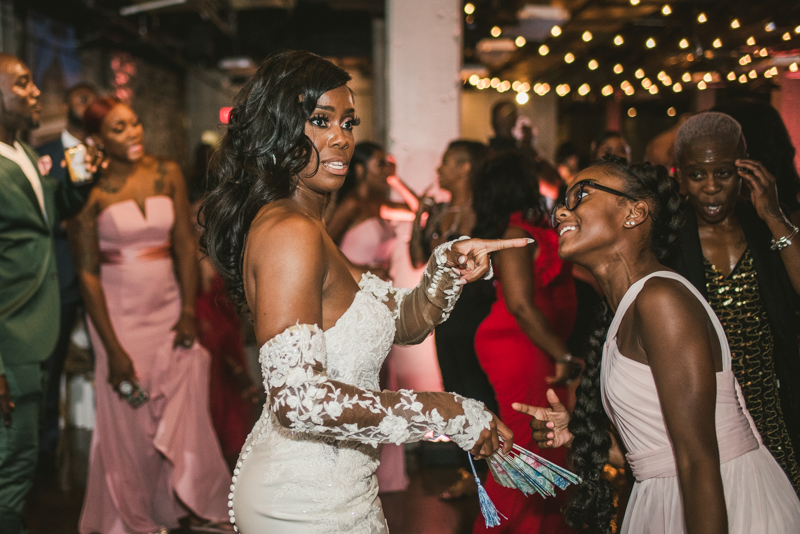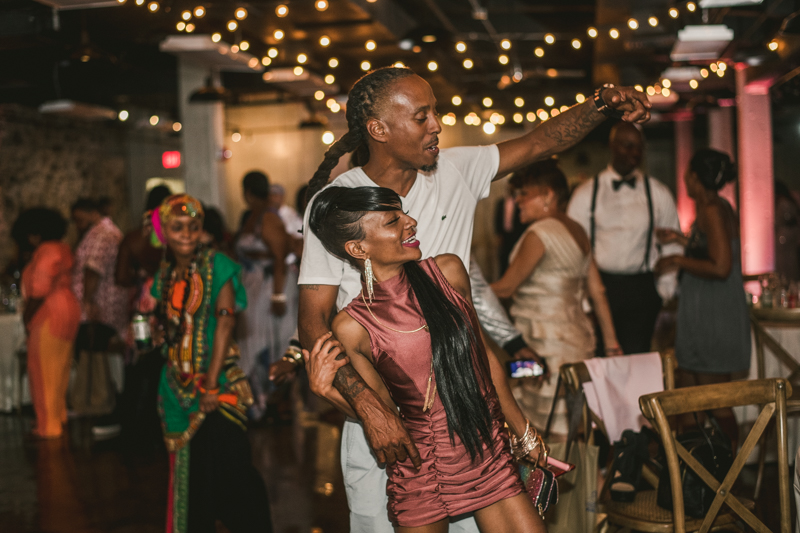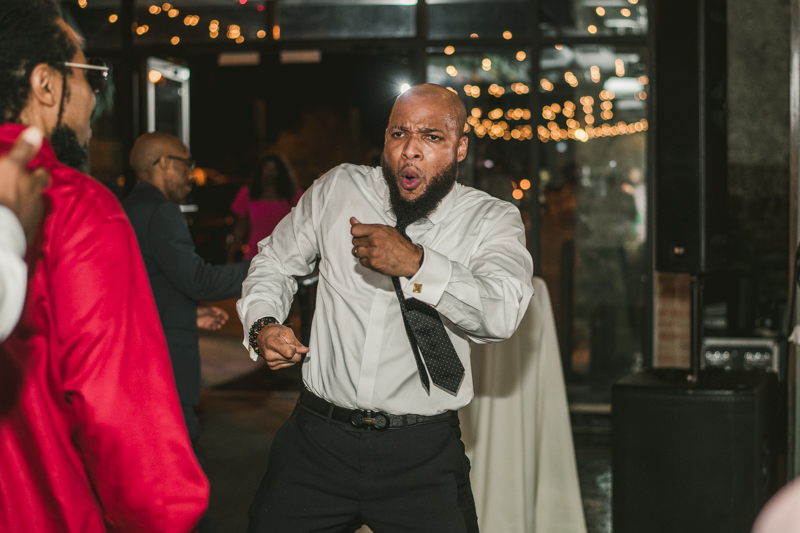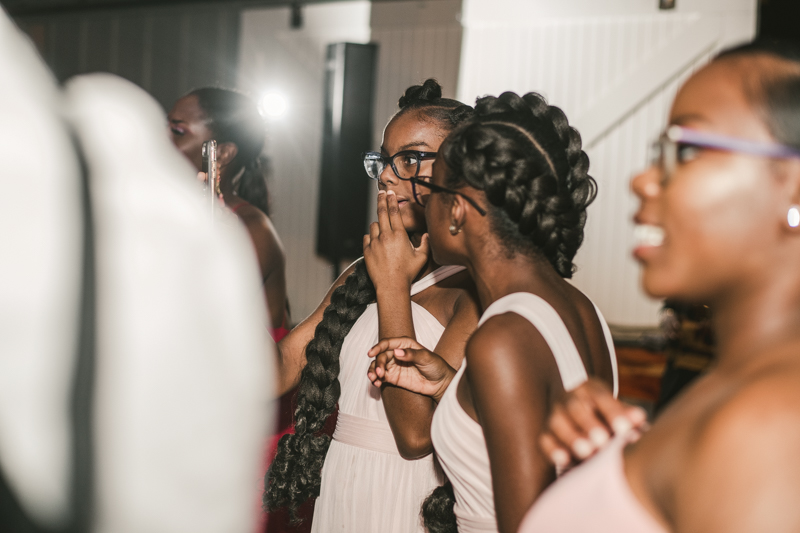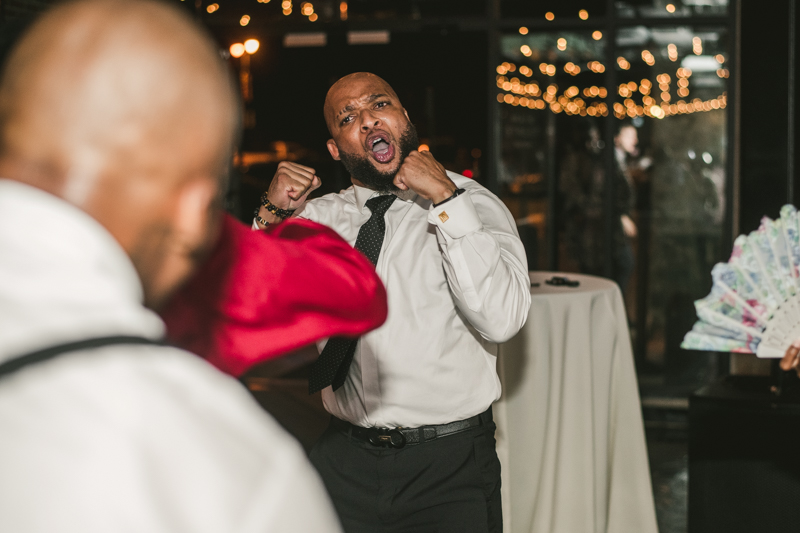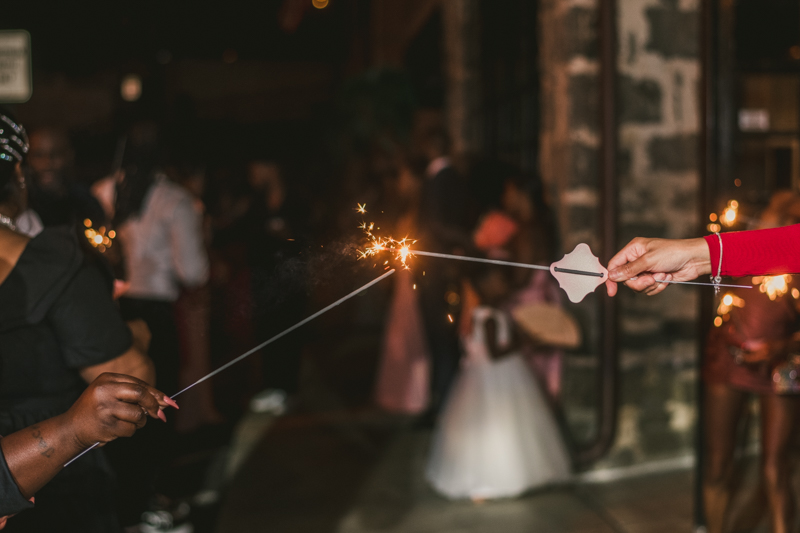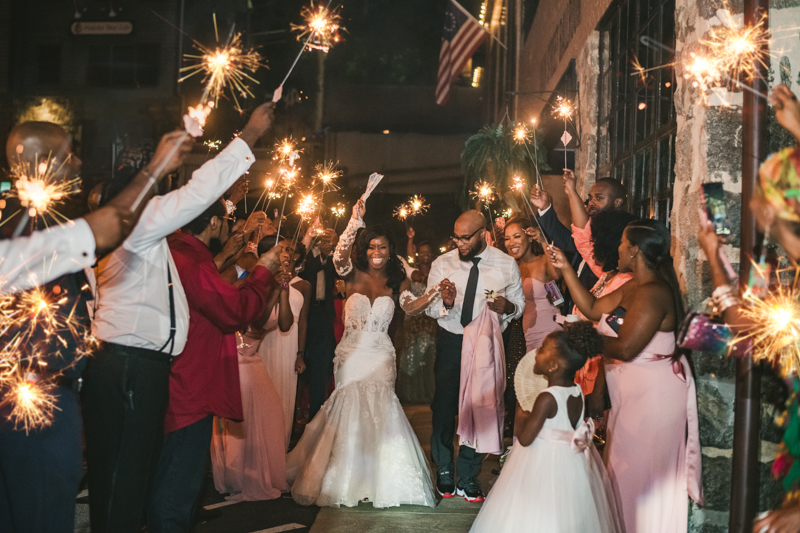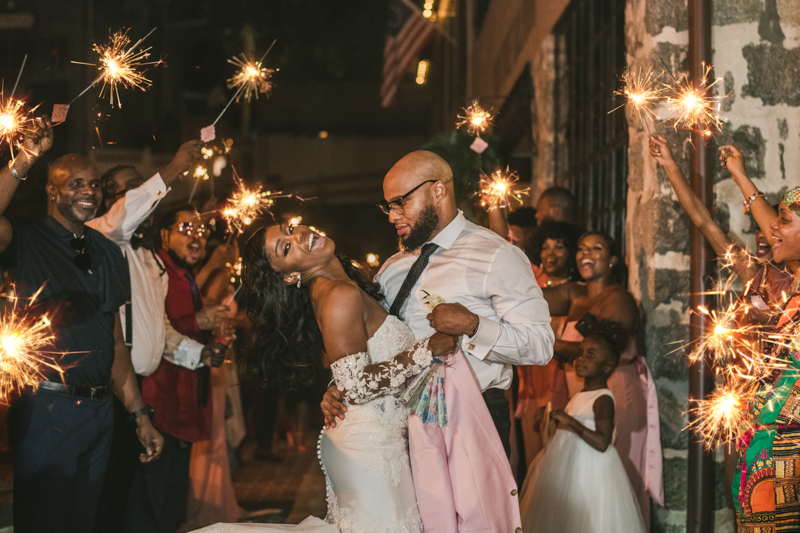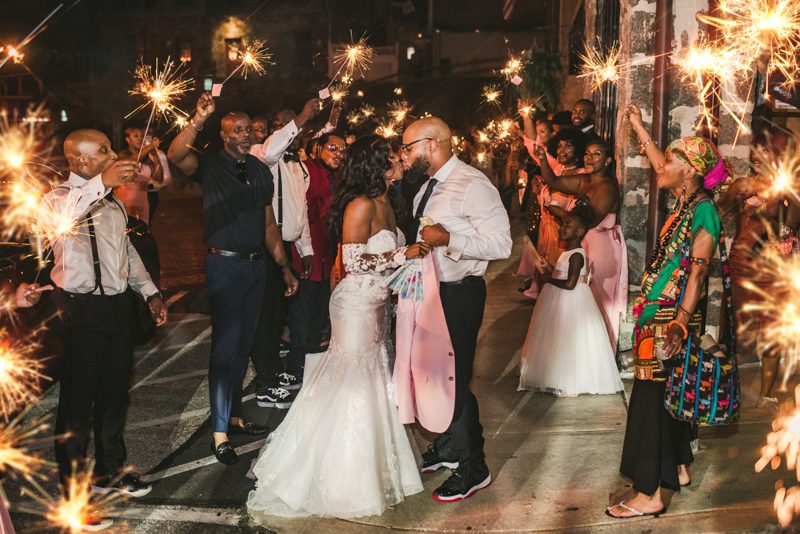 The vendors that made this Main Street Ballroom wedding extra special!
Ceremony & Reception // Main Street Ballroom
Coordinator // Mike Star (the brides bff!)
Event Styling // Devin Brown for Intysin Co.
Hair // Aneesah Lambertis
Makeup // Marcus Miller
Caterer // Water For Chocolate
Cake // Charm City Cakes
Florist // Flor de Casa and DIY arrangements
Rentals // Something Vintage
Live Trees // Plants Alive 
DJ // DJ Lil Mic
Officiant // Leroy Satchell Jr. (bride's cousin)
Paper Products // Minted
Photo booth // Pixilated
Dress Boutique, Dress Designer // Garnish Boutique, Martina Liana
Bridal Shoes // Badgley Mischka Collection
Suit // Jacket from Express, Pants and Accessories from Black Tux
Bridesmaids Dresses // Vera Wang
---
---
---