Meeting with Your Photographer
Conversations Beyond Email
This past weekend, Shawn and I had two client meetings. These chat sessions are always really exciting to me because it's the chance to get to know someone and have comfortable conversations with them. After the meetings, I started to think of how important it is to me that Shawn and I get to have this time with our potential couples. I know I'm not the only one that is at least a little different in face-to-face conversations versus email. I am well aware that while my emails are thought out with conservative exclamation point placement and carefully typed words, real life me is just a ball of excitement that makes a lot of high pitched sounds when proposal stories are shared. It's a high priority to make time to get to know who you will be capturing your love on your wedding day.
I know when meeting your photographer, there are time commitments to be considered and other places to be. But the best part about living in today's world is that we have the capability to meet over the Internet with services like Skype and Google Hangouts. For one of the meetings this weekend, Shawn and I got to virtually meet with the bride who was out of the country for school. Sure, we had to worry about the occasional lag, but the meaning and excitement behind the call was still there. Shawn and I still got to see the personality of this particular bride and she got to see ours (and also hear our cat, who is very vocal when she hears other people talking).
If there is the opportunity to get out of the house for a meeting, we also love seeing the direct interactions. There are a less distractions than a video call, so Shawn and I can pick up things like how you look at one another, your body language with each other, and just the general energy between you two. Our second meeting on Sunday was in a Panera, and we got to see the groom scoot closer to the bride in order to hold her hand, and a silent discussion through just the the looks they shared. It was sweet and made us even more happy to be working with them
Shawn and I are involved in almost every second of the big day, so it's very important that we understand you two and that you both like us. It's not just a superficial desire; if you and I clash in some way, or our communication is not up to its normal standard, then it could create a bad tension on the day following the wedding that doesn't need to be there. I am 100% honest when I say that I want to be friends in the years following your day, and I want you two to know that Shawn and I are cheering on your marriage at every stage.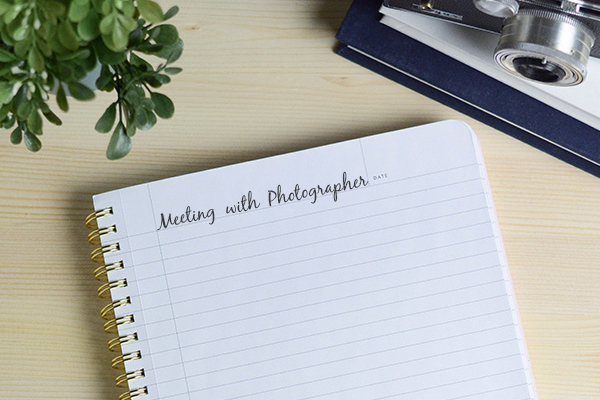 ---
---
---