Fun Birthday Memories
DIY Celebration!
When it comes to my birthday, I usually think up a few different grand ideas of what I want to do. However, as the day approaches, I always get so busy that I just never follow through with my own plans. This year was different, though. I wanted to have a party that could be relaxed, fun, and give people an excuse to eat lots of food. As Shawn and I racked our brains figuring out how to get all three of those things into one space, a message from my best friend about a BBQ acted as a lightbulb moment for me.
Shawn and I have a unique living situation. We live in a house that has been converted into three different apartments, and my parents own the house that we are currently staying in. They also live next door to us, so we currently share a huge backyard with them. It's a beautiful space, and last summer they put in a fire pit so we could gather as a family and hangout. With all of this and also the idea of a BBQ in my head, I just dove right in to wanting to have a backyard bash.
The biggest challenge was figuring out where everyone would sit. I found that 84 Lumber sold picnic table blueprints with the wood for just $97 (compared to tables at other stores which were around $300). It did mean that we had to cut and build the tables, but Shawn had already had experience with this when he did his Eagle project, so we weren't too concerned with it. The cutting and building of 2 tables took about 3 afternoons, and we now have a super awesome place to sit outside :D. For my party, I dressed up the tables with soda bottle vases from Michaels, orange and yellow candles from JoAnne Fabrics and fresh flowers from Giant. My mom told me that I've been to too many weddings because of my centerpieces, but I love the way the orange and yellow looked on the natural wood surfaces!
When the day of the party arrived, I was so excited to have all of our friends and their fur-babies over! I didn't take any photos on the actual party day, because I just wanted to enjoy every moment of it without my camera being in my face. Also, if I was snapping away, I couldn't eat all of the amazing food that my step-dad, mom and me made, and that is just unacceptable, haha! Oh, and the best part of the day was the desserts from Kupcakes and Co and SMORES <3. I have a huge sweet tooth, so it only makes sense that my favorite part was when the cupcakes came out!
Ahh! The day was just perfect. I'm so happy that I got to celebrate with all of the people in my life and a yard full of dogs. The secret party planner in me is already dreaming up the next get together :P.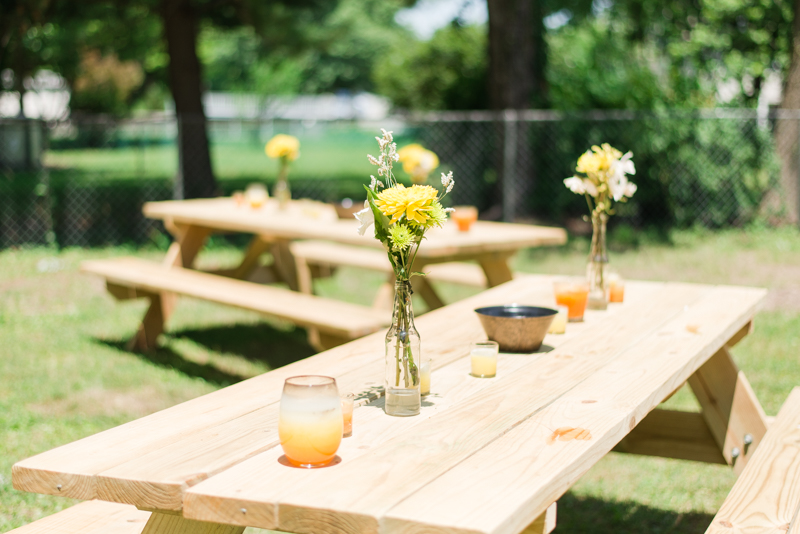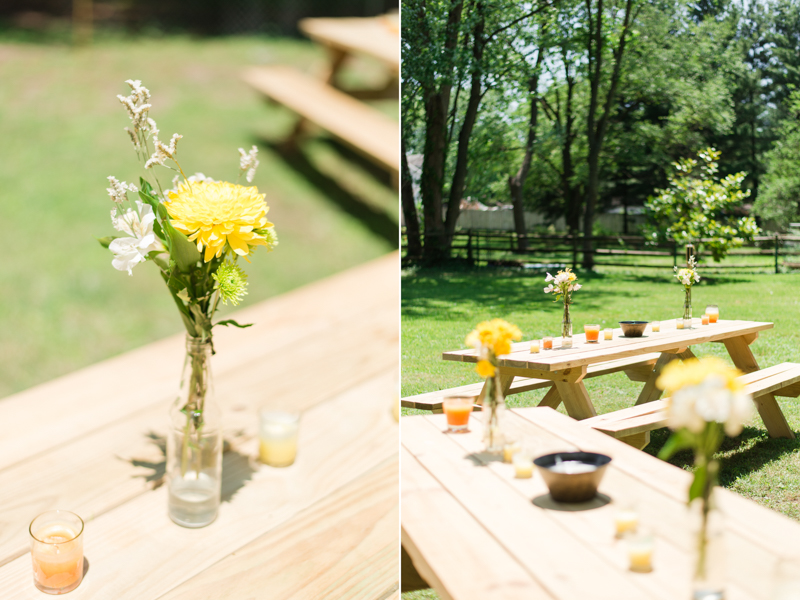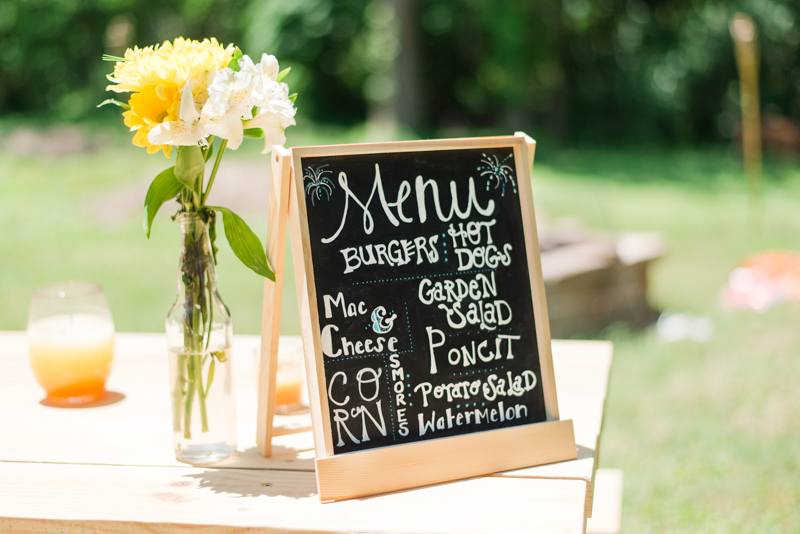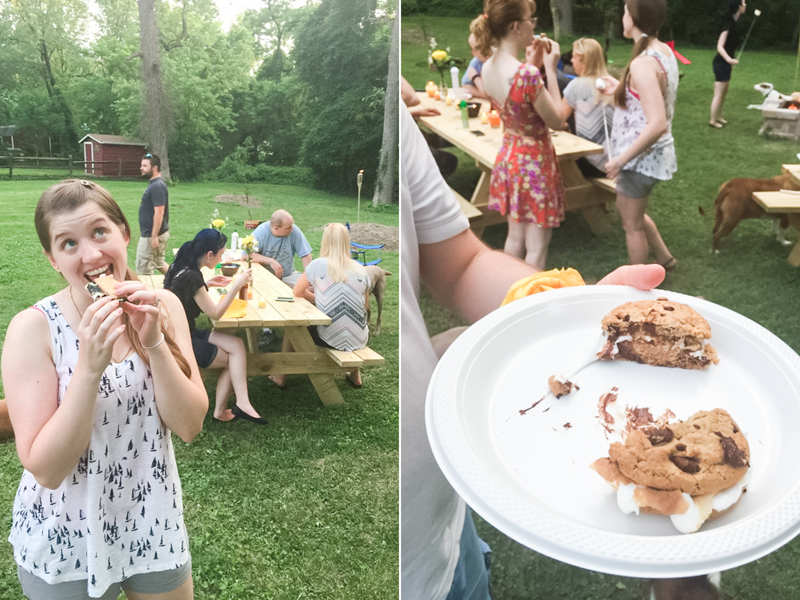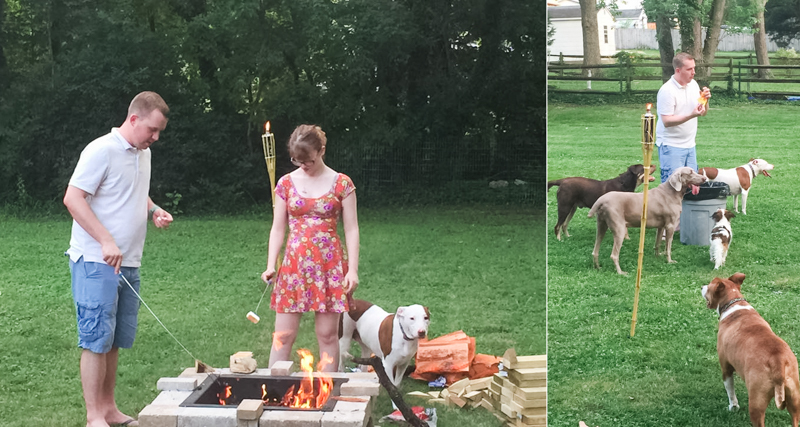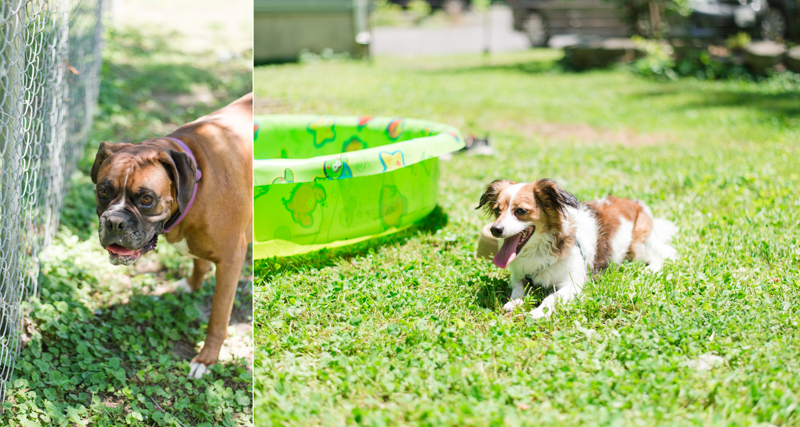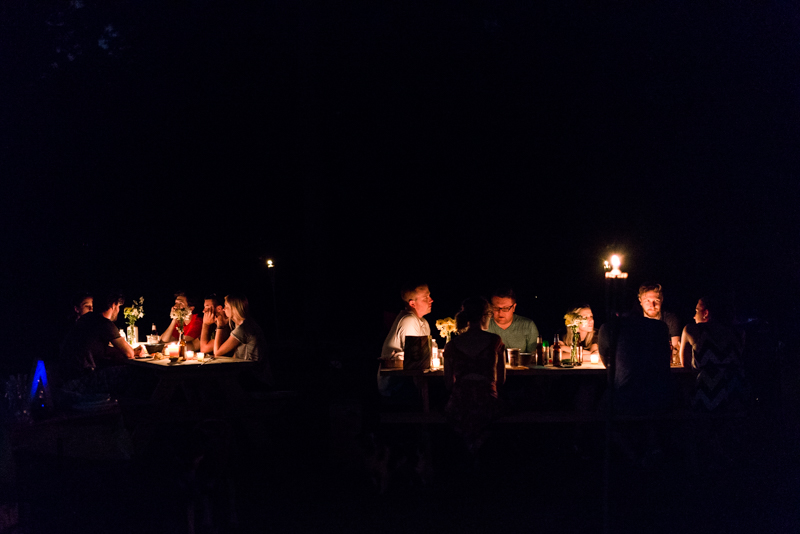 ---
---
---