Top of the Mornin' to Yah!
Ireland Adventures Part 1
How is it possible that an entire month has passed since our trip to Ireland? It feels like yesterday that we were driving through the green country, eating delicious Irish food, and singing Christmas carols in a castle. The trip was really remarkable and - no lie -  we wish we were still there. The most unbelievable part of our journey? We did it all with 1 carry-on each. 
Adjusting to life back home took time. Even though we were gone for 8 days, we acclimated to the laid back living really quick. Who would have thought that relaxing would be easy to get used to (/s). But, now that wedding season is over and the holidays are packed away, we're so excited to share about our trip! The places we saw, the things we did, and ALL the photos are finally here!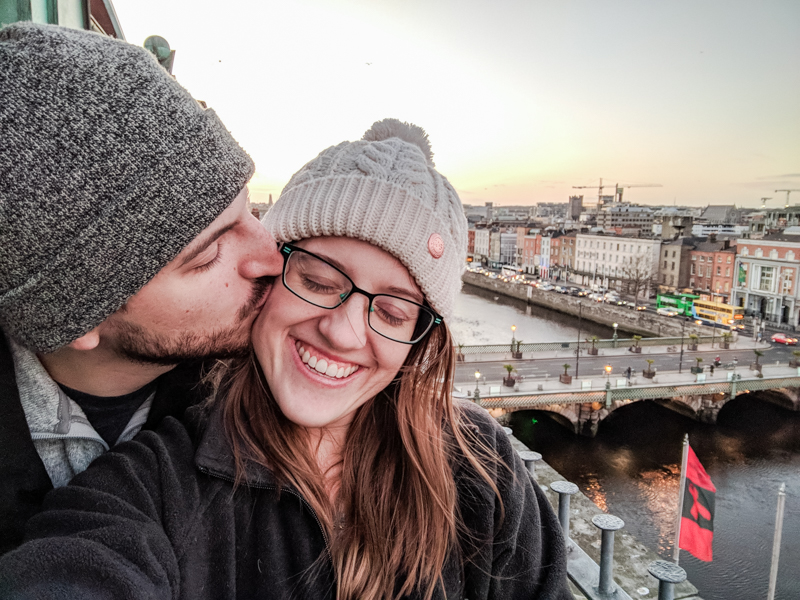 Day 1 in Dublin
Our flight got into Dublin Airport at 5:00am. I don't know why we thought it would be a great idea to land so early. We grabbed our rental car and headed to the city center. Since our hotel didn't do check-ins until 3:00pm, we decided to find a parking garage to sleep in the car. Yup, our first activity in Ireland was sleeping in a garage for 4 hours. You'll notice that the greatest memories we made were from small things like that, haha!
Once we woke up from our nap, we headed off to the Jameson Distillery for a tour. The guides have their system on lock. Seriously, the interactive showings that we got to experience were so cool and highly informative. We got to the tasting, which I didn't think I would make through (not a huge fan of drinks served straight), but I did! Yay, Adult Britney! We then participated in the daily grog, a tradition of Jameson workers where at the end of their shift they get a free drink. I got the Jameson, ginger, and lime, which maaay be my new fave drink.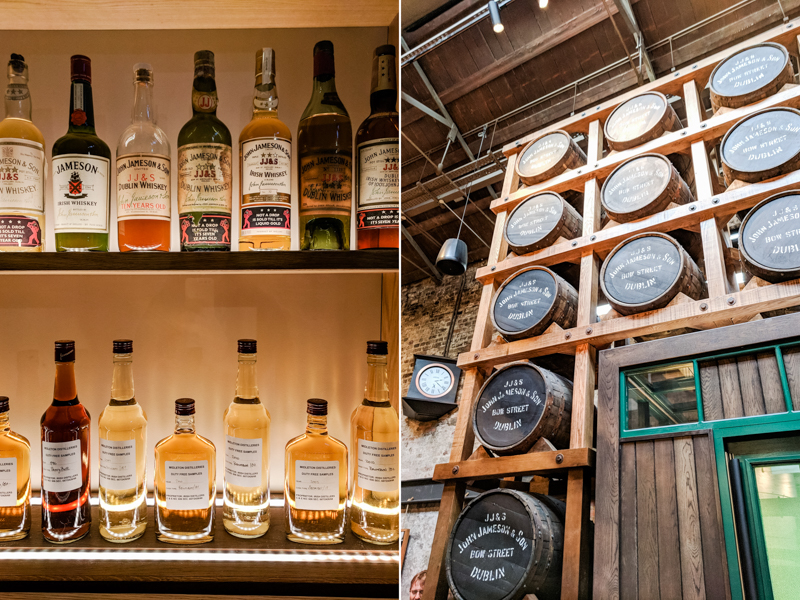 After sobering up for a second (okay, 30 minutes) we got our bags from the car and walked to our hotel, The Clarence.  
Night 1 in Dublin
We did nothing for our first night. We checked in and got a surprise upgrade to a river view suite, which was the fanciest room we've ever stayed in (thus far). There was a FULL balcony and a living room. Our first act in the room was to collapse into the fluffy bed and...nap. When we woke up, we ordered room service and vegged out with British soap operas.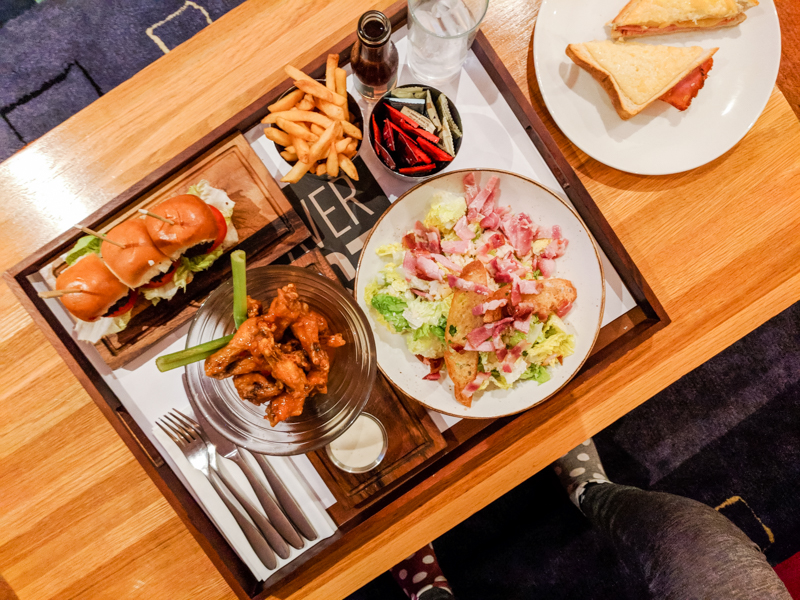 Since we were in the Temple Bar neighborhood, we could hear the bustling night life from our patio (fancy af). We opted to stay in, though, and hit up the Octagon Bar in the hotel. It was super quiet and chill, totally not what we were expecting! 
The most hilarious thing was that, when we went back to our room, we looked out at the river and the city was almost completely dark (this was at 9:00pm). Then, we went to the other side of our room (the side facing Temple Bar) and it was loud, crowded, and rowdy looking! It seems the street we were on was some kind of border for partying :P.
Day 2 in Dublin
We woke up early, checked out of the hotel, and walked our luggage back to the car. After that rousing bit of activity, we began the on foot trek to our Vintage Tea Tour reservation. YES! A Vintage TEA Tour. A gorgeous sea green double-decker bus greeted us at the EPIC Museum. Our tour guide, Jack, show us to our front row seats! It was the cutest thing in the world. We got to experience Dublin, hear about its history, and be treated to afternoon tea the whole way. Also, we were the ONLY people on the bus.
After the tour, we hiked back to the car park. We weren't really ready to leave the city yet, so we explored a tiny bit more. That's when we found it. The Leprechaun Museum. A very unexpected treat considering it was something we never dreamt of doing. It's a very interesting building since the structure itself look incredibly old and dilapidated. Even the first room of the museum seems like nothing special. But then you go into the actual tour, hidden behind a mirror. It's there that you see the magic of the lore and get to experience the fun of the museum. I don't want to say too much, but it's incredibly interactive and our guide was A+ awesome!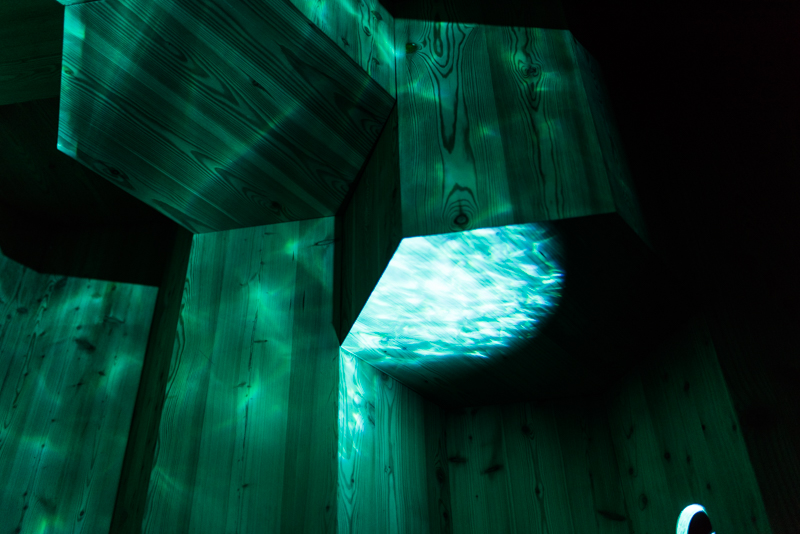 Day 2 in Kilkenny
After our impromptu leprechaun discovery, we traveled down to Kilkenny, which is about an hour and a half from Dublin. This is where Shawn got to let loose on the motorway, and we got our first real taste of Ireland driving. It's not really that bad. Shawn was kind of drifting to the left of his lane a lot, but thankfully, I was there to yell at him, haha!
It does take some getting used to, but the thing we noticed about Ireland is that they really love labeling. There was constant reminders of where to drive and how fast you needed to go so we never felt lost. HOWEVER, there was a moment of uncertainty when we got off the motorway and onto one of the regional roads. Where we could have very easily driven into on coming traffic. That was a good time for sure!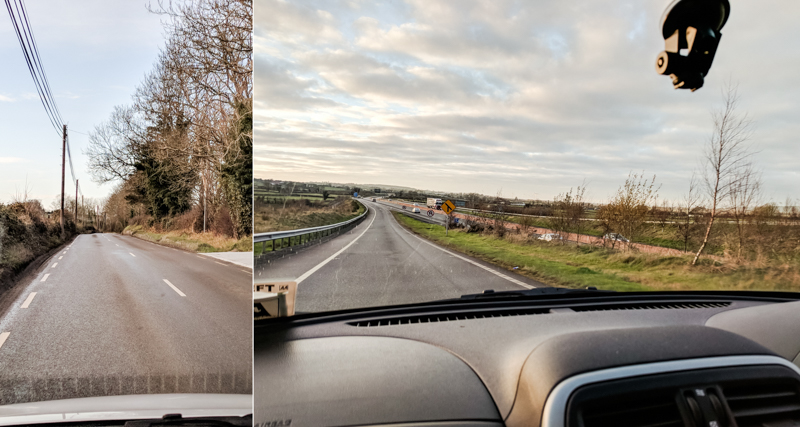 Pulling up to the Hotel Kilkenny, we were really impressed. The hotel is really gorgeous and we were super excited to be  staying there. The oddest thing, though, was going DOWN a floor from the front desk to get to our room on the first floor. The hotel itself is built on a hill, so while we still had garden views, we felt like we were kind of in the basement, haha! Still though, everything we needed was taken care of!
Night 2 in Kilkenny
Again, we napped. A very common theme for the first three days of our travels. Once we woke up, we enjoyed some dinner at the restaurant hotel, and were shocked that we were only one of three couples there. So far, every one of our experiences in Ireland consisted of empty tables and plenty of room. Something that is totally fine by me, since I'm not a big people person anyway!
The dinner was AMAZING. I was still feeling a lot of jet lag, though, so I wasn't able to eat as much as my brain wanted me too. BUT we did get dessert, I got an assortment of chocolate treats, and Shawn got Creme Brule. Can I just say, even when my belly is telling me no, I will ALWAYS force more chocolate into my body.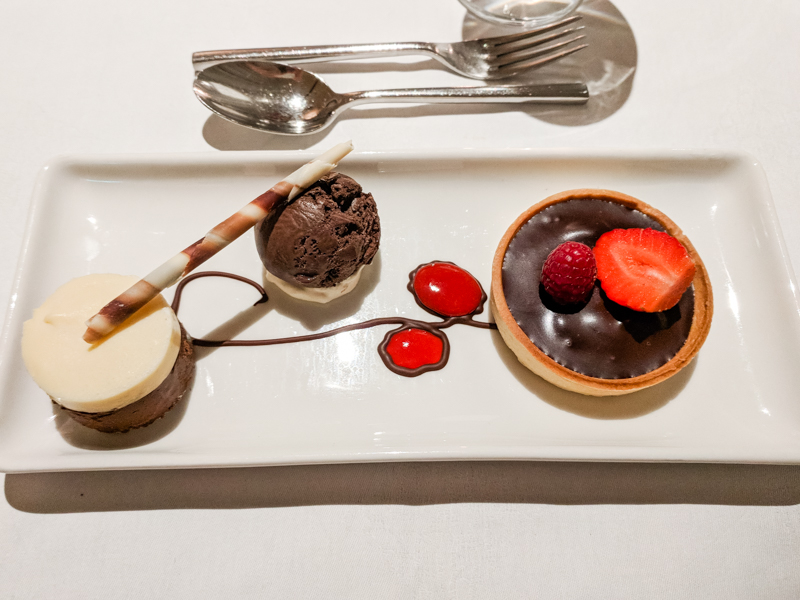 Hilarious story time. Once we were finished dinner, we let our stomachs rest (aka, I fell asleep again), and around 10:00pm we headed to the hotel bar. There was legit NO ONE around. Our bartender was the guy normally working the front desk, and he had no idea how to make any drinks. Shawn ordered an Old Fashioned, but after trying to explain the ingredients to a guy who didn't know what bitters were, he settled for Jameson straight. Not trying to complicate things further, I opted for just a cranberry juice (so adventurous). We left the empty establishment soon after because we were 1.) Creeped out at the ghost like quality and 2.) Needed to laugh at the awkwardness.
Day 3 in Kilkenny
Ohhh, did we have a big day in store! First, we woke up so much later than we wanted to and started getting ready for our.... PHOTOSHOOT! Before we even booked anything for Ireland, the biggest thing we wanted to do was an anniversary session. We wanted every aspect of this trip to be special, so we searched long and hard for the perfect photographer and found Claire from a recommendation in the Rising Tide Society. She was everything we were searching for. Her editing was bright and airy, her images had life, and they were gorgeous. All the other photographers I sifted through had the same dreary quality, which some people call "dark and moody" I just call it sad. Definitely not something we wanted in our happy photos! 
The entire time spent with Claire was awesome. We weren't actually allowed into the location that we were at, but thanks to Claire's sweet demeanor, she convinced one of the people working to let us quickly wander around for some awesome shots. I can say without a doubt that our house is going to have plenty of decoration thanks to Claire!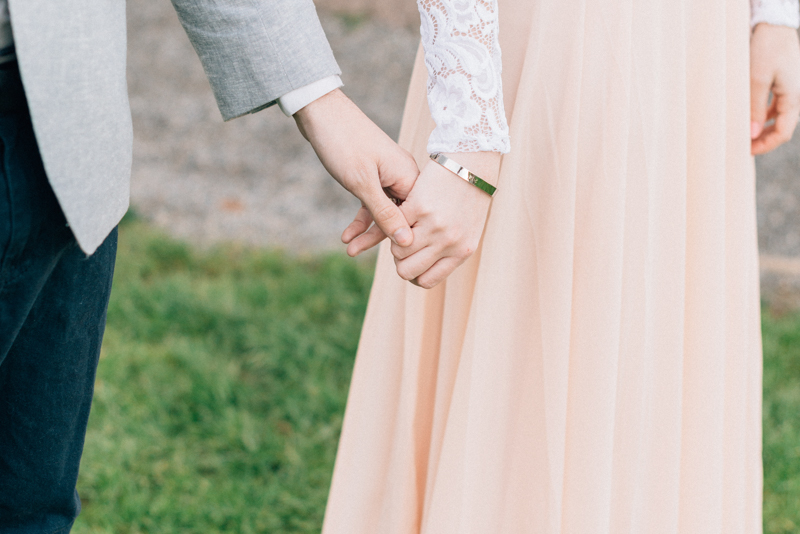 Night 3 in Kilkenny
After our session with Claire at the Jerpoint Abbey, we went into the city center for dinner. Walking past all of the setup for Yulefest had us feeling really Christmassy. Especially since all of the streets were decorated with so many twinkling lights.
Since I was so distracted by all of the decor, I didn't even realize how cold it was until we stepped into the restaurant. Which, if you need a delicious place to eat in Ireland, Anocht Restaurant is your place. Elegant, unique, and delicious! I got their garlic hummus, lamb shoulder, and panna cotta and holy goodness my tastebuds have never been so happy. They also serve unlimited bread and potatoes. I have found my people. It was such a cool experience because in addition to the awesome aesthetics, Kilkenny Castle was in perfect view from where we were sitting. I couldn't be more impressed with an establishment.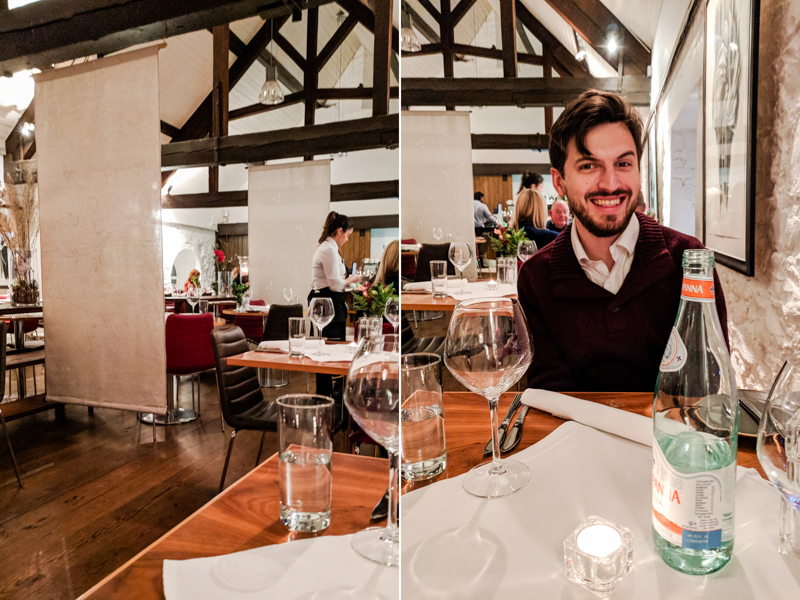 With full bellies, we wandered around the city, but just like Dublin, everything was closed by 9:00pm. So we just admired the lights and picked out what we wanted to see in the morning before leaving for Limerick. We slept like little baby cats that night!
Day 4 in Kilkenny
We were packing geniuses on this trip (remember, we did this all with carry-on luggage), so we were able to jet out of the hotel quick and hit up the city center early. Our first stop was, naturally, a restaurant we had seen the night before, Rive Gauche. The atmosphere of this place is really, really neat. It has a very sophisticated and charming style with pillowed benches and romantic lighting. The music playing was an interesting blend of modern hits with swing era style, like if Frank Sinatra covered Justin Bieber. Ohh, and the drinks and food are delicious! Even their plating is on point!
After we stuffed ourselves, yet again, before strolling the grounds at Kilkenny Castle. We were in awe of this place. It doesn't look like it's as big as it is, but as you approach it, you experience the full greatness of the architecture and time period. I think the best thing about Ireland is educating ourselves on everything we were seeing. We must have had 20 tabs open on our phones with facts about each spot we visited.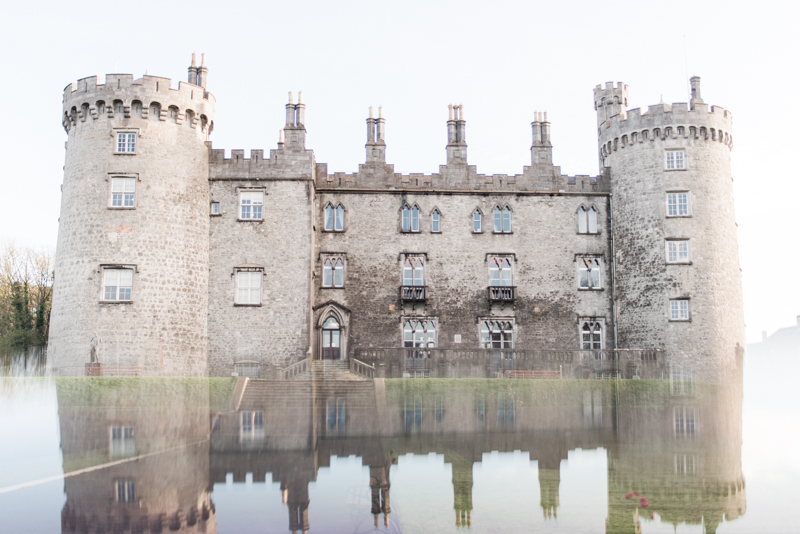 Once our self-guided tour of the castle was finished, we headed off to our next city: Limerick! It was about a two-hour drive, so we made sure to give ourselves plenty of time to get settled in the hotel before our very exciting dinner plans.
Night 4 in Limerick
Since our time in Limerick was going to be very short (one night), we splurged a little with the hotel and with the activity we had planned. I thought the hotel in Dublin was cool, but the Absolute Hotel totally blew us away! Checking in, the front desk was kind and informative. They were decorated for Christmas in a way that made us feel really warm and welcomed. Then we got to the room...A place that puts all other hotel rooms to shame. We had a patio, a soaking tub, and a separate bed area! The second we walked into the room, we wanted the second half of our trip to be just here.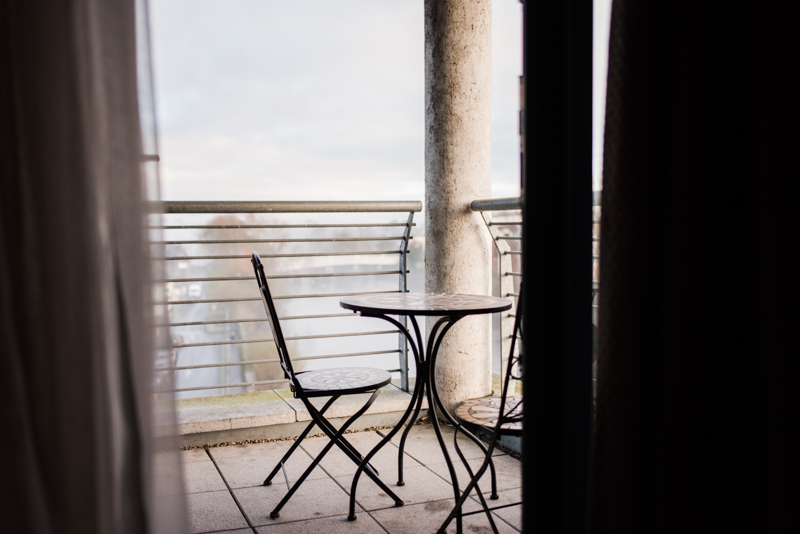 Unfortunately (or fortunately, considering where we went), we didn't actually stick in the room very long, because we had reservations to eat at Bunratty Castle. Let me tell you, we could have only done this experience, and we would have been happy with our time in Ireland. It was single handily the coolest thing ever. I'm not even sure if I can do it any sort of justice in describing, but I'll try.
Our Time at Bunratty Castle
So first, we pulled up to this HUGE castle, and followed the signs to check-in. After we were all set-up, we were told we had about 30 minutes to explore the Christmas garden. Now, this wasn't your classic Christmas garden. This was a full blown village! With a house for Santa, a bonfire in the middle of the street, and a train. A TRAIN?! We've seen Christmas villages in movies, but this was real life and we didn't know what to do with all our excitement. We kind of just wandered around in a state of wonder, admiring everything!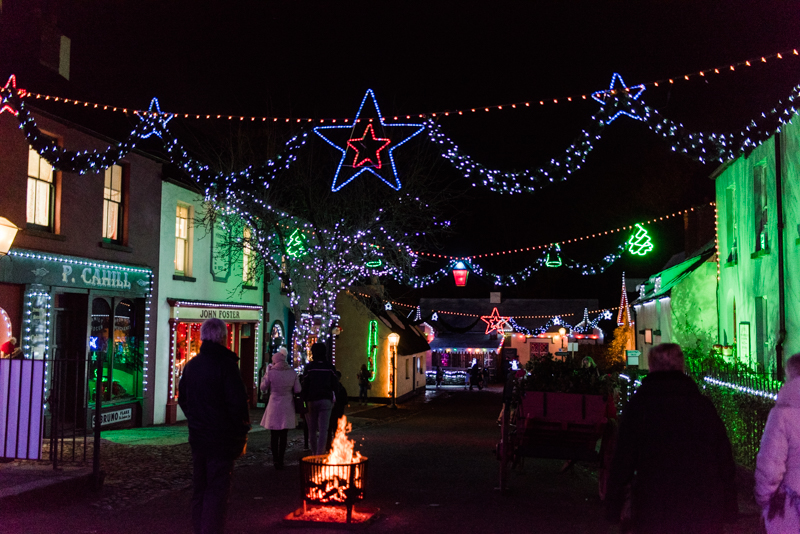 The Christmas Event!
After looking like complete tourists, it was in to the castle for dinner. We were seated at a long table by ourselves, and had many chats with the staff that were dressed in medieval clothing. Again, we had no idea what to expect (only knew it was dinner in a castle), but then suddenly there was music, and singing, and delicious food. Since it was the first day of December, it was apparently the first day of the Bunratty Christmas program. We got to enjoy a very festive night within a medieval castle, and it wasn't made out of plastic located inside a mall (I'm looking at you, Medieval Times).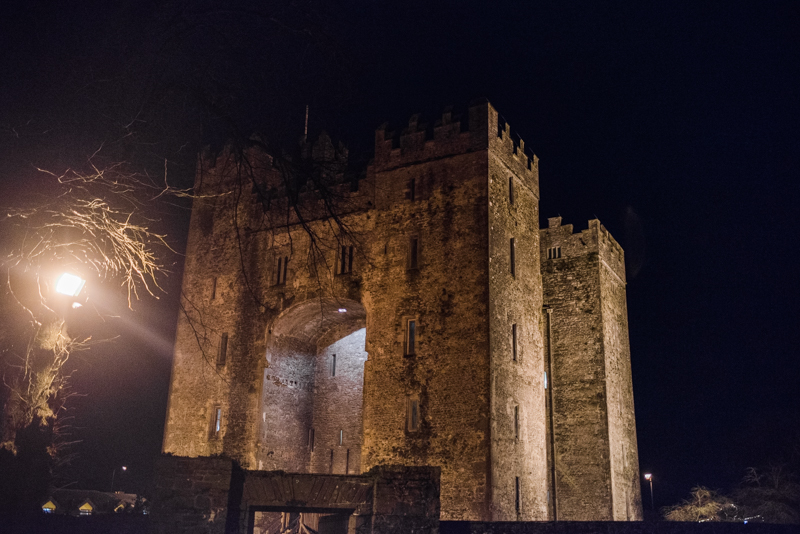 The performers talked with us throughout the night. The sweetest one, who had been with the castle for about 15 years, told us that since it was the off season, the space wasn't as full as normal and the audience was mostly locals. It was such a cool experience interacting with this group of talented individuals. I don't want to say I think they liked us the best, but I definitely think they liked us the best :P.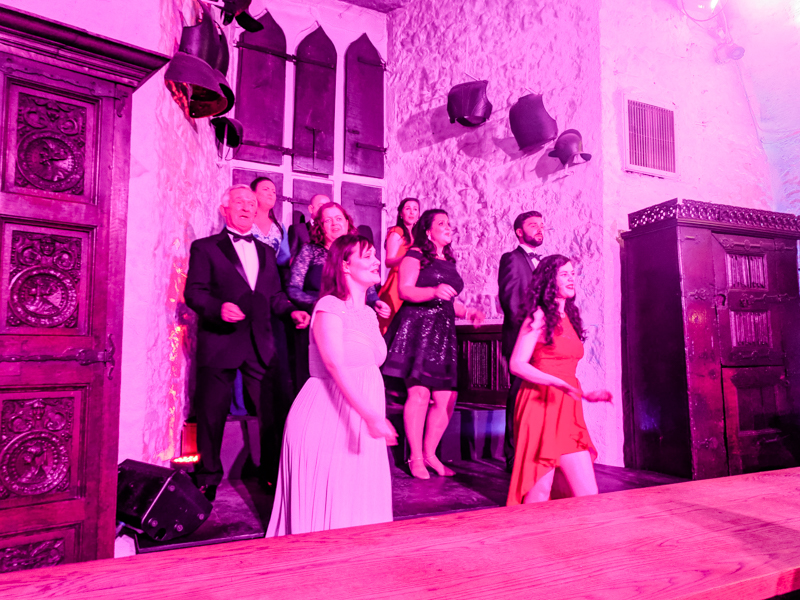 (Sorry for the color. The entire castle was lit in purple and my phone photos aren't great with color correcting)
Night 4 in Limerick cont.
Arriving back at the hotel we honestly were so shocked by how the night had gone. Every few seconds one of us would go "did that really just happen?!" Our experience with Bunratty was one that we will never forget a single second of. It was an impromptu activity that we signed up for (thanks for the recommendation, Jack!), and we cannot be any more happier with how it all went!
This isn't the end!
Well, I mean it is the end of the post, but I do have a part 2. There is so much to talk about and I definitely don't want to leave anything out. This trip was a one of a kind experience that we did all on our own. There weren't any guided tours (except for the Vintage Tea Tour), we simply hopped in the car and took ourselves to wherever we desired going. It was fun and just the slightest bit spontaneous. We have so much left to go over and hope you'll stick around for part 2 when it's released! For now, enjoy more images from our first 4 days in the magical land of Ireland!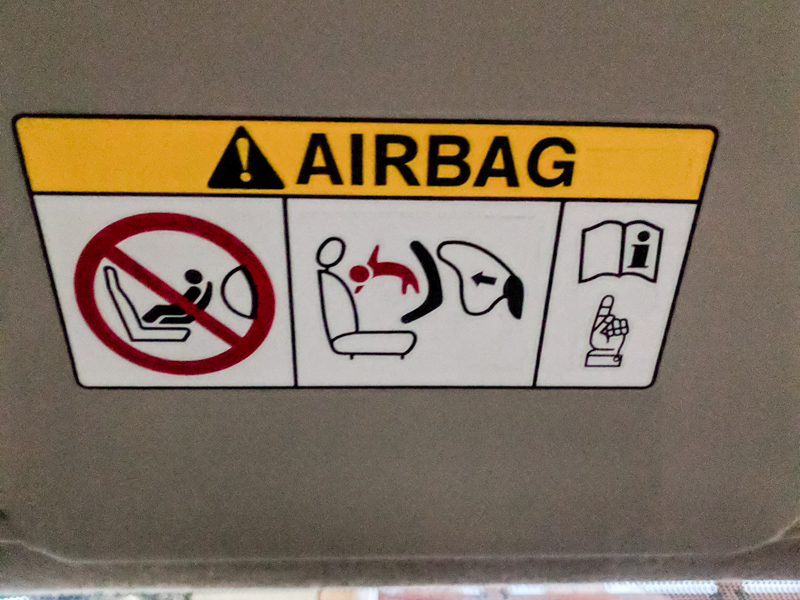 Because we got a real big kick out of this warning.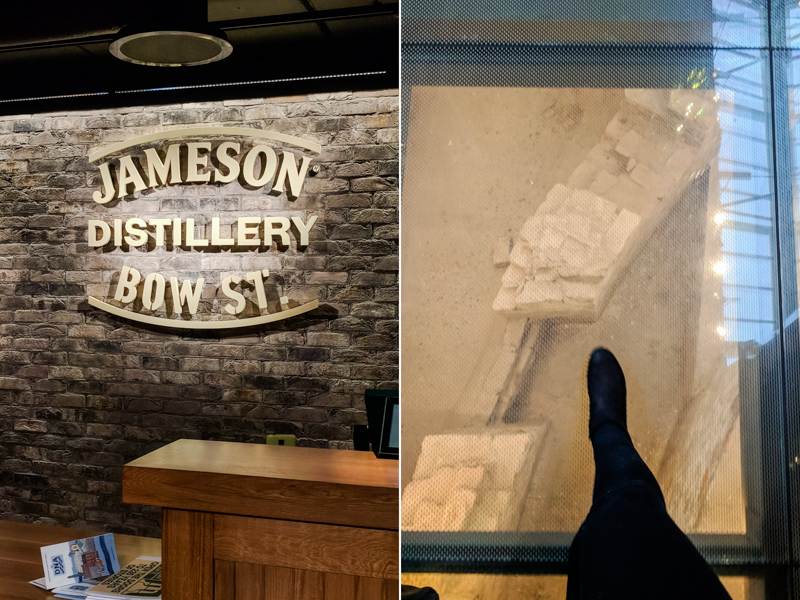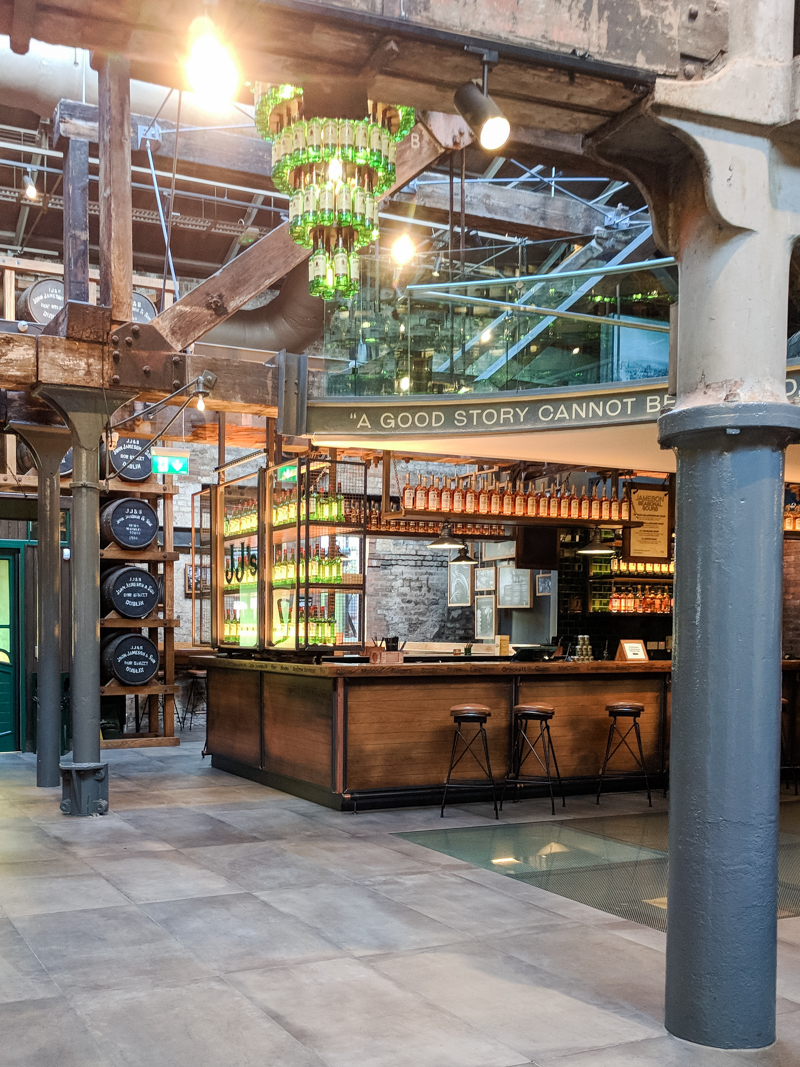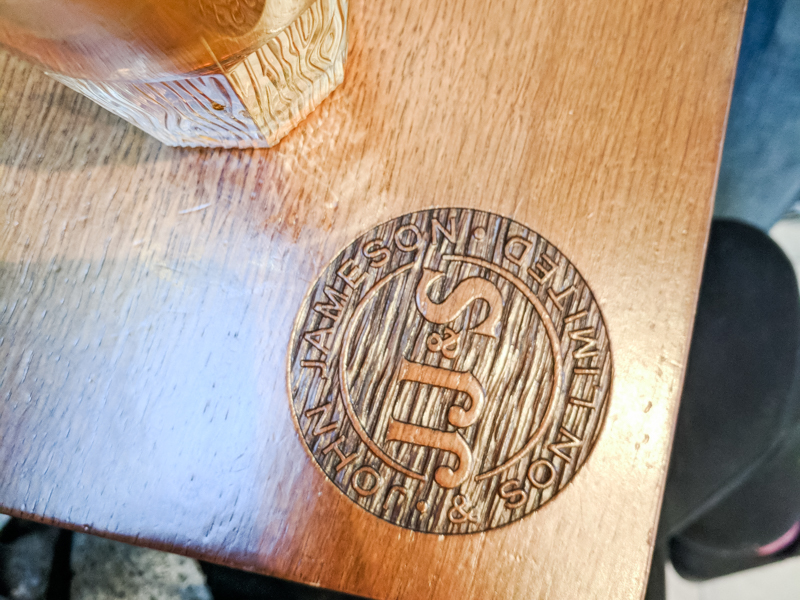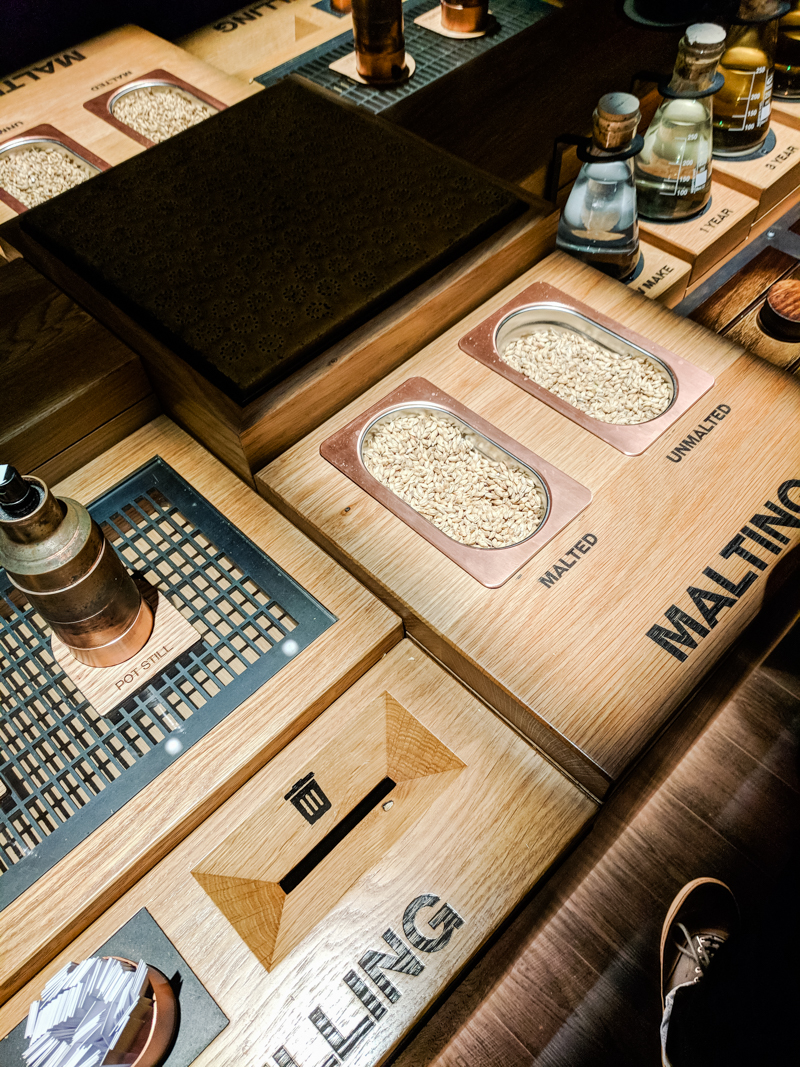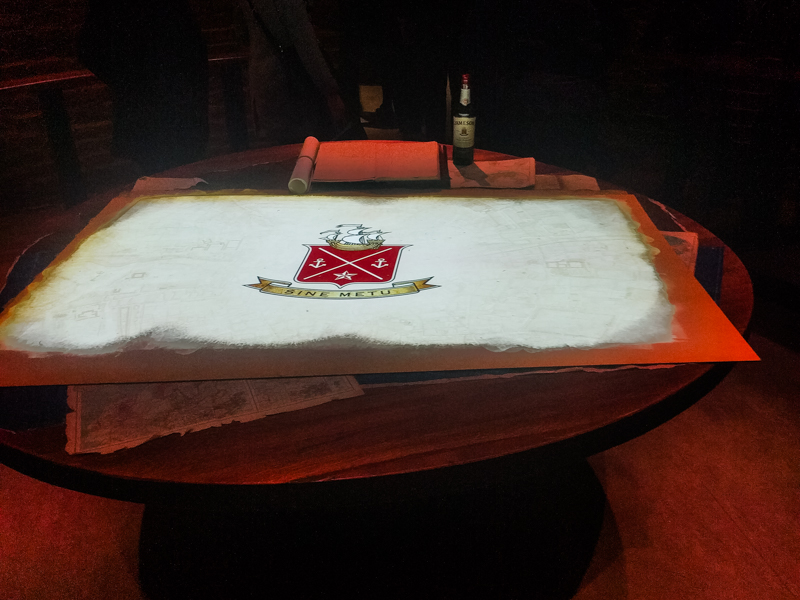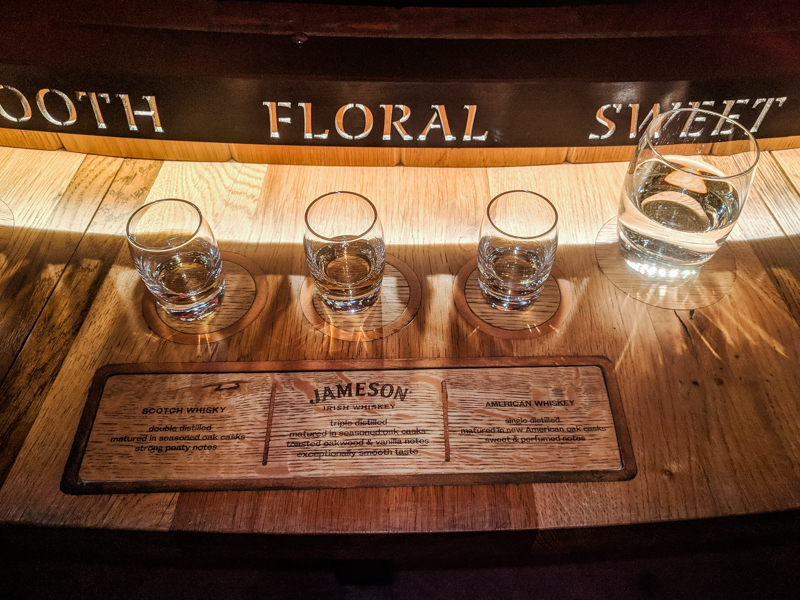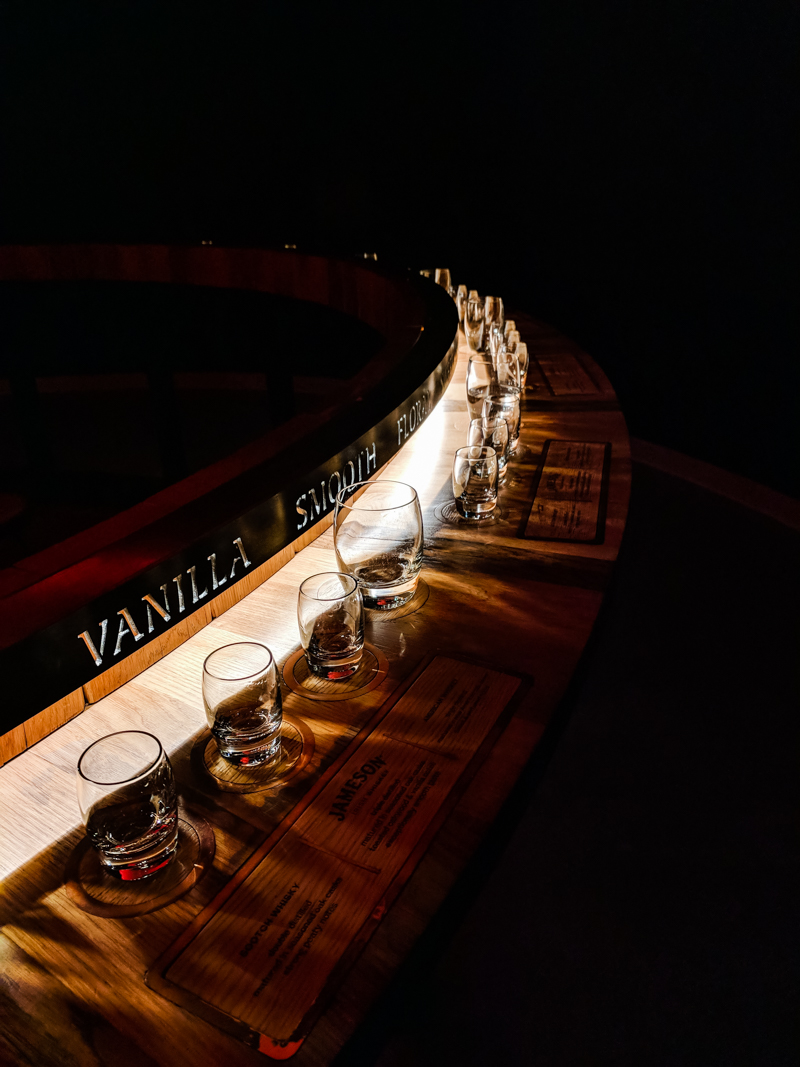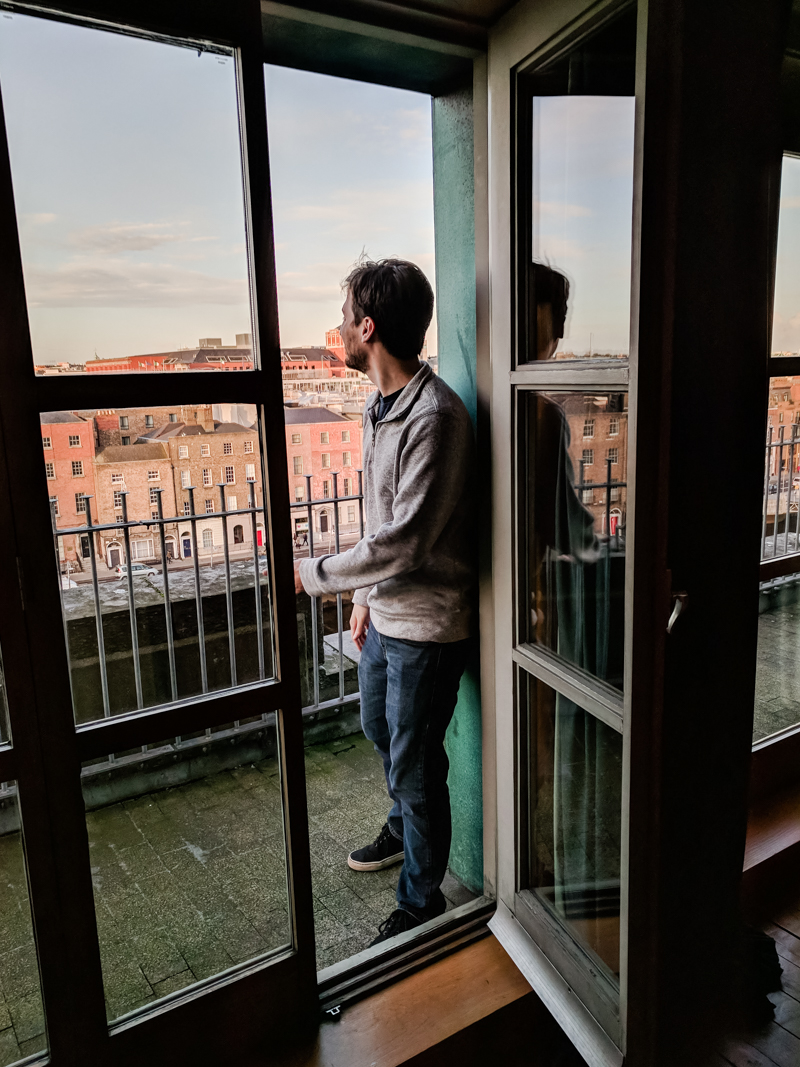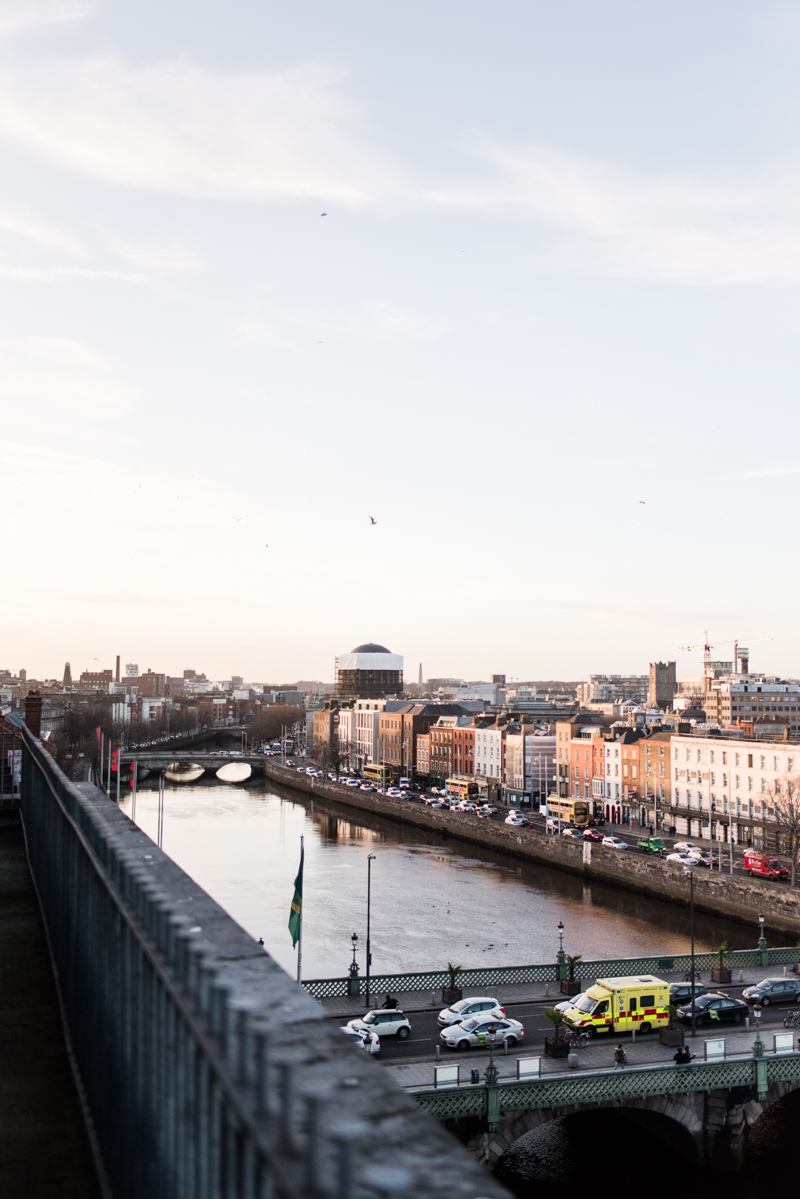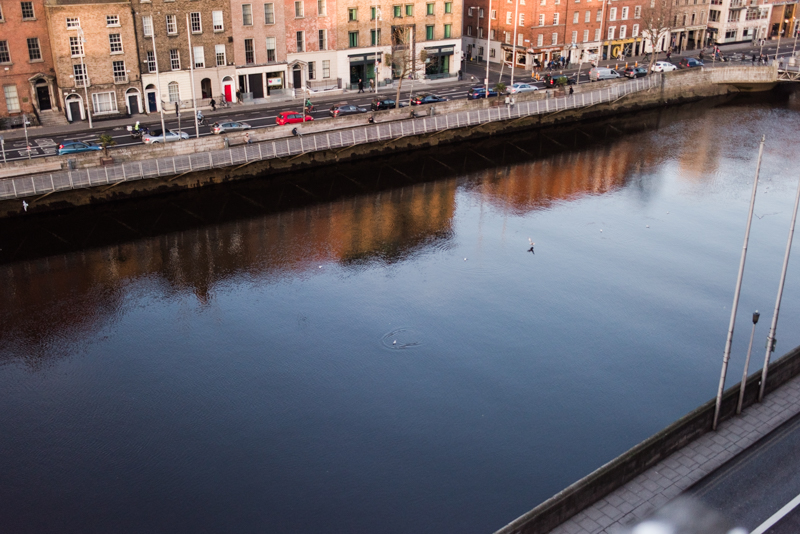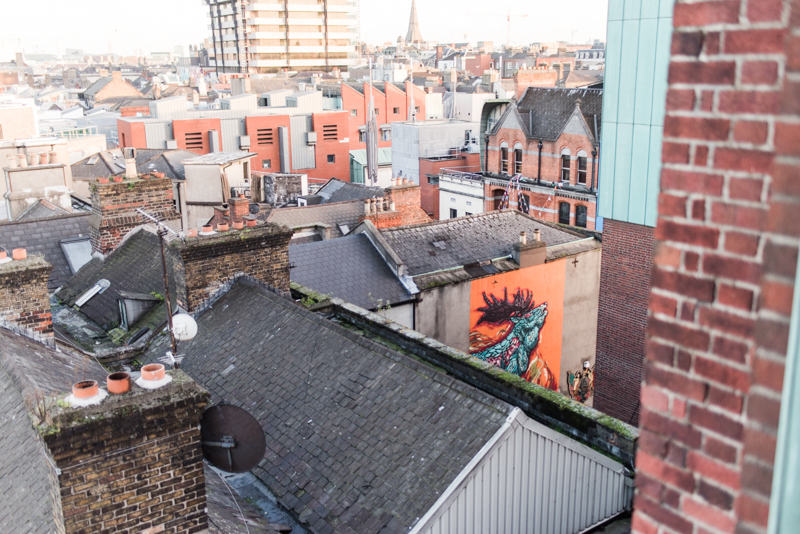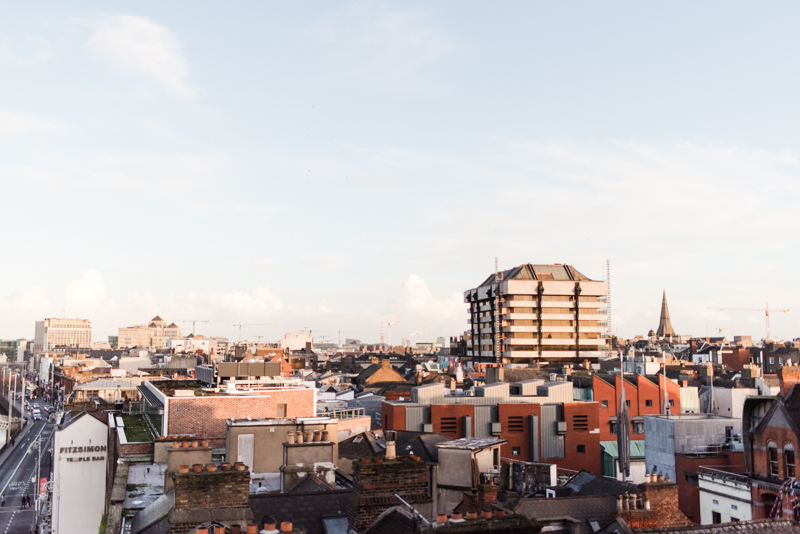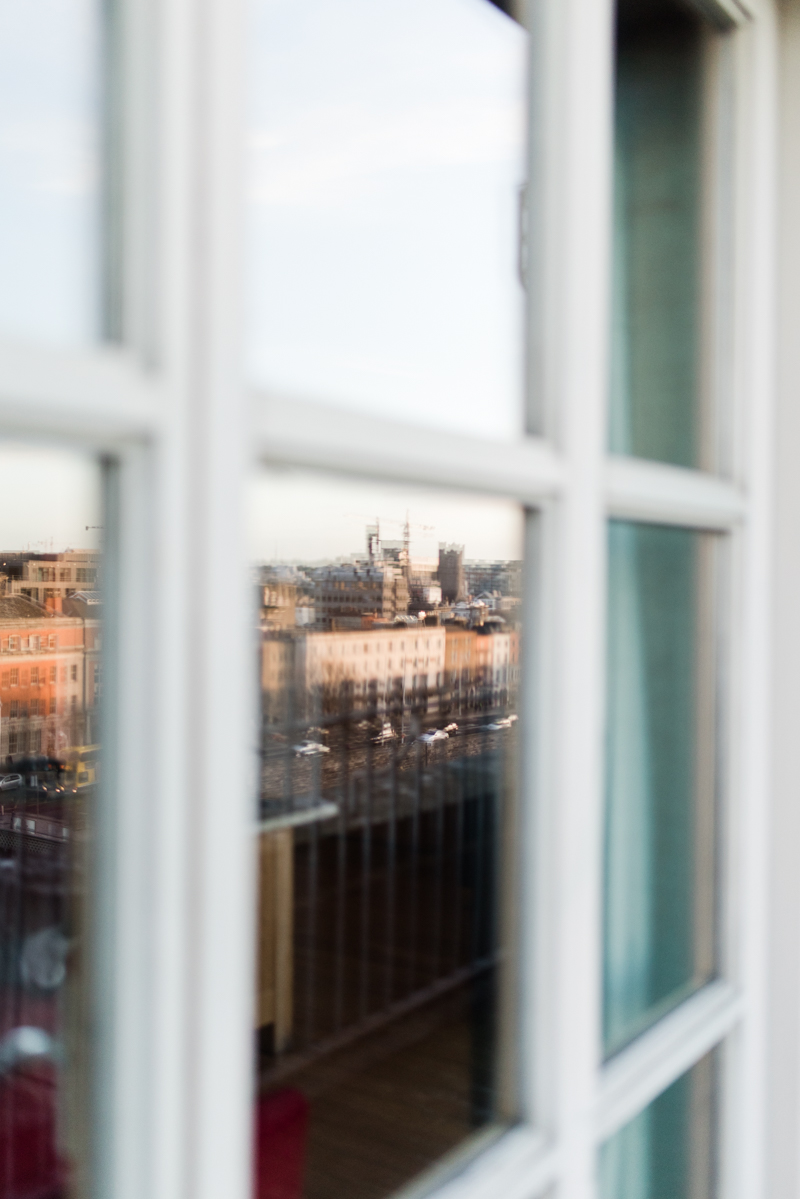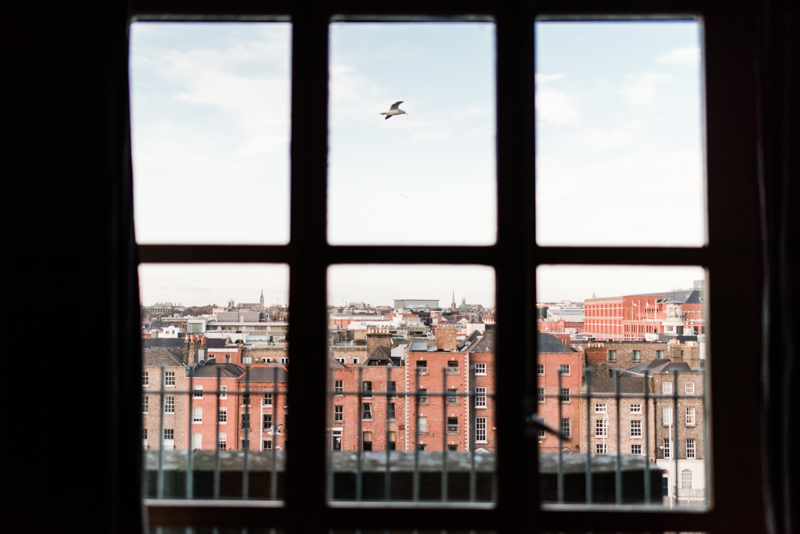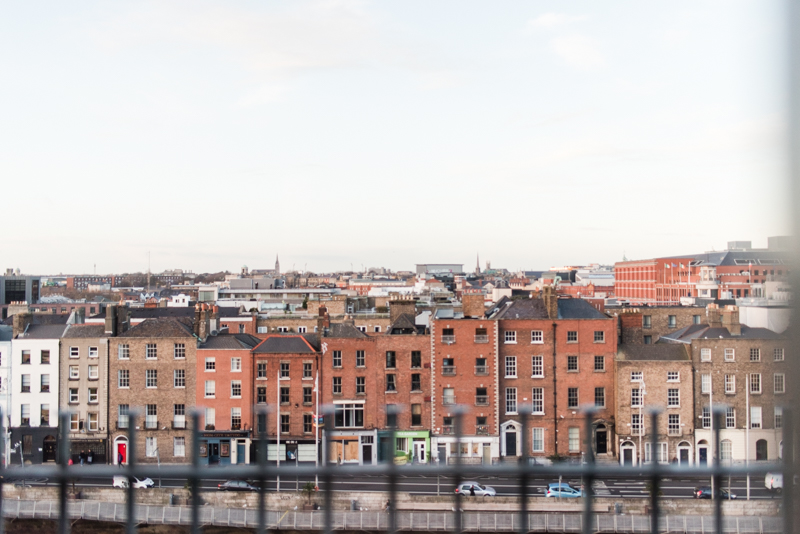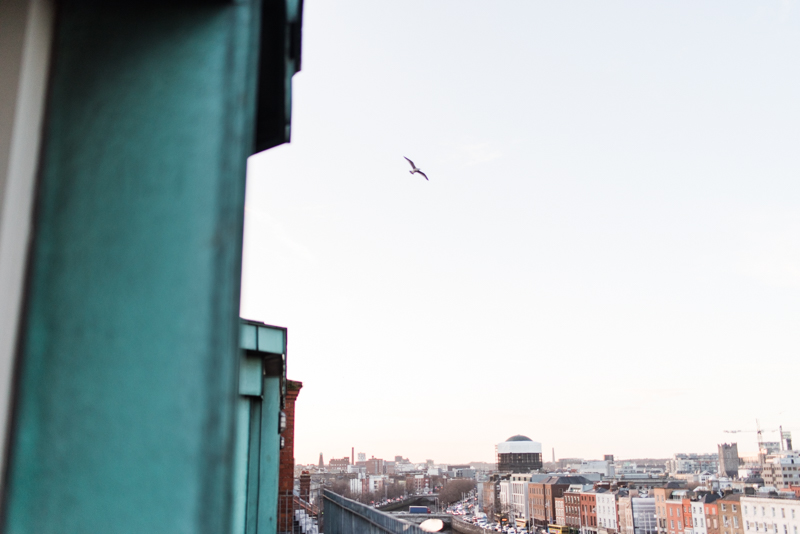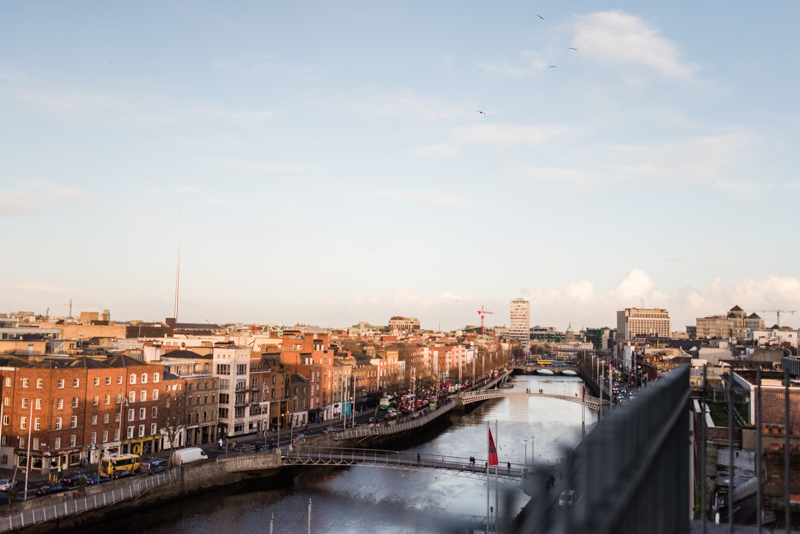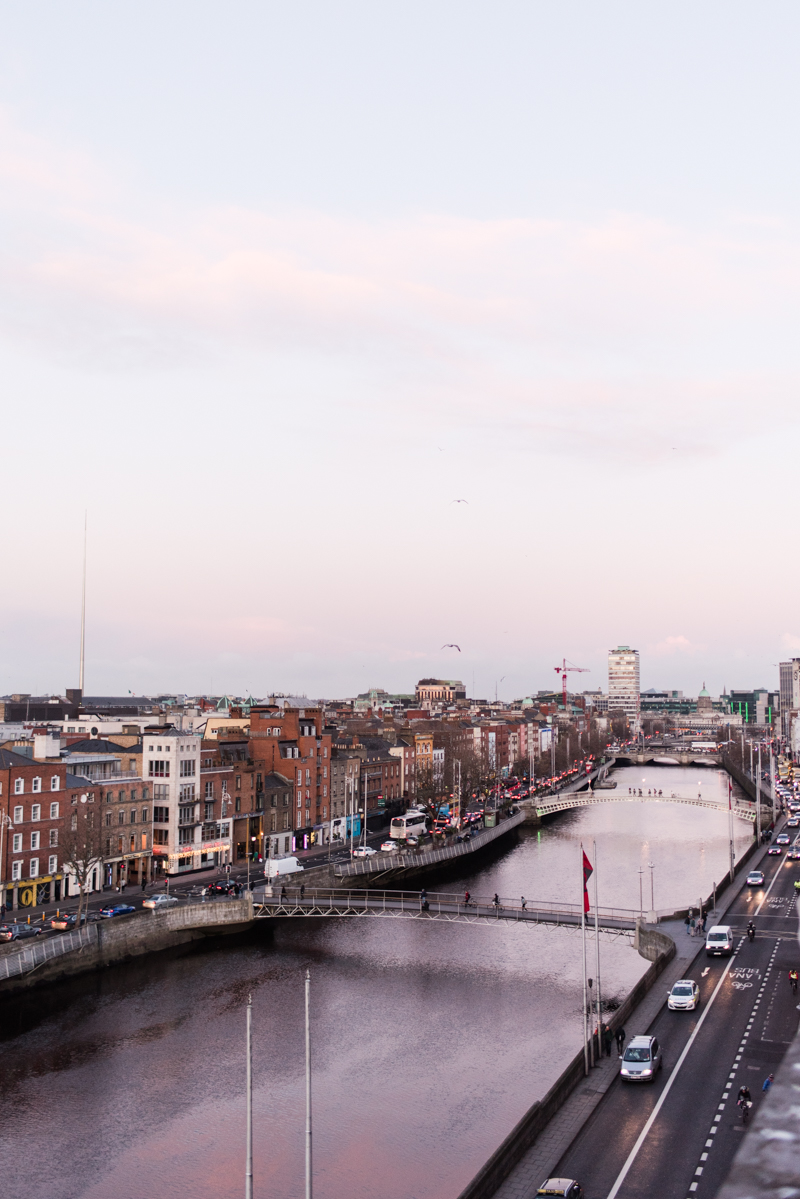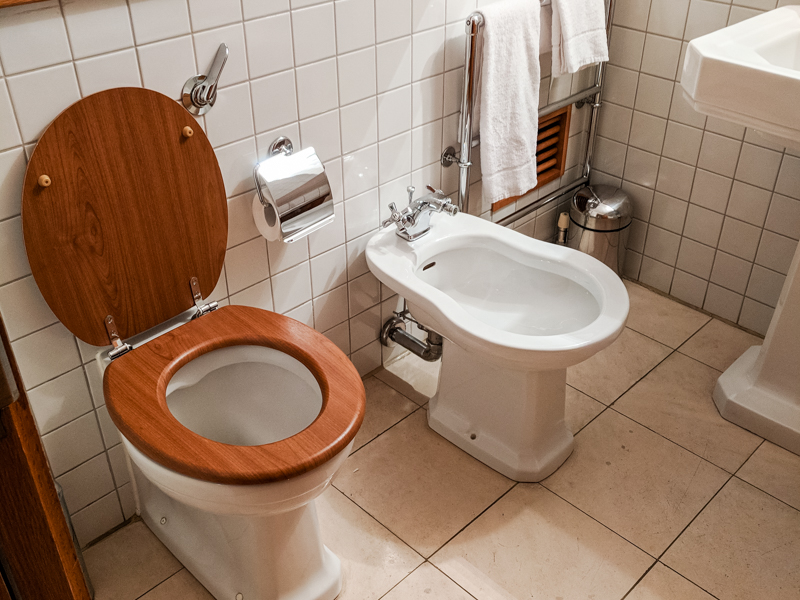 That's what fancy looks like to us.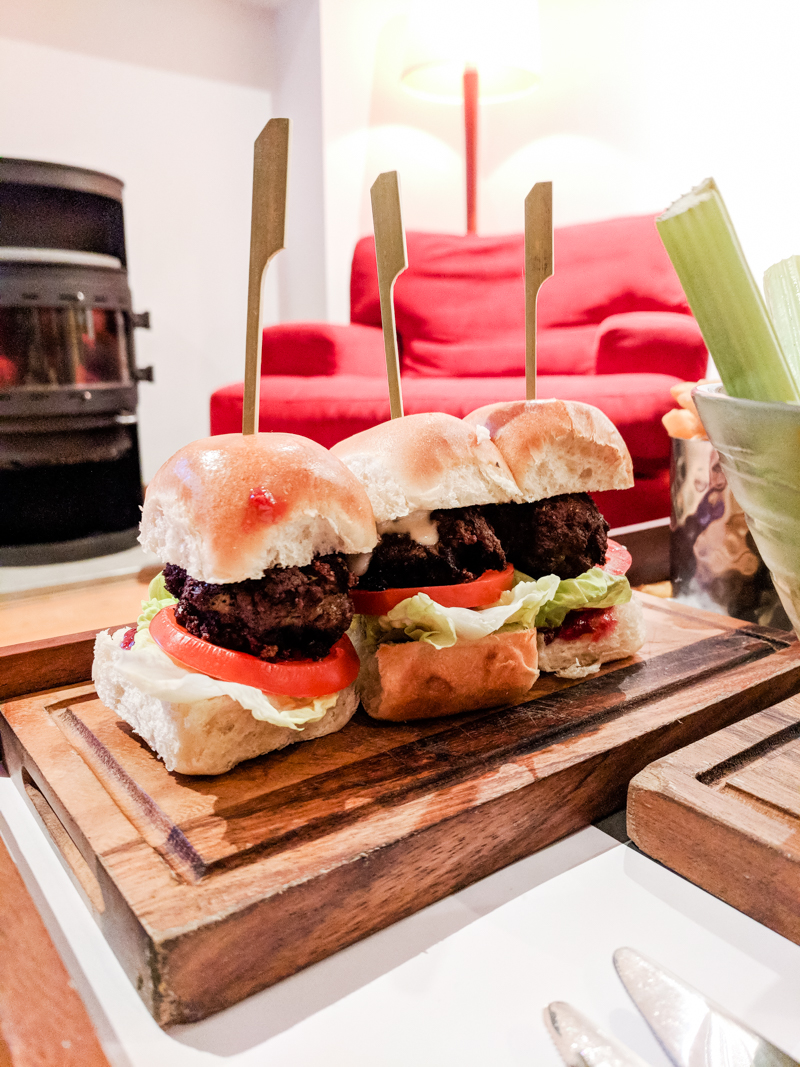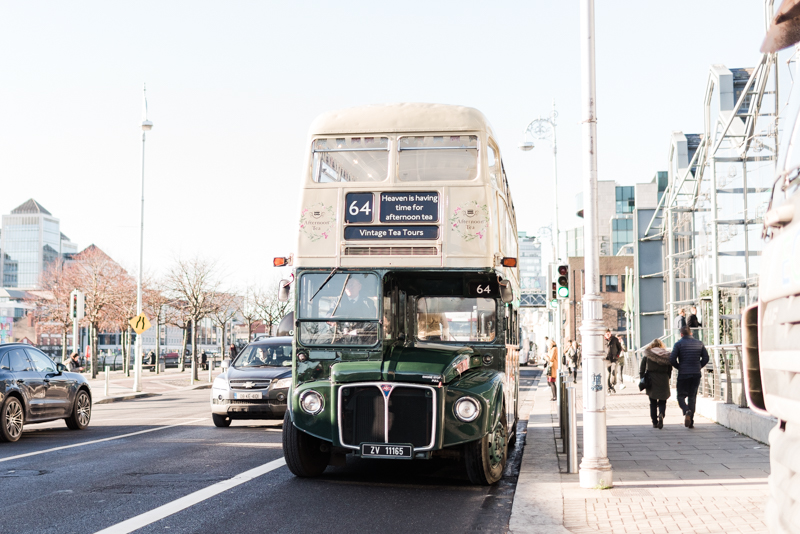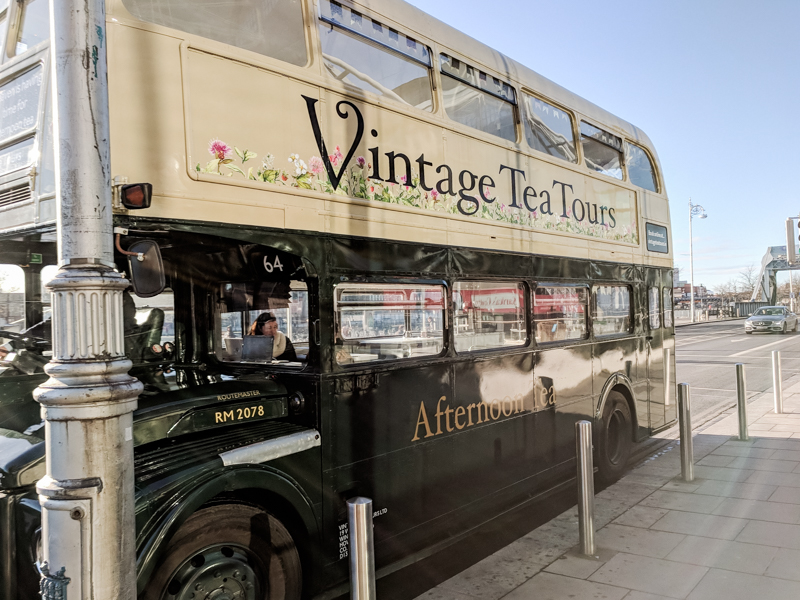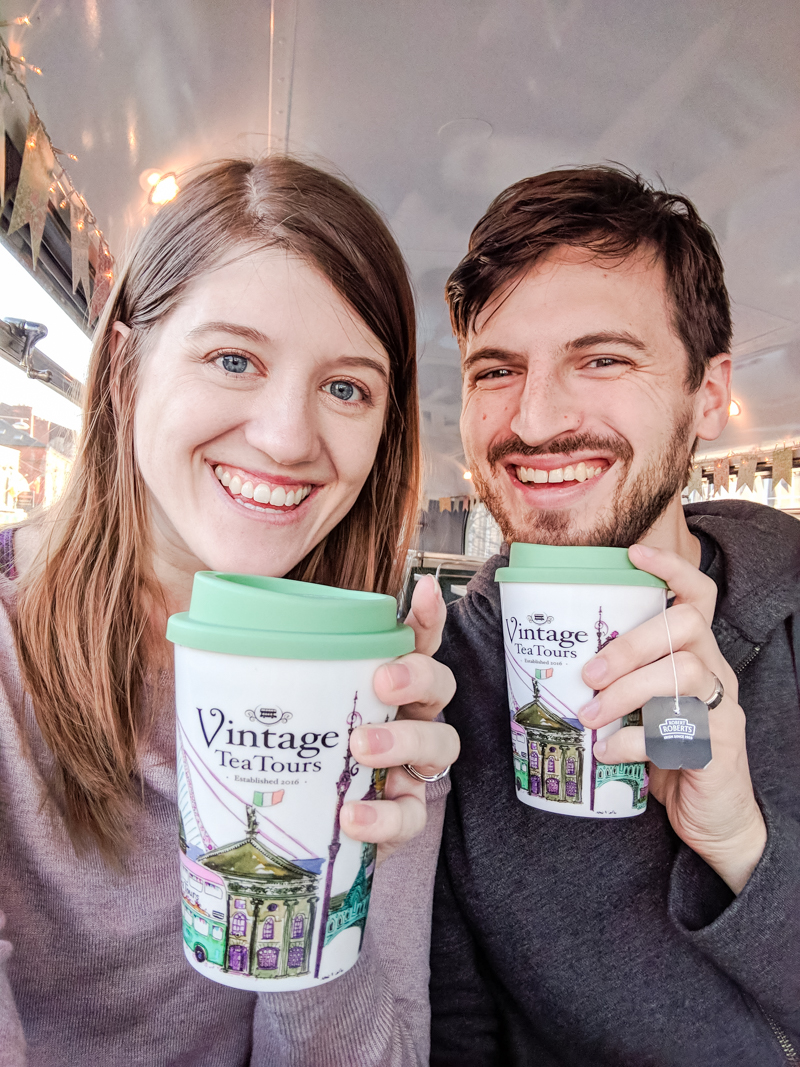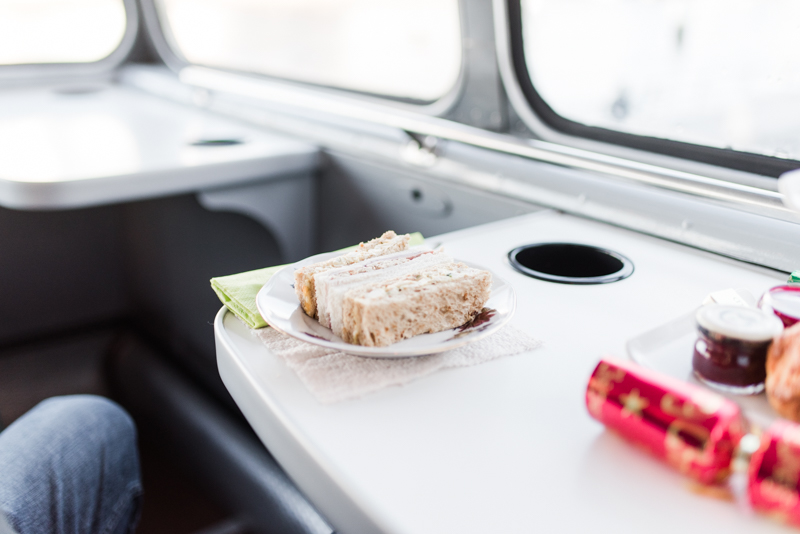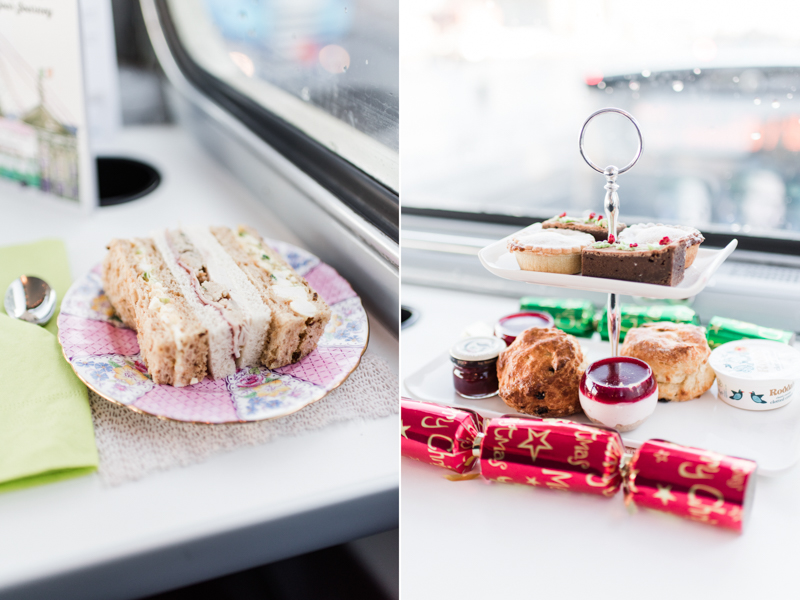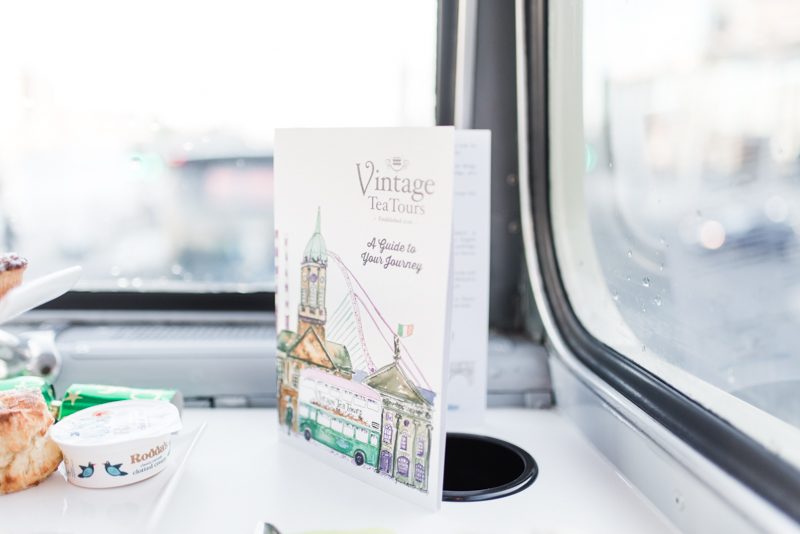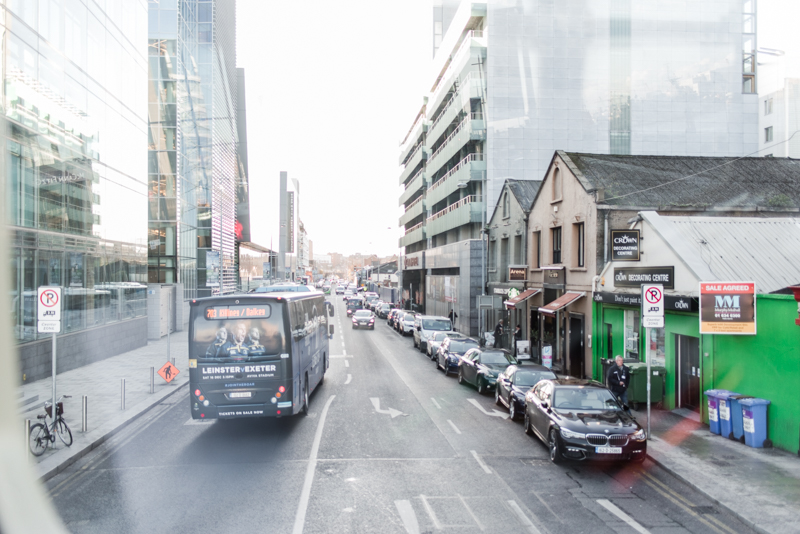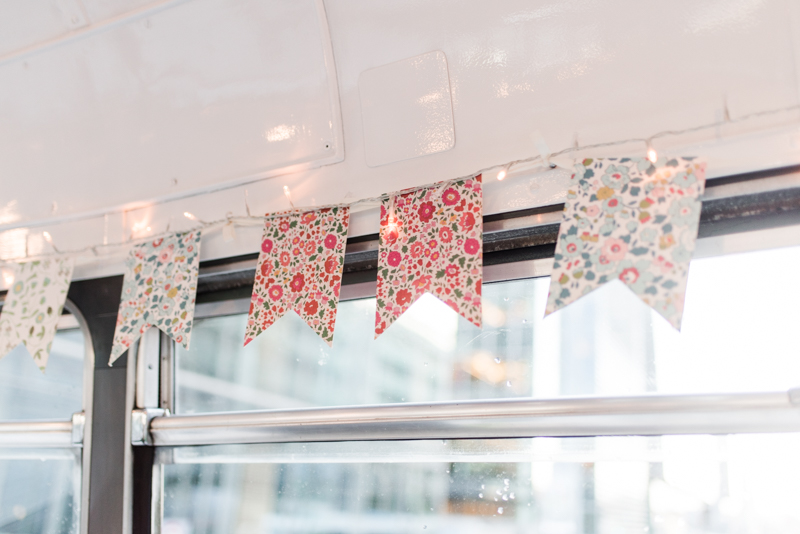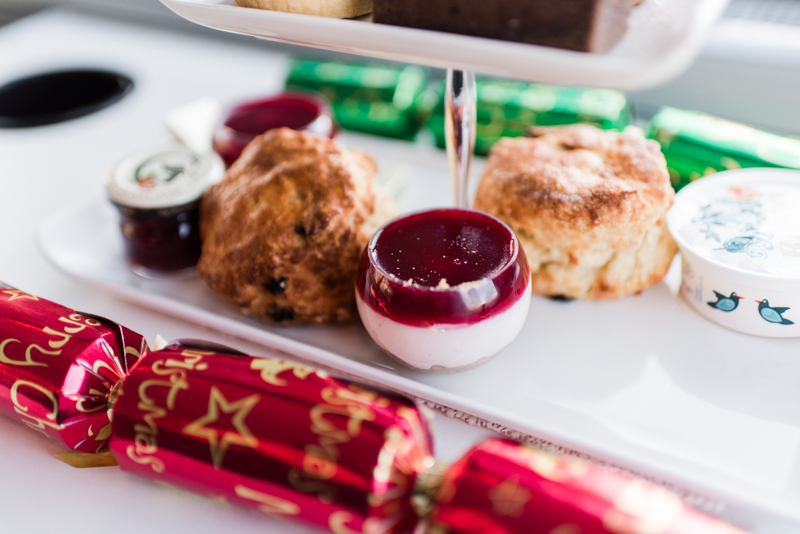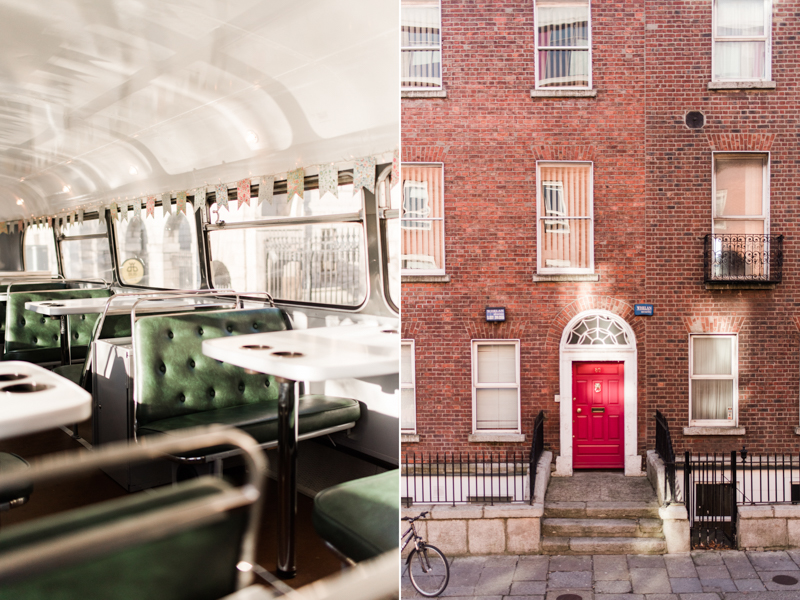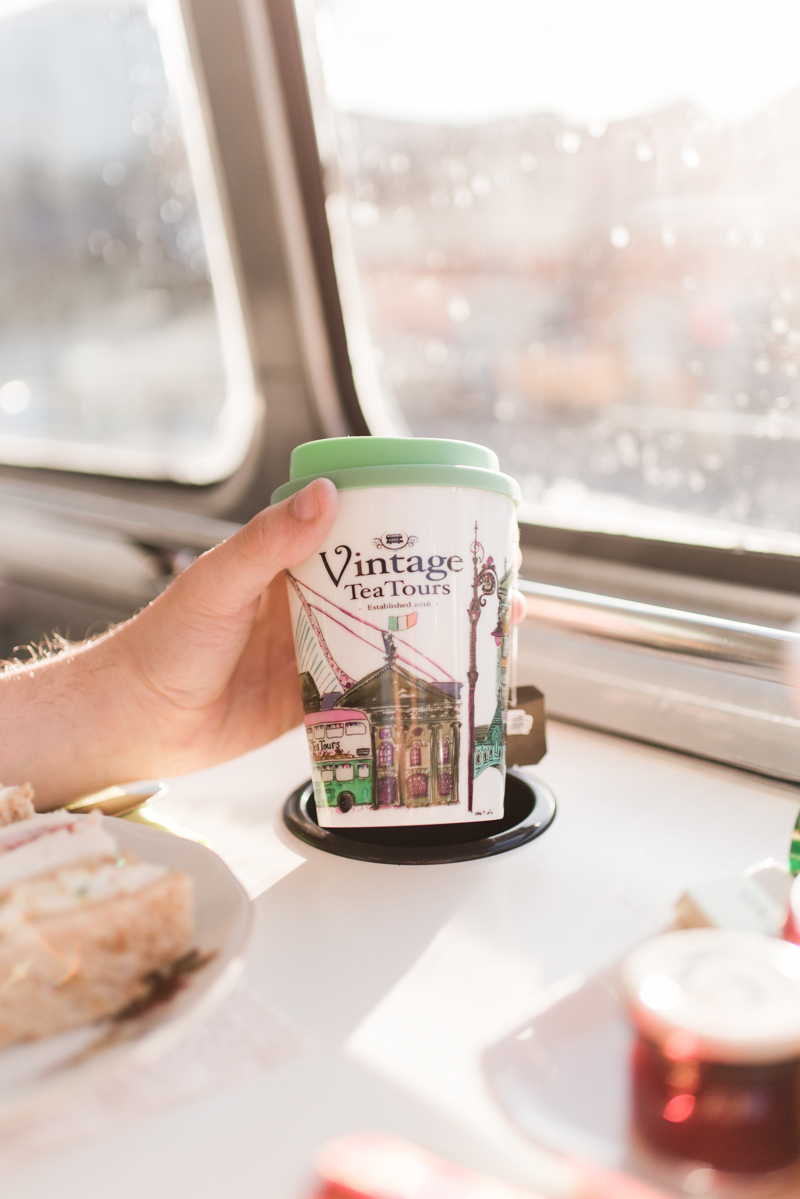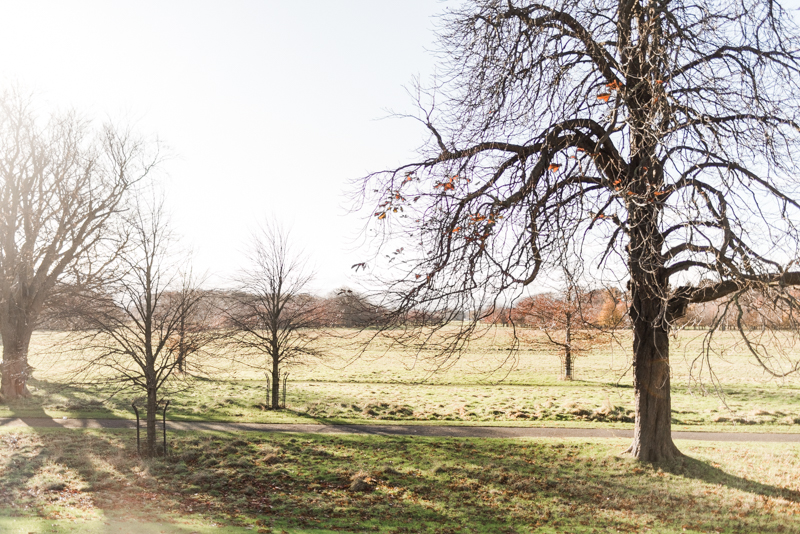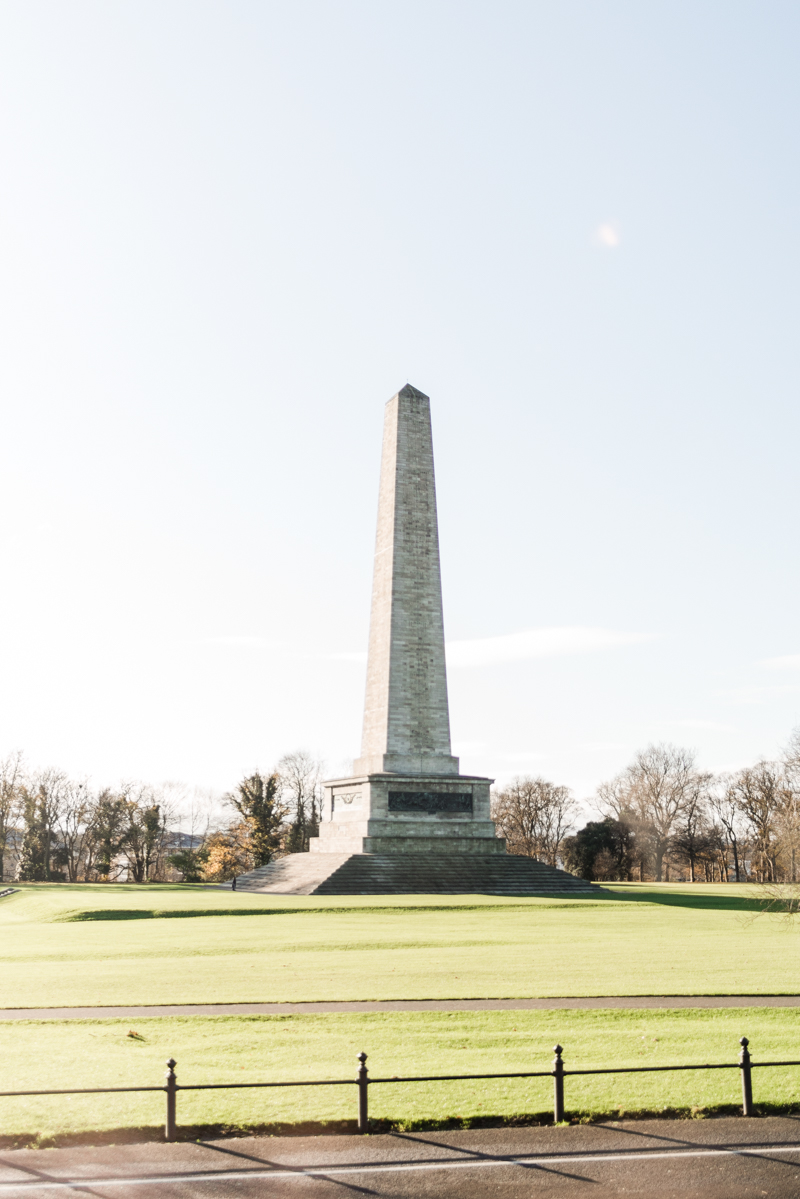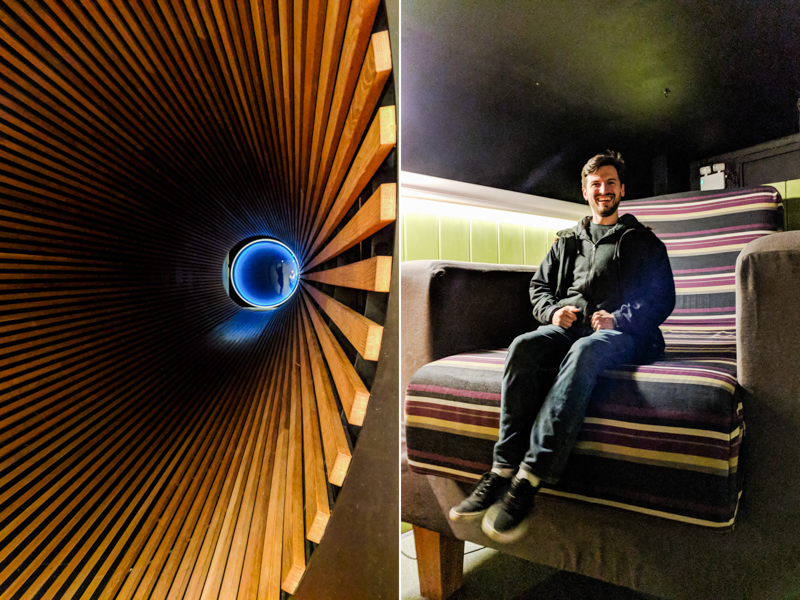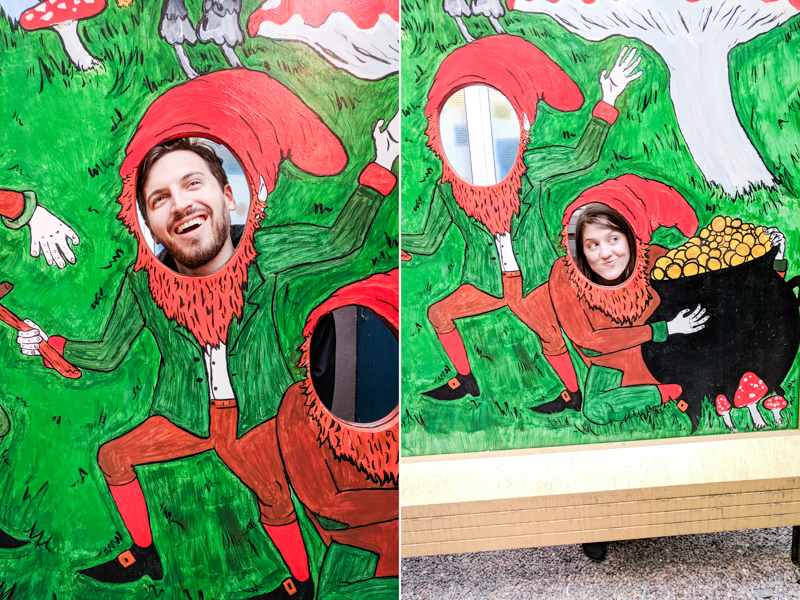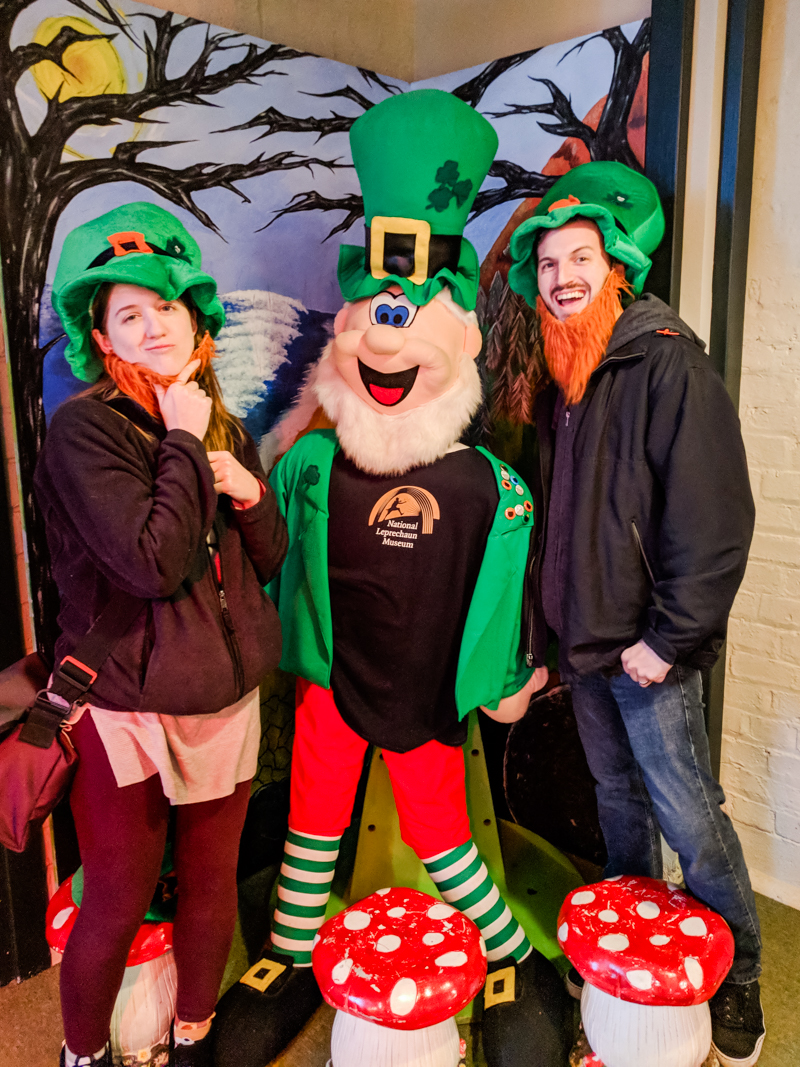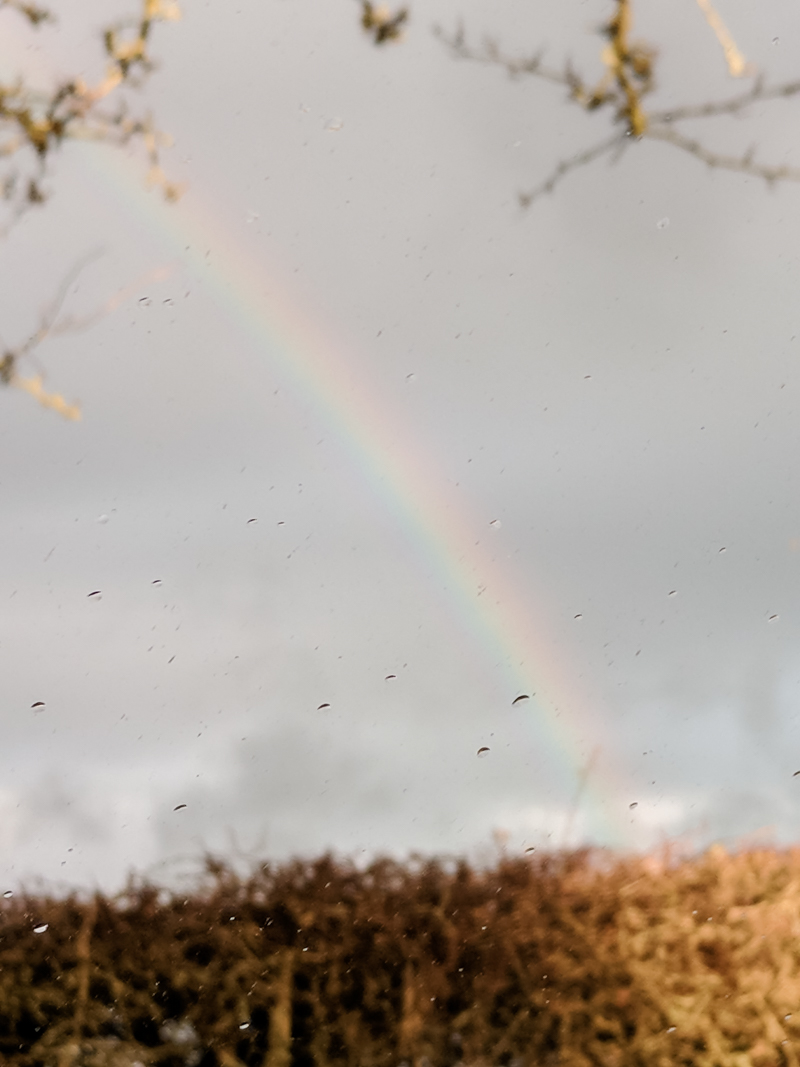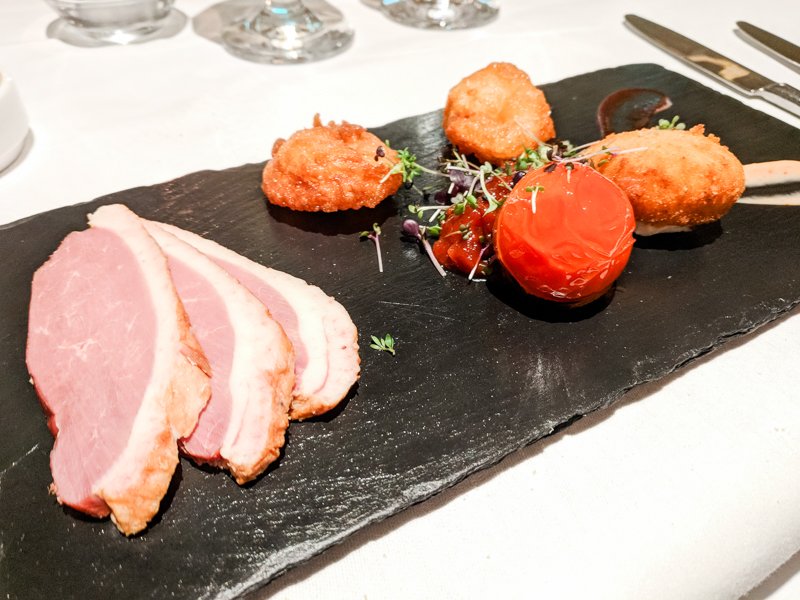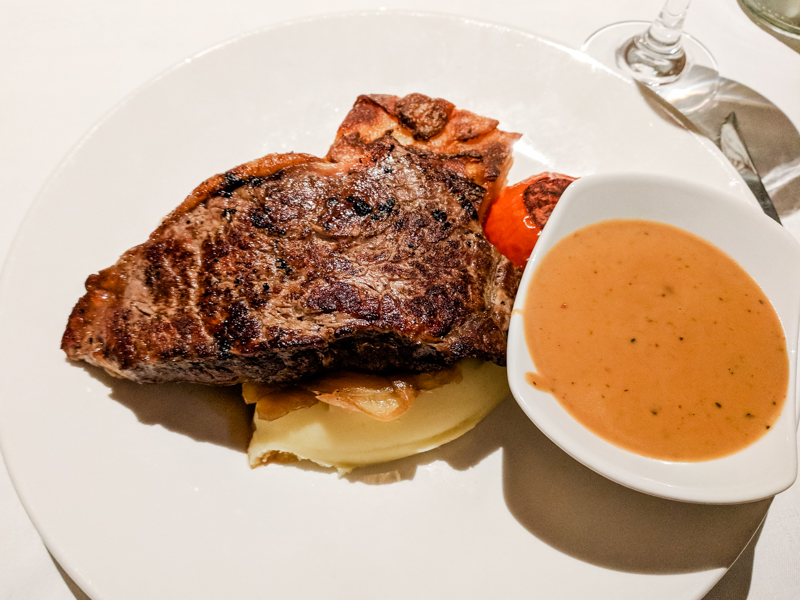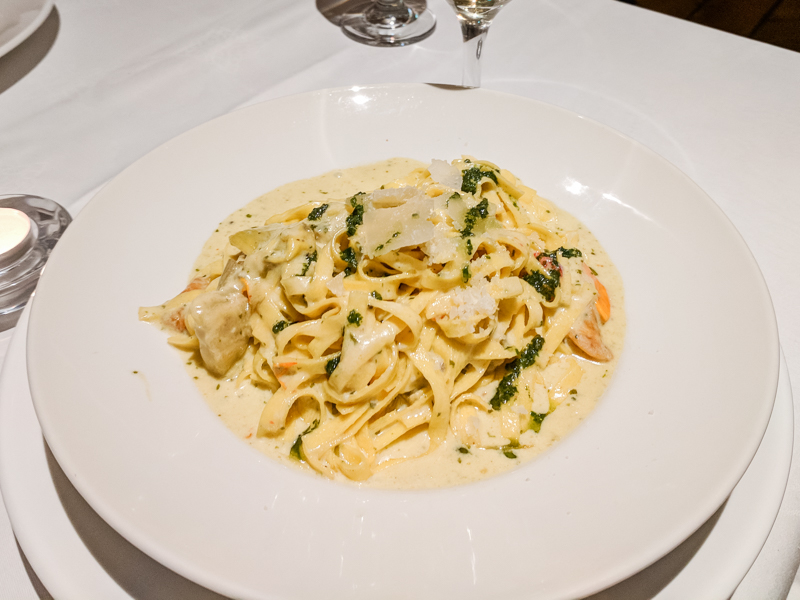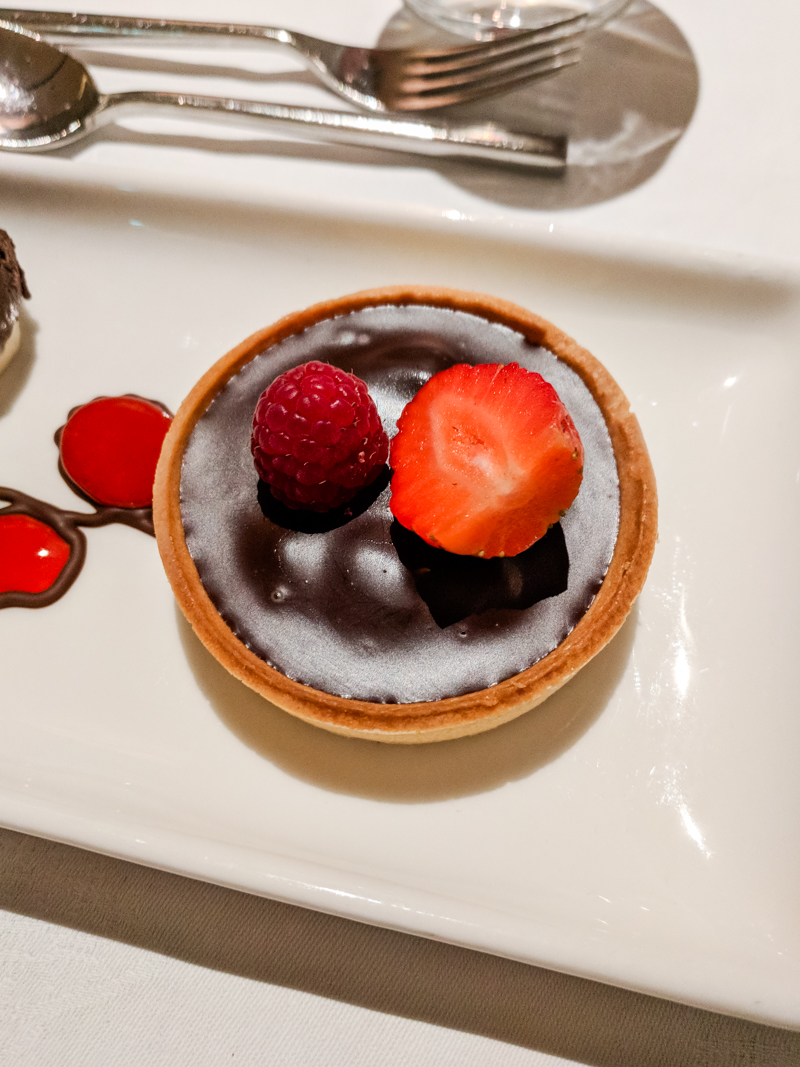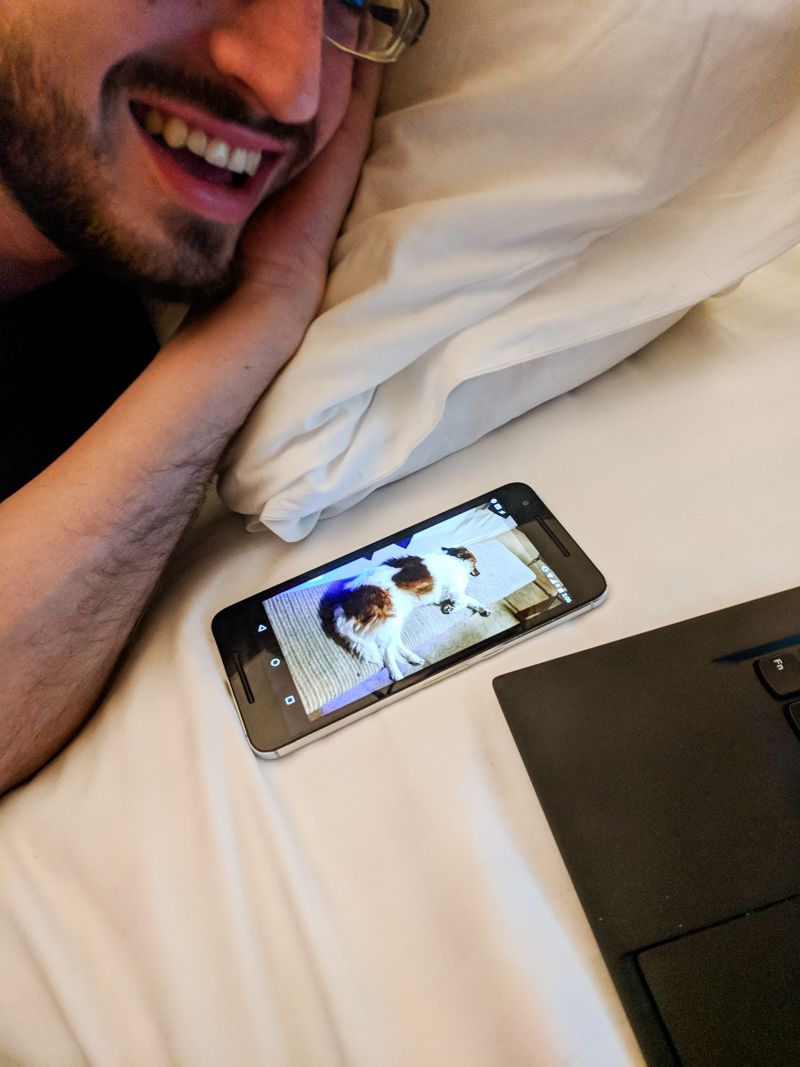 We really missed Pony...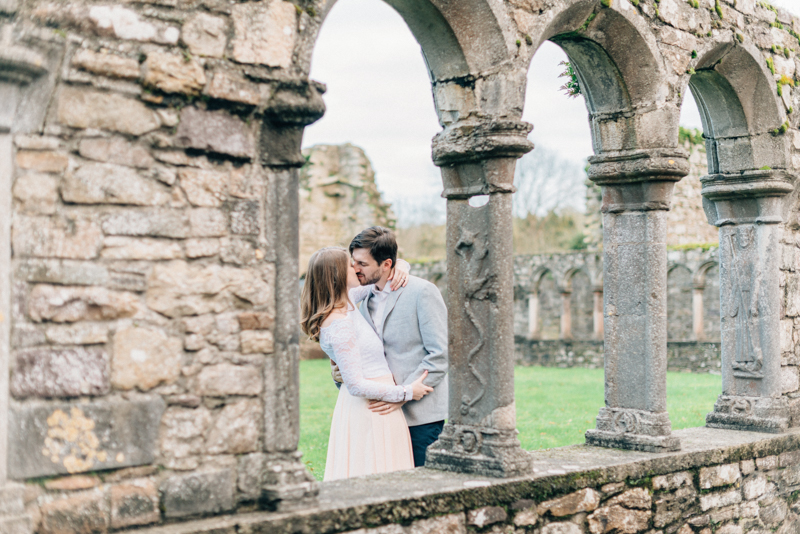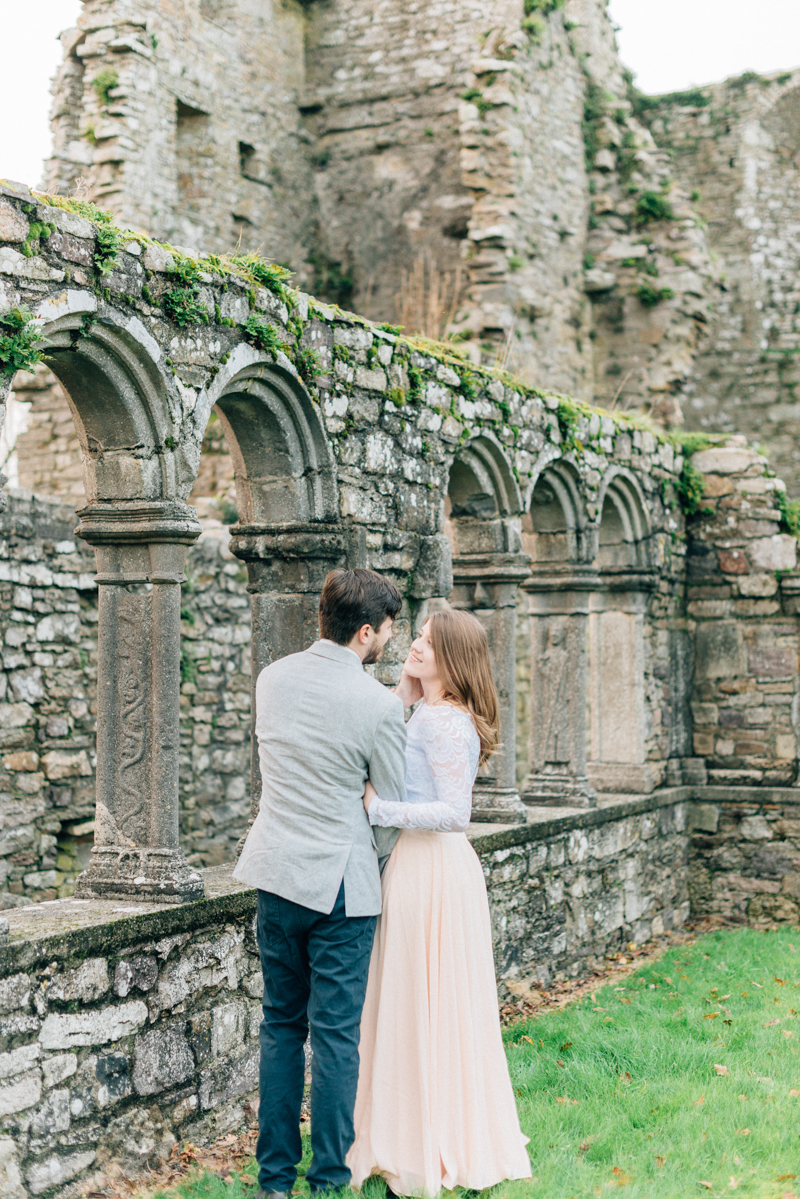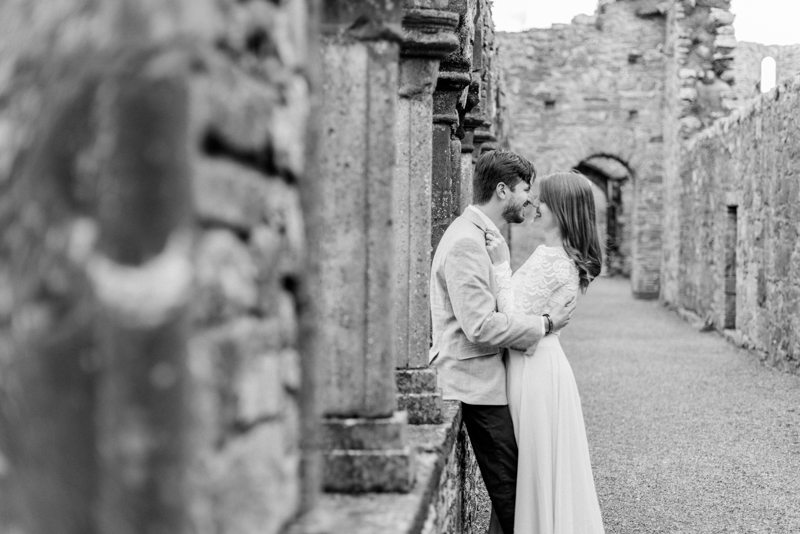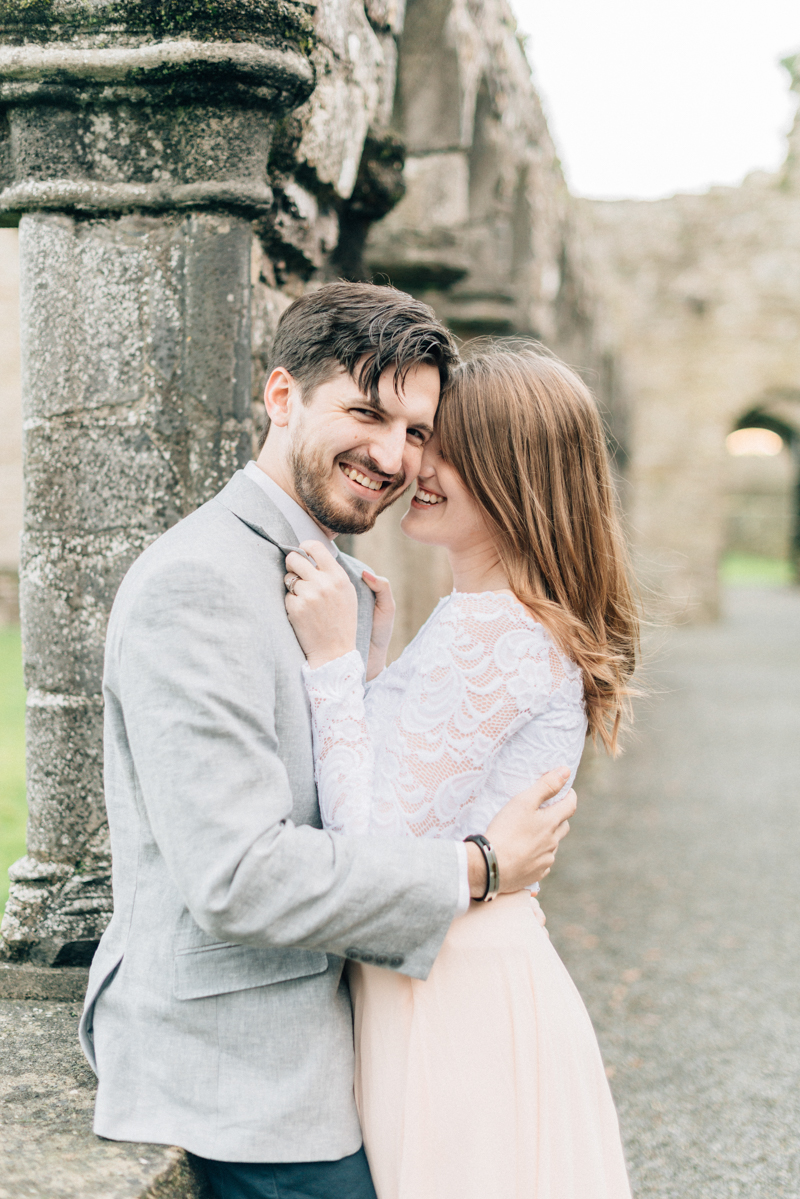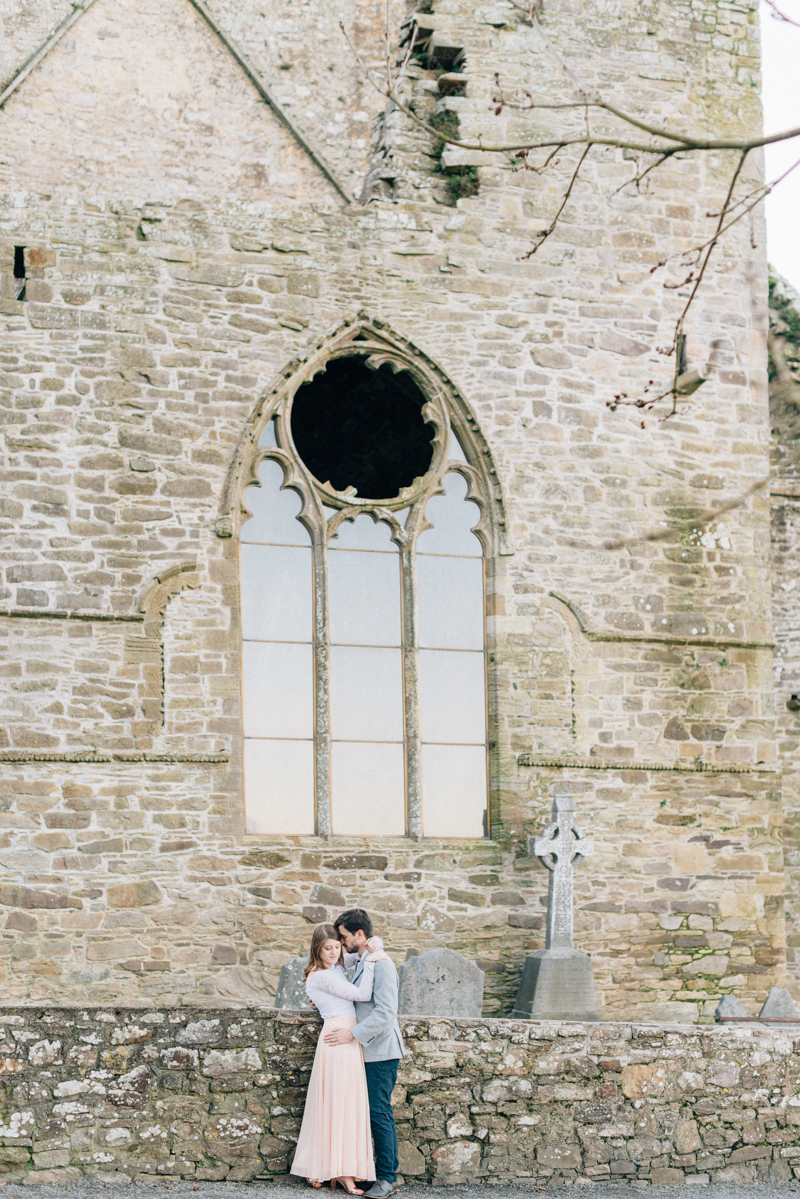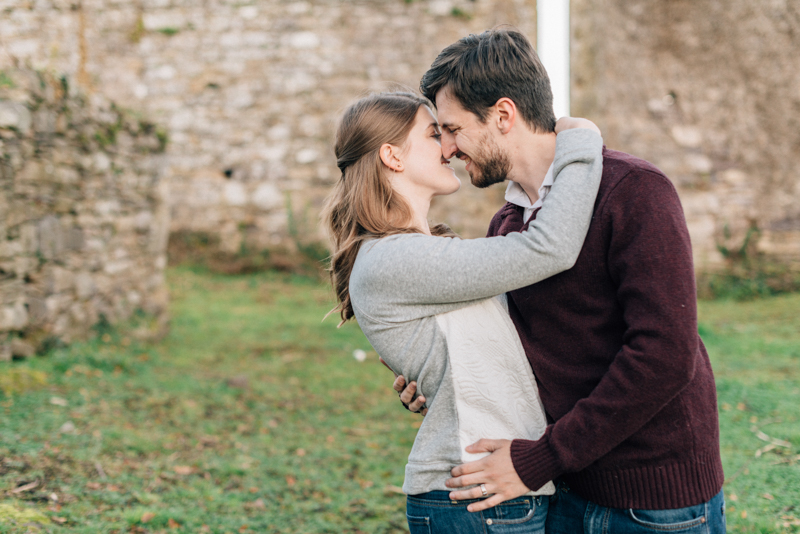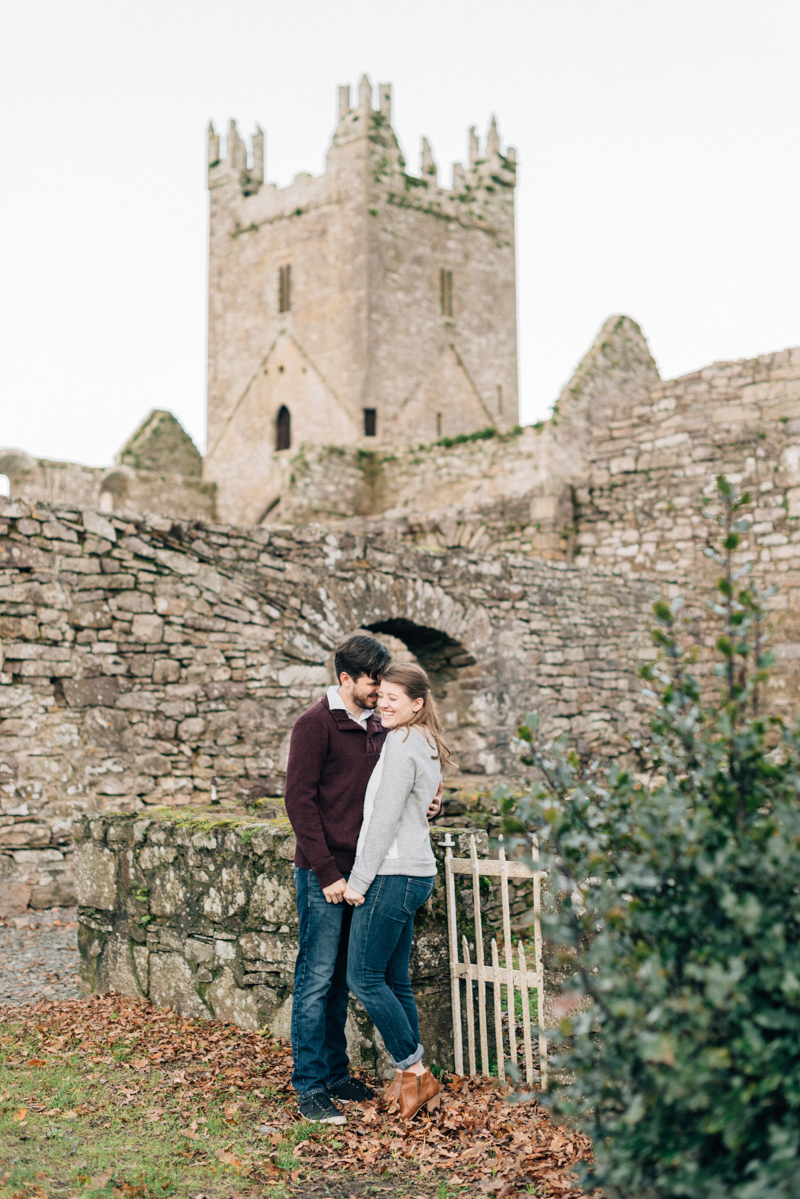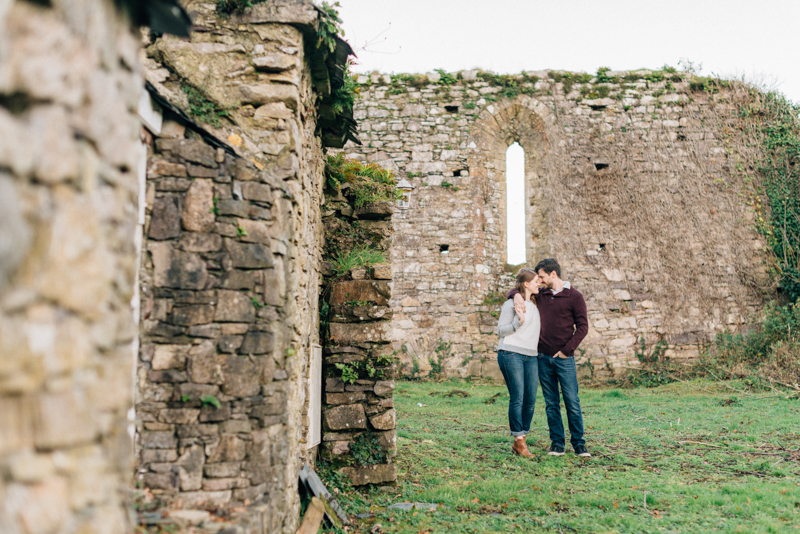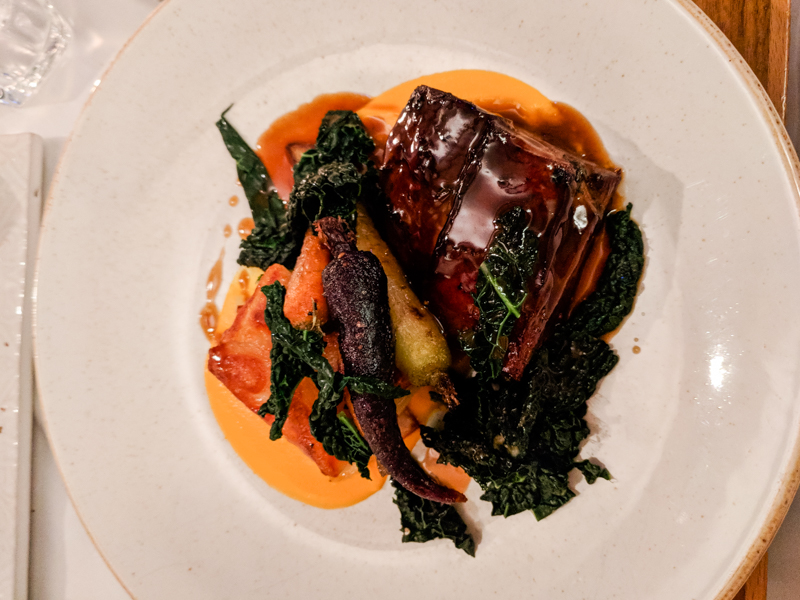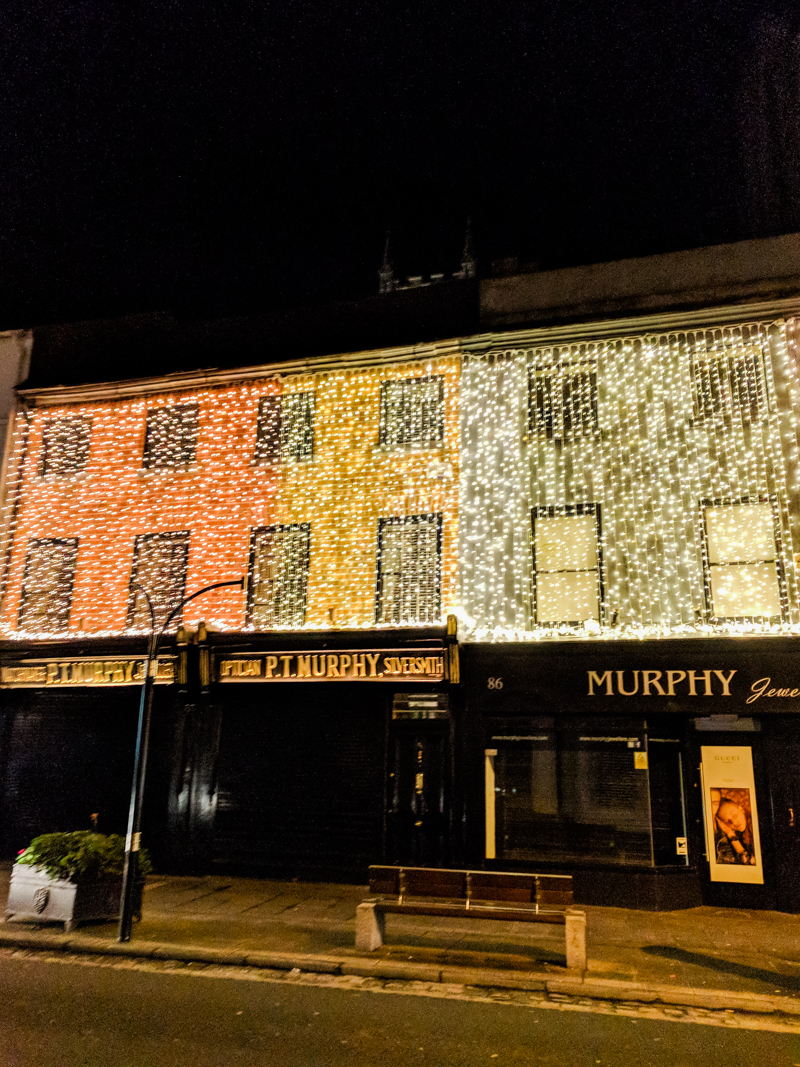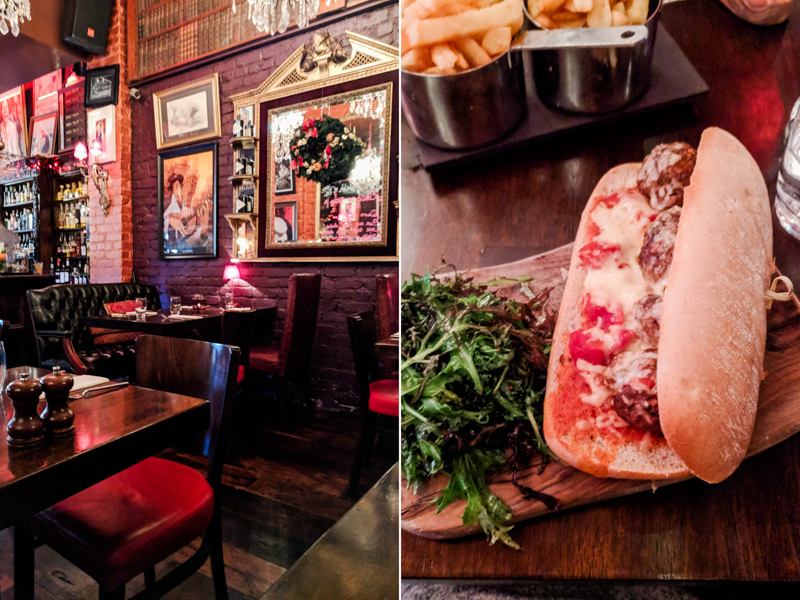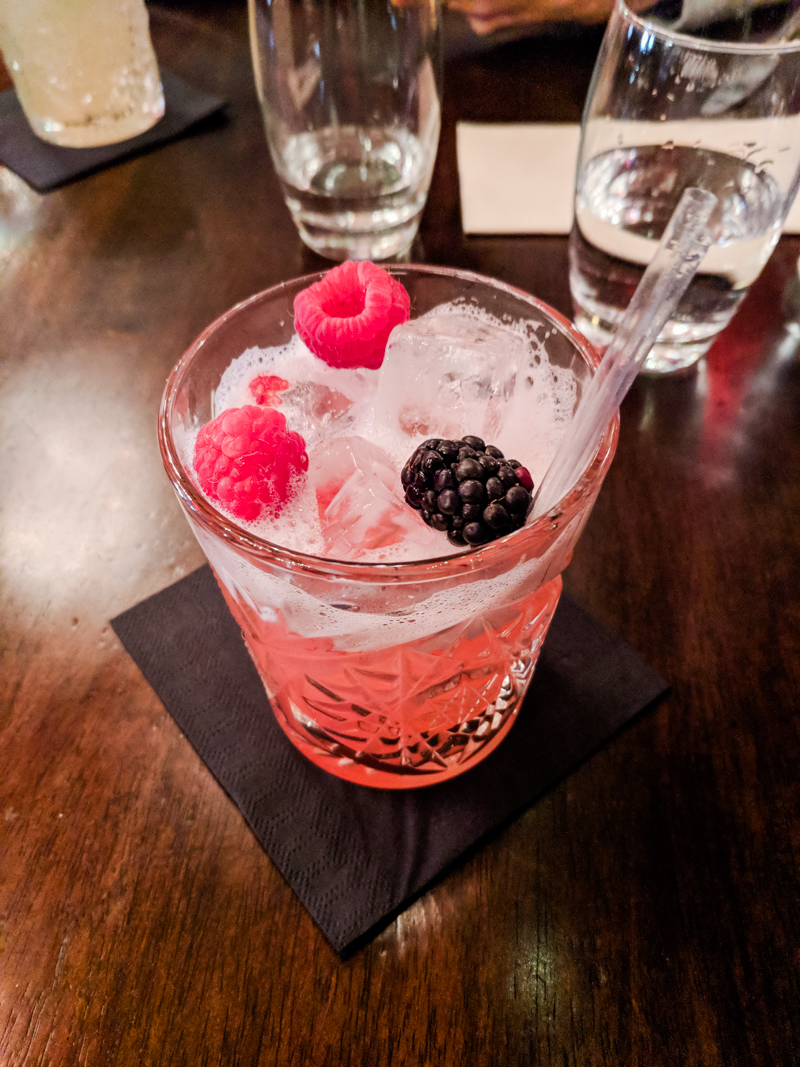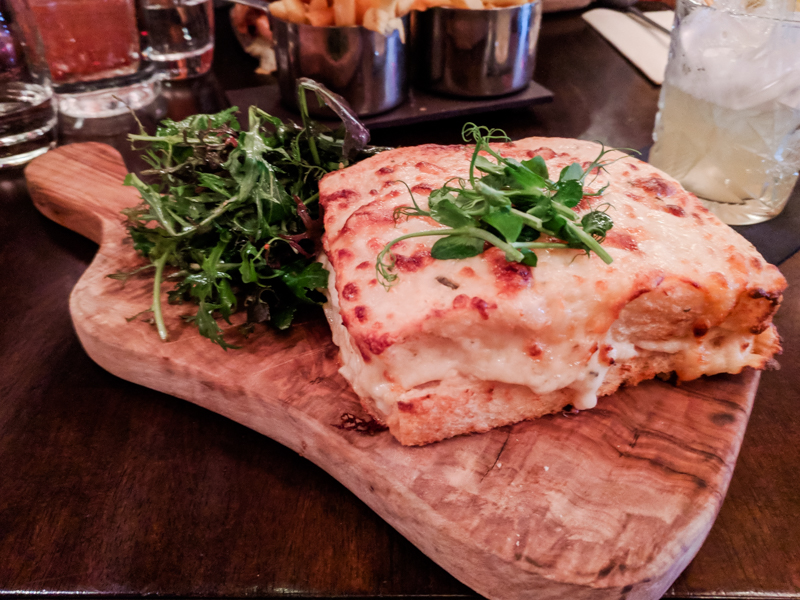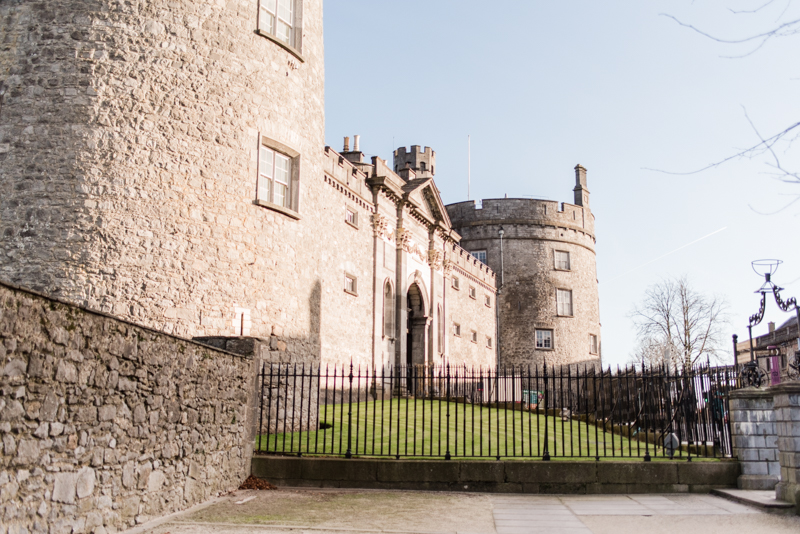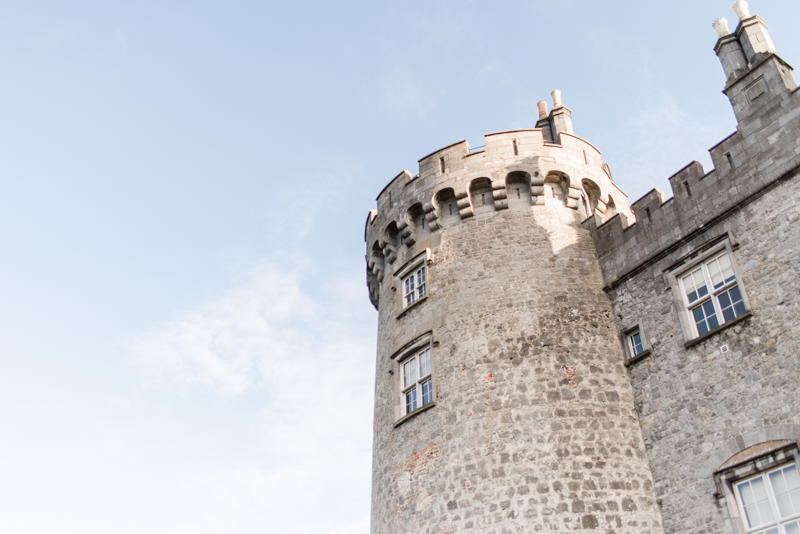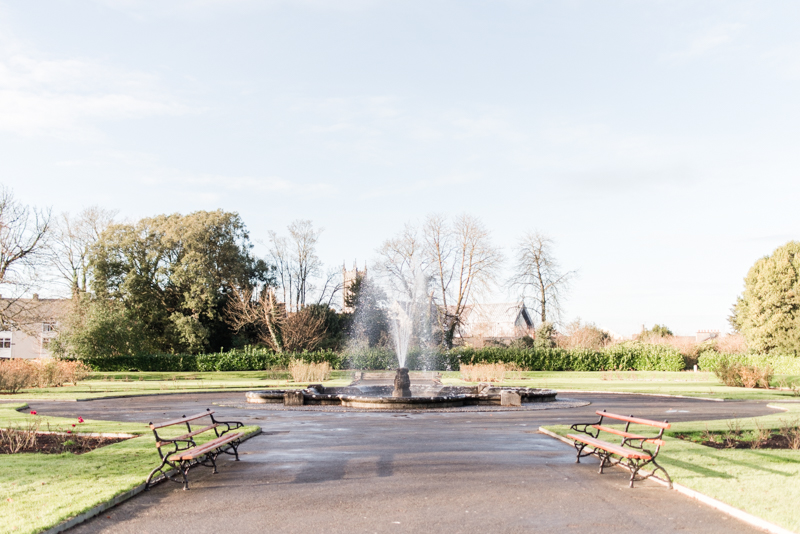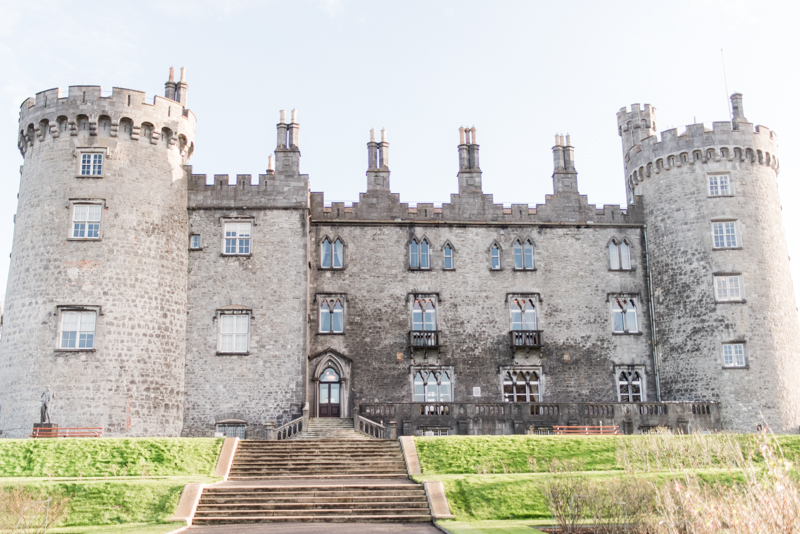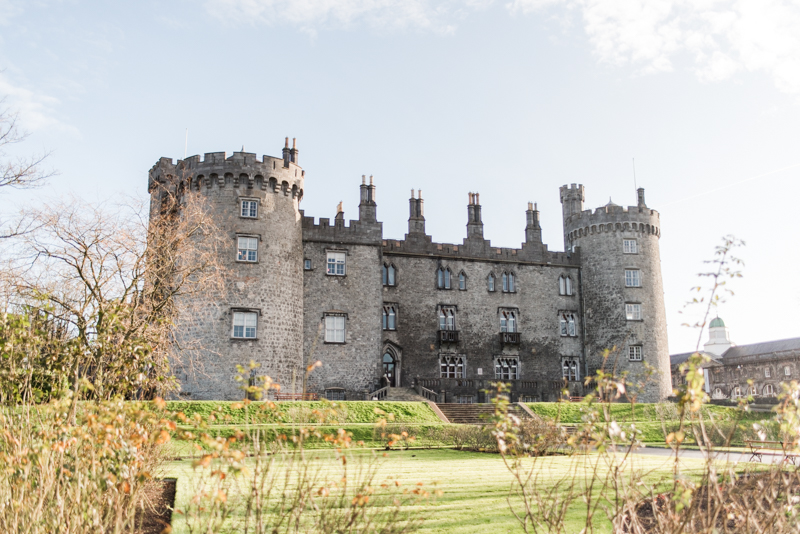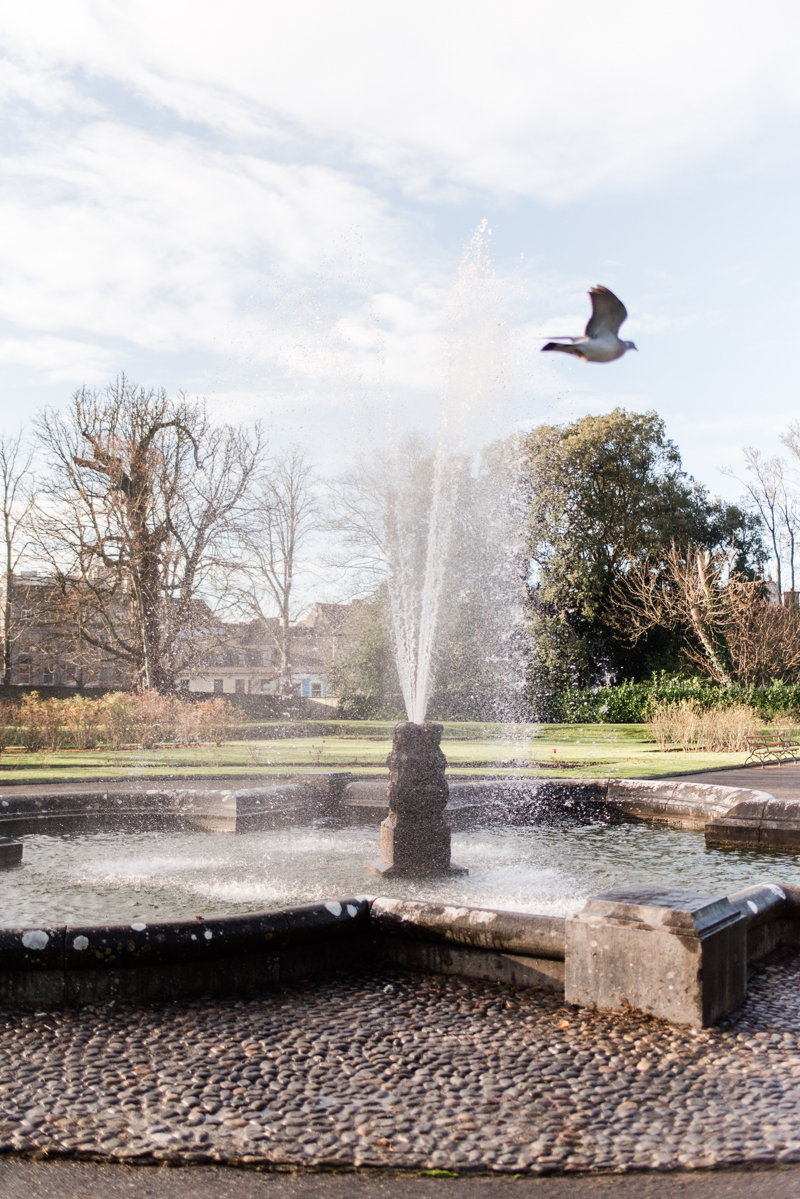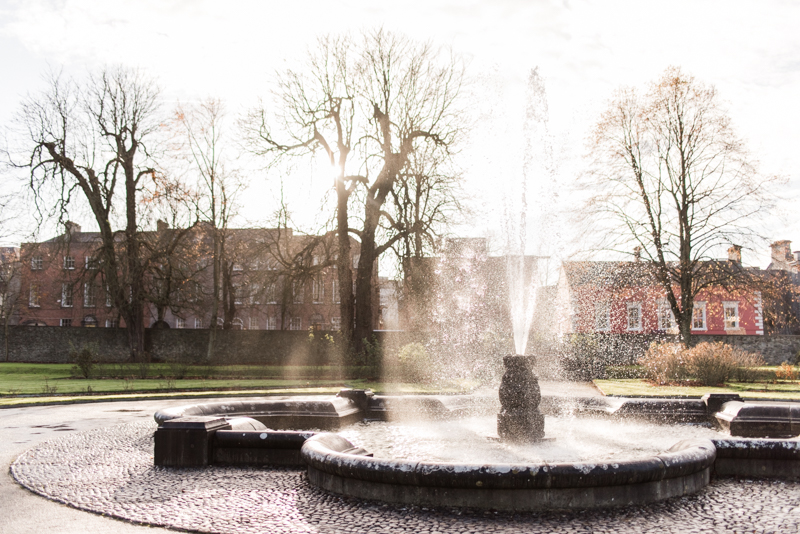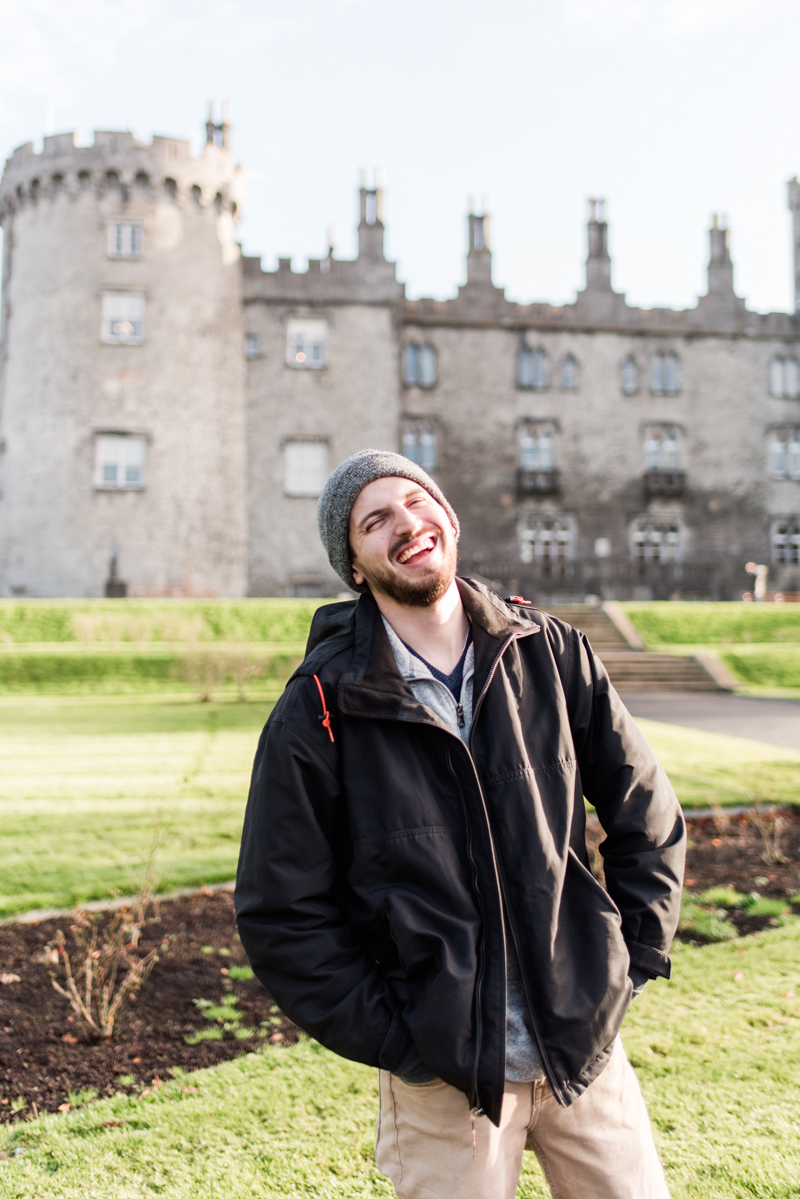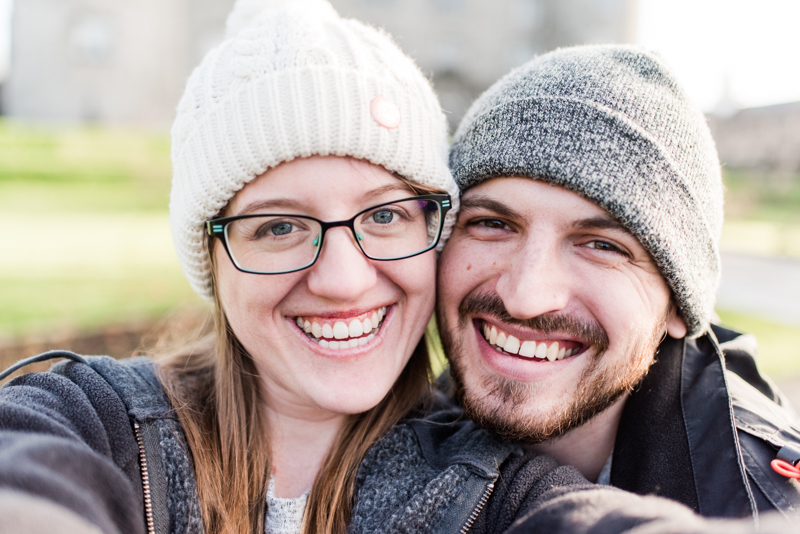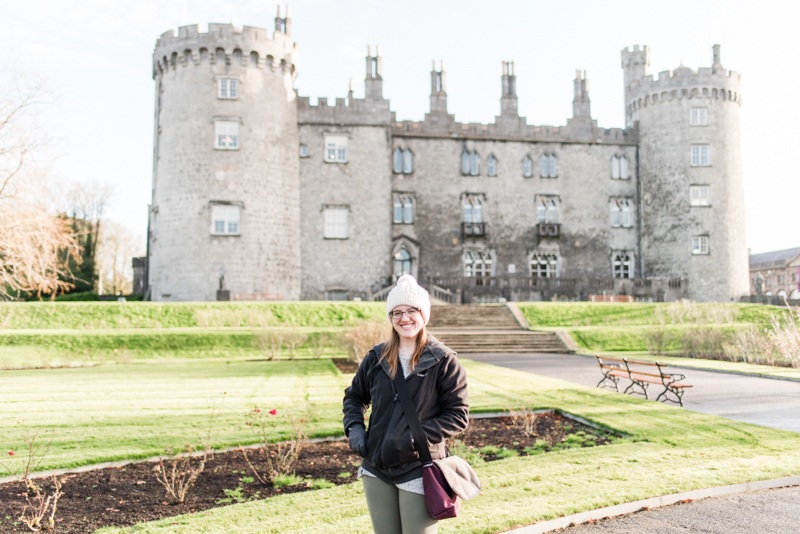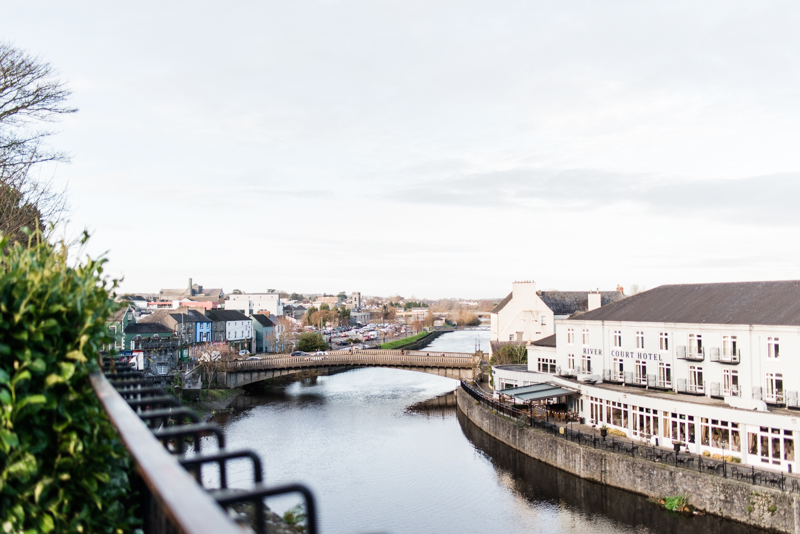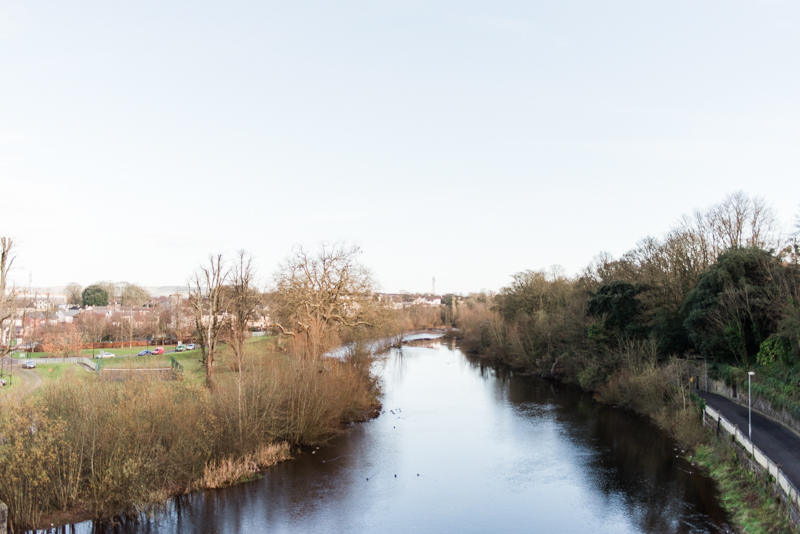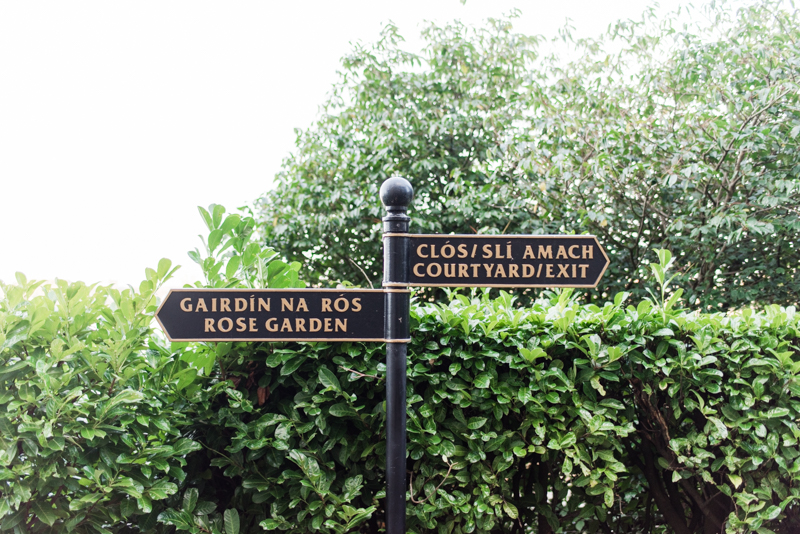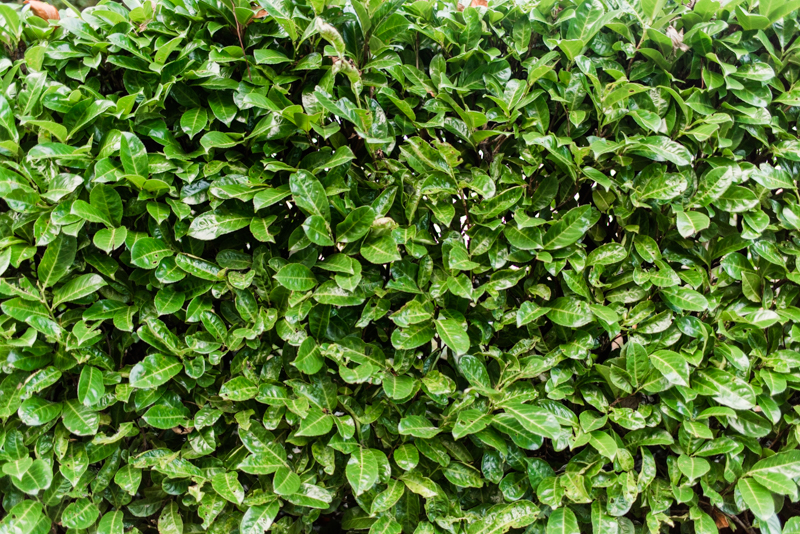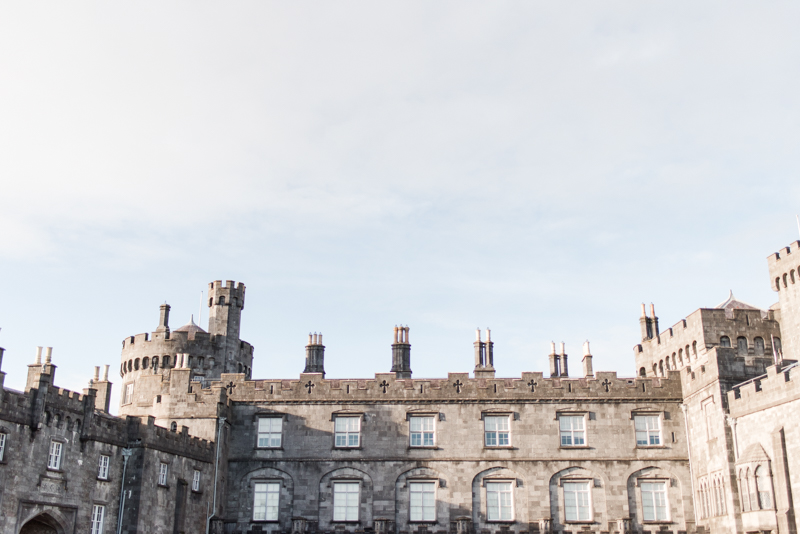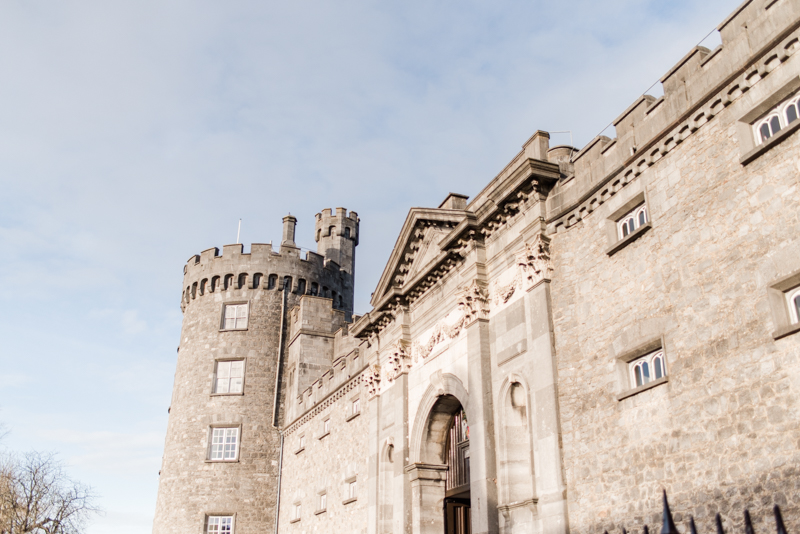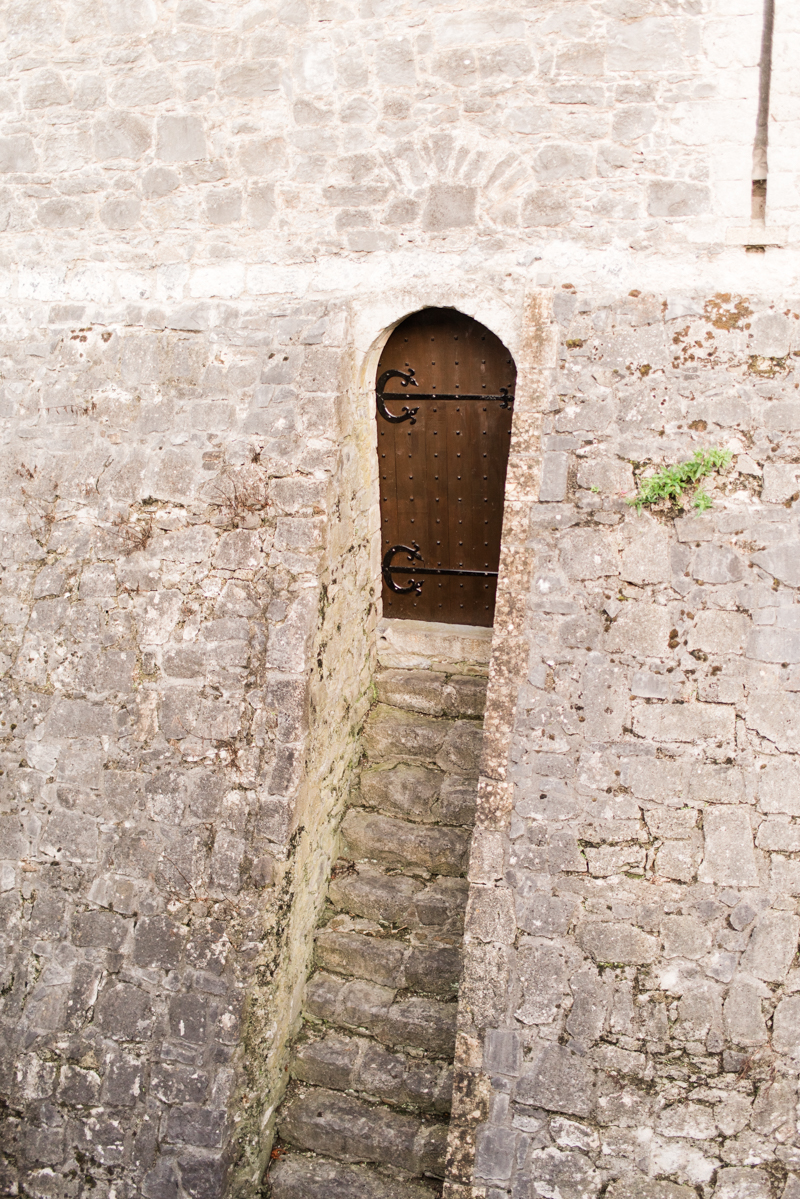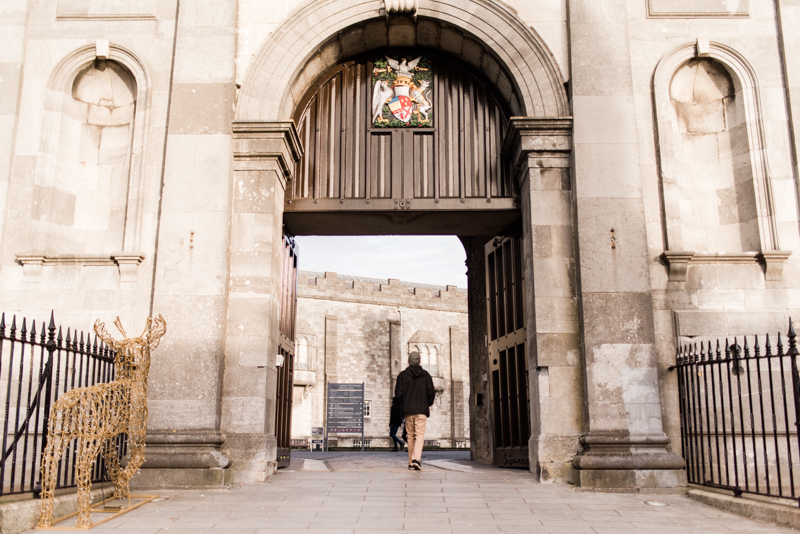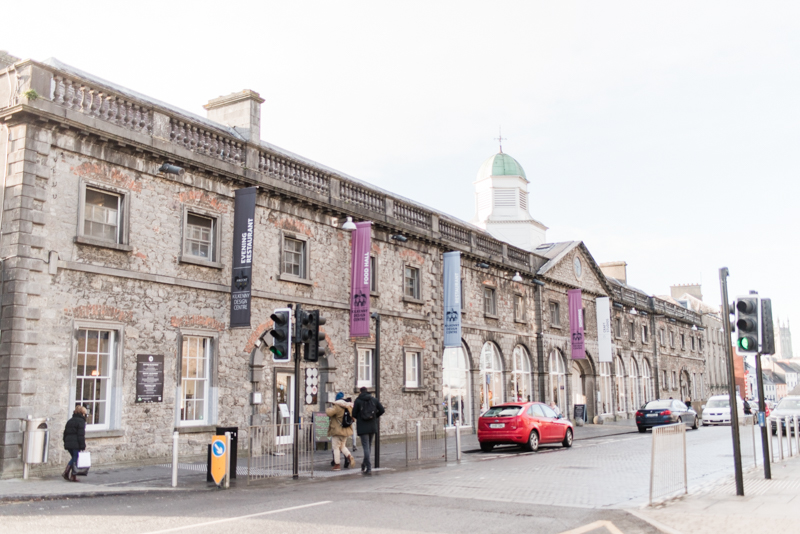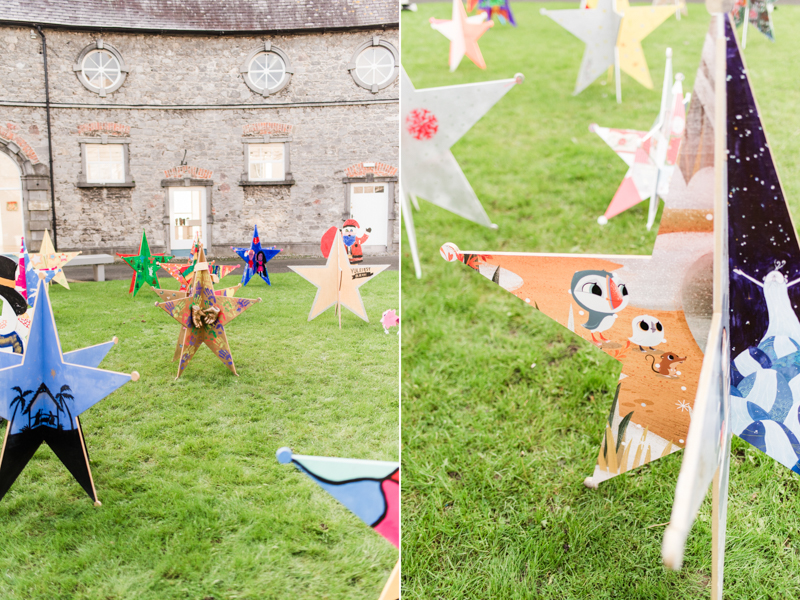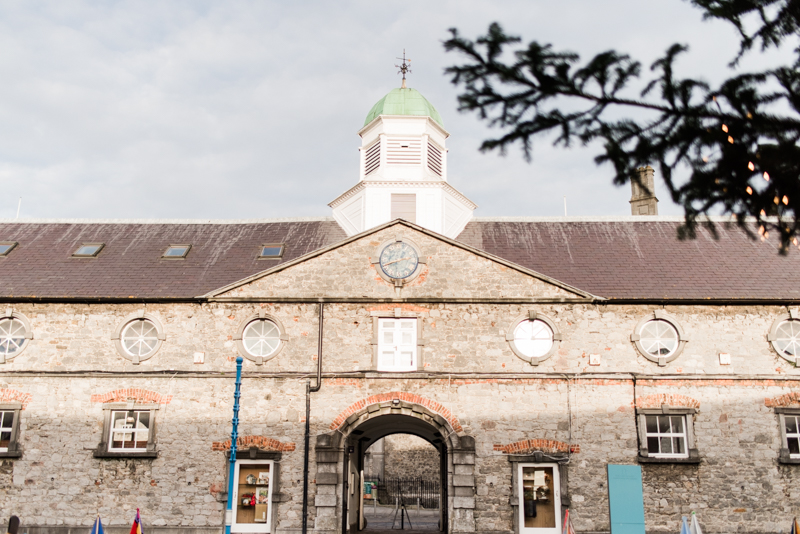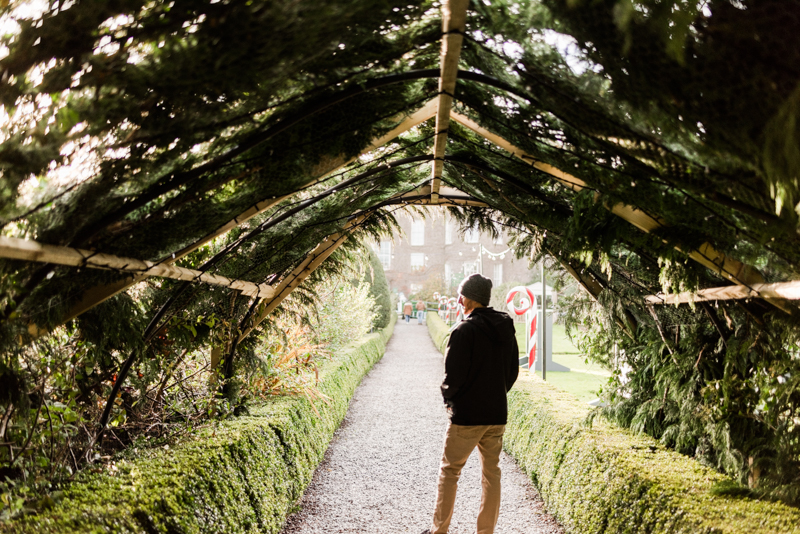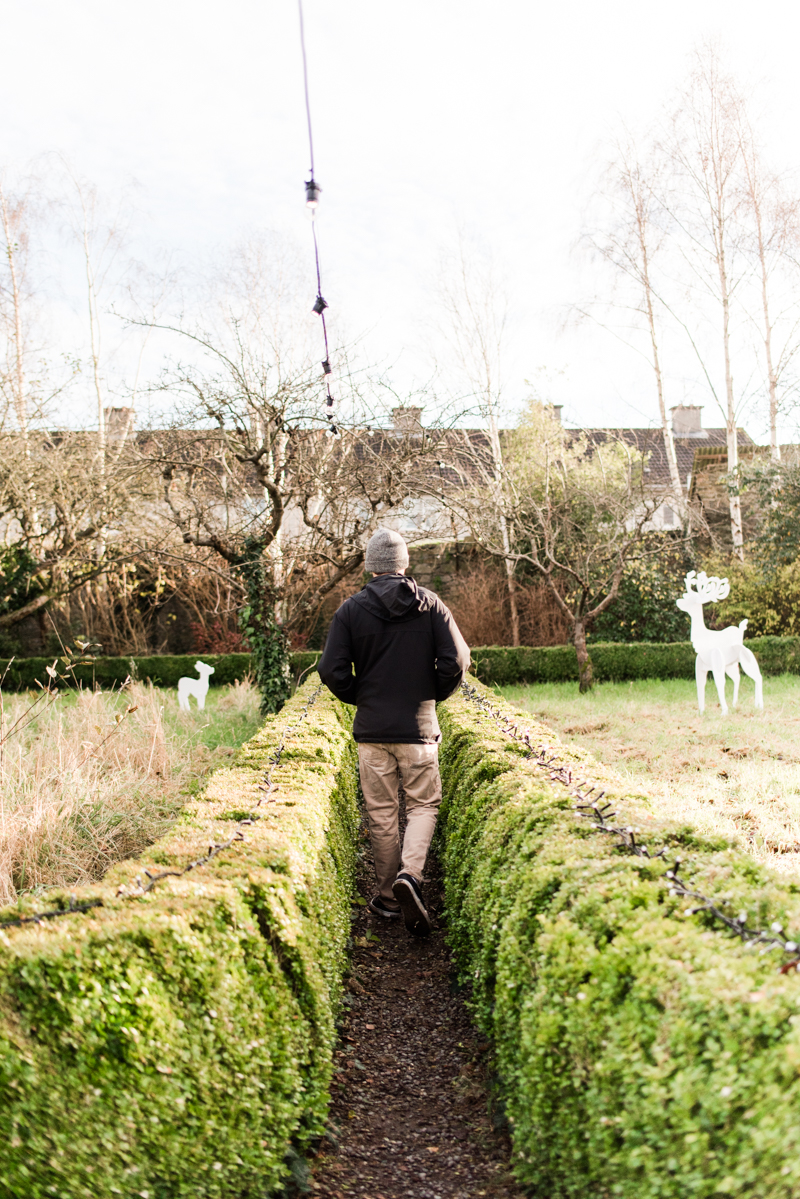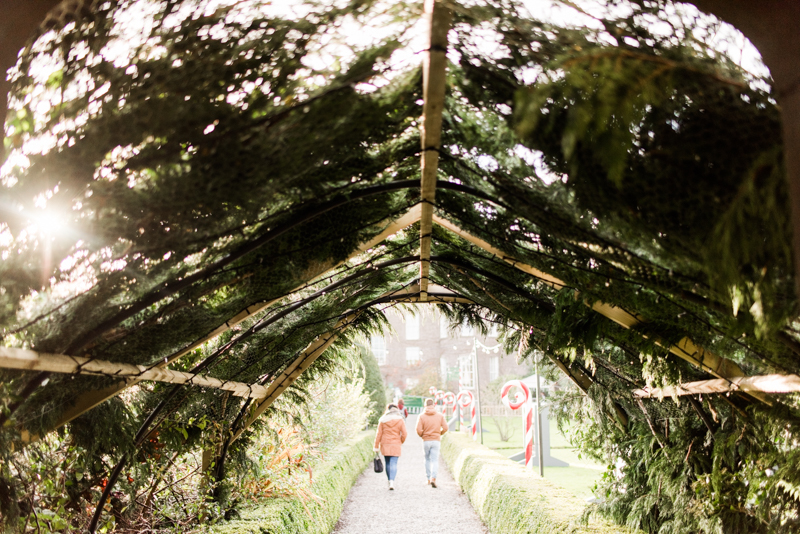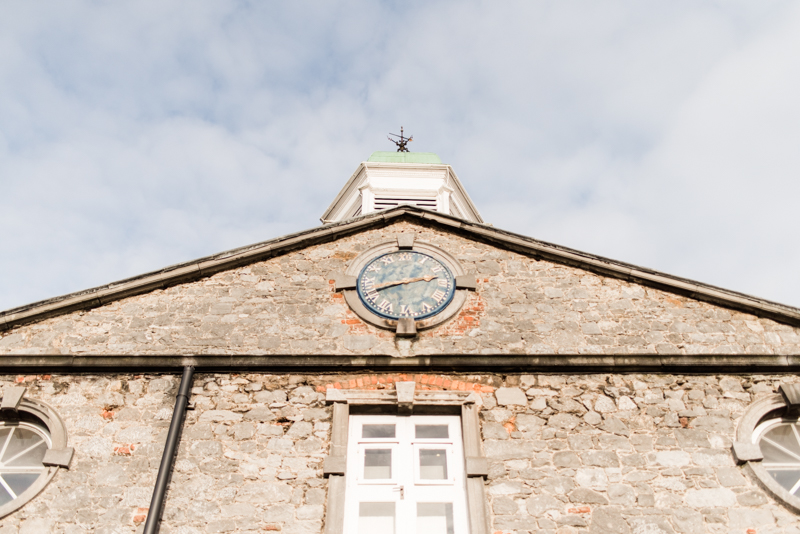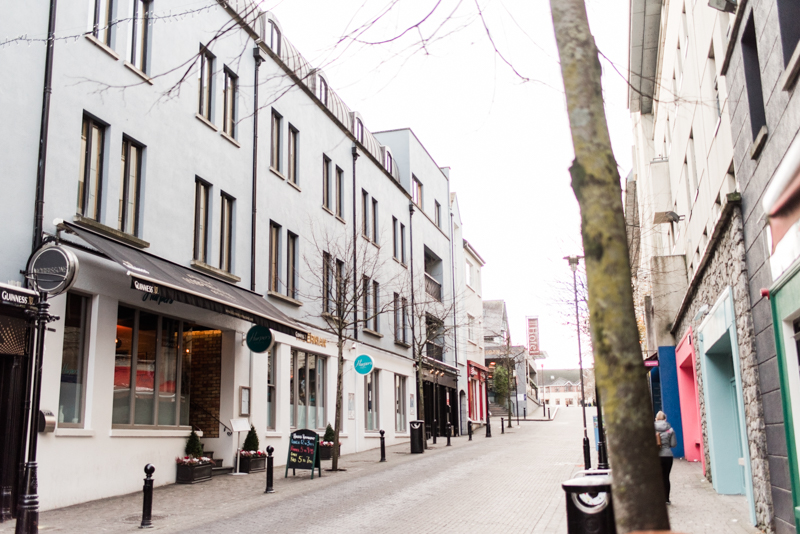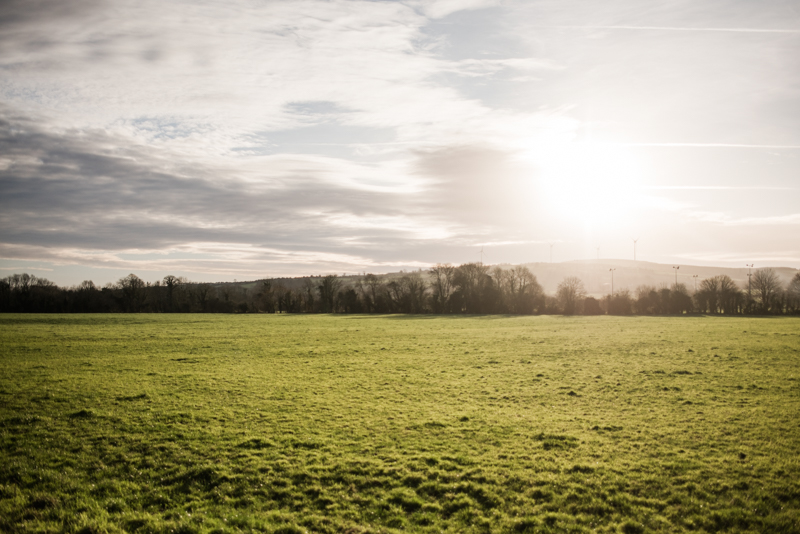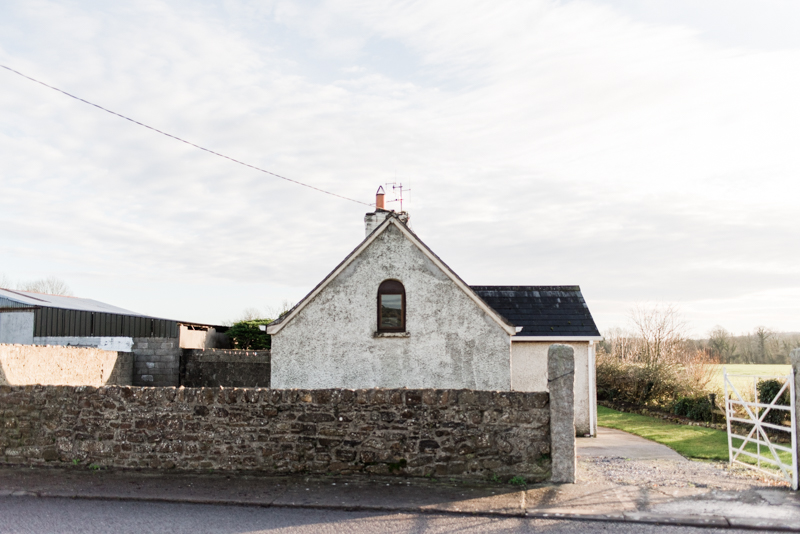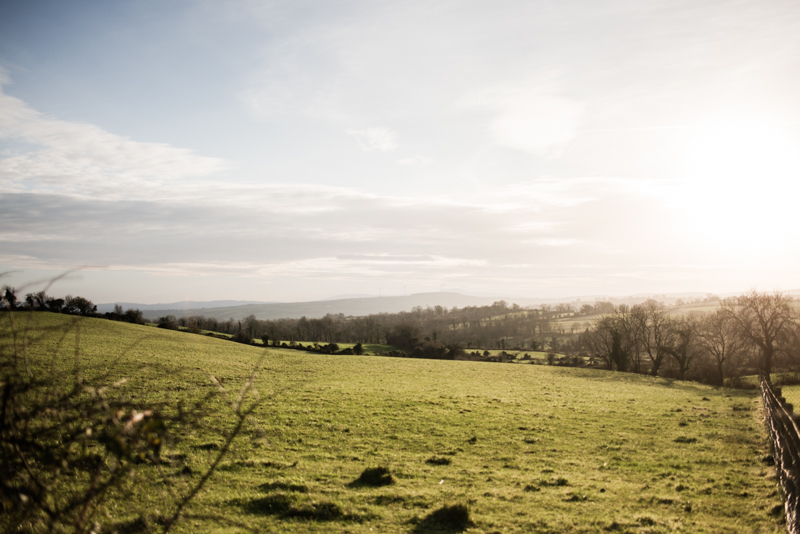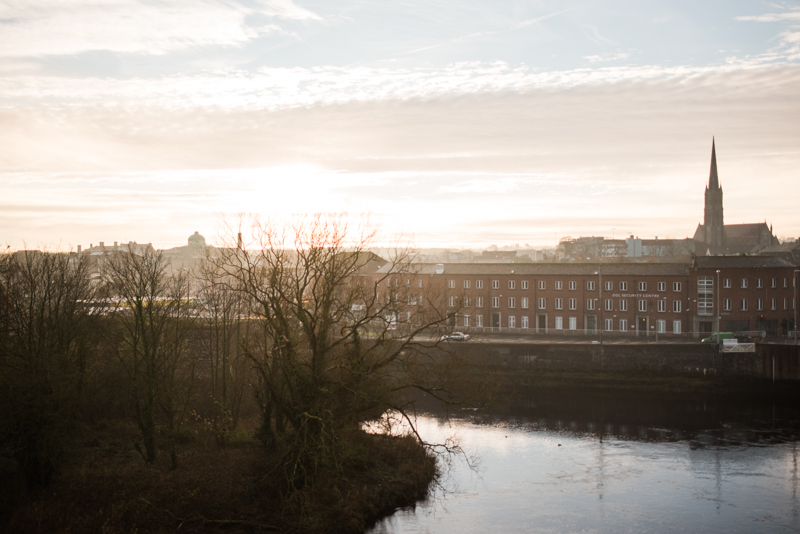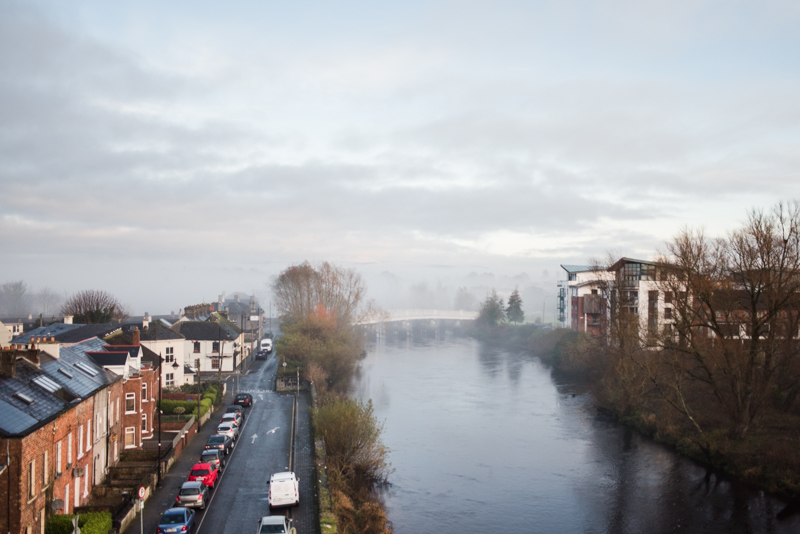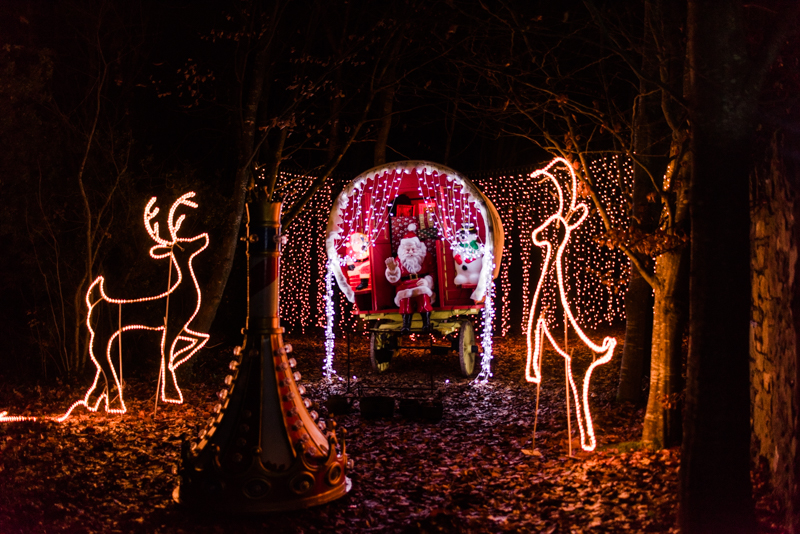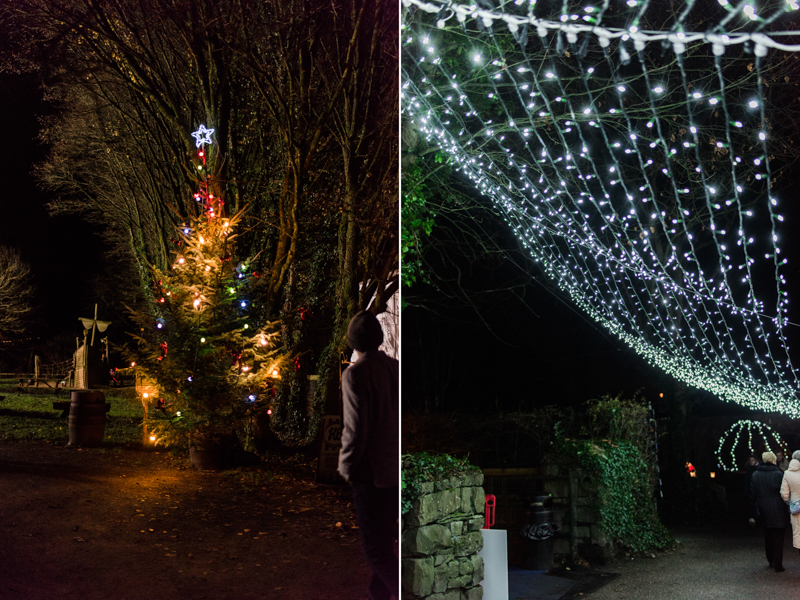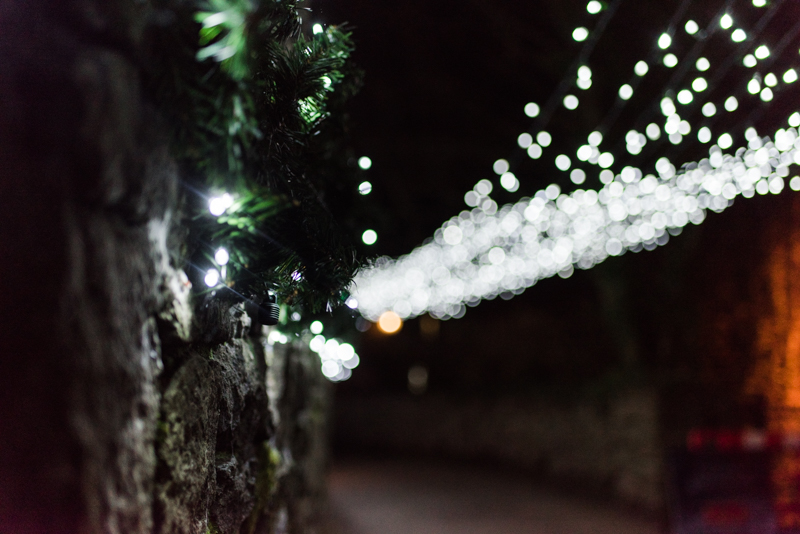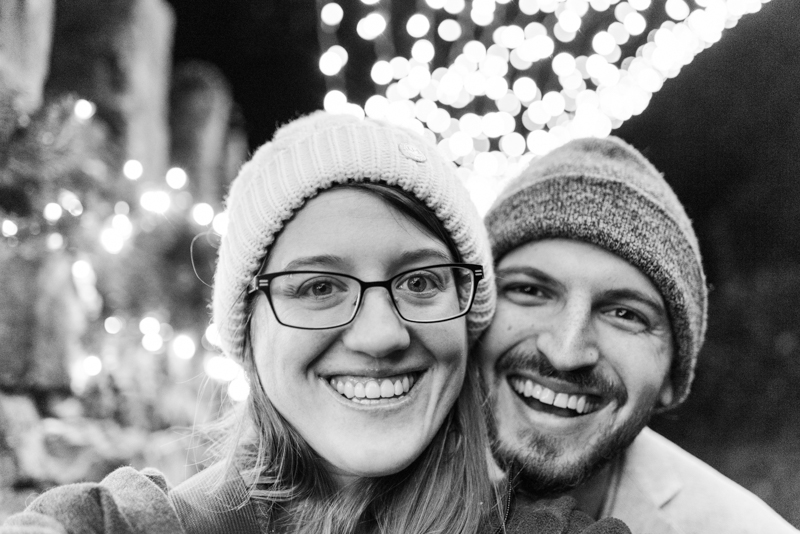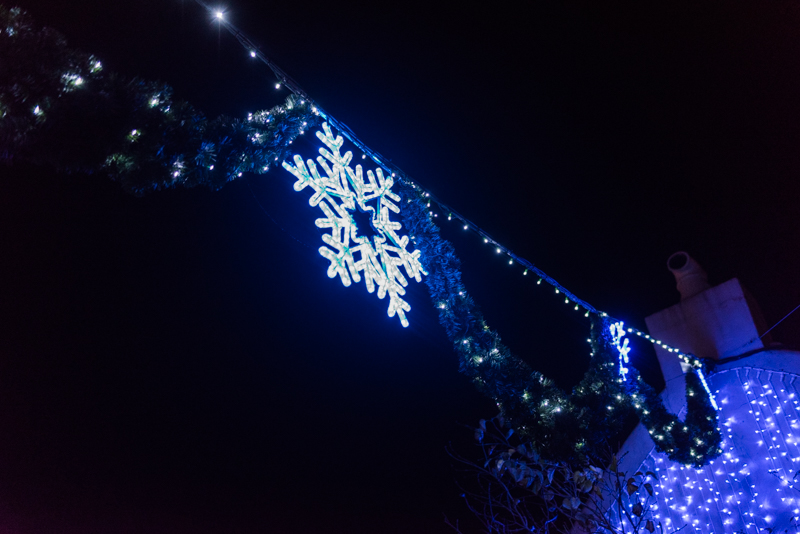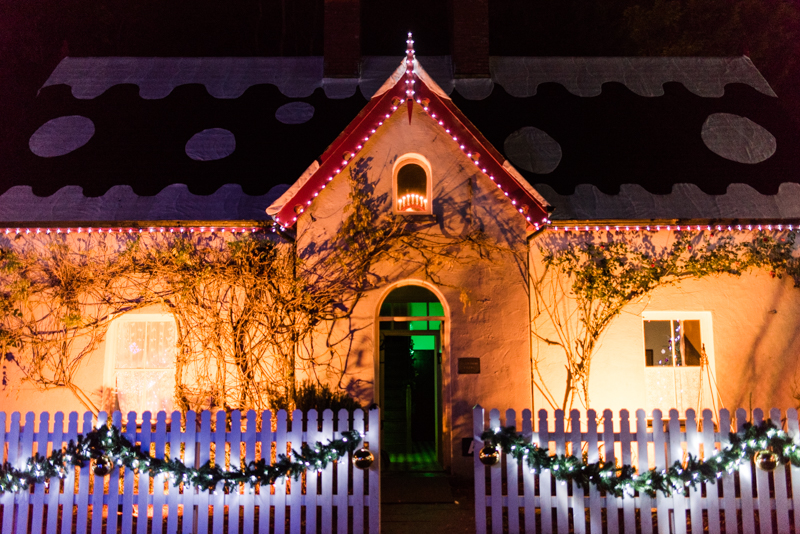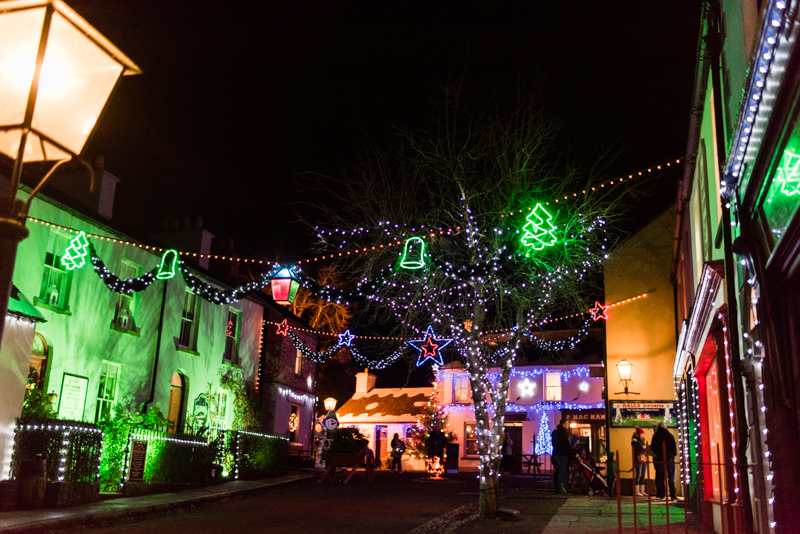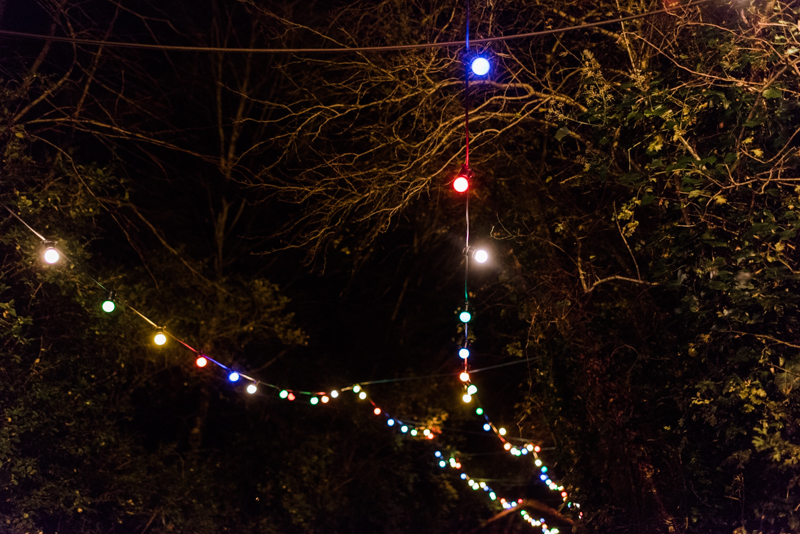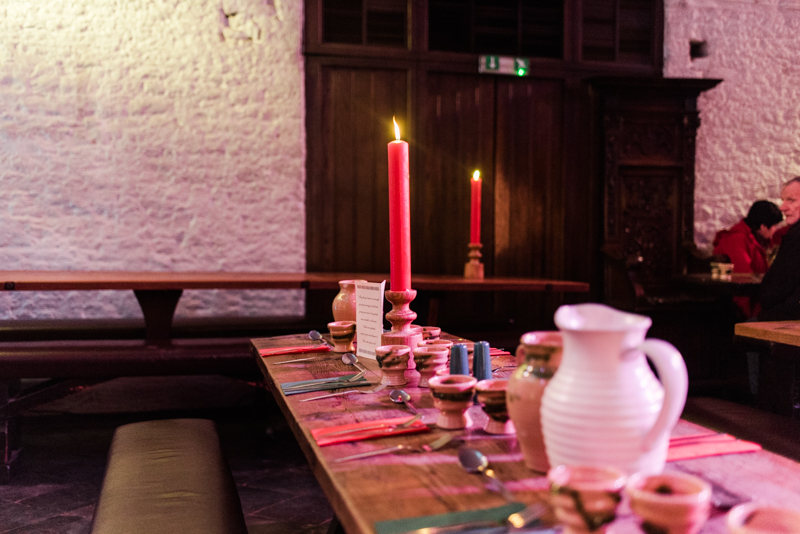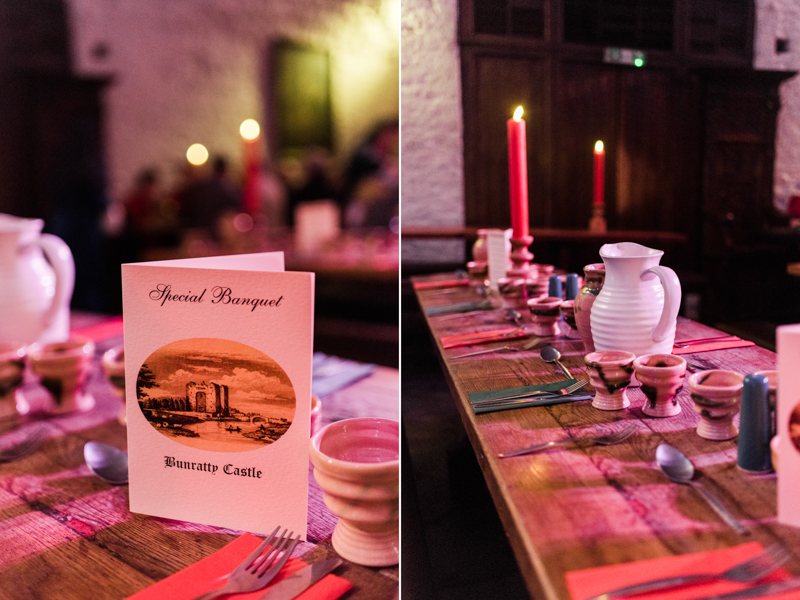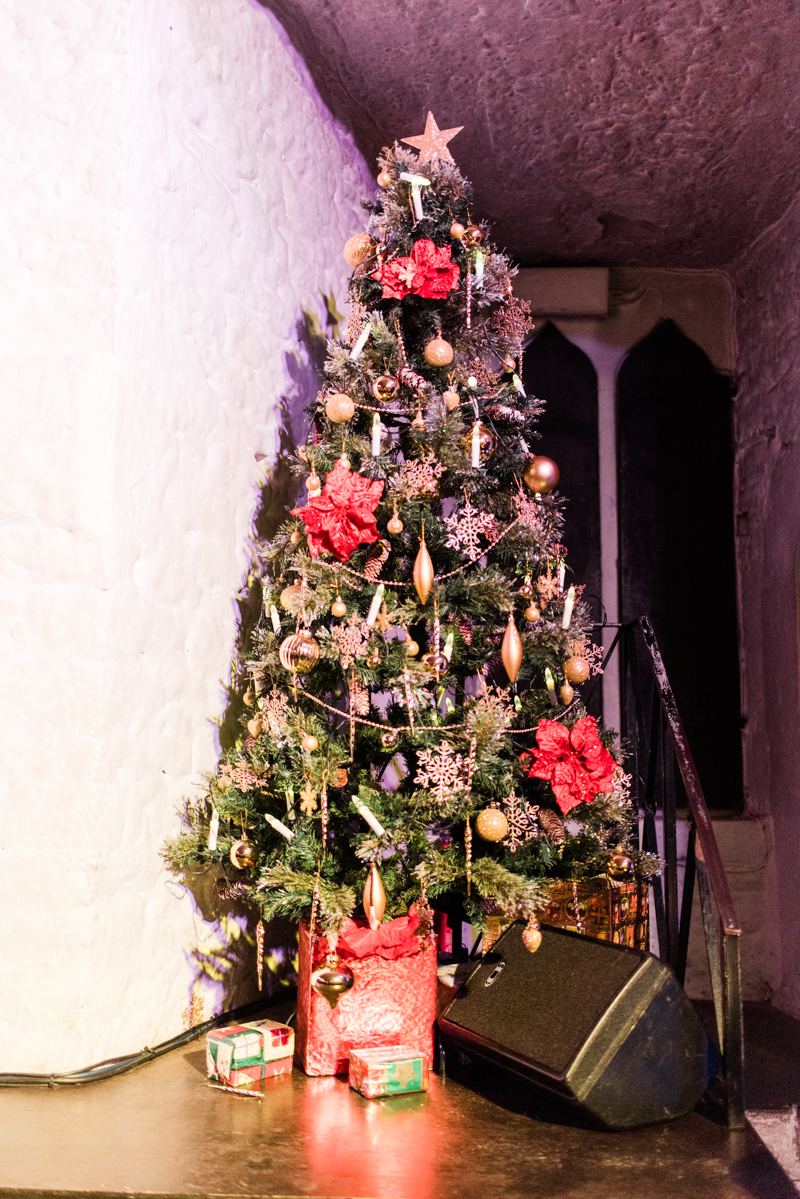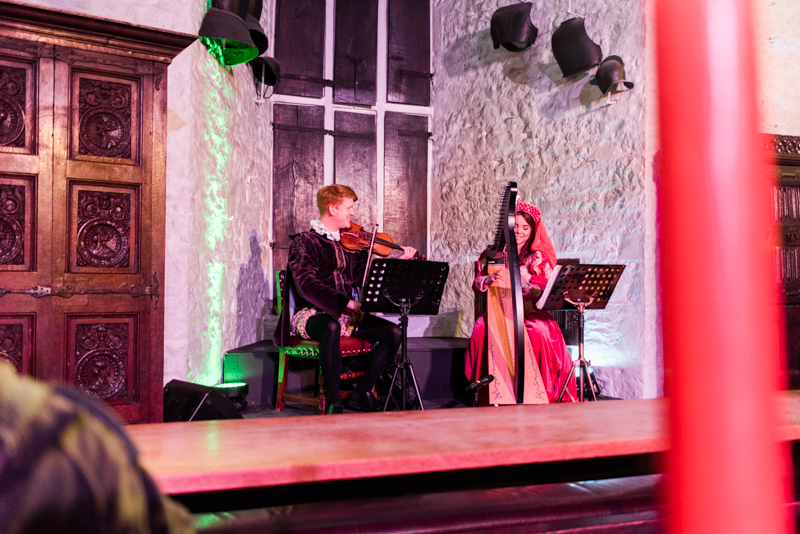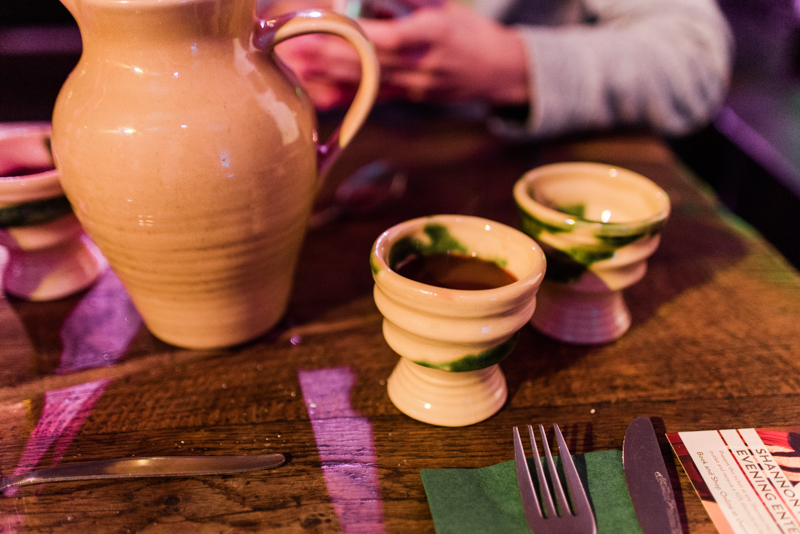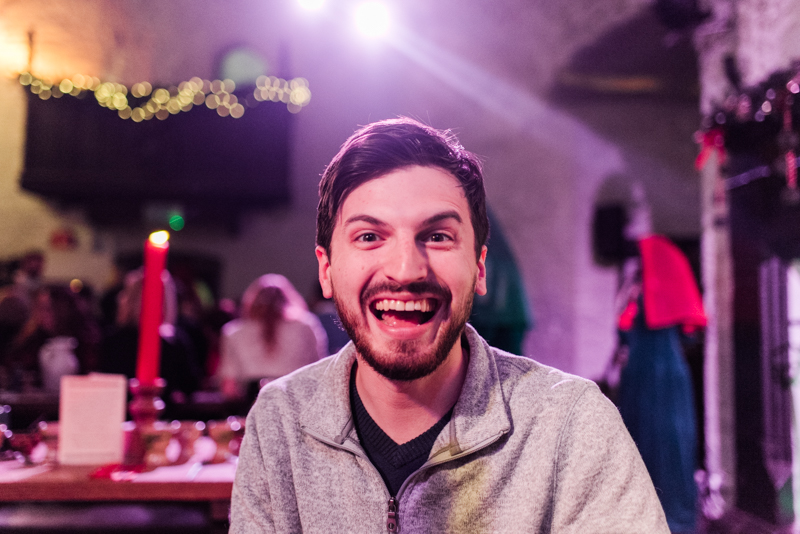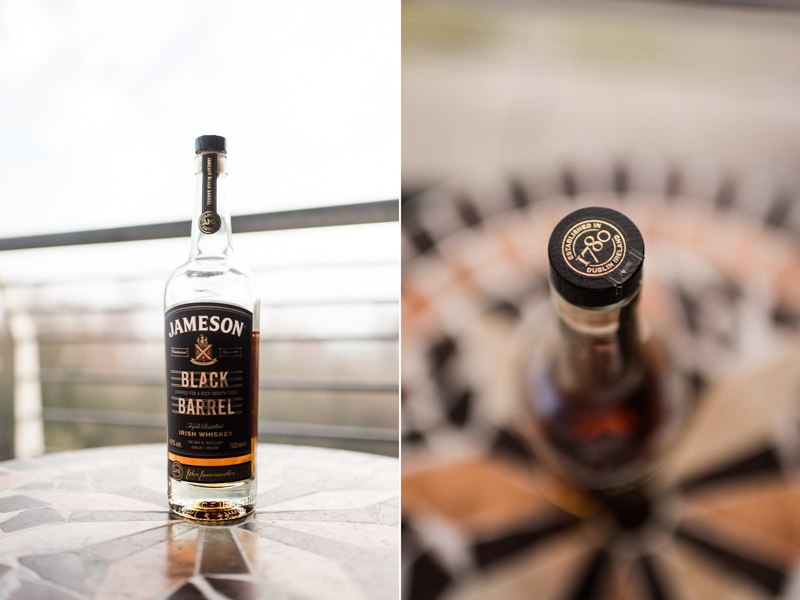 We finished off Limerick with a Jameson photo op :P. 
---
---
---