Time to Make Those 2018 Goals
New Year, New Everything!
Happy New Year! Not gonna lie, I've been battling with what exactly to put into this blog post. On the one hand, I want to be positive and joyful, but on the other, I'm kind of not feeling it. I remember being so excited last year when I was writing a similar post to this one. Even in January, our 2017 felt special. We were looking forward to 15 gorgeous days lined up, shooting a wedding in Jamaica, and branching out into the community more. This year, though, already feels a little less balanced. There's more of a shift in my 2018 goals toward personal areas rather than professional. Where as last year I was amped for all BCP was going to be doing, this year I'm more excited for what Britney and Shawn will be up to. 
What's coming
To start, we're moving! In about 2 weeks we will be upgrading from our very small apartment to a larger space. This has been an "every year" goal, but since it's finally happening, it's real 2018 goals, haha! We'll still be renting, which a lot of people don't understand, but we are really looking forward to it! We don't want to settle on a place we don't see ourselves being in forever. We don't want to be in a starter home for only a couple years, and we don't want townhouse living. Our dream is to get the house that will see future generations playing, growing, and thriving in. 
I'm also branching out into the narration world! Yup, audio narration! AudioShelf has been very enlightening, and there's been a small nudge from authors (and Shawn) to give narrating a go. My ultimate goal is to lend my voice to video games, which hopefully will one day happen! Of course it all comes second to photography, but it'll be a great experience since this year has fewer bookings. 
There is also going to be a styled shoot that Marlayna and I are planning. We've been talking about it for months, but I think with the new year we'll be even more ready to put both of our creative feet forward. I like the freedom and pride that comes from styled shoots, so I'm going to be pushing for those throughout the year, hahah!
The Unknown
I can't have 2018 goals, without some pretty gnarly panicking. While my fears for 2018 are few, they still command the greatest amount of attention, and I feel it's important to communicate them. I mentioned earlier that 2018 doesn't have as many bookings. So far, we are well under our target number of weddings for the year. Just typing that sentence out makes me feel ultra vulnerable.
The people in my field who I view as "making it" always lead with success first. They comment on their slow bookings once they are well passed that stage, but I don't want to do that. I'm scared now, and I want to put that fear out now. I know I can't be the only one, but it feels like it sometimes because no one talks about it. But here I am. Being so far behind last year's success is messing with me something fierce. 
I'm not sure what is next for BCP. I know photography is always something I will want to do, but I don't know if it will be something I always can do. Even though I'm doing my best, I can't make people want me as their wedding photographer, and that has been a pill that has been hard but necessary to swallow. I feel like I'm failing, but I'm going to try leading with positivity since success can never be guaranteed.
My Hopes
In 2017, I made a two-sided list of professional goals and personal goals. I'm not going to be doing that this year. Instead I'm concentrating on fewer goals in order to fill each of them with the greatest amount of hope. First up is that I want to bring back mini sessions. The reason I stopped doing them is because I had a disastrous set a few years back. It completely scarred me from wanting to do them. Spoiler: no one signed up and I felt like a complete loser. However, it's been a little while and I want to give it another go. I'll be putting a lot of positive energy into making Spring minis successful, which hopefully means I'll do more of them!
My next goal is to release a guide I created that helps with blog writing. I'm not the best writer in the world, but I created something over the summer that made me excited and full of butterflies. Soon after putting the finishing touches on it, though, I convinced myself to not release it. I guess a legitimate goal for me will be to stop second guessing myself and to JUST DO IT. 
Finally, my biggest 2018 goal (after growing a pair and being braver) is to listen to the universe. There are so many signs showing me what I should be doing, and I've been ignoring them for far too long. Now is the chance for me to have fun, experiment, and cherish the things I have a passion for.
Cheers to 2018
I think all of my 2018 goals, fears, and future happenings show quite a bit of transition. Whether that is in business or in my personal life, this year will bring a lot of changes. I'm not going to say I know what those changes look like, and I really can't say I'm not fearful of them, but they are coming and I will embrace them the best I can. 
Good luck; have fun with your own 2018 goals!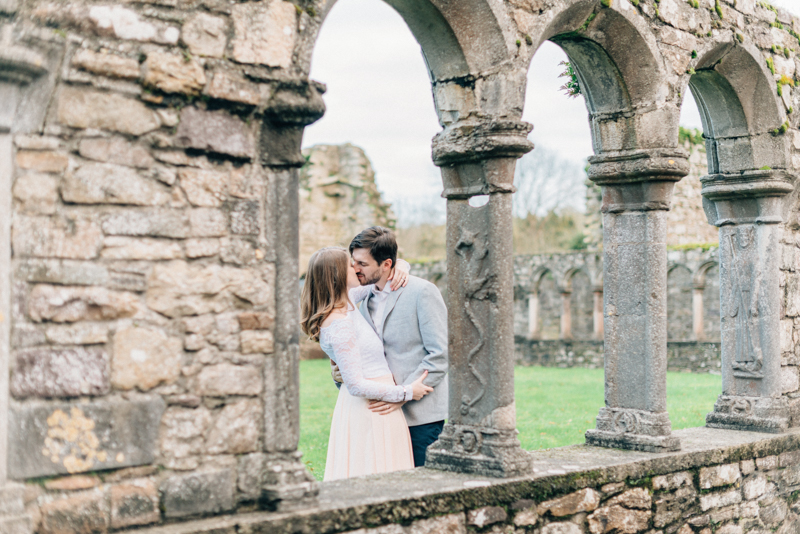 Photo Cred // Studio Brown
---
---
---