Our Geode & Watercolor Styled Shoot
We've Been Featured!
Well, it's finally here! The Smitten Magazine issue featuring the Spring styled shoot by Marlayna and me is now live! We are so honored to have our names in such a beautiful collection of styles, recipes and photographs. It truly feels like a dream to have our work recognized, especially after the difficult process of getting it submitted. I still remember when we got the email from the editor of Smitten telling us that she loved the shoot and wanted to put it in Issue 15 of the magazine. Cue the tears and the giddy bouncing up and down in our chairs. Once we settled down we realized that we had to wait an entire month and a half until June for the magazine to come out, which seriously felt like an eternity. I don't know how we made it through, but here we are!
The most rewarding feeling was going to Smitten's site and seeing that beautiful cover image, and then flipping through the first few pages and seeing our faces (that sounds vain, but it was really friggin' cool). Seeing our images alongside so many other talented photographers and beautiful couples made all of the stress and worry completely worth it. This feature is not just for us, but for all of the amazing people that helped make our Pinterest inspiration board come to life. The florals from Nature of Design were beyond anything that we could have imagined. Janet and Christin brought so much color to the Patapsco Female Institute that I'm still gasping looking through the photos now. They not only dressed the tables from Shoemaker Country in flowers, but they also made great use of the cobalt table settings that Marlayna's mom so graciously let us borrow, which made the menus from Pretty Peacock Paperie pop even more. We had one-of-a-kind geode earrings Rachel Mulherin and stunning rings from St. John's Jewelry that shined against the amazing greenery that Janet and Christin provided.  Our dessert table was incredibly unique with a geode watercolor cake from La Cakerie and chocolates (that I ate too many of) from Zoe's Chocolate Co. I definitely cannot forget about our gorgeous models: Emma, Griffy and Jenna, who had their fierceness amplified with hair and makeup by Dorsey Beauty and totally rocked all three dresses provided by Bella Bridesmaids in Baltimore. These girls completely owned this shoot, and you'll see their amazingness shortly :P. Be sure to check out the full list of vendors at the bottom of this post after all the sparkly images!
Of course, I cannot leave out my partner in crime for this shoot, Marlayna. I truly do not think there is enough words in the world to describe how much working on this shoot with her meant to me, but I can try to summarize with minimal mushiness. This all started from us sitting at a table at a conference that we felt we really didn't fit in at and talking about how fun it would be to plan a wedding again. We both were having some serious hankerings to photograph a gorgeous table and it was Marlayna's suggestion to make a combined Pinterest board that really got this ball rolling. Her attention to detail, strong relationships, and ability to talk coherently on the phone (haha) made this shoot flow so smoothly and allowed us to work with some awesome people. Never in a million years did I think I would be able to take part in something that would not only produce beautiful images, but also give me a really wonderful friend. We did a thing :D!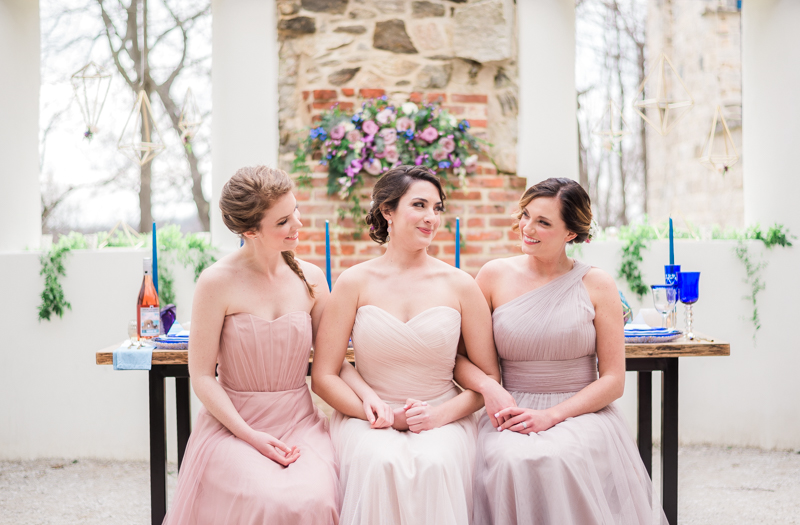 ______________________________________________________________________________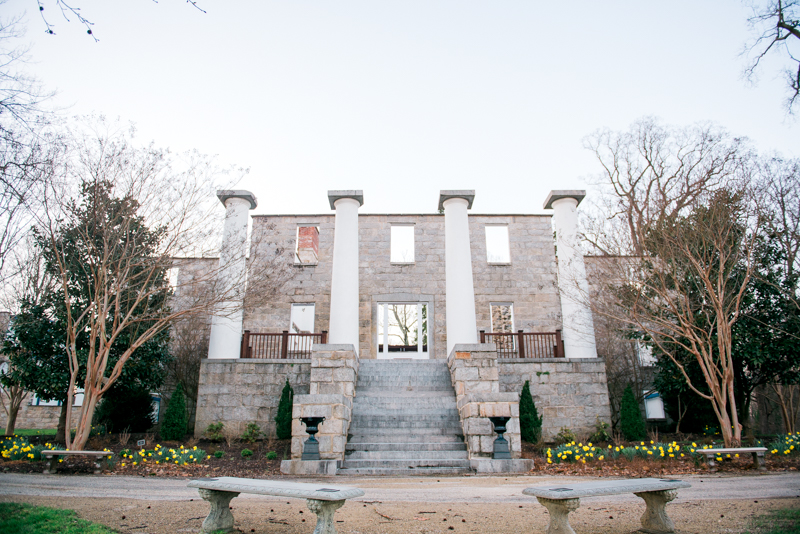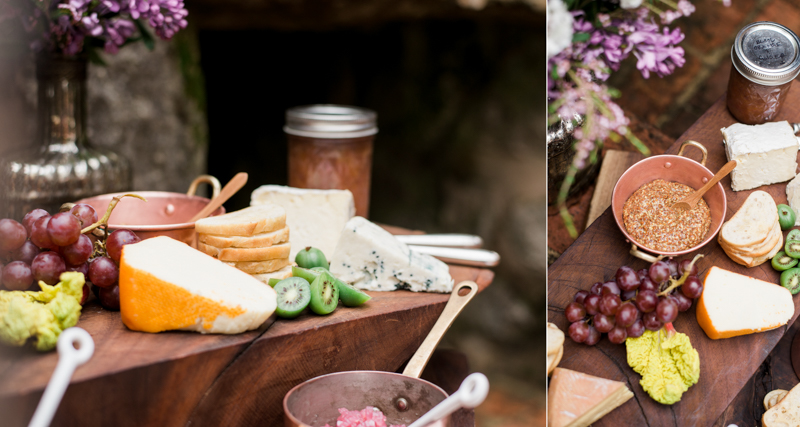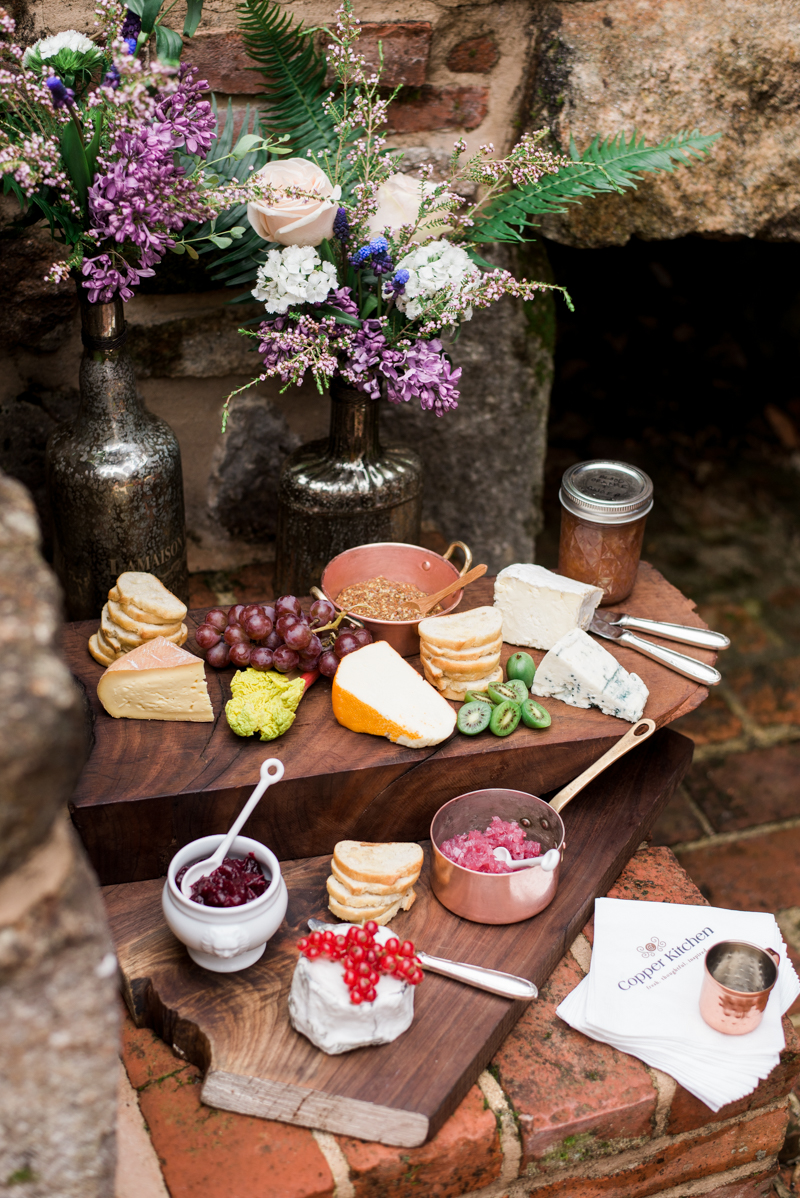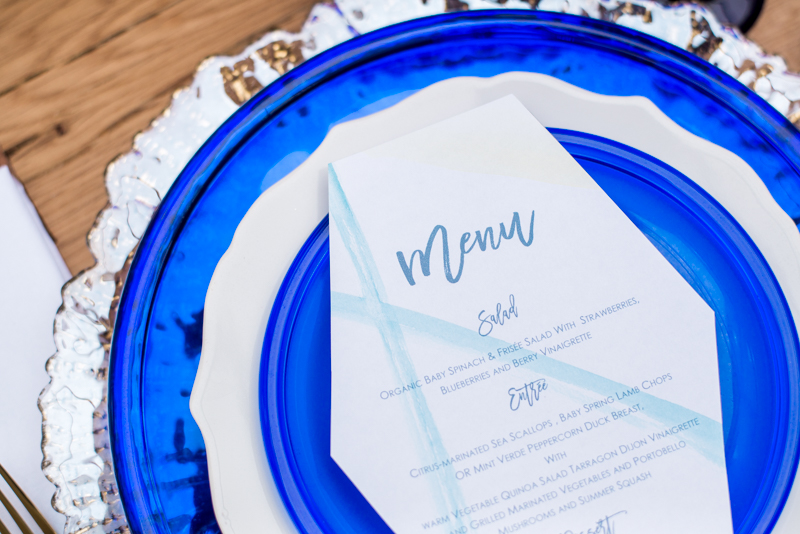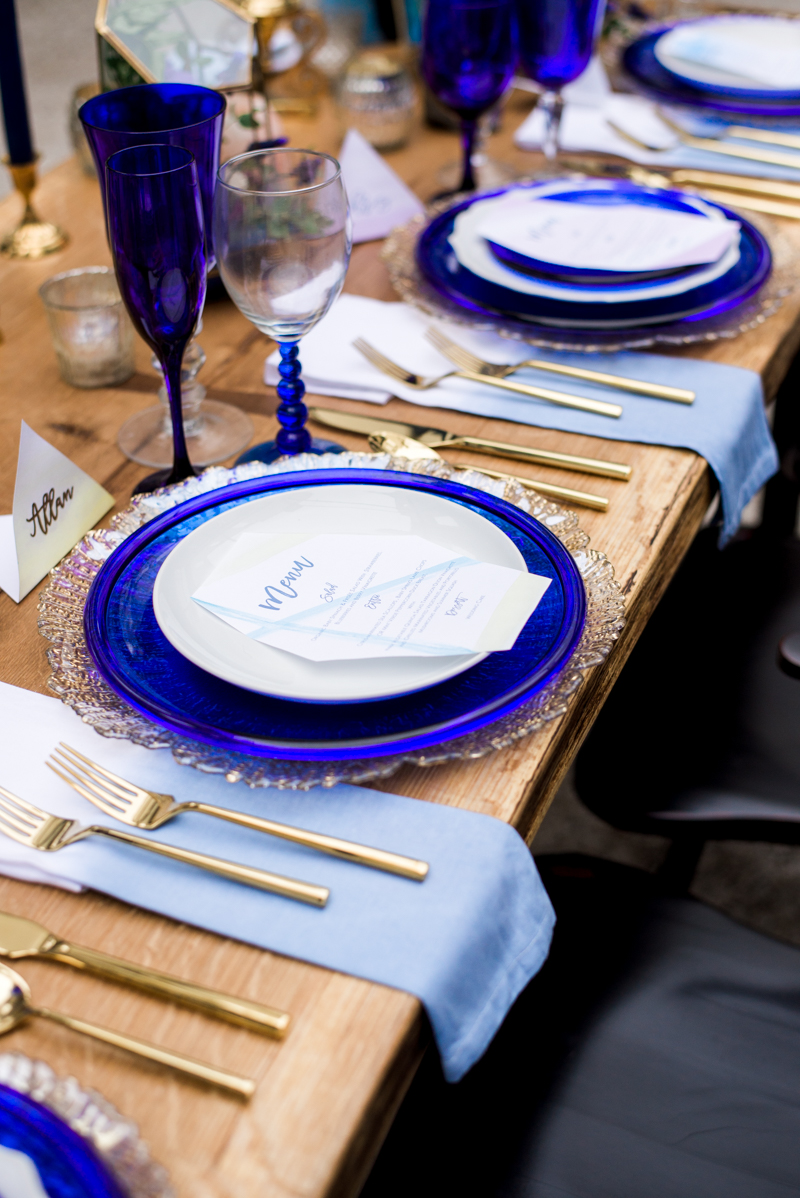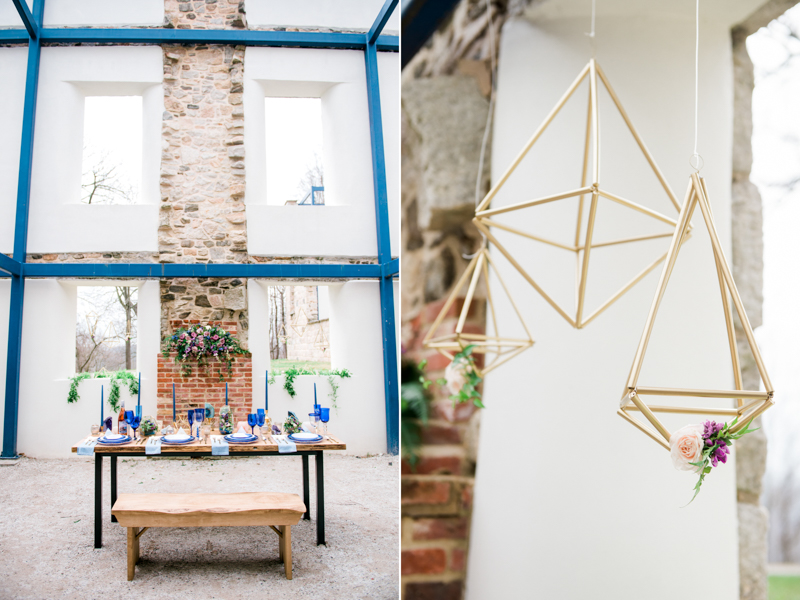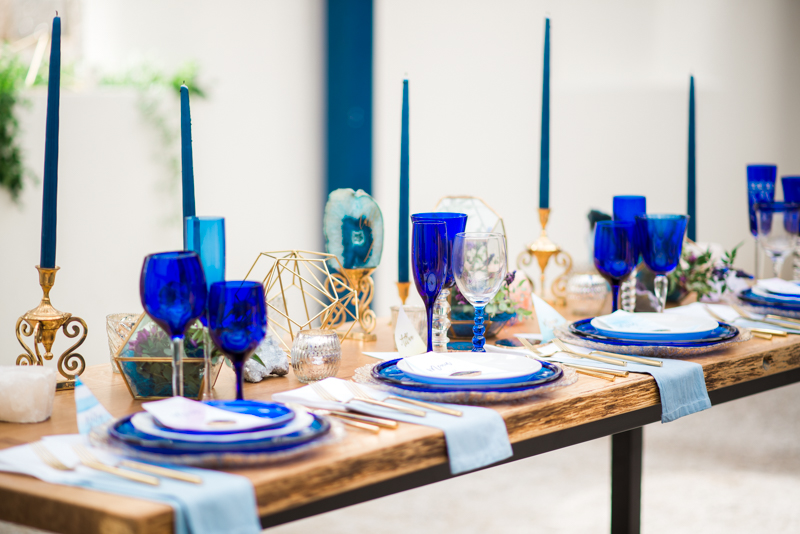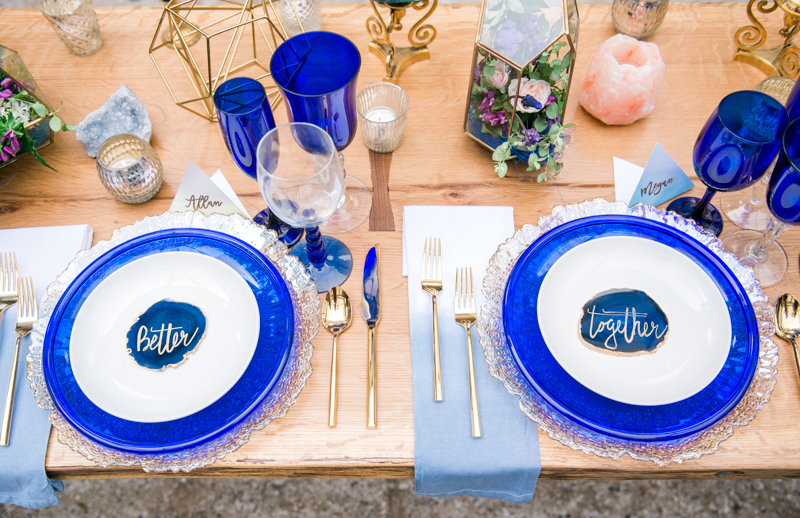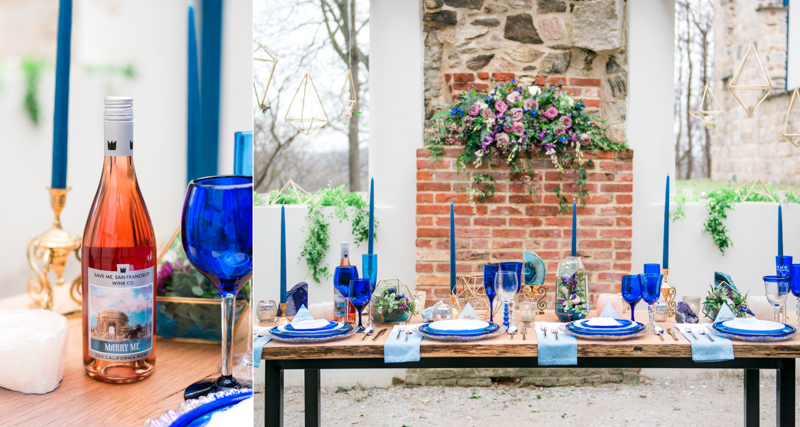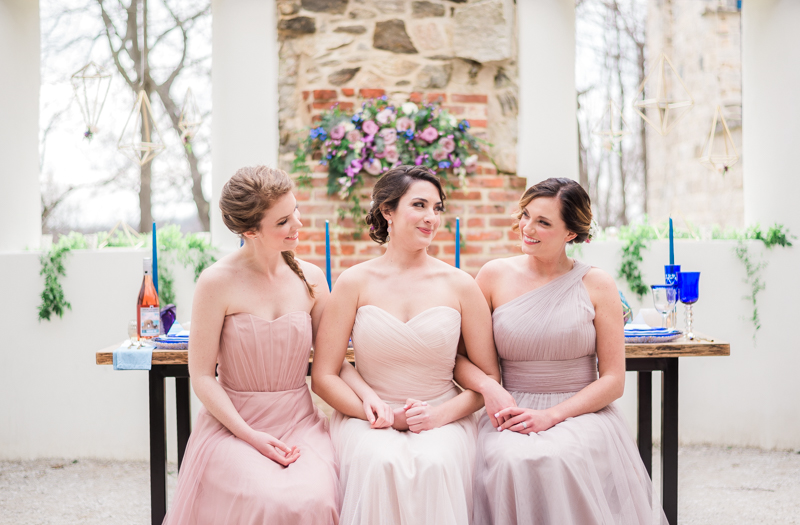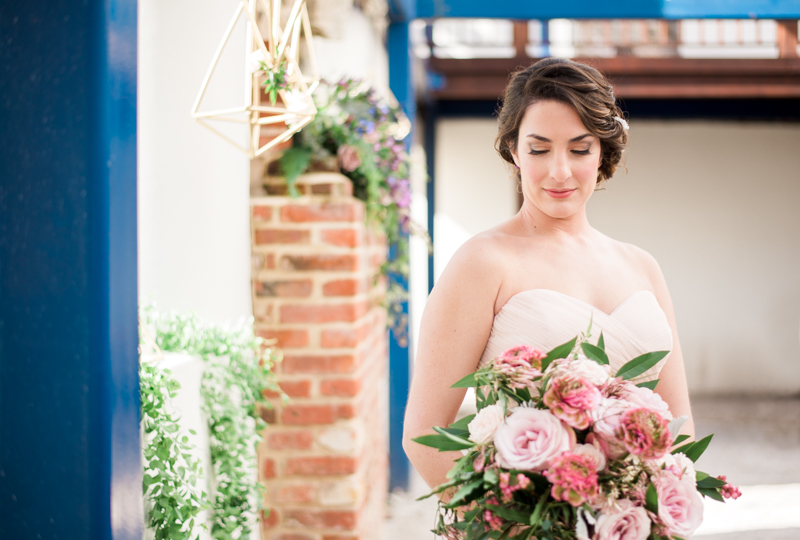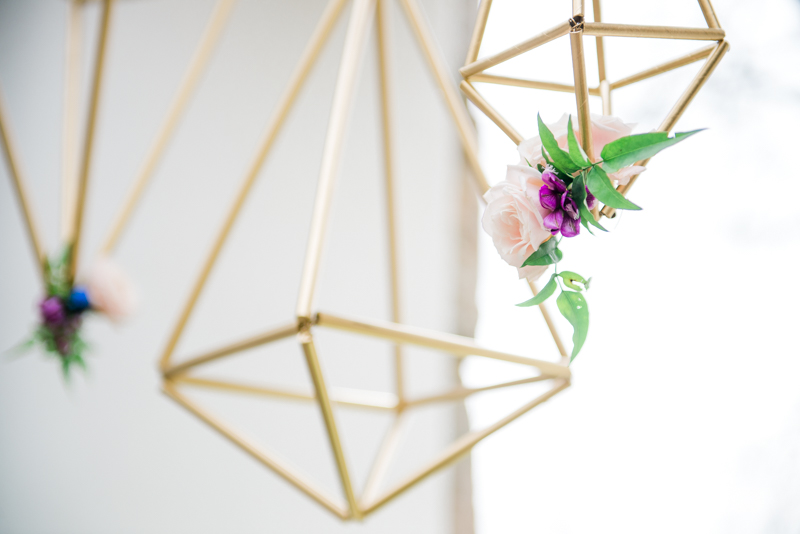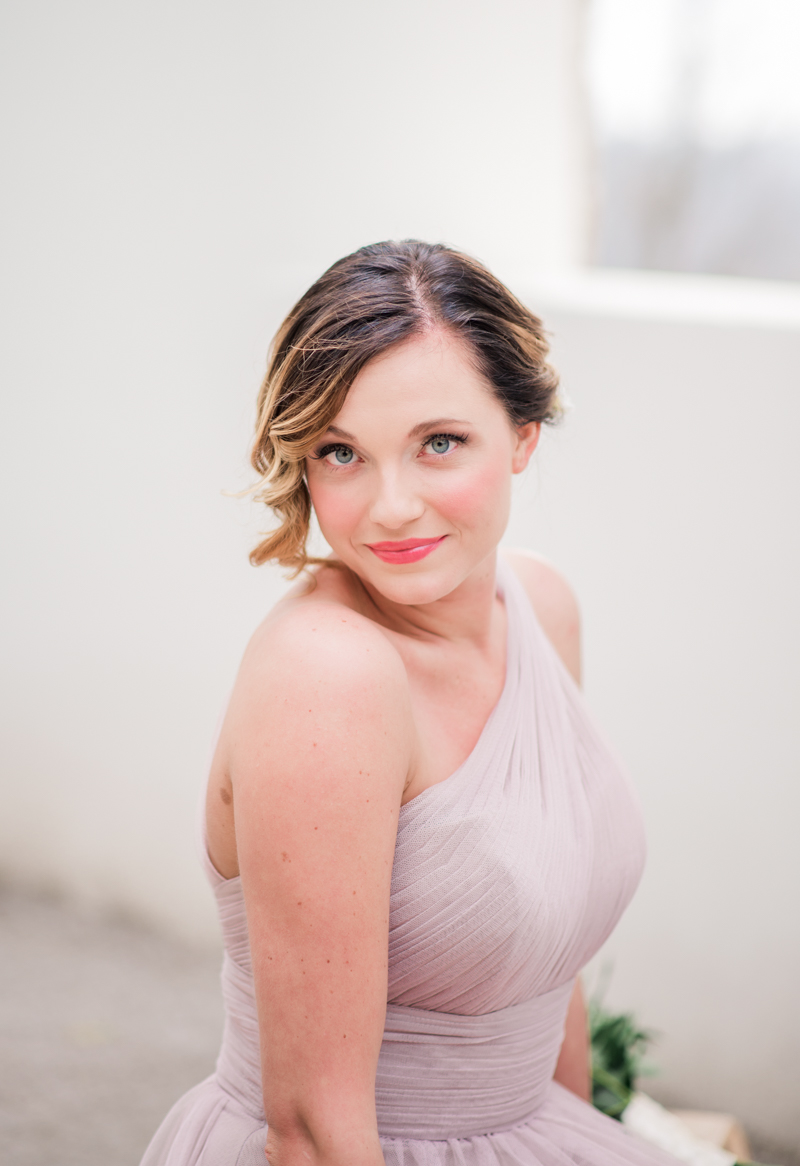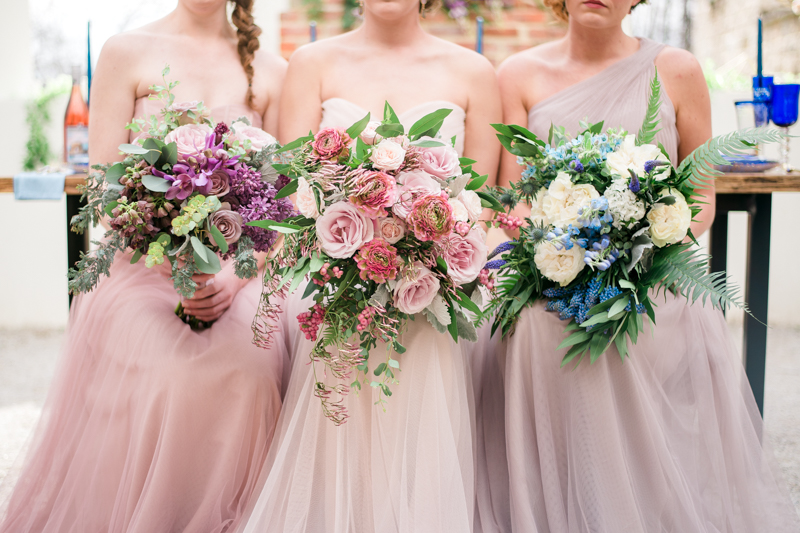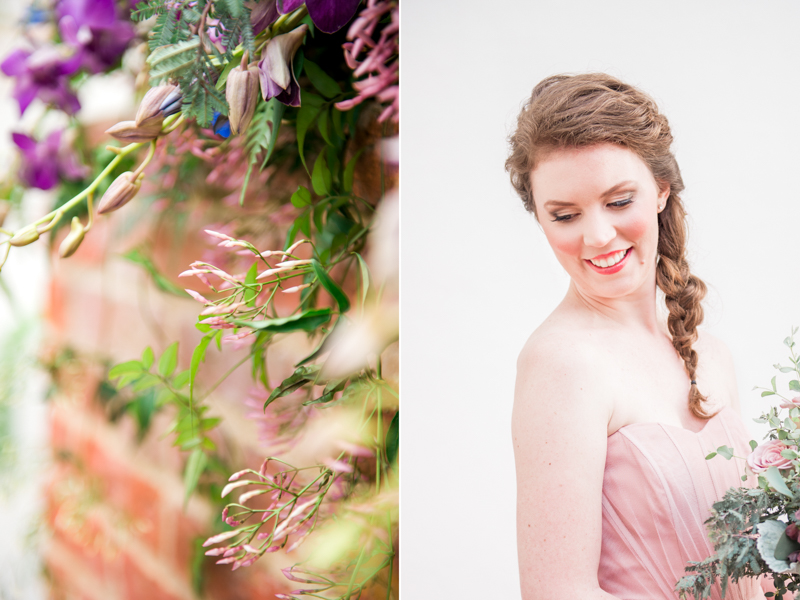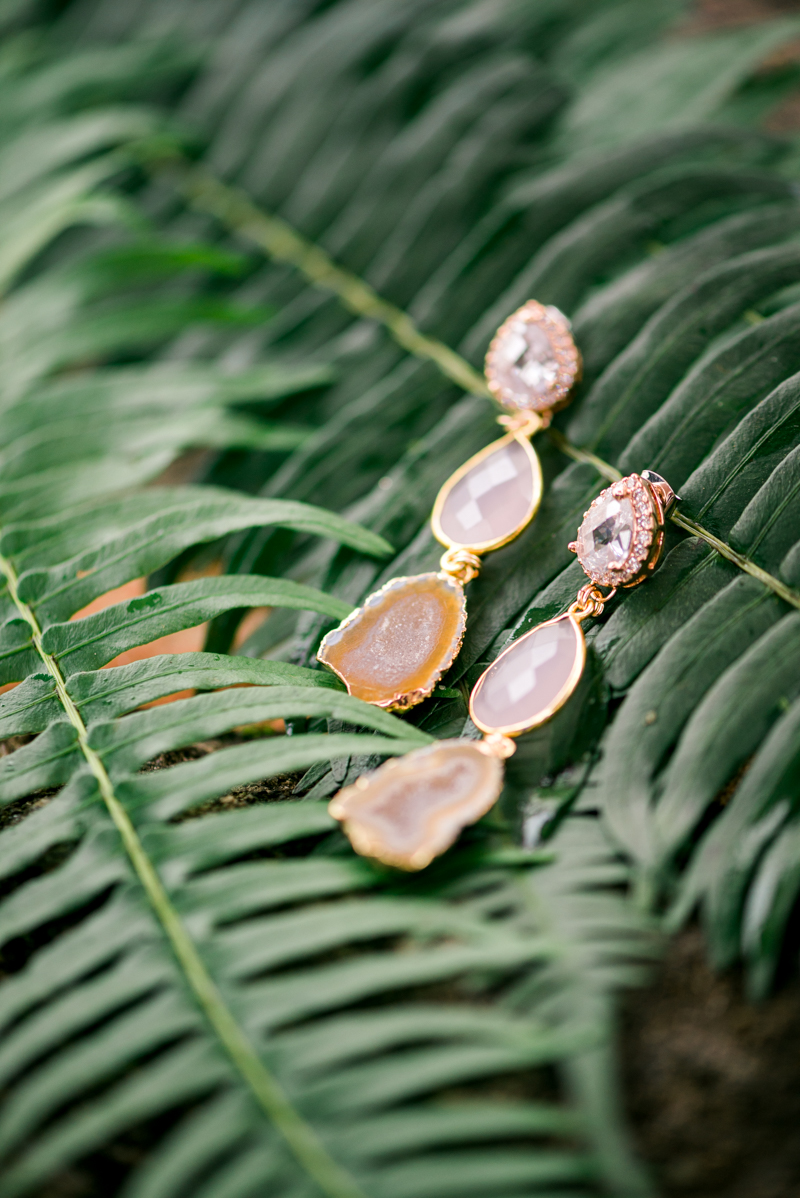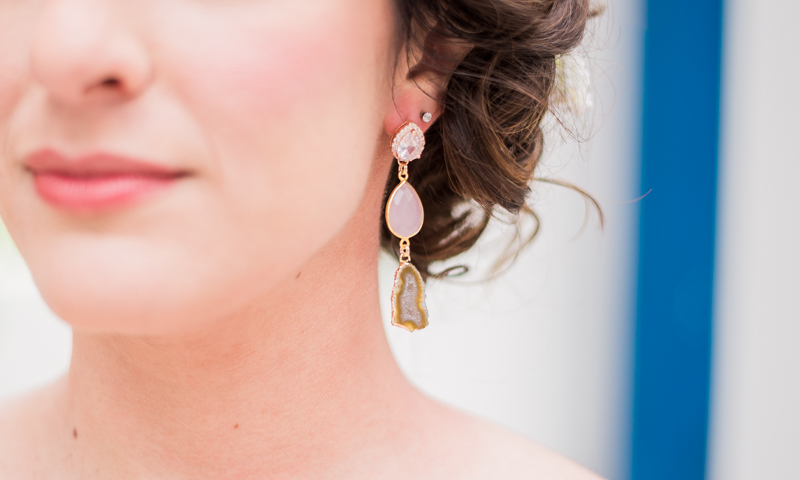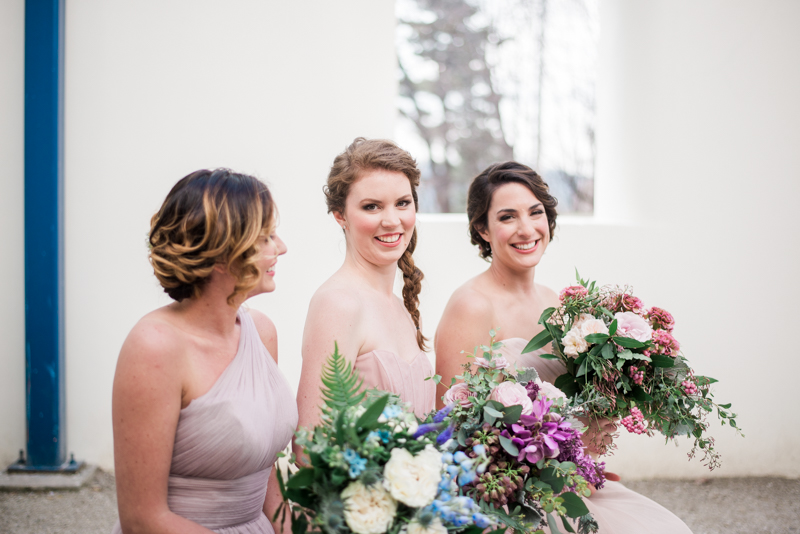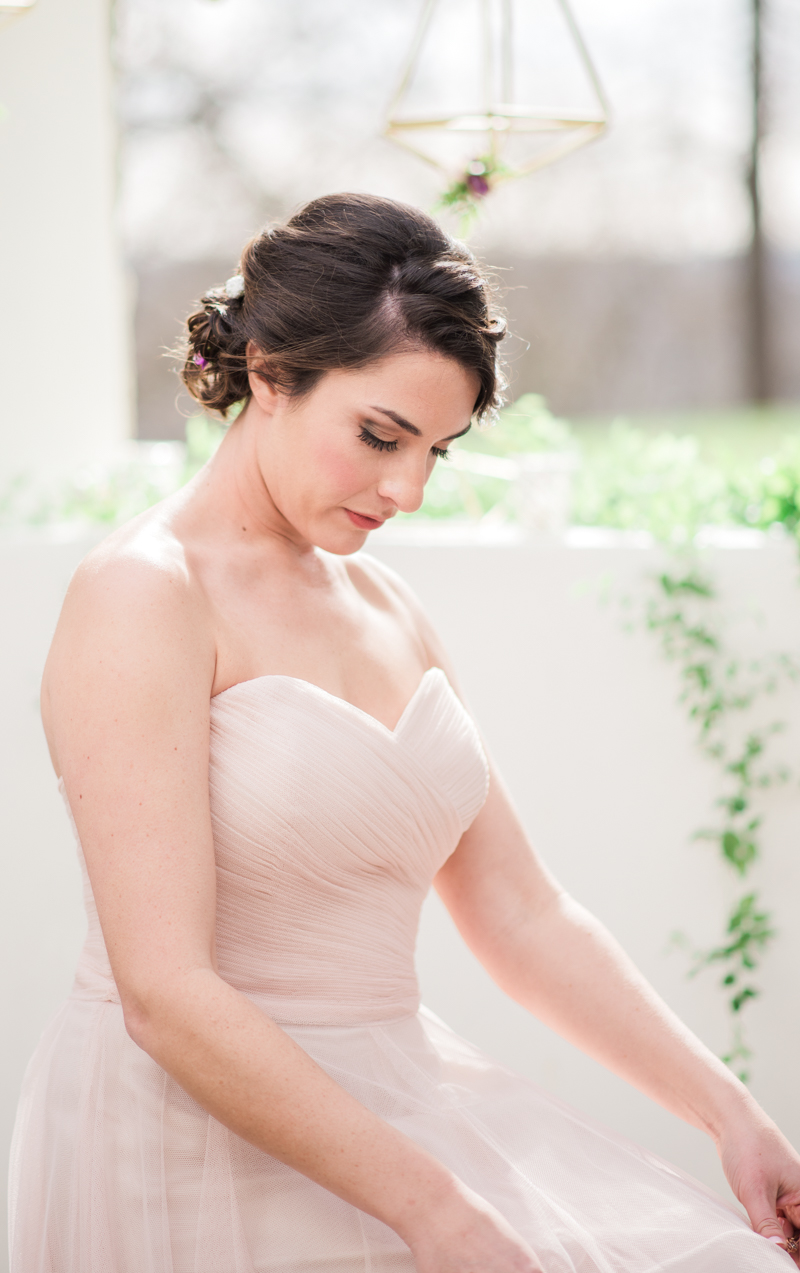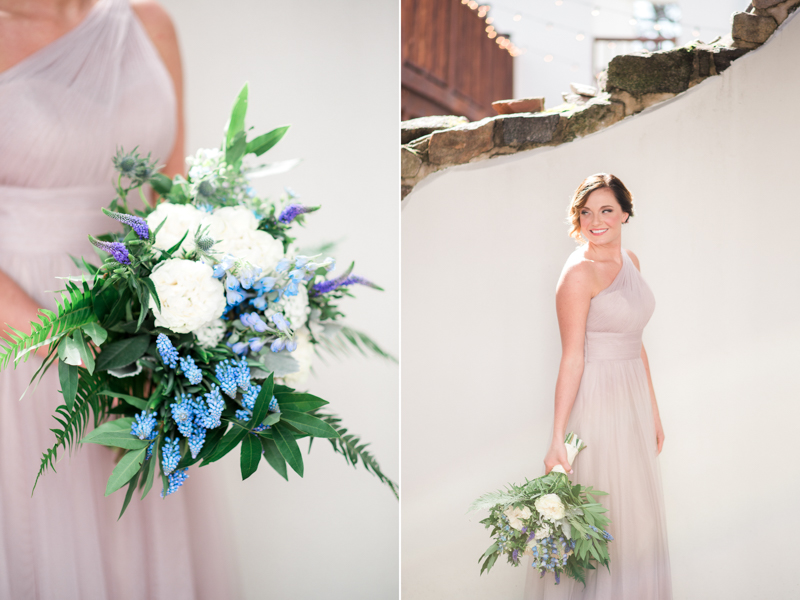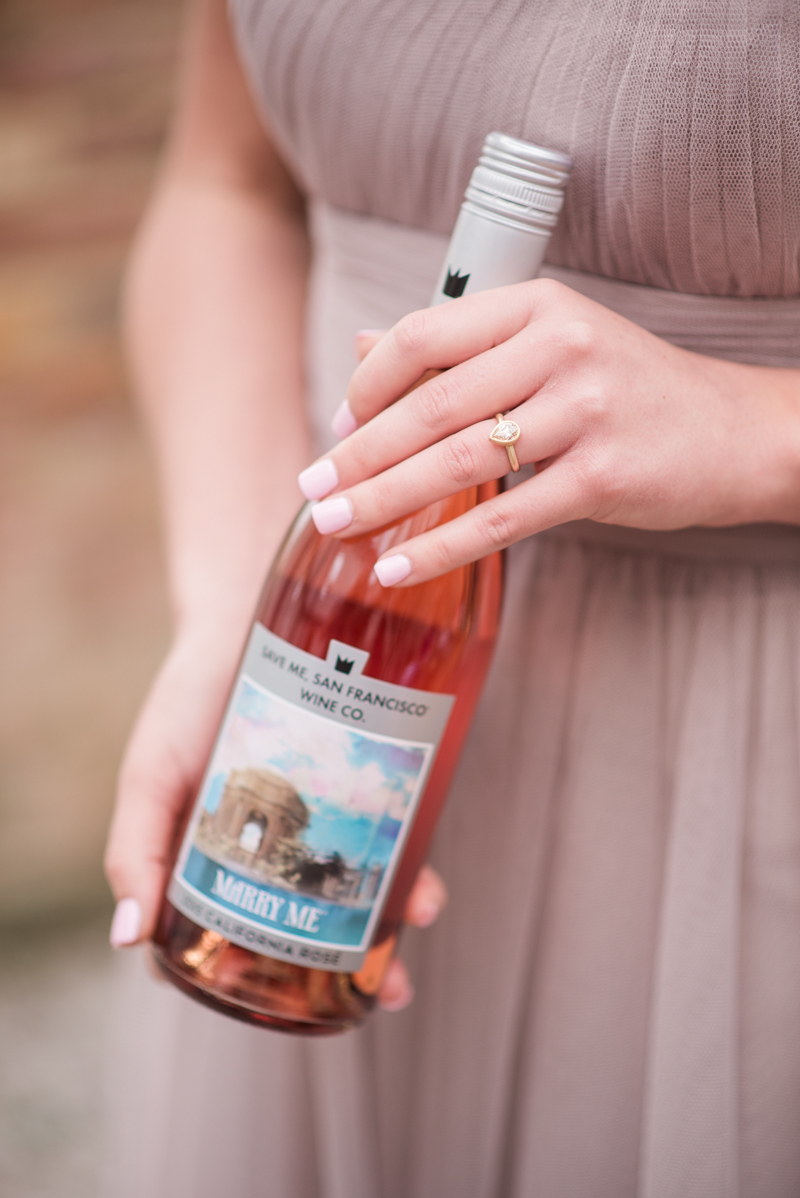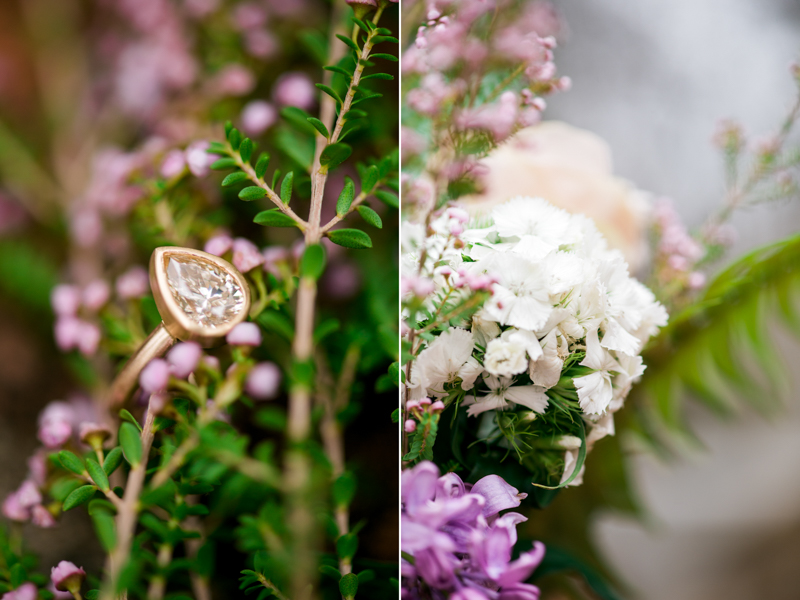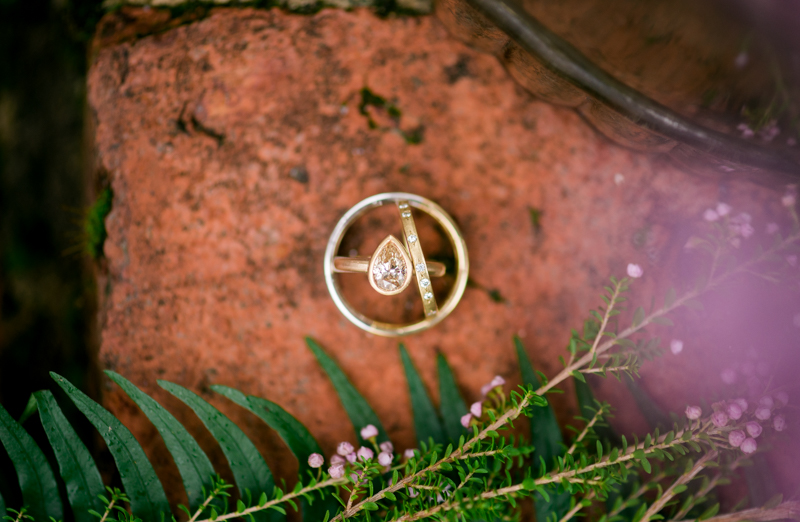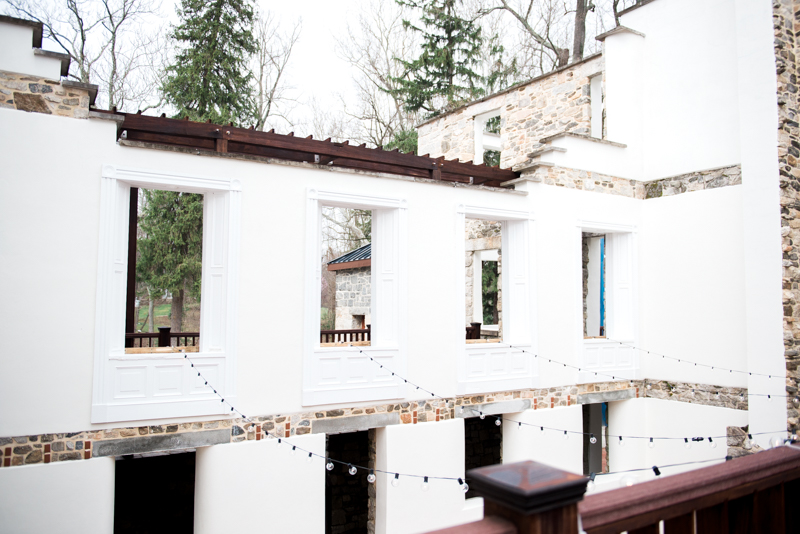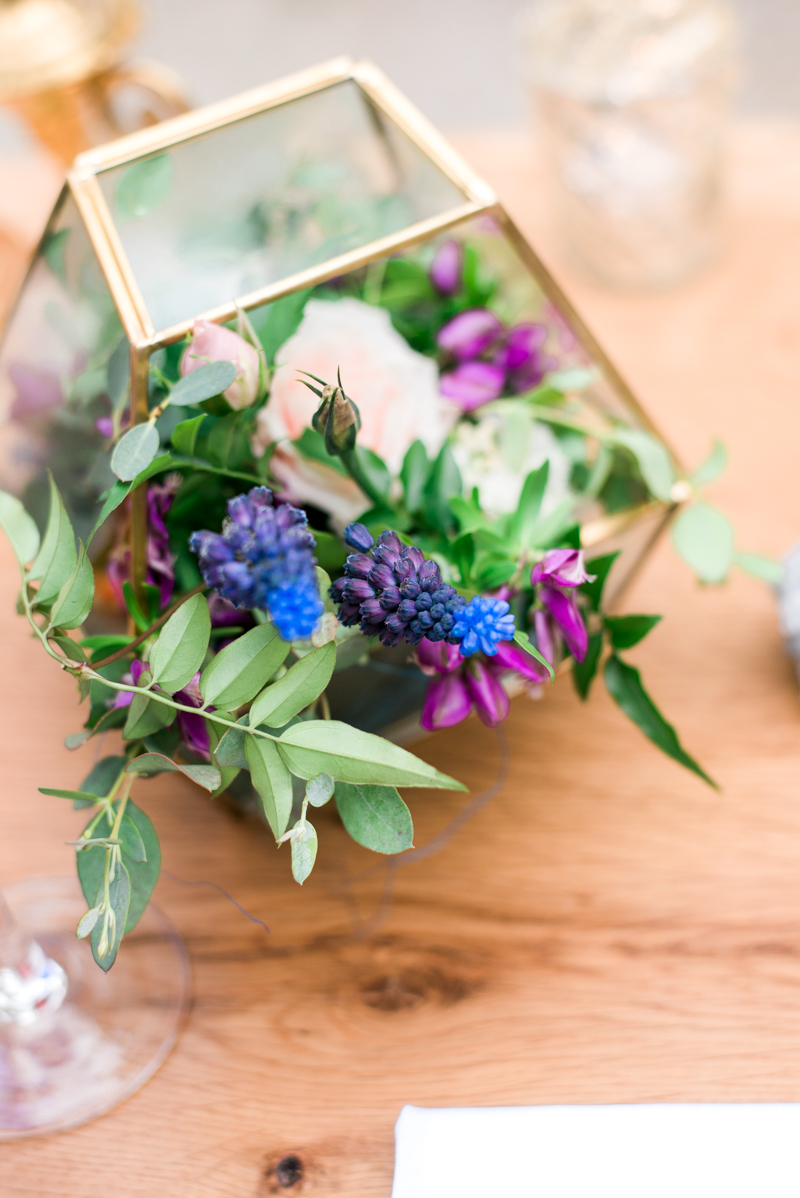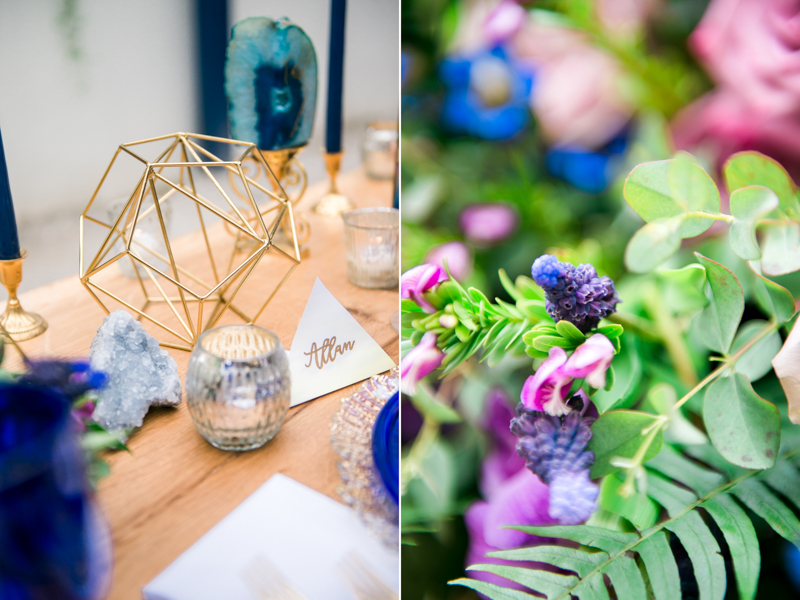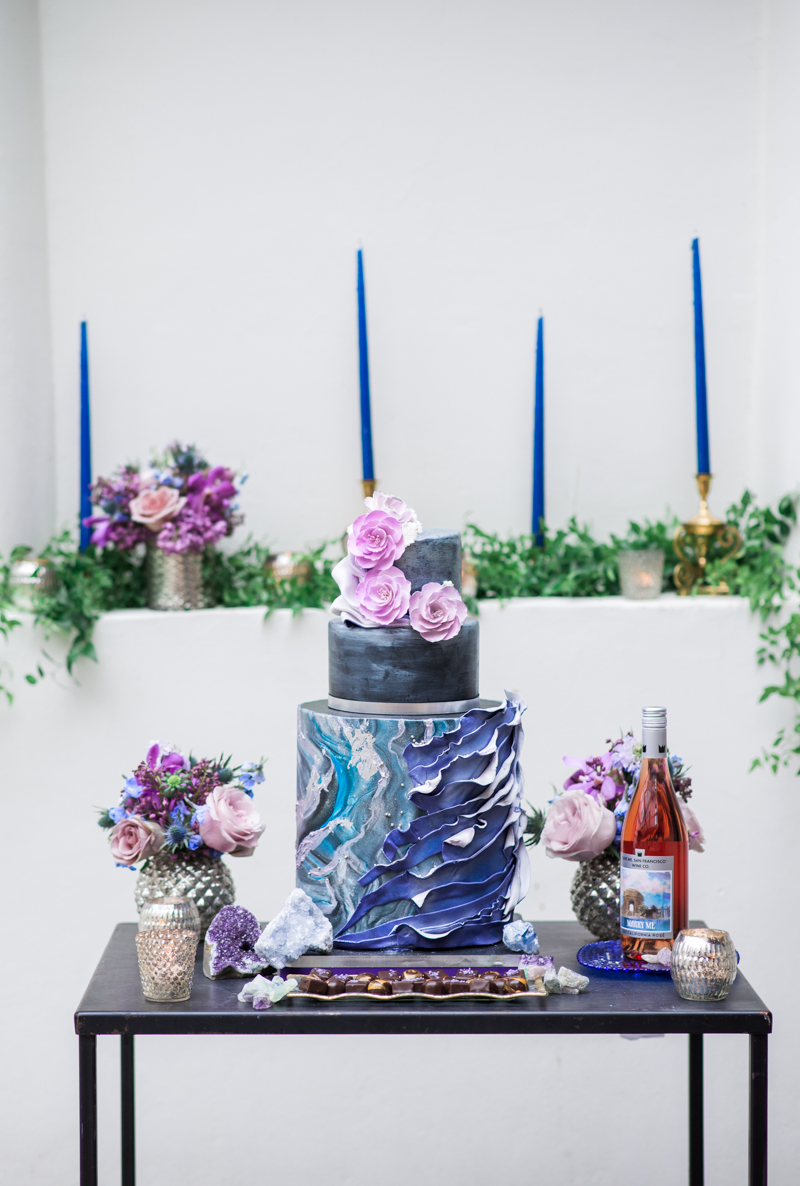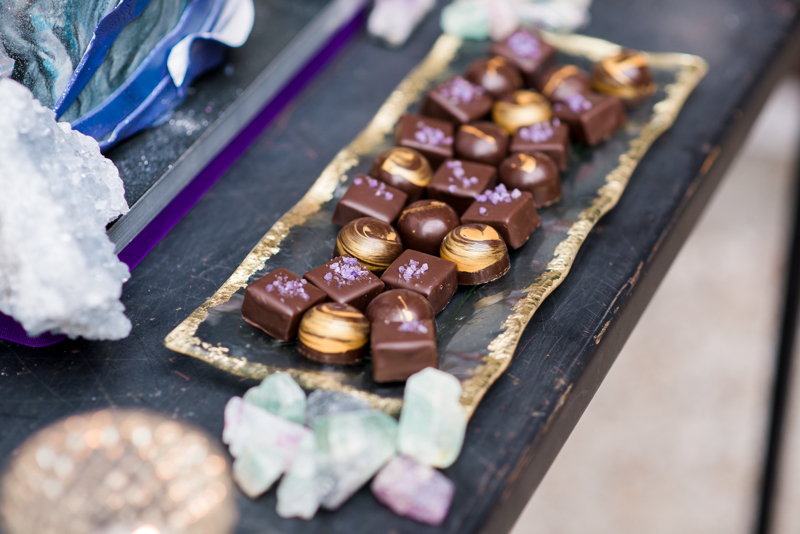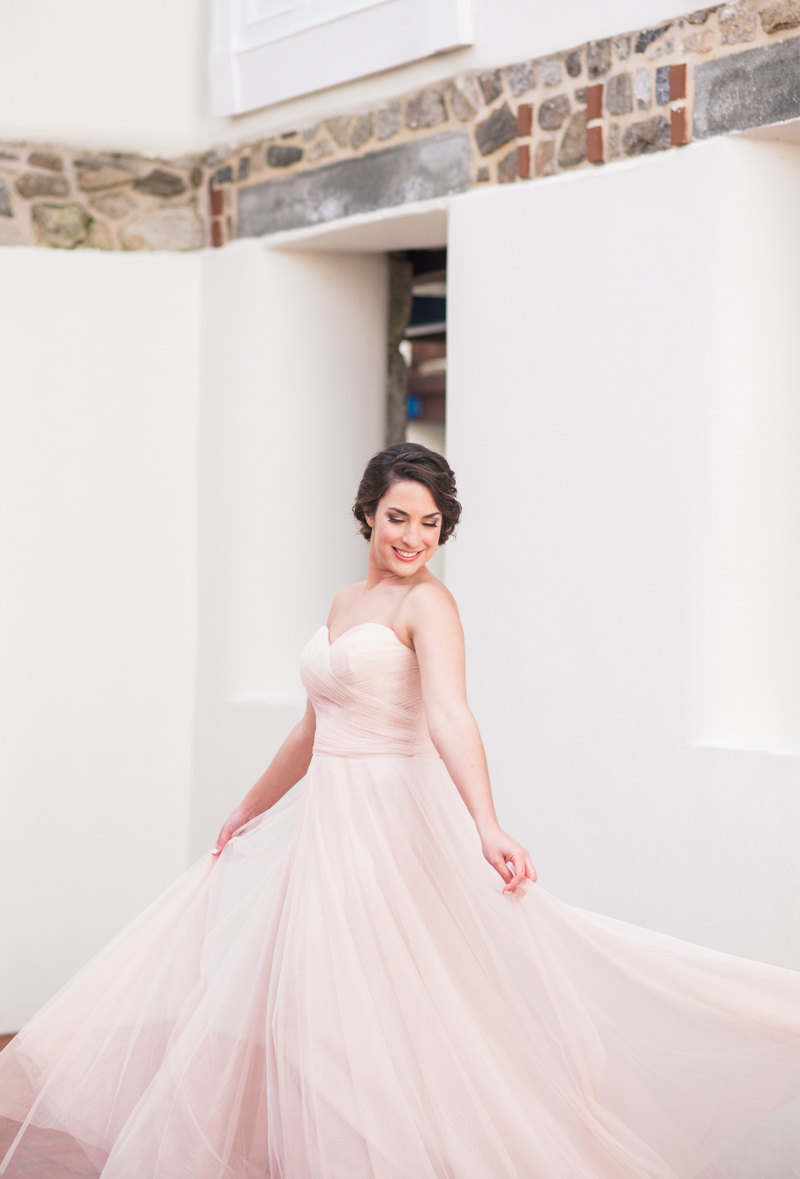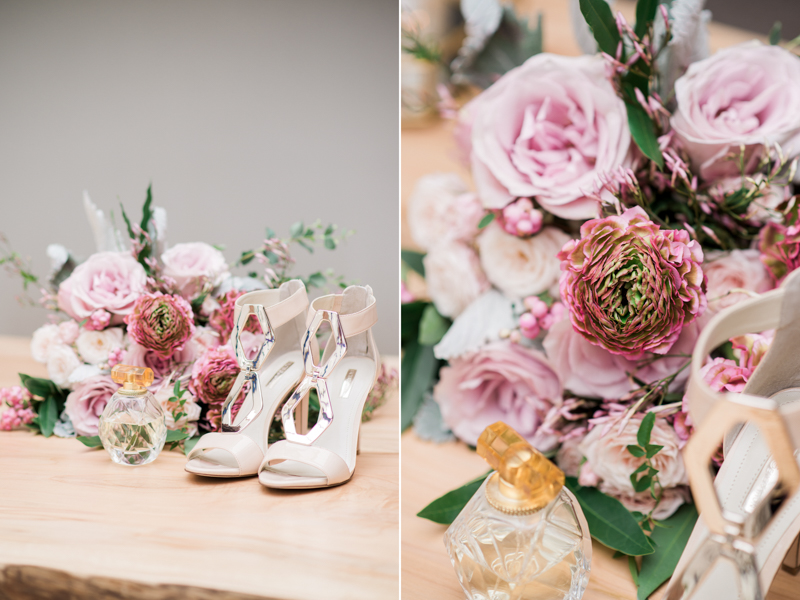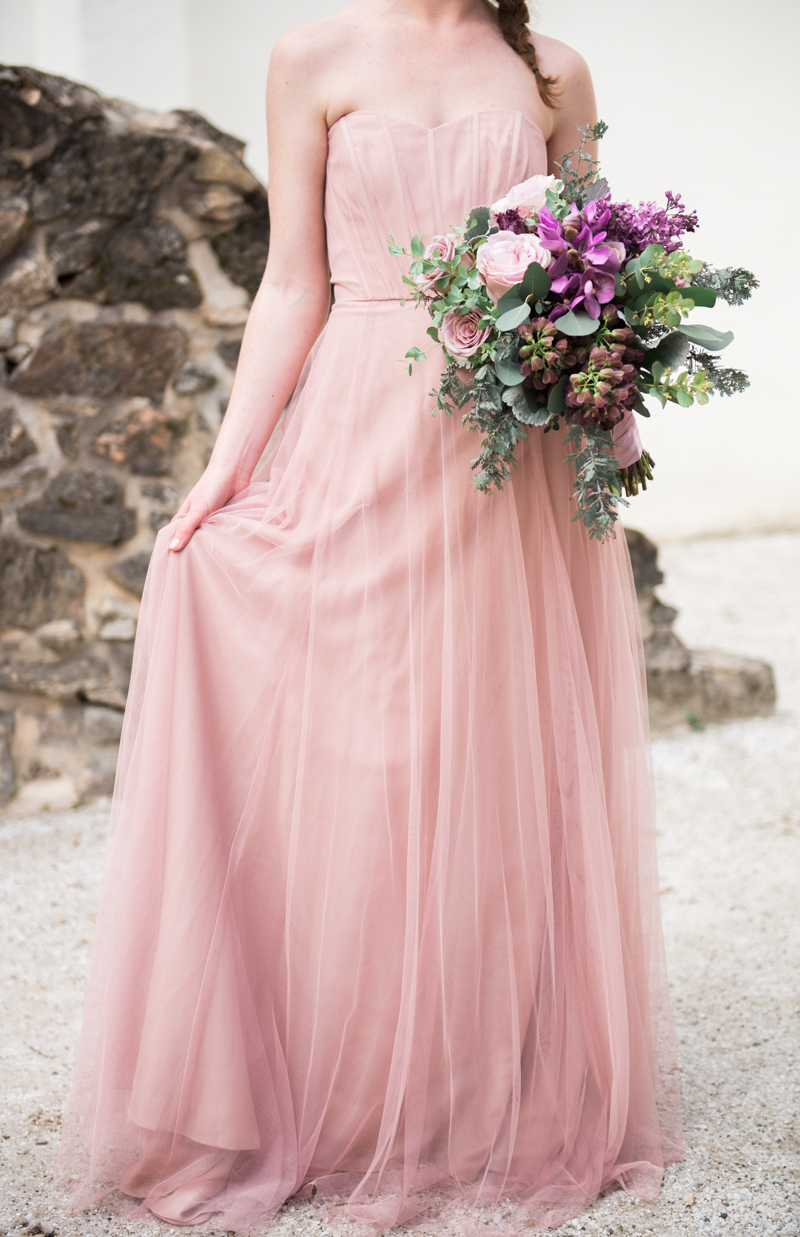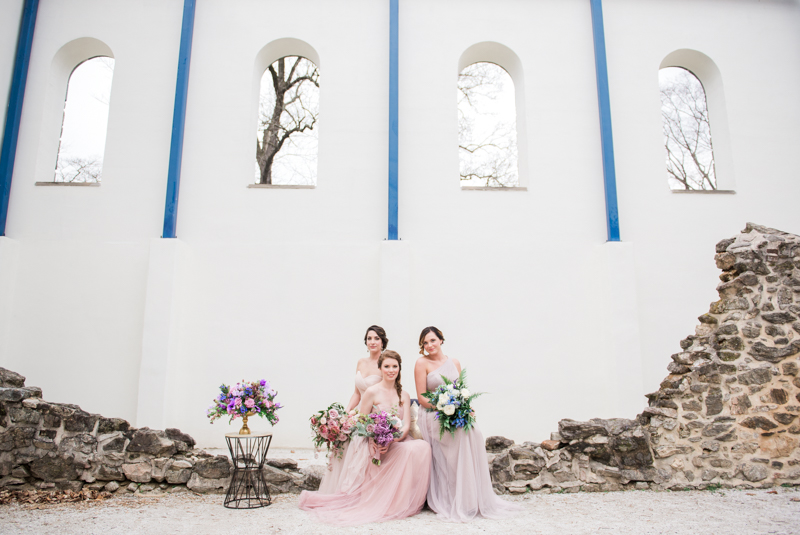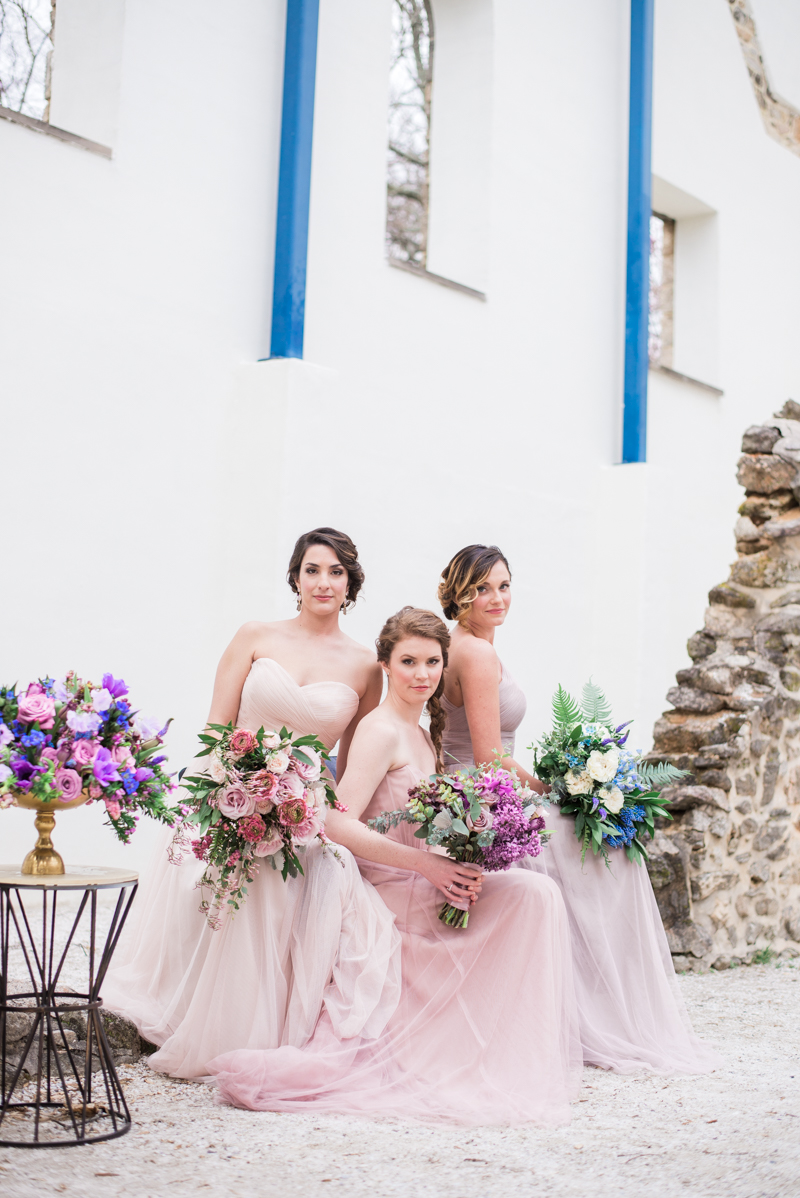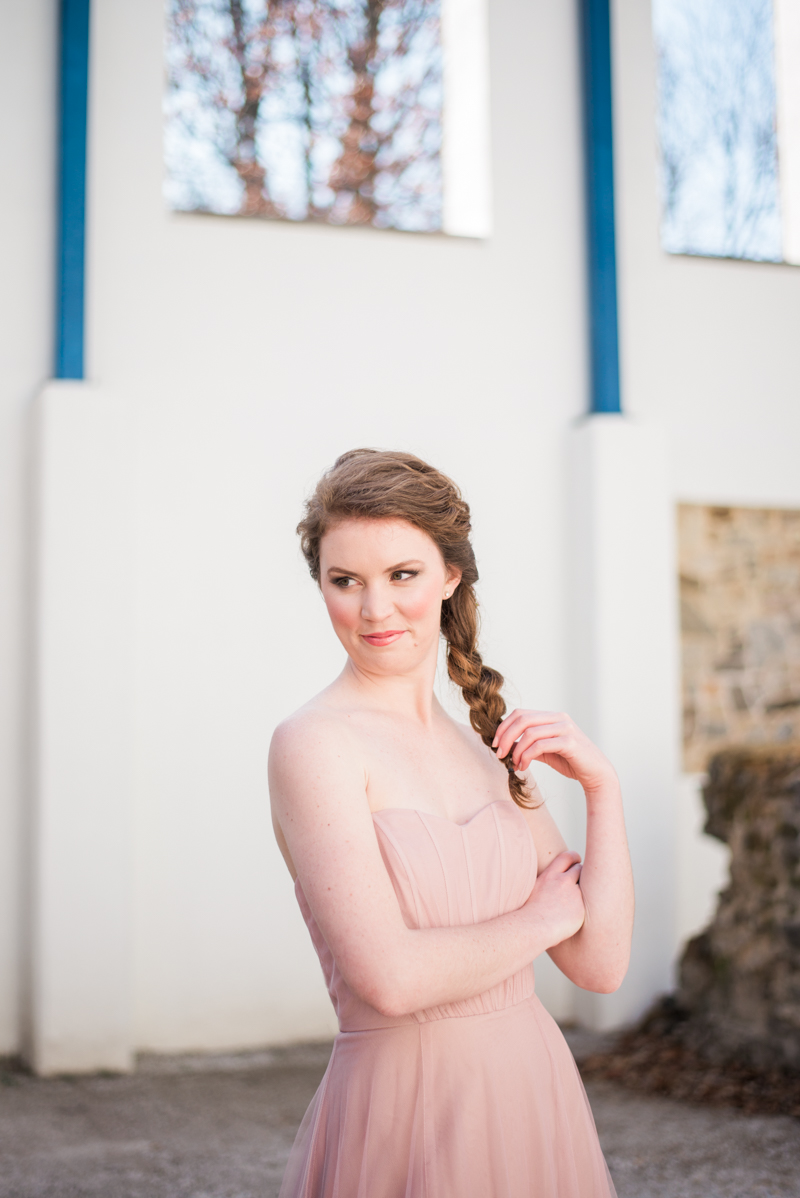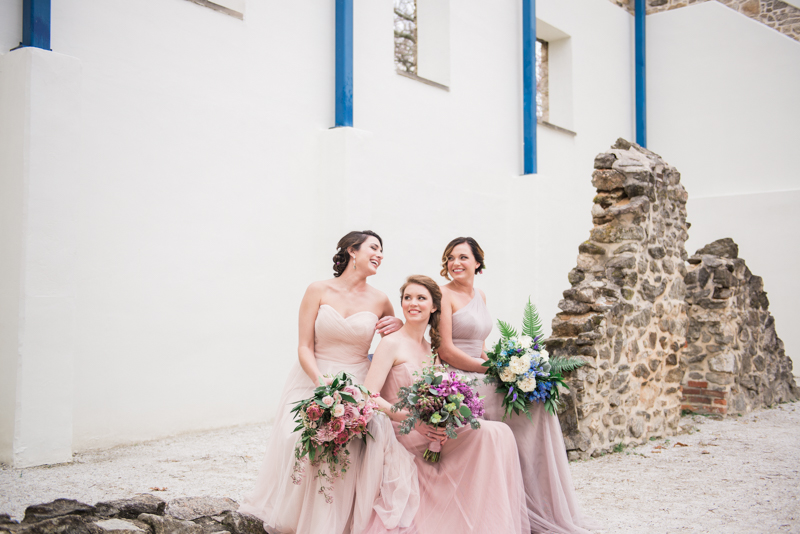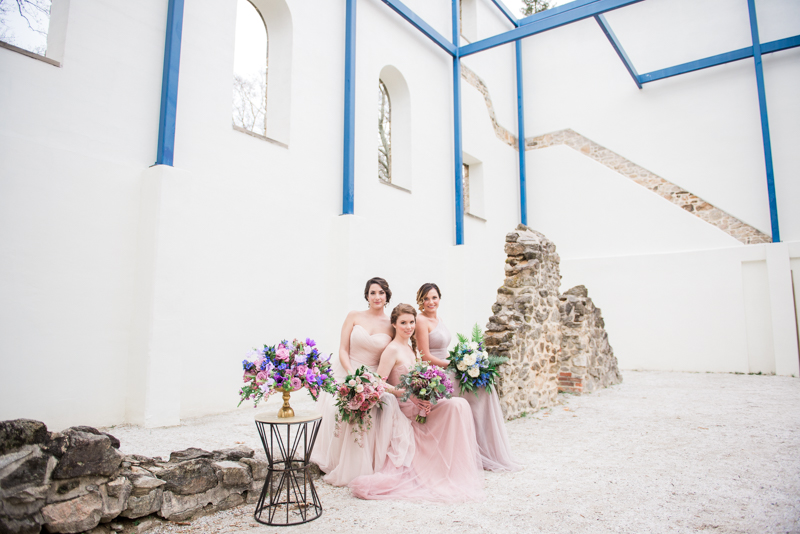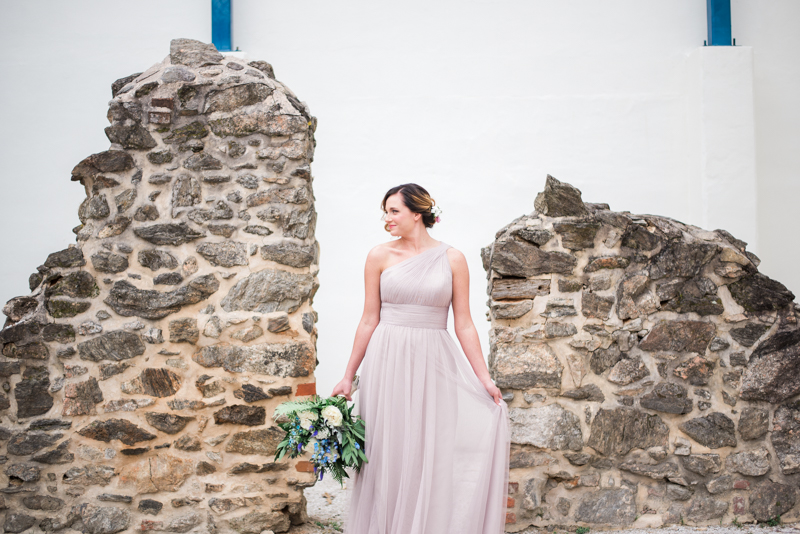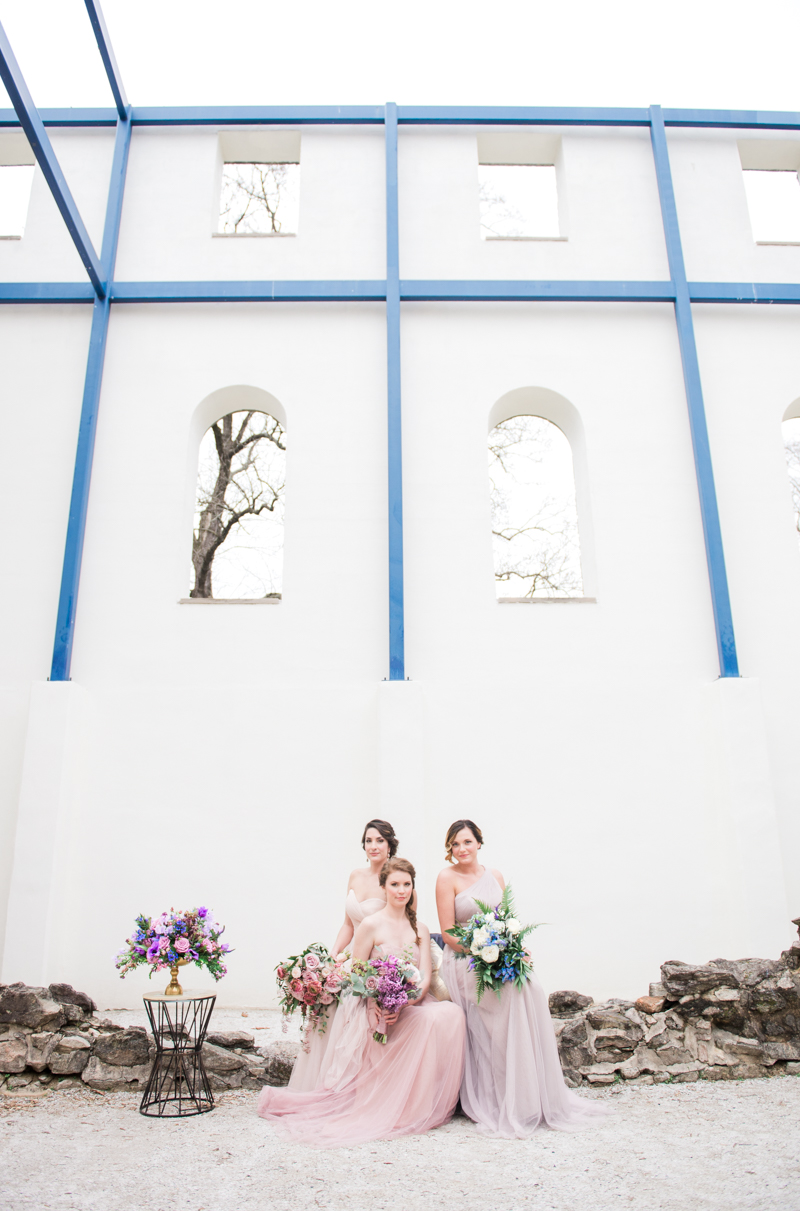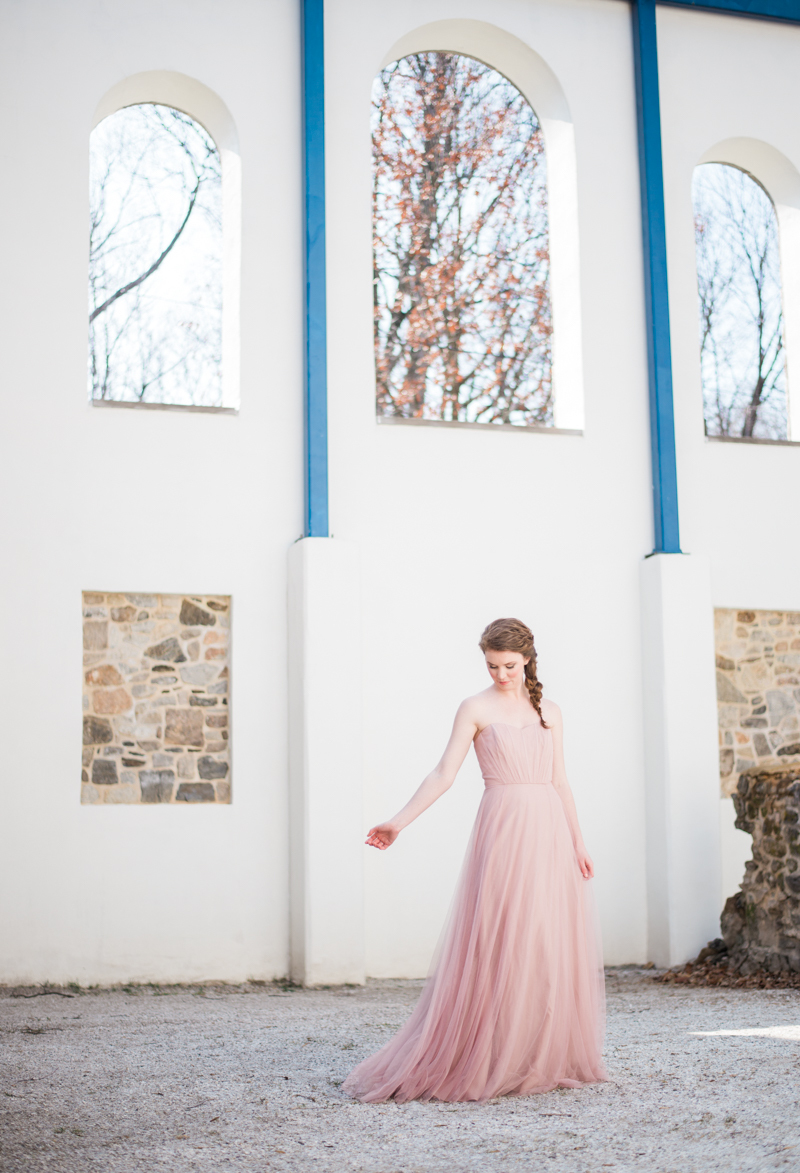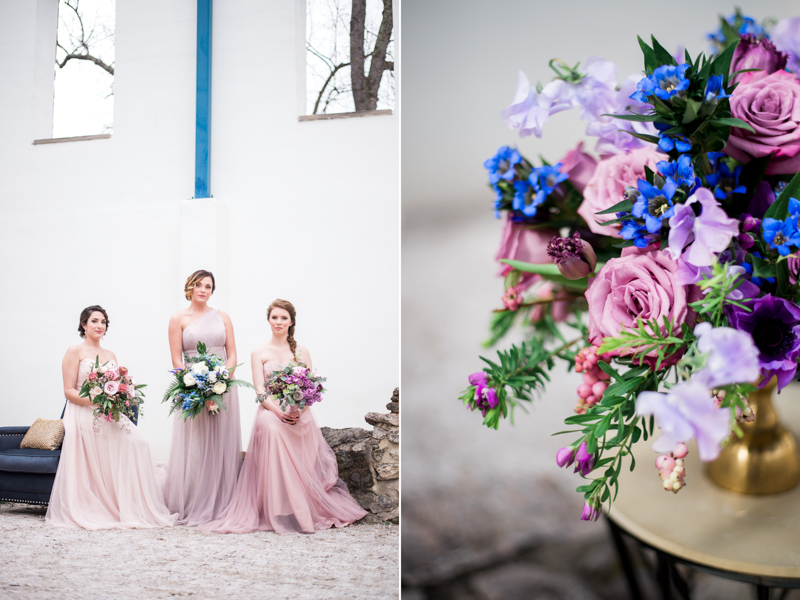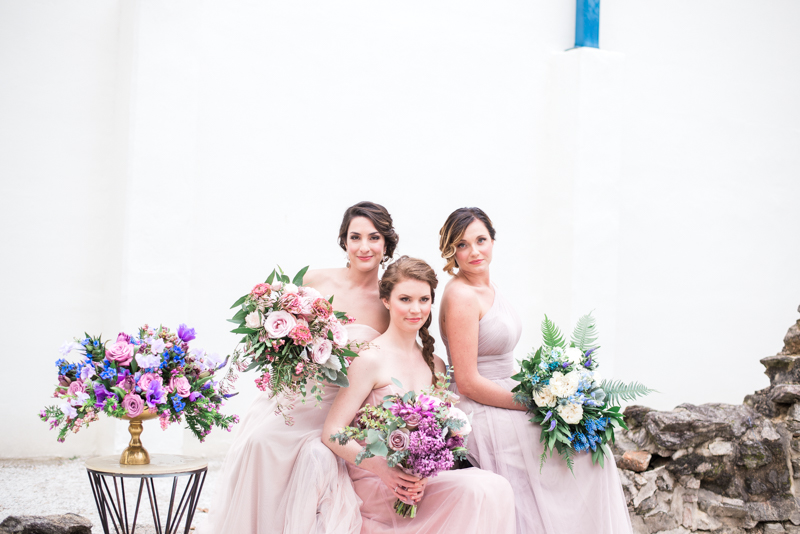 All of the amazing vendors that worked with us on this shoot!
Photographers: Britney Clause Photography and Marlayna Photography
Venue: Patapsco Female Institute
Floral and Event Design: Nature of Design
Invitations and Hand-lettering: Pretty Peacock Paperie
Food & Drink: Copper Kitchen
Cake: La Cakerie
Cupcakes: Cakes by Brittany
Table Number Geodes: Pippity Pow
Earrings: Rachel Mulherin
Rings: St. John's Jewelry
Furniture: Shoemaker Country
Hair & Make up: Dorsey Beauty
Models: Emma, Griffy, and Jenna
Dresses: Bella Bridesmaids
---
---
---