Snow + Catonsville = An Unforgettable Wedding
Leah & Kevin
What better way to end the 2017 season than with a snowy wedding?! I don't think there is a better way, to be quite honest. I am a big fan of snow and have been dreaming of a winter wonderland wedding forever. Most people think that any sort of moisture in the air during a big event is awful, but no! Snow is grand, and when combined with an adorable chapel in Catonsville, it's perfection!
Leah and Kevin could not have asked for a more beautiful day. Start to finish these two had everything timed out and orderly. It's not everyday that a bride and groom run ahead of schedule, but when they do, it's heaven! One of my favorite details of the day was that a lot of the bridal party consisted of couples. To me, that showed a great bond between each and every one of their friends. They are all so close (and hilarious); it was an absolute joy getting to see them all stand up next to Leah and Kevin. 
Ever since their engagement shoot over the summer, I knew these two had great things planned for their day. If you're having trouble remembering, they played in the river! If that doesn't show you how awesome a couple is, I don't know what will. But, as everyone says, you can plan a lot, but you can't plan the weather. Fortunately for Leah and Kevin, I think they both DID plan this weather, haha! The air wasn't incredibly cold, and these two were more than will to hangout in the snow for portraits. Ah! My heart <3. 
This day has been the perfect end to a season, and a wonderful way to ring in the Christmas season. With evergreen decor and twinkling lights all over the American Legion reception hall, there was a clear celebration of the holiday. It was warm and welcoming, and there was a strong sense of family throughout the evening. Also, gotta touch on my favorite part of weddings - the dance floor - which at Leah and Kevin's wedding was on fire! I mean, when you have the boxed wine being freely poured, you know it's going to be a good time :P. 
We know that Leah and Kevin are going to have such a wonderful life together (along with their pup, Union). It's an exciting time and it's the best season to be married! 
Enjoy their snowy Catonsville wedding!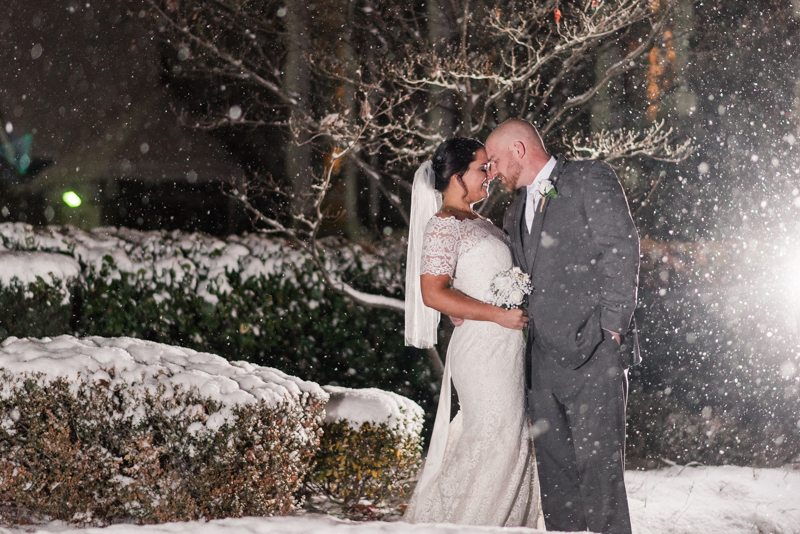 ---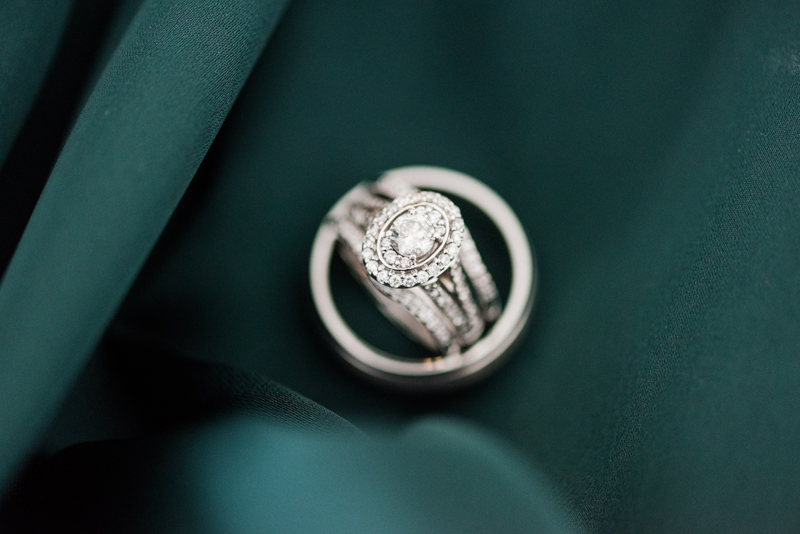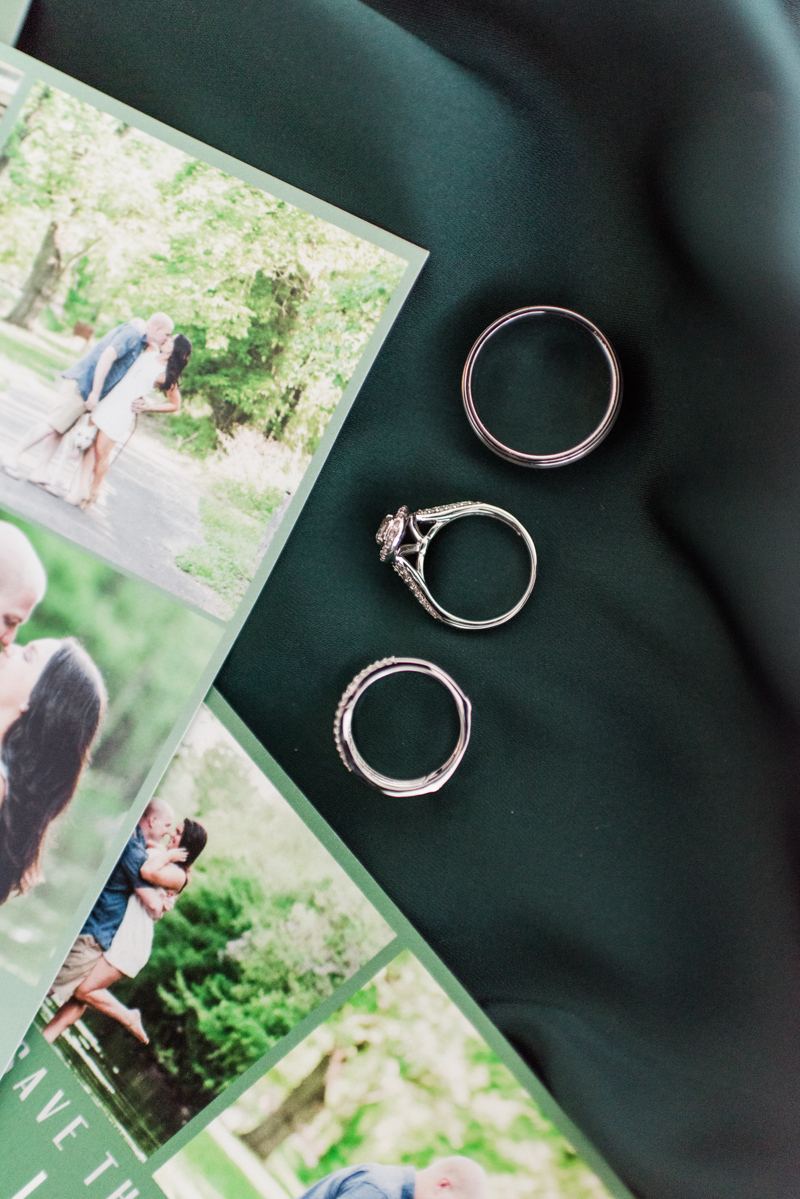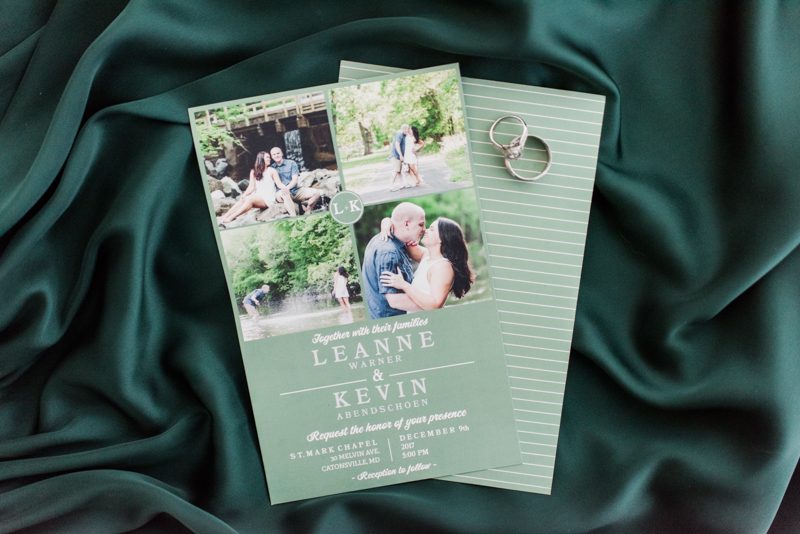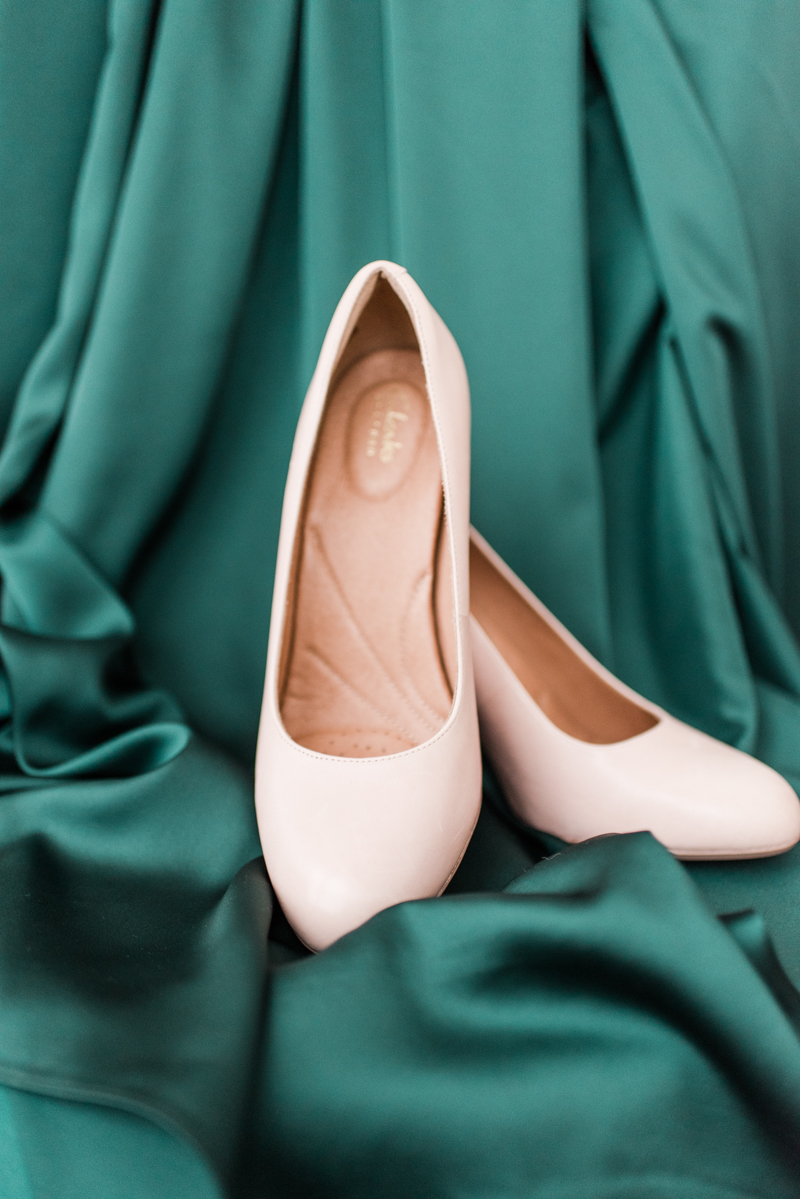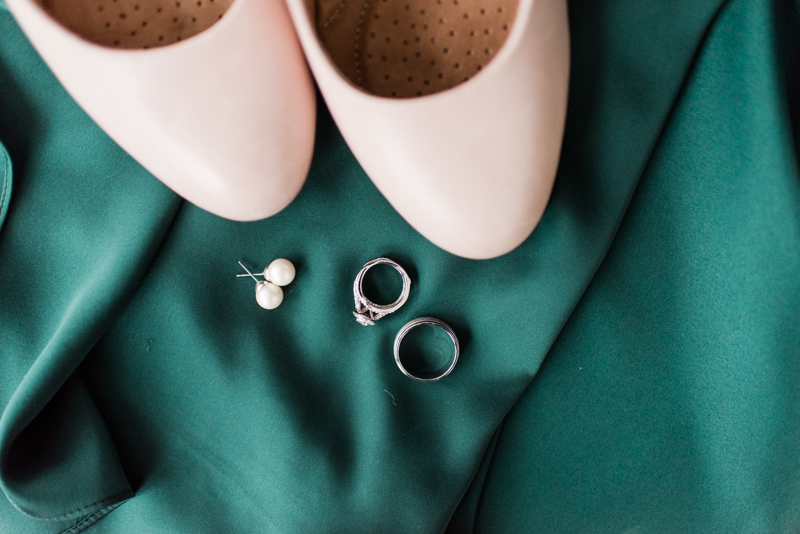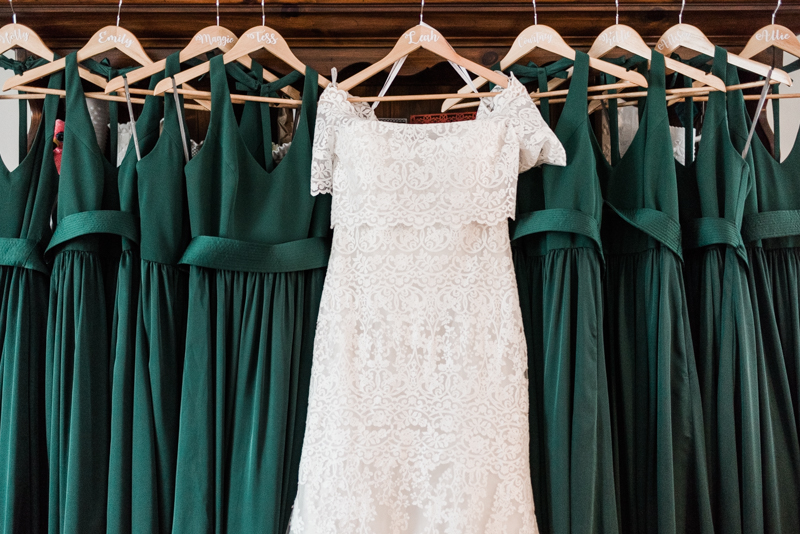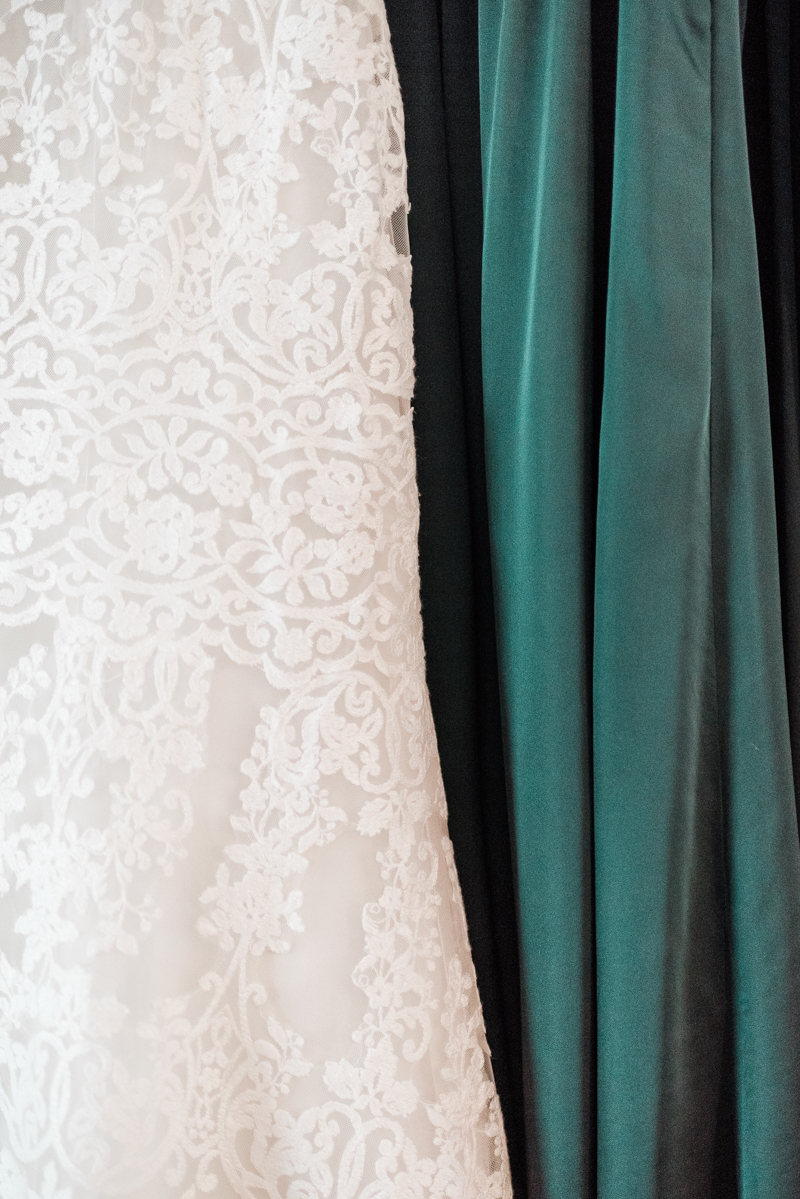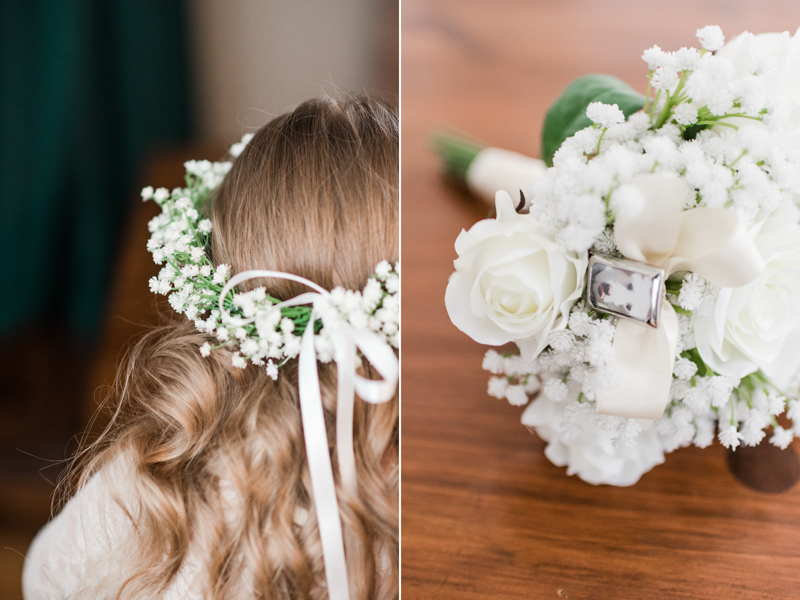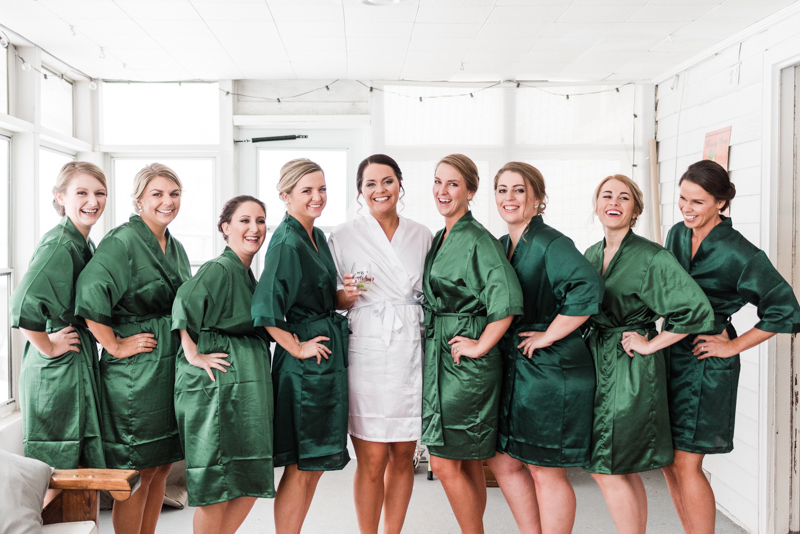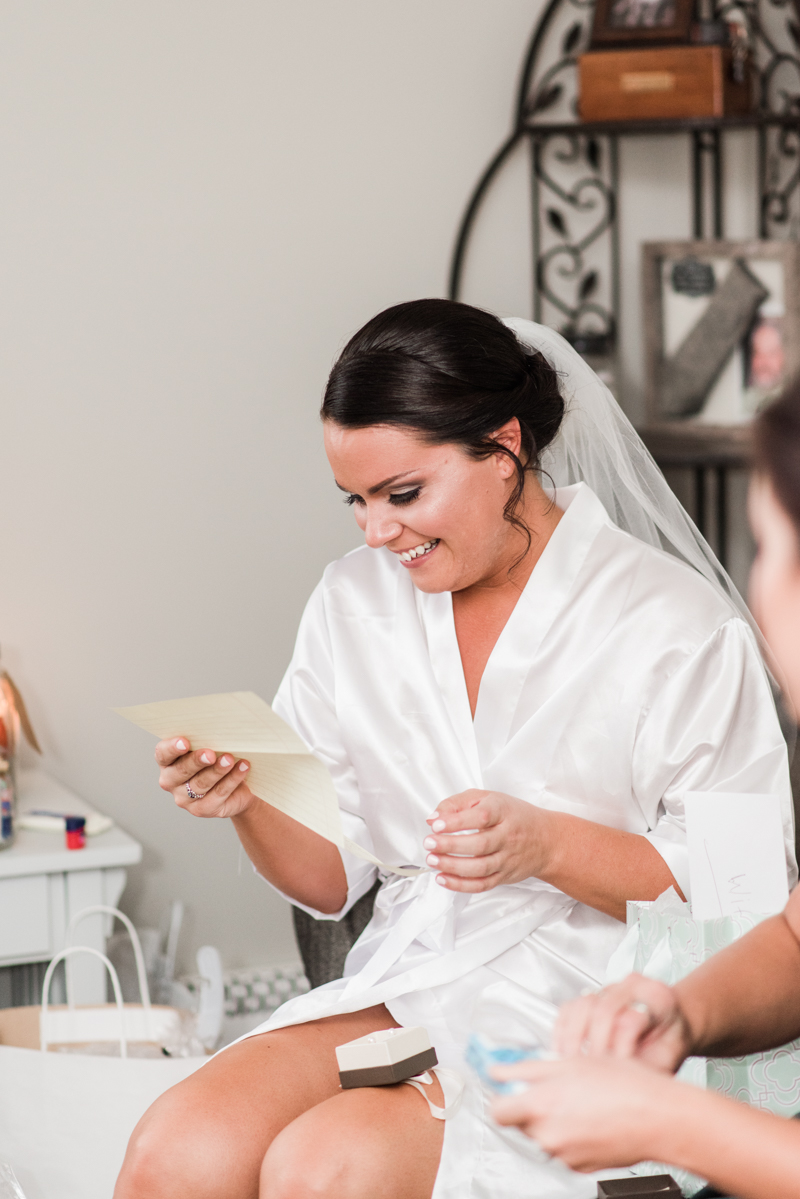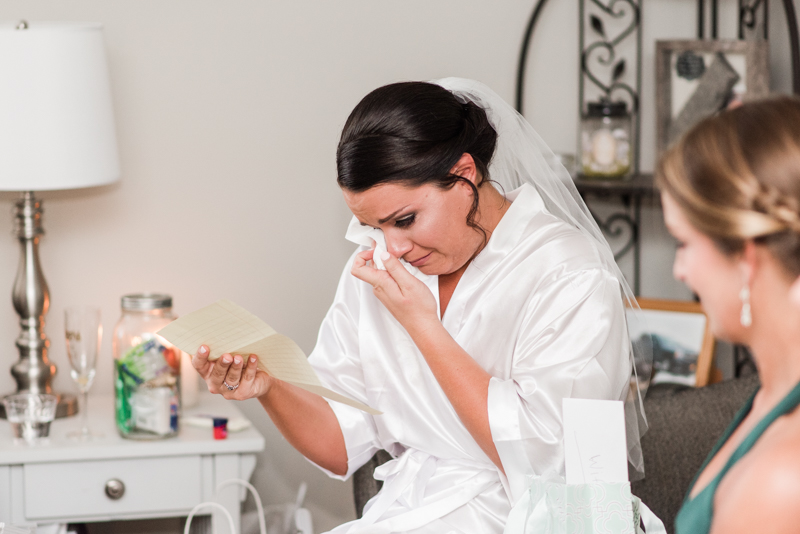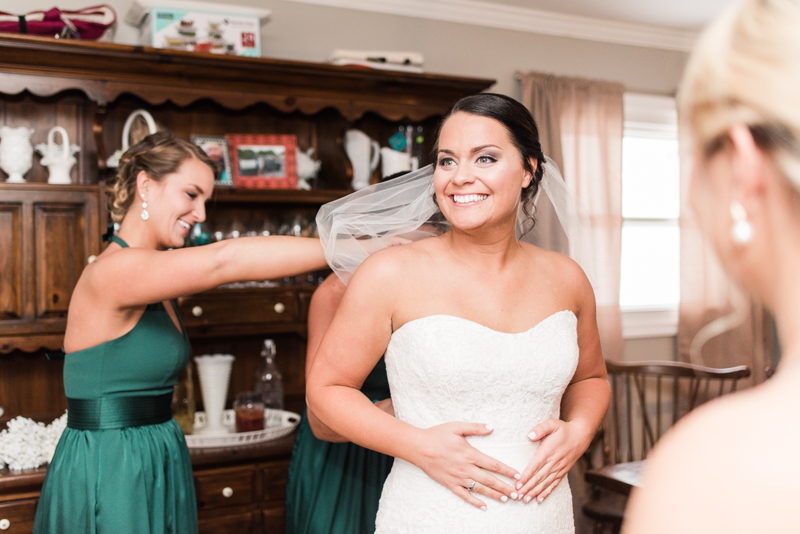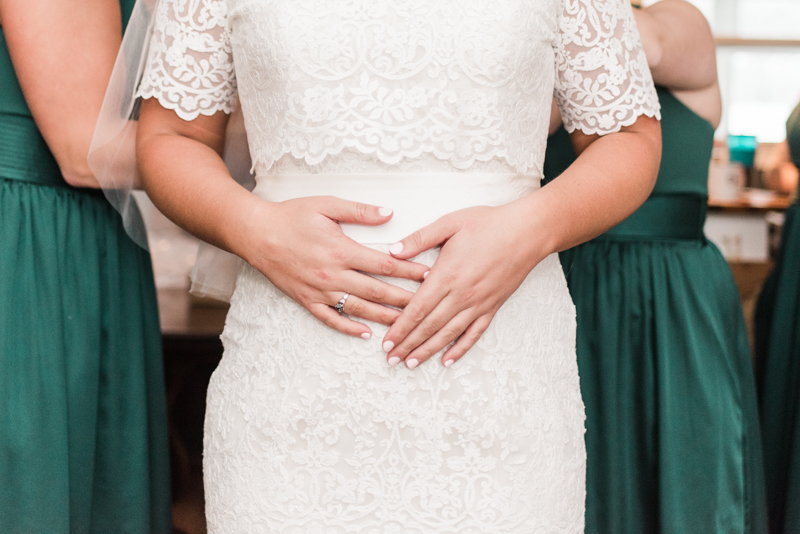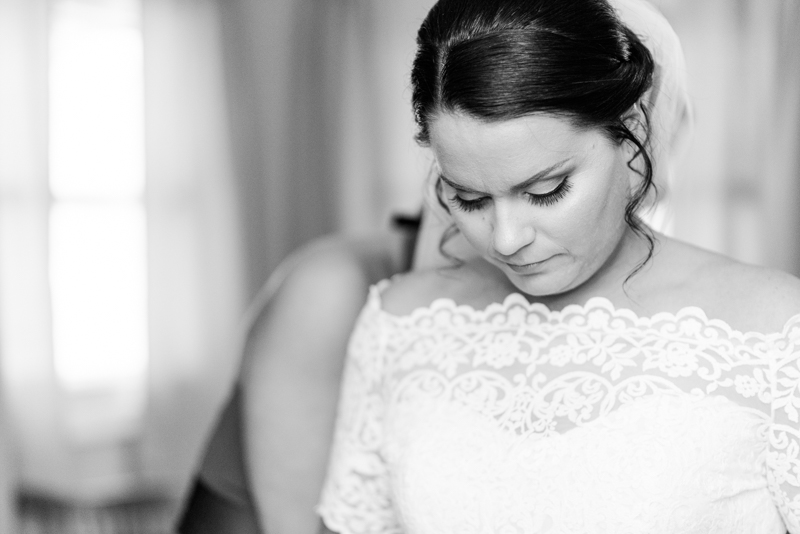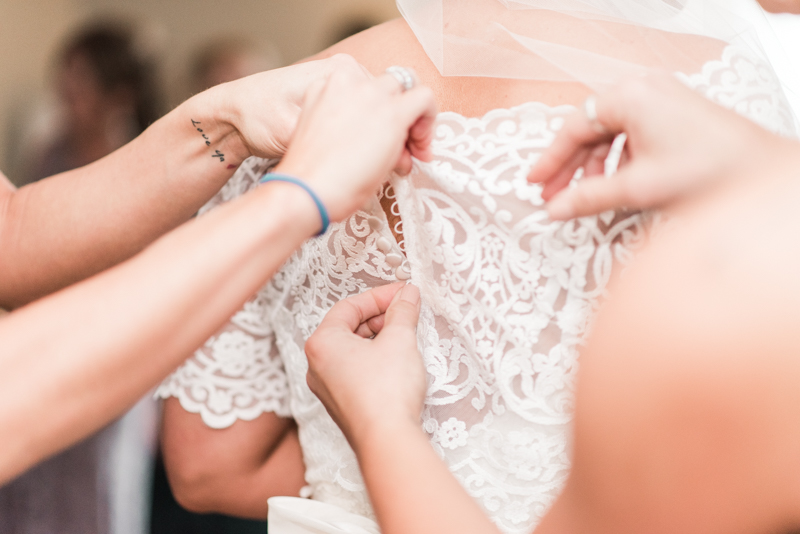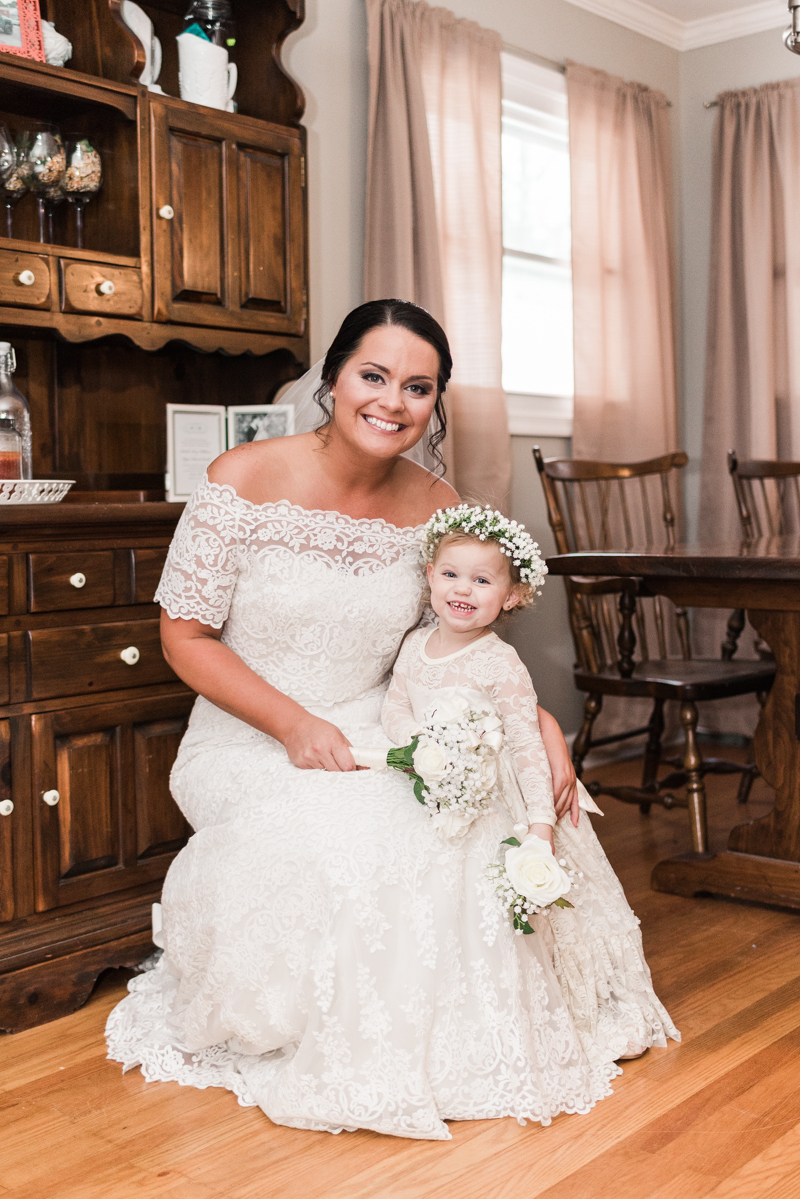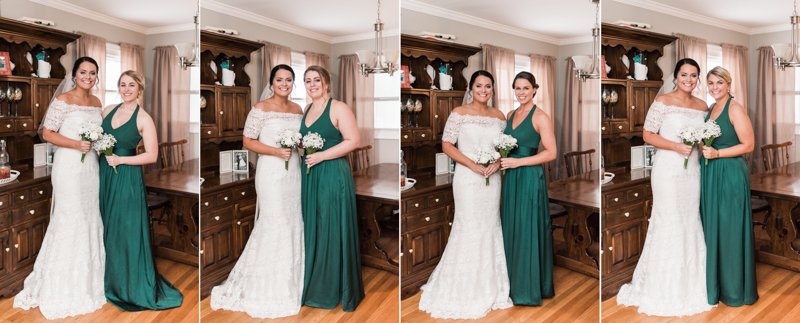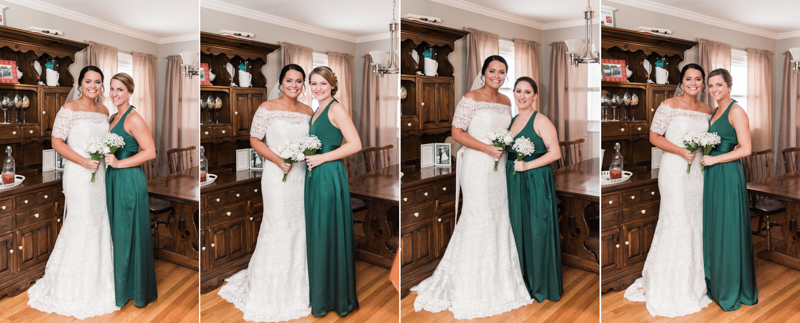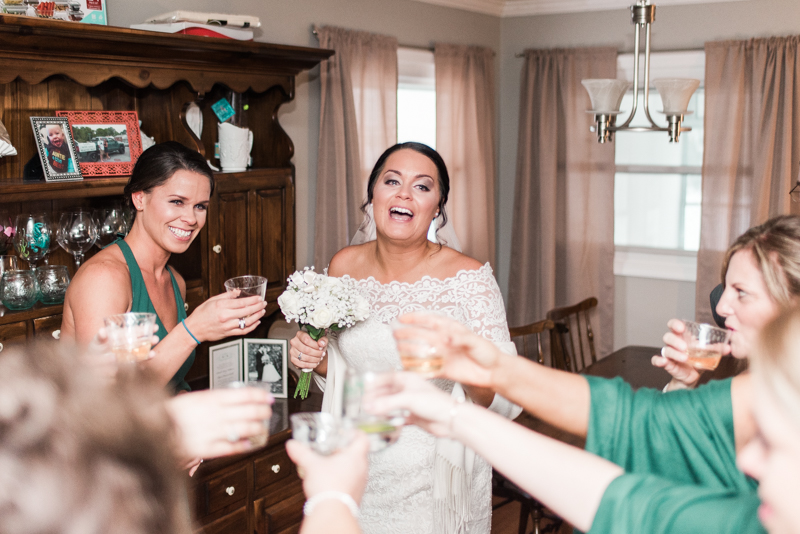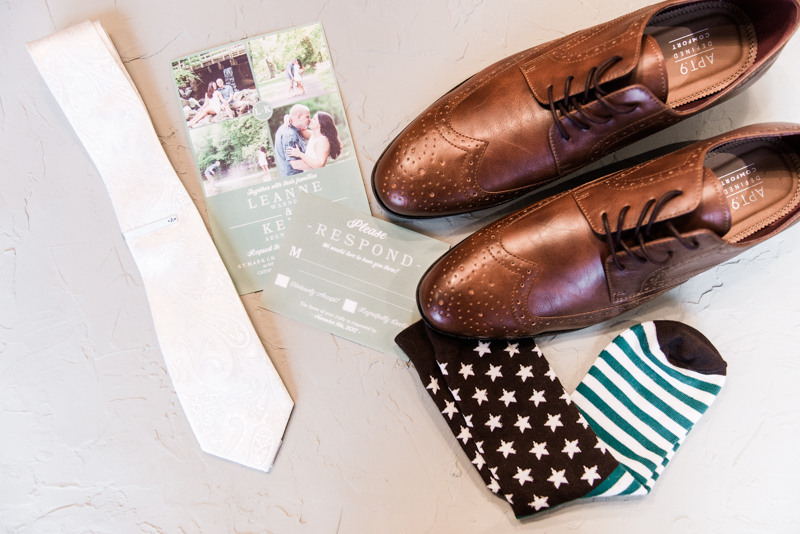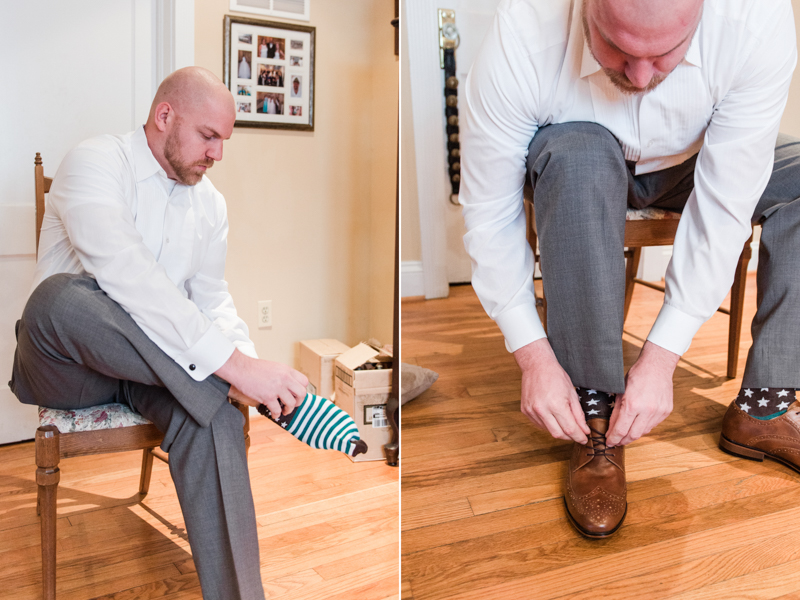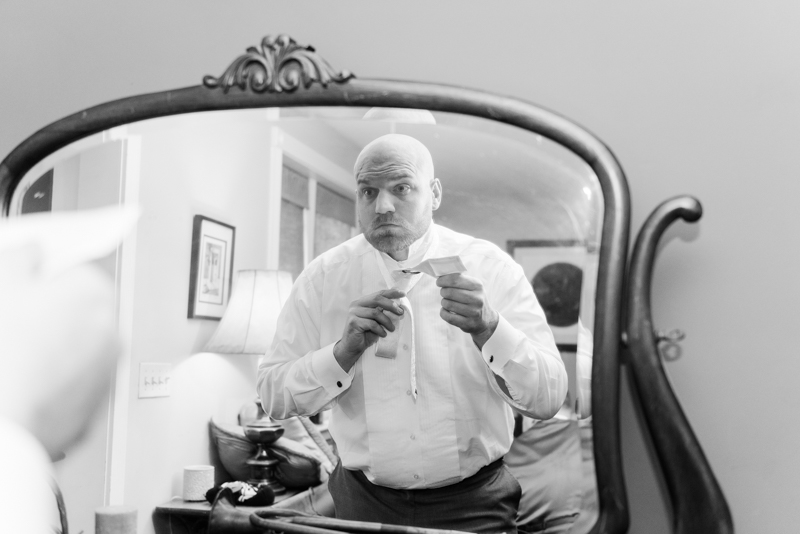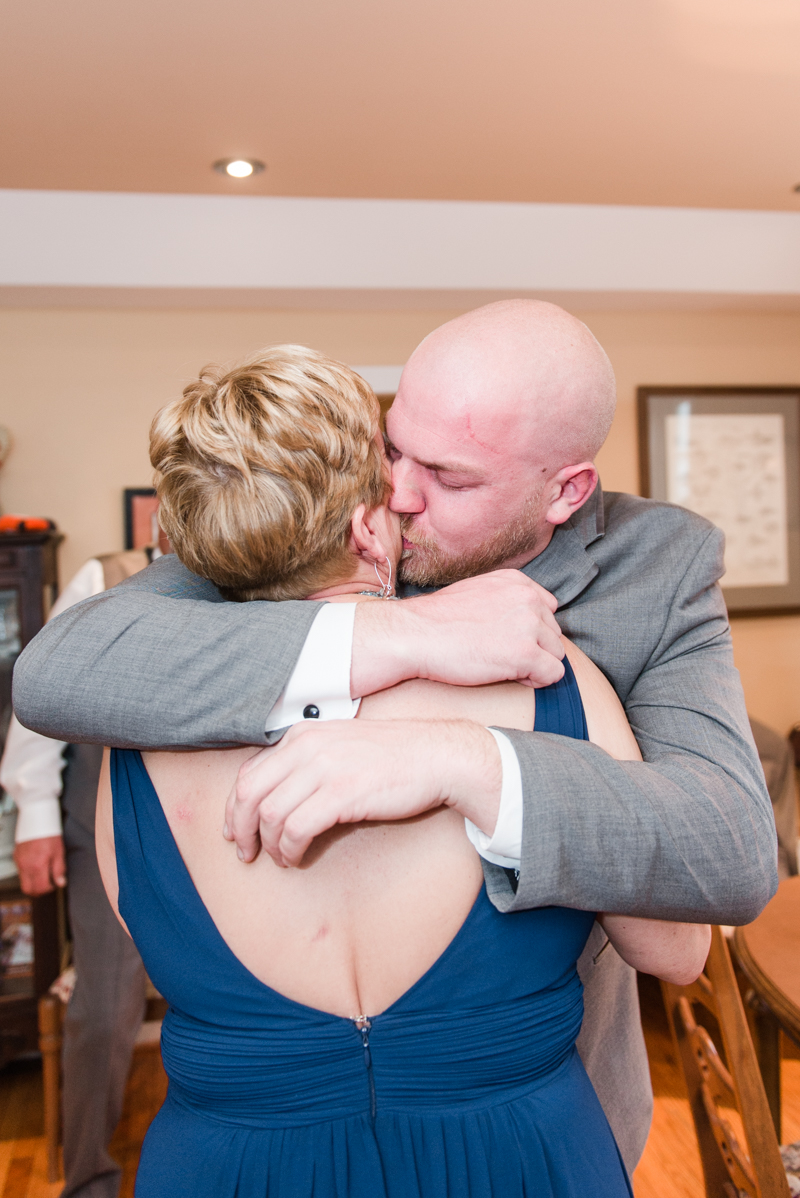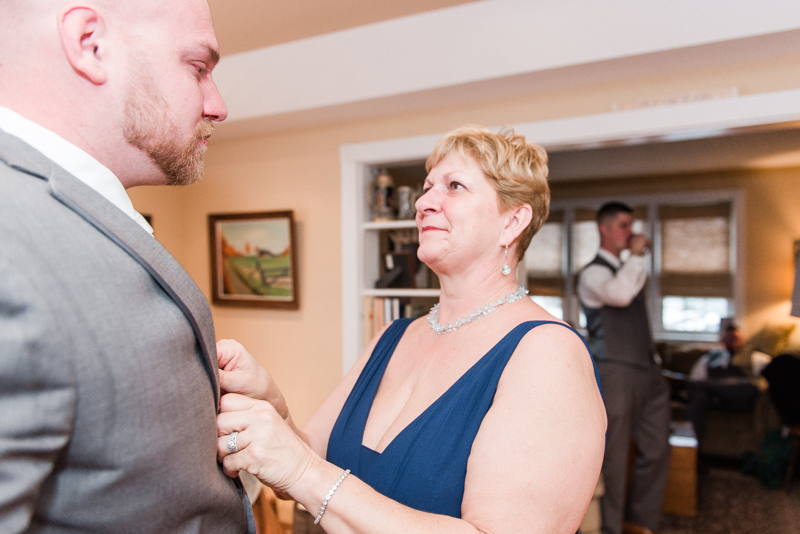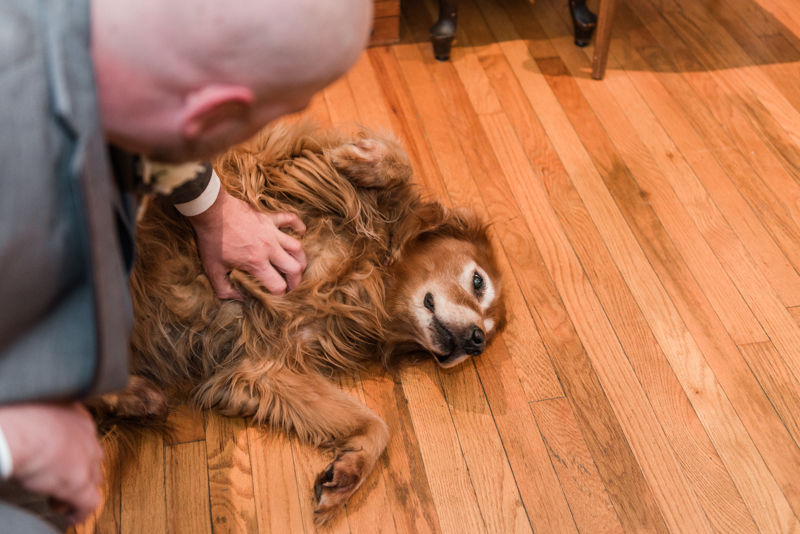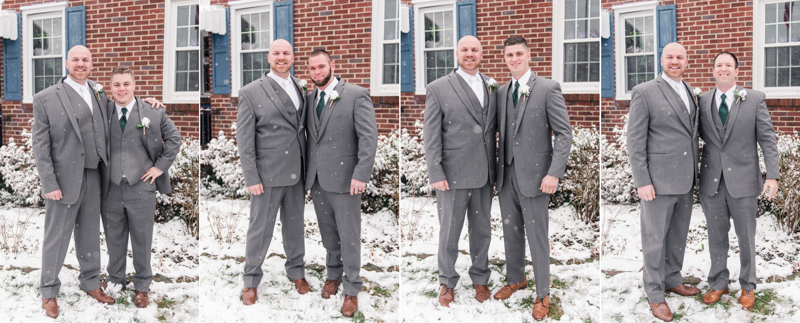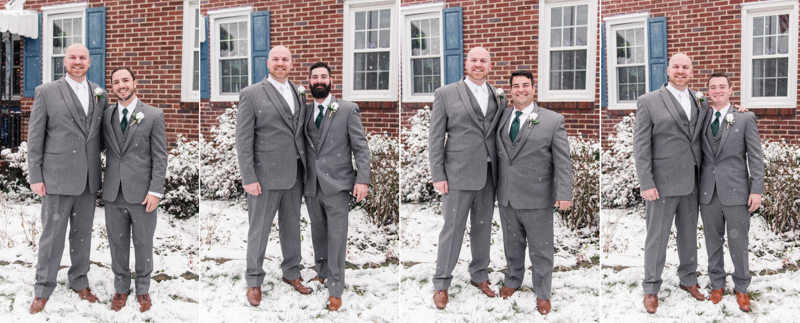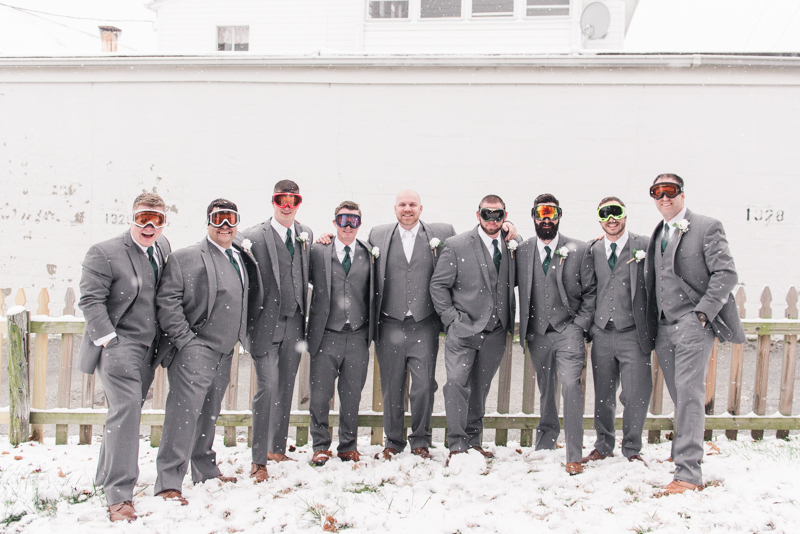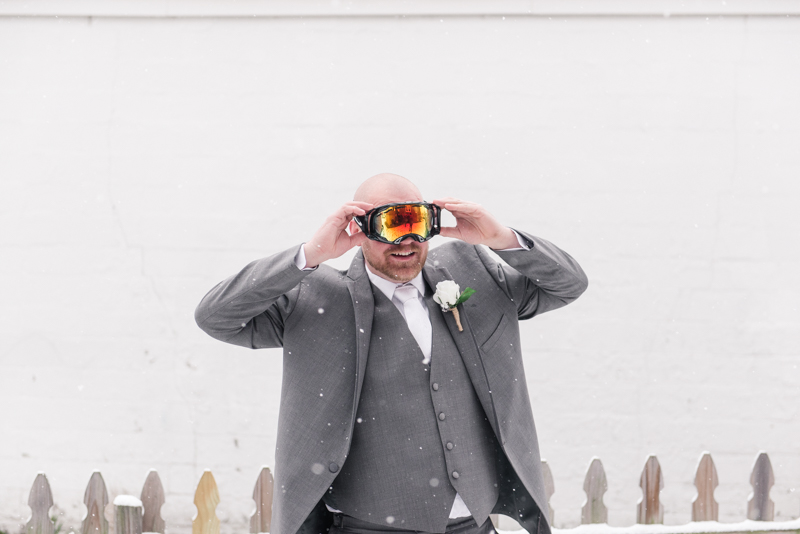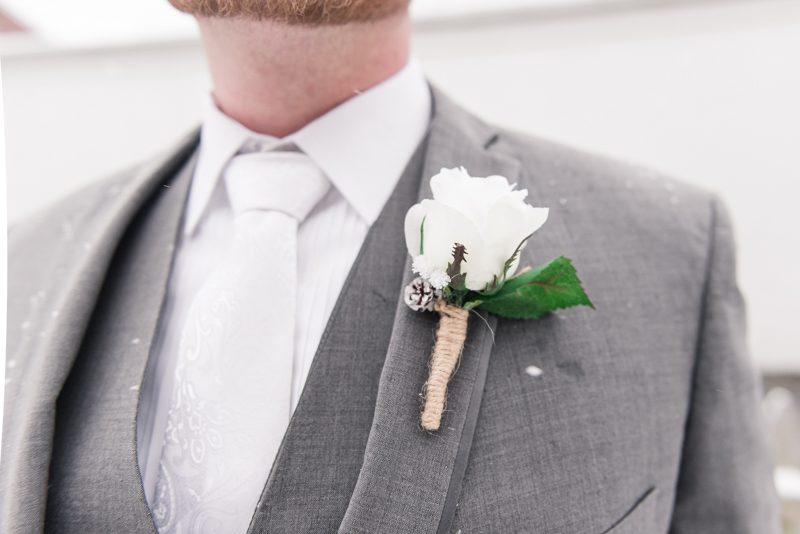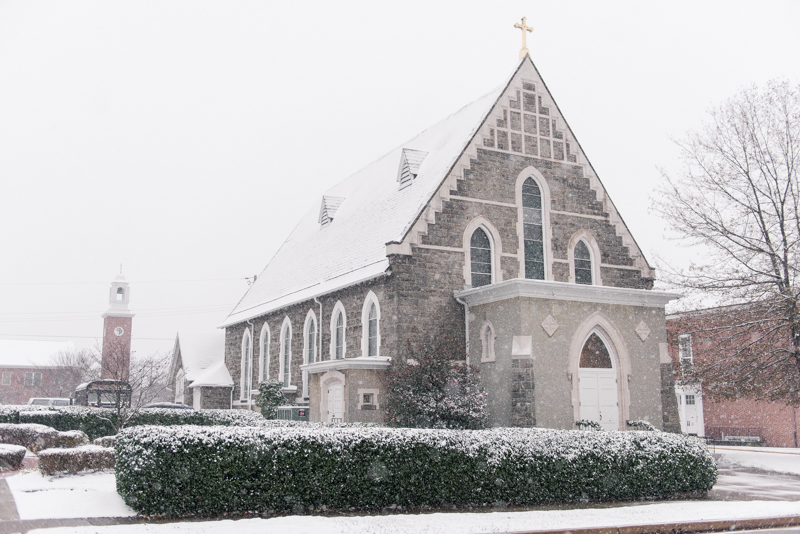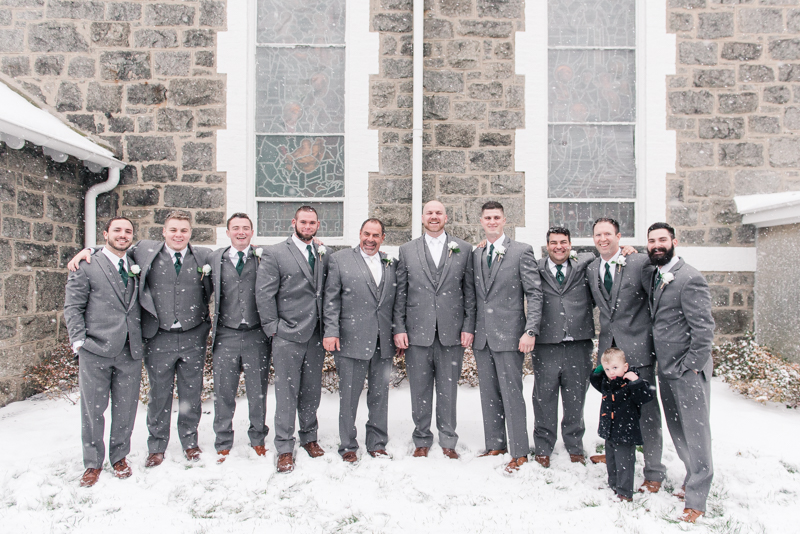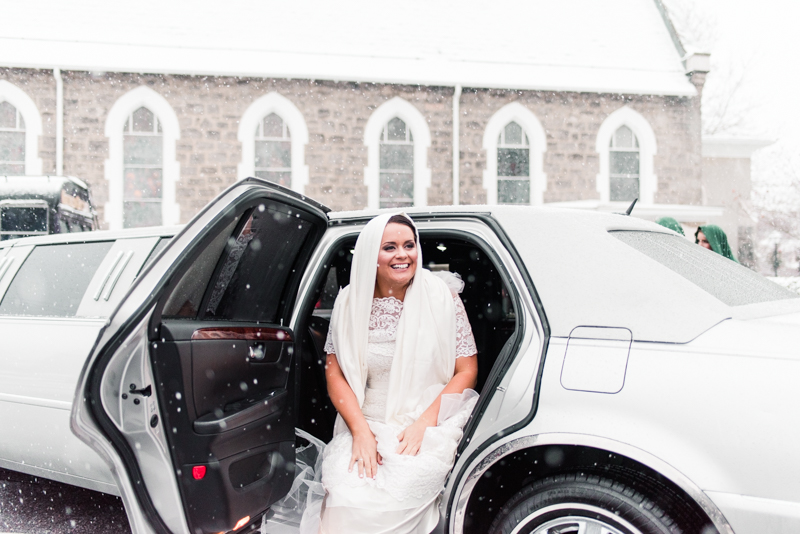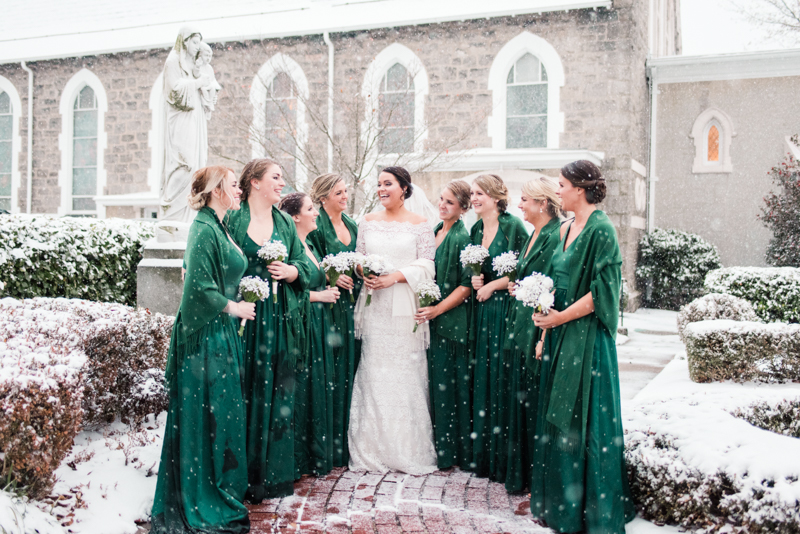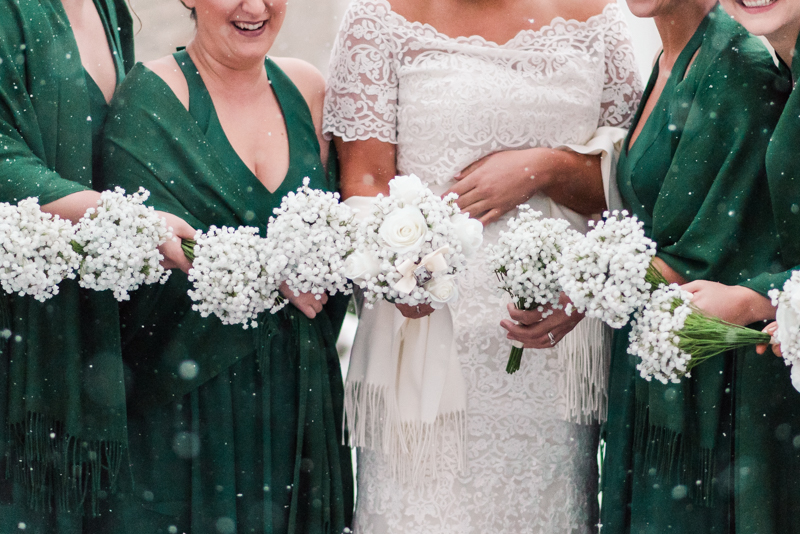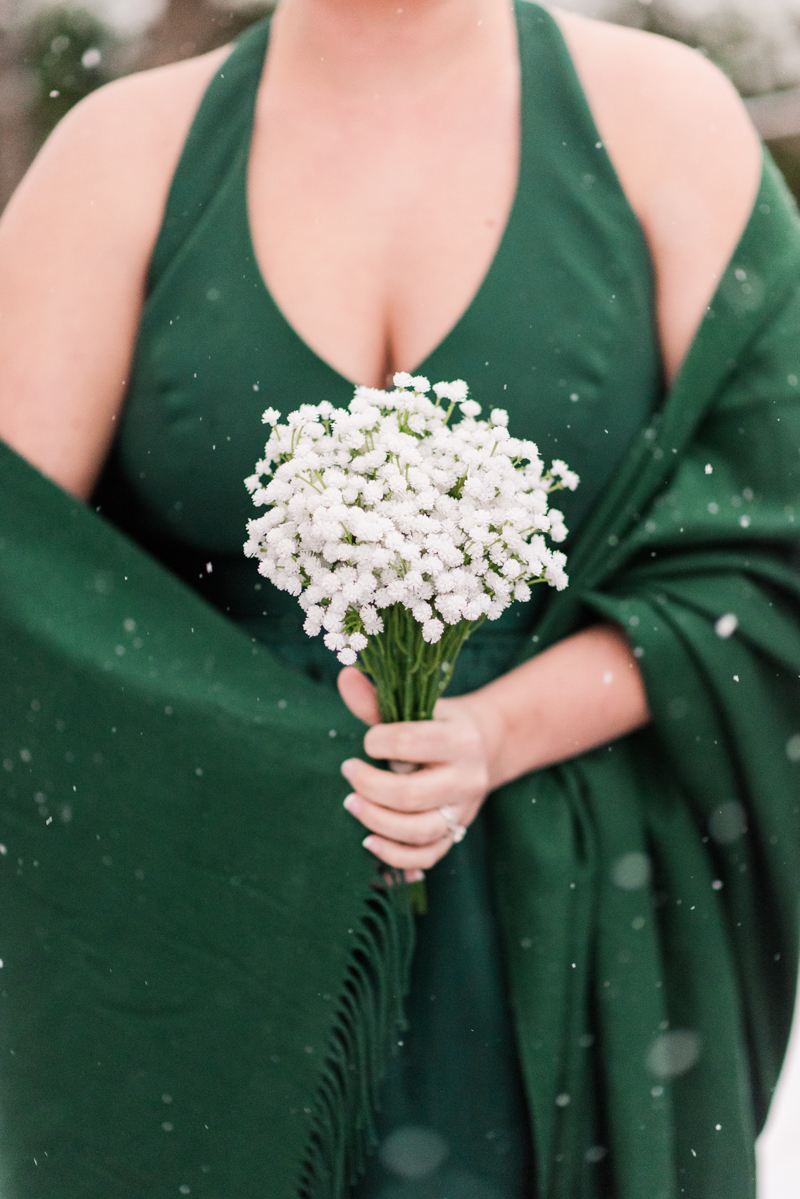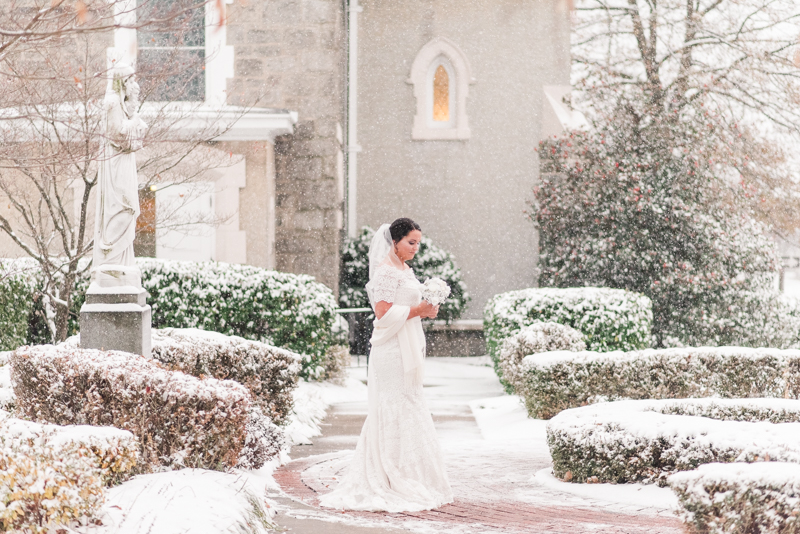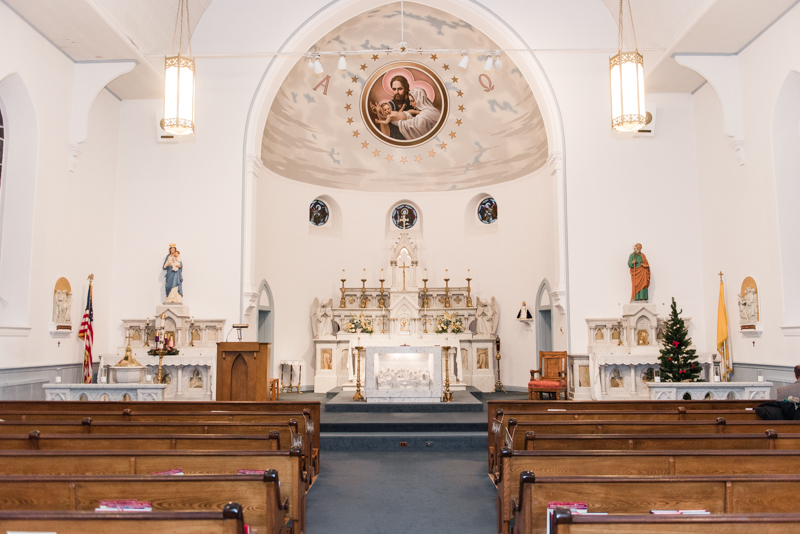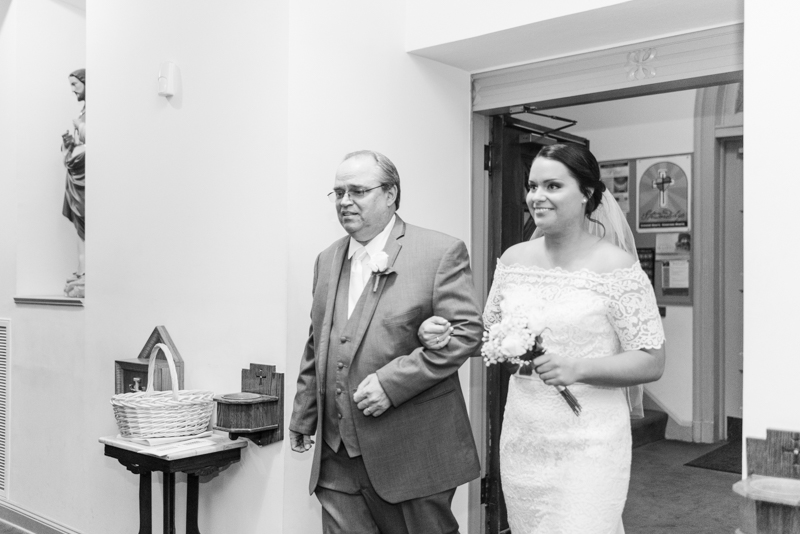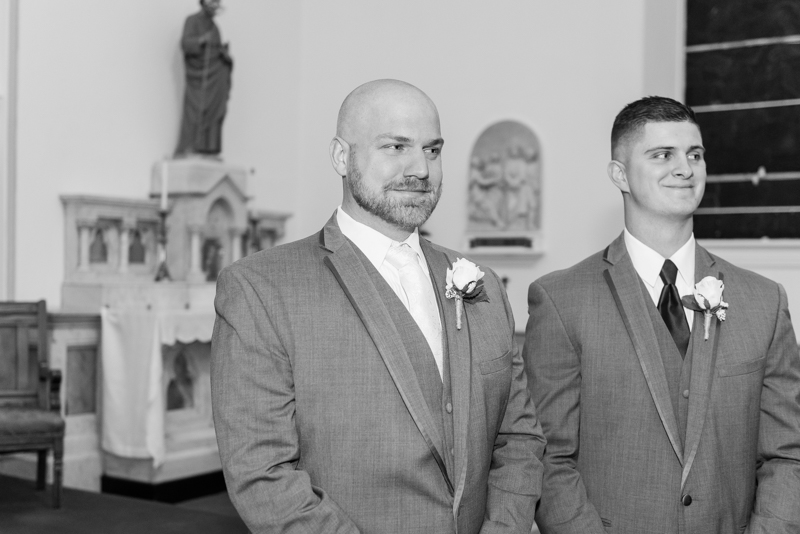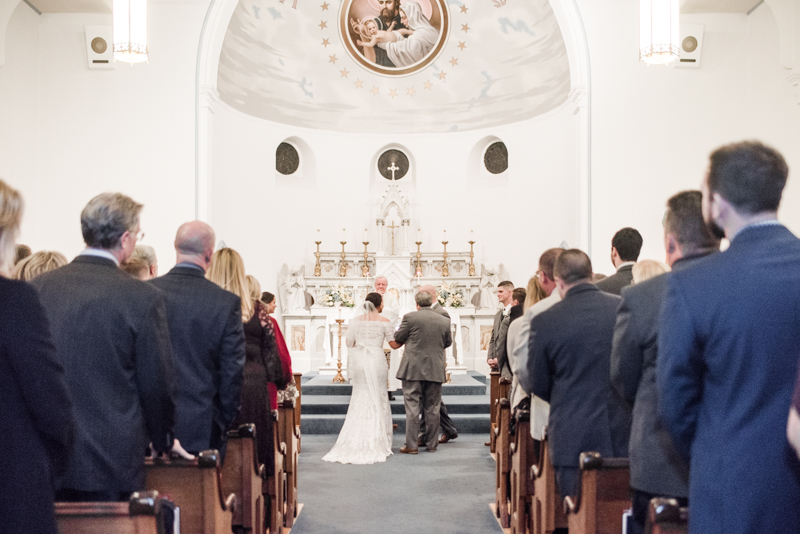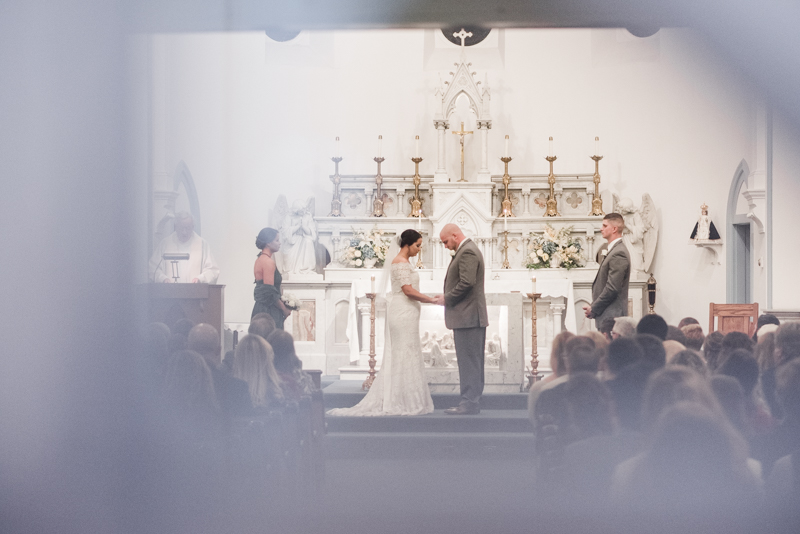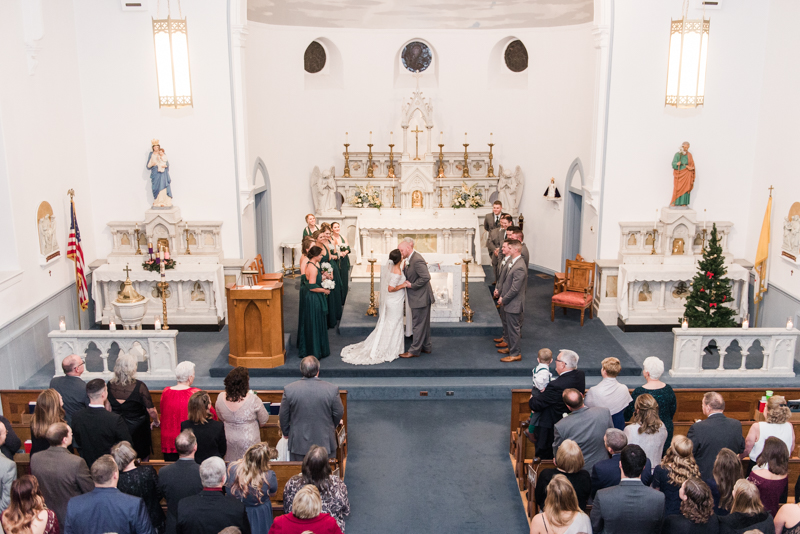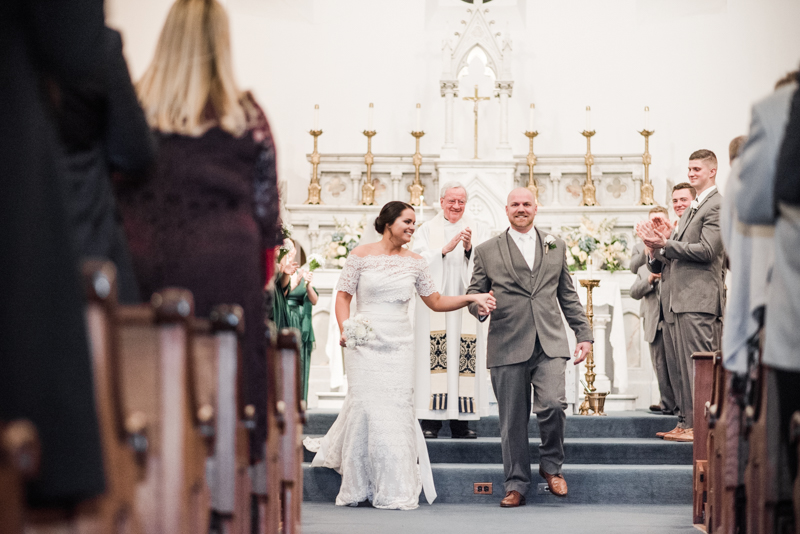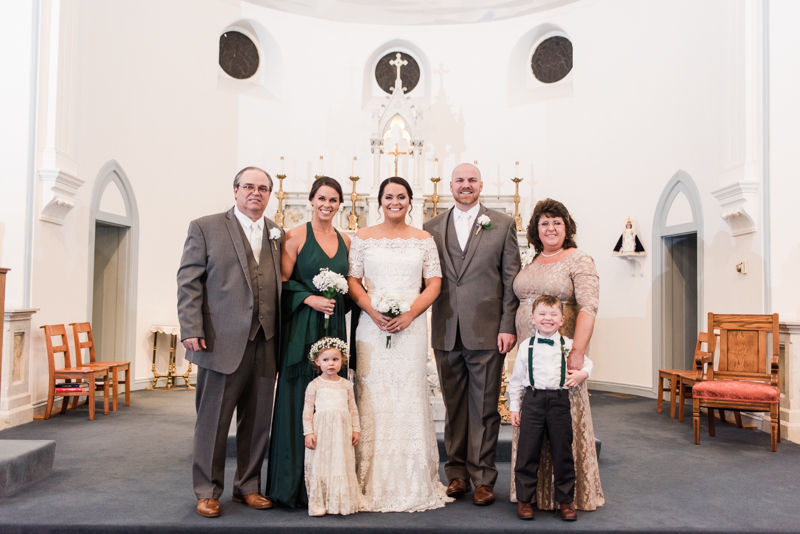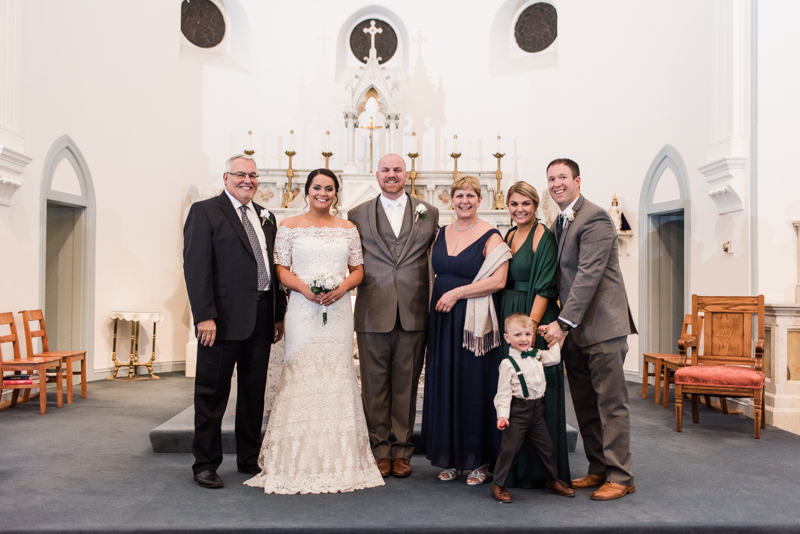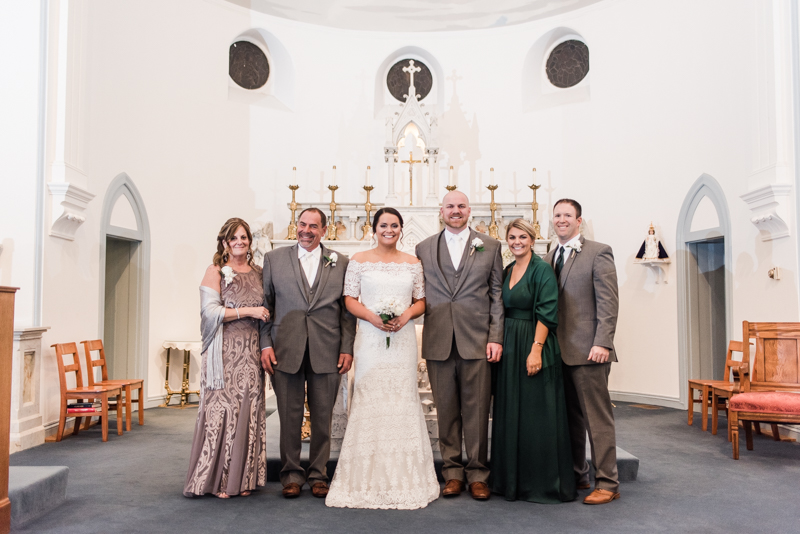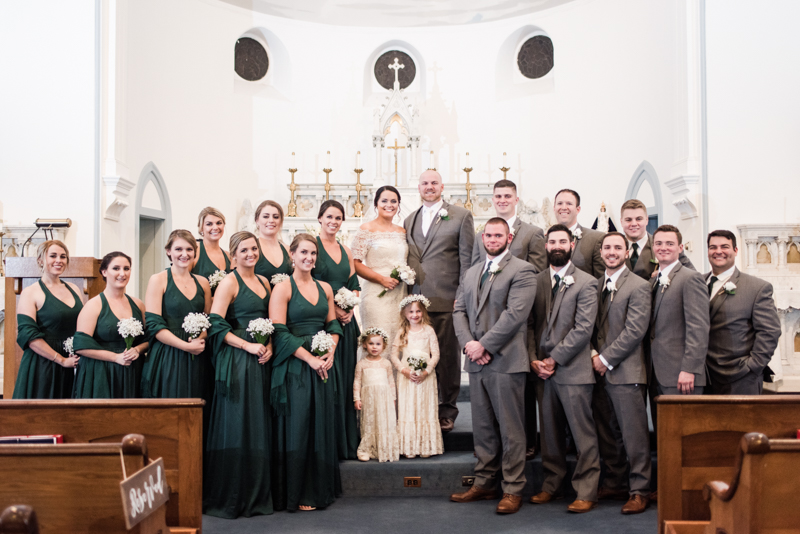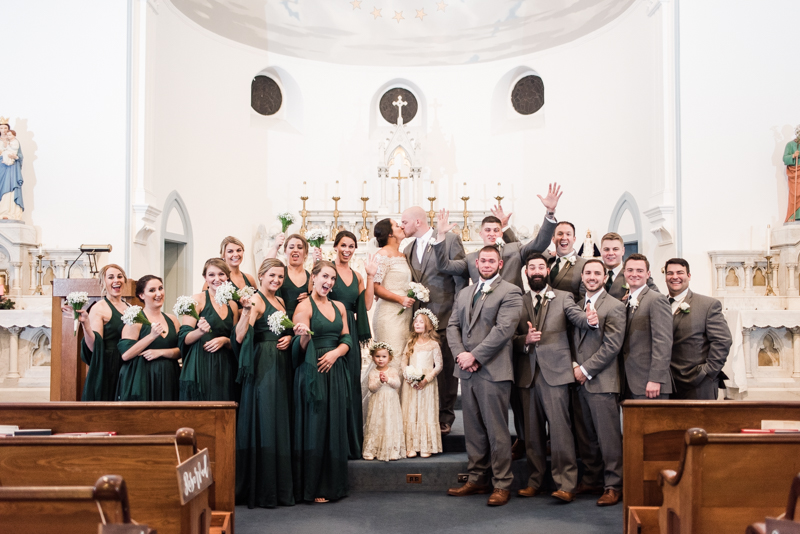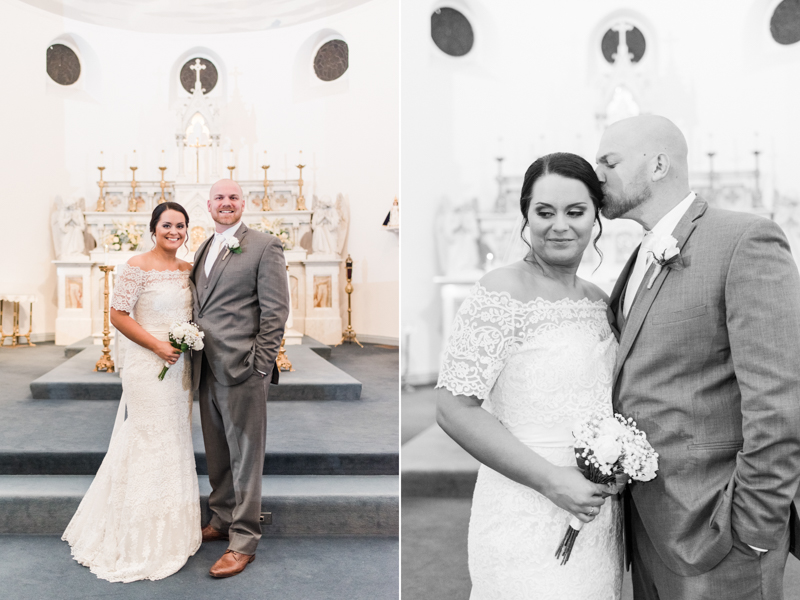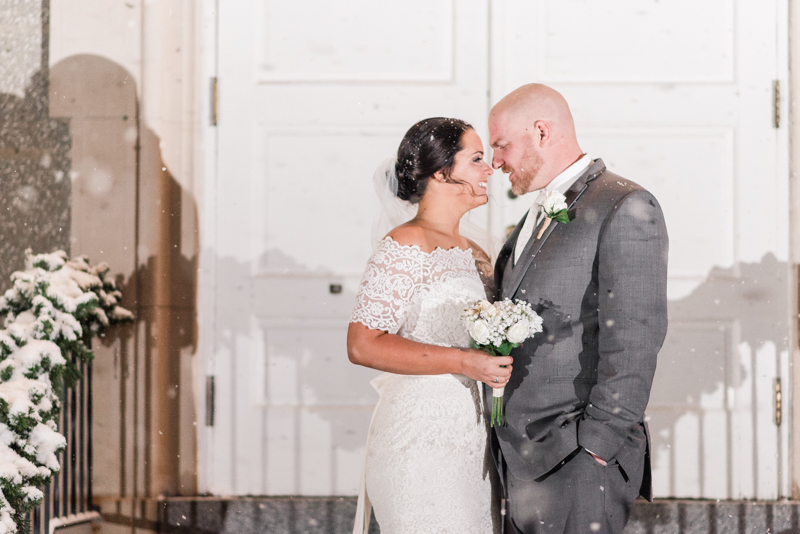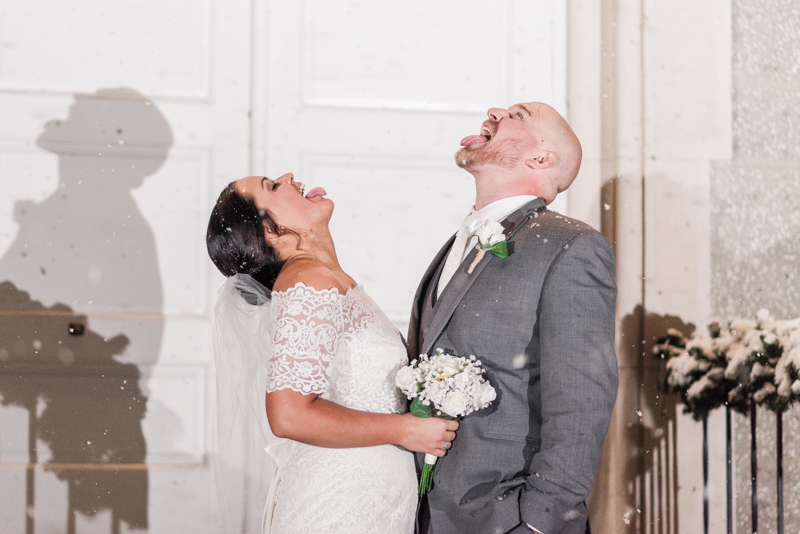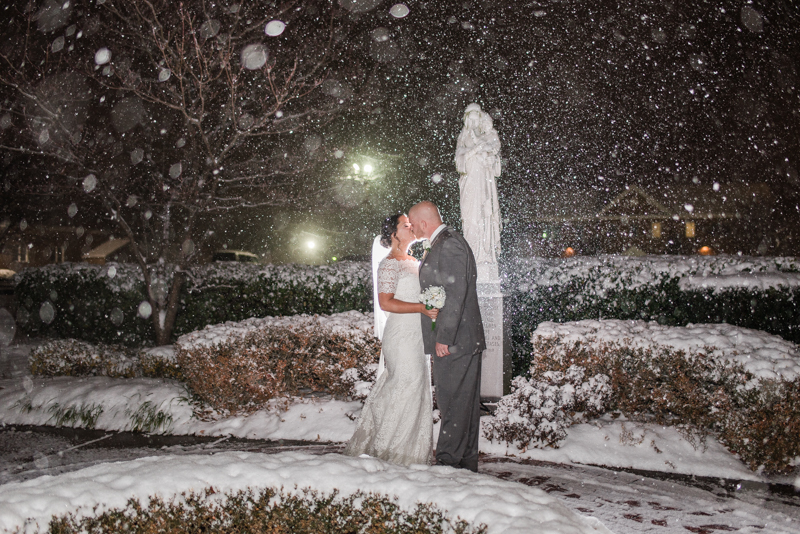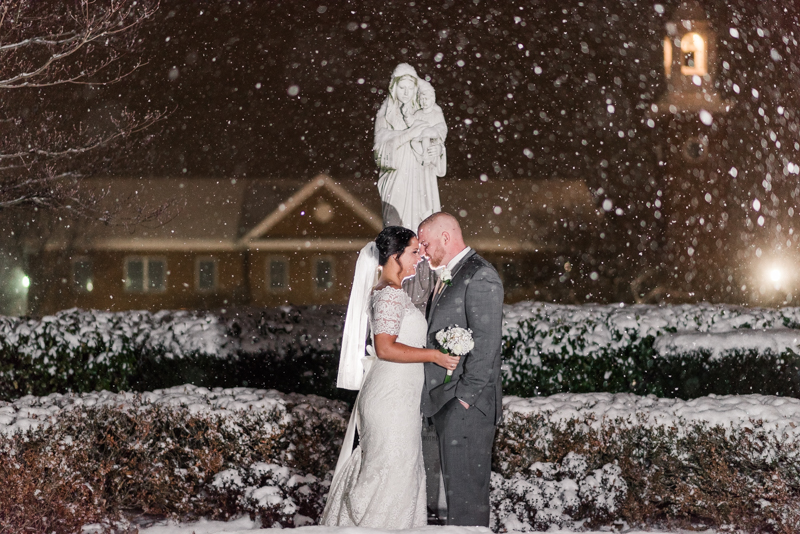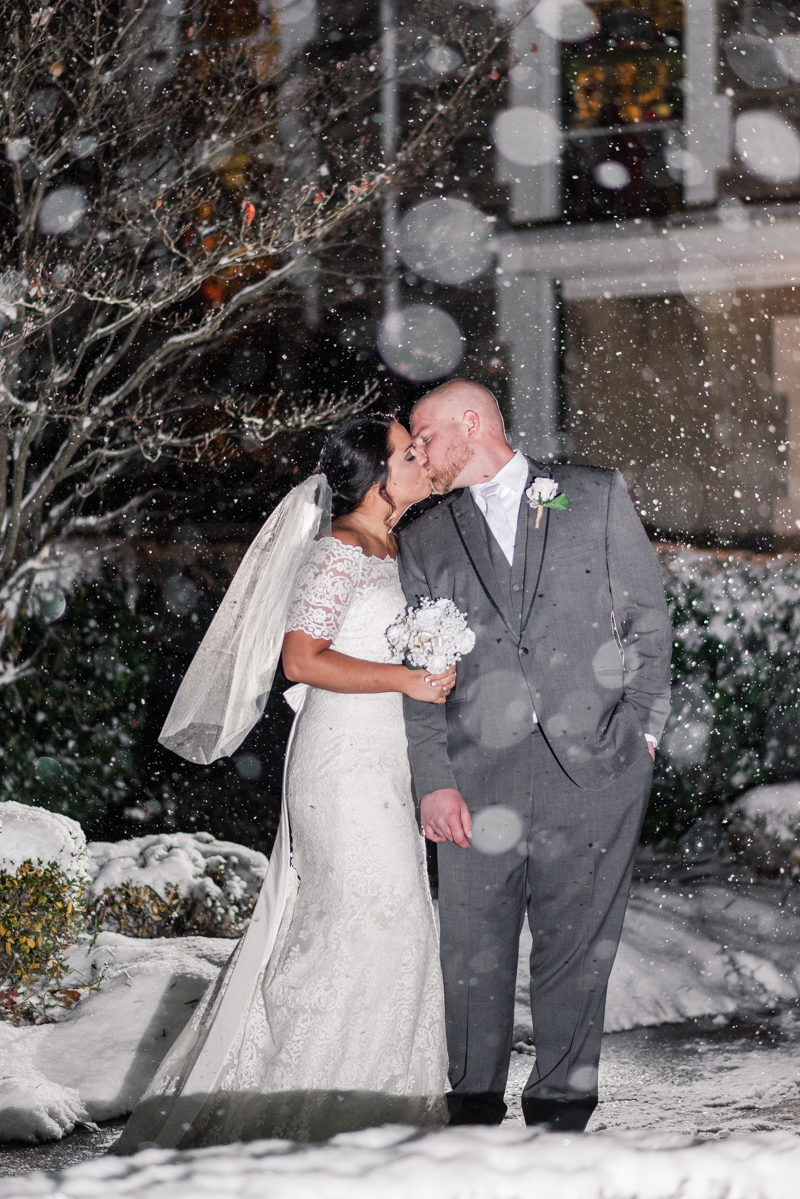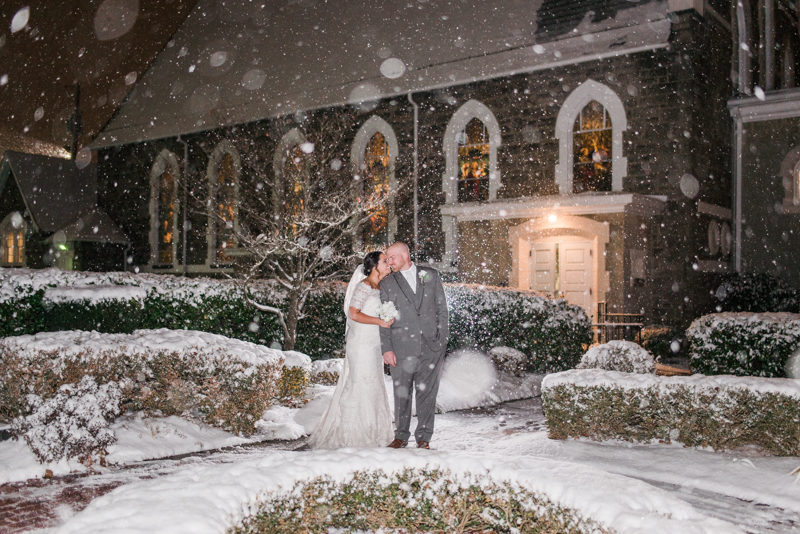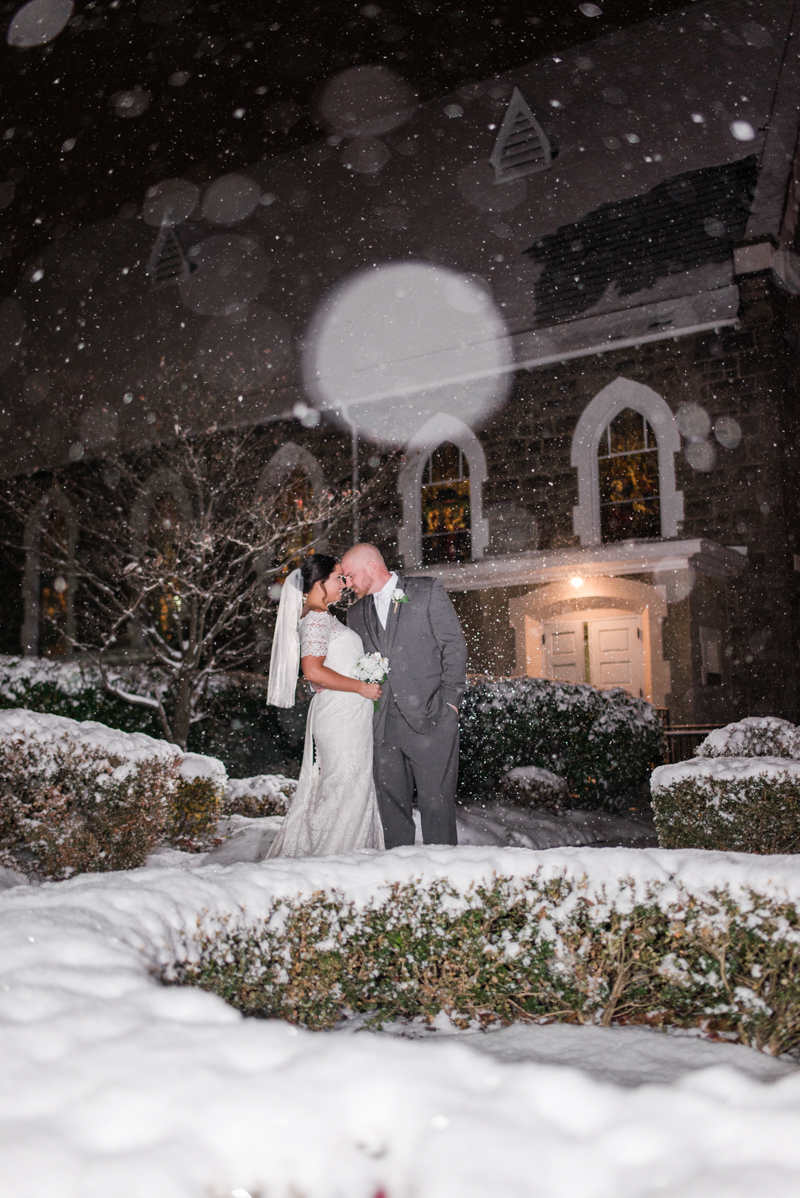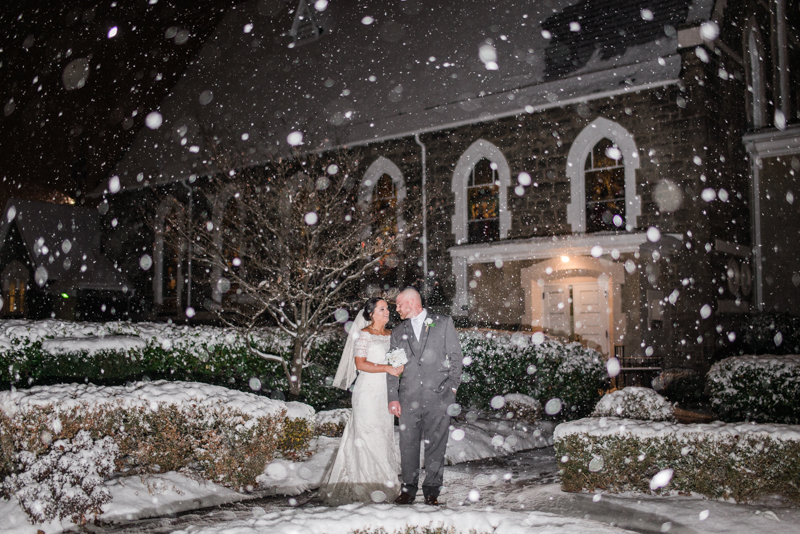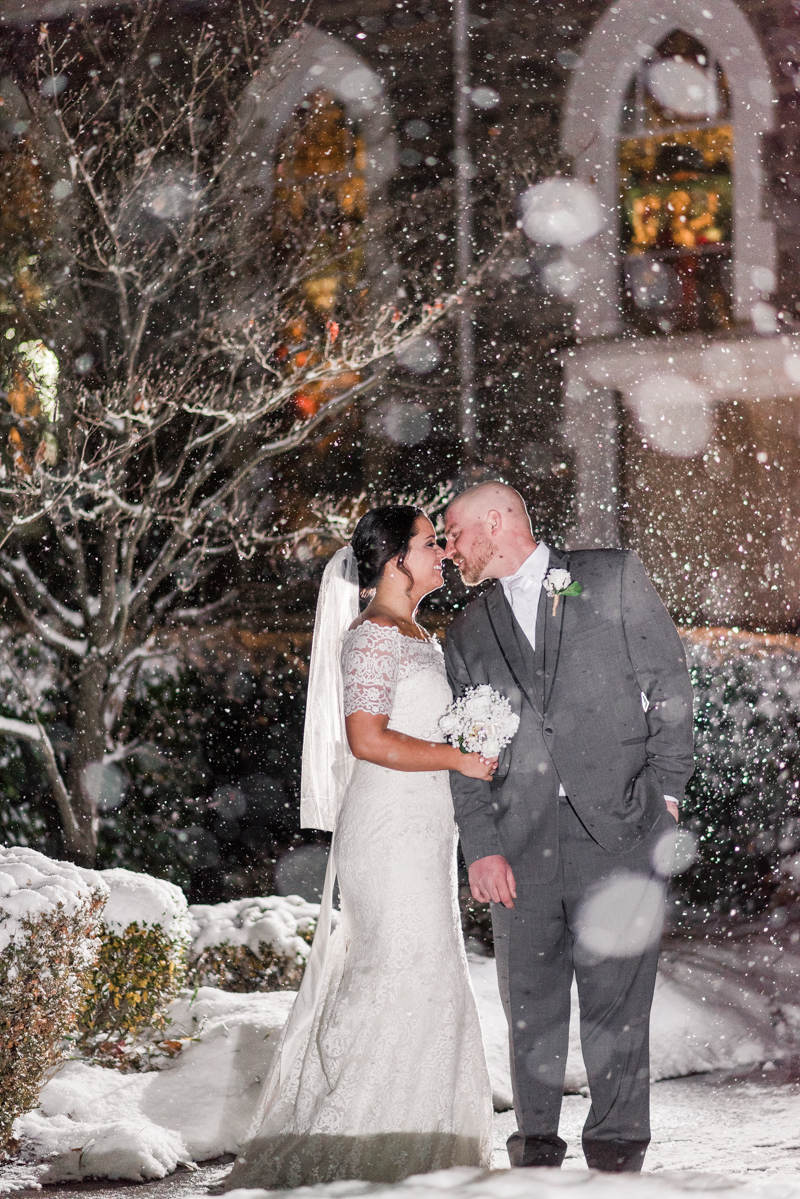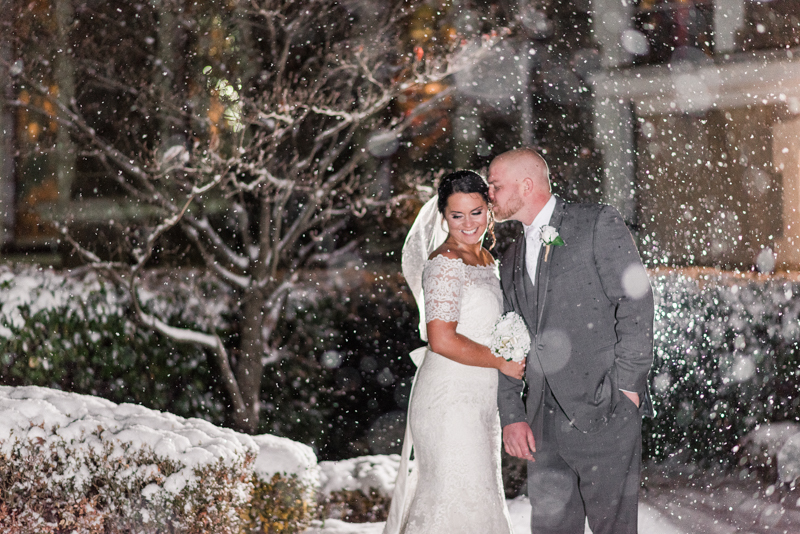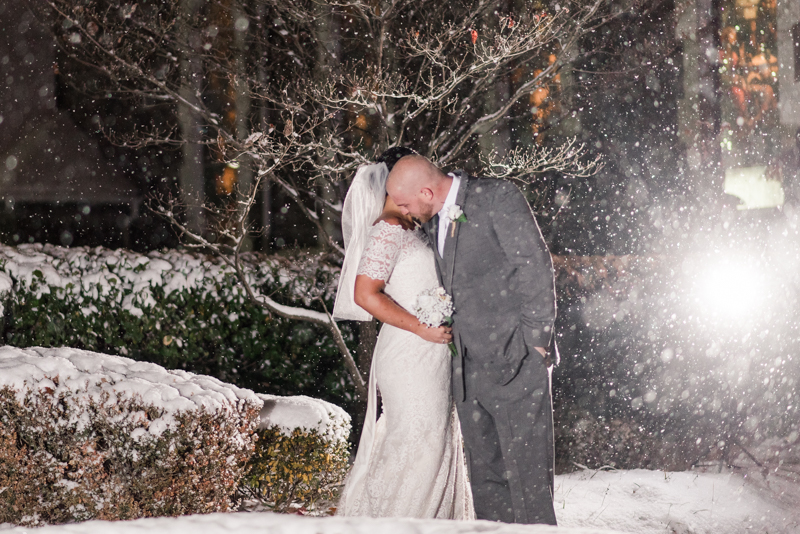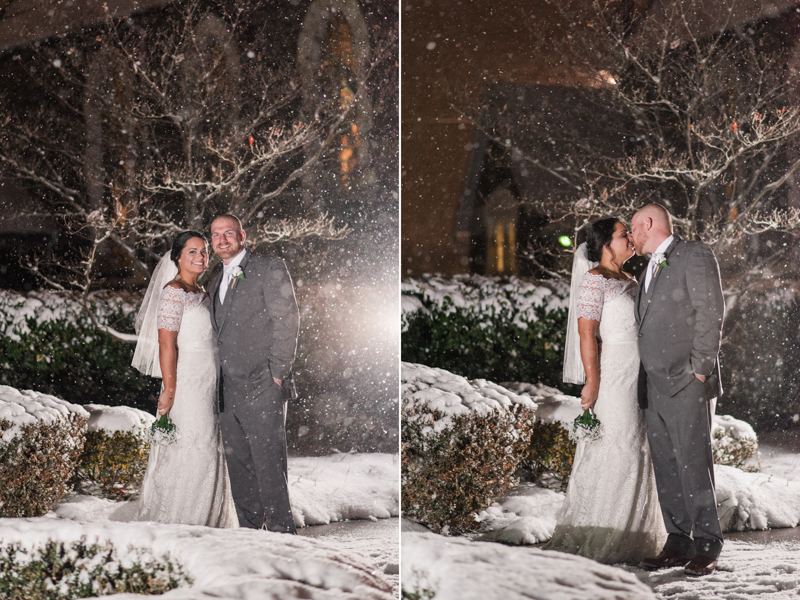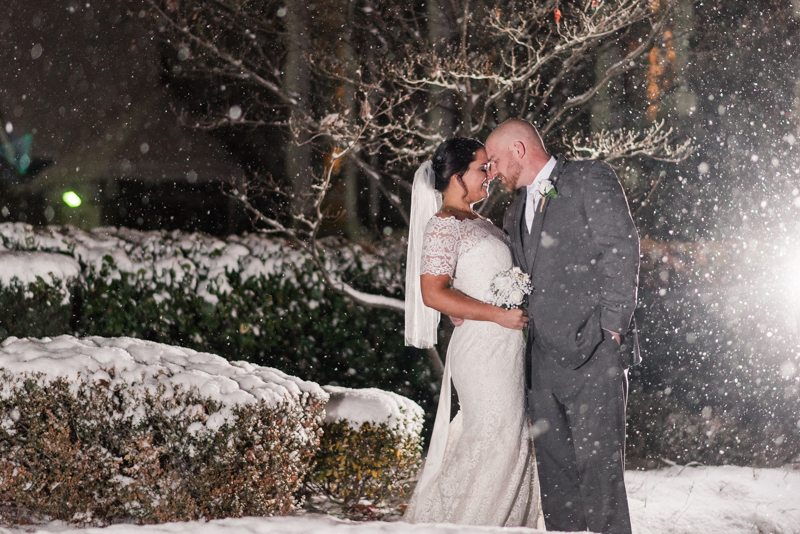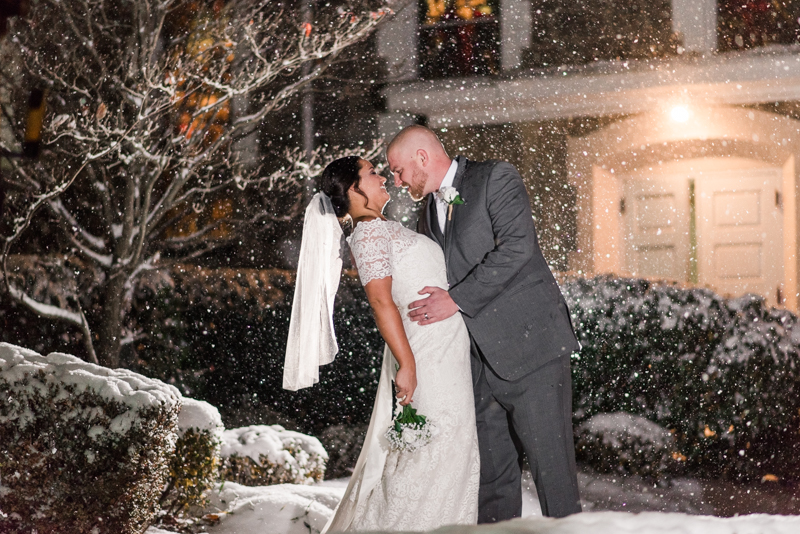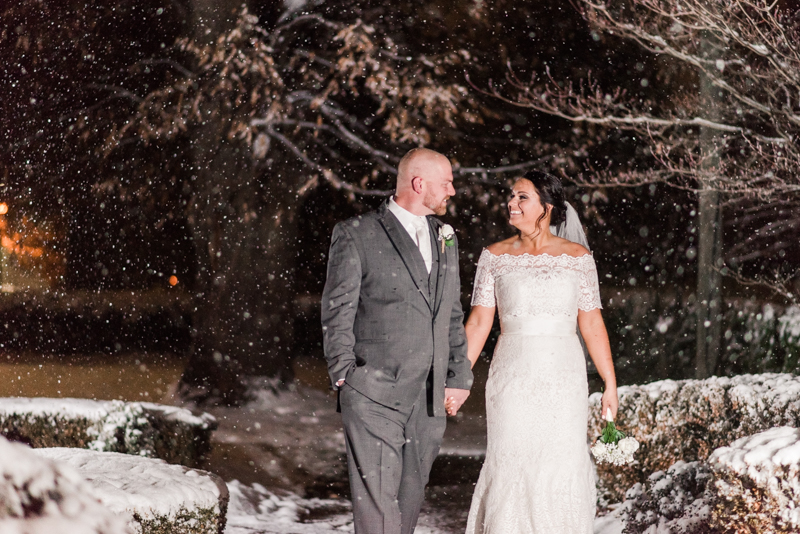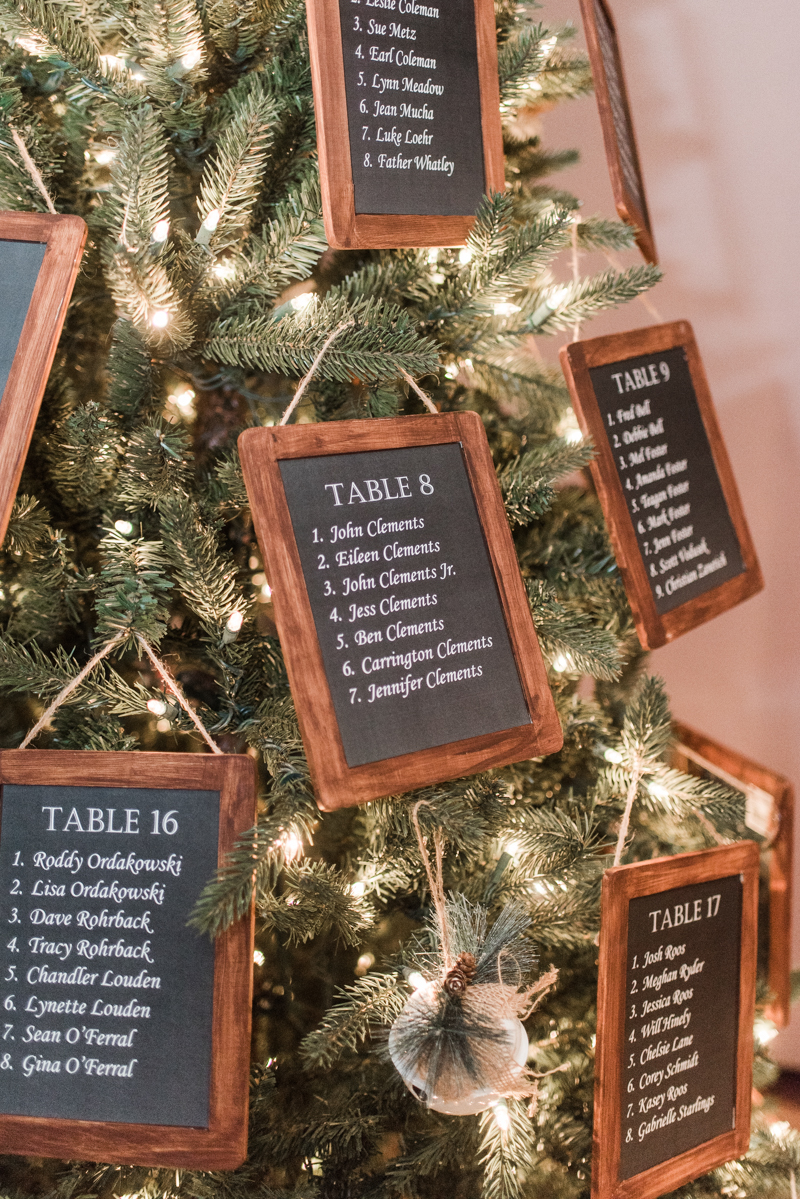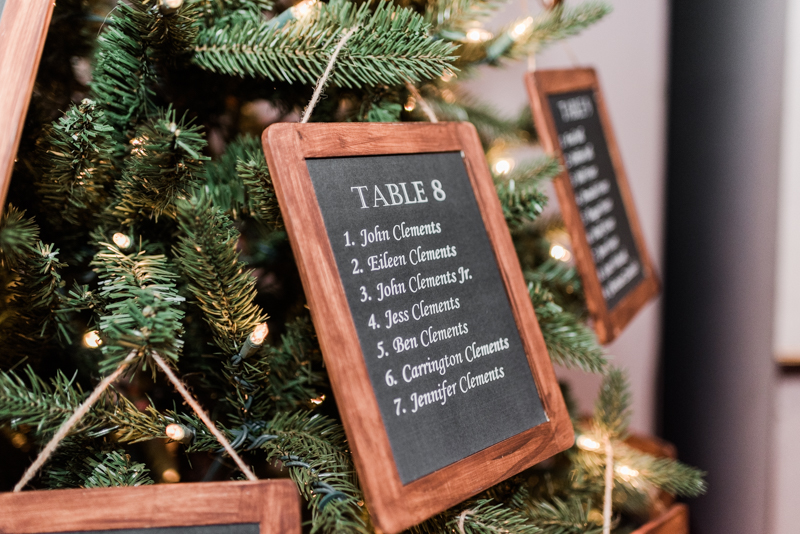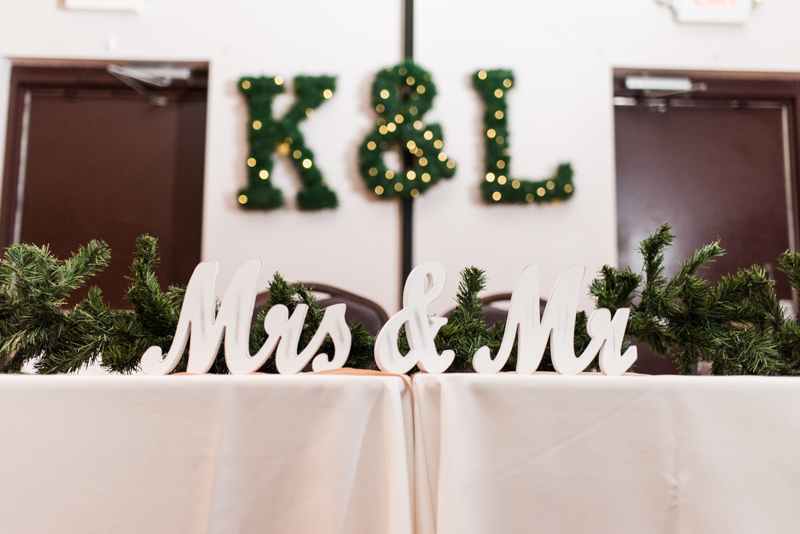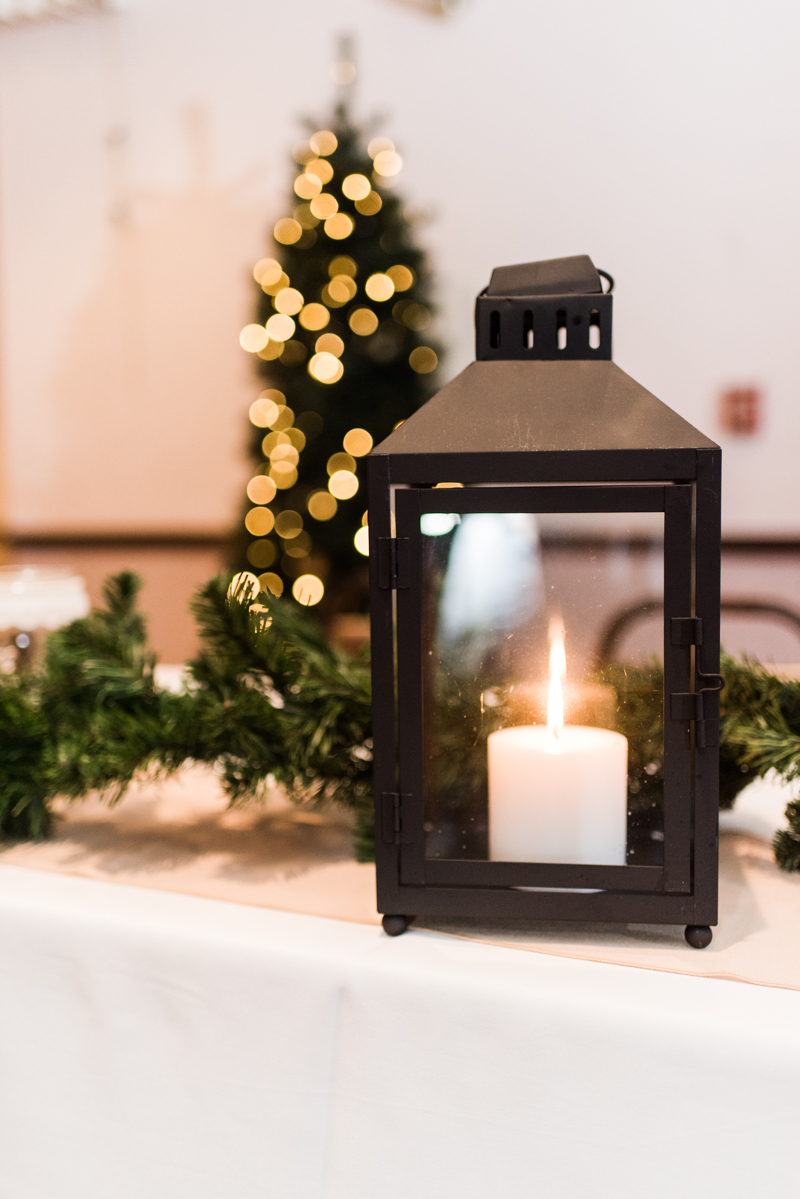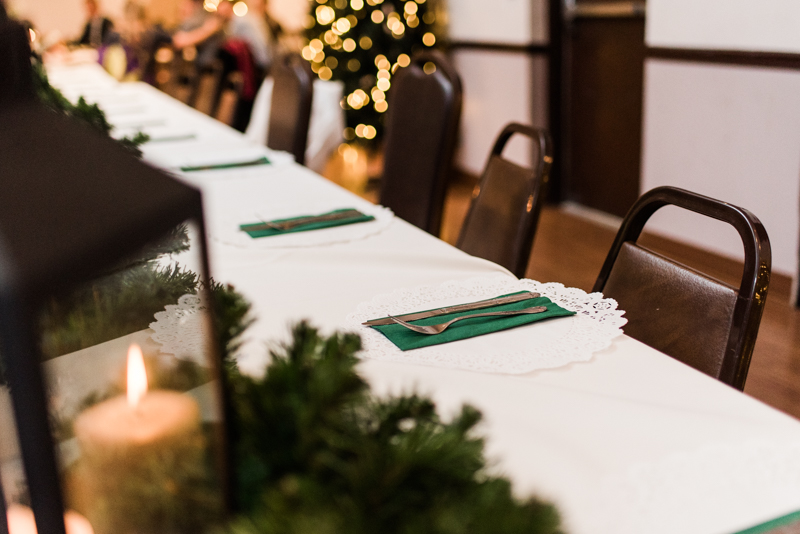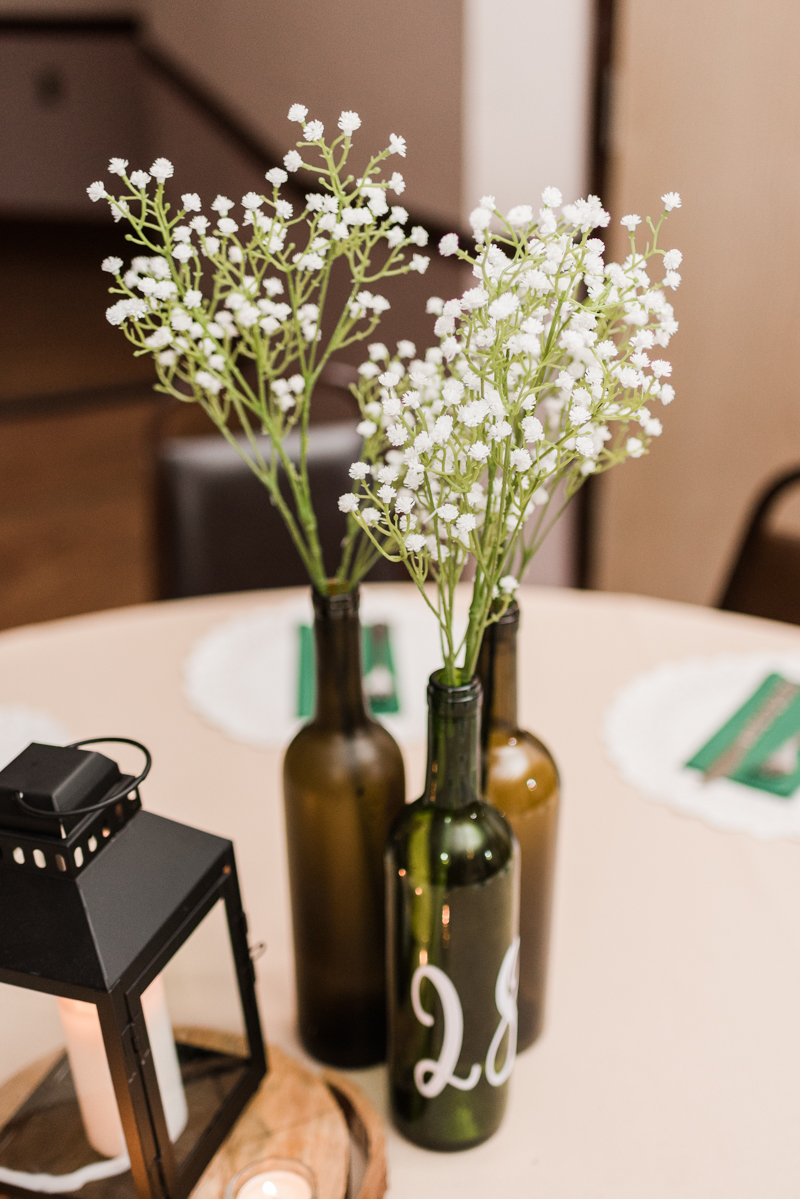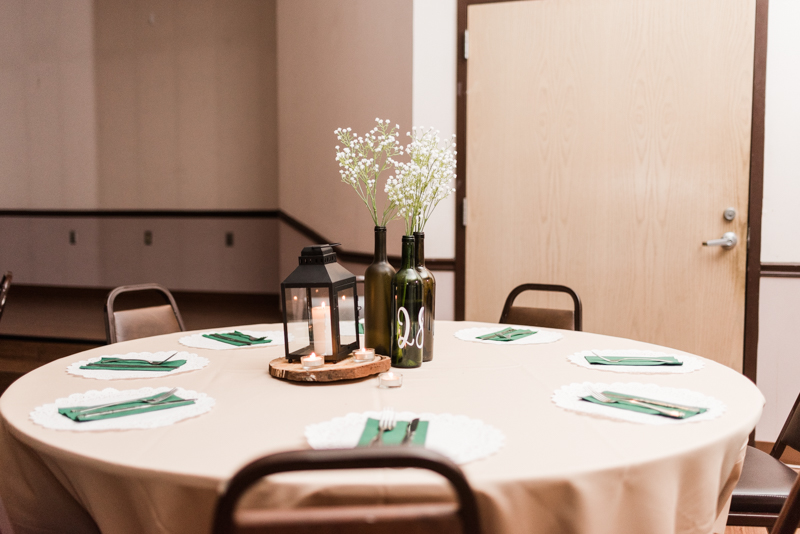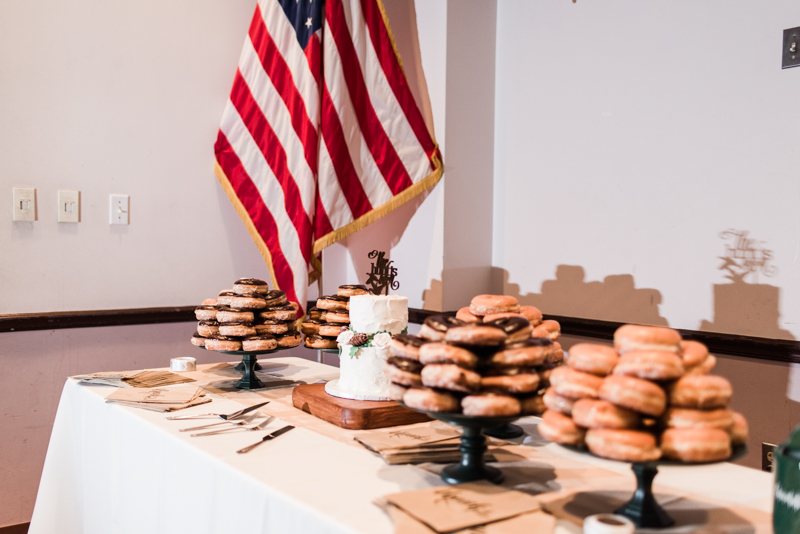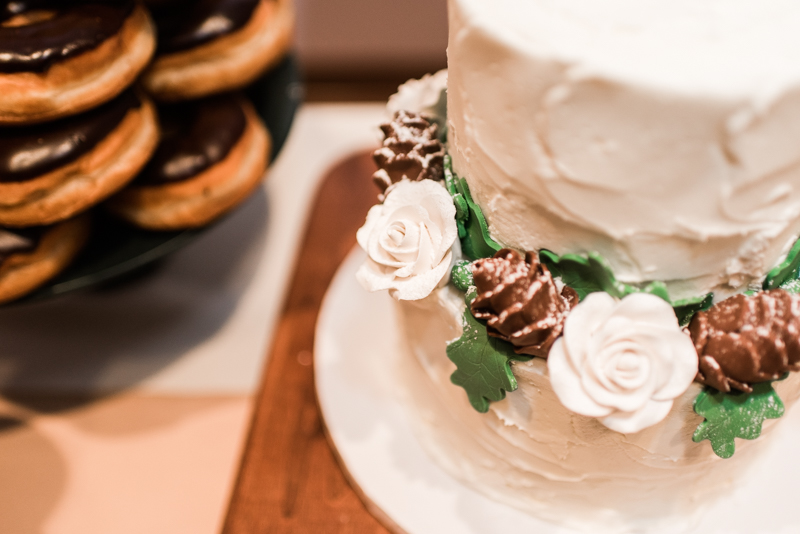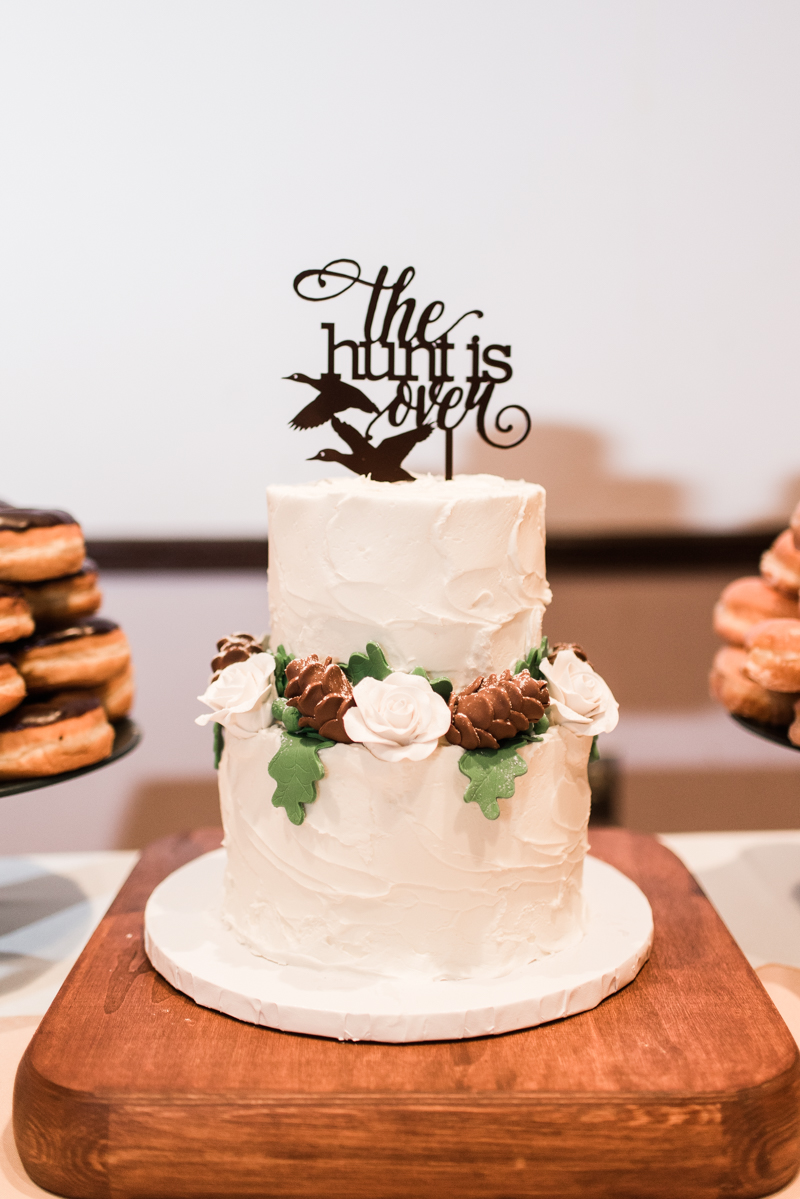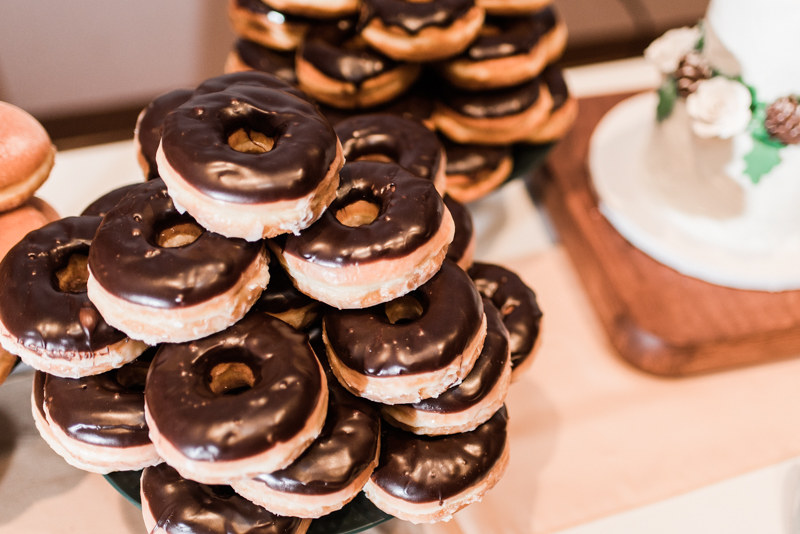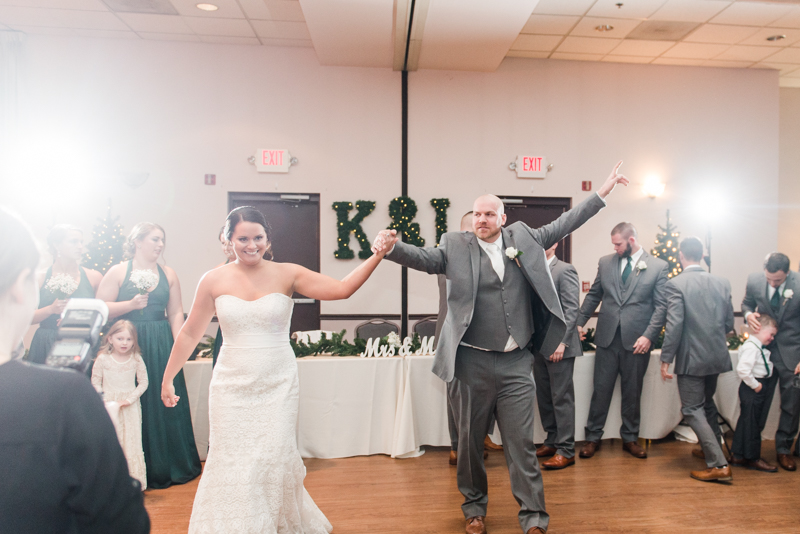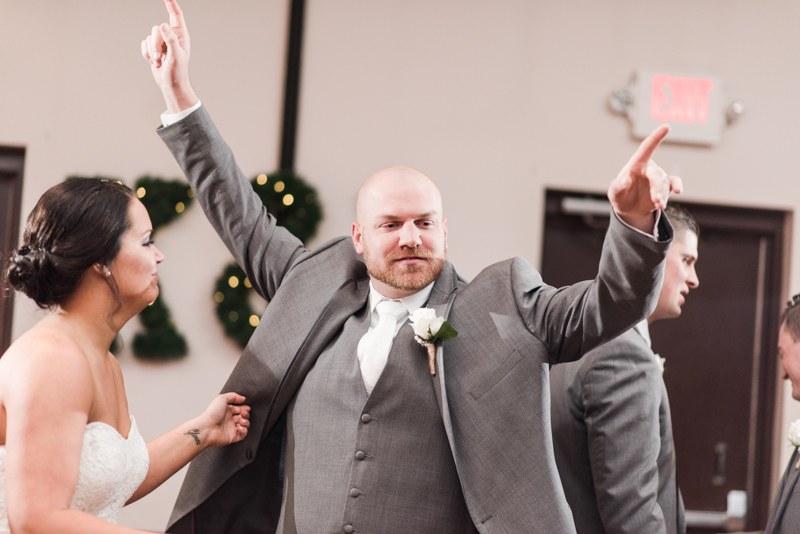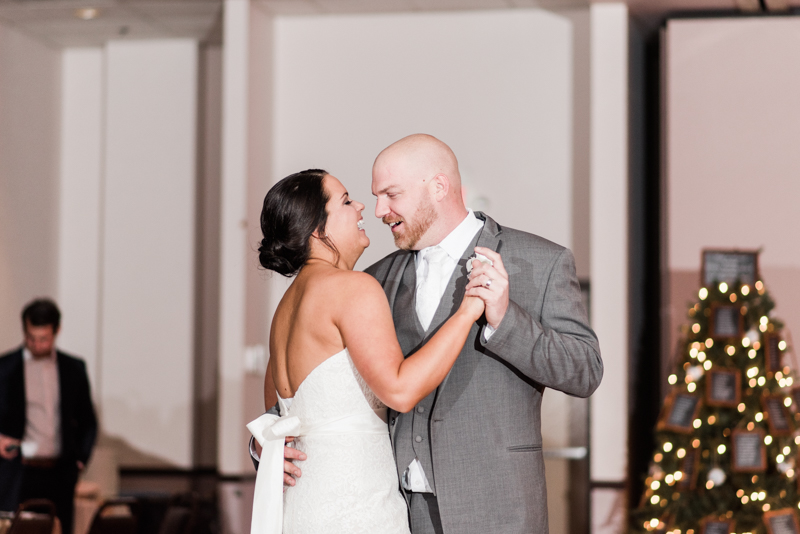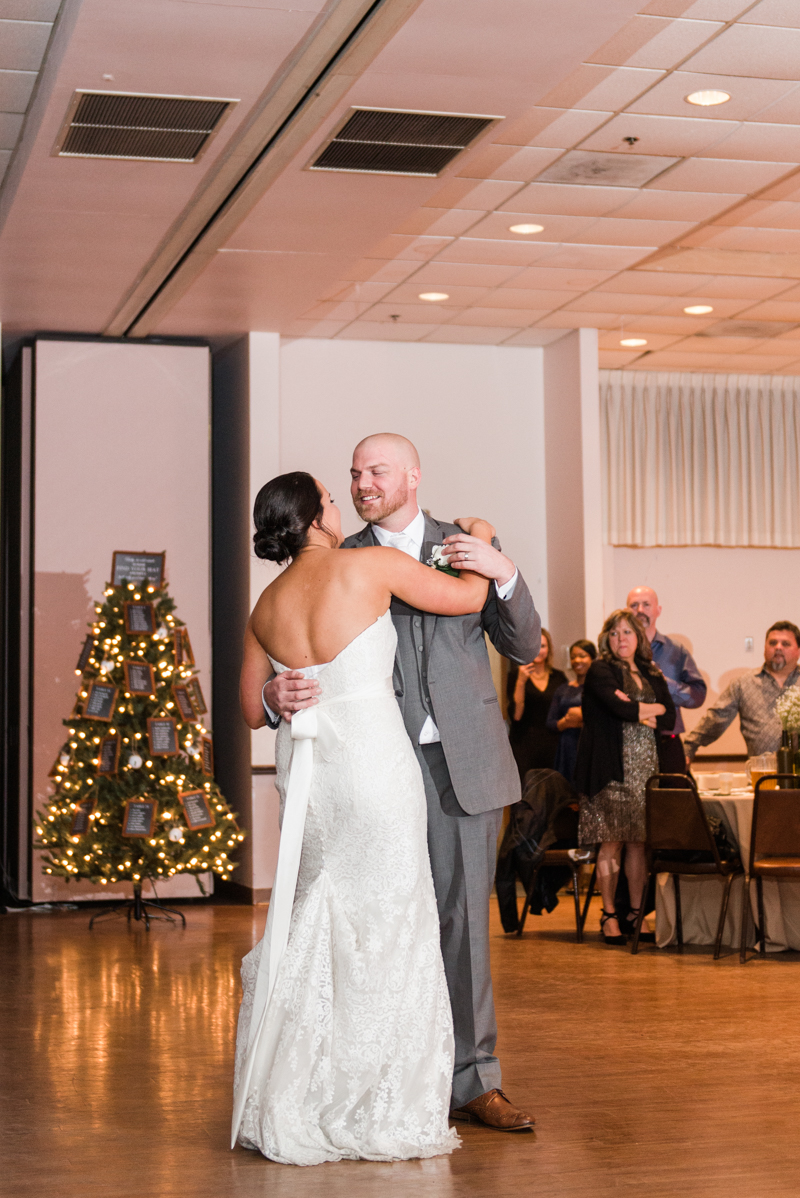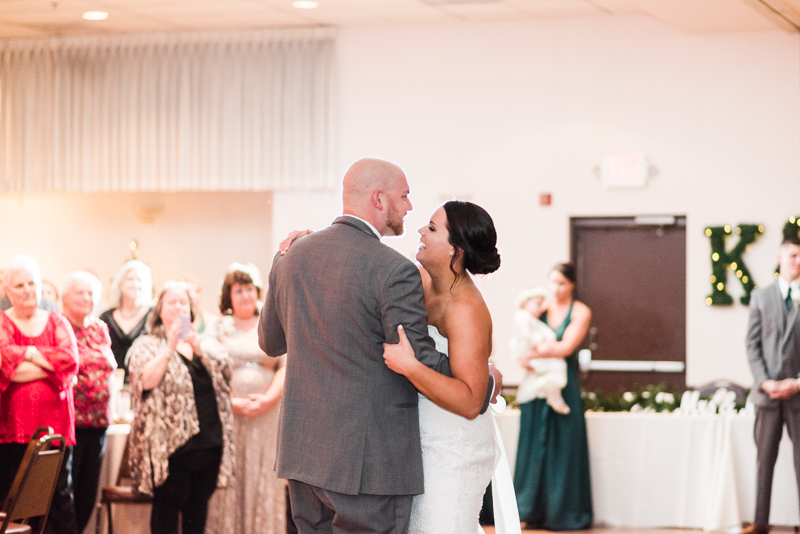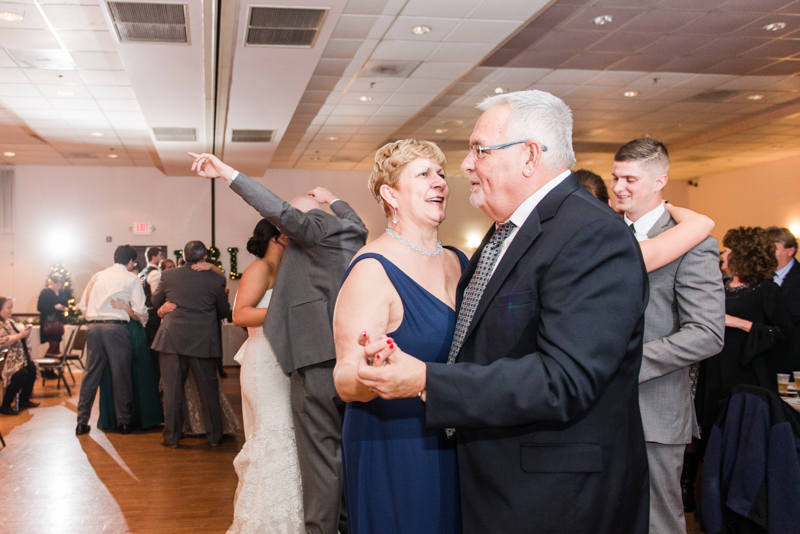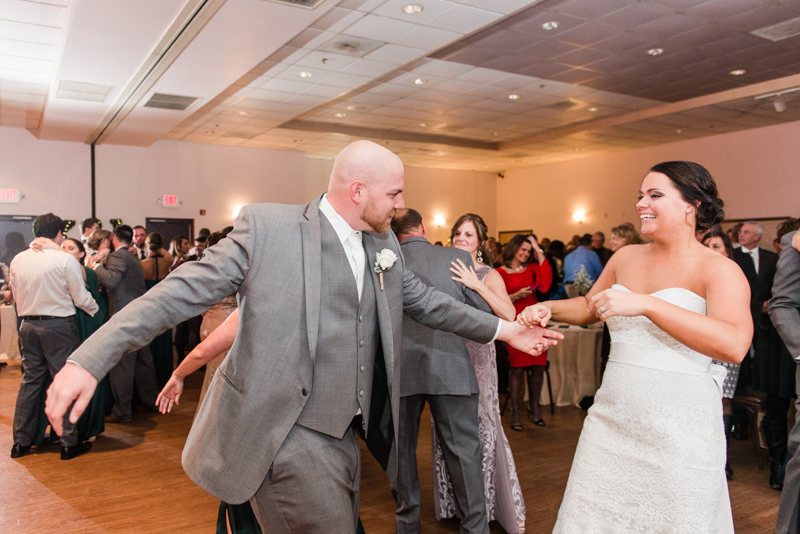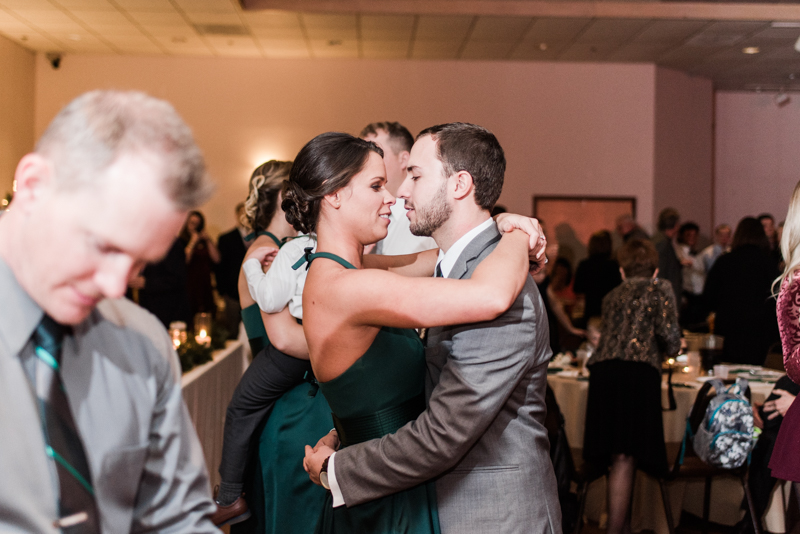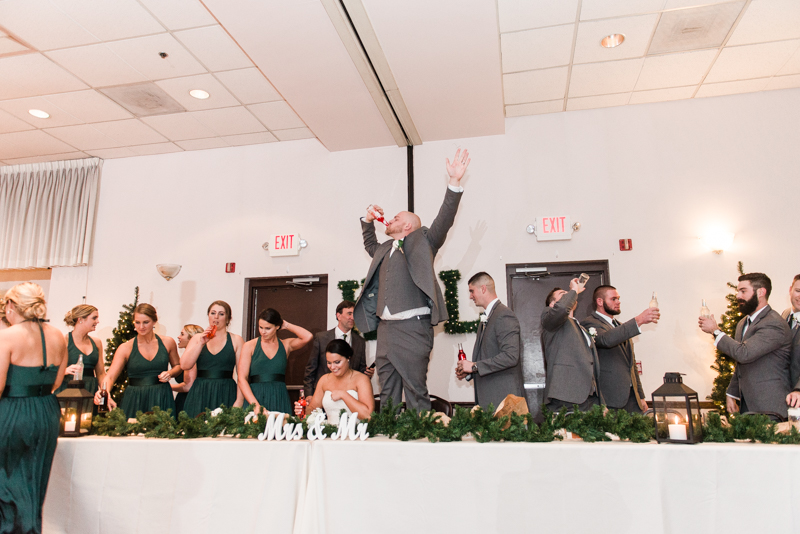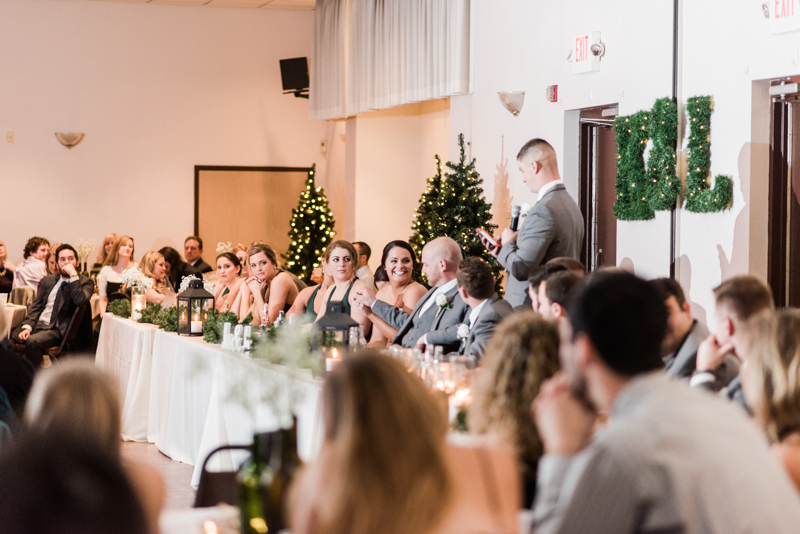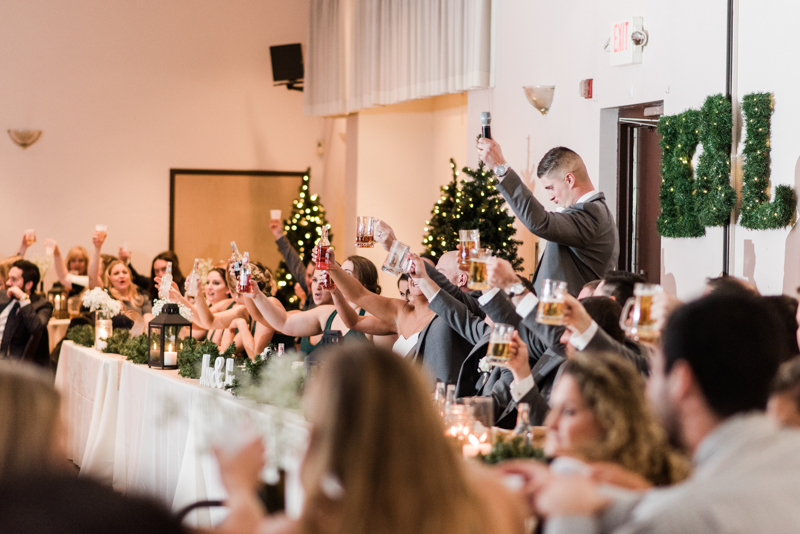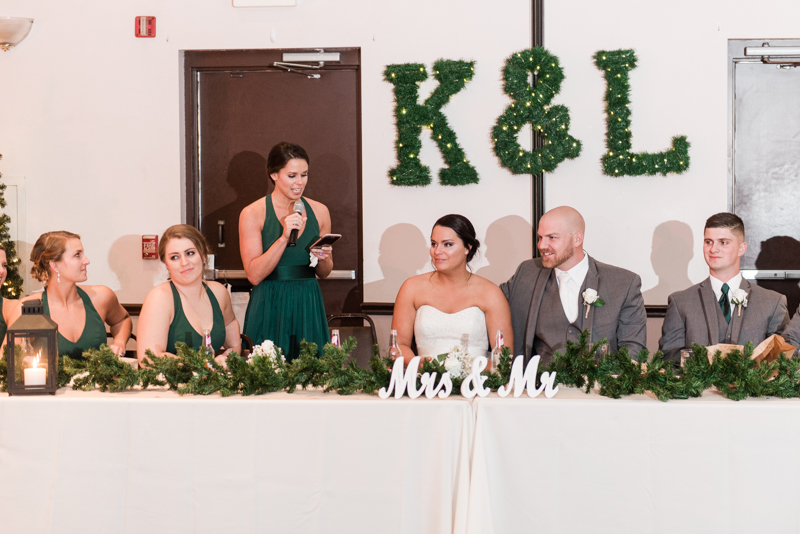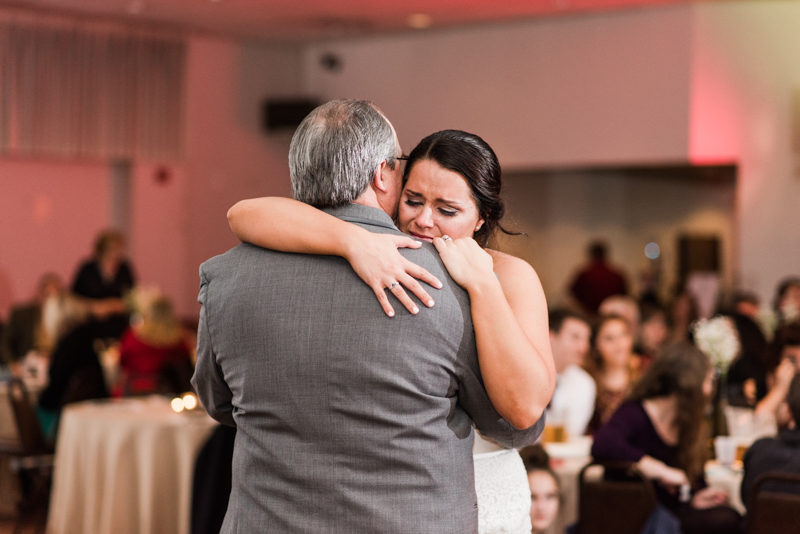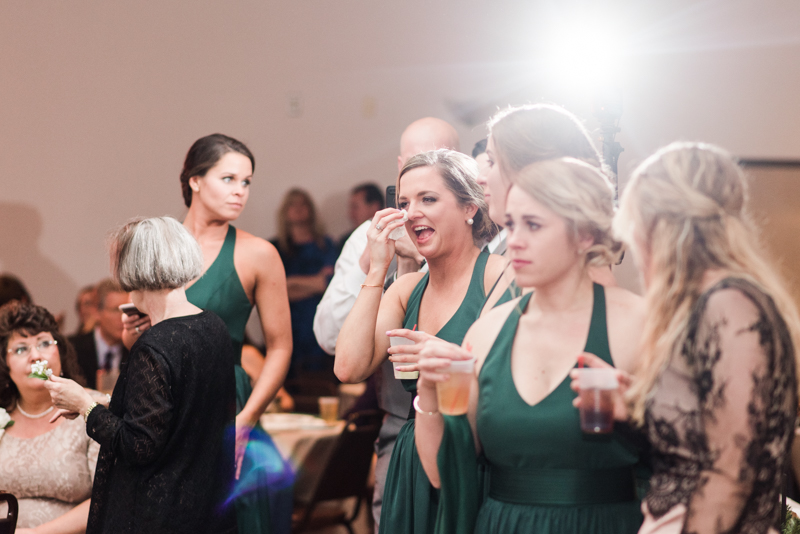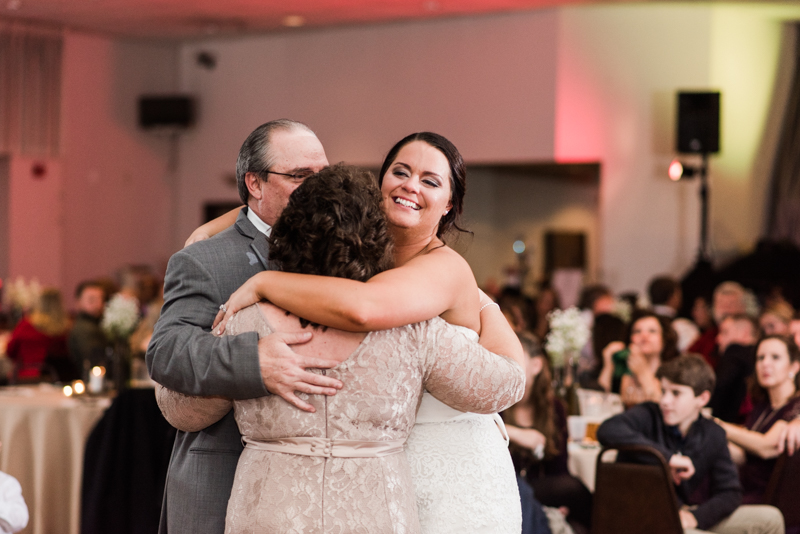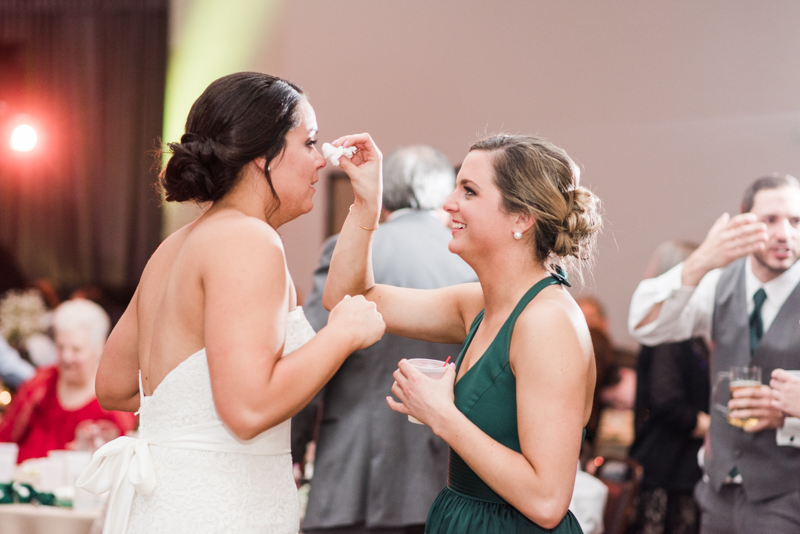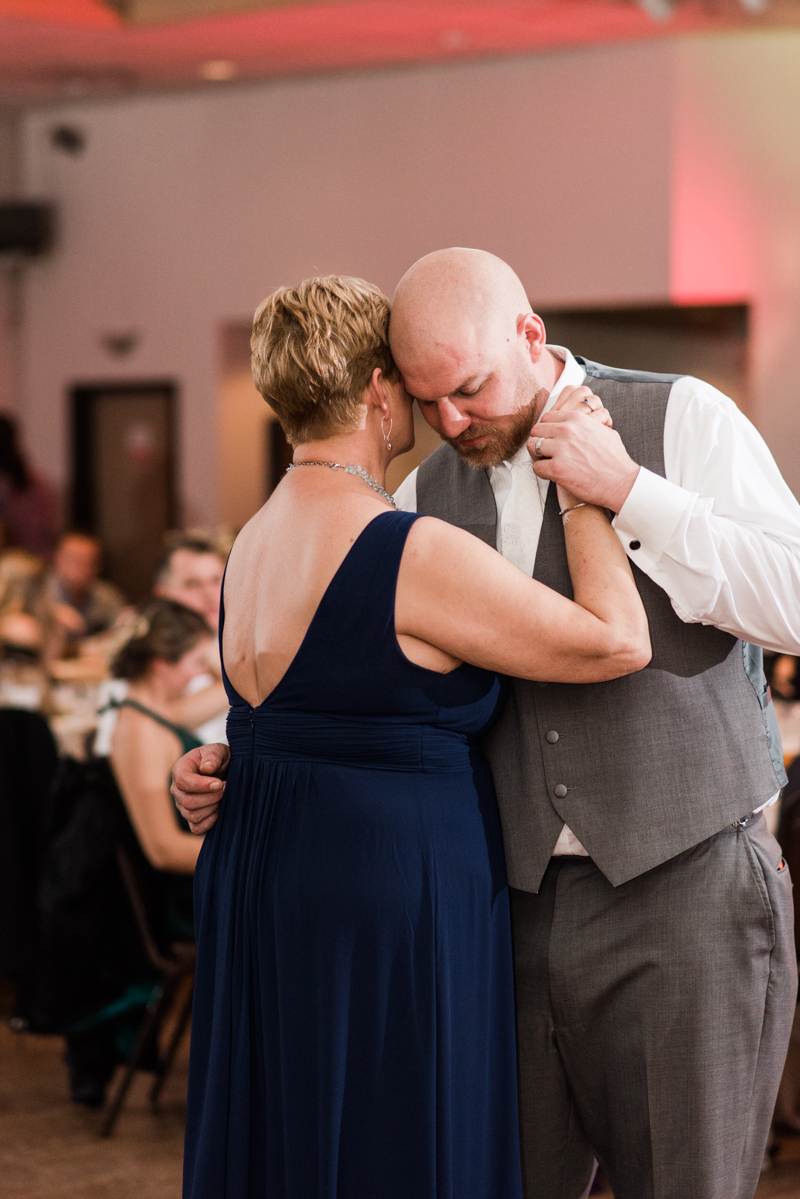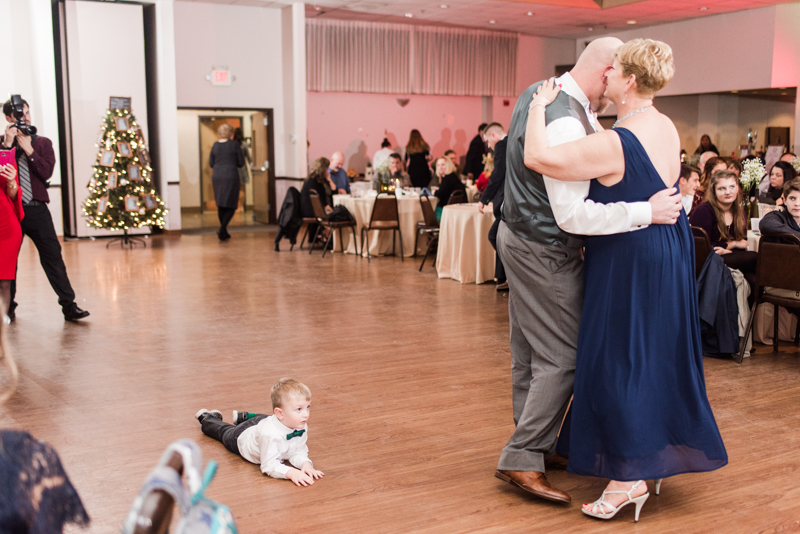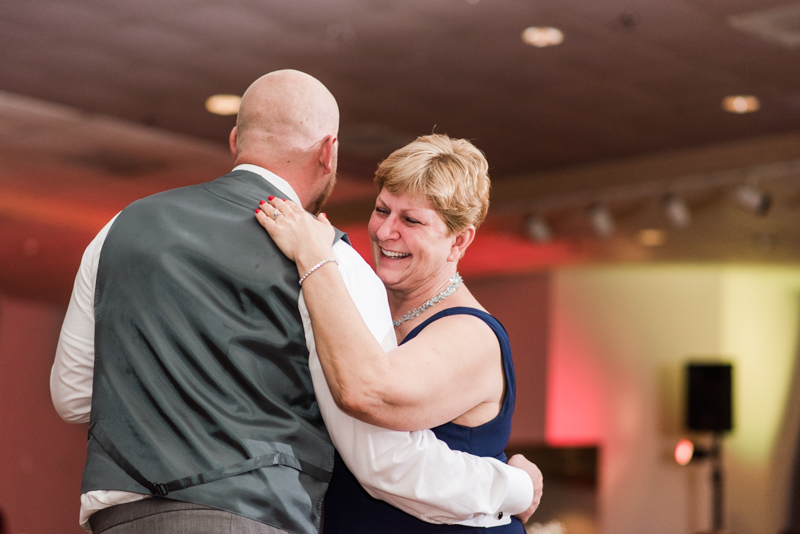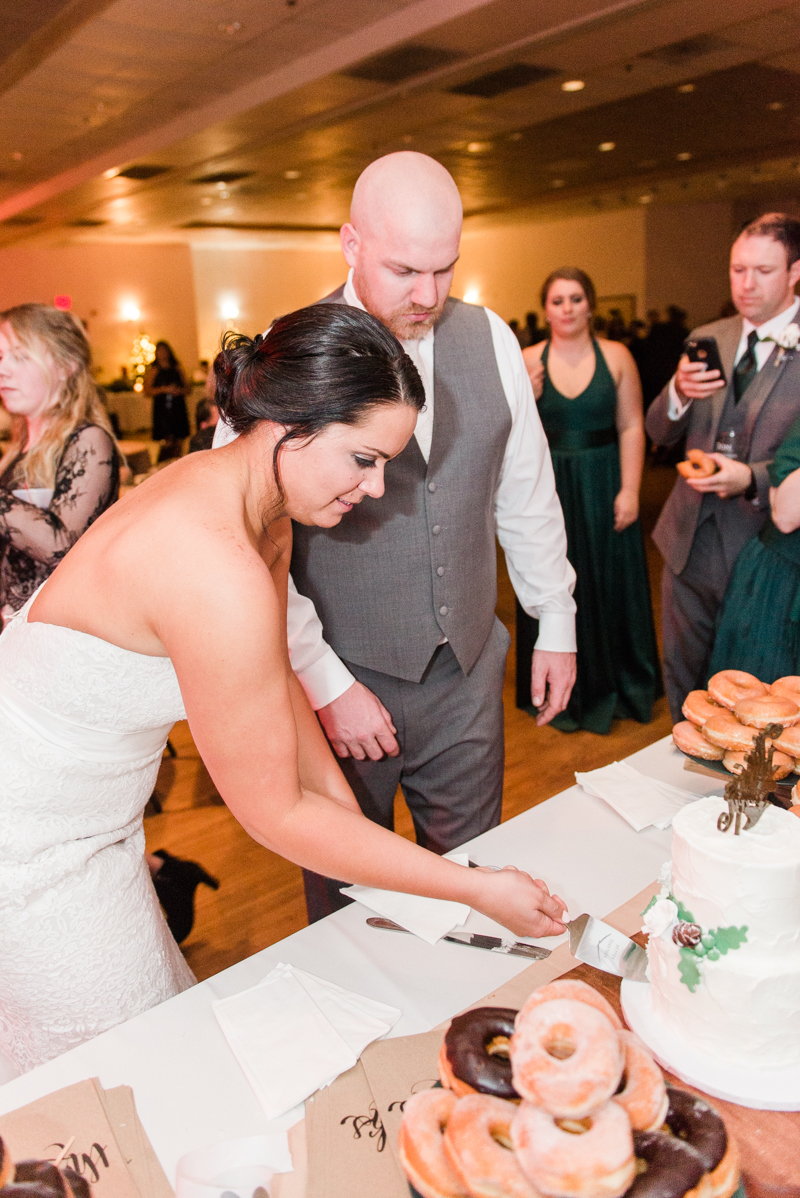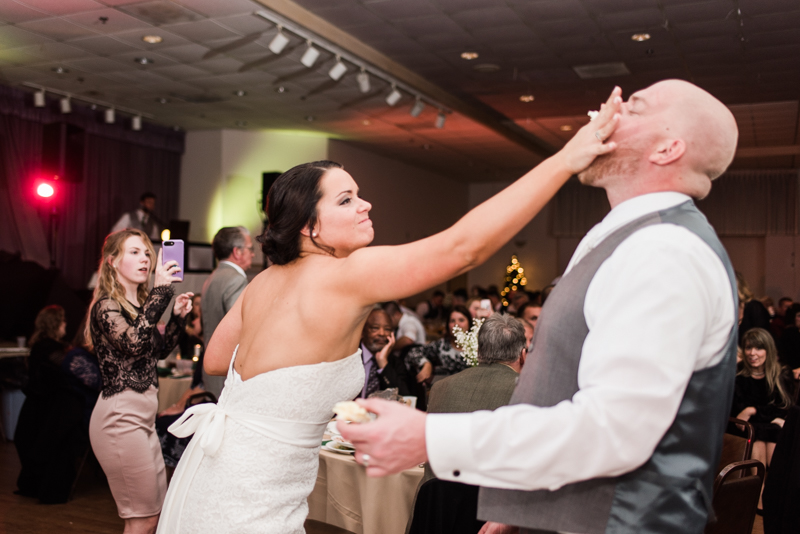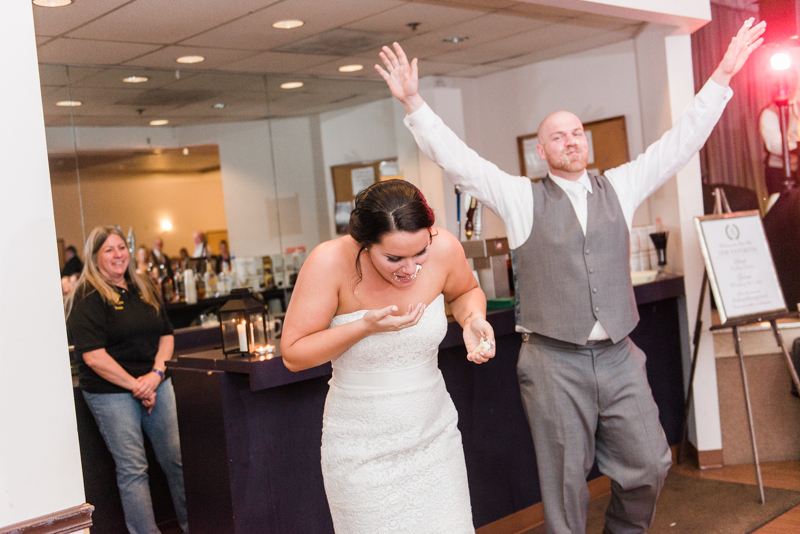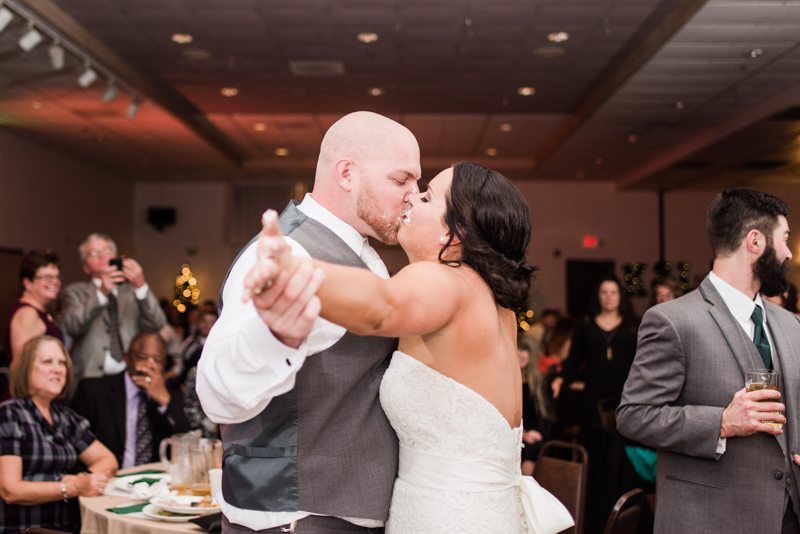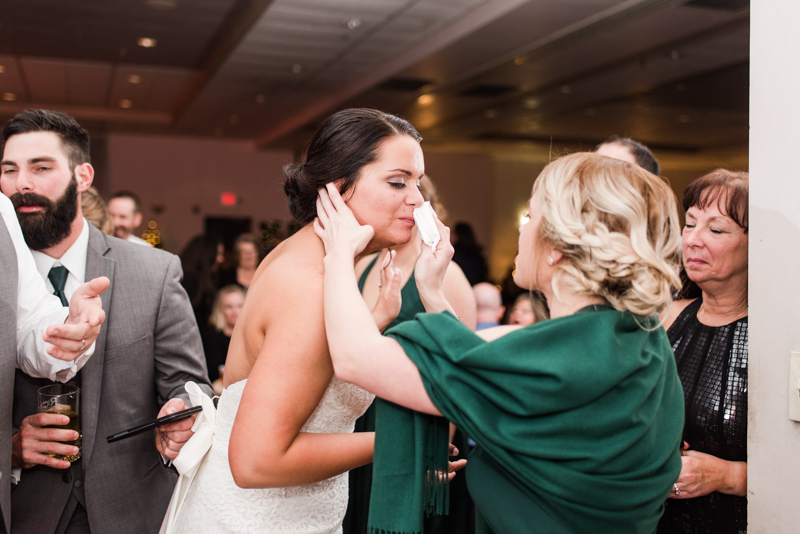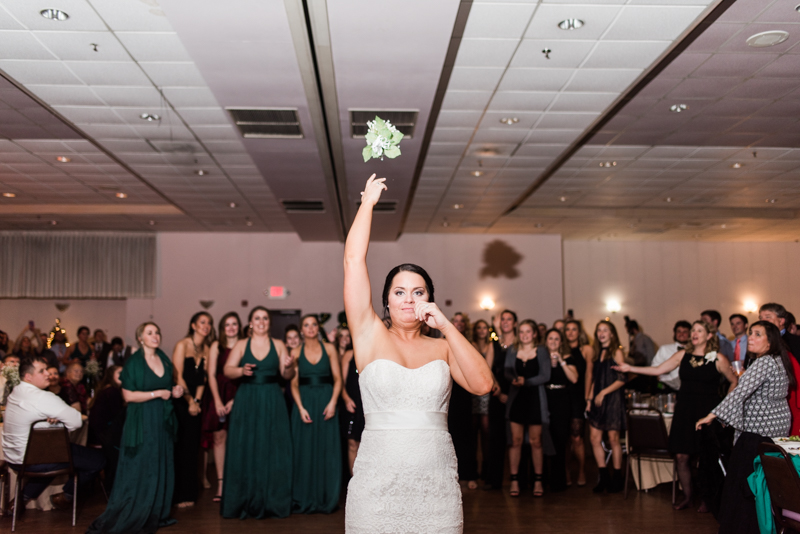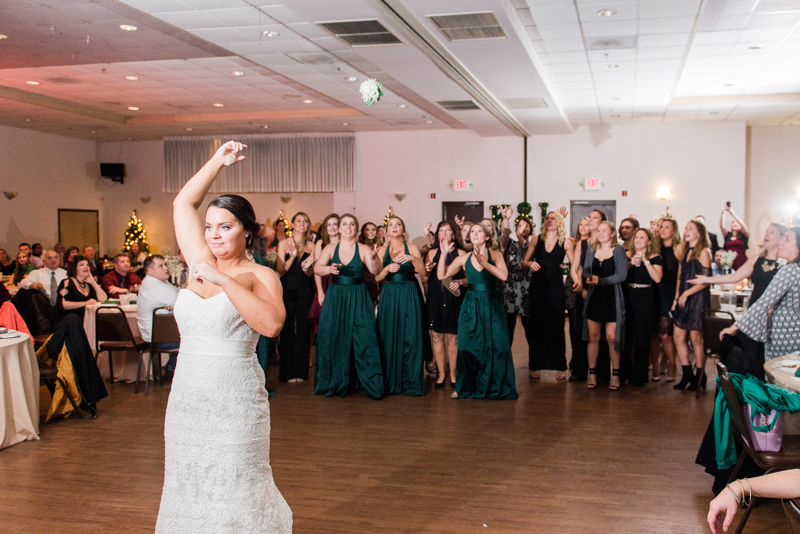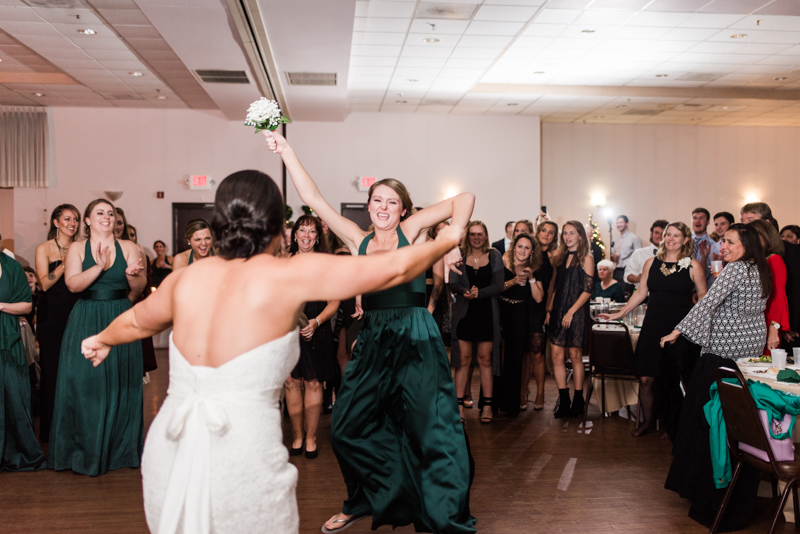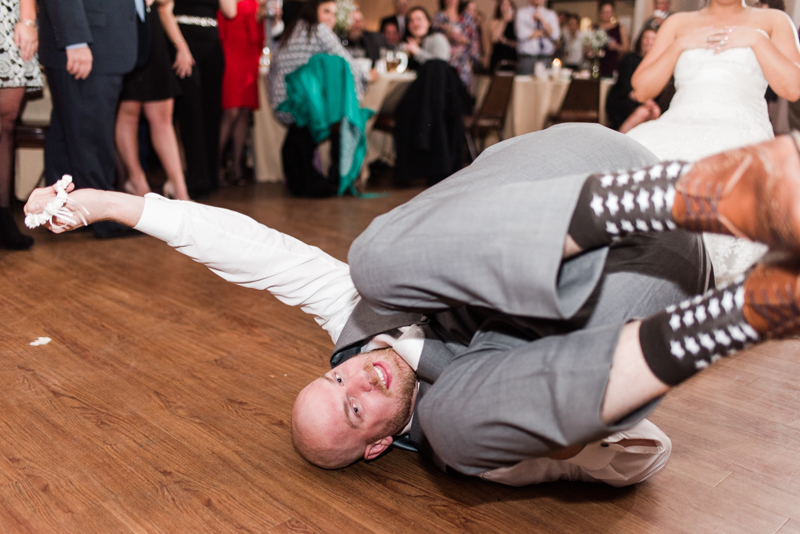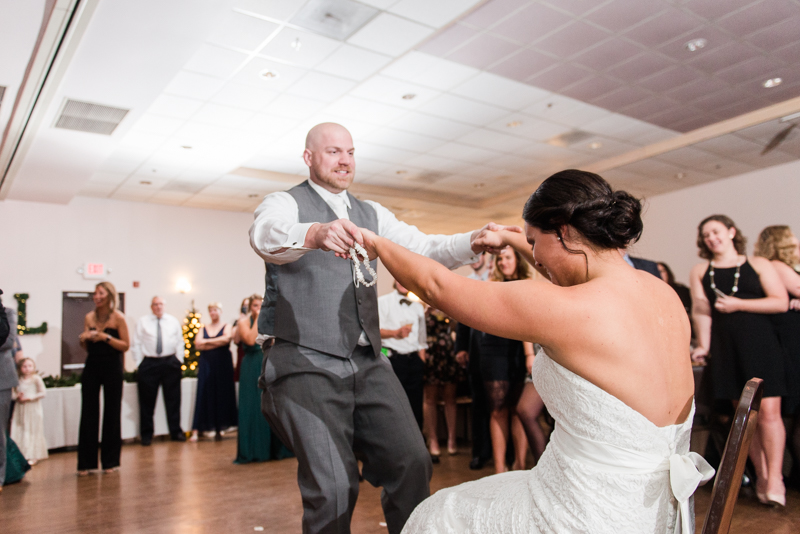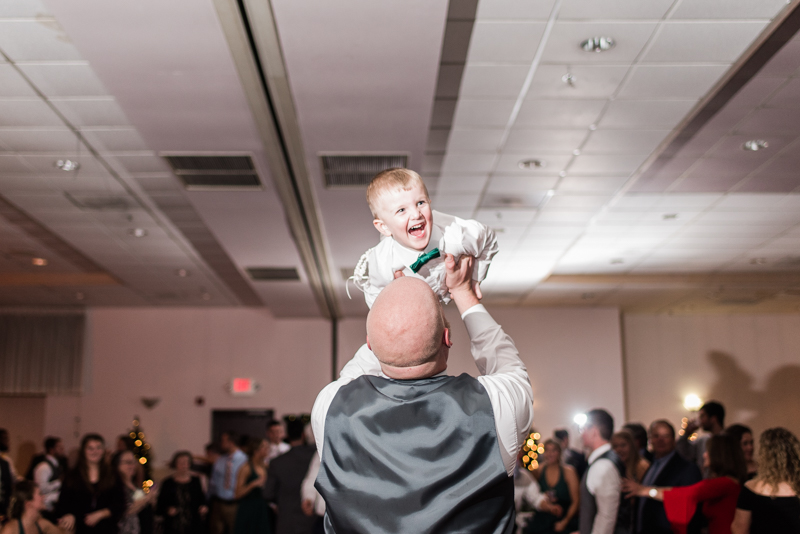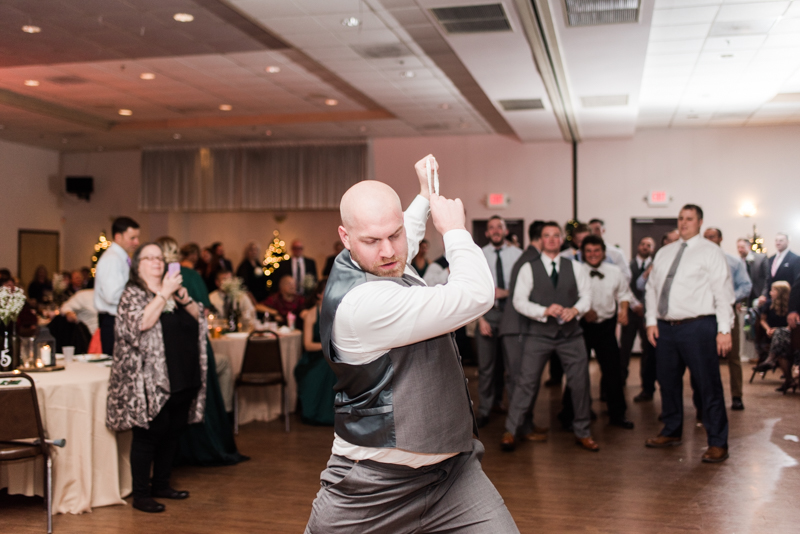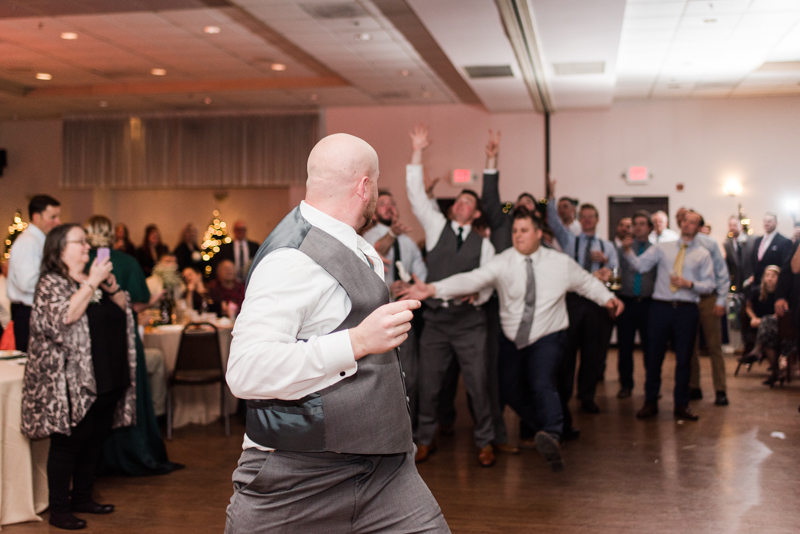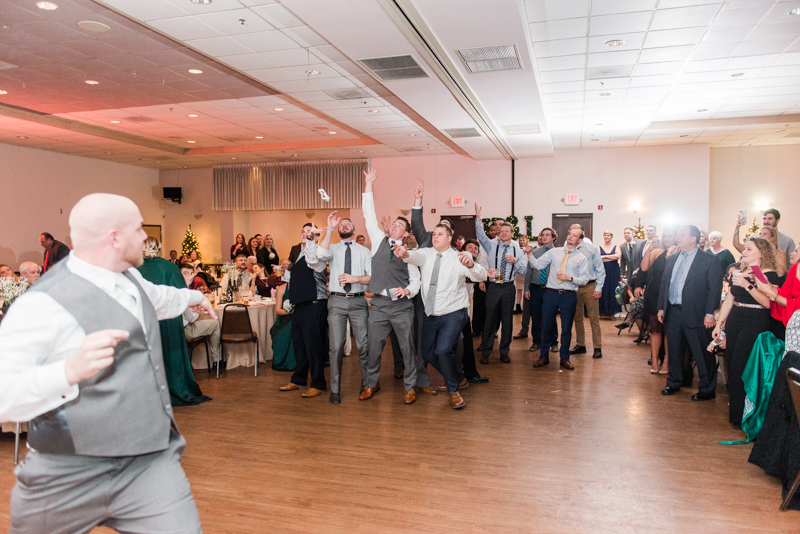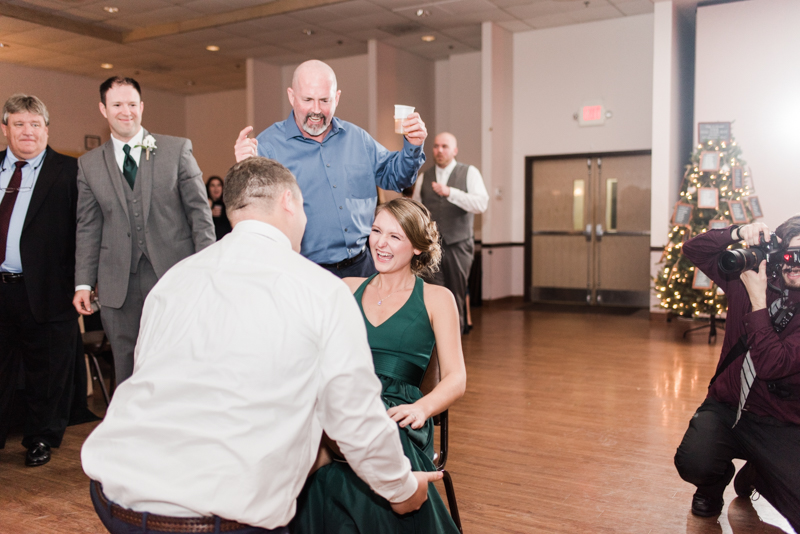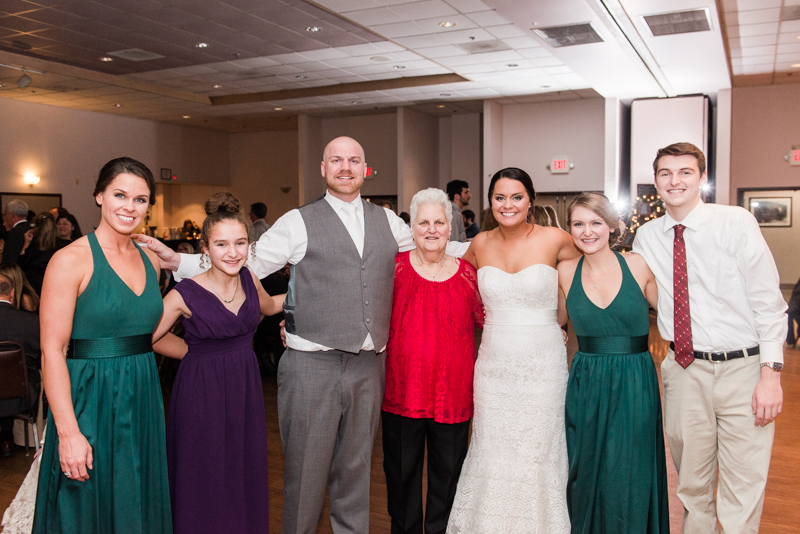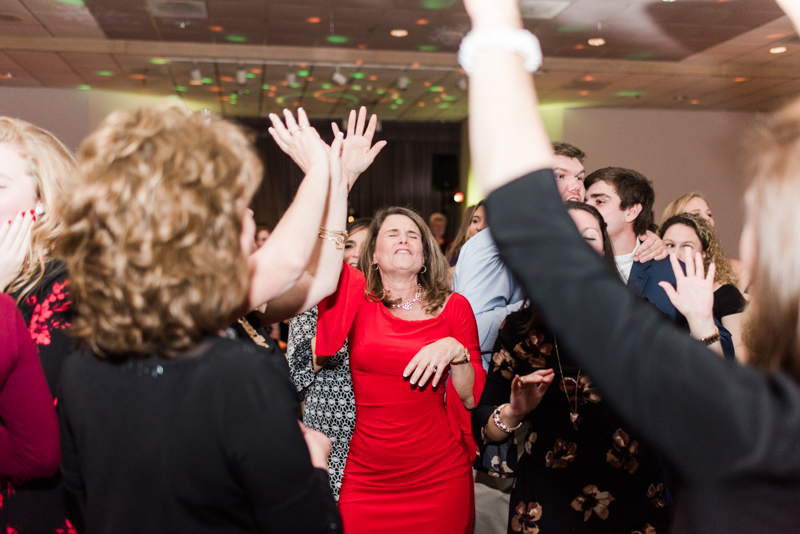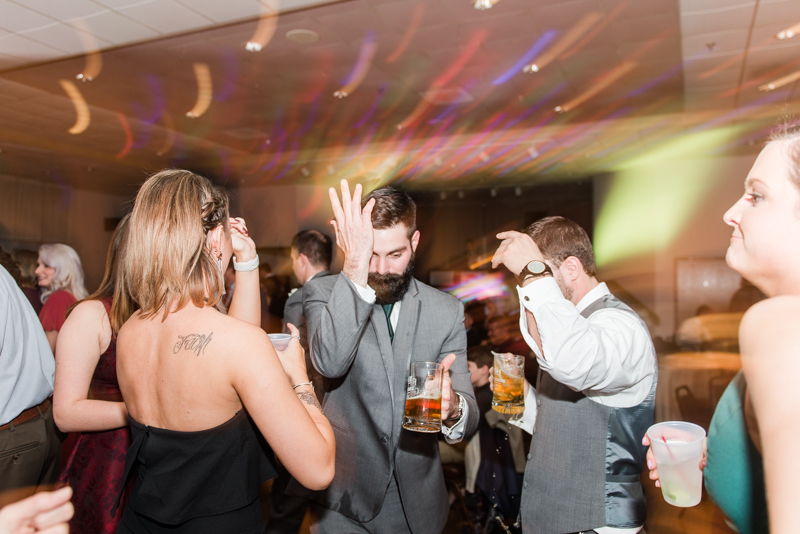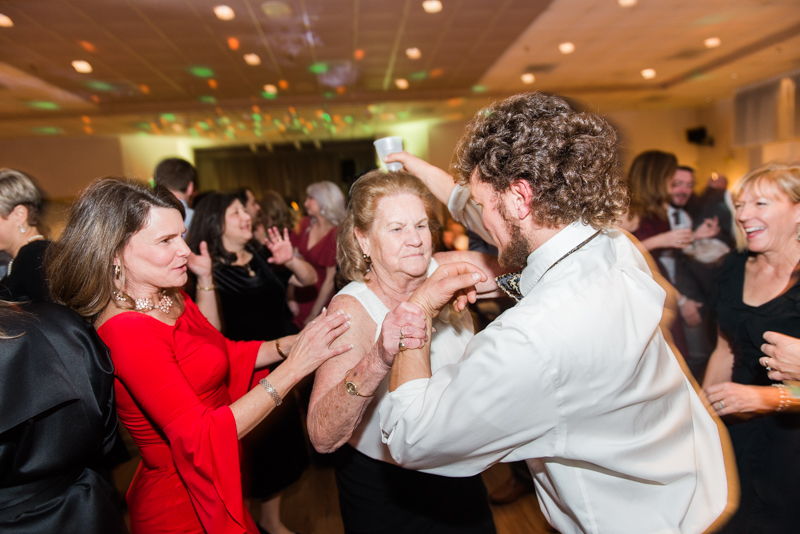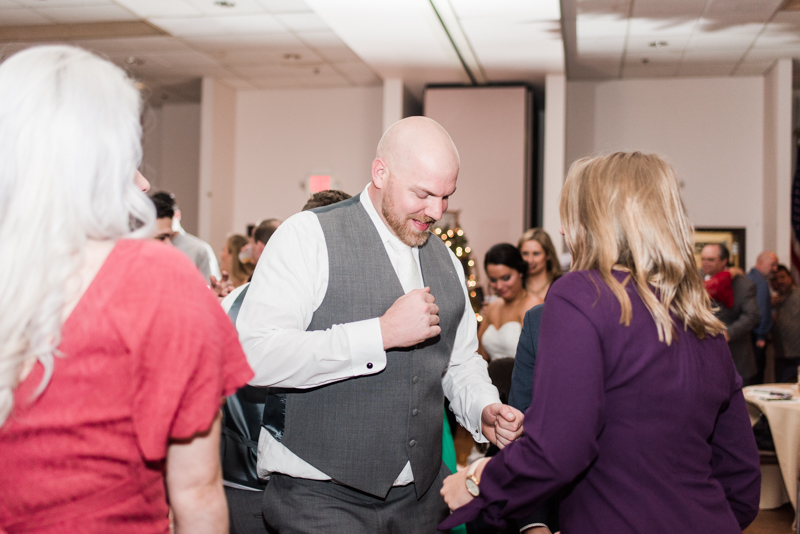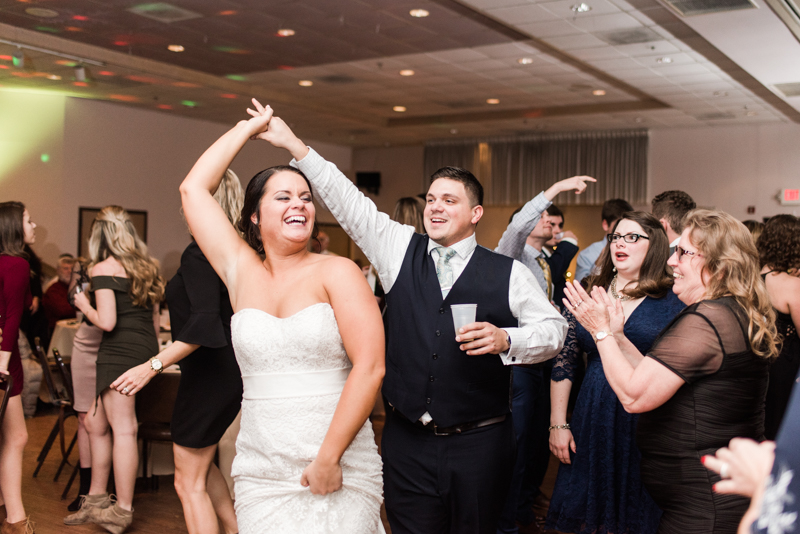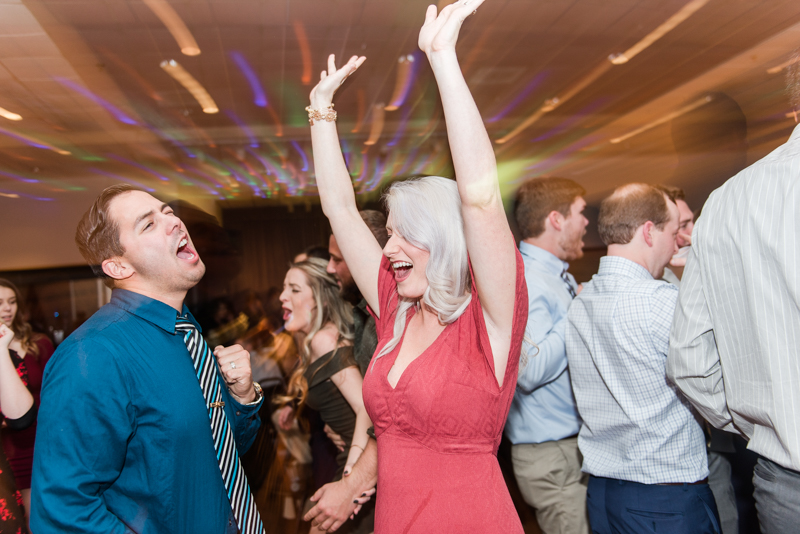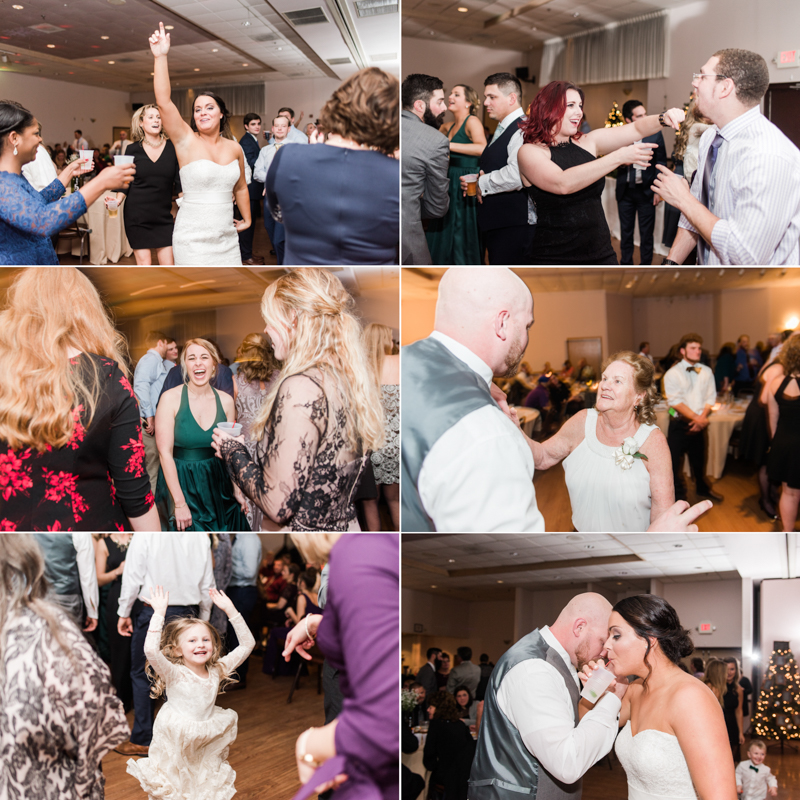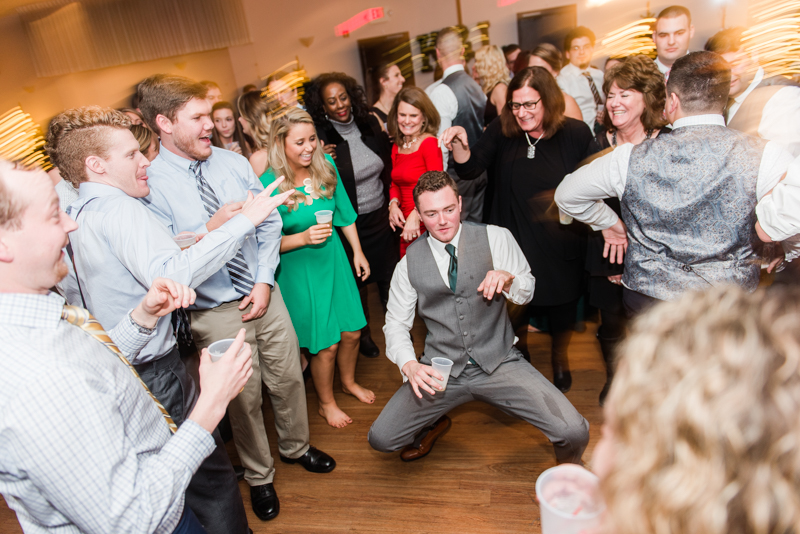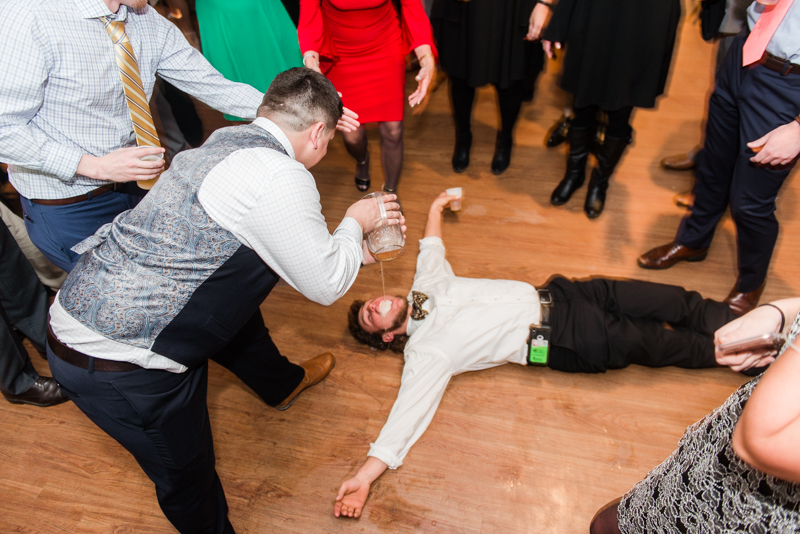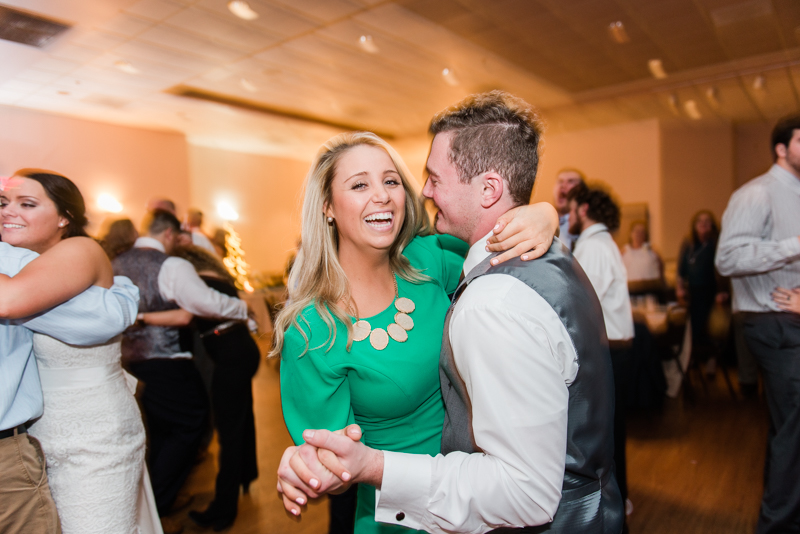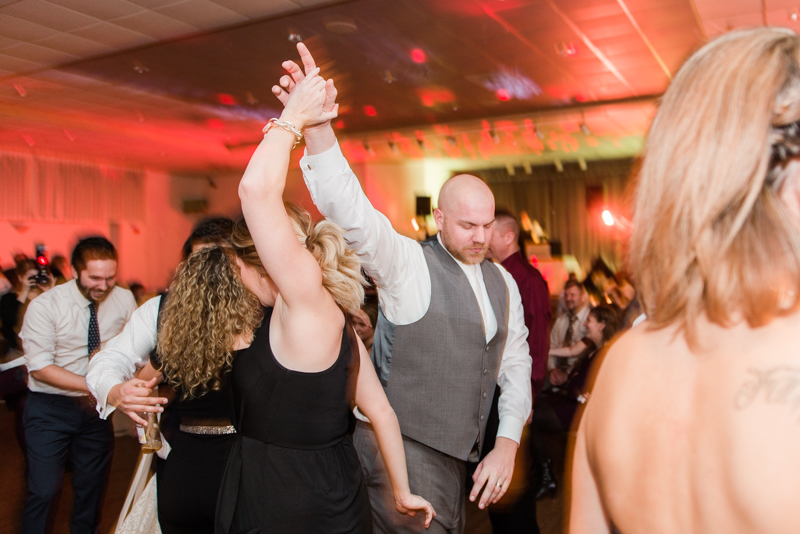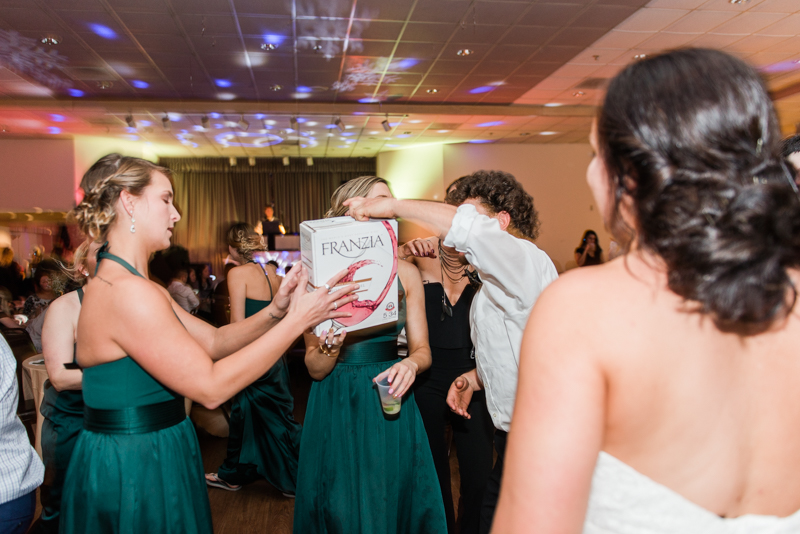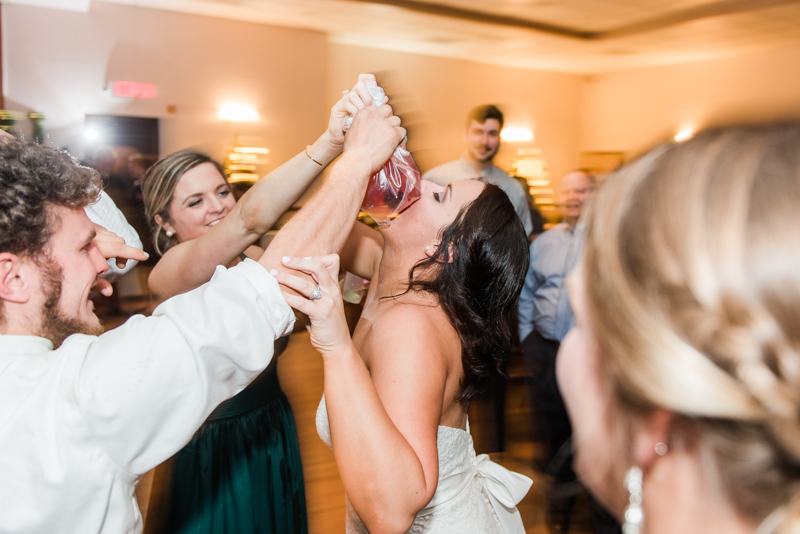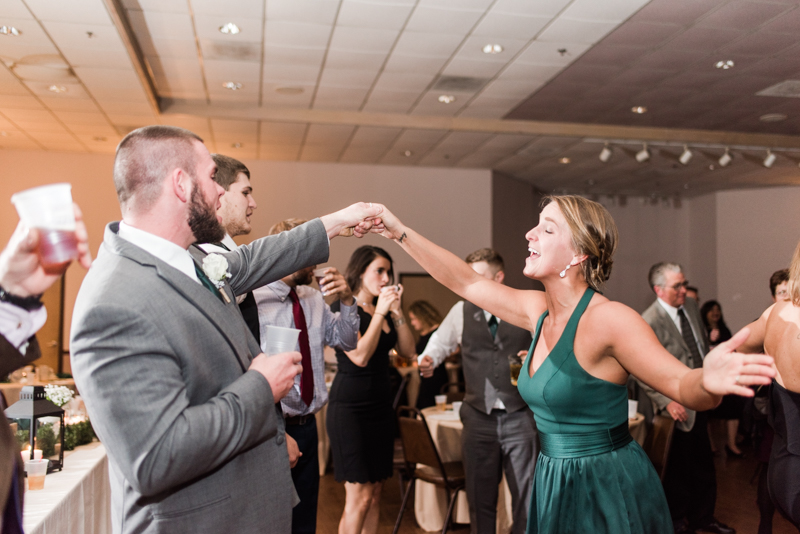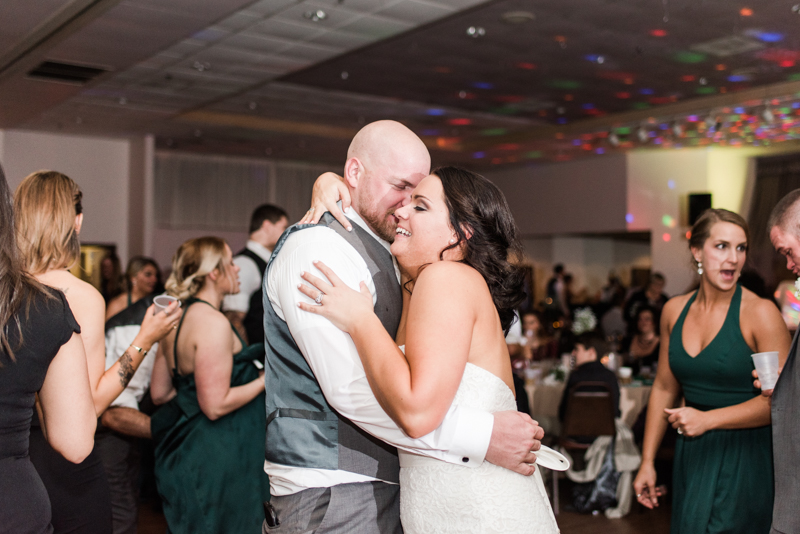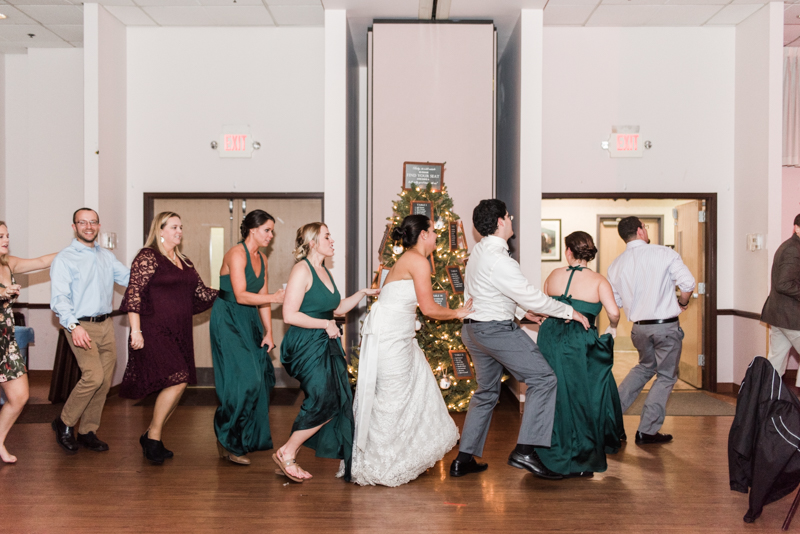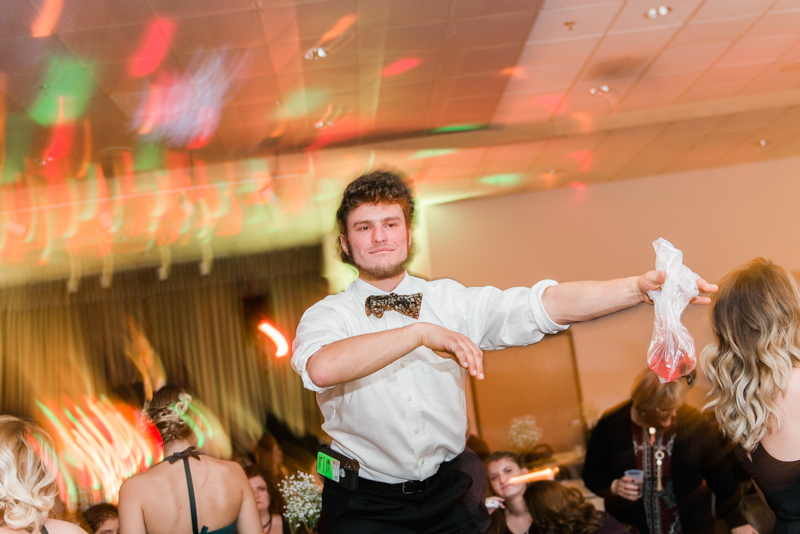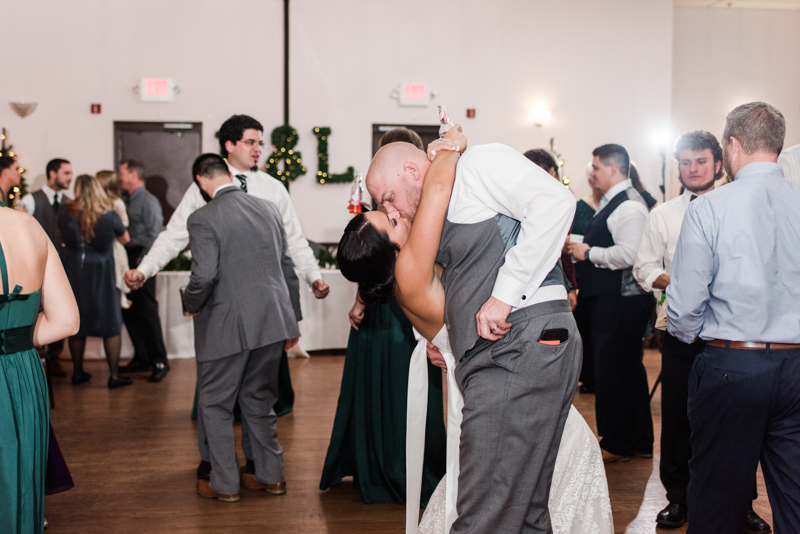 The awesome vendors that made this Catonsville wedding magical!
Ceremony Venue // St. Mark Church
Reception Venue // The American Legion Dewey Lowman Post 109
Videographer // Megan Rae Films
DJ // Billy Zee All Request DJ
---
---
---