Colorful and Warm Summer Engagement in Baltimore
Clara & Alec
Wandering around Sherwood Gardens and Federal Hill with Clara and Alec is absolutely something I want to fill every single day with. I am beyond excited to be sharing their summery Baltimore engagement session. Now, I know it's not quite summer yet, but it felt like it last week. The air was warm, the sun was bright, and the trees were the perfect shade of green. Last Tuesday we got a taste of what summer would look like, and besides being sweaty, it was pretty friggin' great! 
I've been eagerly awaiting getting together with Clara and Alec since January, when we first started chatting. Moreso, I've been absolutely ecstatic over their engagement session since March. You see, we initially were going to meet up later in the summer, before these two-headed off to Missouri for Alec's chiropractic schooling. BUT, when Clara received her dream job in Missouri with a start date of June 4th, they had to move up their engagement session date. Totally sending my hyper levels into outer space. 
These two are so much fun, and the sweetest. I swear, we have the greatest couples. Not only are these two ridiculously in love, but they are basically models. For awhile now, we've been trying to combine minimal posing with goofy prompts to bring out real emotions. It's been difficult for me - as a total introvert - to really feel comfortable giving those ridiculous, silly instructions. However, with Clara and Alec, I immediately felt like we were hanging out with two friends. They added their own glorious spin to every part of Baltimore we explored. I was so insanely happy, I legit was about spin in circles and sing (think Julie Andrews in The Sound of Music).
I'm so excited for these two and what the future holds for them. They are an absolute dream couple and we cannot wait to see them again next August when they married at Liriodendron Mansion. Having to wait an entire year and two months is going to feel like SUCH a long time. We hope these two are settling in nicely to life in Missouri and will fill their new apartment with all of their engagement cuteness! <3 
Enjoy their Baltimore engagement session!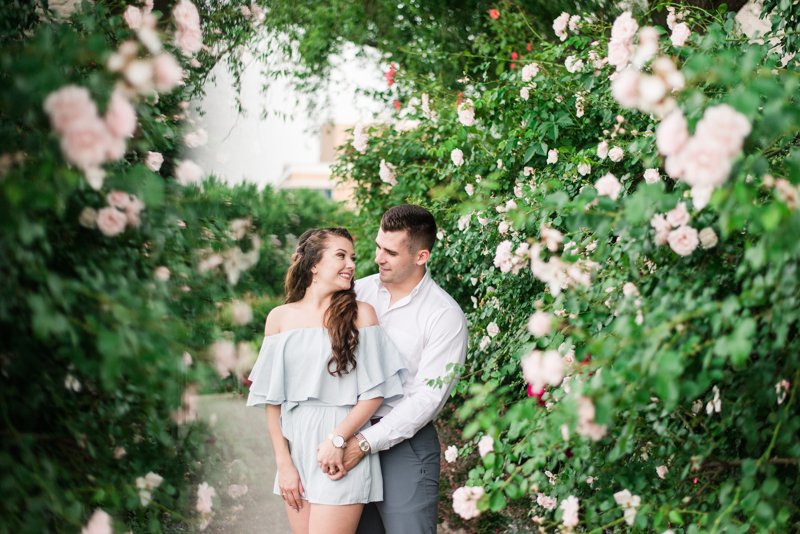 ---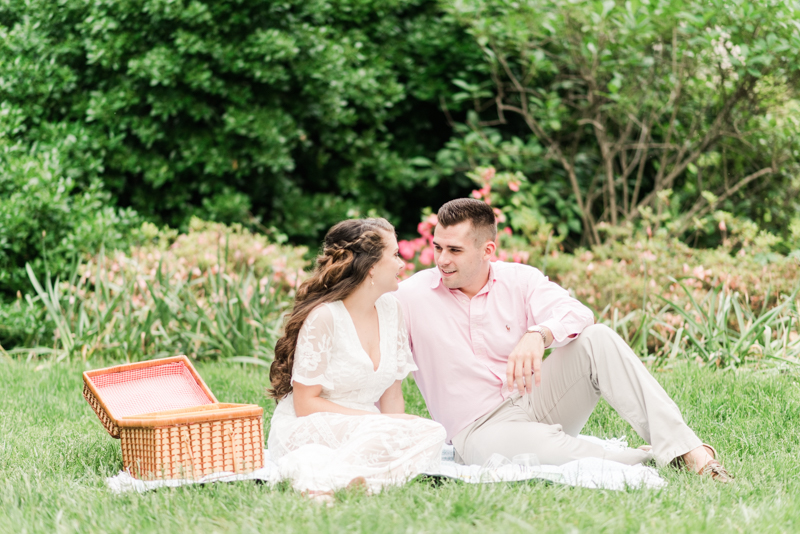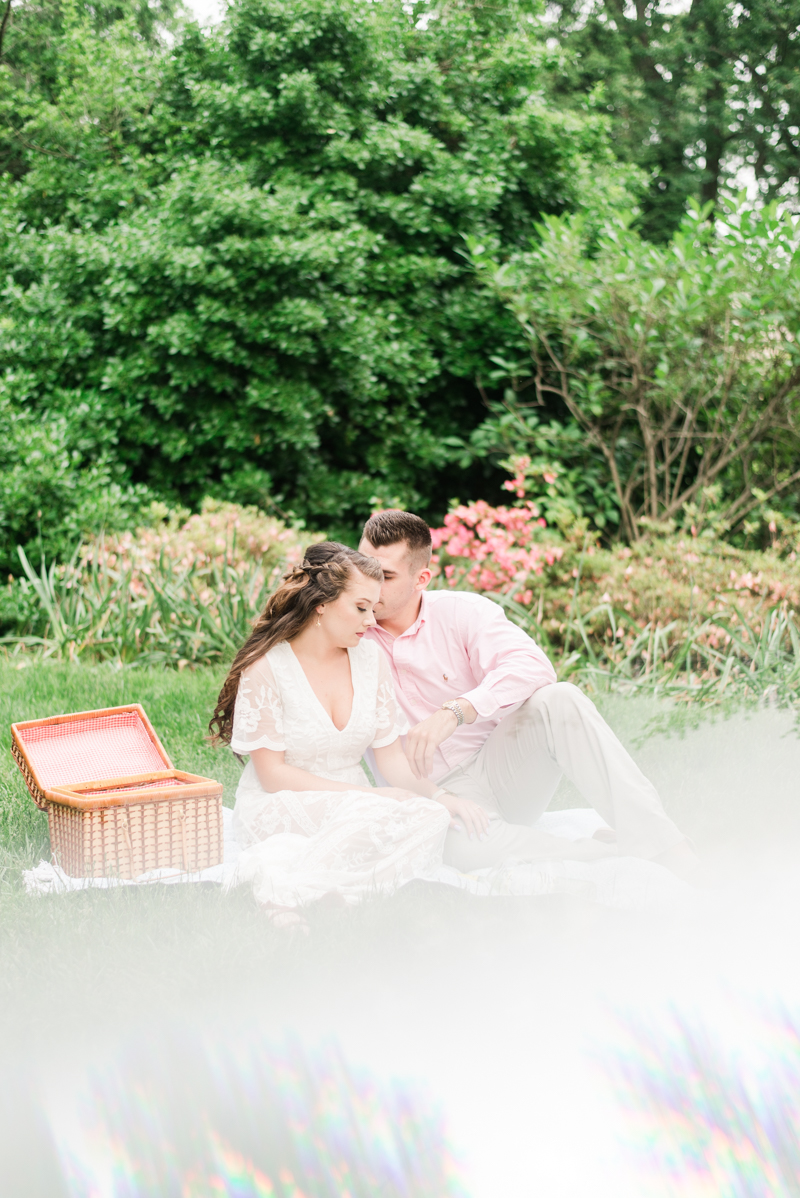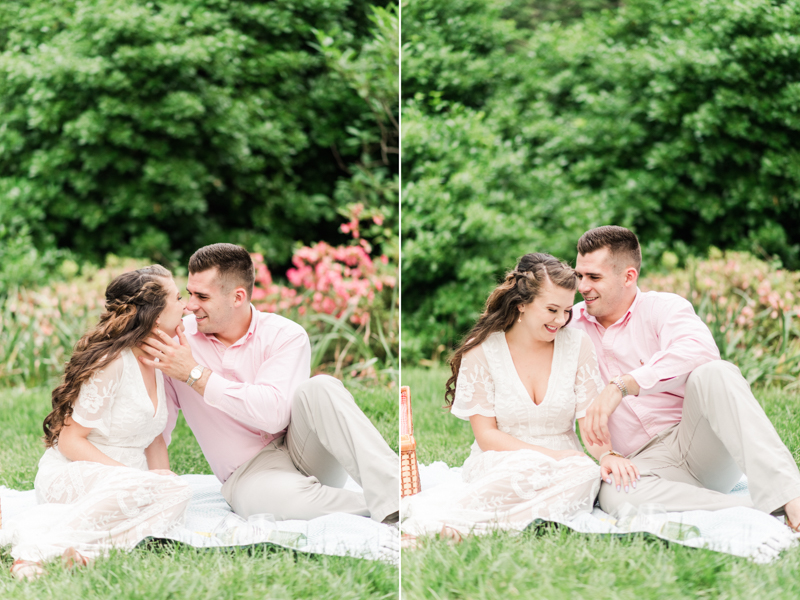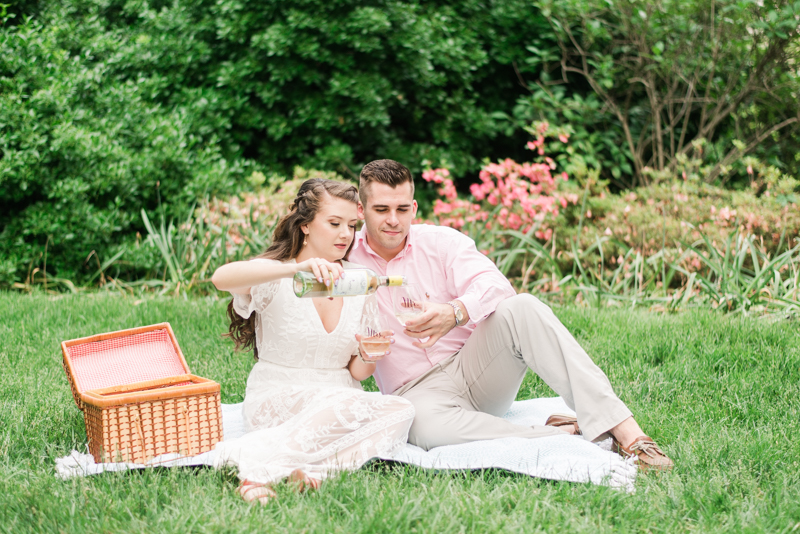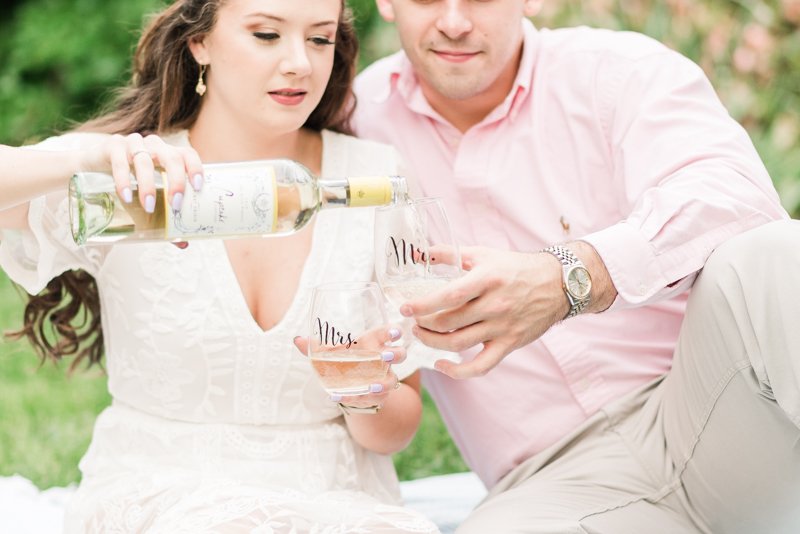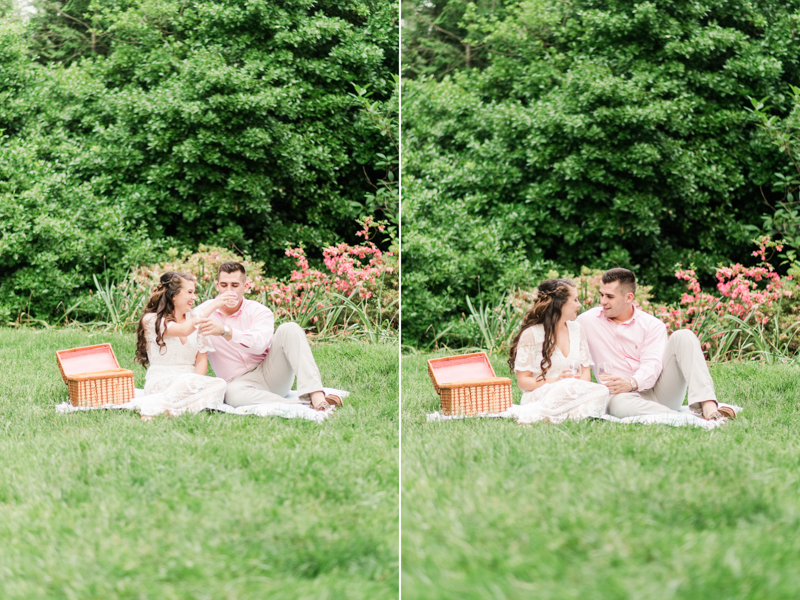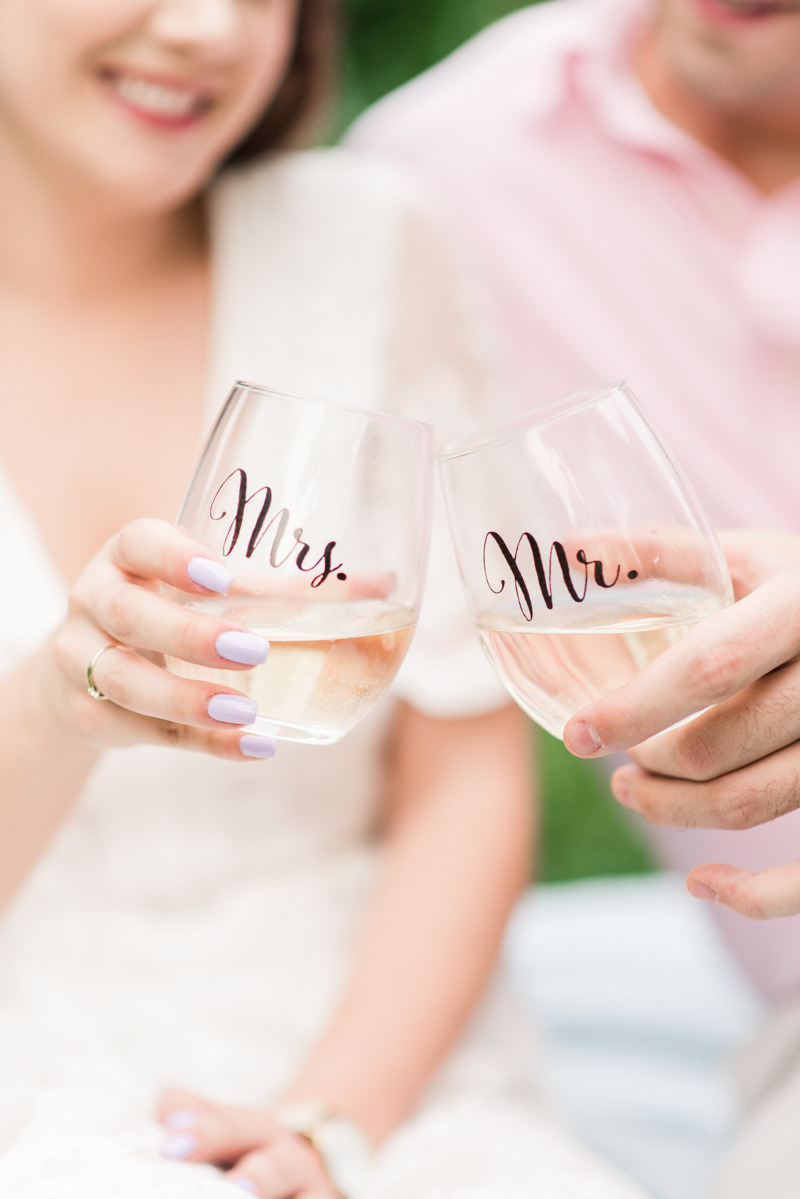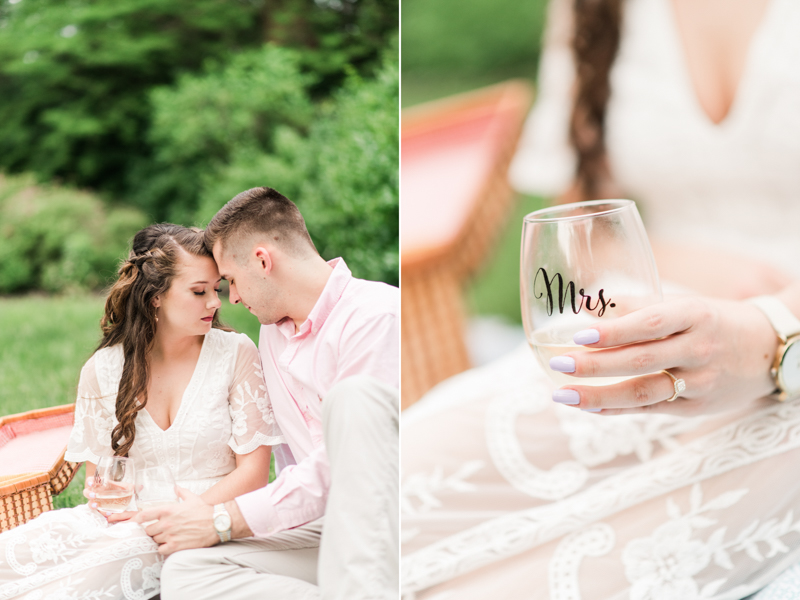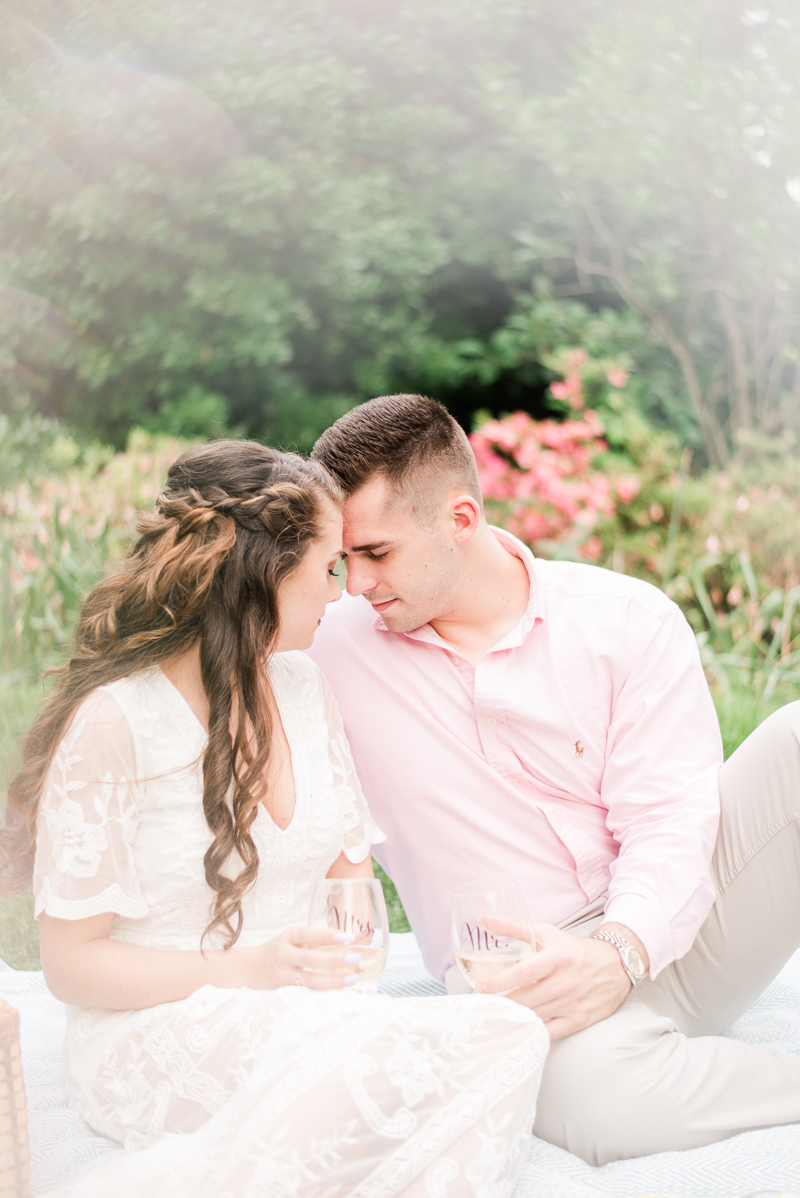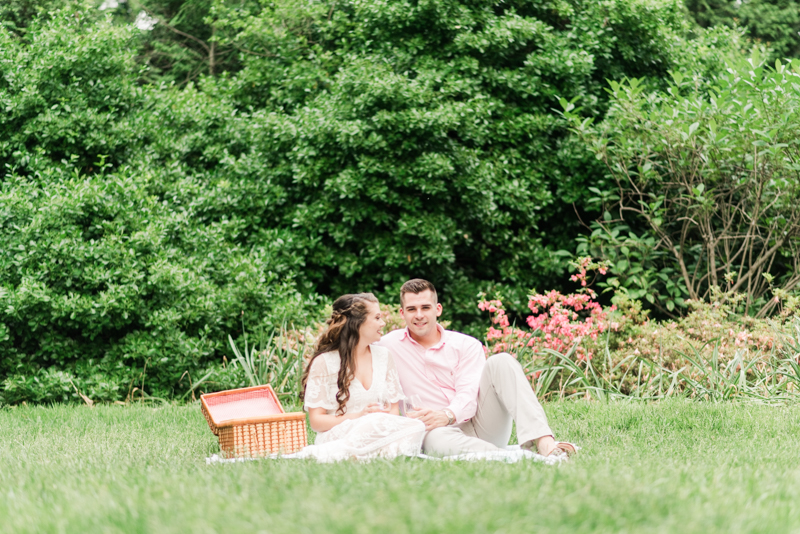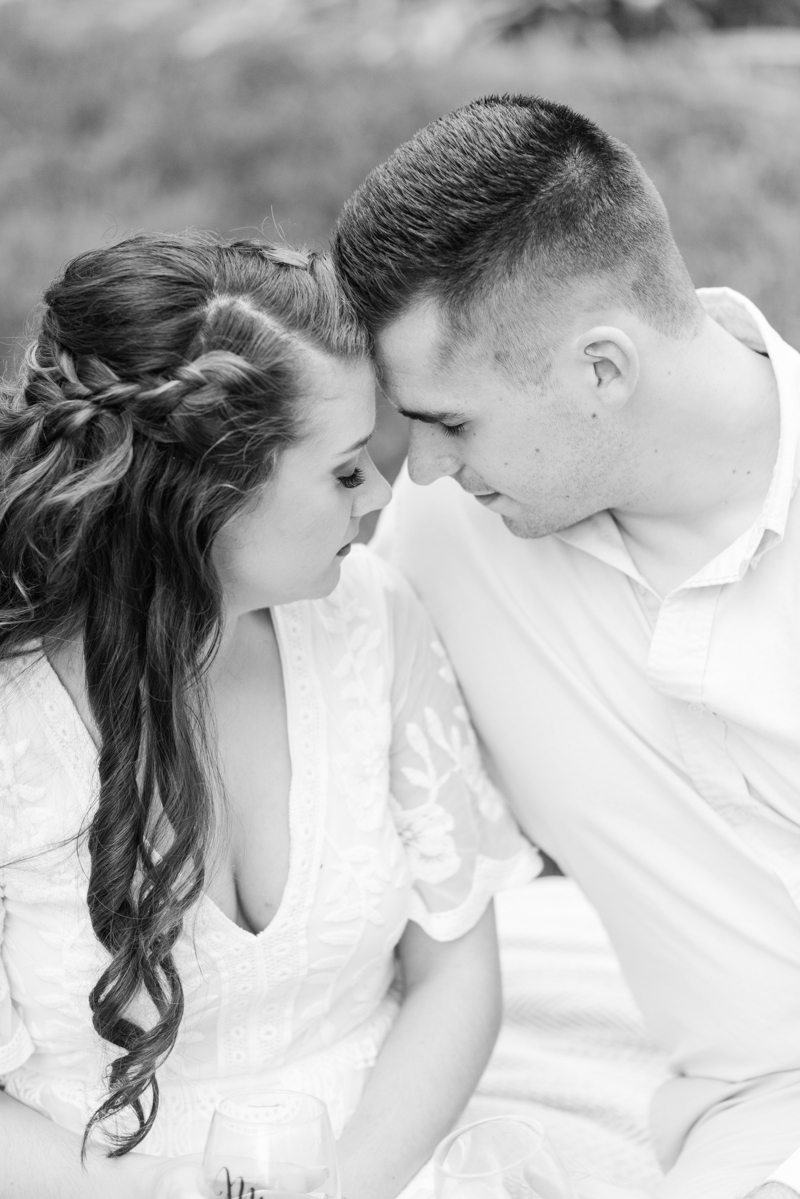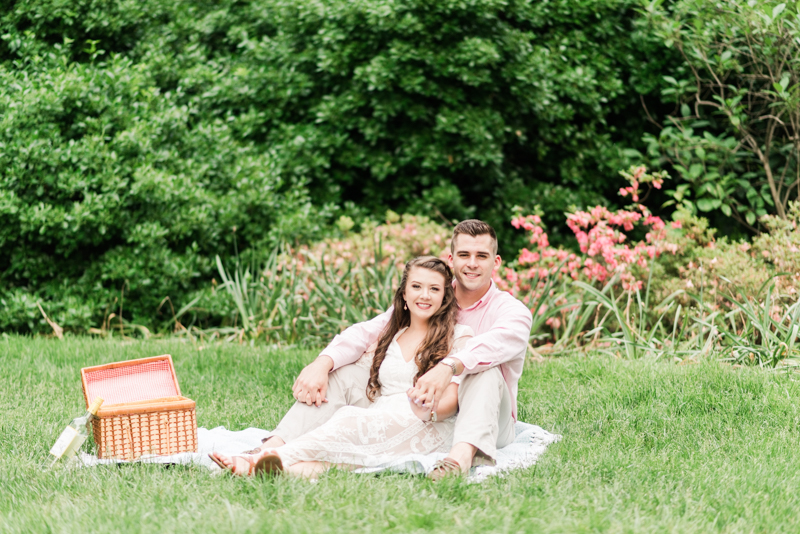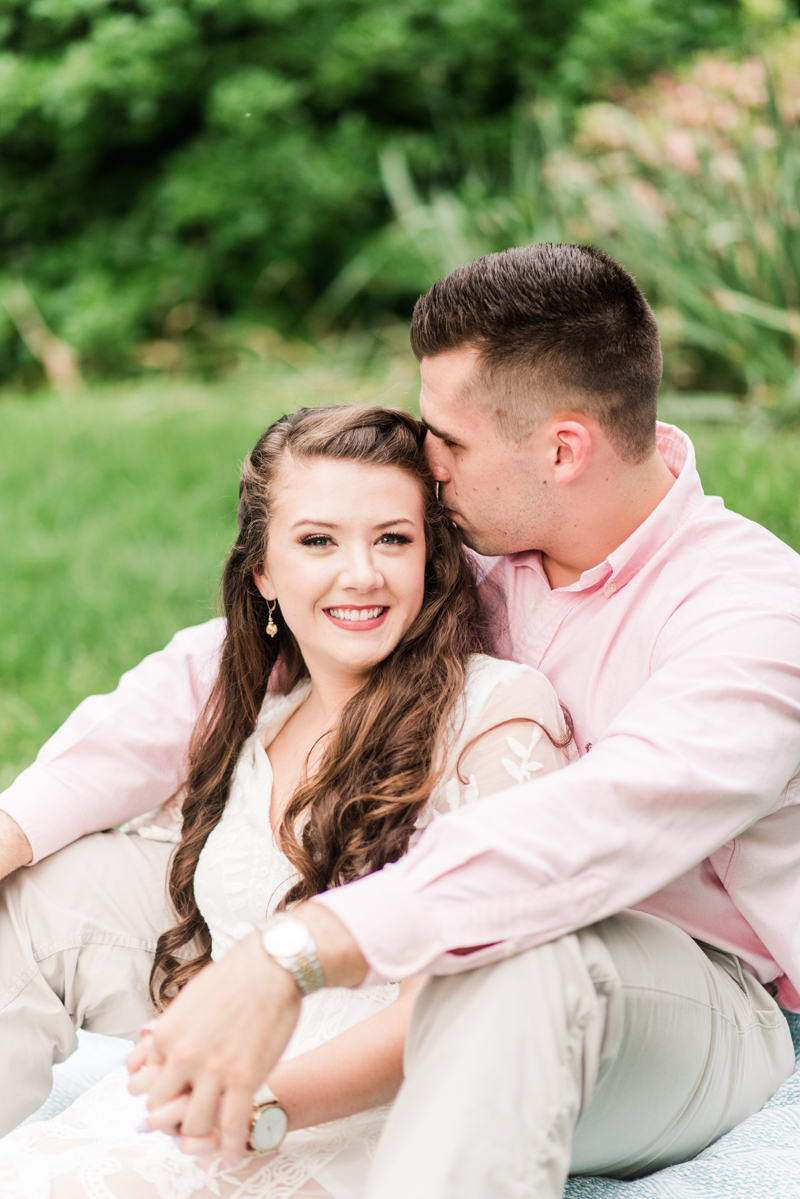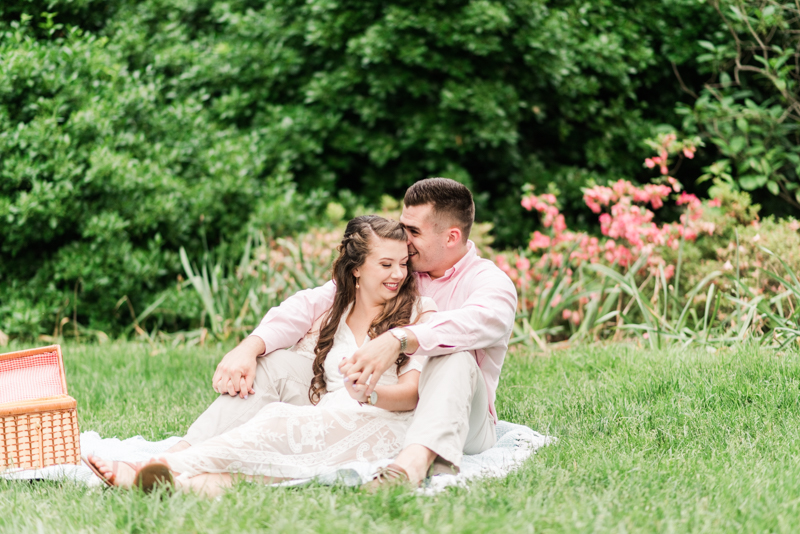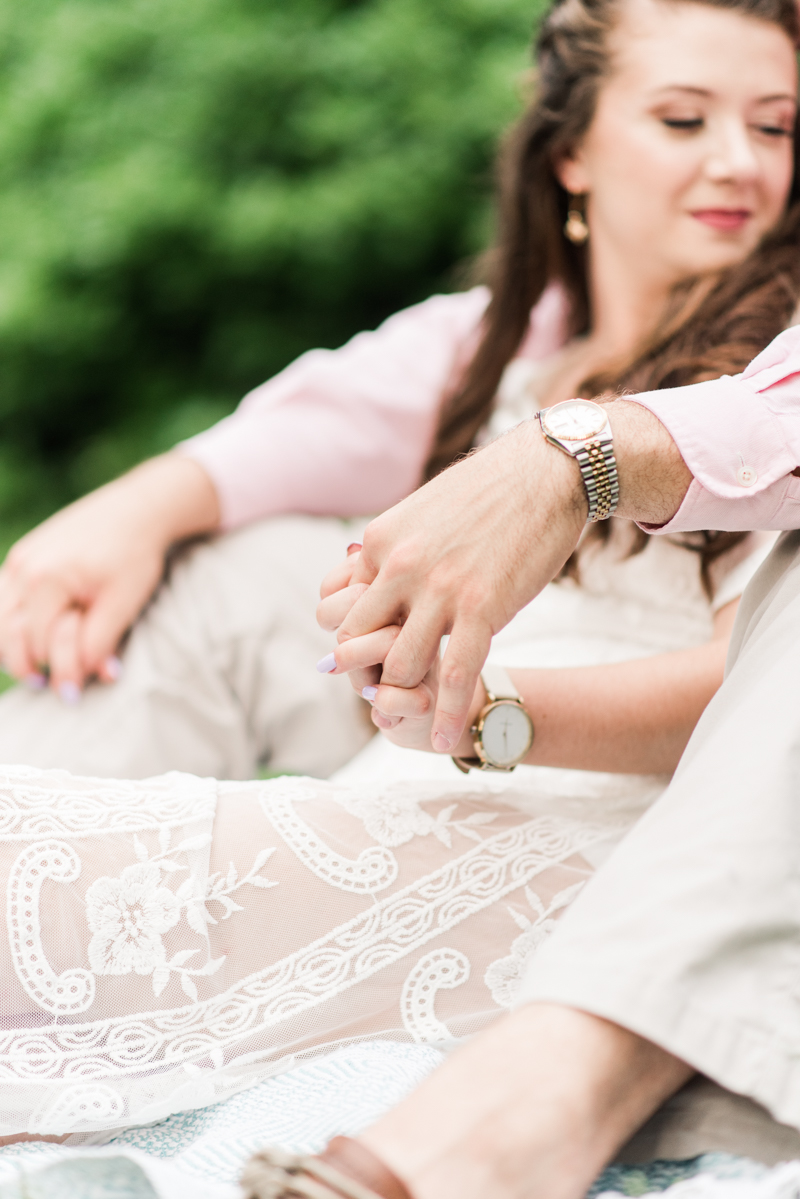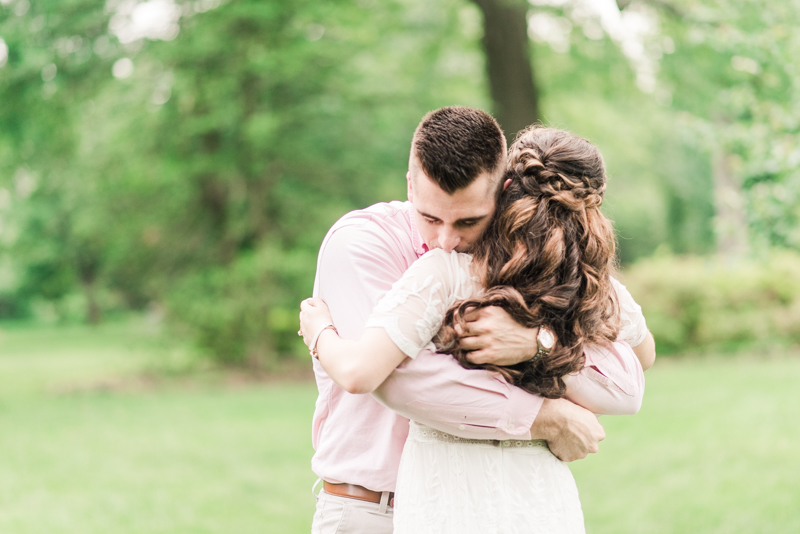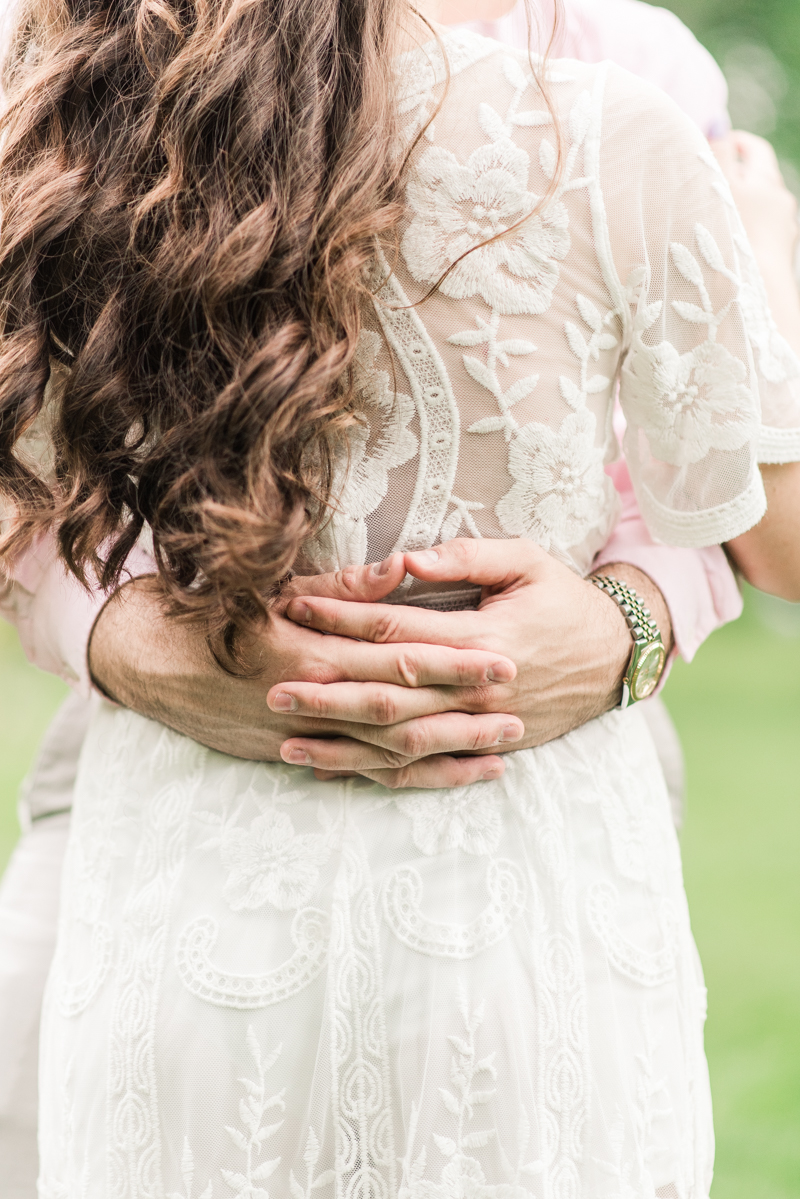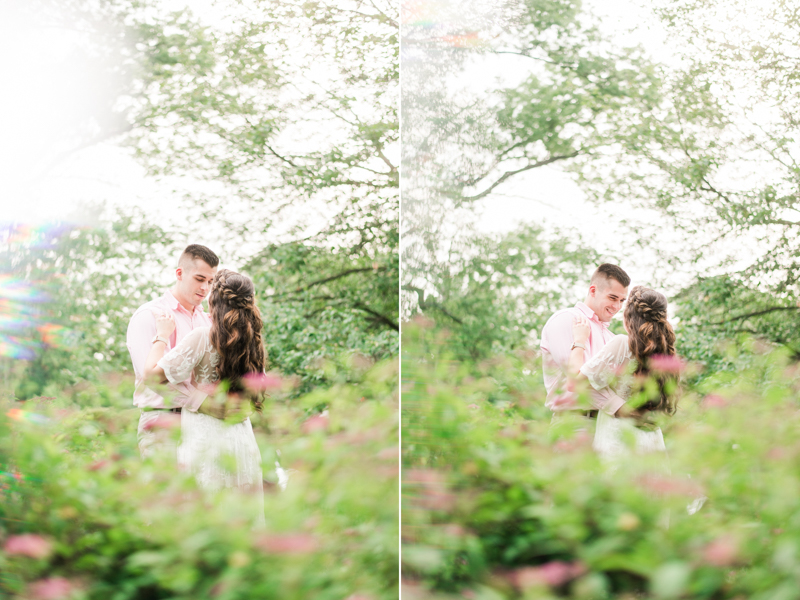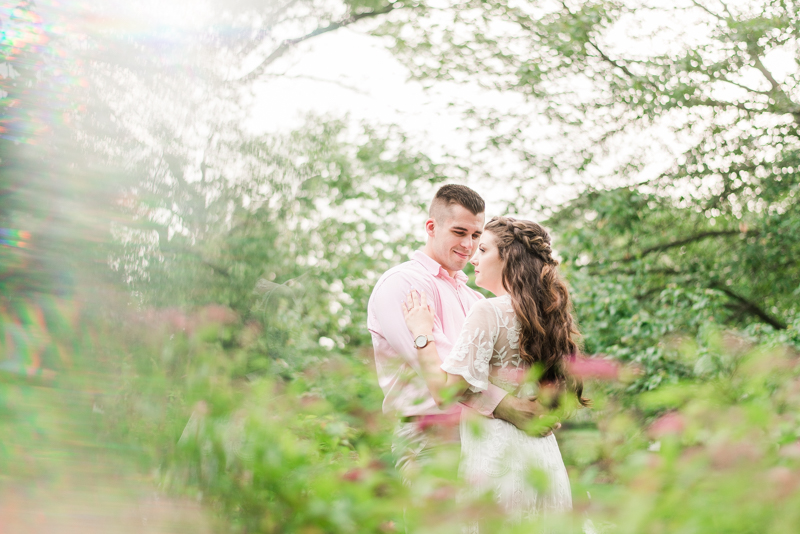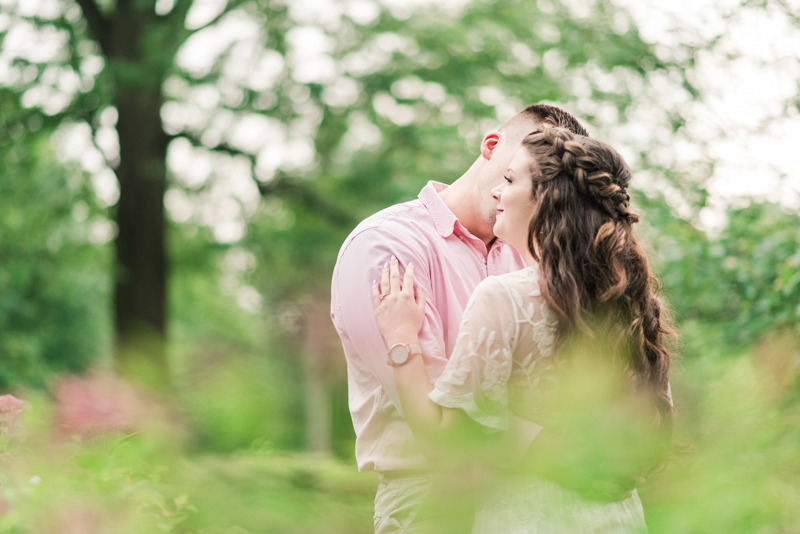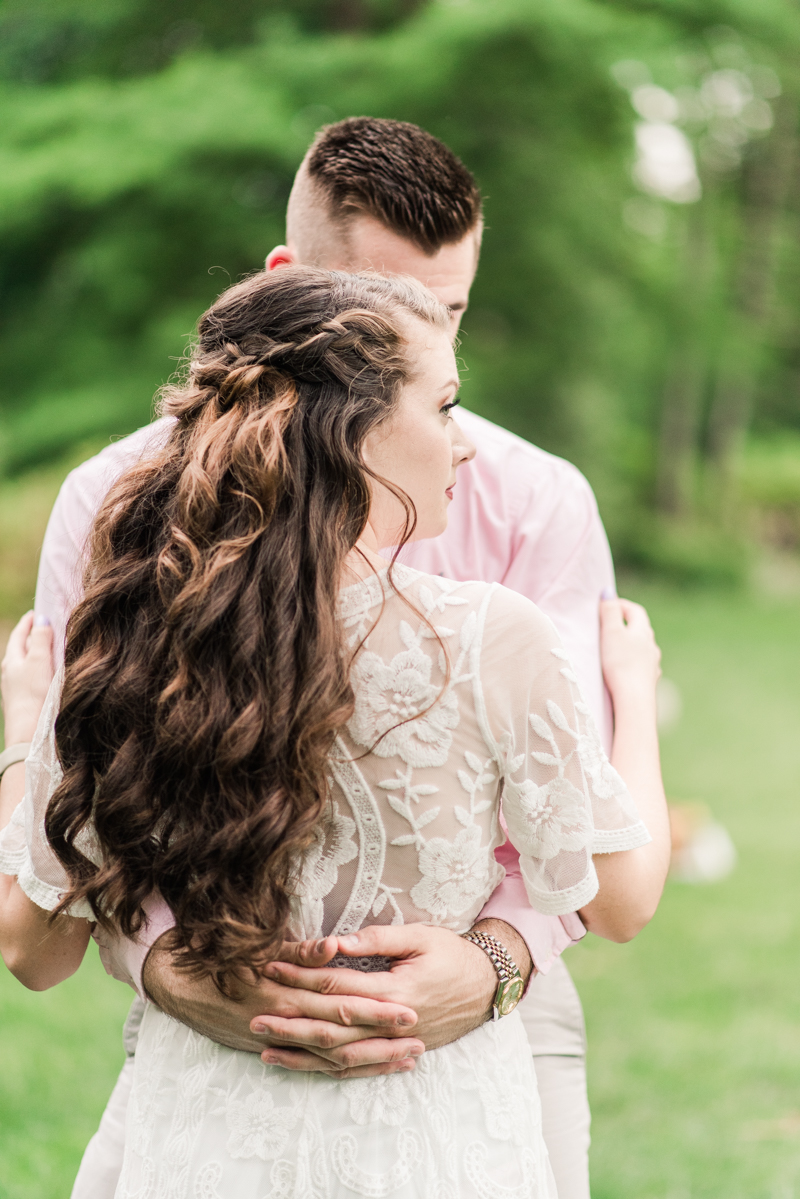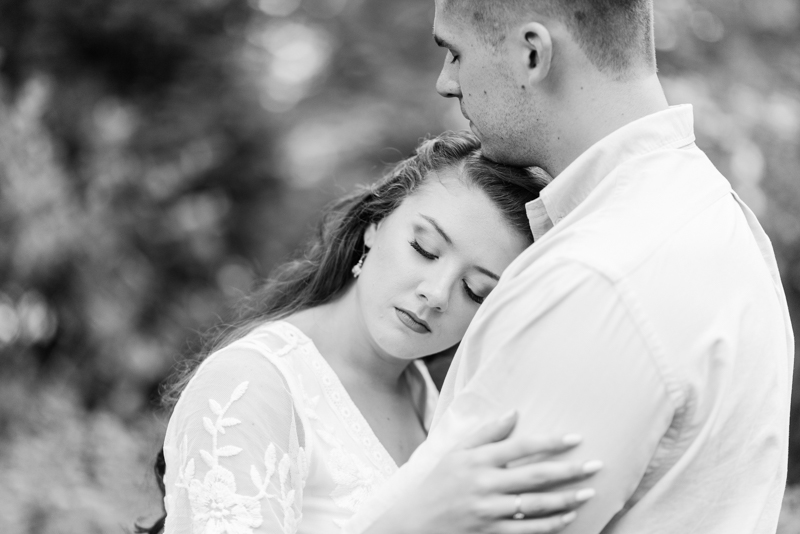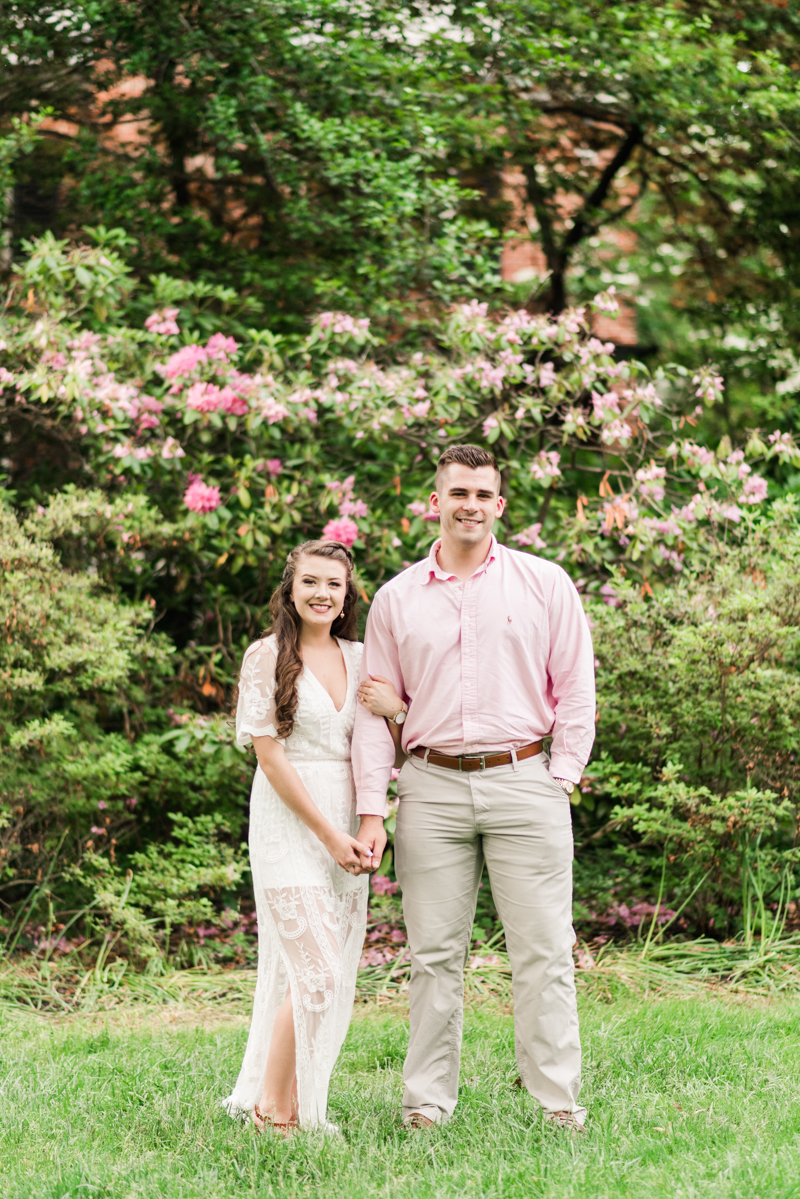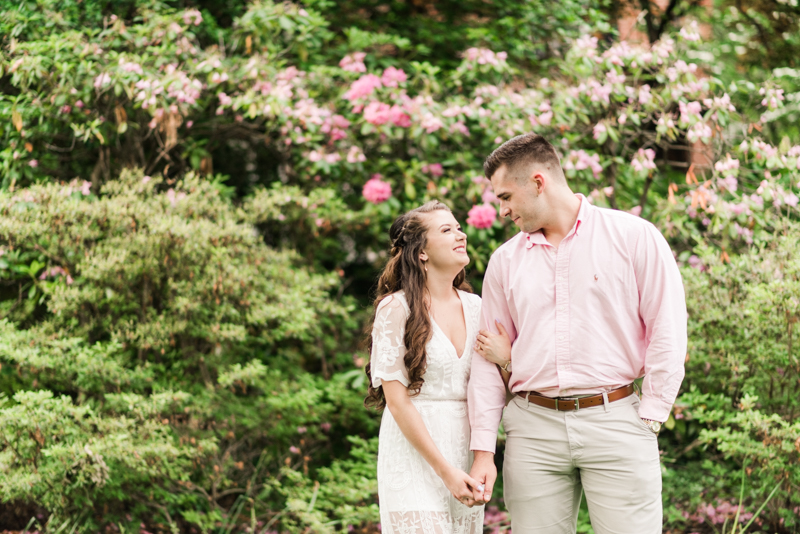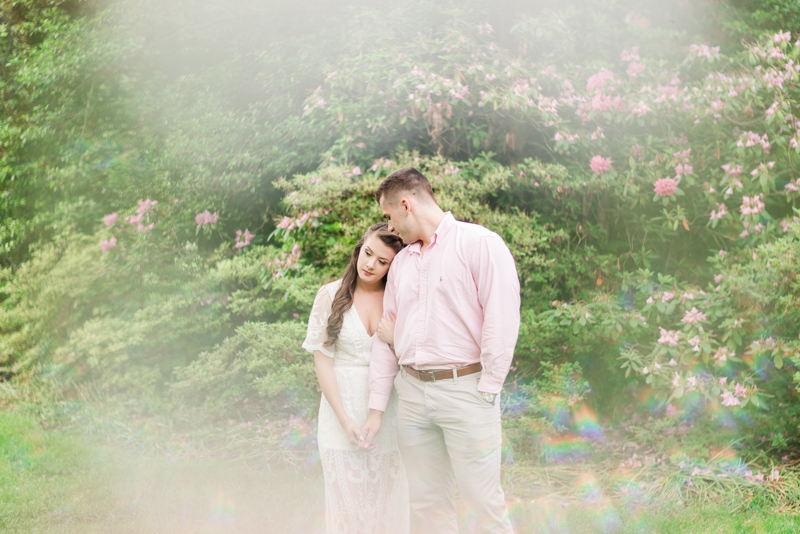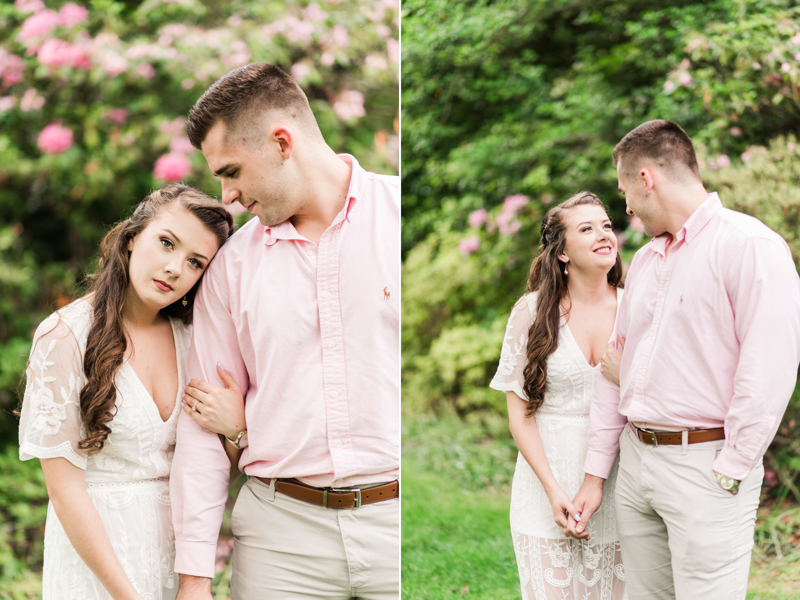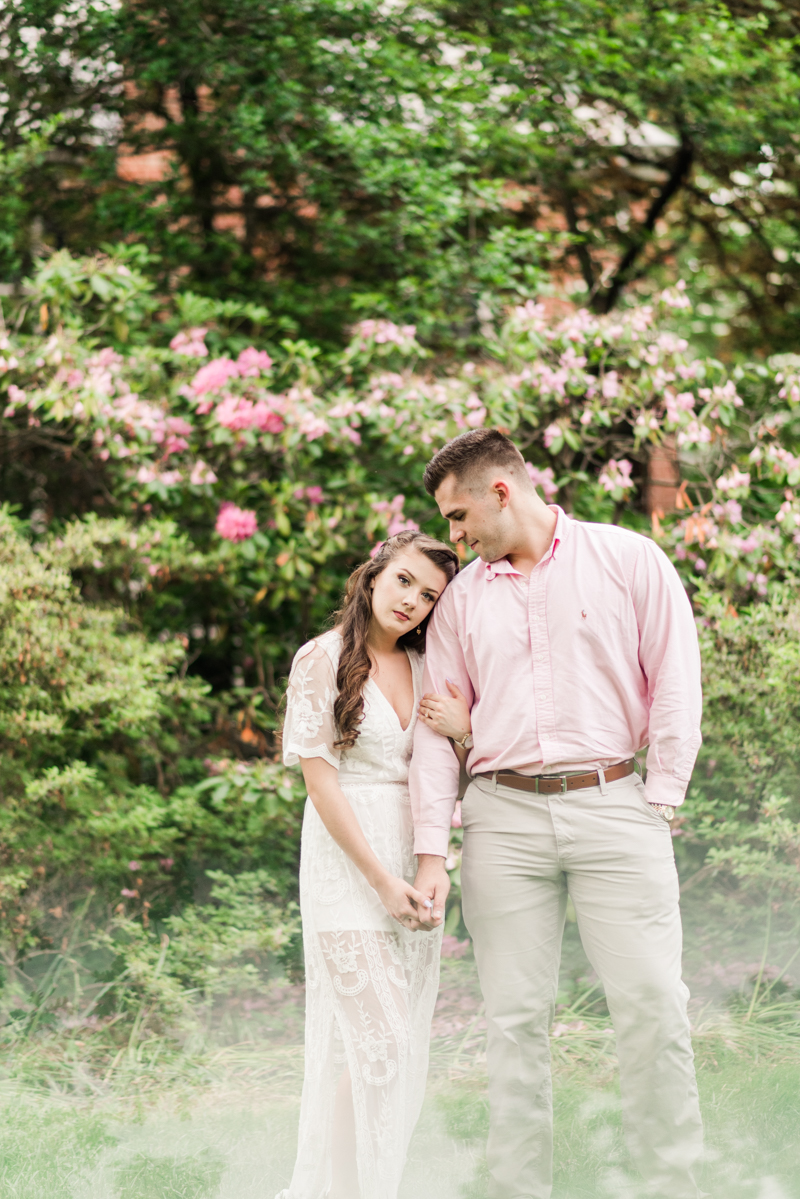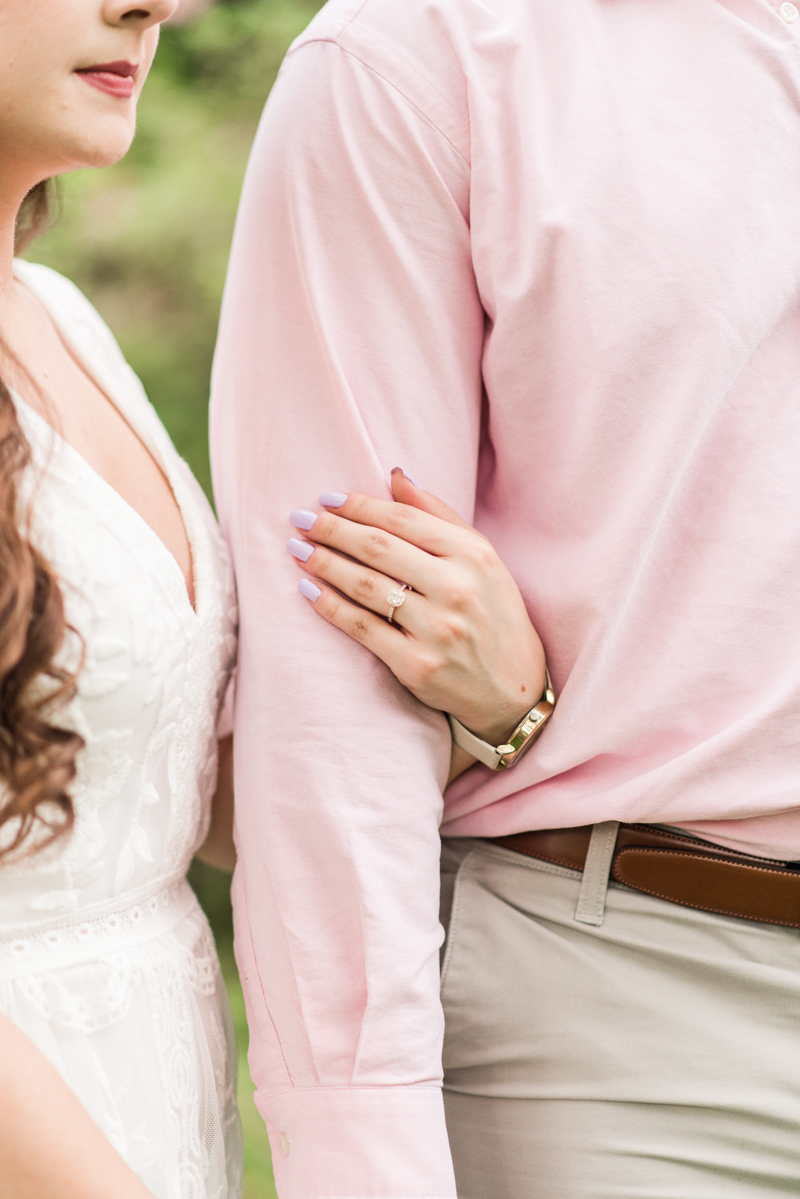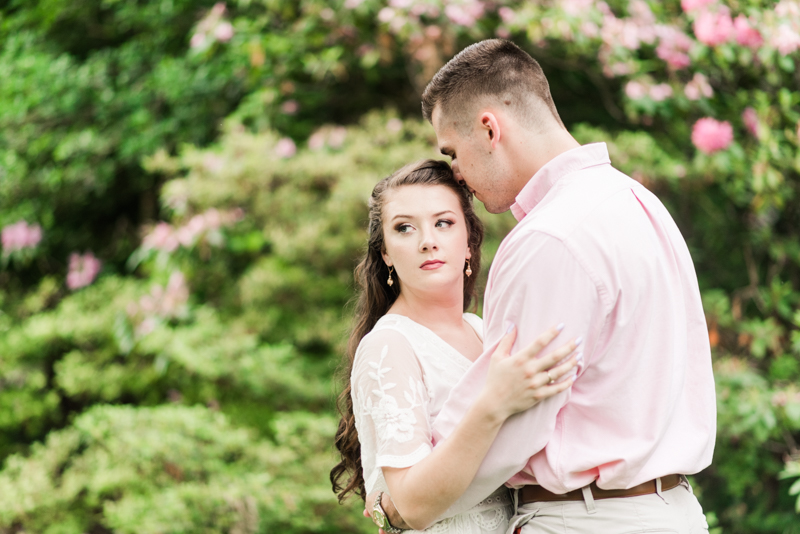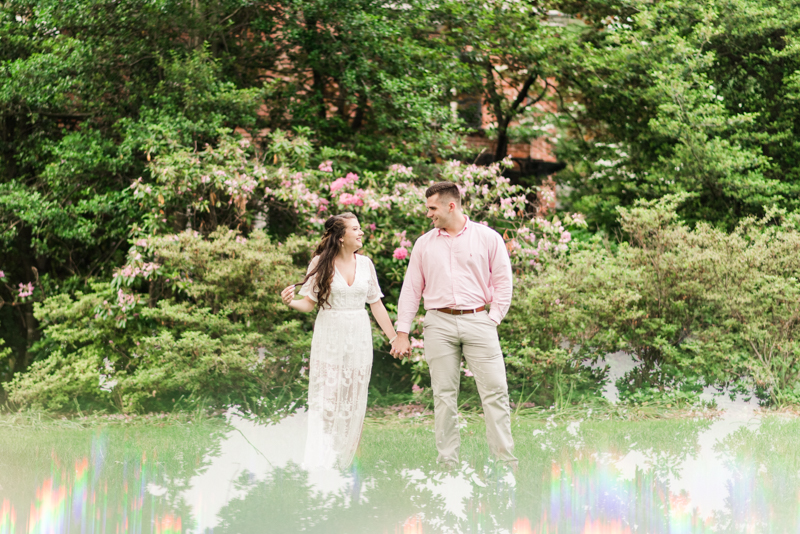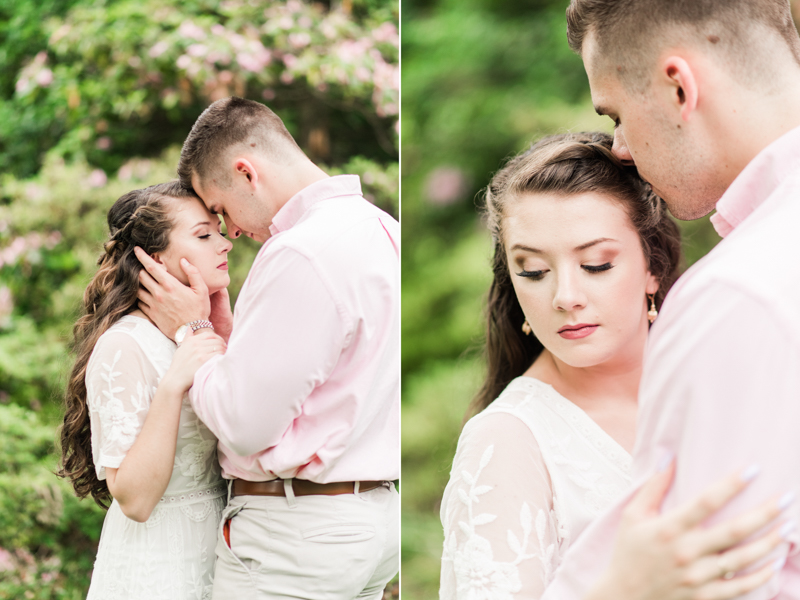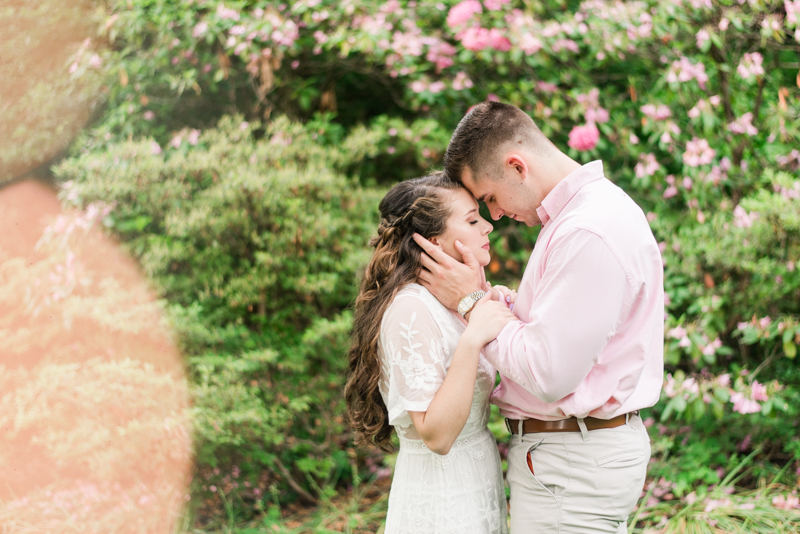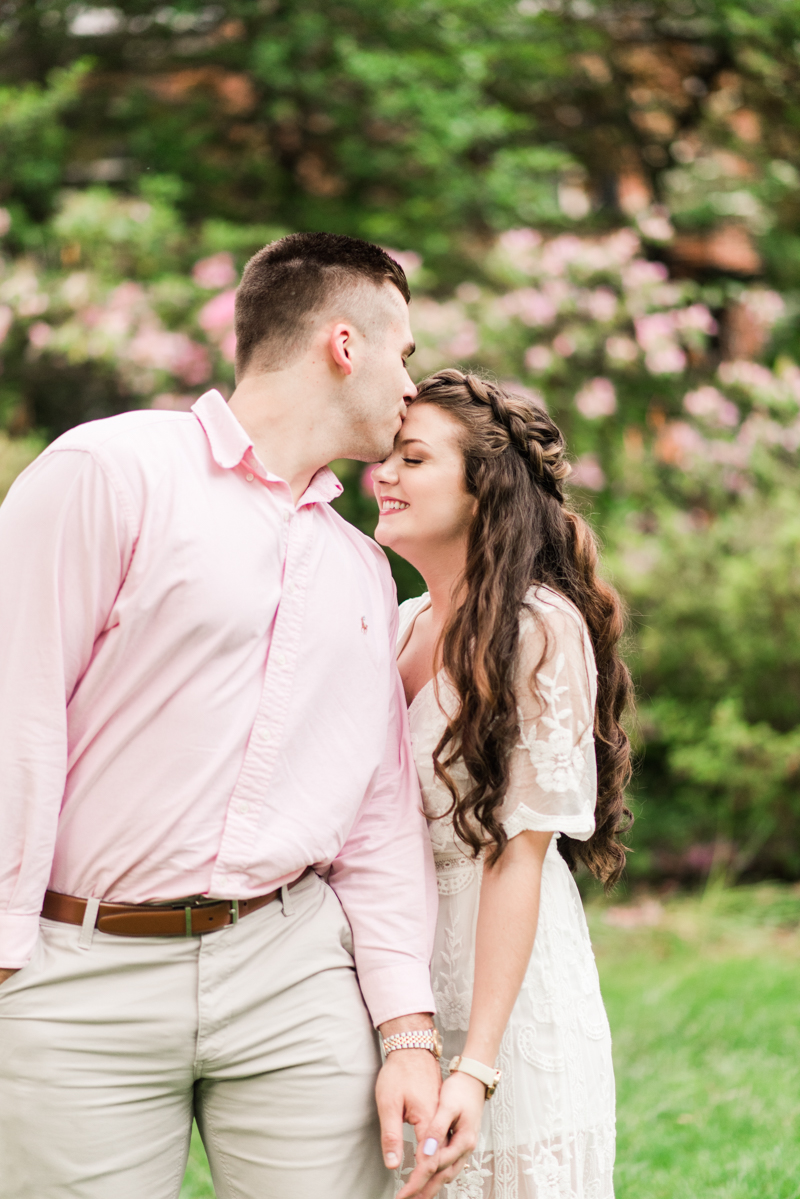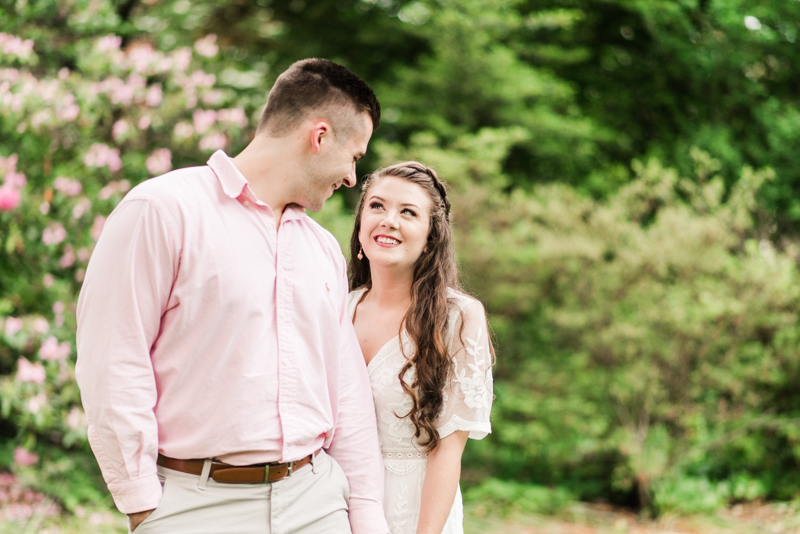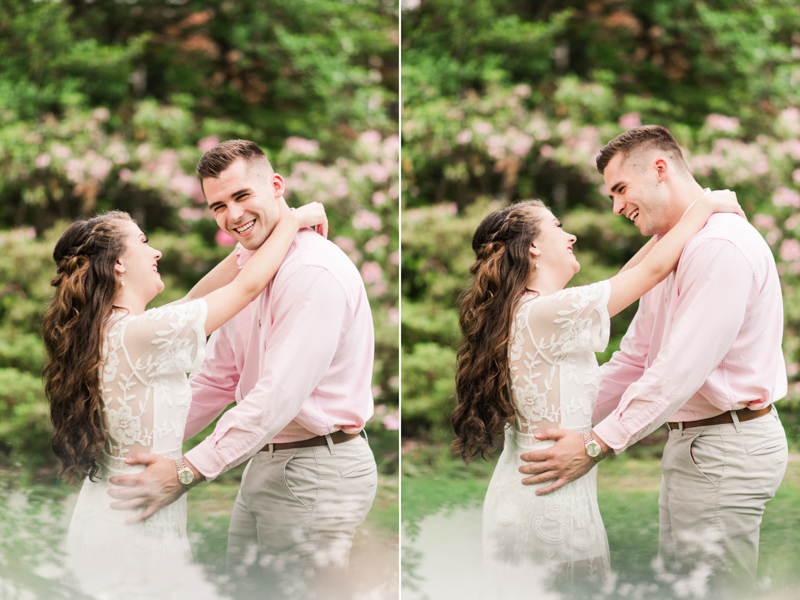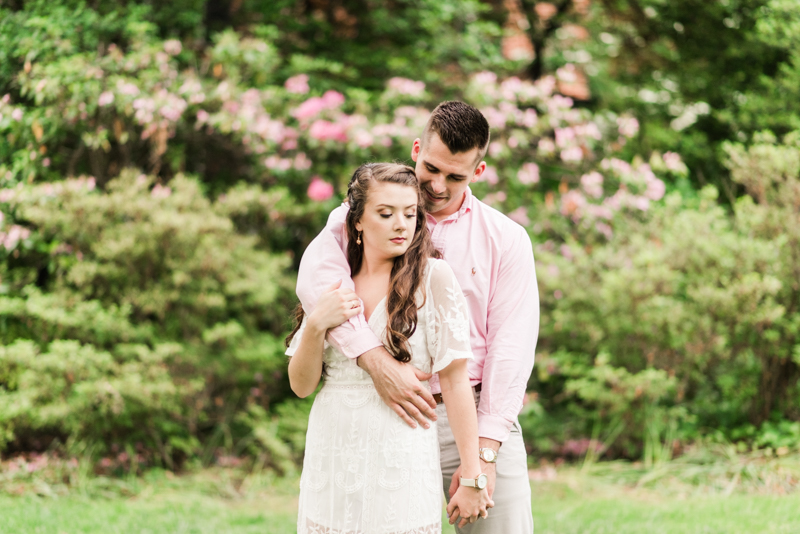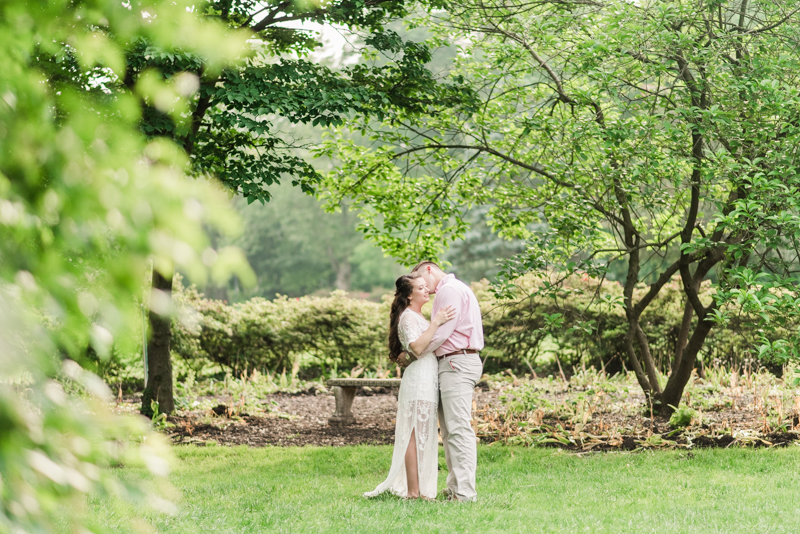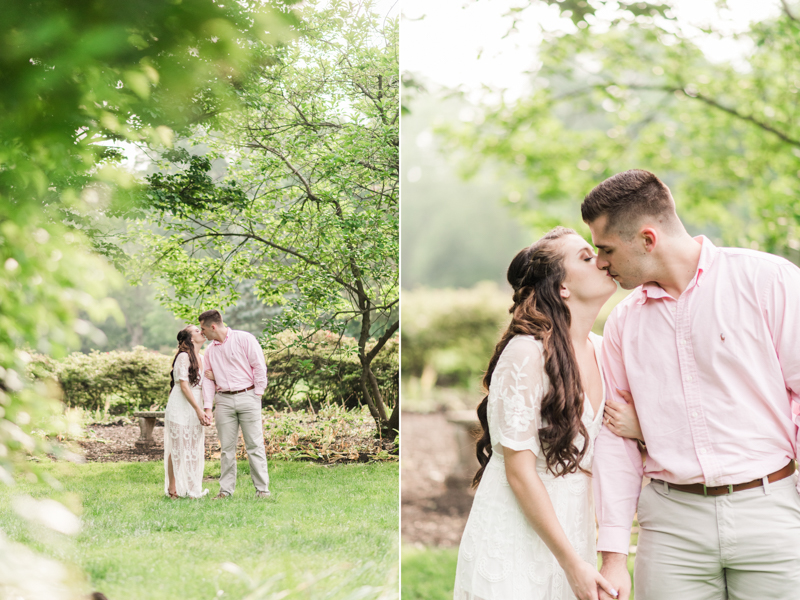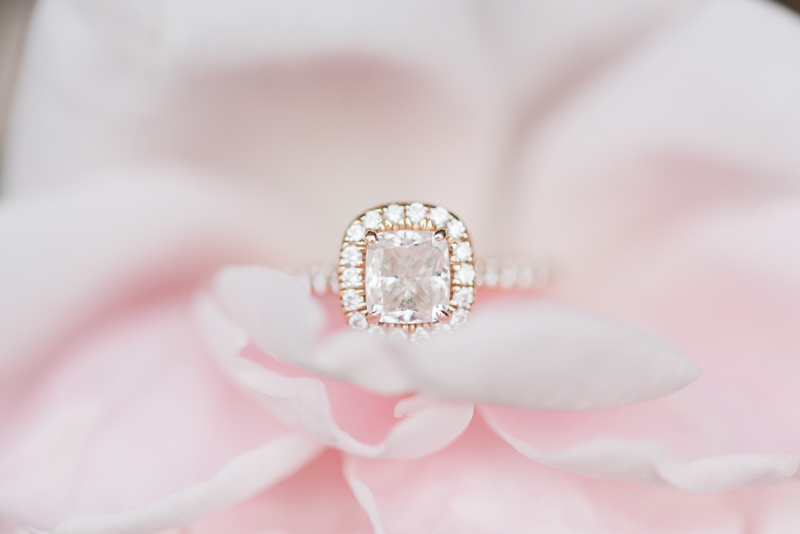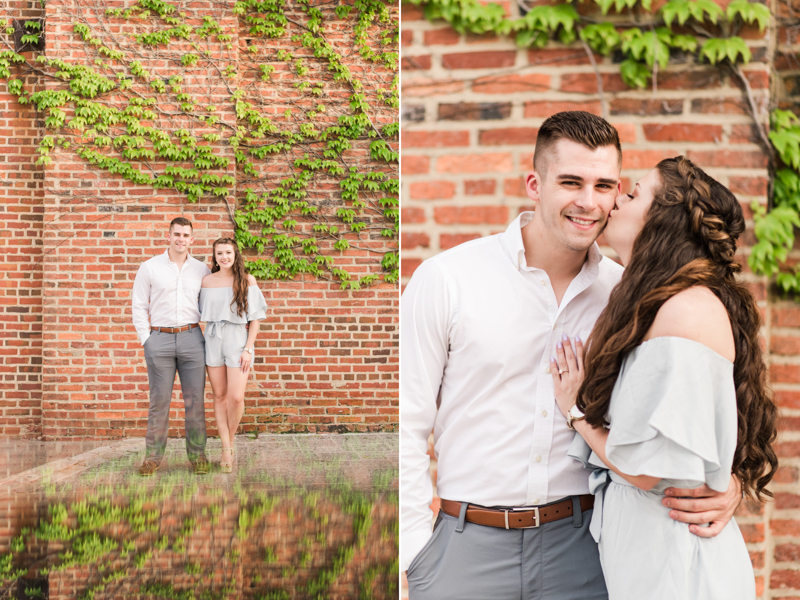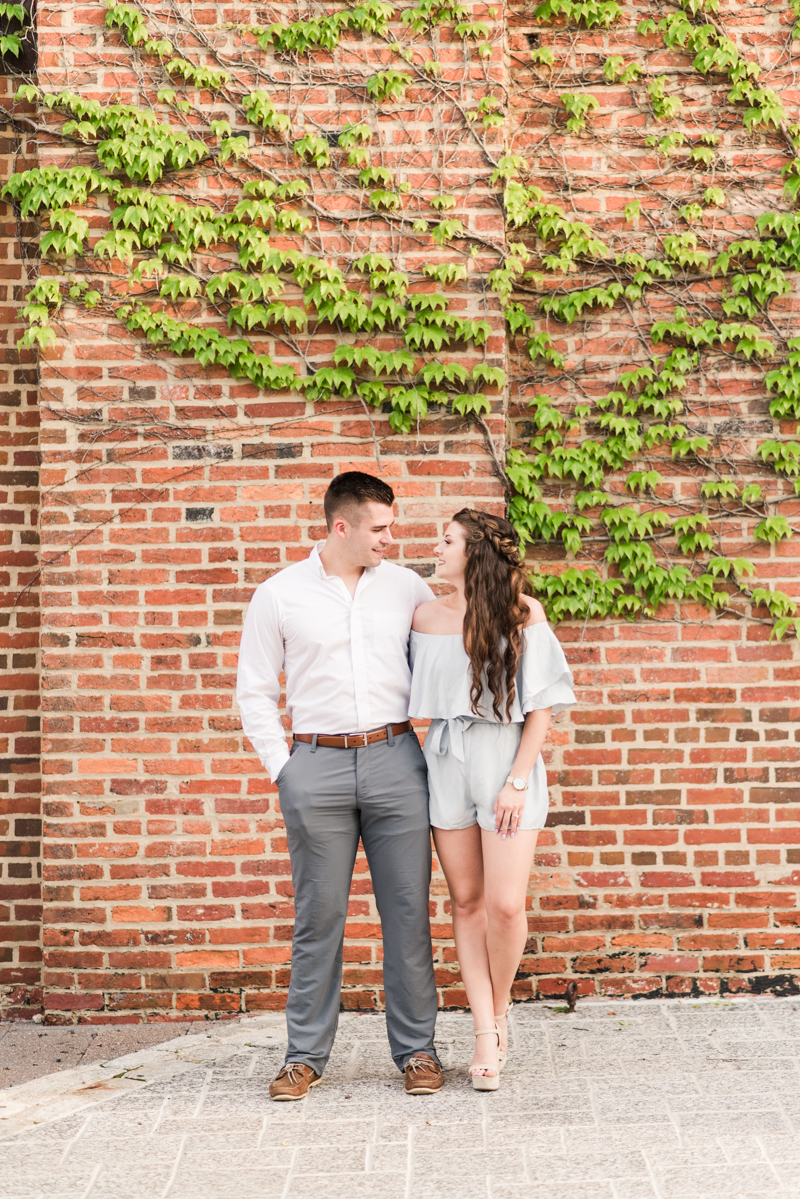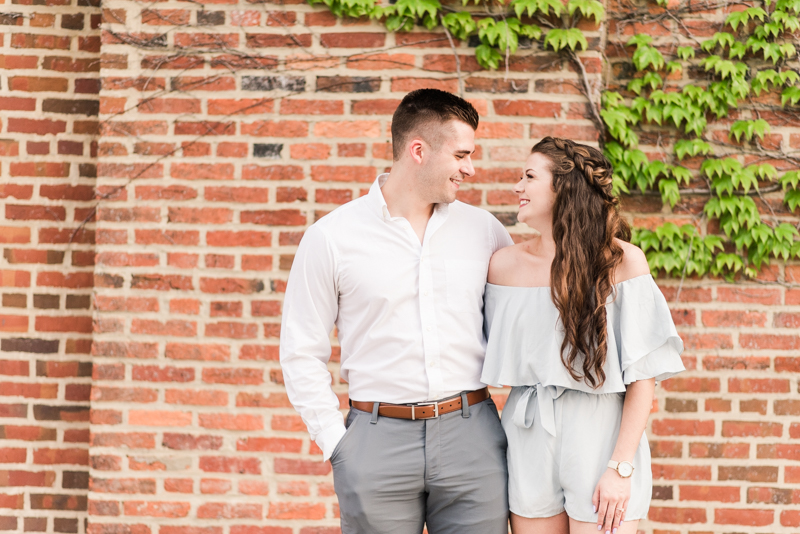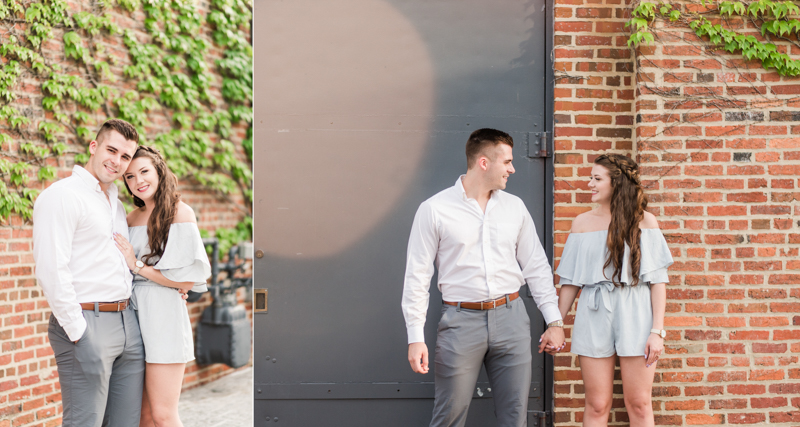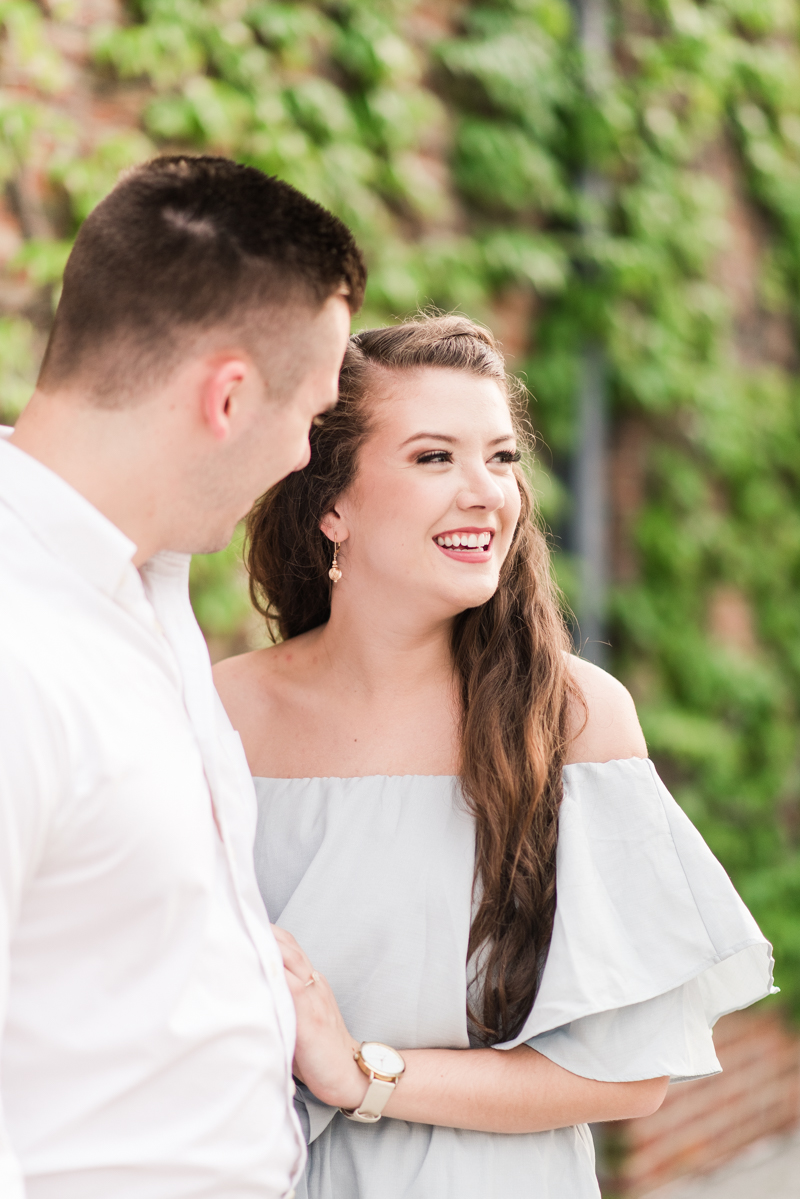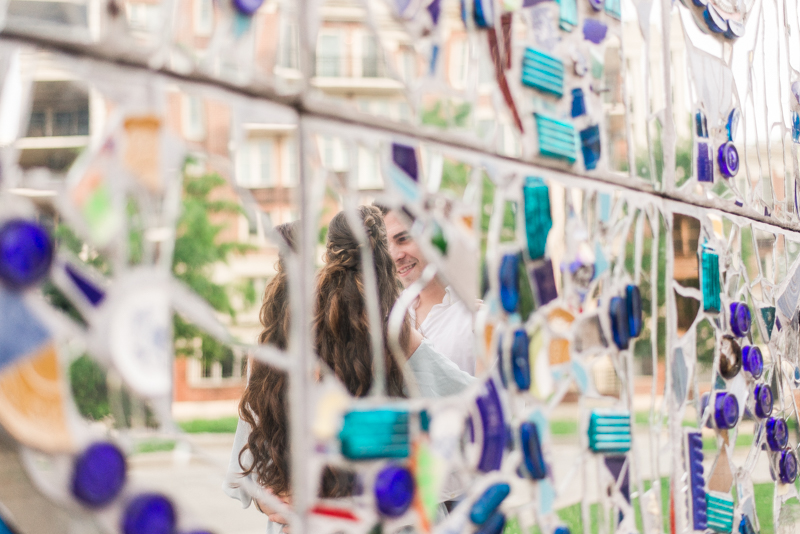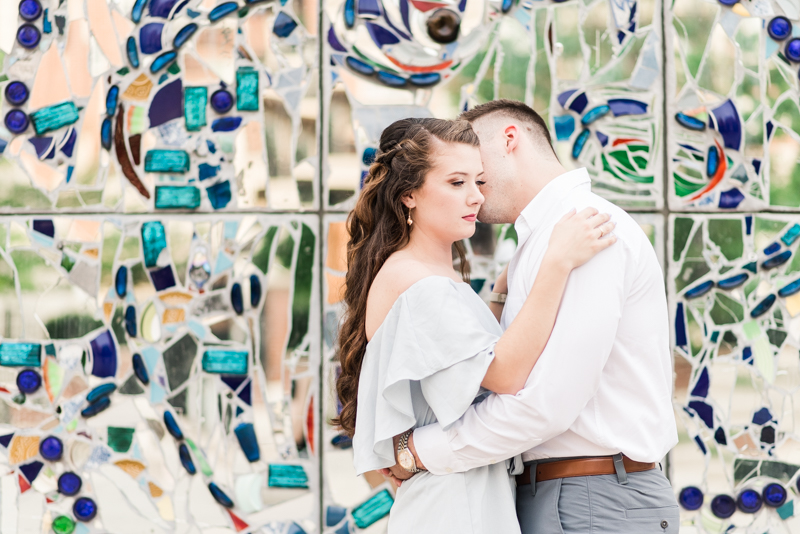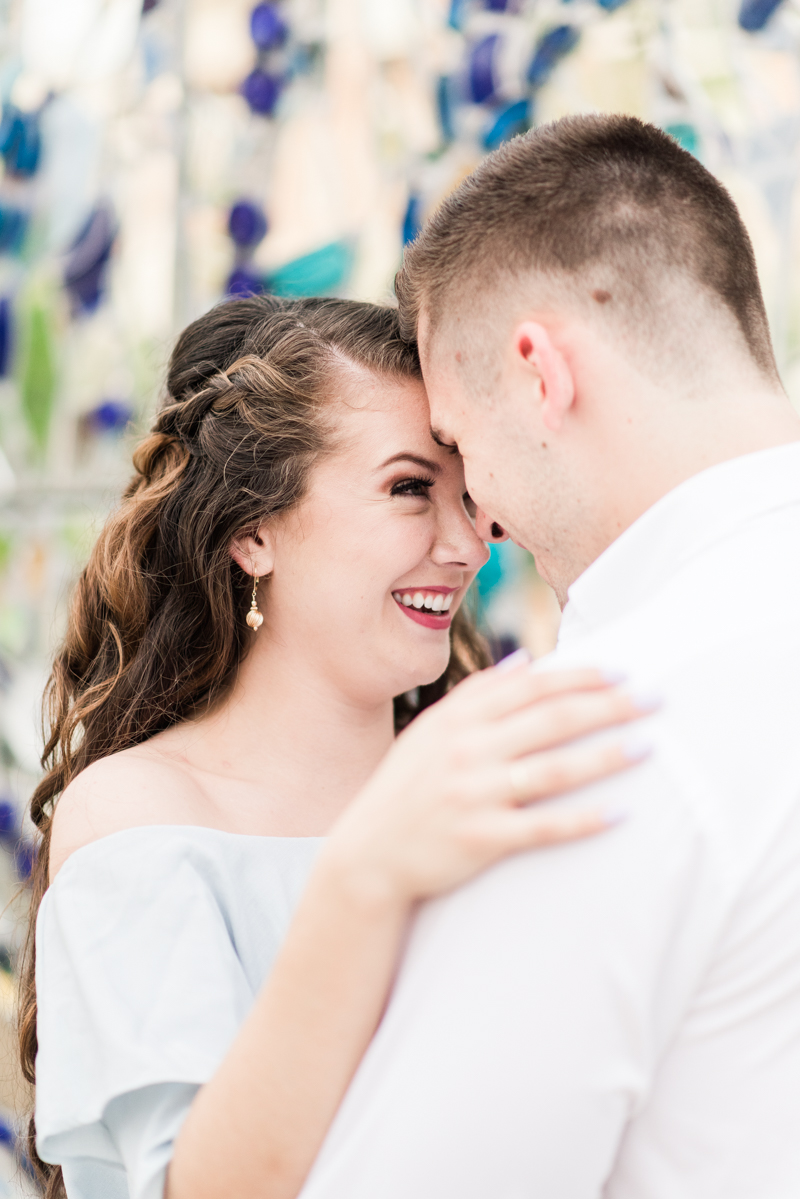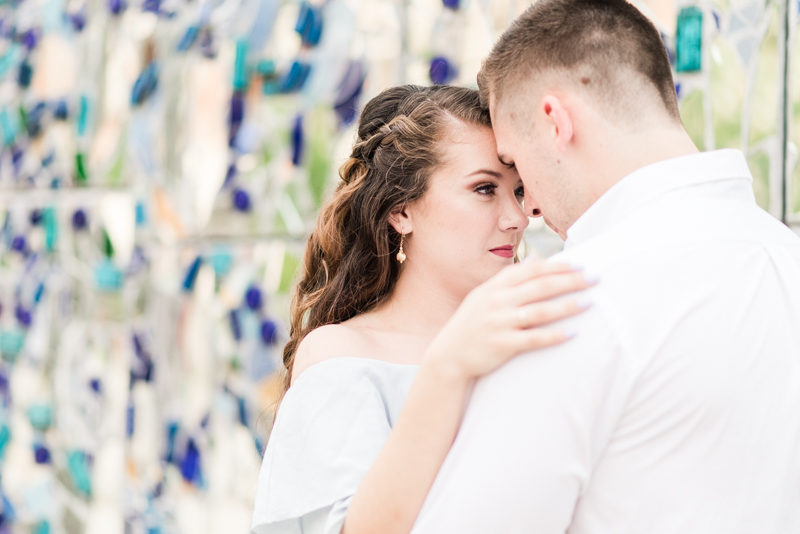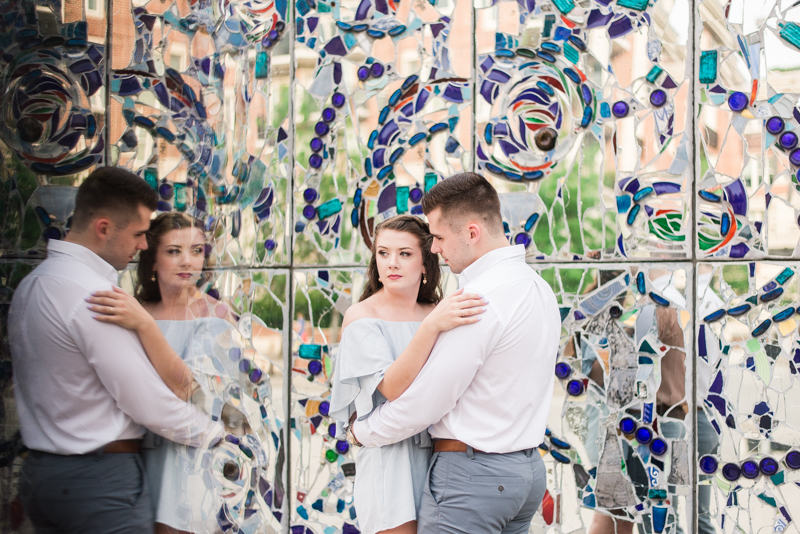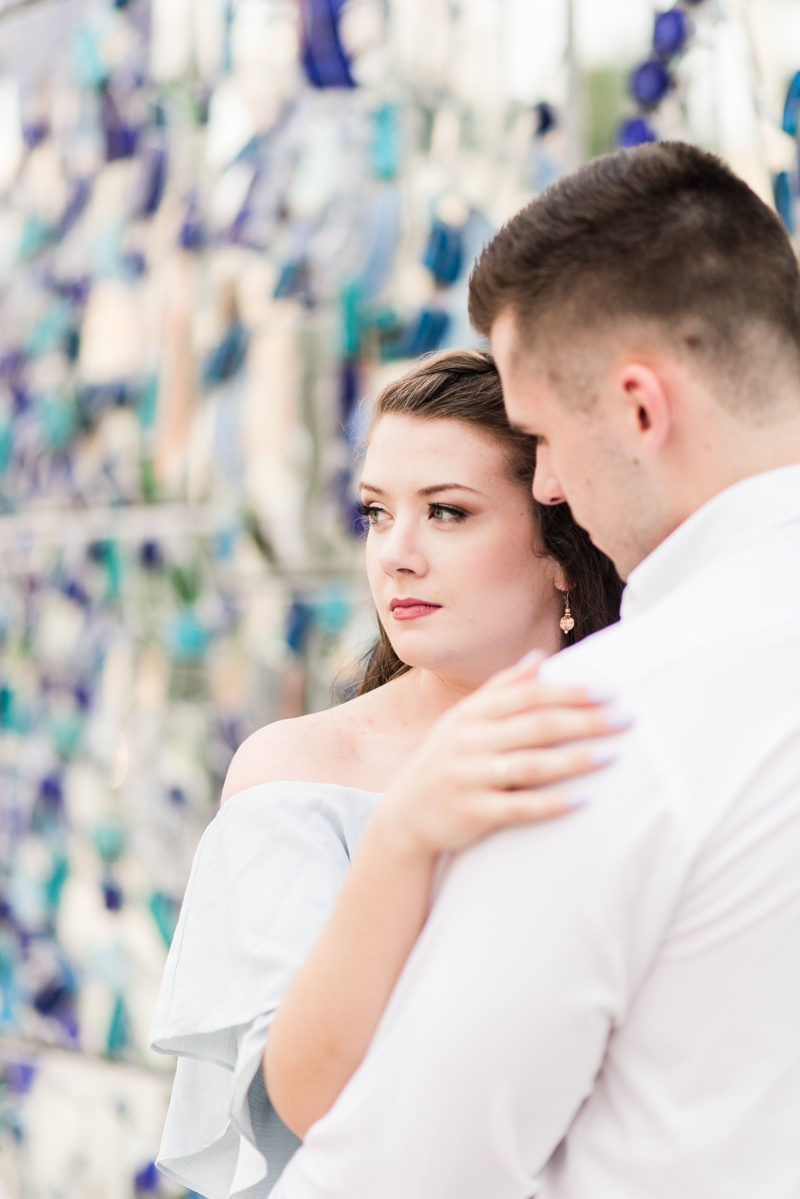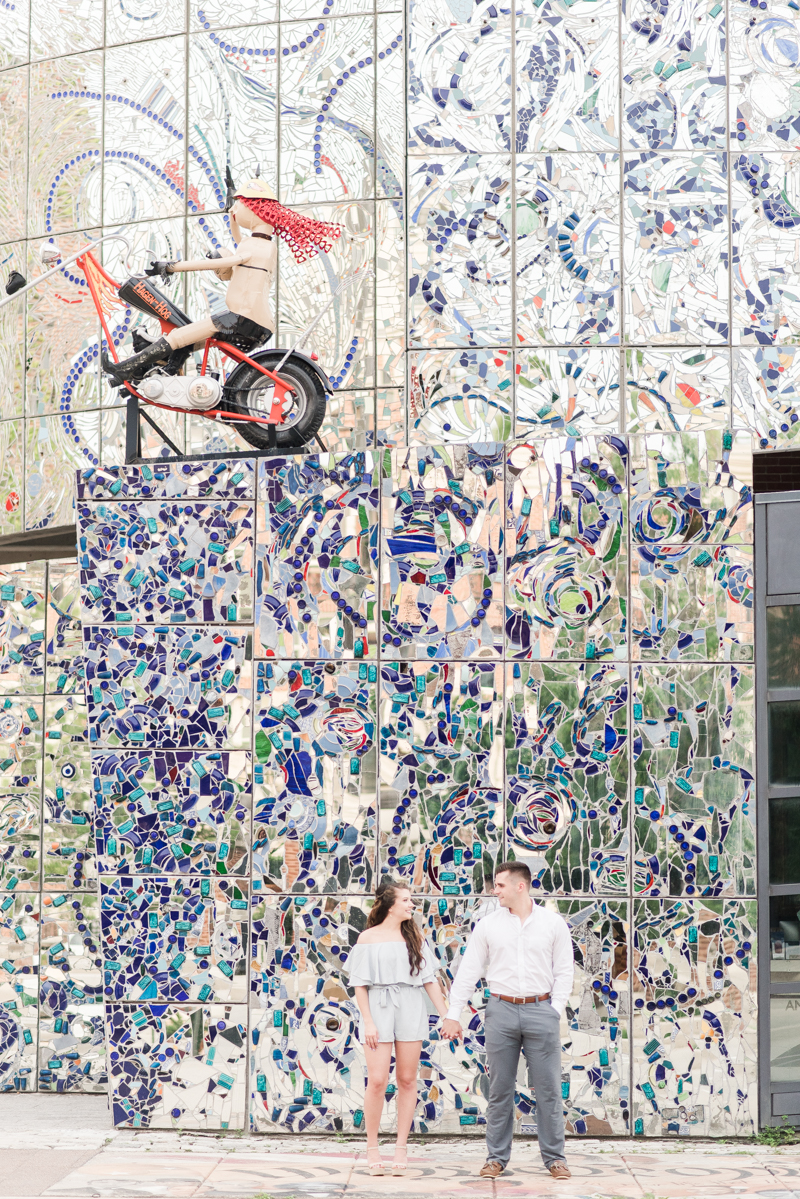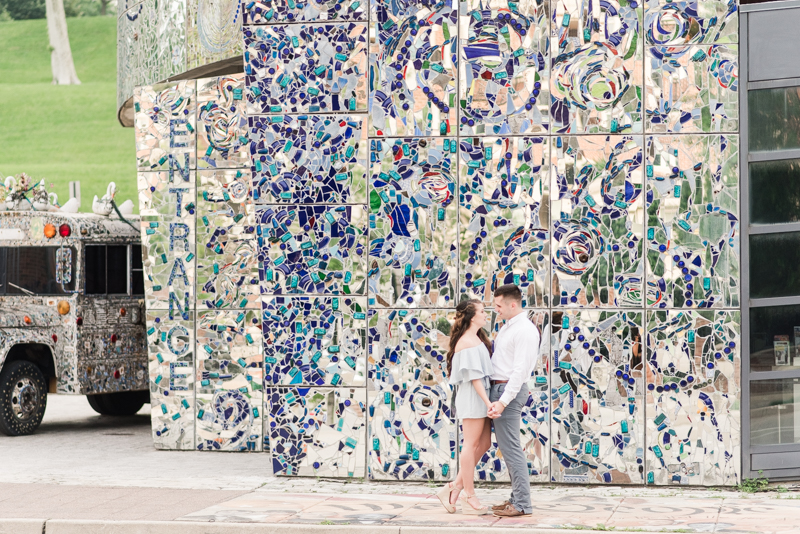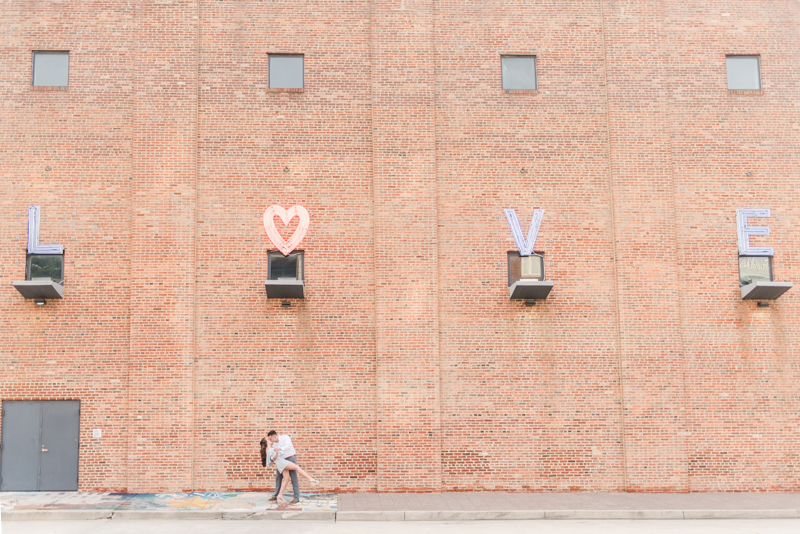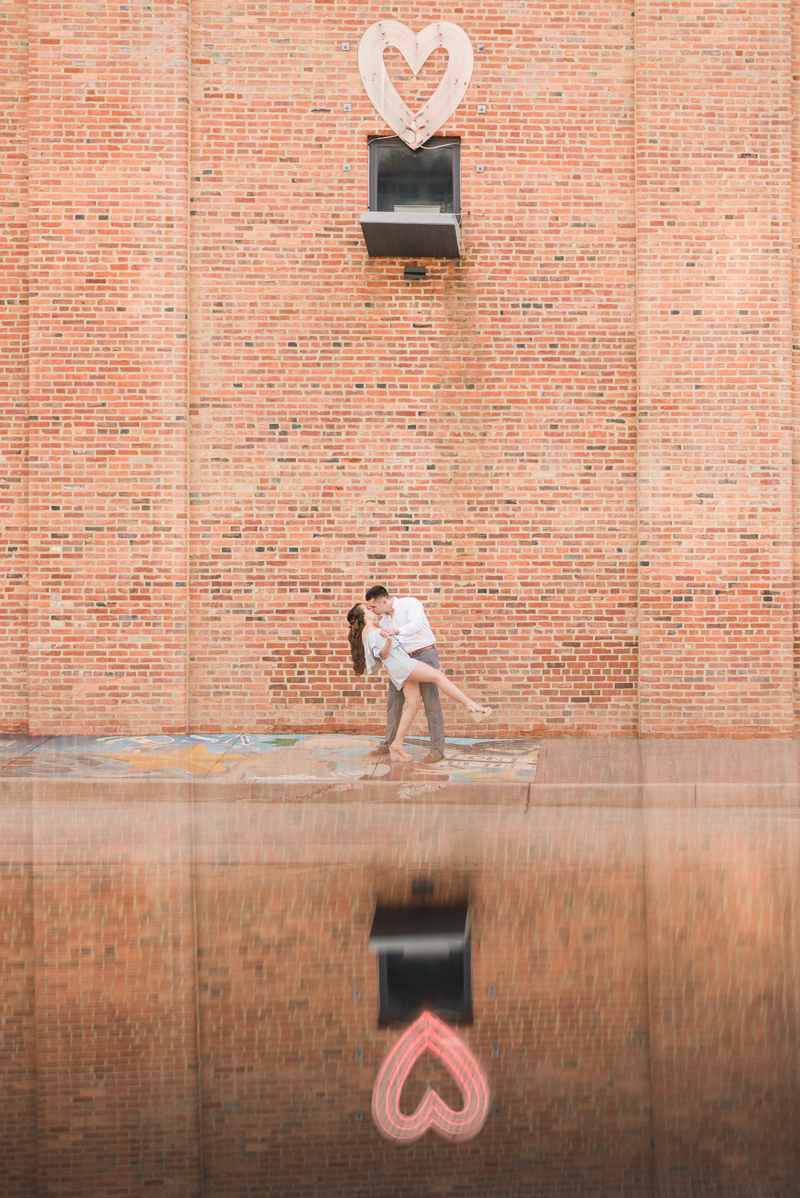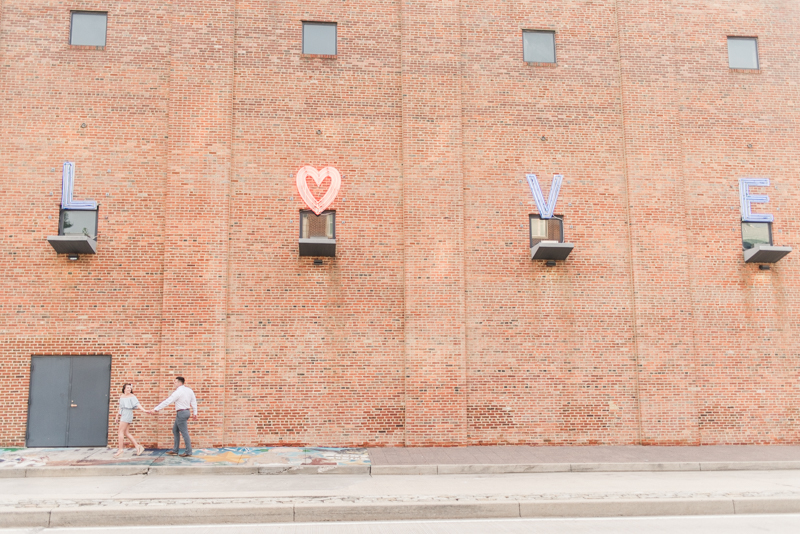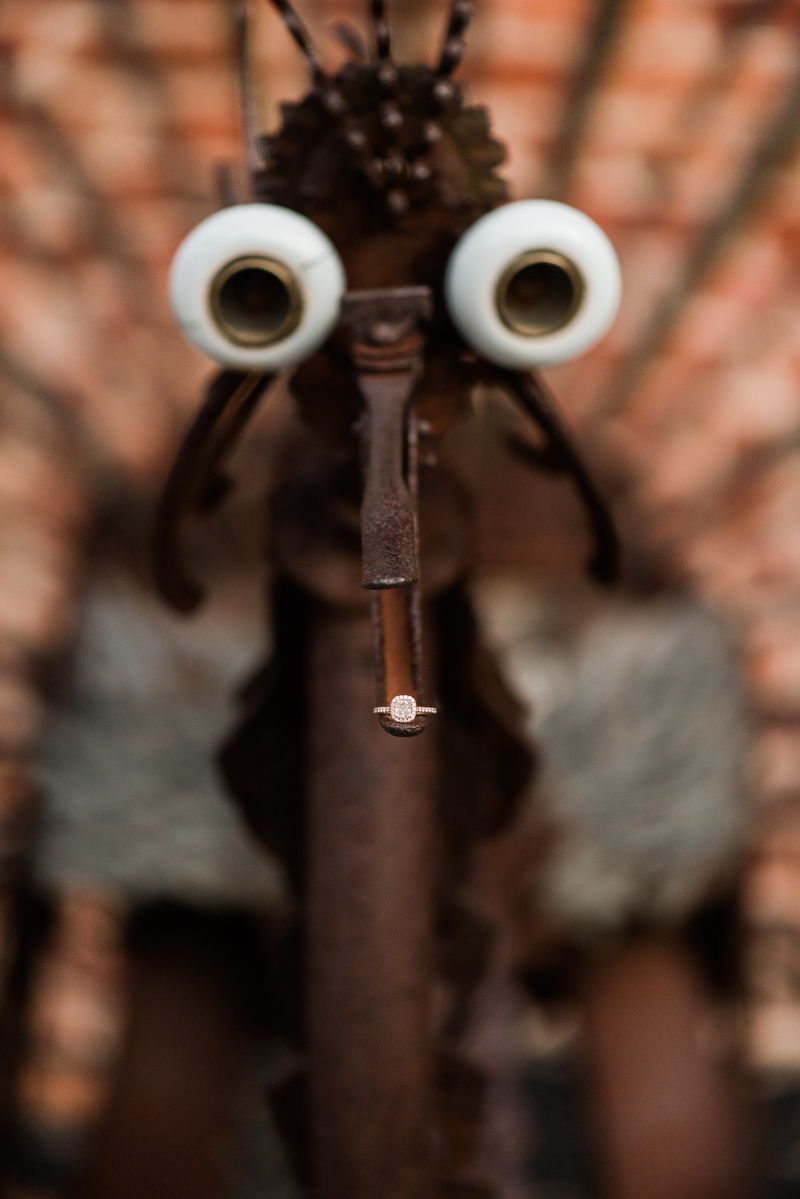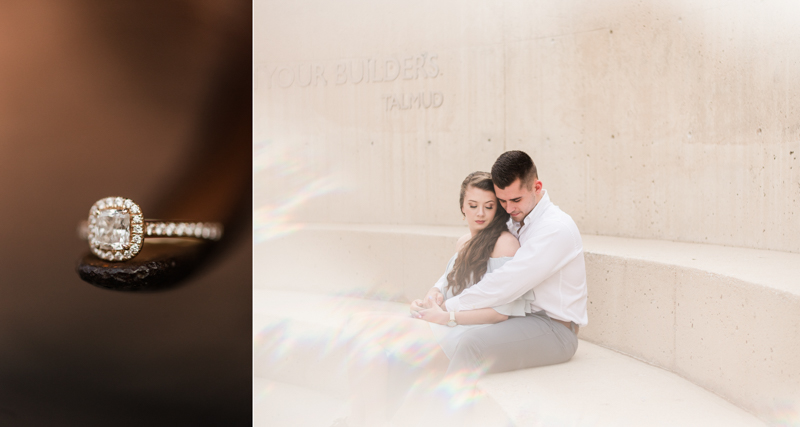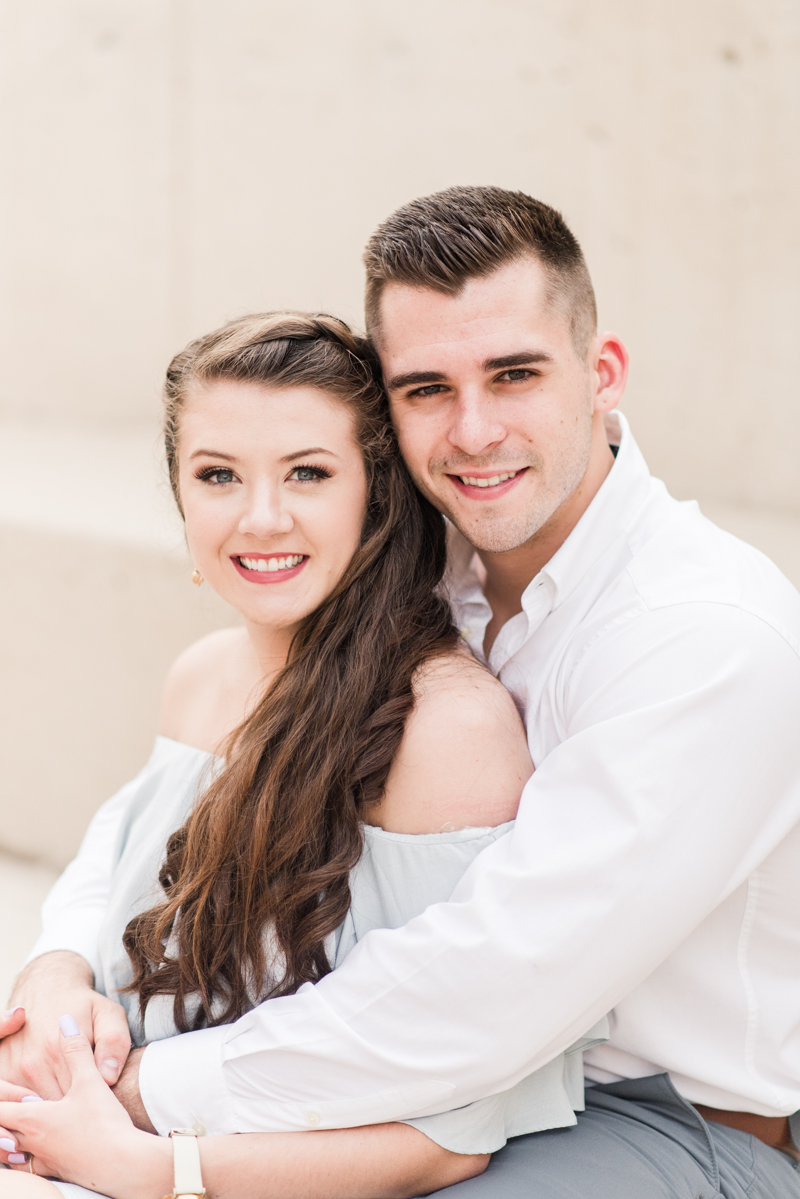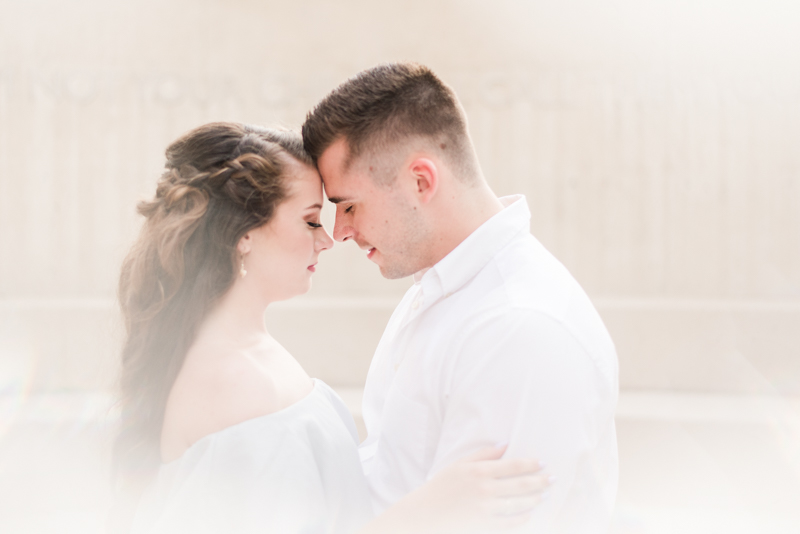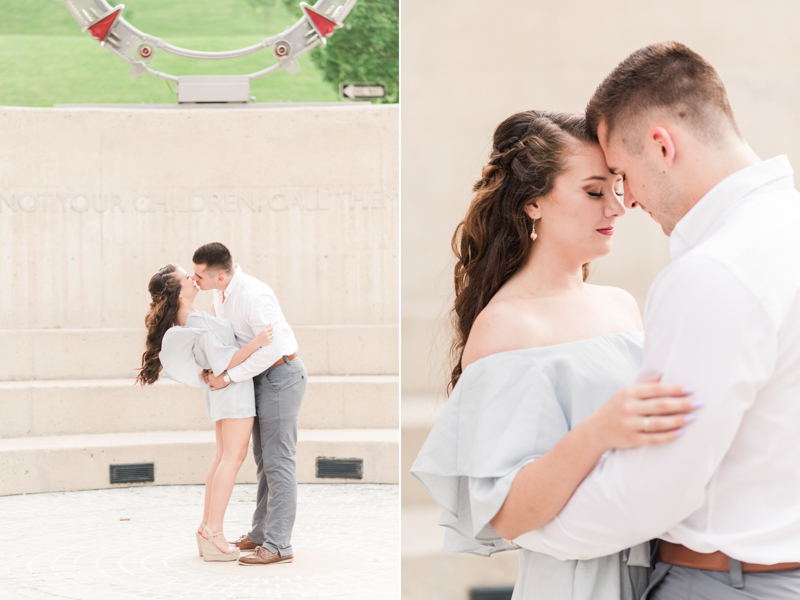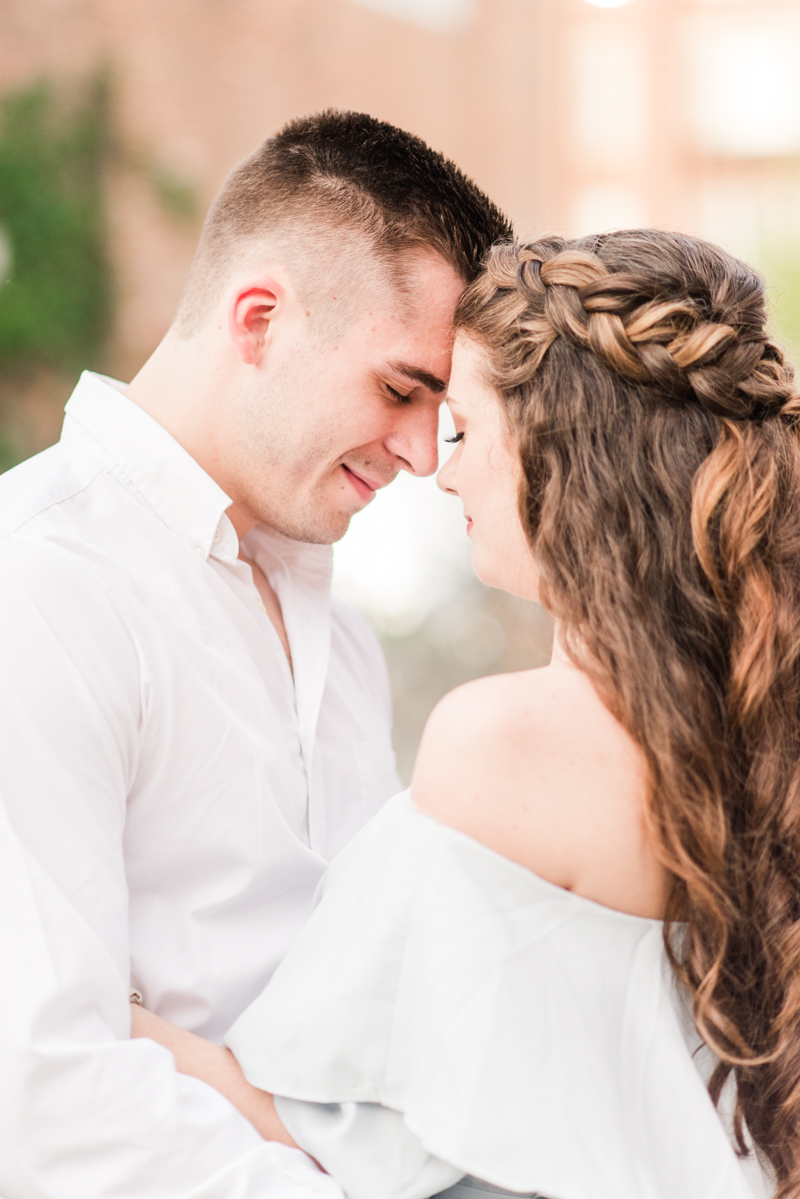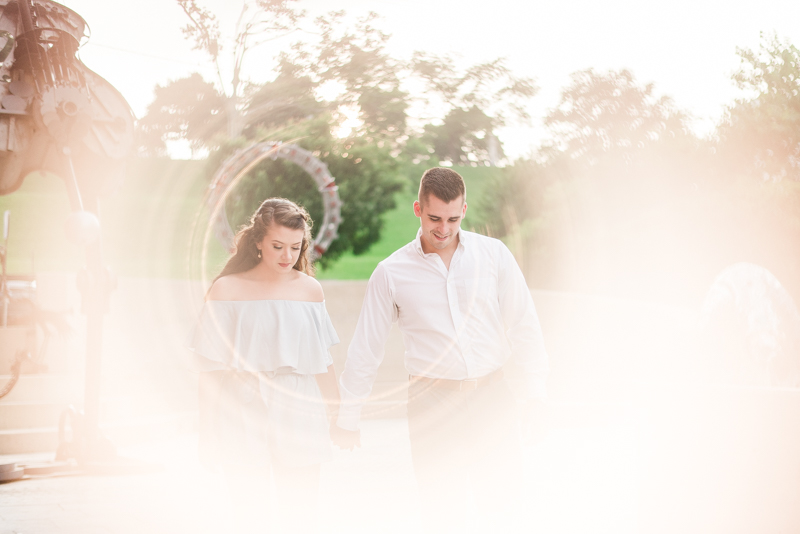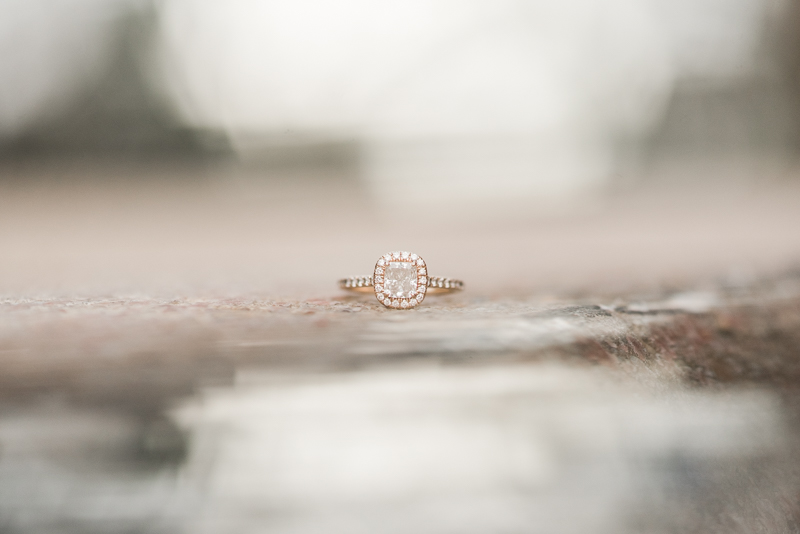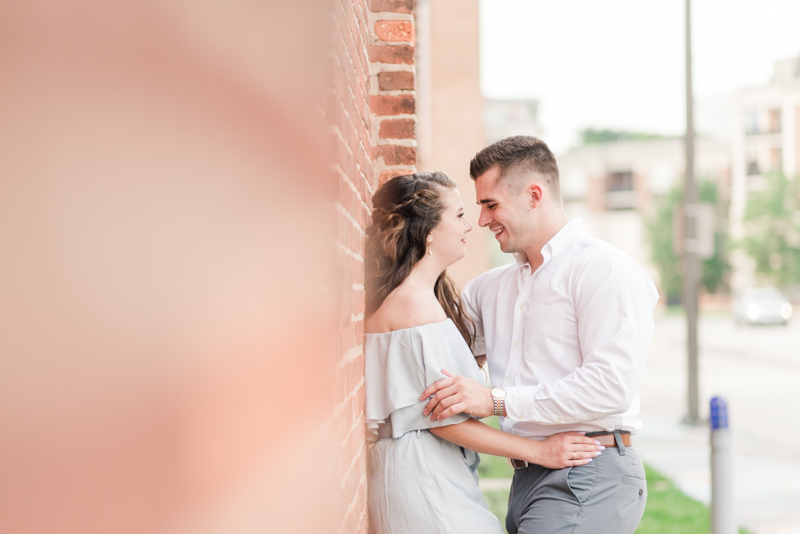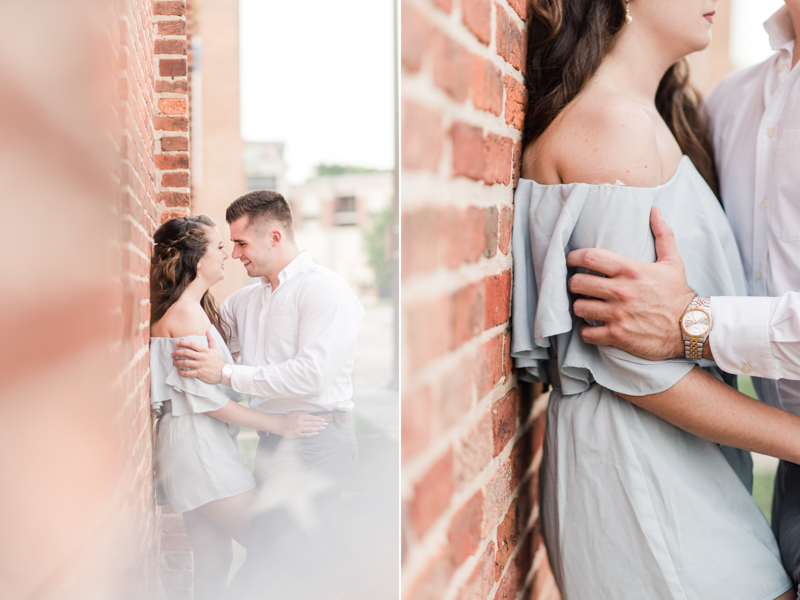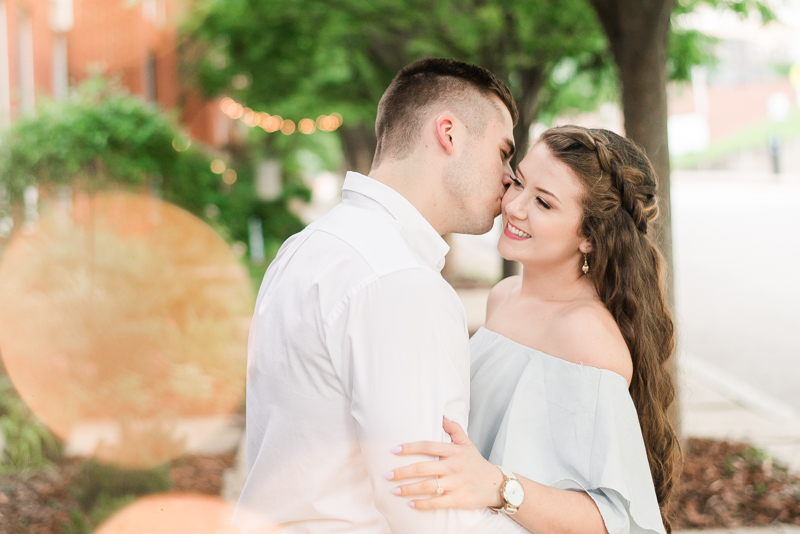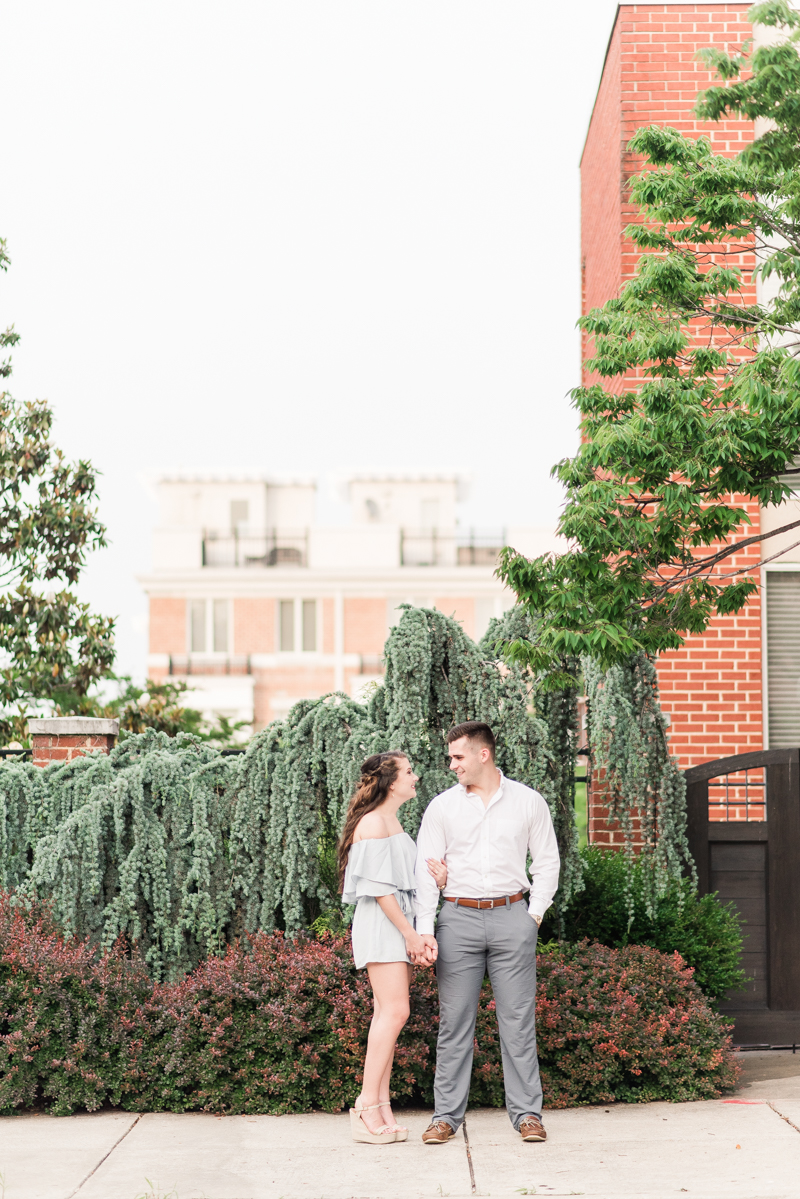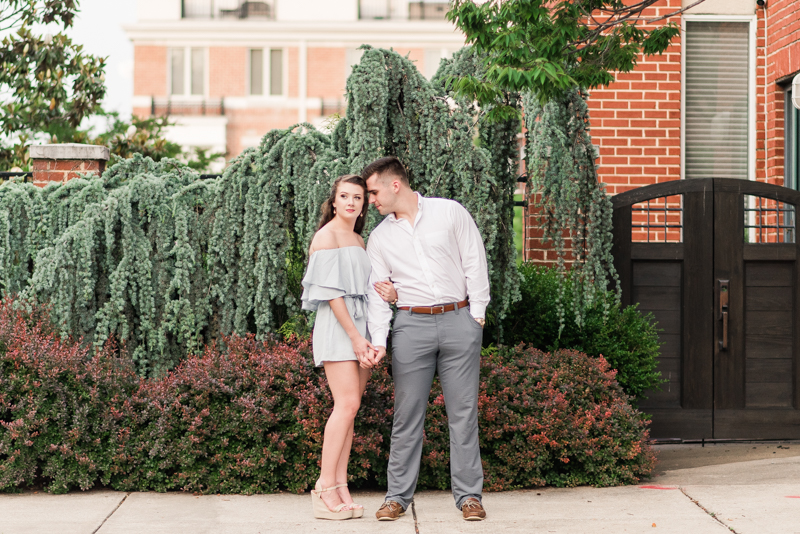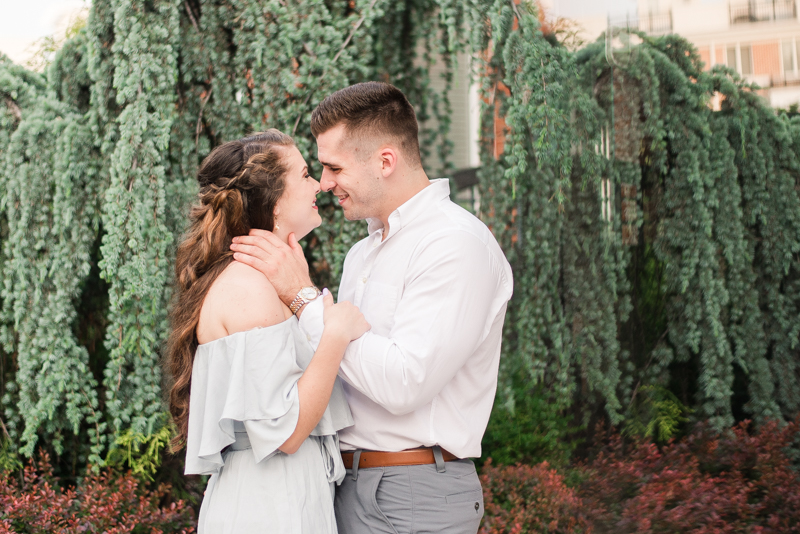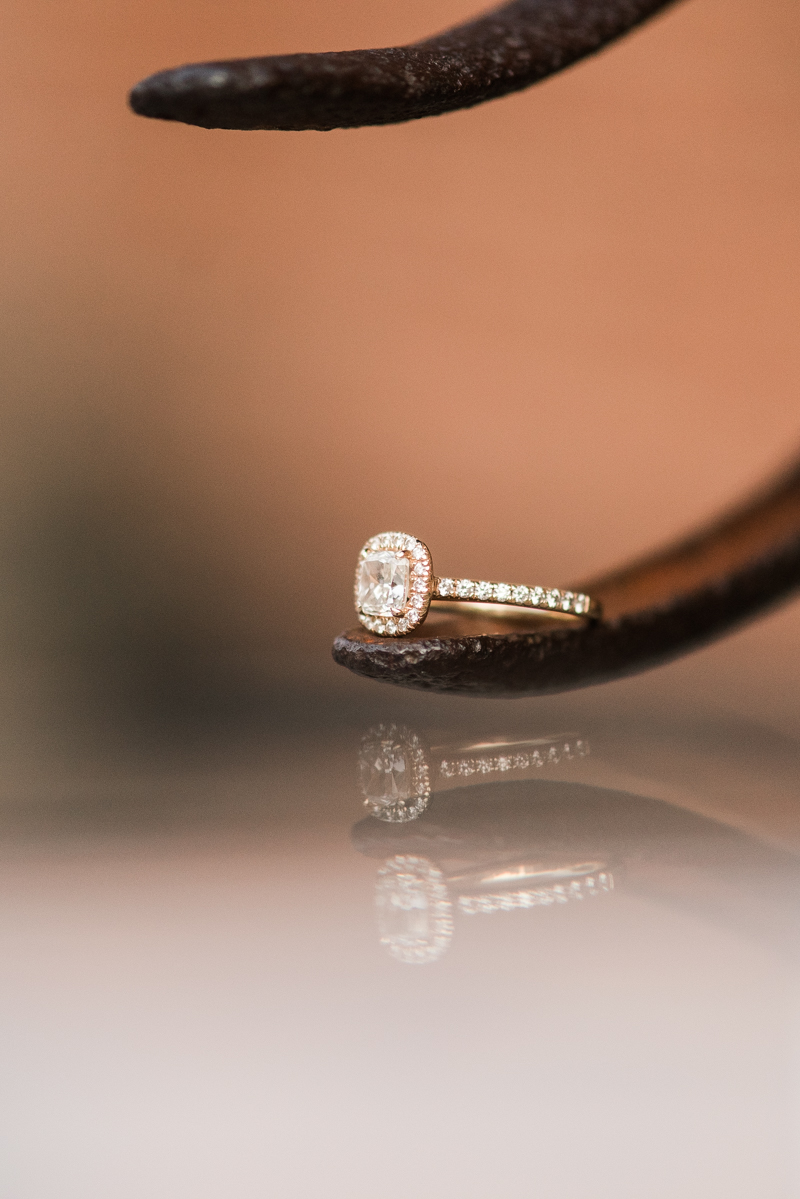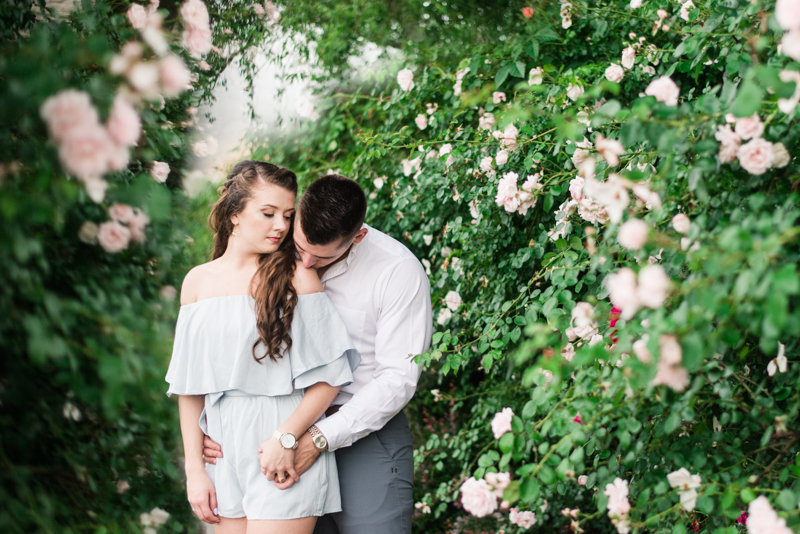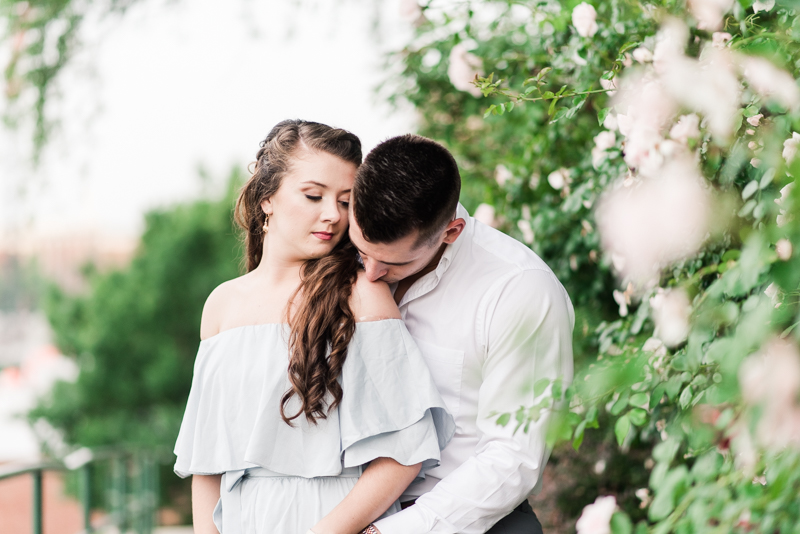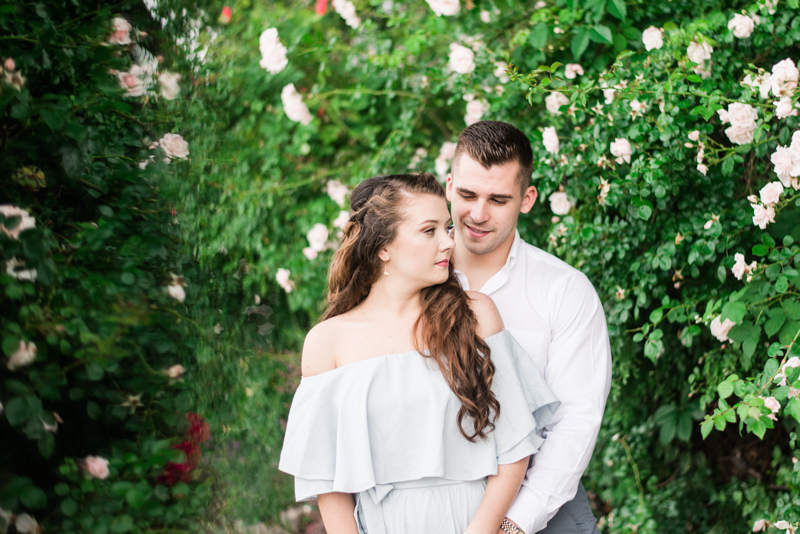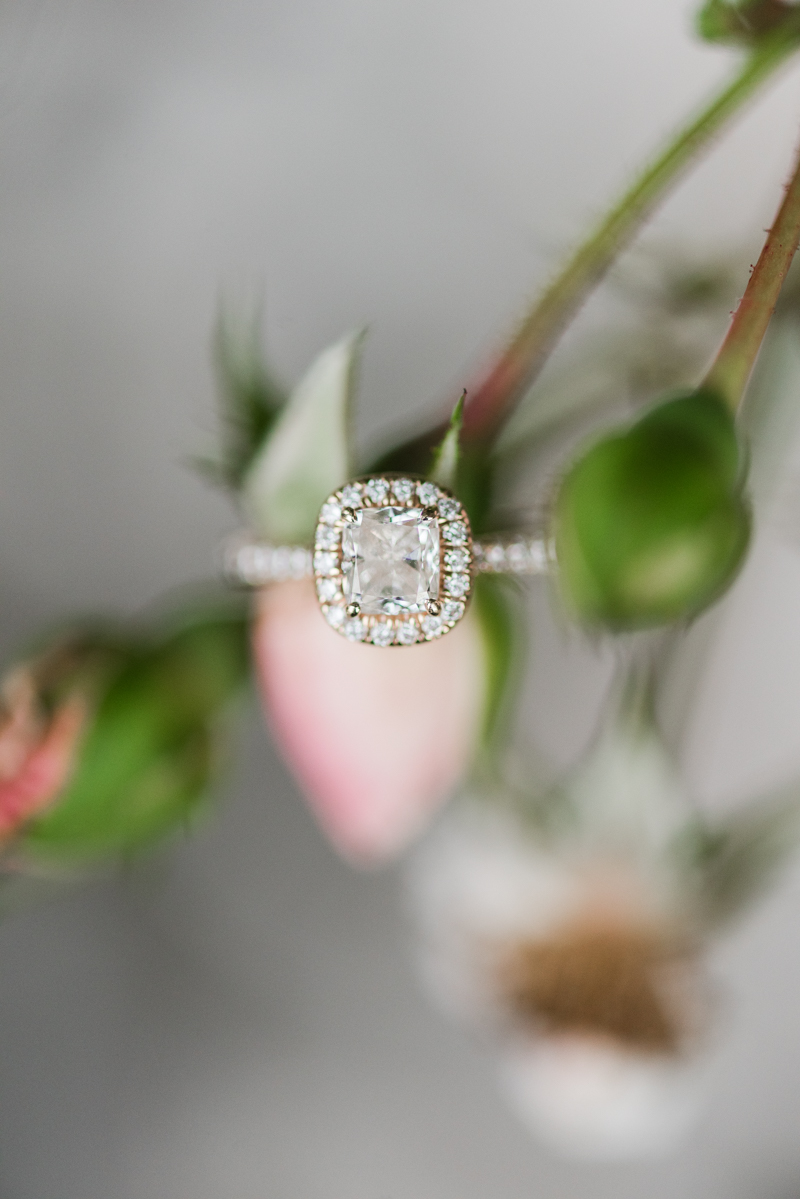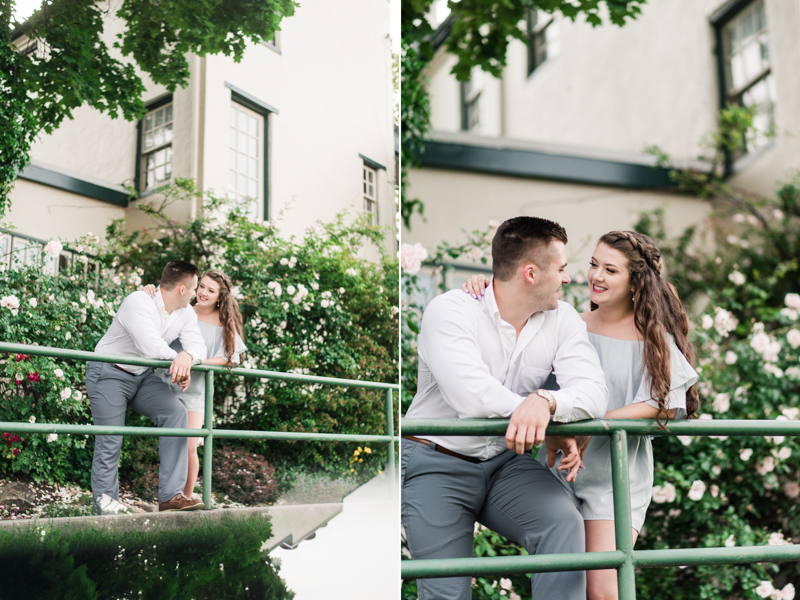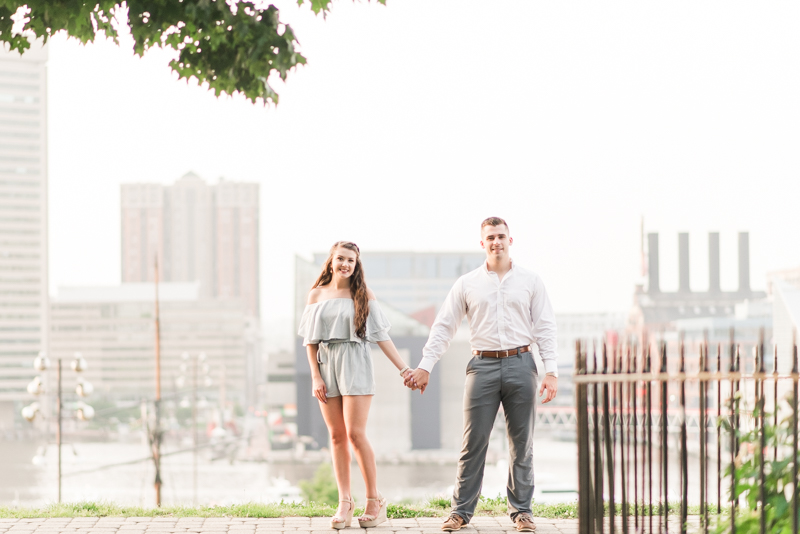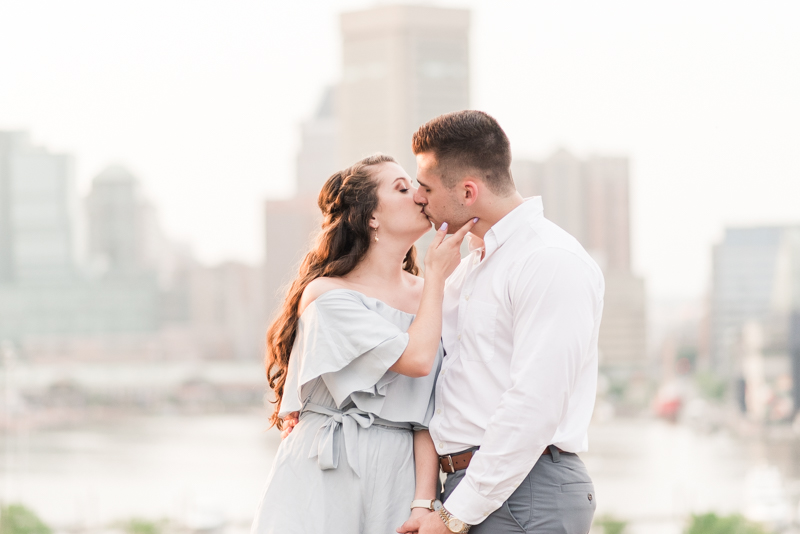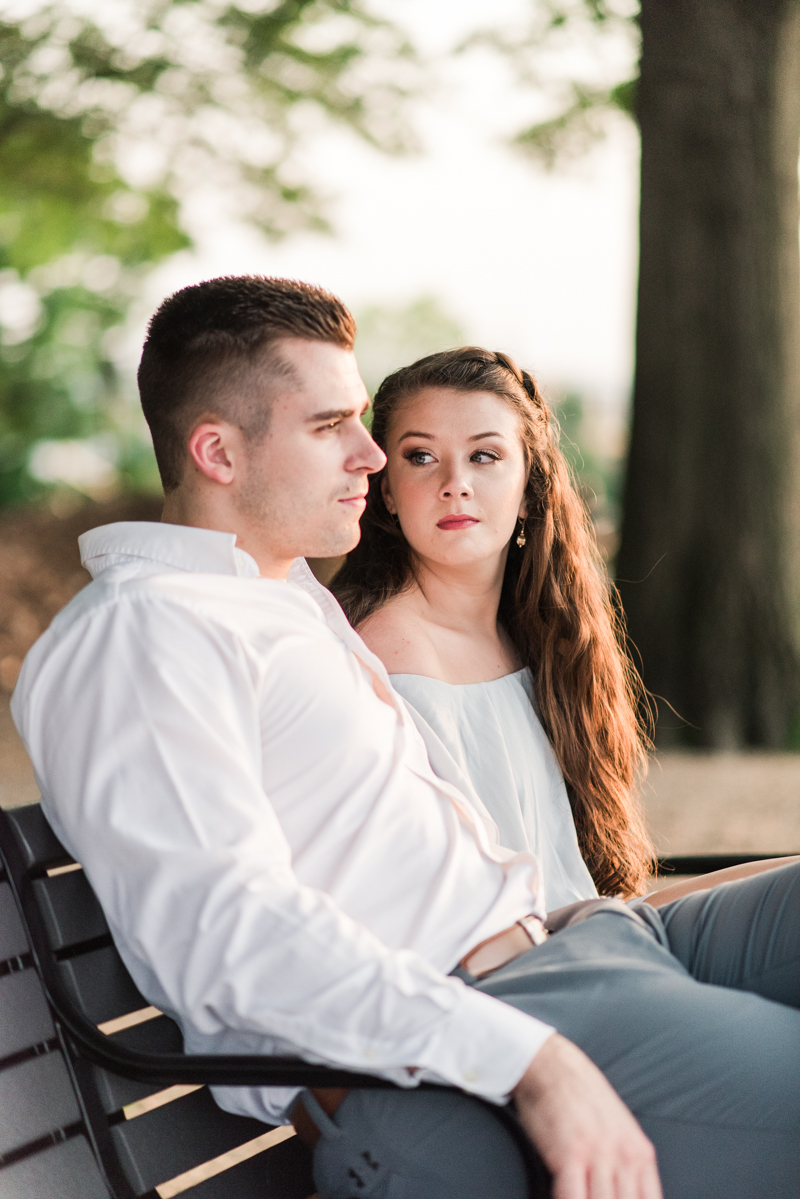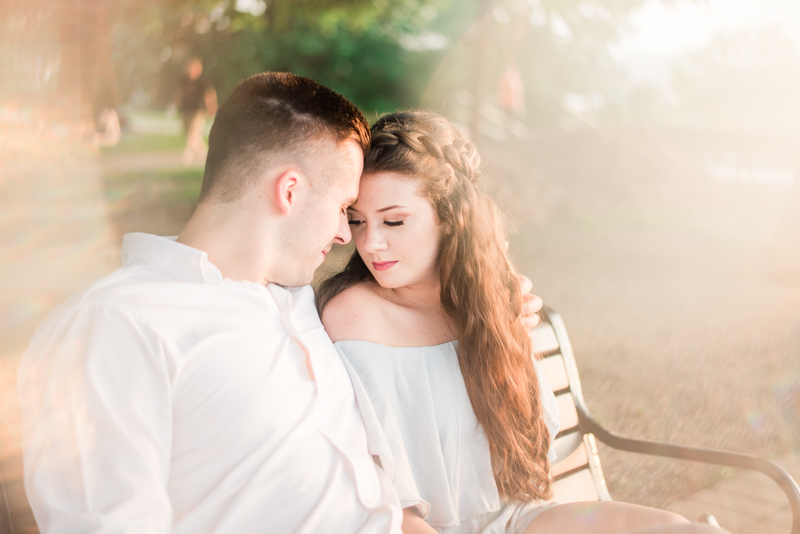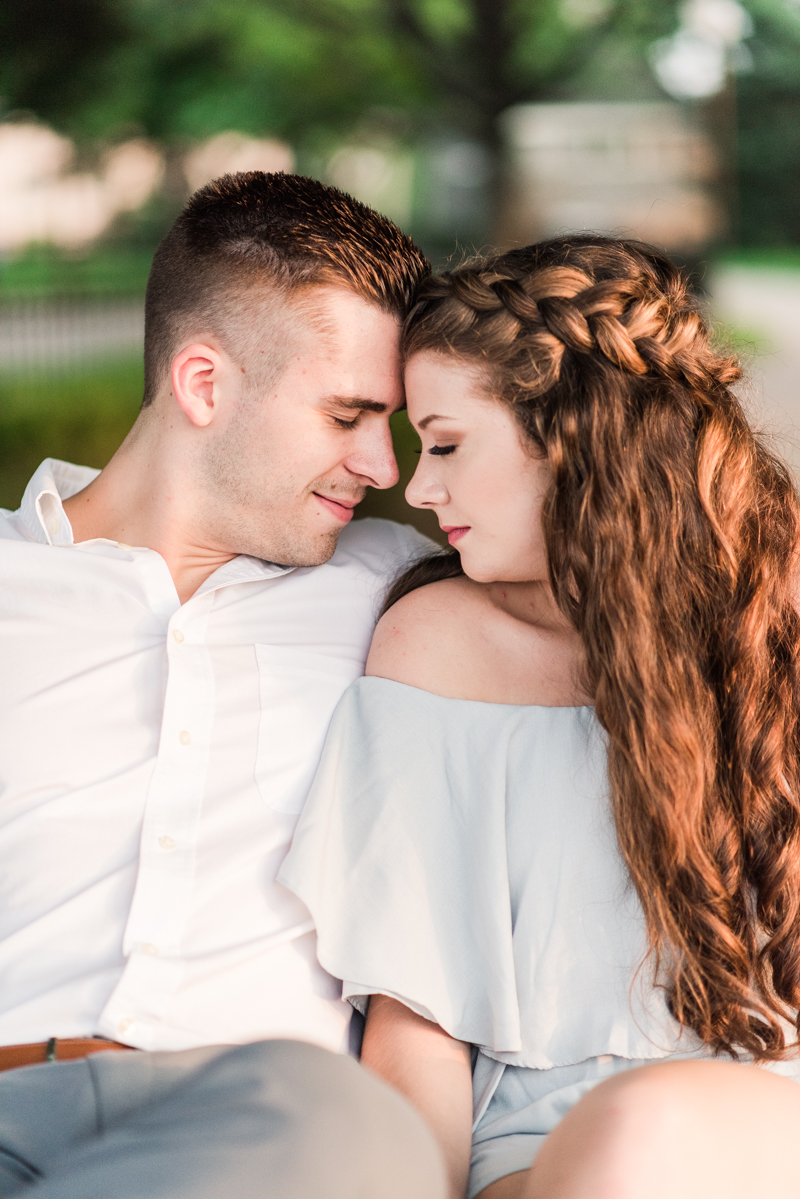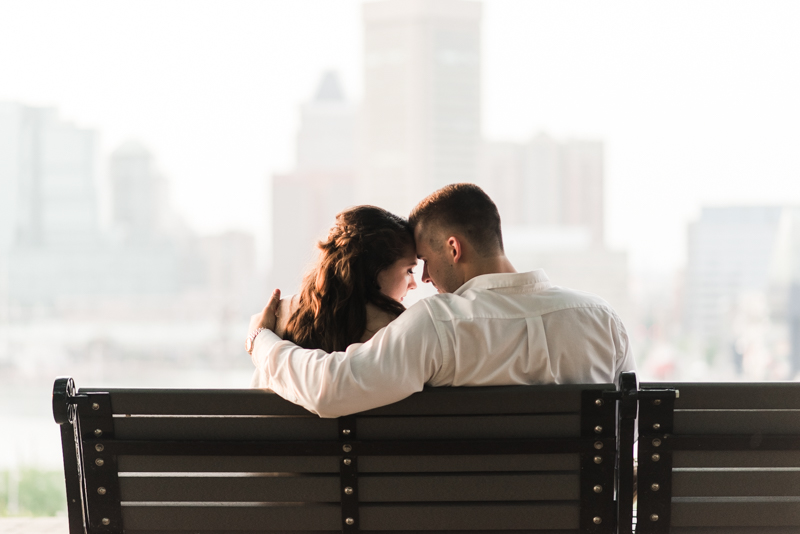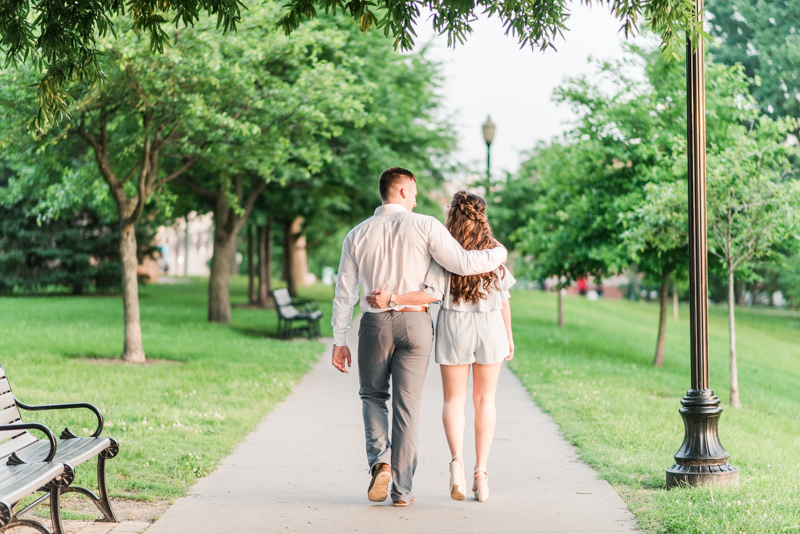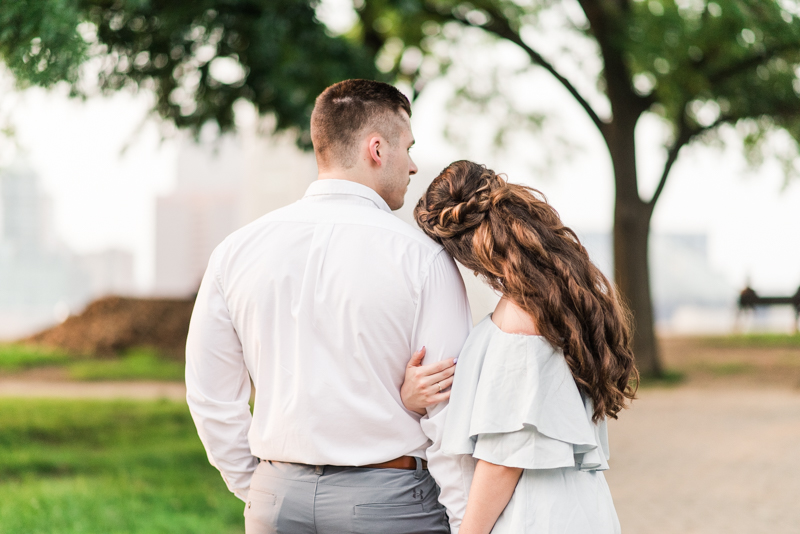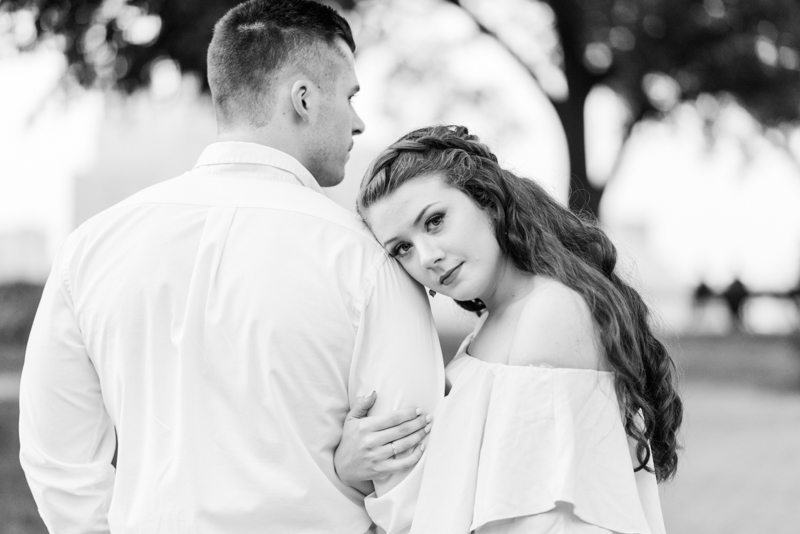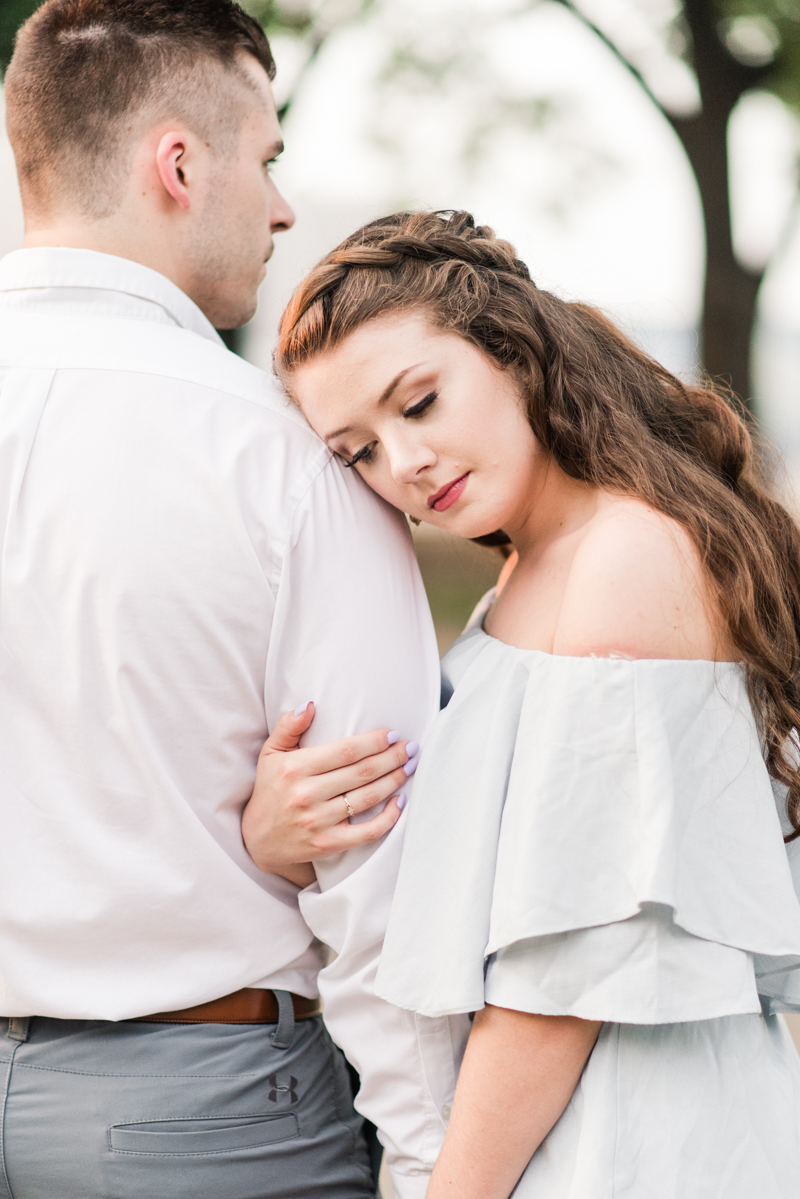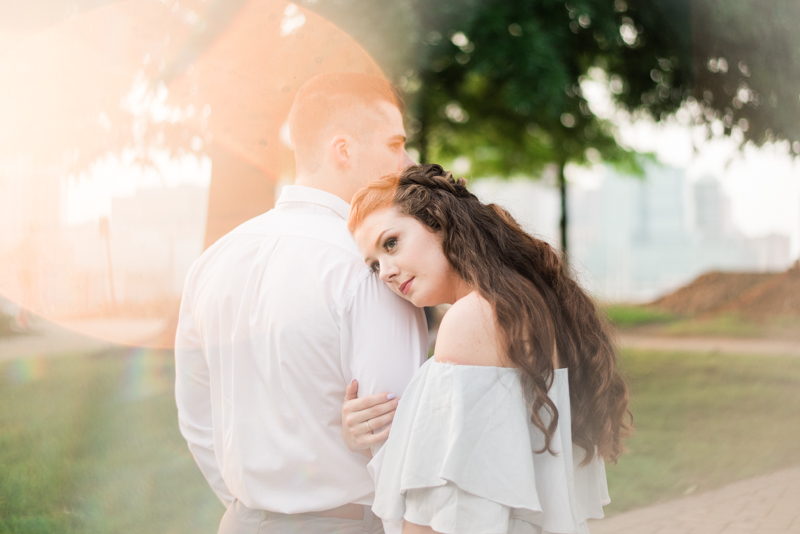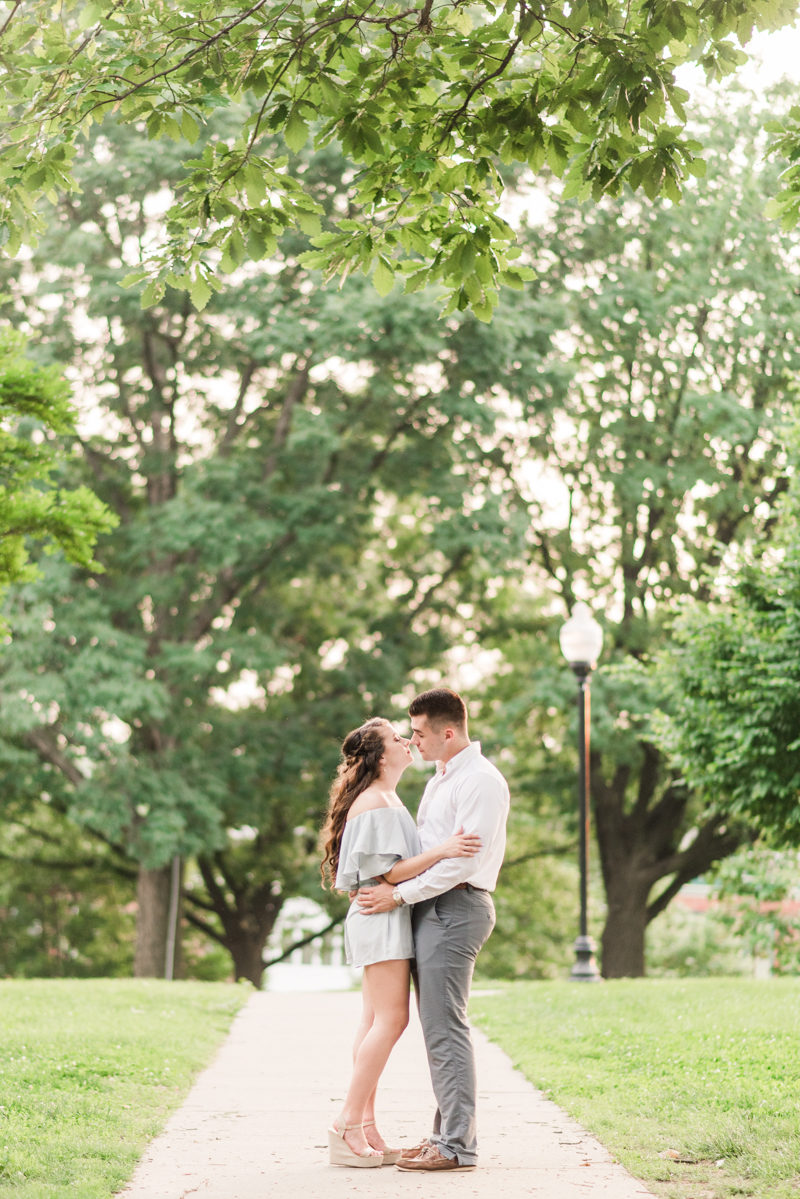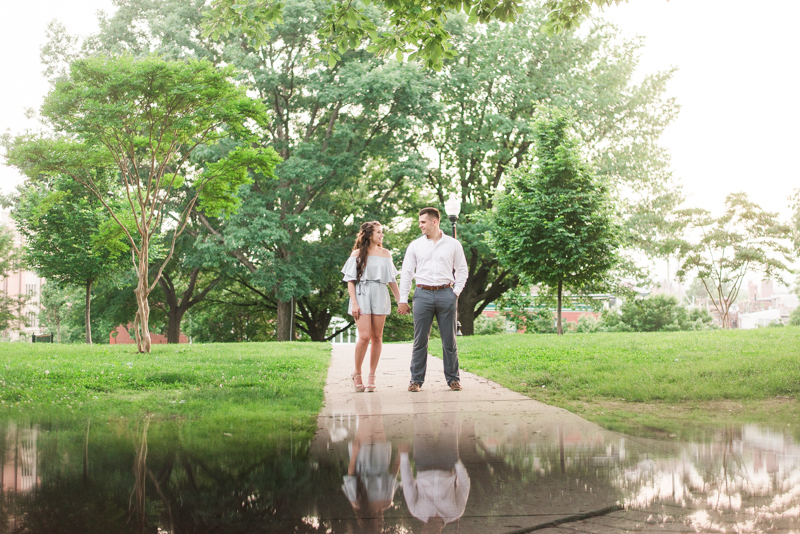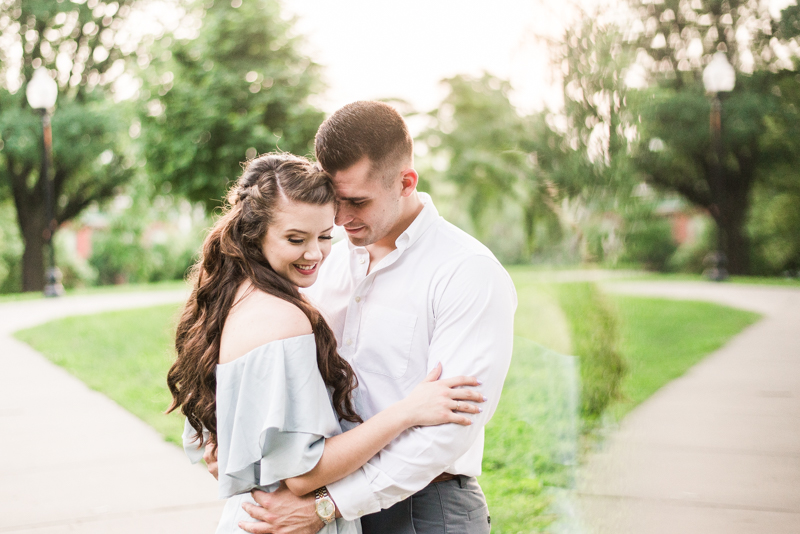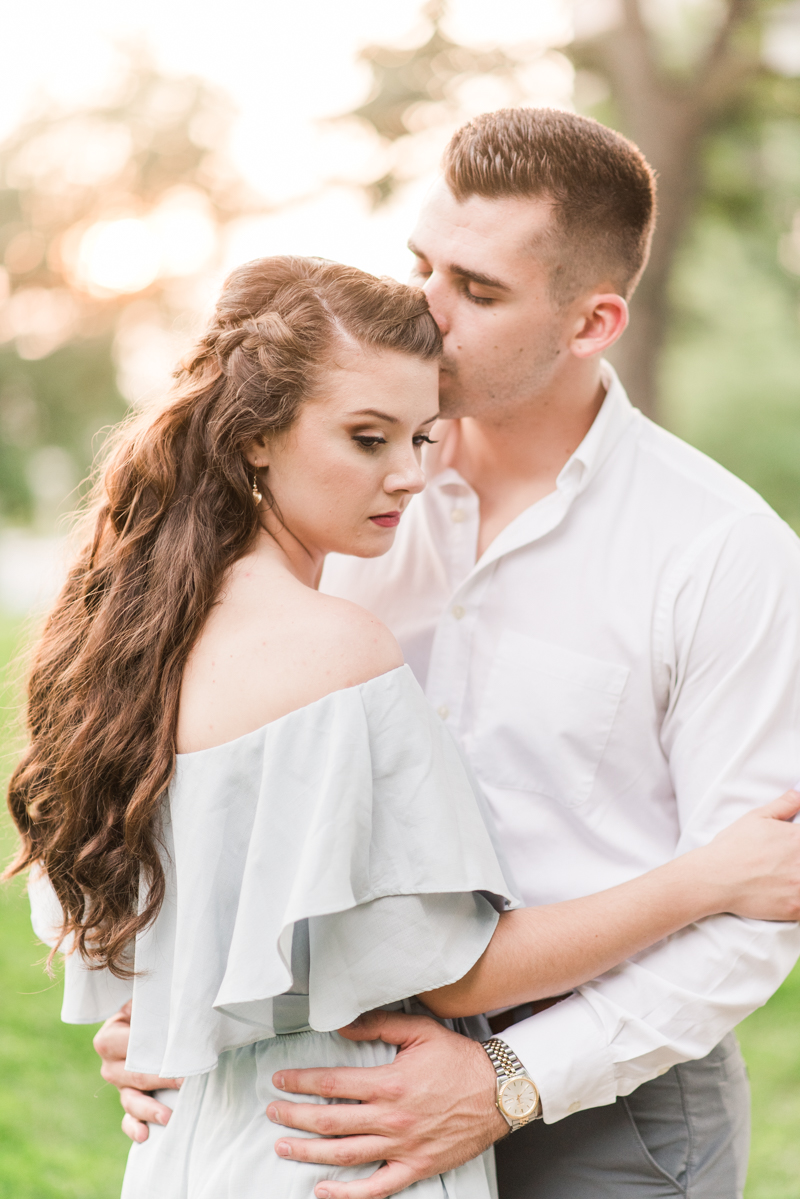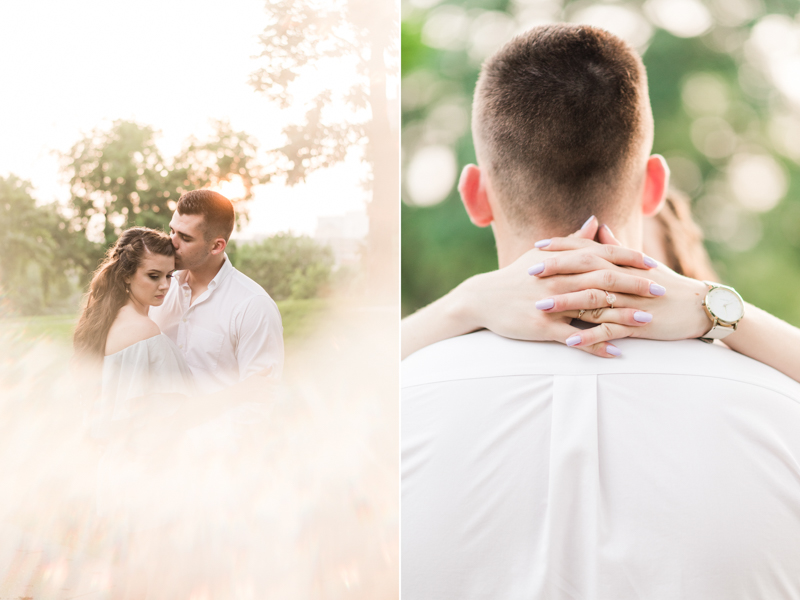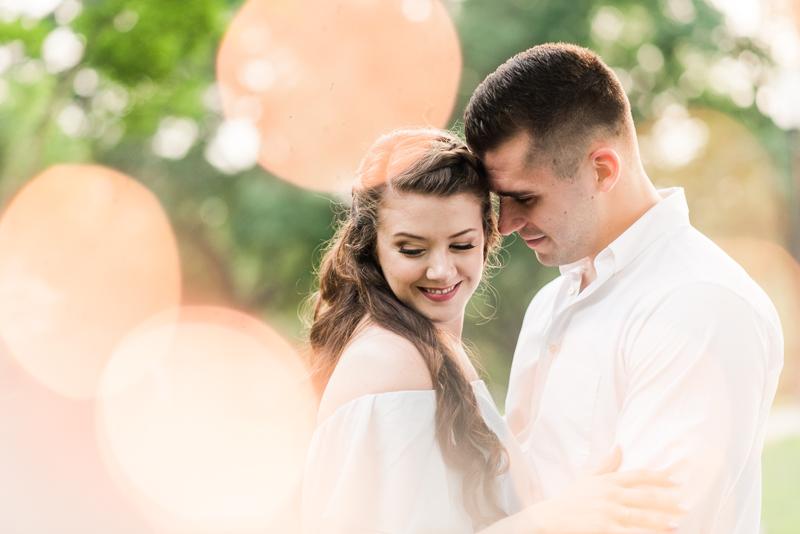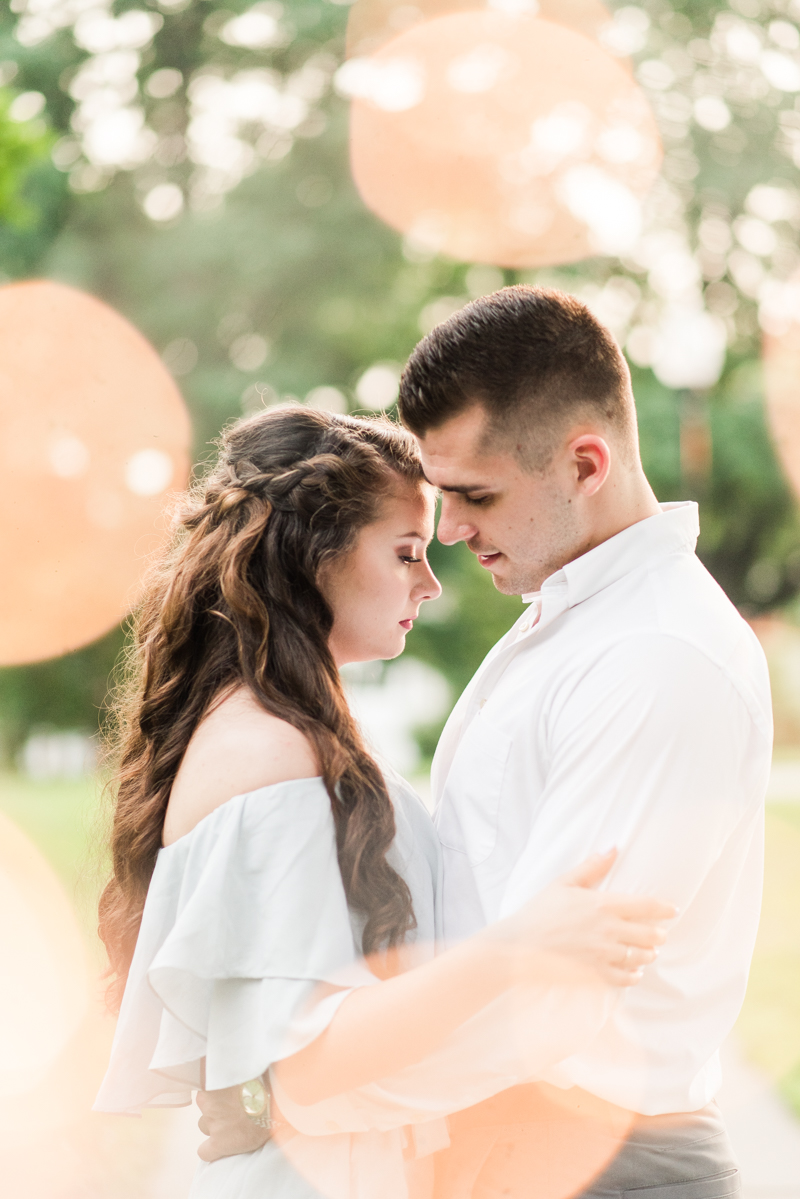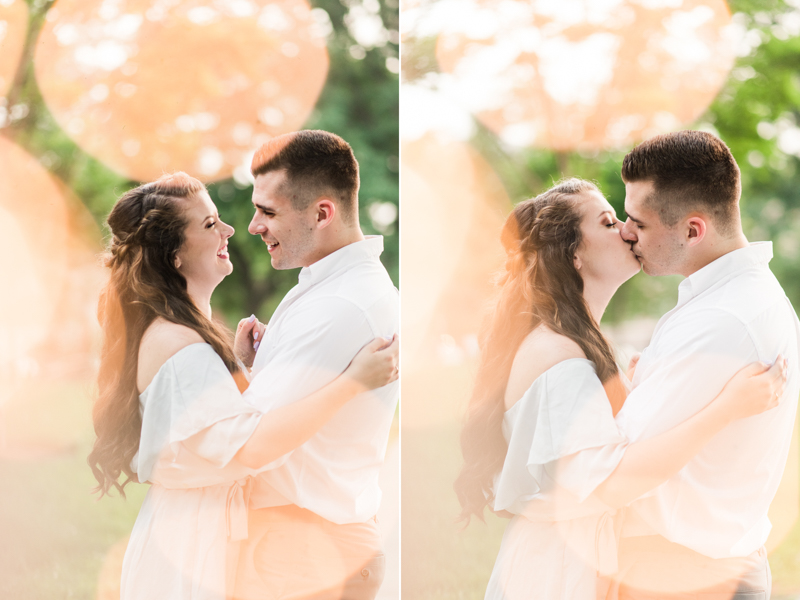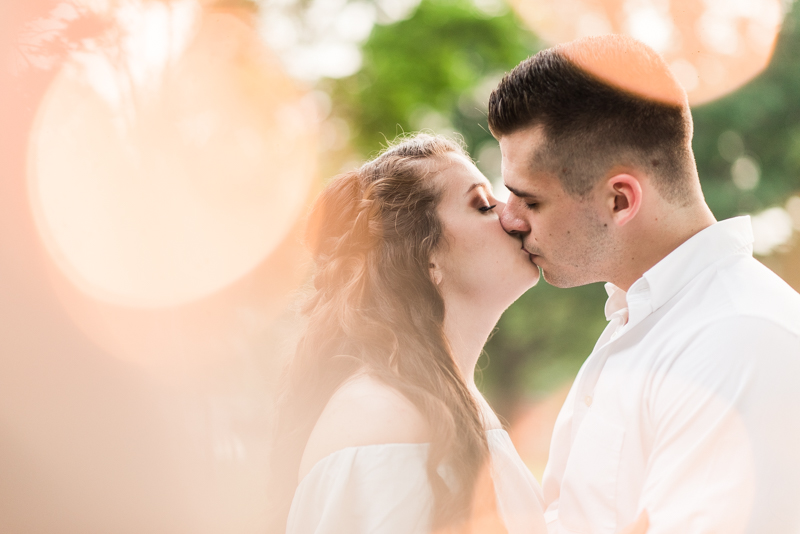 Thank you to those that made this shoot extra cool!
Hair and Makeup // Pins-N-Brushes
Clara's Outfits // Charlotte Russe
Clara's Beautiful Ring // James Allen
---
---
---