Bri & Ryan The Barn at Pleasant Acres
Wedding Photographers in Maryland
Fall showed up and it showed out for Bri and Ryan's Oct 26th wedding! I do not think they could have asked for a more perfect afternoon and evening. Their stunning ceremony location, Jesus the Good Shepherd Church, was bright and amazing. Oh, and the reception spot...oh my goodness. It doesn't get much prettier or rustic than The Barn at Pleasant Acres. 
Bri and Ryan are two of the sweetest individuals we have had the pleasure of photographing. They are so kind, and GOOD. They are the type of people you just wish to have inside jokes with, because then it means you're special. Ever since their engagement shoot last June, we had been waiting for their wedding day. So when it finally arrived, we were giddy with excitement for them. They deserve all of the happiness in the world, and we're so glad that we got to celebrate them.
Ahh, this day was so great. Every moment from their ceremony, to their cake cutting was filled with so much joy. My favorite moment, hands down, HAS to be when Bri and Ryan sang a hymn together during their ceremony. Their voices....oh my gosh, I need a CD of them for Christmas, please. Their voices are bright, happy, and beautiful. I have no business talking music because I'm not doing them justice, just know, they're fabulous and I would listen to them on repeat. 
We cannot thank these two enough for being exactly who they are: fantastic. We are over the moon with love for them.
Little notes from the day
Bri & Ryan's first dance was written by Ryan and performed by both of them! <3
Ryan got stung by a bee at the start of the day...right on the eye.
Ryan & Bri sung a beautiful hymn together during their ceremony.
They had the sweetest surprise during Bri's dad's welcome speech, which was an ultra cute and funny slide show of photos of Bri and Ryan growing up!
They had one of the largest bridal parties we've seen (25 people!)
Bri and Ryan met and attended elementary AND middle school together.
Ryan proposed with the same song that would act as their first dance song. I'm pretty obsessed with that song now, haha!
Enjoy their Barn at Pleasant Acres Wedding!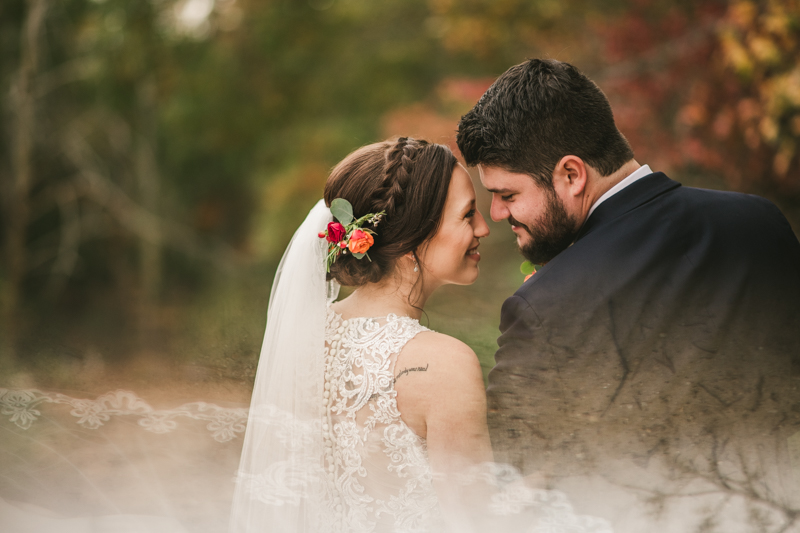 ---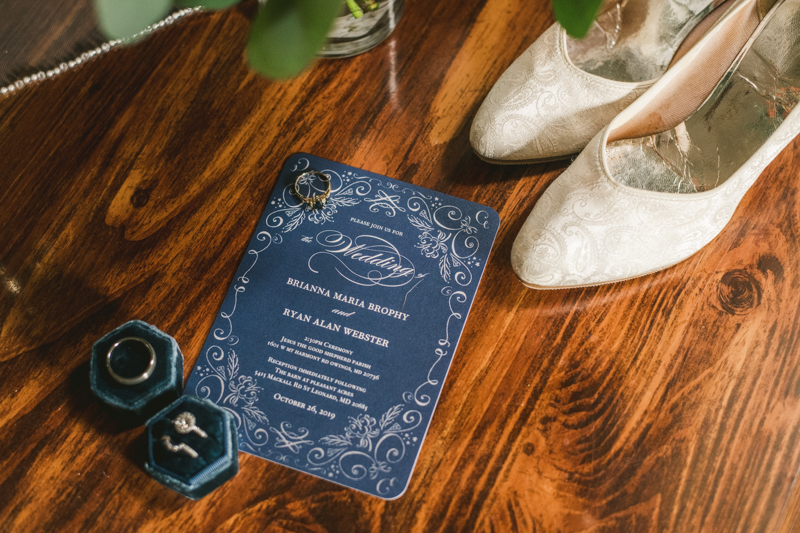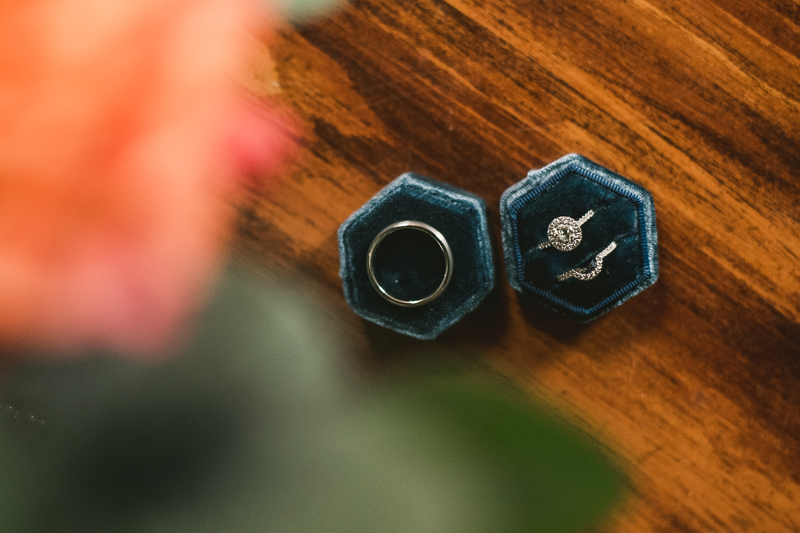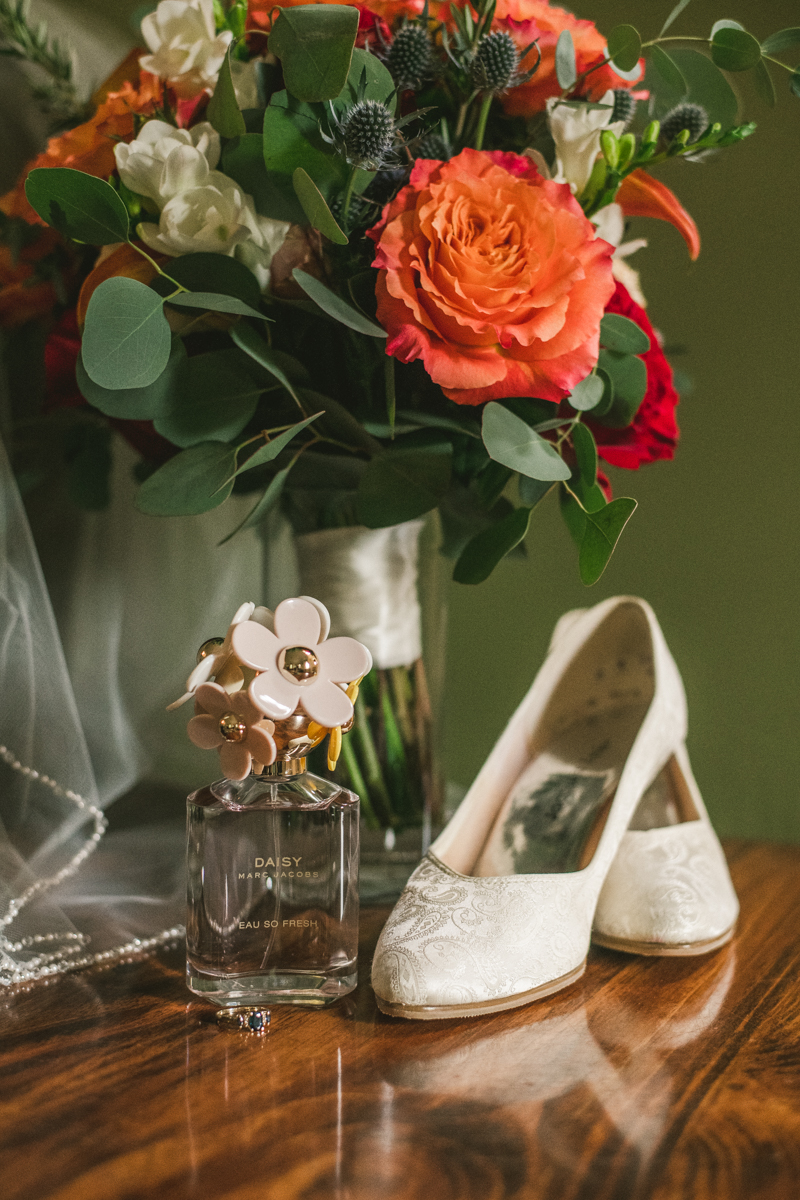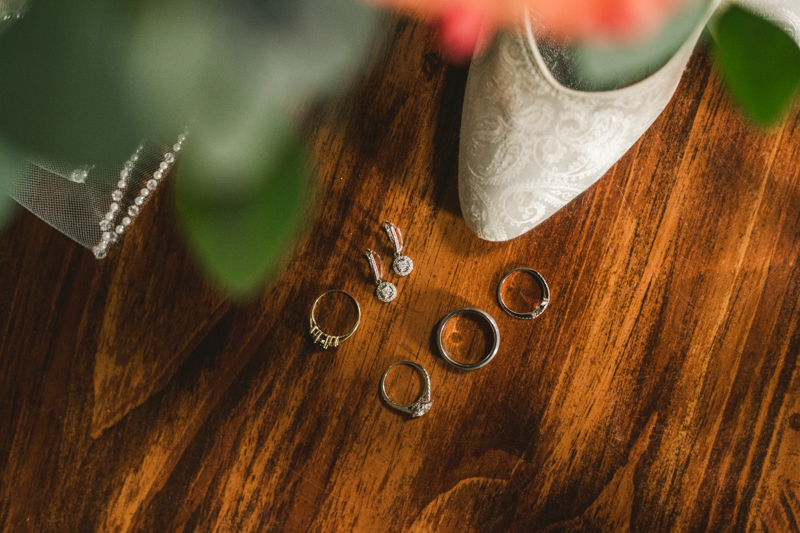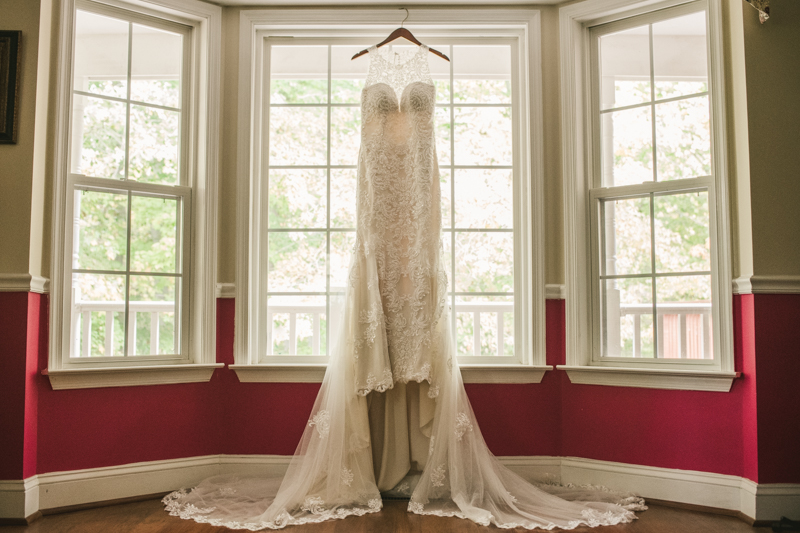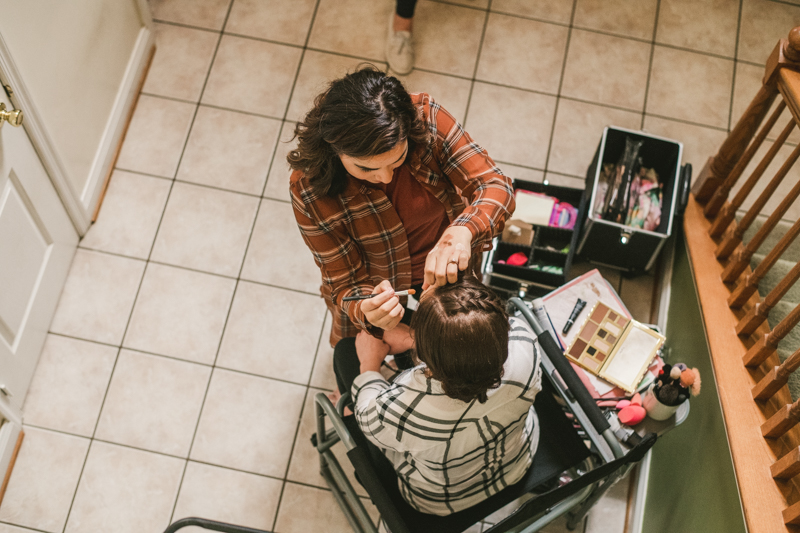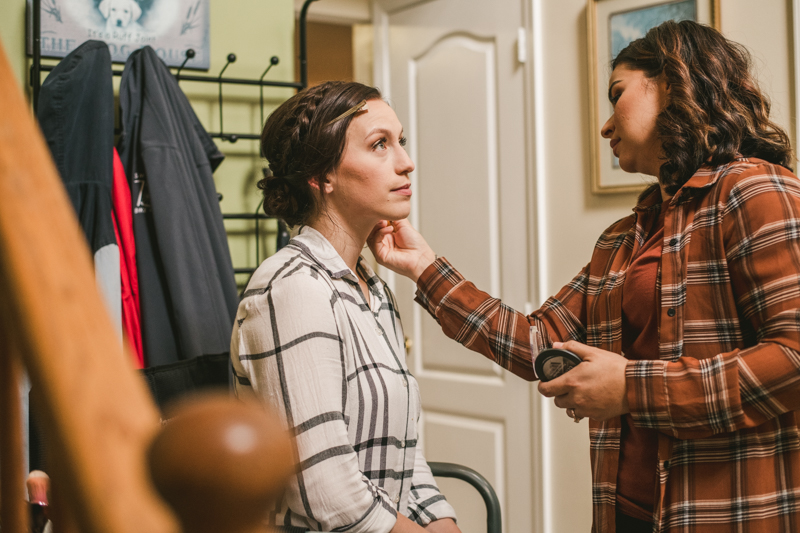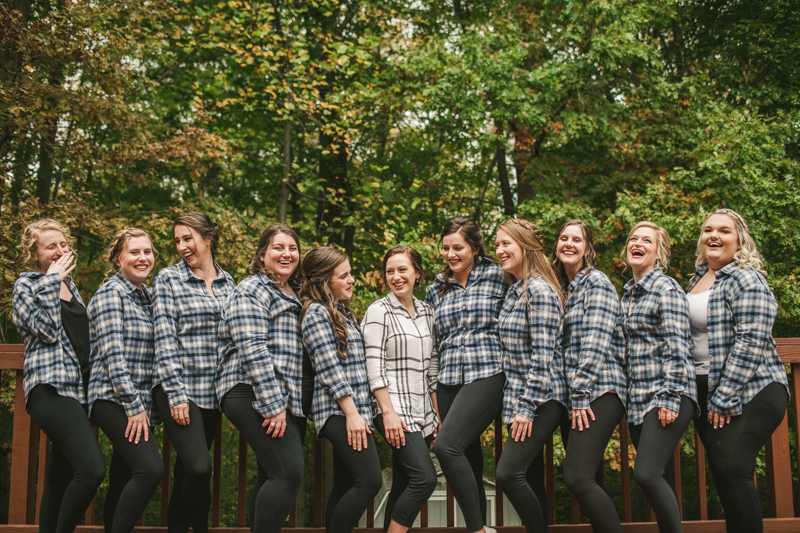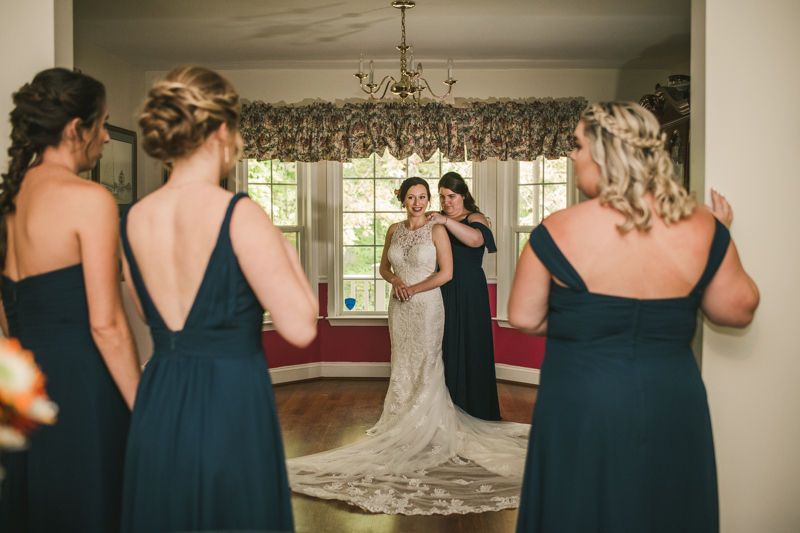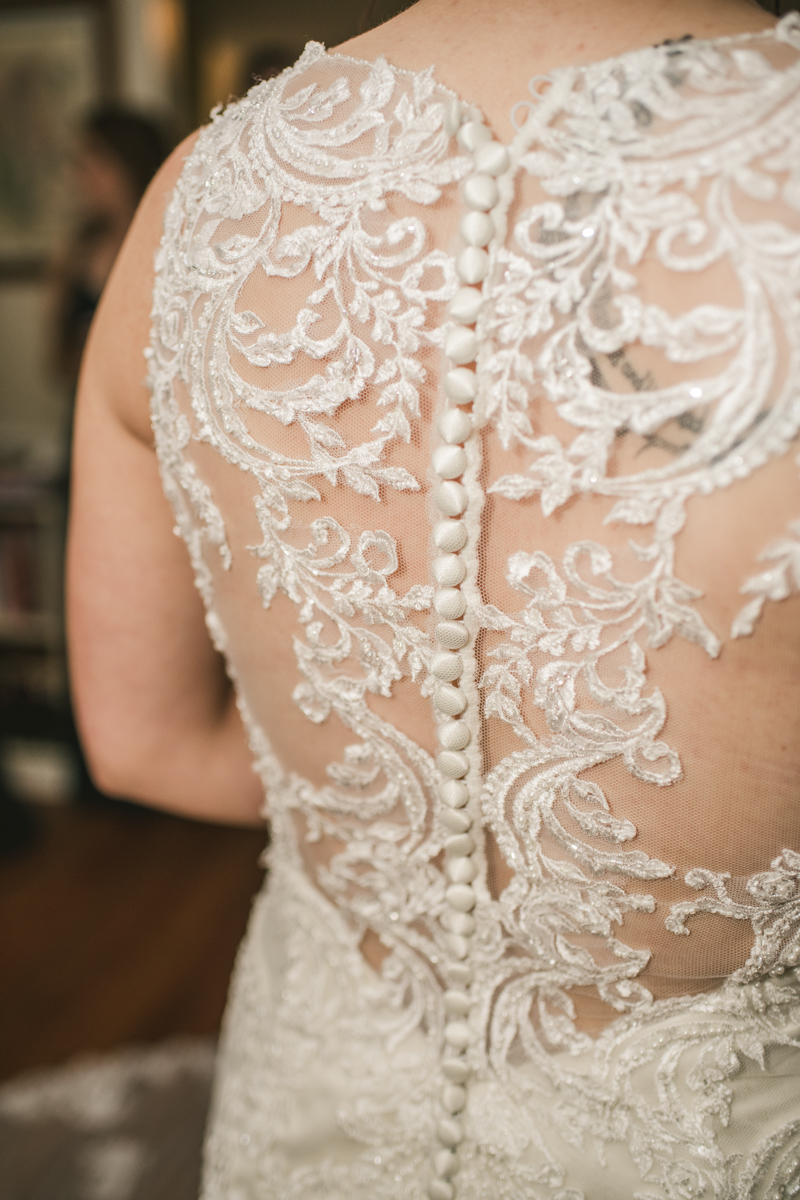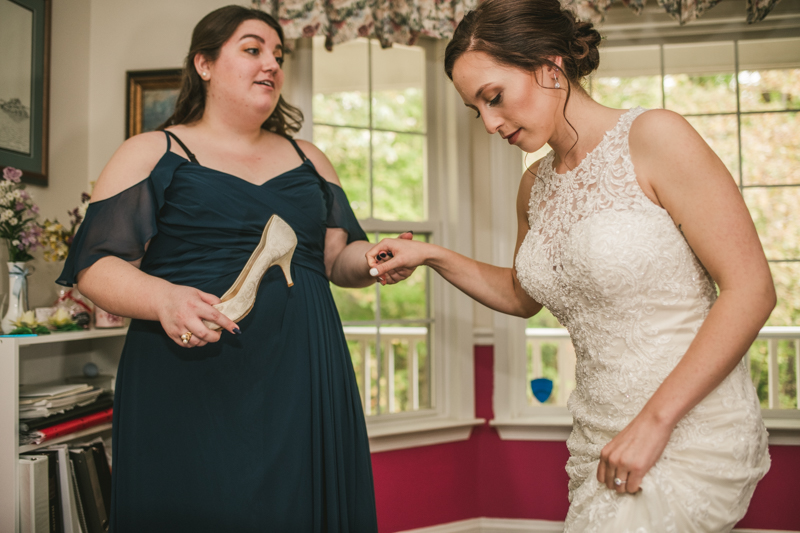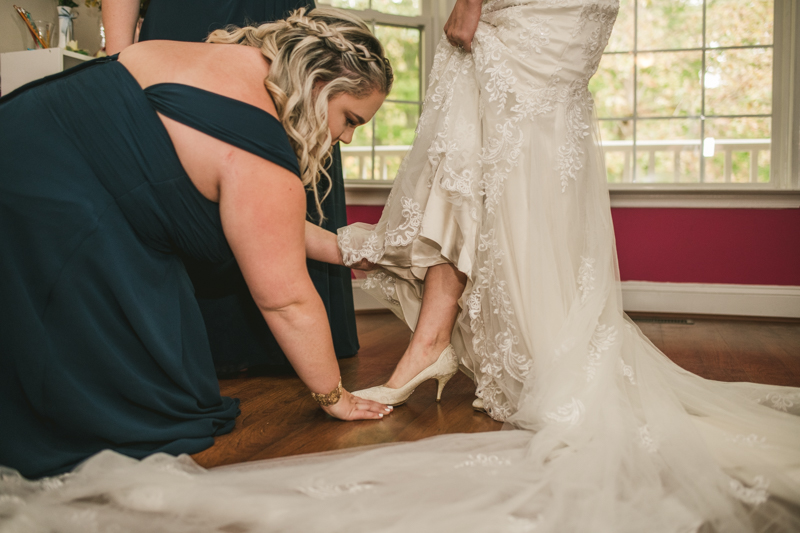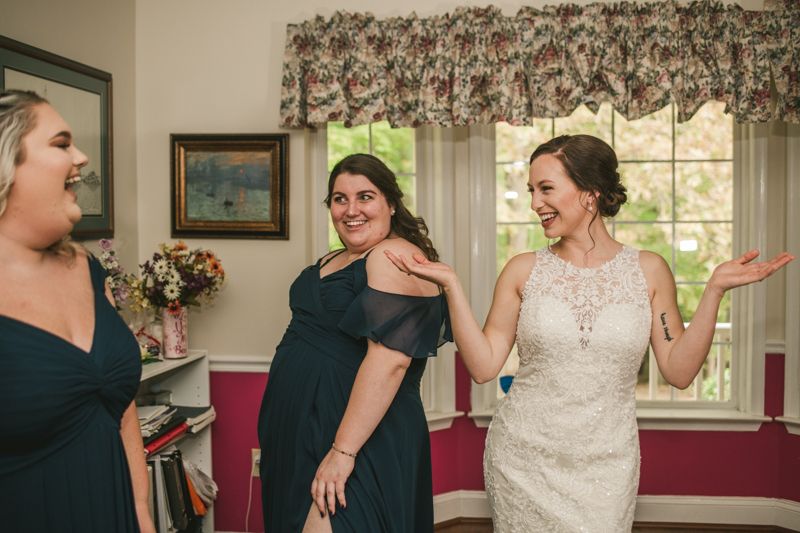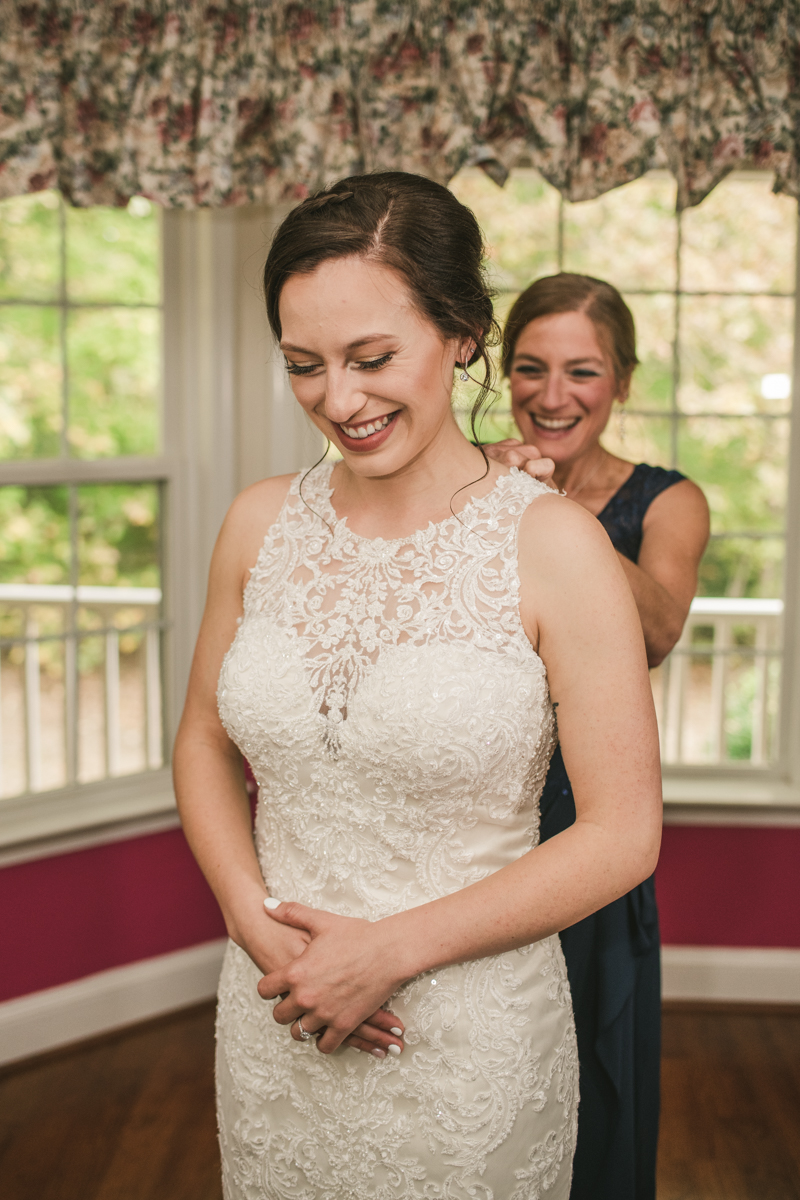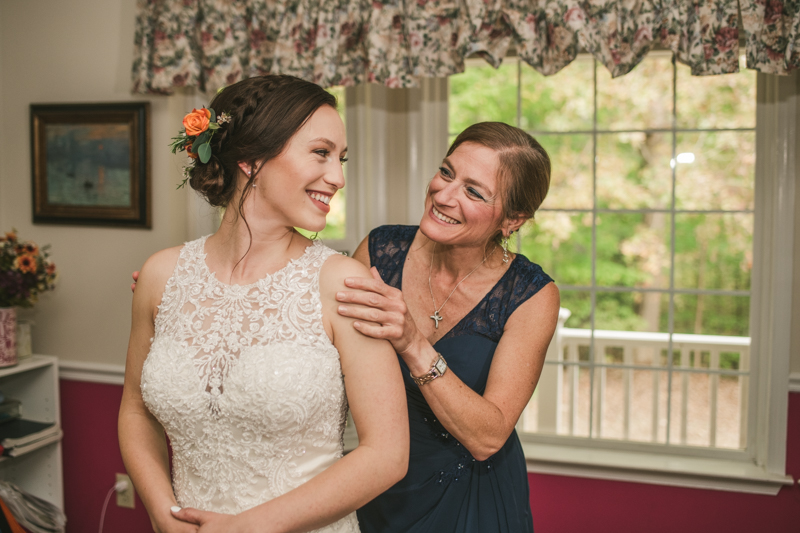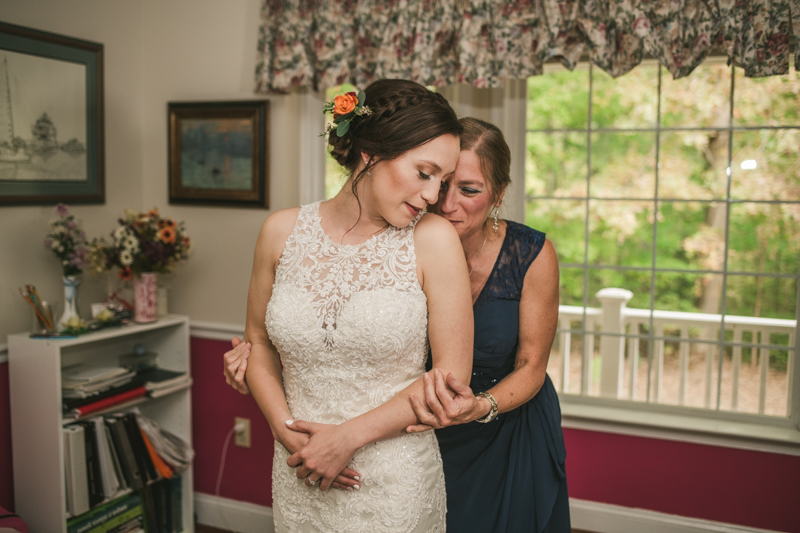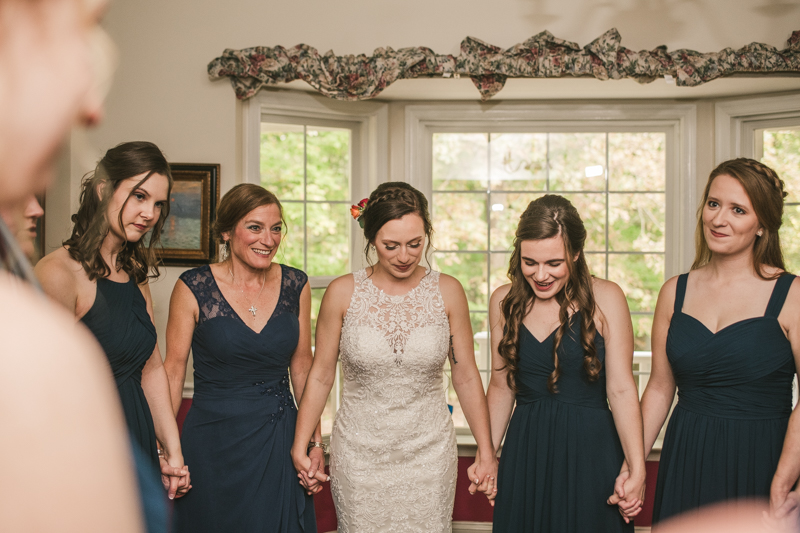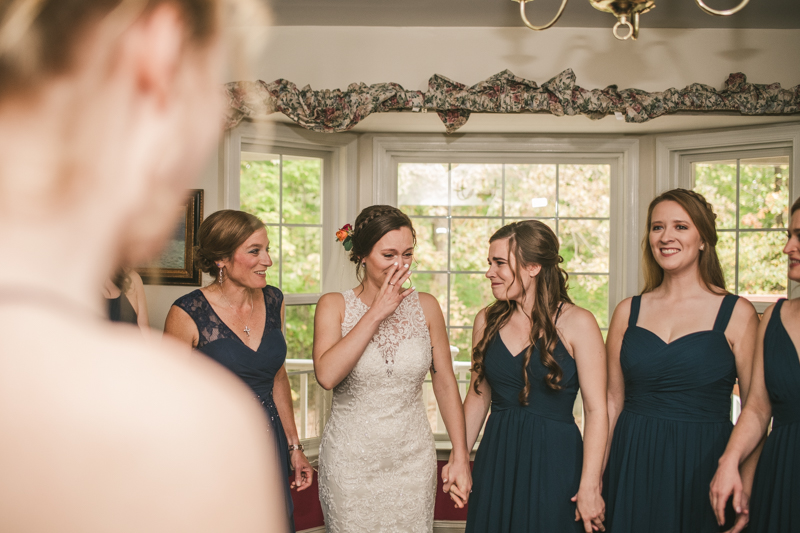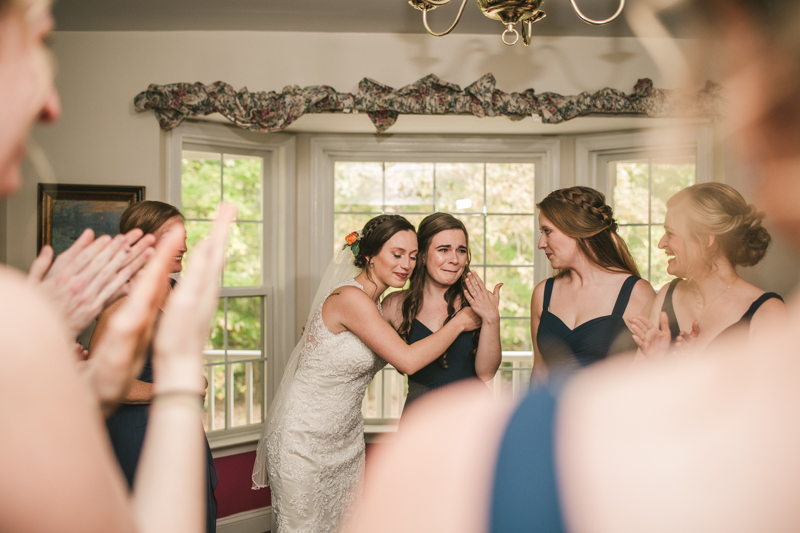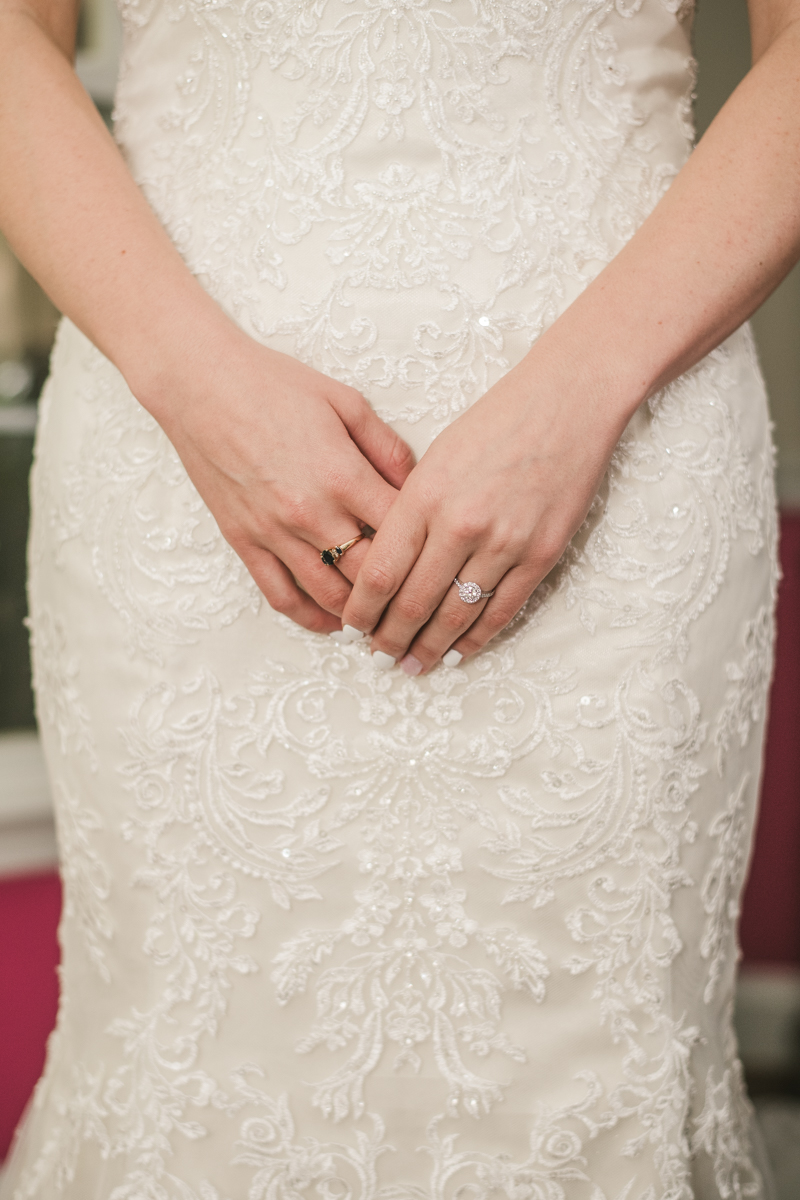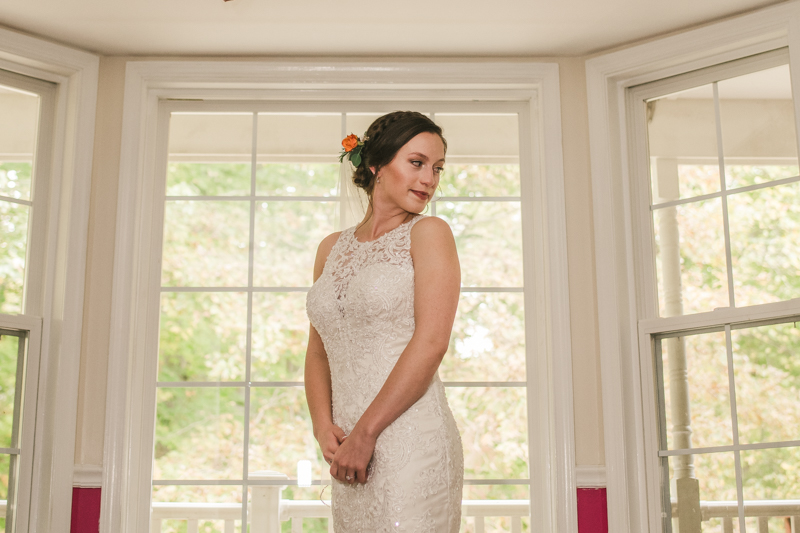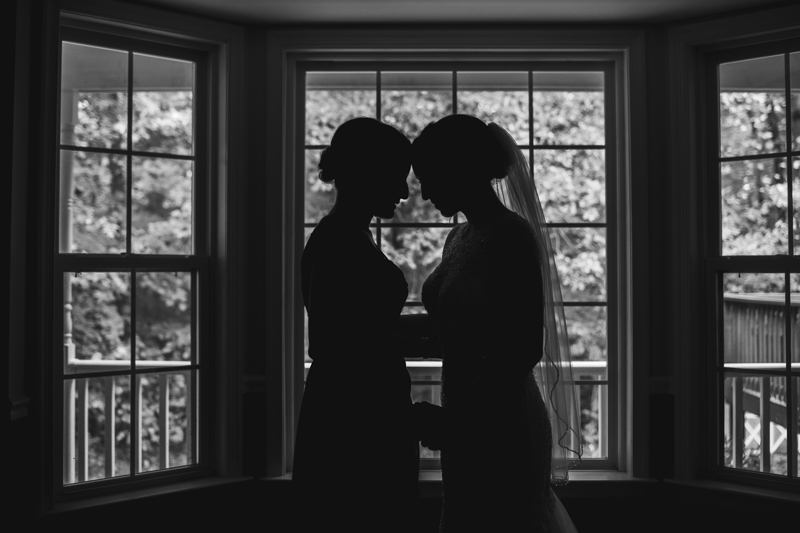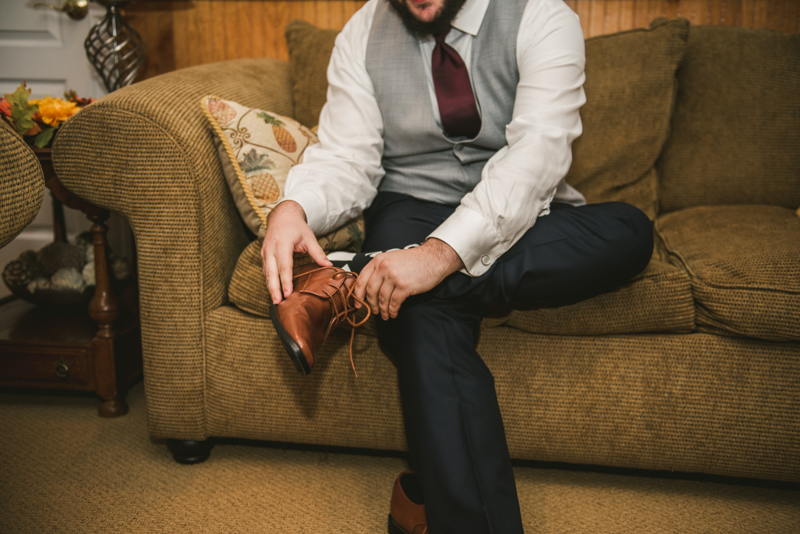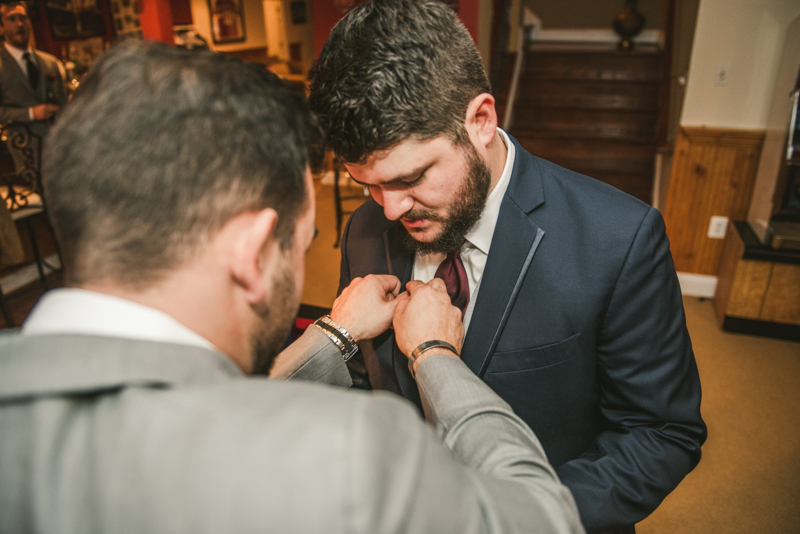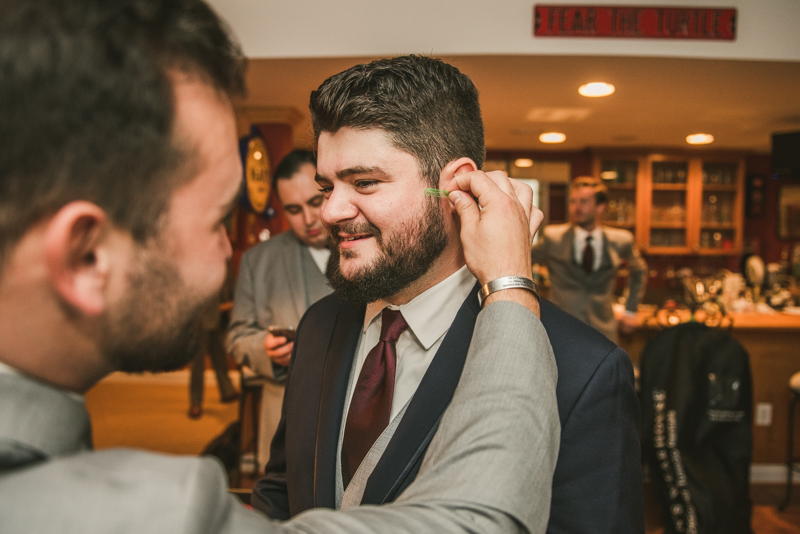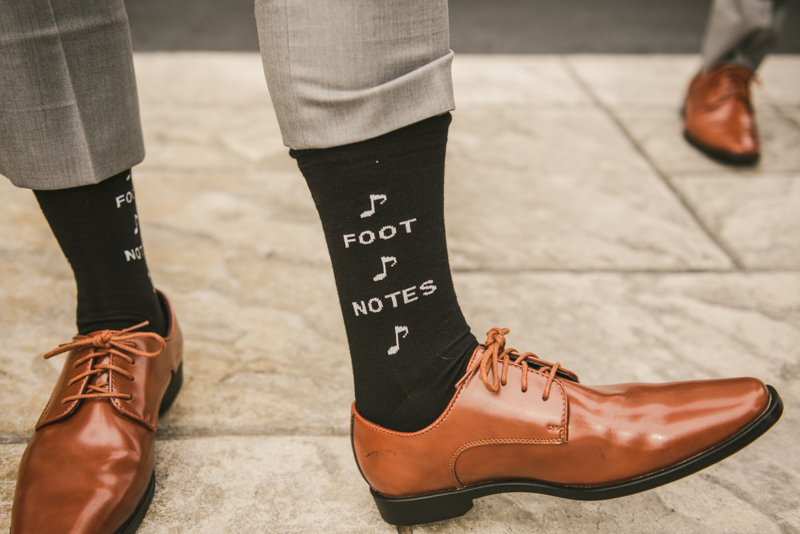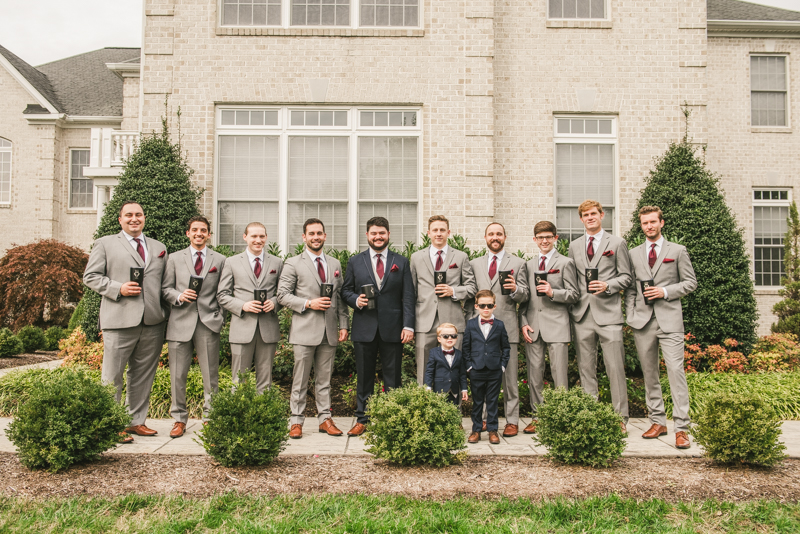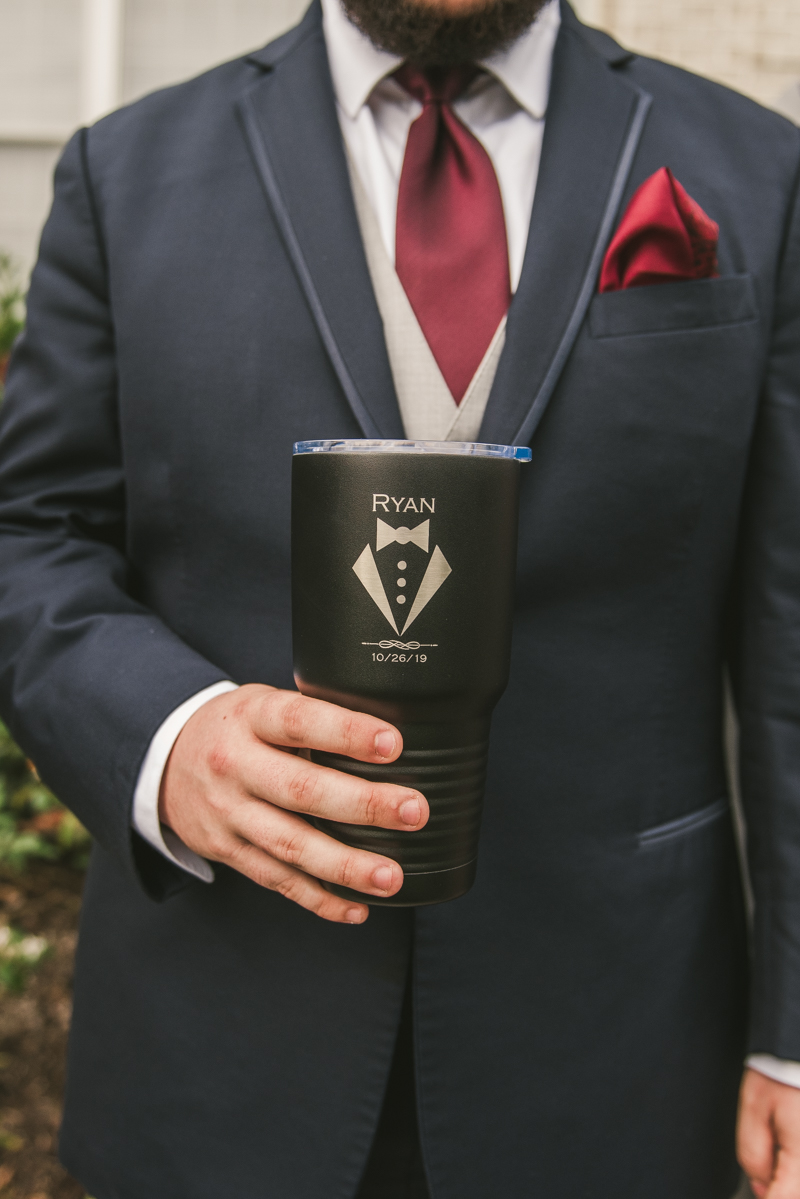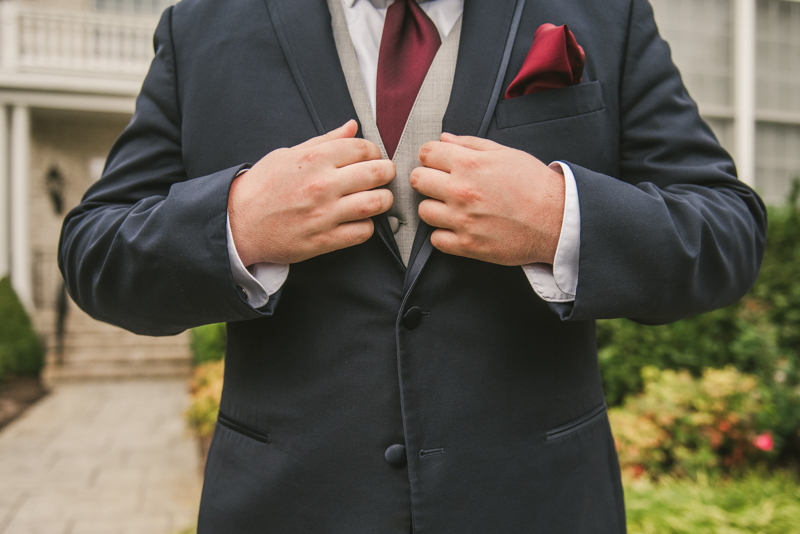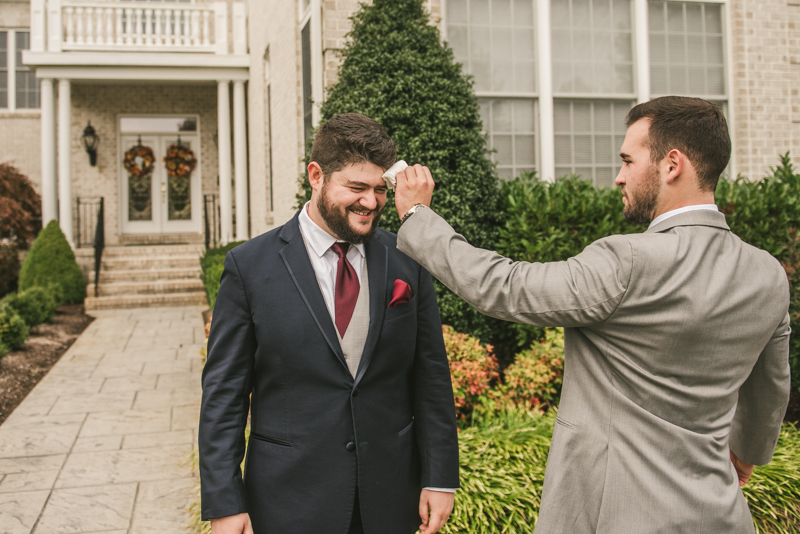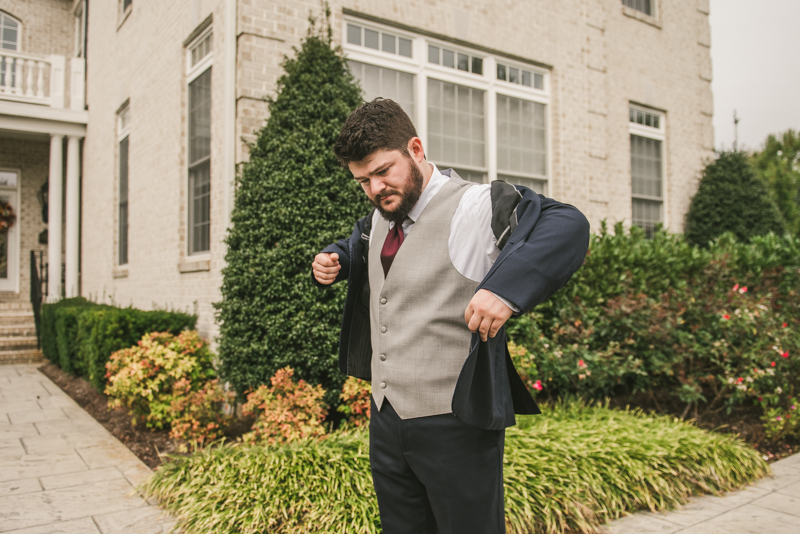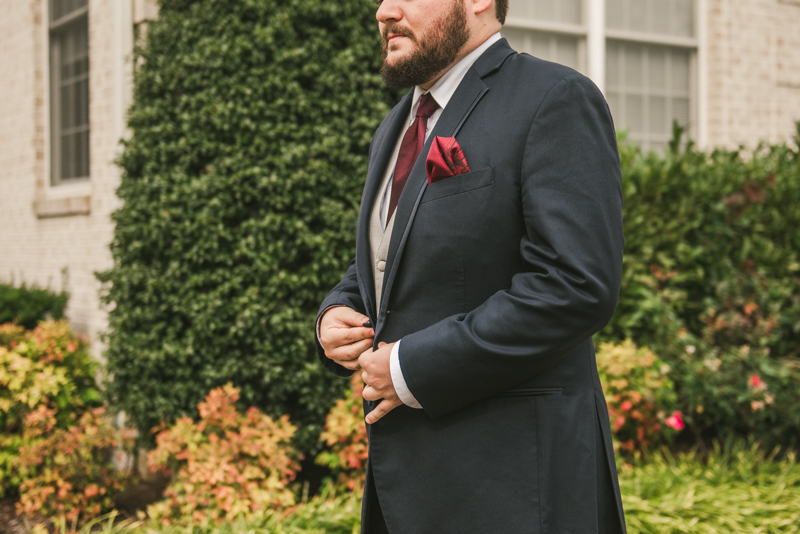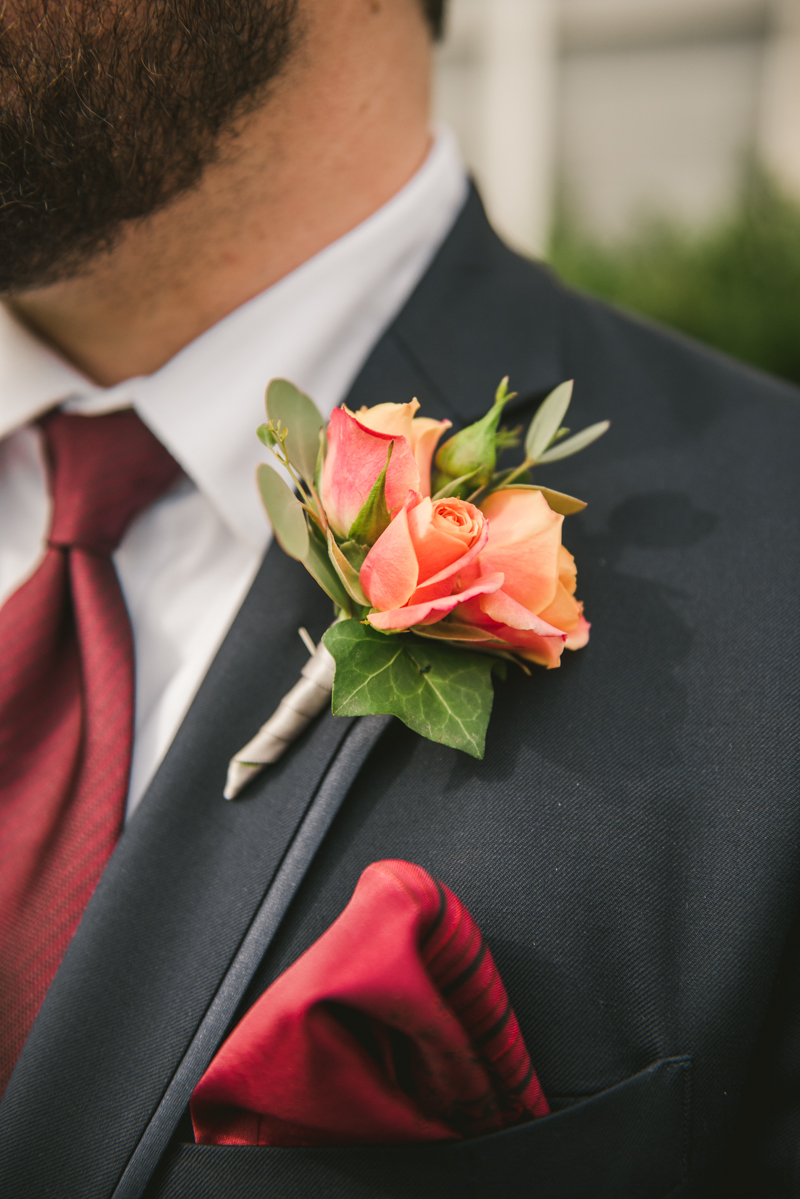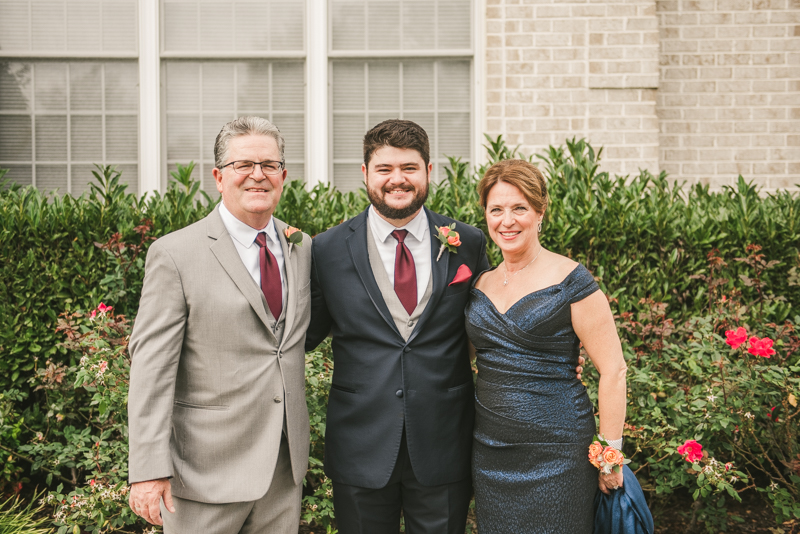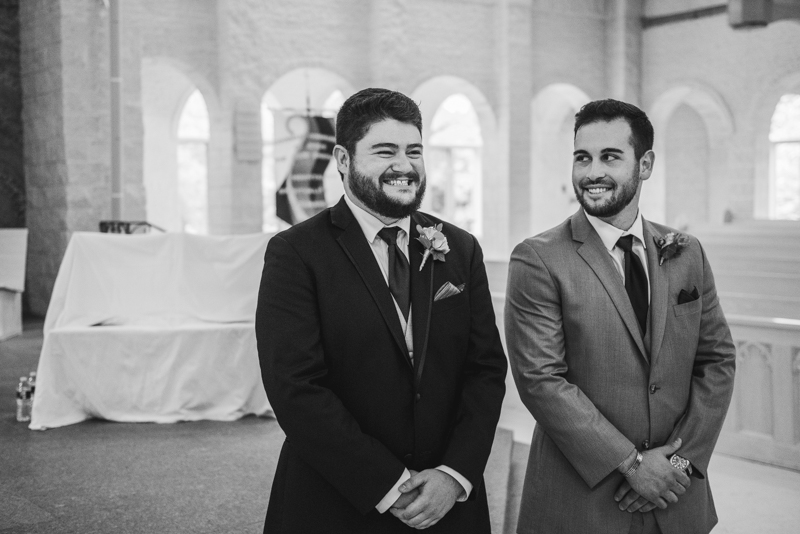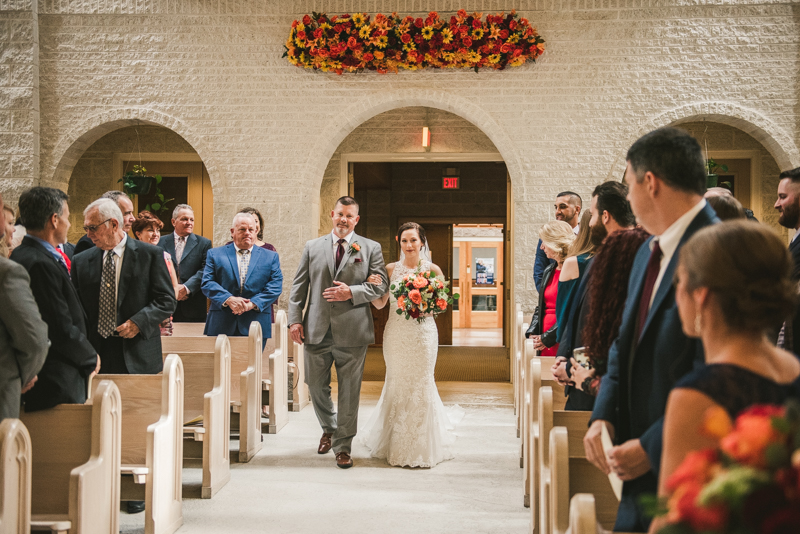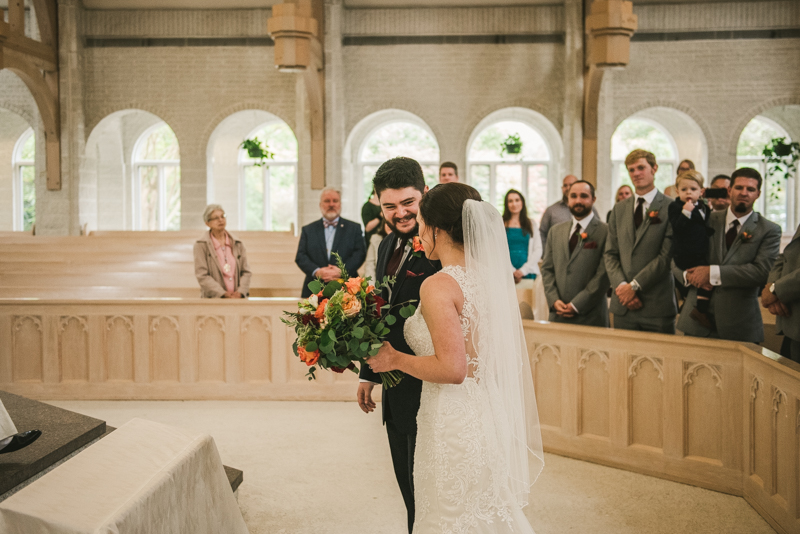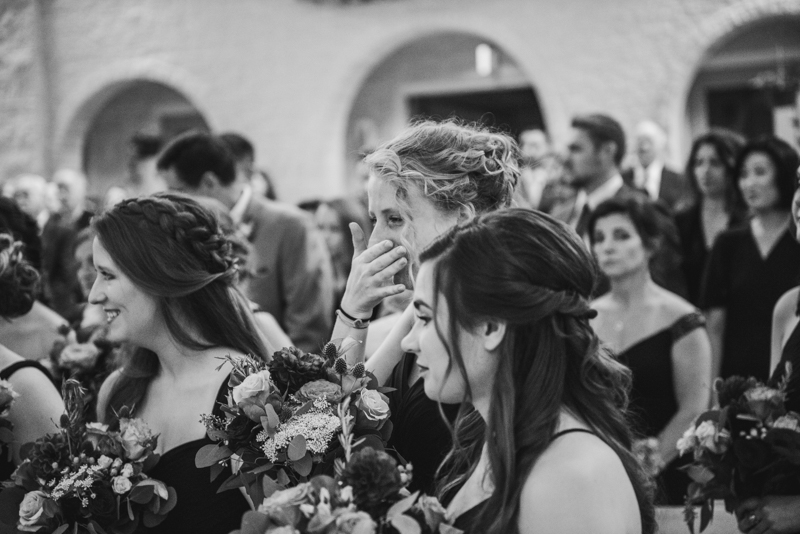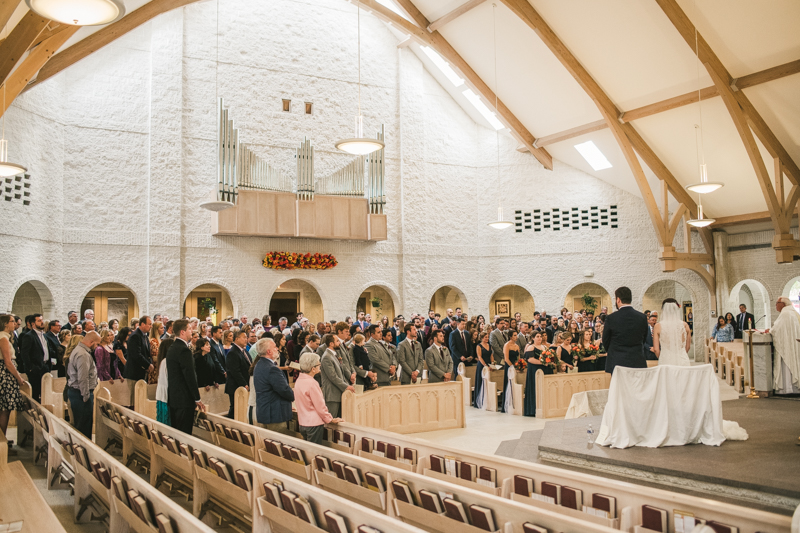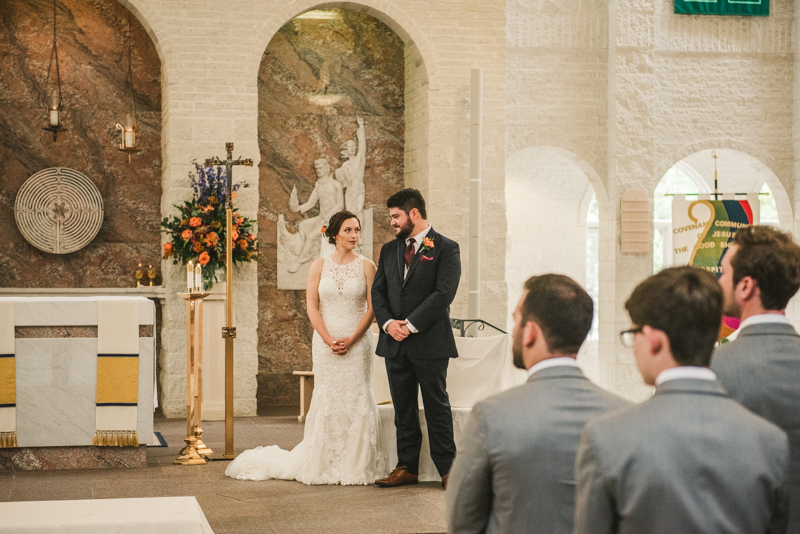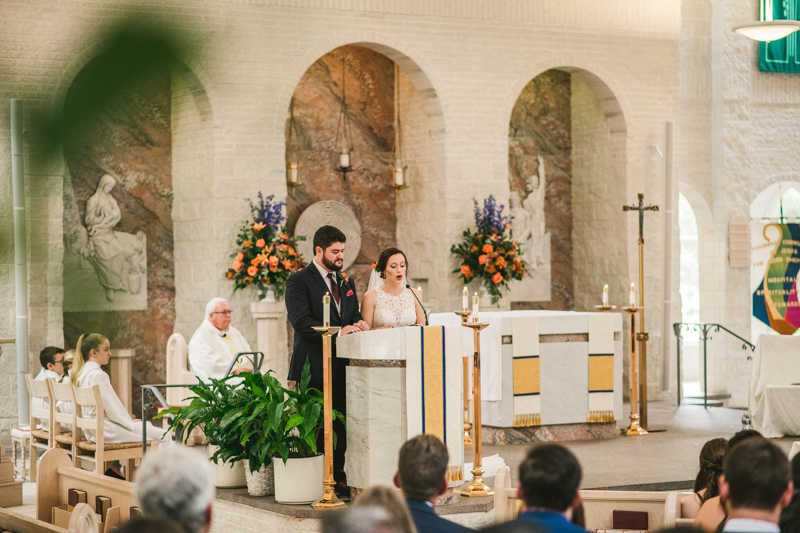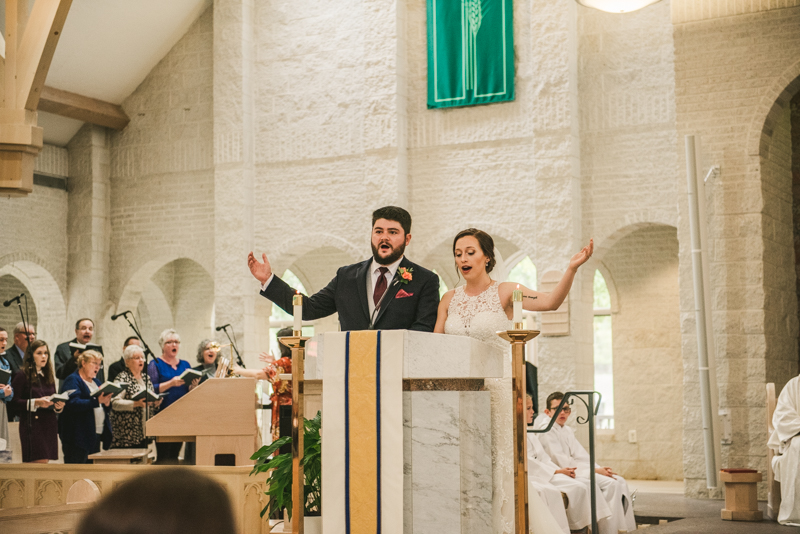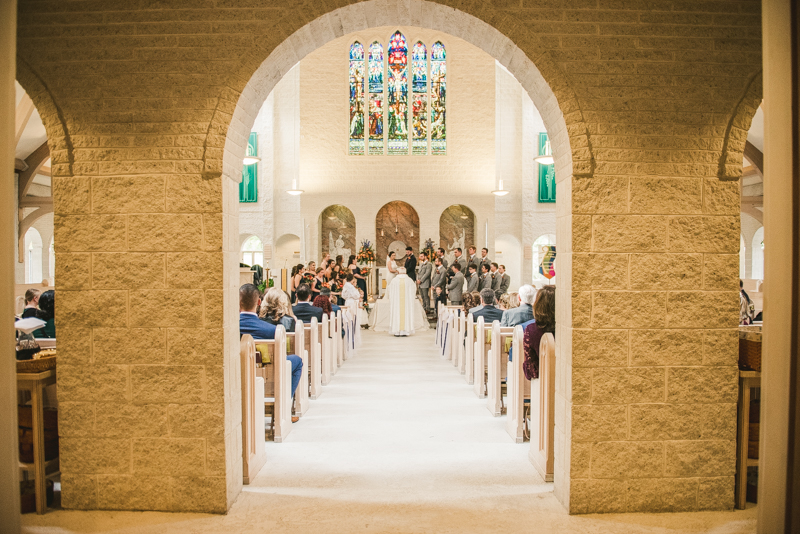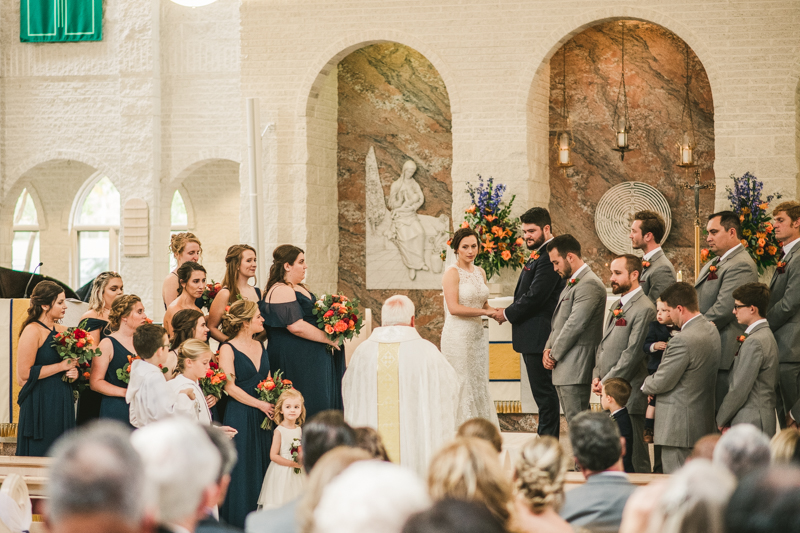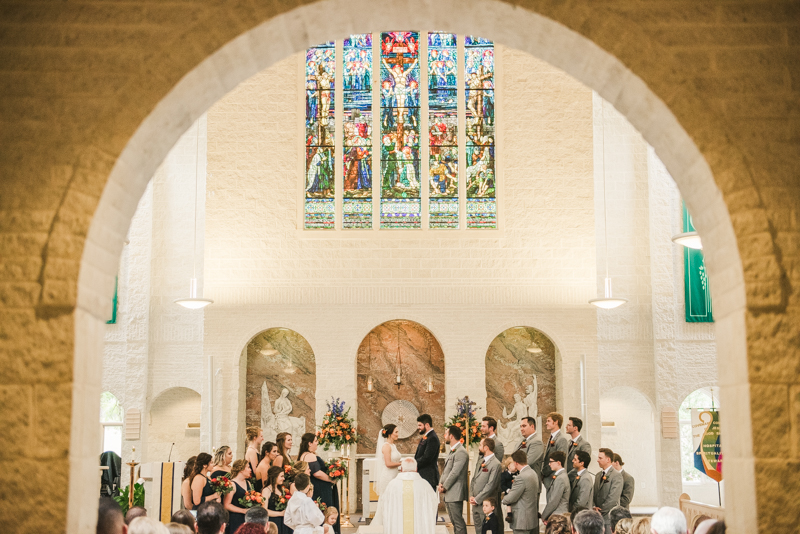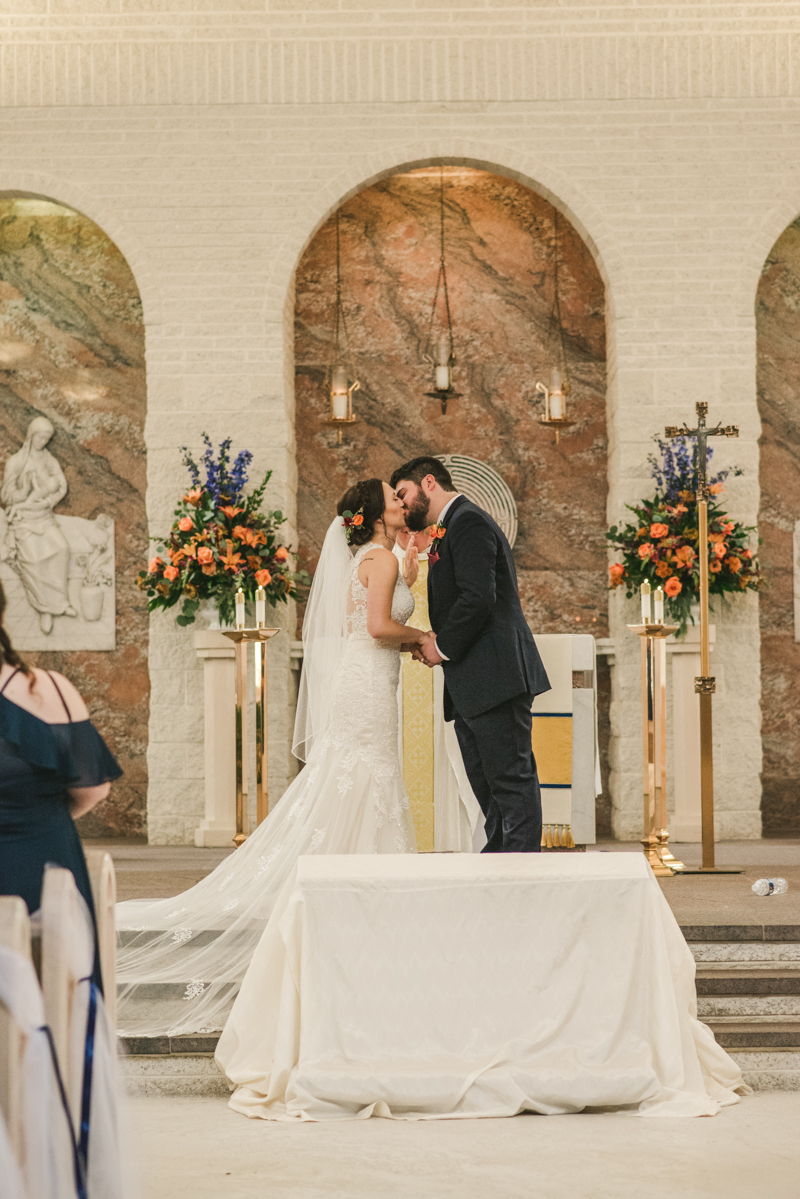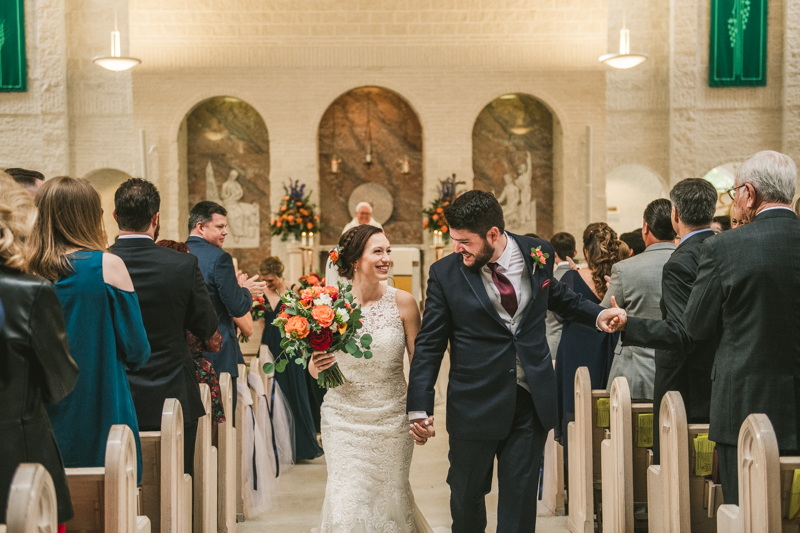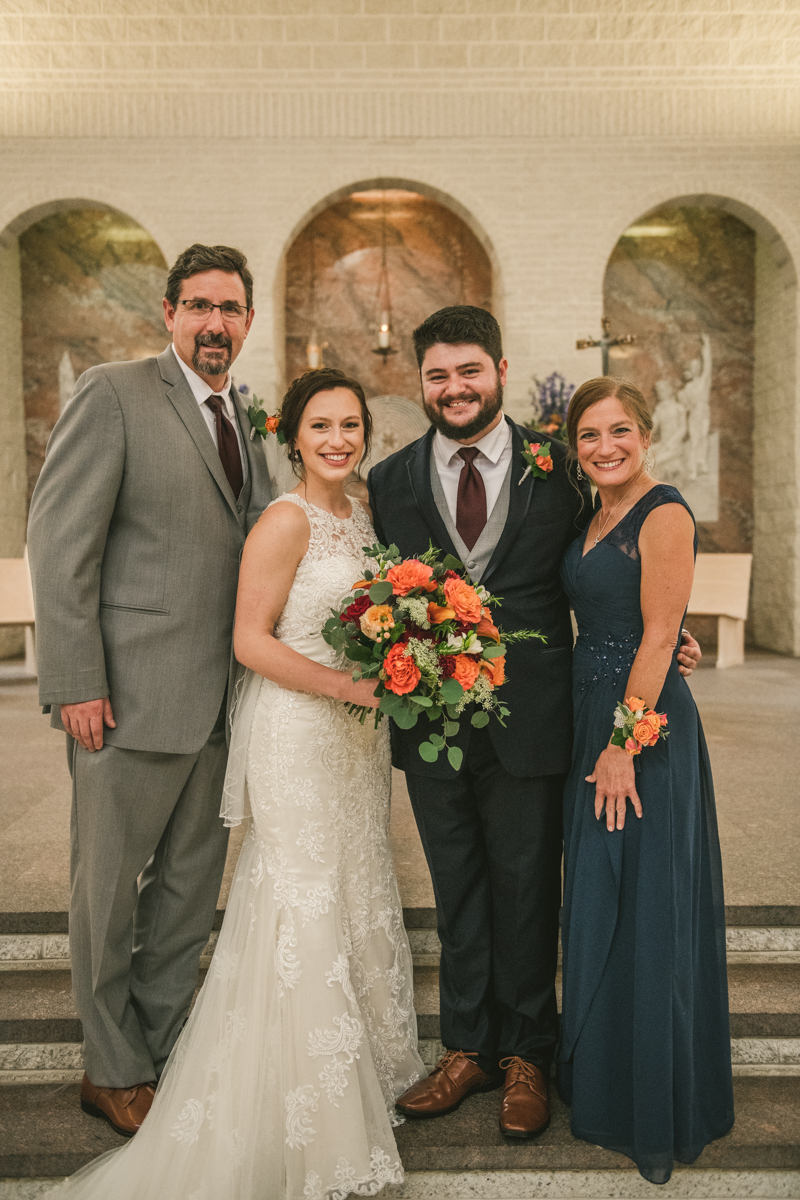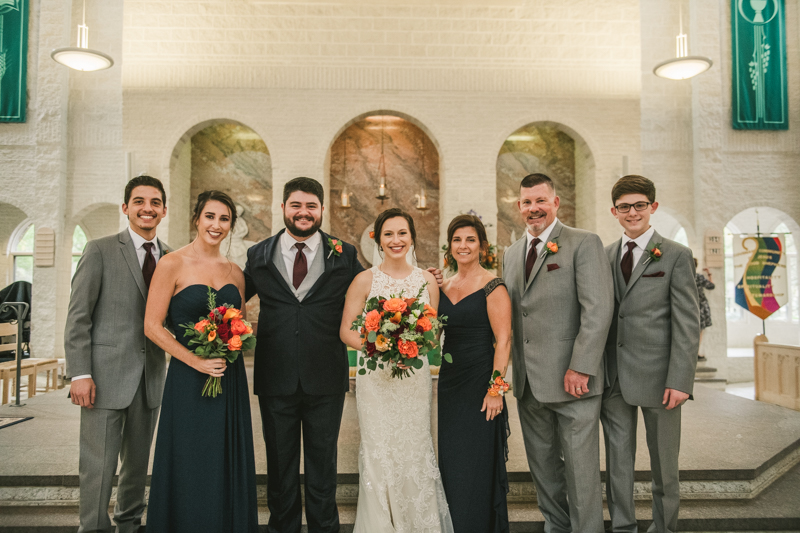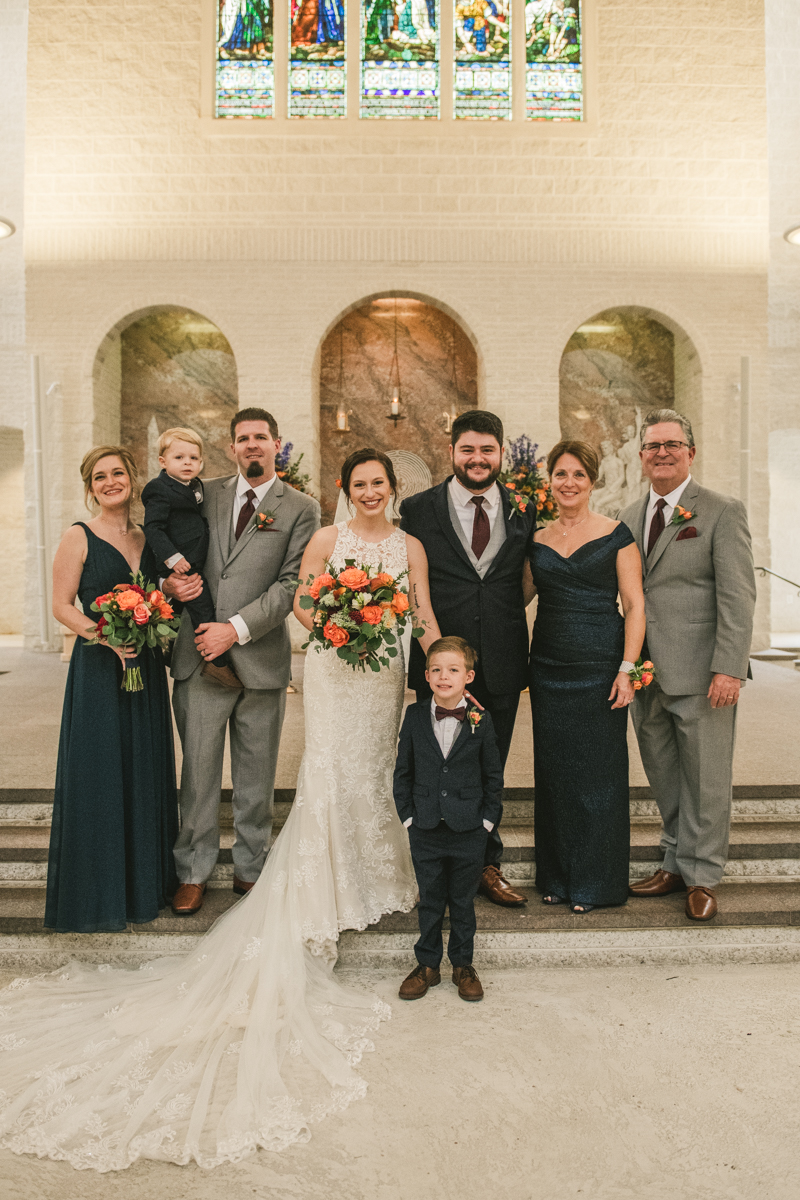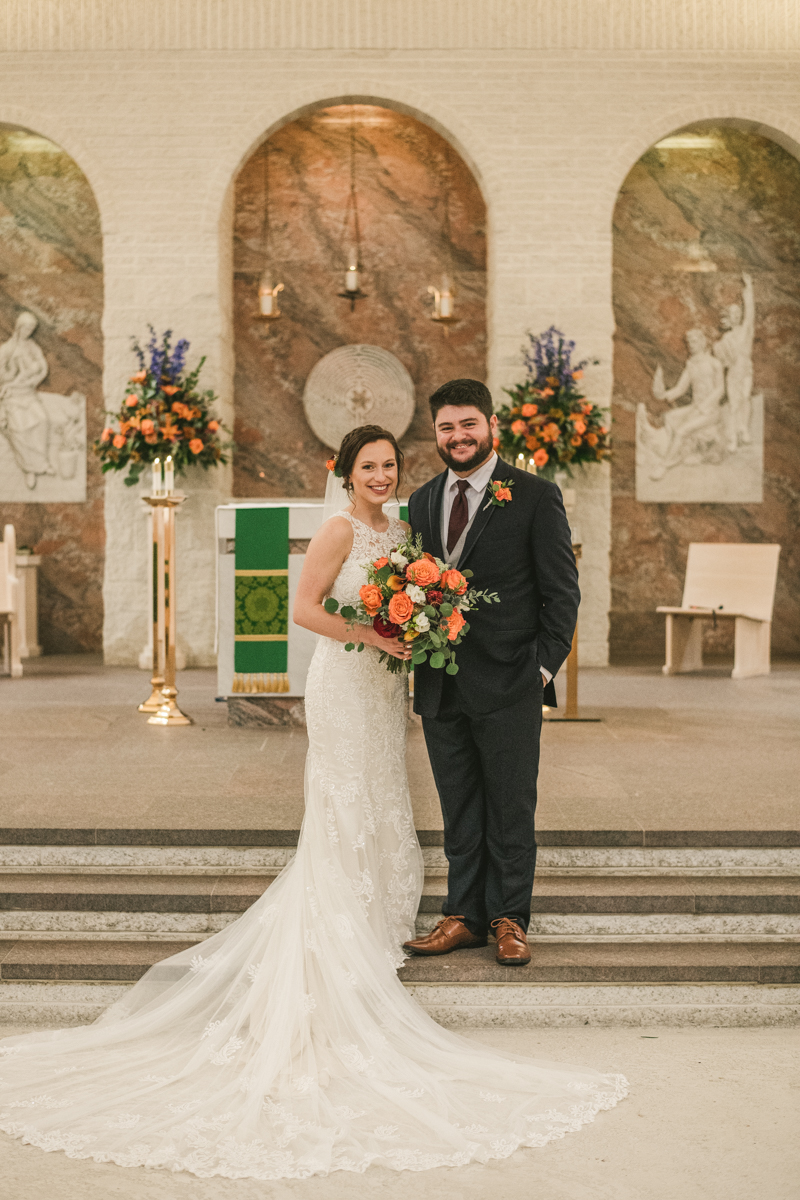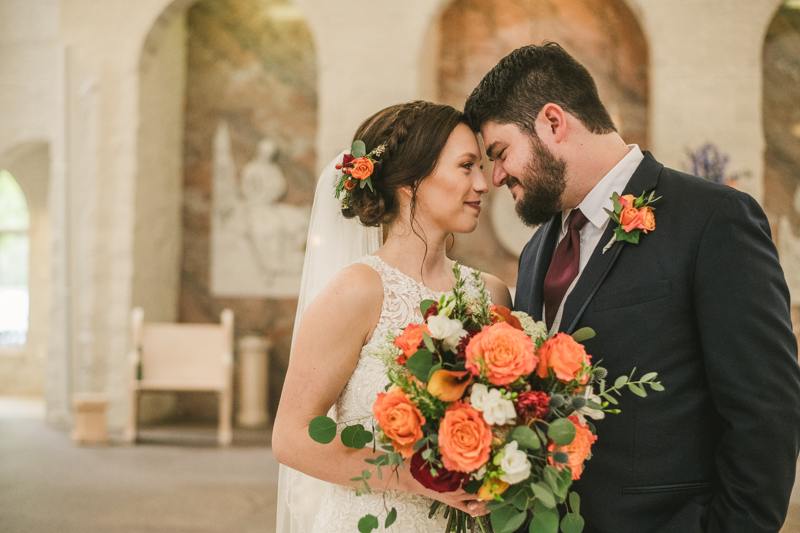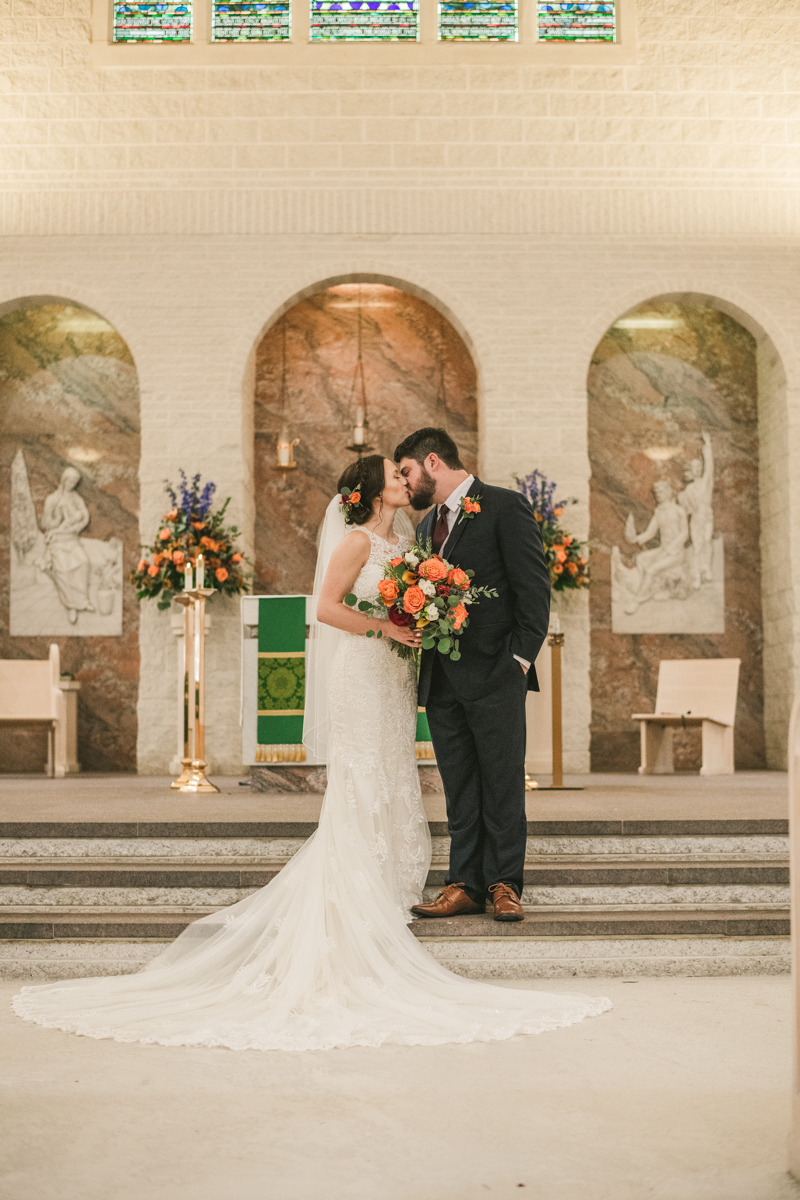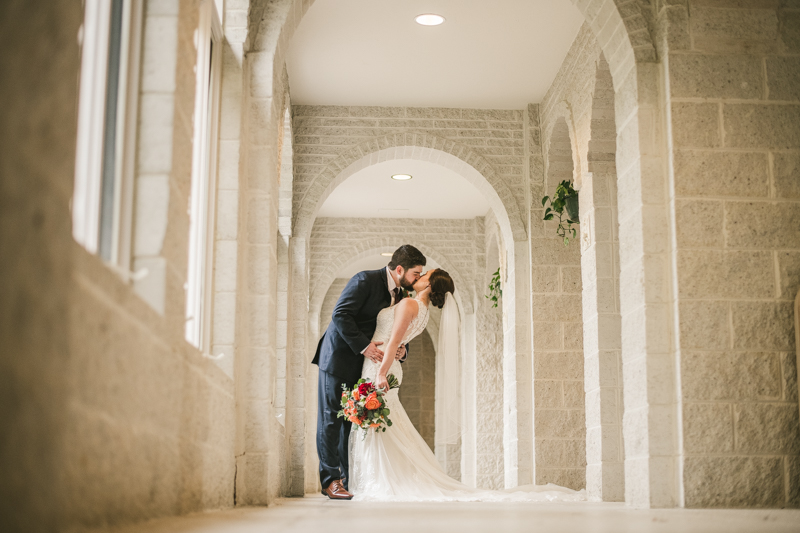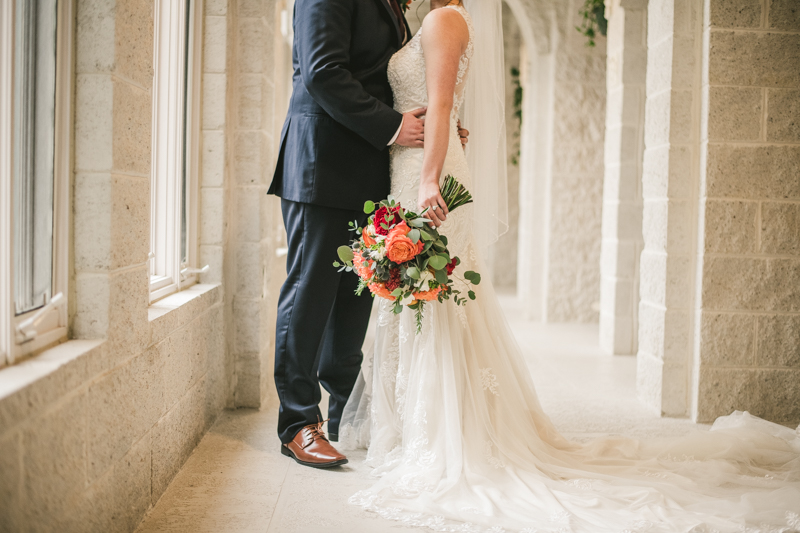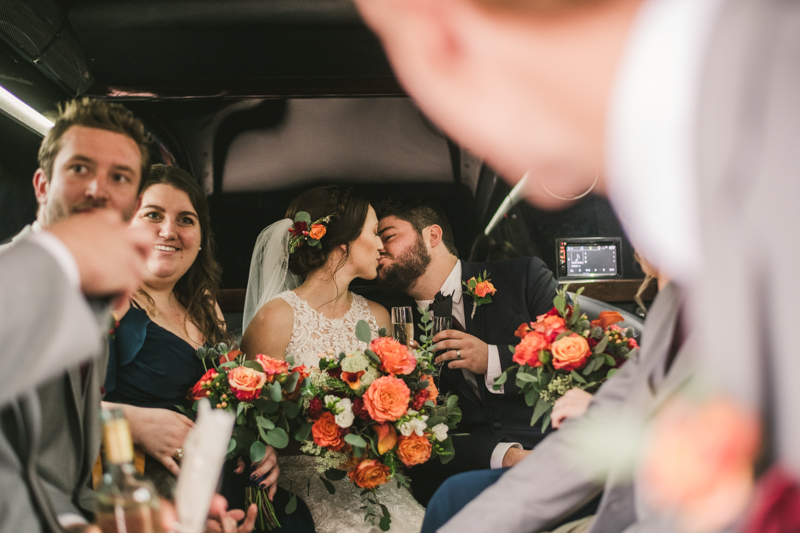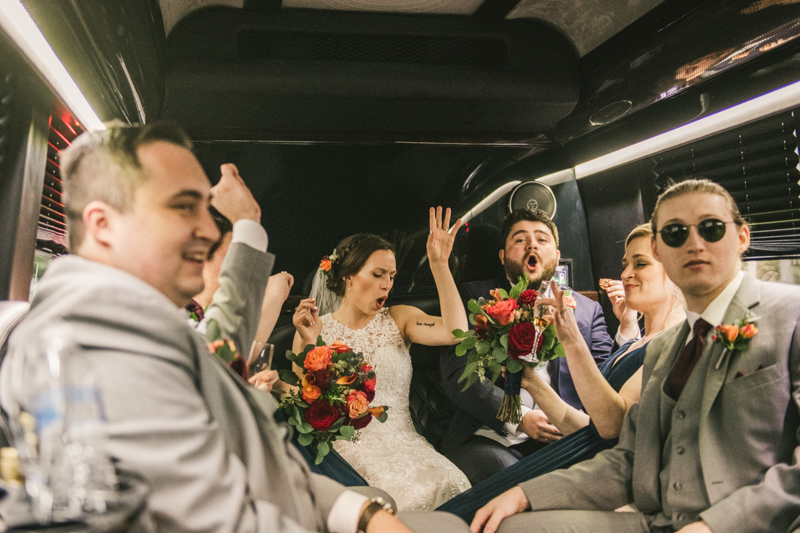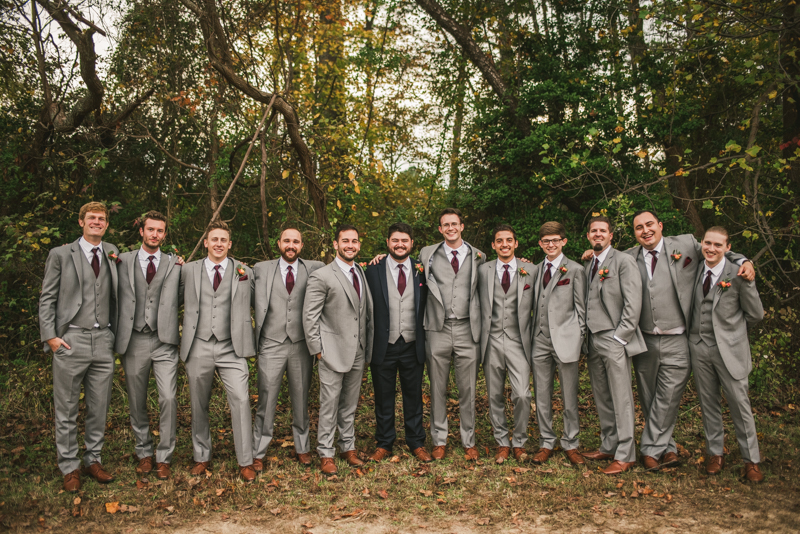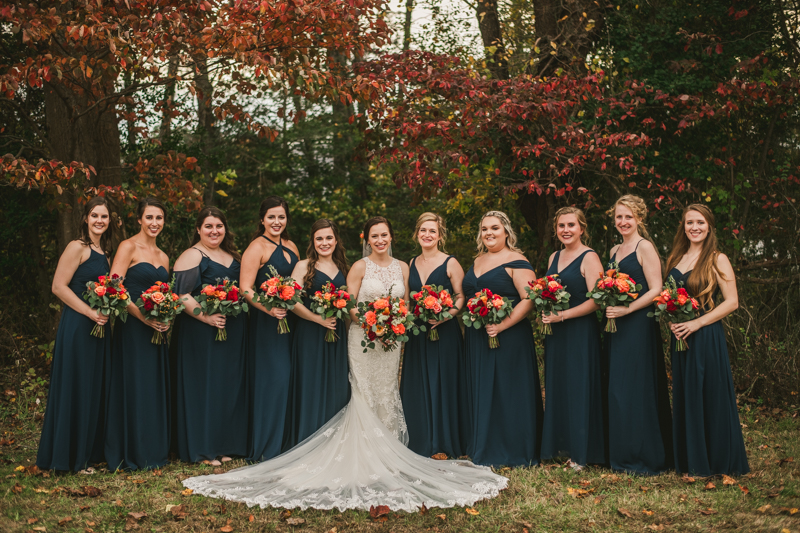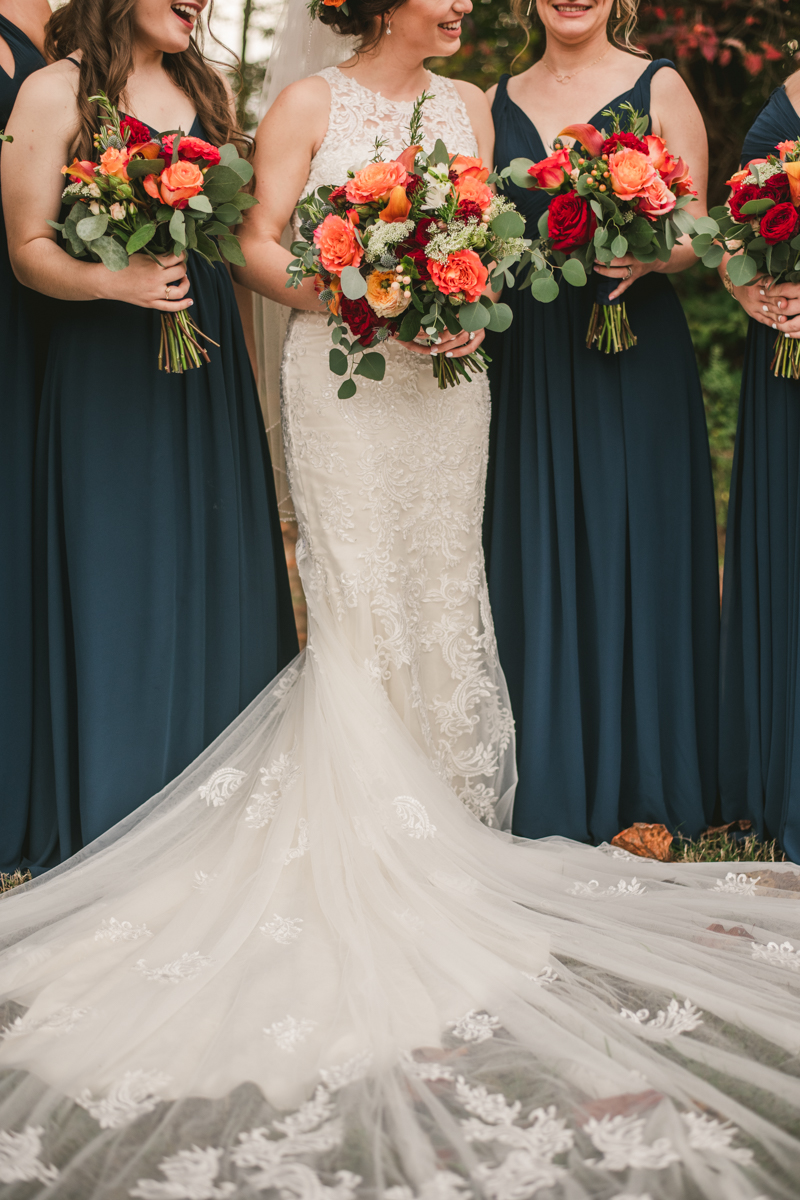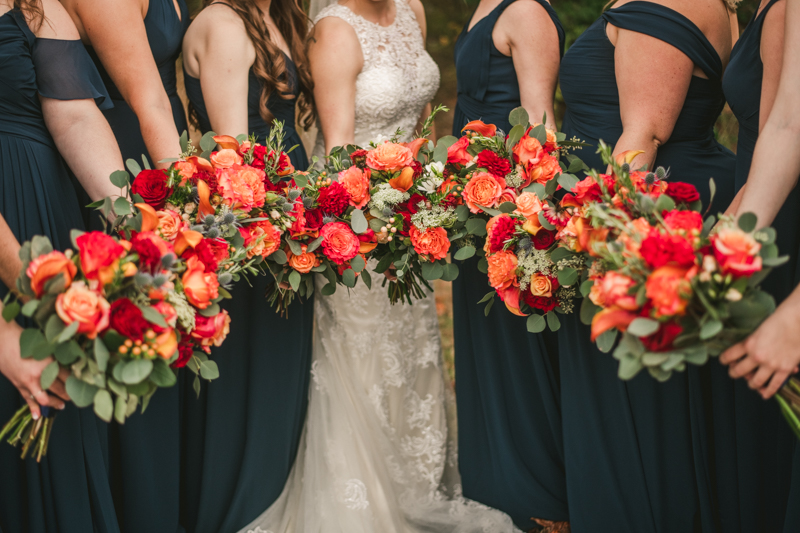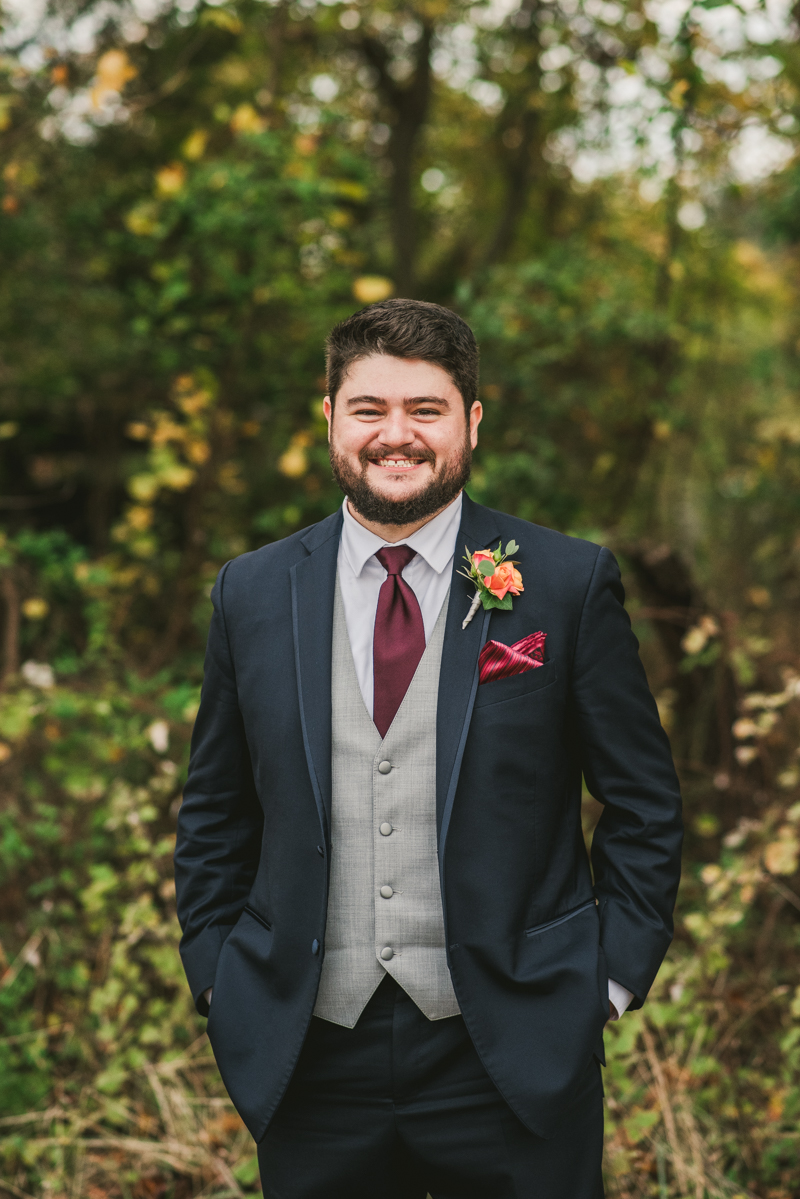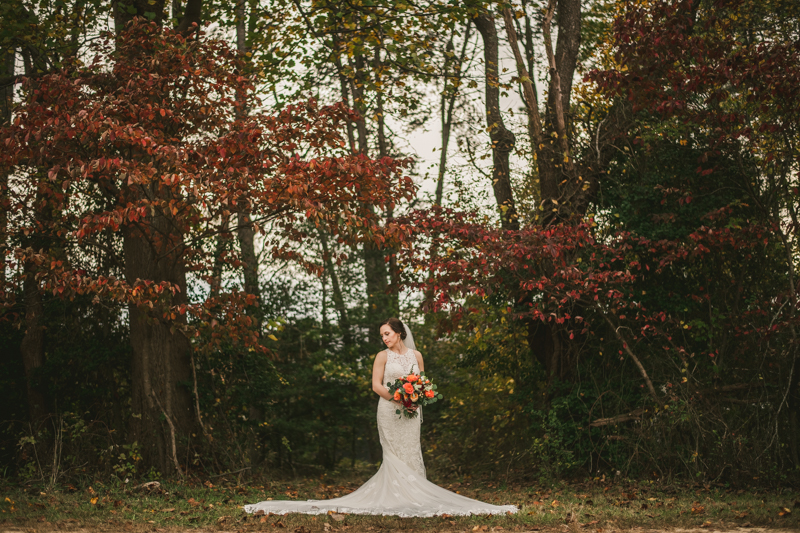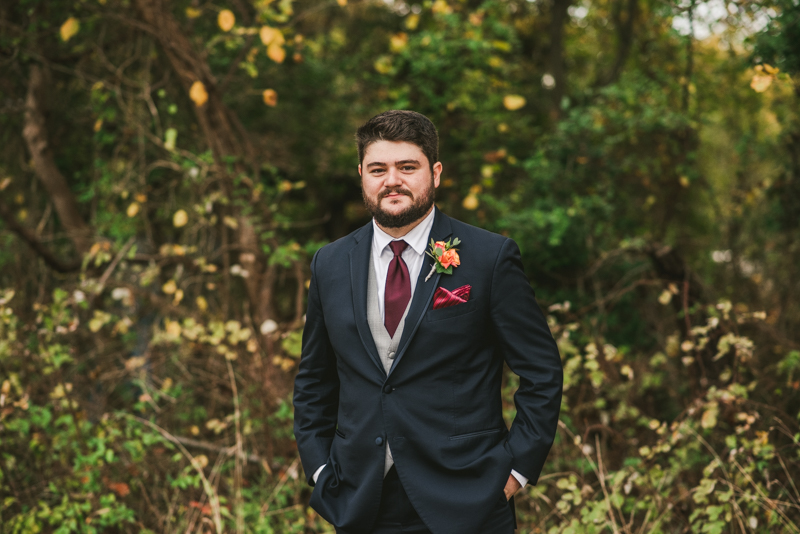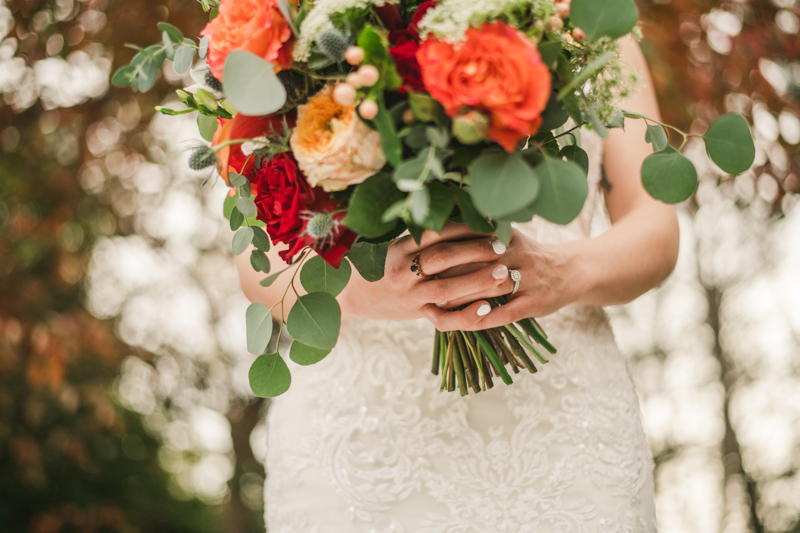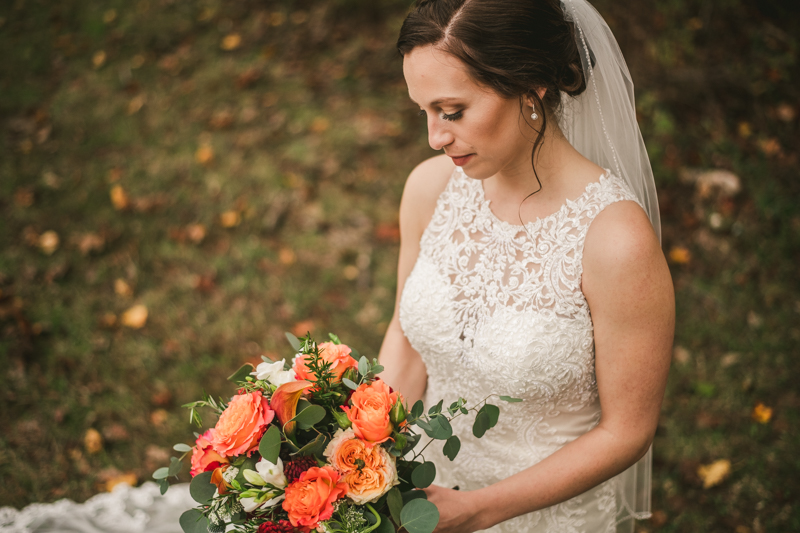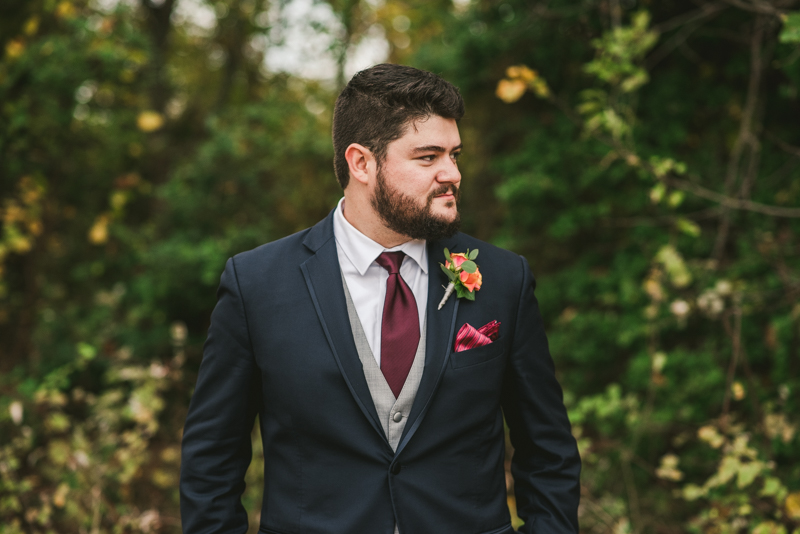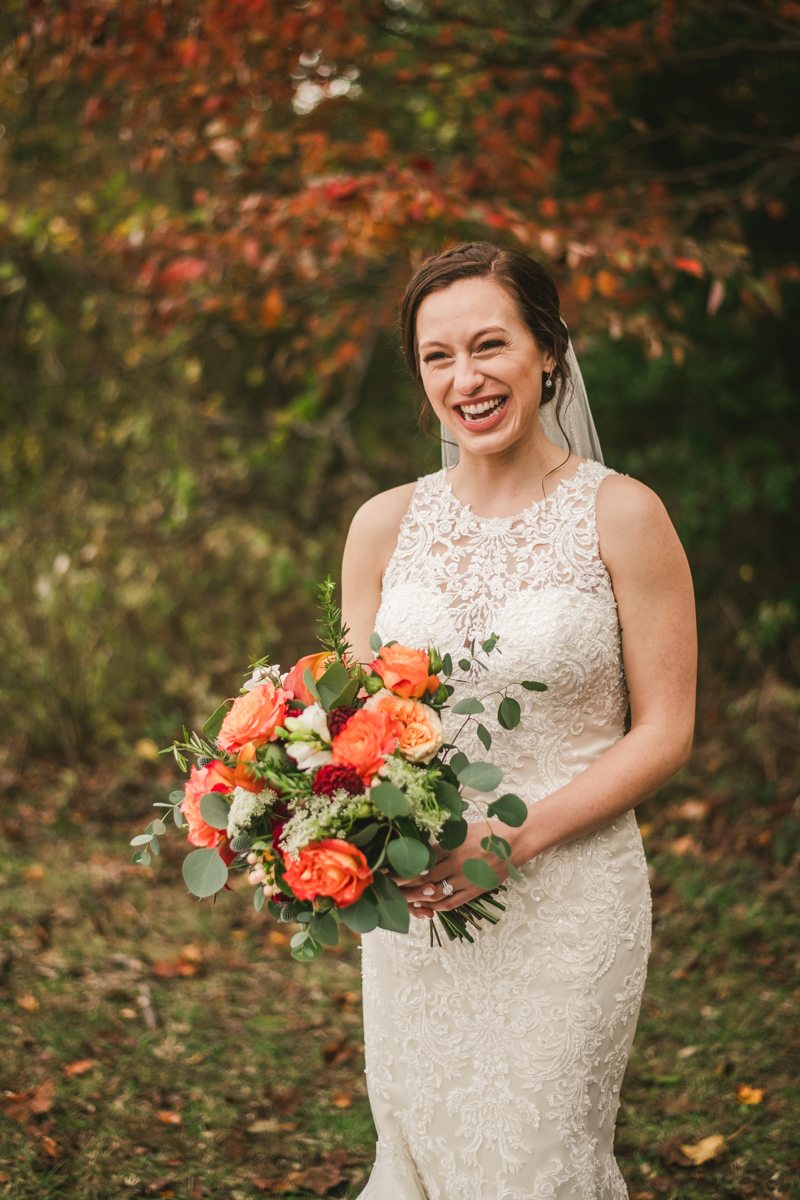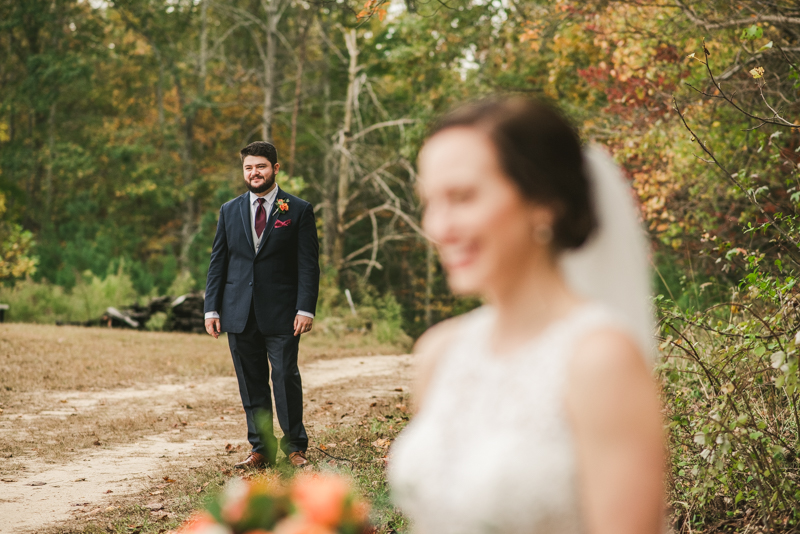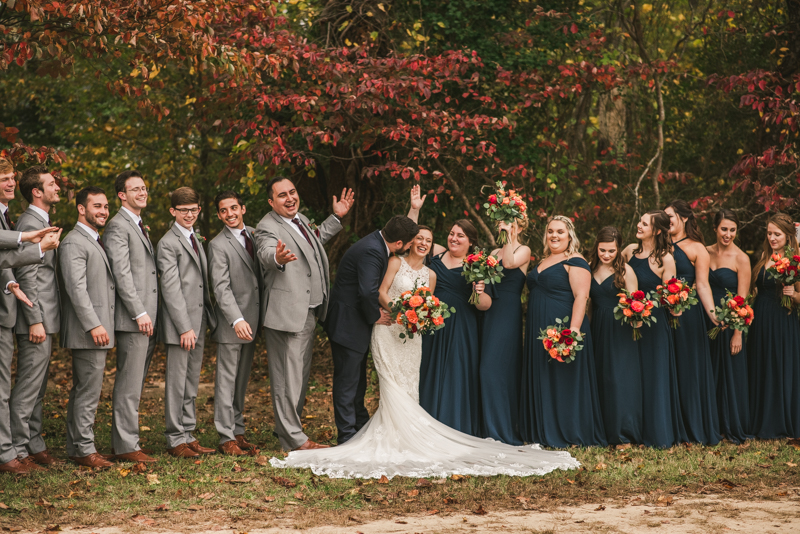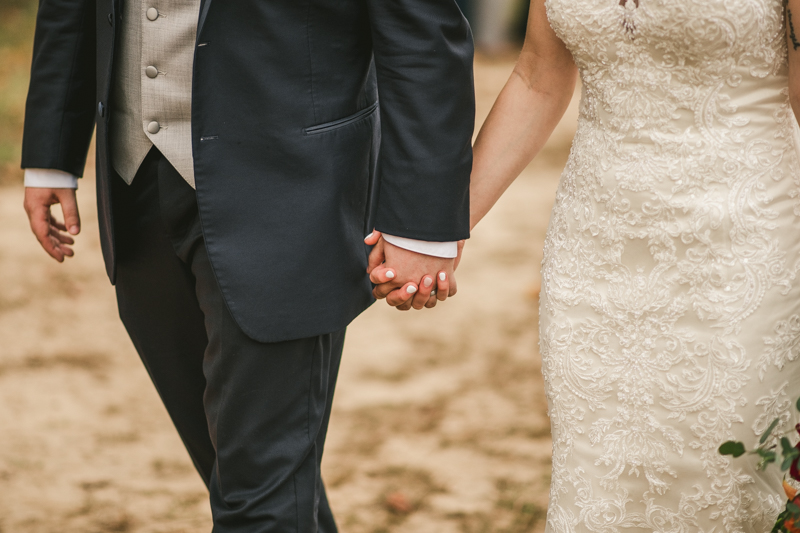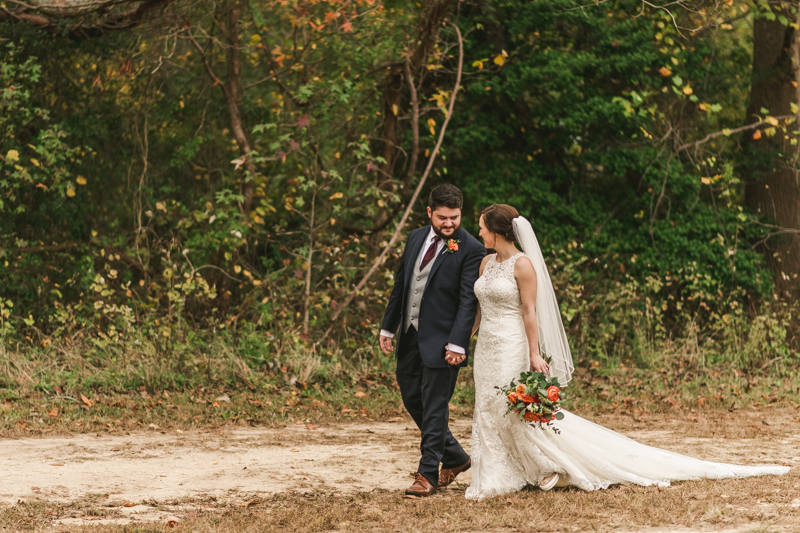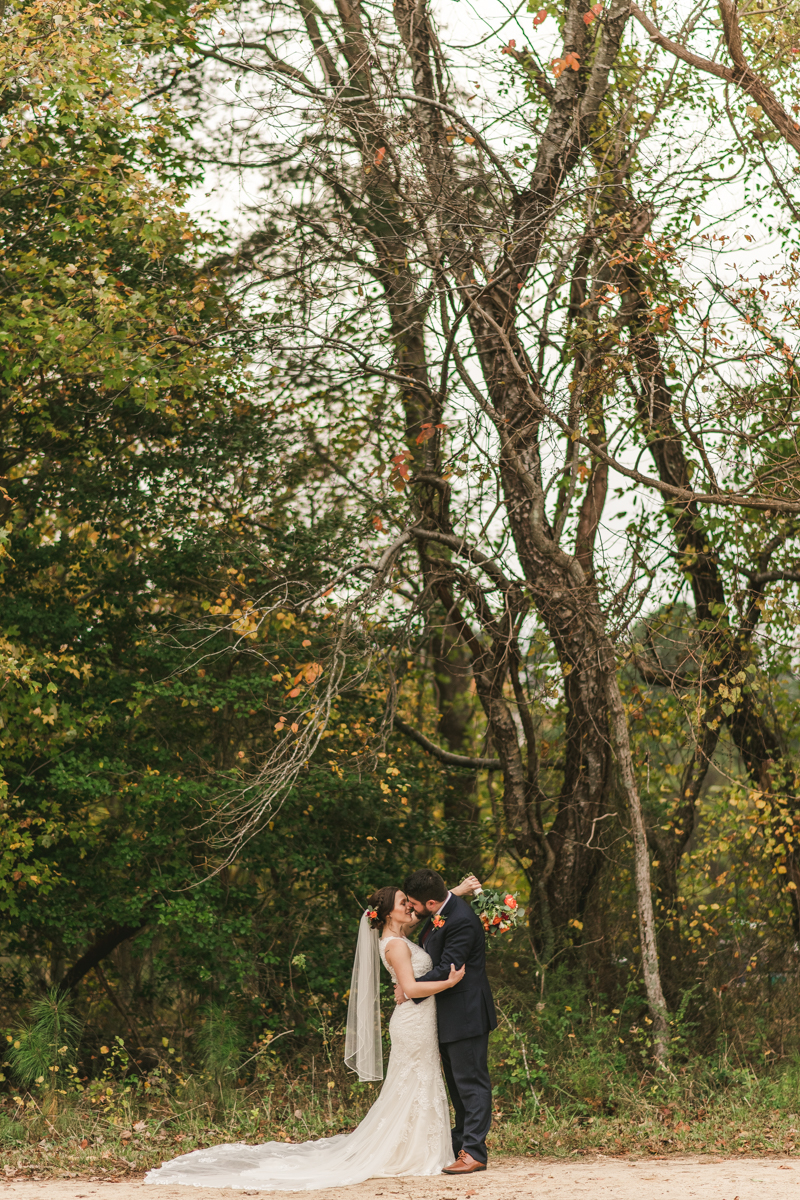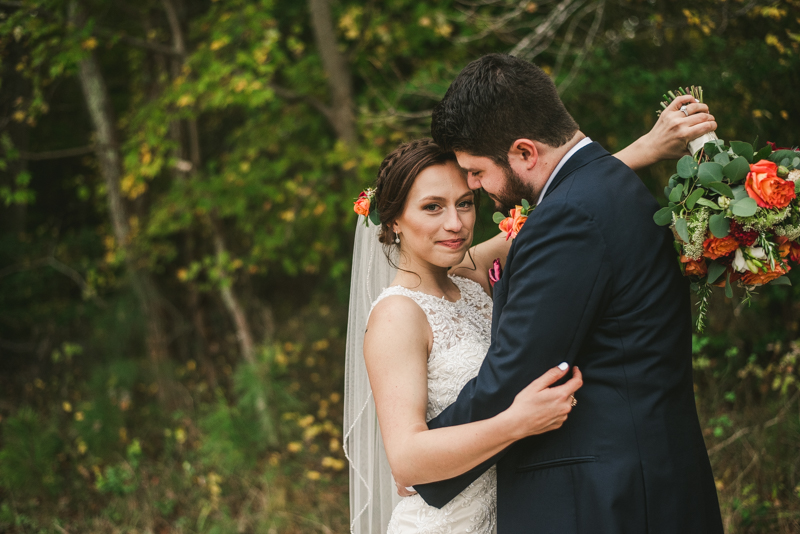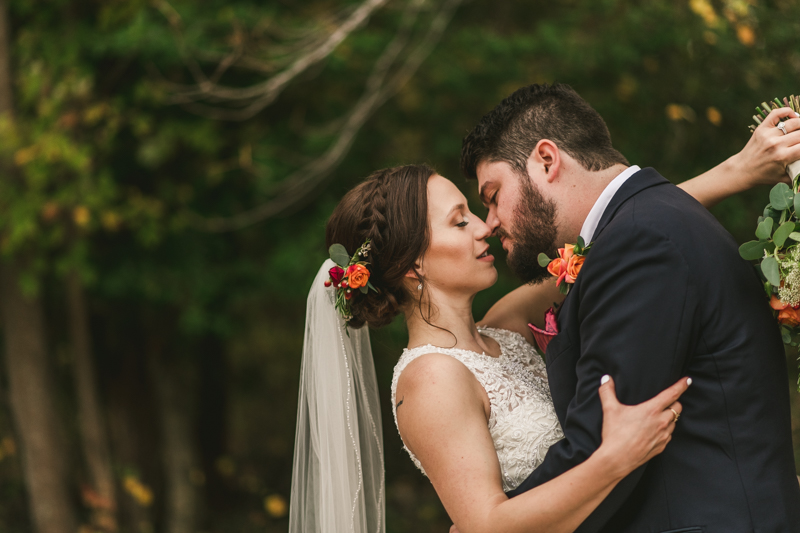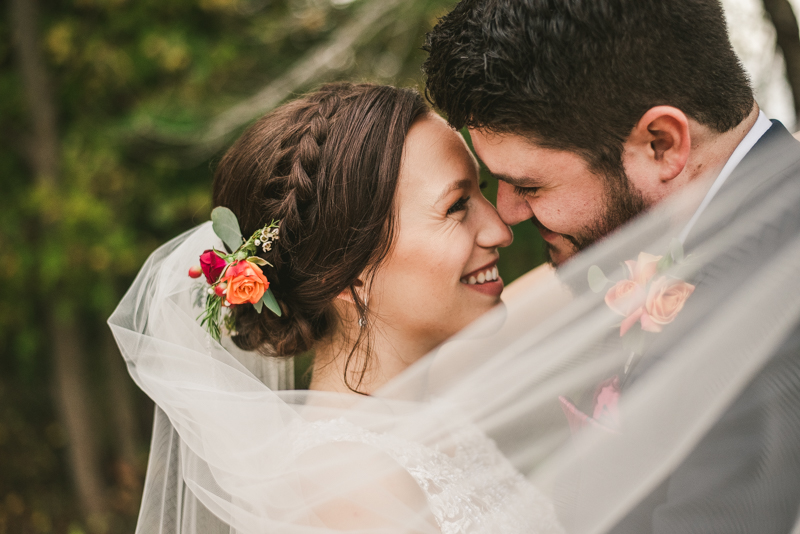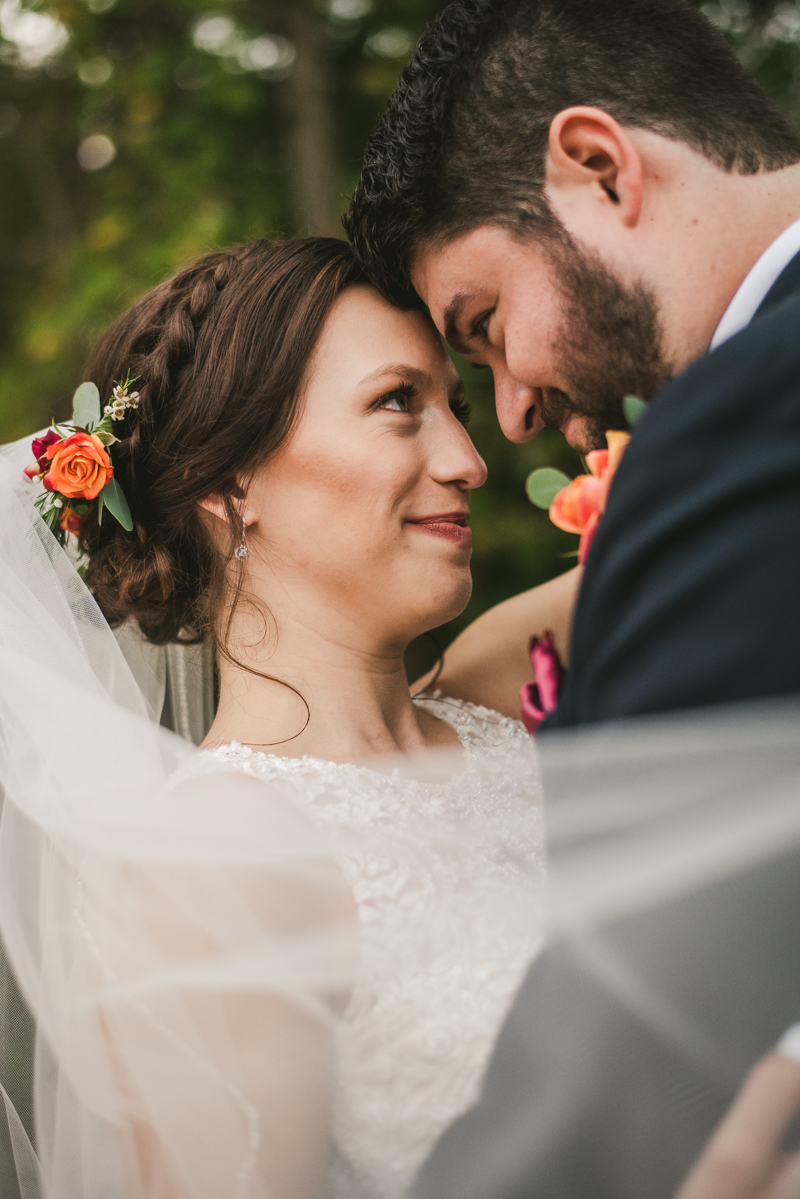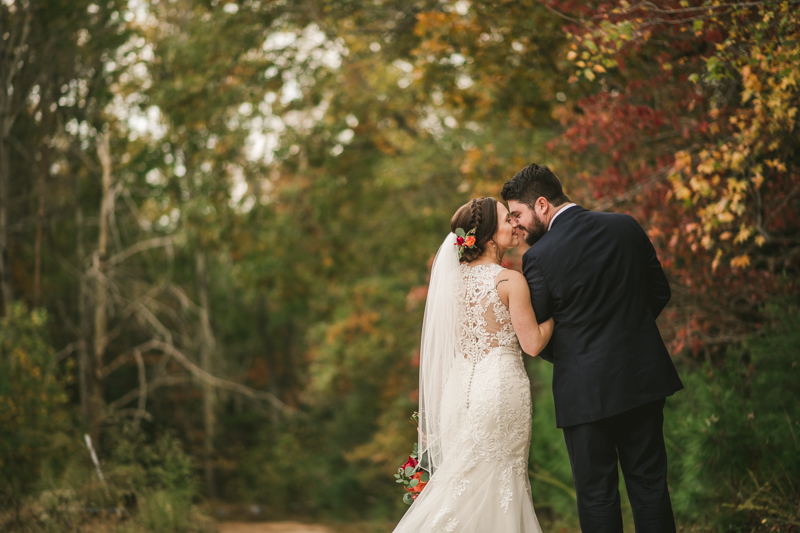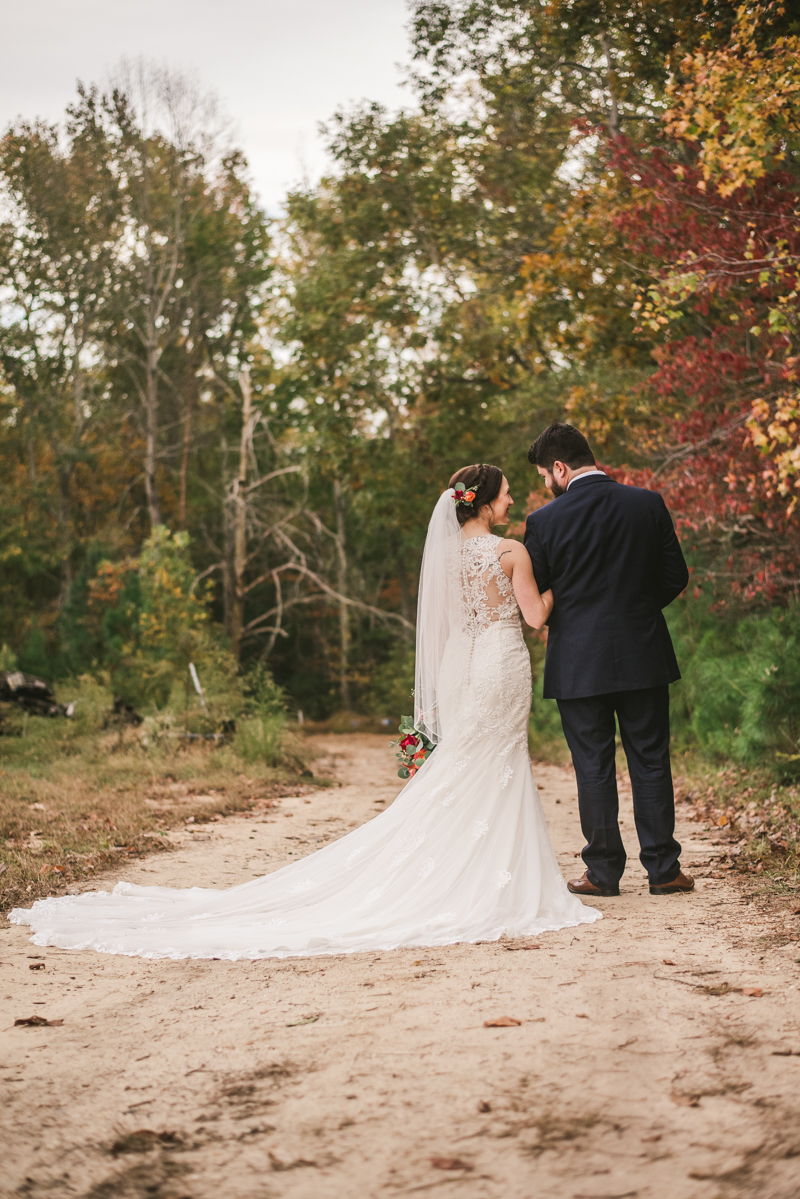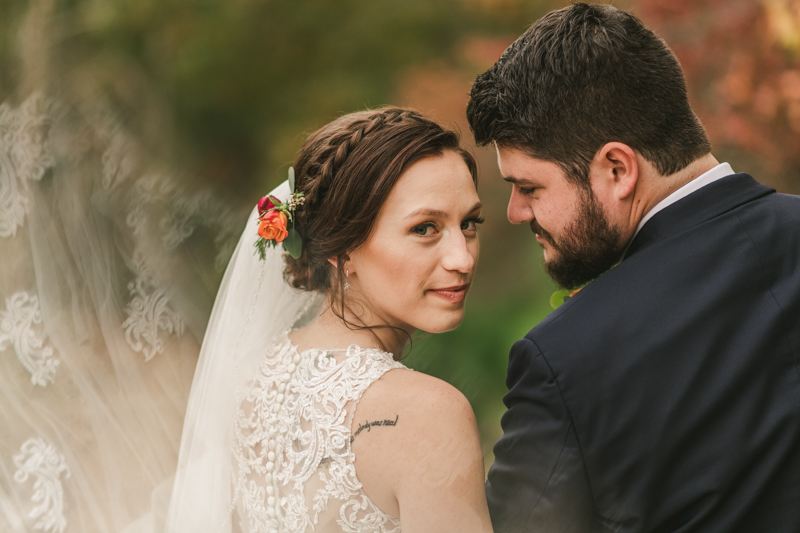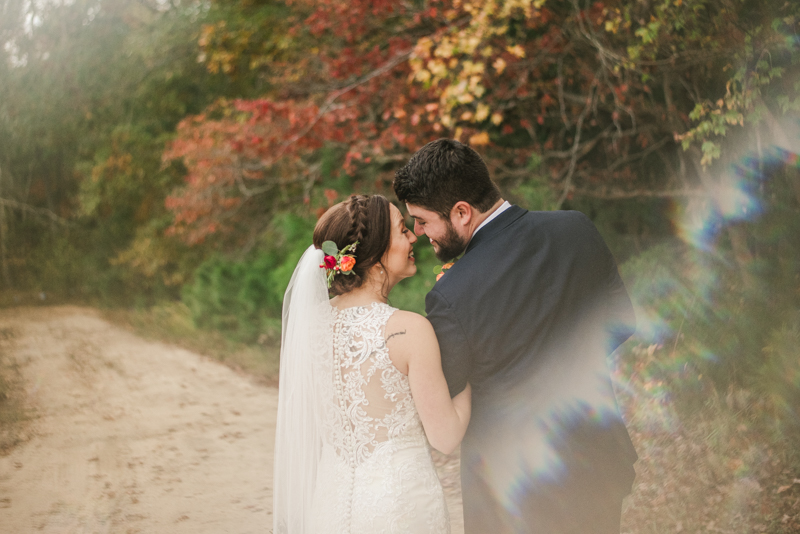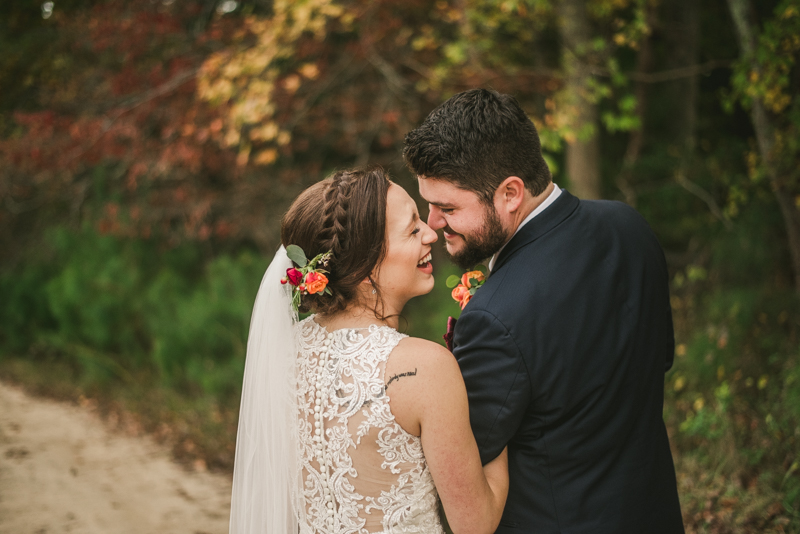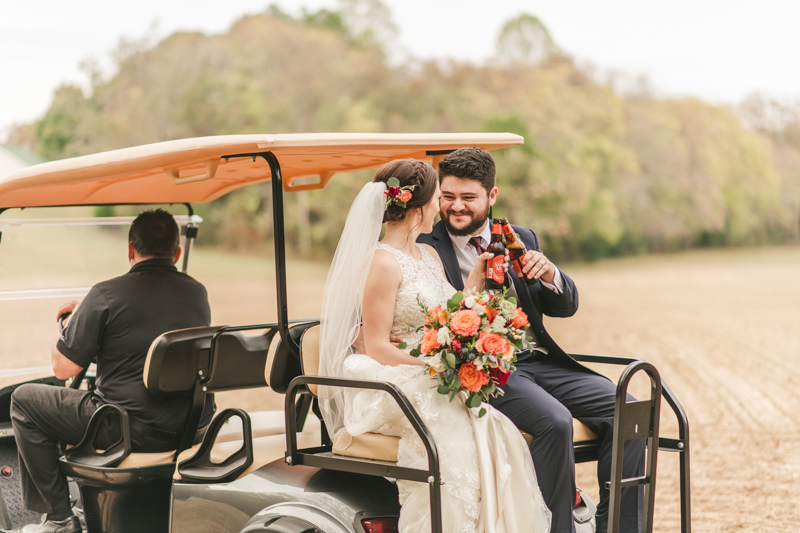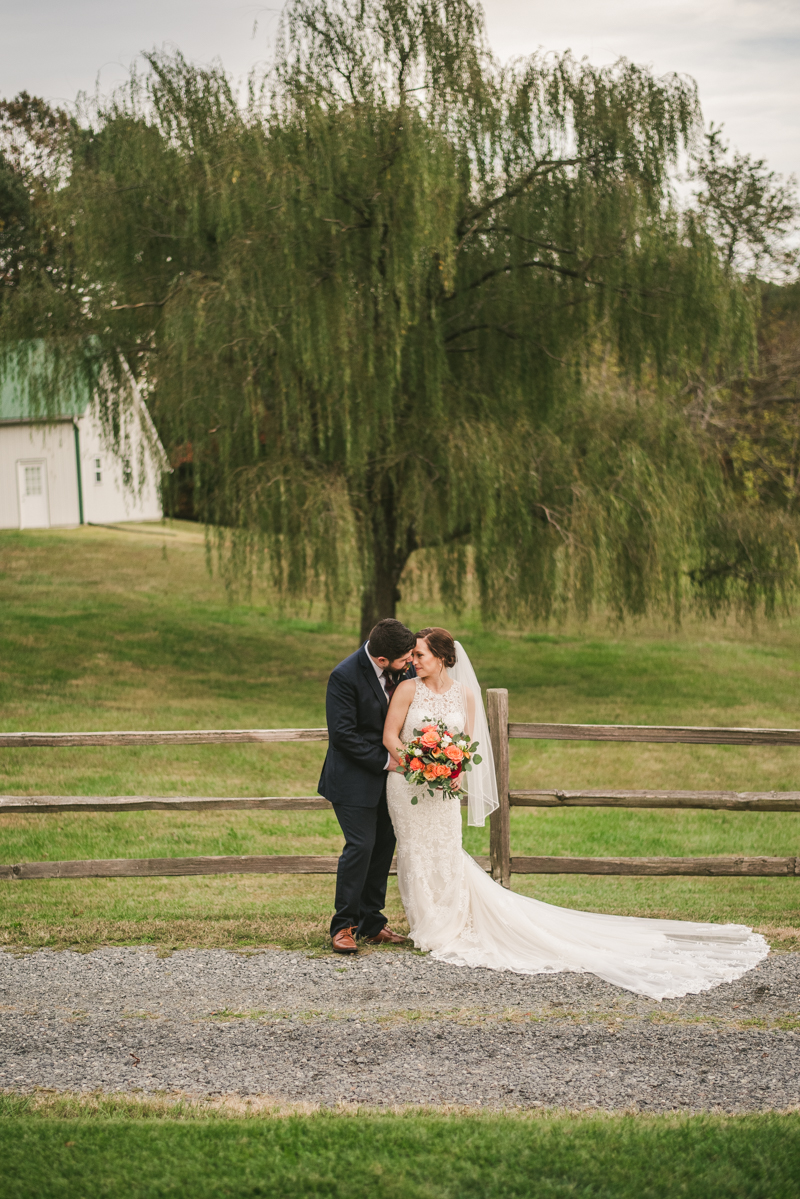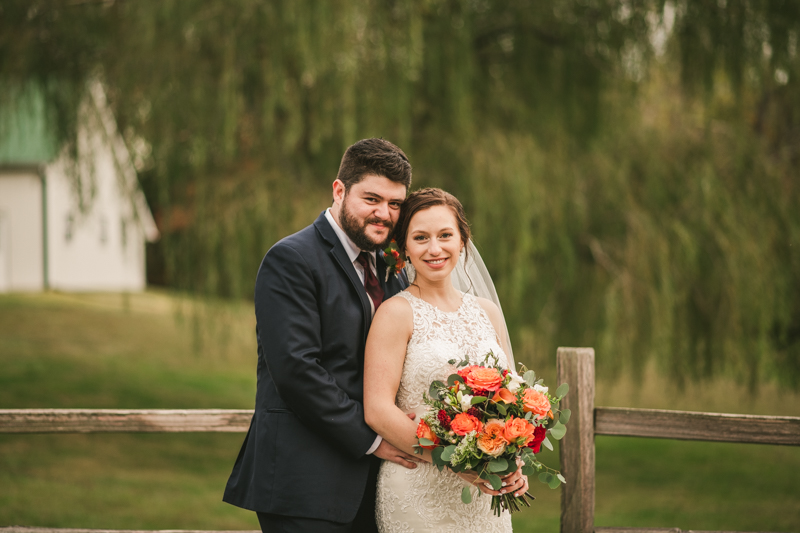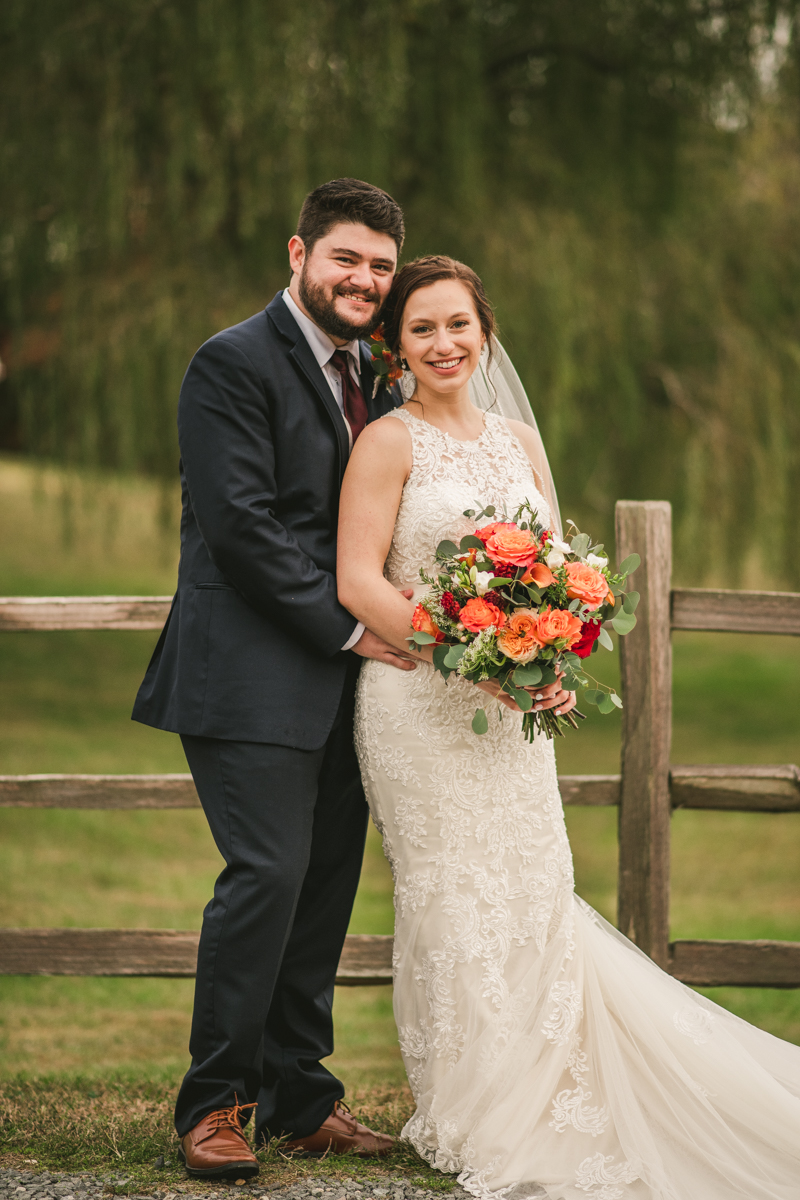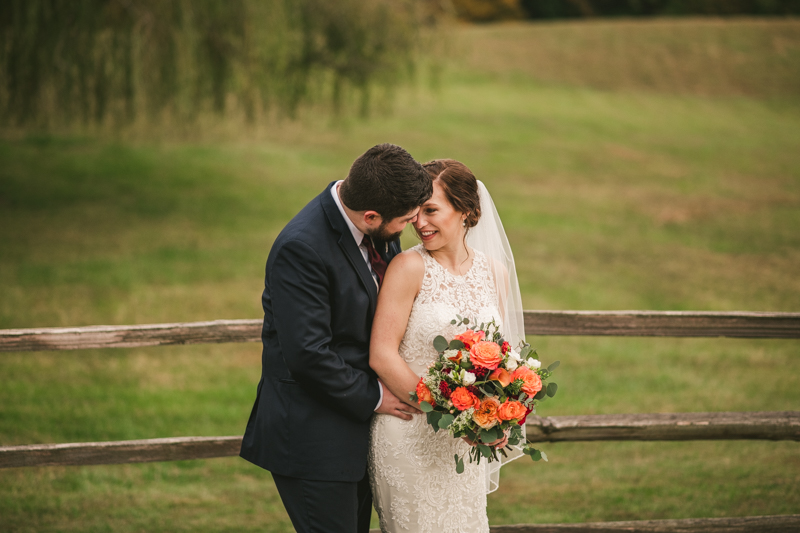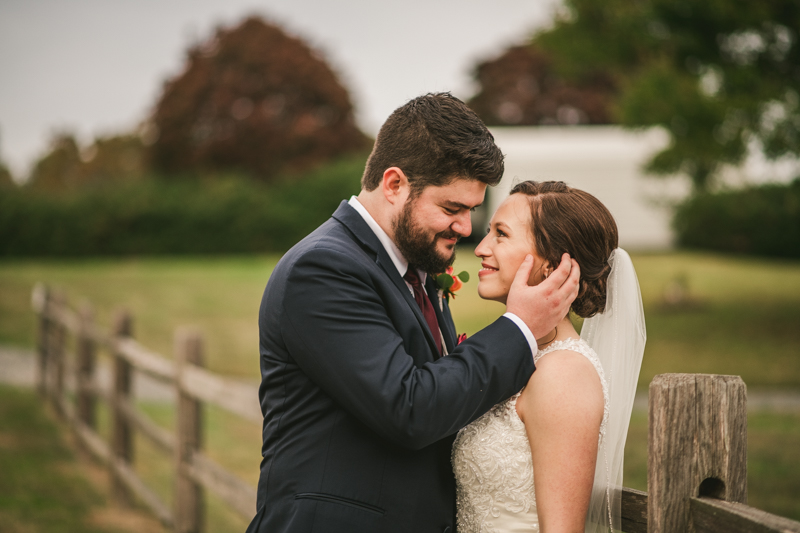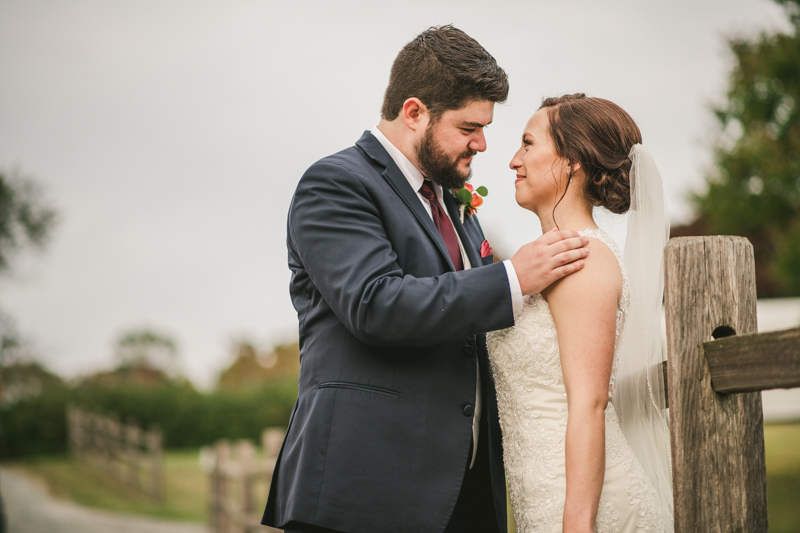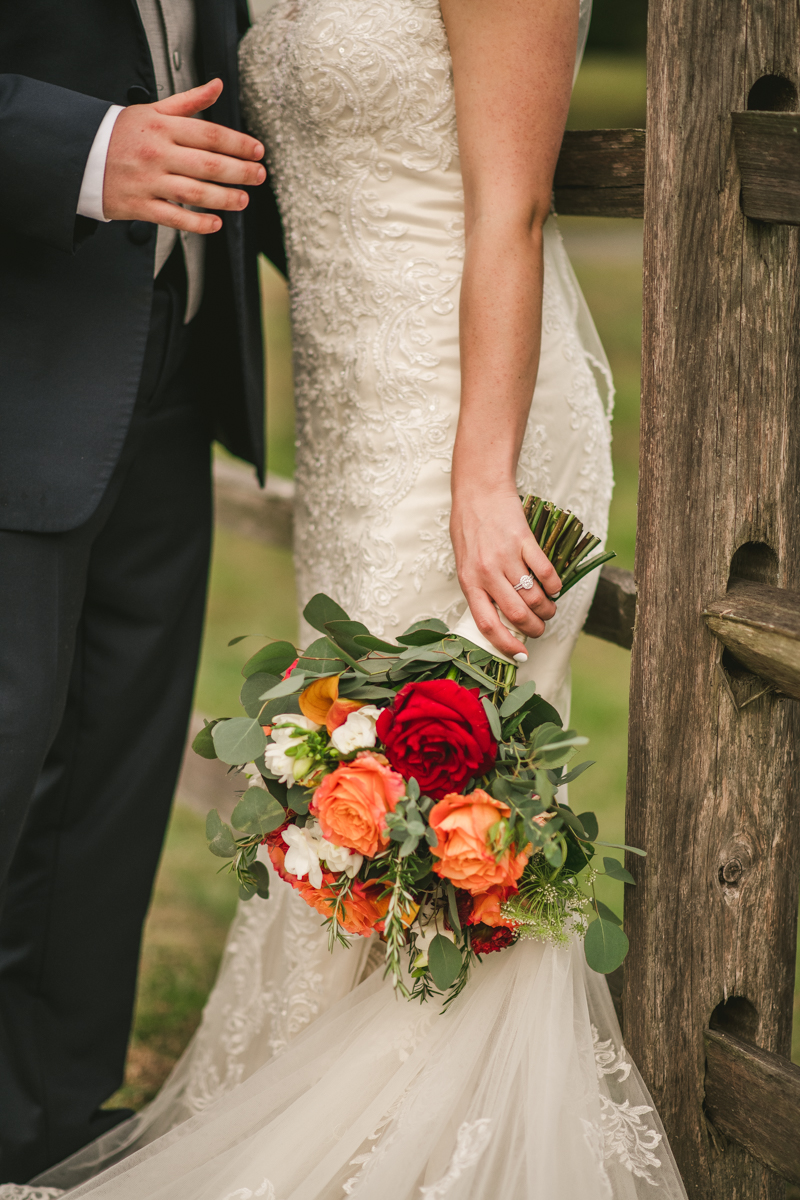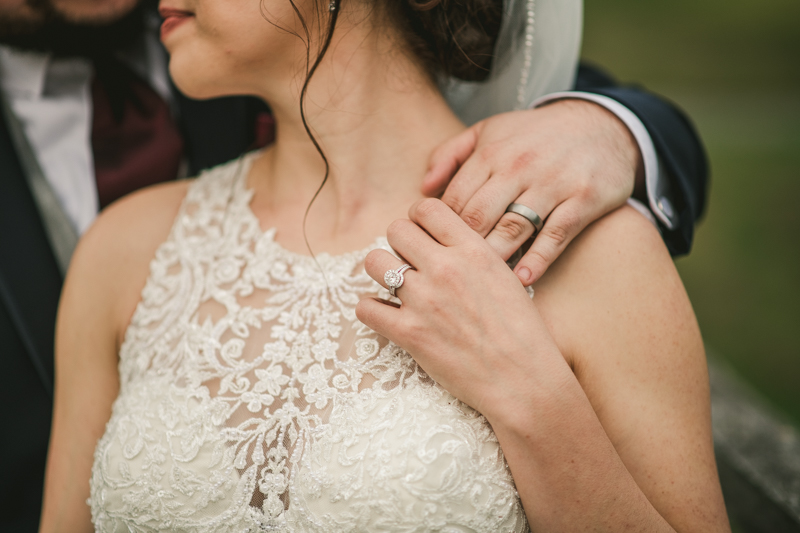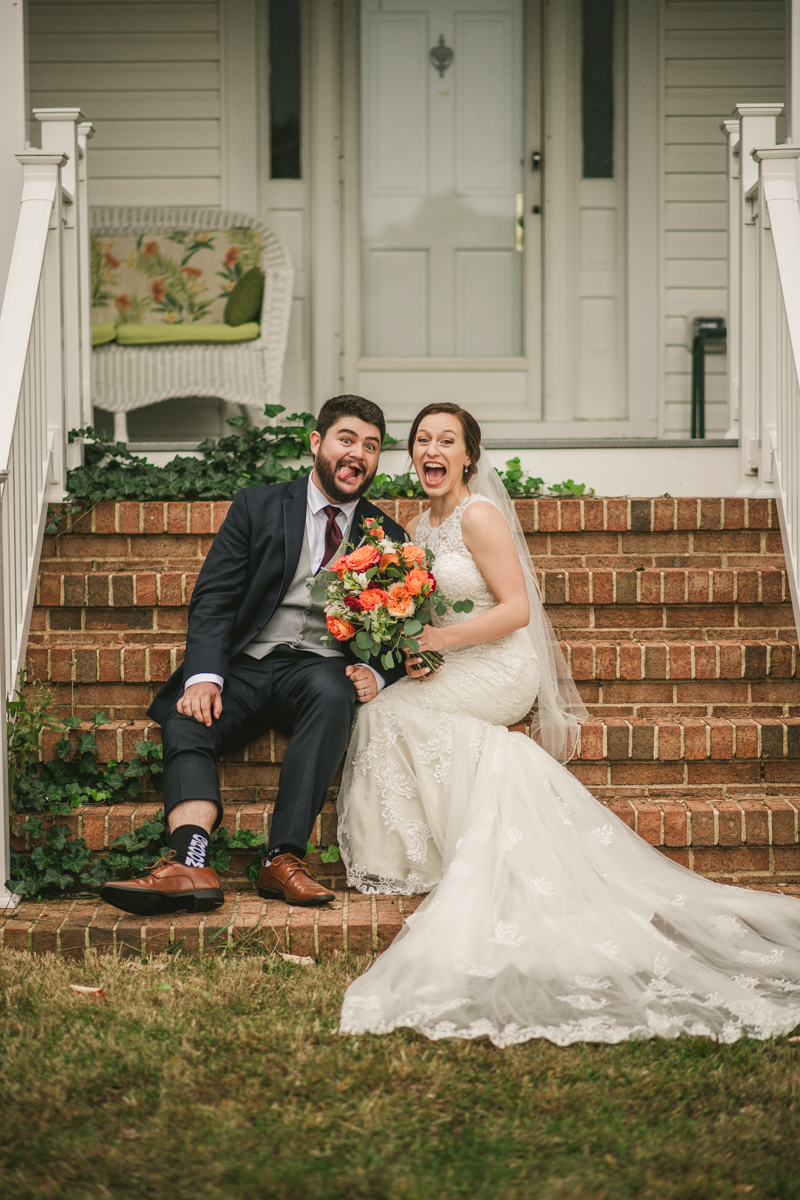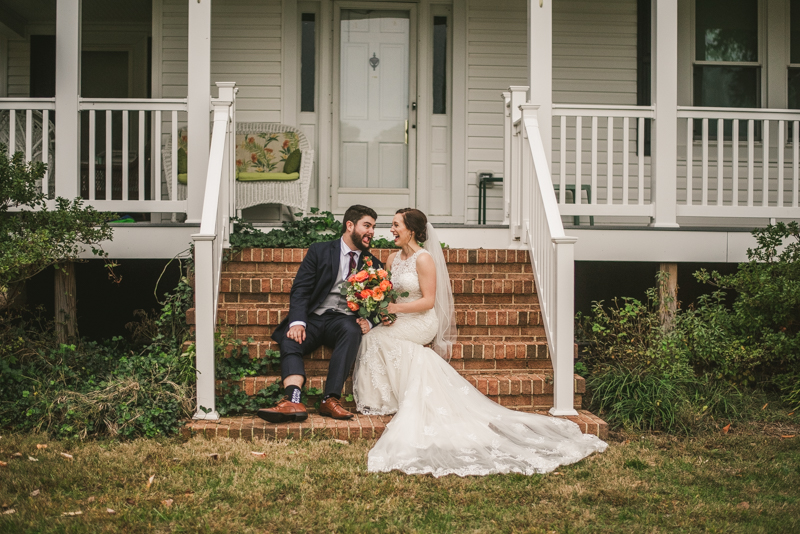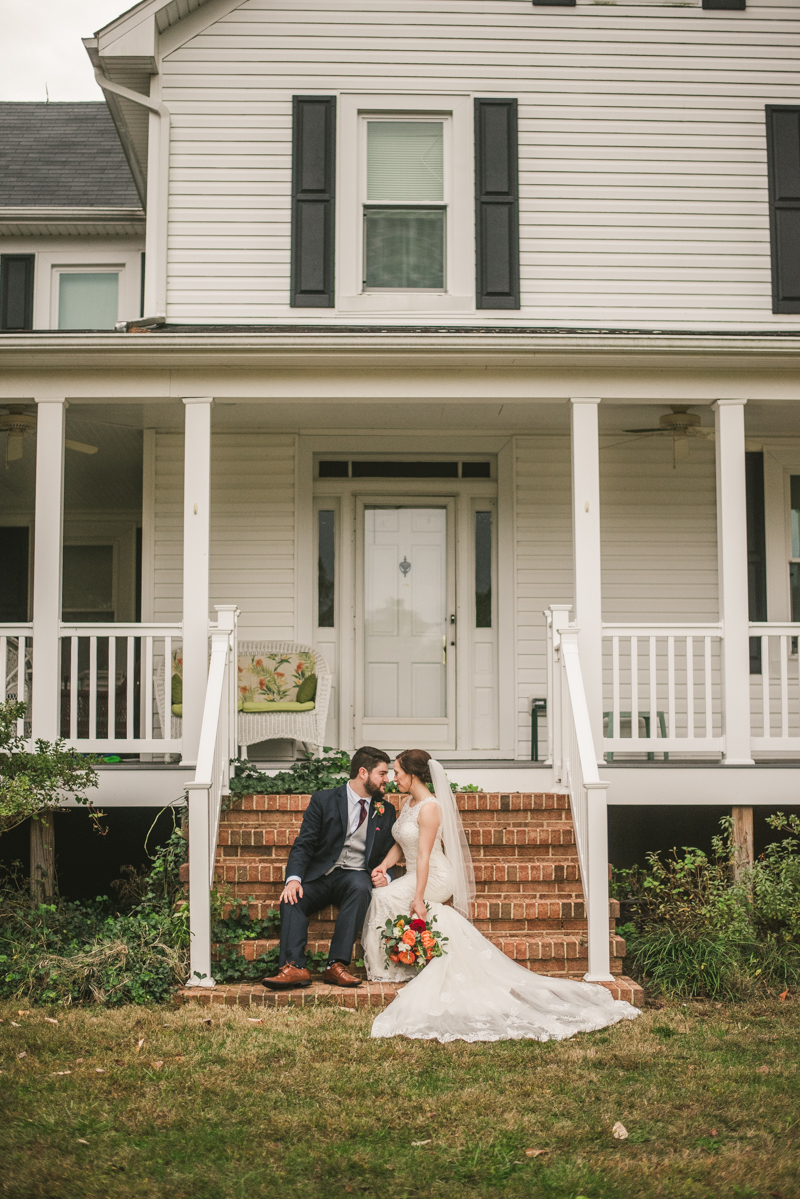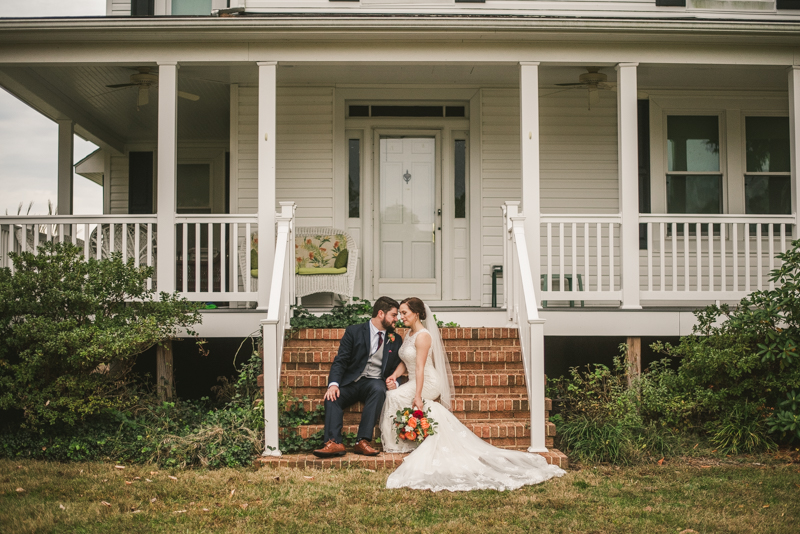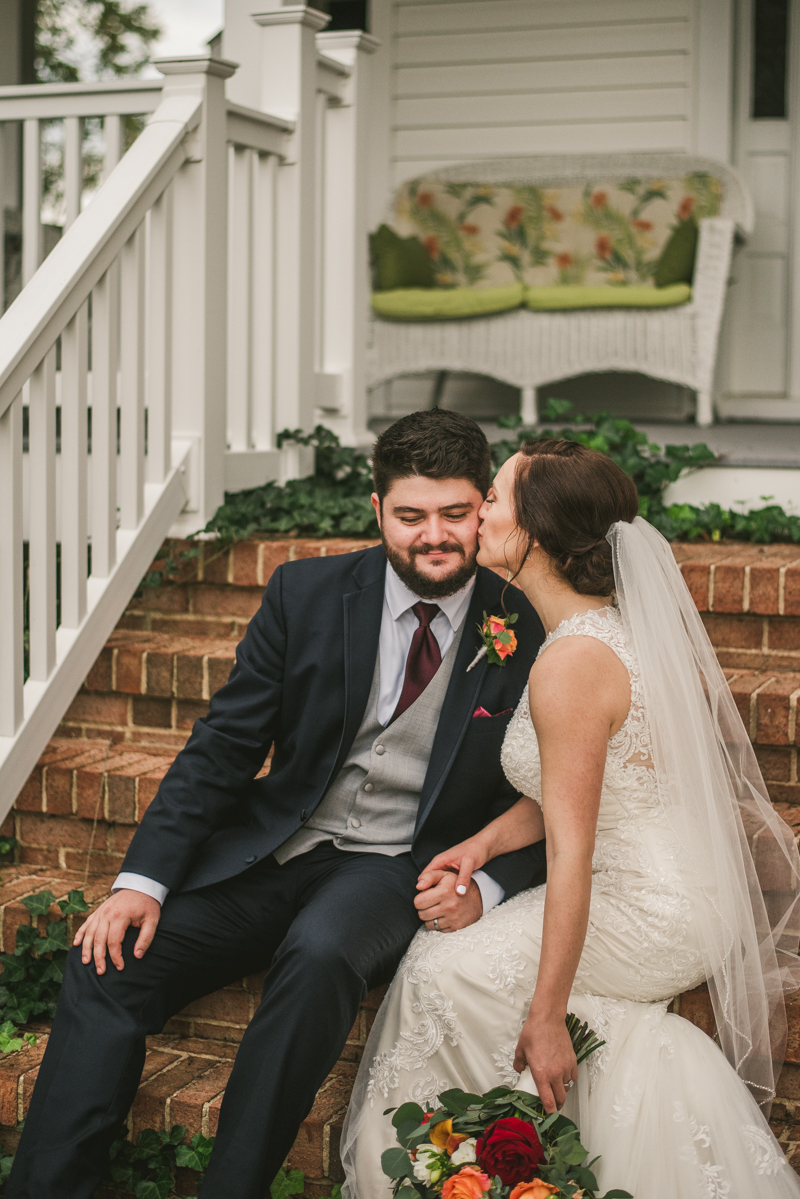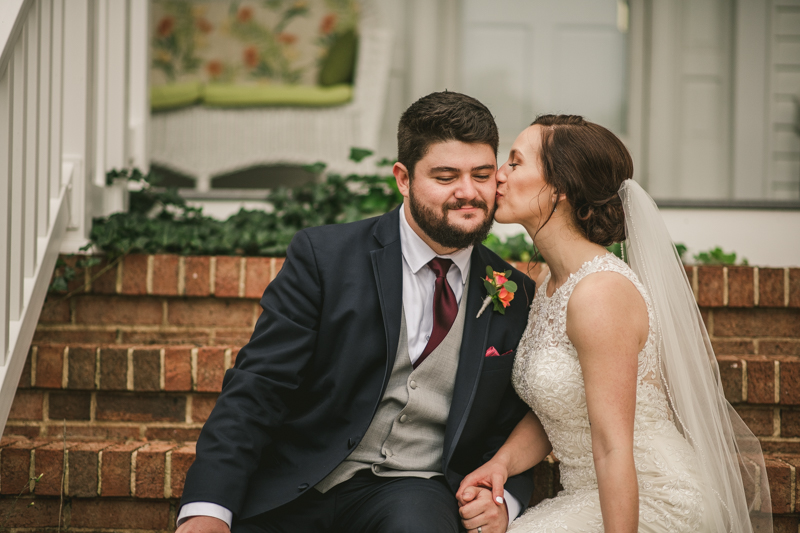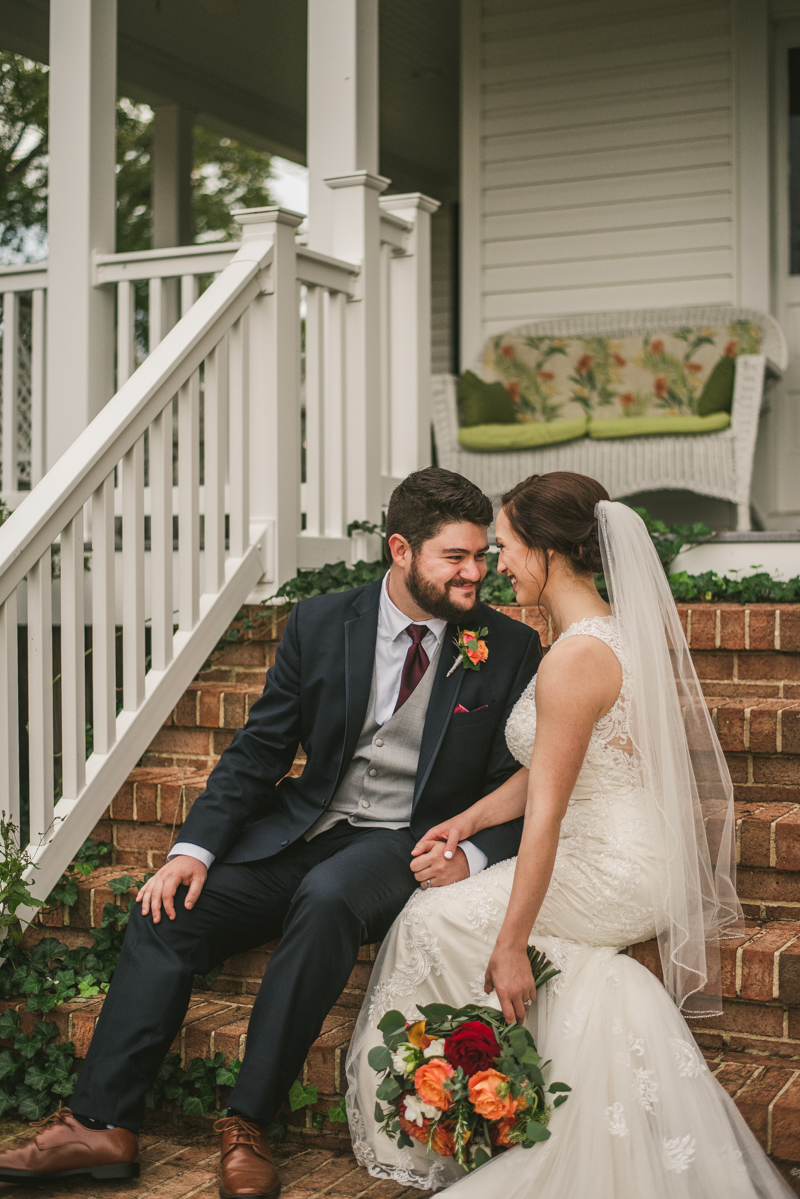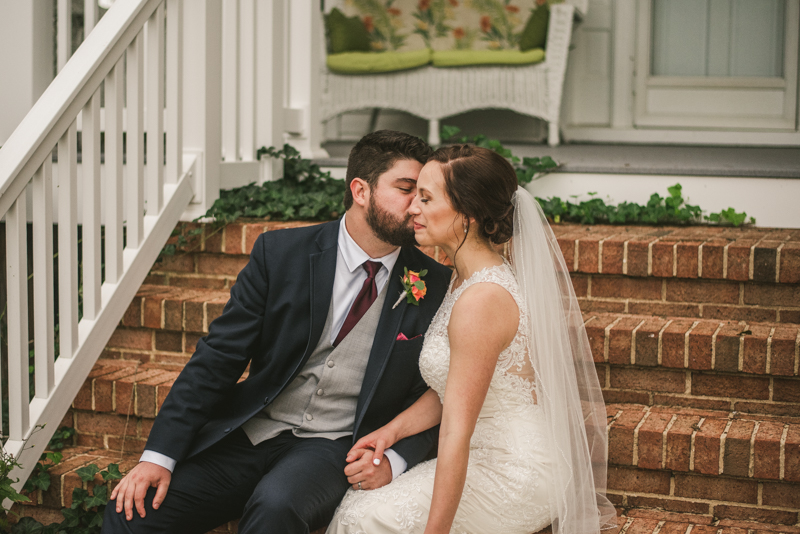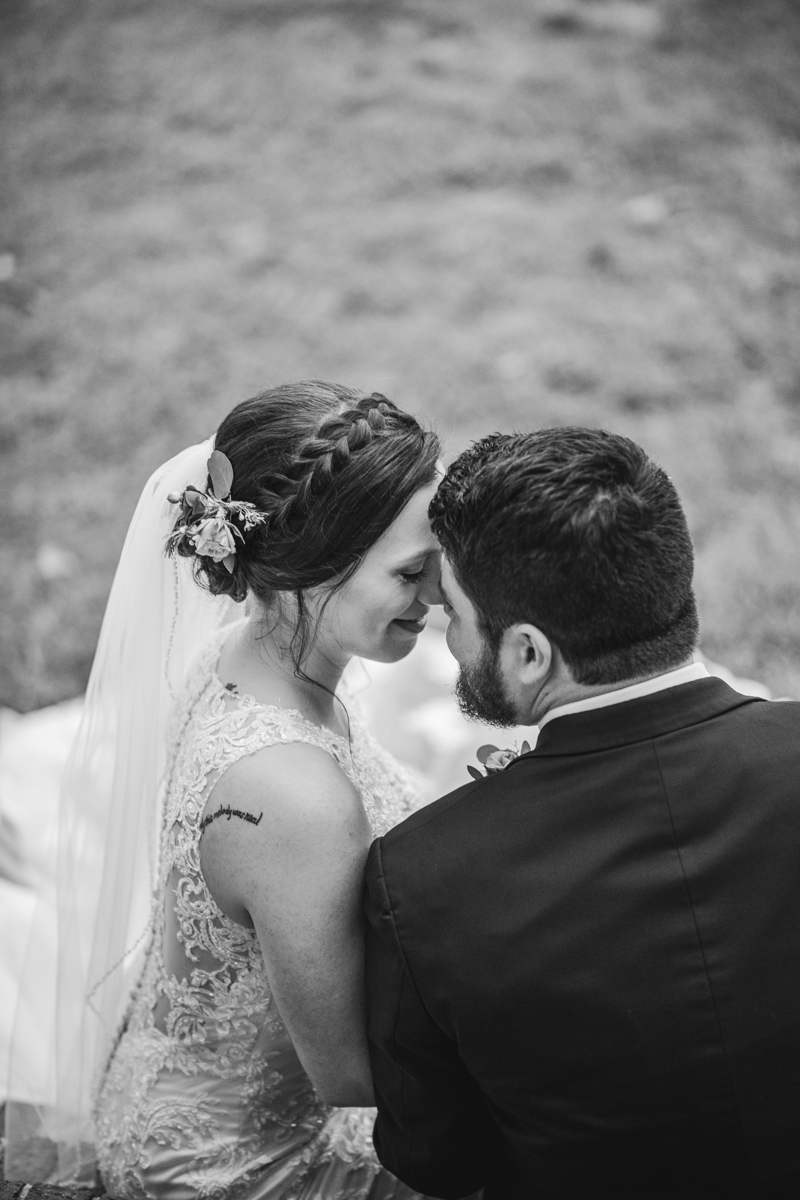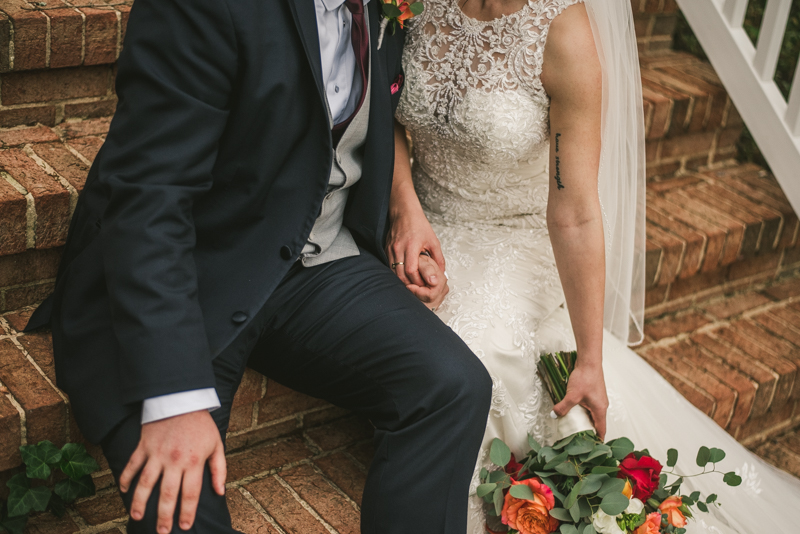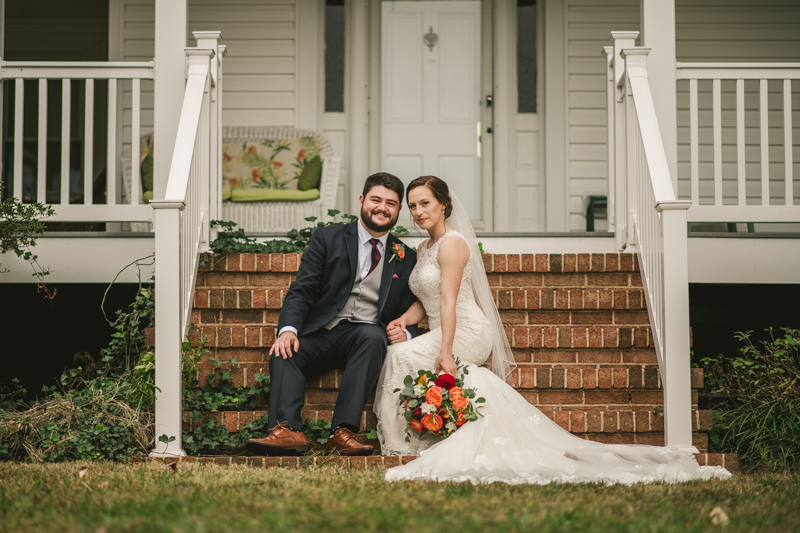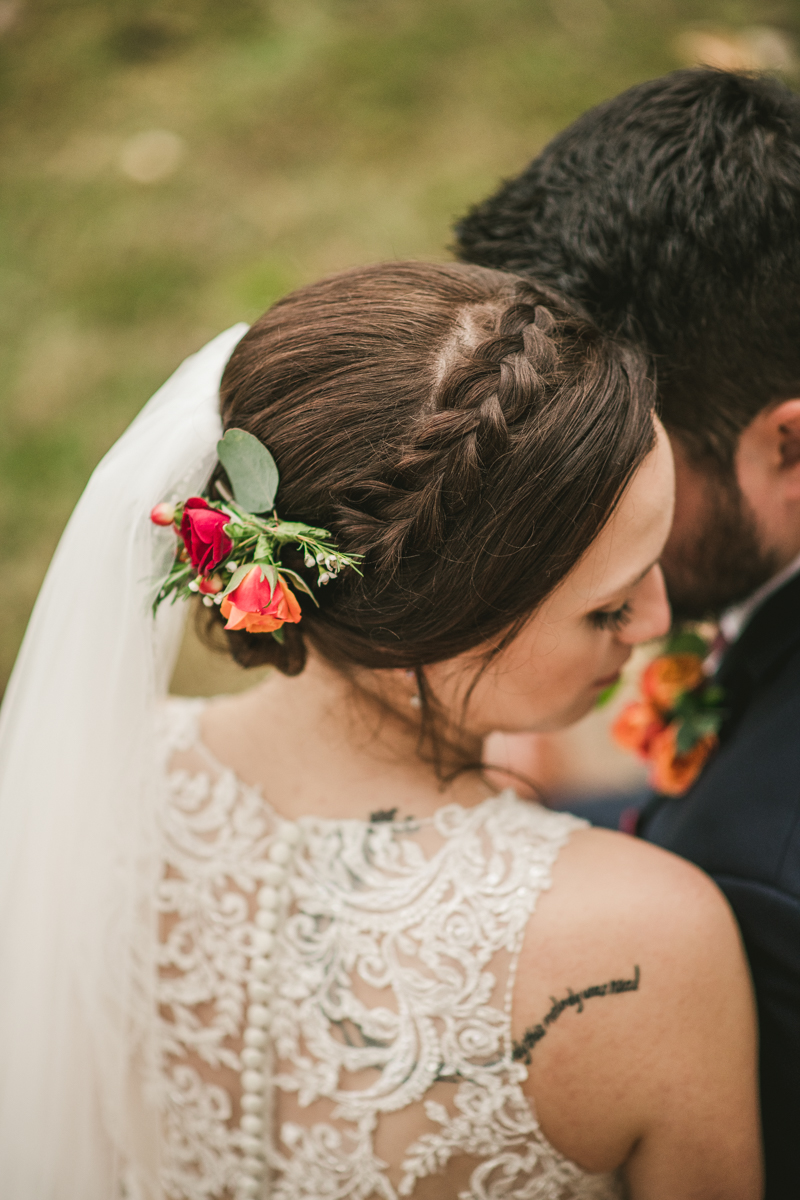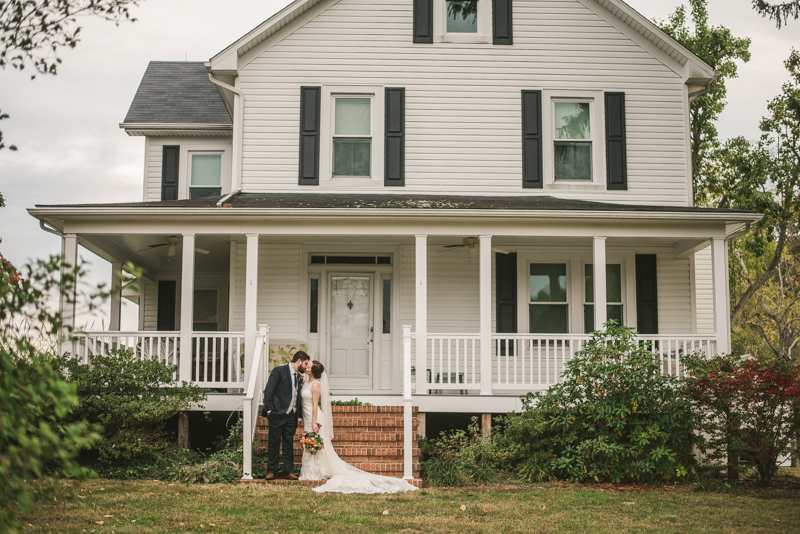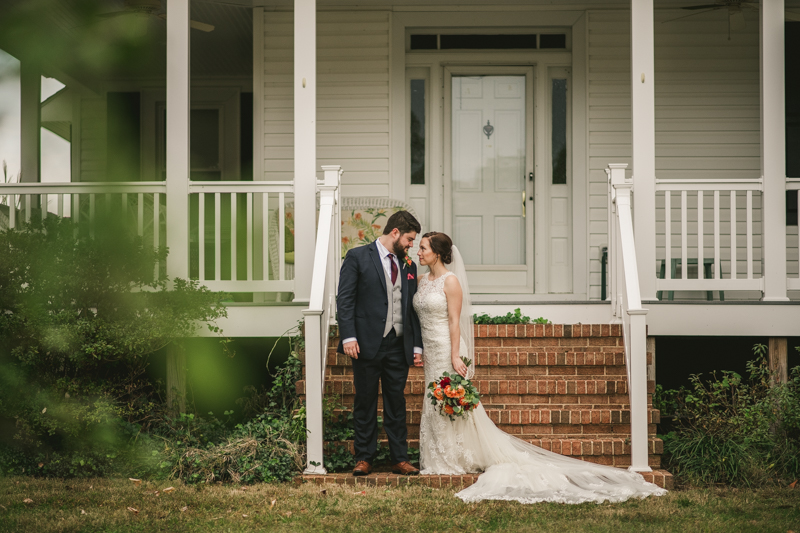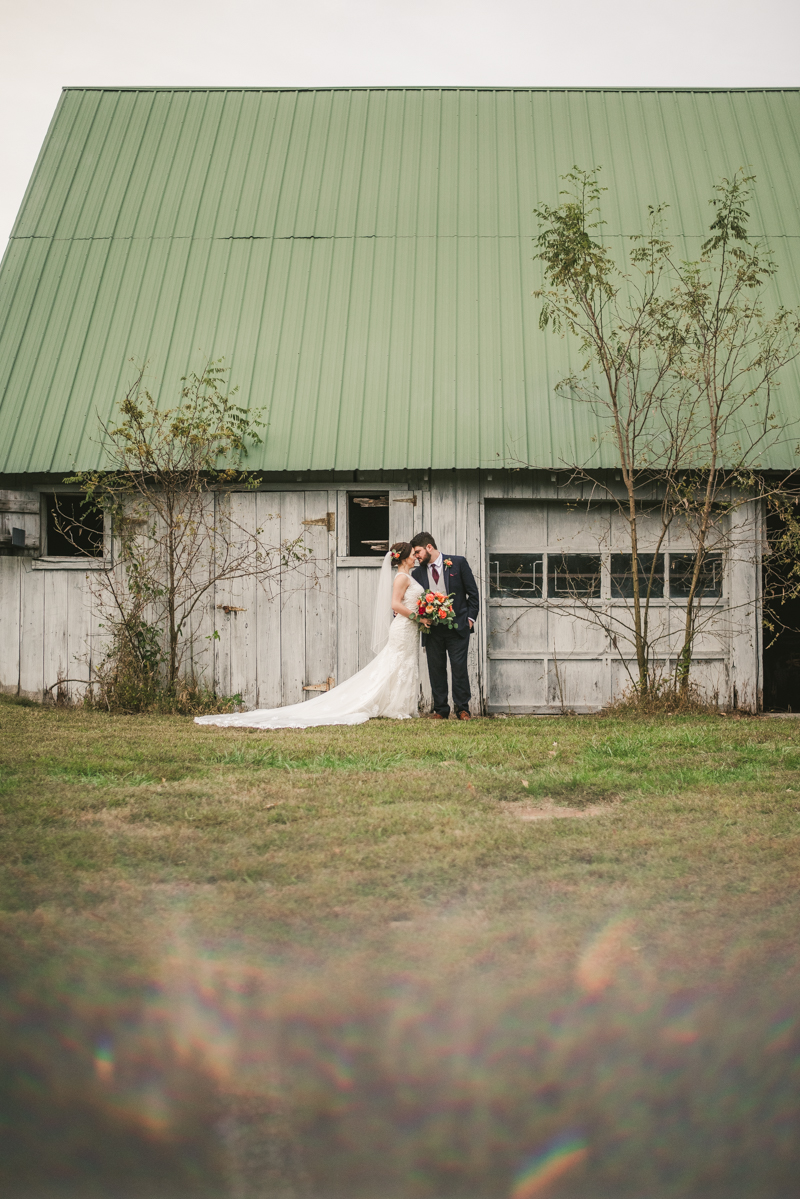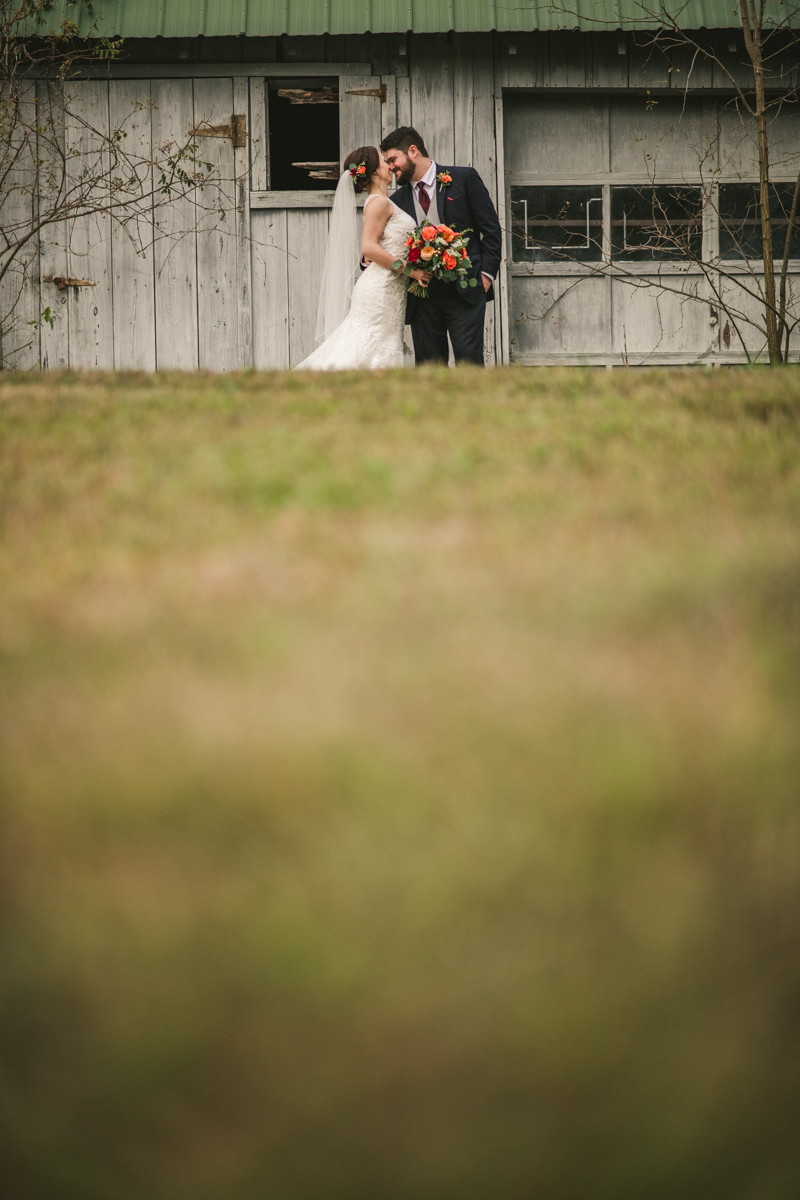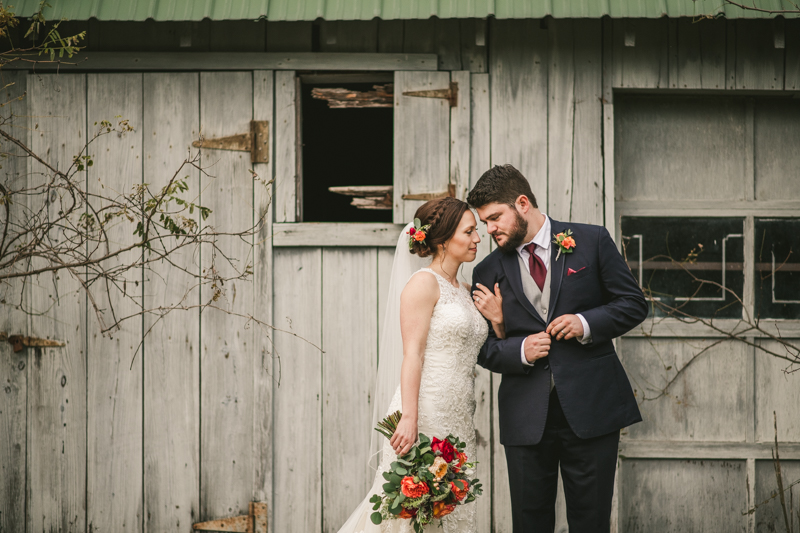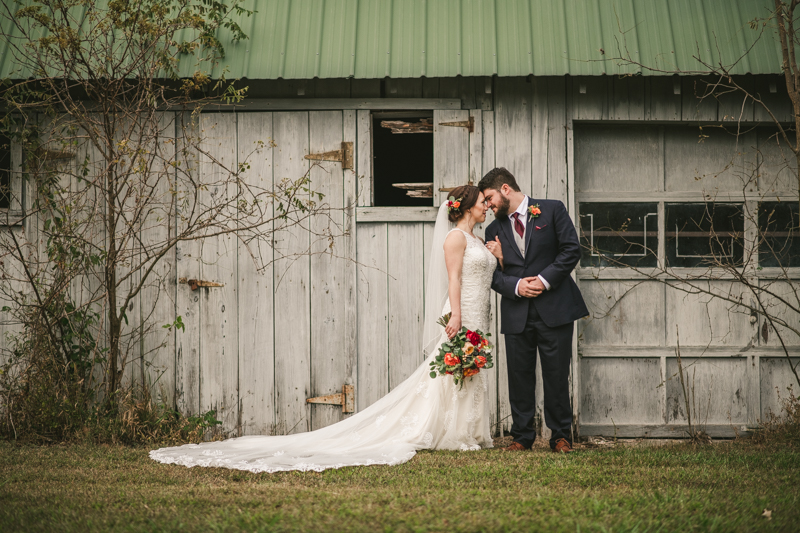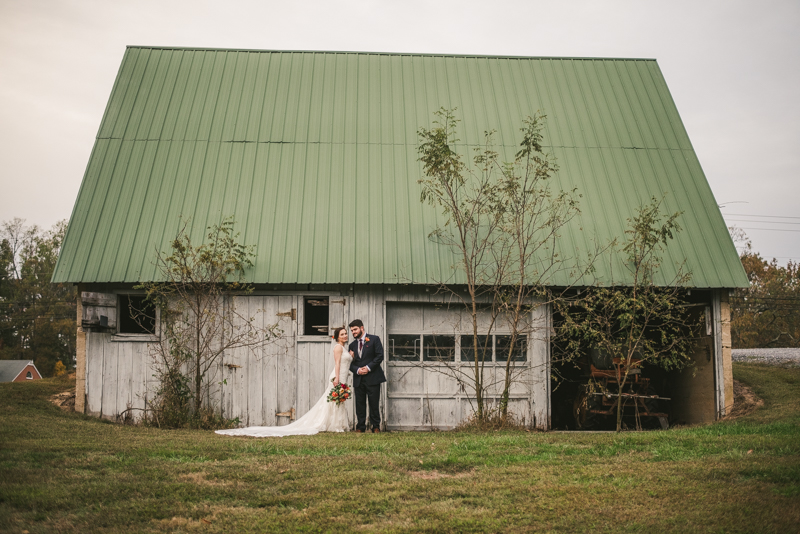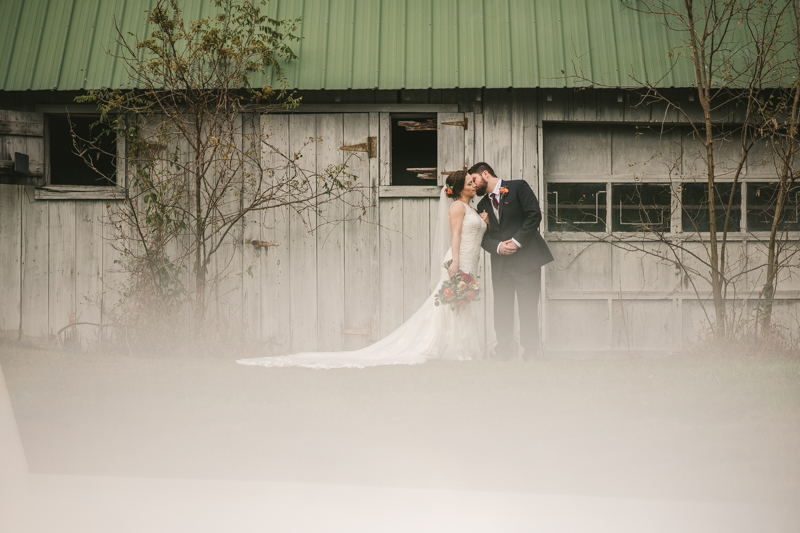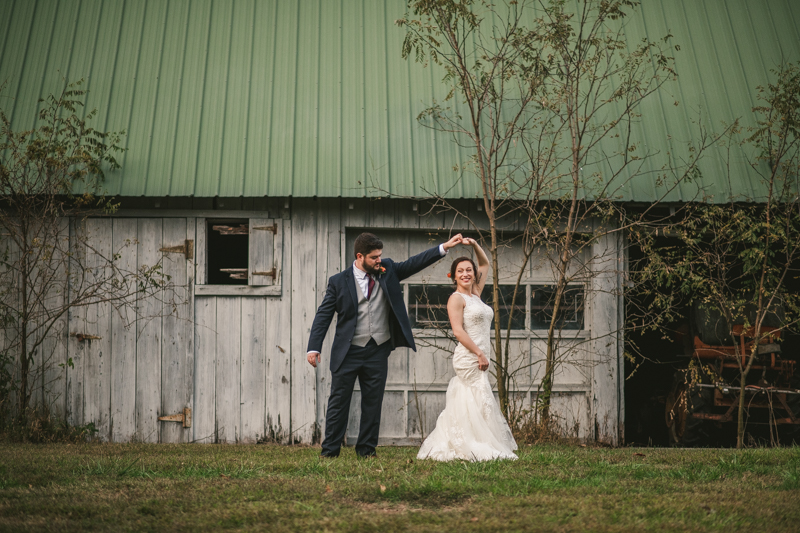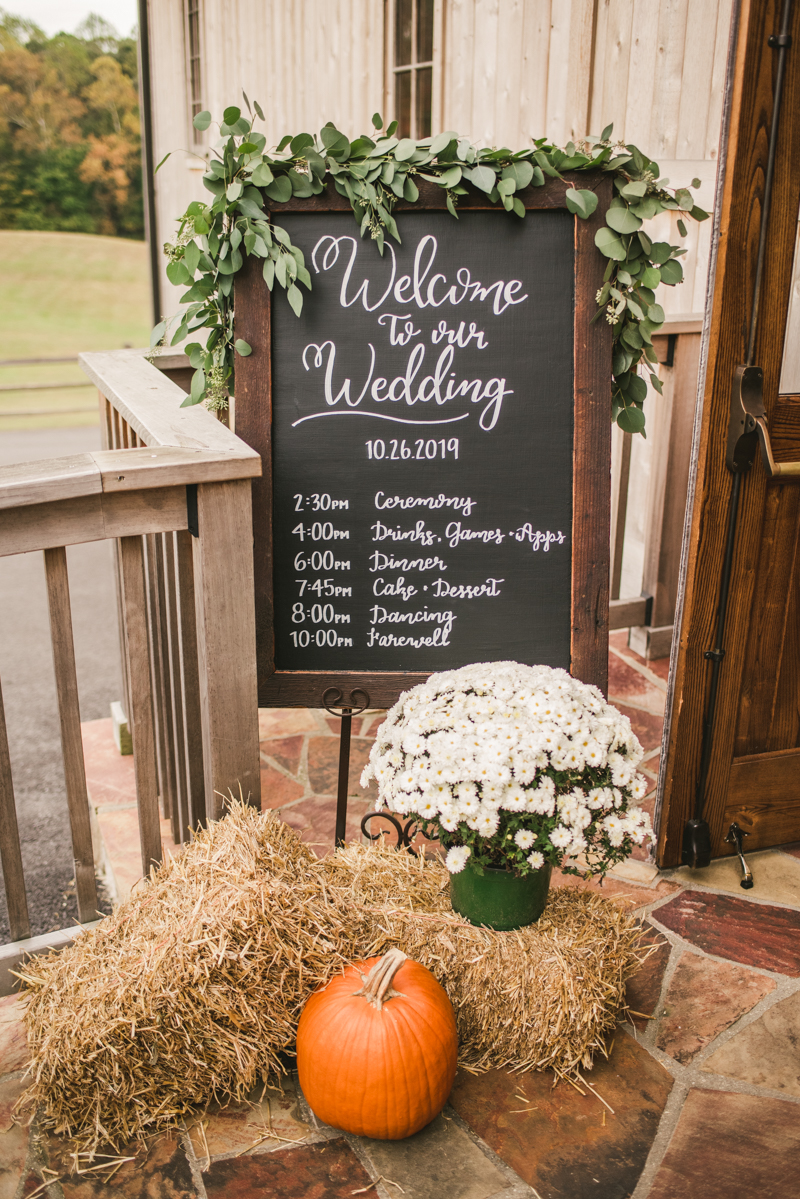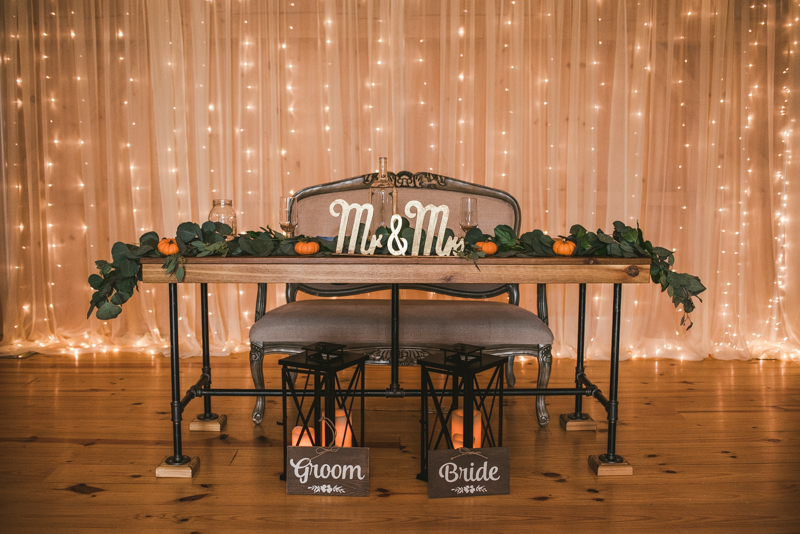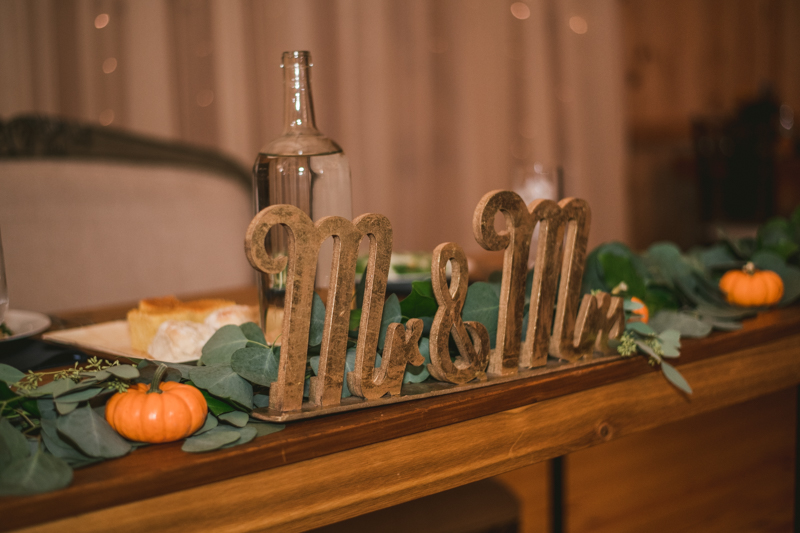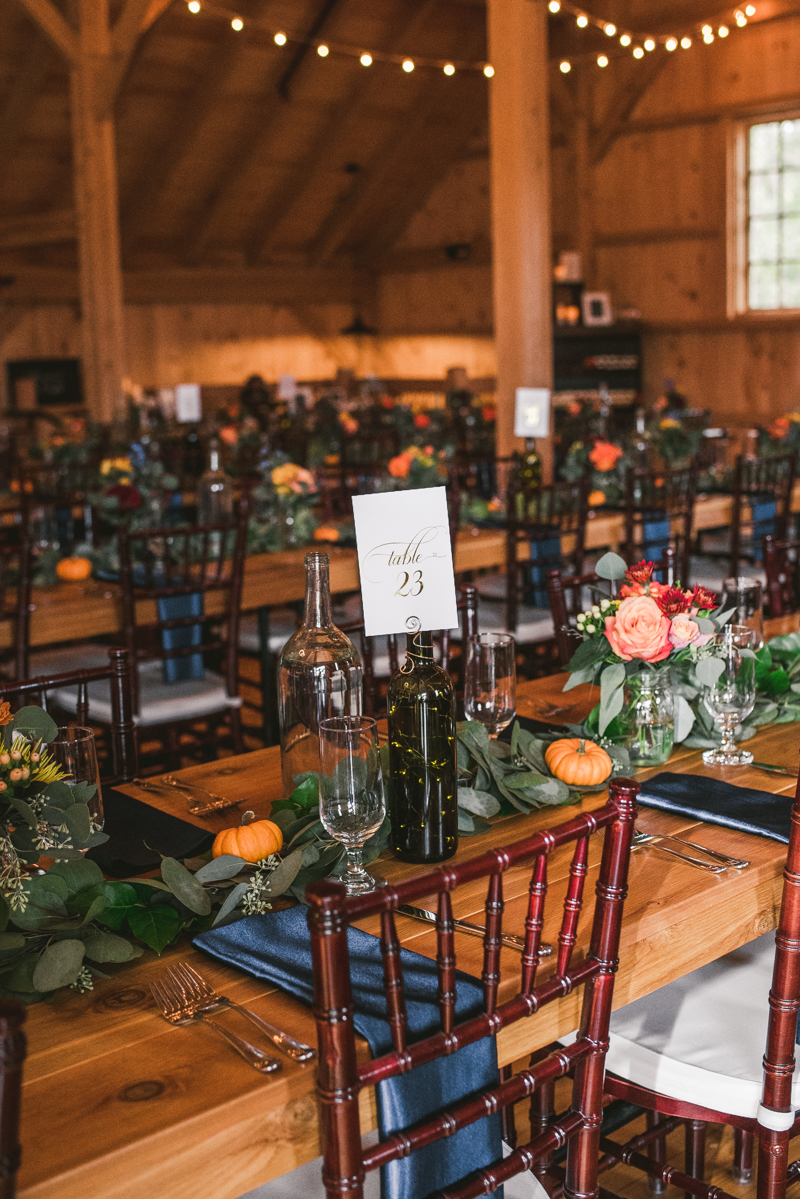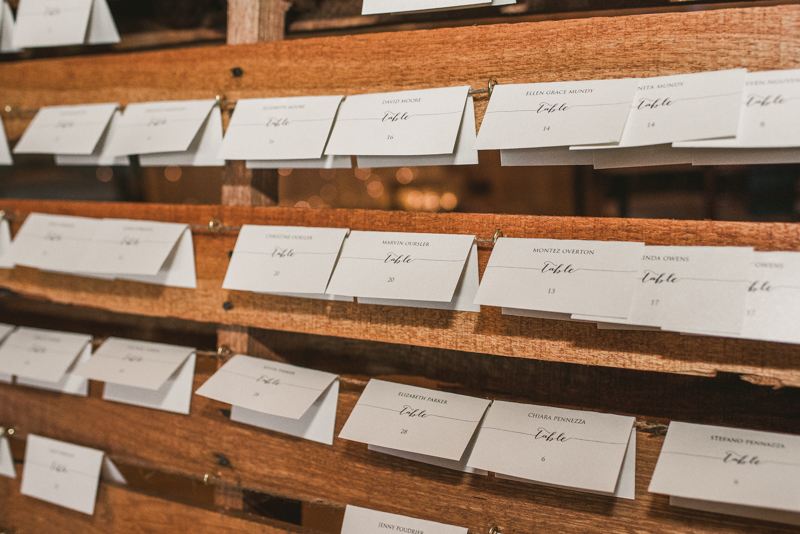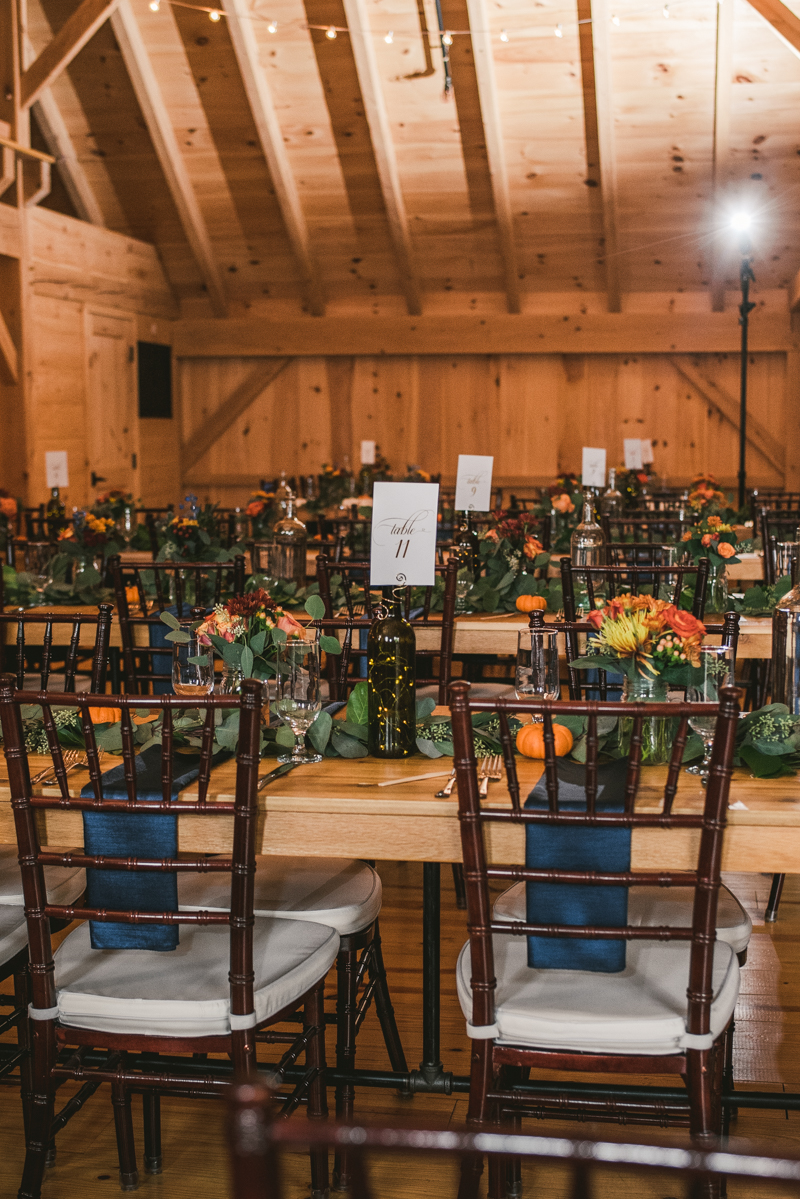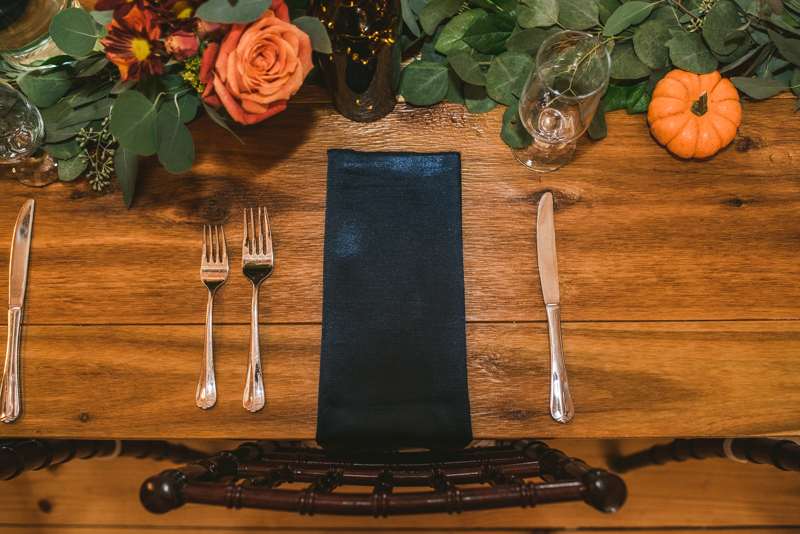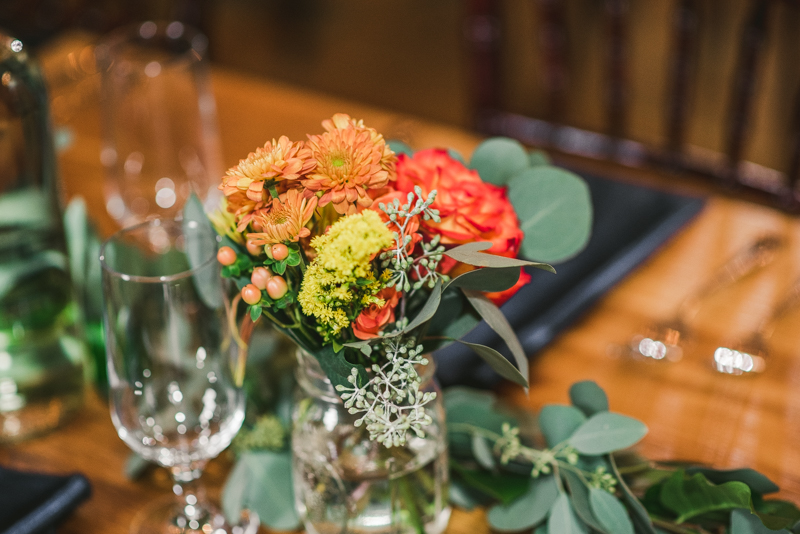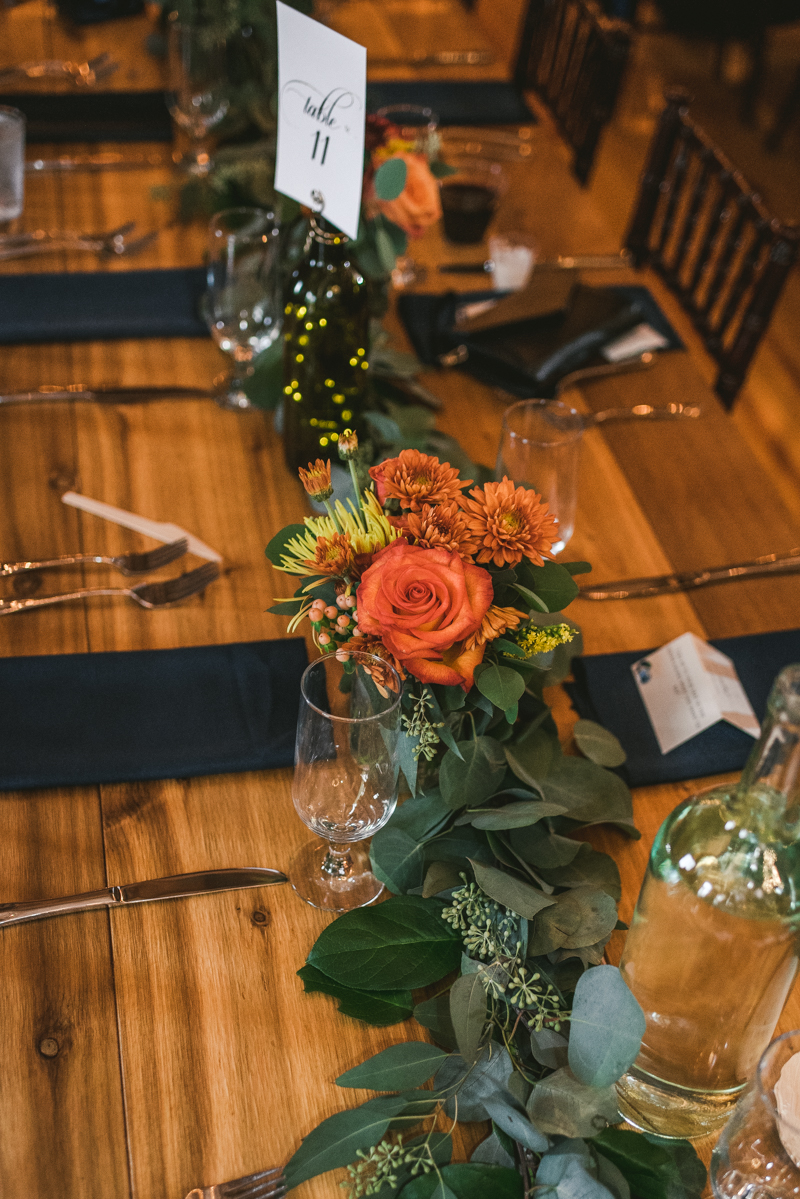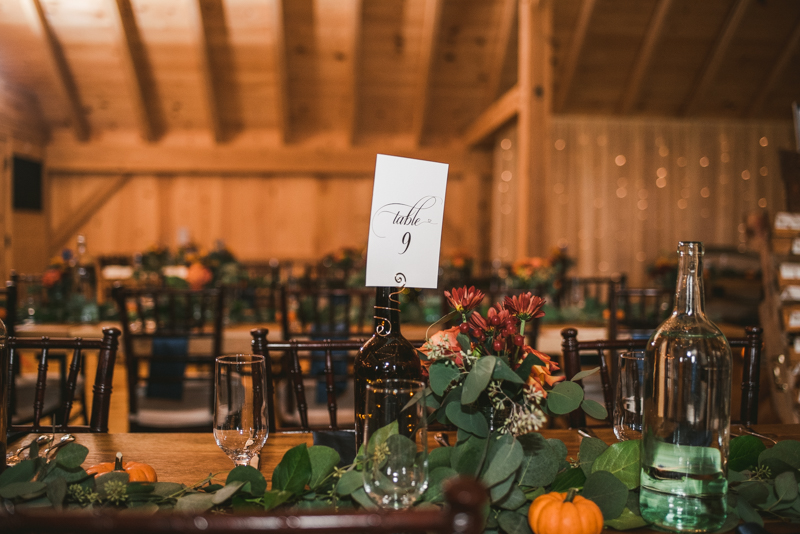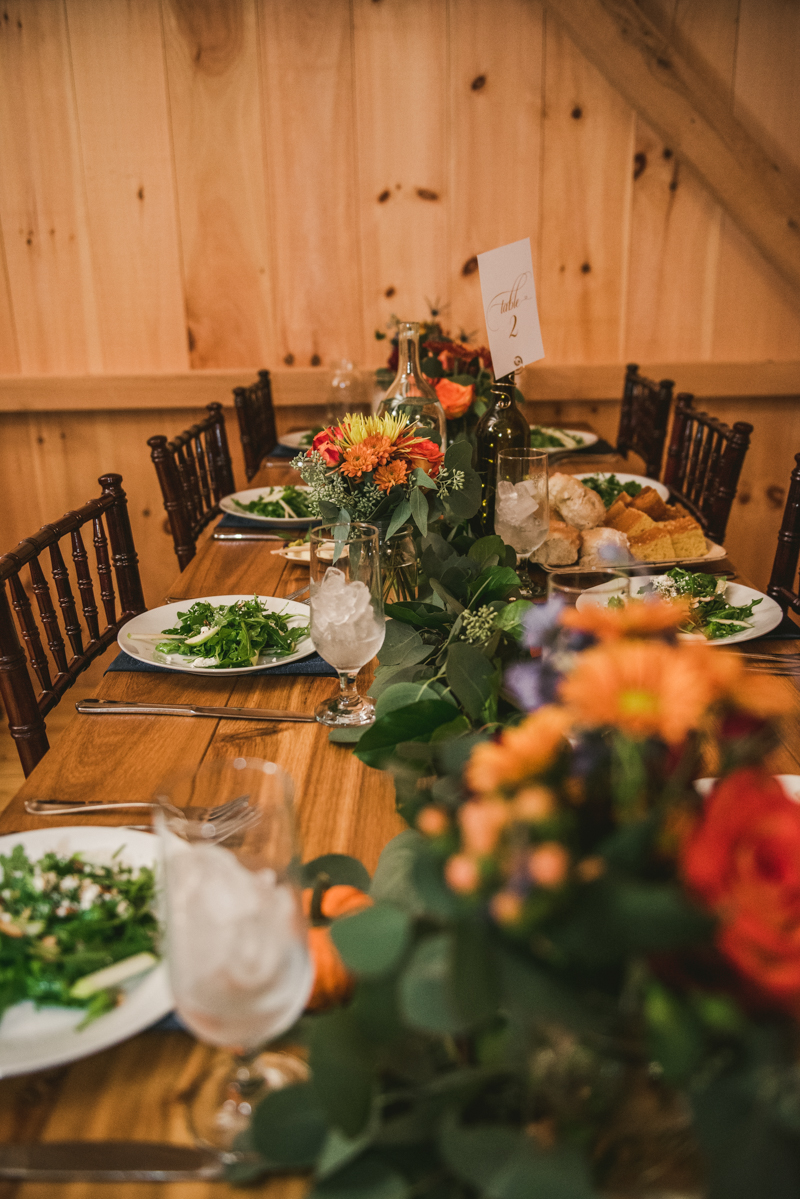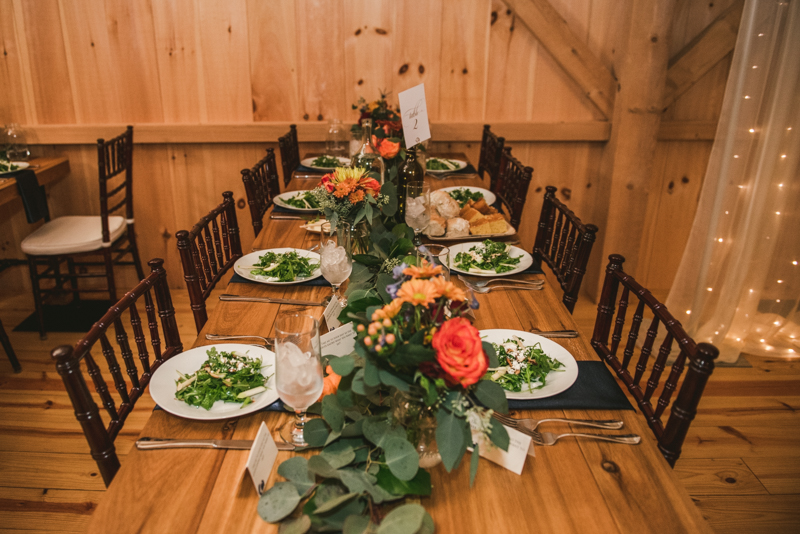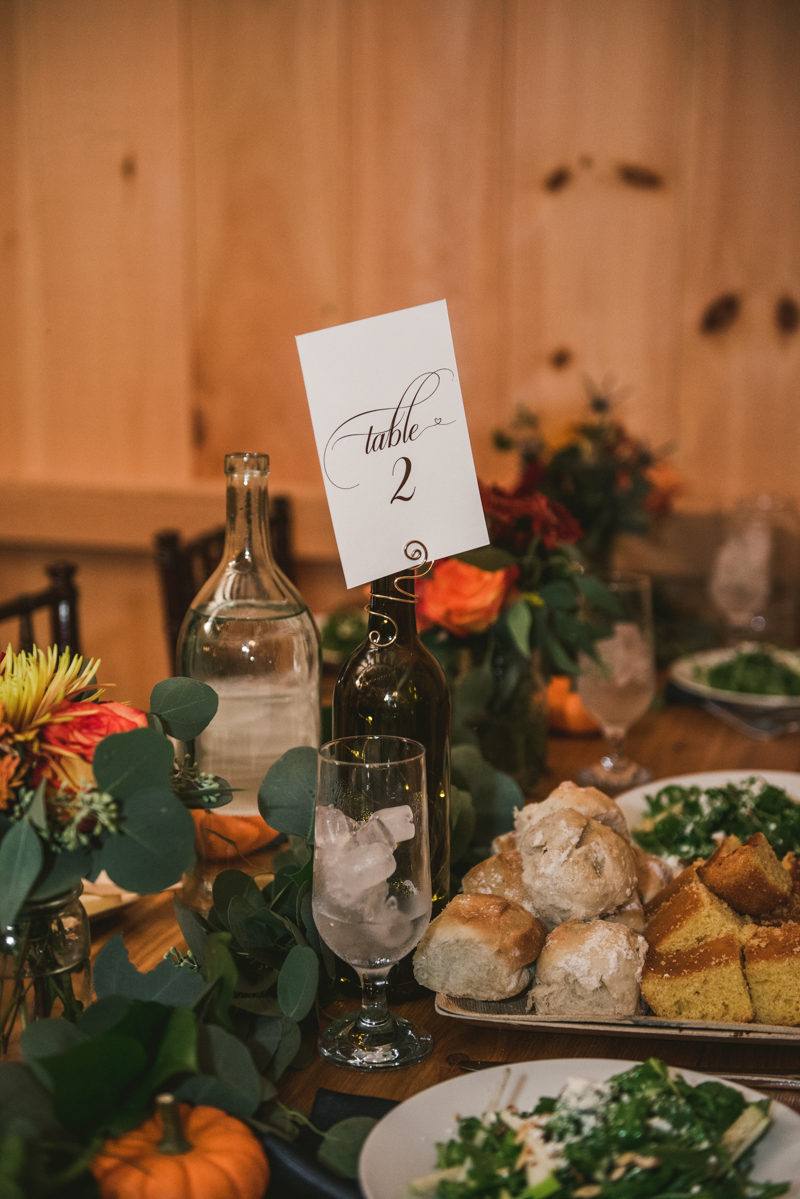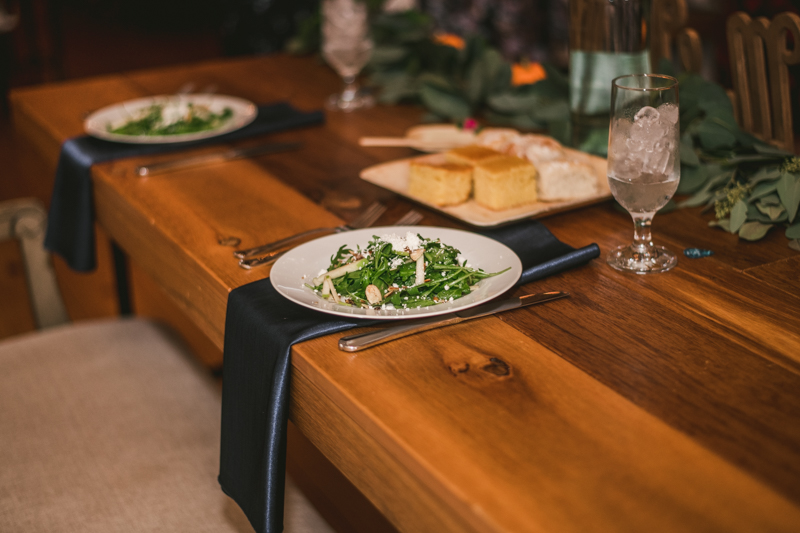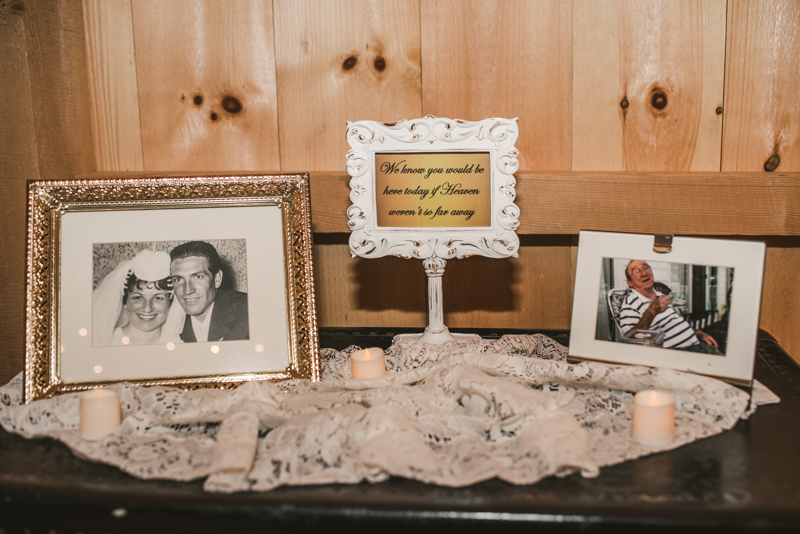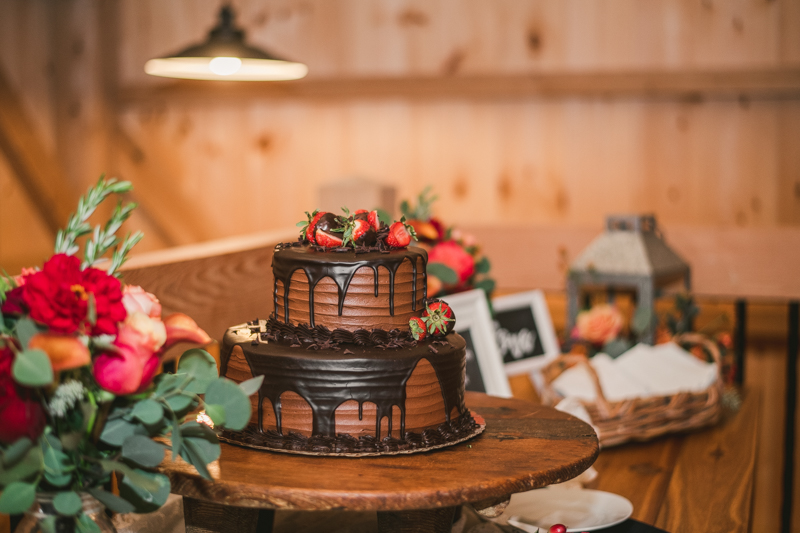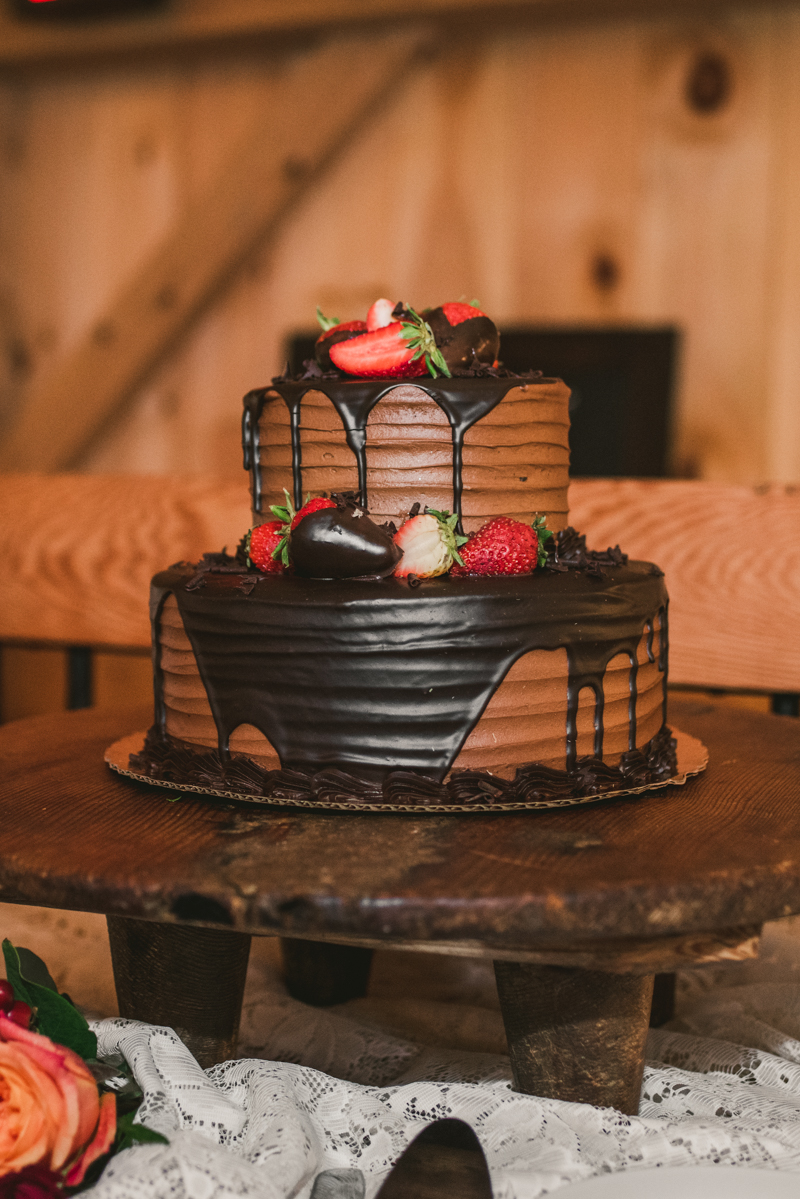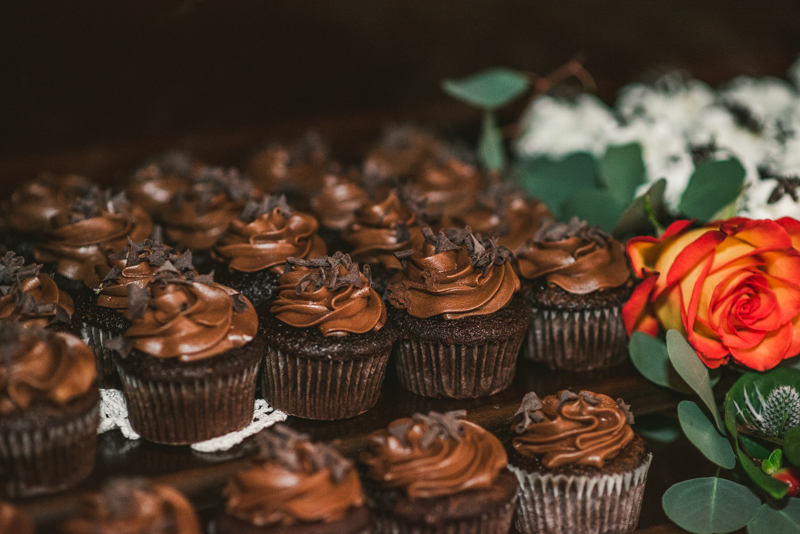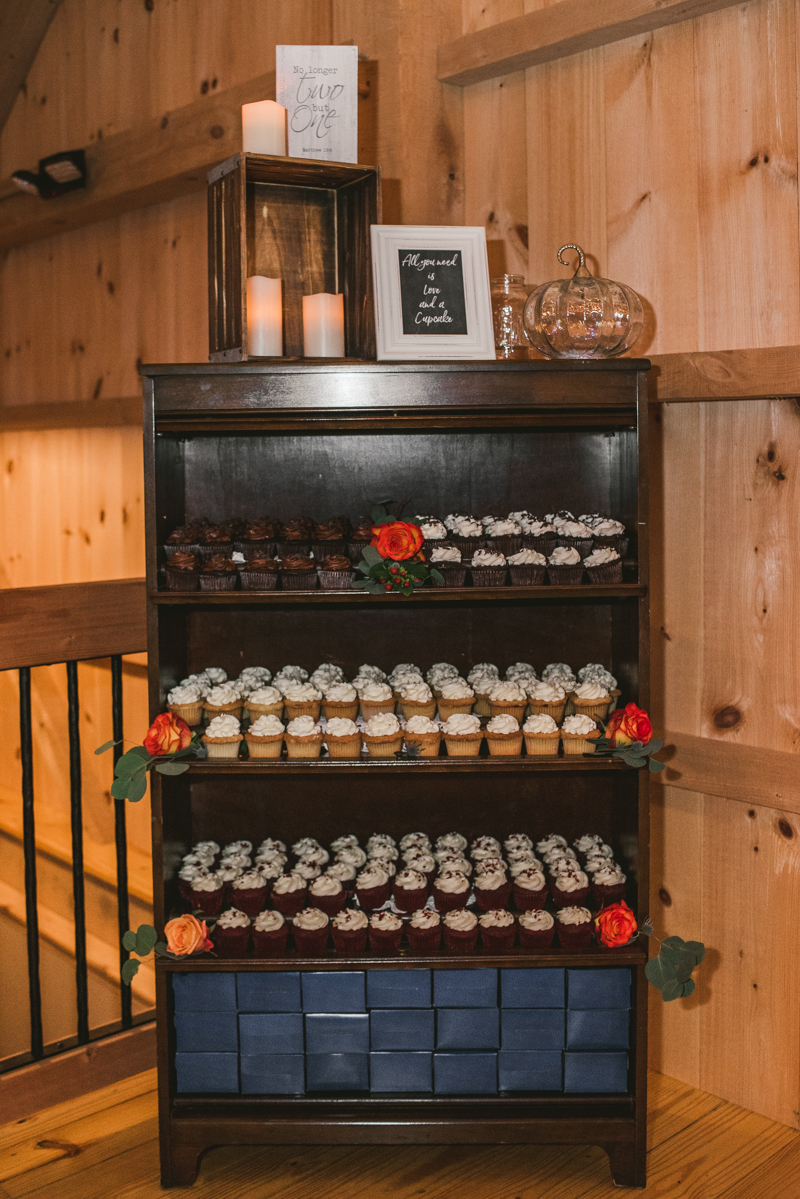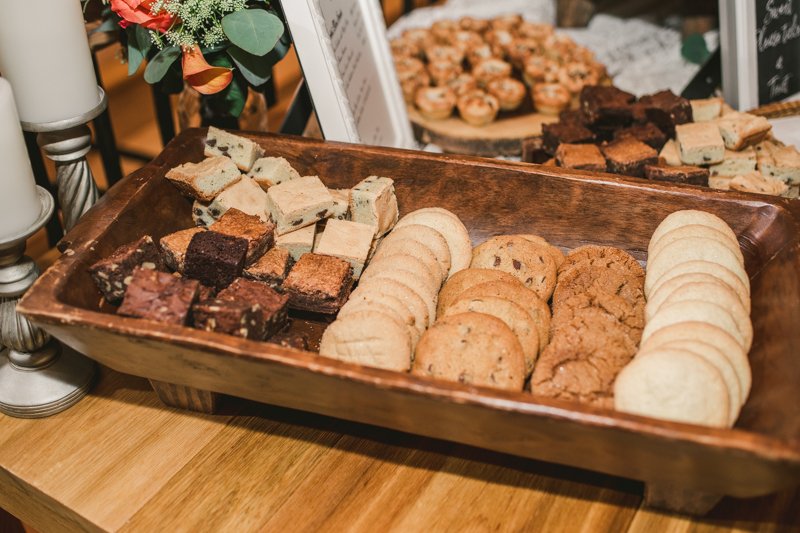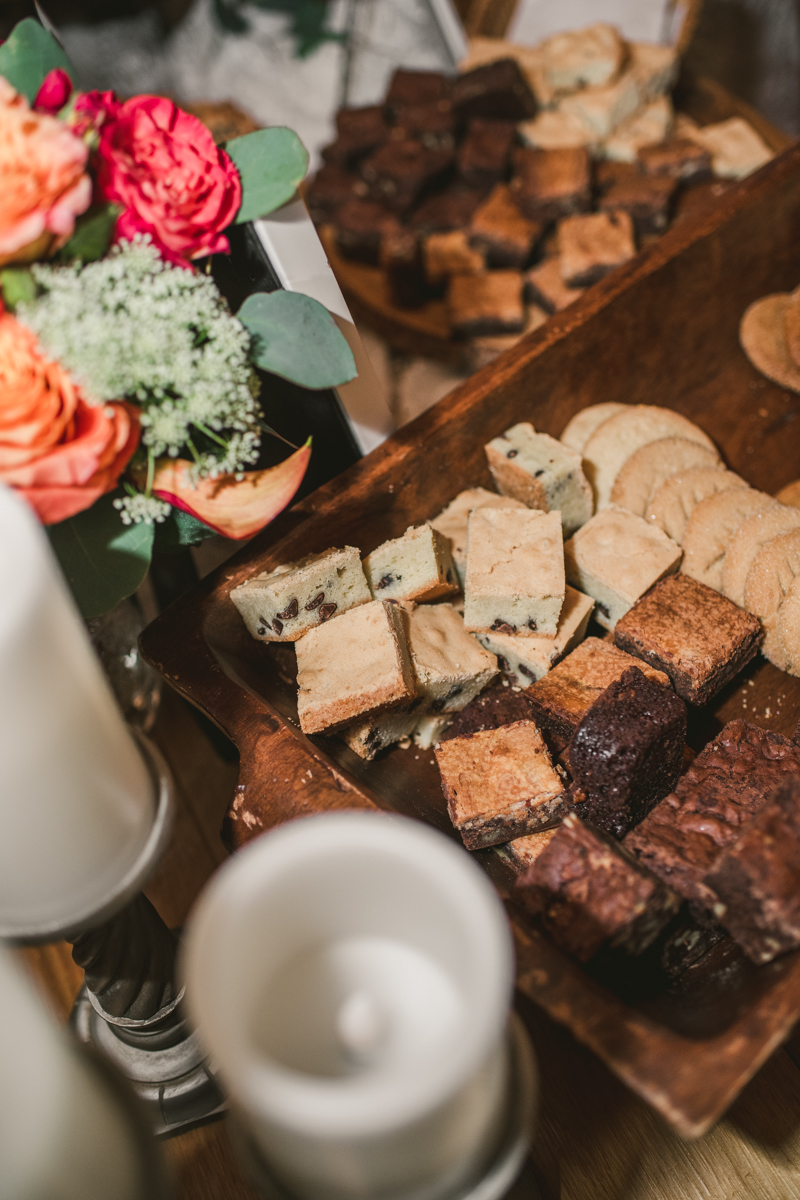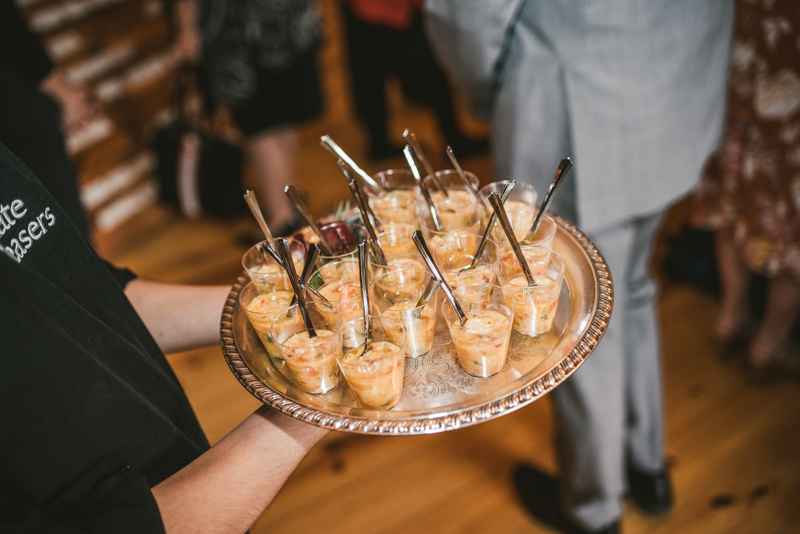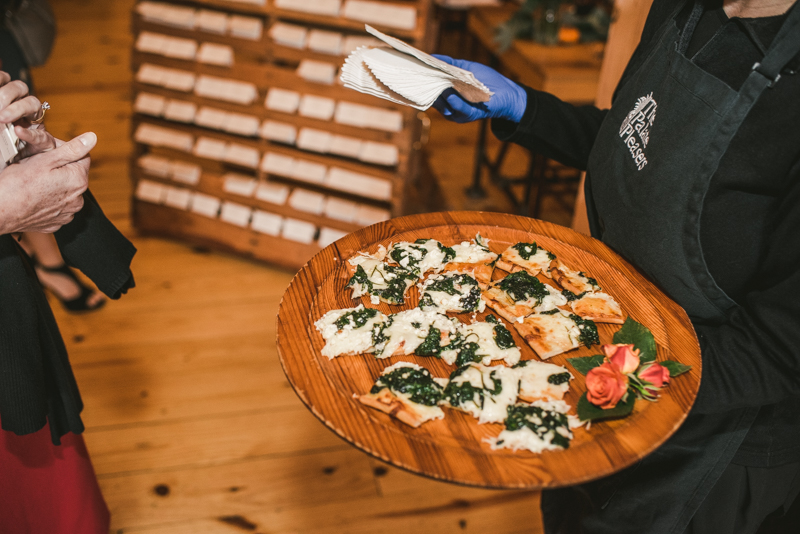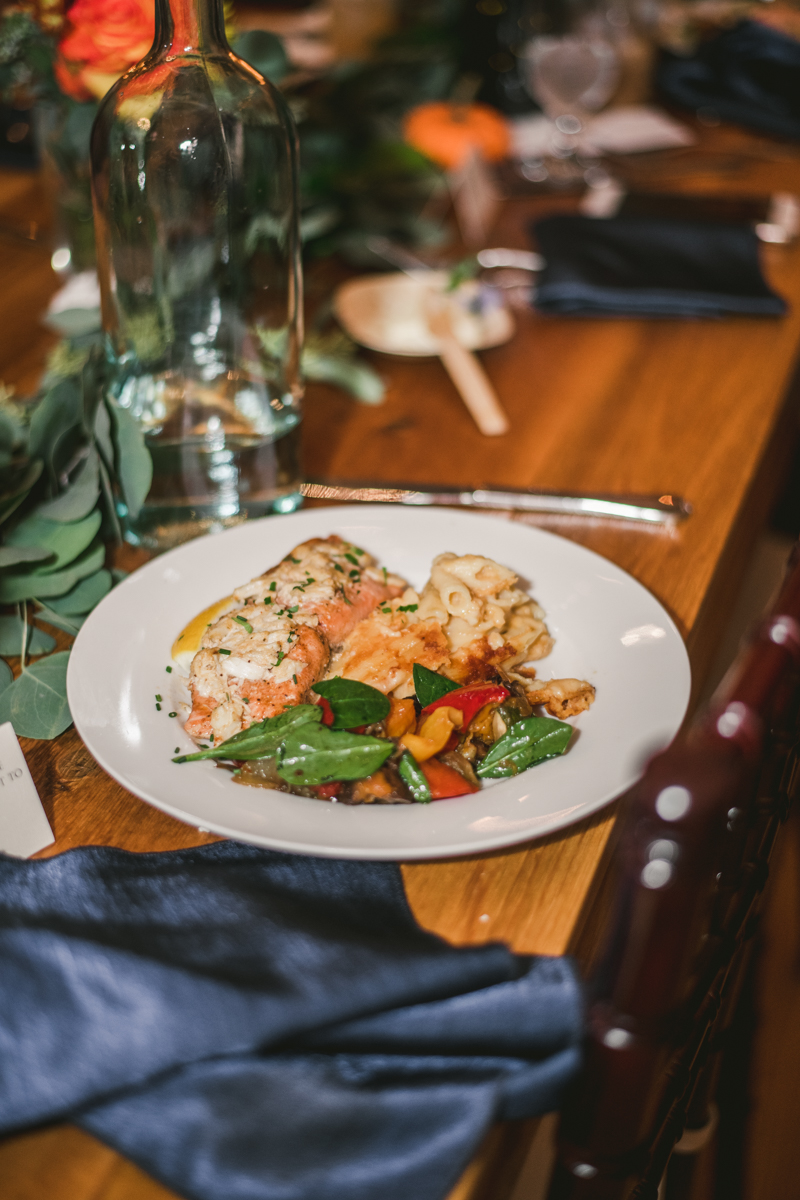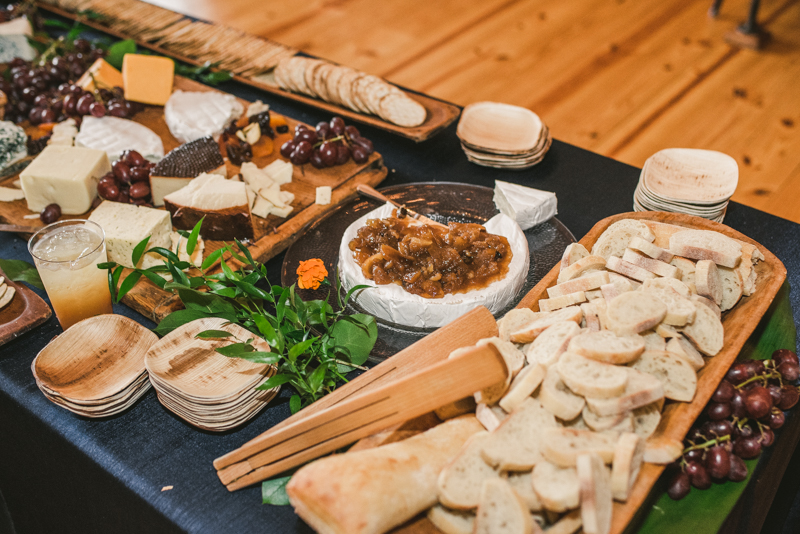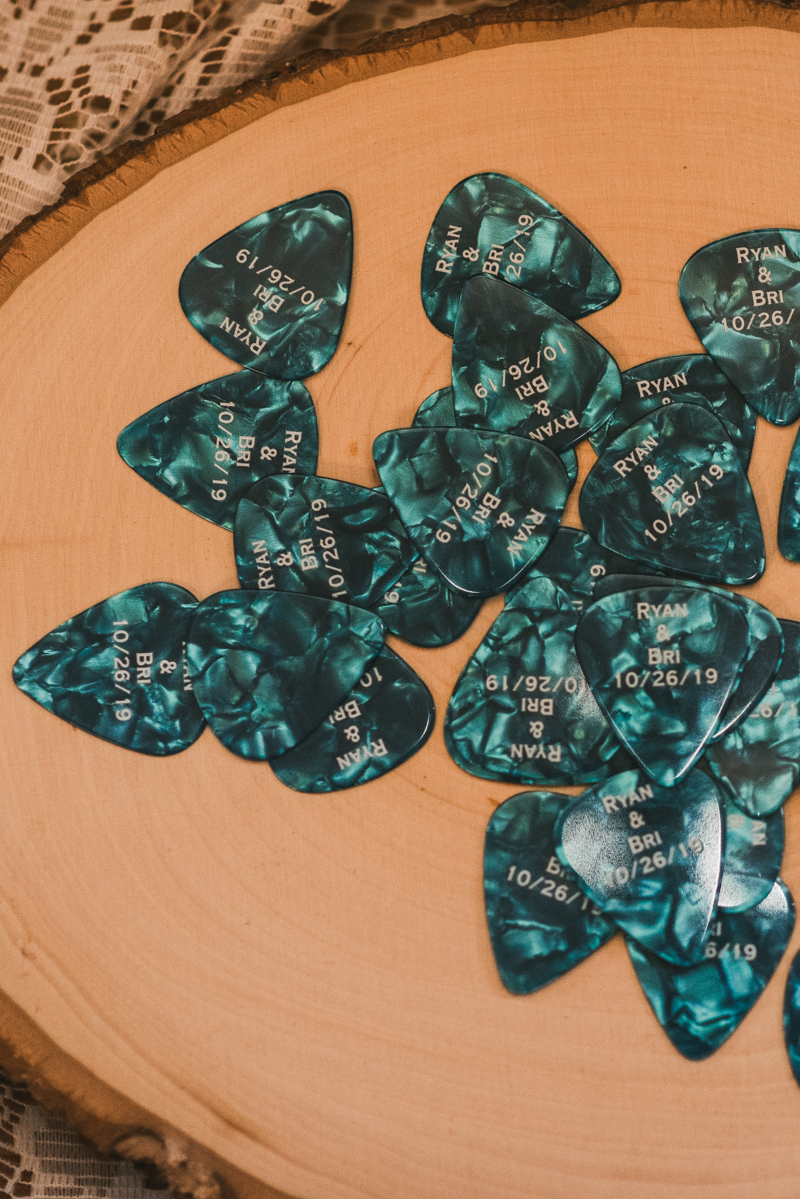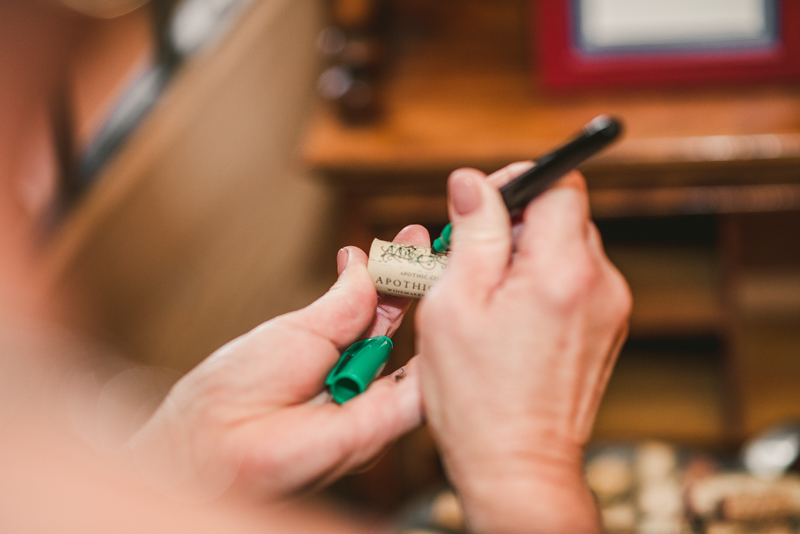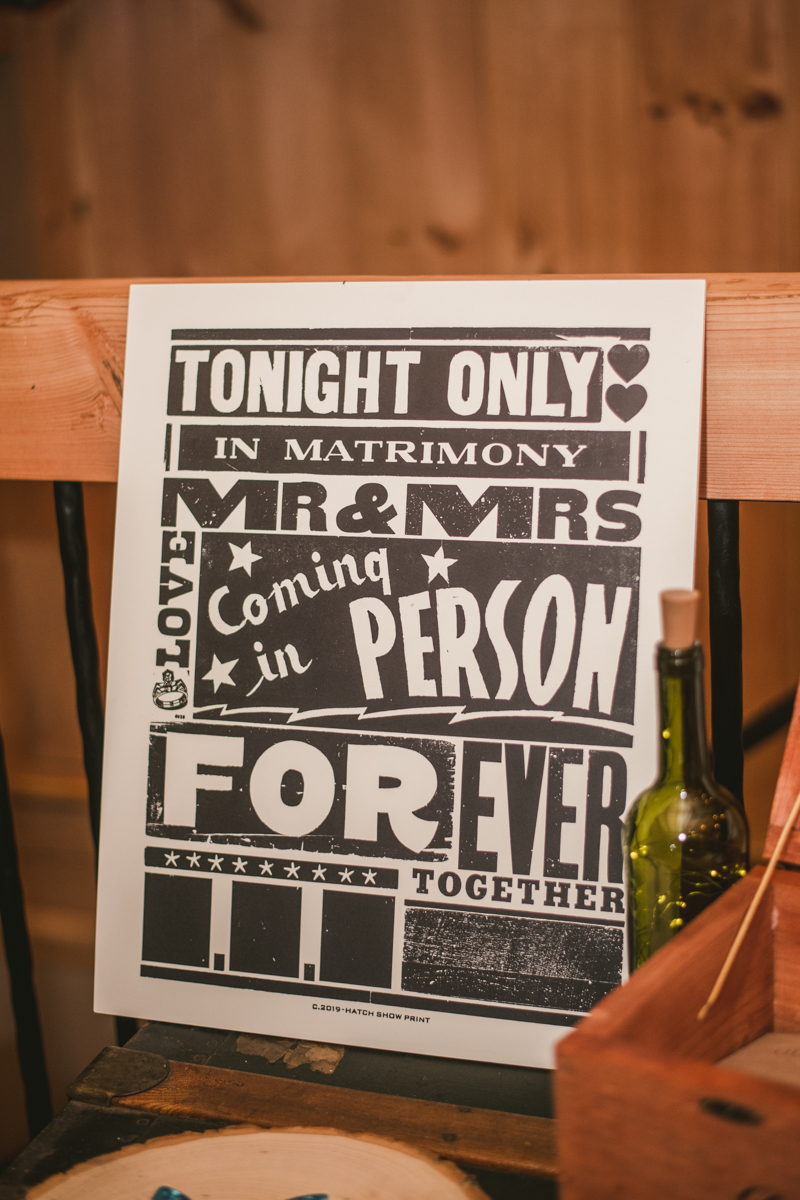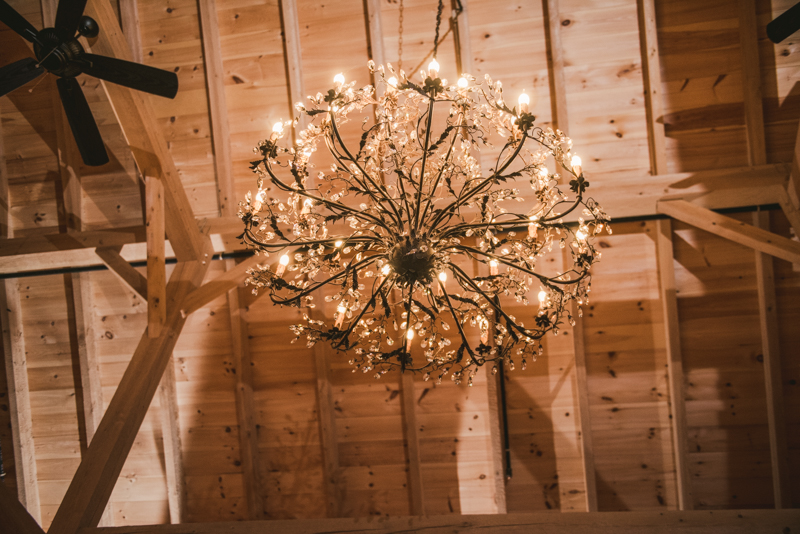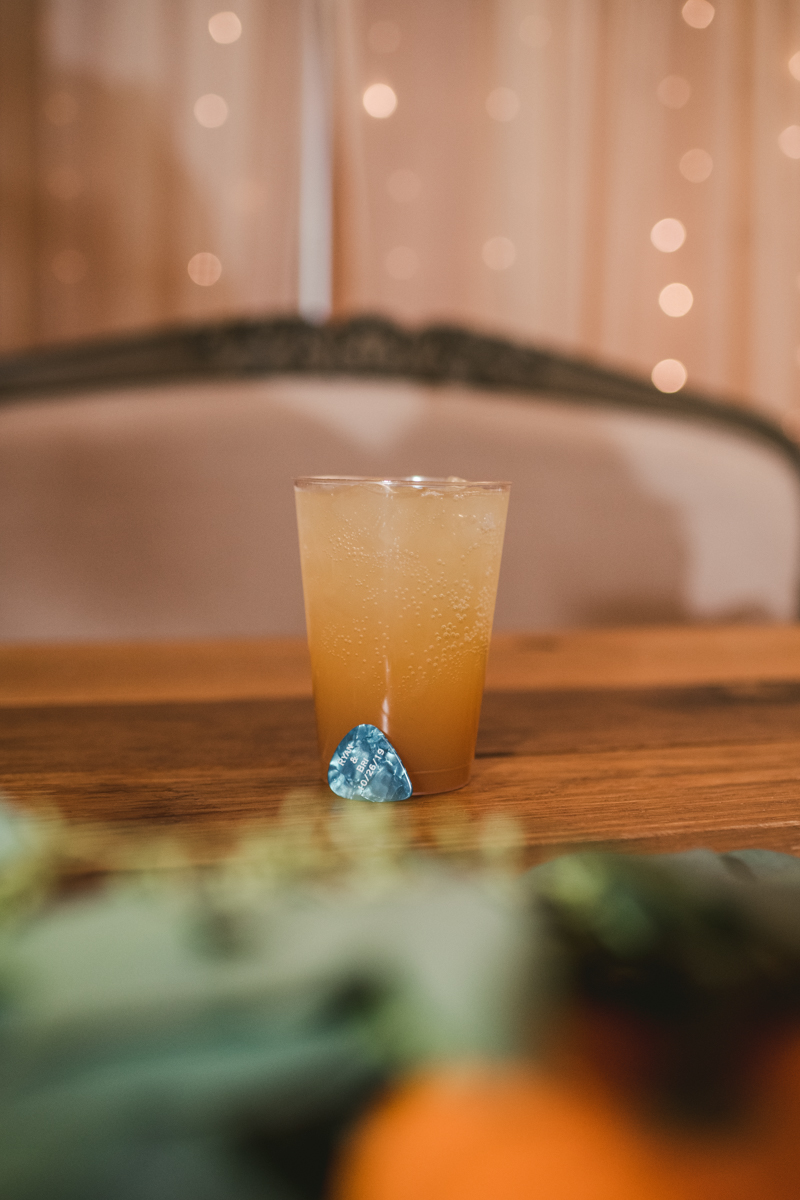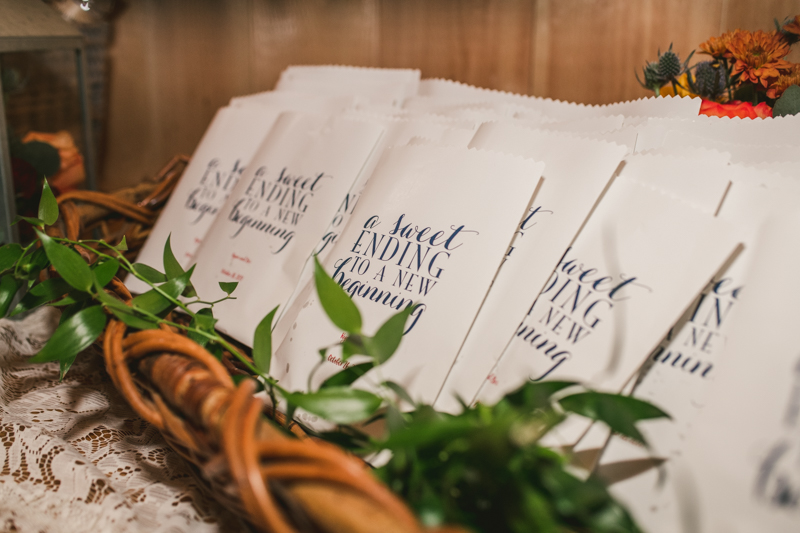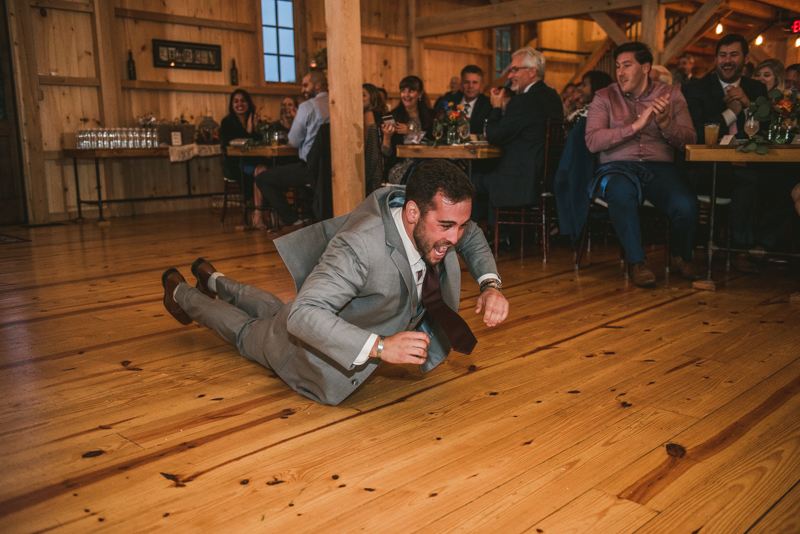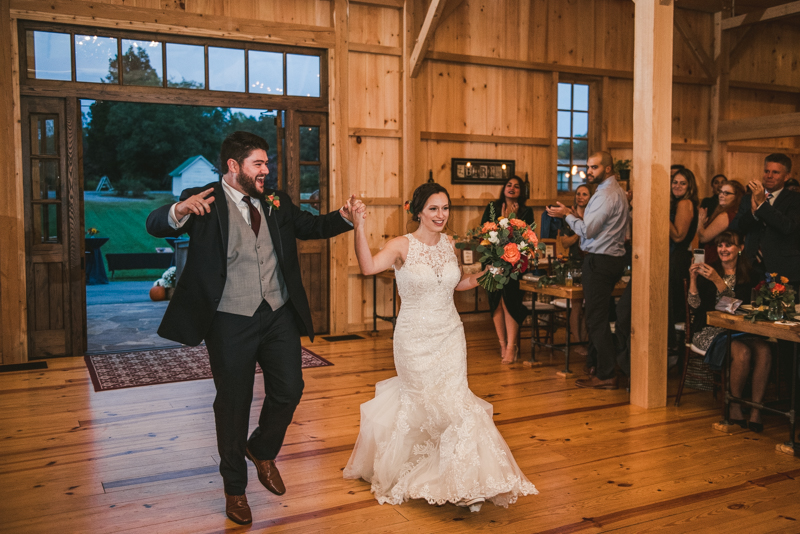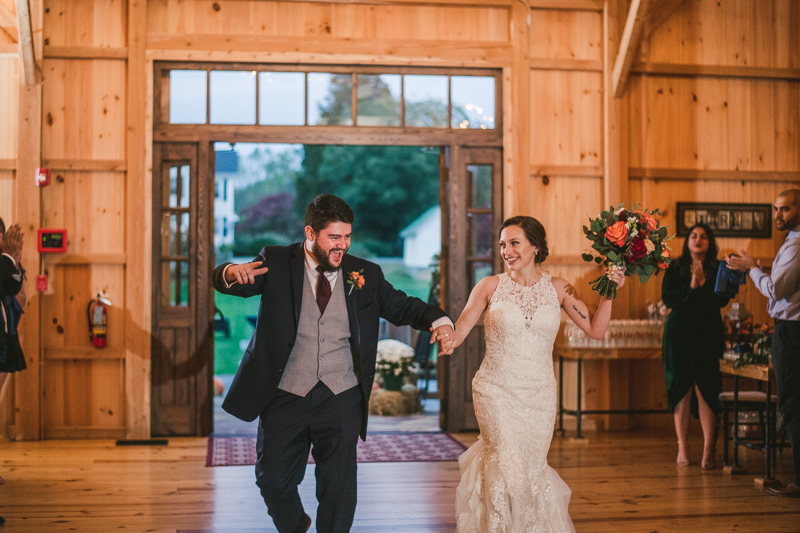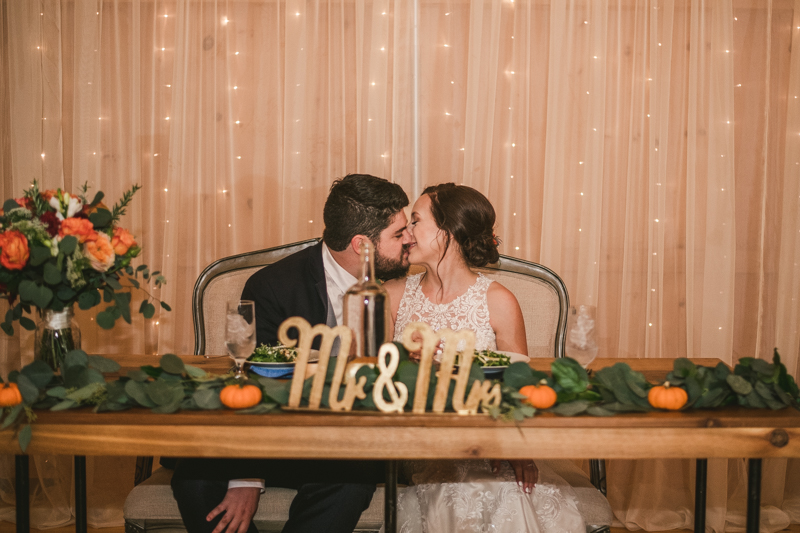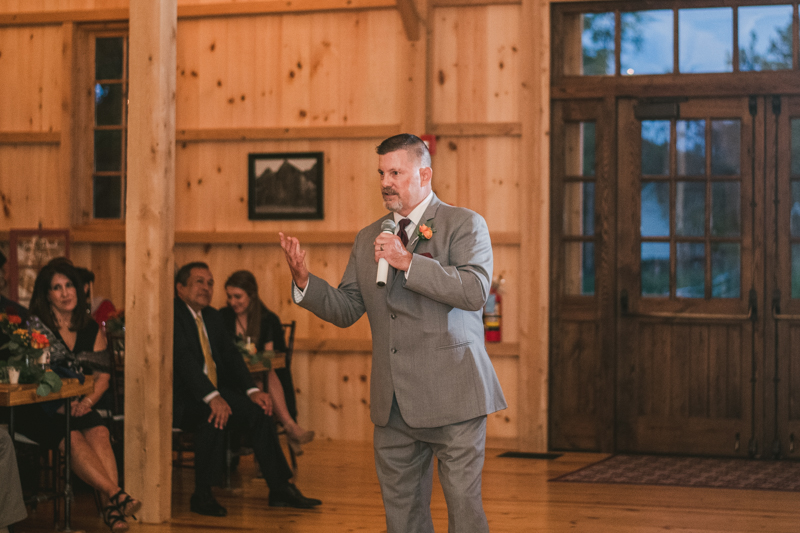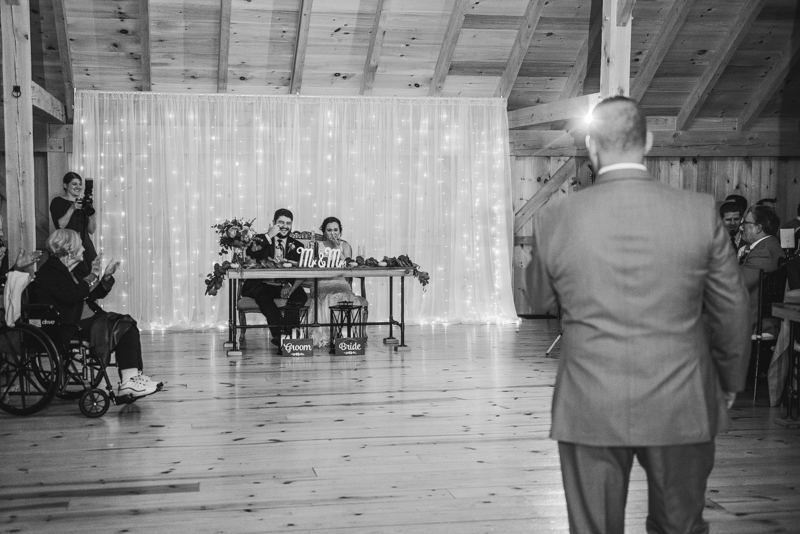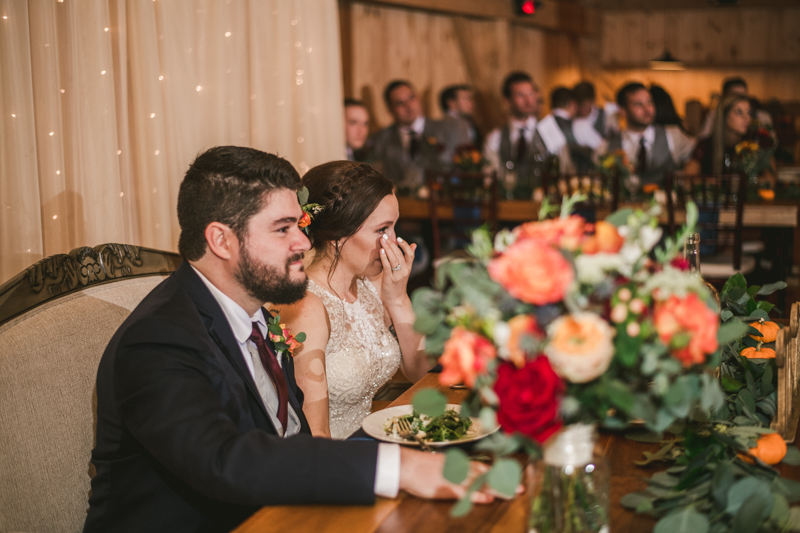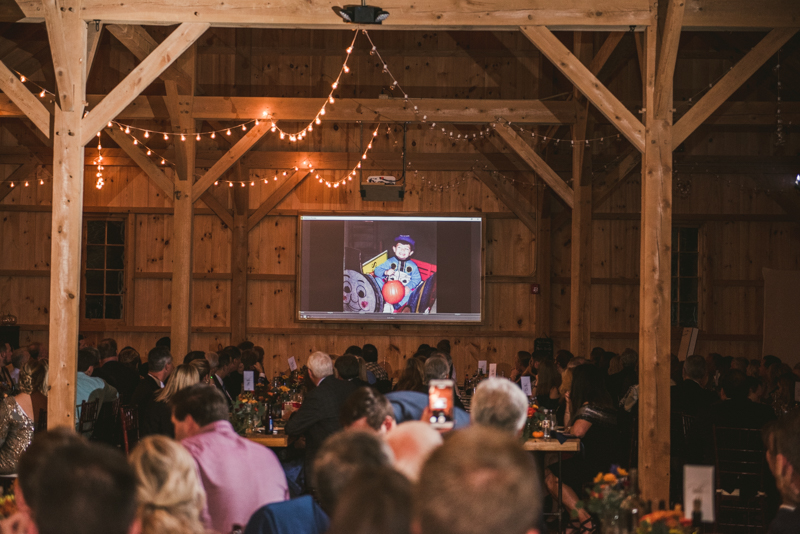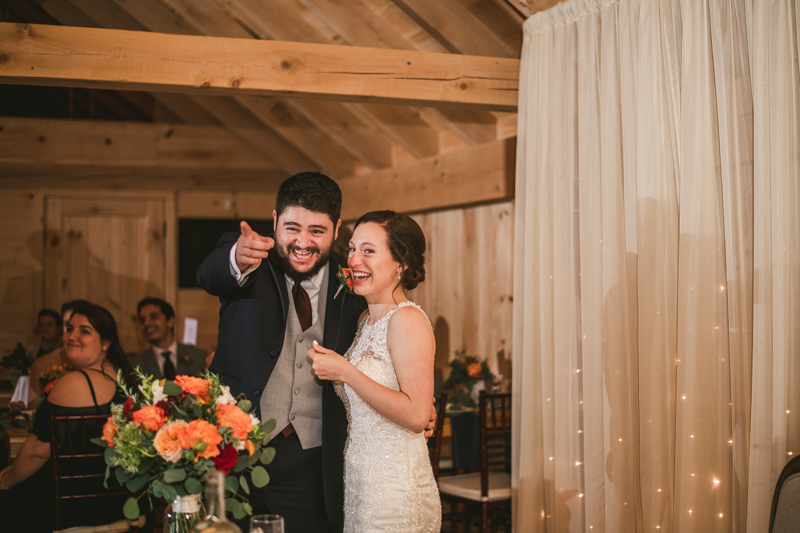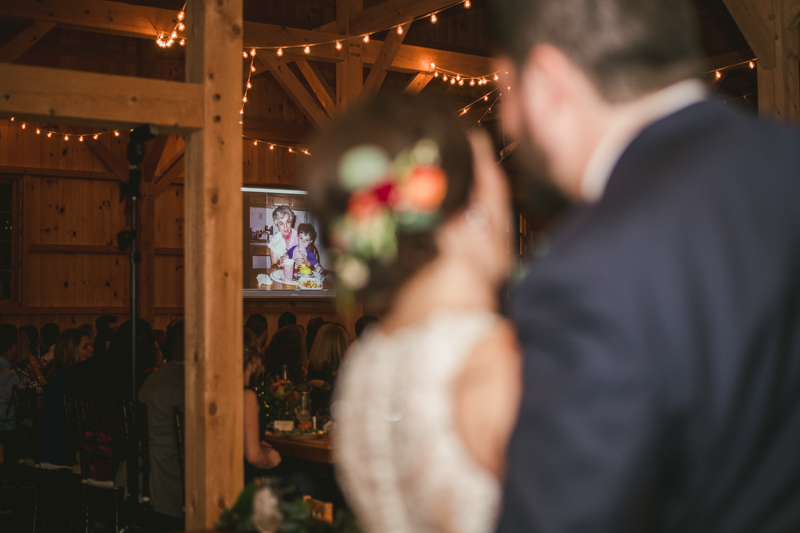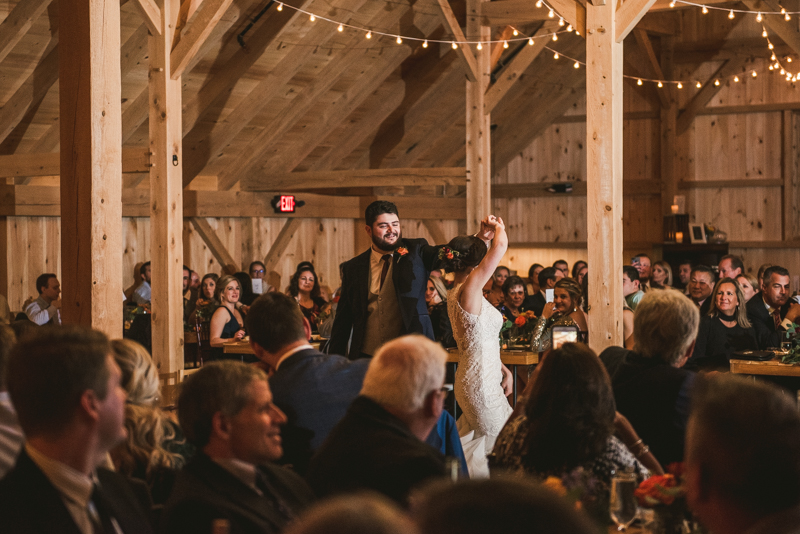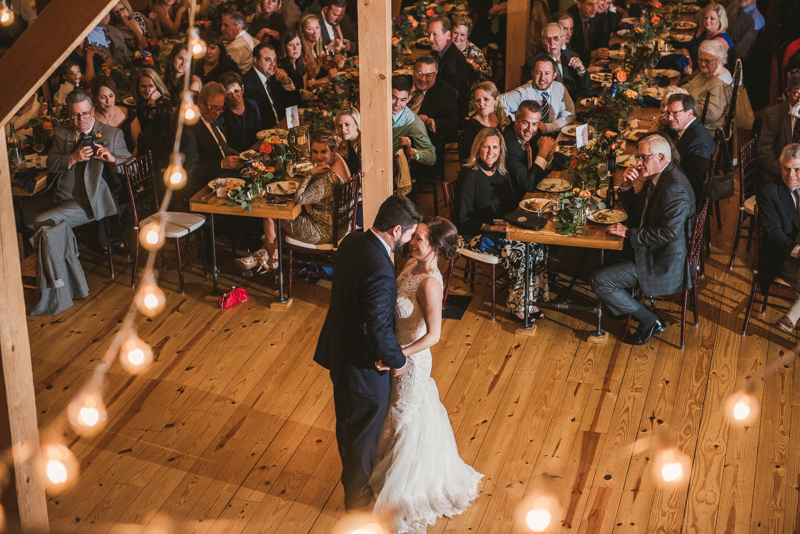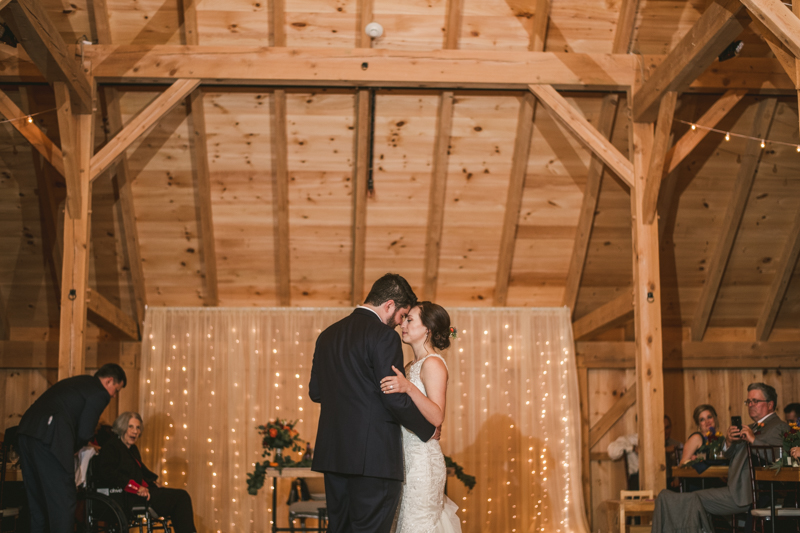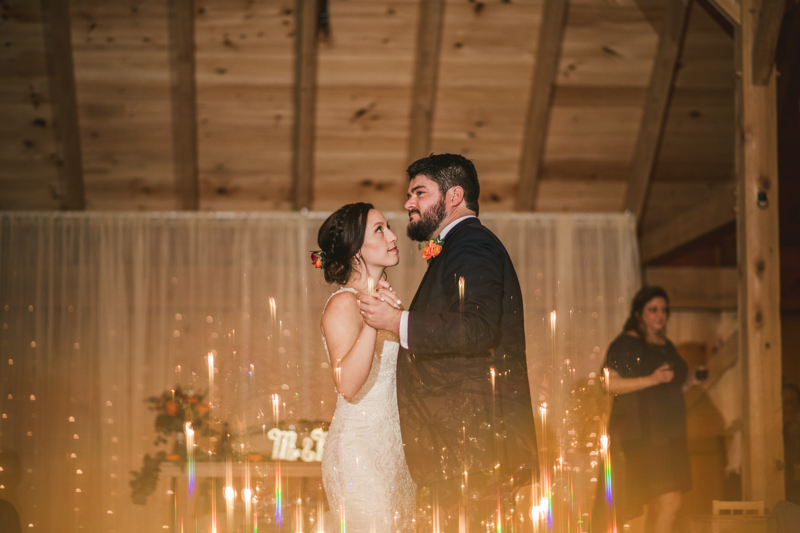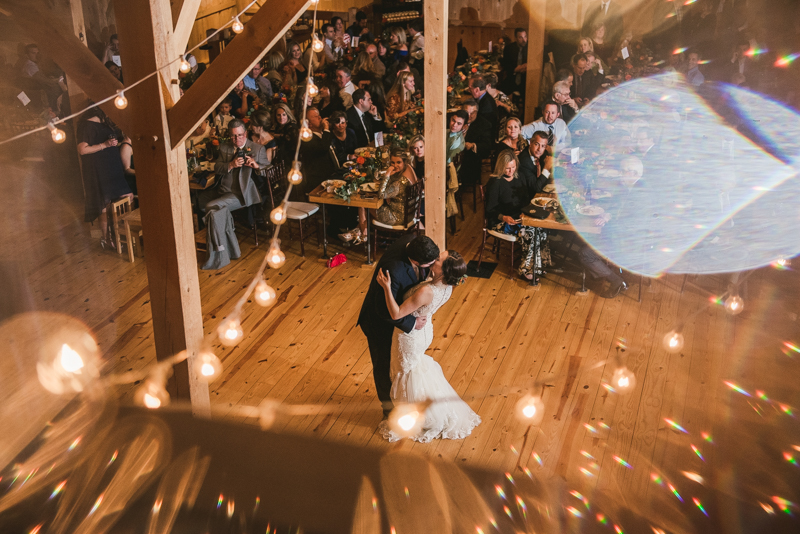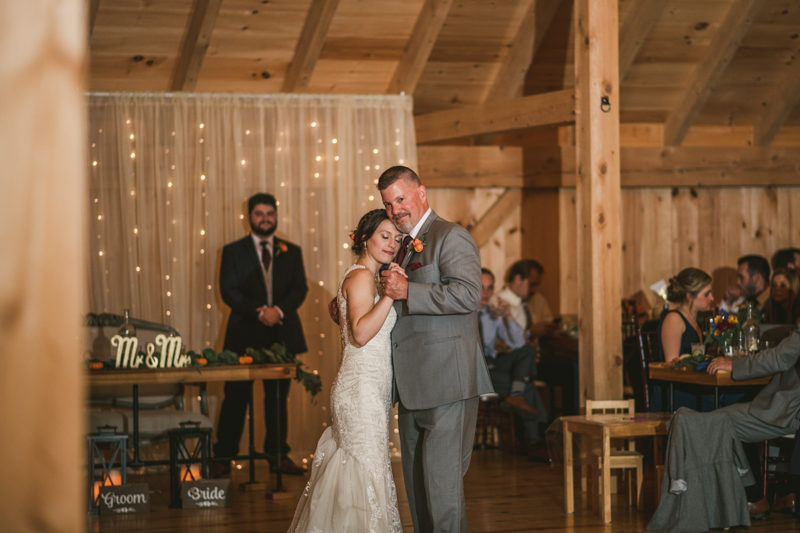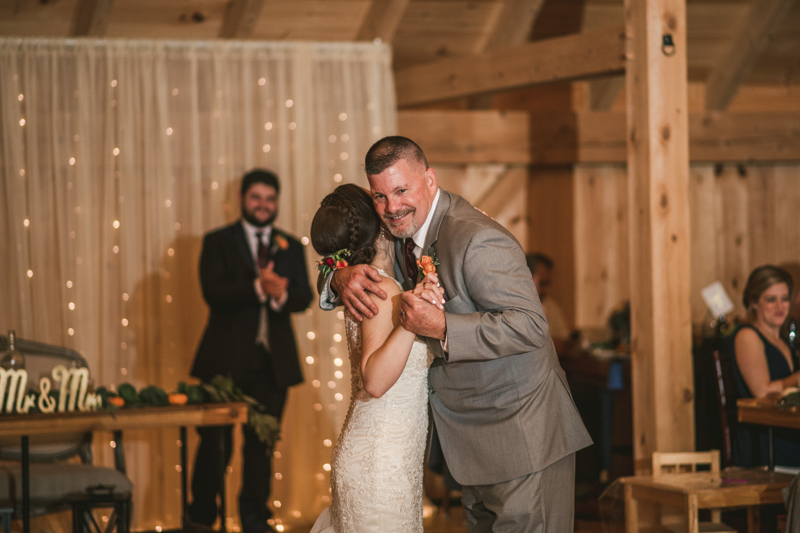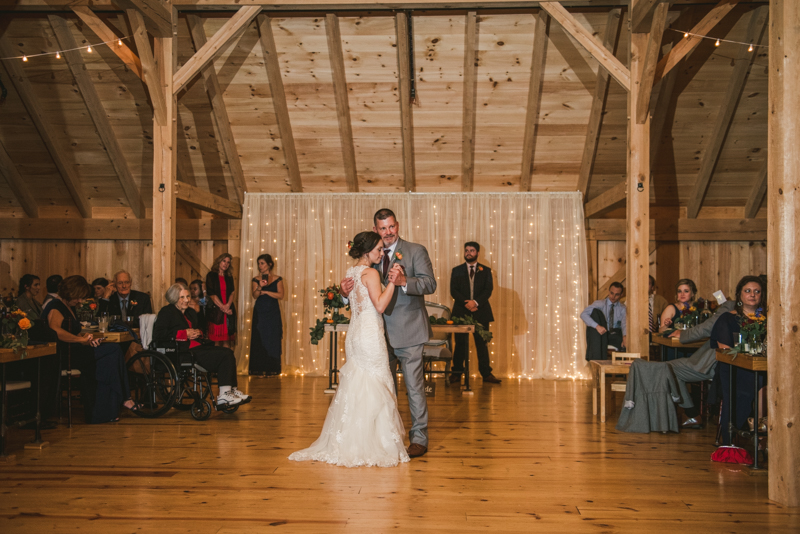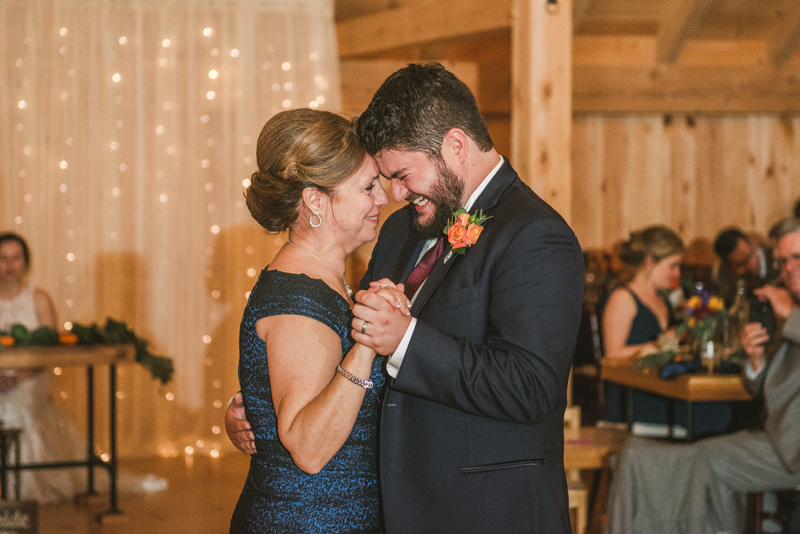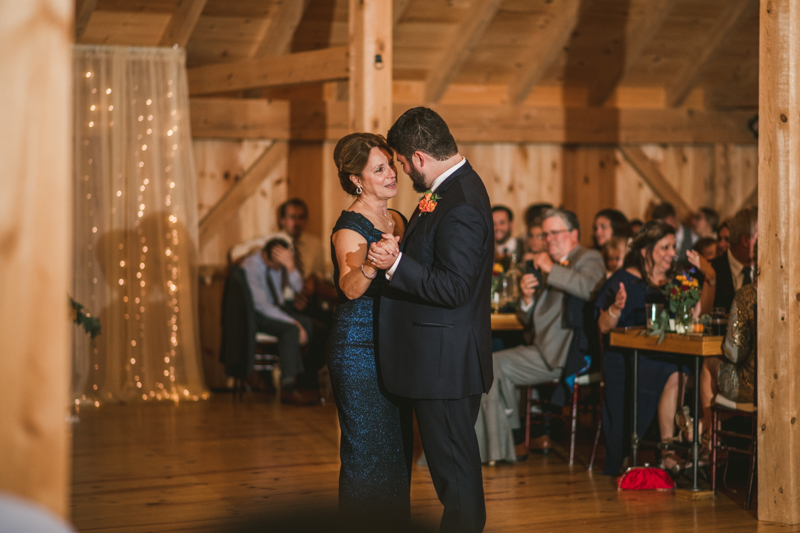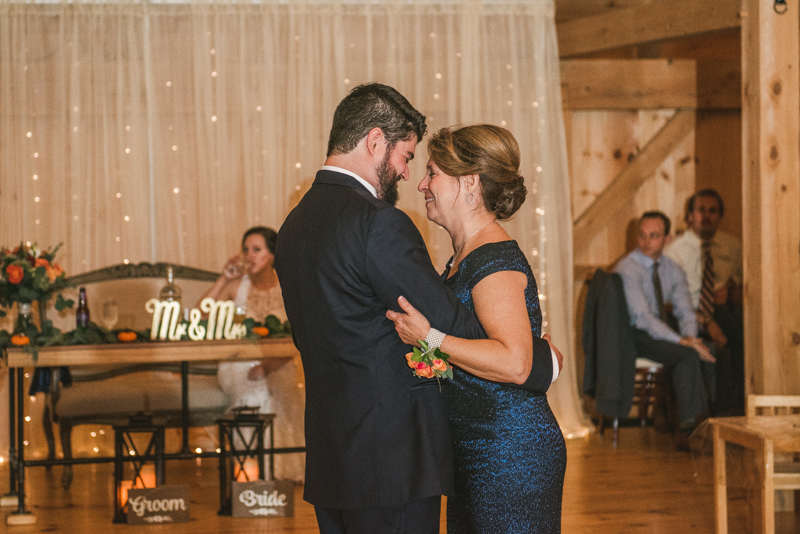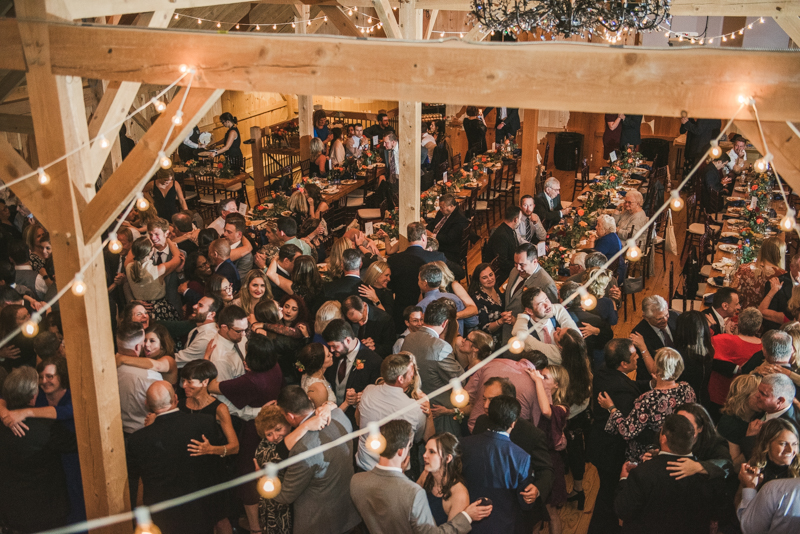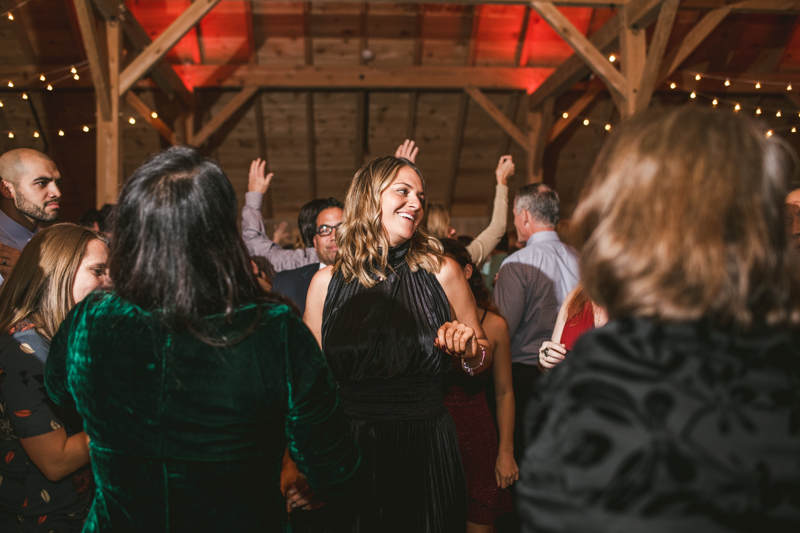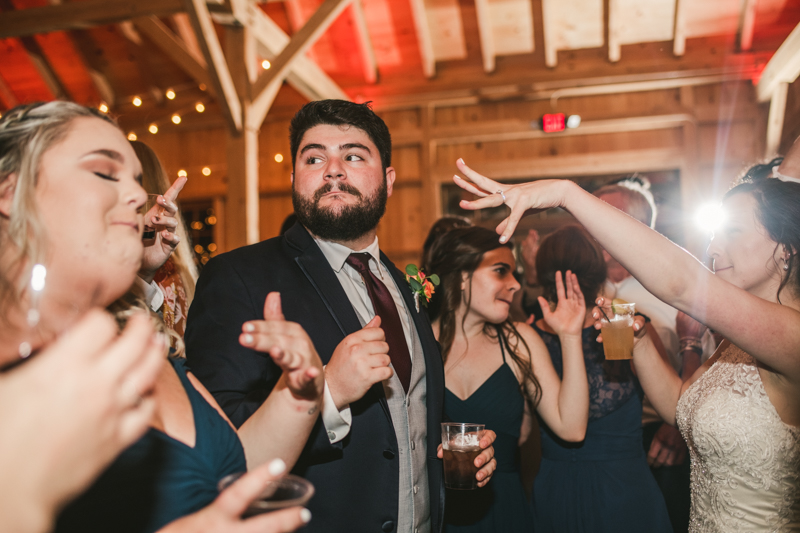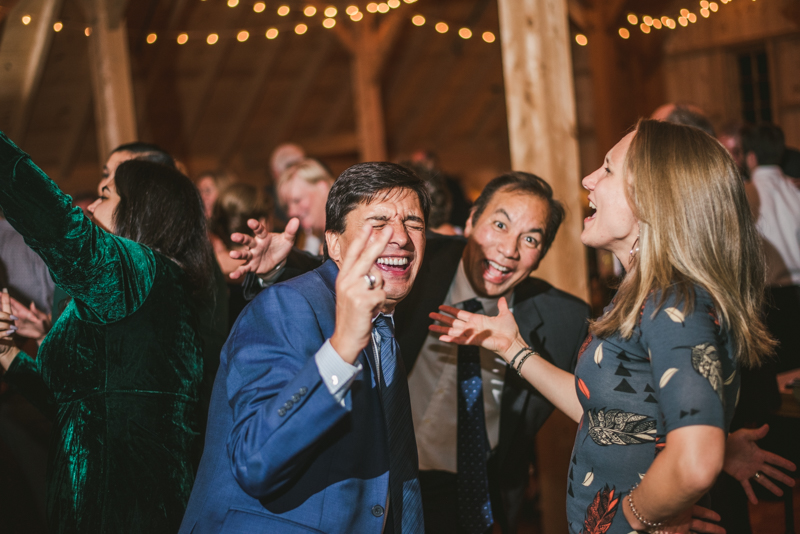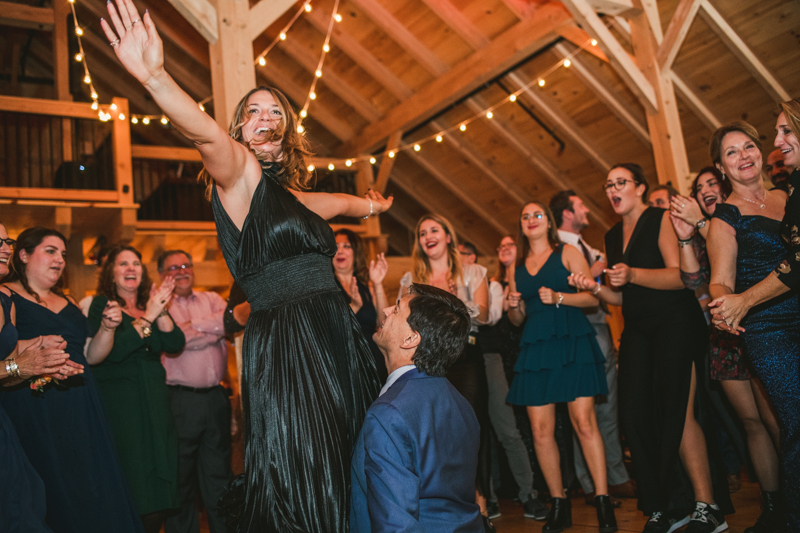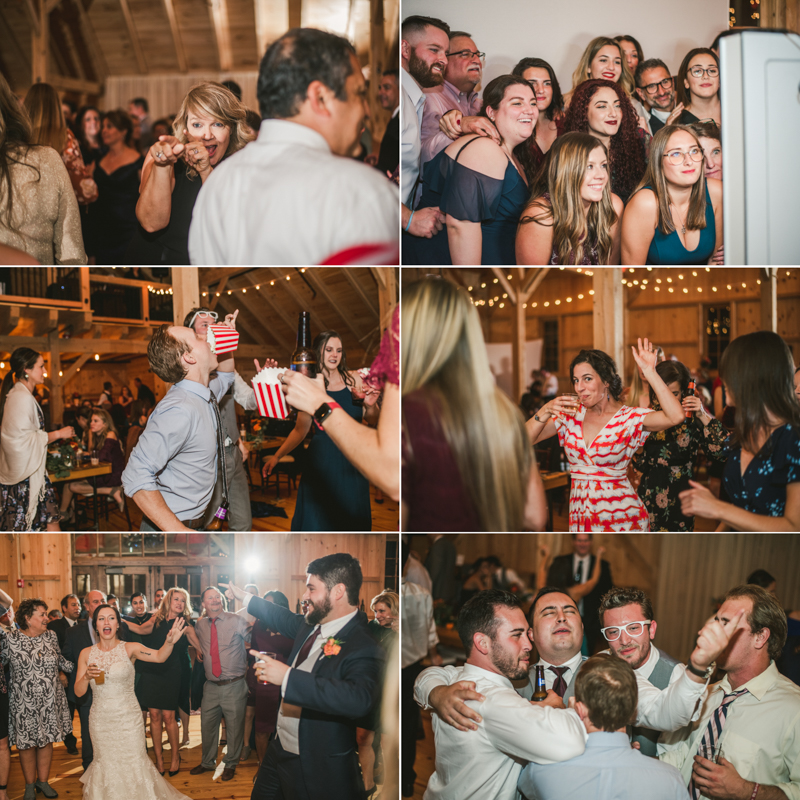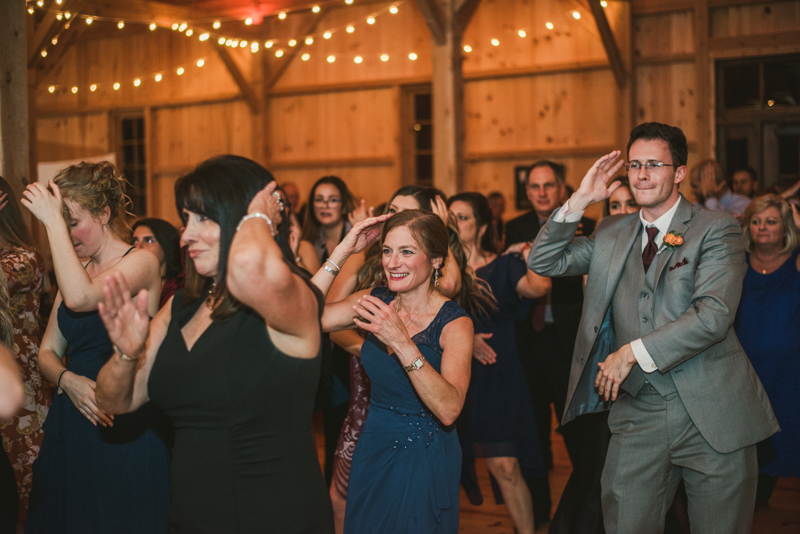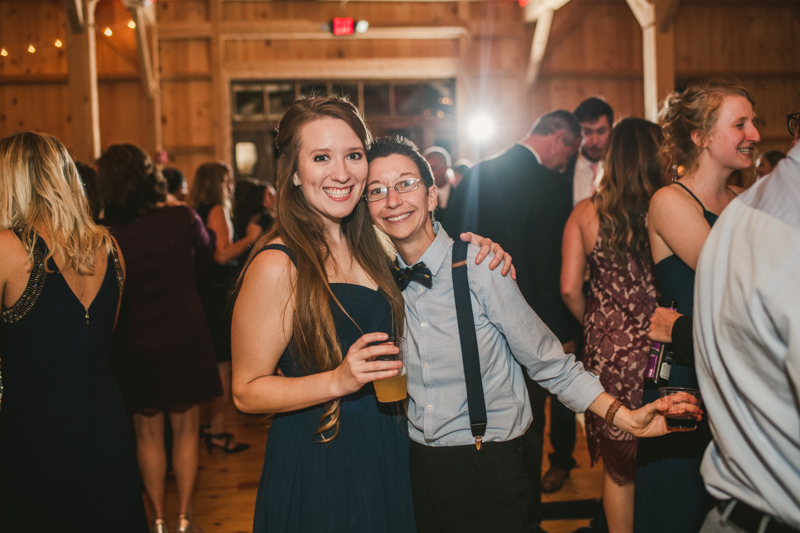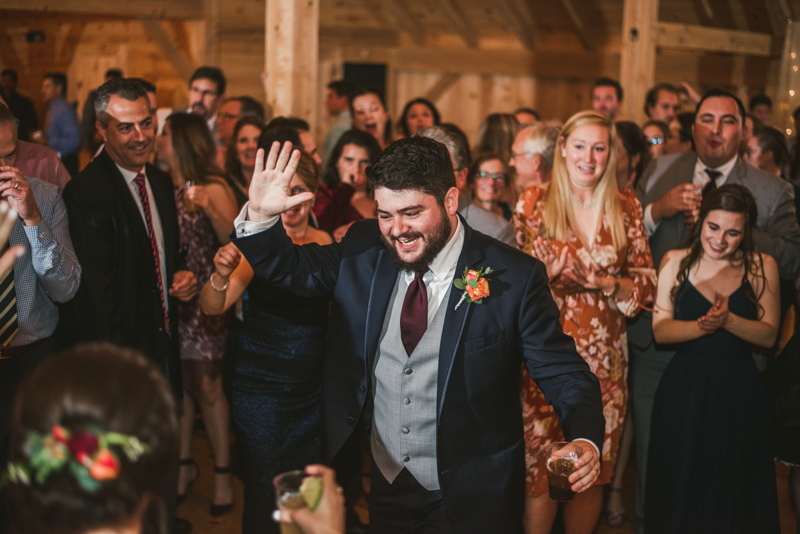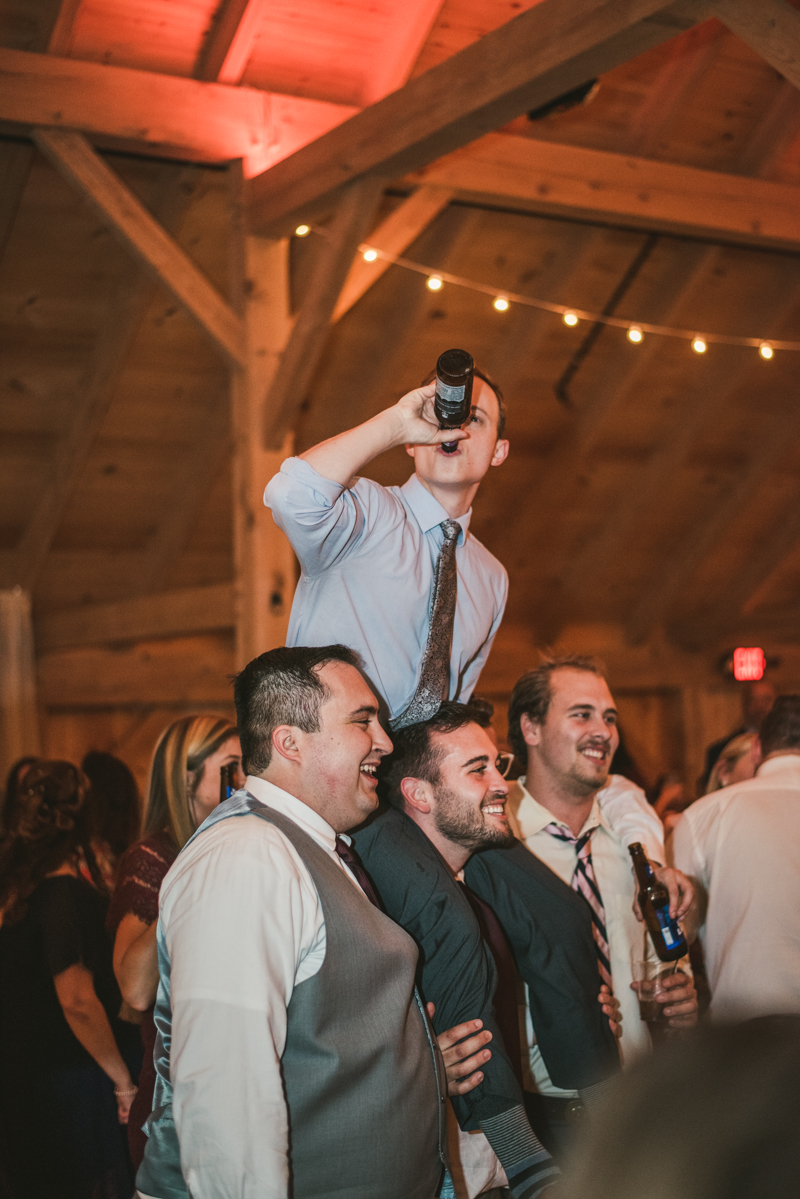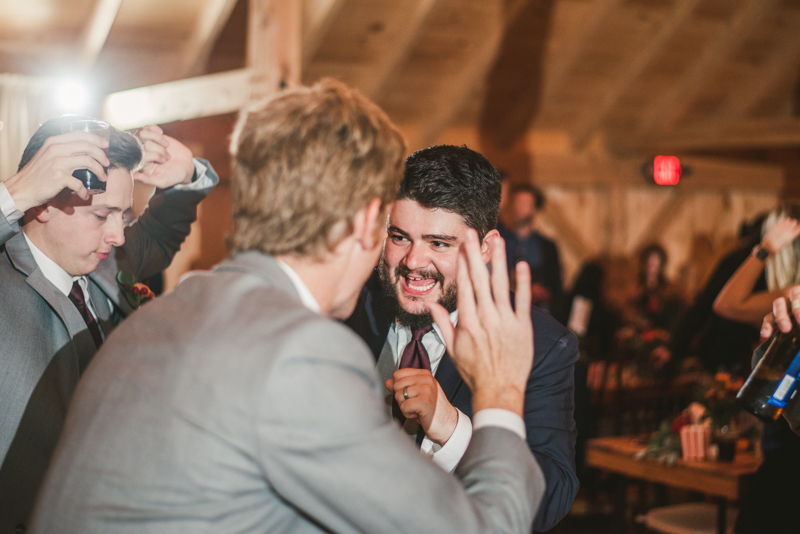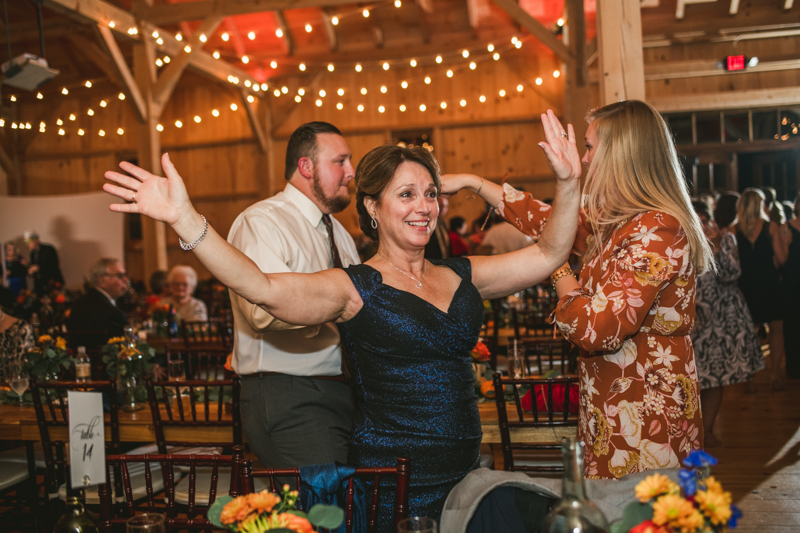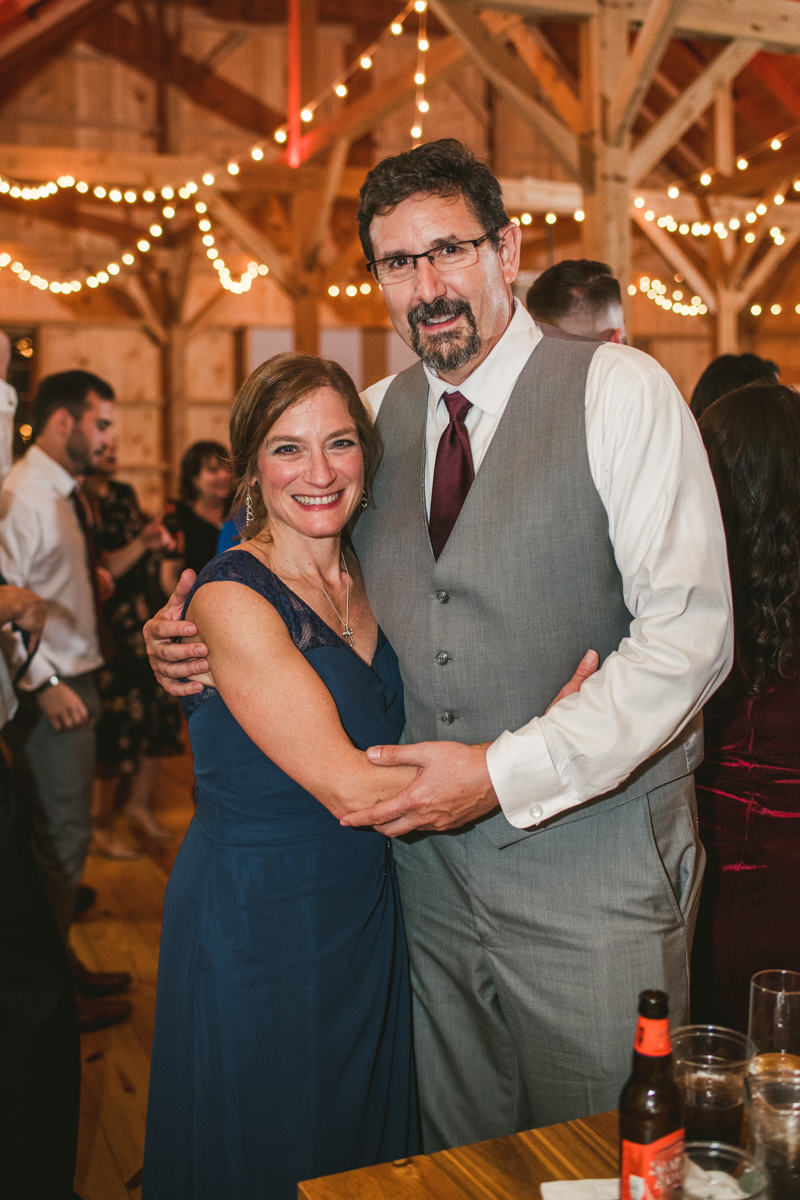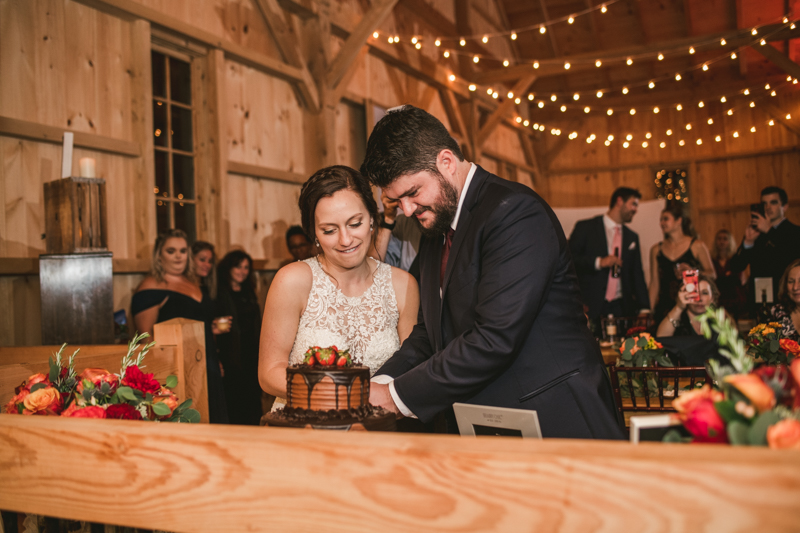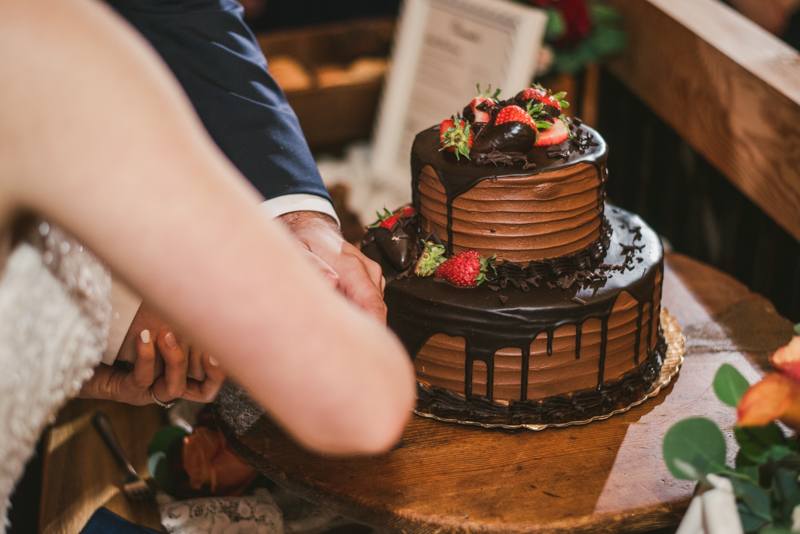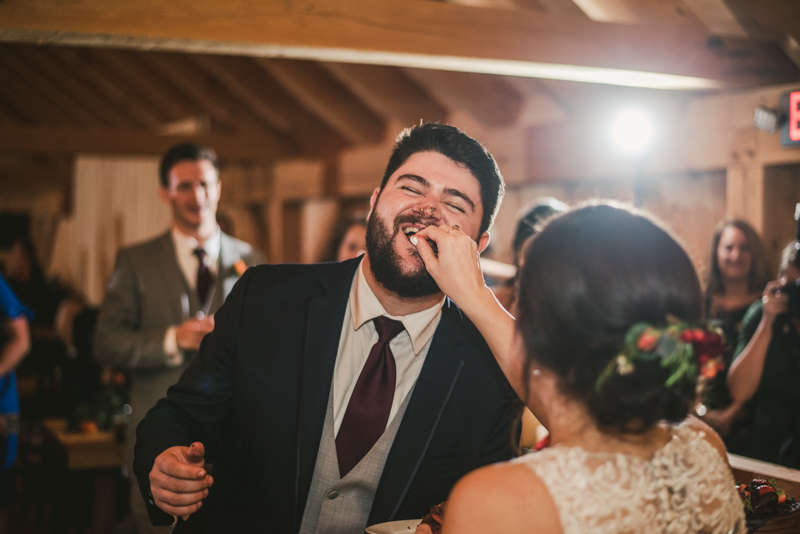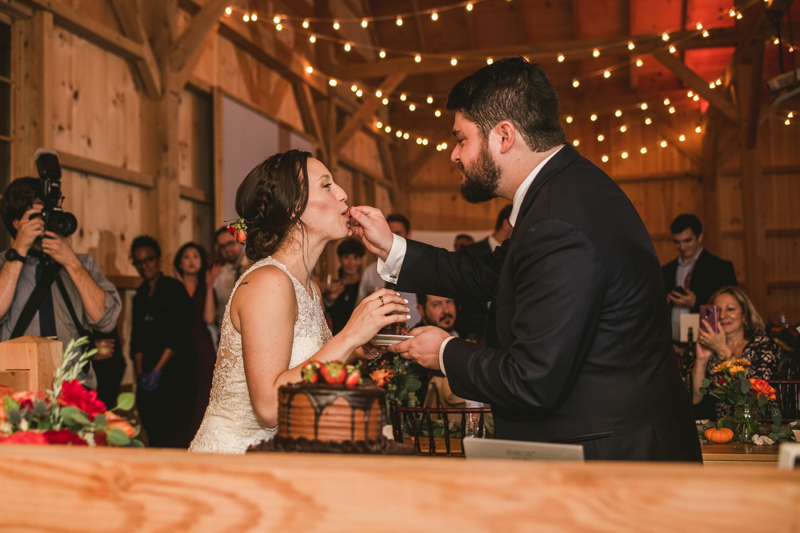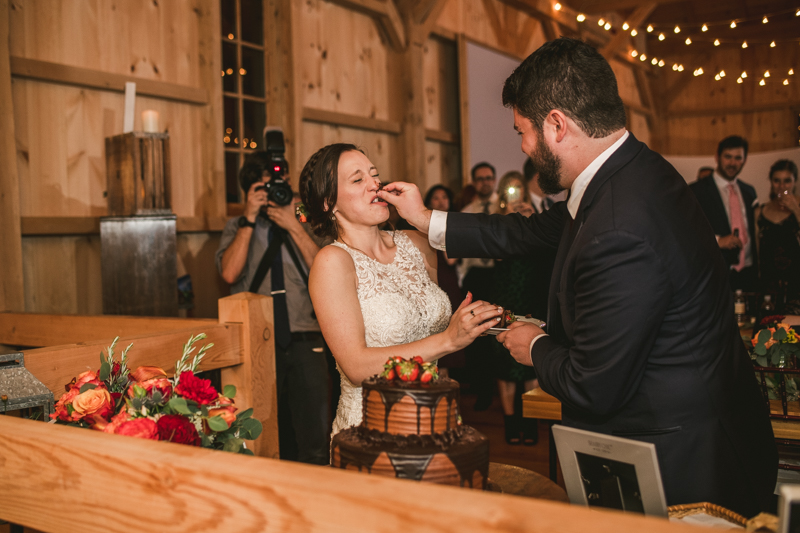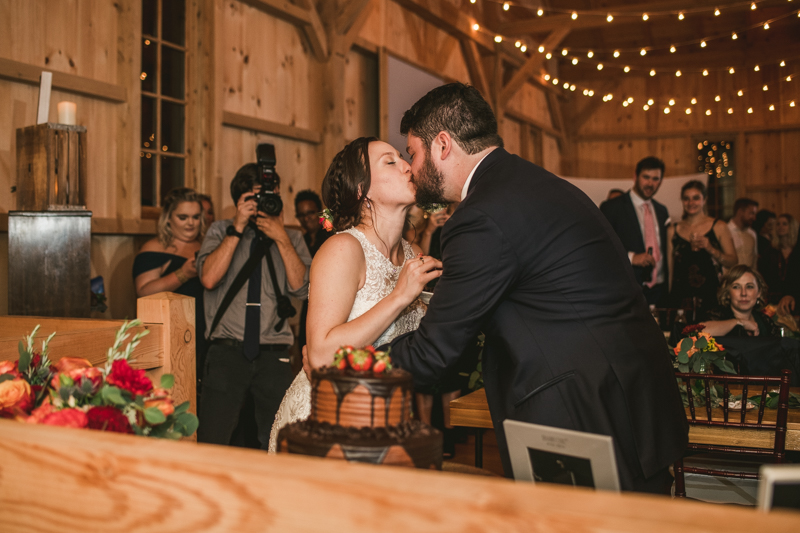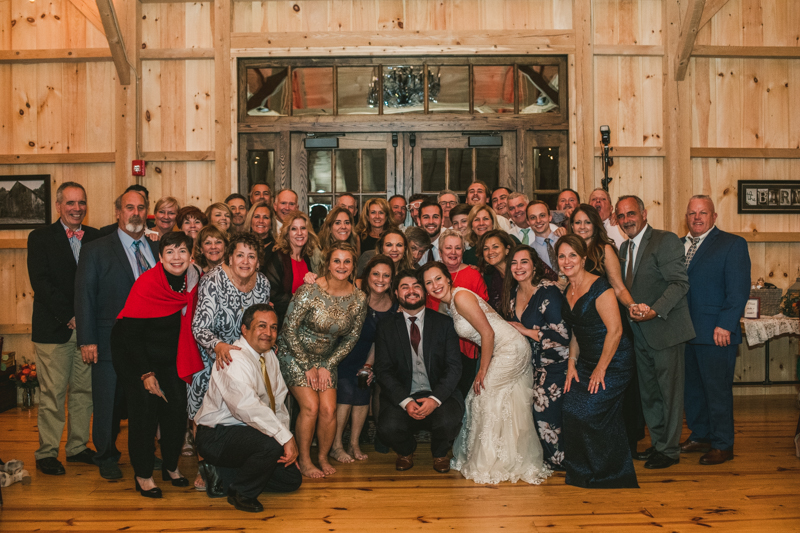 The awesome vendor team!
Ceremony // Jesus the Good Shepherd Church in Owings, MD
Reception // The Barn at Pleasant Acres
Florist // Fleurs
Ring Jeweler // Dickinson Jewelers
Hair // Alison Hair Company
Makeup // Ashleigh Galvez, MUA
Caterer & Cake // The Palate Pleasers
DJ // Marc Wilner from Washington Talent Agency
Invitations // Shutterfly 
Dress, Designer // Serendipity Bridal and Events, Essense of Australia Dress 
Tux // Men's Wearhouse
Bridal Shoes // Mom's shoes from her wedding to Bri's dad
Reception Shoes // Kate Spade Keds 
Bridesmaid Dresses // Azazie
---
---
---