Chloe & Reid Mary's Meadow
Wedding Photographers in Maryland
Quintessential fall is what Chloe and Reid's wedding day was at the Vineyards at Mary's Meadow in Darlington, Maryland! Seriously, there were rolling clouds across the land, colorful trees, and a brisk breeze in the air. It was so incredibly perfect.
There were so many moments during their day that genuinely had me tearing up. From Chloe's first look with her dad, to Chloe and Reid's STUNNING sunset portraits with the horses in the field - I was an emotional mess. I mean, if I wasn't crying I was just going crazy over all the sweetness, which isn't that what all wedding days should be like - a happy kind of bonkers? These two had the most magical day at Mary's Meadow, and when the evening festivities hit, they absolutely did not disappoint. There were people busting out splits, the worm, and some other moves that had no business looking as cool as they did. It was such a phenomenal time that just left me and Shawn buzzing at the end of the night. 
Chloe and Reid, thank you both so much! It has been an absolute blast getting to see this evolution of your relationship. I feel honored that we not only got to capture the proposal, but also your gorgeous wedding day. You two are simply the best (with some great taste in music) and this next chapter in your story is guaranteed to be amazing. 
Cool things from the day!
Chloe's dad made sure to safely get the bridal party to the venue via bus.
The seating assignments were coupled with a glass of champagne.
Their ceremony was 12 minutes long, which short and sweet ceremonies are - officially - my absolute favorite thing.
Reid gifted Chloe a gorgeous bracelet and the cutest book of hand written sticky notes that Chloe wrote to Reid, with space for future notes! 😍
Their dog waffles was the flower pup, and wore THE cutest dress.
The guys ordered food that showed up about 10 minutes before the ceremony - excellent timing!
Chloe and Reid's caterer also did the bridal bouquets! Multi talented.
Rather than have a cake, Chloe and Reid opted for a full delicious dessert table that featured beautiful macarons, cake pops, MINI PIES - I love mini pies.
During their ceremony, it sprinkled for half a second, but then as soon as Chloe started walking down the aisle the sun came out!
Chloe wore the cutest penguin socks with her bridal shoes. Comfy and warm toes all the way!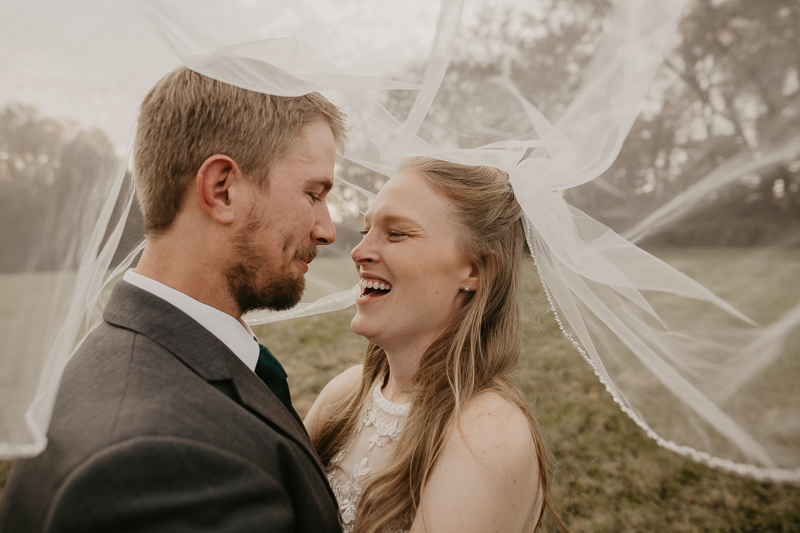 ---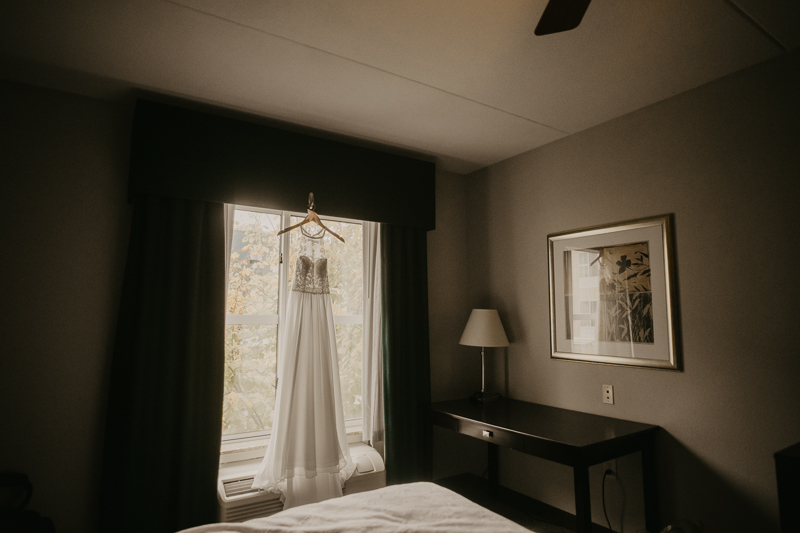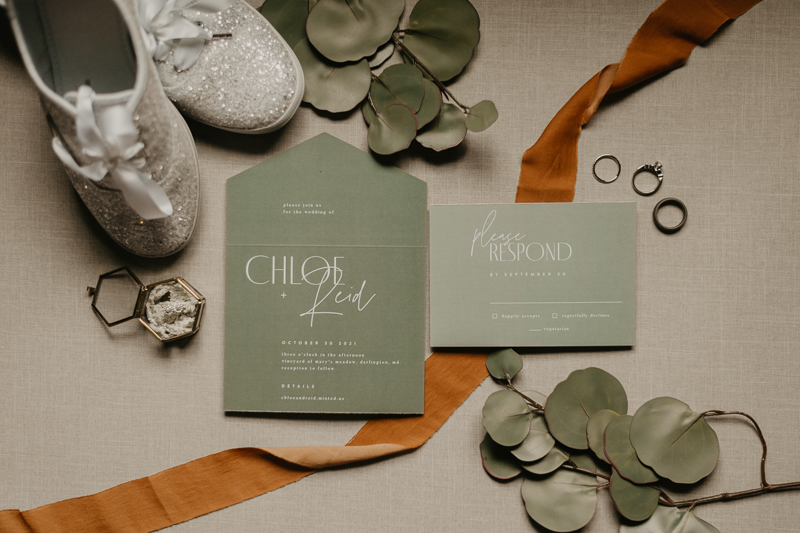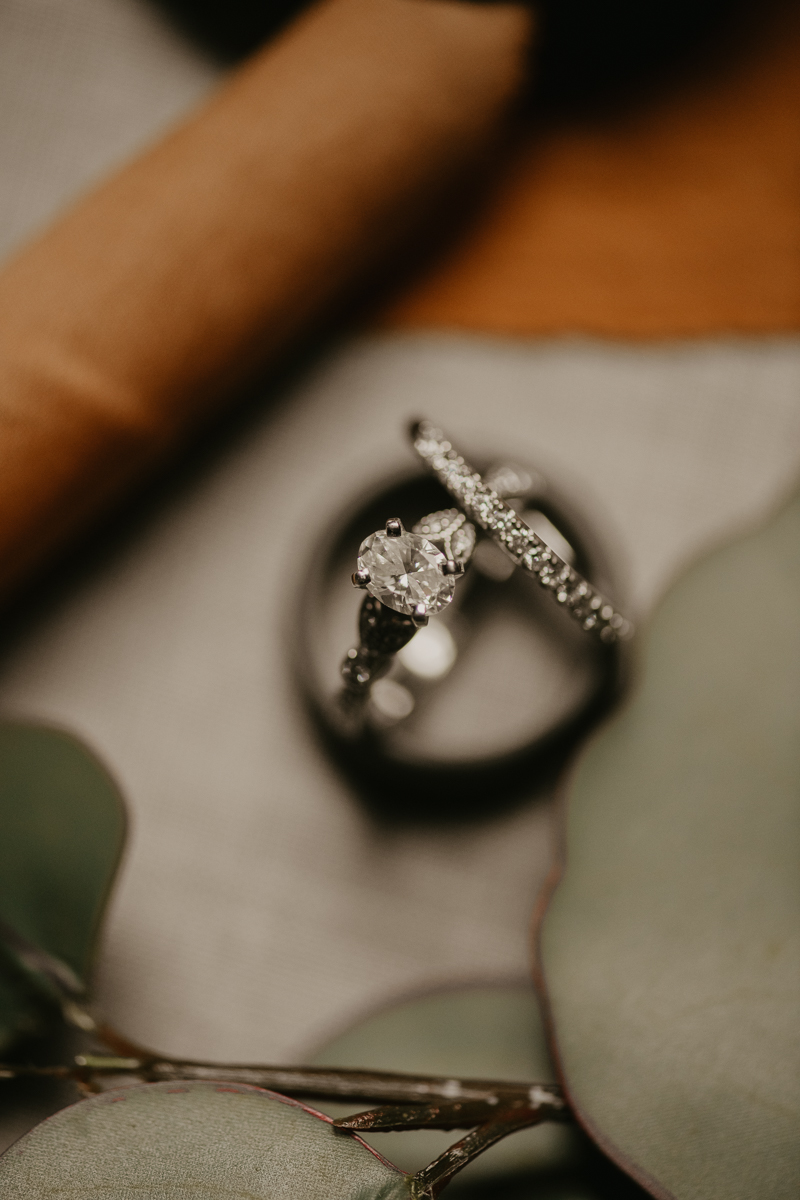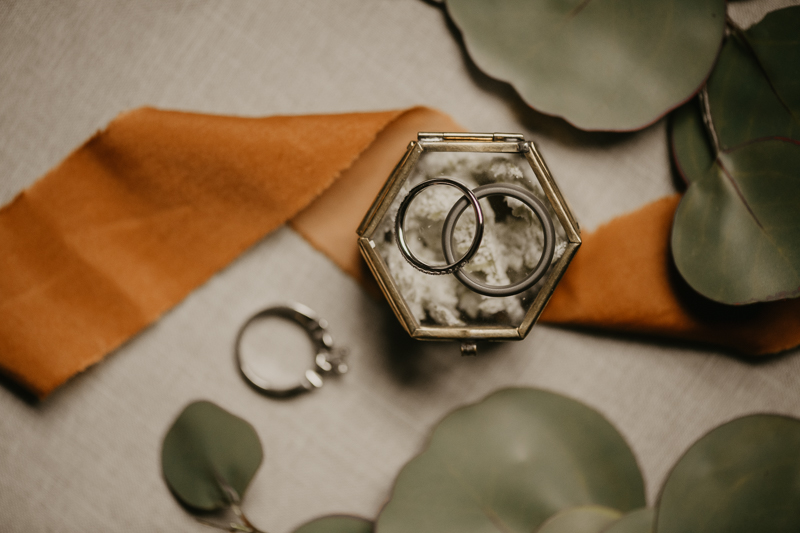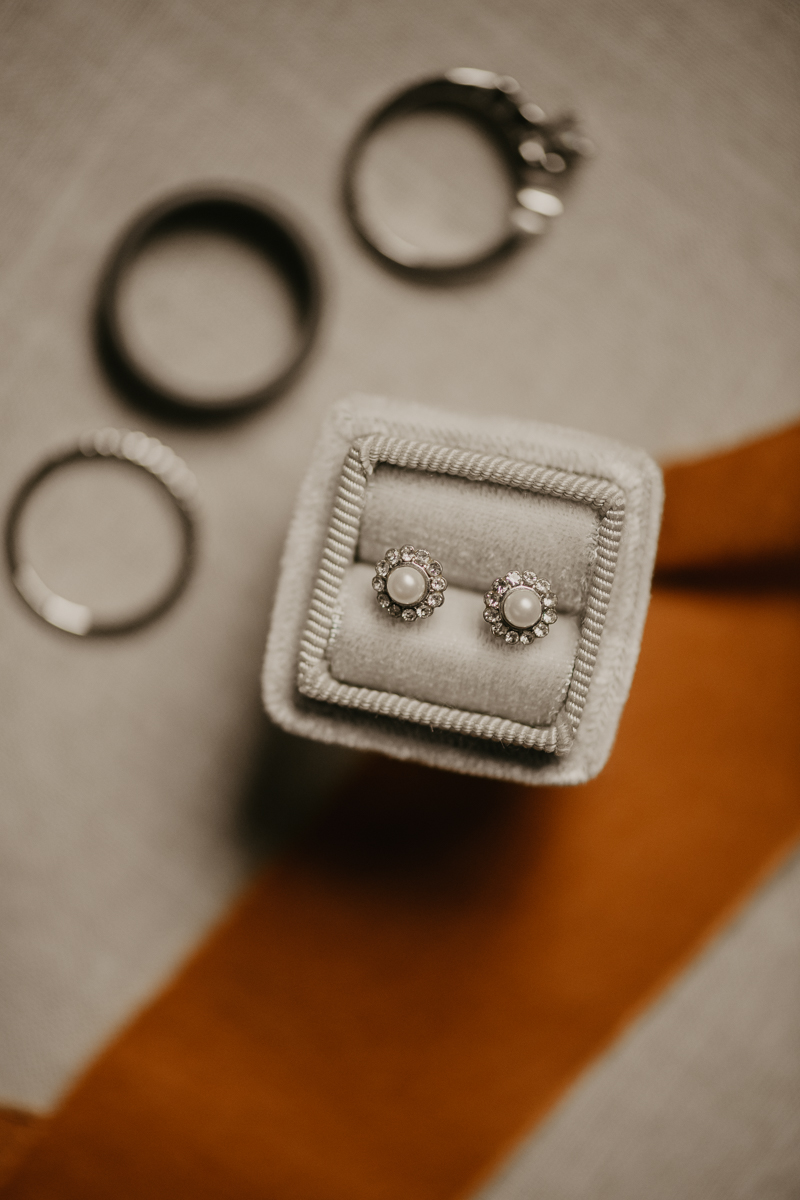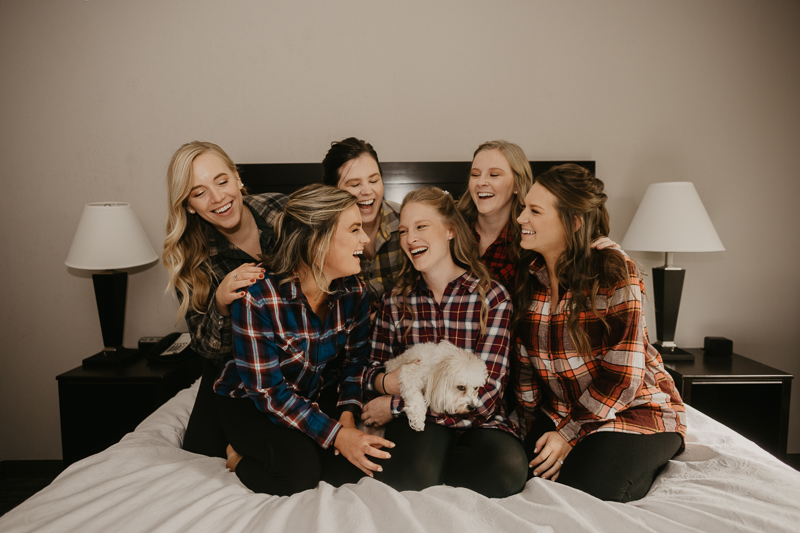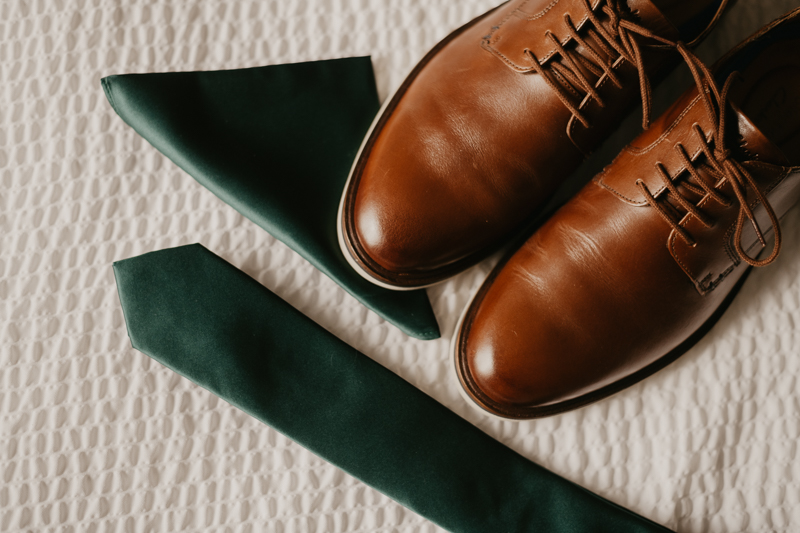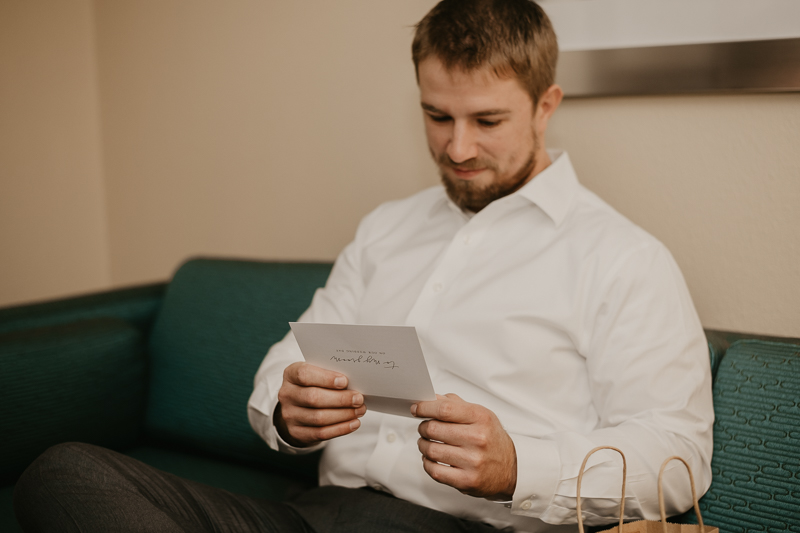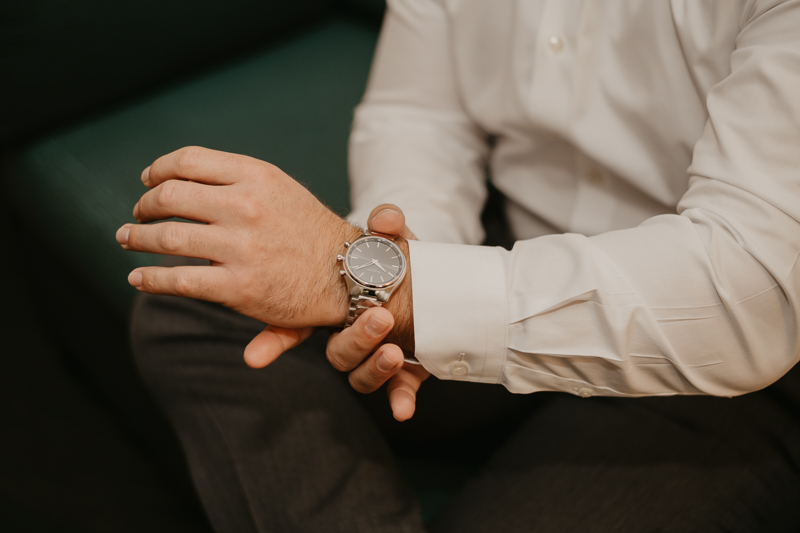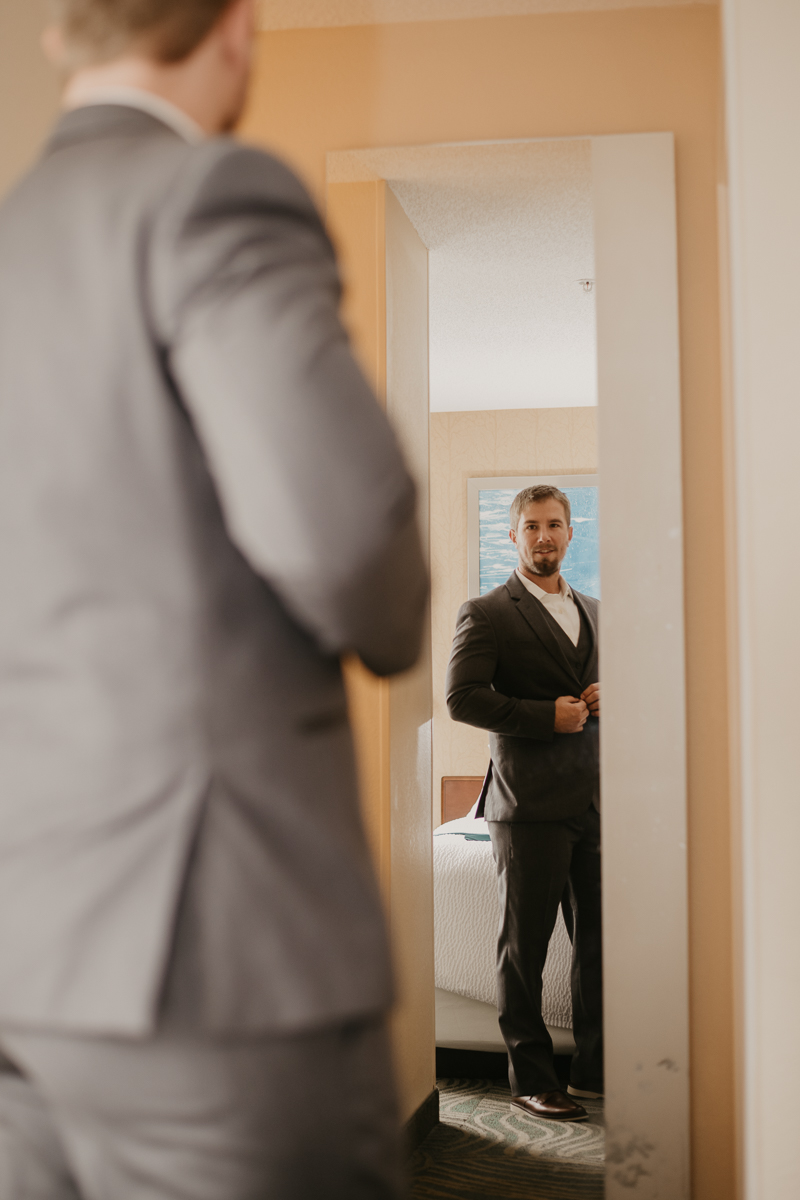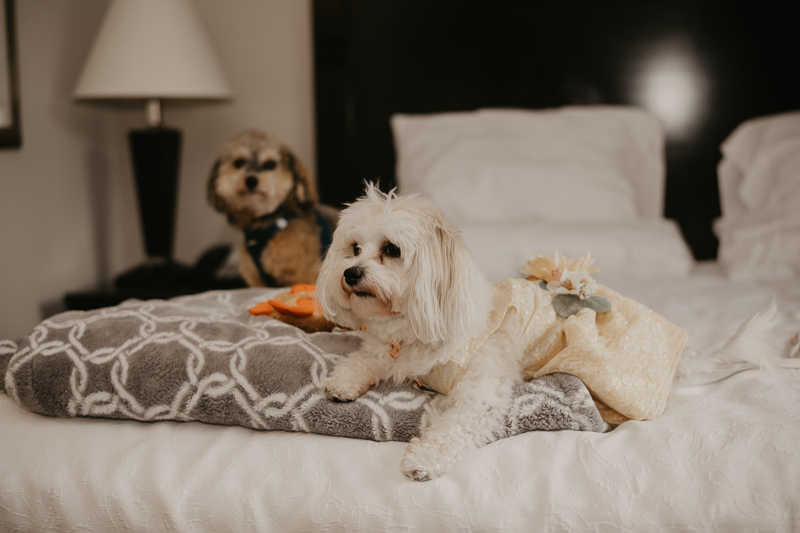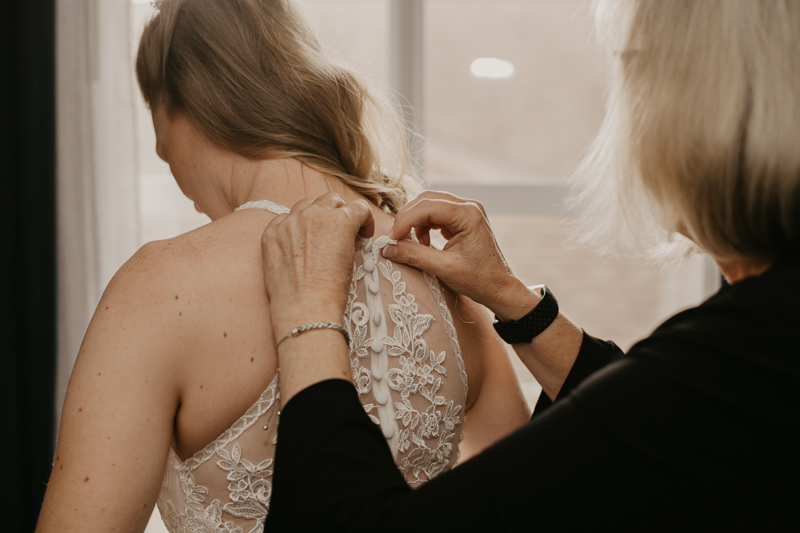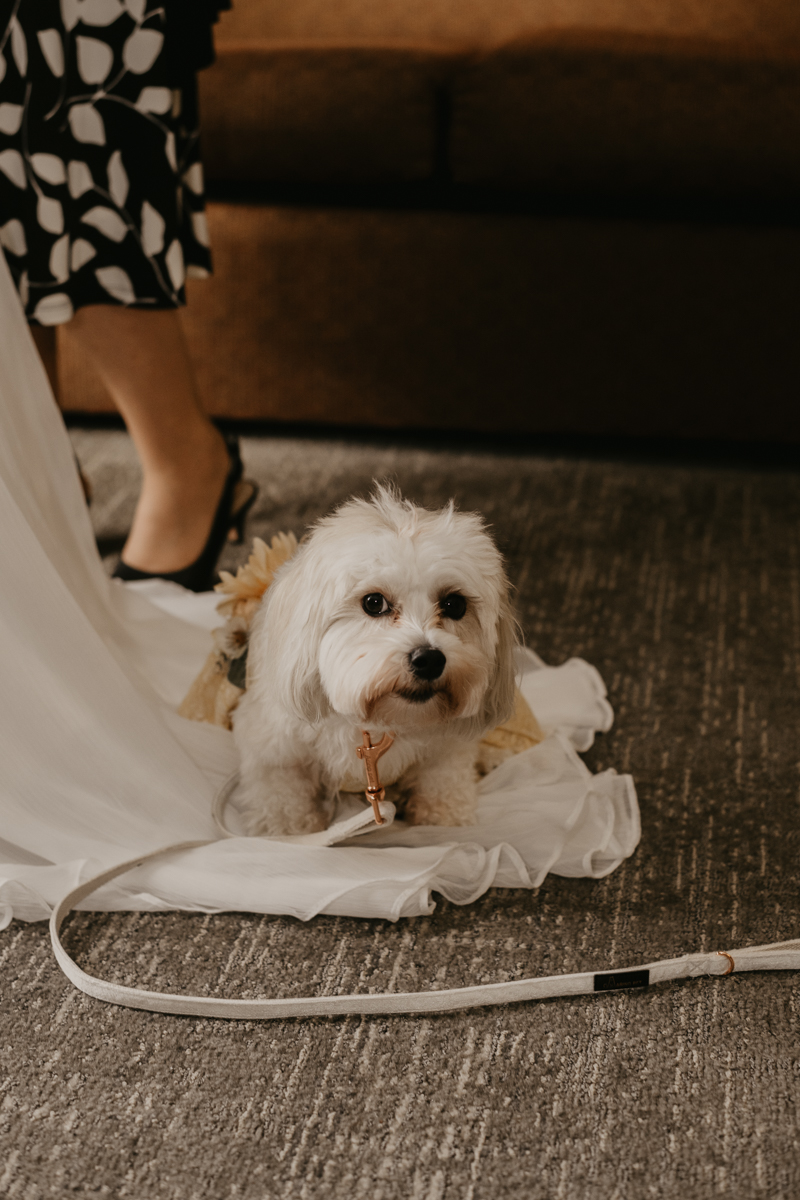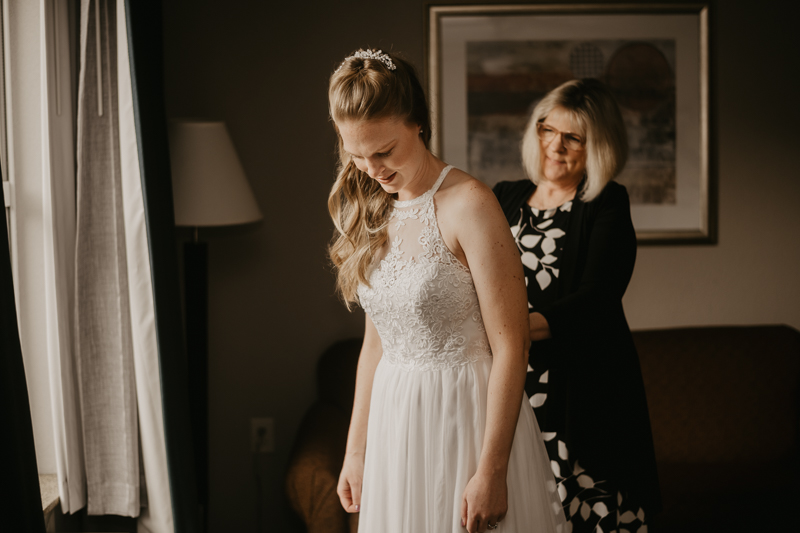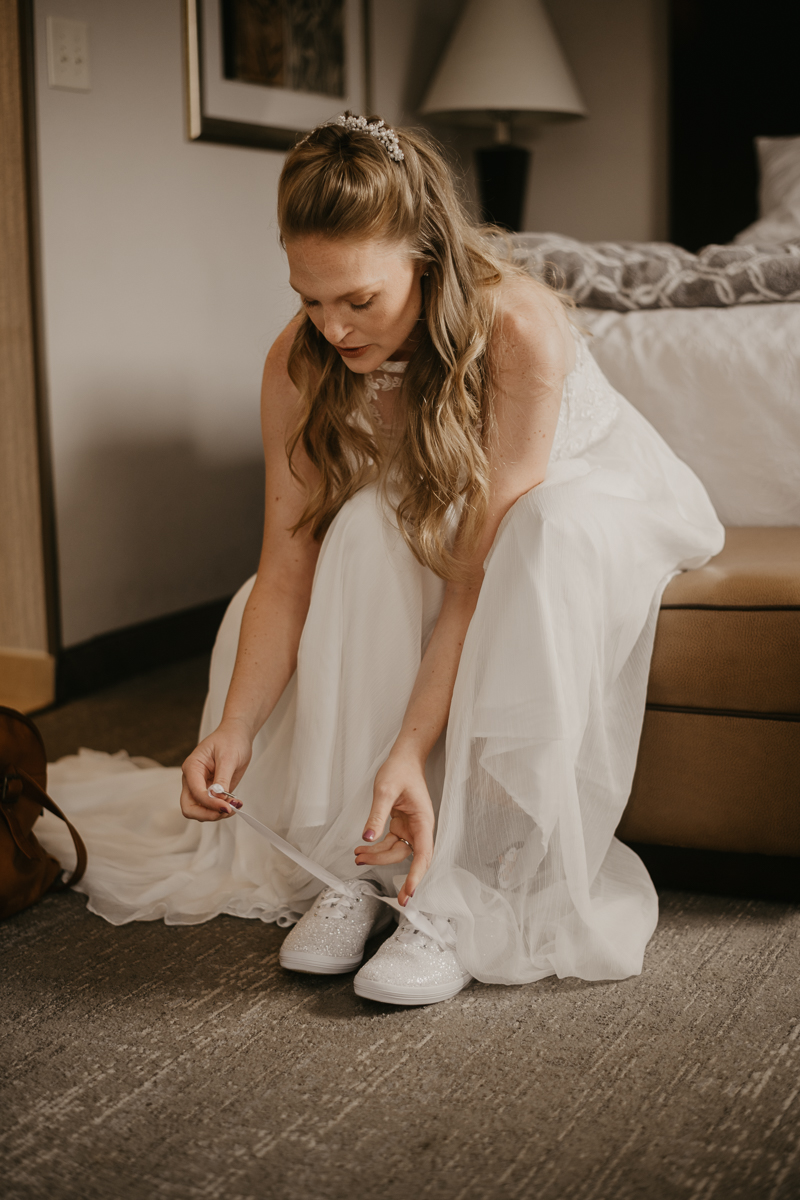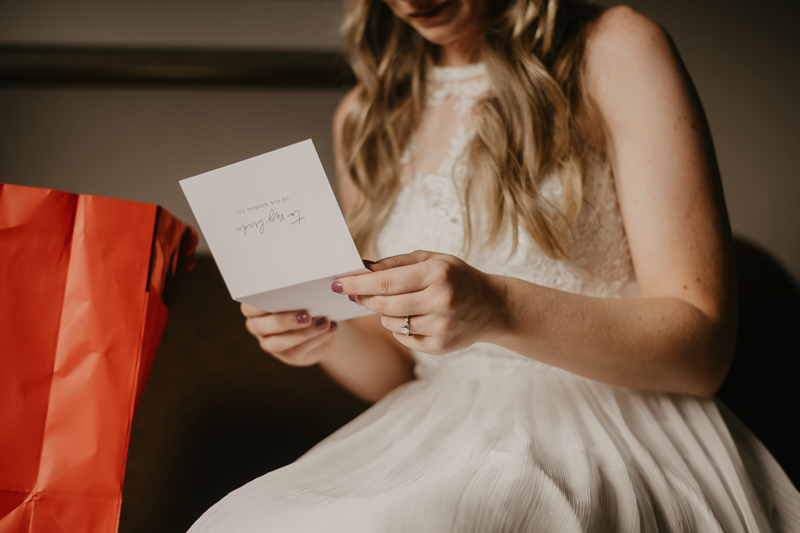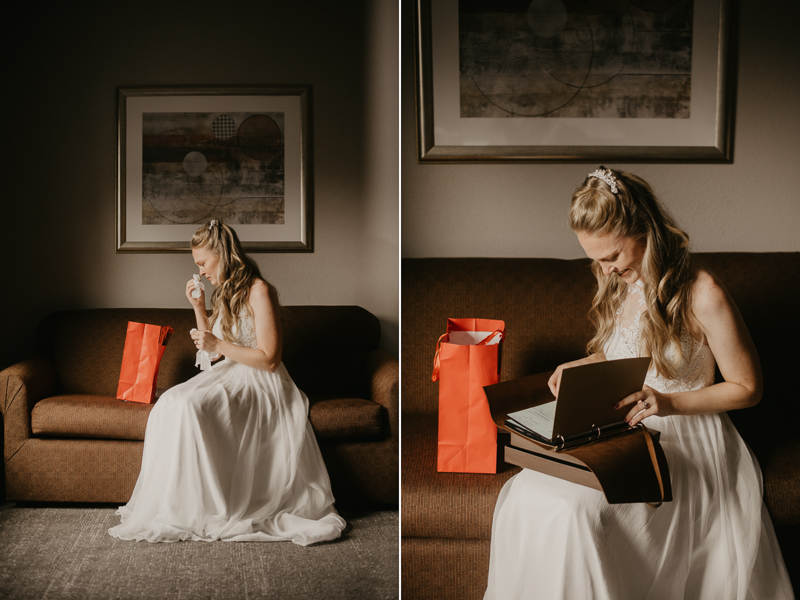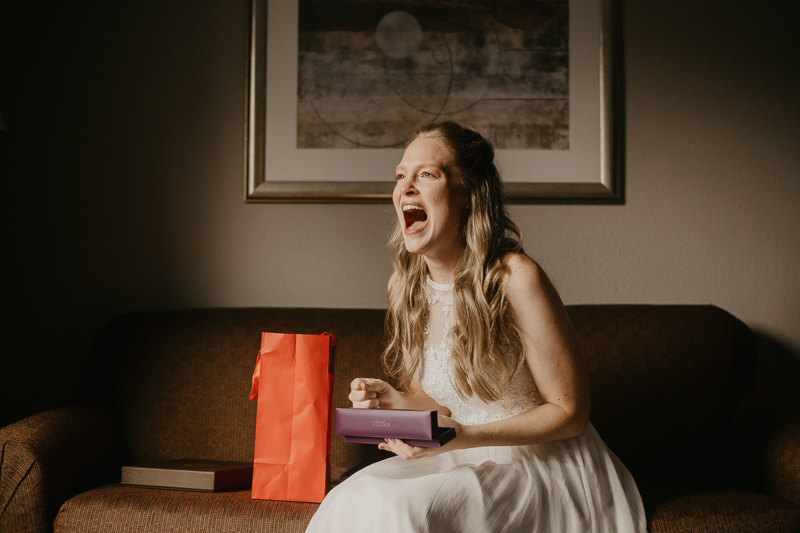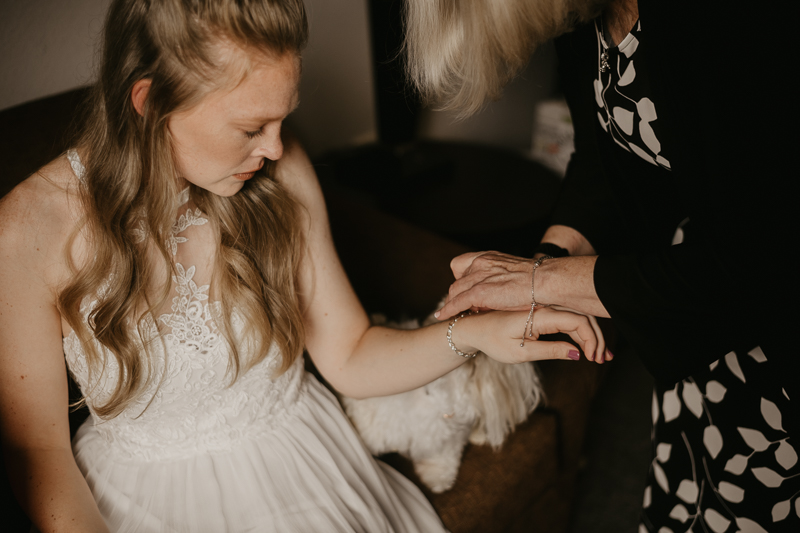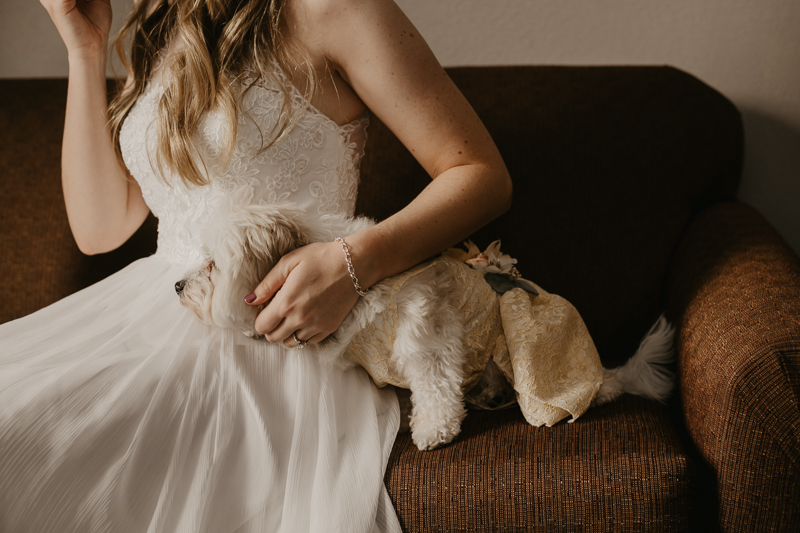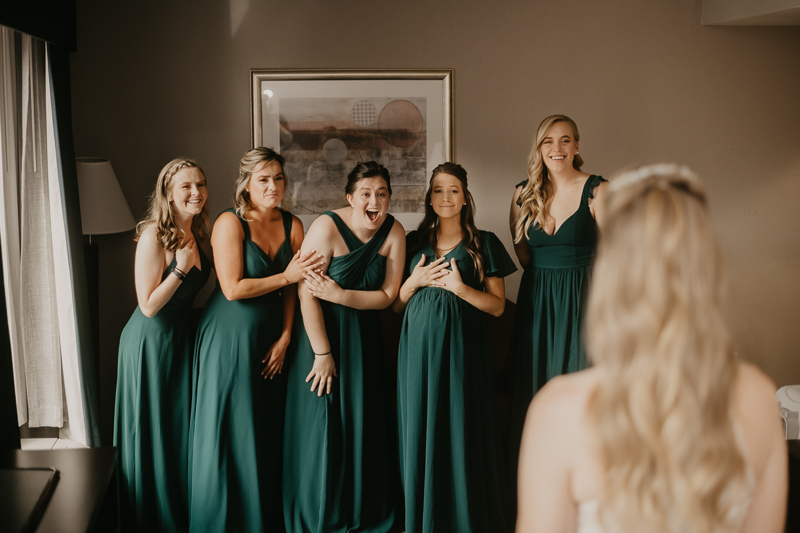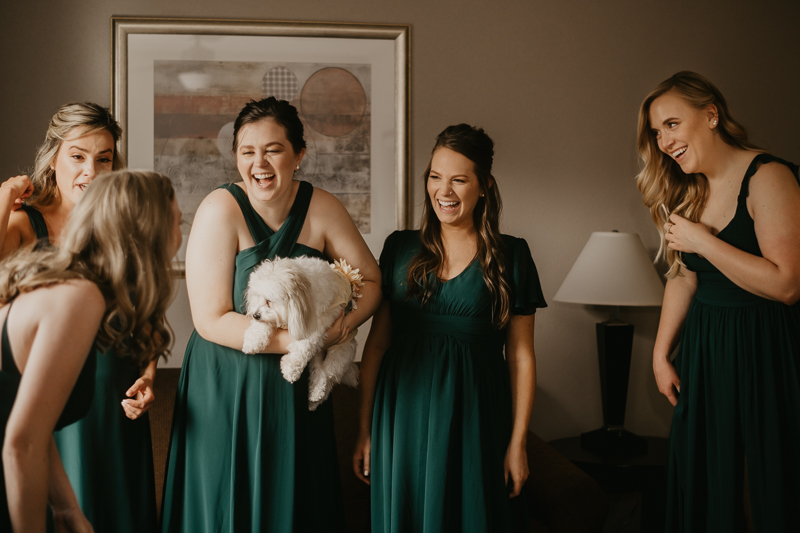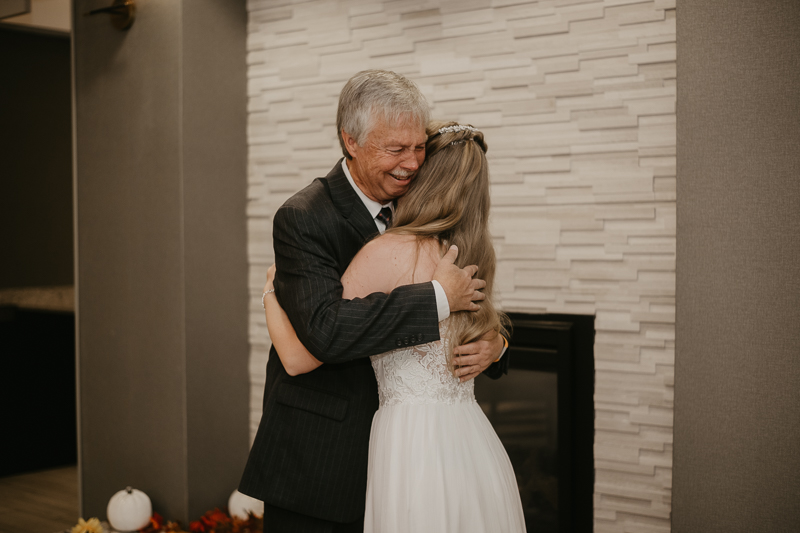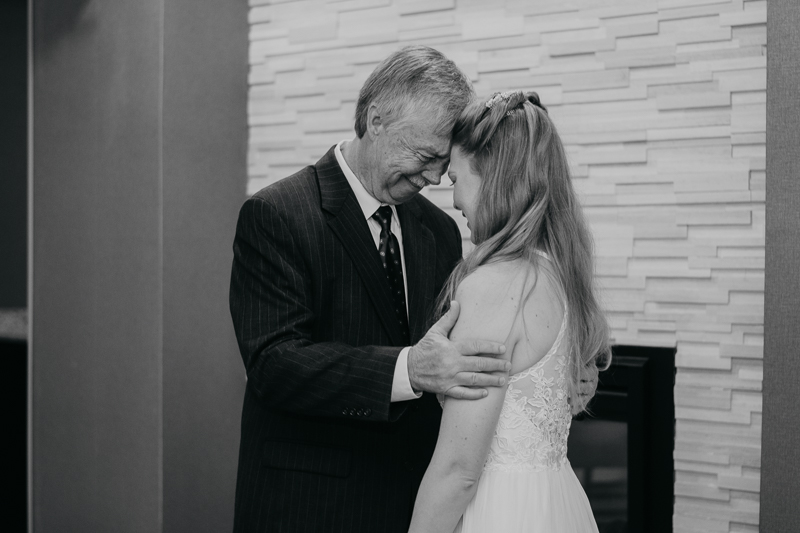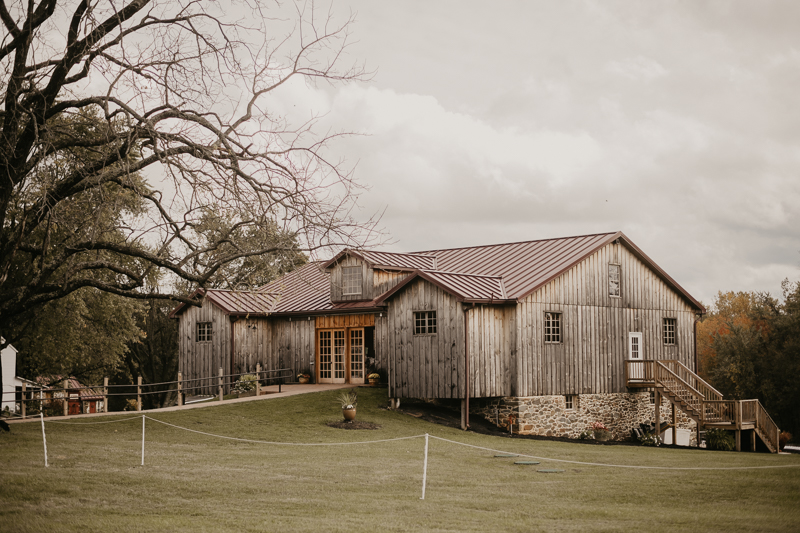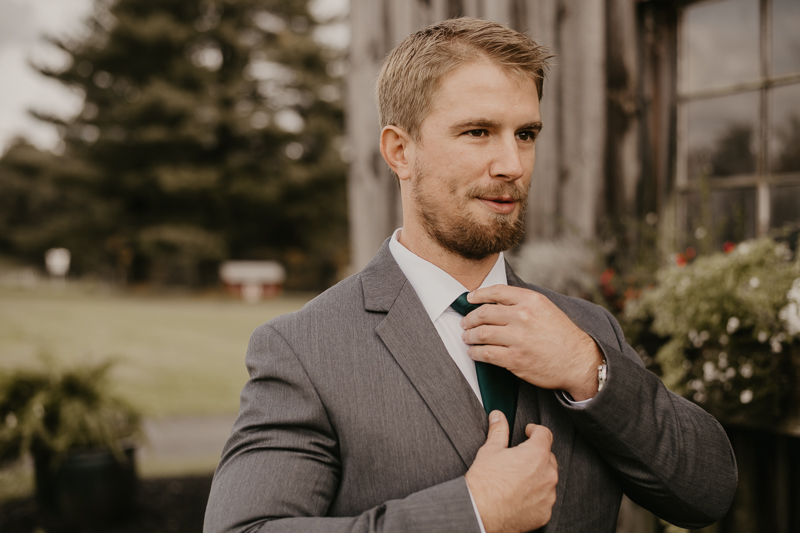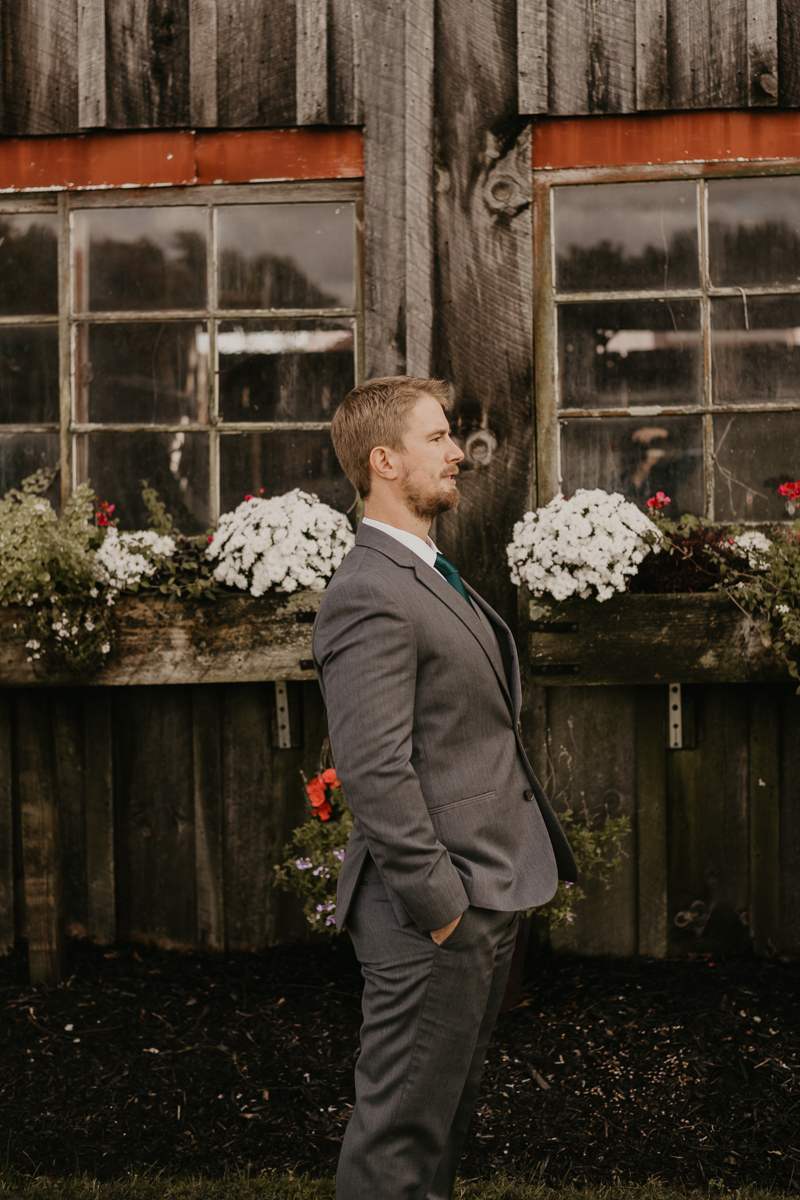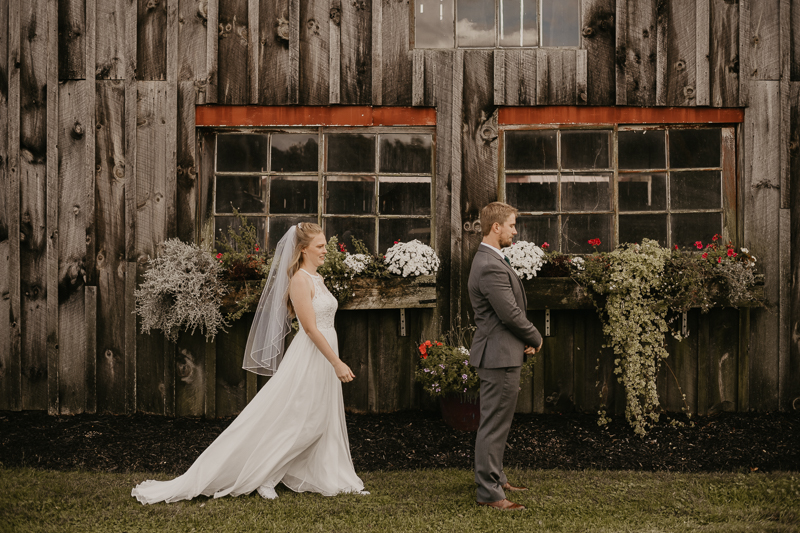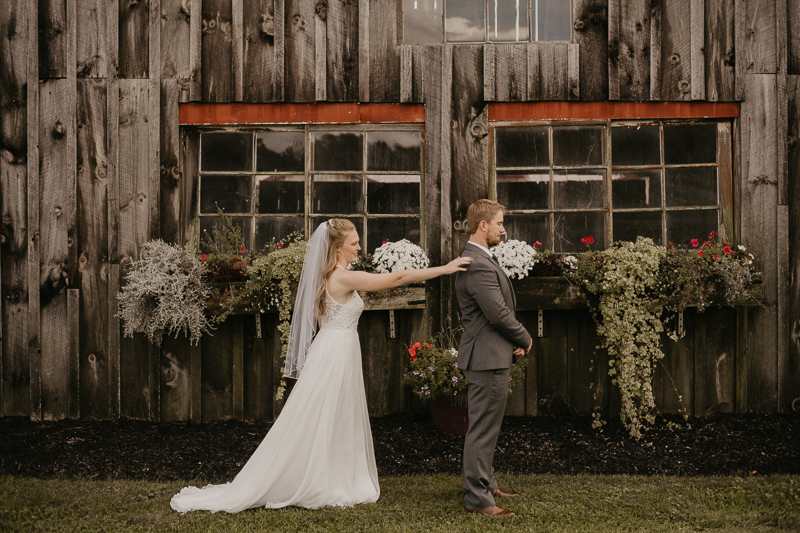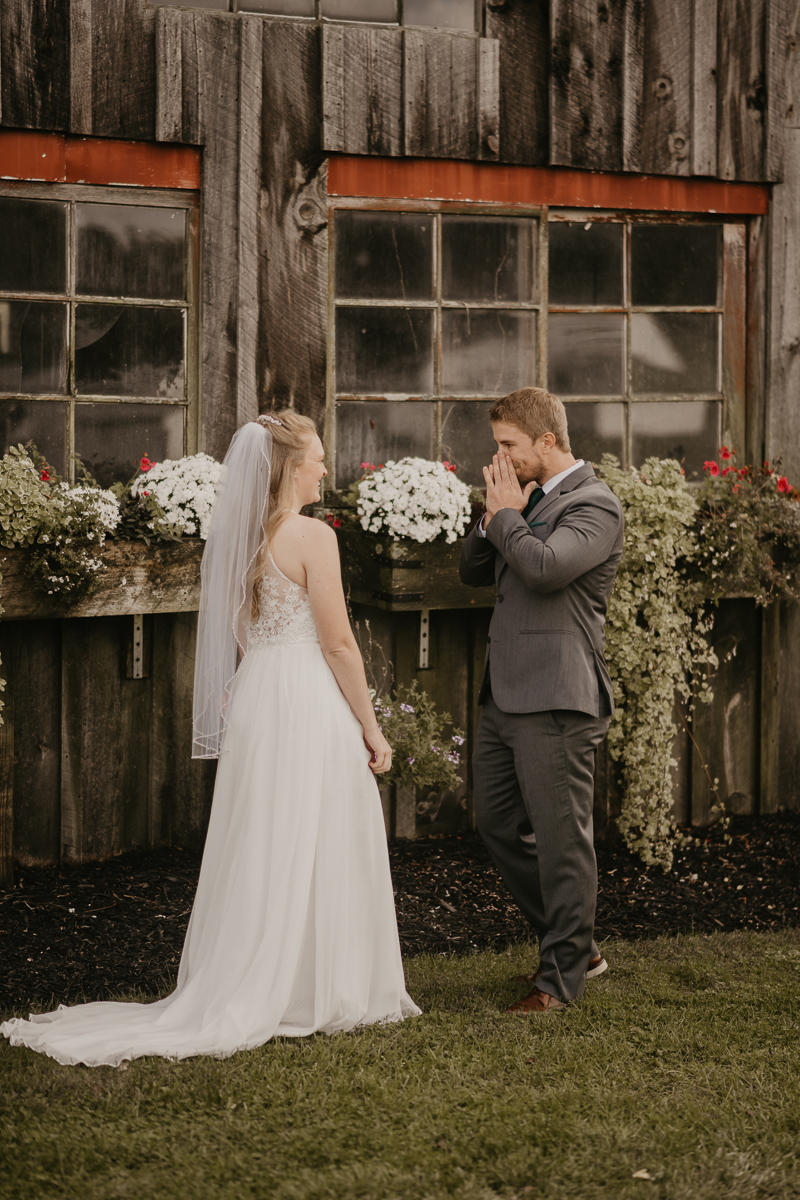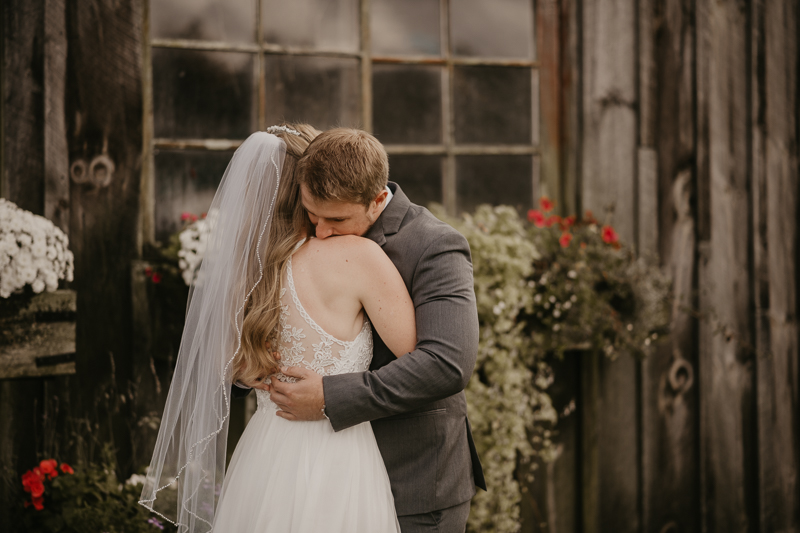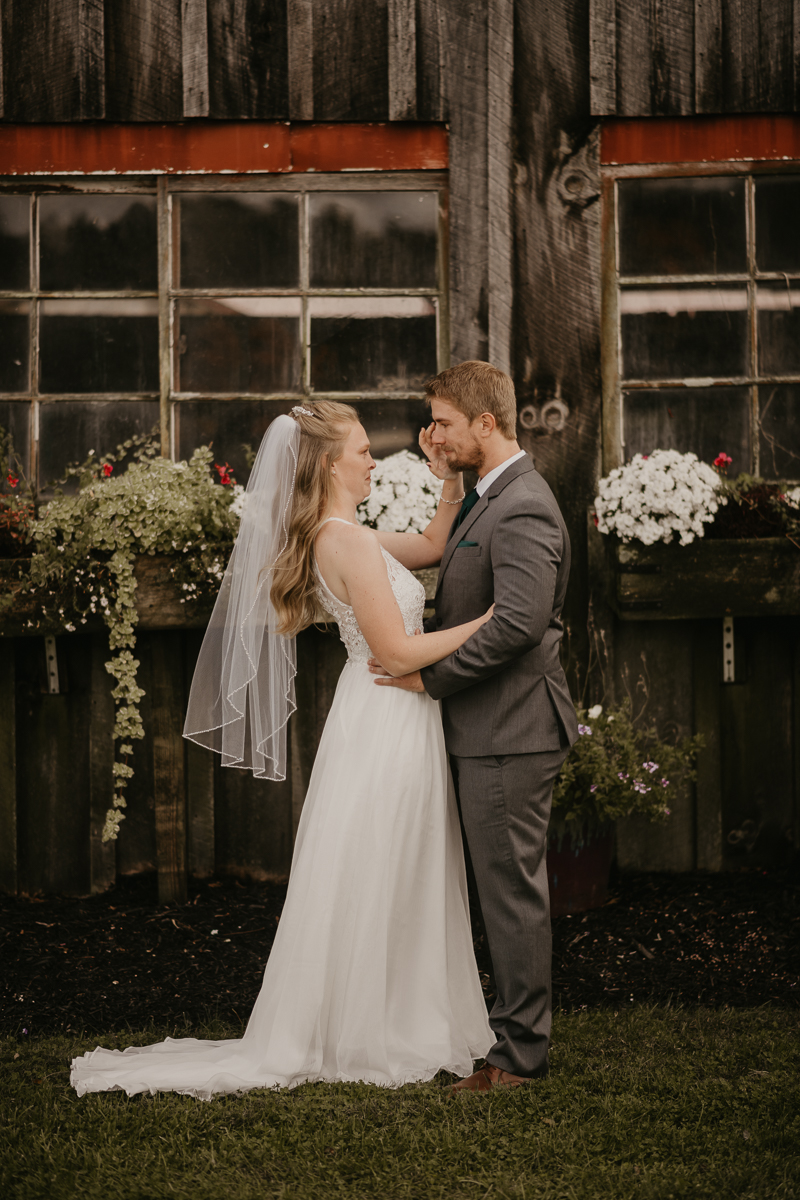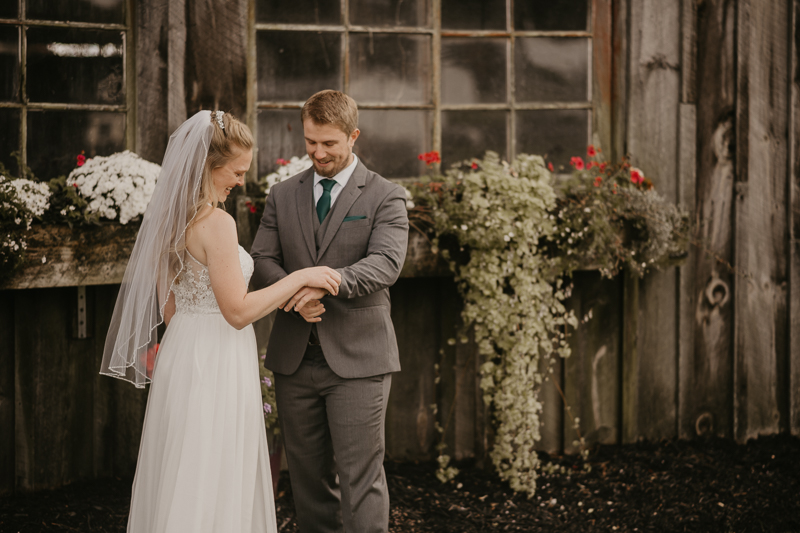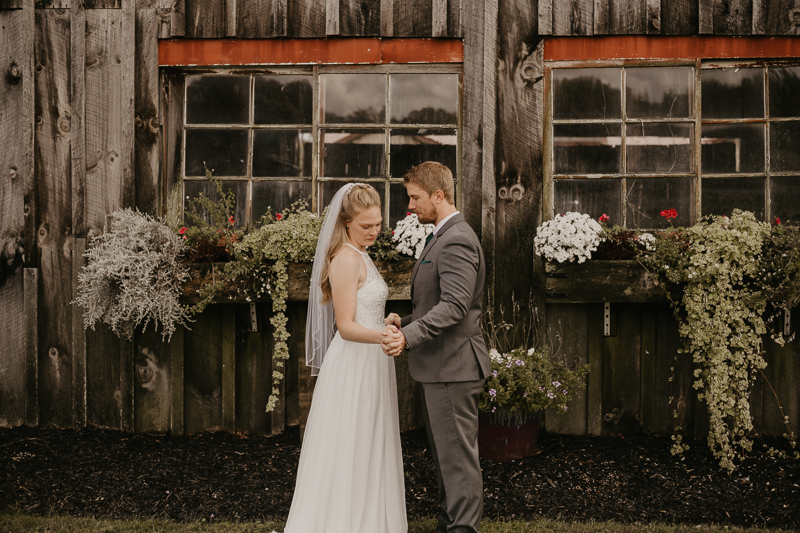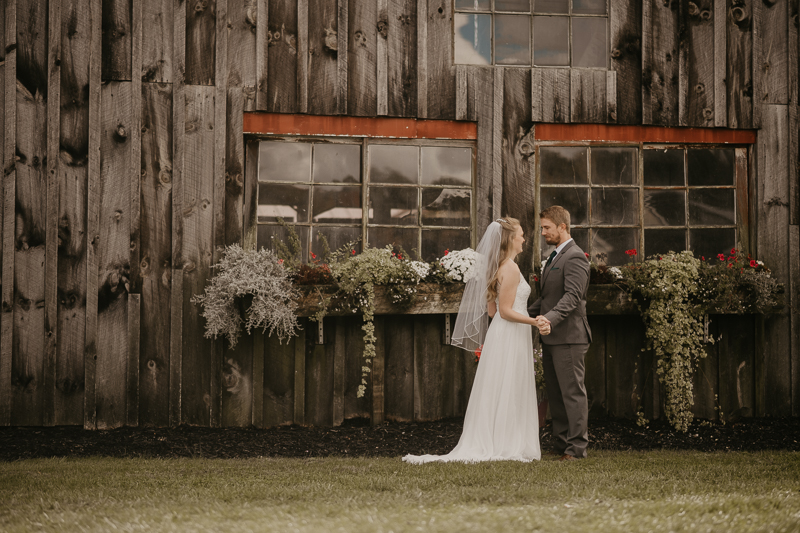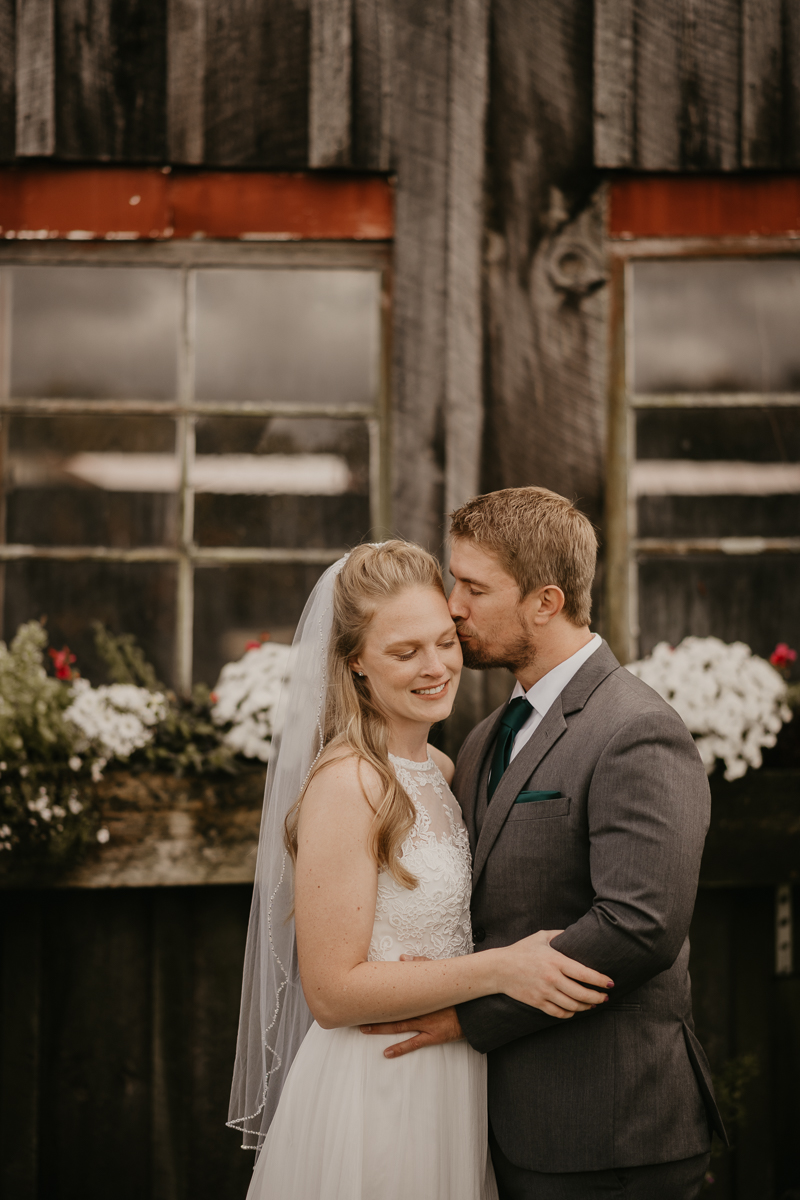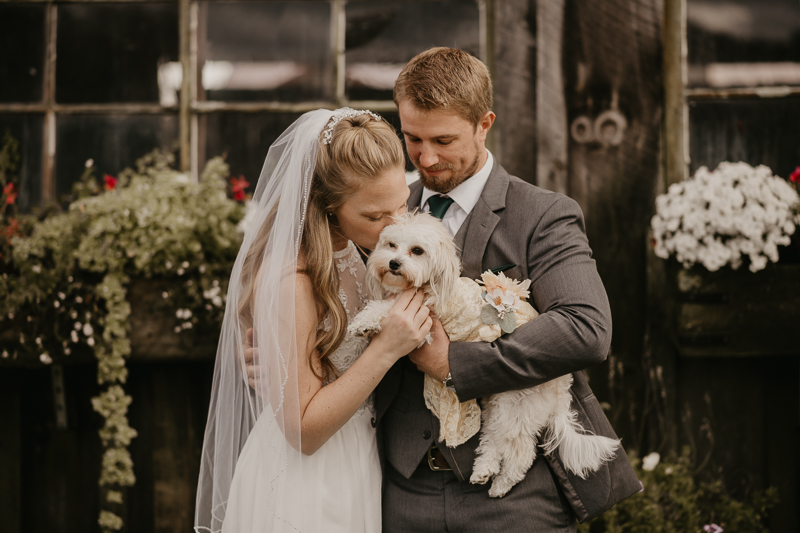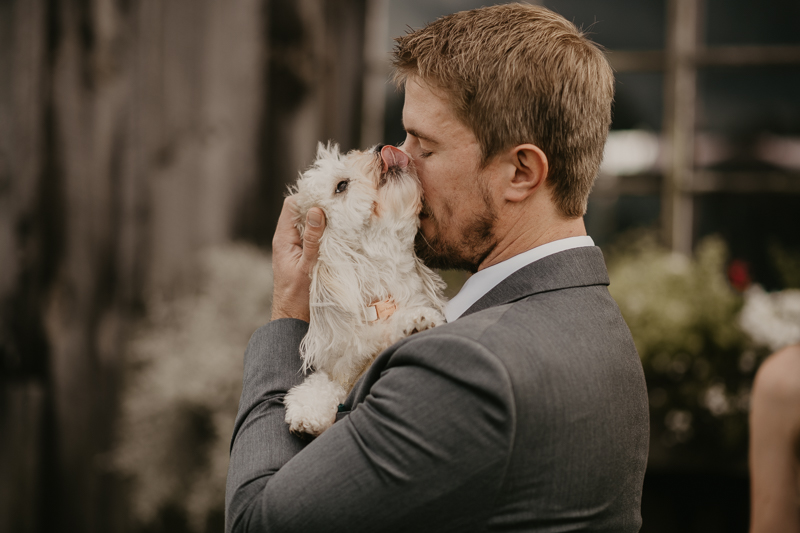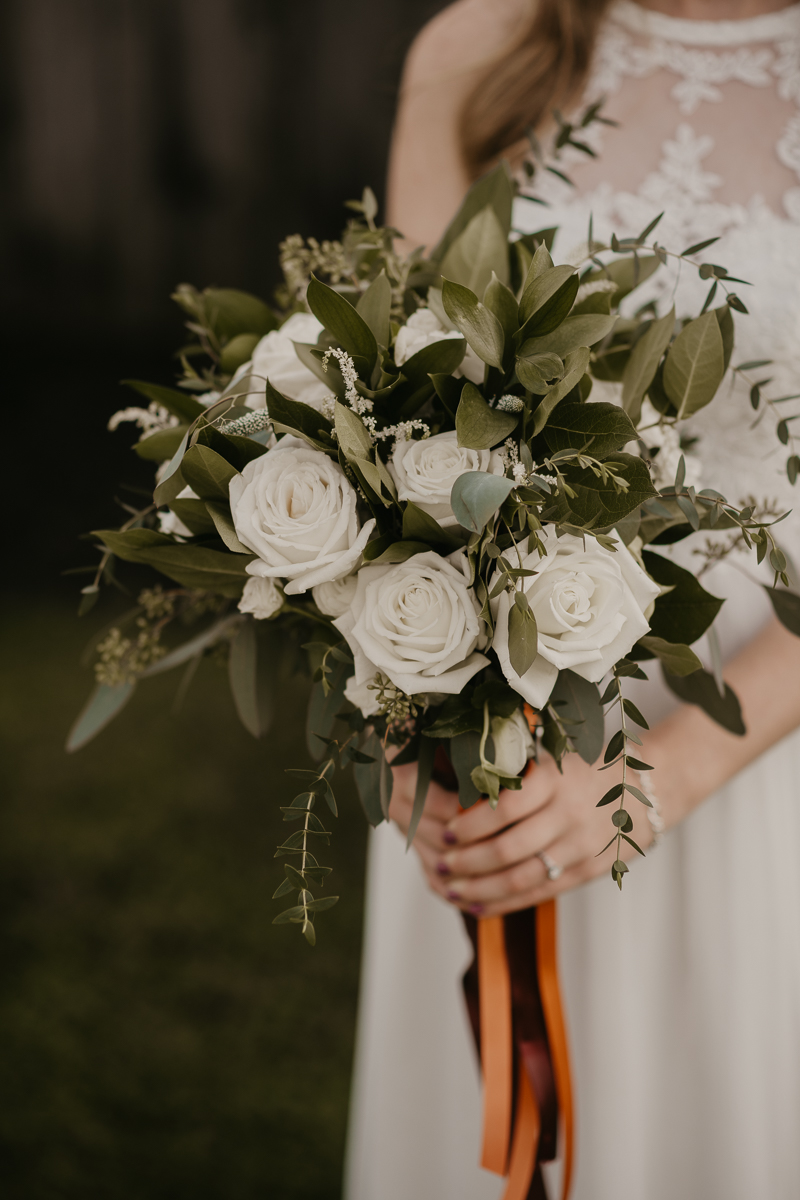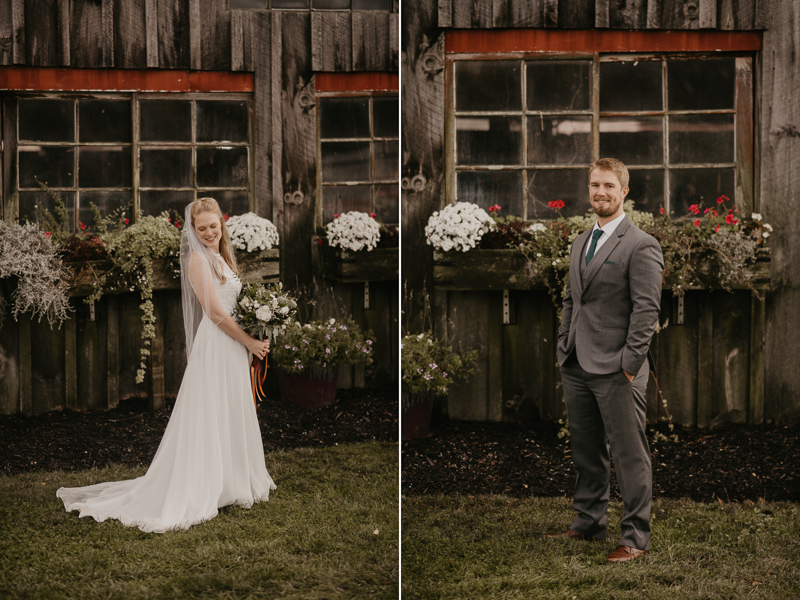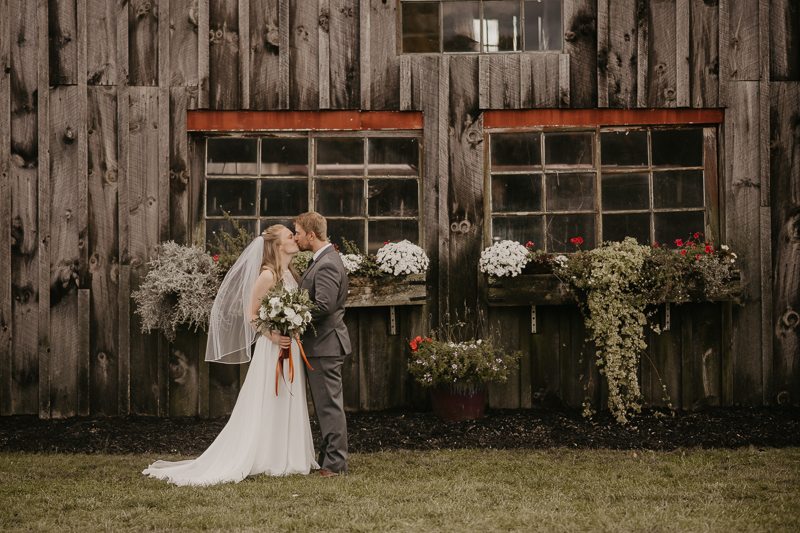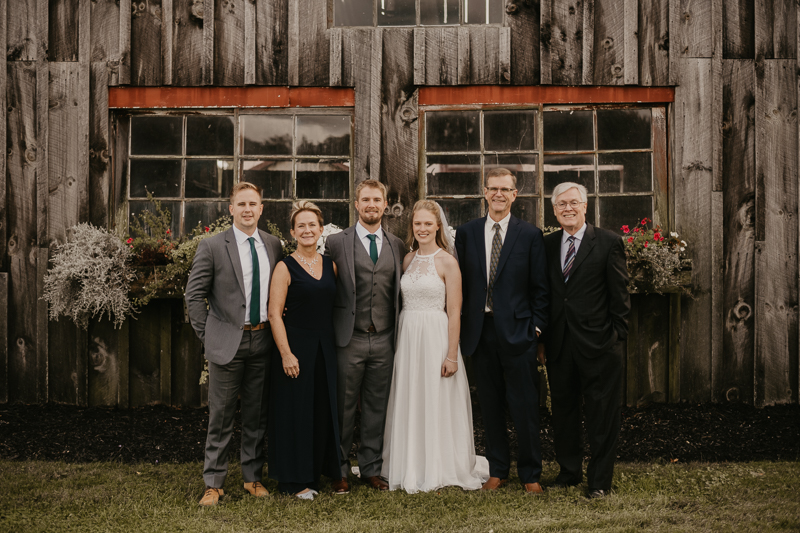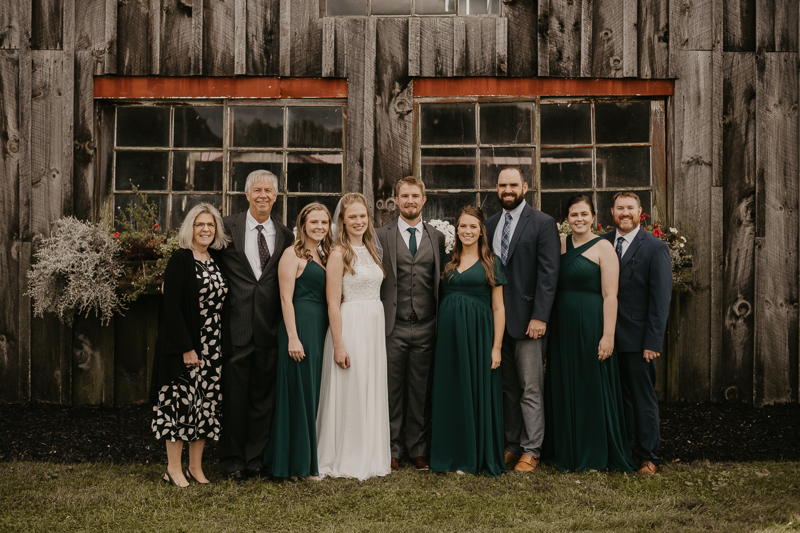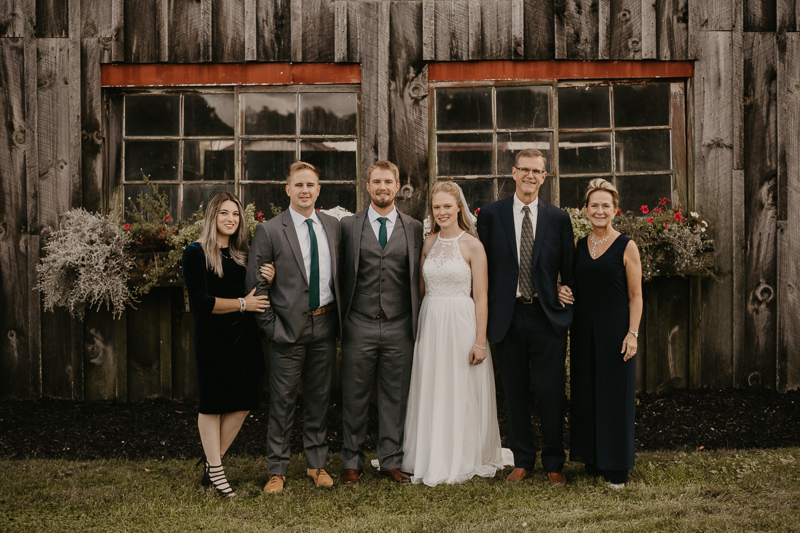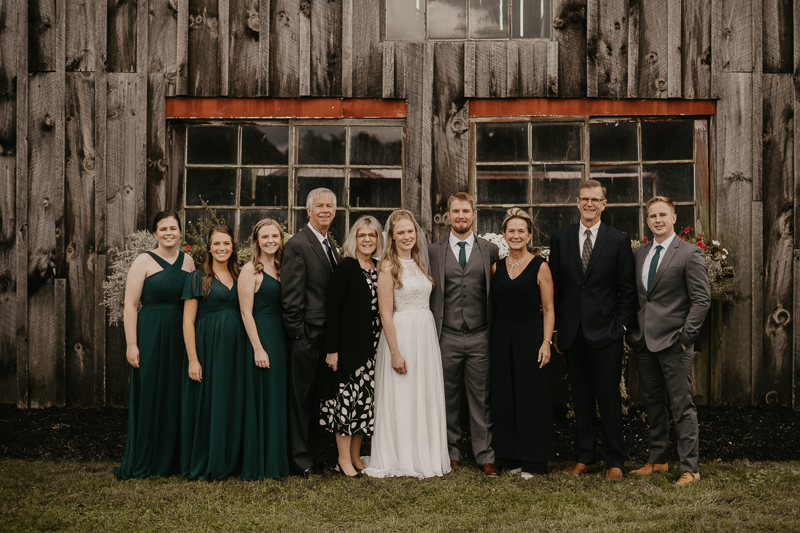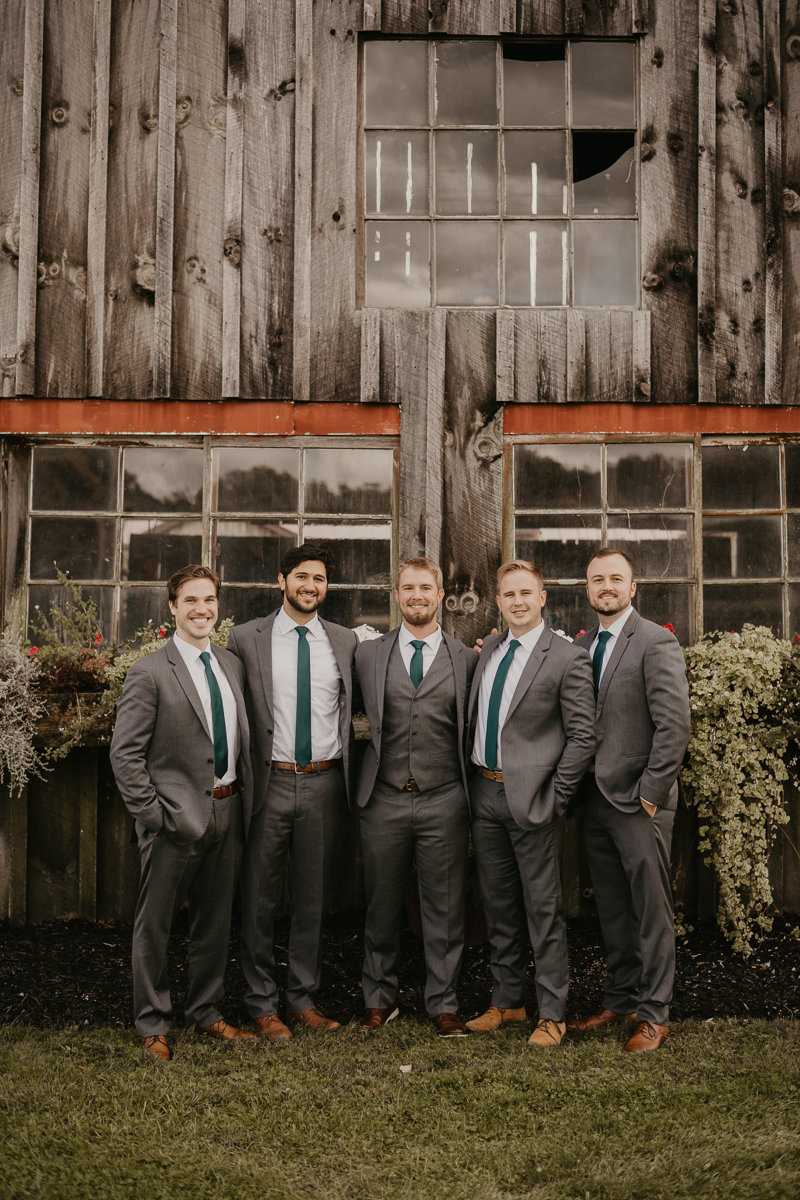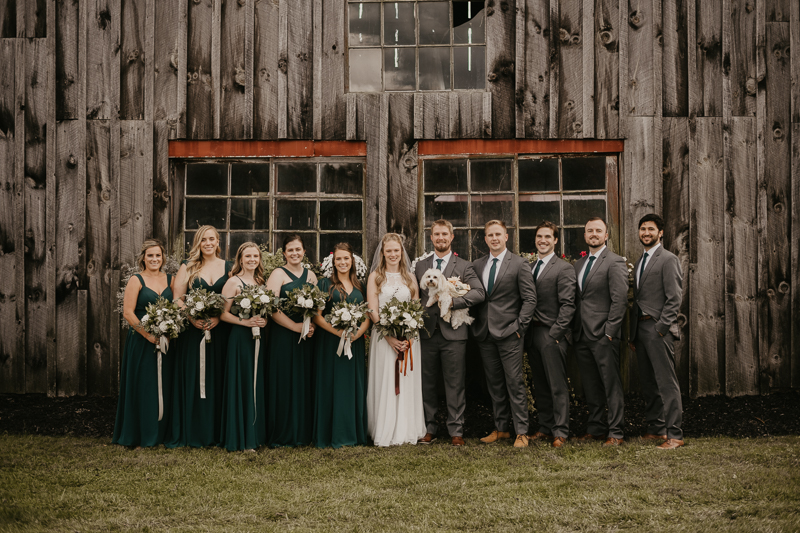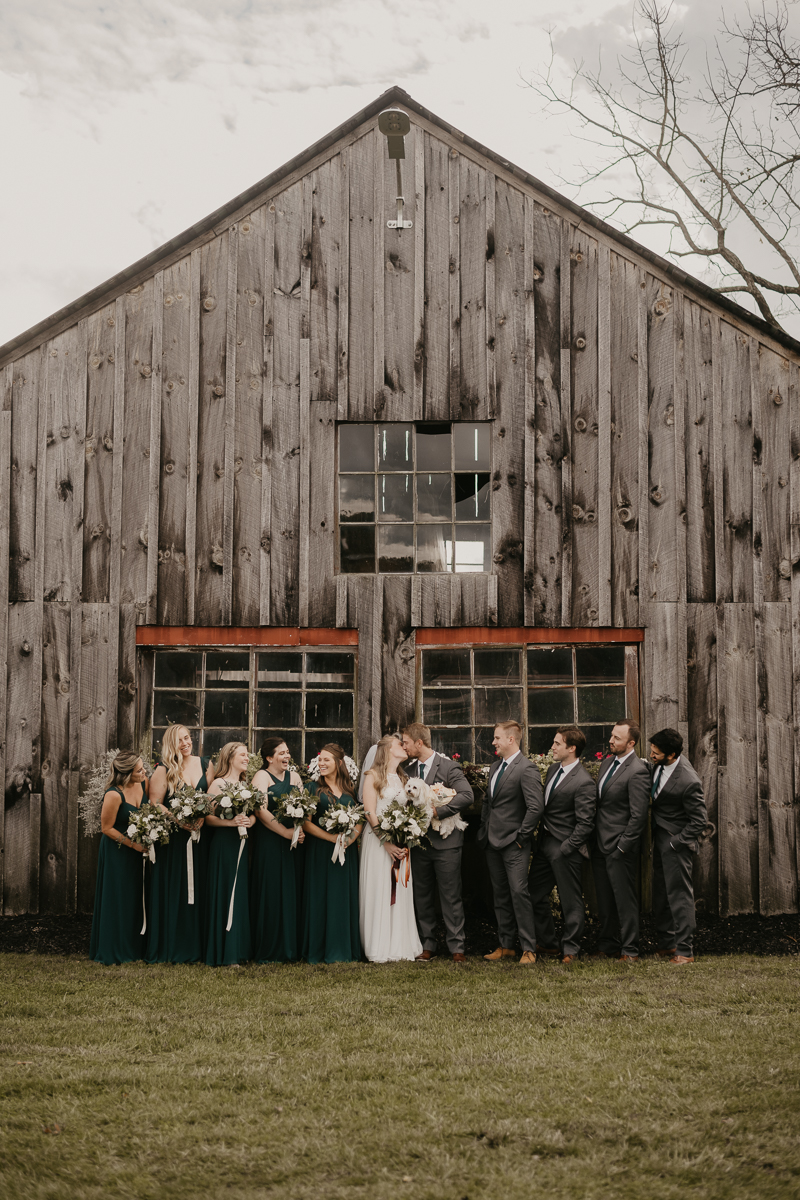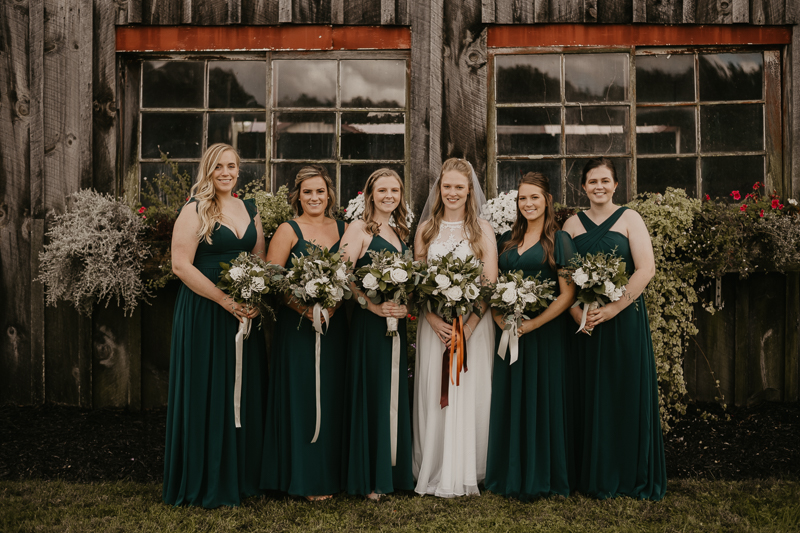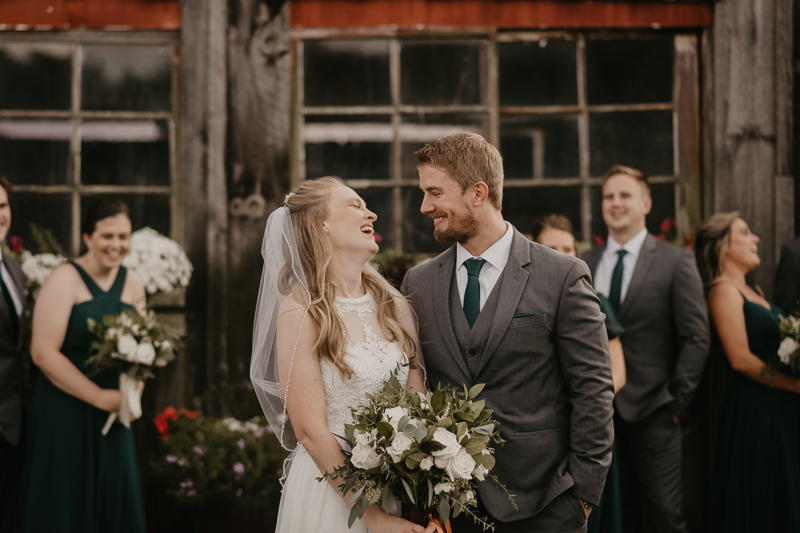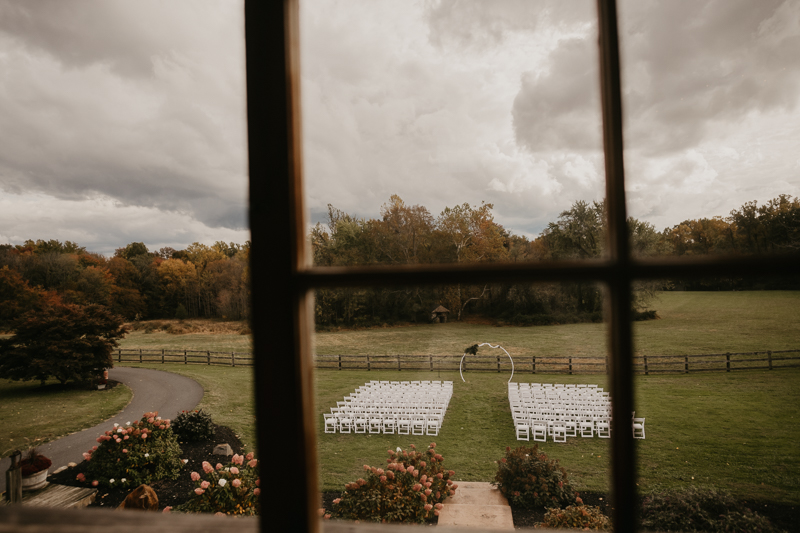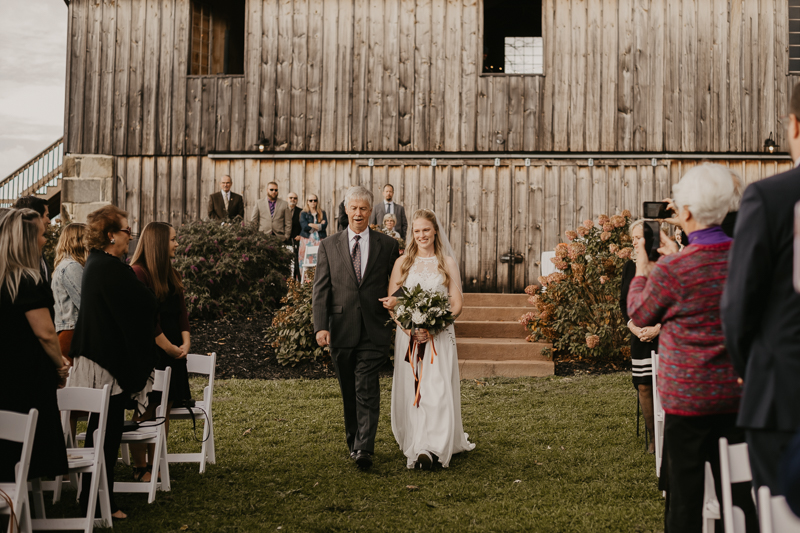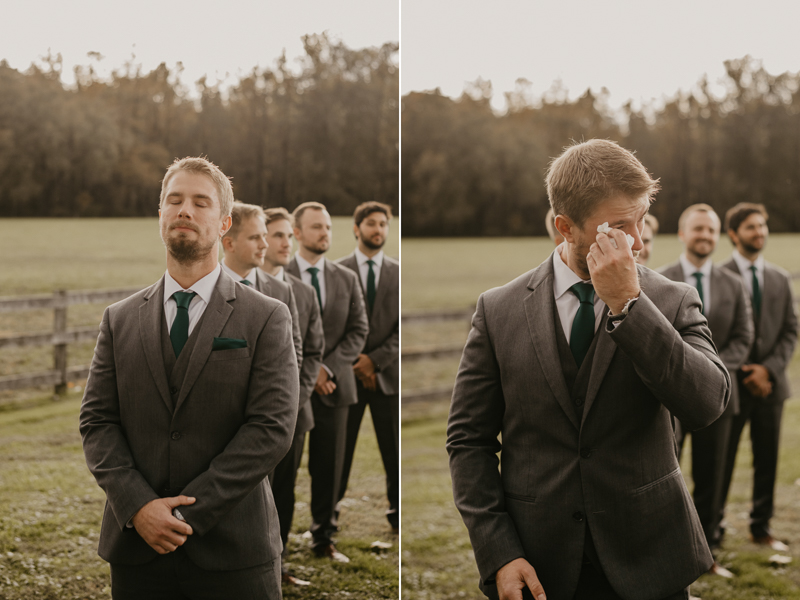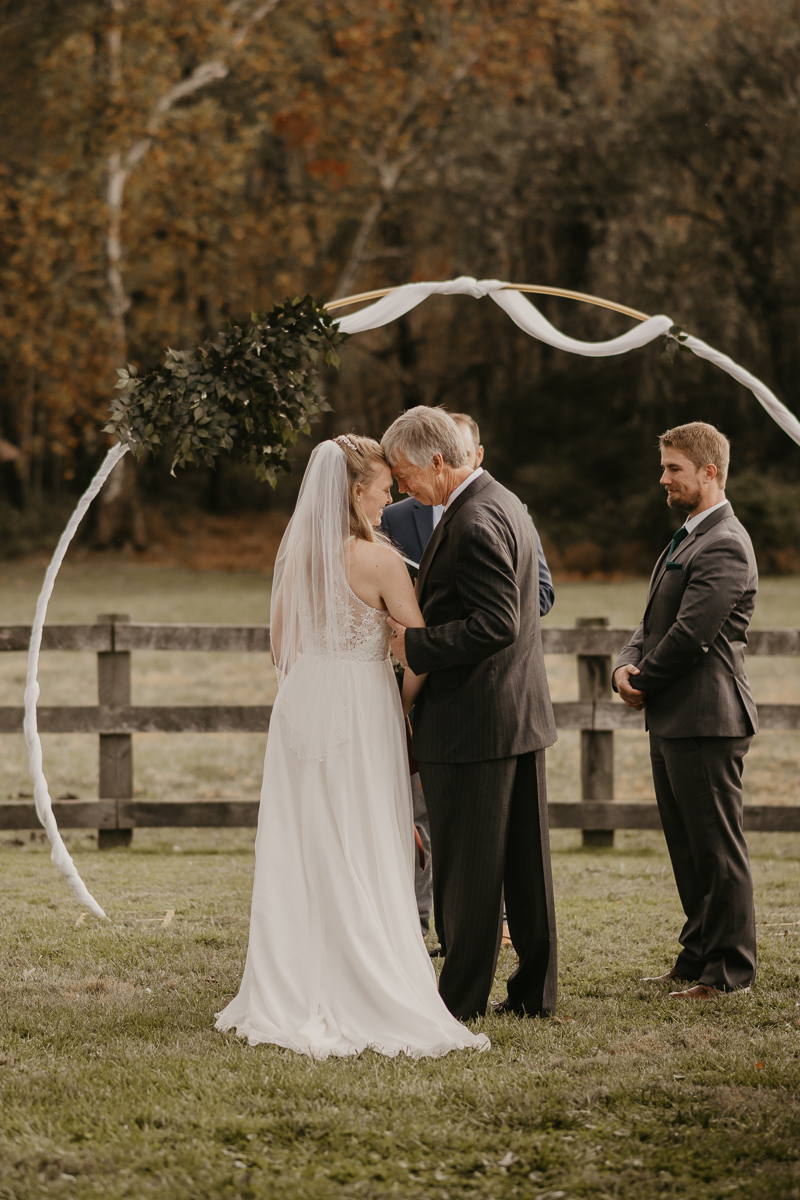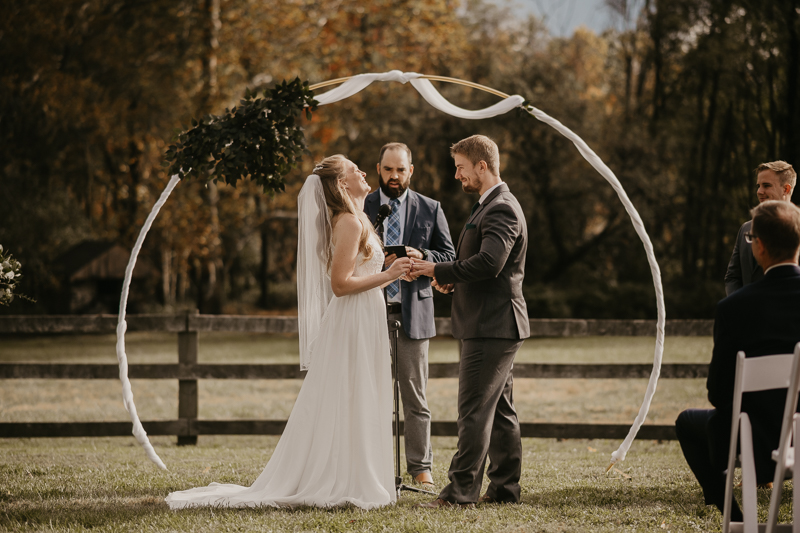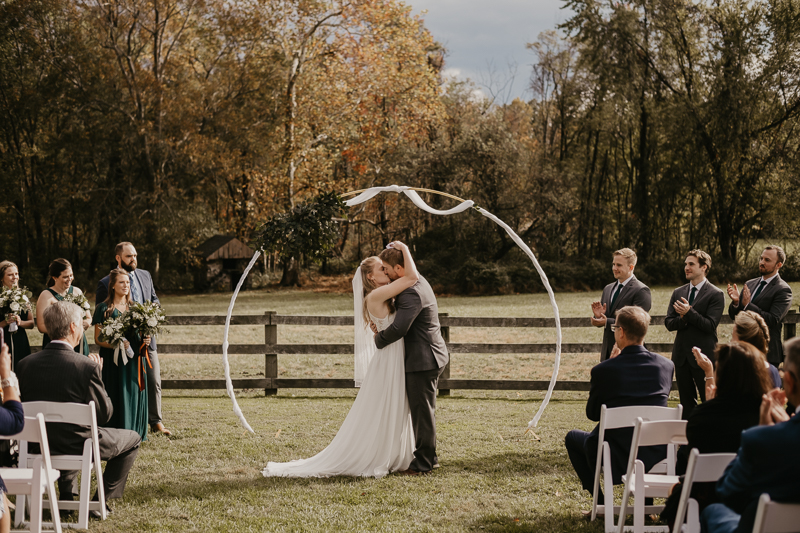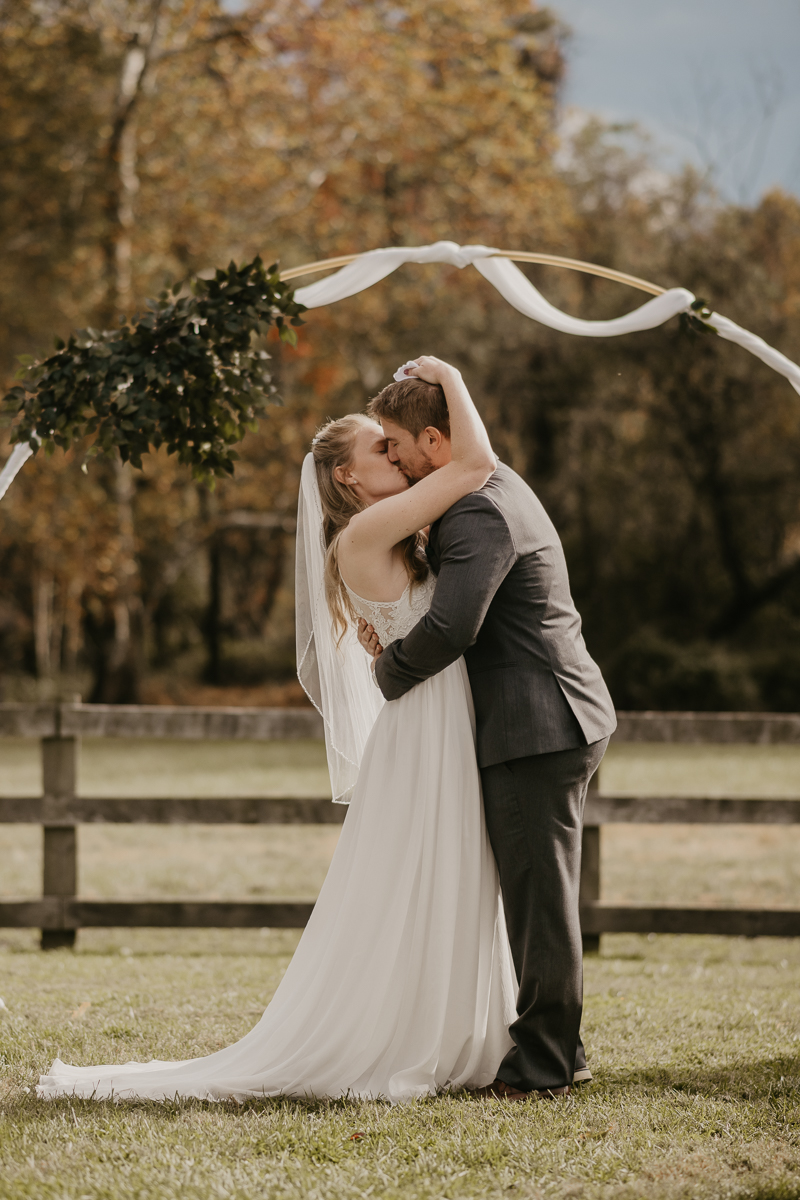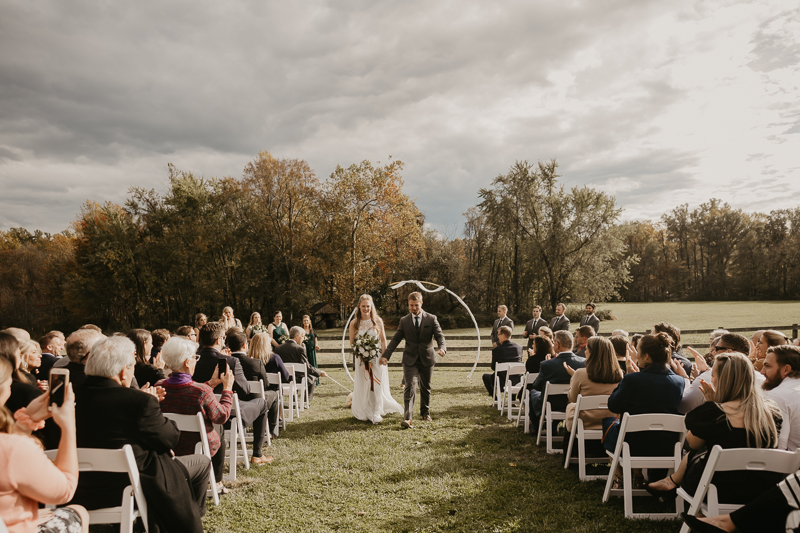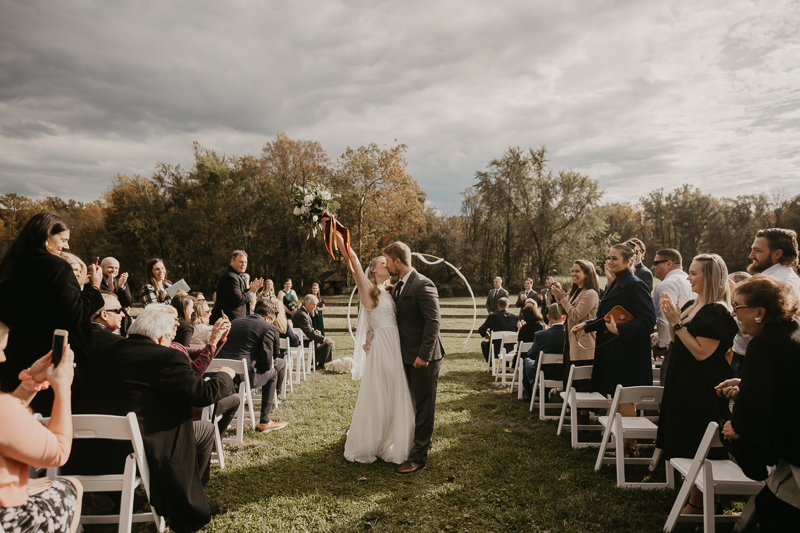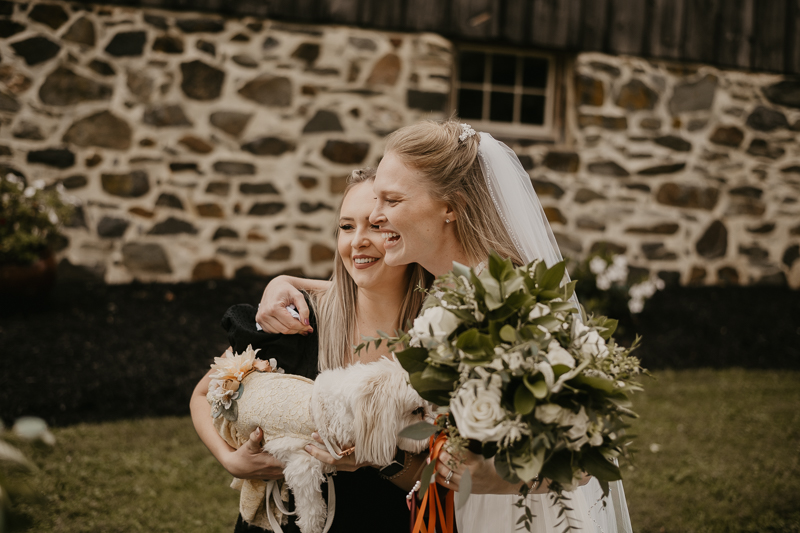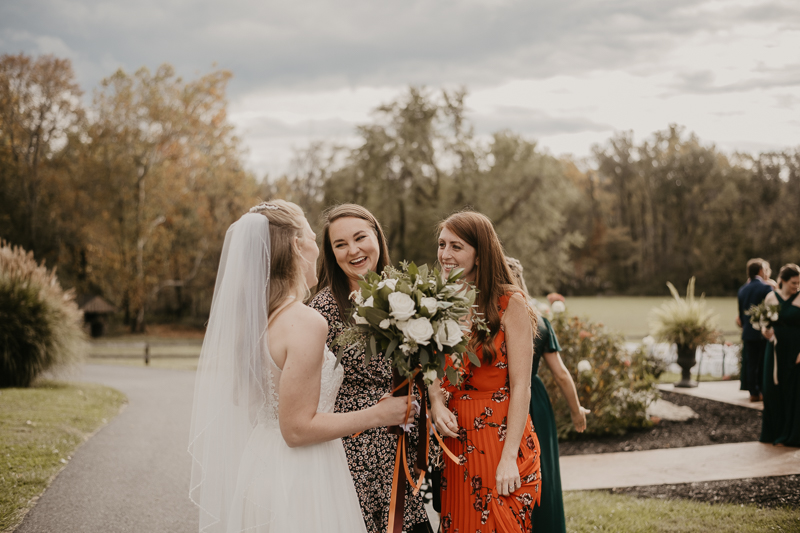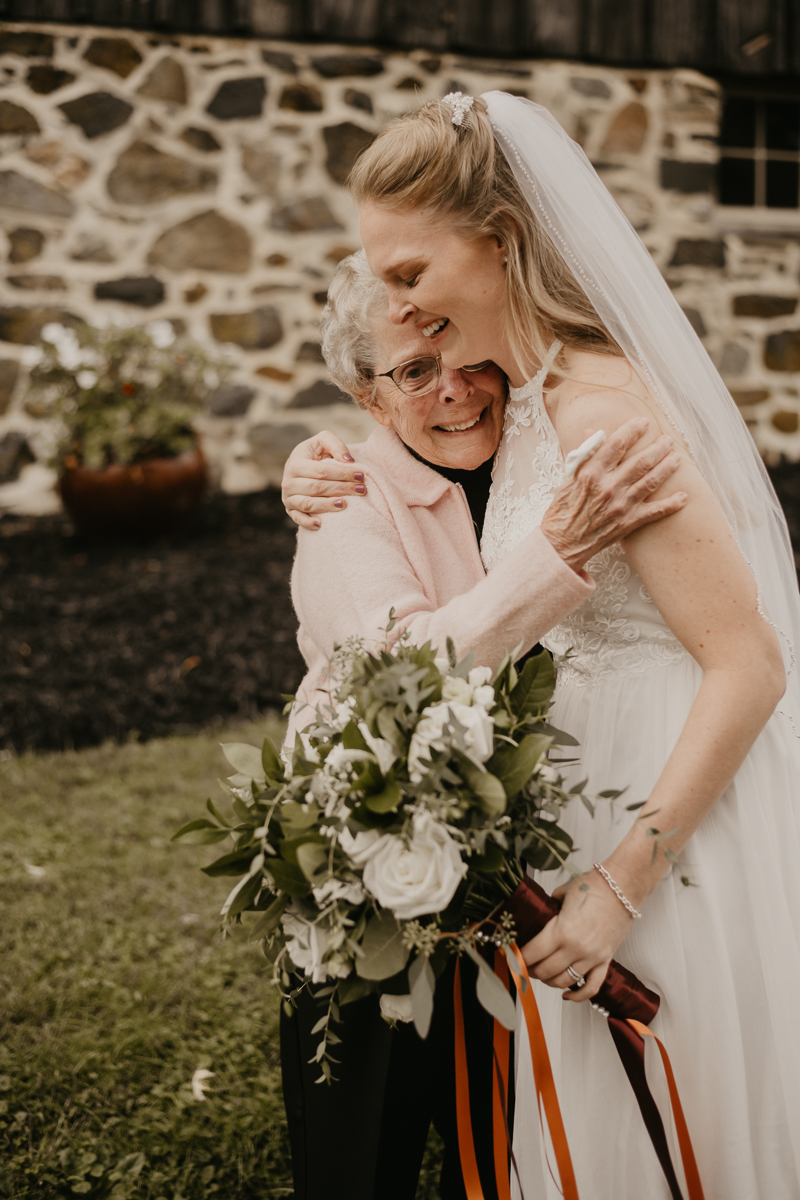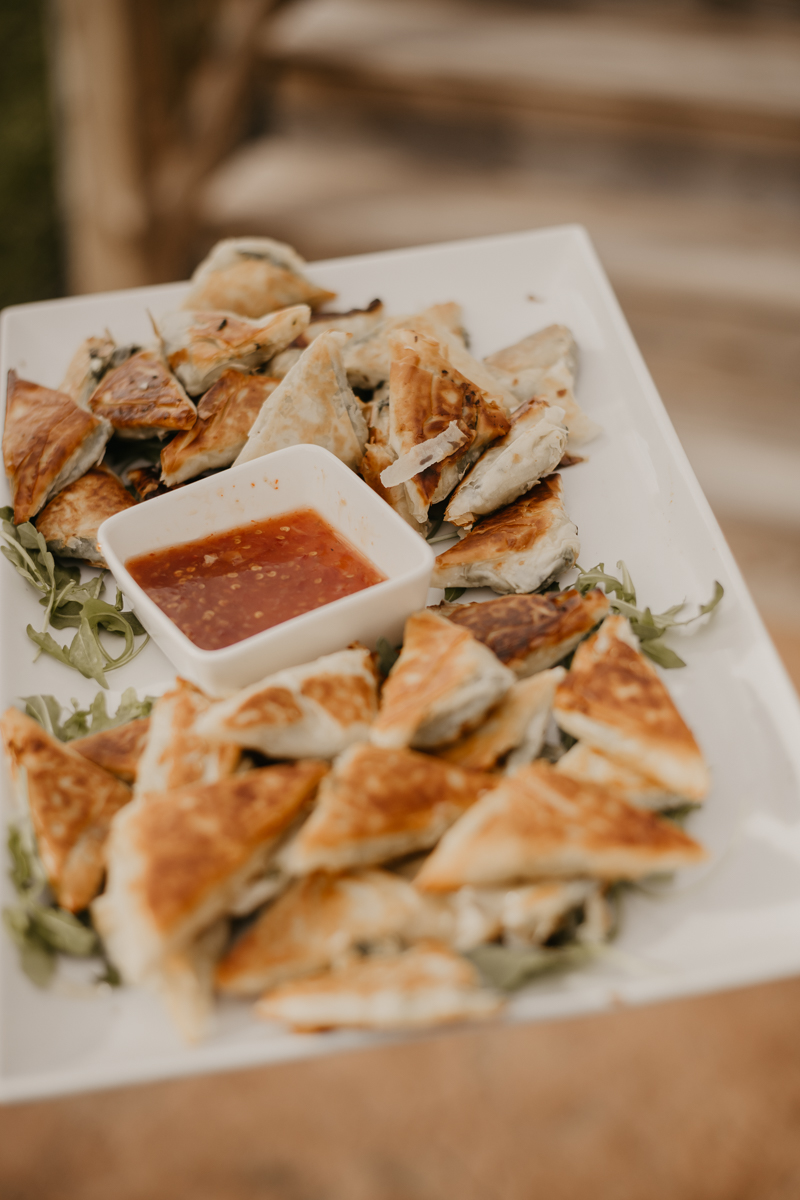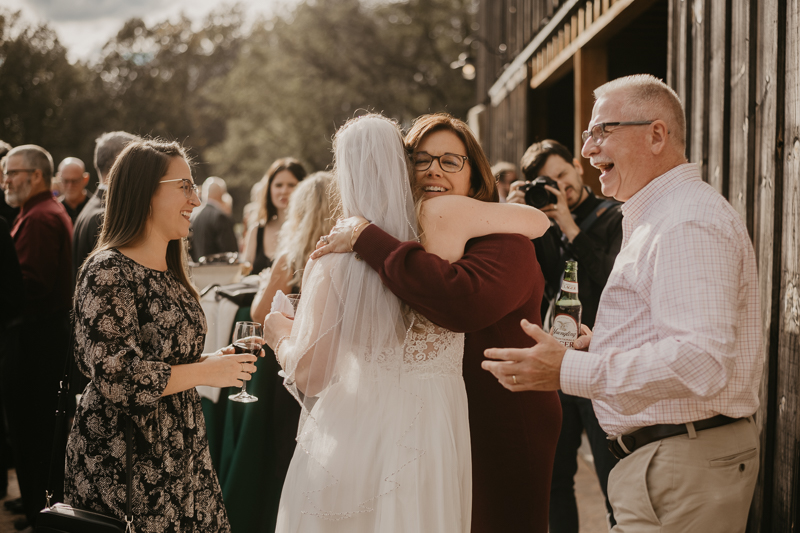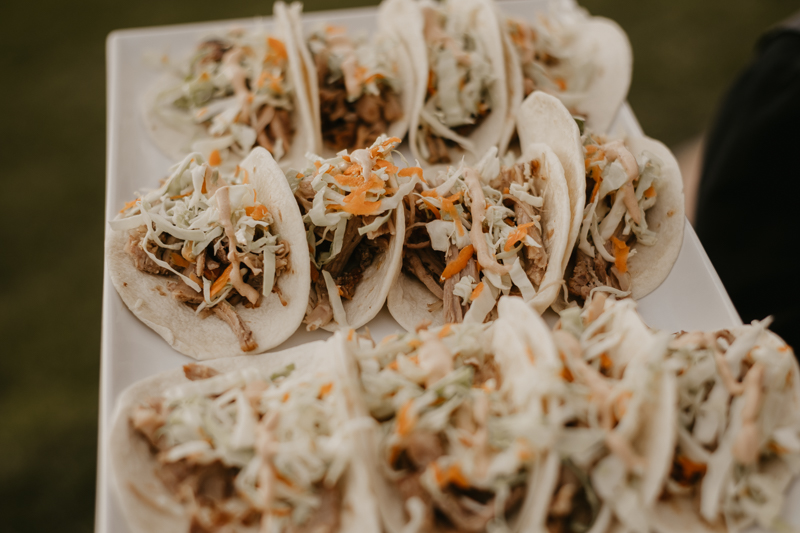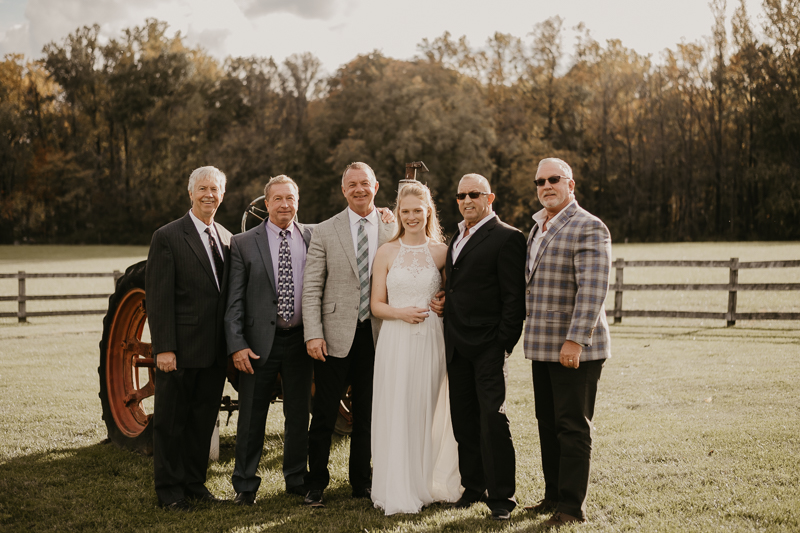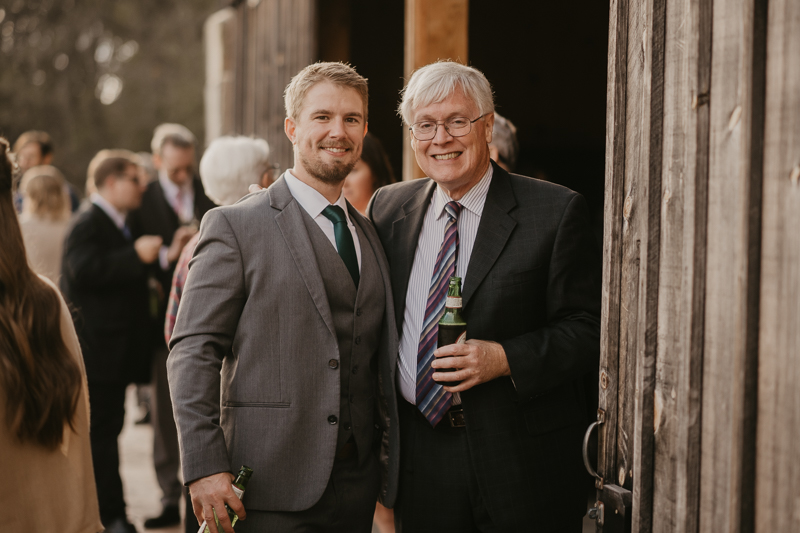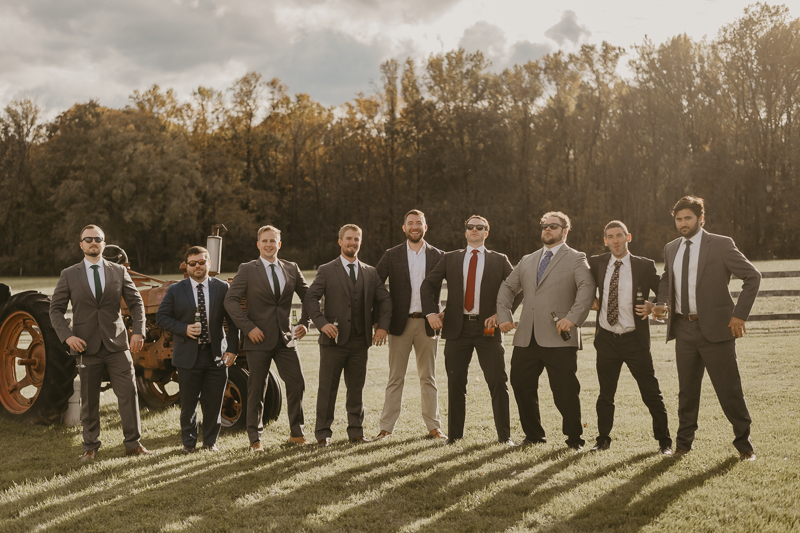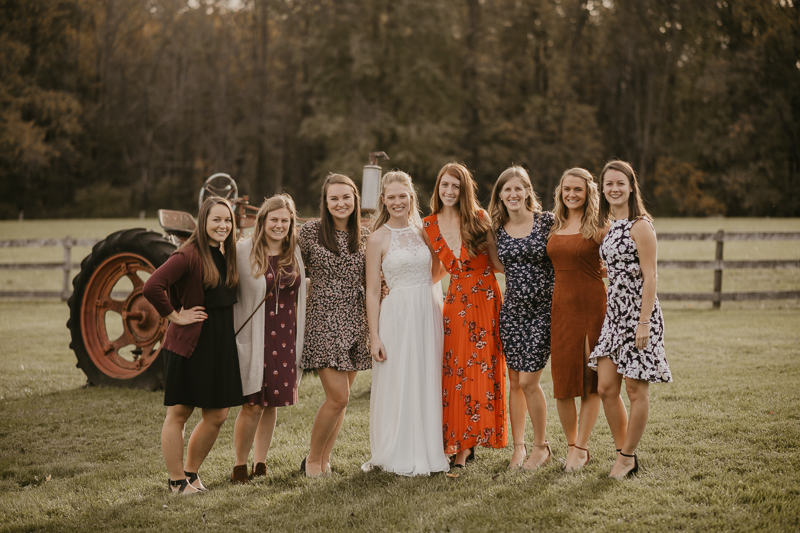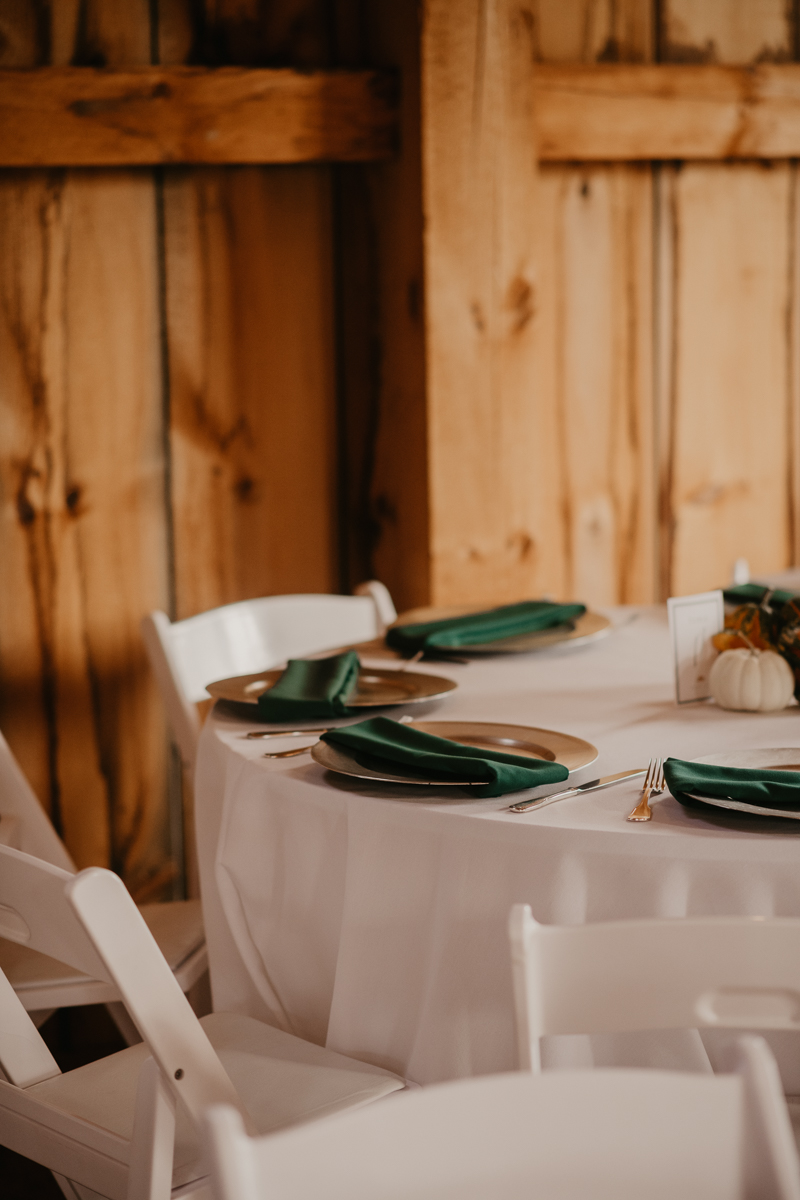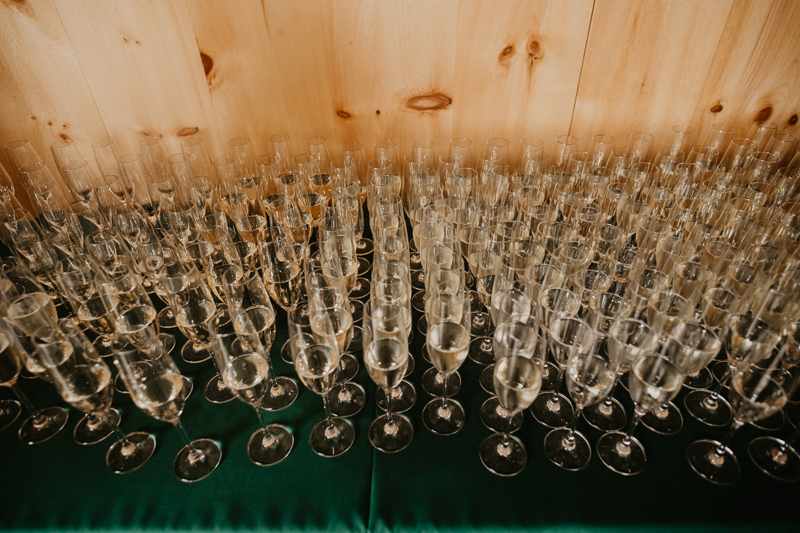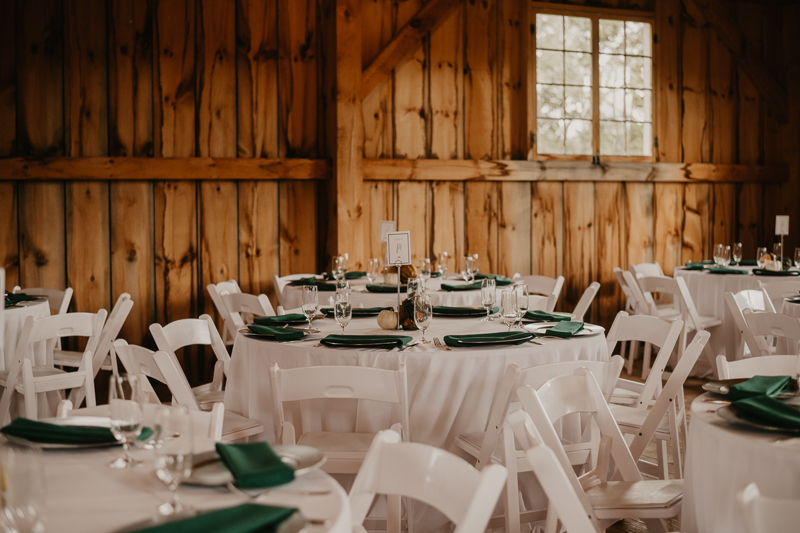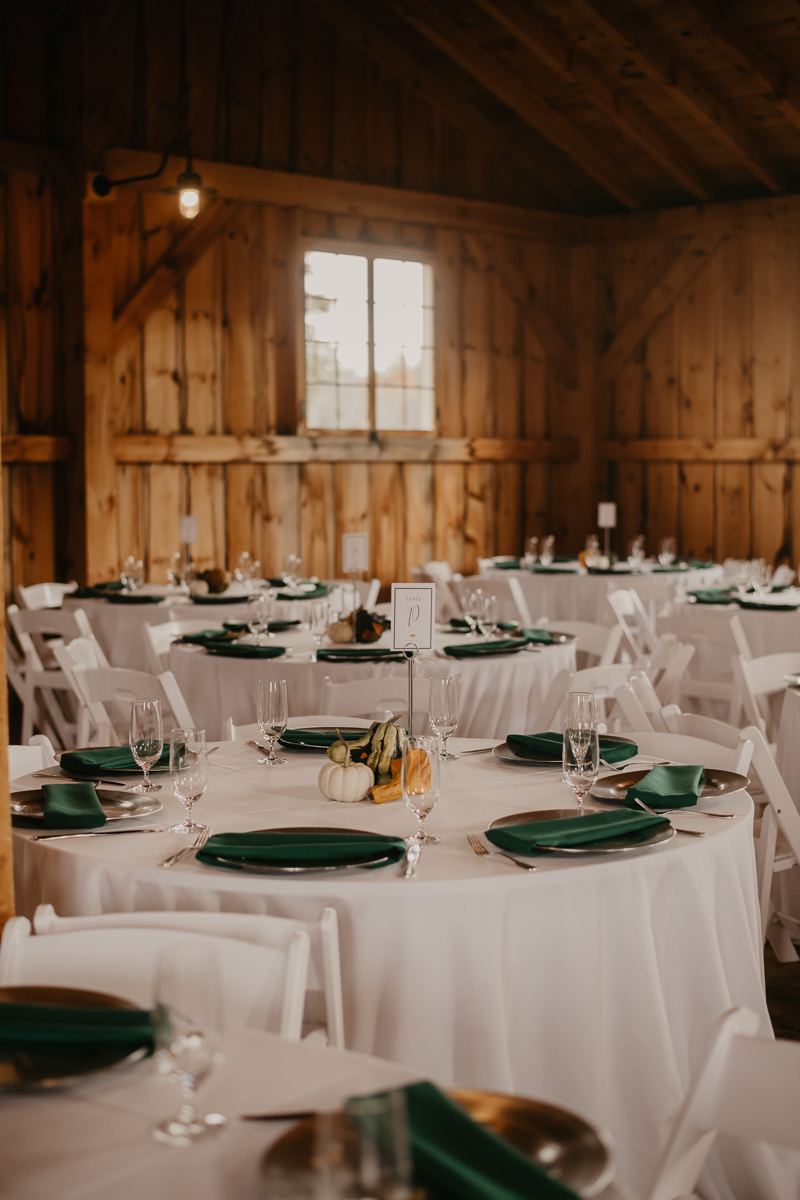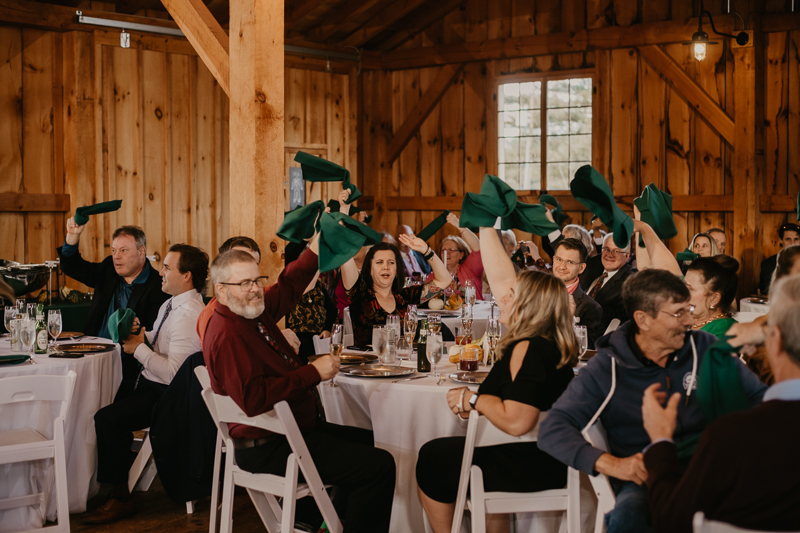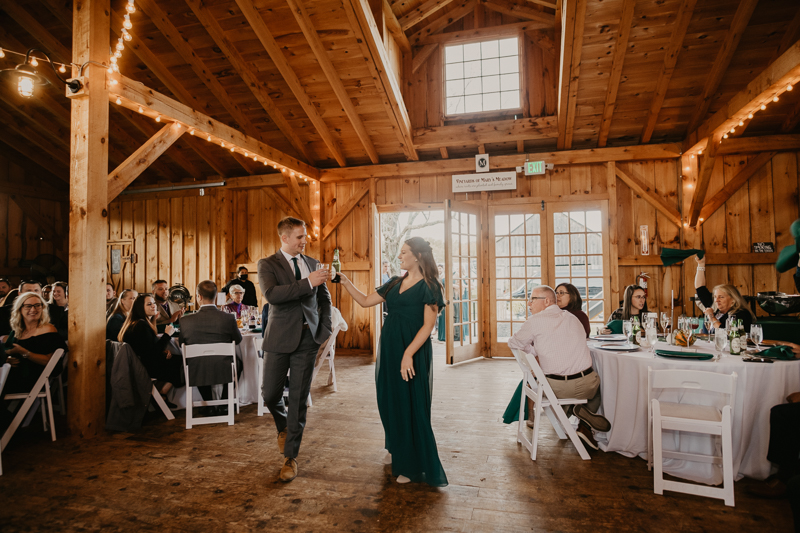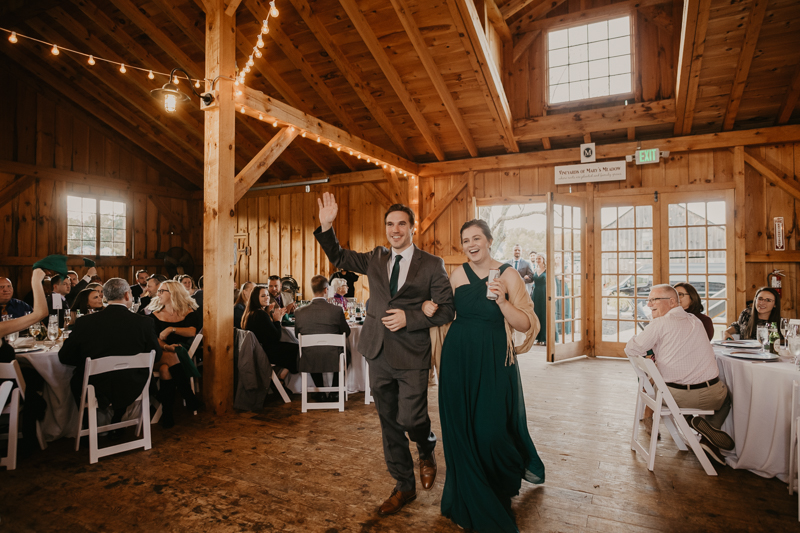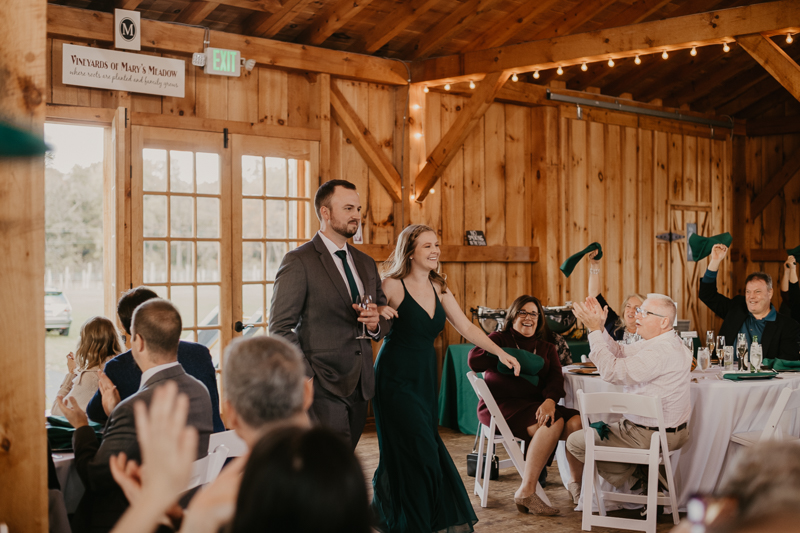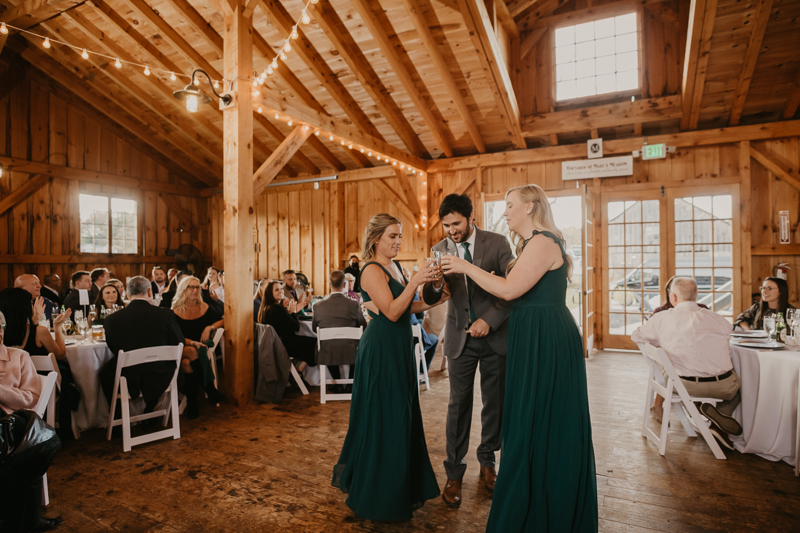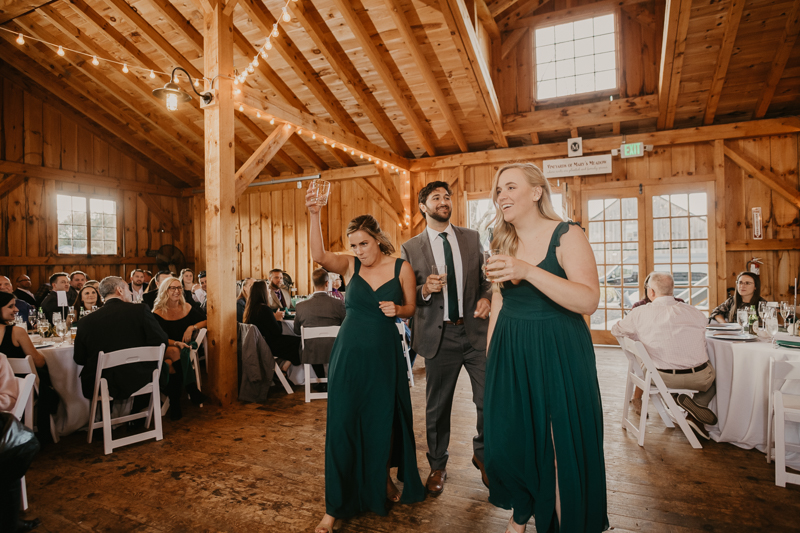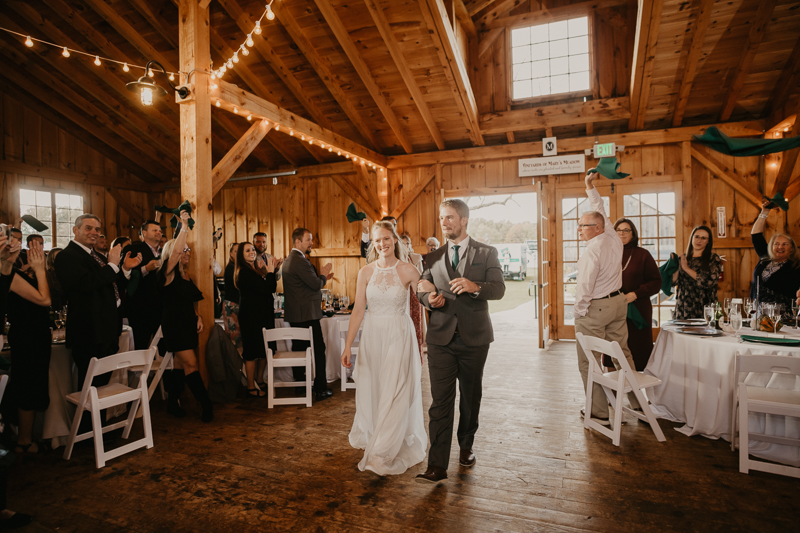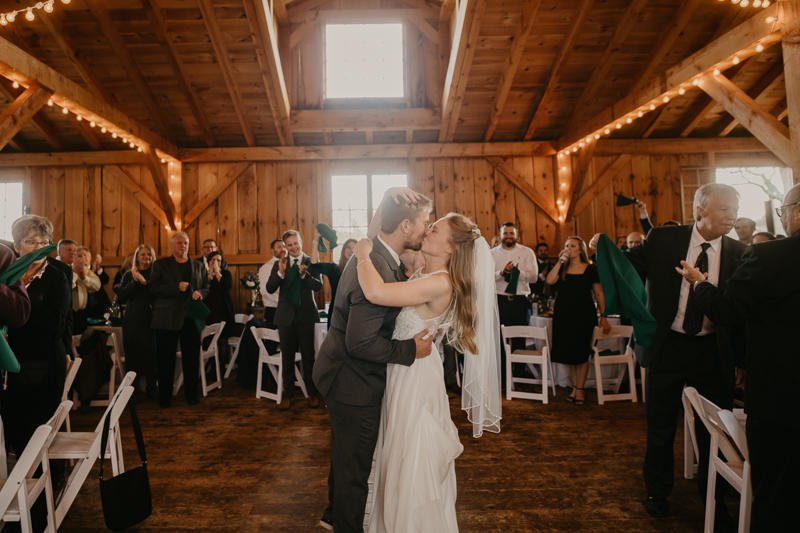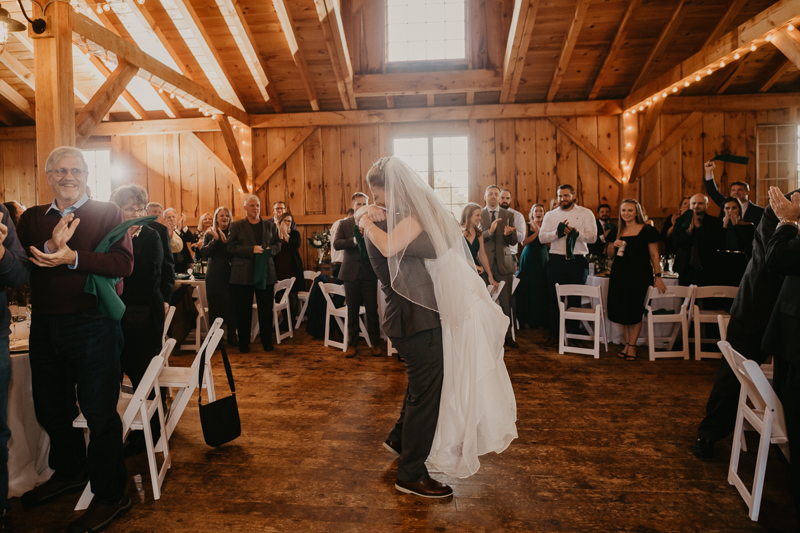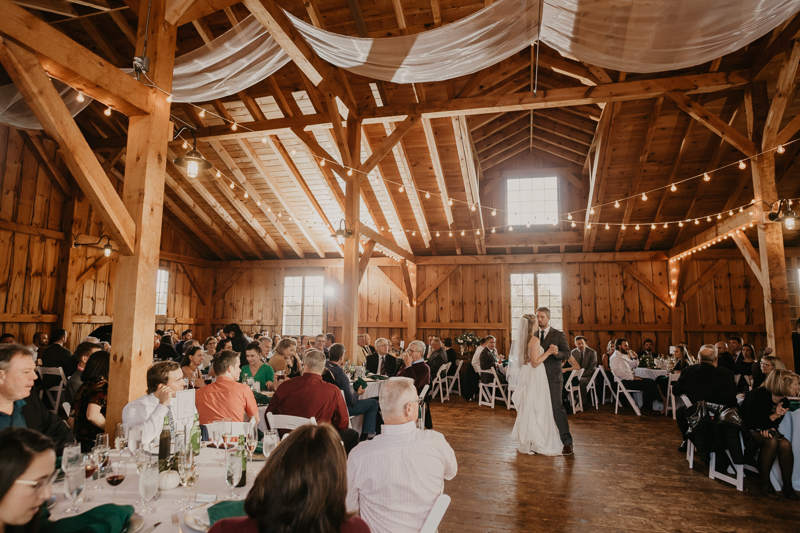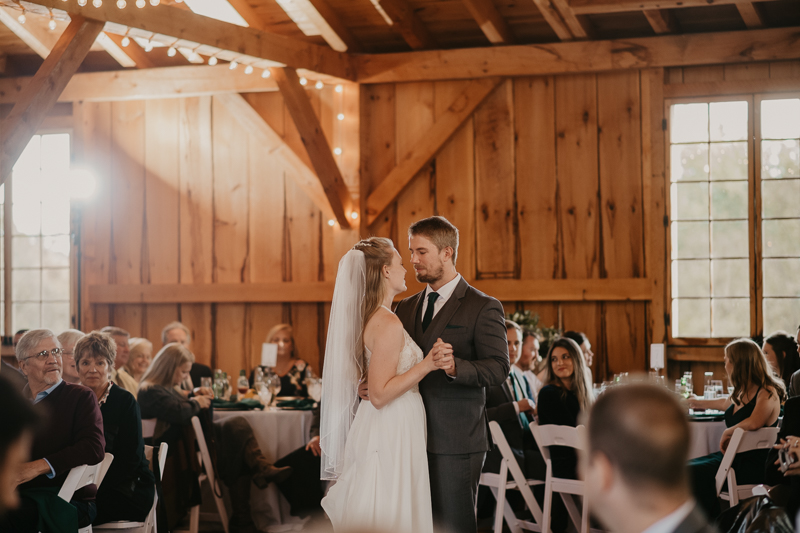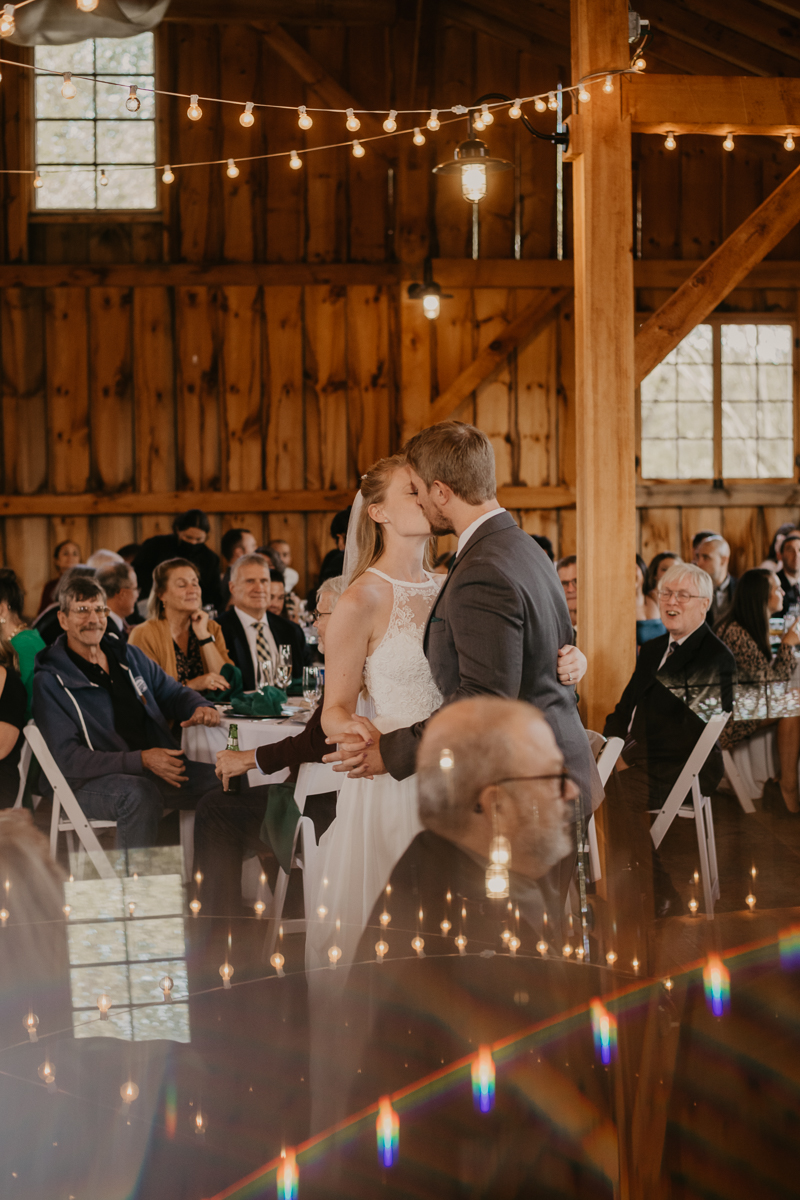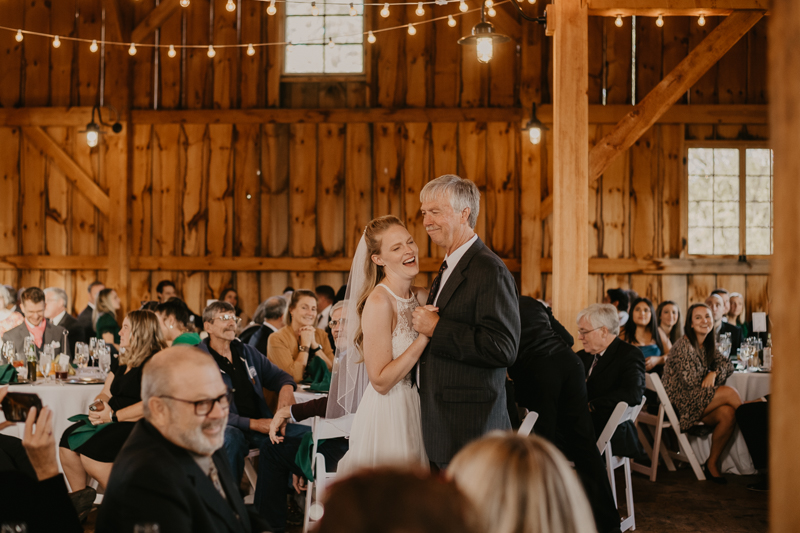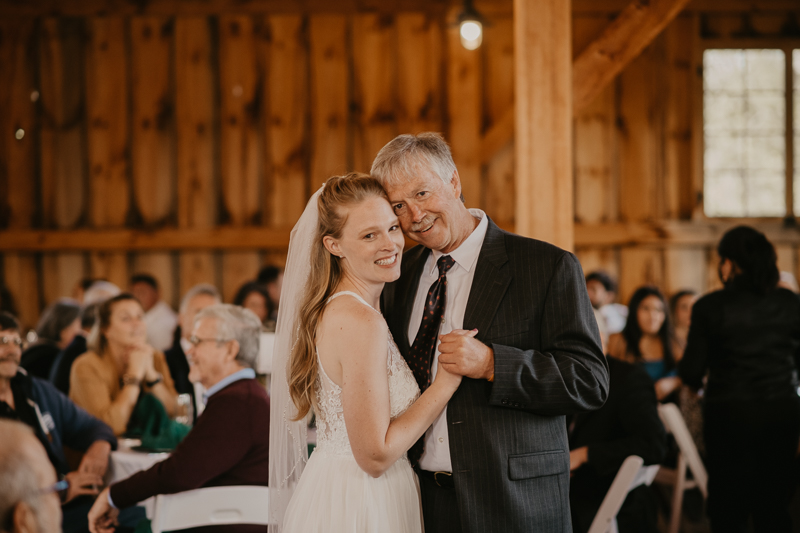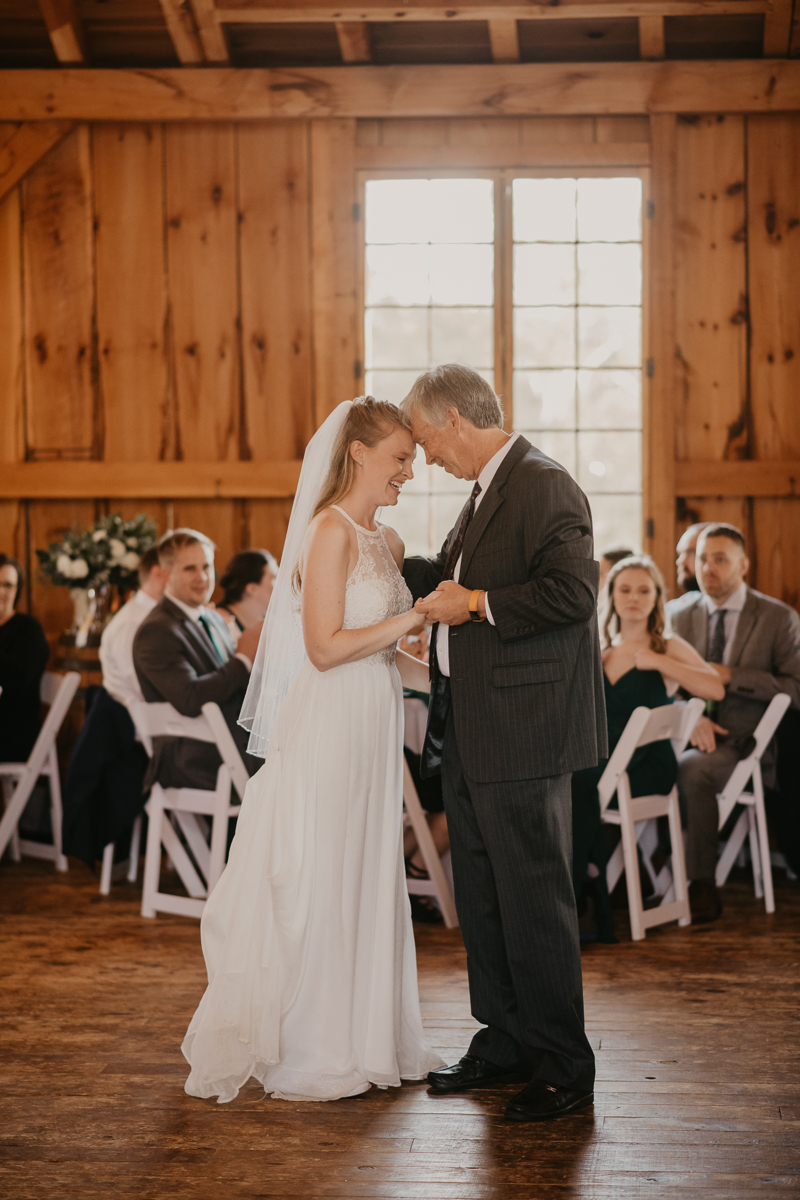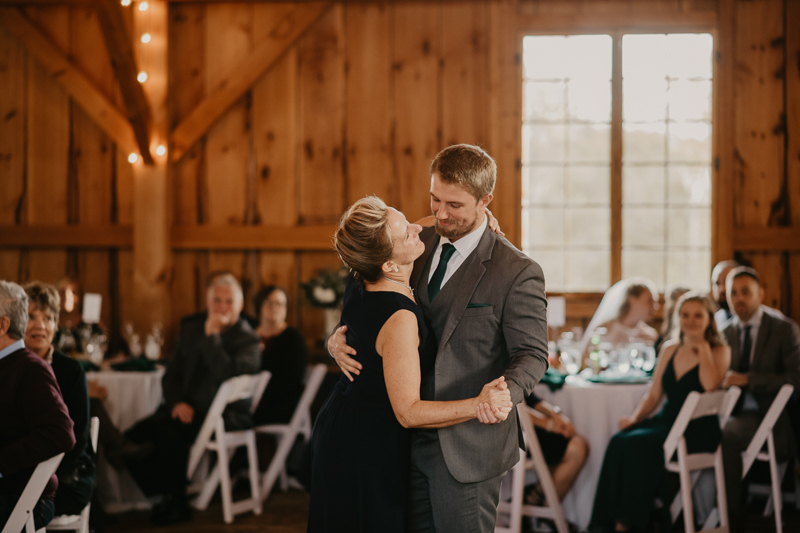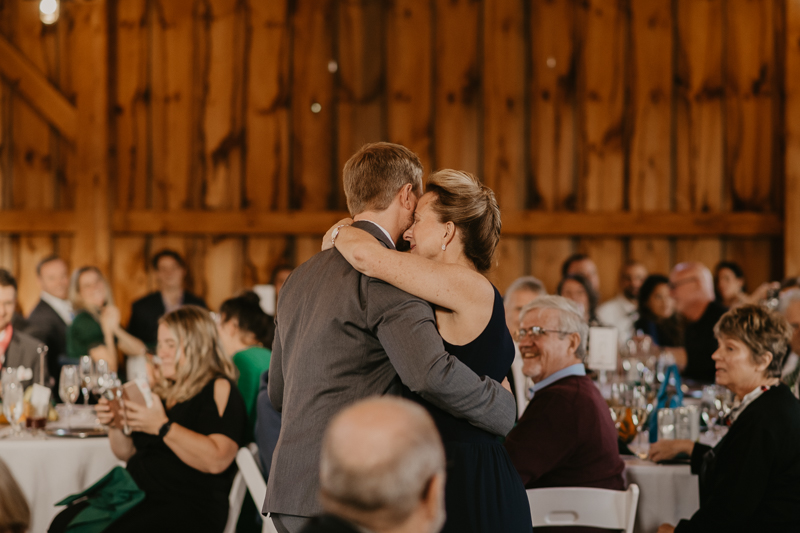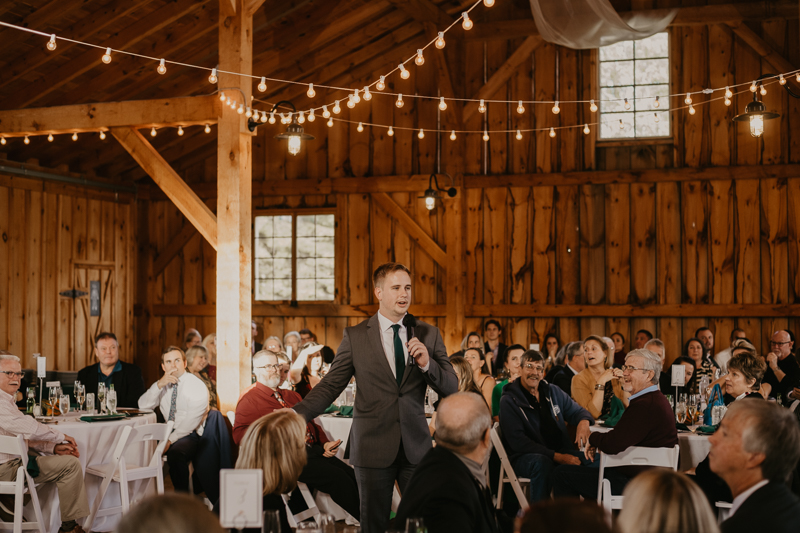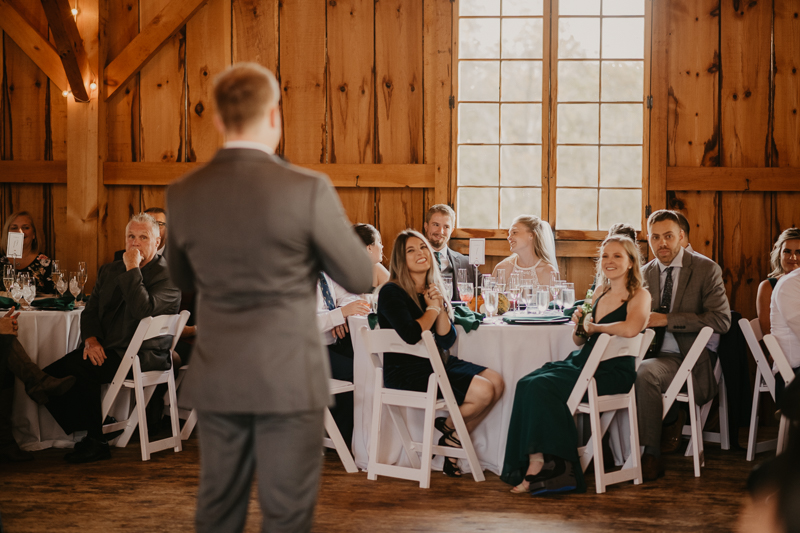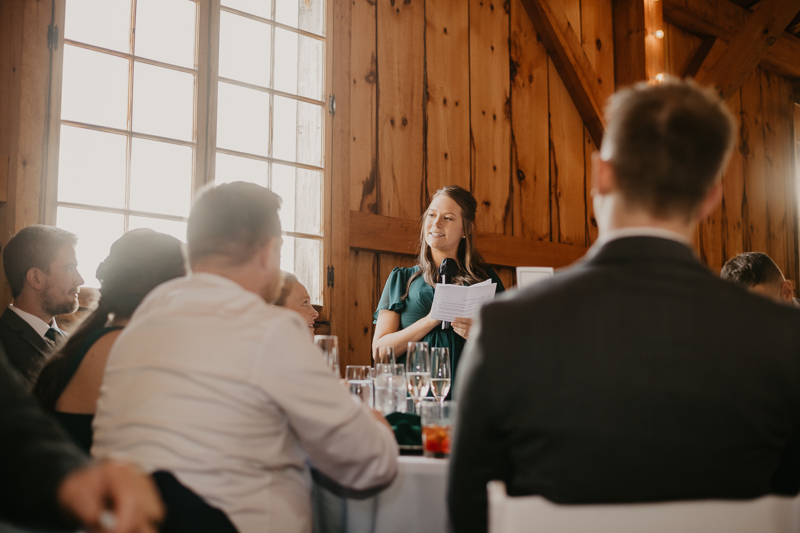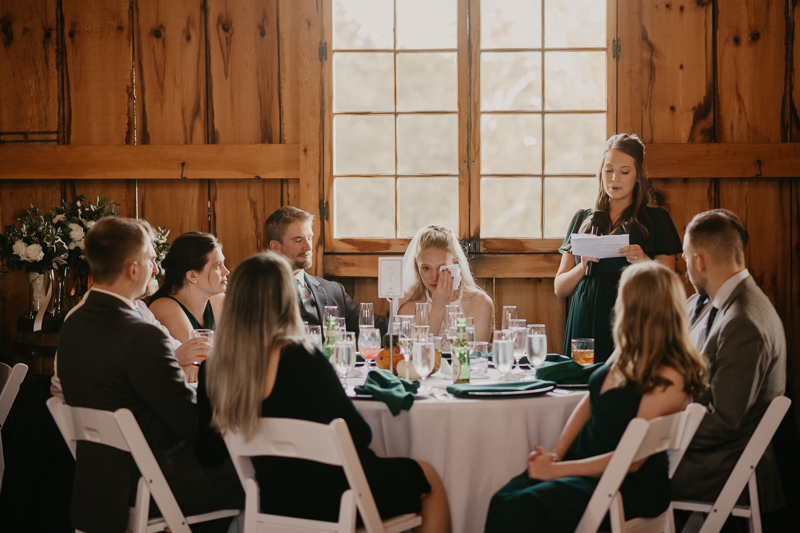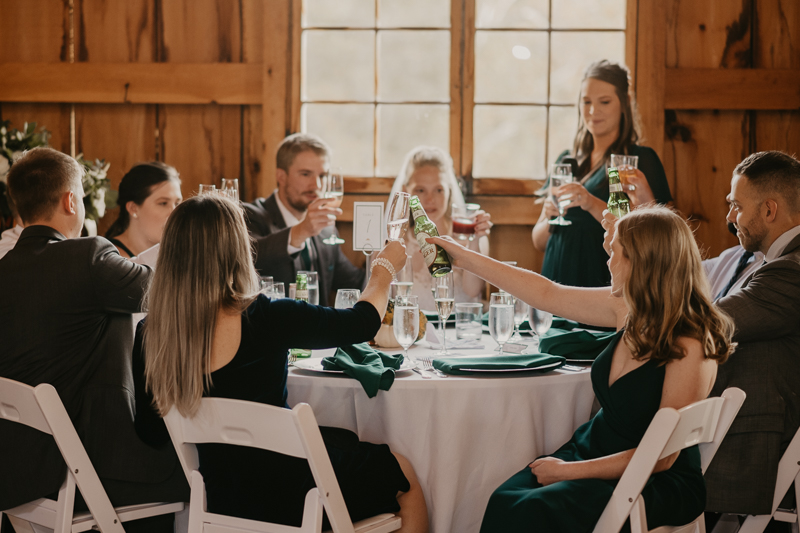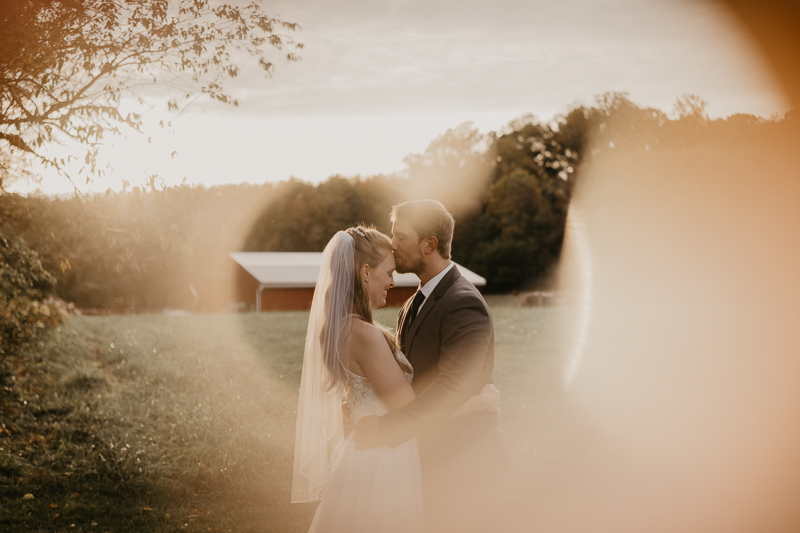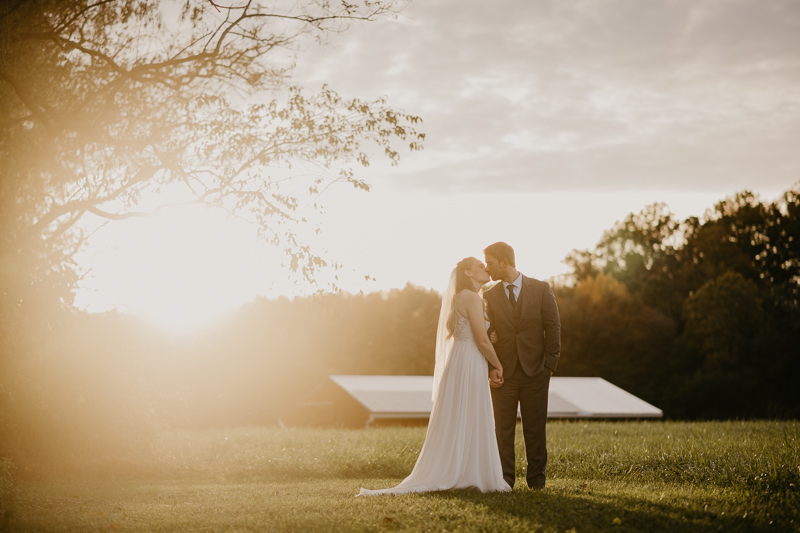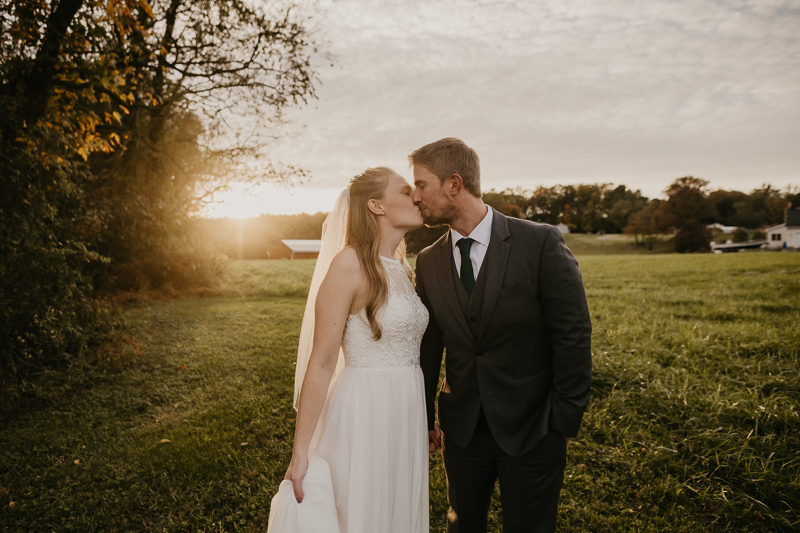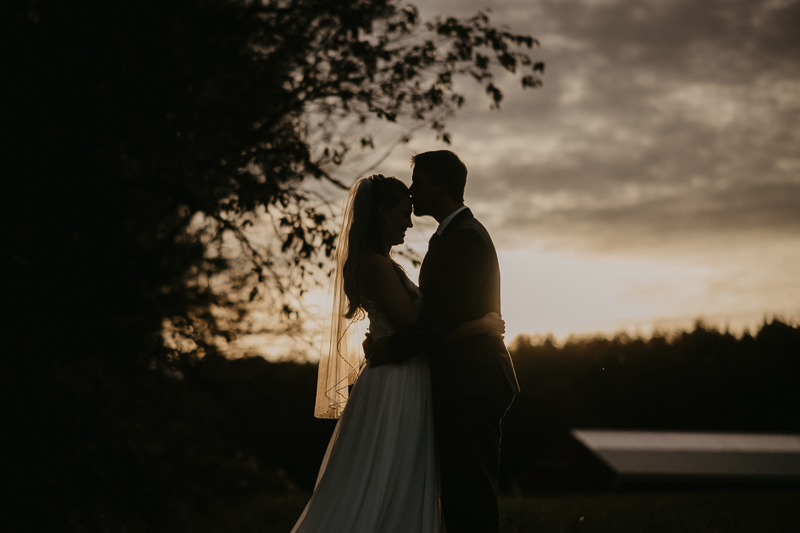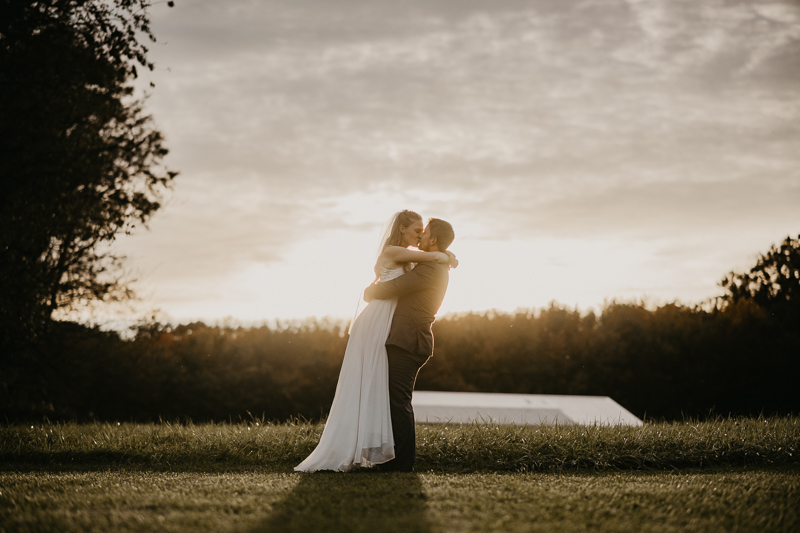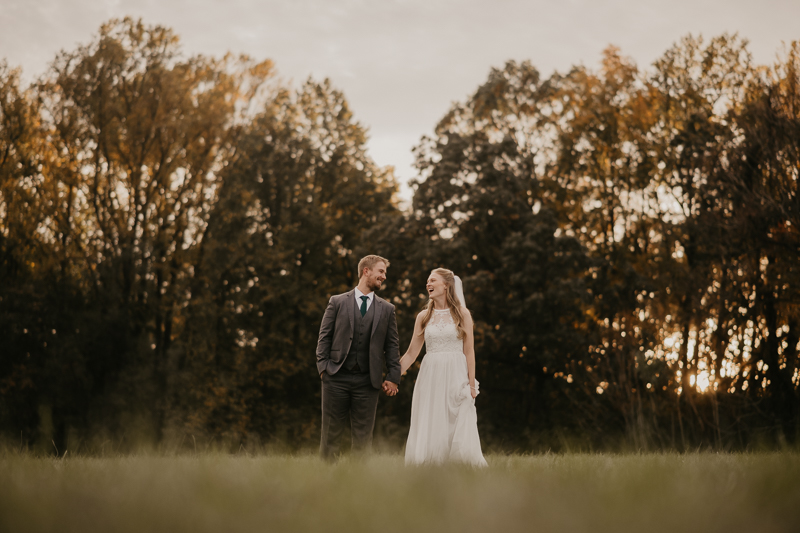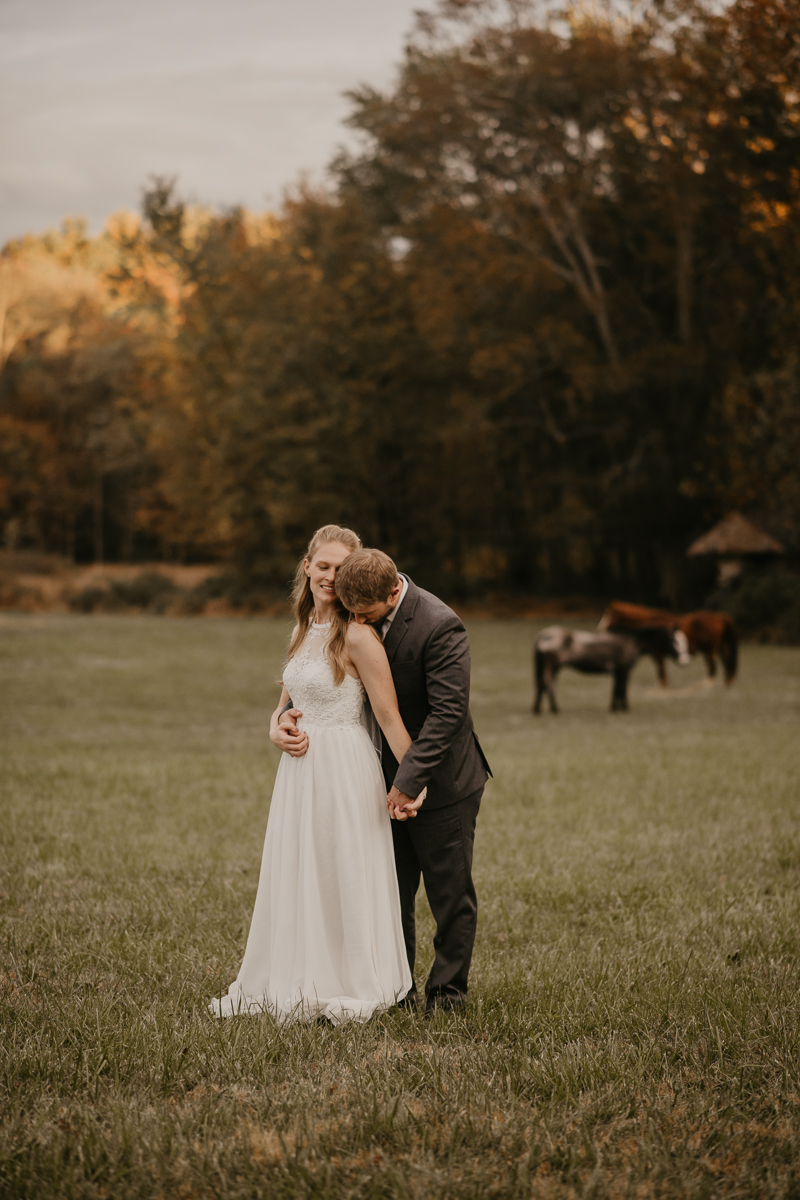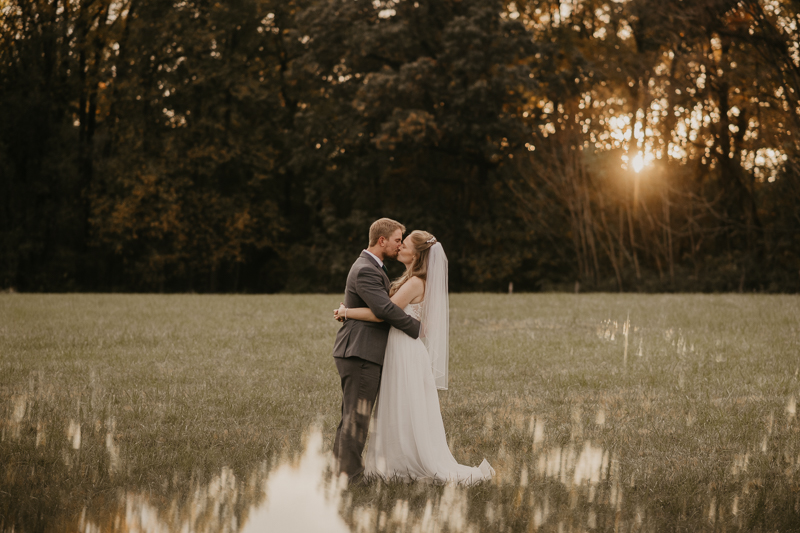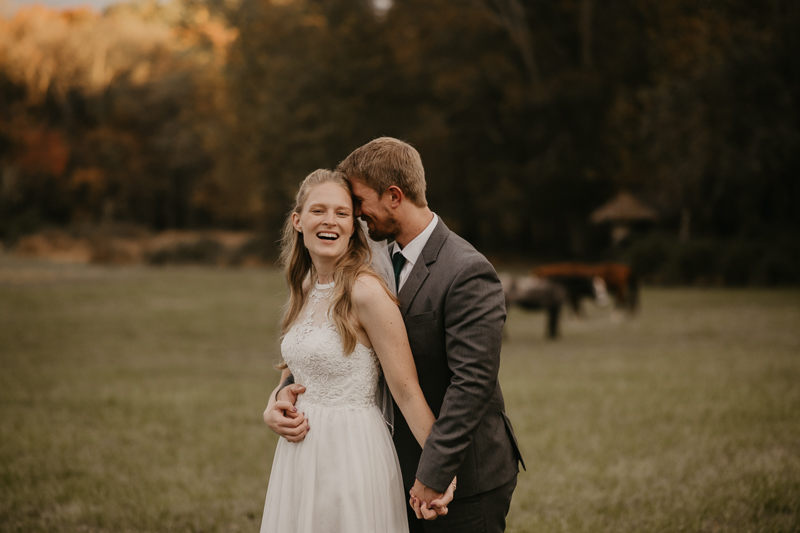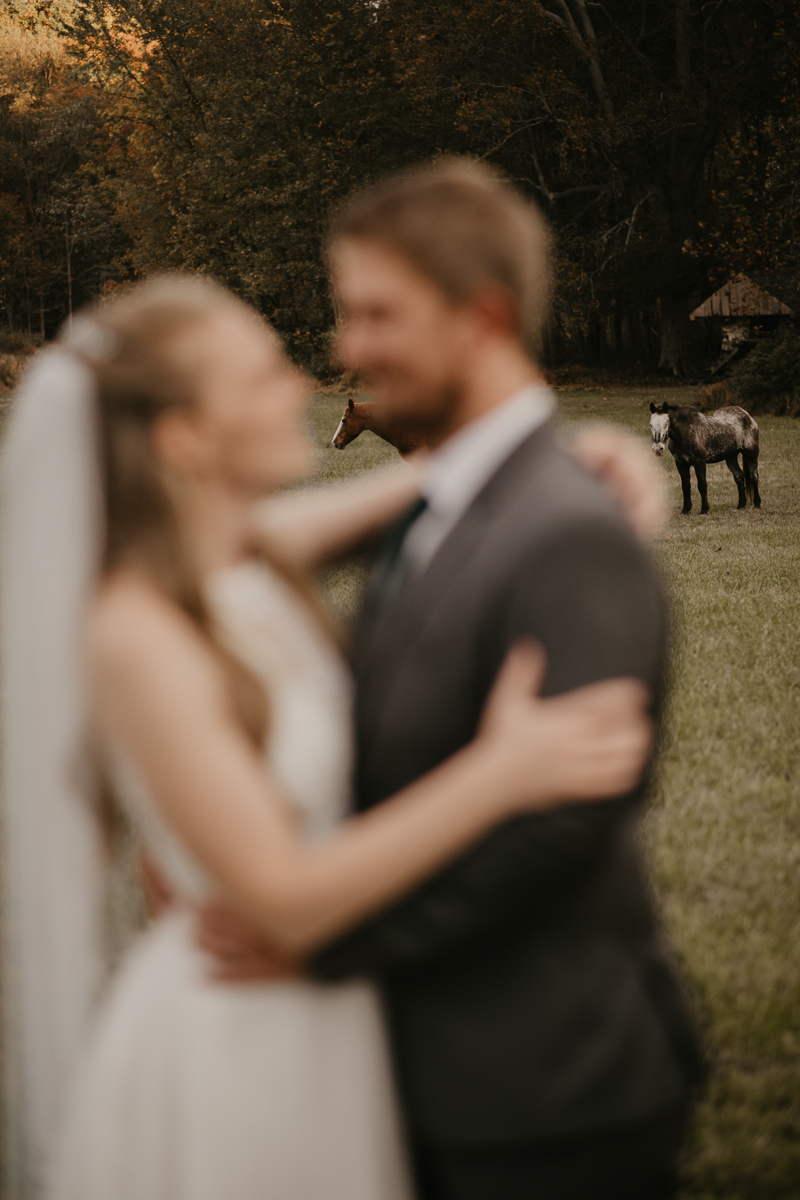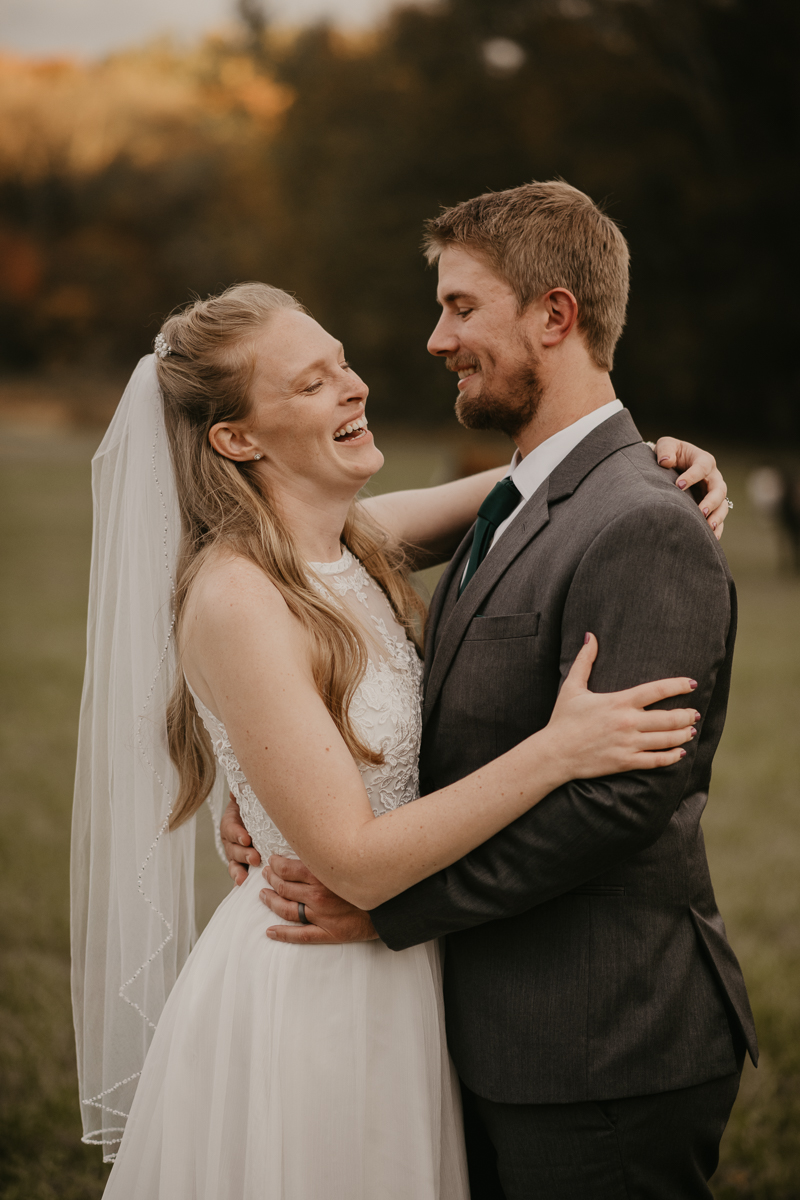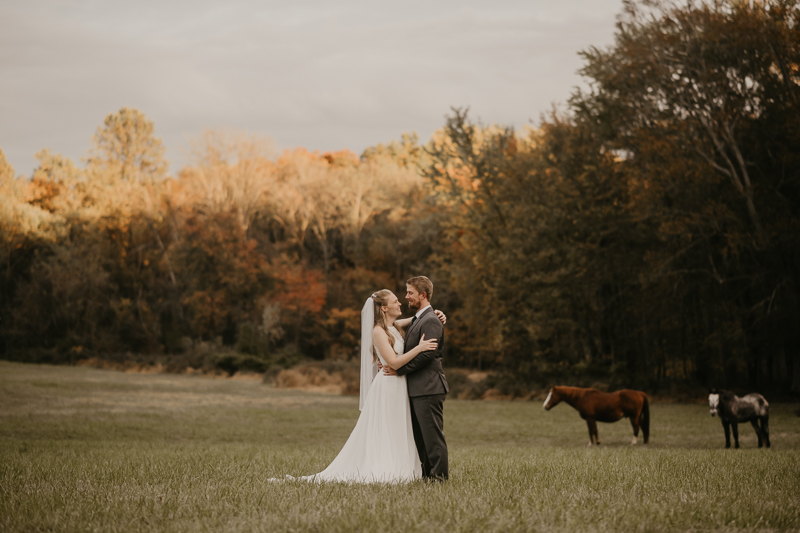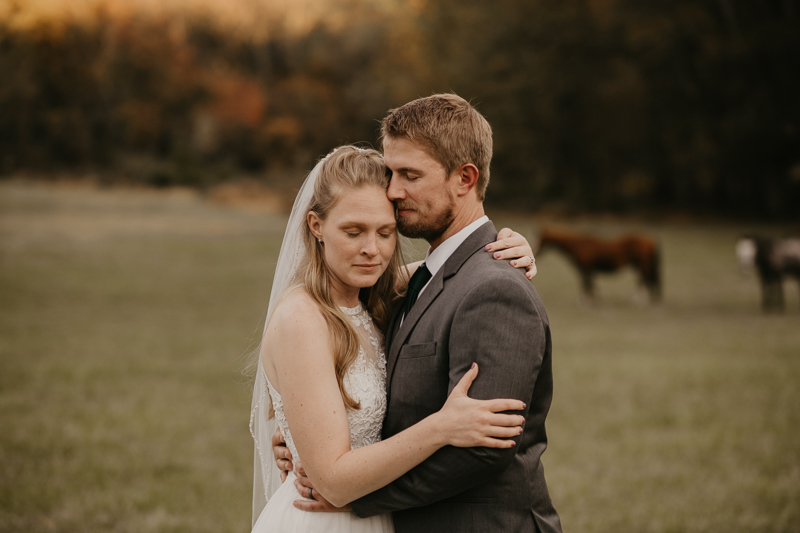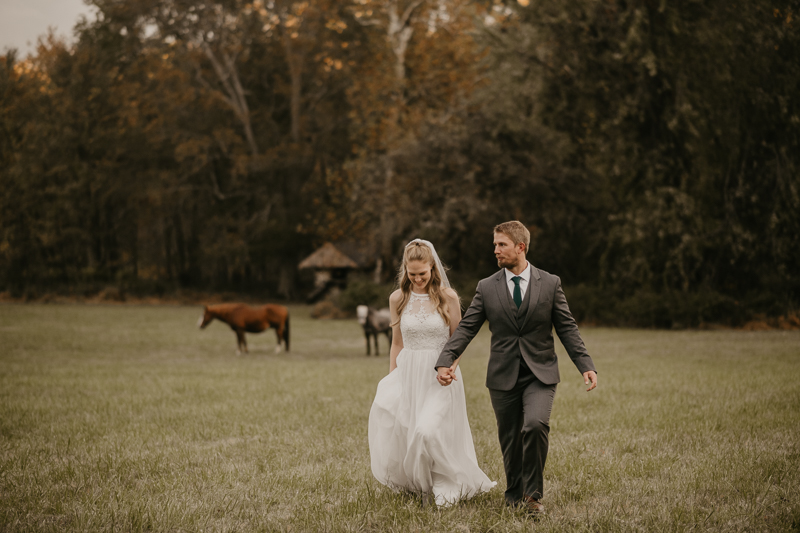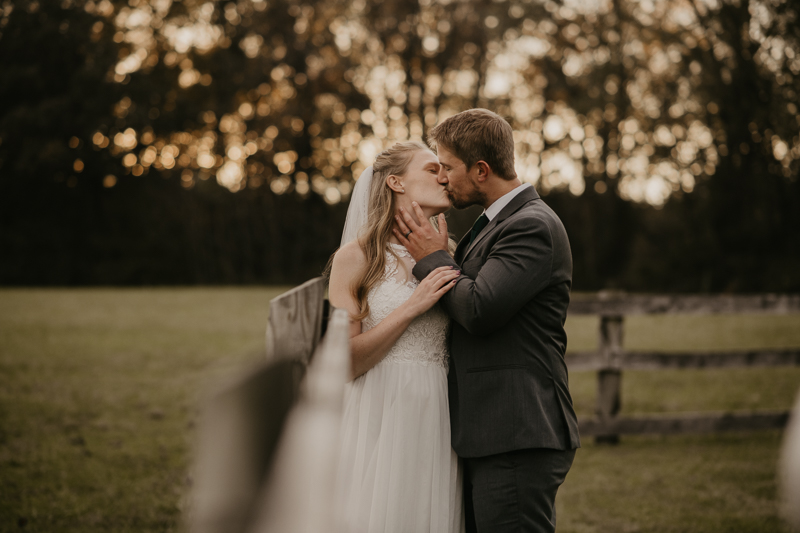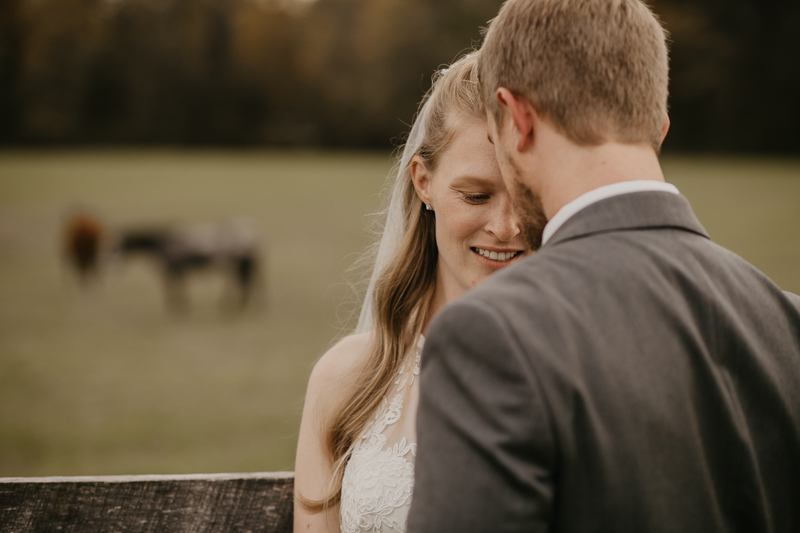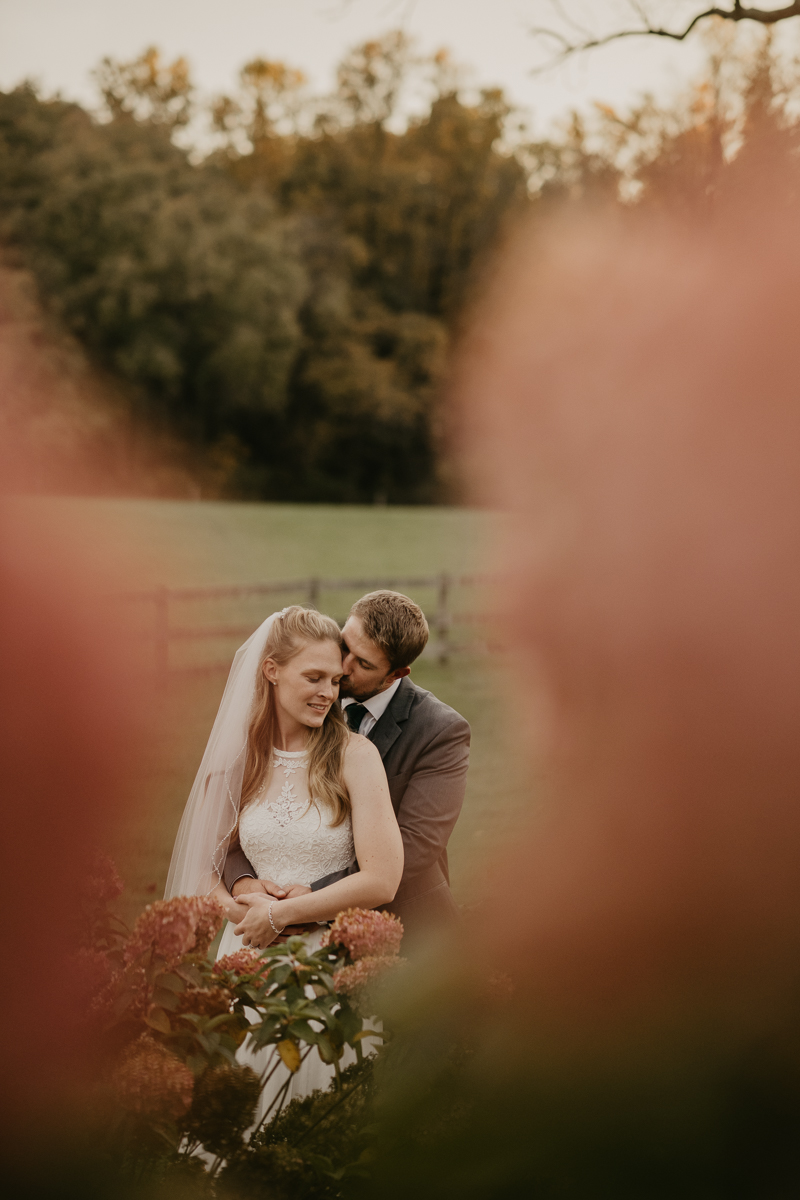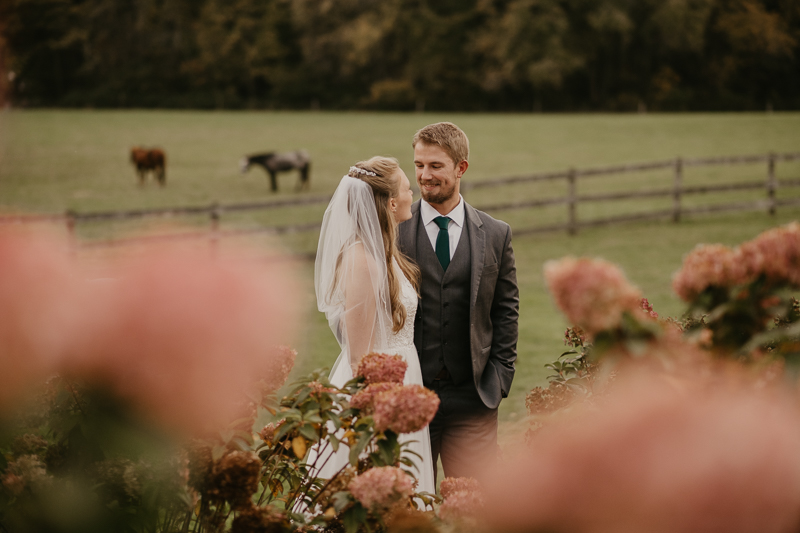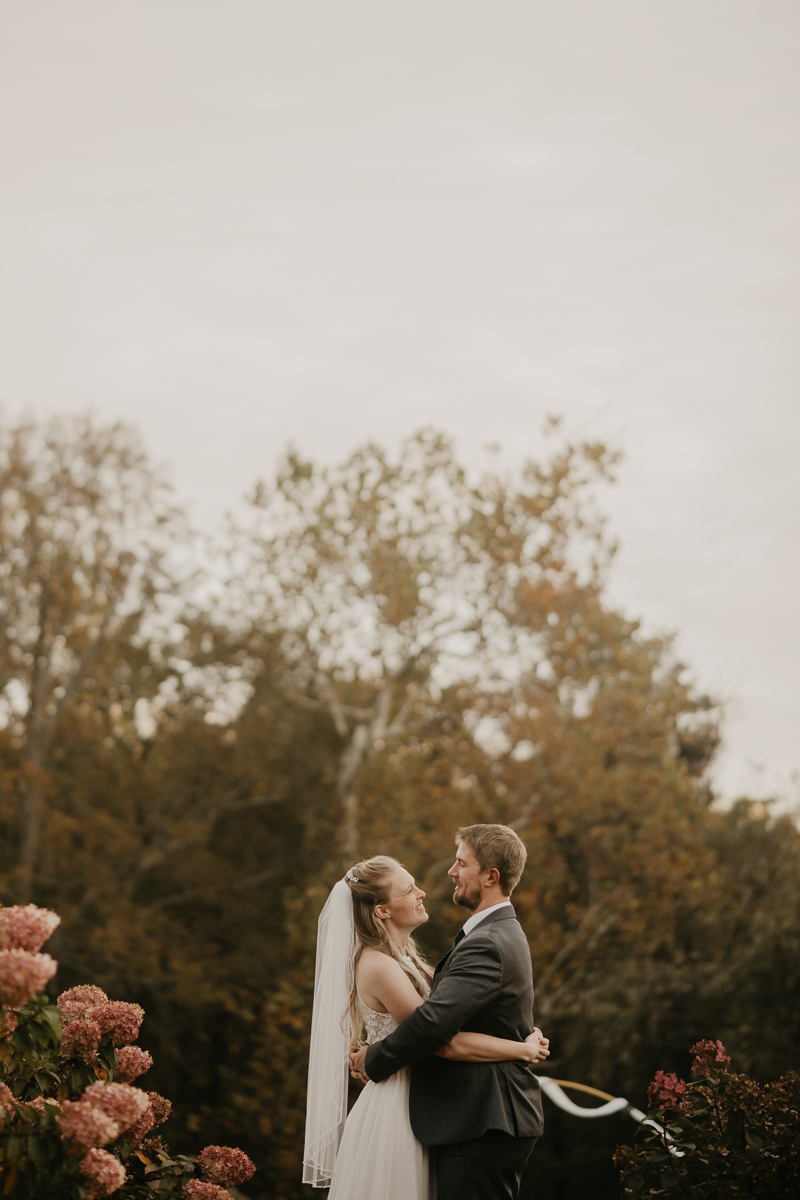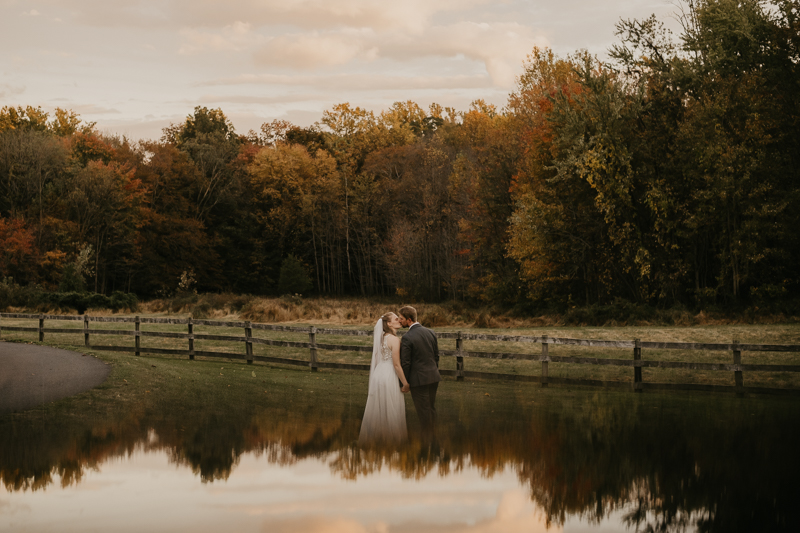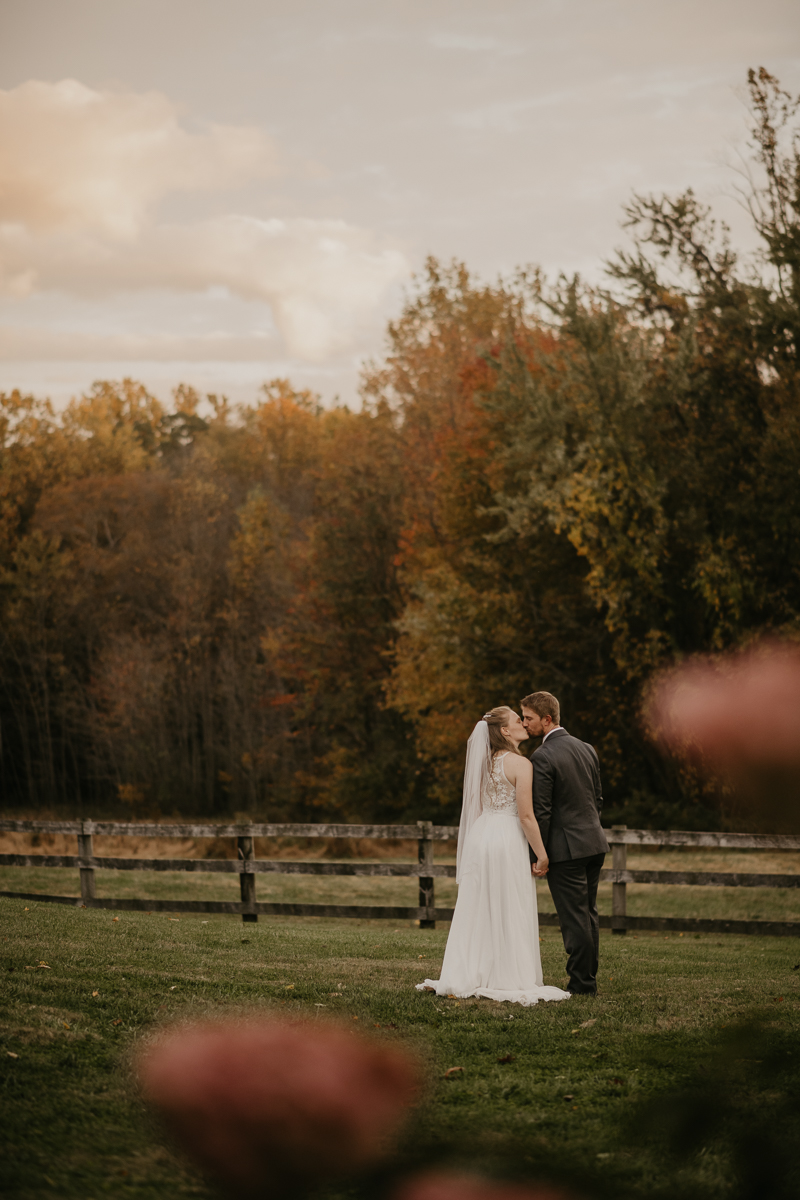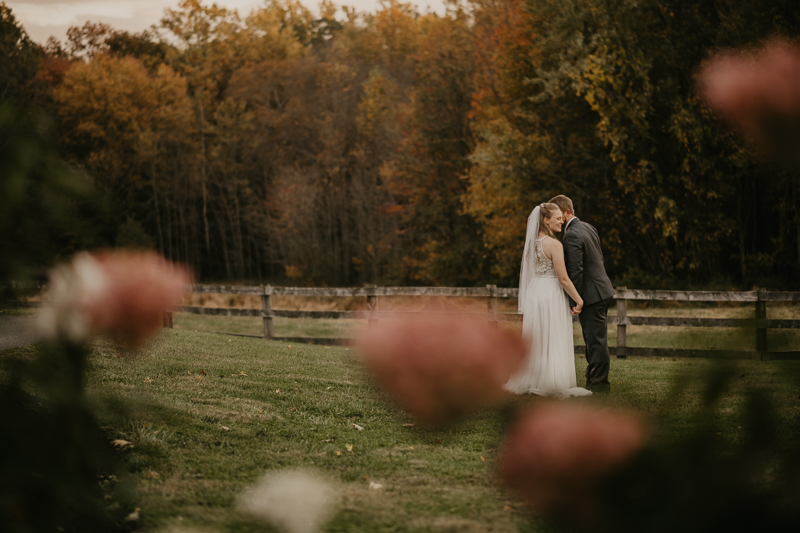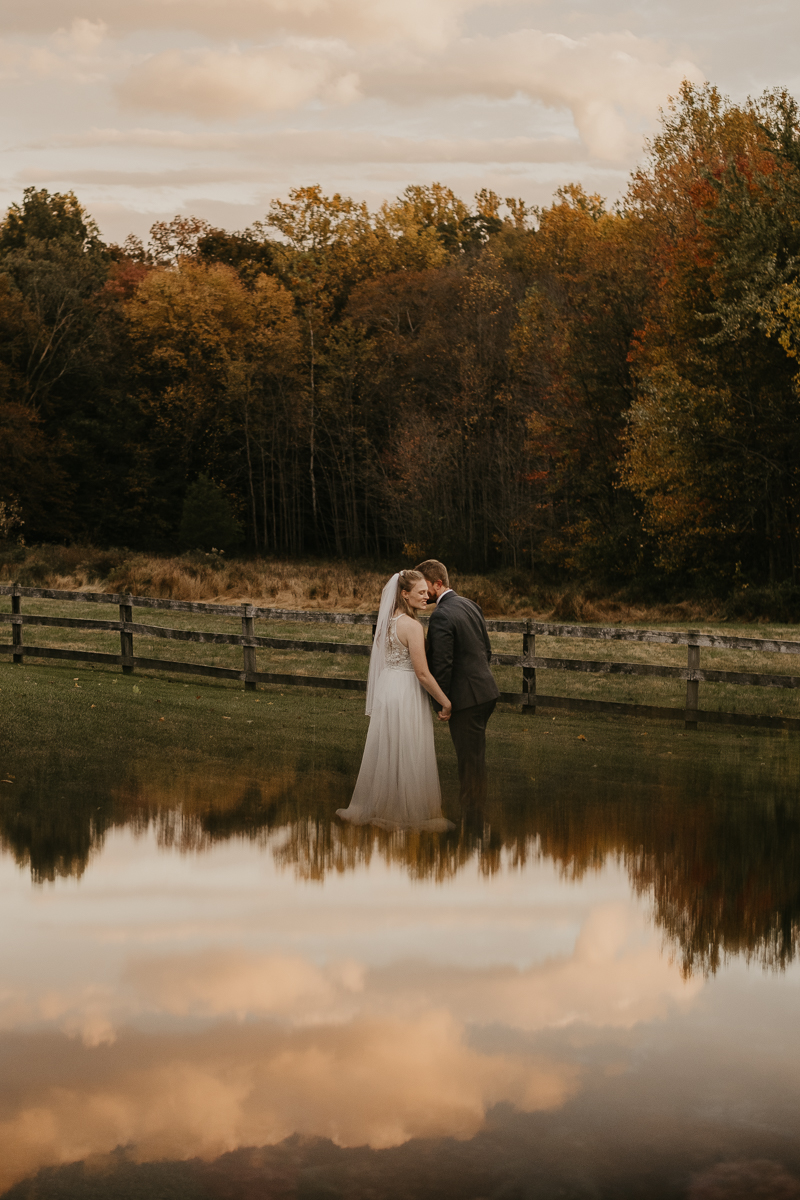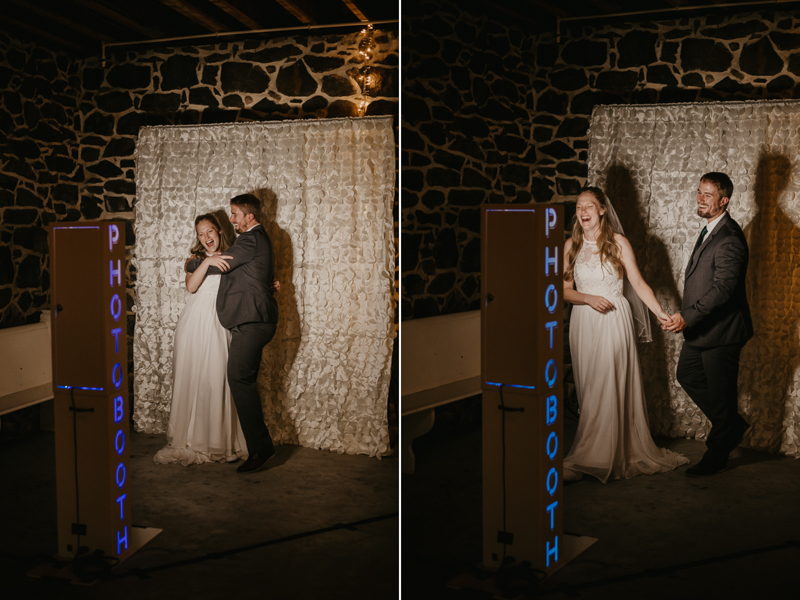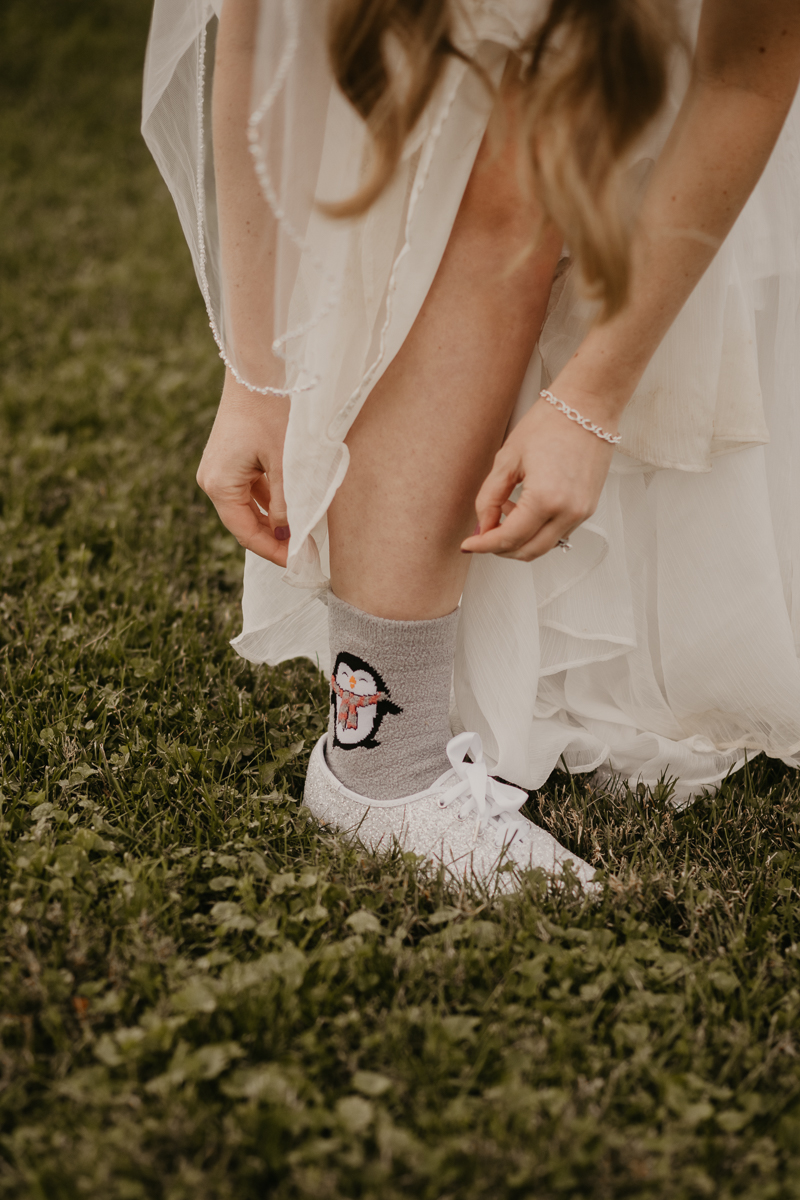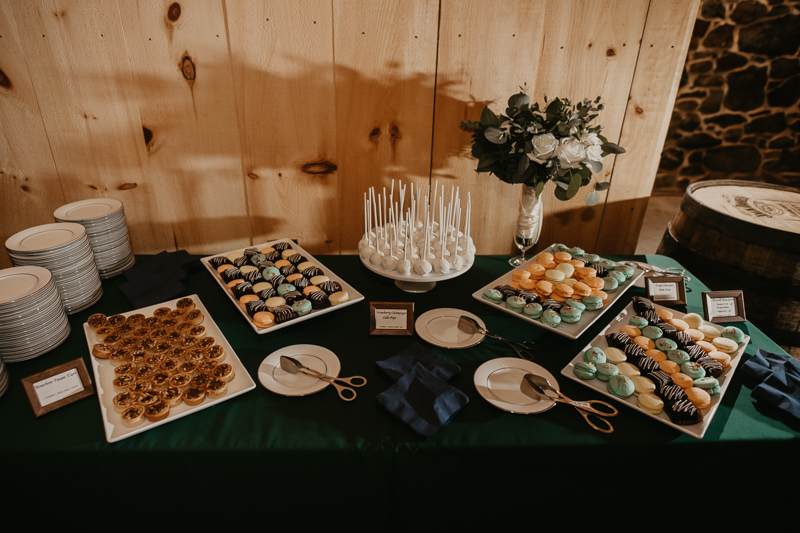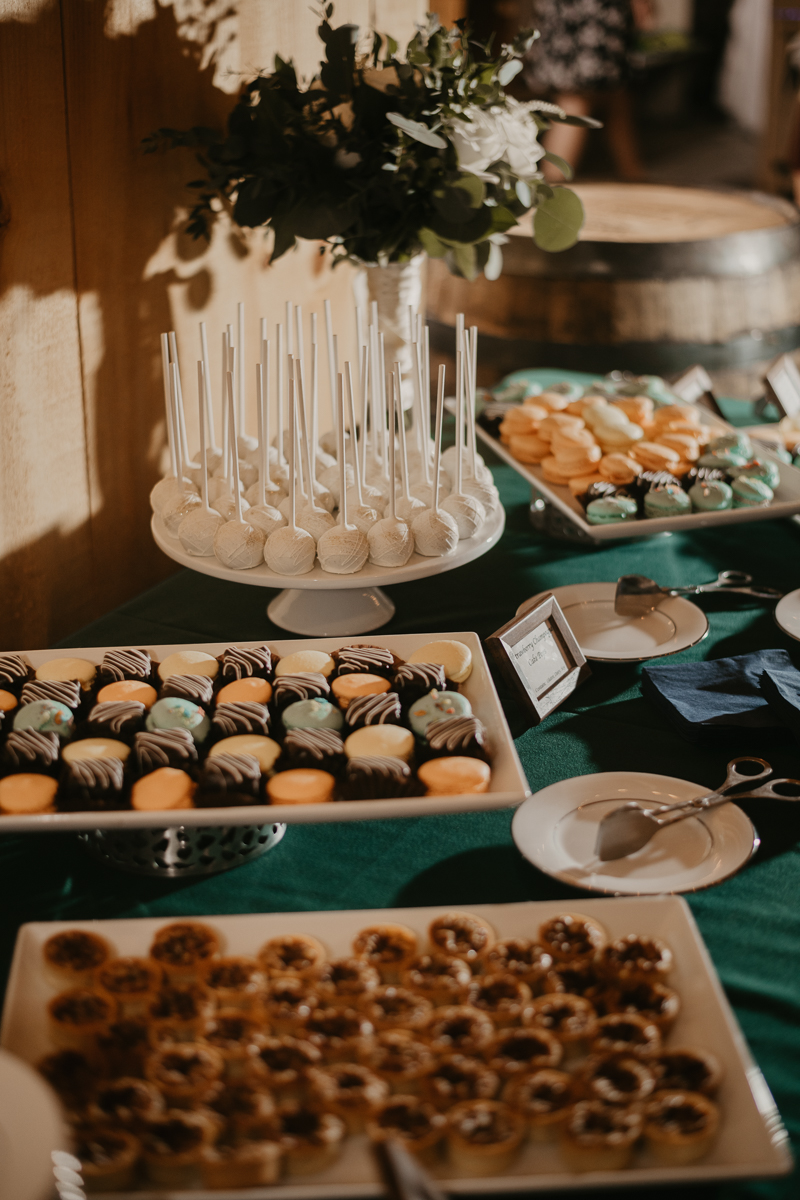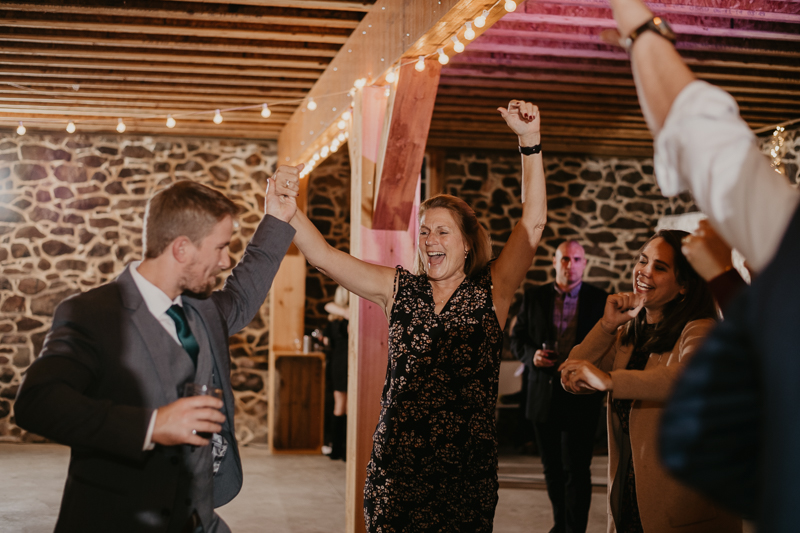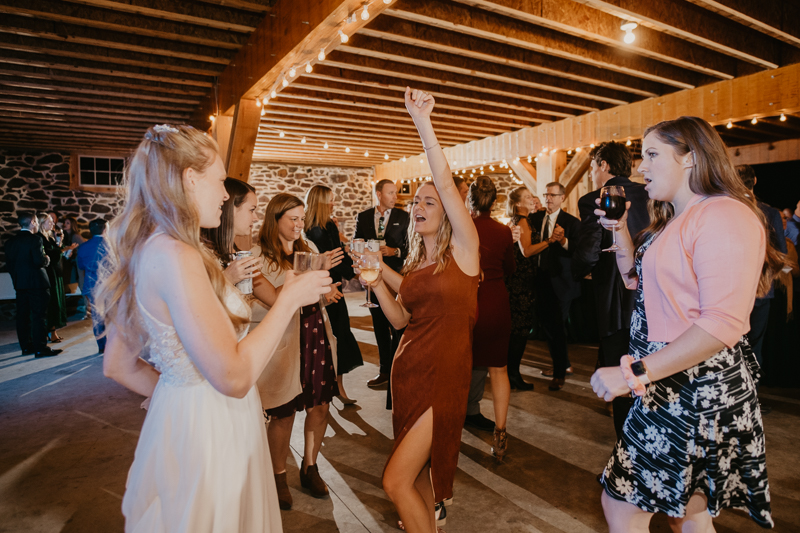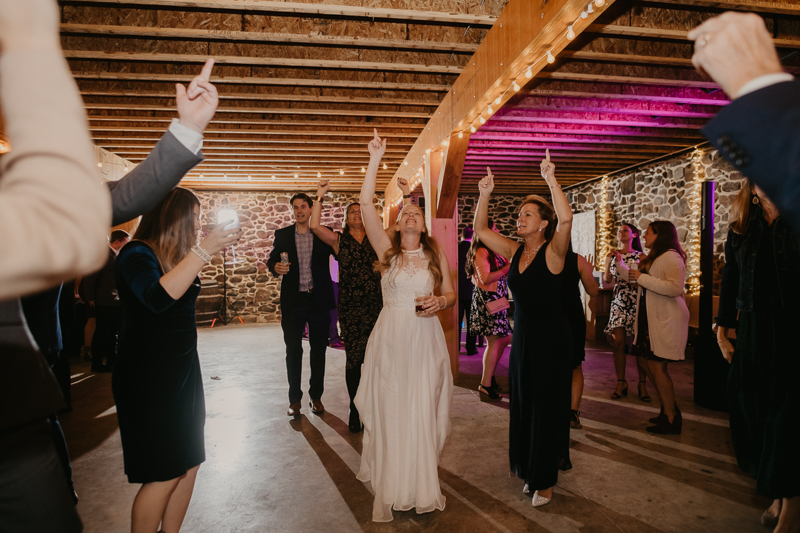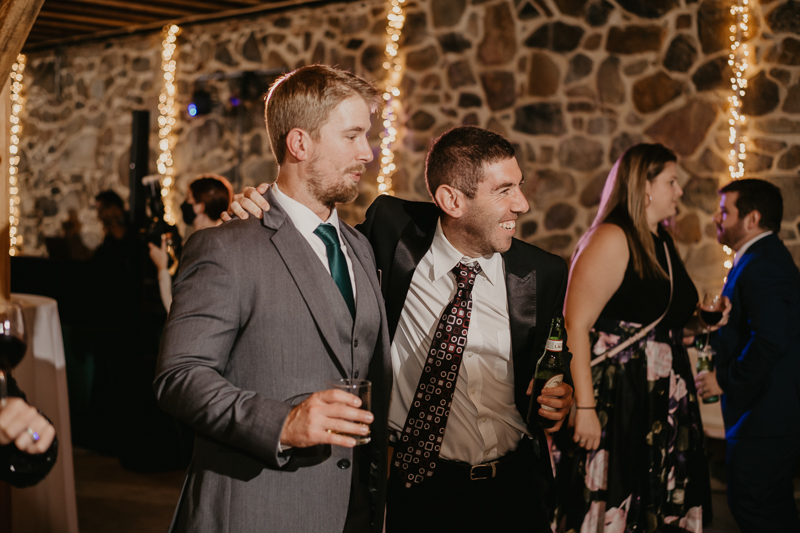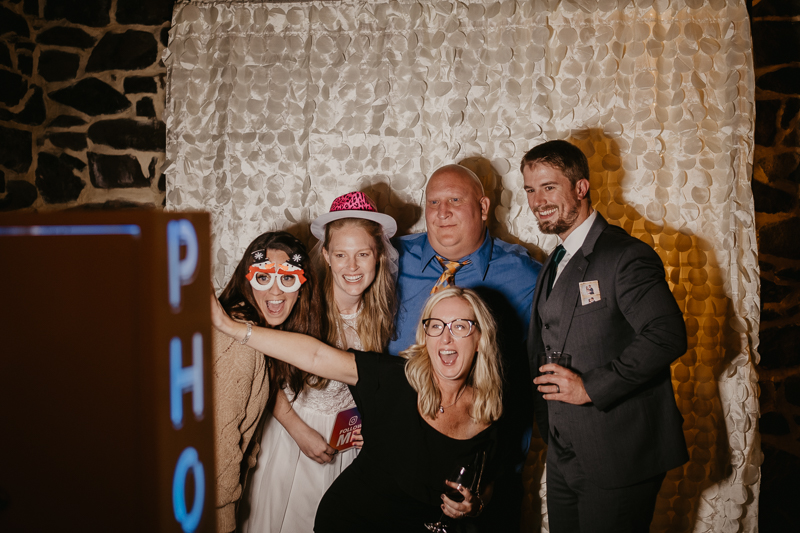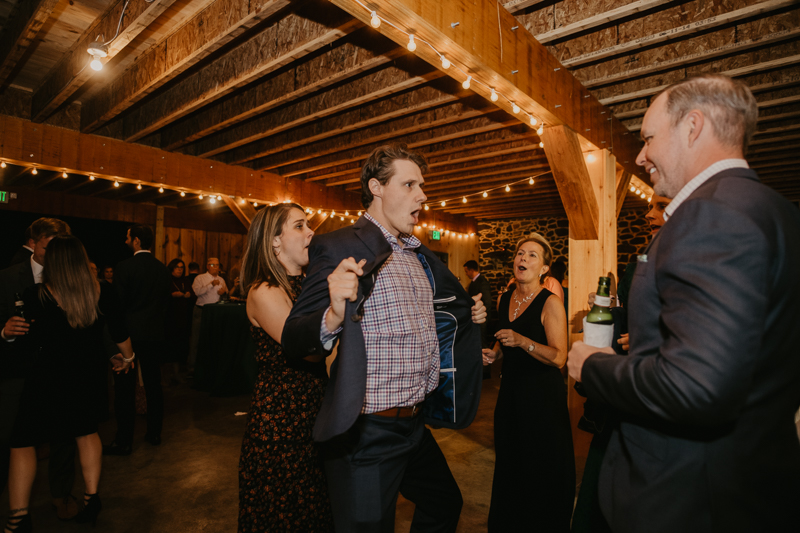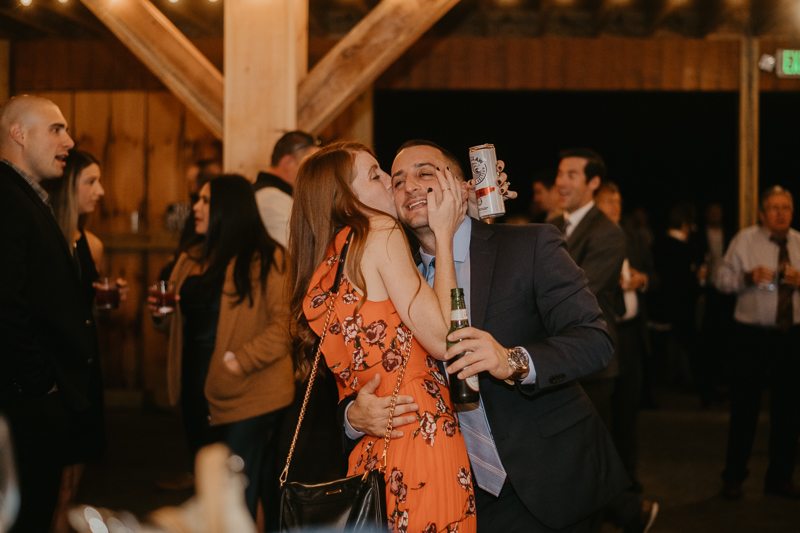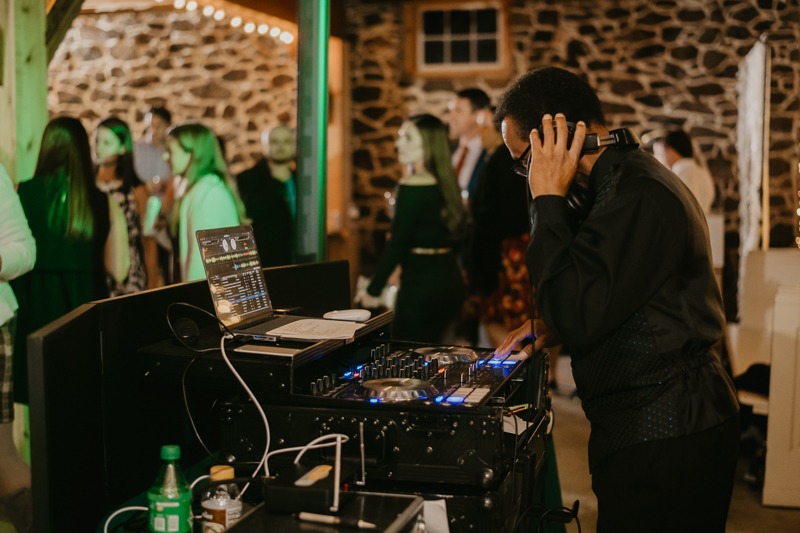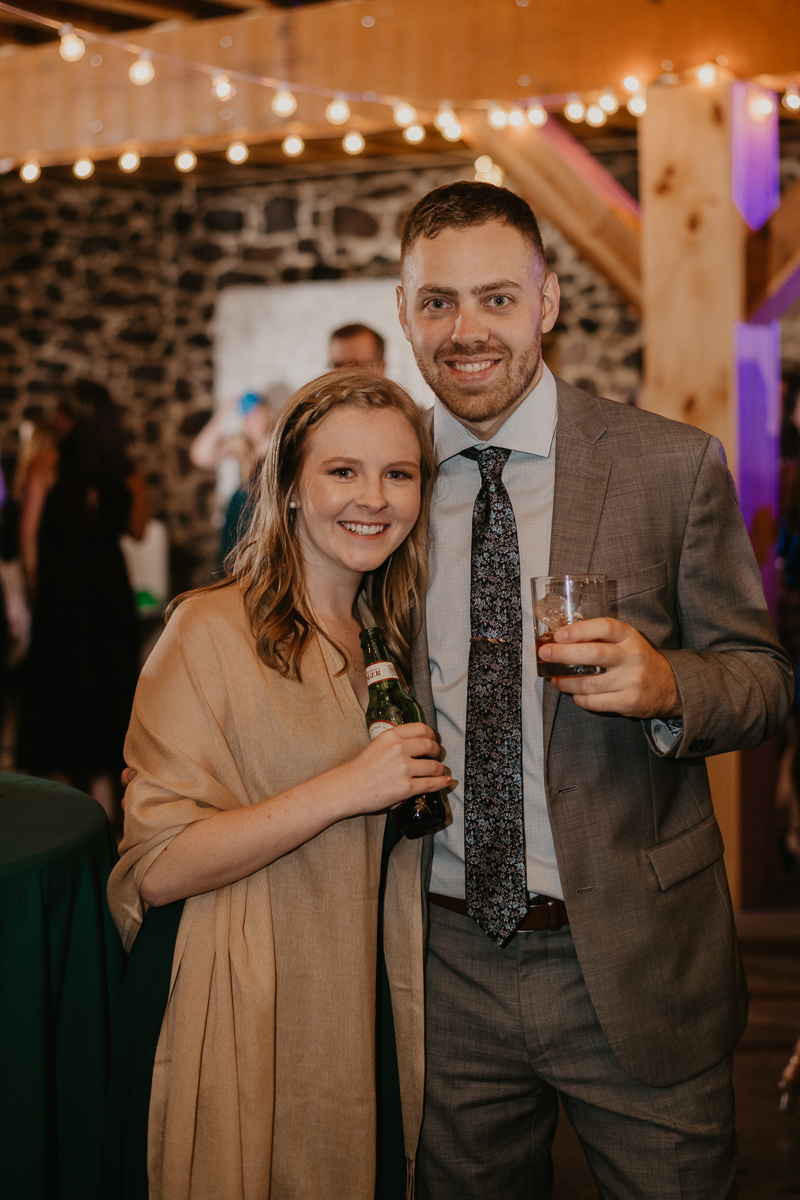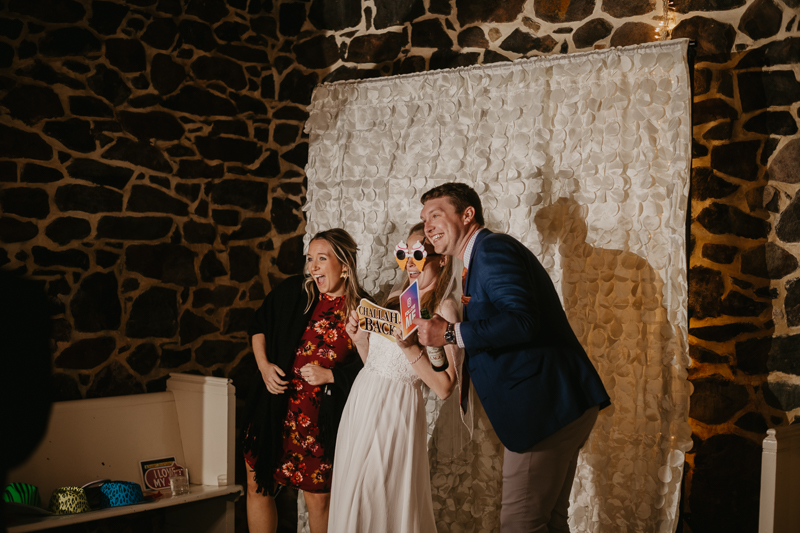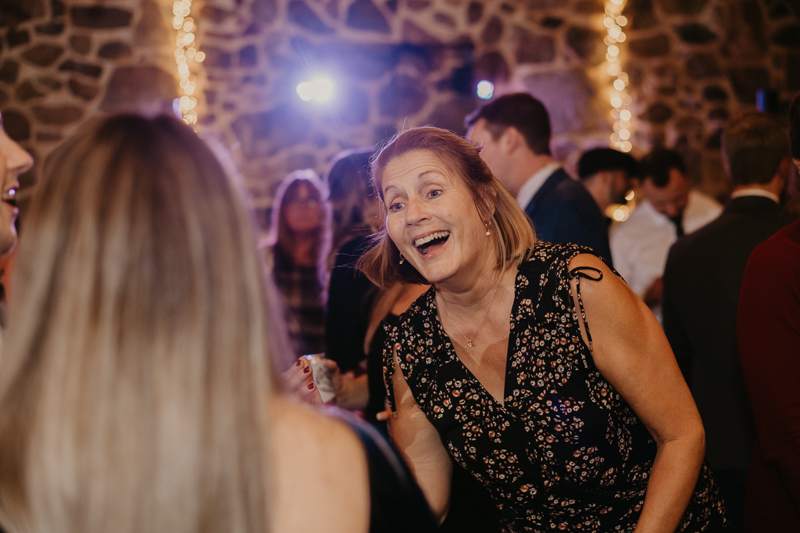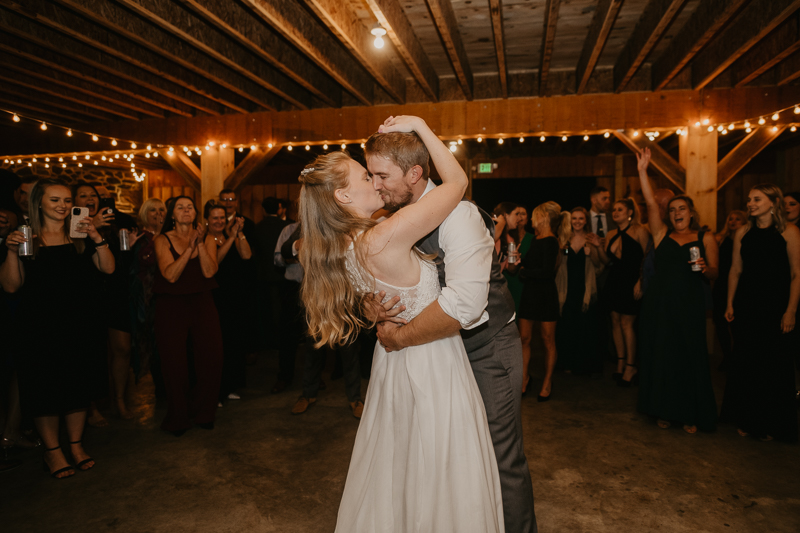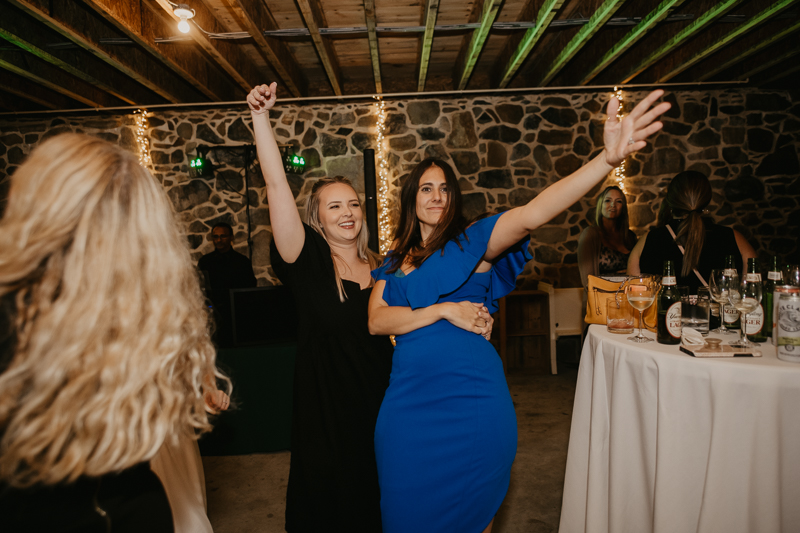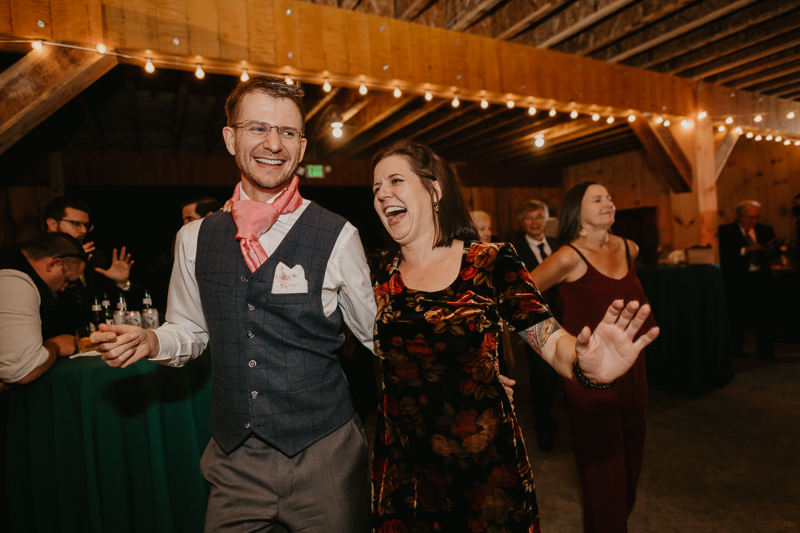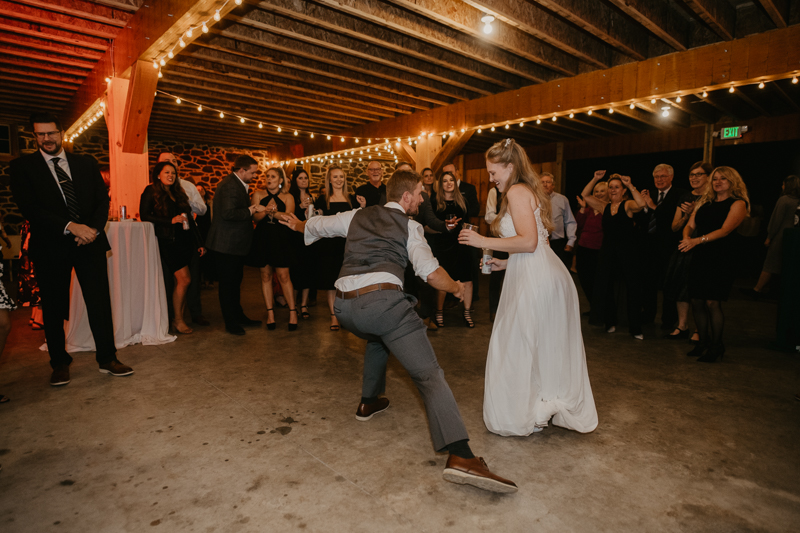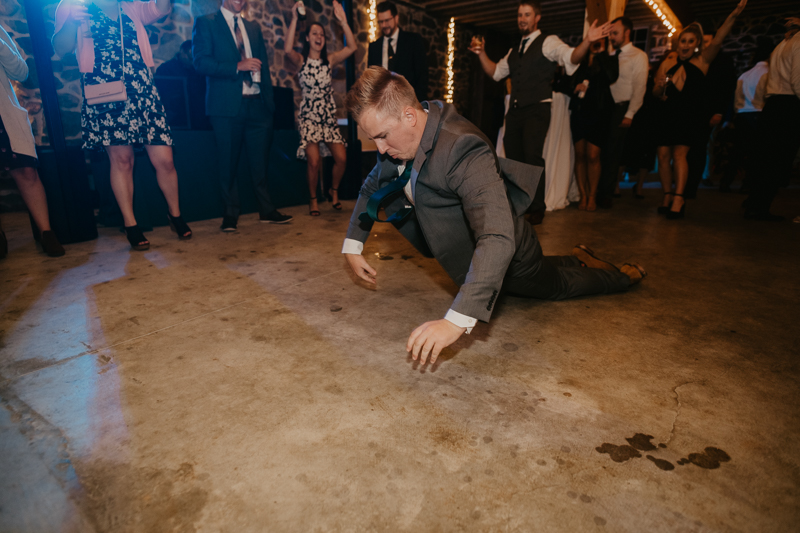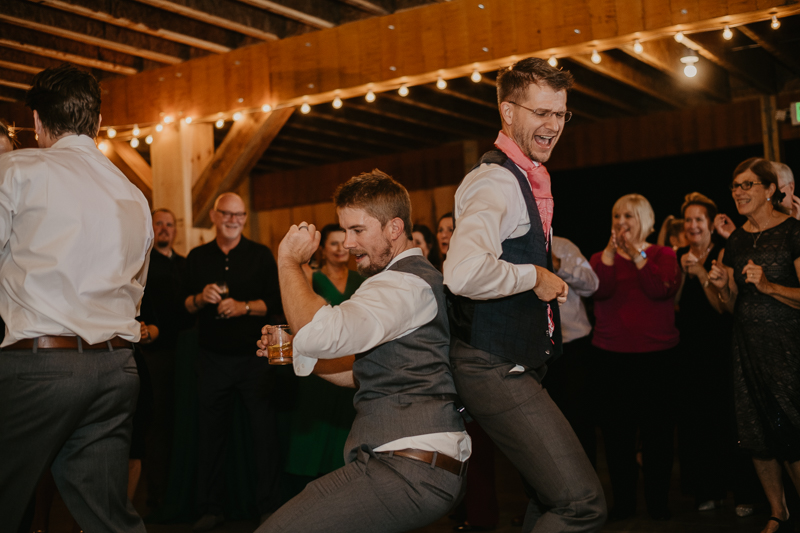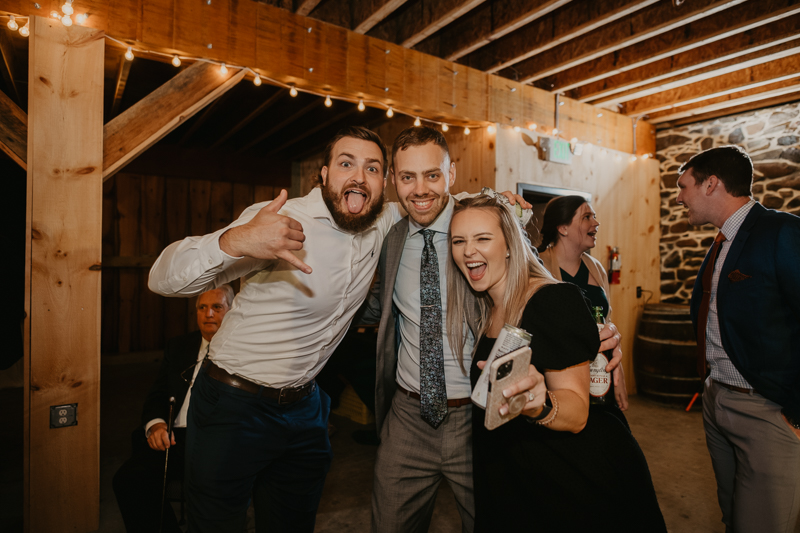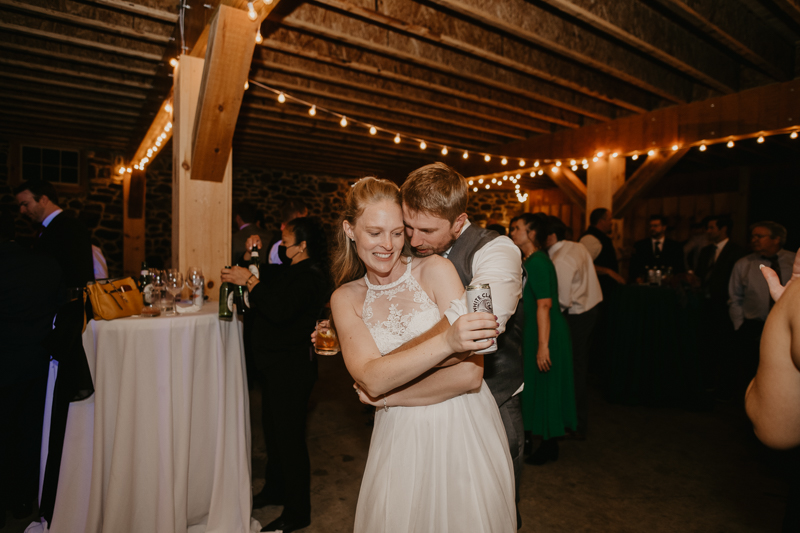 The amazing Mary's Meadow vendor team!
Ceremony & Reception // Vineyard of Mary's Meadow
Catering & Flowers // Adelaide Catering Company
Desserts // Lauren King 
Paper Suite // Minted
Hair // Sydney Myers
Makeup // Leeann Myers
Officiant // Dan Petty
DJ // Bialeks Music
Wedding Dress // Azazie
Bridal Shoes // Keds
Bridal Jewelry // Kate Spade
Tux // The Black Tux
---
---
---