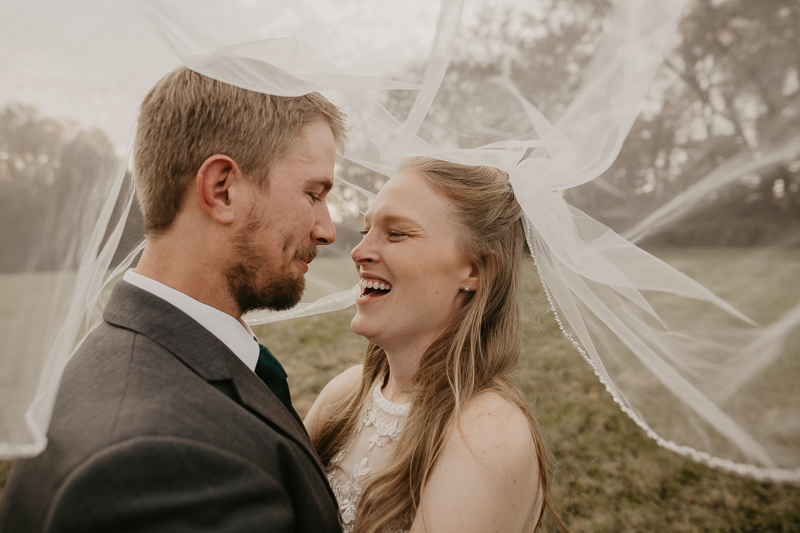 Wedding Photographers in Maryland
Quintessential fall is what Chloe and Reid's wedding day was at the Vineyards at Mary's Meadow in Darlington, Maryland! Seriously, there were rolling clouds across the land, colorful trees, and a brisk breeze in the air. It was so incredibly perfect. There were so many moments during their day that genuinely had me tearing up. From Chloe's first look with her dad, to Chloe and Reid's STUNNING sunset portraits with the horses in the field - I was an emotional mess. I mean, if I wasn't crying I was just going crazy over all the sweetness, which isn't that what all wedding days should be like - a happy kind of bonkers? These two had the most magical day at Mary's Meadow, and when the evening festivities hit, they absolutely did not disappoint. There were people busting out splits, the worm, and some other moves that had no business looking as cool as they did. It was such a phenomenal time that just left me and Shawn buzzing at the end of the night.  Chloe and Reid, thank you both so much! It has been an absolute blast getting to see this evolution of your relationship. I feel honored that we not only got to capture the proposal, but also your gorgeous wedding day. You two are simply the best (with some great taste in music) and this next chapter in your story is guaranteed to be amazing.  Cool things from the day! Chloe's dad made sure to...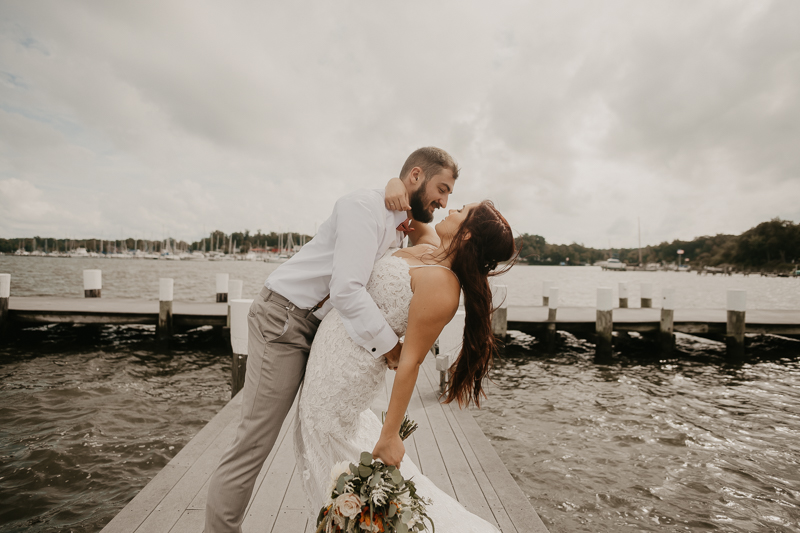 Wedding Photographers in Pasadena, Maryland
Is there anything better than a wedding on the water? How about a wedding on a perfect October day at the Anchor Inn in Pasadena, Maryland? Because that is exactly the type of wedding Josie and Andre had! Their October 9th day was absolutely spectacular with amazing weather and such a fun group that came ready to bust out the dance moves on the dance floor. One of my favorite parts of any wedding day are the wedding vows. Obviously, you get a great sense of a relationship through spending time with a couple, but personalized vows are always a bite size piece of personality that give you a sweet sense of how a couple fit together. These two had everything in their vows: promises, laughter, and even some tears. We got to see a glimpse of how special and important they are to each other just through their vows, and we feel so lucky to have witnessed it! Josie and Andre, thank you both so much for having us as your wedding day photographers. It was so great getting to know you both and see your day come together so seamlessly! You both are such wonderfully fun individuals, and watching you both join your families together was such a joy. Your lives meshed😉 so well together before your day, and, believe me, it's only going to get better and stronger from here! Cheers! Some cool memories of the day! The end of the wedding was really just the beginning...