Justine & Jared Main Street Ballroom
Wedding Photographers in Maryland
I think Main Street Ballroom is solidly on our list of favorite venues. Whenever we get to photograph a wedding at MSB it is always spectacular, and our couples always make the venue more unique than it already is. We also are just huge fans of Ellicott City in general. The sense of community that this area boasts and the friendliness of its members make anyone visiting feel at home.
Jared and Justine, I would say, had the perfect Fall day for their wedding in Ellicott City. It was sunny, not too hot or cold, and there was a puppy costume parade happening right down the street. To put it another way, the second we saw a Dachshund in a witch outfit - I knew the day was won.
It felt so fitting that Jared and Justine's day would encompass so much charm. Not just within the confines of their venue, but also surrounding them in the city. The entire day was a celebration for all of those in the area, and while the people weren't all celebrating the bride and groom, the energy was 100% funneling into Main Street Ballroom that night.
Justine and Jared - thank you both so much. We loved getting to meet you and being a part of your day. Above all else, you two are a dream to be around and we are so happy that we got to witness your absolutely stunning wedding!
Amazing things from the day!
There was a puppy parade in Ellicott City. Enough said.
Jared saw the croquembouche on the Food Network and said "I want that!" So that's what they had as their wedding cake!
Justine's mom got Jared and Justine "matching" keychains, one said Mrs. Justine Gibbs, and the other said "Justine's Husband" 😂.
Jared and Justine's table numbers were photos of them at the age that the table number represented. It was so cute seeing them grow up via table signs!
Justine's and her bridal side played a small prank on Jared. They told him the croquembouche was dropped and that only one pastry bite survived.
Their food for the evening was inspired by different areas of the culinary world! They had salmons of the world station, a San Antonio Station, and an Argentine Bogota station!
We felt so genuinely respected during Jared and Justine's entire day. They shouted out and thanked every single vendor multiple times, which is VERY rare. We just adore them.
Not only was there croquembouche, but they also had a donut station! Guests could decorate freshly fried mini donuts! So cool and tasty!
It took me and Shawn half the day to realize Jared's suit was green! It kinda changed colors depending on the level of light Jared was in, which makes the suit that much more rad.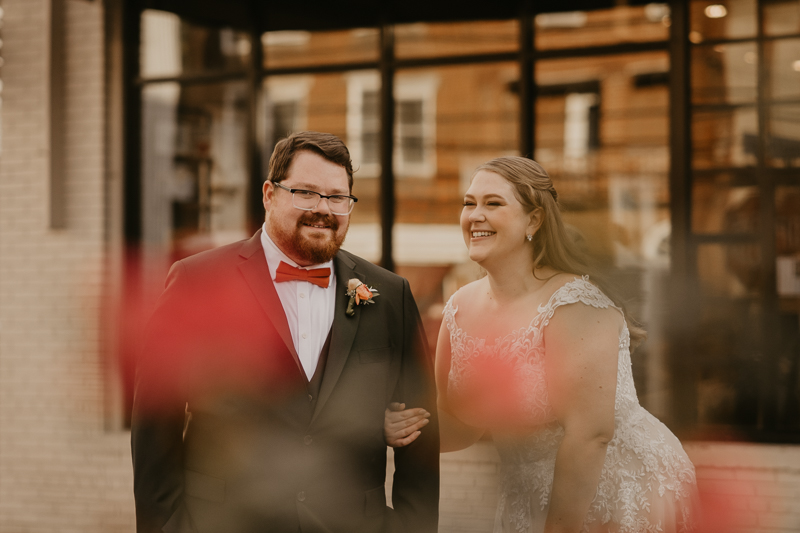 ---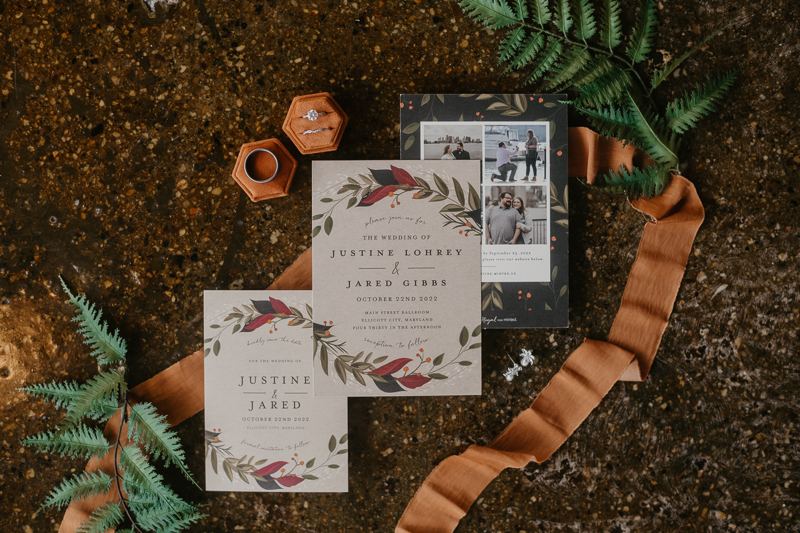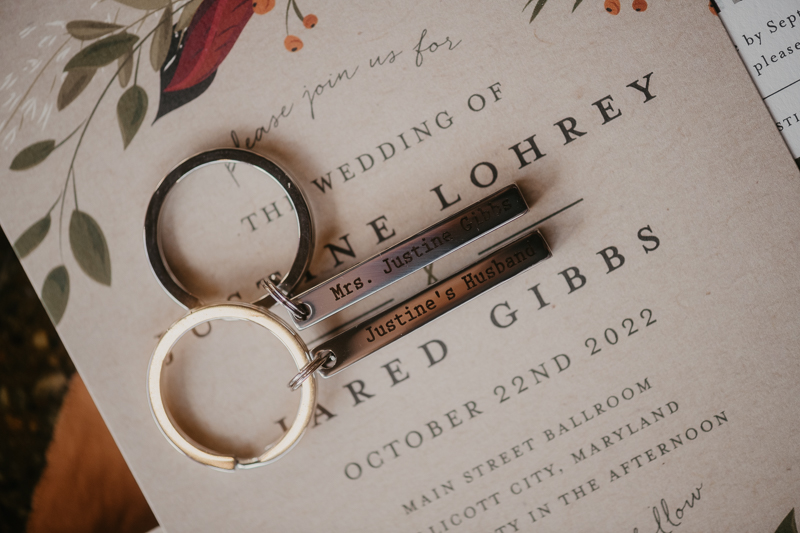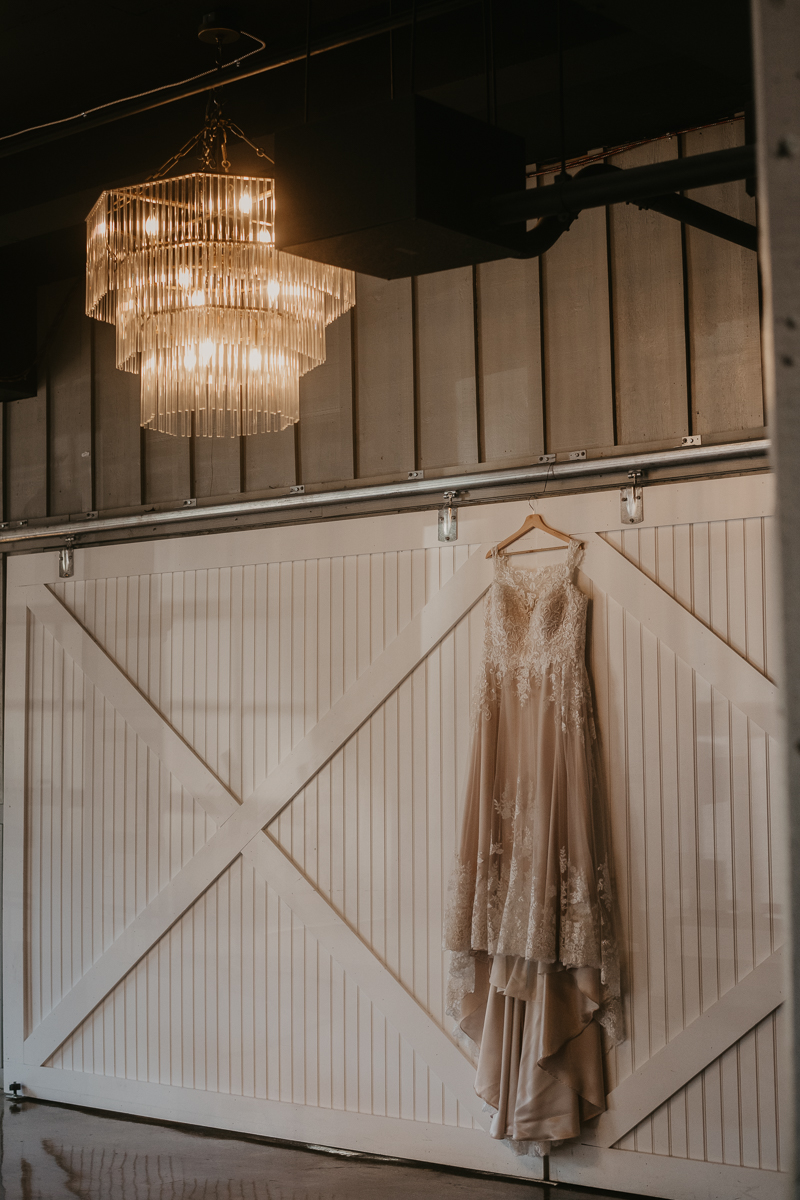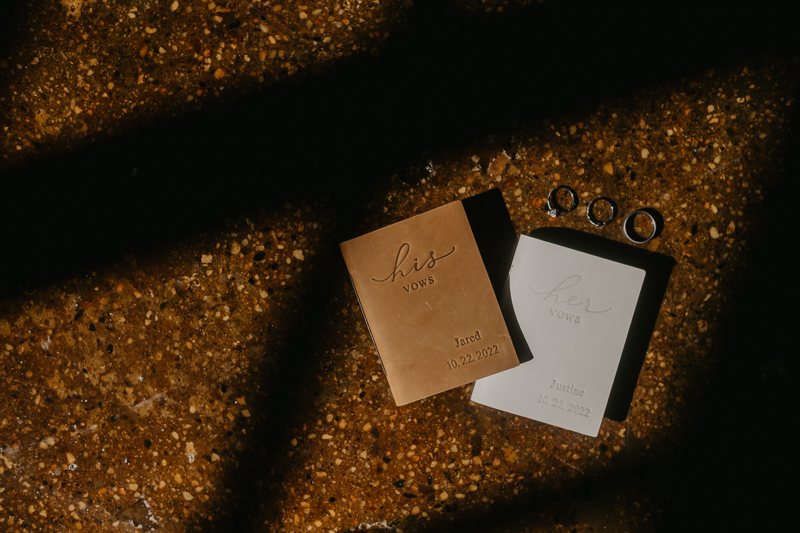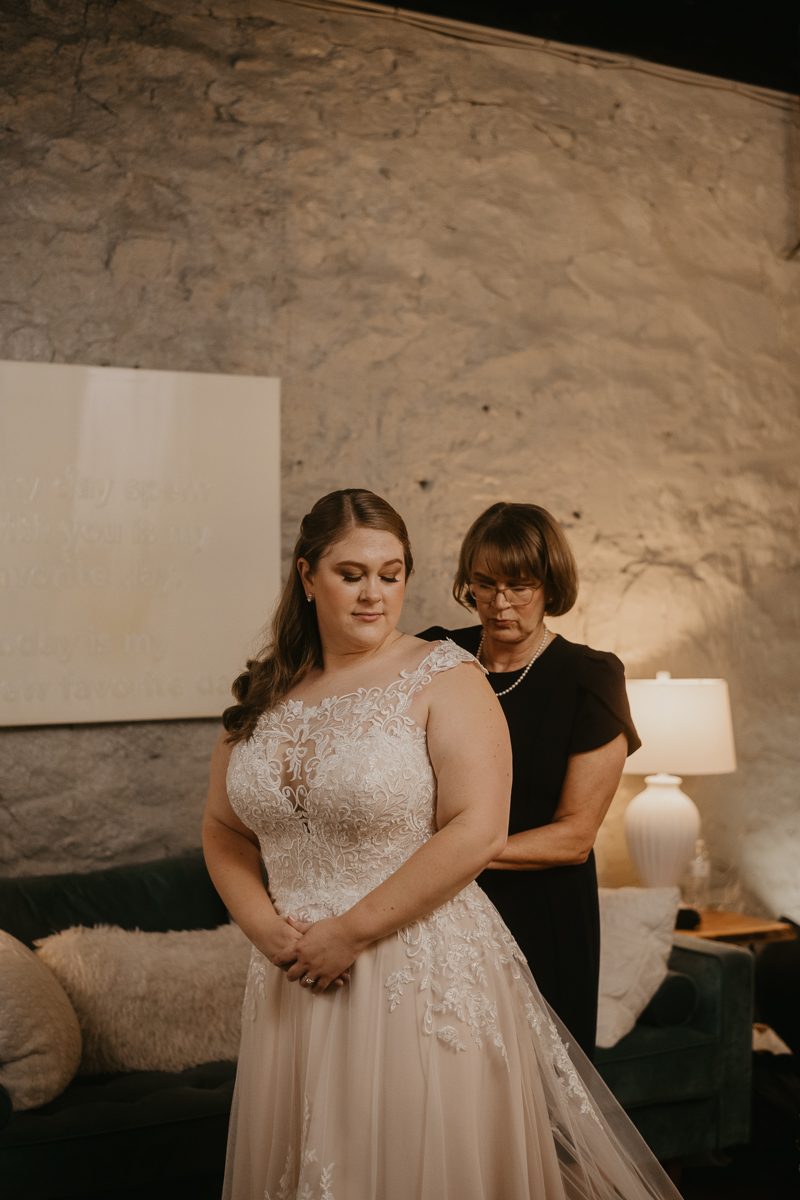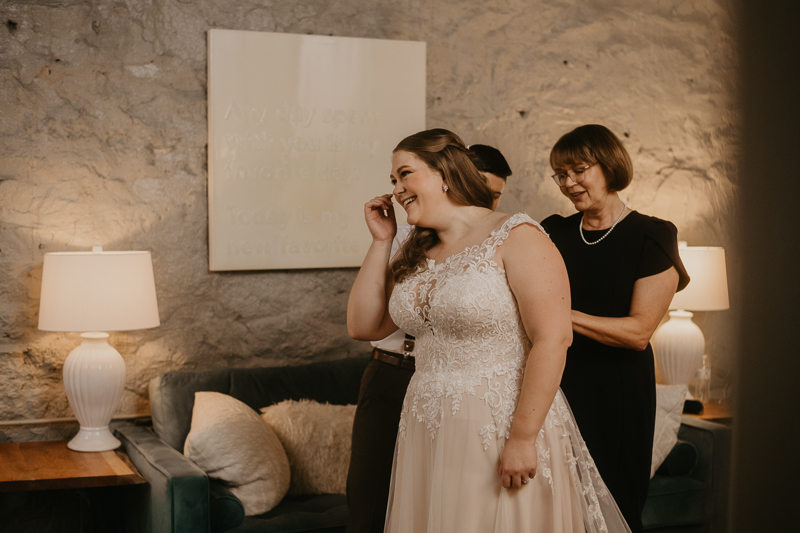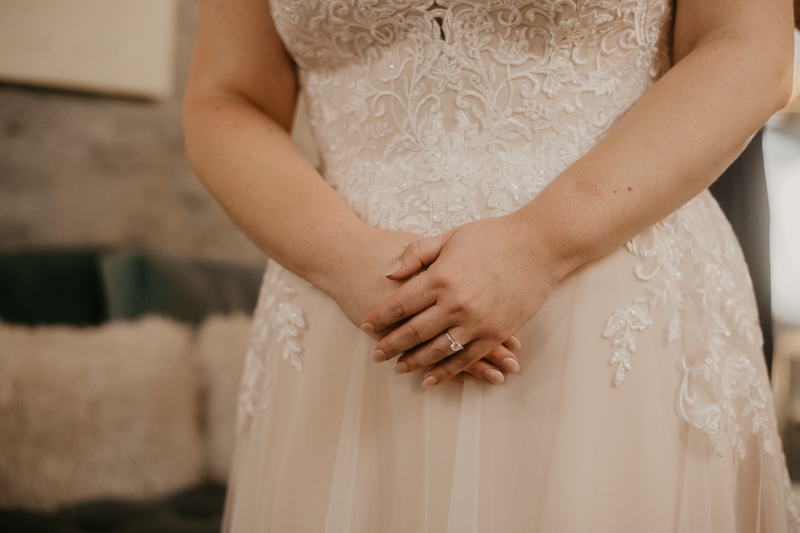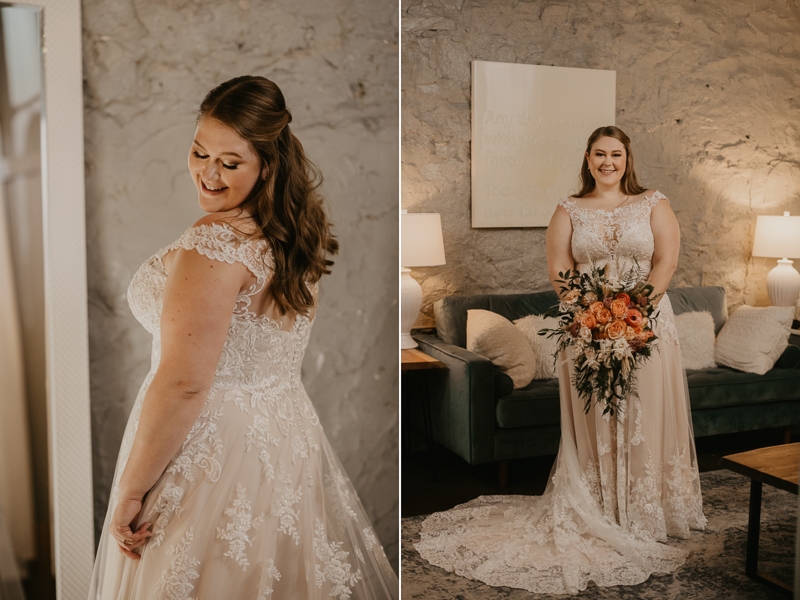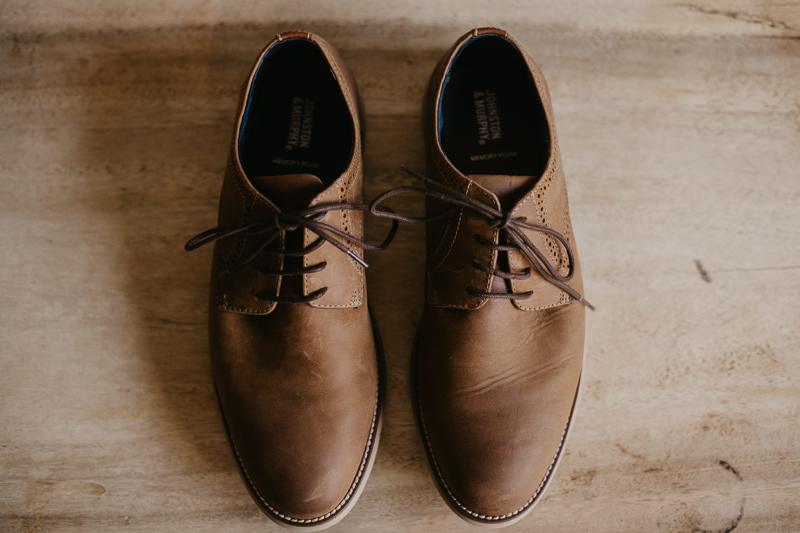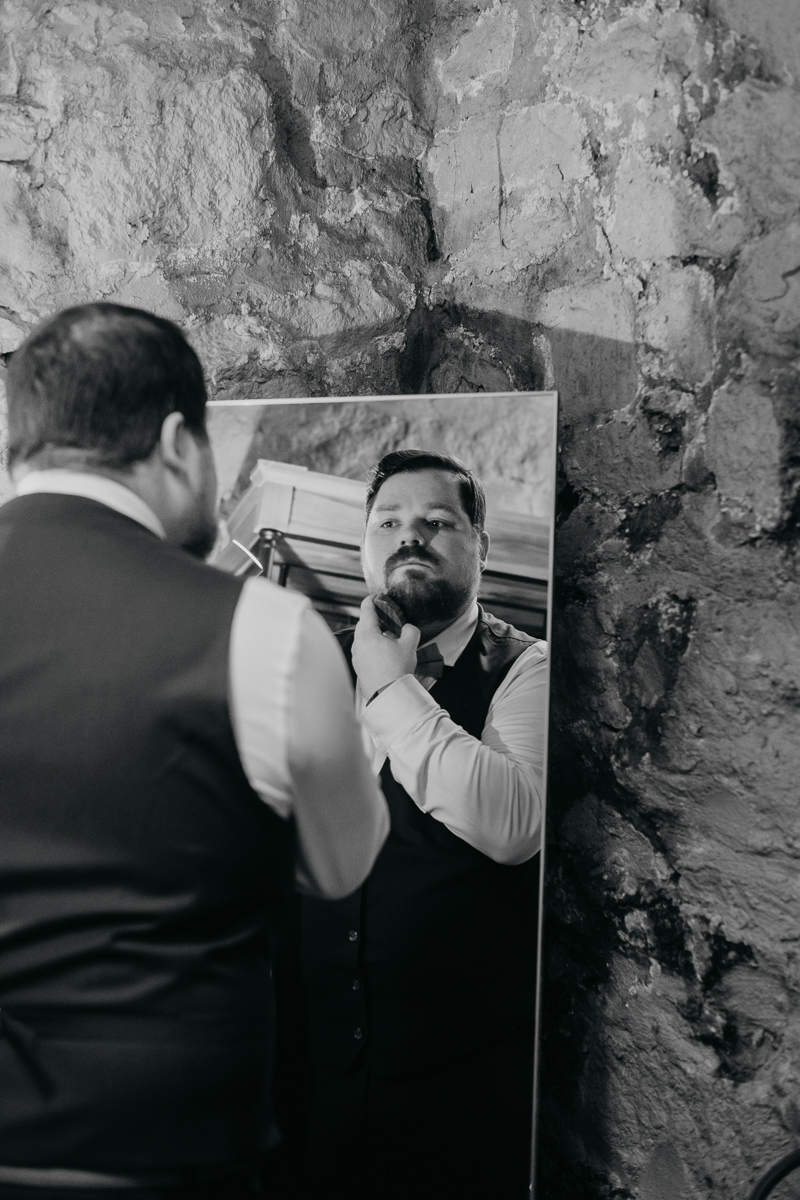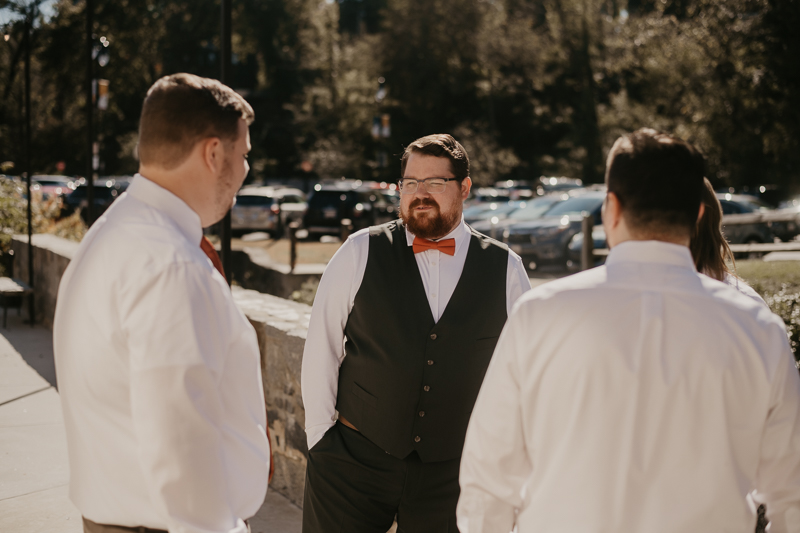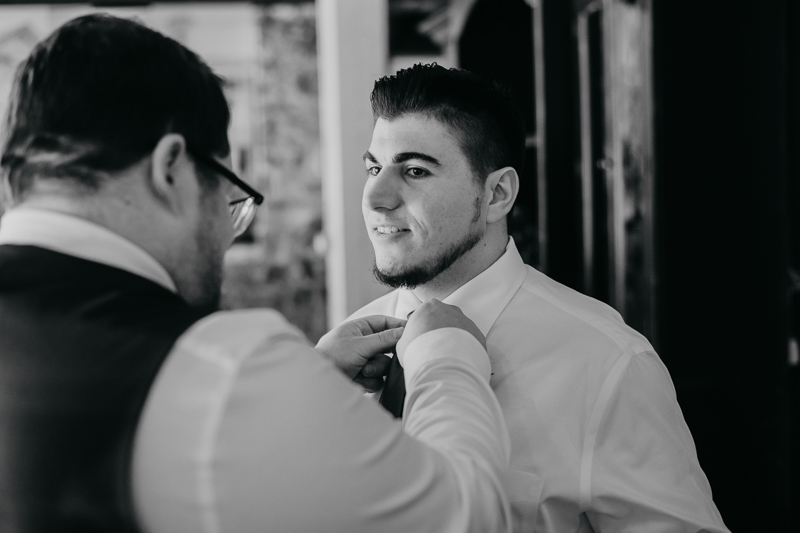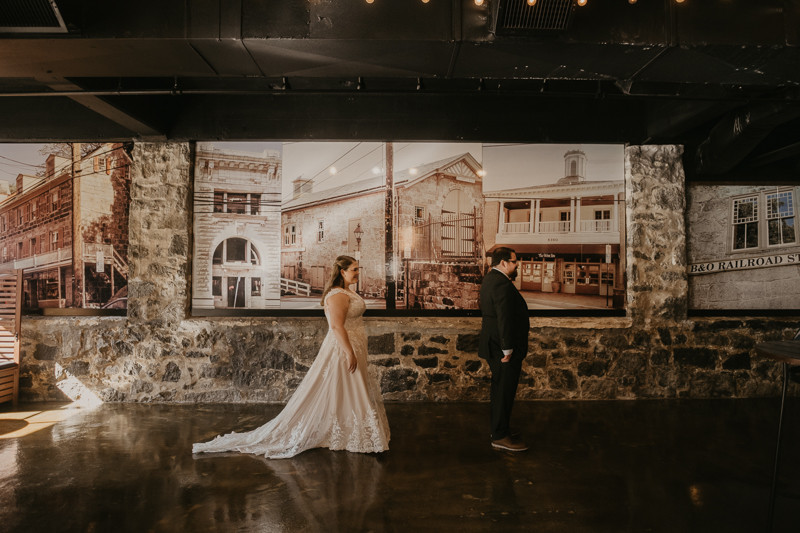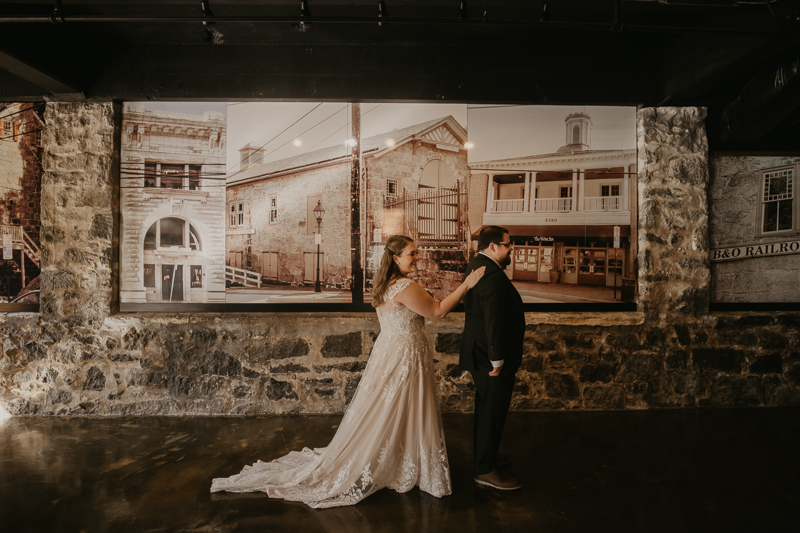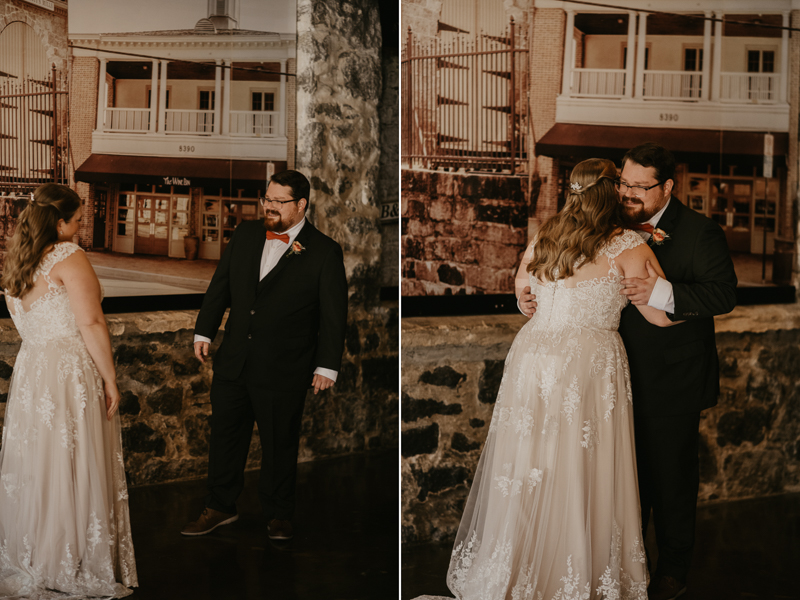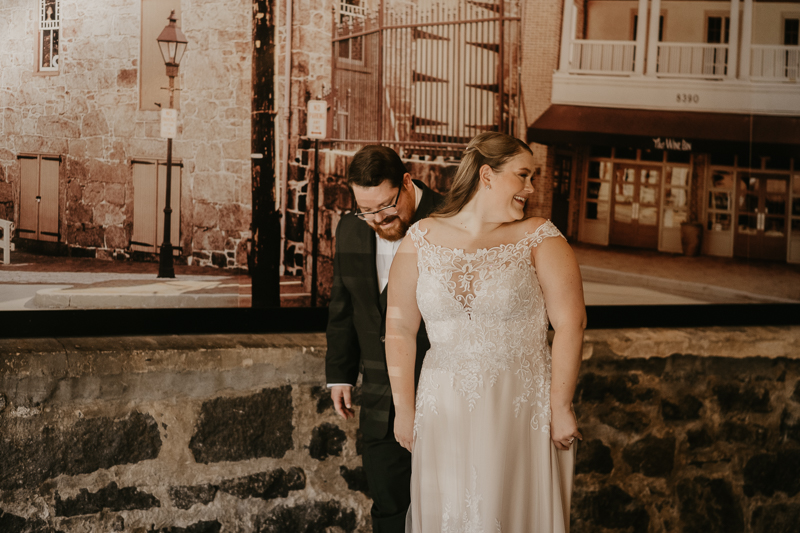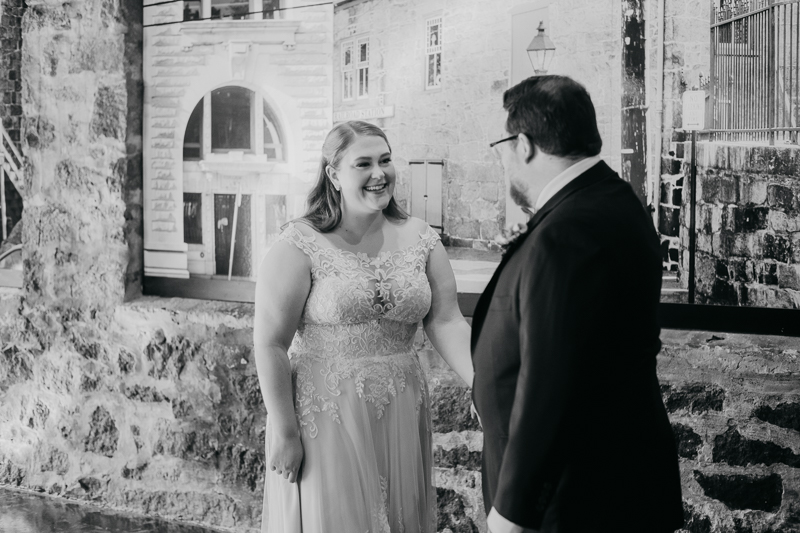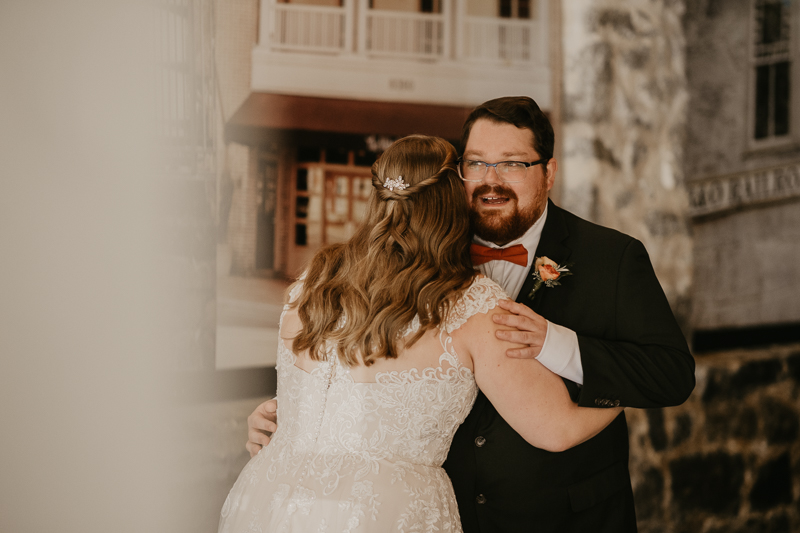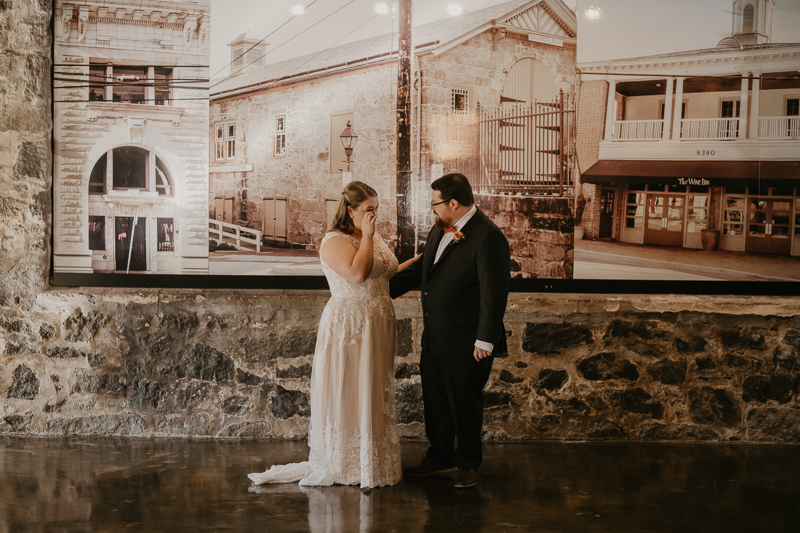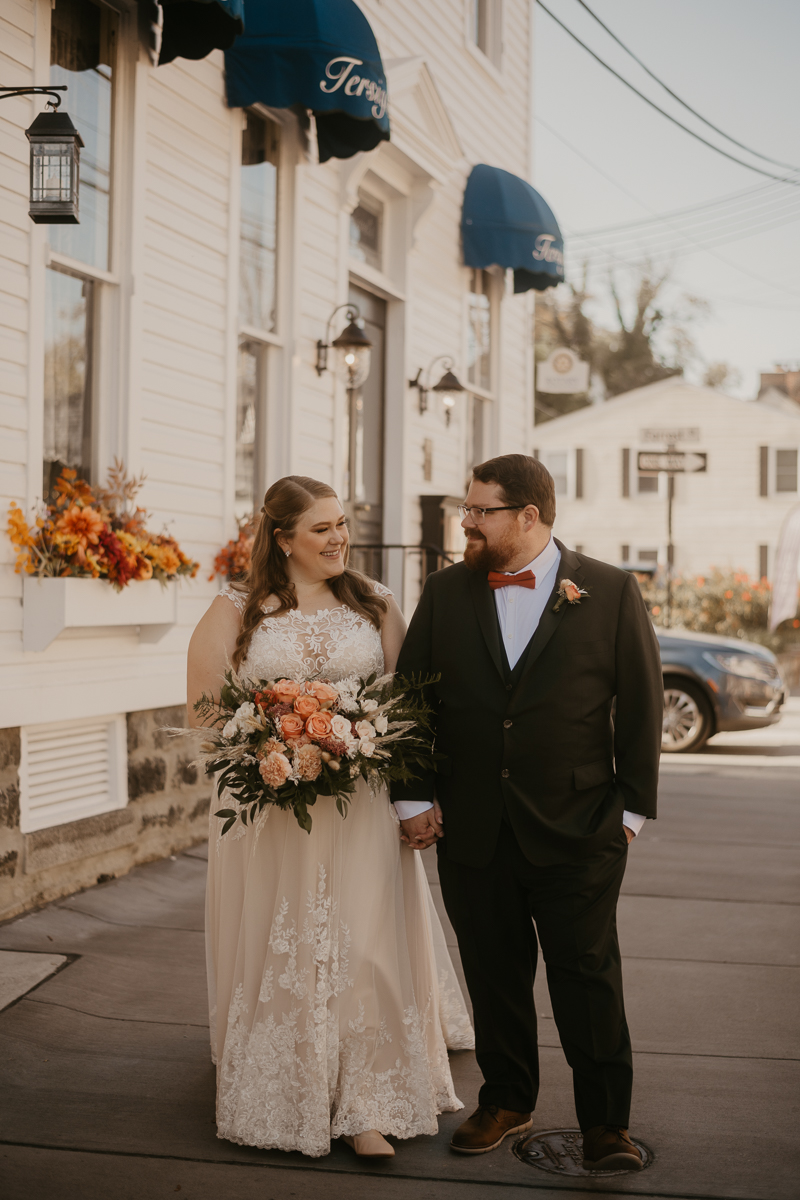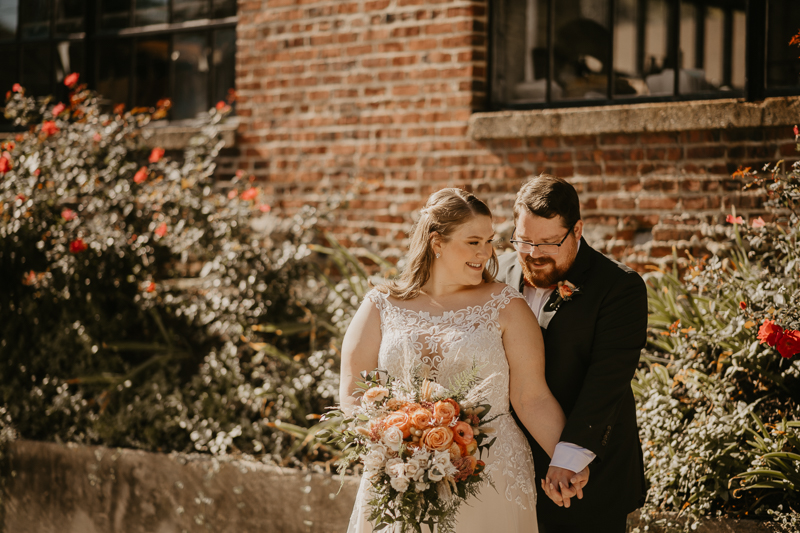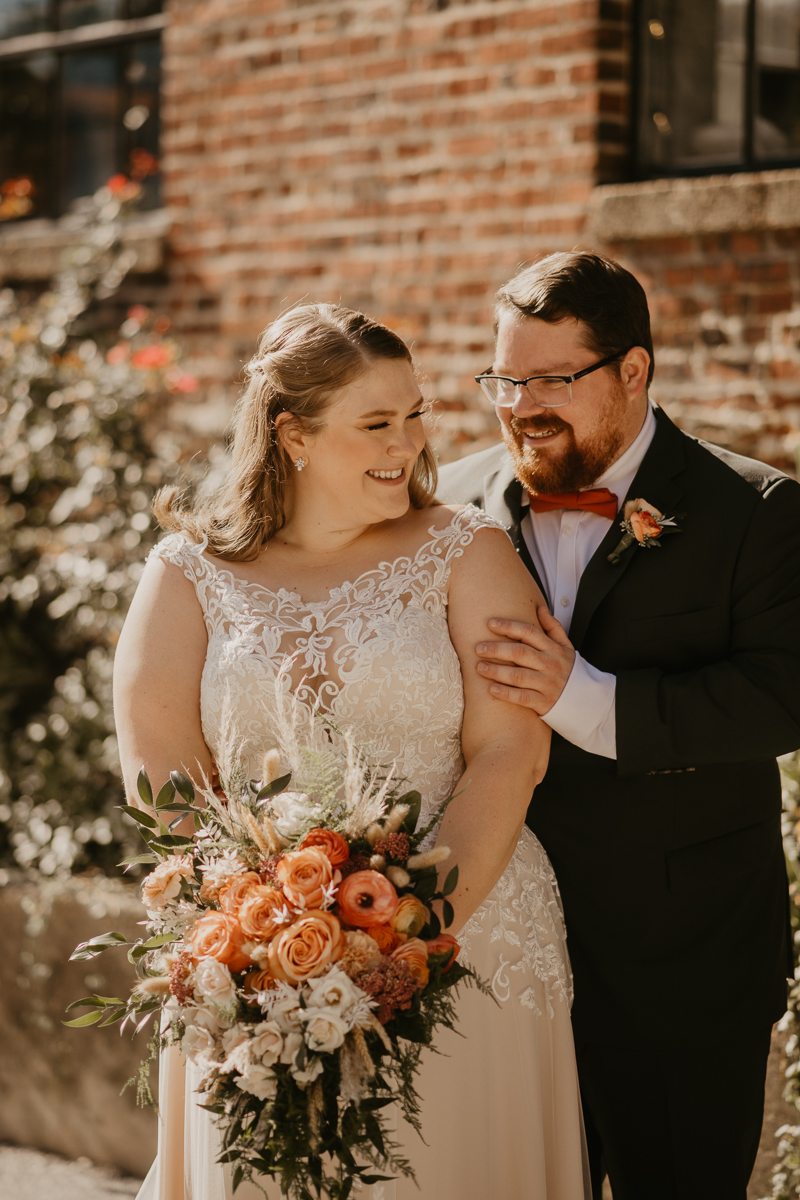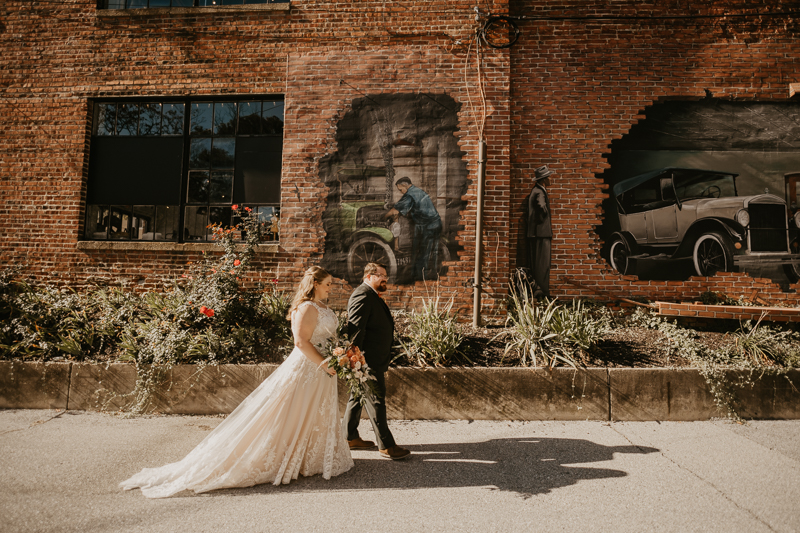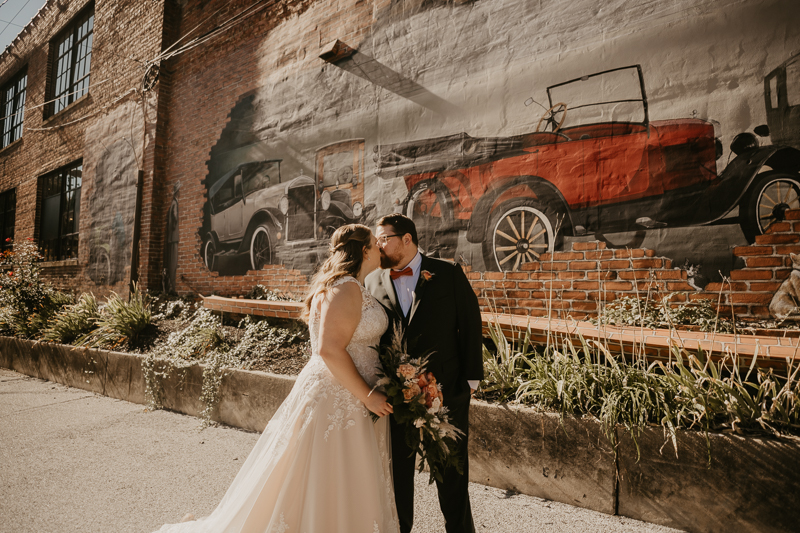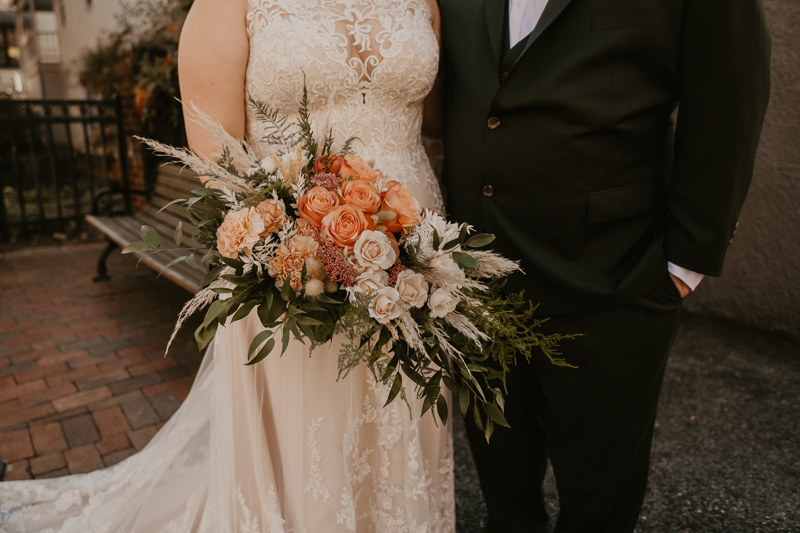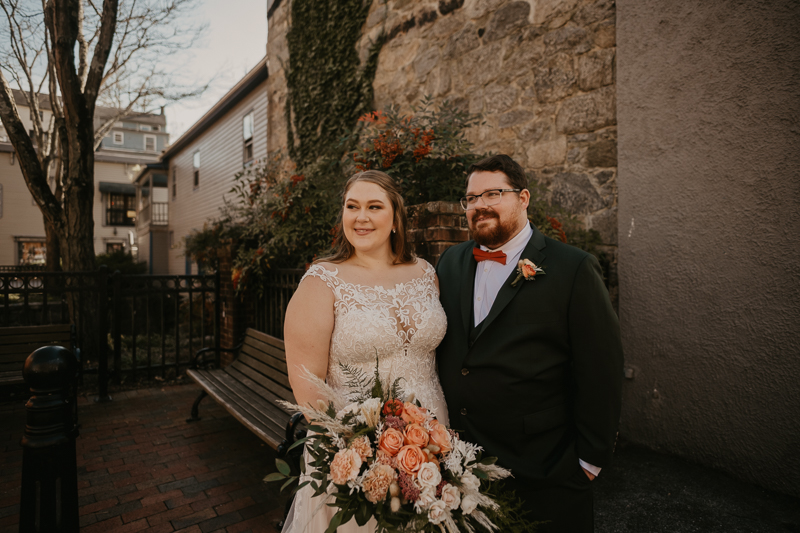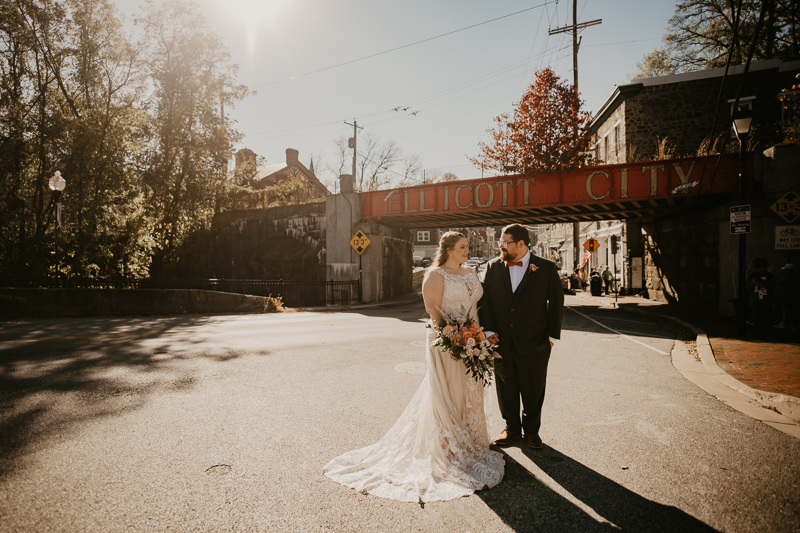 Being that we were in Ellicott City, we made sure to take full advantage of the city!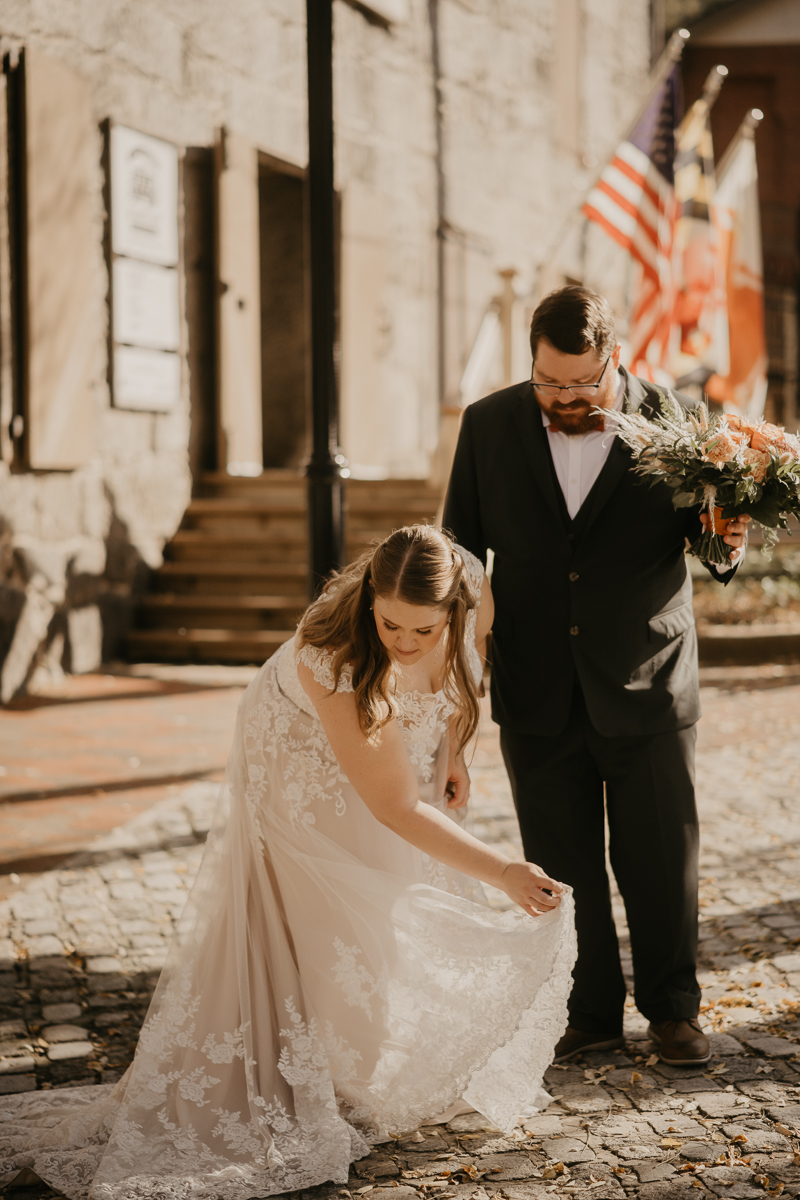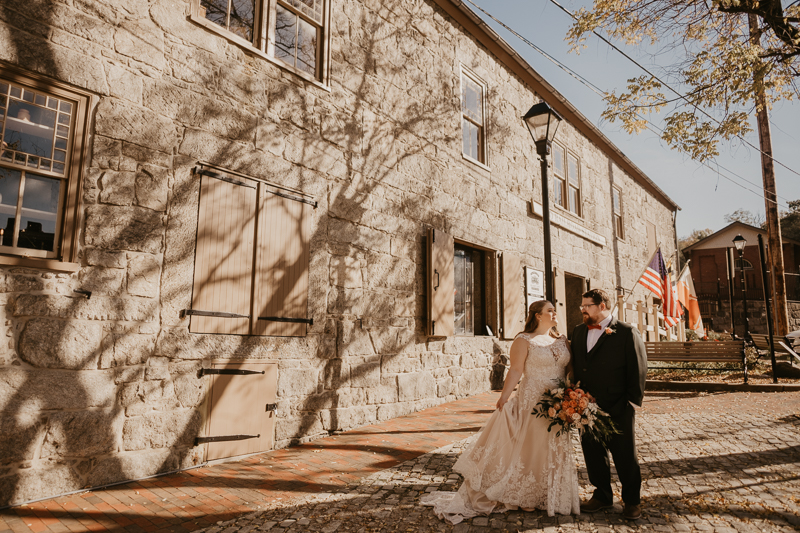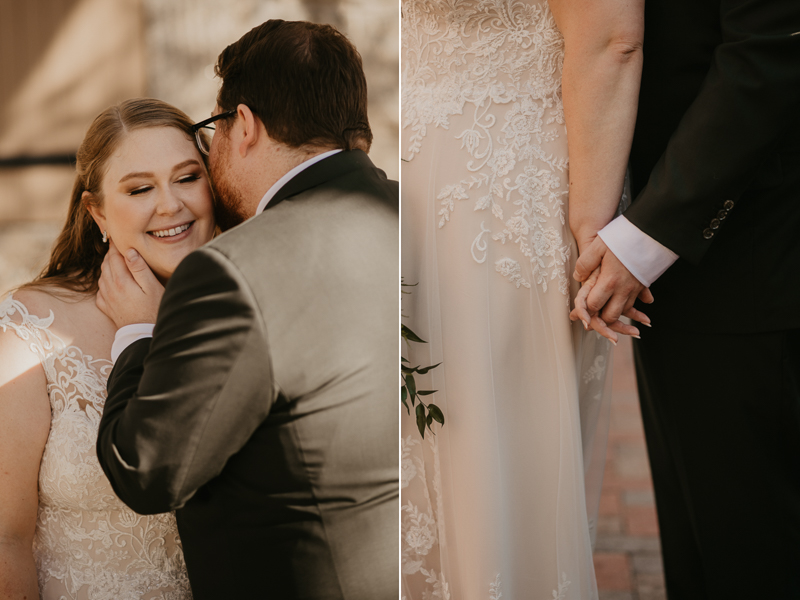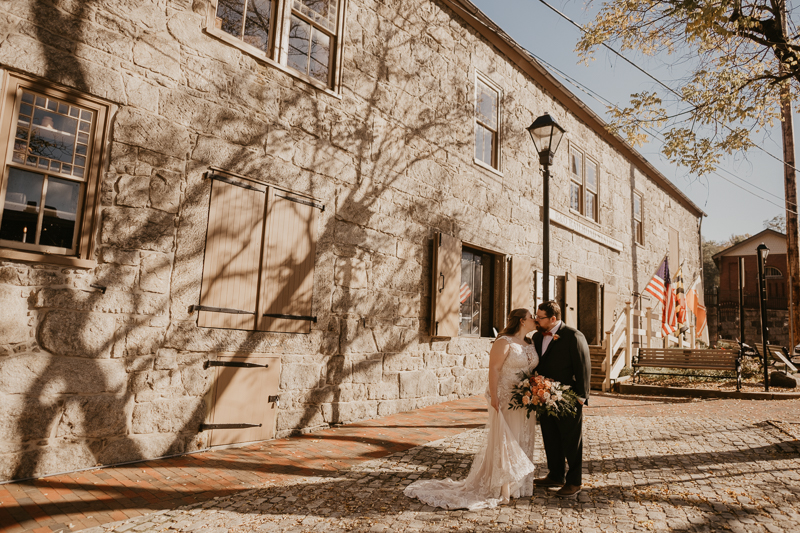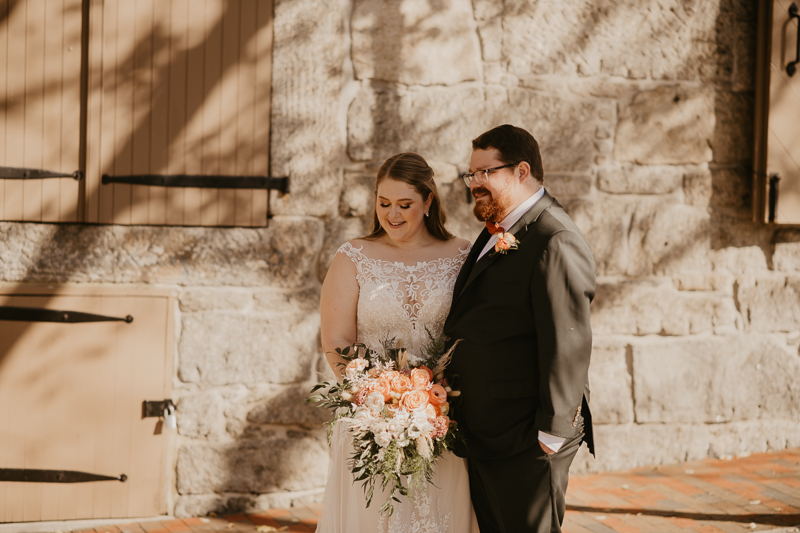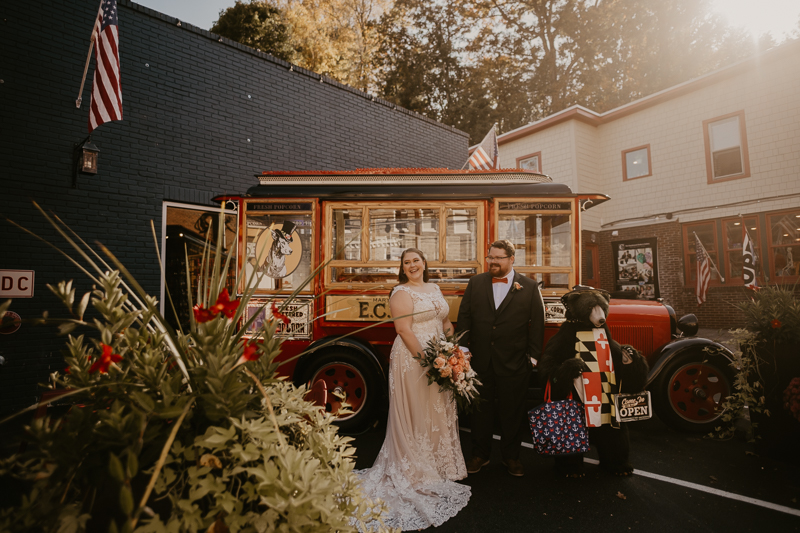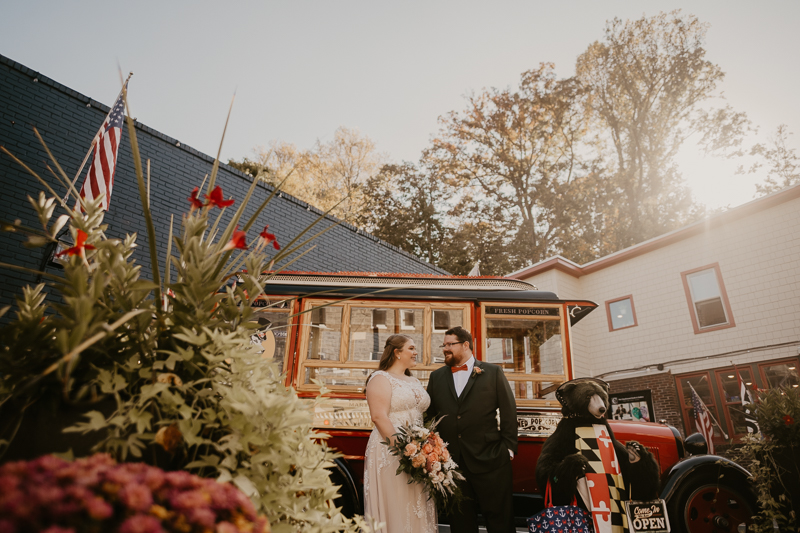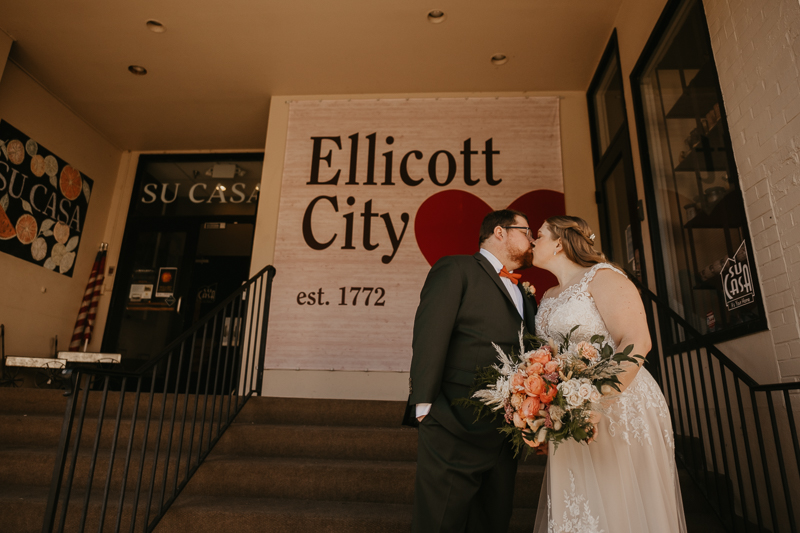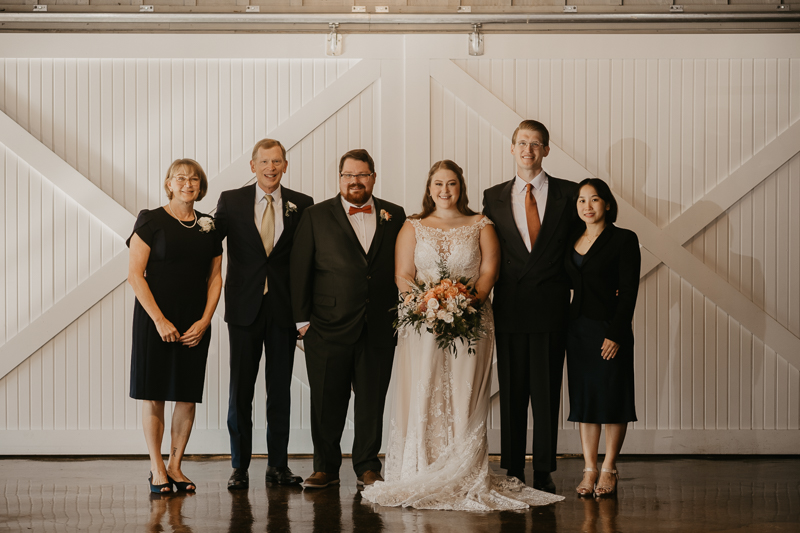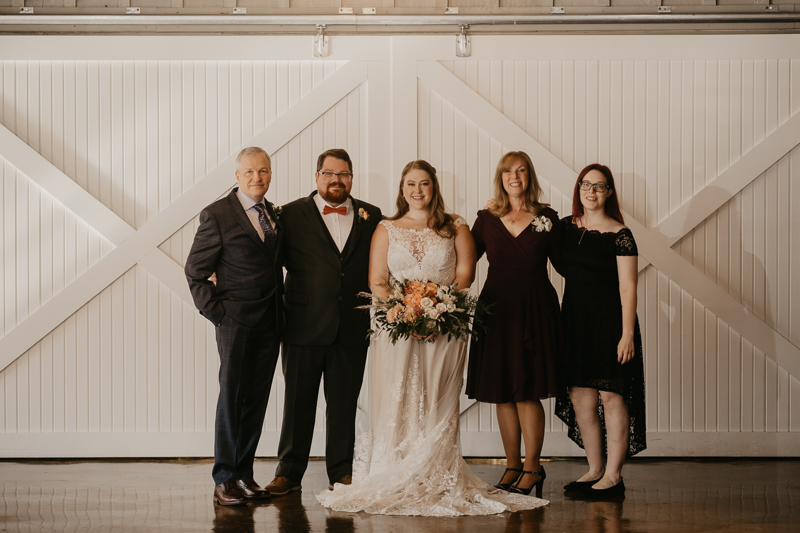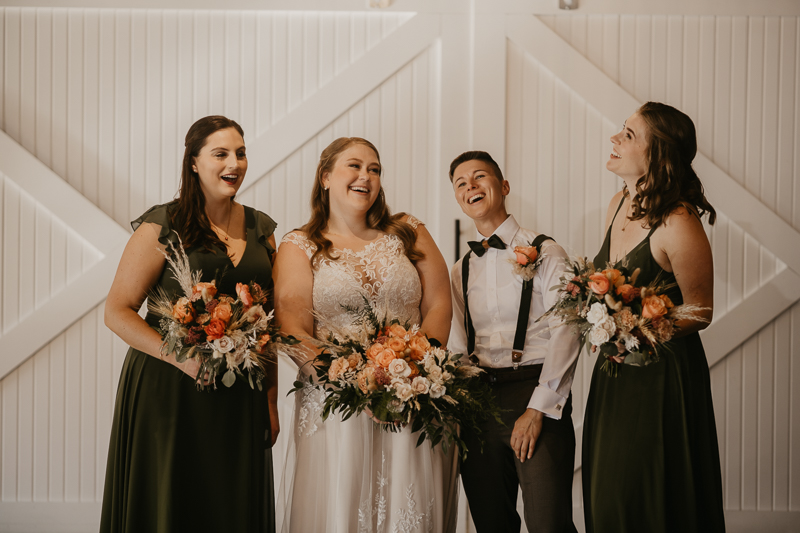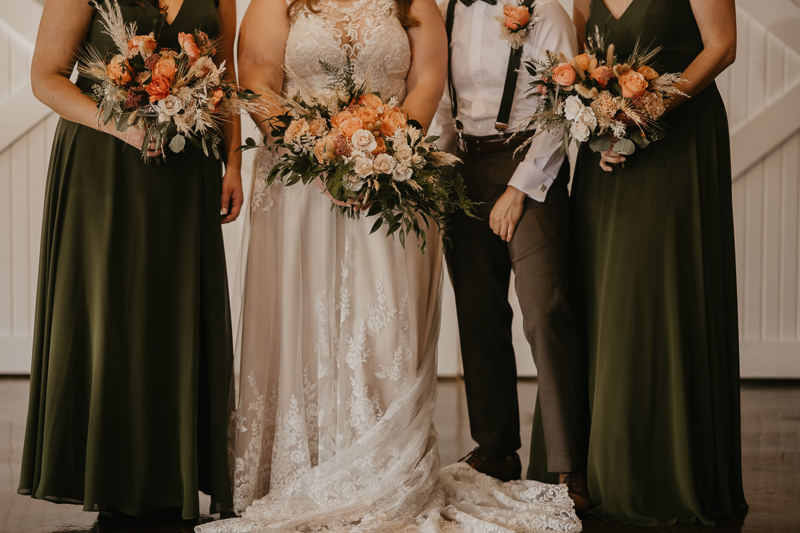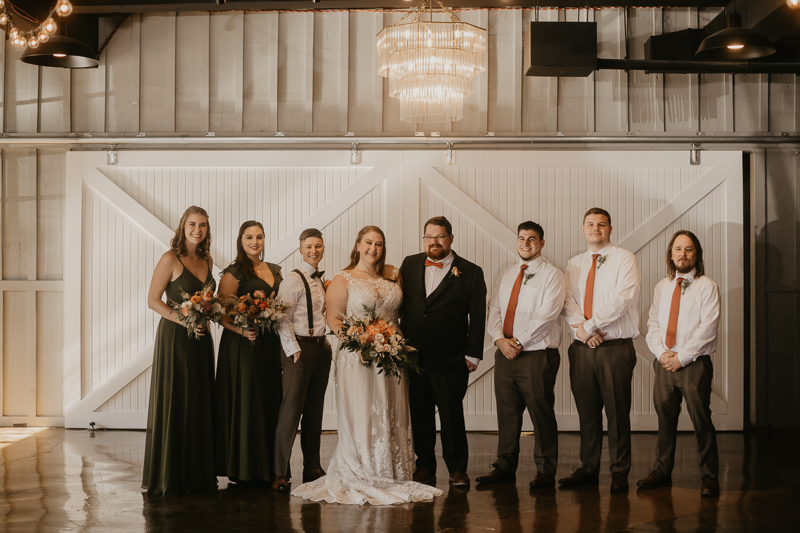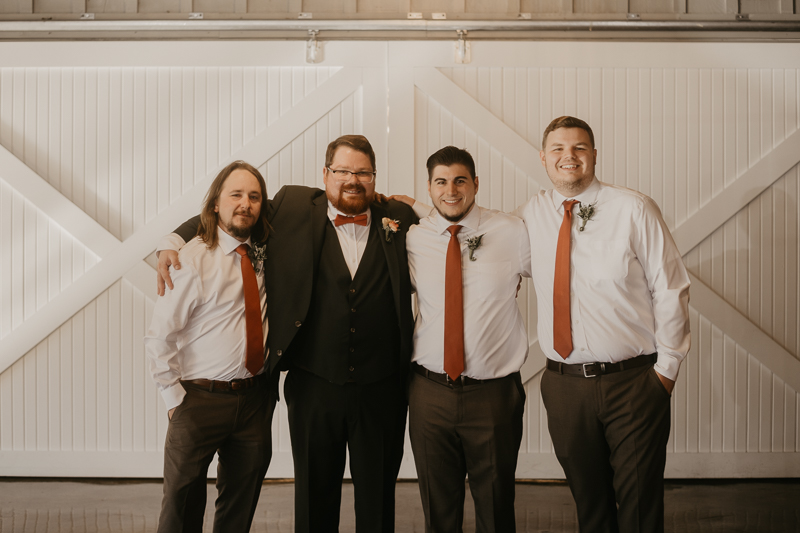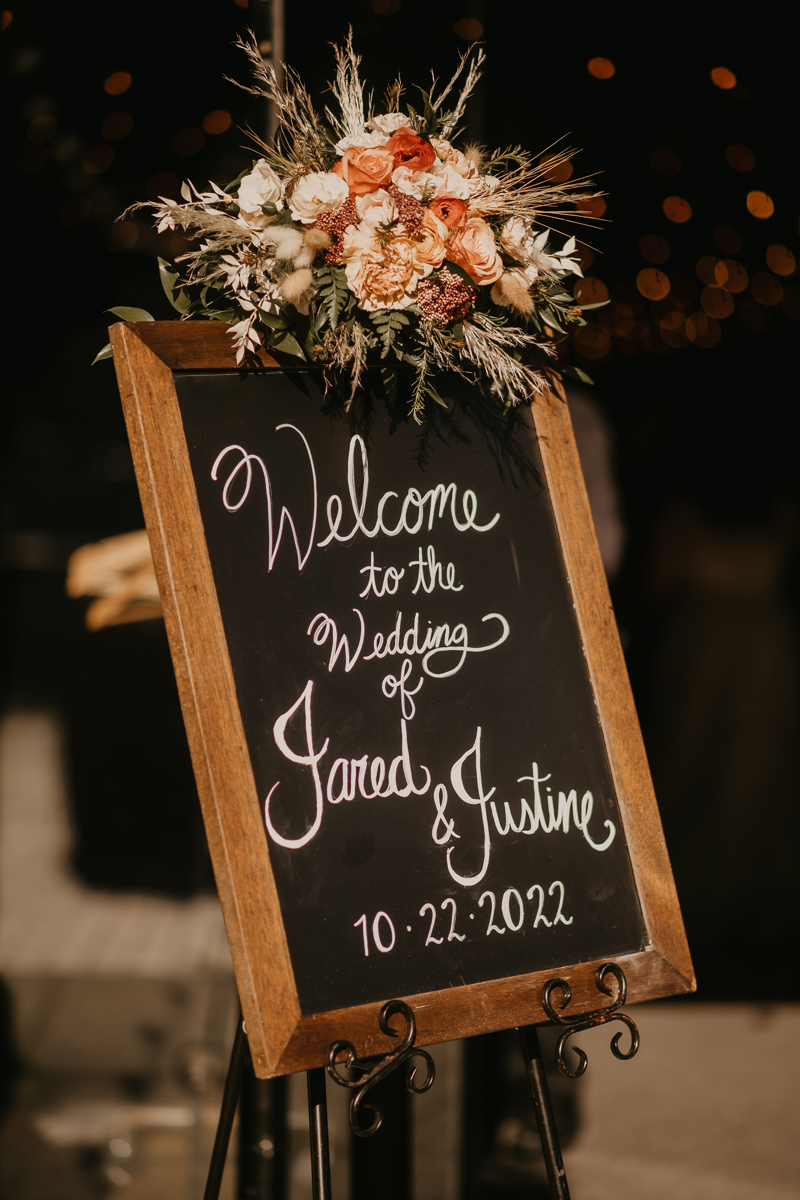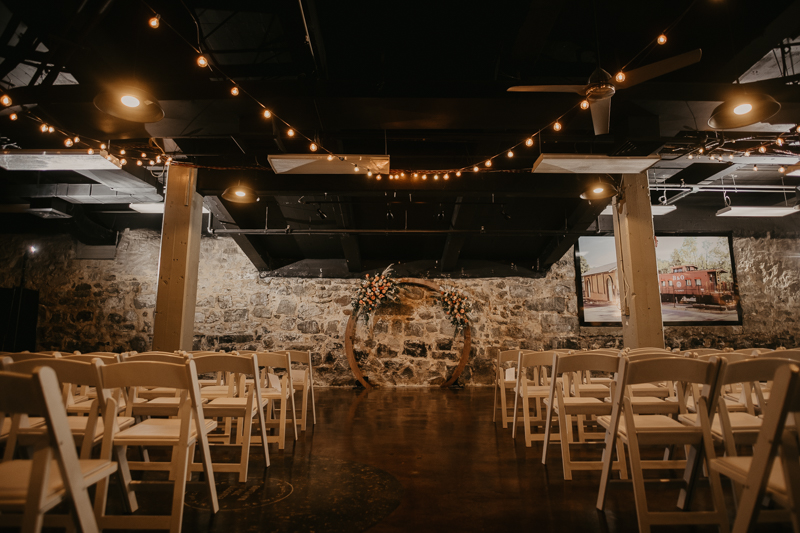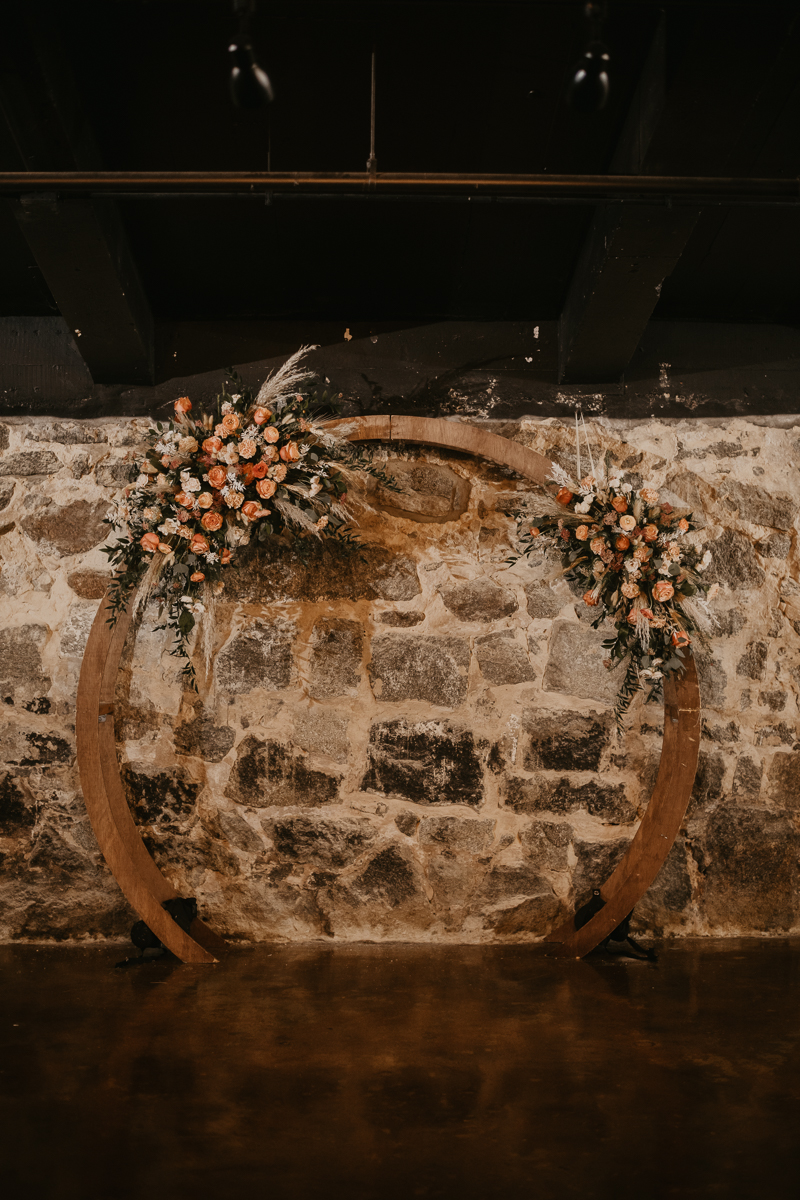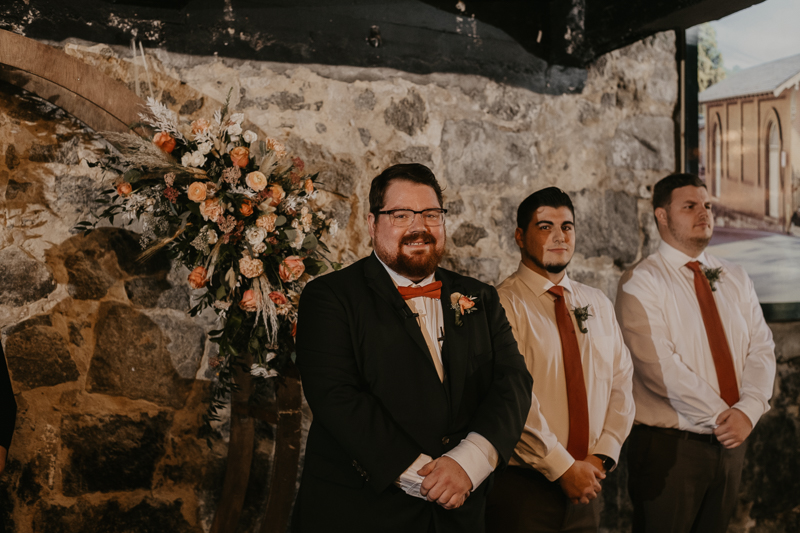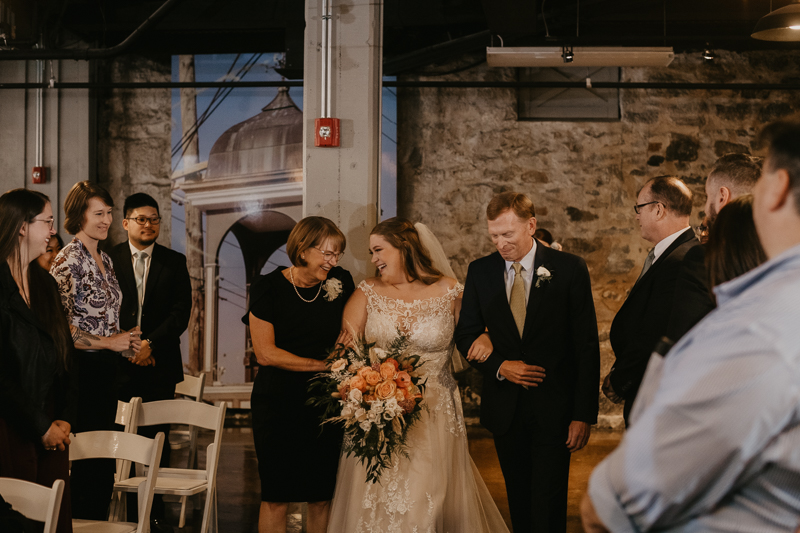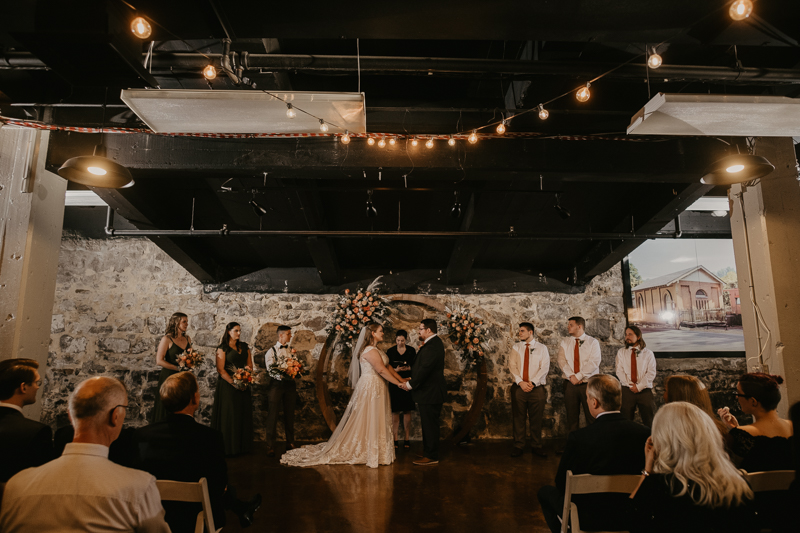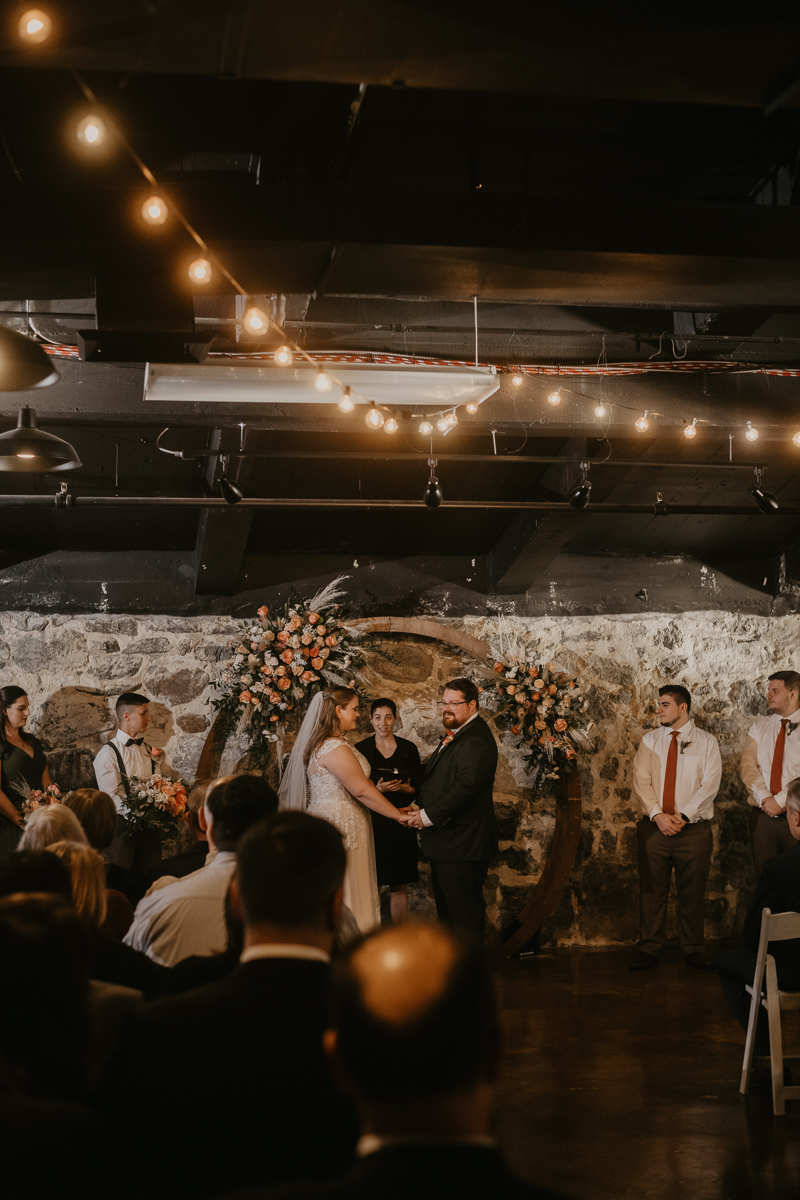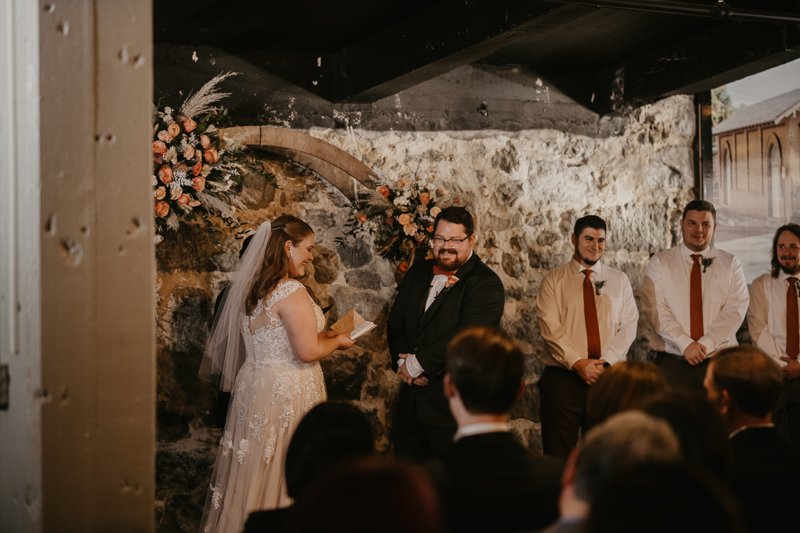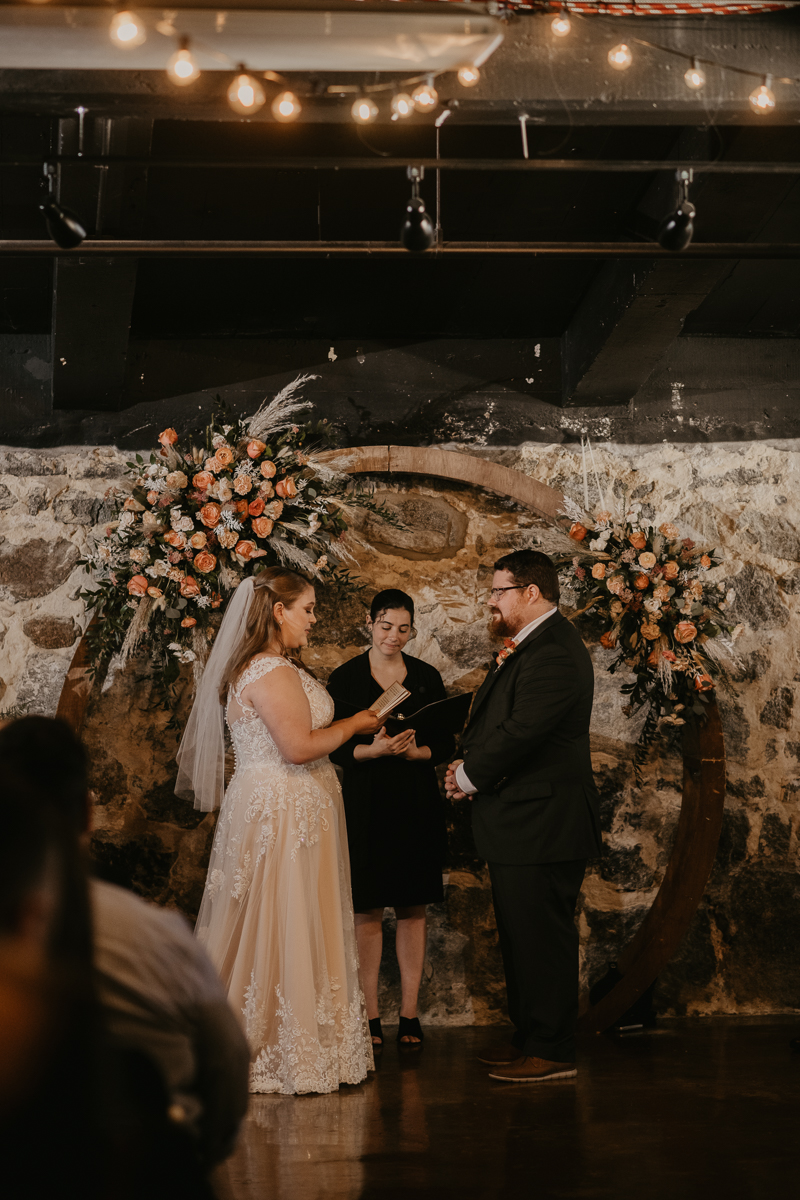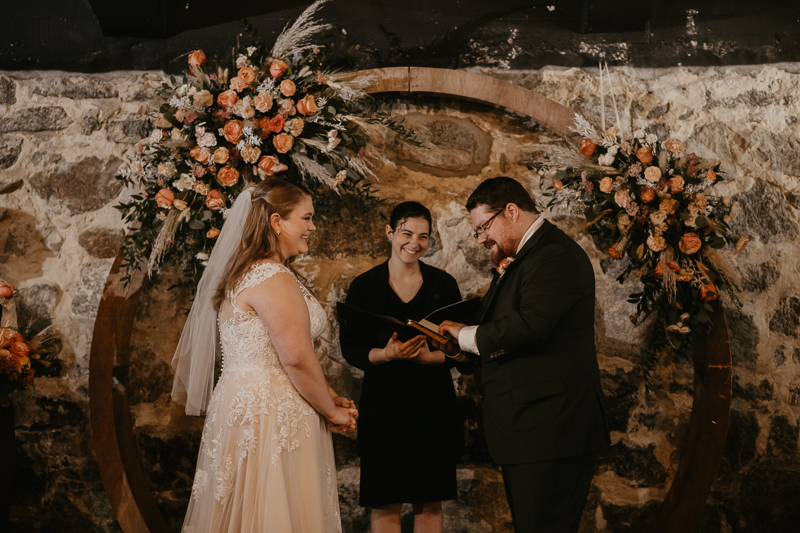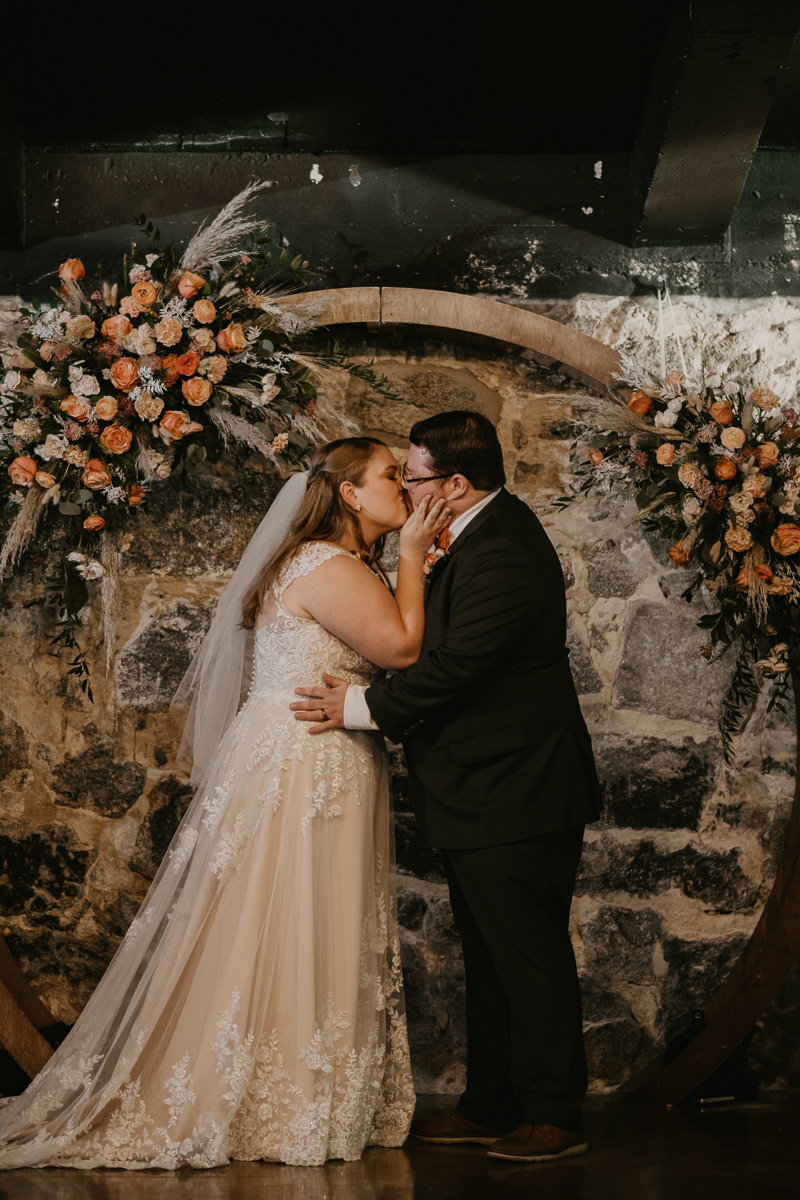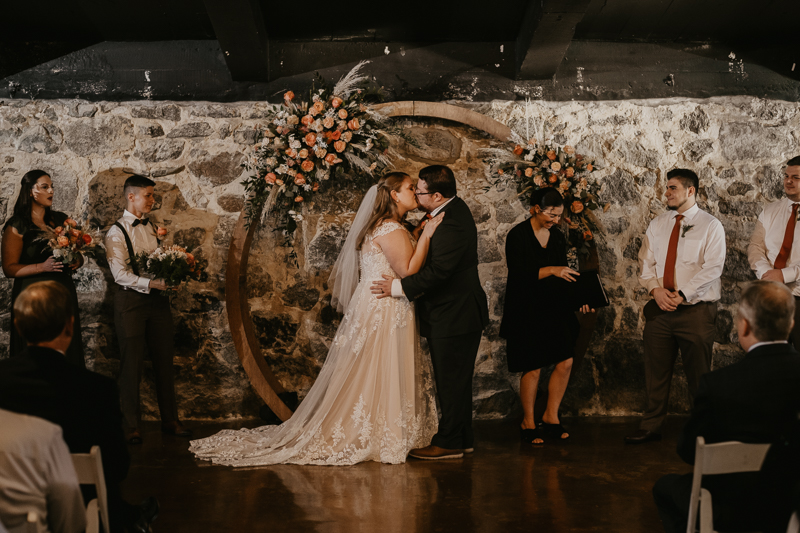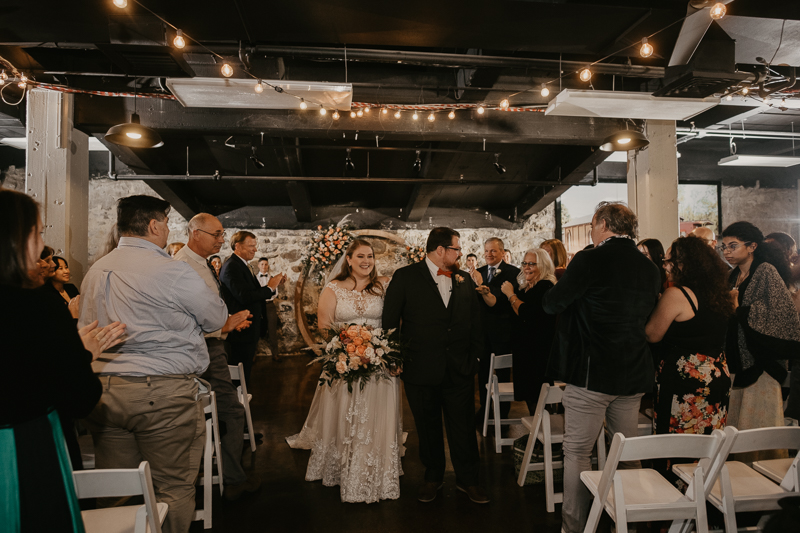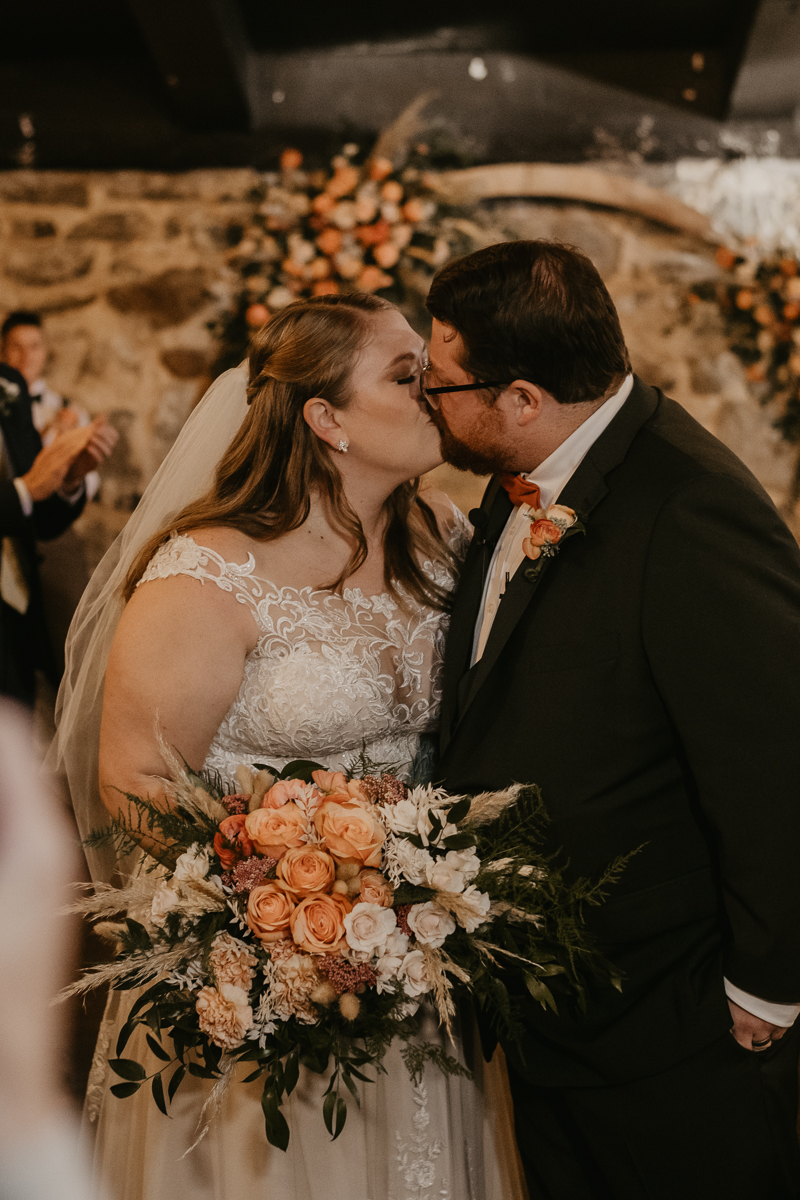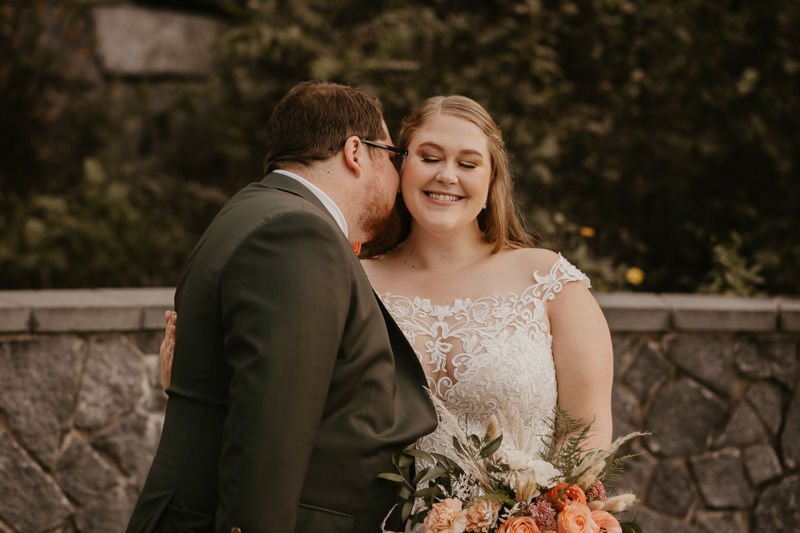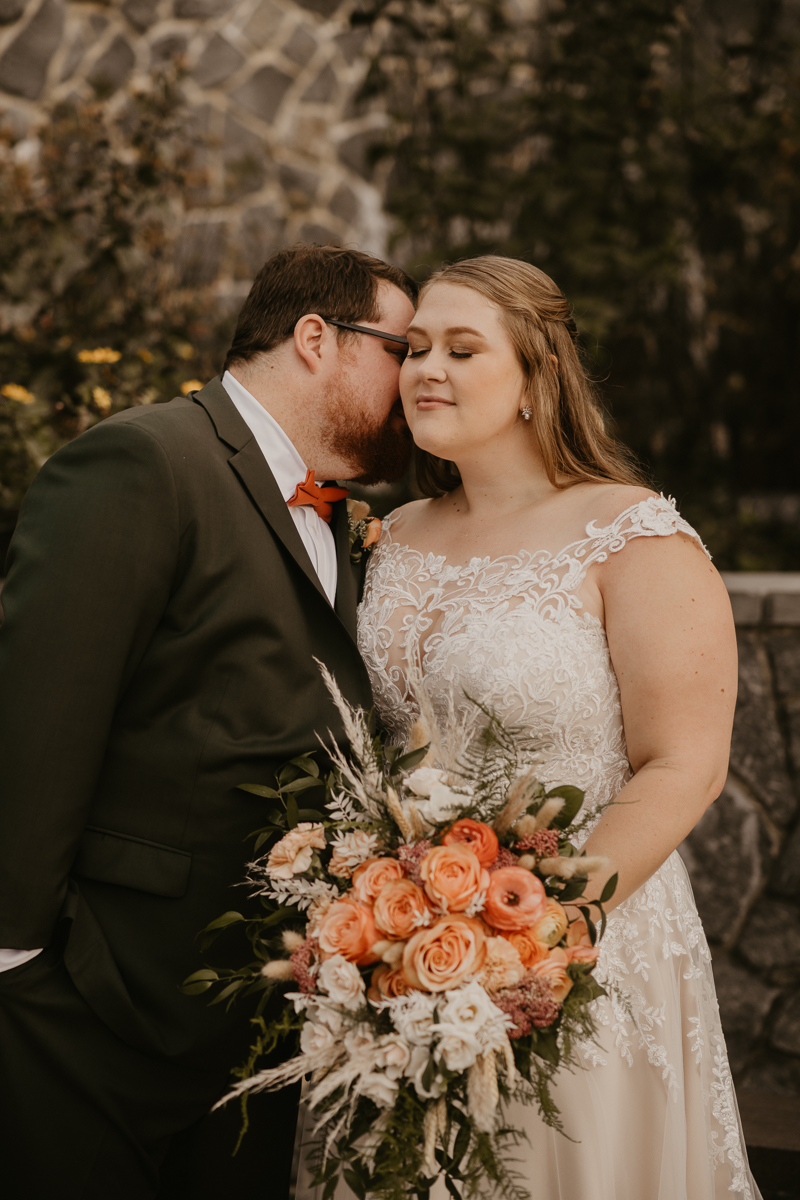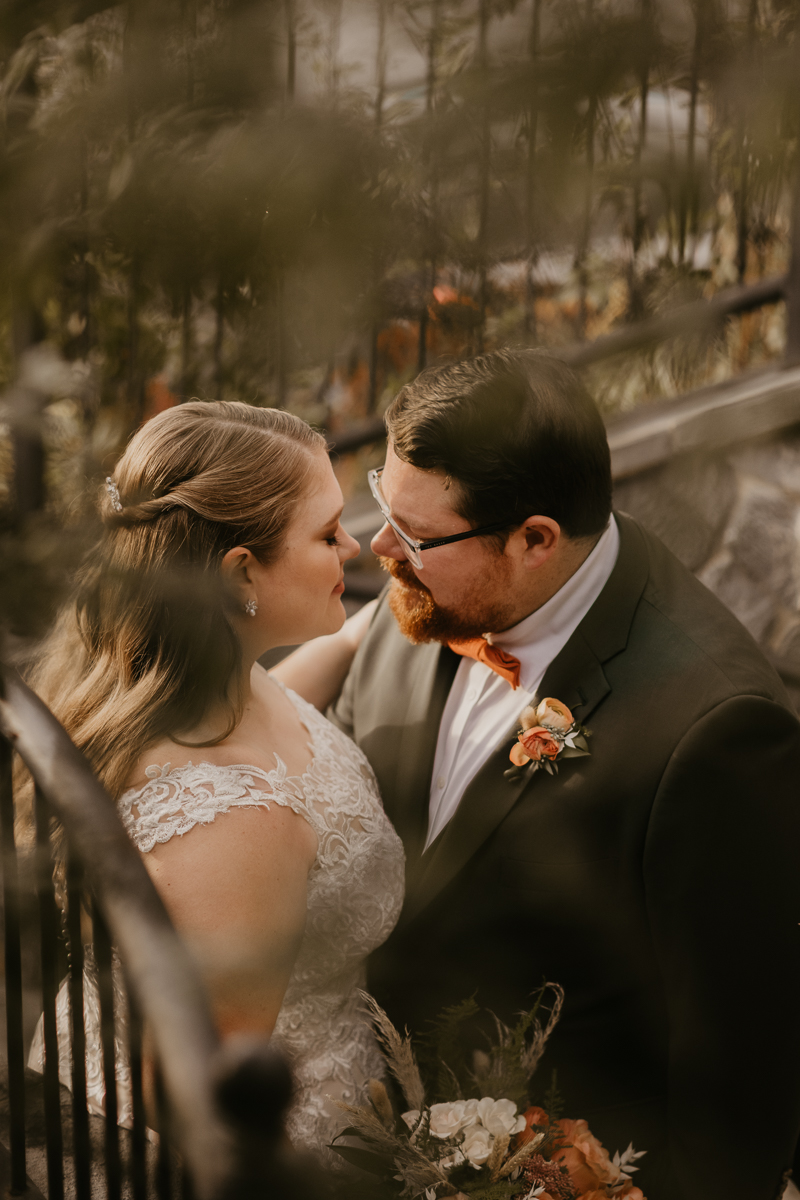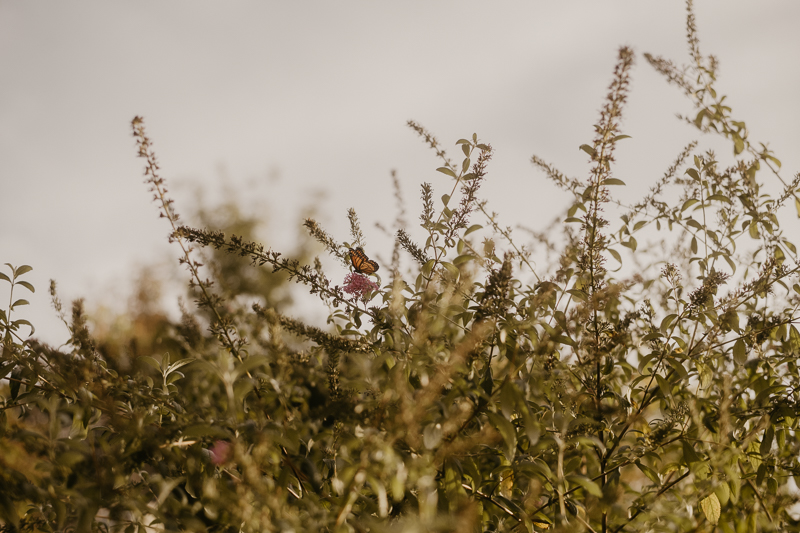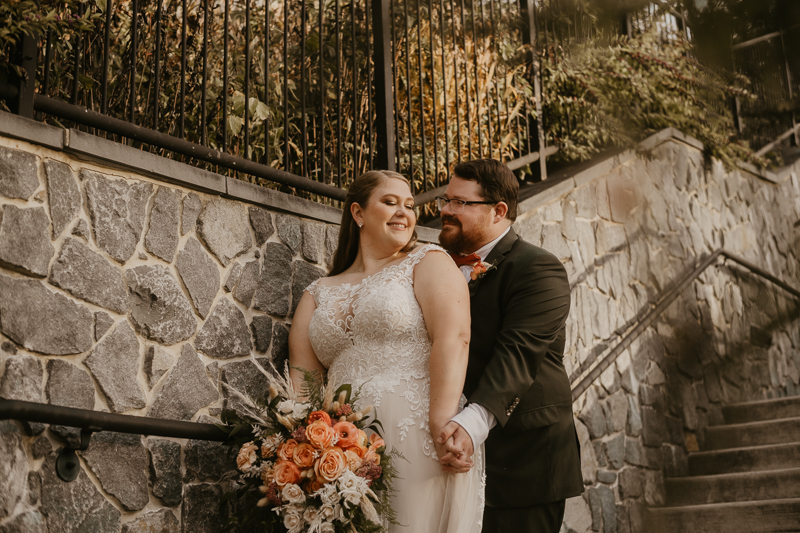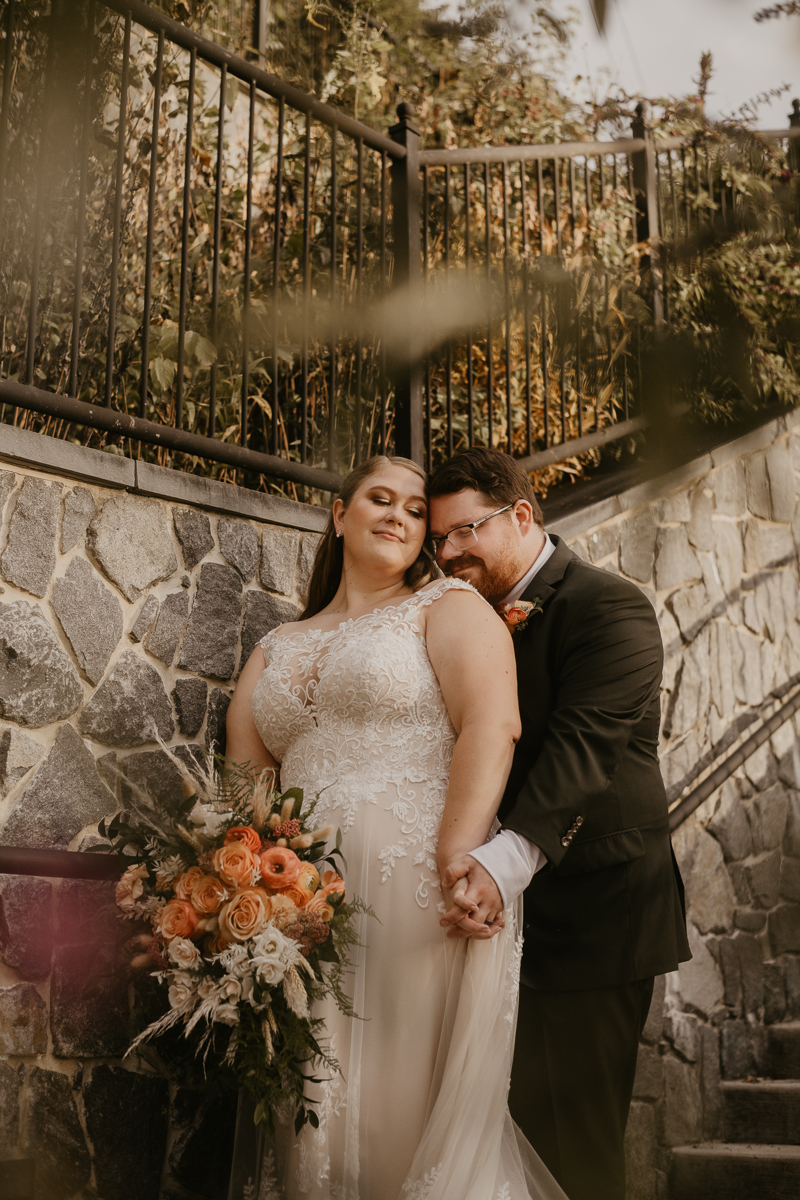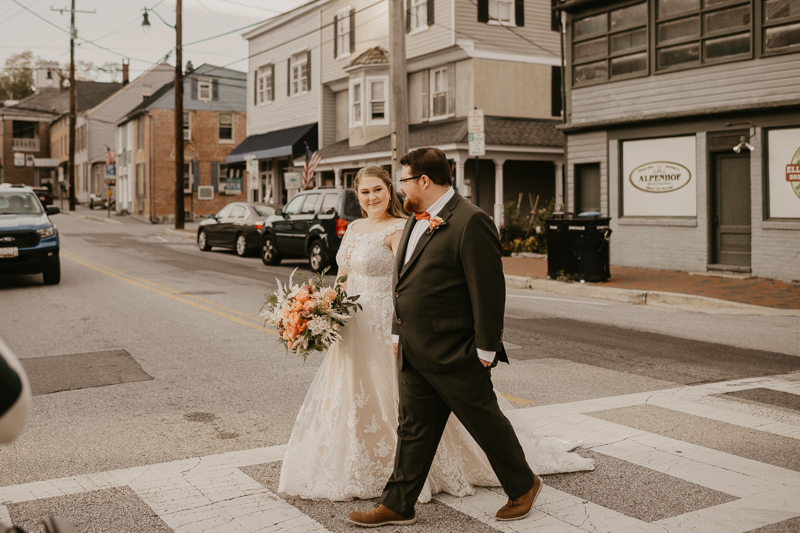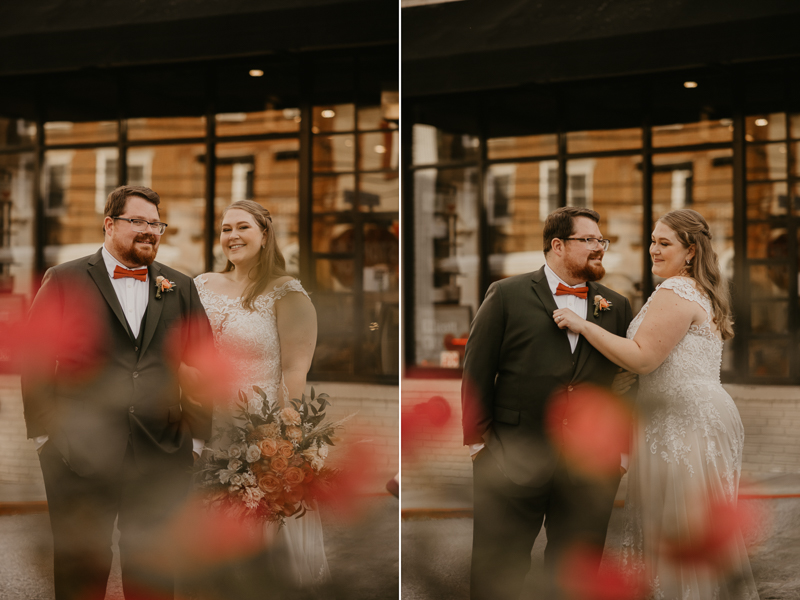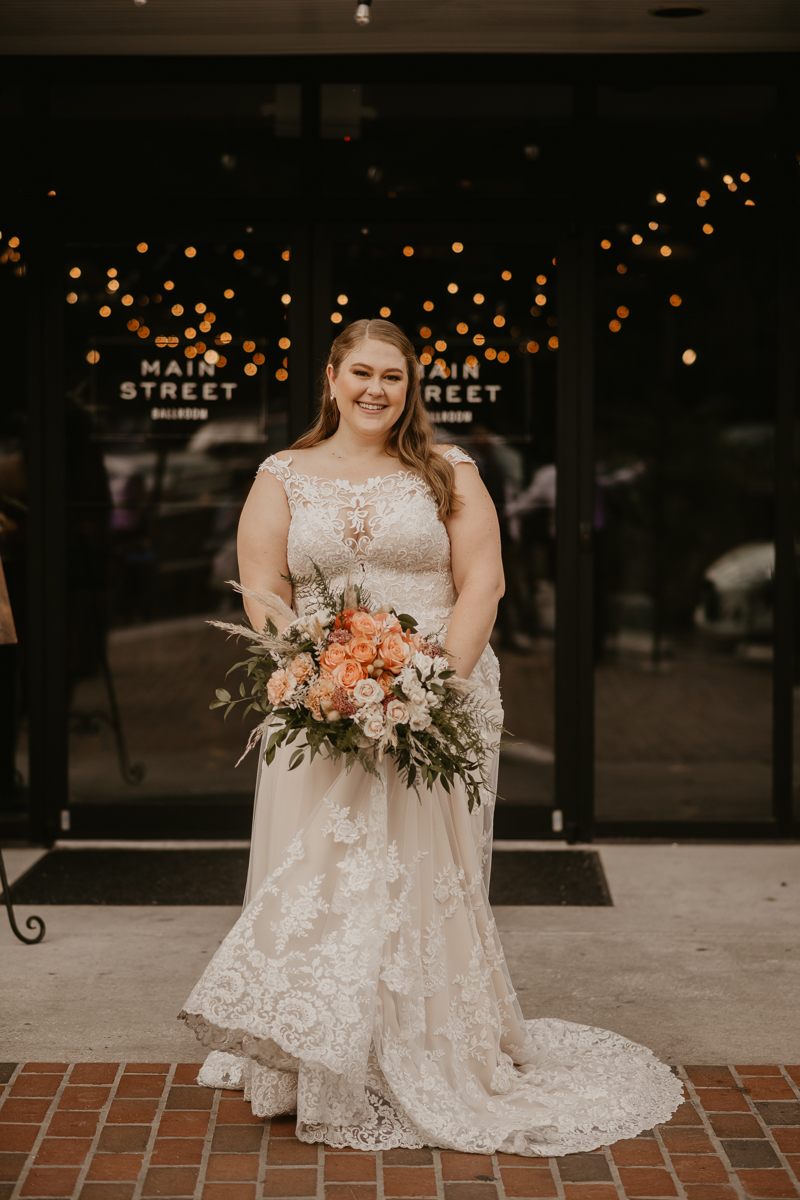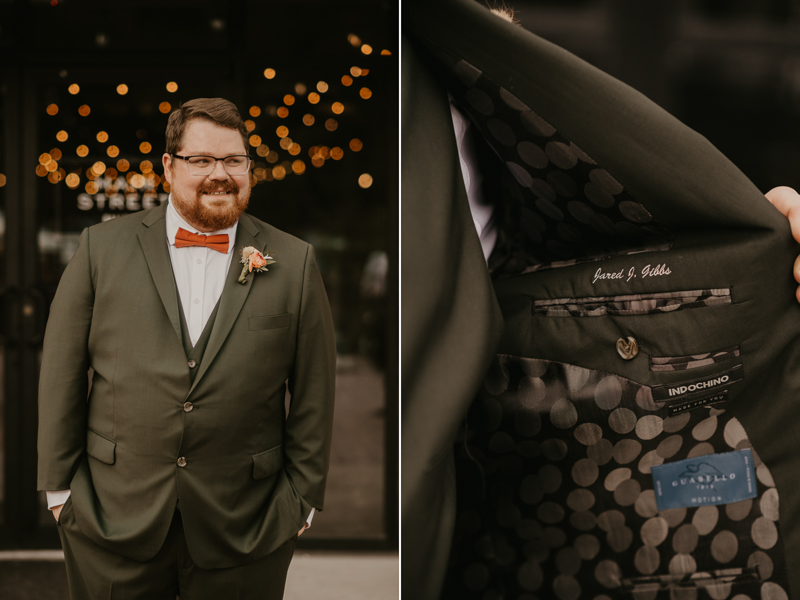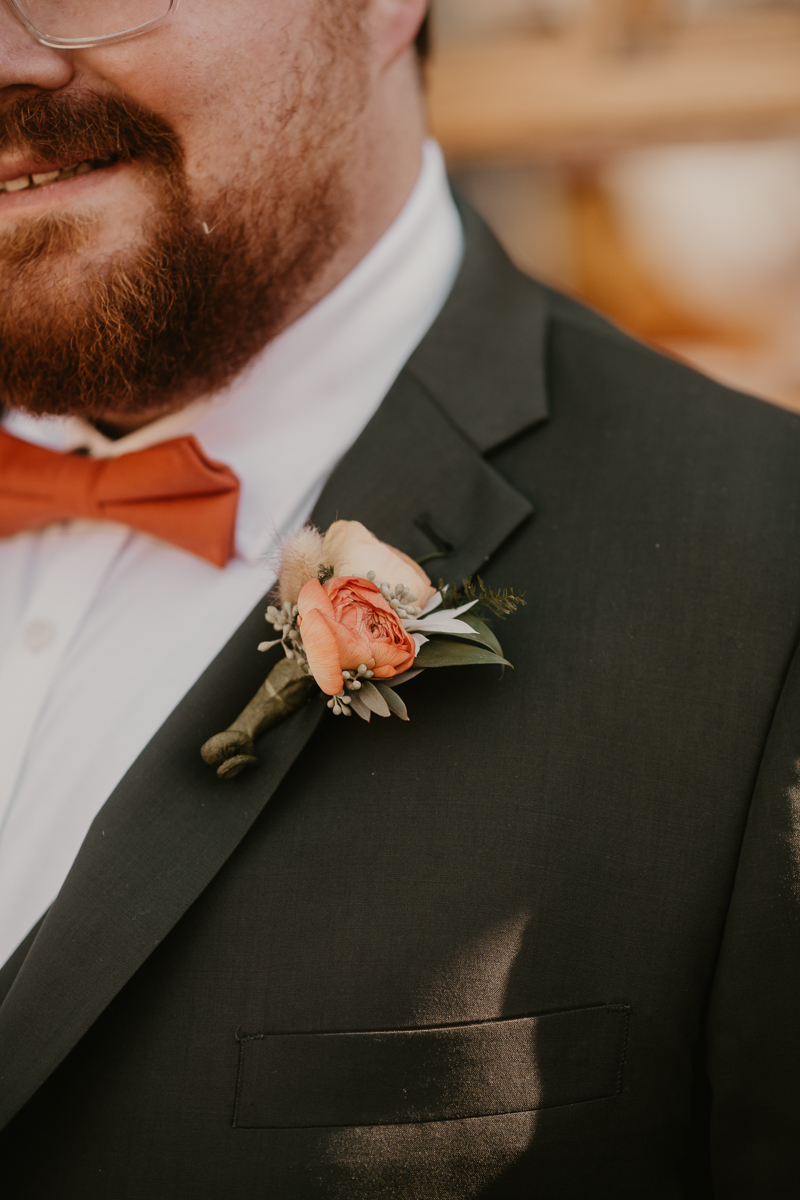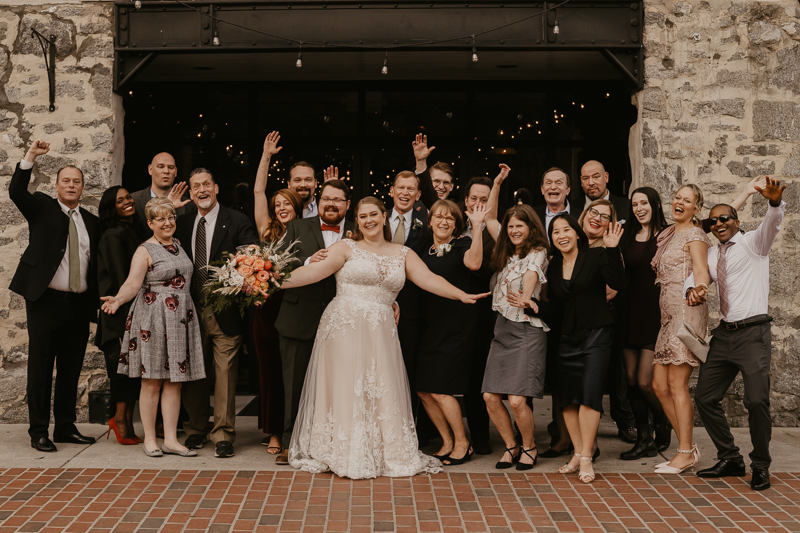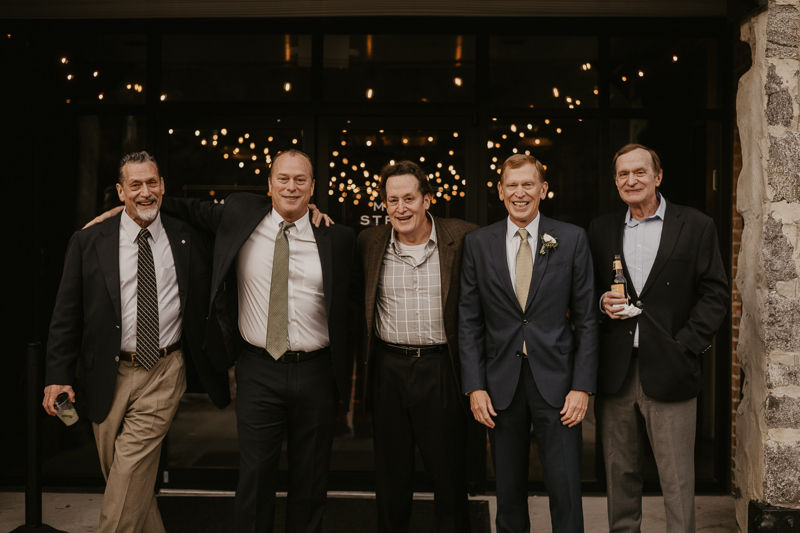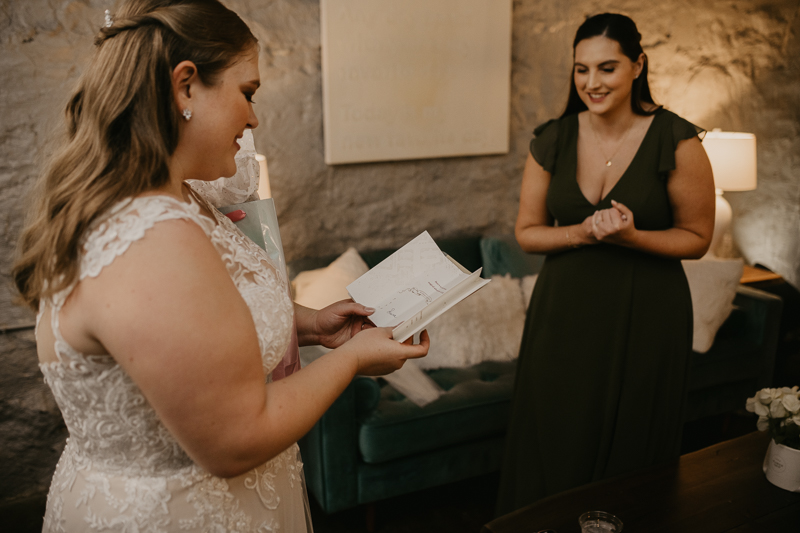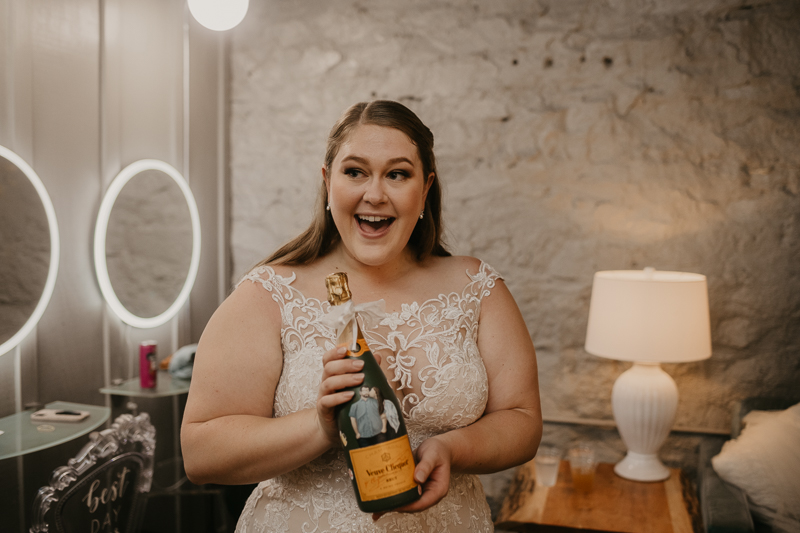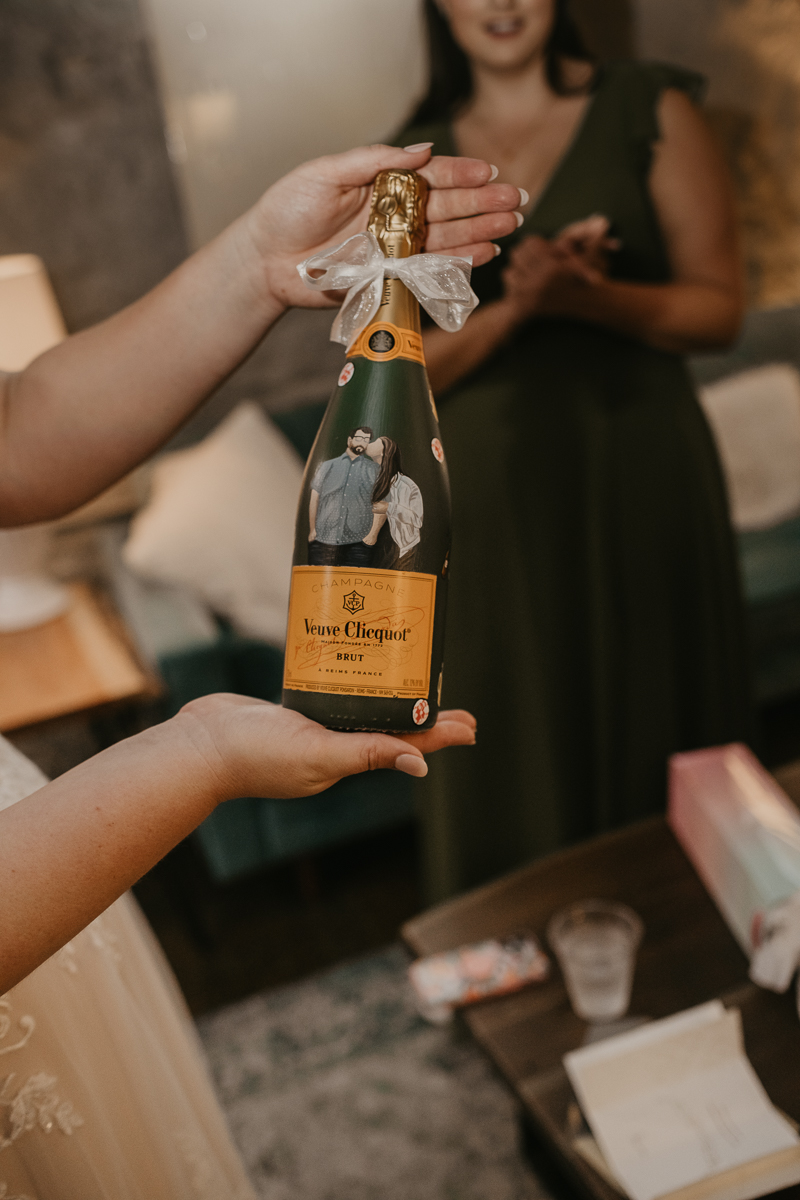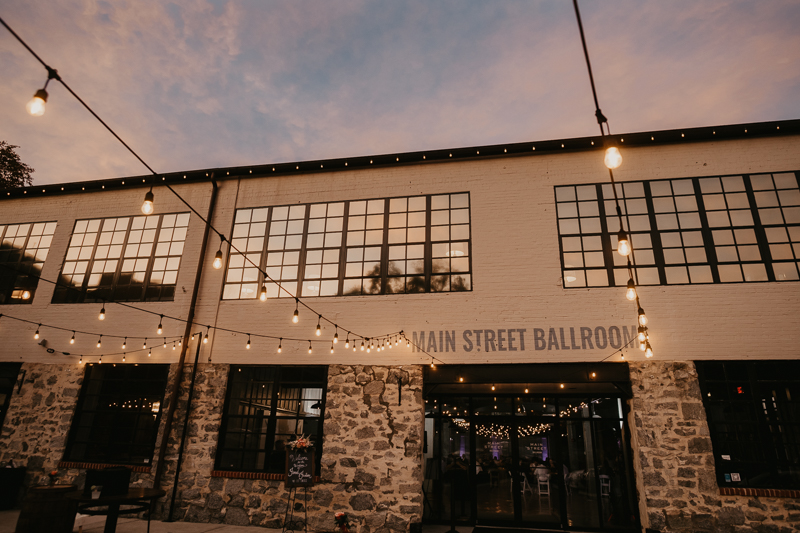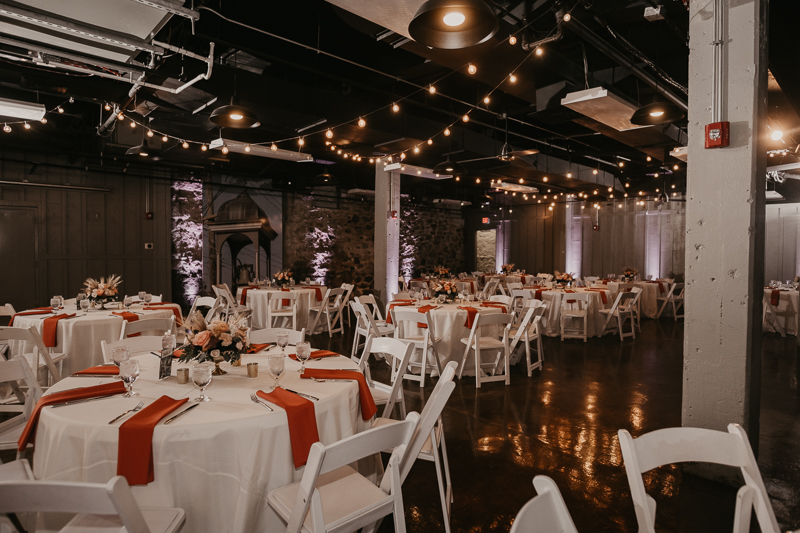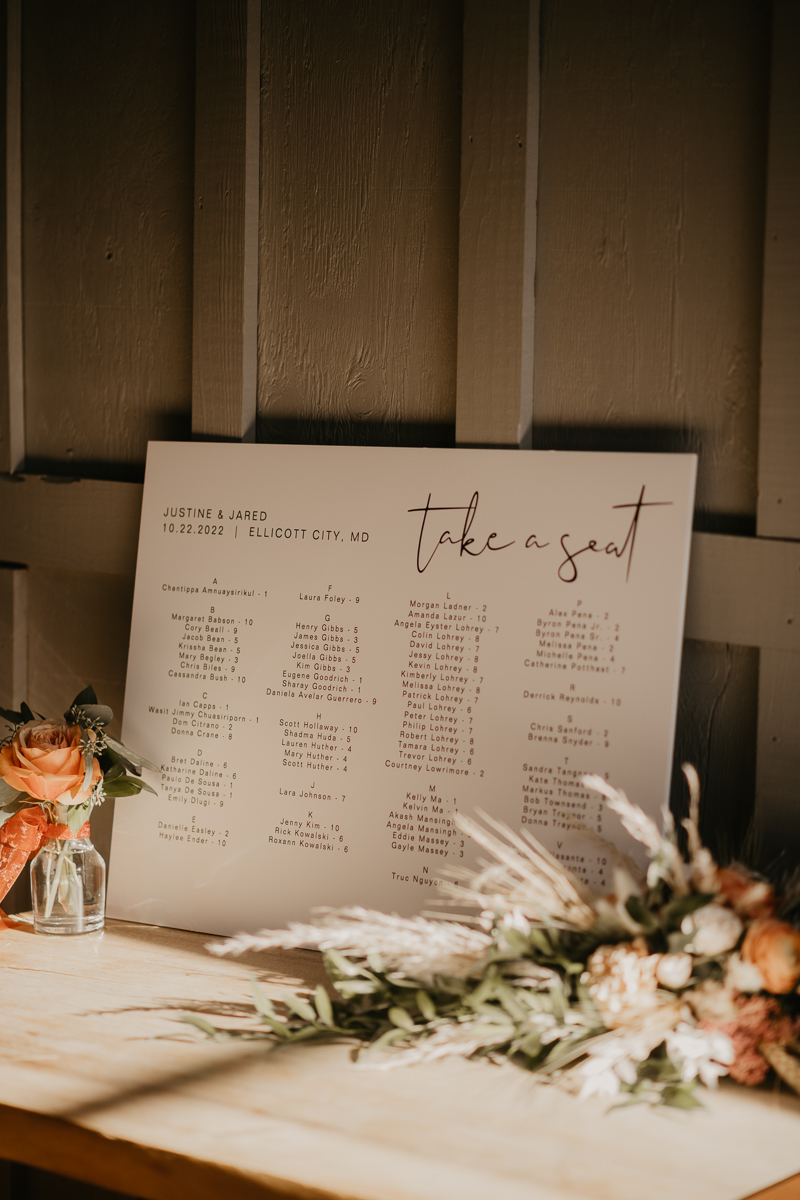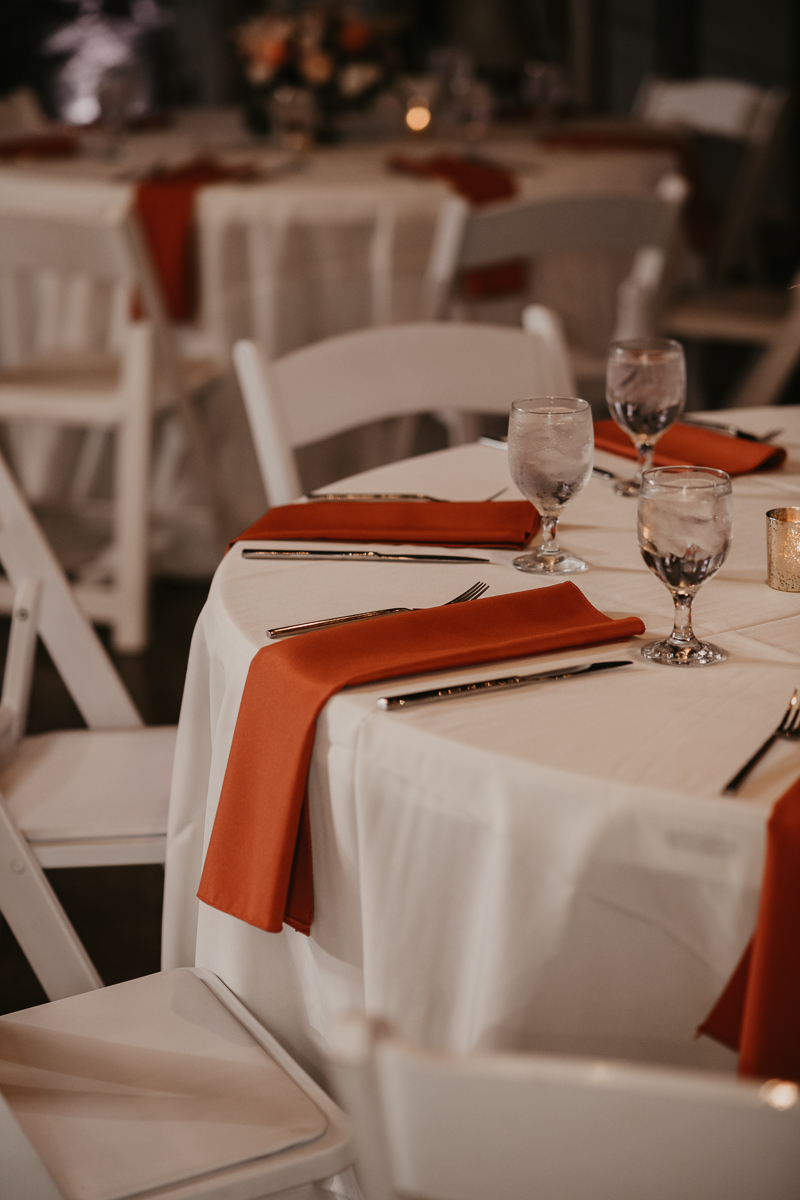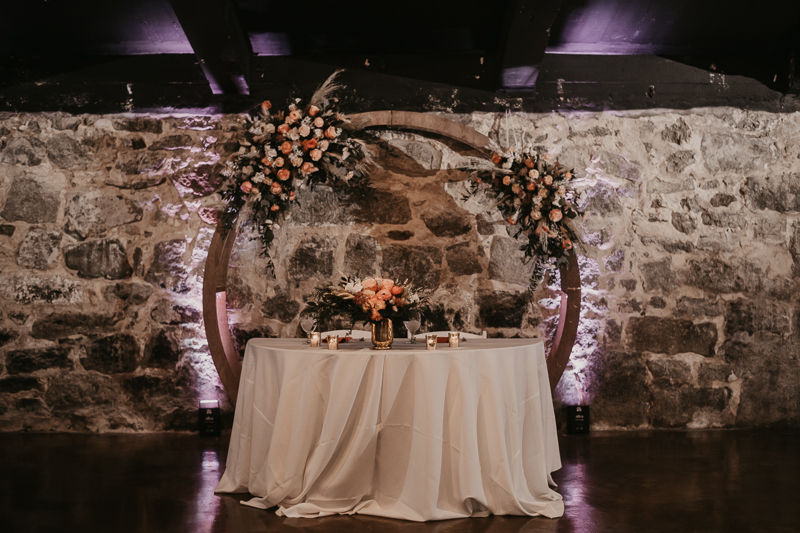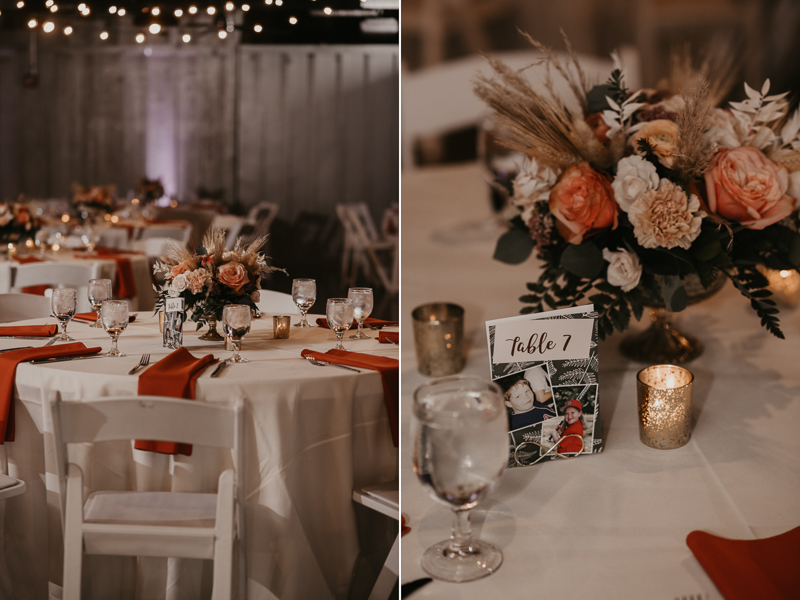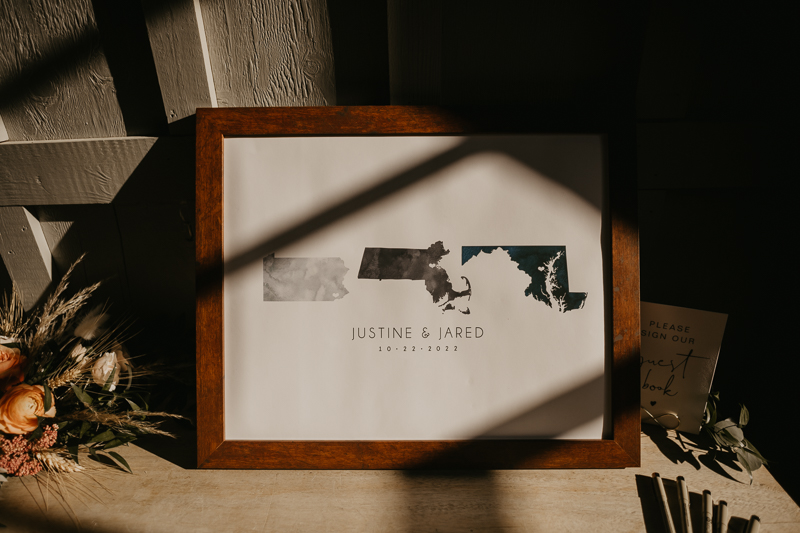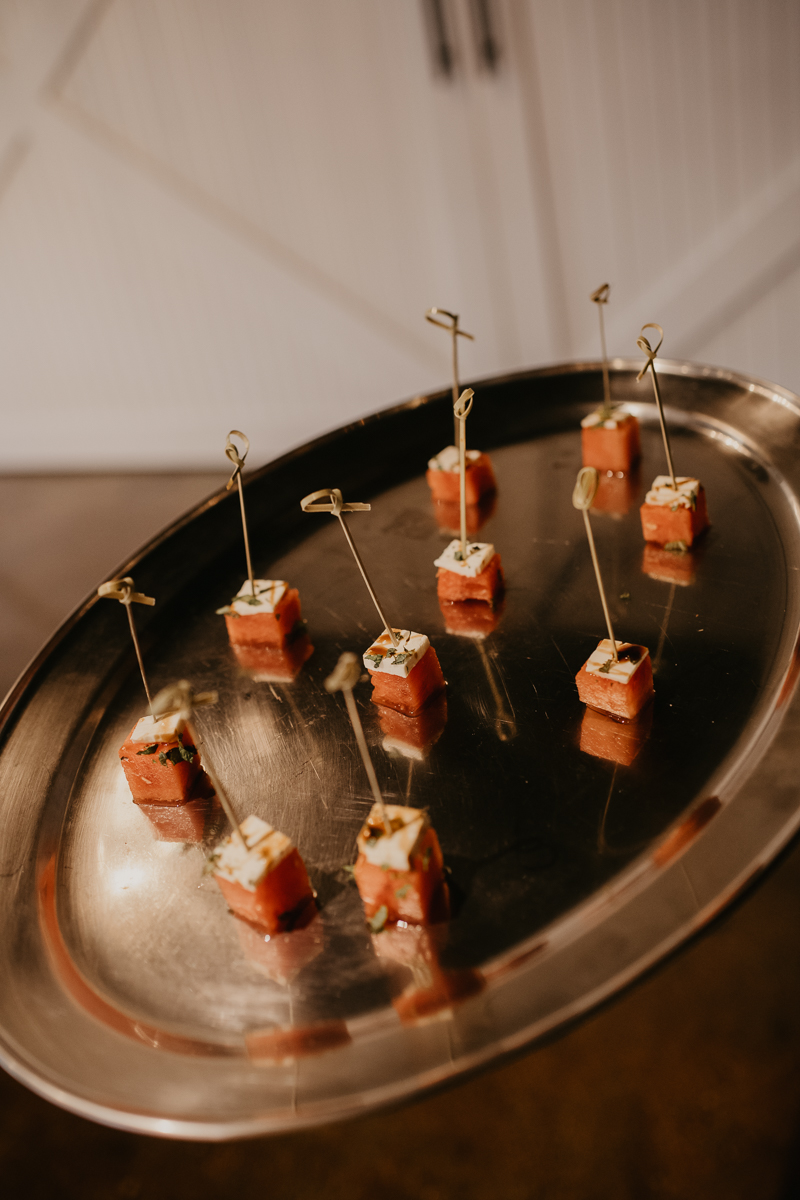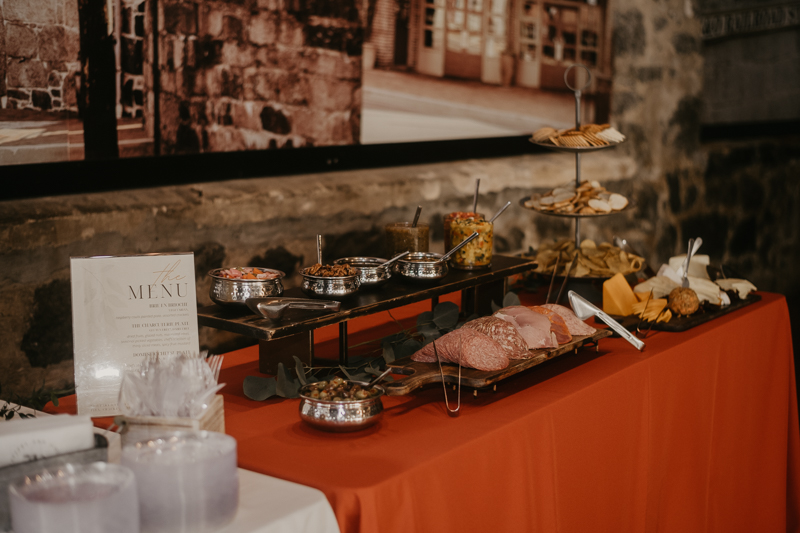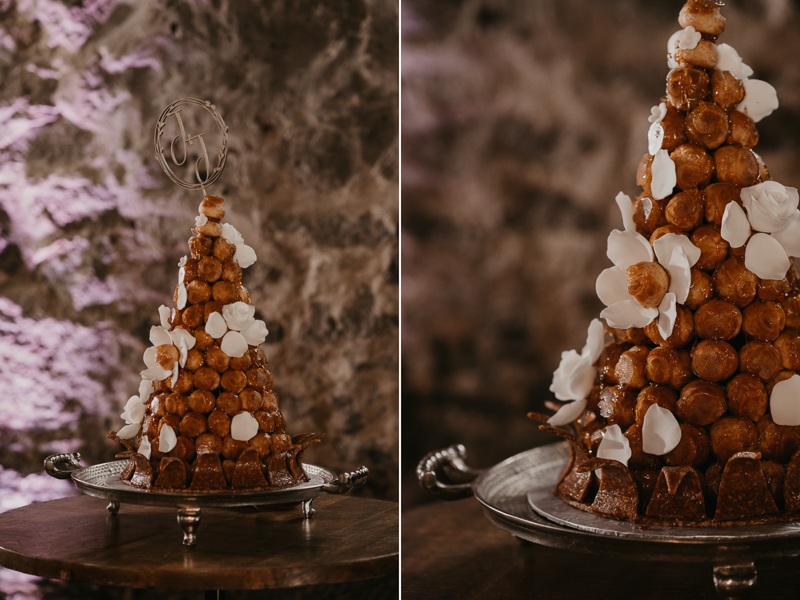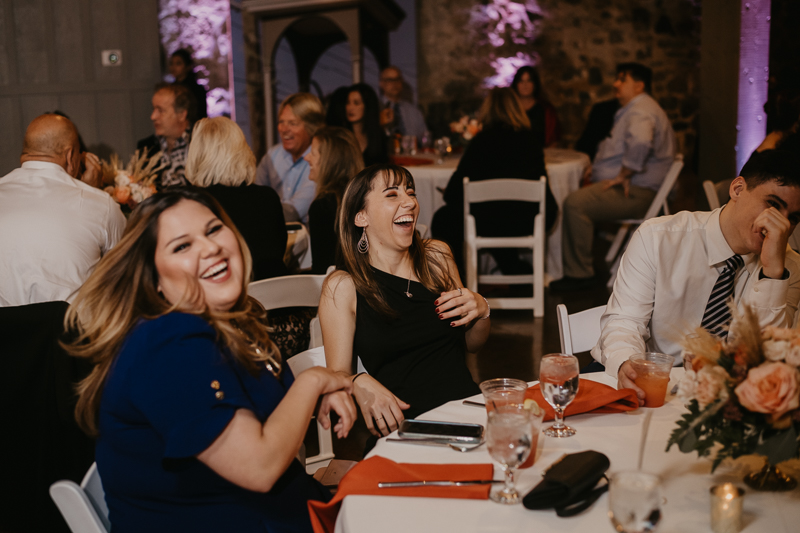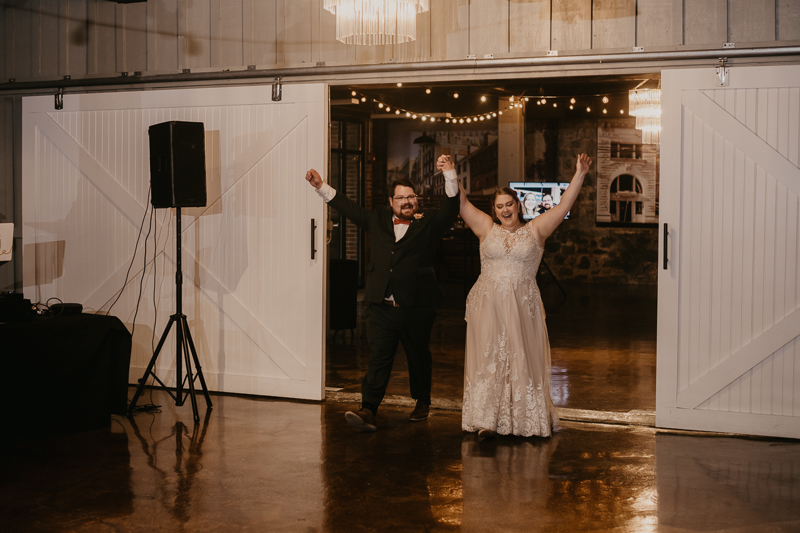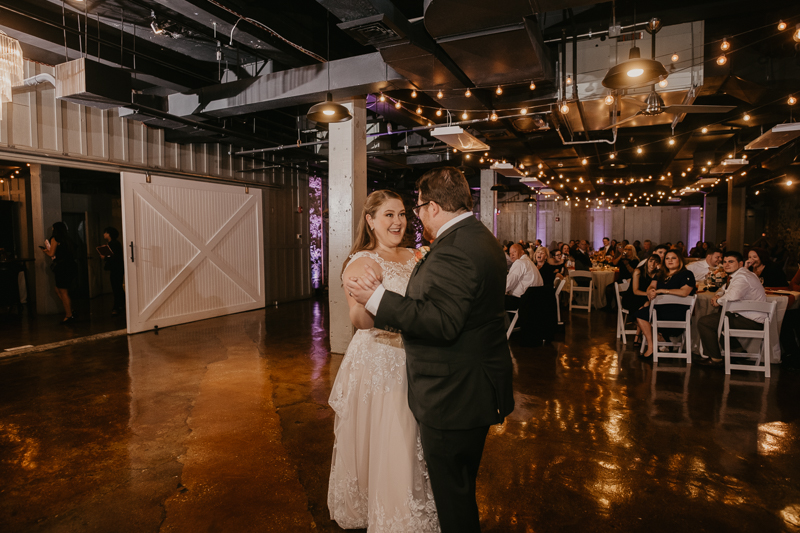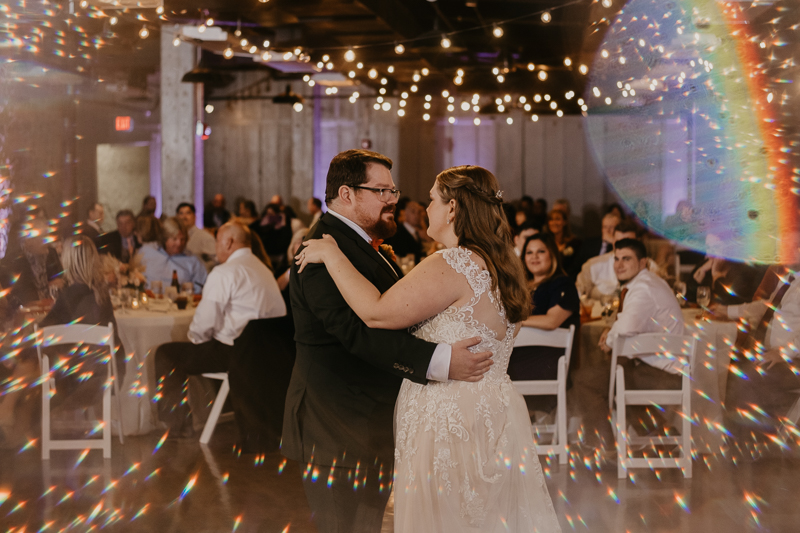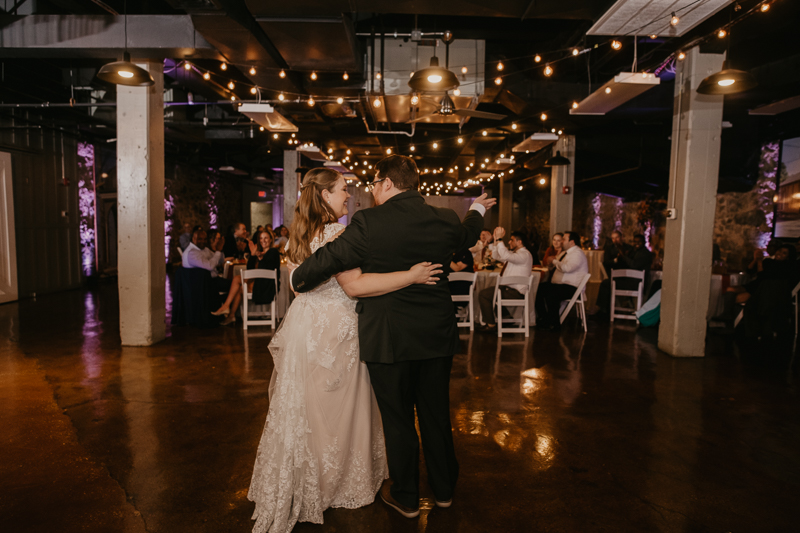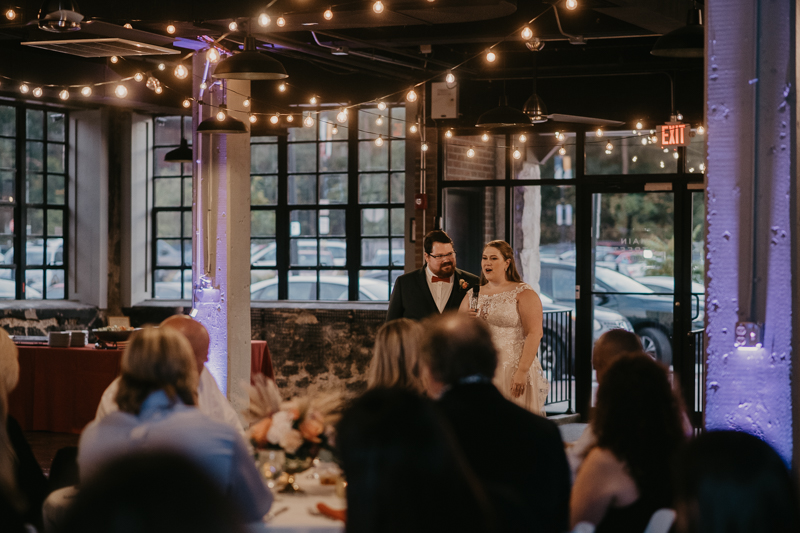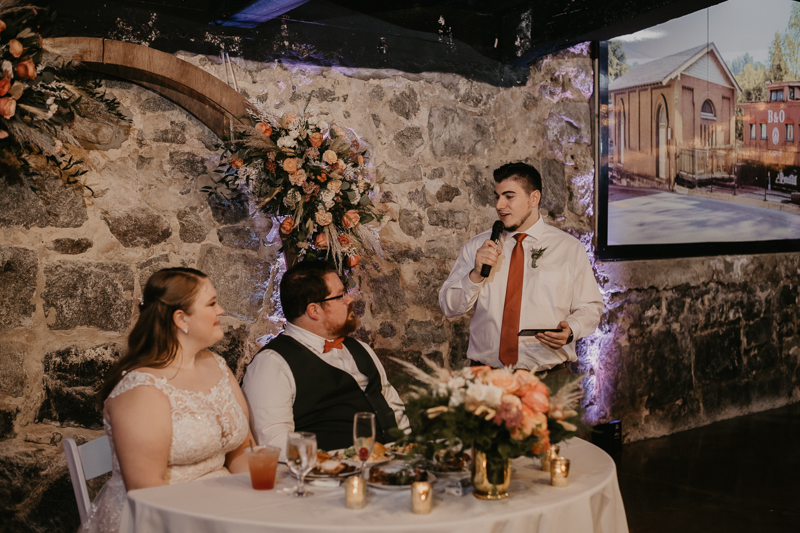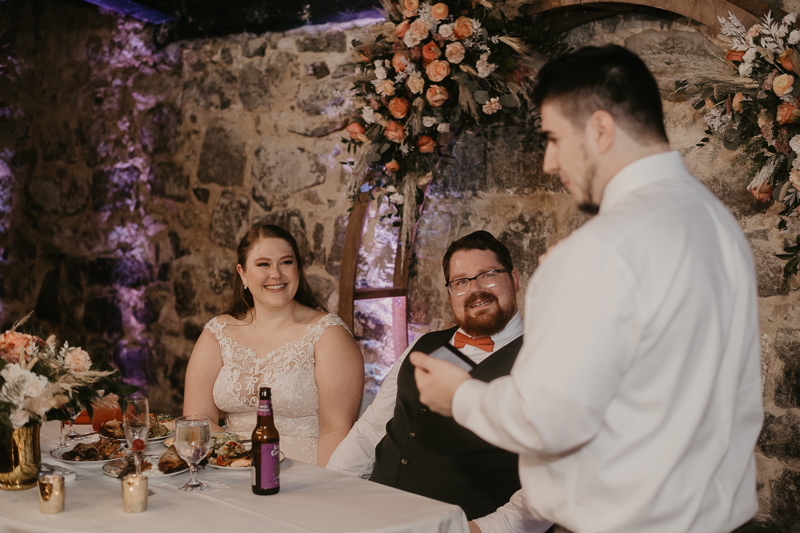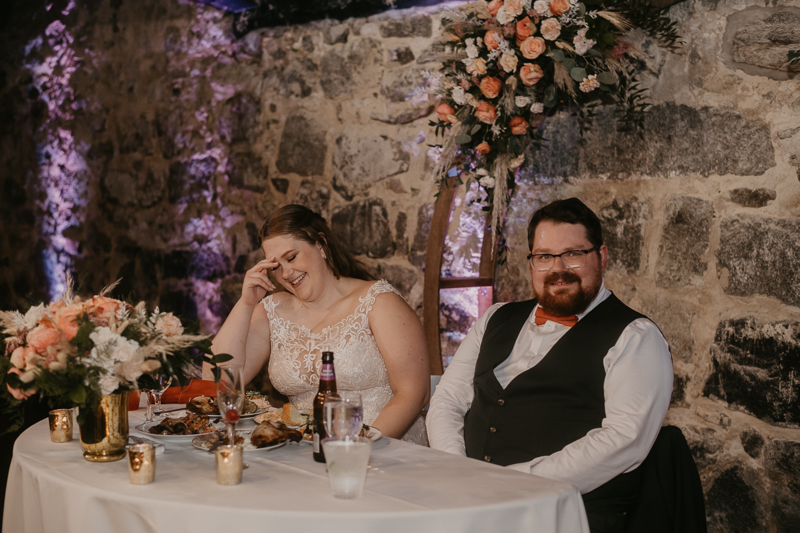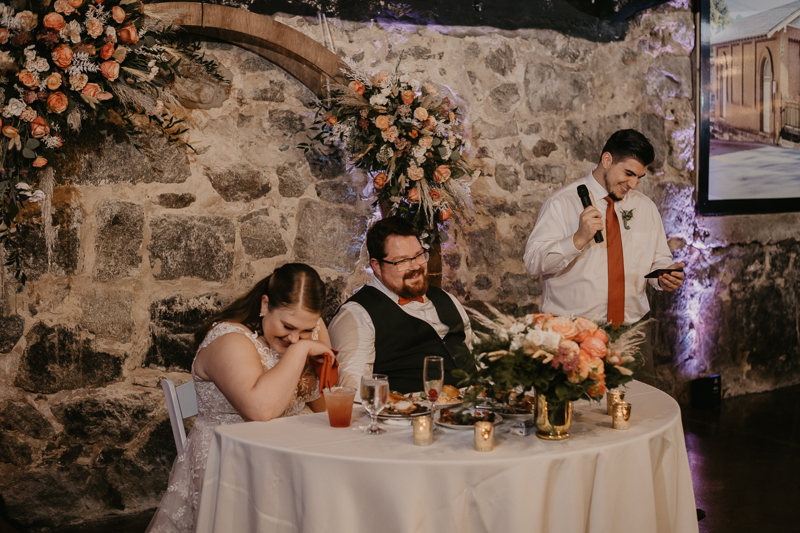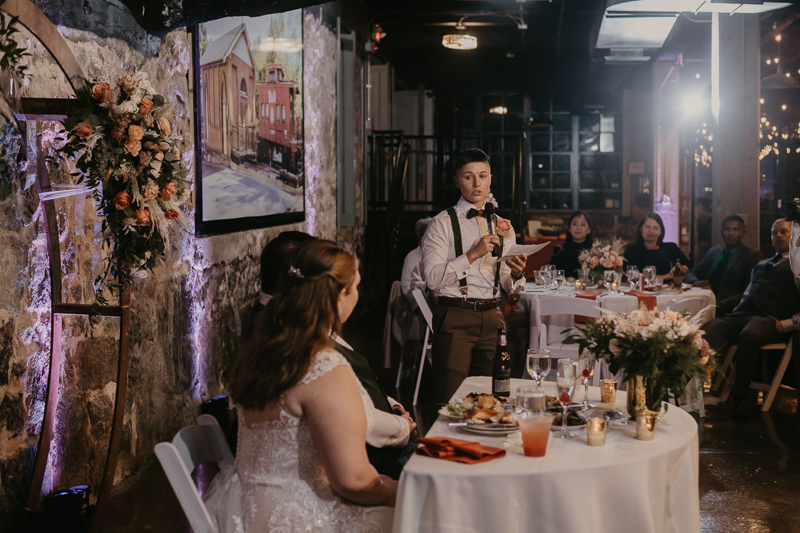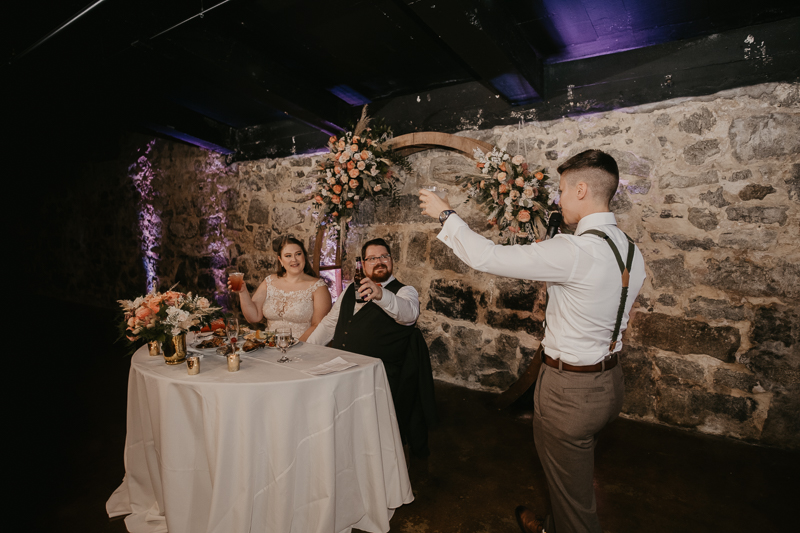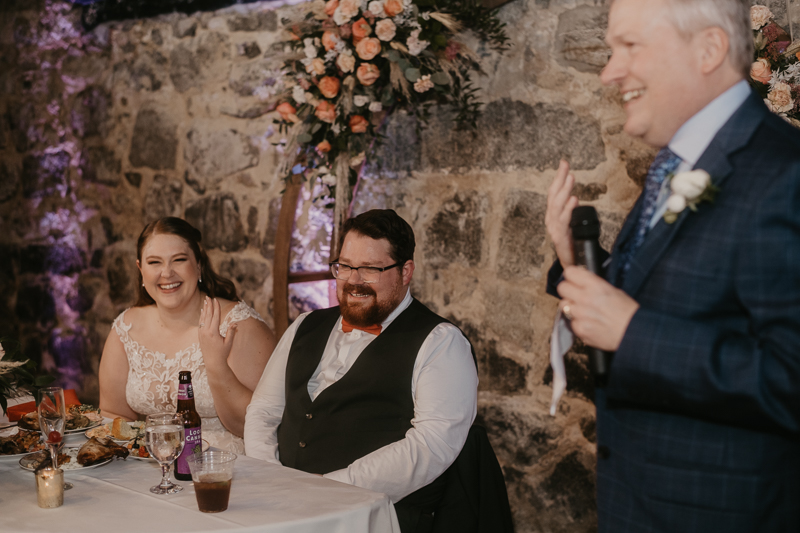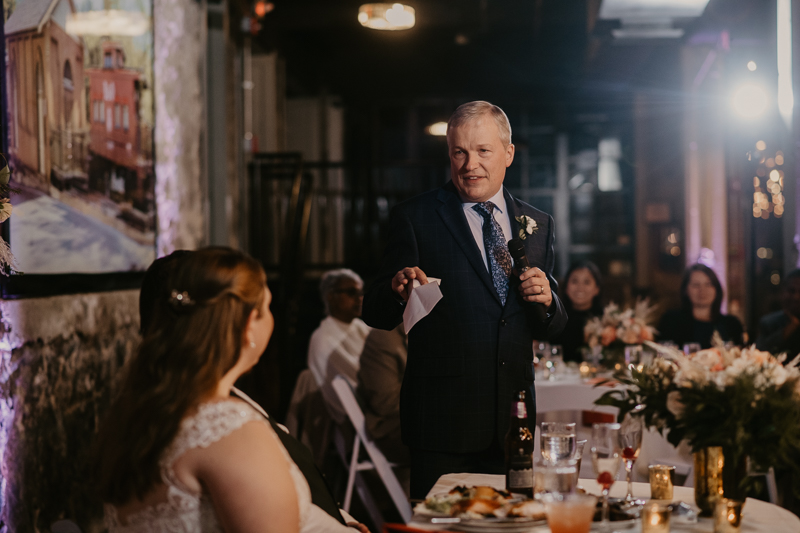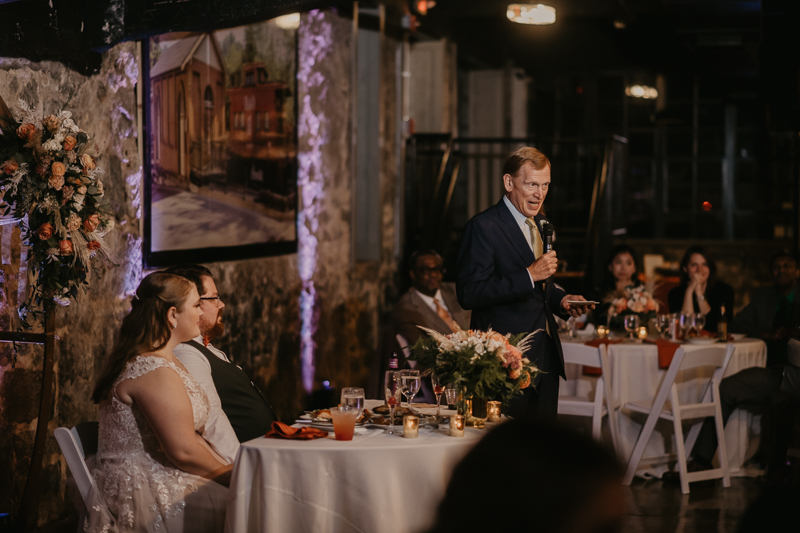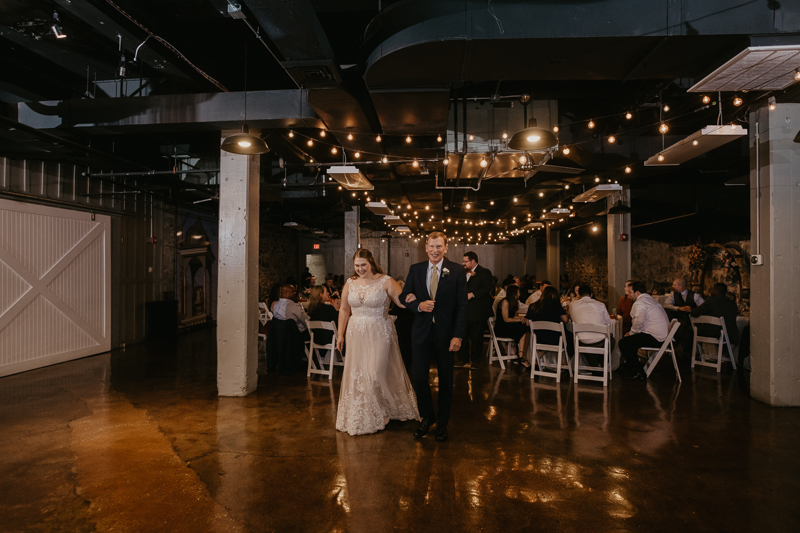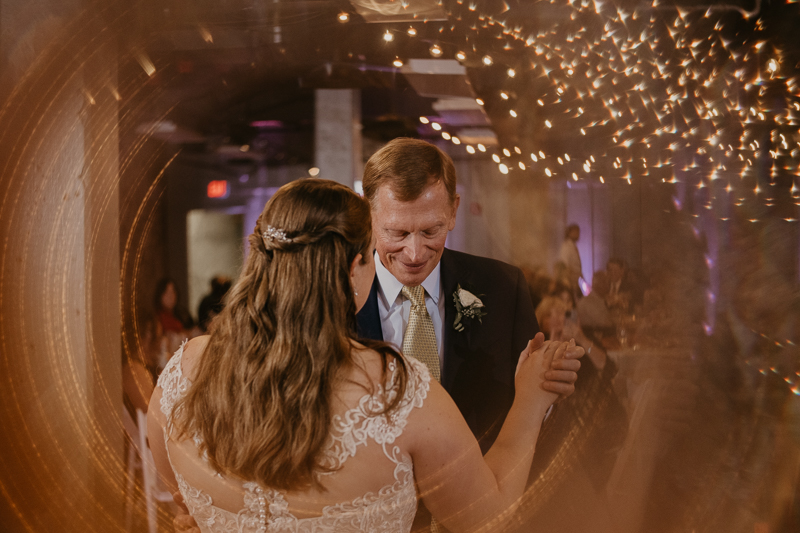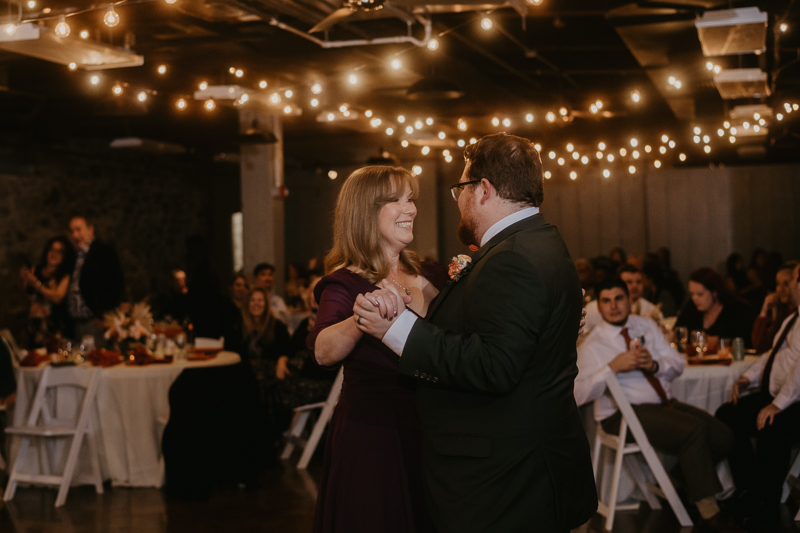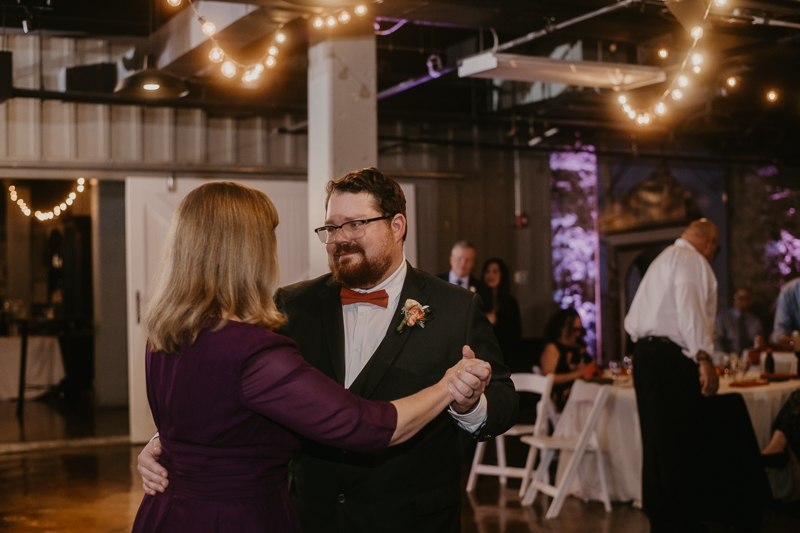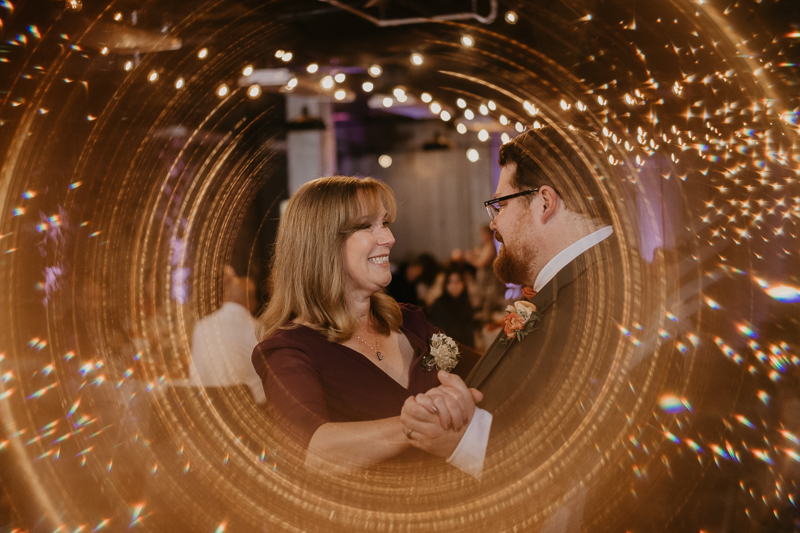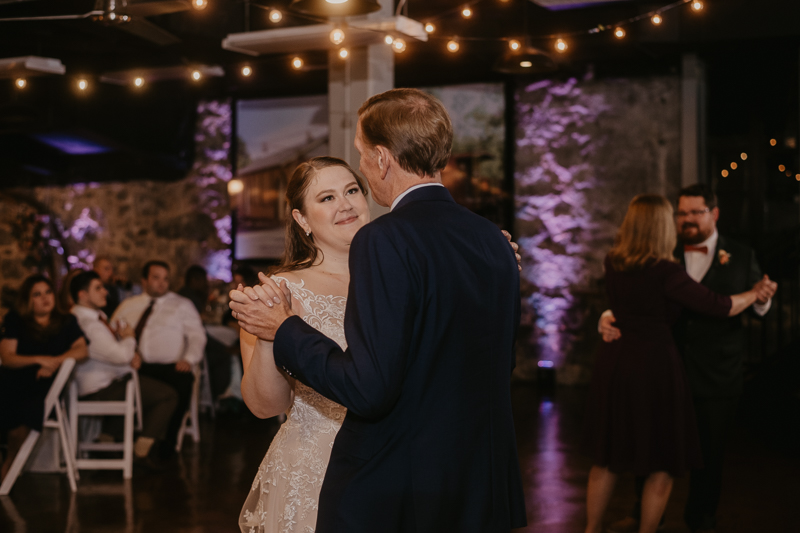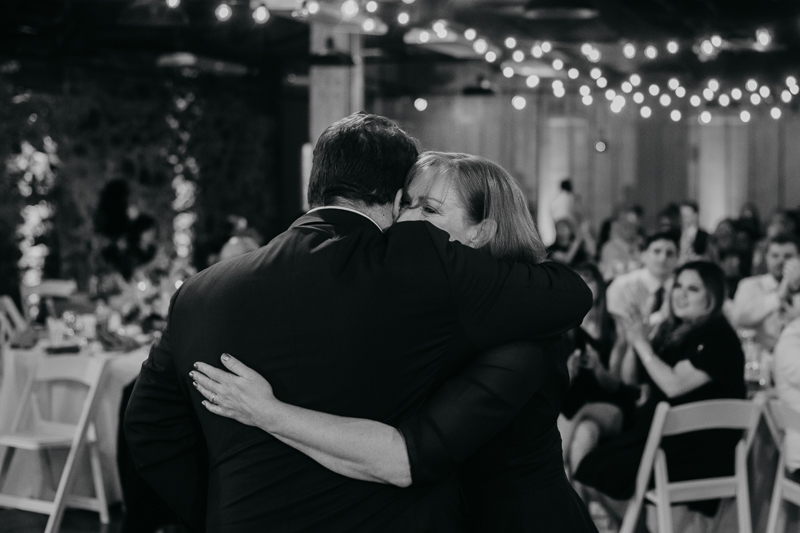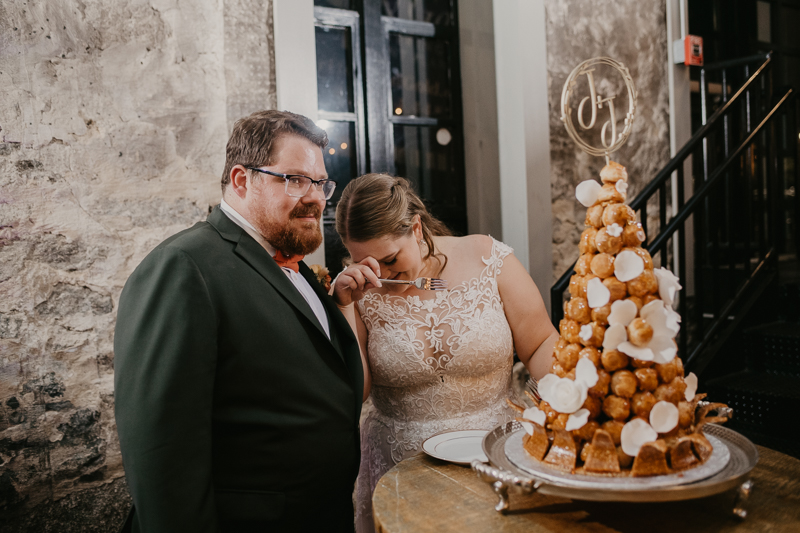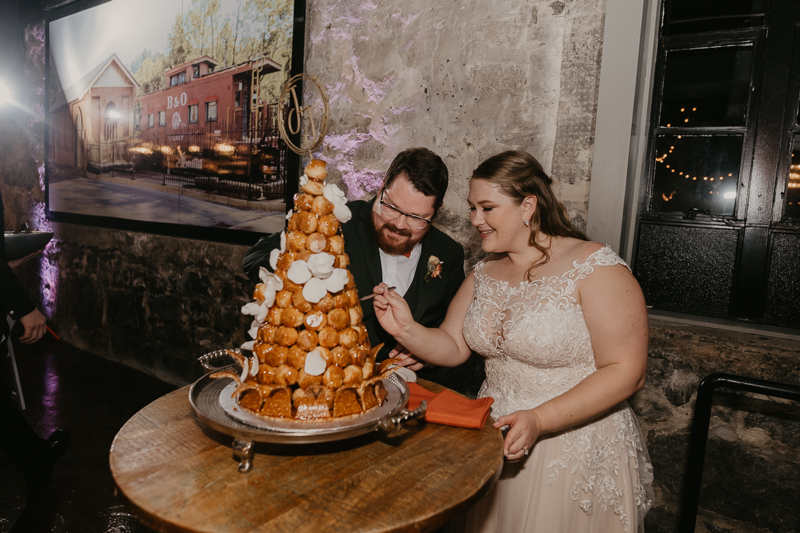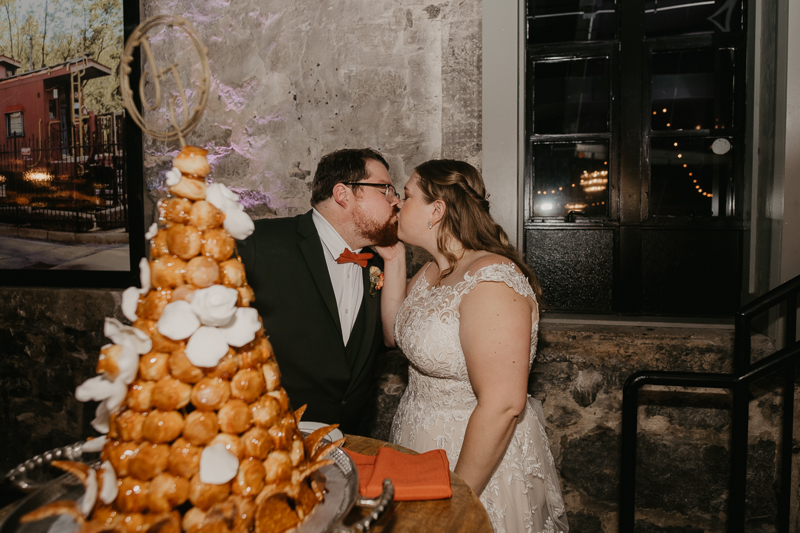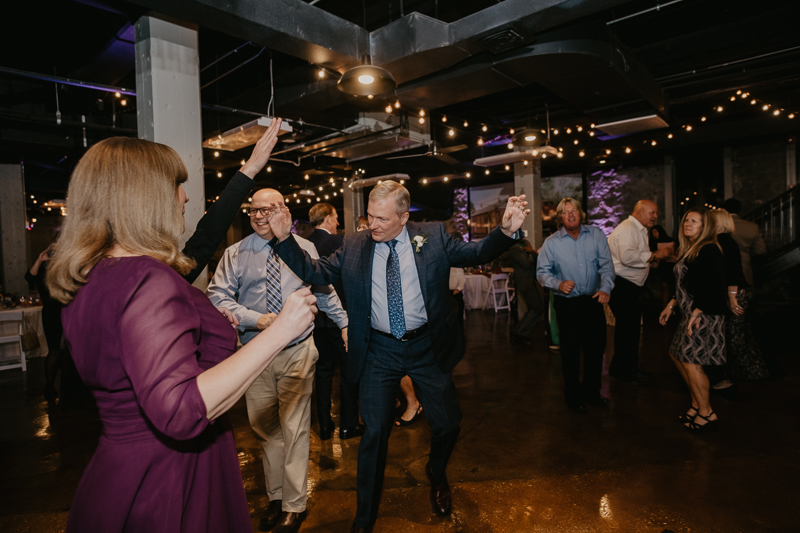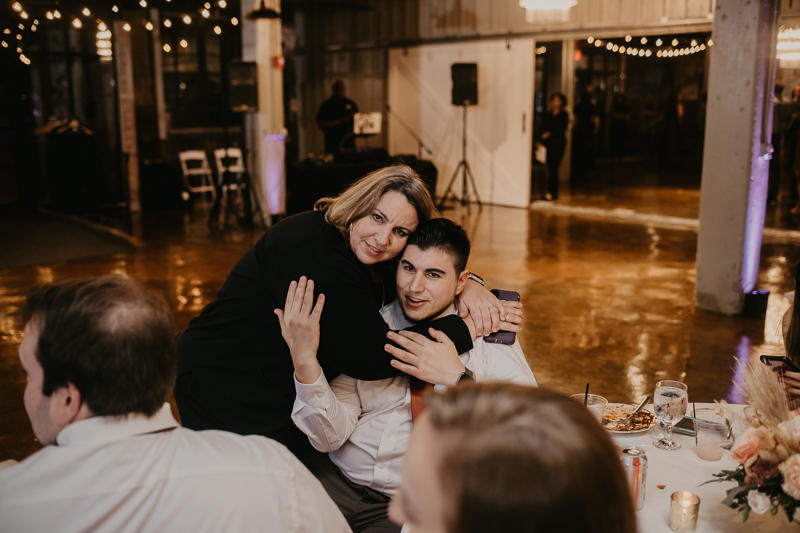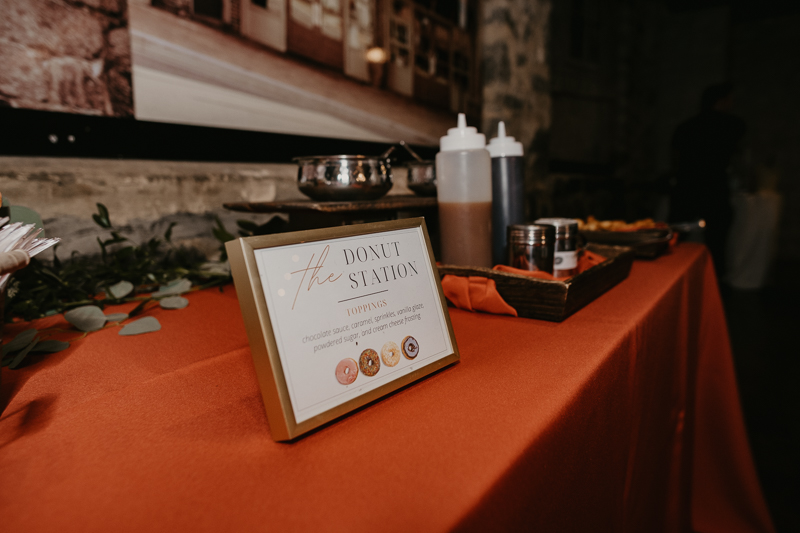 Not only was there a donut station, but it was also well stocked with all the toppings!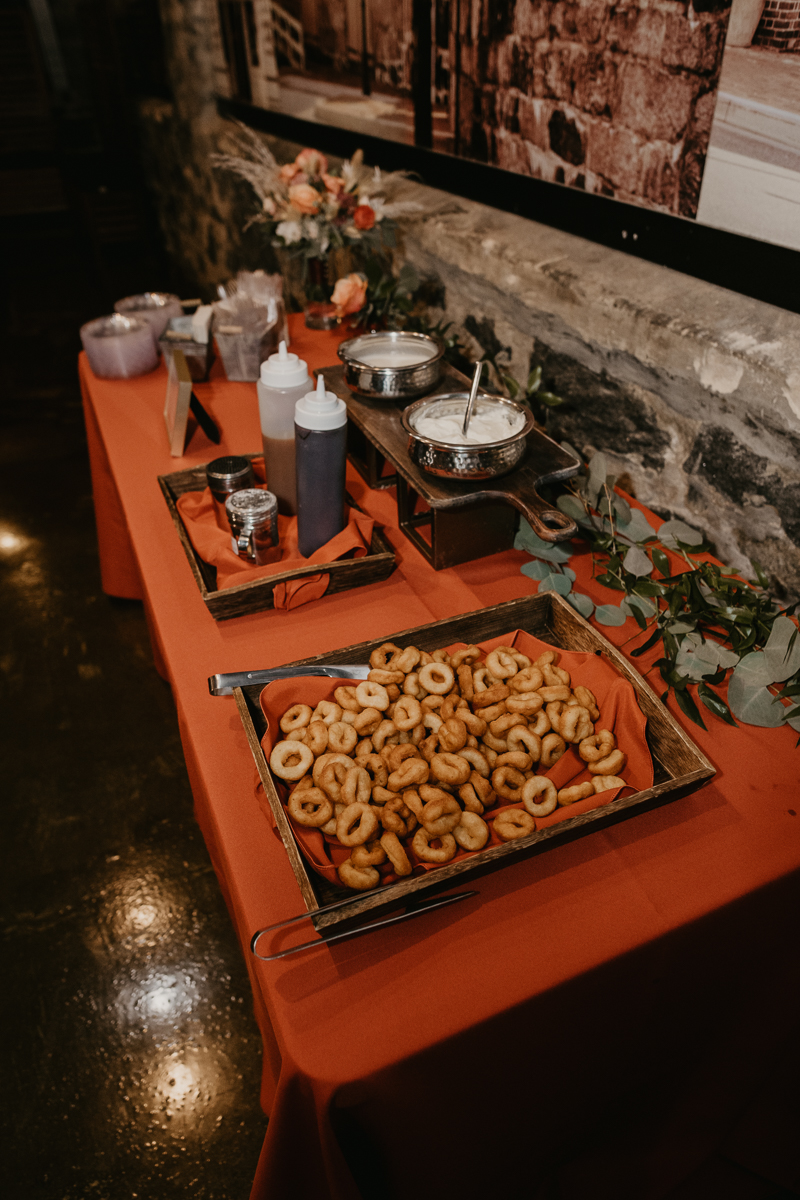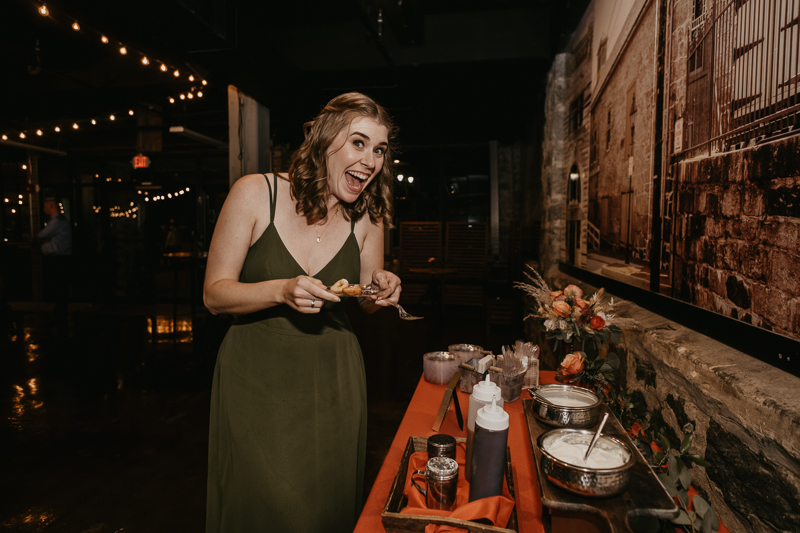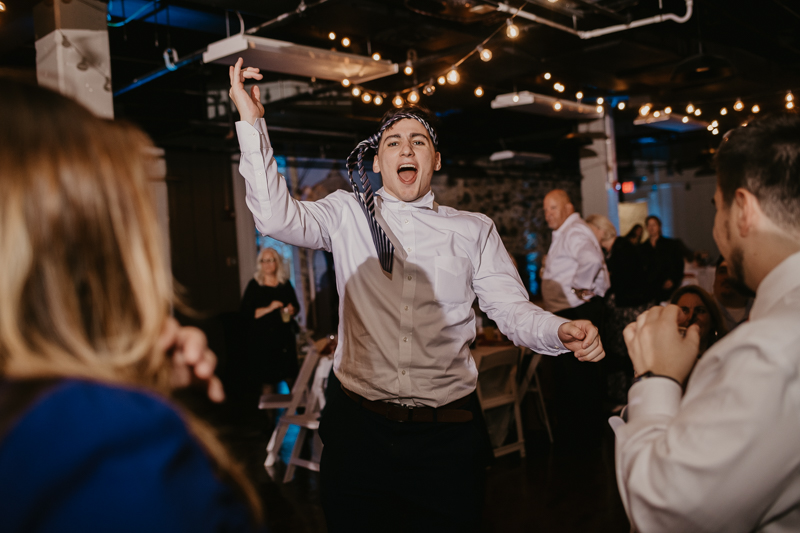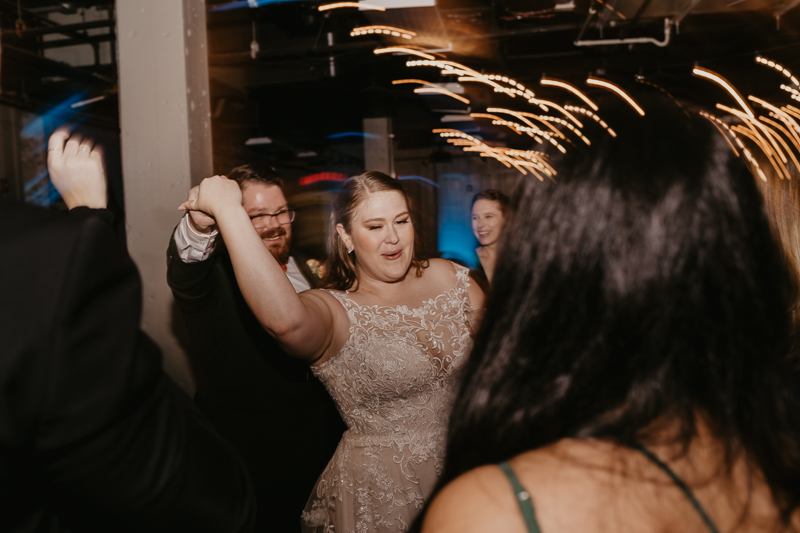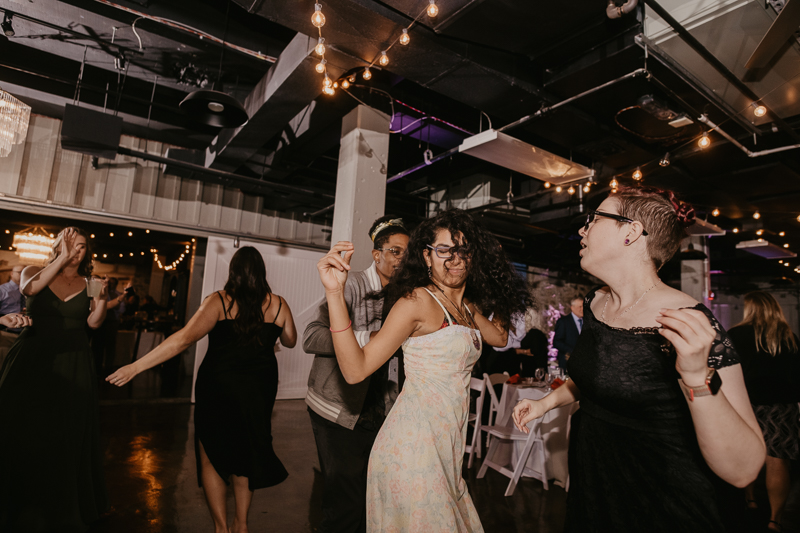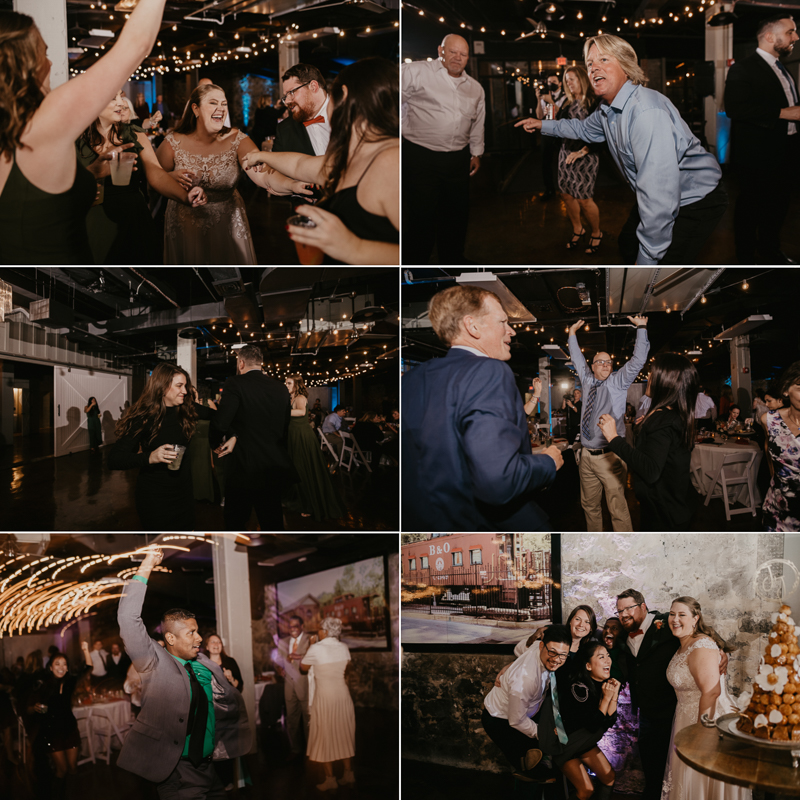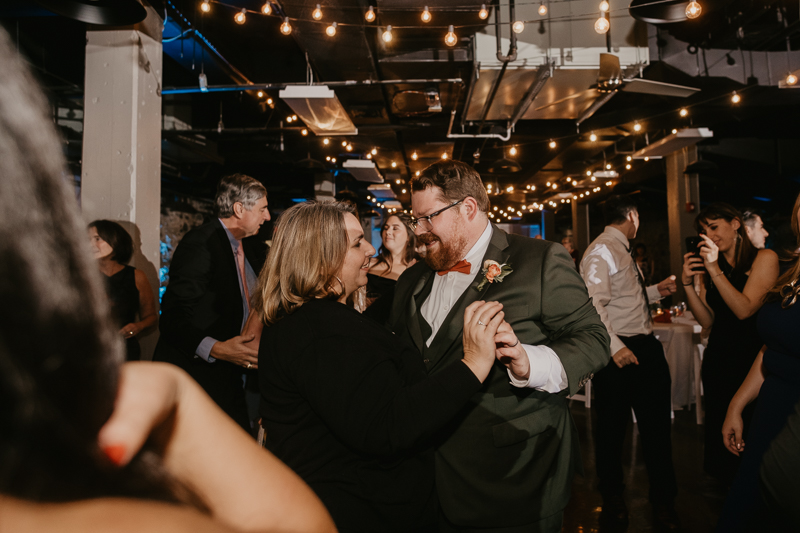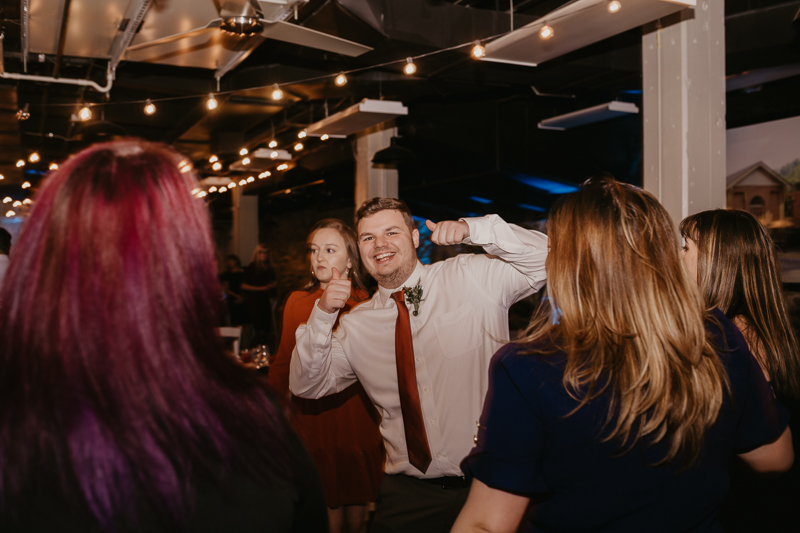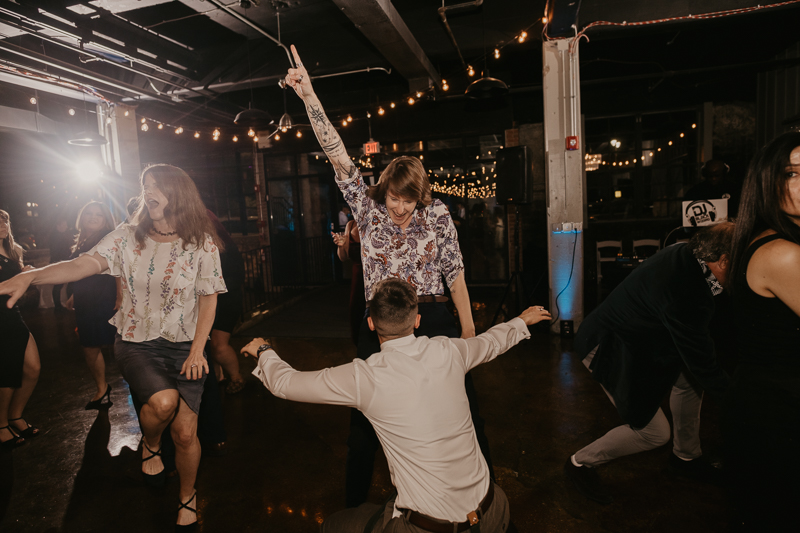 The Main Street Ballroom vendor team!
Ceremony & Reception // Main Street Ballroom
Coordinator // Lissa Marie Weddings & Events
Hair & Makeup // Swept LLC
Florist // Blossom and Basket Boutique
Officiant // Taylored Vows
Caterer // Zeffert and Gold Catering
Croquembouche // Patisserie Poupon
DJ // DJ Black Wizard
Dress Boutique, Designer // Precious Memories, Essense of Australia
Groom's Tux // Indochino
Videographer // A Treasured Wedding 
Invitations // Minted
---
---
---