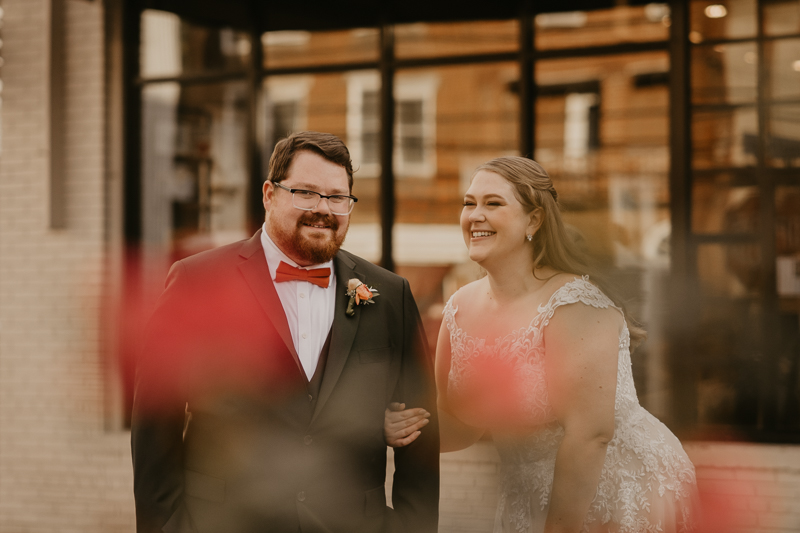 Wedding Photographers in Maryland
I think Main Street Ballroom is solidly on our list of favorite venues. Whenever we get to photograph a wedding at MSB it is always spectacular, and our couples always make the venue more unique than it already is. We also are just huge fans of Ellicott City in general. The sense of community that this area boasts and the friendliness of its members make anyone visiting feel at home. Jared and Justine, I would say, had the perfect Fall day for their wedding in Ellicott City. It was sunny, not too hot or cold, and there was a puppy costume parade happening right down the street. To put it another way, the second we saw a Dachshund in a witch outfit - I knew the day was won. It felt so fitting that Jared and Justine's day would encompass so much charm. Not just within the confines of their venue, but also surrounding them in the city. The entire day was a celebration for all of those in the area, and while the people weren't all celebrating the bride and groom, the energy was 100% funneling into Main Street Ballroom that night. Justine and Jared - thank you both so much. We loved getting to meet you and being a part of your day. Above all else, you two are a dream to be around and we are so happy that we got to witness your absolutely stunning wedding! Amazing things from the day! There was a puppy parade...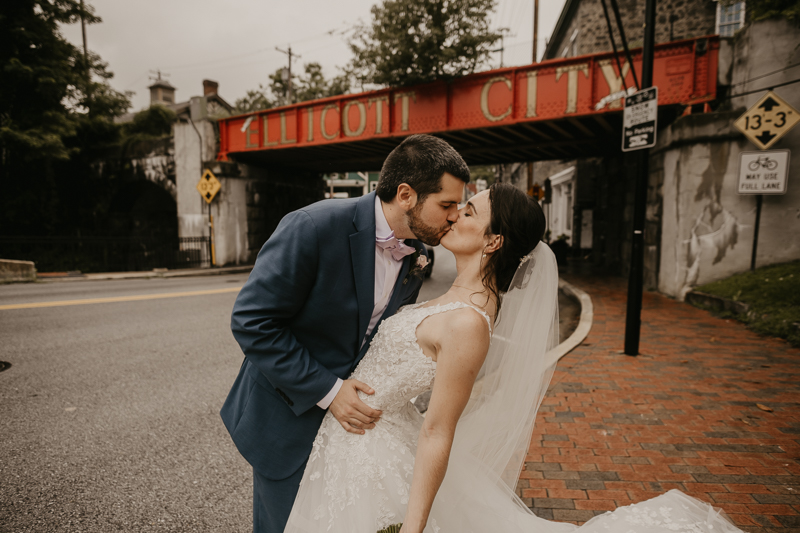 Wedding Photographers in Maryland
I don't think the novelty of Main Street Ballroom will ever wear off for me. I mean, it just doesn't get better than this gorgeous industrial venue in the middle of quaint Ellicott City. Every single wedding we've had at this location has always taken my breath away, and Megan and Ricky's wedding is no exception!  Even though the majority of the day was rainy, that didn't put any sort of damper on the mood of the day. The second Megan and Ricky were finally together at the end of the aisle of St. Augustine Church, there was a calmness that washed over the day. These two balance each other so well, and even in moments of silence, you can feel the love that they have for each other. Their entire day was absolutely amazing, my only wish is that we could have stayed on the dance floor with them and partied the night away!  Megan and Ricky, thank you both so much for allowing us to experience your beautiful wedding day! We are so excited for you two and all that is to come in your future! We hope that you enjoy your time in Mexico relaxing now that wedding planning is all finished!! :D Cool stuff from the day! It rained for most of the day EXCEPT for when it was time for us to wander around Ellicott City! Perfect timing! This was our second time exploring Main Street with Megan and Ricky. We also photographed...