Melissa & Pat Heron Room
Wedding Photographers in Baltimore
Our final wedding of 2021 did not disappoint! Melissa and Pat's gorgeous wedding day at the Heron Room in Baltimore, Maryland was a colorful showstopper! From stunning florals, to Melissa's sparkly dress there was beauty everywhere! 
This day was originally scheduled to happen in November of 2020, but I think at this point we all know what happened last year that caused a lot of big plans to change. No matter, Melissa and Pat forged ahead with a new date and countdown, and when the day arrived, these two were more than ready!
Melissa mentioned that she had been planning a styled and meticulous wedding prior to COVID, but thanks to the pandemic, she took on a "hoping for the best" approach. Honestly, I think that is the way to go. If the pandemic taught us anything, it's that weddings are perfect no matter what. Sure, it's natural to have some stress, but as long as the couple gets to be together at the end of the night, the rest is just glitter on top. 
Melissa and Pat, we are so excited for you two as you enter this sparkly next chapter of life! Thank you both so much for including us in your day, and allowing us to photograph it. We couldn't have asked for a more beautiful day to finish up the year. You two are the best, and I know your lives are going to continue to be awesome!
Cool things from the day!
Melissa's dress had a rainbow shine to it that was absolutely stunning!
There were bright colors and pops of fun stuff all throughout the day including their cake flavor which was "cakefetti".
During their ceremony they did a handfasting, which was a beautiful moment where both of them showed their support for the other and had their hands lightly bound in a gorgeous cloth.
They included their cat, Ellie in a hidden way during the reception. Her picture was on the back of each table number :P.
Melissa described their wedding theme as "Baltimore, our cat Ellie, and the precise amount of nature I can handle."
This was actually their second wedding date. Their first date, November 14th 2020, was going to be at one of the peaks of the COVID pandemic, so Pat and Melissa opted to keep all of their guests and vendors safe and push their date back a year. We thank them for that!
Their cat had another appearance at the wedding in the form of Coozies! Catoozies if you will, which kind of sounds and looks weird so maybe we'll just stick to Coozies.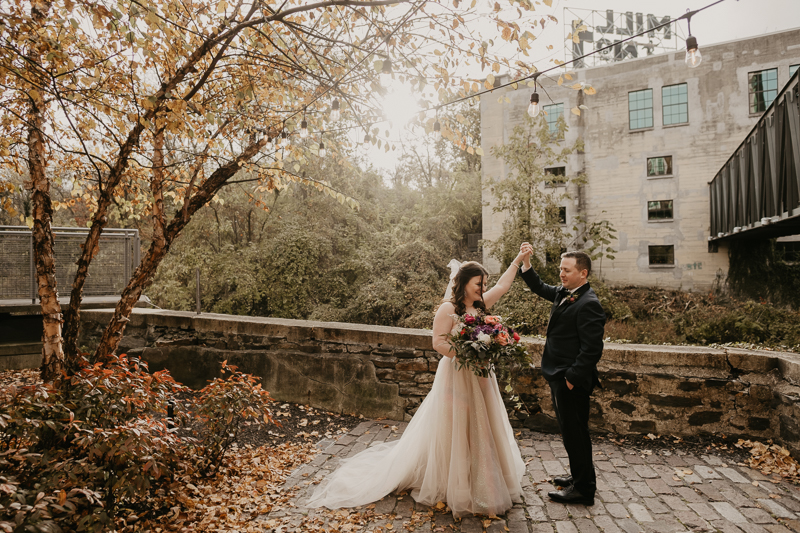 ---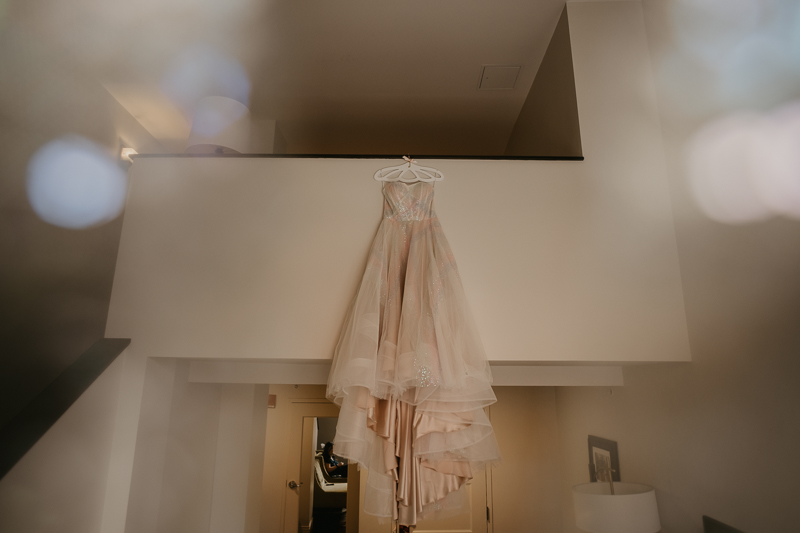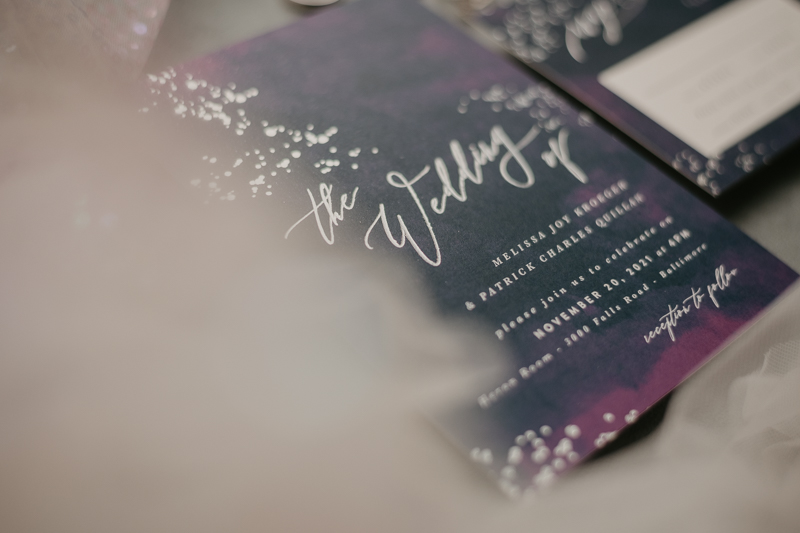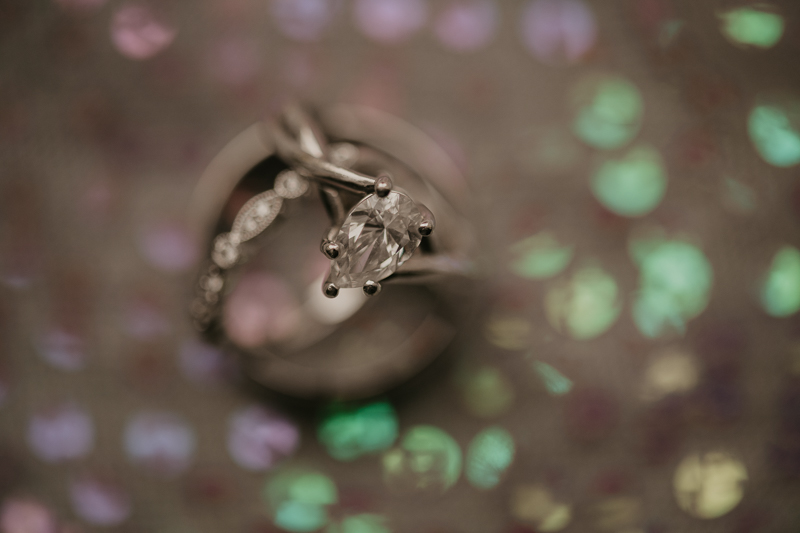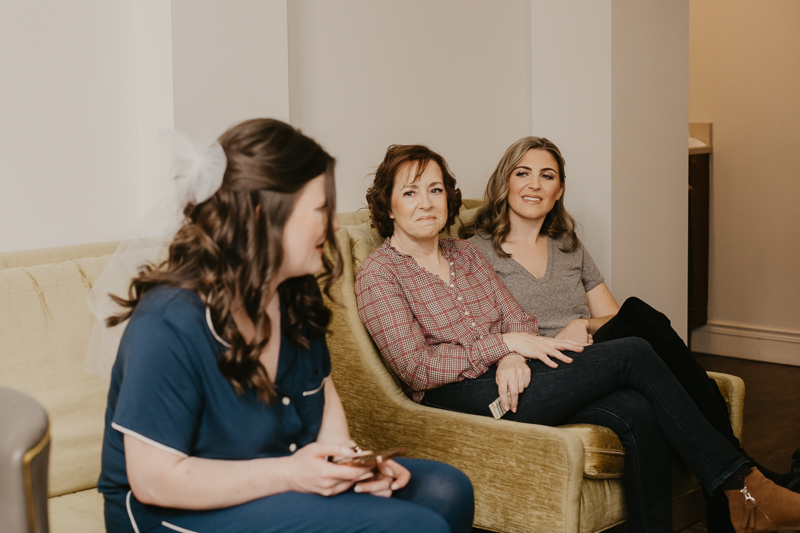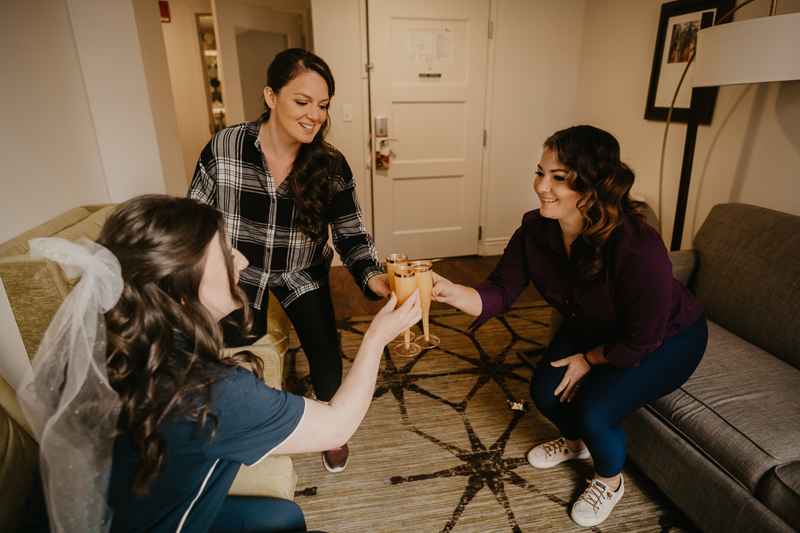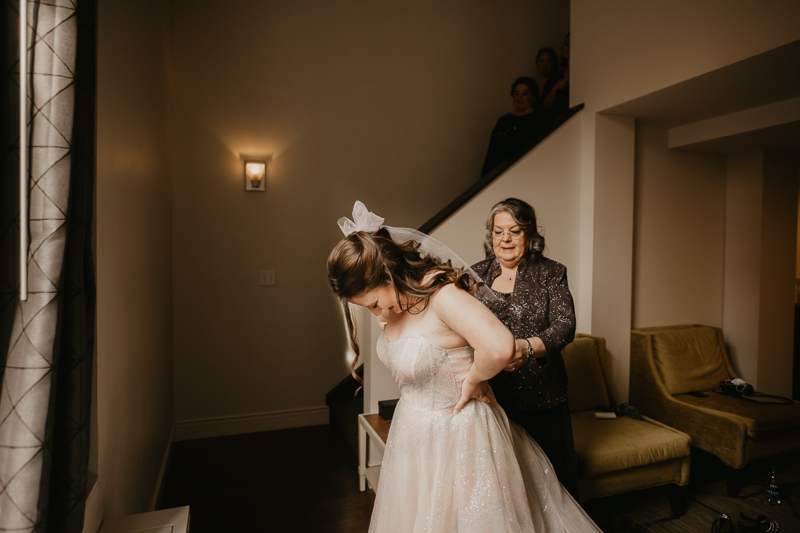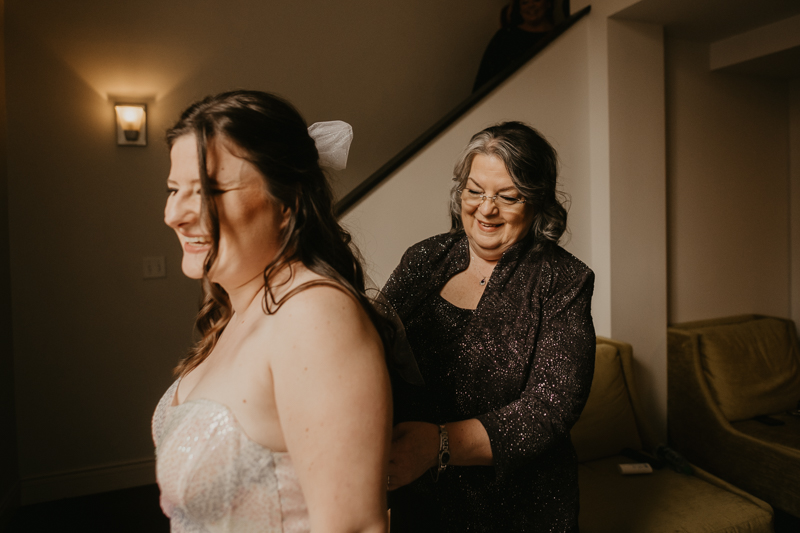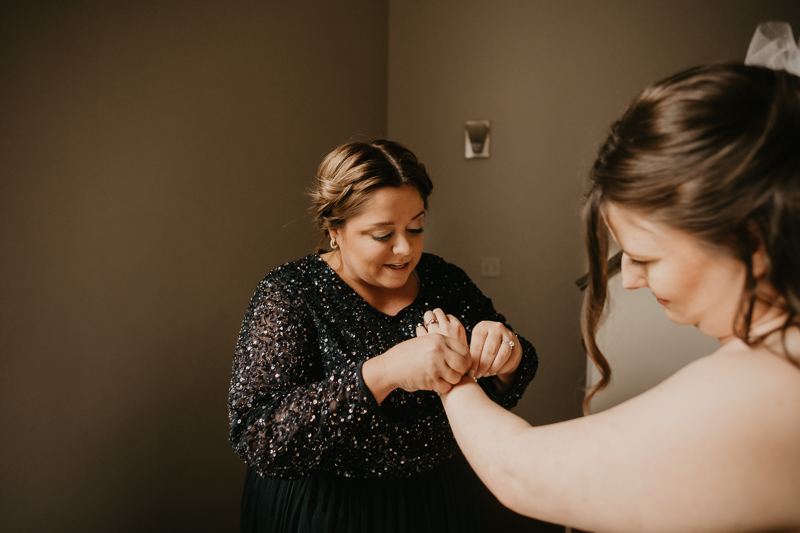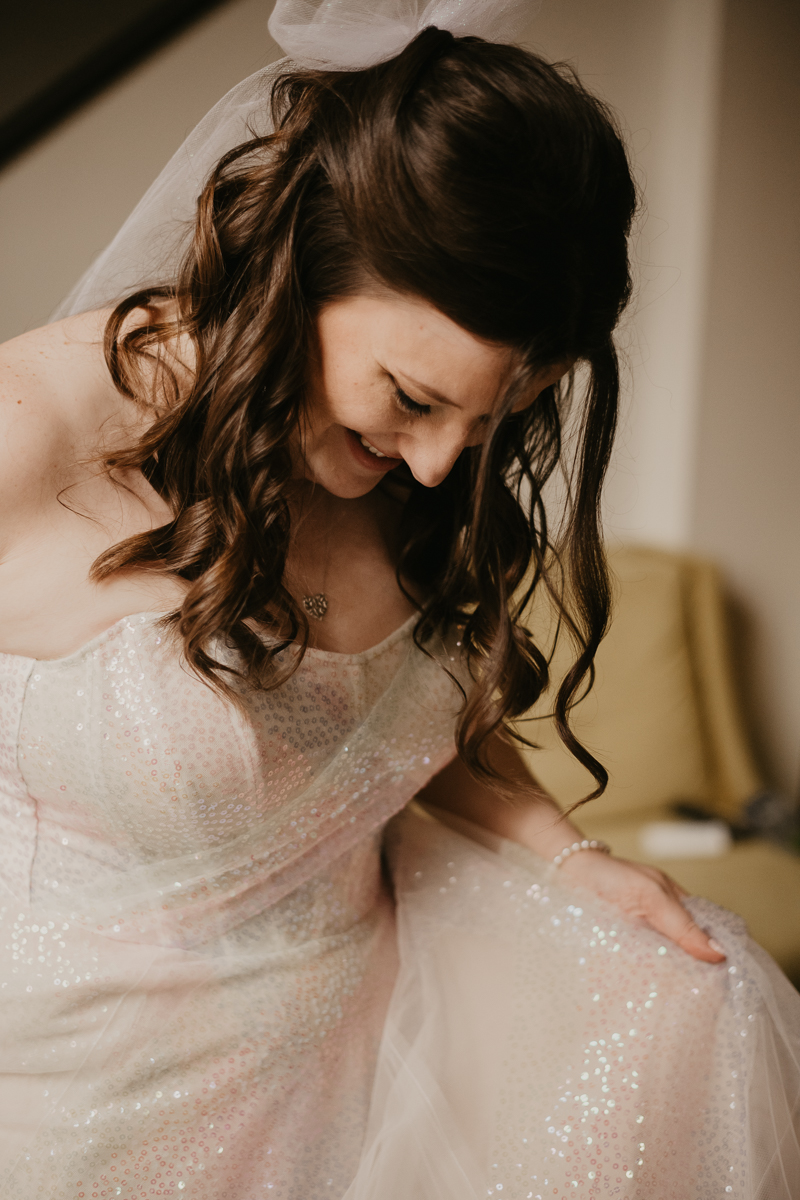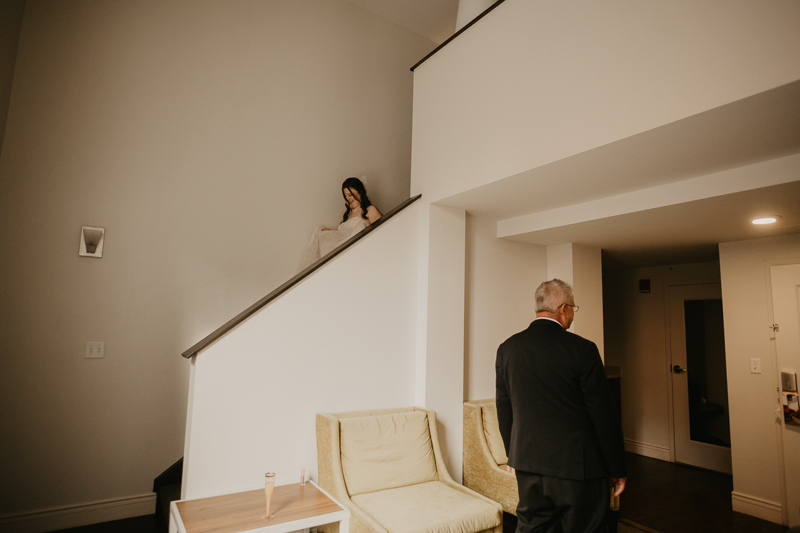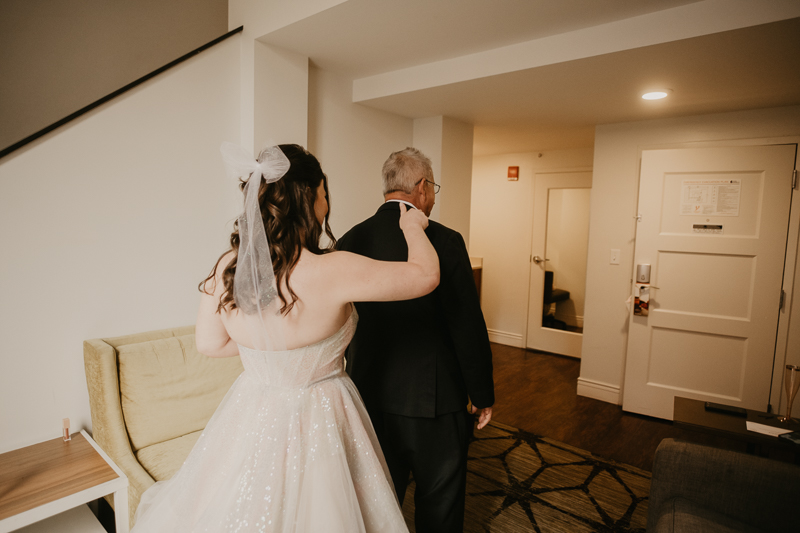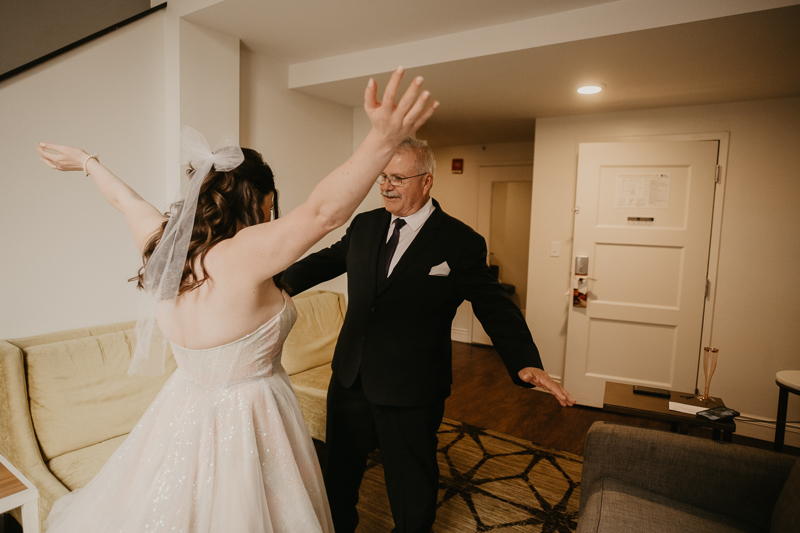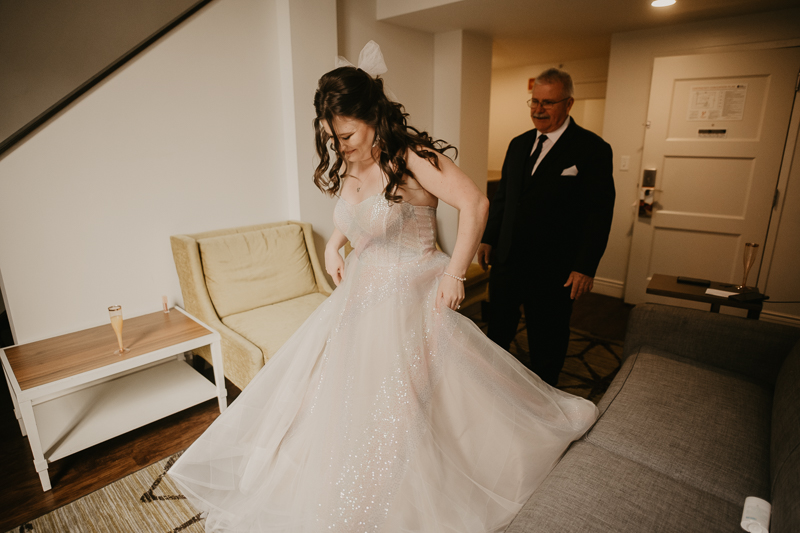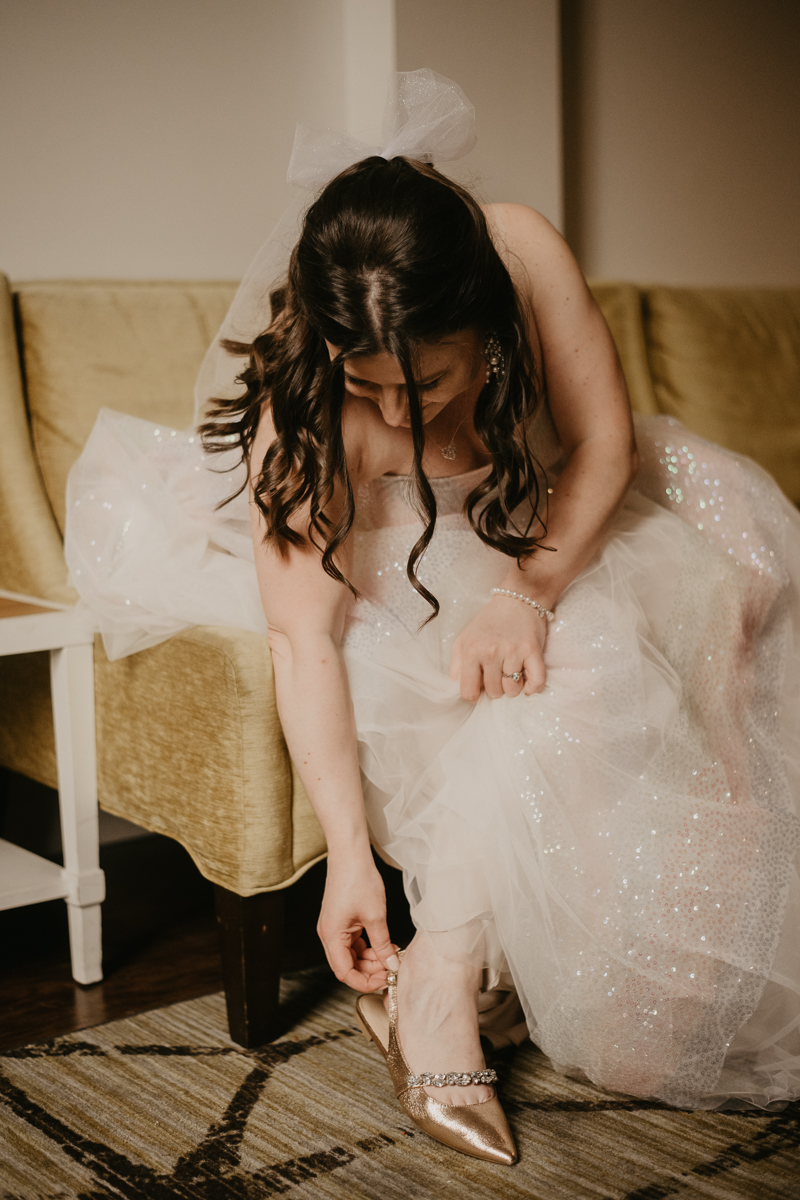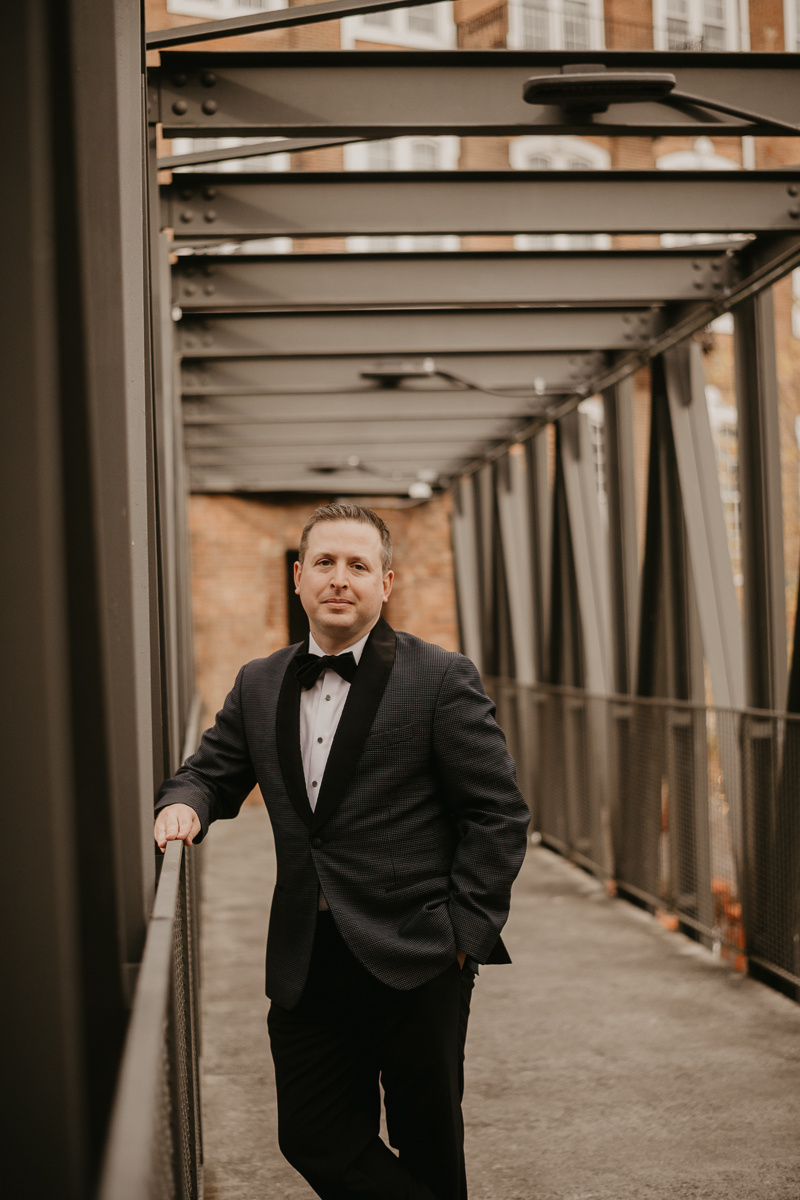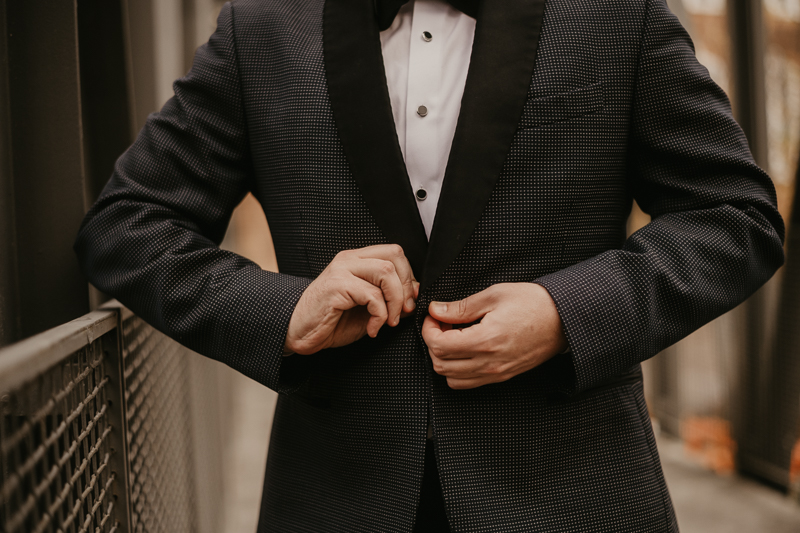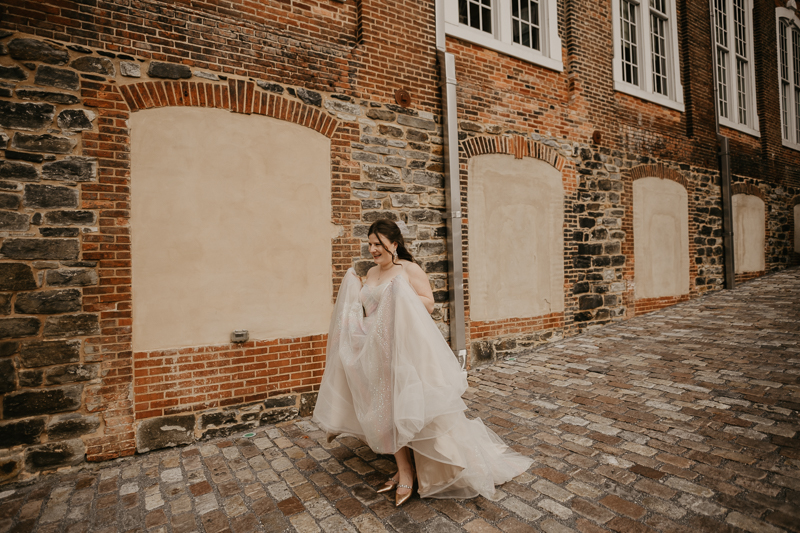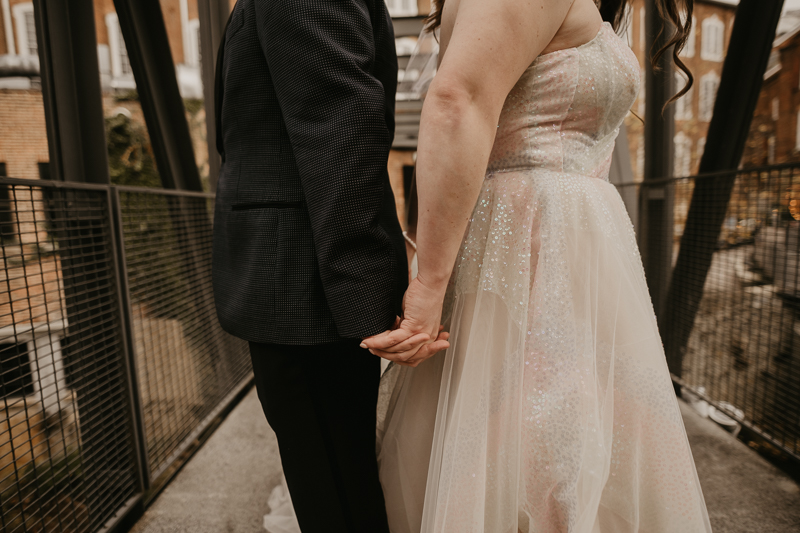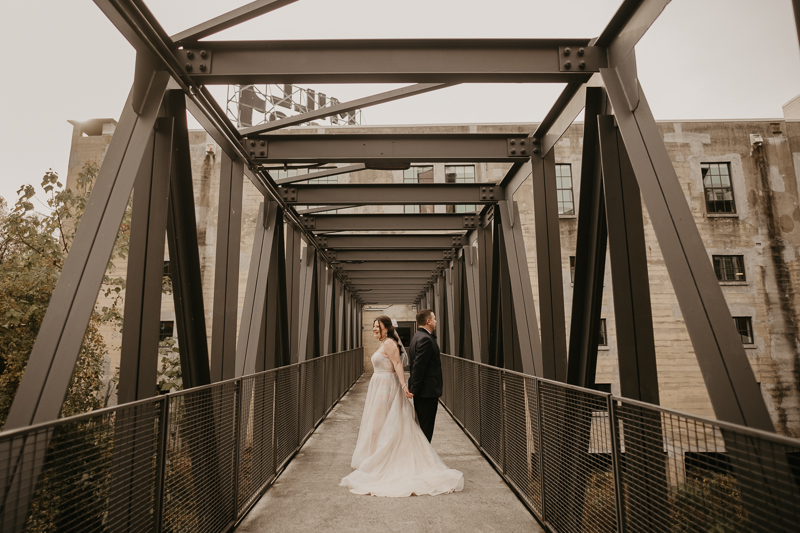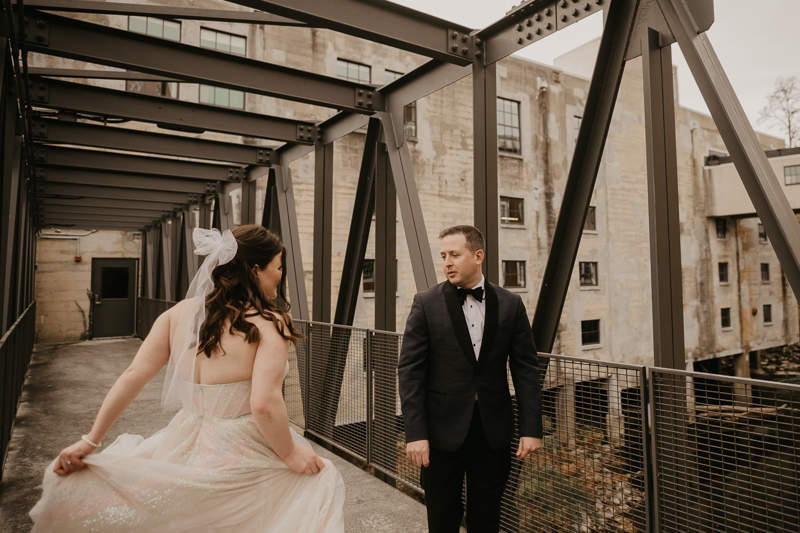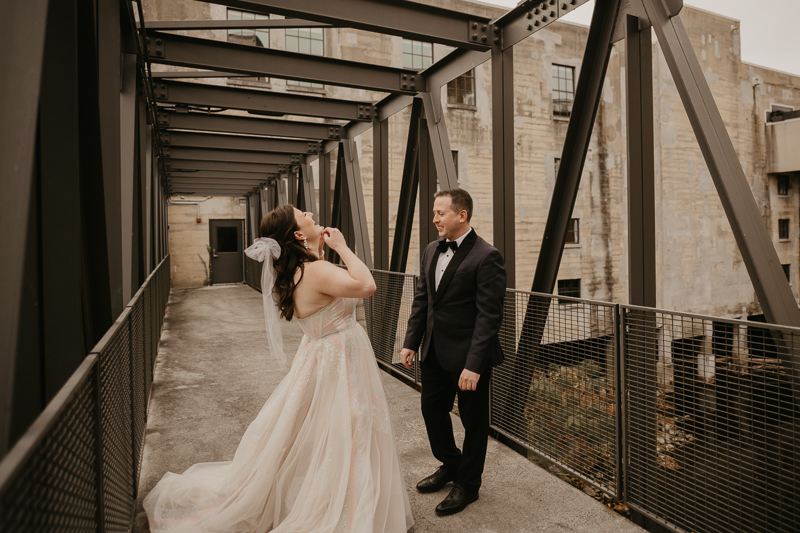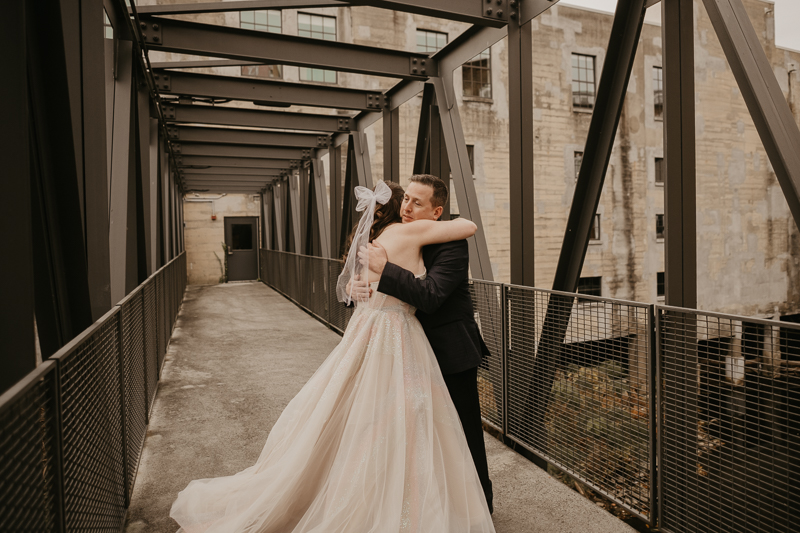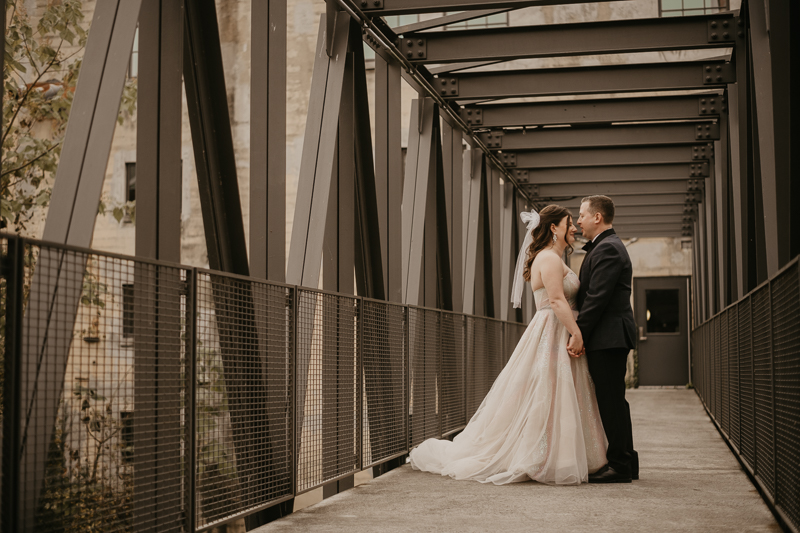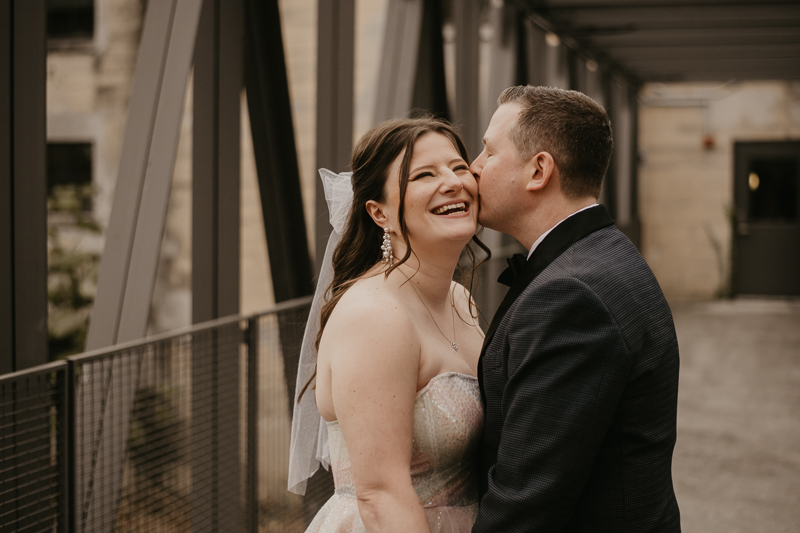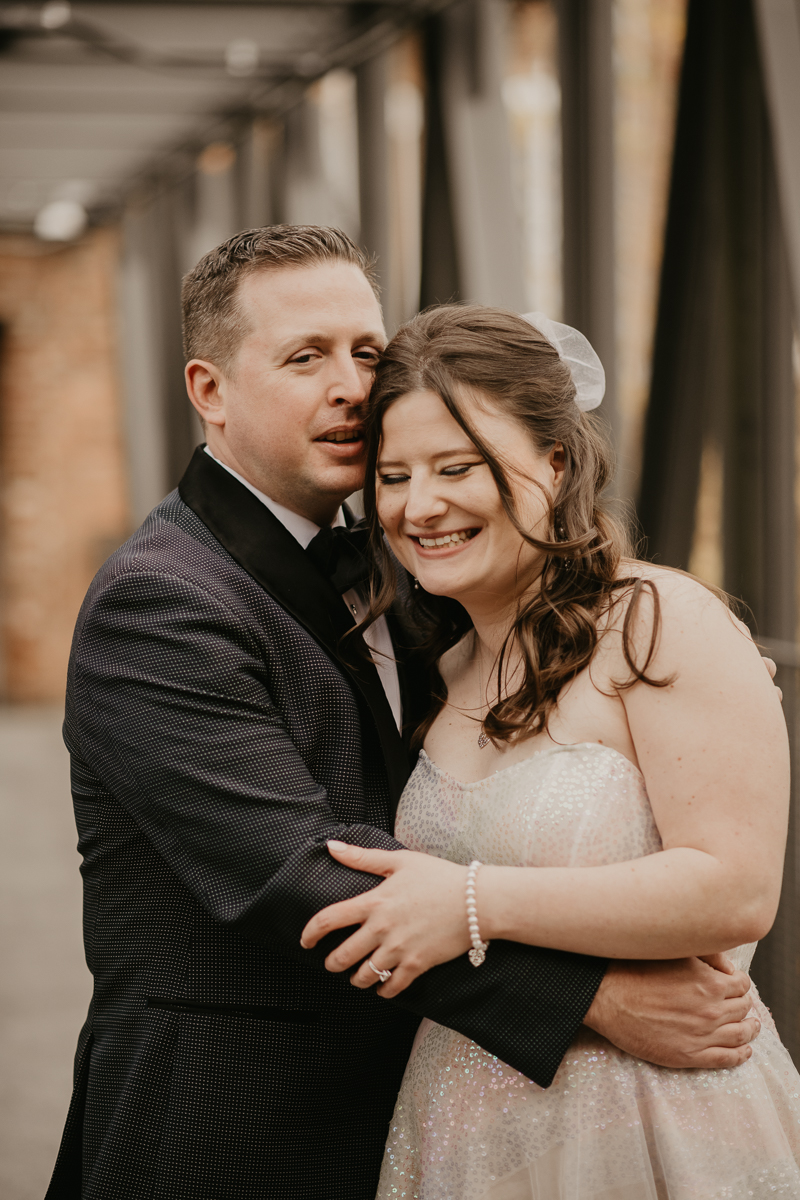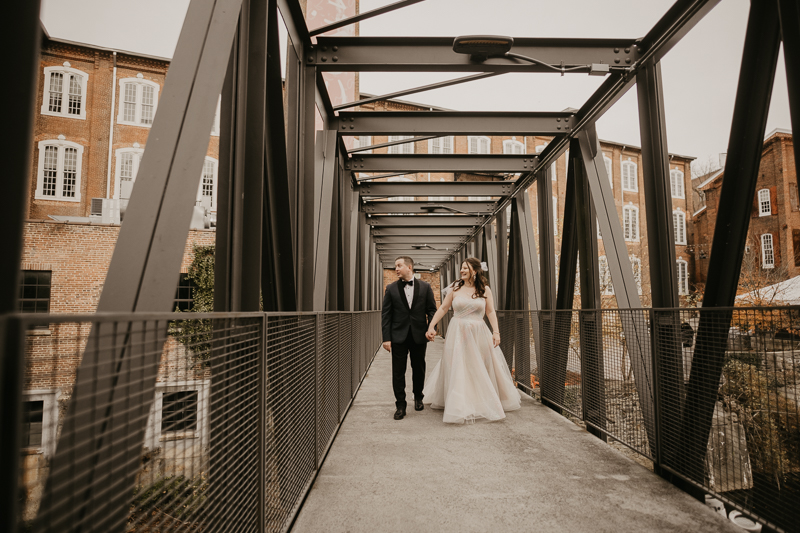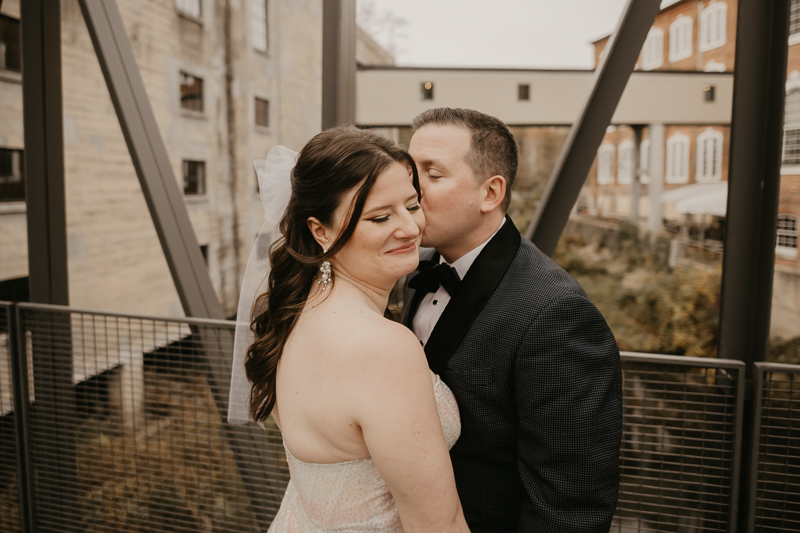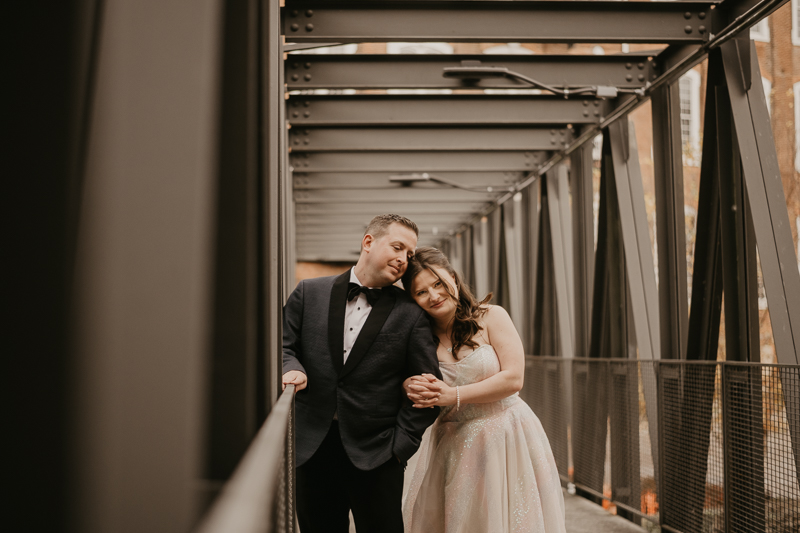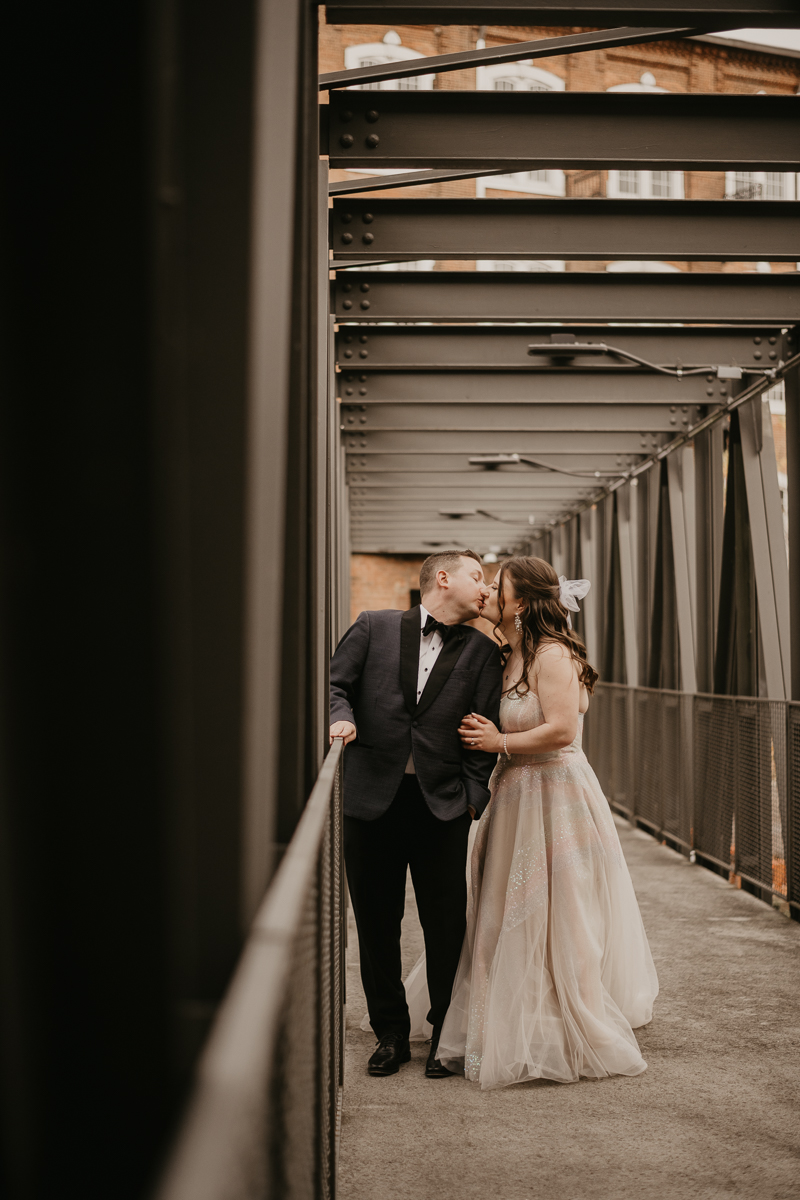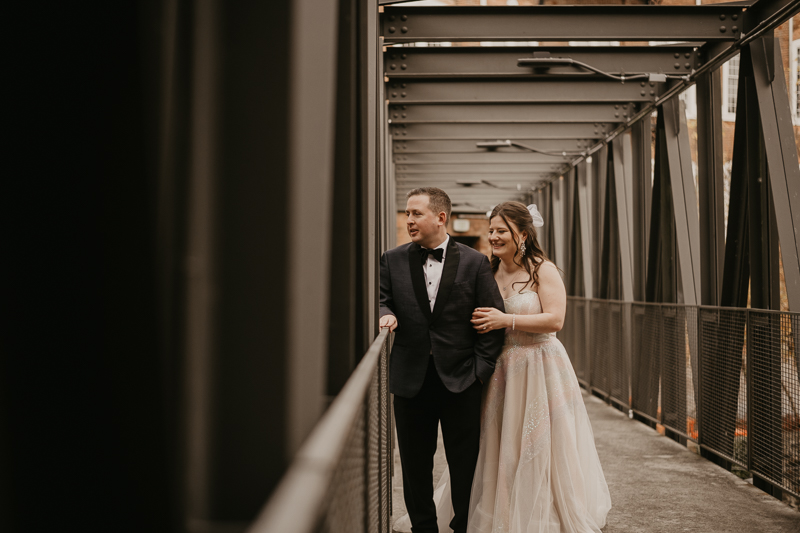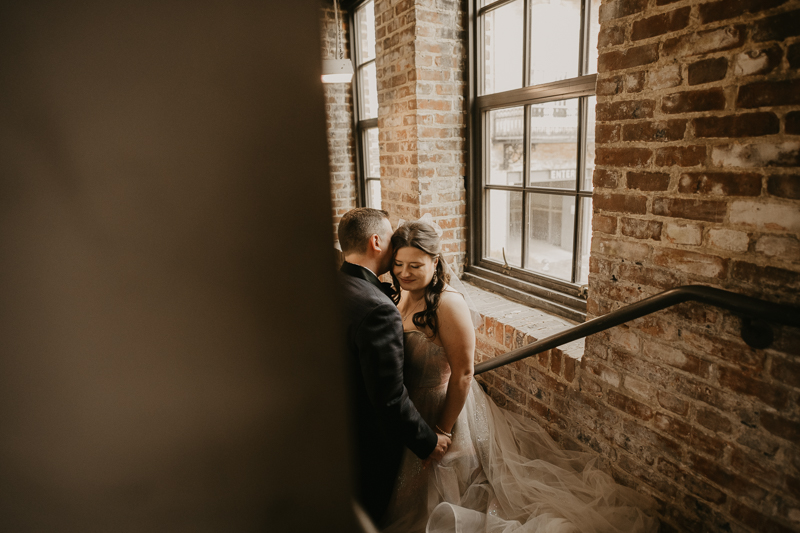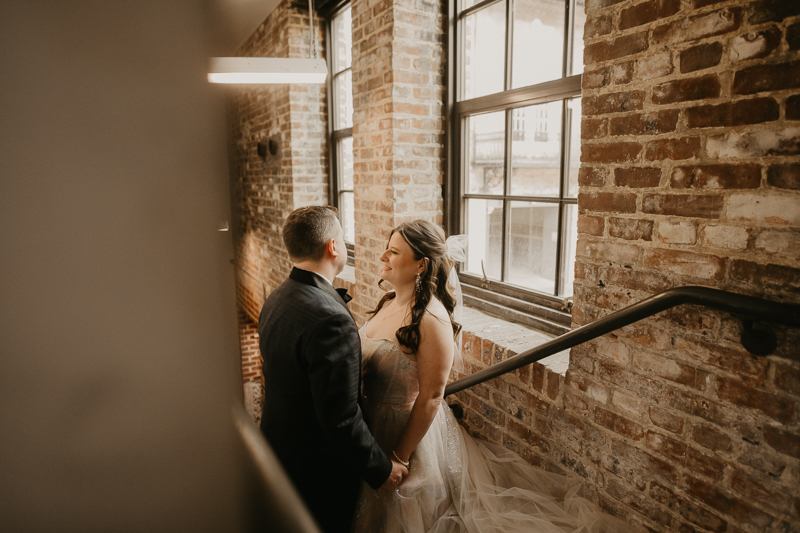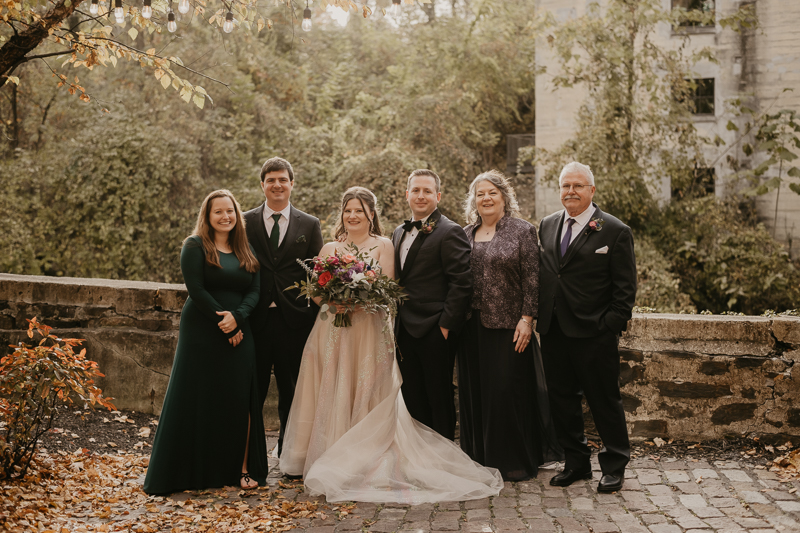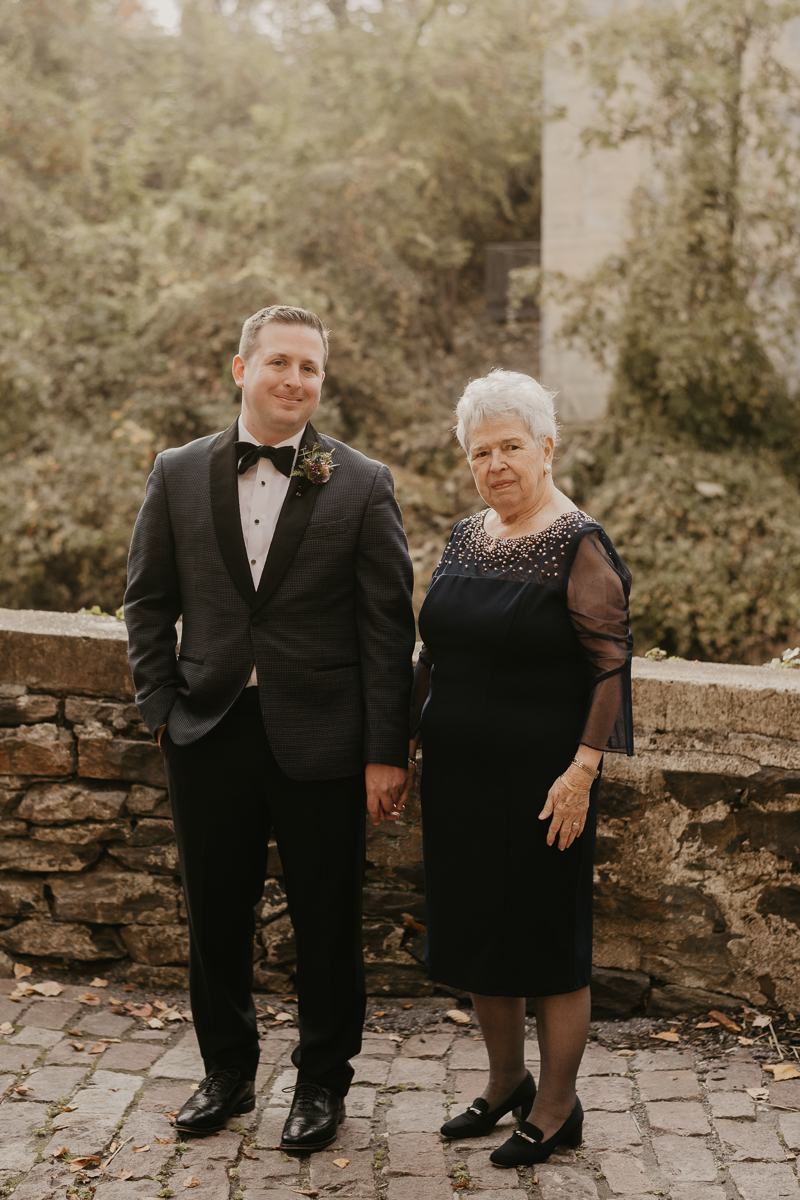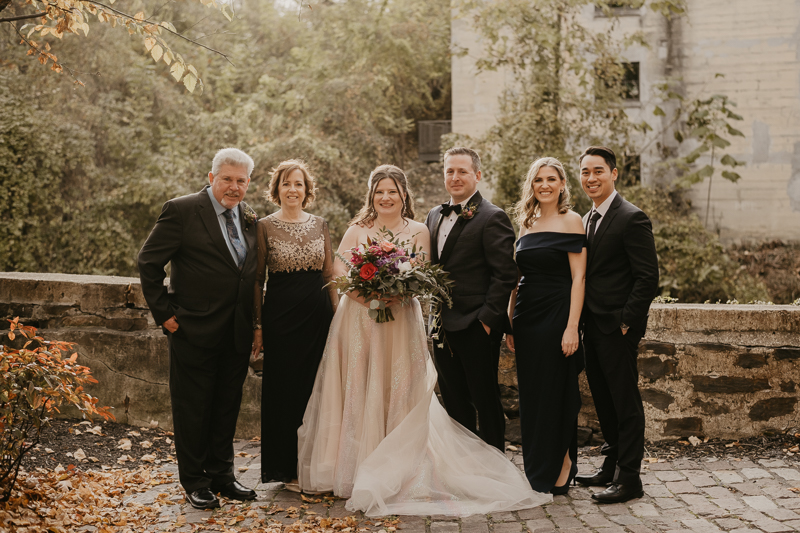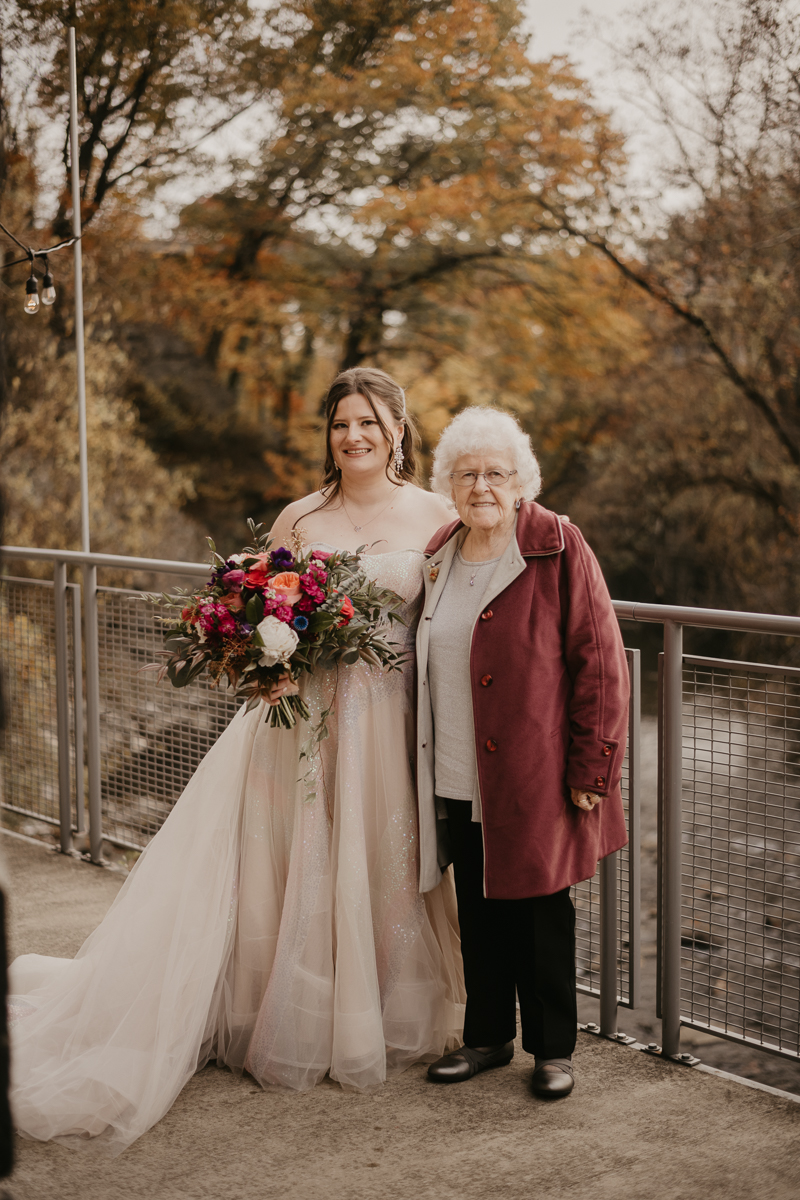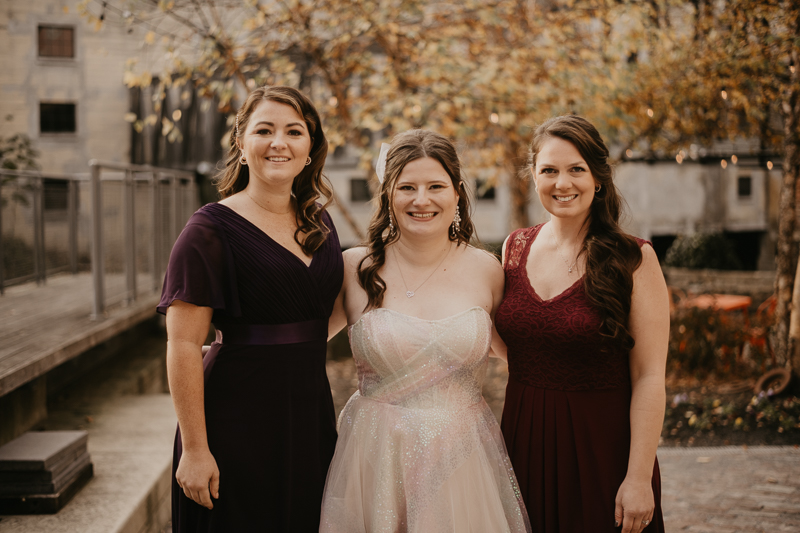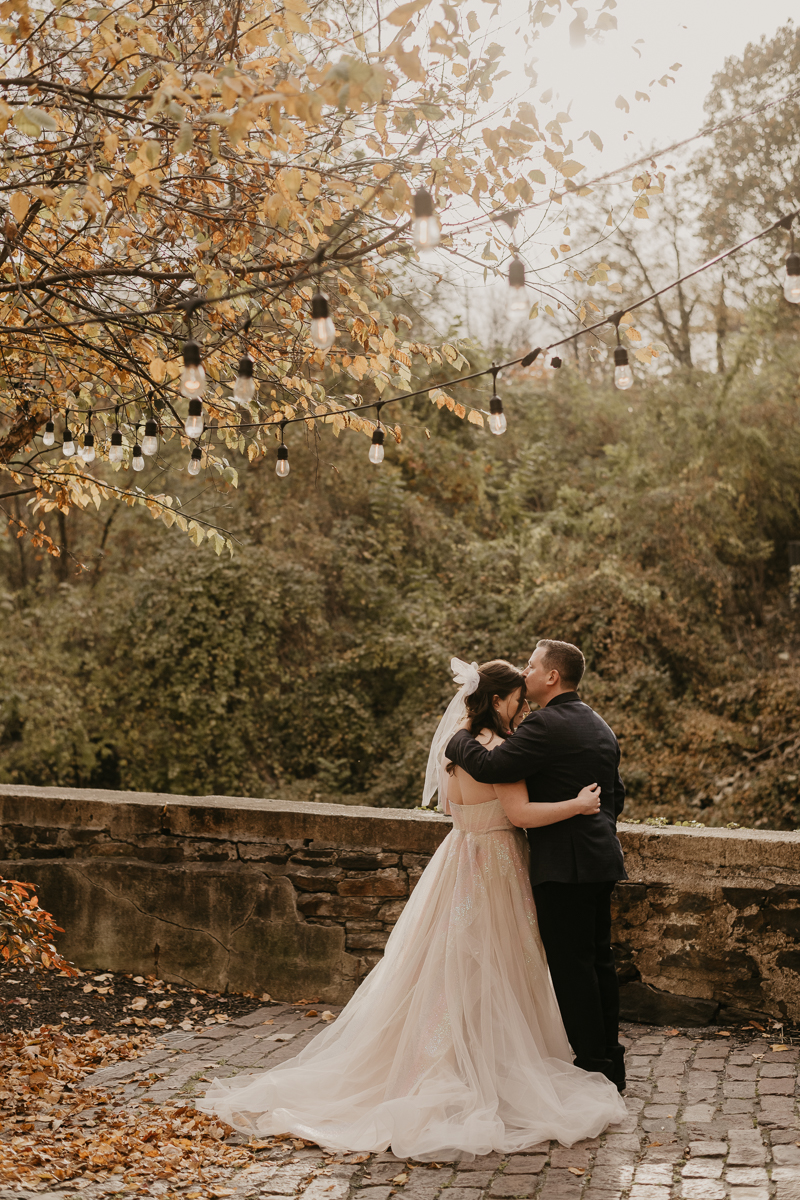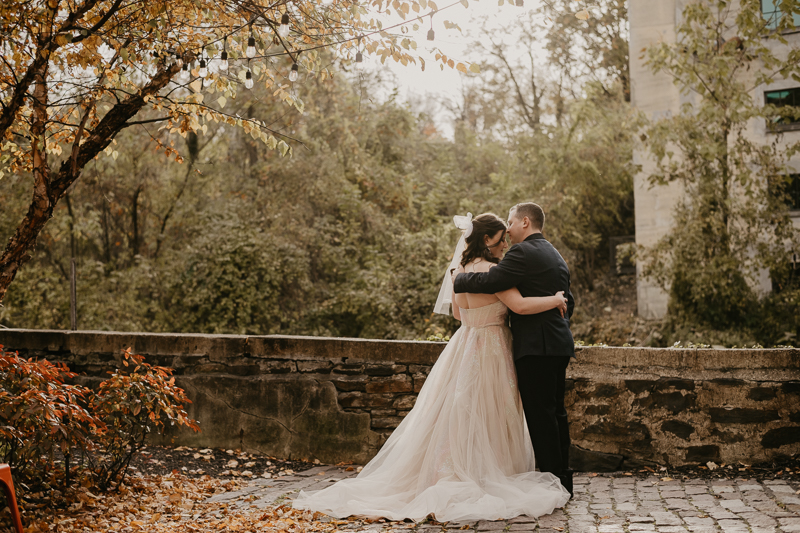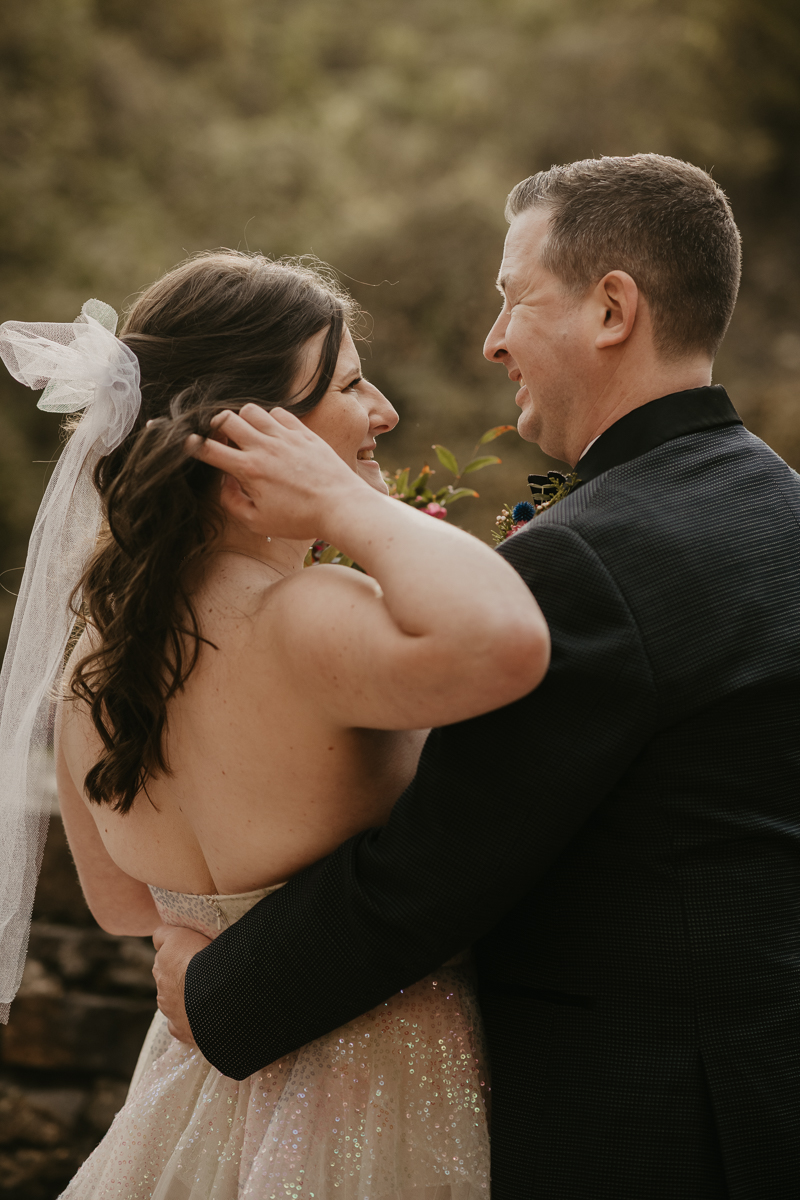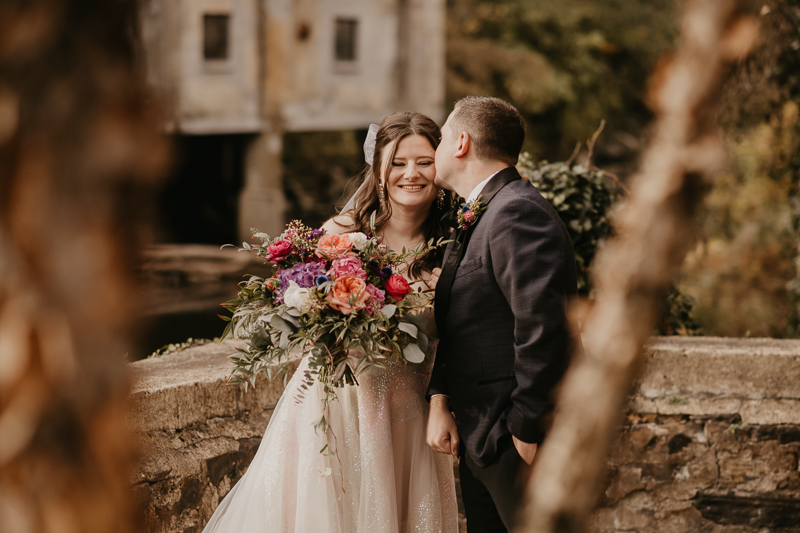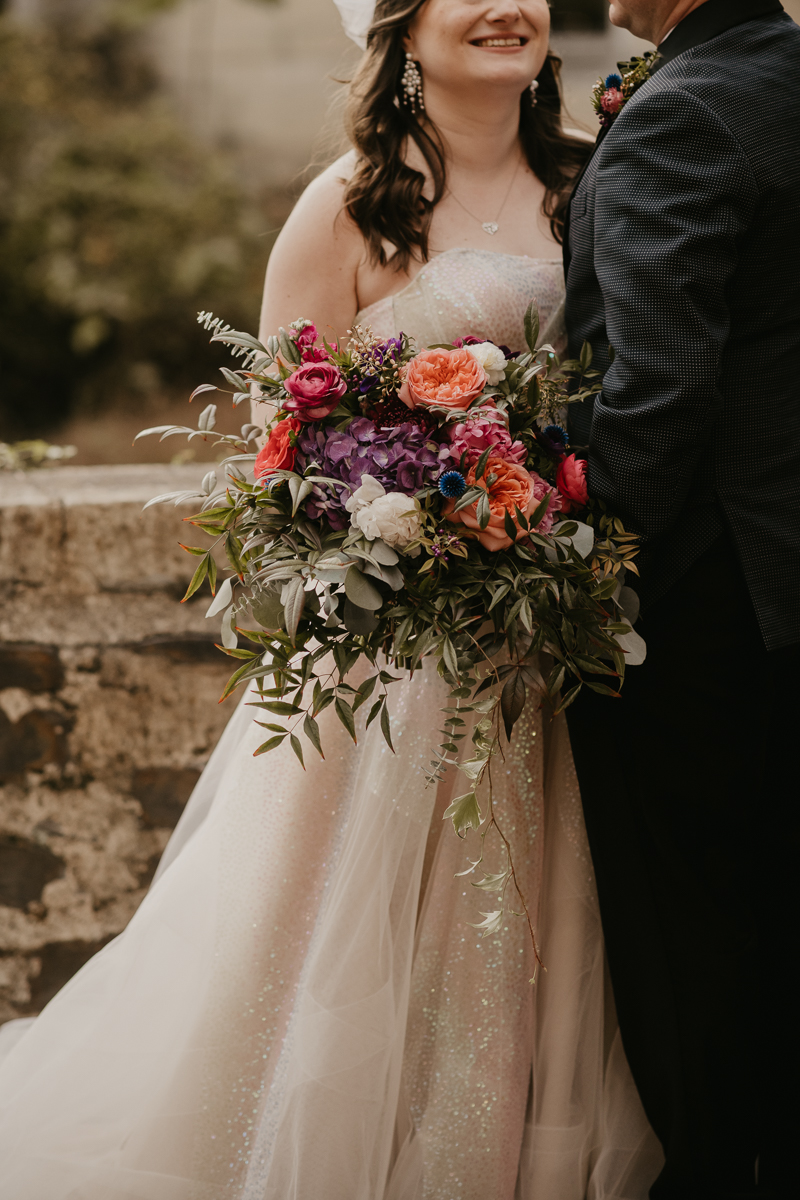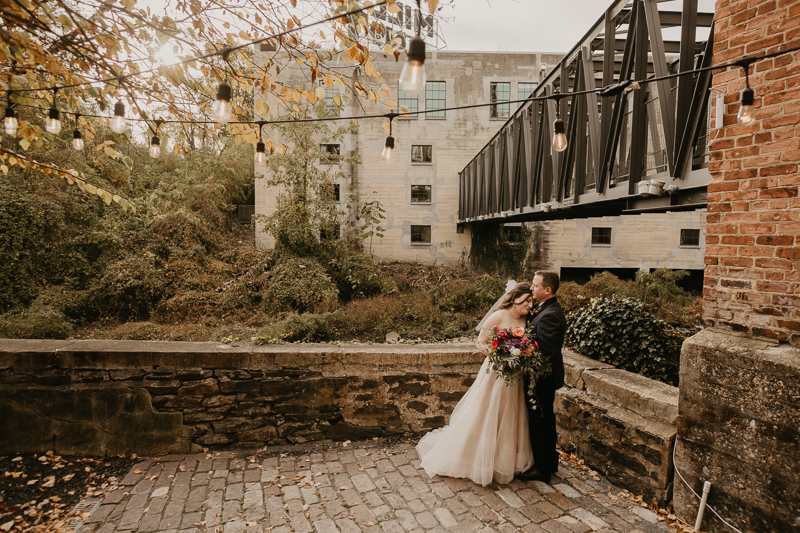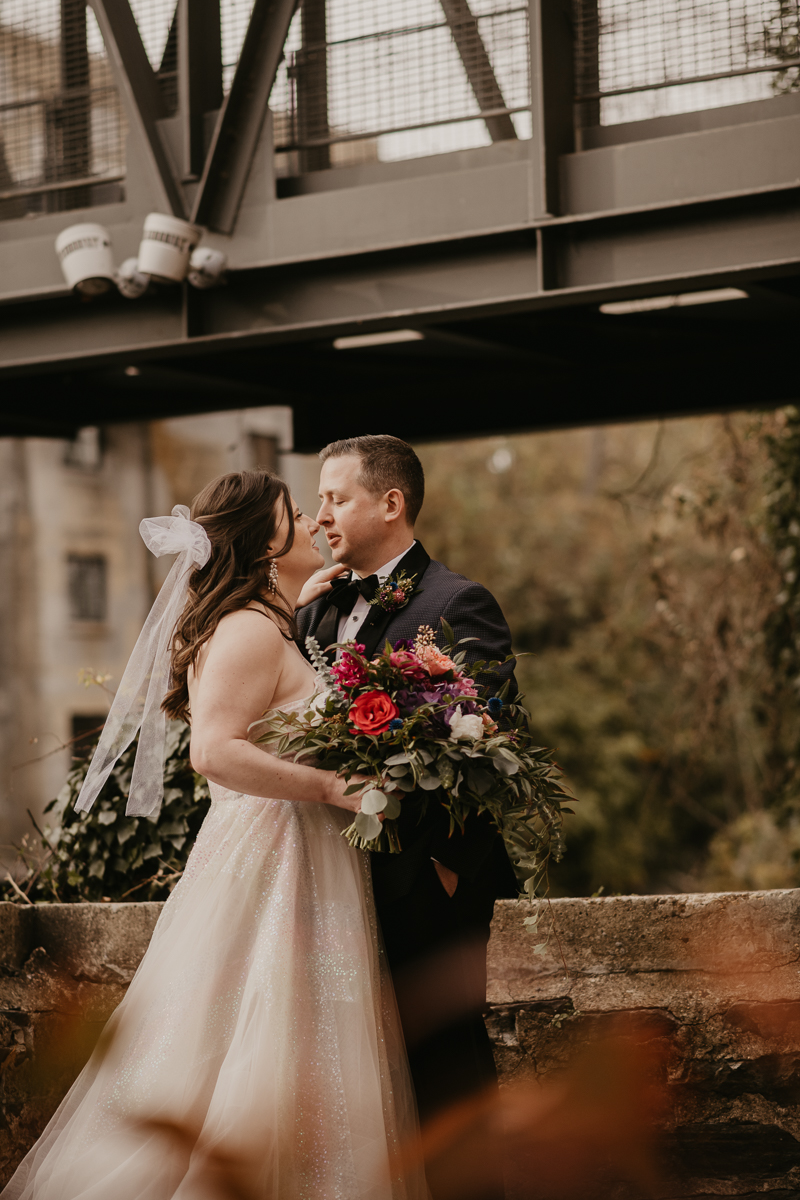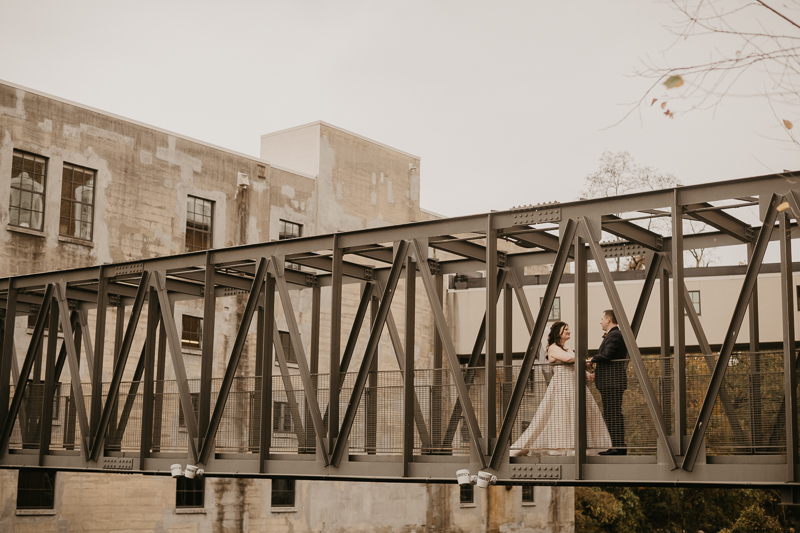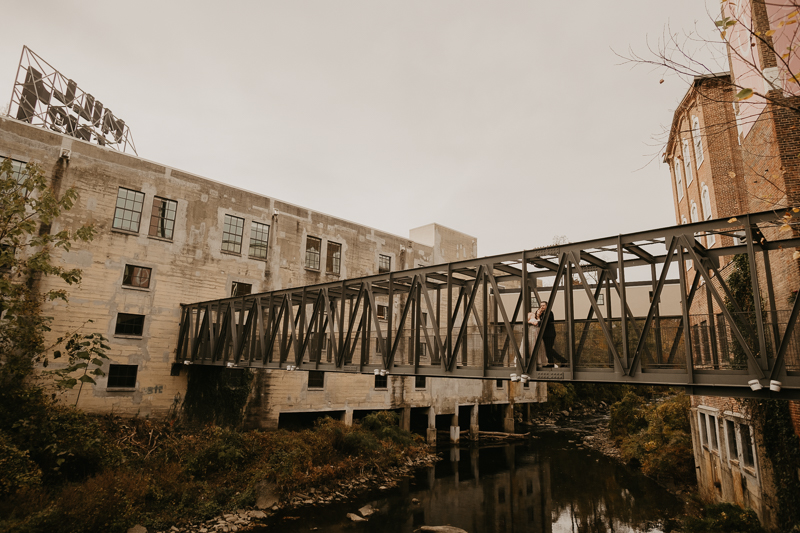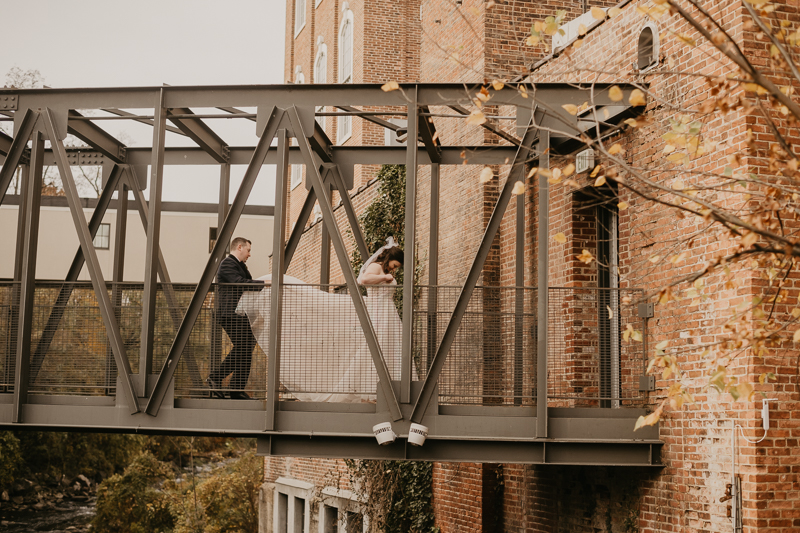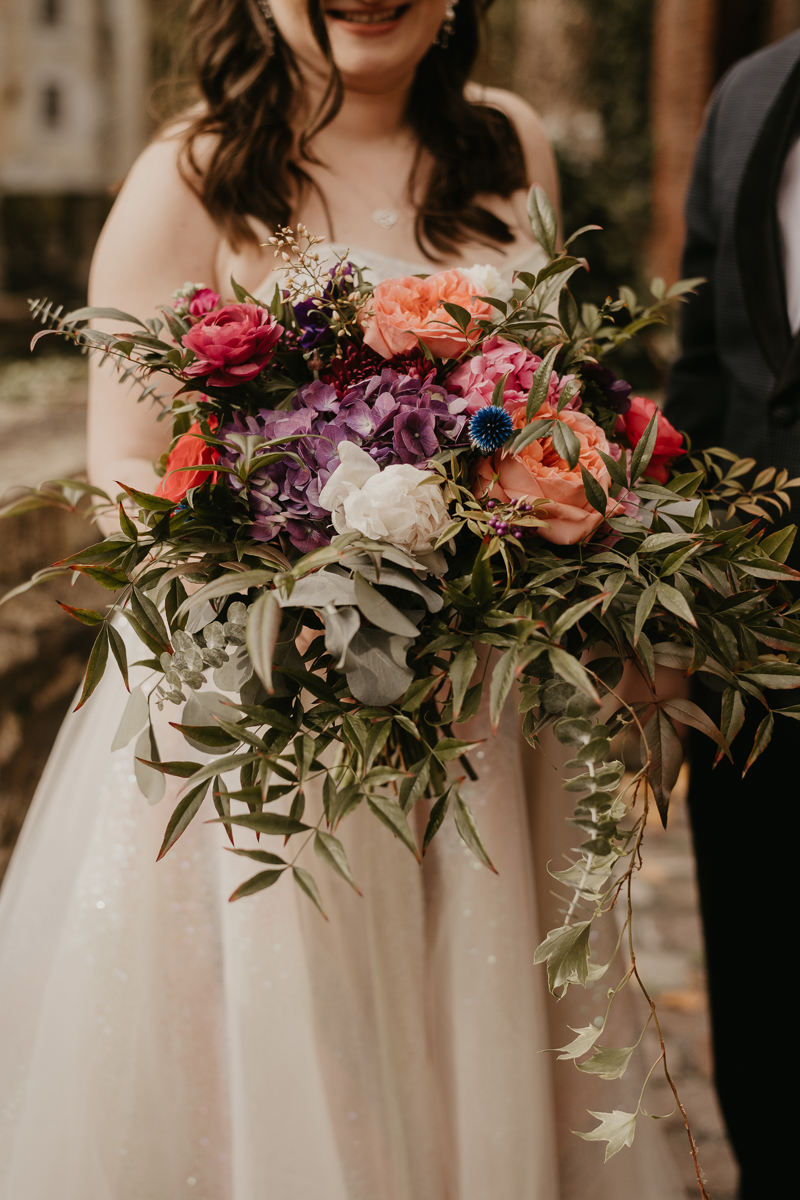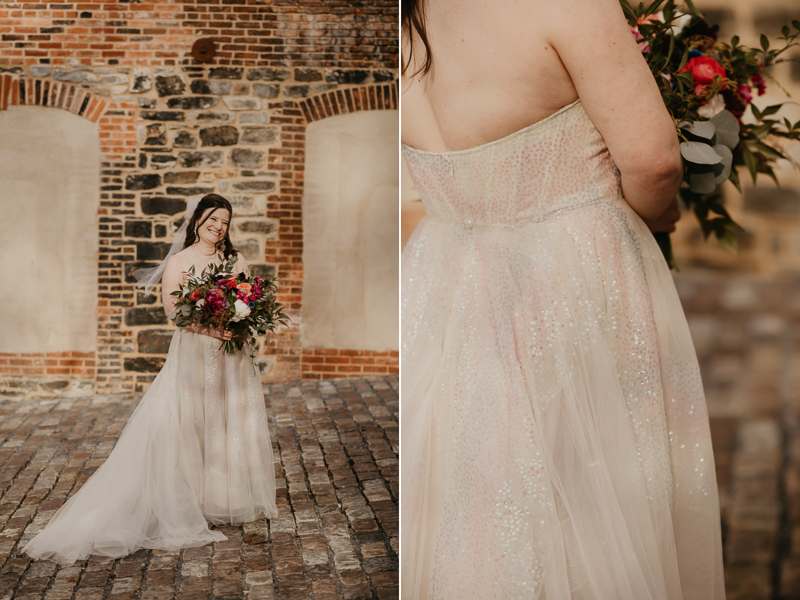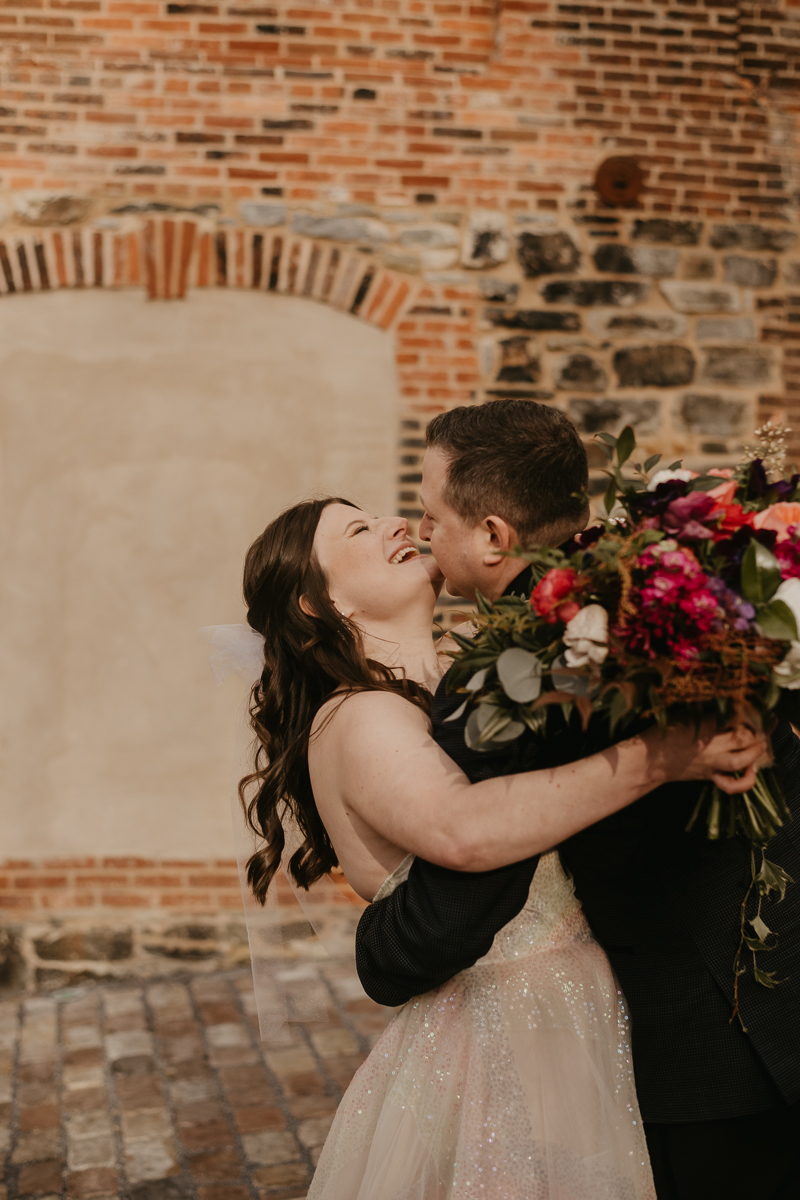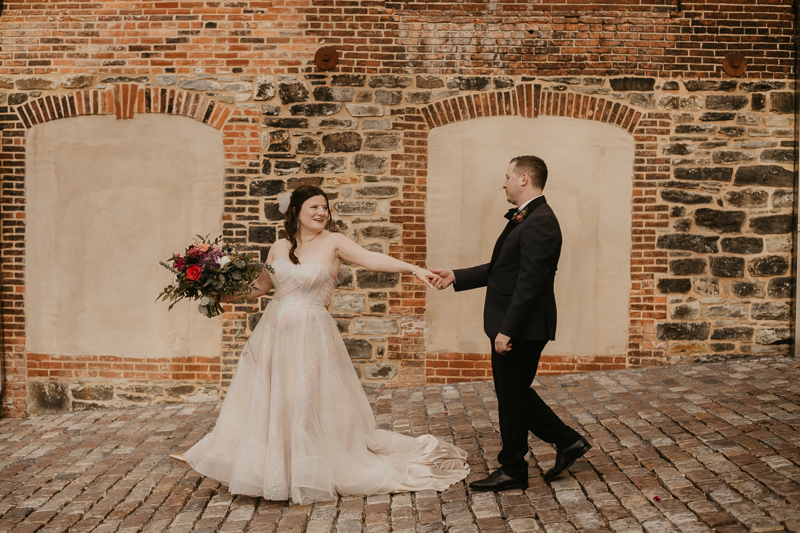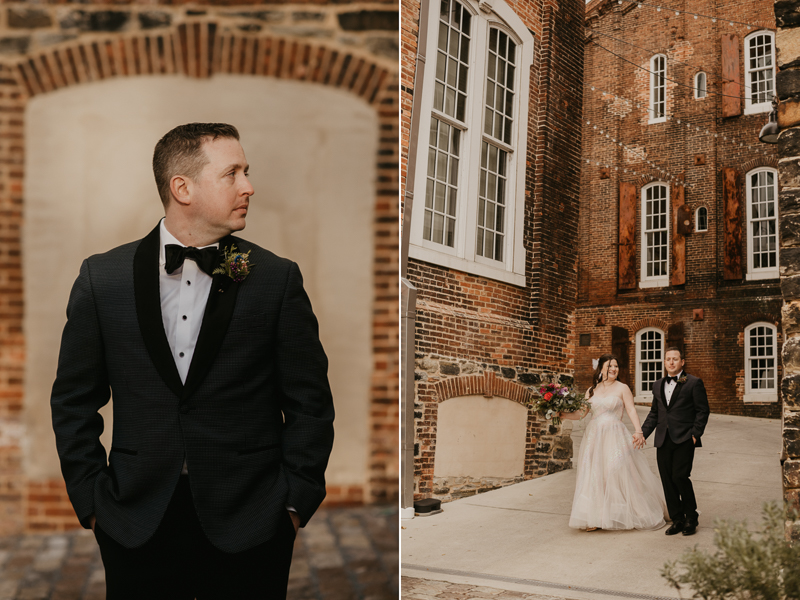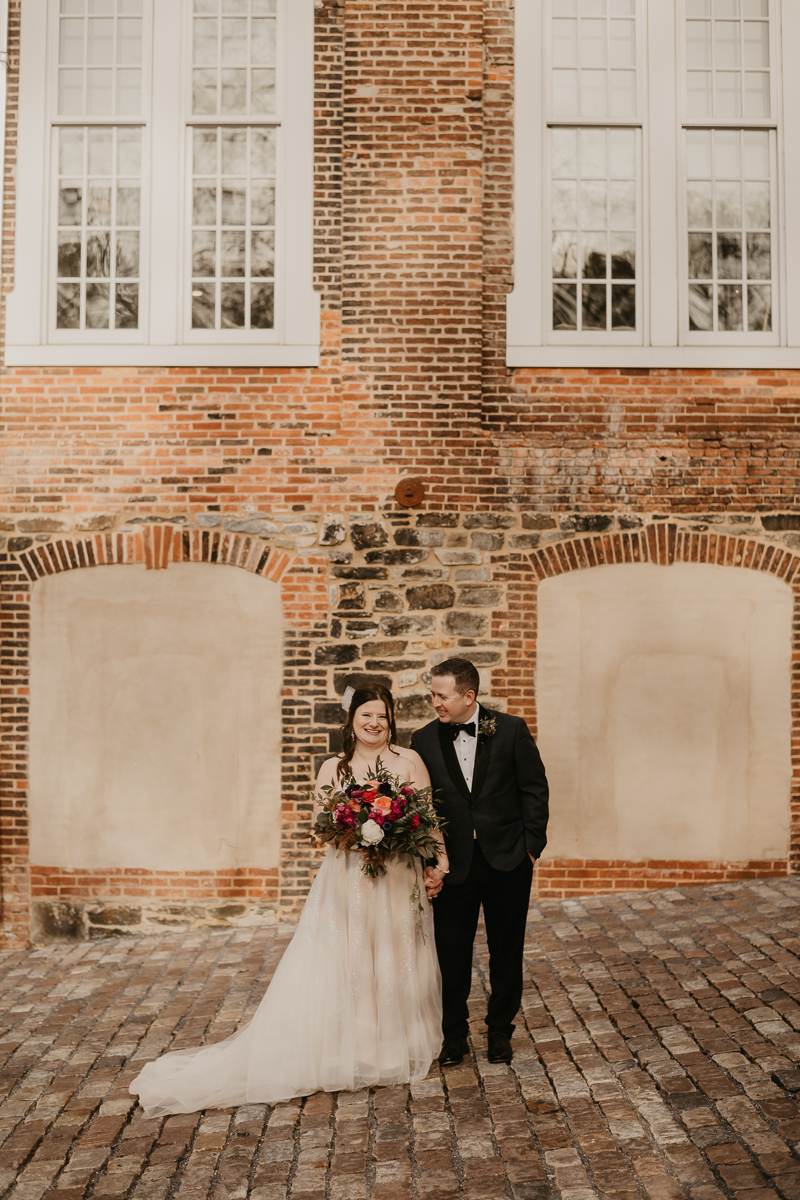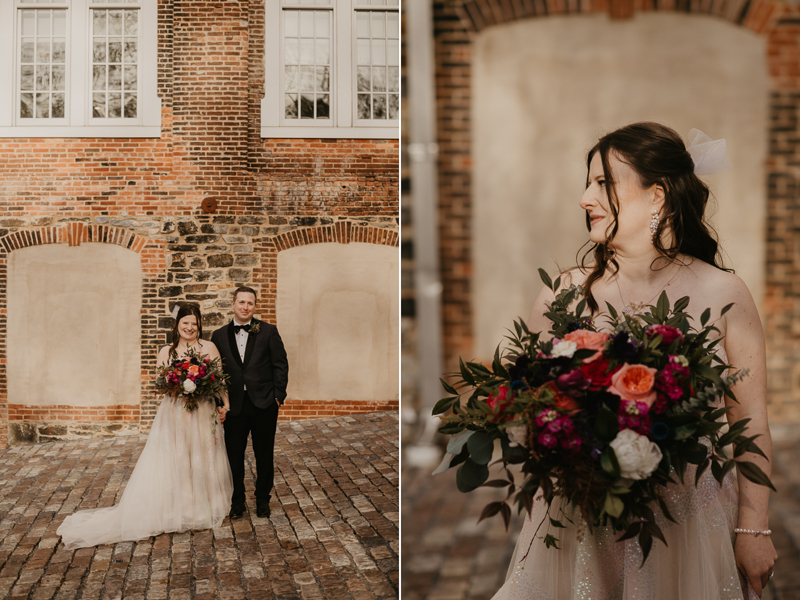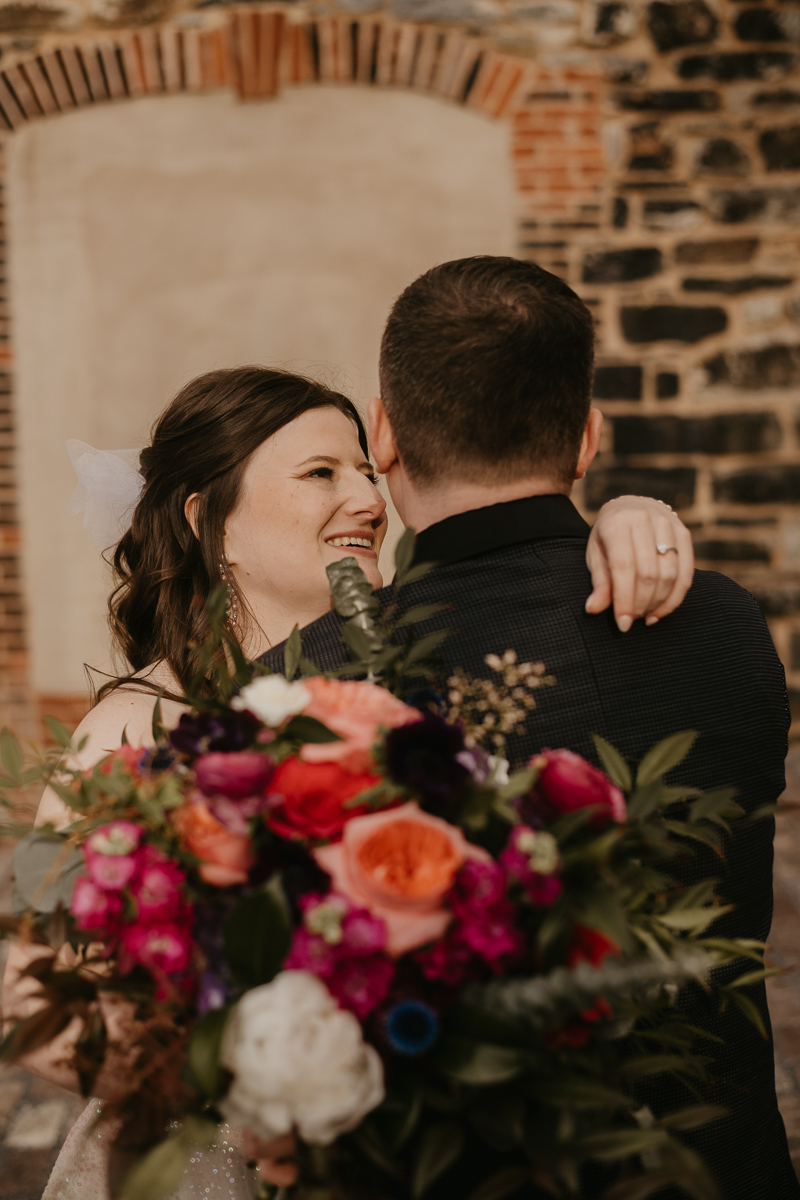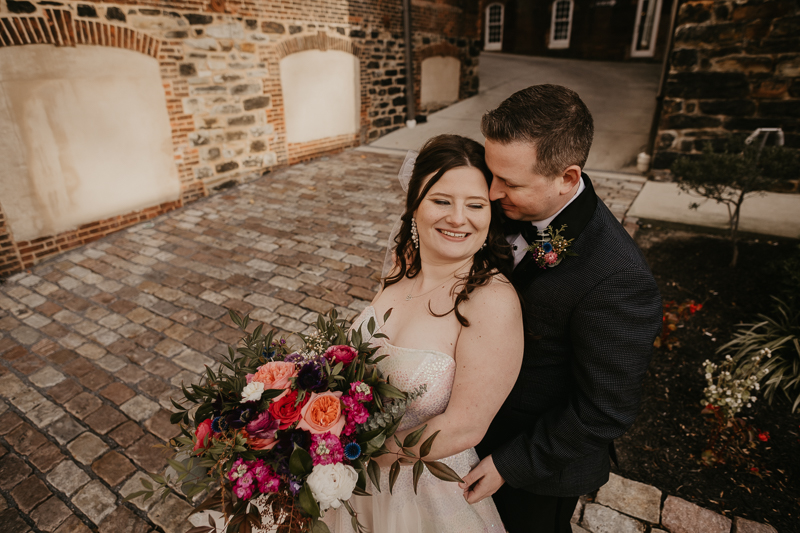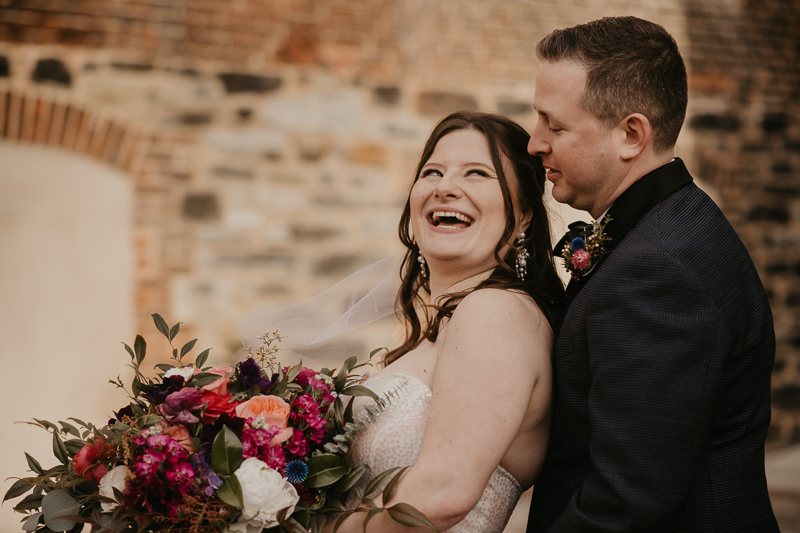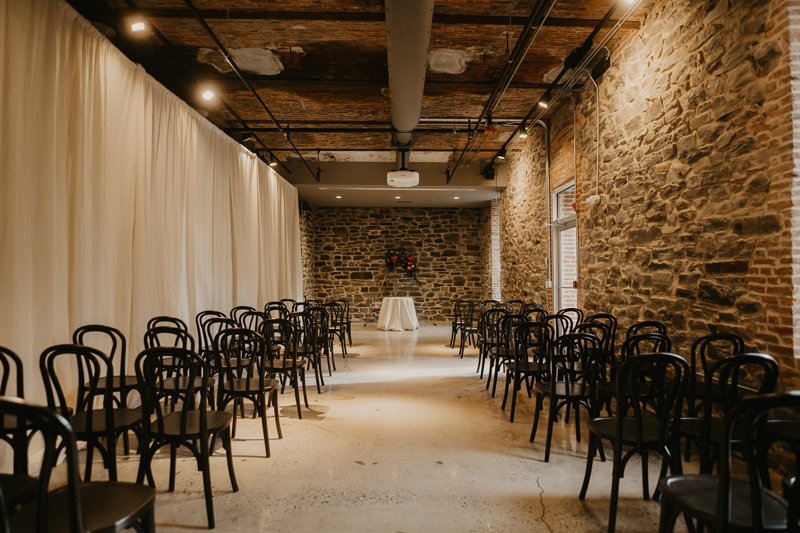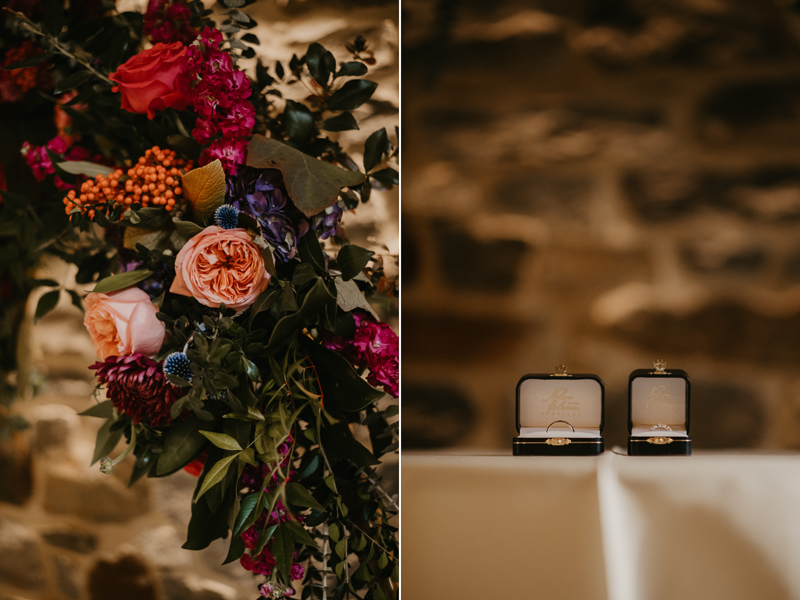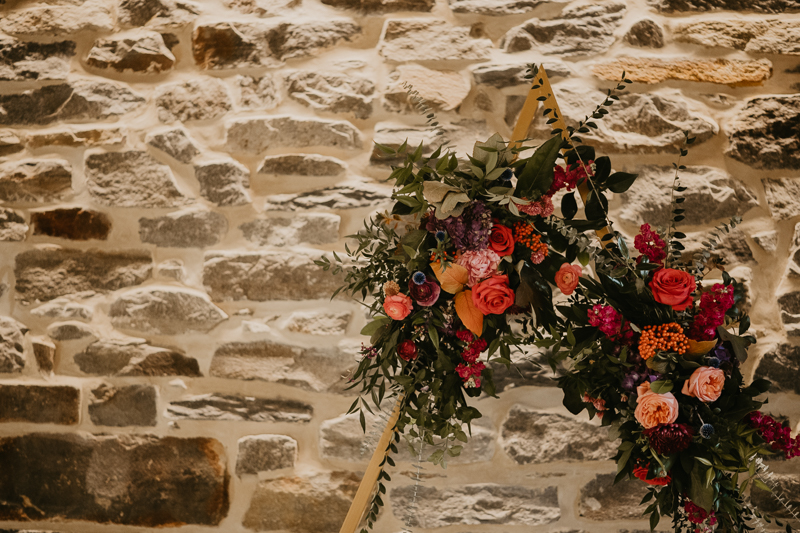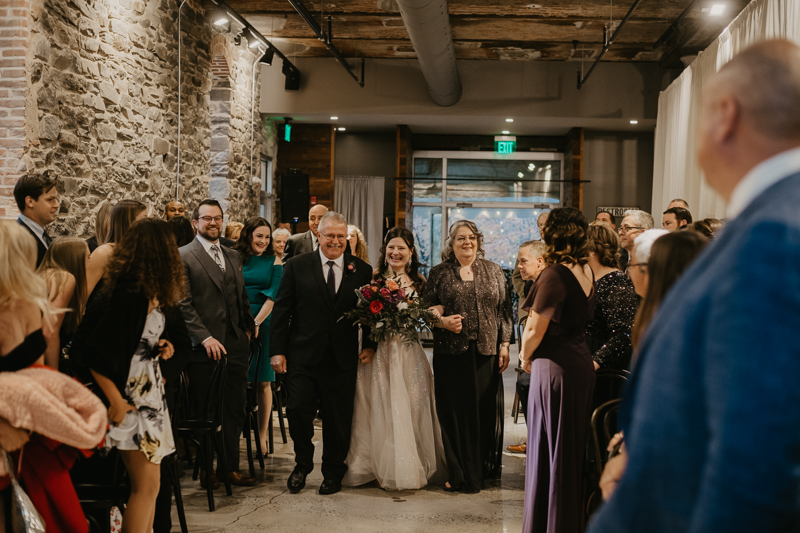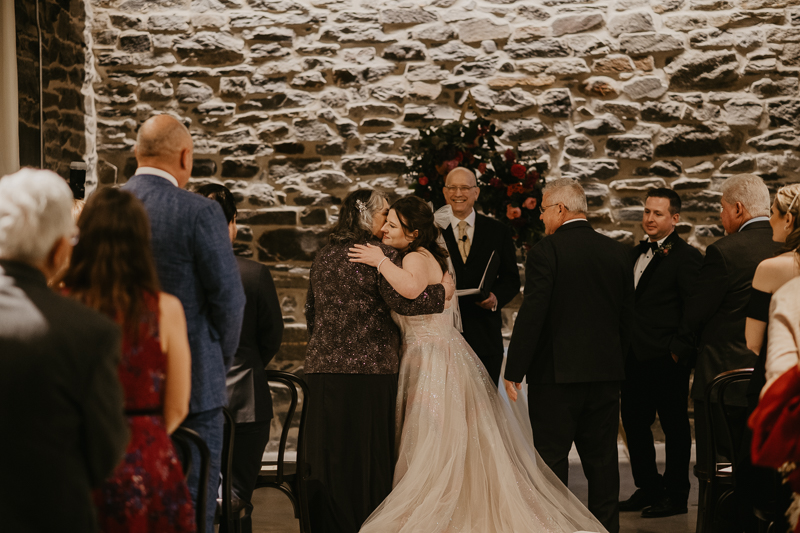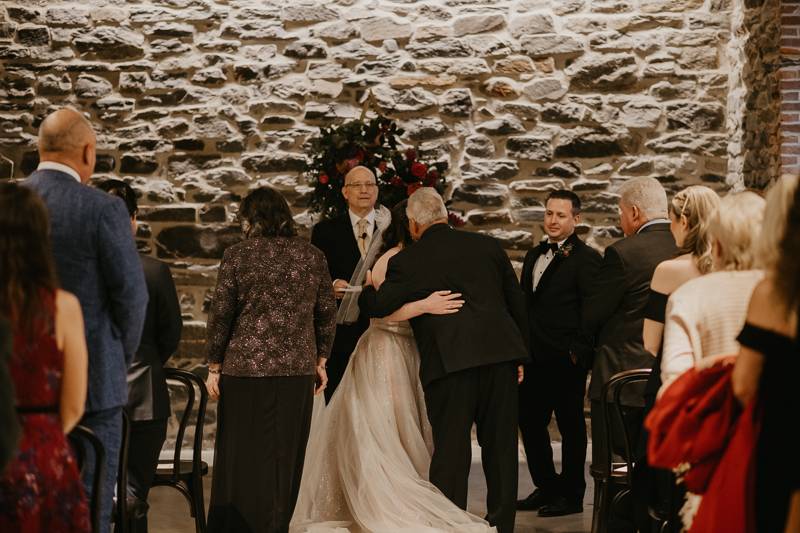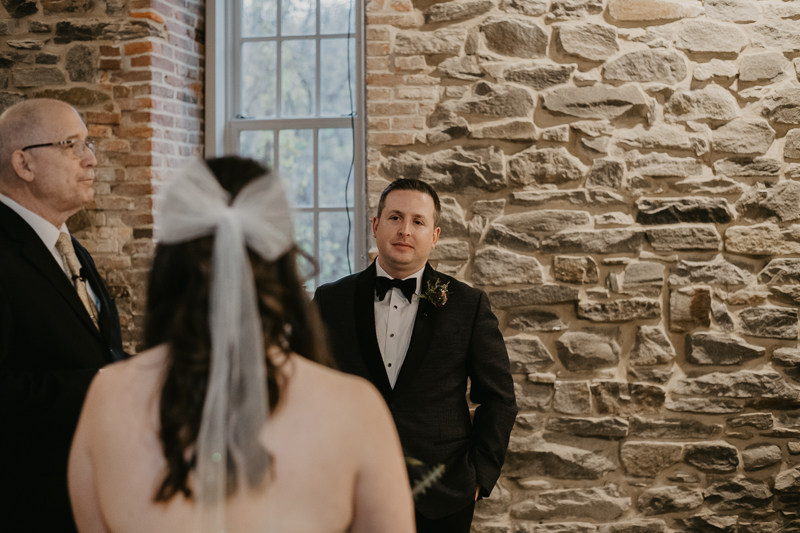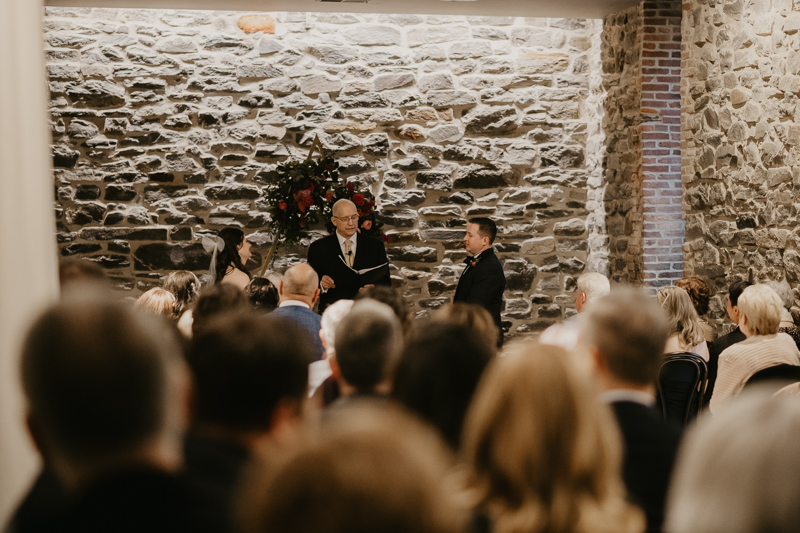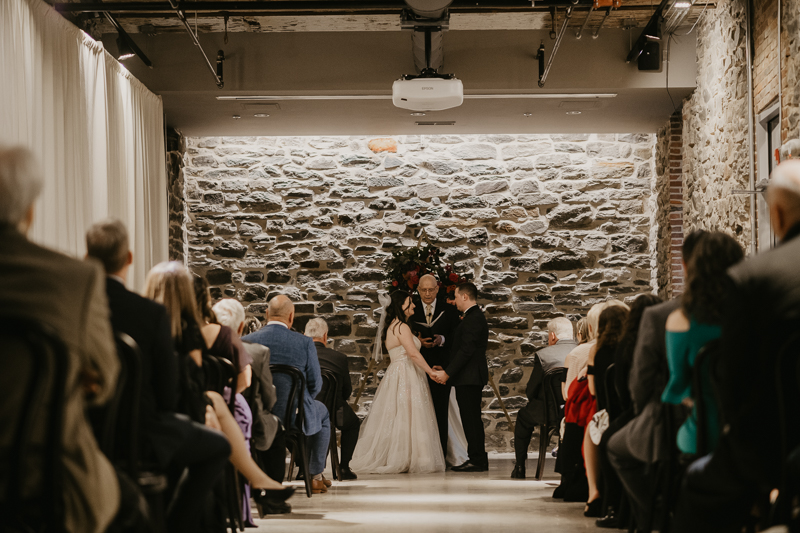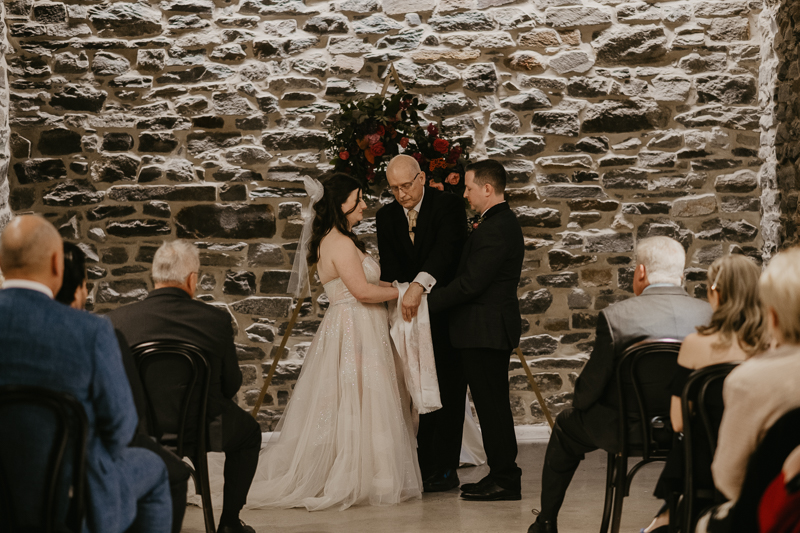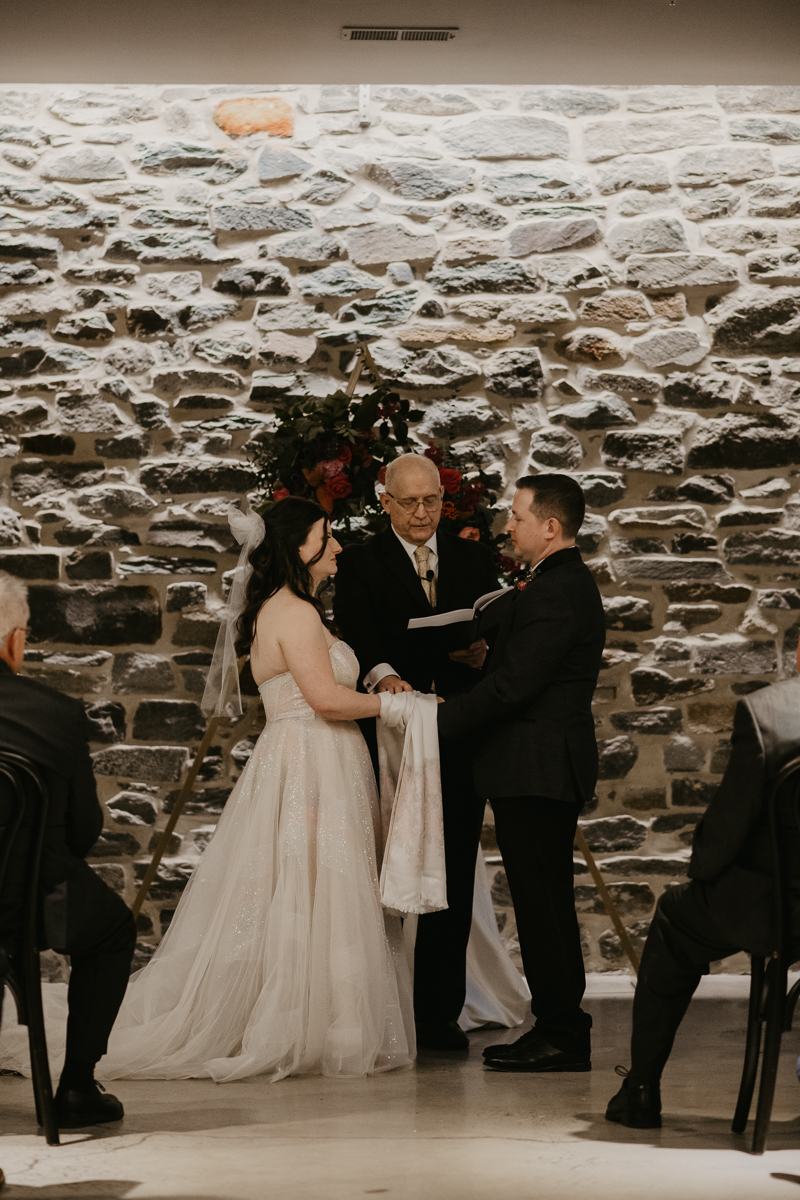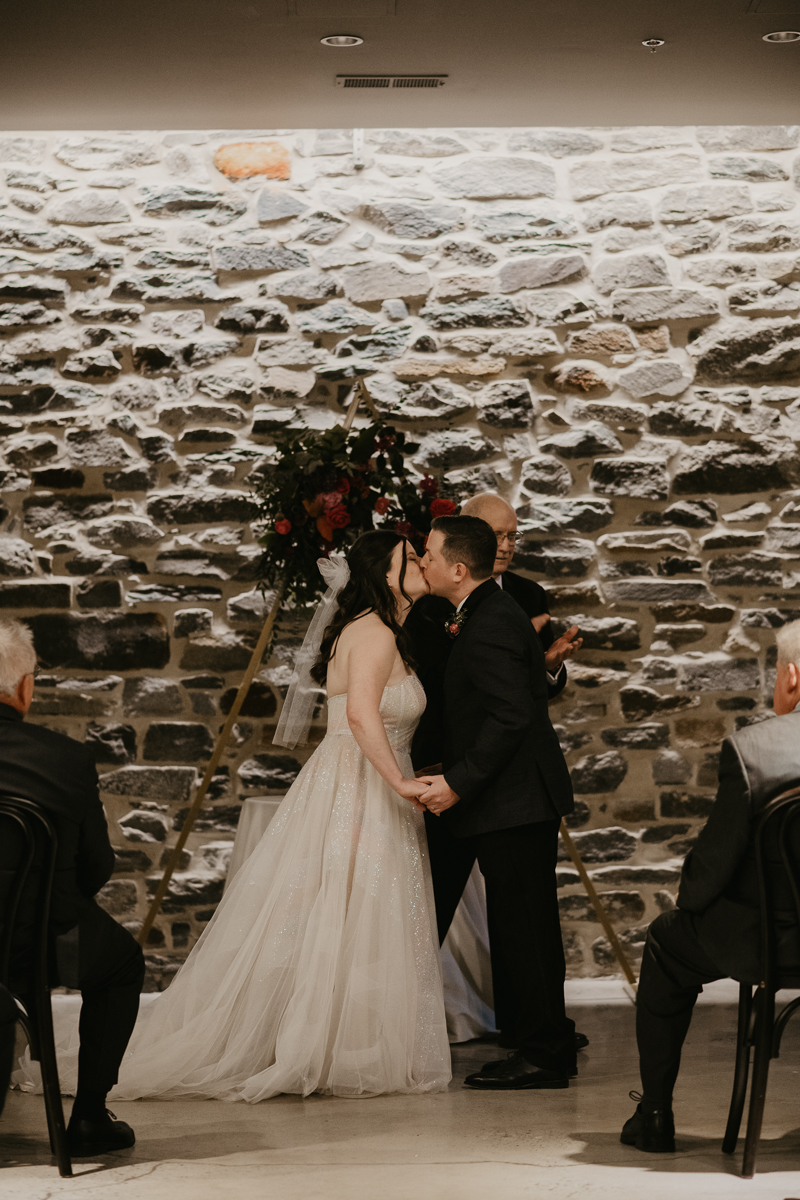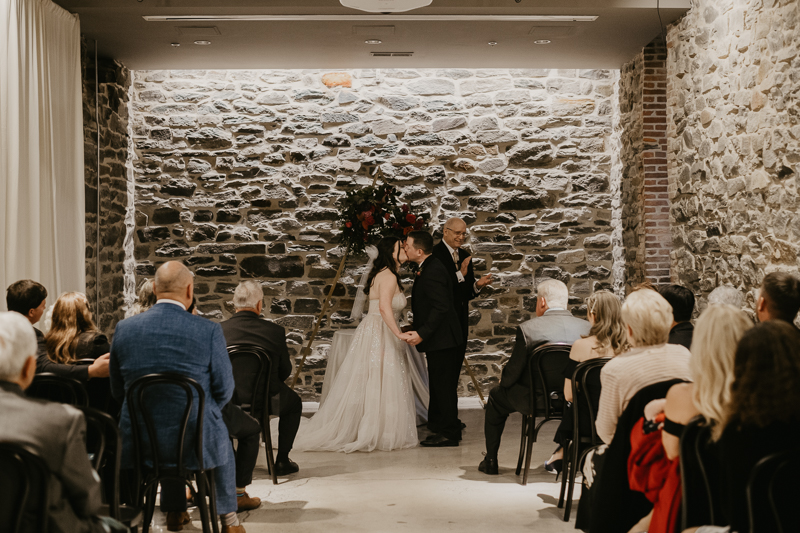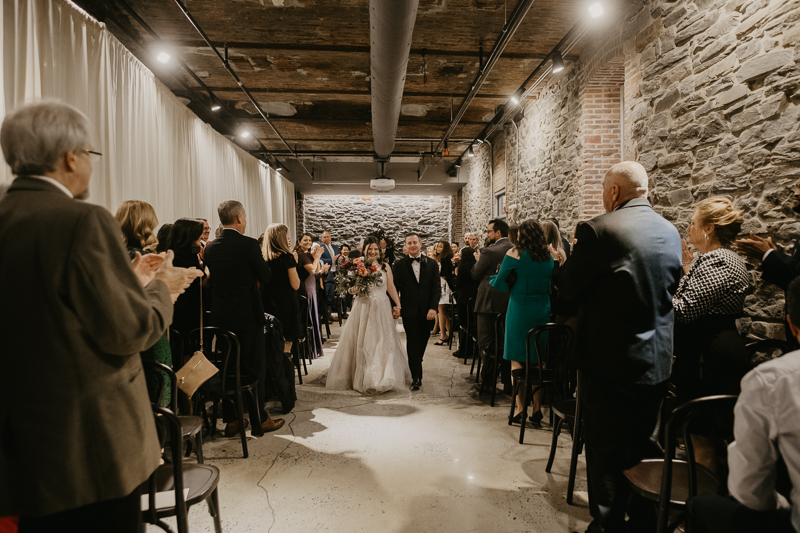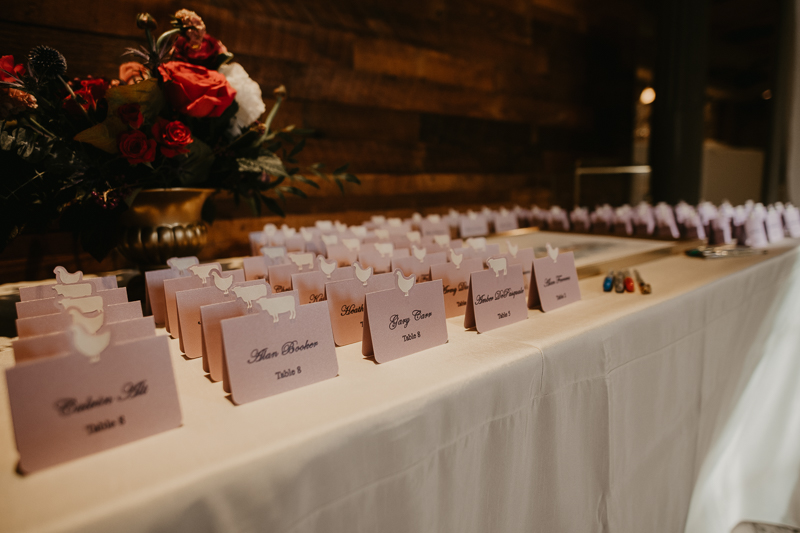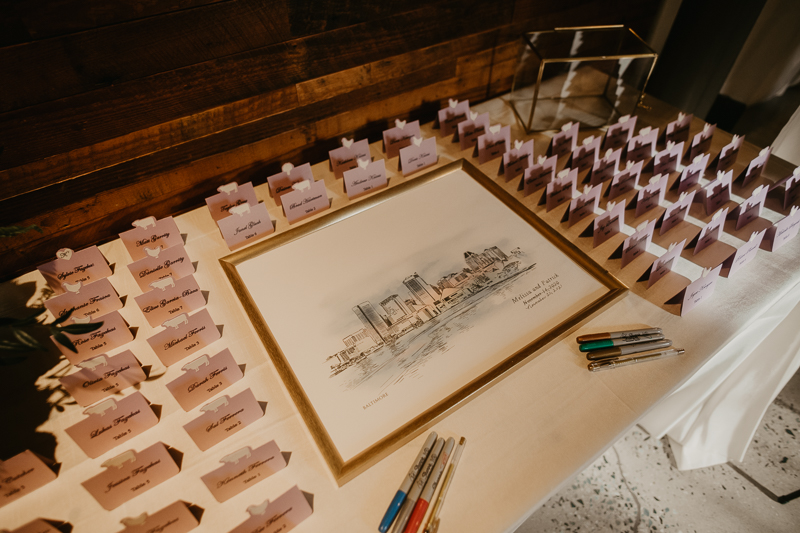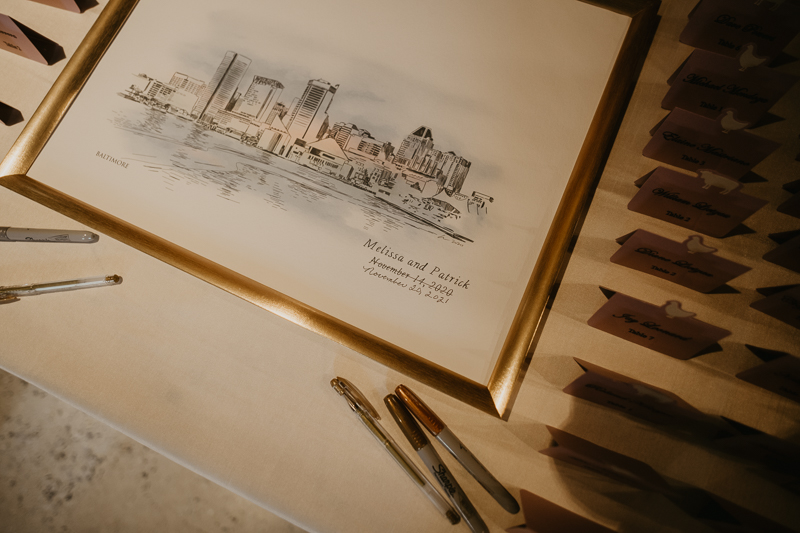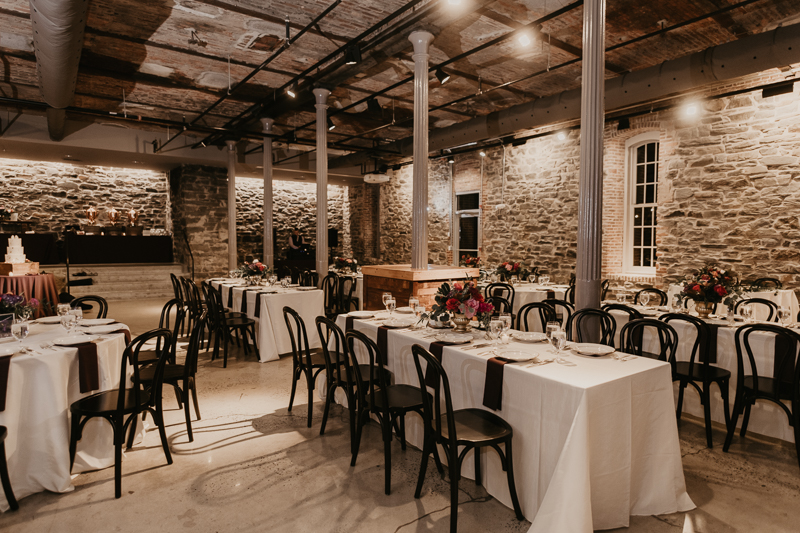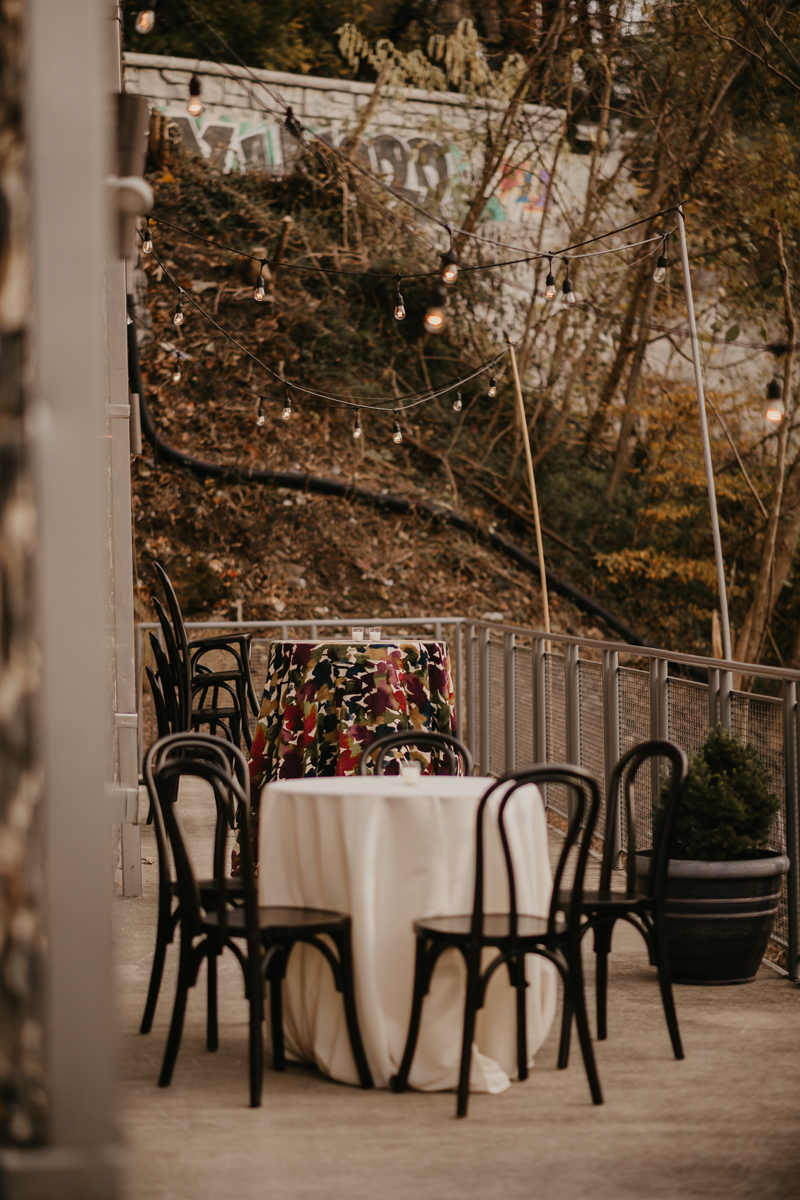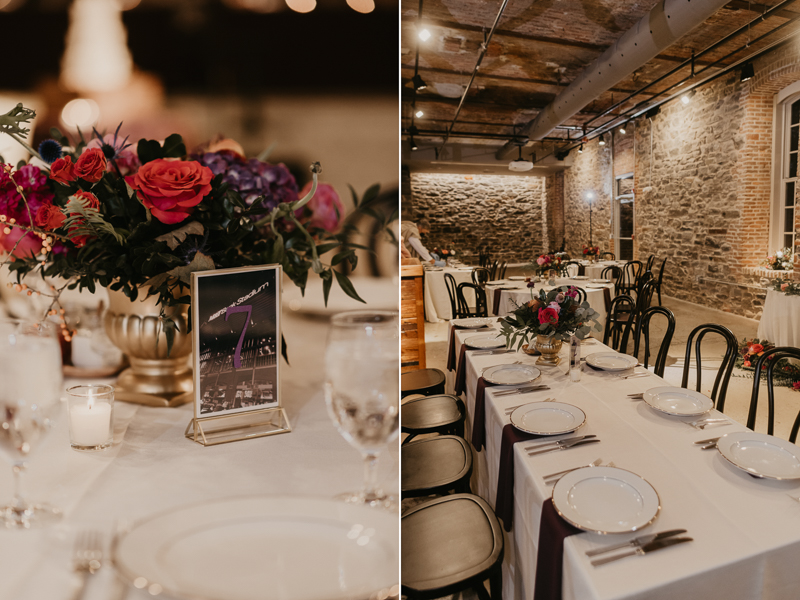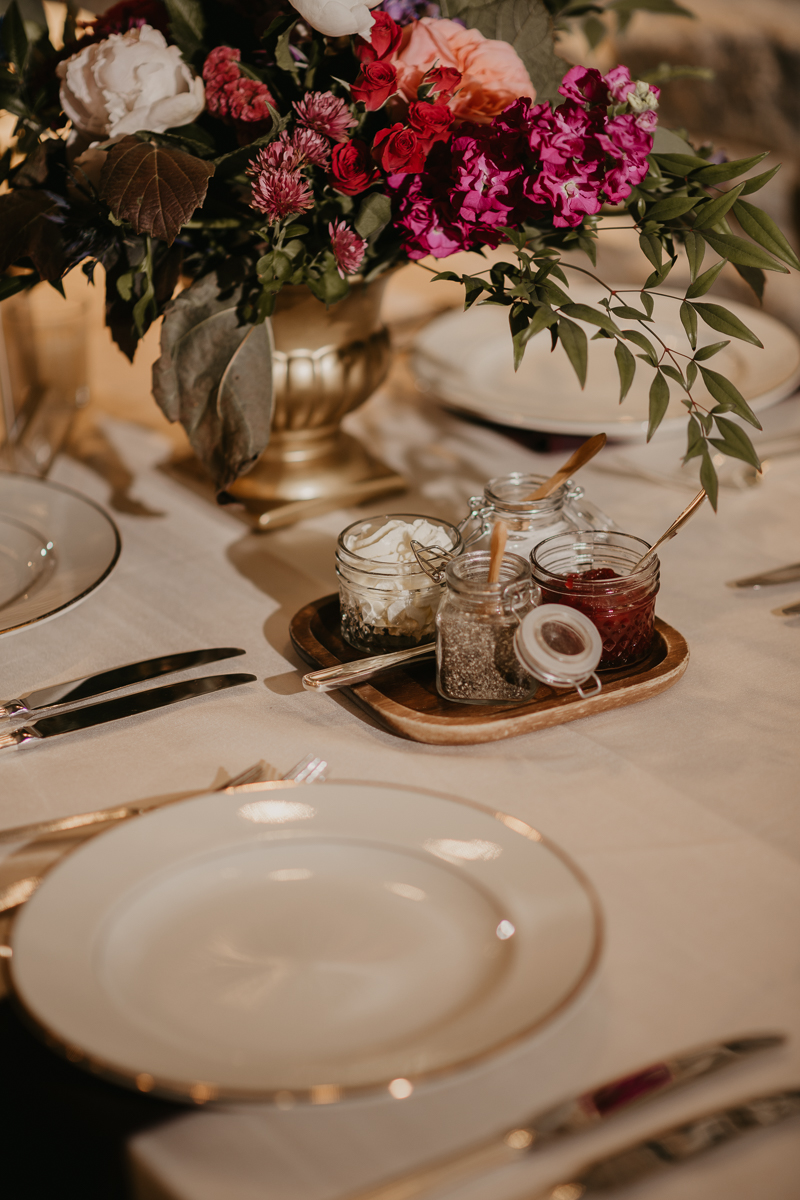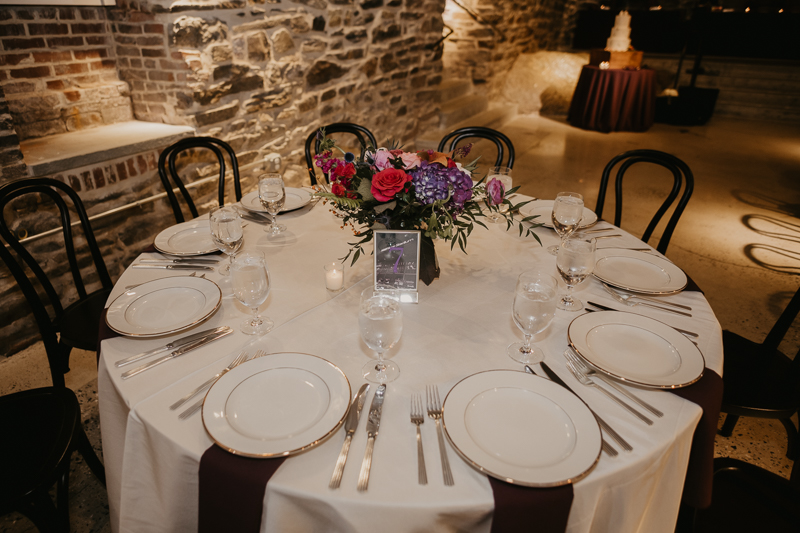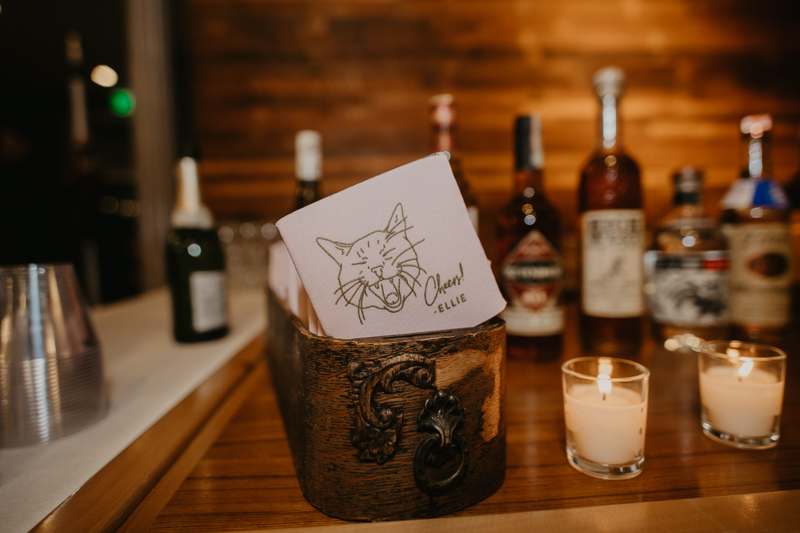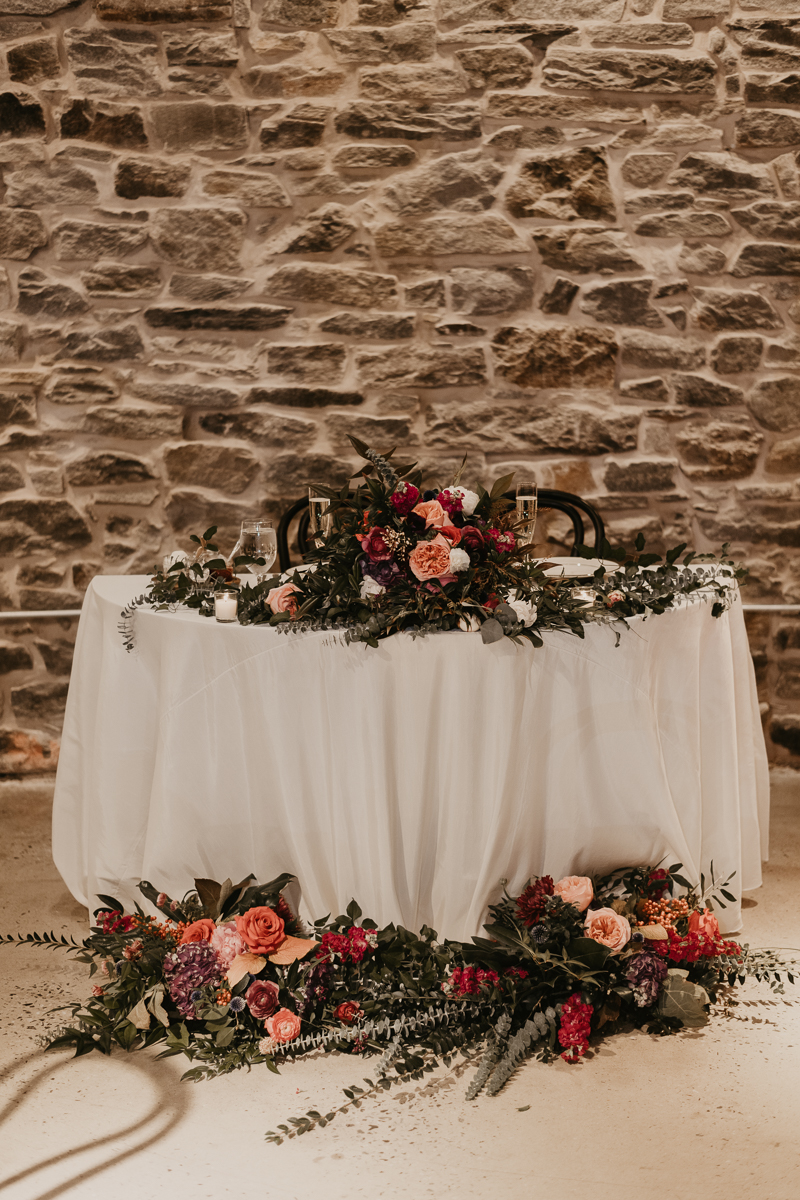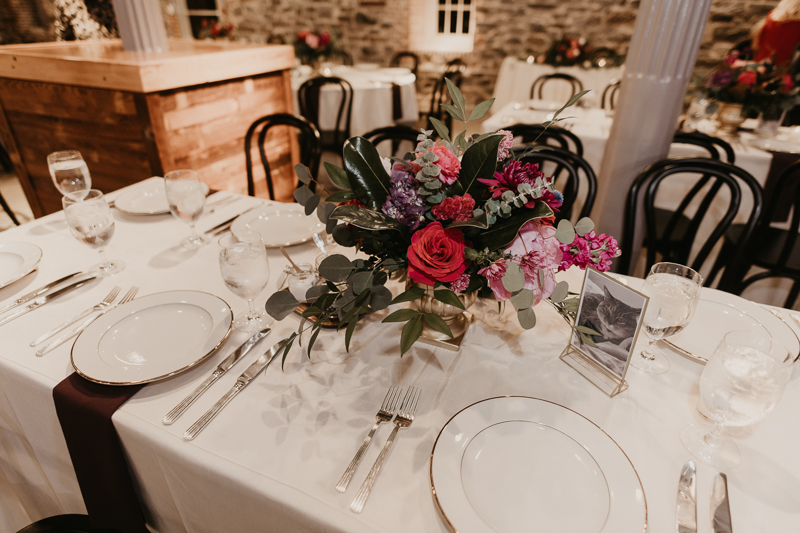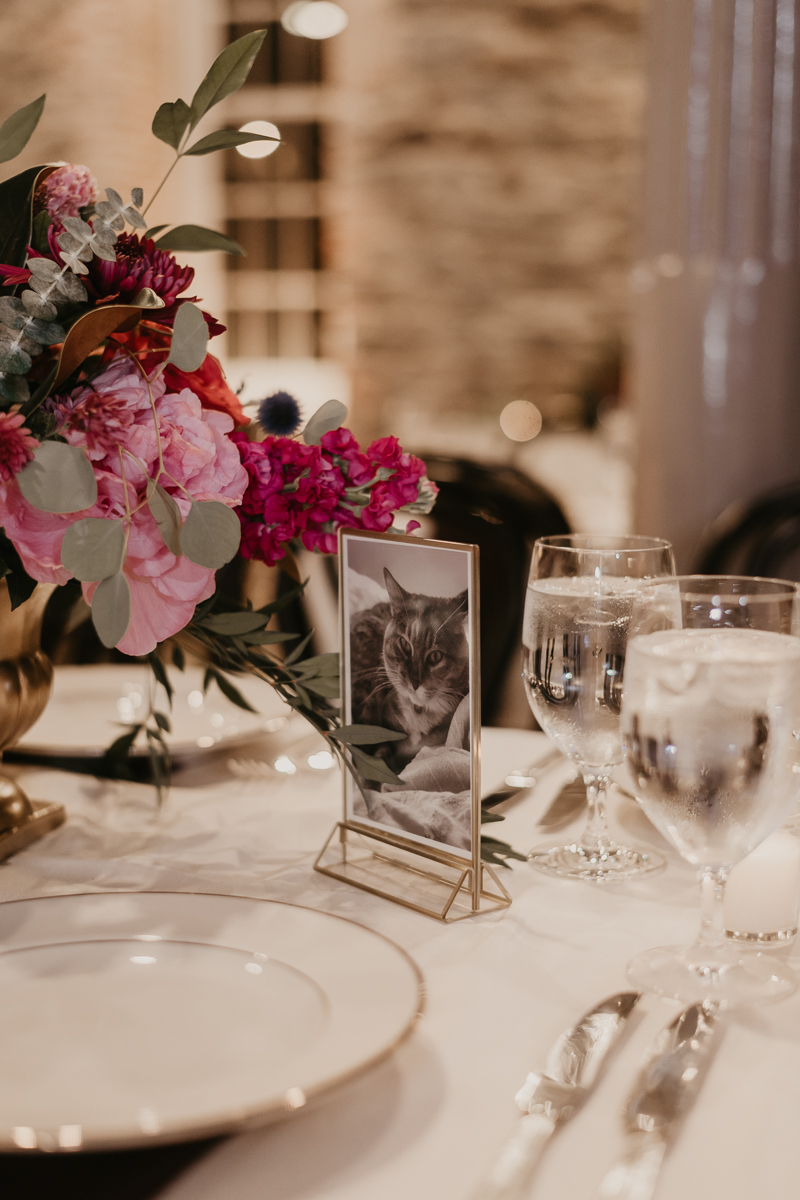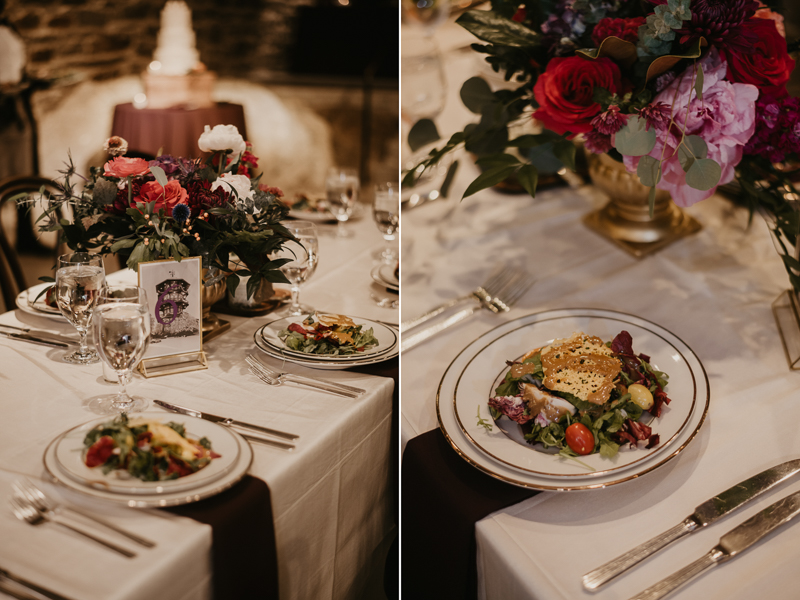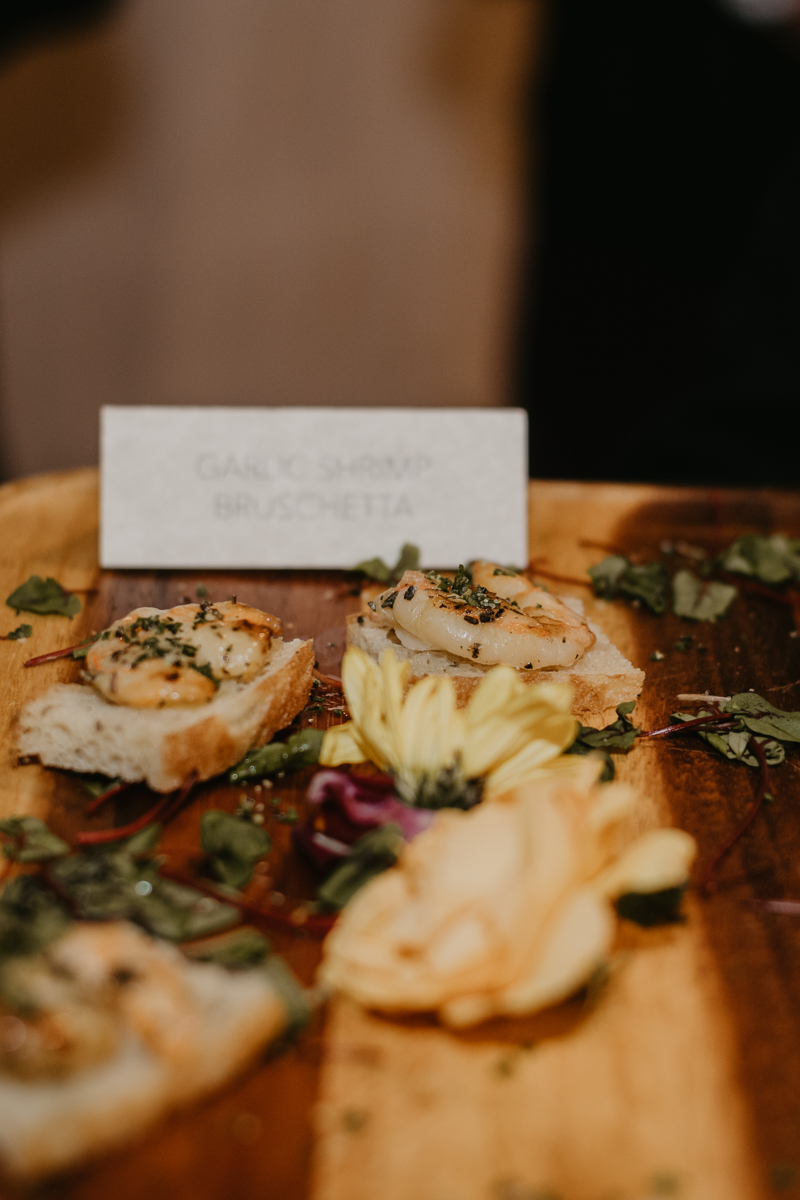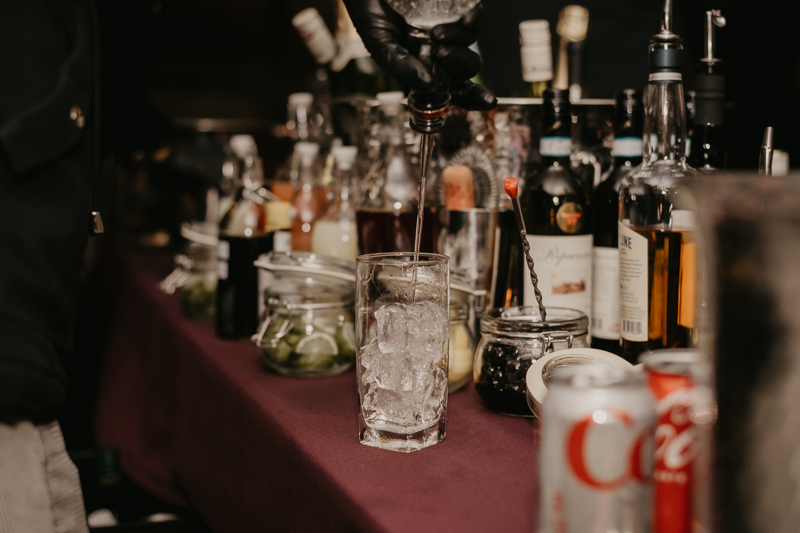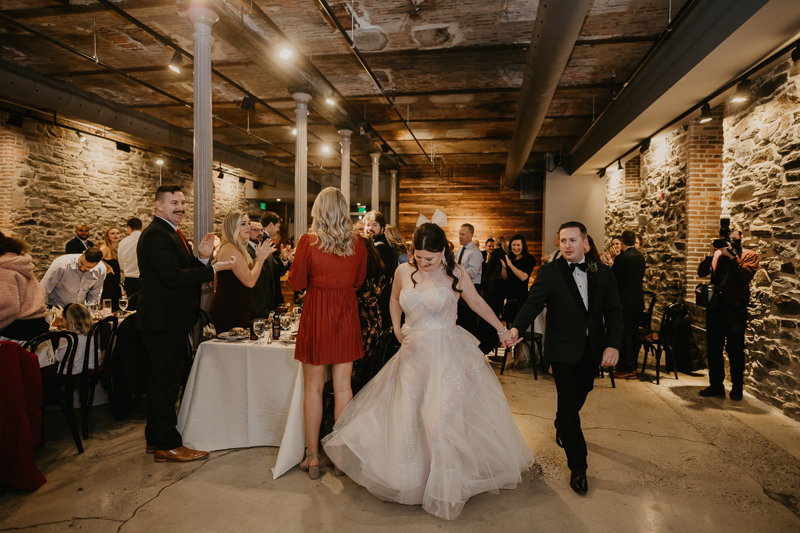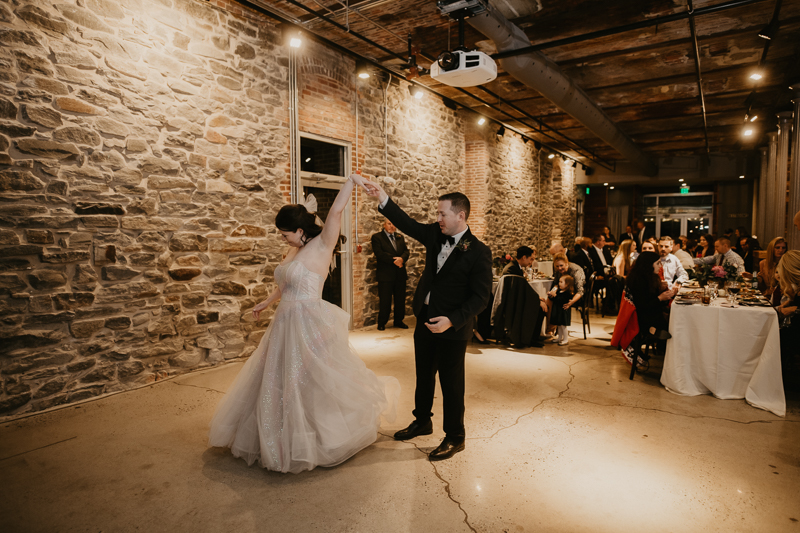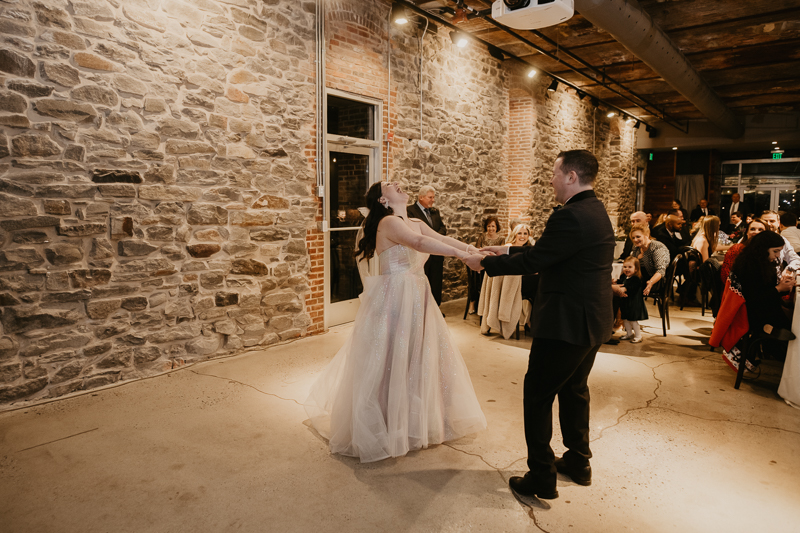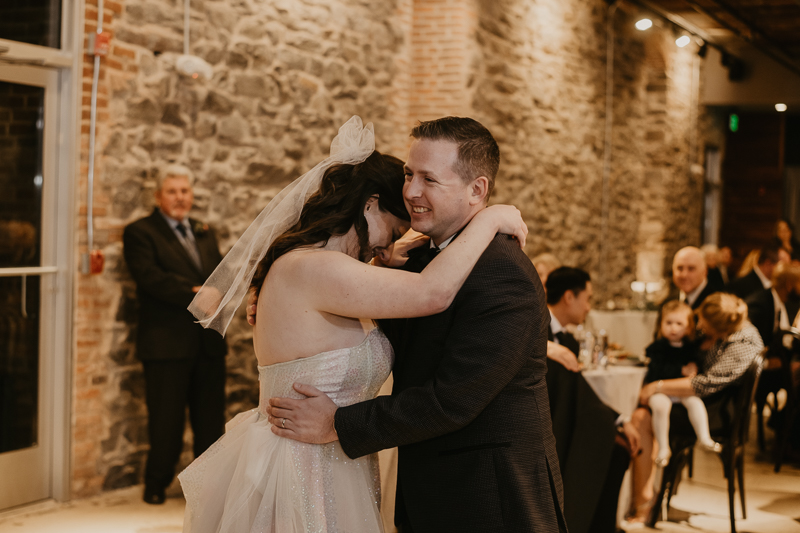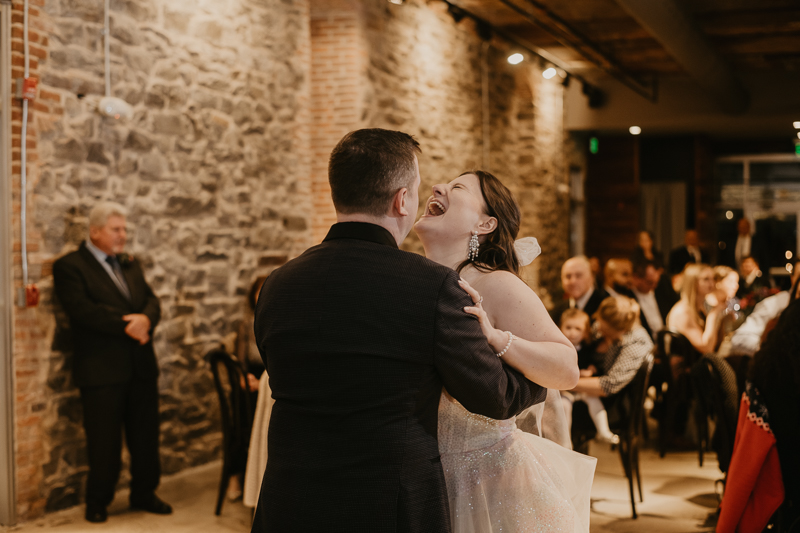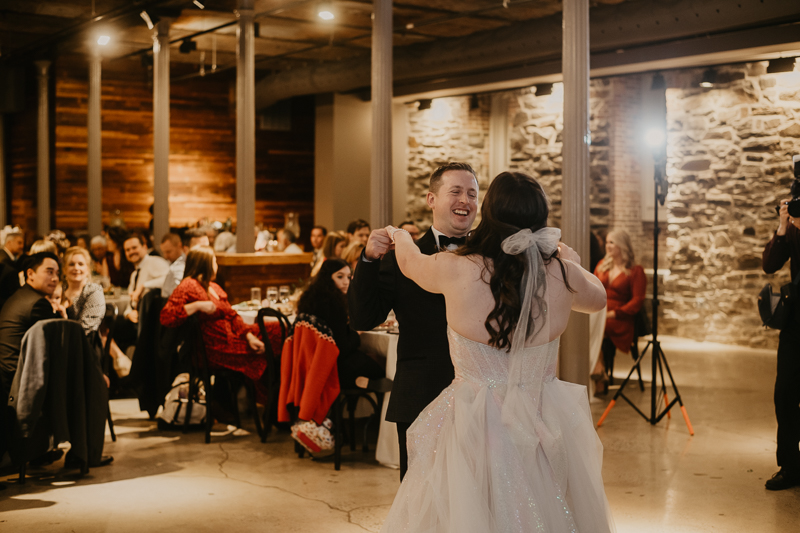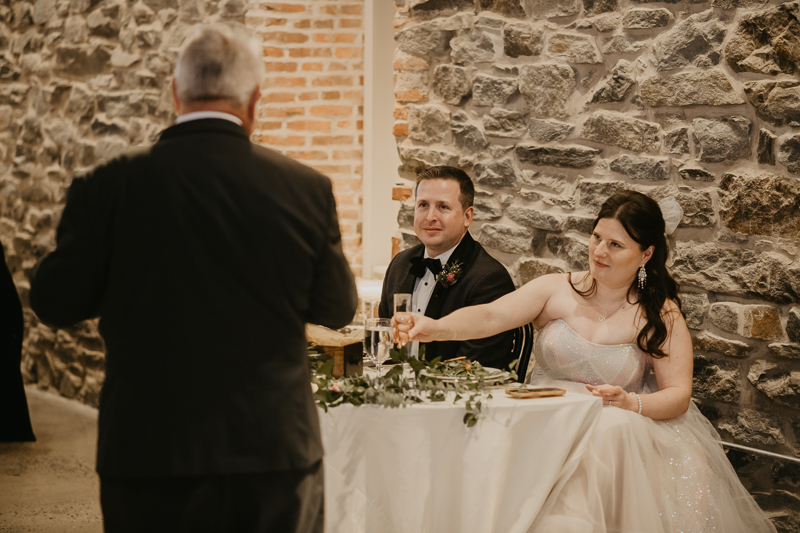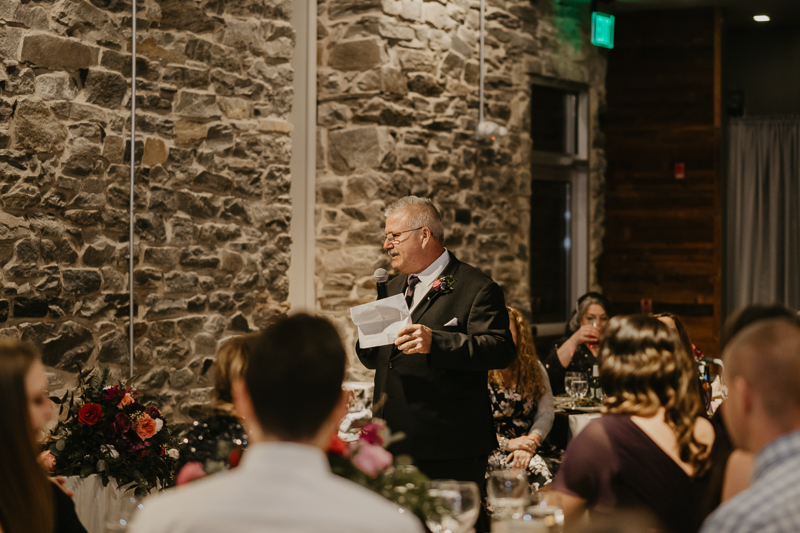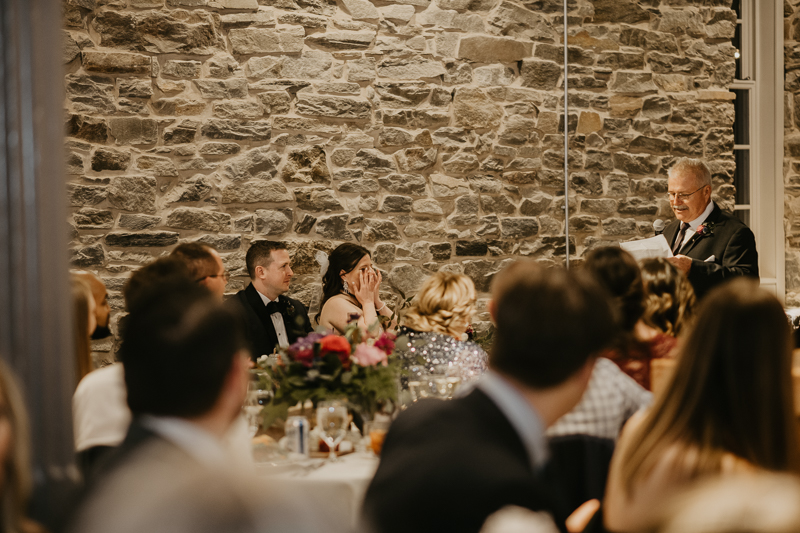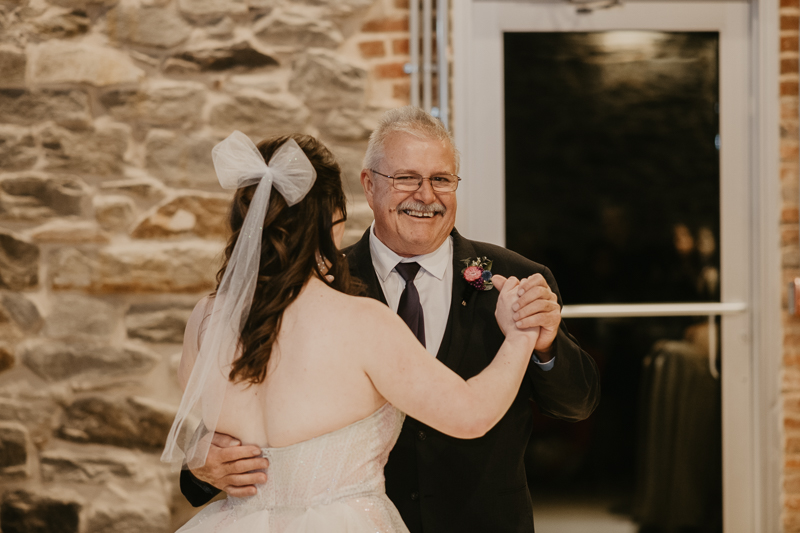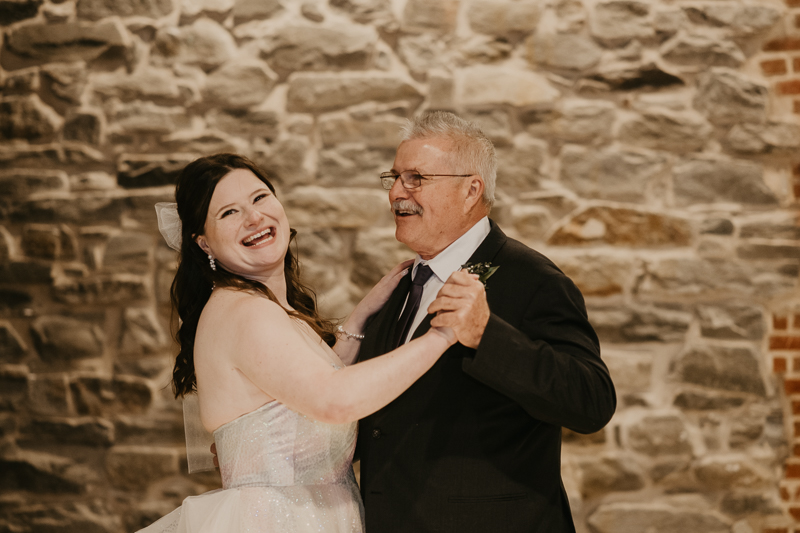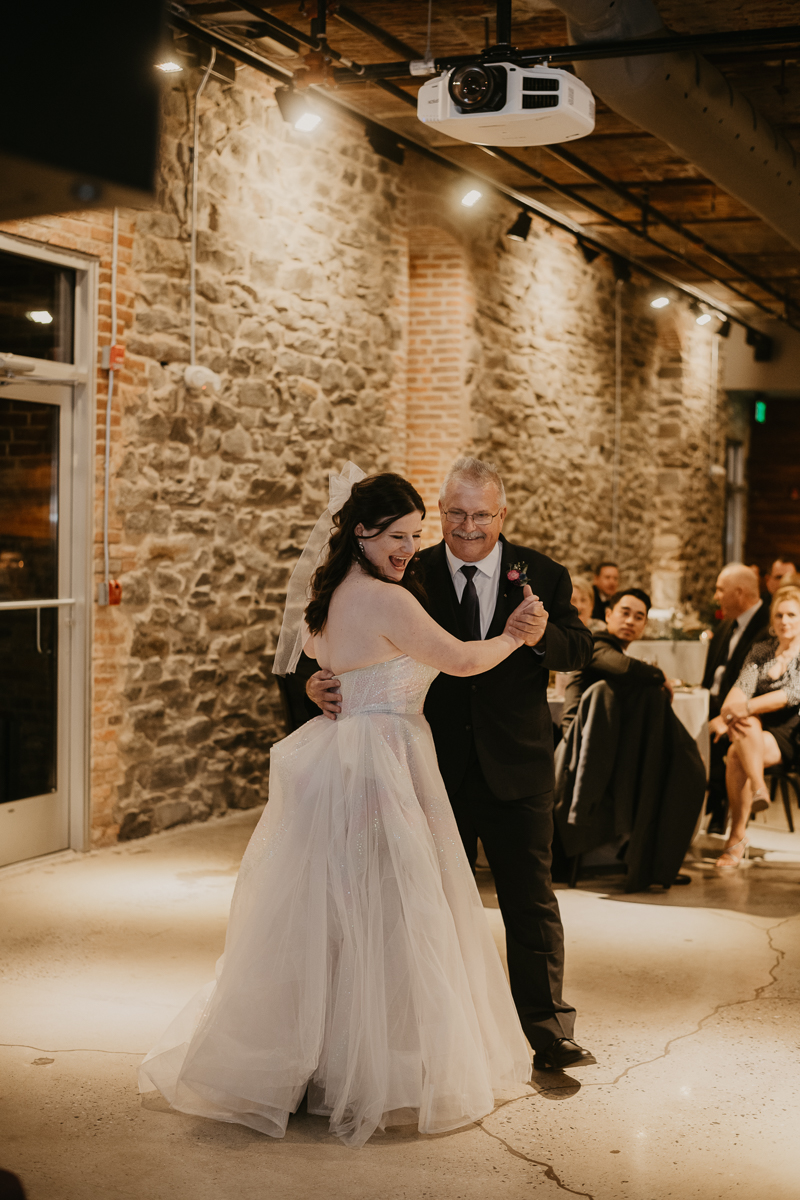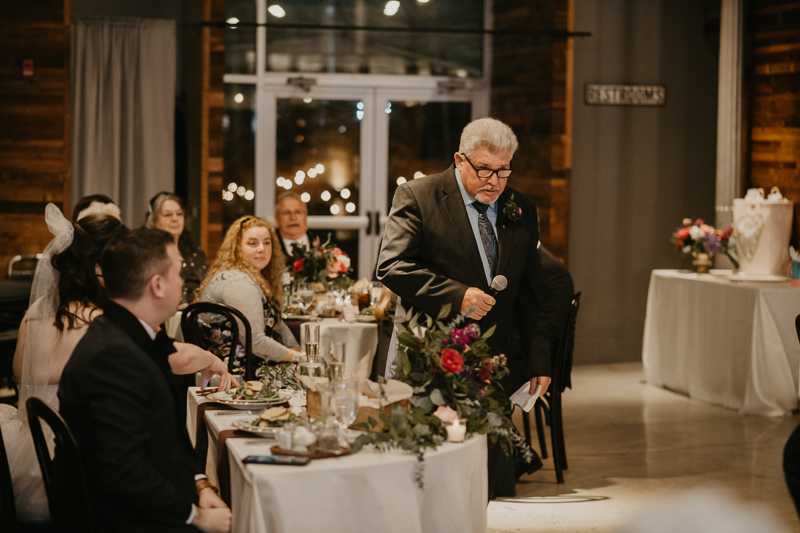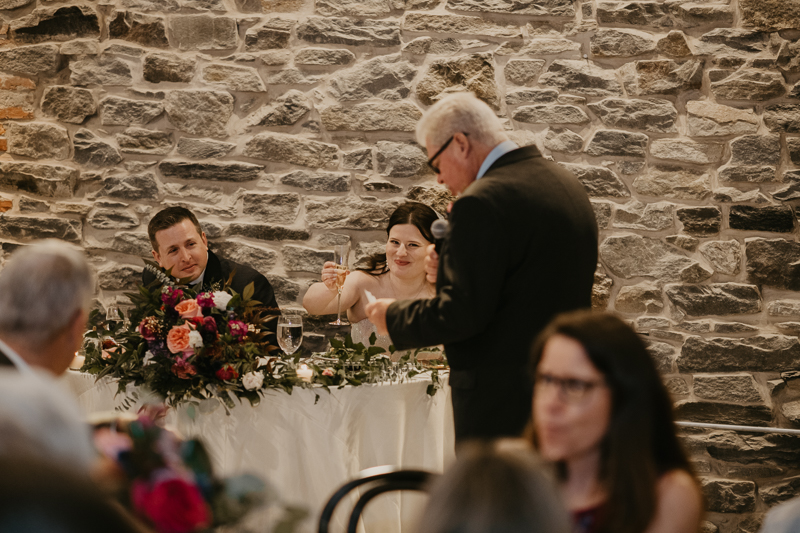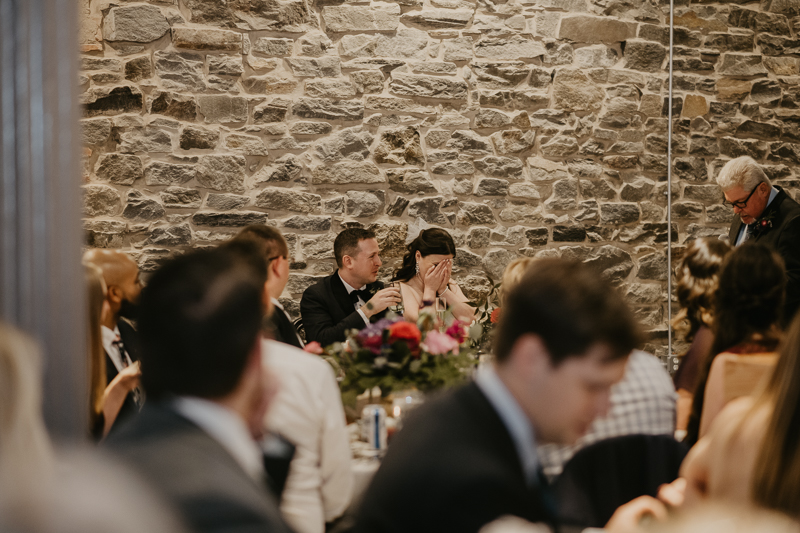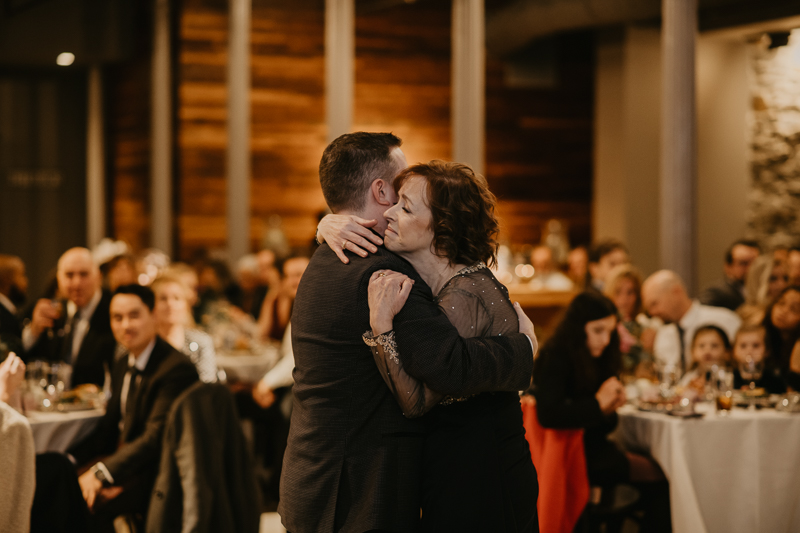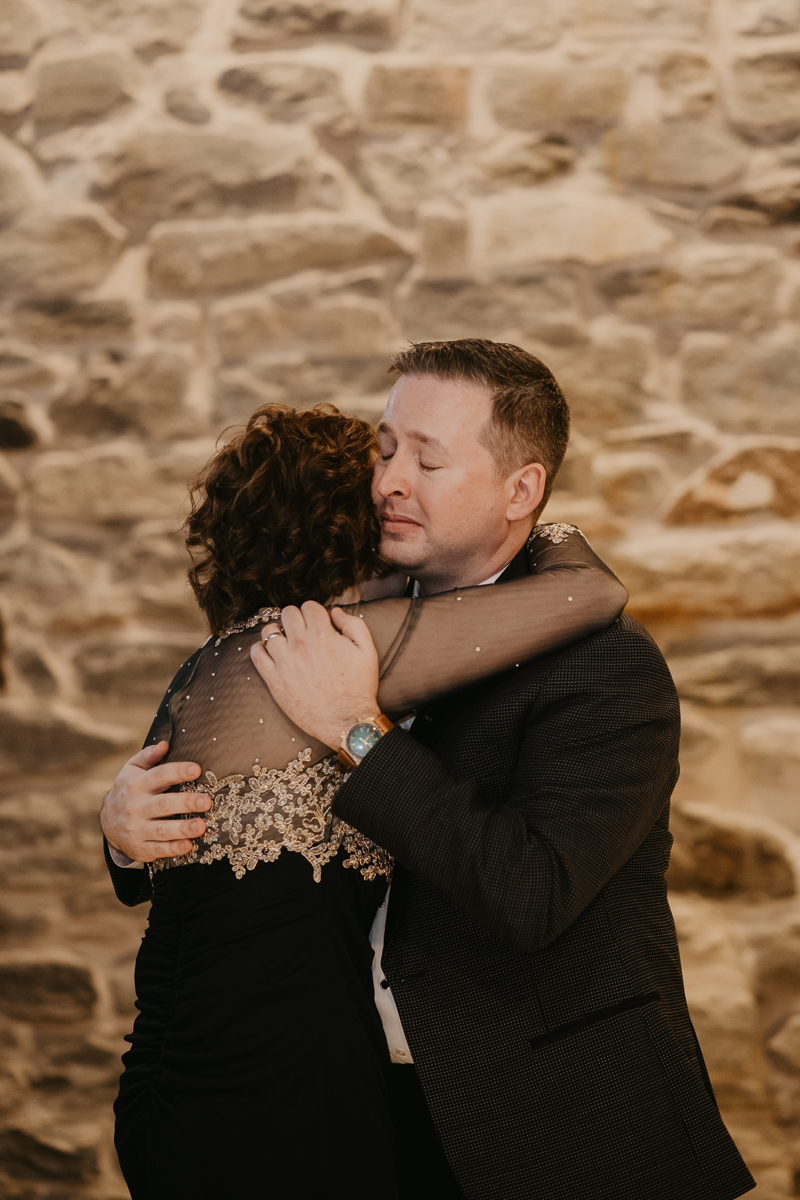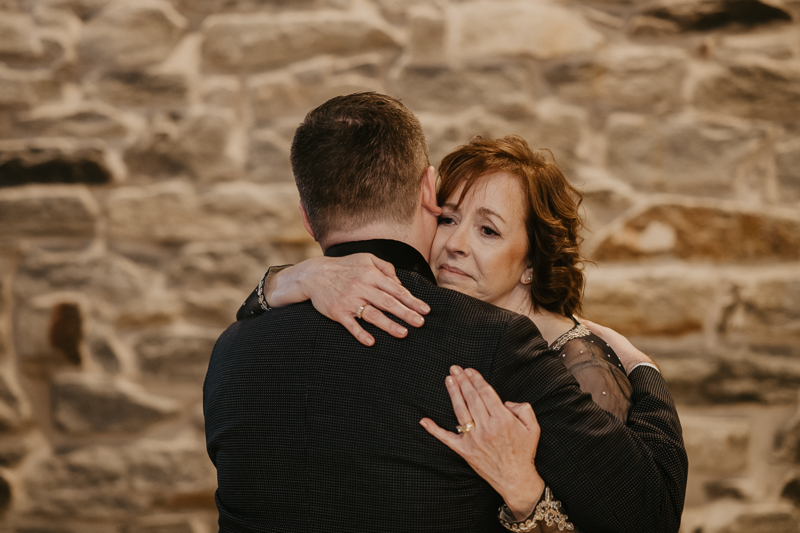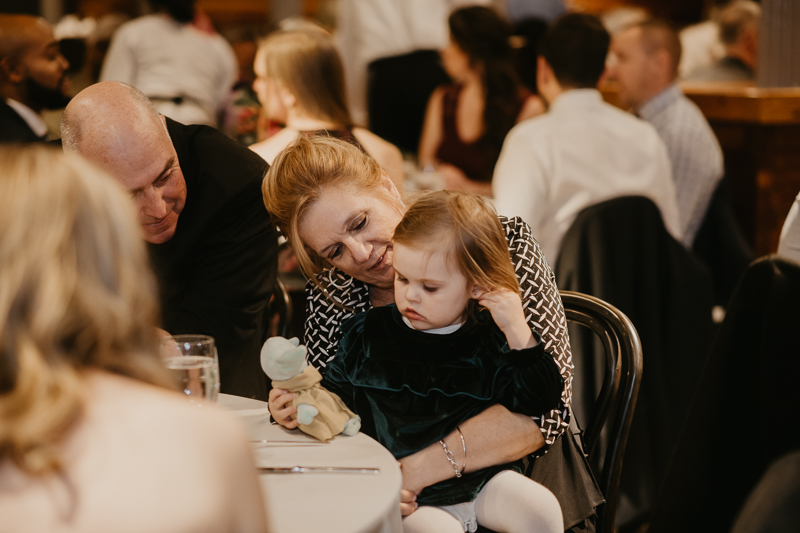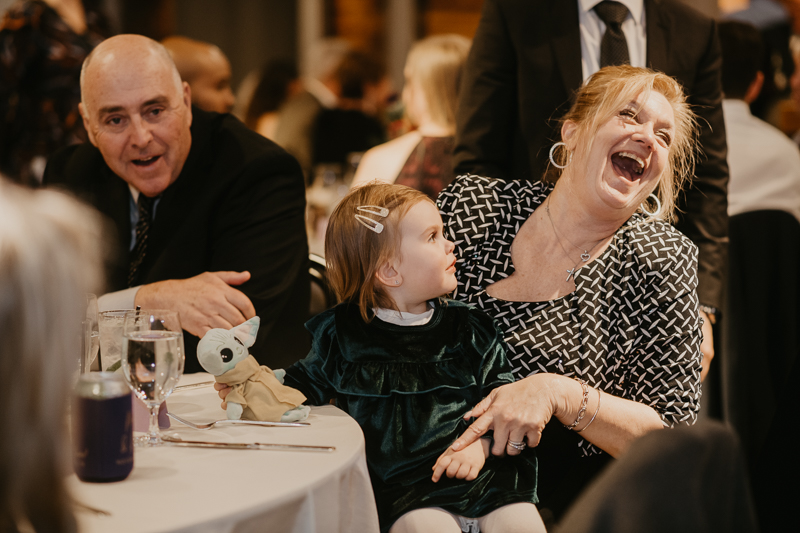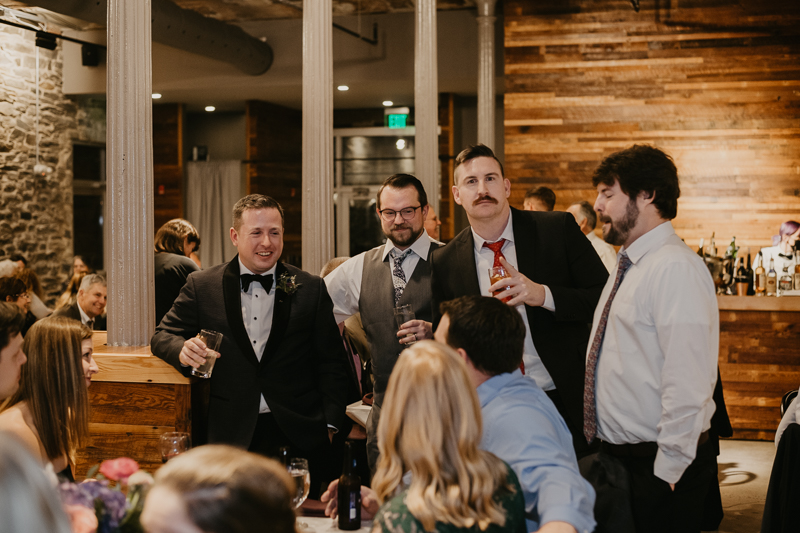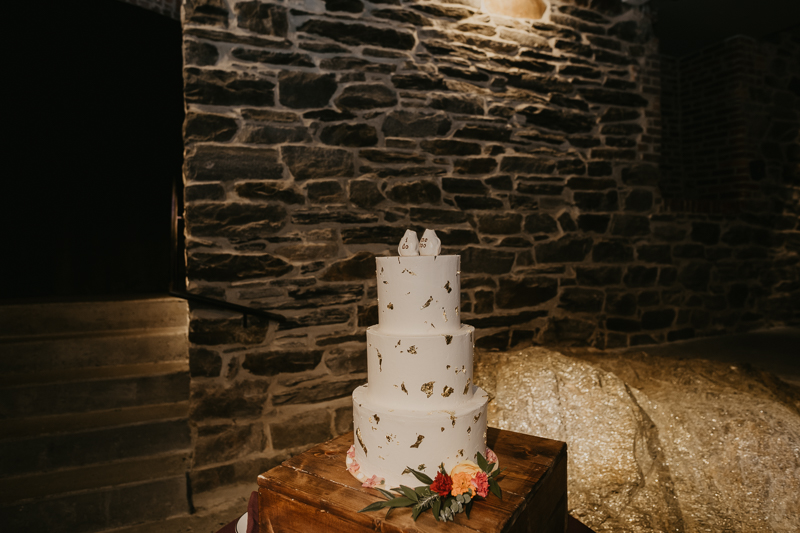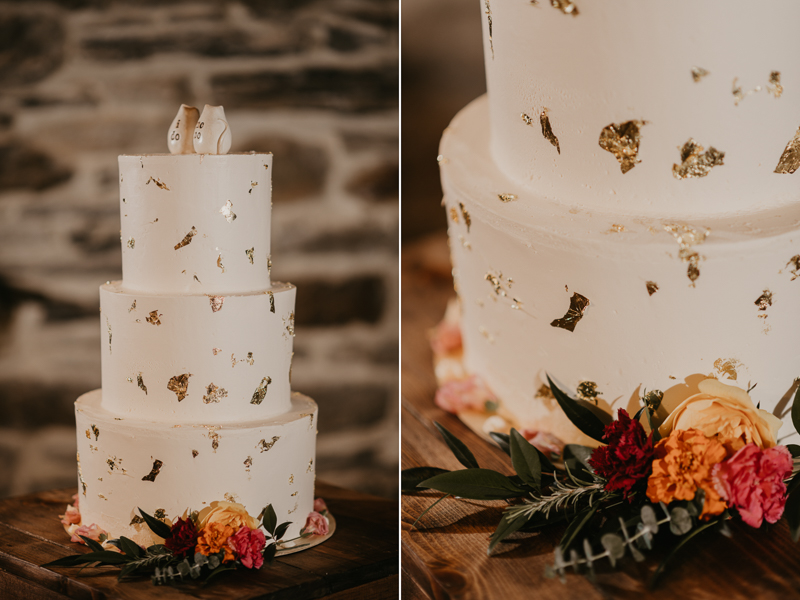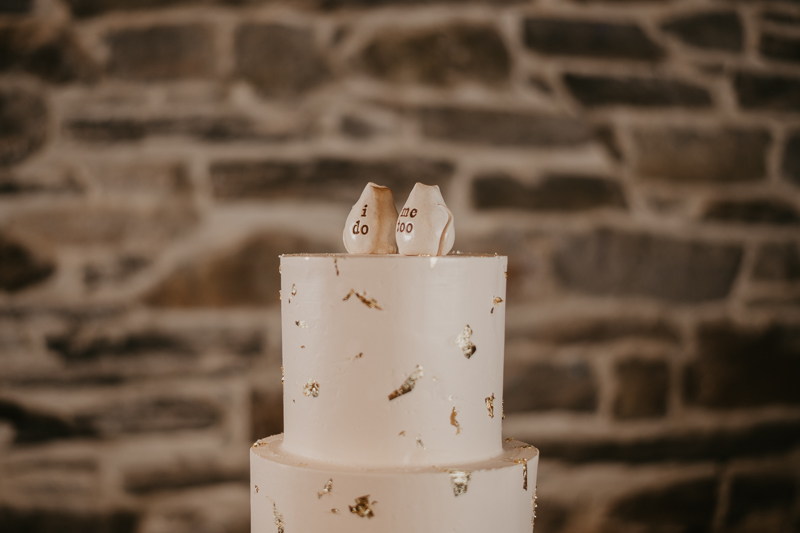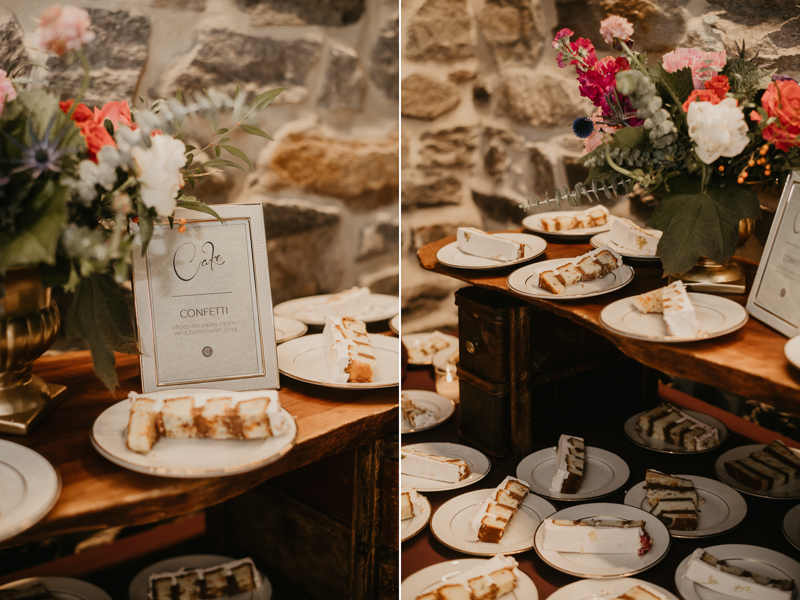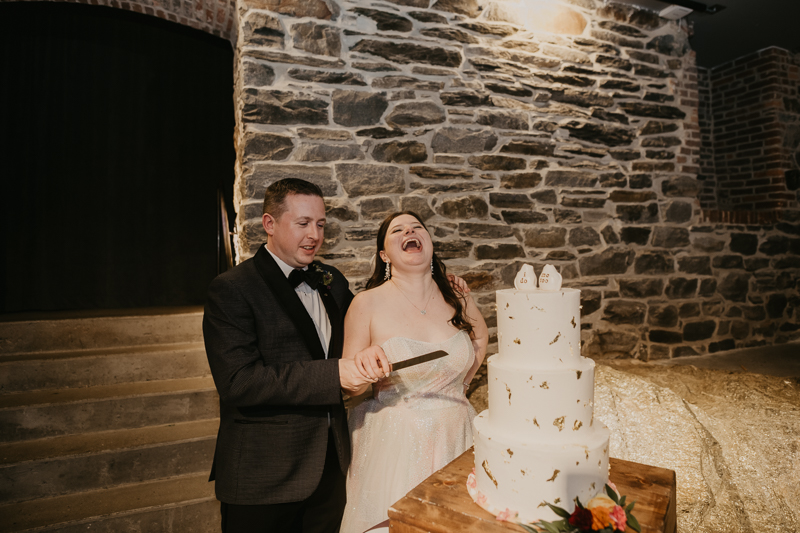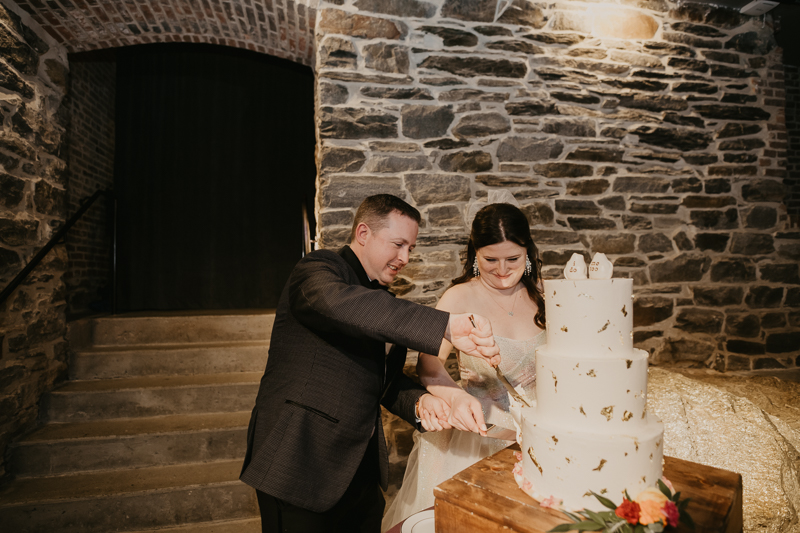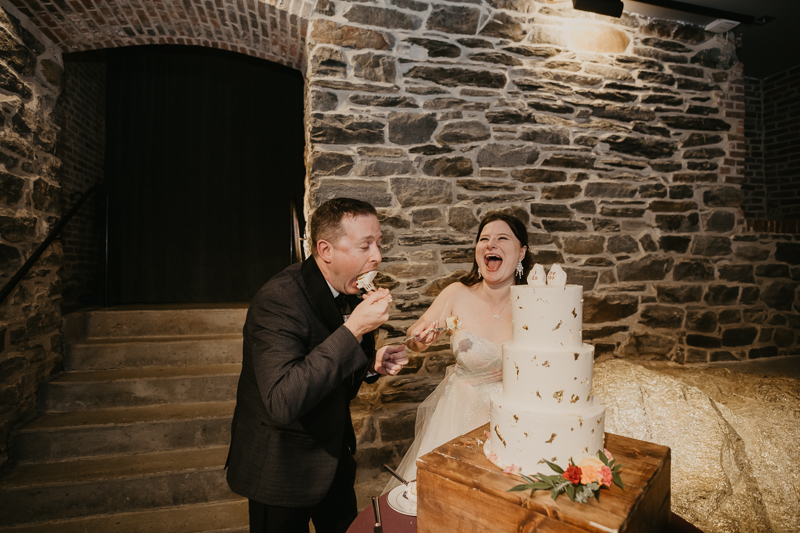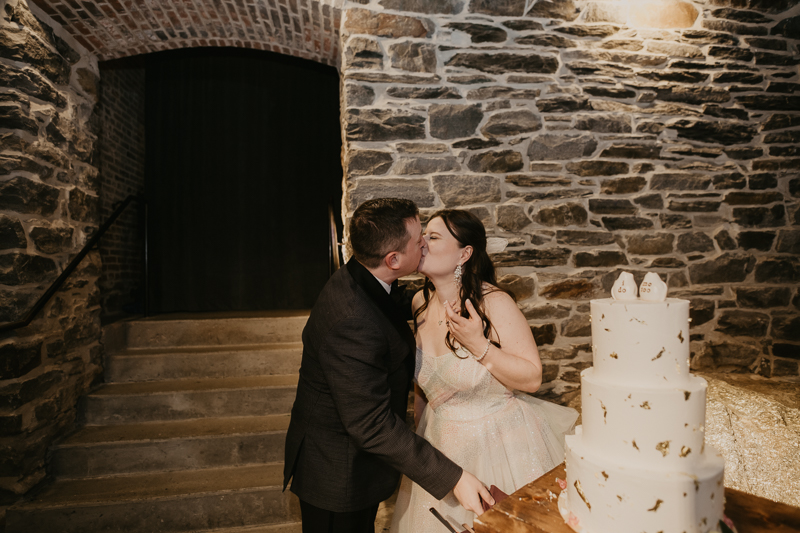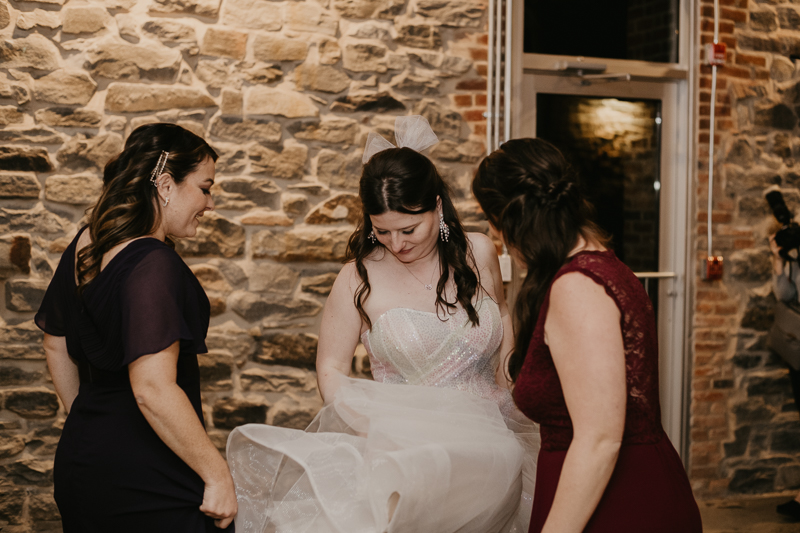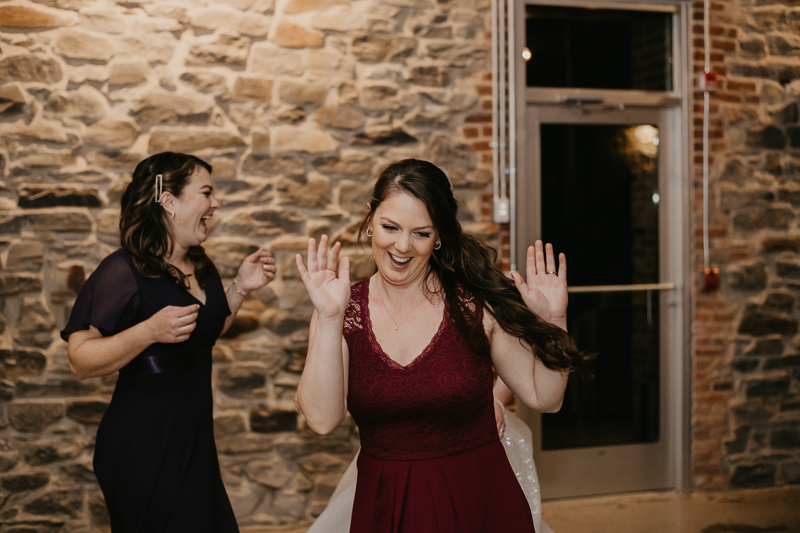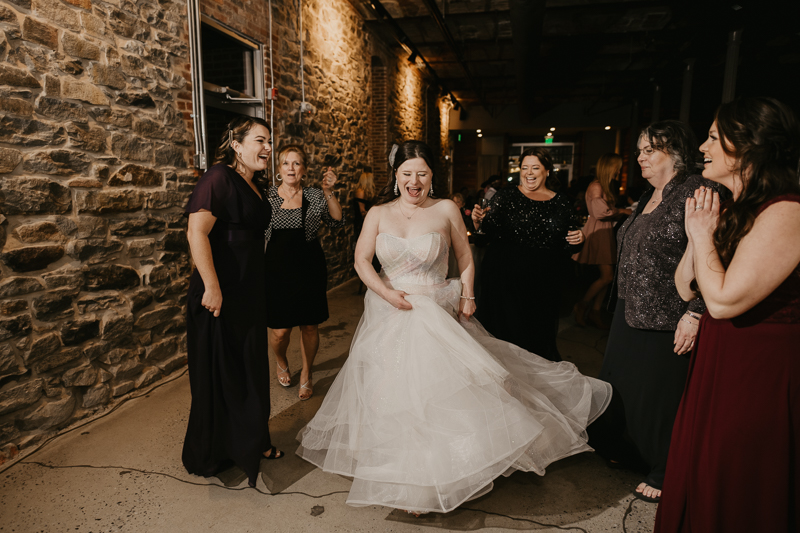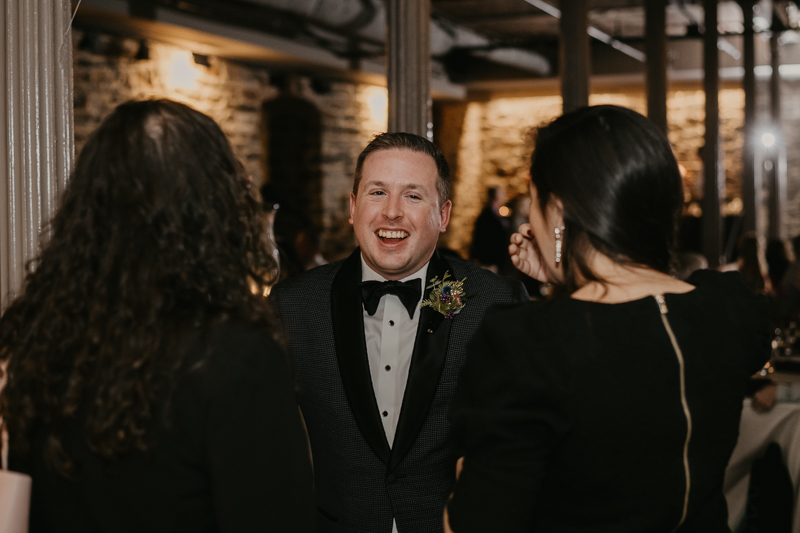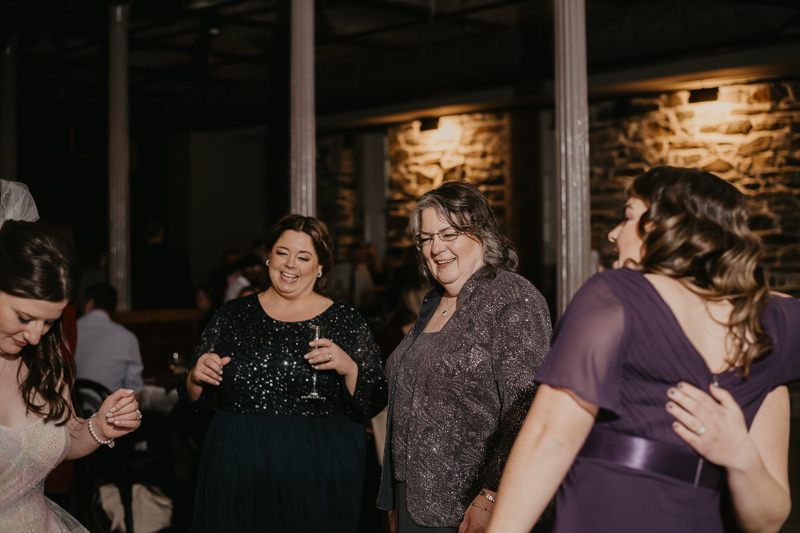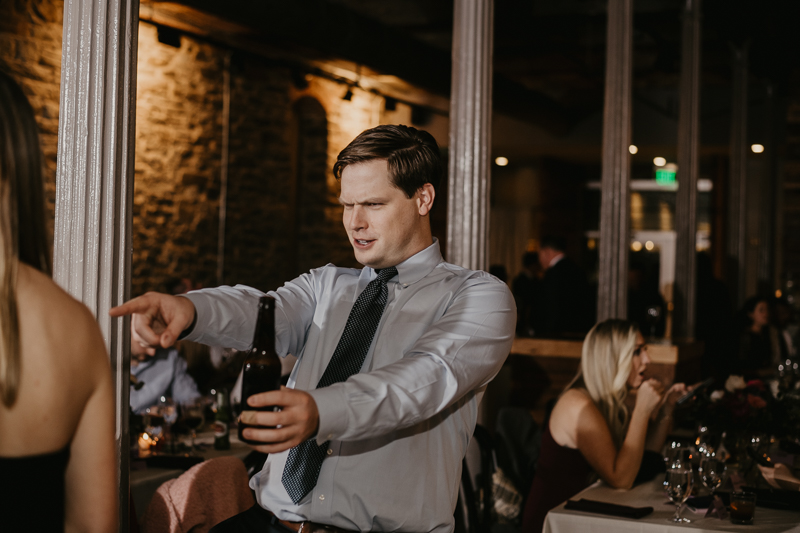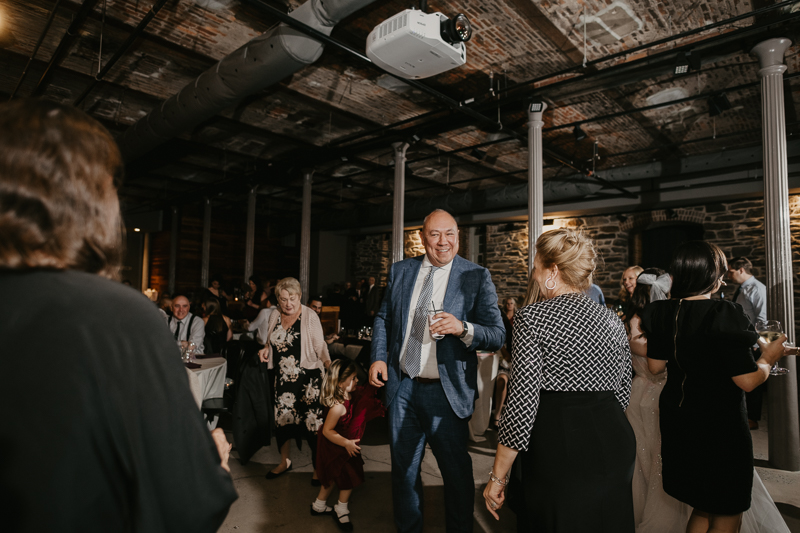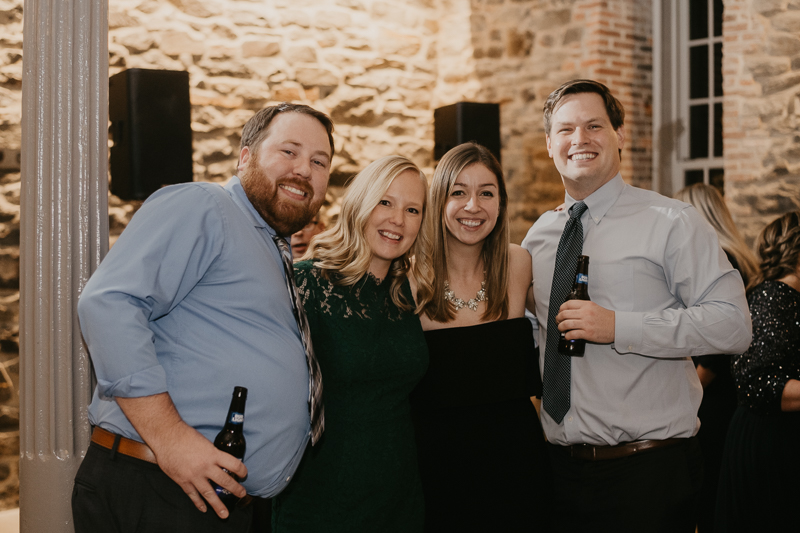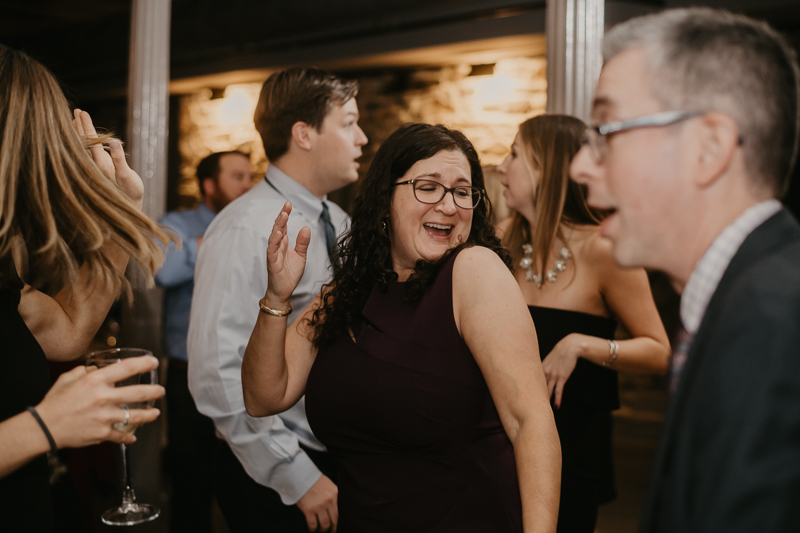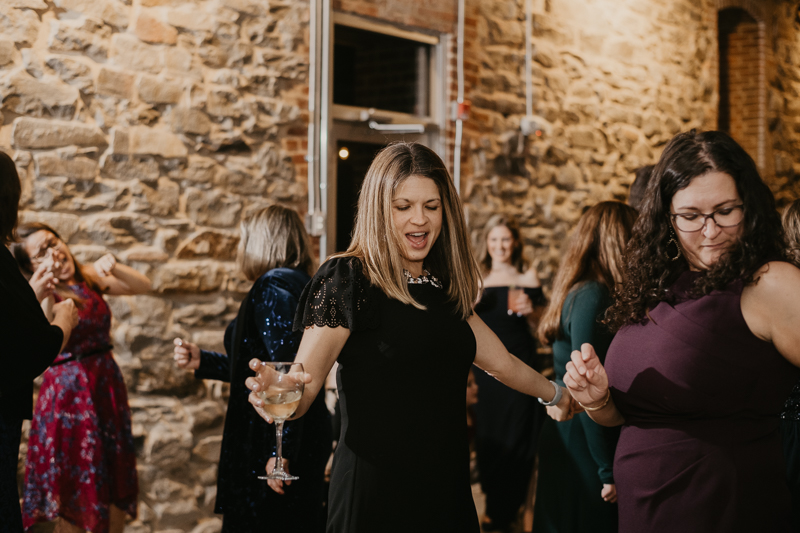 The amazing Heron Room wedding vendor team!
Ceremony & Reception // Heron Room
Catering & Cake // Copper Kitchen
Florals // Willow Oak Farm
Paper Suite // Minted
Hair & Makeup // Brushed Beauty
Officiant // Rovan Wernsdorfer at Thoughtful Weddings
DJ // District Remix
Wedding Dress // Betsy Robinson Bridal, Willowby Watters
Bridal Shoes // Badgley Mischka
Bridal Jewelry // Tiffany & Co., Kate Spade
Wedding Bands // Nelson Coleman
Tux // The Black Tux
Coozies // ChickDesignBoutique
Unplugged Ceremony Sign // MakeMeDigitalStudio
Cake Topper // SkyeArt
---
---
---