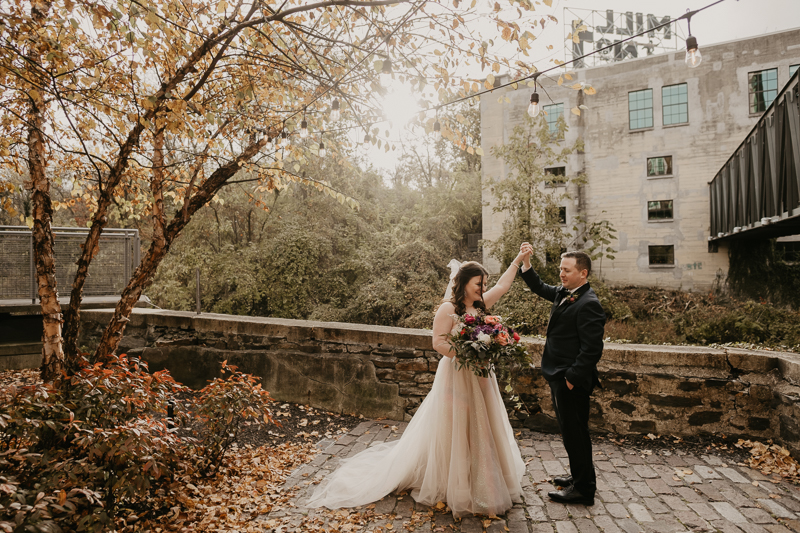 Wedding Photographers in Baltimore
Our final wedding of 2021 did not disappoint! Melissa and Pat's gorgeous wedding day at the Heron Room in Baltimore, Maryland was a colorful showstopper! From stunning florals, to Melissa's sparkly dress there was beauty everywhere!  This day was originally scheduled to happen in November of 2020, but I think at this point we all know what happened last year that caused a lot of big plans to change. No matter, Melissa and Pat forged ahead with a new date and countdown, and when the day arrived, these two were more than ready! Melissa mentioned that she had been planning a styled and meticulous wedding prior to COVID, but thanks to the pandemic, she took on a "hoping for the best" approach. Honestly, I think that is the way to go. If the pandemic taught us anything, it's that weddings are perfect no matter what. Sure, it's natural to have some stress, but as long as the couple gets to be together at the end of the night, the rest is just glitter on top.  Melissa and Pat, we are so excited for you two as you enter this sparkly next chapter of life! Thank you both so much for including us in your day, and allowing us to photograph it. We couldn't have asked for a more beautiful day to finish up the year. You two are the best, and I know your lives are going to continue to be awesome! Cool things from the day...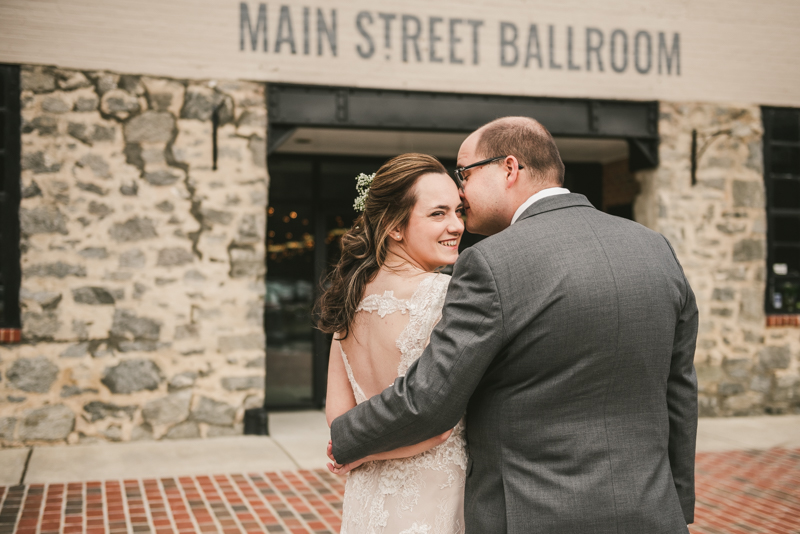 Emily & Matt
What a way to kick off the wedding season! We could not have asked for a better day than Emily and Matt's wedding at Main Street Ballroom in Ellicott City, Maryland! Seriously, every single heart emoji you could think of is exactly what I'm feeling right now! Before diving into the photos, I just want to say that Emily and Matt are amazingly sweet. I totally relate to their silliness and humor! Reflecting over their questionnaire, I couldn't help but tear up over how in-sync they are. I hung on strong for most of the questions, but then Matt wrote: "I know I'm a better Matt when I get to be around Emmy", and I lost it. Ugly tears all over the place. I love a couple where you can read one sentence and just know they are meant for each other. The time leading up to the wedding day only reinforced that feeling. This wasn't the easiest of week for Emily. She was hit with a medical emergency and was out of planning for a short time. In those moments, Matt really helped her a ton to not only feel better, but to remain stress-free. On the wedding day, he constantly was making sure that Emily had everything she needed and was able to relax as much as possible. Even with the hiccup early in the week, that would not stop the excitement and anticipation of the wedding day, though! We cannot say congratulations to Emily and...