Jaclyn & Deirdre Mt. Washington Mill Dye House
Wedding Photographers in Baltimore
Fairytales are REAL, and Jaclyn and Deirdre's Mt. Washington Mill Dye House wedding proves that! I'm still not over the fantasticalness of their entire day. From the emotional letter readings before the ceremony to the insanely colorful dance floor, everything was amazing.
After two years of planning I expected nothing less than perfection. Due to the pandemic, Jaclyn and Deirdre had to postpone their original wedding date, which was completely heartbreaking. However, walking into their getting ready spaces and knowing we were about to celebrate these two fabulous women and their love was a good kind of overwhelming. Every detail was expertly in place and there was nothing going to stand in the way of FINALLY seeing these two get married!
Jaclyn and Deirdre, thank you, thank you, thank you for trusting us to capture such an important day for you both! We are so excited for you two for this next chapter in your relationship! You two are such beautiful individuals and seeing you exchange vows was already the highlight of our 2022! 
Cool stuff from the day!
This is the first wedding we've had that has played Sissy That Walk by RuPaul 👏... I might have grabbed Shawn and screamed.
Their theme was overgrown garden, which is my new favorite theme. There were florals dripping from the ceiling. It was magnificent!
People flew in from all over for Deirdre and Jaclyn's day! That just shows how much these two matter to everyone!
There wasn't a dry eye in the Dye House during Jaclyn and Deirdre's vows!
The temperature for most of the day was about 18 degrees, the coldest day of the year in Maryland so far!
We love an outfit change! Jackie switched from her gorgeous ceremony gown into a stunning dress right before parent dances
Their guest book was a phone that you could pick up and record messages on for them. It was the first time I had ever seen something so unique and personal for the guestbook!
Jackie and Deirdre's cake ALMOST toppled over during cake cutting, but thanks to their cat like reflexes they managed to save it!
Their cat, Paper, made special guest appearances throughout the day in various ways 😜. My fav was on the dance floor, haha!
The dance floor was made even more lively by colorful rave sticks, fairy lights, and rainbow tambourines!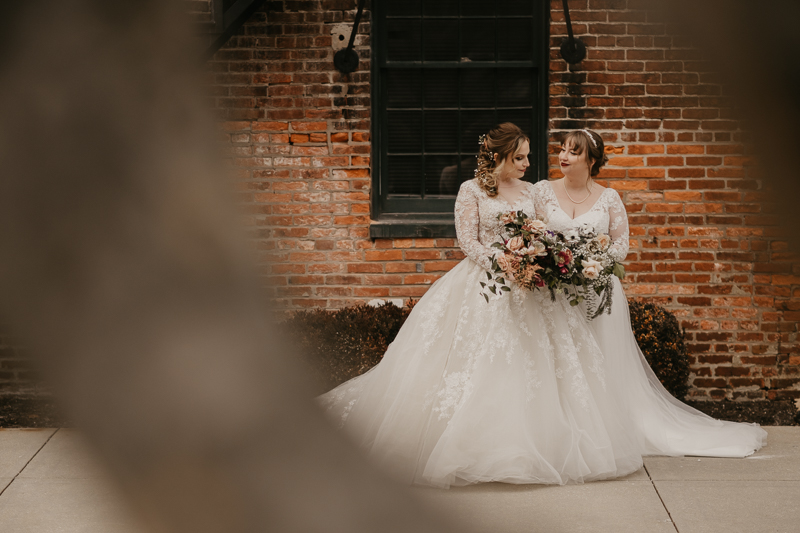 ---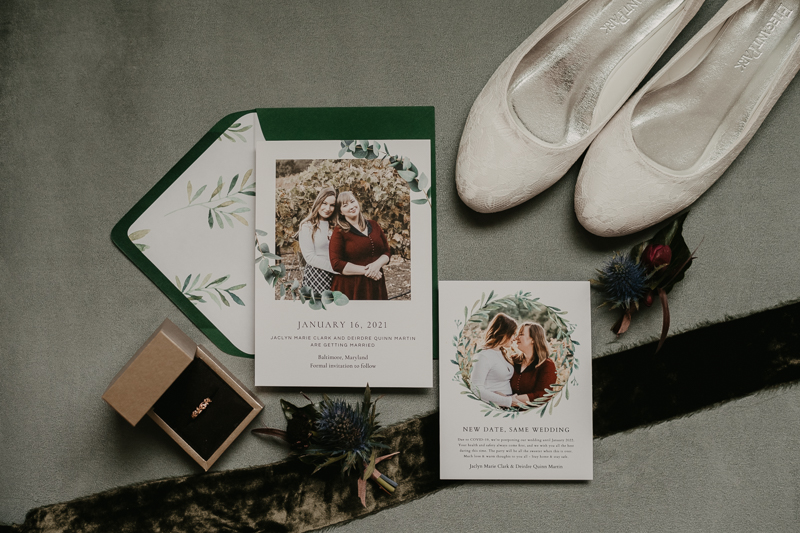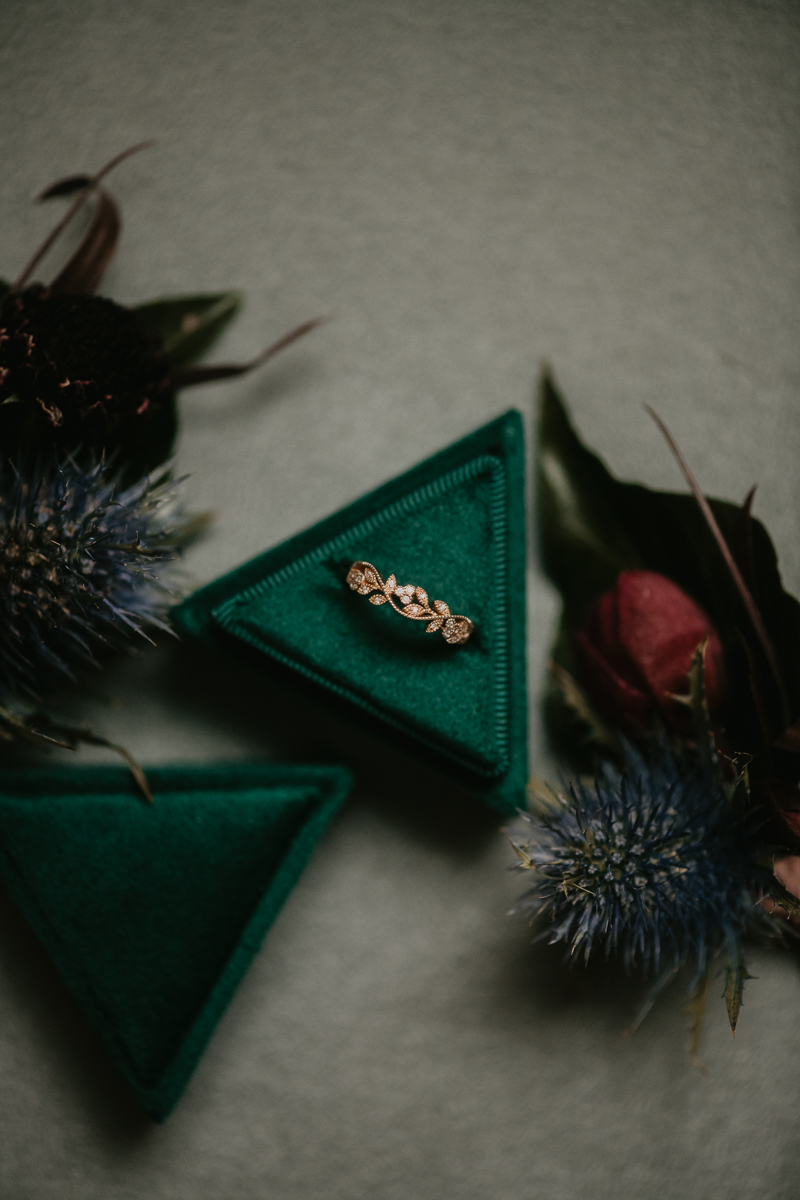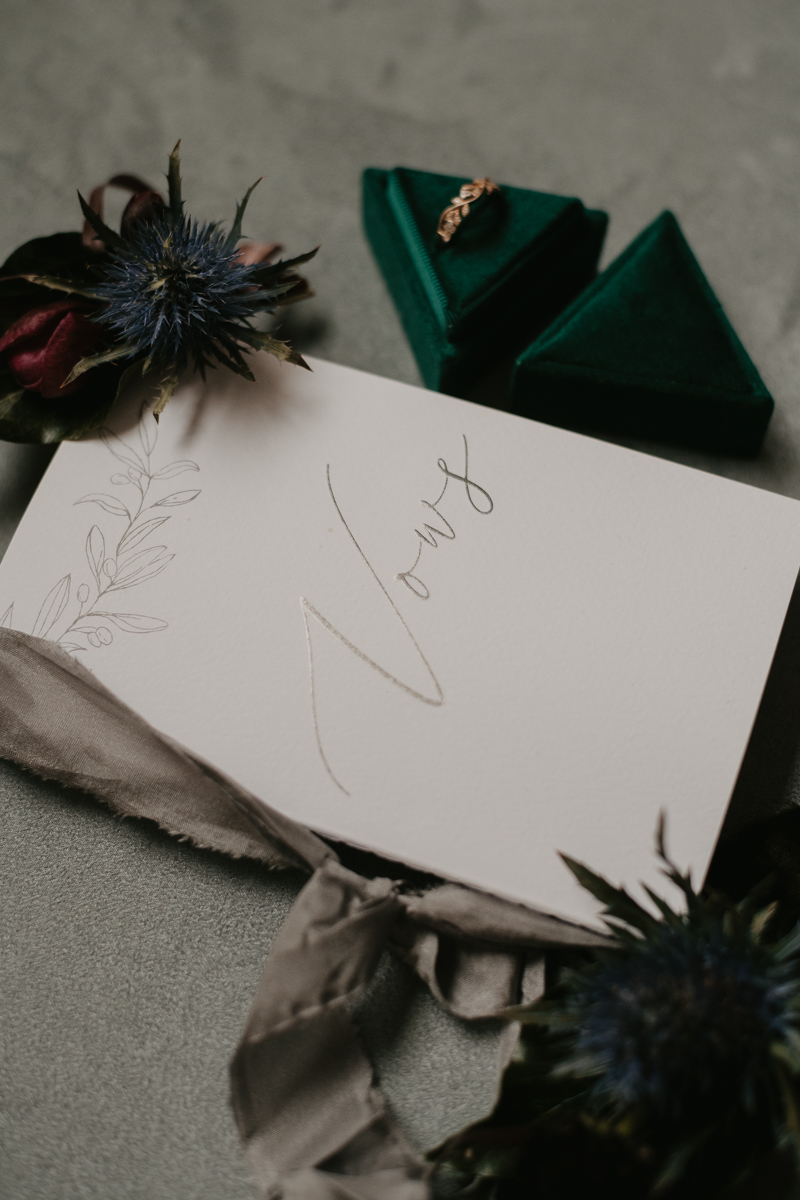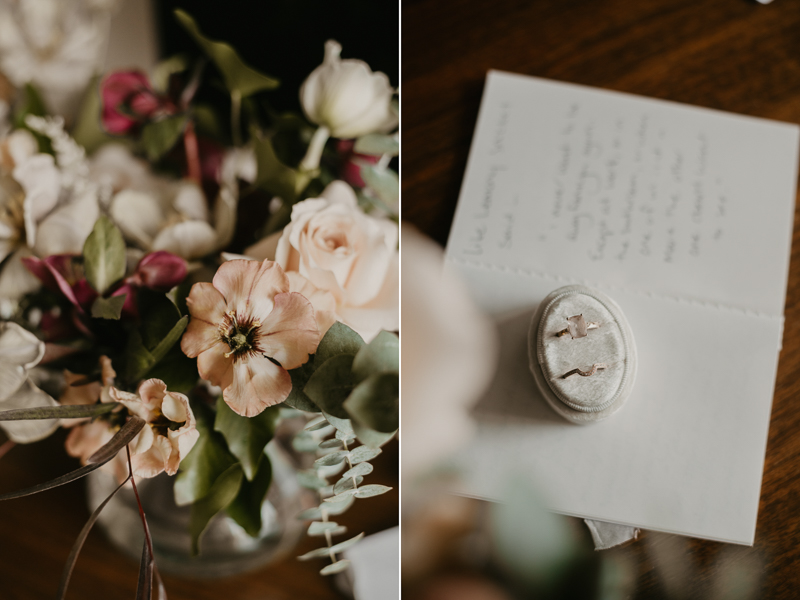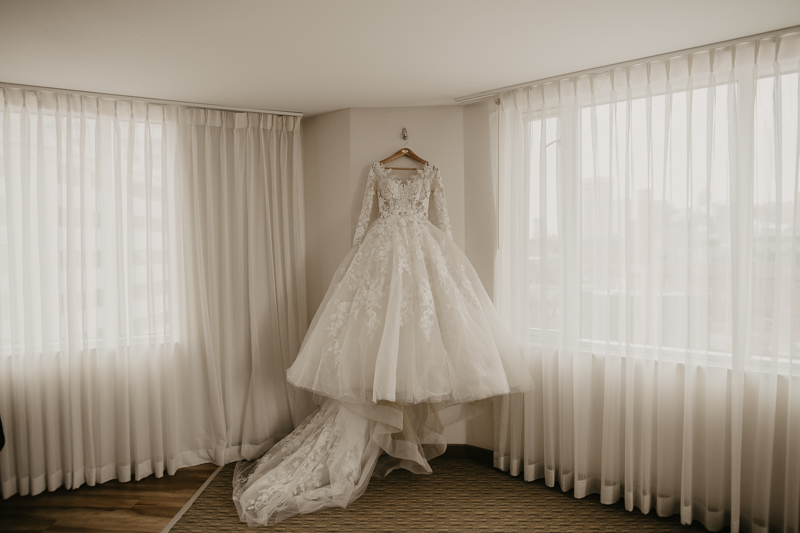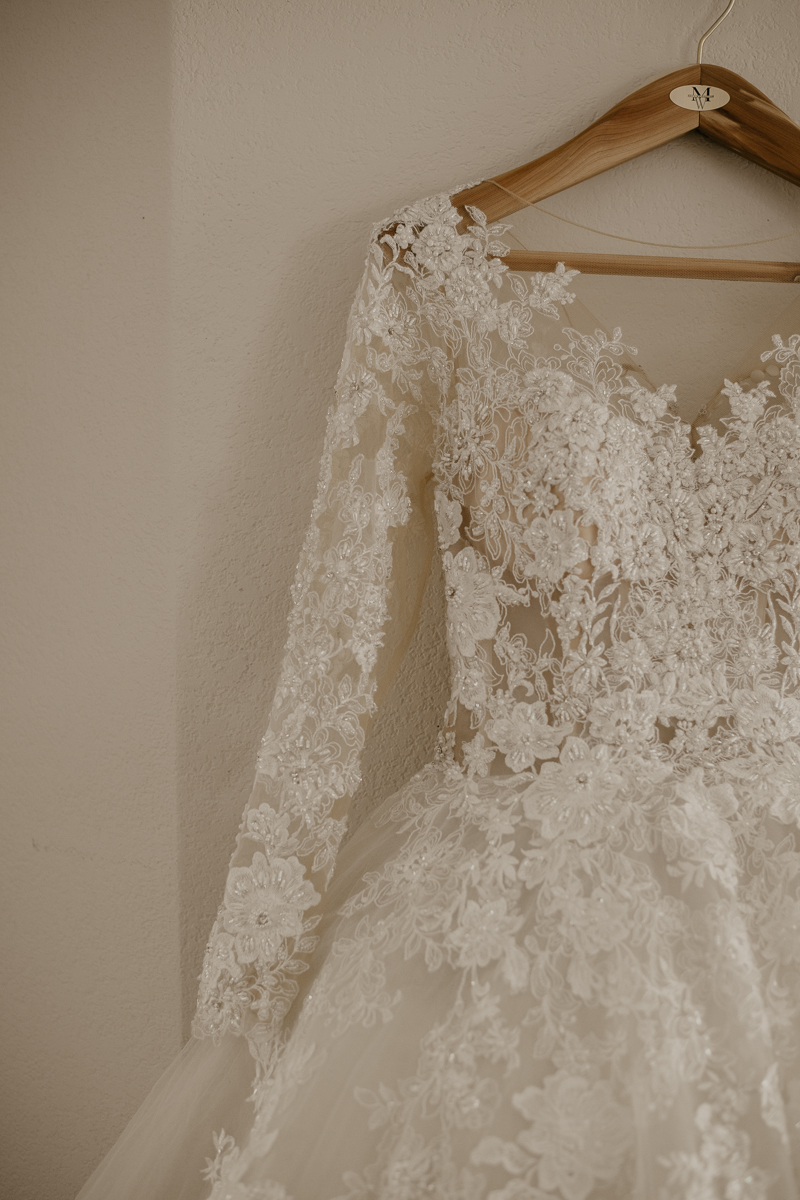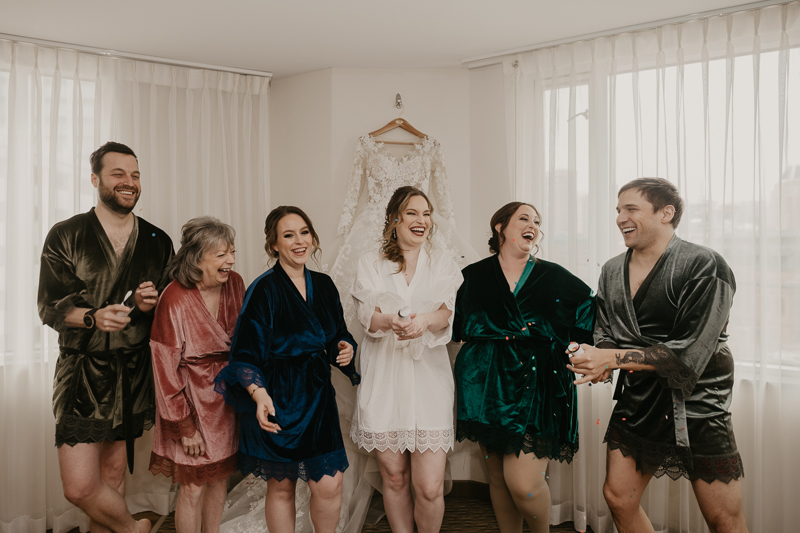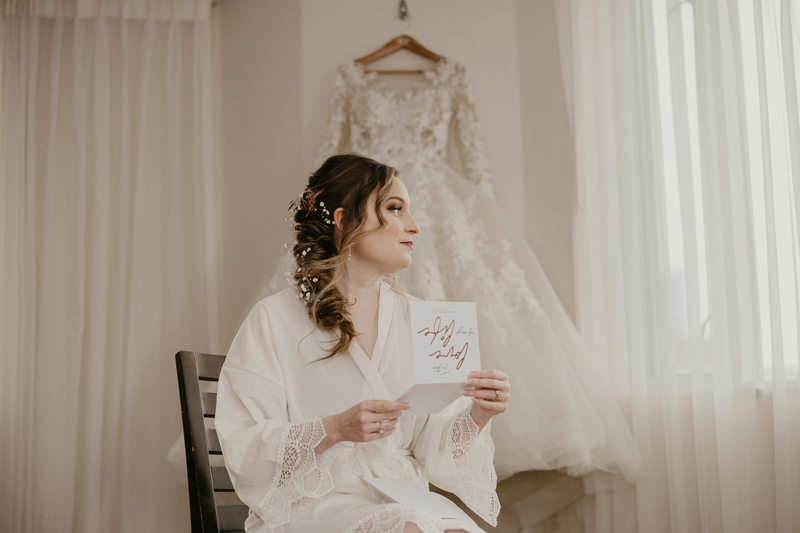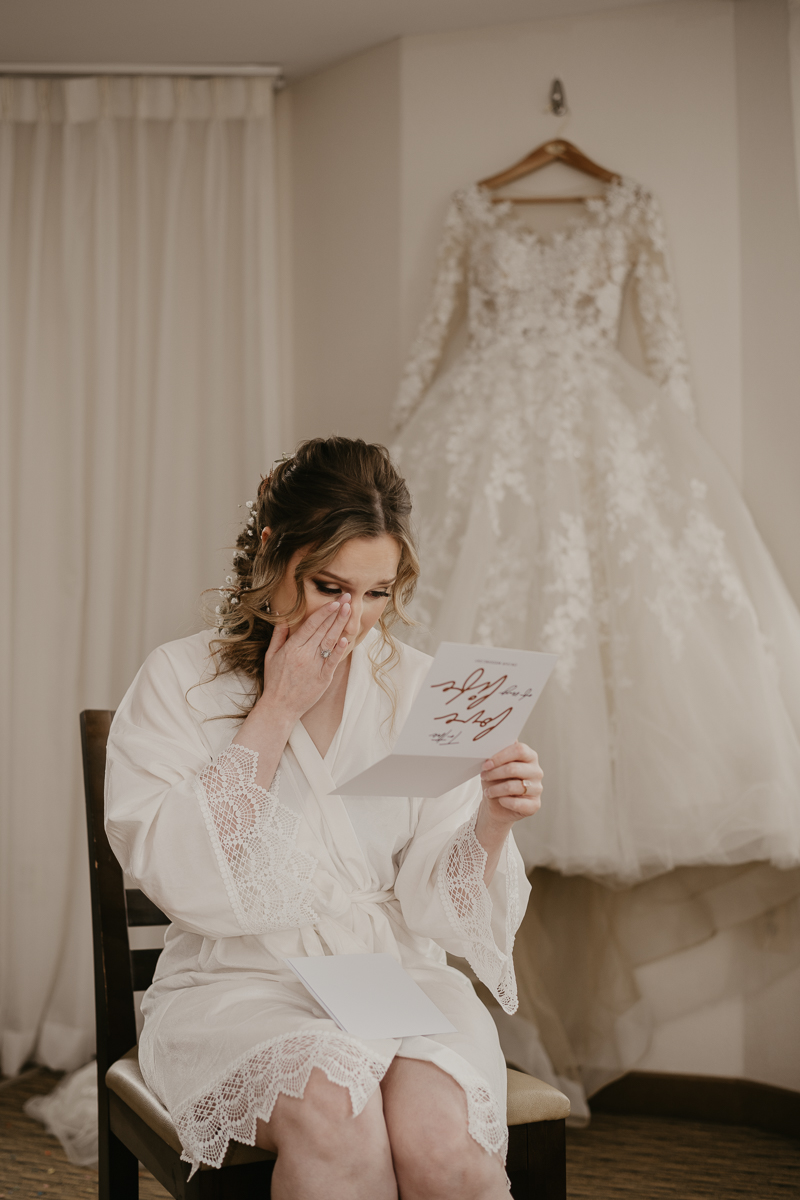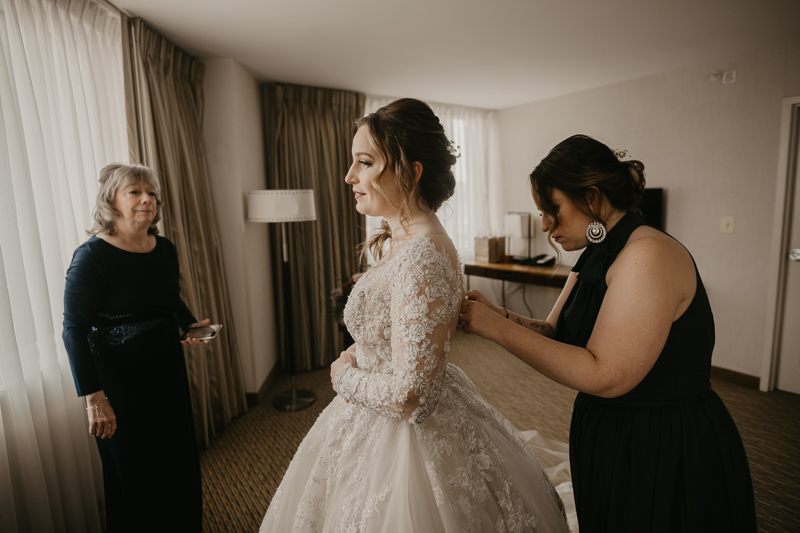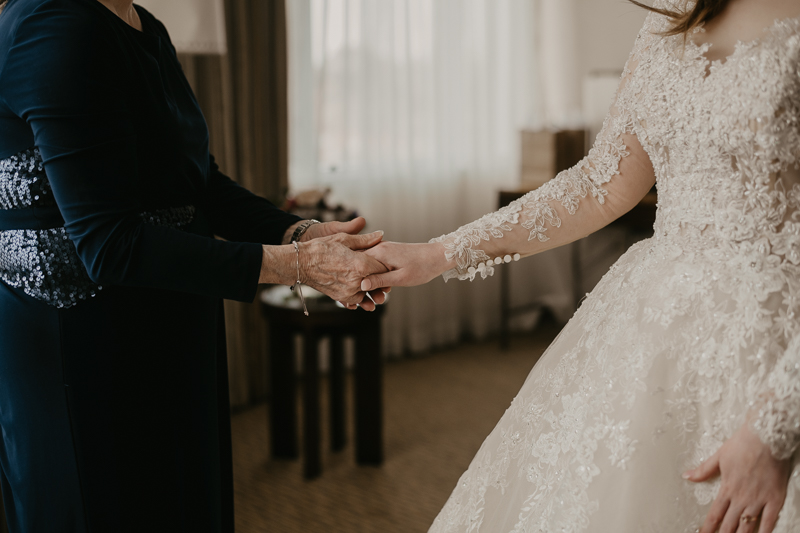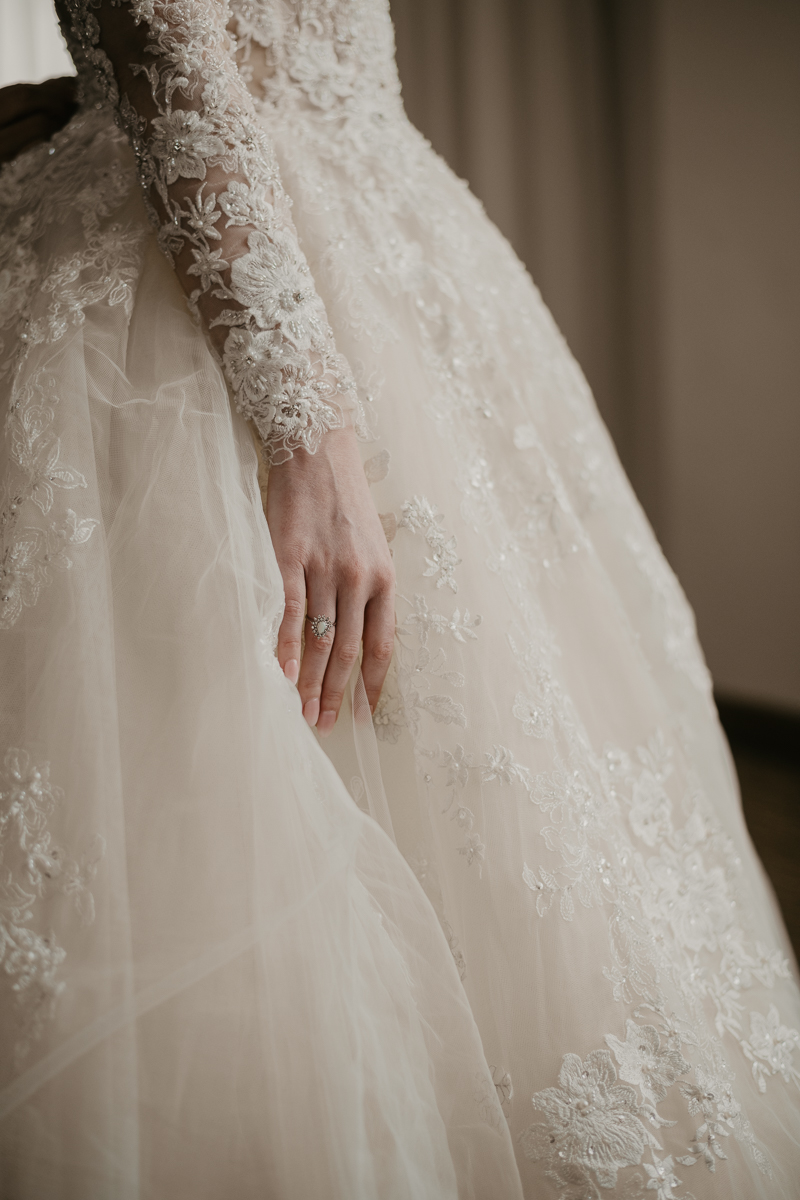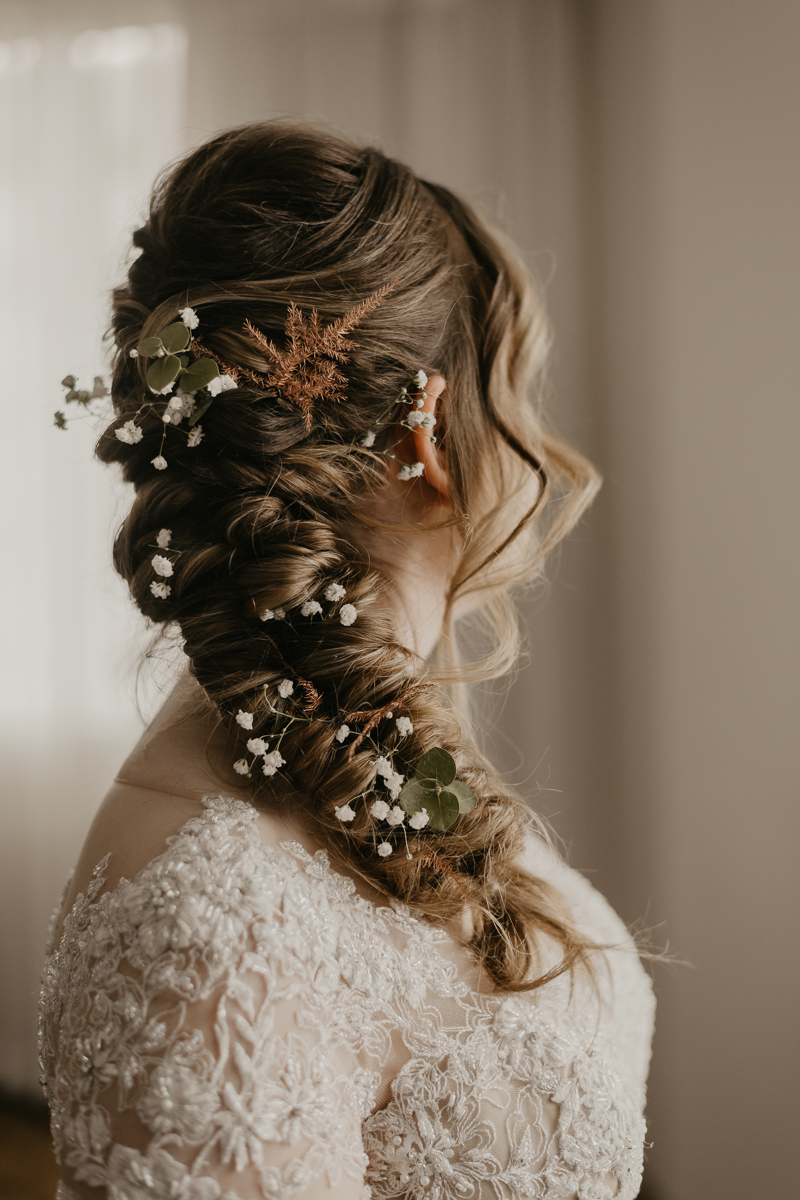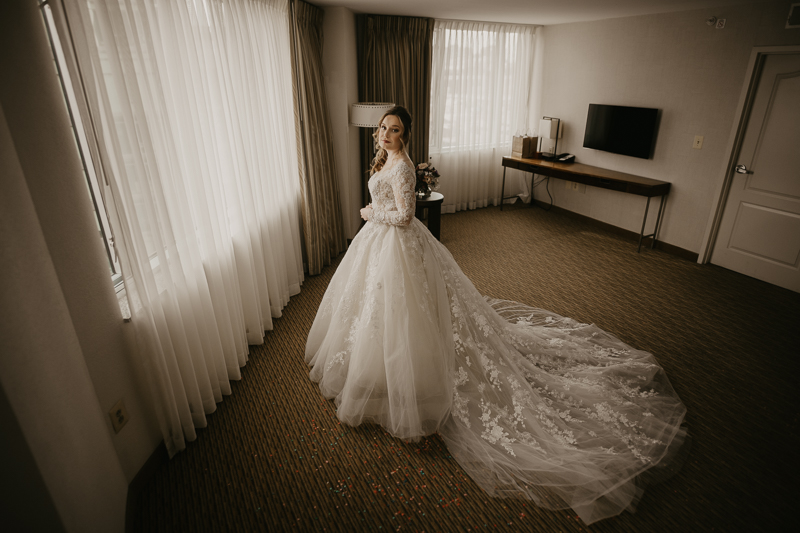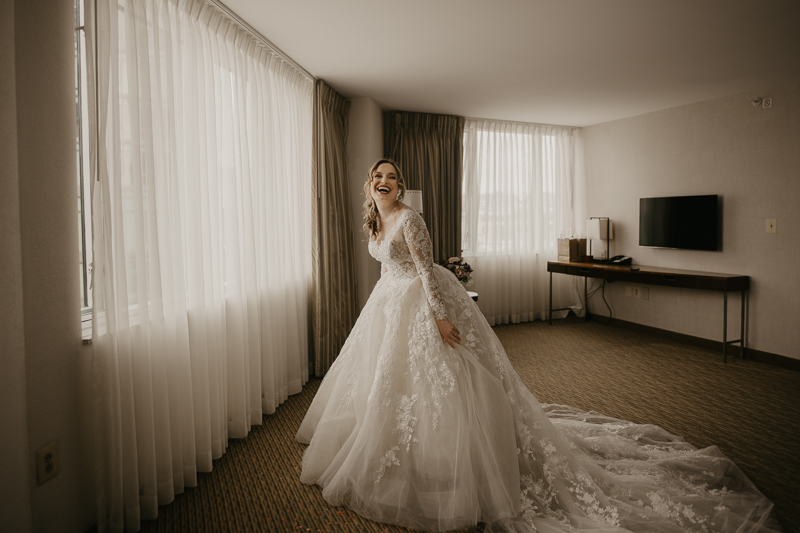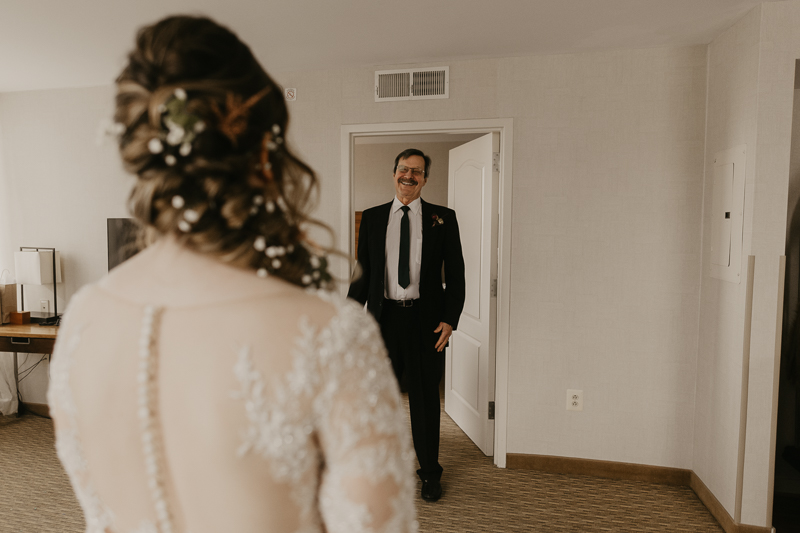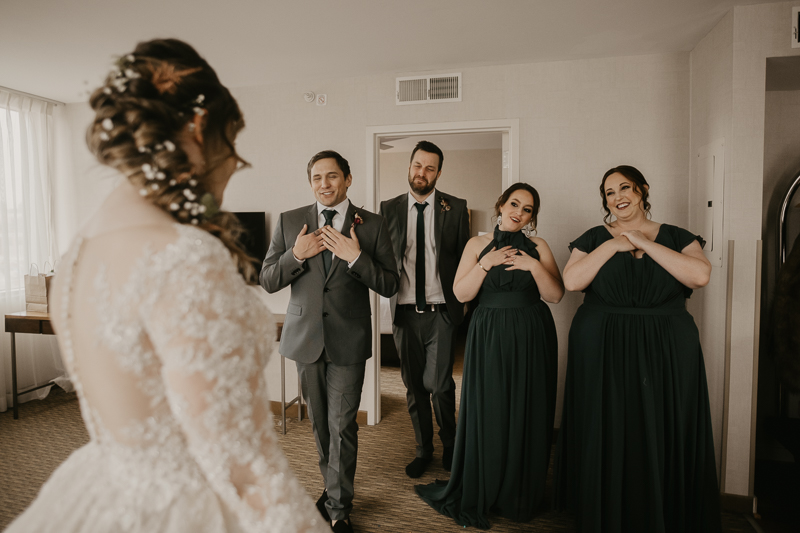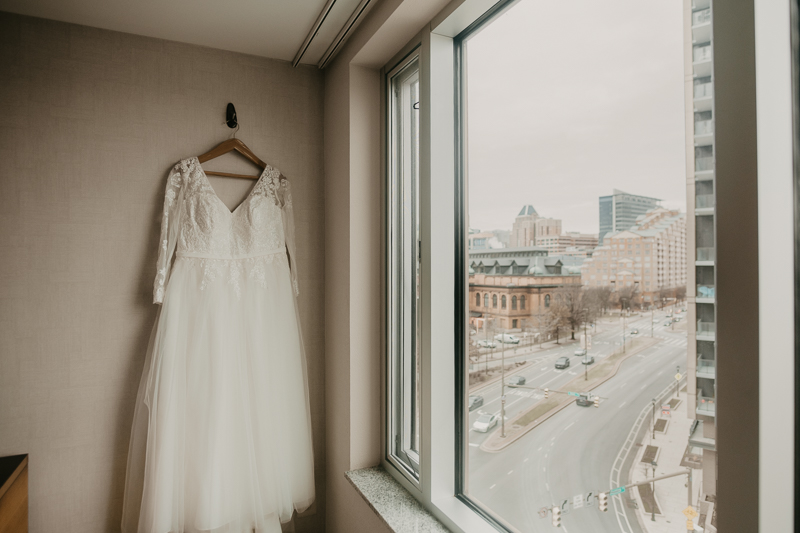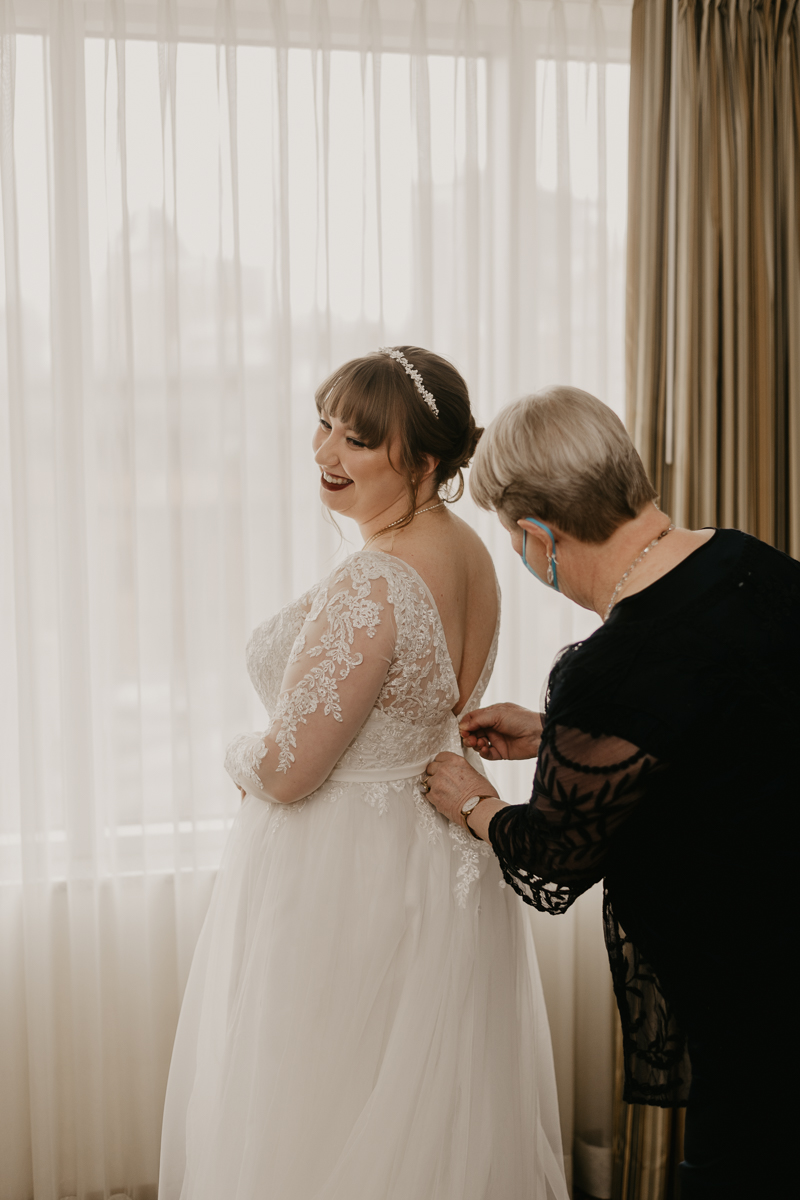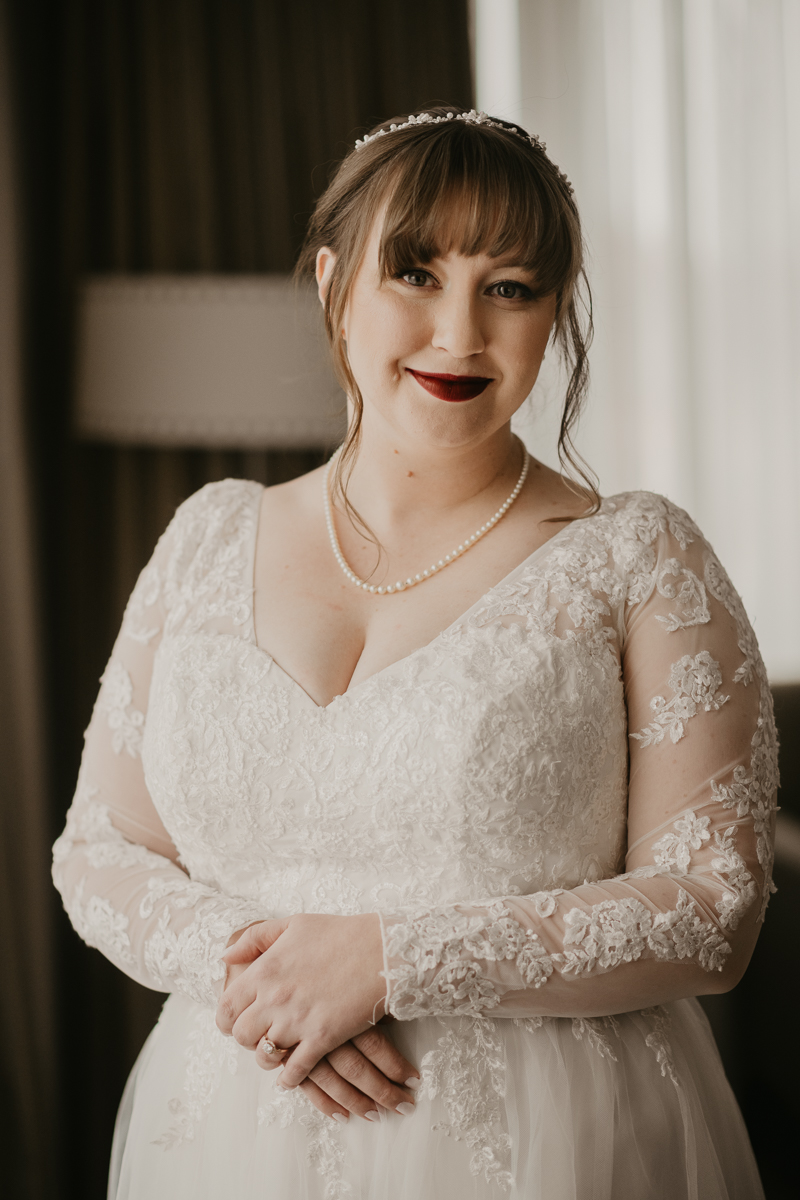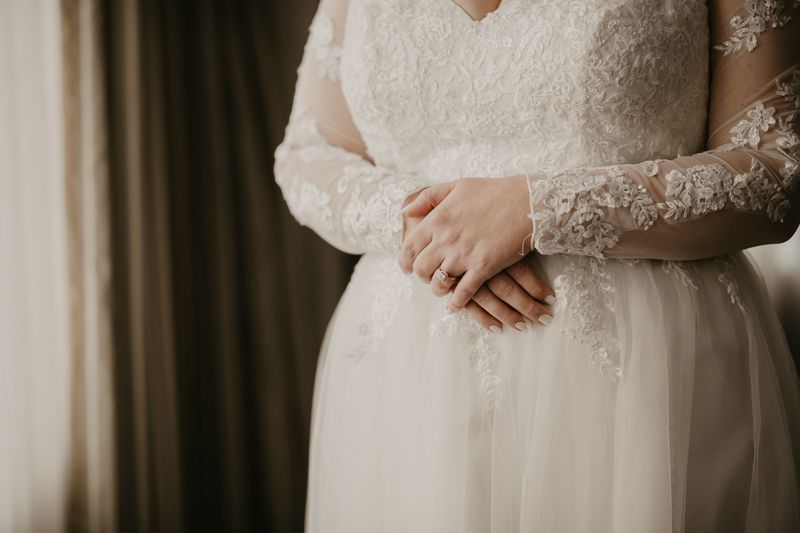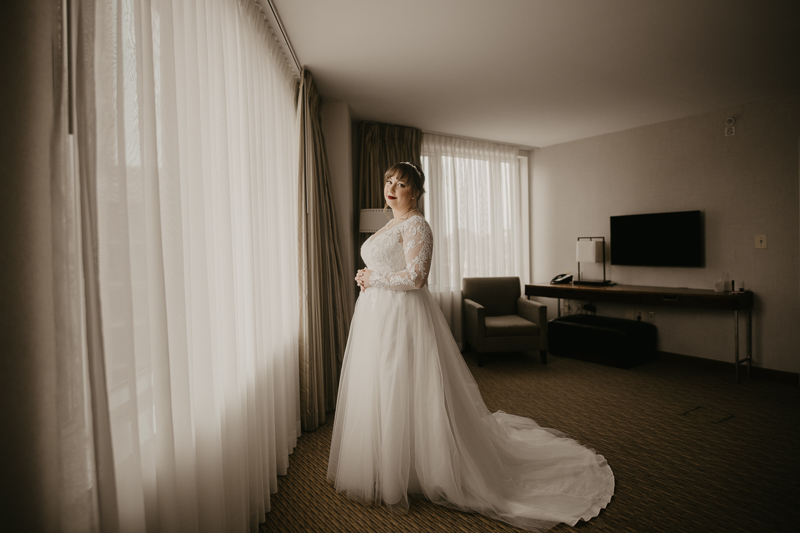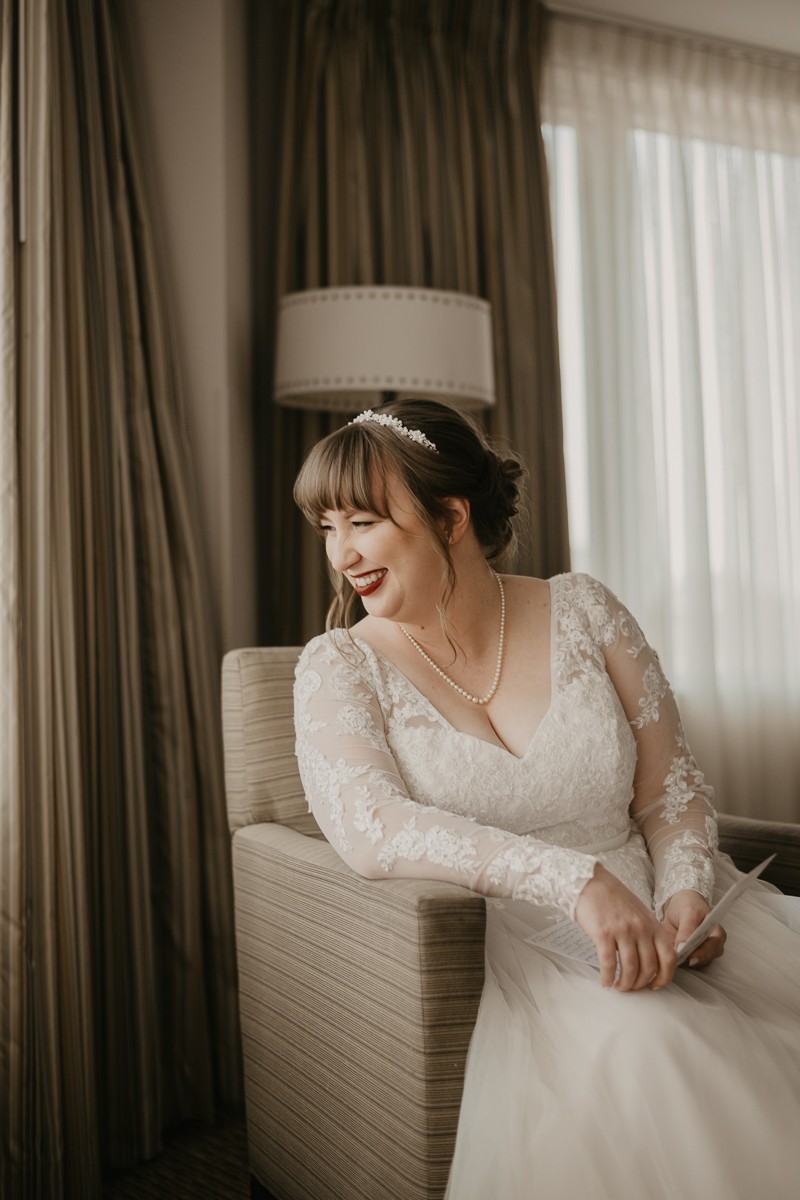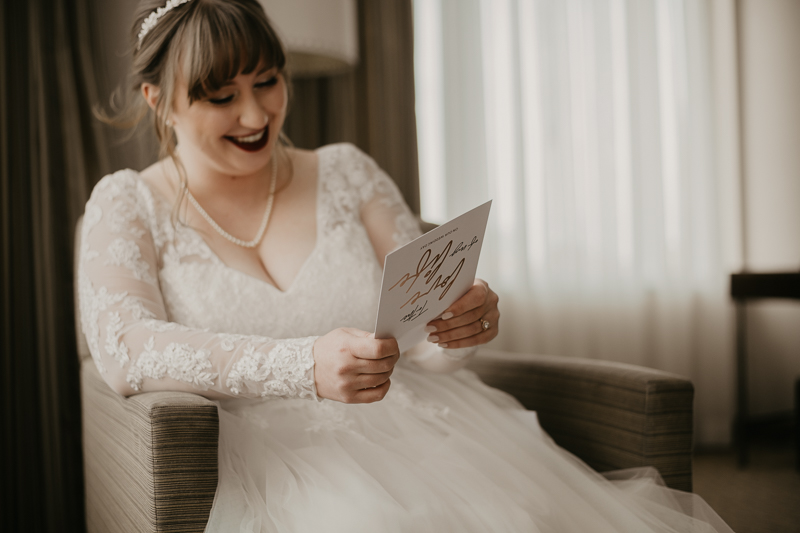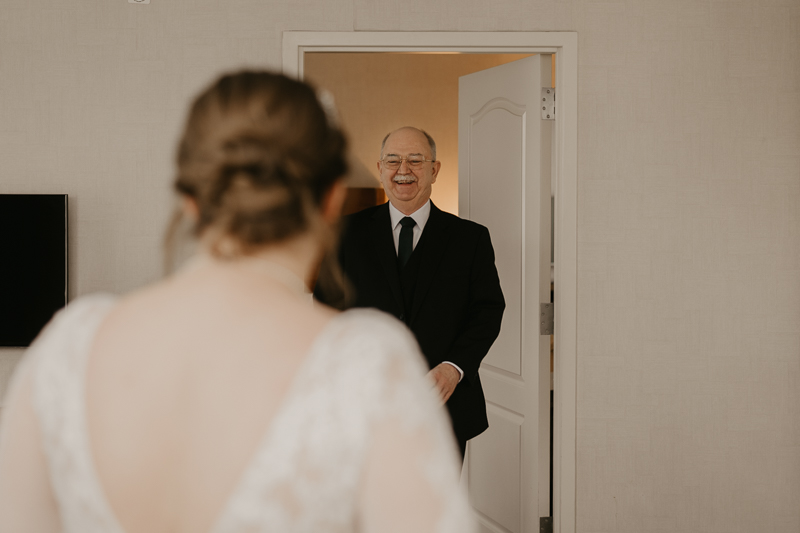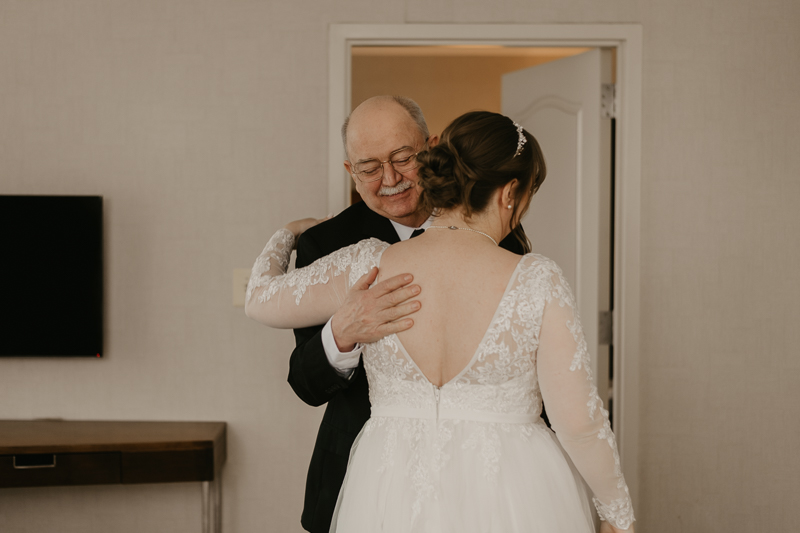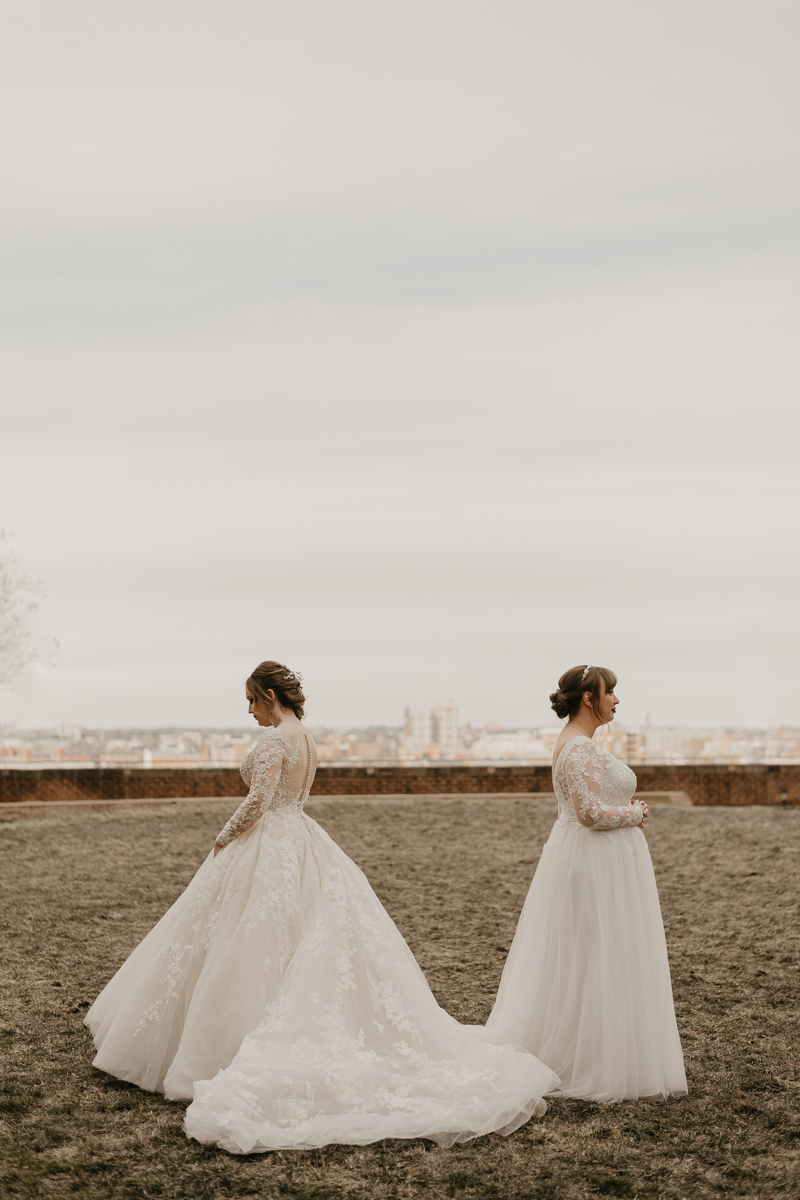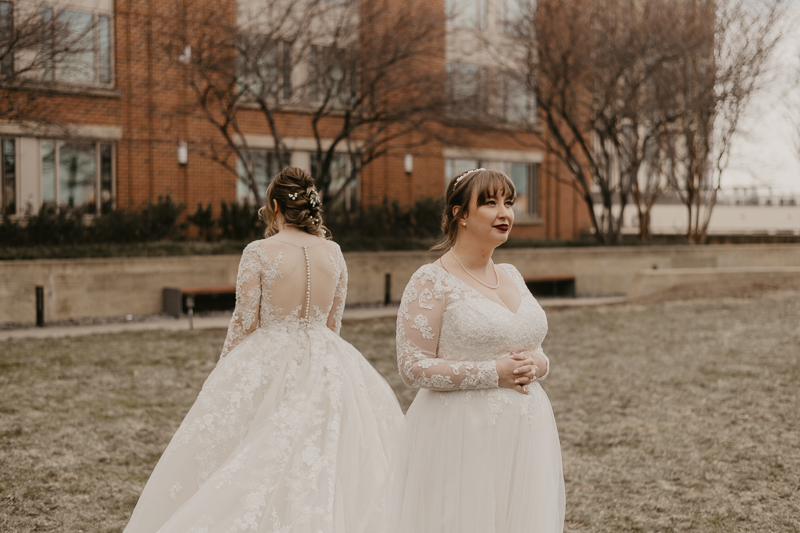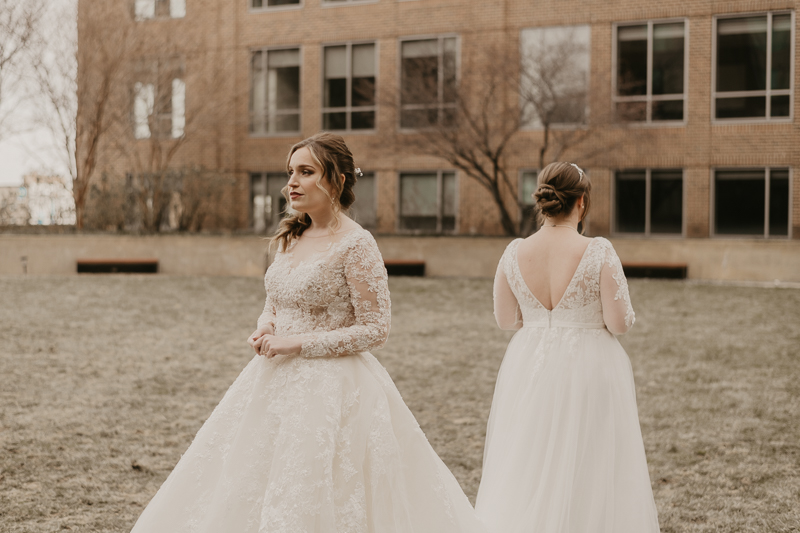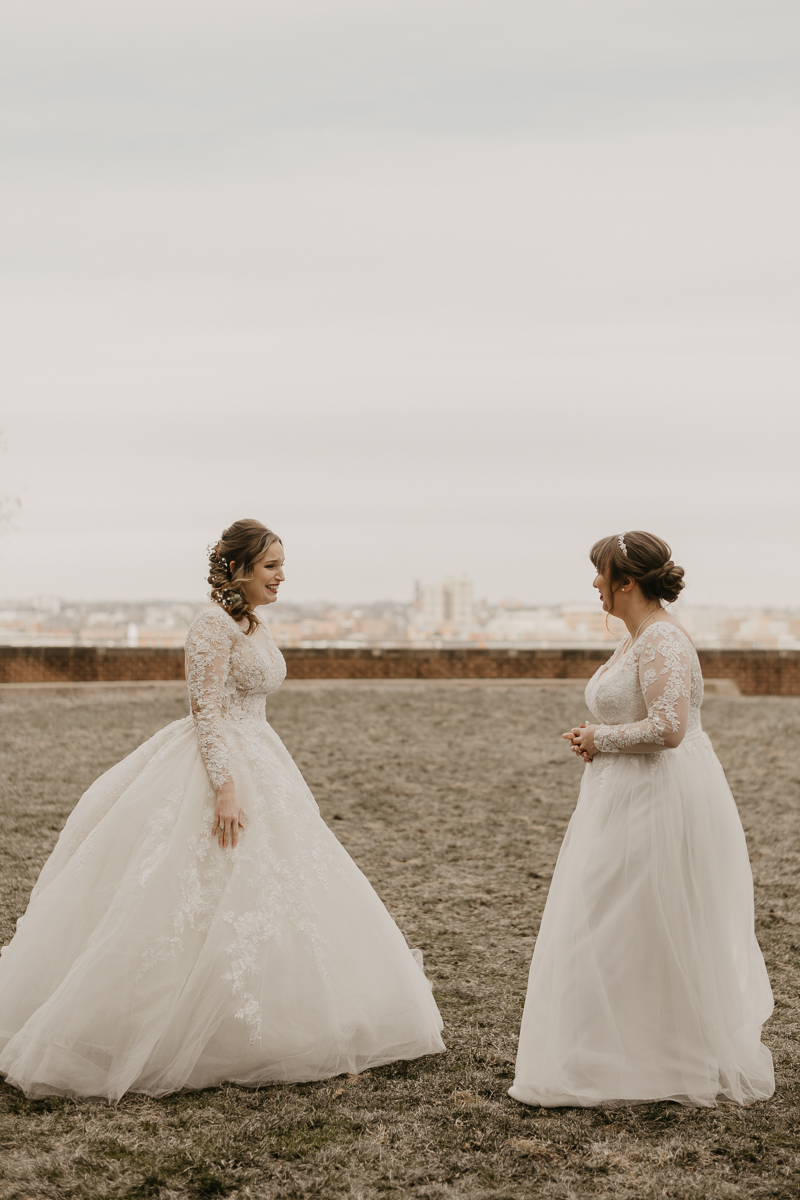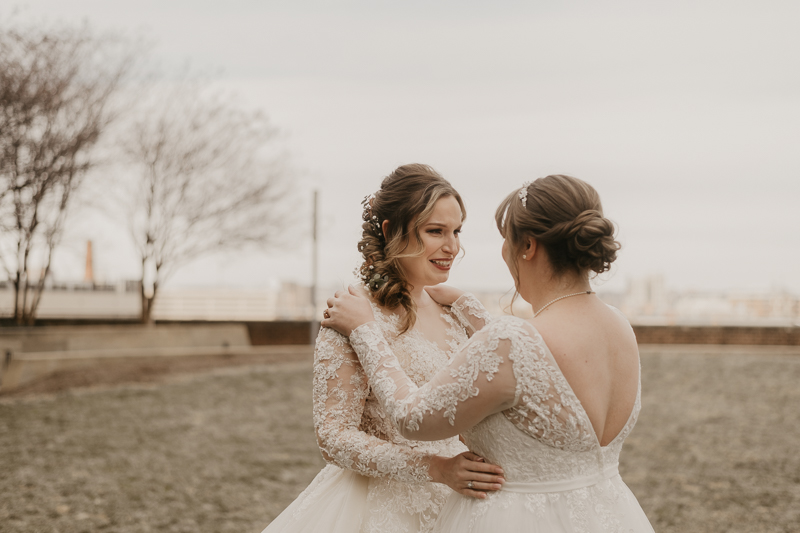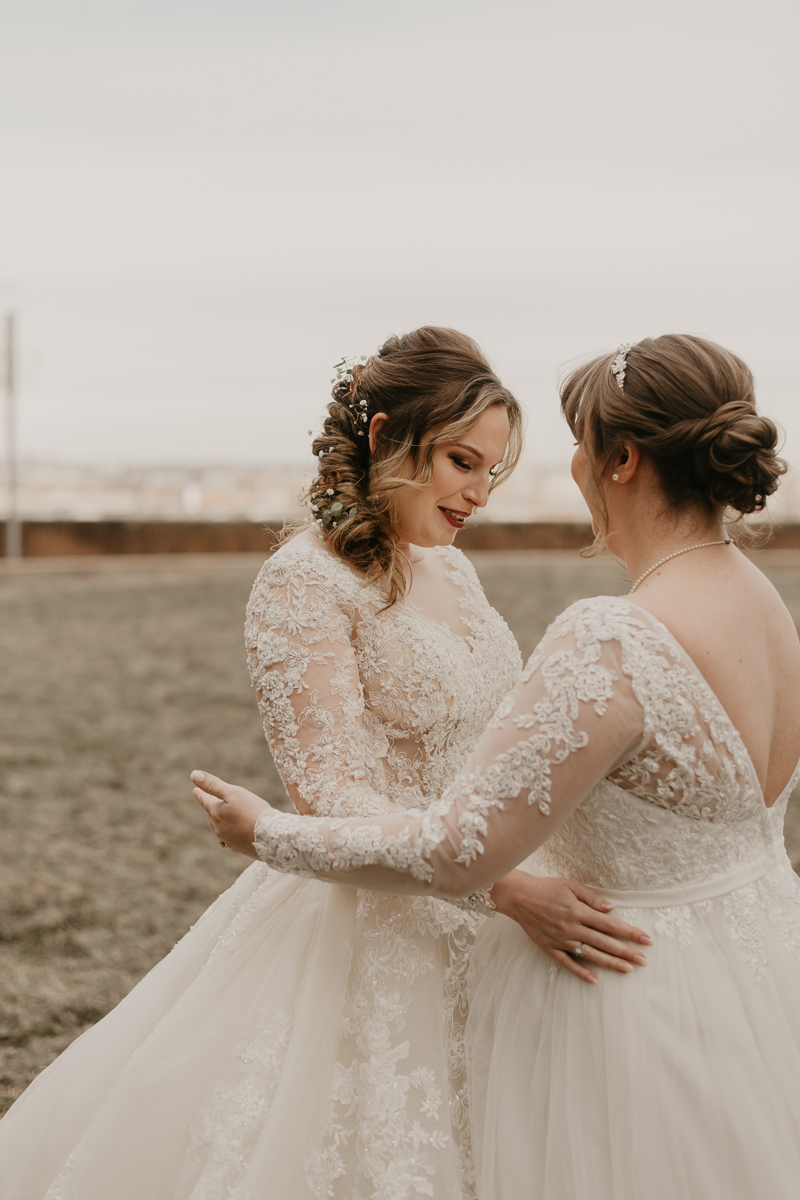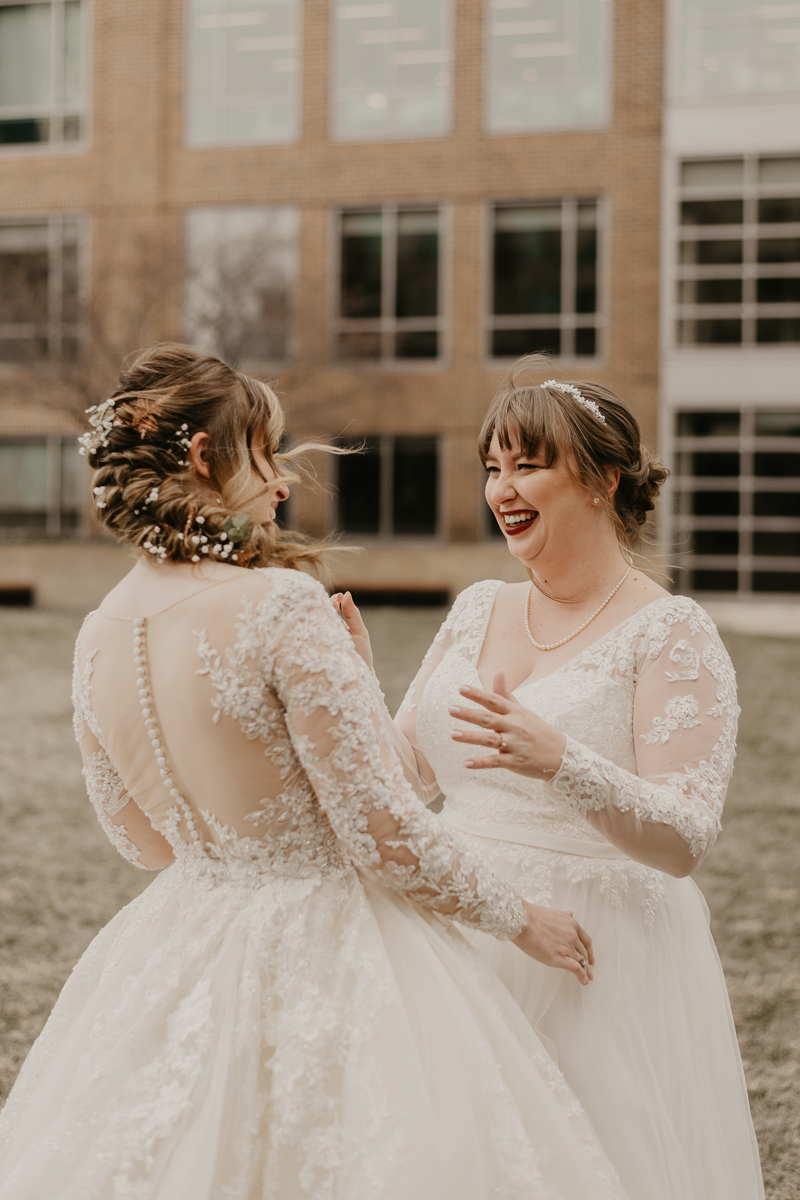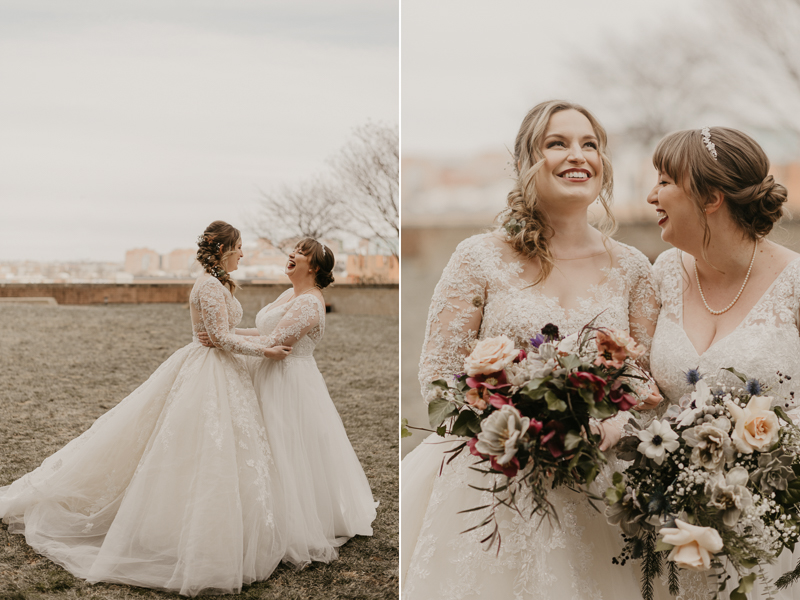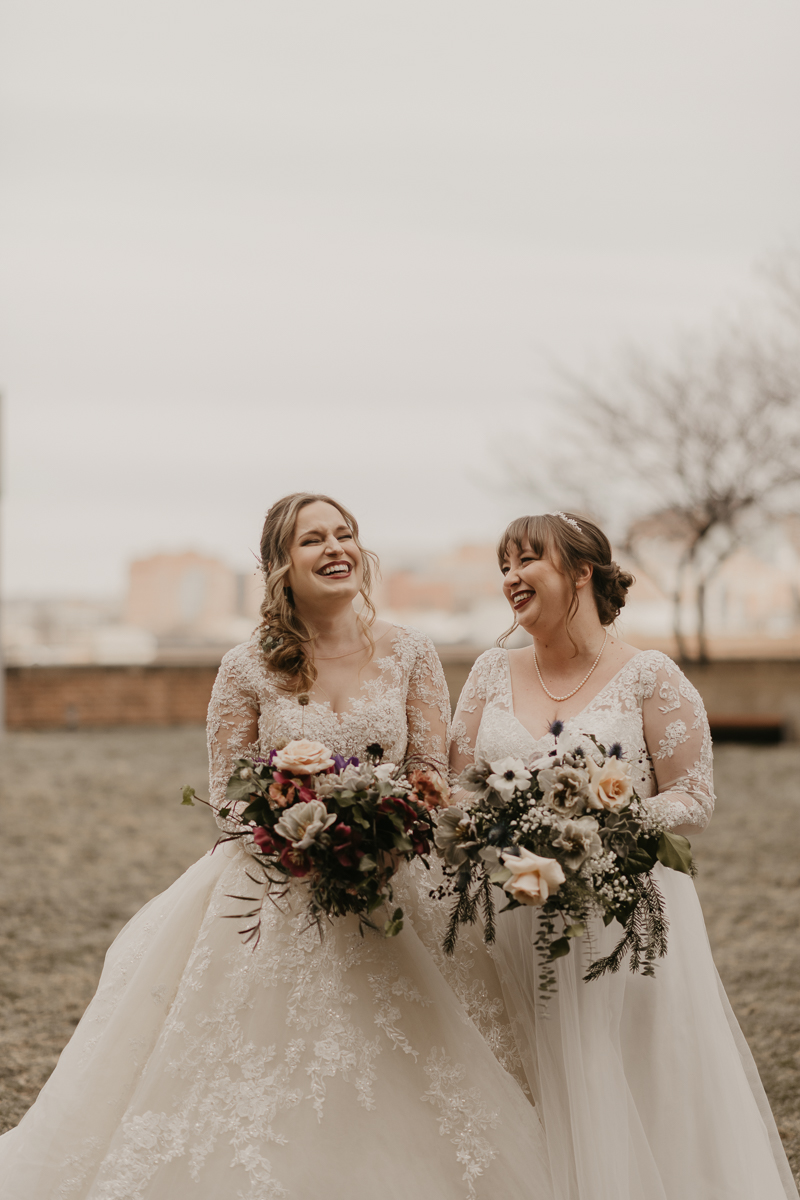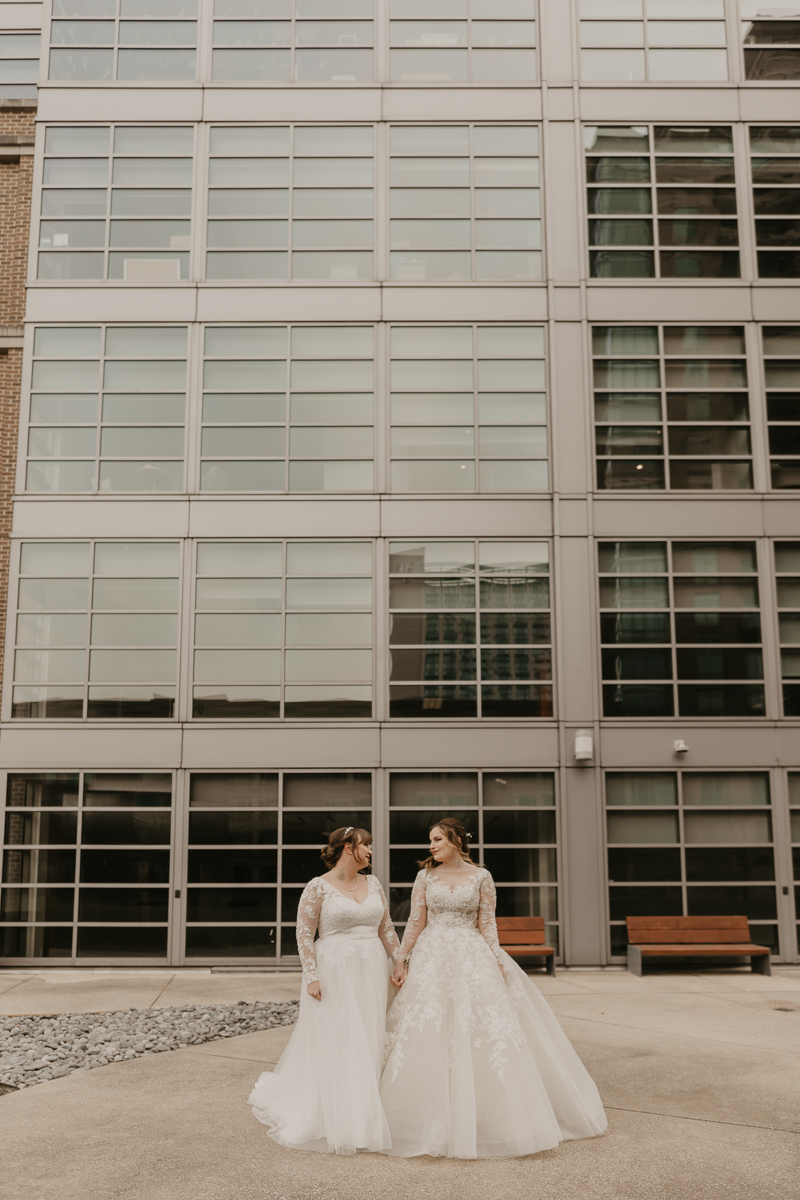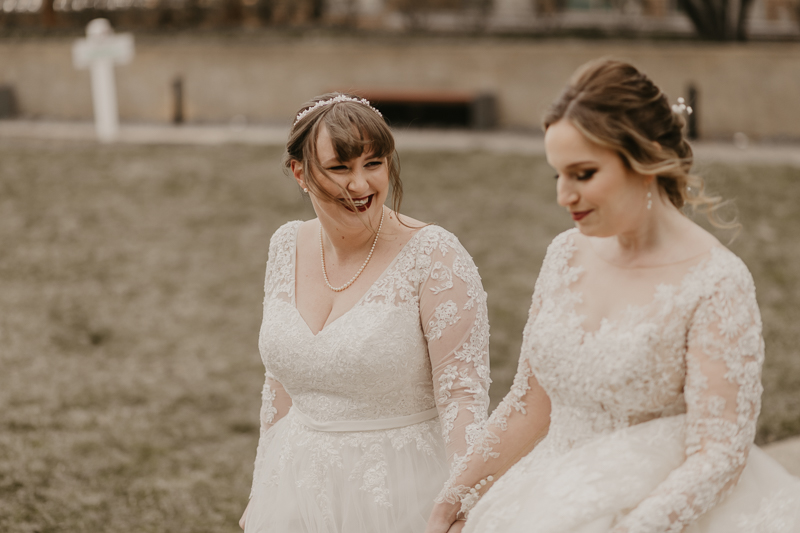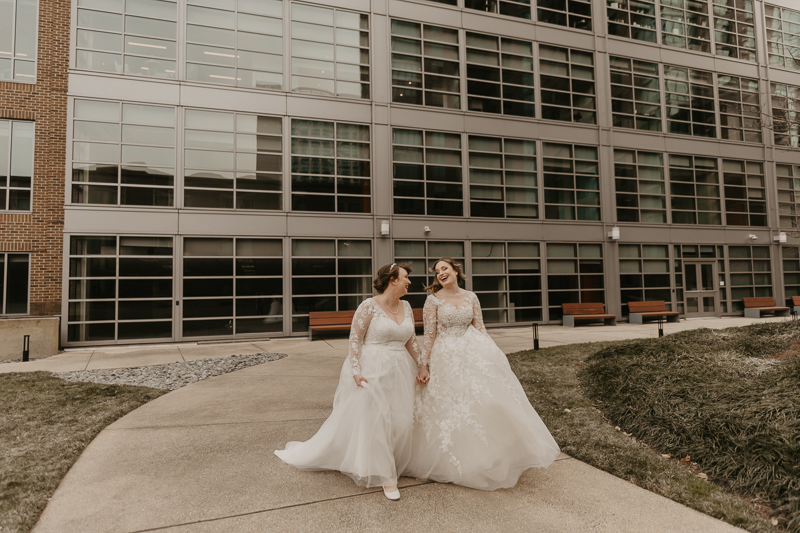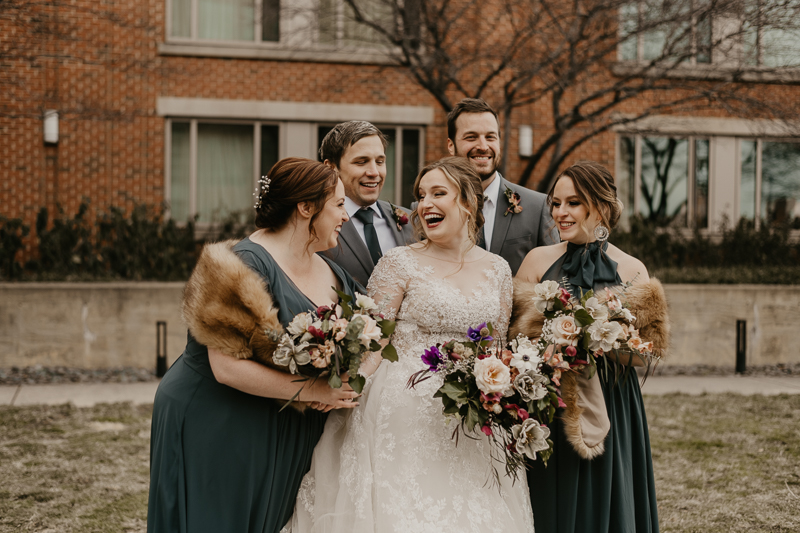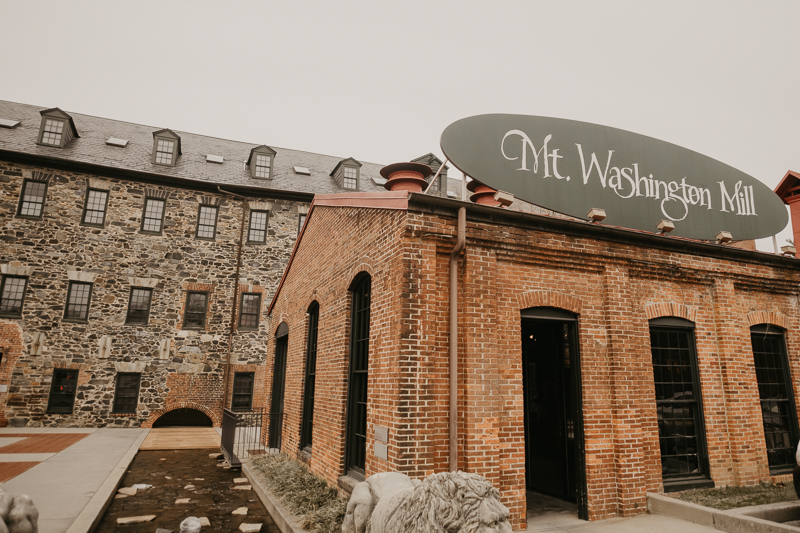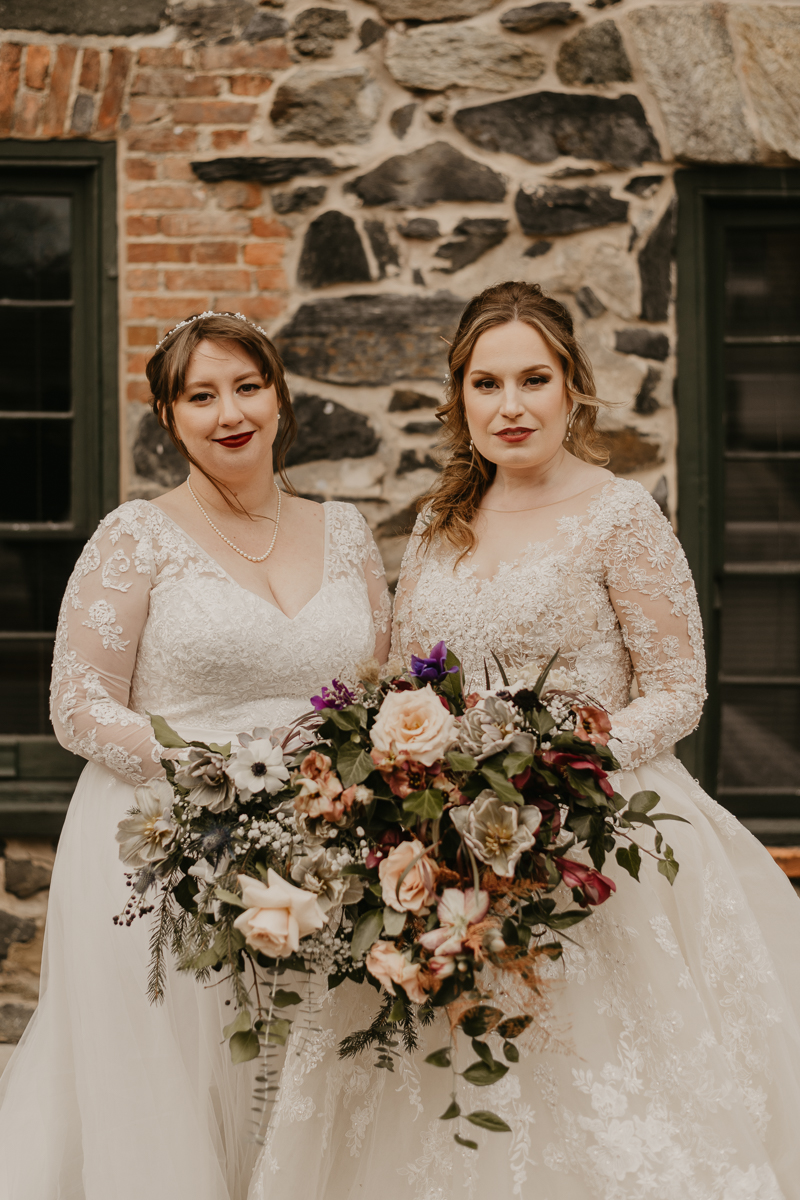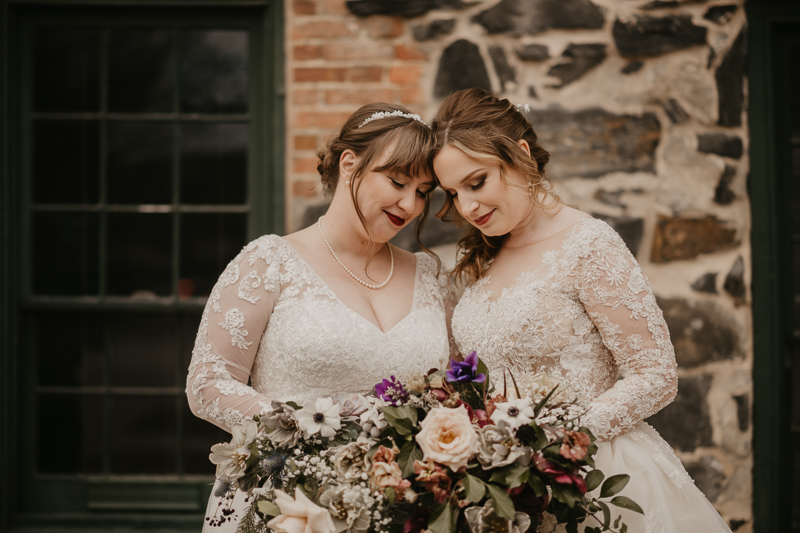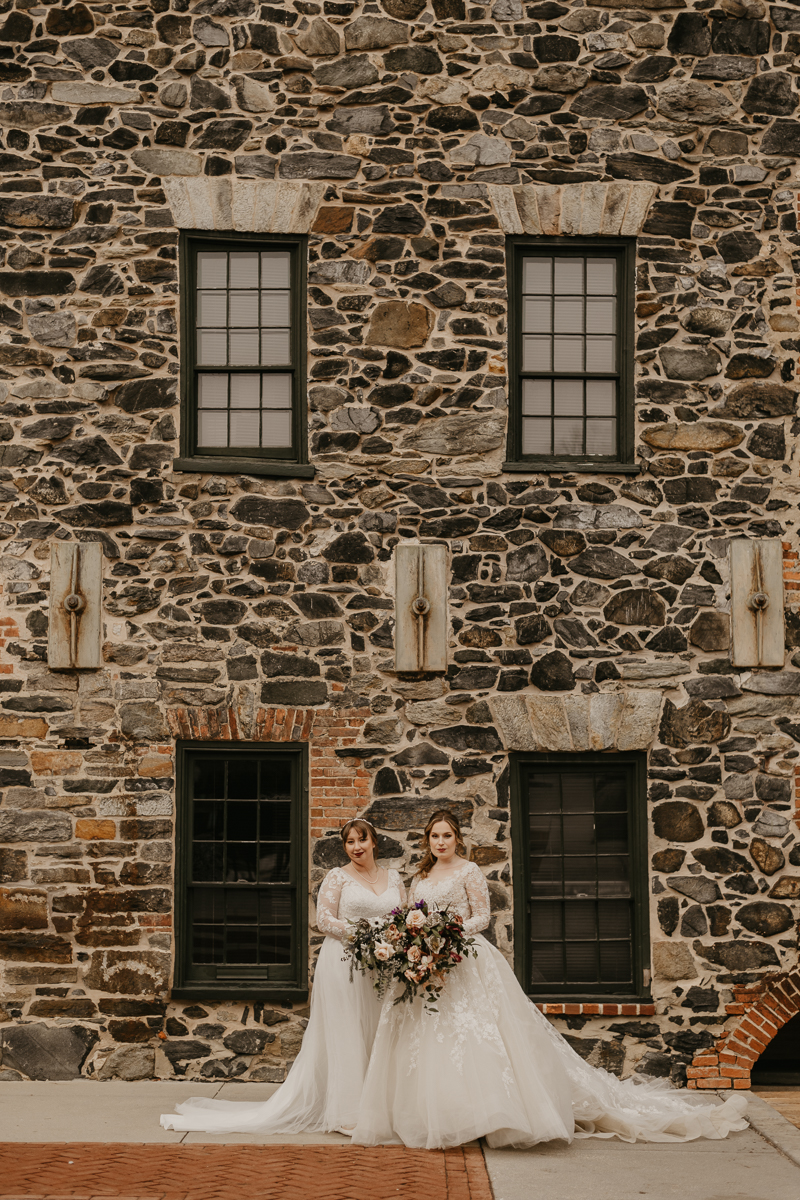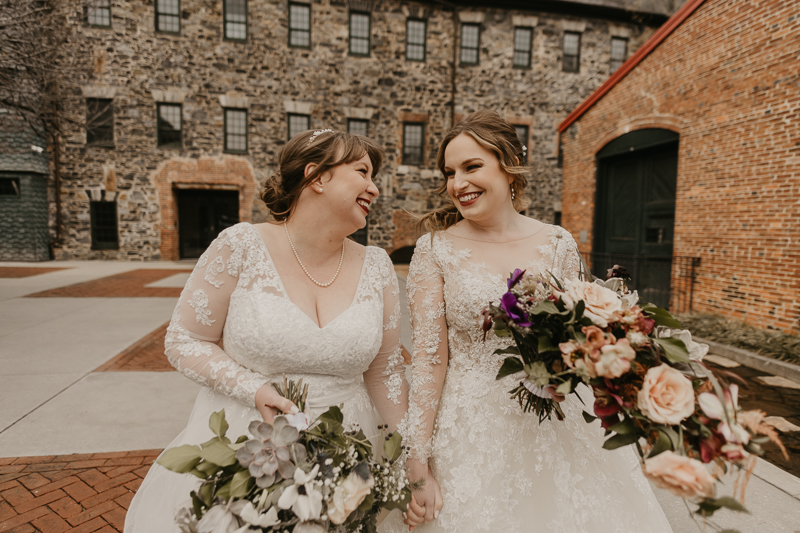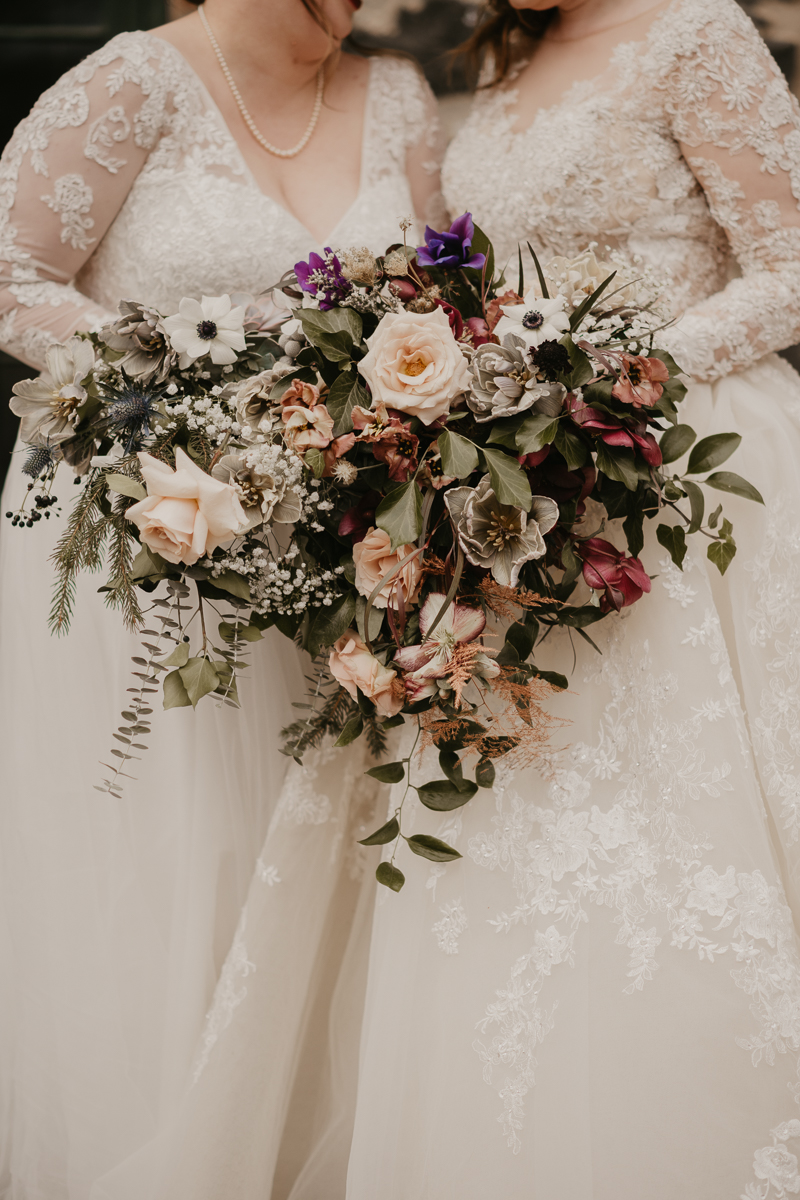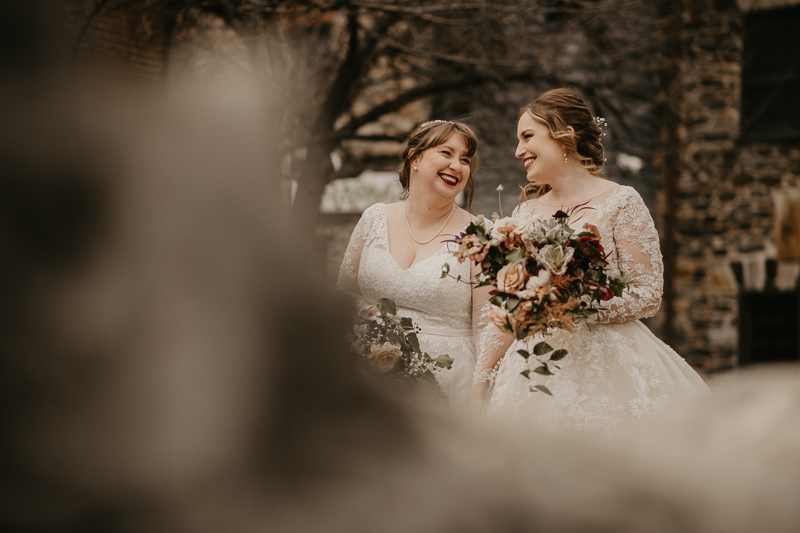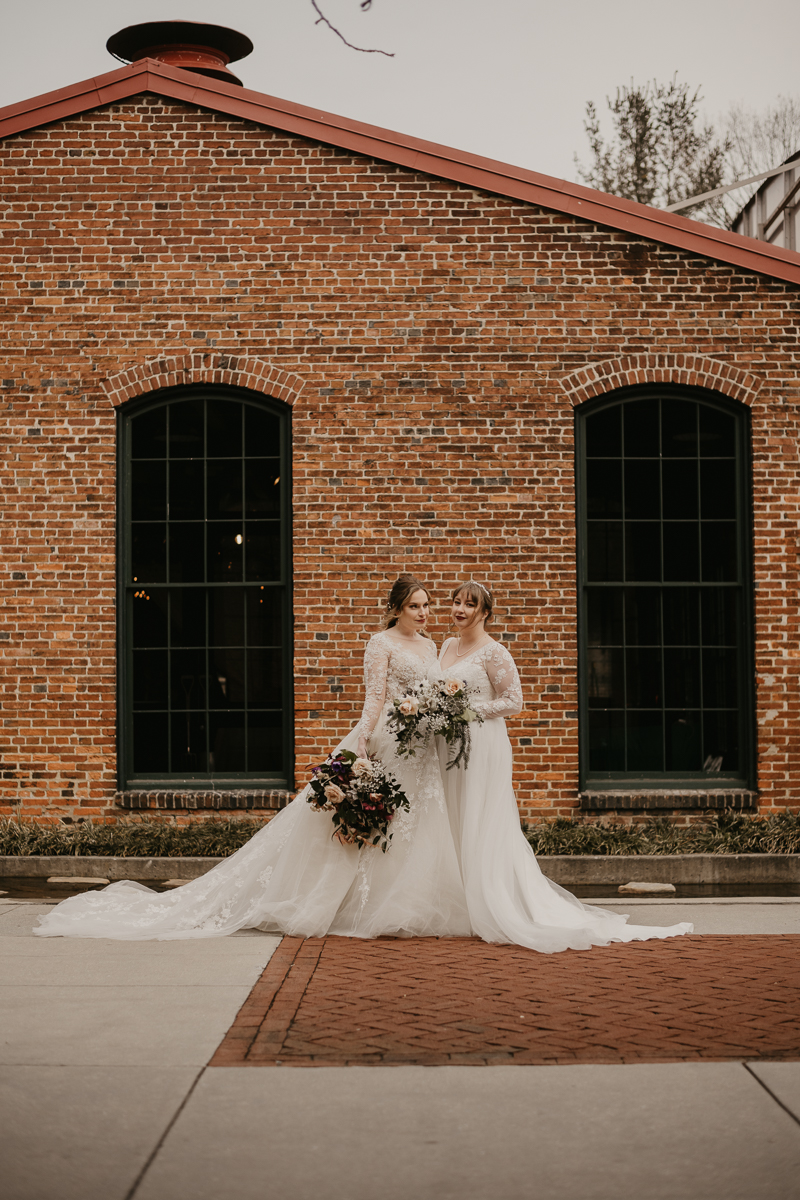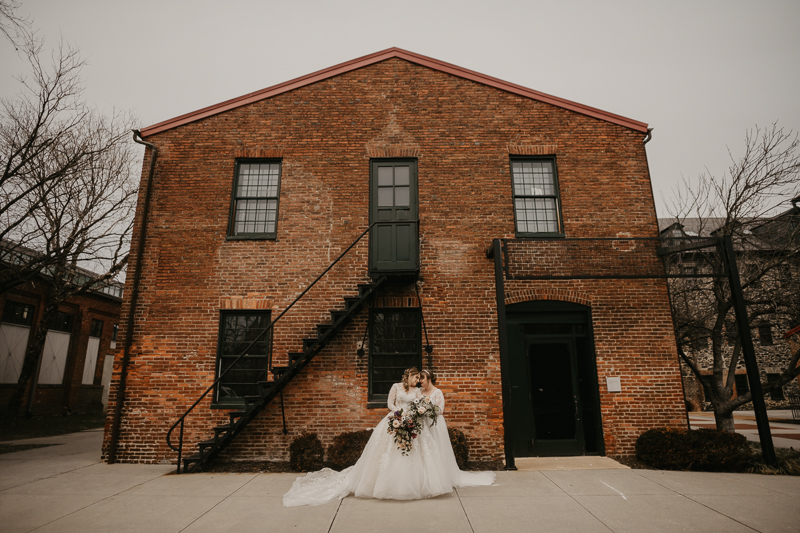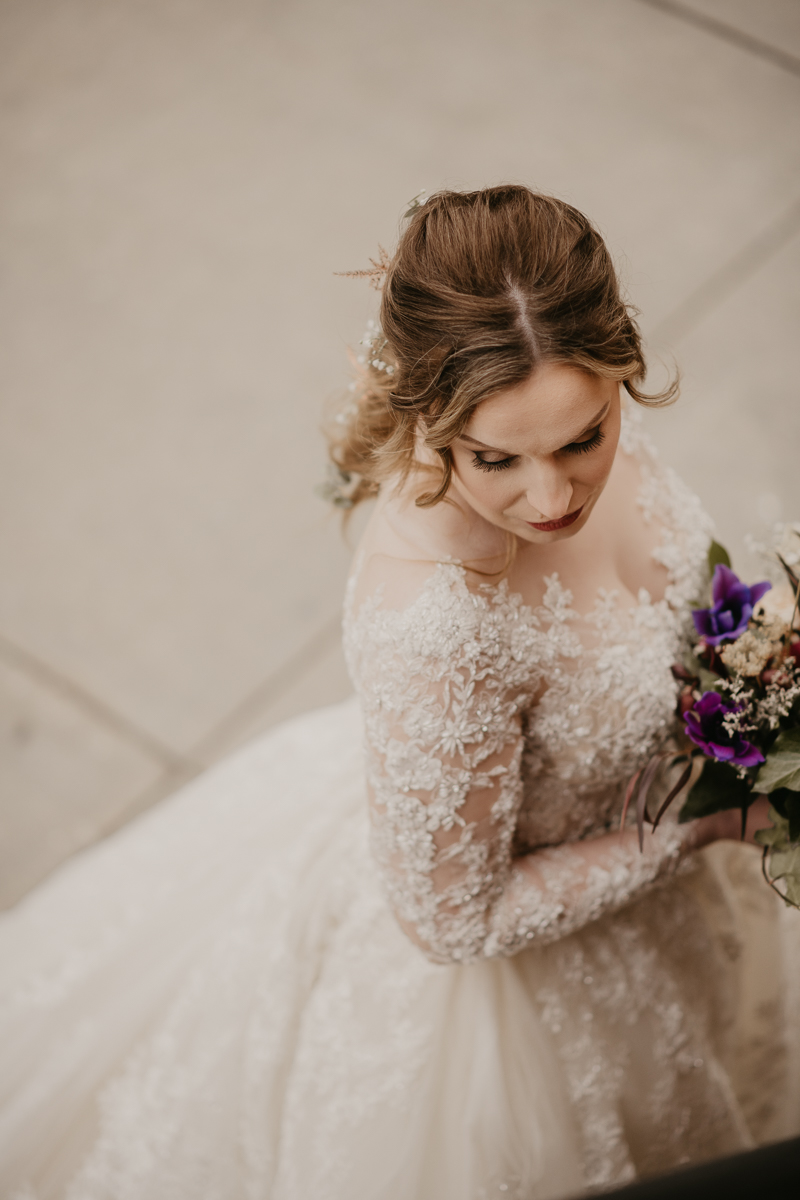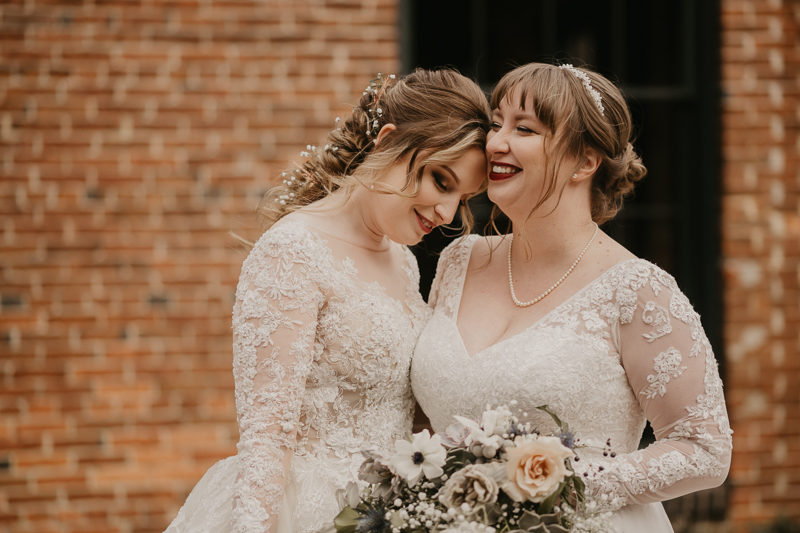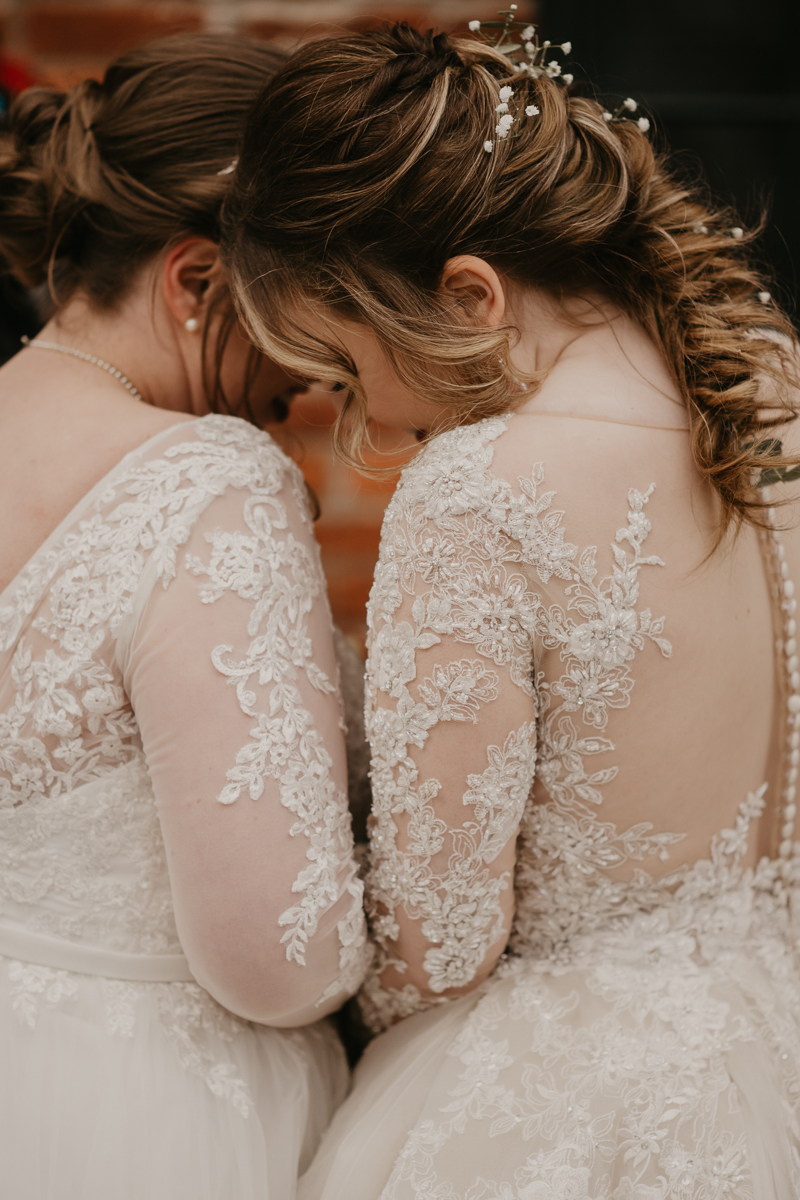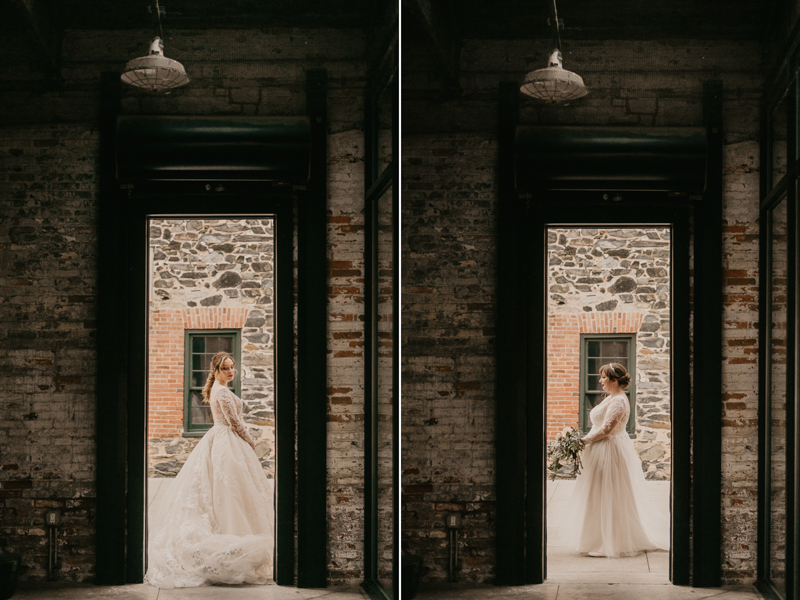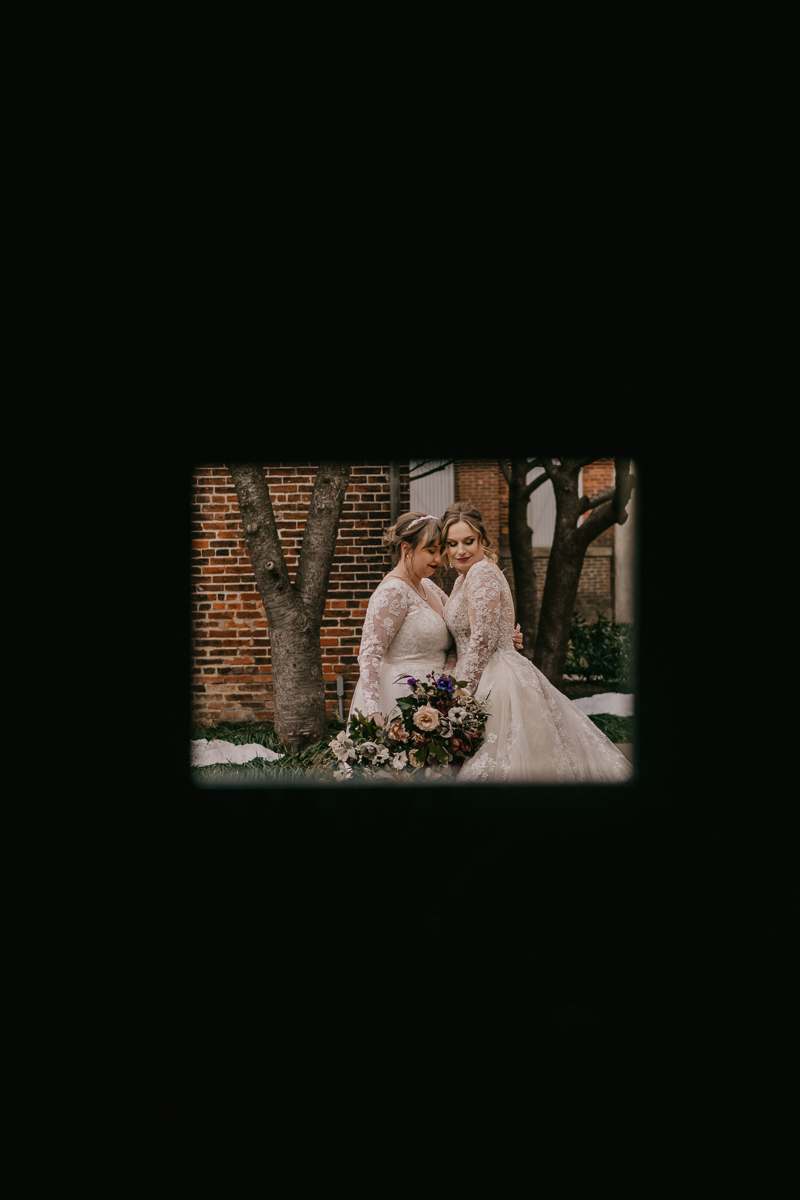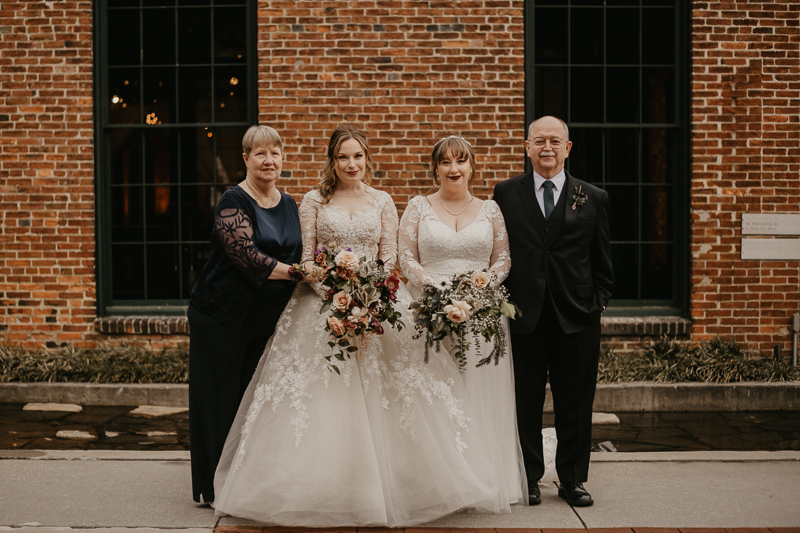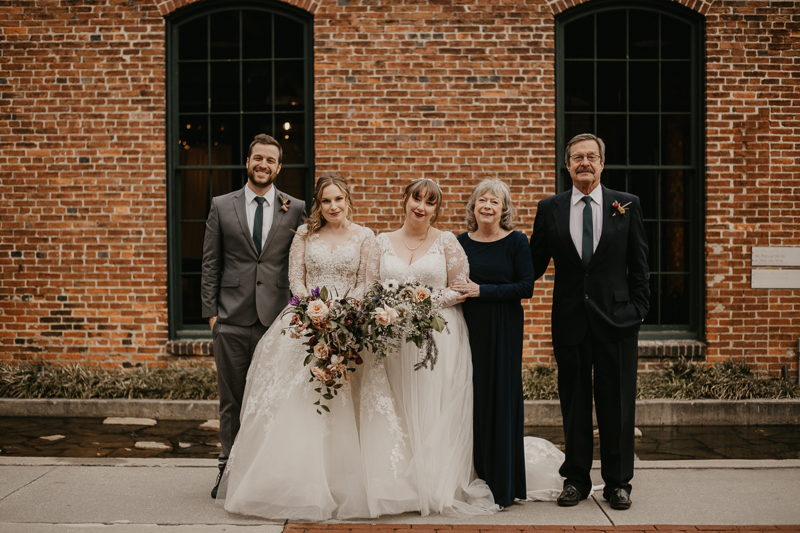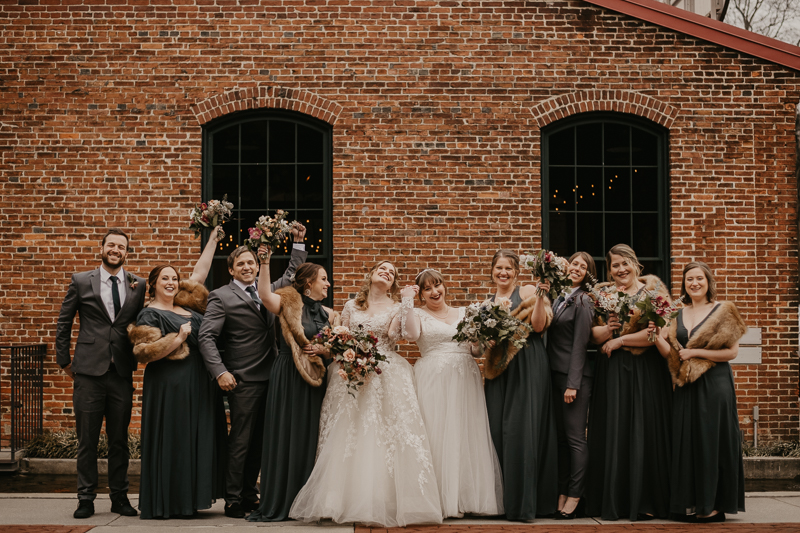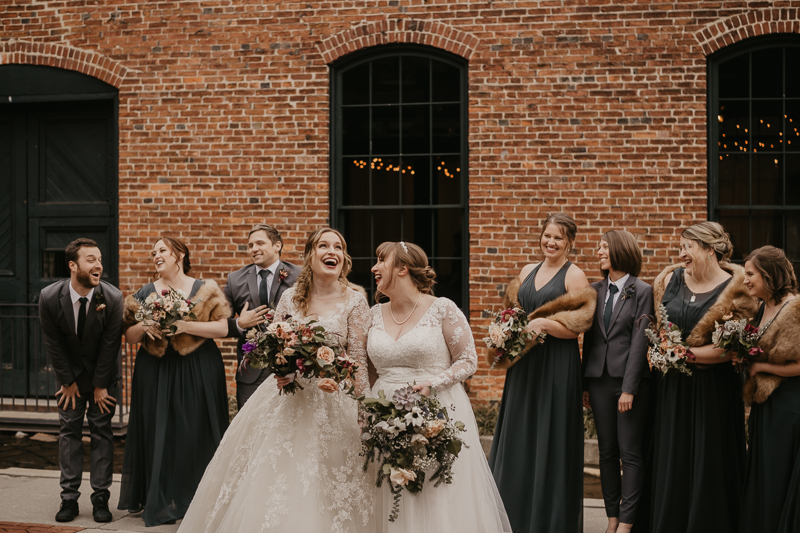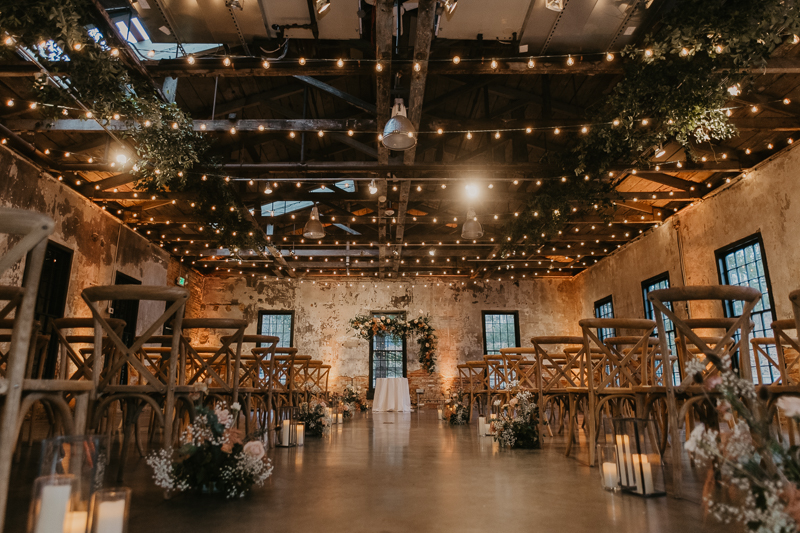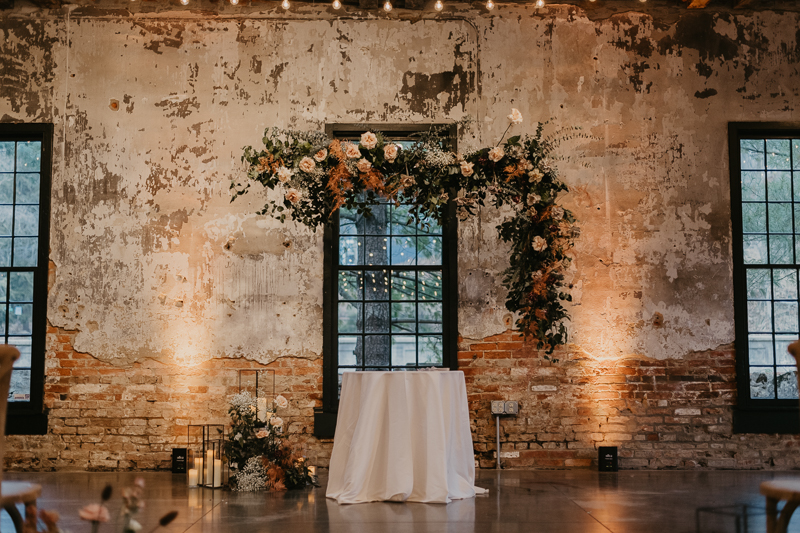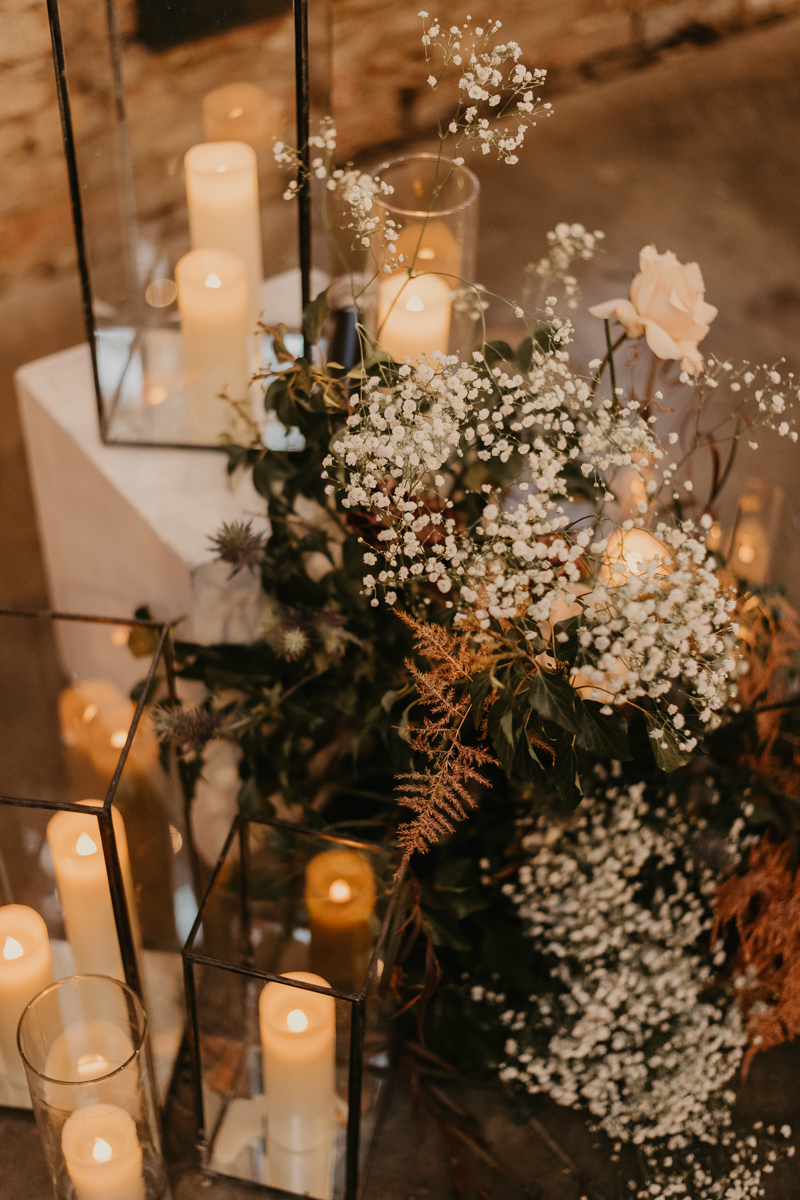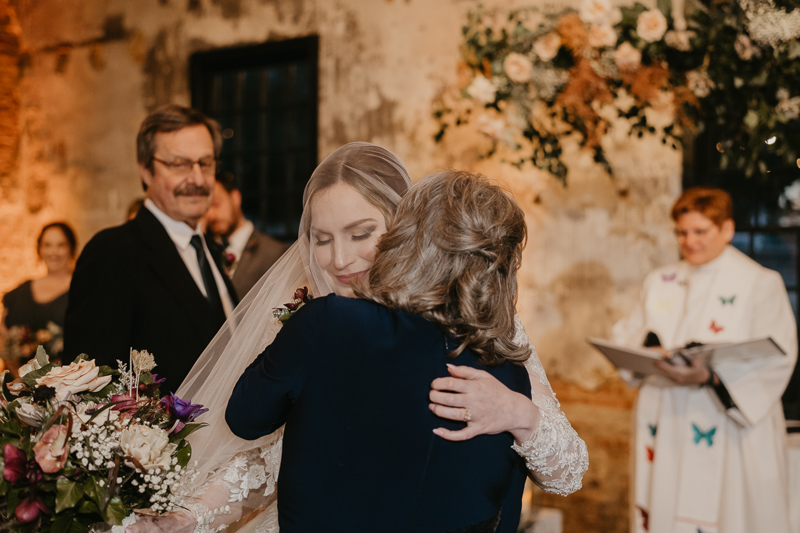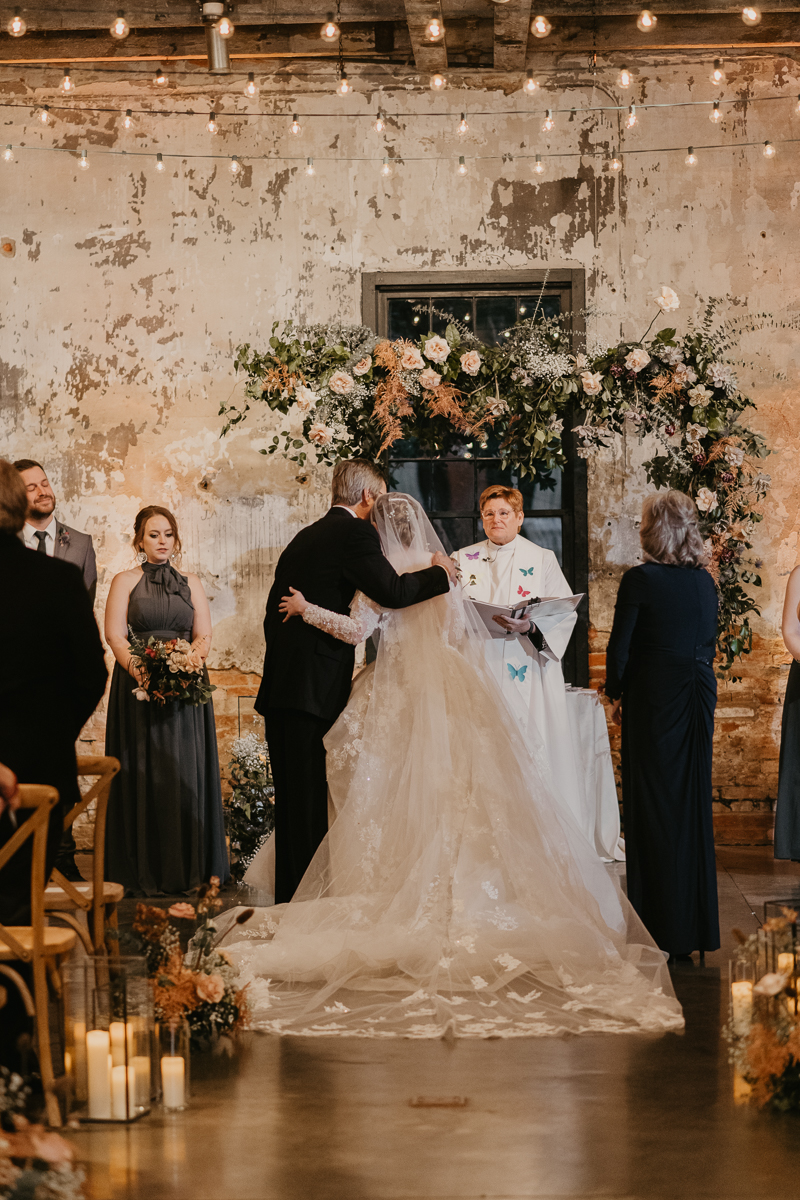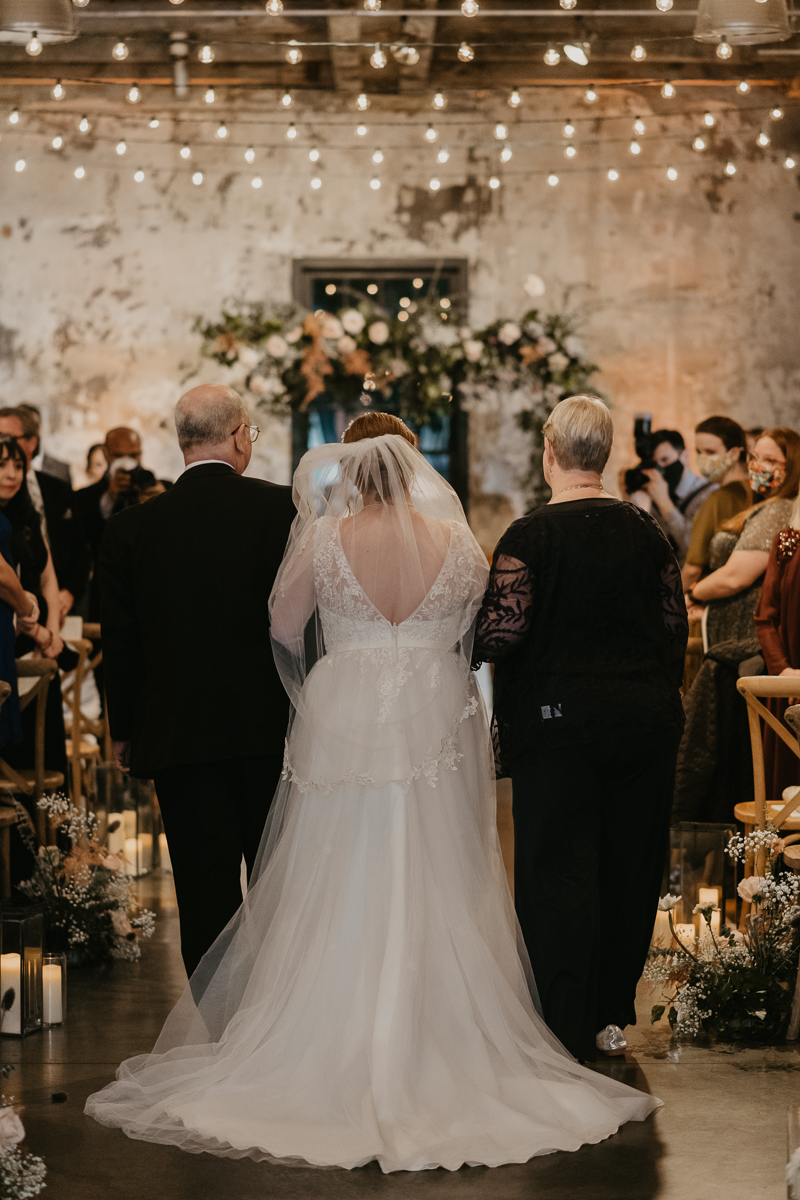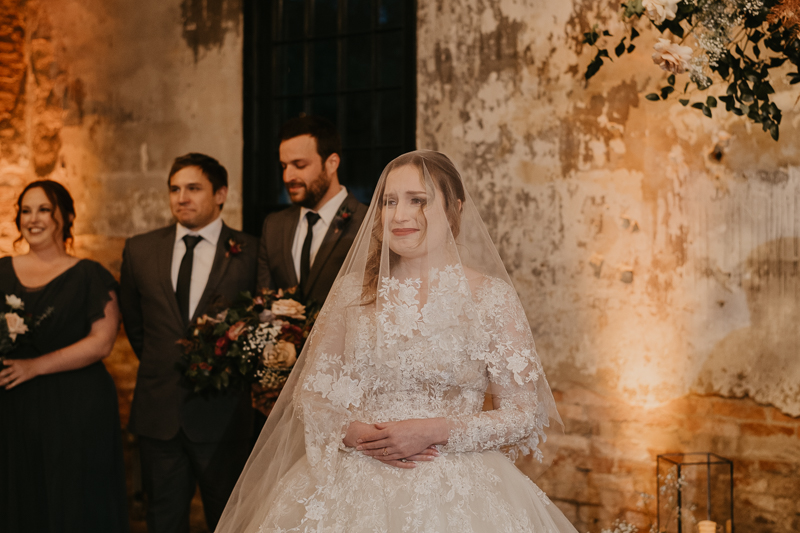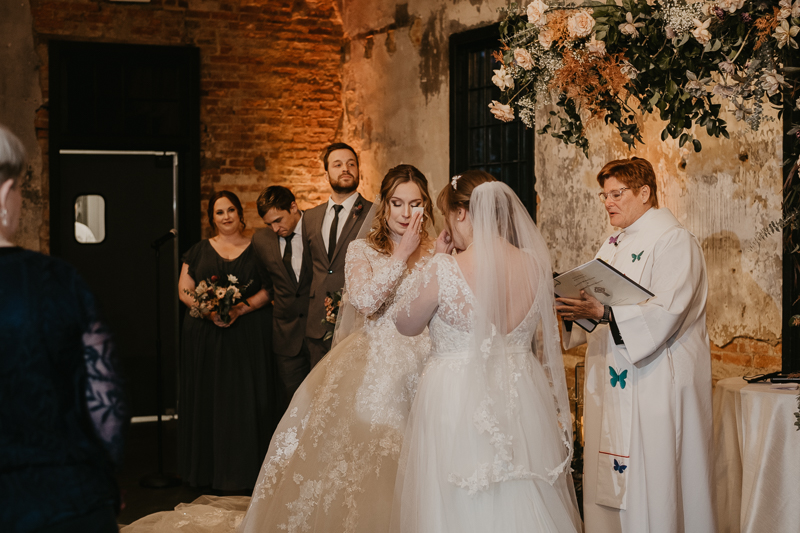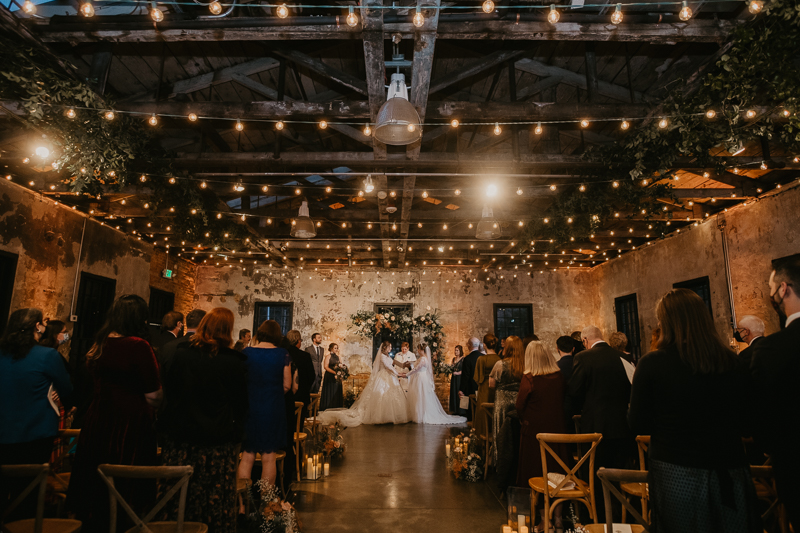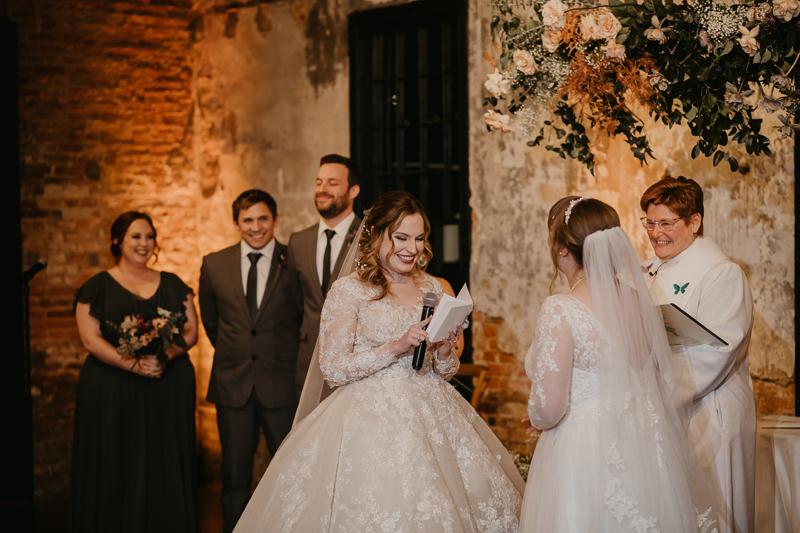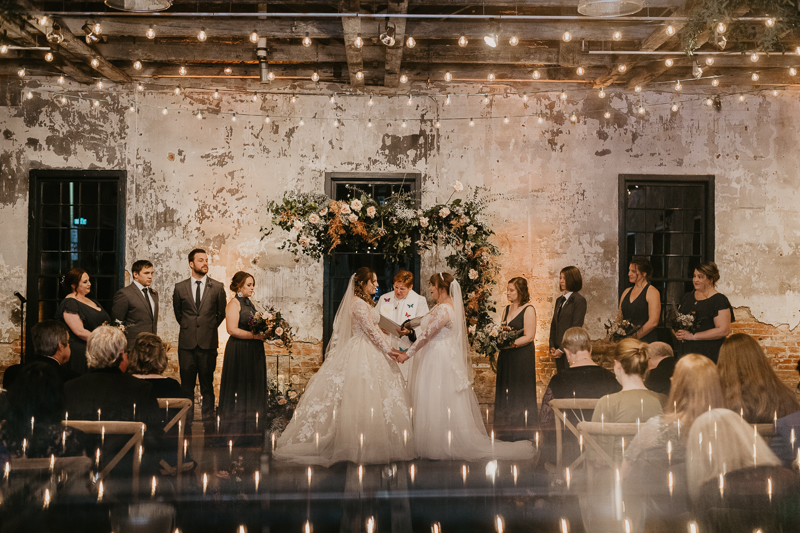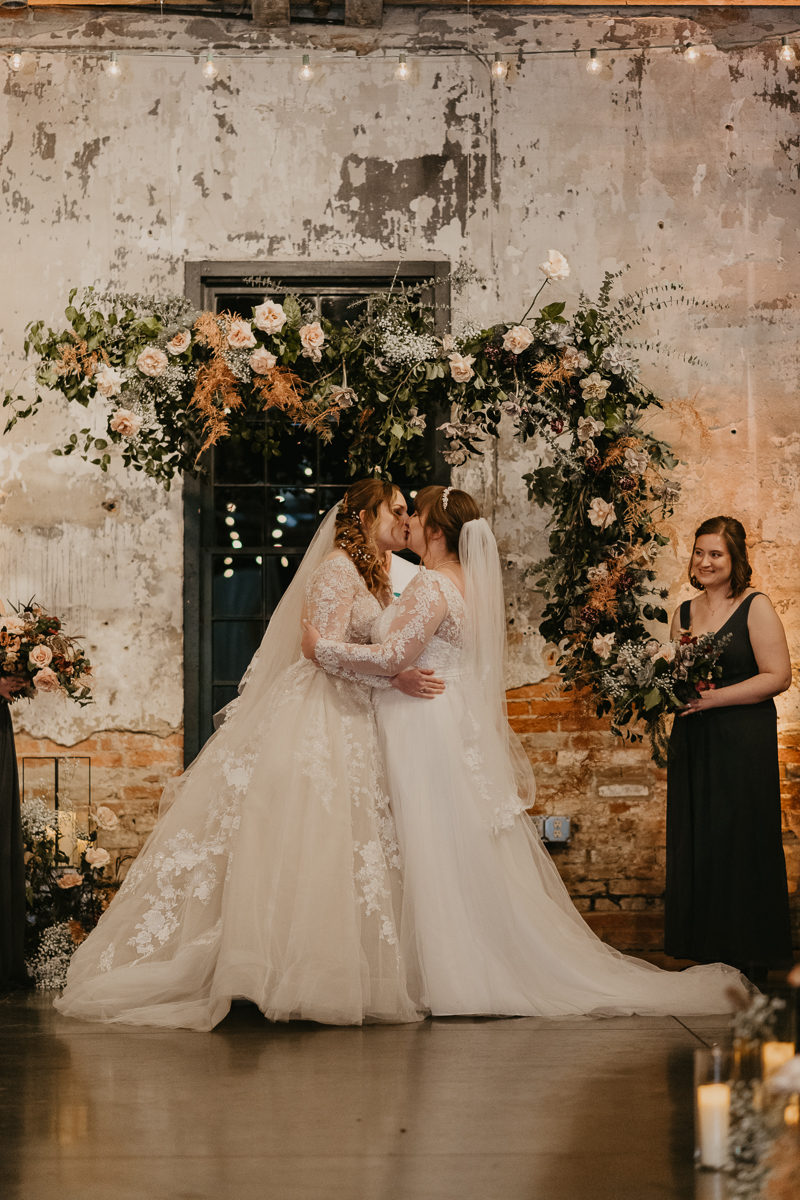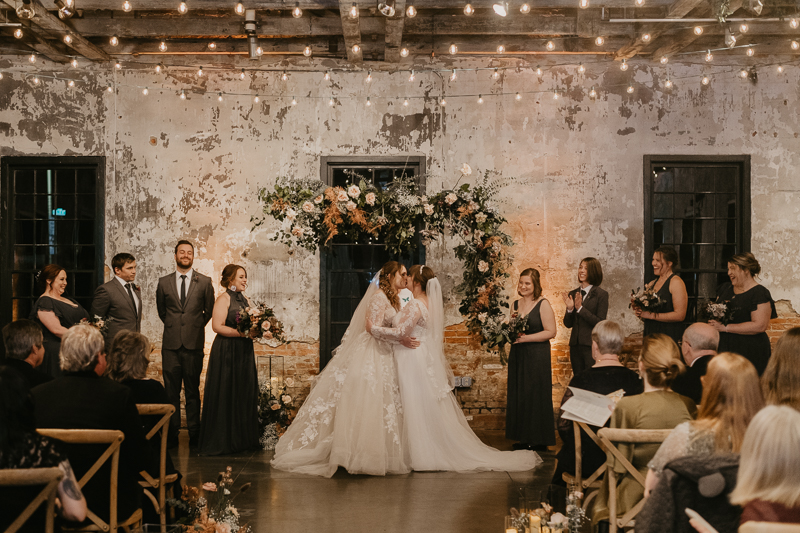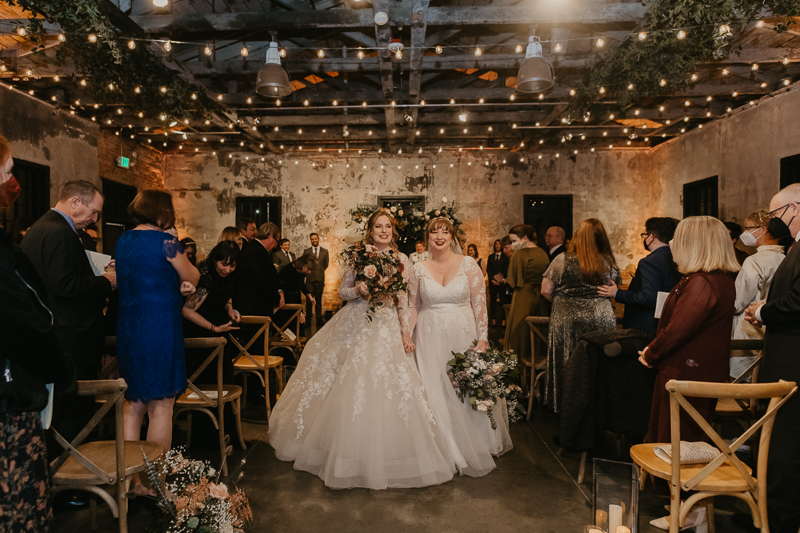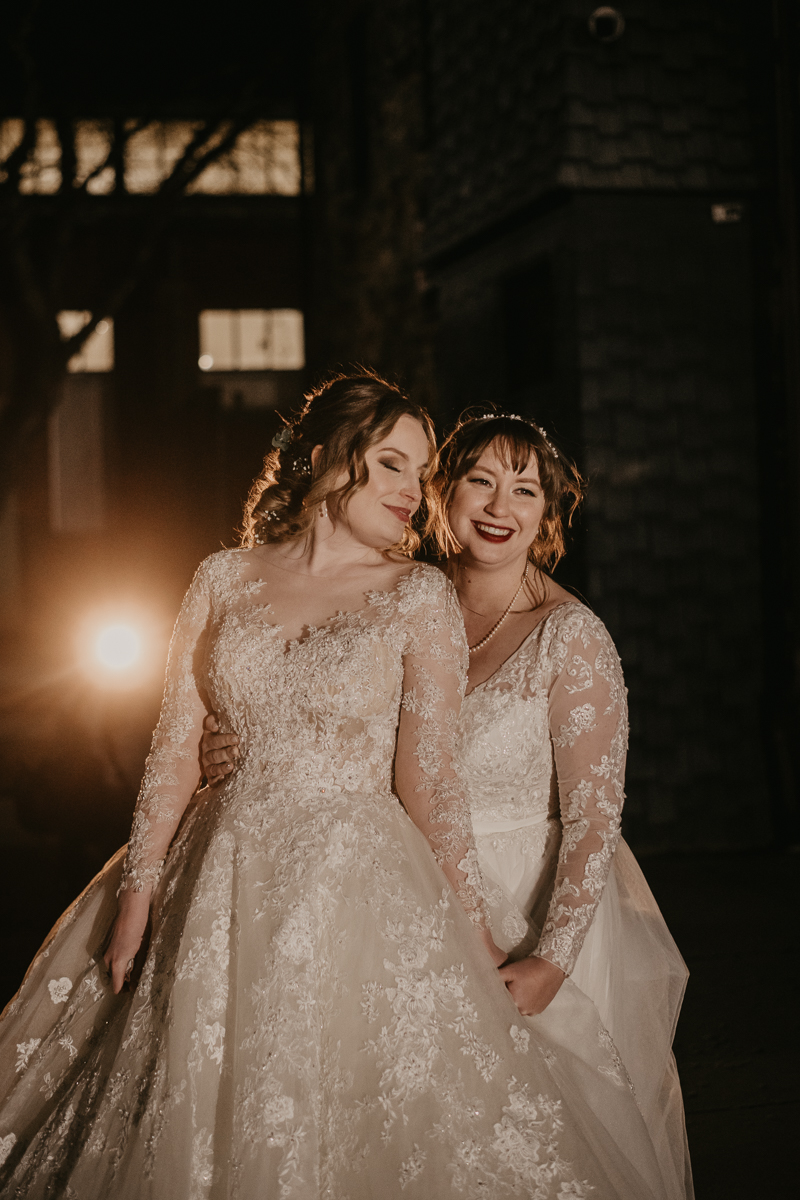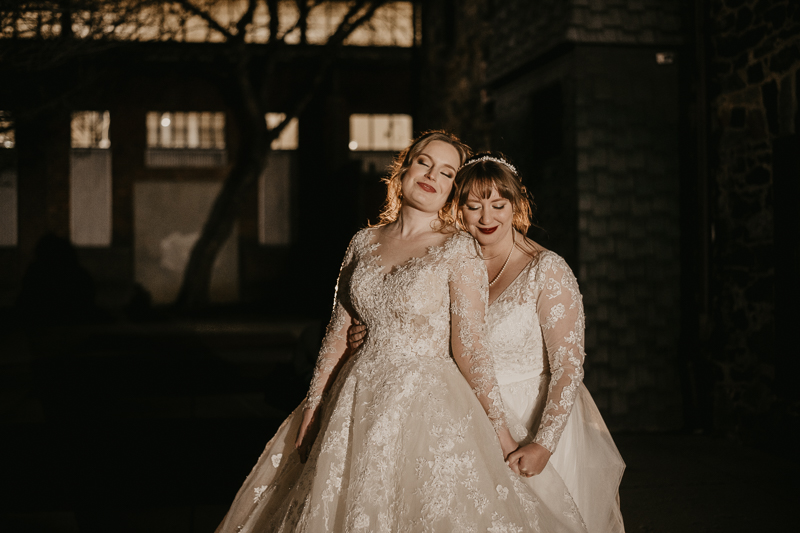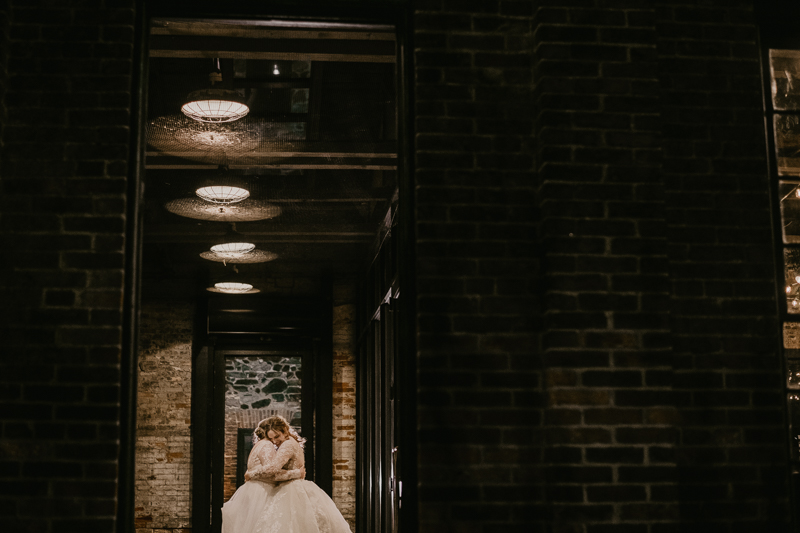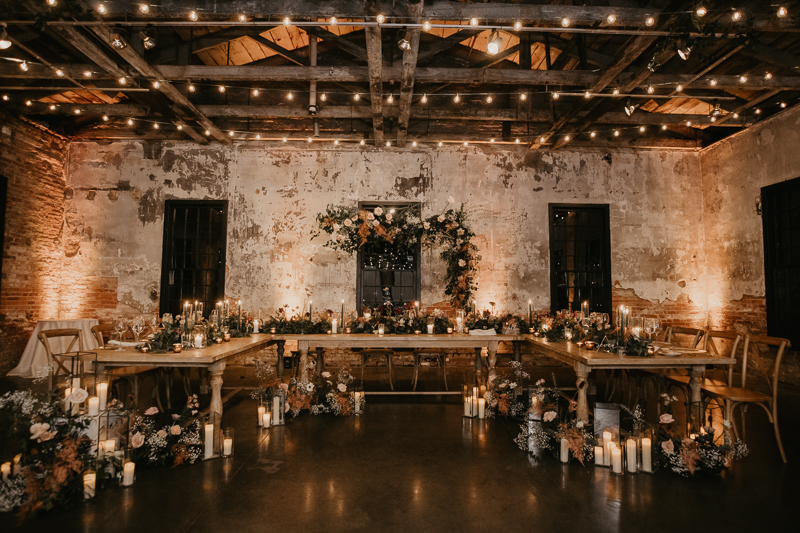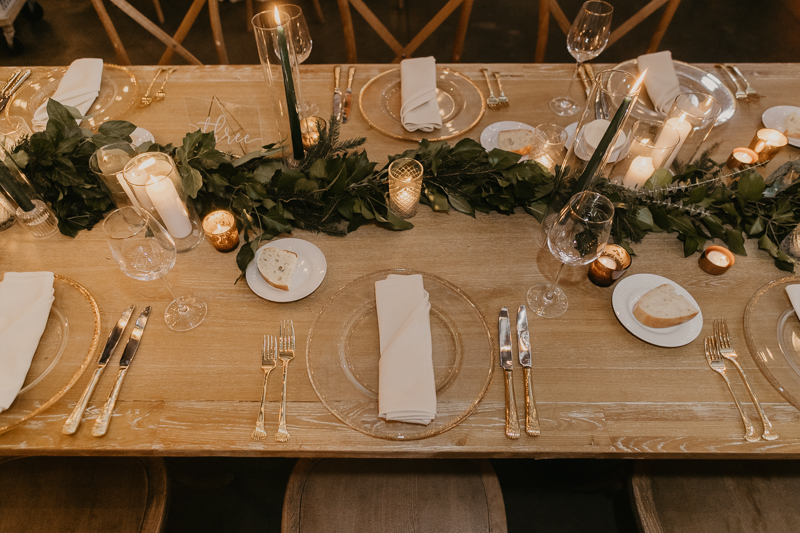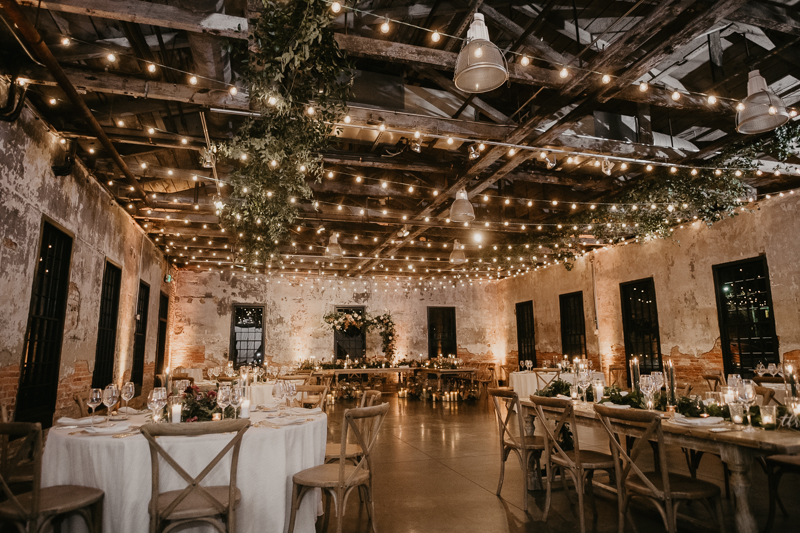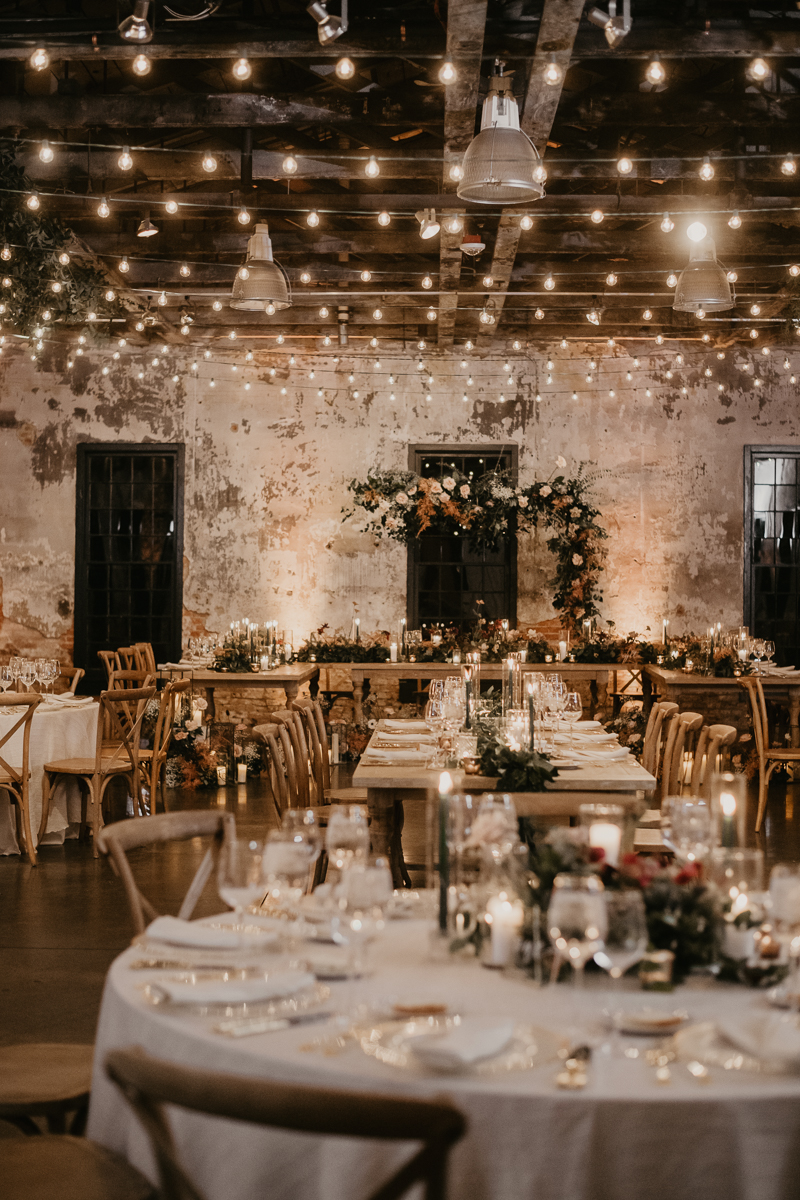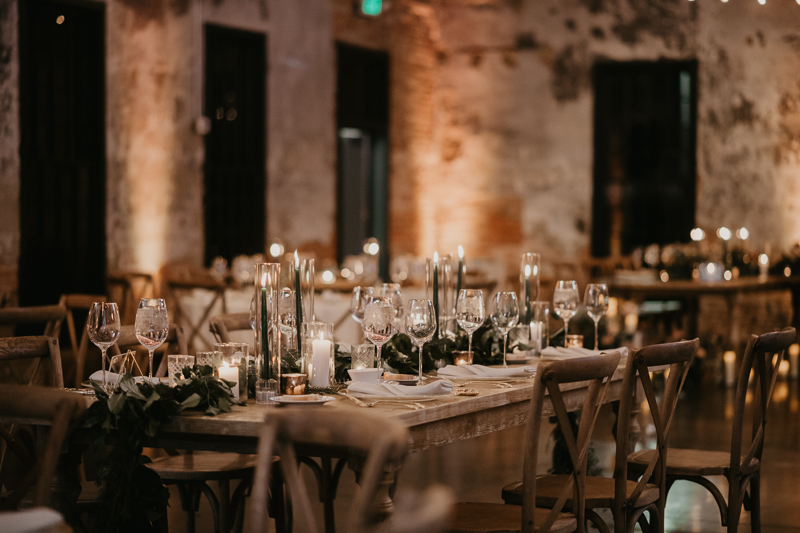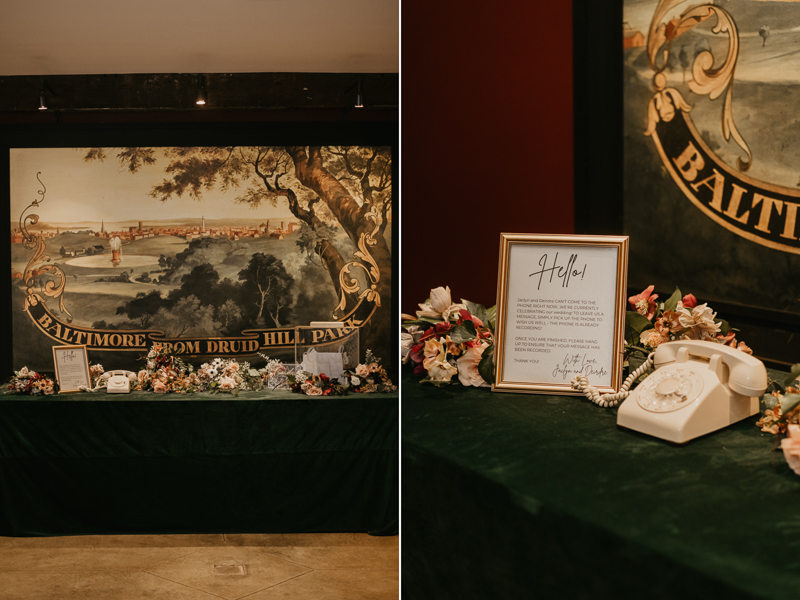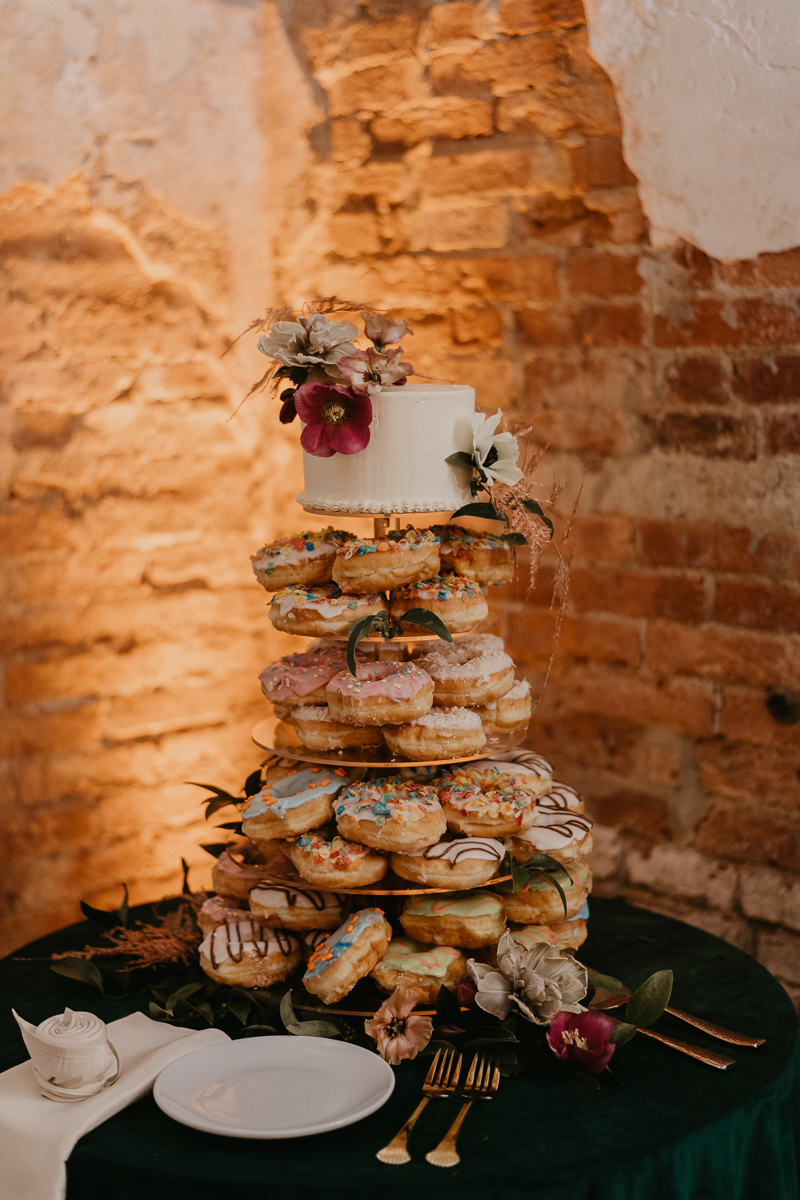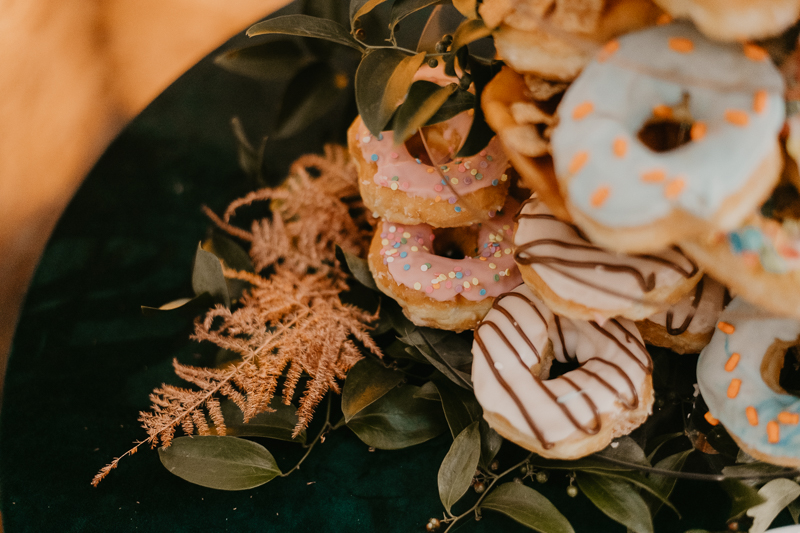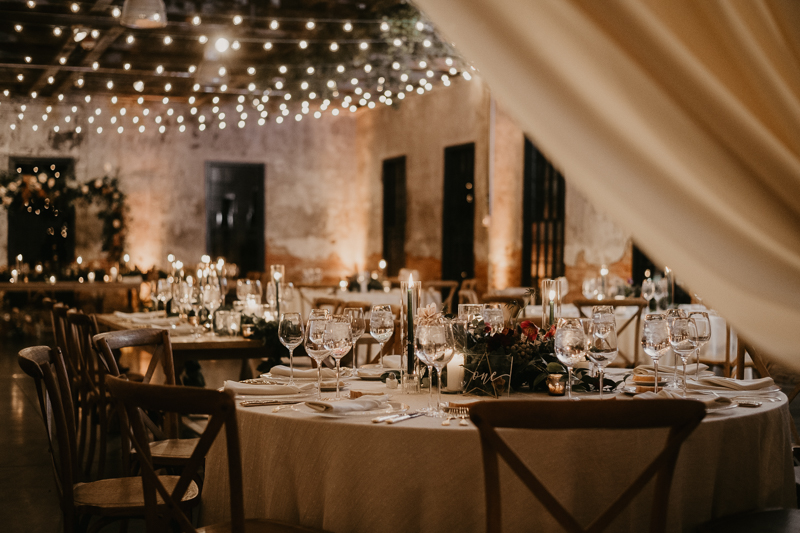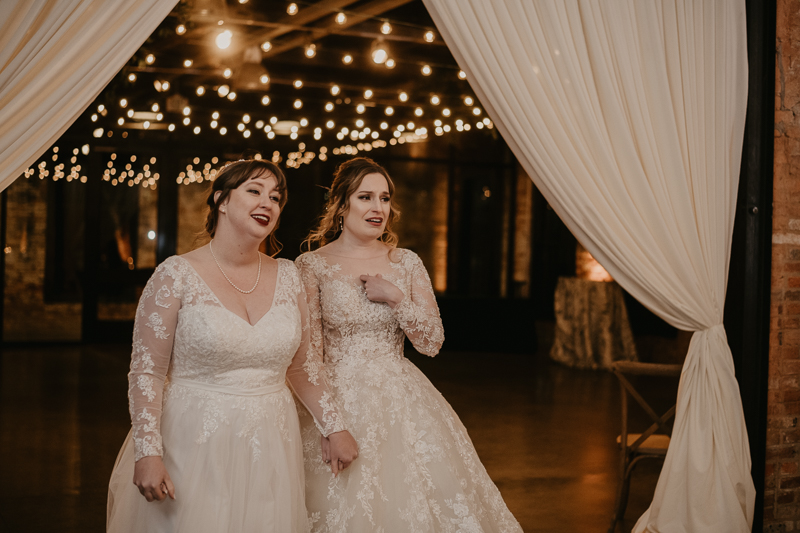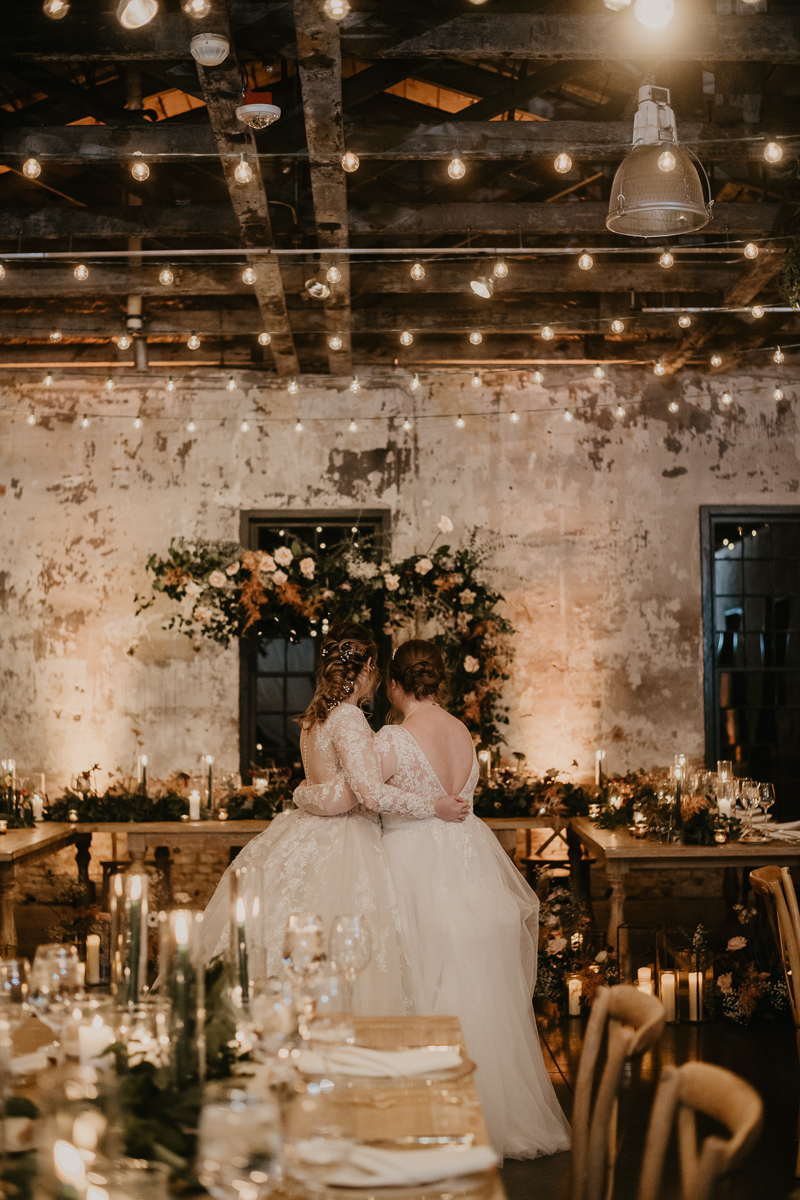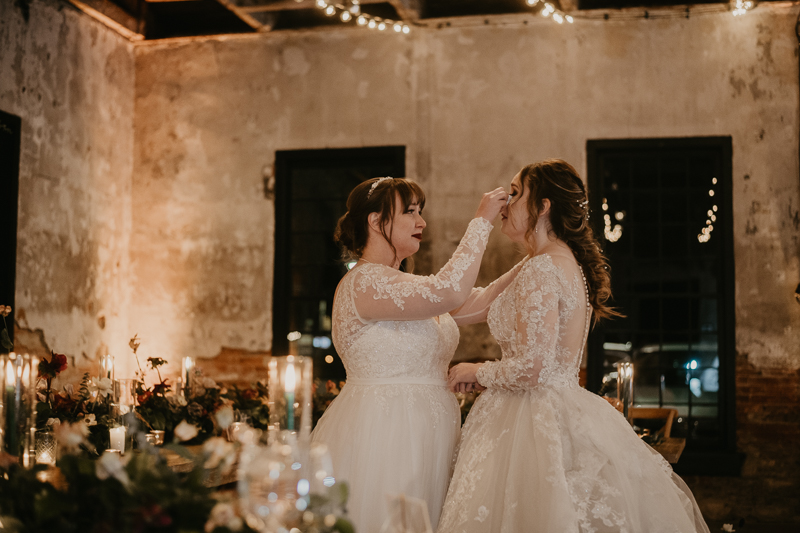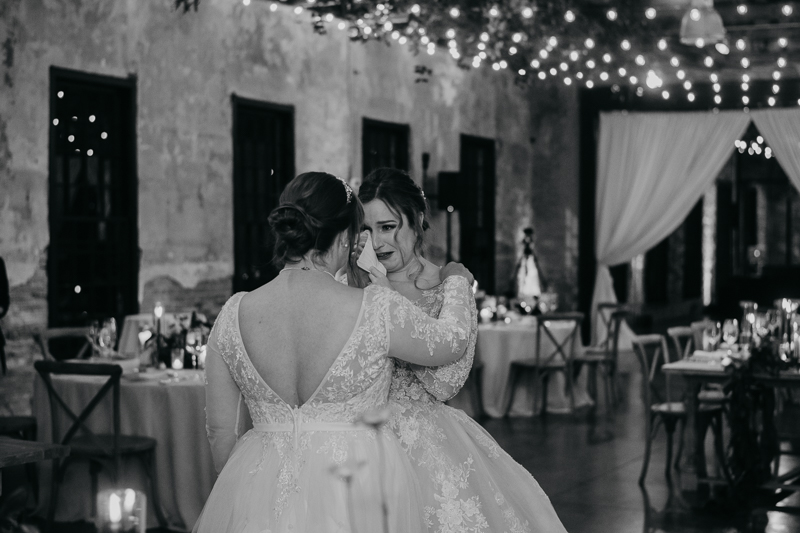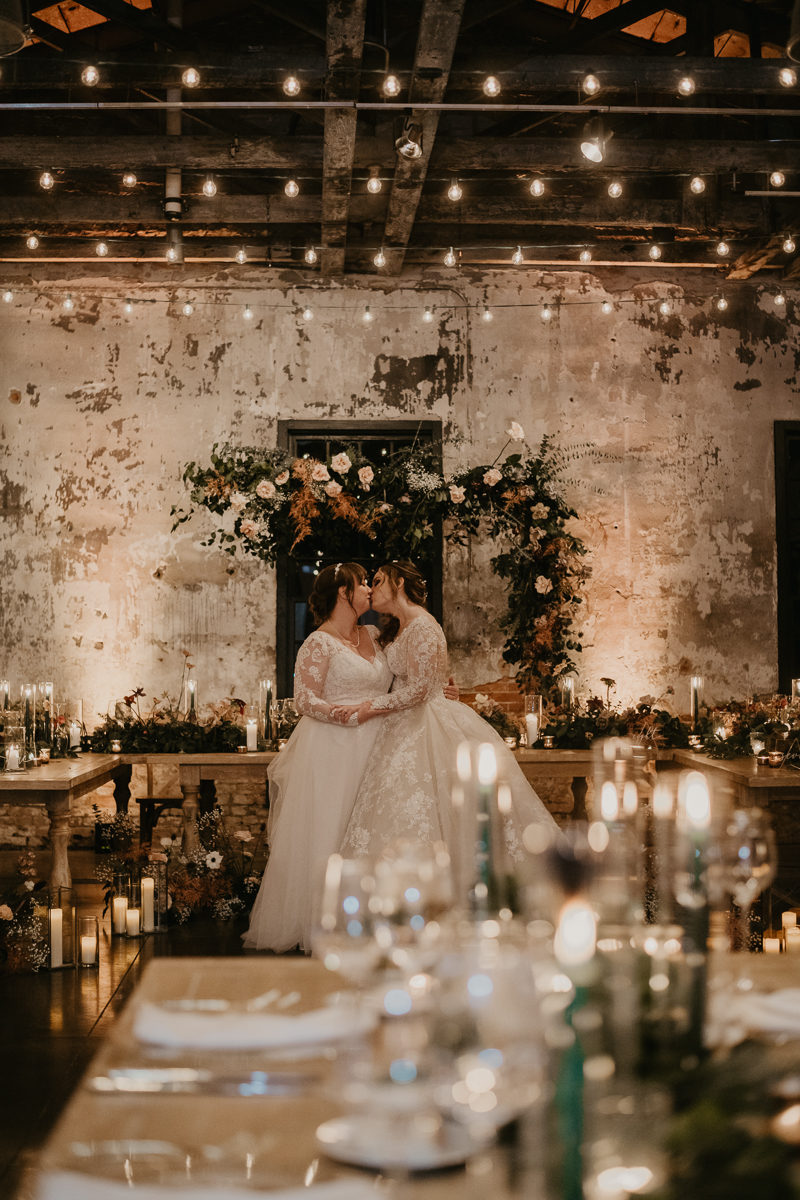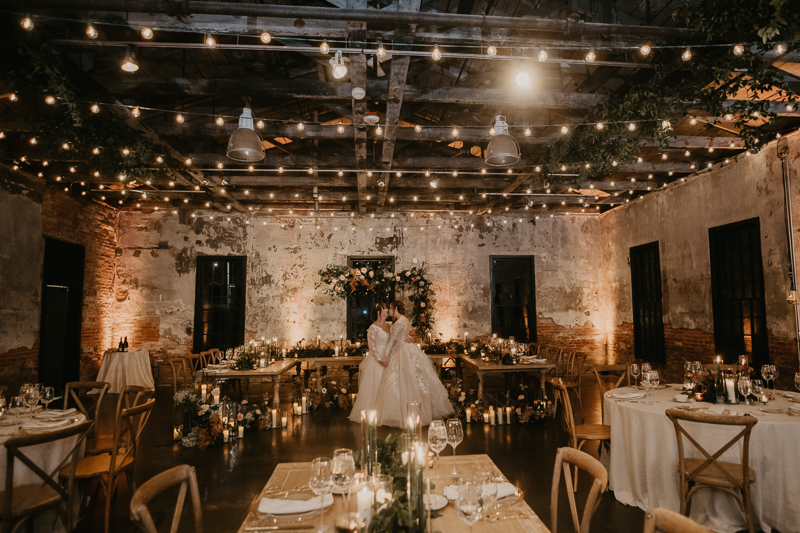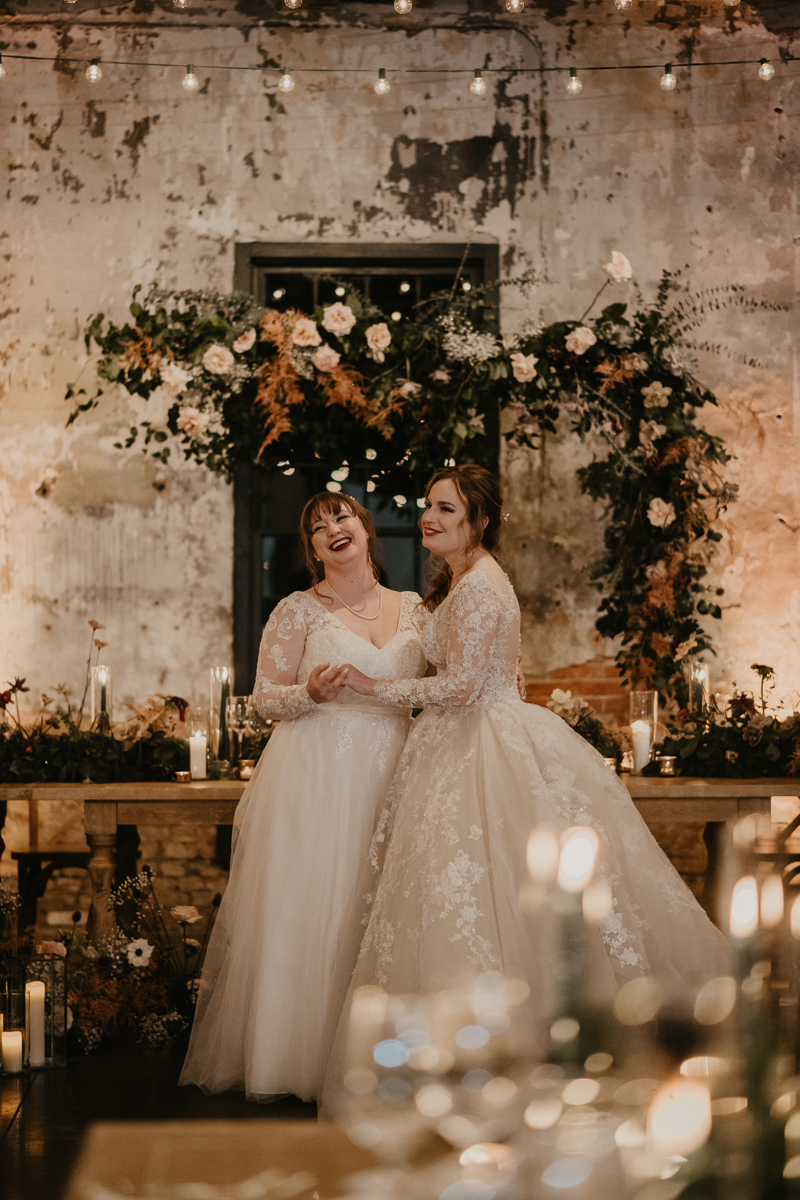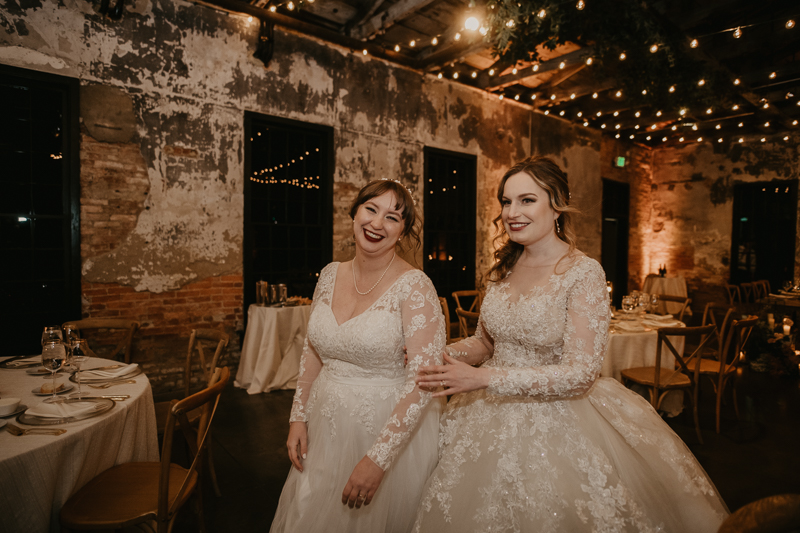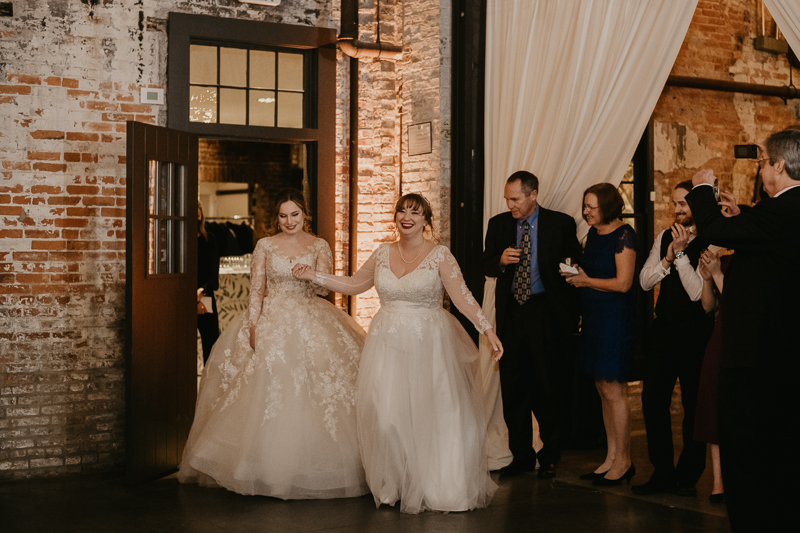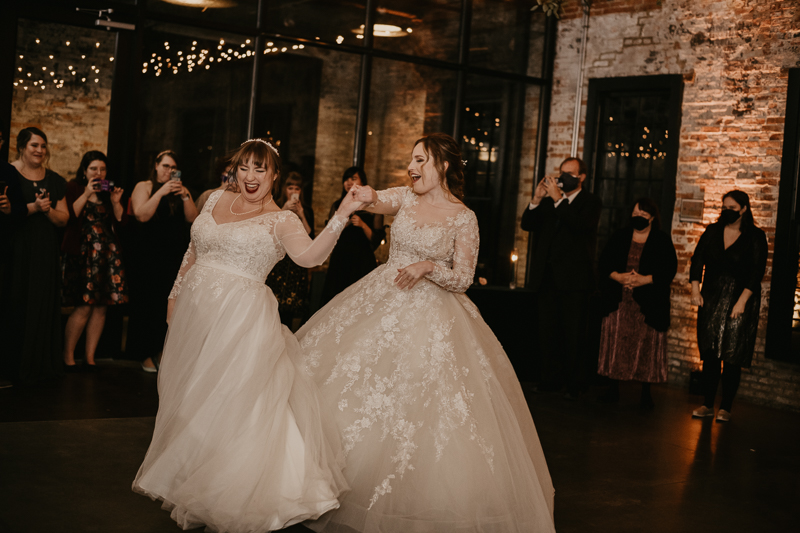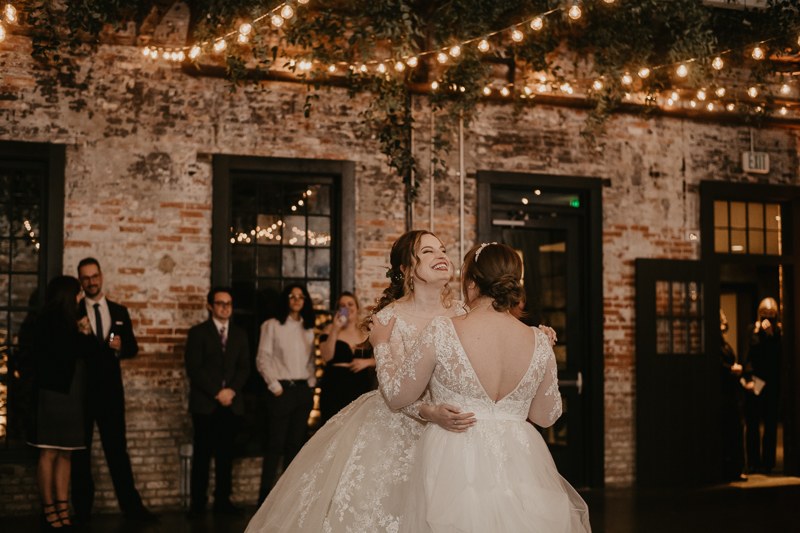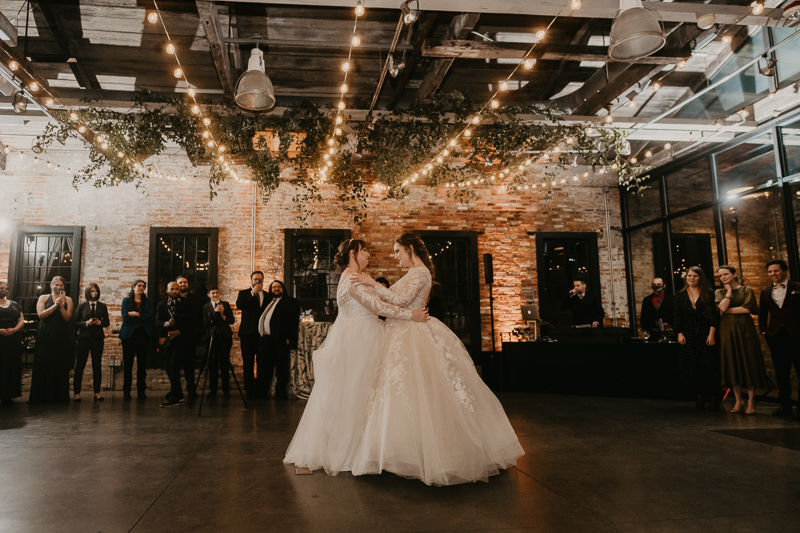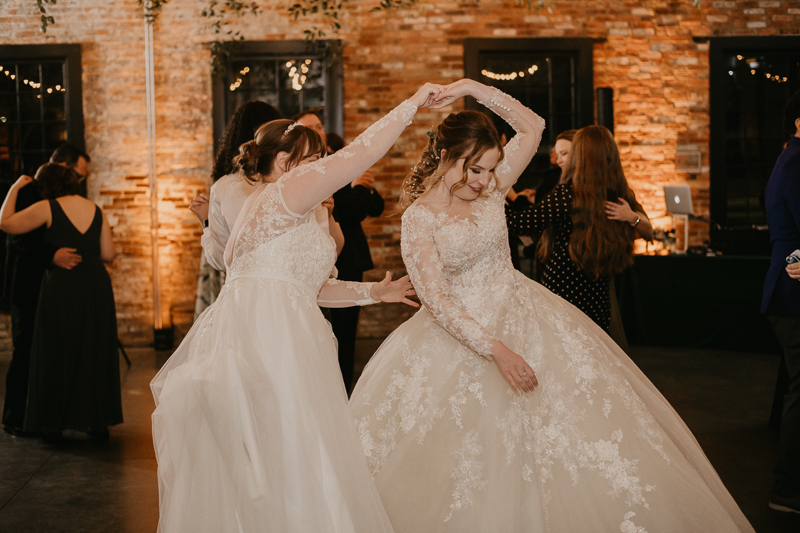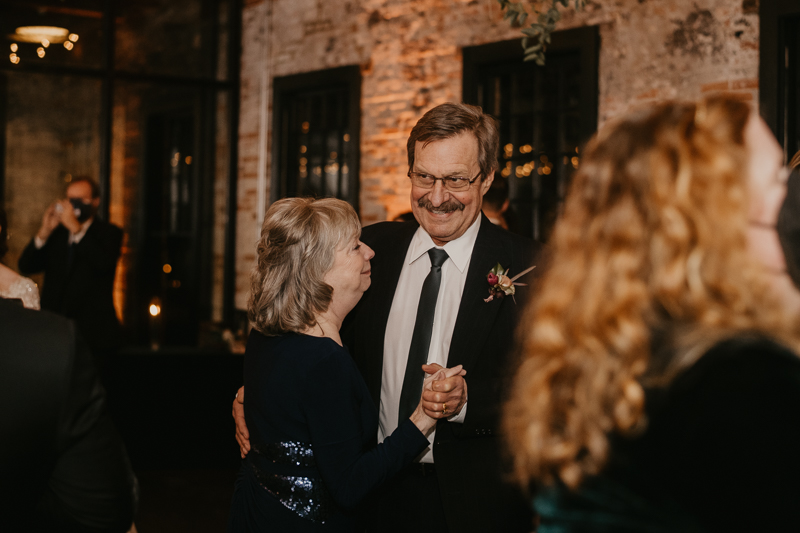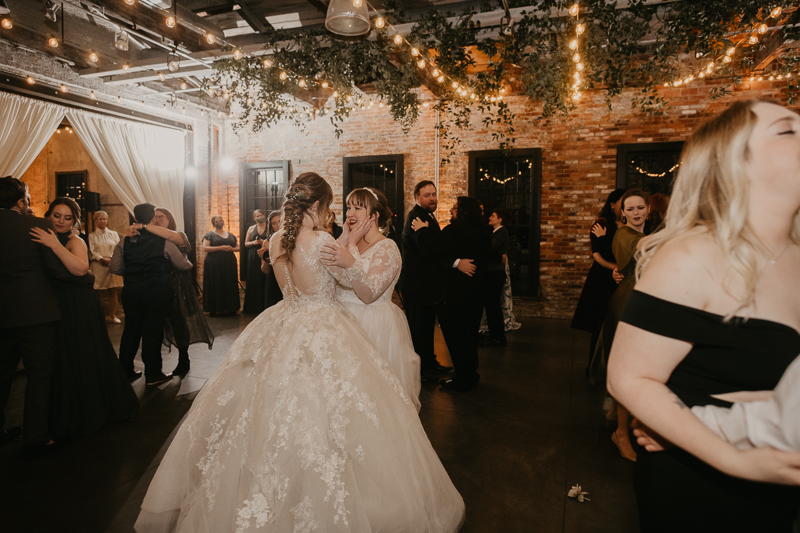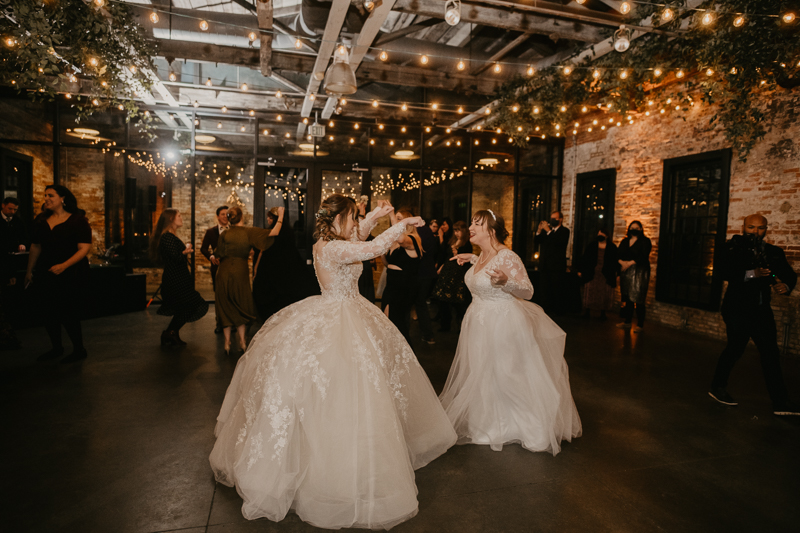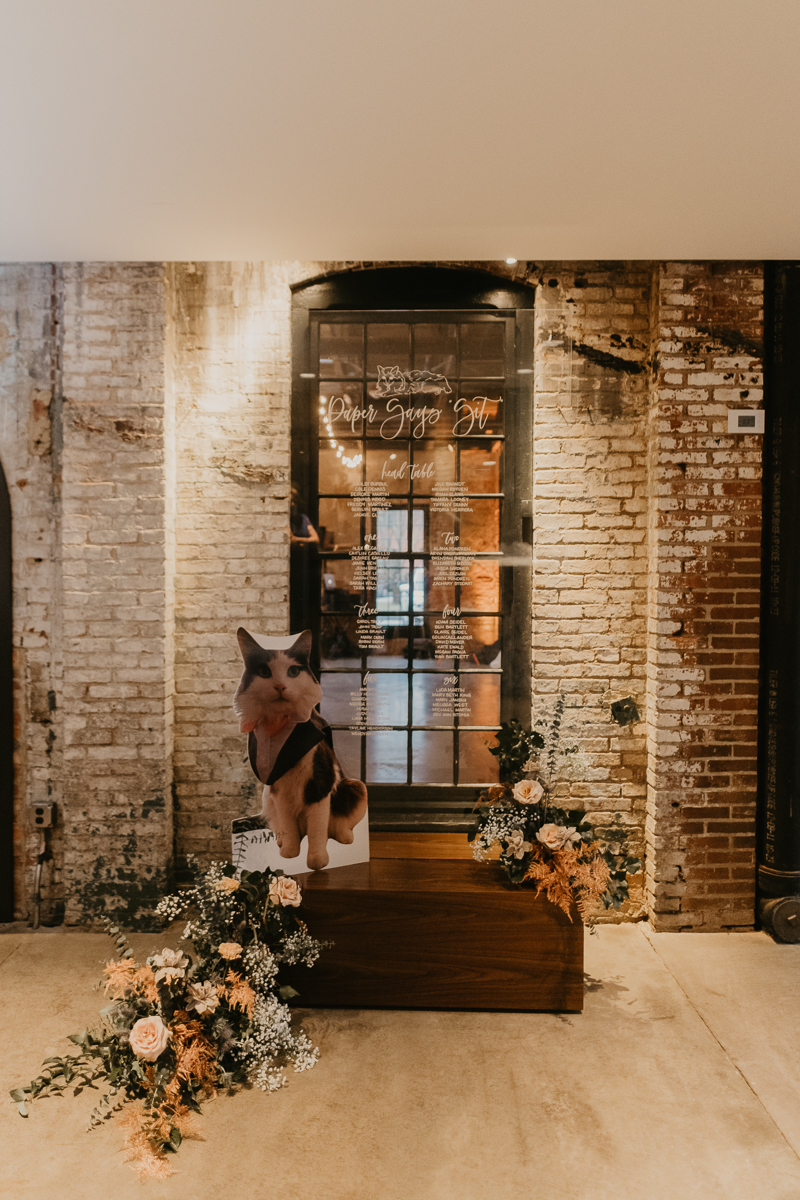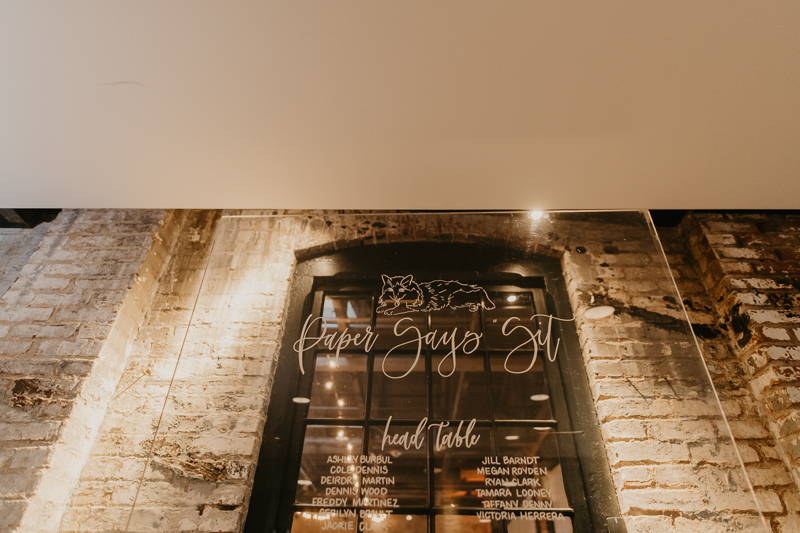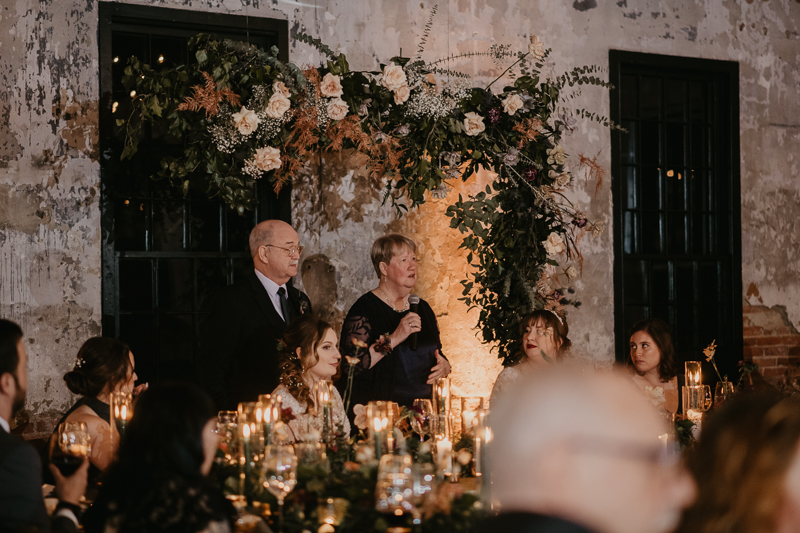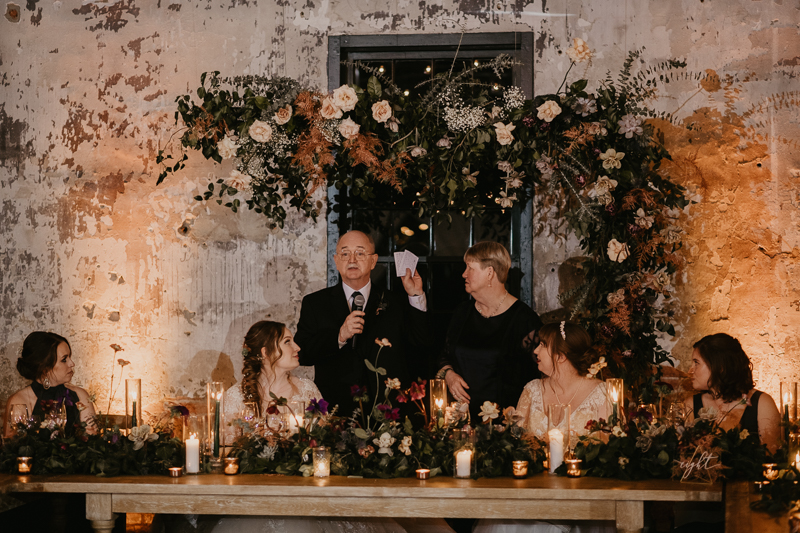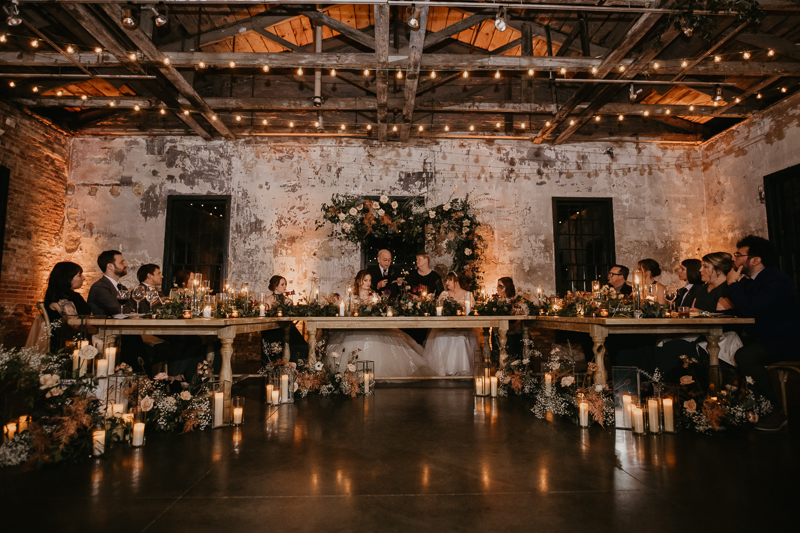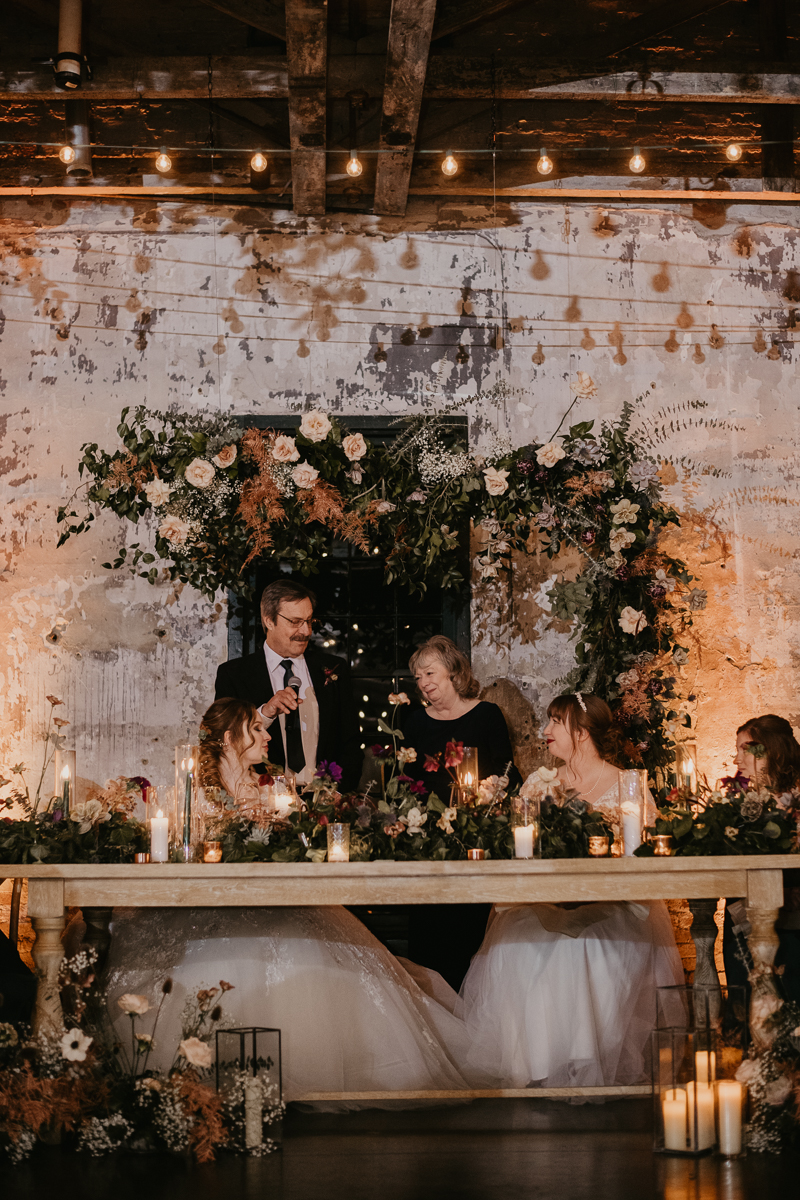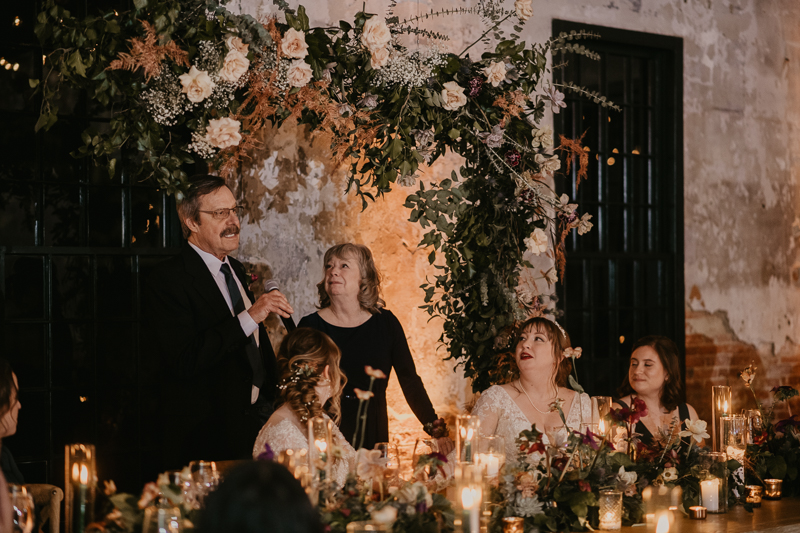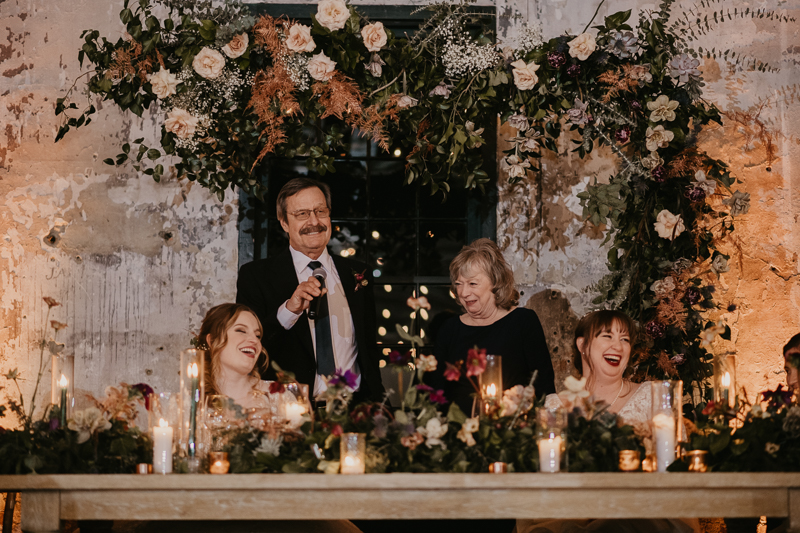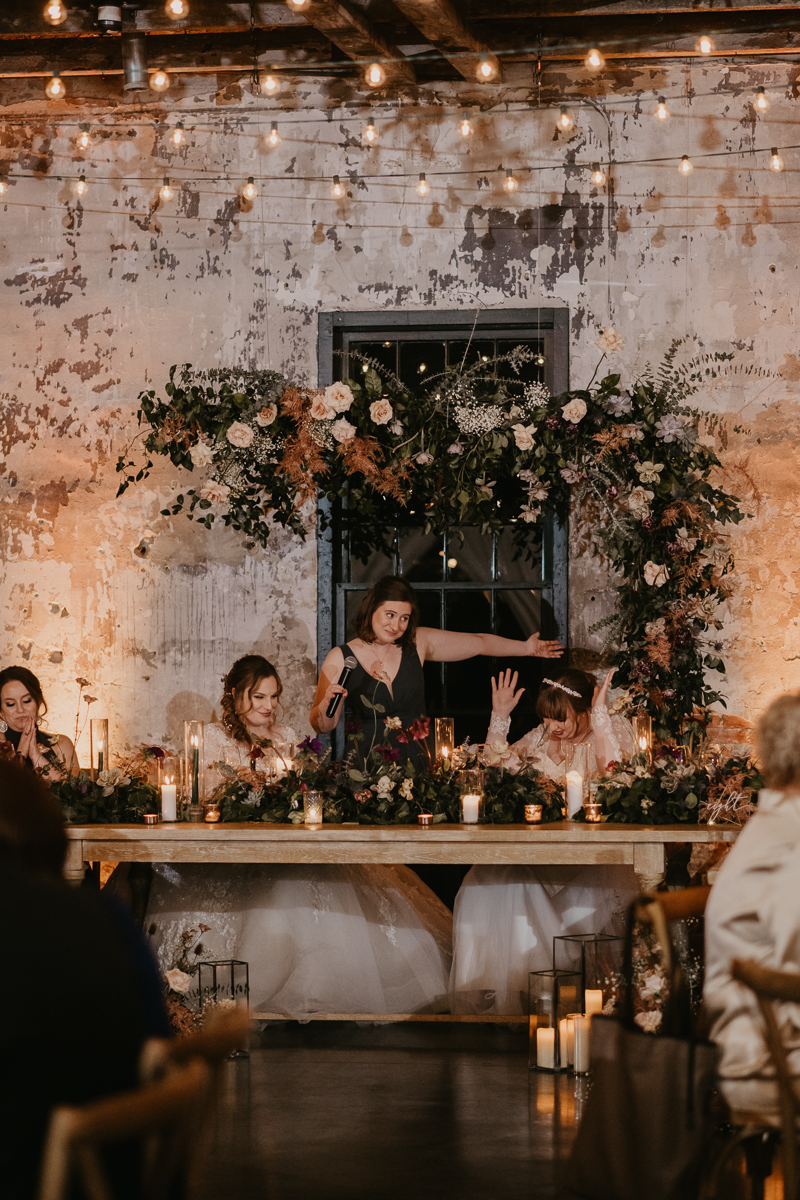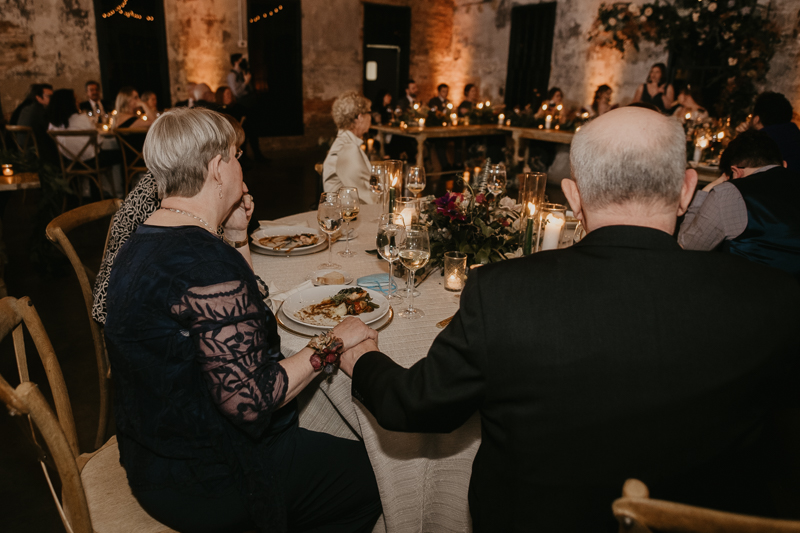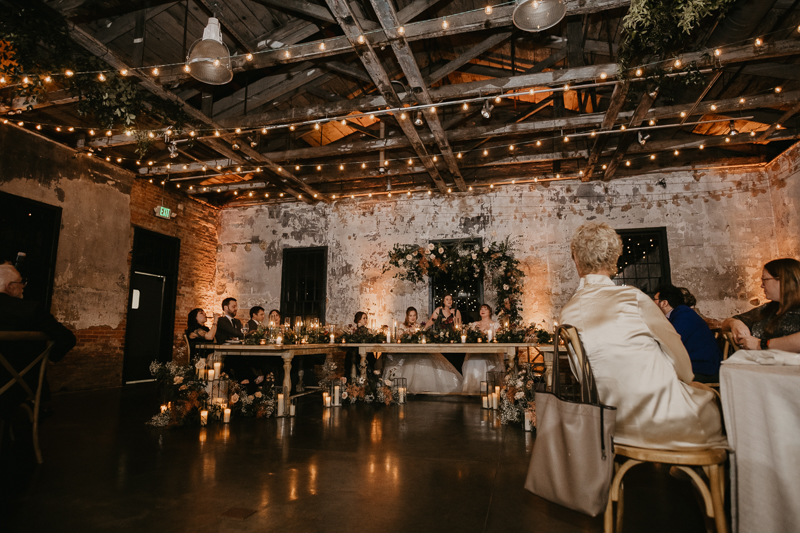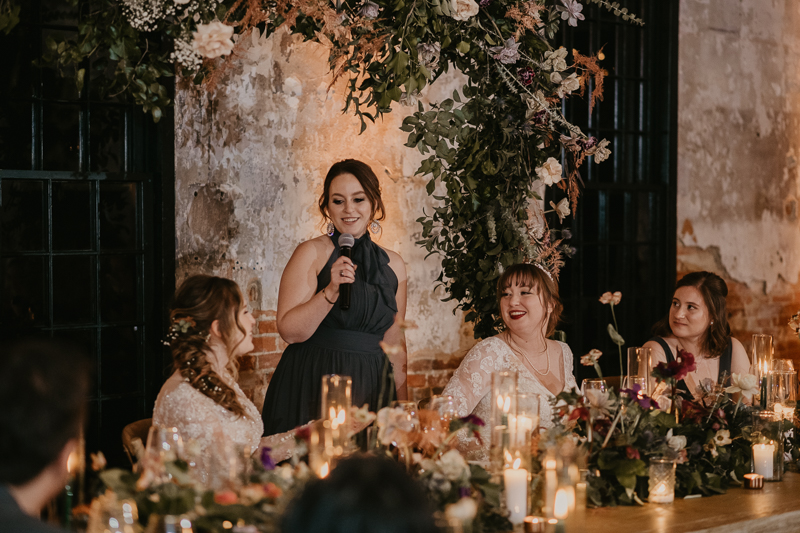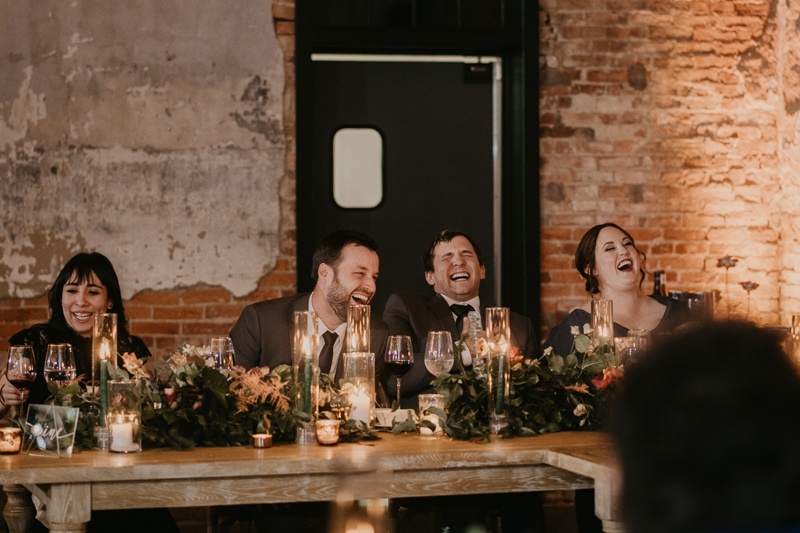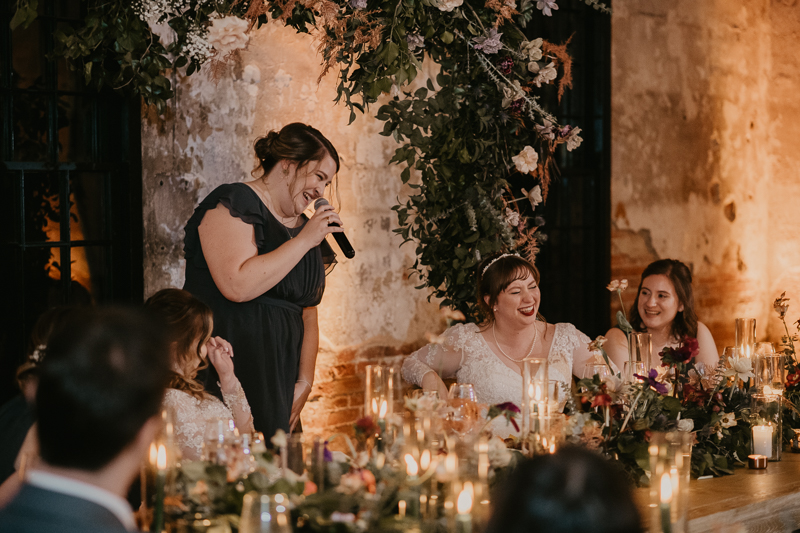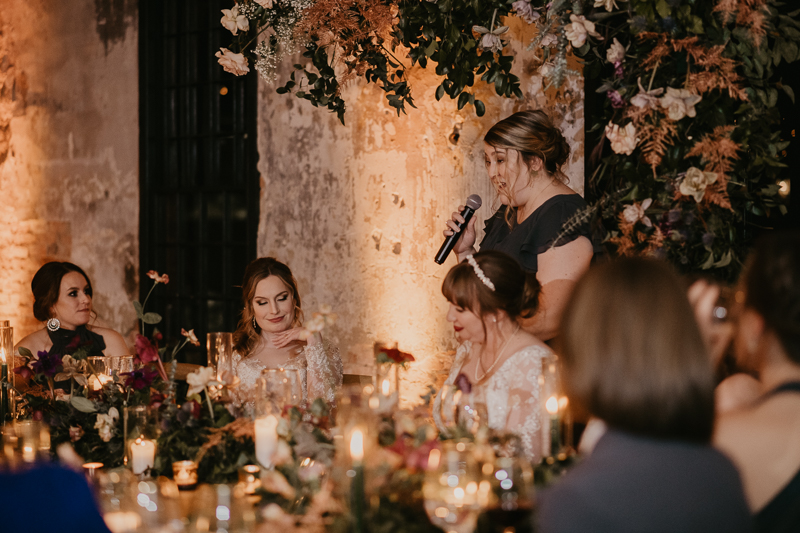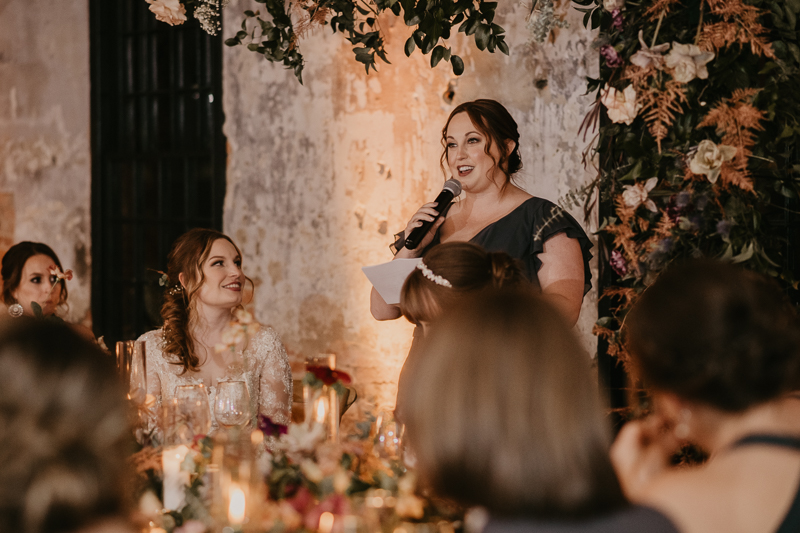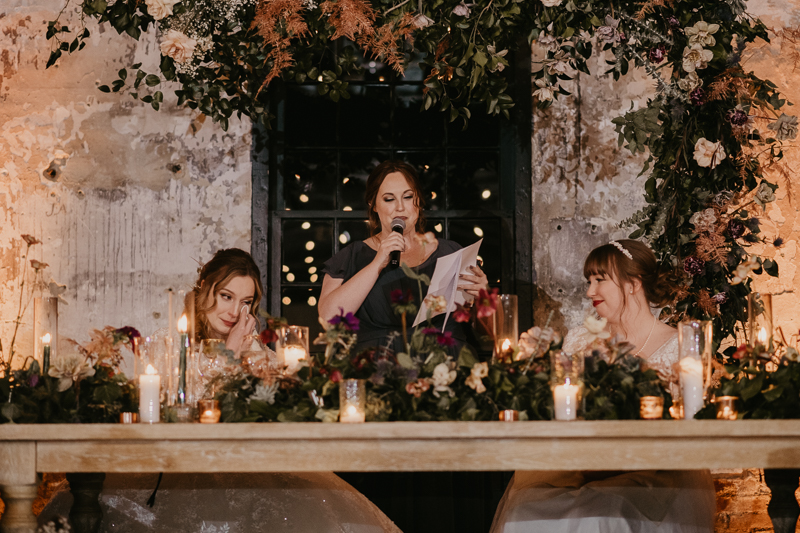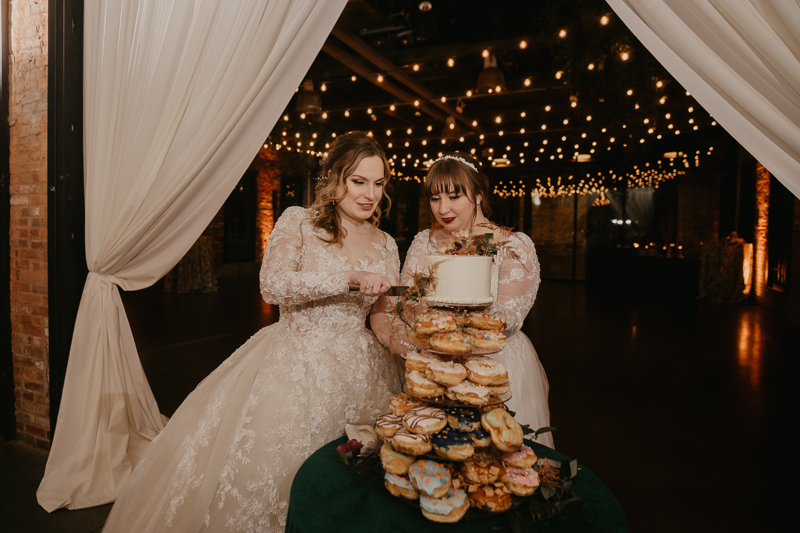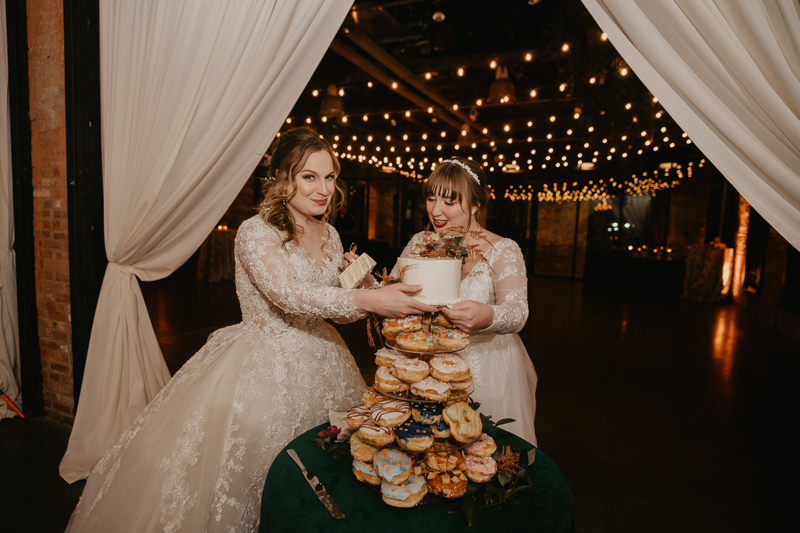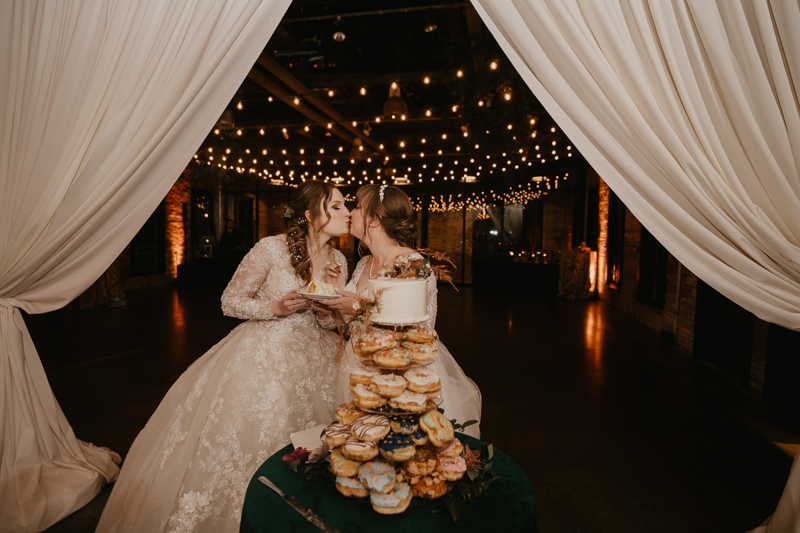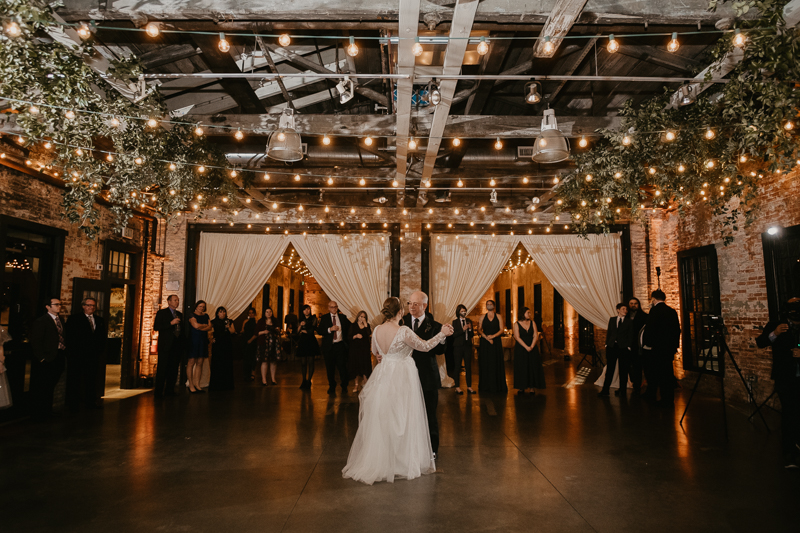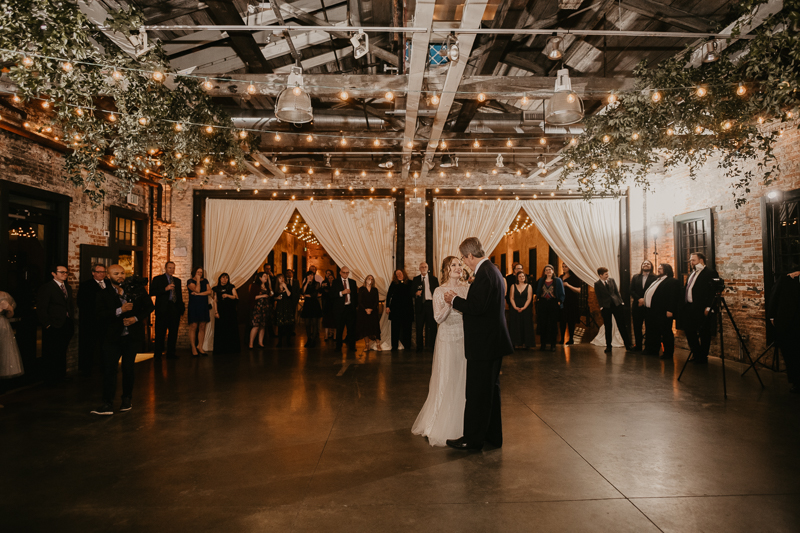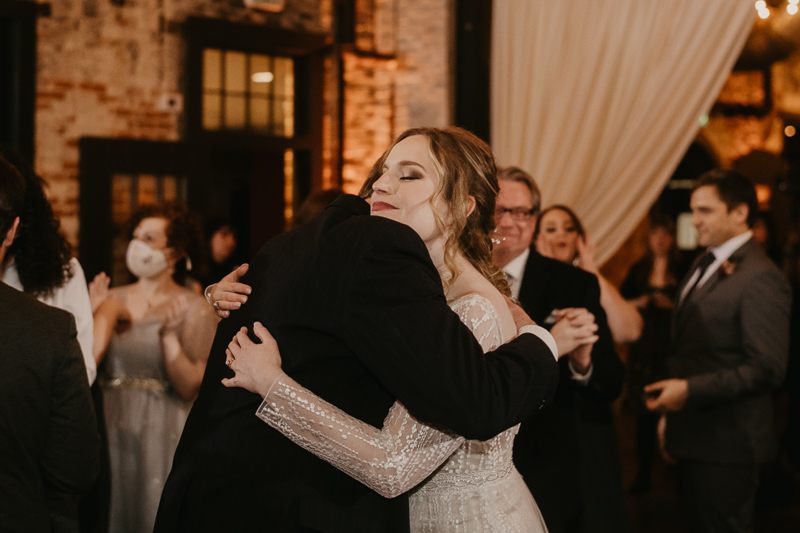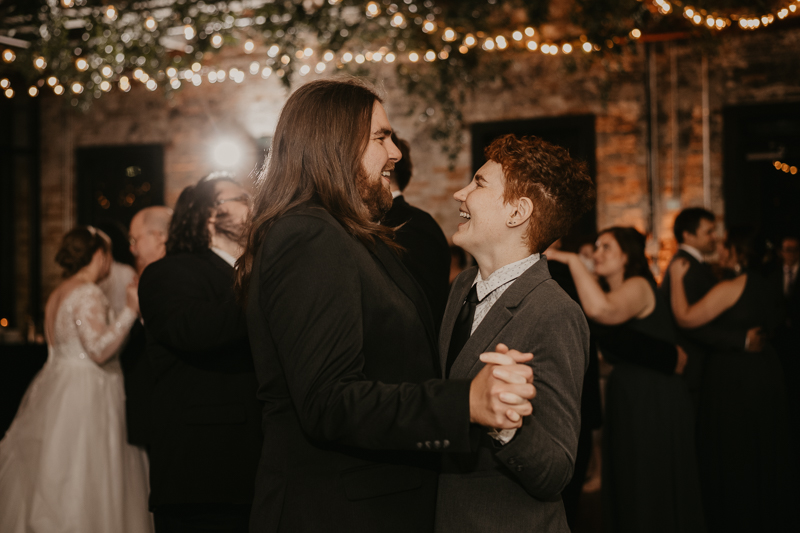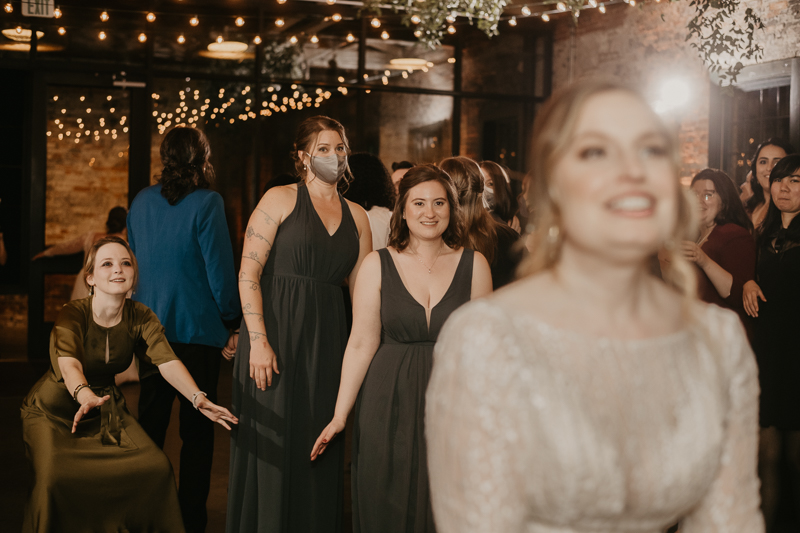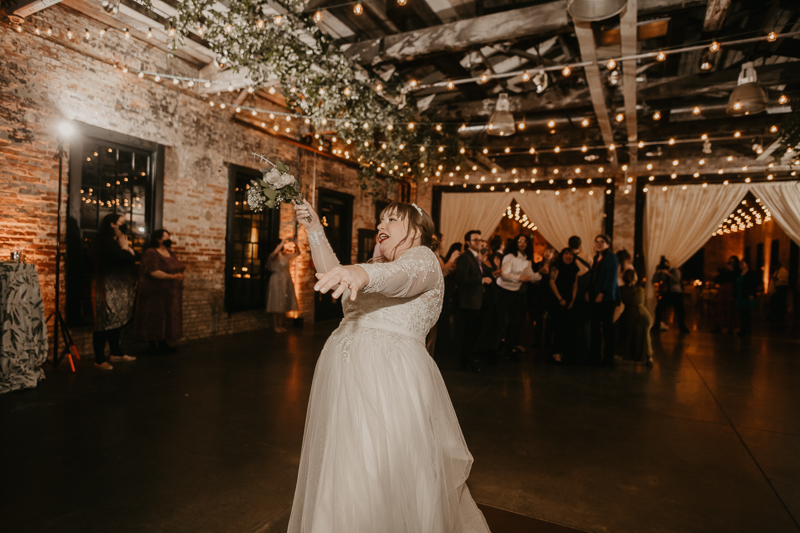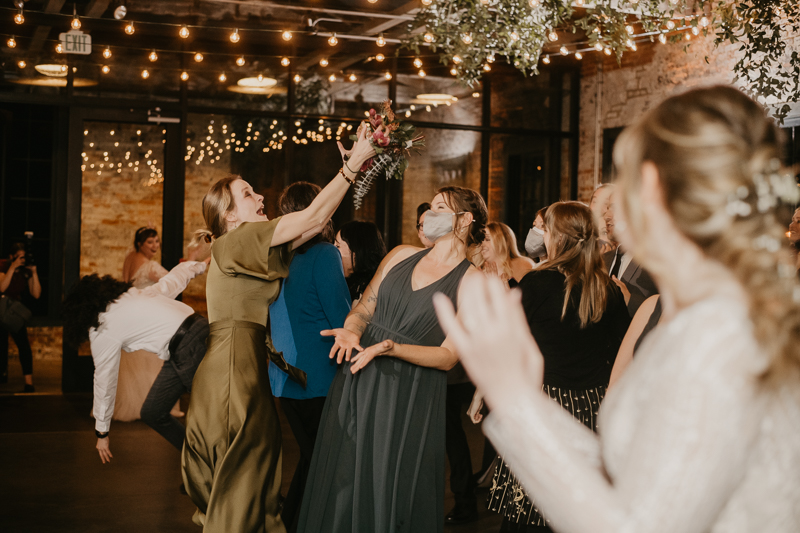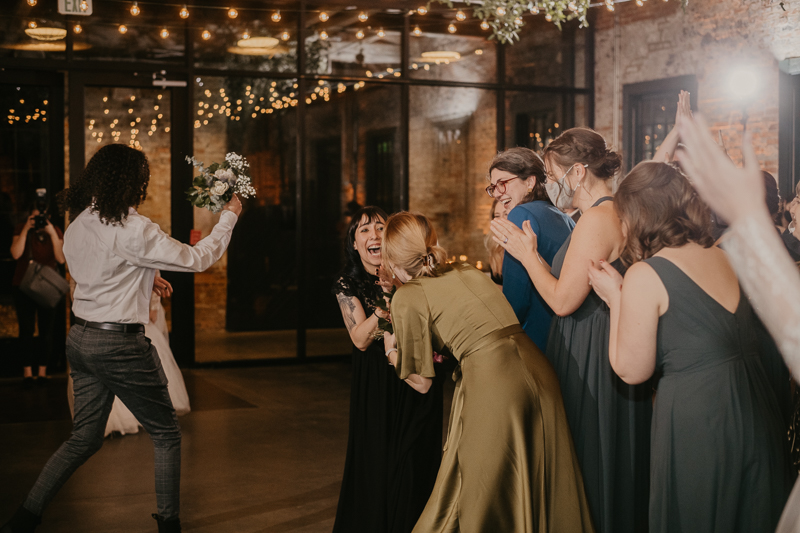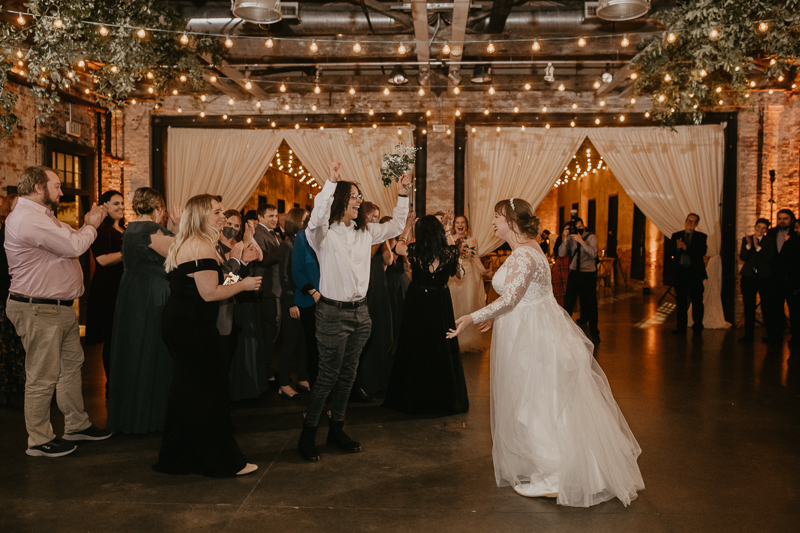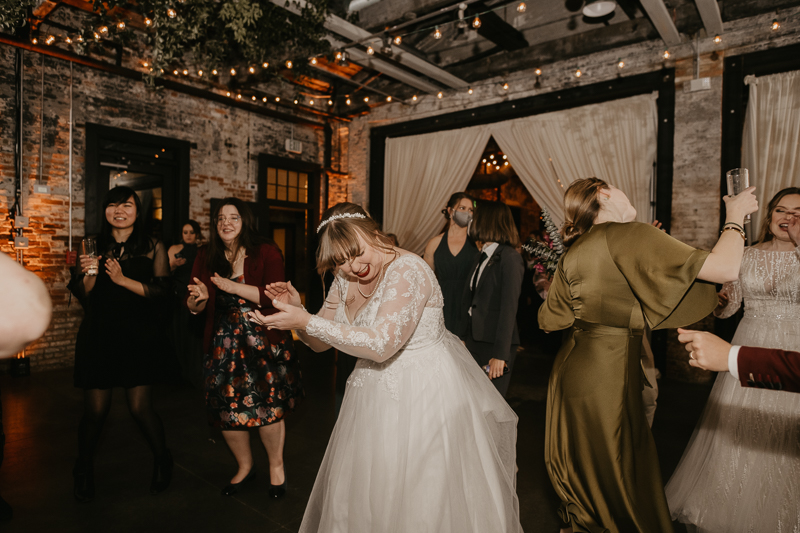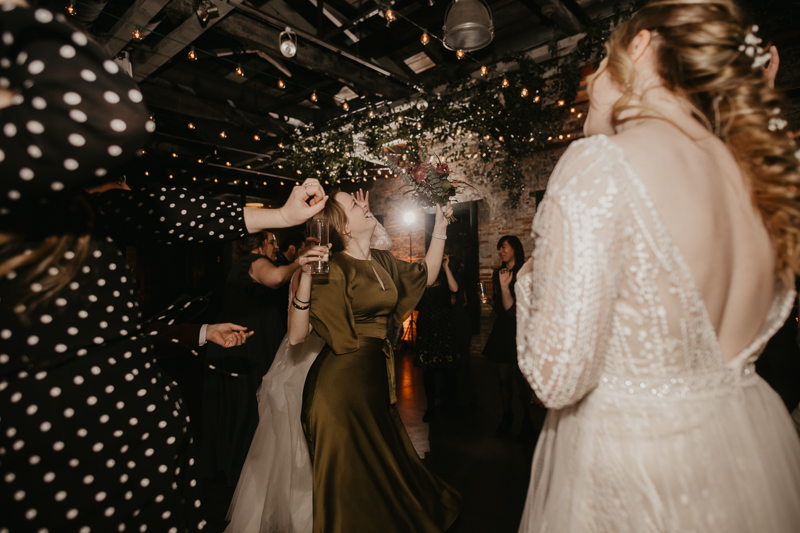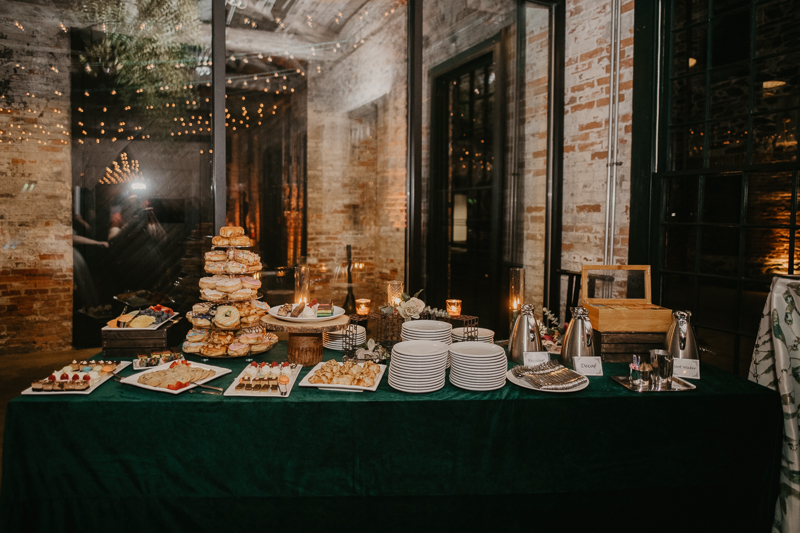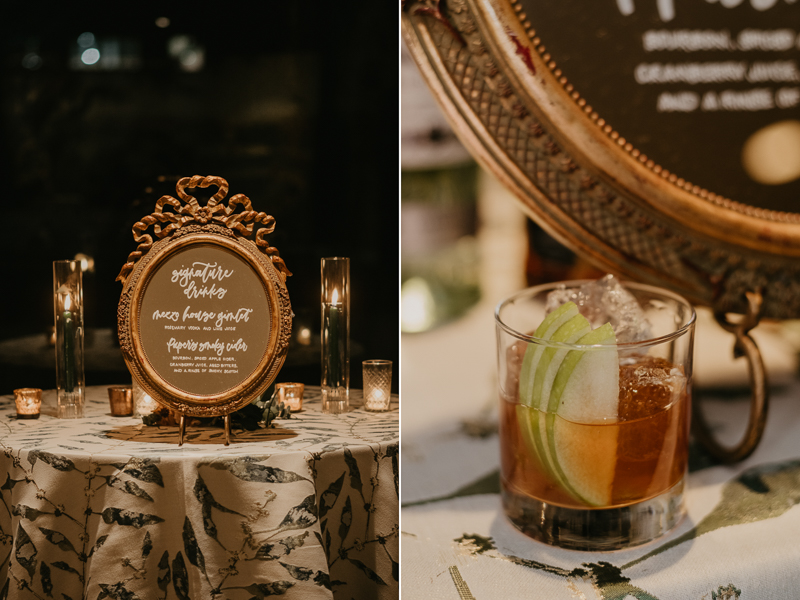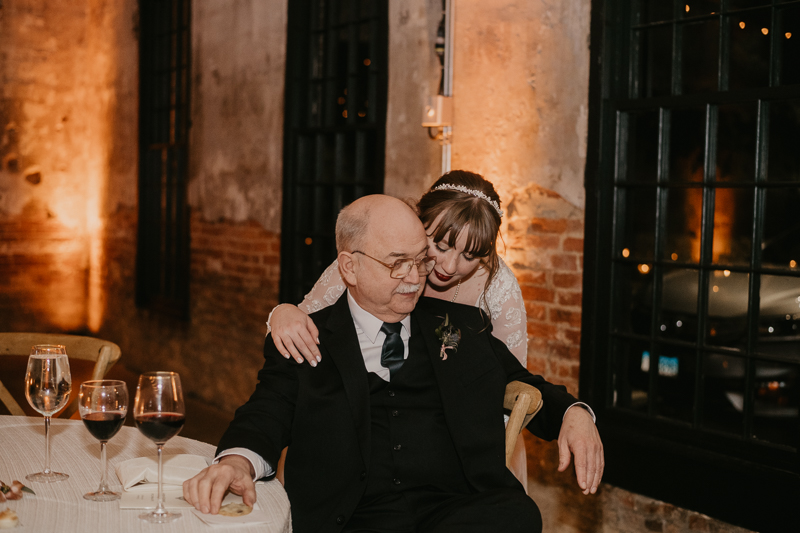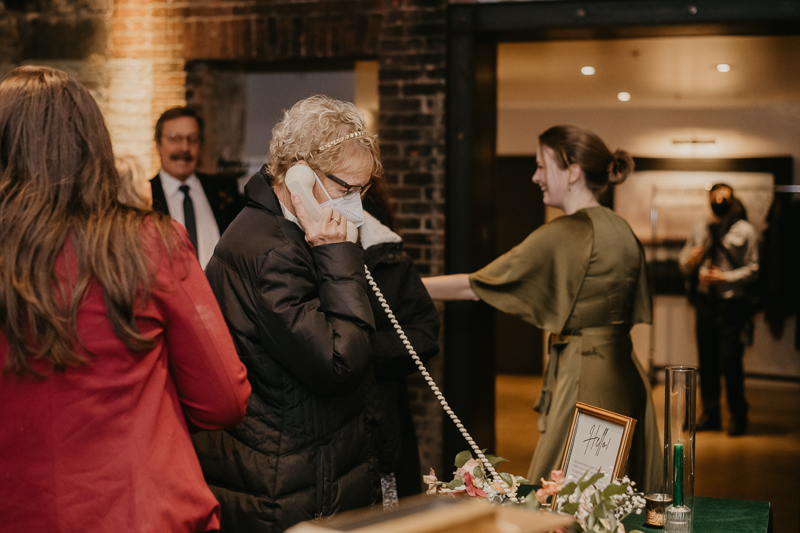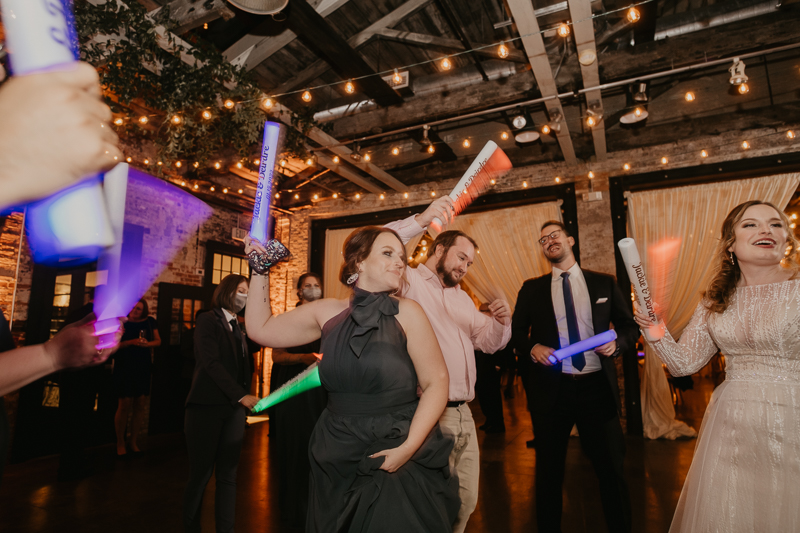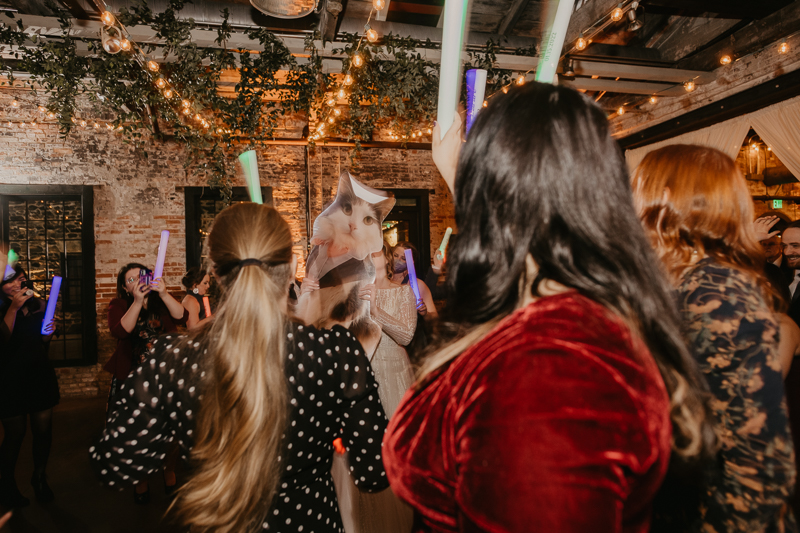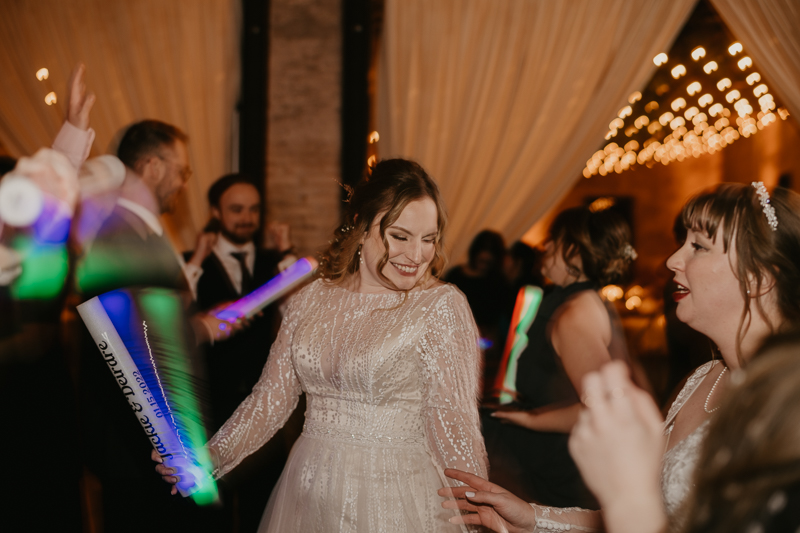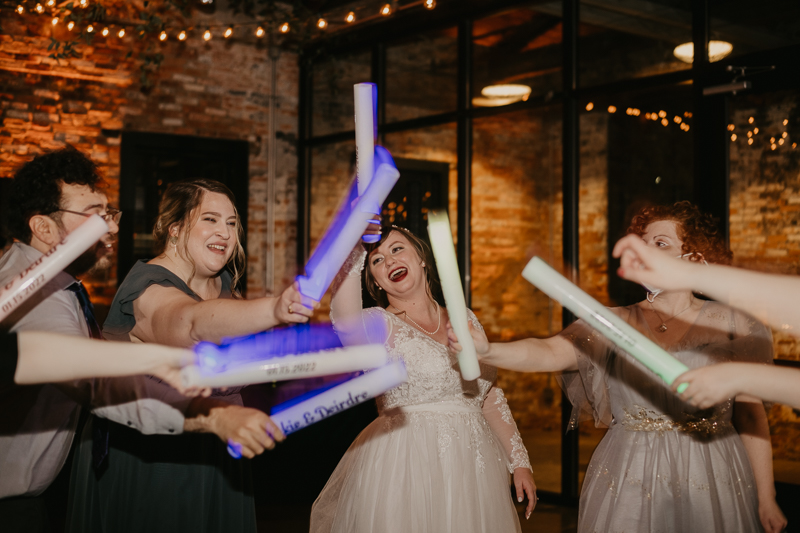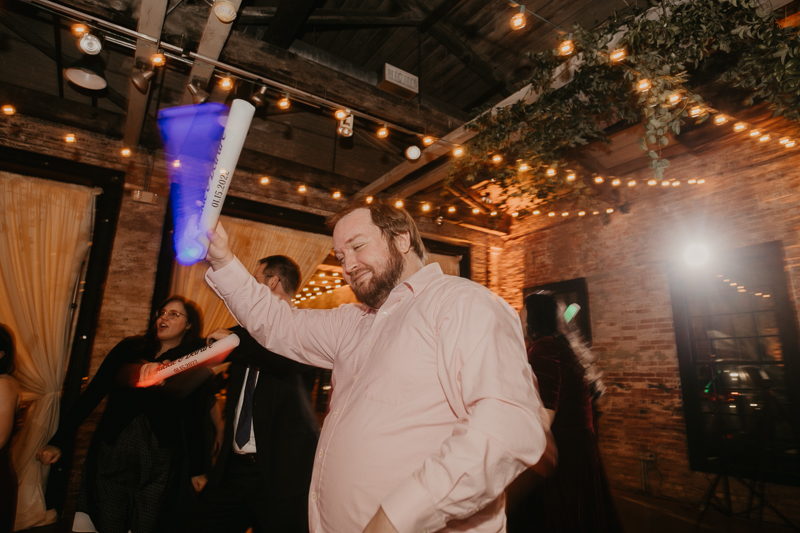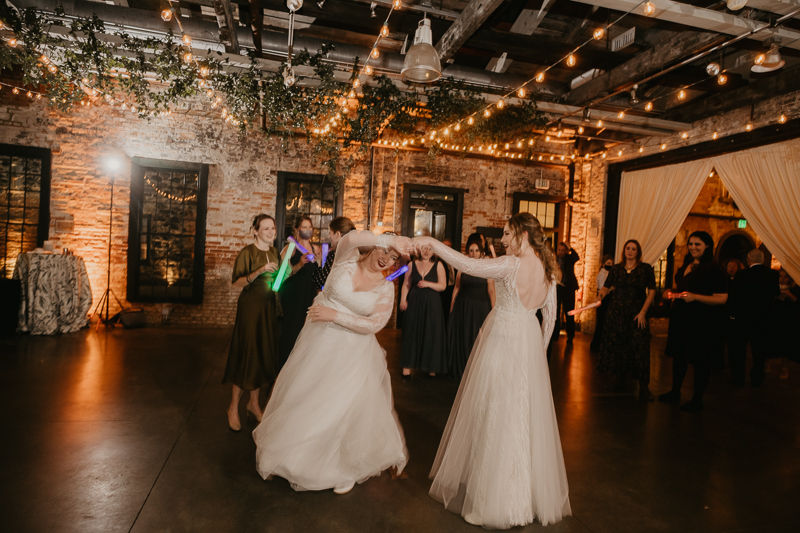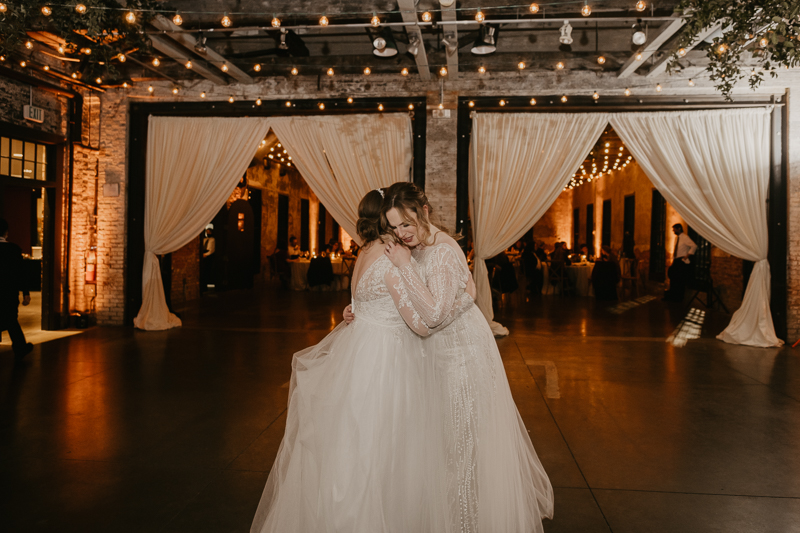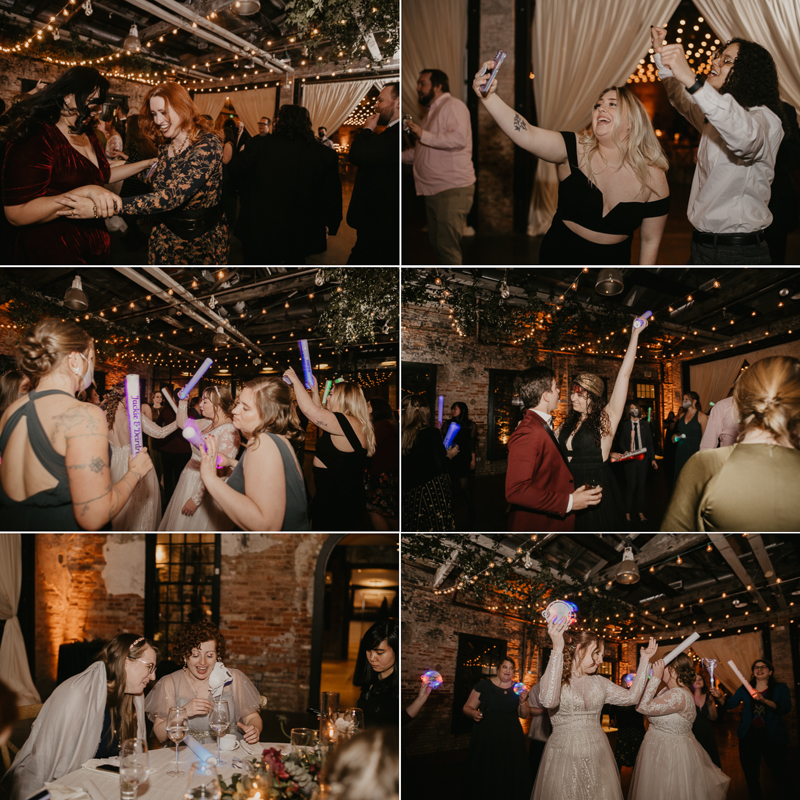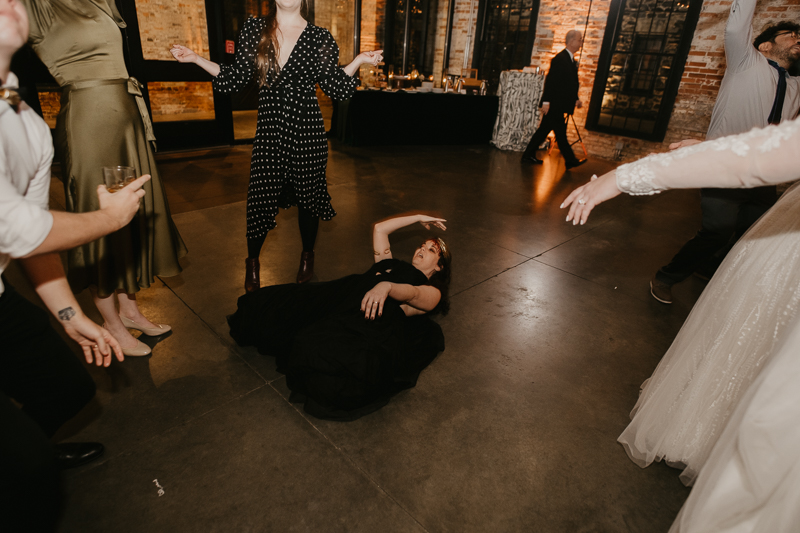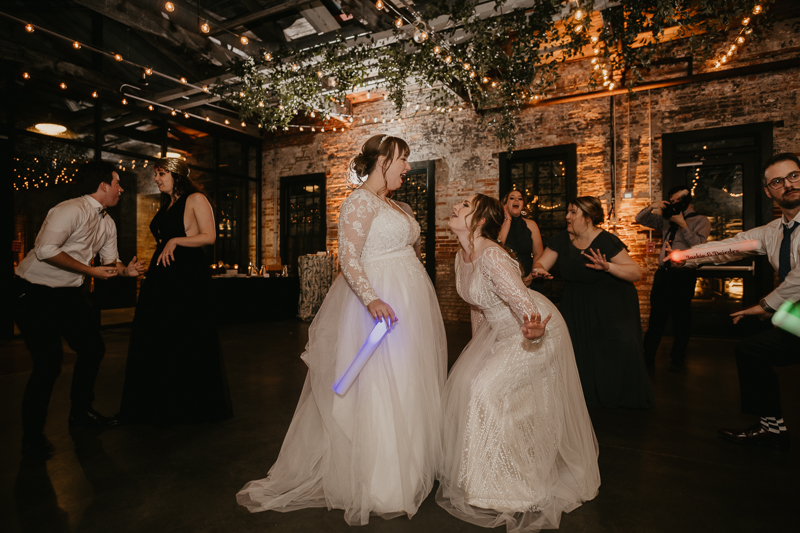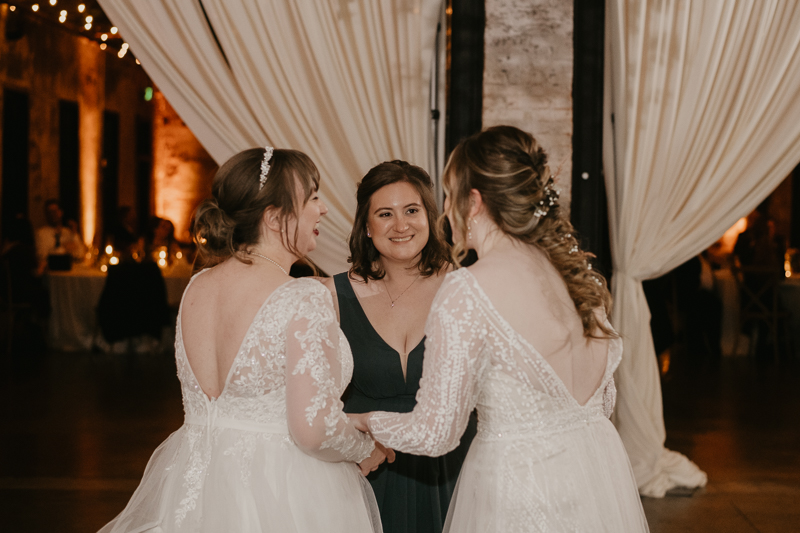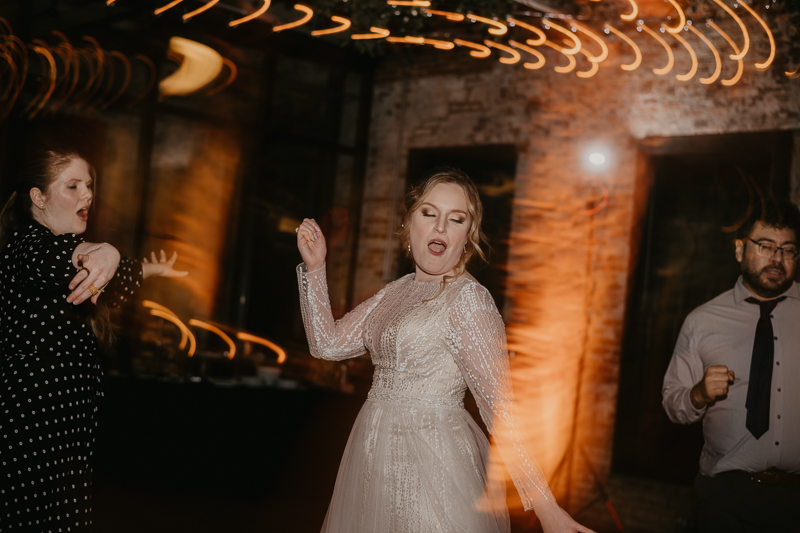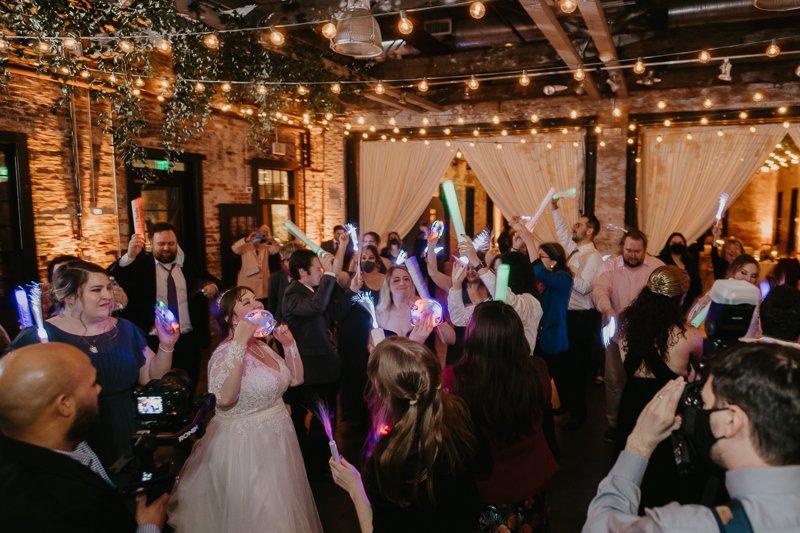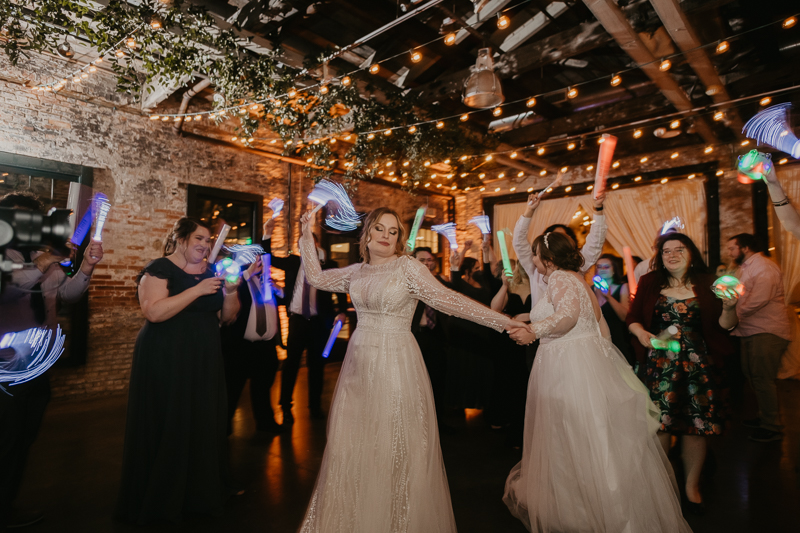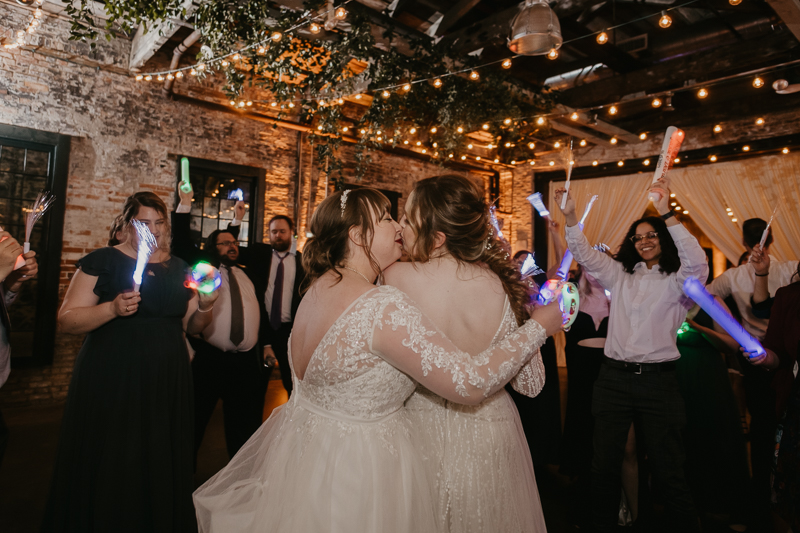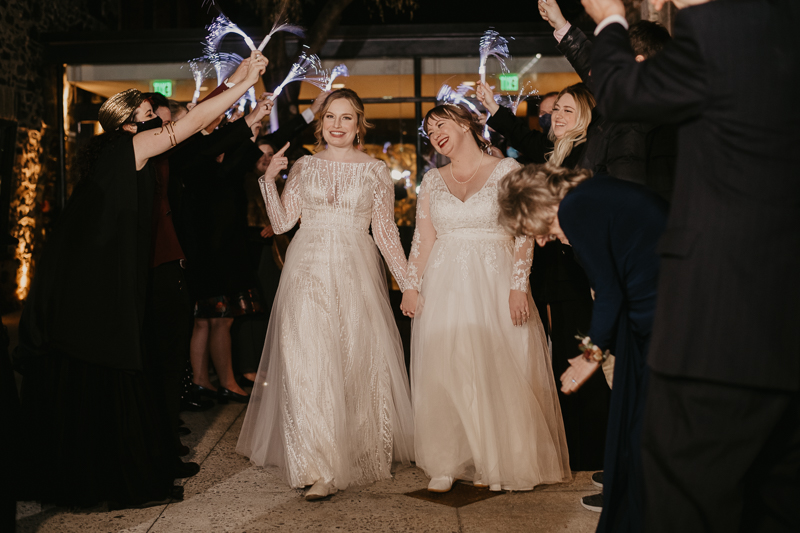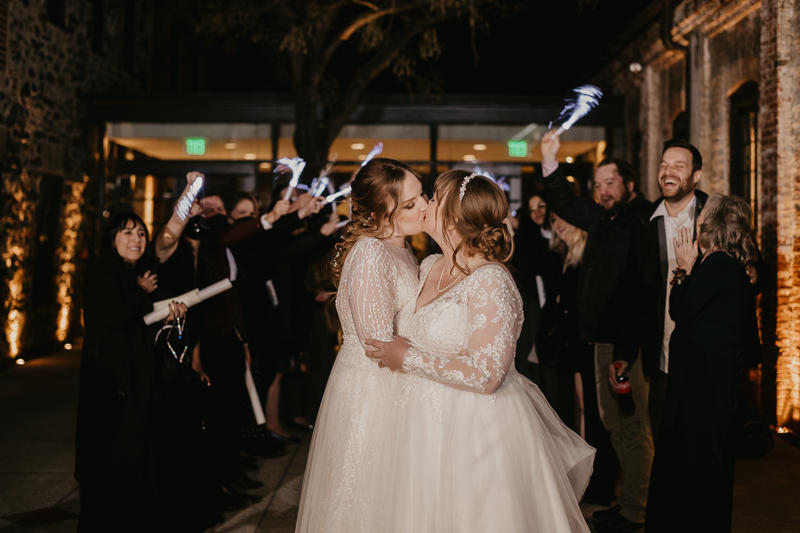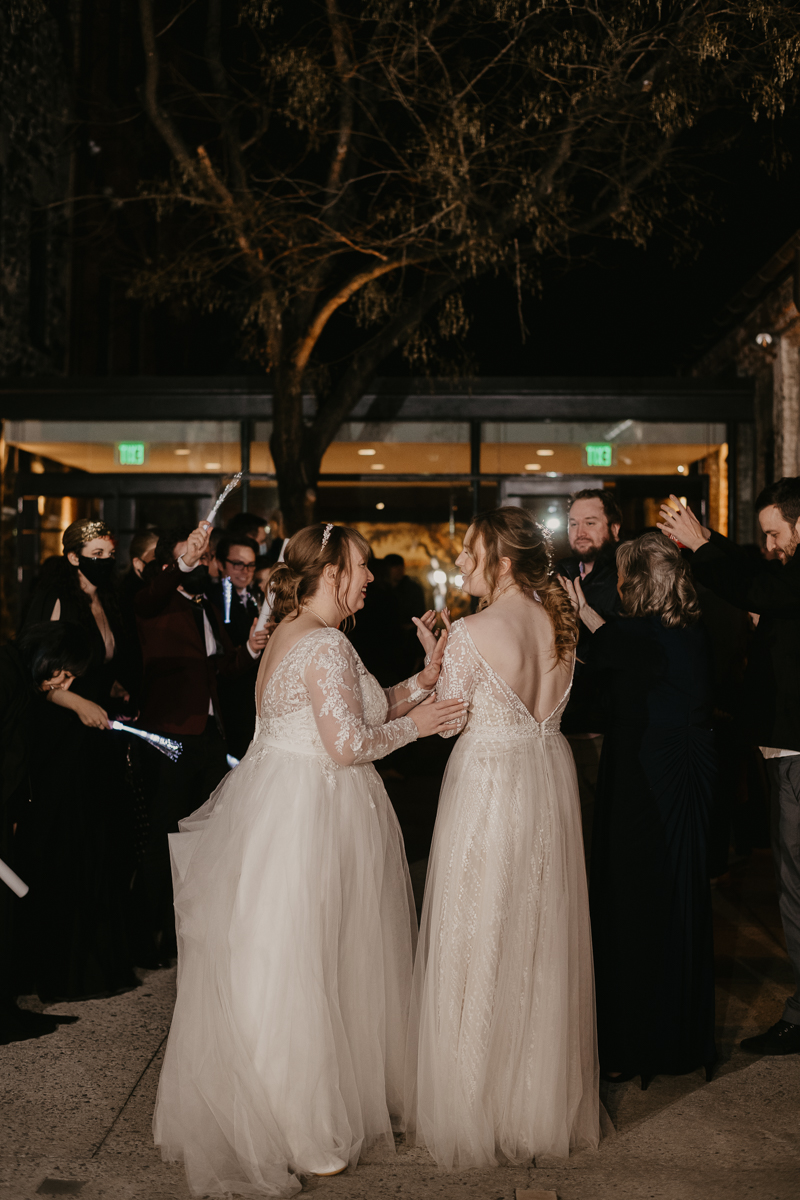 The amazing Dye House vendor team!
Ceremony & Reception // Mt. Washington Mill Dye House
Coordinator // Celebrations, LLC.
Hair & Makeup // Brushed Beauty
Paper Suite // Zola
Caterer & Cake // Linwoods
Florist // Steelcut Flower Co.
Officiant // Reverend Ann Ritonia
Linens and Tabletop // Select Event Group
Farm Tables and Escort Board // White Glove Rentals
DJ // District Remix 
Videographer // Just Hitched
---
---
---