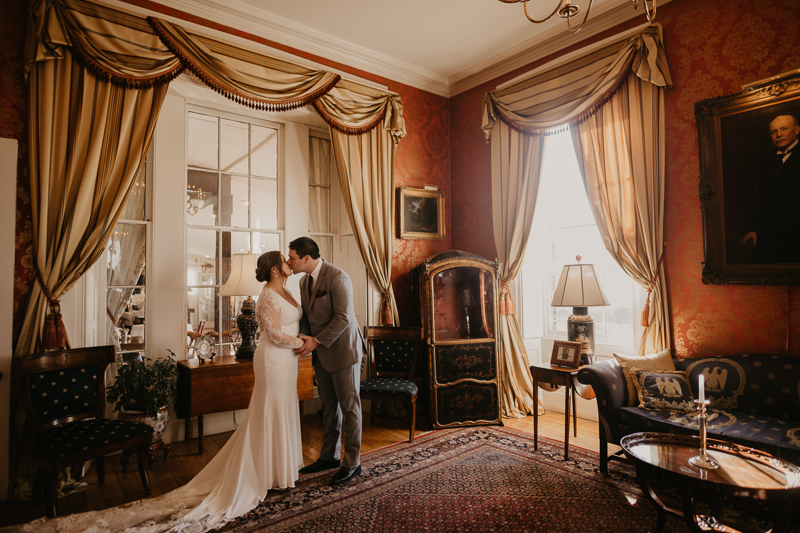 Wedding Photographers in Maryland
Antrim 1844 in the summer is absolutely stunning. Antrim 1844 in the winter...also absolutely stunning. This venue is jaw-dropping gorgeous year-round and I am obsessed with it! For Katie and Adam's beautiful January wedding, they combined winter colors with spring florals, which just made the winter garden greatness of Antrim pop! One of my favorite details of the day was George, Katie's stuffed monkey from when she was a baby. He was such a special part of Katie's life, so it only made sense that he was dressed to the nines for Katie and Adam's day! Katie & Adam - we are so grateful to have met you and your families and spent your day with you! It was truly such a lovely experience and we are so excited to see where life takes the two of you. We know you're going to have such a wonderful life adventure complete with lots of laughs, jokes, and sweet kisses! Notable things from the day! During the first dance, their guests joined in by singing along with the song as Katie and Adam danced ❤️. Katie's shoes are the same ones she wore to prom. Katie had a special guest in attendance - her stuffed monkey, George, whom she got when she was 1! Katie's cousin sewed a suit for George the monkey which was the perfect fit! The stationery that Adam used for his vows was incredibly special and it was by chance that Adam had any leftover in...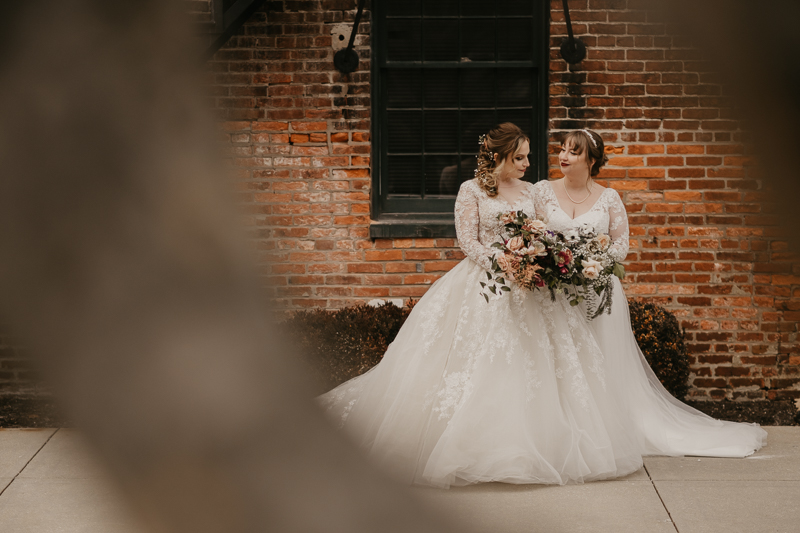 Wedding Photographers in Baltimore
Fairytales are REAL, and Jaclyn and Deirdre's Mt. Washington Mill Dye House wedding proves that! I'm still not over the fantasticalness of their entire day. From the emotional letter readings before the ceremony to the insanely colorful dance floor, everything was amazing. After two years of planning I expected nothing less than perfection. Due to the pandemic, Jaclyn and Deirdre had to postpone their original wedding date, which was completely heartbreaking. However, walking into their getting ready spaces and knowing we were about to celebrate these two fabulous women and their love was a good kind of overwhelming. Every detail was expertly in place and there was nothing going to stand in the way of FINALLY seeing these two get married! Jaclyn and Deirdre, thank you, thank you, thank you for trusting us to capture such an important day for you both! We are so excited for you two for this next chapter in your relationship! You two are such beautiful individuals and seeing you exchange vows was already the highlight of our 2022!  Cool stuff from the day! This is the first wedding we've had that has played Sissy That Walk by RuPaul 👏... I might have grabbed Shawn and screamed. Their theme was overgrown garden, which is my new favorite theme. There were florals dripping from the ceiling. It was magnificent! People flew in from all over for Deirdre and Jaclyn's day! That just shows how much these two matter to everyone! There wasn't a dry eye...