Kim & Ross Mt. Washington Mill Dye House
Wedding Photographers in Baltimore
Look, weddings are gorgeous regardless of the weather, or the location; however, a gorgeous wedding at the Mt. Washington Mill Dye House is whatever is BEYOND gorgeous. It's sensational, fantastic, incredible, stunning... all the synonyms for beautiful!
Kim and Ross's wedding day was a day filled with happy tears, excited laughter, and... cookies! 1,500 cookies to be exact! Their wedding was one that when Shawn and I left we felt electric, which might have been a combination of the happiness of the day, some sugar from a cookie or two, and the 90s alt rock that the DJ was playing. Whatever it was, we were absolutely buzzing.
Ross and Kim, thank you both so much for such a wonderful day. I don't think it could have been any more beautiful. You two are the absolute sweetest! It has been amazing getting to know you both, and witnessing your day was a gift. We hope you have a great time in Cancun with all the jet skis and tropical drinks!
Fun stuff from the day!
The cookie table cookies were all baked and decorated by Ross' mom, Diane. A true cookie queen!
Kim's grandfather was their officiant. Such a sweet bond!
Ross and Kim shared their vows privately with just each other (although we stalked them from afar for photos 😜)
They had a Budziszewski shot ski. Try saying that 5 times fast... It's actually not that hard now that I just tried it.
Ross is a giant Steelers fan, marrying into a family full of Ravens fans. Ya know that's gonna be a loud game day 😂.
The guys were watching March Madness any chance they got!
Kim and Ross's dog, Zeke, made an appearance via bar sign!
I was watching the weather for Kim and Ross's day for 2 whole weeks because the forecast was calling for thunderstorms. All the way up until the Thursday before we were supposed to be getting heavy rain on the wedding day, but come Saturday...there wasn't a rain cloud in sight! Just beautiful sunshine and 70 degree temperatures! 😎.
Ross and Kim's nephew completely stole the day with his big smiles and photo enthusiasm.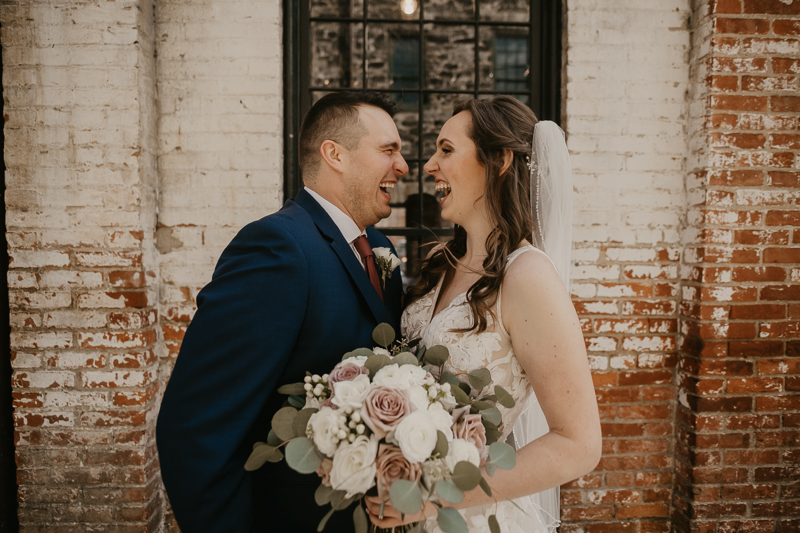 ---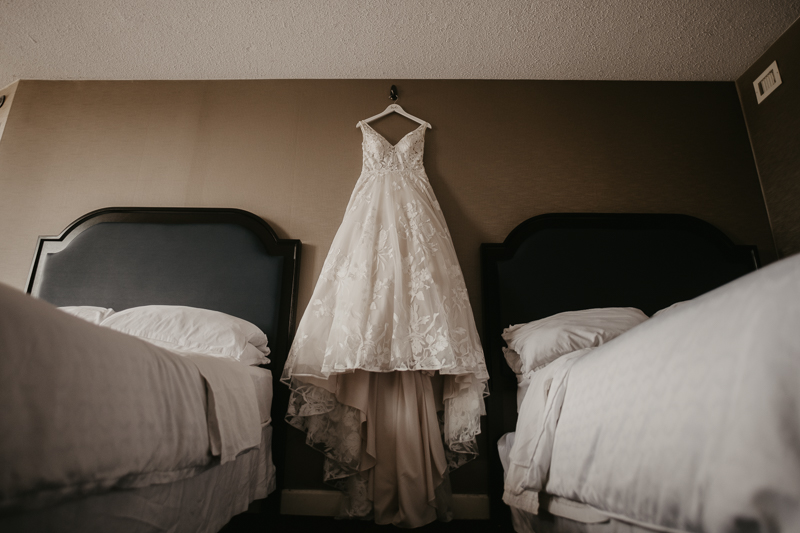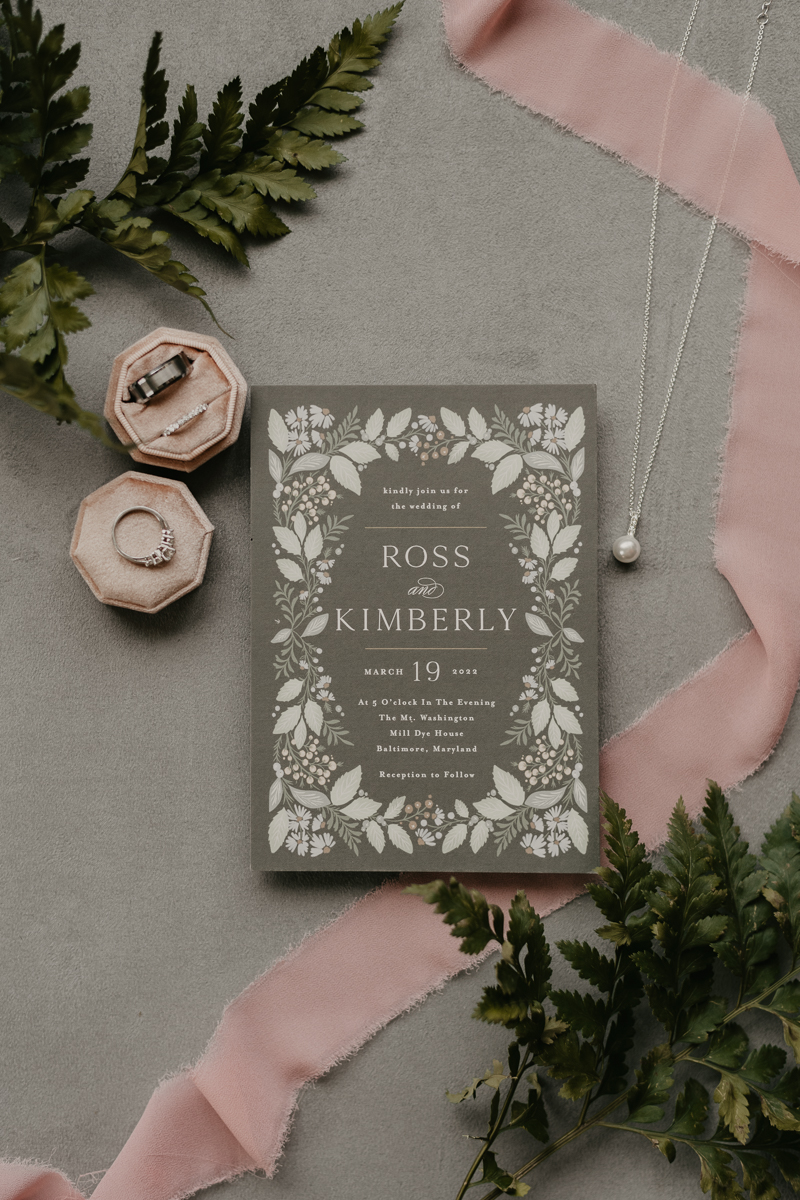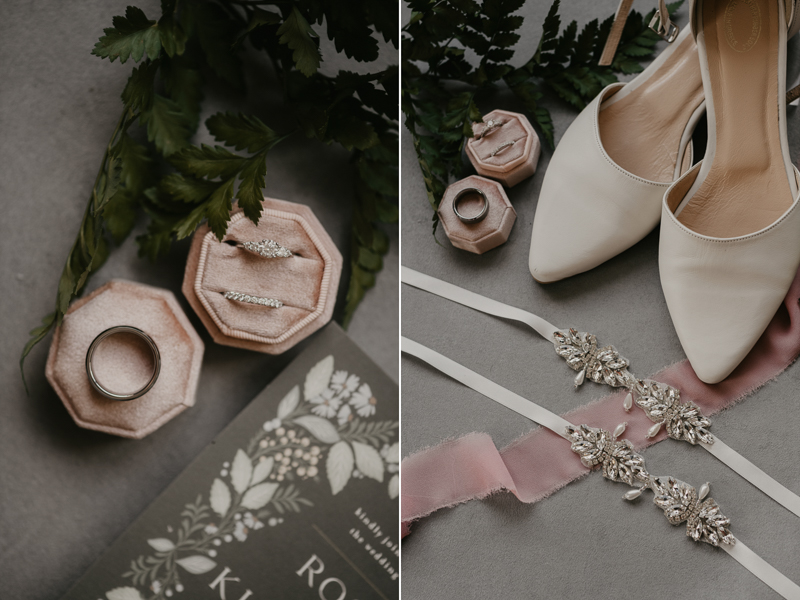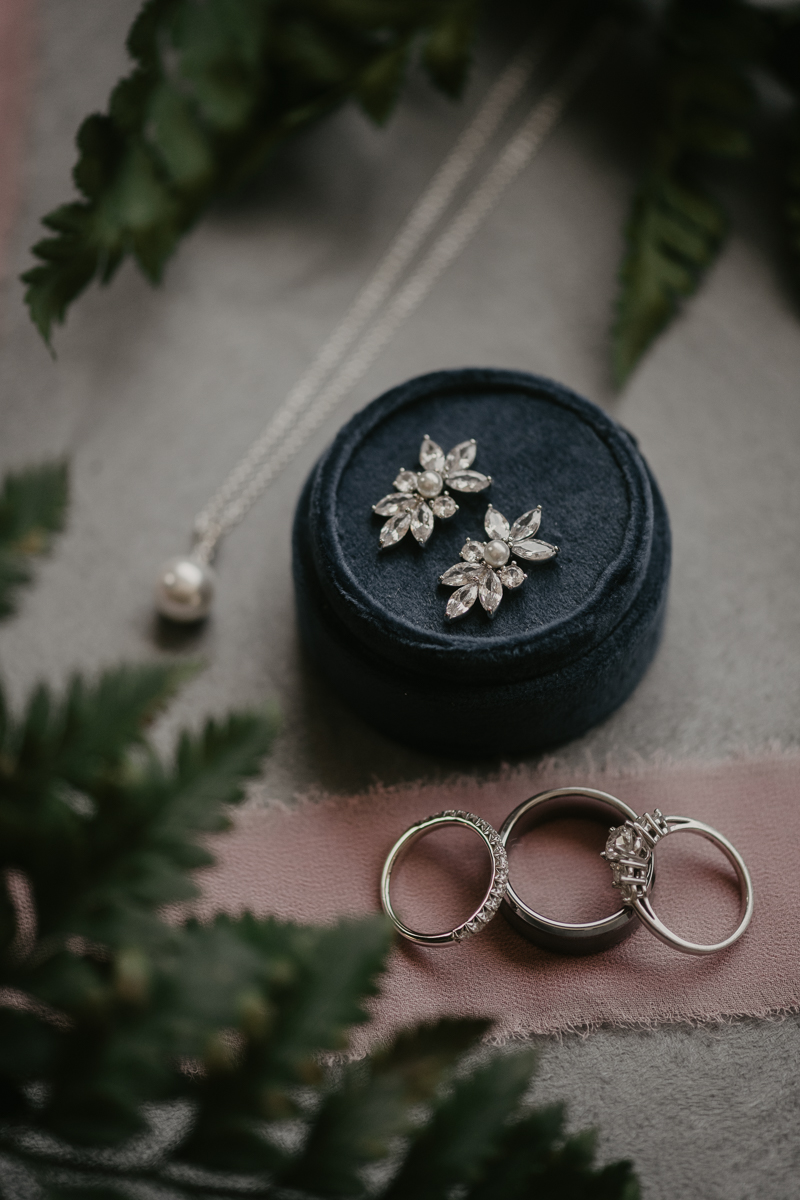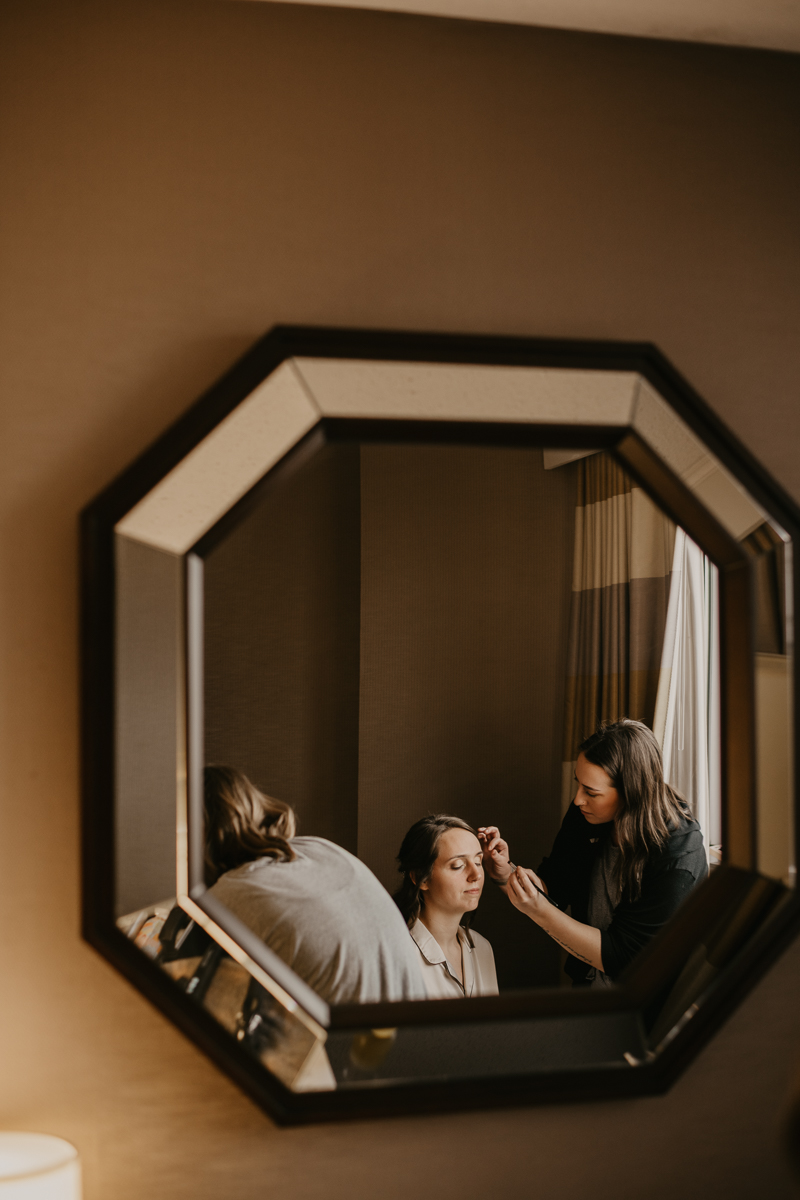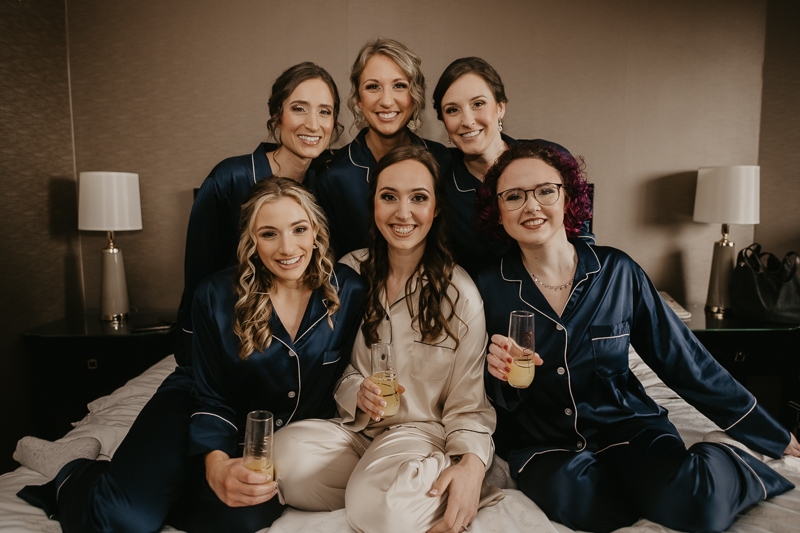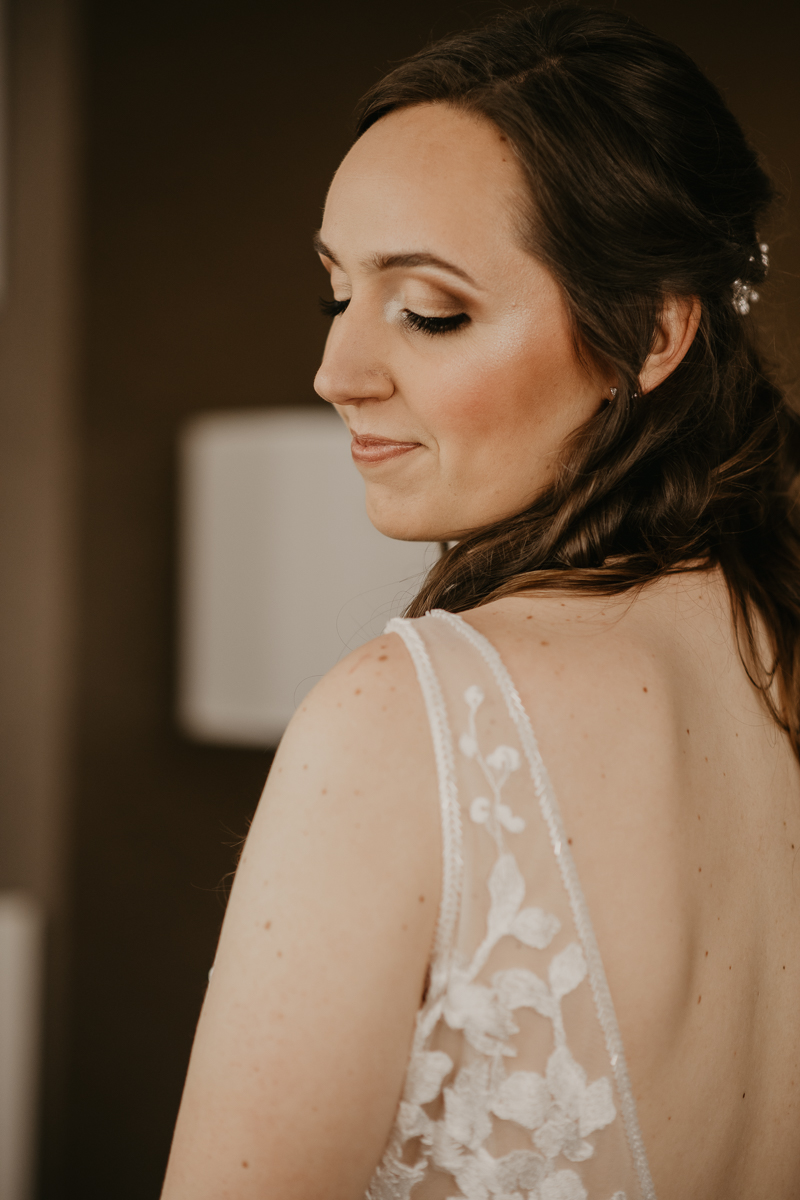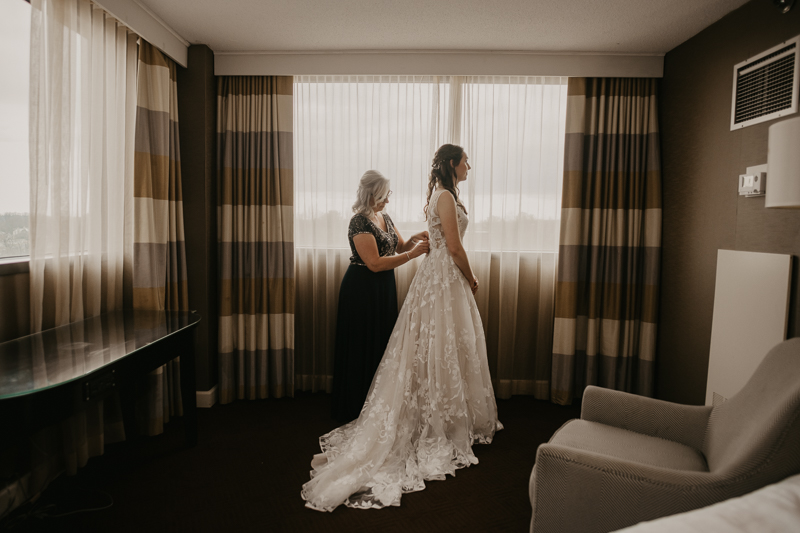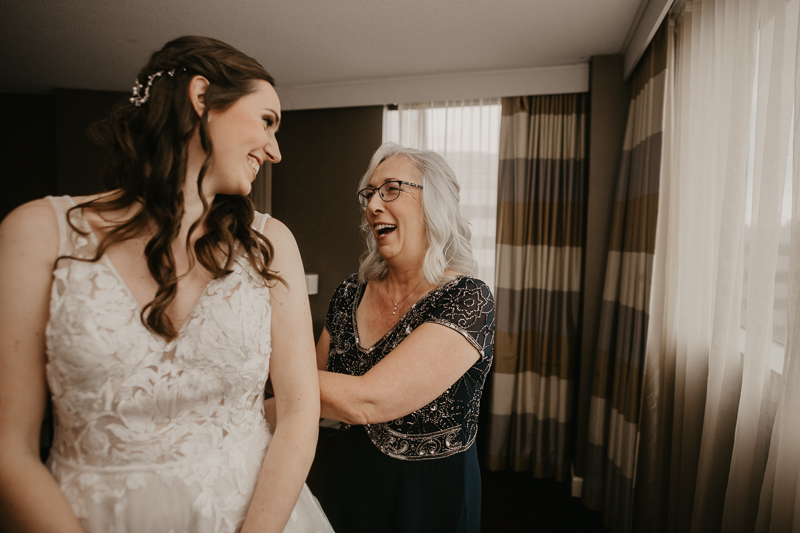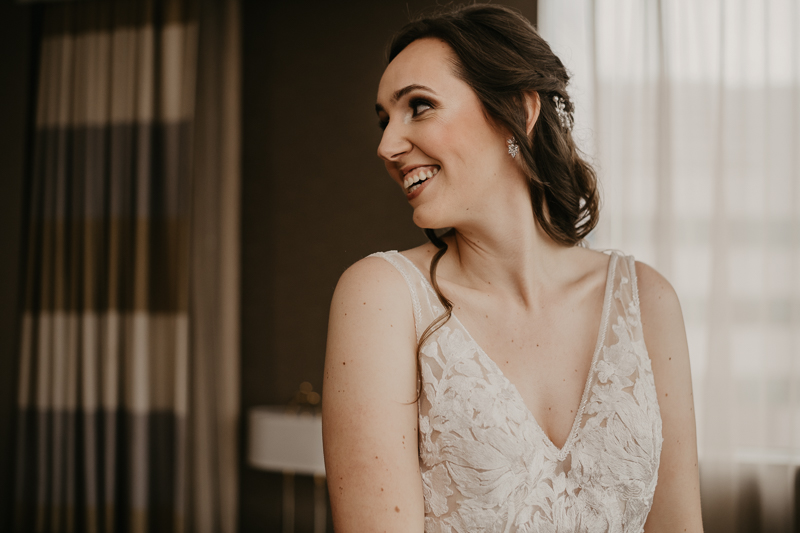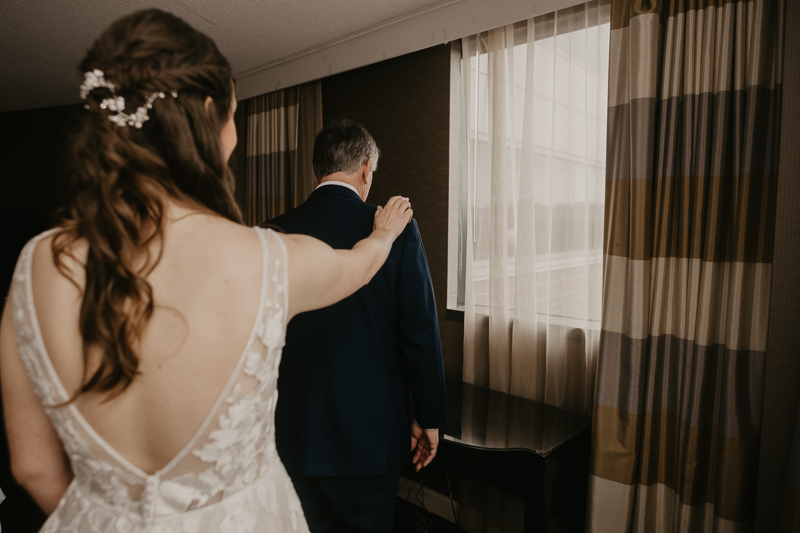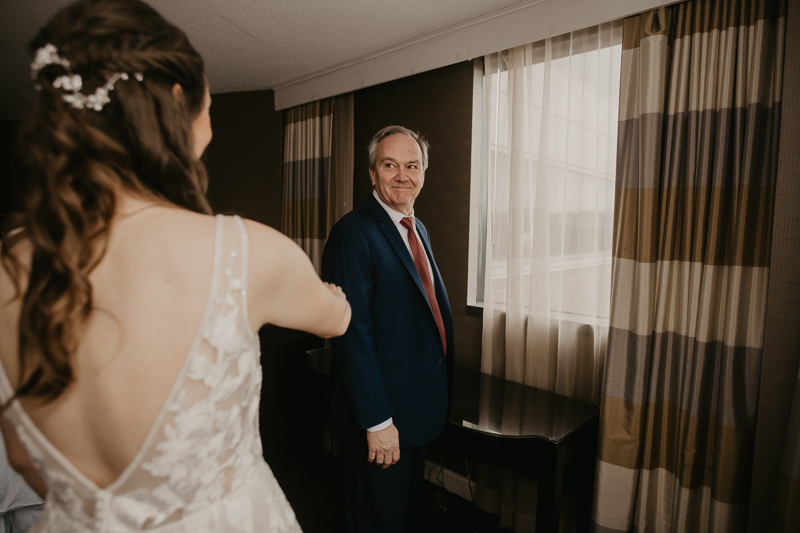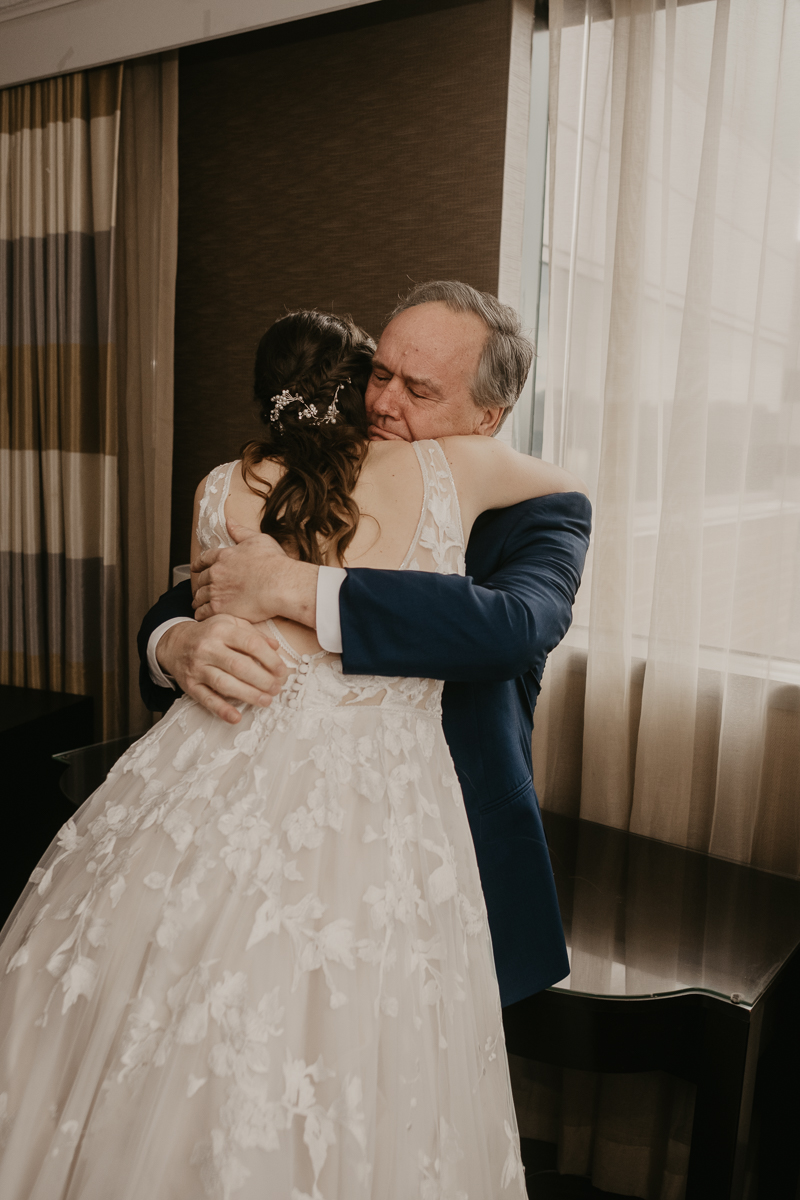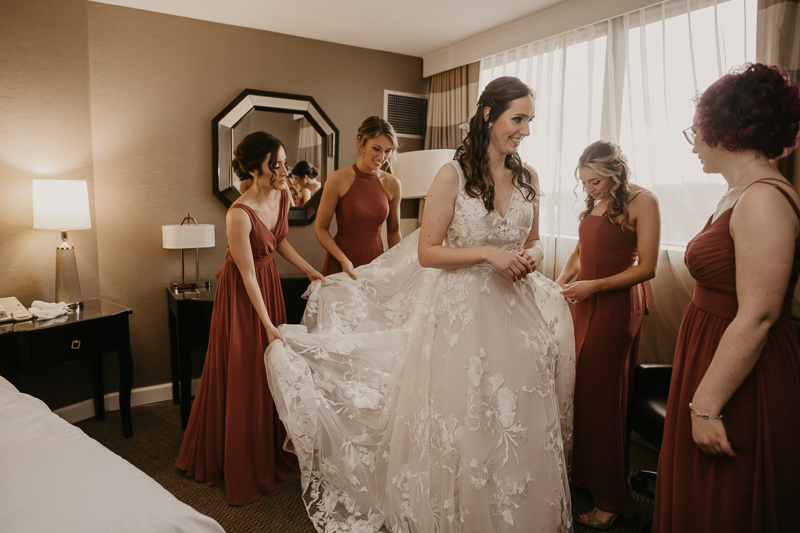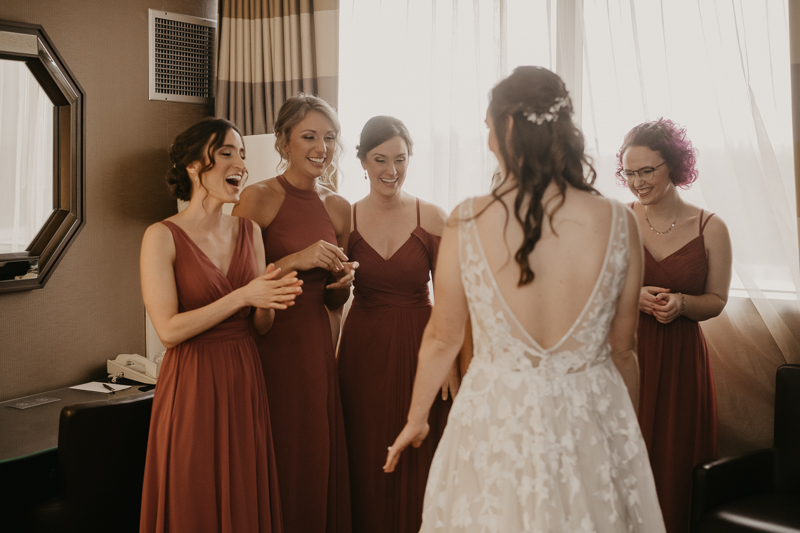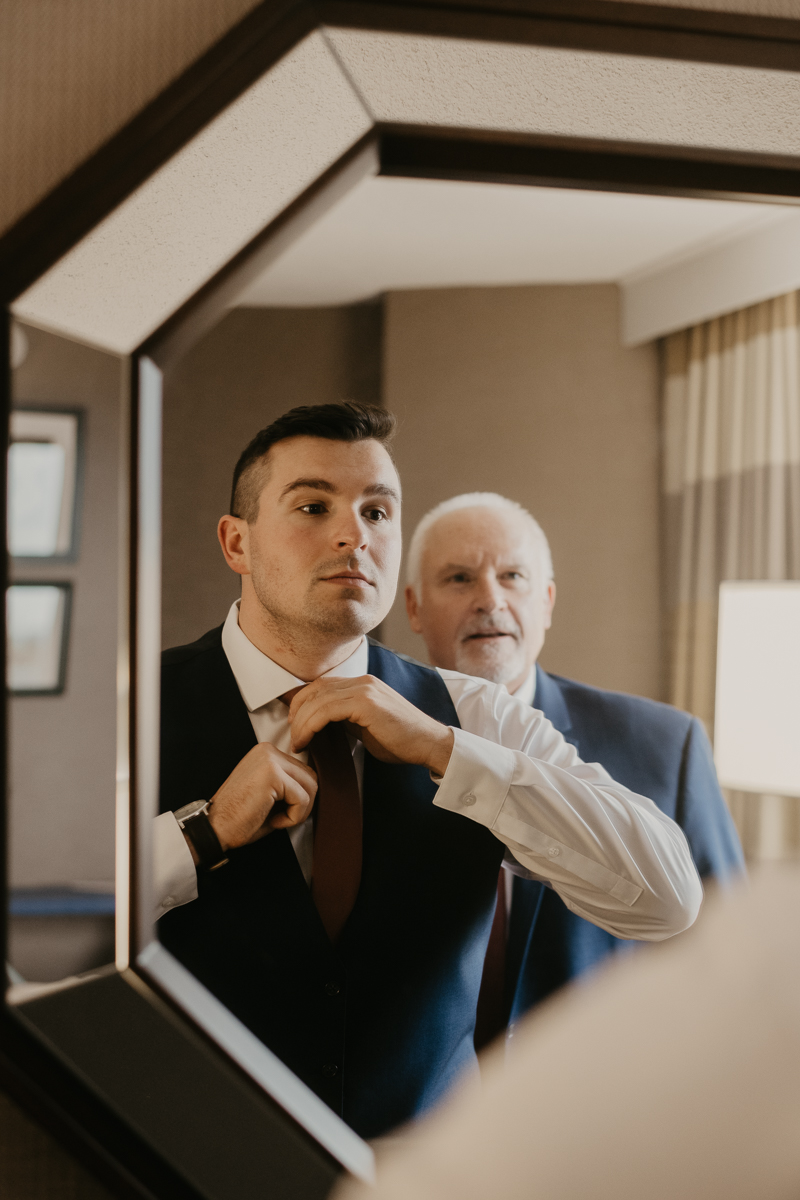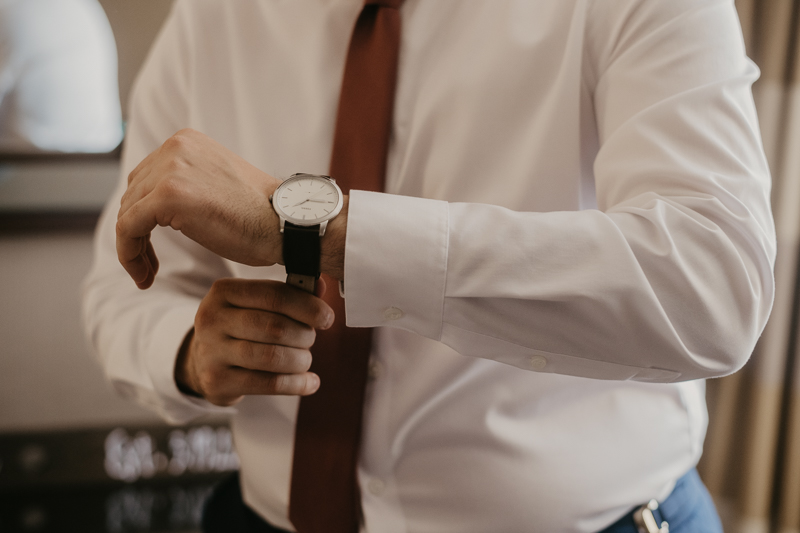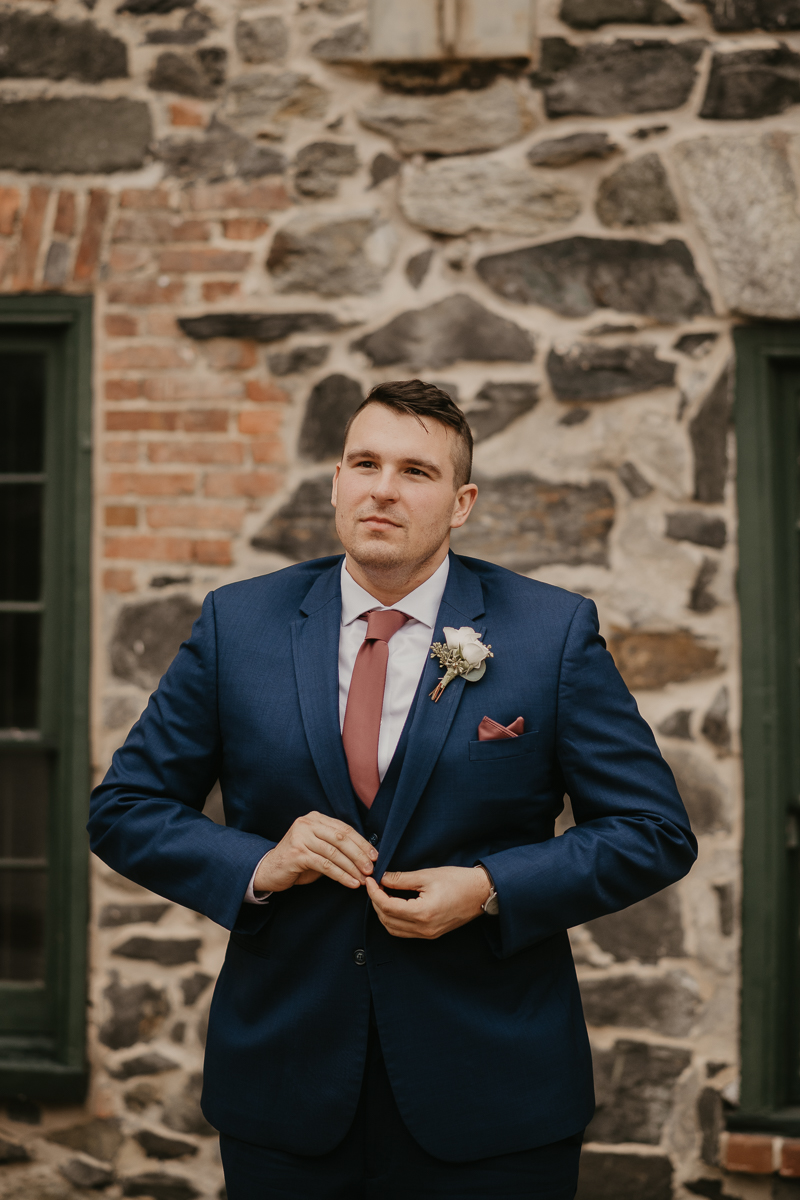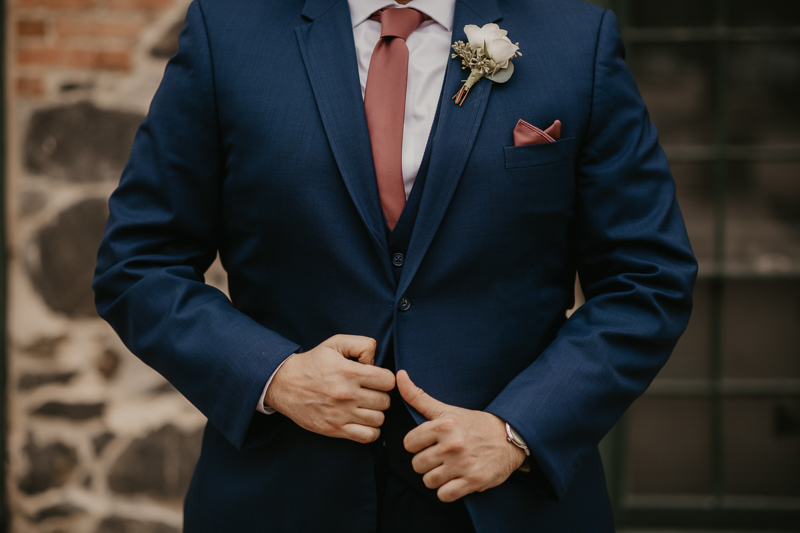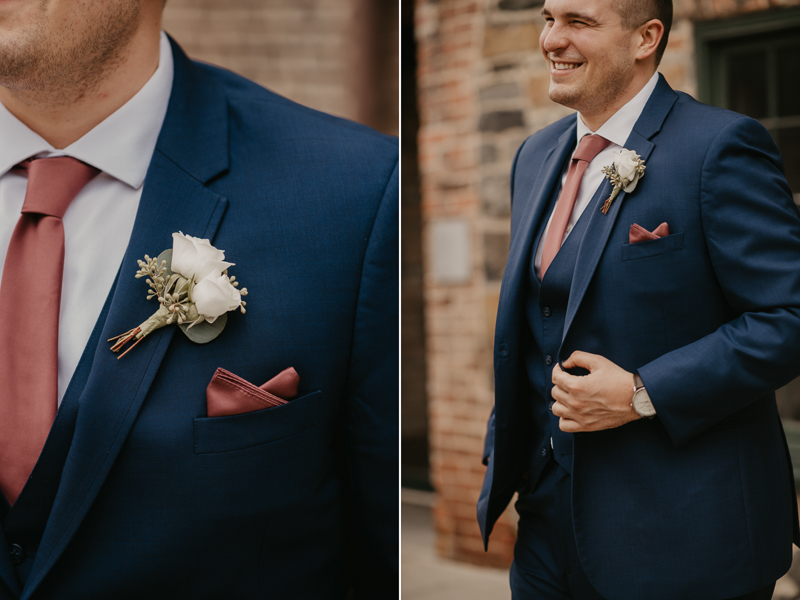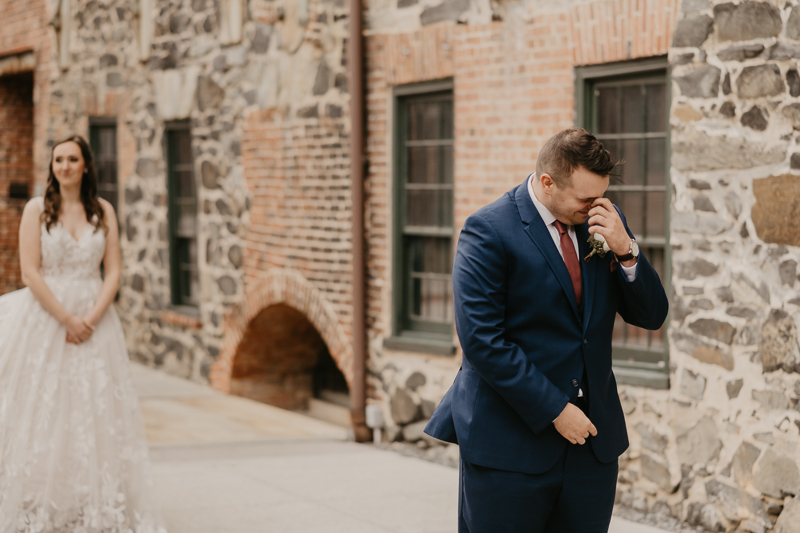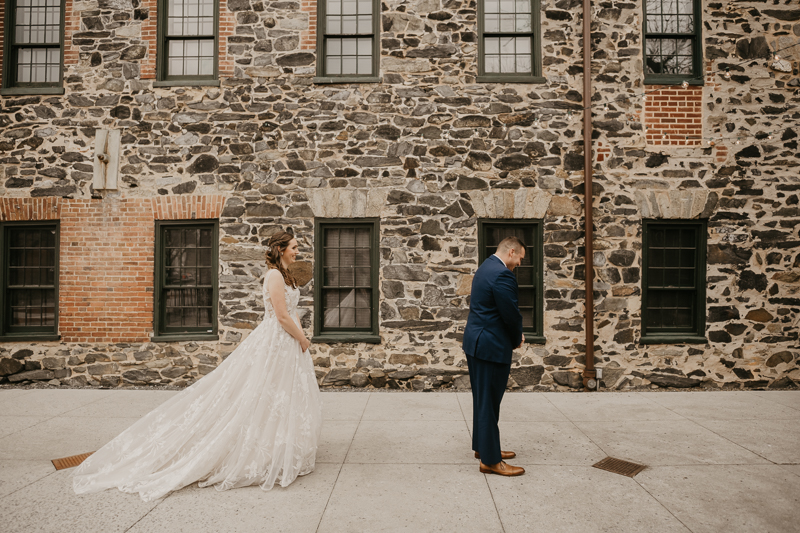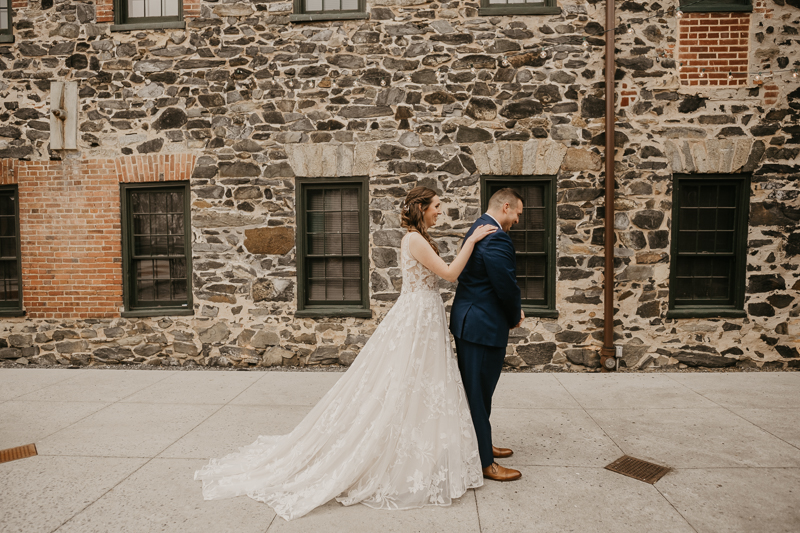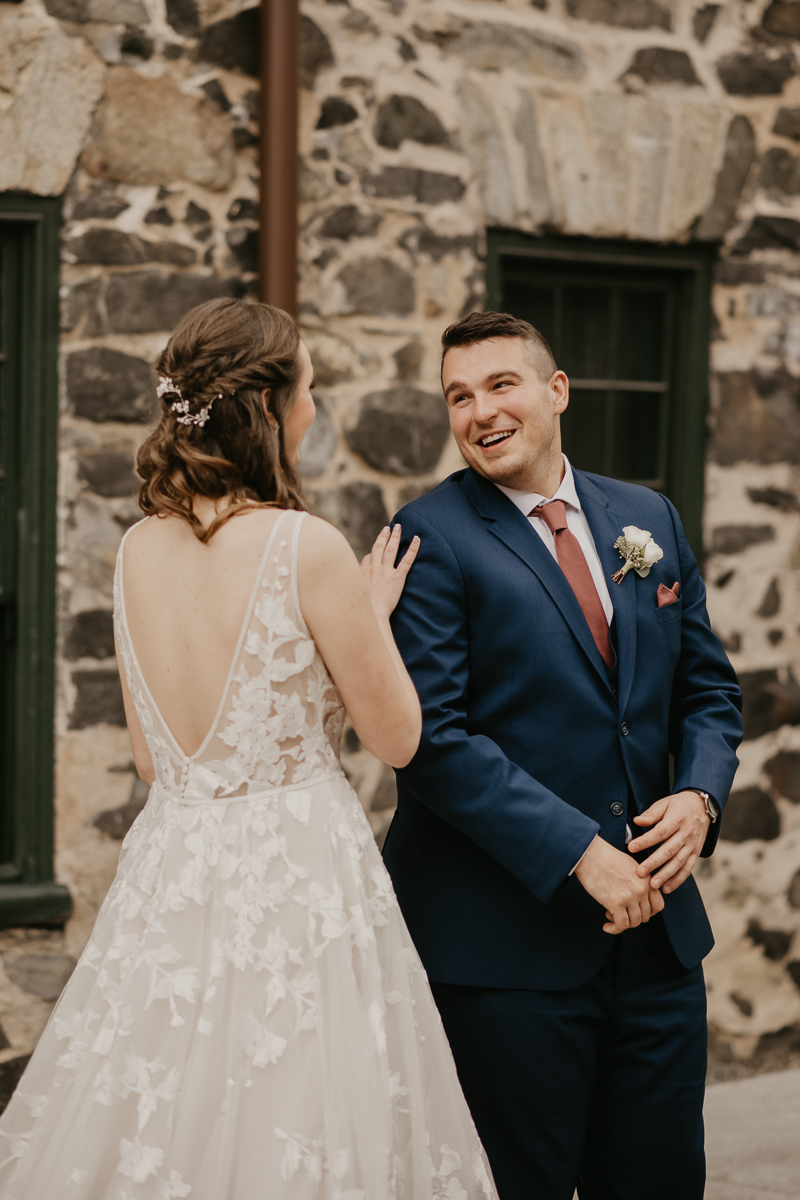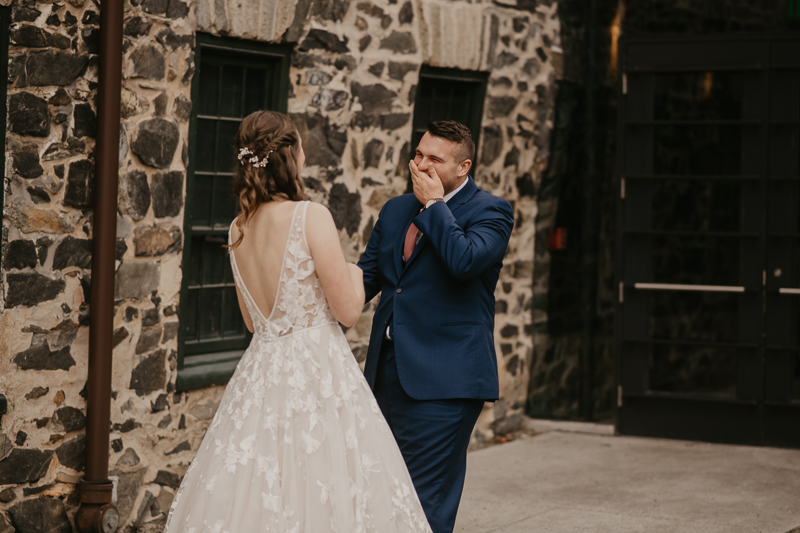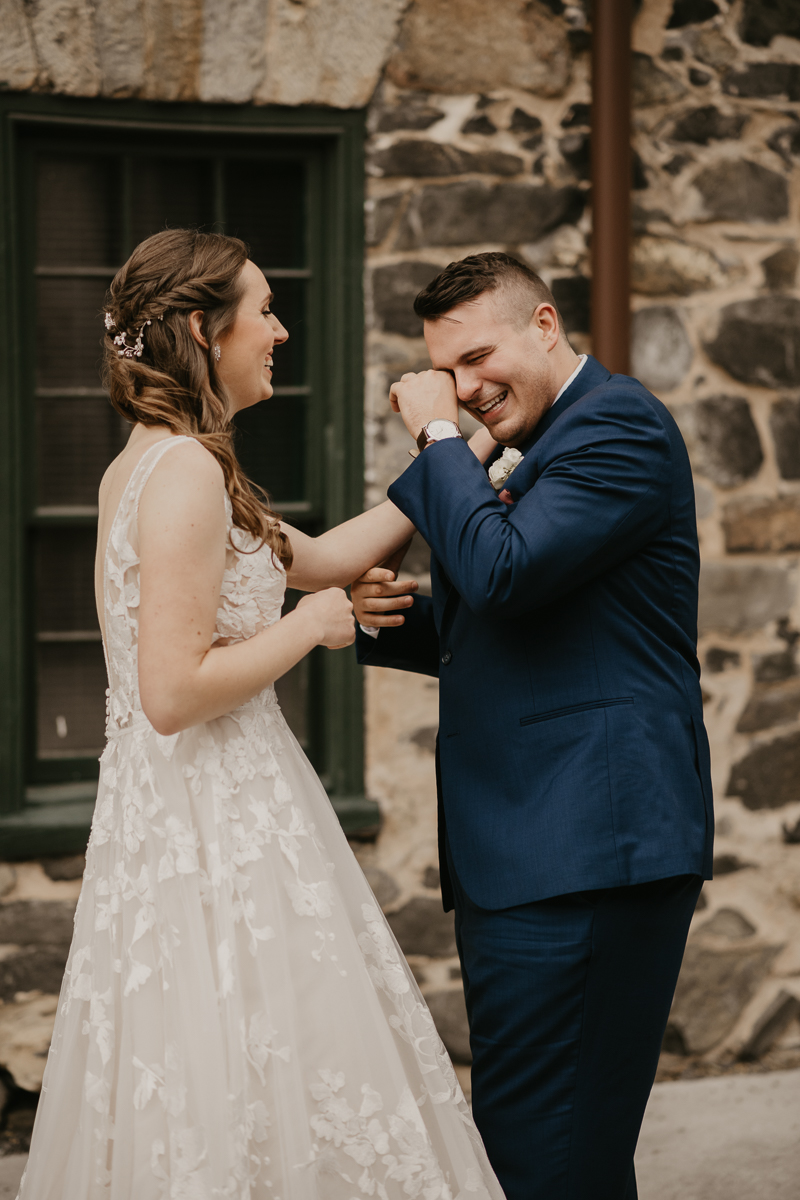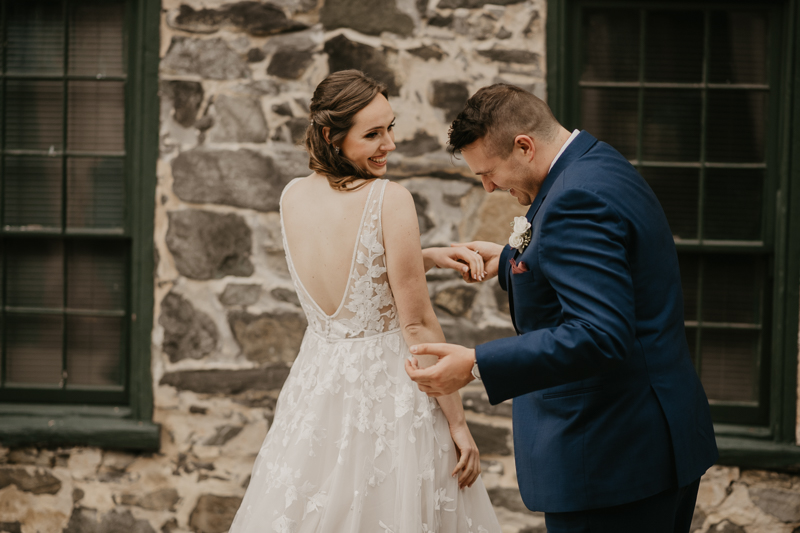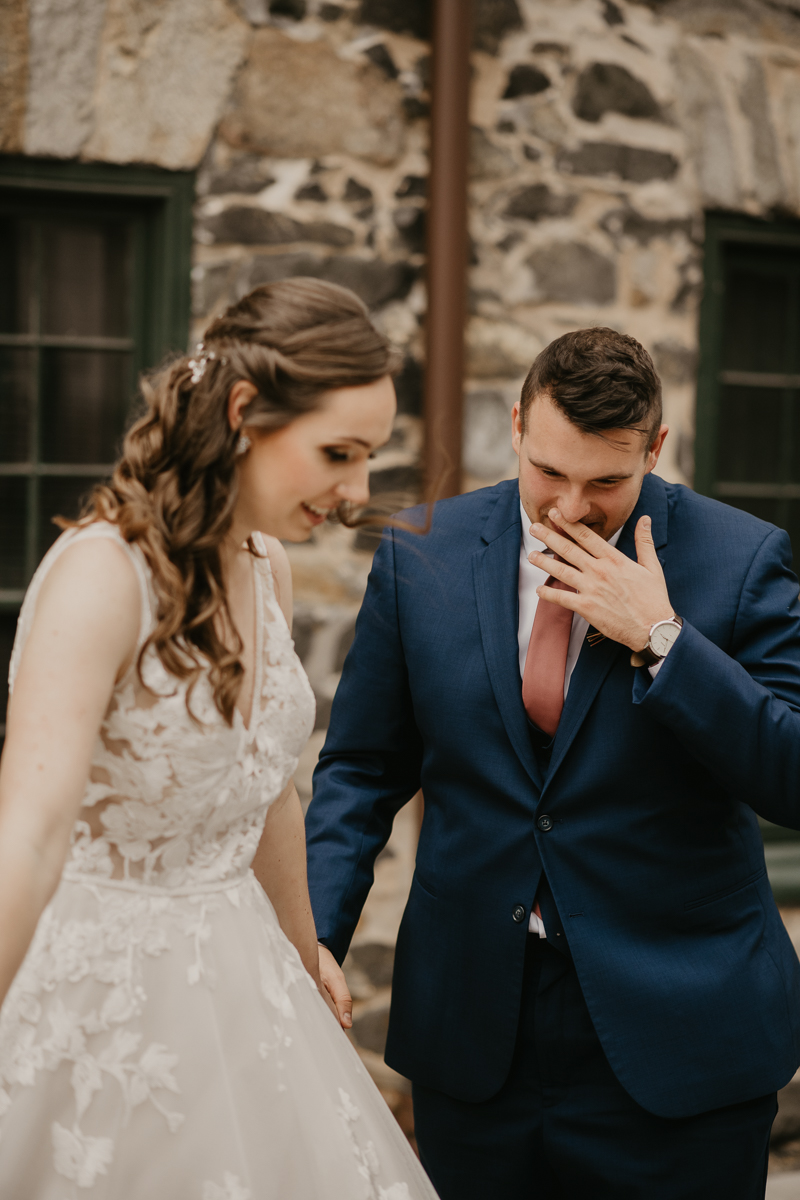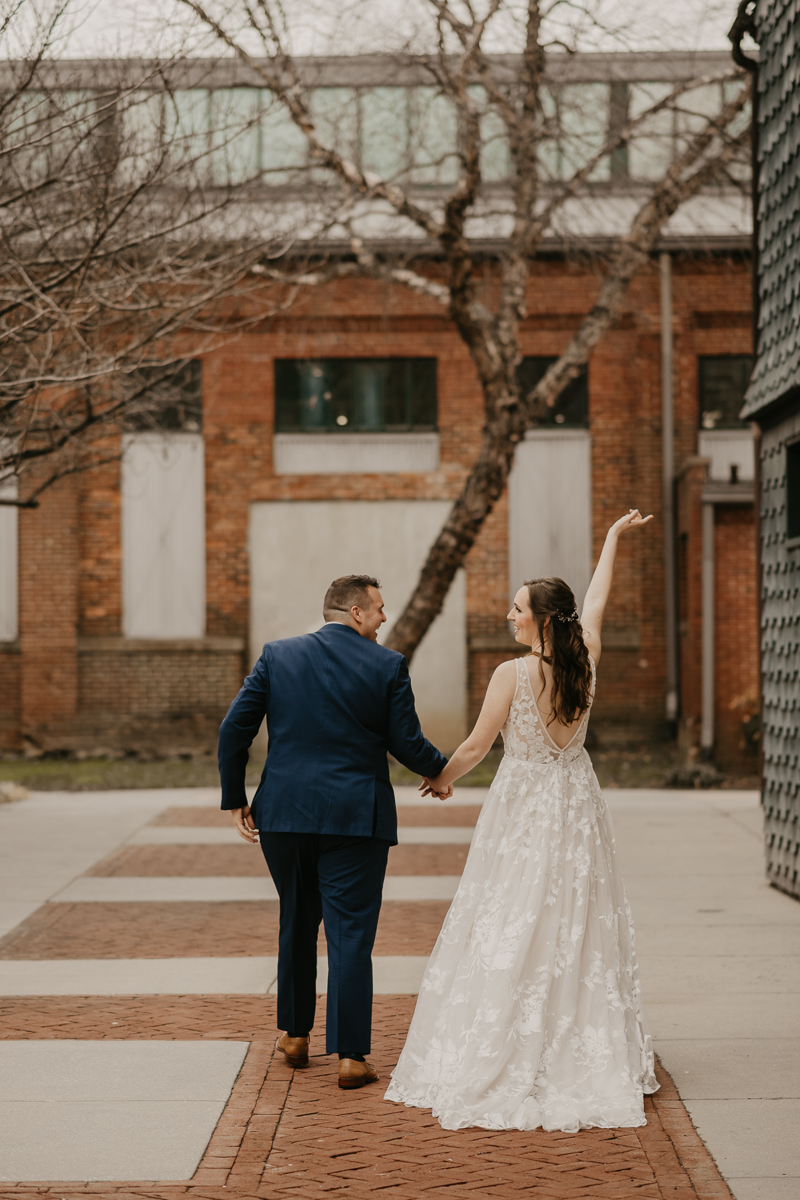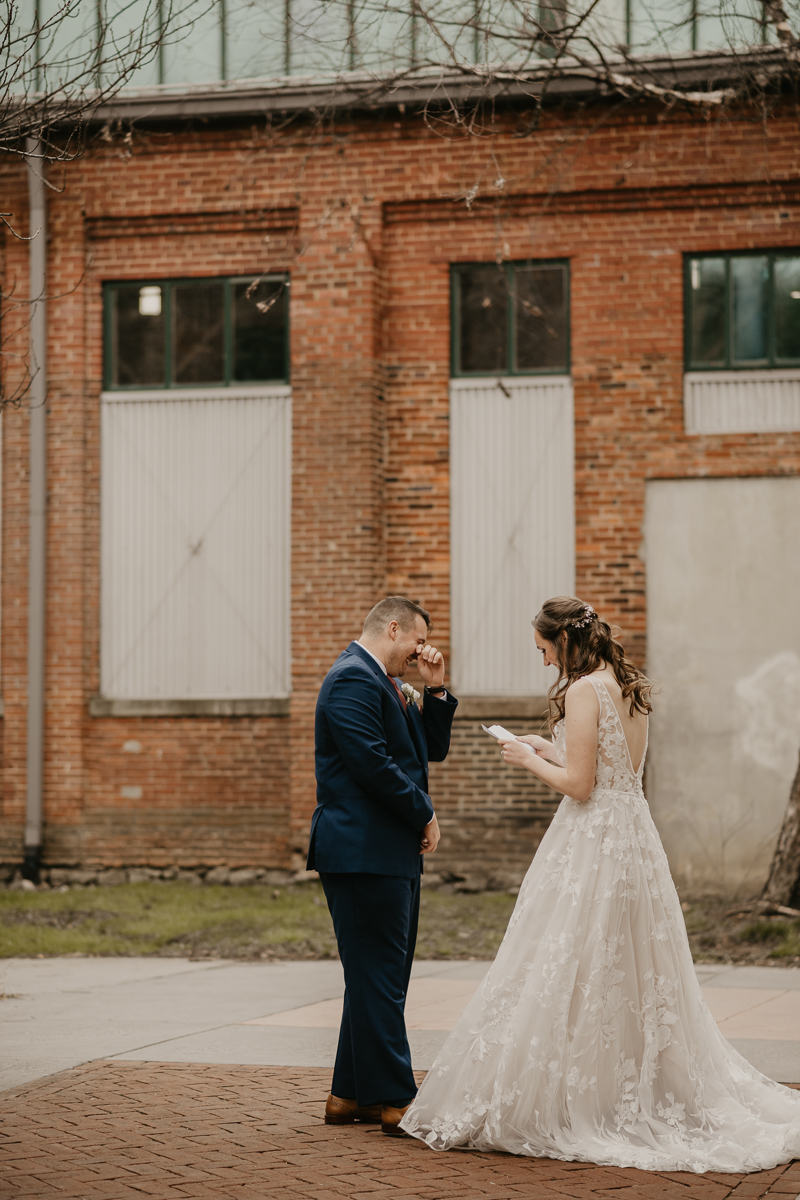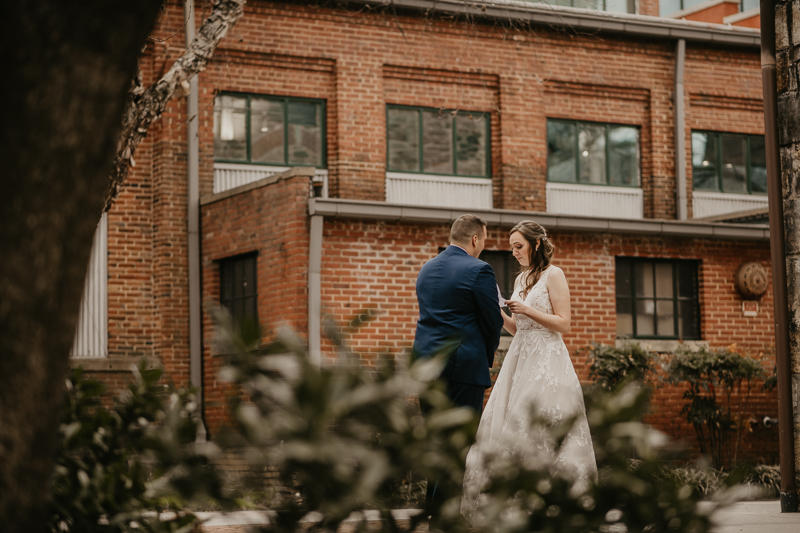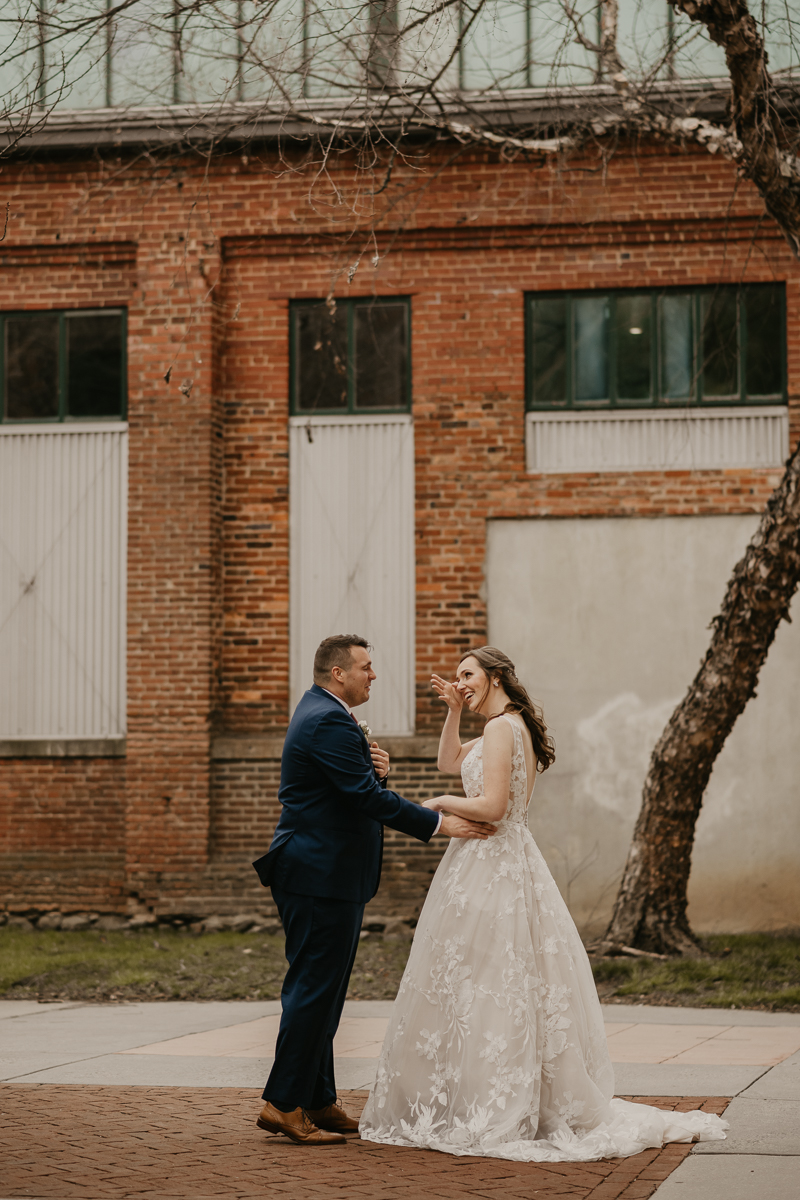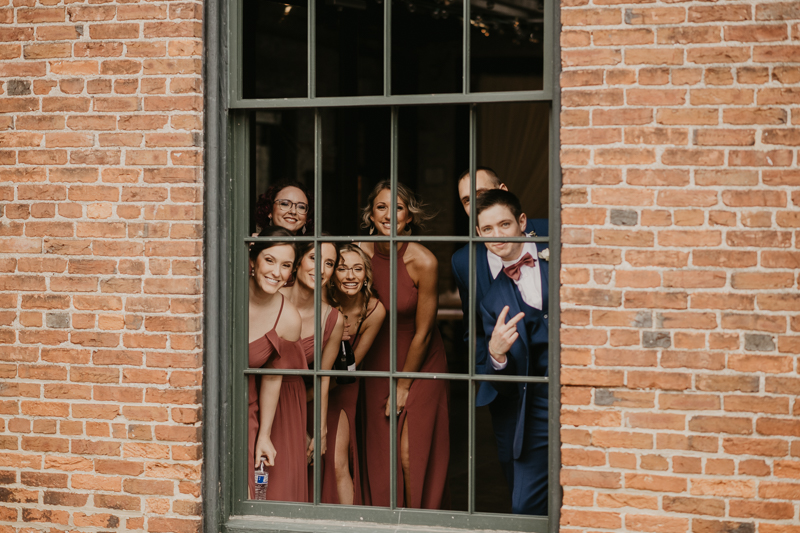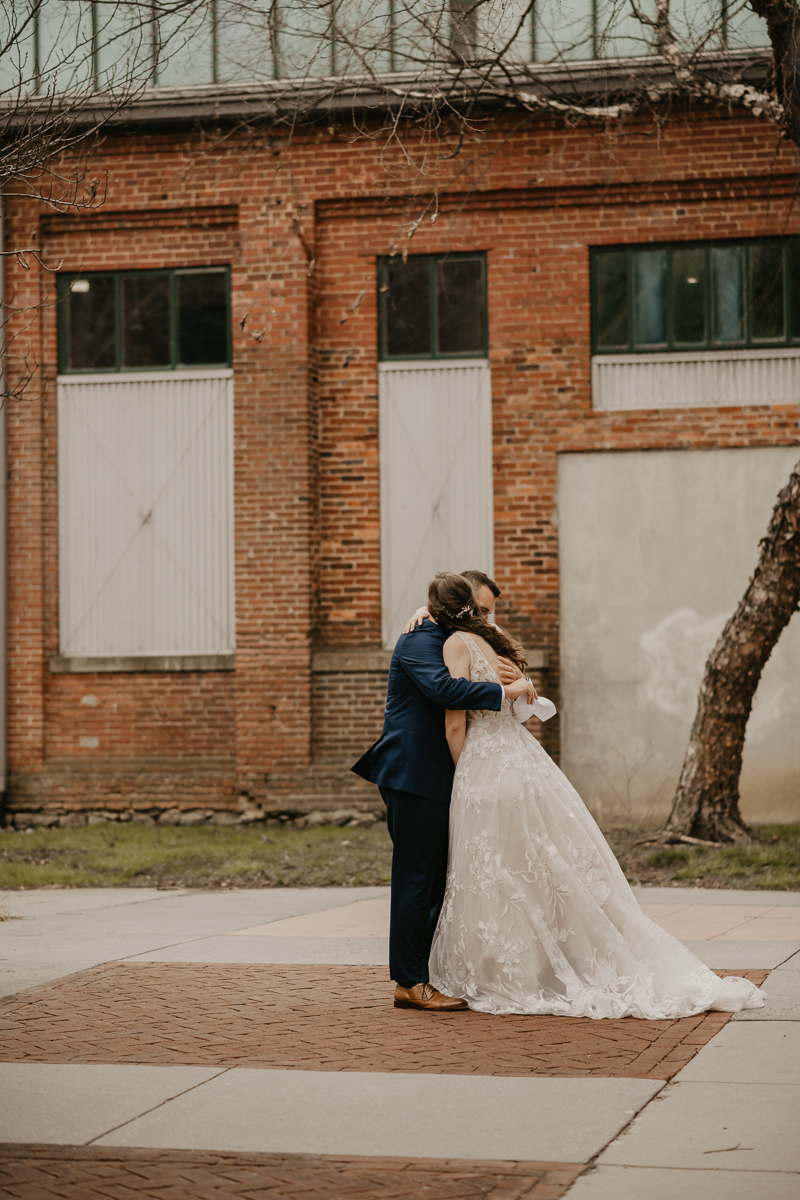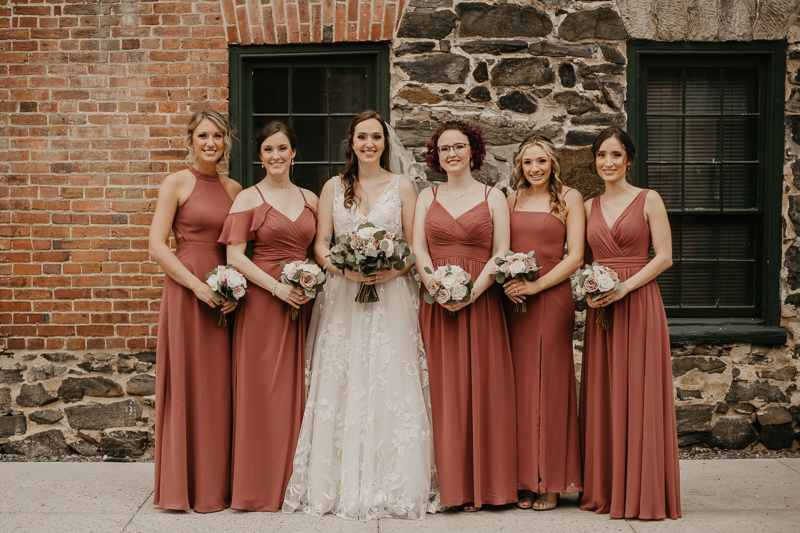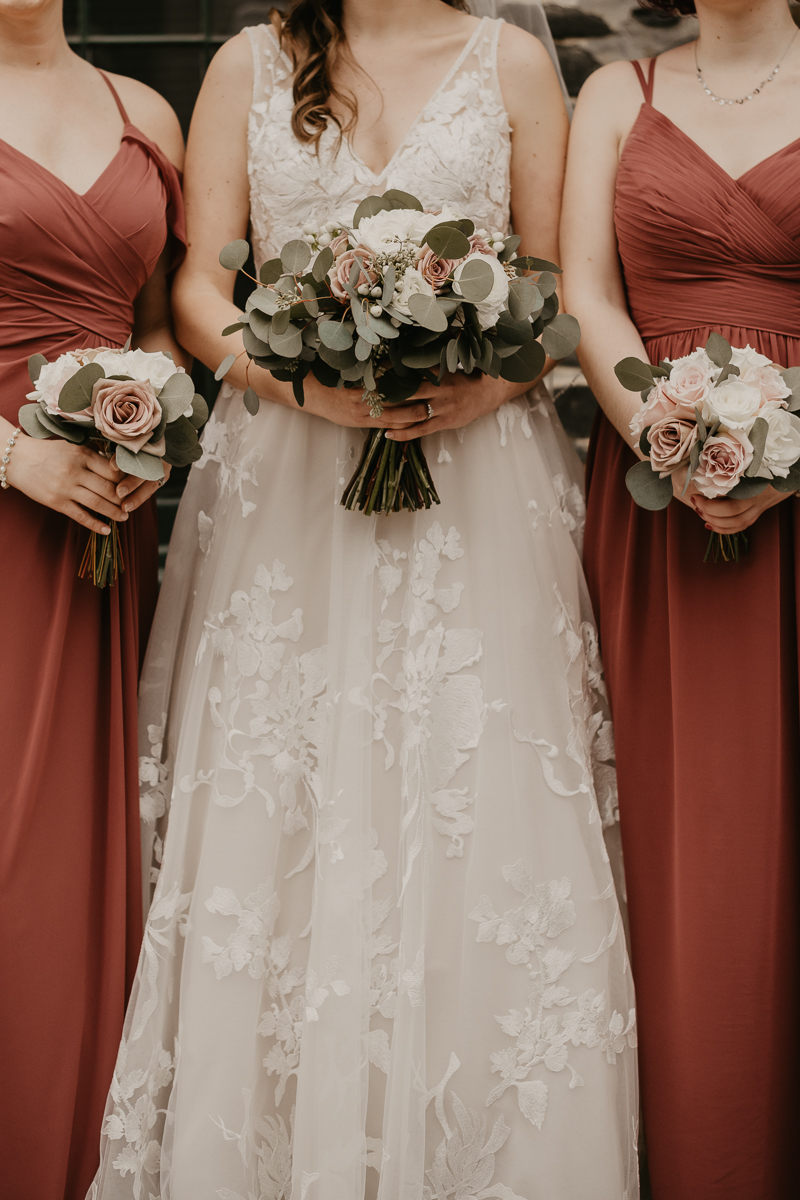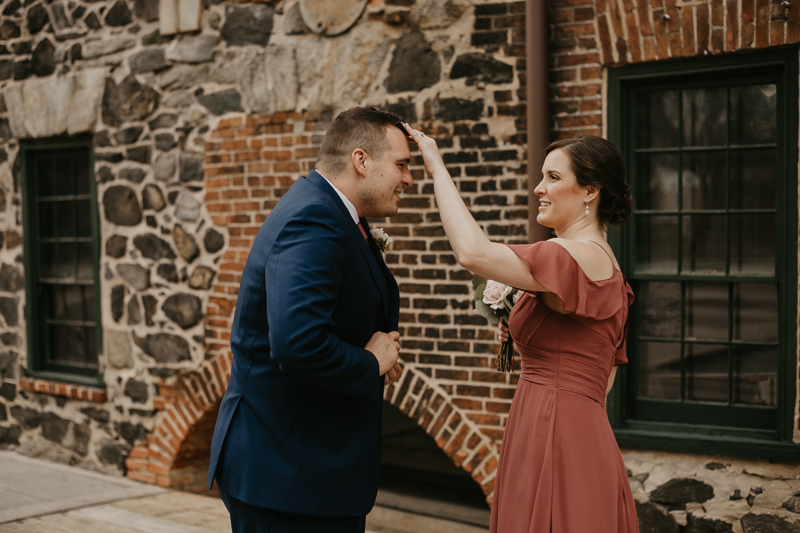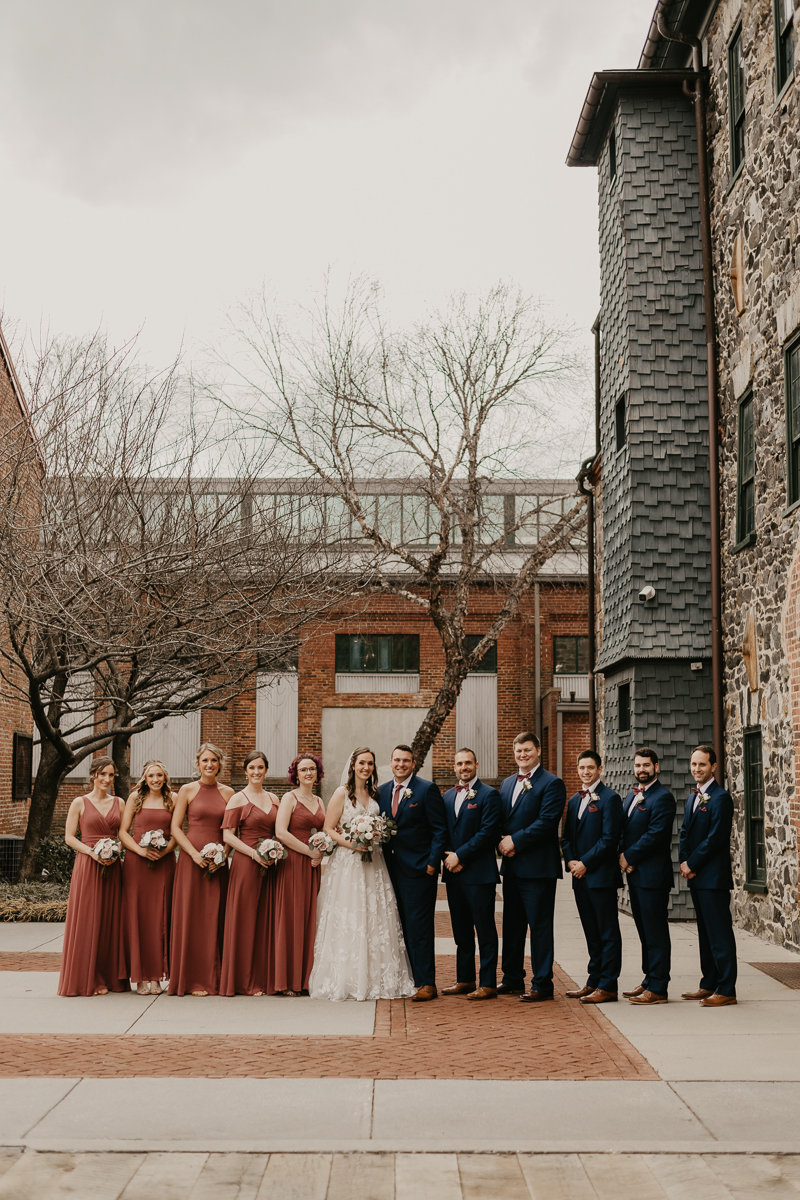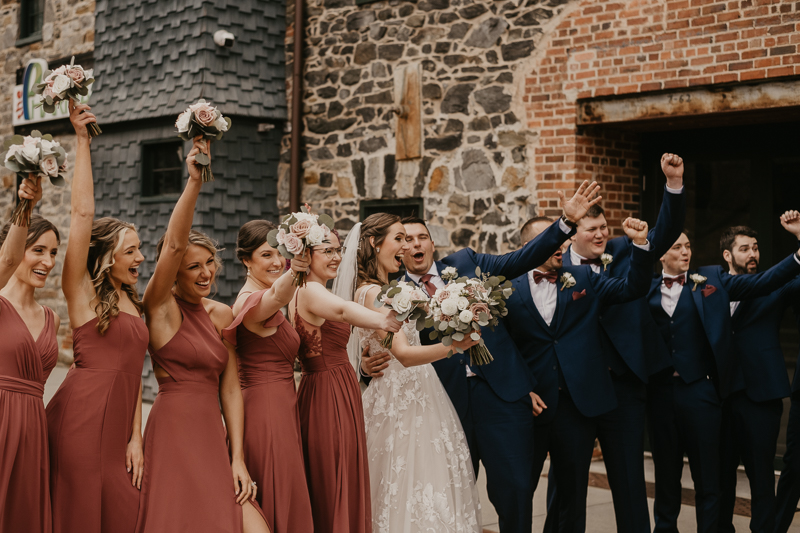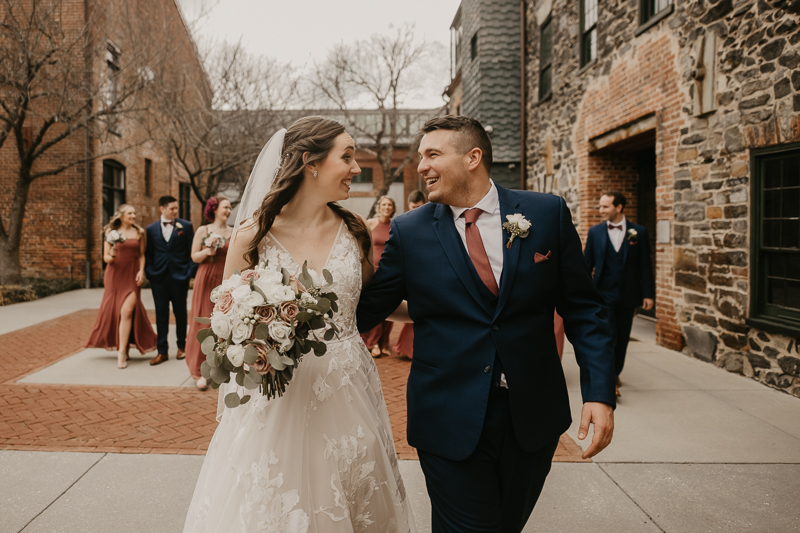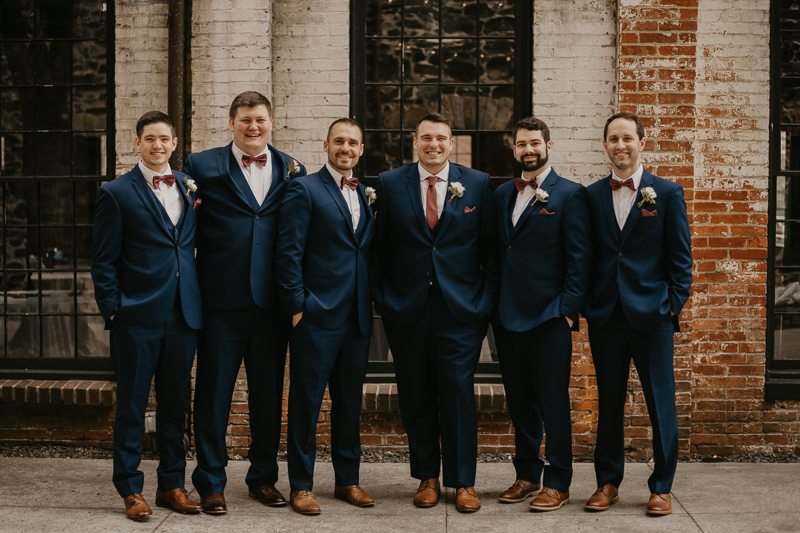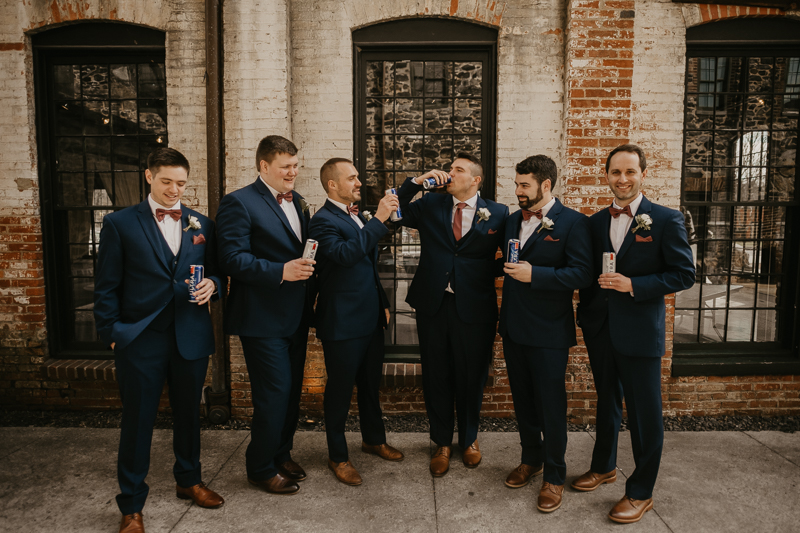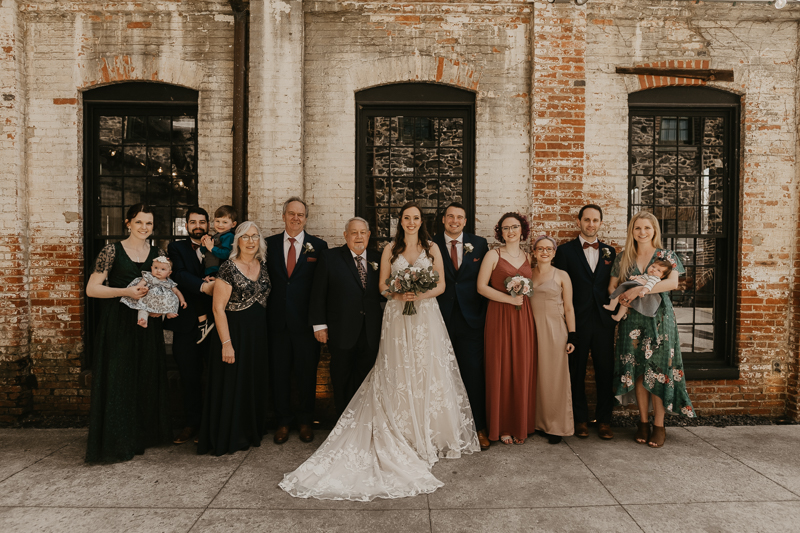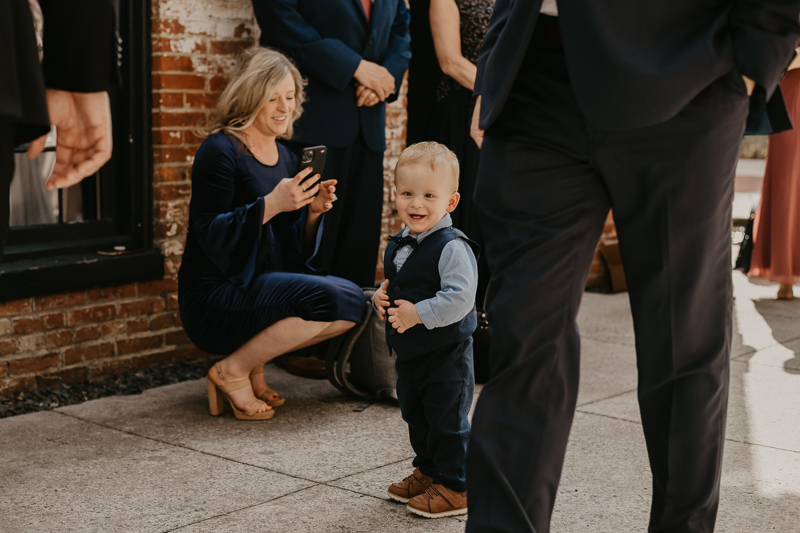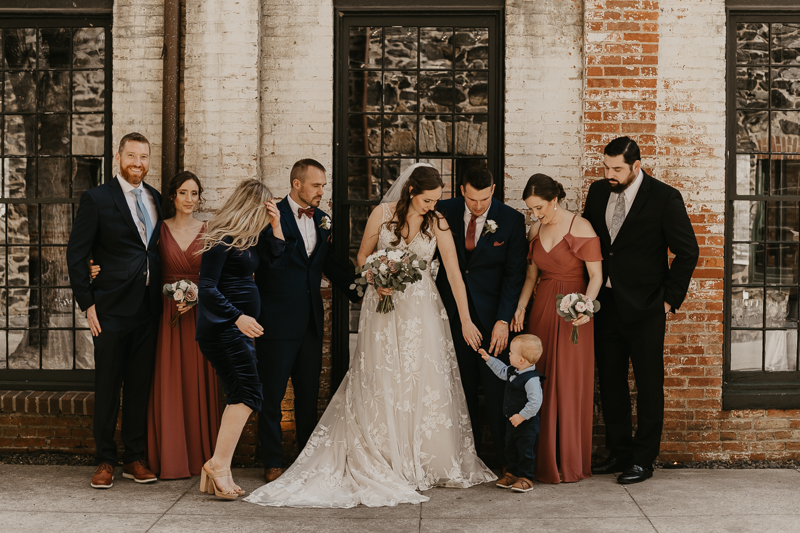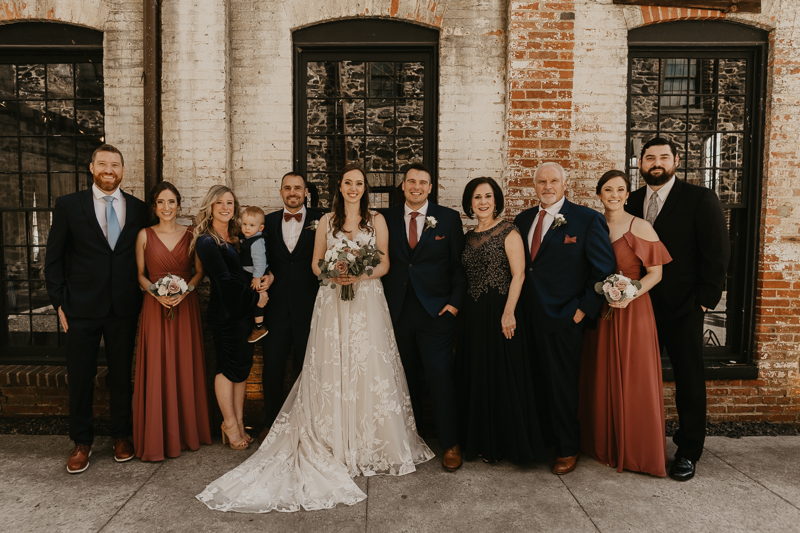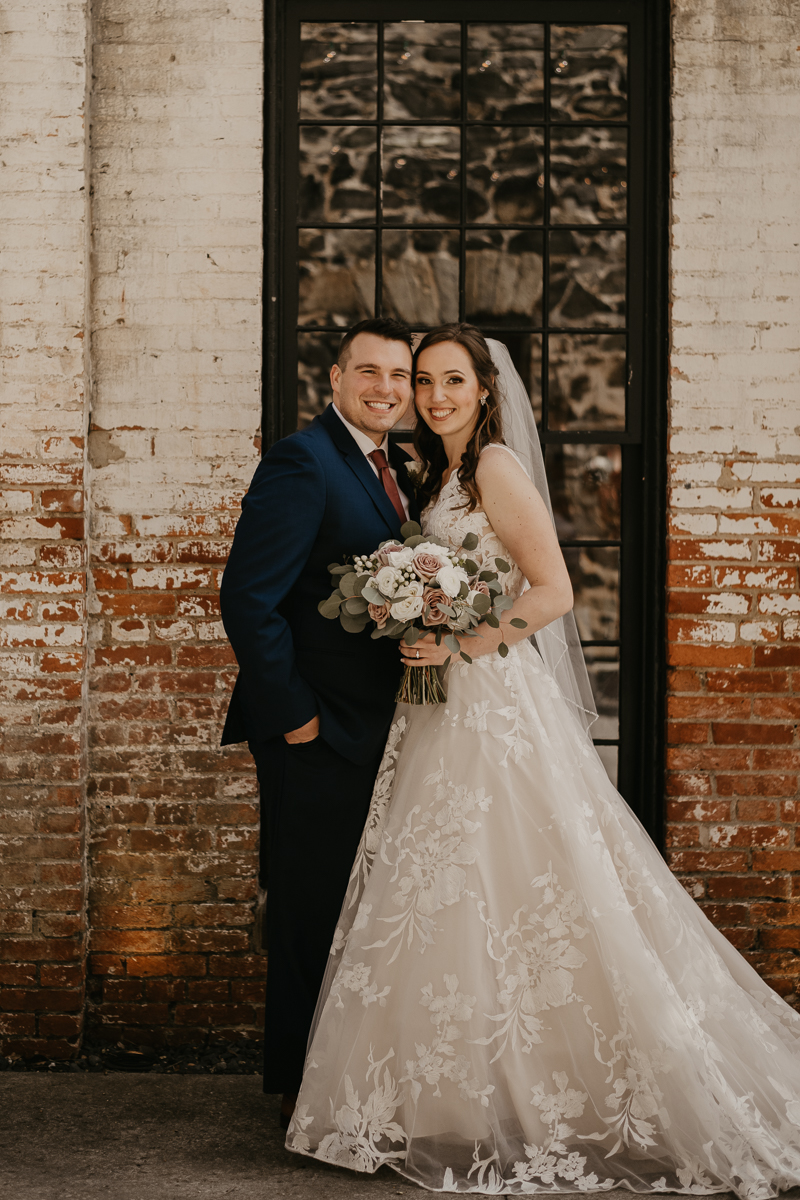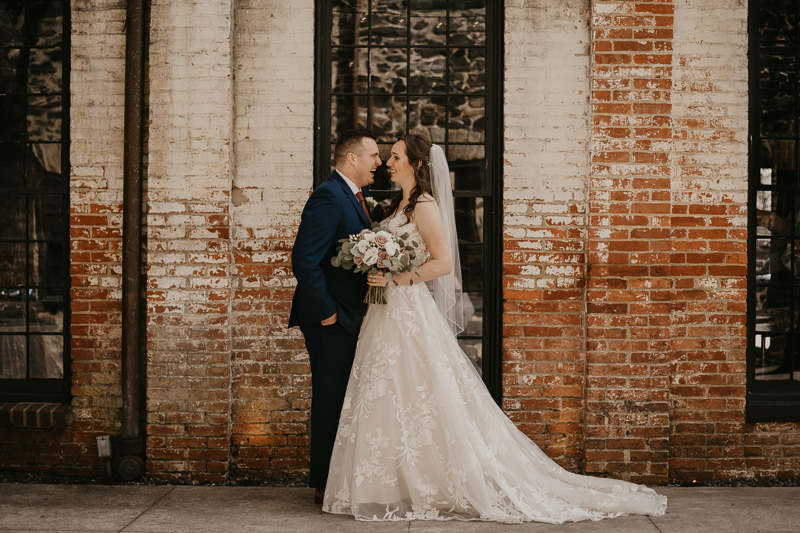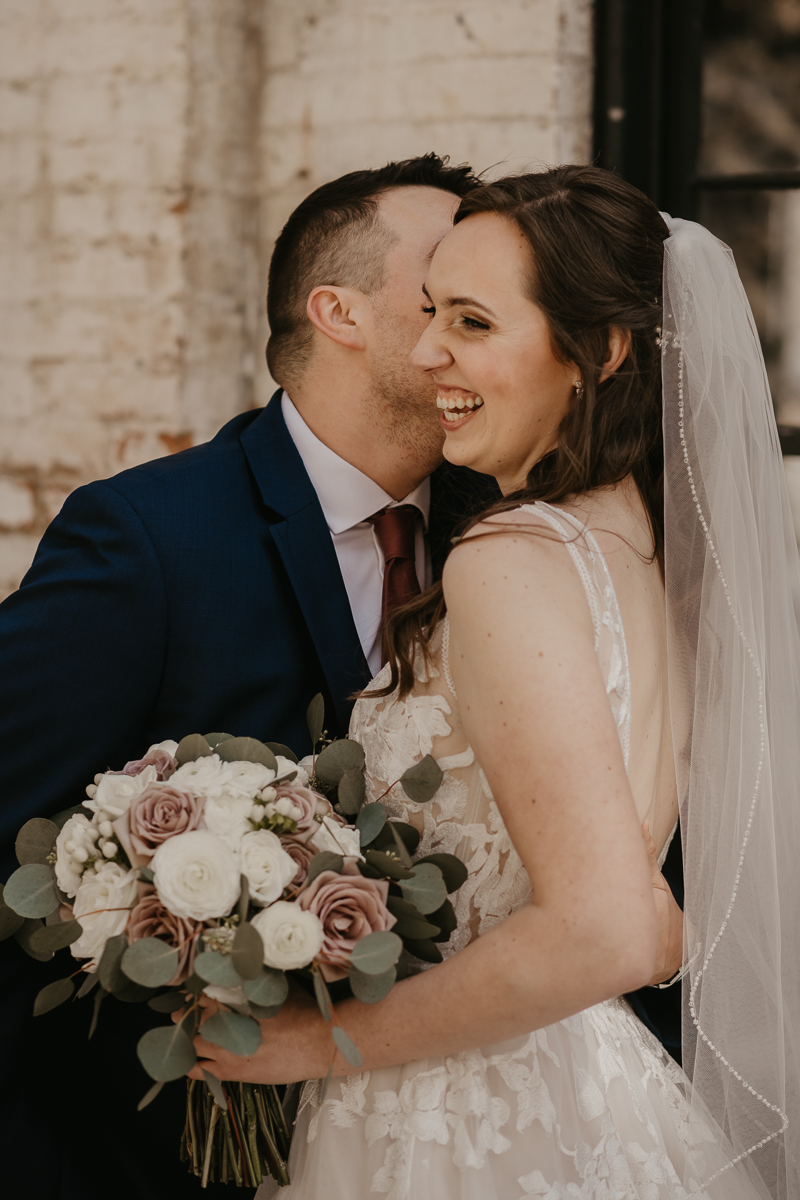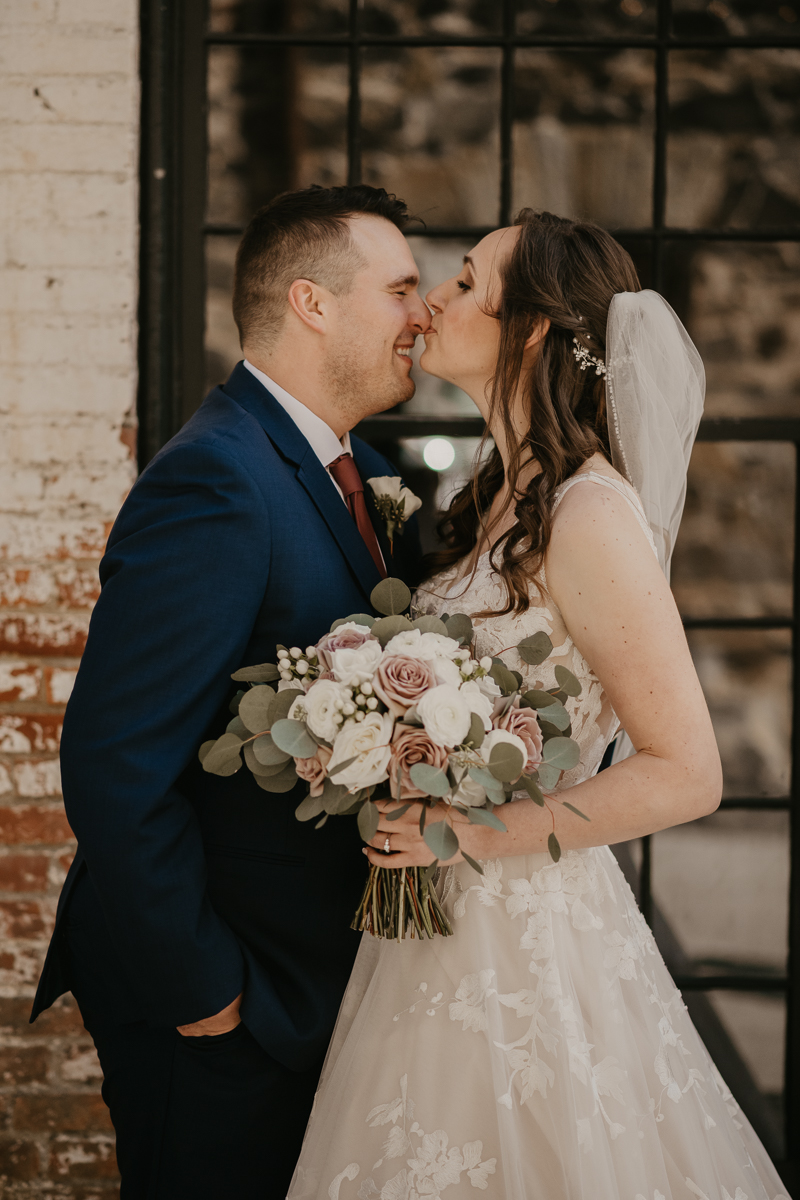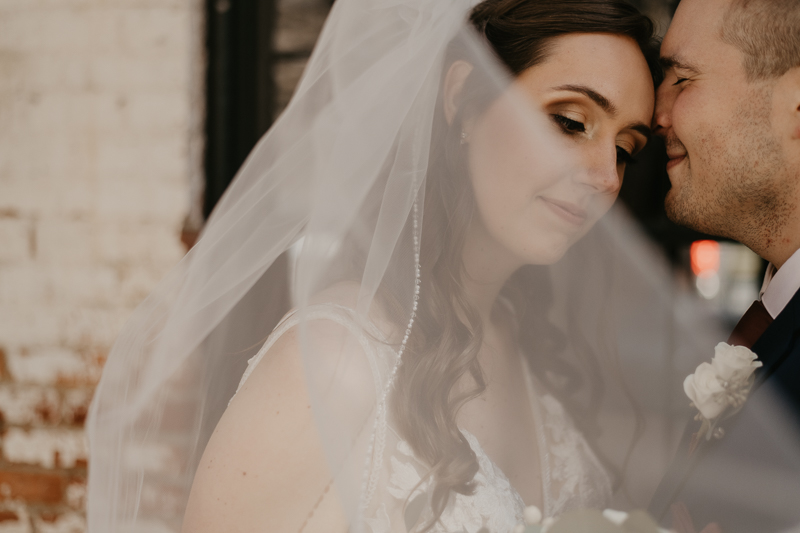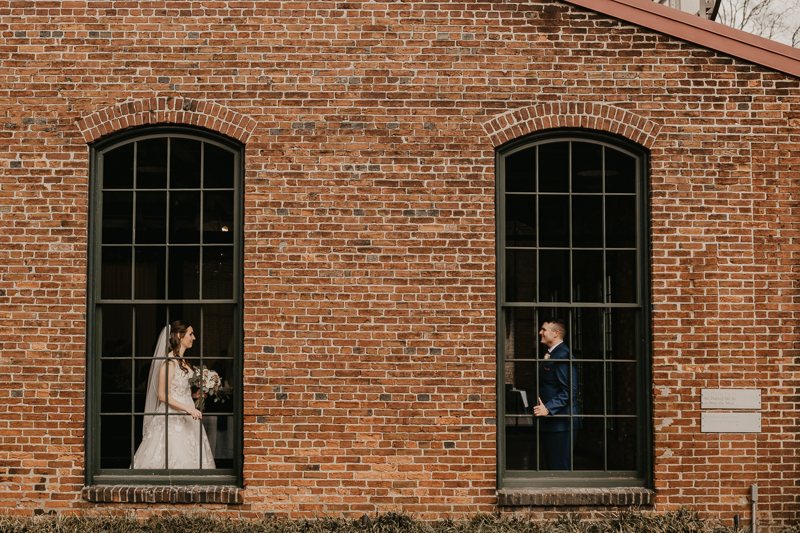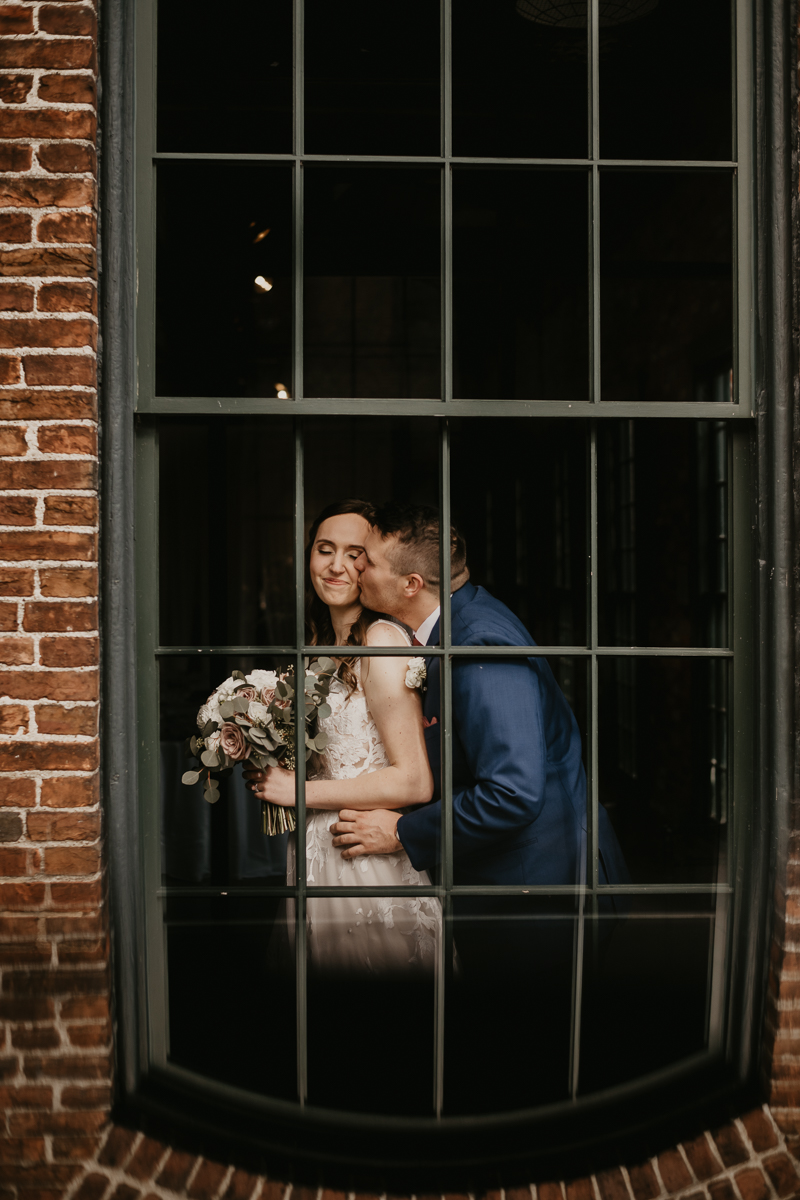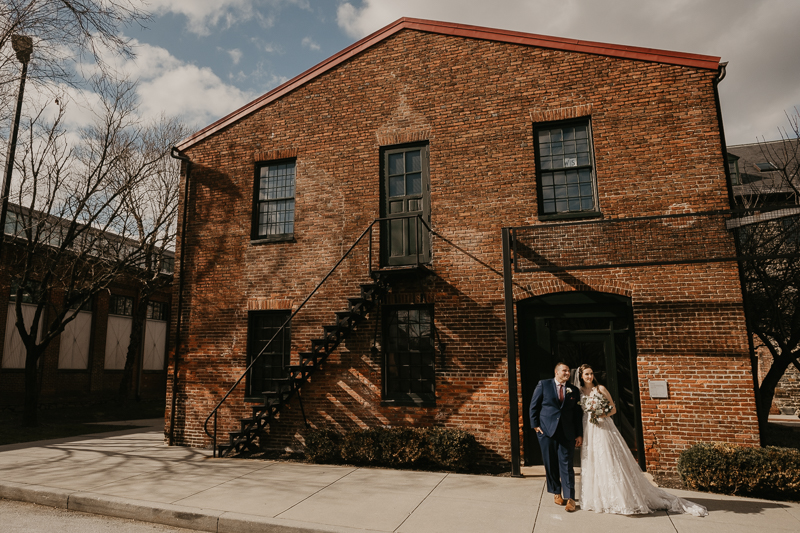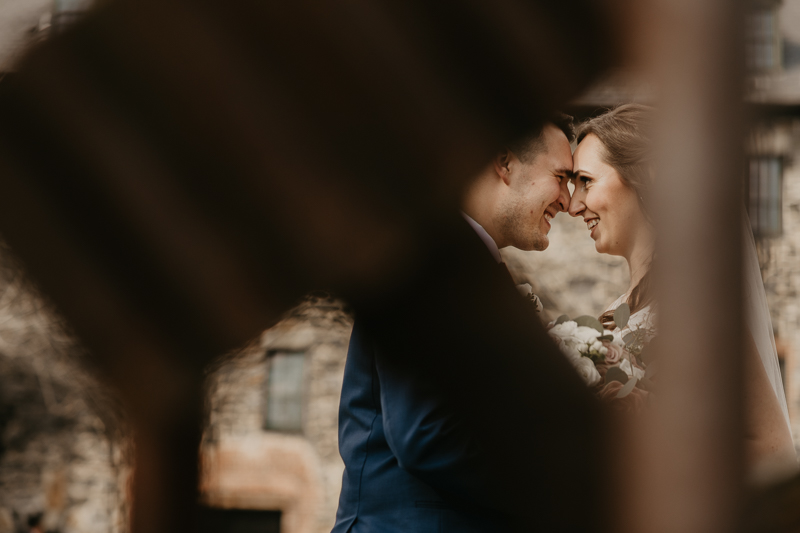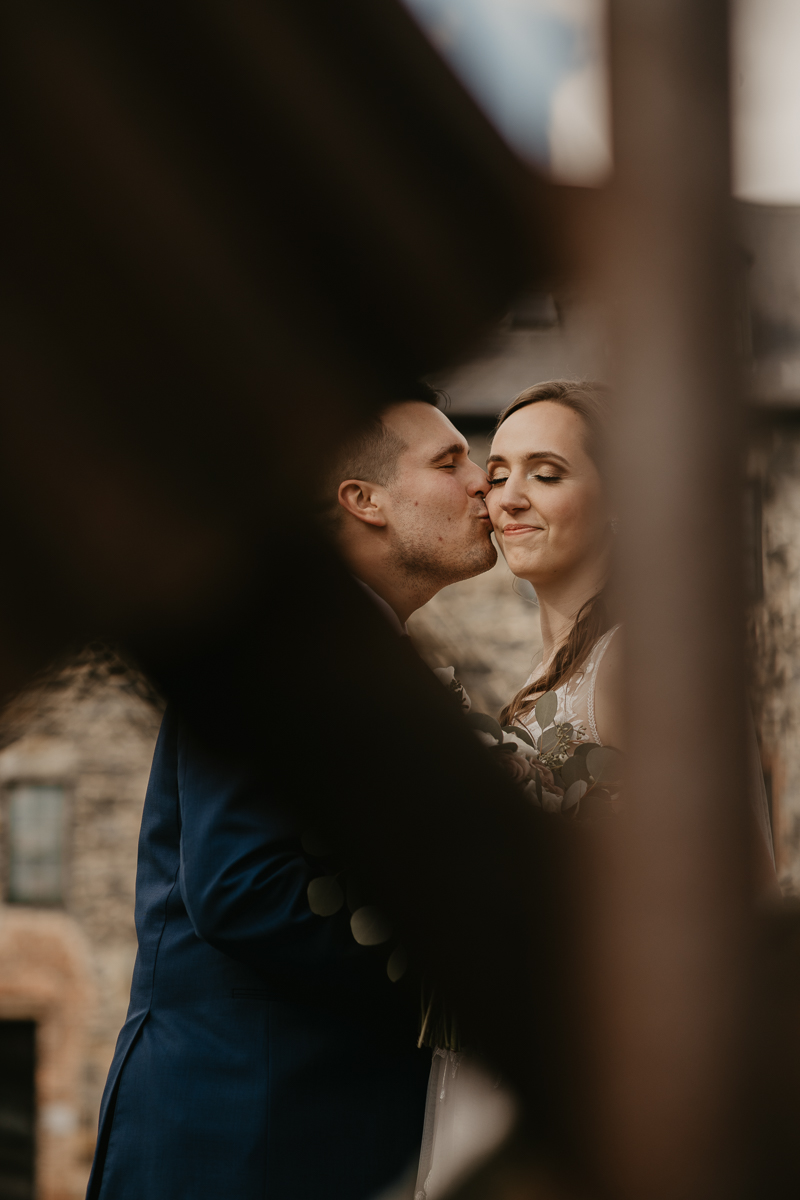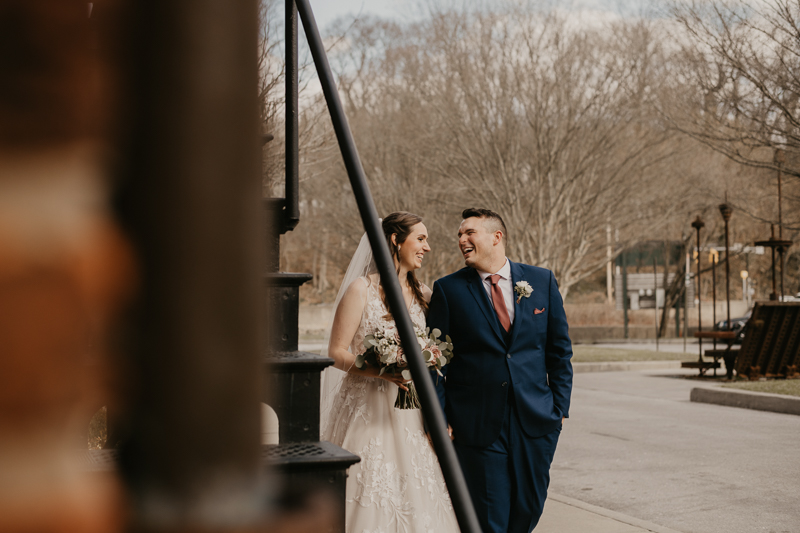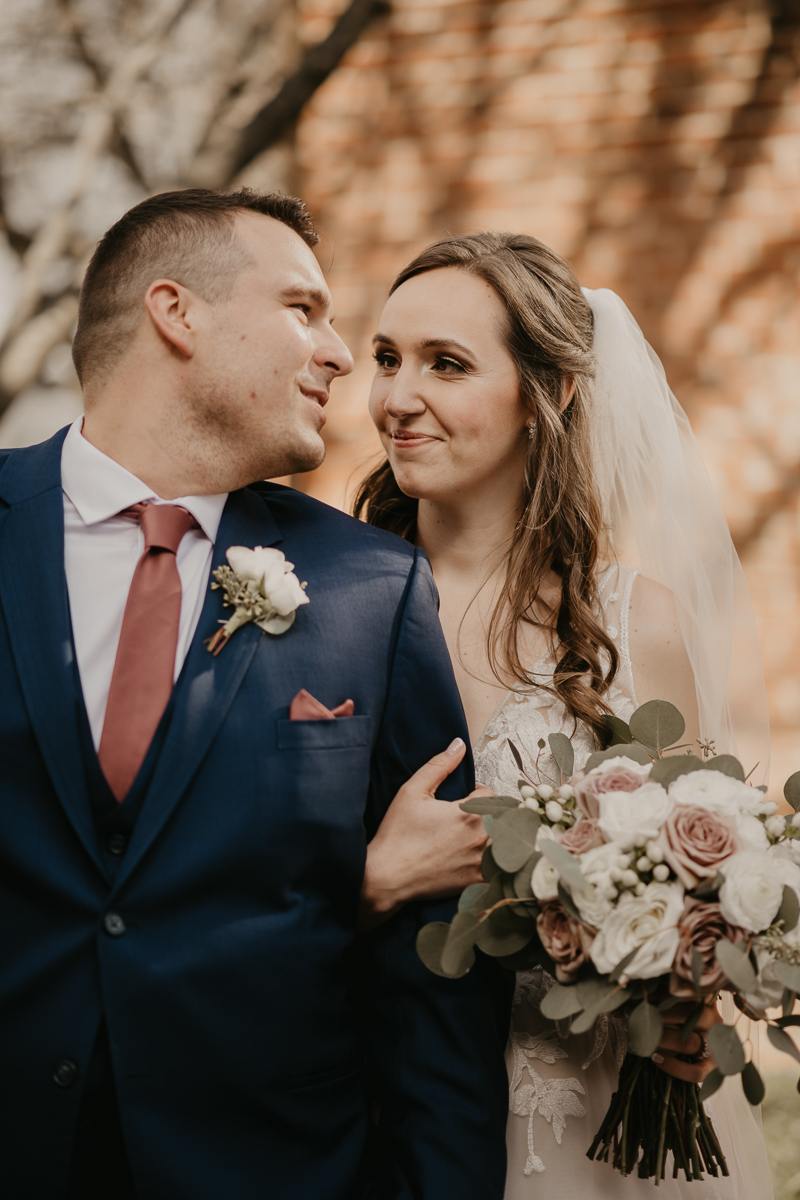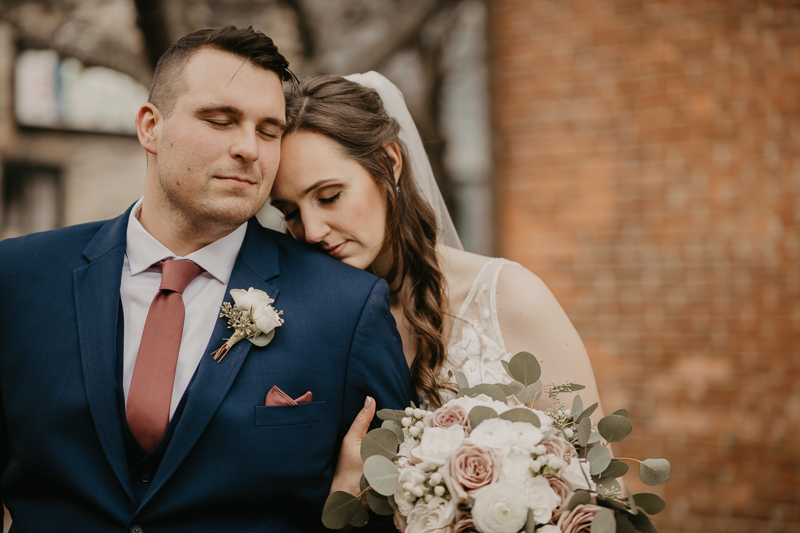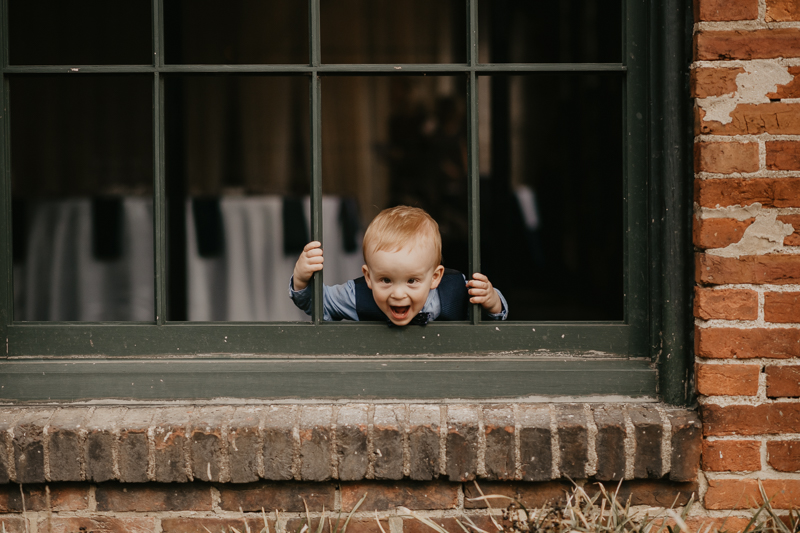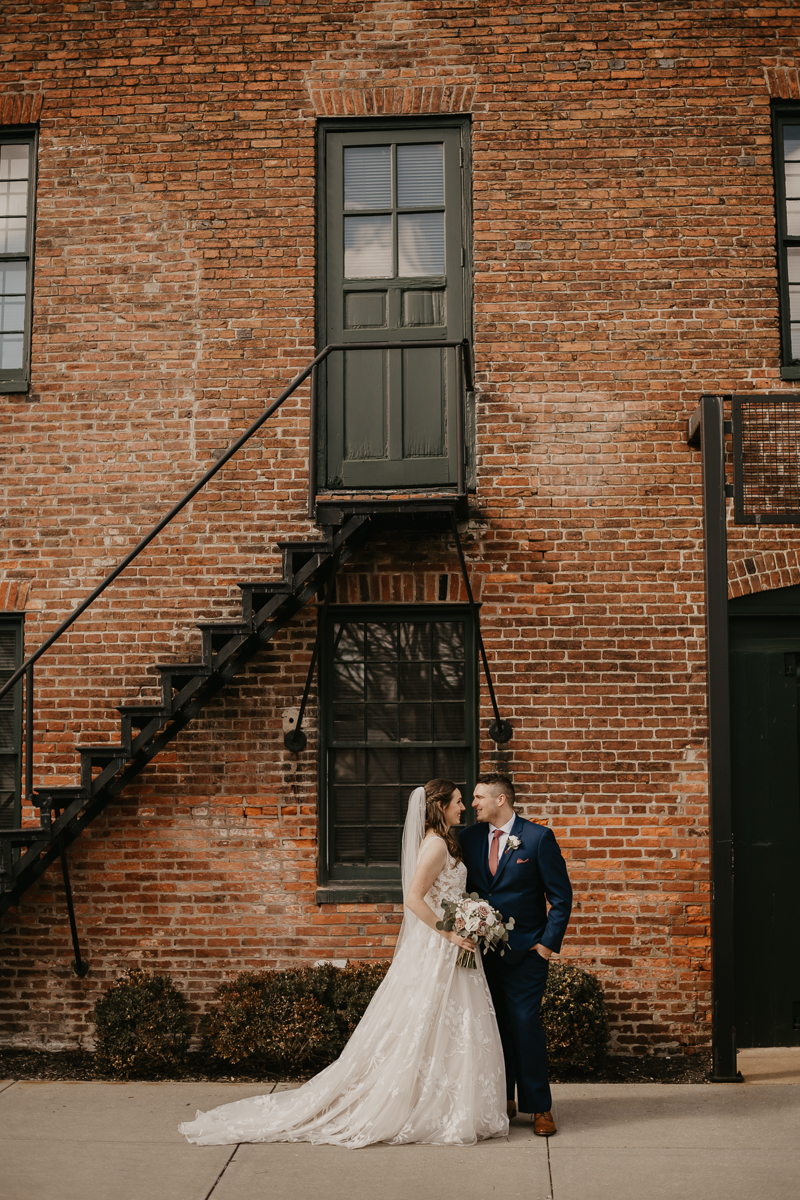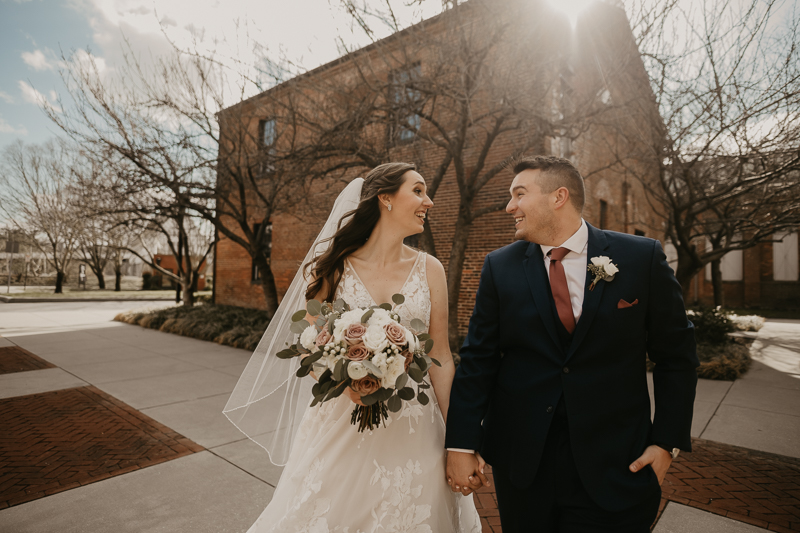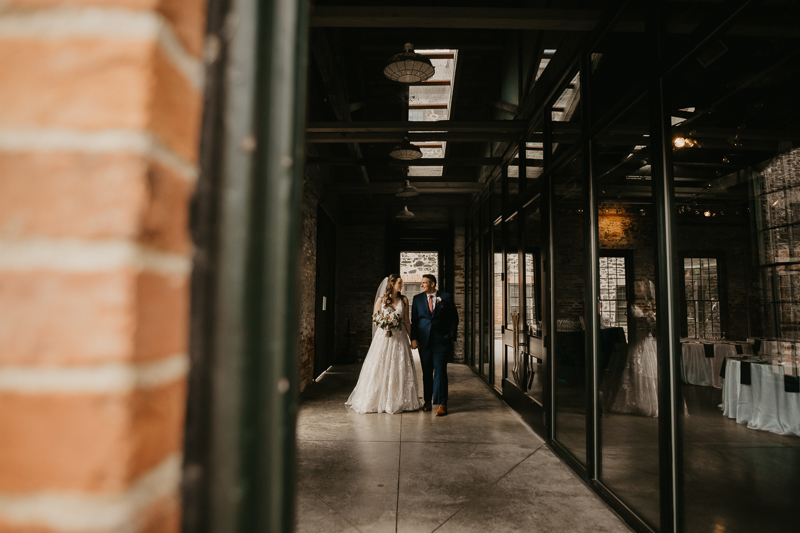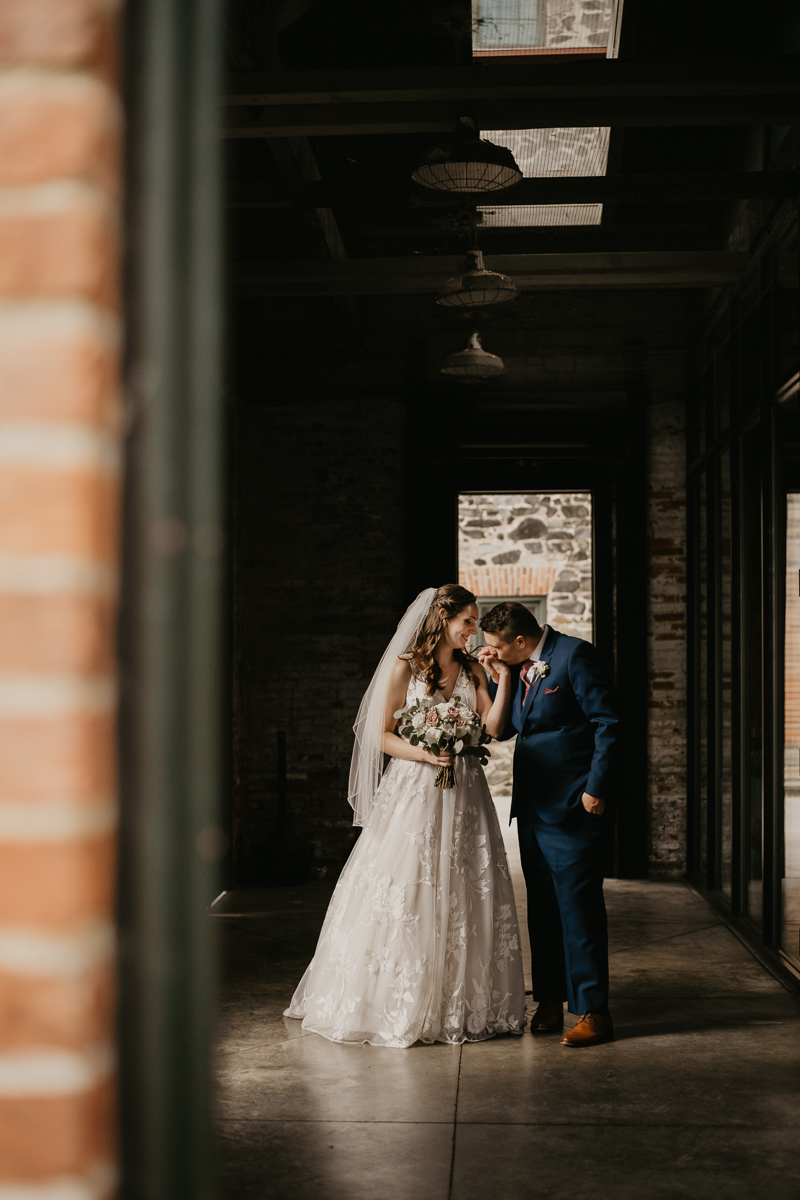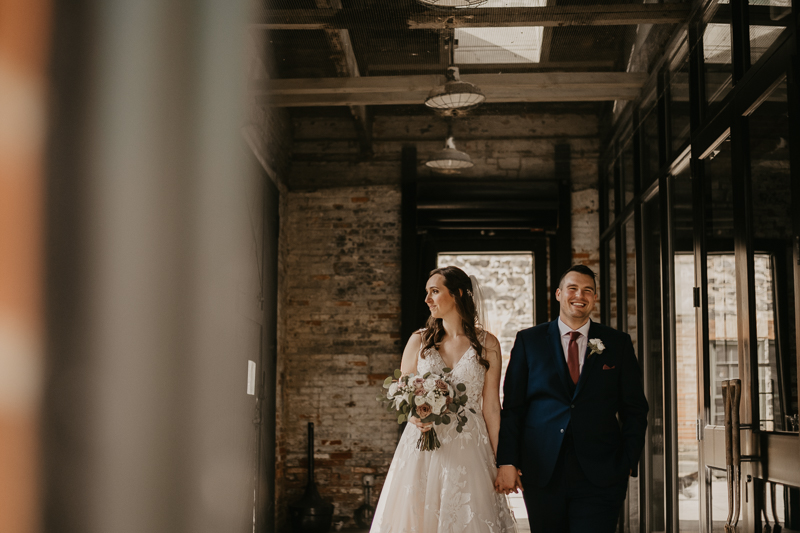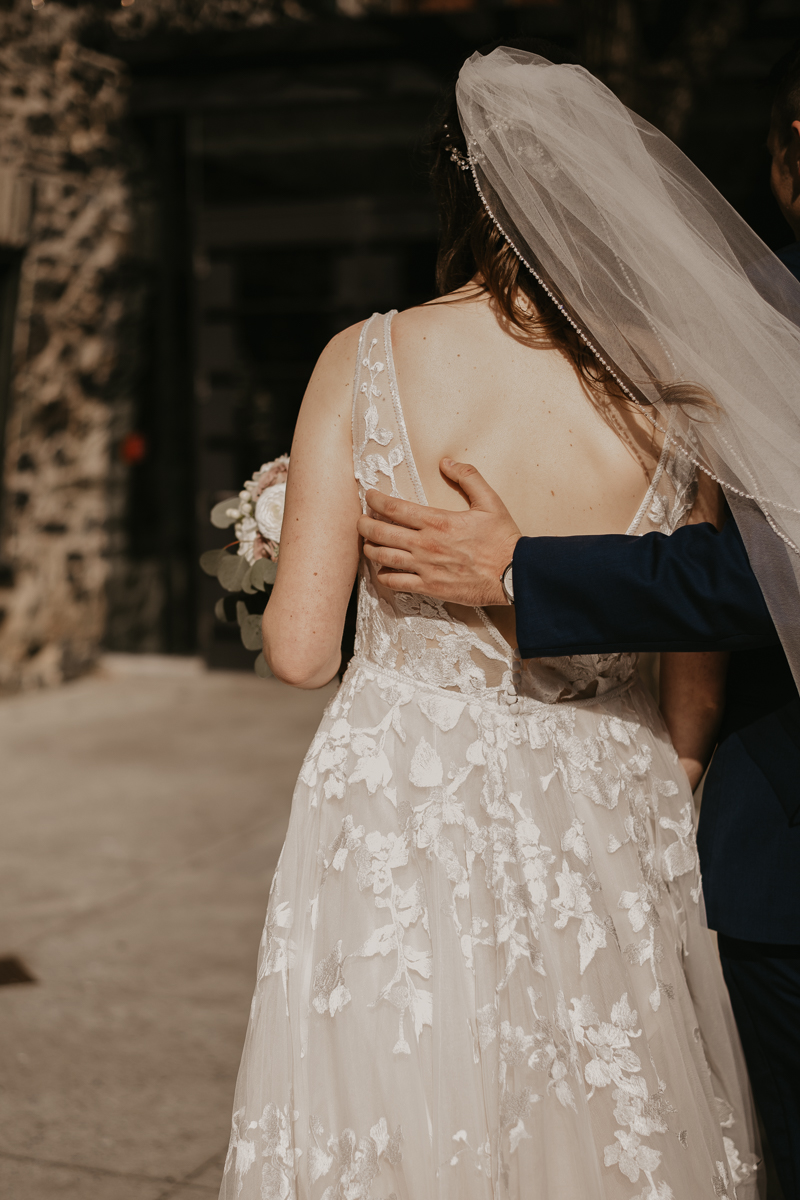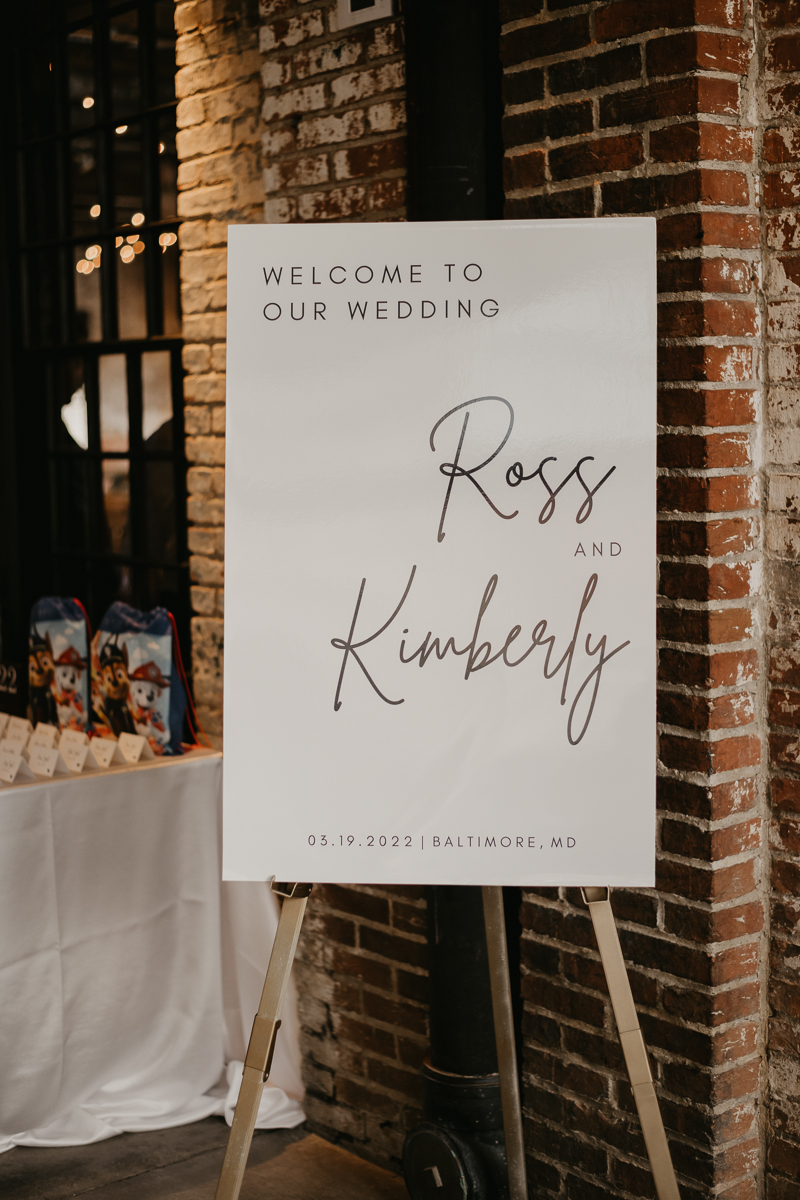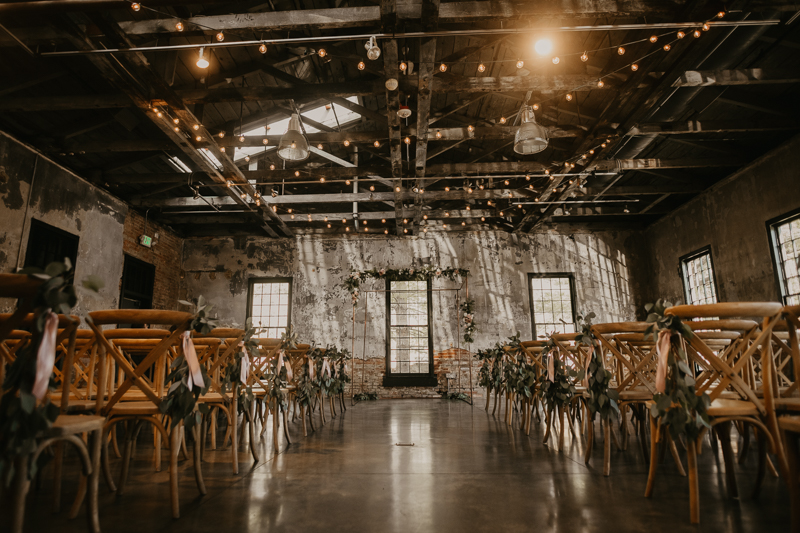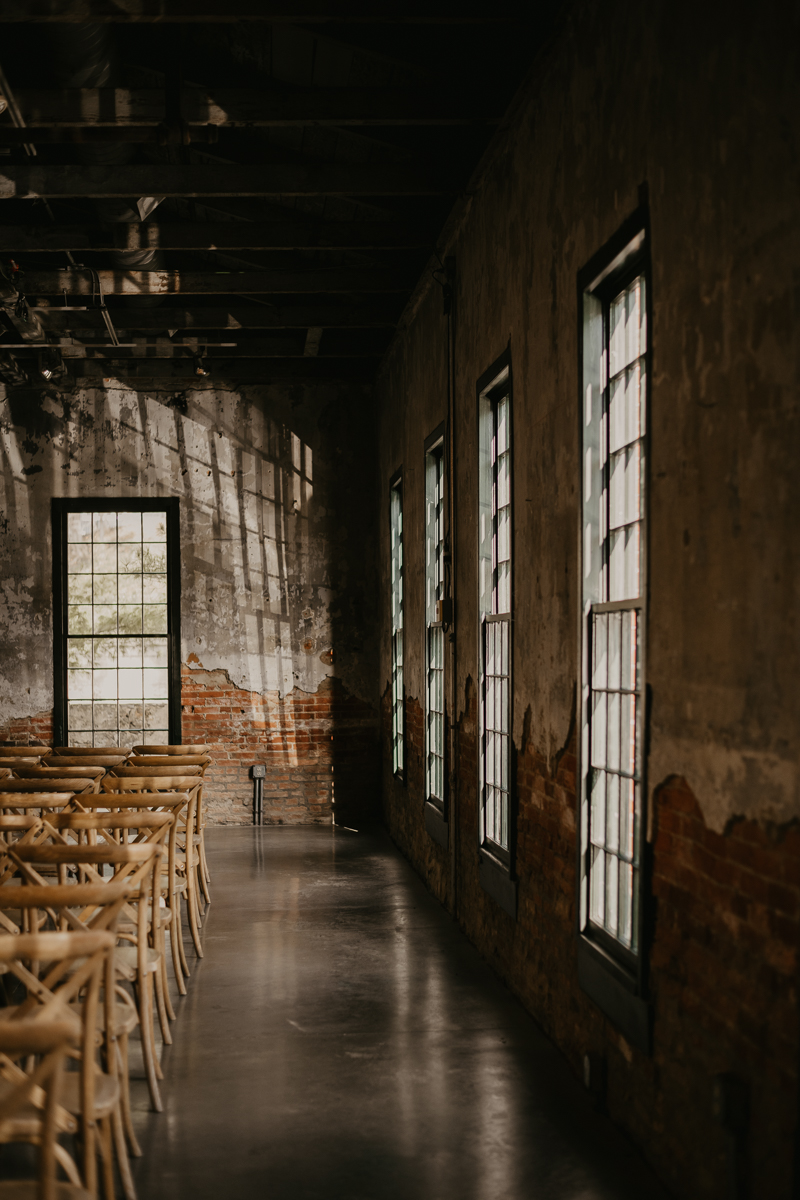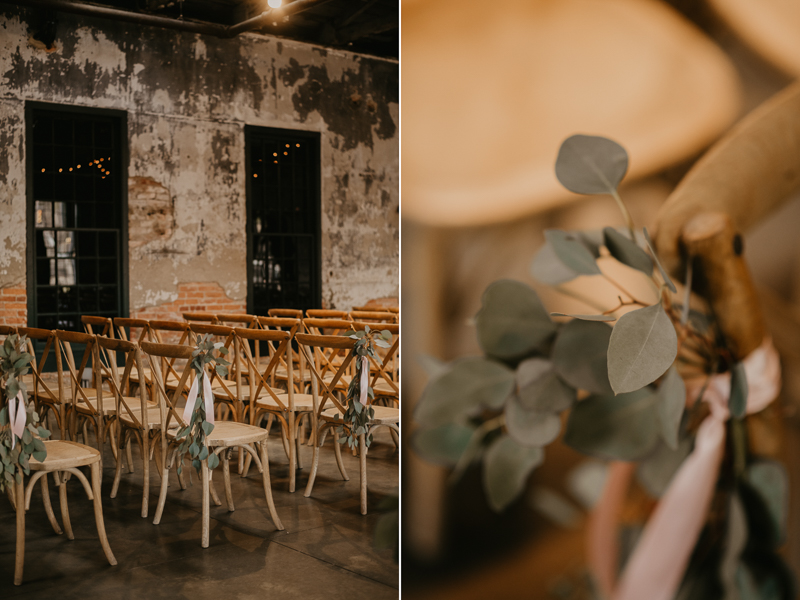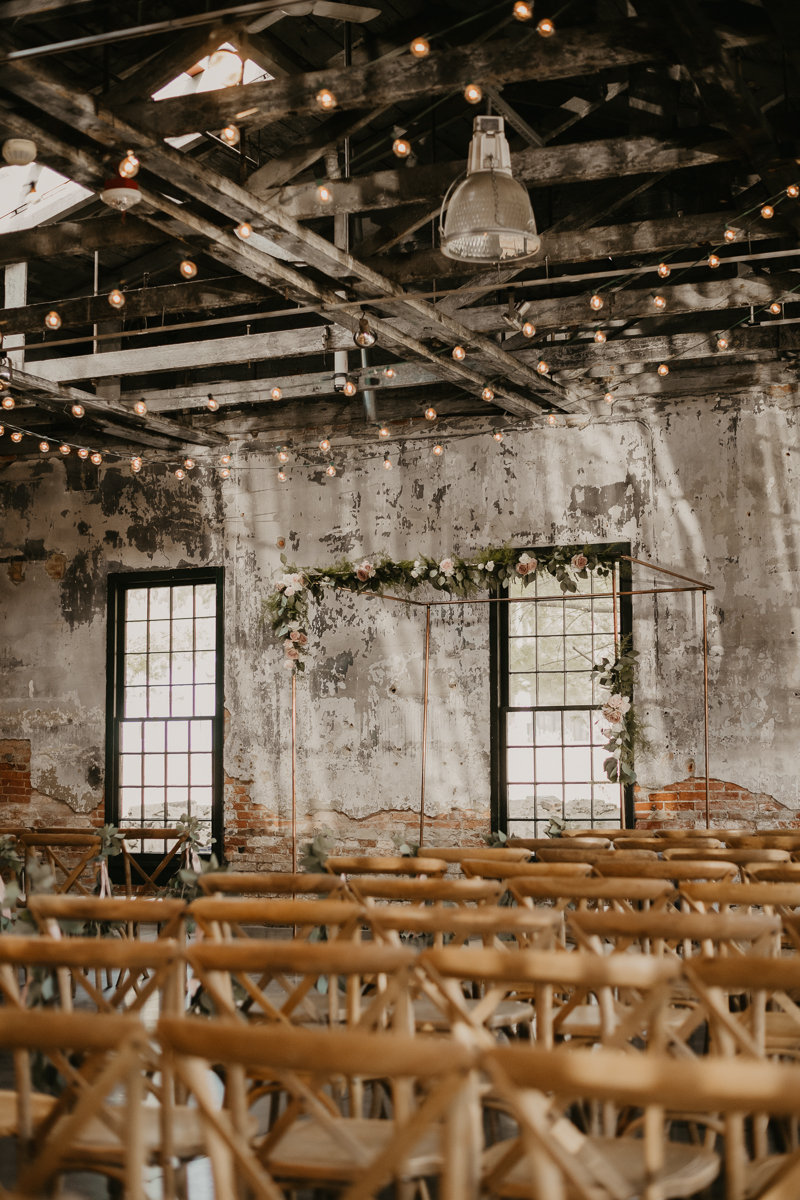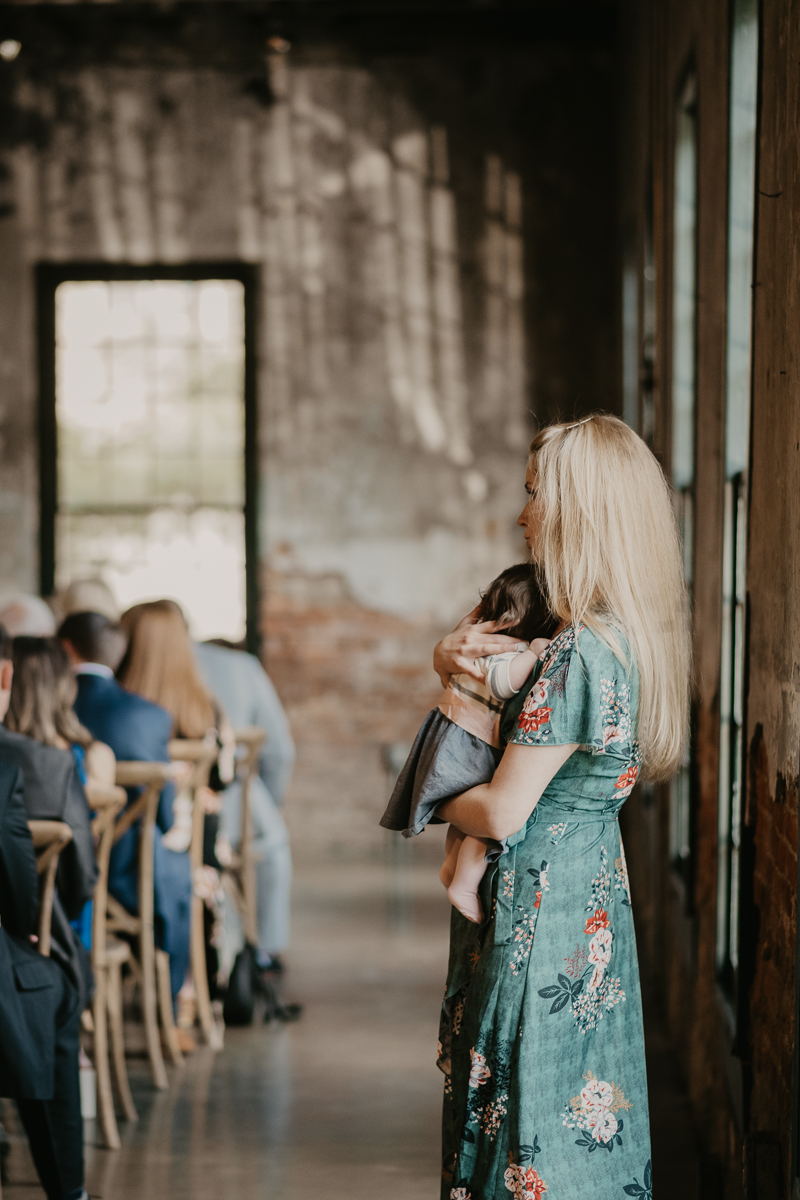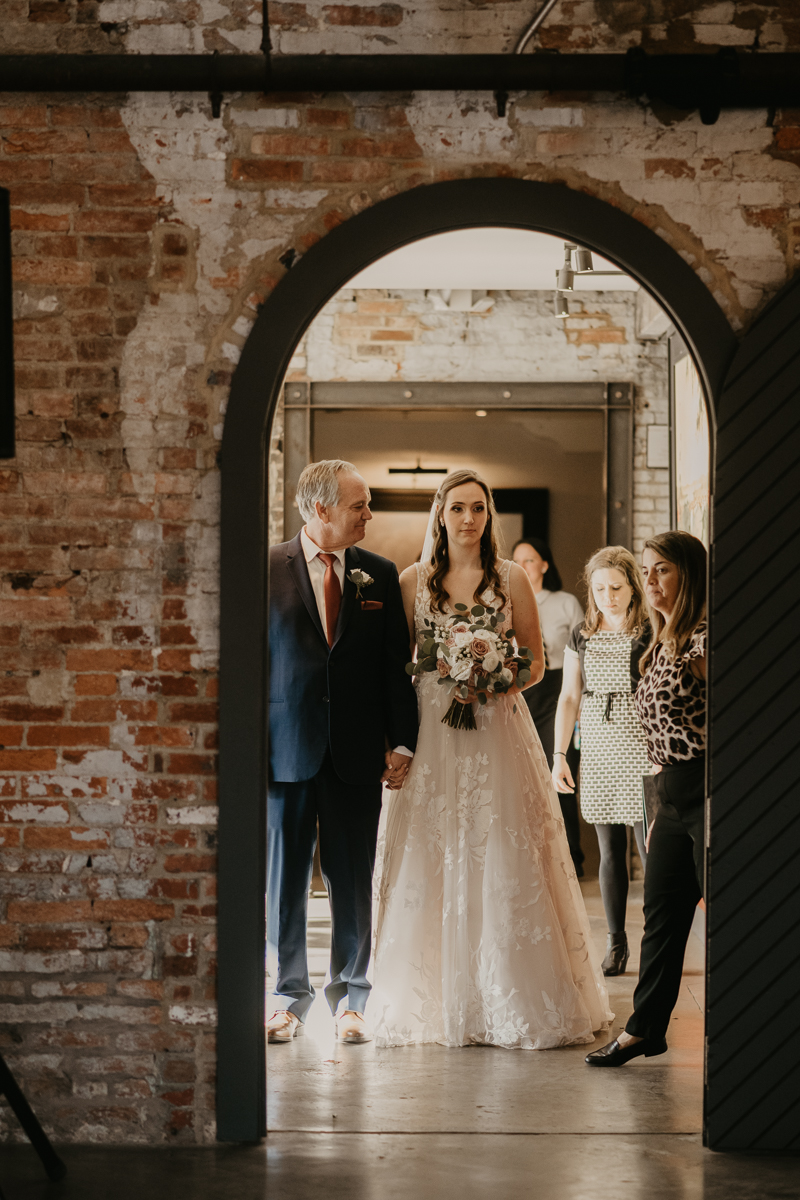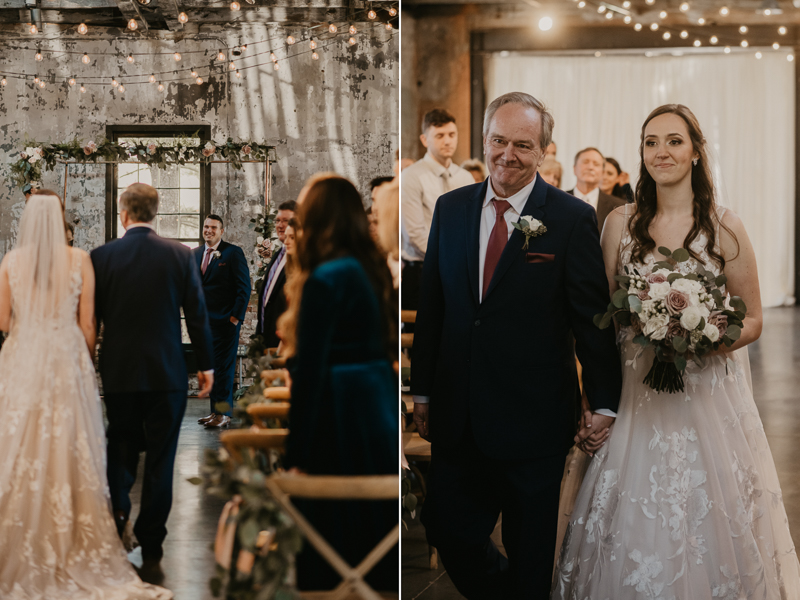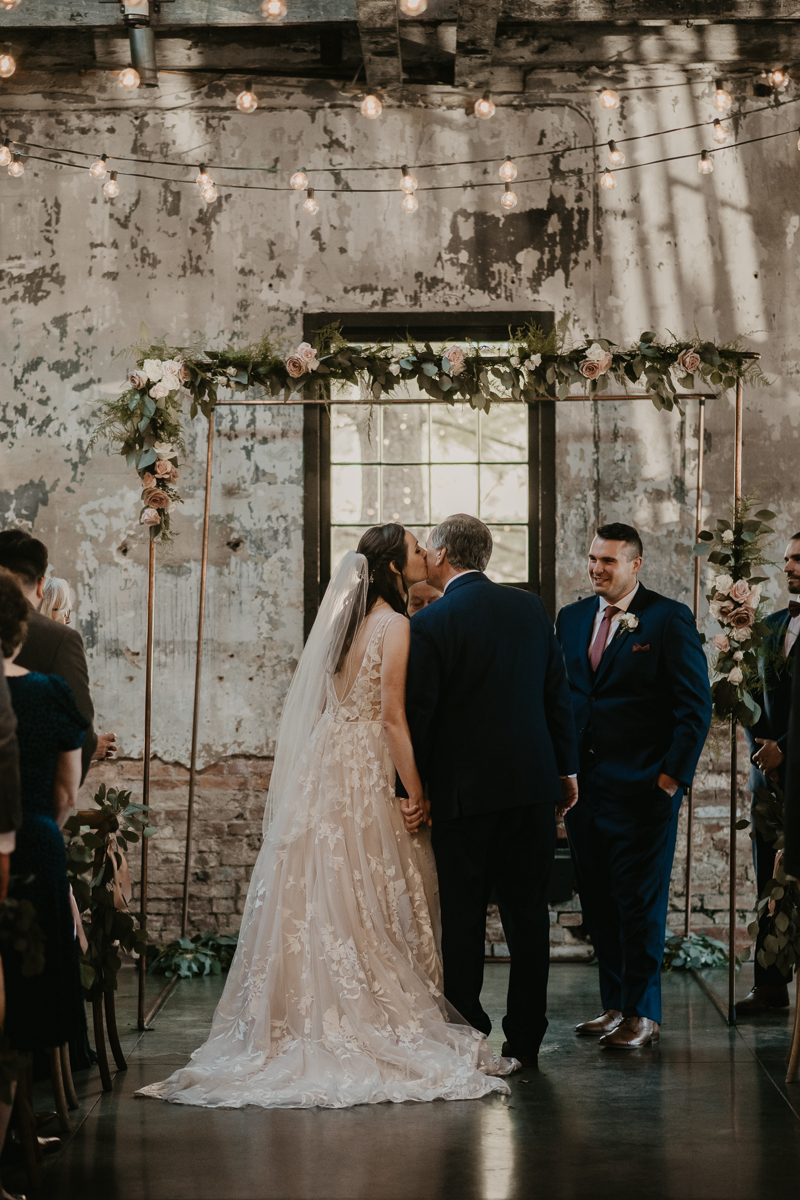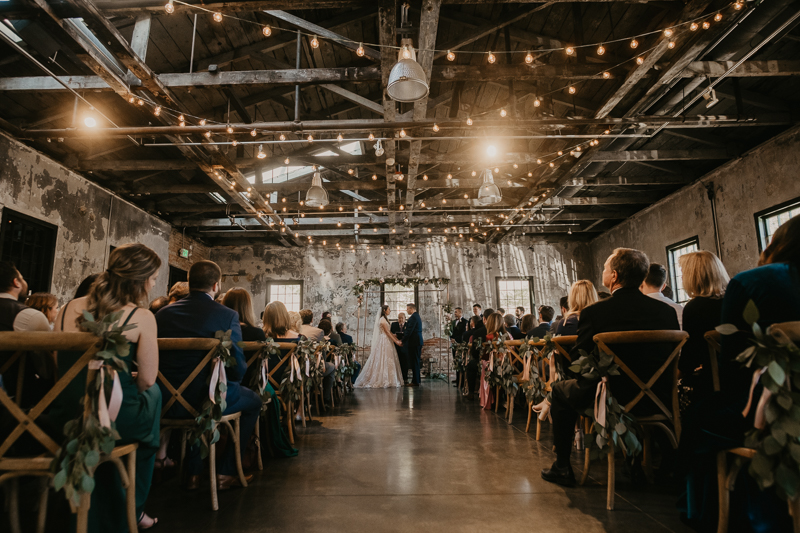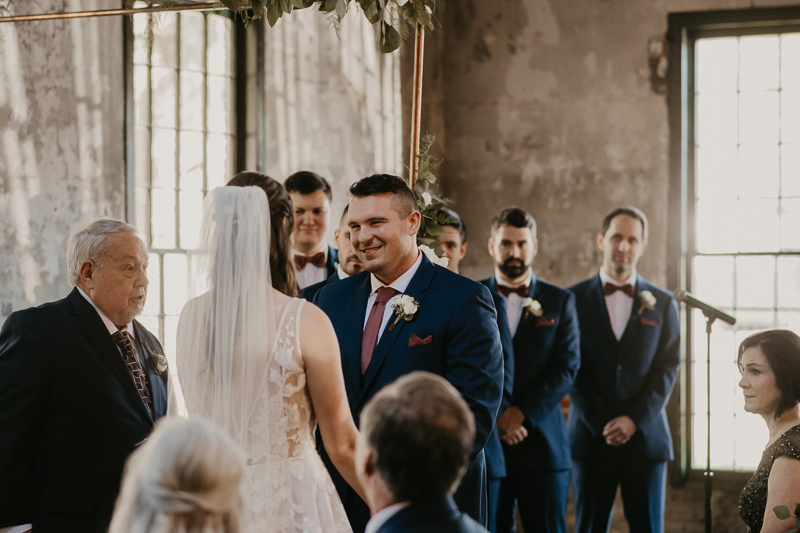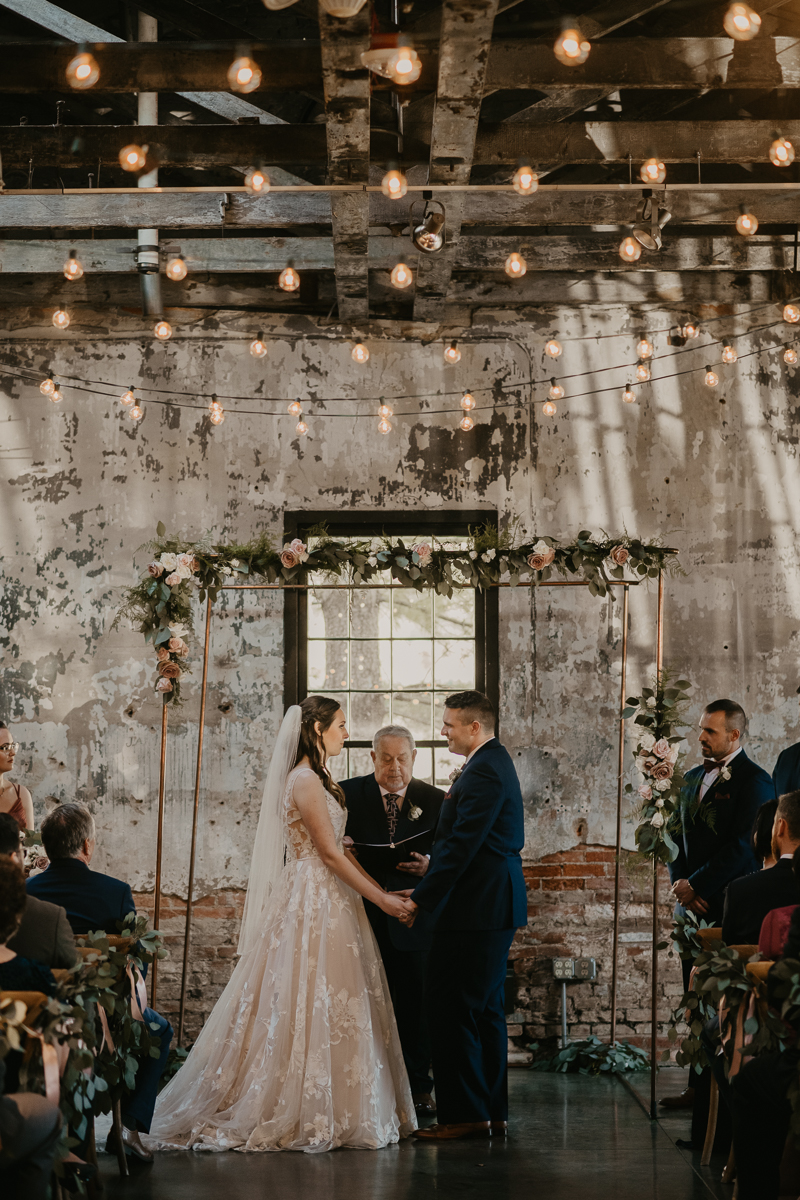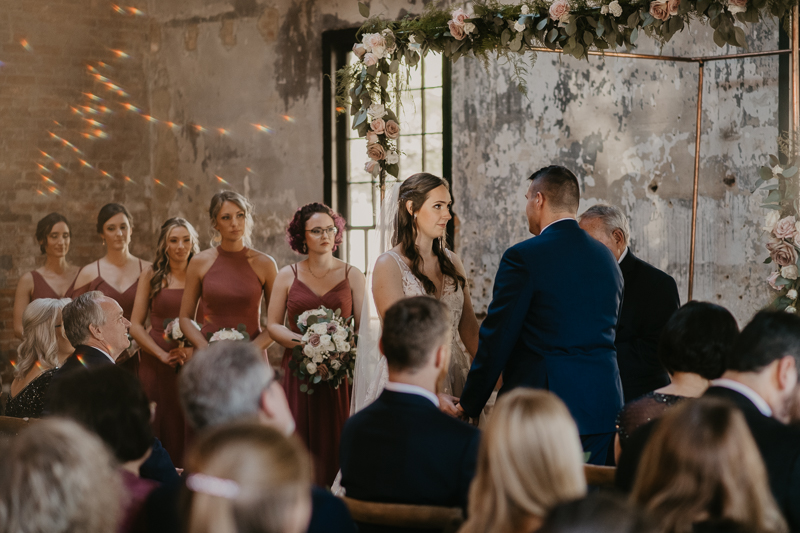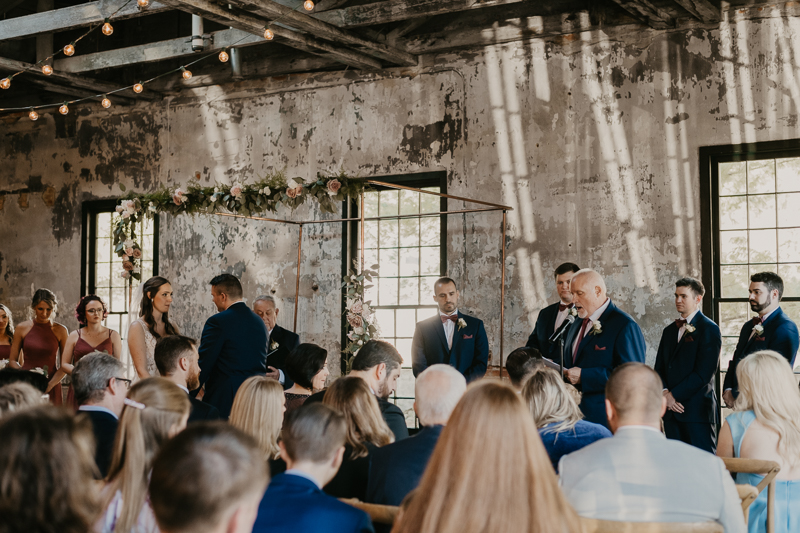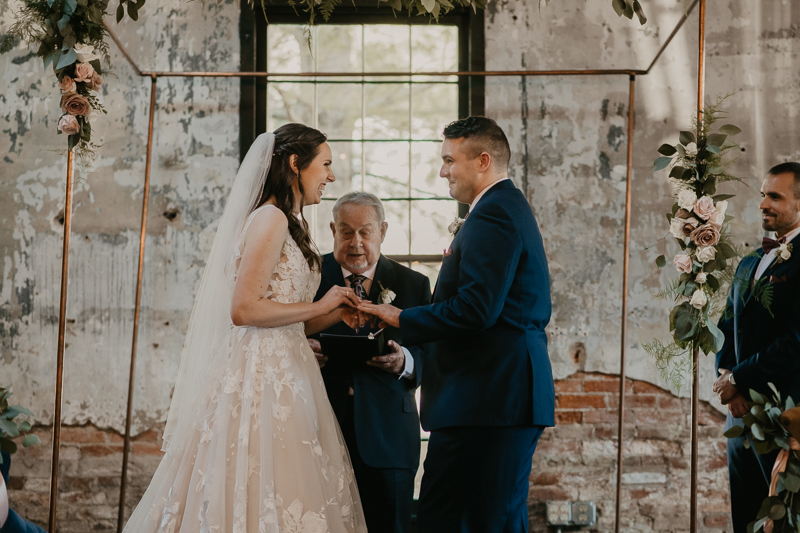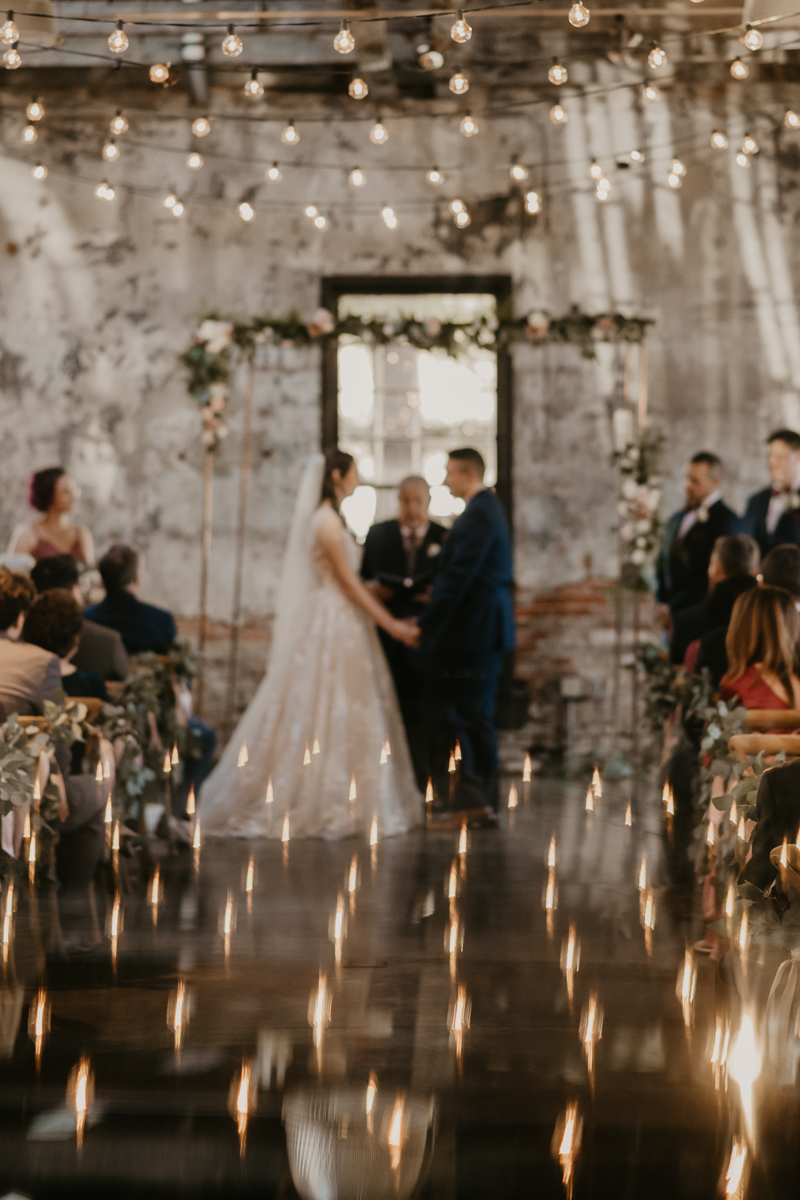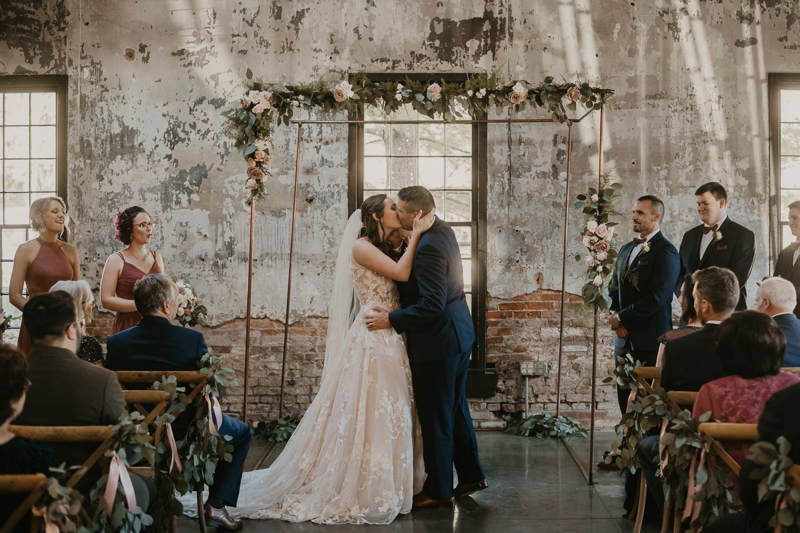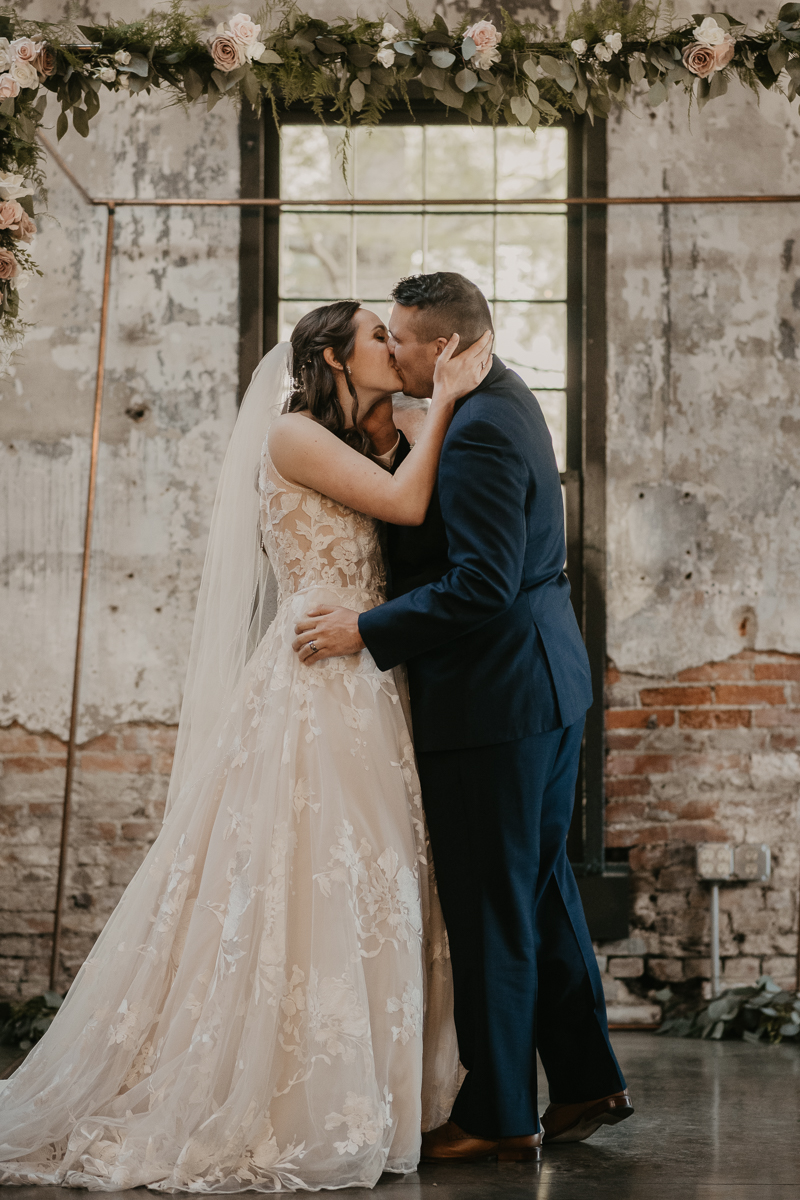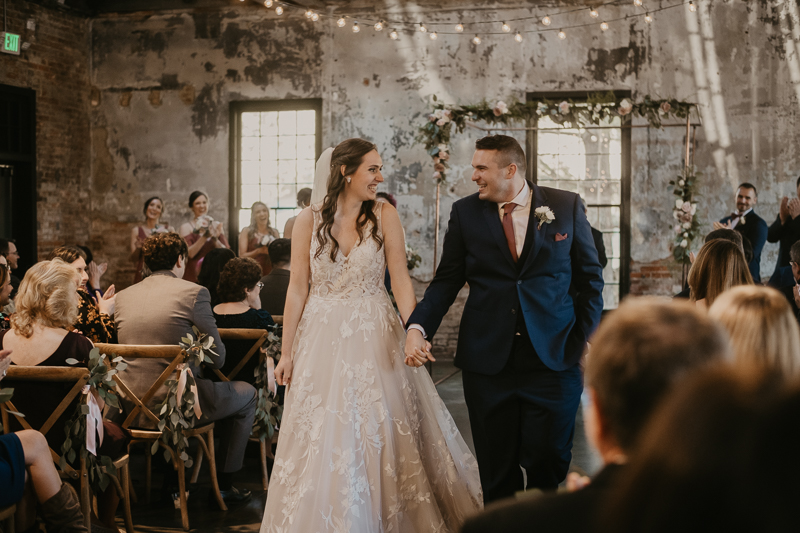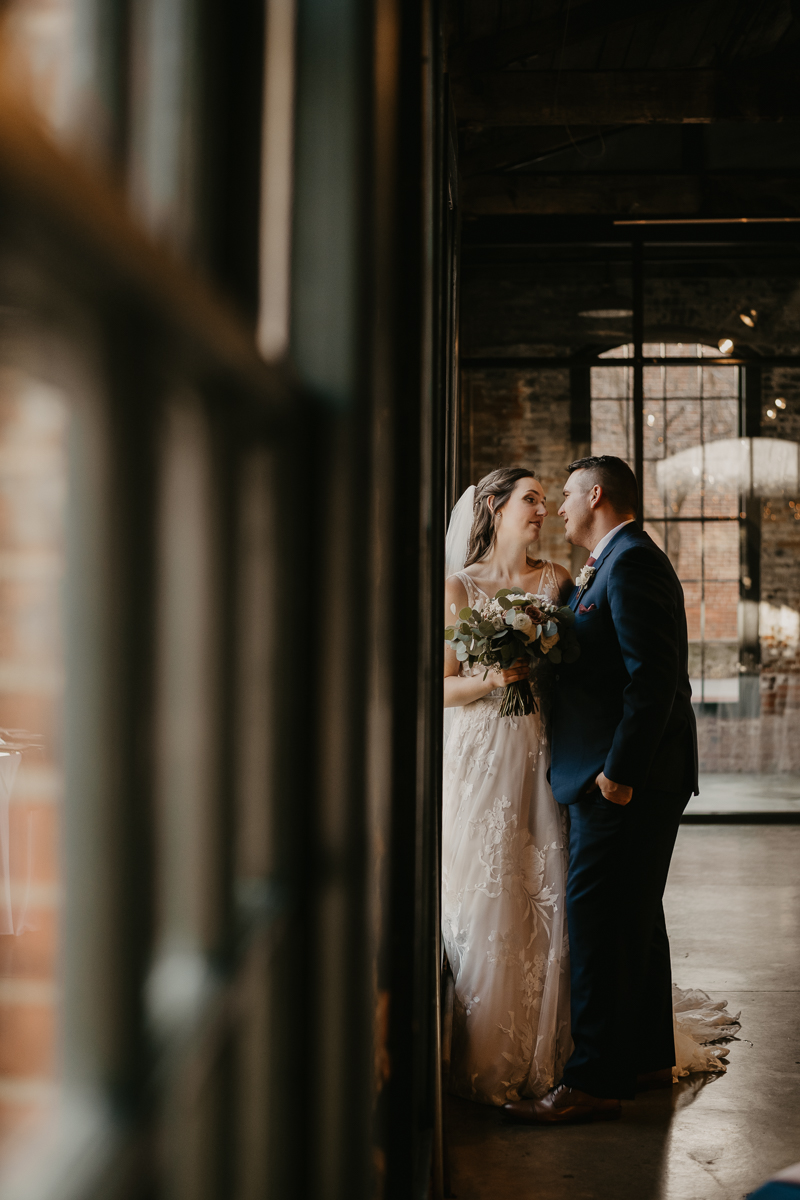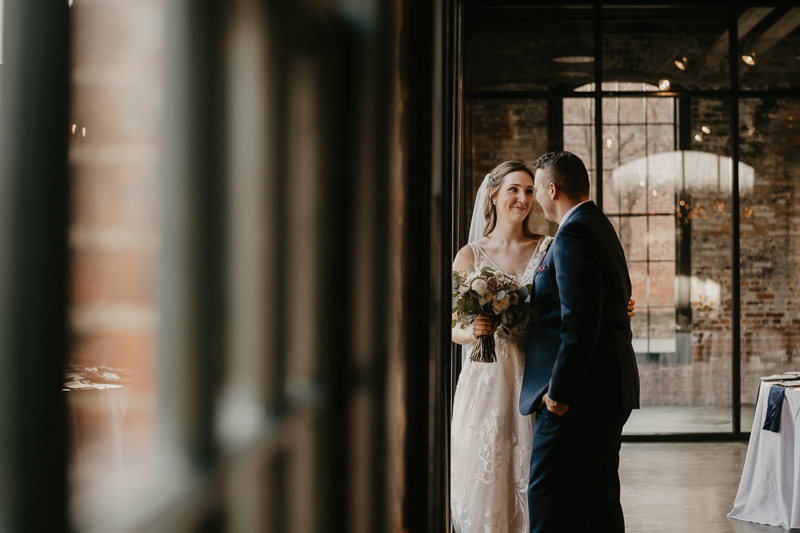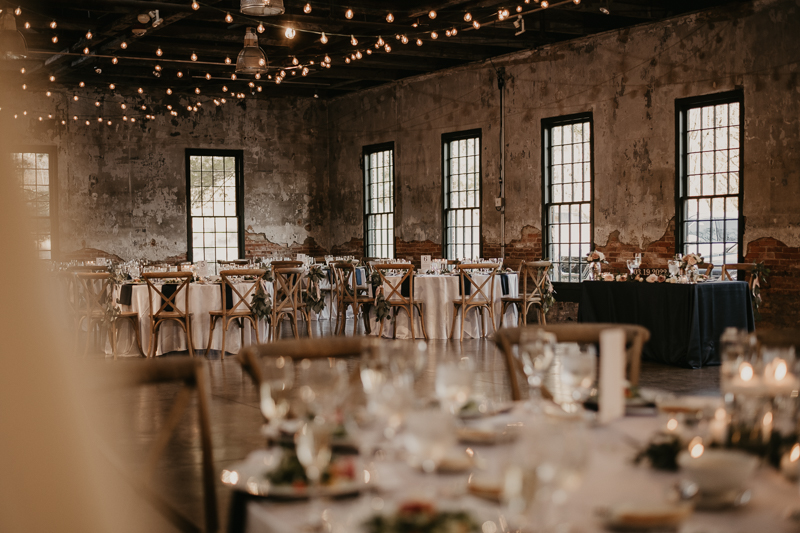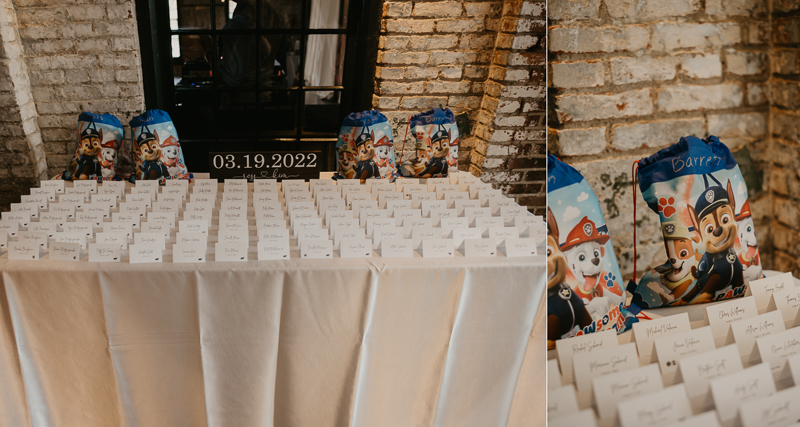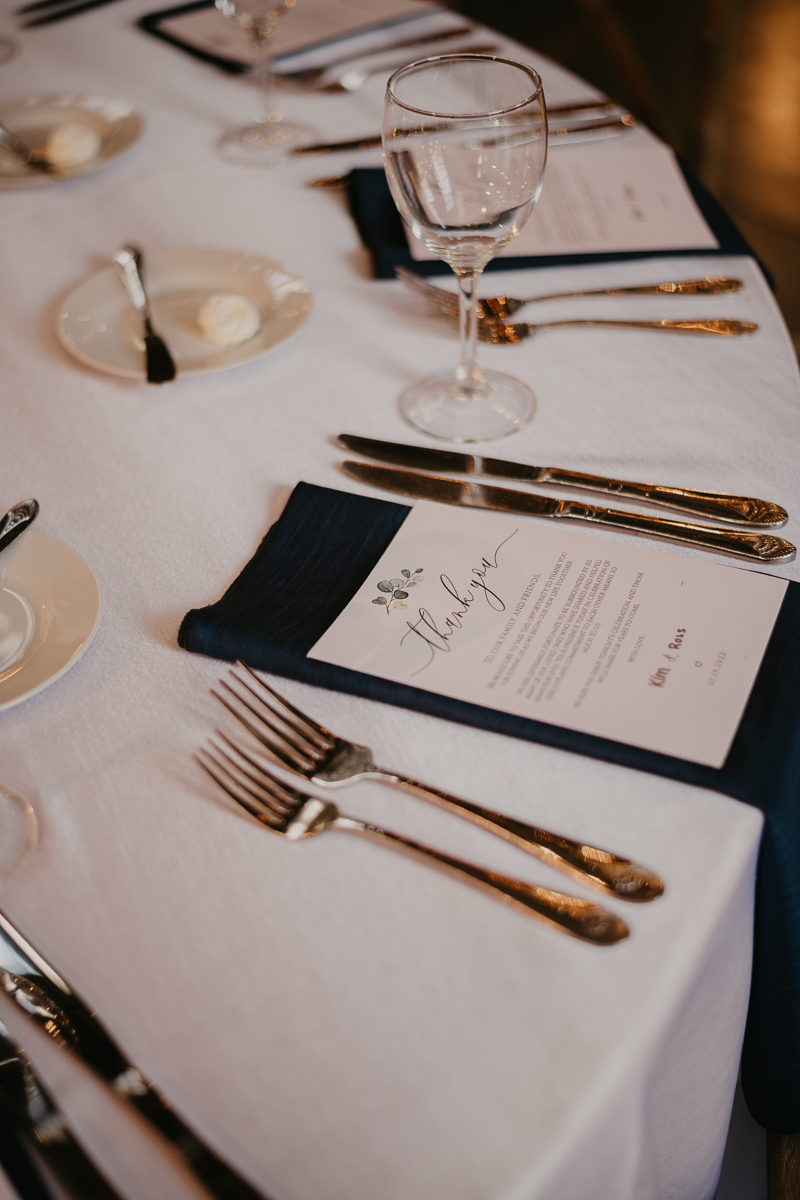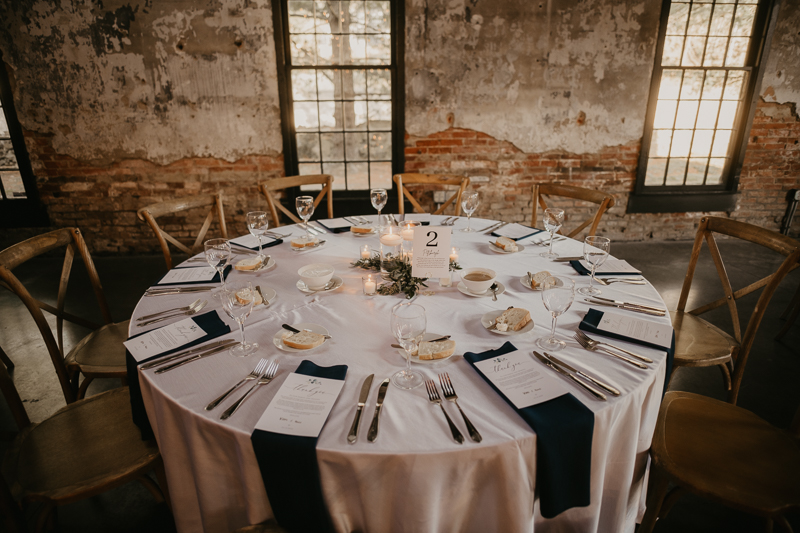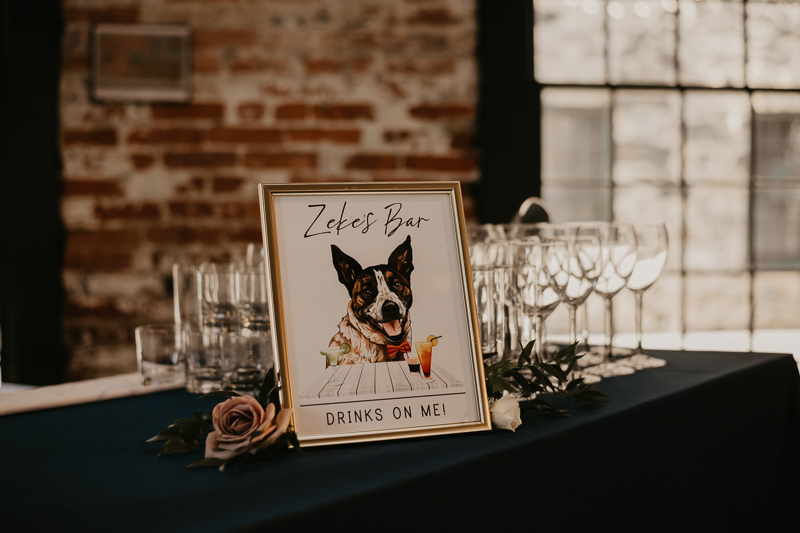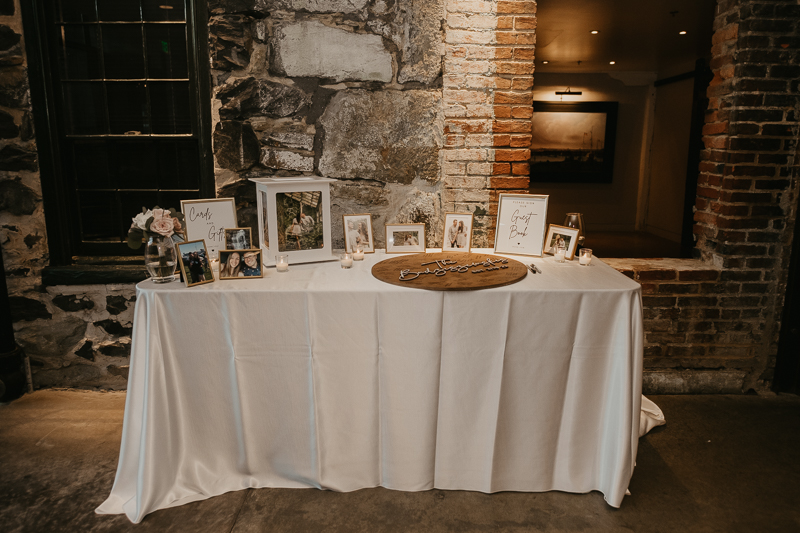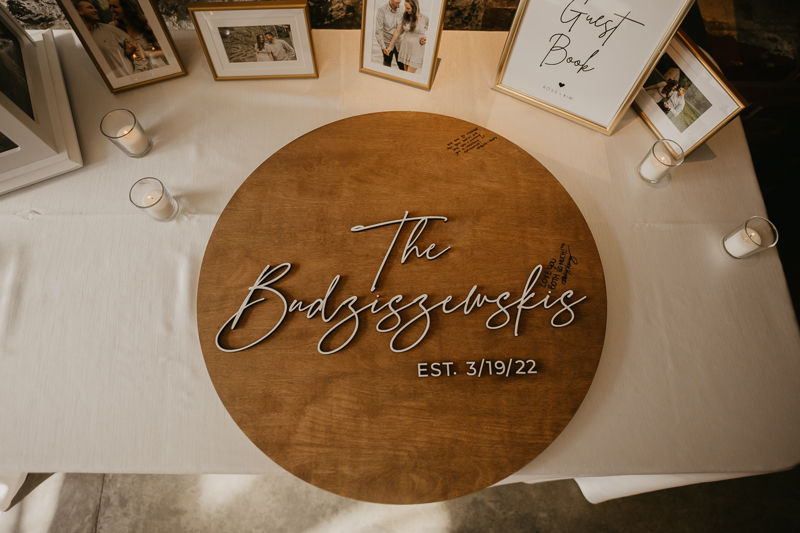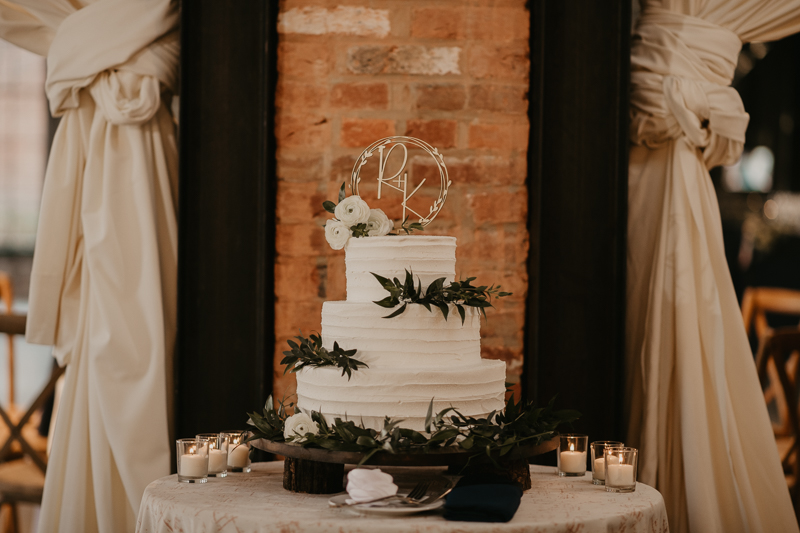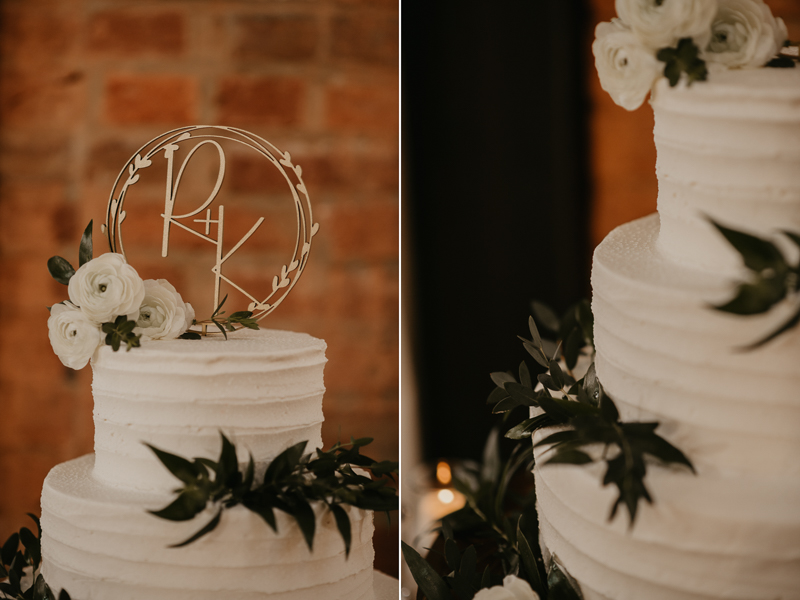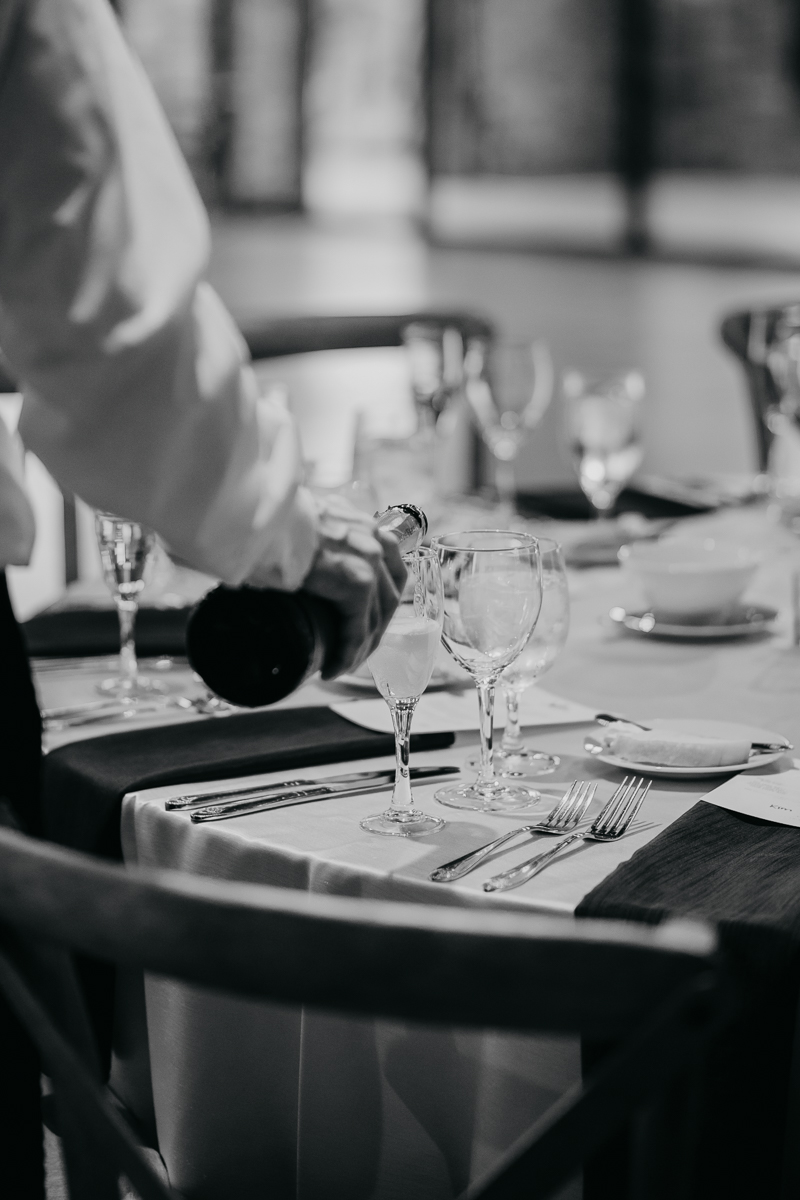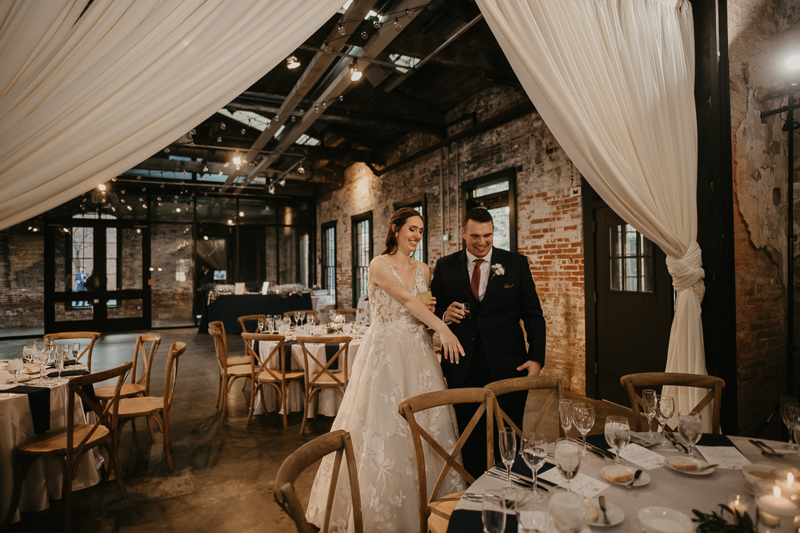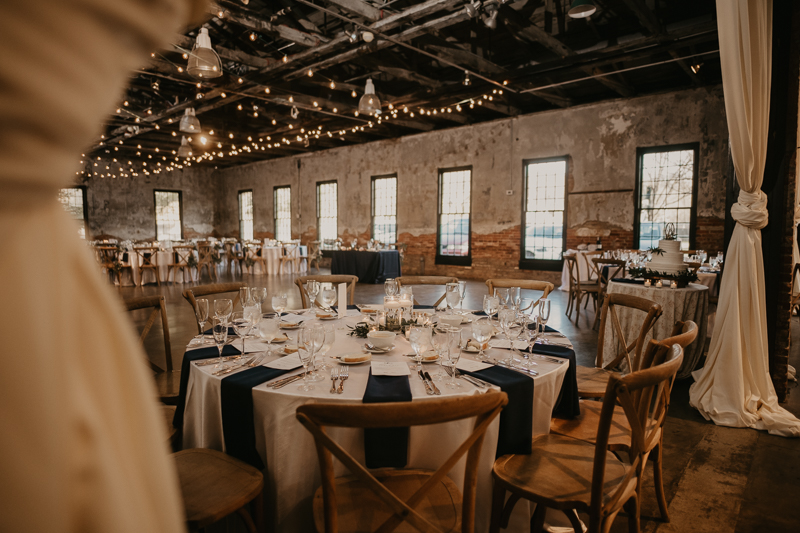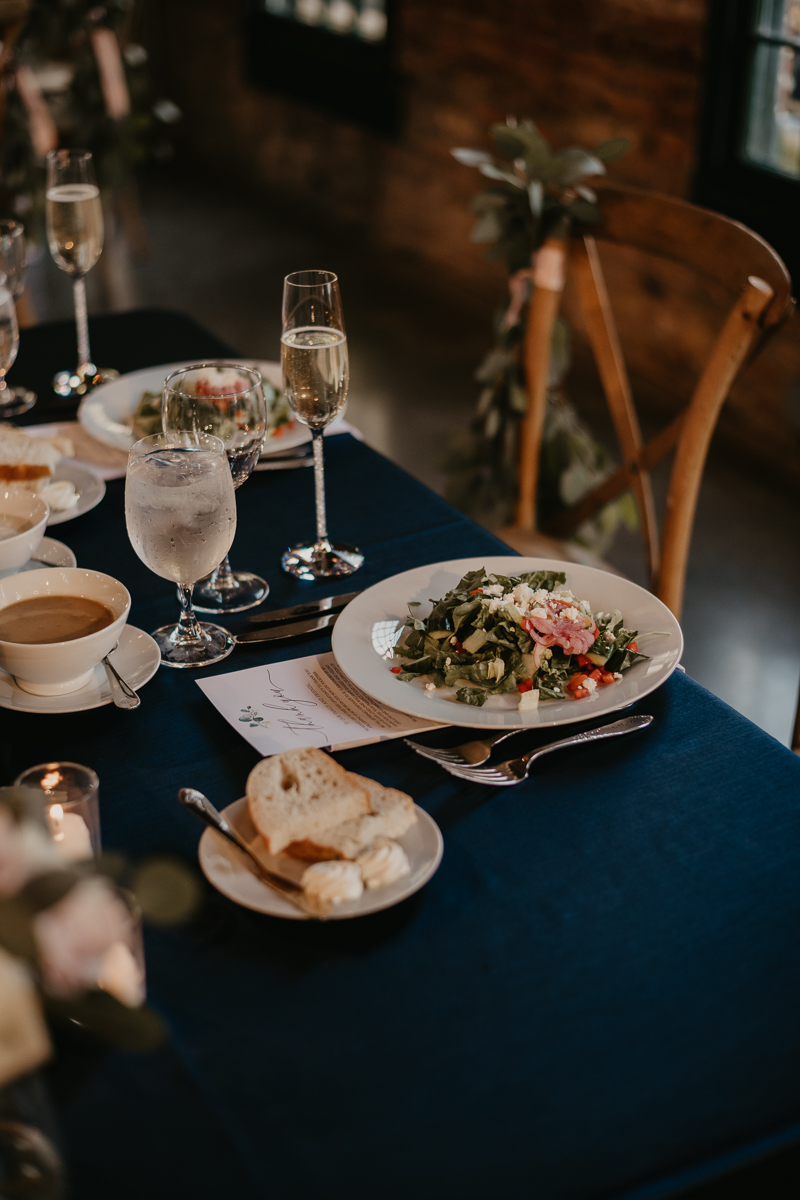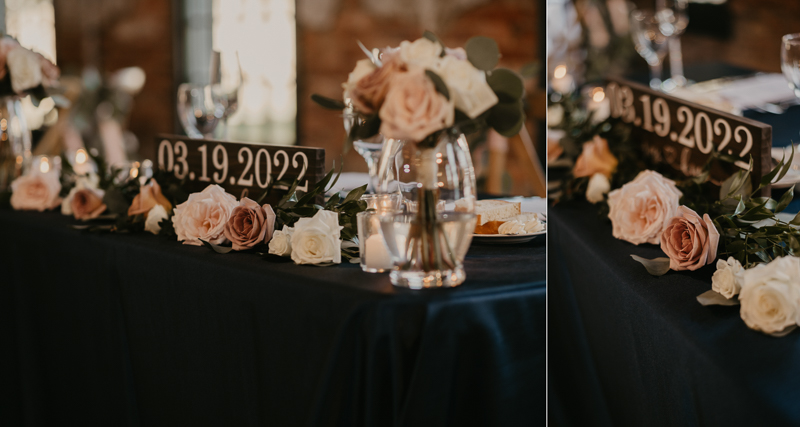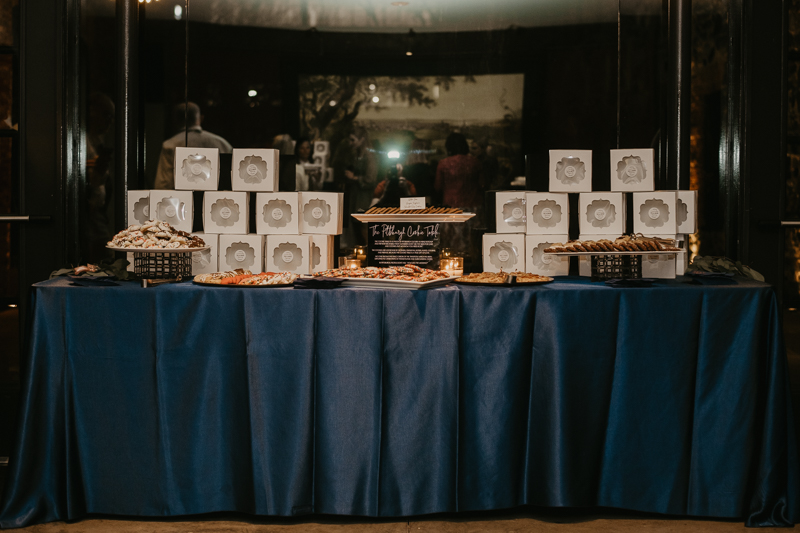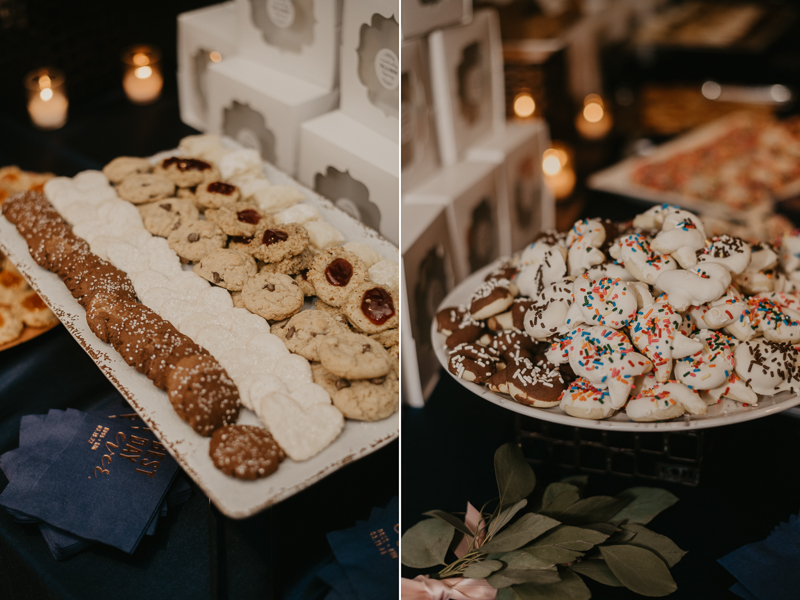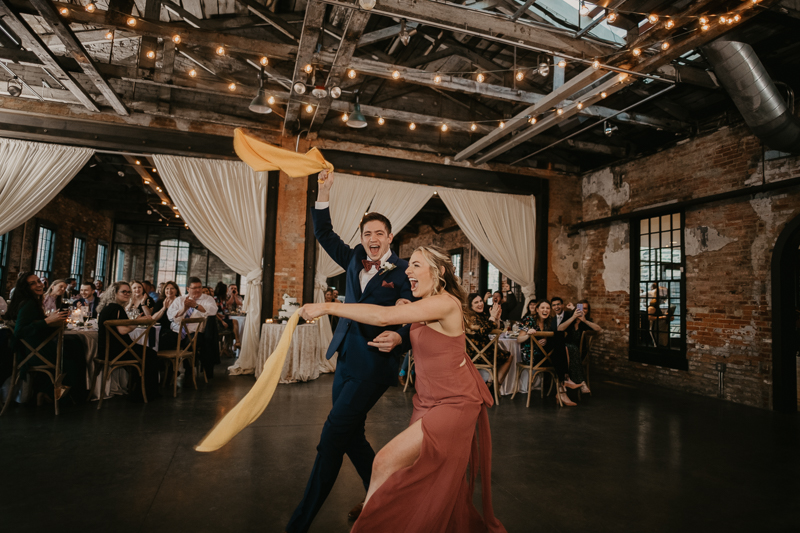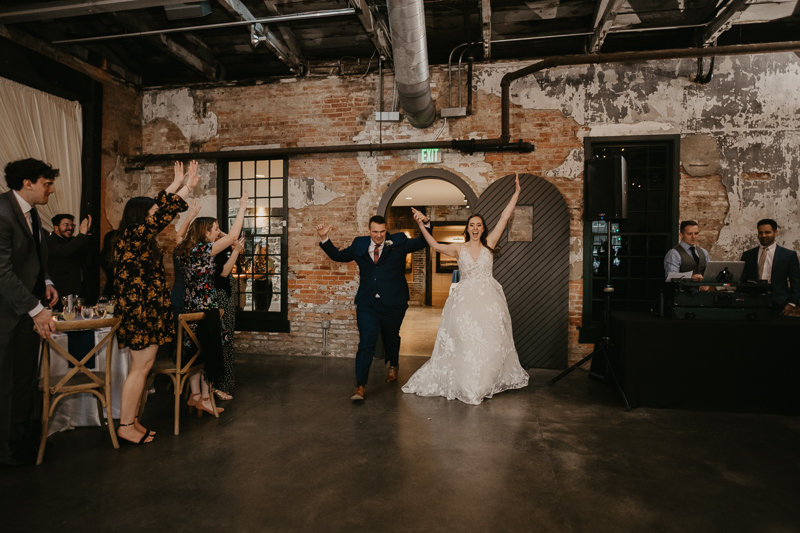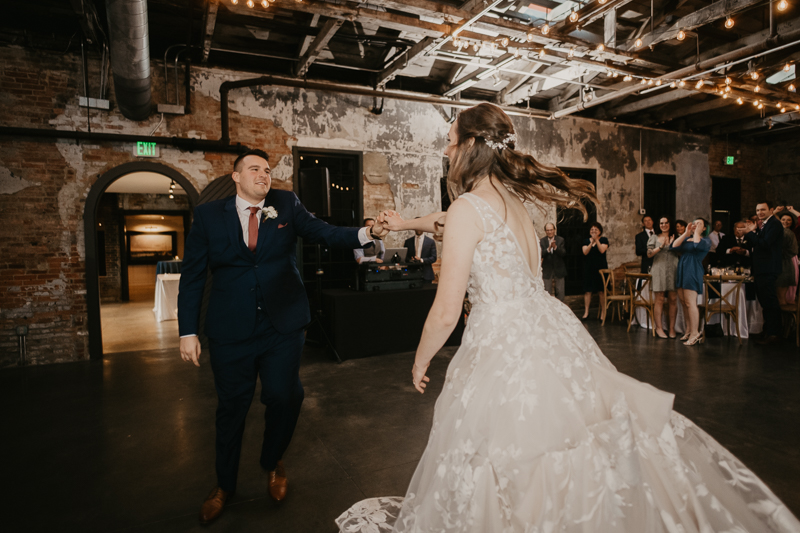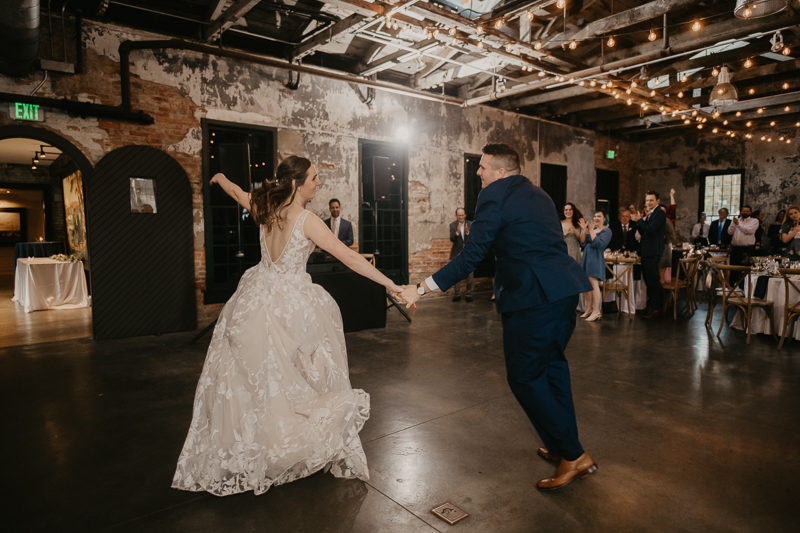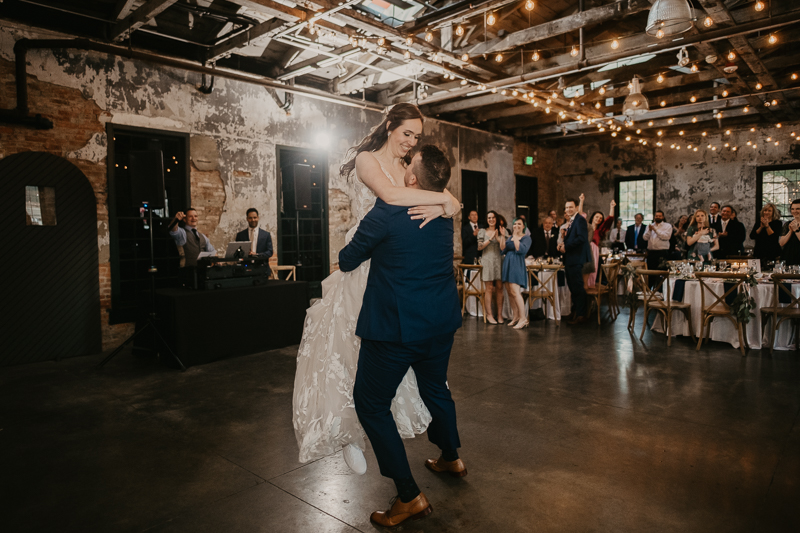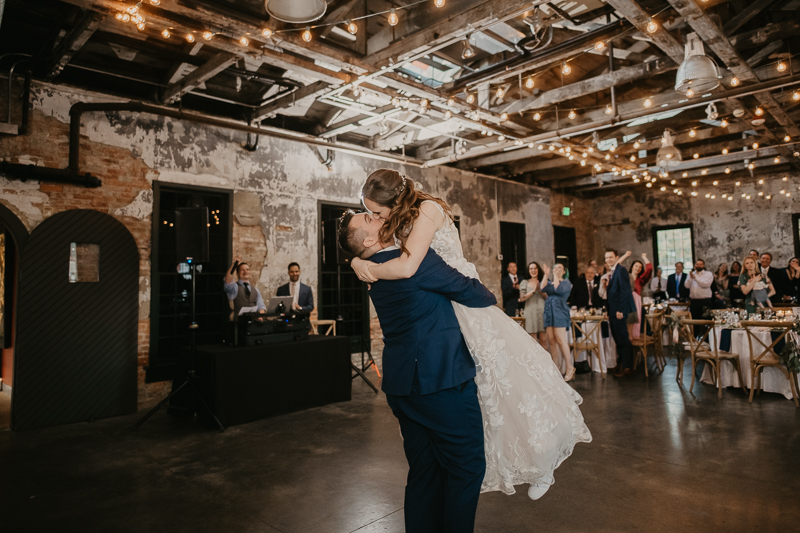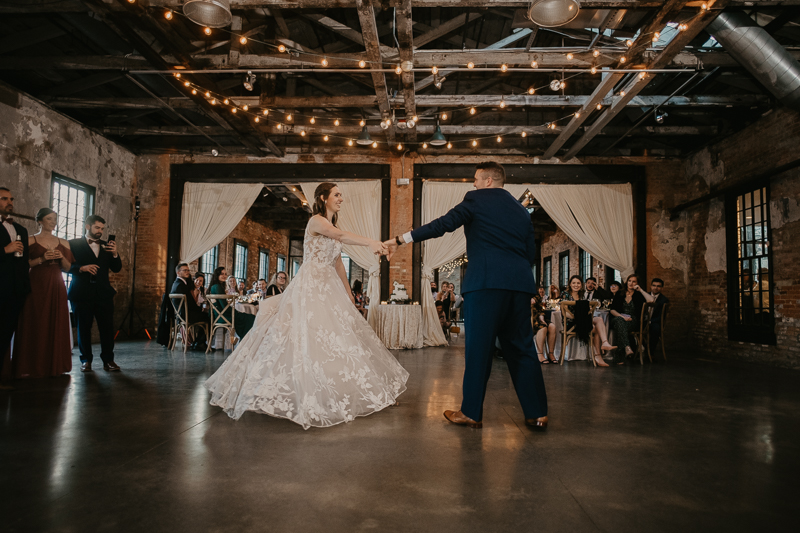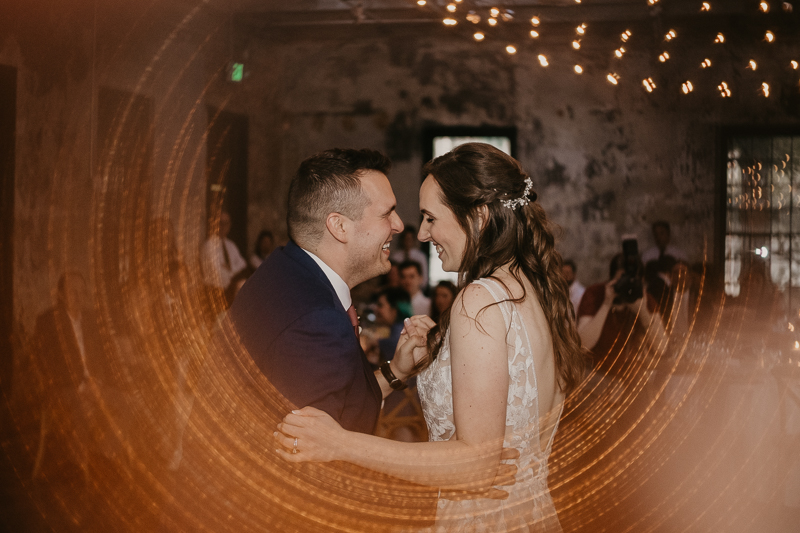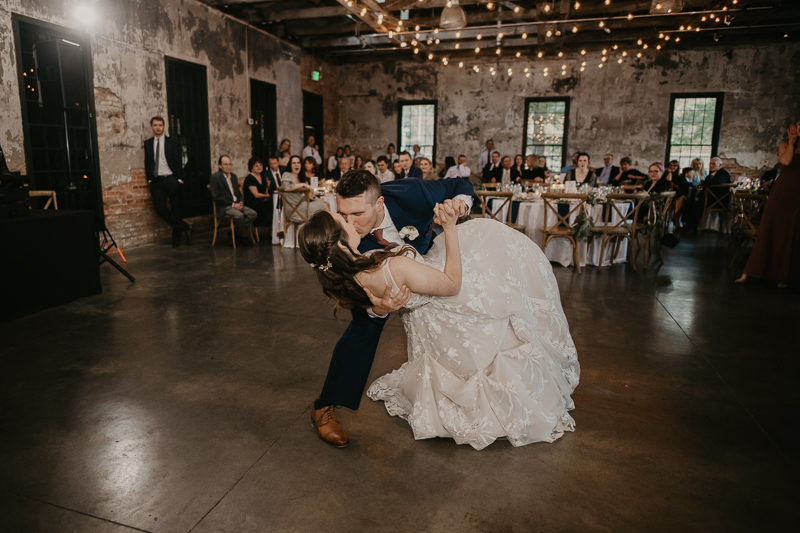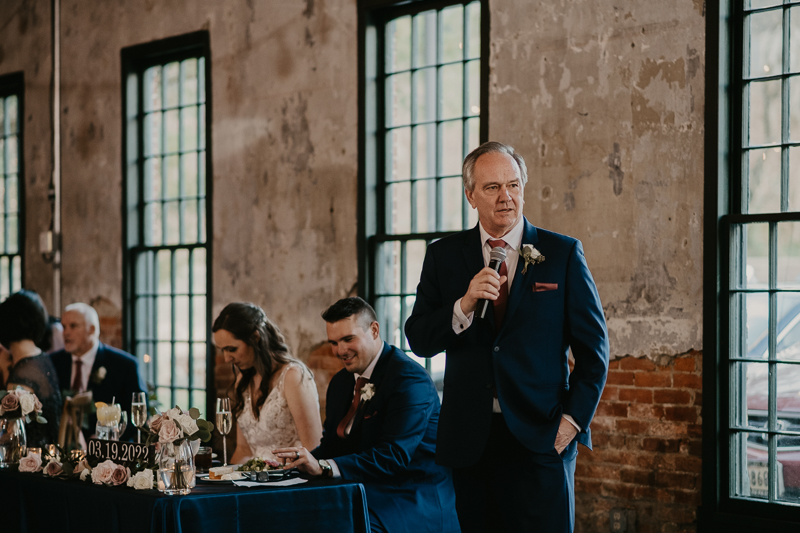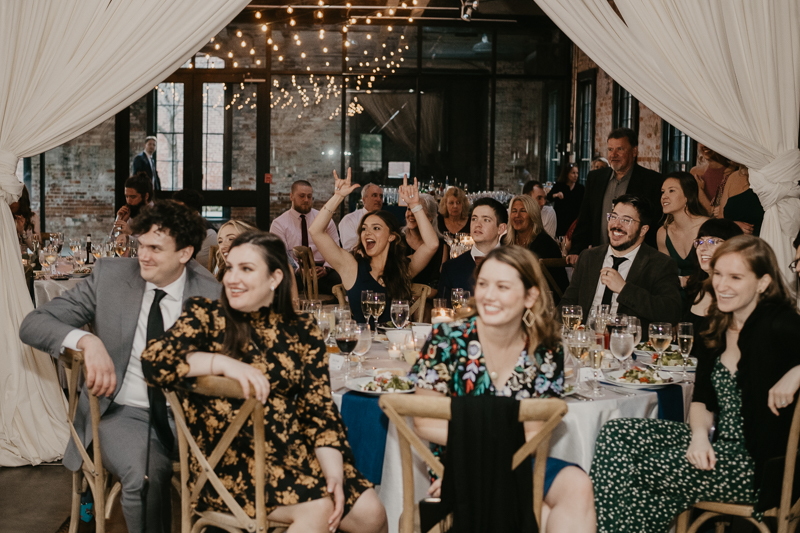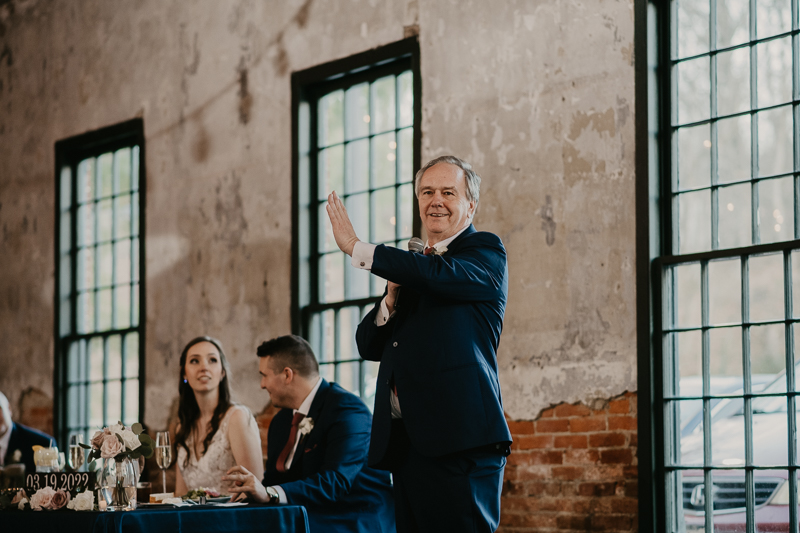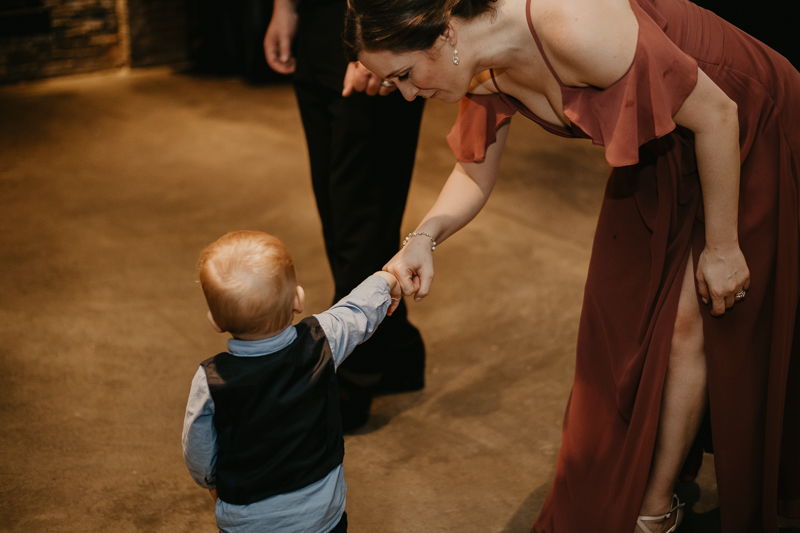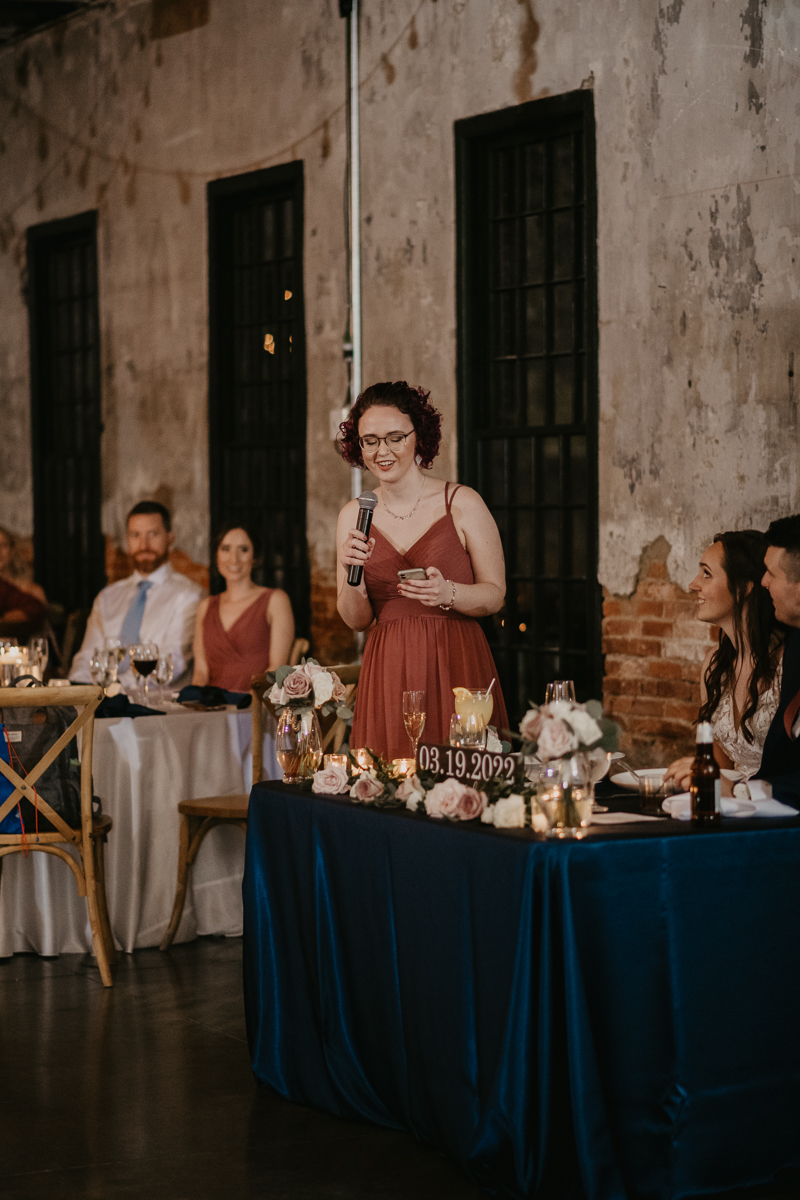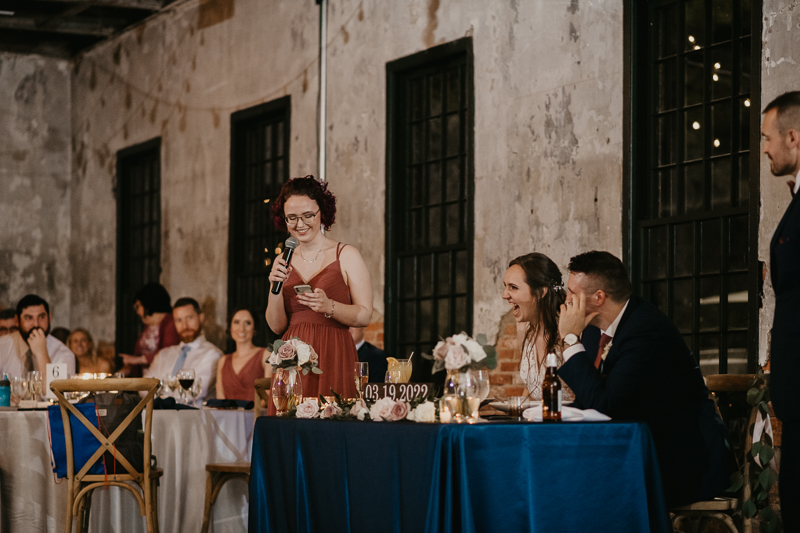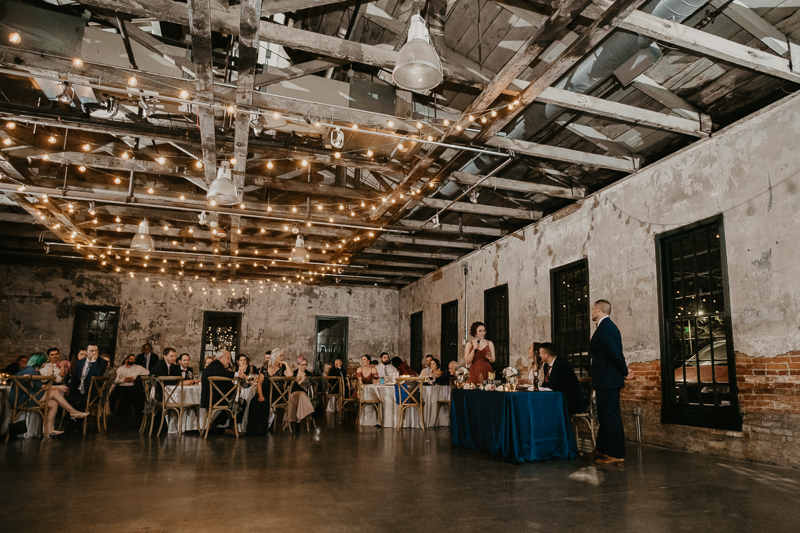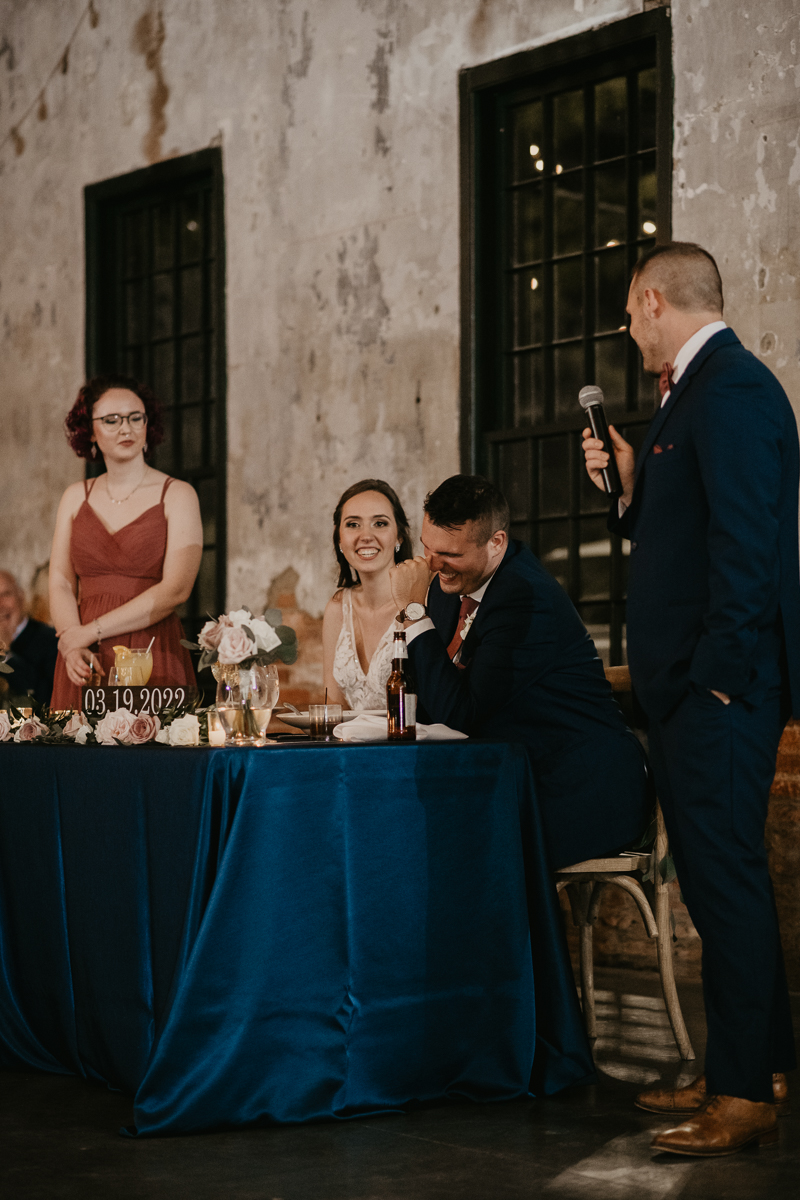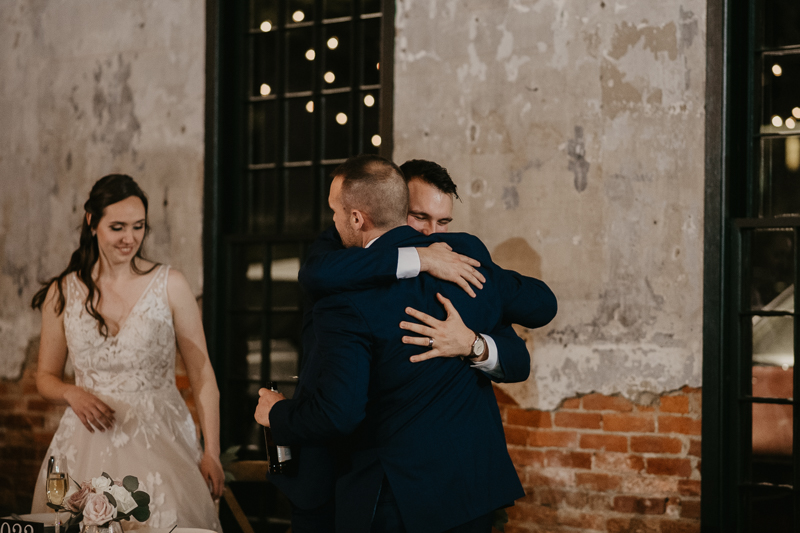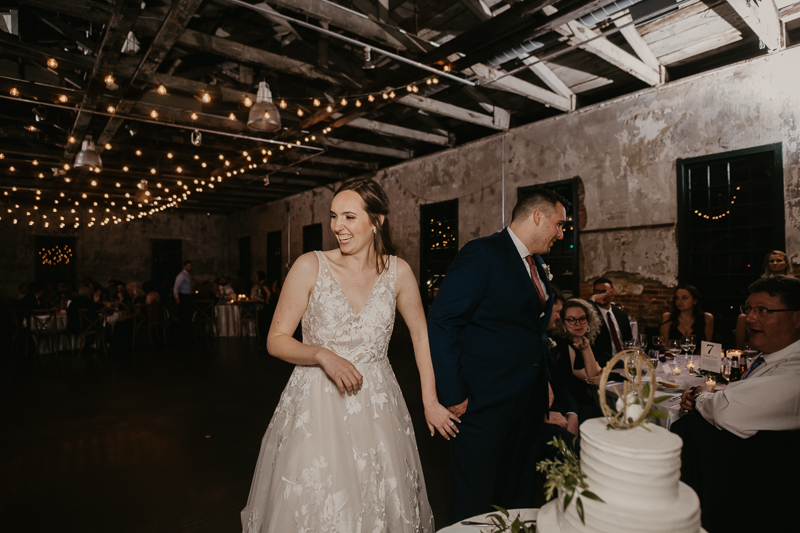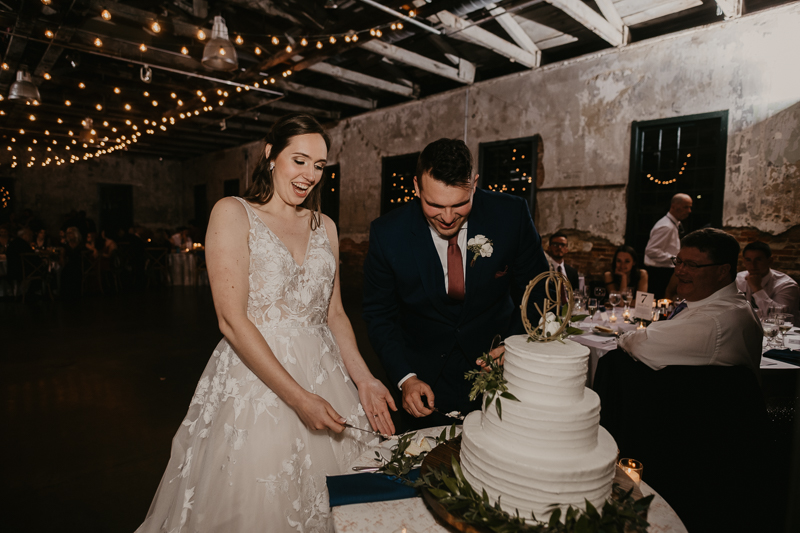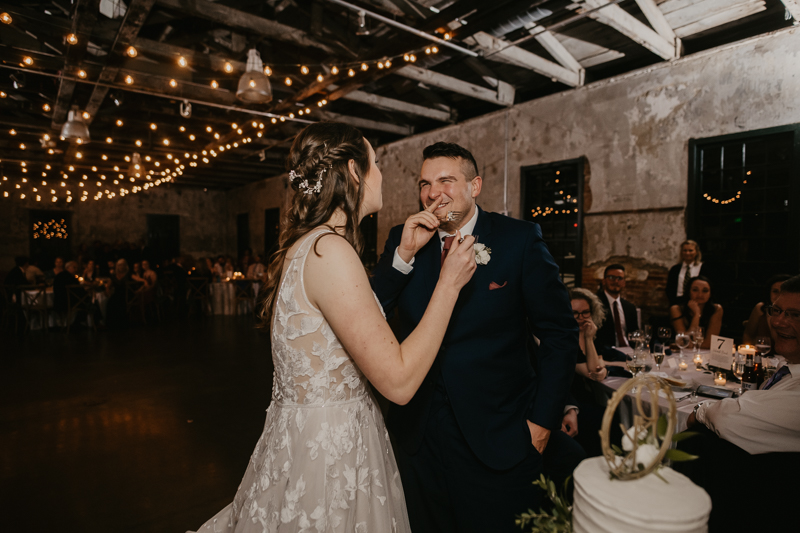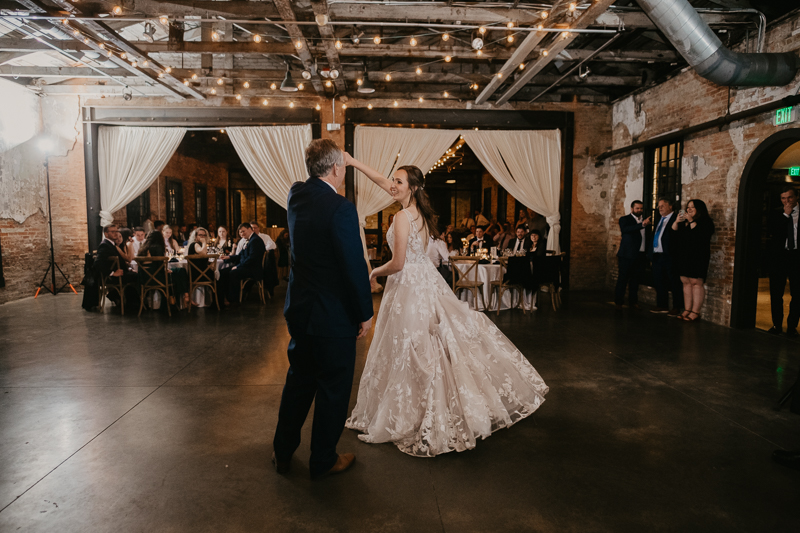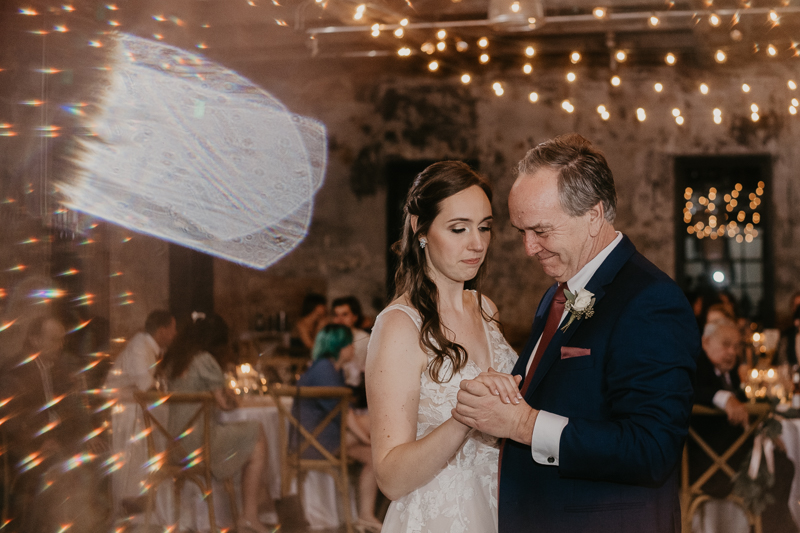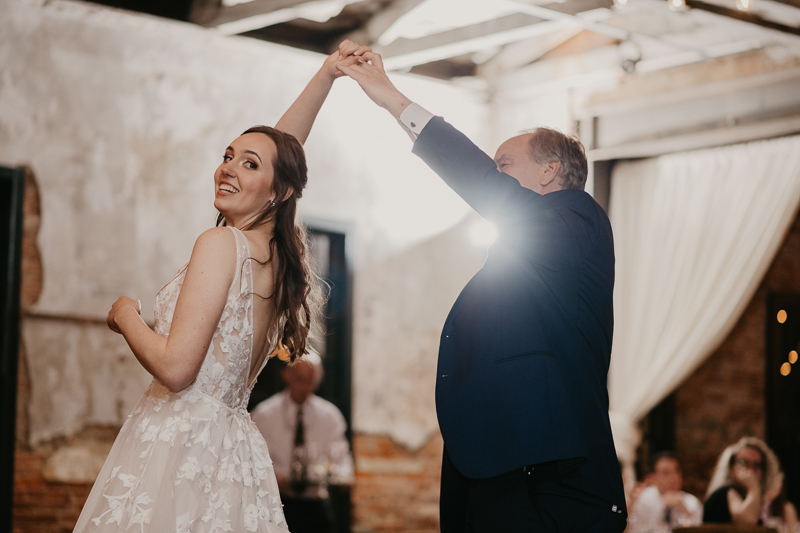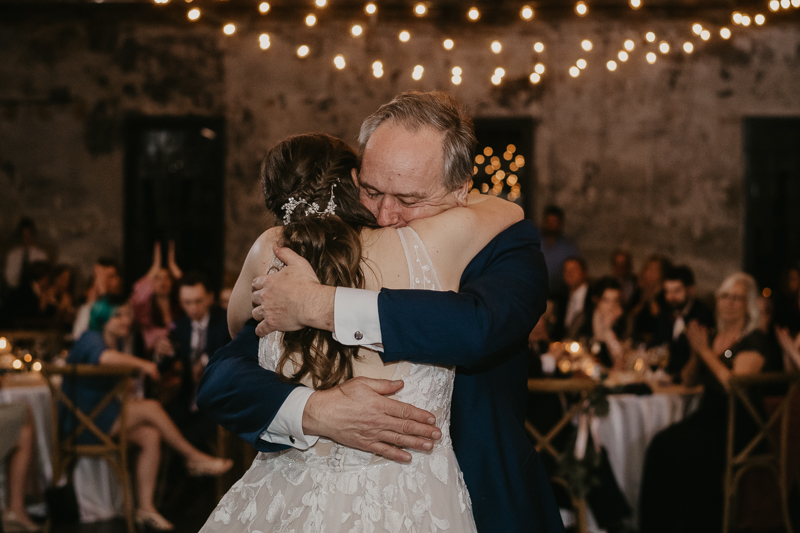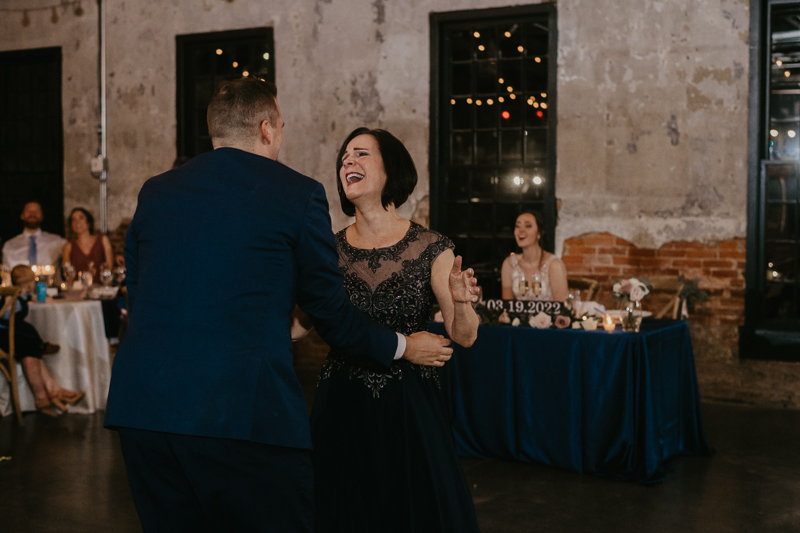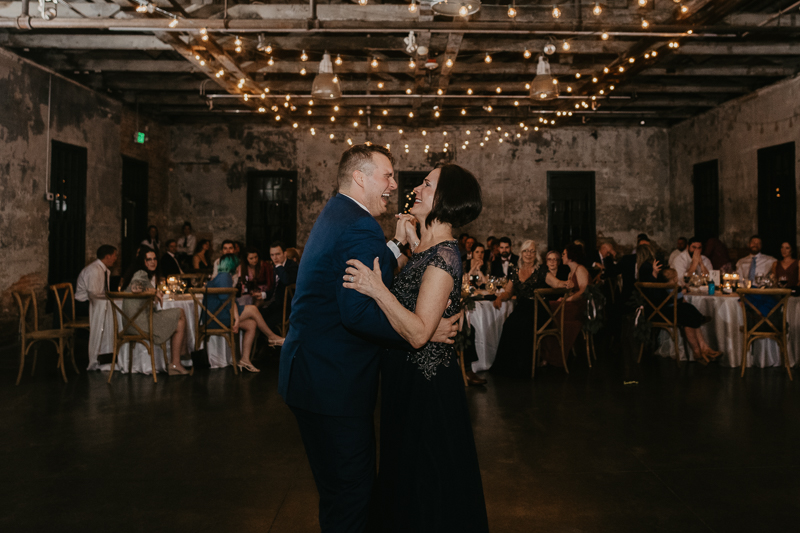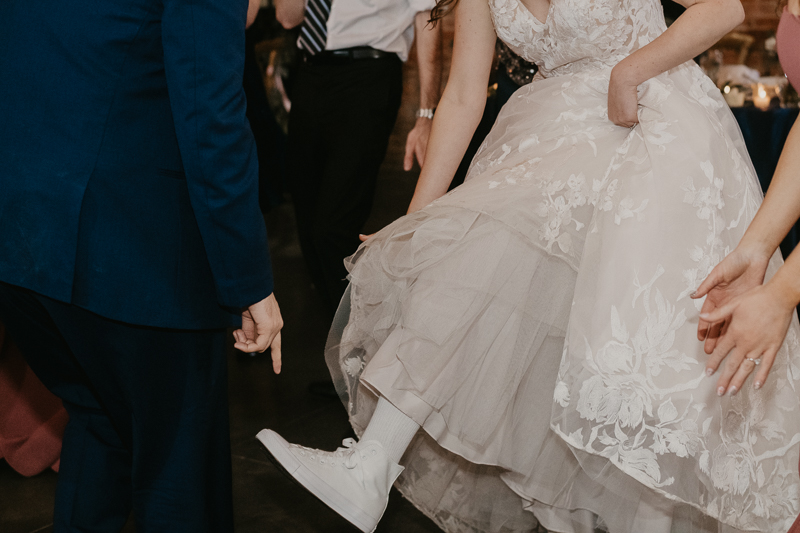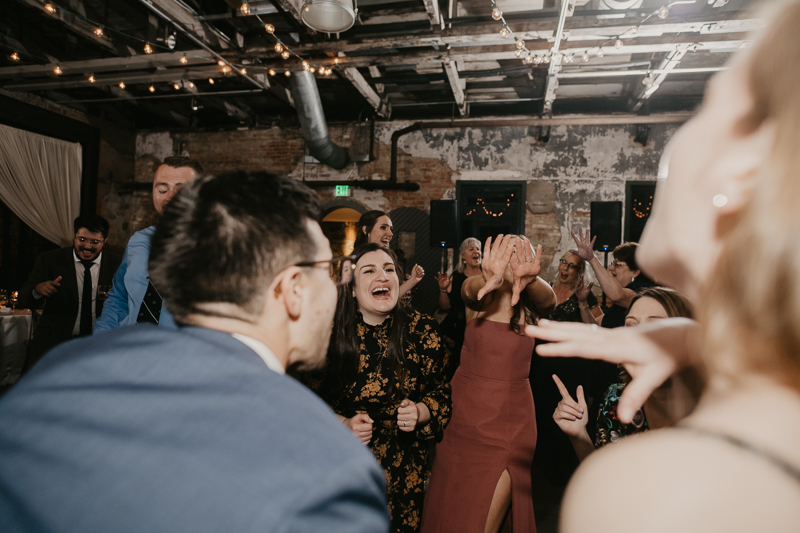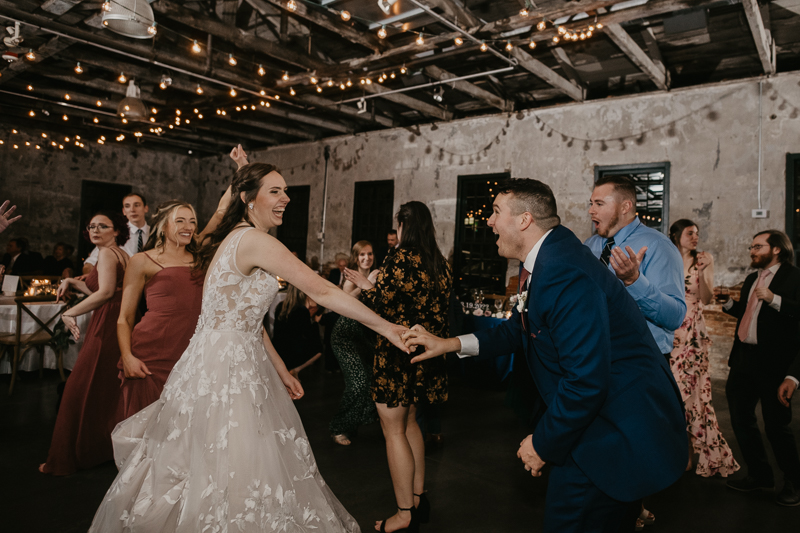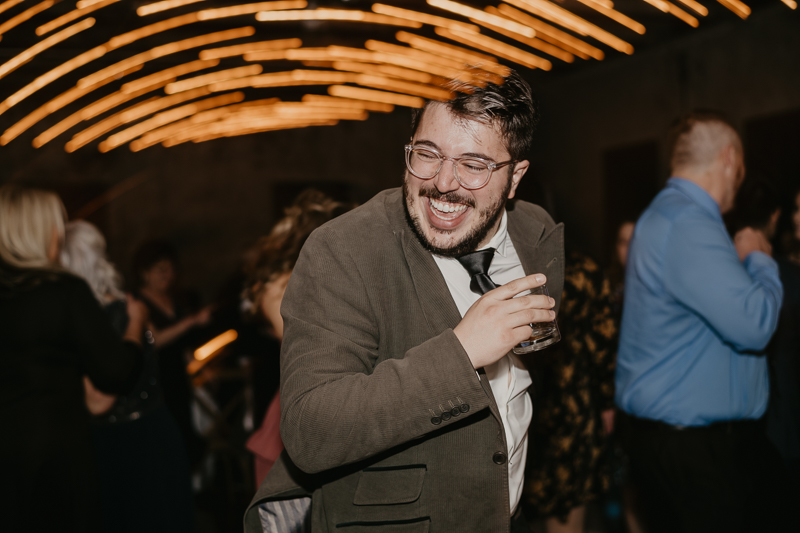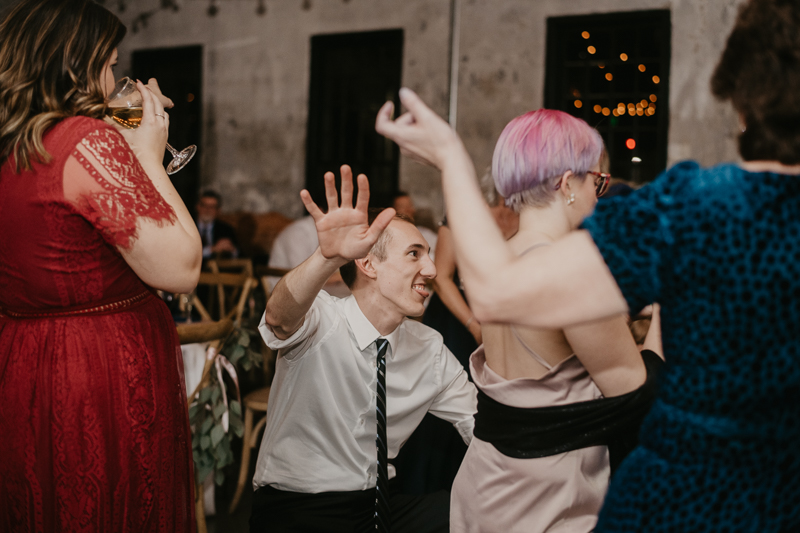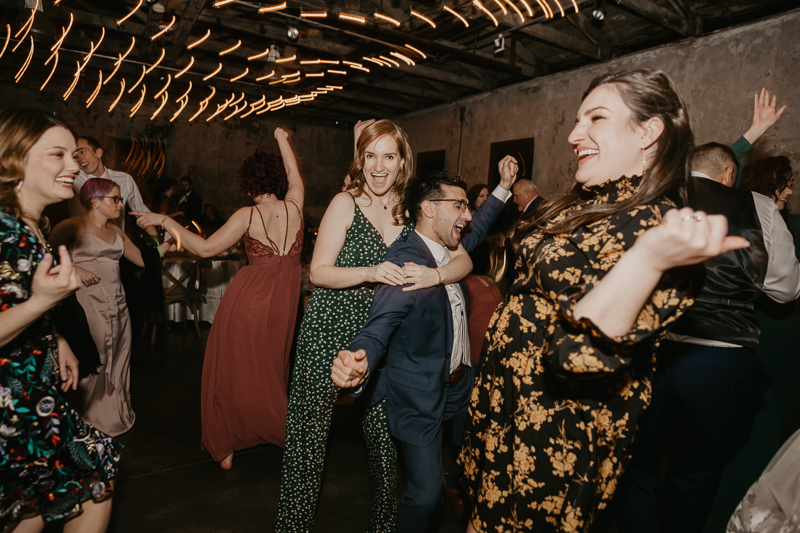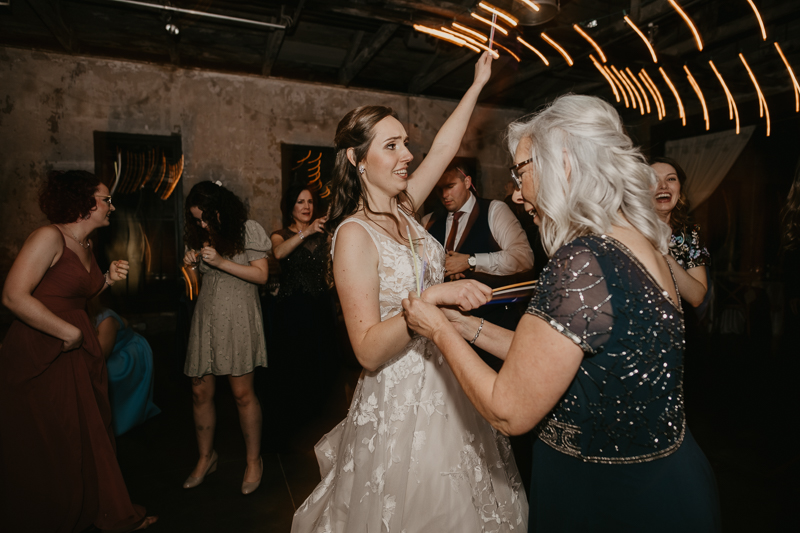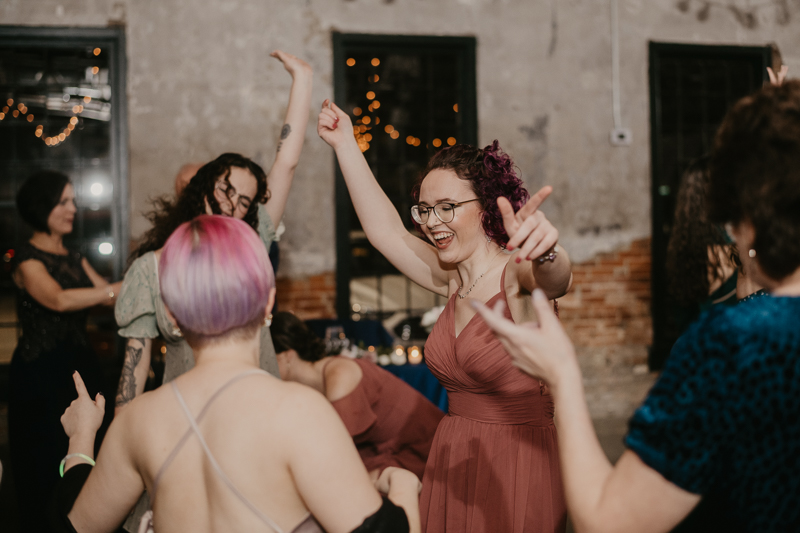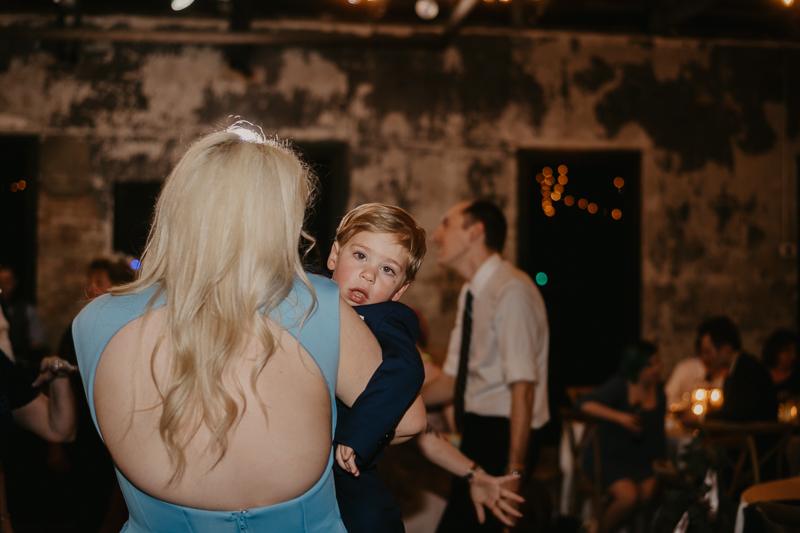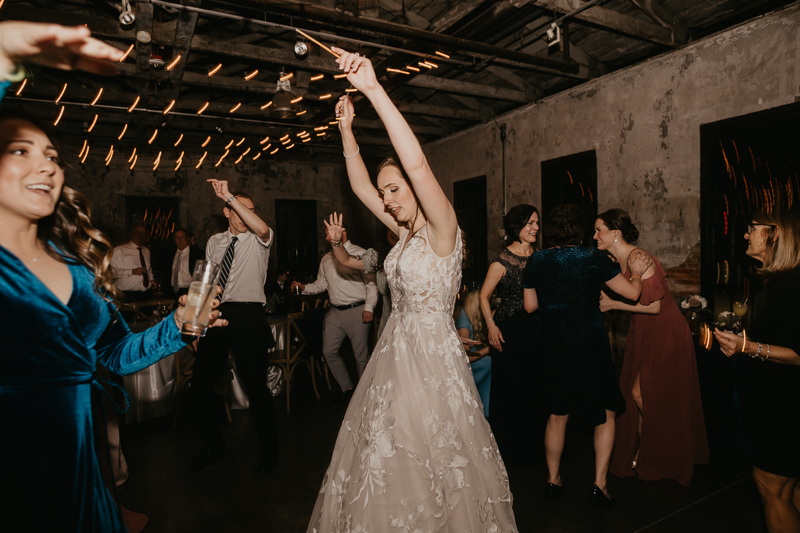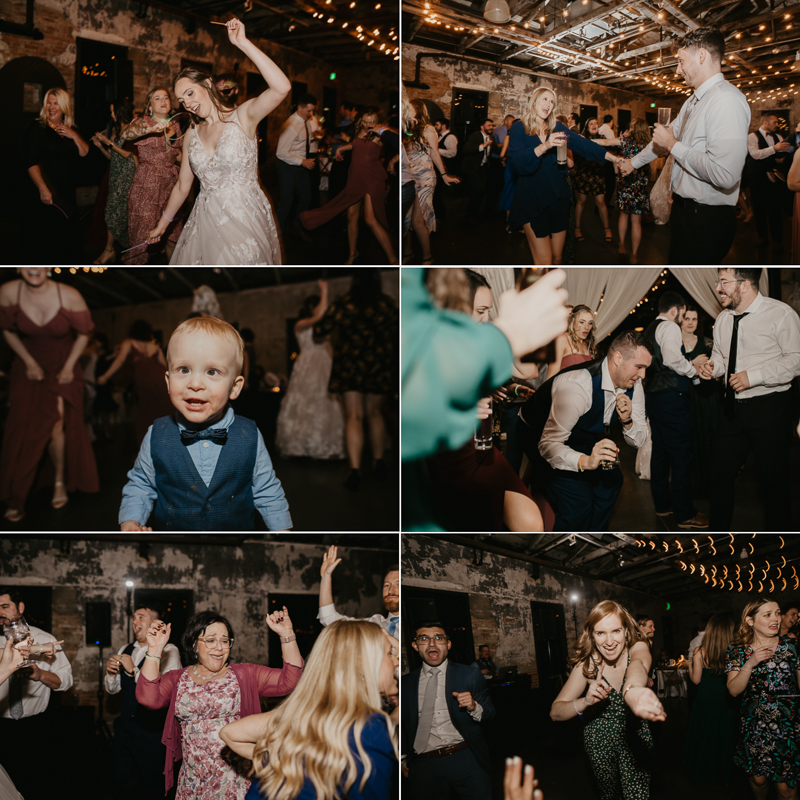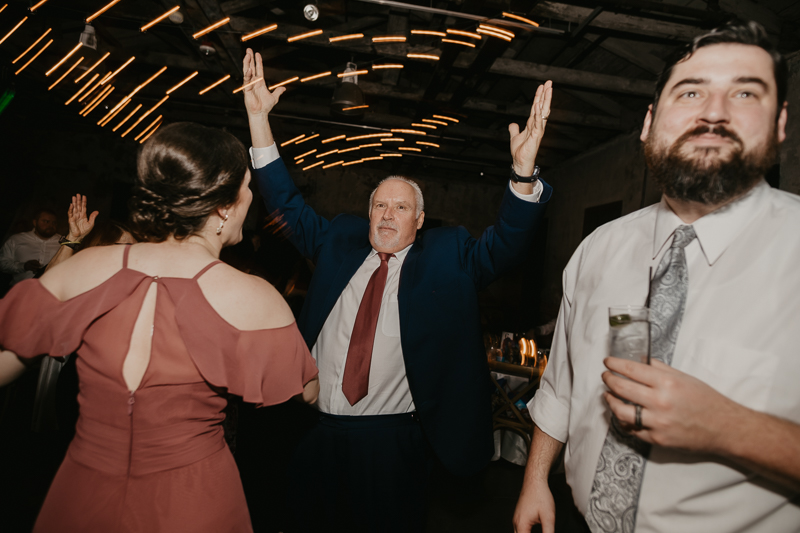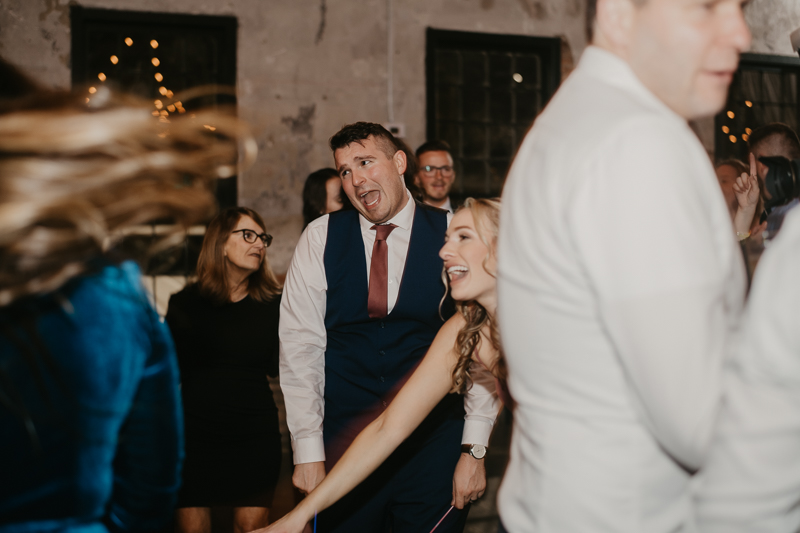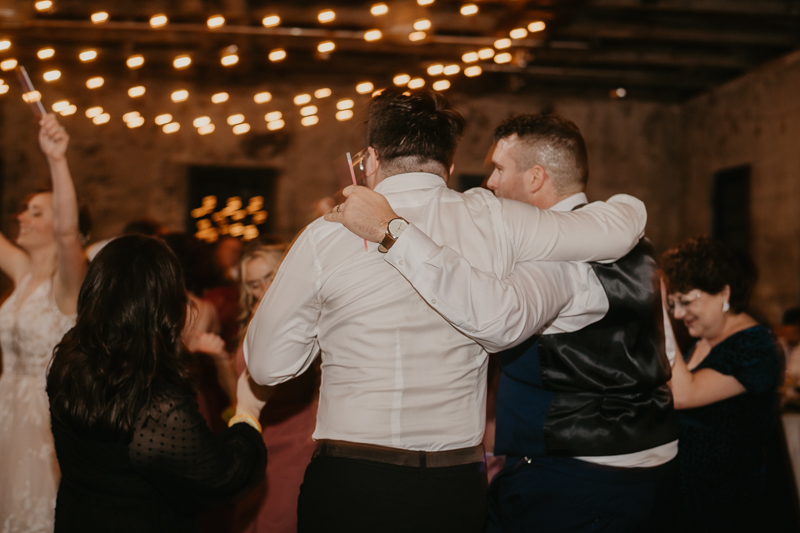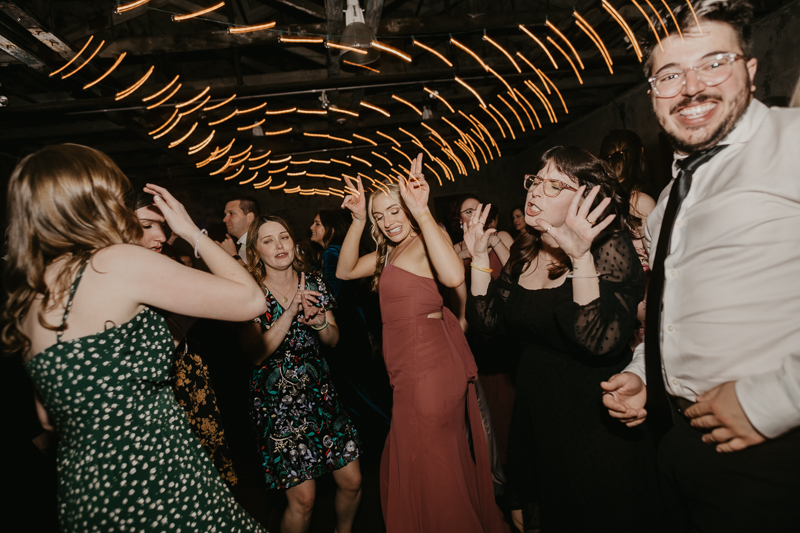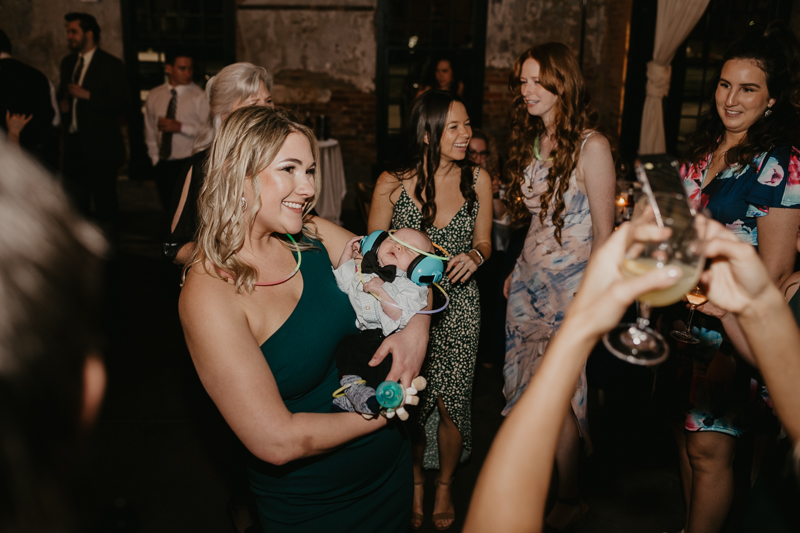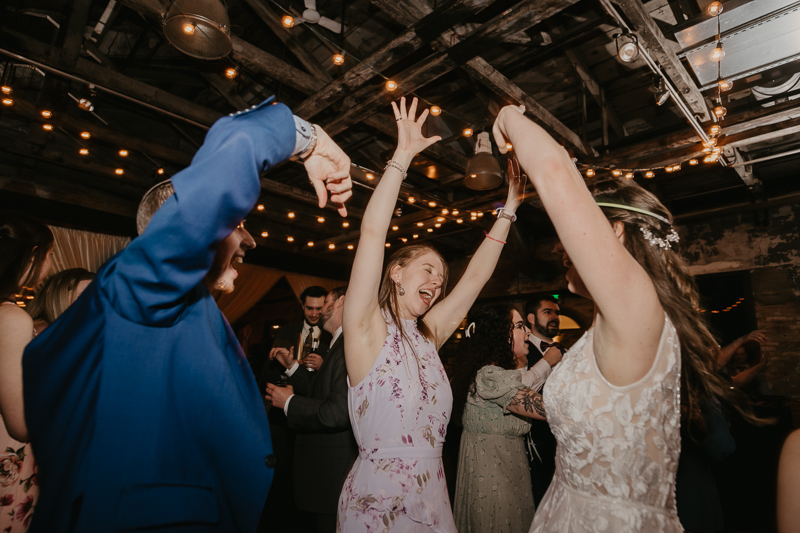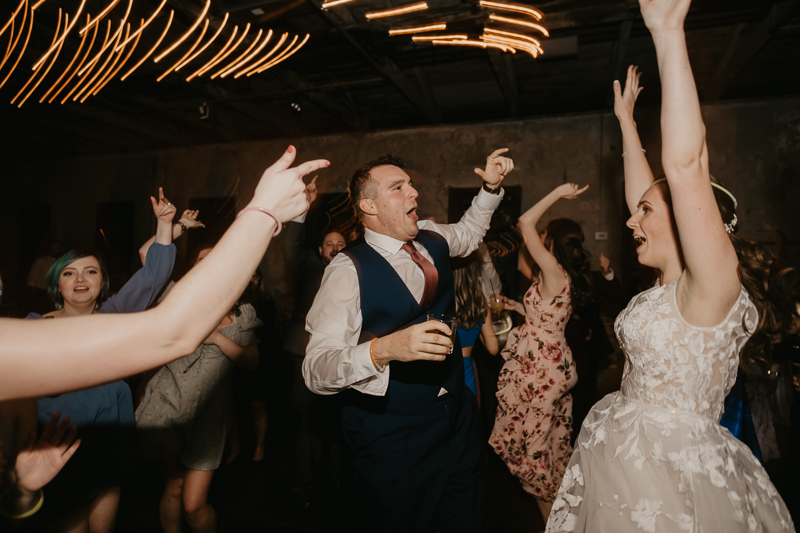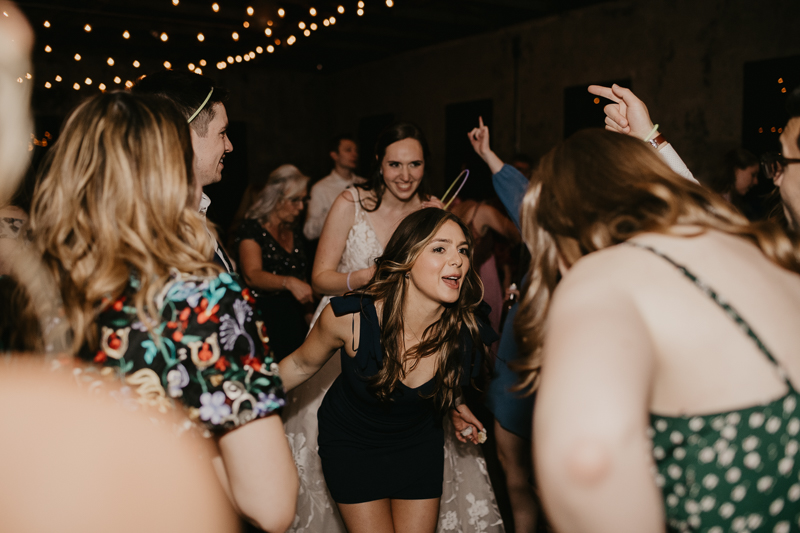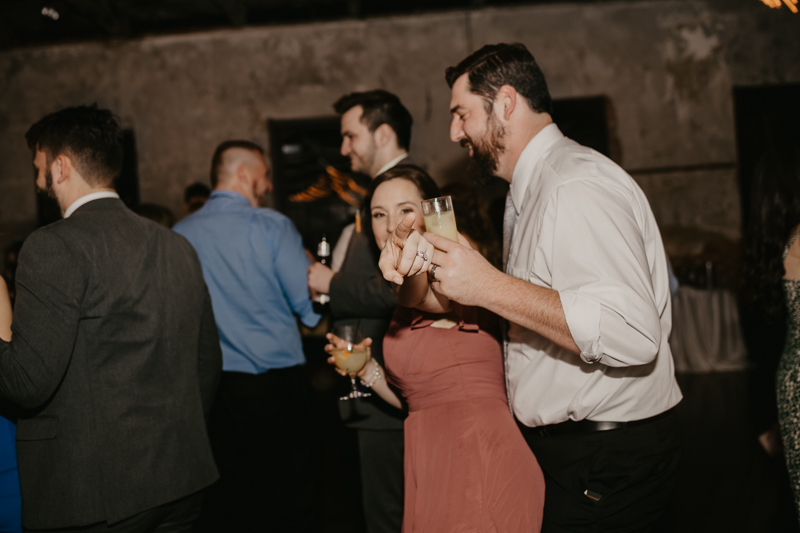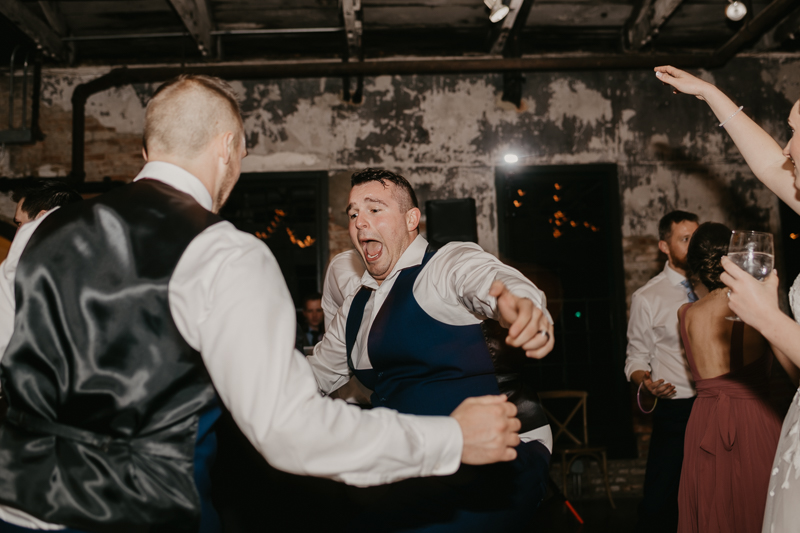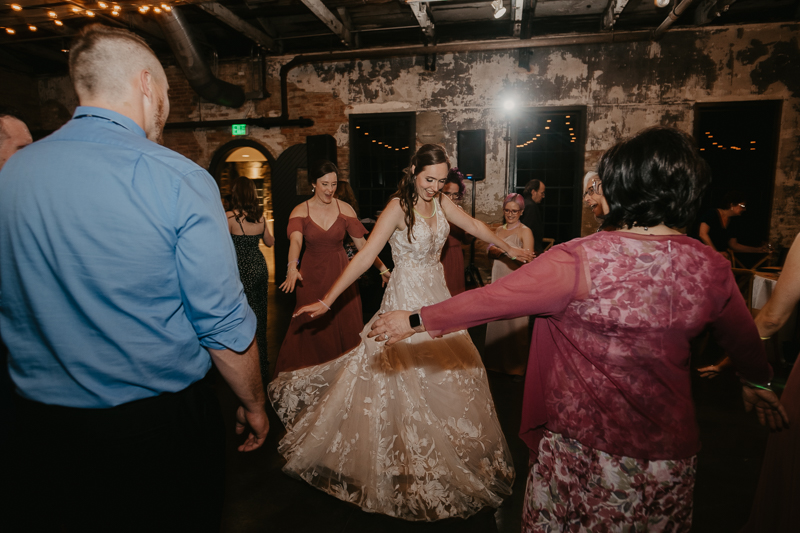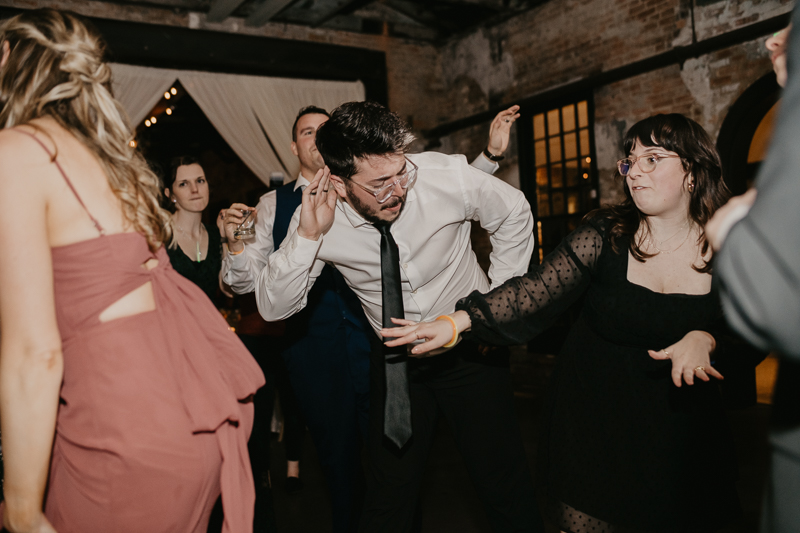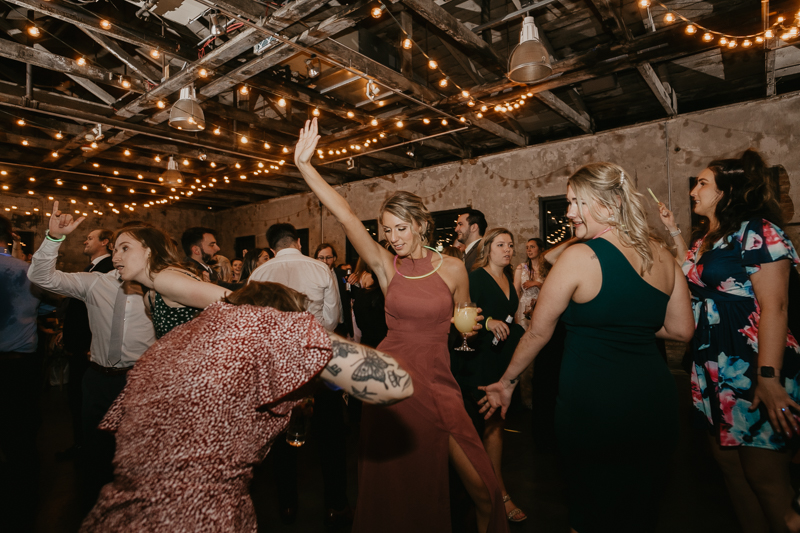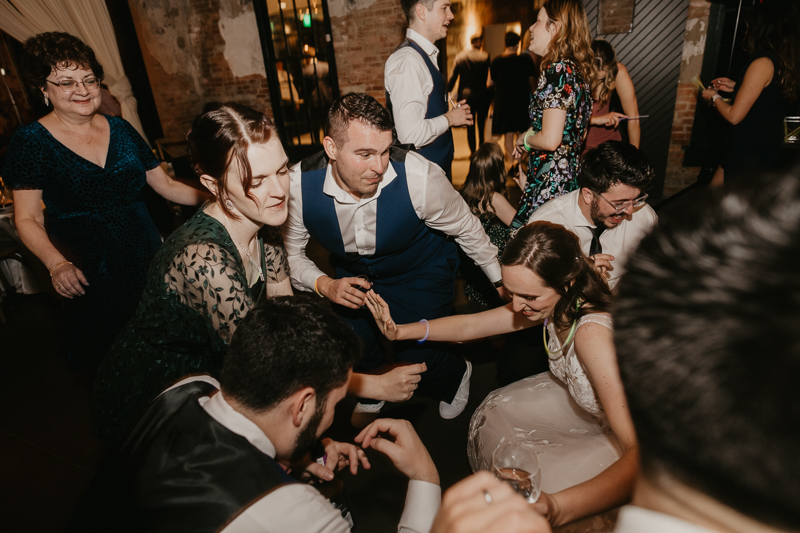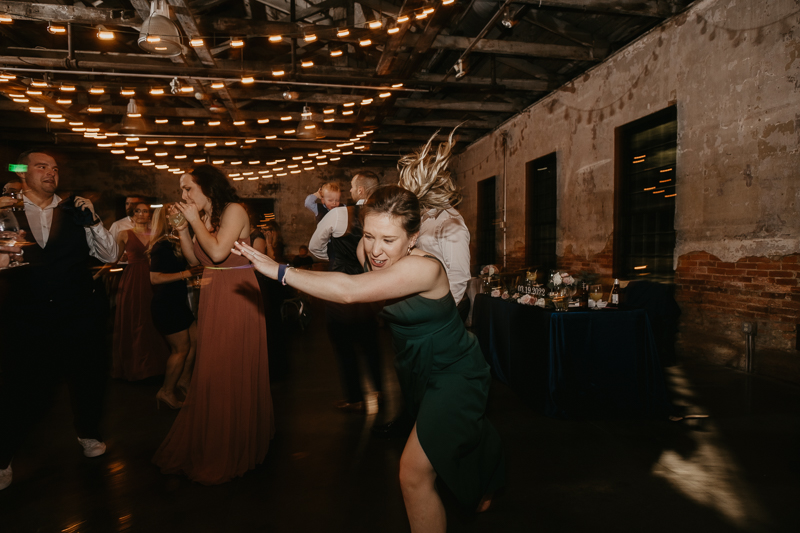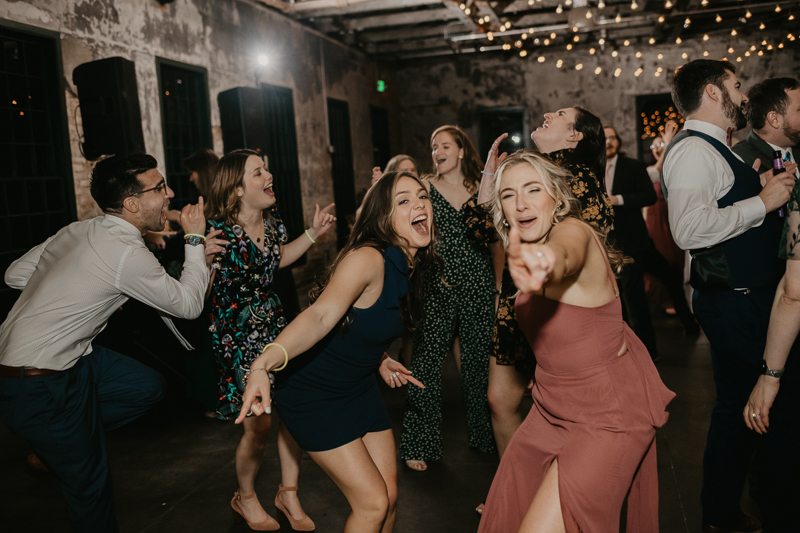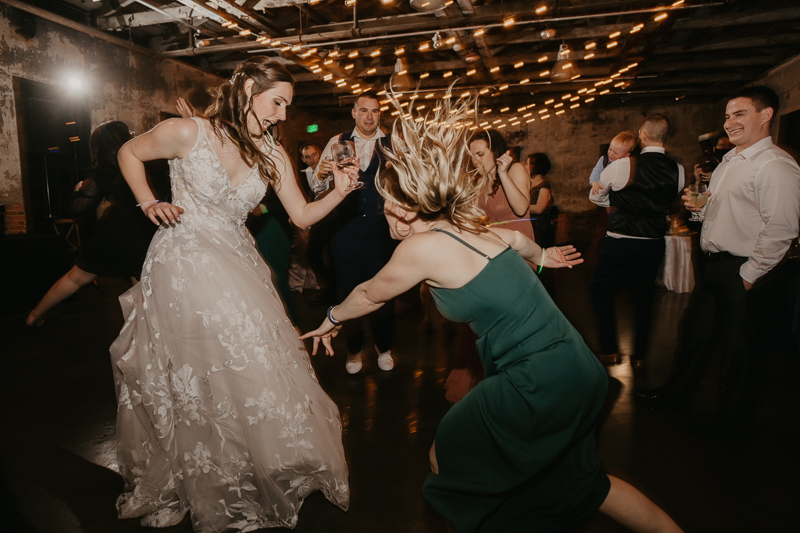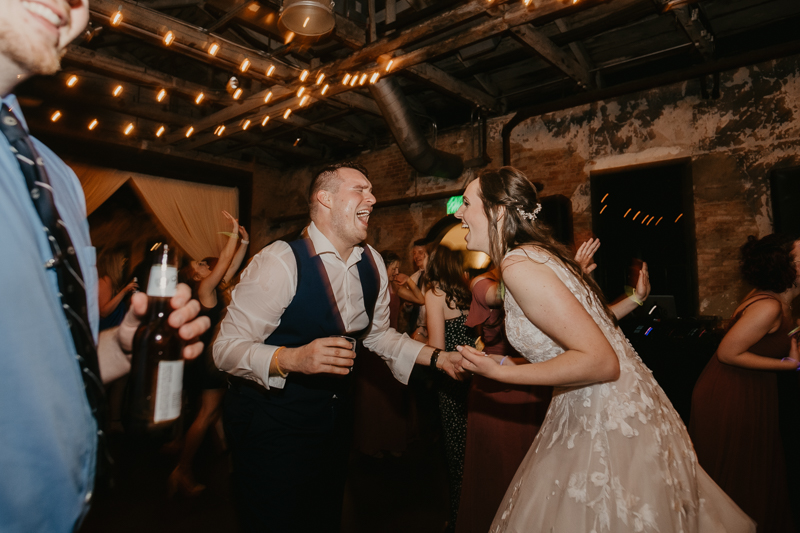 The amazing Dye House vendor team!
Getting Ready // Sheraton Baltimore North Hotel
Ceremony & Reception // Mt. Washington Mill Dye House
Coordinator // 1423 Events
Hair // Pauli Vernon (Archer)
Makeup // Holly Miller
Paper Suite // Minted
Caterer & Cake // Linwoods
Florist // Scentsational Florals
DJ // District Remix
Wedding Dress // K&B Bridals, Maggie Sottero
Bridal Shoes // MayoChicSandals
Bridal Party Dresses & Tuxes // Azazie & Men's Wearhouse
Cake Topper // Evertwin
Hair Piece // DarethColburnDesigns
Card Box // KellyMarieCollection
Cookie Table Sign // PinkPosiesandPearls
---
---
---