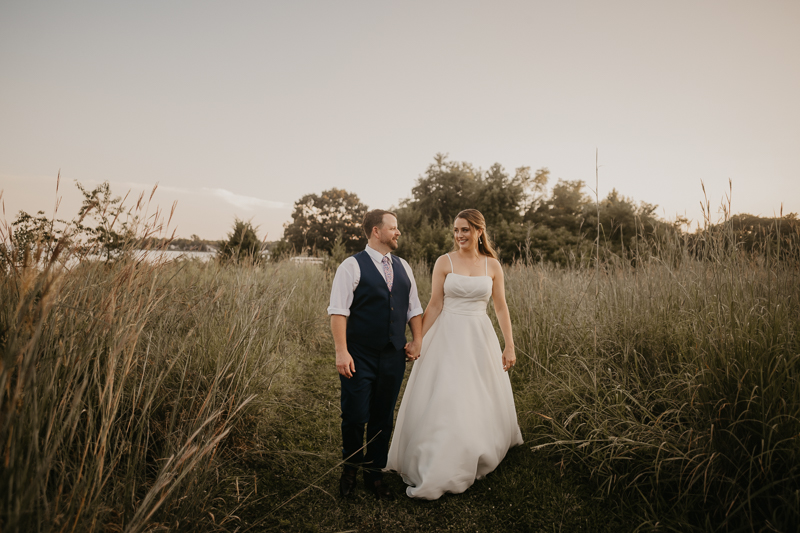 Wedding Photographers in Annapolis
We love getting to photograph at new venues and for Jenna and Adam's day we got to do just that! This was our first time at the Chesapeake Bay Foundation, and even though it was a little hot, Jenna and Adam created such an amazing atmosphere for all of their friends and family to celebrate them! With the bay as their backdrop, their blue and ivory details set the stage for a truly stunning summer wedding day. Plus, once all of the formal goodness was out of the way, their reception lit up the evening. Jenna & Adam, it was so amazing getting to spend the day with you! You both are so fantastic and so much fun! We were absolutely thrilled getting a small look into how loved you two are through all of your family and friends celebrating your love! Thank you so much, and cheers to years of happiness! Fun stuff from the day! Their cake had a puppy hidden on the side that looked like it had taken a bite out of the cake 🤗 A friend loaned Adam his cufflinks. His own something borrowed. Adam's parents won the anniversary dance with 48 years of marriage! To keep from crying, Jenna's maid of honor had to keep looking at other guests while making her speech. It was so funny and her method worked since she didn't cry! A little bit before the ceremony, a random couple came up to the ceremony space and tried to...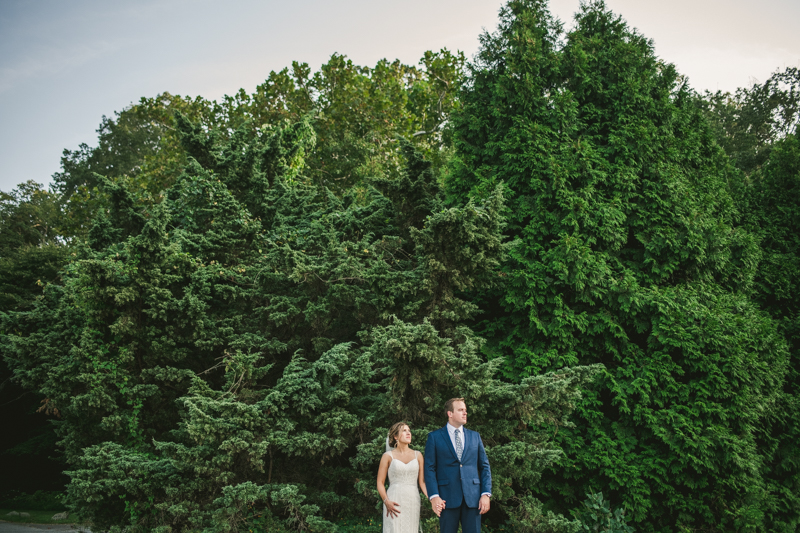 Wedding Photographers in Annapolis
Becca and Cassin are married! We couldn't be any more excited for these two! From the second we met for their engagement session, we knew they were calming, fun, and dog lovers :P! Basically a mix of all of our favorite personality types, haha! For their engagement session, we got the chance to photograph around their wedding venue. It was so great to see the area with these two before their wedding, and even better ON their wedding. These two really outdid themselves with the style and design of their day. Becca and her mom did a lot of the designing of both the ceremony and reception spaces. Each space had a classic forest vibe, and with the sunshine coming in during their ceremony...Oh my goodness, gloriousness! Every element was so well thought out. From the venue to the reception music, this day was 100% Becca and Cassin.  We loved getting to spend the day with Becca and Cassin. Seeing them celebrate with their family and friends is really what made the day that much greater. I kid you not, their dance floor was filled from beginning to end. They couldn't have asked for a more perfect day, and we are so happy we got to witness it! Thank you so much, Becca and Cassin, you two are phenomenal, and we hope you're having an AMAZING time in Jamaica! Some amazing highlights from the day! Becca said that the second she saw the chandeliers in the ceremony space...