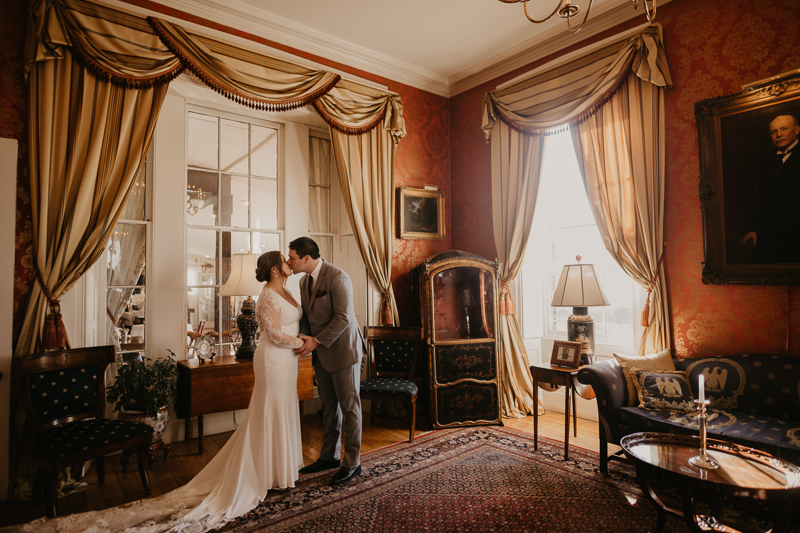 Wedding Photographers in Maryland
Antrim 1844 in the summer is absolutely stunning. Antrim 1844 in the winter...also absolutely stunning. This venue is jaw-dropping gorgeous year-round and I am obsessed with it! For Katie and Adam's beautiful January wedding, they combined winter colors with spring florals, which just made the winter garden greatness of Antrim pop! One of my favorite details of the day was George, Katie's stuffed monkey from when she was a baby. He was such a special part of Katie's life, so it only made sense that he was dressed to the nines for Katie and Adam's day! Katie & Adam - we are so grateful to have met you and your families and spent your day with you! It was truly such a lovely experience and we are so excited to see where life takes the two of you. We know you're going to have such a wonderful life adventure complete with lots of laughs, jokes, and sweet kisses! Notable things from the day! During the first dance, their guests joined in by singing along with the song as Katie and Adam danced ❤️. Katie's shoes are the same ones she wore to prom. Katie had a special guest in attendance - her stuffed monkey, George, whom she got when she was 1! Katie's cousin sewed a suit for George the monkey which was the perfect fit! The stationery that Adam used for his vows was incredibly special and it was by chance that Adam had any leftover in...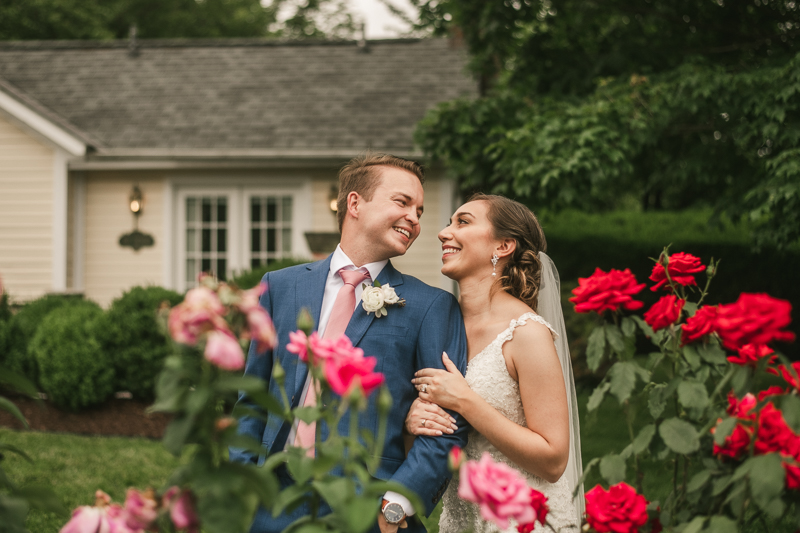 Wedding Photographers in Taneytown
Dusting off the ol' blog to bring you Christina and Kevin's GORGEOUS wedding at Antrim 1844 in Taneytown, Maryland. This was our first big wedding of 2021... the first one that truly felt normal after the year of COVID, and it couldn't have been a better day! After their big wedding turned into a "minimony" last year, their day this year was an opportunity to renew their vows and have the big celebration with all their friends and family. The day was filled with so much happiness, love, and DANCING. Seriously, I don't think we've seen a dance floor that full and with SO much energy in a long time. It was incredible to witness, and we are so happy that we got to capture it! Christina and Kevin, thank you so much for allowing us to be at your wedding celebration. You two are so wonderful, and even though the wait was probably VERY long - you did it! And with incredible style <3.  Some fun moments from the day! Kevin & Christina are high school sweethearts and met on the dance floor at homecoming! Making the dance floor a very important place for them :P. Christina choreographed her and Kevin's first dance. They received a standing ovation after that dance! Christina's something old was a beautiful gold ring from her grandmother. Kevin & Christina's grandmothers served as their flower ladies!  Christina's cousin, Faith, baked THE most beautiful cake we've ever seen...