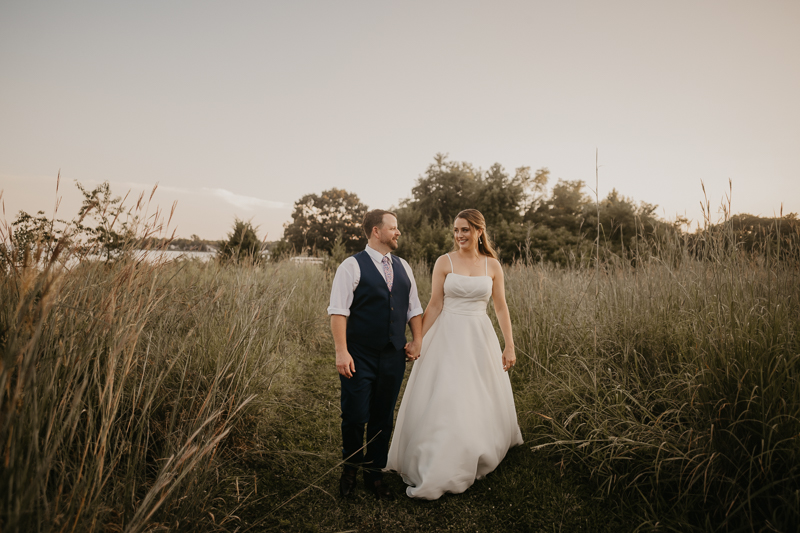 Wedding Photographers in Annapolis
We love getting to photograph at new venues and for Jenna and Adam's day we got to do just that! This was our first time at the Chesapeake Bay Foundation, and even though it was a little hot, Jenna and Adam created such an amazing atmosphere for all of their friends and family to celebrate them! With the bay as their backdrop, their blue and ivory details set the stage for a truly stunning summer wedding day. Plus, once all of the formal goodness was out of the way, their reception lit up the evening. Jenna & Adam, it was so amazing getting to spend the day with you! You both are so fantastic and so much fun! We were absolutely thrilled getting a small look into how loved you two are through all of your family and friends celebrating your love! Thank you so much, and cheers to years of happiness! Fun stuff from the day! Their cake had a puppy hidden on the side that looked like it had taken a bite out of the cake 🤗 A friend loaned Adam his cufflinks. His own something borrowed. Adam's parents won the anniversary dance with 48 years of marriage! To keep from crying, Jenna's maid of honor had to keep looking at other guests while making her speech. It was so funny and her method worked since she didn't cry! A little bit before the ceremony, a random couple came up to the ceremony space and tried to...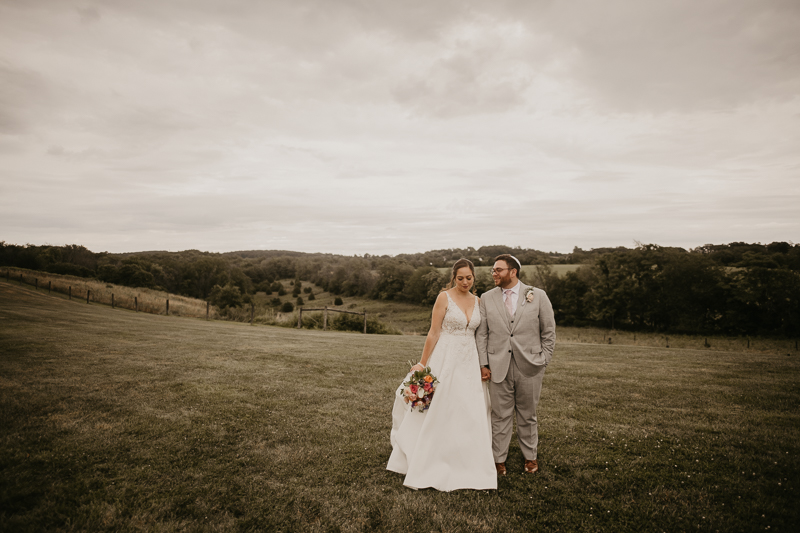 Wedding Photographers in Maryland
What is there to say about Lilli and Miles' wedding day except for WOW! From start to finish there was no shortage of love surrounding this incredible couple plus absolutely gorgeous scenery. Seriously, I always forget how stunning Dulany's Overlook is until we are pulling up. It's unquestionably one of our favorite wedding venues in Maryland! I don't think Lilli and Miles could have asked for a more perfect day to get married. The clouds were rolling in, the florals were bright, and their guests were next level. Following their first kiss under the chuppah, all of their guests rushed forward to parade these two through their recessional. There was jumping, singing, and tons of cheering for Lilli and Miles, and if I didn't have a job to do I would have soaked up all of that happiness. Their friends and family kickstarted Lilli and Miles' wedding day in the best possible way: showing and demonstrating their unwavering support. Lilli and Miles, thank you so incredibly much for allowing us to take part and witness your gorgeous day. Your wedding is one that we will never forget. Your energy and love were all on such magnificent display, and we couldn't be happier for you two. It goes without saying that your family and friends are also just as spectacular as you two are and they are lucky to have you in their lives. We are honored to have played such a small role in your monumental wedding day!  Neat...