Lilli & Miles Dulany's Overlook
Wedding Photographers in Maryland
What is there to say about Lilli and Miles' wedding day except for WOW! From start to finish there was no shortage of love surrounding this incredible couple plus absolutely gorgeous scenery. Seriously, I always forget how stunning Dulany's Overlook is until we are pulling up. It's unquestionably one of our favorite wedding venues in Maryland!
I don't think Lilli and Miles could have asked for a more perfect day to get married. The clouds were rolling in, the florals were bright, and their guests were next level. Following their first kiss under the chuppah, all of their guests rushed forward to parade these two through their recessional. There was jumping, singing, and tons of cheering for Lilli and Miles, and if I didn't have a job to do I would have soaked up all of that happiness. Their friends and family kickstarted Lilli and Miles' wedding day in the best possible way: showing and demonstrating their unwavering support.
Lilli and Miles, thank you so incredibly much for allowing us to take part and witness your gorgeous day. Your wedding is one that we will never forget. Your energy and love were all on such magnificent display, and we couldn't be happier for you two. It goes without saying that your family and friends are also just as spectacular as you two are and they are lucky to have you in their lives. We are honored to have played such a small role in your monumental wedding day! 
Neat things from the day!
The weather for this August wedding was unbelievably beautiful, and felt more like Fall! 
Lilli and her mom handcrafted all the paper flowers for the wedding. It took them a year and half to make all of them! 
Lilli's mom made Lilli's wedding day bracelet using pearls from Lilli's great-grandmother's necklace. Her mom split the original jewelry piece and made a bracelet for Lilli, Lilli's sisters, and herself to wear on the wedding day ♥️.
All of the signage was planned and designed by Lilli.
One of Miles' gifts from Lilli on the wedding day was a personalized Terrible Towel, in honor of the Steelers, his favorite football team!
They had a crossword puzzle activity for the guests to work through during the cocktail hour and reception. It had dry erase markers for replayability :P.
The cloth on the chuppah is a family heirloom from Svalyava, the town in Ukraine where Lilli's maternal family comes from! It's been used at Lilli's cousins' weddings since its journey to LA in the 1990s.
They beautifully mixed Jewish tradition with modern influences for every part of their day.
Their Simcha dancing was some of the wildest, funniest, and action-packed dancing we've seen in a while! I'm still not over it!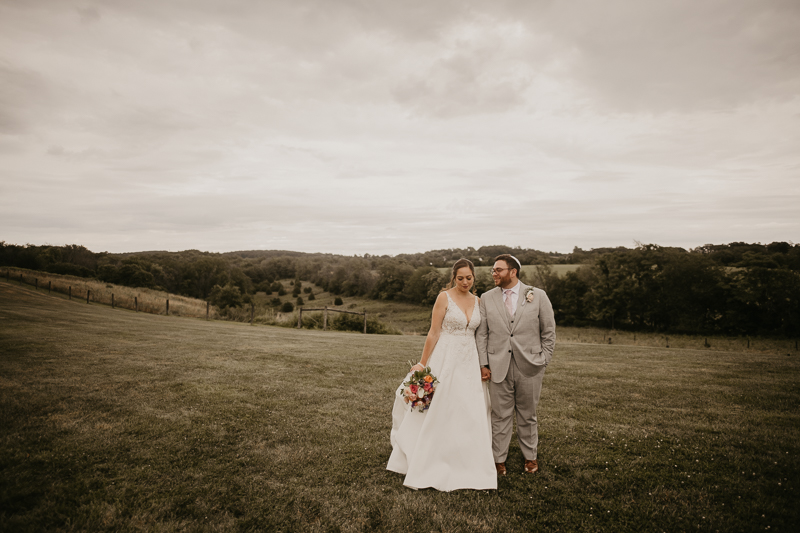 ---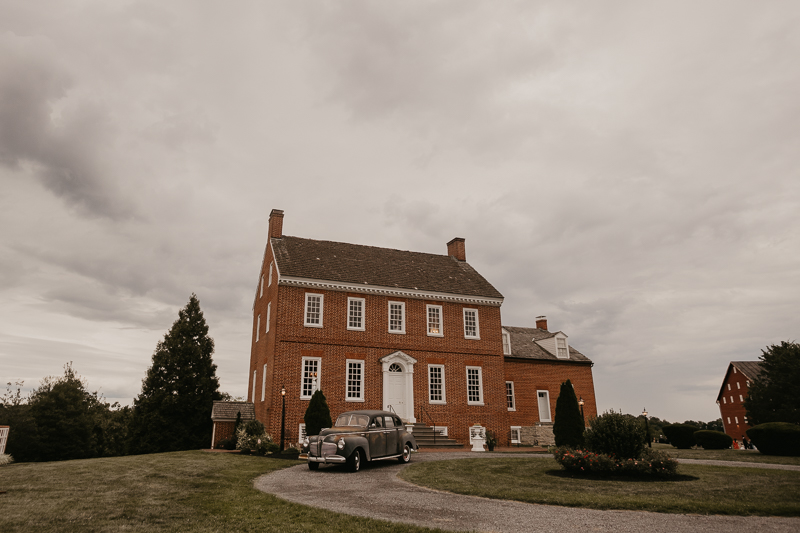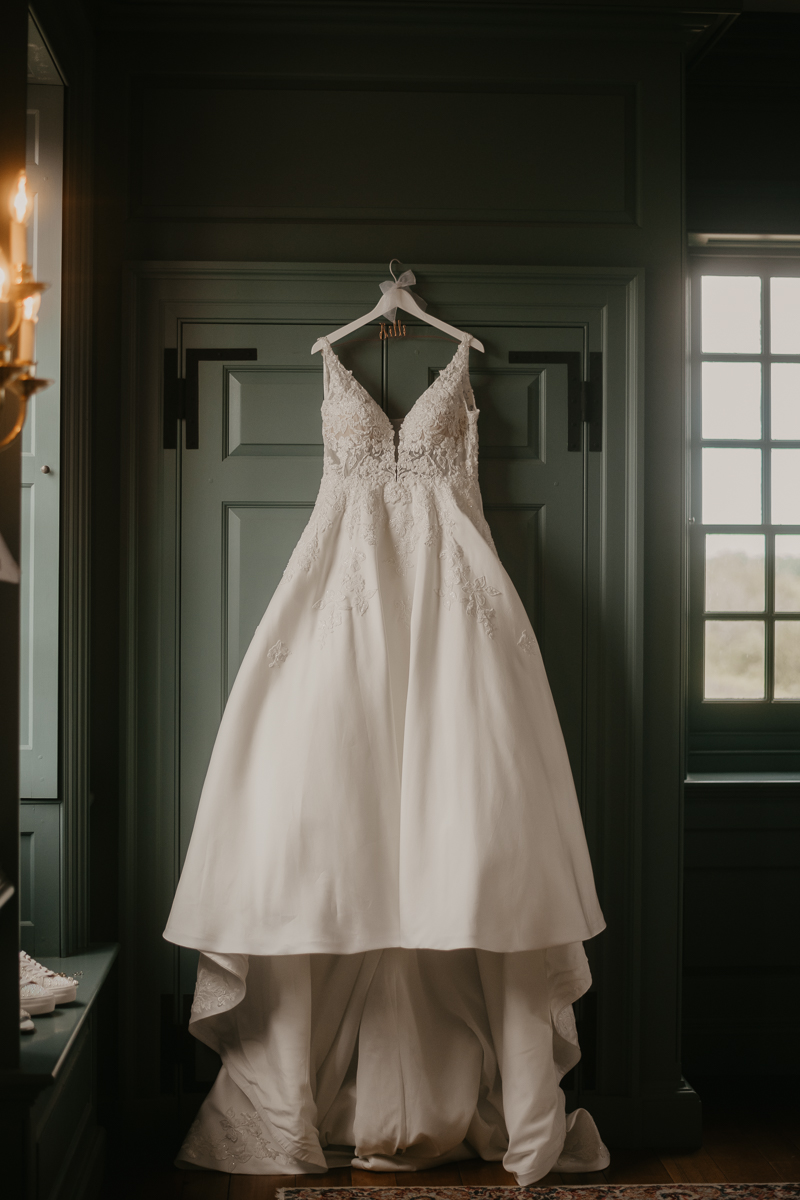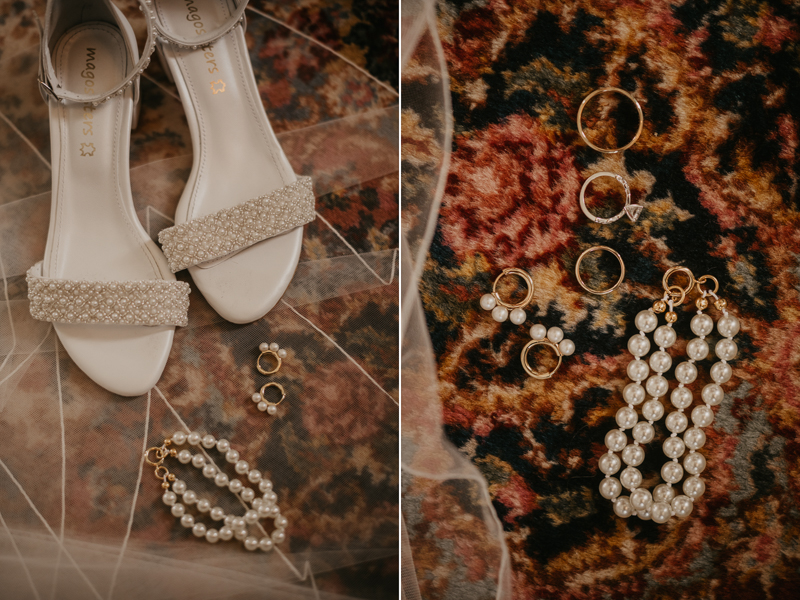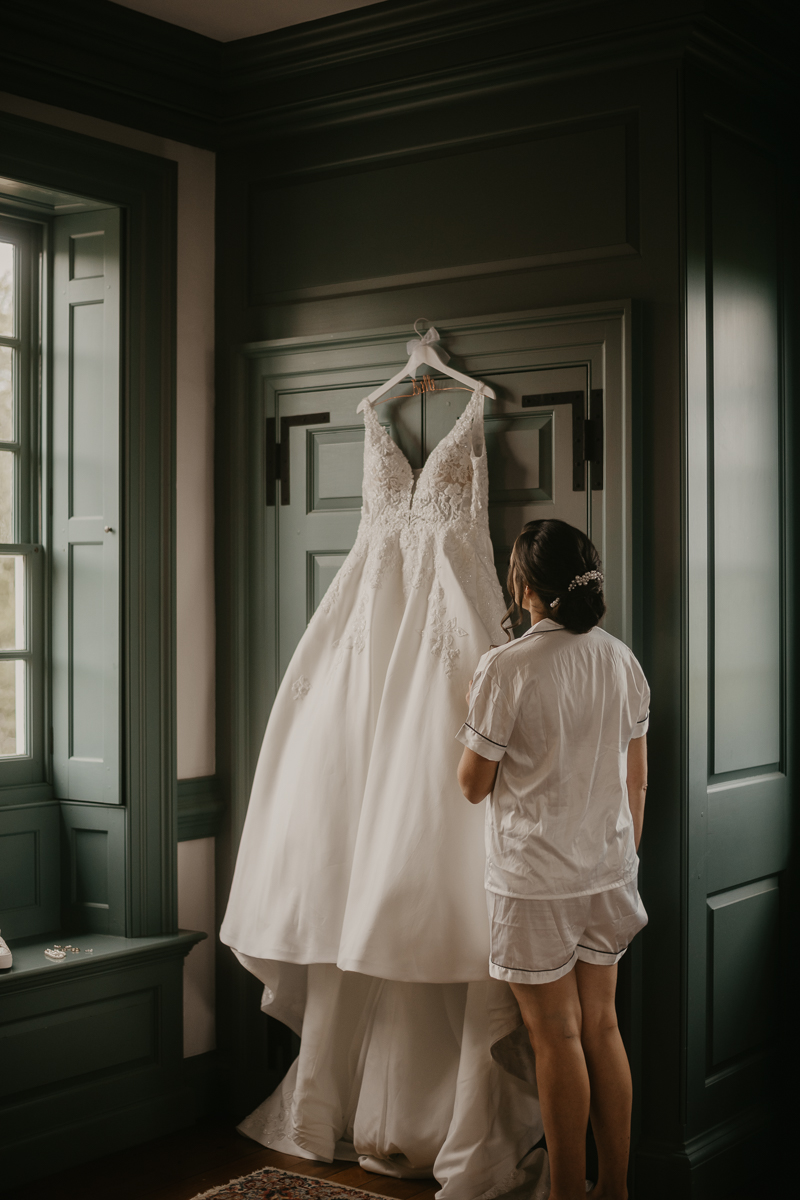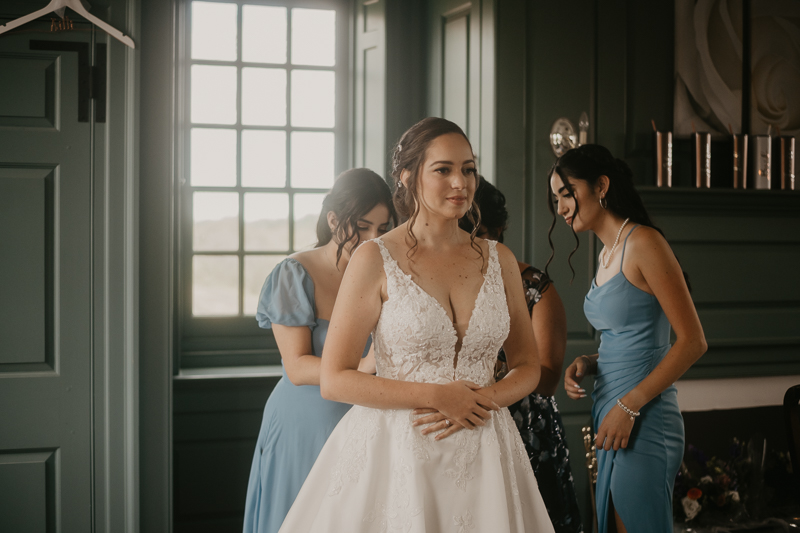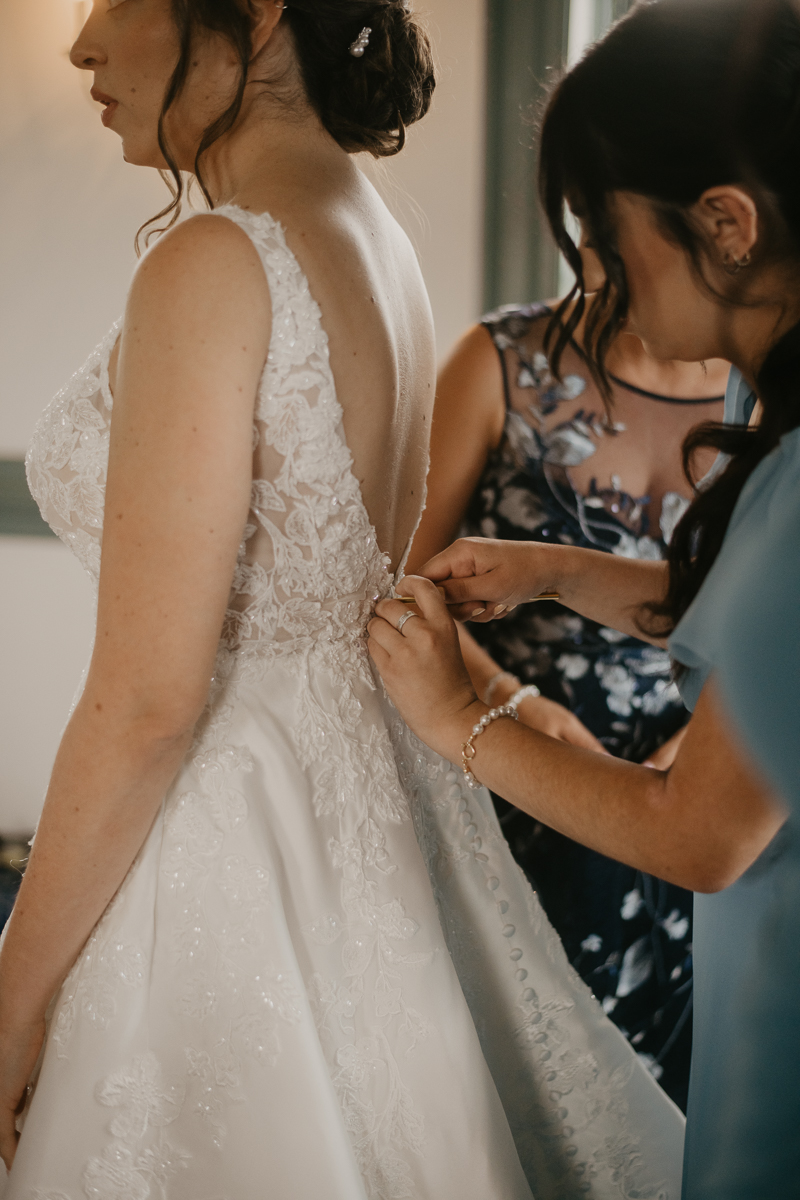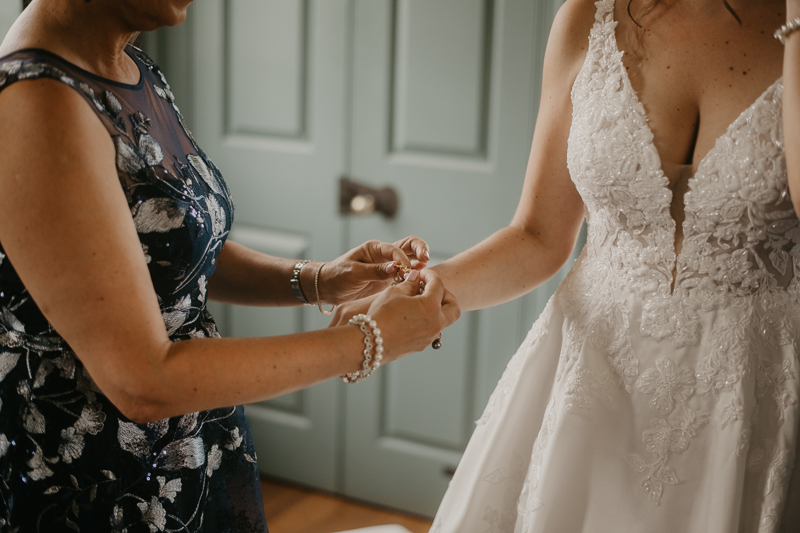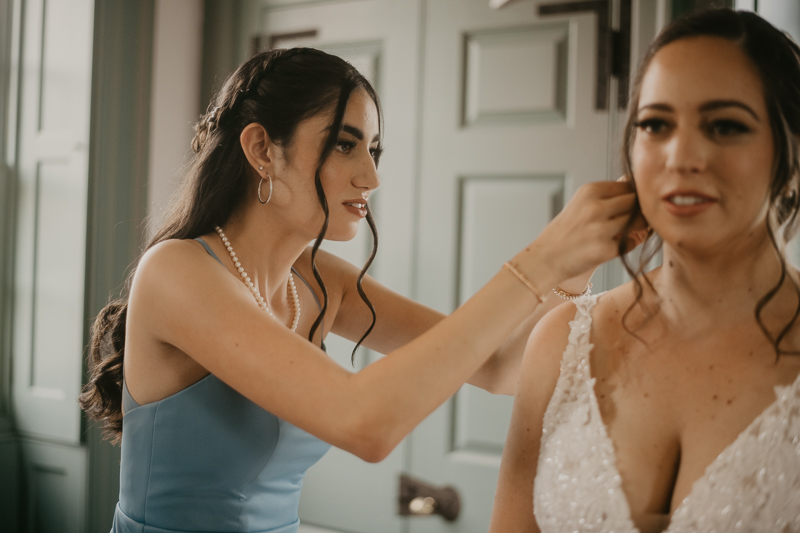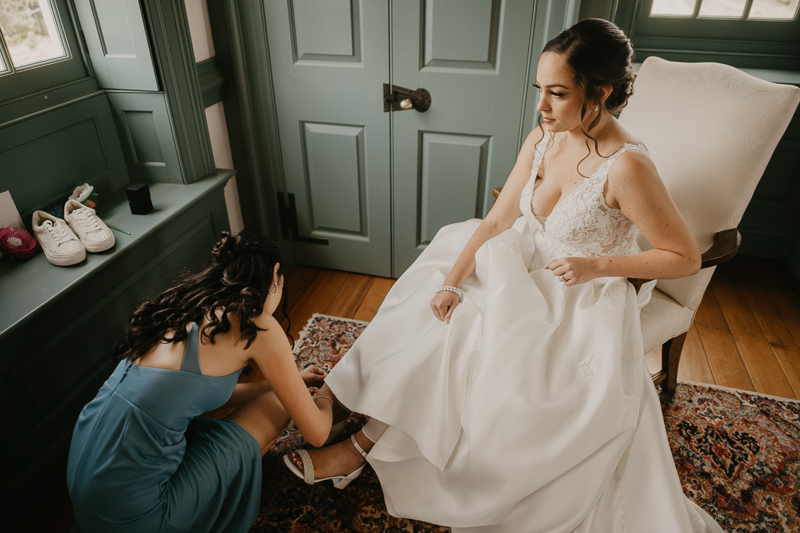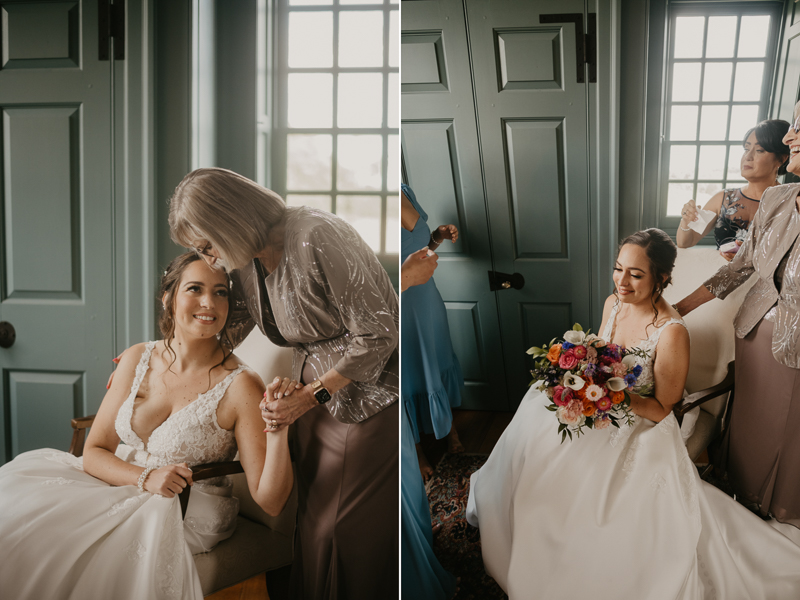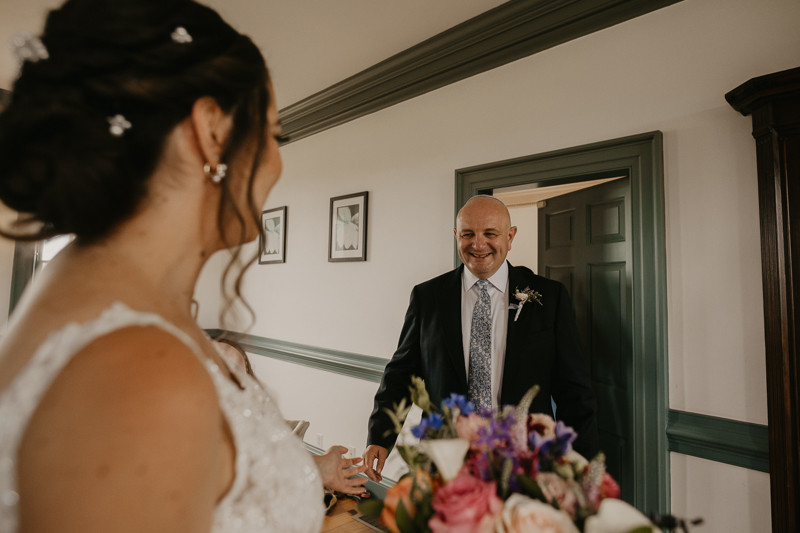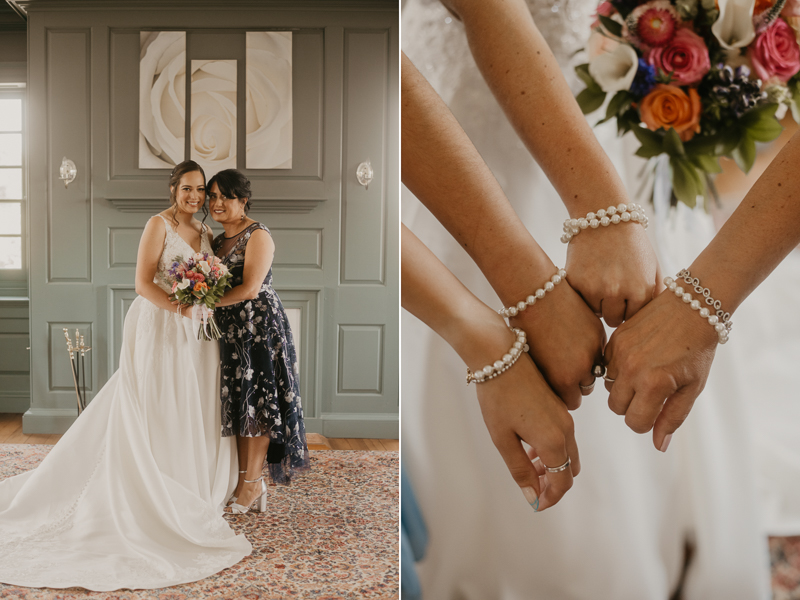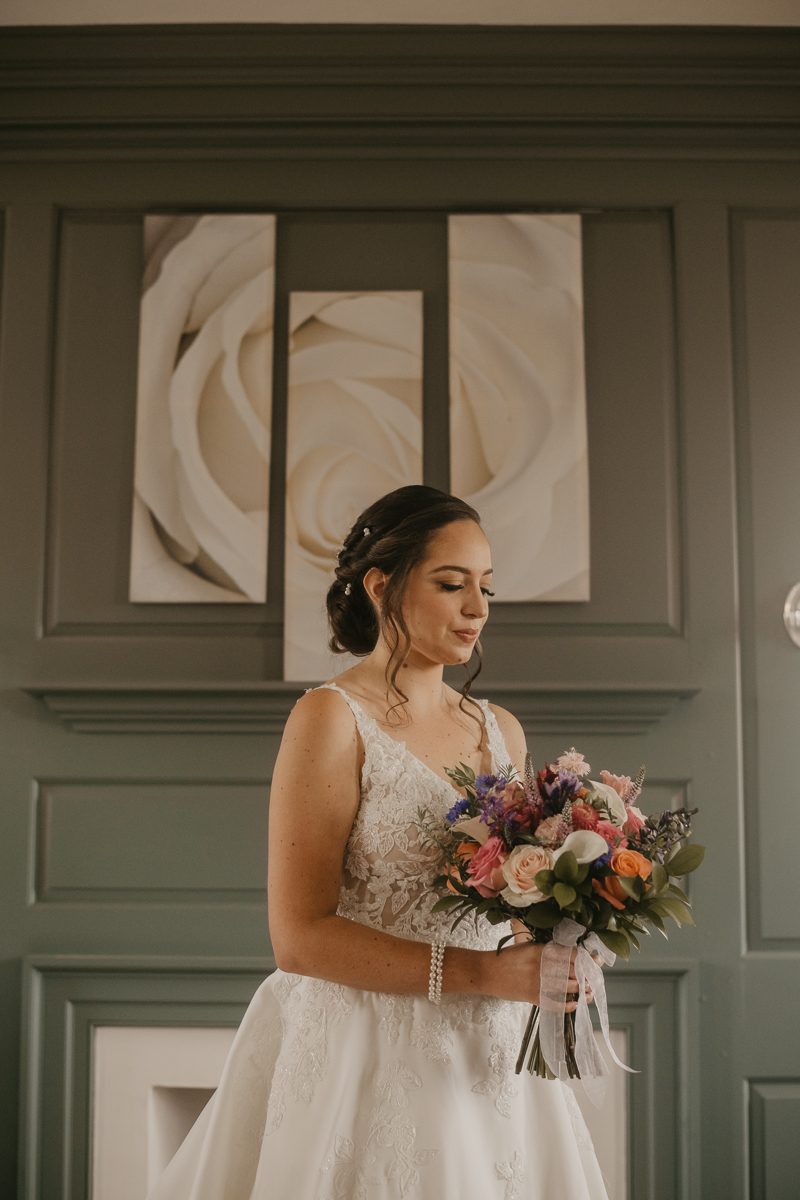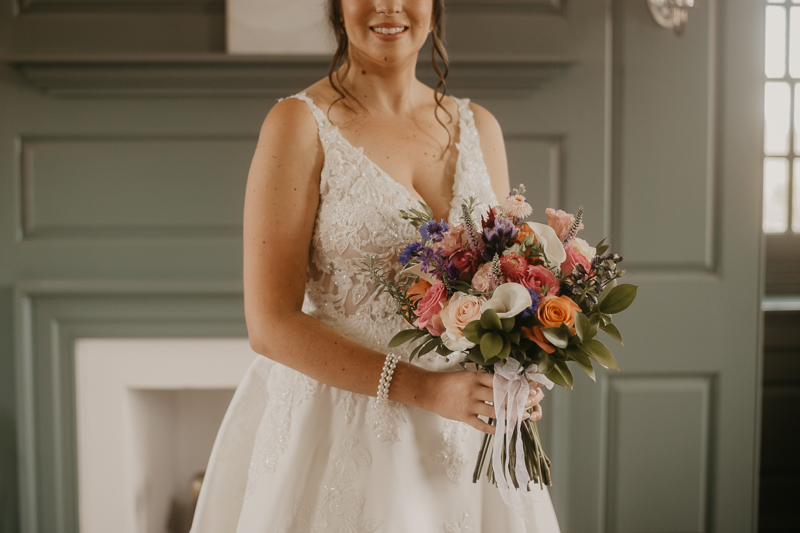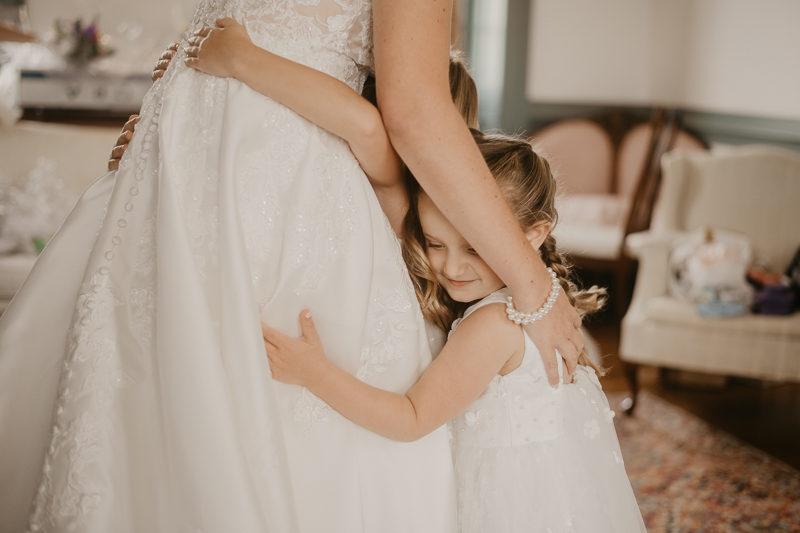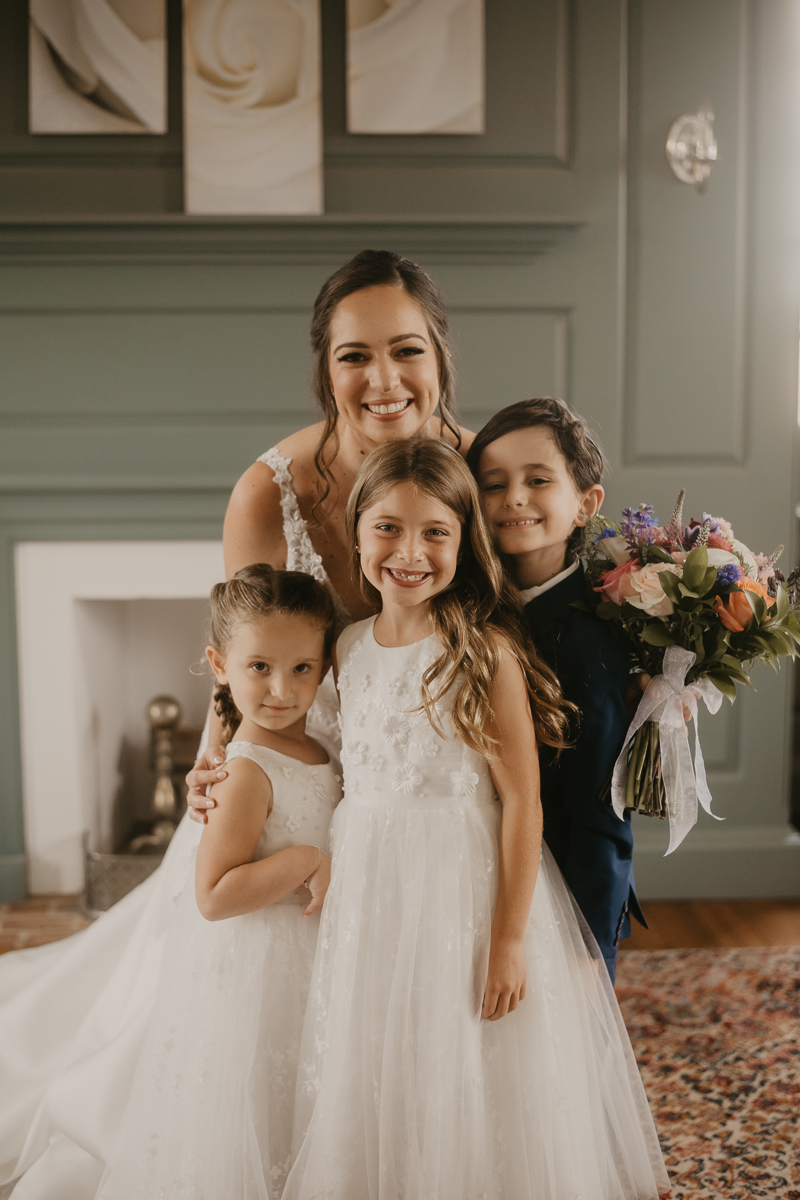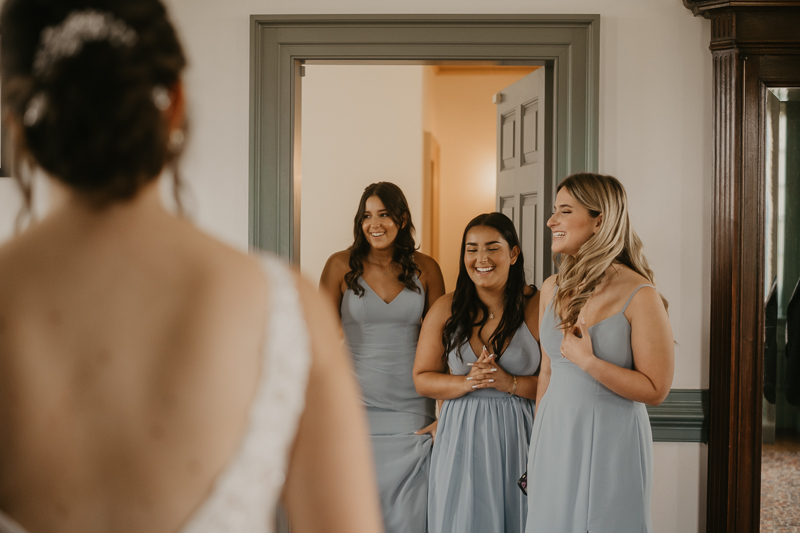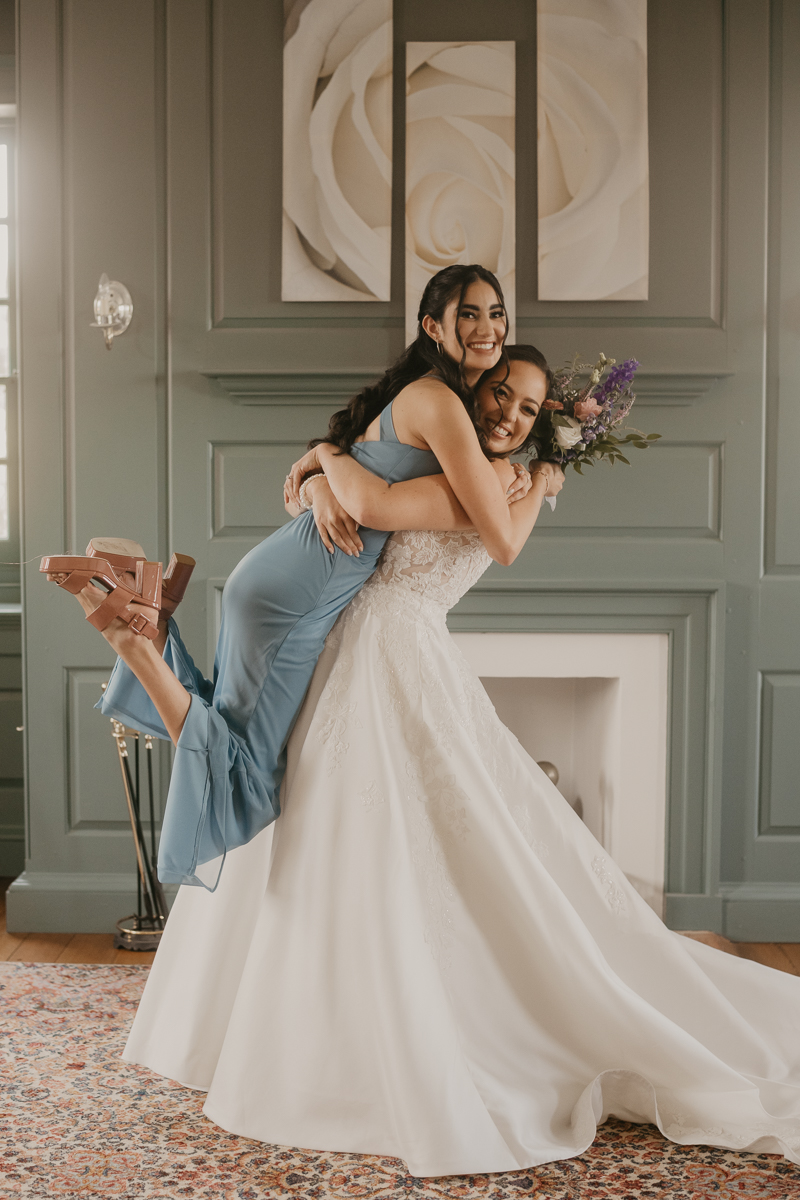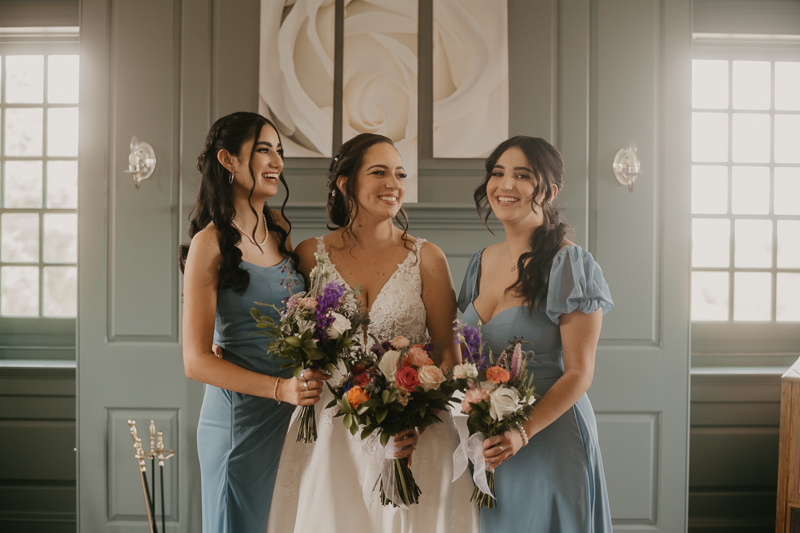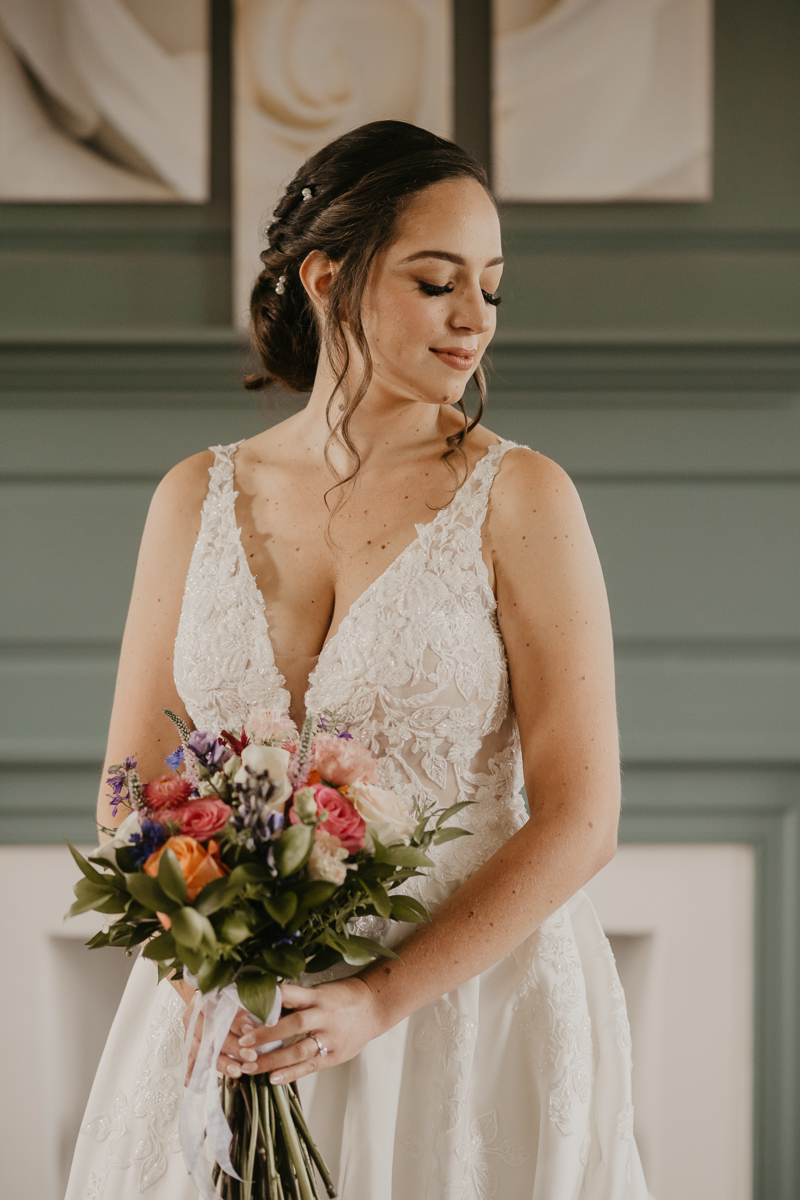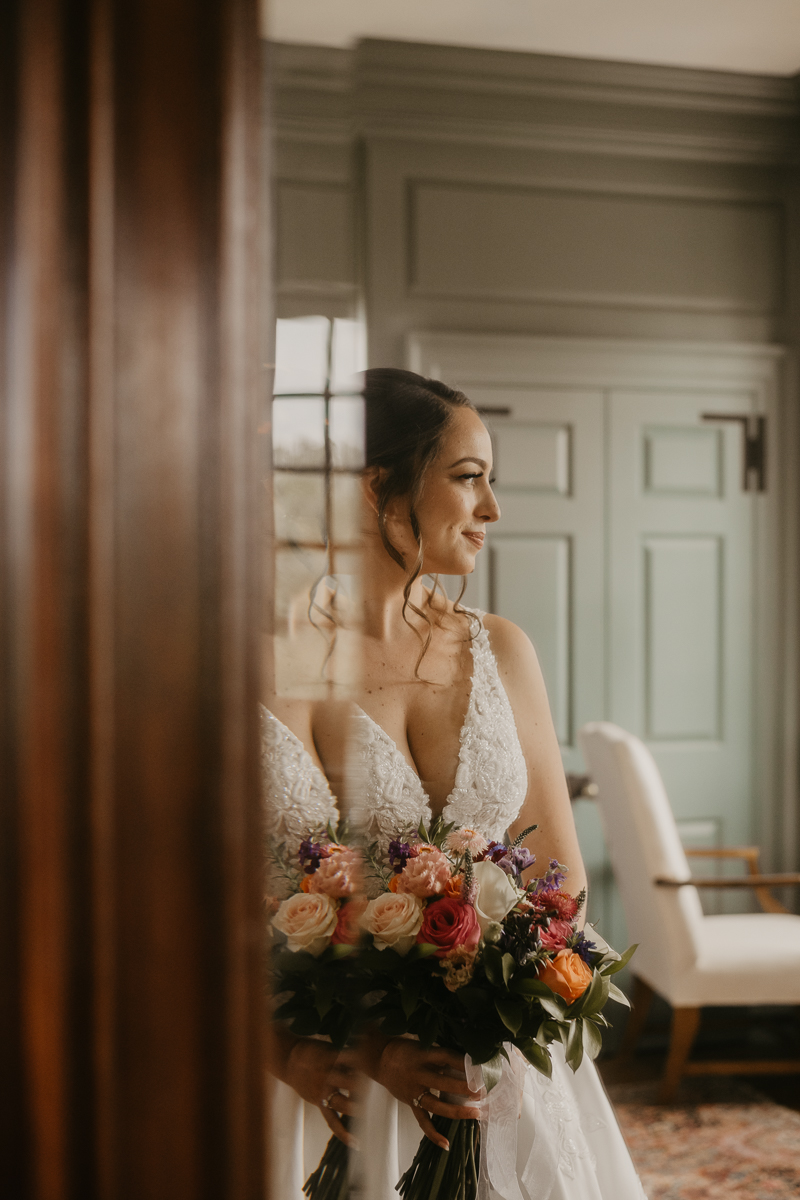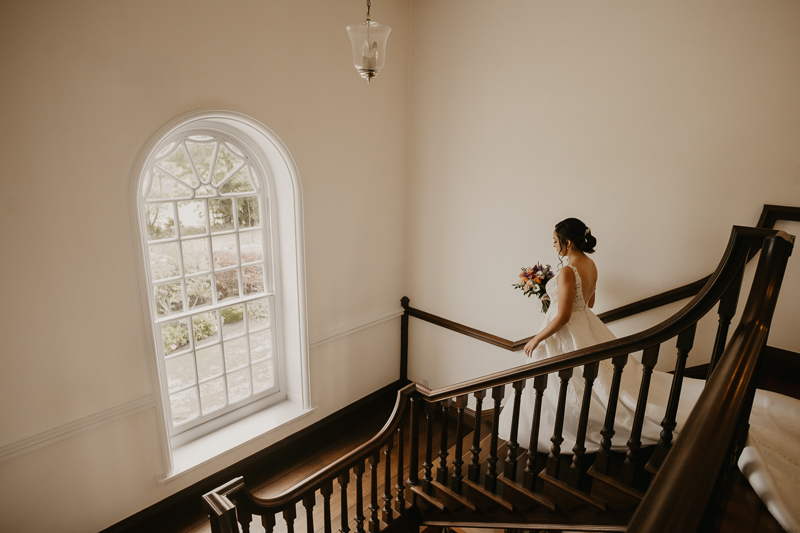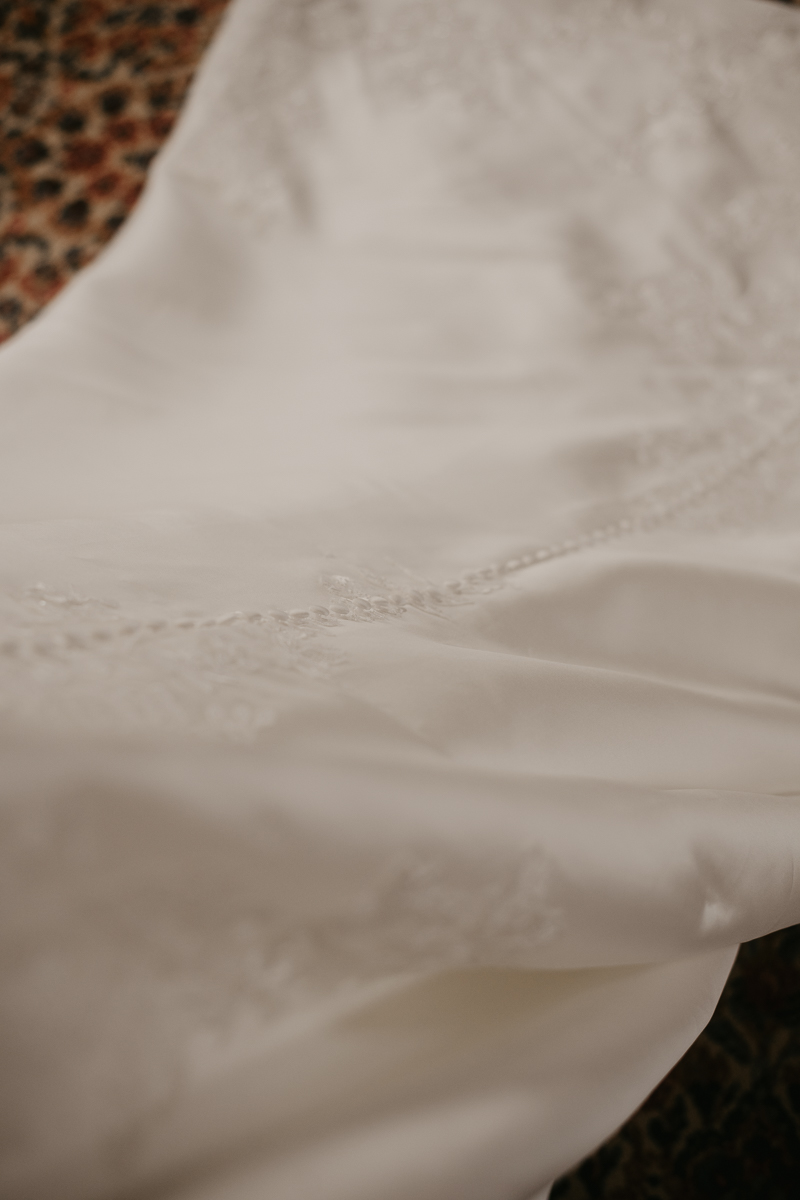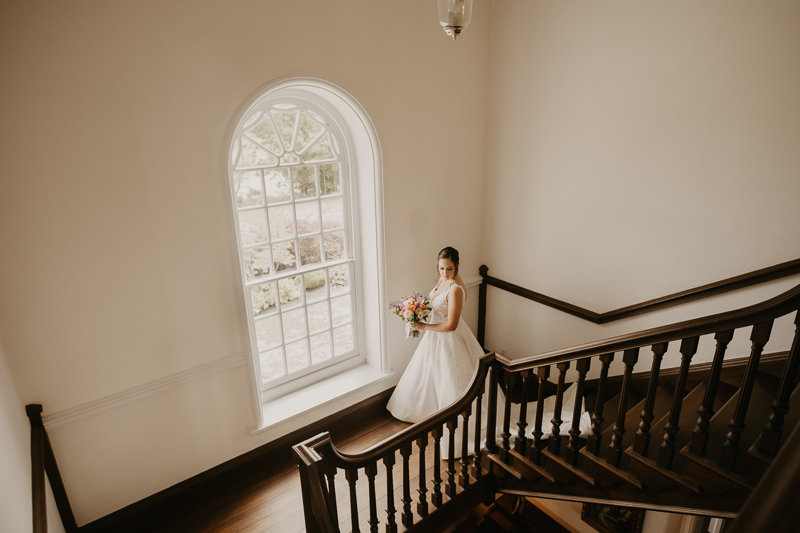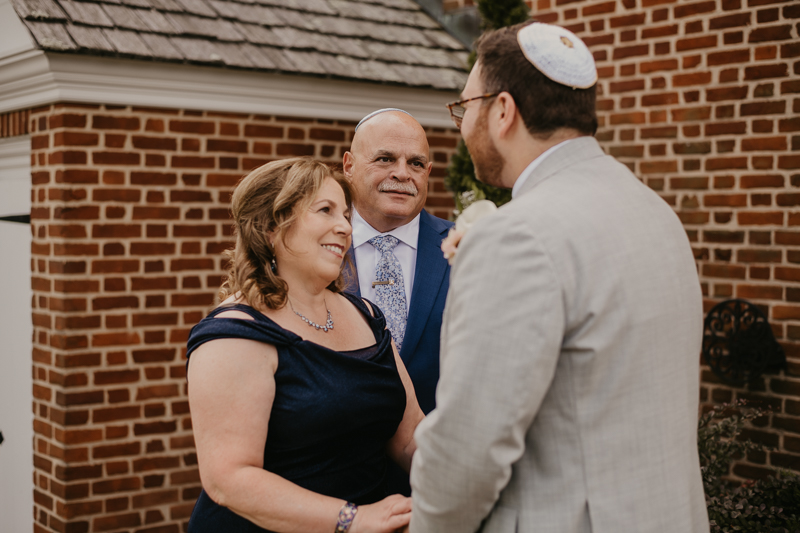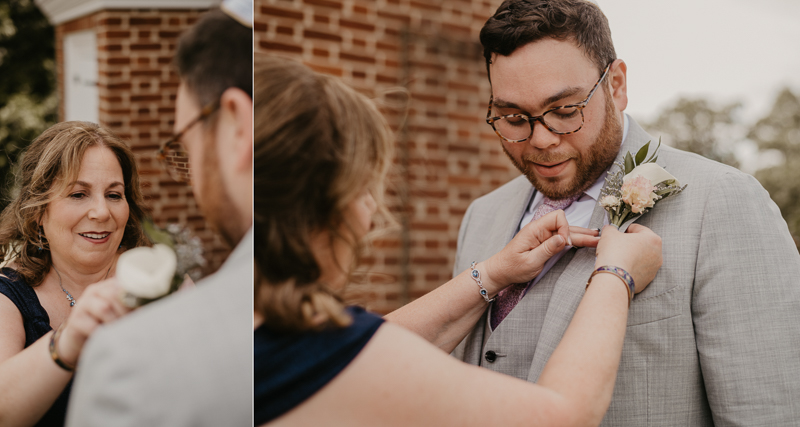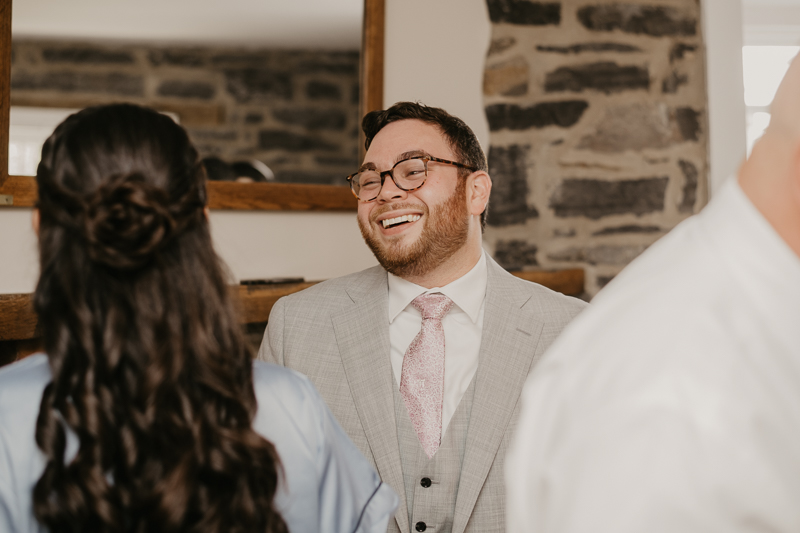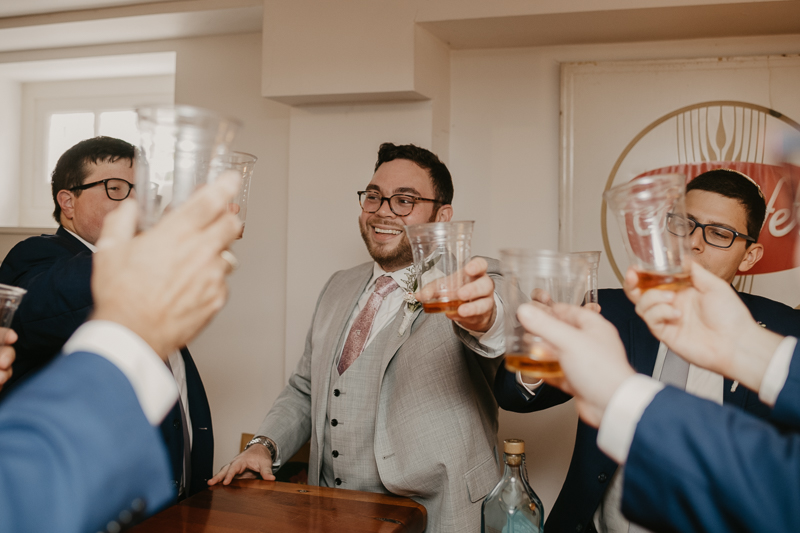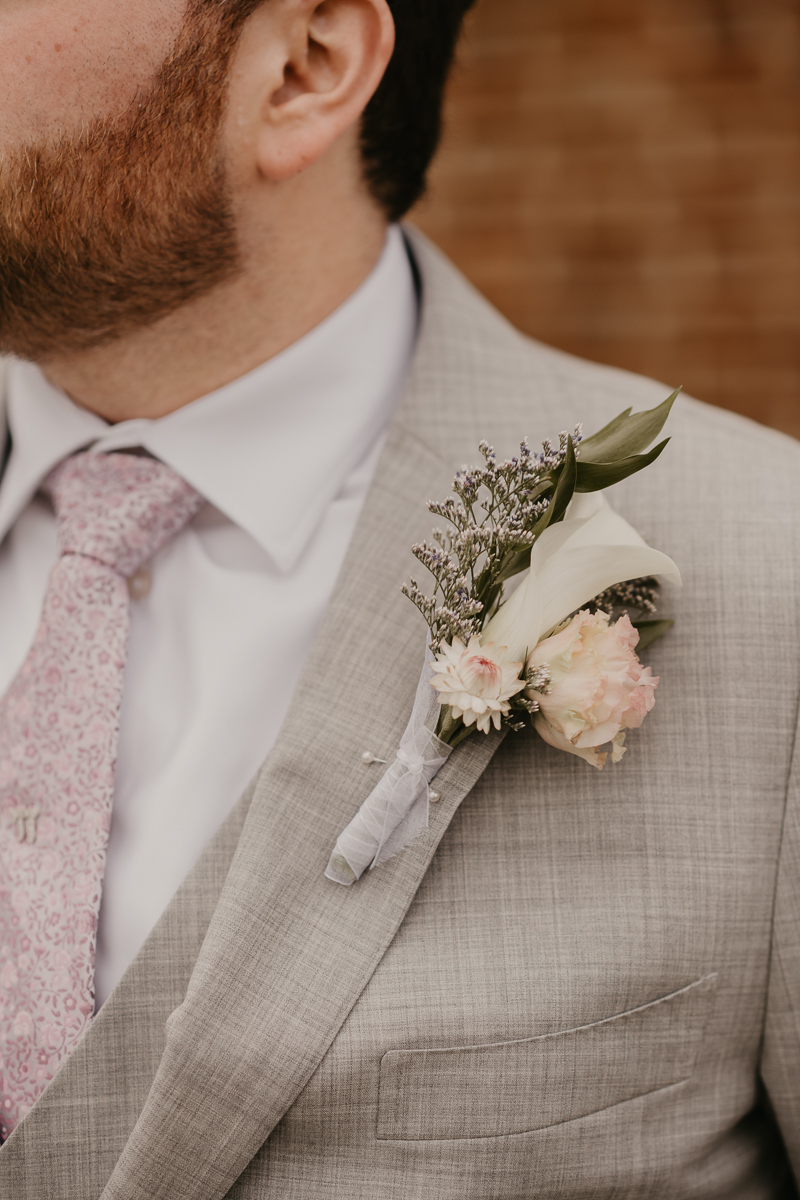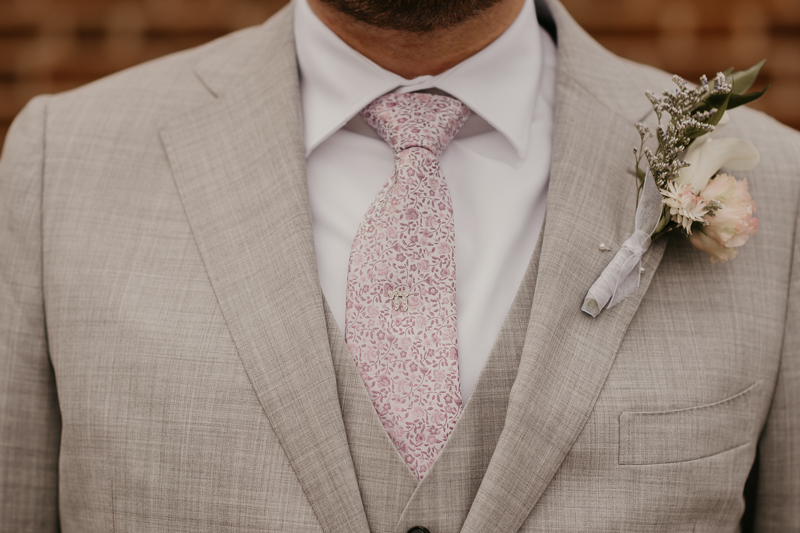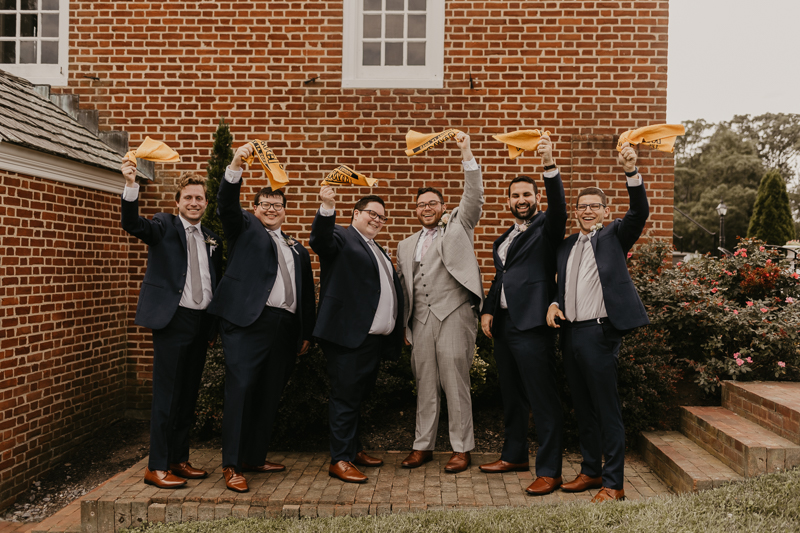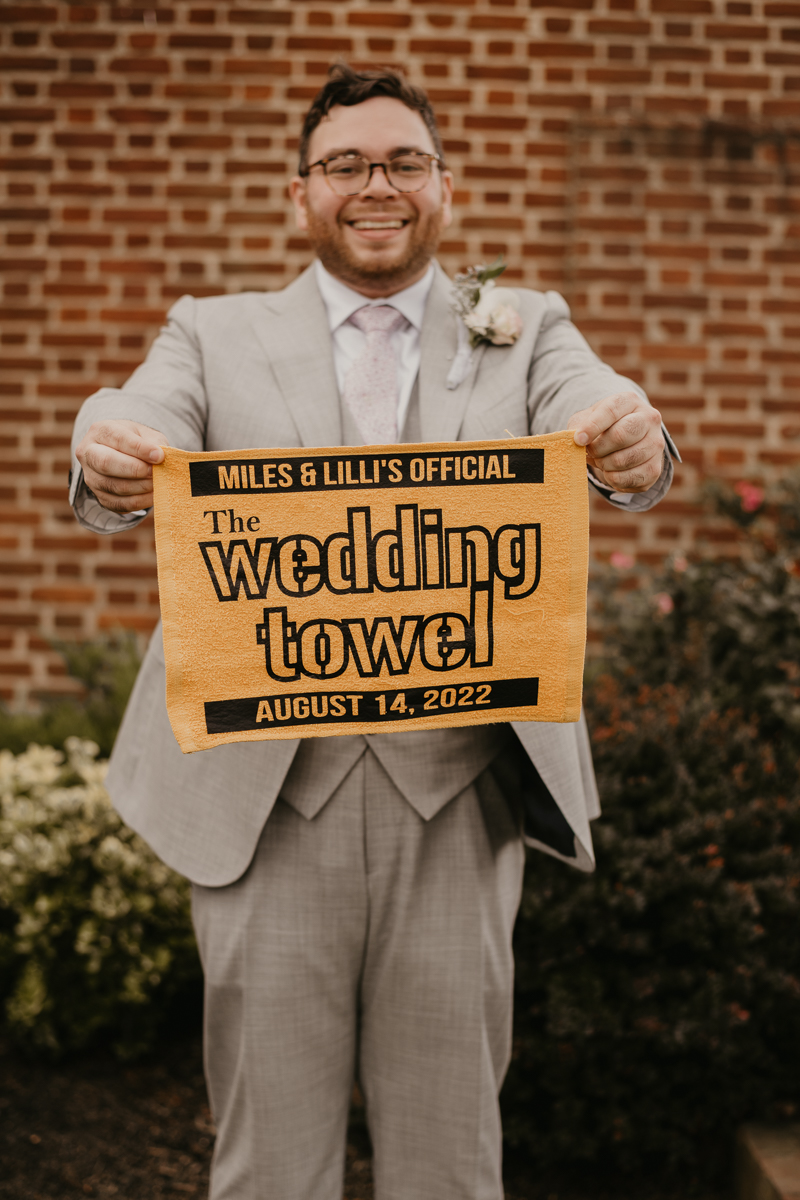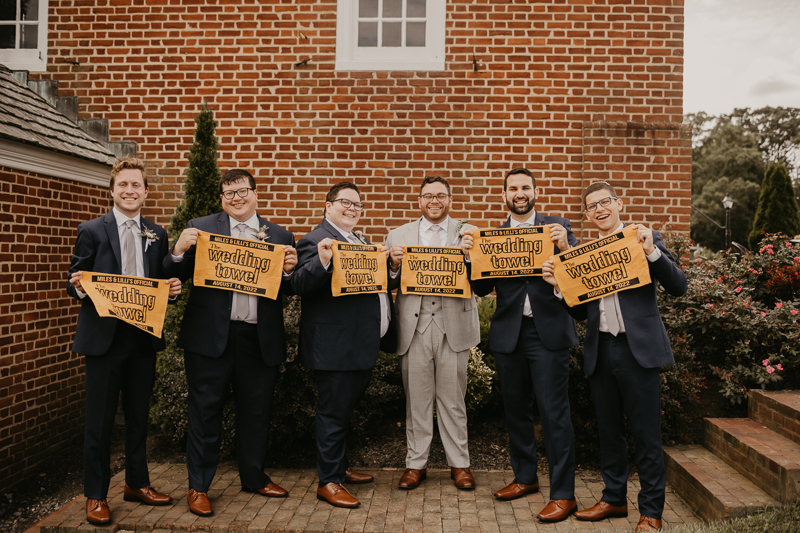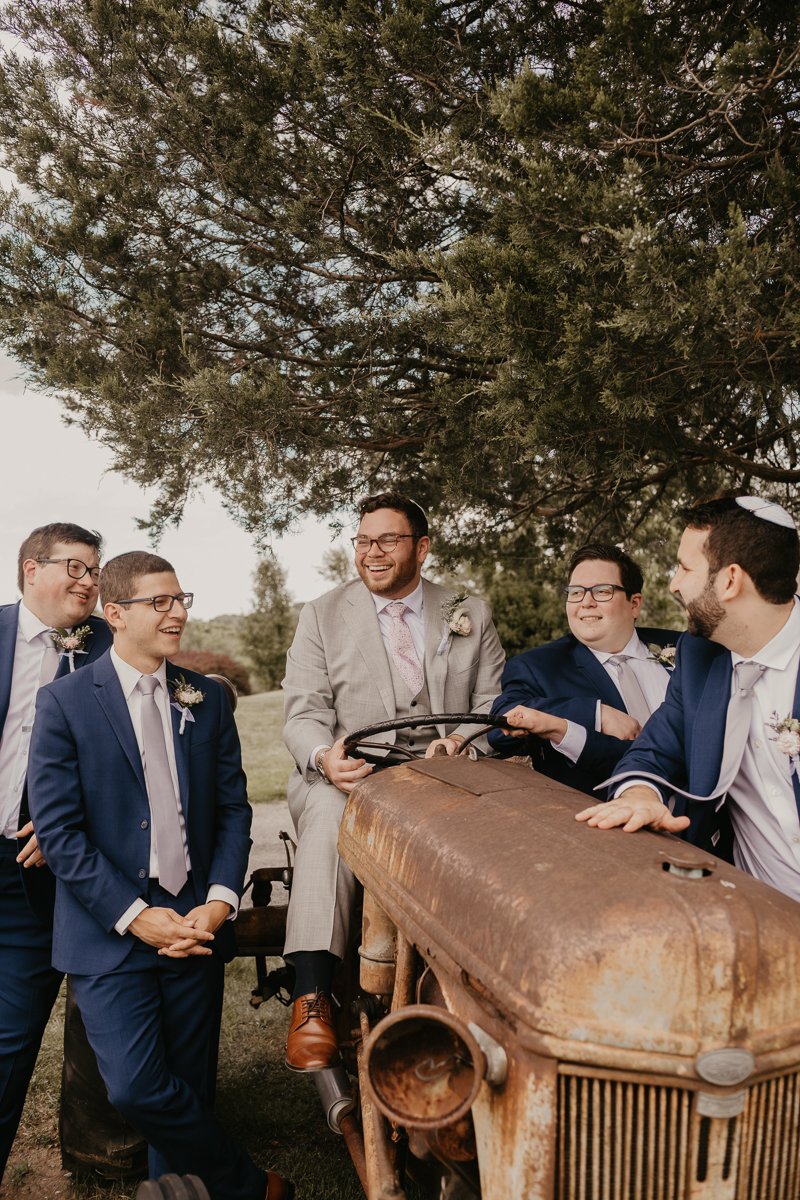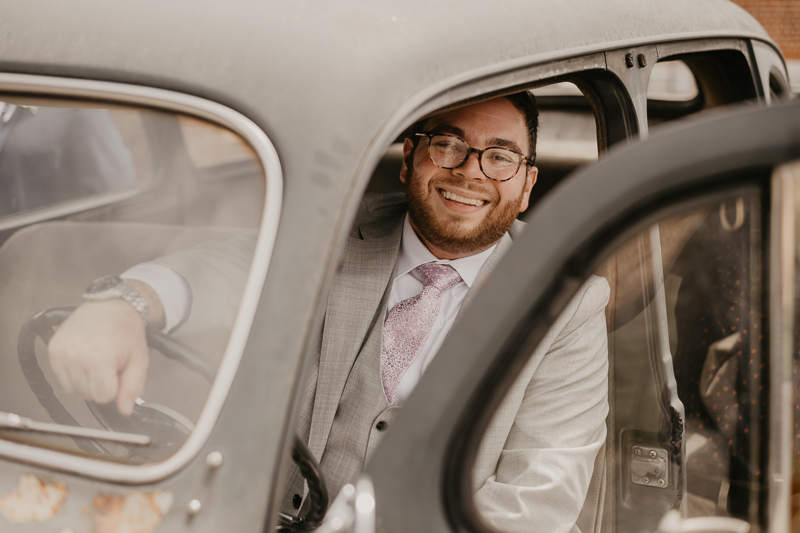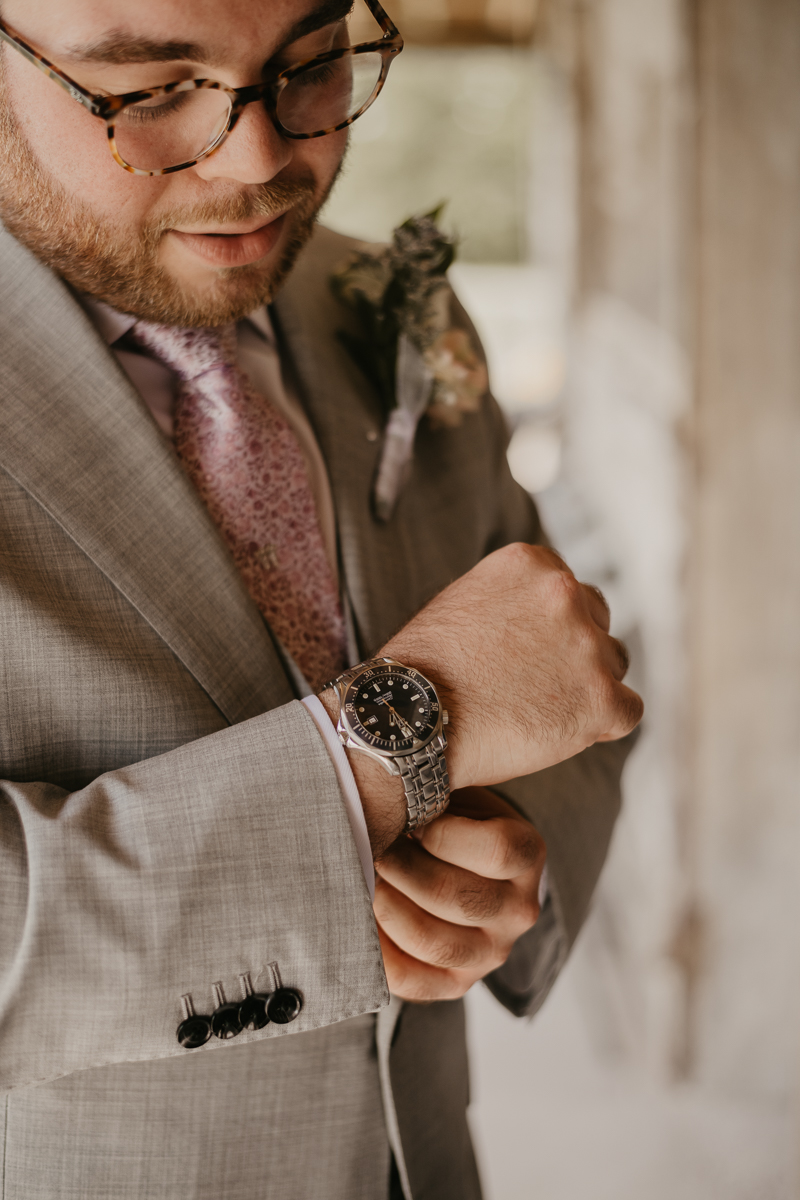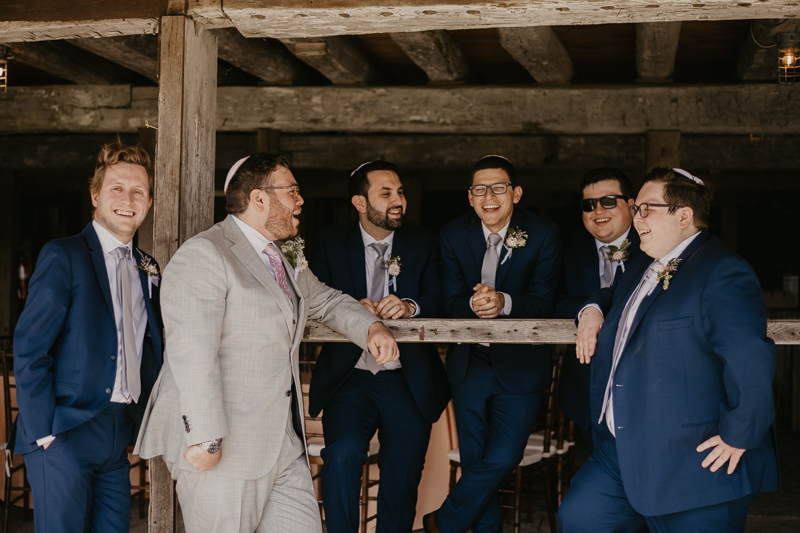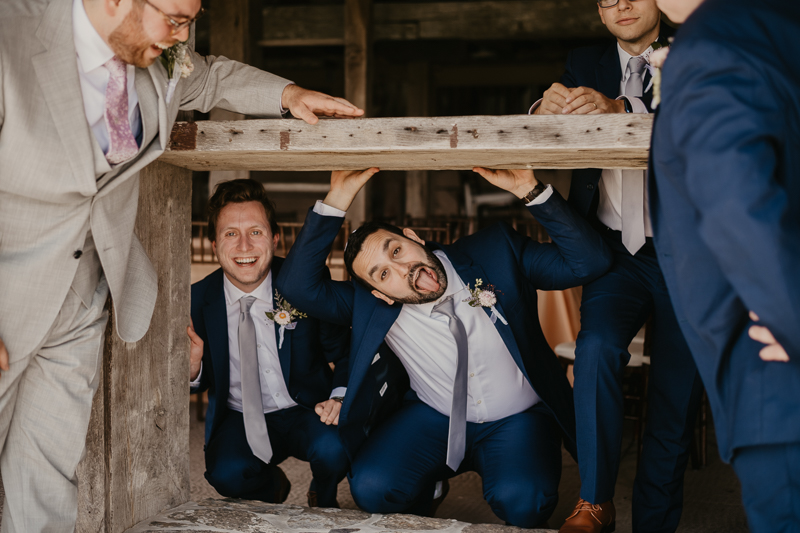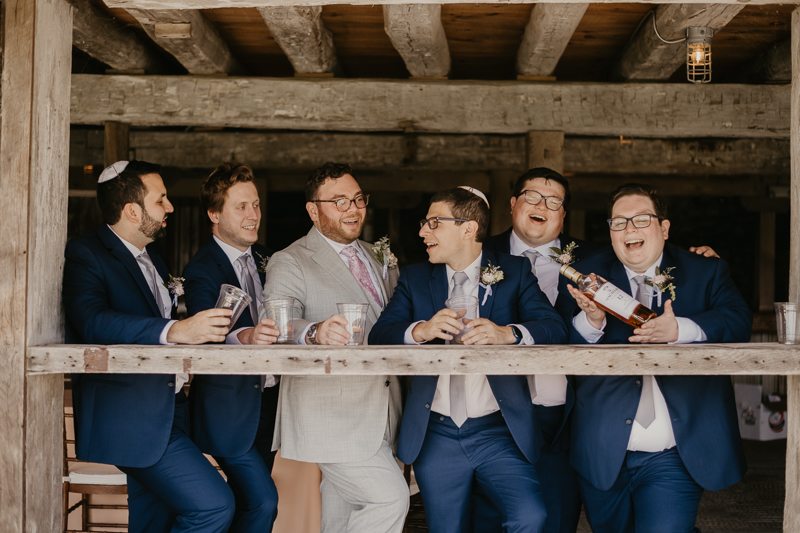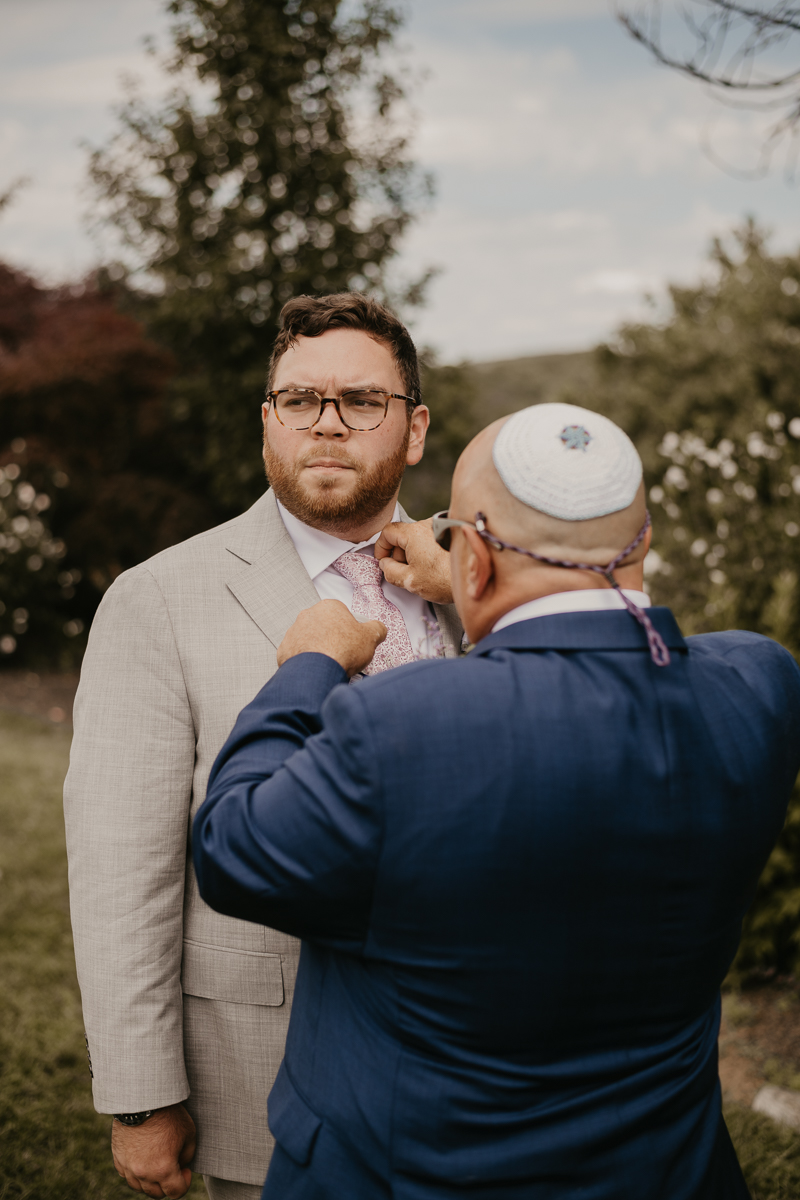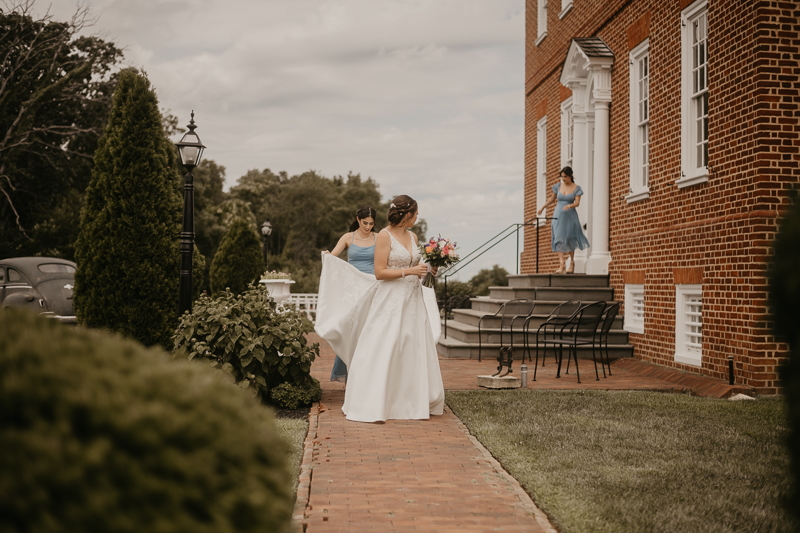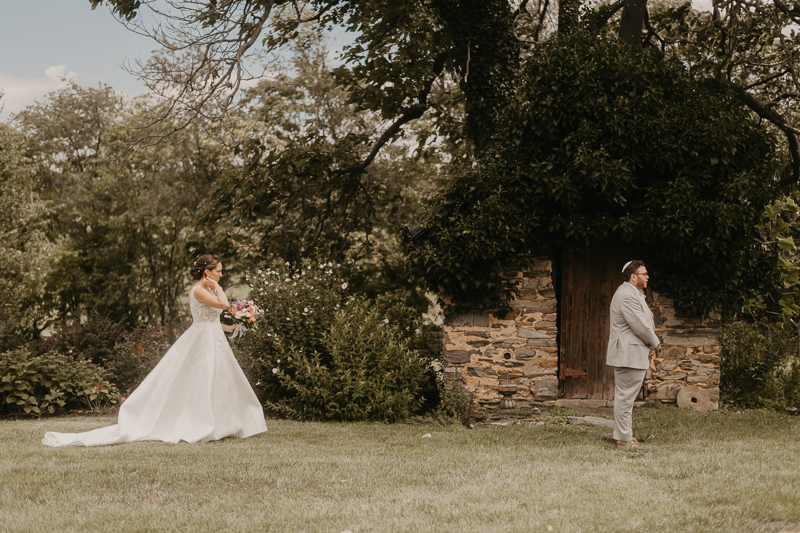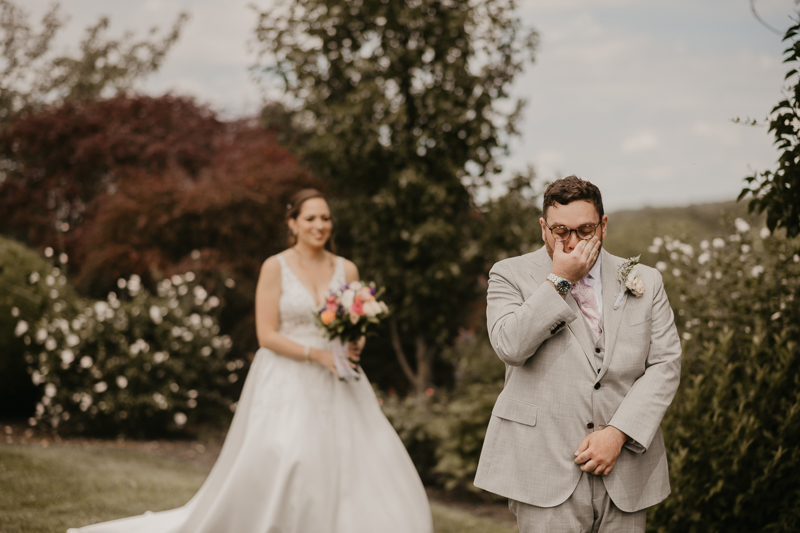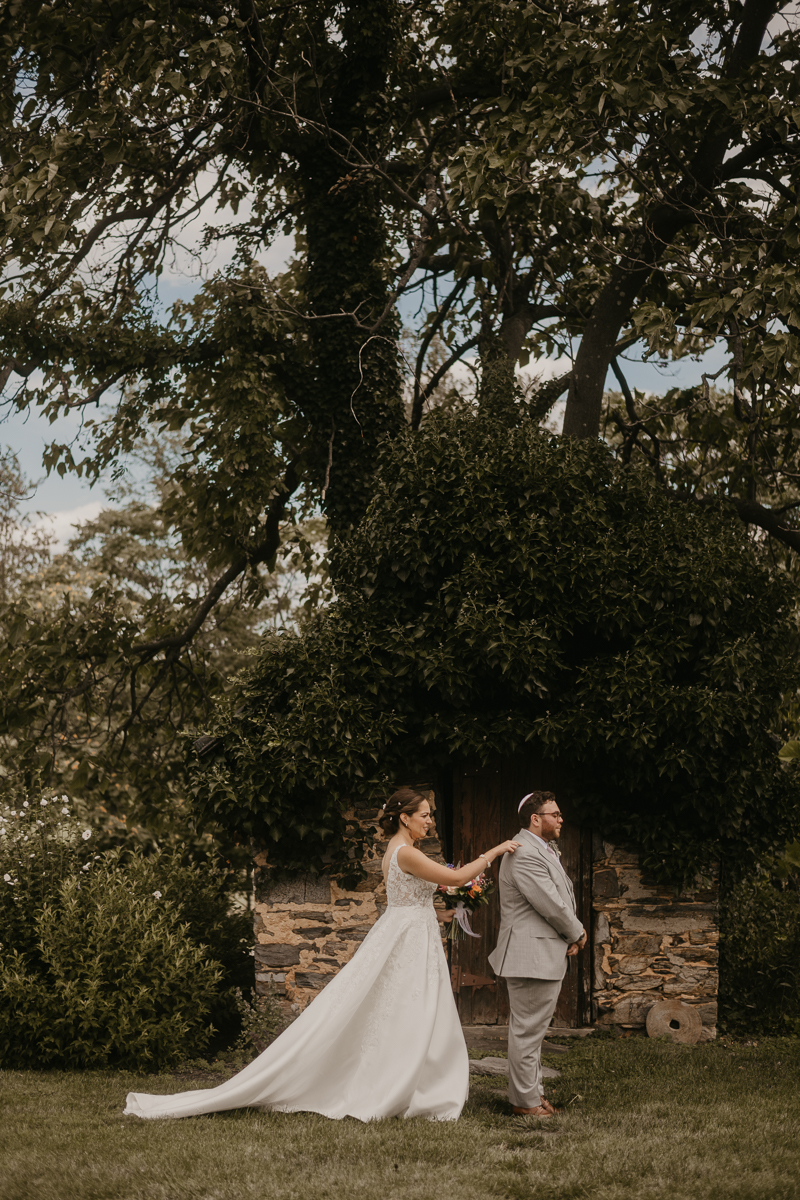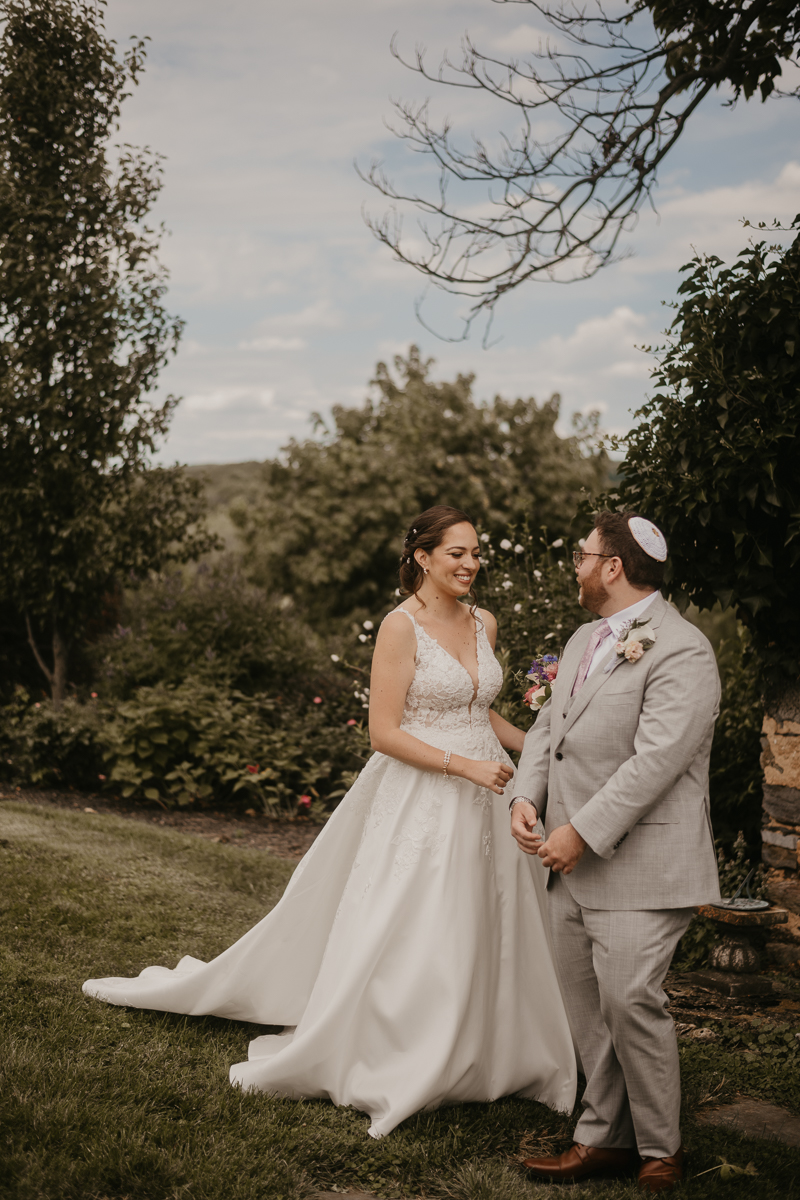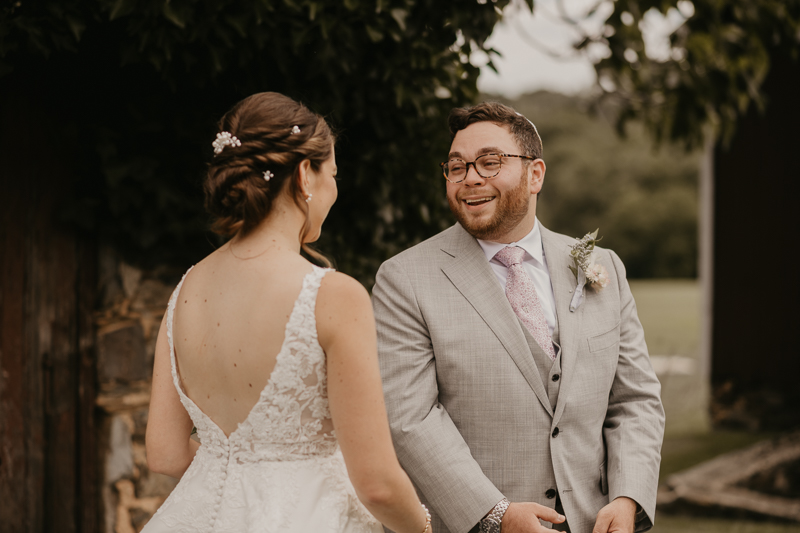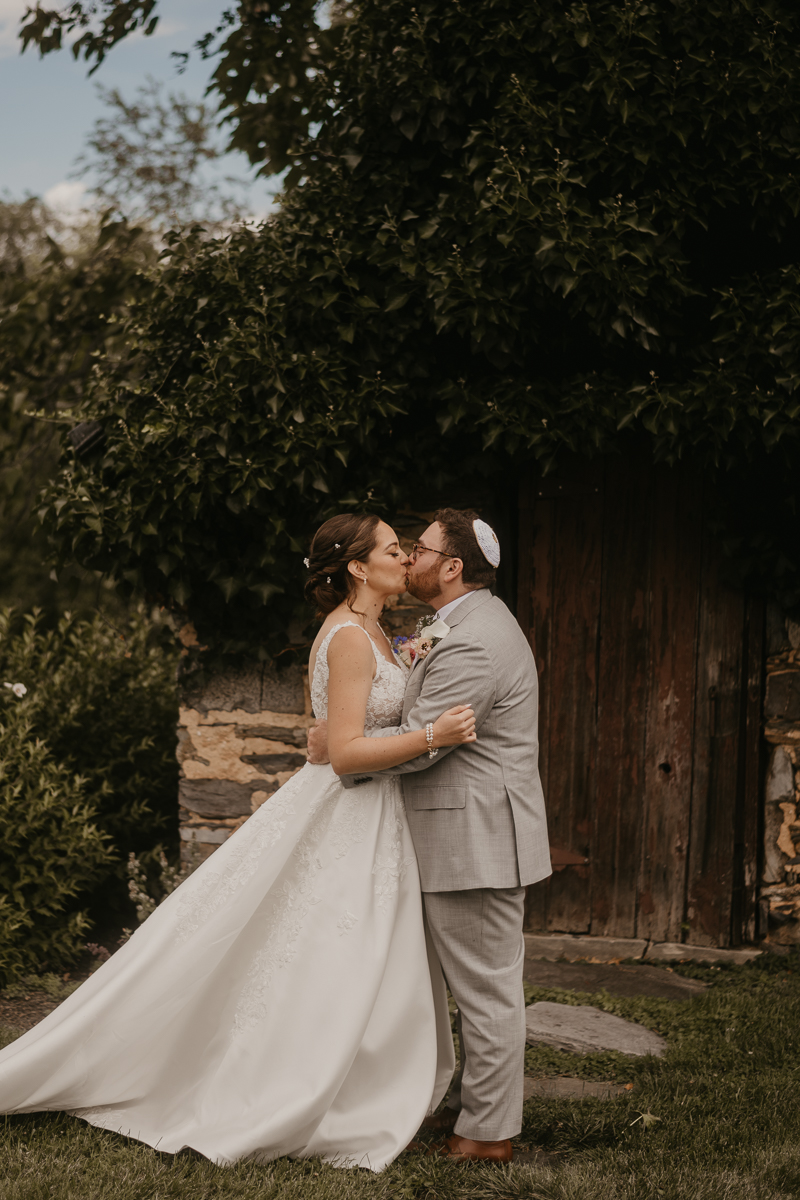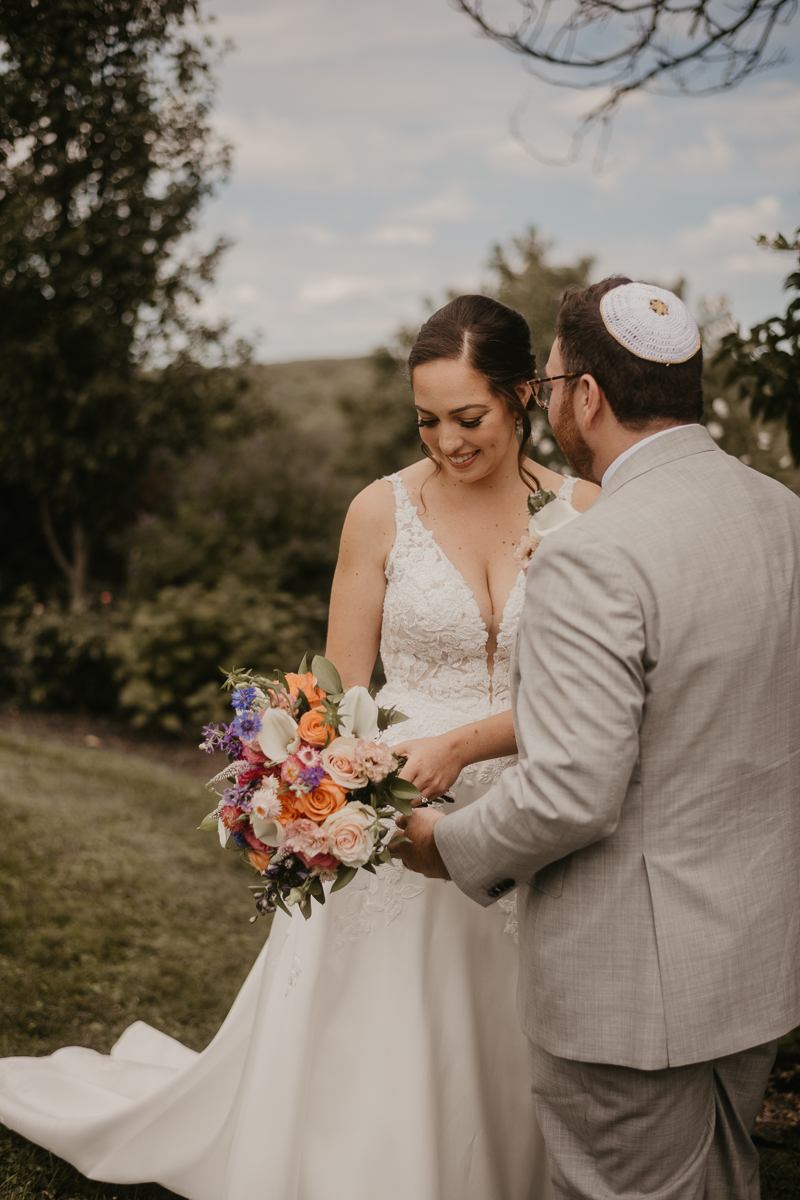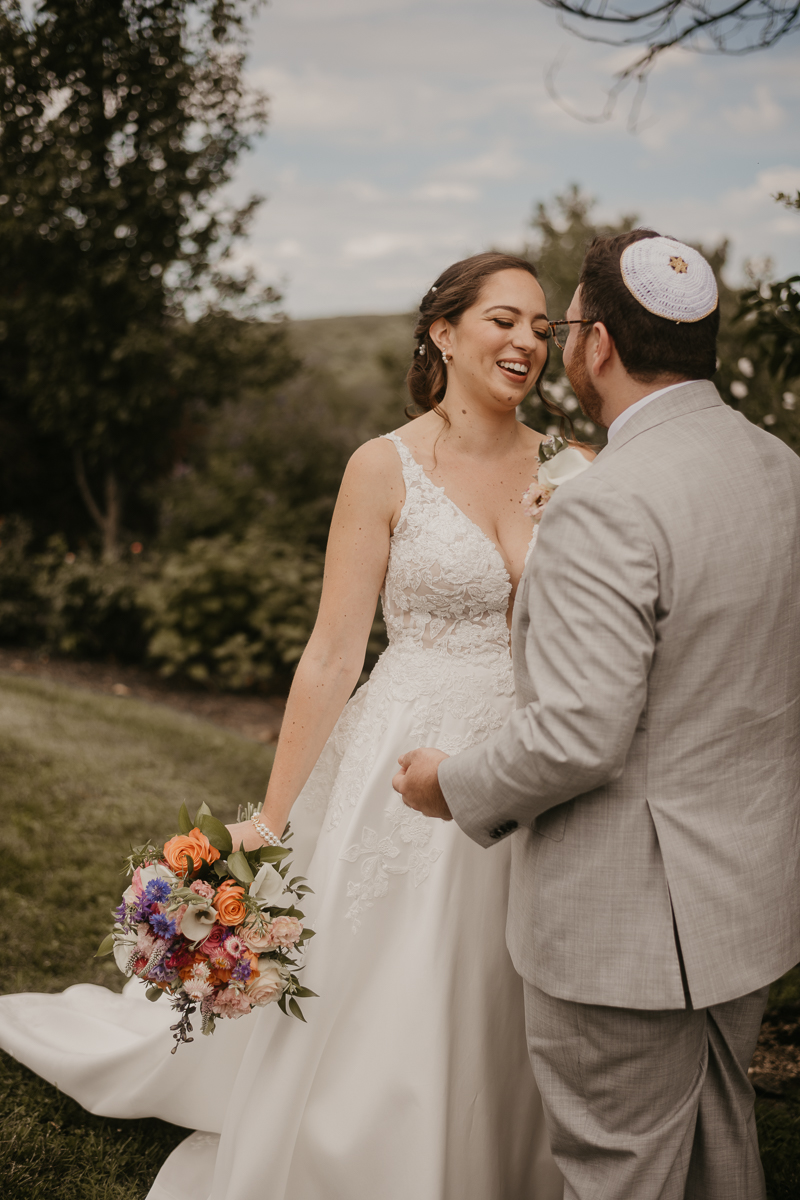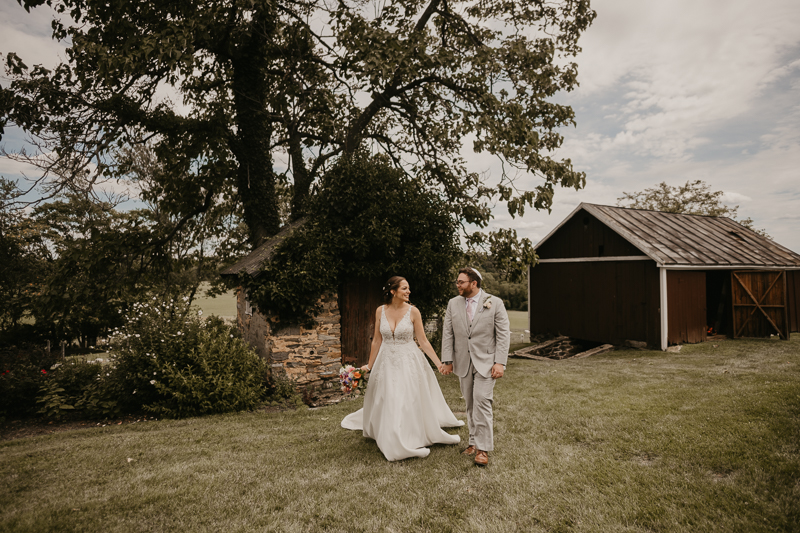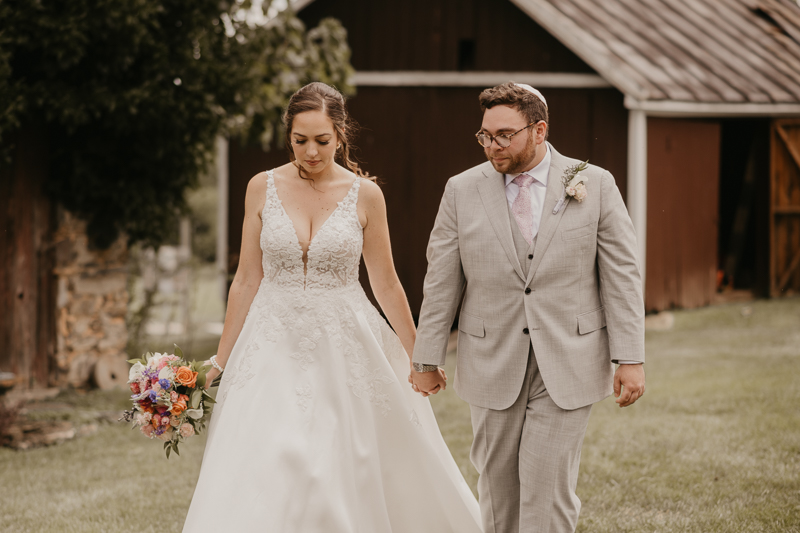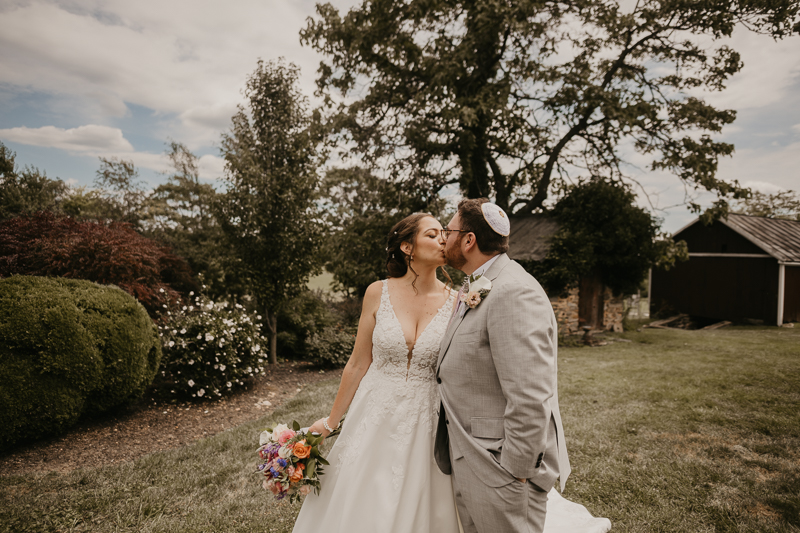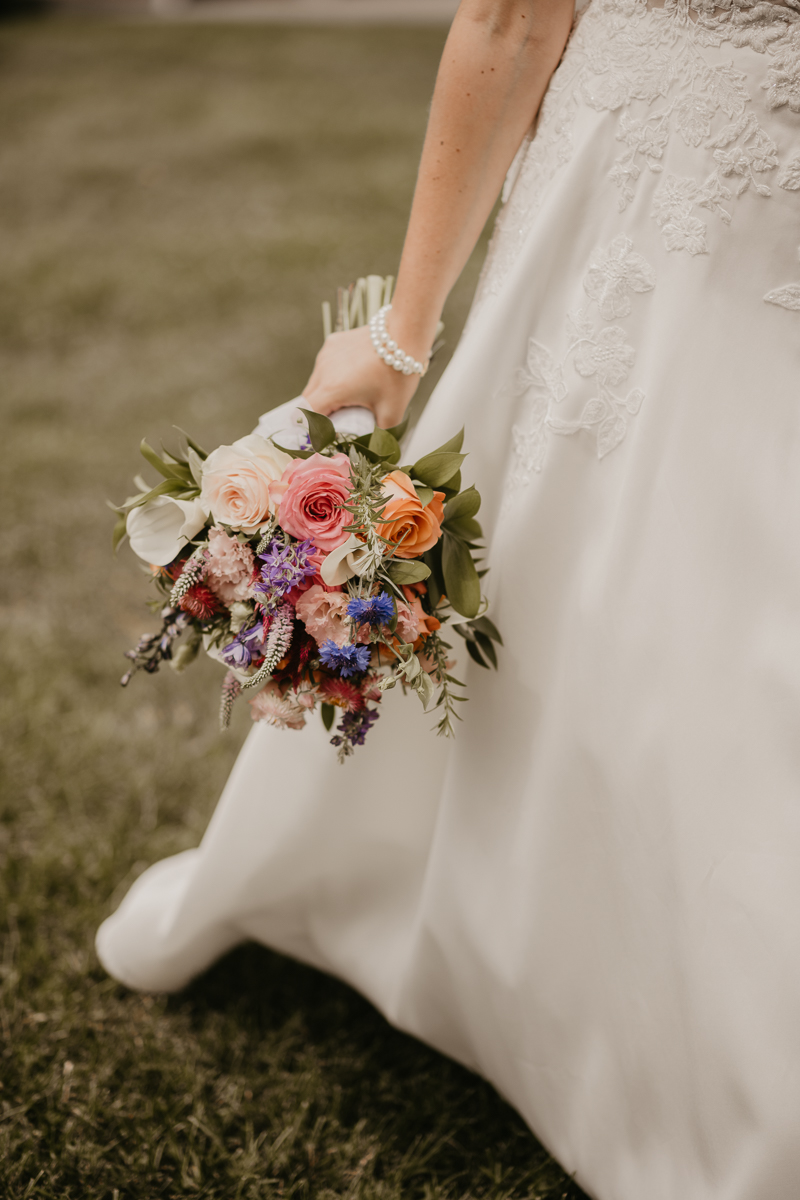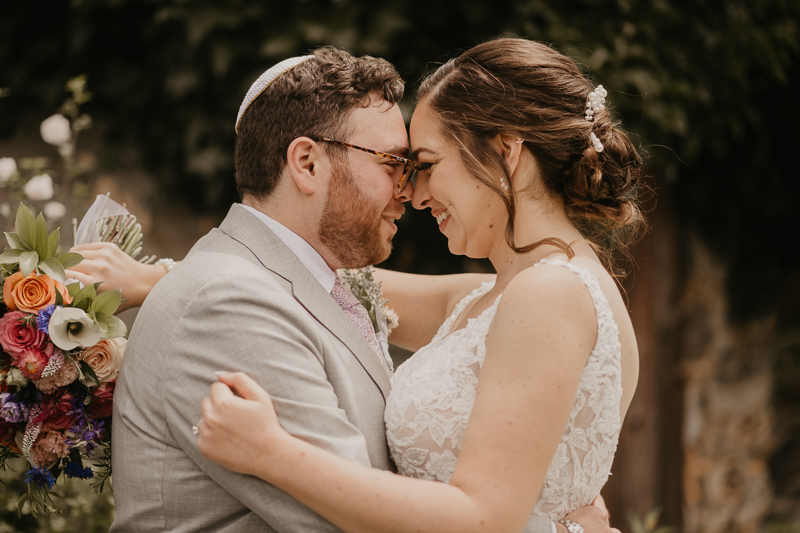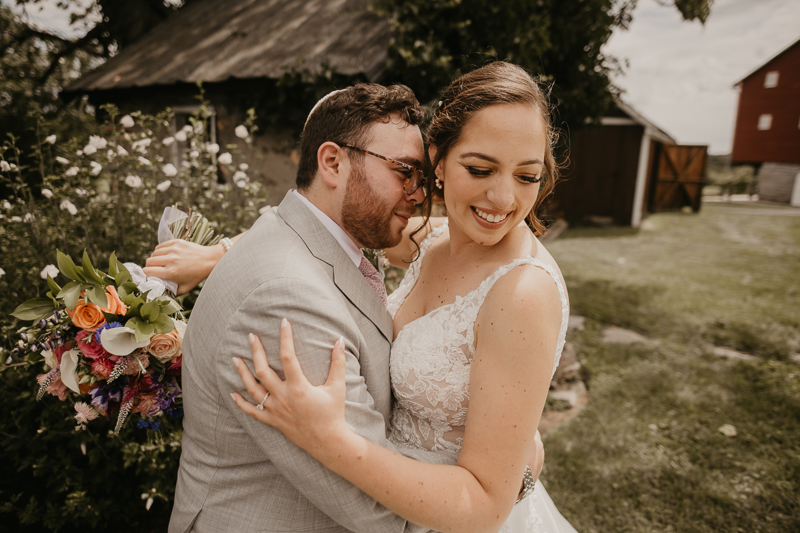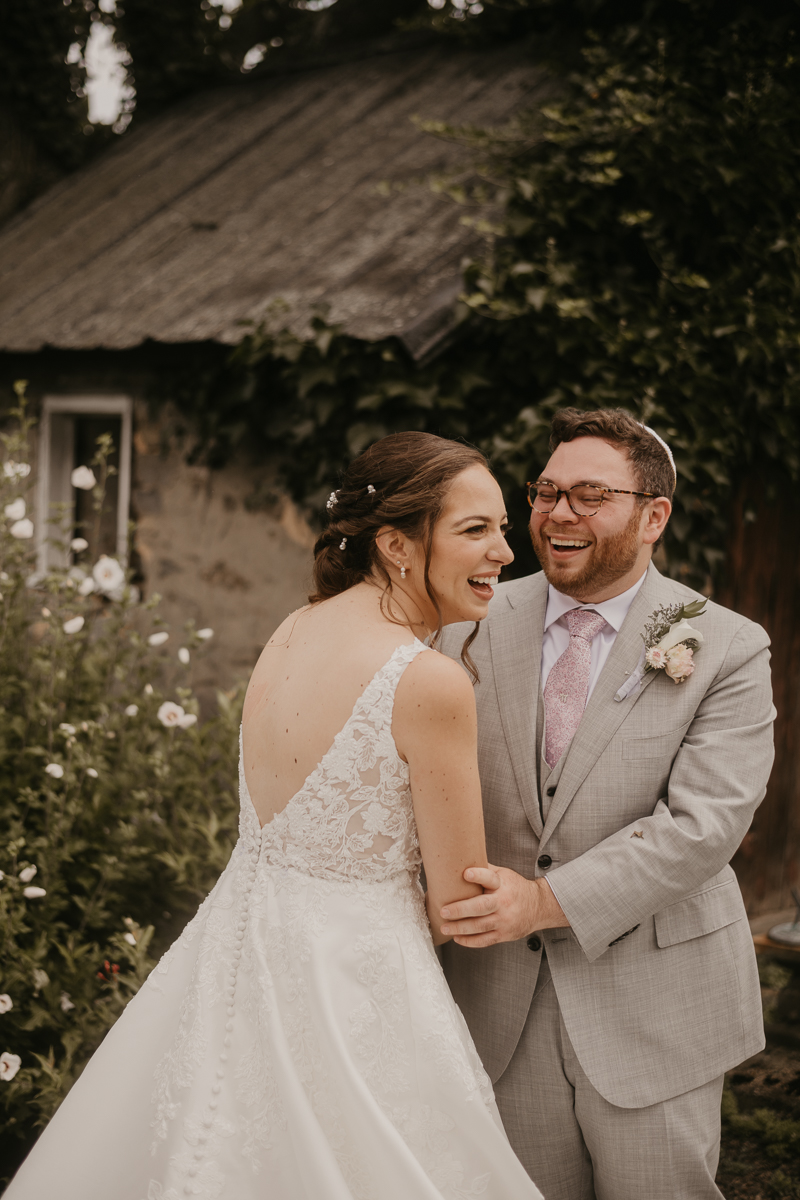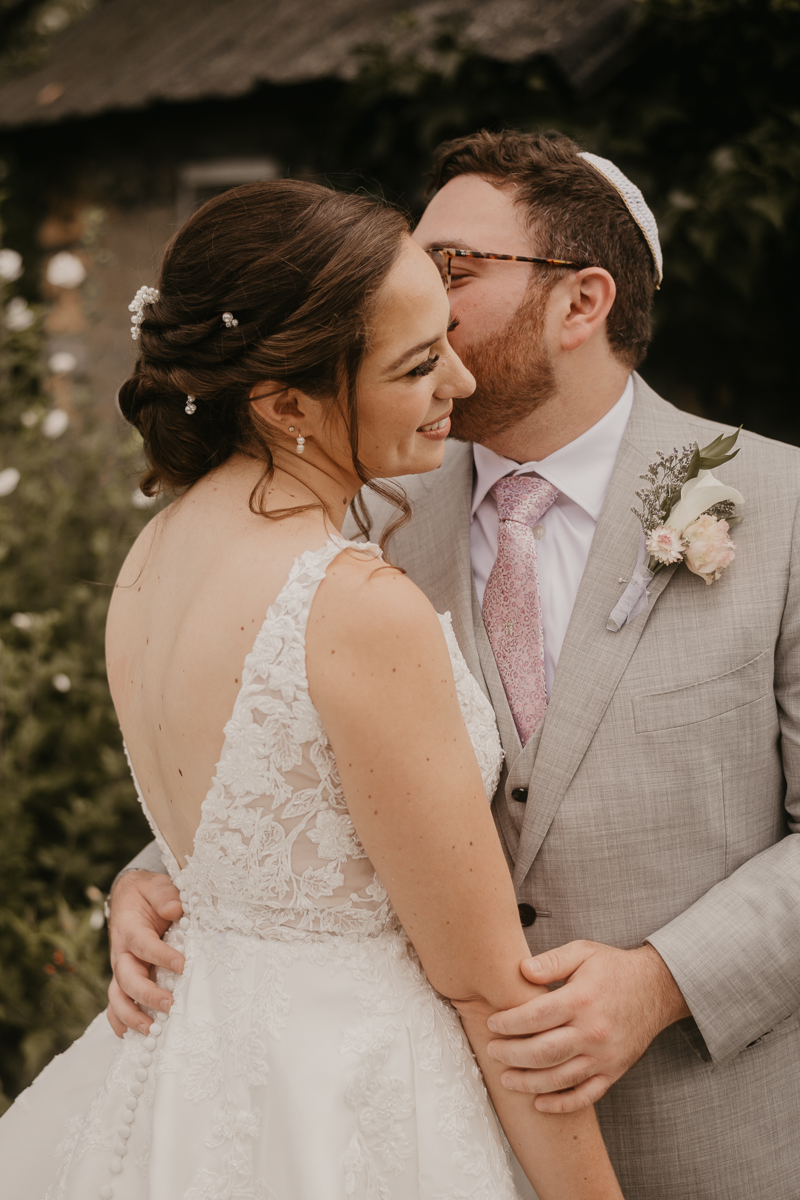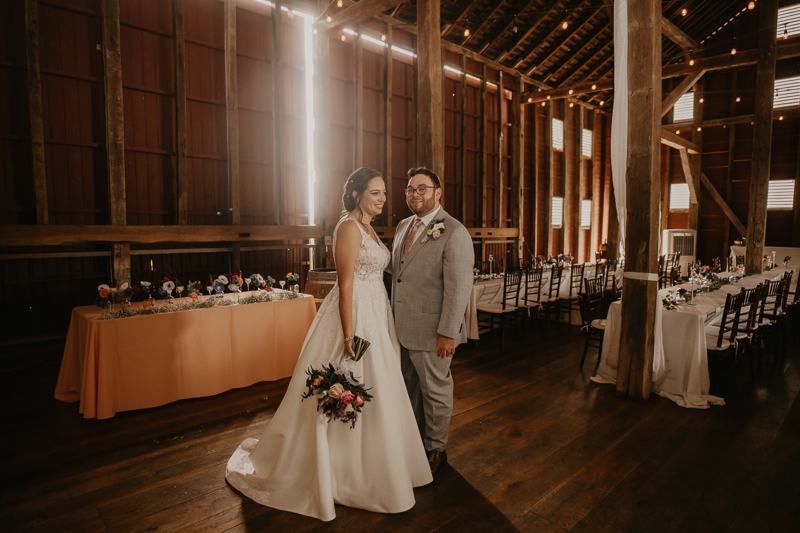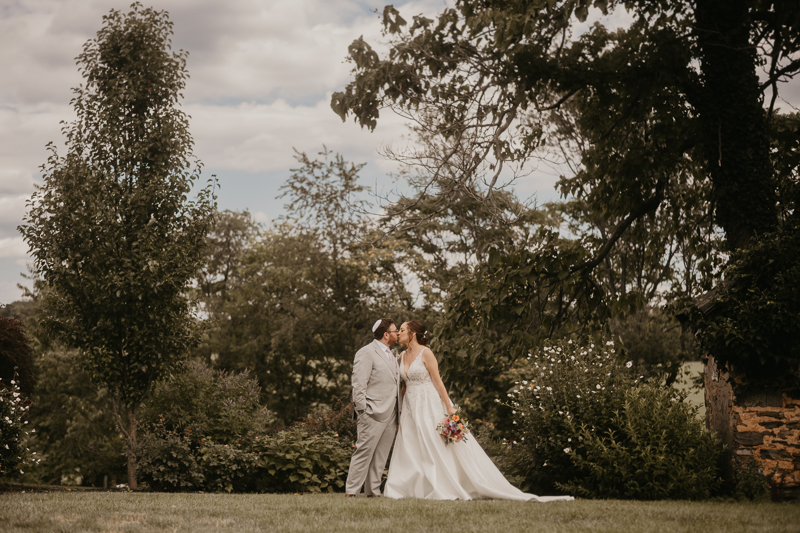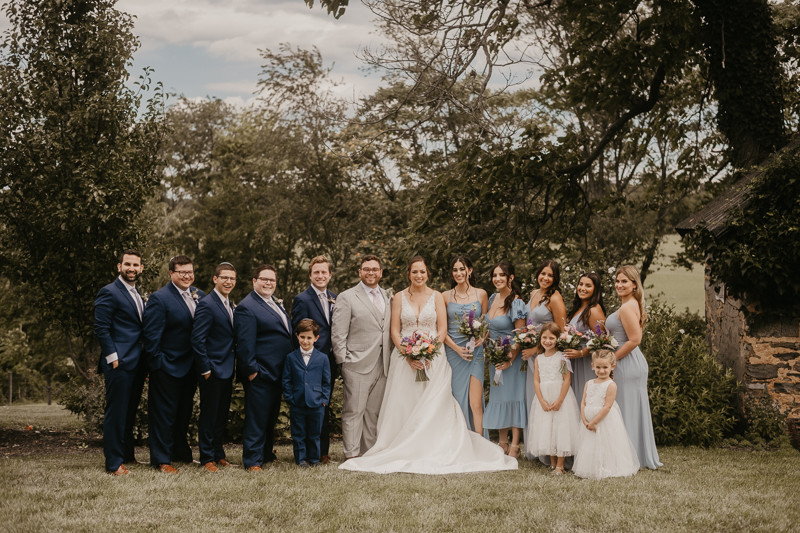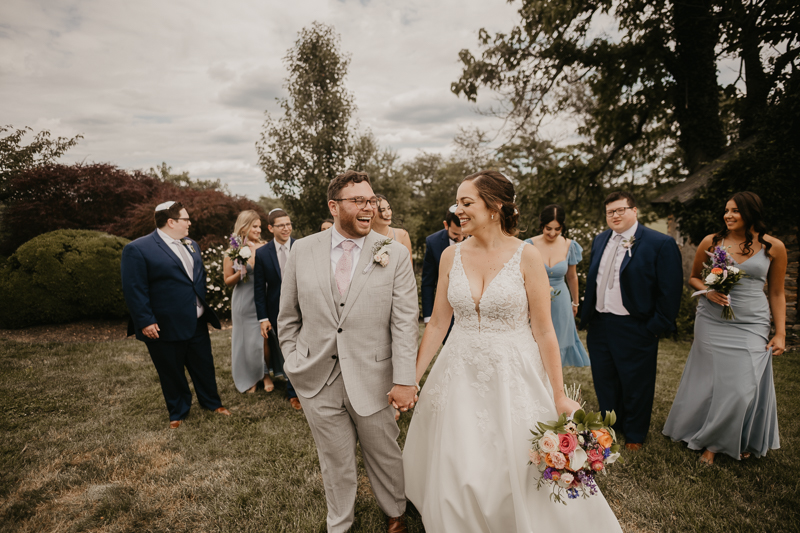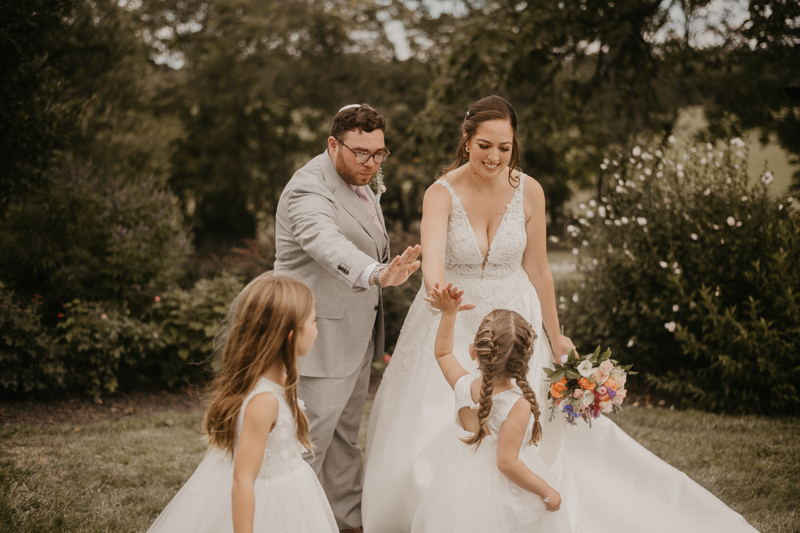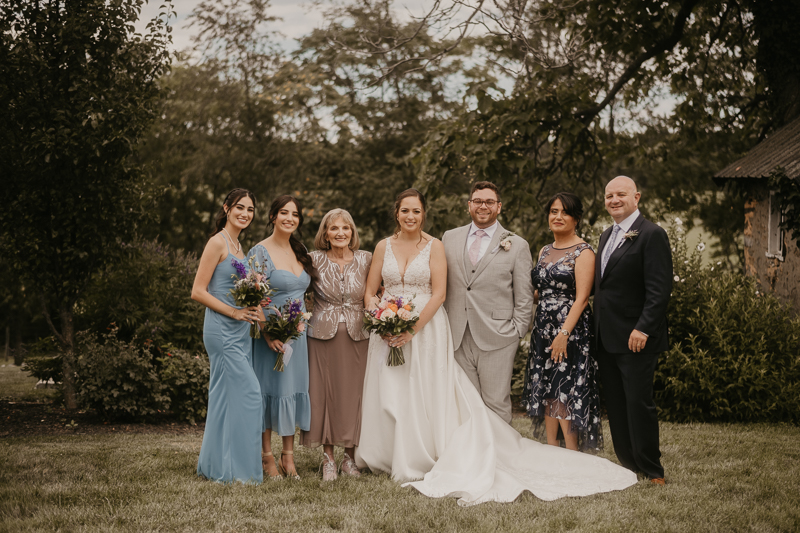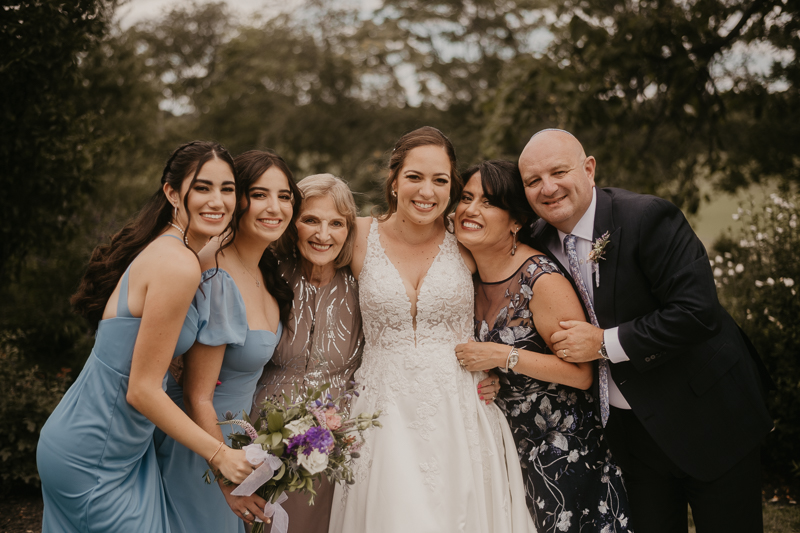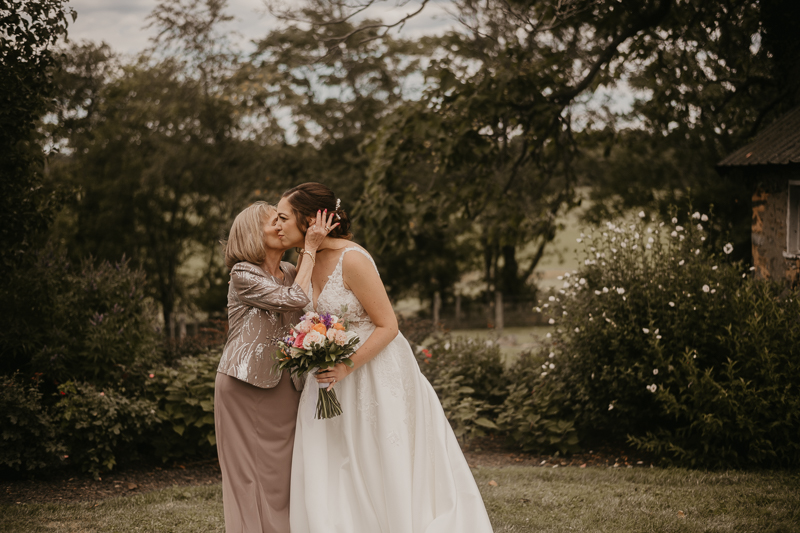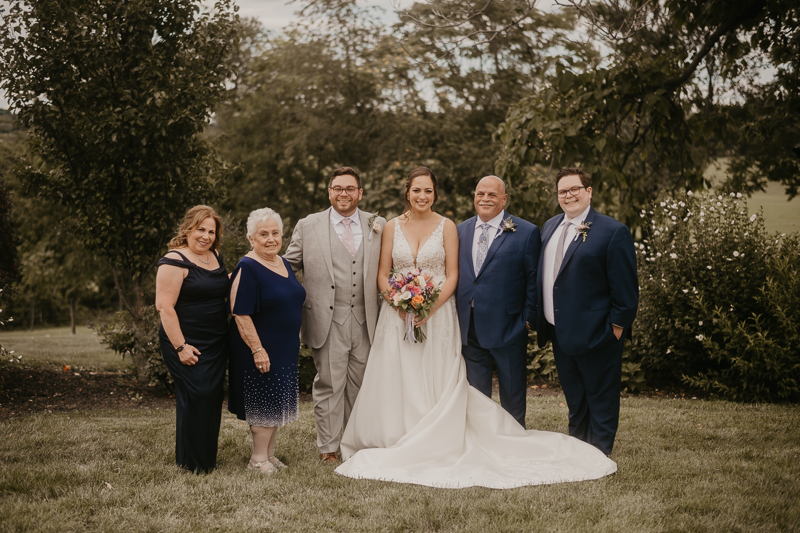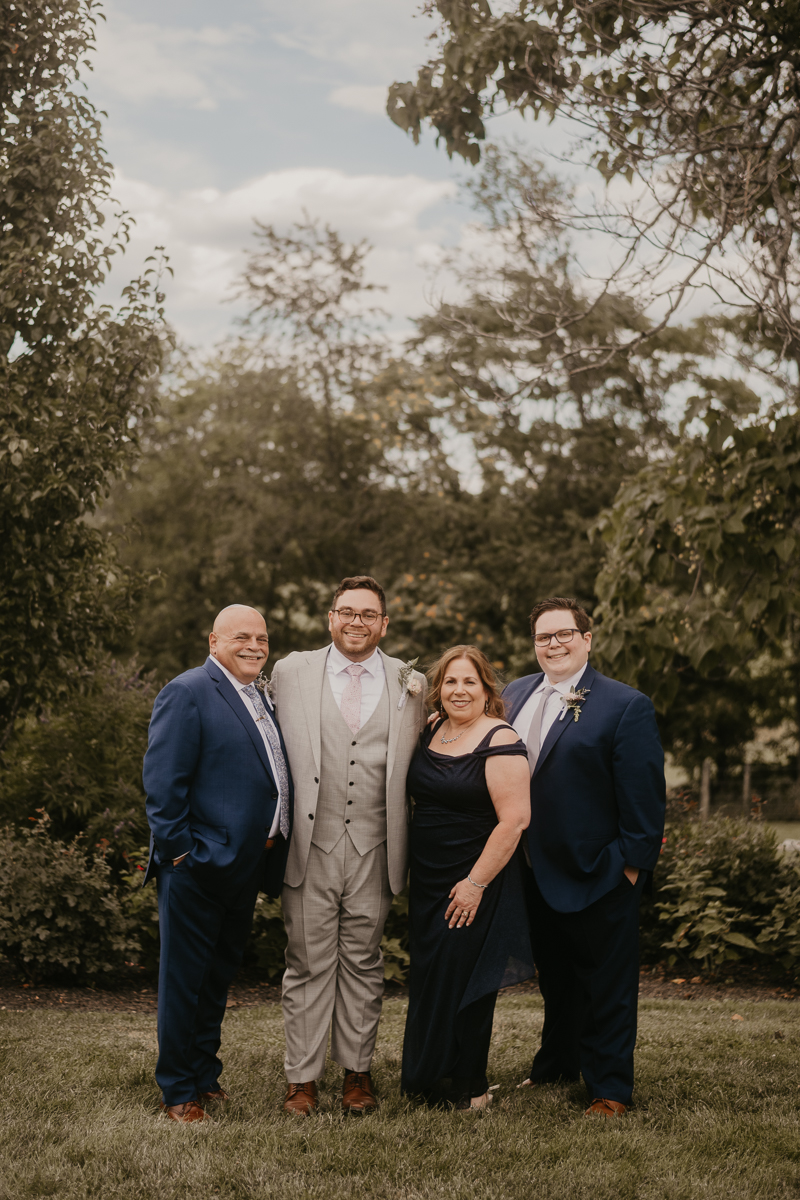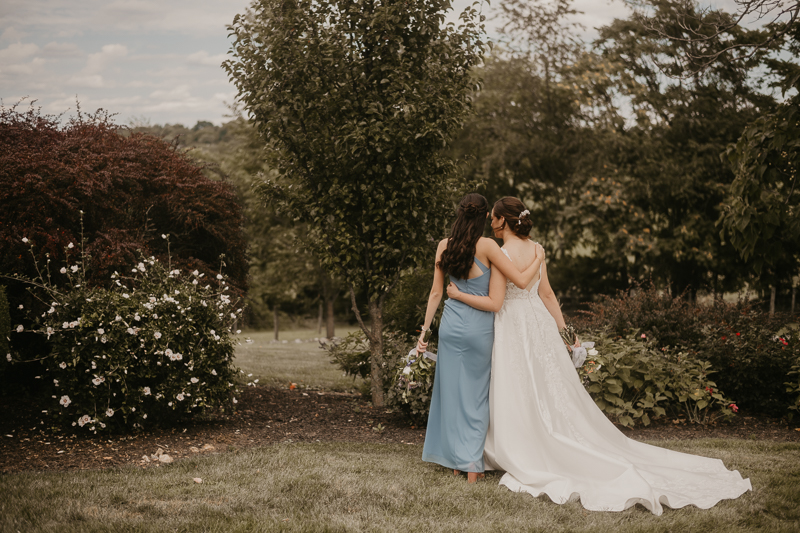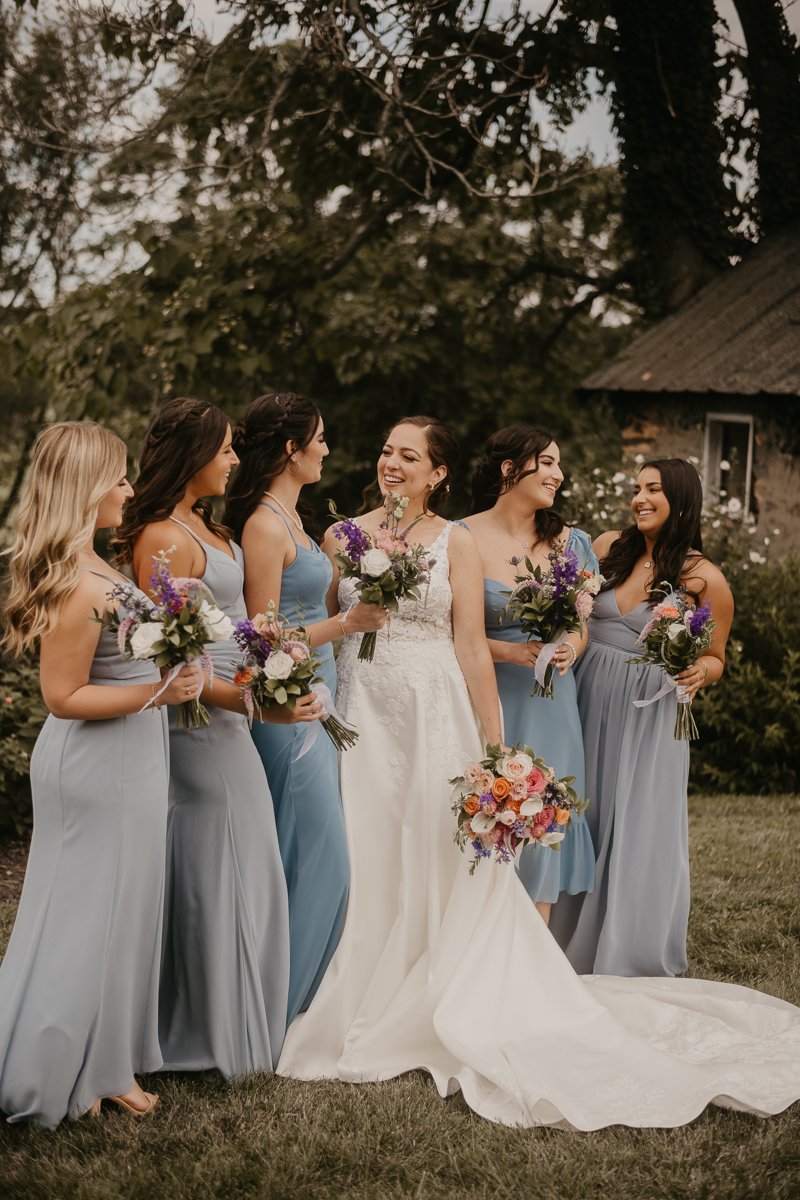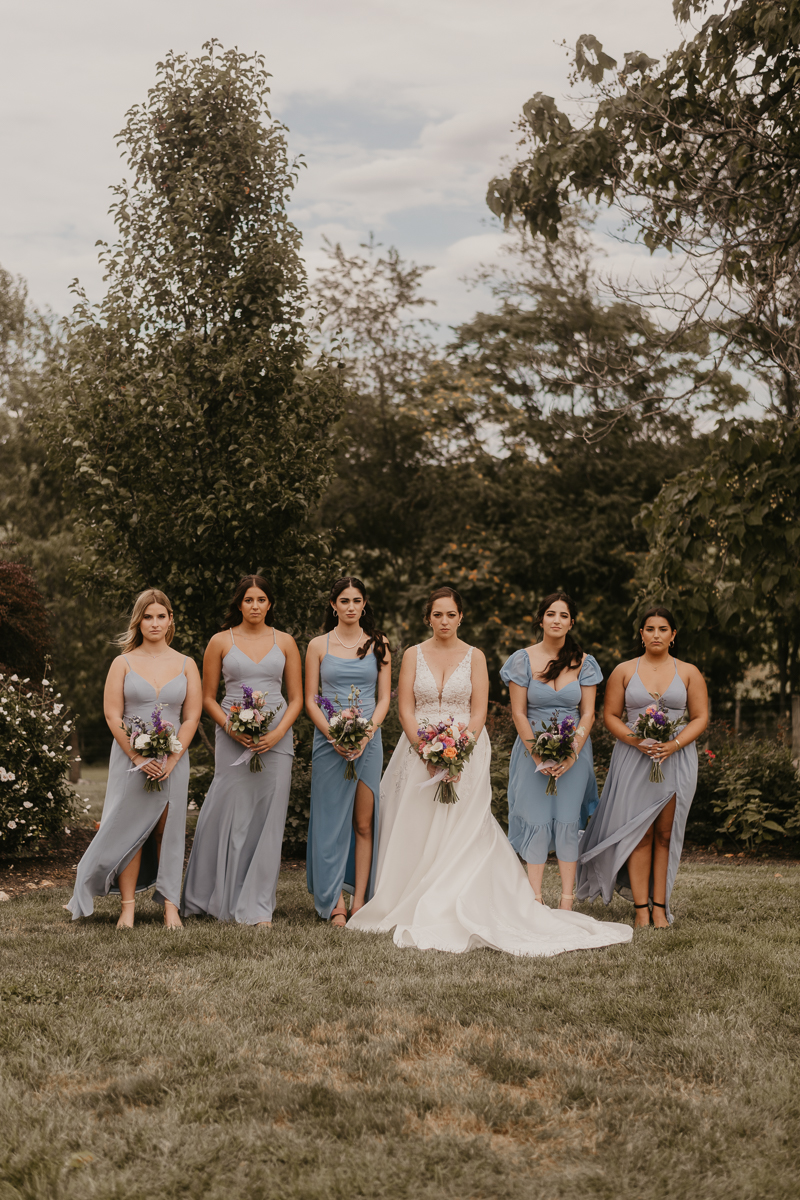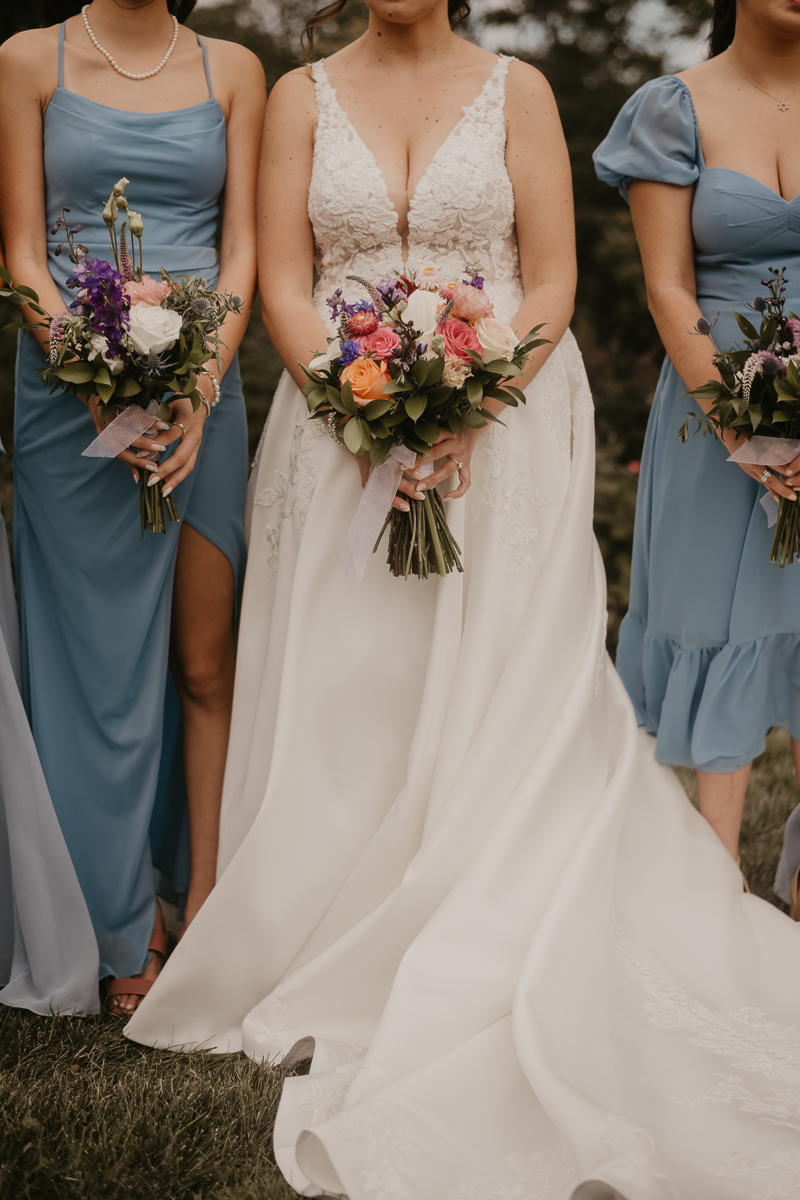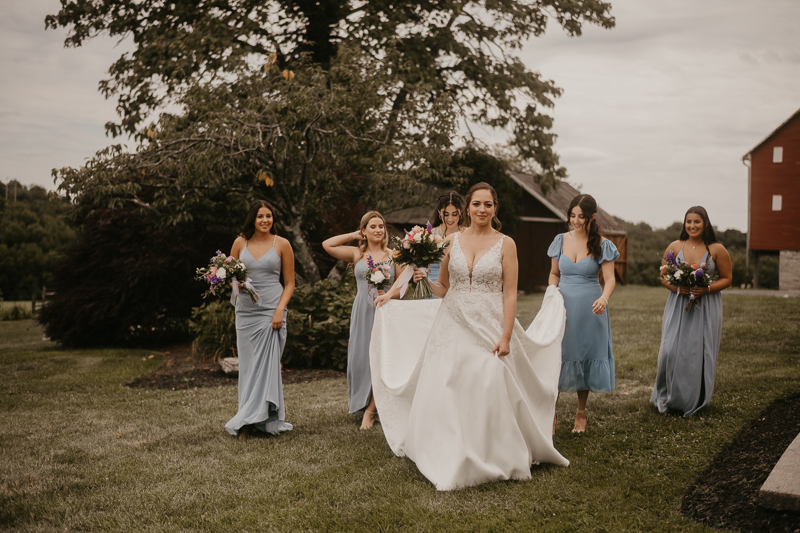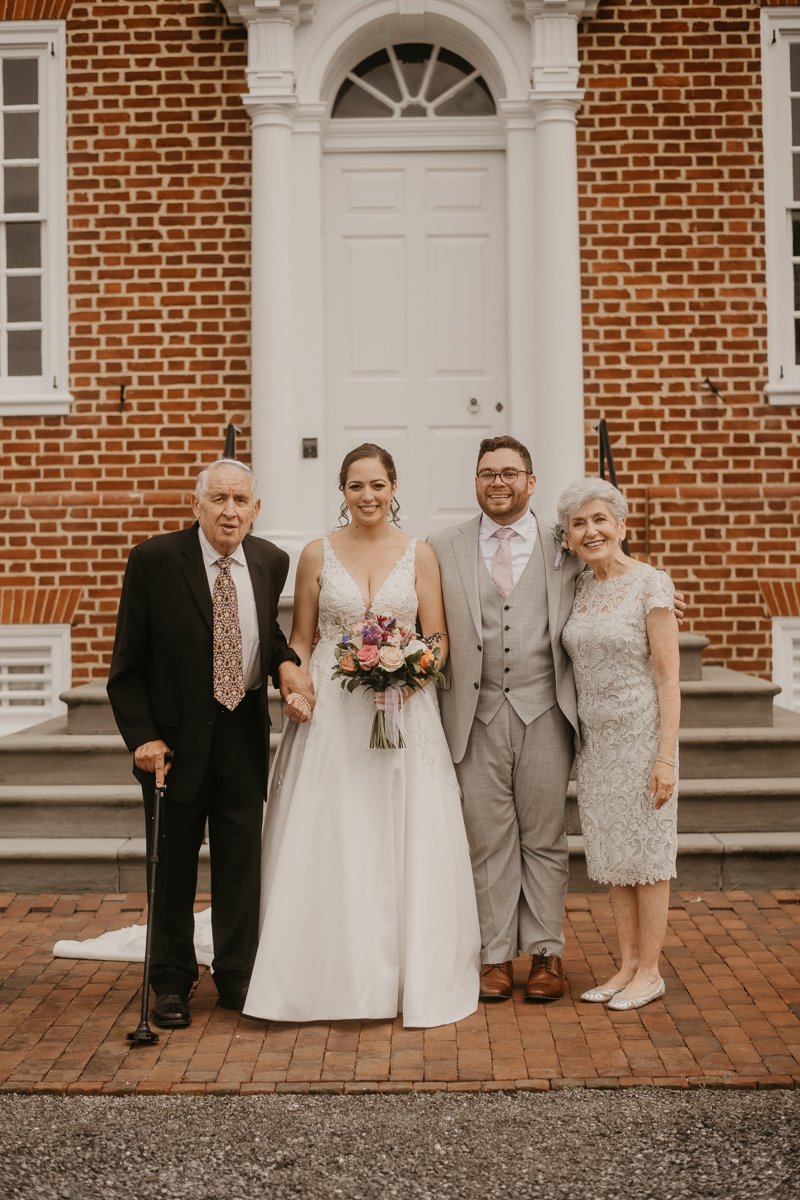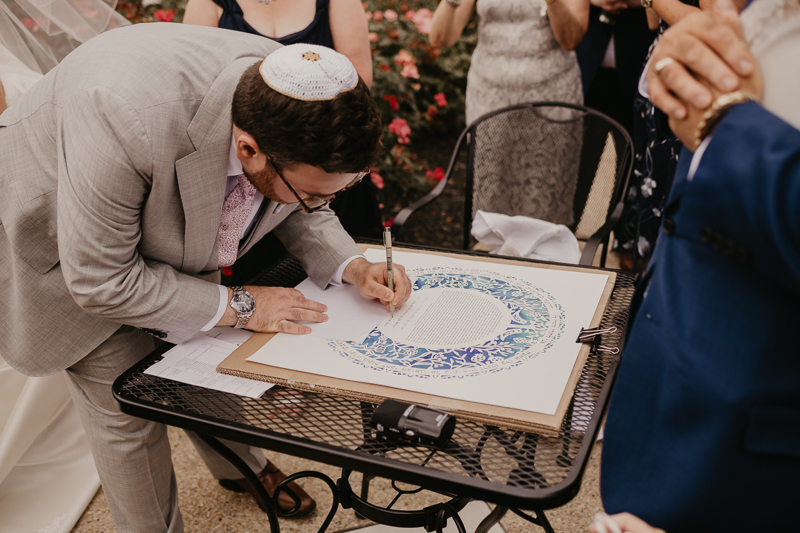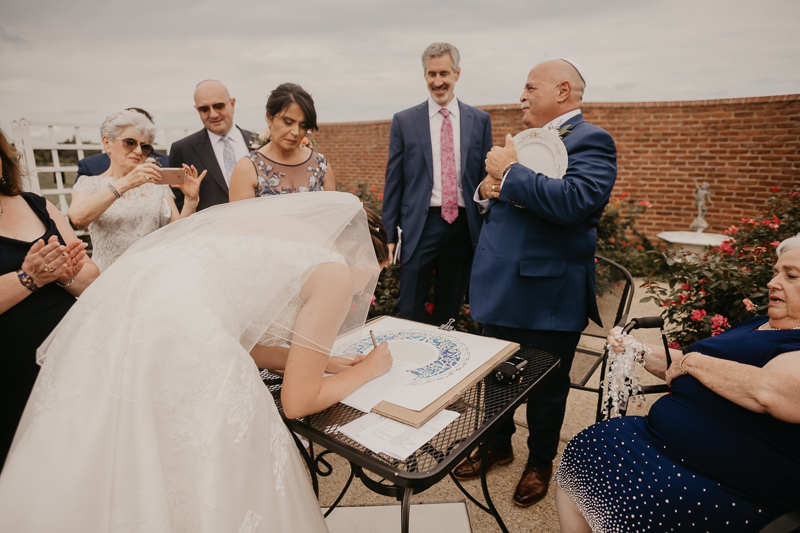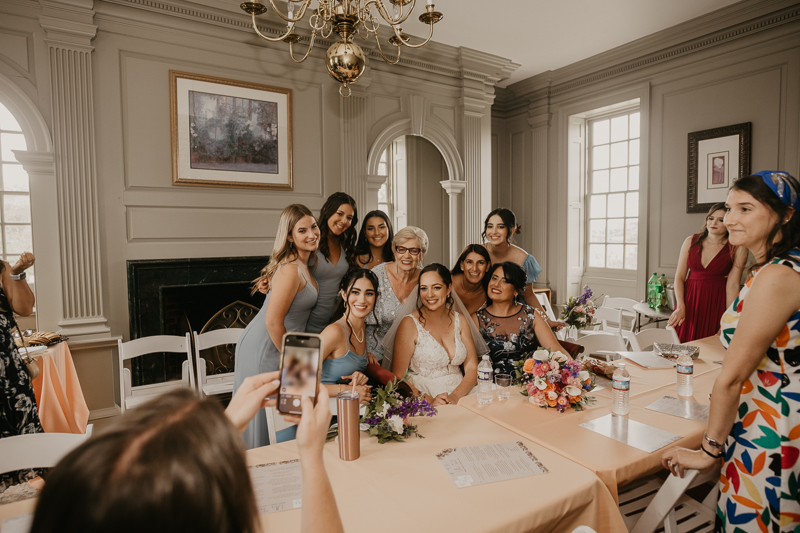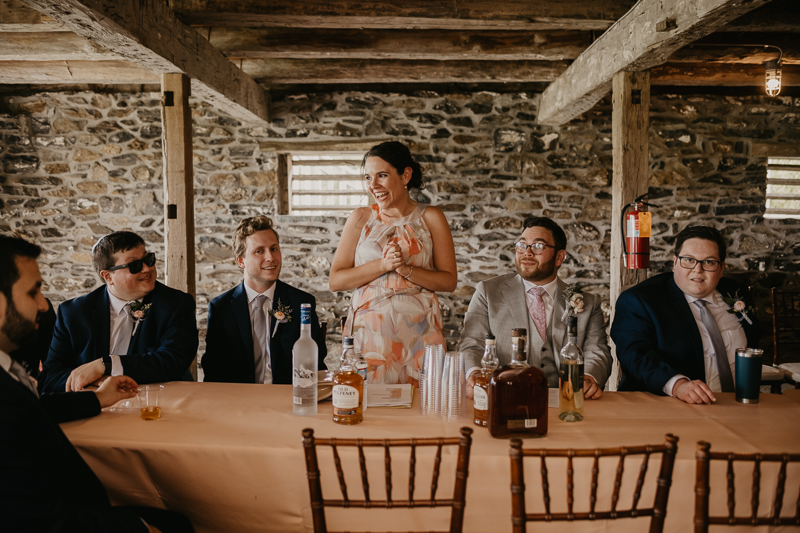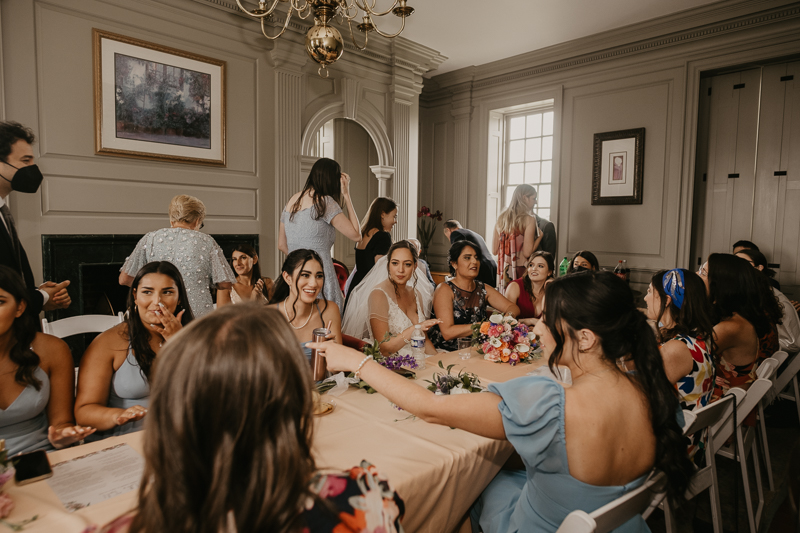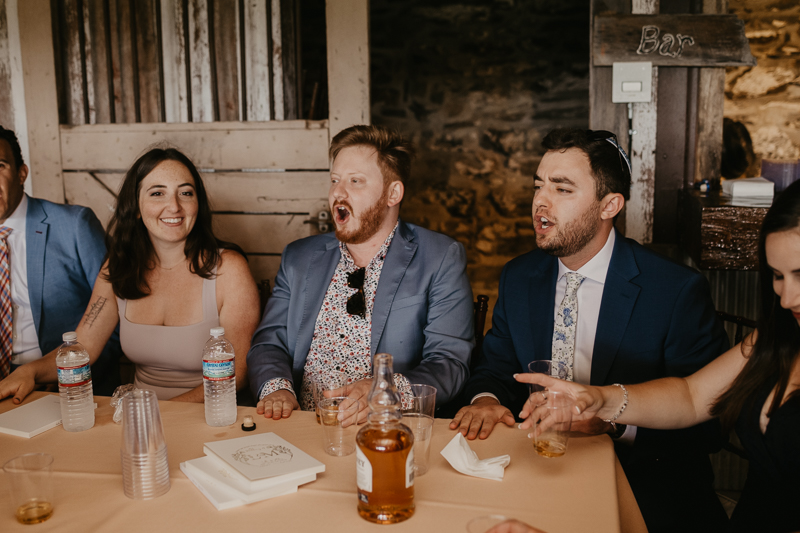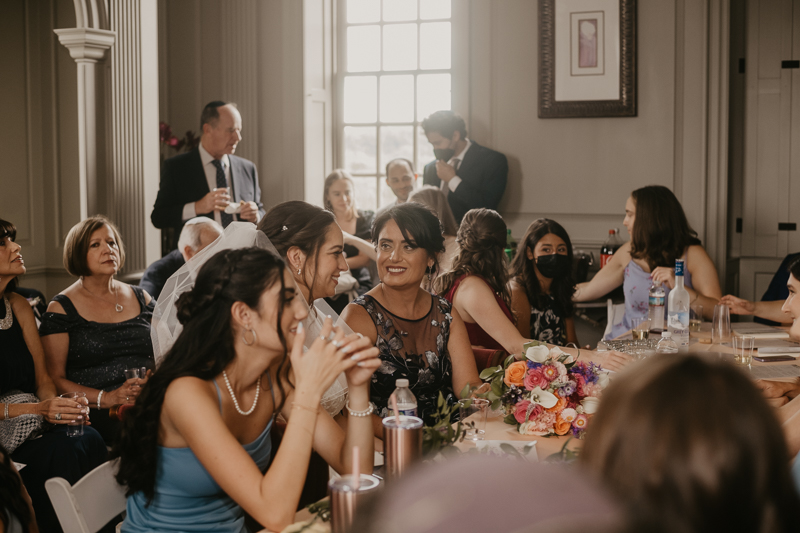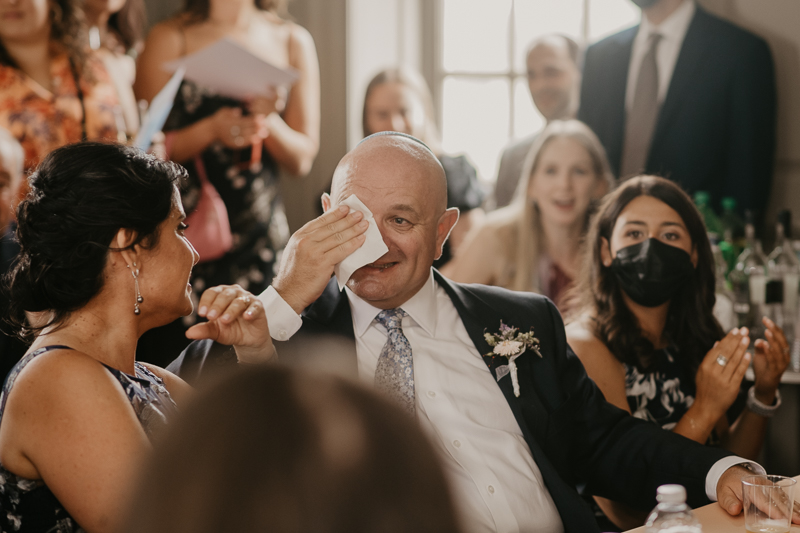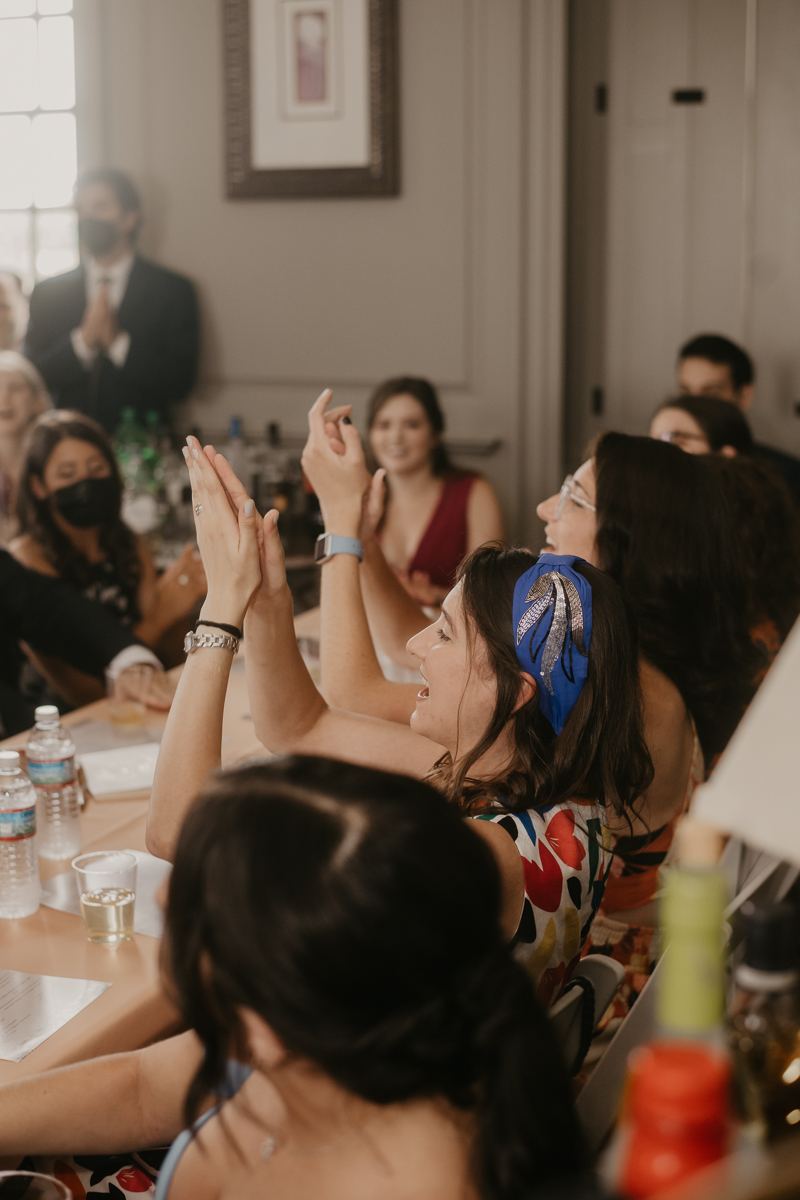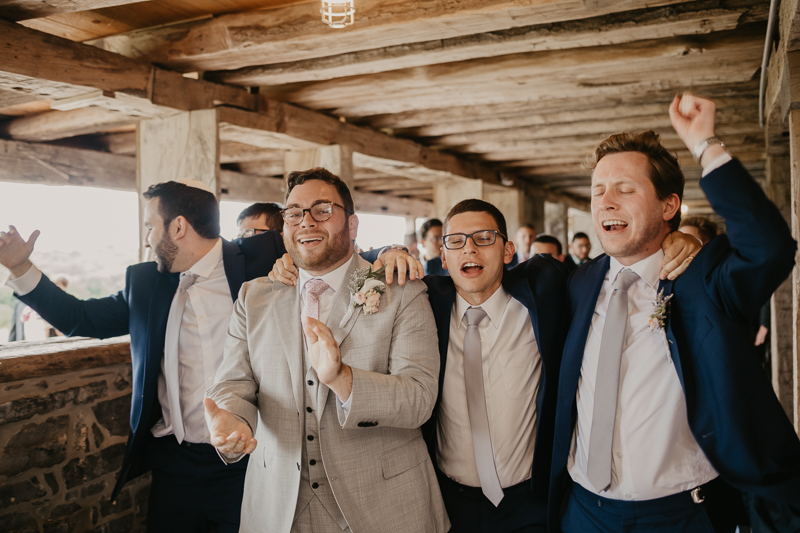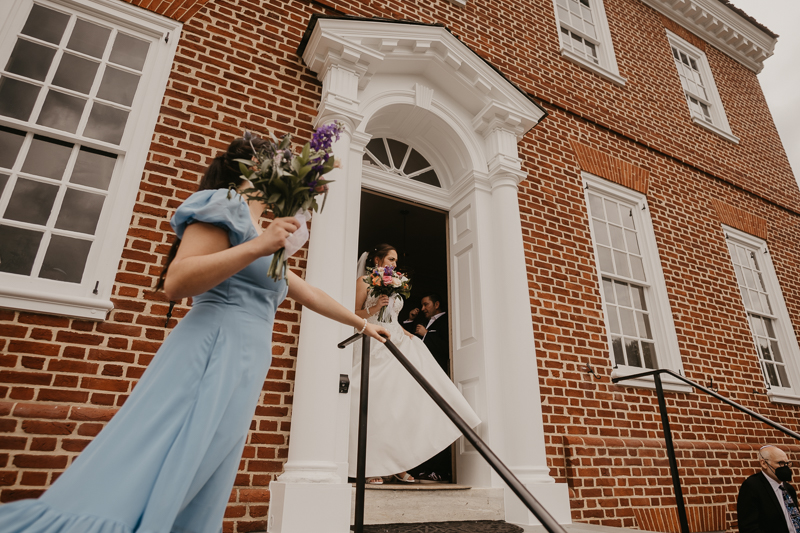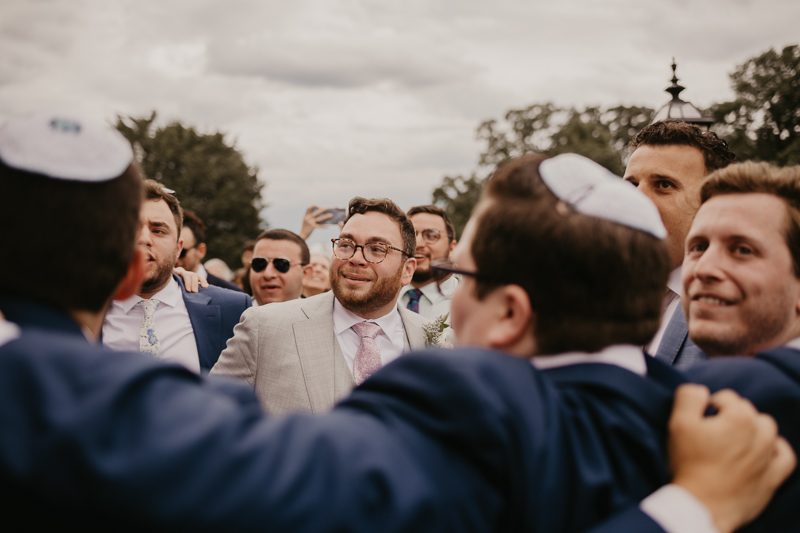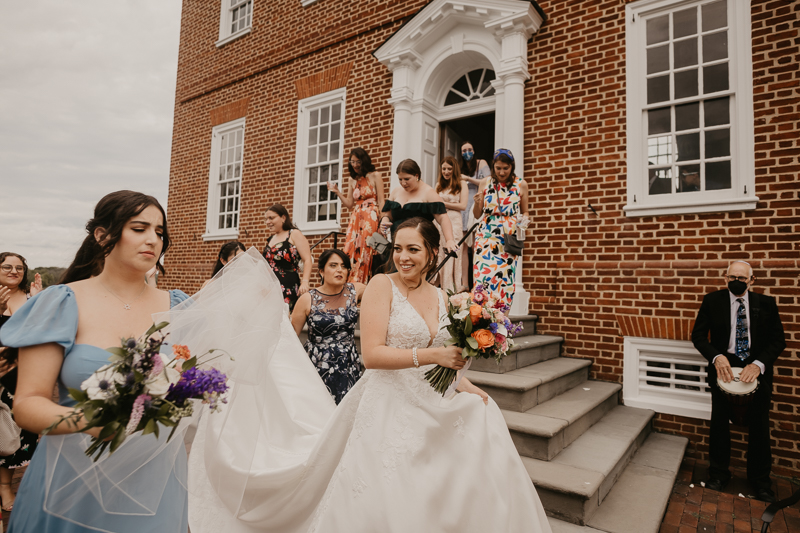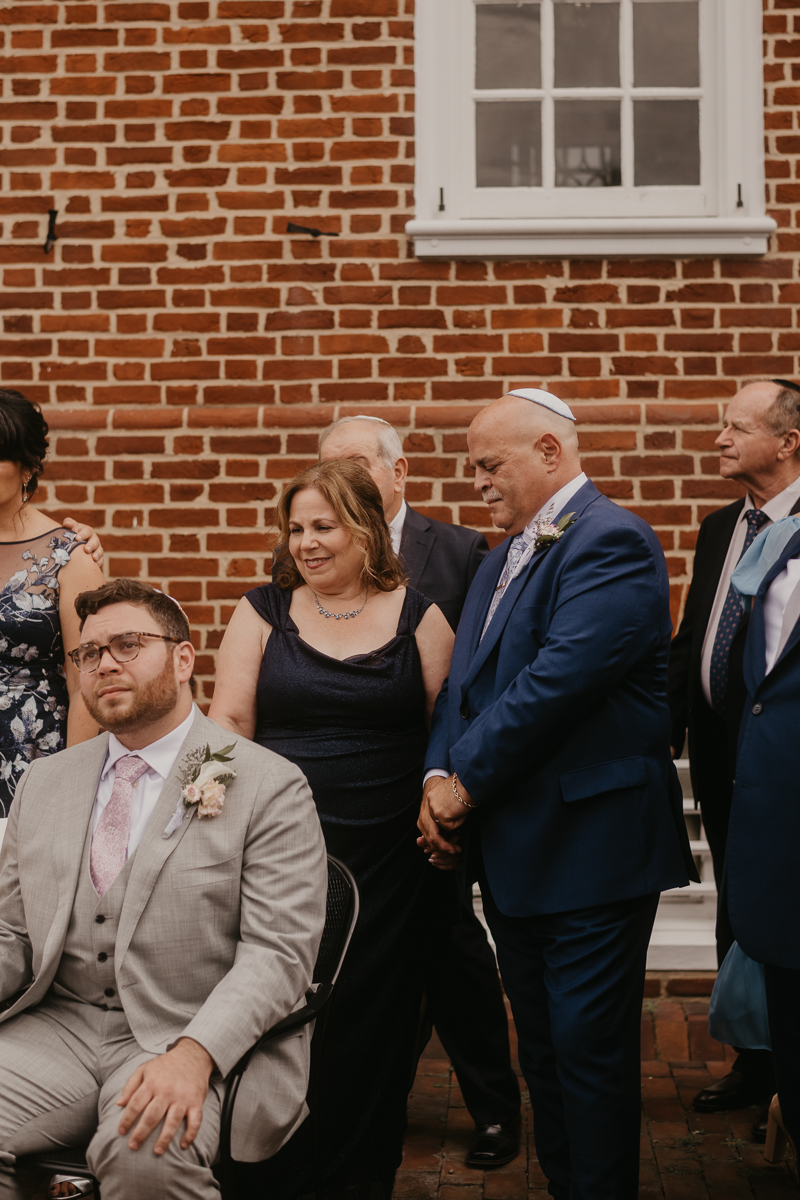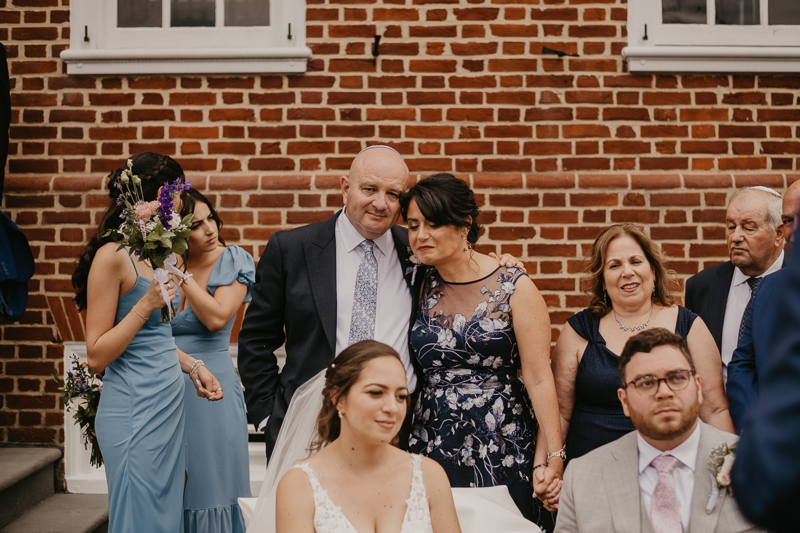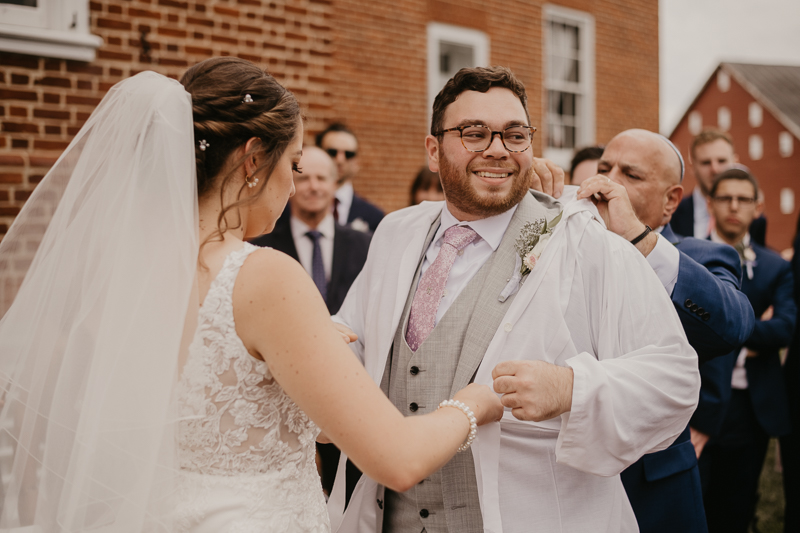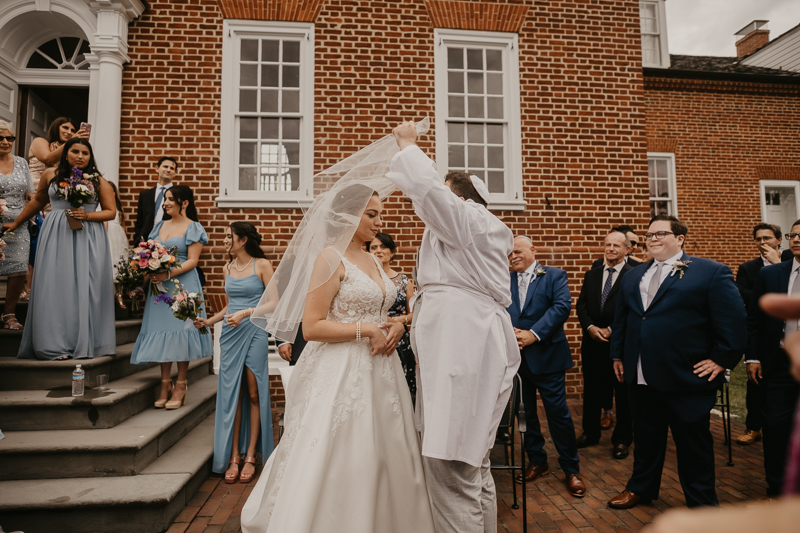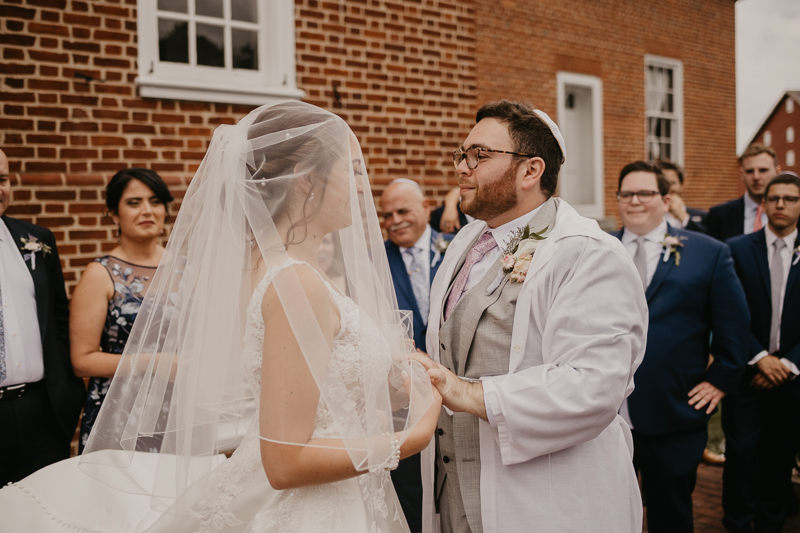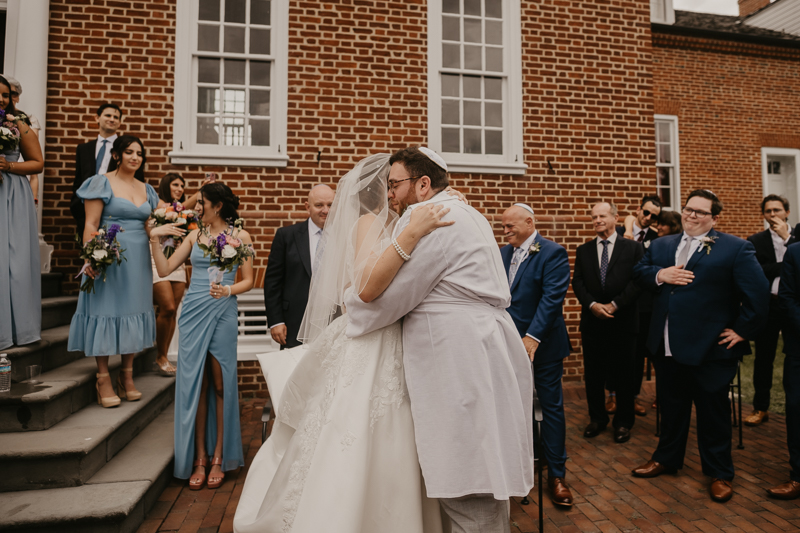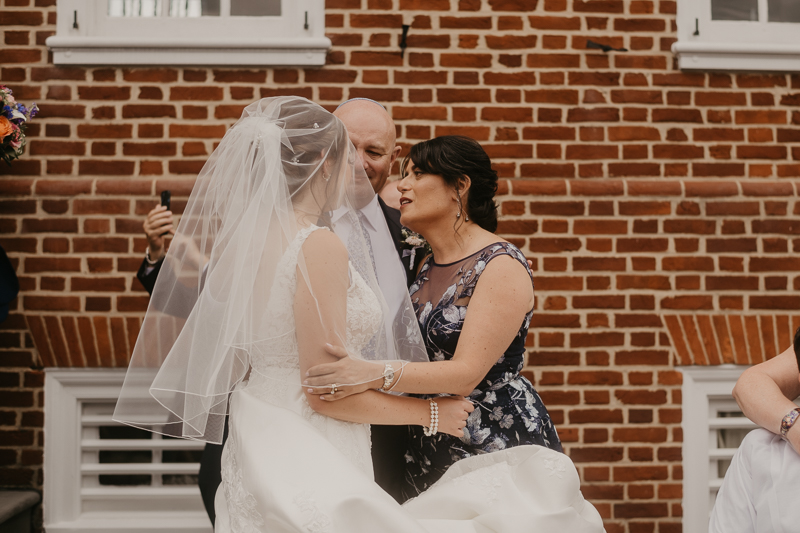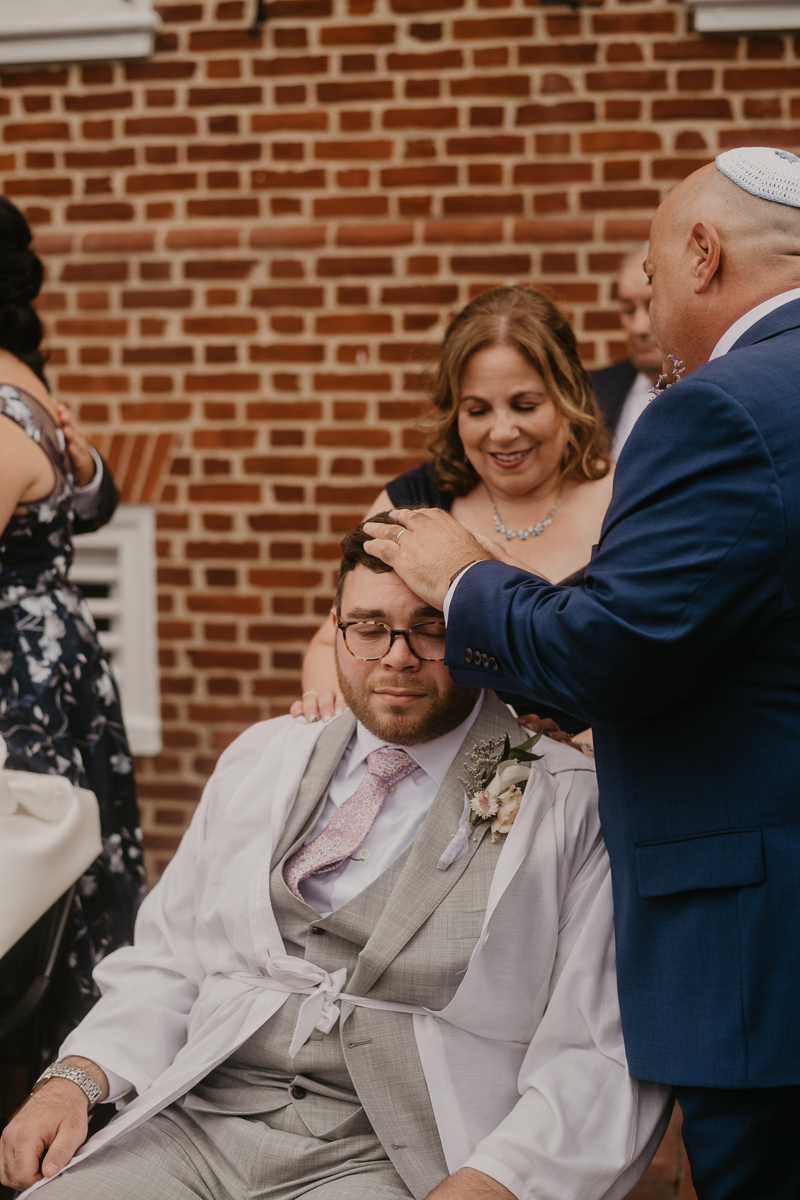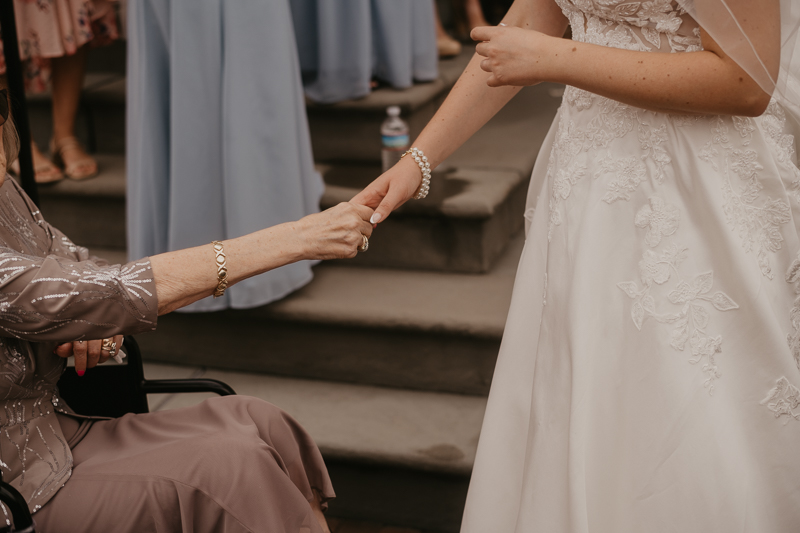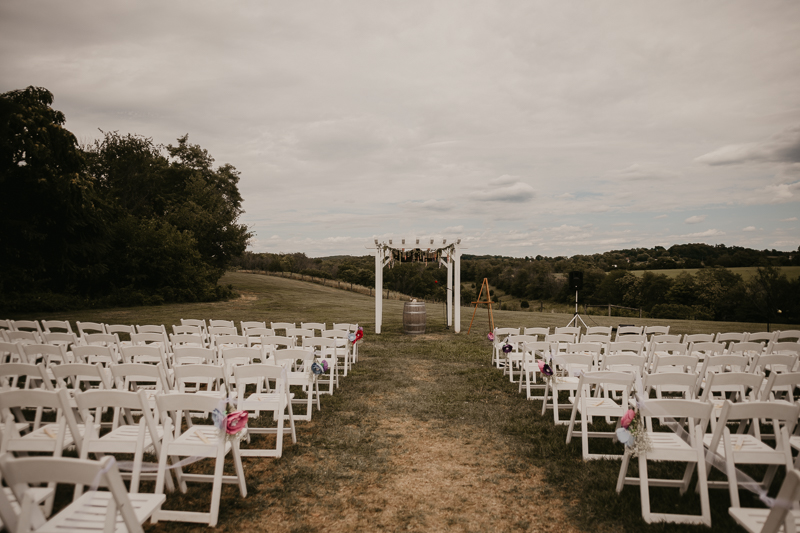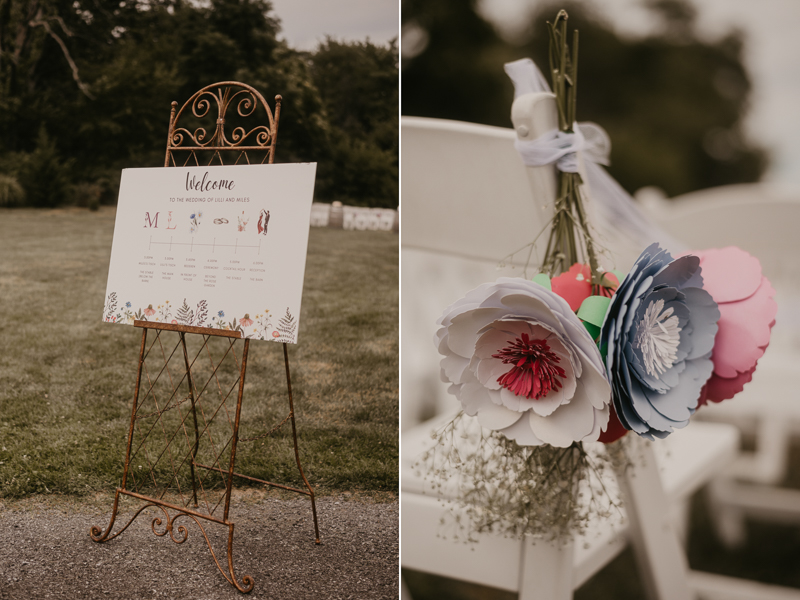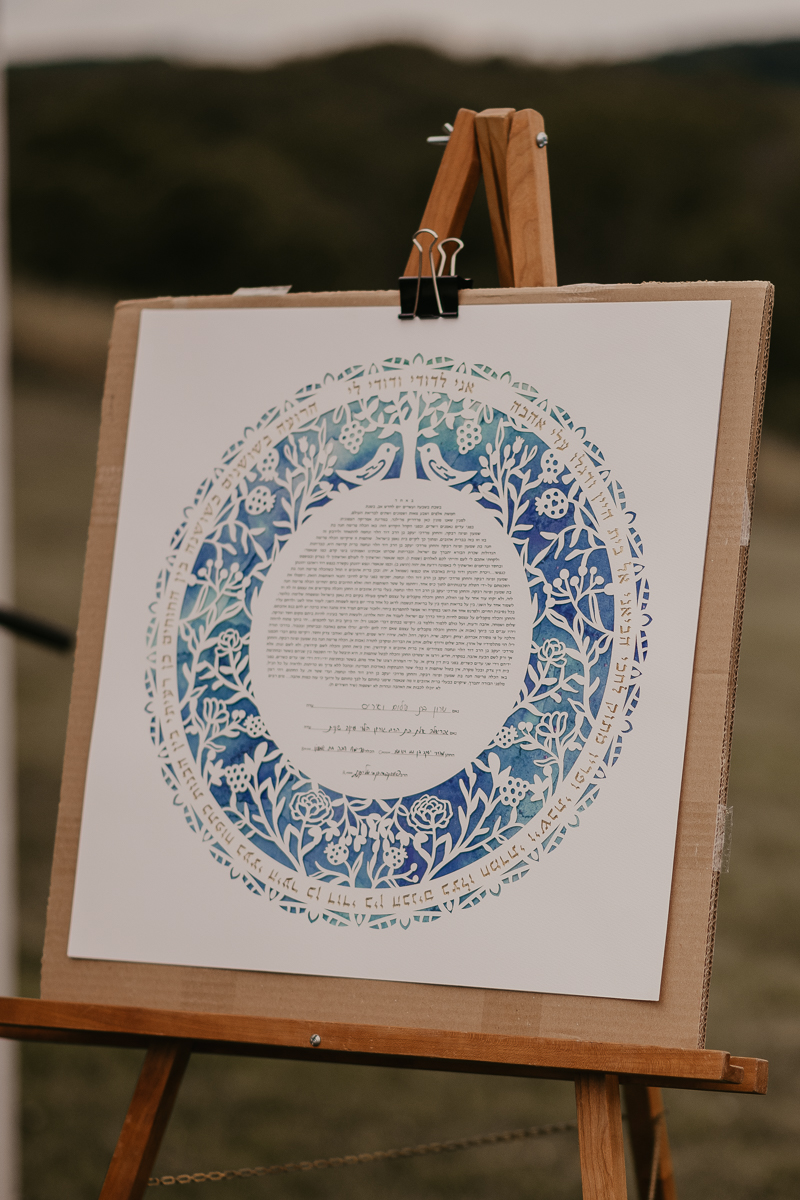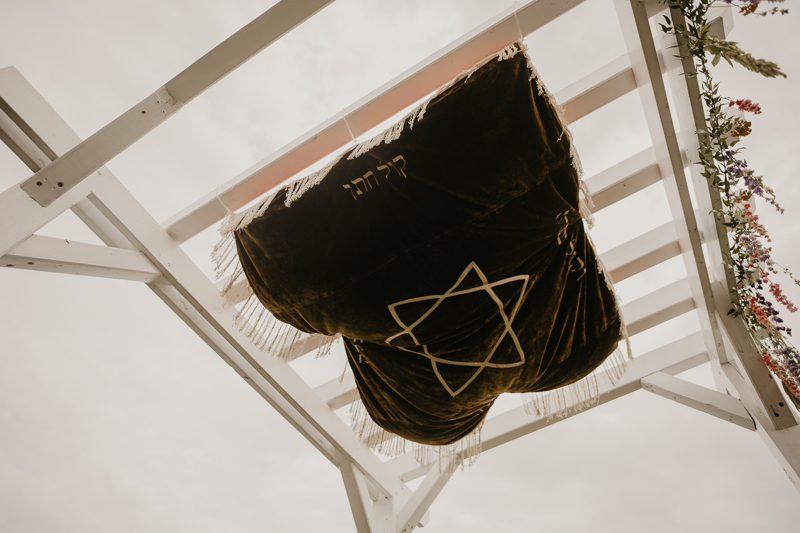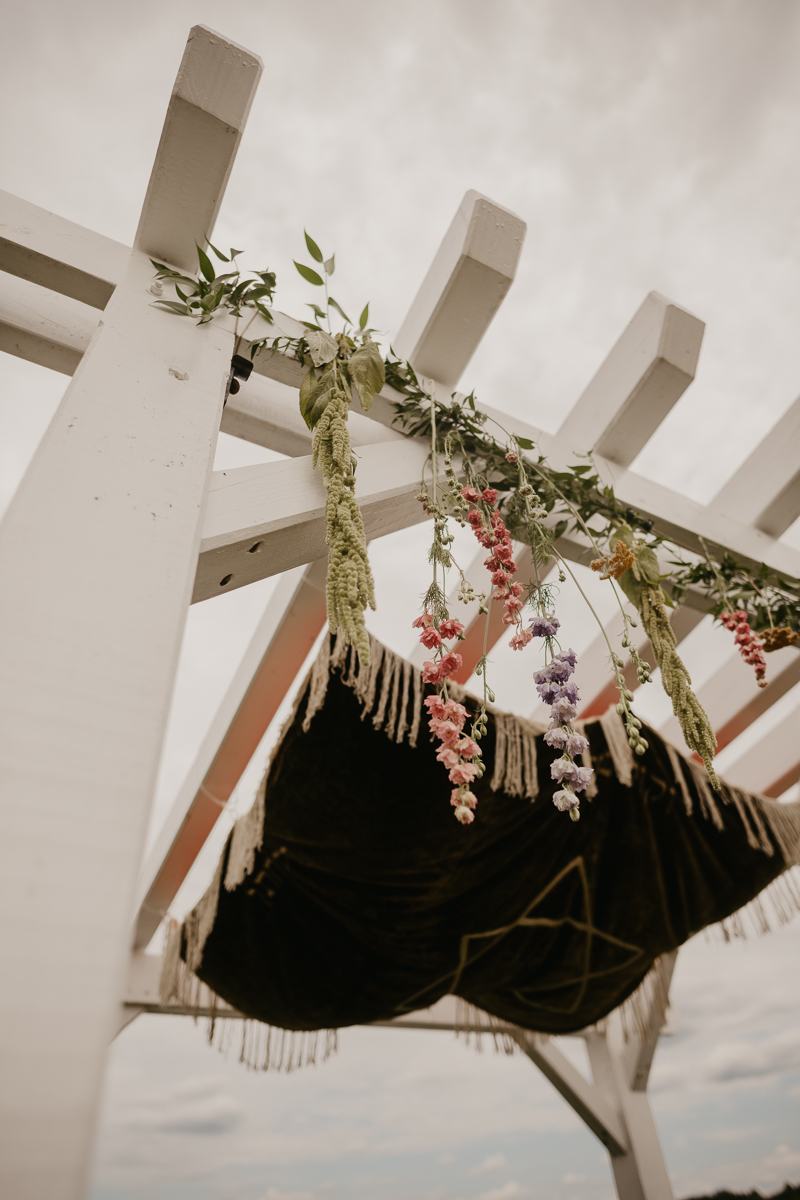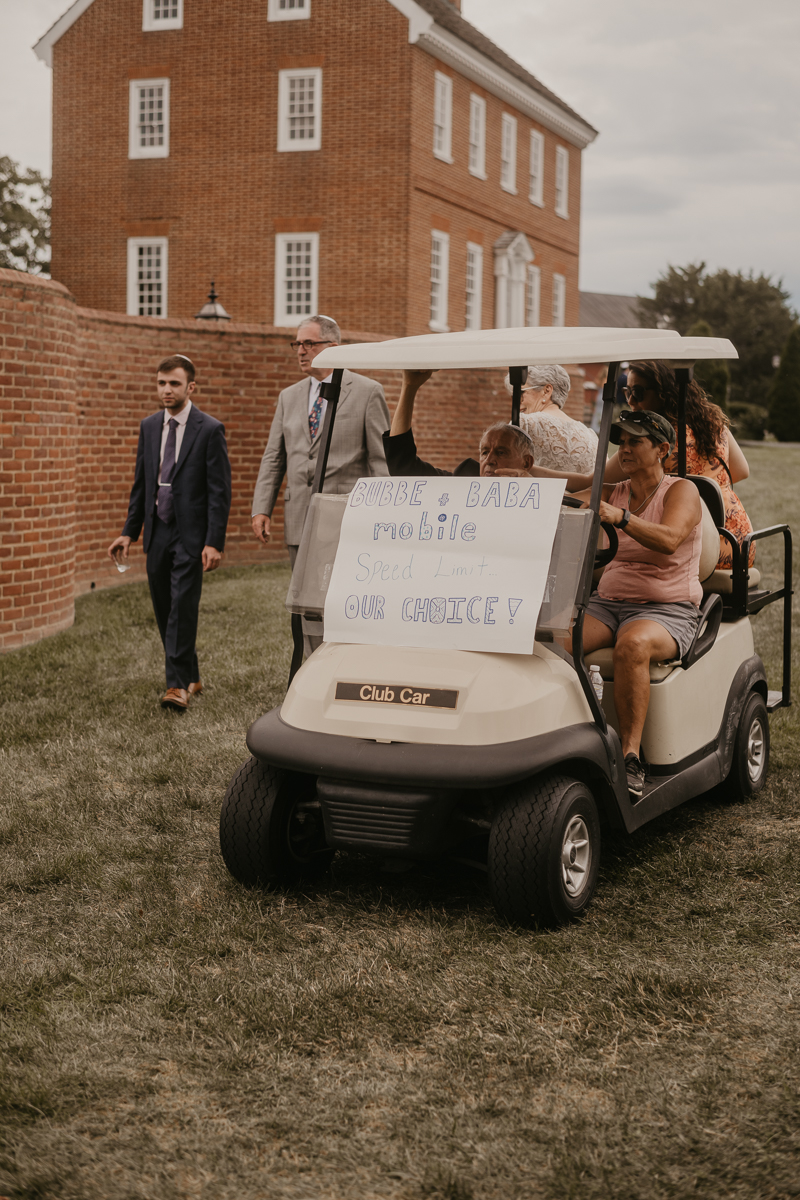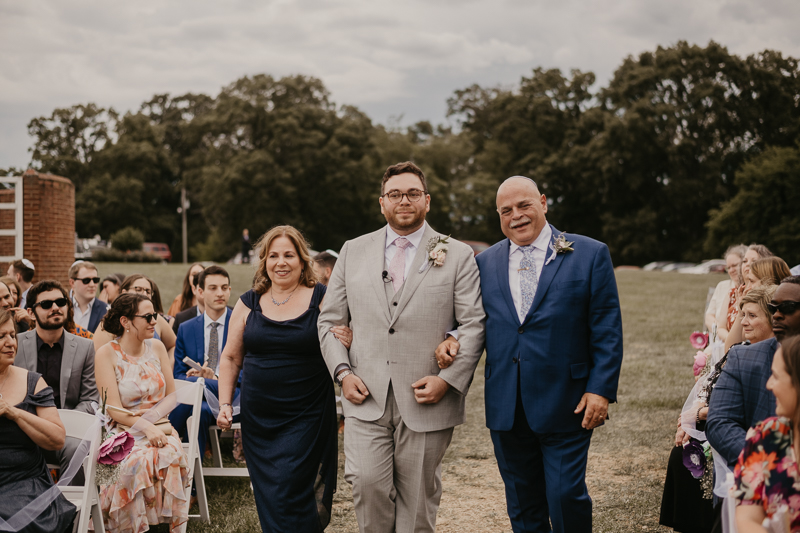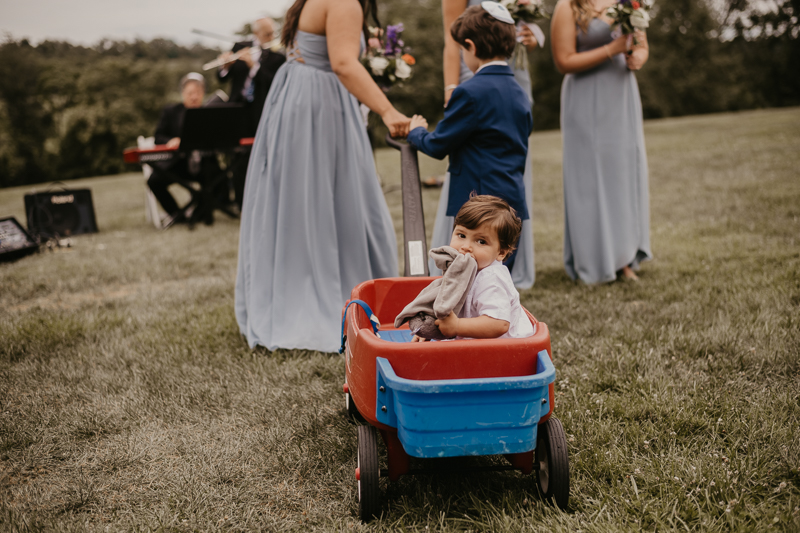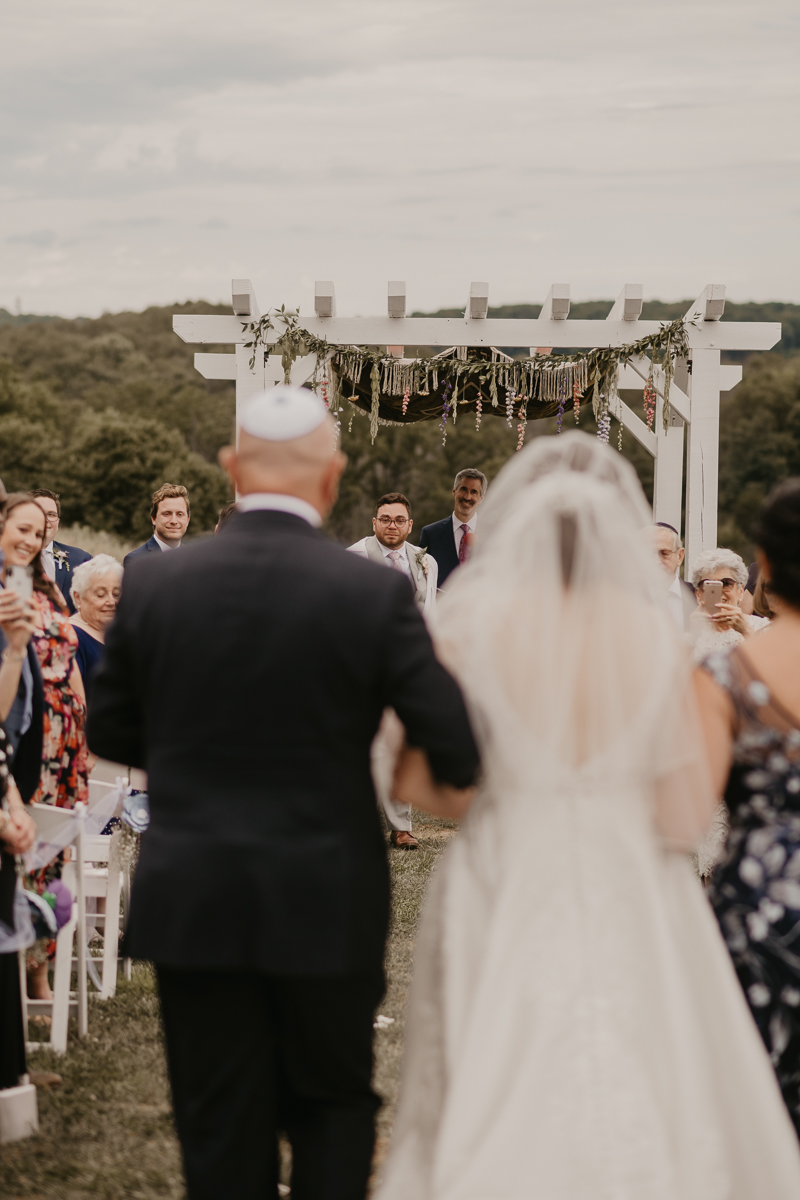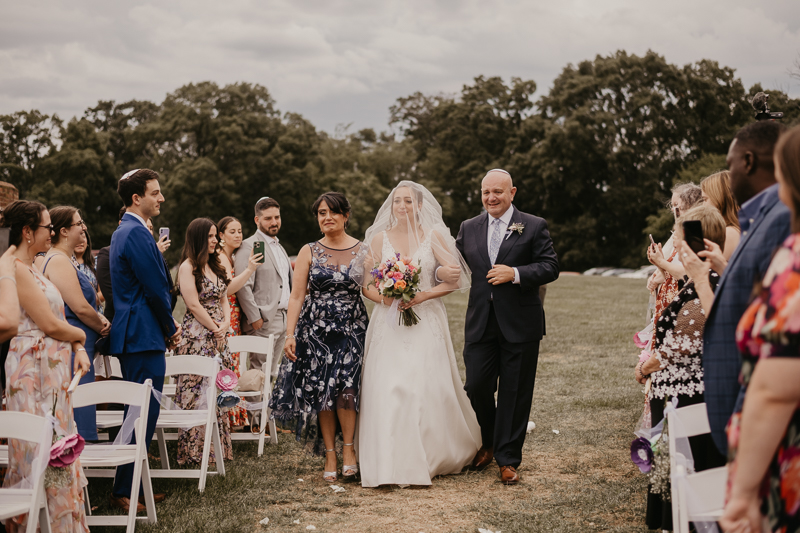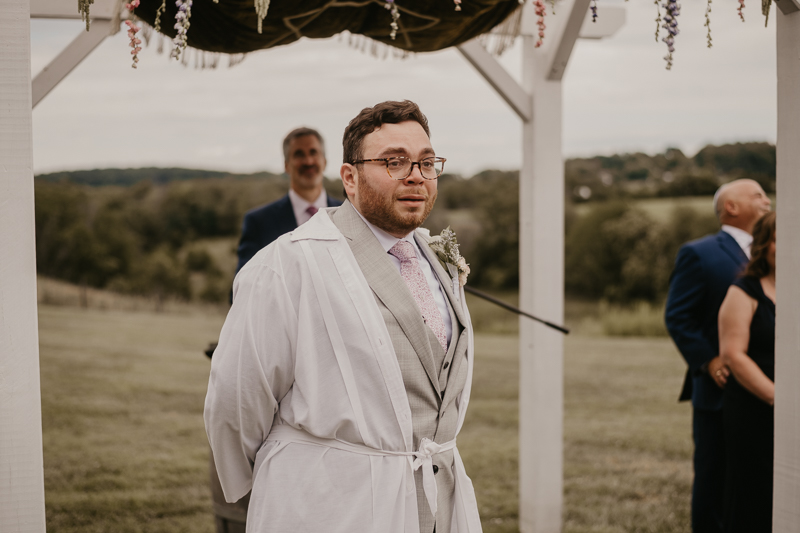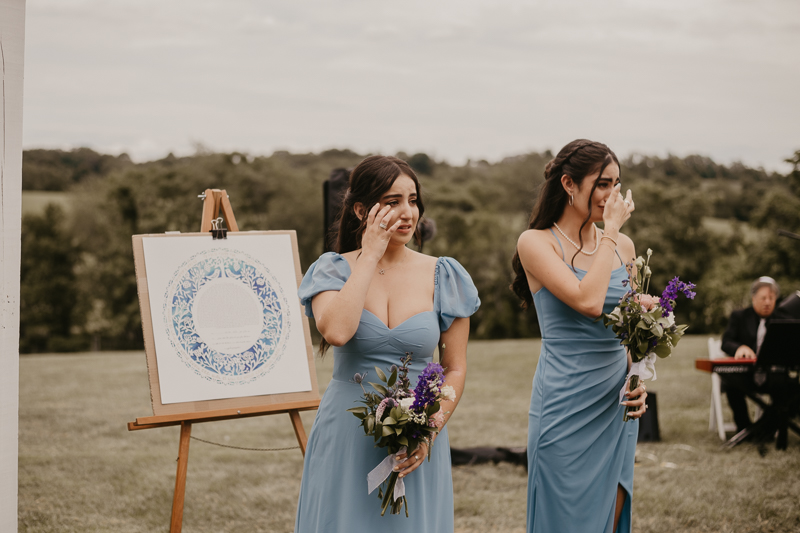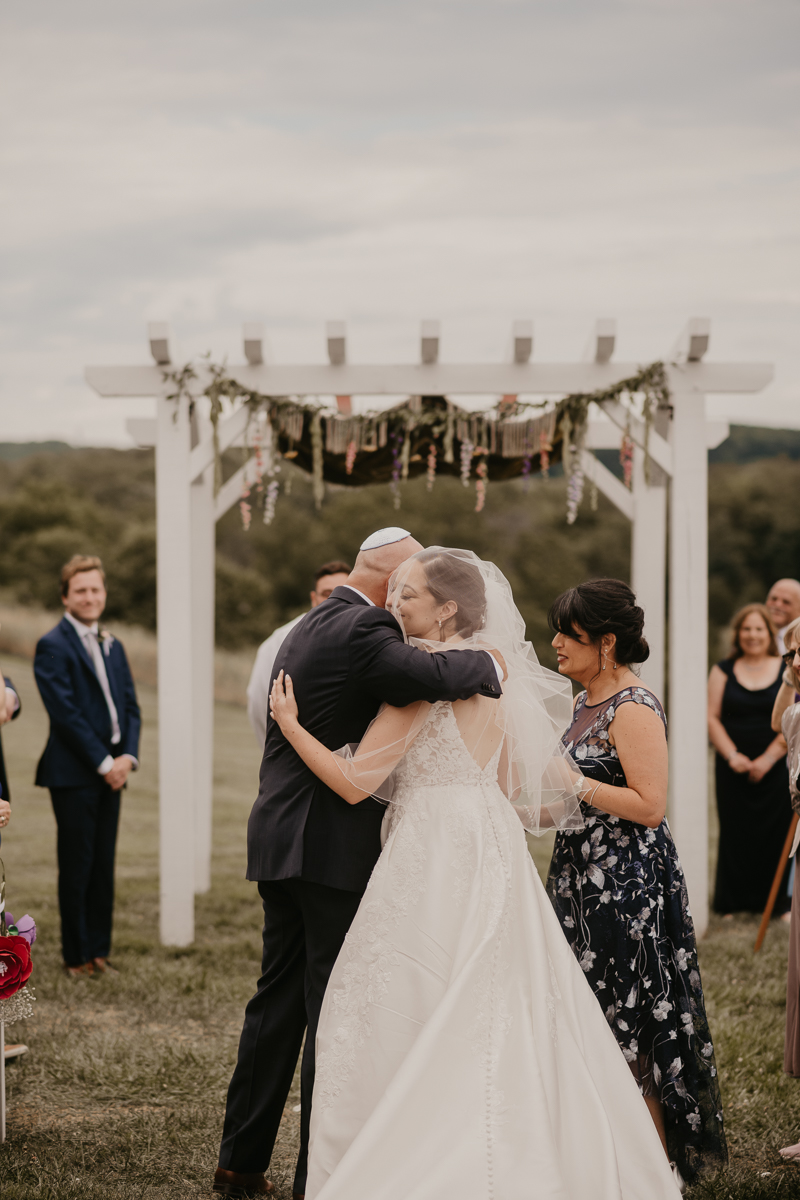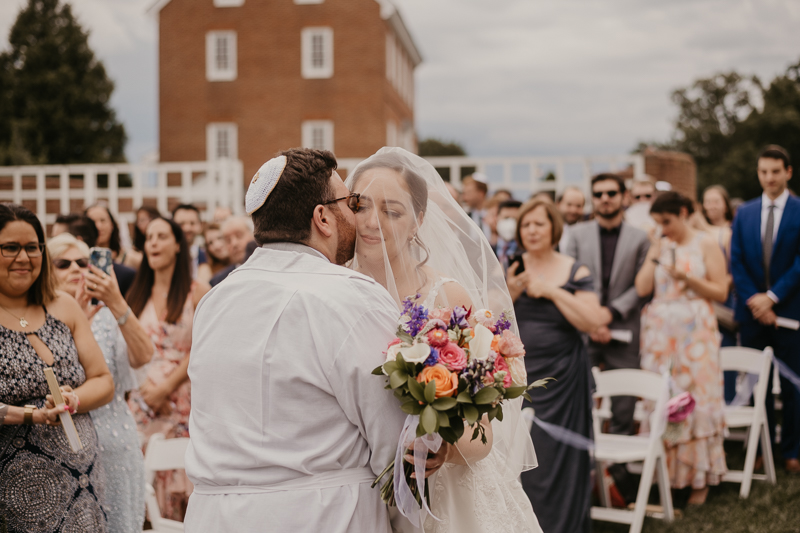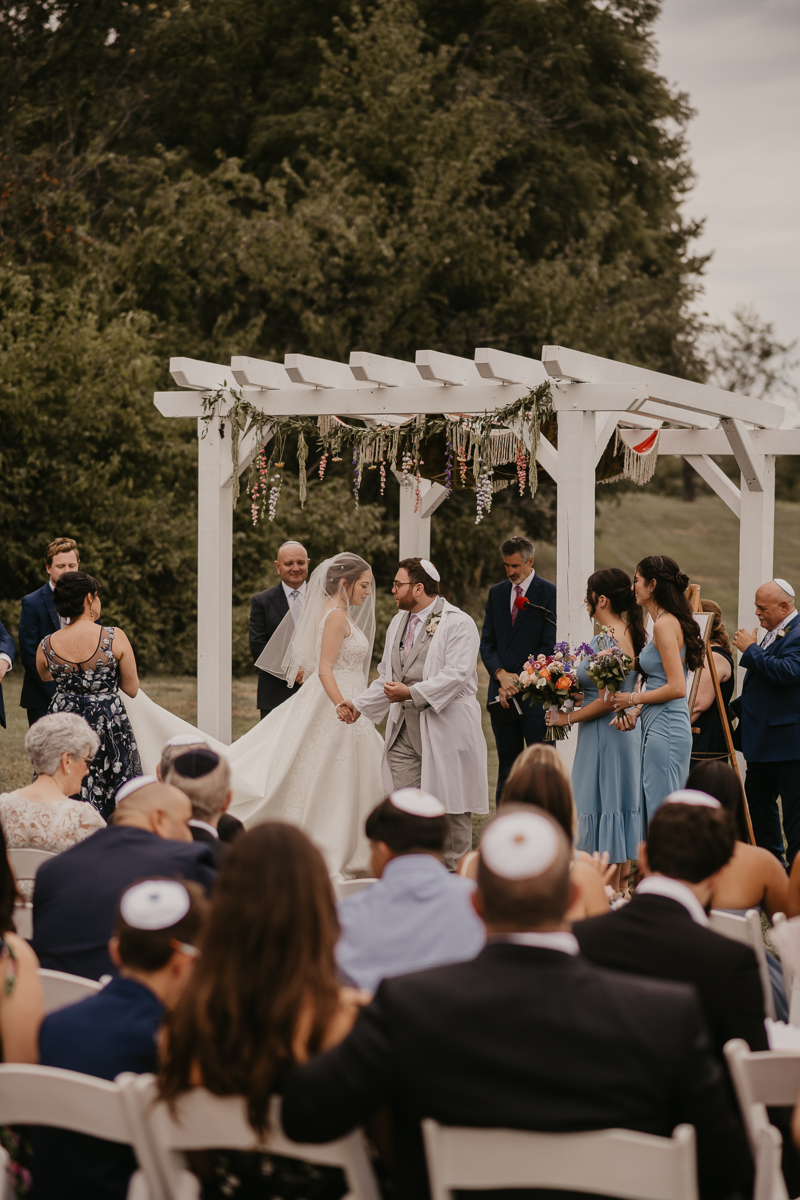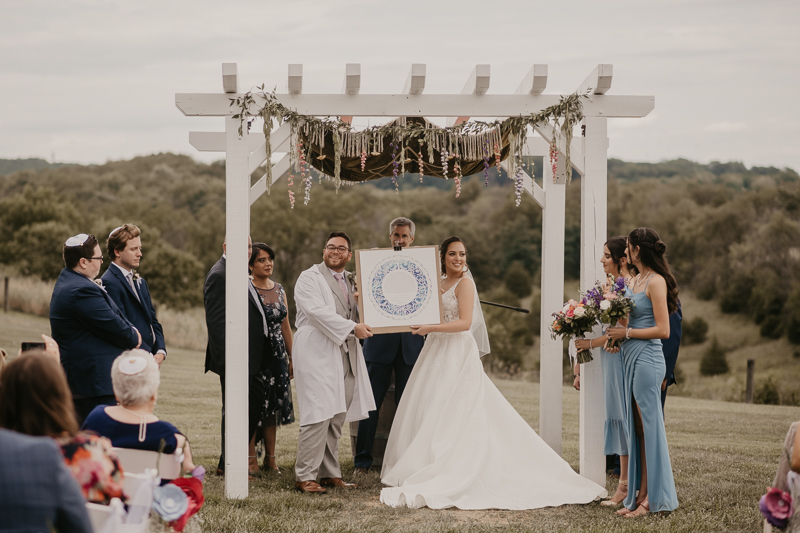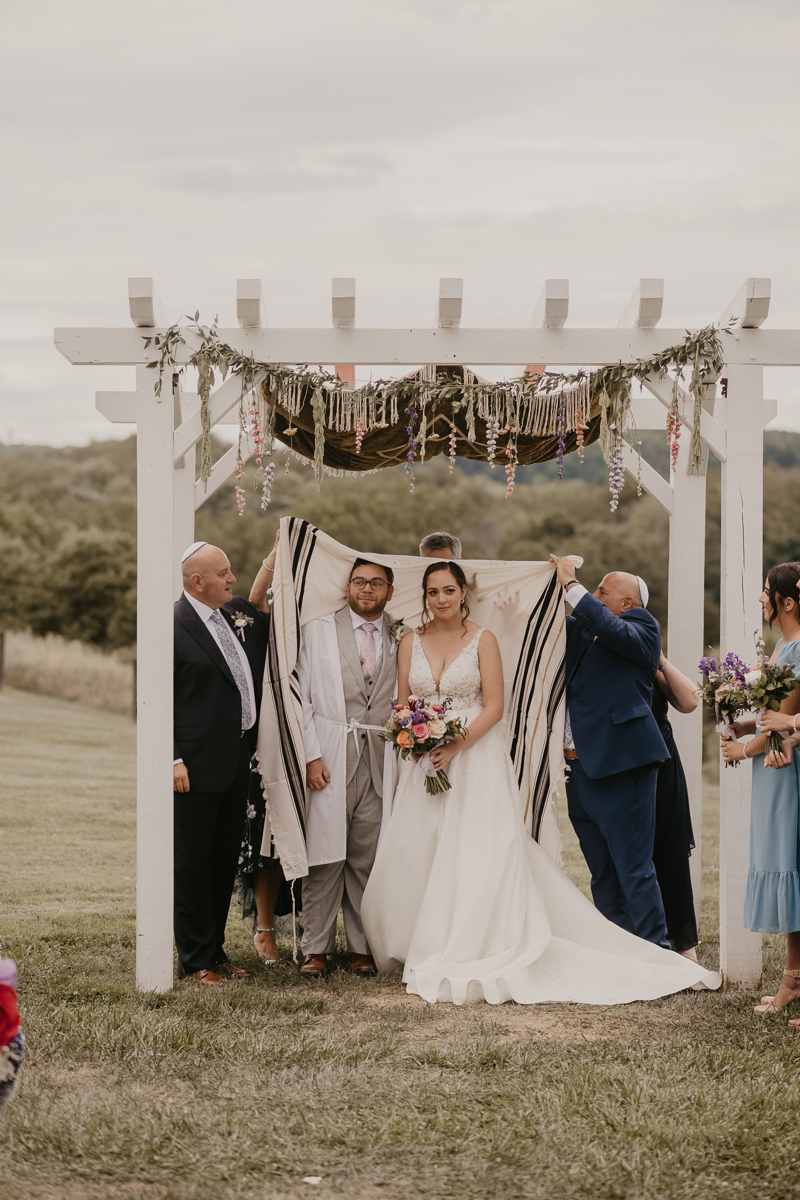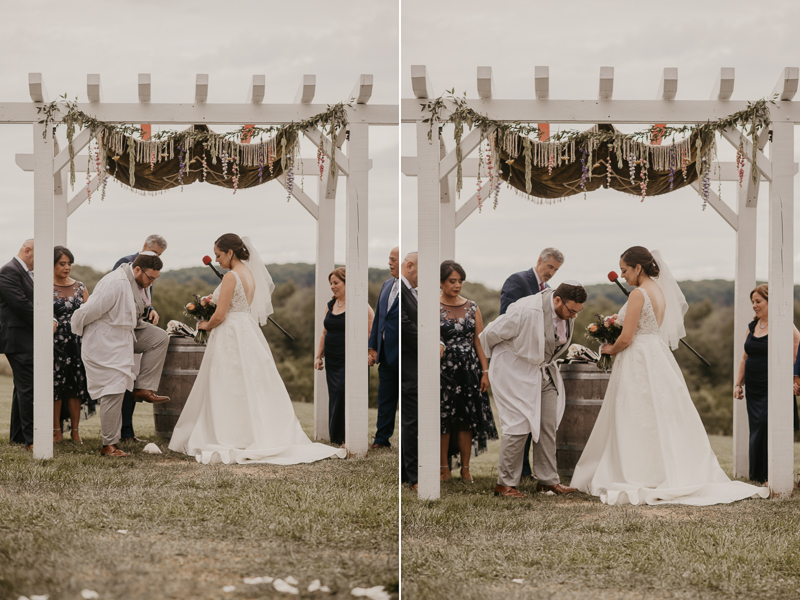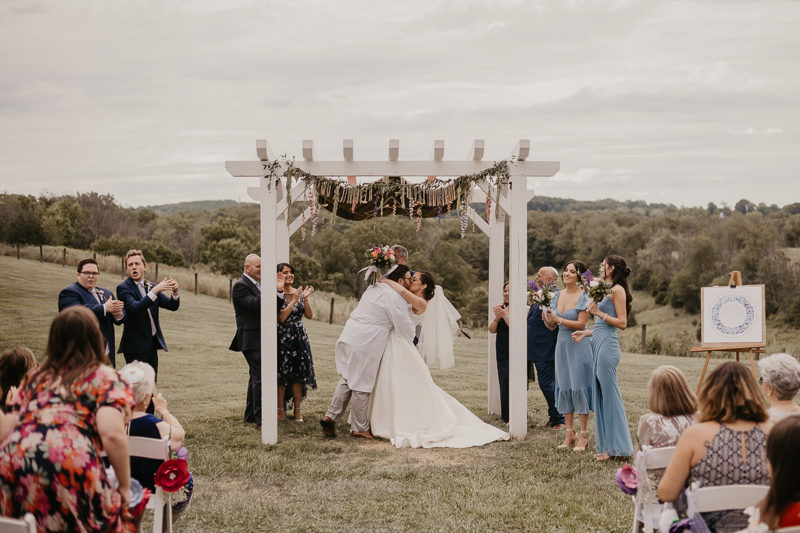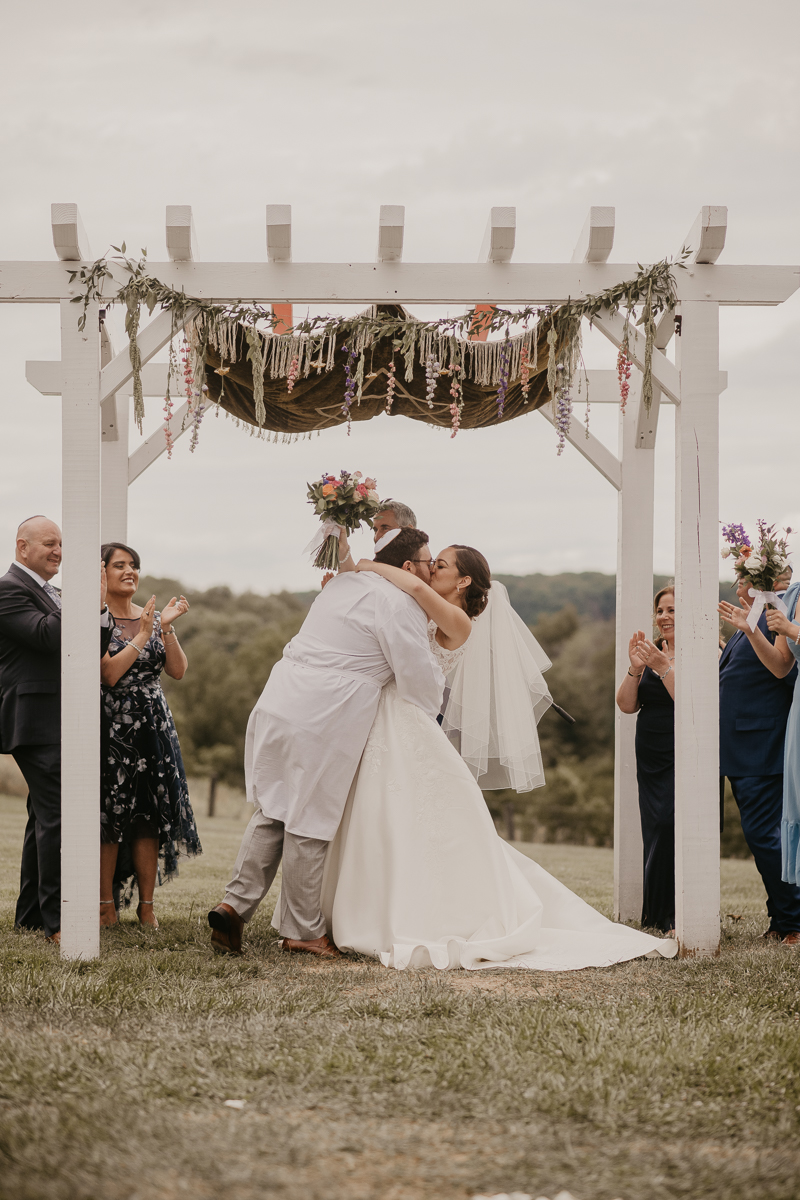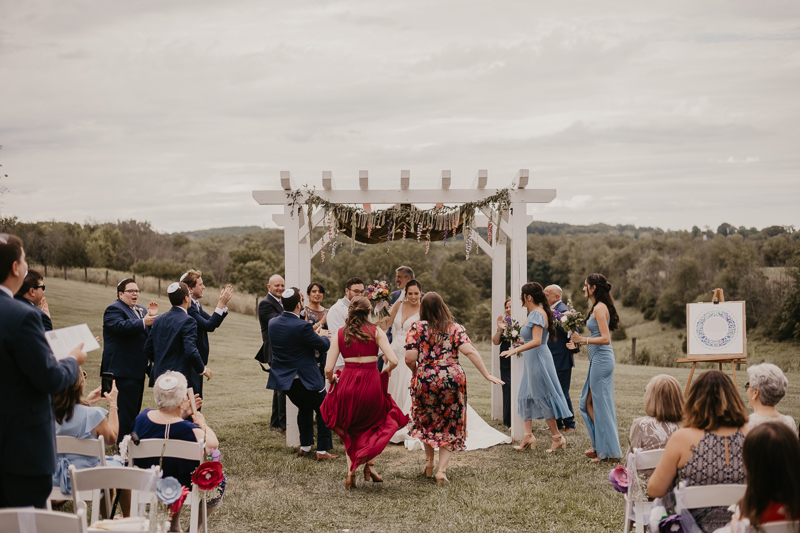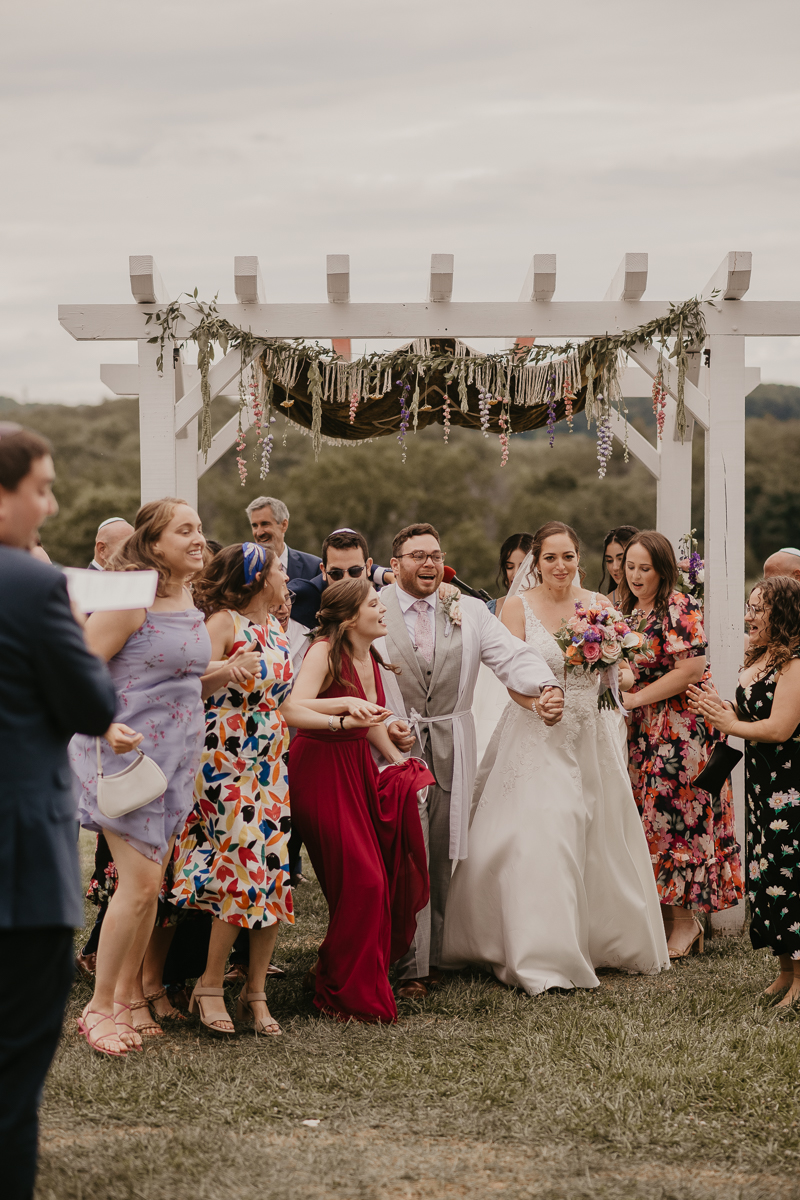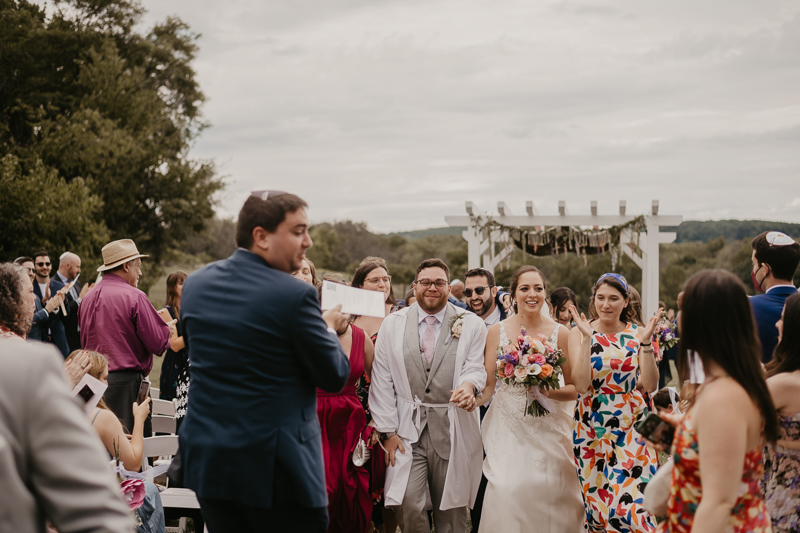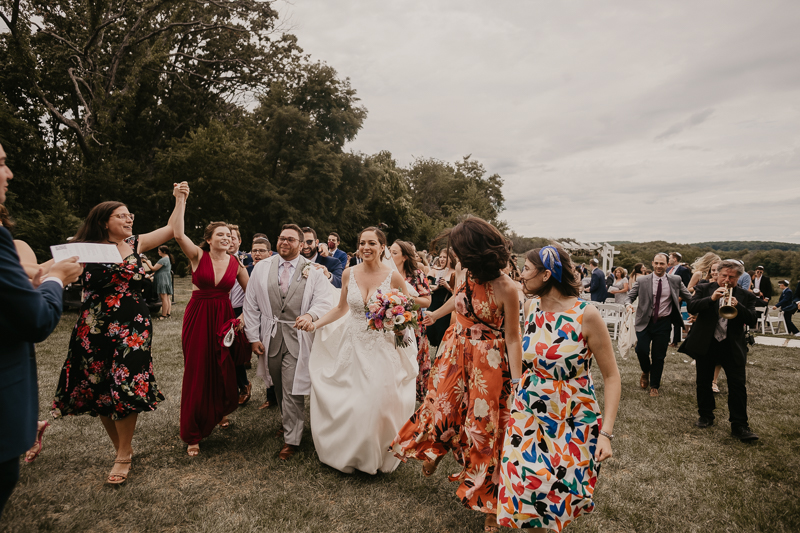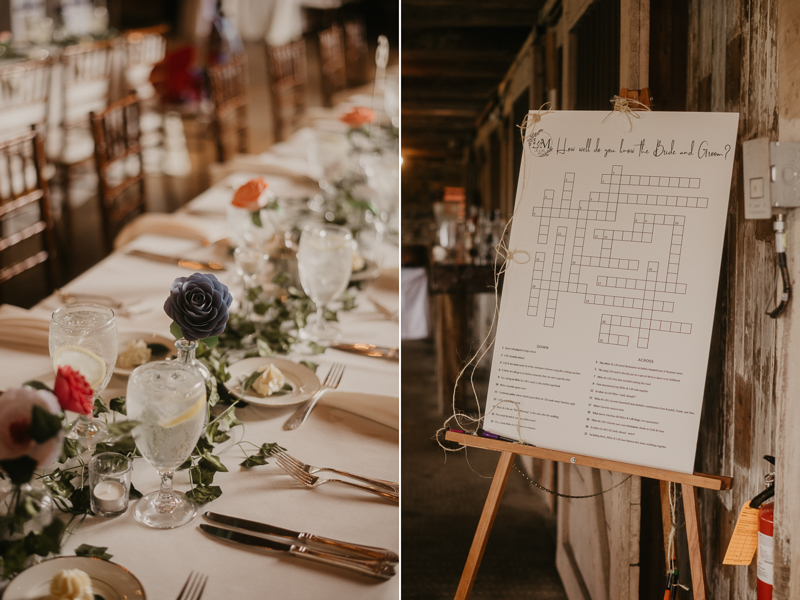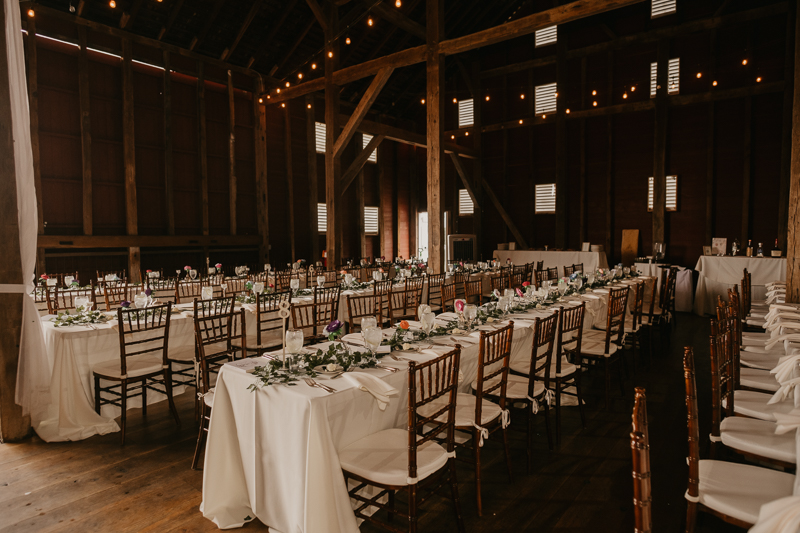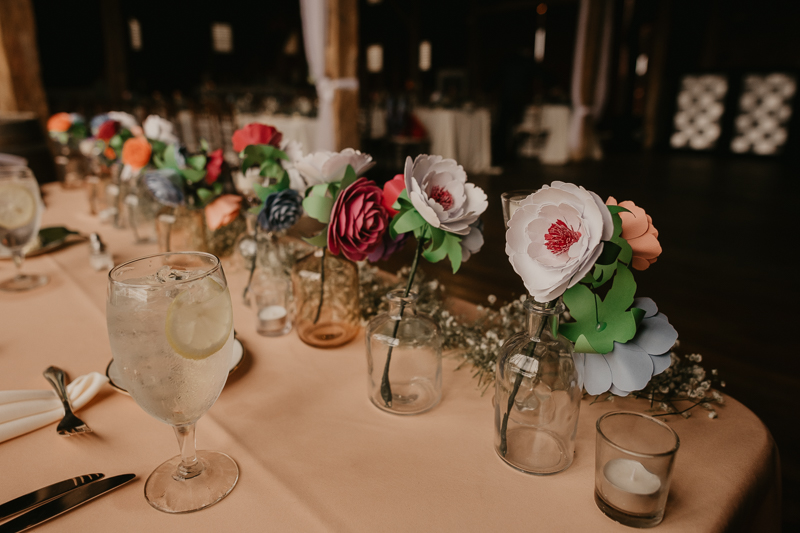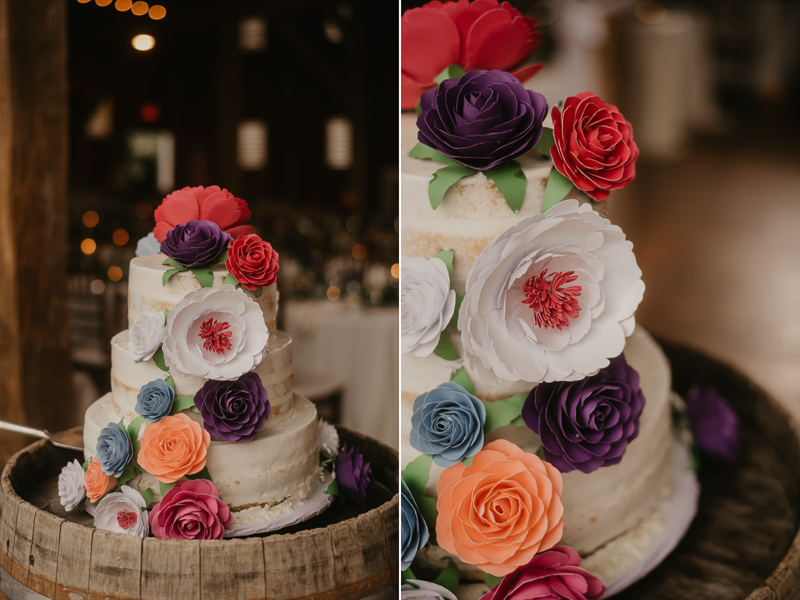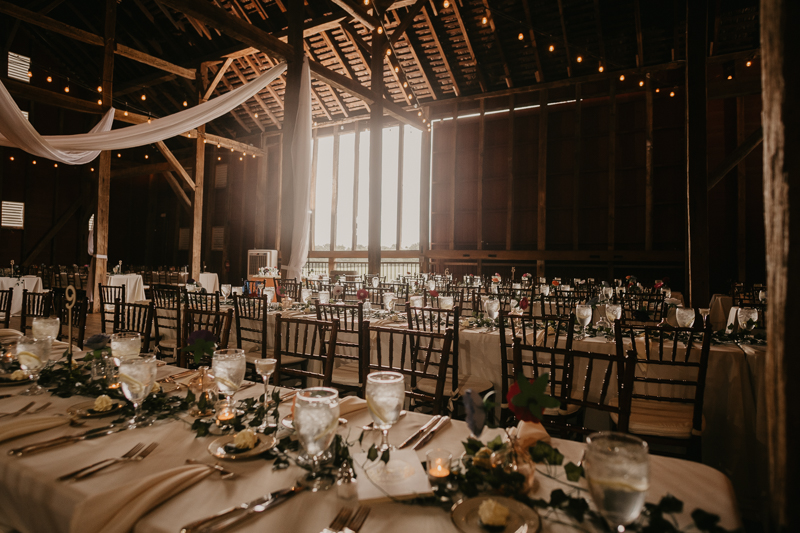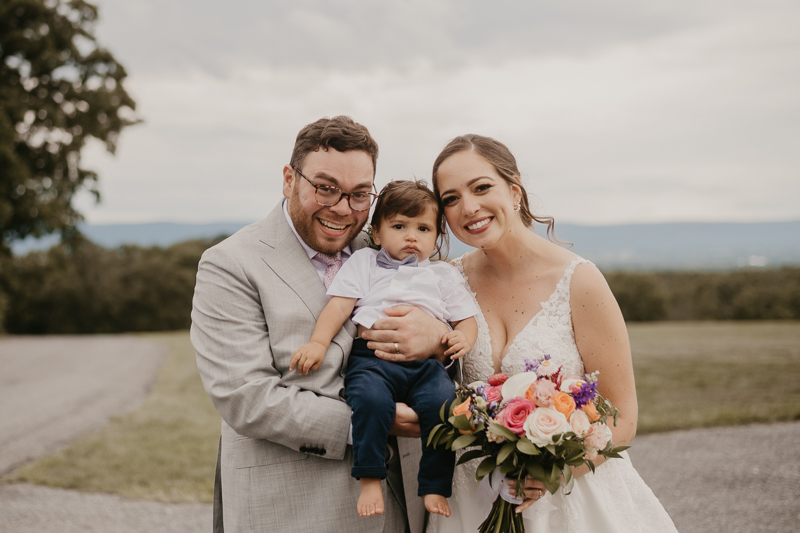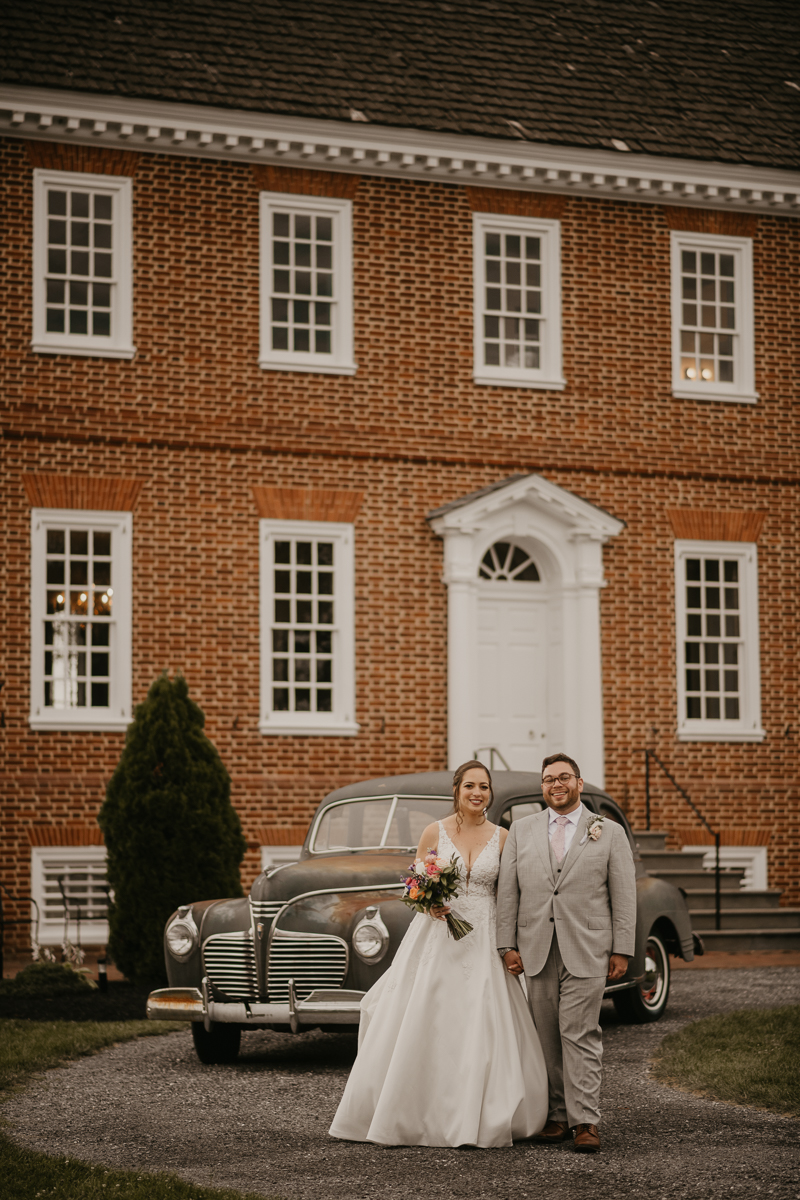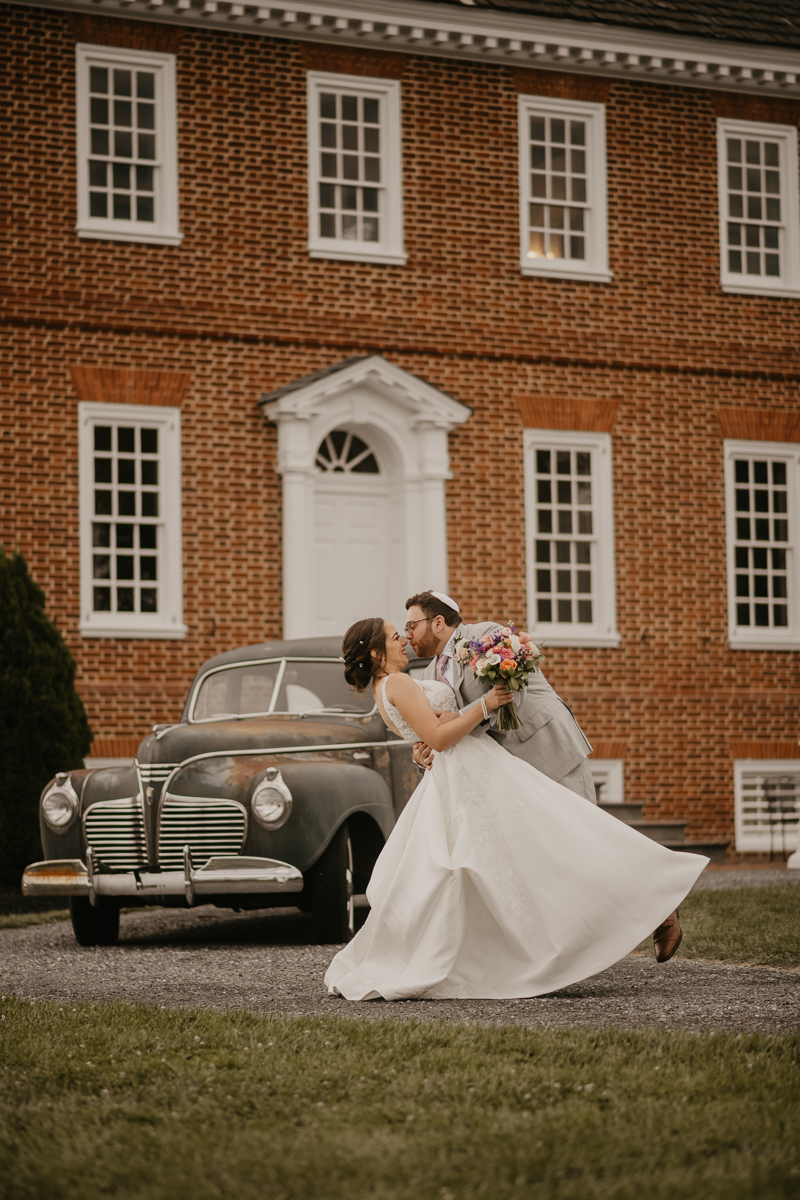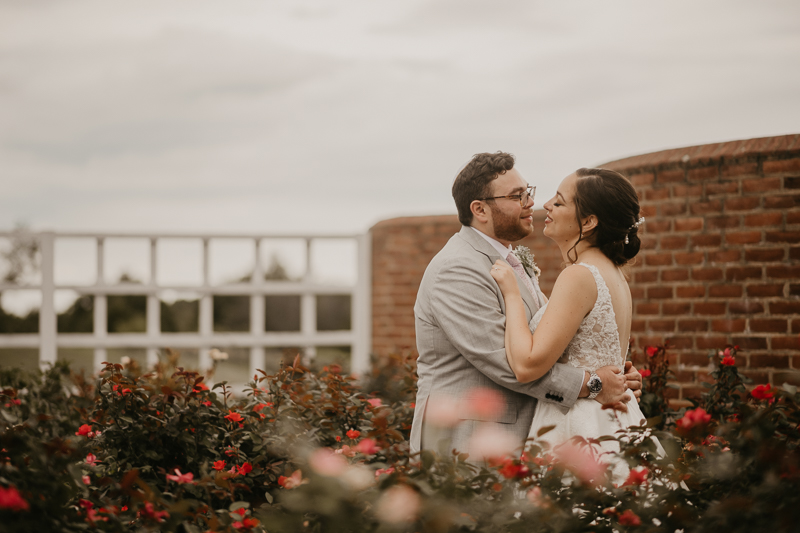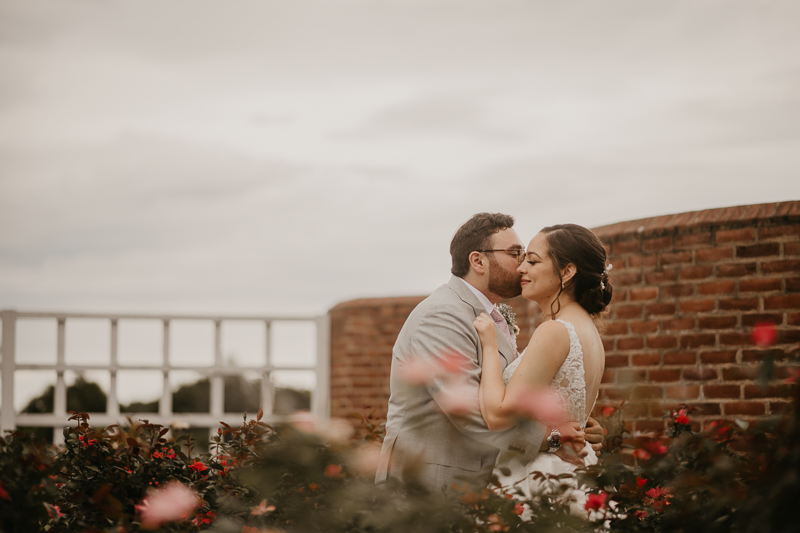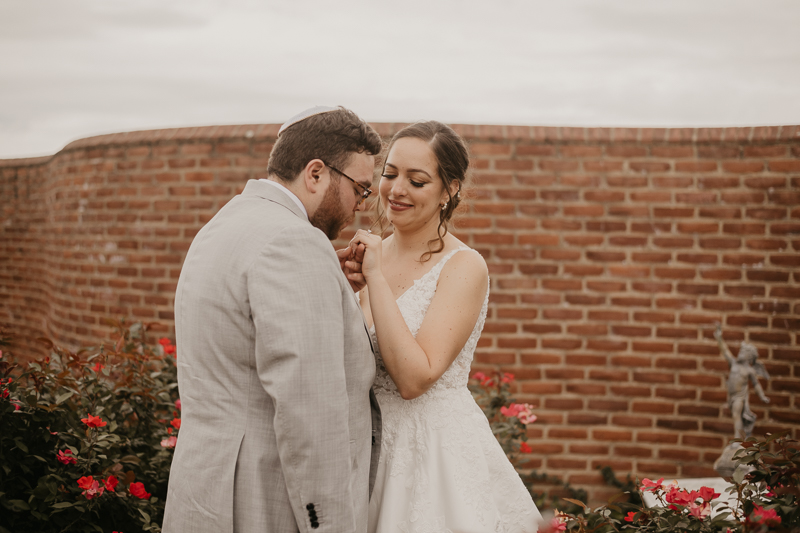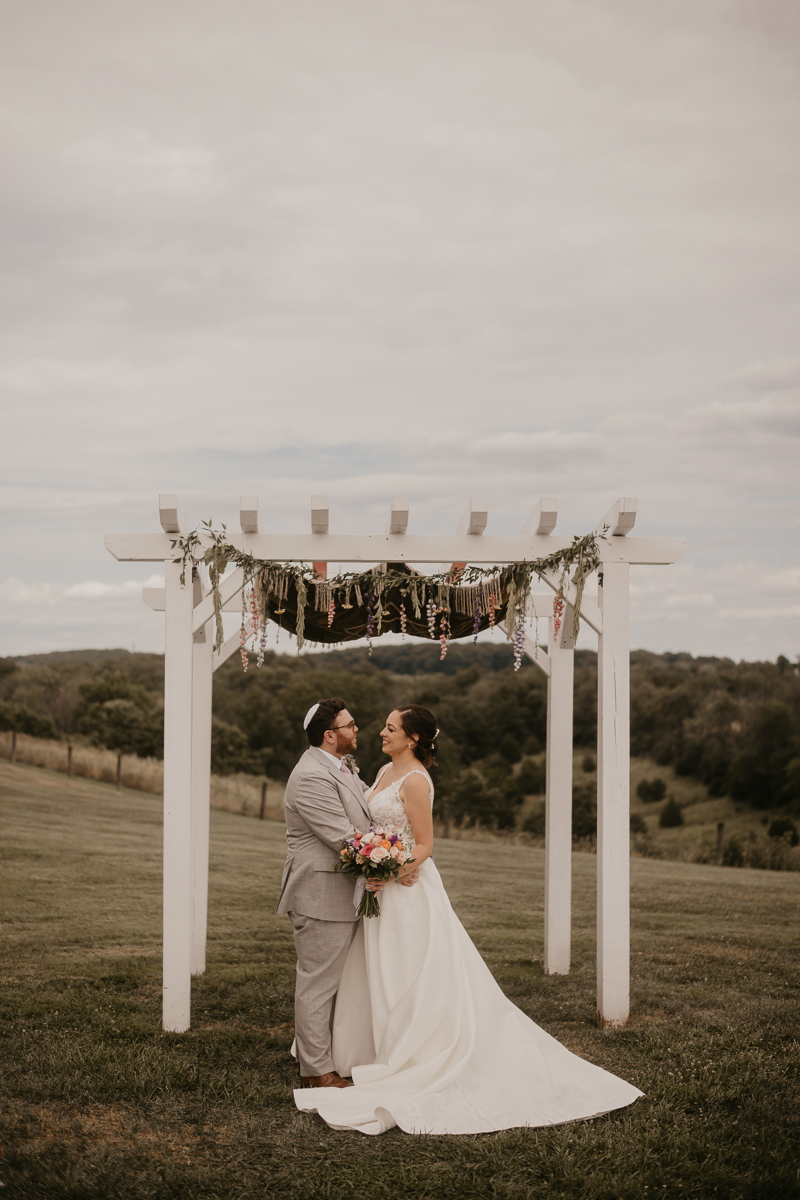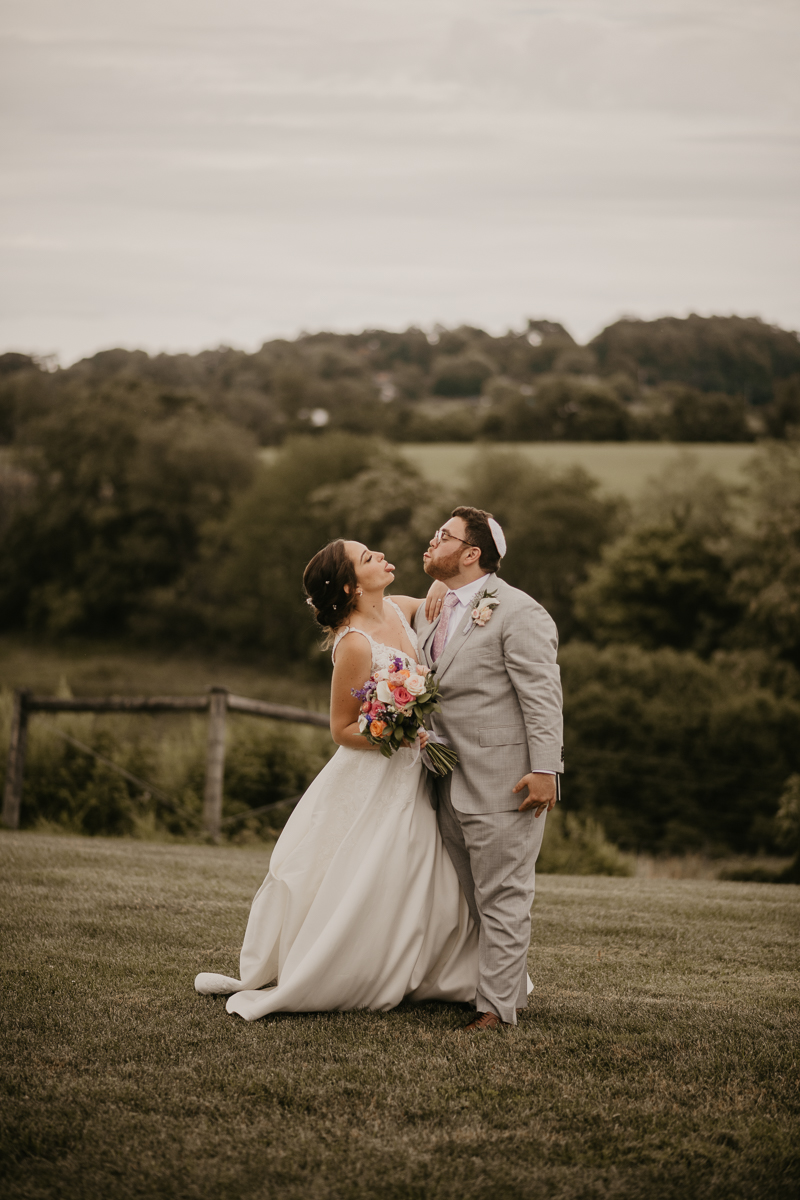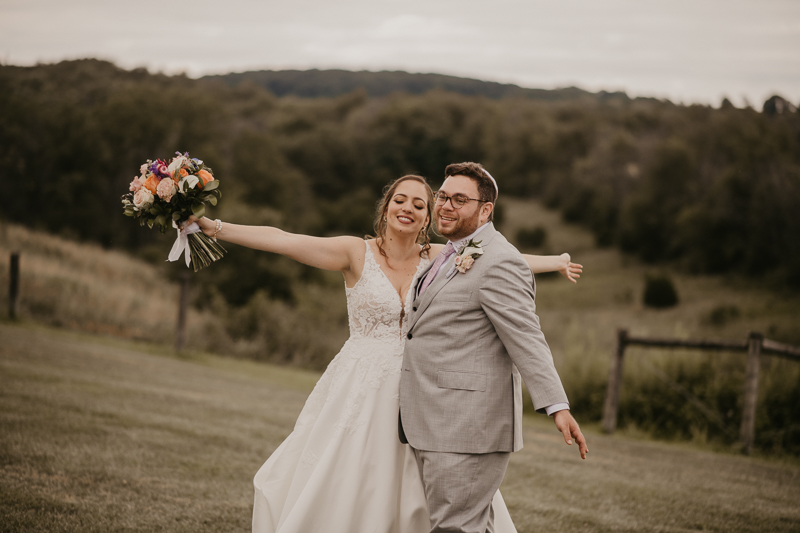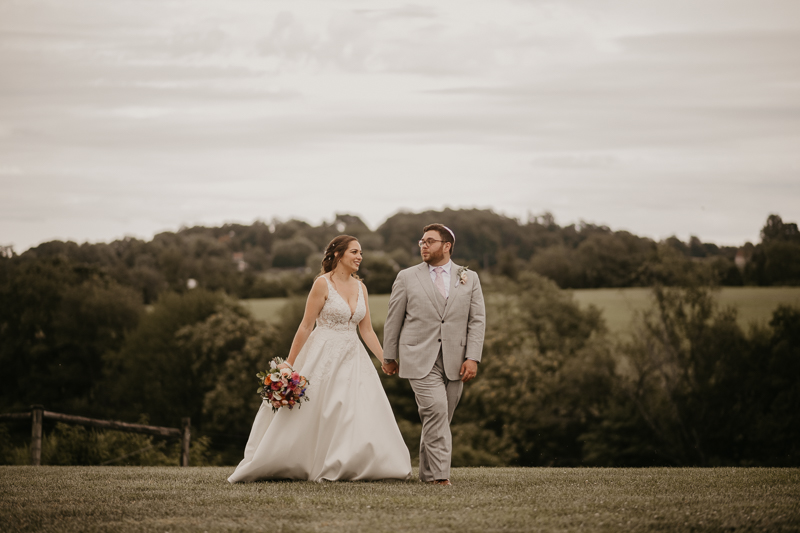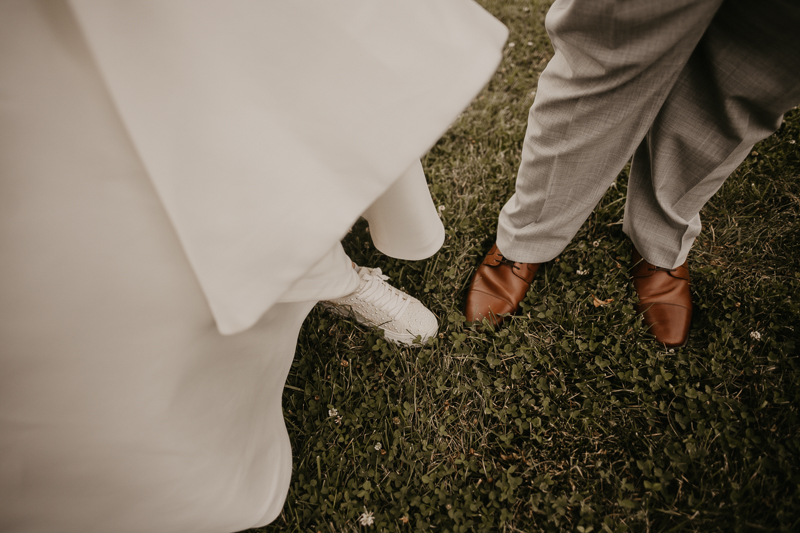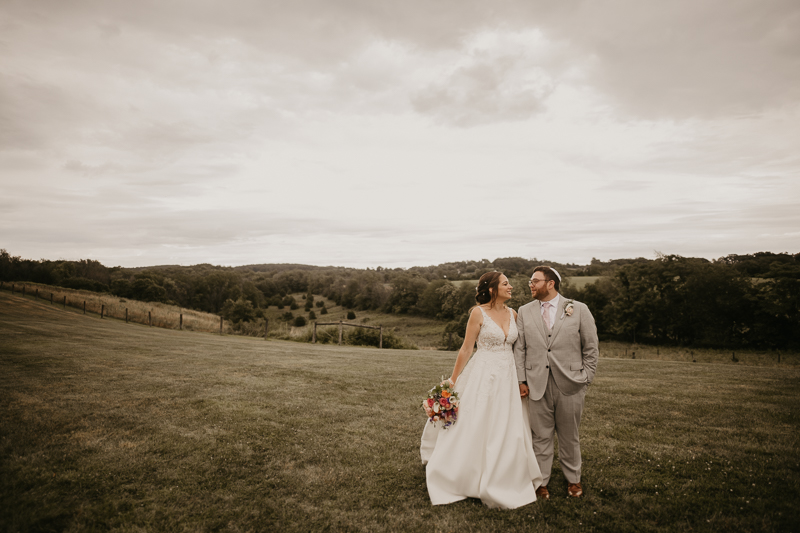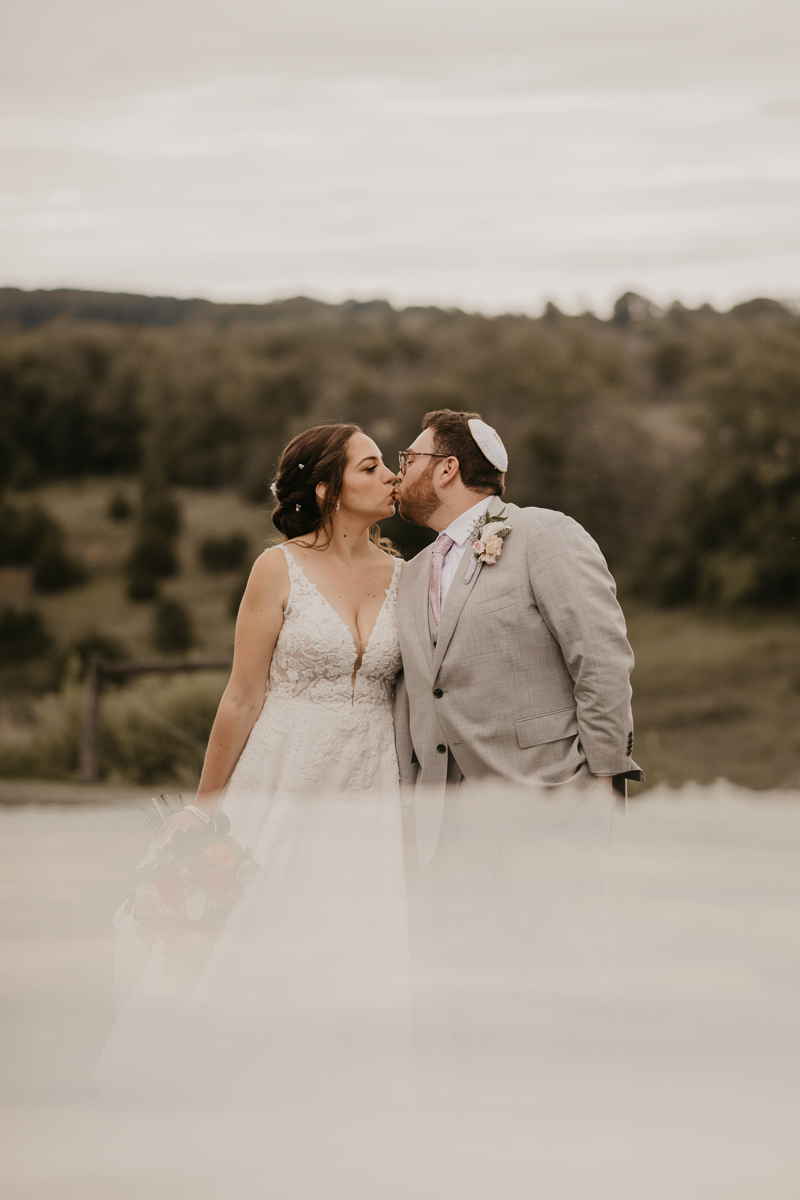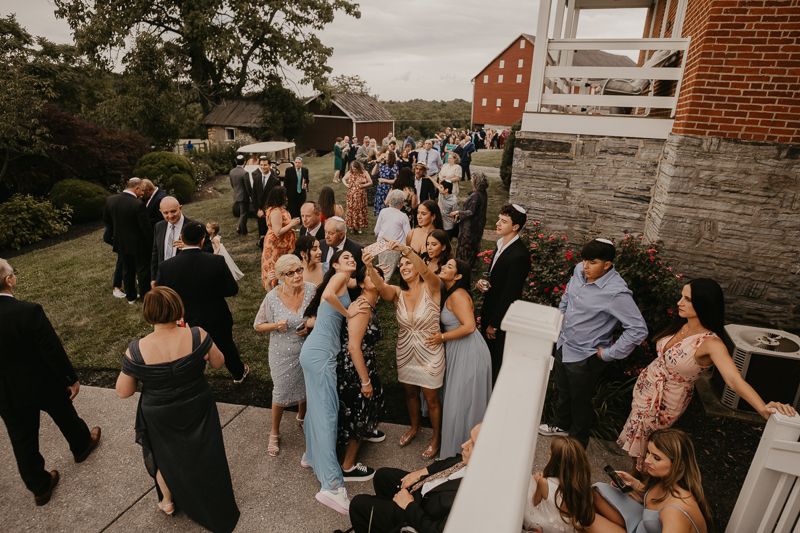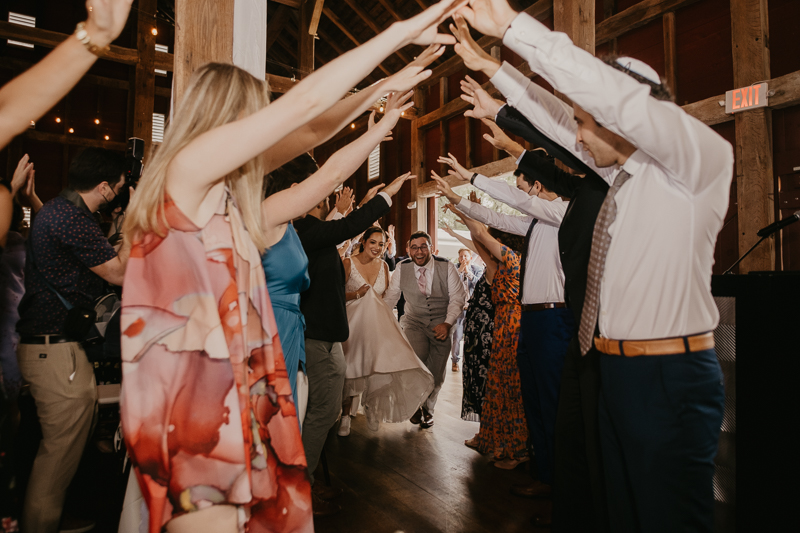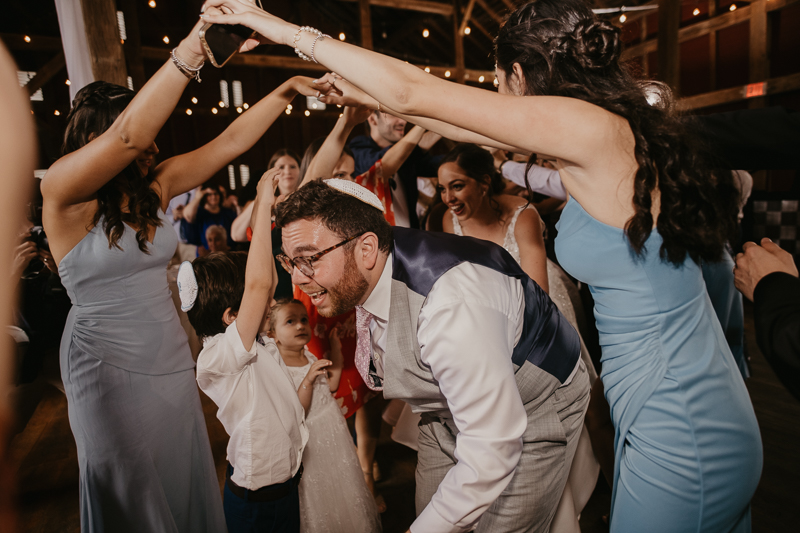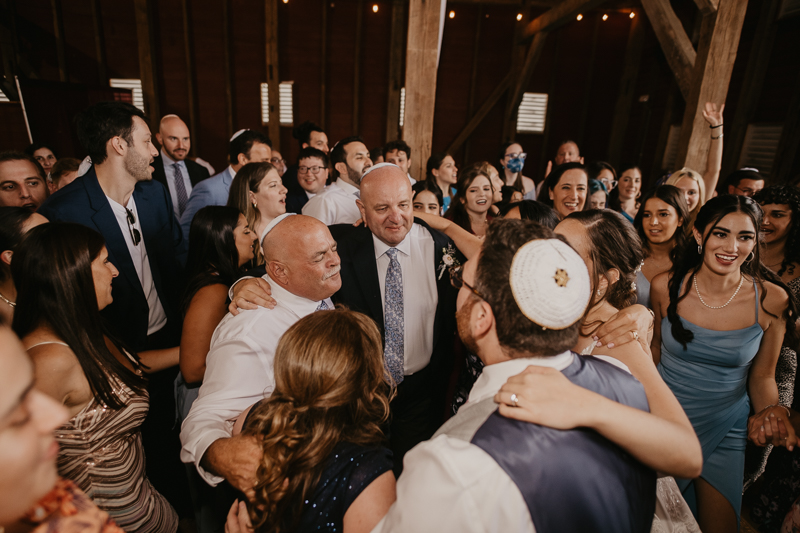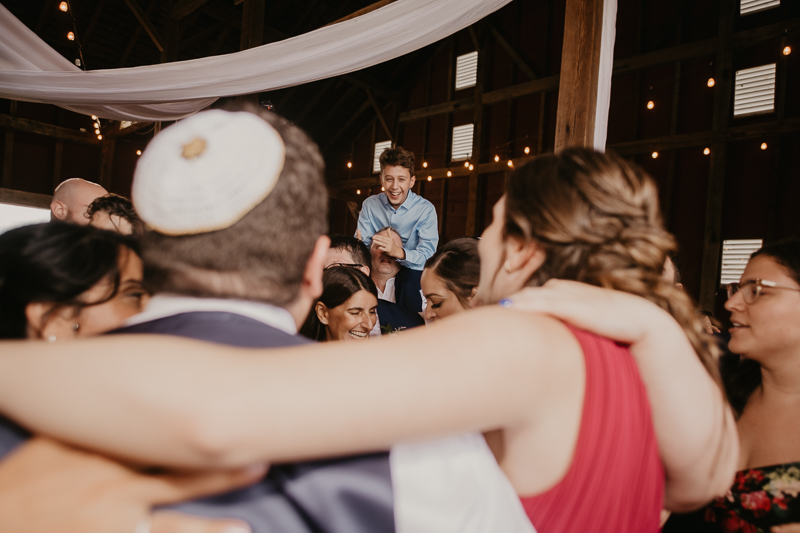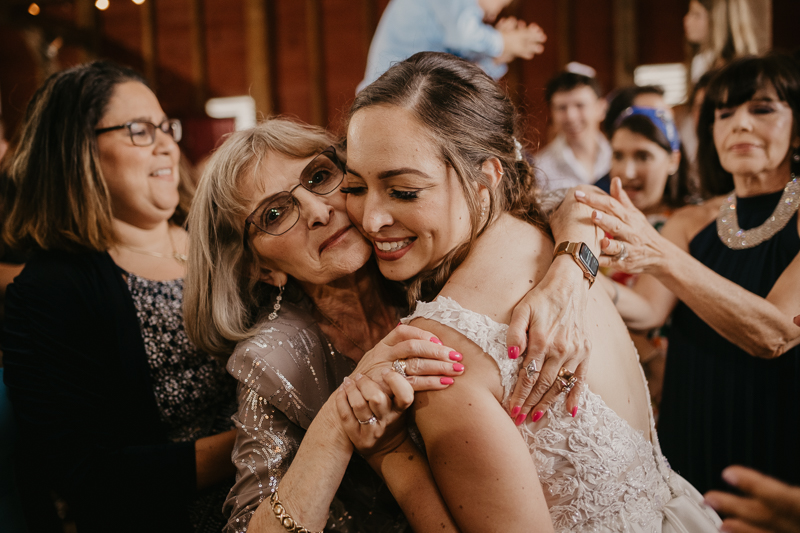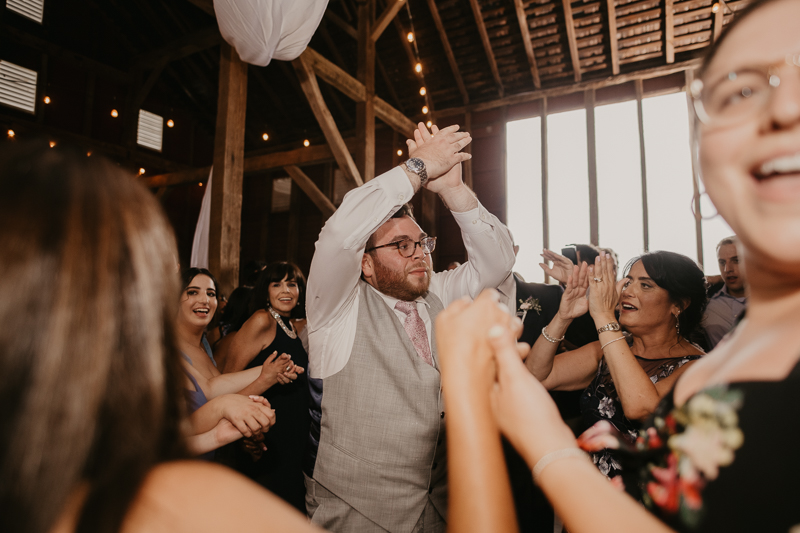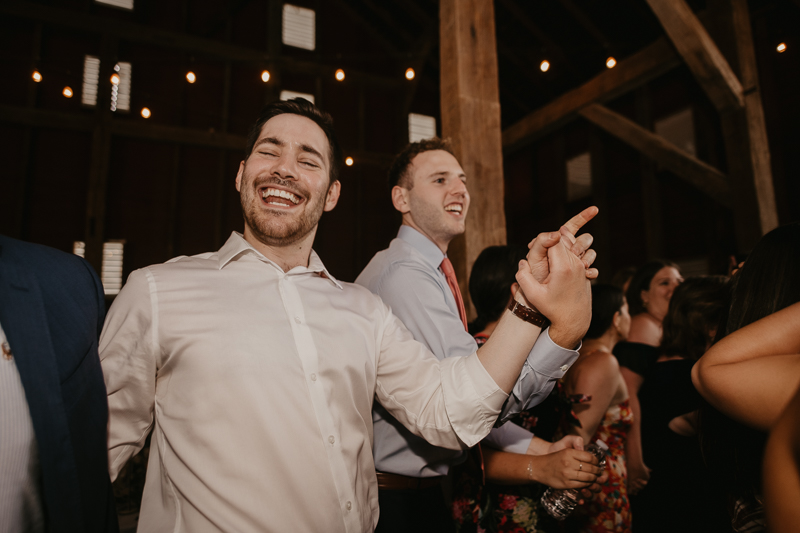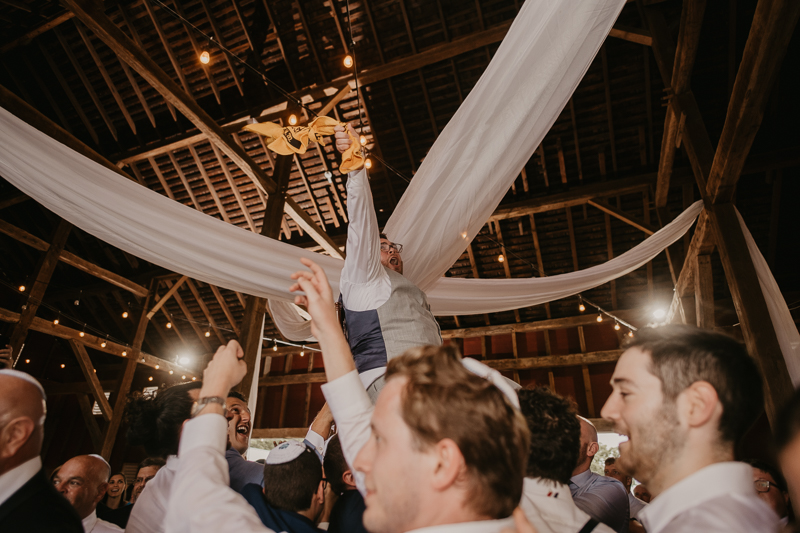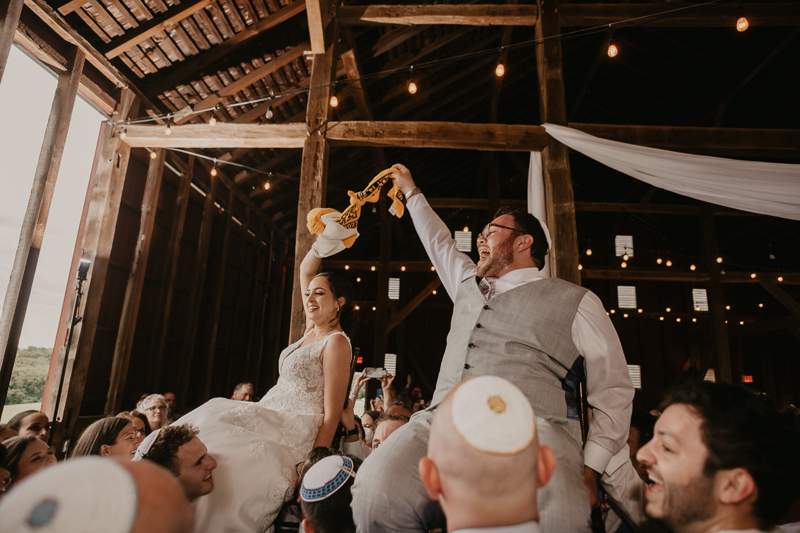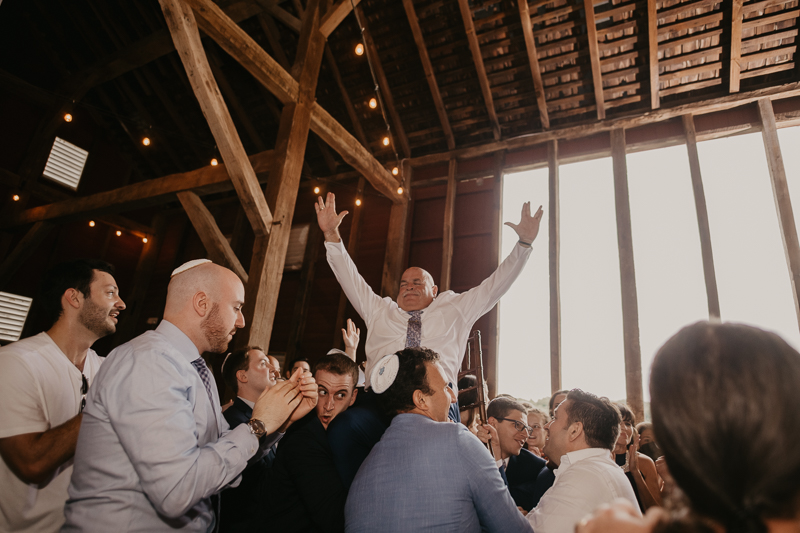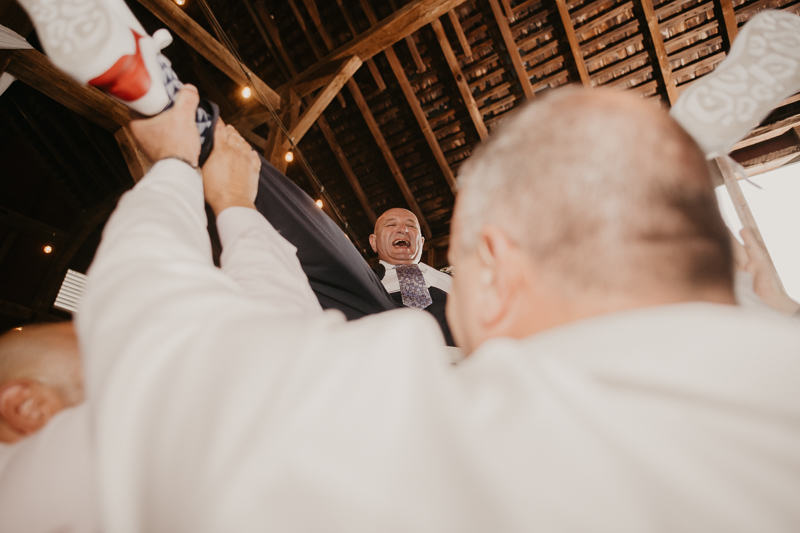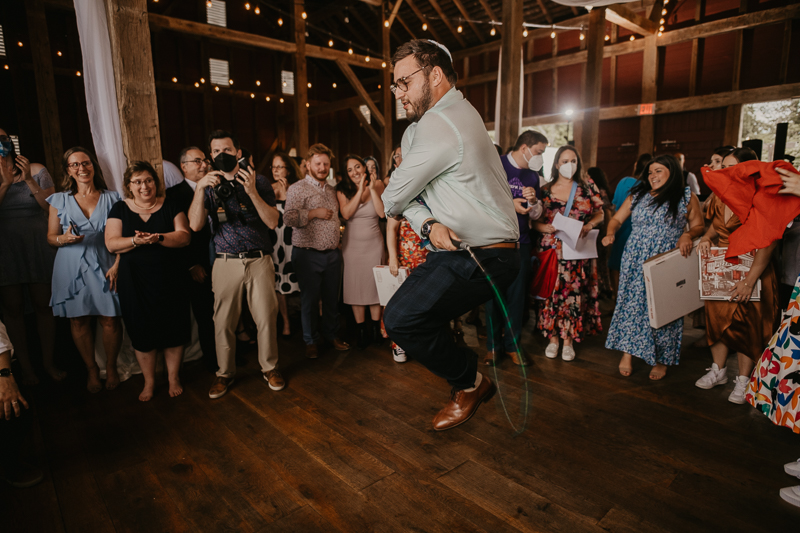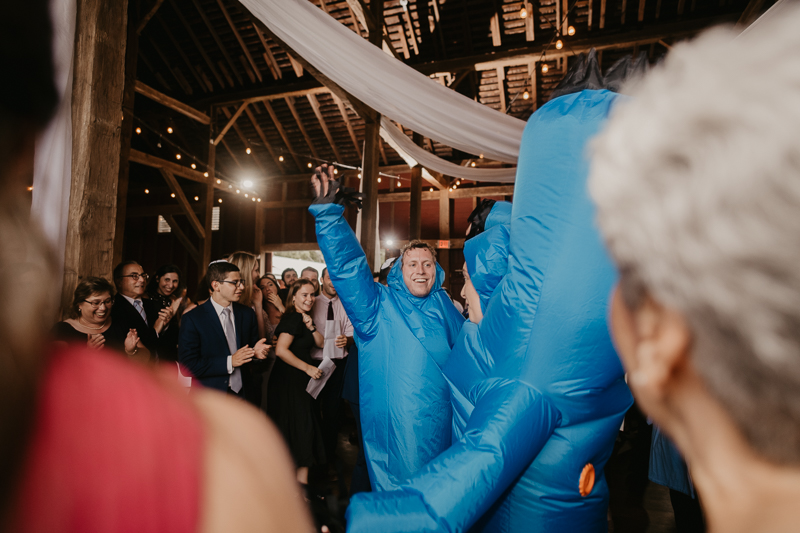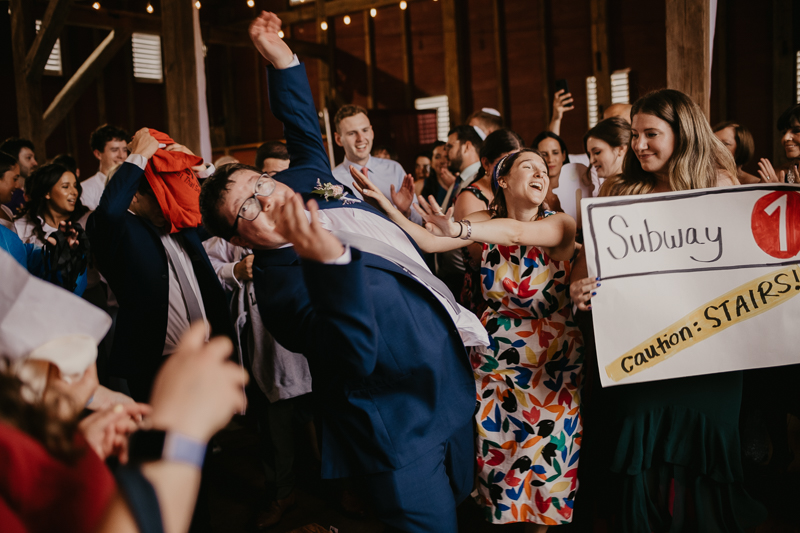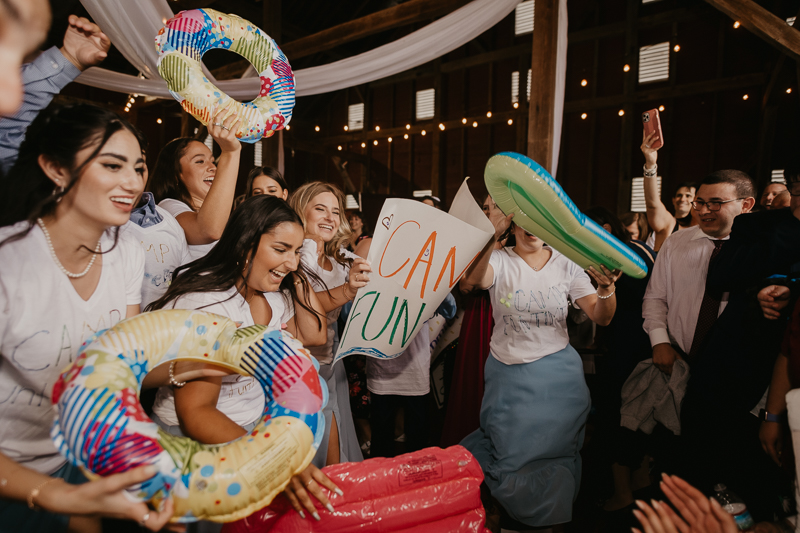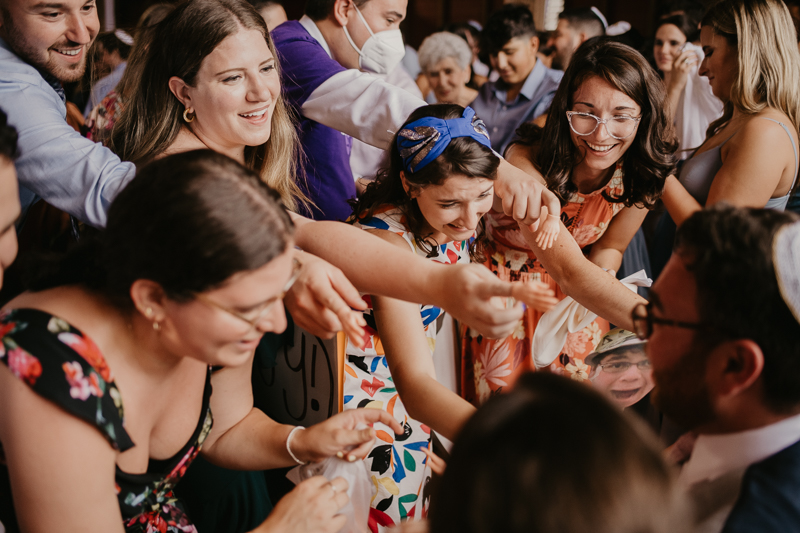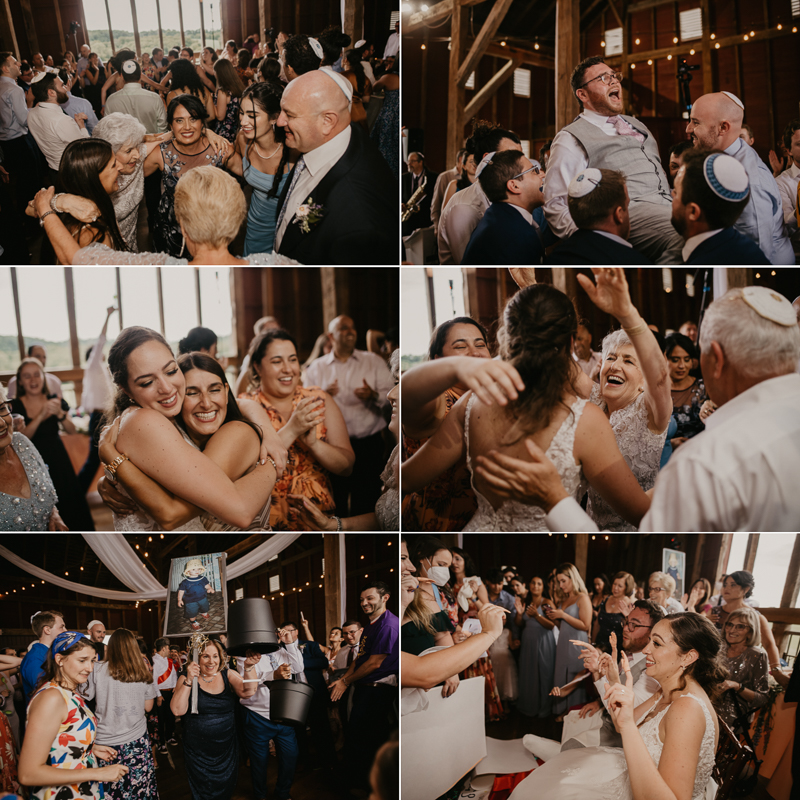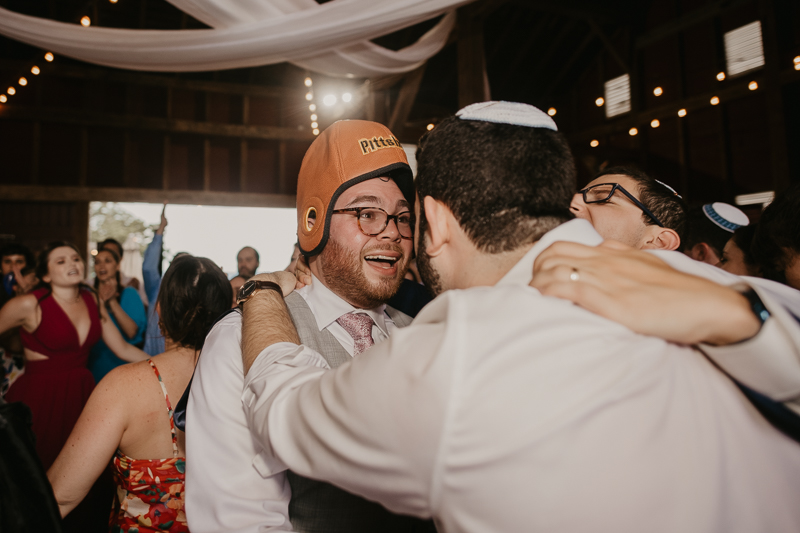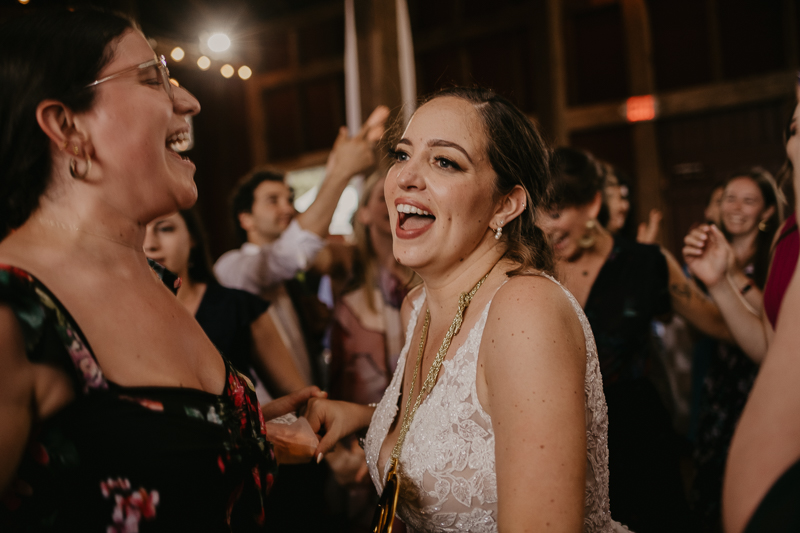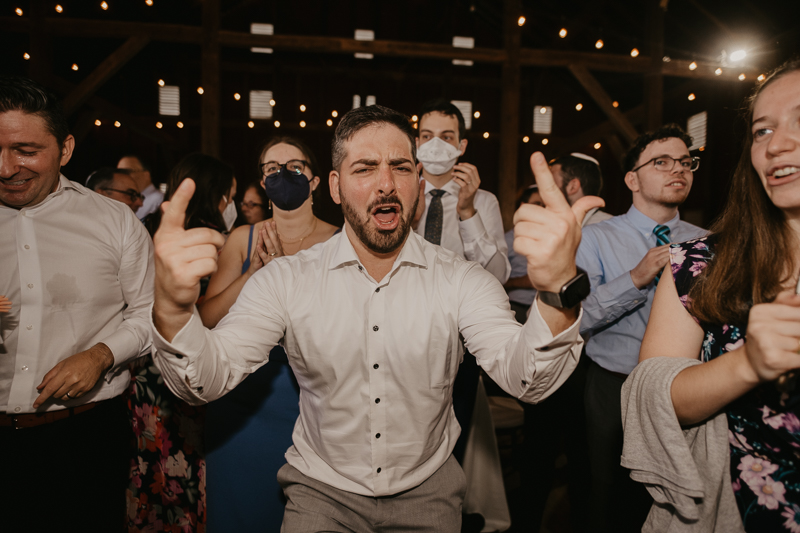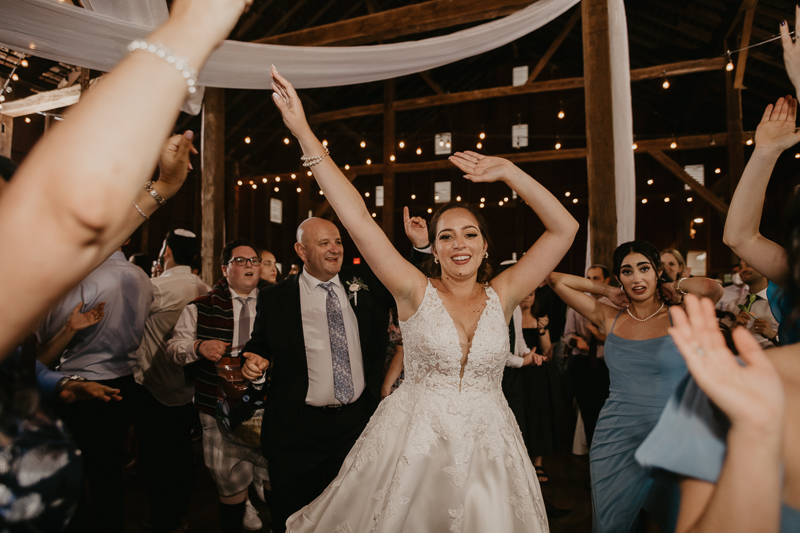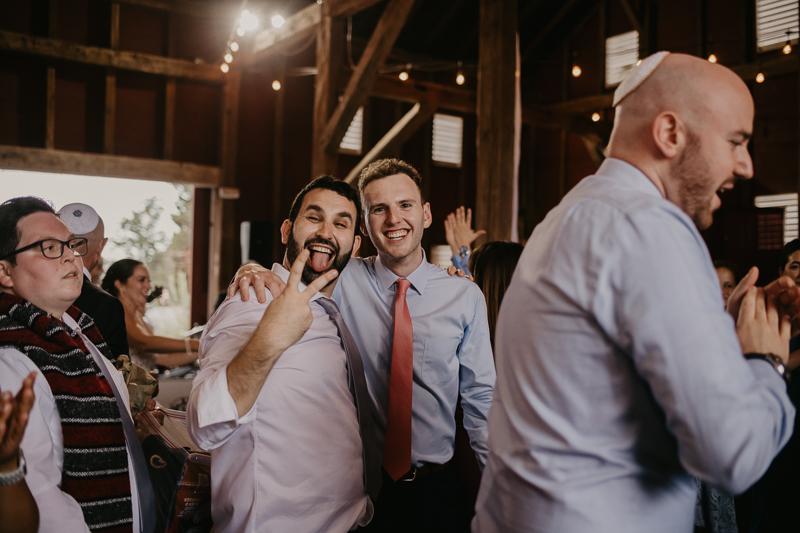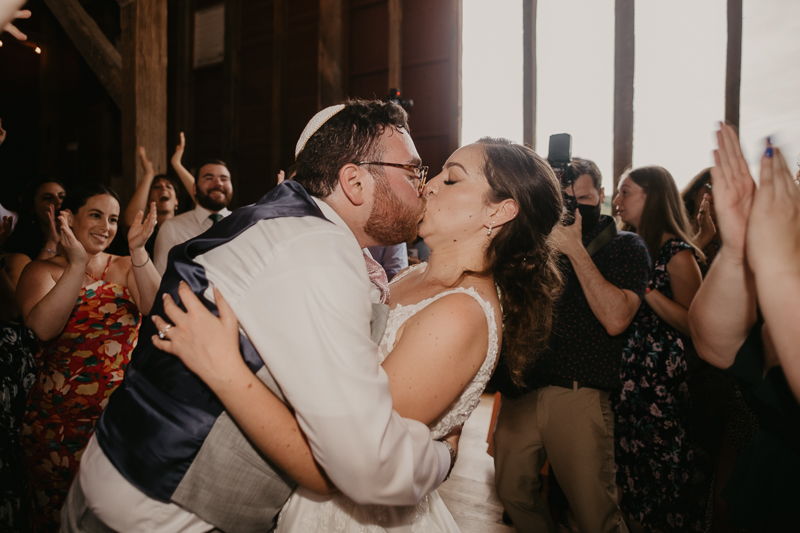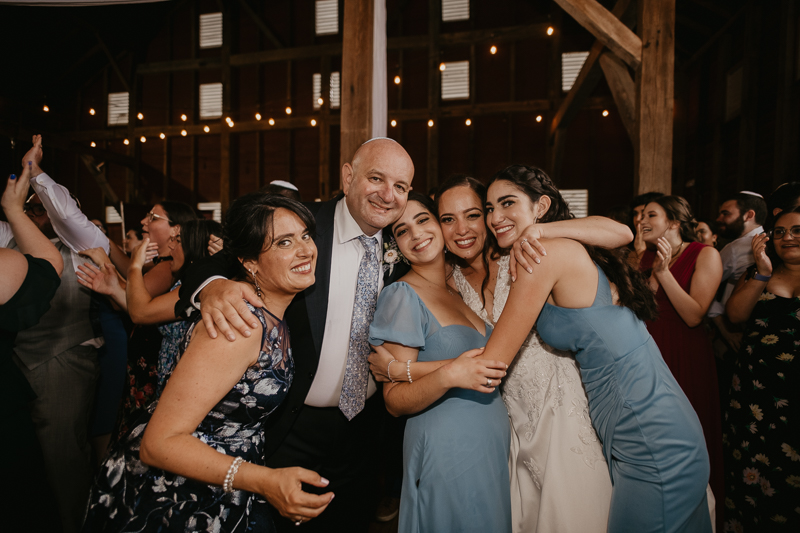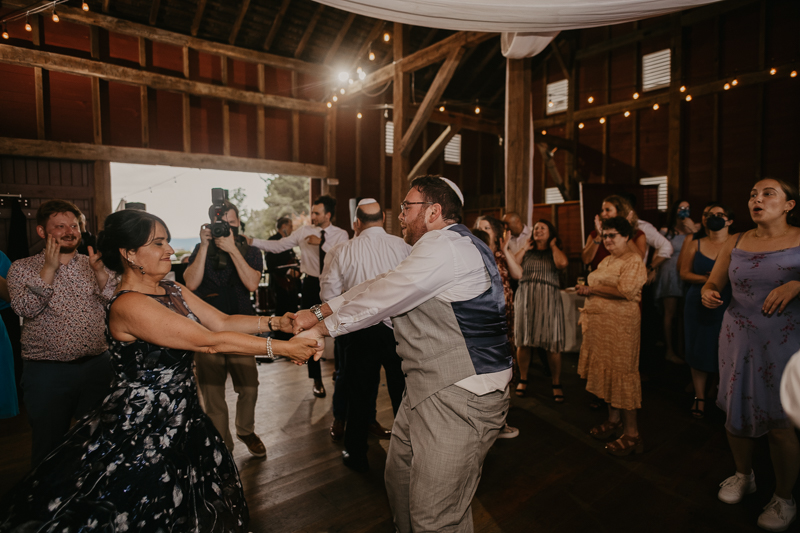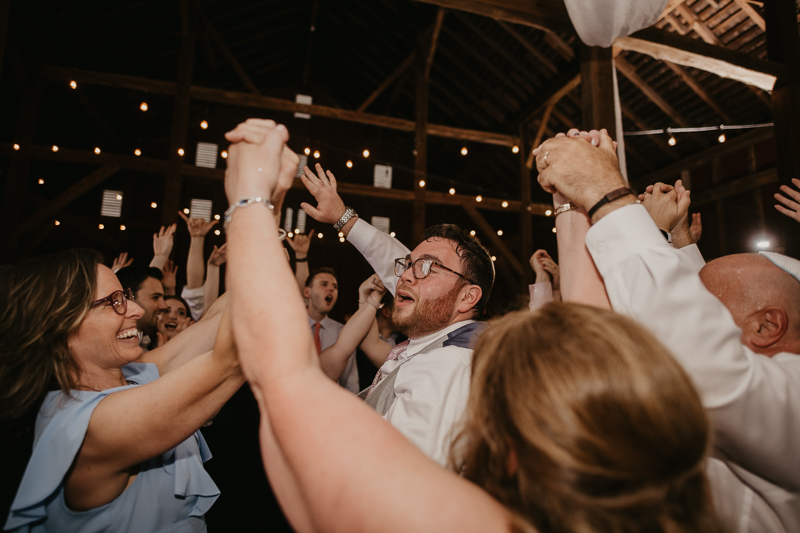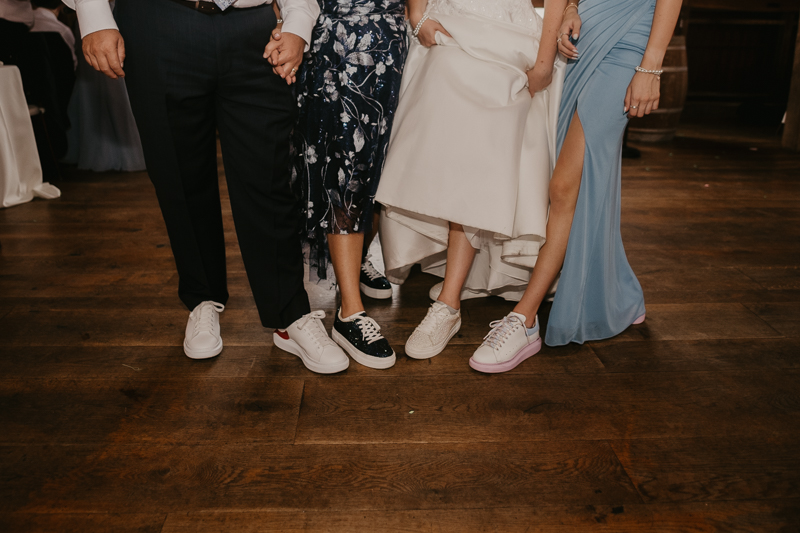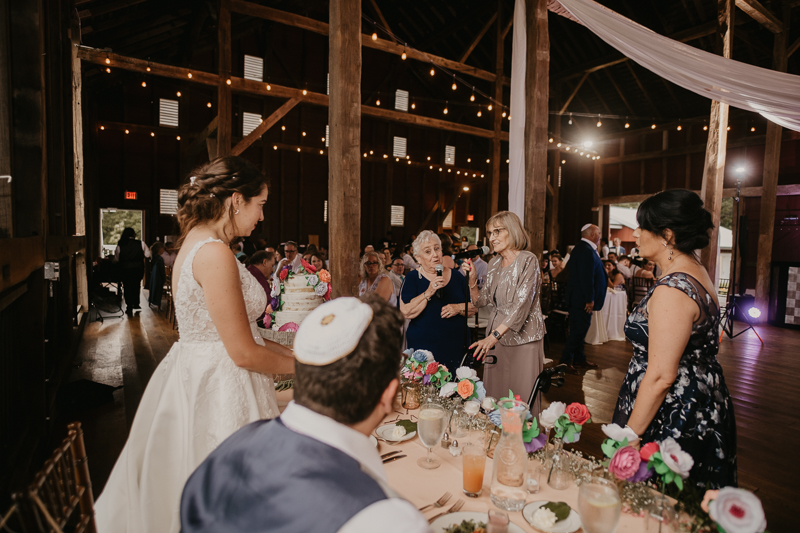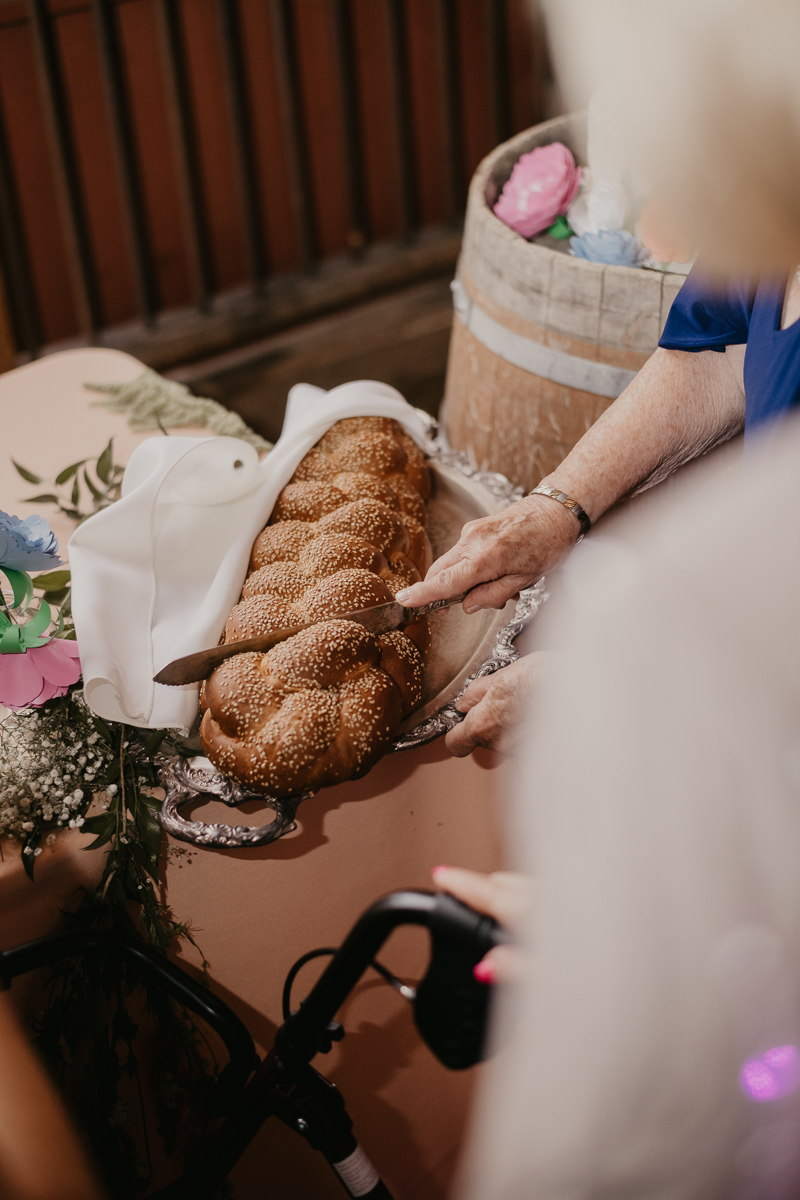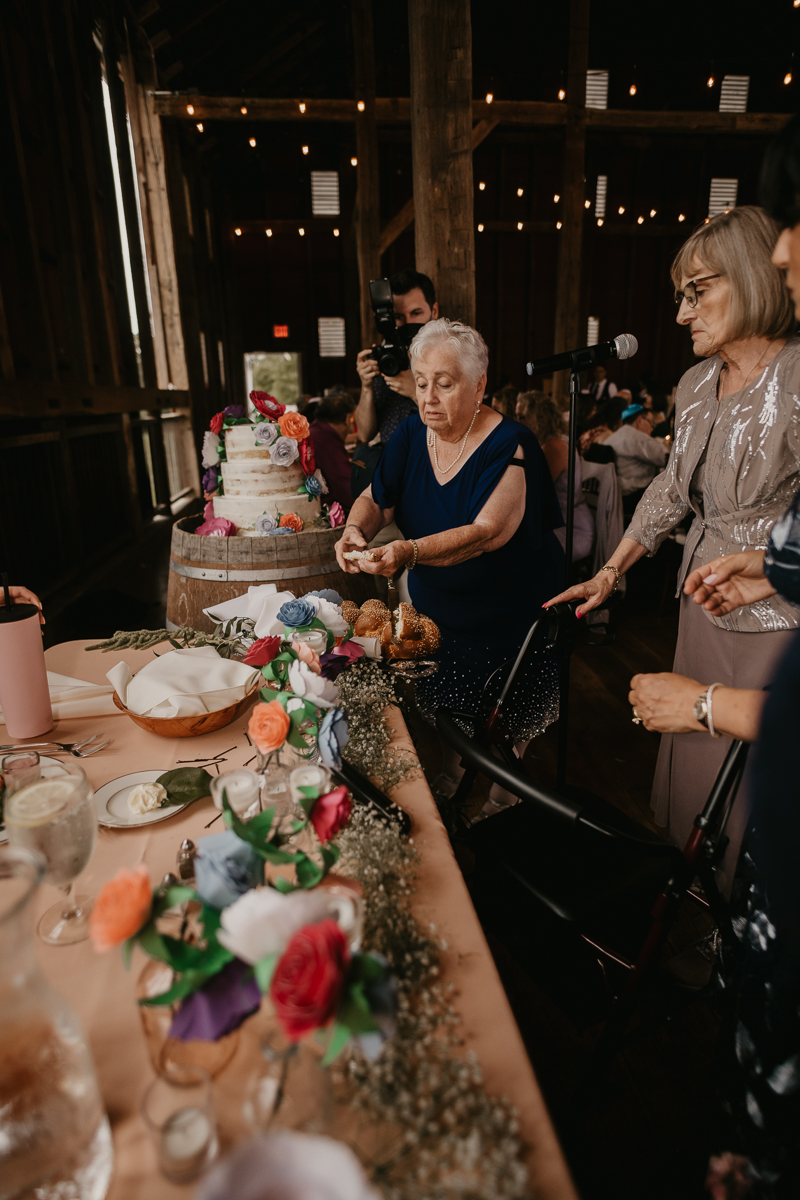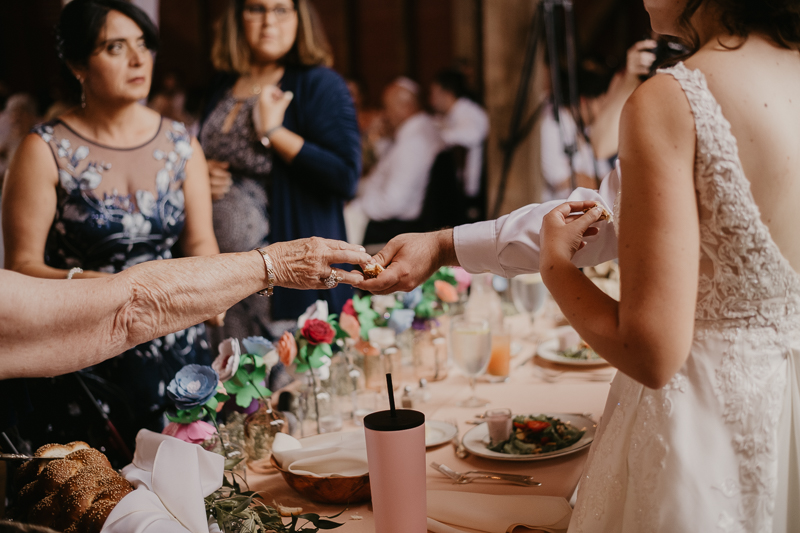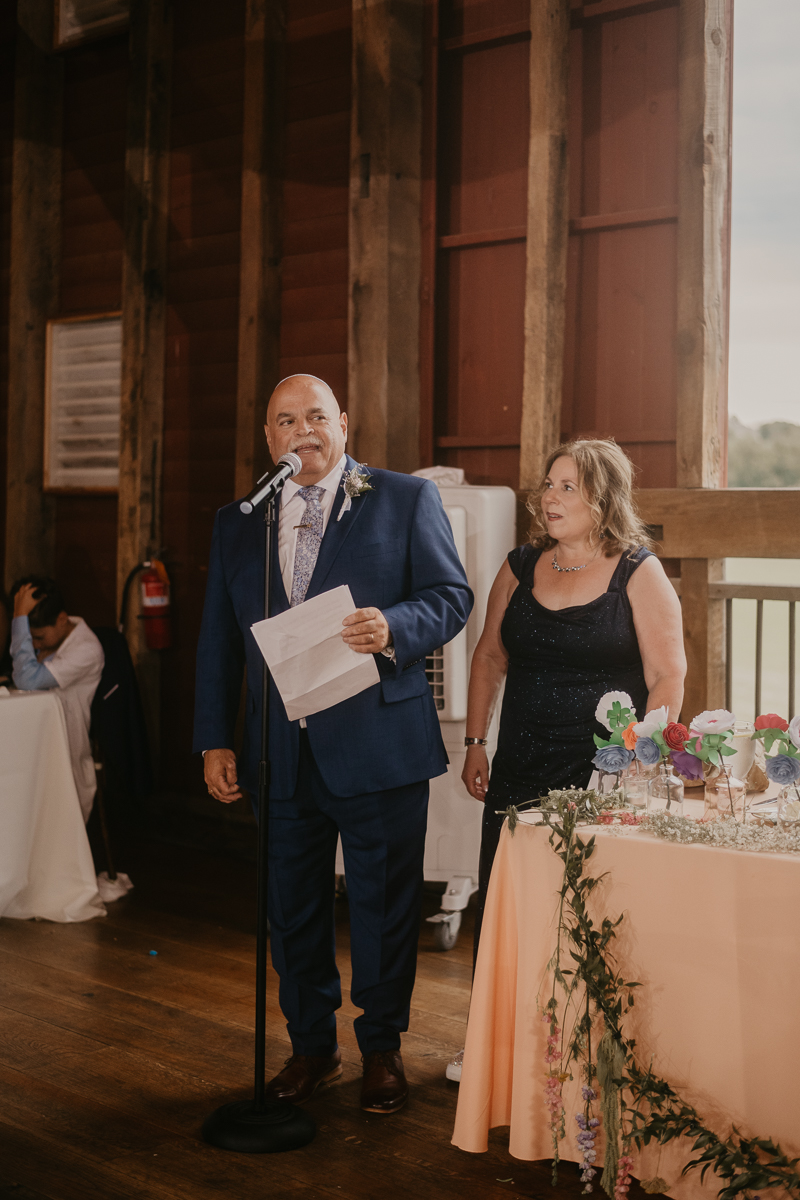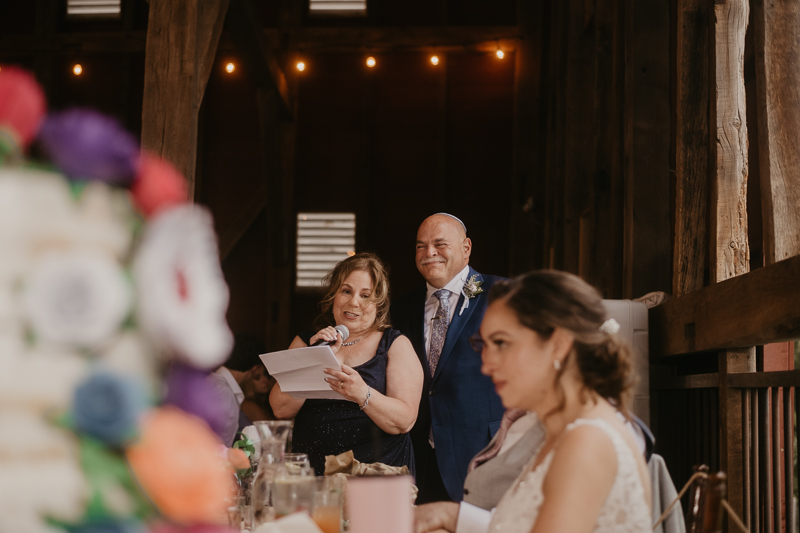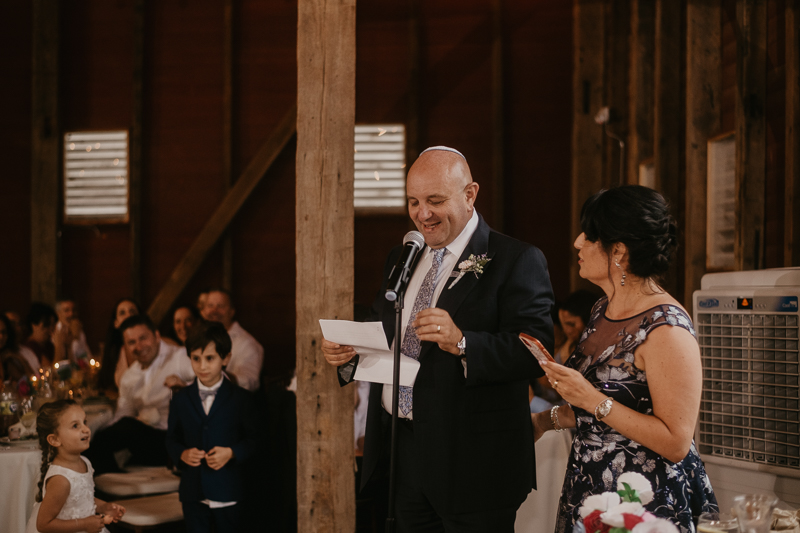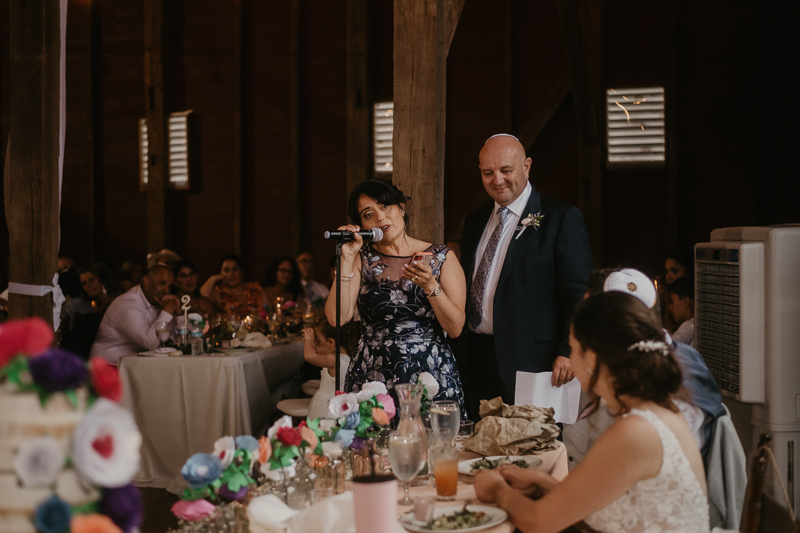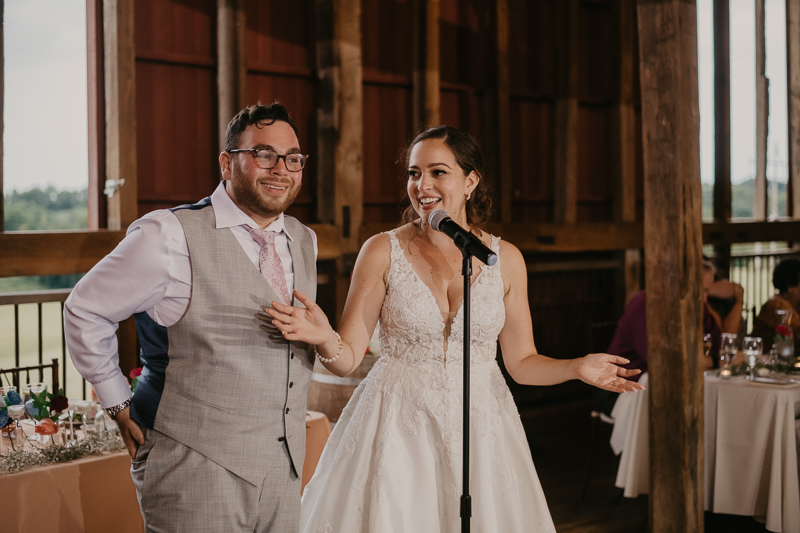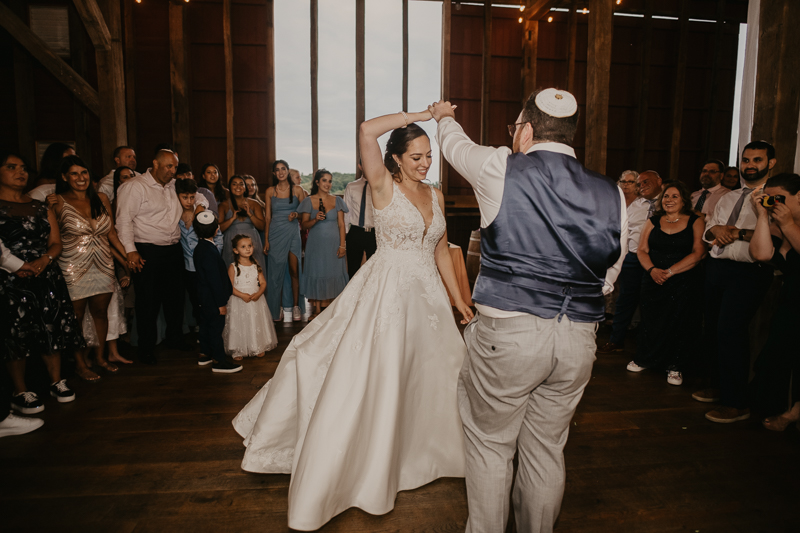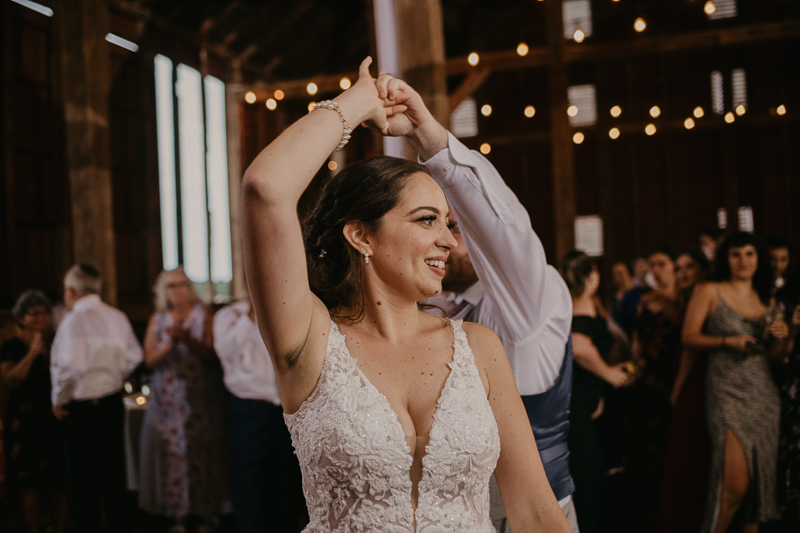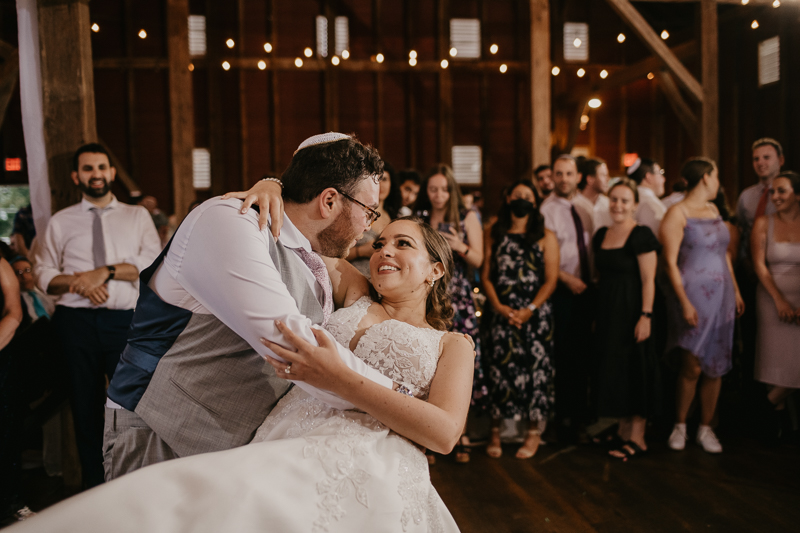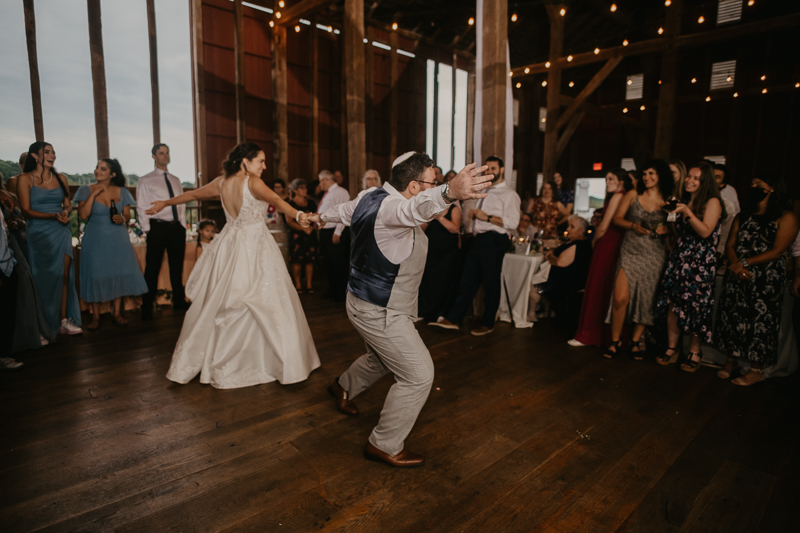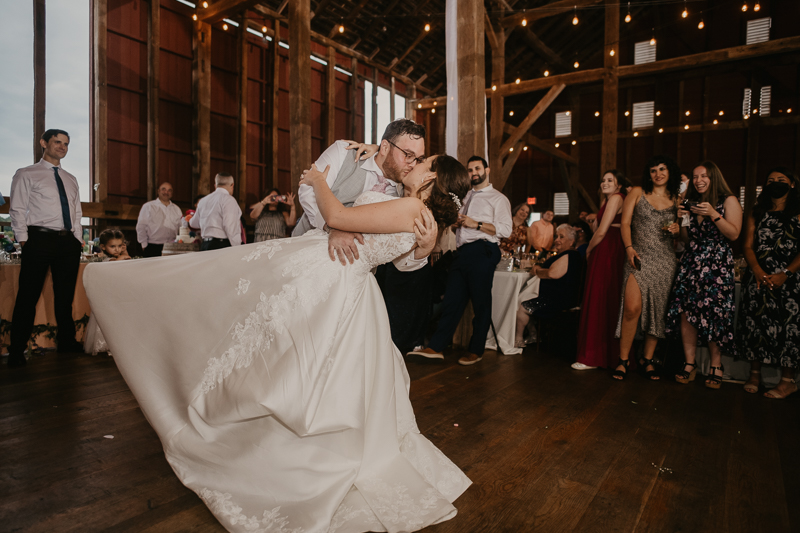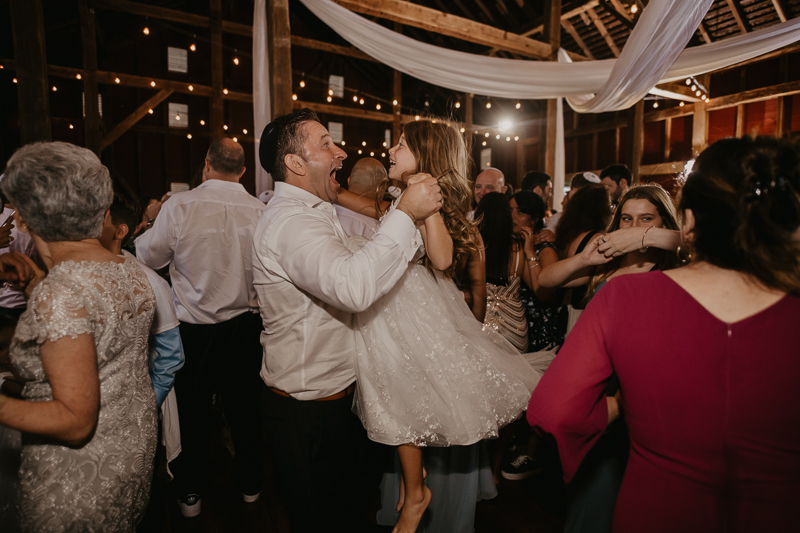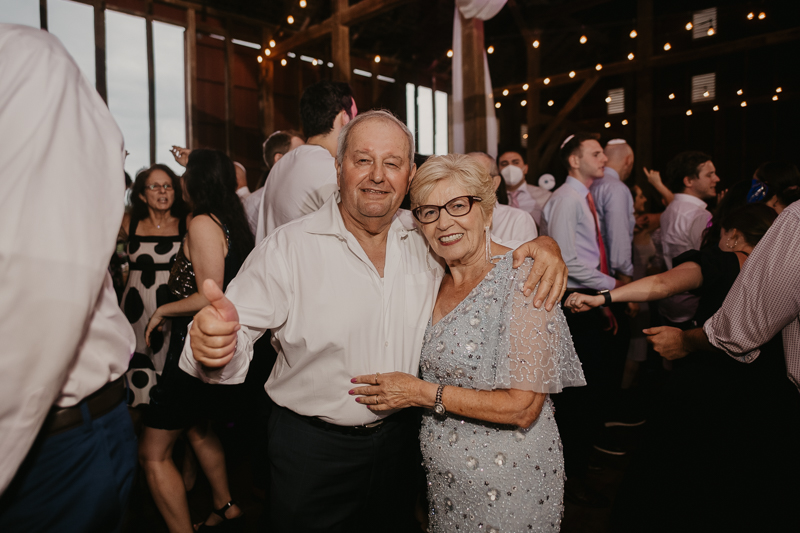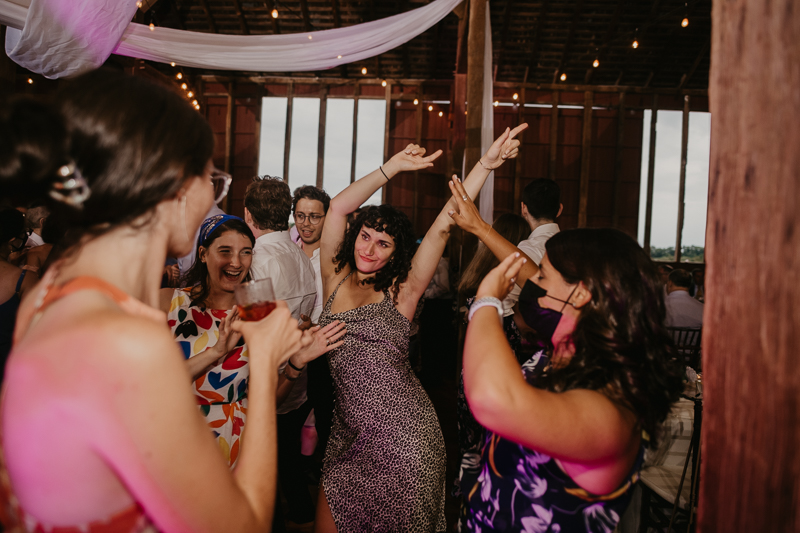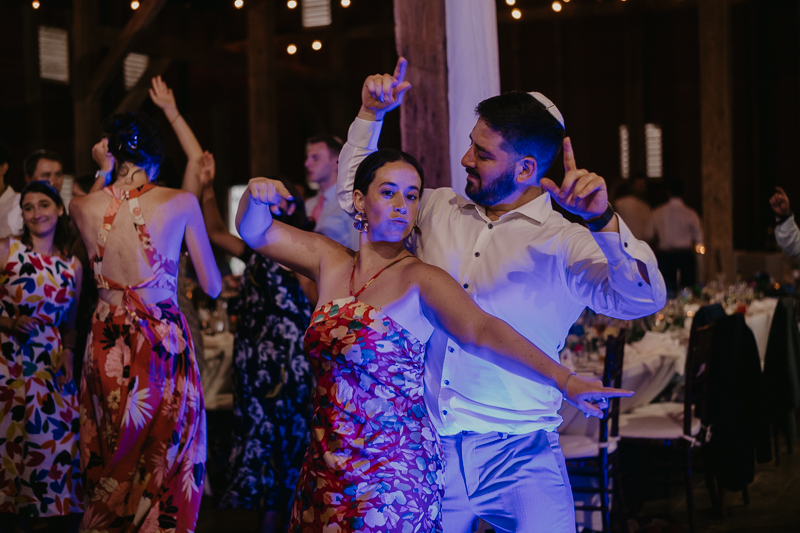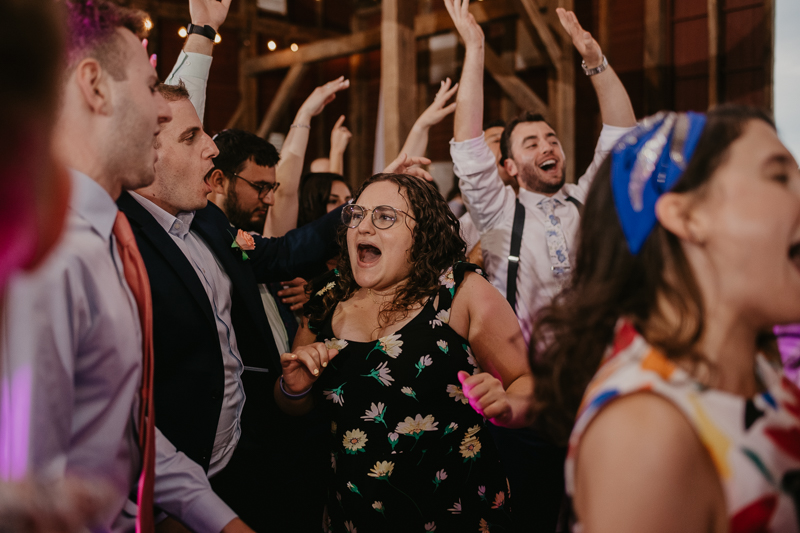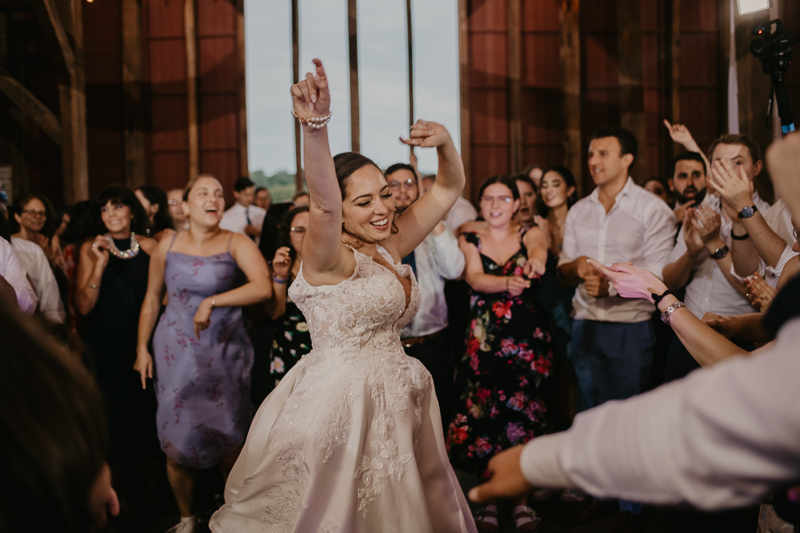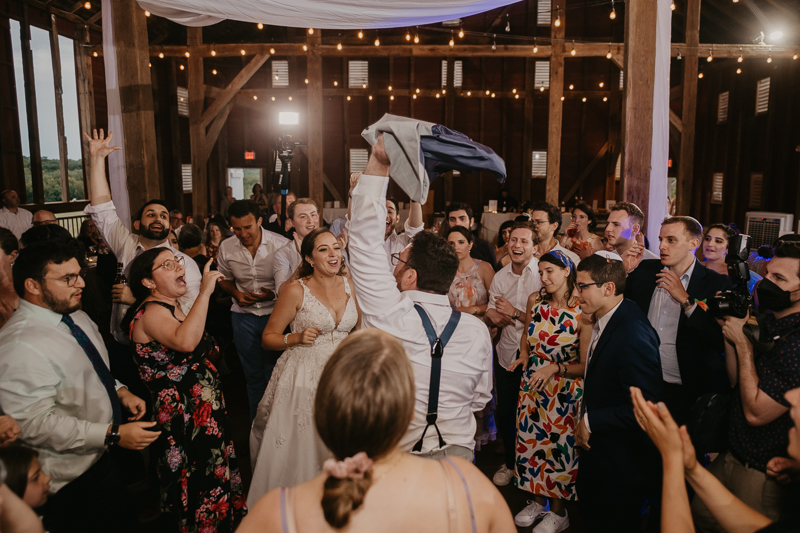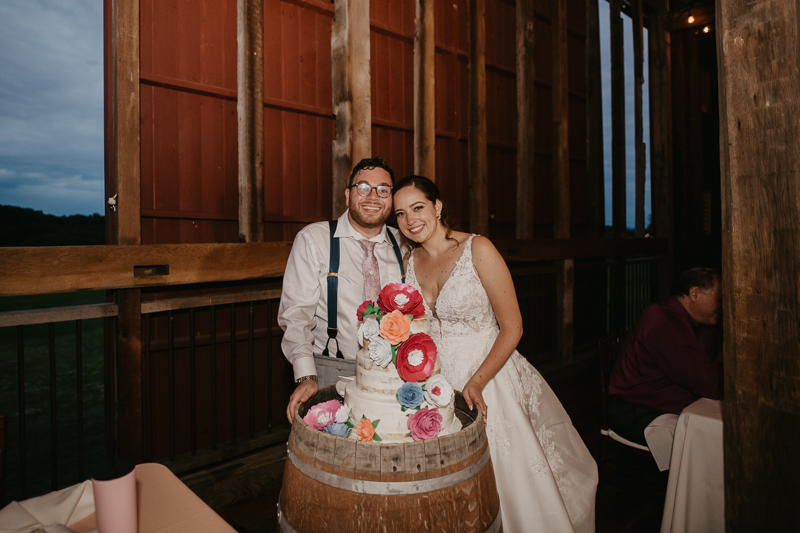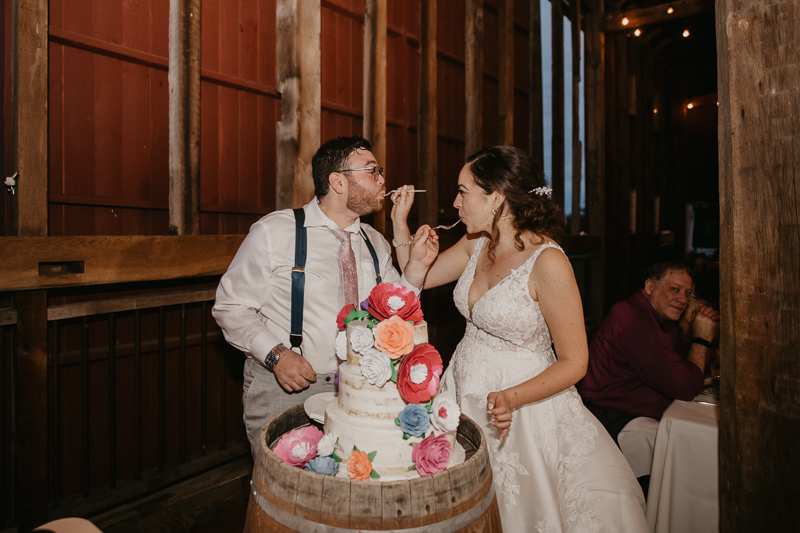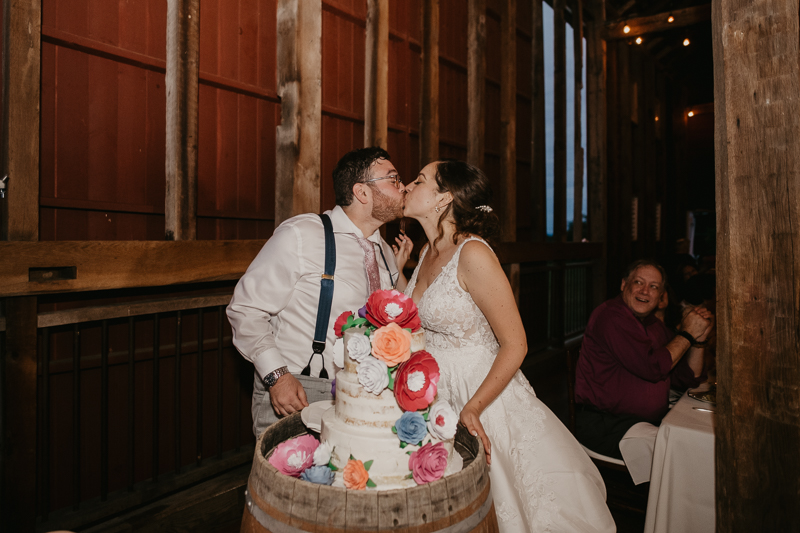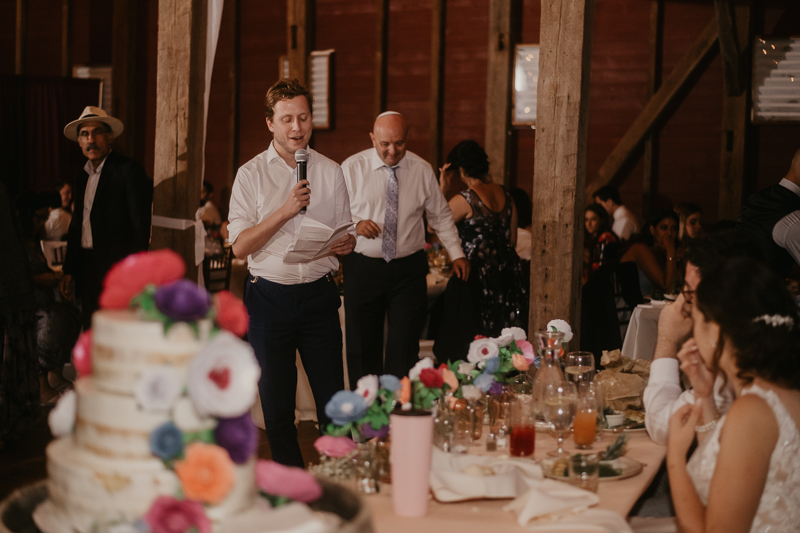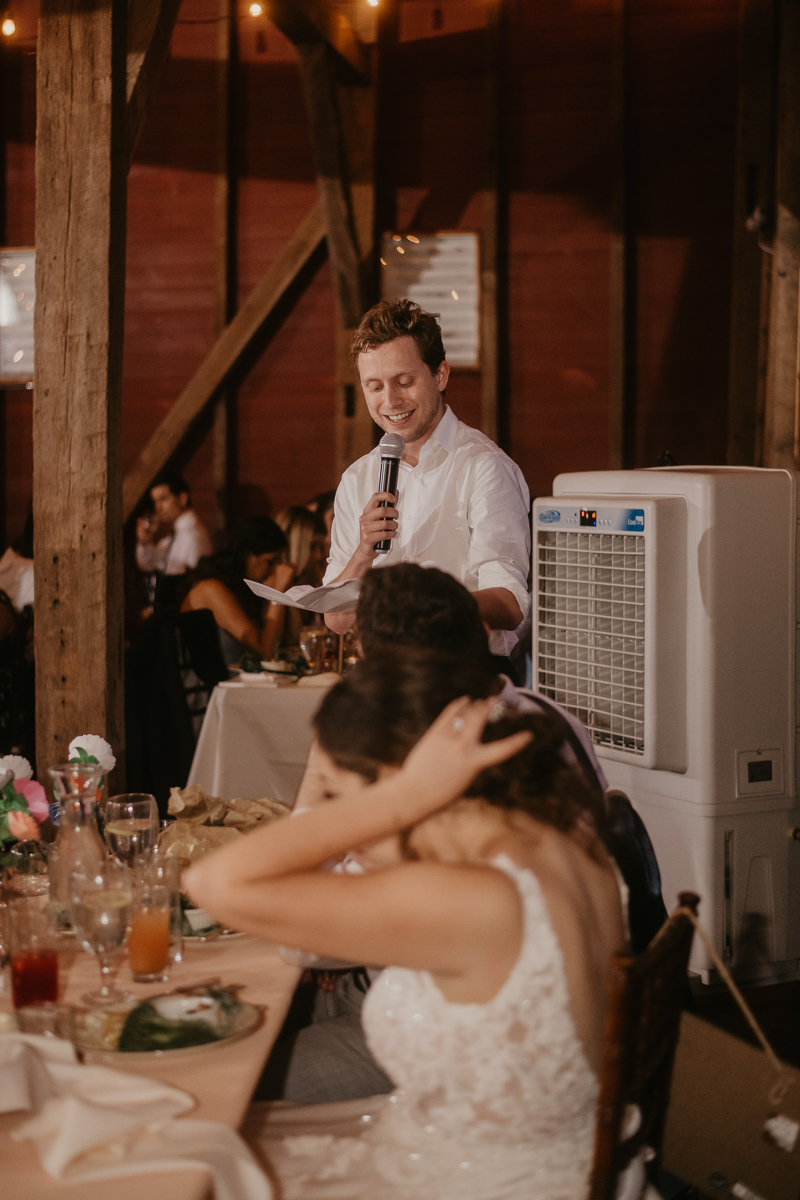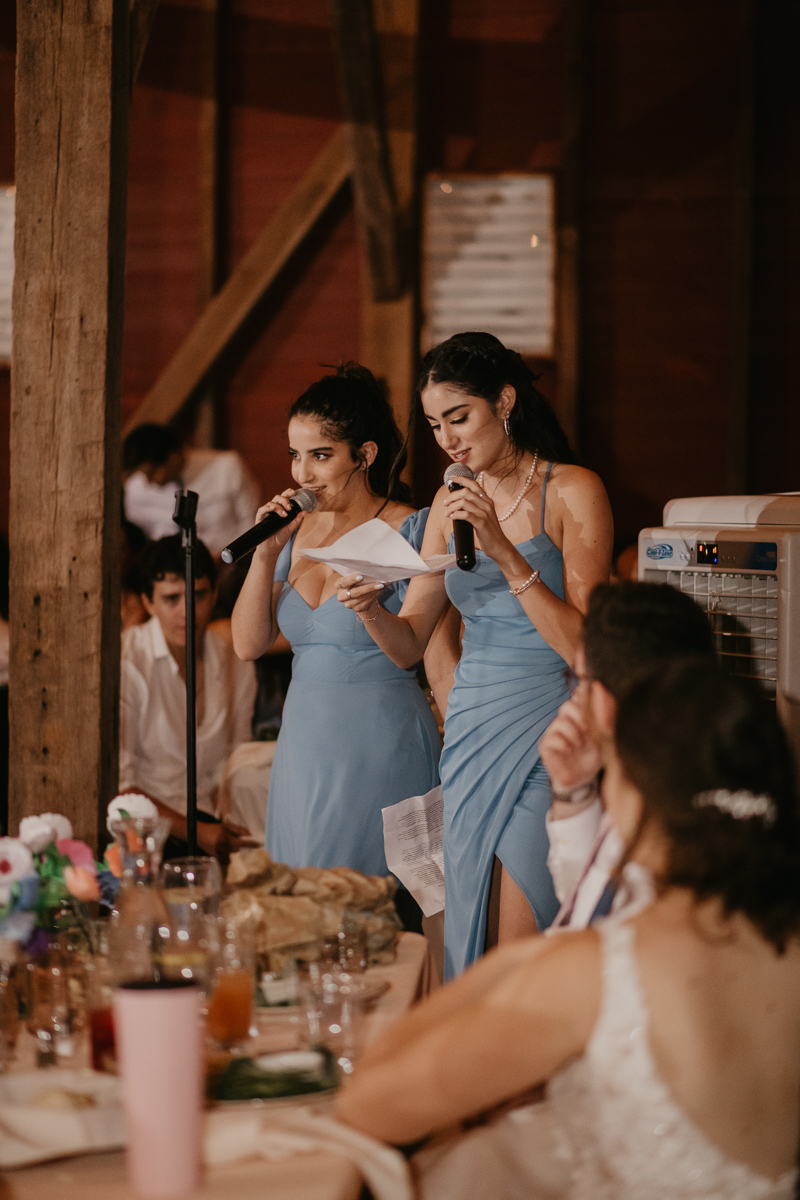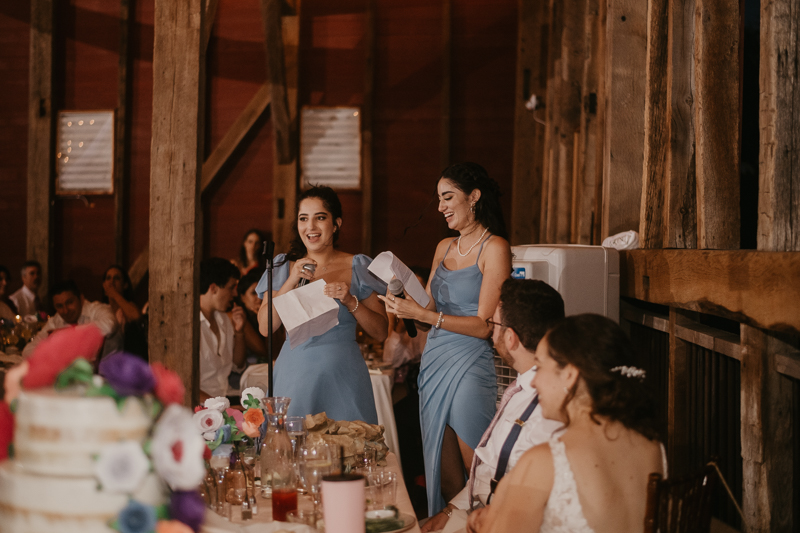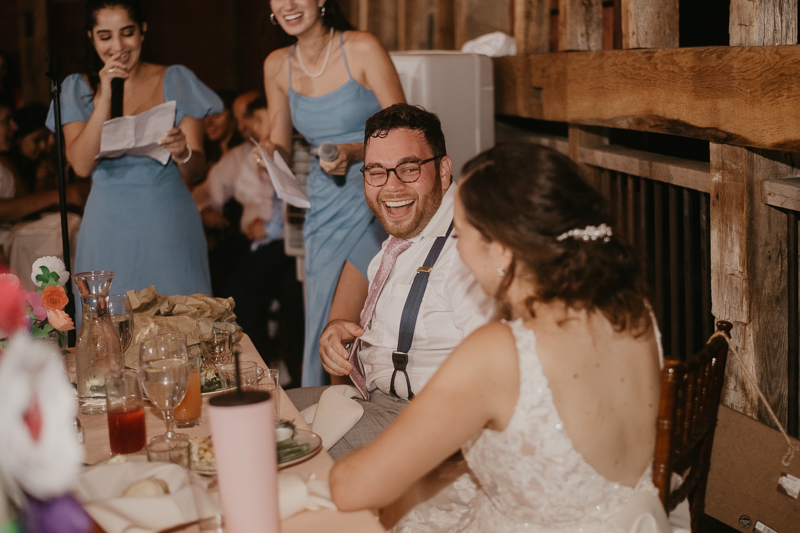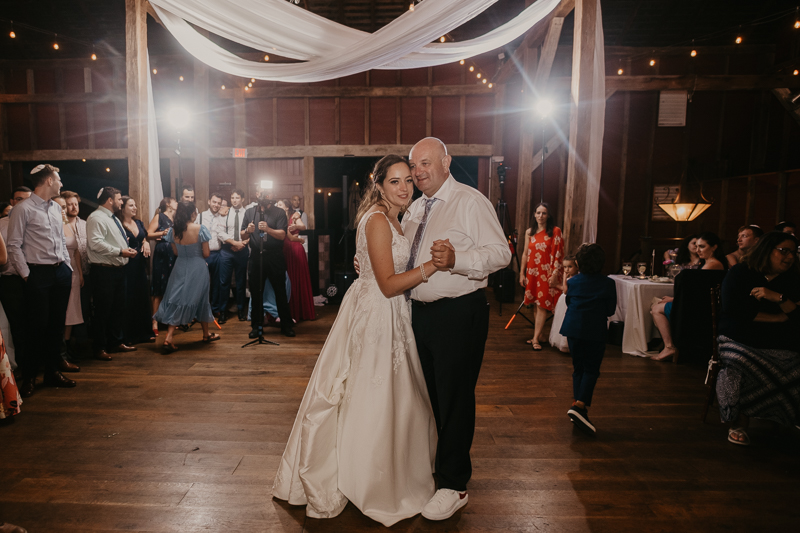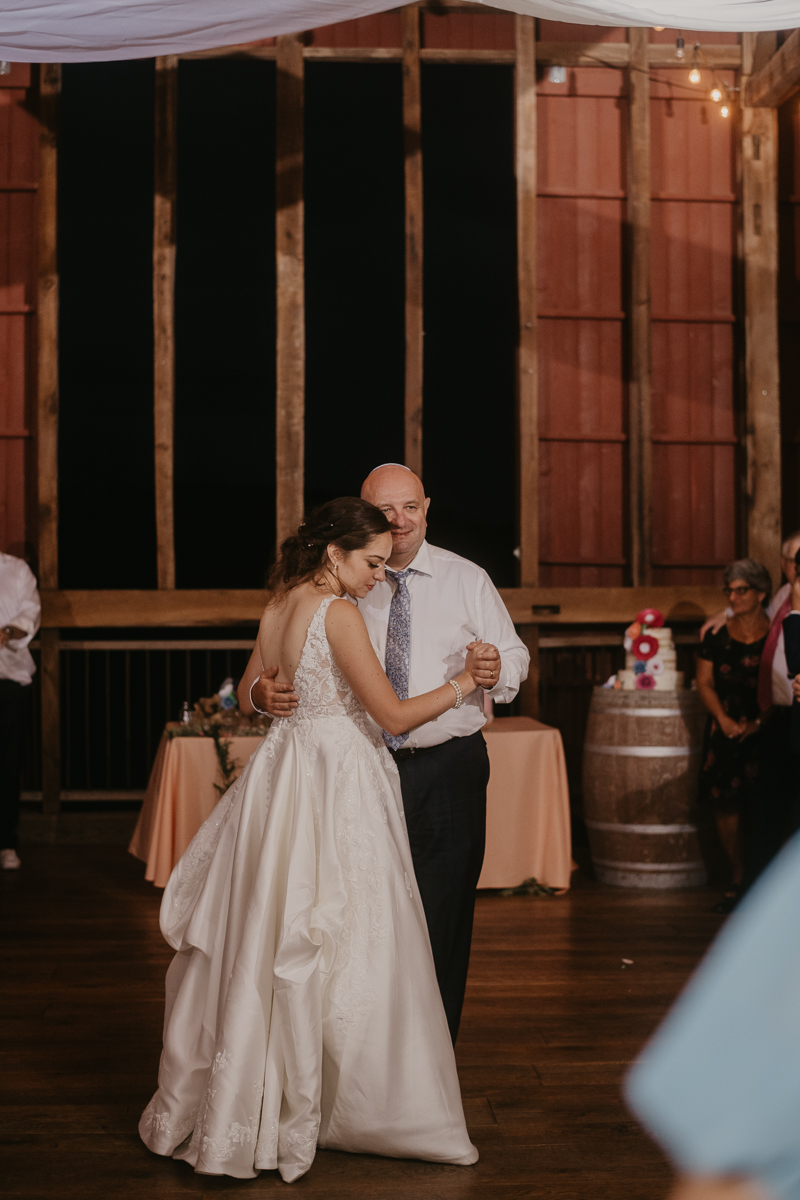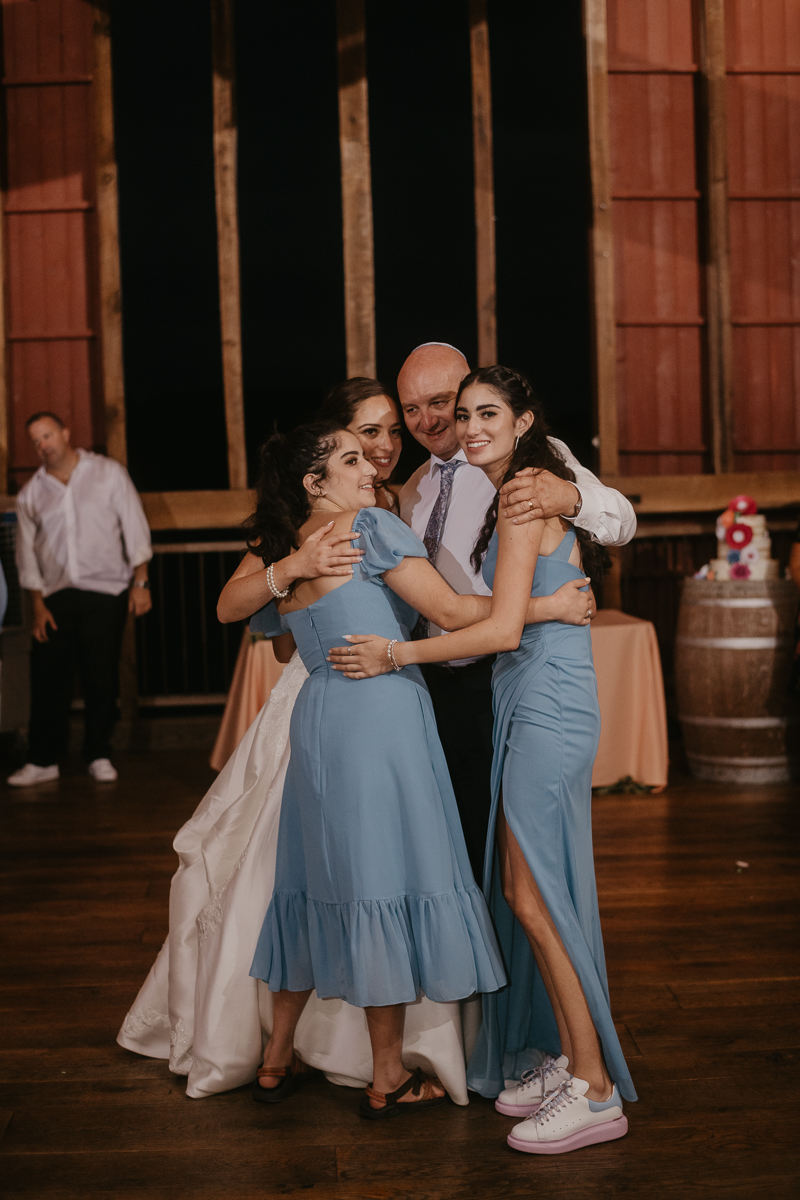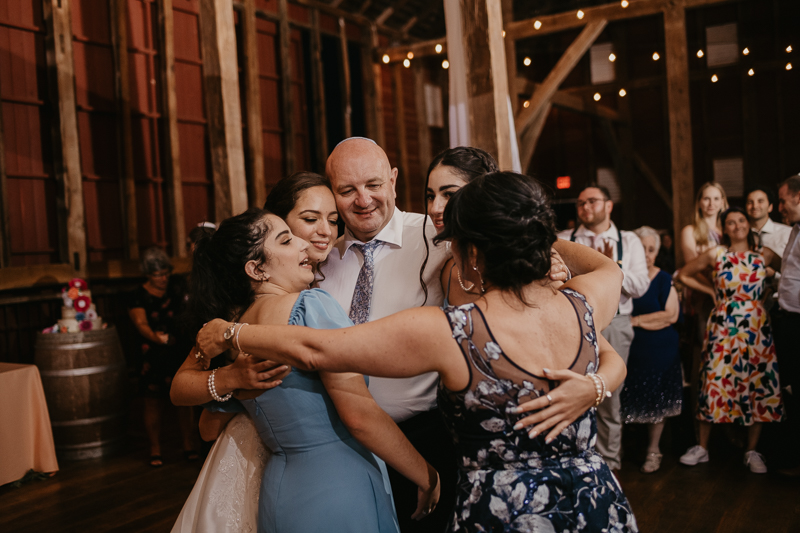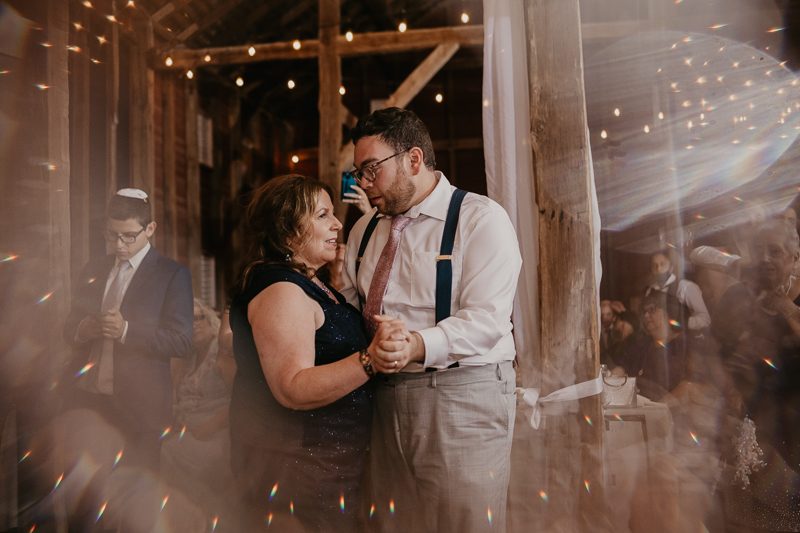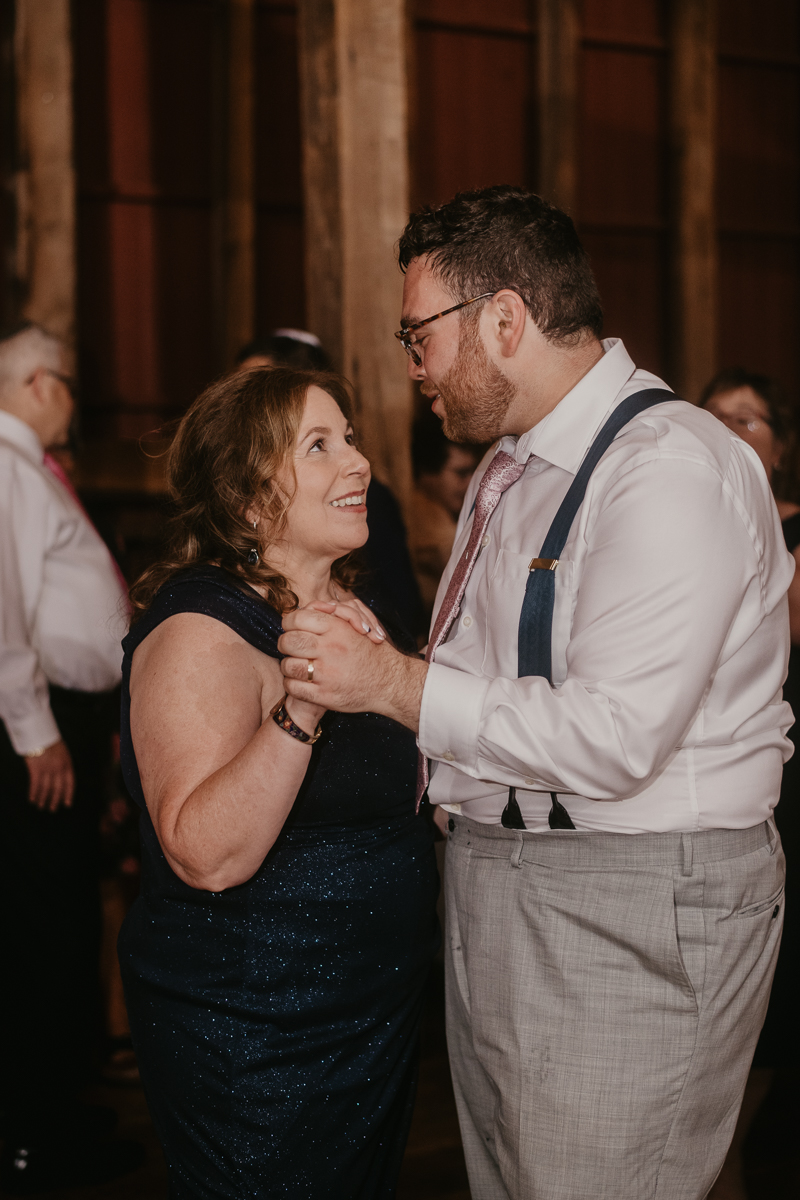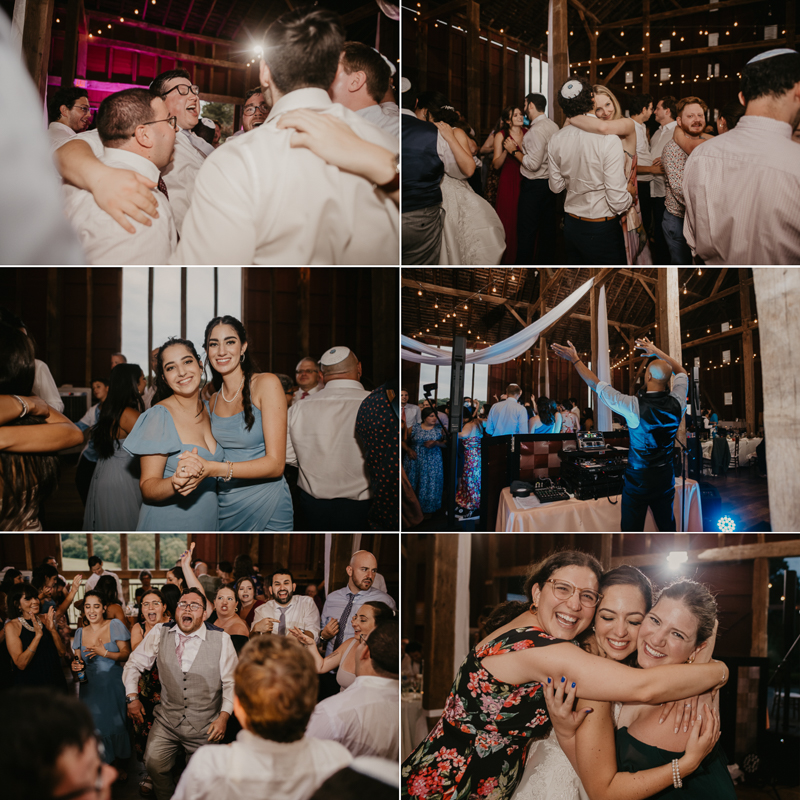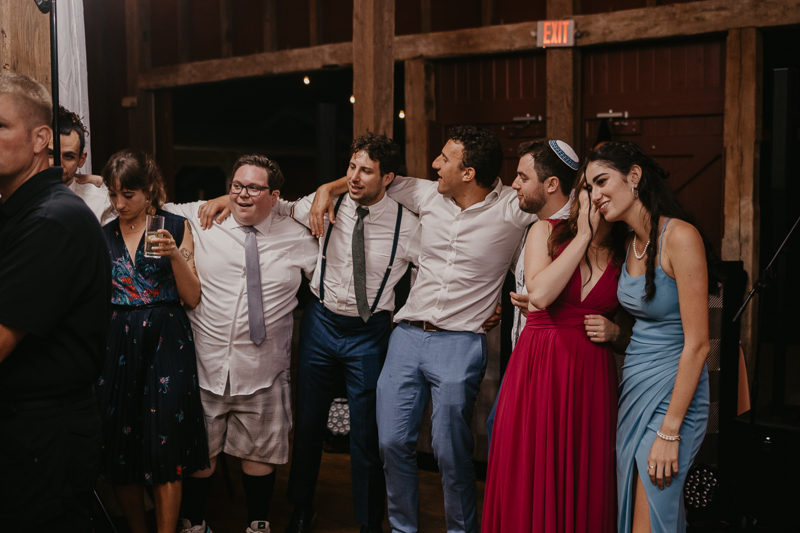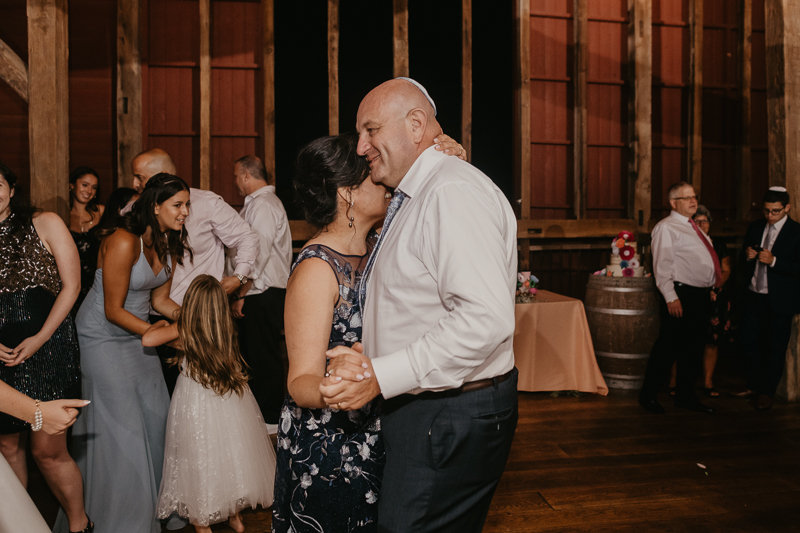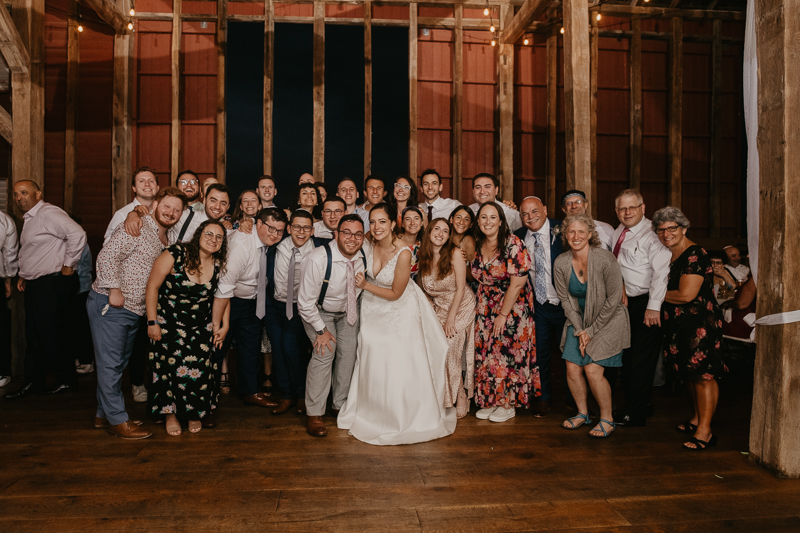 The Dulany's Overlook vendor team!
Ceremony & Reception // Dulany's Overlook
Hair & Makeup // Heather Rea
Caterer // Hoffman & Co
Cake // Strauss Bakery
Florist // Freesia and Vine
DJ // Purnell from Washington Talent
Band // Kol Chayim Orchestra
Videographer // Editing Life
Dress Boutique, Dress Designer // Lili's Bridal, Martina Liana
Suit // Men's Wearhouse
Bridesmaids Dresses // Azazie
Ketubah // Ketubata
---
---
---