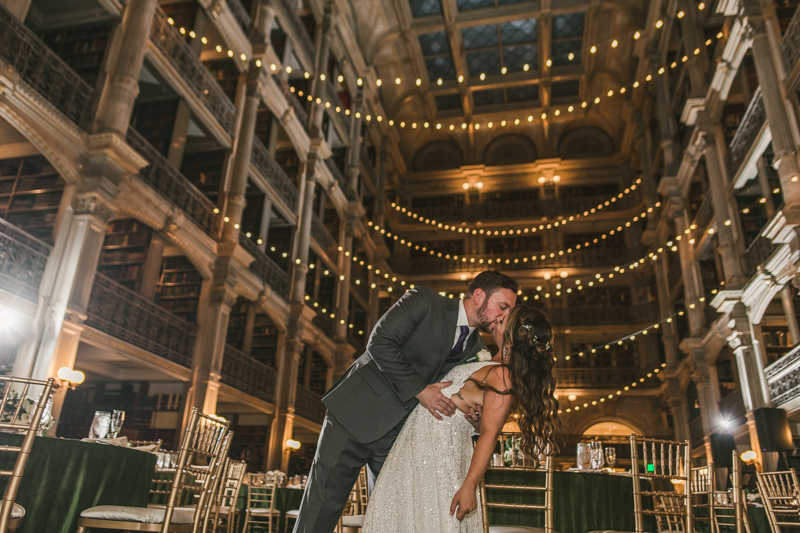 Wedding Photographers in Baltimore
"Holy wowzer" is about all I can say about Victoria and Josh's celebration... plus everything else that I'm about to say :P. Victoria and Josh had the most glorious Baltimore reception at the George Peabody Library. Seriously, it doesn't get any more beautiful than that library. It's like stepping into Beauty and the Beast, times a million. Yes, it's BETTER than any fairy tale that Disney could ever think up. Victoria and Josh couldn't have asked for a more perfect day for their grand finale of wedding festivities. After getting married in Italy in August, September was the month of celebration. All of their family and friends were there to cheer them on, chow down on some of the BEST food, and dance the night away. We honestly were in awe of it all, ESPECIALLY the grand reveal of the Library. Everything was such a dream. We are so happy that we got the chance to meet and celebrate Victoria and Josh. Their love is so much fun and filled with adventure. We loved getting to know, them and their reception will forever remain one of our absolute favorites! Congratulations, Victoria and Josh (and Bella :P) Fun stuffs from the day! Victoria and Josh's fur-baby, Bella, made an appearance for family photos, and then had her driver take her back home. So posh! They got to peek at their guests coming into the library from atop the stacks in the secret shadows. Victoria did all of the signage for...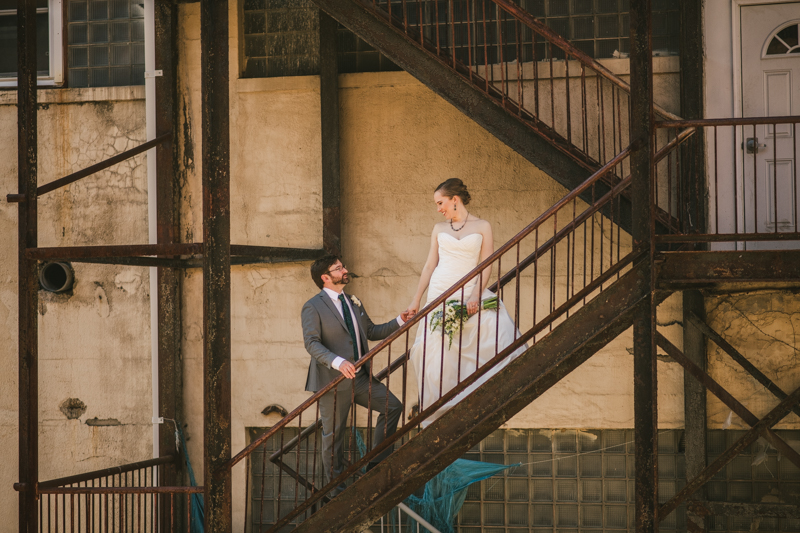 Wedding Photographers in Maryland
So we've been waiting for Becca and Will's wedding for what feels like forever. We knew it was going to have all of our favorite things: Will and Becca, Baltimore City, and cotton candy. Is there anything more you actually need? Everything from their ceremony at St. Joseph's Monastery Parish, a church that is extremely special to Becca, to their intimate reception at La Cuchara was fantastic. There was so much friendship and love. Honestly, their day could be the poster for wedding happiness. From our first meeting with Will and Becca, we had a feeling their day would be spectacular. We chatted about food, New York, and....Dungeons and Dragons. I would say the second Will asked us about D&D is the moment we realized these two were going to be a very special couple to us. Since our initial meeting, we have all become for real friends. Sounds weird to say "for real" but our hope with all of our couples is that we legitimately get the chance to hang out and have fun outside of "business". Will and Becca have shown us it can happen, and that come wedding time, we are friends watching friends get married instead of photographer and client. AND we even have the honor of being Becca's first D&D group :P.  Will and Becca have a very special relationship. They complete each other in a way that people don't often get to see. Both of them...