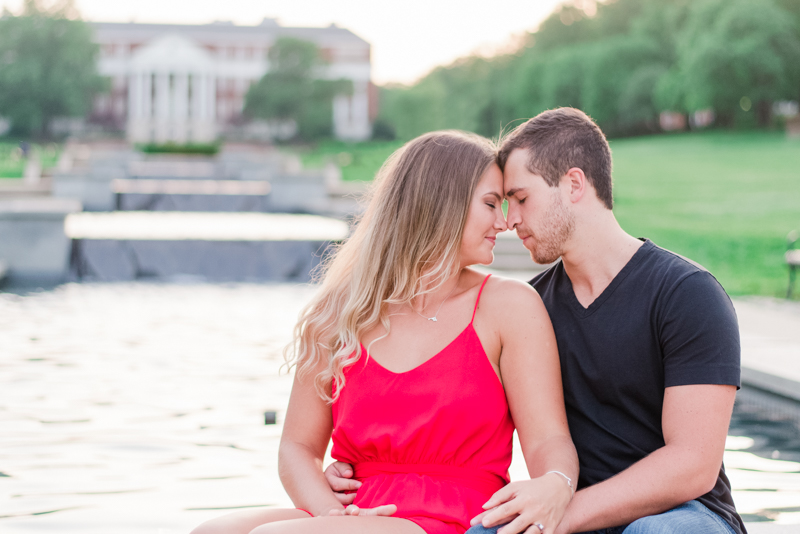 Chelsea & Ryan's Spotlight
It's crazy that we are now two just DAYS away from Chelsea and Ryan's wedding. Our countdown has been going since June of 2015, and I'm totally stoked we are this close to the big day. I feel like the time has gone by so quickly, especially after their engagement session at College Park last year. It is so true that once the e-session is complete, the rest of the time goes by in the blink of an eye. At least for me it's that way, haha! If you follow me on Instagram (@britneyclause), you are probably very familiar with these two. I'm pretty nuts over them since they are ridiculously sweet and so kind. Shawn and I had never seen a lot of College Park prior to their session, and they took the time to give us little facts about the campus and guide us to the best spots. It's such a beautiful location with huge colonial buildings and a really wonderful atmosphere. The thing I loved most about Chelsea and Ryan's engagement session is that they chose a truly special place. Their relationship began on the stunning campus and it only made sense to include that in their engagement. The university means more to them than just where they lived and walked to class. It will always be the very first stepping stone in their forever. Shawn and I cannot wait to celebrate these two this Saturday. It's going to be an absolutely amazing time. I for...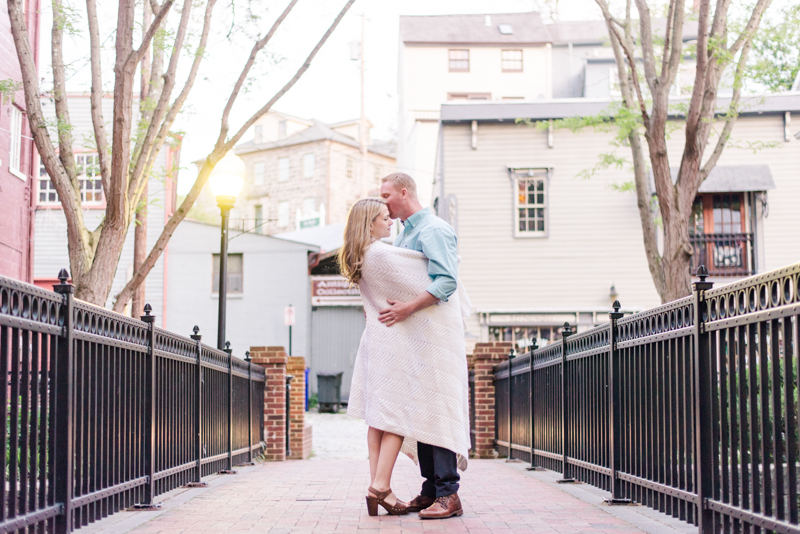 Tips & Tricks
We enjoy giving our couples freedom in their posing. We try to do minimal directing, because we don't want the shoot to slip into being stiff. Don't get me wrong, though, we still give a fair amount of direction. But we give each pose the chance to evolve. When we start off the session, we go with easy poses. Those usually include the chest-to-chest position. Generally, our direction is "face one another and get close". That sets the couple up for the basic look of the image Shawn and I want. From that point, we start easing in to tiny tweaks like having the lady give a small leg pop or for them to start telling each other jokes. All of these are very small things that affect the mood and look of the shoot. When a couple is having fun together, they are more comfortable and confident. When we set up our posing in a very basic way, it allows our couples to feel like they can breath. There is no way that Shawn and I can feel happy by precisely placing every piece of the shot. We know our couples won't be happy with that either. We need the couple to move and to naturally interact with one another. Once those first few shots are accomplished, the nerves melt away. In those instances, we're all able to learn about one another and have a really awesome session. Nice and close bringing chest to chest Think about whenever...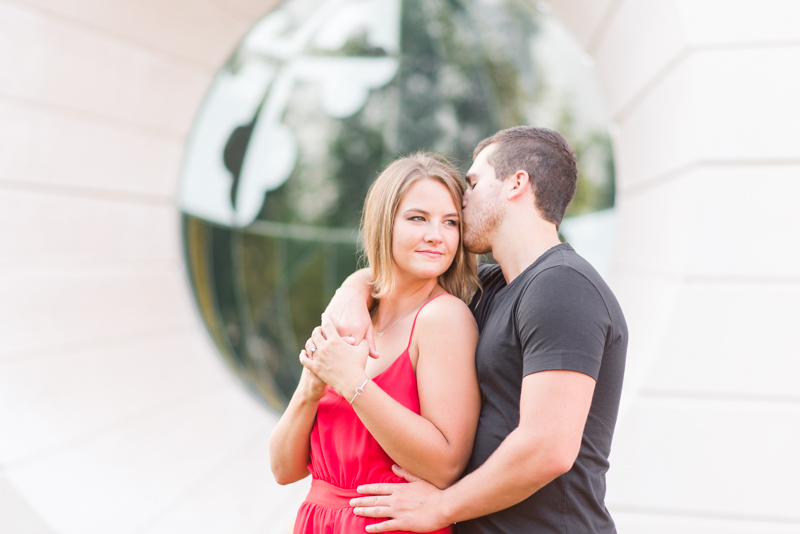 A Sunset College Park Engagement
It always fascinates me with how close we get to meeting our "other half" for the first time, but we don't actually interact with them until a much later because of life and timing. Chelsea and Ryan know this well, since they even shared a backyard, yet didn't formally meet until a mutual friend introduced them. It's pretty interesting to think about how life goes along until the perfect time when paths can cross, and everything can work out perfectly. I had been eager to meet these two since Chelsea and I started emailing last year. Both of them live in Saint Croix, so our meet up had to wait for a little bit until they both returned back to Maryland. I can totally understand it not happening too frequently, since I'm sure their families always want to come to them, haha! Shawn and I are definitely envious of their island life :P. While we were emailing, Chelsea mentioned that since her and Ryan both attended The University of Maryland, College Park, they wanted their engagement photos to have the beautiful campus as their backdrop. I had never gotten the chance to shoot at the university, so I was definitely looking forward to their session. From the moment that Shawn and I pulled up, I could tell that every piece of the school was going to be fabulous. The grounds were well kept, and the colonial architecture of every single building was breath taking. Every second with Chelsea, Ryan...