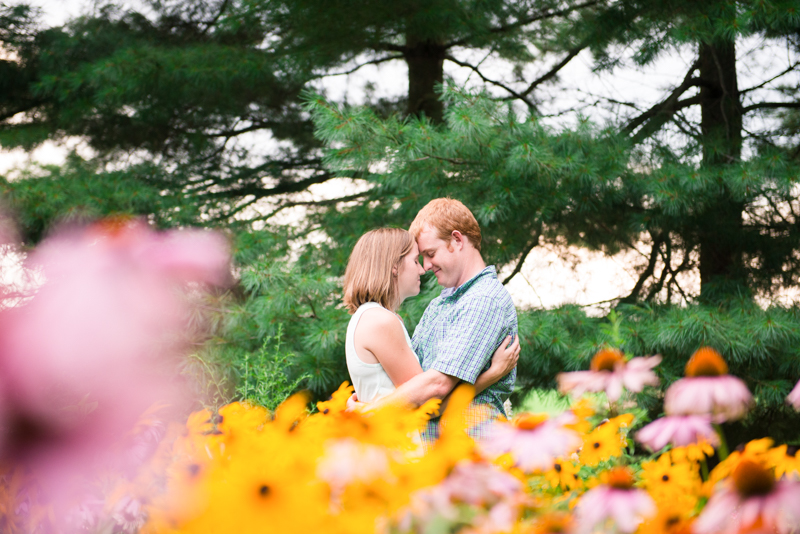 Shoemaker Homestead
I have been waiting for this day ever since I met with Sam and John a full year ago! These two are the absolute sweetest, and they are getting married tomorrow at one of the prettiest locations, Shoemaker Homestead. Shawn and I got the pleasure to see their gorgeous wedding location during their engagement session, and I was just blown away. There are horses, a beautiful barn and gardens that have the most colorful flowers. If you want to check out their full engagement session feel free to head over to their original blog post. It is truly going to be amazing to see this homestead all ready for Sam and John to be married. Tomorrow is going to look like it's totally out of a magazine! Getting to know these two and their location over the course of their e-session was one of my greatest joys. It really did make this waiting game for tomorrow almost impossible. Leading up to this day, I do have to mention how incredibly organized Sam has been as a bride. I mean, she has been on top of her timeline and her family group shots, which is rare. It's been a total dream to have this super sweet bride keep us in the loop with everything. We get to attend and shoot a little bit of their rehearsal tonight, and I cannot even begin to describe how excited I am to see these two again and meet their families! If their families are...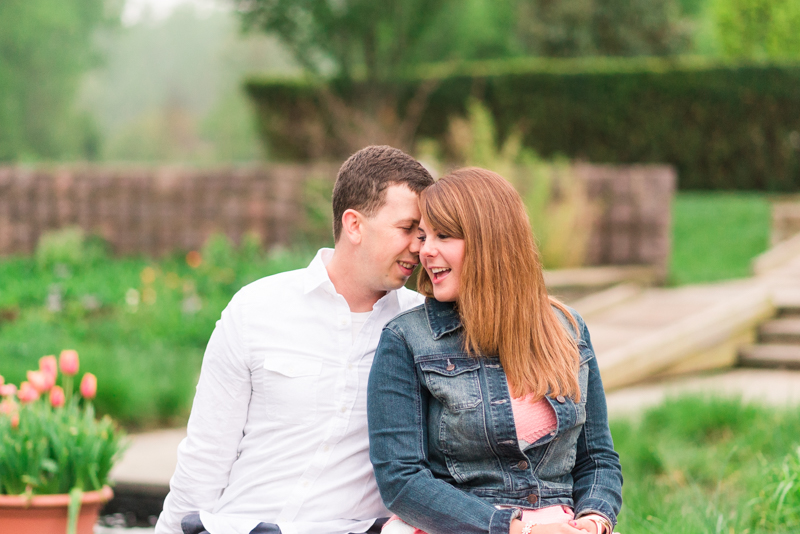 A Breath Taking Engagement at Brookside Gardens
I have almost no words to describe the incredible engagement session we had with Katelynn and John at Brookside Gardens over the weekend. It was seriously that amazing. I should first say that I have been wanting (probably more like needing) to photograph at Brookside for about three years. Shawn and I have stopped in there very quickly once before, but have never had the pleasure of exploring the grounds. When Katelynn mentioned that her and John wanted their photos to be there, I immediately started jumping up and down with excitement. We arrived at the gardens on Saturday morning, bright and early. The day had a cloudy start, but that just meant that the flow of tourists Brookside normally attracts would be staying warm at home :P. While it didn't feel much like Spring, the gardens were still in full bloom. There were yellows, pinks and purples everywhere, as well as beautiful tulips blossoming on every side of the path. All of the beautiful colors took us by surprise, since we expected lots of prettiness, but this was just a totally different level of jaw dropping gorgeous. Not only were the gardens perfect, but Katelynn and John were fantastically adorable. They were such naturals in front of the camera, and I loved watching how they fit so wonderfully in each other's arms. Being able to hang out with them for the morning made Shawn and I even more excited for their Jamaican destination wedding next May. We just...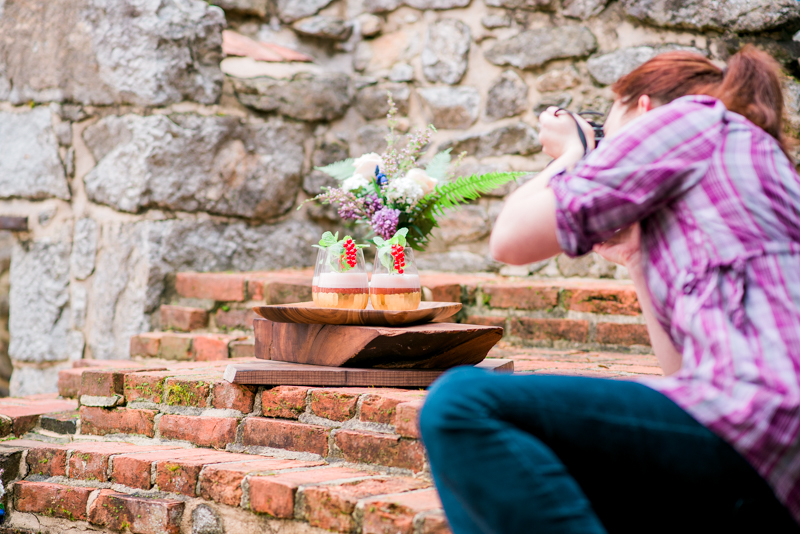 Teaser
Next to my wedding day and Pony's arrival, yesterday was literally the best day of my life. About a month and a half ago, me and photo-friend, Marlayna, decided to do a styled shoot together. The goal of a styled shoot is to provide a central spotlight on a lot of fantastic businesses by creating a mock event, which gives everyone excellent product photos and some good exposure after submission to some fantastic blogs. It was our first time planning our own shoot of this caliber, and we had little idea of where to start. So we Googled the heck out of previous styled shoots conducted by other photographers, and came up with an awesome game plan.  First, we needed a theme that is unique and interesting so our photo blog submissions would stand out. I think that was probably the easiest part of the whole process, because we pretty much just looked at our collective Pinterest dream boards and discovered we both love geometric shapes, geodes, and watercolors. Boom, theme was done. We set up our checklist and magical spreadsheet of what we needed and started reaching out to people. The hard work came in finding our venue, not spending our life savings in Home Goods, and figuring out the logistics for moving super heavy (and gorgeous!) furniture. The end result, though? Fan-freaking-tastic! It was better than any of our Pinterest boards, and the saying "go big or go home" has never been truer than our...