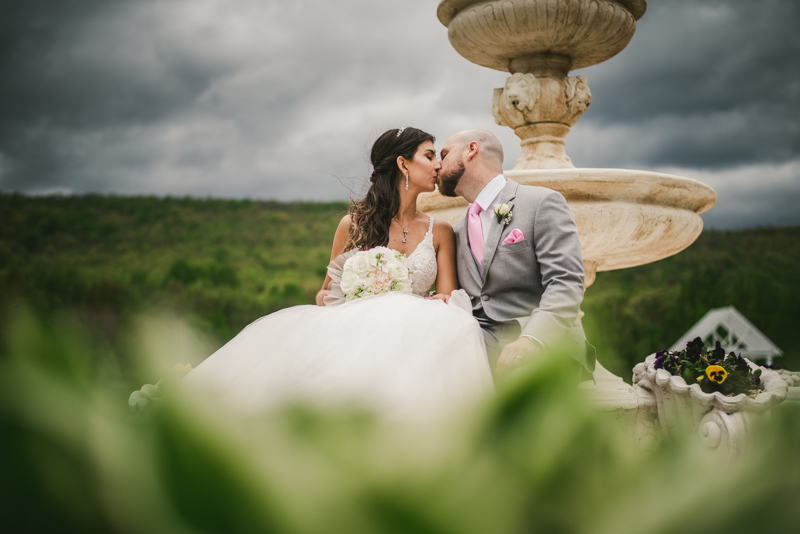 Wedding Photographers in Maryland
So when the weather says all day rain, what that means in Maryland is that there is a 10% chance of rain for exactly 2 hours. Tony and Rafaela's day will forever be a memorable one. From the tornado watch, to Tony's face FULLY going into the cake, it is a day that we will not forget. Pulling up to the venue, Springfield Manor, with a light drizzle and a light breeze, we knew it was going to be a great wedding. Regardless of what the weather said, we knew the day would be unique.  We've known Tony and his family for almost 5 years now. His sister, Christina, found us in 2014, and ever since that first email in March, we have been welcomed into such a miraculous family. We adore them so much, and they feel so much like our own family. So when Tony reached out about photographing his wedding. Oh my goodness, I started crying happy tears over JUST the engagement! Once I got myself together, I knew there was nothing in this world that would keep Shawn and I from Tony and Rafaela's wedding day. What a completely spectacular day. Like I mentioned, it was supposed to rain the entire day, but that didn't end up happening. About 30 minutes before the ceremony, the rain stopped and then sun peeked out for a little bit. Everything Tony and Rafaela had been dreaming of for their wedding went off without a hitch! They even got...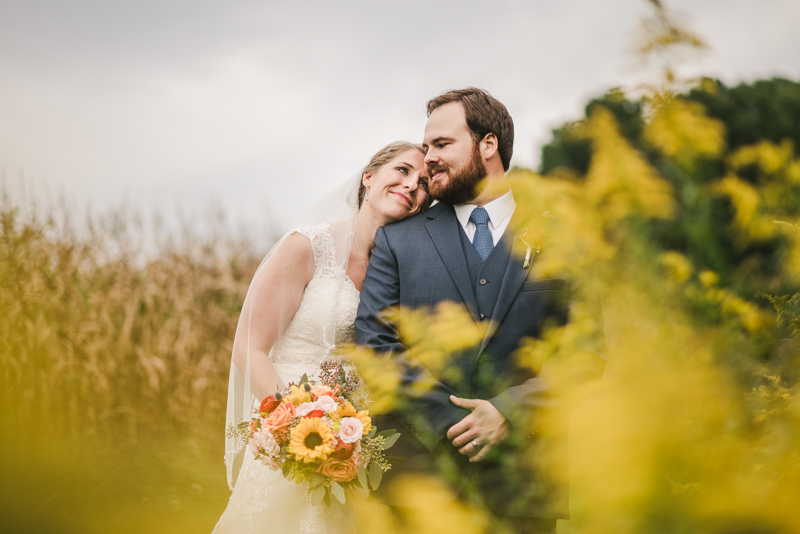 Emily & Mario
I have been waiting for Fall to show itself since the beginning of September. Now I realize that it was waiting for Emily and Mario's wedding to make it's grand entrance. Pulling up to Chanteclaire Farm in Friendsville, Maryland was like something out of a movie. Rolling clouds, rod iron gate, and a tree lined gravel road put us in a dreamland right away.  There were more than a few times that Shawn and I BOTH teared up during Emily and Mario's day. The first was when Mario read Emily's card. Her words to her soon-to-be husband were sweet and personal (and they didn't end up picking the same card, which Emily had low-key worried about :P). The second moment that got us was the first look between Emily and her dad. These few minutes ALWAYS get me, especially when dad let's his tears flow. Lastly, the part of the day that got me real good was when we were pulling away from Chanteclaire Farm. Reflecting on the day and the great energy from everyone made me feel so happy for Emily and Mario, I couldn't help but let a few tears fall! These two made this day incredibly sentimental and full of love. Yes, love generally does appear in a wedding day. But what Emily and Mario brought wasn't just love for each other, it was love for every single individual that a part of their day. They have a way of making every person they come in...