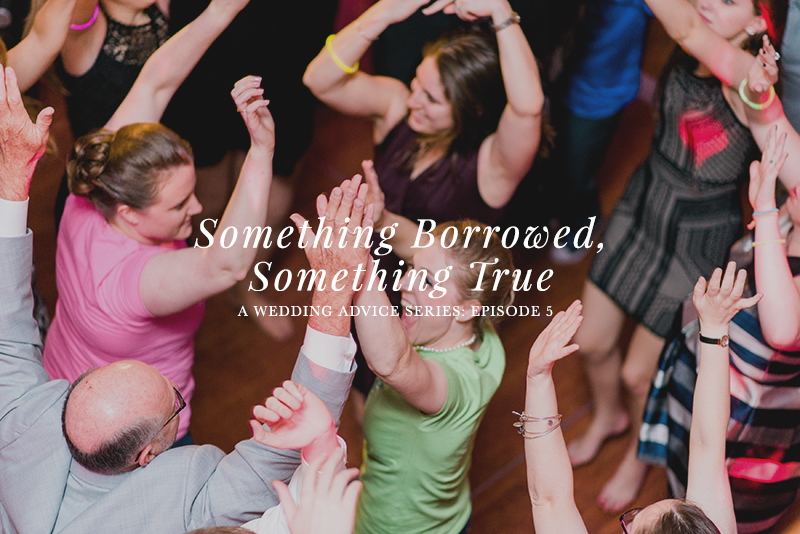 Something Borrowed, Something True
Guests liven up a wedding like no other. From emotions during the ceremony to wobble skills during the reception, guests add an extra layer of fun to any day. However, before the wedding, it can be a little daunting coordinating for all the attendees. There's addresses to gather, families to figure out, and seating charts to map to maximize everyone's enjoyment. I know from my own experiences that it can be exhausting, but the thing that worked for Shawn and me when taking them all on: set a cap on guests and hold strong to that number. For our wedding, Shawn and I decided that we would do a couple of things in order to keep our list manageable. Our first decision was to not invite children except for the two in the bridal party (my niece and nephew). The second thing we decided early on was to keep our family invites to parents, grandparents, aunts, uncles, and first cousins. Shawn has a huge family, and while we didn't want to exclude anyone, we had to think of costs and what wedding size we could manage. The last thing we did was to put the number of seats that were being held in their honor on our guests RSVP cards. We kept this to just two seats for each of our guests, and they were super respectful of our request. I've heard horror stories of people crossing out these numbers and writing in their own, but luckily, our...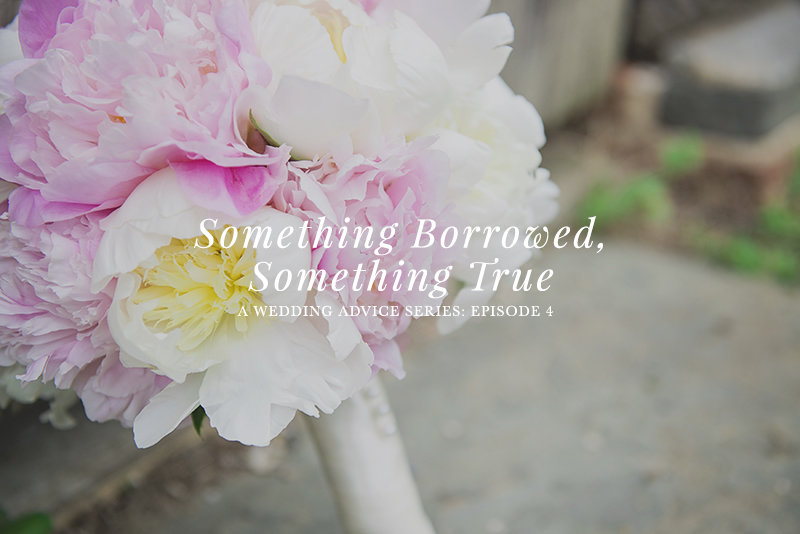 Something Borrowed, Something True
When you think of a wedding planning check list, what are some of the first things on your list? On my list there are: floral inspiration, venues, hair and make-up wizardry, dress designs, a whole ton of other things that - when put together - create a magical day for two very special people. When Shawn and I were organizing our day, every time I felt like all the important things were covered, someone would mention lighting, or our vows, or the guestbook and I immediately would realize that I had no idea. It wasn't until I started looking at resources like WeddingWire and utilizing Google Sheets for our guest list that details started fitting into place, and the nightmares of having a wedding missing something important went from once a week to once a month :P. I know Shawn and I weren't the only ones that have dealt with a check list that is more list than checked, but in the thick of it can be hard to stay positive and not feel overwhelmed. Seeing the way that some of our couples dealt with the anxiety of their details really showed me that there are some great ways to conquer the bridal fears. From Pinterest to dealing with late RSVPs, these couples kept themselves in fantastic order and can truly help others throughout the entire process. Jen & Brock  "Definitely follow the local wedding blogs for inspiration, especially early on. We discovered...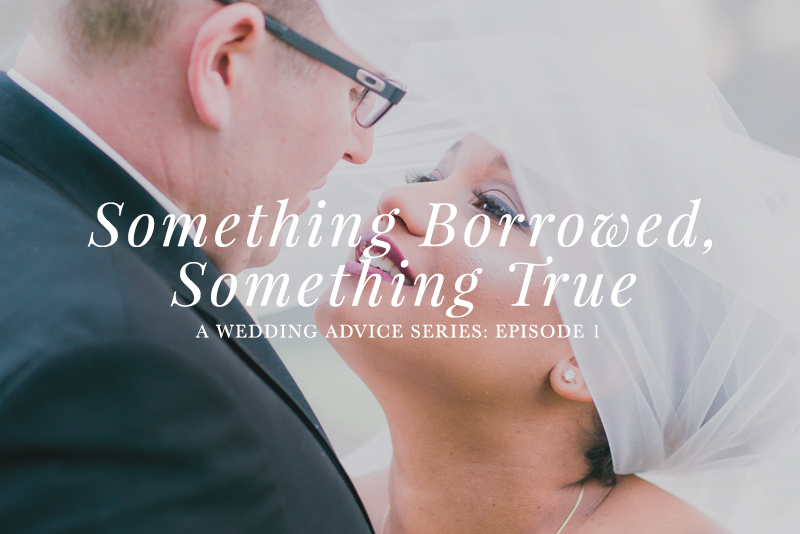 Something Borrowed, Something True
For the first of many installments in the bride-to-bride wedding advice series, I'm going to the most obvious of planning tips: time management. From the questionnaires I send out, timing is the most referenced topic. The thing that surprised me the most in the responses, though, is that timing means different things to a lot of people. It isn't always about giving yourself more months to plan (certainly that comes up) but there are so many other factors to keep in mind during the process. I loved reading all of the responses and I found that getting this type of insight from real couples -- no matter how big or small the advice -- was wonderful. Before I share what these fantastic couples have said, I first want to share from my own personal vault of advice. For Shawn and me, we planned a Friday wedding due to our dream venue being completely booked up two years in advance. The idea of the wedding being on a Friday stressed me out so much. I wanted to be able to have all of our family and friends there and I was afraid that no one would be able to get off of work. I even had an awful nightmare where I showed up to the venue and no one was there, and even Shawn couldn't get off work for his own wedding in this terrible dream world. Pathetic, but such a deep and real fear I had. My...