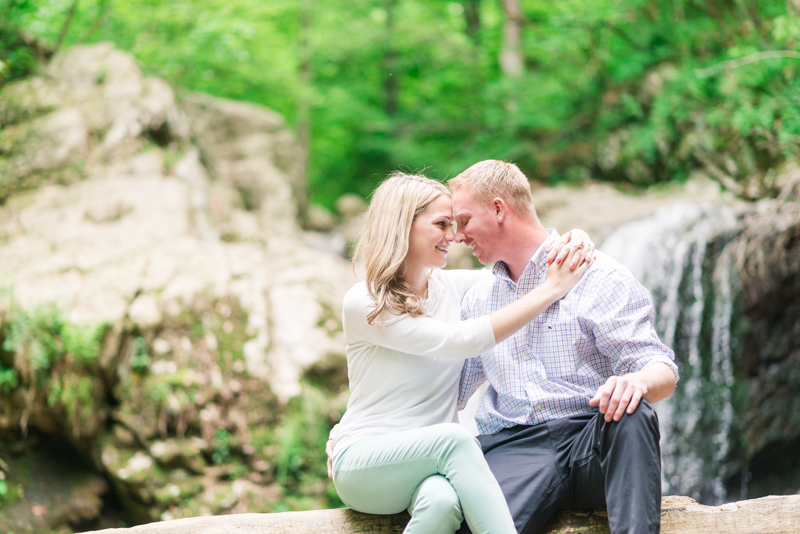 A Stunning Park and City Engagement
I am just about speechless over Megan and Dave's Sunday engagement session. We started the evening at Patapsco Valley State Park, and those of you that follow along know it's my favorite place. There was some comedic mishaps with finding each other in the part of the park without a signal, but when we finally all got together, it was amazing! Megan and Dave are seriously the cutest couple, and they just so happen to be the parents of the most adorable little Frenchie named Izzy. I love when couples involve their furbabies in their sessions, because it brings a whole new personality to the shoot. Izzy definitely brought a lot of extra fun and laughs to the park. By some crazy chance, we had the entire Cascade Falls trail to ourselves, which was shocking considering Sunday was the first sunny day in weeks! After a quick wardrobe change and a short drive, we arrived at Ellicott City (another favorite) where these two took modeling to a different level. Megan and Dave are absolutely stellar. We were shooting well after the sun had already set, since I was pretty obsessed with their adorableness! The best part about these two was their excitement over their photos. They came ready with props, wonderful ideas, and ready for whatever we got into. It was simply fantastic. Ahhh! I adore them! Shawn and I cannot wait to photograph their wedding next April at the Anchor Inn. It is for sure going to be the...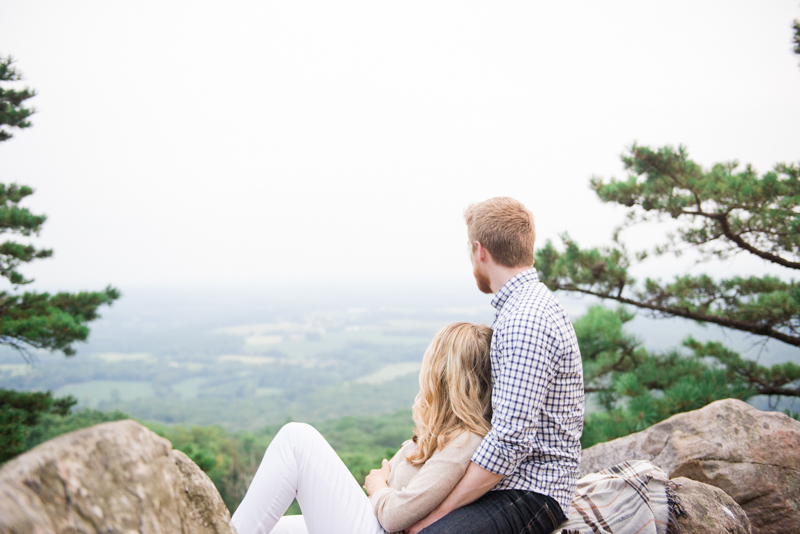 Tips & Tricks
One of the biggest questions I get from clients: where should we do our engagement session? I can seriously pick locations for days. There are a ton of parks all around Maryland, and urban locations like Baltimore, Annapolis, and Washington DC are all within 30-40 minutes. The thing I can't search for in a location, though, is a place that you will click with and love. That's the reason I always suggest that you and your other half find a spot that you can envision yourself being in together. Imagine the session you want -- not one that you found on Pinterest or Facebook -- but one that you truly think will capture you two as a couple. Think of the environment that you enjoy and pick out certain aspects from it. Is there a lot of green? Water? Maybe there are some different unique elements like stone buildings? (If I just described everything that you are seeing, then I can suggest your session being at Savage Mill or Ellicott City.) Figuring out certain details that you want in a location can help immensely with searching for that perfect spot. A great example of picking out a location is how Shawn and I narrowed down our own ideas for our engagement session. For starters, I had outfits picked out months prior: a lace salmon color dress for me and a maroon button down with khaki's for Shawn; then an outfit change into more casual jeans and sweaters for later...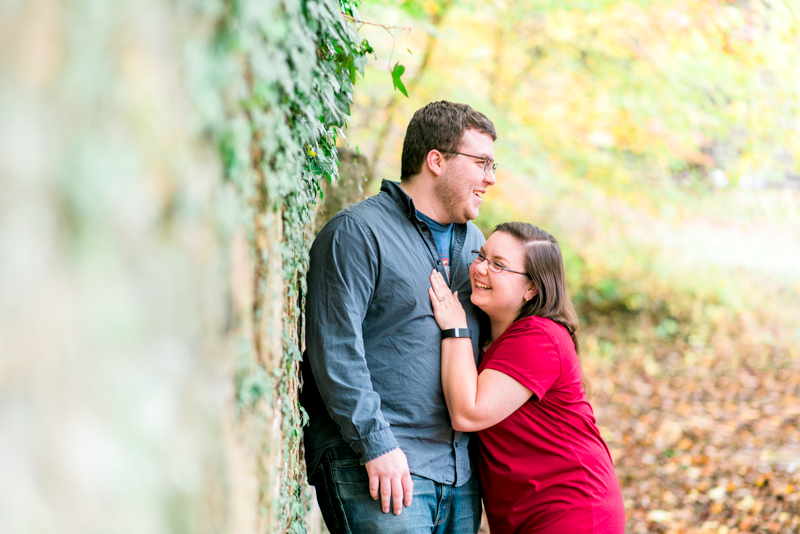 Patapsco Valley Fall Engagement
I'm not sure if it was the bright leaves or the crisp fall air, but Samantha and Doug's engagement session at Patapsco Valley was fantastic! These two are such an adorable pair. Samantha and Doug were constantly laughing and having fun with each other. It was so cute to see them interactj every time I would tell them to look at one another their faces would light up with huge smiles. Shawn and I could easily see that they just enjoy being around one another. One of the many great things about this session was that it was at my favorite park. I know I've talked a lot about Patapsco in the past, so I won't waste too much time, but the amount of stuff that this location has is unmatched by anywhere else. For Samantha and Doug's engagement we got to check out a new spot, the Cascade Falls, and it was insanely beautiful! We definitely had a lot of adventures on this session, especially around the falls. Given that it was a new spot, I wanted to cover every nook and cranny around this area, so we attempted to safely climb a little bit up the side of the waterfall. I say attempt because Samantha and Doug had no problem getting into their spots, but I stumbled and almost rolled off the edge - typical Britney, haha! It's a much funnier story since I didn't fall and break anything :P. I cannot wait to photograph these two sweethearts...