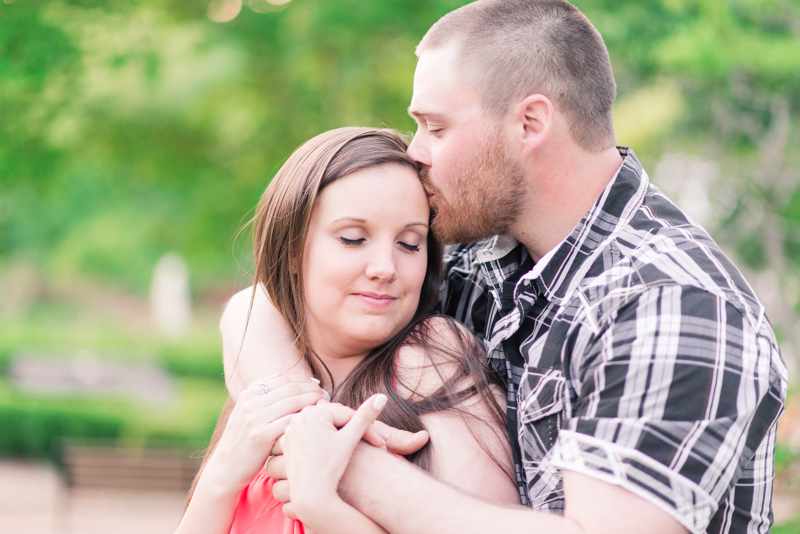 Alyssa and Ryan's Spotlight!
We are gearing up for another wonderful wedding weekend! Alyssa and Ryan are getting married this Saturday at Robin Hill Farm. The weather is looking truly fantastic, and I just cannot wait to see these two again. But, before we get to the wedding, I have to revisit their stunning engagement session at Quiet Waters. I love the Annapolis area, and that has probably became very obvious over the years. It is - of course - on my list of favorite locations. There's so much greatness in the area from downtown to the parks - Annapolis has everything. So when Alyssa and Ryan chose Quiet Waters for their engagement session, I did a little dance. I mean, on a bad day, the park is beautiful. So on a great day, it's phenomenal, haha! Ryan and Alyssa's engagement session was so much fun. We started off in the garden area, just getting warmed up. I remember very clearly that these two were naturals from the start. They are so comfortable with each other, it was easy for them to have a good time together. Even when our plans in the park changed, they were willing to adventure around. It was their cool and calm demeanor in hiking that ended up paying off big time with a breath-taking sunset. Seriously, the most glorious orange and pink sky I've seen. I really don't think I'll ever be over it. I'm confident that, much like their engagement, Alyssa and Ryan's wedding day will...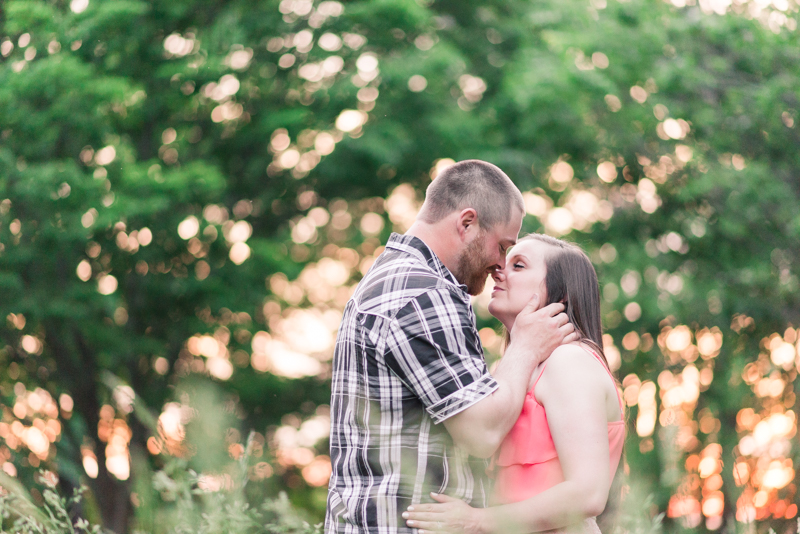 A Gorgeous Engagement at Quiet Waters
This Saturday, Shawn and I spent the day with an amazing couple at Quiet Waters Park in Annapolis. It was one of the few days in May that wasn't plagued with rain, so we were able to get outside and really explore the park for Alyssa and Ryan's engagement session. Unfortunately for us, everyone else seemed to have the same idea, so we had to be extra diligent in finding interesting spots that weren't crowded with photographers. The thing that I love about Quiet Waters, though, is that around every corner is something new. There's gardens by the Blue Heron Center, fields by the amphitheater, and tons of trails. Add in how adorable of a pair Alyssa and Ryan are, and the crowded park wasn't an issue at all. My absolute favorite part about every single engagement session is getting to know the couple better over the course of shooting. We end up spending over an hour together, and typically there is a shared adventure mixed in there somewhere. For Alyssa and Ryan's session, there was the discovery that the road to the waterfront area was completely closed. I'm not a rebel in even the tamest sense of the word, so while it would have been easy to just hop over the barriers and try to make our way down the torn up road, Alyssa and Ryan were more than happy to go and explore an open hiking trail nearby. They were total troopers, and it definitely paid off, since...