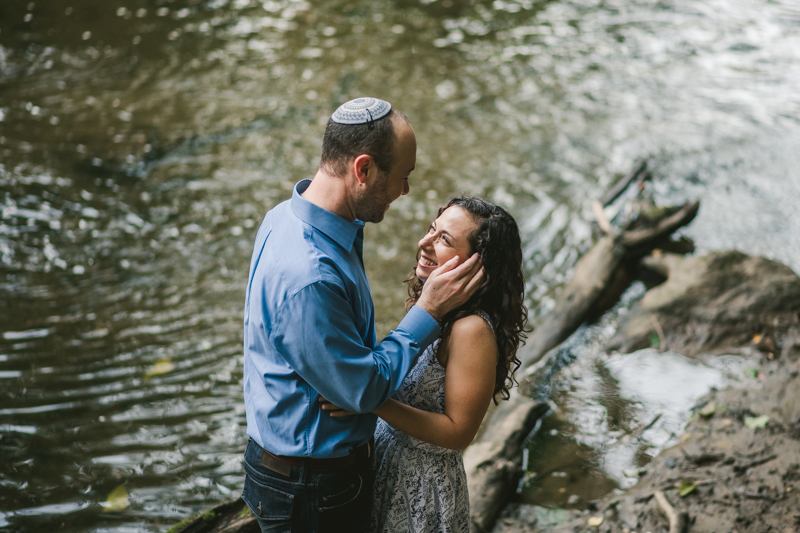 Engagement Photographers in Maryland
I am so excited to share Rachel and Jake's engagement session! In June we met up at Rock Creek Park in Washington DC for a gorgeous evening. This park is so cool. There's so many different mill areas, hidden monuments, and a beautiful river. It's an amazing spot that I'm really happy Rachel and Jake introduced us to.  We have been looking forward to meeting Rachel and Jake for months. We actually had an earlier session date scheduled, but with the crazy weather of Maryland, it got pushed back. Thankfully, the end of June was much better with its rain and we were able to FINALLY meet. These two are as sweet and kind as we imagined they would be. They are so easy to chat with! Strolling around Rock Creek Park with them we got to know them so much better, which as everyone knows, is the reason we love engagement shoots! Now that we are in the wedding month for Rachel and Jake, I am so happy to share their engagement session and kick up the celebrating to a new level! This time next week, Rachel and Jake will be Mr. & Mrs. and I for one, cannot wait! Cheers to the wedding countdown <3. Enjoy their Rock Creek Park Engagement ...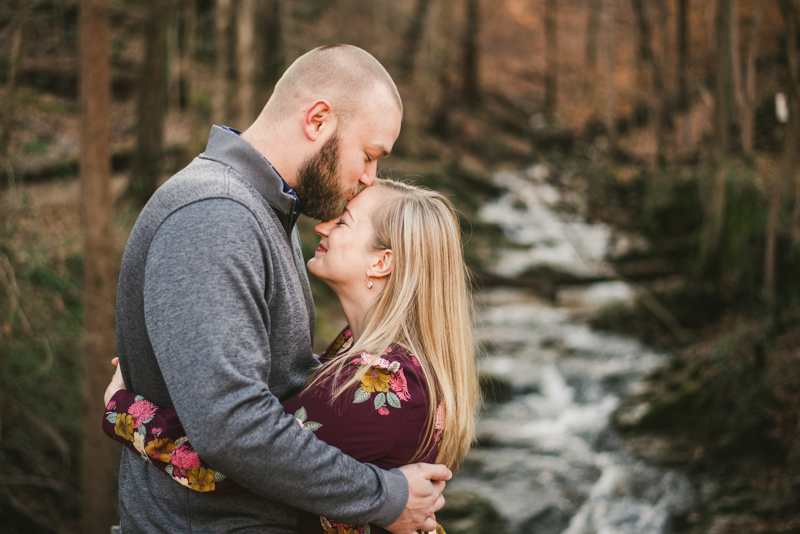 Emily & Jake
Holy cows and wows, am I obsessed! Emily and Jake's engagement session at Patapsco Valley Park is one for the books! Not only are there beautiful waterfalls, but their dog, Roscoe, makes an appearance. Seriously a model in his own right, this pupper steals the show, haha! I am SO happy when a couple wants to include their pets in a session. When Emily asked if it was okay to bring Roscoe, I almost jumped out of my chair saying "yes!". If you don't know by now, I'm a big dog lover, haha! Engagement sessions are one of my favorite parts of photography. Not only do you get to meet and chat with people, but you also get to see them at a very unique time in their relationship. Getting the chance to photograph those giggly and giddy moments is something I adore seeing. Witnessing a little bit of Emily and Jake's connection just made the time spent with them that much more fantastic.  These three were up for any adventure during their session, which makes sense since they hike often. We went for a small trek up a mountain, fought a crowd of people for prime waterfall real estate, even stopped off the side of the road for photos. Their images are some of my absolute favorites because Emily and Jake (and Roscoe) were up for it all!  We cannot wait to celebrate Emily and Jake! If their engagement session was any sort of...